11.13.17
The 2017 Hot List, Part I
This week we announced our fifth annual 2017 American Design Hot List, Sight Unseen's unapologetically subjective annual editorial award for the 20 names to know now in American design. We're devoting an entire week to interviews with this year's honorees — get to know the first four Hot List designers here, then hop on over to our Pinterest, our Instagram, and Facebook accounts for even more coverage.
Andy & Dave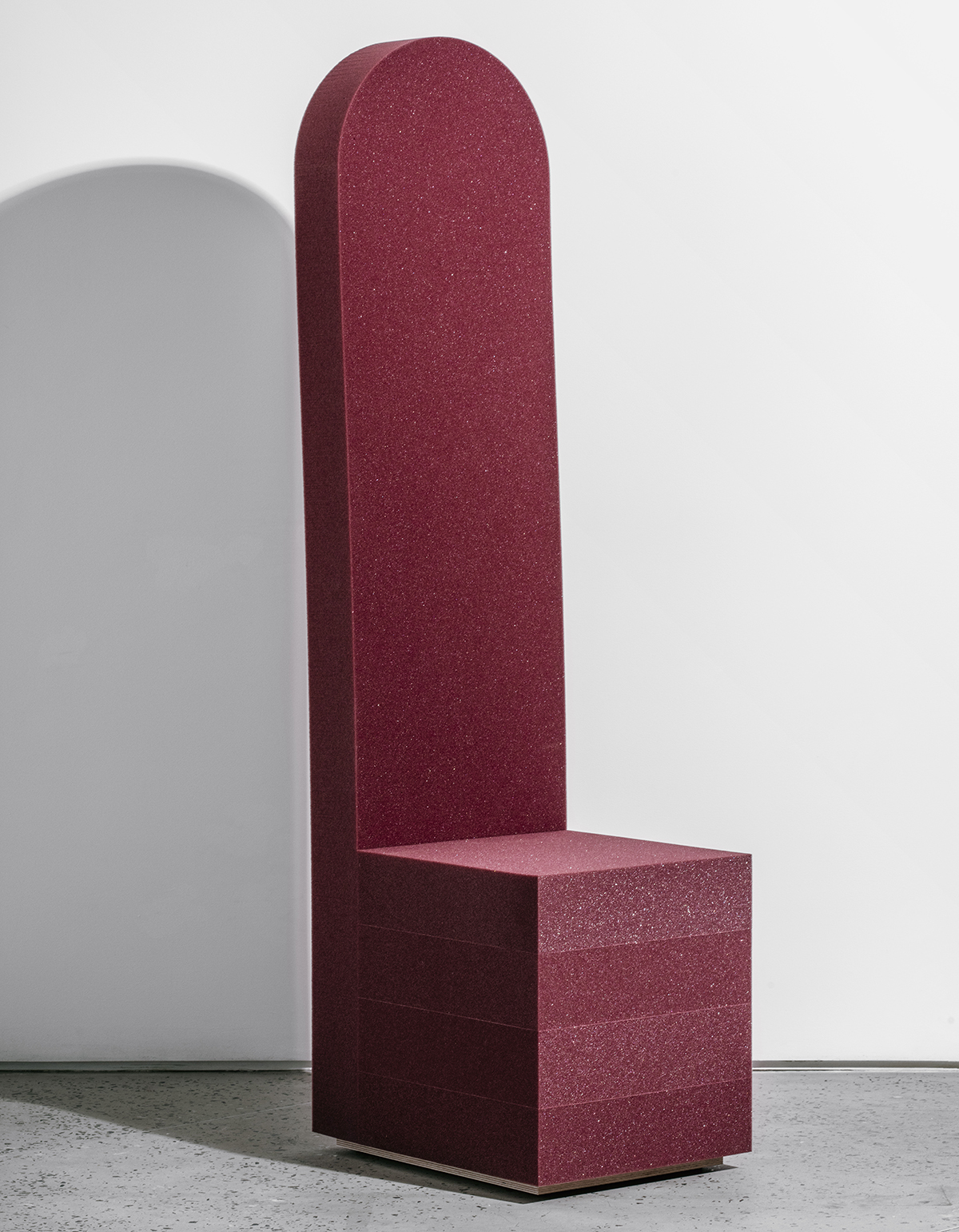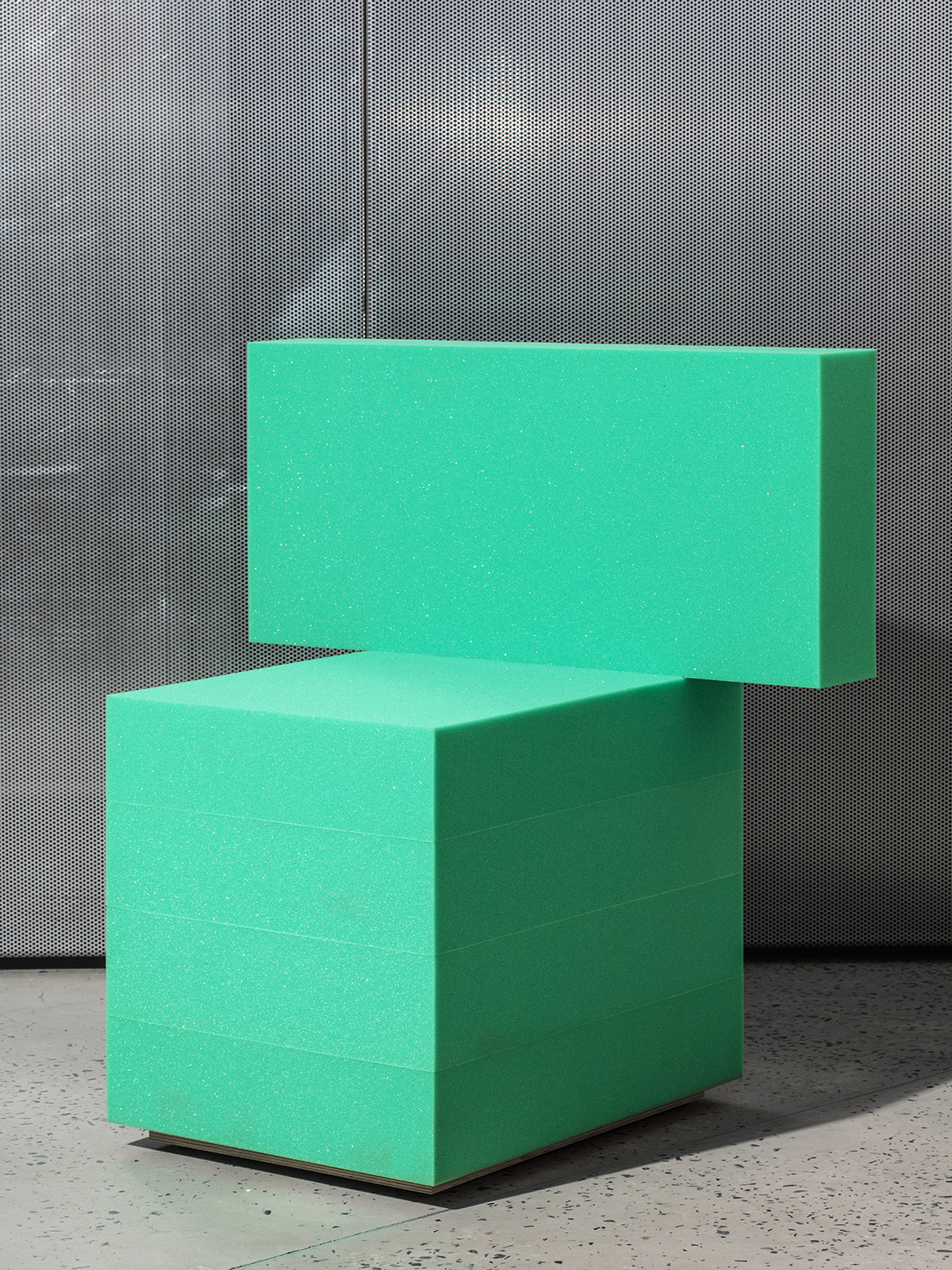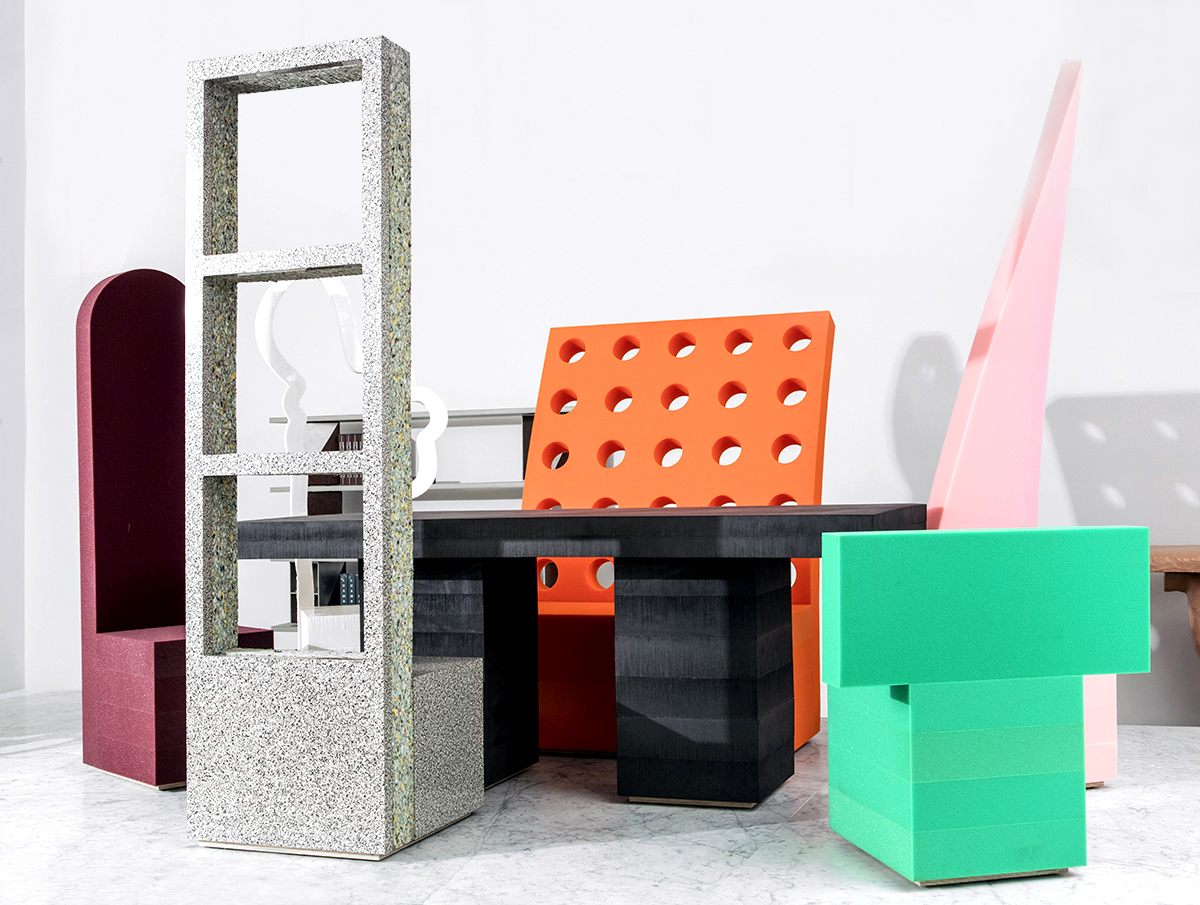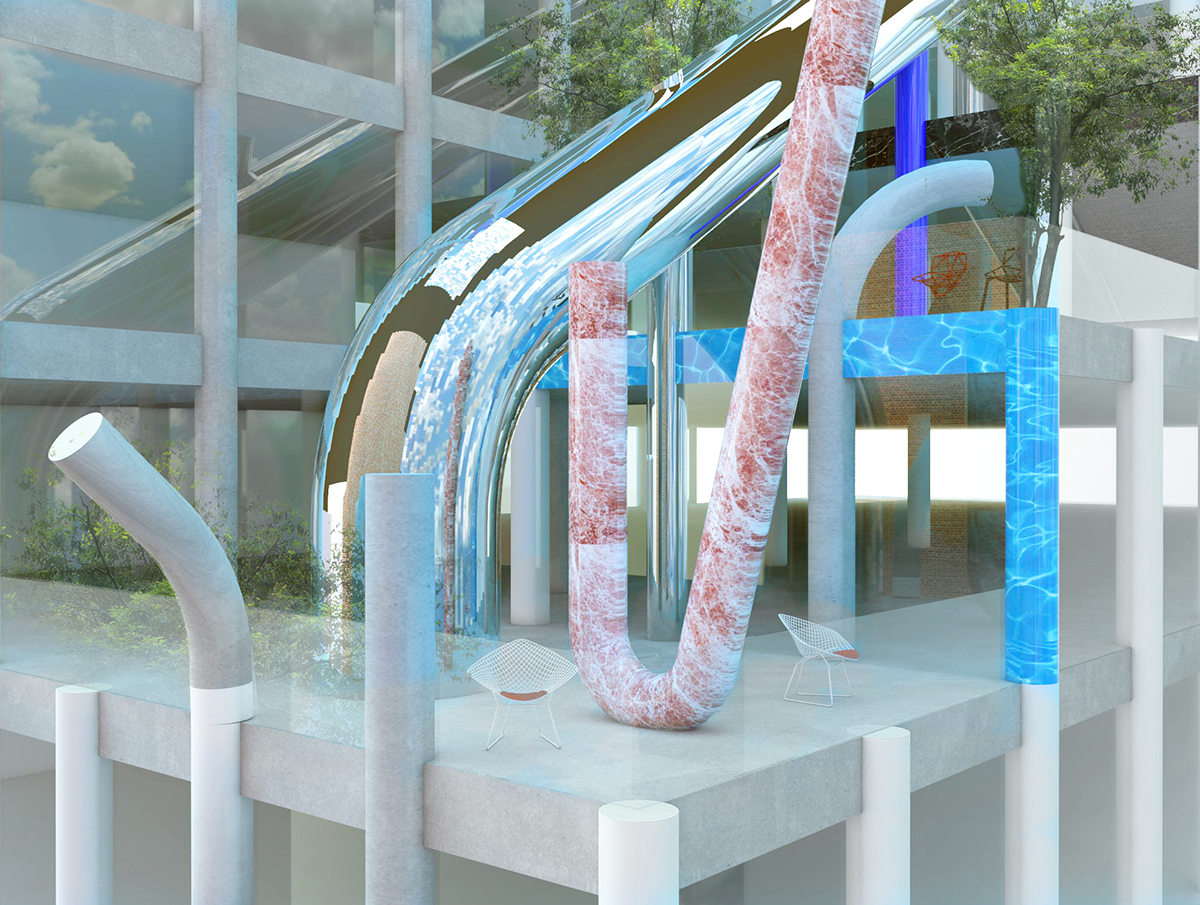 Brooklyn, andyanddave.com
We'd been lurking around the Instagram of Andy & Dave — a collaborative architecture and design studio run by Andrew Miller and David Ruperti — for months until a collaboration with Chamber Gallery crystallized their aesthetic for us: cartoonish but not over-the-top, playful but not unsophisticated. Their Fictive Kin series of stacked-foam seats and tables might be the most fun design has had in years.
What is American design to you, and what excites you about it?
We've always been inspired by the dissonance and contradictions of American culture. Many of our favorite American designers — like, for example, Robert Venturi and Denise Scott Brown —developed an appreciation for mass culture and used it to inform their work. While the Modernist tendency is to create order and clarity in the world, this impulse can often feel condescending and didactic. We have a sweet spot for "bad design," or buildings and objects that exist defiantly as evidence of a world beyond the rules of "good design." We hope that our work pushes design culture in a direction that is more open and responsive to a diverse society with a diversity of design strategies. 
What are your plans and highlights for the upcoming year? 
We are very excited to be participating in an upcoming design show at Friedman Benda gallery in New York. Curated by Juan Garcia Mosqueda, the show is scheduled to open in January and will feature furniture designed by eight architects. Another project we're working on began with a private commission for a chair and has grown into a series of upholstered objects titled Soft Fragments. One of our major goals for the upcoming year is to find an opportunity to test out some concepts we've been developing around the future of retail design and cultural tourism. 
What inspires or informs your work in general? 
We're both trained as architects, and we're practicing at a time when the physical world has an invisible overlay of social media and internet culture. We're continually looking for ways that the design of the physical space and objects is responding to more-or-less invisible global networks and cultural forces. We're fascinated by "NIMBY" culture, for example; we're equally fascinated by "starchitecture." We're also inspired by contemporary photography because of how some artists are able to capture and exaggerate the strangeness of contemporary vernacular materials.
(Fictive Kin image credit: David Brandon Geeting)
Ania Jaworska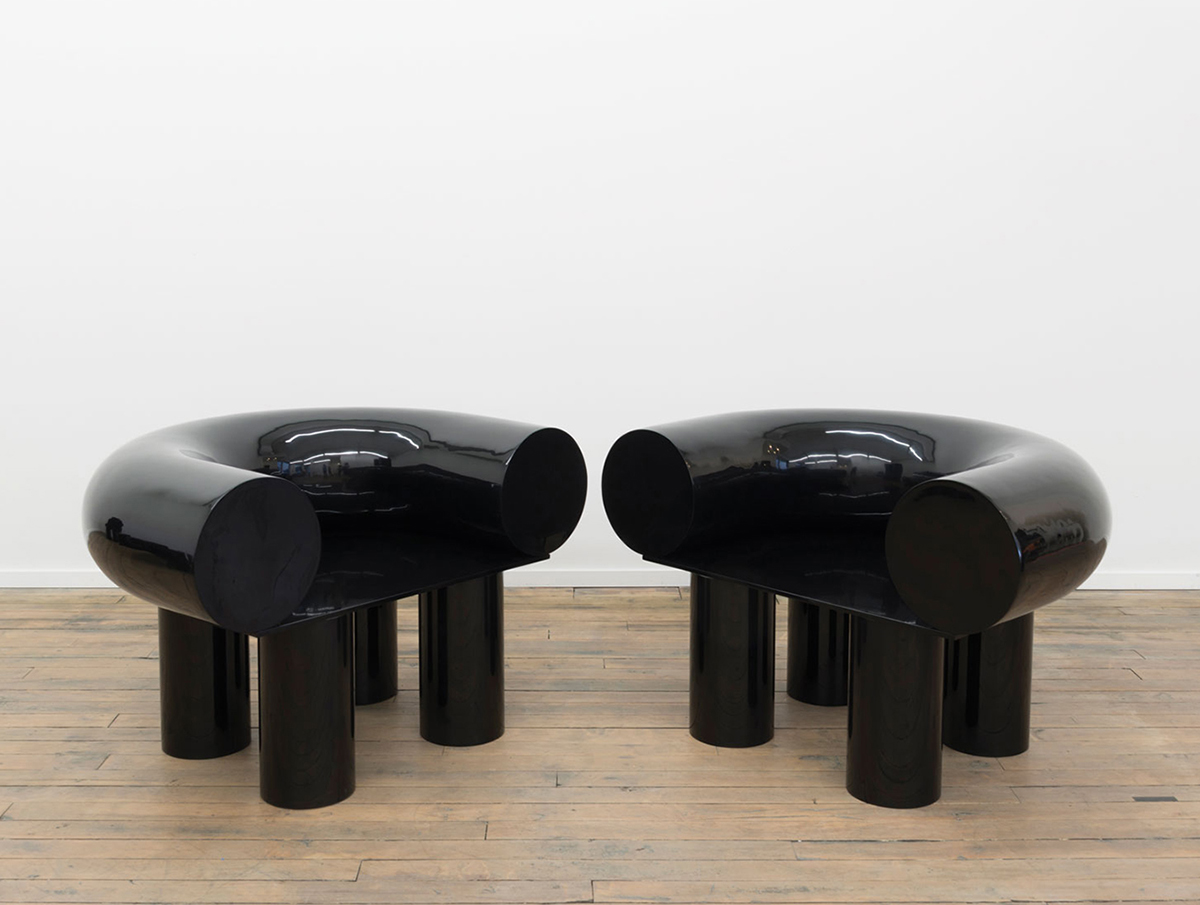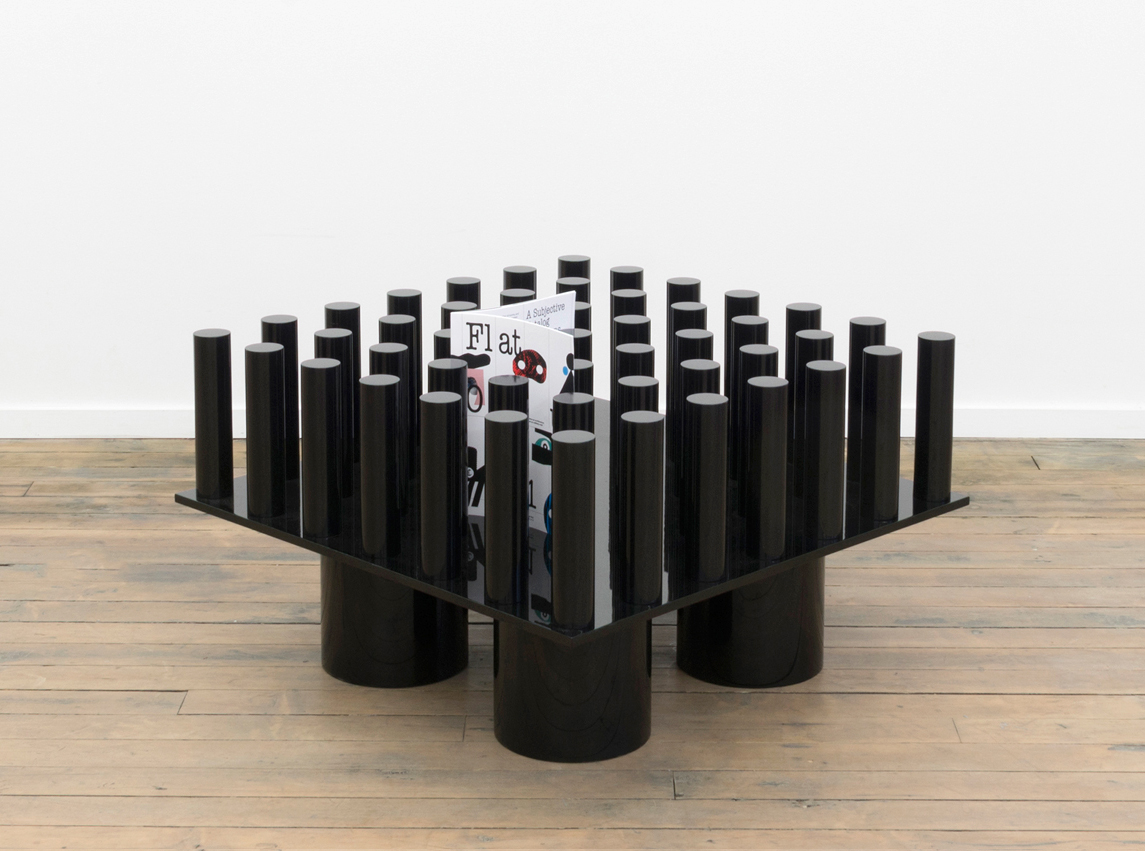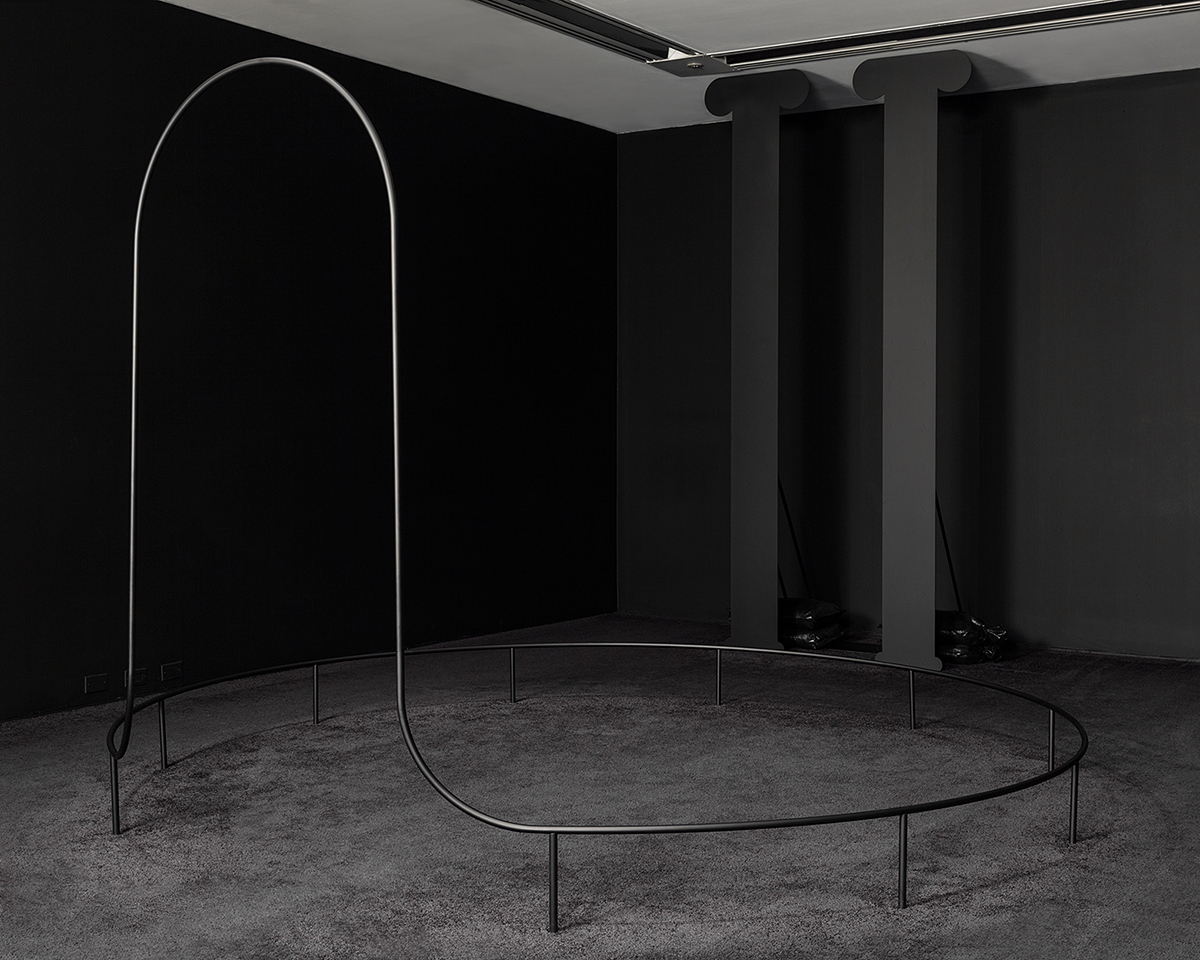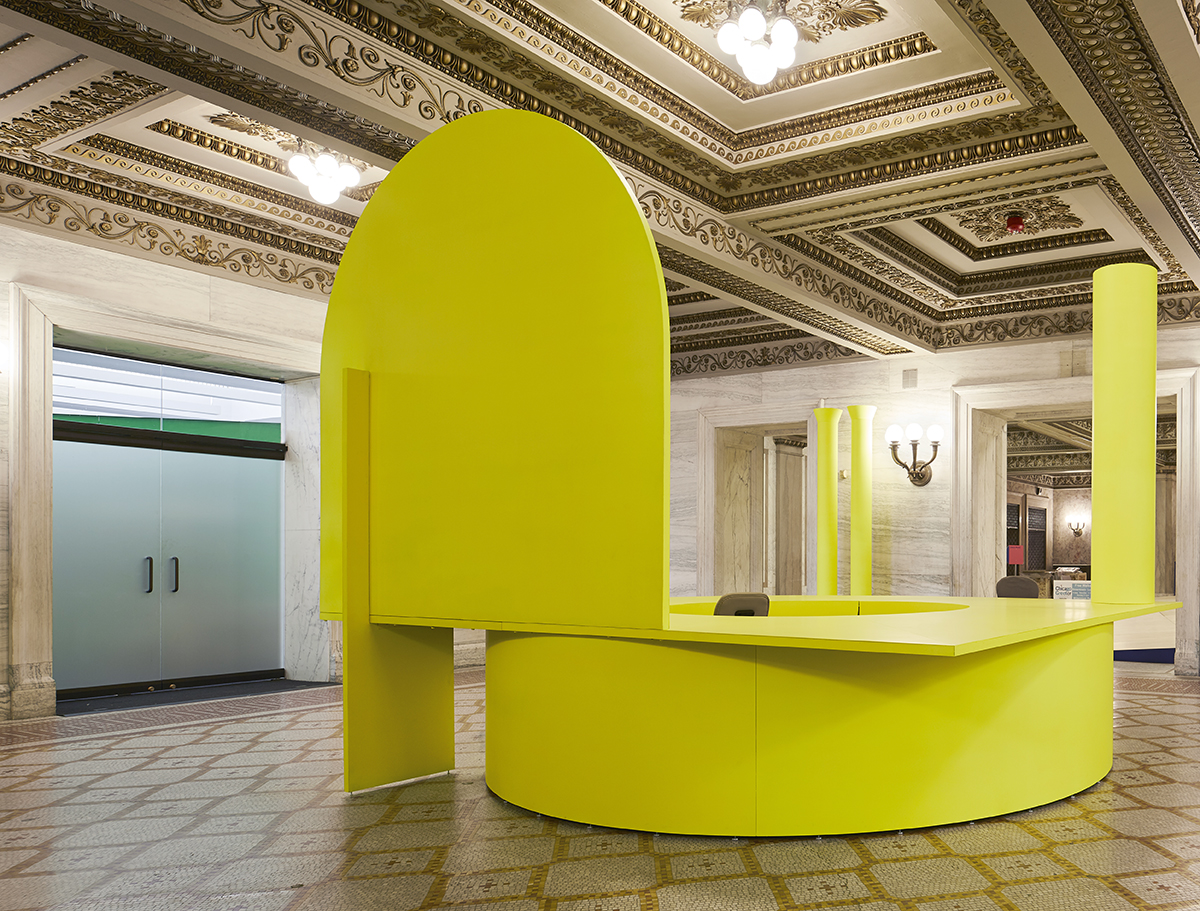 Chicago, aniajaworska.com
The architect, educator, and Cranbrook grad's work only reinforces the sense that Chicago is America's next big design destination. Her SET series for Volume Gallery, made from cylindrical wooden and fiberglass forms covered in an inky black lacquer, is the Darth Vader of furniture collections: cool, confident, and just a bit intimidating. 
What is American design to you, and what excites you about it?
It's free, open, inclusive, audacious, fast, ever-changing, challenging, and inventive — and that is exciting.
What are your plans and highlights for the upcoming year?
At the moment, I'm working on furniture for a group exhibition curated by Juan Garcia Mosqueda and opening in January at Friedman Benda. I'm producing a shelf, which has a scalloped form where curves are achieved via a slotted arrangement of wood planks. The piece redefines the function and typology of furniture, and obscures the clarity of the object and the relationship it has with a person and the space of a room. The shelf is an independently standing object which is attractive on all sides, allowing for a less common use and placement within the room. It could be positioned as a freestanding piece in the center of the room, or against the wall, where all sides would still remain visible. The shelf also acts as a space framing device.
My practice spans many scales – from drawings and furniture to full-scale installations and environments. In the next few months I'm anticipating an exciting expansion to incorporate interior design and architecture.
What inspires or informs your work in general?
I teach architecture at the School of Architecture at the University of Illinois at Chicago, where the architecture faculty is constantly exchanging ideas and producing a stimulating environment that in turn motivates me to produce more challenging work. I'm currently teaching a studio titled "All Columns Considered," where I ask students to perform extensive research focusing on a specific architectural column type, its function or material, and its implementation in relationship to the building's structure, interior and exterior. Students are appropriating, undermining, and/or exaggerating, and therefore reinventing the column's impact on an architectural form. This in turn informs my own research and work.
I'm also interested in developing a skill set and knowledge of materials and fabrication techniques, which informs the work I produce. Another important factor is the collaboration with clients, institutions, and professionals who seek unconventional ways of approaching design. Those persons who recognize and favor bold and original work — whether a design for a building, interior, installation, furniture, or art — are a source of inspiration.
(Set image credits courtesy of Volume Gallery)
Another Human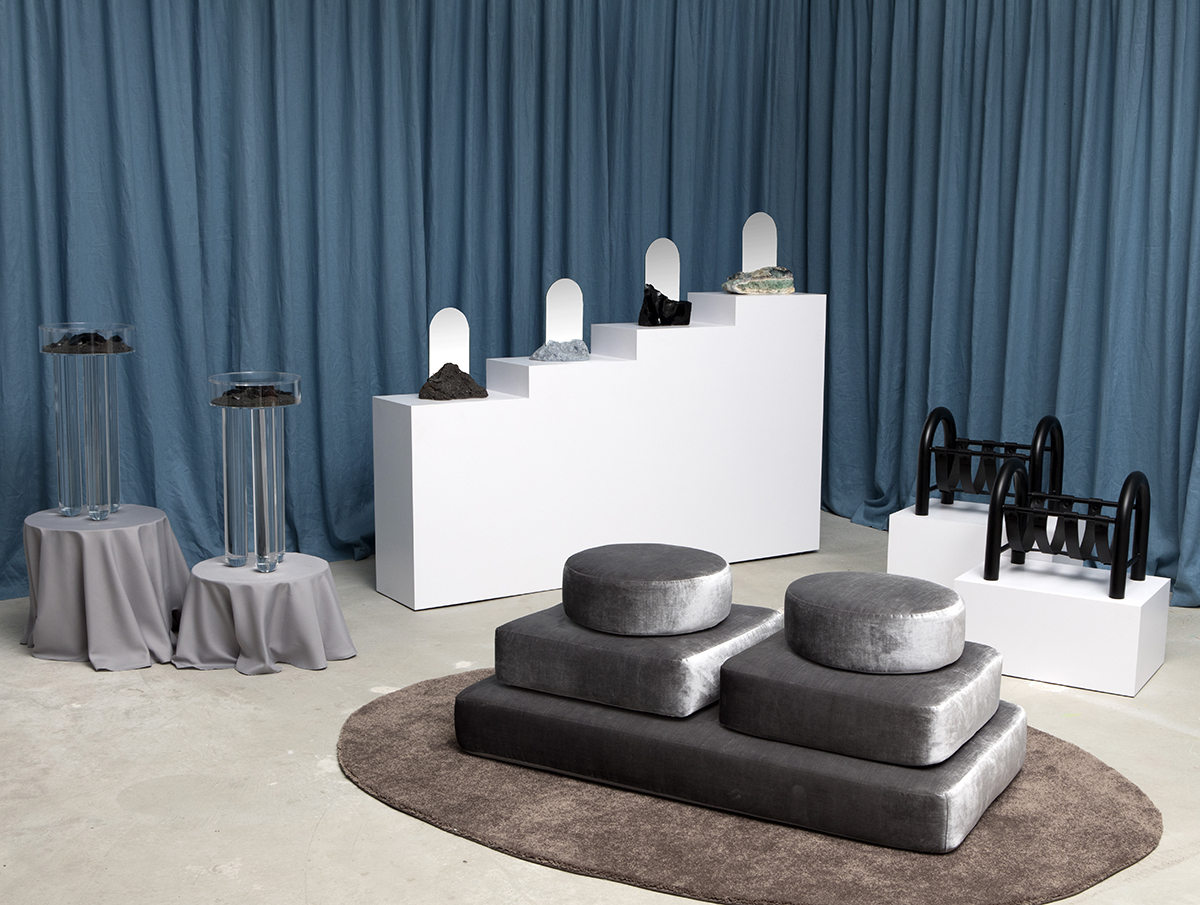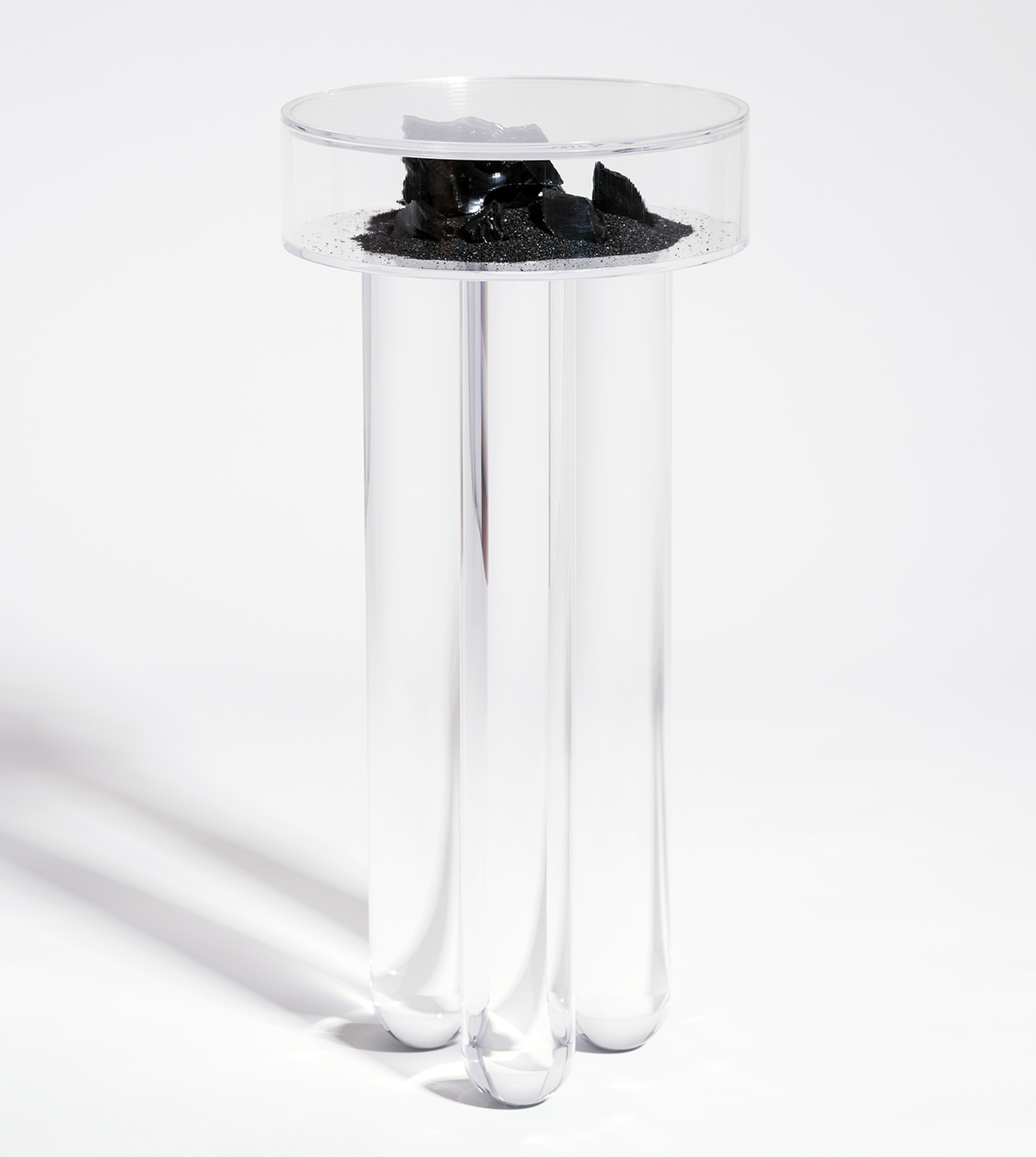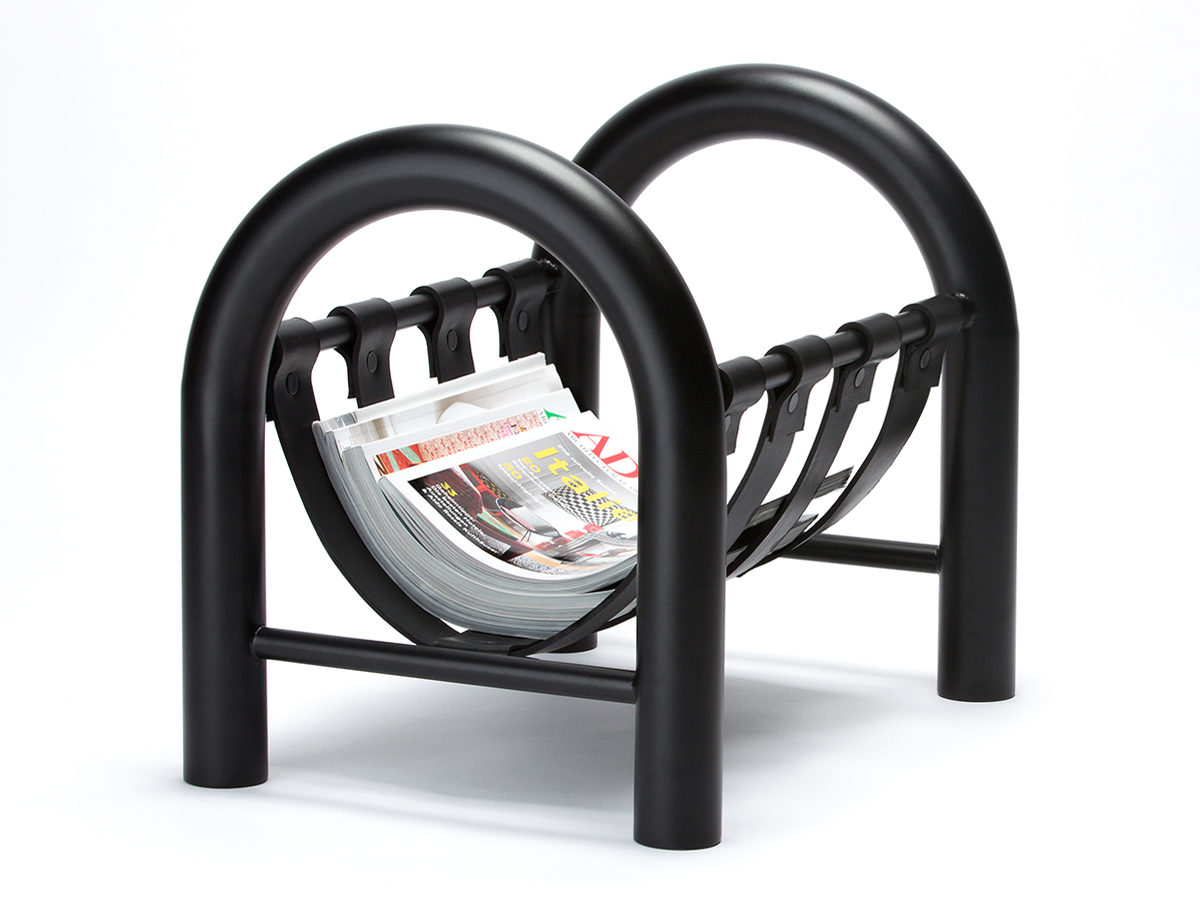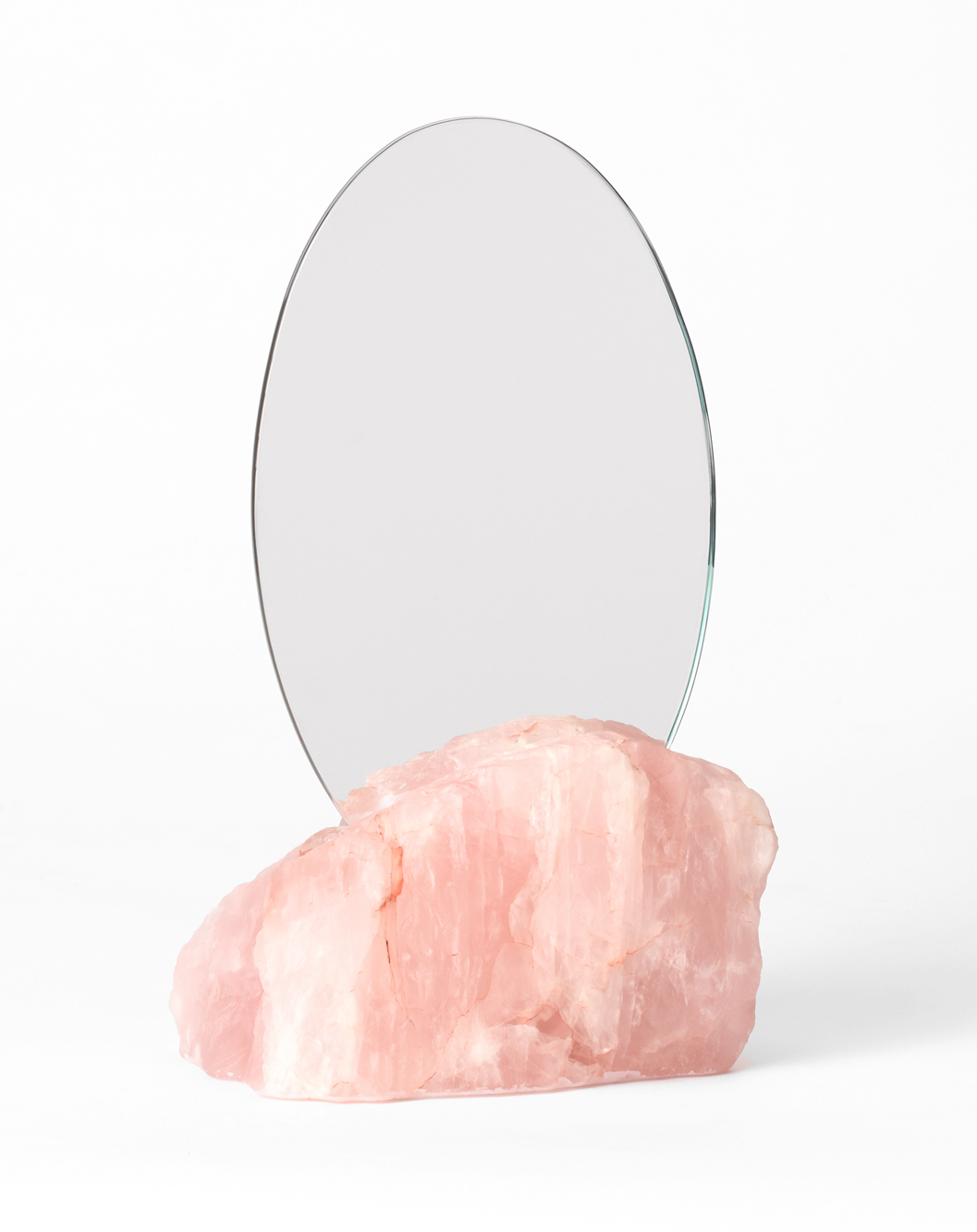 Los Angeles, anotherhuman.la
By day, Leah Ring works for an up-and-coming, Commune-trained interior designer in L.A. By night, she crafts pieces for her year-old solo line Another Human, often exploring semi-mystical materials like obsidian and rose quartz as well as more workaday ones, like acrylic. Her collection debuted earlier this year at Sight Unseen OFFSITE. 
What is American design to you, and what excites you about it?
American design, to me, evokes an entrepreneurial spirit and a sense of experimentation. It comprises a wonderful mix of artists, designers, and craftspeople who are constantly pushing the boundaries of form and technique. America has always placed a great importance on innovation, and I think this can be felt in the American design scene — I'm constantly inspired by and in awe of individuals and small studios who are creating really innovative works, and also by the ingenious ways in which they're bringing these products to market.
I think the rise of social media has broadened the landscape in an exciting way. We now can connect with independent designers in rural areas just as easily as we can with studios located in major metropolitan areas. It makes you feel like anything is possible — just try something and put it out there and see what sticks. There also seems to be a shift in the way people consume. It feels like people are paying more attention to where something is made, who is making it, and the story behind the piece, which I find to be incredibly inspiring and motivating as a designer.
What are your plans and highlights for the upcoming year?
For the coming year, I'm just trying to push myself to keep trying new things and creating work that challenges me in some way. As Another Human is still quite new, having launched in May of this year at Sight Unseen OFFSITE, I can't say I have a thorough business plan laid out for the next year beyond trying to make as many new pieces as I can. Right now I'm working on a coffee table design and two very different lighting concepts — one more playful and one that I think is much more elevated. I also hope to do more interiors projects and/or installations.
On a small scale, I'm redesigning my bedroom right now, just for a fun design project. I'm also working on a small home accessory and I'm just as excited to build out fun sets for that product shoot as I am about the actual product. I like being able to bounce around between product and interior design, as I think my growth and point of view in one area certainly informs the other, and the way in which I approach those two creative processes are quite different for me. They scratch different parts of my brain in a way that keeps me curious and excited.
What inspires or informs your work in general?
As an interior designer, I spend a lot of time researching interiors, and I'm really inspired by the post-modern interiors of the late '70s and '80s. Something about those textures and volumes just speaks to me. Often I'm most drawn to things that I think could be written off as tacky, but upon closer investigation convey a certain irreverent elegance that I find to be so appealing. I love working with acrylic because I think it can be simultaneously luxurious and absurd — and because it's translucent it requires you to think a lot about its application and surroundings.
I spend a lot of time on construction sites and am endlessly inspired by construction materials. I find that sometimes the most utilitarian materials are so aesthetically beautiful, and they just end up getting hidden! I'm also currently obsessed with the "In Residence" series on NOWNESS, which features the homes of architects and designers around the world. Of course the spaces are incredibly inspiring, but I'm so fascinated to learn about other creatives' process and journey and I find that more inspiring than anything. It's a great reminder that, while I of course want to keep making new work and pushing myself, it's a marathon and not a sprint, and I plan on designing things until I'm an old granny so I've got time to develop my aesthetic.
Carly Jo Morgan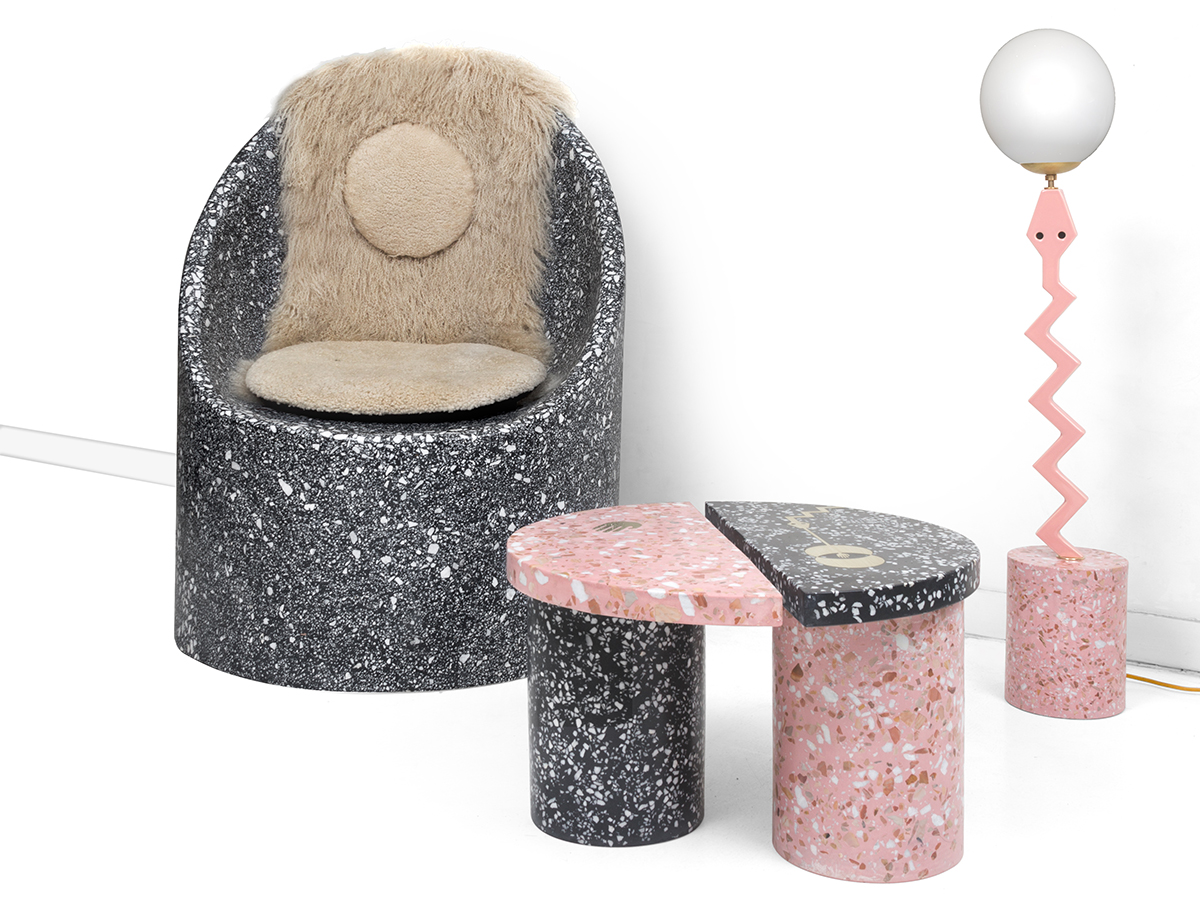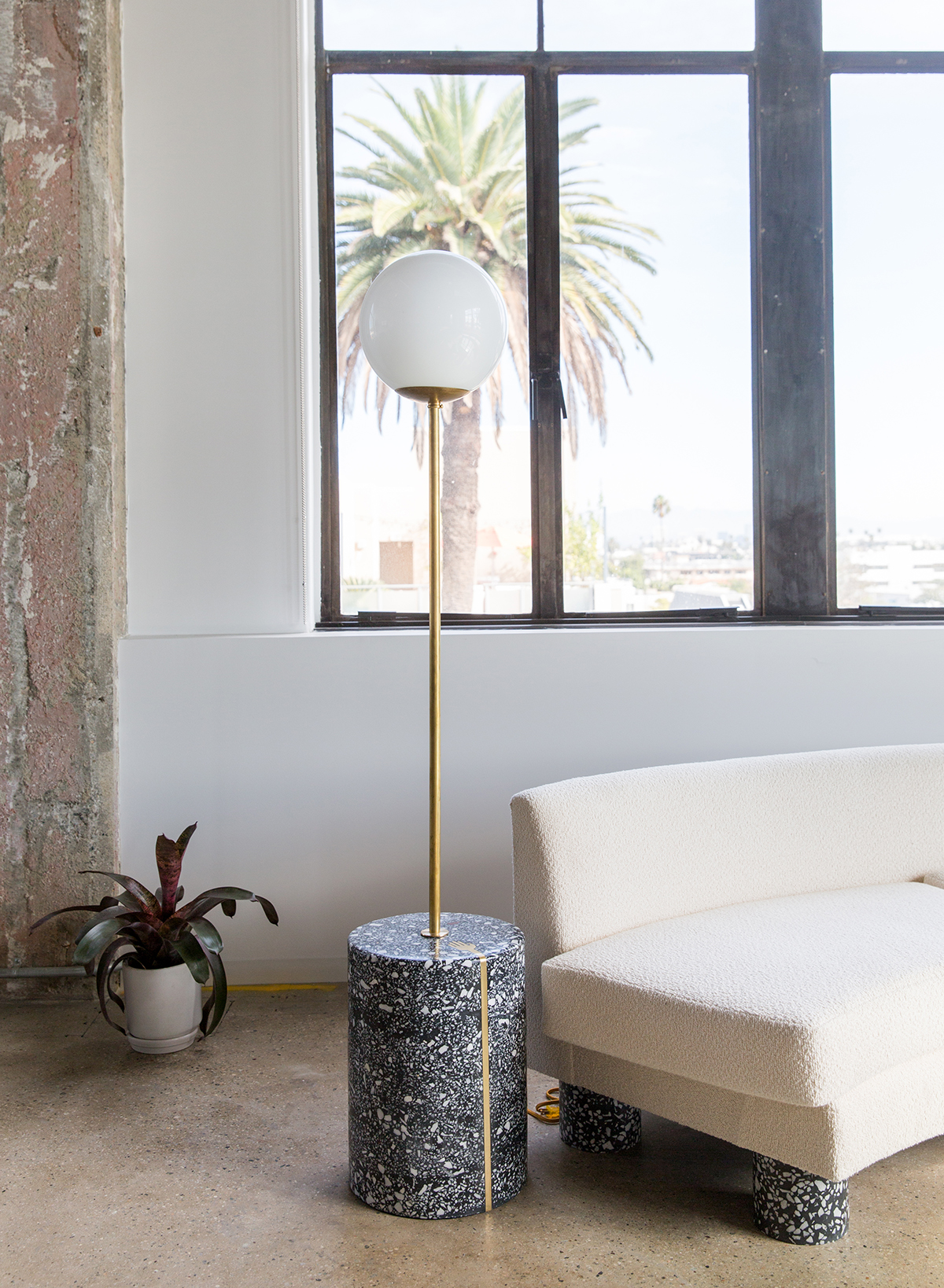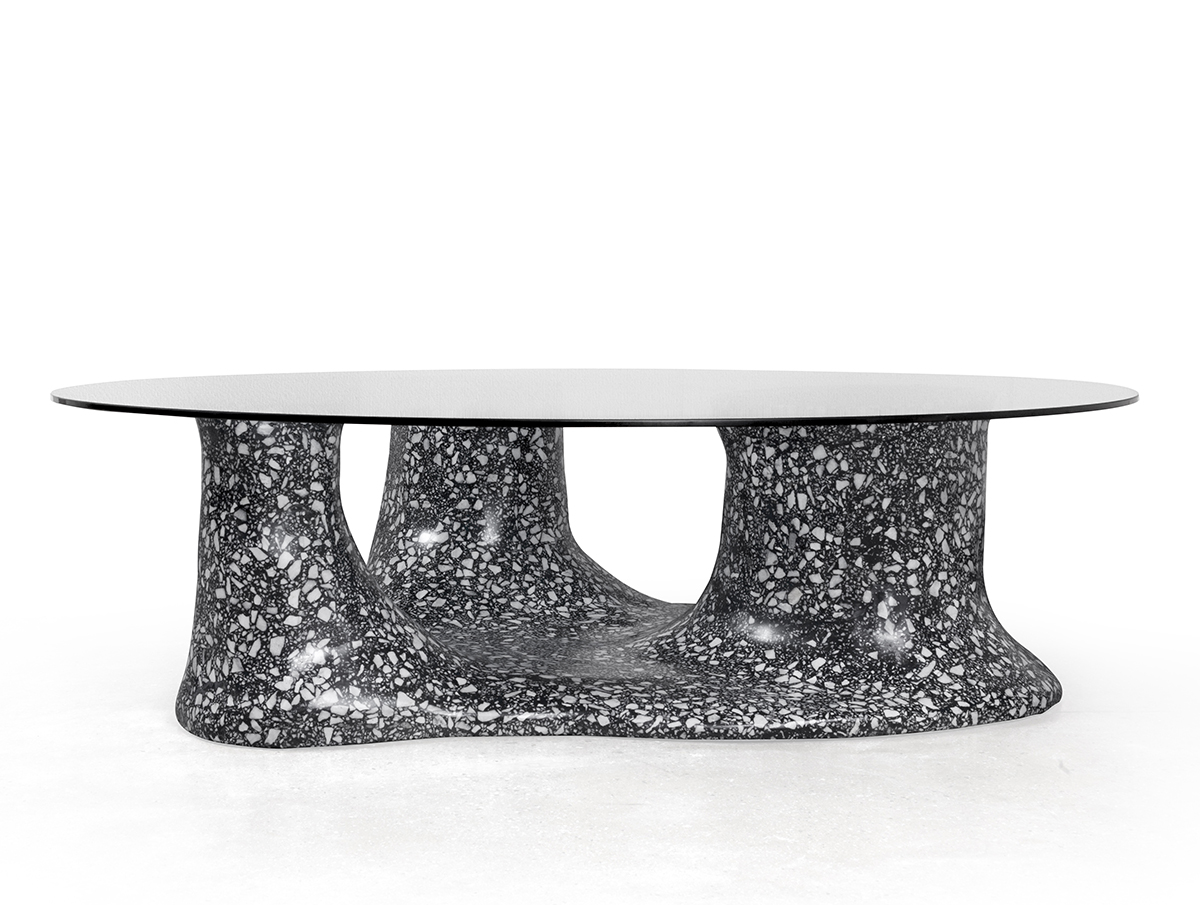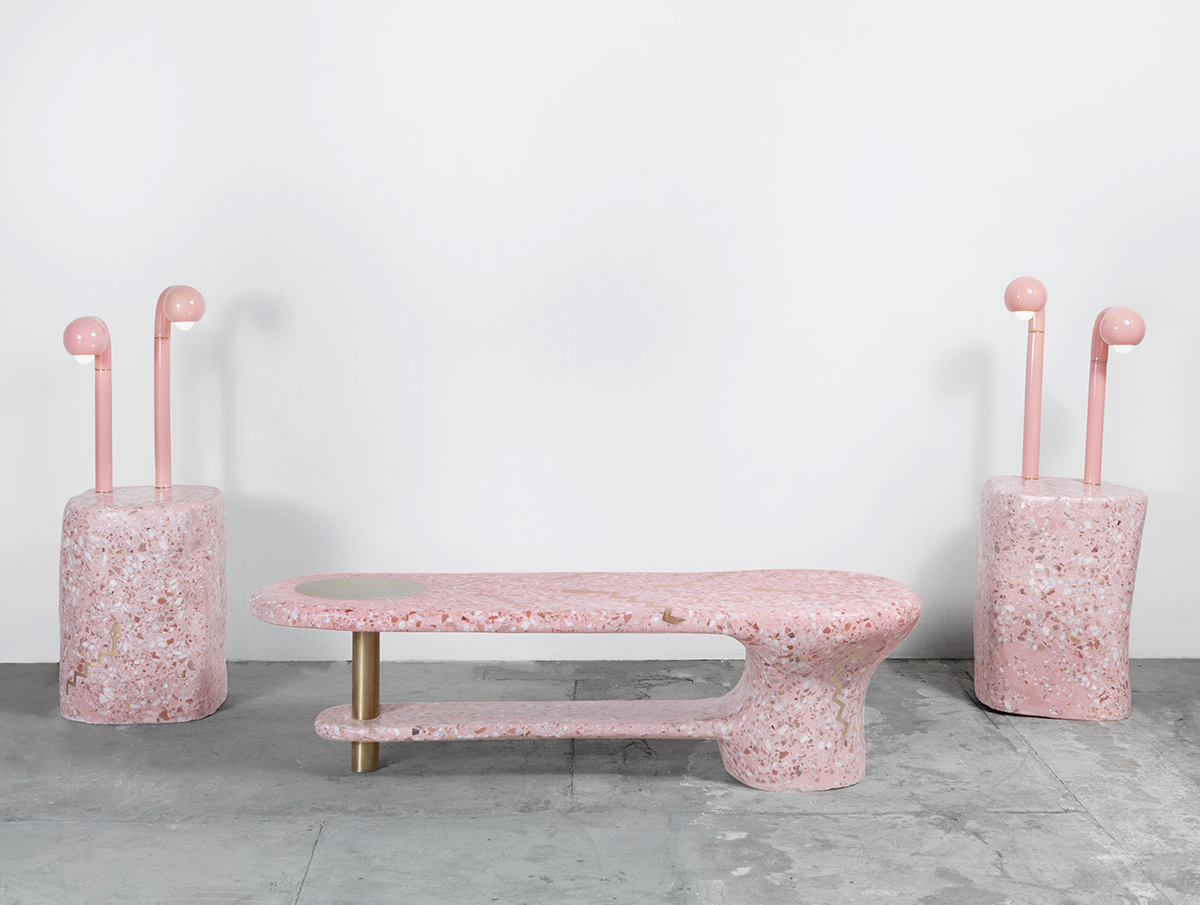 Los Angeles, carlyjomorgan.com
We featured Carly Jo Morgan on our Hot List two years ago, when she was working with her former husband on Only Love Is Real. Now solo, Morgan's work meditates on specific materials — terrazzo, brass — and concepts, like spirituality and rebirth.
What is American design to you, and what excites you about it?
America is in an interesting exploratory space. Since the presidential election, so many of us have been in deep mourning. It feels as though America has experienced a death. But with every death comes a rebirth. I think design is being challenged with an existential crisis. We have to keep asking ourselves, for the cost of what? I'm not sure what my work will evolve into, but I'm experiencing a strong call to action and am committed to making conscious decisions and enjoying the process. Positive shifts are happening. The devastating effects of mass production on the environment are pushing us to explore sustainability, craftsmanship, durability, and deeper meaning. There's also an urgency for community, and I really feel the design community is coming together to promote one another and share ideas. 
What are your plans for the upcoming year? 
I'm planning to stop always planning ;). Currently working on: sourcing recycled crushed cement and marble from demolition sites for new terrazzo snakes, furniture for the women of The Wing in New York for their two new locations, painting, being the best mama I can be.
What inspires or informs your work in general? 
Current Inspirations: Morning meditations. My daughter's artwork. Snakes and the idea that we can transmute any poisons into medicine and shed the skins of the past. The ecstatic music of Alice Coltrane and her commitment to healing others with her art. Eagle Rock, Topanga. Krista Tippet's On Being Podcast.