11.14.17
The 2017 Hot List, Part II
This week we announced our fifth annual 2017 American Design Hot List, Sight Unseen's unapologetically subjective annual editorial award for the 20 names to know now in American design. We're devoting an entire week to interviews with this year's honorees — get to know our second set of Hot List designers here, then hop on over to our Pinterest, our Instagram, and Facebook accounts for even more coverage.
Charles Hollis Jones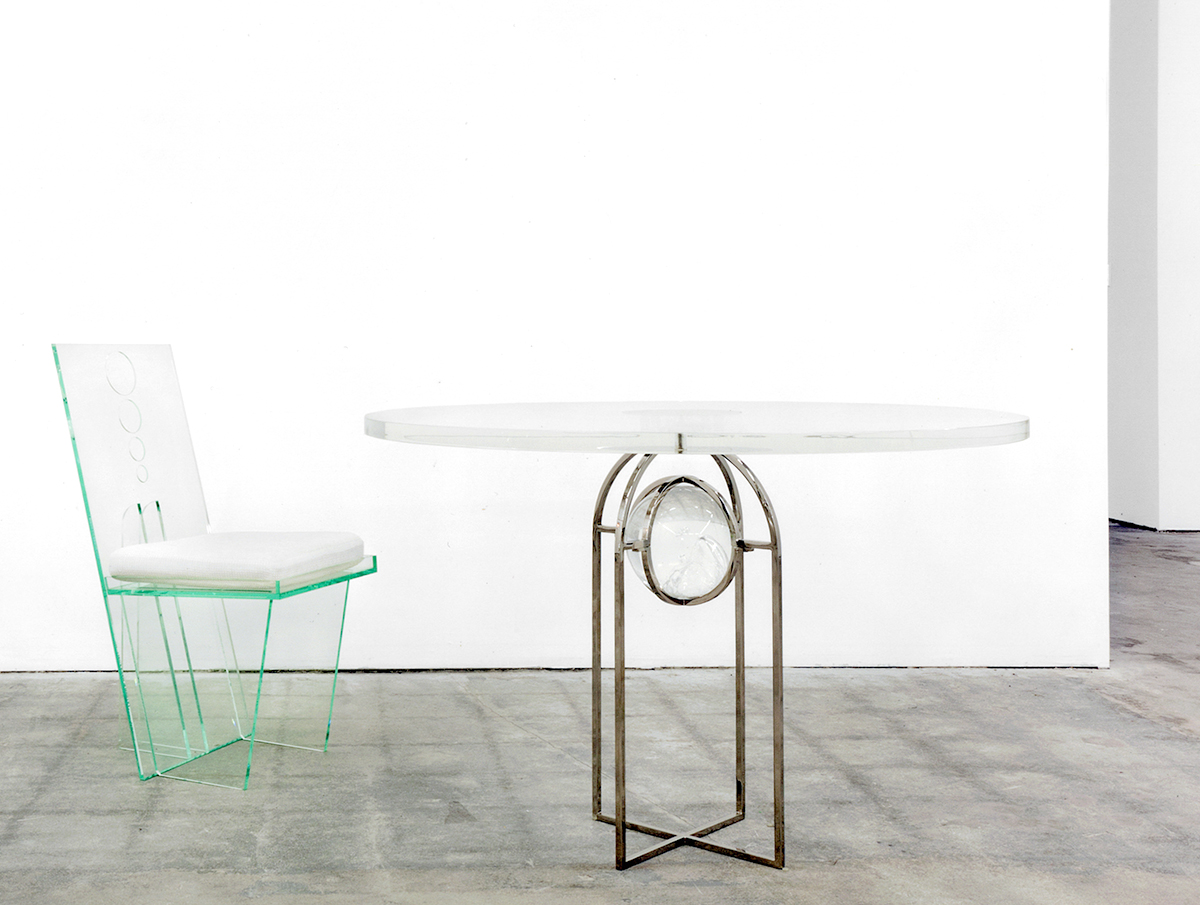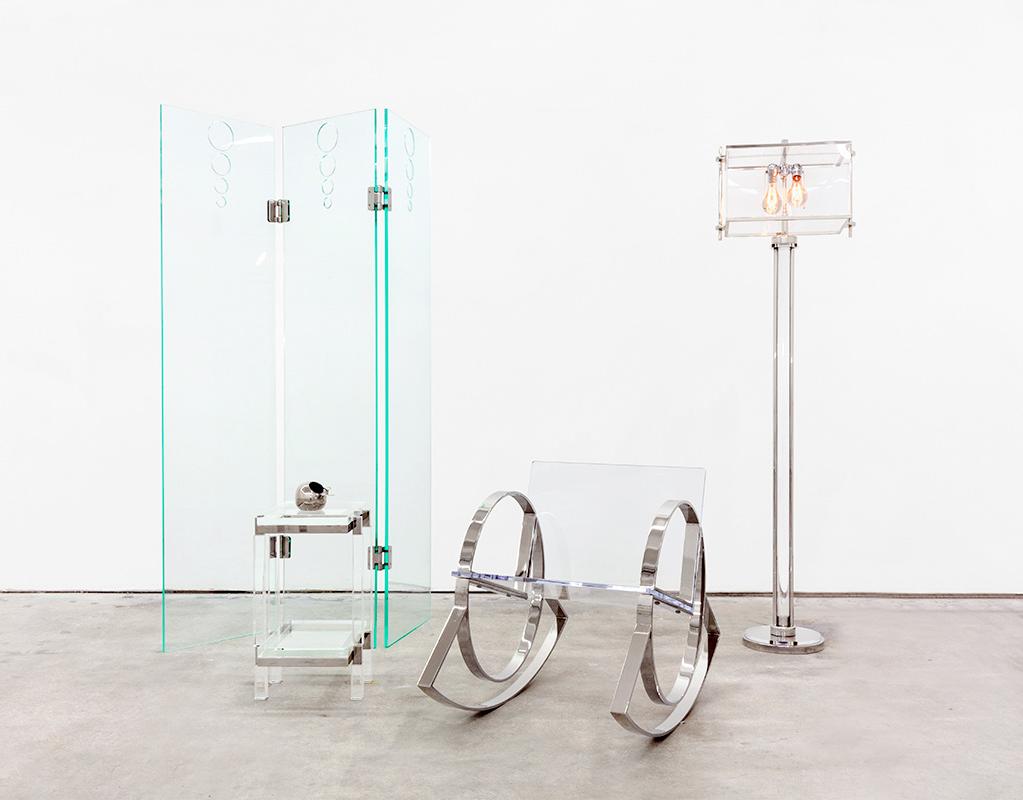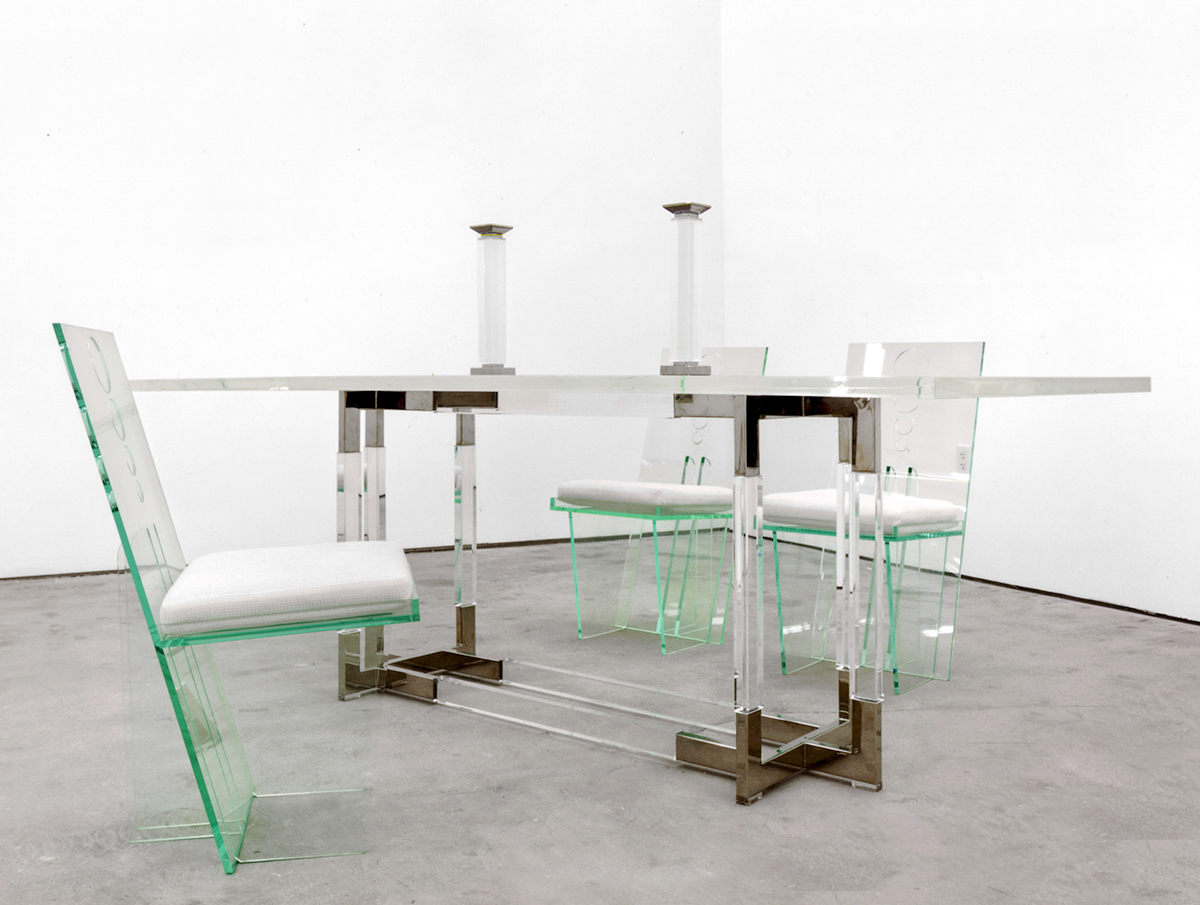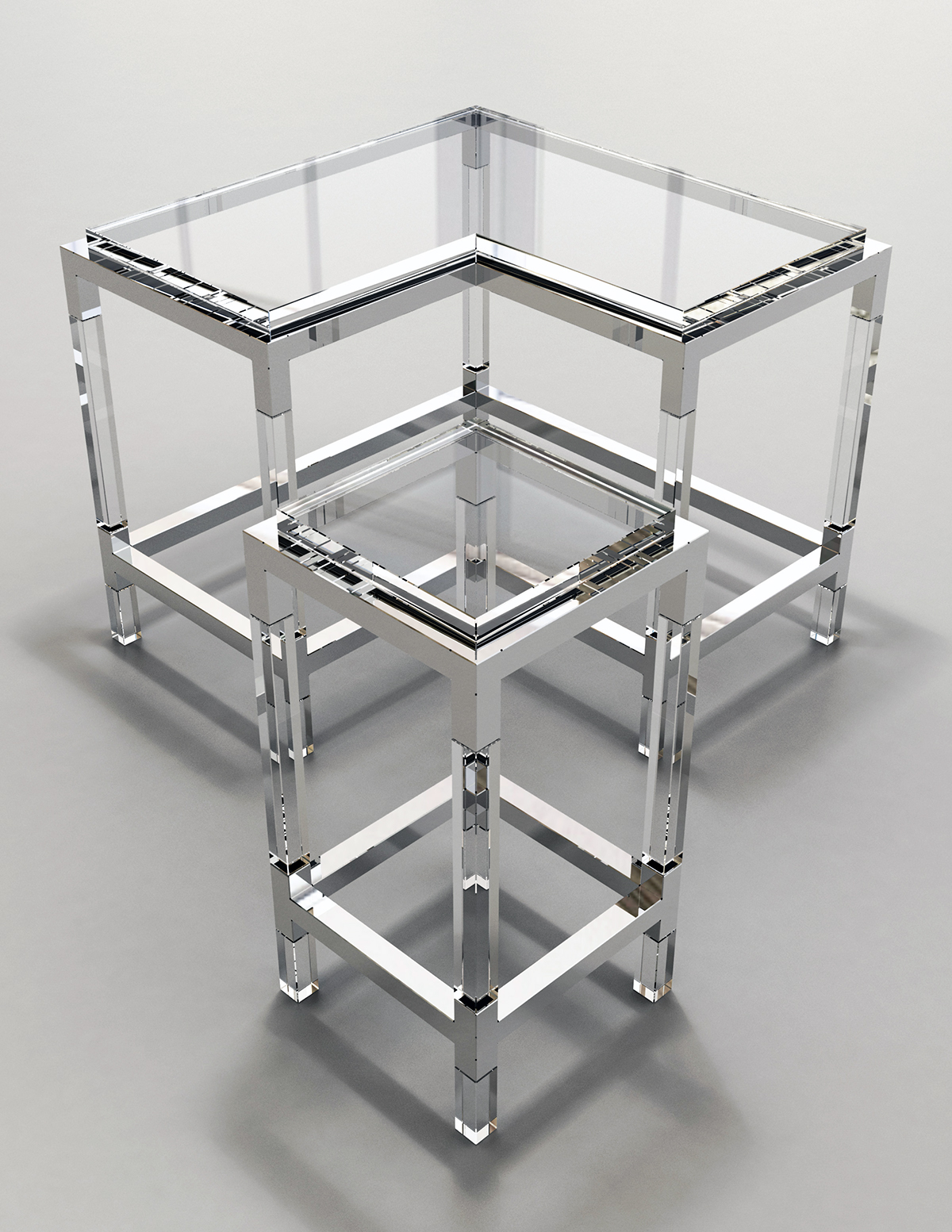 Los Angeles, charleshollisjones.com
Jones, who pioneered the use of acrylic and Lucite in furniture design during the '60s and '70s — and worked with clients such as John Lautner and Frank Sinatra — is experiencing a resurgence this year, thanks to the current vogue for see-through furniture and to a solo show of new work with Michael Jon & Alan at Design Miami 2016.
What is American design to you, and what excites you about it?
It's everything that everything else isn't. It's generosity in producing original design. It's the freedom to express, touch, move. It's also that which inspires others to take action. 
What are your plans and highlights for the upcoming year?
I just finished a new desk design. Like most of my work, it's inspired by my parents. My father had a love of wood, and my mother, a love of quilting. The desk has a black walnut top and the tumbling block design (a quilt motif) shines through in its leg supports of polished nickel.
Right now, there's a lengthy article on my life and work in PIN-UP, a favorite magazine of mine. It's written by Michael Bullock who I like a lot, he's an excellent writer. 
In February 2018, the Hearst House project I've been working on will be published in Tim Street Porter's new book on Palm Springs. Also at that time, the Palm Springs Modern Committee is recognizing me for my contributions to design. I'll install some new furniture incorporating color so that will be new. And Phaidon is including my work in a compendium, Chairs: 500 Designs that Matter, so that feels good. 
What inspires or informs your work in general? 
I'm pretty inspired by the present-day response and acknowledgment of my past work. And as I mentioned, my parents. When I was a teenager, my mother used to ask me, "Who are you Charles?" She wanted me to be passionate to my full capacity. I'd like to think I'm in a better position to answer that question now than I was back then.
(Fourth image by Sky Burchard)
Chen Chen & Kai Williams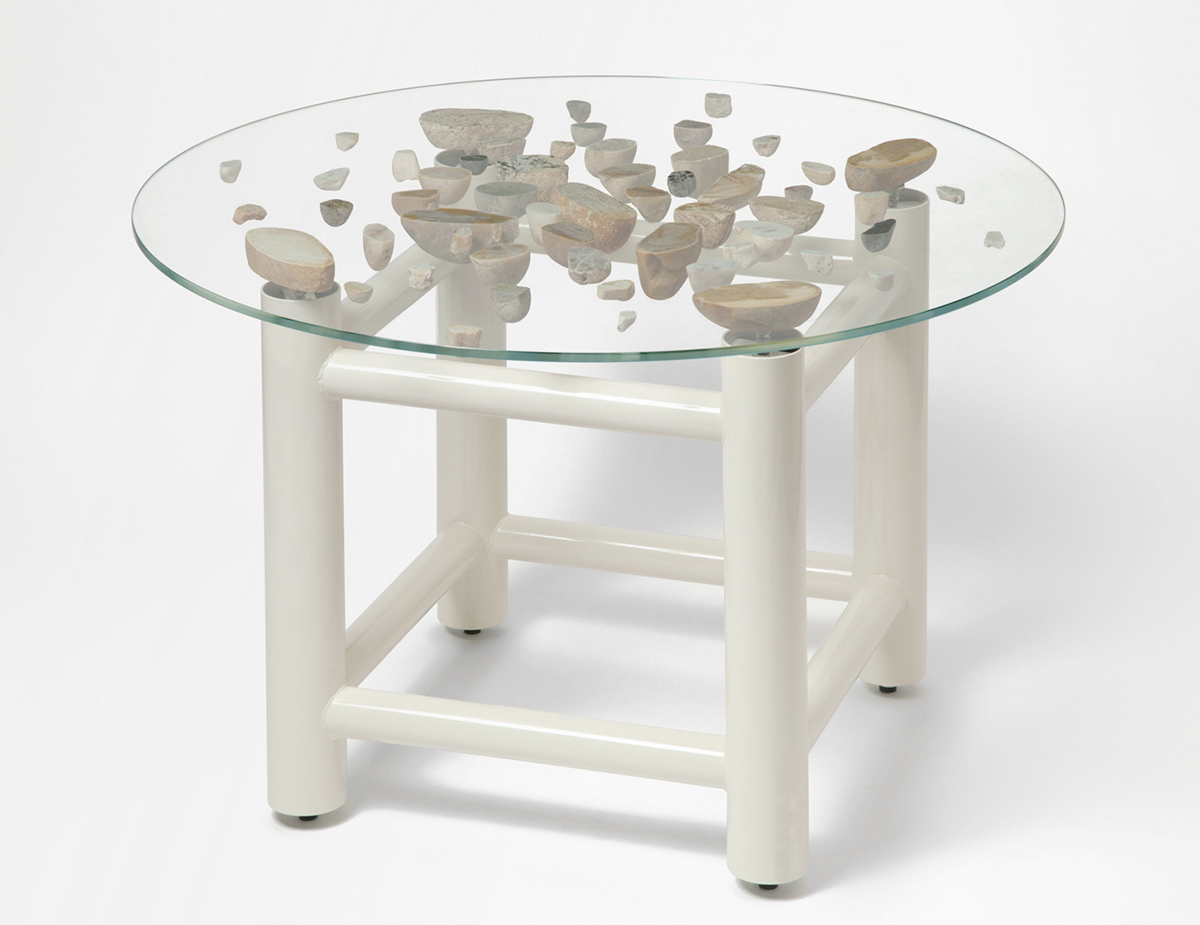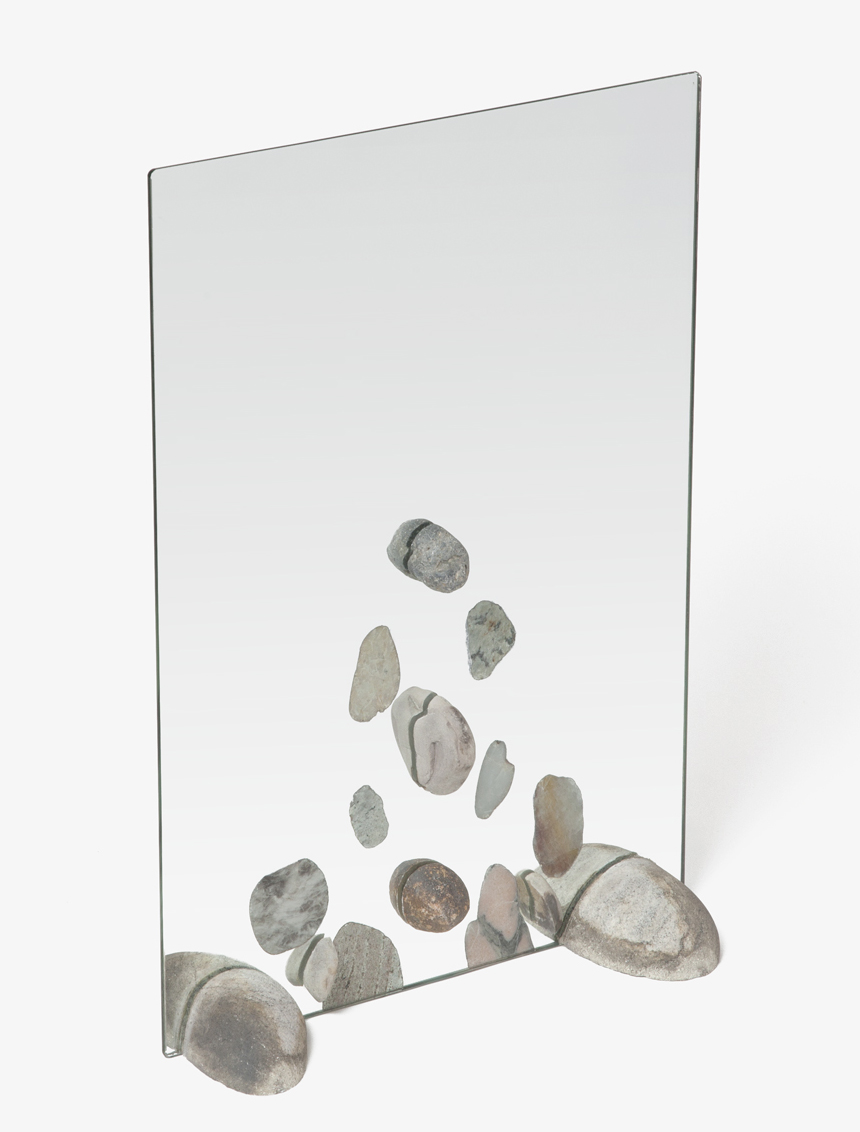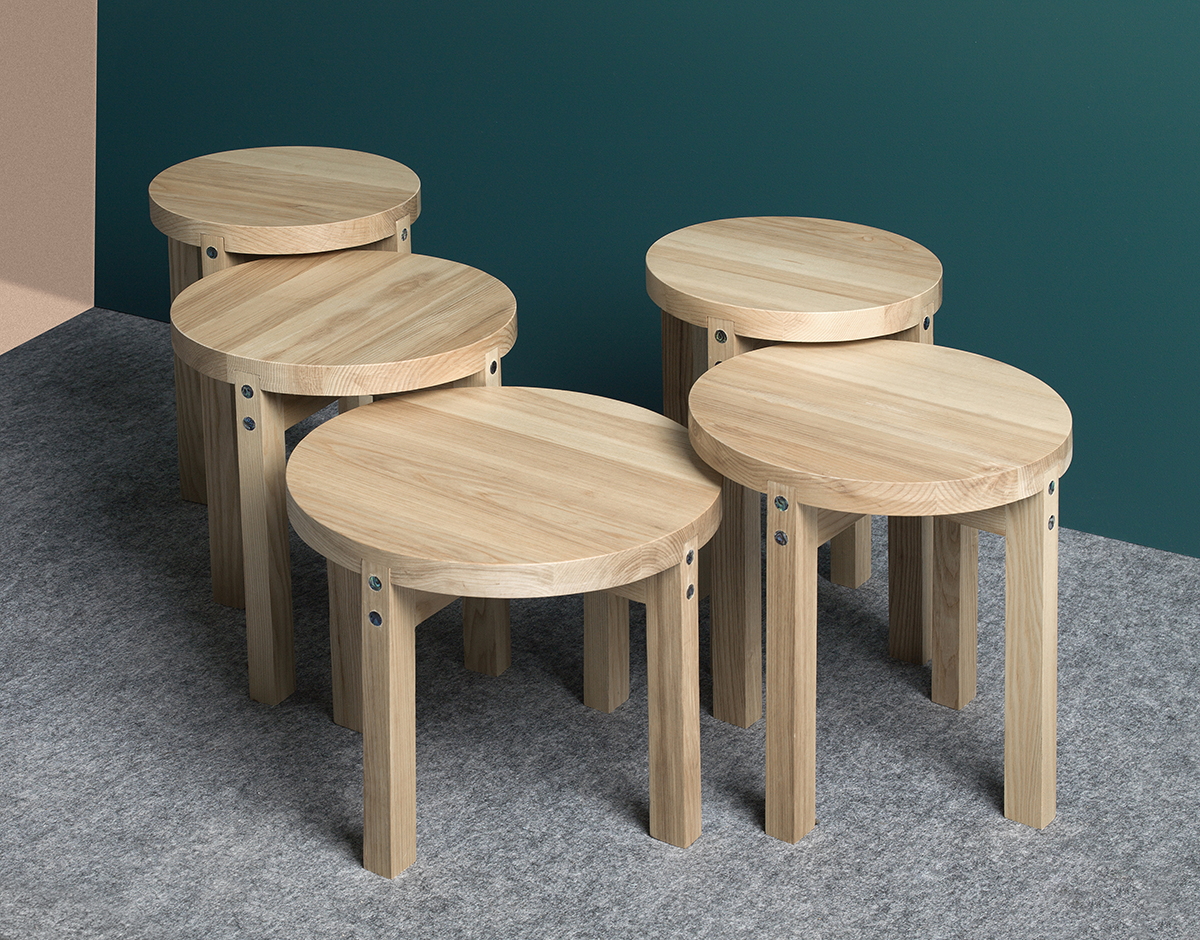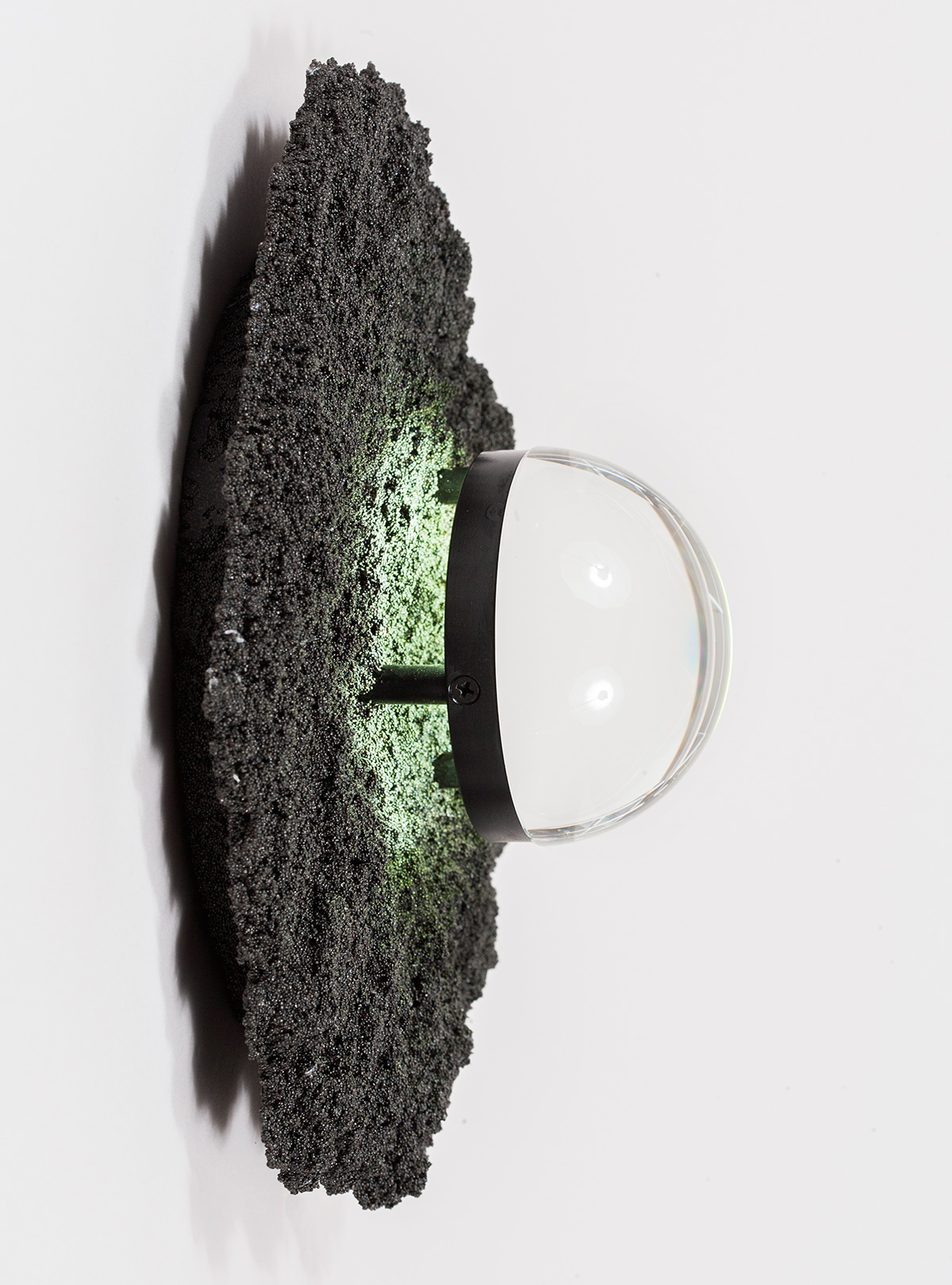 Brooklyn, chen-williams.com
Perhaps no young American design studio reinvents themselves as much or as often as Chen Chen & Kai Williams, who continue to reveal new depths to their aesthetic thanks to constant material innovations. We love their new tables, mirrors, and more, which explore the idea of UV-bonded glass and stone. 
What is American design to you, and what excites you about it?
The main difference is that in America, a lot of designers also run small-scale mass-manufacturing businesses. That means a lot of new products aren't just being designed but they're also being put into production. While that causes things to be more practical for a broader market, it also means there's no one to convince to produce something. There is no filter between the designer and the wider market.
What are your plans and highlights for the upcoming year? 
We have been working on revamping our entire small product line. They're all machined metal pieces, and when we decided to go this route, we were having a hard time relating it to the focus on mixed materiality that our studio is known for. Our solution was to make everything with stainless steel and brass. Stainless steel is cold and unchanging in appearance where as brass is warm and will age with a unique patina from your touch. Showing the dichotomy in the metal properties allows you to see each material more clearly. We have a few objects we launched this fall and we're looking to add more in February.
We're also working on new pieces with UV-bonded glass and stone, a process we used for our new Floating Rock tables at The Primary Essentials. There are also a few projects we're working on for some manufacturers that we're excited about, but we'll have to wait to talk about those.
What inspires or informs your work in general? 
We've made a lot of work based on using materials for things that those materials weren't meant for. What inspires us are the everyday solutions people invent using what they have rather than what is proper. For example, a neighbor recently made plywood trash can lids that have a door knob as a handle (probably because the factory made plastic ones that were too light and blew away). Wikipedia has lead to countless ideas.
A good link to our brains is what's in our eBay cart. Here are a few:
Nickel Plating Chips Anodes – Falconbridge Nickel "D" Crowns / Inco "S" Rounds
YASKAWA MOTOMAN YR-UP6-A02 ROBOTIC HANDLING ARM UP6
20g 50/60 Mesh Size Synthetic Diamond Powder 100 ct green.
Elyse Graham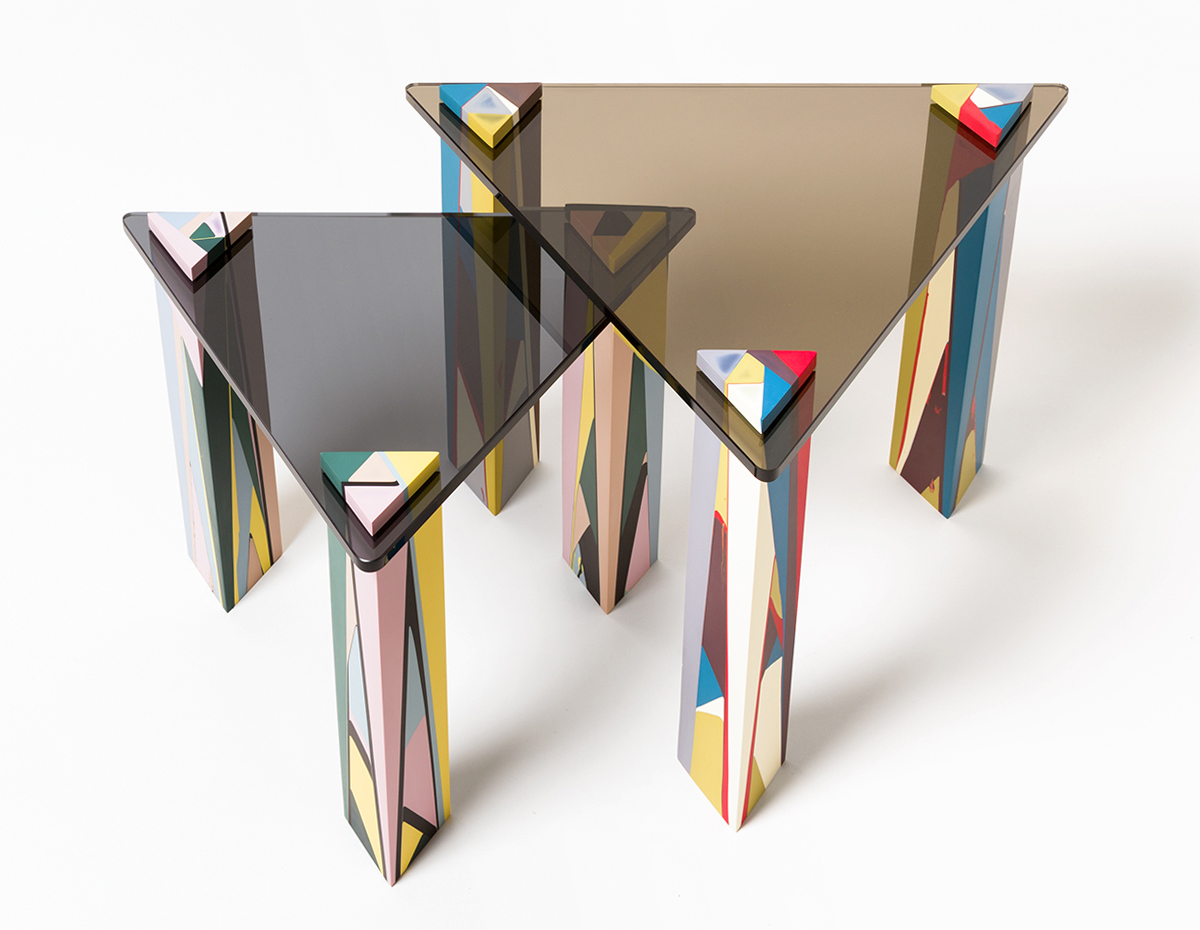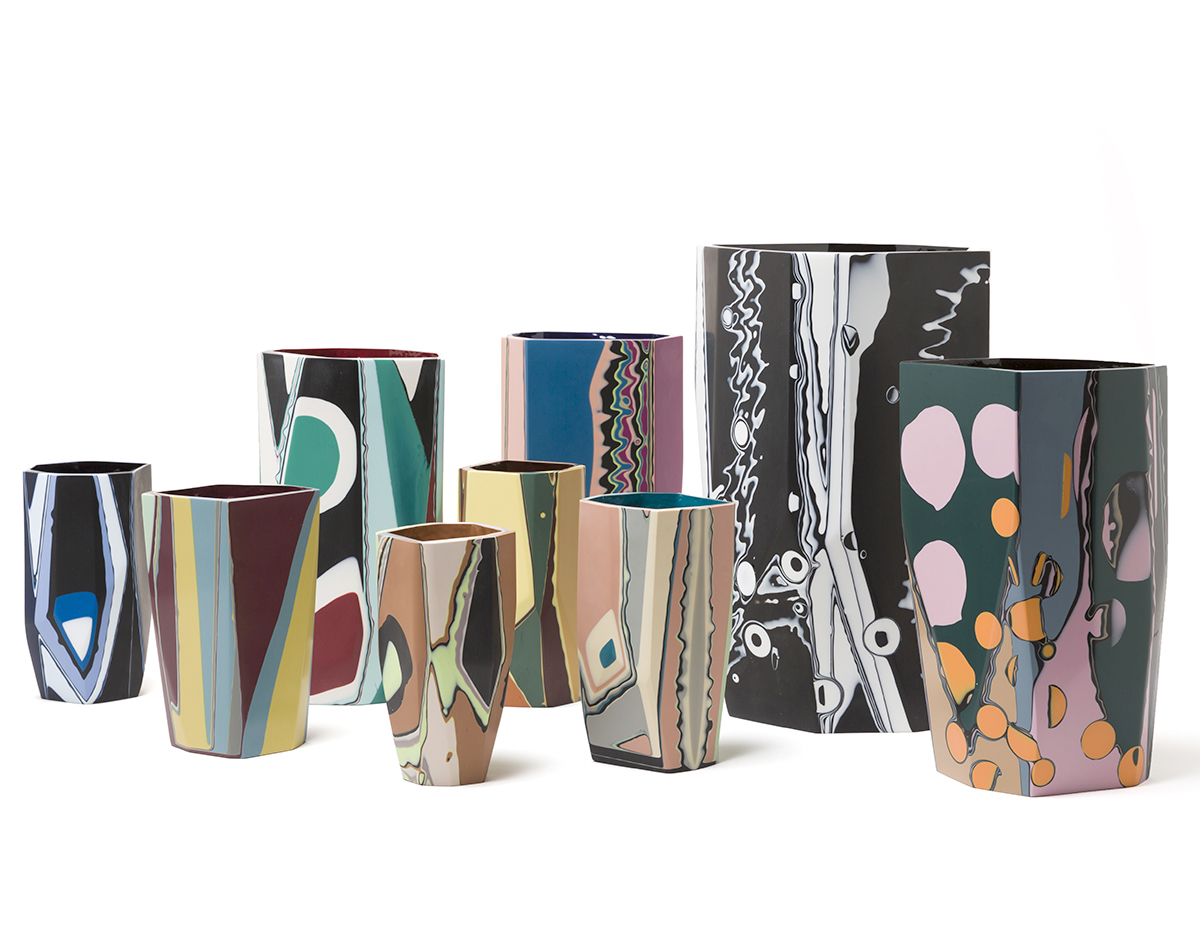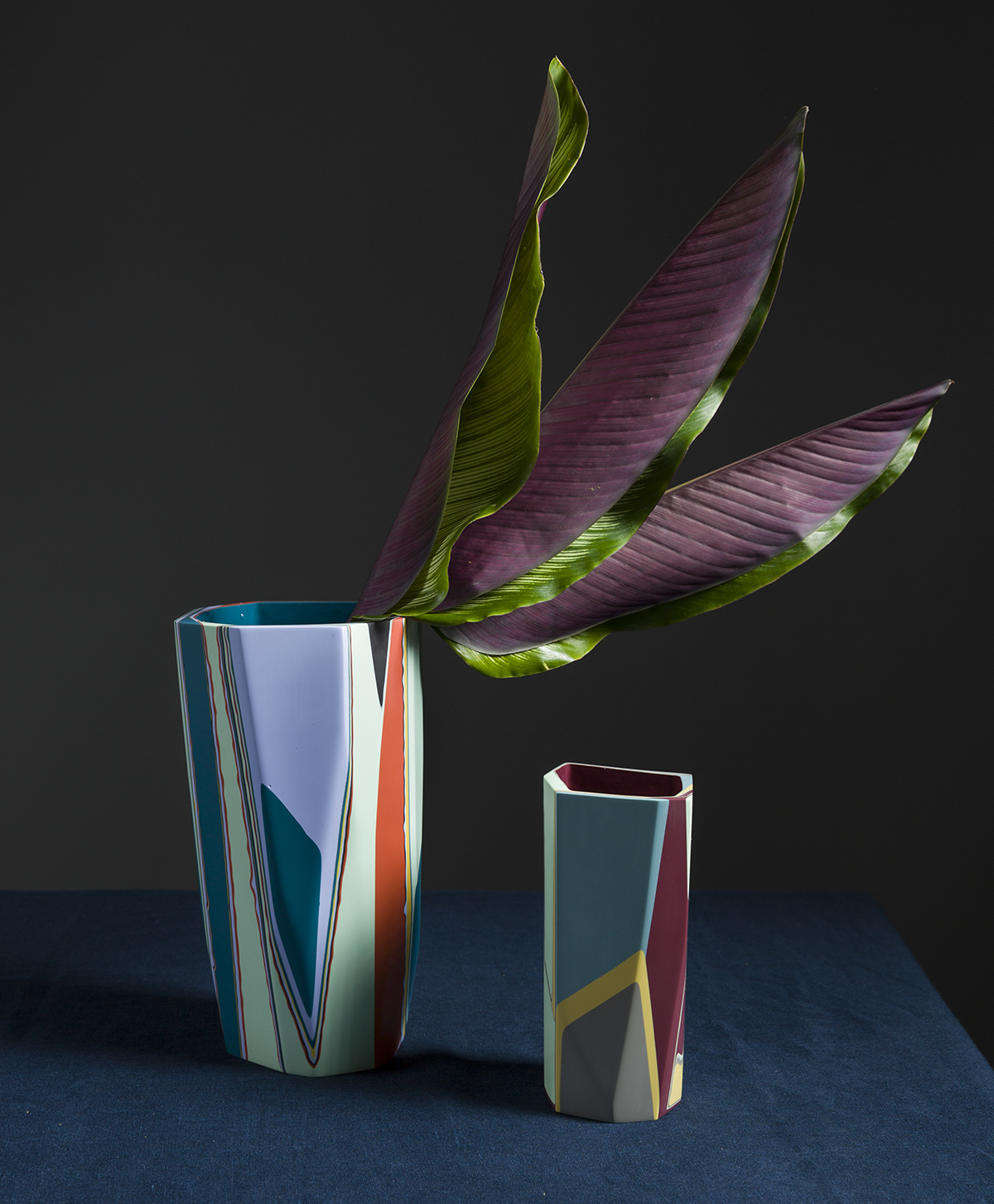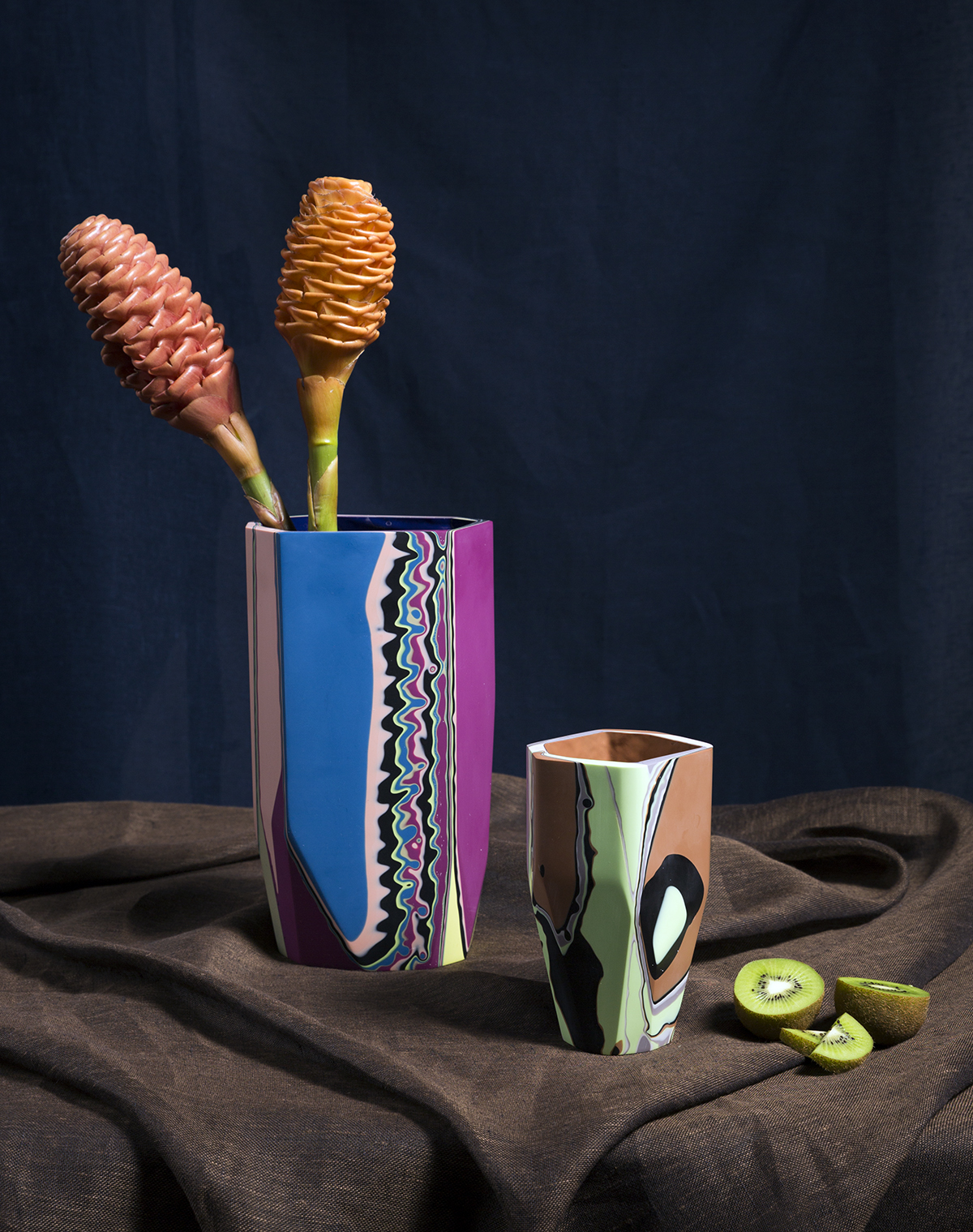 Los Angeles, elysegraham.com
We've been following Elyse Graham's experiments in resin for ages, which this year took the Los Angeles–based artist in a moody, unexpected direction. For her Black Magic collection, Graham pours, carves, sands and polishes pigmented resin into otherworldly planters, vases, and nesting tables.
What is American design to you, and what excites you about it?
American design is characterized by its inclusivity and innovation. It's inspiring to have an unconventional practice that is appreciated and taken seriously. I thrive in not being constrained by a particular style or material and I'm excited by the freedom to experiment with materials and processes where the only limit is my imagination.
What are your plans and highlights for the upcoming year?
This coming year, I'm thrilled to be collaborating with several talented designers whose work I greatly admire. In the studio, I am always exploring different methods and ways to use my materials. Currently, we are prototyping some new objects (top secret for now) that are inspired in part by techniques developed in the Black Magic Collection. In addition to that, we are working on a series of vessels with a focus on pattern and translucency.
What inspires or informs your work in general?
Experimentation is the spark that ignites all the projects in our studio. Whether we're developing a new process for working with a material, a new pattern or palette, our approach is always, let's try and see! I like to say yes more than no and maintain a sense of curiosity and excitement. Our work is also driven by color. I am constantly searching for juxtapositions of hues that energize or excite me. Our forms are often vehicles for an exploration of our palettes—I think this sets our studio apart more than anything else.
Eny Lee Parker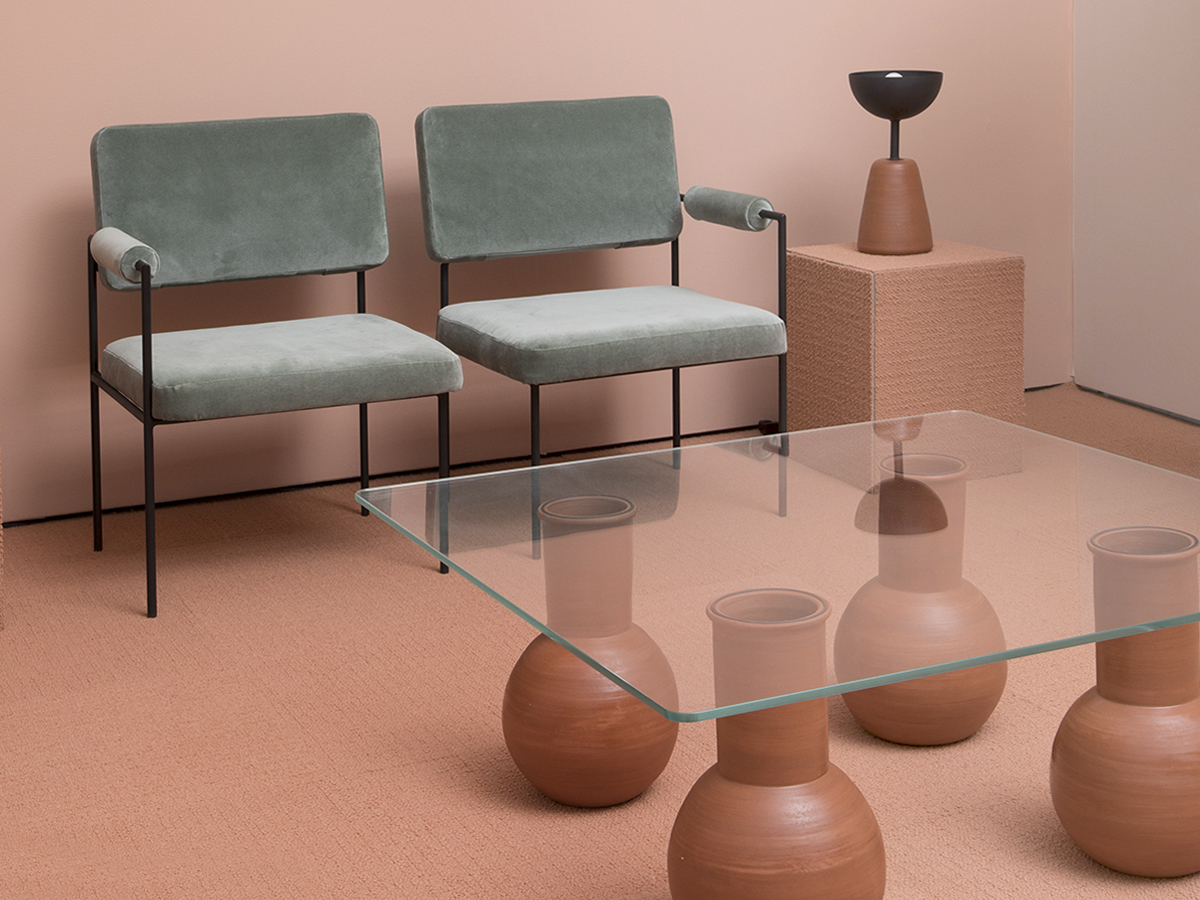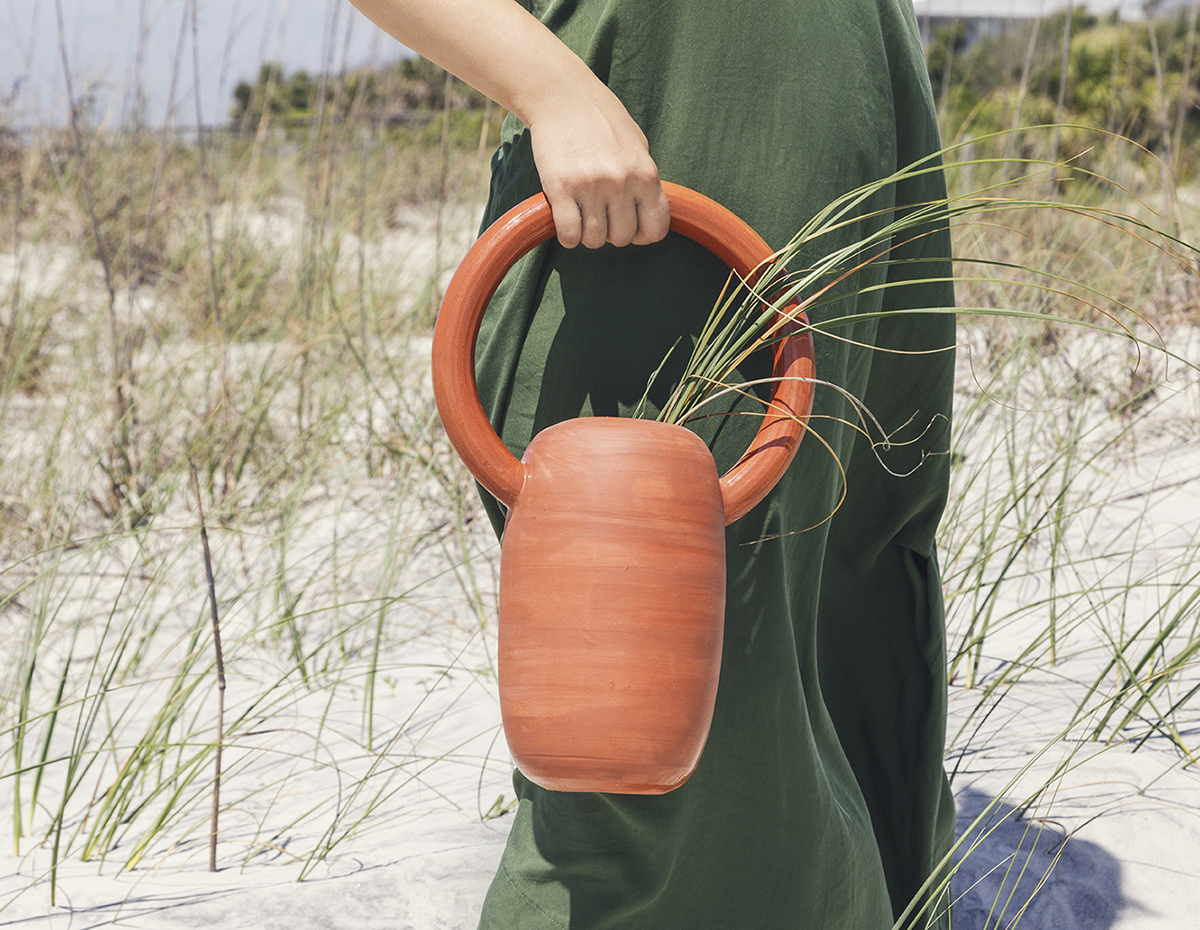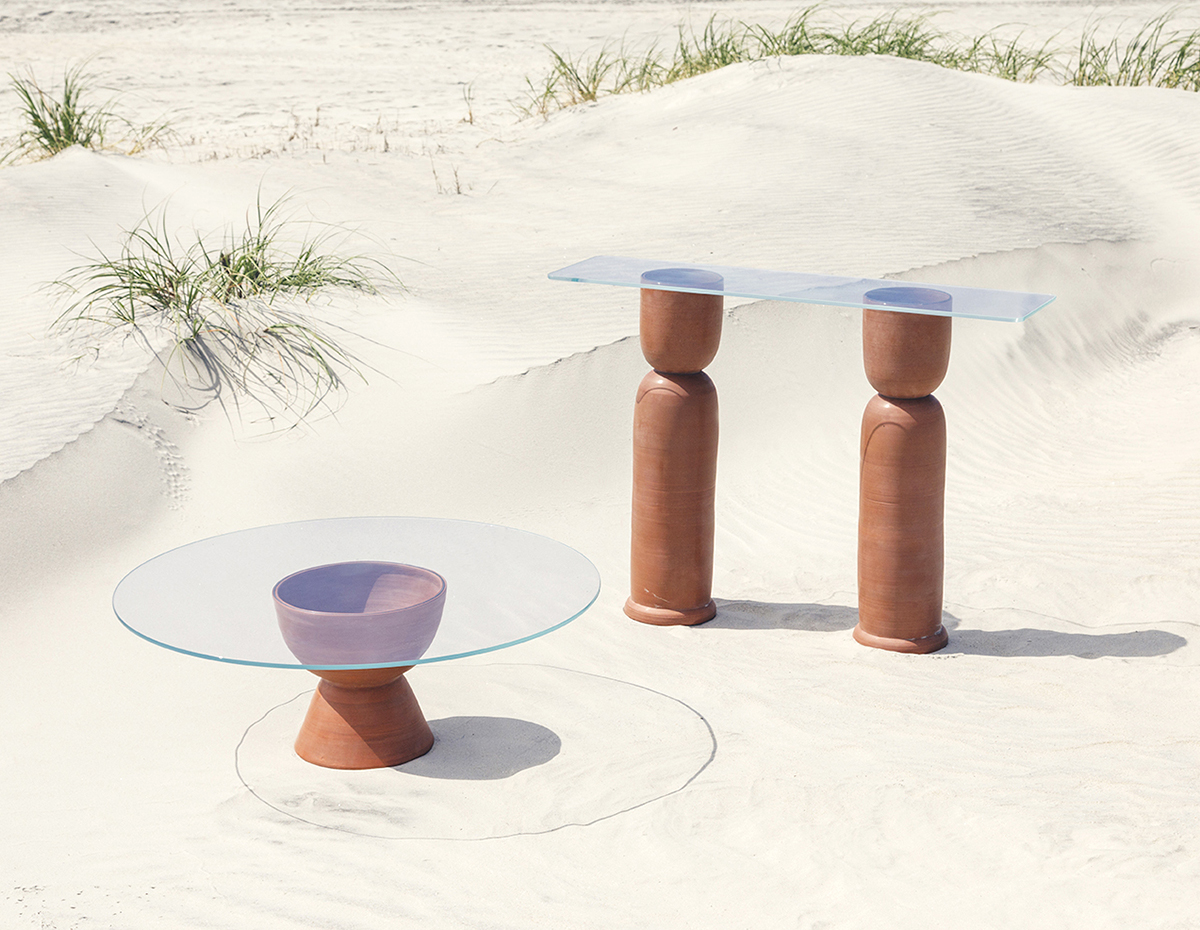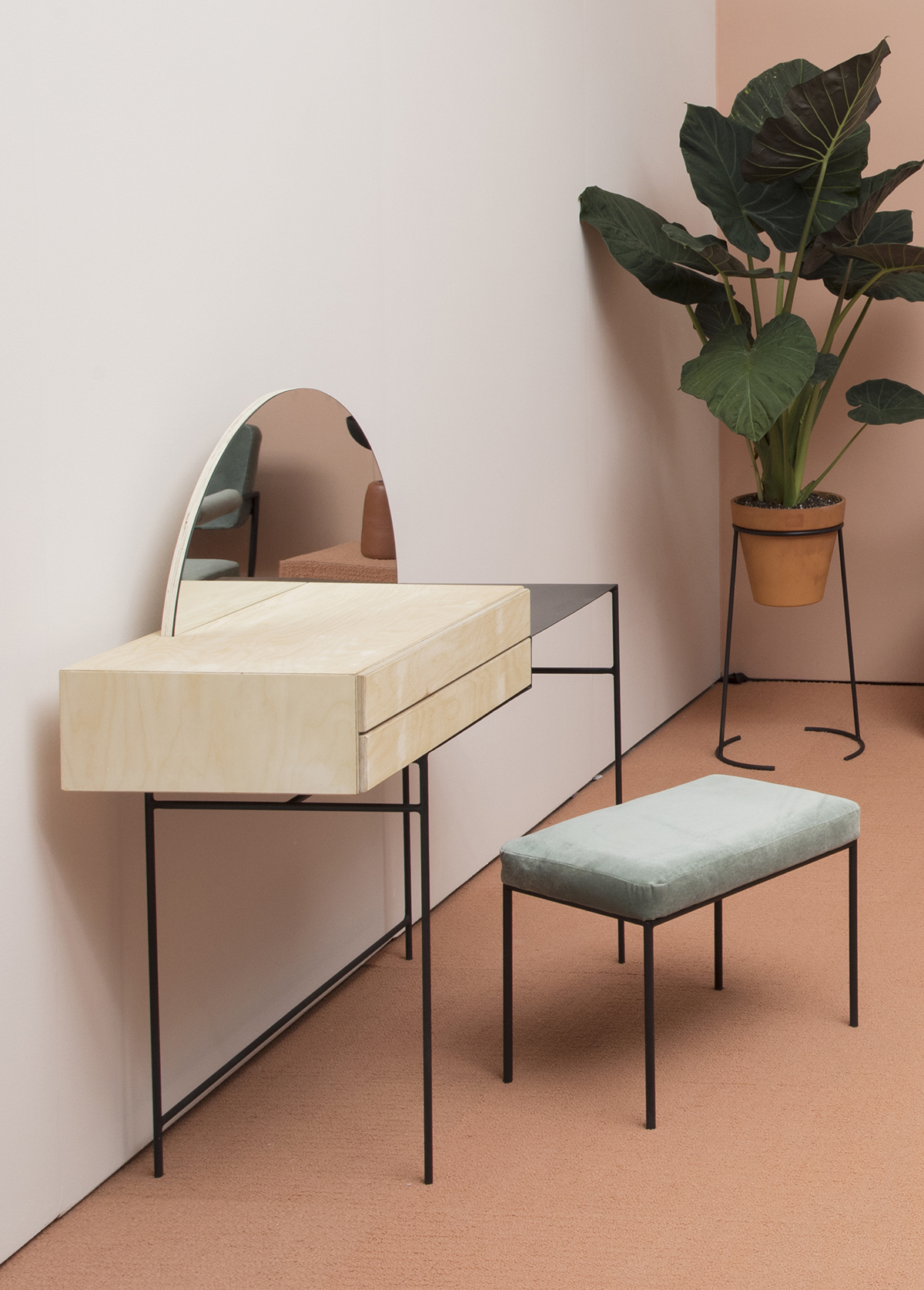 Savannah, Georgia, enyleeparker.com
This year's breakout design star, Eny Lee Parker, went from debuting her first collection at Sight Unseen OFFSITE to a T Magazine profile in the span of four months. Her innovative use of terra-cotta as a structural material for furniture — and her knack for sceneography — makes her a serious one to watch.
What is American design to you, and what excites you about it?
From an immigrant's point of view, America is where you come to find your voice. There may be a few things I would classify as design Americana, but by no means are you tied down to a singular tradition, cultural specification, or rule. Well, aside from corporate capitalism, in which most designers are now defining their own economic structure (which, ironically, in its own act, is quite American). 
I think it's wonderful not be classified as one particular aesthetic. This way, 20 different designers may describe their influences and none are the same. We get to educate each other through our work in different cultures, craft, and resources. Some may think American design leads to cultural homogenization, but we're still writing history. I'm excited to be part of this design movement that is helping shape our society today. 
What are your plans and highlights for the upcoming year? 
Currently I'm working on my next show in mid-January at Laney Contemporary in Savannah. It will feature a collection of mirrors and tables. Additionally, I'm expanding on my Artist Line Collection, which is all things wearable, and introducing workwear.
The biggest plan though is my relocation to Brooklyn this coming January. I'm excited to go back to a cityscape and be surrounded by great design, but I'll definitely miss my small community in Savannah. 
What inspires or informs your work in general? 
My family is very visual, but my mom was extremely tactile. Growing up, she always had a box full of fabric samples in the trunk of her car. She taught me to appreciate things on how they felt in your hands. I wanna say that's why I fell in love working with ceramics; it's been fun exploring unexpected ways to use this medium. I'm also currently obsessed with the artist and sculptor Mari Andrews.
(Beach photos by Gabriela Iancu, OFFSITE photos by Charlie Schuck)