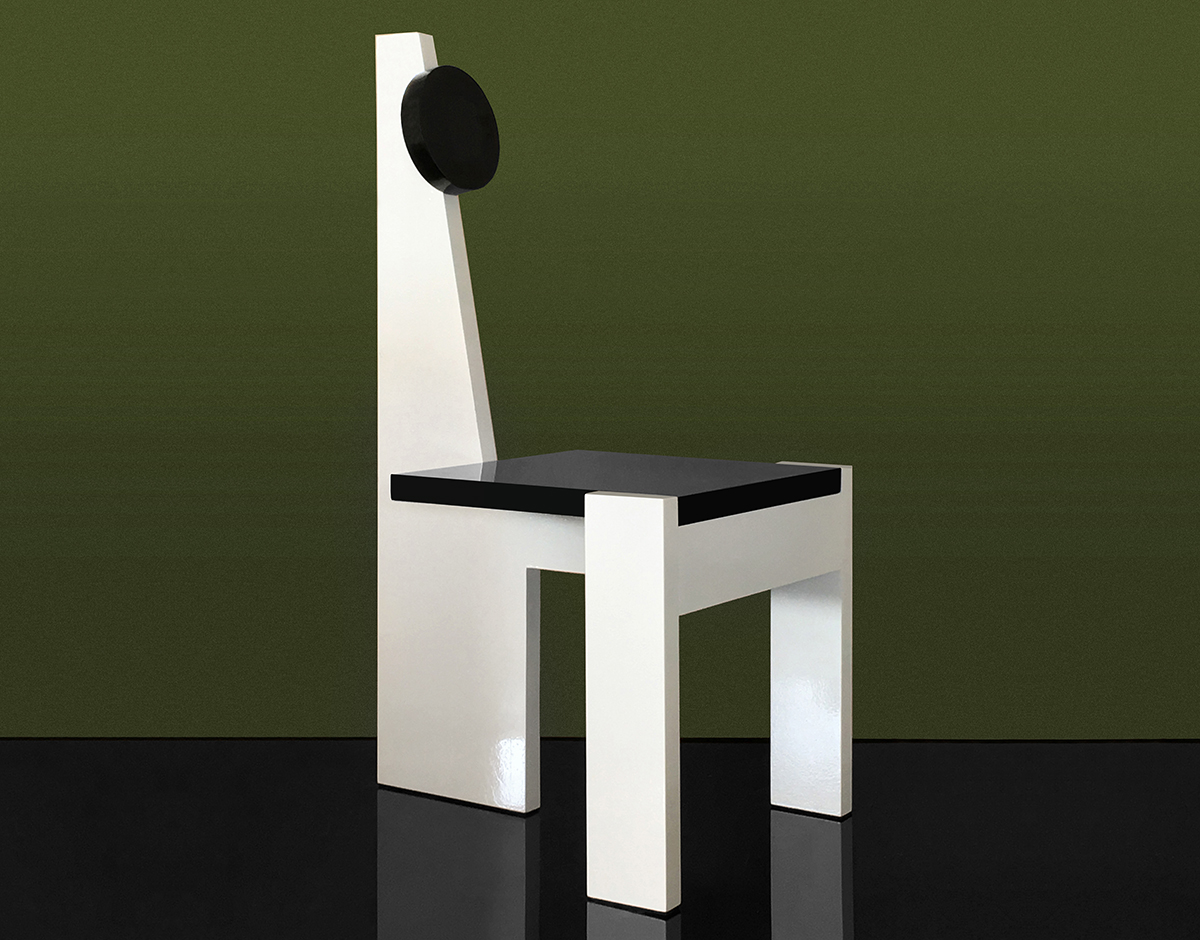 A weekly Saturday recap to share with you our favorite links, discoveries, exhibitions, and more from the past seven days. This week: an artsy version of the CatPaint app, a new wave of cute architecture, and a slew of new chairs debuting in Stockholm, Cologne, and Paris, including the '80s-inspired sculptural throne above.
Discoveries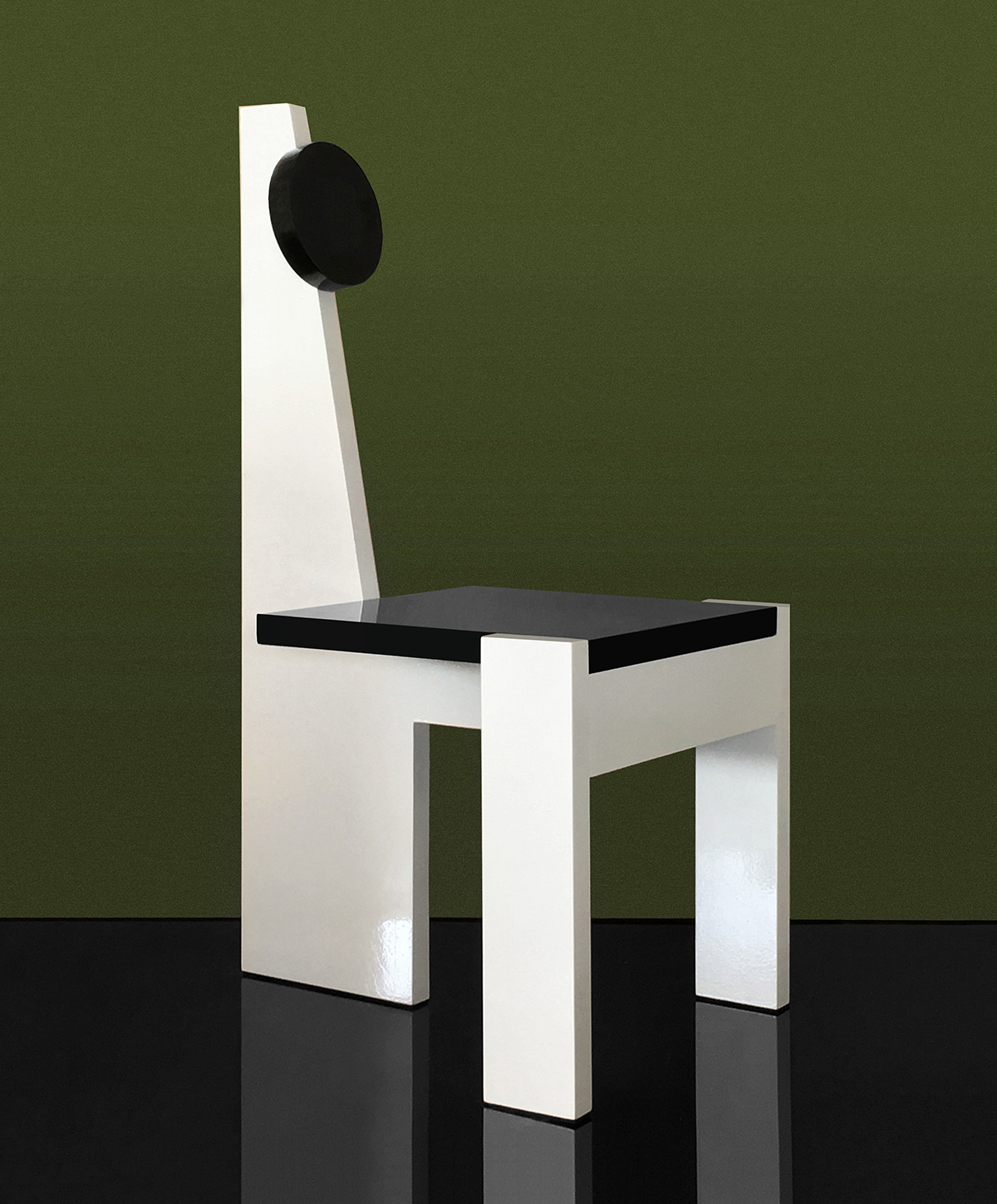 The latest chair by French designer Frédéric Pellenq has major sculptural '80s vibes — it's on view now at the Art Elysees fair in Paris, in an exhibition curated by Jean-François Declercq in collaboration with the contemporary design agency Kolkhoze.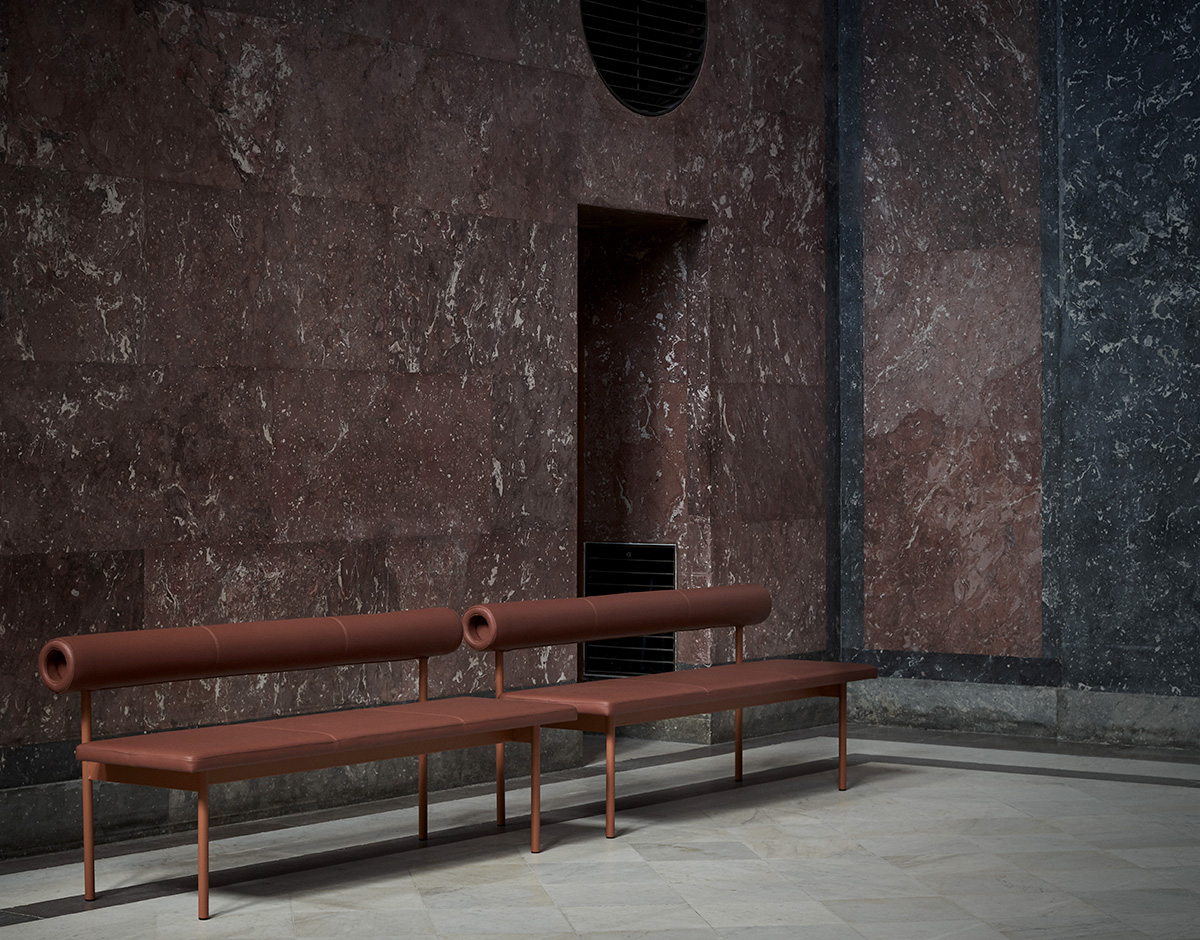 Matti Klenell x Offecct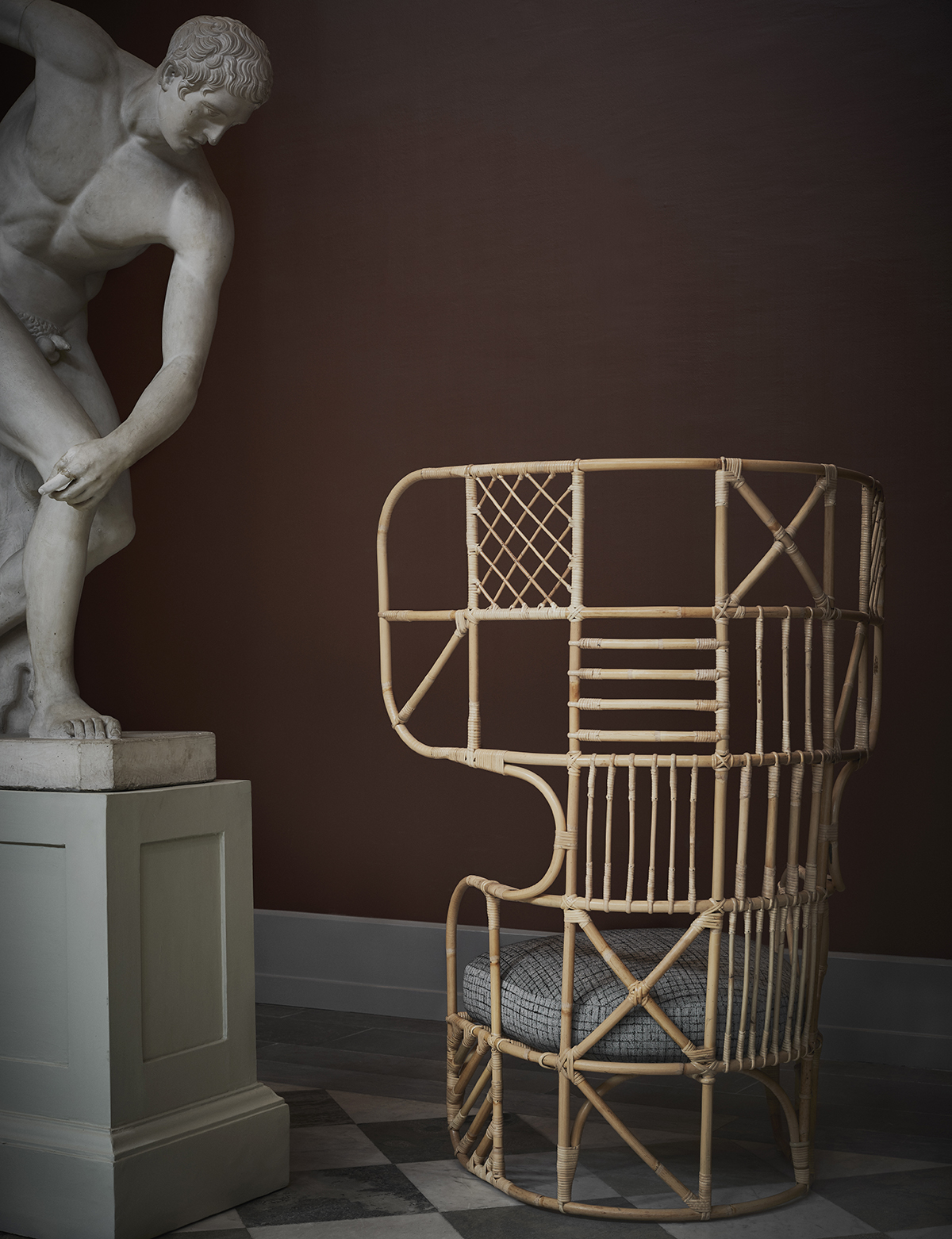 Matti Klenell x Larsson Korgmakare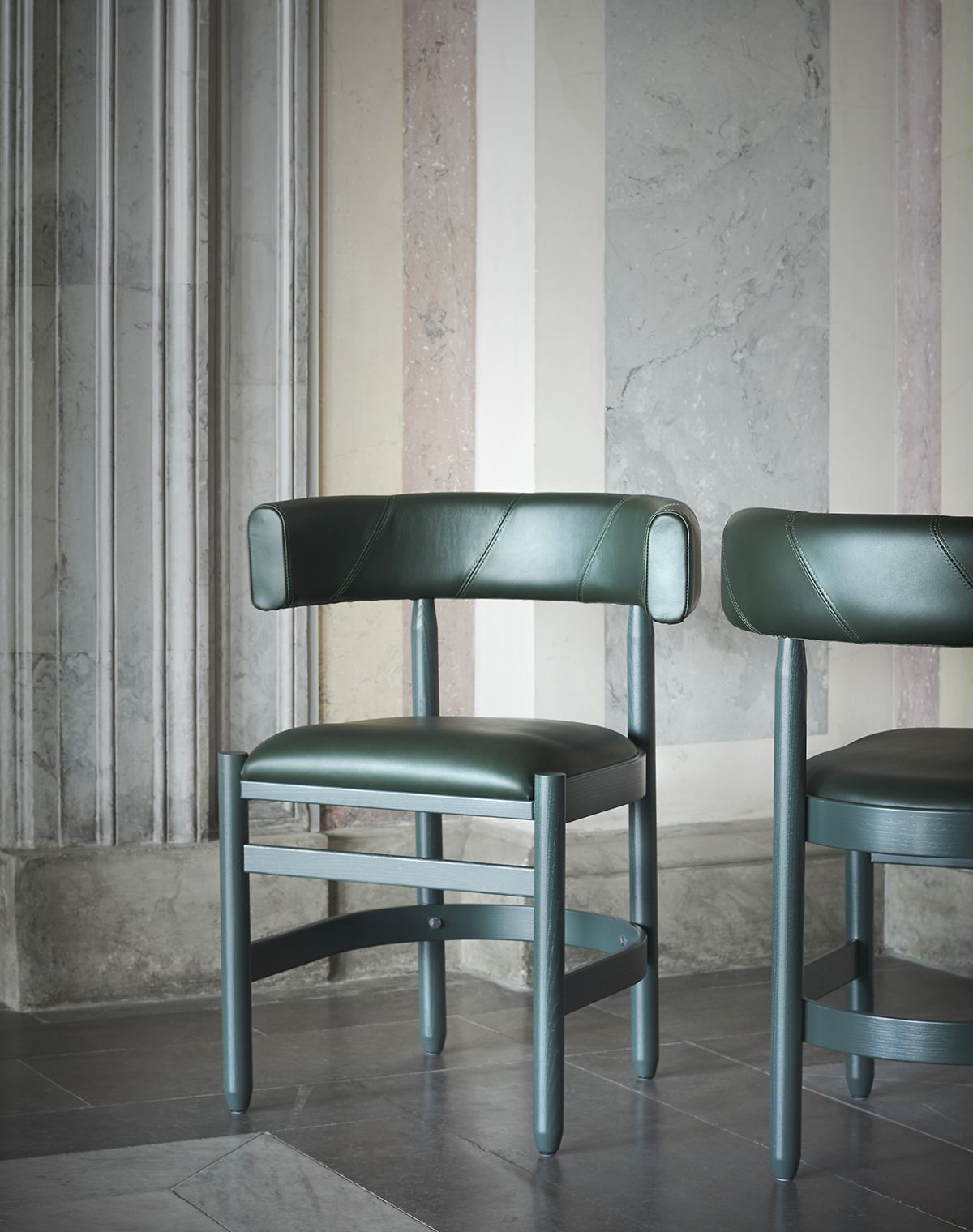 Peter Andersson & Matti Klenell x Källemo
While we happen to favor the seating (above), the new restaurant and cafe in the Stockholm Nationalmuseum — which reopened this month after a five-year renovation — was designed and custom-outfitted from top to bottom by a dream team of contemporary Swedish designers, from the cutlery to the baby high chairs to the chandeliers. More than 80 works by Matti Klenell, TAF Studio, Carina Seth Andersson, Stina Löfgren, and 28 other designers (produced by 21 different manufacturers) make for a jaw-dropping juxtaposition with the ornate building, which was designed in 1866 by August Friedrich Stüler.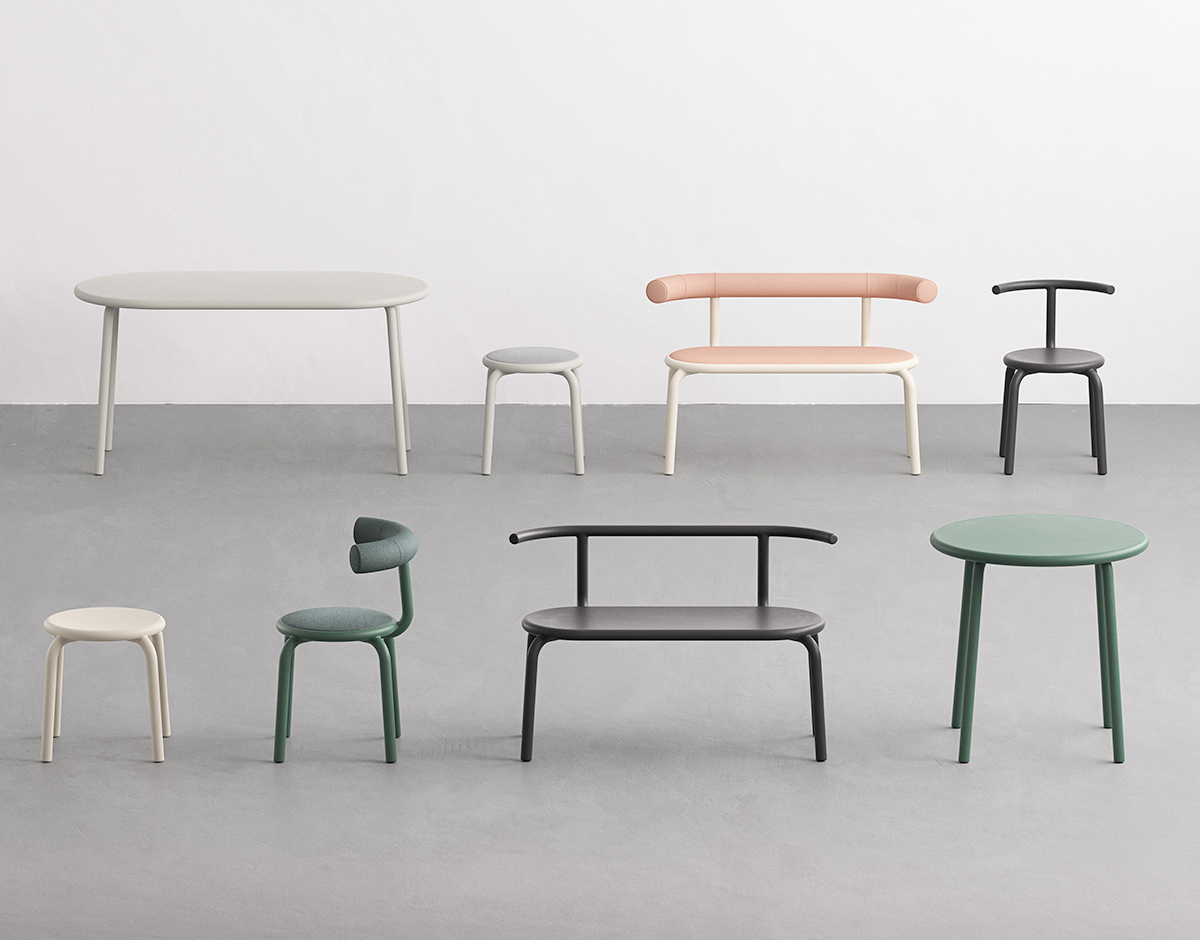 We found more exemplary Swedish seating in this thin aluminum-frame collection by Form Us With Love that's launching with +Halle next week at Orgatec, the office-furniture fair in Cologne.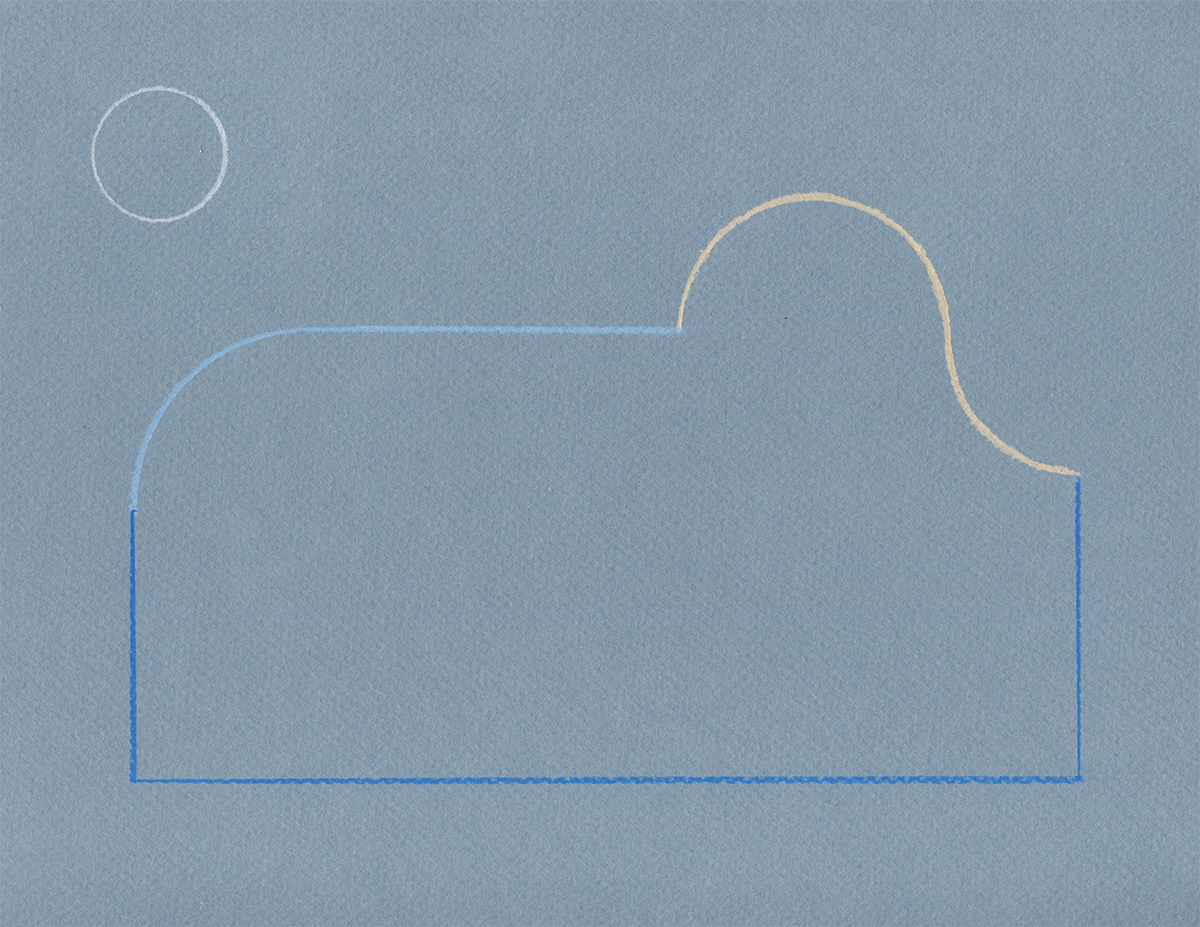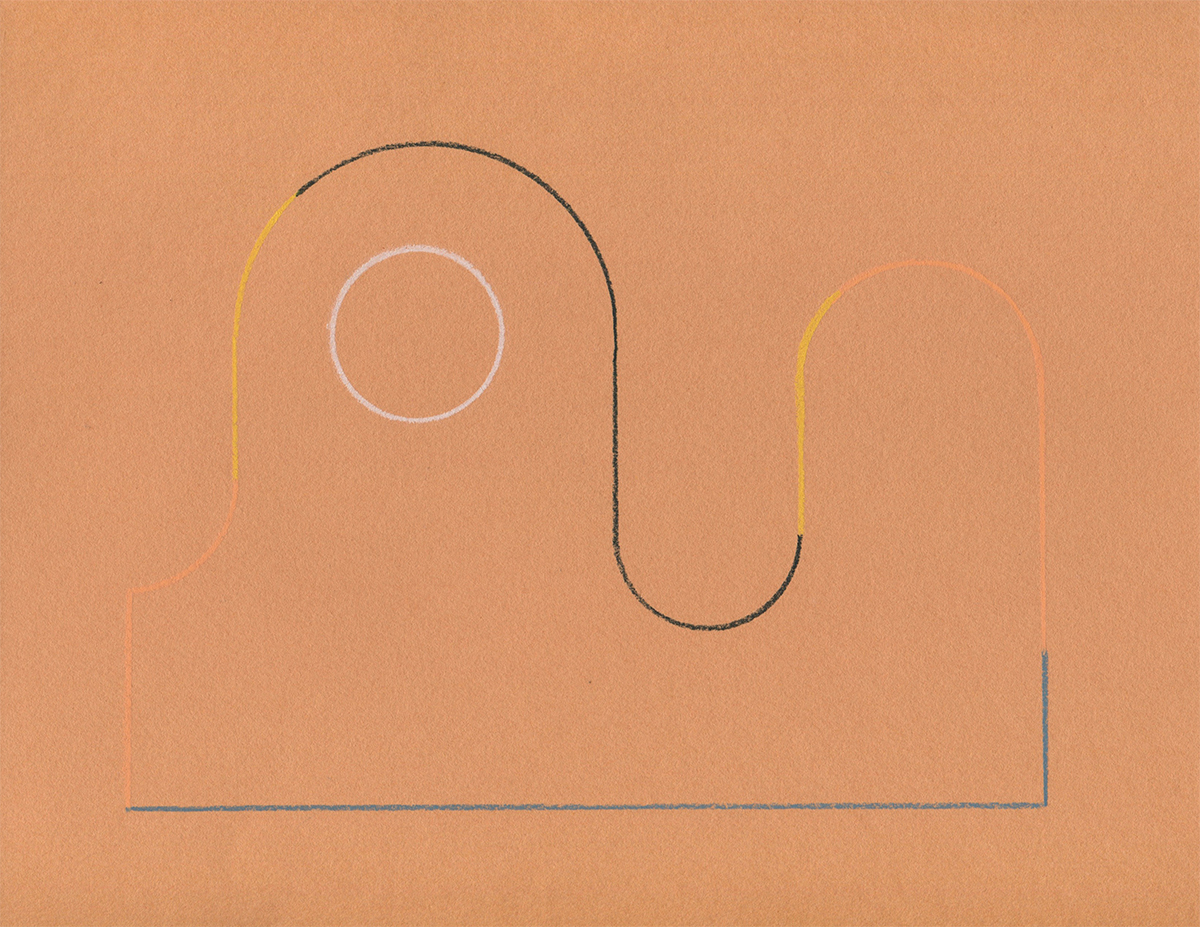 Portland graphic designer Chloe Fields has released a series of purchasable drawings of abstract hills and mountains under her label Odine, made with pastel pencils on all different shades of colored paper. They're really pretty, if reminiscent of the work of Ana Kras, though in medium moreso than content.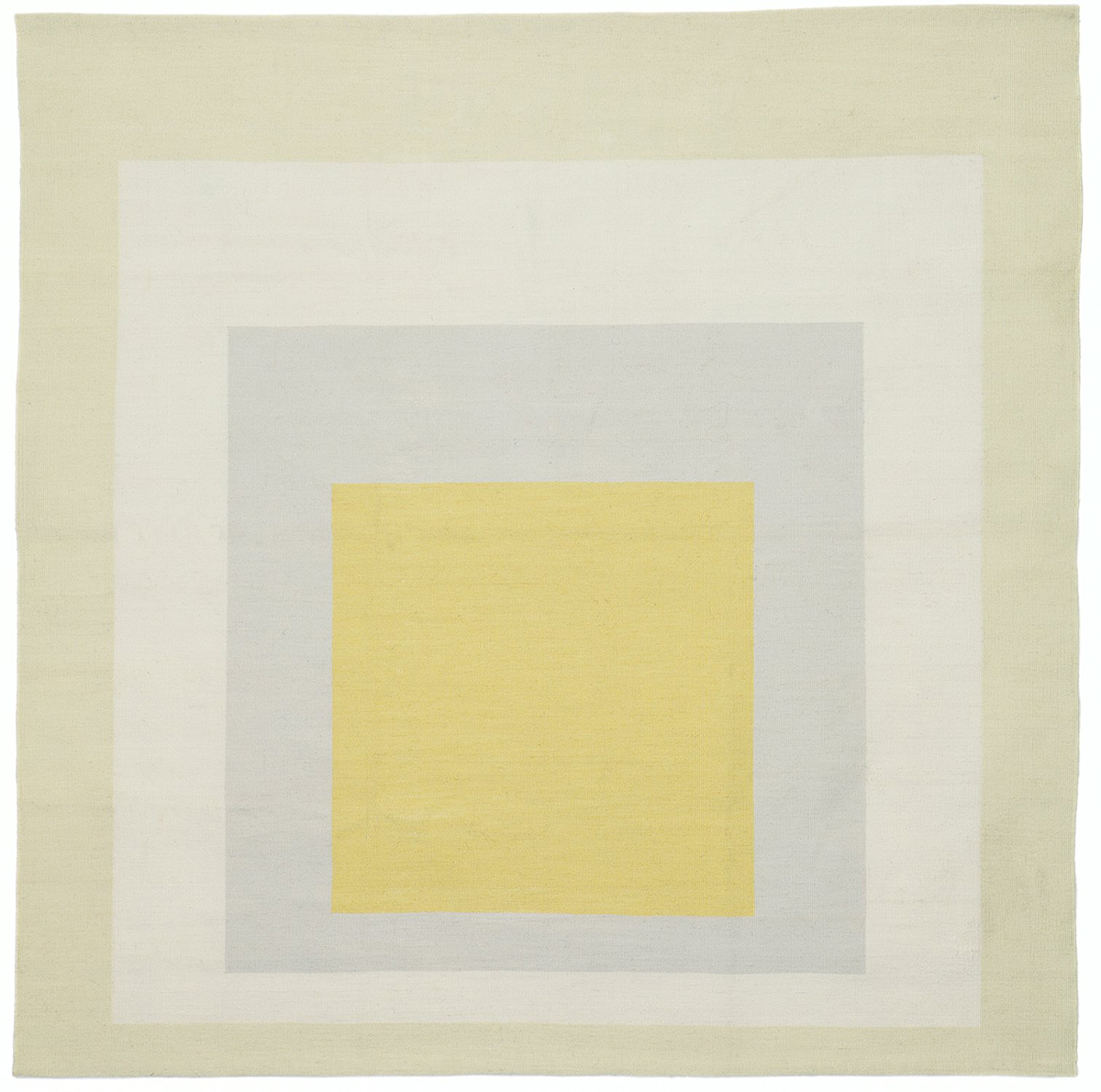 We got very excited when we first saw the email from Artware Editions about the release of tapestries inspired by Josef Albers's Homage to the Square series, thinking they'd be an affordable version of the iconic artworks. No such luck — each one is 4″ x 4″, made to order in a limited edition of 10, and priced at nearly $10,000, but to score an Albers (sanctioned by the foundation, of course) at a show-stopping size with the click of a mouse is a pretty amazing thing.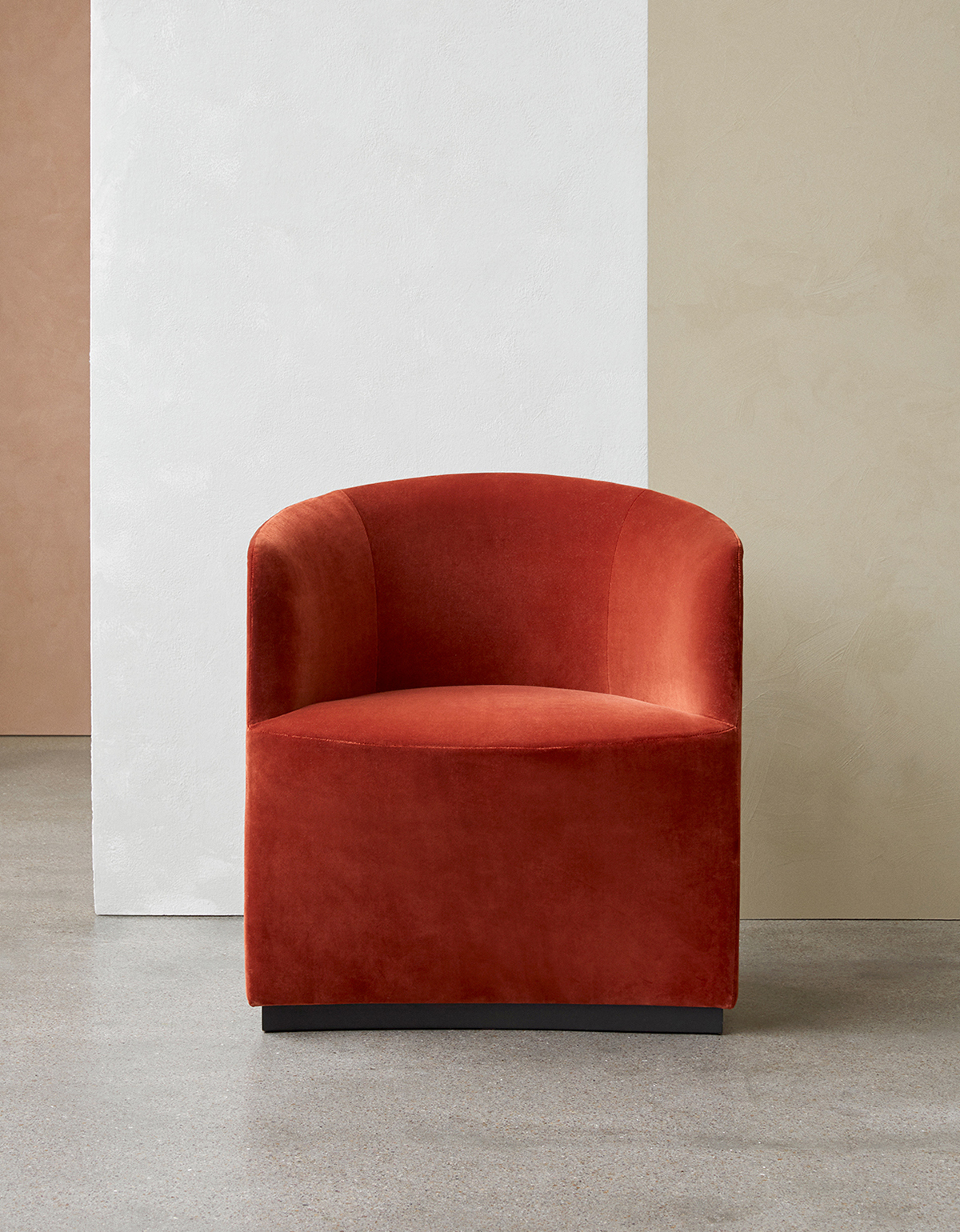 Also at Orgatec, Menu is releasing a new piece by Nick Ross, the Tearoom chair, which will resurface again later this winter as a lounge and sofa. "It's my homage to Mackintosh's Willow chair, although in some way it's more an homage to Catherine Cranston who owned the Willow tearooms in Glasgow, and was the woman who pretty much bankrolled Mackintosh as one of his major patrons in the early days," explains Ross.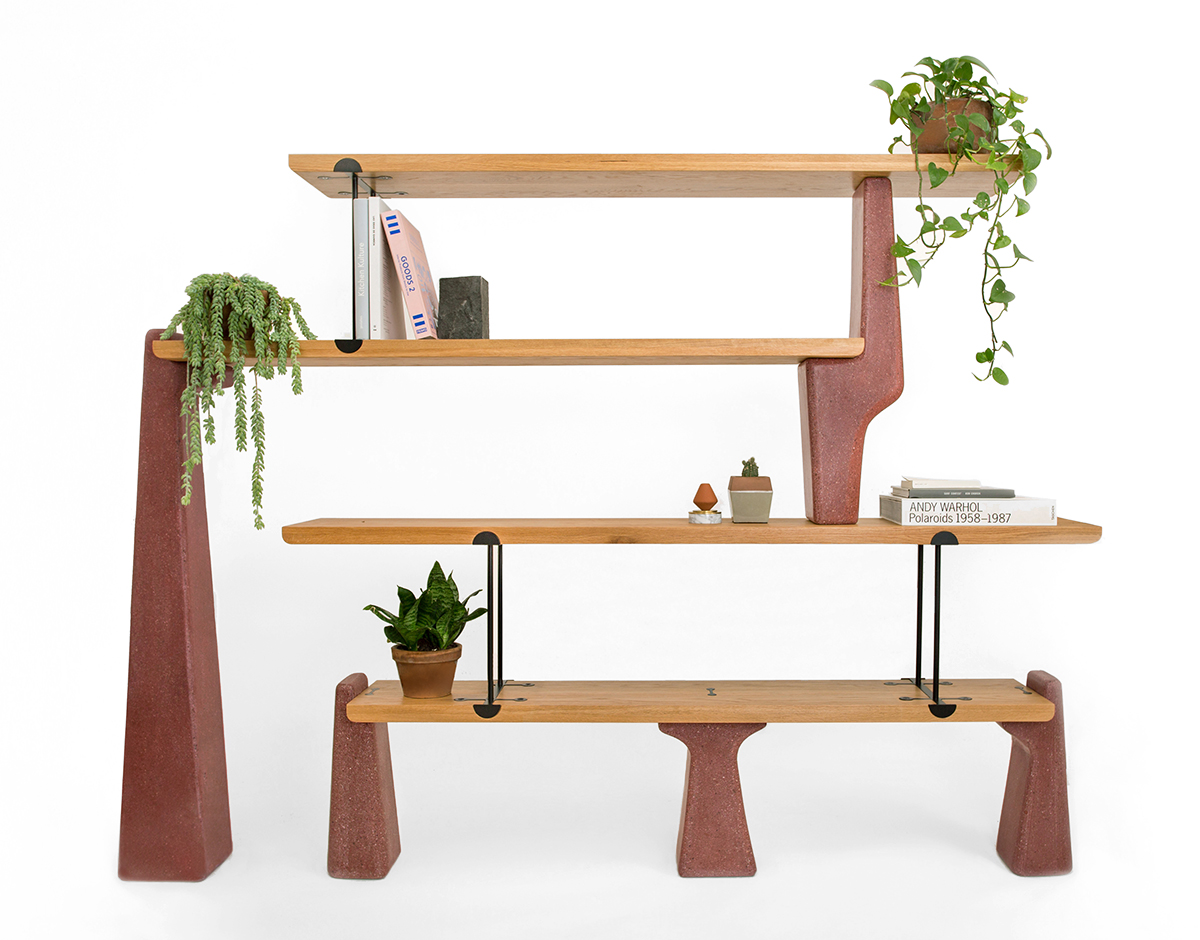 At Design Week Mexico's Expo DW trade show, Comite de Proyectos released a new shelf designed in response to the earthquake that struck Mexico City last year, and their subsequent thinking about strength and stability. Its legs are made from cast concrete, which is just about as sturdy as it gets, though hopefully they won't get the chance to test its resilience anytime soon.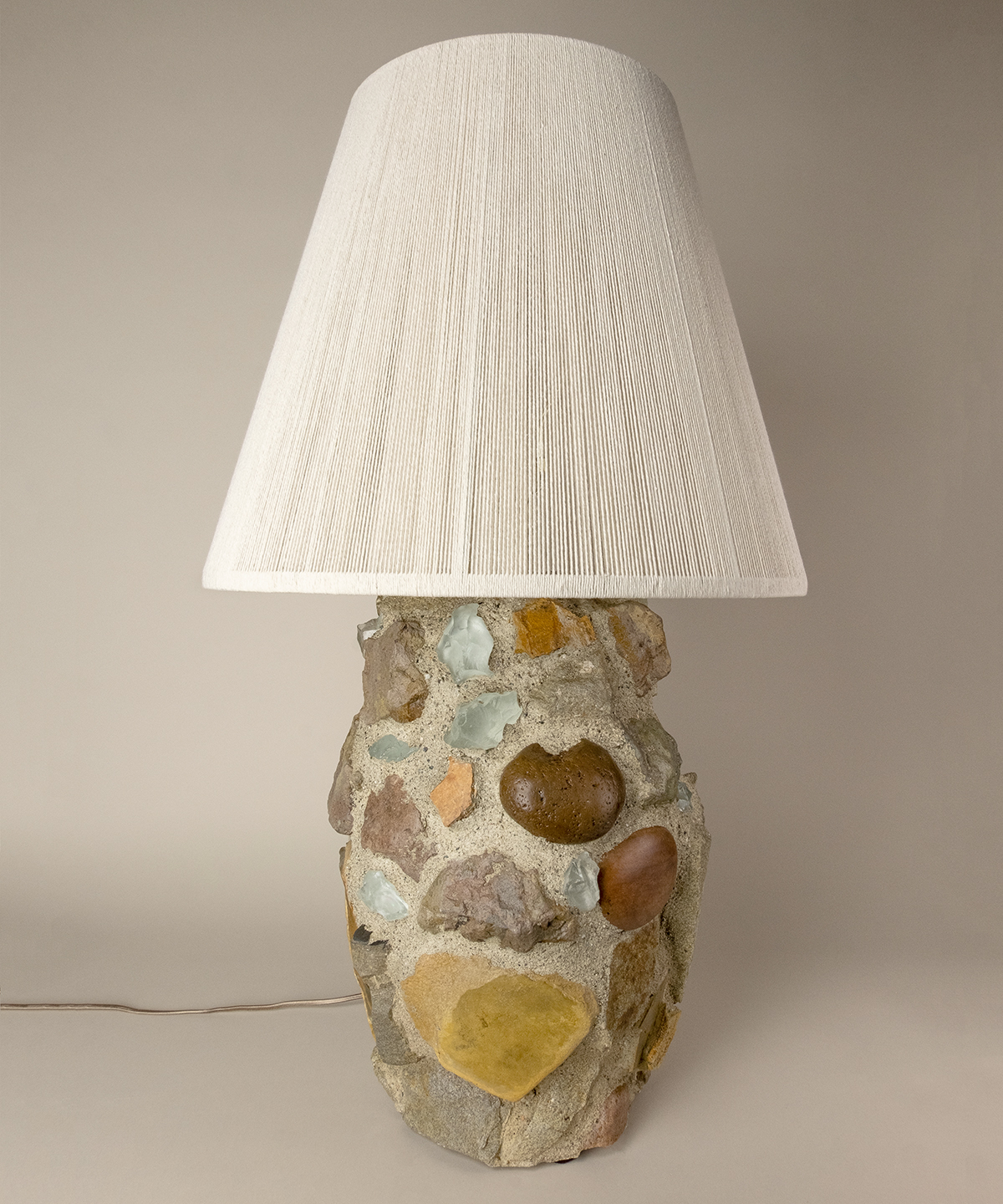 There's something about these stone masonry lamps that we're kind of obsessed with — they're a new project by a new L.A. studio called Lland, started by Rachel Lland, who's both an architect and a sculptor. "Because of my background in architecture and construction, as a sculptor my primary medium is architectural surfacing materials, like stone, plaster, tile, etc," she says. Her website is still coming soon, but if you visit it you can see all the different shapes of lamp available, all with the same rock mosaic body and ropy shade. Photo by Jennica Johnstone.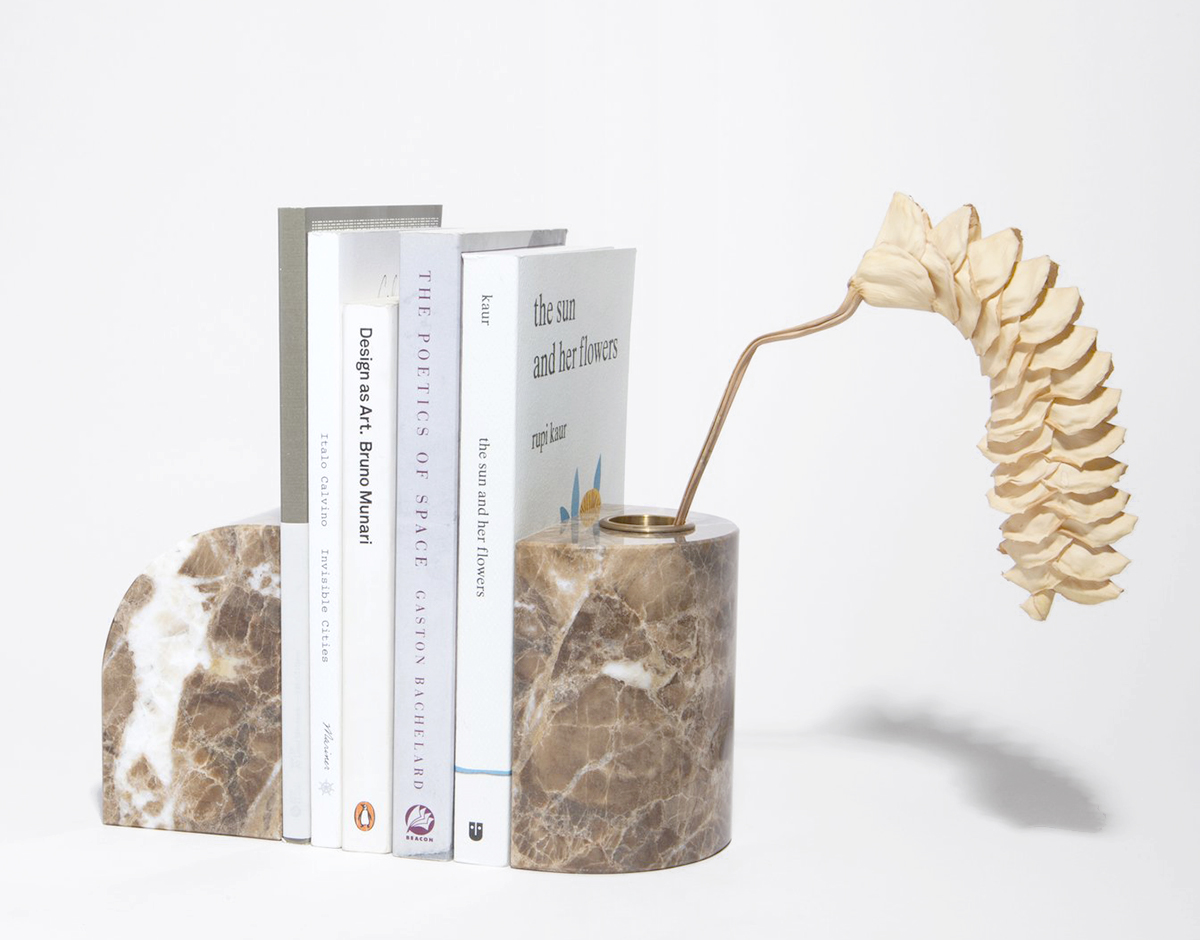 We just added a ceramic bowl by Sesstra to our online shop, but thought we'd also point out these new marble bookends by the brand, available now on their own site.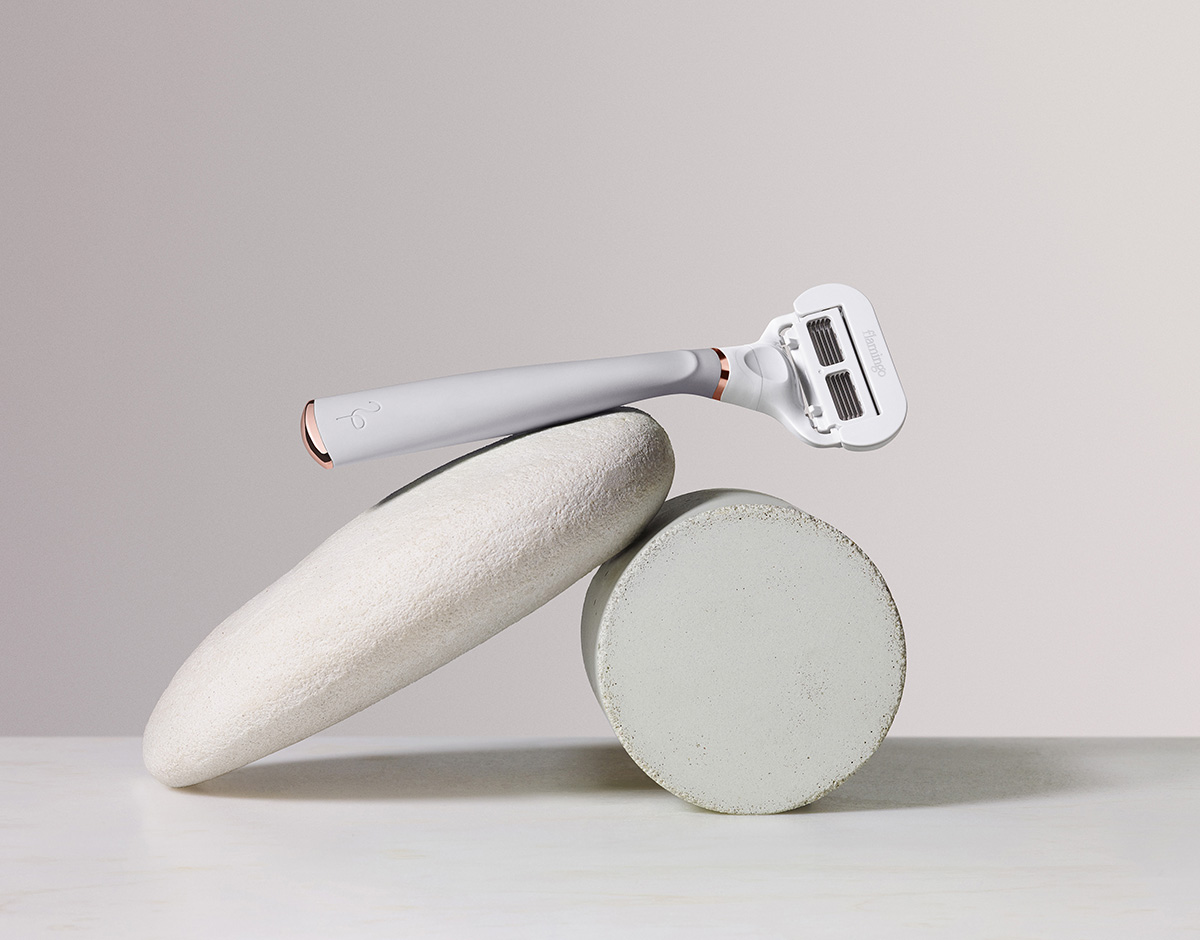 This week the folks at Harry's launched a separate brand that they'd been incubating in their "lab" for new ideas — Flamingo is basically Harry's for women, with shaving gel, waxing kits, and razors in colors like lilac and (our fave) neon orange. The branding and packaging is pretty great, and the prices are right ($9 for a razor, $16 for the whole set).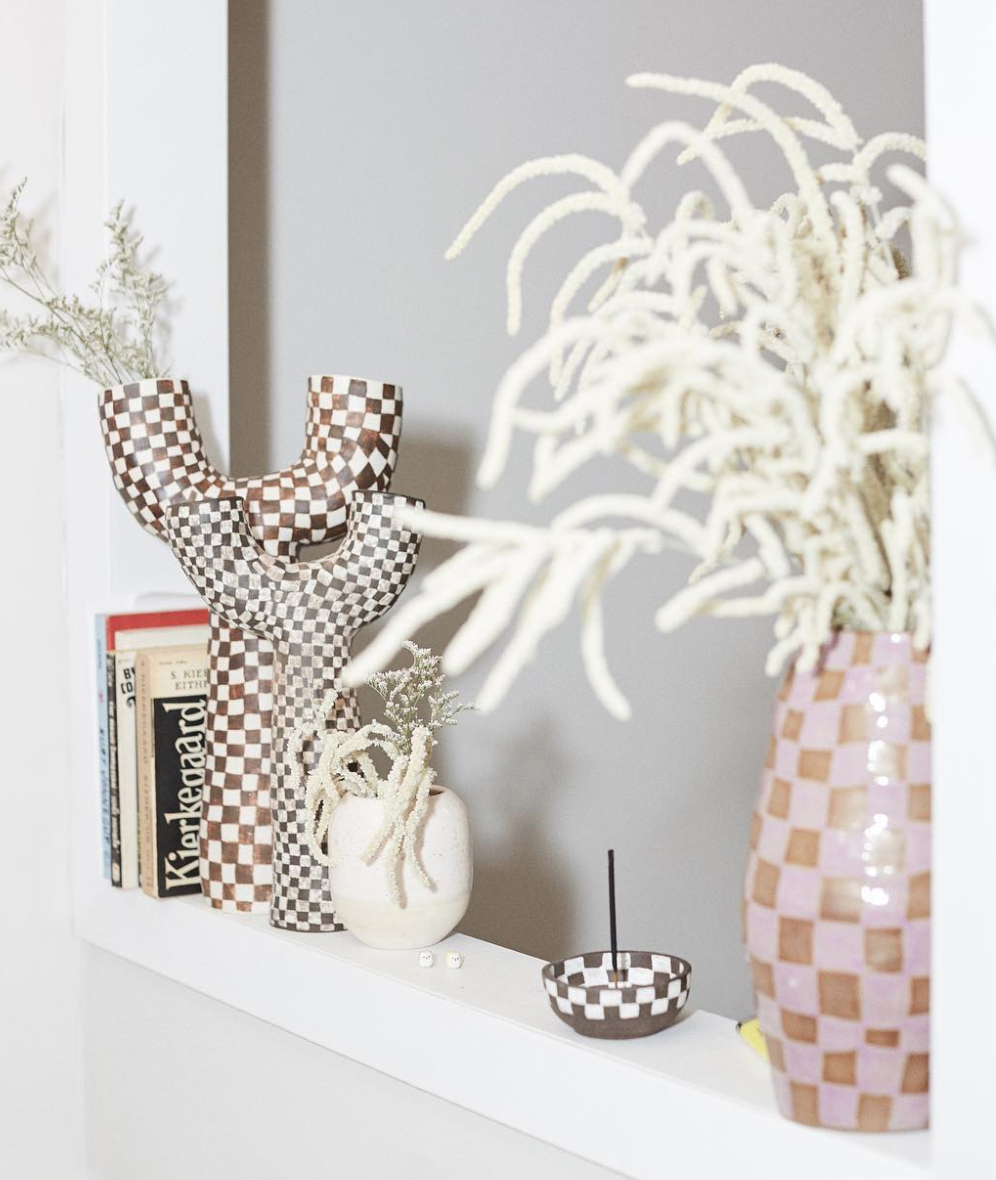 Our contrib Sean Santiago introduced me this week to the work of Mellow ceramics, via Assembly who stocks their checkerboard vases. Their full collection also includes mugs, incense holders, and candleholders — shop it here.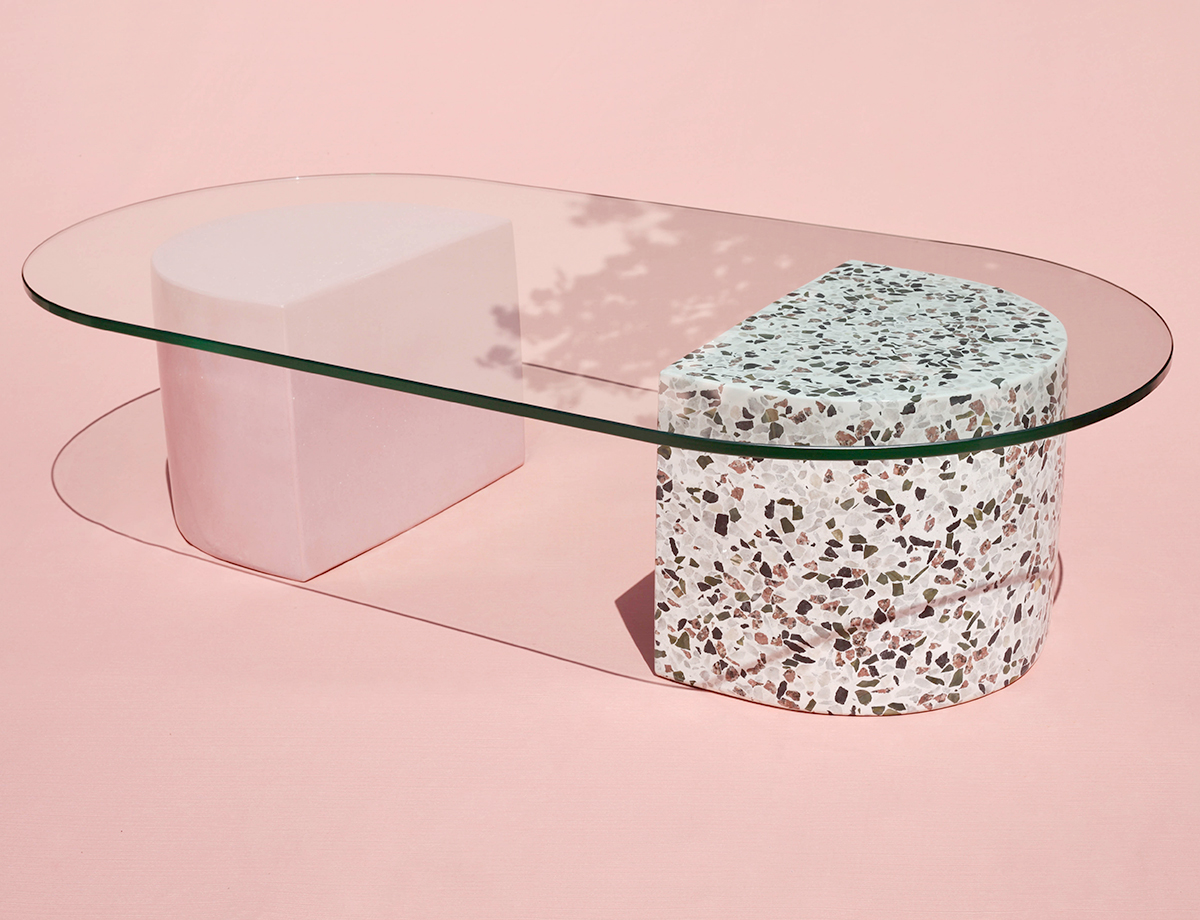 Studio Mignone's Curve Collection is basically a coffee table with two options for legs — pink cement or terrazzo — that can be paired up or mix and matched. They're based in Adelaide, Australia, though, so if you're based in the States like us, it might be best to wait and see if their next collection is made out of lighter materials.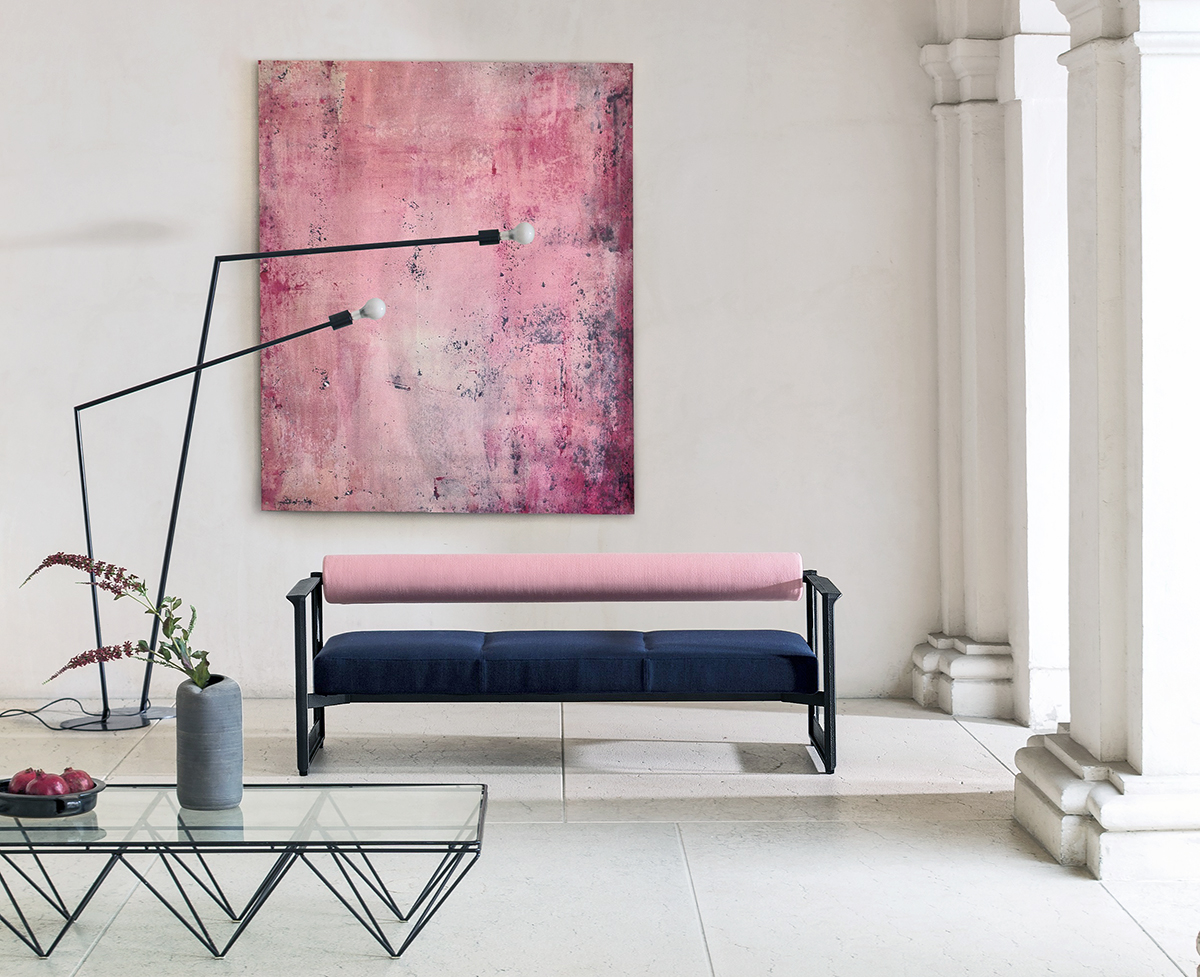 Konstantin Grcic's Brut collection for Magis was one of our favorite launches at the Milan fair in 2017, and now it's back in new colors, which will be released at Orgatec next week. Who knew Orgatec was such a trove?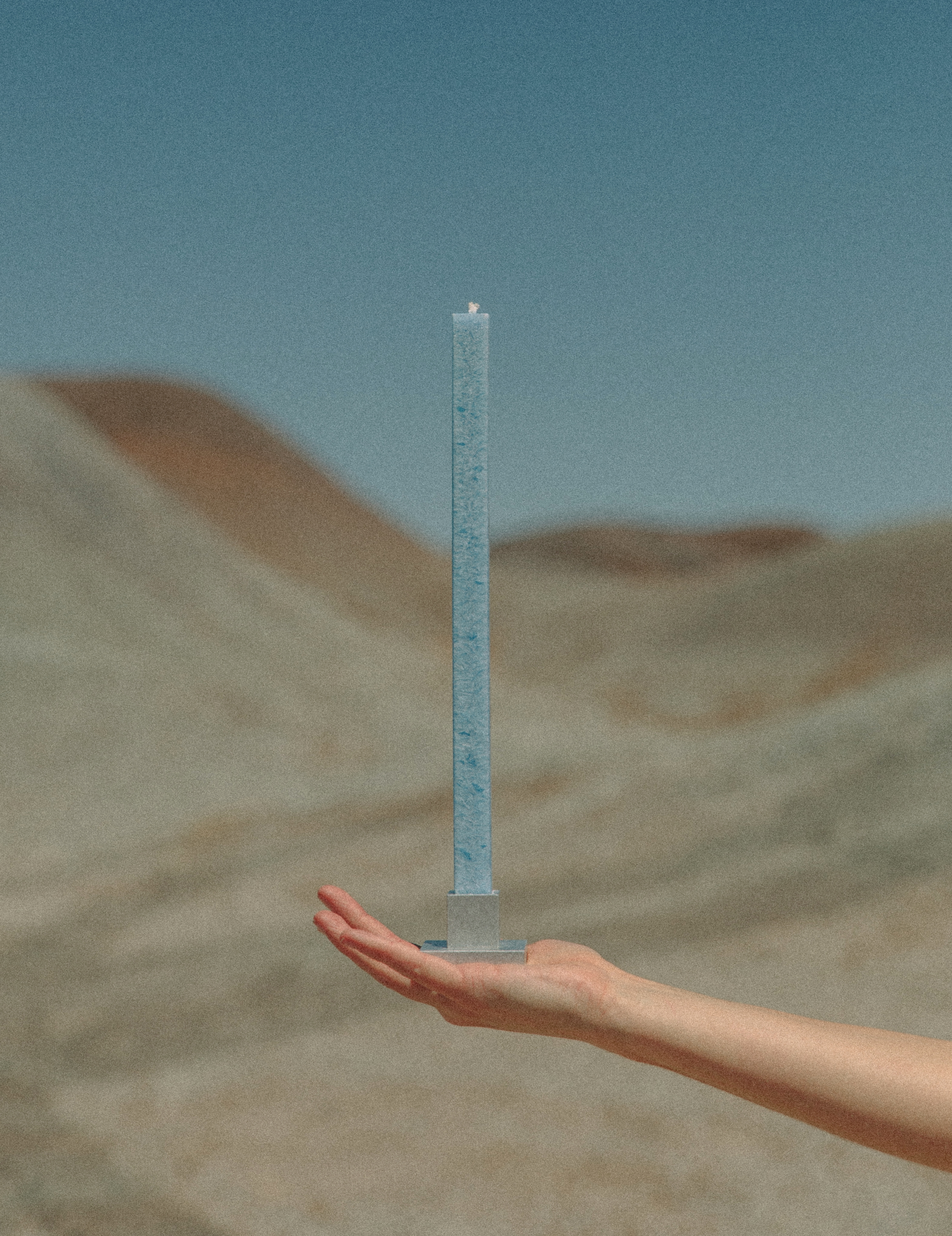 It's sort of hard to see in their photos but, Pironii makes a series of square candles that we're pretty wild about — nice candles aren't easy to find, and while you may have to whittle the bottom to fit into your existing candlesticks, the brand does offer its own chic square aluminum holder for a mere $15.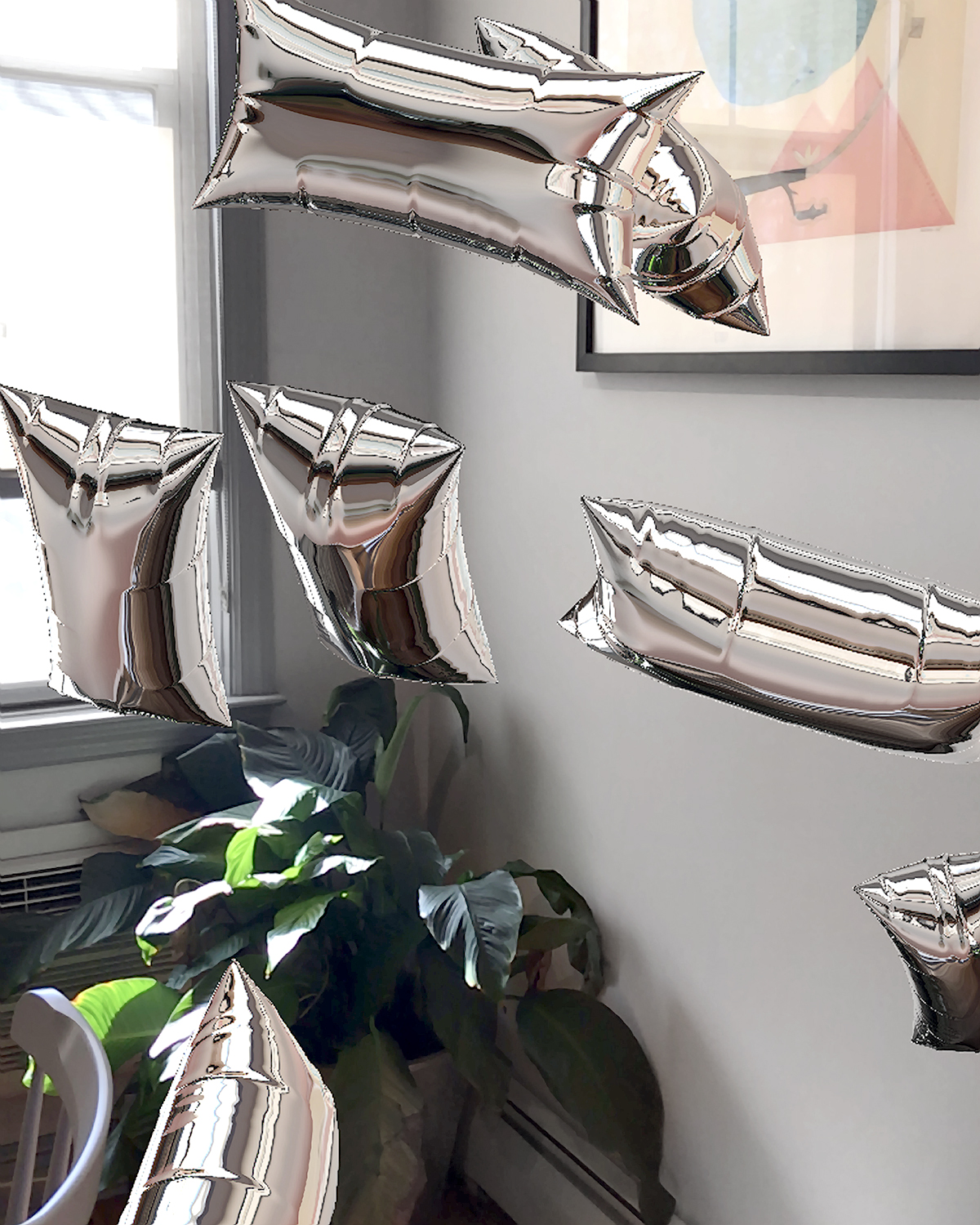 Looking for the next cool, mindless app to play with when you're bored at work or at a party? We suggest Silver Clouds, released this week and made by our friend Lauryn Siegel with developers Matthew Swenson and Wondermob. It's like those apps that add cats to all your photos, except in this case it's silver mylar balloons that float around your photo and reflect their surroundings, inspired by the famous installation of the same name by Andy Warhol. Download the (free) app here.
Exhibitions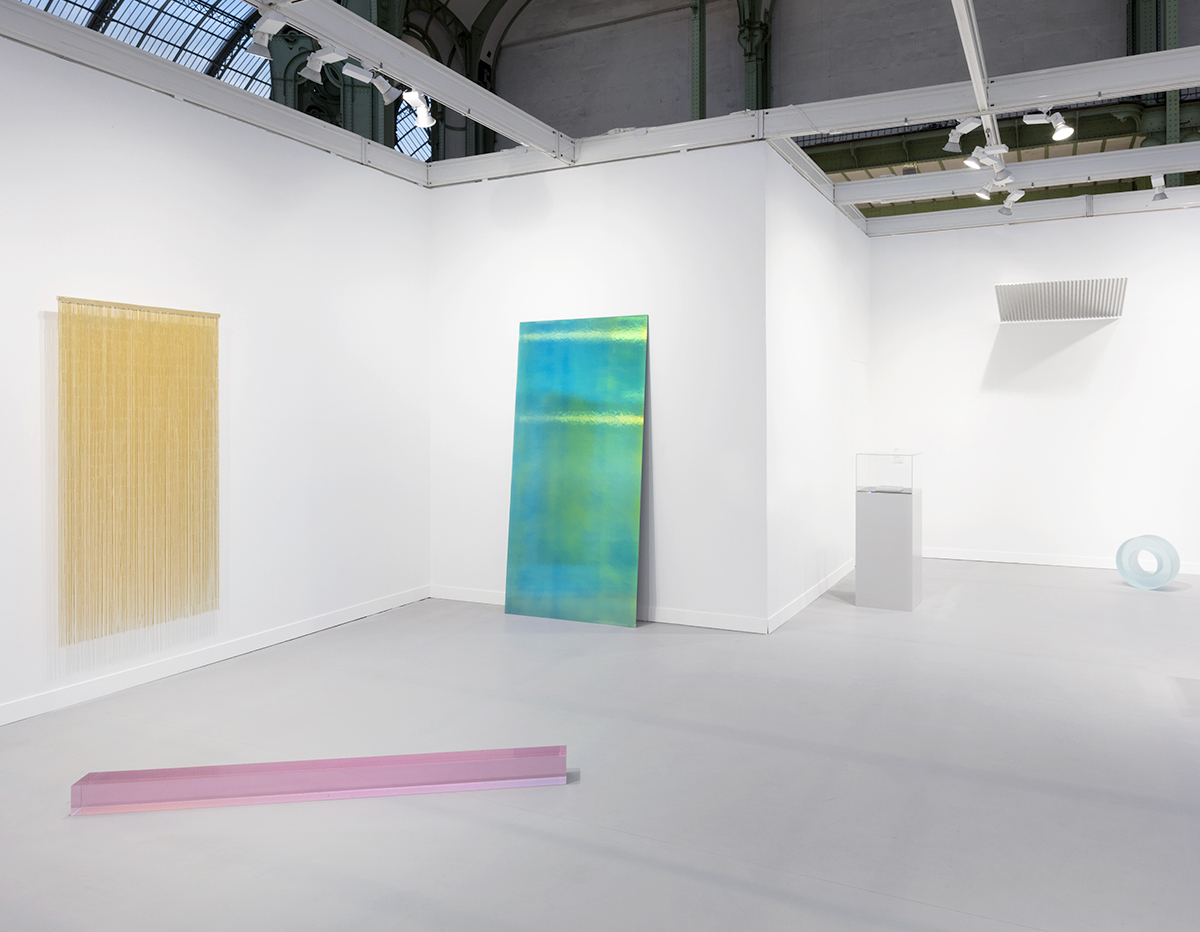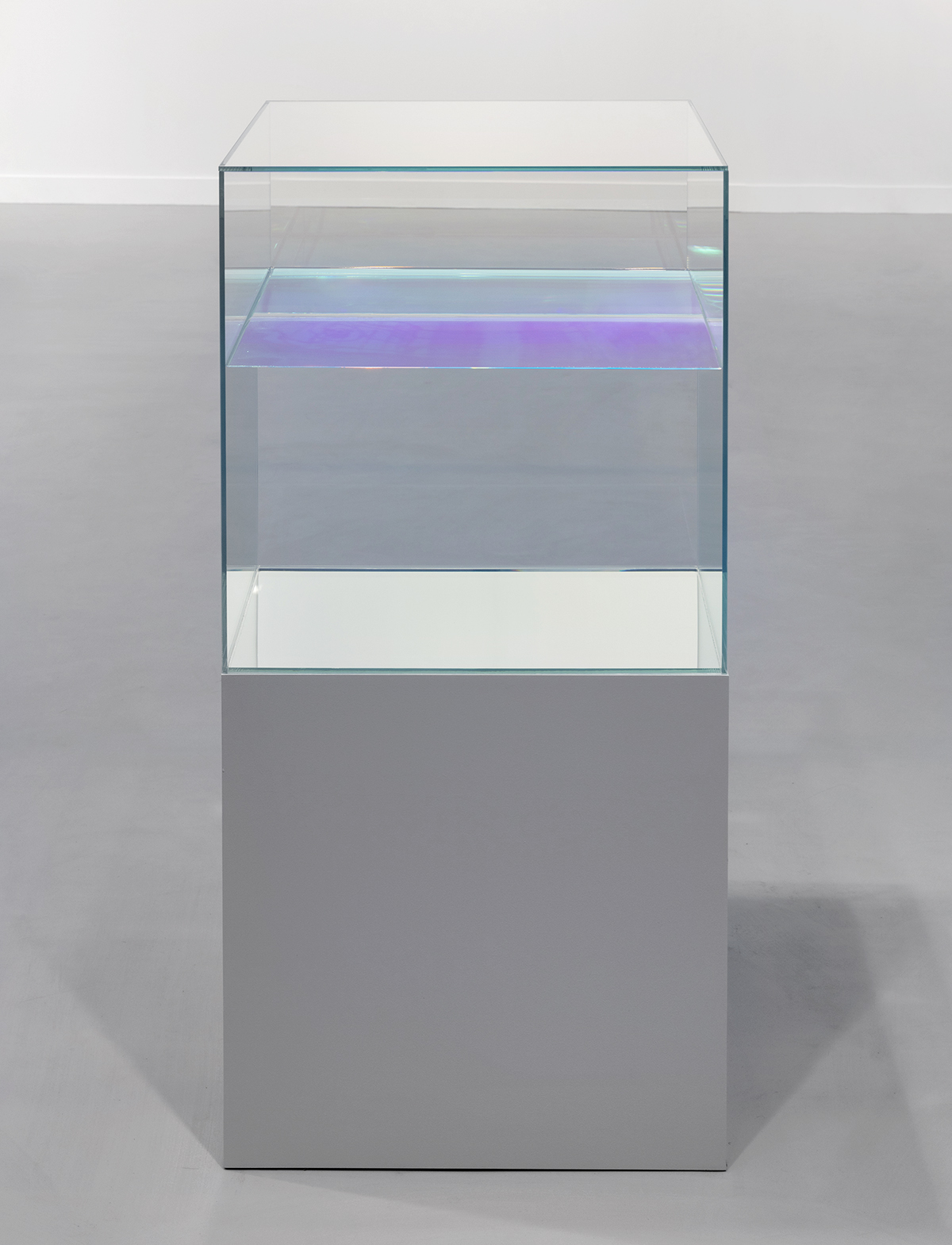 At FIAC this week, Berlin's Esther Schipper gallery presented a booth full of work (some of it new) by one of my top ten favorite artists, Ann Veronica Janssens.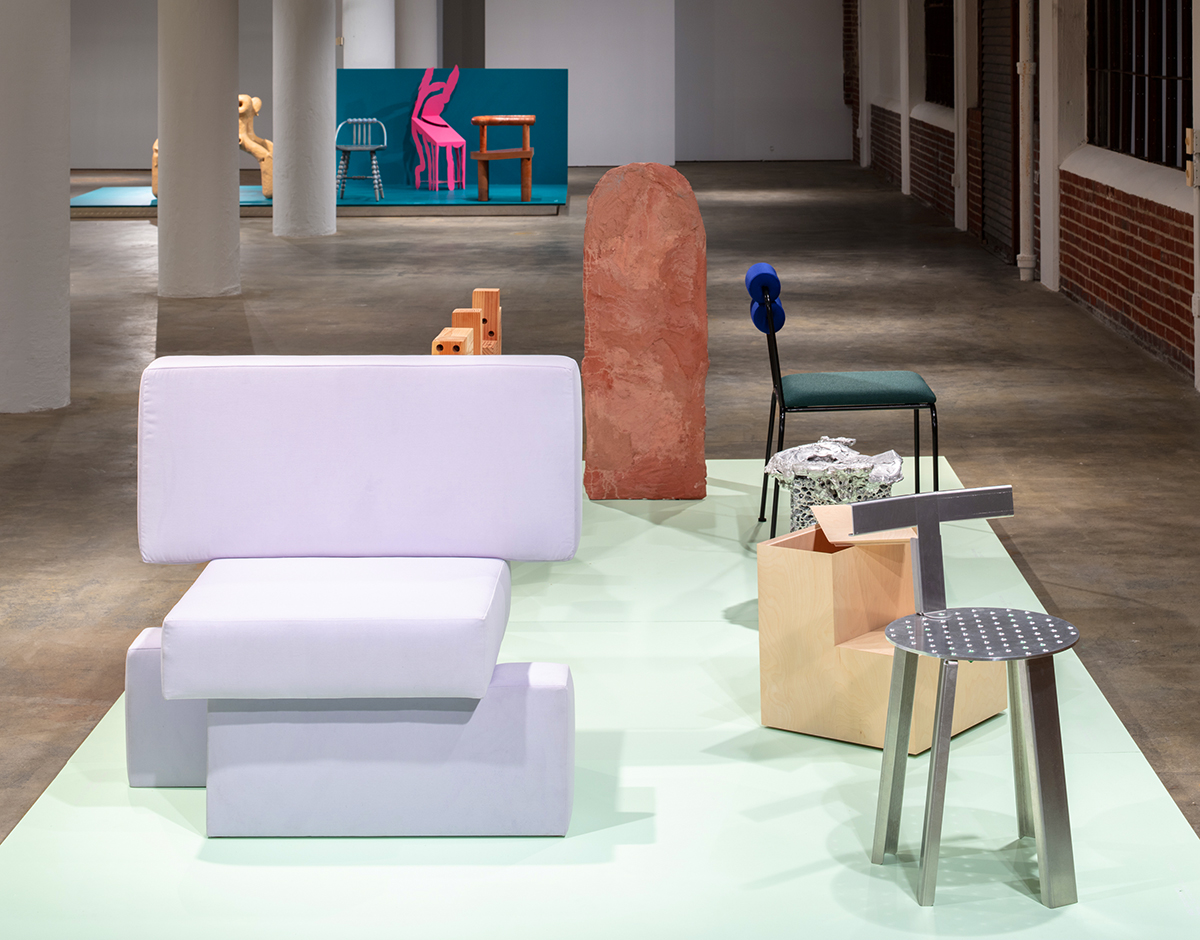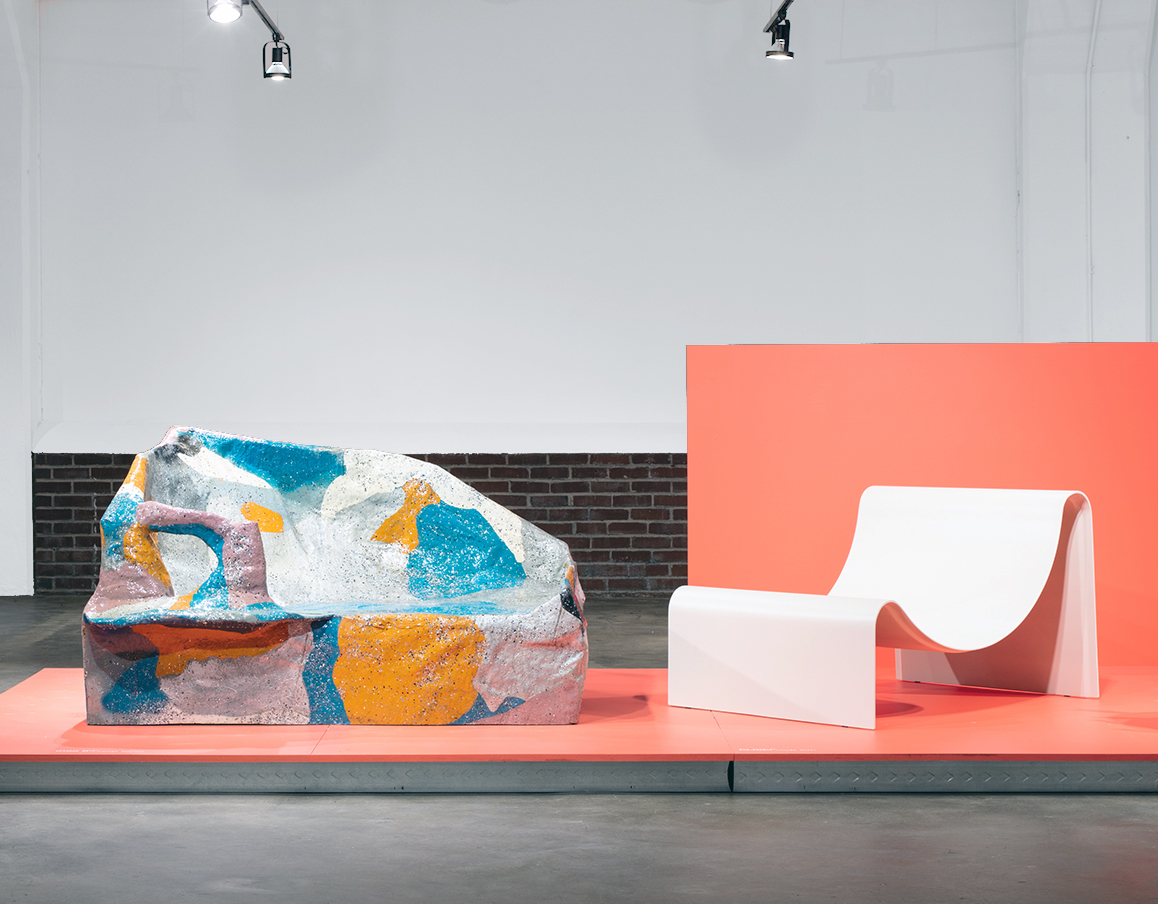 Plant Seven is a new work and project space in an old textile mill in High Point, North Carolina, aimed at bringing some younger, hipper vibes to the city and its annual furniture fair. It launched this week with an exhibition called "This is Not a Chair," curated by Standard Issue and featuring seats by an all-star roster of 40 international designers: Andy and Dave, Ania Jaworska, Fort Standard, Sam Stewart, Chen and Kai, and the artist behind the crazy multicolored glitter chair pictured above, Jillian Mayer, among many others.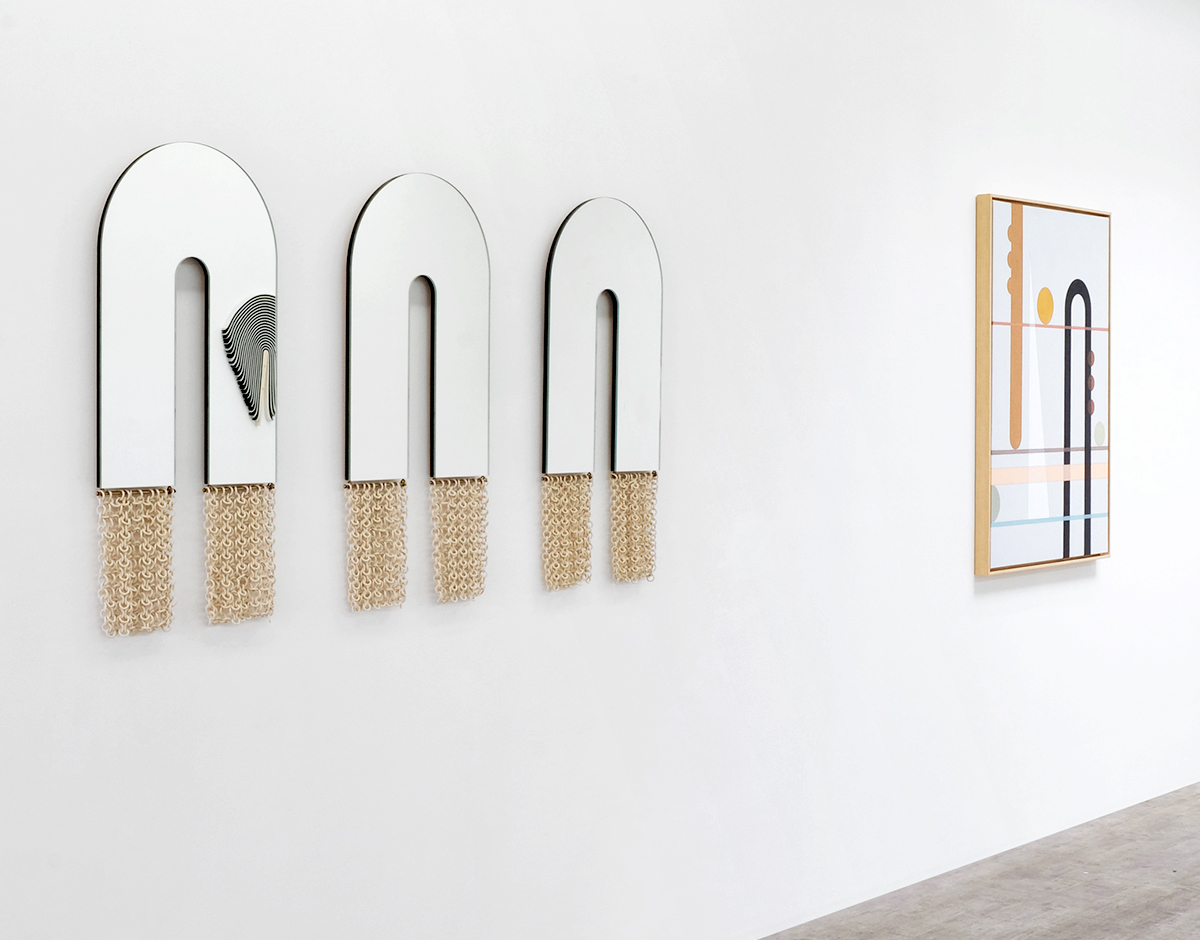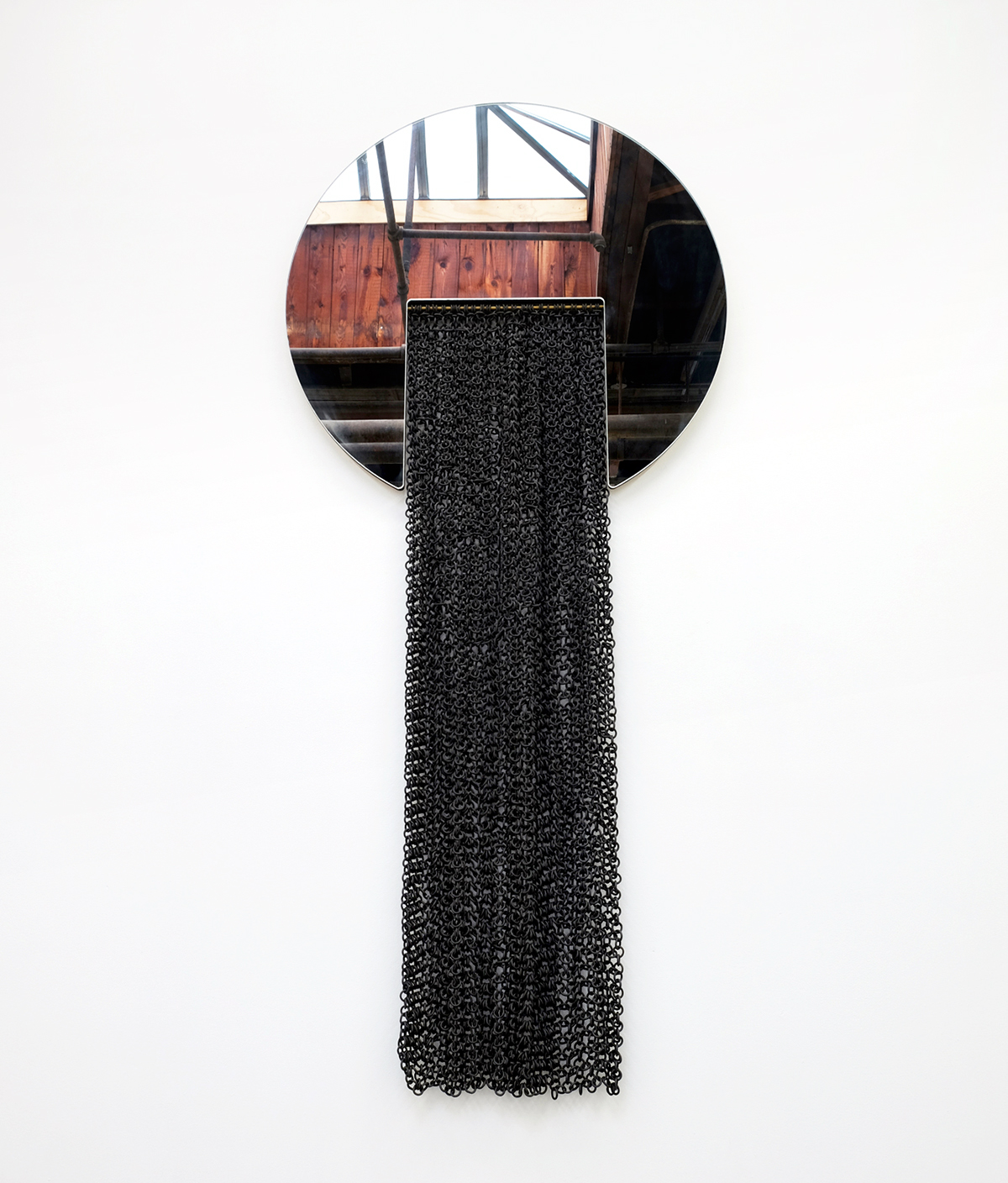 Speaking of all-star, the show on view through tomorrow at Brooklyn's Prelude Projects has some beautiful work by Hollister Hovey, Derrick Velasquez, Matthew Kirk, and Eny Lee Parker, whose newest chain-mail mirrors are pictured above. Definitely go see it if you have time this weekend.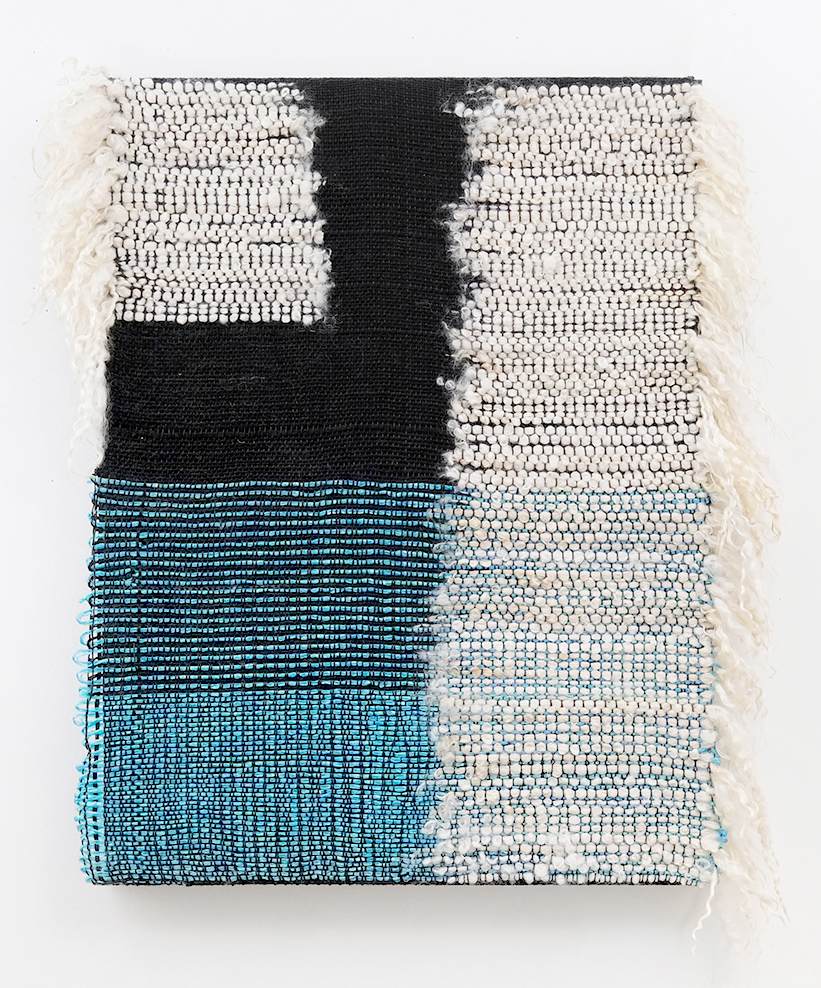 Portland gallery Nationale has a new show by Francesca Capone, called Think of Seashells. It features dozens of small woven works, which you can view more of here.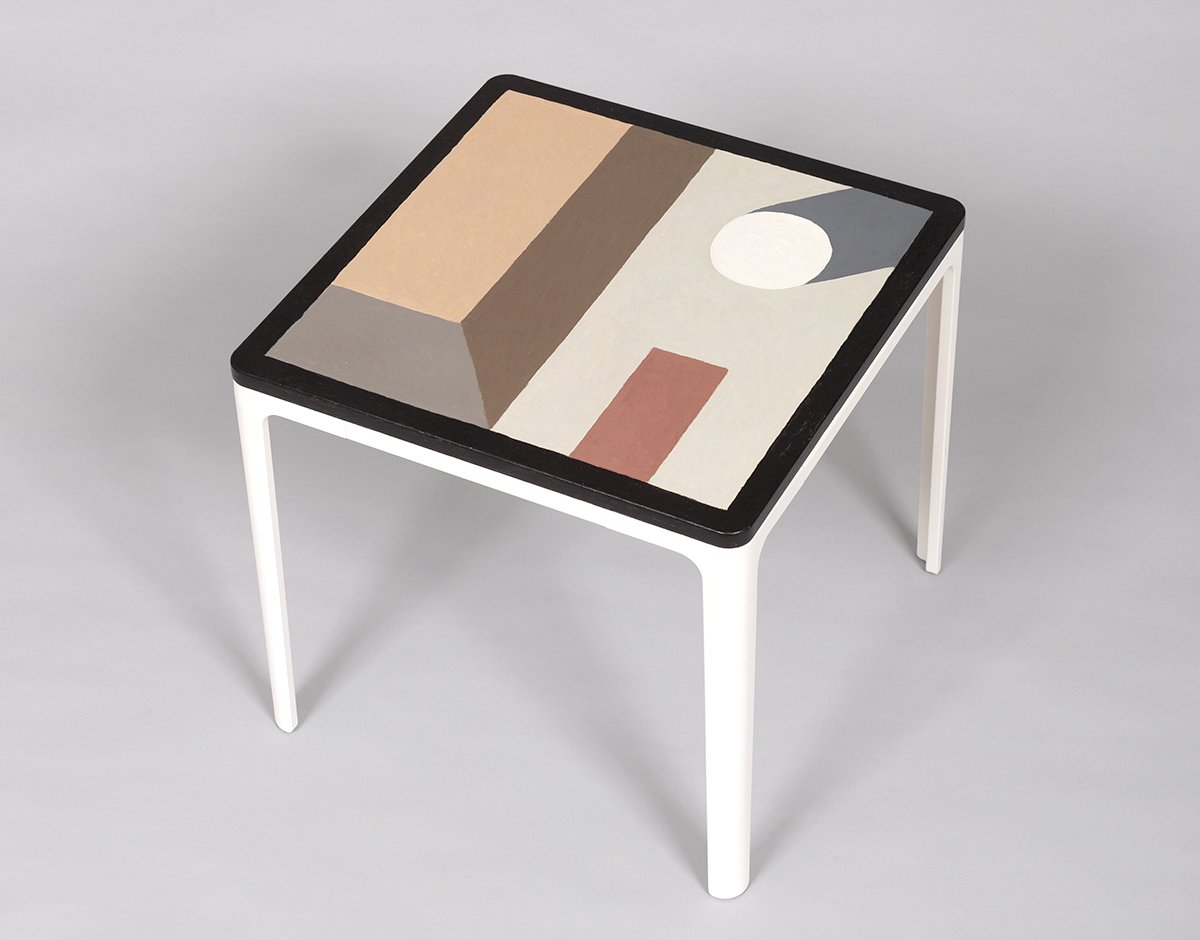 Natalie du Pasquier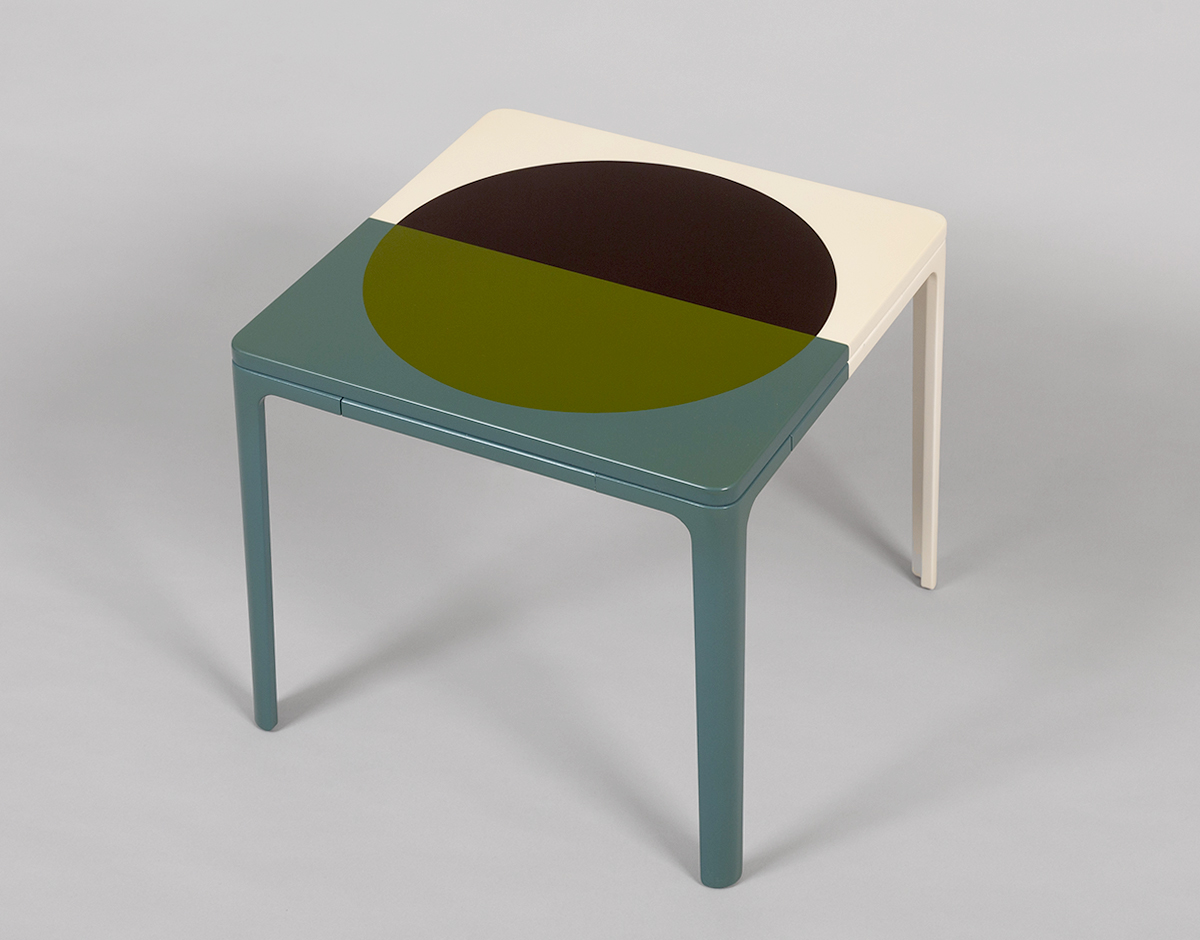 India Mahdavi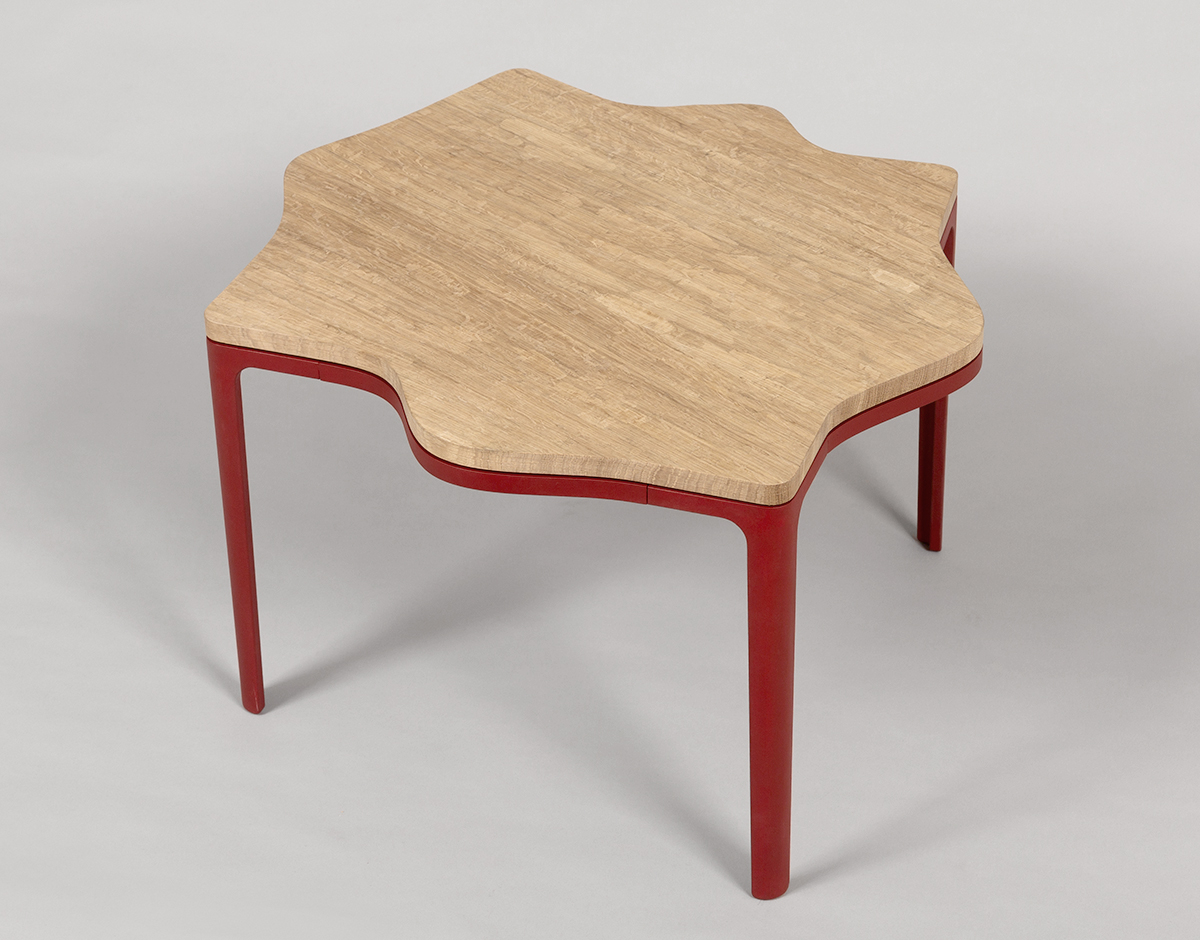 Pierre Yovanovich
Fifty French designers and artists have reimagined Jasper Morrison's Plate Table in a new show/sale curated by Simon de Pury to raise funds for the French association La Source, a non-profit founded by artist and painter Gérard Garouste that helps underprivileged young people "achieve personal development through artistic expression." The sale isn't happening until December 10th, with the works on view December 8-10 at the Hôtel de L'industrie, but we figured we'd publish it now to give you time to mull over a possible purchase — or a plane ticket to Paris. Starting bids will be 400 Euros, and you can view the full series here.
Architecture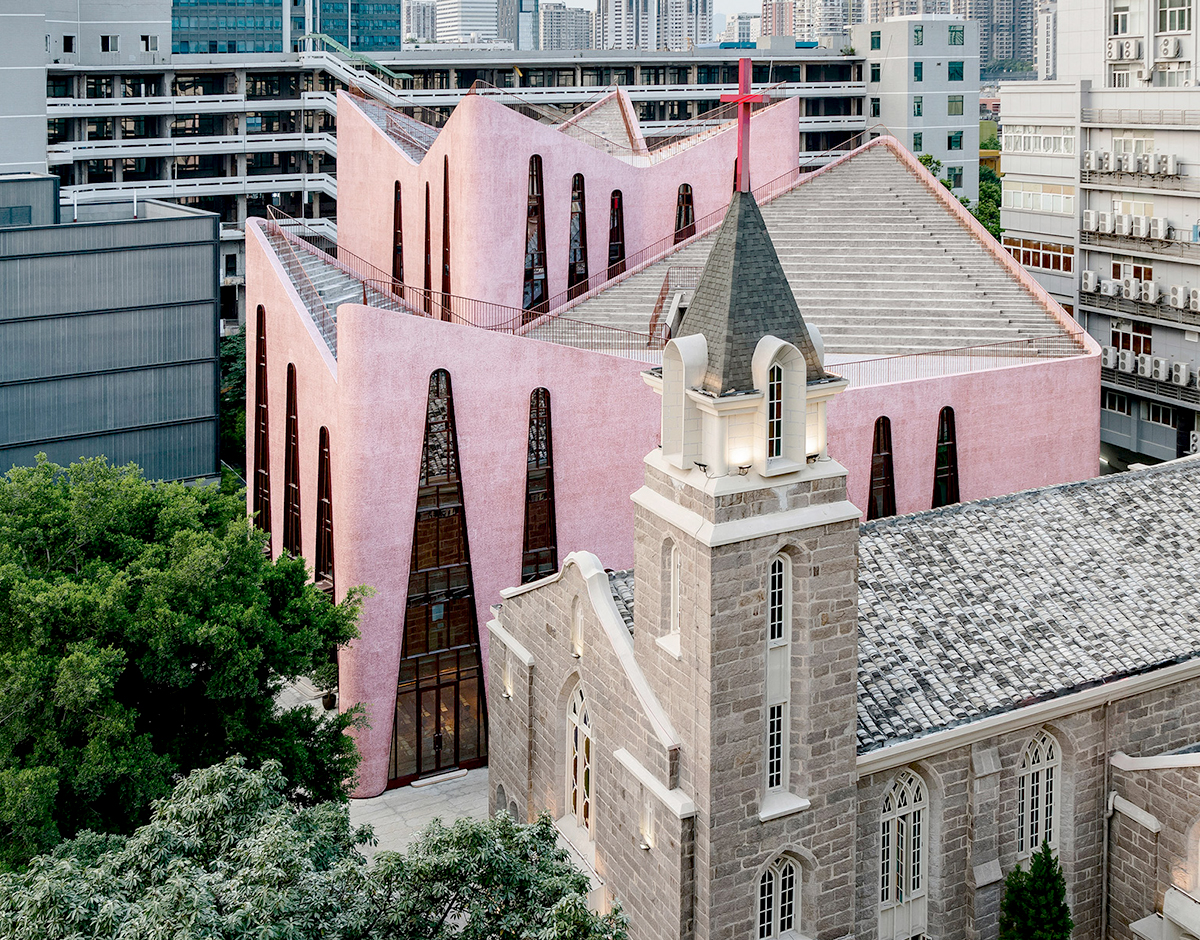 When the board of the 1930s Huaxiang Church in Fuzhou, China, needed more space for their congregation and programming, they decided to build an additional building, and they decided to make it… pink? We're on board with this. Via Dezeen.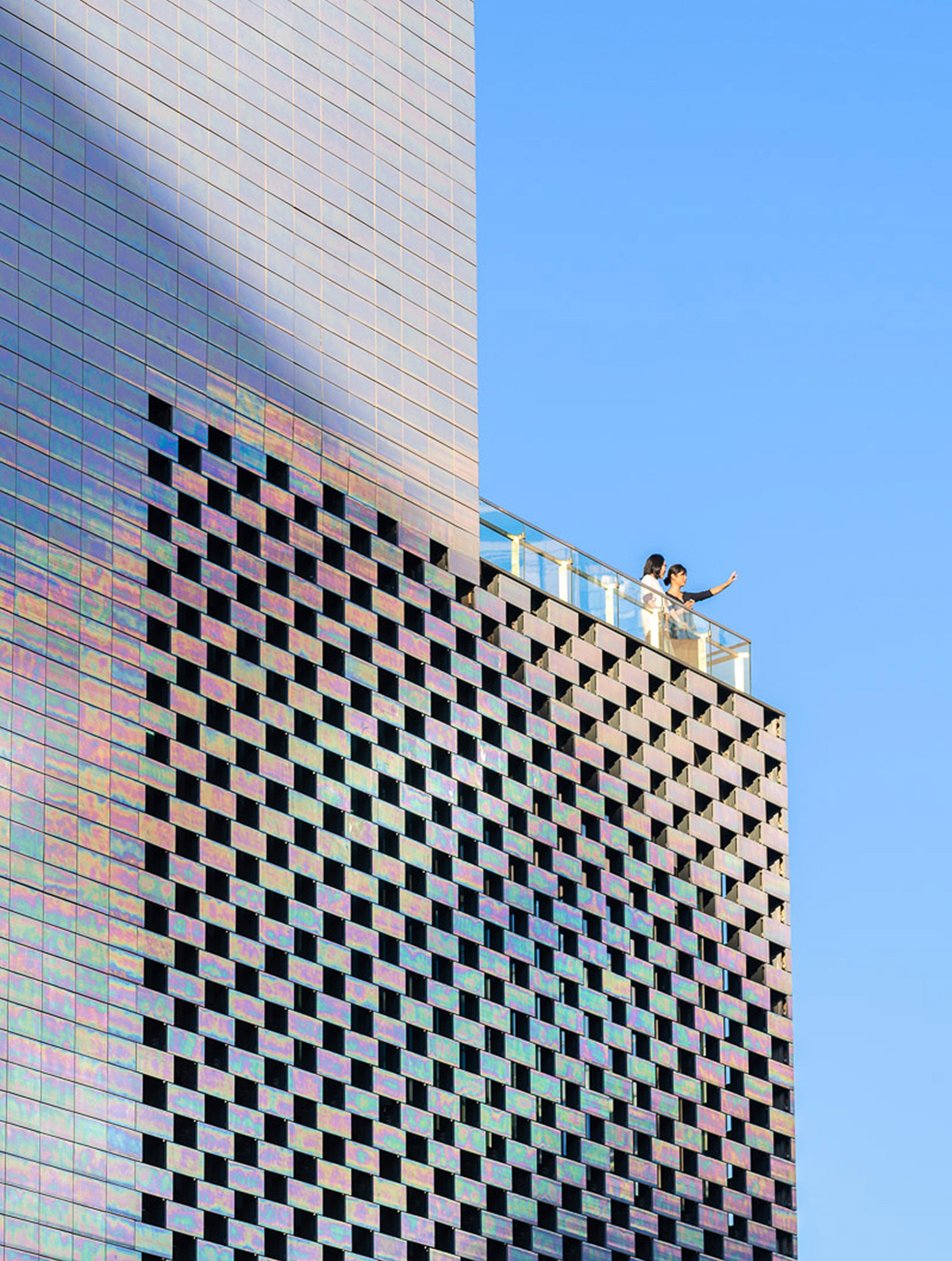 On a similar tip, and also via Dezeen, MVRDV just covered an entire shopping center in Beijing with hand-glazed, iridescent ceramic tiles. #makearchitecturecuteagain