11.05.18
The Sonos x Hay Speaker Drops Today — We Gave It the Sight Unseen Treatment
Notwithstanding all the tubular chairs and iridescent consoles, one of our favorite products to launch in Milan this year was the limited-edition Hay Sonos One — a collaboration between two of our favorite design brands that saw the speaker being offered in five colors from Hay's 2018 palette. We waited seven. long. months. for the speaker to be available for purchase, and today it finally is — you can pick from a pale yellow that's perfect for kitchens, a green that'll blend with your urban jungle, a pale, millennial-esque pink, a subdued gray, or the poppiest, most vibrant red.
To celebrate the launch, we partnered with Sonos to create a one-night-only installation in their New York flagship, inviting five design teams to create a monochromatic room scheme highlighting each of the five colors. For vibrant red, Studio Sayso and Robin Hilleary of Fleurotica created a den of iniquity, with scarlet-colored drapery, swollen floral arrangements, and the Dario Argento film Suspiria screening in the back. Keren and Thomas Richter of White Arrow called their creation Acidhouse; the rave-inspired room featured walls covered in aqua moiré film, a giant lava lamp, spray-painted bananas, and a lime-green Jell-O mold. For light gray, Helena Barquet and Fabiana Faria of Coming Soon created a mock office, complete with 80's-era laminate desk, a Sputnik-style lamp, faux tombstone, and reruns of The Office on loop. For soft pink, Eny Lee Parker covered almost every surface — including a life-sized teddy bear — in pink bubble wrap, and to continue with the theme, Objects of Common Interest stacked their pale yellow Hay Sonos Ones atop towers of zigzag foam.
The Hay Sonos One went on sale today, and the edition isn't guaranteed to last through the holidays. Head on over to pick your favorite color now.
PHOTOS BY SEAN SANTIAGO
Studio Sayso x Fleurotica / Red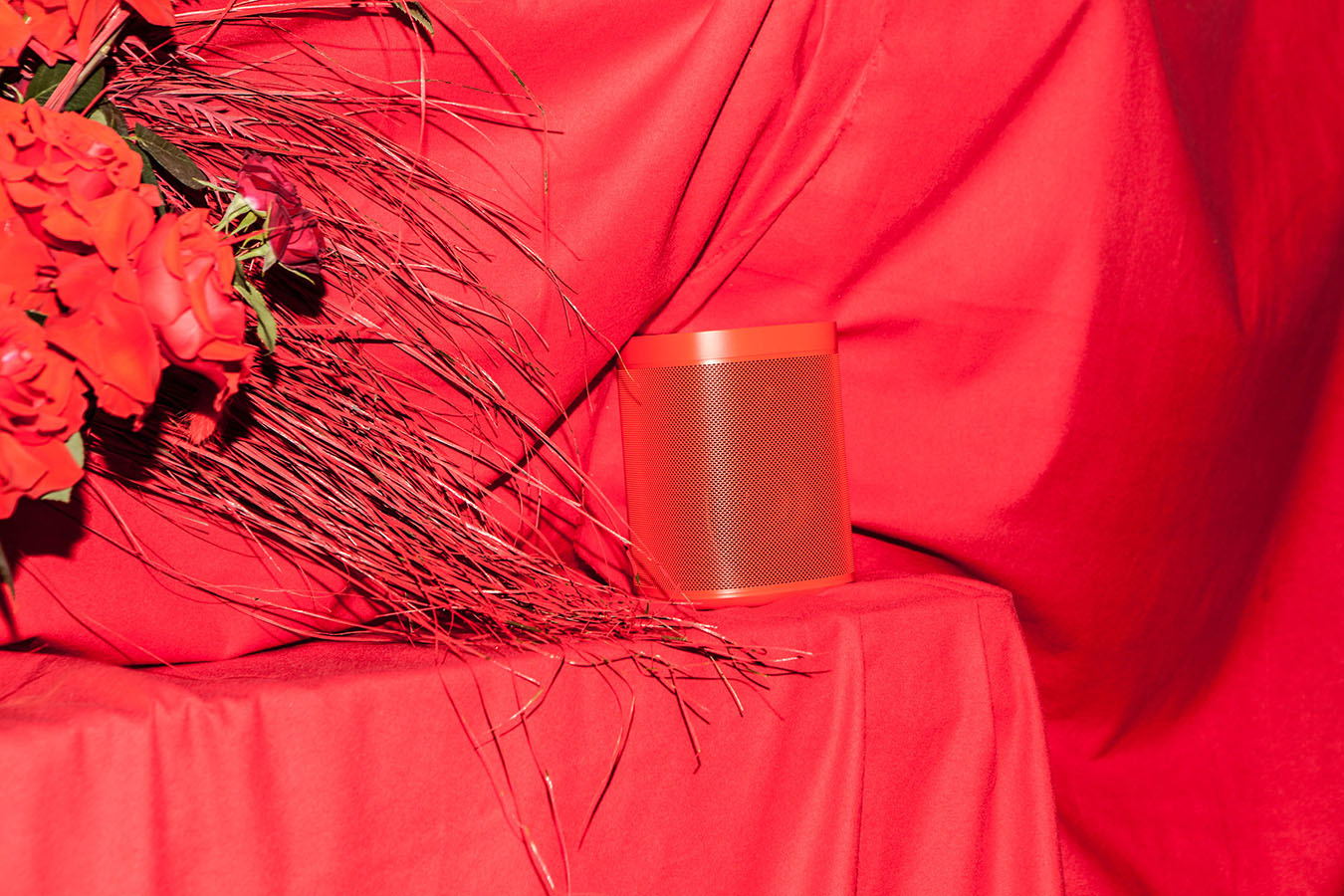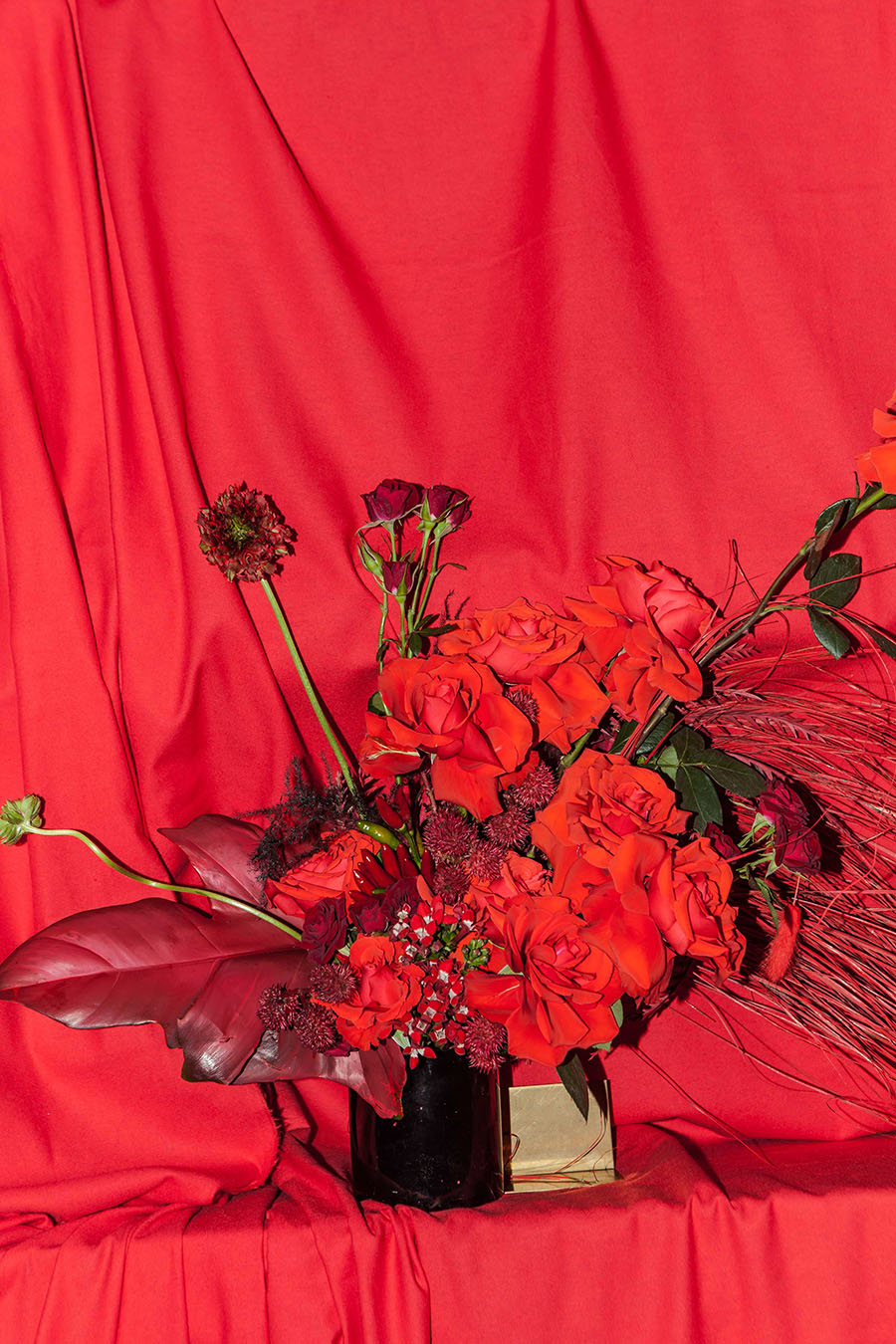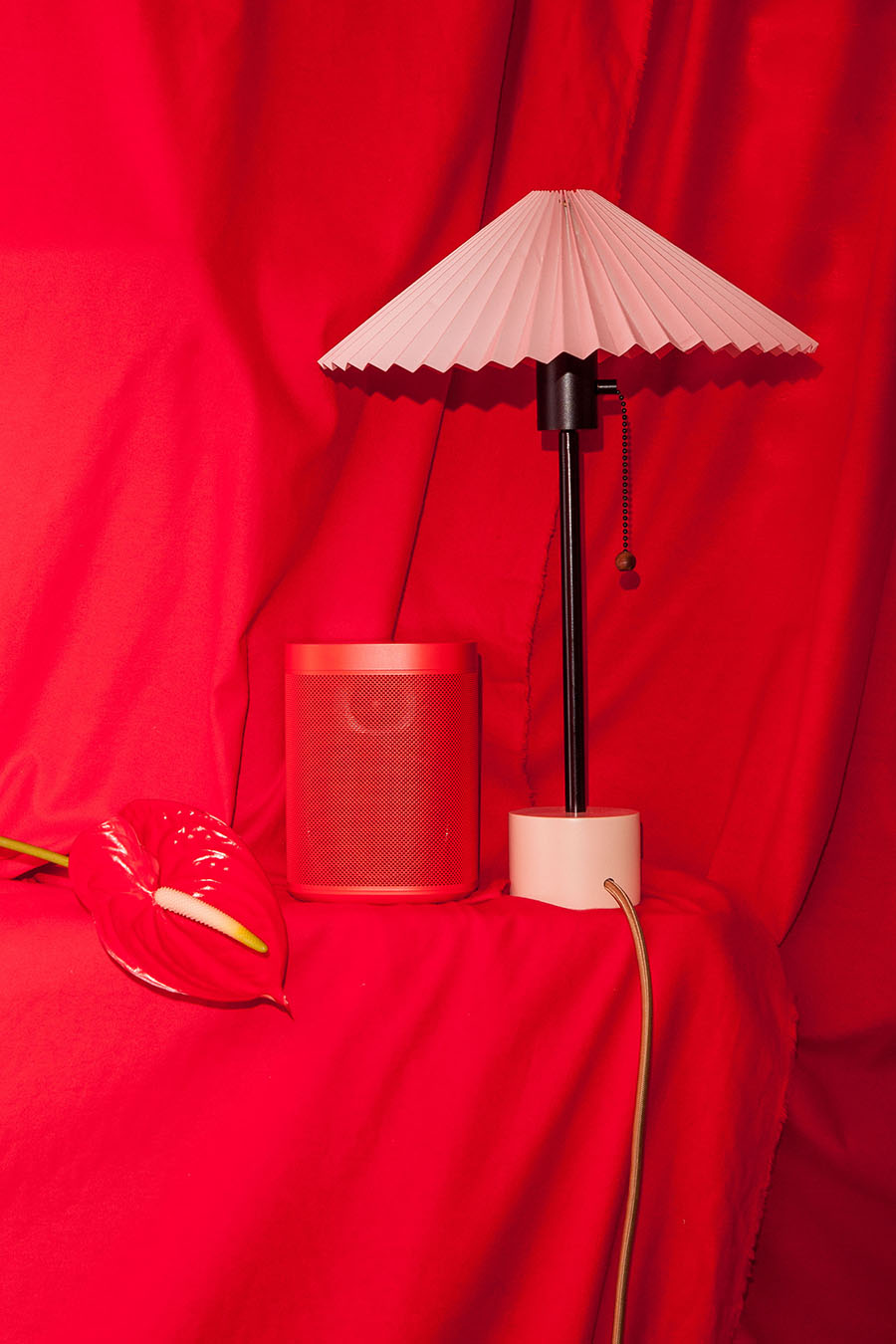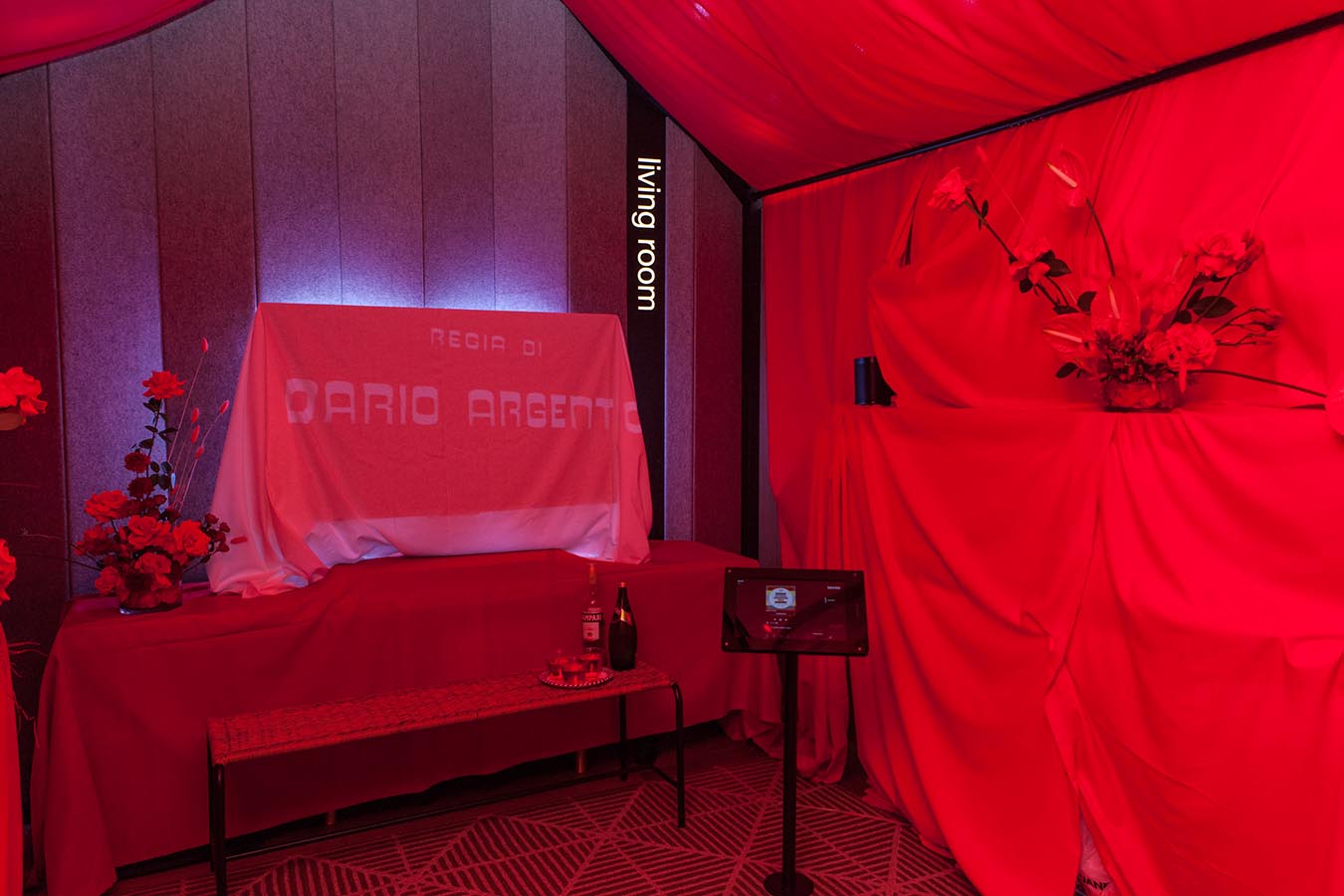 White Arrow / Green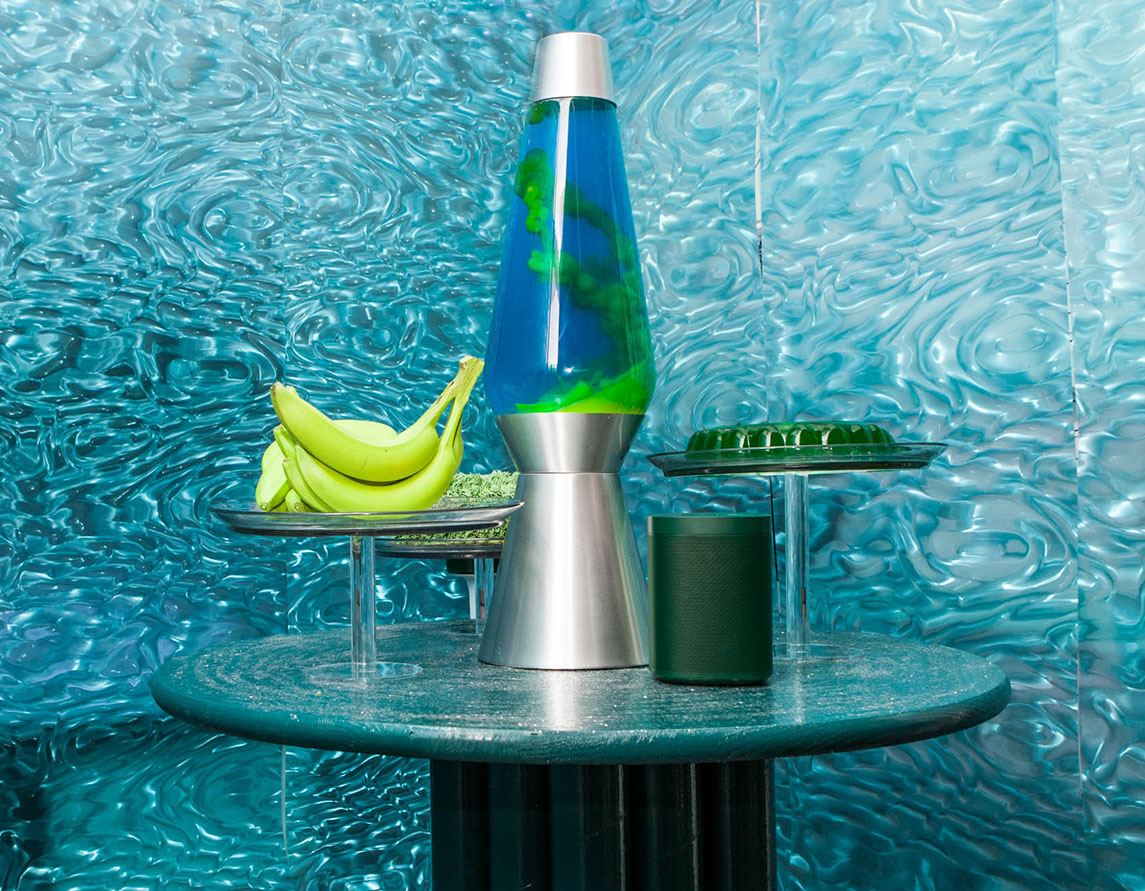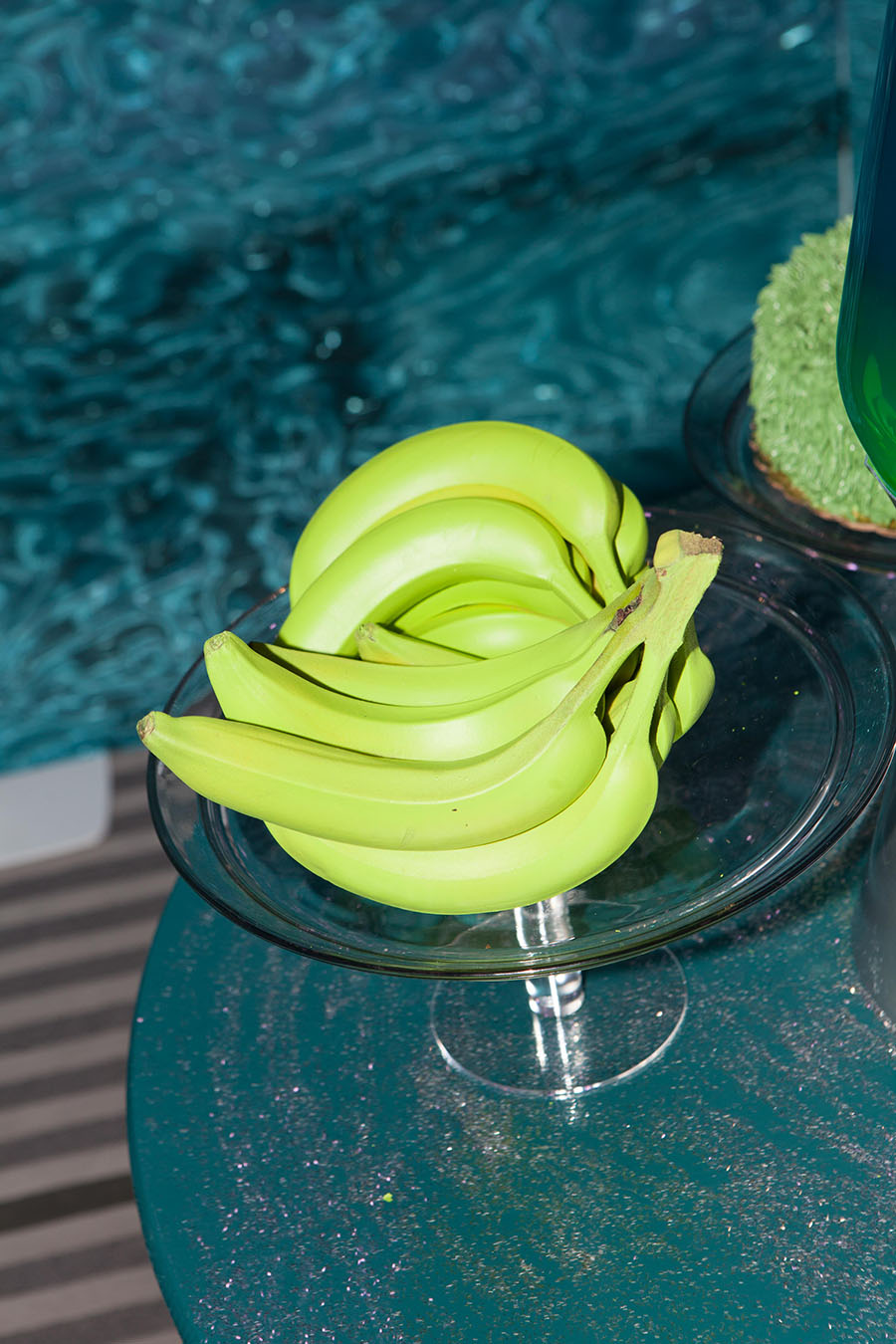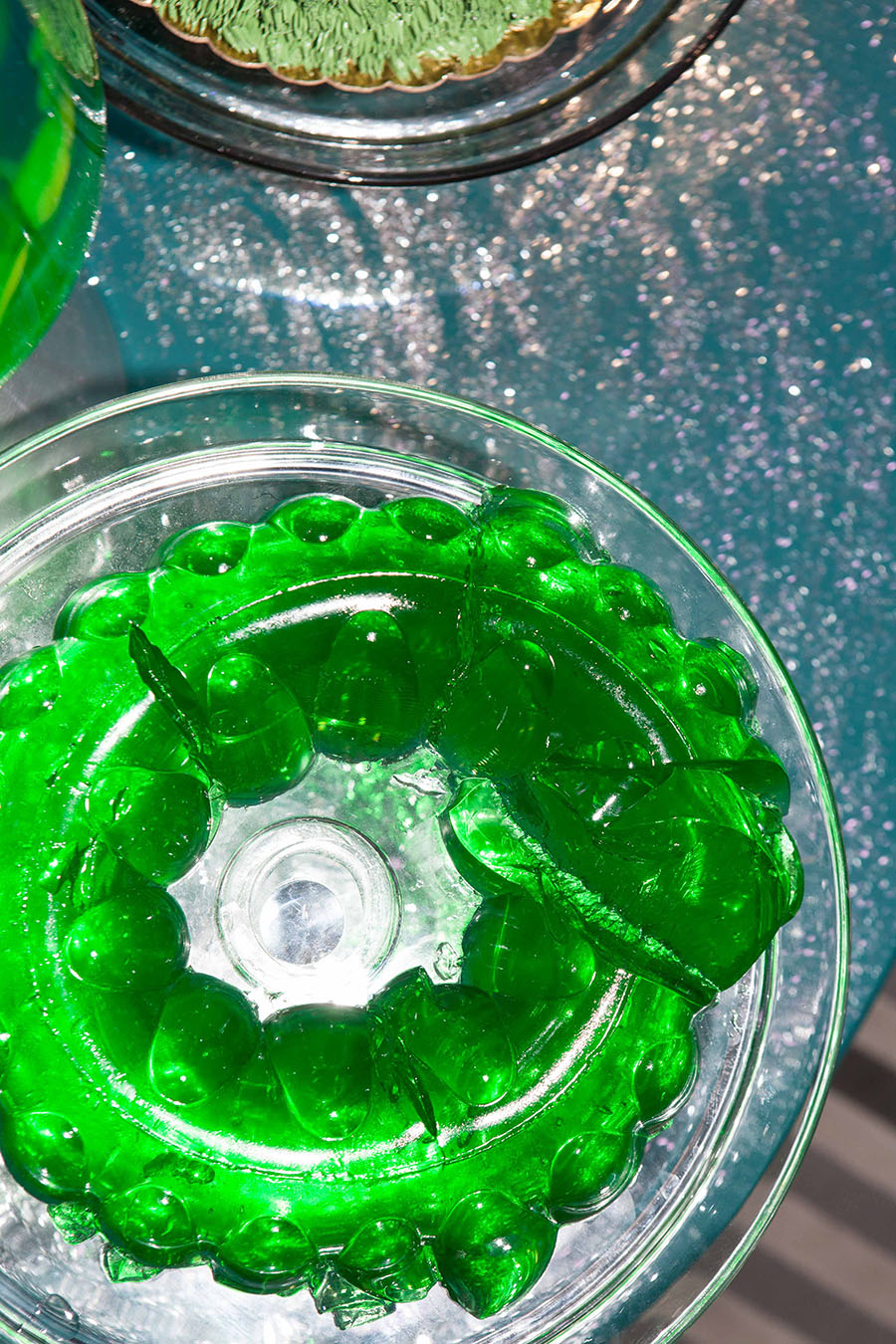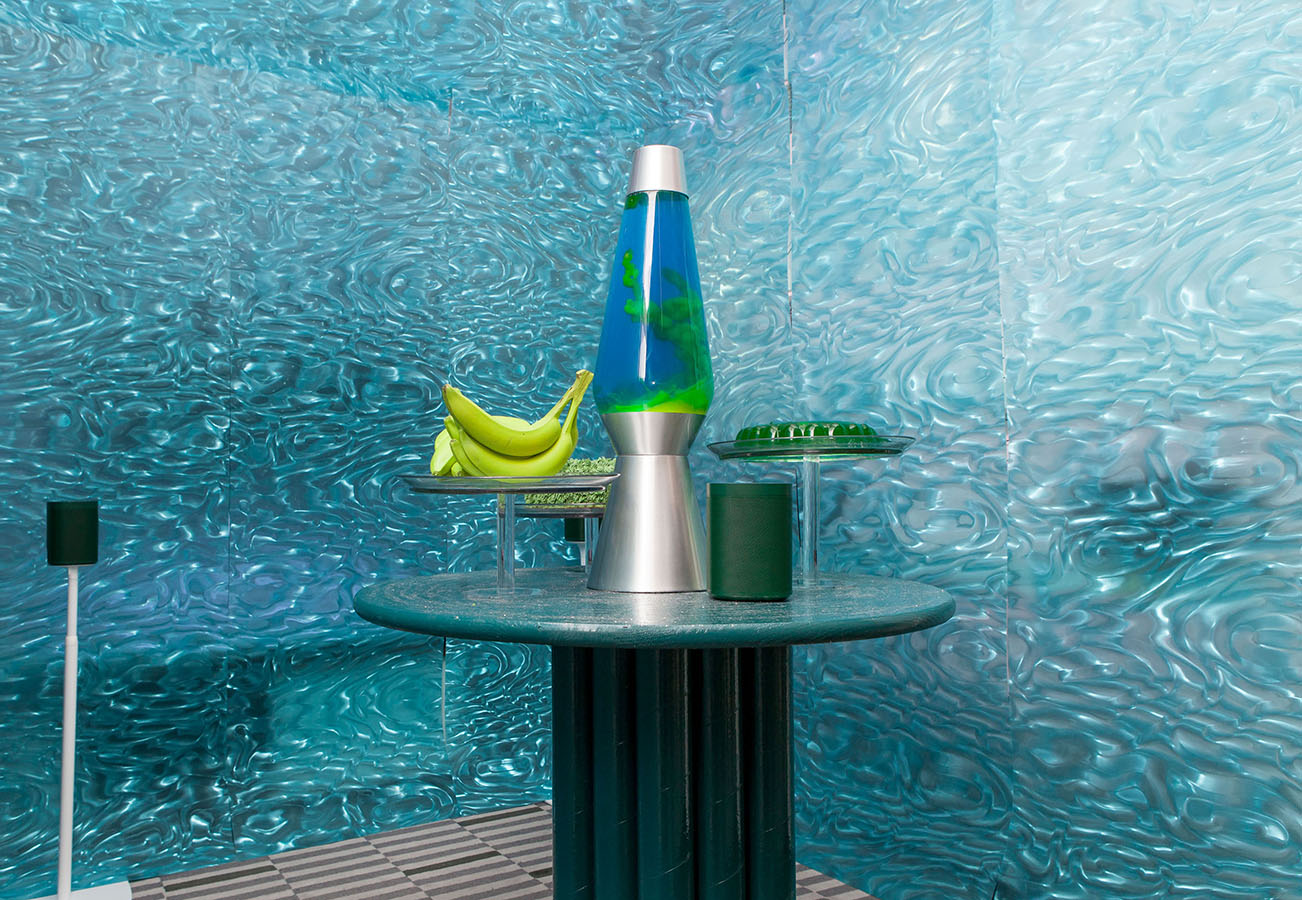 Coming Soon NY / Gray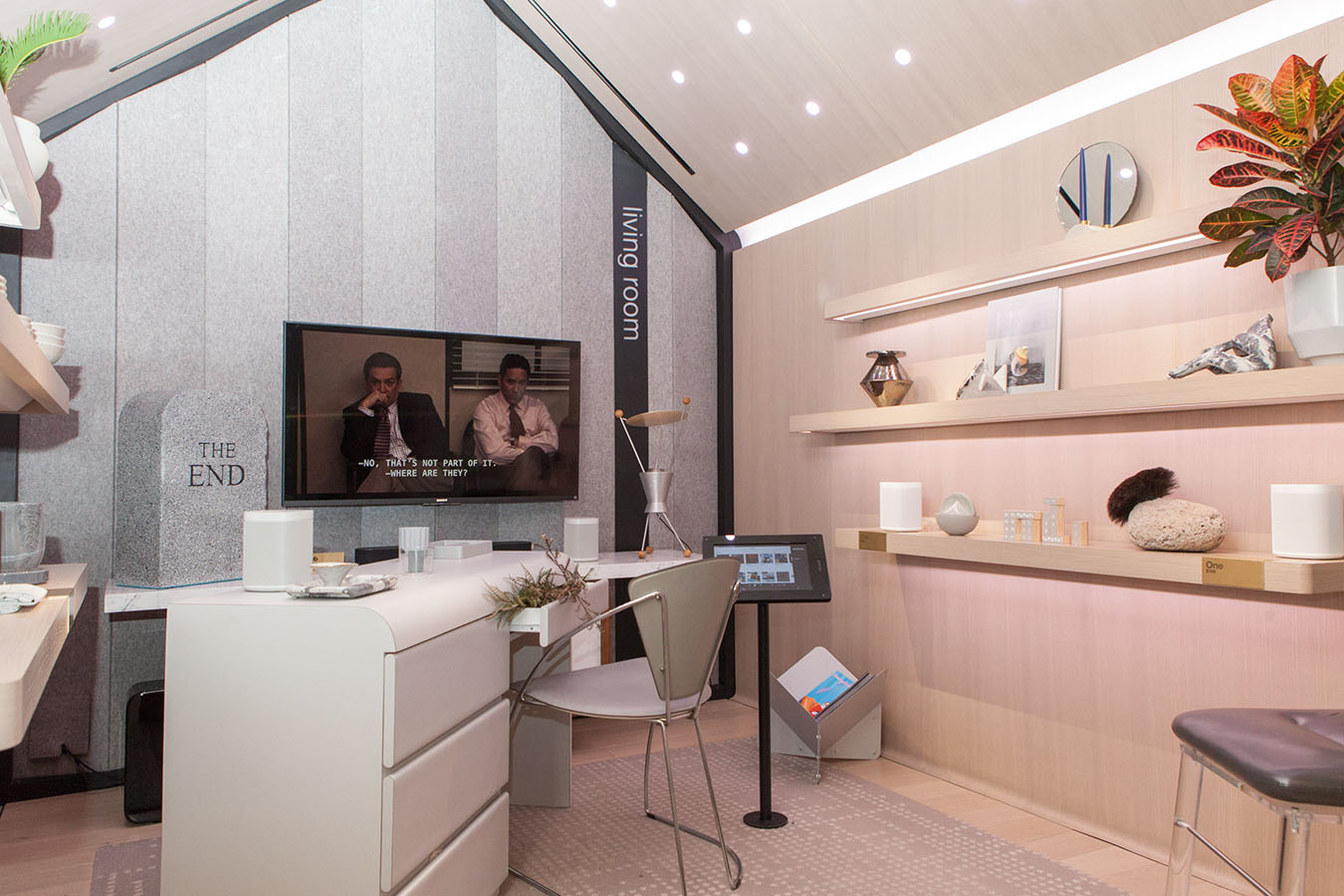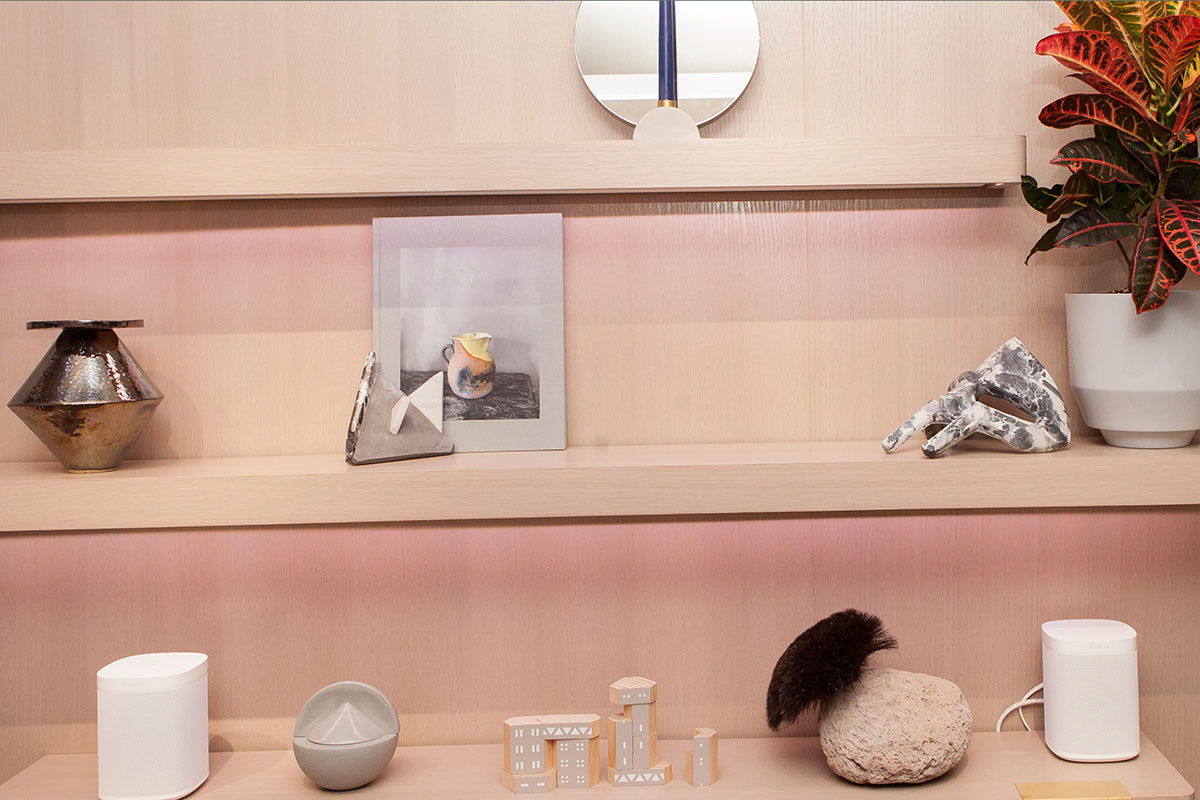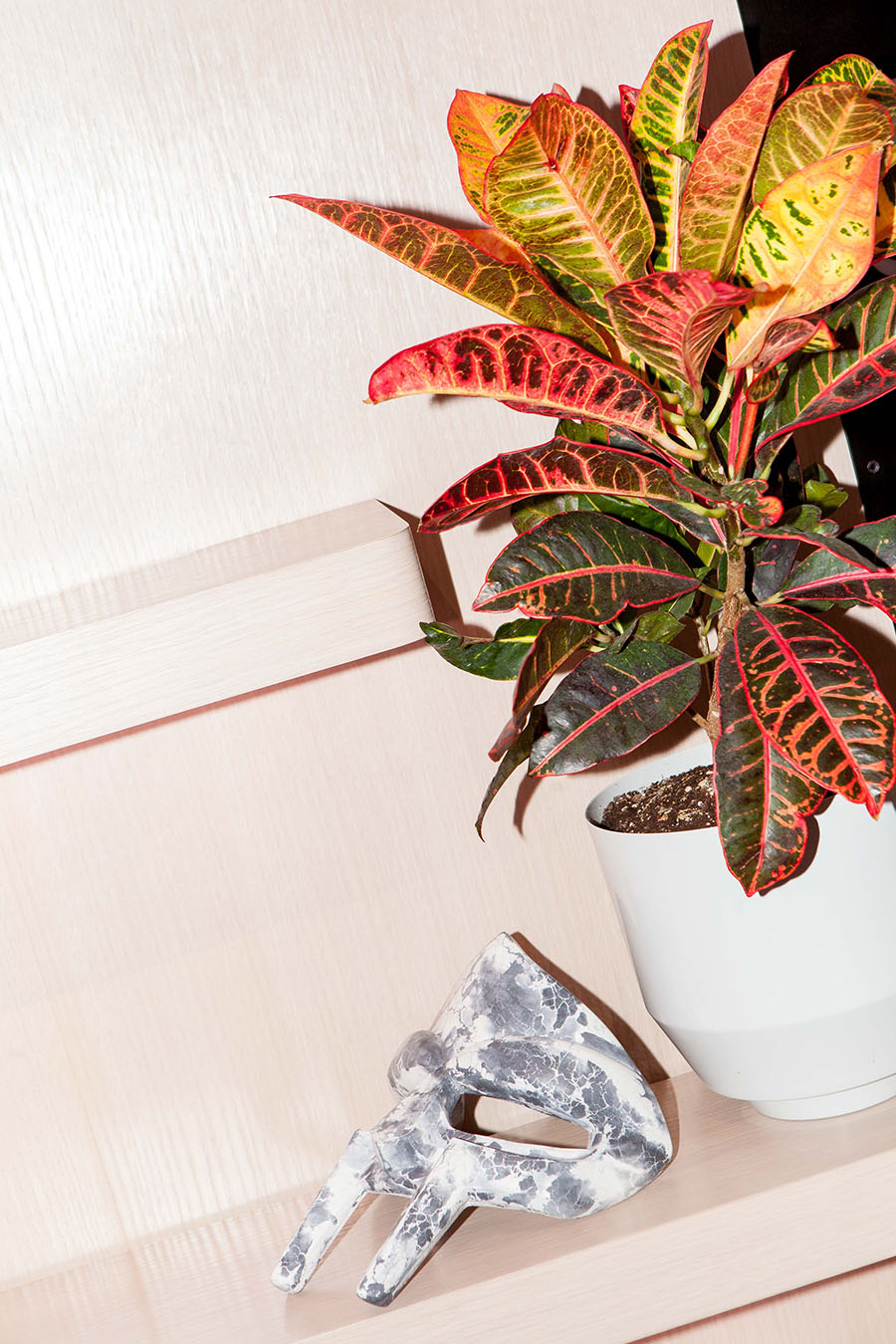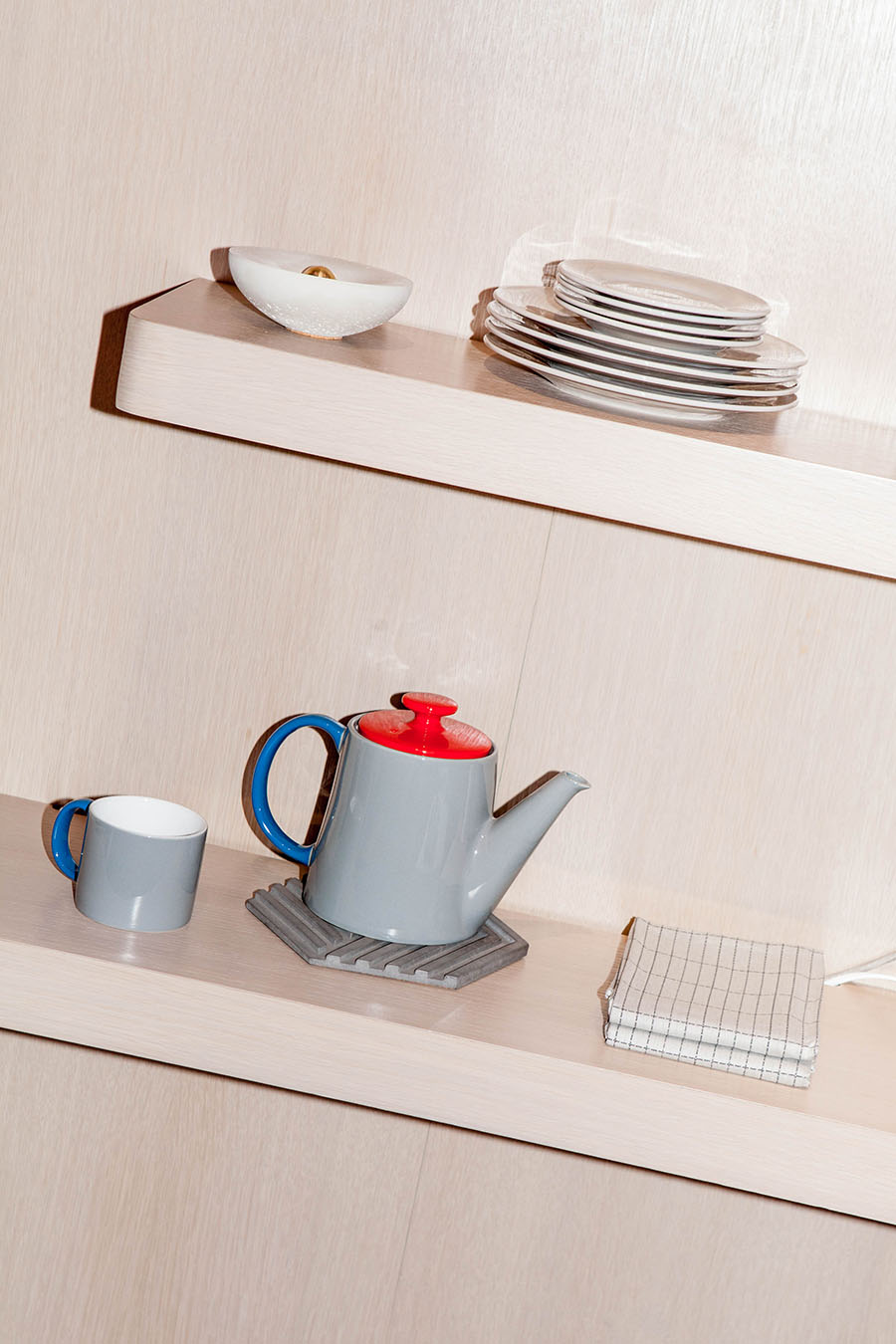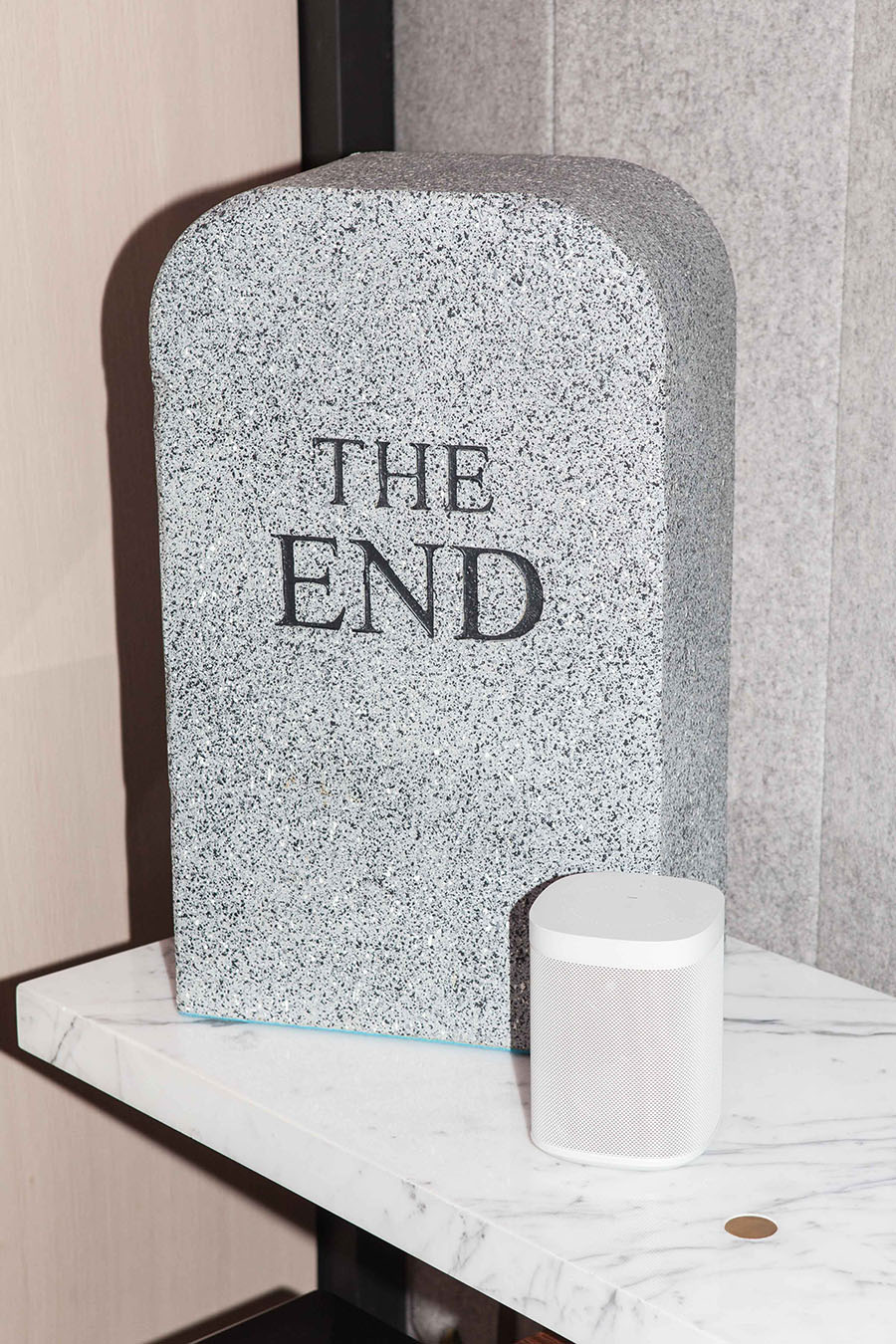 Eny Lee Parker / Pink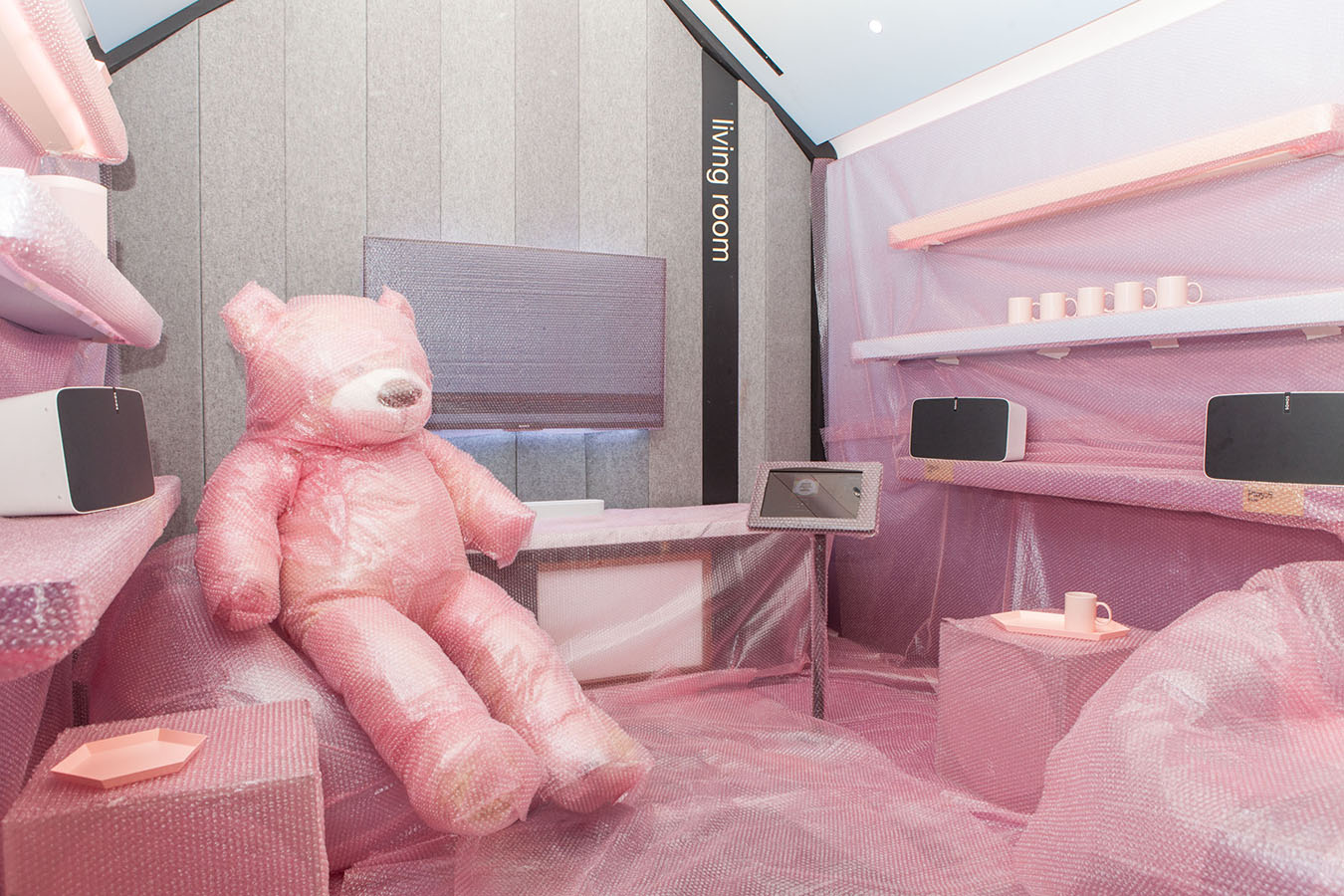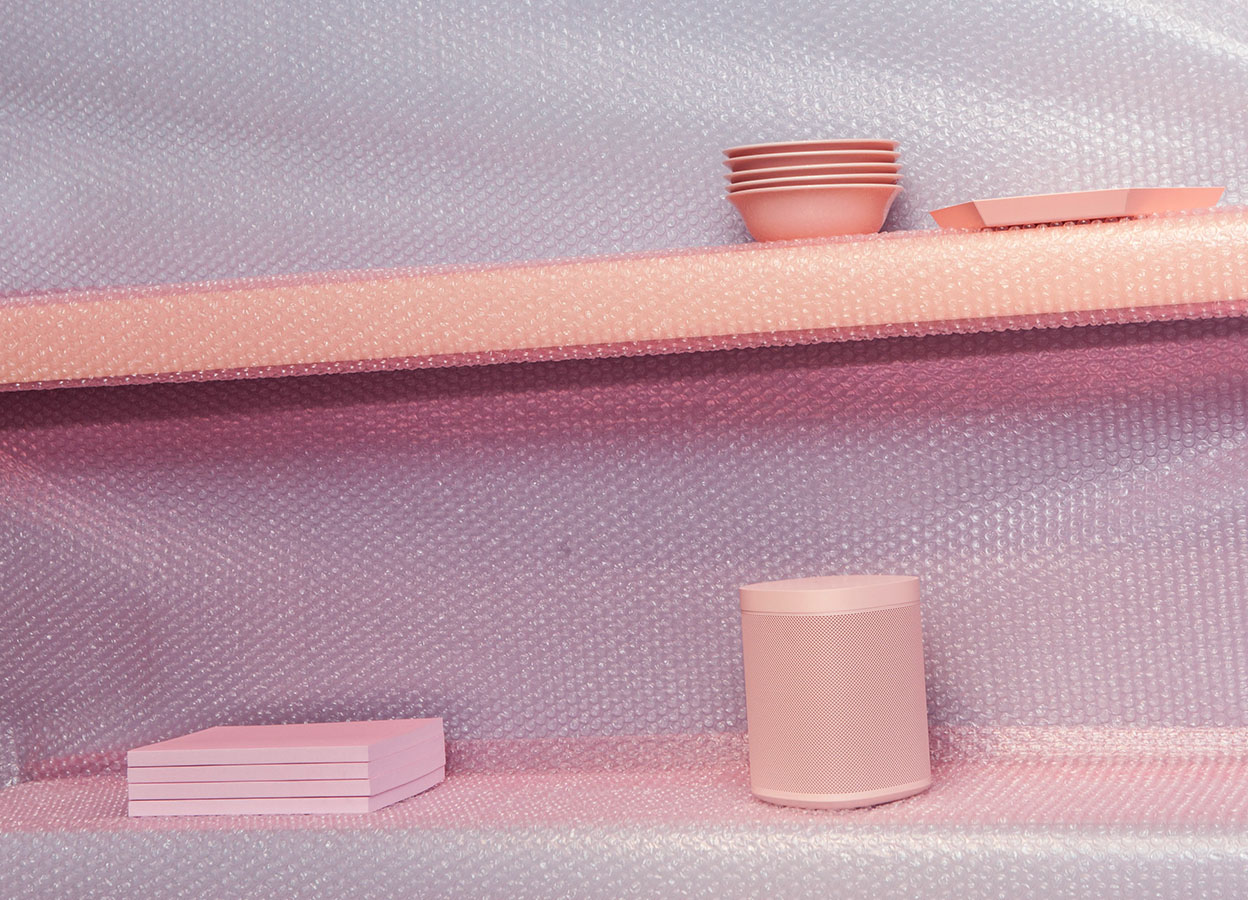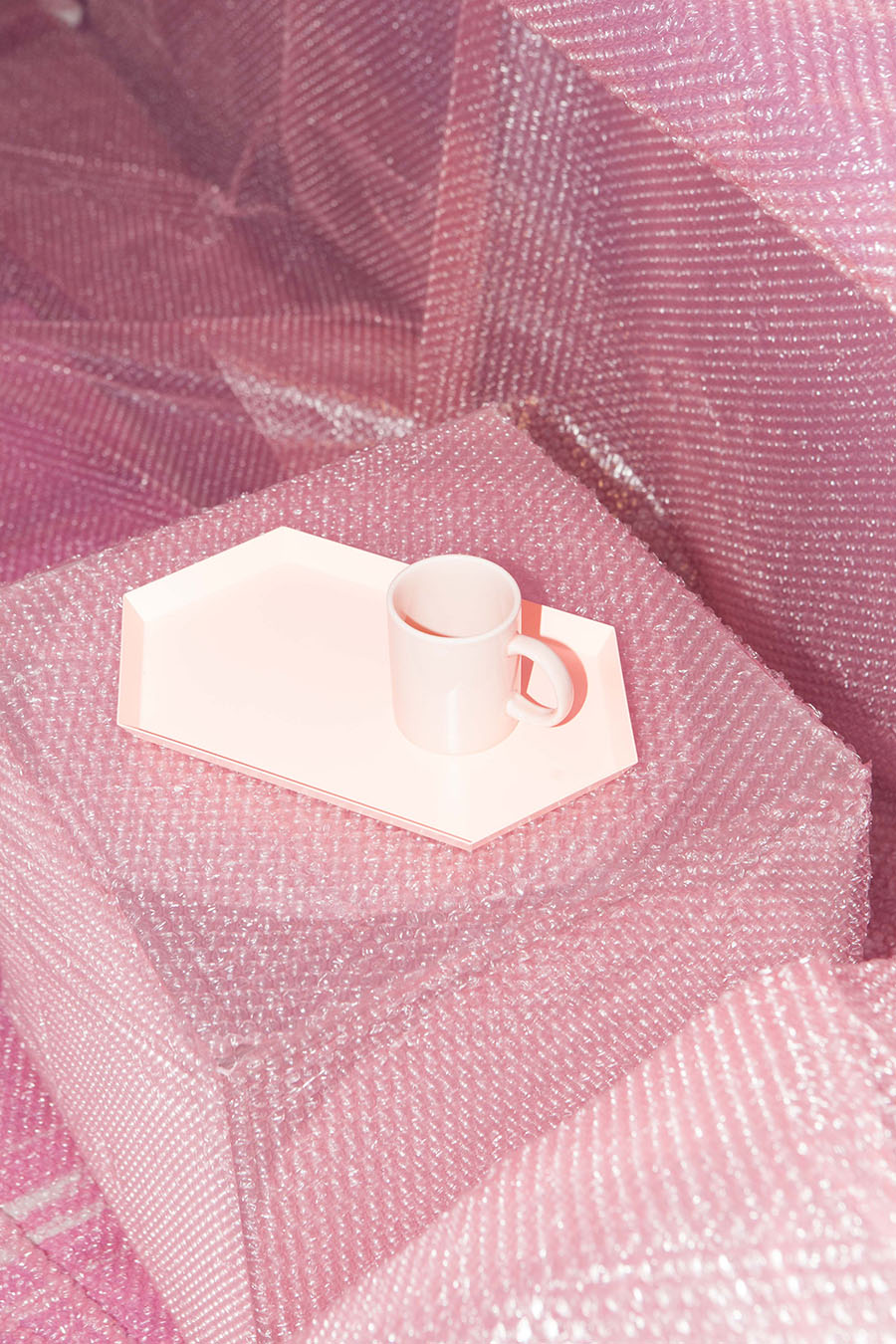 Objects of Common Interest / Yellow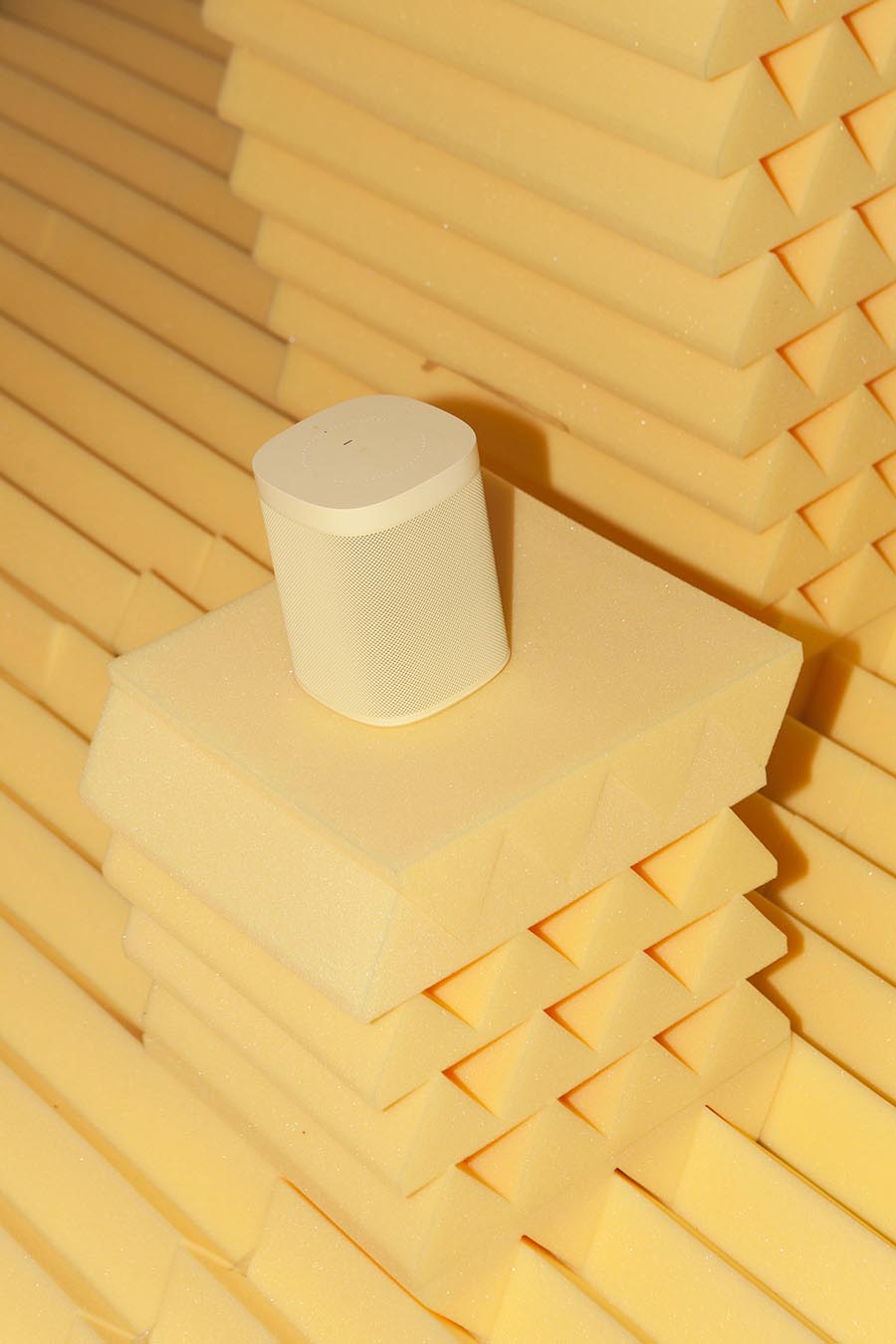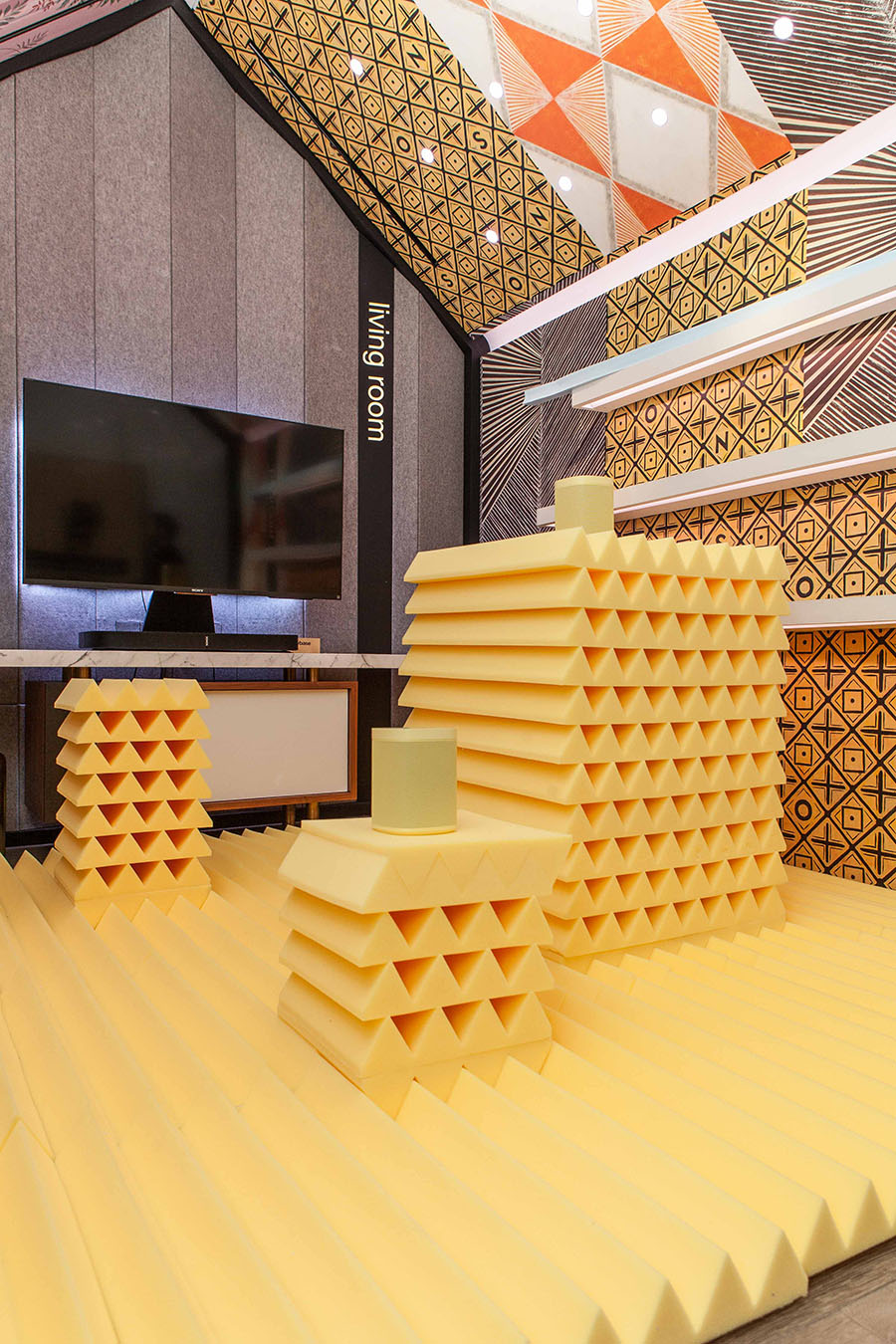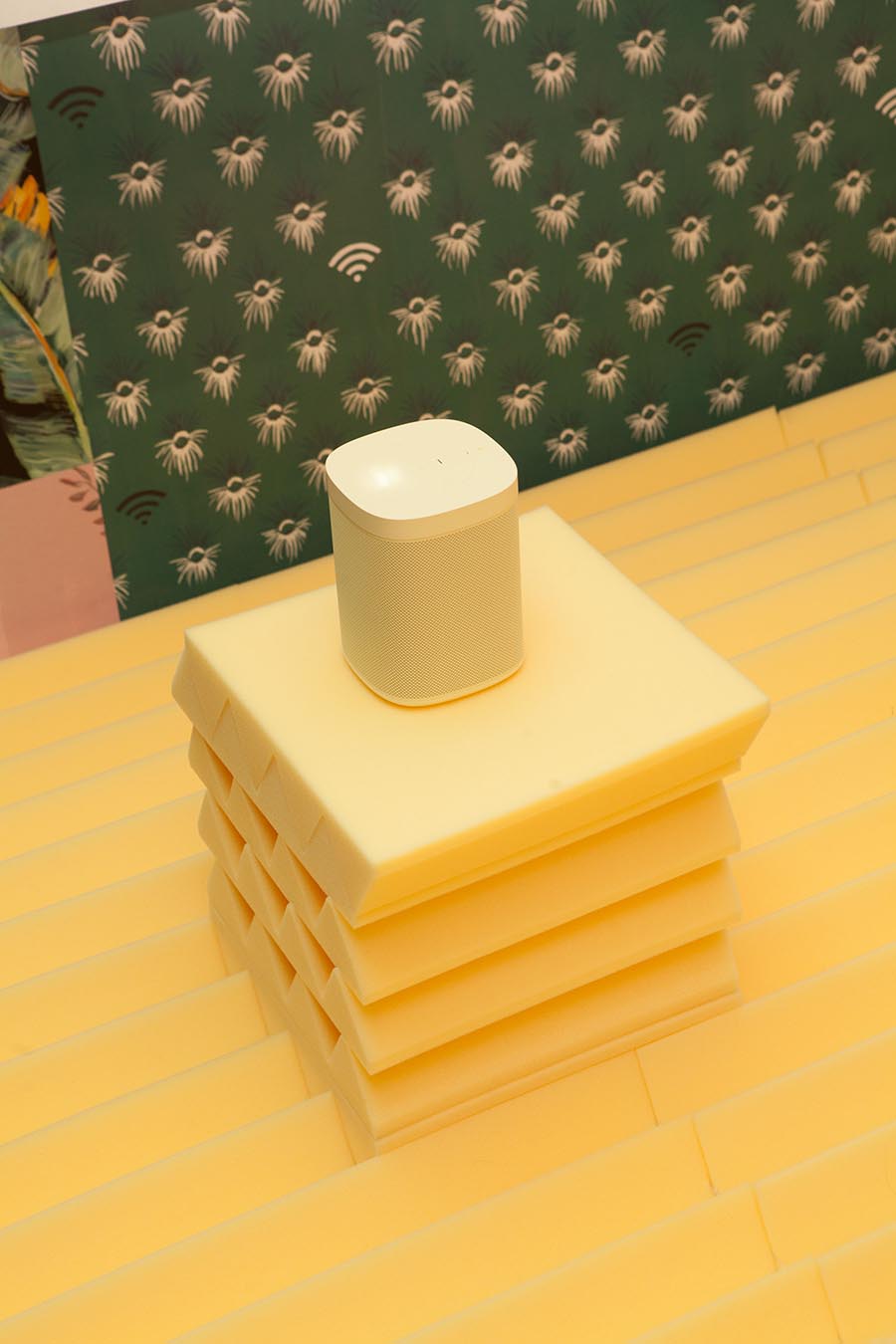 This post was sponsored by Sonos, but all thoughts and editorial content are our own. Like everything at Sight Unseen, our partner content is carefully curated to make sure it's of the utmost relevance to our readers. Thank you for supporting the brands that support Sight Unseen.