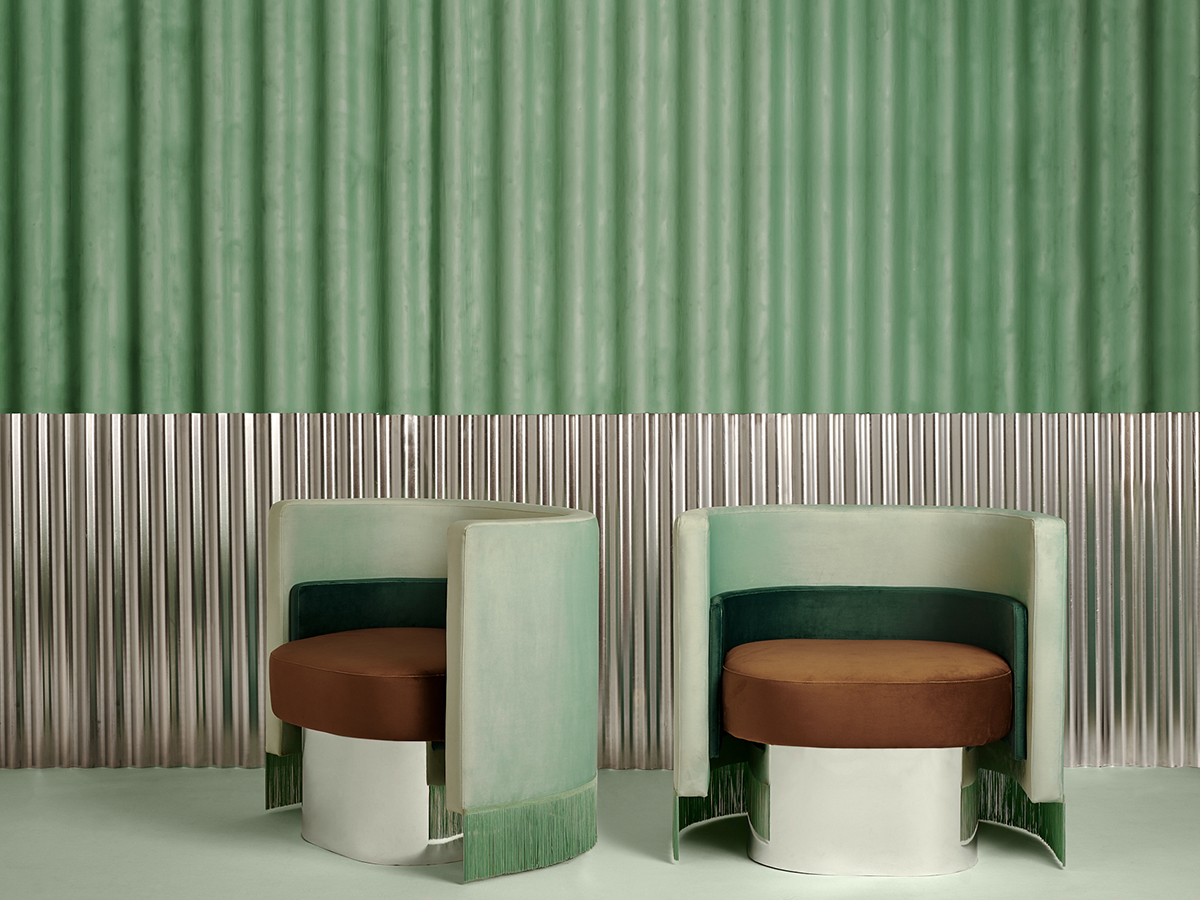 A weekly Saturday recap to share with you our favorite links, discoveries, exhibitions, and more from the past seven days. This week: lime green finally makes it from fashion to interiors, a favorite Danish brand makes inroads in America, and Floyd, the Detroit-based "Ikea alternative," pops up in New York.
Discoveries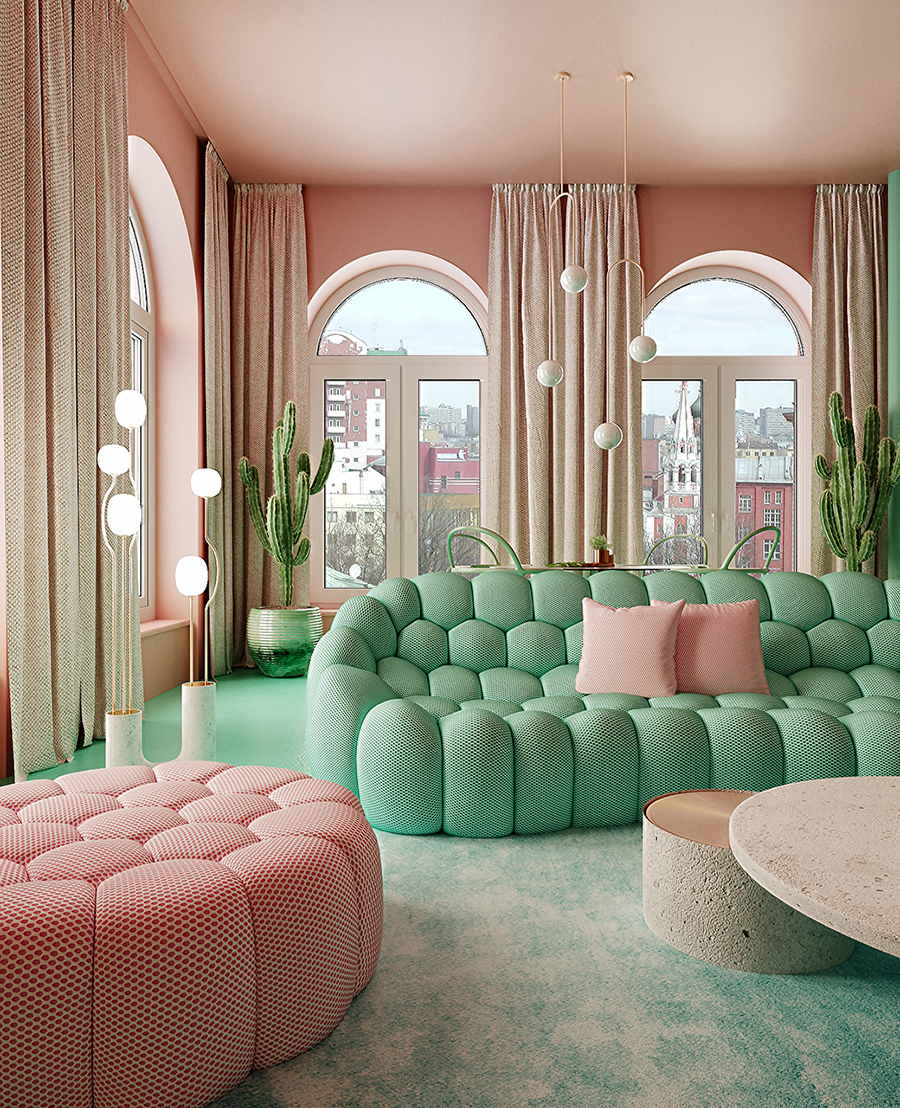 Is India Mahdavi the patron saint of young interior architects? Her palettes — and her penchant for channel tufting and other stitch techniques — are oft-referenced in new projects, including this renovation in St. Petersburg, Russia, undertaken by Dmitry Reutov. Reutov says the interior was inspired "by the bright, hot colors of Mexico," to create the illusion of a hot-weather destination in the middle of St. Petersburg.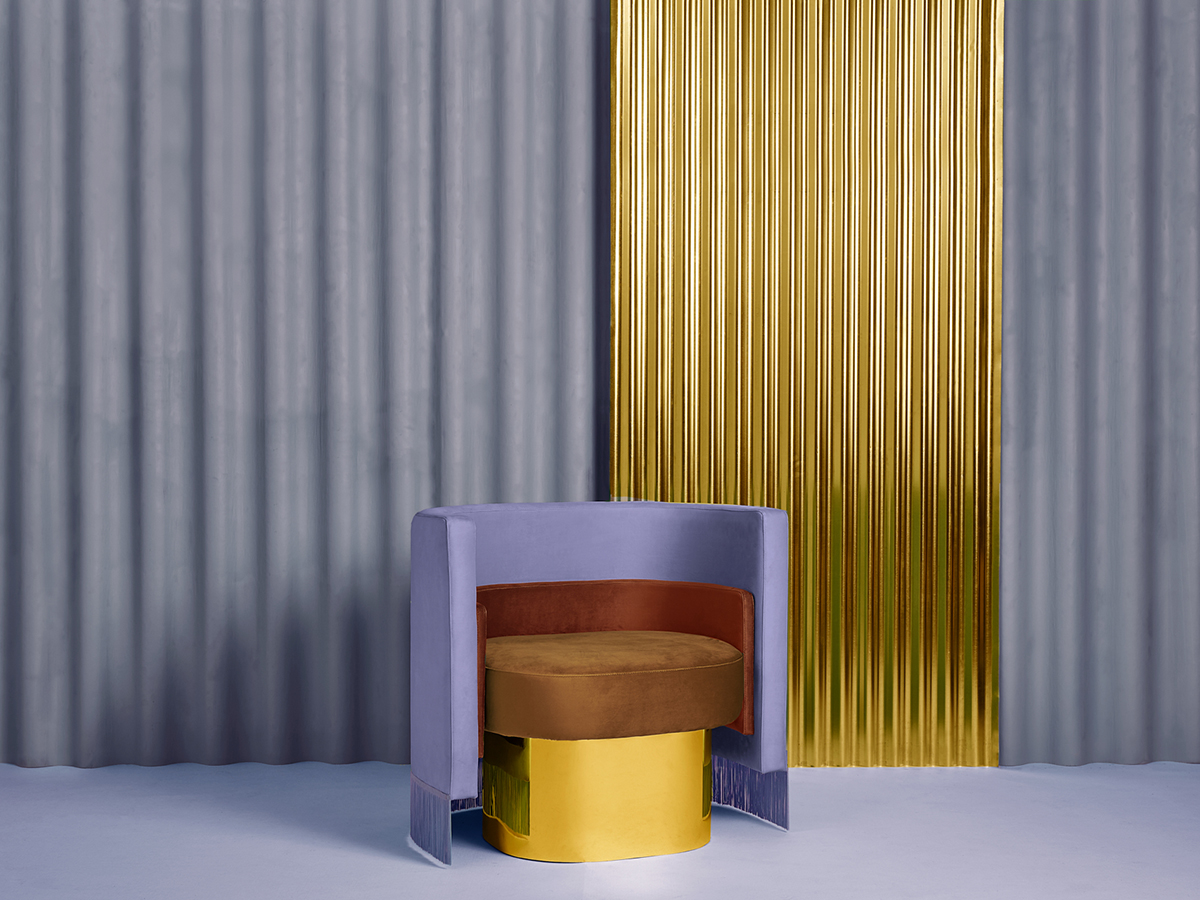 We featured Masquespacio's Wink lamp for the Spanish furniture brand Houtique a while back, and now we've gotten news that Masquespacio has been hired as the brand's creative directors. Their first product official product is a fringed, colorblocked armchair (also at the top of this post), called Mambo.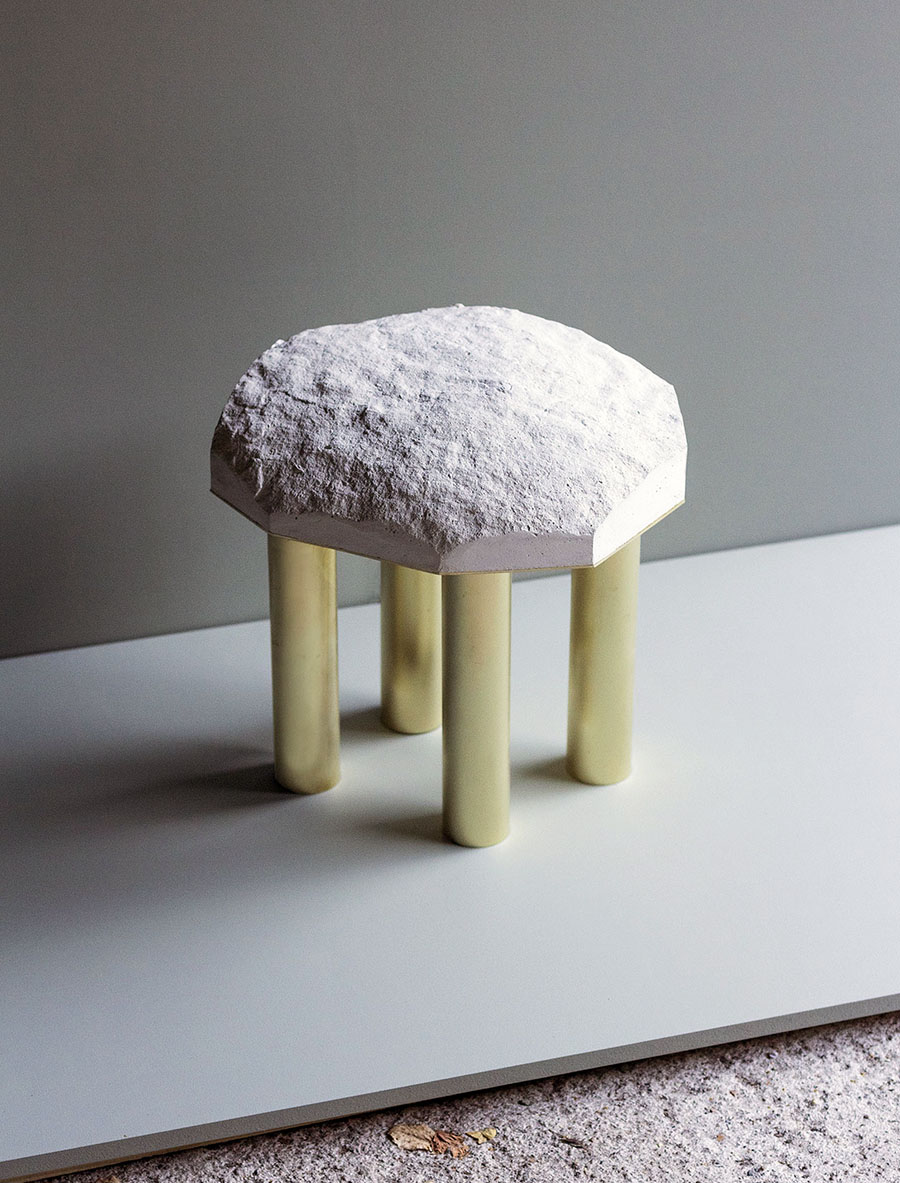 The Parisian designer Gaspard Graulich recently sent us his new Pareidolia project, for which he wandered into the Fontainebleau forest — known for its unique geological formations — and gathered rocks and minerals. He used those natural elements to create molds in which he could cast white concrete shapes and render them as objects.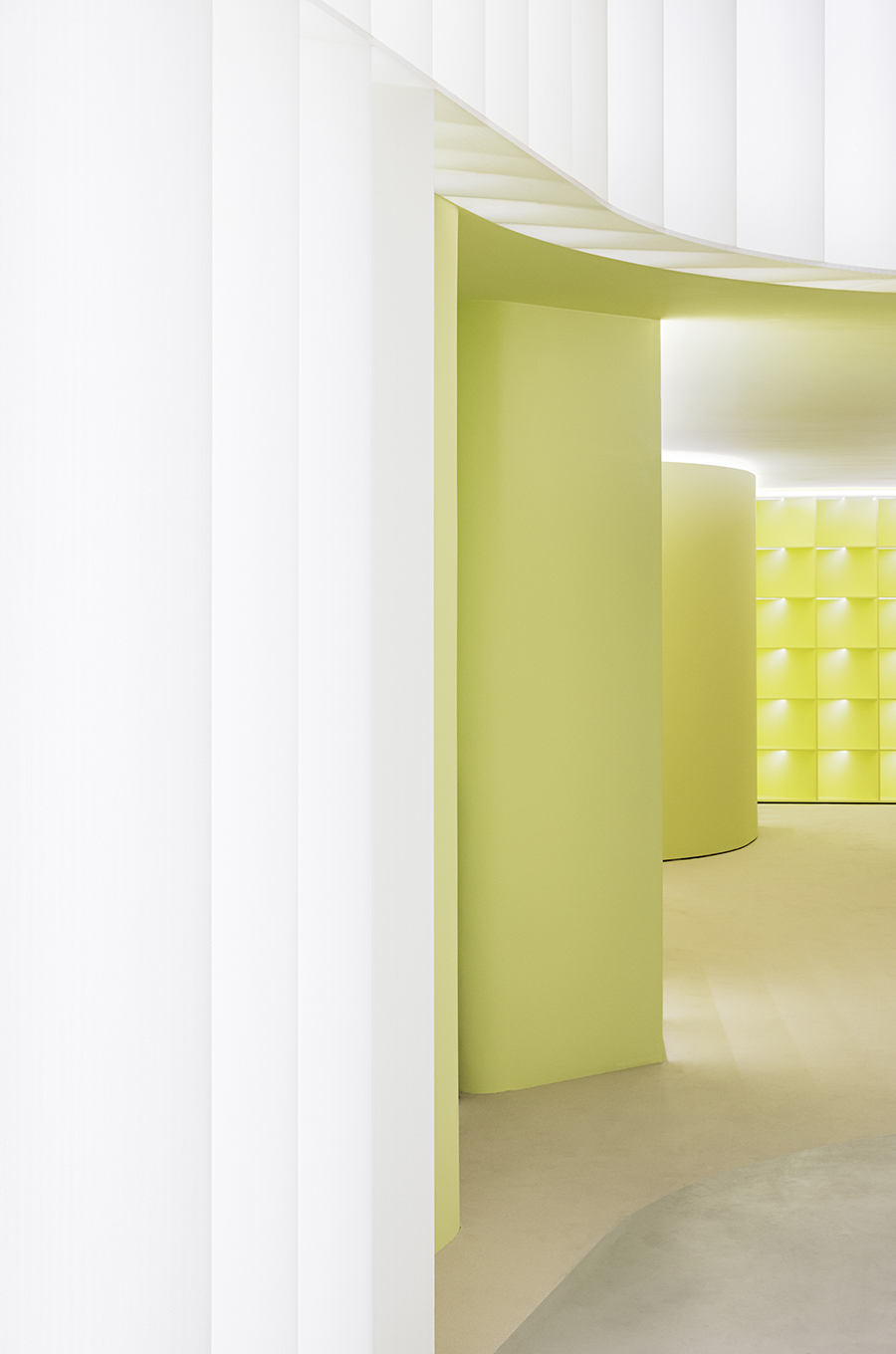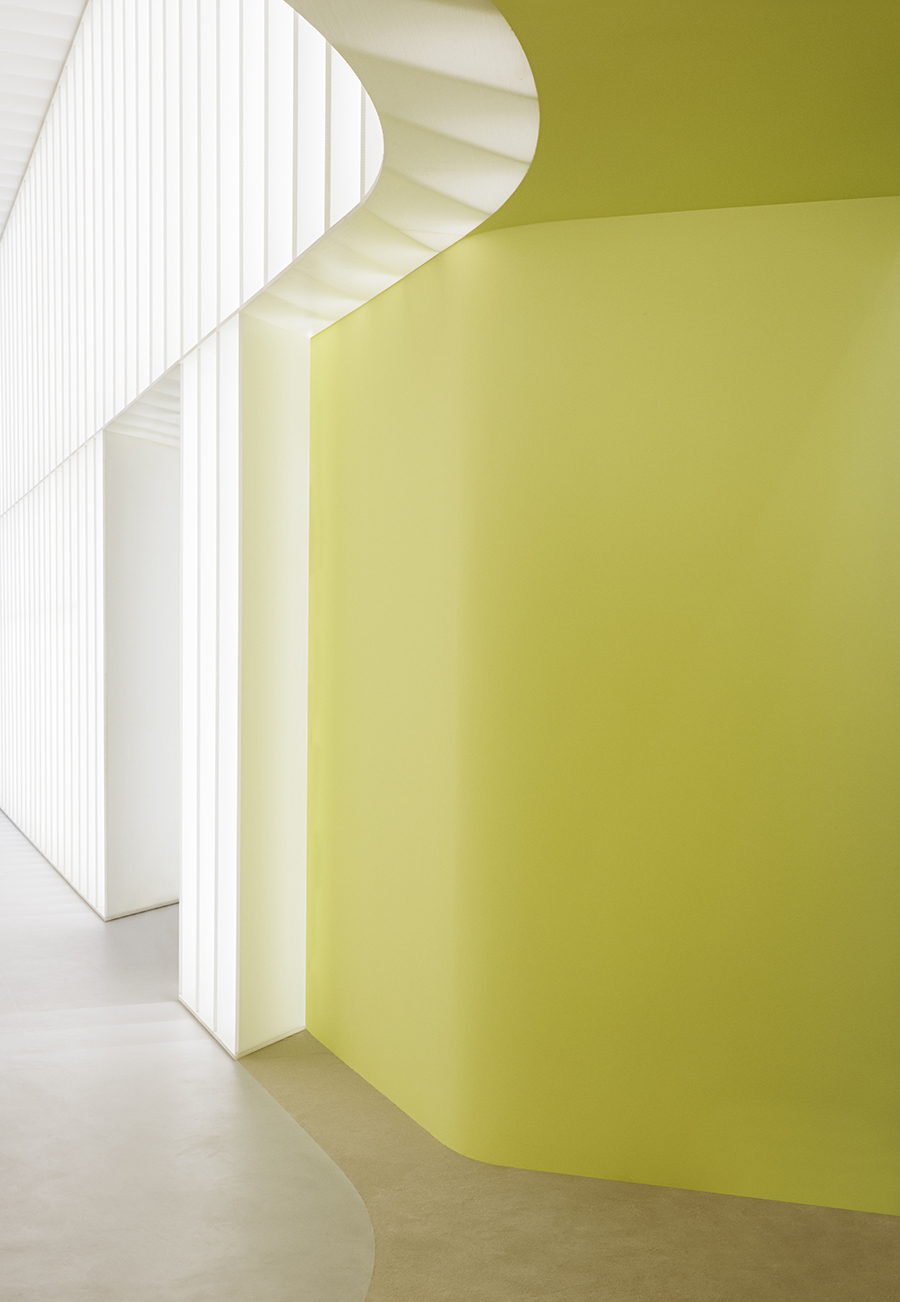 Lime green — the current "it" color in fashion — has finally made it to interiors in the form of Studio David Thulstrup's design for the new J. Lindeberg flagship in Stockholm — though, to our taste, this could be even more limey. (Props to B.Zippy and East Fork for leading the way in objects!) Inspired by the '70s, the space can be transformed into a gallery for events and gatherings.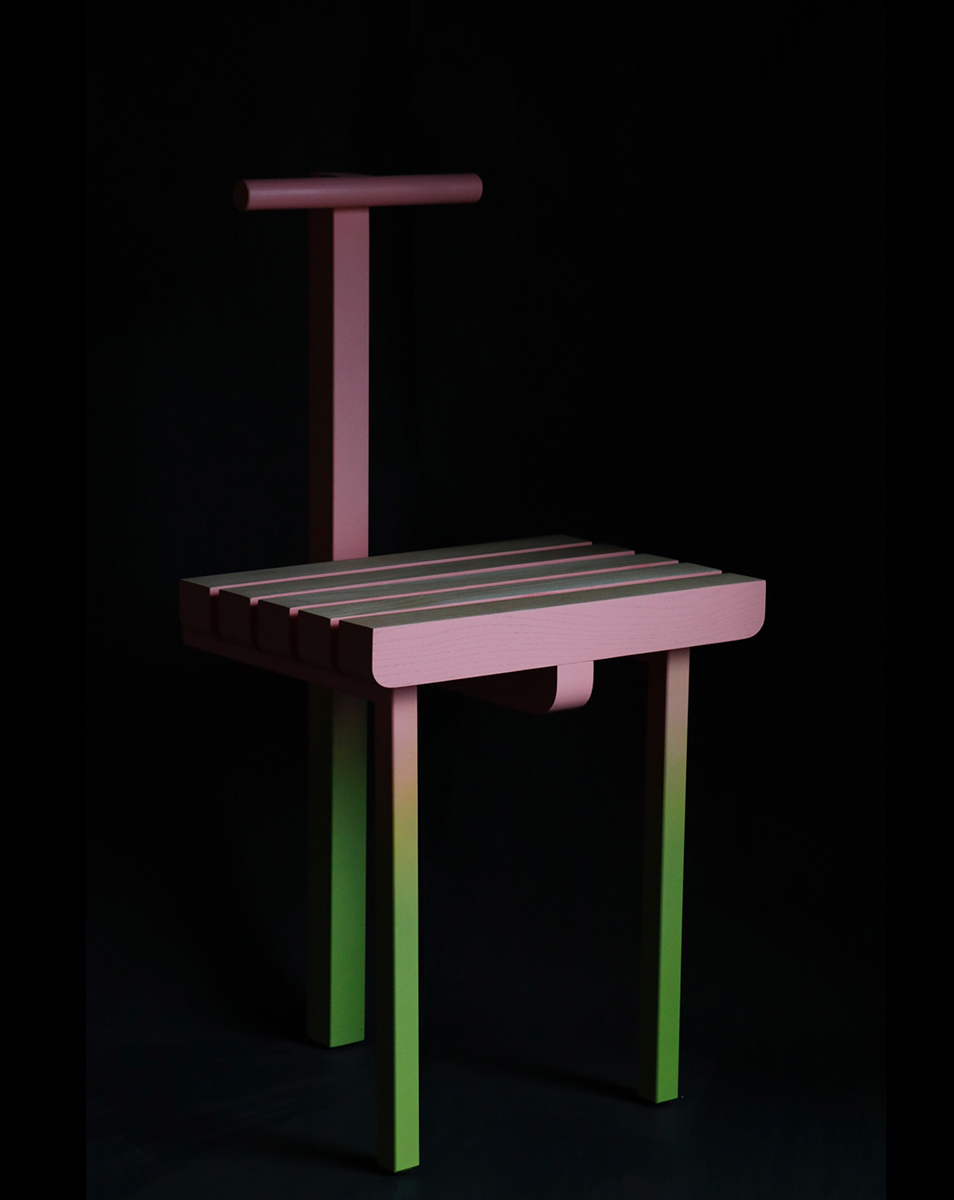 We found the work of RISD-trained, Baltimore-based designer Malcolm Majer on Instagram, and immediately fell for his ombré, painted ash chairs. If you're in the Baltimore area, Majer has a show up at Project 1628 Gallery; if not, get to scrolling, 'cause he's one to watch.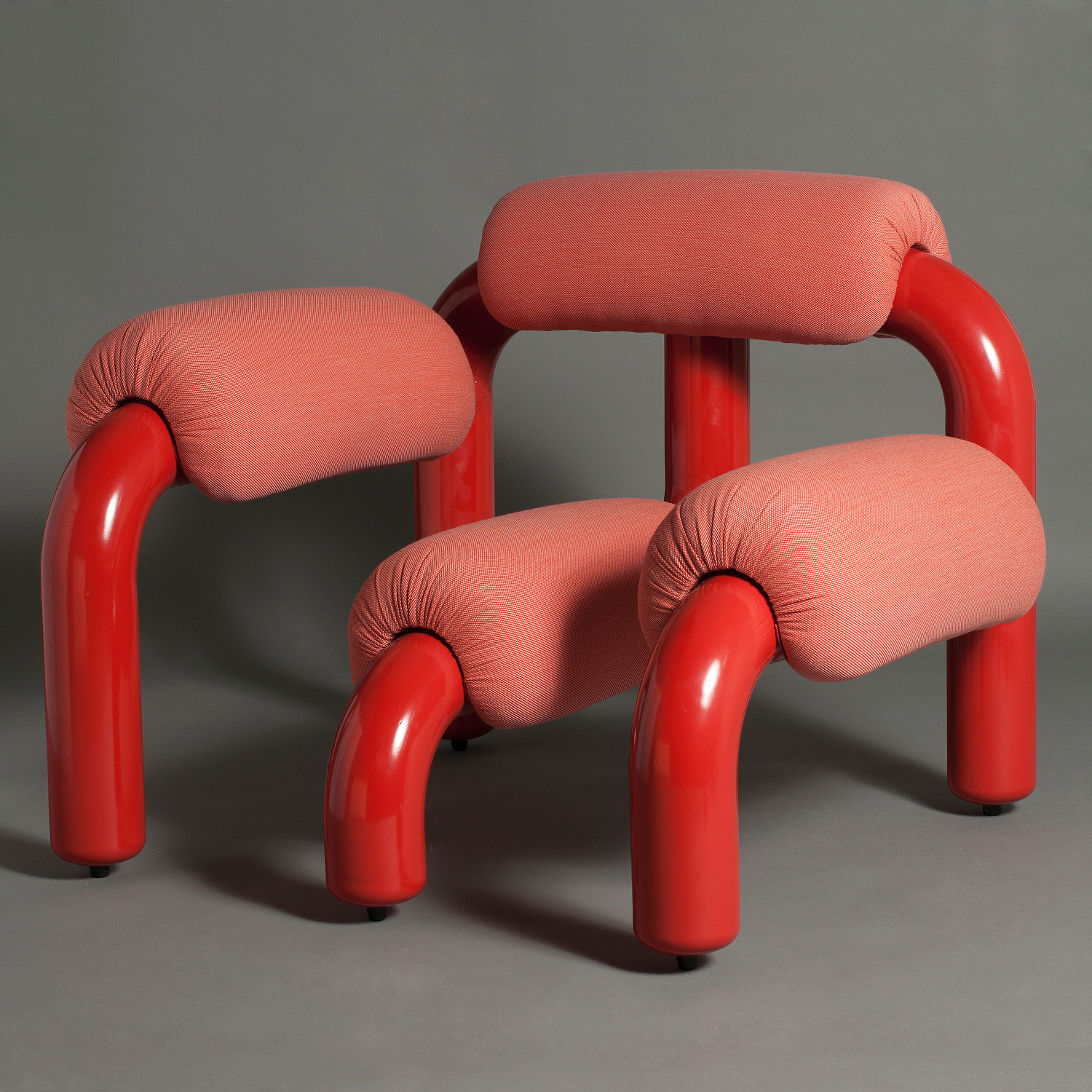 This spider-legged Lobster seat is what would happen if the Ekstrem chair and JUMBO's Neotenic got together and had a chair baby. It's by Konstfack student Martin Thübeck.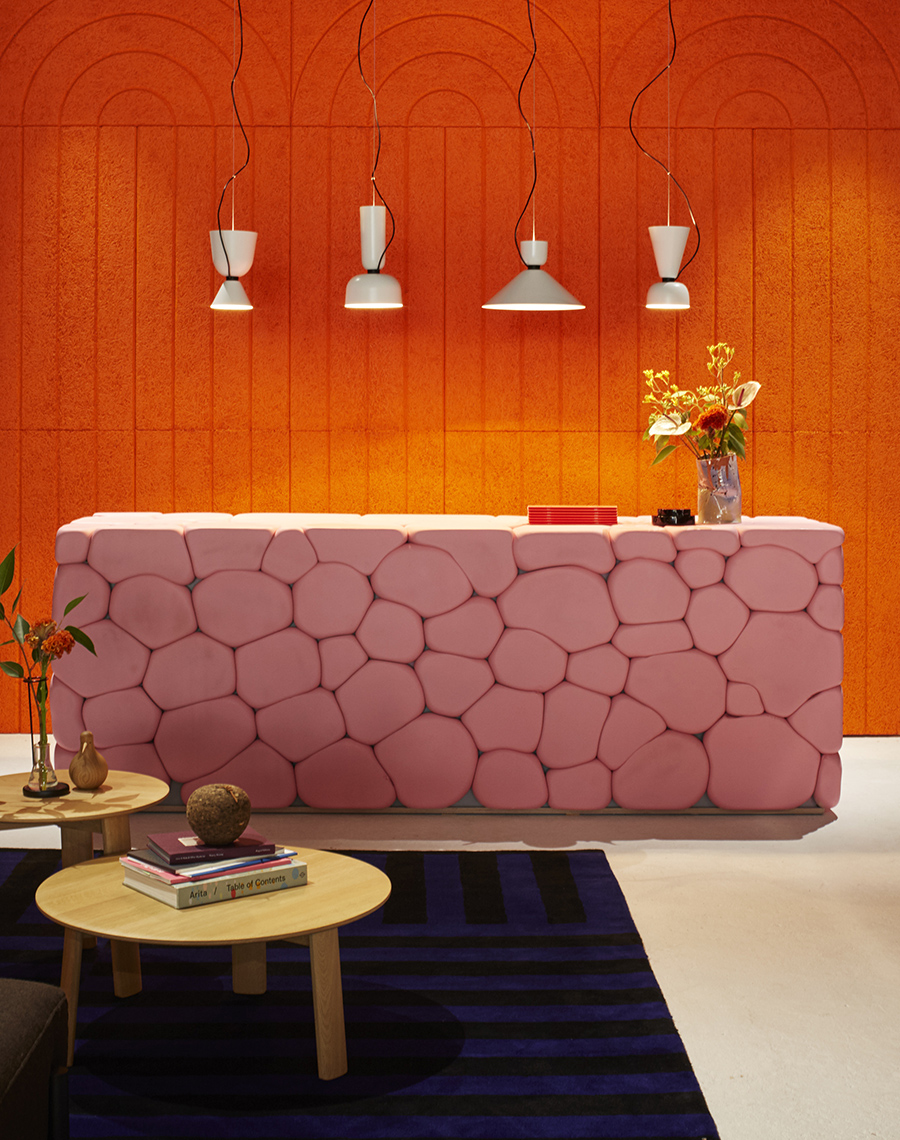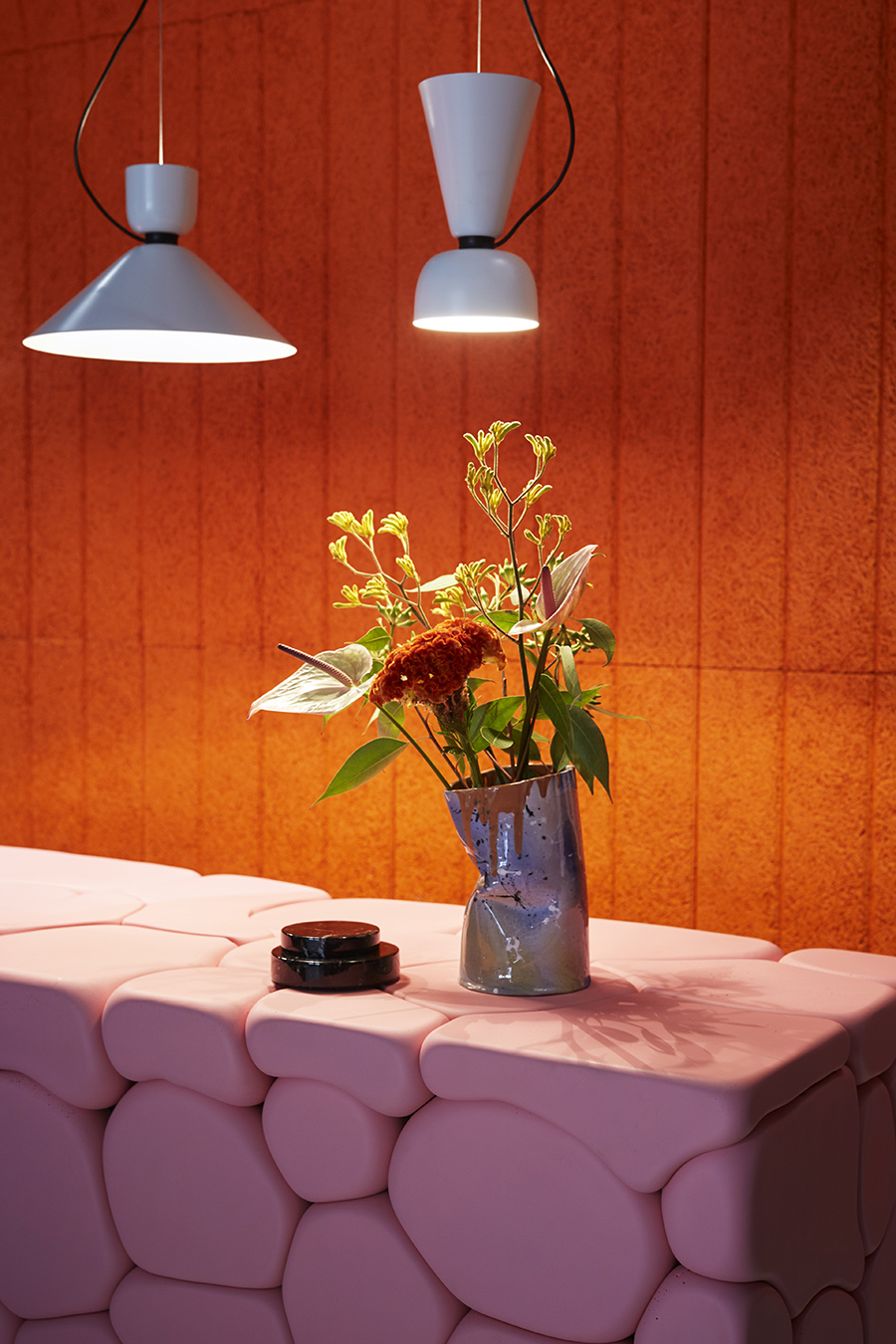 Remember the blobby totem Soft Baroque made for Étage Projects this summer? For Hem's most recent pop-up in the Coal Drops Yard development in London, the duo supersized it into what looks like a tongue-pink cash desk. So good. (And the pop-up is open until December 31!)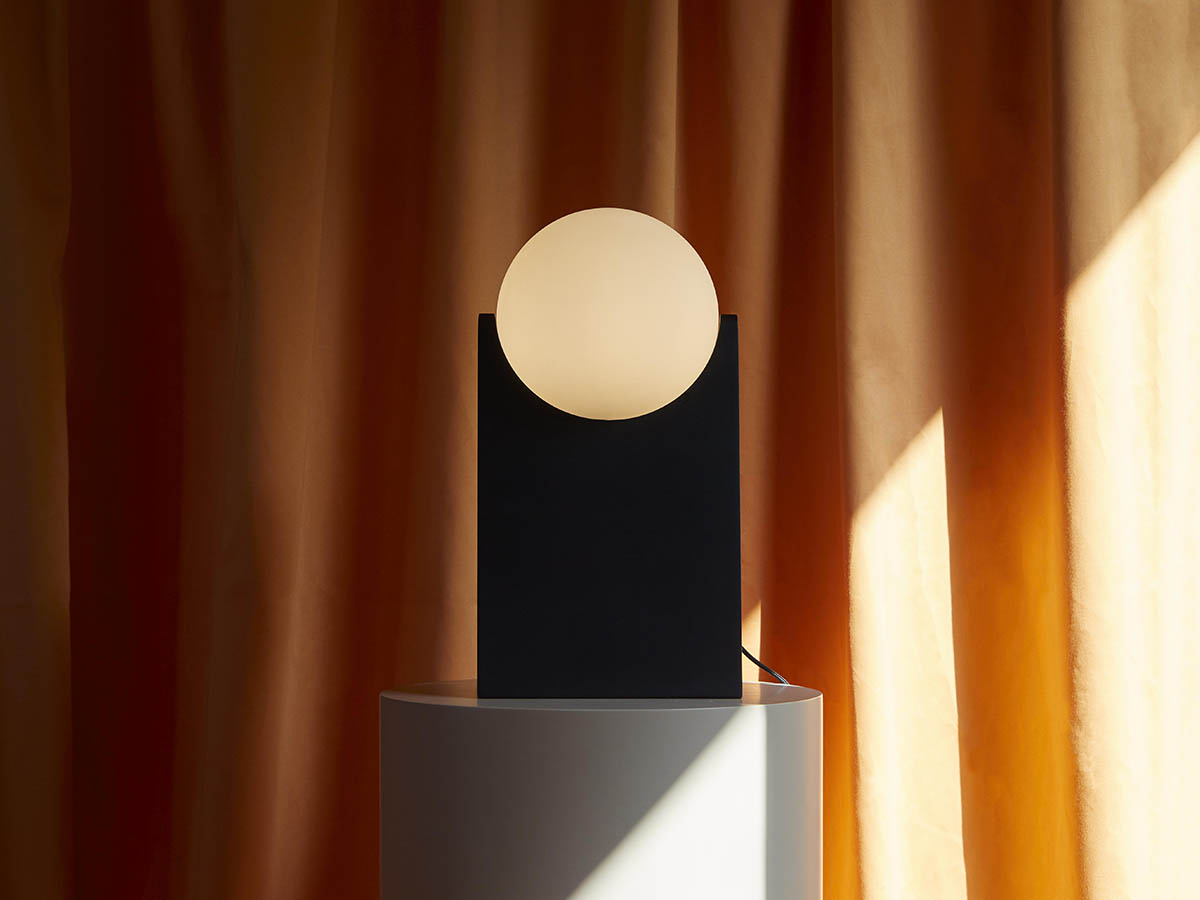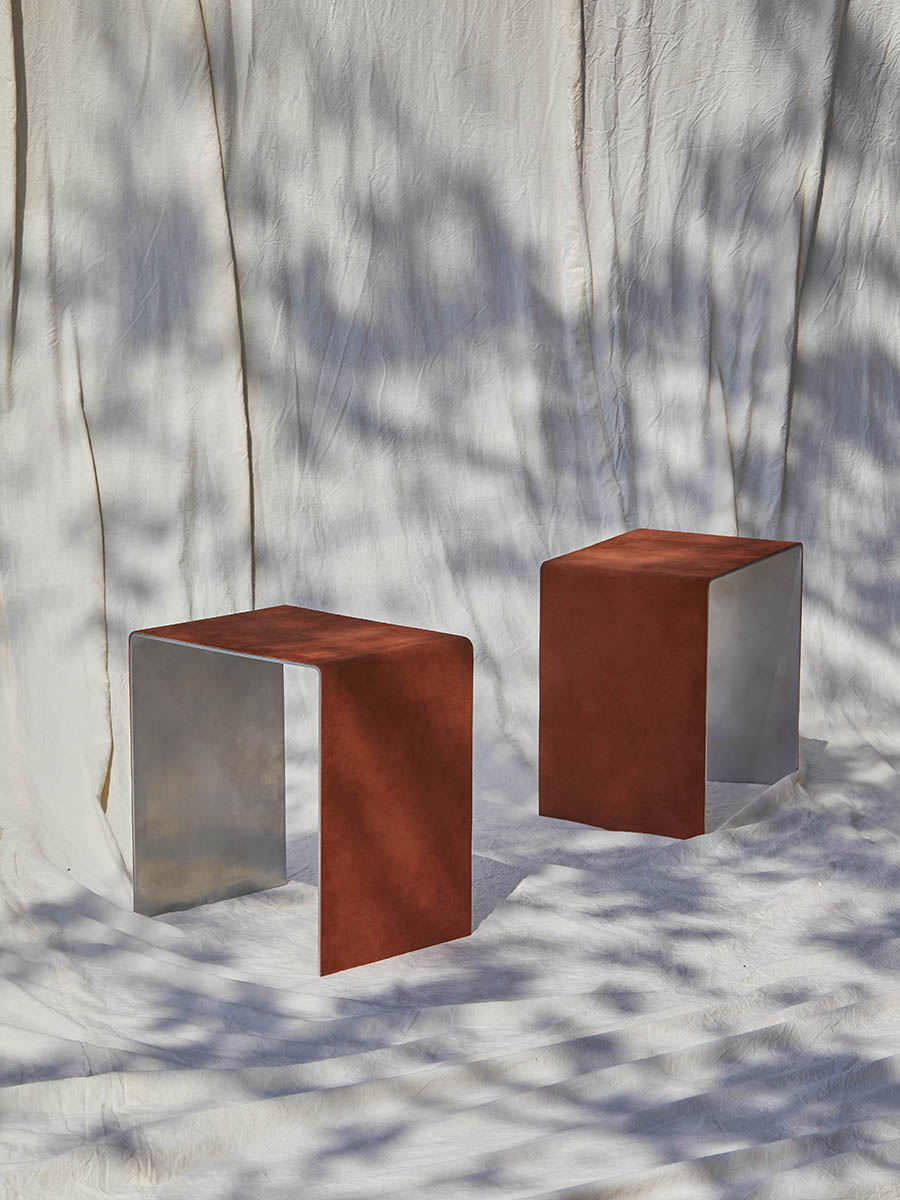 Estudio Persona recently released a slew of new work under the collection name Segment; the tables are a nice evolution of one of our favorite pieces from the duo, the Puru side table.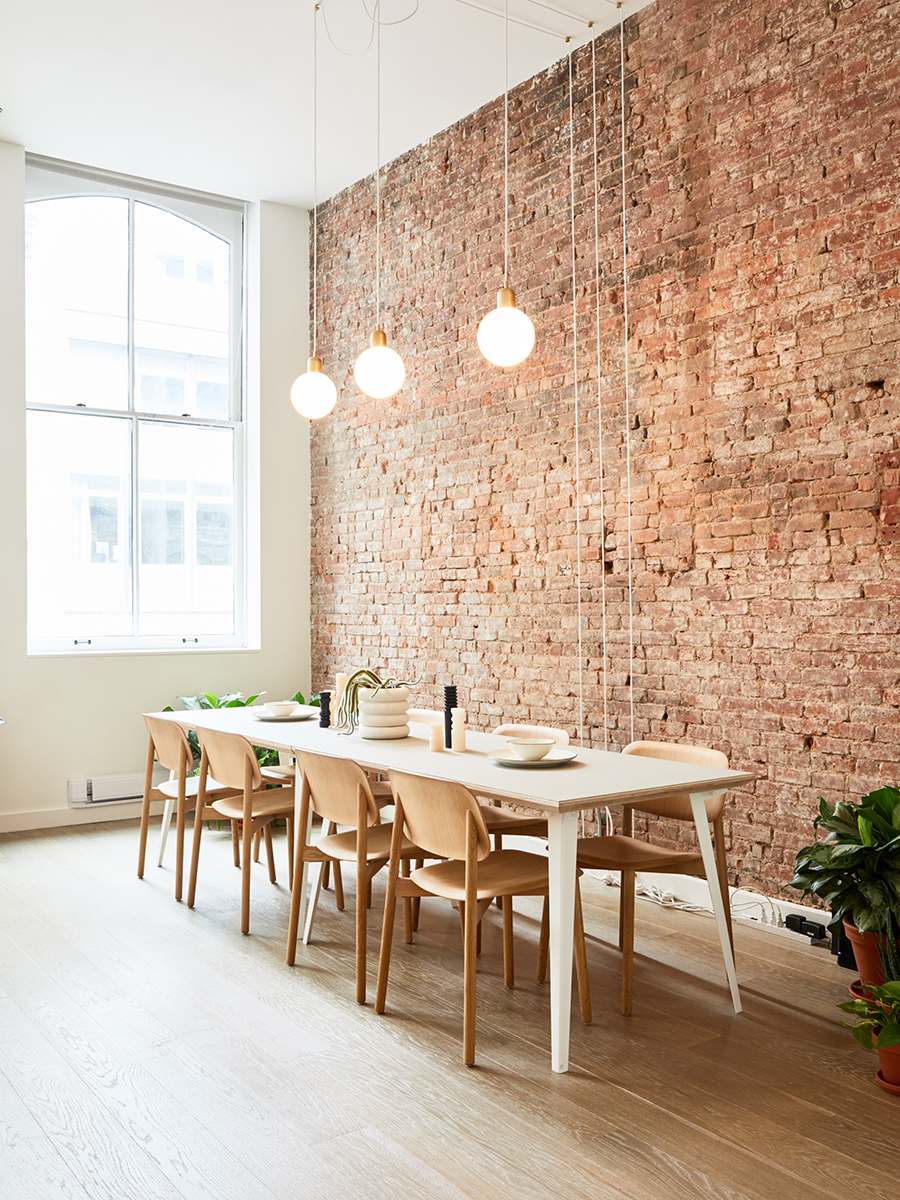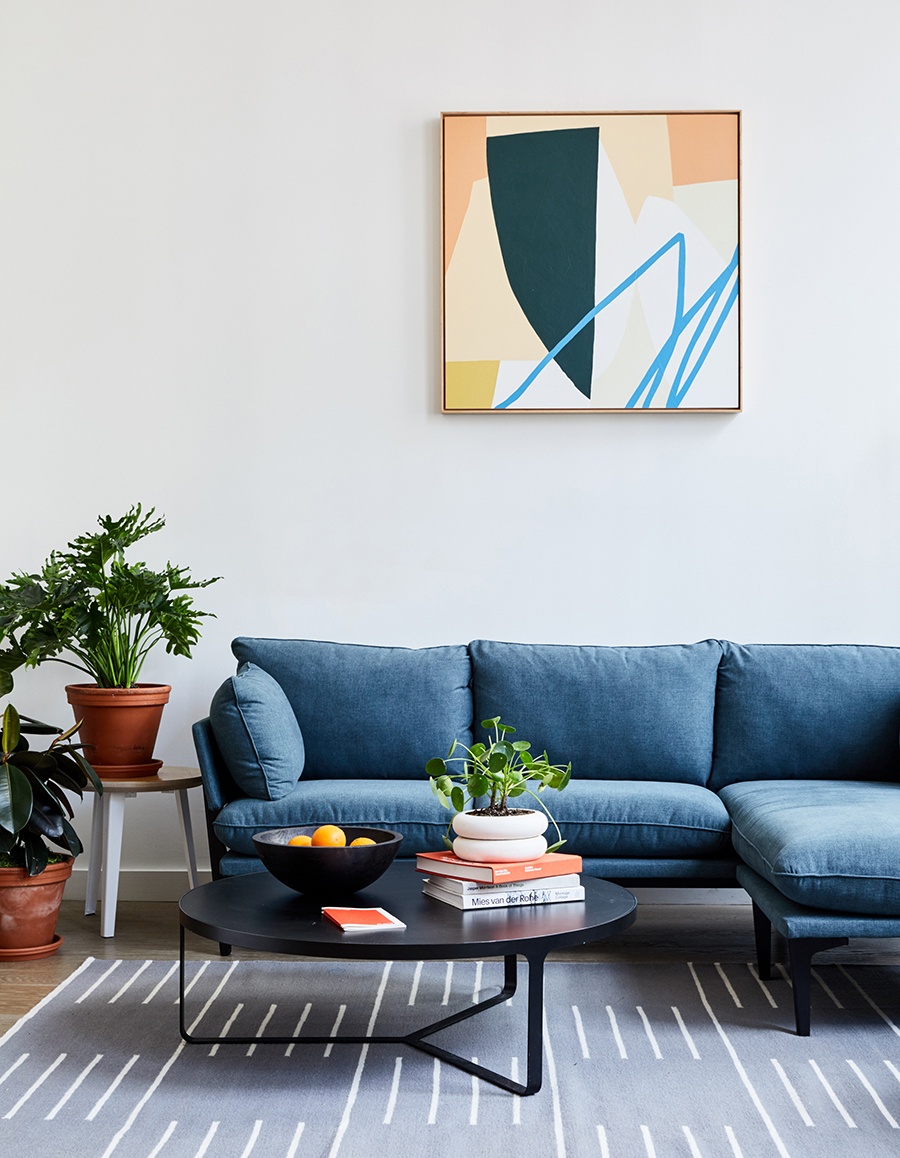 The Detroit brand Floyd recently opened a monthlong pop-up in a floor-through loft apartment in downtown New York, timed to the launch of their new sofa (which, never fear, also comes in a much-coveted mustard fabric). Called Floyd Housewarming, the space functions as a shoppable interior; a deeper look at the brand itself and its design process; and a gathering space where Floyd will host events and panels (including one this week moderated by yours truly!) Click here for hours and openings.
Shopping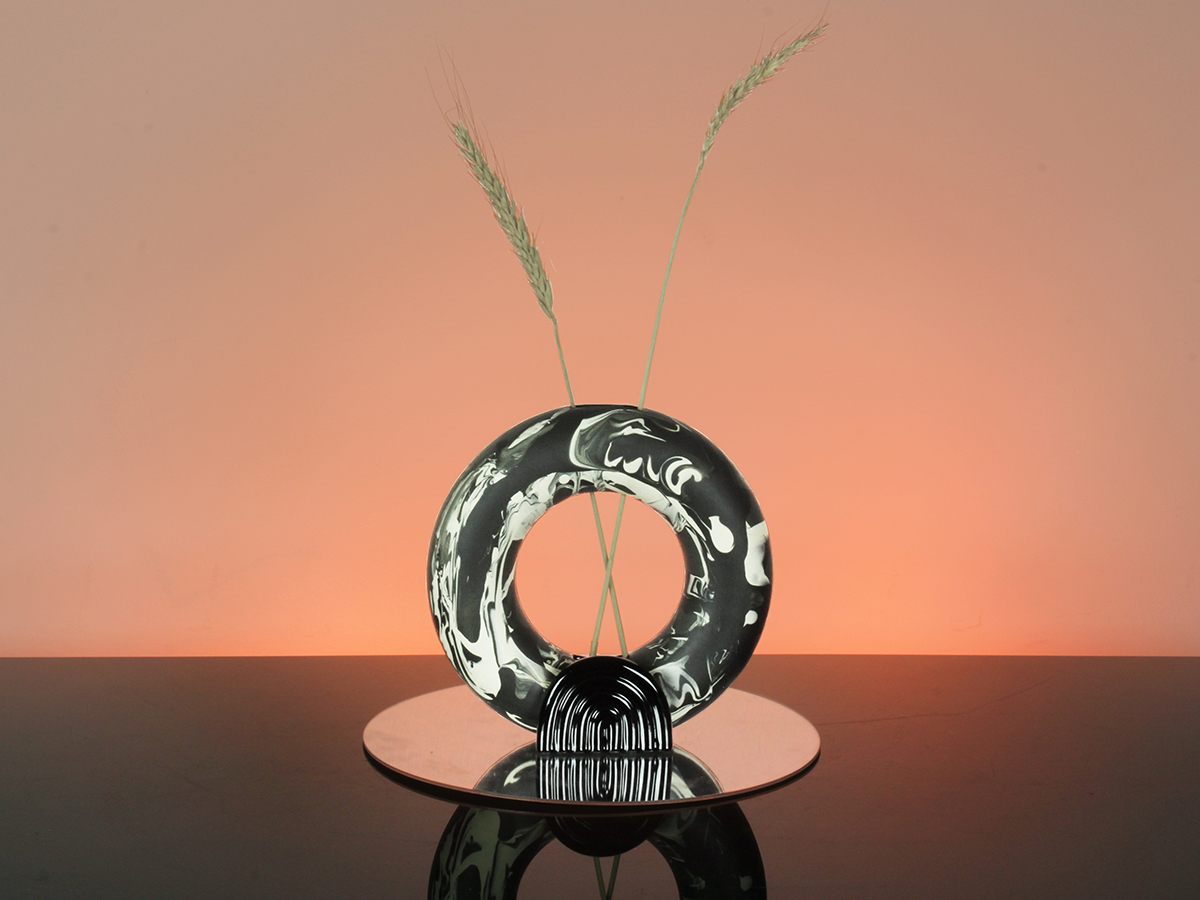 If you've ever thought about purchasing one of Malka Dina's beautiful vessels, now's the time: Founder Elana Noy is offering select pieces as rewards in a Kickstarter meant to help grow her business.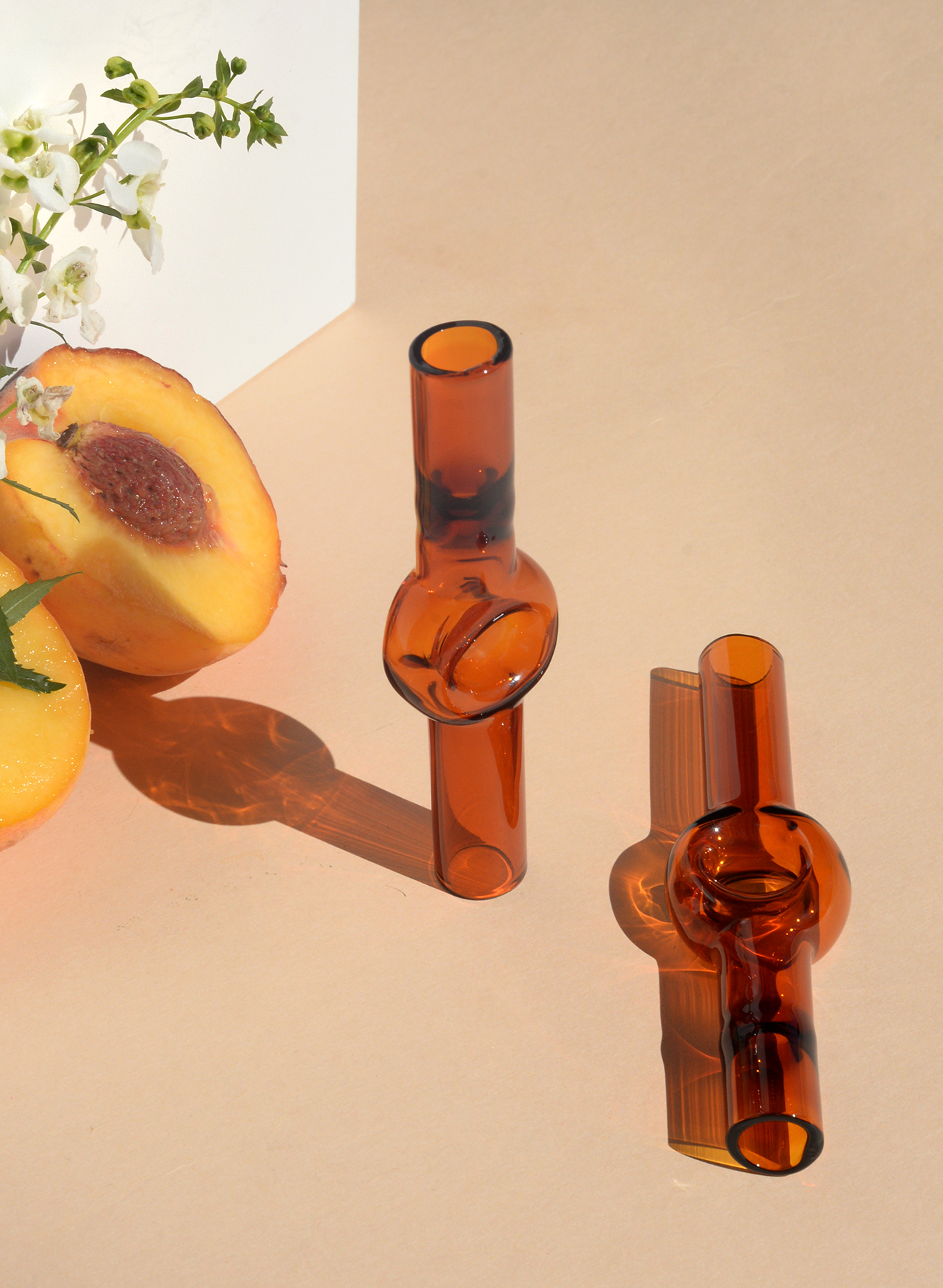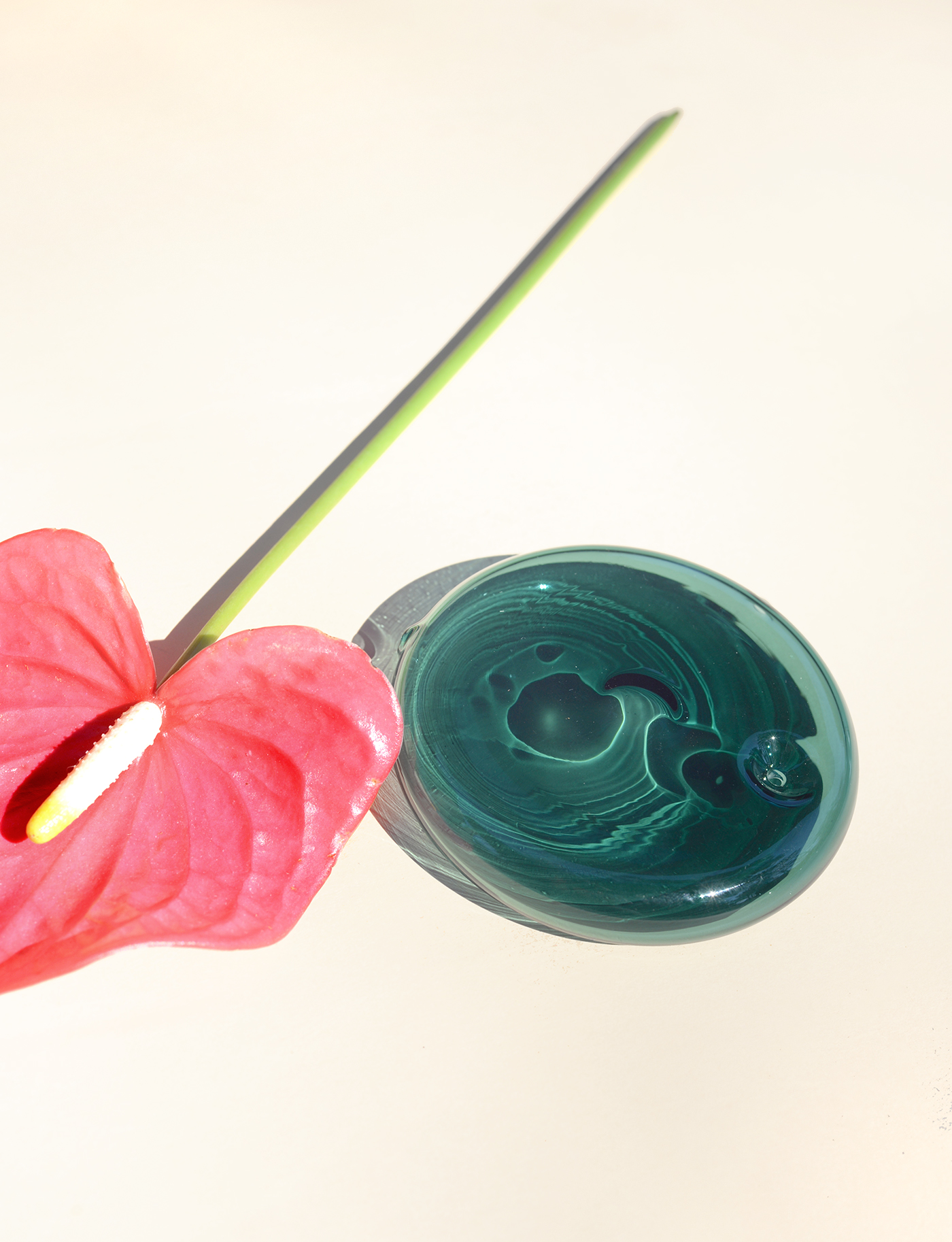 Seriously beautiful pipes just hit Tetra, Monica's other business: A glass disc called Hudson and a totem-shaped one called Charlotte, both by the Canadian smokeware brand Laundry Day.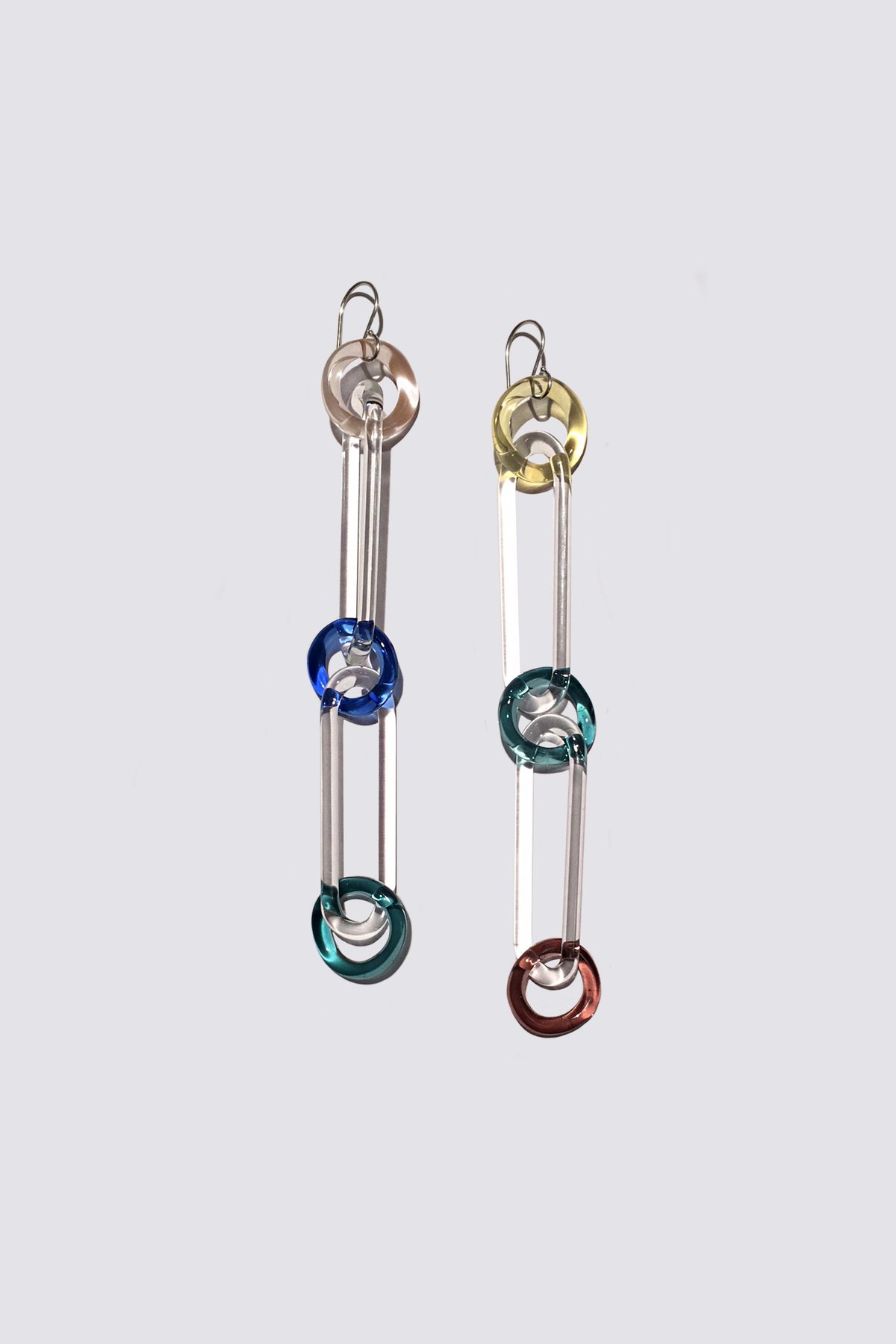 The holidays are coming, and these subtly mismatched glass chain earrings by Jane D'Arensbourg for Assembly would make a great gift for a design editor with a well-documented obsession with statement earrings IF YOU HAPPEN TO KNOW OF ANY.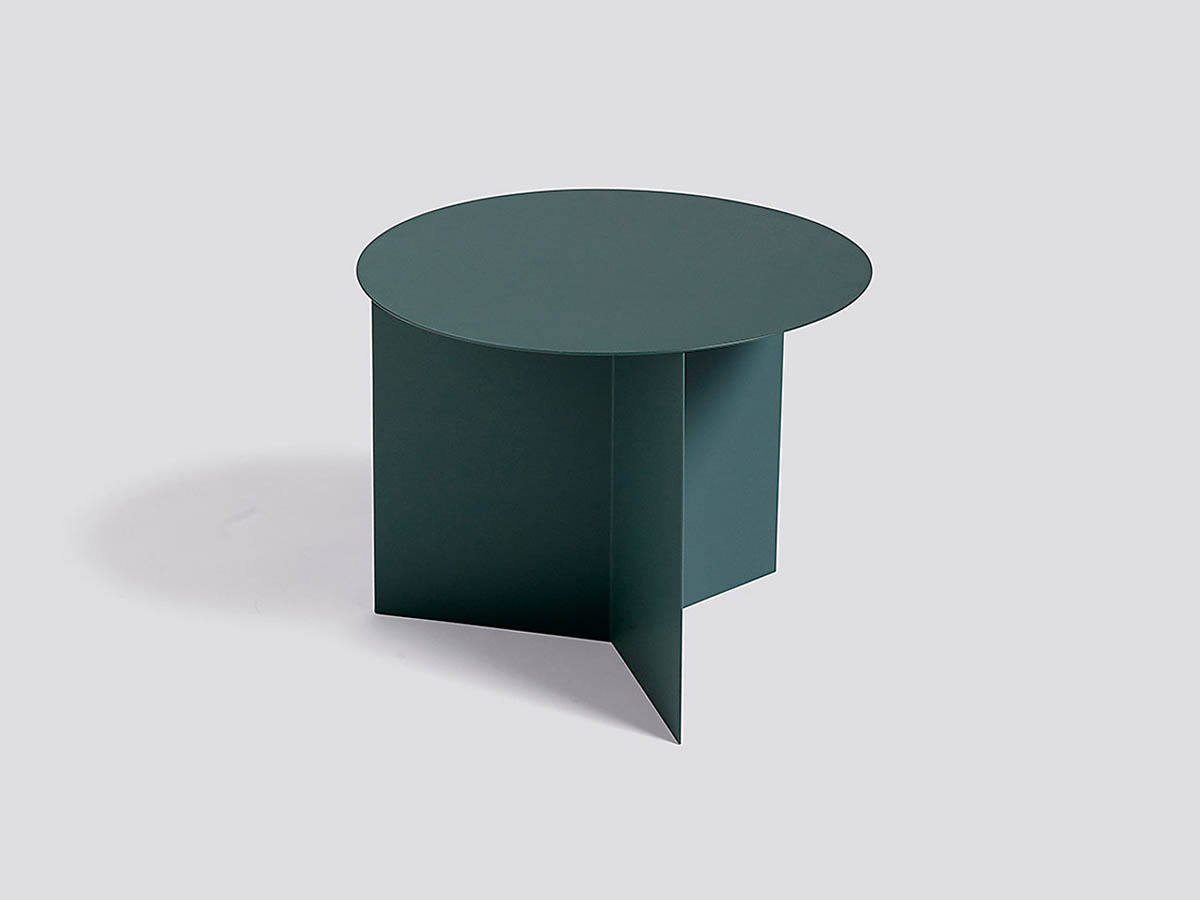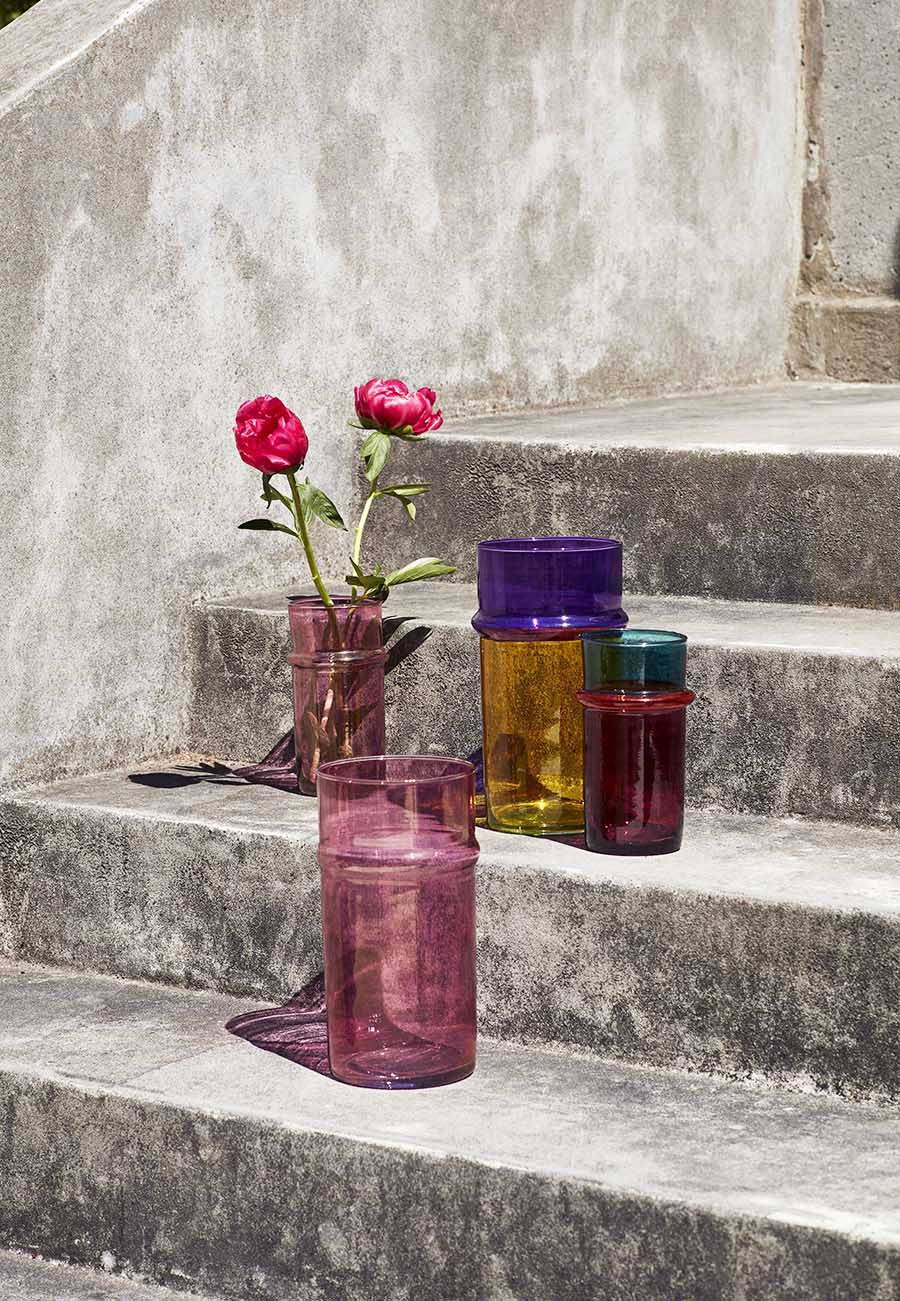 Speaking of well-documented obsessions, the cult favorite Danish design brand Hay finally opened American-based e-commerce this week, in advance of opening flagship stores in Portland and Costa Mesa, California, later this month. Though it's a small assortment to start — and missing what we consider to be a few clutch Hay pieces, including the Jochen Holz jug and the new chopping board colorways — it's an excellent harbinger of things to come.
Links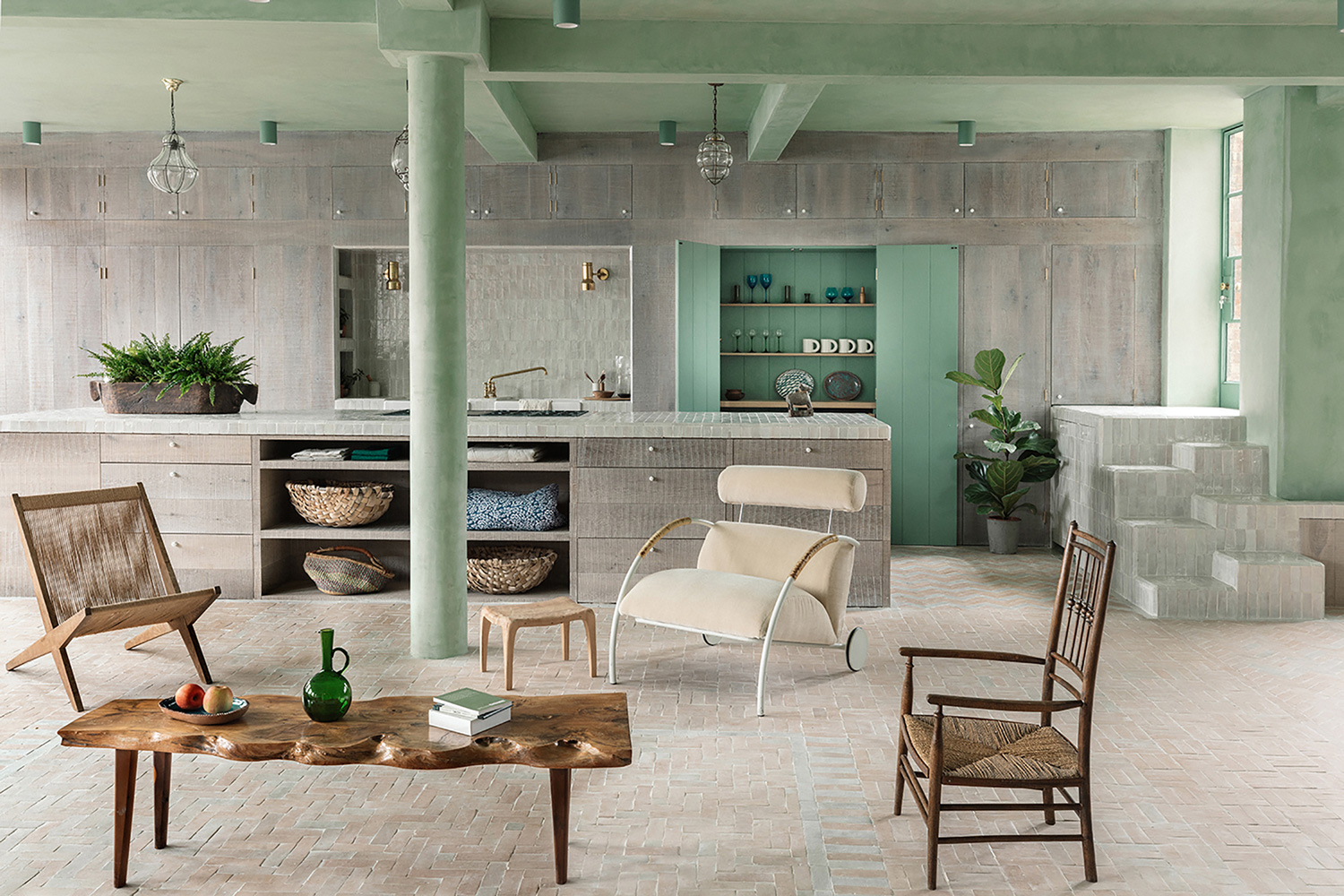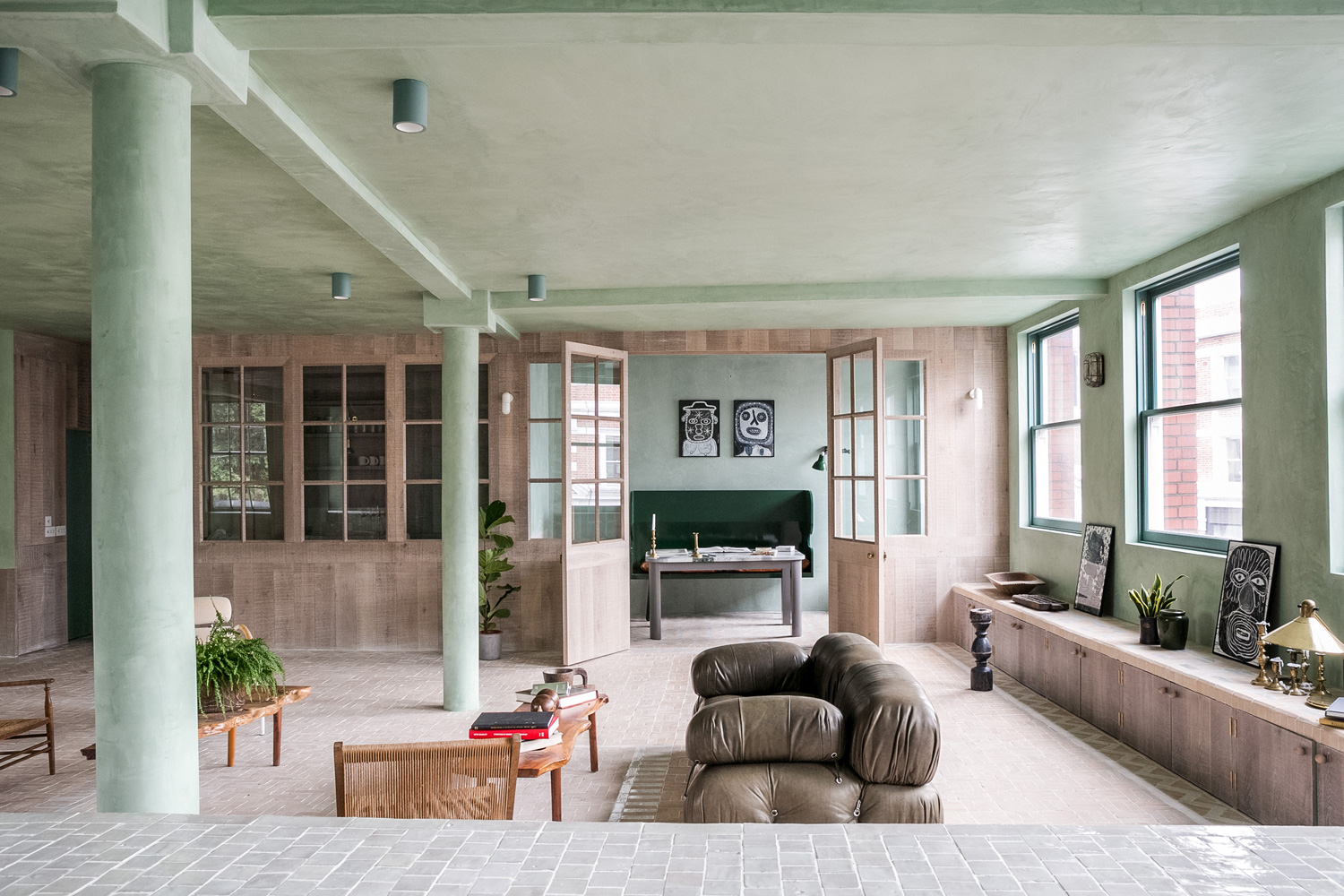 We admired this pale green East London apartment by Zoe Chan Eayrs and Merlin Eayrs when it first published in T Magazine a few weeks ago, and now Yellowtrace has even more photos to share. In case you're wondering, the pistachio green is a lime wash (which is becoming a real thing in interiors as well), the couch is Mario Bellini, and the cream velvet chairs are the Peter Maly Zyklus chairs.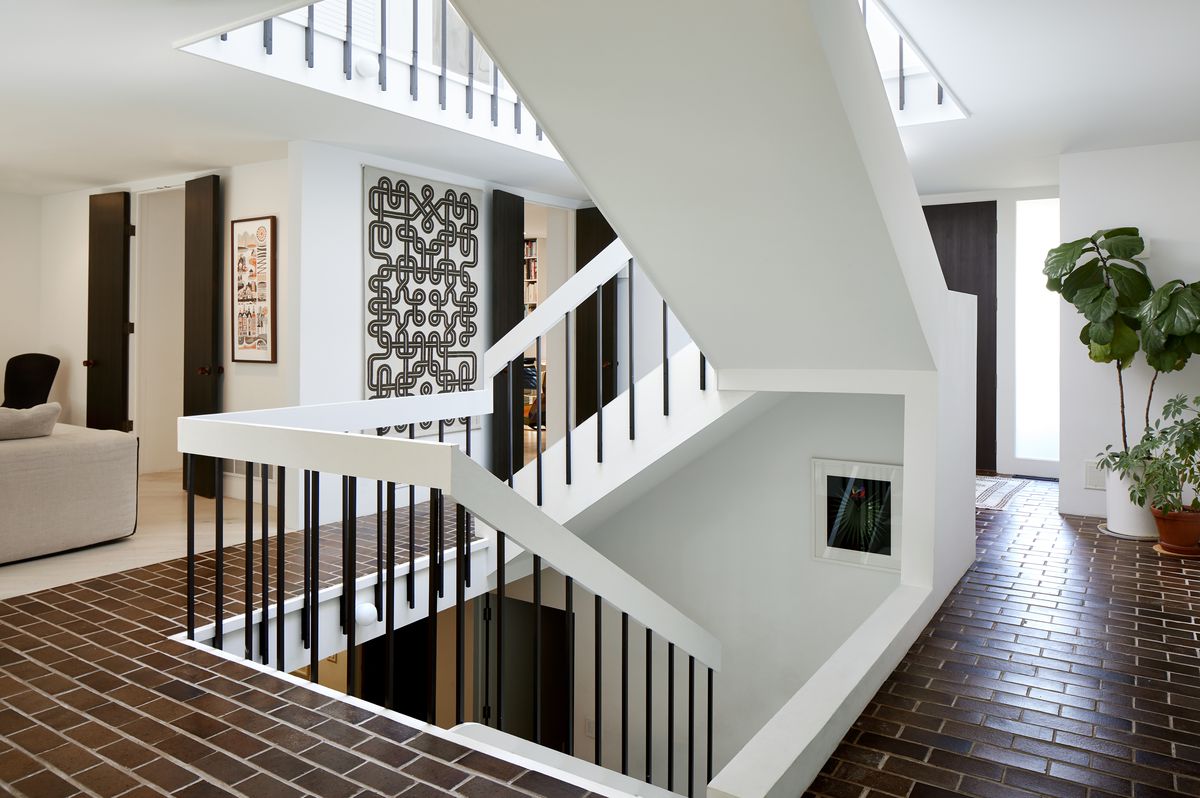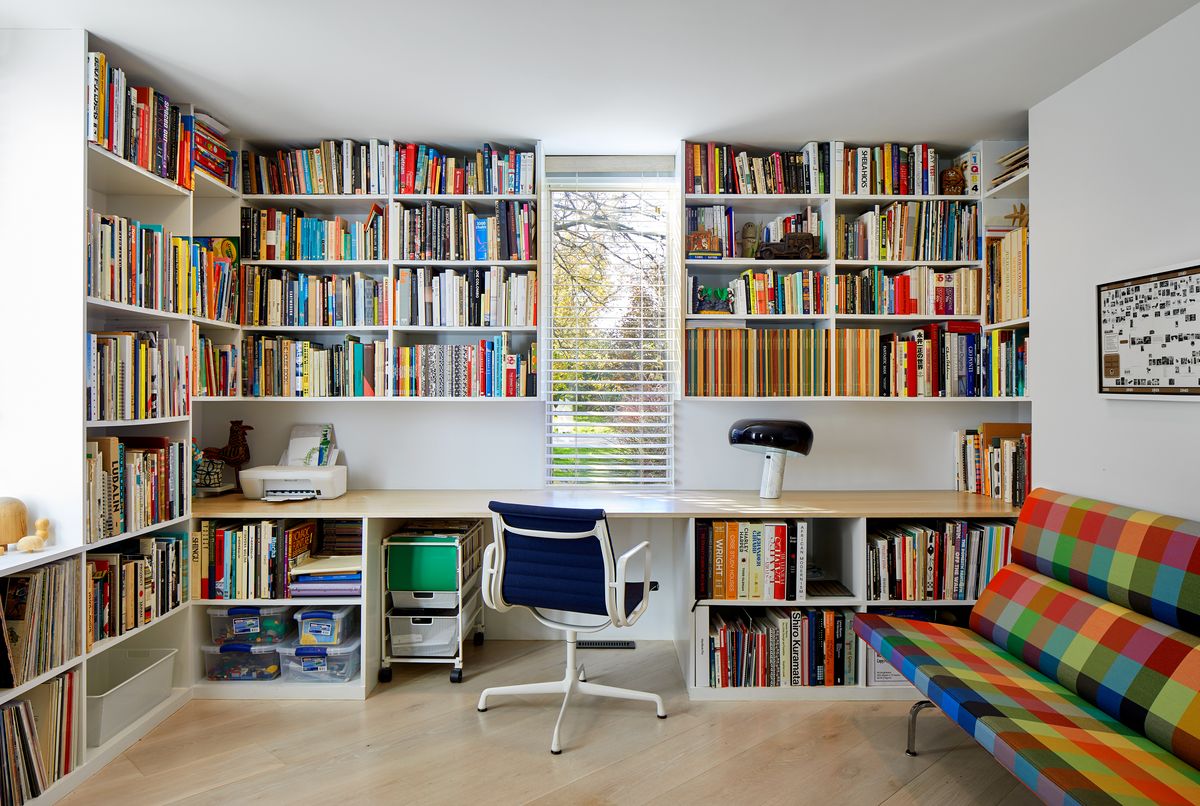 Even if we weren't old friends with a resident of this house in Grand Rapids, Michigan, you would have had us at "a family turns a totally bizarre, Brutalist, postmodernist house into a home." Featured on Curbed this week, ex-Herman Miller brand director Sam Grawe lived in this "1971 dream palace" with his wife and two sons for years; though the family is moving soon, their excellent renovation will live on.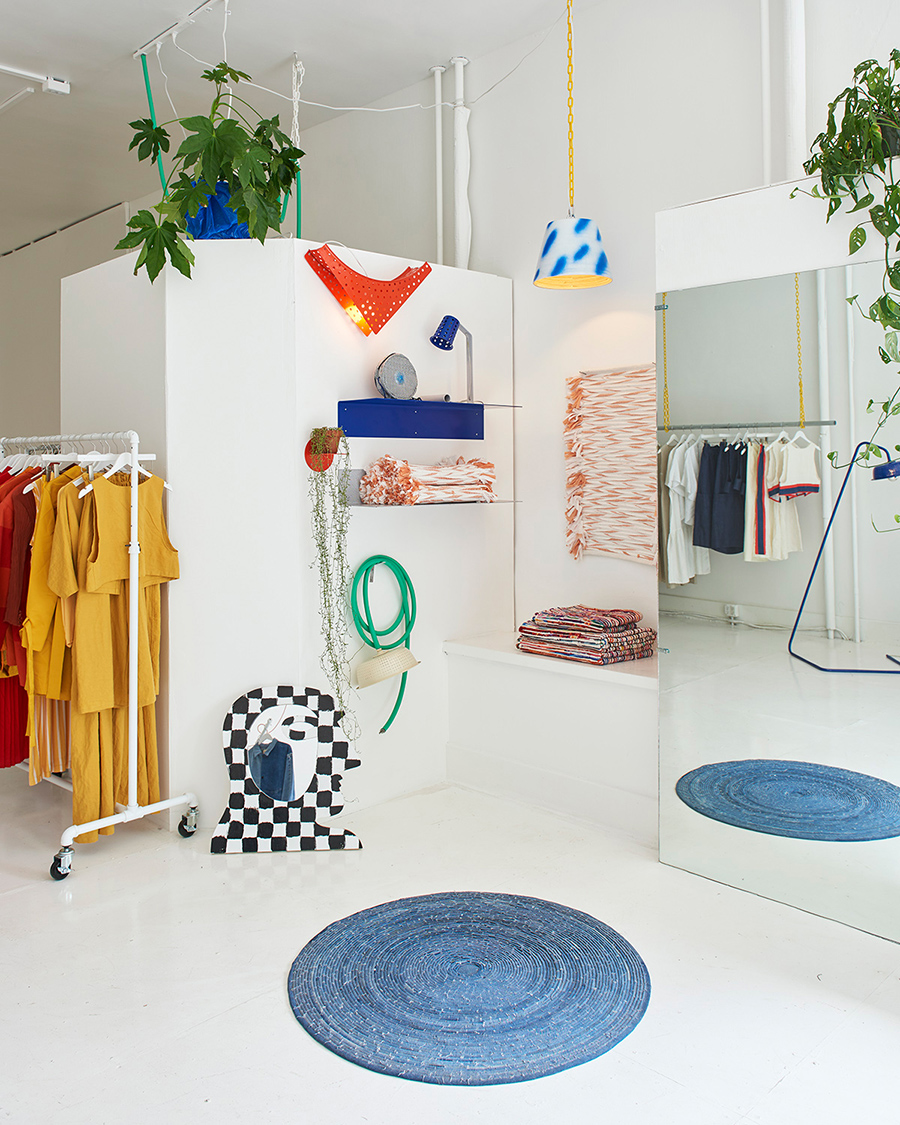 If you're upstate canvassing this weekend (and we hope you are!) pop into Hudson's Enkyu / LikeMindedObjects shop, a collaboration between clothing designer Enky Bayarsaikhan and objects designer Elise McMahon (who you might remember from our Hudson house tour earlier this year). It's a match made in Memphis heaven.
Exhibitions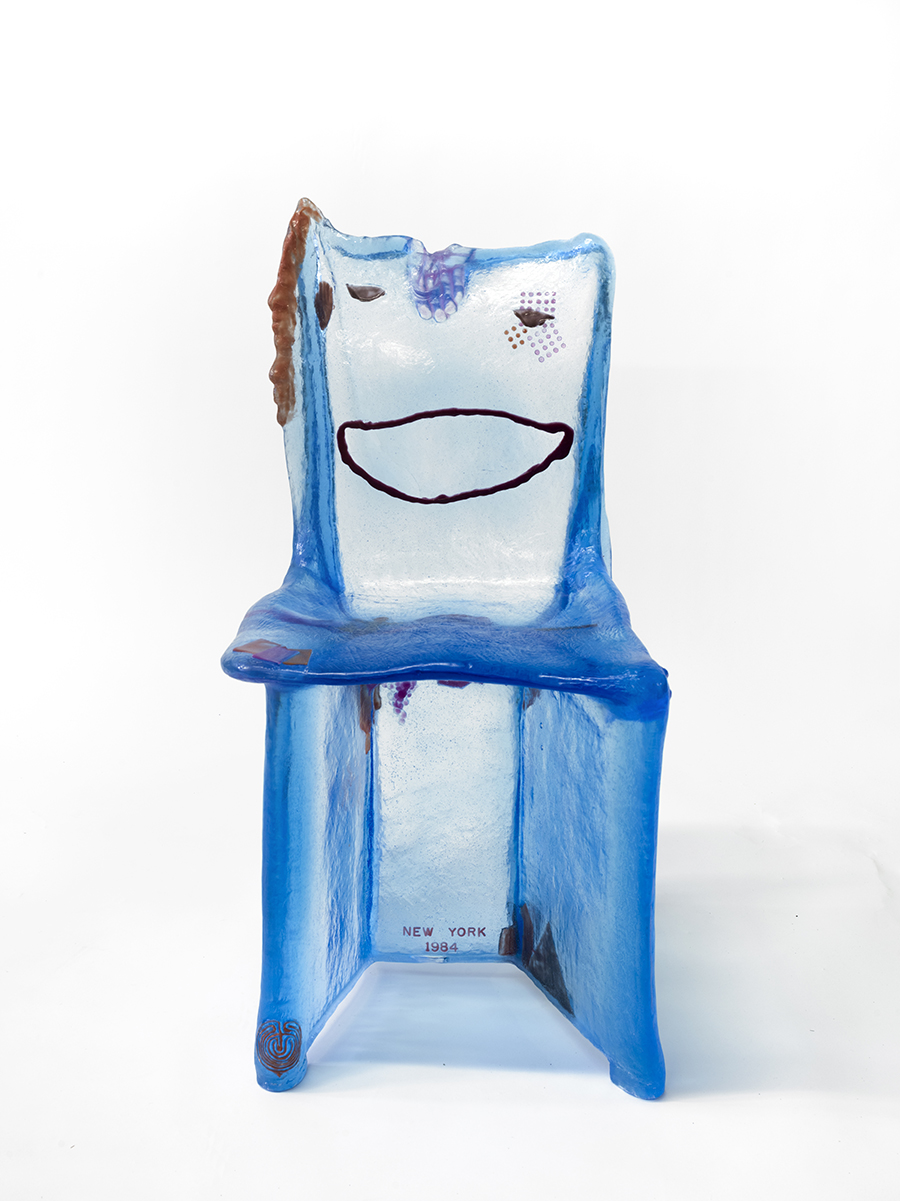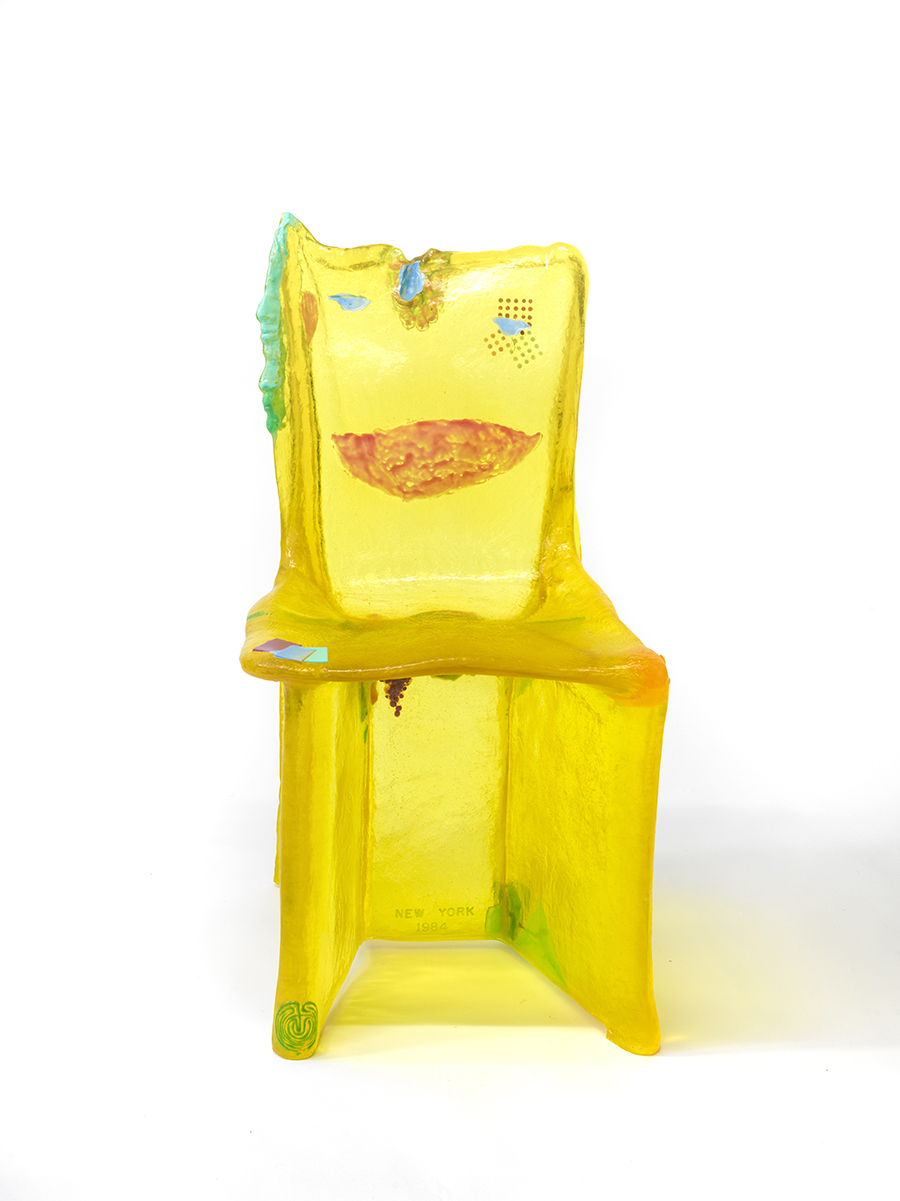 This week marks the opening of a Gaetano Pesce exhibition at Salon 94 Design in New York in which the designer reconsiders — and reconstructs — his iconic 1984 Pratt chair in a series of translucent, candy-colored hues. In its initial incarnation, Pesce made nine versions of the chair at different densities. "The formula of #1 was jelly — as soon as we opened the mold, the chair collapsed, like a body with no bones," says Pesce. "In that moment we cannot use the chair. We can only look at the chair — as we do with art. So, #2 is a little stronger, when we open the mold the chair stands up but if you touch it, it collapses. Then, #3 is a chair that a small child might sit, but it also gives the child a kind of insecurity because the chair wobbles. #4 is okay for the child, as #5 and #6 might be for an adult. Then #7 changes again because the curve hardens — hugging the back. Number #8 and #9 are so rigid that they become uncomfortable." The new iterations are color variations on #7.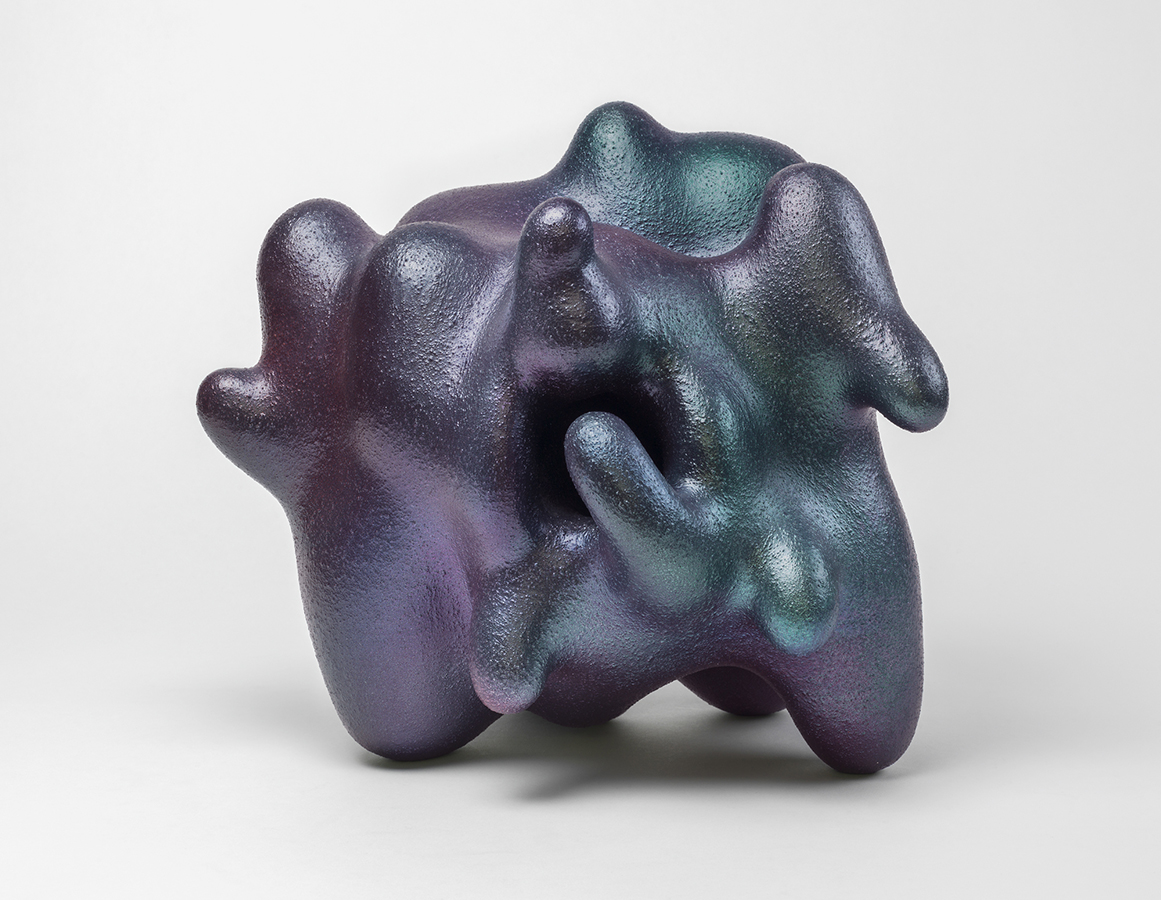 Love the finish on this 1995 Ken Price sculpture, on view with twelve others, at Matthew Marks Gallery starting today.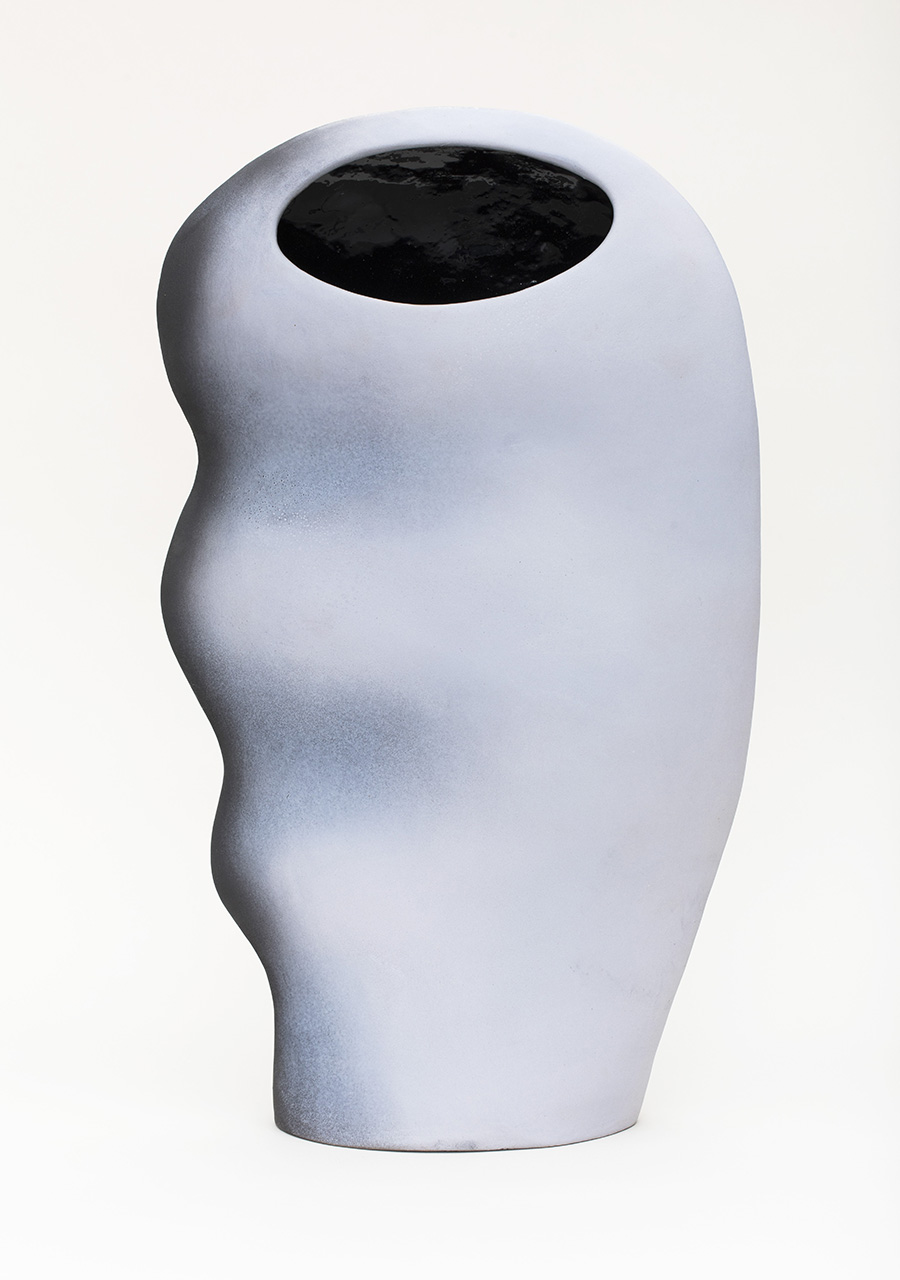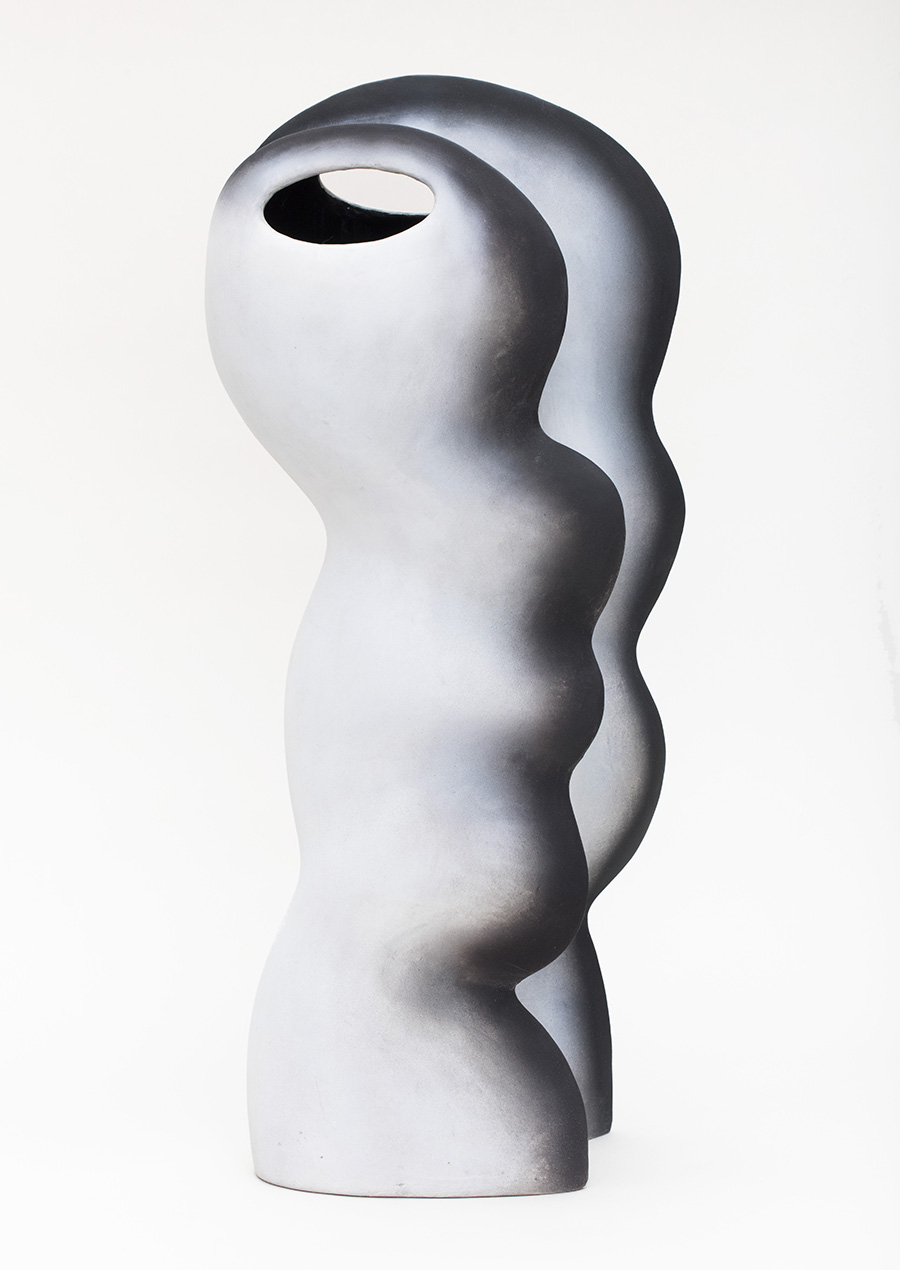 There's a new show of Norwegian ceramics on view at Patrick Parrish Gallery in New York, and while the work is generally excellent, these ghostly vases by Elisabeth Krogh — which read almost two dimensional, but are most certainly not — are next level.