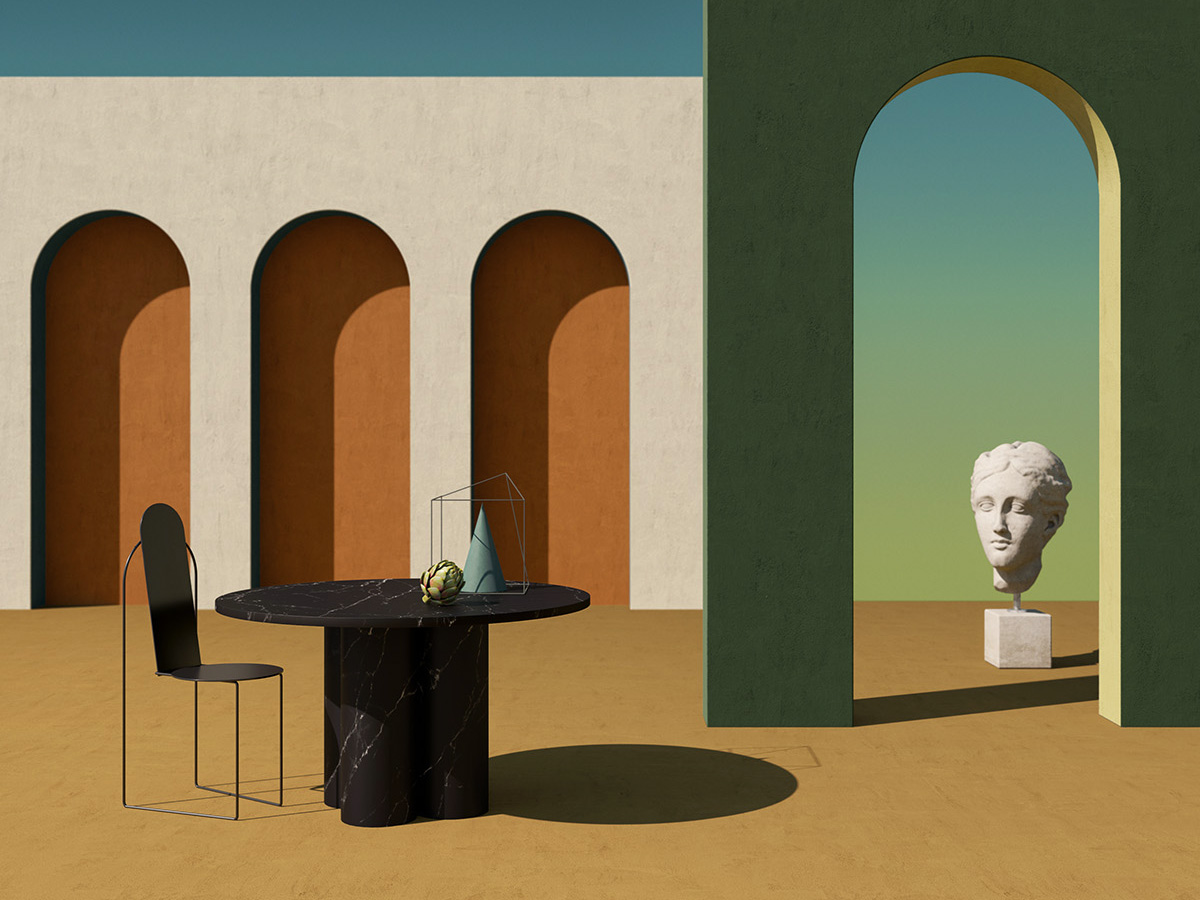 A weekly Saturday recap to share with you our favorite links, discoveries, exhibitions, and more from the past seven days. This week: great moments in color-blocking, an existential, Instagram-induced crisis, and an iridescent shower that lifts a humdrum apartment renovation into the design stratosphere.
Discoveries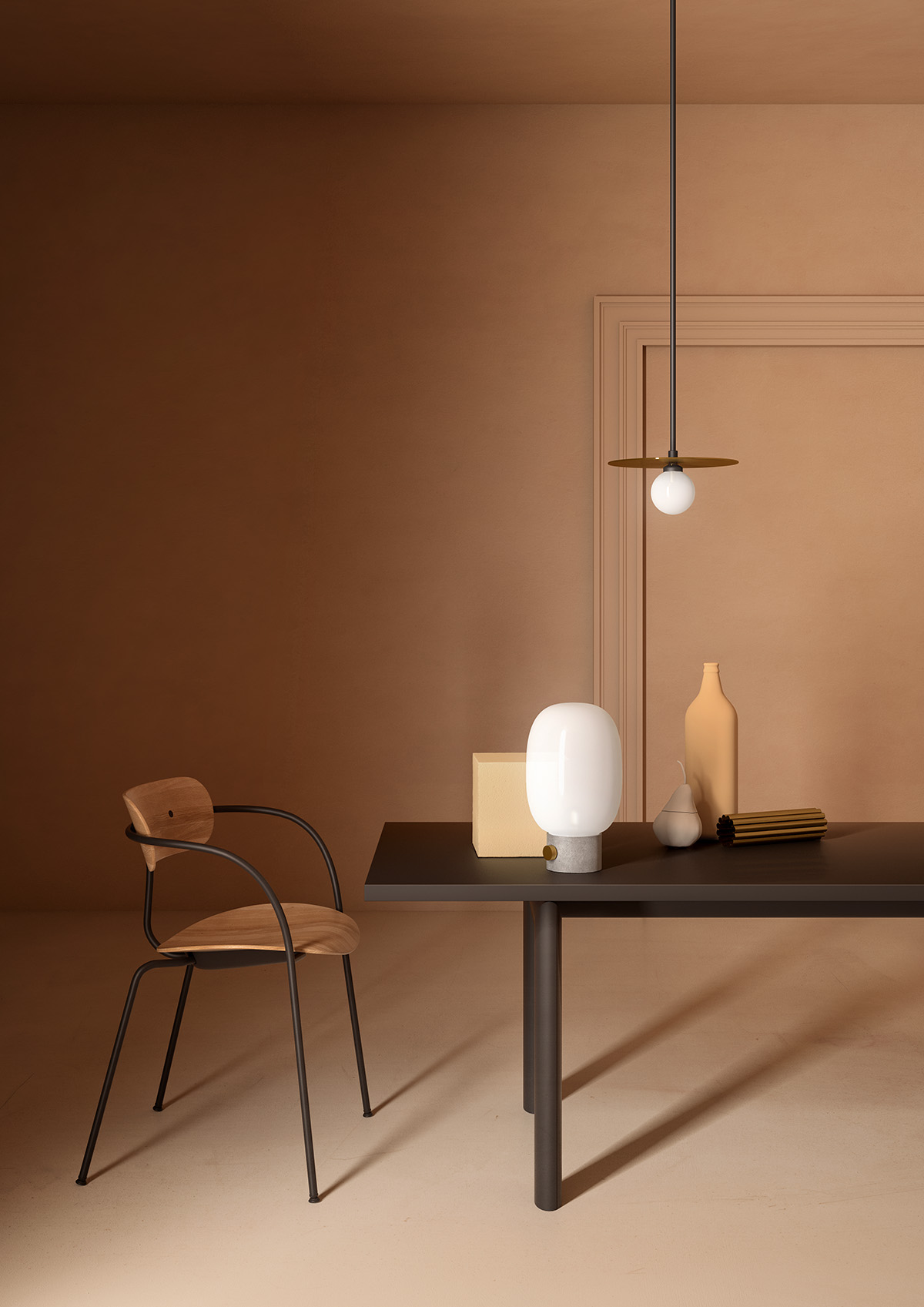 Is this how the design blog ends, not with a bang but with the whimper of a thousand creative direction studios 3-D rendering us out of existence? (Kidding, not kidding.) This one's called Notoo Studio, it's based out of Italy, and its first portfolio pays homage to art masters including Morandi (above), Escher, and De Chirico (top of this post).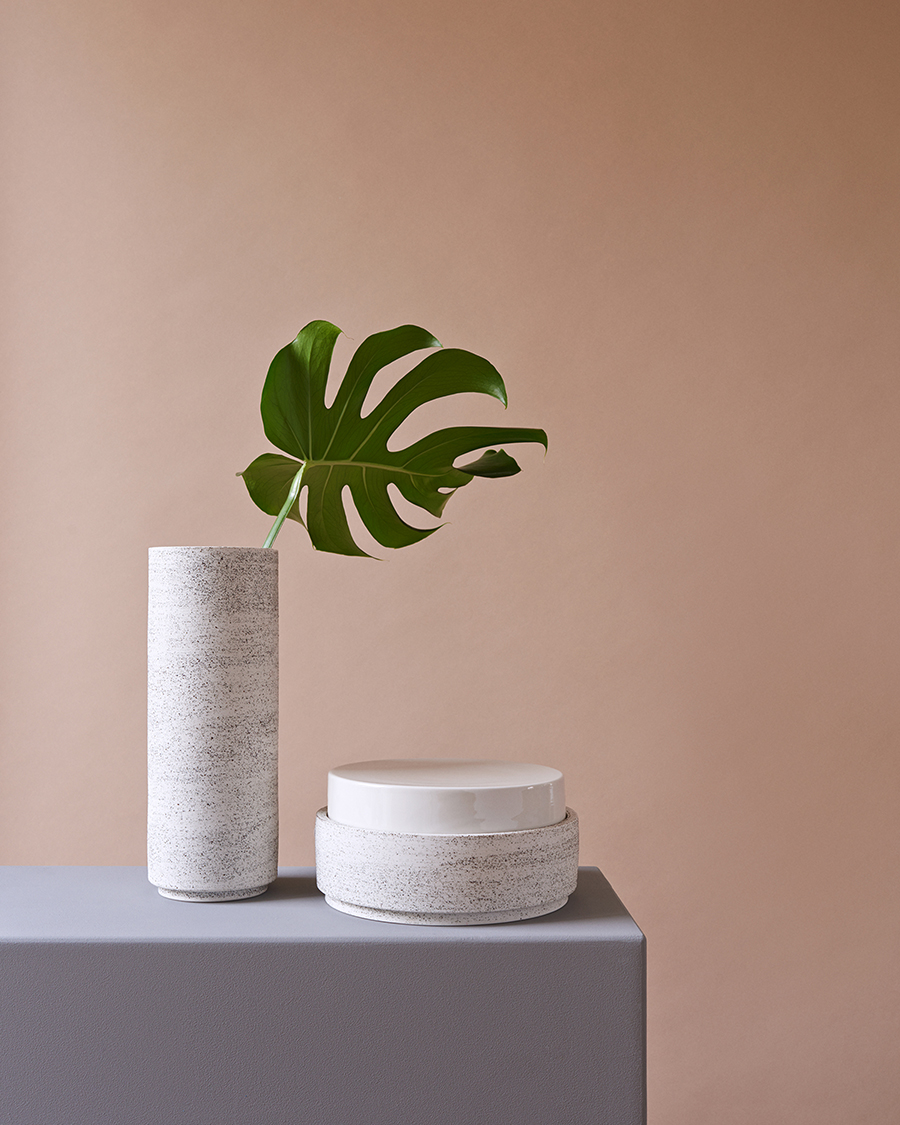 We hadn't heard from Swiss designer Isabell Gatzen in a while; turns out she was starting a new company with her friend Werner Ladinig called Atlas Crafts. Its first edition was created by artisans in Ubud, Bali, and inspired by the island as well. Love these volcanic sand vessels.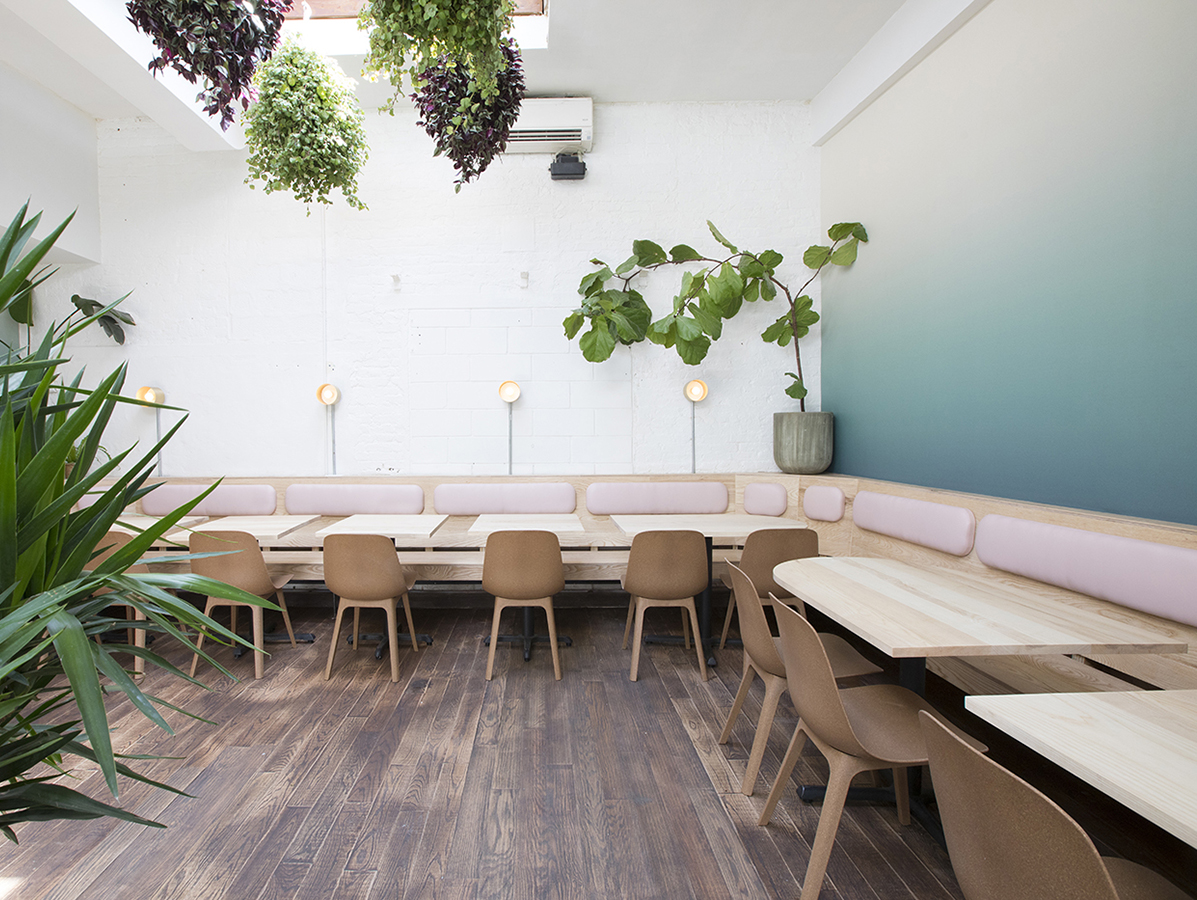 We can't wait to eat at the new Vietnamese restaurant Di An Di in Greenpoint, Brooklyn, which is run by the same people who own an old SU fave, An Choi. But beyond the food, the restaurant was brought to life by a who's who of Brooklyn design, with an interior by Huy Bui and Michael Yarinsky, wallpaper by Calico and Flavor Paper, lighting by Ladies & Gentlemen, and more. (Photo by Charlie Schuck, for good measure)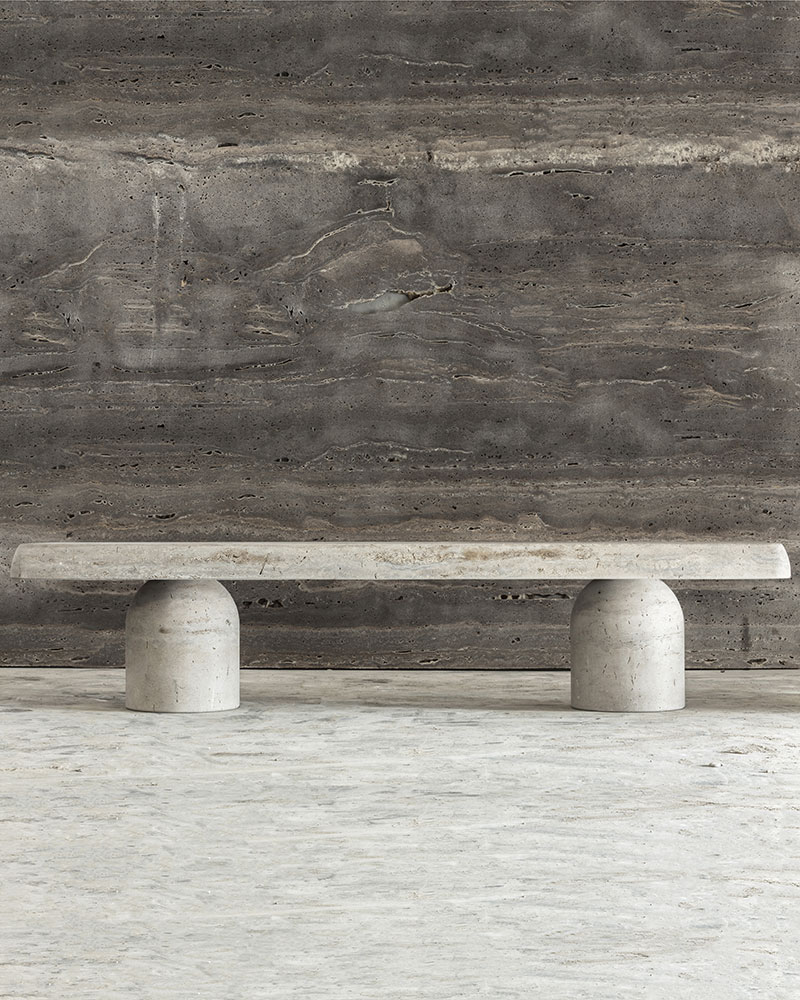 Kolkhoze continues to unearth gems in the French capital; love these stone pieces by Paris-based architects Francesco Balzano & Valériane Lazard as well as this brown marble dining table Forest & Giaconia.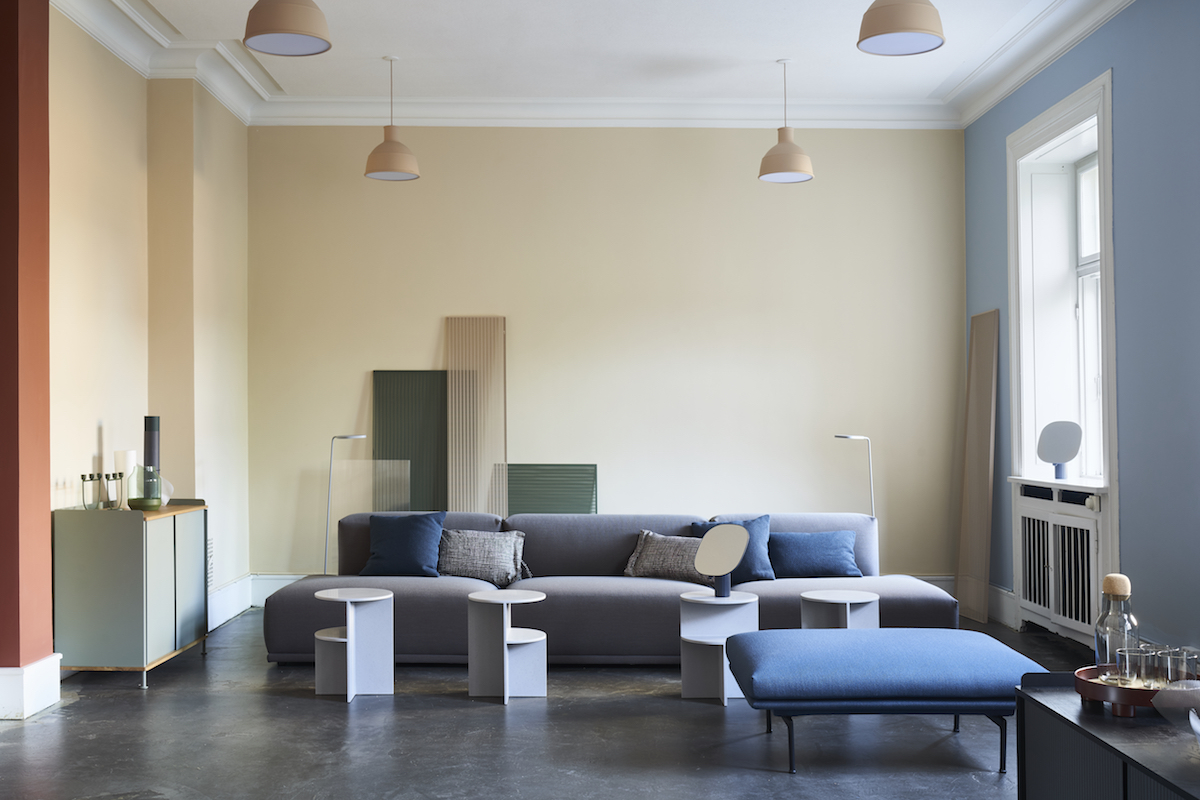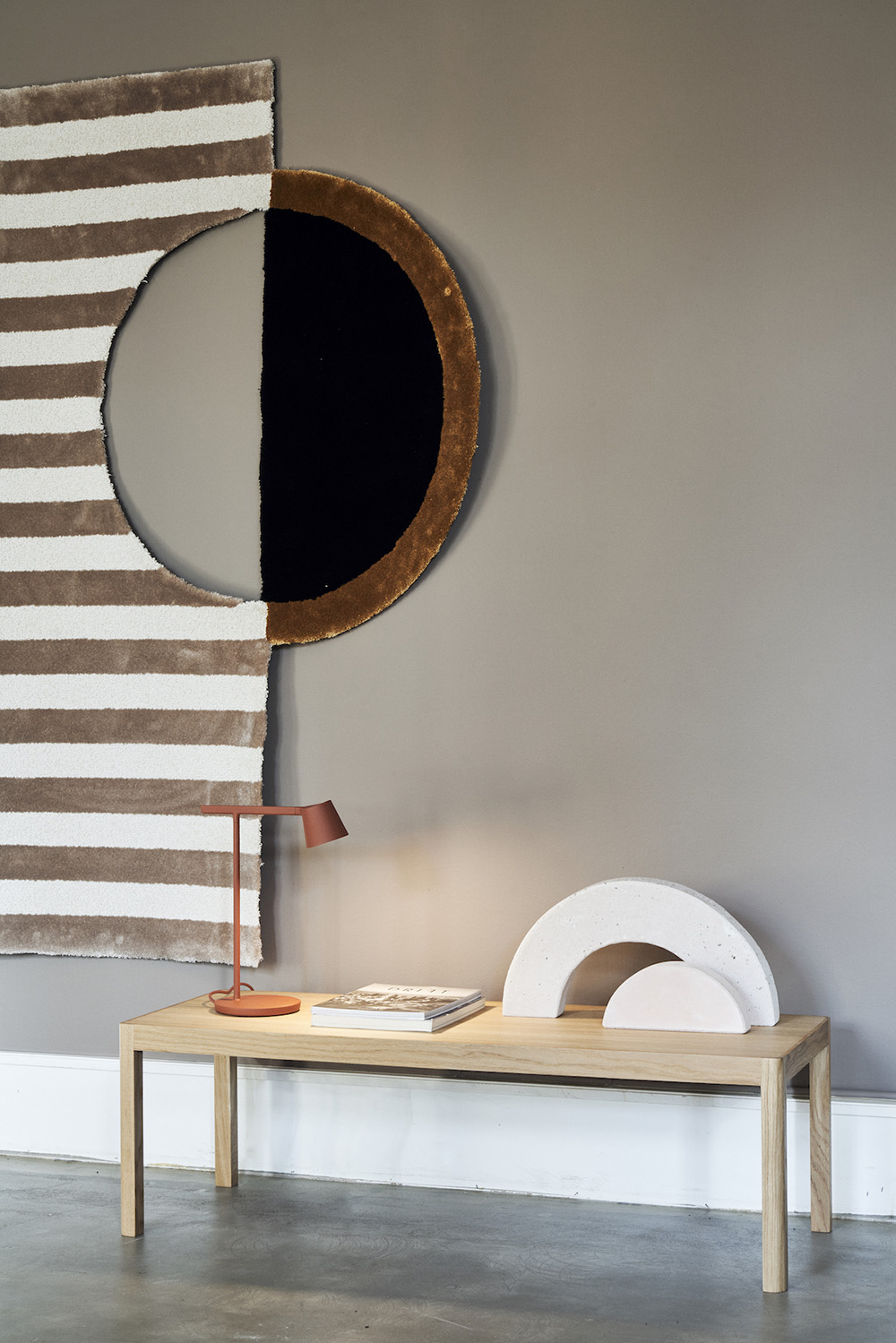 We missed Muuto's pop-up in New York due to other obligations, but if it looked anything like the Scandinavian brand's presentation at 3 Days of Design in Copenhagen last weekend, we really missed out.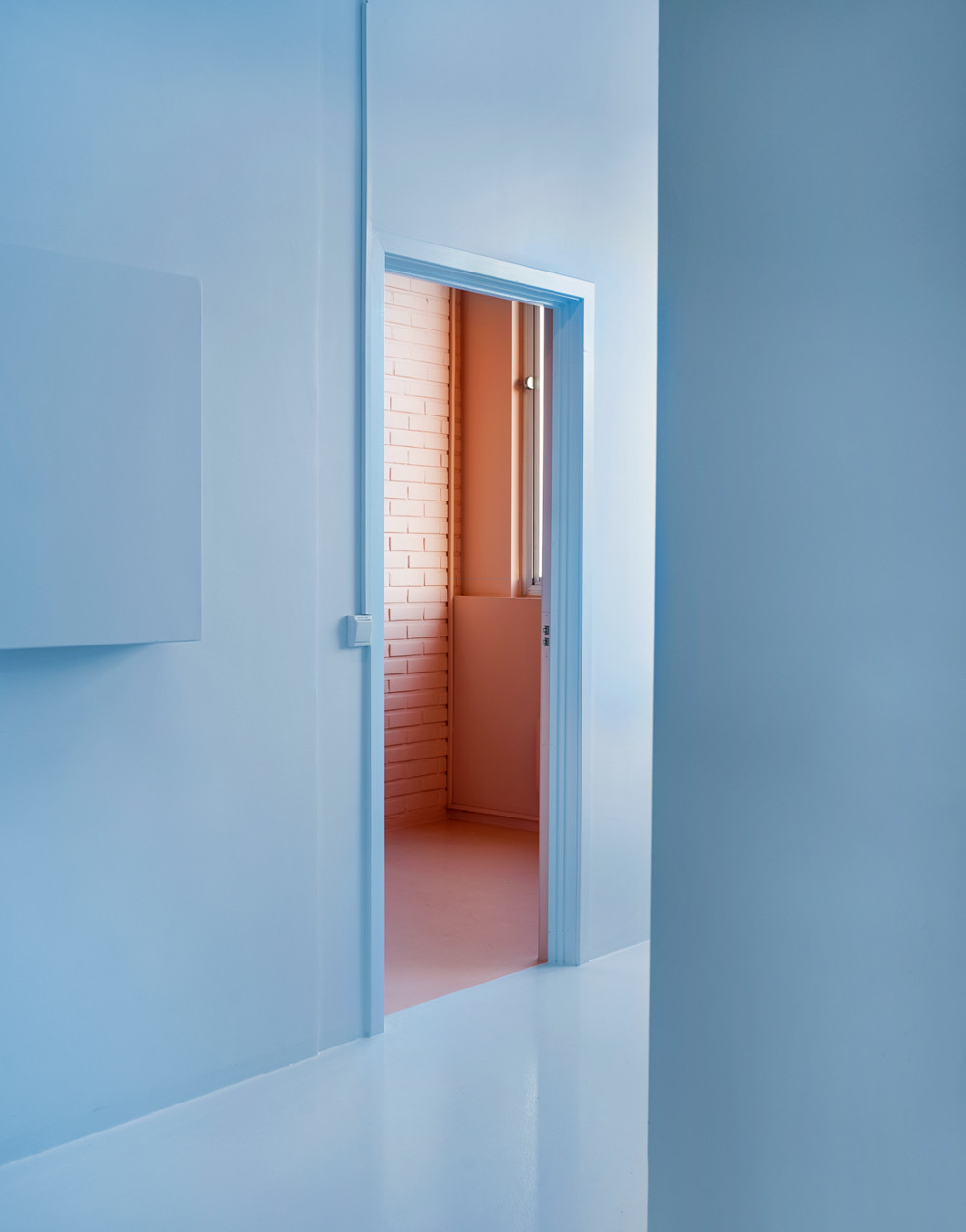 Great moments in color-blocking, brought to you by the Norwegian design studio Kvistad, who designed this interior for Bakken & Baeck, a digital studio in Oslo.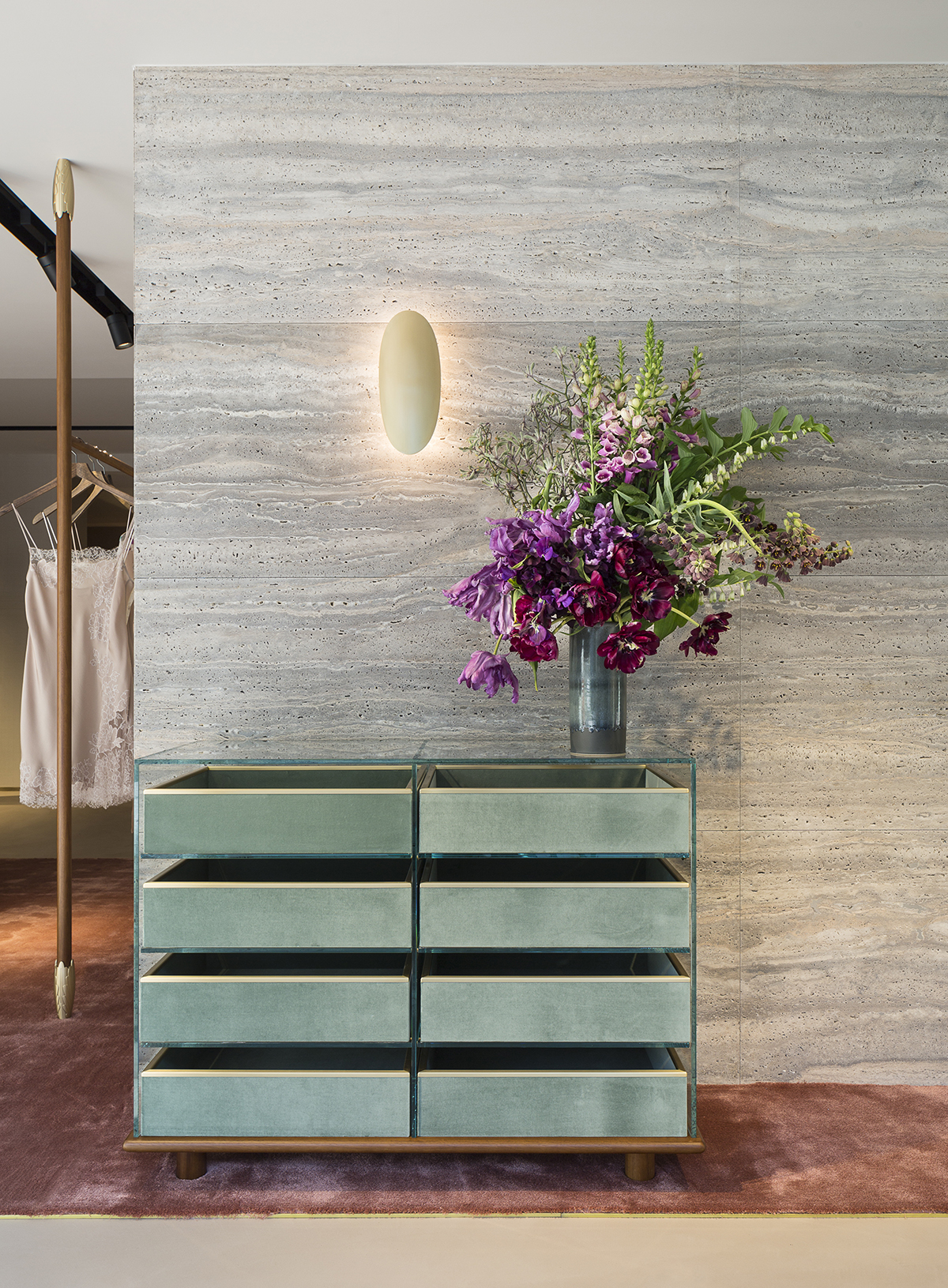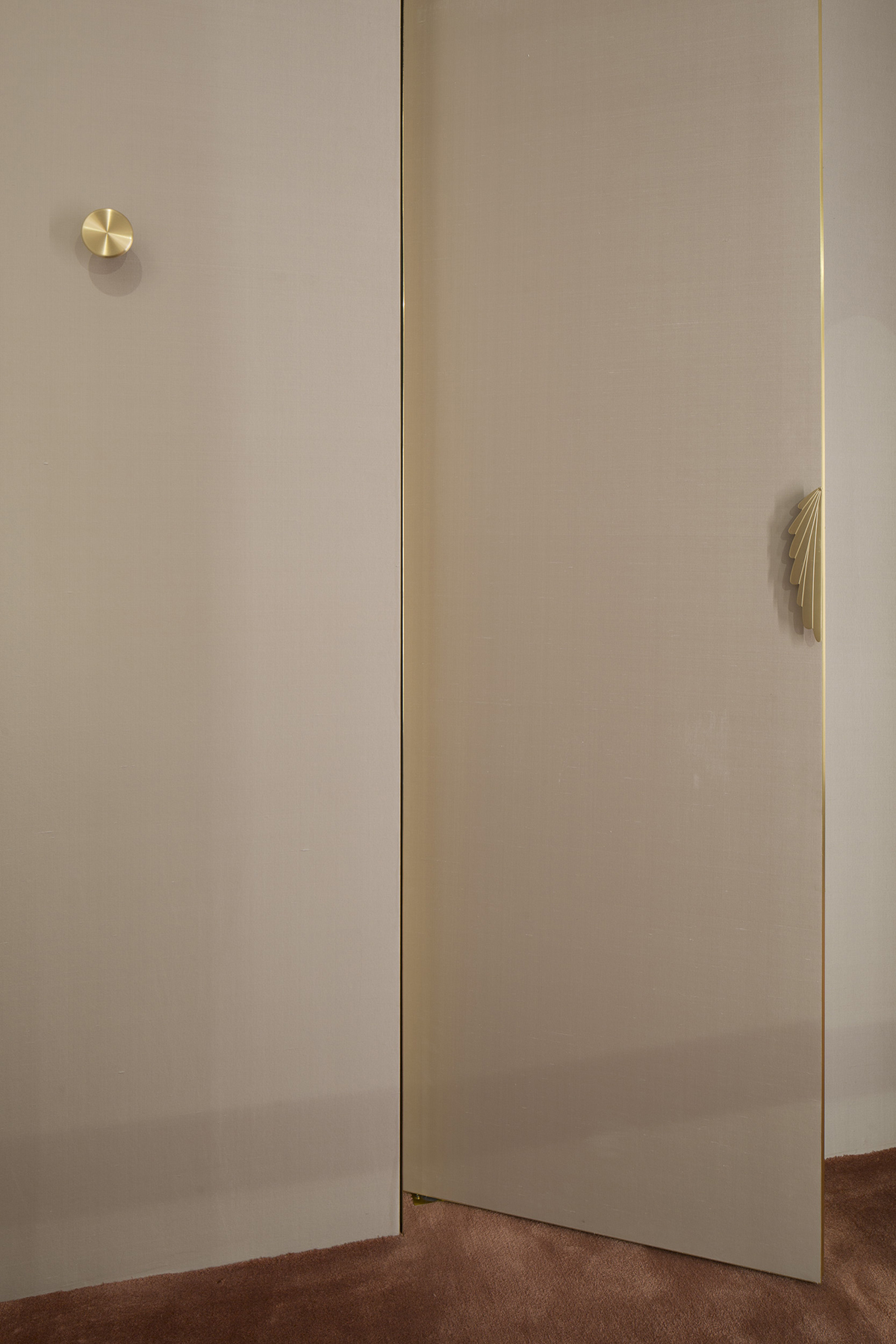 We've been having a bit of an existential crisis this week, brought on by an Instagram story from our friend @cb detailing the new, Brutalist-inspired bathroom hardware by Paik Sun Kim for Fantini. Are we becoming the sort of people who care about bathroom hardware, we wondered? Then we saw this feather-shaped door handle in the new Carine Gilson Brussels flagship by David/Nicolas and nearly lost our minds. Game over, watch this space for upcoming #sponcon about finials.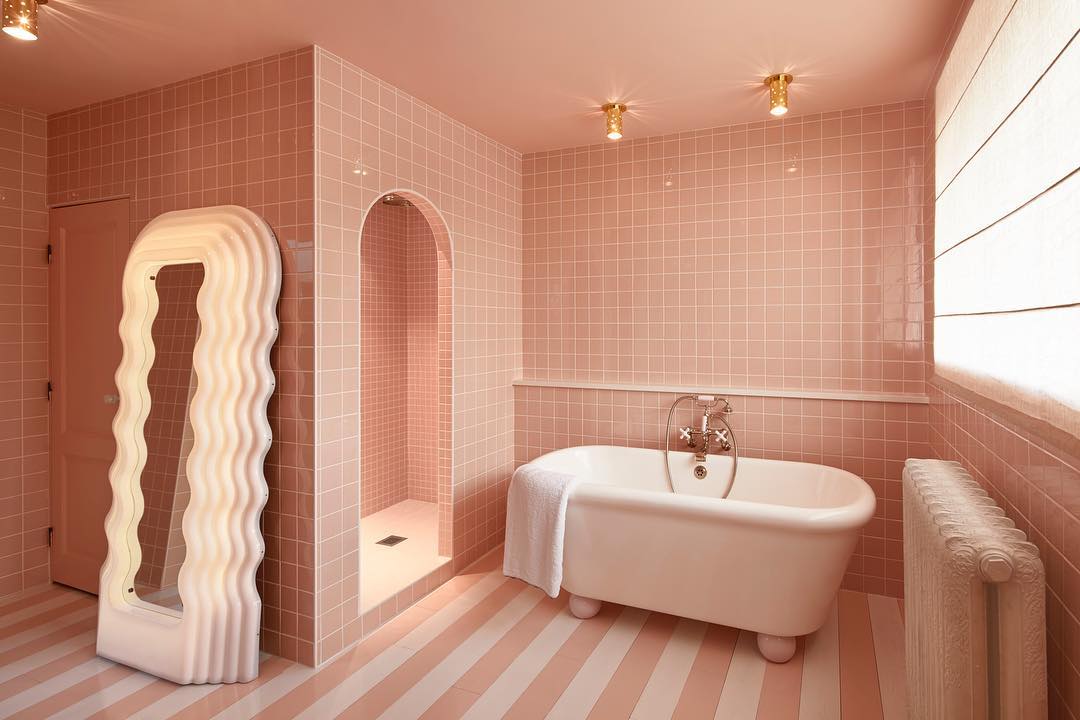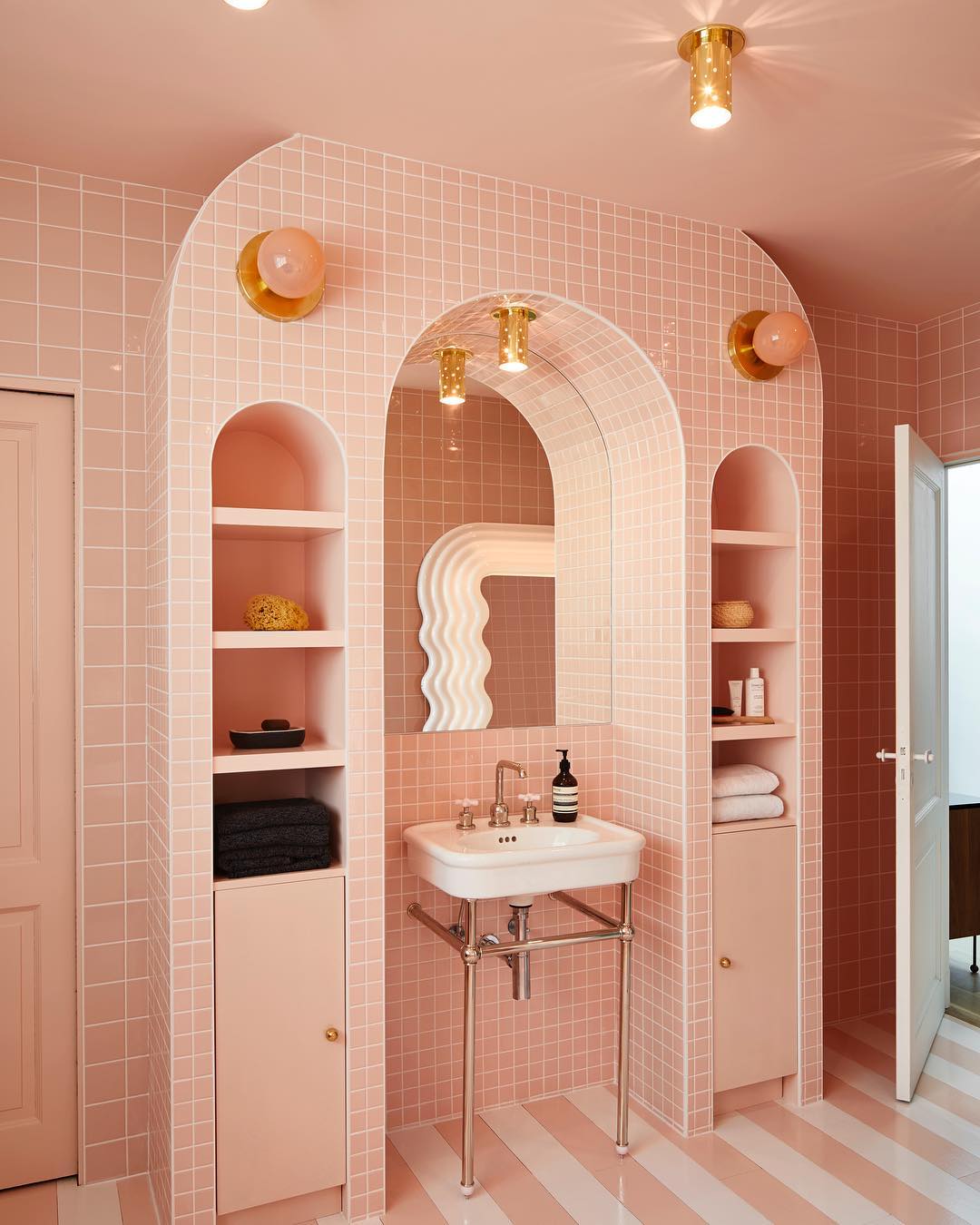 This bathroom is made up of a million things that are about to suffer from overexposure, at least of the Instagram/Pinterest variety: arched doorways, Sottsass's Ultrafragola mirror, all-pink everything, and square tile. And yet…
Links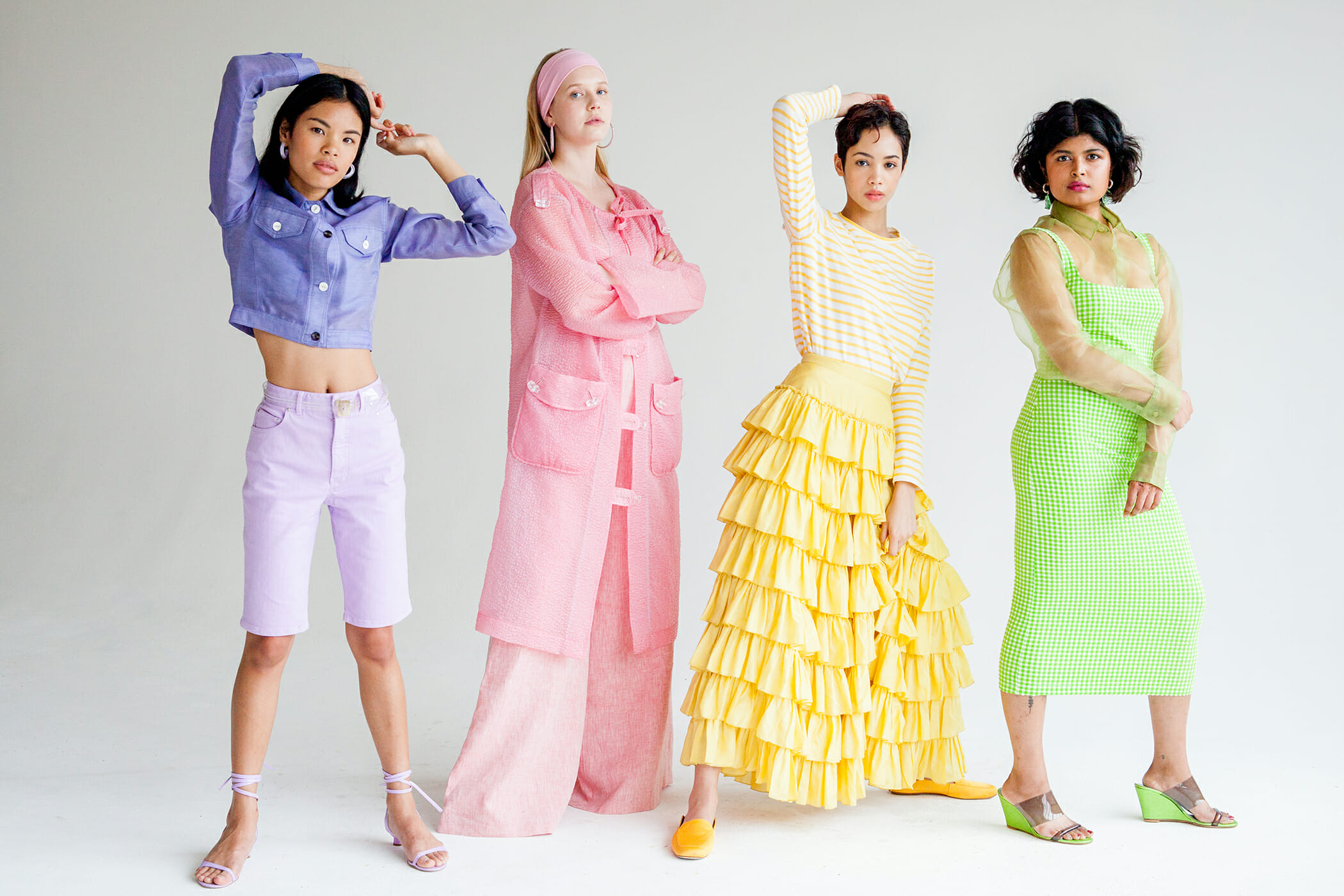 Probably should have front-loaded with this one, given that it's a dissertation on all of the hues set forth previously in this piece, but "Millennial Pink, Gen-Z Yellow and the Truth About Color Clickbait" on Man Repeller was our favorite read this week, and not just because we were quoted in it regarding our thoughts on pink. It's apparently all about lime green now in fashion, which means that color will be making its way to design soon enough (and tracks with several vintage purchases Monica's made in the last few months).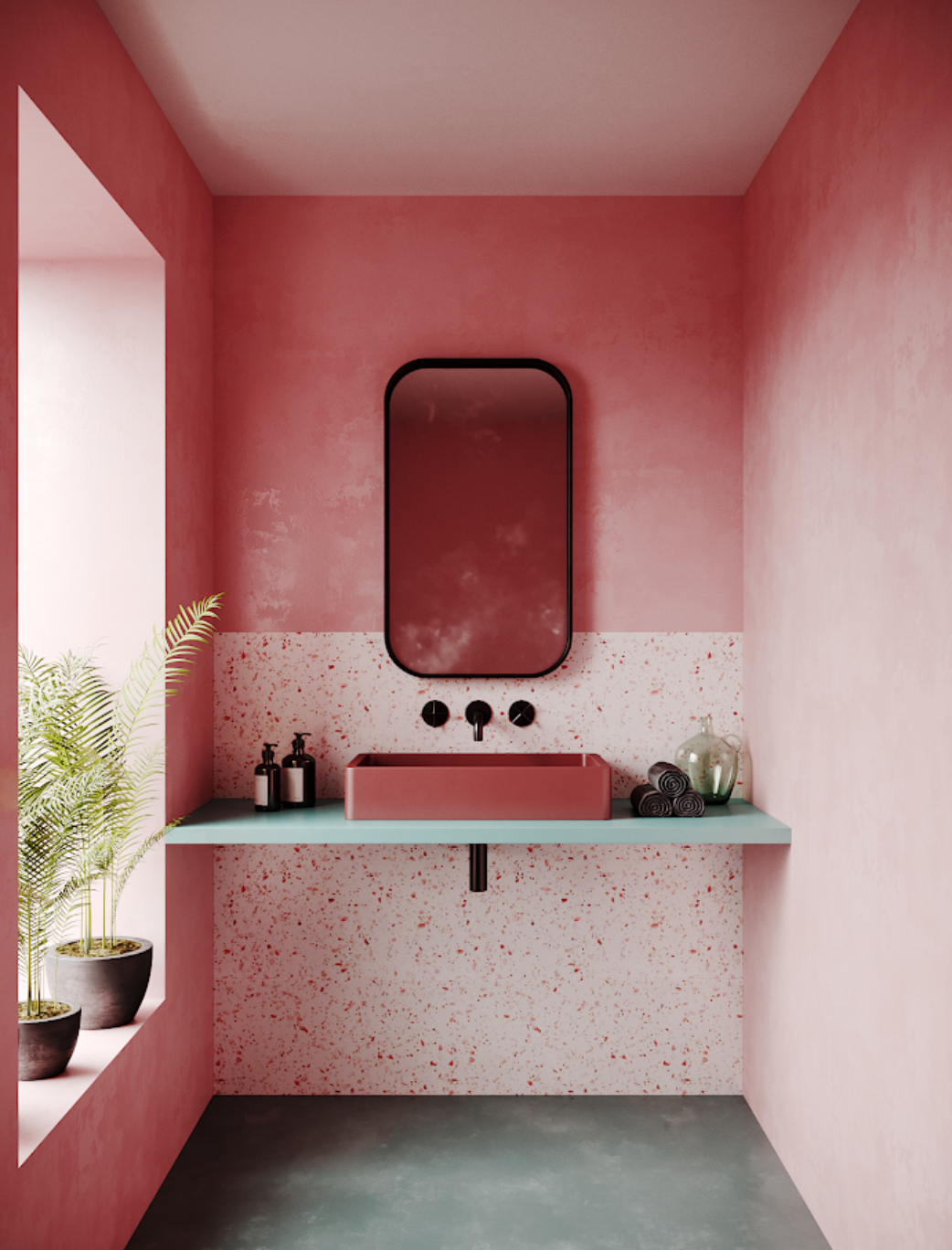 As Domino points out in another great read this week entitled "Two-Tone Bathrooms Are Having a Moment," the combo of pink and blue is super alluring here.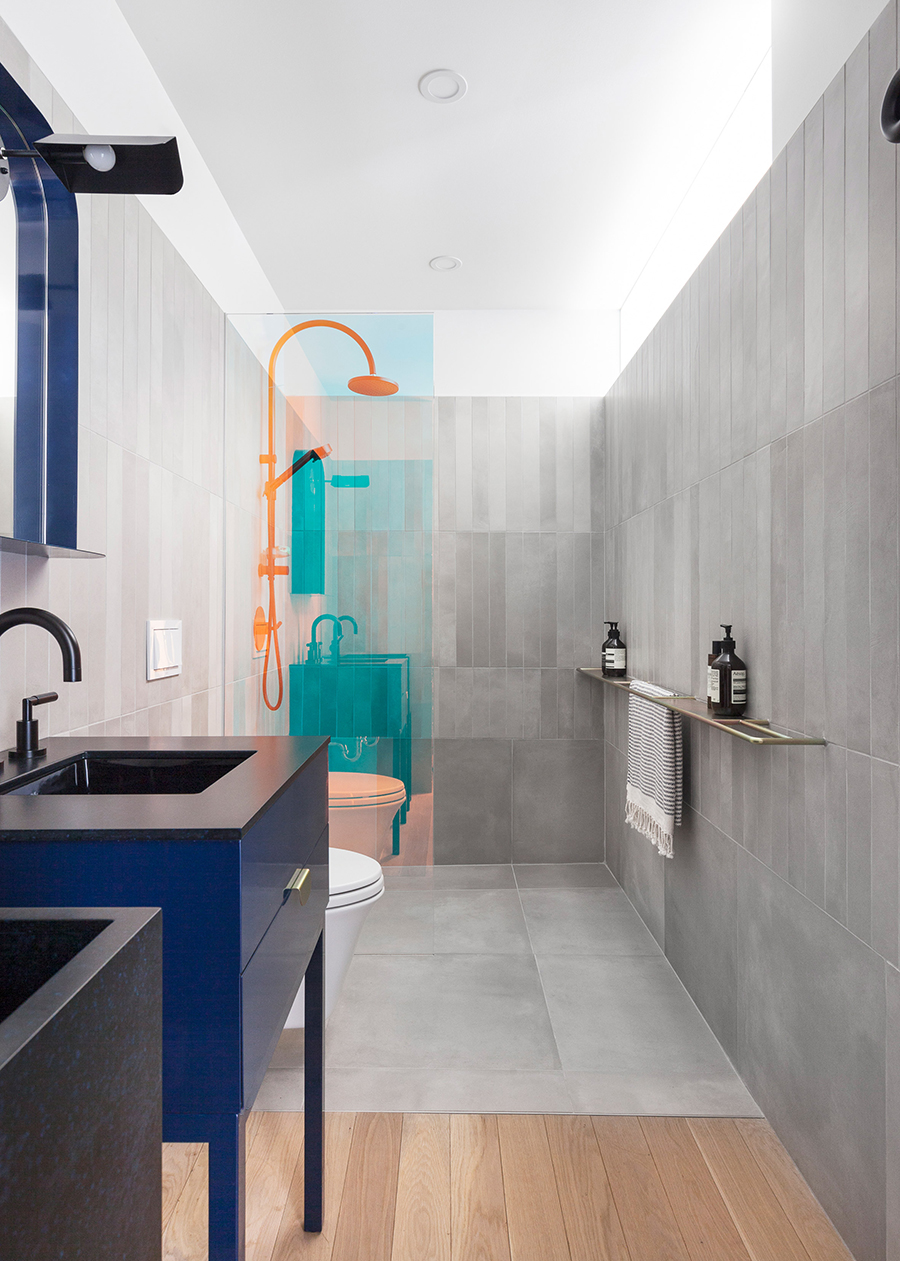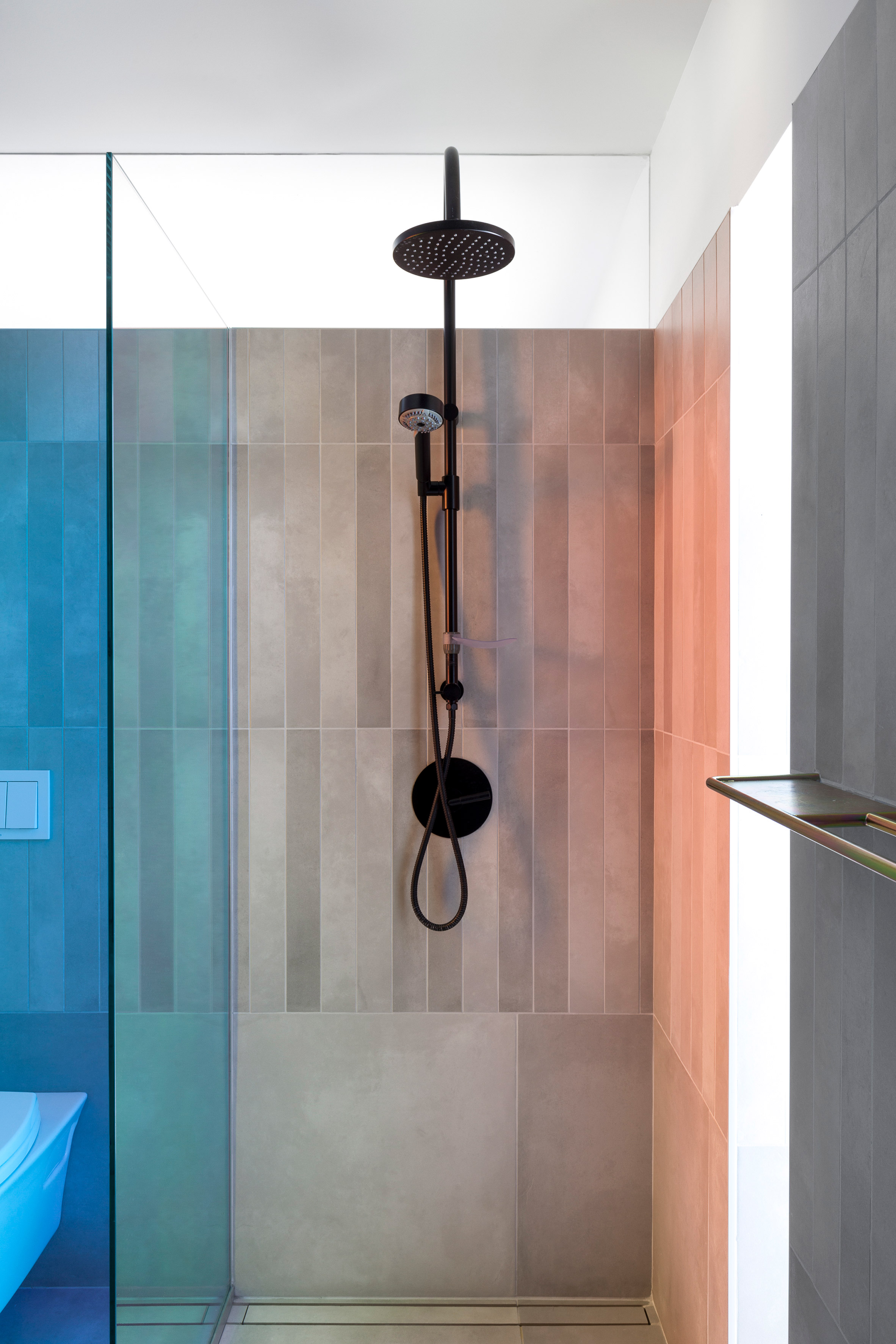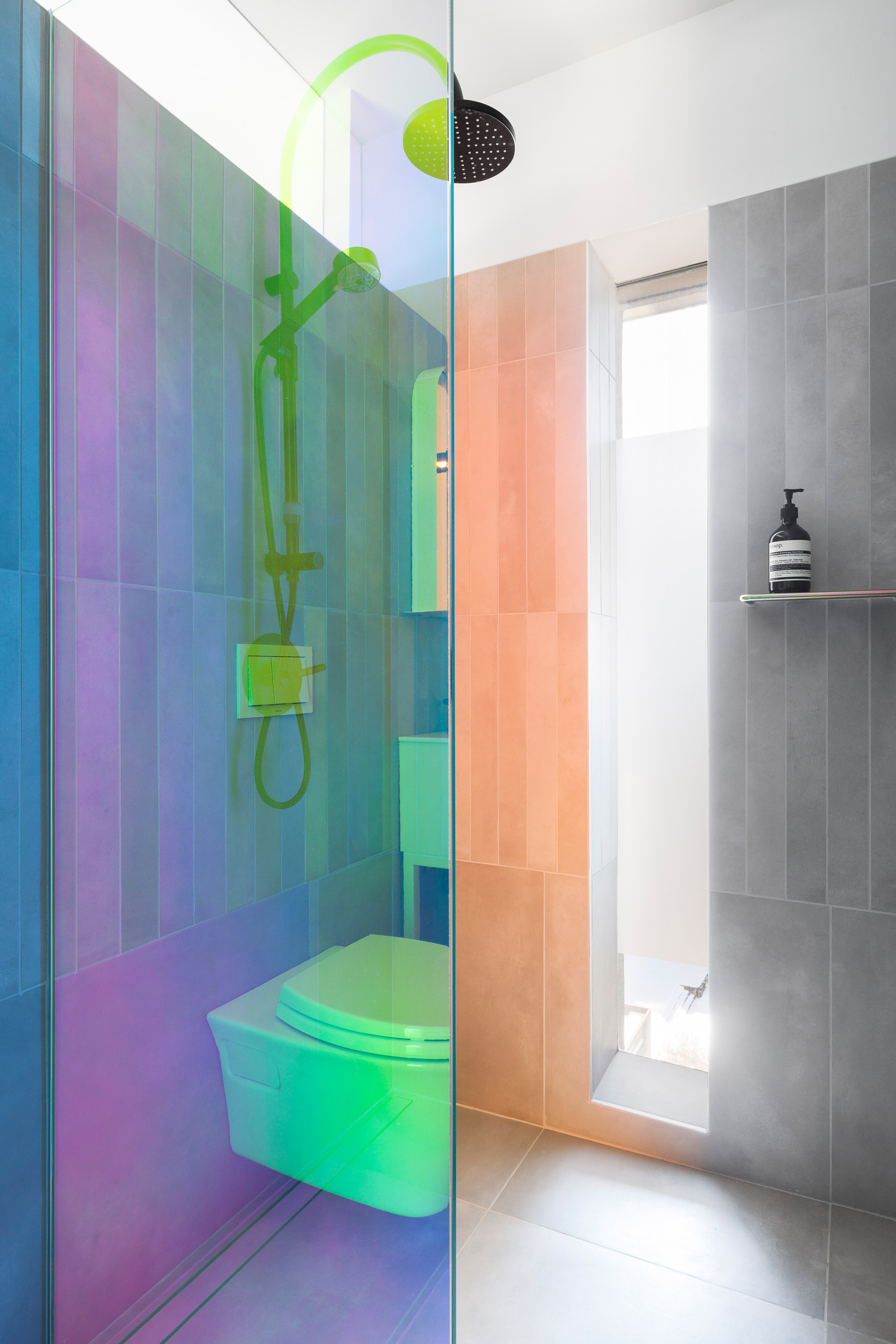 I could honestly take or leave most of the interior of this renovated apartment in Moshe Safdie's famous brutalist Habitat 67 in Montreal, Canada, which appeared on Dezeen this week. But — holy iridescent shower situation!!!! (Side note: Should Sight Unseen just become a bathroom blog? Y/N)
Exhibitions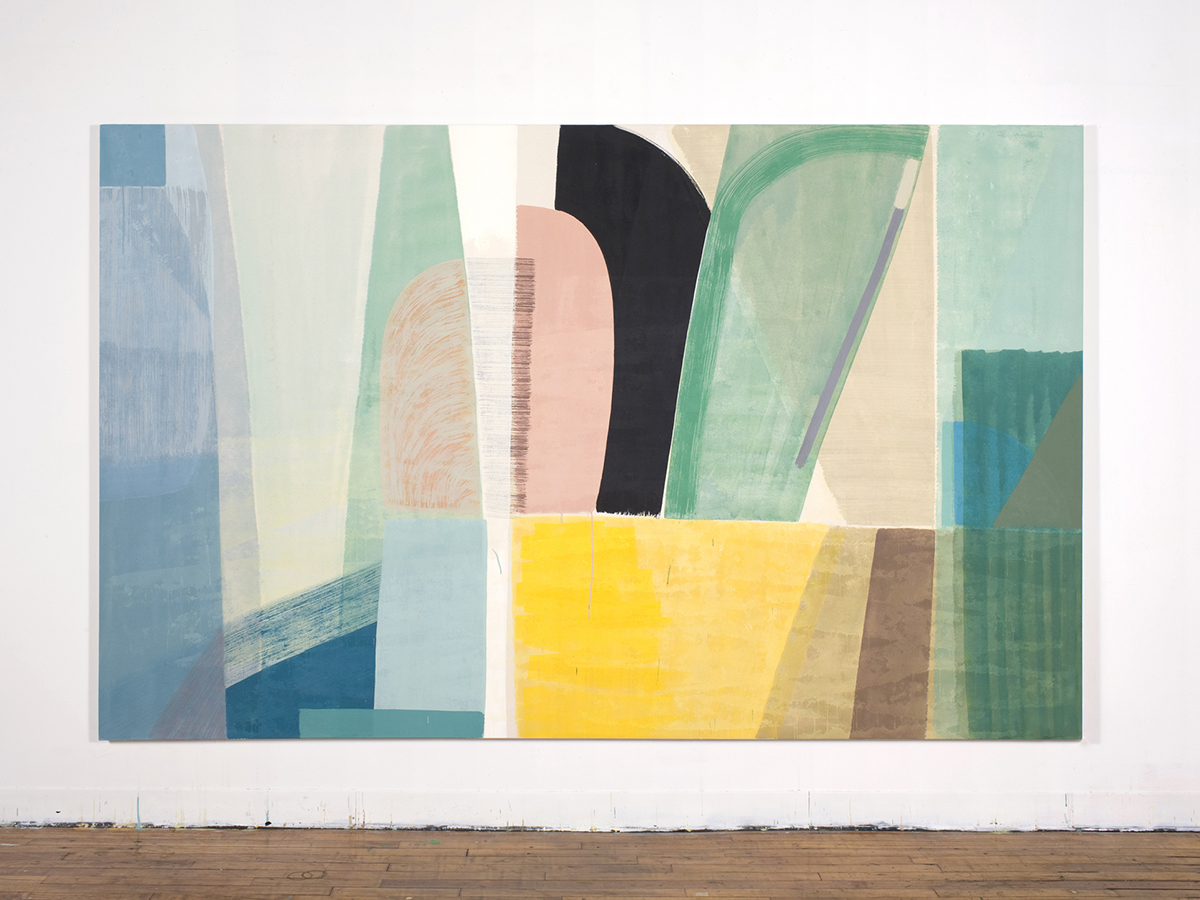 Really liking this new large-scale work by Brooklyn artist Ky Anderson — if you want to see it in person, Anderson is participating in this weekend's Greenpoint Open Studios, Saturday and Sunday, 12-6 pm in Brooklyn!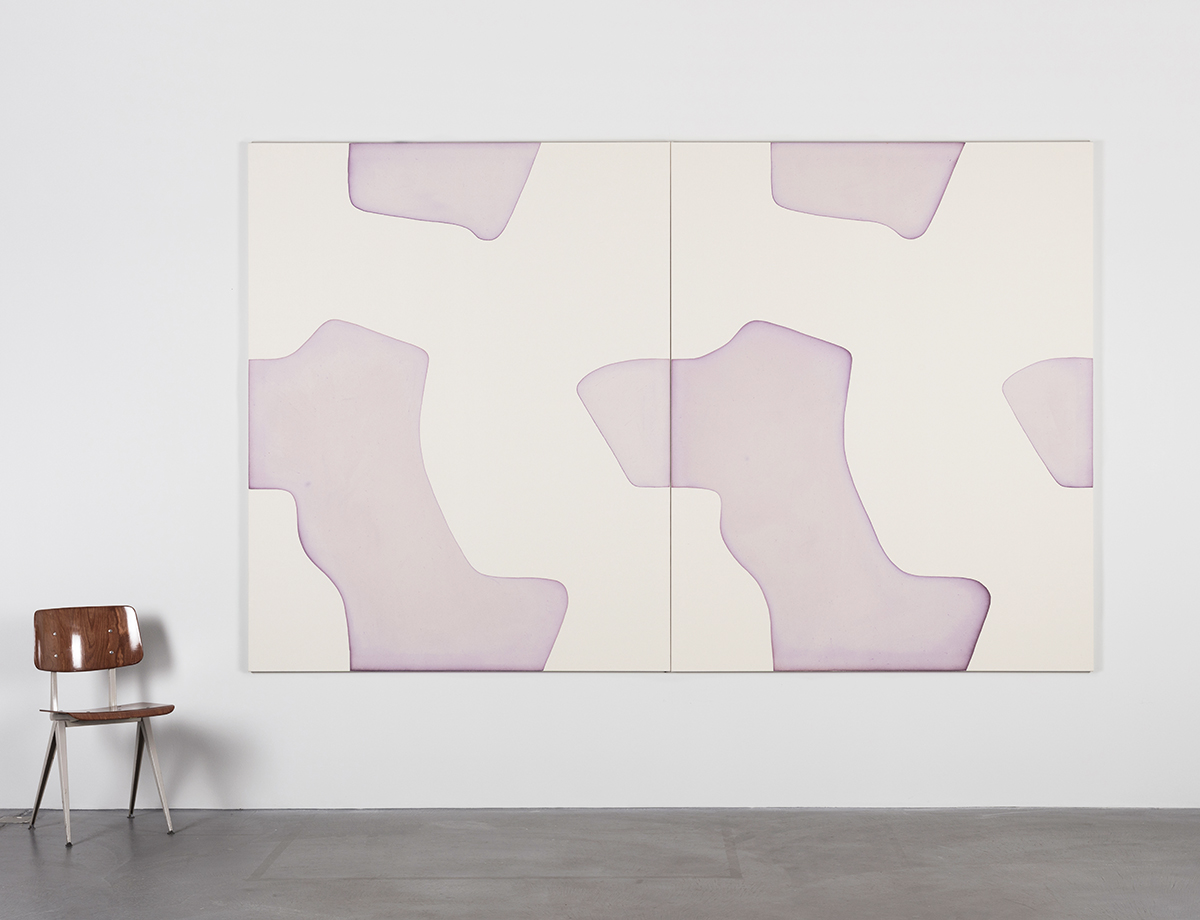 We'll pretty much never not show you new work by Landon Metz; this beauty will be on view at the Basel gallery von Bartha in an exhibition called Feels So Right Now, starting June 12 to coincide with Art Basel.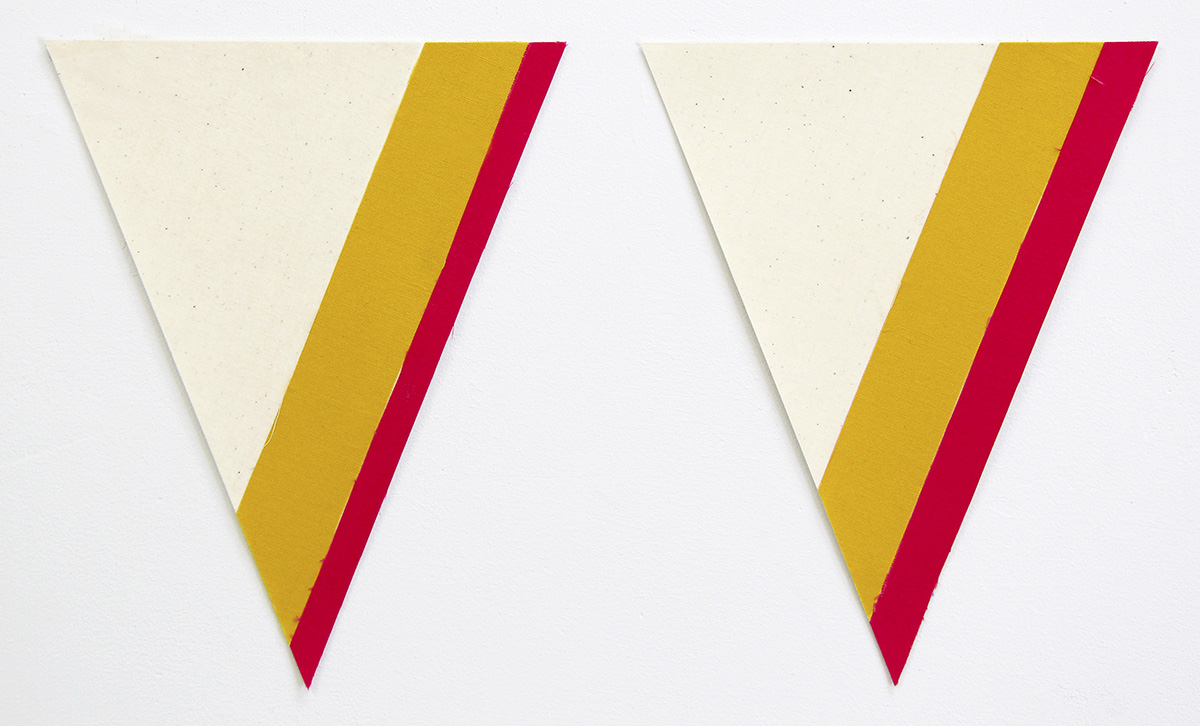 This exhibition at Picture Room is closed, but the series — a collection of fabric collages by artist Paolo Arao — lives on in the 25th issue of Esopus. Arao began making what he calls "same-sex diptychs" earlier this year on a residency in Vermont; each pair is nearly identical but upon closer examination reveals subtle differences.