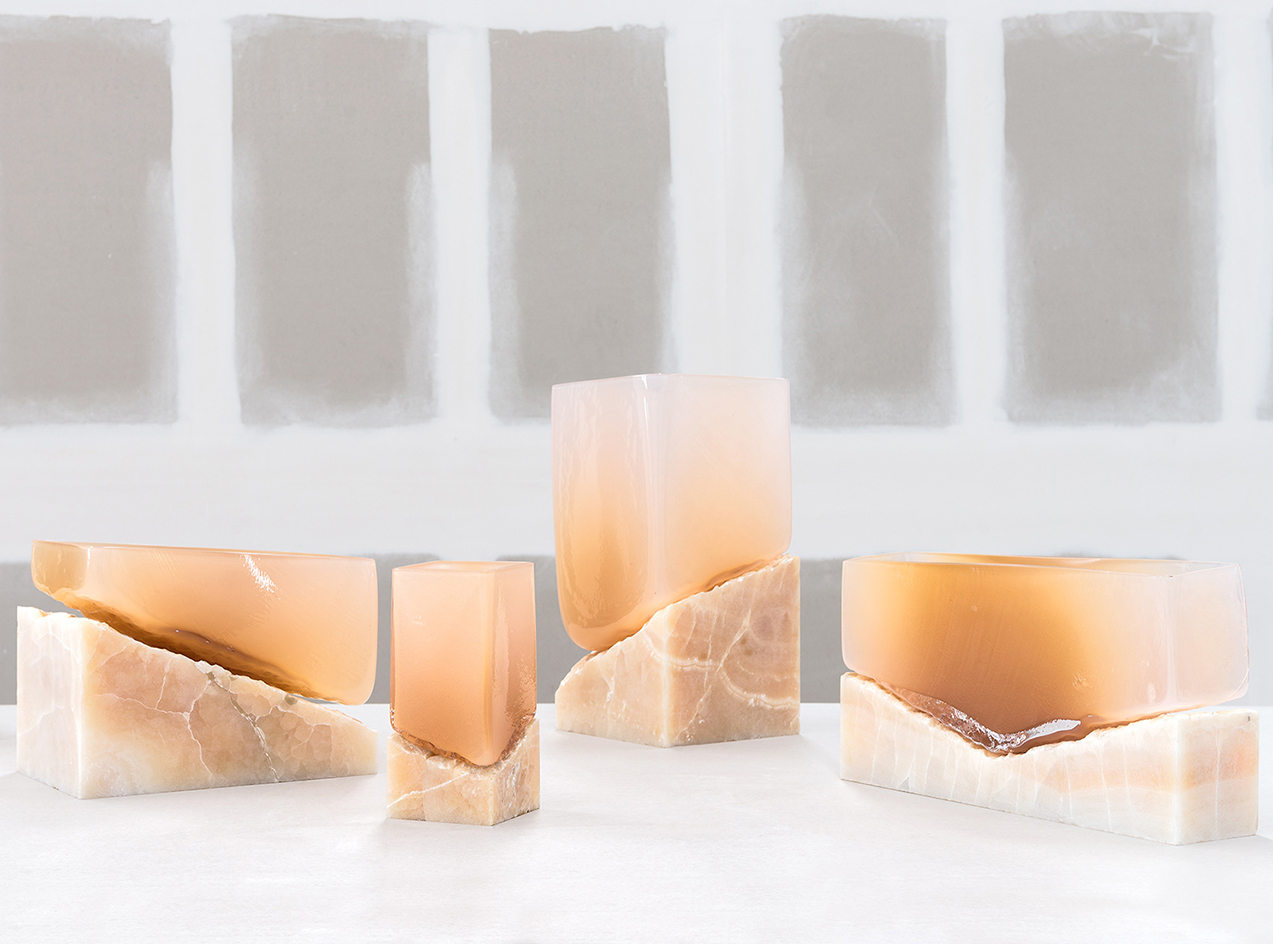 A weekly Saturday recap to share with you our favorite links, discoveries, exhibitions, and more from the past seven days. This week: hits from Zona Maco, Mexico's art week; a Memphis-y jewelry line we somehow haven't seen before; and (yet another) pink terrazzo bathroom.
Discoveries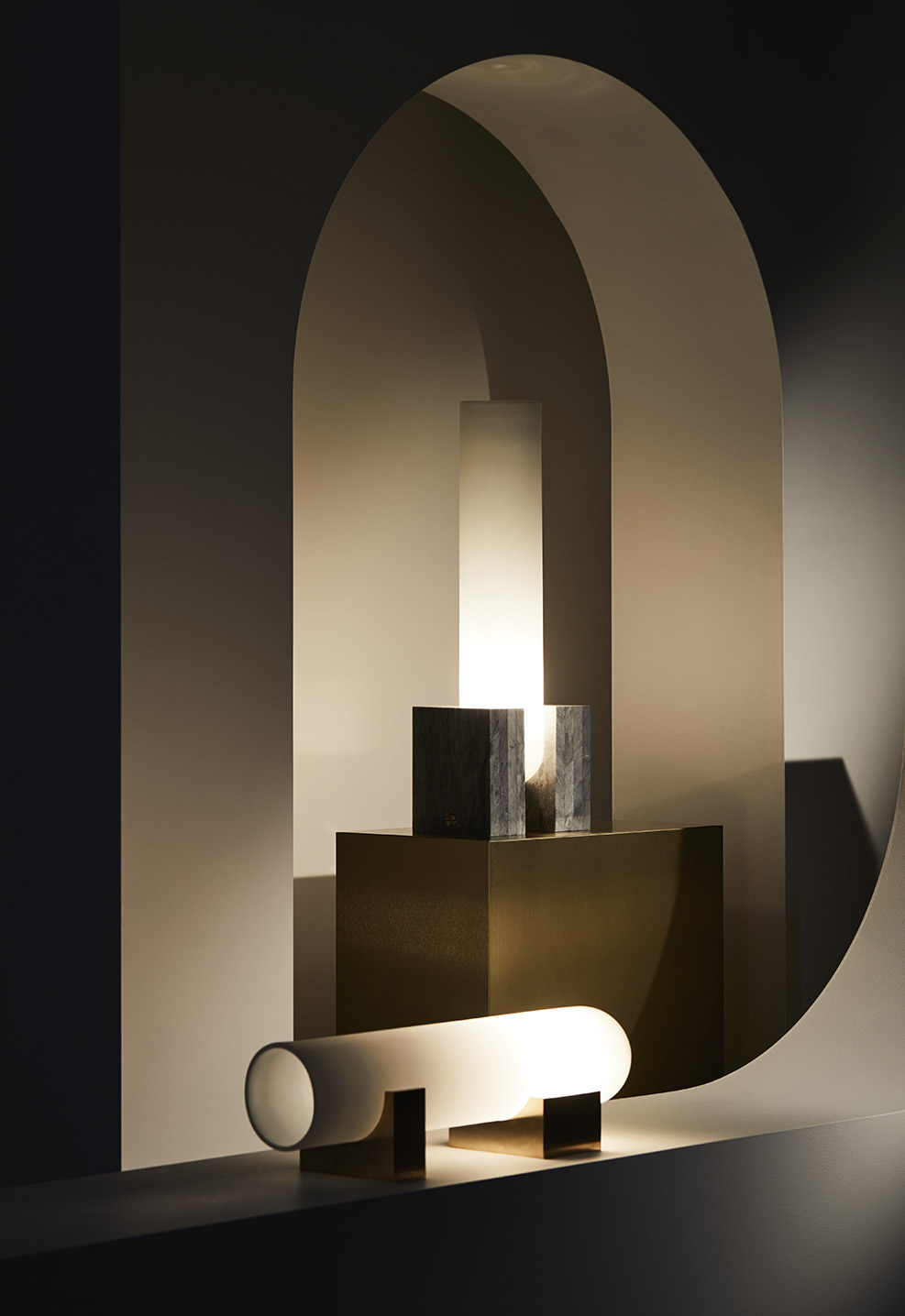 New introductions to Articolo's FIZI and Float collections caught our eye this week, including a set of table lamps, elongated wall sconces and pendants rendered in mouth-blown glass.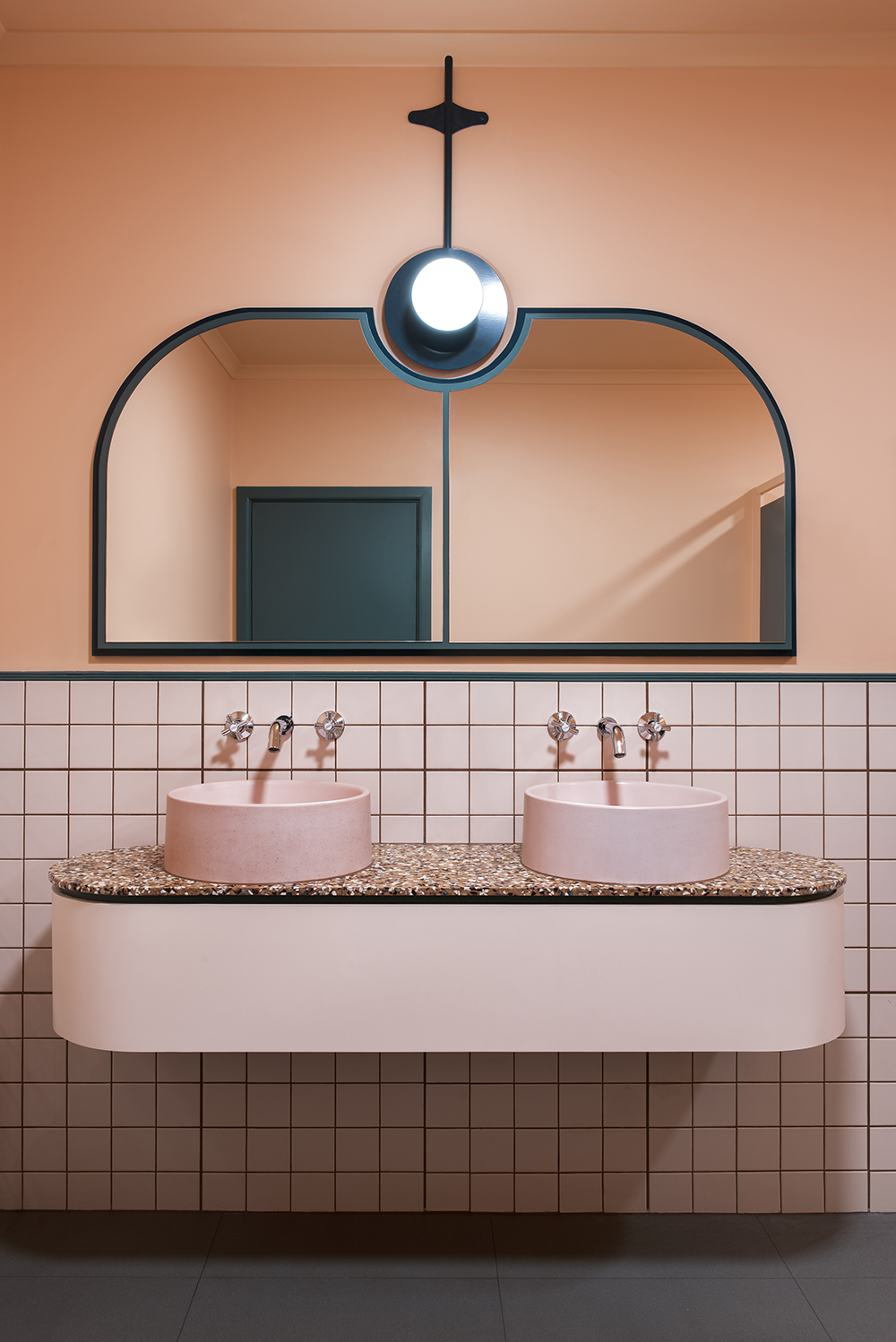 Melbourne-based Bergman & Co. reimagined the interiors of the Victorian-era Mt. Erica hotel, outfitting the space with custom light fixtures, cork flooring and updated wood panelling for a "nostalgic yet modern look;" the whole rustic-cabin vibe, though, in no way prepares you for the awesomeness of its pink and terrazzo bathroom.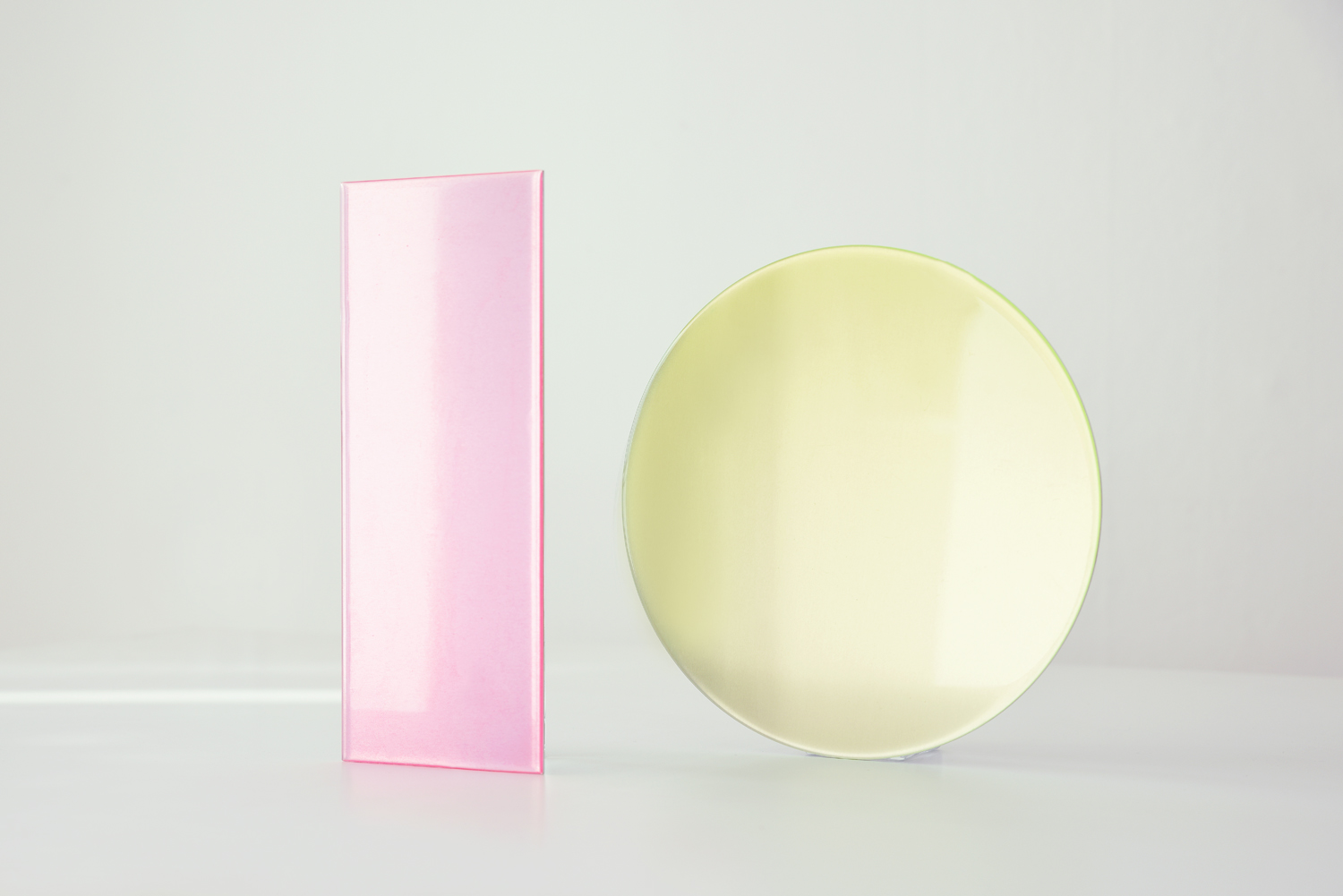 The Seoul-based ATO Design Studio recently launched its A Face vase in trendy pink and green, each vessel meant to take on different shapes when viewed from different angles.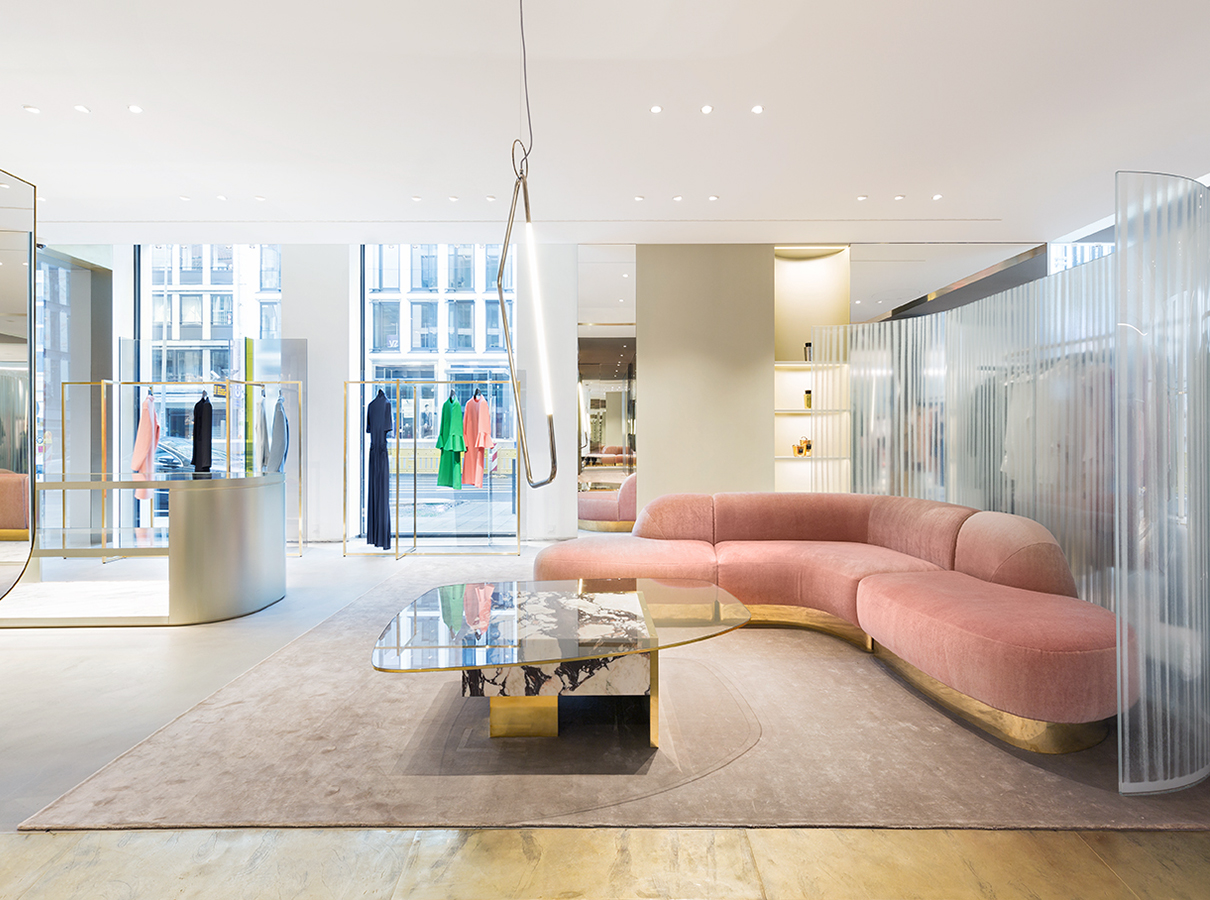 The lushly minimalist Dusseldorf boutique Apropos recently reopened with a little help from the interior designer Vincenzo De Cotiis, whose incredible furniture we covered at last year's Salone del Mobile. (Scroll down to the bottom, then pick your jaw up off the floor.)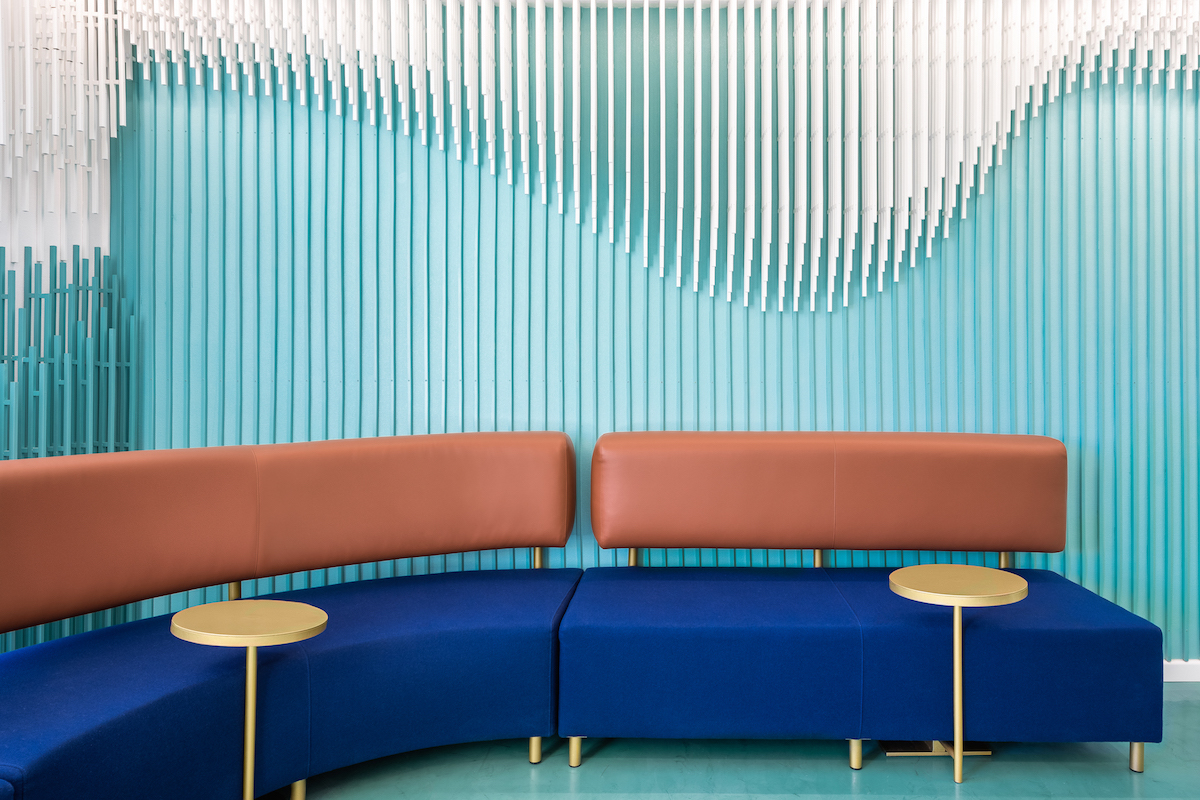 Masquespacio designed a dental clinic, of all things, featuring a "sculpture" of 2884 wooden strips that hang from the ceiling to create a larger-than-life smile; we're here for the terracotta and blue seating, which reminds of another story from earlier this week.
Shopping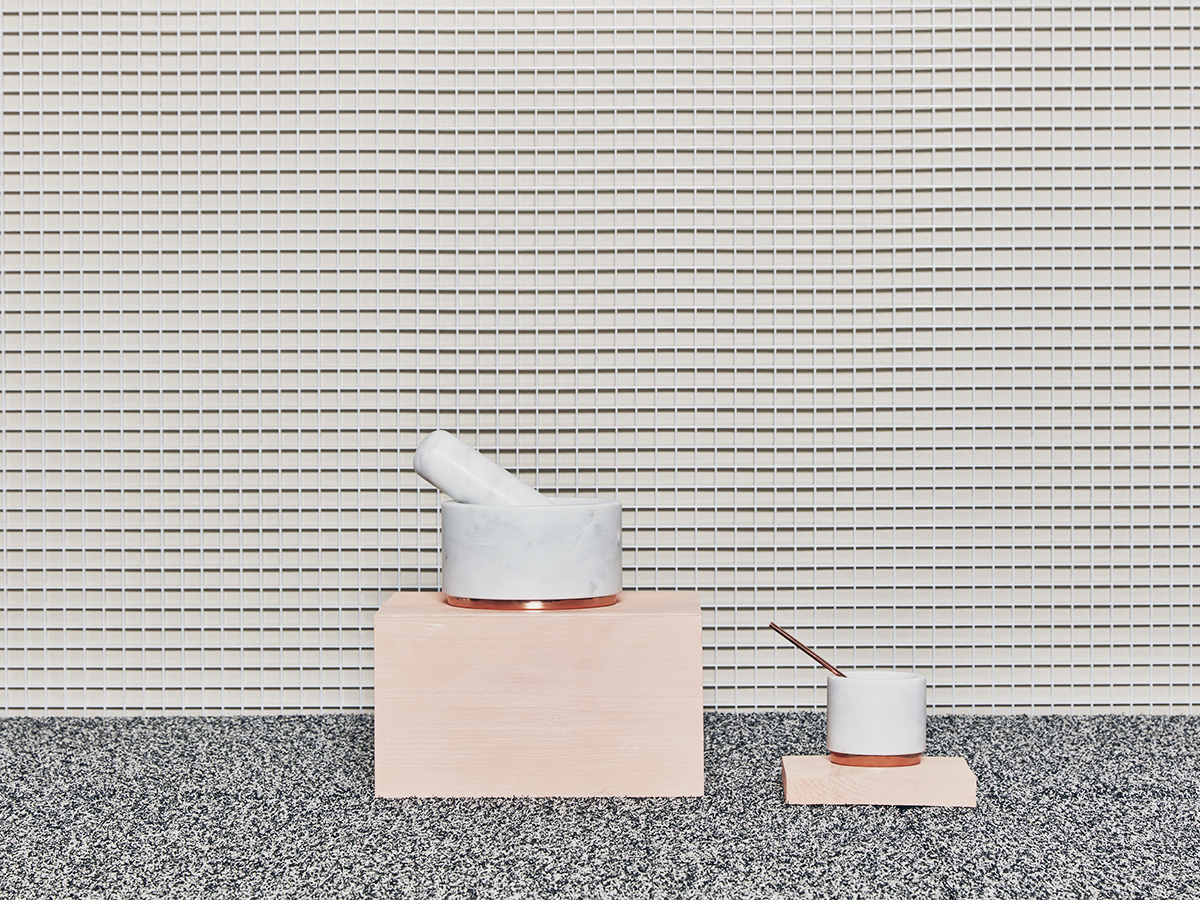 After our epic home tour with Hawkins New York, we've been ogling their offerings more than ever. These marble and copper kitchen accessories are coming this spring!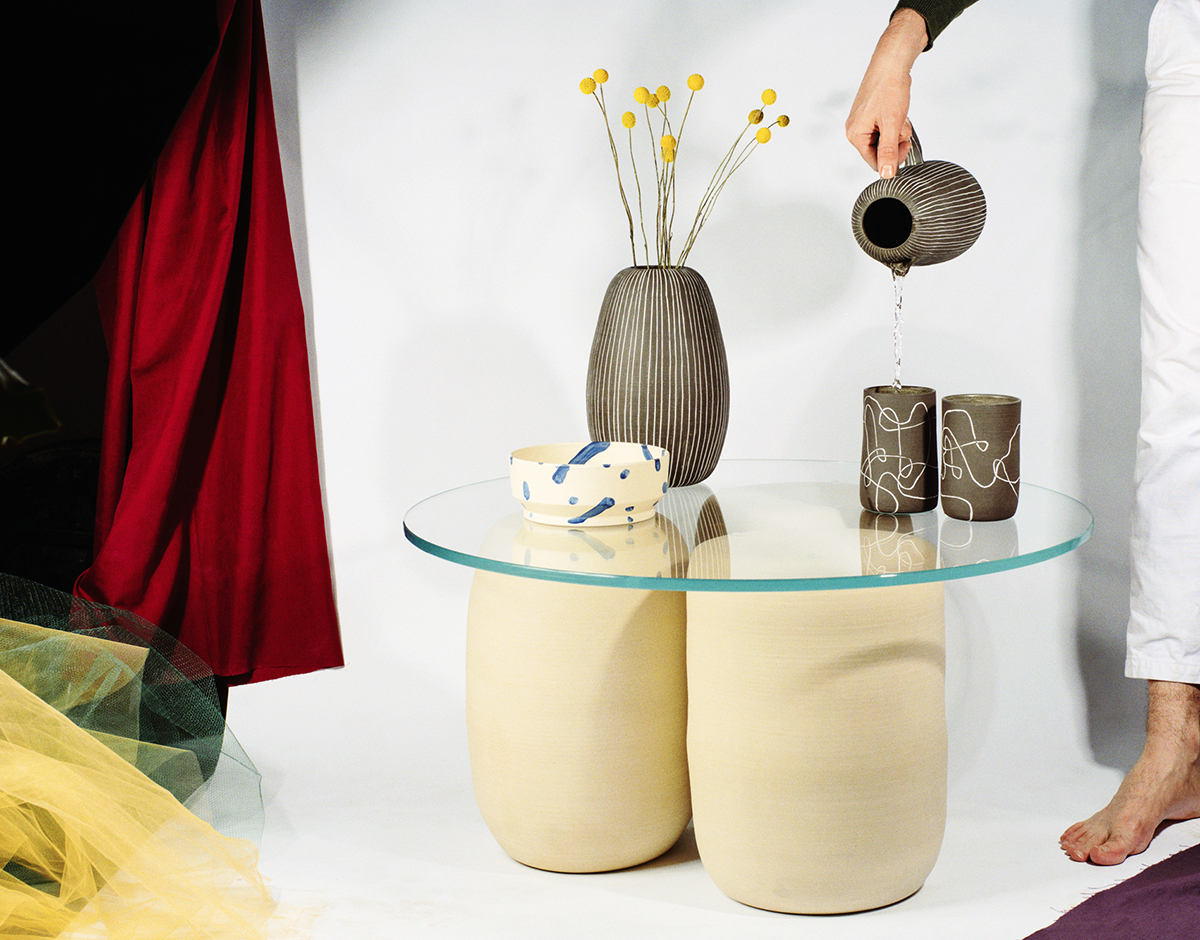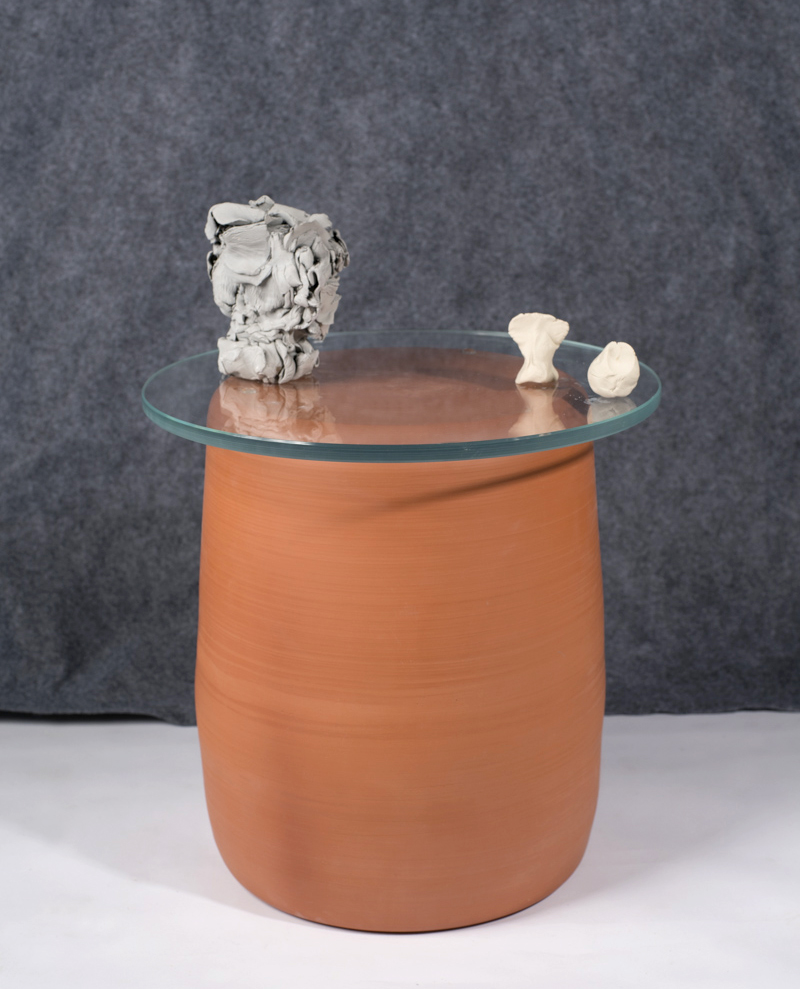 Workaday Handmade sent us these images by Adam Kremer of their new(ish) glass-topped tables, which expand on the brand's pretty-ugly ethos and serve as the perfect backdrop for their ceramic mugs and vases.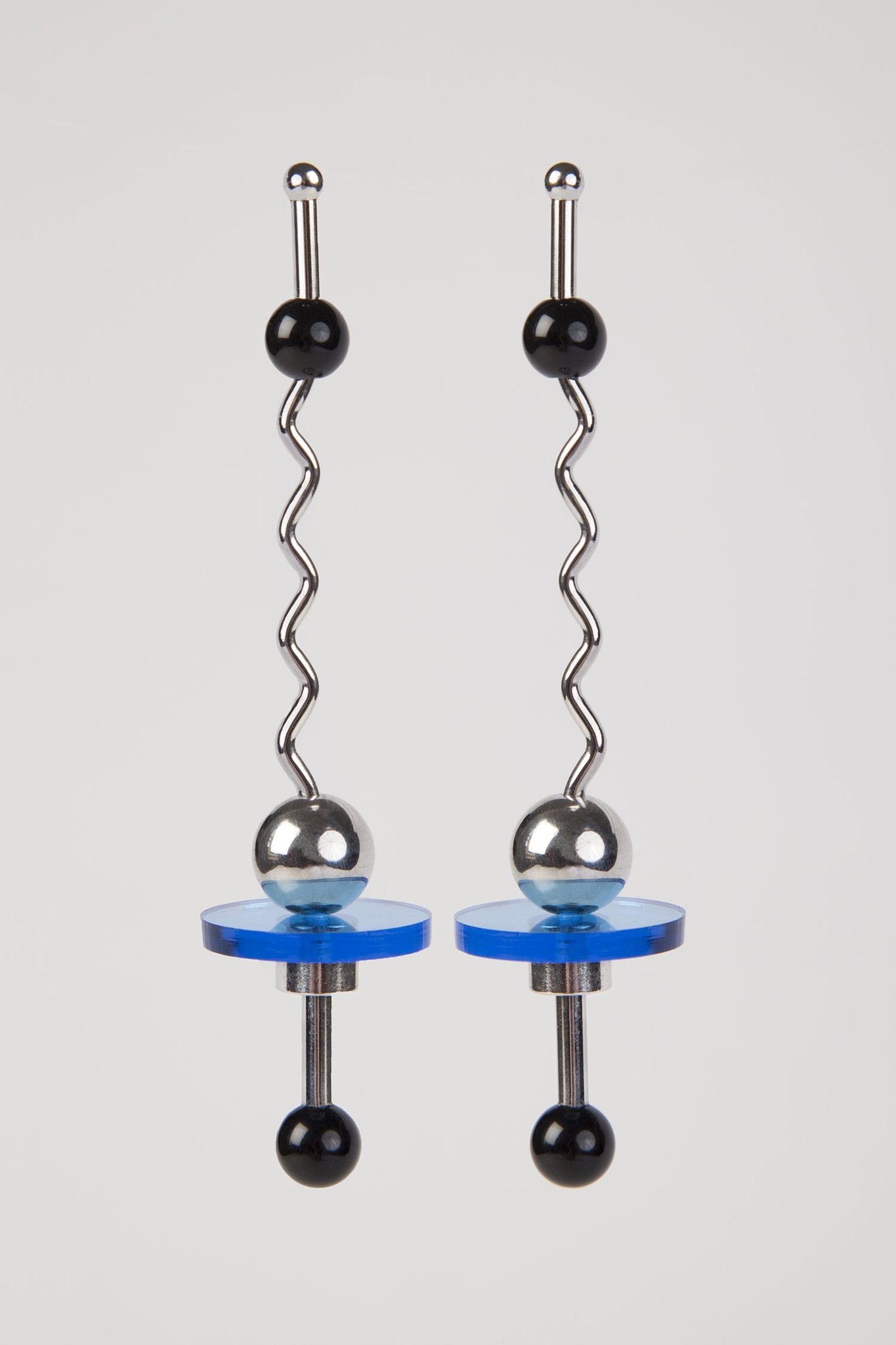 I don't know how Hannah Jewett flew under our radar for so long, but her Memphis-y earrings (and necklaces) are finally right where they belong — added to our carts.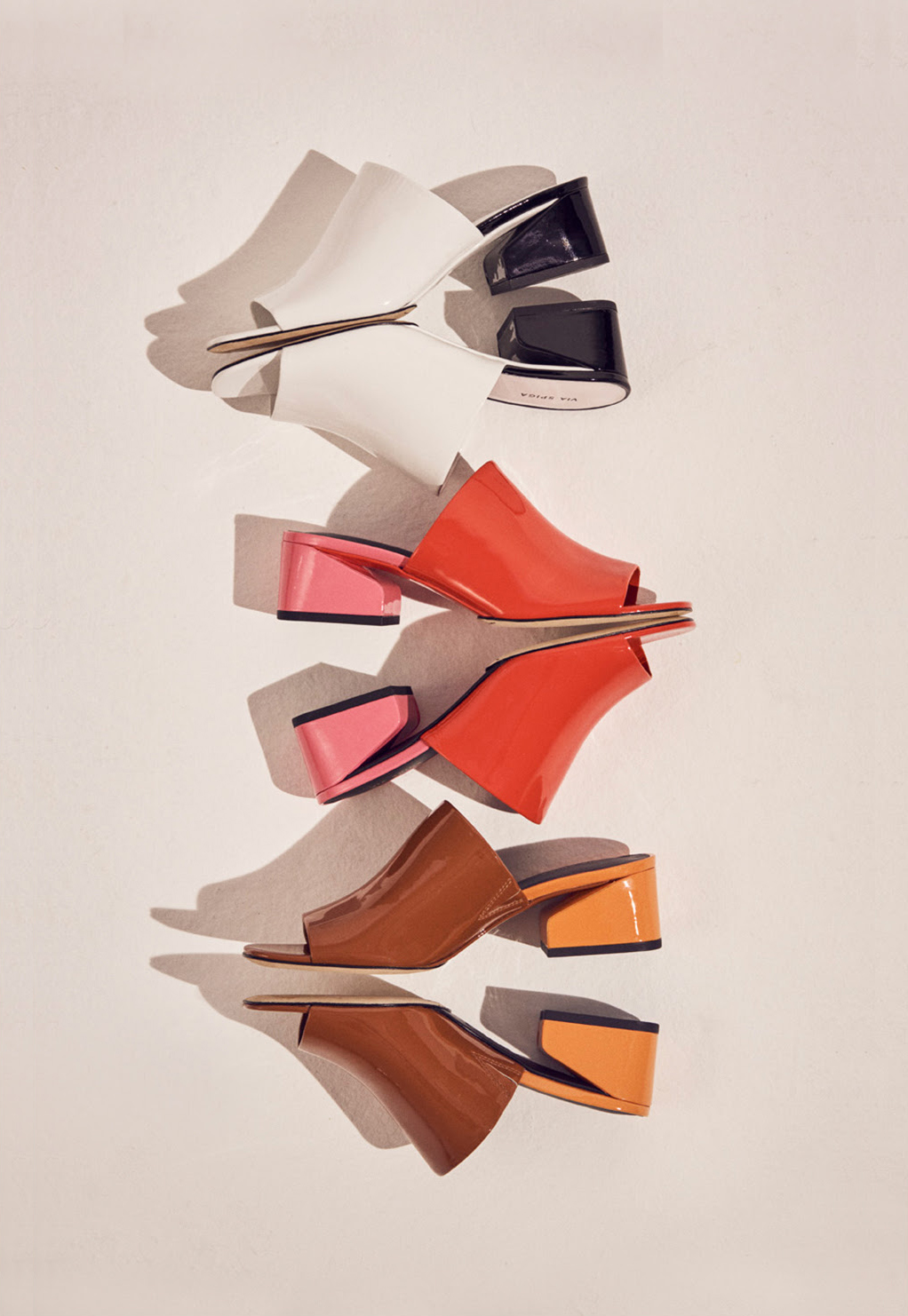 An "architectural heel" is always a great conversation-starter, especially when done in two-tone patent leather. (And would you believe us if we told you these were Via Spiga??)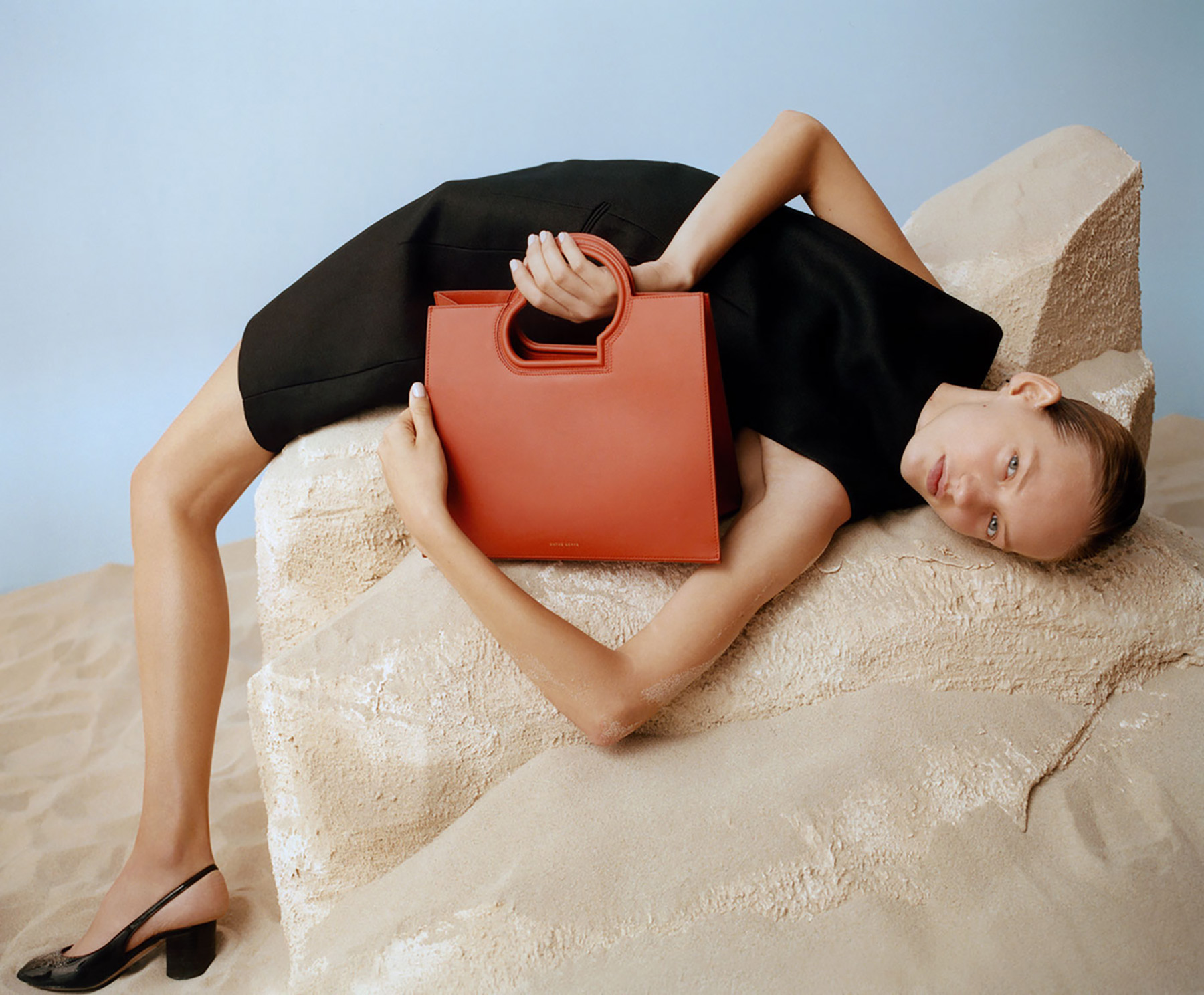 London-based Danse Lente designer Youngwon Kim crafts eye-catching bags with the "functionalist lines of the Bauhaus," but it's the handles, inspired by the likes of Picasso and Brancusi, that really set the brand apart.
Links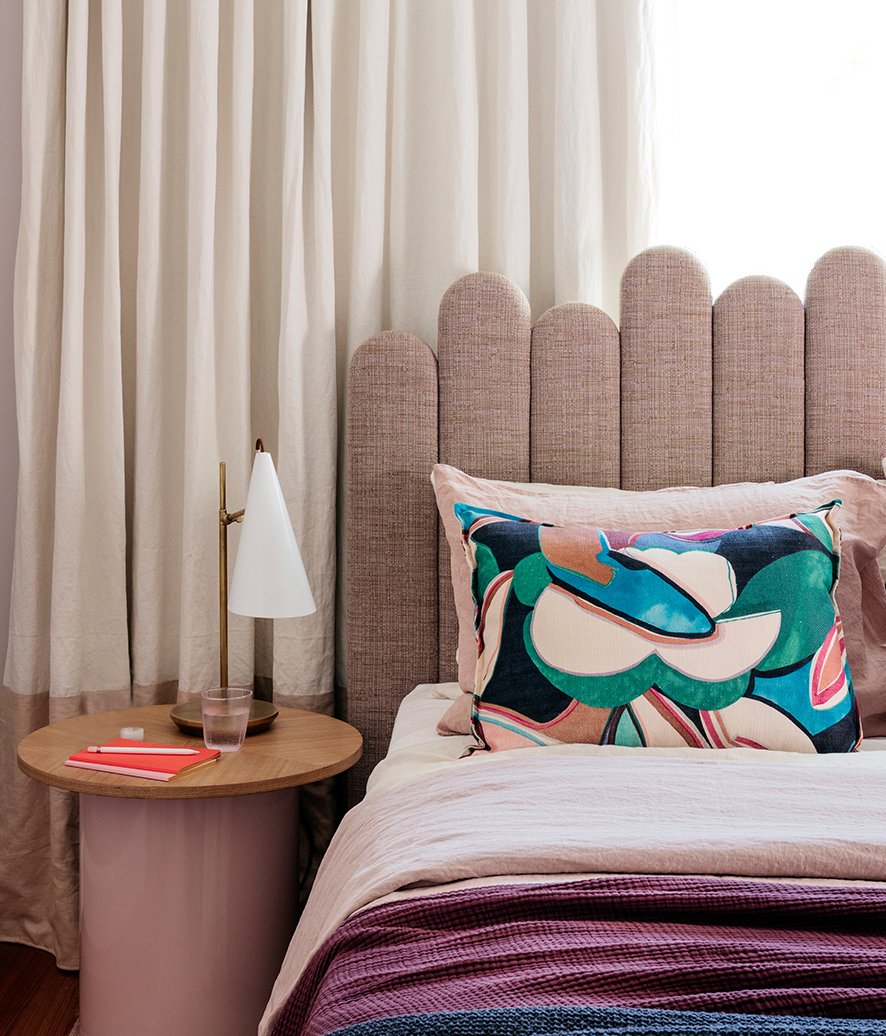 This bedroom by Decus Interiors takes a cue from the Dorothée Meilichzon school of decorating, making a bold statement with an upholstered headboard.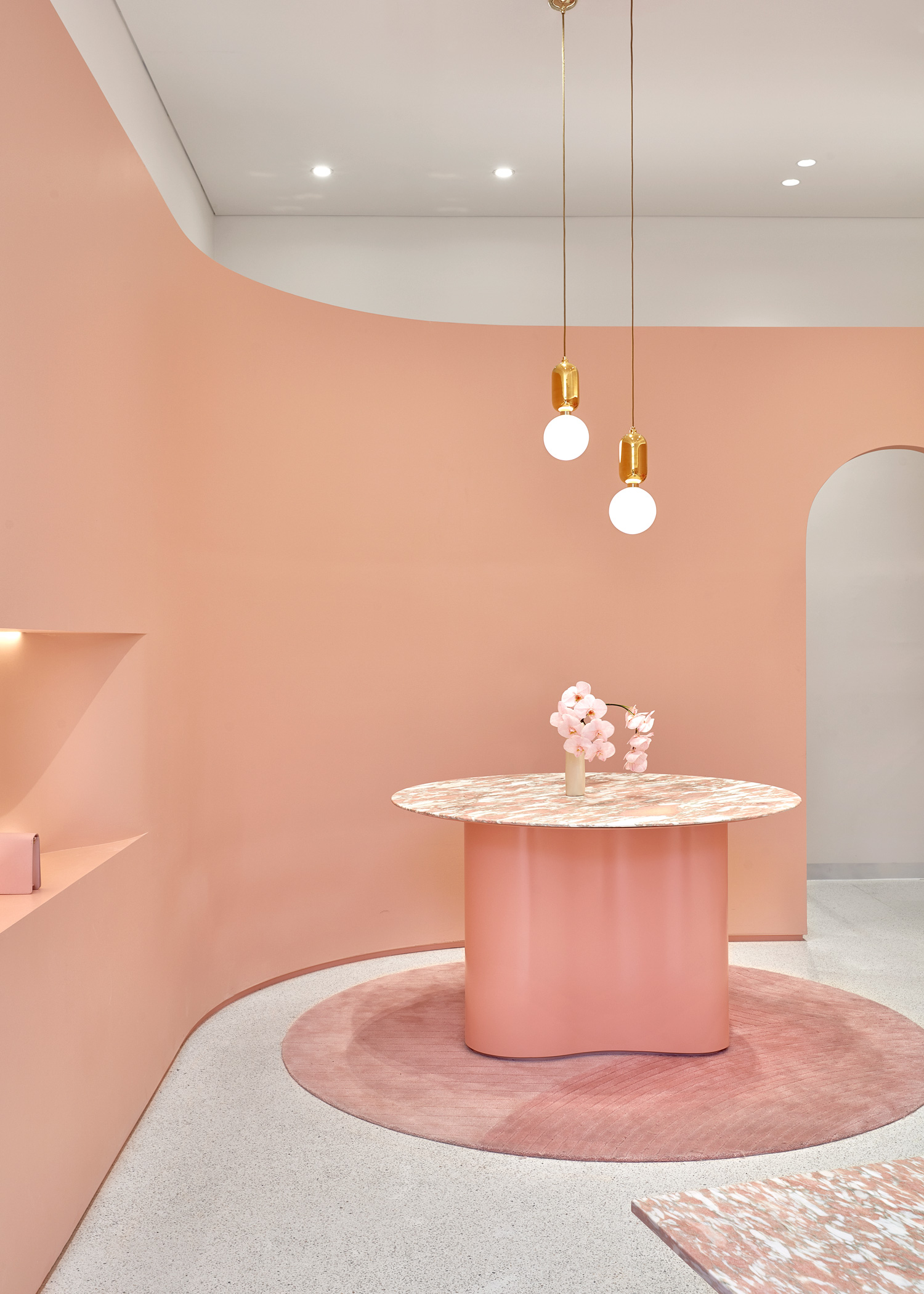 Melbourne's The Daily Edited sports the kind of pink-drenched interior that seems at this point tailor-made for Instagram, designed by local studio Pattern.
Exhibitions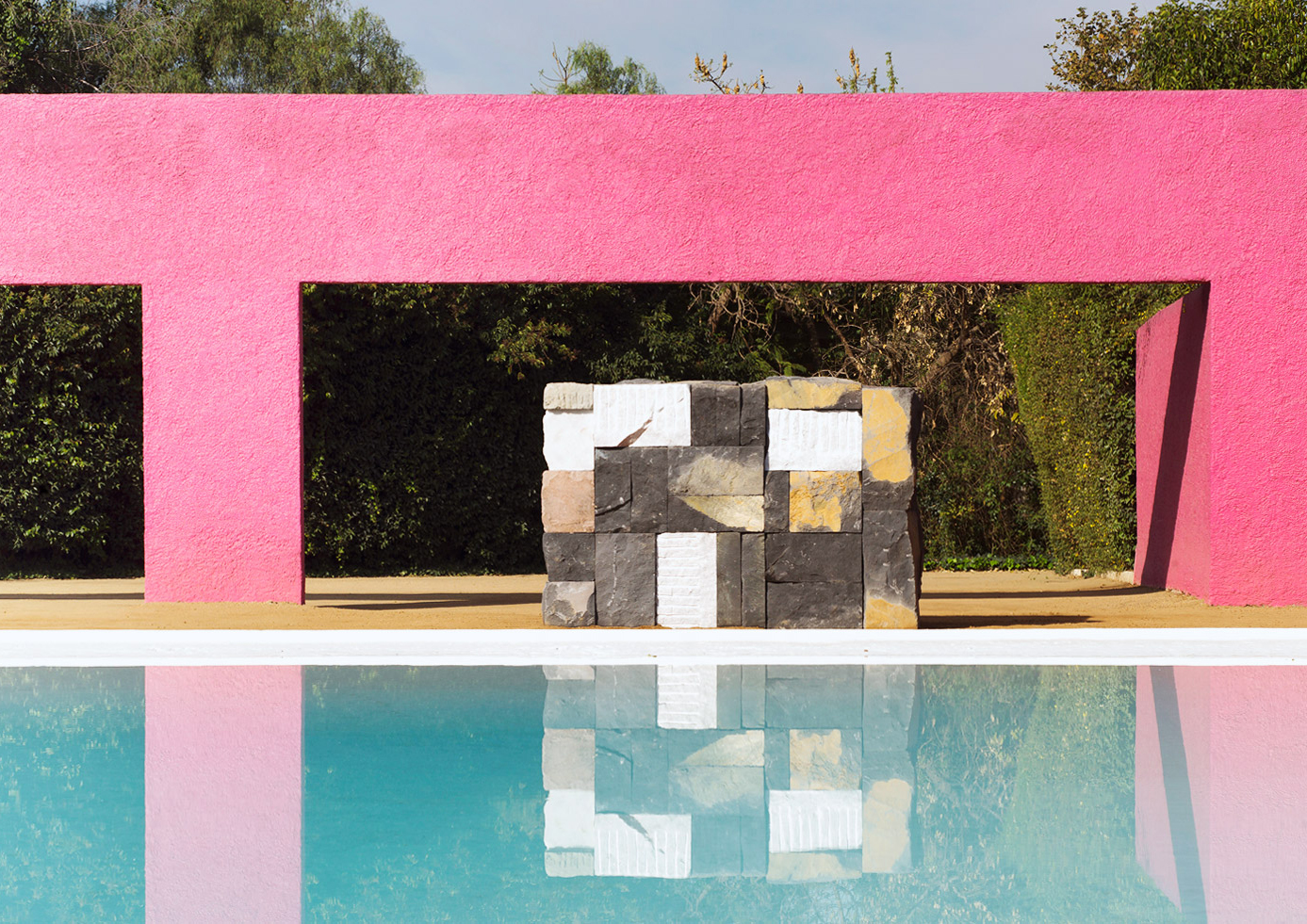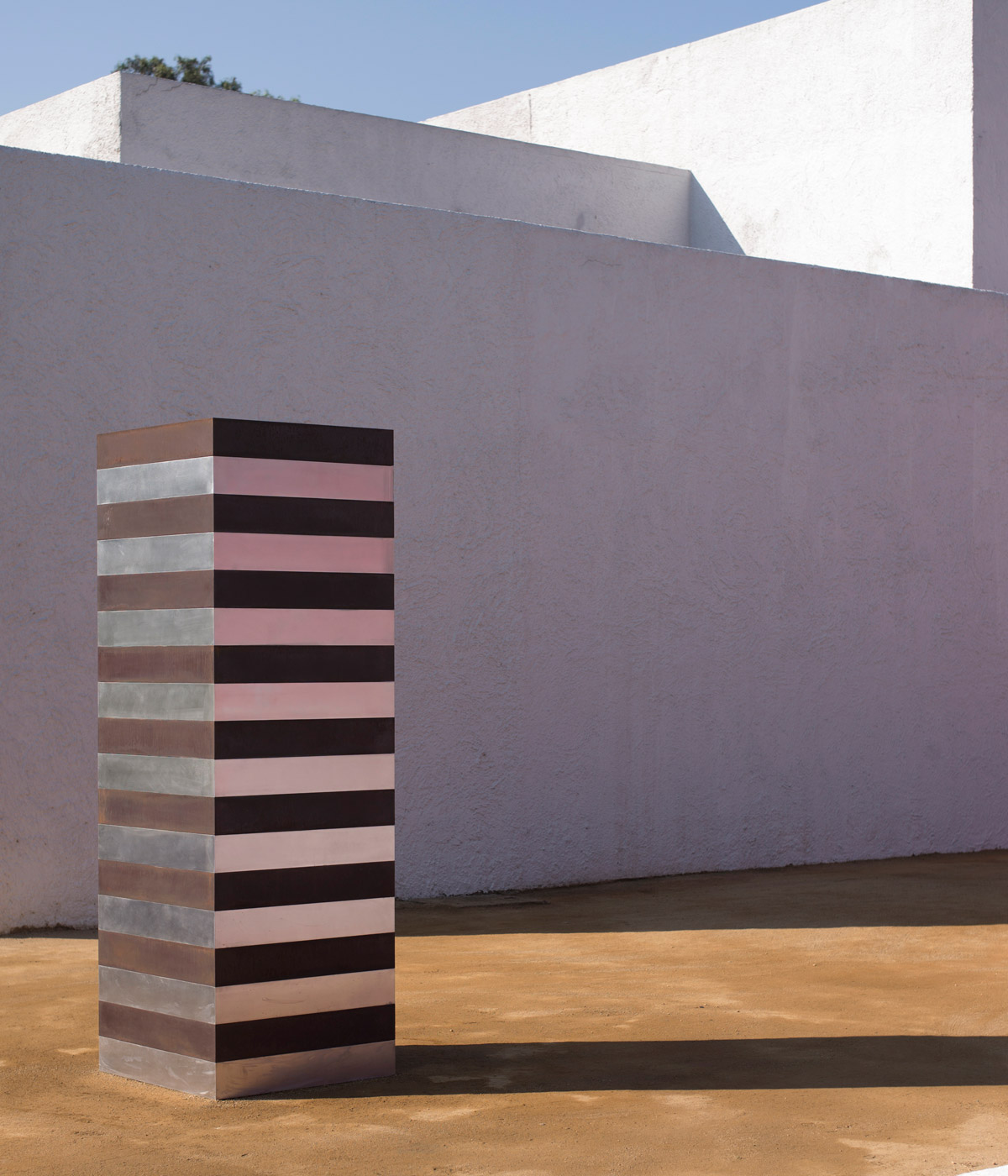 Lastly, we don't know what's going on at Zona Maco right now, but the work coming out of it is amazing. First up is septuagenarian artist Sean Scully, the subject of an unexpected exhibition at Luis Barragan's Cuadra San Cristóbal. Featuring fifteen paintings and three sculptures, the exhibit even shows some of Scully's works in the property's stables.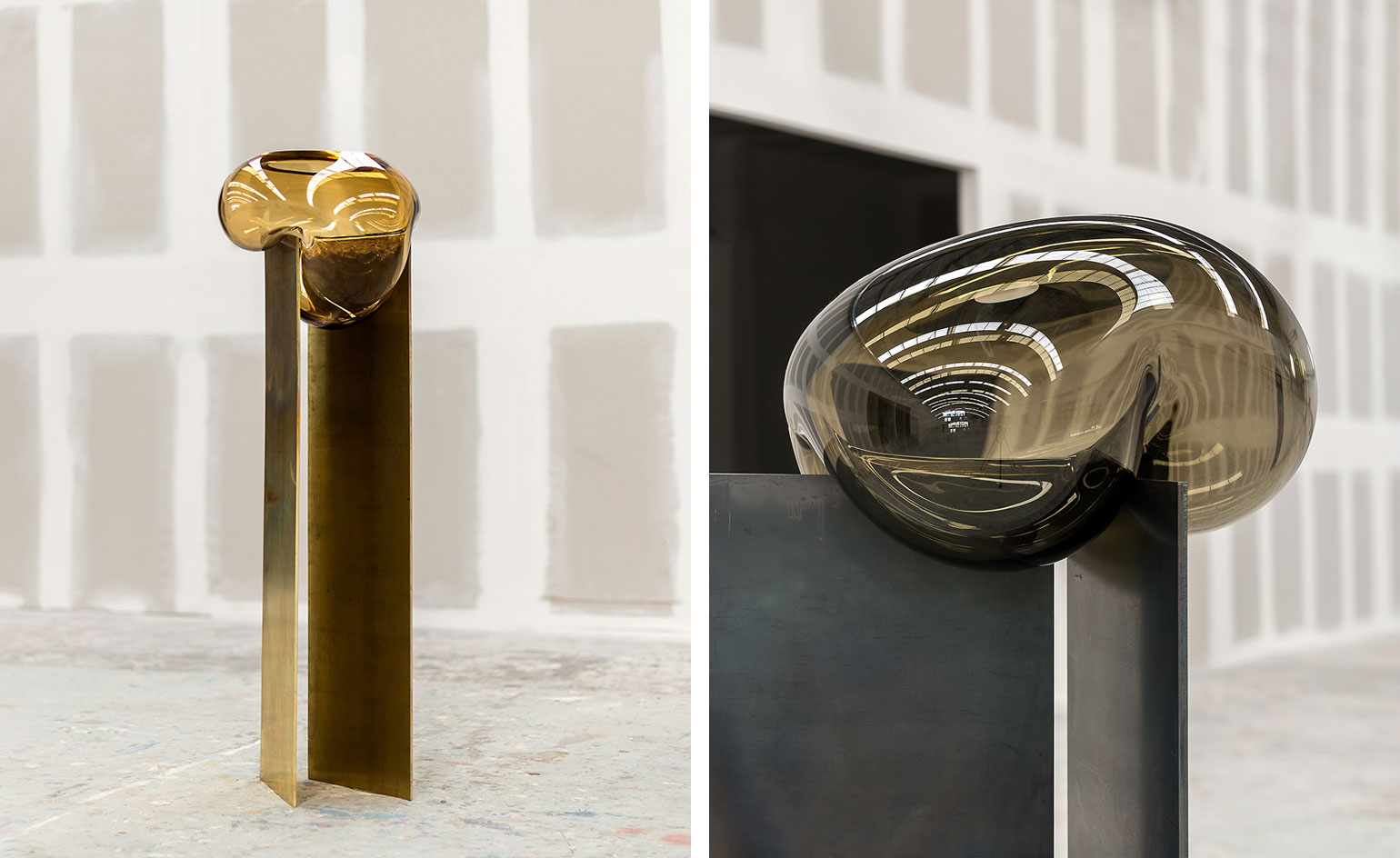 And our friend Brian Thoreen is showing the results of his collaboration with Mexican designers Hector Esrawe and Emiliano Godoy at Nouvel Studio. Most of the pieces involve glass slumped over bronze or steel, but we especially love the more refined form of the pink and stone pieces at the top of this post.