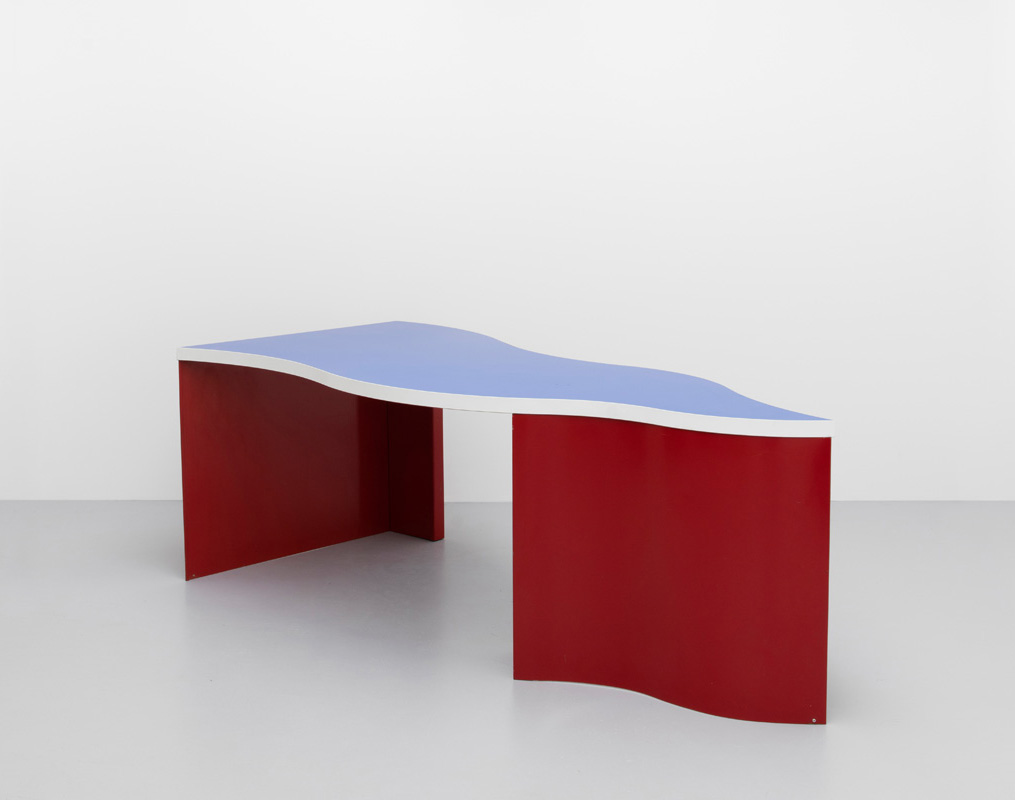 A weekly Saturday recap to share with you our favorite links, discoveries, exhibitions, and more from the past seven days. This week: It may be Frieze week but some of the coolest works can be found in smaller galleries around town. Plus, how to refresh your house for spring, the coolest color-coded museum in Copenhagen, and the $10,000 table that's currently at the top of our wishlist.
Exhibitions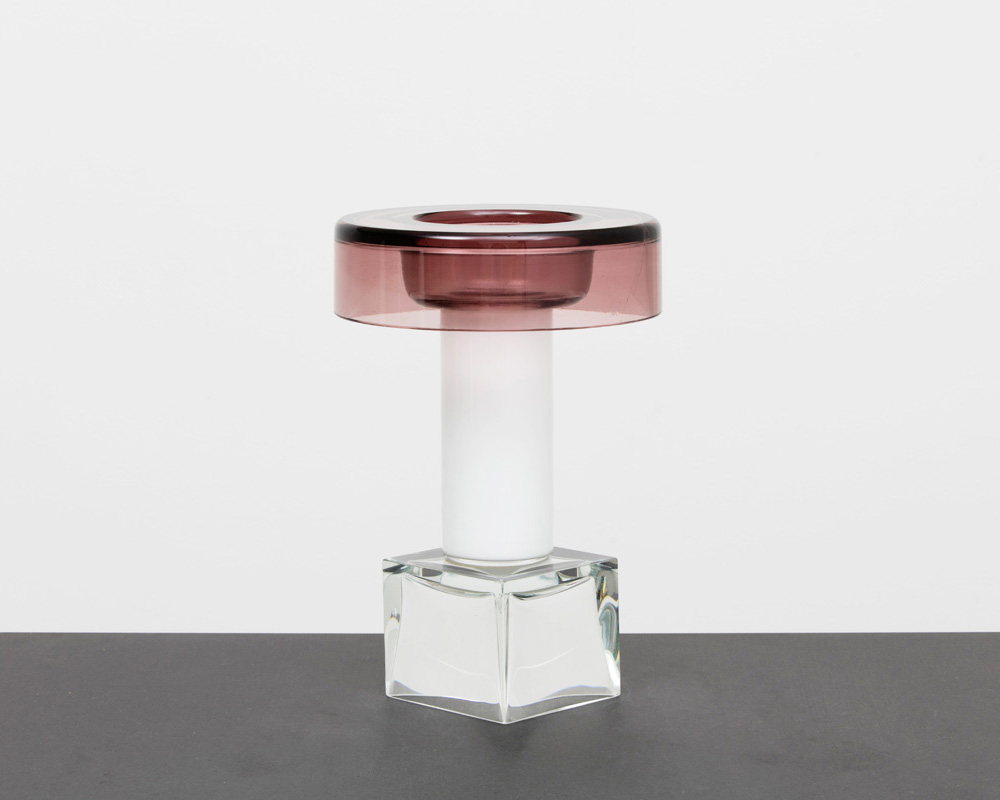 Opening May 17 is an exhibition at the Paris gallery A1043 devoted to the late, great French design company Tribu (not to be confused with an outdoor furniture company of the same name). Founded in Toulouse, France, in the 1980s, the brand worked with the likes of Pierre Paulin, Verner Panton, Ettore Sottsass (whose vase is shown above), and Alessandro Mendini (top of the post), whose Bandiera desk took advantage of a then-new technique called laser cutting.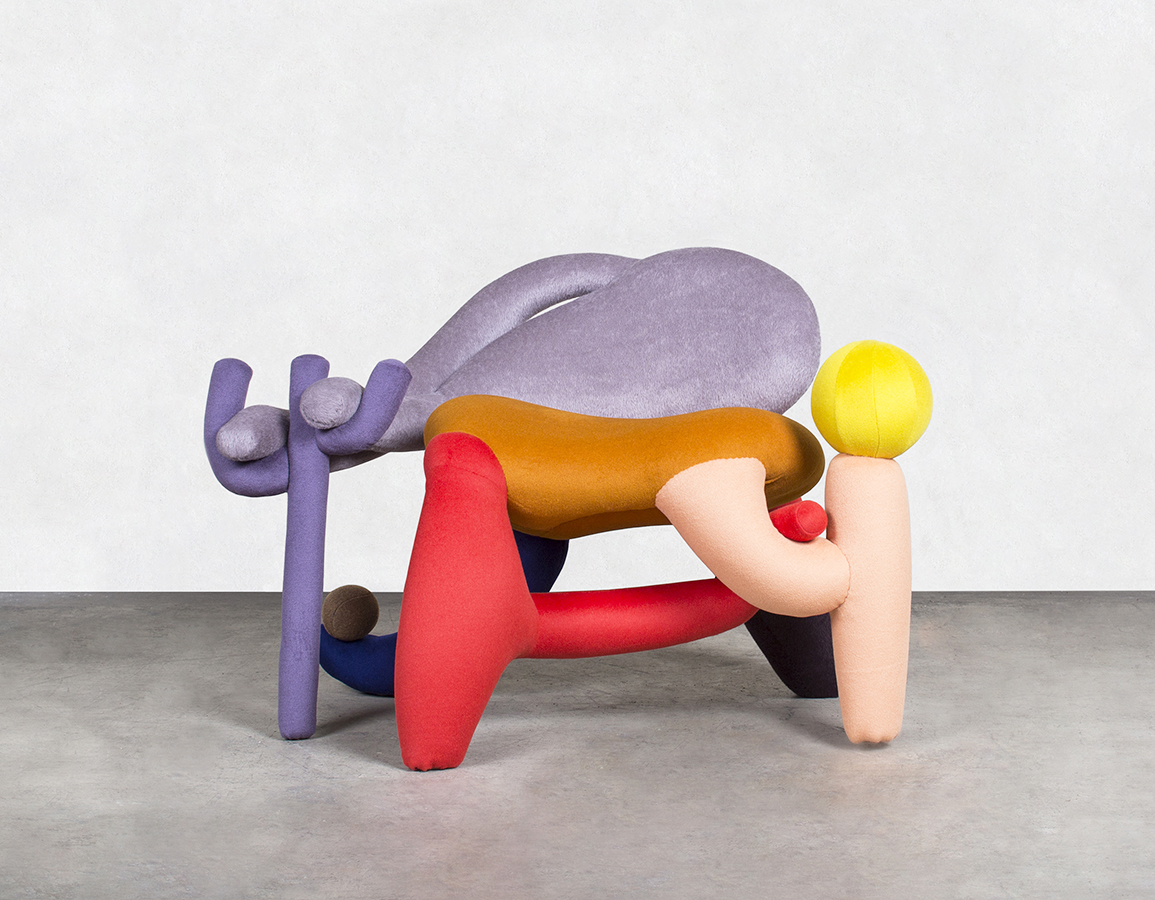 For its first outing at the Nomad design fair in Monaco last month, Friedman Benda brought work by Misha Kahn, including this American Gothic chair — part of Kahn's Claymation series — which is meant to resemble blobs of molded clay. "Furniture tends to be so static in its stance," says Kahn. "I wanted to try to capture this sense of levity and motion, like it was a freeze frame in an animation where shapes are having fun and happen to have assembled themselves into chairs."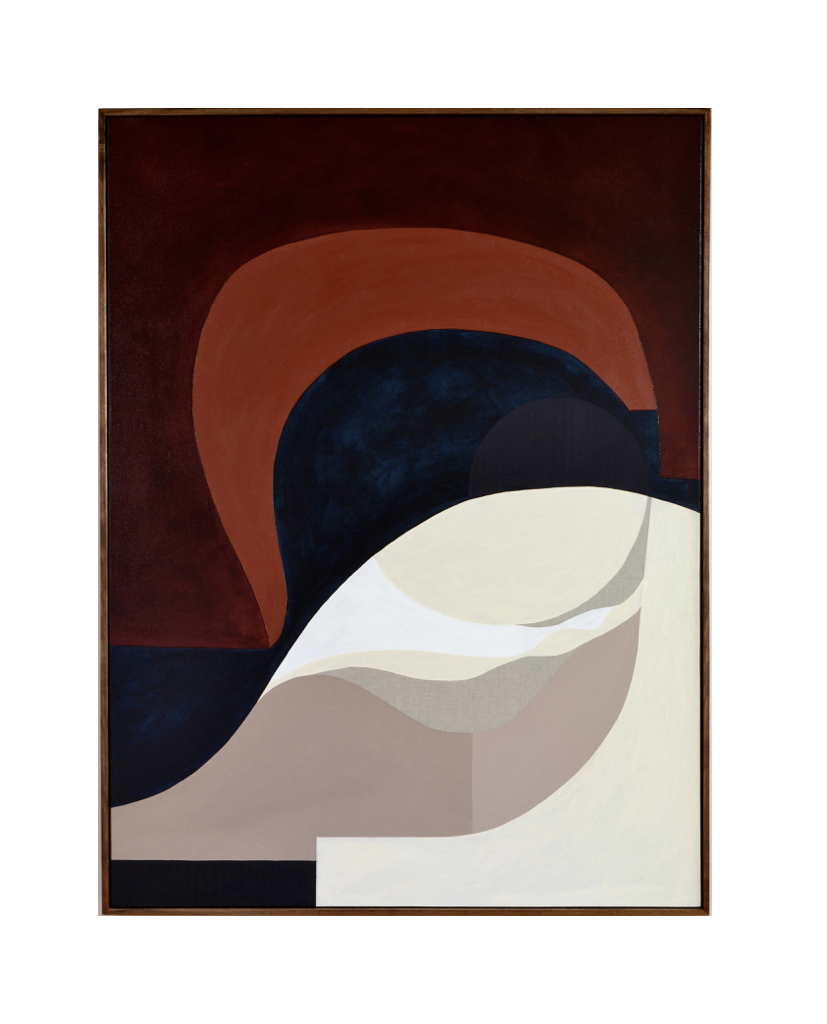 This is the last weekend to catch Australian artist Hannah Nowlan's exhibition at Saint Cloche Gallery. Inspired by Australia's vast natural landscapes, the exhibition features a new series called Lacuna.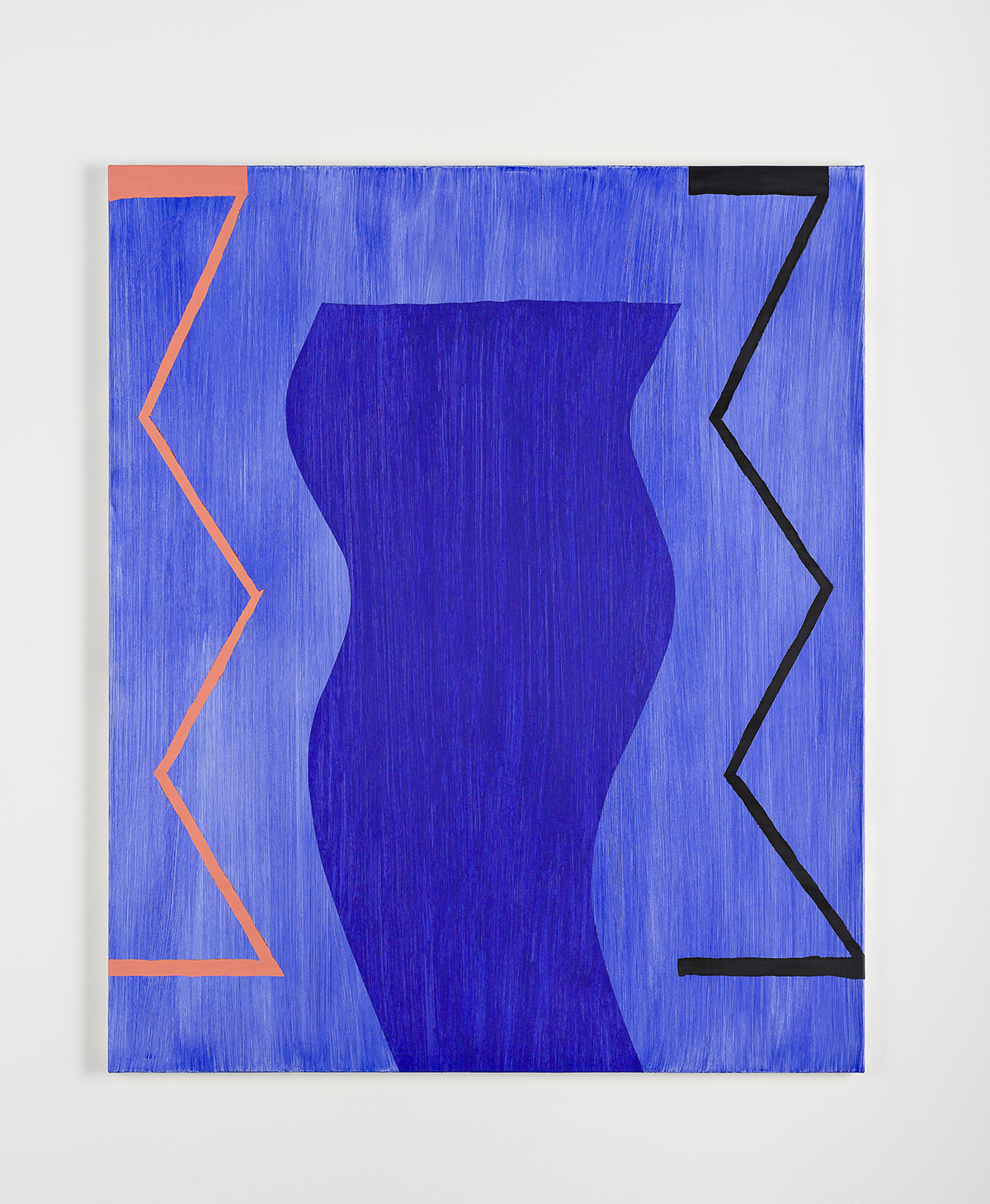 We first encountered Elizabeth Russell's work at NADA last year, and now the artist has her second solo show at the Oakland-based Interface Gallery, with work that's grown in both scale and maturity. The large-scale oil paintings exhibit a sense of shape and color informed by Russell's experience growing up near the ocean in Massachusetts, "where she grew attuned to the expansive view of water and sky, the simple but resolute gesture of the horizon line, and the experience of light, shadow and shape within that field."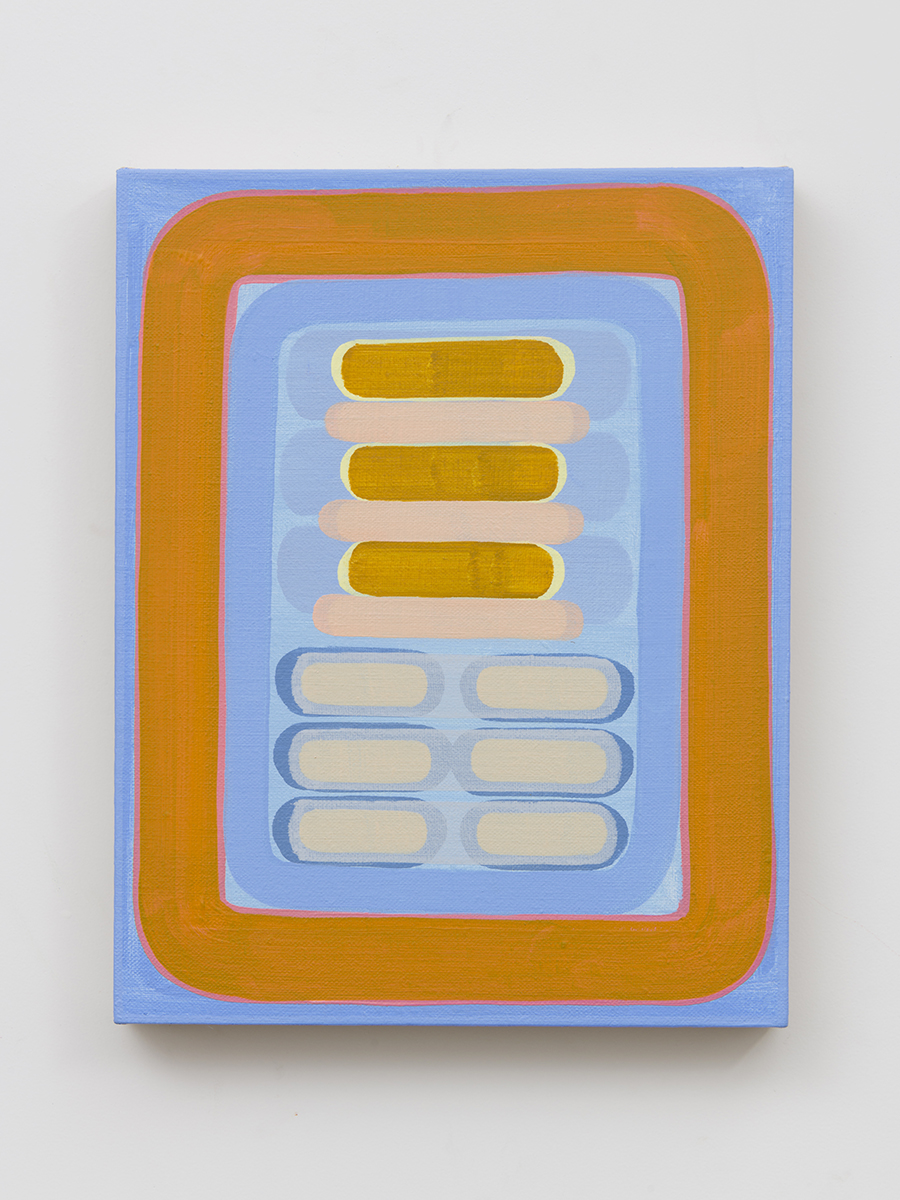 A brand-new art gallery opens in New York's Chinatown this weekend (and this terrifying New York magazine article is making us root for it even more than we would have before): Called Charles Moffett, the gallery's inaugural exhibition is a solo painting show by Lily Stockman, better known around these parts as one-half of Block Shop (one of our upcoming OFFSITE exhibitors!). Called Loquats, the show features geometric abstractions in pastel palettes inspired by places around Stockman's Los Angeles: Elyria Canyon and the Glassell Park Pool, among them.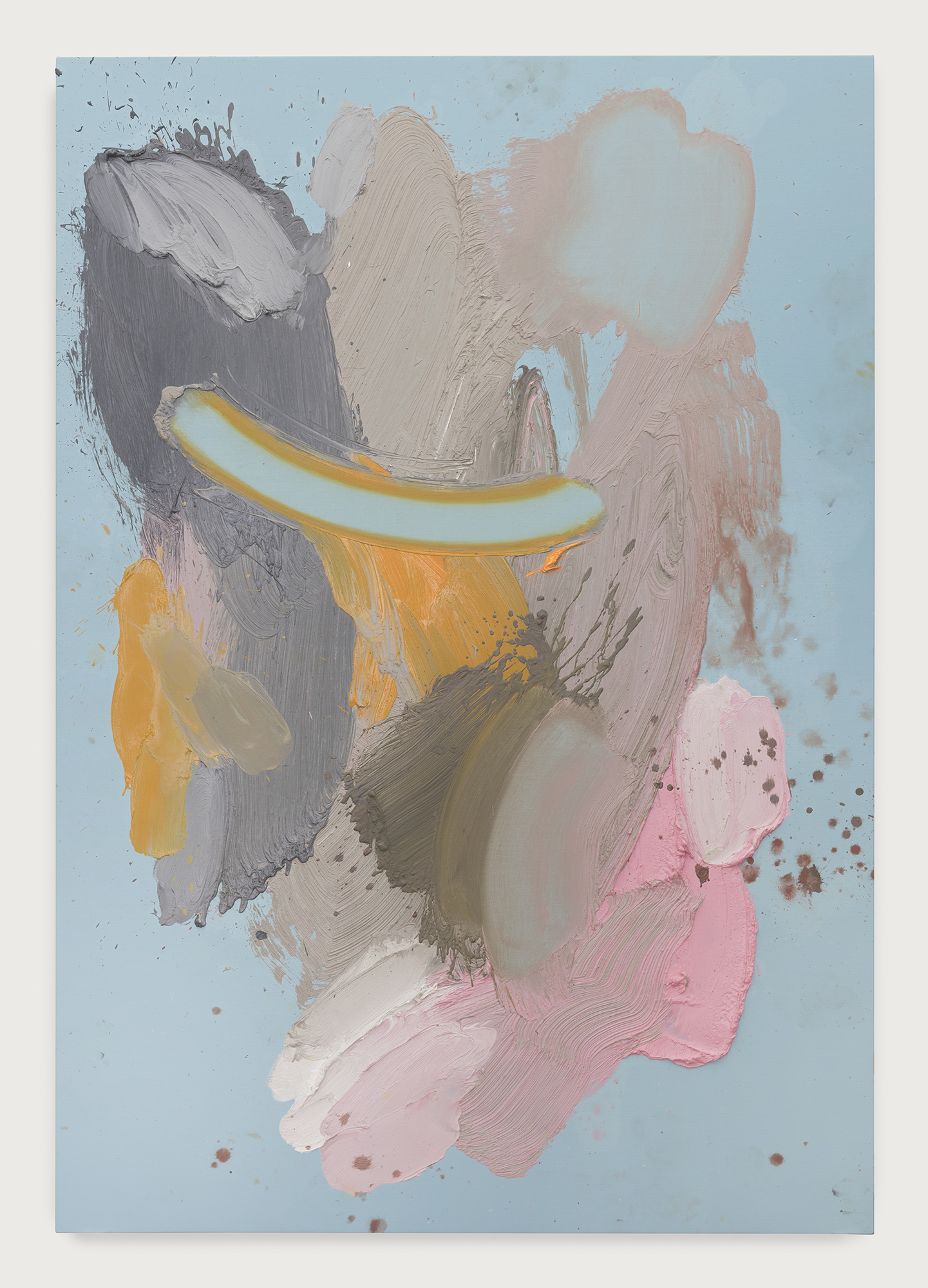 Painter Andy Woll has a solo exhibition, called Passage, at Night Gallery in Los Angeles through May 26. The artist is known primarily for his mountain paintings, but we prefer these more abstract images. (Photo © Nik Massey)
Discoveries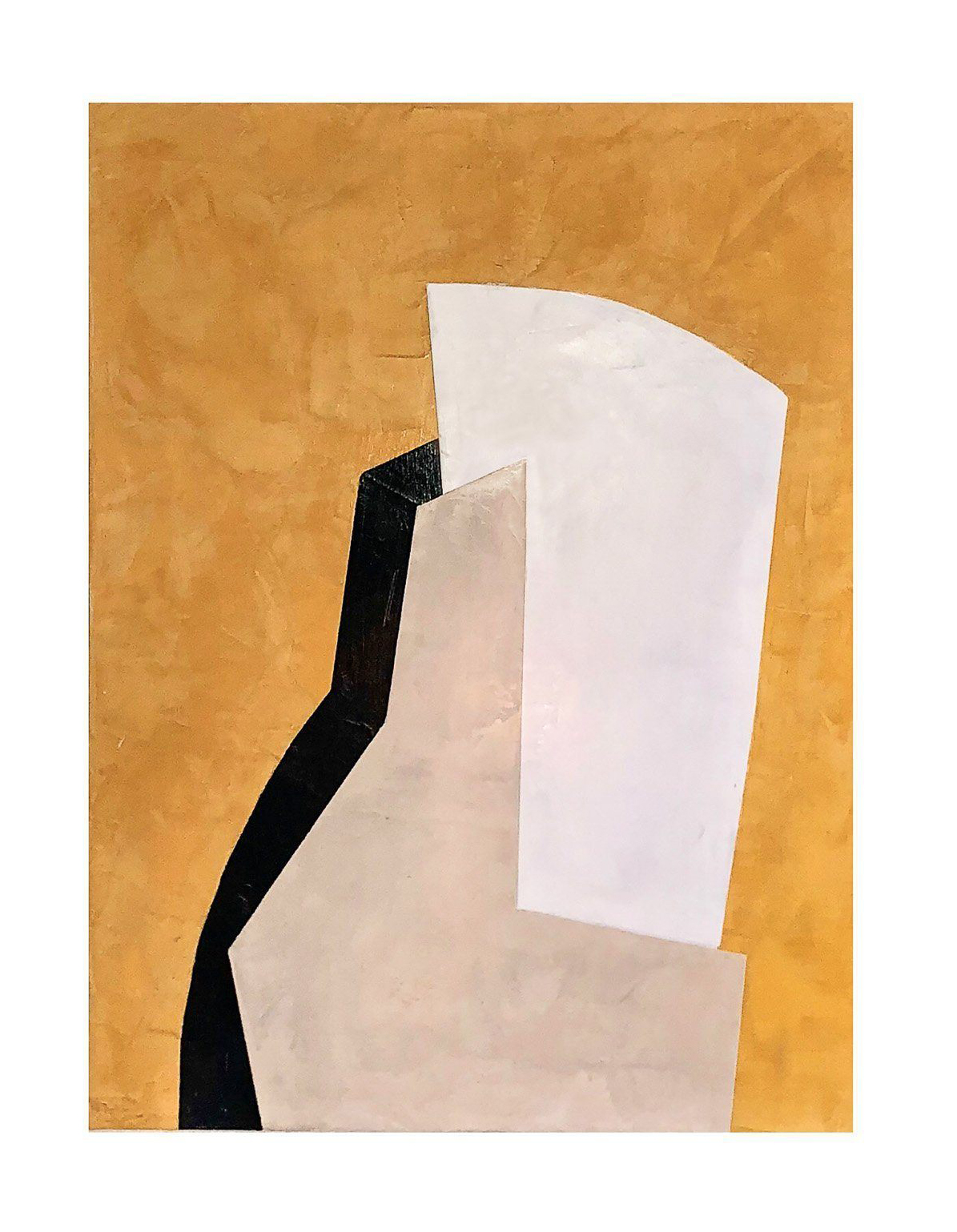 While perusing Consort this week, we stumbled upon these amazing Zachery Tyler artworks made from acrylic Venetian plaster on wood.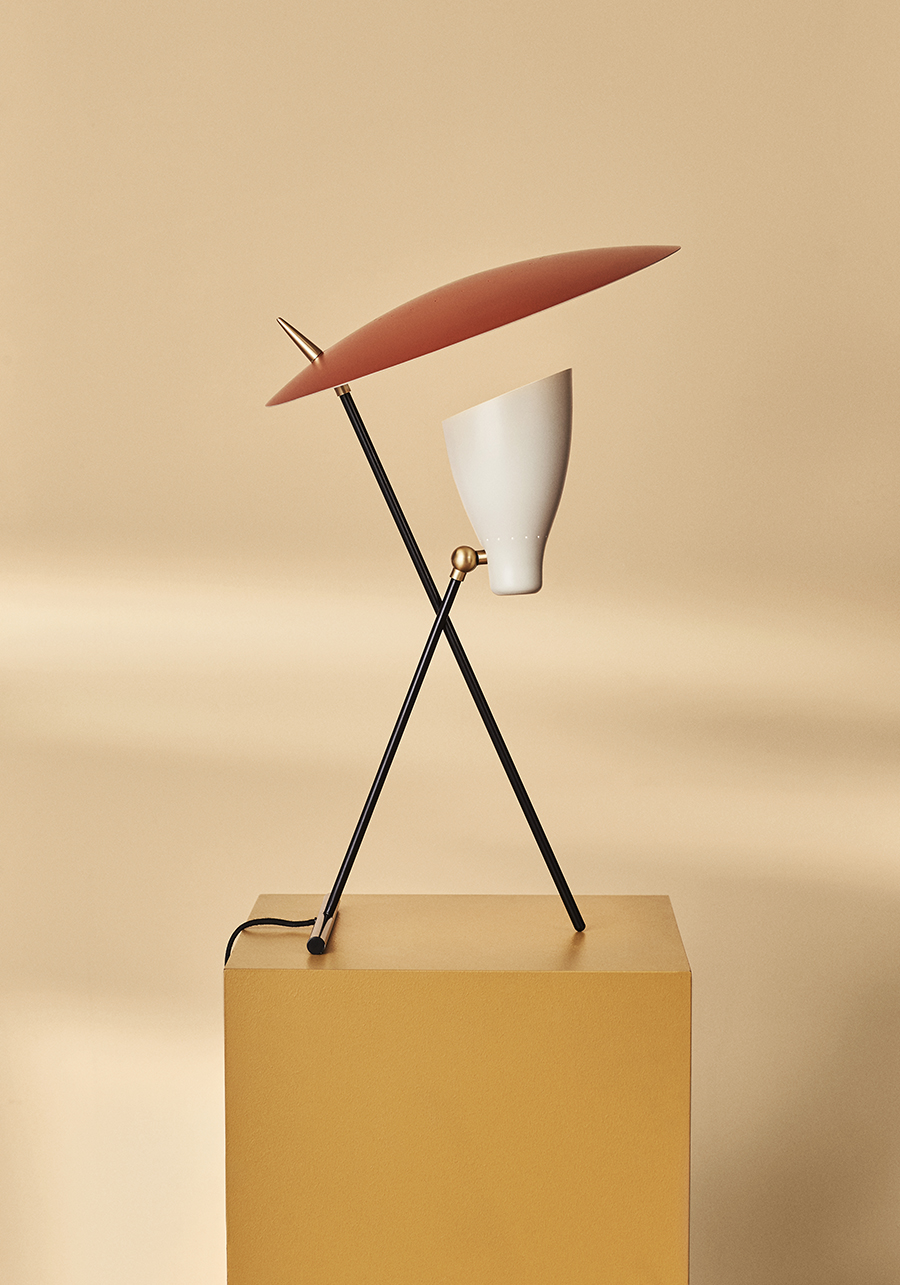 Warm Nordic is a new Danish design company whose name throws a bit of shade on Scandinavian design's typically chilly reputation. The company will feature both contemporary designs and classics that are being brought back to market, including this Silhouette table lamp from the 1950s, designed by Svend Aage Holm-Sørensen.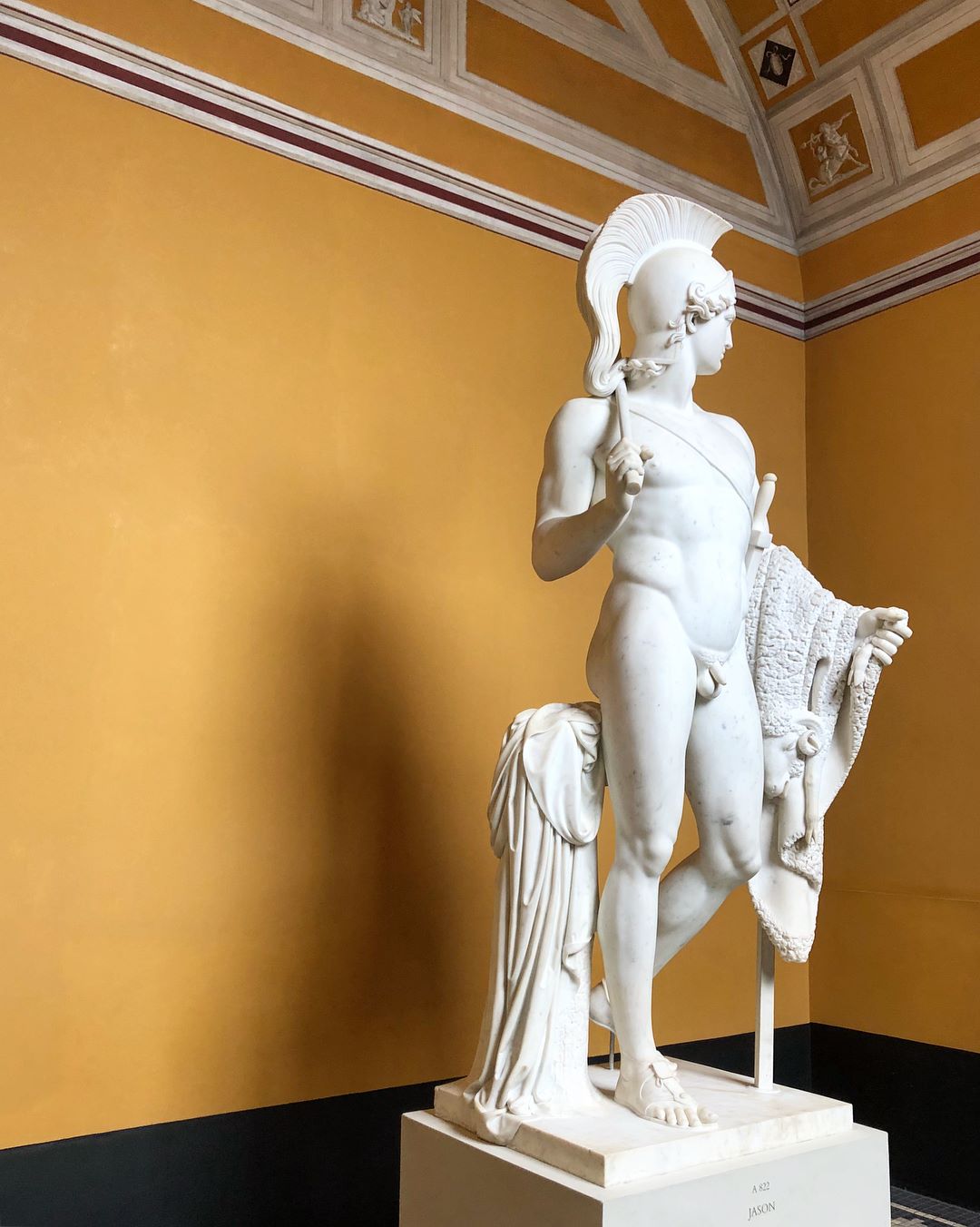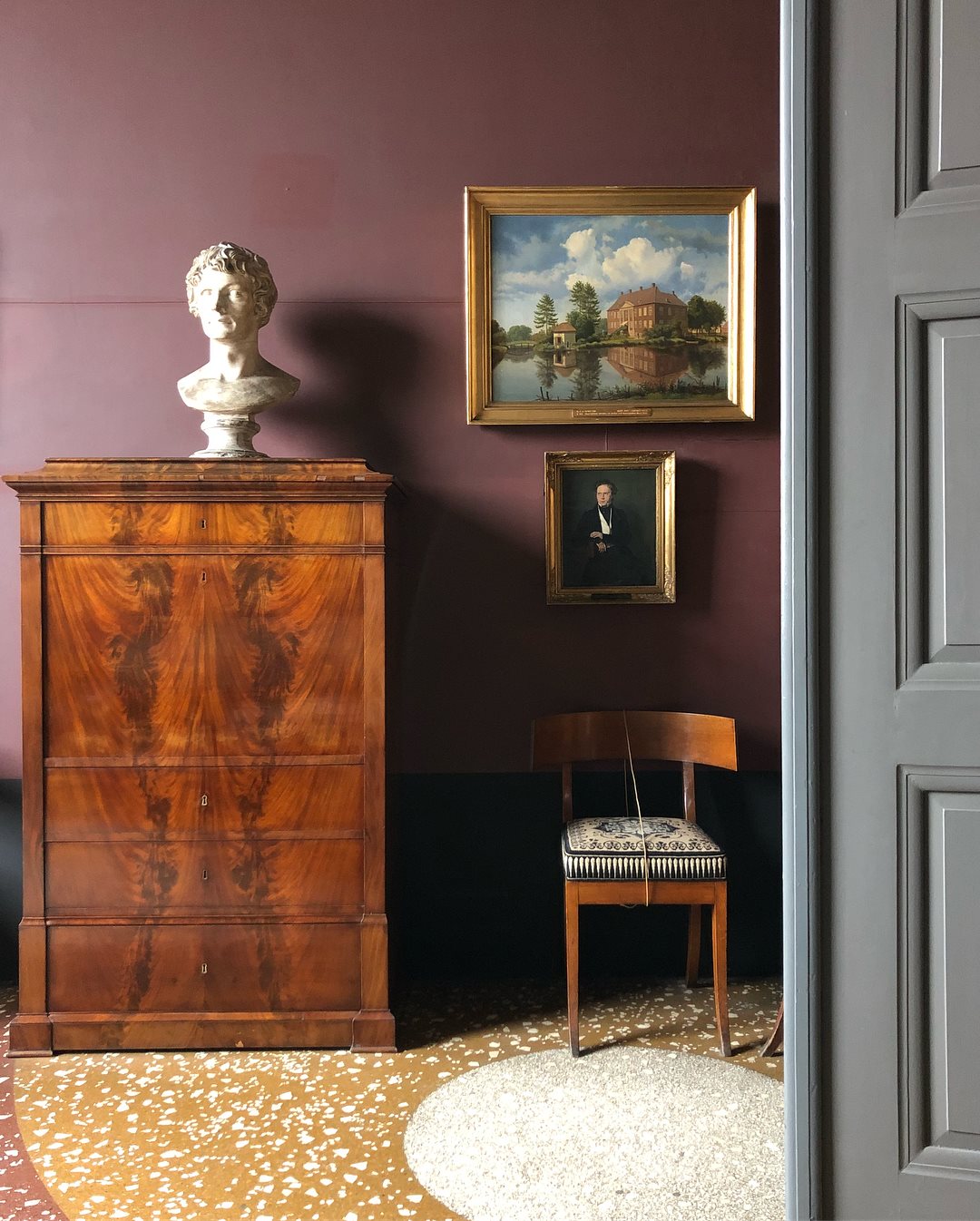 Speaking of Scandinavia, we were completely smitten by a dispatch on Facebook this week from our well-traveled friend, Dung Ngo of August Editions fame. How great is the color palette at the Thorvaldsens Museum in Copenhagen?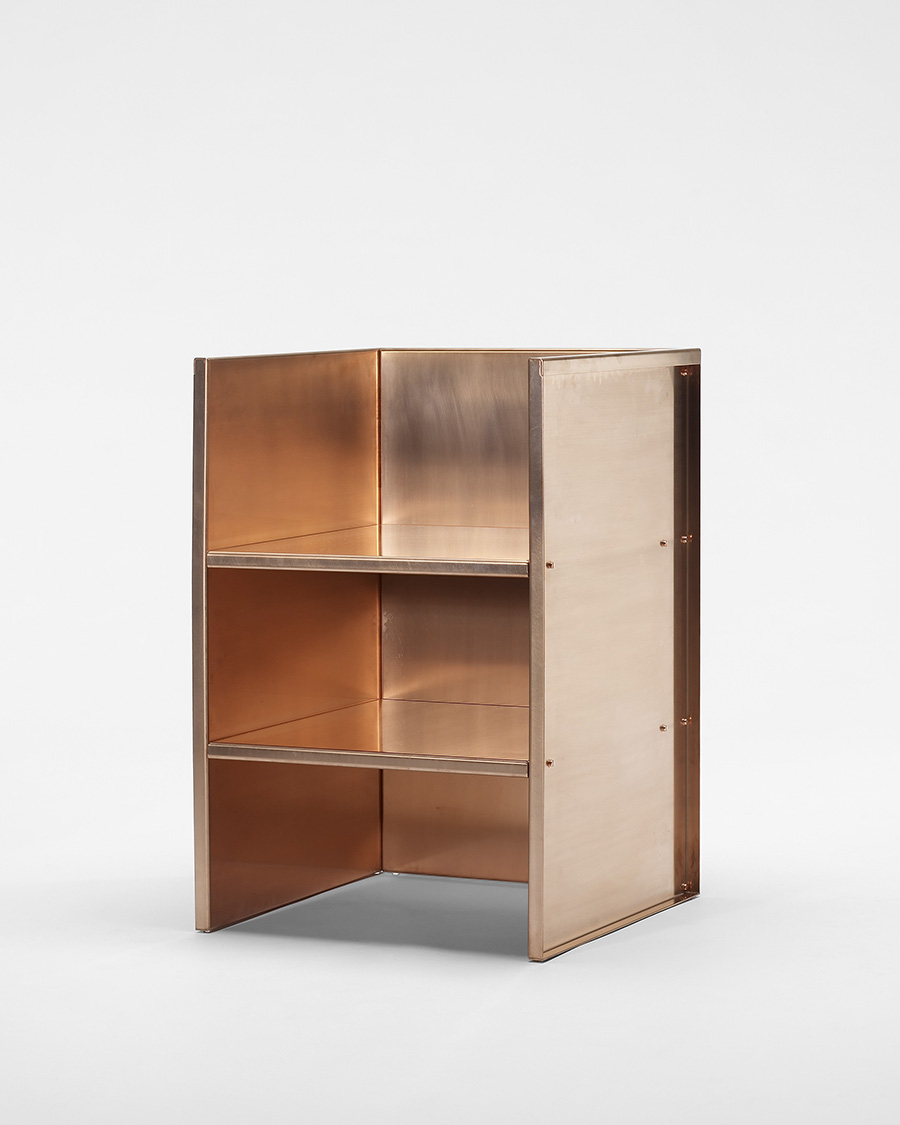 We finally had two minutes to crack open our copy of Patrick Parrish's new book The Hunt — essentially a layman's guide to figuring out the art, antiques, and design market — and had to laugh at how much of the New York gallerist's voice was kept intact. Sitting down with his book is like having lunch with a slightly cranky friend who knows literally everything about becoming a halfway decent collector.
Links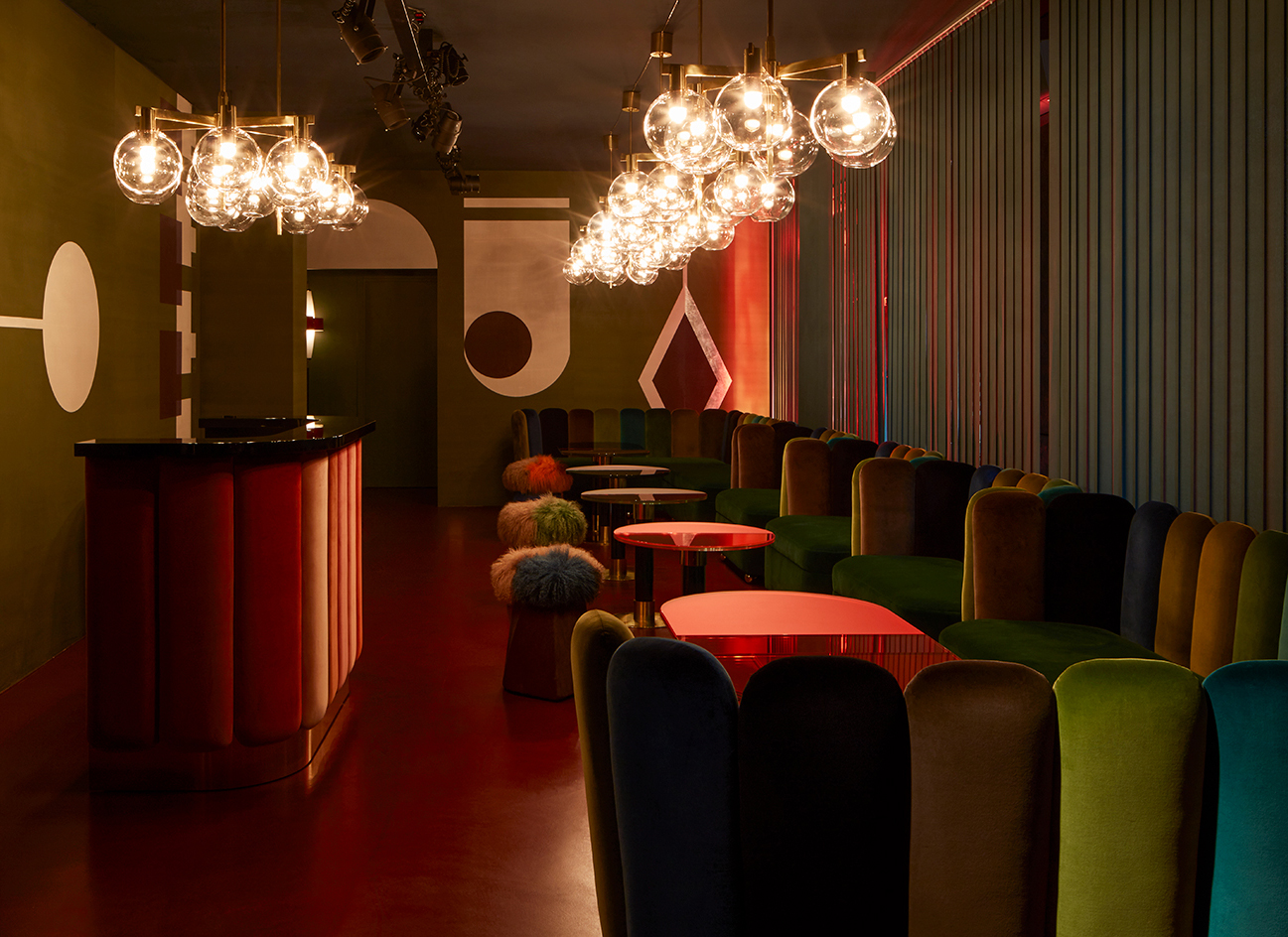 With its focus on furniture, Curbed absolutely dominated our morning reading this week. First up was editor Kelsey Keith's hot take on the Milan furniture fair, which touched on three things that left us wondering as well — the lack of women represented by big brands at the fair, the excesses that found us asking if anyone still cares about sustainability, and — perhaps most excitingly, the idea of furniture as the future of tourism. (Image above of India Mahdavi's temporary Chez Nina club for Nilufar Gallery).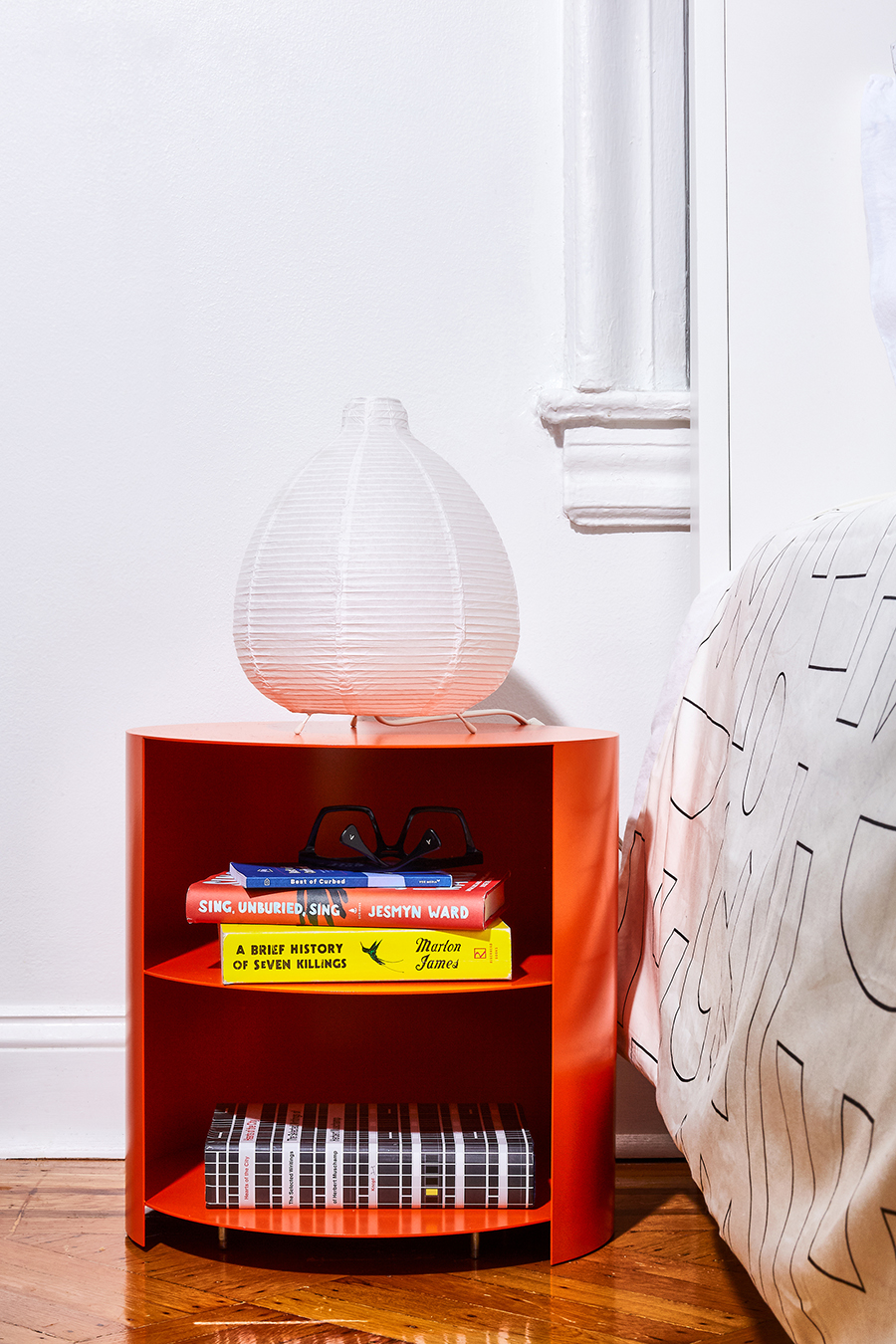 We also couldn't get enough of Asad Syrkett's spring "furniture glow-up," styled and photographed by Heidi's Bridge. Loving that enormous yellow Blu Dot ottoman as well as Hem's Hide Pedestal table above, which we've just realized is a more refined version of the classic Componibili.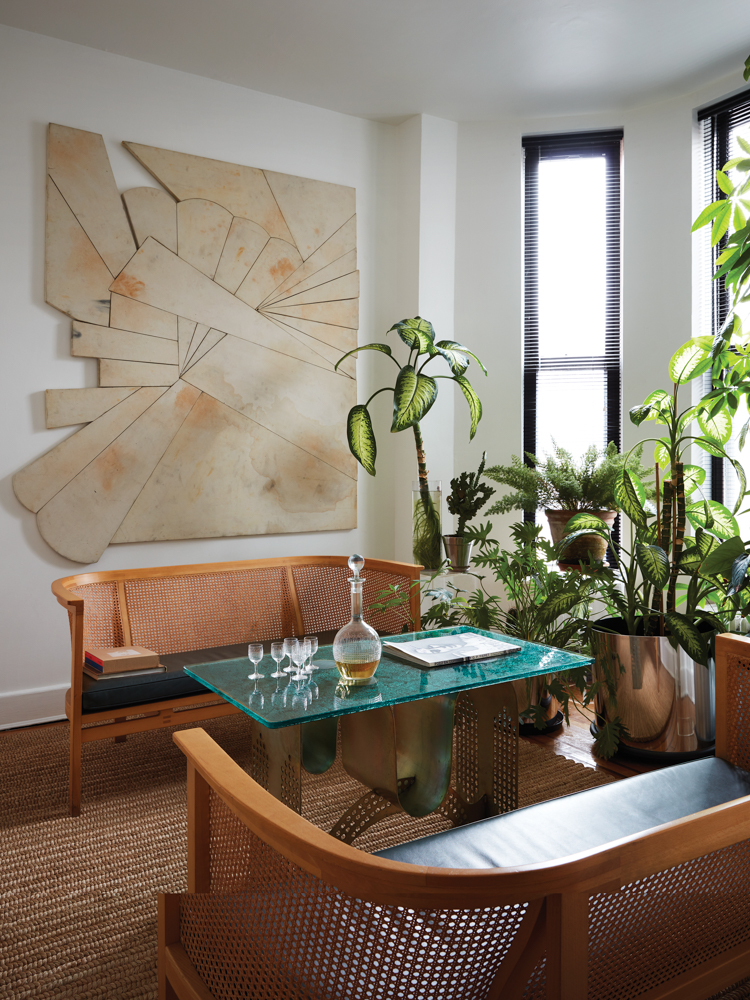 Remember years ago, when we featured Rafael de Cárdenas's Chinatown apartment? This week's WSJ story on his new place in Clinton Hill, Brooklyn, was also a fascinating reminder about how tastes change. Designed in collaboration with Adam Charlap Hyman, the apartment features items like a Plexiglas and laminate Paul Rudolph table, original Matt Paweski sculptures, and these cane sofas, which all feel miles away from the Memphis-inspried look of his old place.
Shopping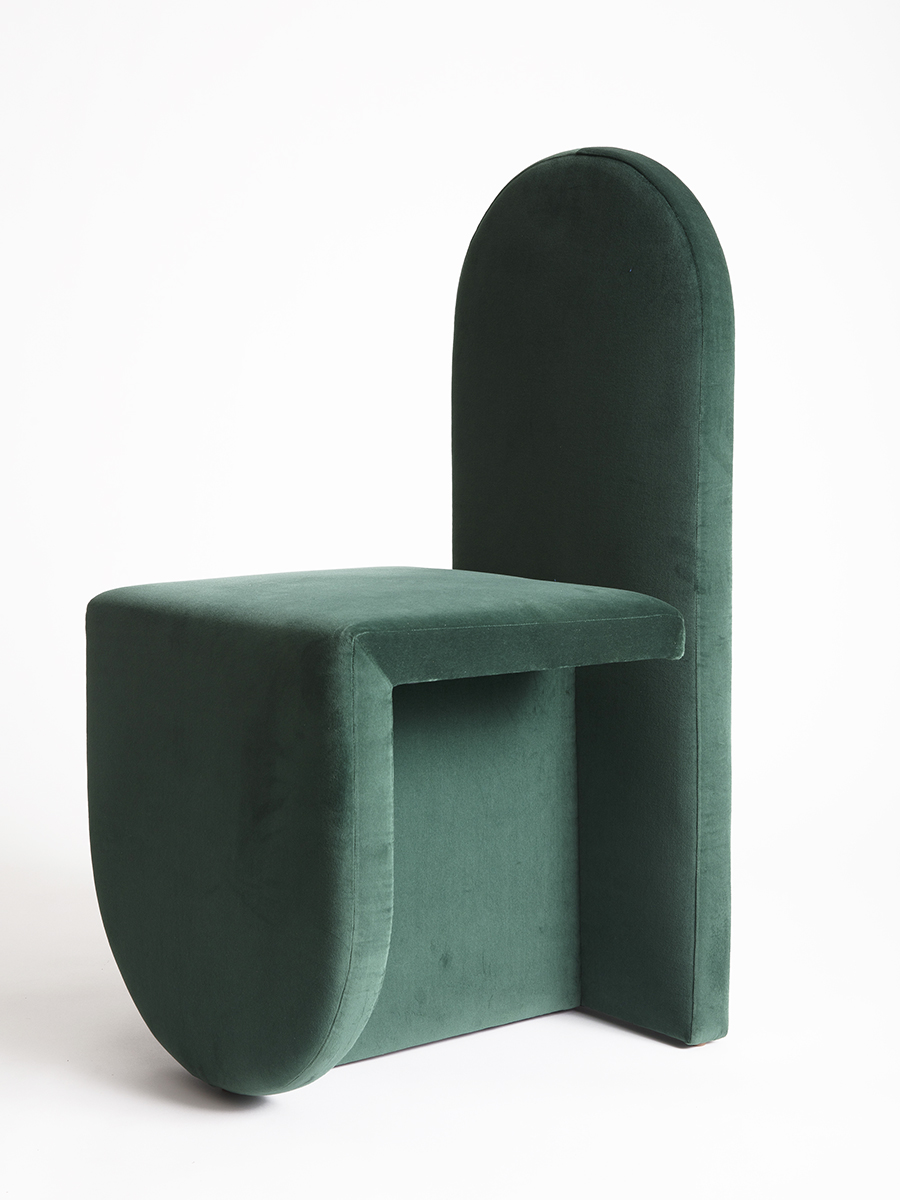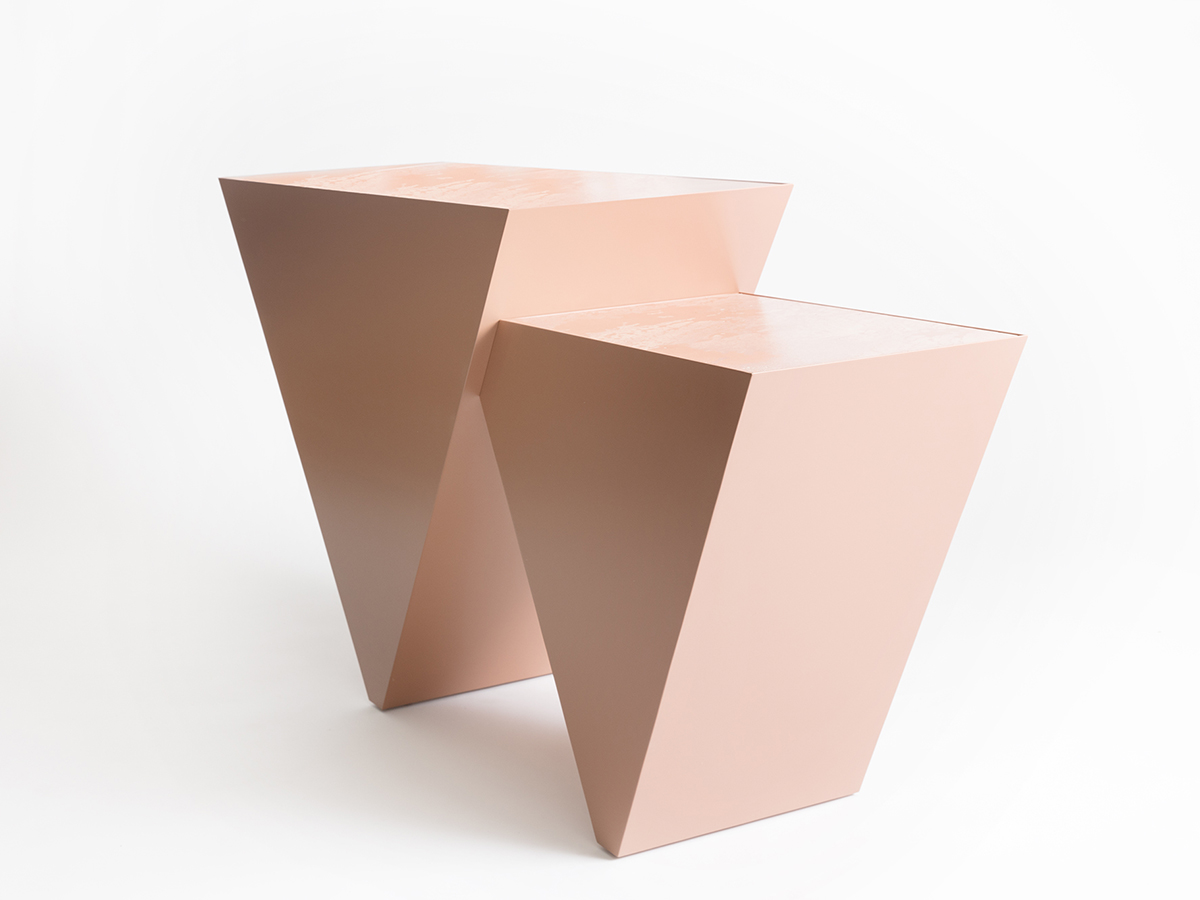 Cuff Home in Los Angeles is our newest obsession. We found them through an exhibition with Bradley Duncan at Lawson Fenning, and have been coveting both the green velvet U Chair and the ($10,000) Double Triangle table ever since.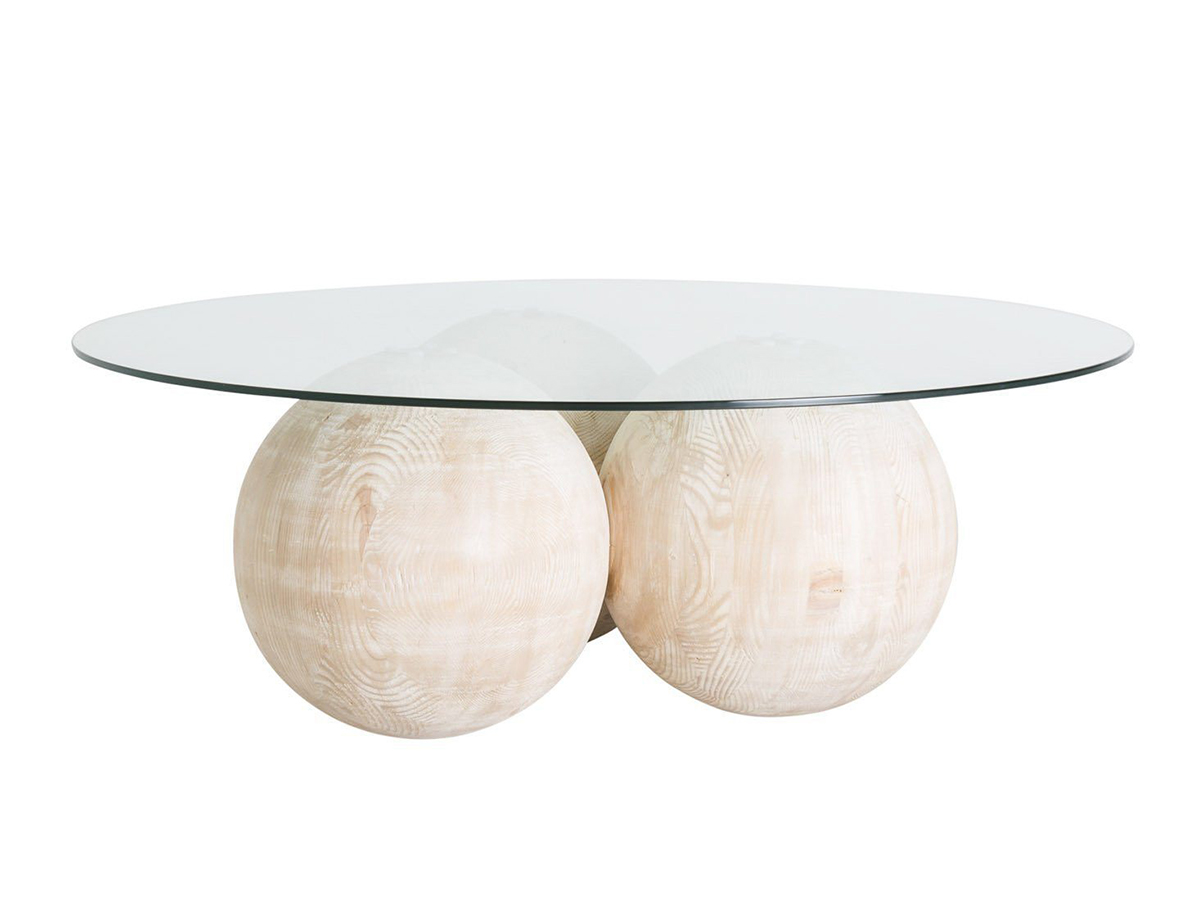 Thin is most definitely not in; the biggest trend we saw both in Milan and at our own upcoming OFFSITE show is thick, often bulbous shapes. This Allium table from Consort fits right in.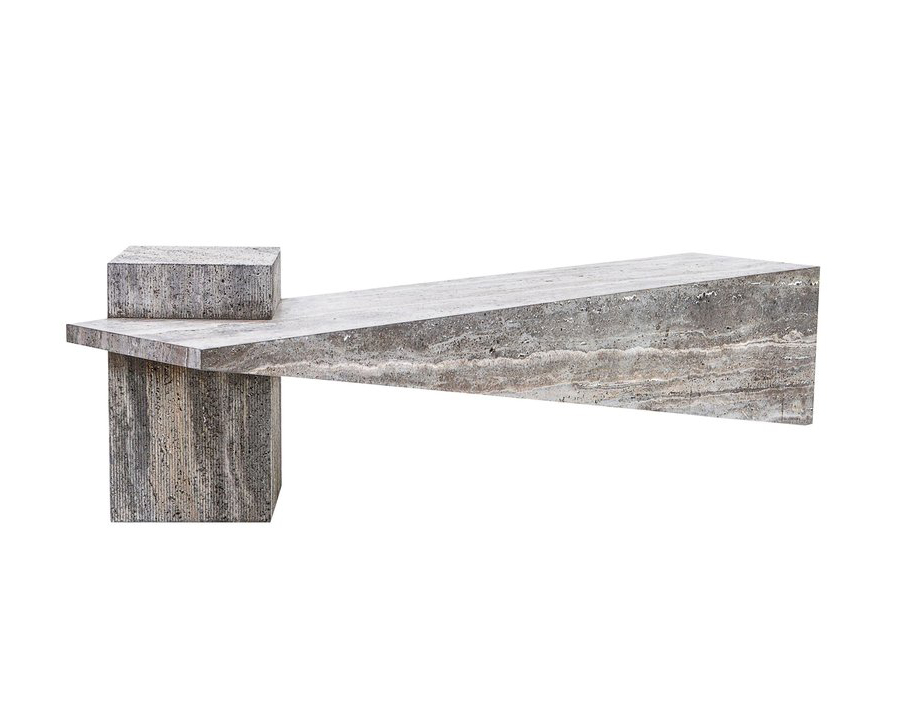 1stdibs's algorithm sure knows its stuff — it showed this geometric Brazilian marble table to both me and Monica this week (and it's not the worst thing to follow you around the web as a bit of behavioral retargeting in action).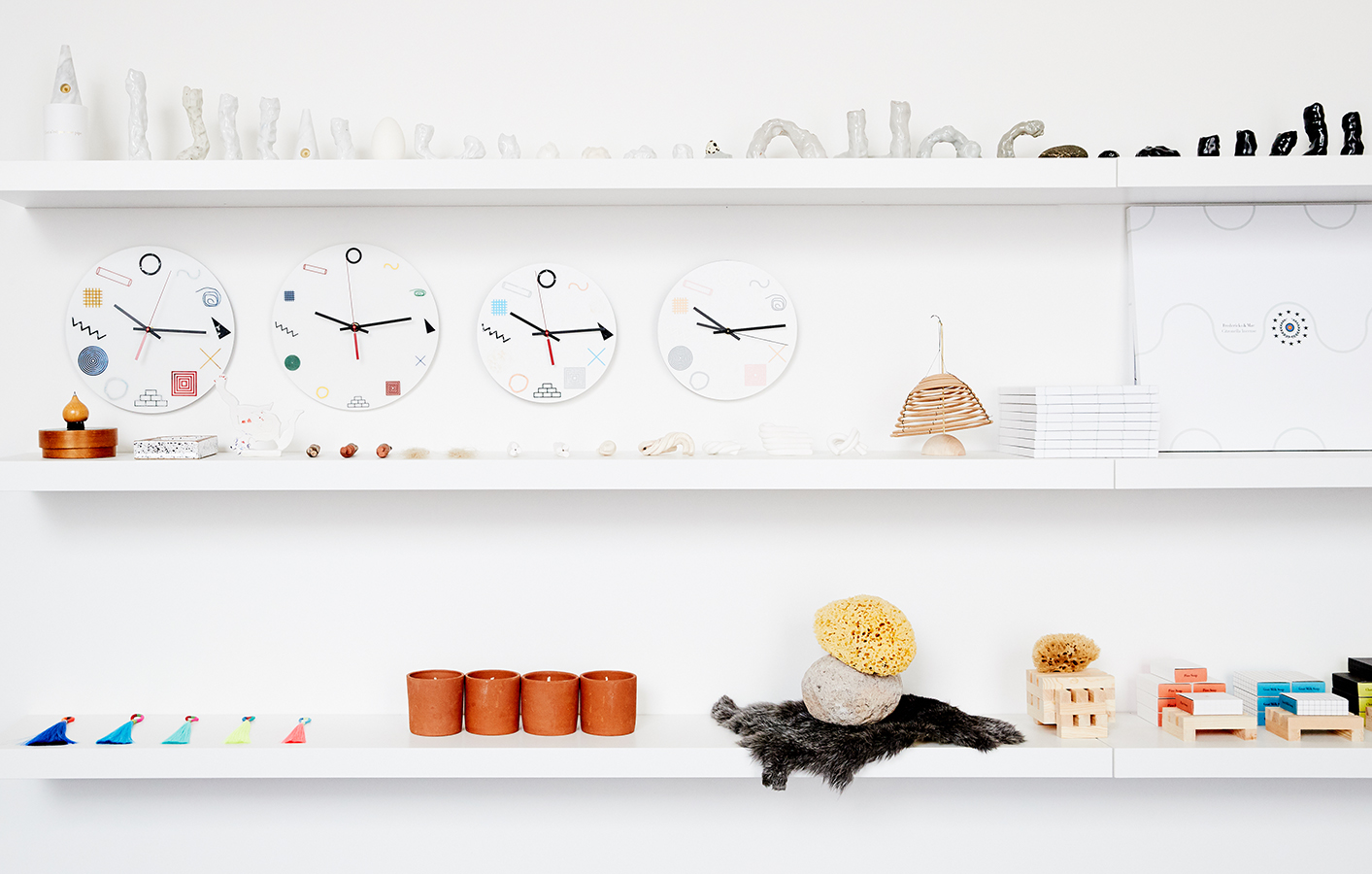 Fredericks & Mae opened up a temporary brick and mortar store in Crown Heights this week, featuring their own works as well as objects by friends like Recreation Center (who made speckled ceramic lava lamps), Wilderness Bodies (whose shape/glyph clocks are shown above) and CHIAOZZA. Open weekends in May, see their Instagram for more details!