05.07.18
The Barragán-Inspired Ceramic Lights Debuting at Sight Unseen OFFSITE
"My house is my refuge, an emotional piece of architecture and not a cold piece of convenience," the architect Luis Barragán once said. According to Moving Mountains studio founder Syrette Lew, this sentiment perfectly captures the spirit of her new collection of chairs and lights — the latter designed in collaboration with ceramicist Giselle Hicks. The installation — on view at 201 Mulberry starting next Thursday, May 17, and presented by Levi's Made & Crafted — is loosely based on the color palettes and surroundings Lew encountered on a recent trip to Barragán's native Mexico.
Visually speaking, the influence of Lew's travels brings a sense of the past to Moving Mountains's decidedly of-the-moment aesthetic: the lounge chairs in medium-tone woods with white upholstery, the handmade ceramics. "I wasn't consciously wanting the installation to feel retro, but because the inspiration is coming from Mexico City, Oaxaca, and the architecture and interiors of Barragán, it maybe leans that way," says Lew.
Colorado-based Hicks — who designed and crafted the vessels that form the bases of Lew's lamps — is similarly influenced by history, citing ancient Greek and Chinese vessels as source material for her practice, as well as the work of mid-century potters like Lucie Rie and Ruth Duckworth. She brought some of those references to the lamps, forming terracotta clay into shapes that are simple and sculptural; some are fluted, others are round or columnal. The pieces are made using what Hicks refers to as "the most fundamental technique ever" — coil and pinch — allowing her to achieve a heightened sense of immediacy. "This was an assignment to make something with as few tools as possible," she explains.
The results look effortless, but there was a significant learning curve to the collaboration, which was executed completely digitally — Lew had been determined to work with Hicks ever since she spotted her on Instagram a few years back, but at press time, the pair had yet to set foot in the same room. "Syrette drew very detailed renderings that specified that the opening at the top of the vessels should be something like 4.771 inches, and I was like 'Lady, you know these are hand-made,'" says Hicks. The artistic compromise? Hicks standardized the opening at the bottom. "It never got to the point of being not fun," she says with relief.
PHOTOS BY SEAN SANTIAGO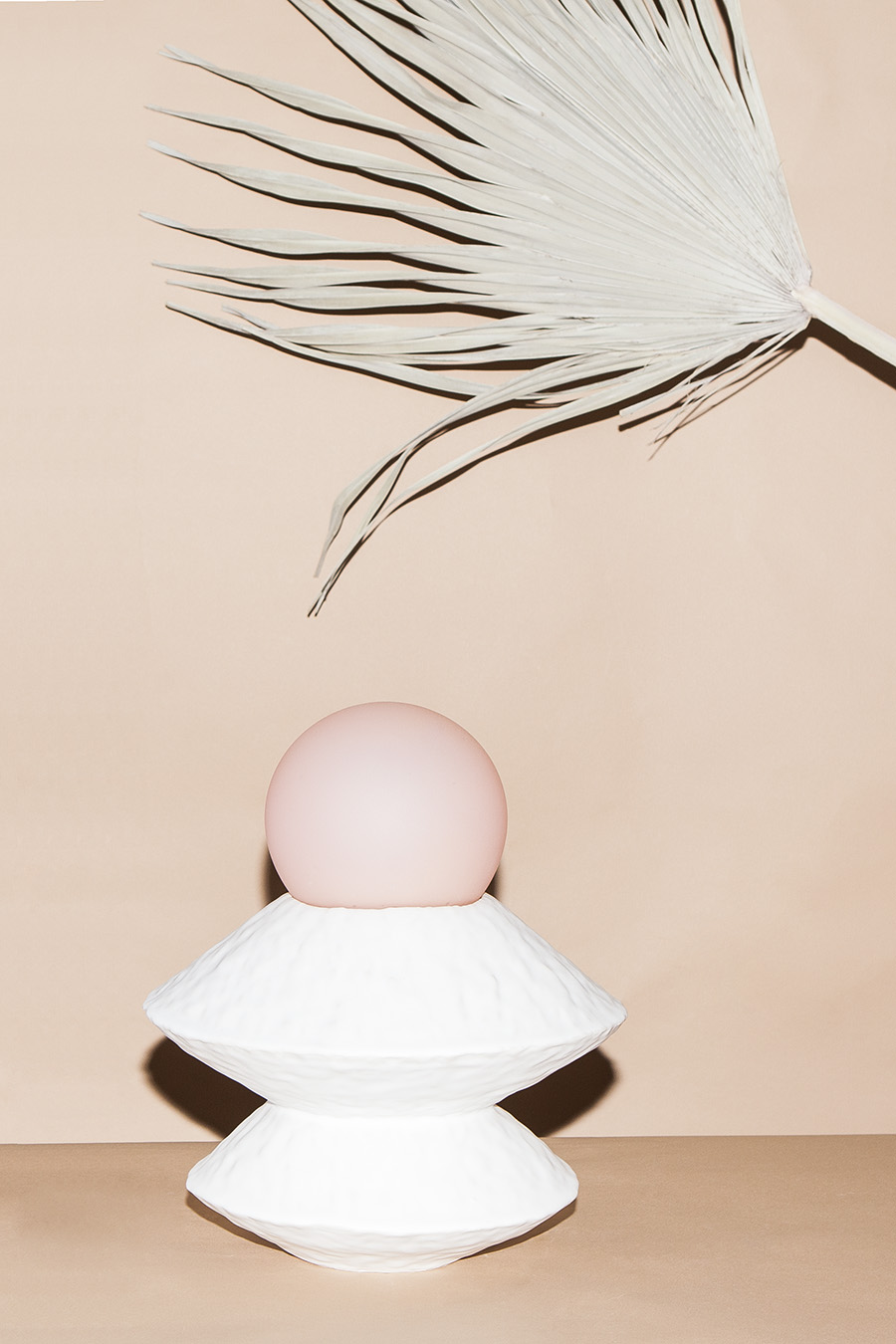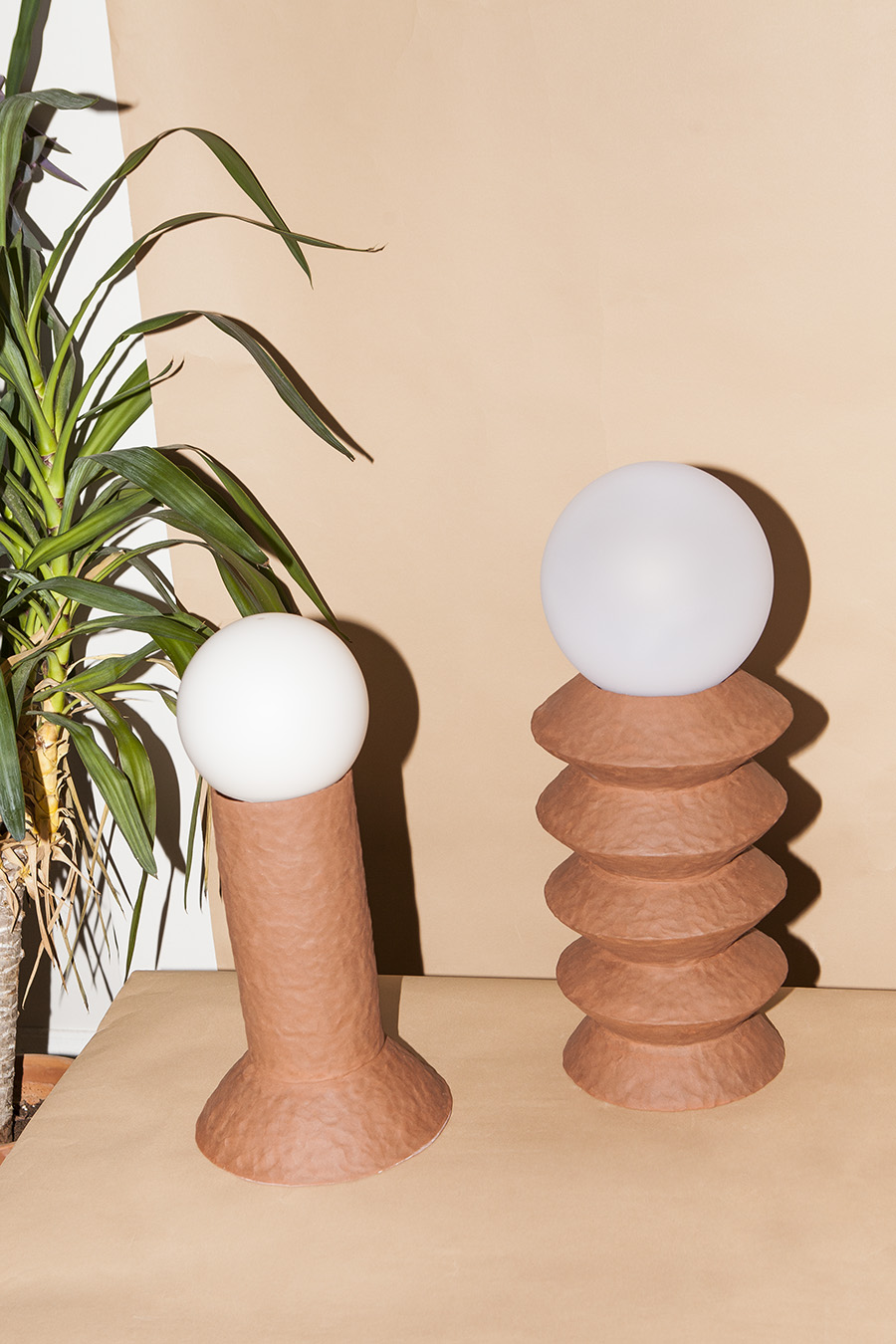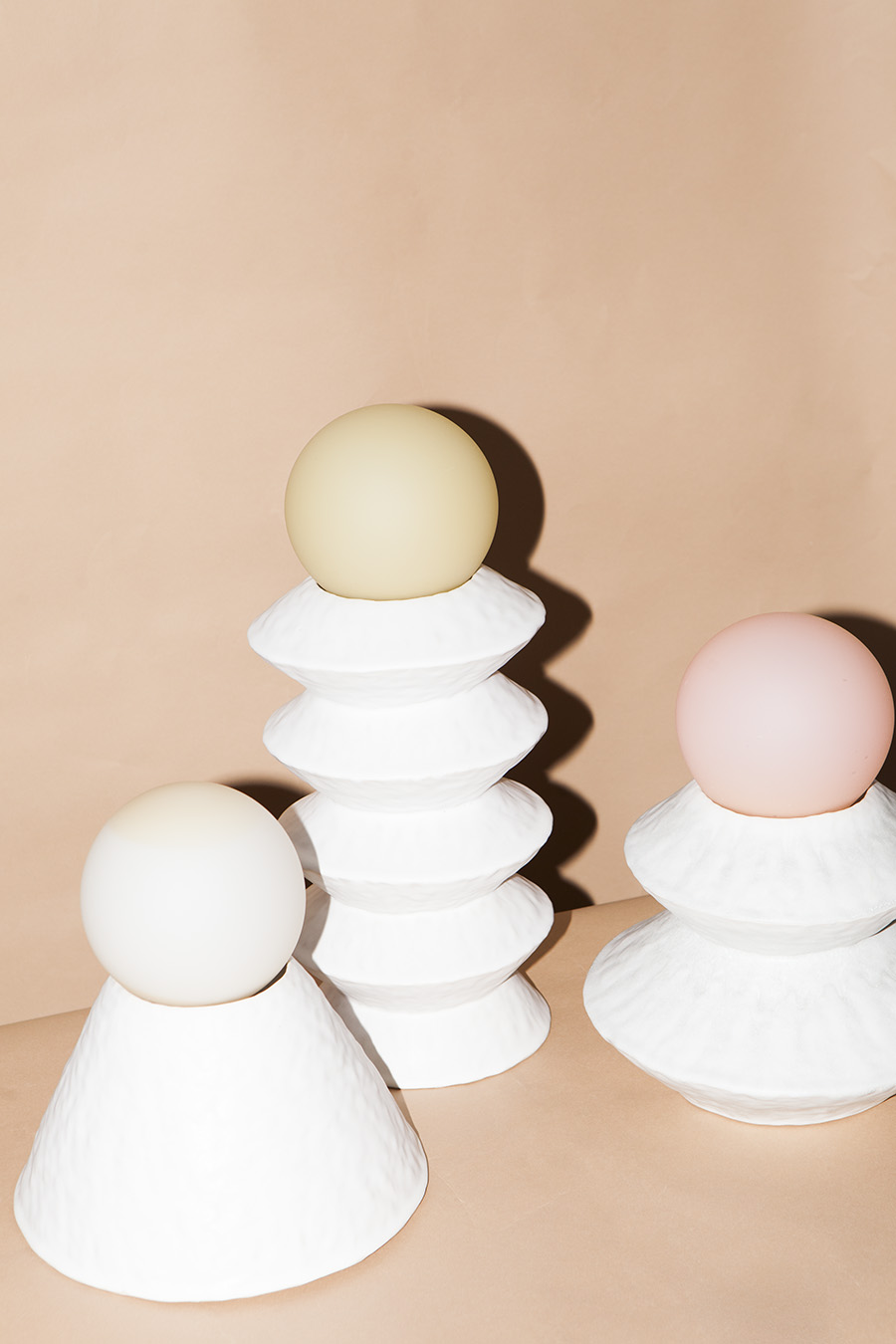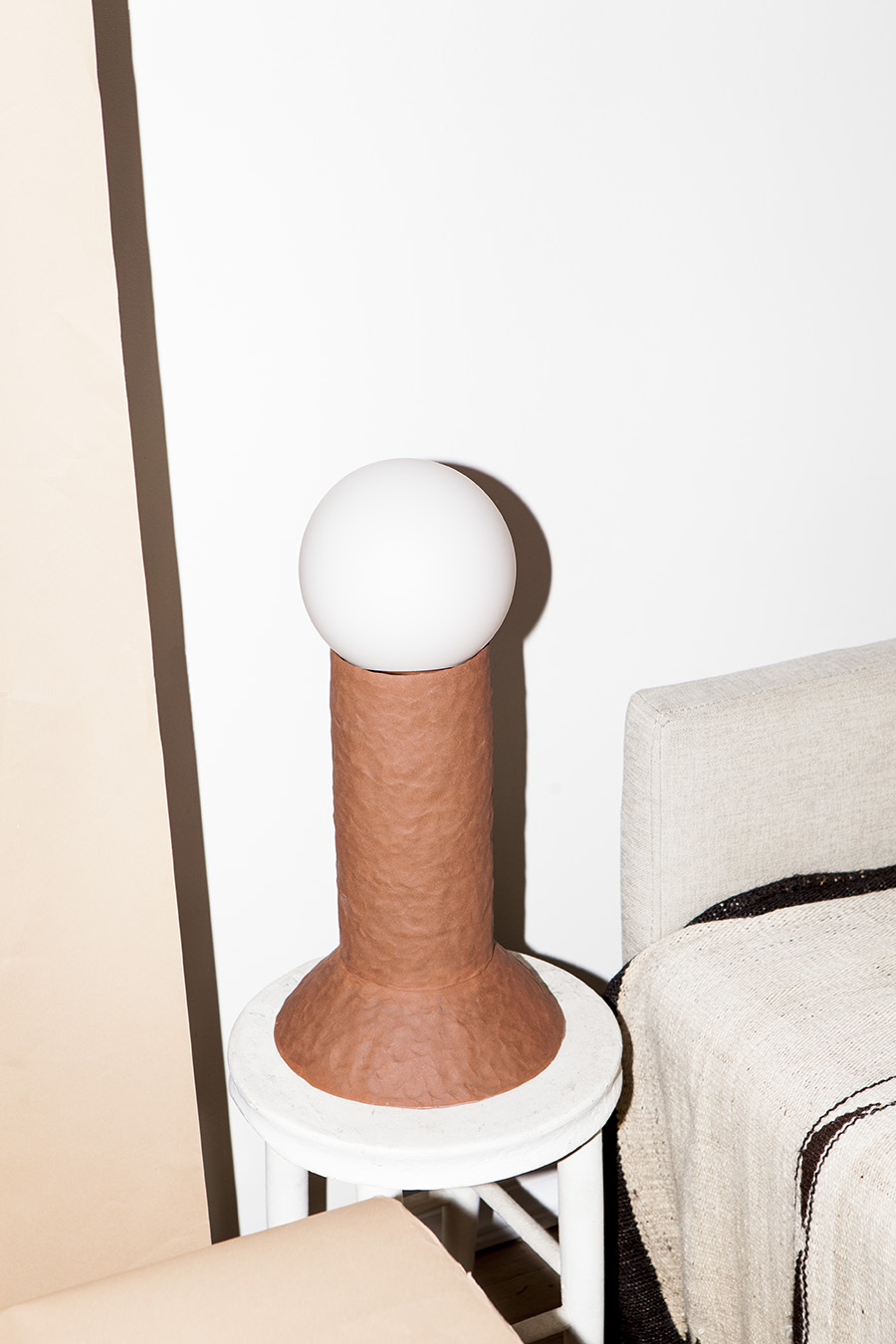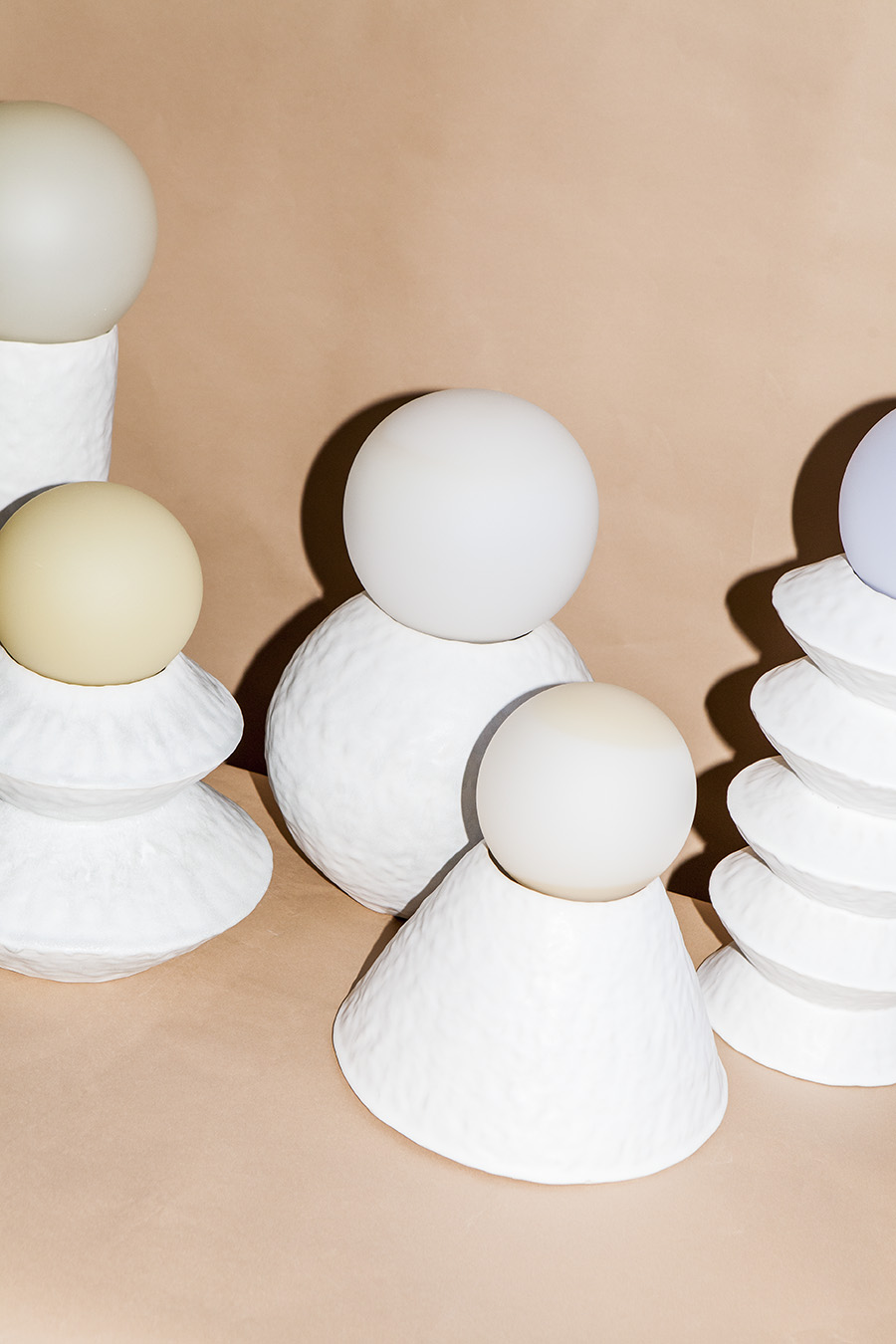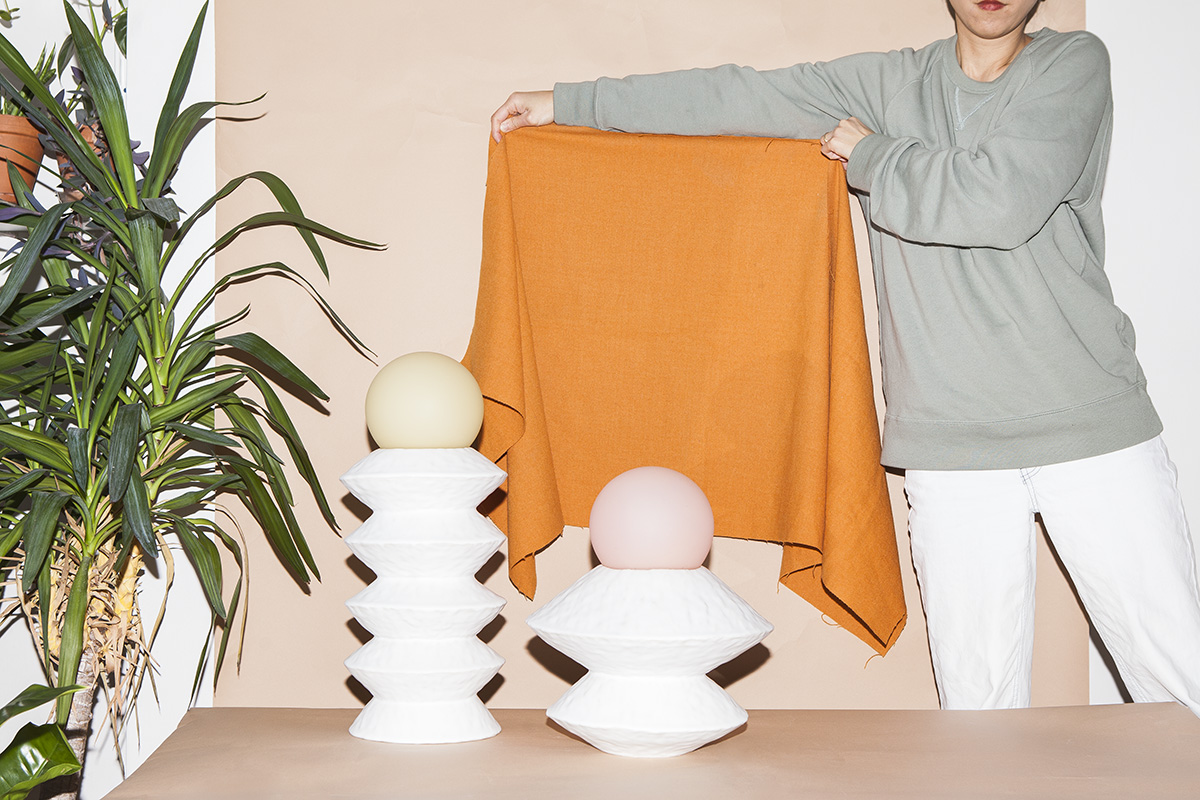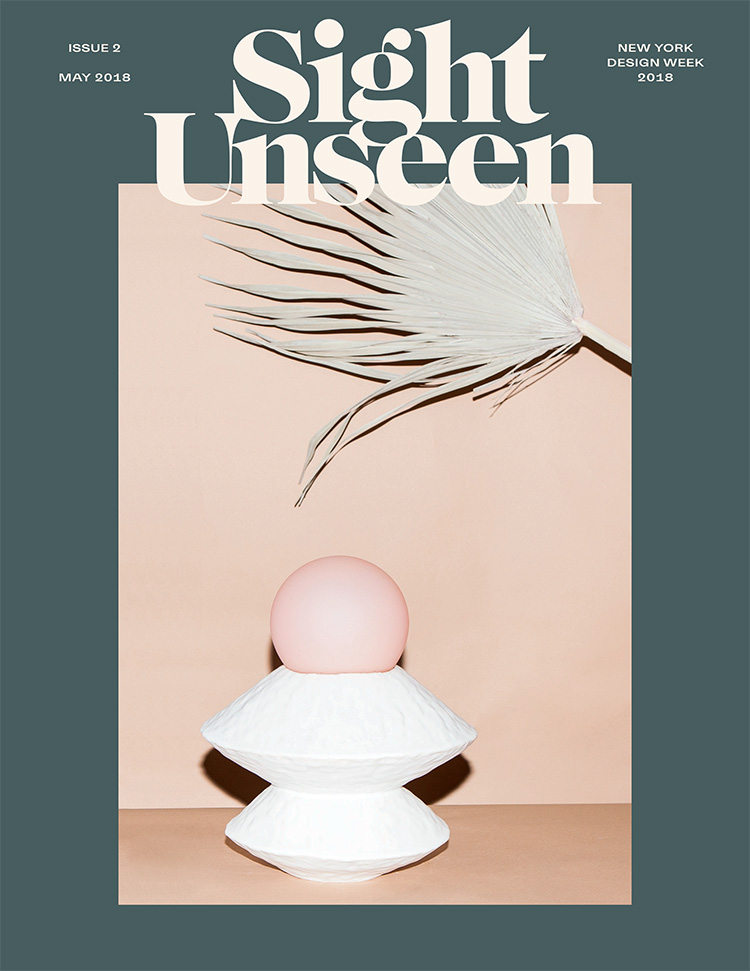 Go here to learn more about Sight Unseen OFFSITE, coming May 17-20, and pre-register on Eventbrite for faster entry at the fair! (Cover design: Our Studio)