10.27.16
The Best of Mexico Design Week 2016
Full disclosure: When I decided to attend this year's Design Week Mexico earlier this month, it had less to do with design and more to do with my desire to return, after nearly 10 years, to a city that everyone lately seems to be photographing on Instagram, or calling the new Berlin, or proclaiming a new food capital. Contemporary design was not really something I readily associated Mexico City with, except maybe when it came to Sight Unseen's love of the collective Panoramica. But I don't feel bad saying that now, because after spending four days at the festival and three days exploring on my own, with my brother in tow to photograph my discoveries, I've officially been schooled — there's more happening in Mexican design than ever, as the number of young studios launching work with a global sensibility is steadily growing, and I came back with a long list of talents to keep an eye on (some of whom I also wrote about for T Magazine this week). Here's an overview of what I saw.
PHOTOS BY SHAWN KHEMSUROV
Comité de Proyectos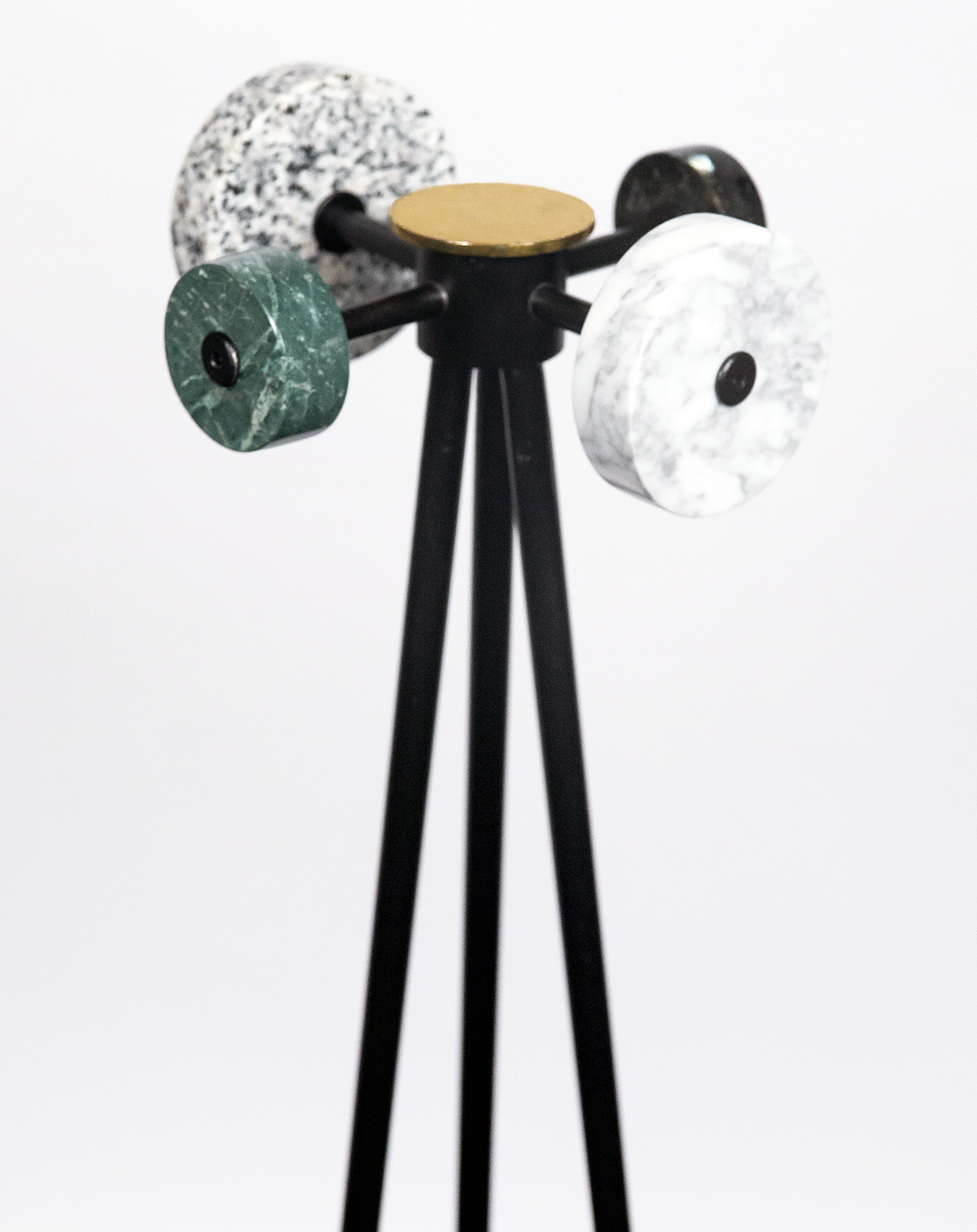 Our biggest discovery at MDW was Comité de Proyectos, an interior design studio founded by Andrea Flores and Lucia Soto, who were launching their first furniture collection at the Inedito emerging designer showcase. We're very into the coat hanger above, which can be purchased with either matching or mis-matched marble "hooks."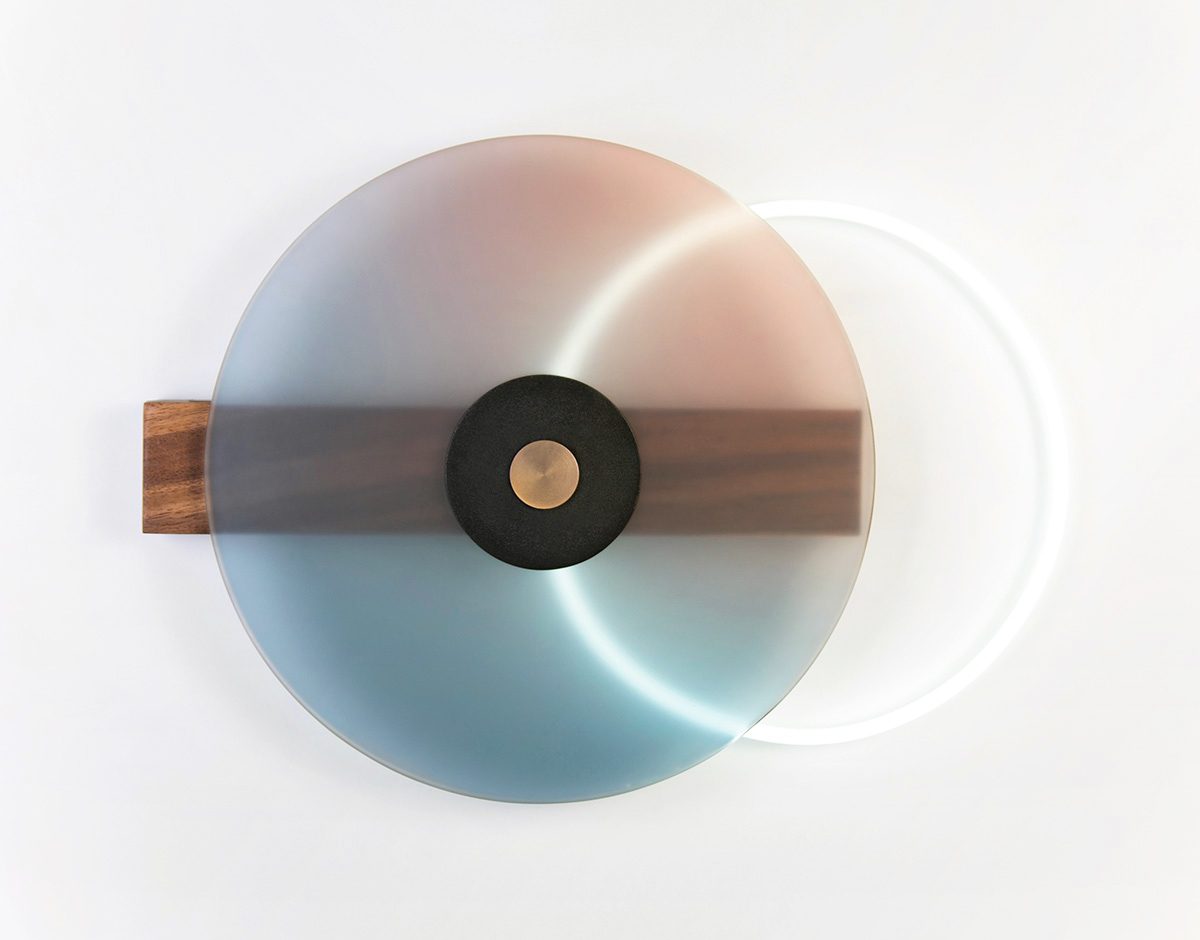 Their wall lamp has an ombre-resin slider that lets you change the quality of the light emitted by its neon ring.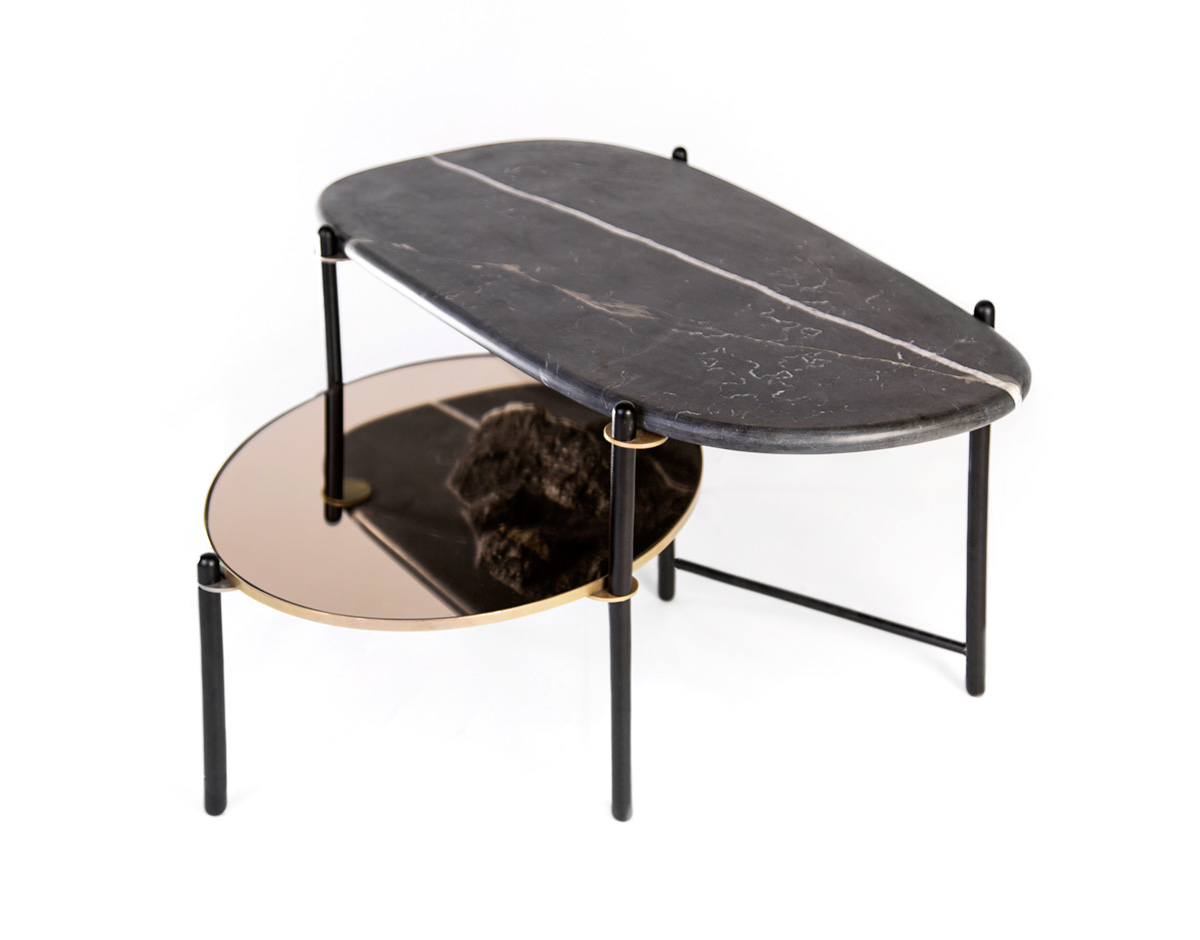 A coffee table whose lower level reveals a mountainous topography hidden underneath the top.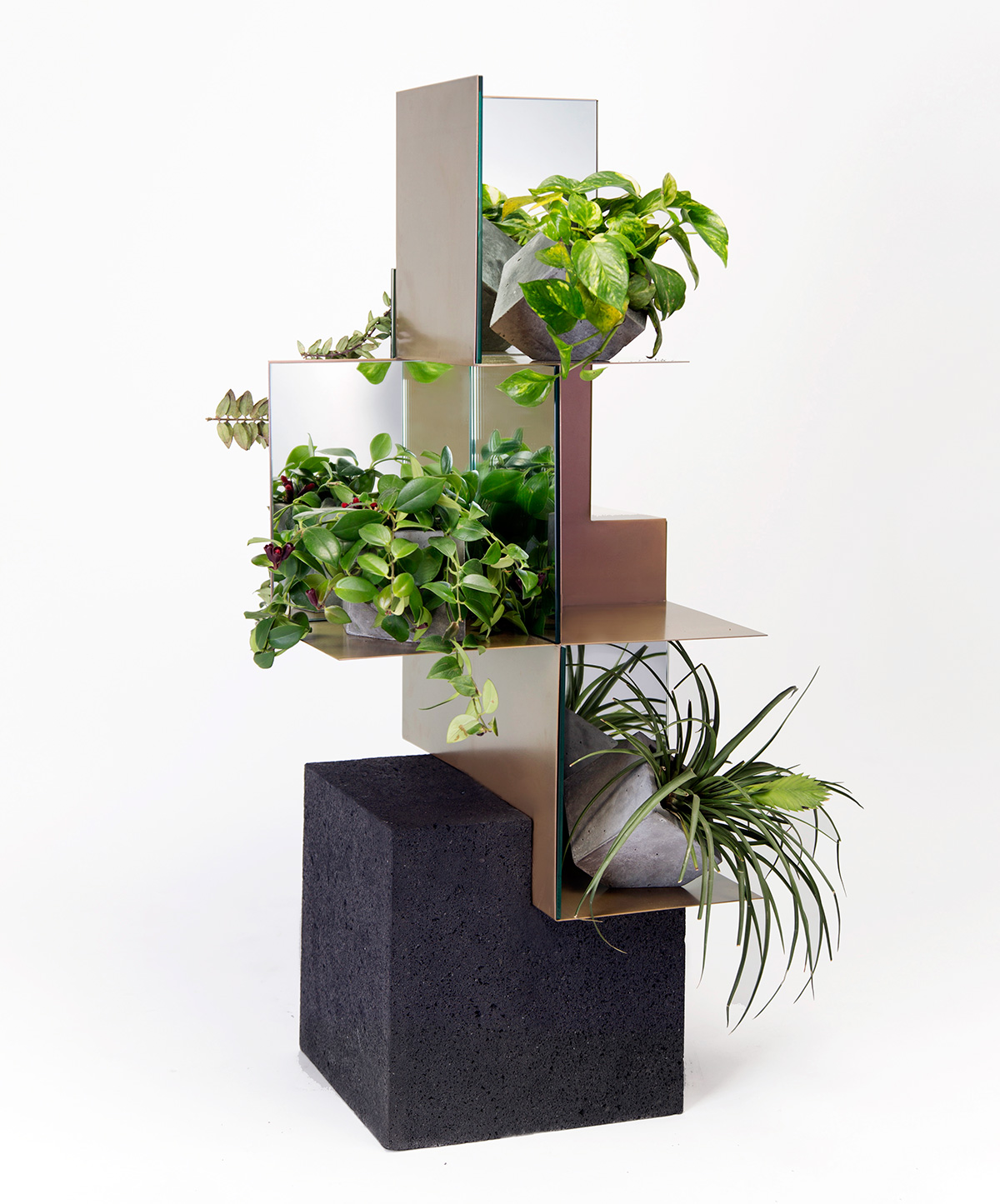 A geometric planter with a base made from Mexico's material of the moment: lava stone.
mob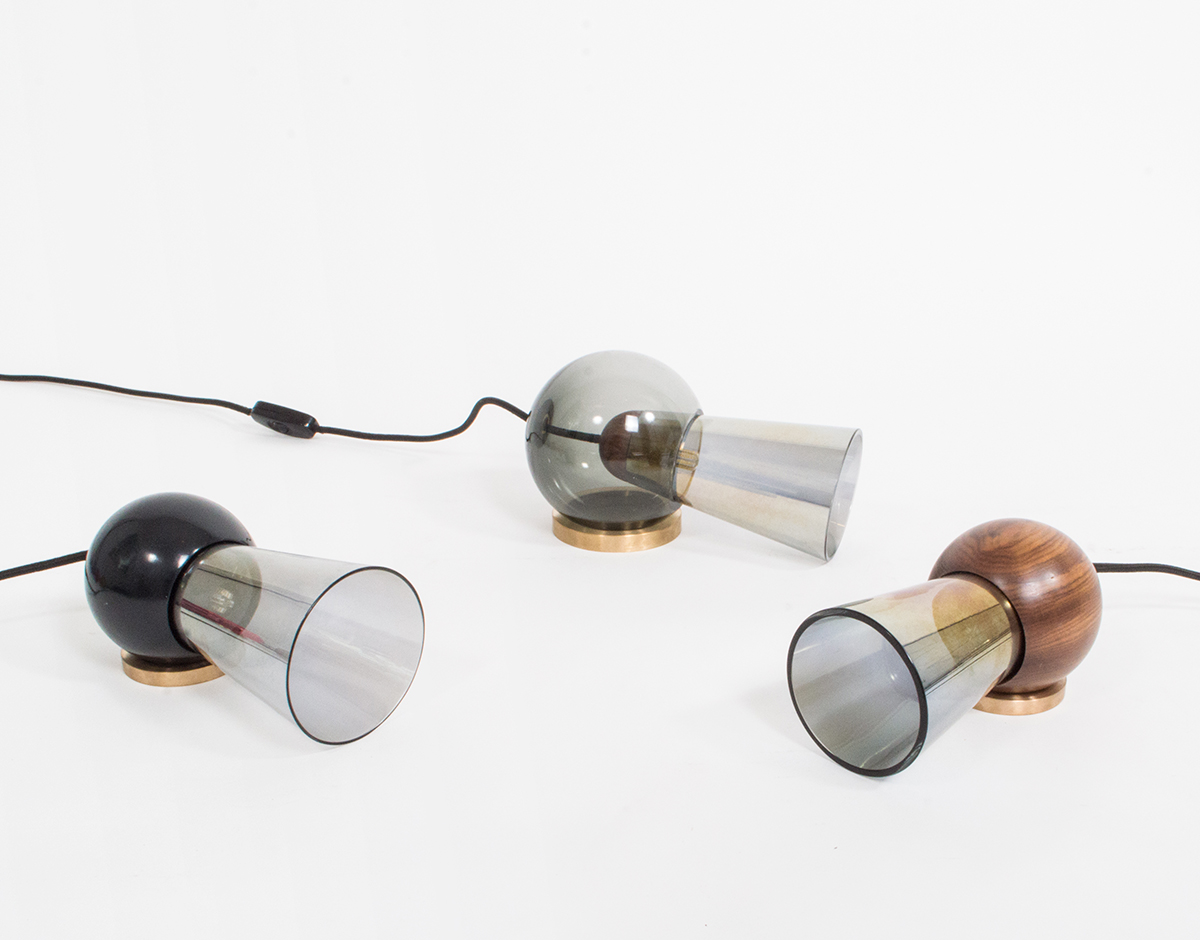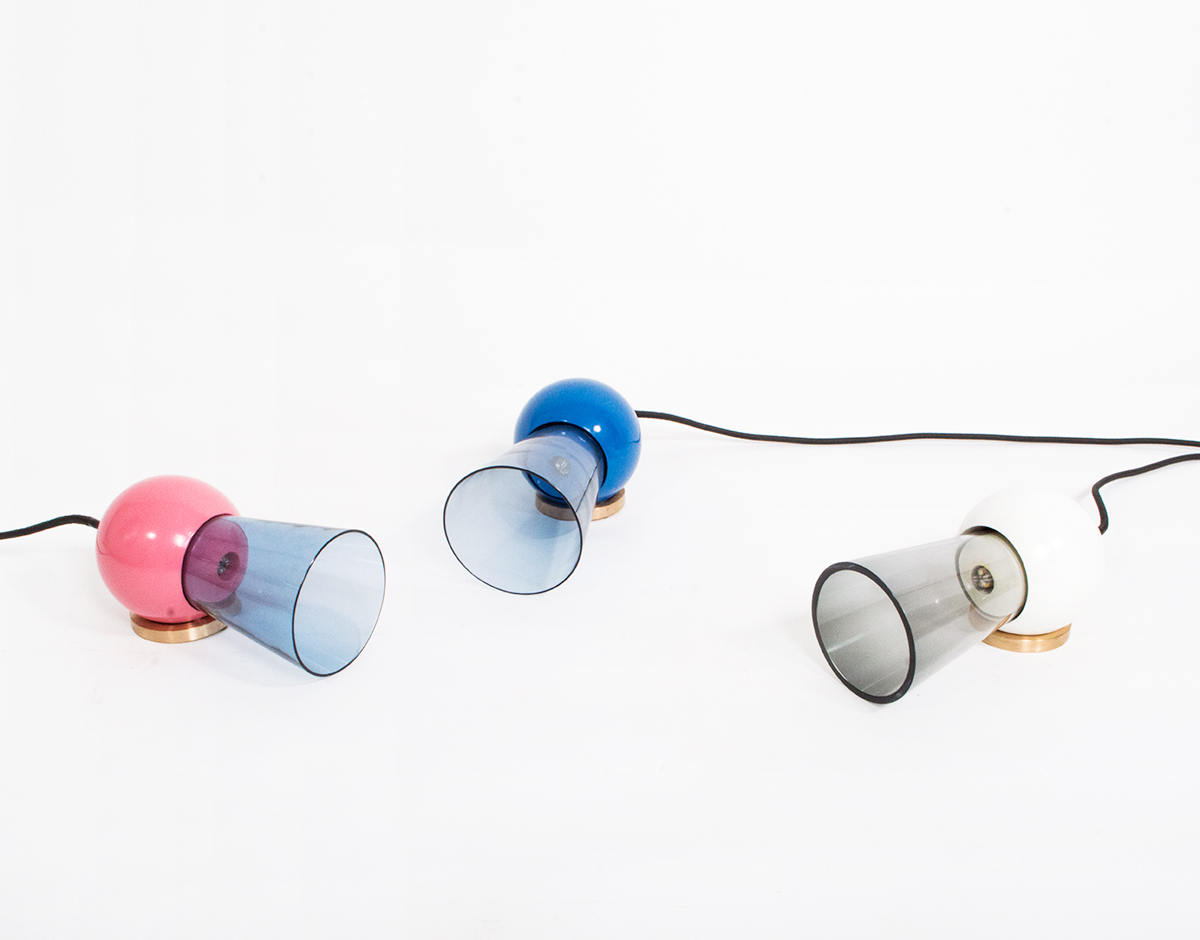 The interiors and furniture studio mob has been around for a decade, but some of its recent projects have been some of its best, including the marble tables and terrazzo coat racks for sale here and the Memphis-inspired lamps, pictured above, that the group launched at Inedito this month. Some of them had iridescent glass, though it's hard to see from the photos.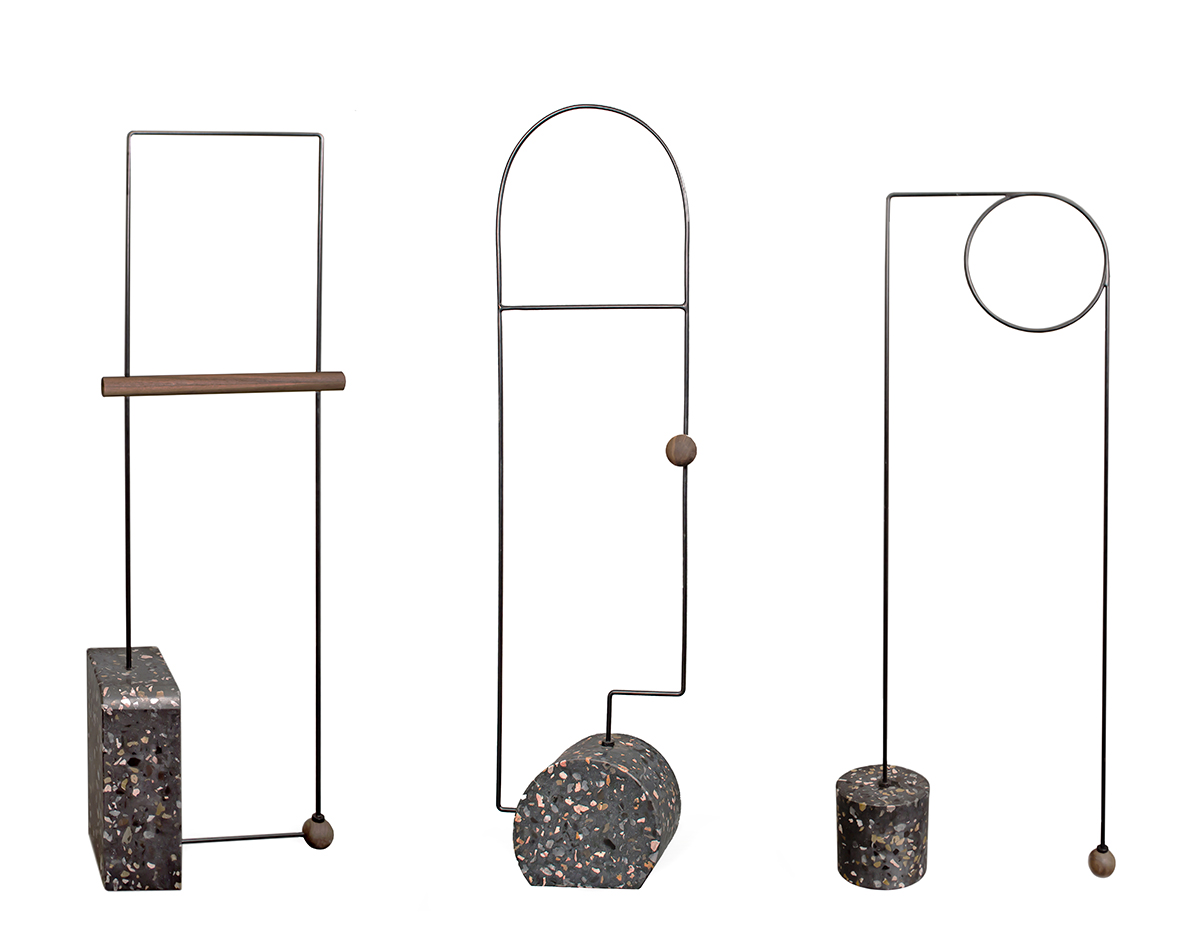 Those terrazzo coat racks (from 2015).
Nomade Atelier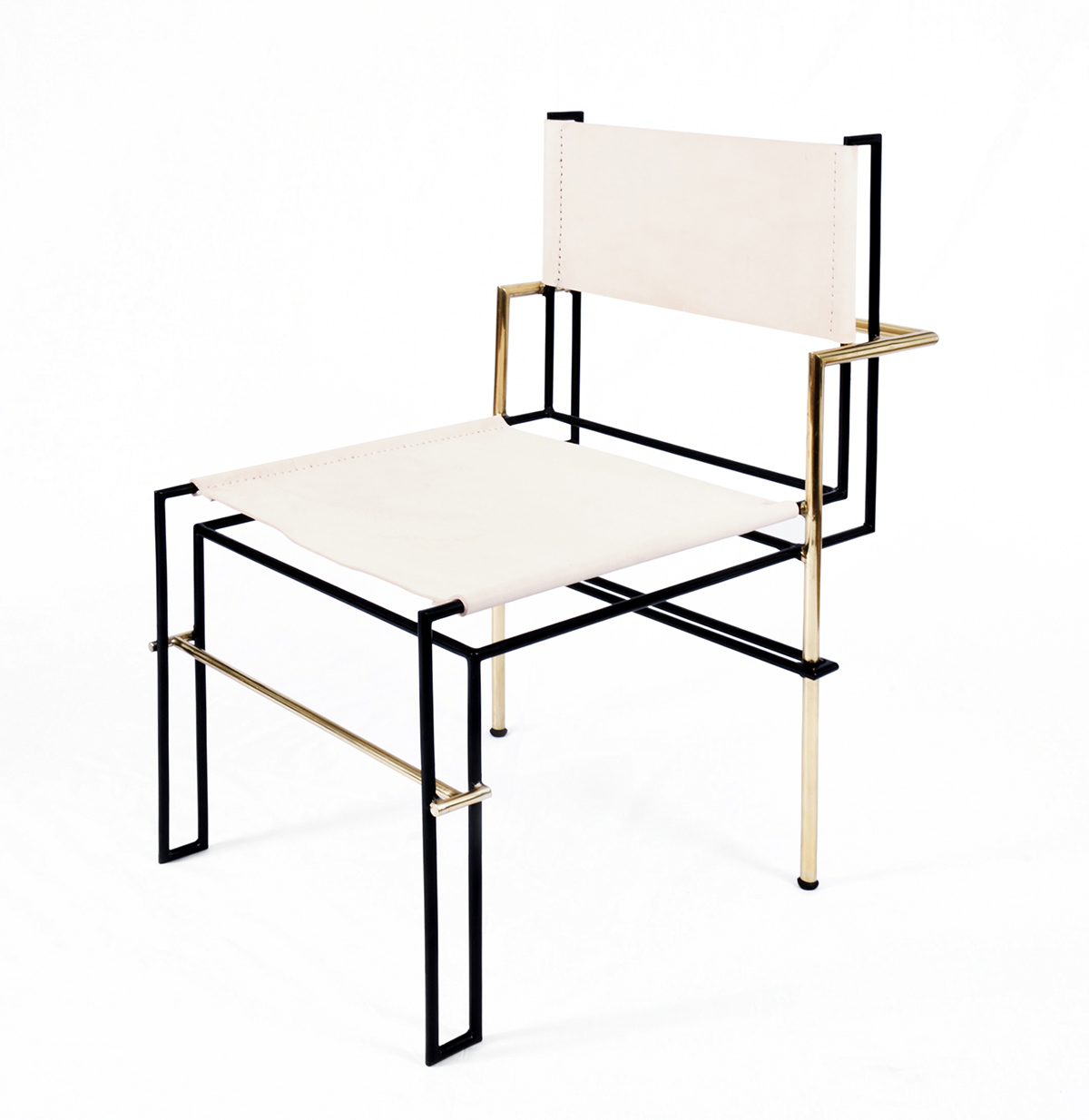 Nomade Atelier is the shared practice of Diana Quintero Vallejo, a Mexican painter, and her boyfriend Ismael Bachri, a French architect, whose second collection, also shown at Inedito, was inspired by the Photograms of Moholy-Nagy.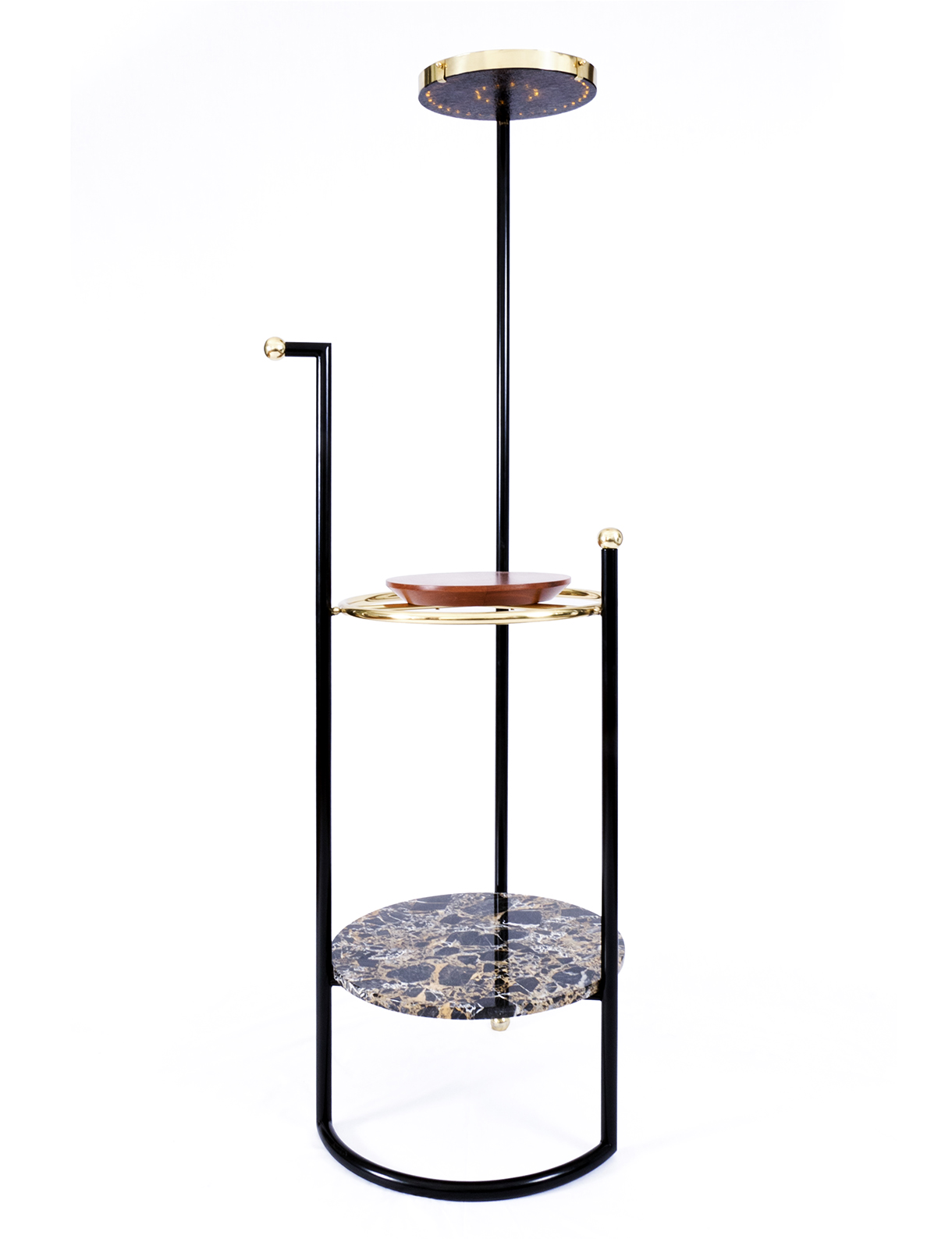 This valet slash lamp helped alert us to what appears to be a trend in Mexico for thin black rods — see the previous two entries — which we happen to like very much.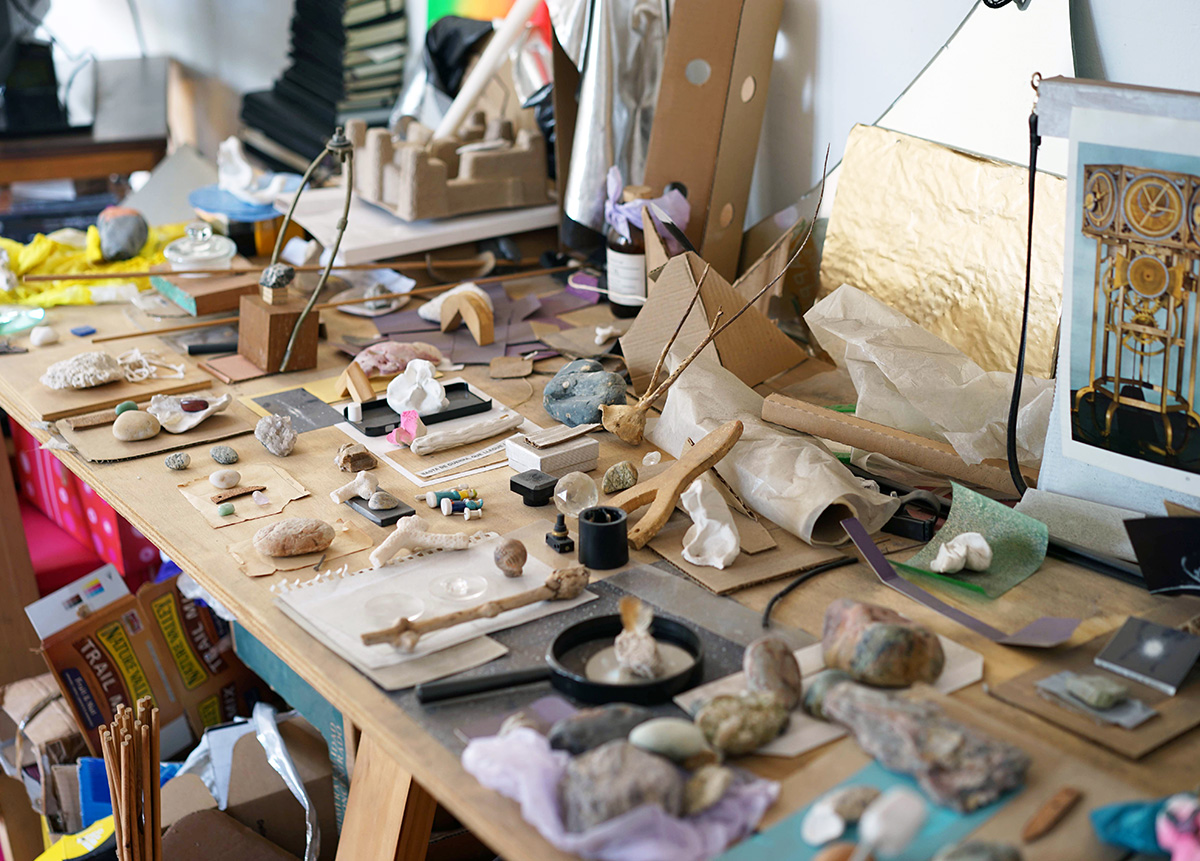 Nomade Atelier's studio, which we visited, was filled with curios and inspiration objects.
Moises Hernandez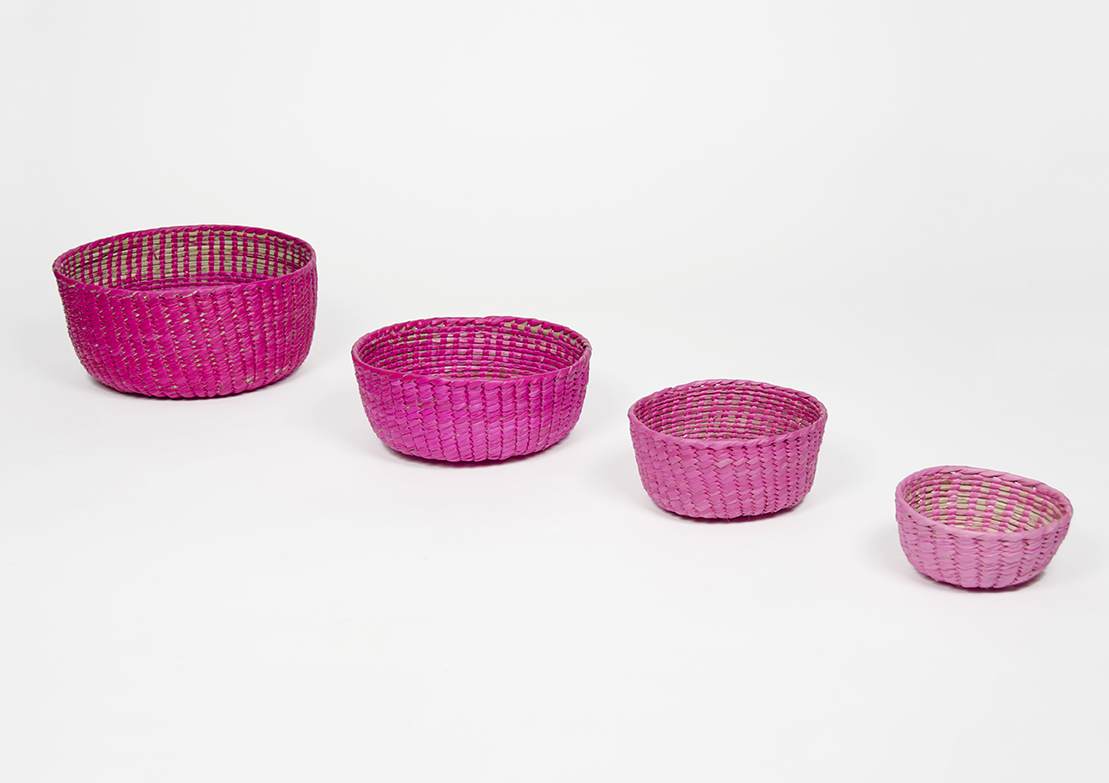 We also visited the studio of Moisés Hernández, who not only runs the brand Diario, which reinvents everyday Mexican craft objects into design objects, but also is one-fifth of the collective Panoramica, and scoped out his latest release: a series of basket-woven objects called the Palm Project. The gradient-dyed bowls above also come in all-green and all-blue sets.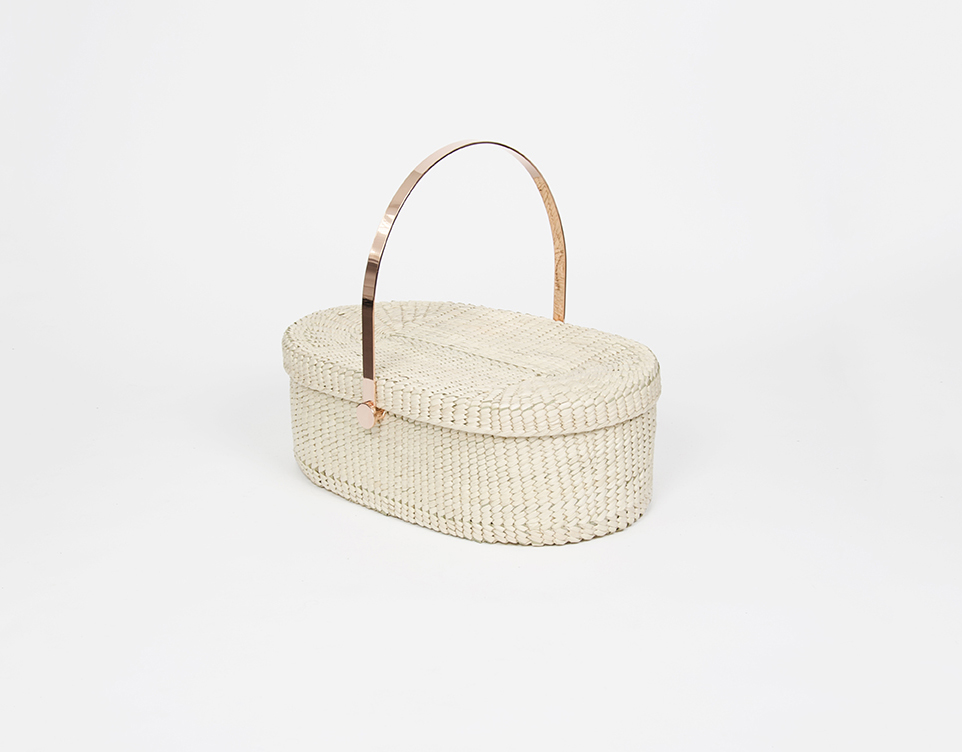 A picnic basket with a copper handle — there's also a tote bag with same.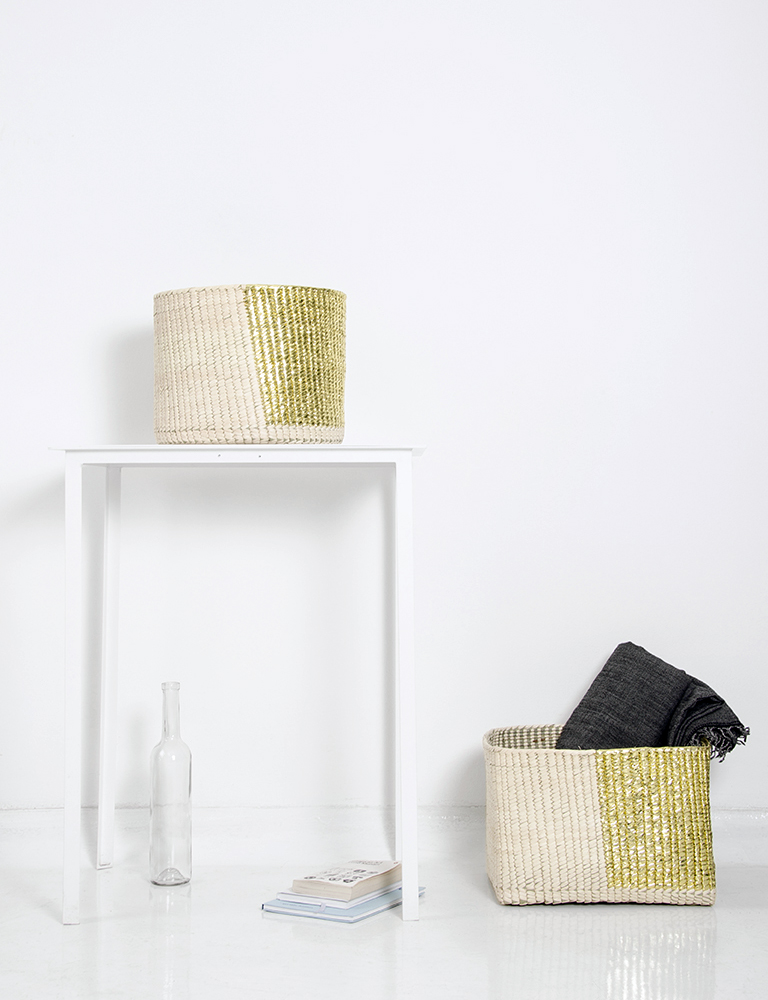 These baskets are woven with strips of golden cellulose, a technique Hernández developed as an idea to help the palm craftsmen of Tlamacazapa, Guerrero, whom he collaborated with on the series, avoid the mess and water-contamination of typical dyes.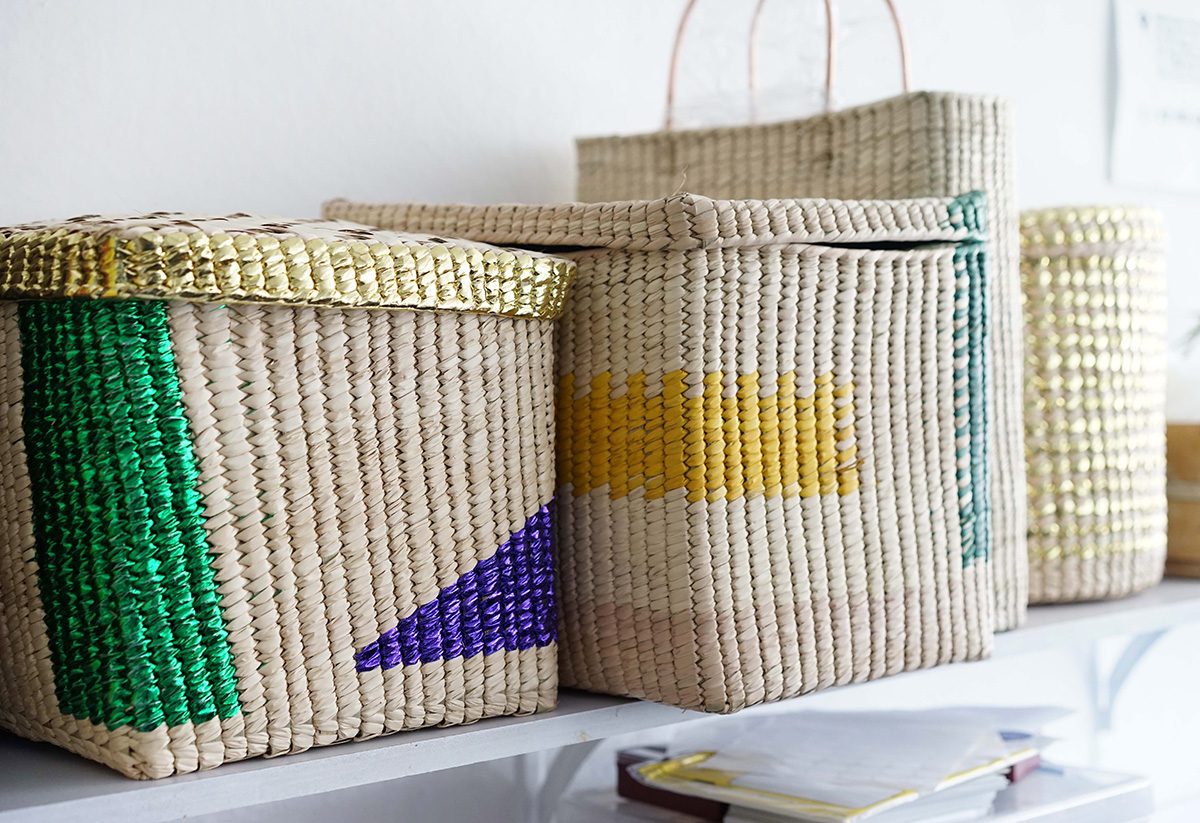 At his studio we also spotted these more colorful versions which, sadly, were only experiments.
Luis Barragán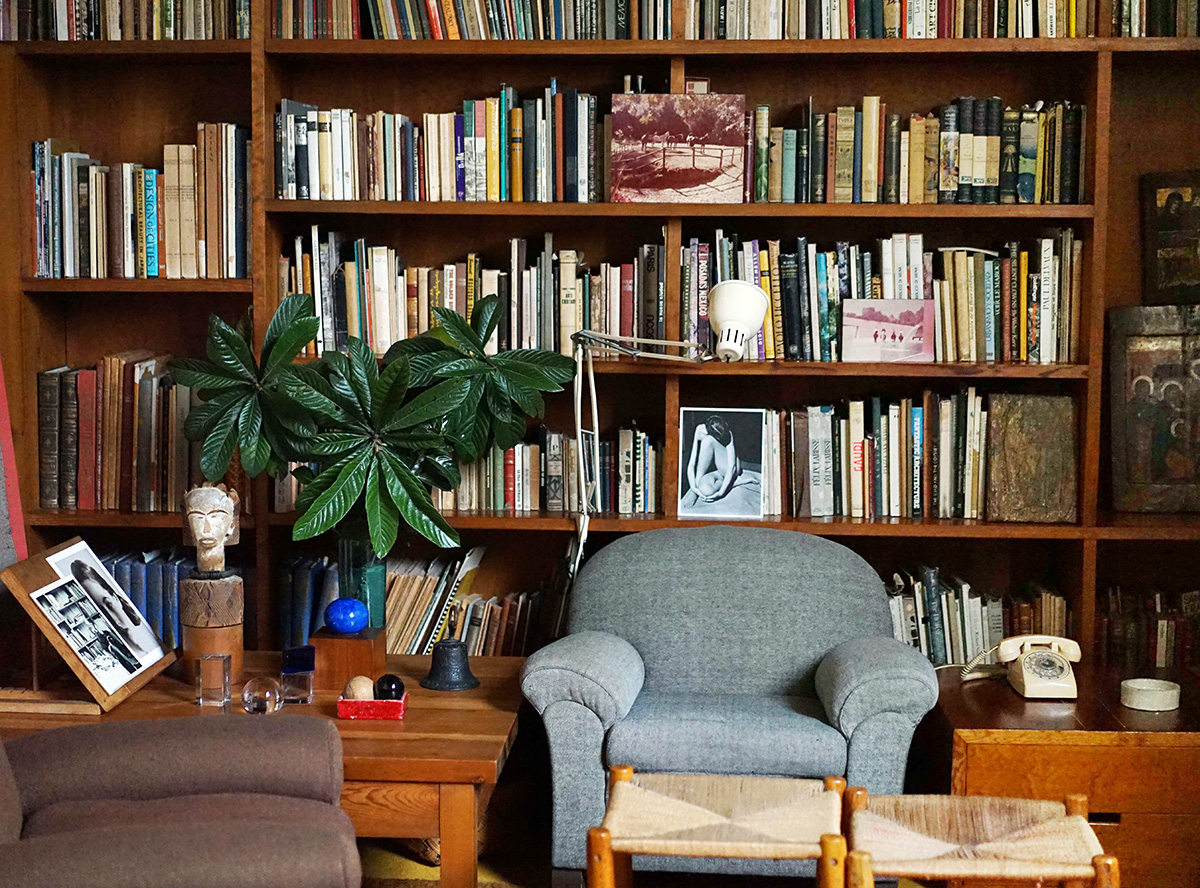 No trip to Mexico City would be complete without a visit to Casa Barragán, the home of the late architect Luis Barragán that you've probably seen all over Instagram a million times by now. Shawn took dozens upon dozens of pictures of its insanely photogenic interior, including the cozy nook above — we could have spent days here just exploring all the incredible art and design books that lined the shelves.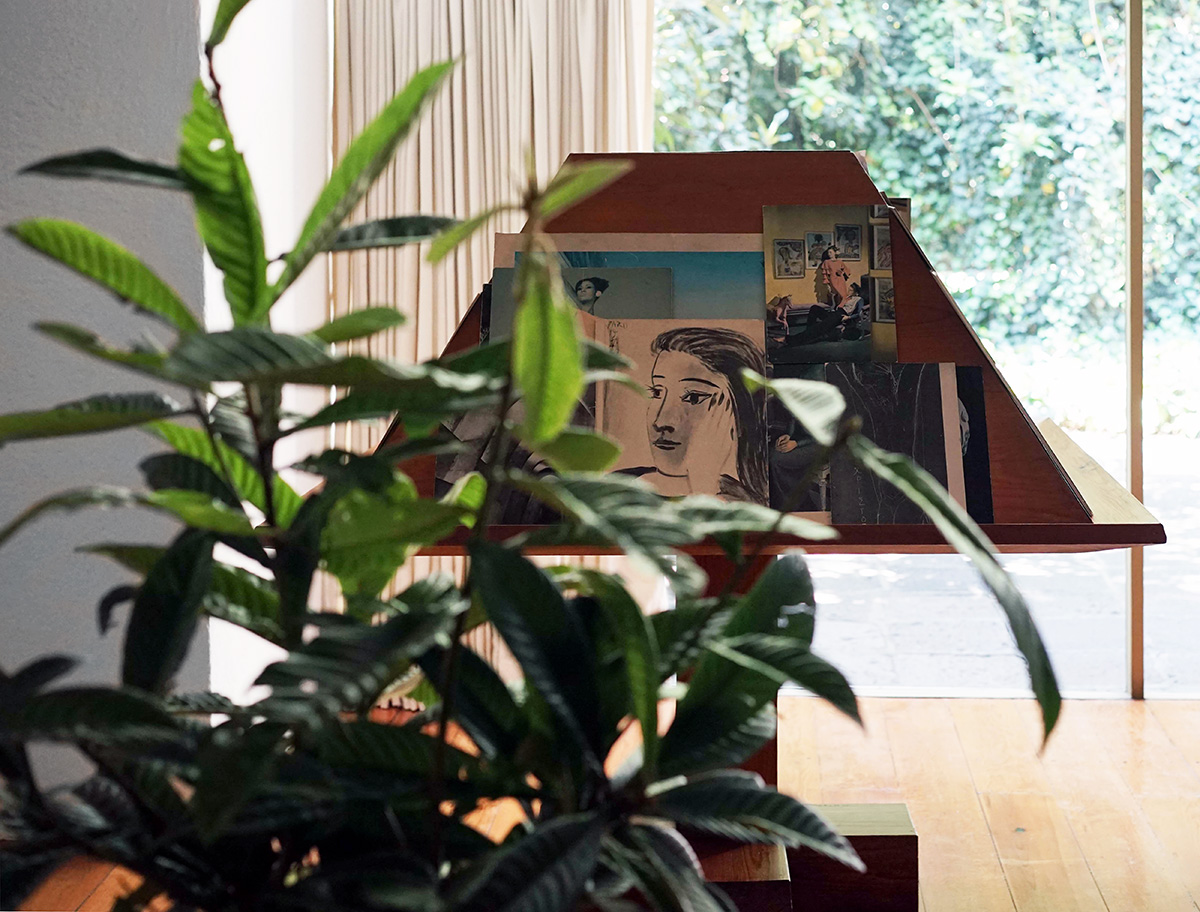 This was maybe one of the coolest design objects I've seen all year — a kind of floor podium that Barragán used as a gallery for displaying the artworks and images he was interested in at any given time. Mentally pinned to our "future dream house" board.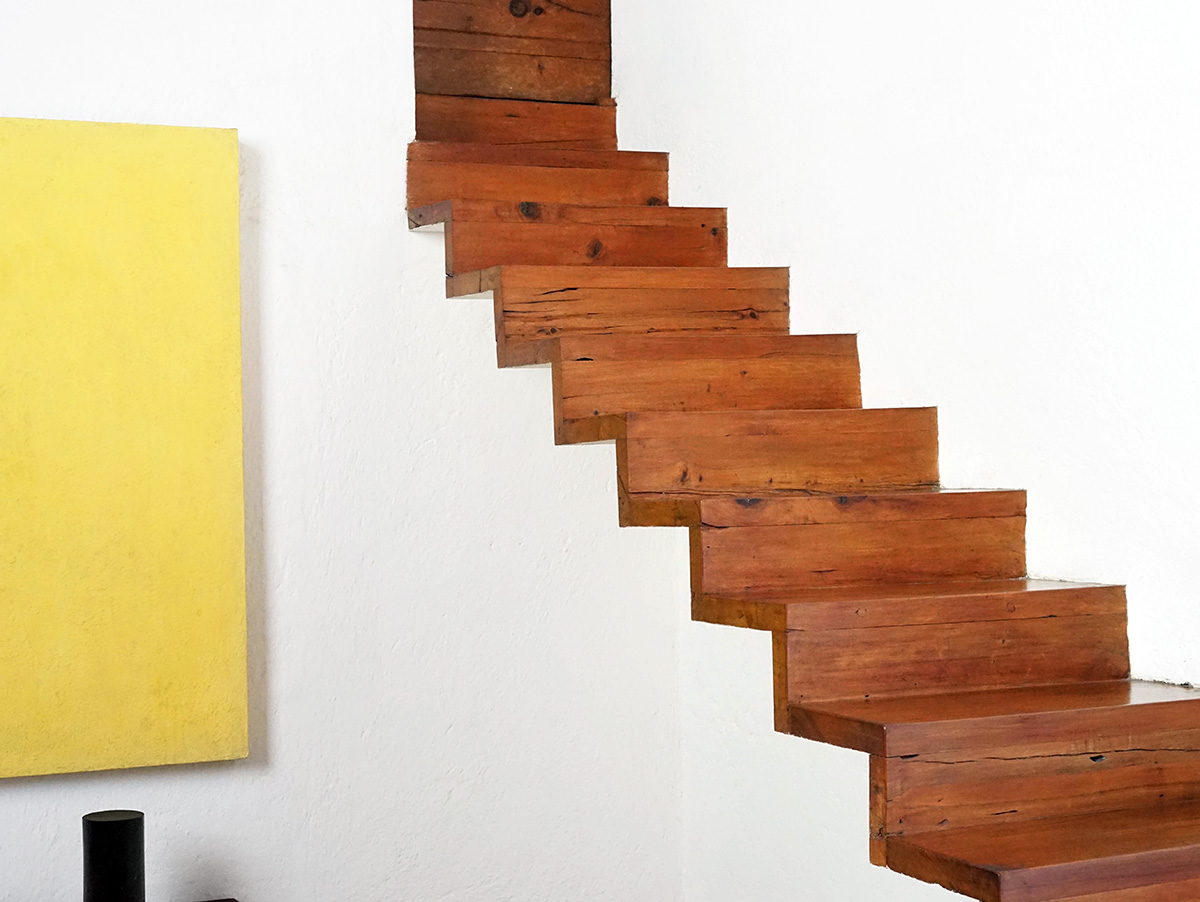 Barrágan's use of color and geometry was just mind-blowing.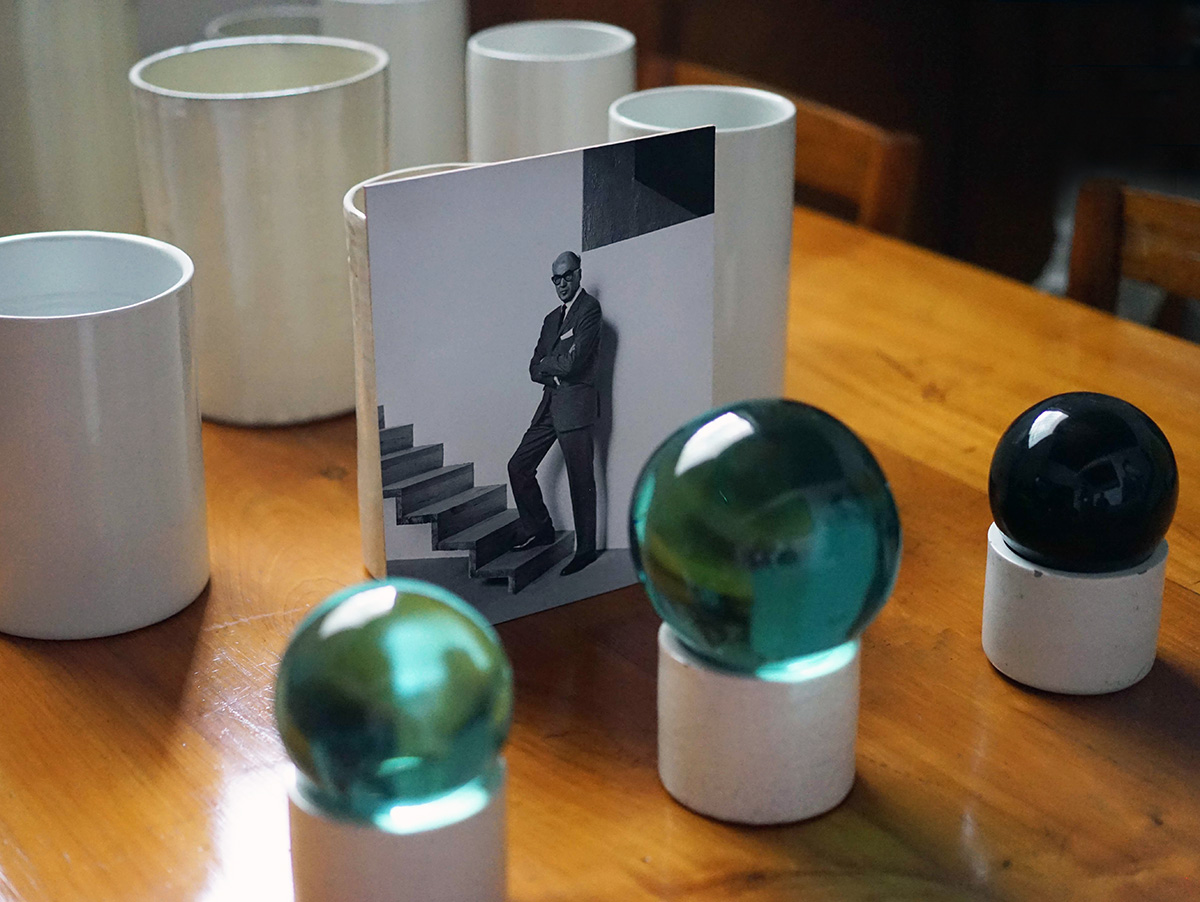 A portrait of the architect.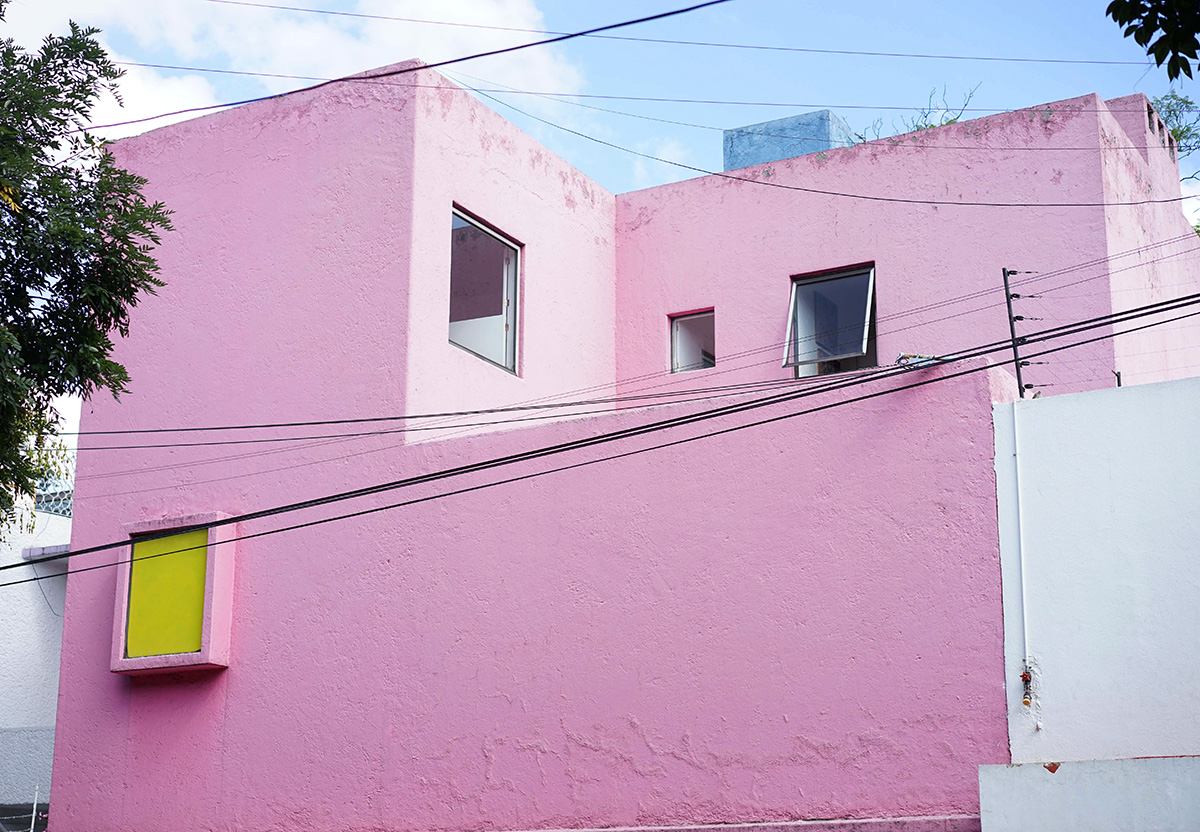 We also had the good fortune to be able to visit one of Barragán's other residential projects, the Casa Gilardi, whose original client and his family still lives in the house to date. They personally offer public tours every day but Sunday, which we were blown away by. One of the most unique things about the house were its painted windows, like the yellow one above, which gave a small den on the second floor a warm, golden glow.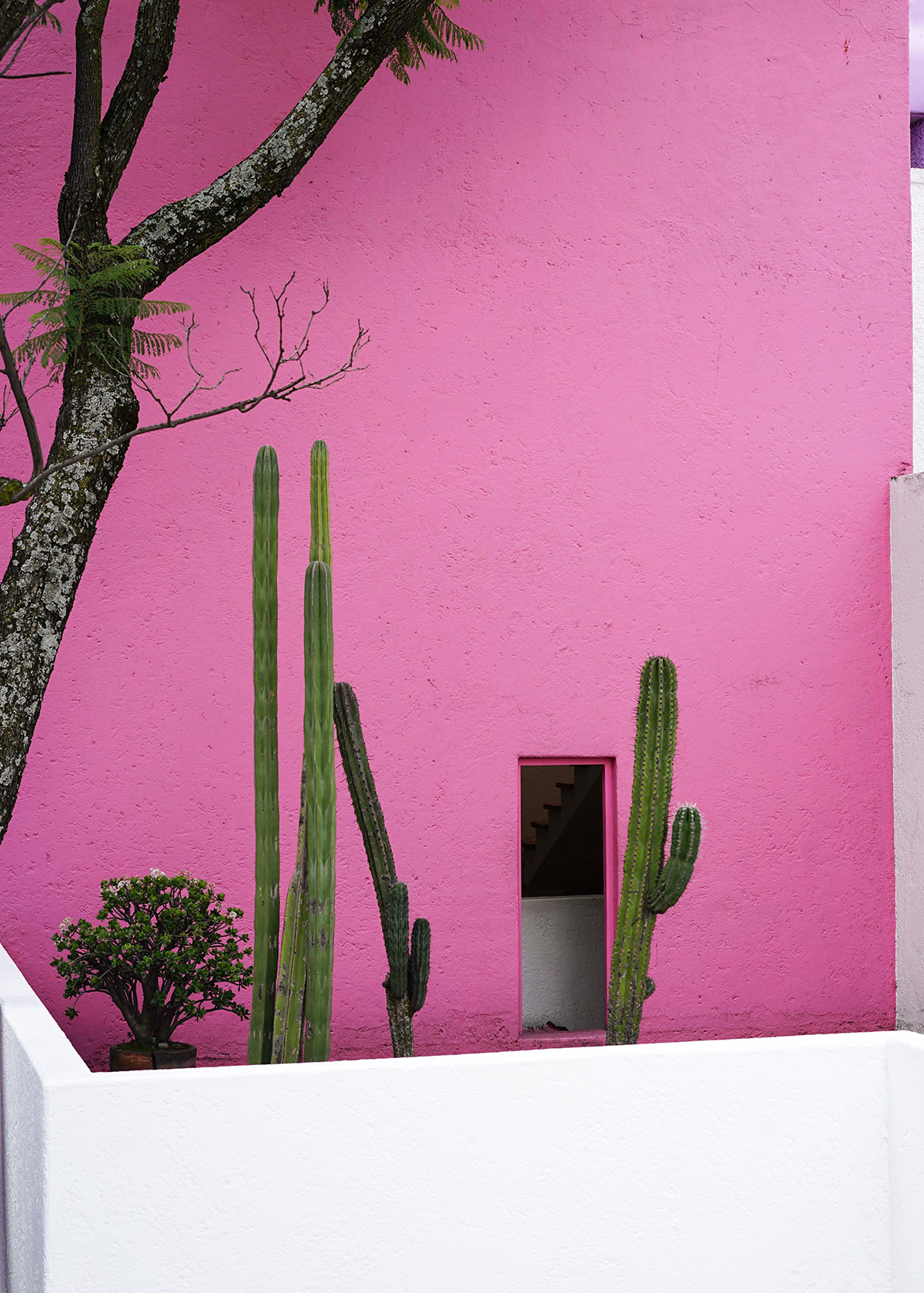 The back of the house was also painted hot pink — this is the entrance to the second-floor terrace, which looks onto a central courtyard below. The house has as much outdoor space as it does indoor.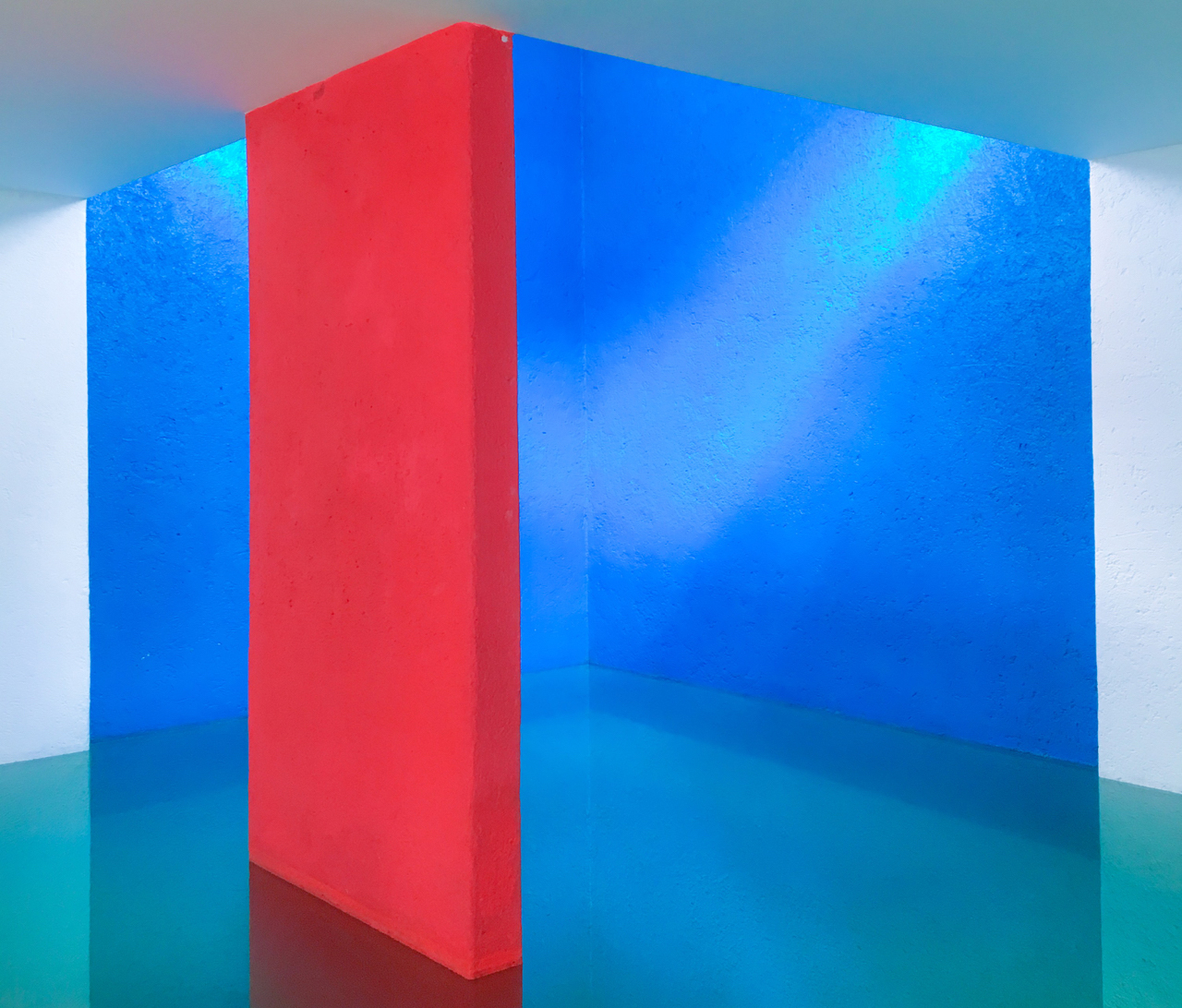 The best, most famous part of the house is its color-blocked, skylit swimming pool, so gorgeous it was almost spiritual. Which is somewhat funny because the house was designed as a bachelor pad, and the pool for house parties.
Archivio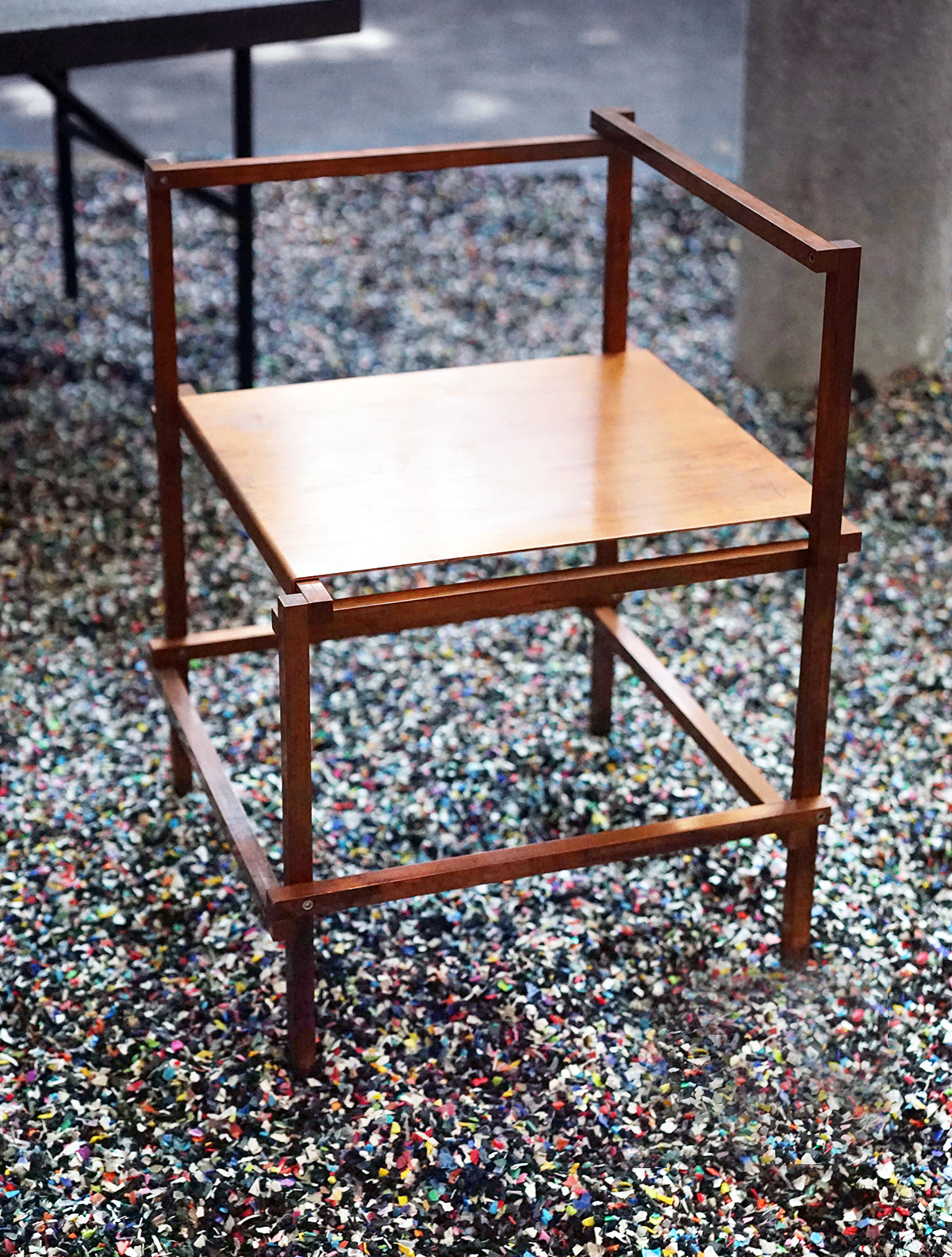 Mexico City will be holding the title of World Design Capital for 2018, and it's already celebrating — an exhibition called Archivo: Mexico Design City was meant to drum up excitement by showcasing works by some of the city's best up-and-coming talents, all displayed on shredded bits of colored rubber that were fun/not fun to walk on. We liked this copper chair by architect Frida Escobedo.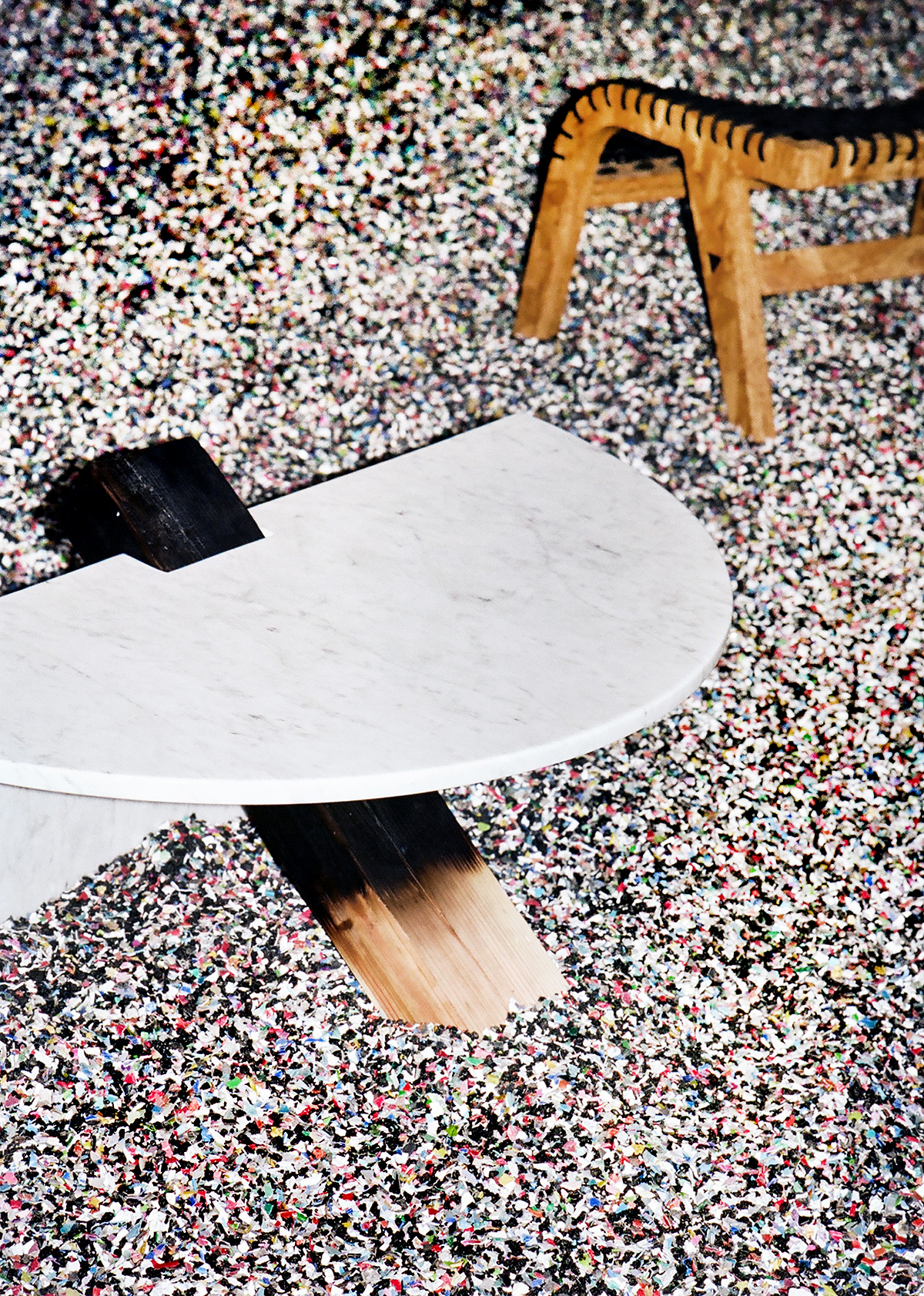 Another recent creation by mob.
Vision & Tradition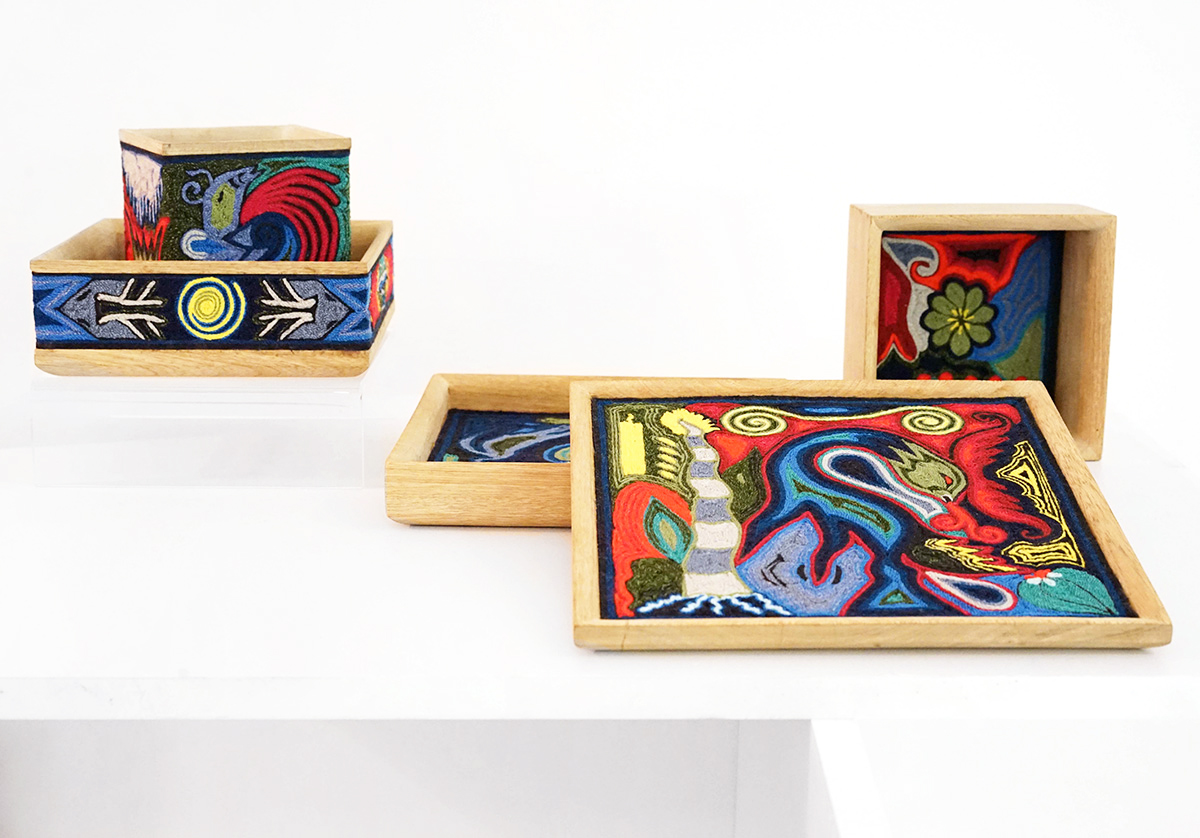 In addition to the Inedito show, the Museyo Tamayo also hosted a great little exhibition called Vision and Tradition, which paired traditional Jaliscan craftspeople with contemporary designers from both Mexico and Germany (the fair's partner country for 2016). The boxes above were designed by Laura Noriega and decorated with string by Francisco Bautista, an important practitioner of Huichol folk art.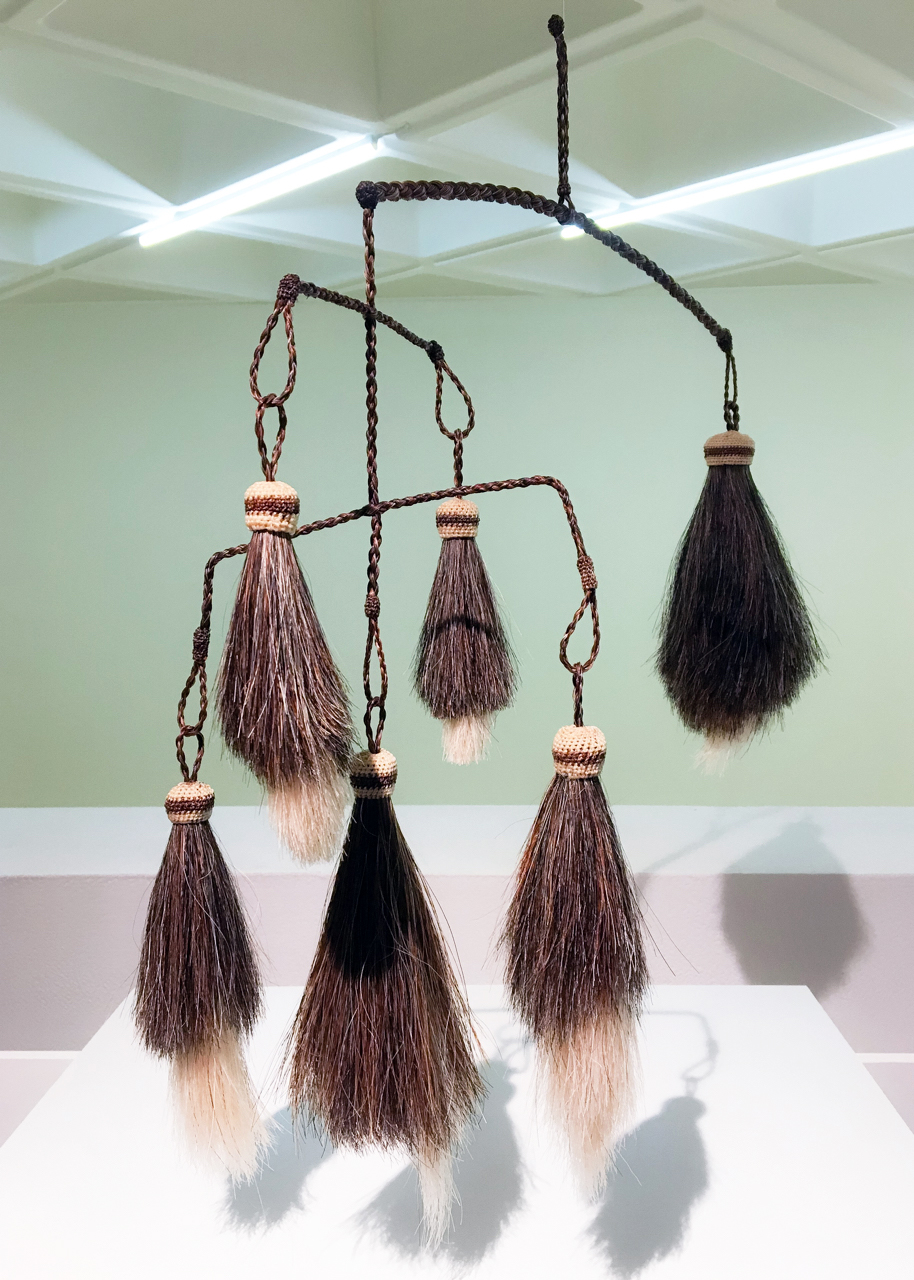 This horse-hair mobile was created by Agustín Elizalde with belt-maker Cristian Antonio Rodrìguez.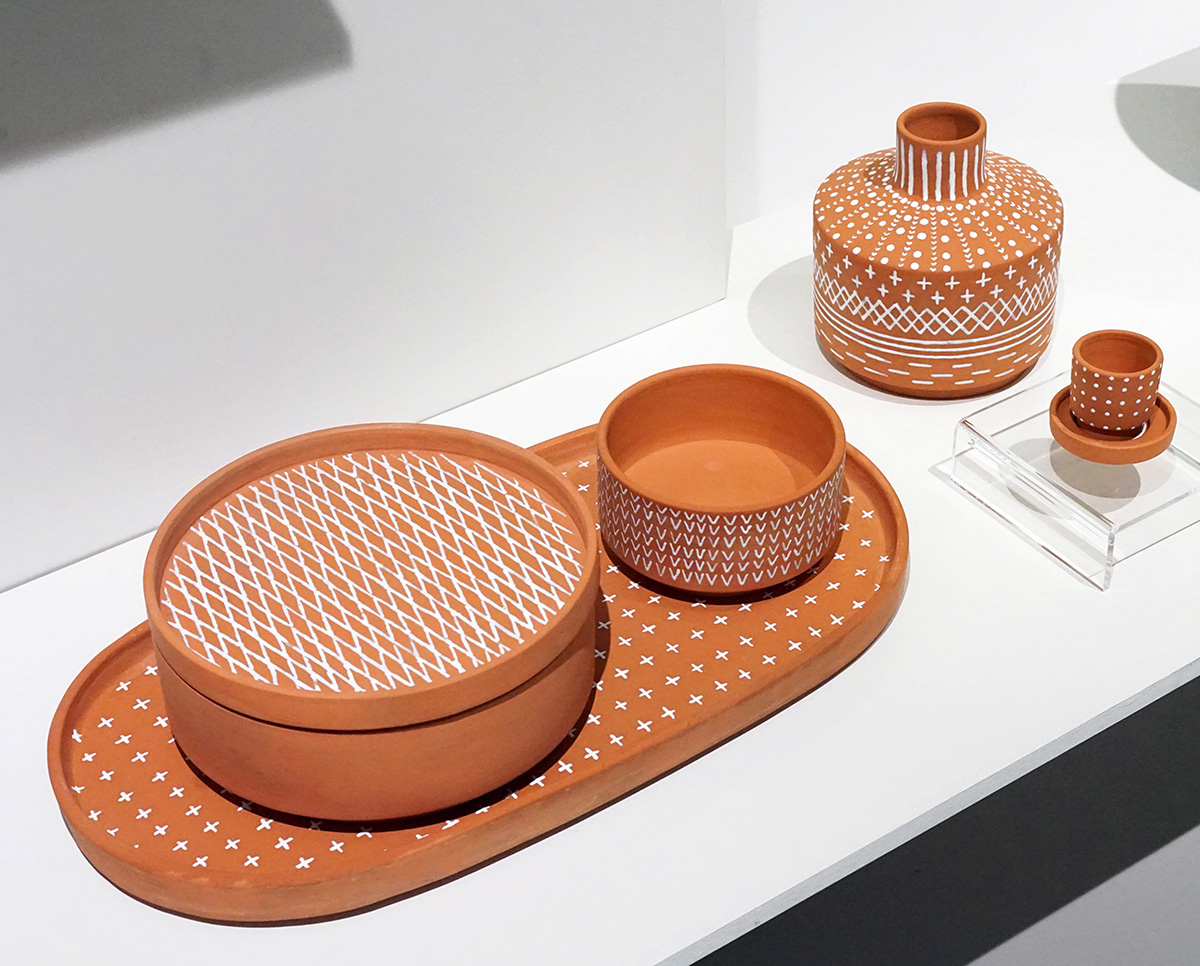 A set of terra-cotta plates and vessels by Hanne Willmann and the Bernabé family, who are famed sixth-generation petatillo ceramics artisans.
The rest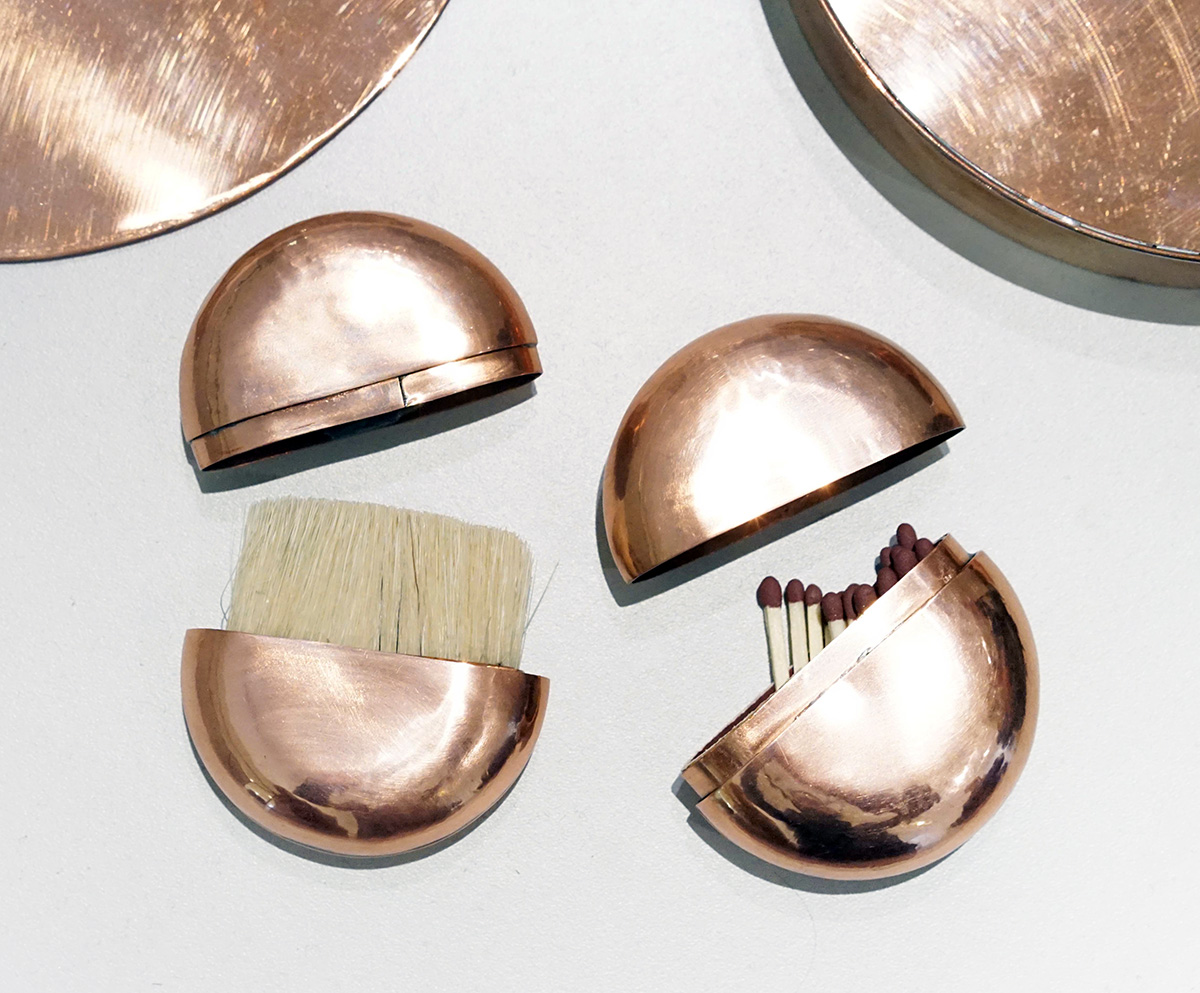 We didn't really understand this show, and absolutely none of the text was in English, but also at the Museo Tamayo, a group of young designers exhibited objects that had to do with spirituality and ritual. One of them made these lovely objects — a copper match holder and a small brush — that I would so totally stock at Tetra if they were actually in production.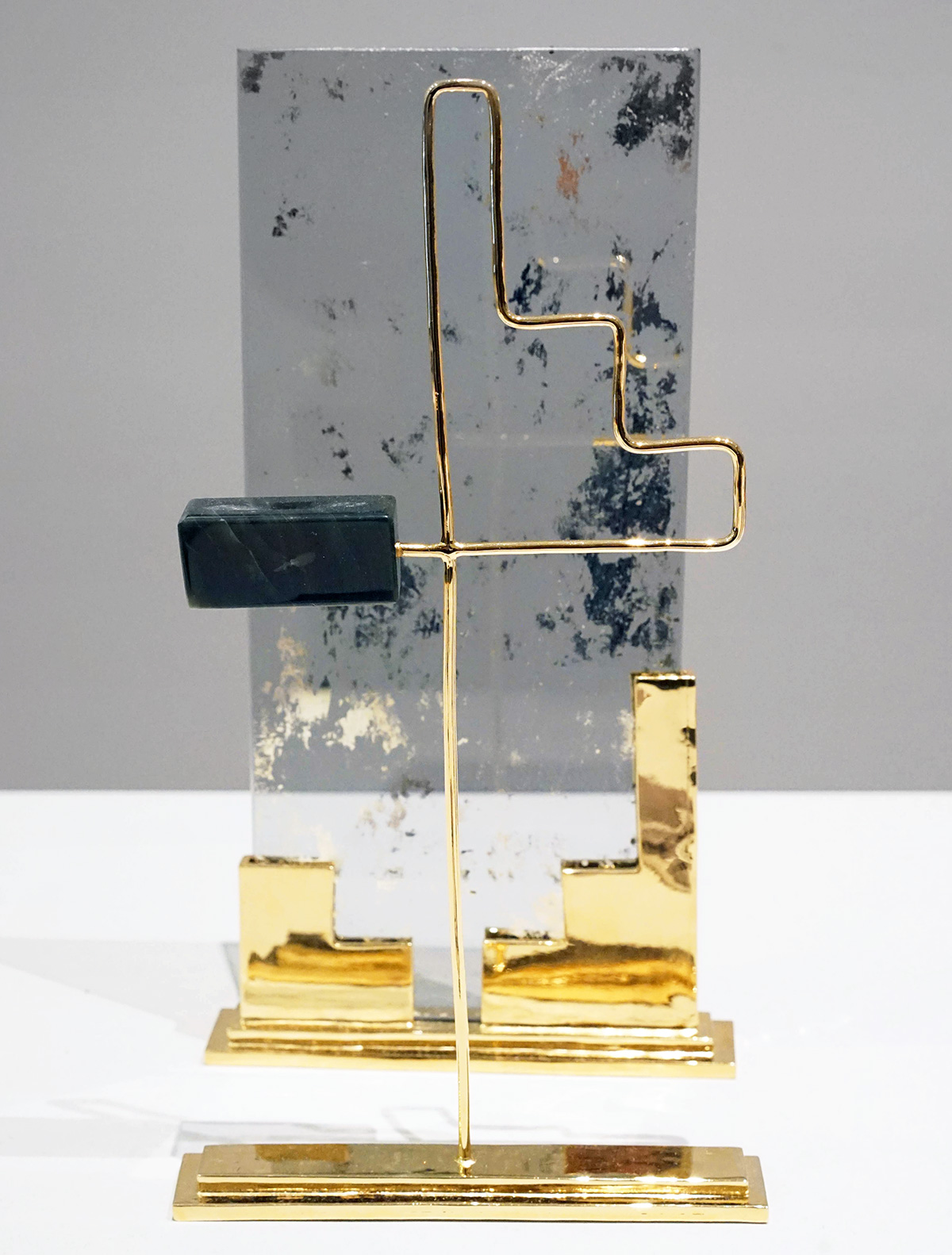 Another designer made this — we don't know what it is but it's beautiful.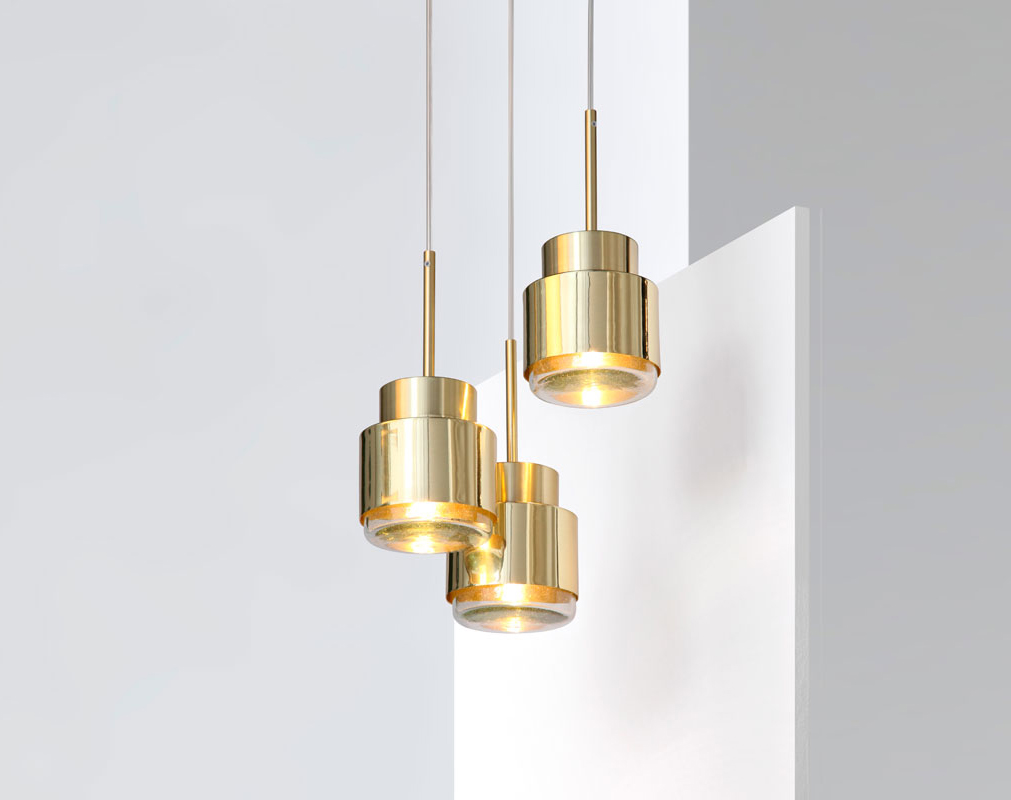 One of MDW's biggest projects was Design Content, a series of 20 shipping containers installed in a public park, each of which was given to a local designer or store to showcase their wares. The most solid exhibitor there was lighting designer David Pompa, whose Cupalo lights are pictured above.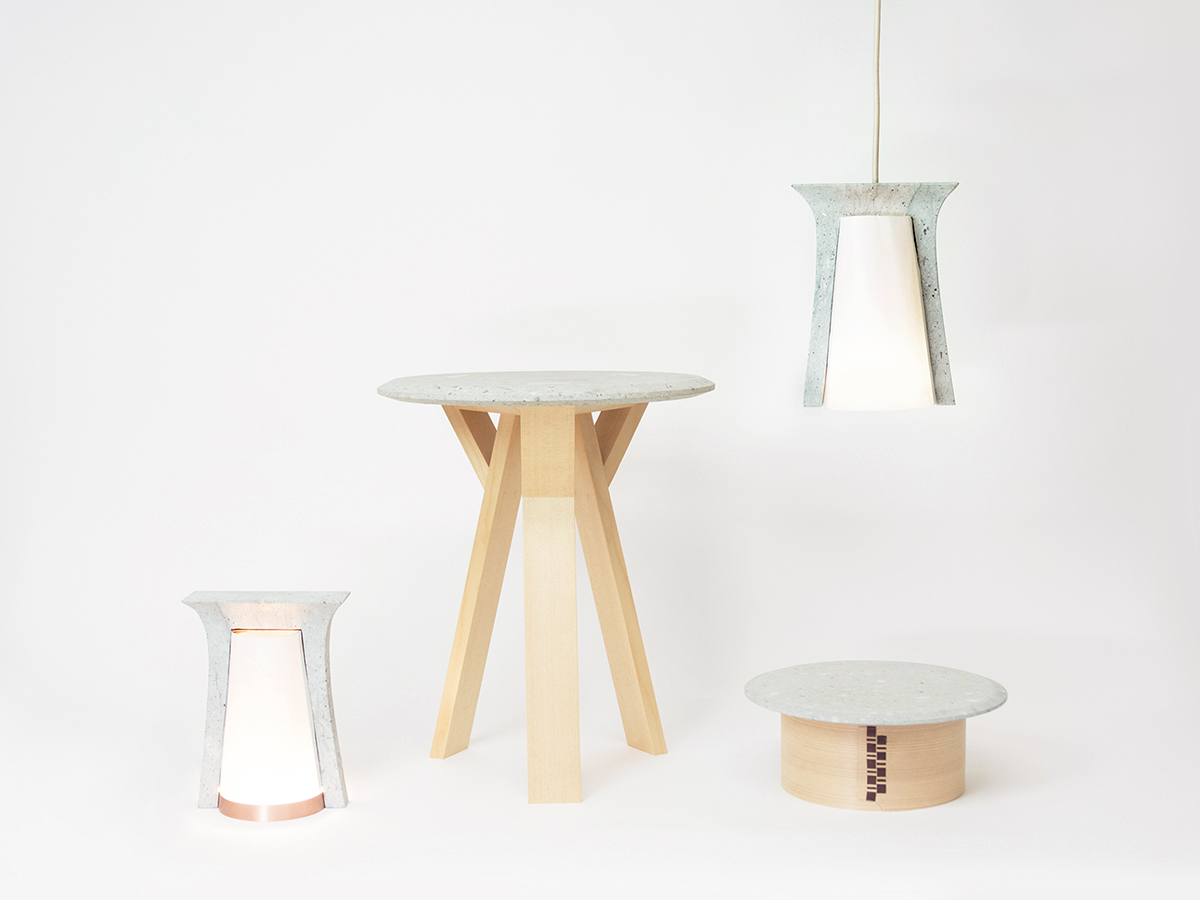 We also saw some potential in this little collection by Hiperobjetos, who's working with nice combinations of materials (including a killer pink terrazzo).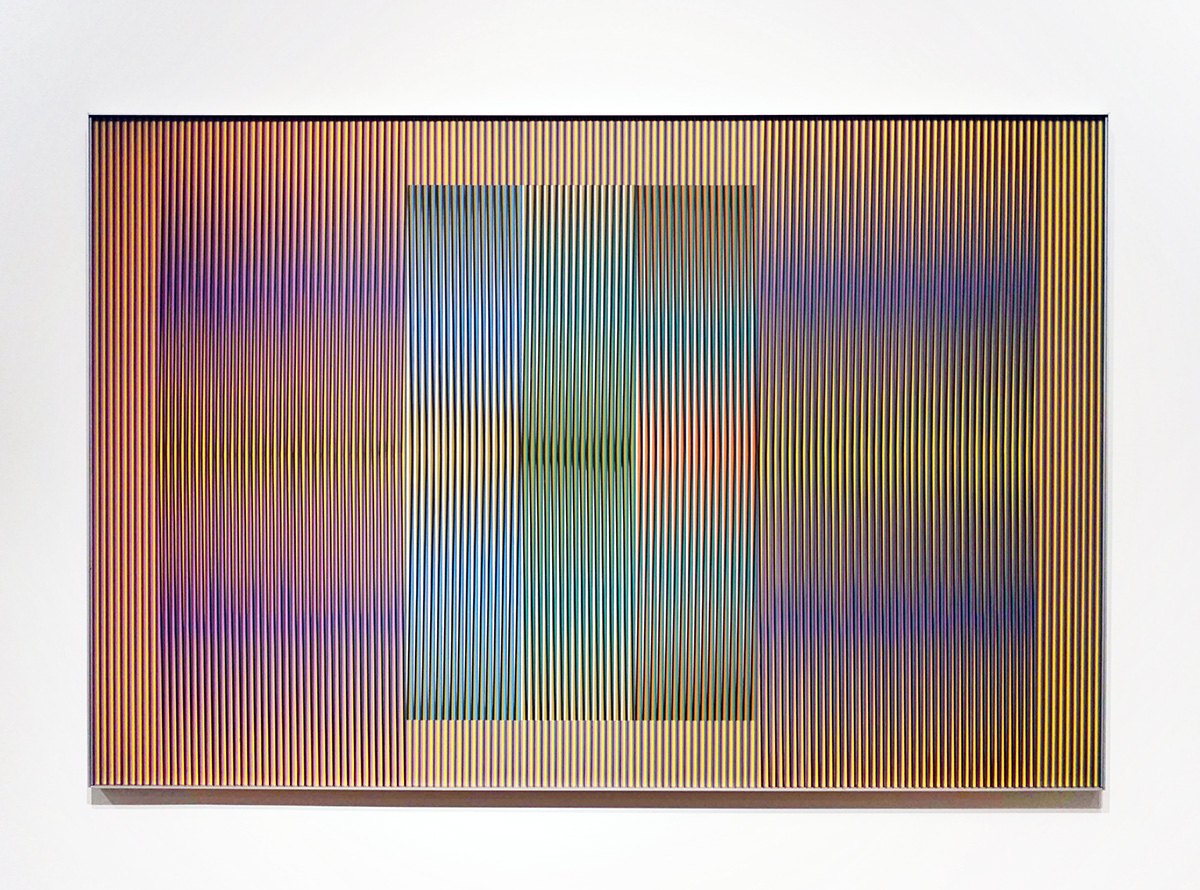 MDW saw the launch of two shows at the Museo Arte Moderno, including a Don Shoemaker retrospective and an exhibition of works by the Argentinean painter and designer Kazuya Sakai (above), who spent a decade in Mexico City in the '60s and '70s.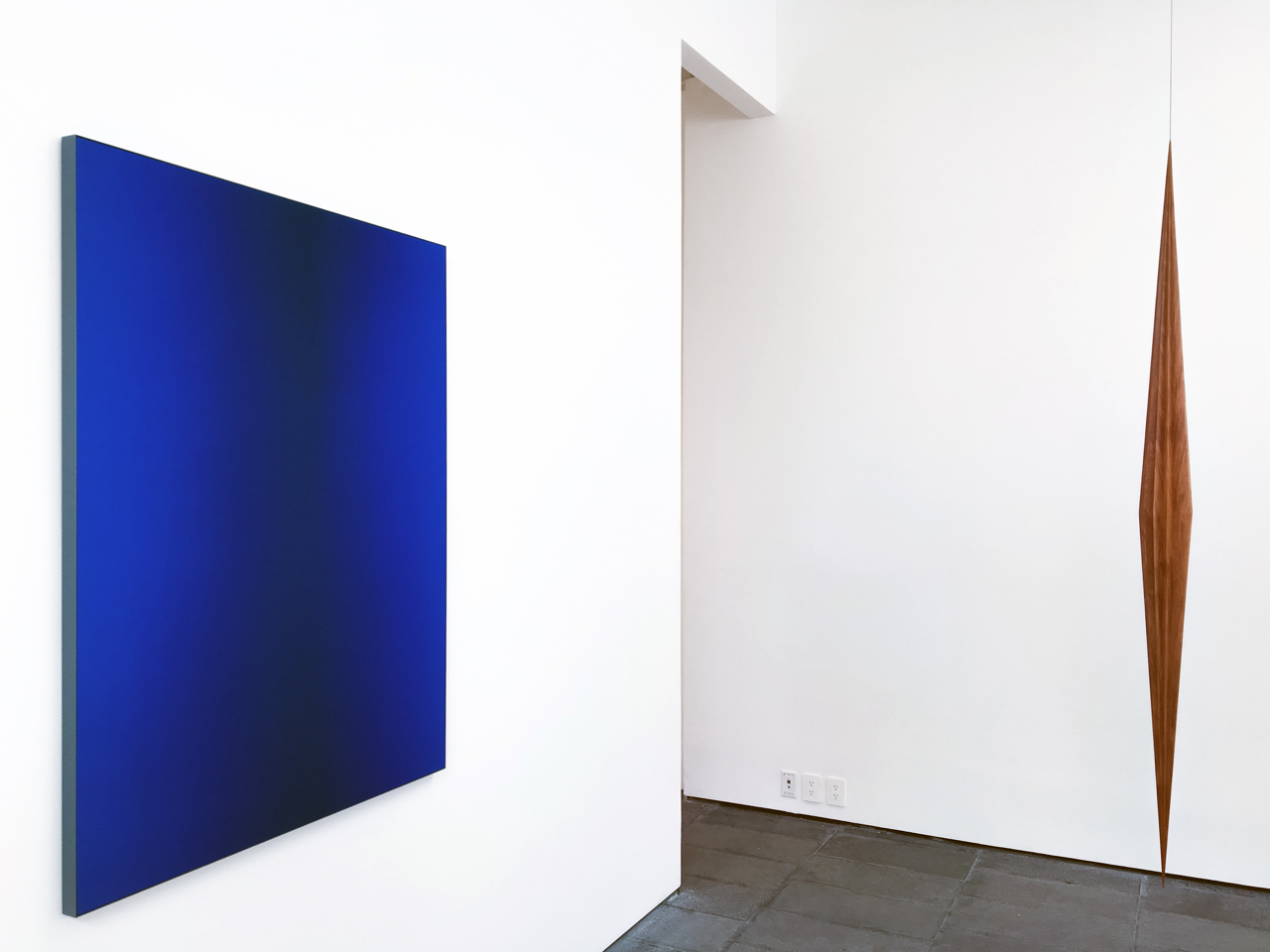 We also visited the city's best art galleries on our trip, including OMR, where we spotted these perfectly paired works by Matti Braun (left) and Artur Lescher (right).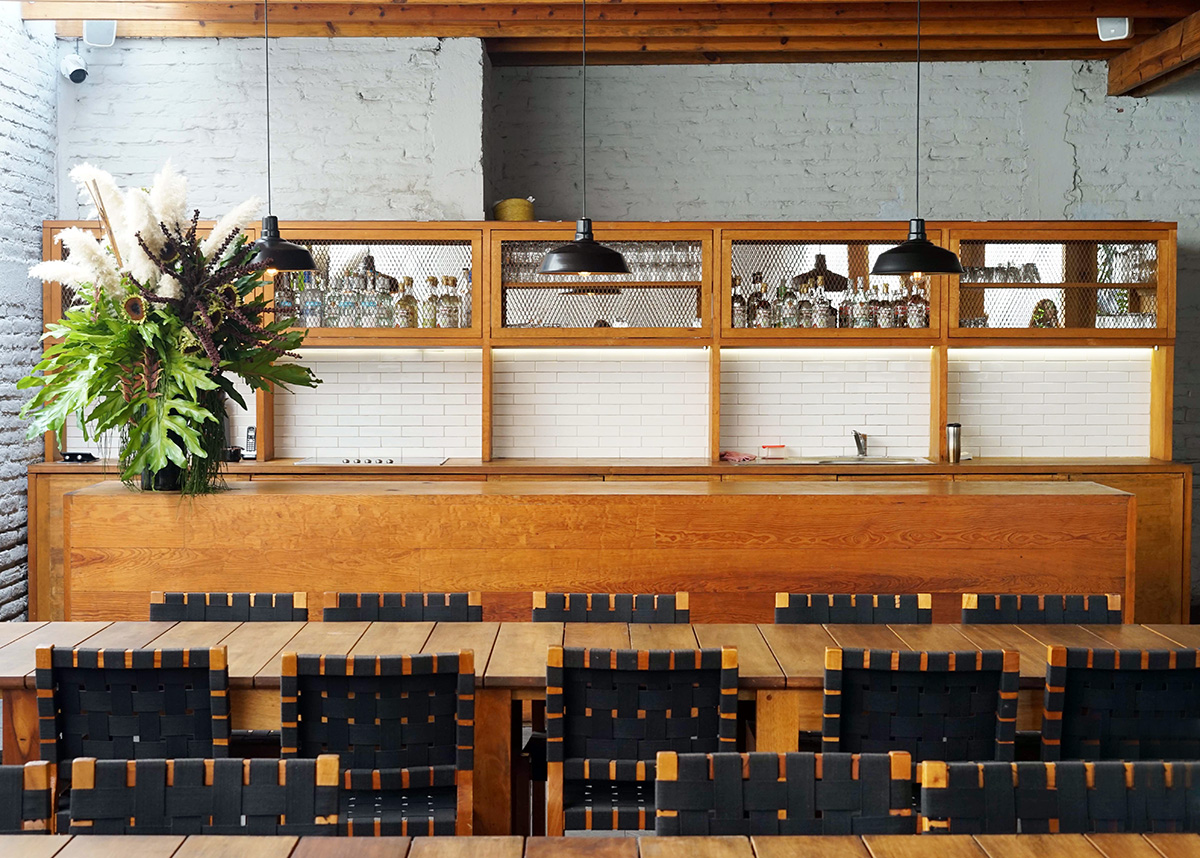 The cafe inside the gorgeous new space that Kurimanzutto gallery recently moved into.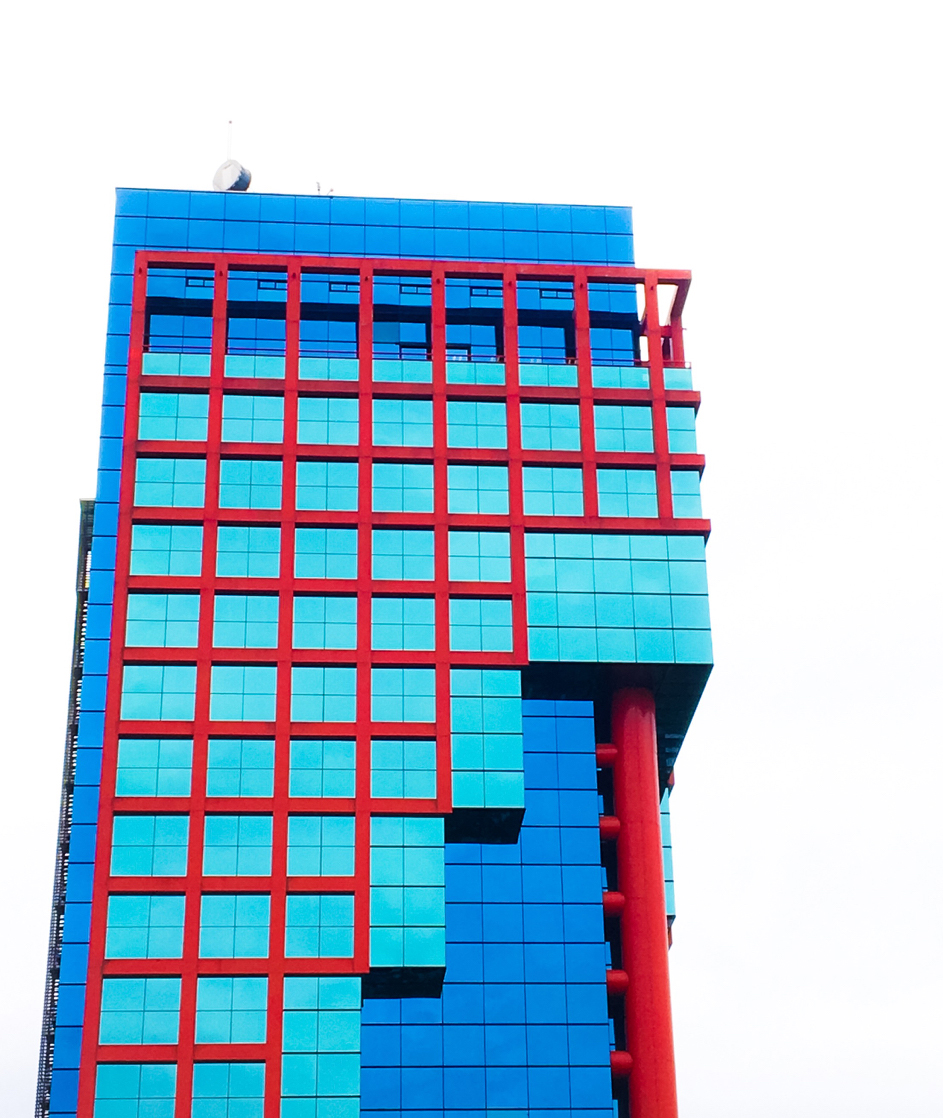 A postmodernist office building near our hotel. The breadth and diversity of modern architecture in Mexico is staggering. Even in residential neighborhoods, every building was so beautiful and so different from the next.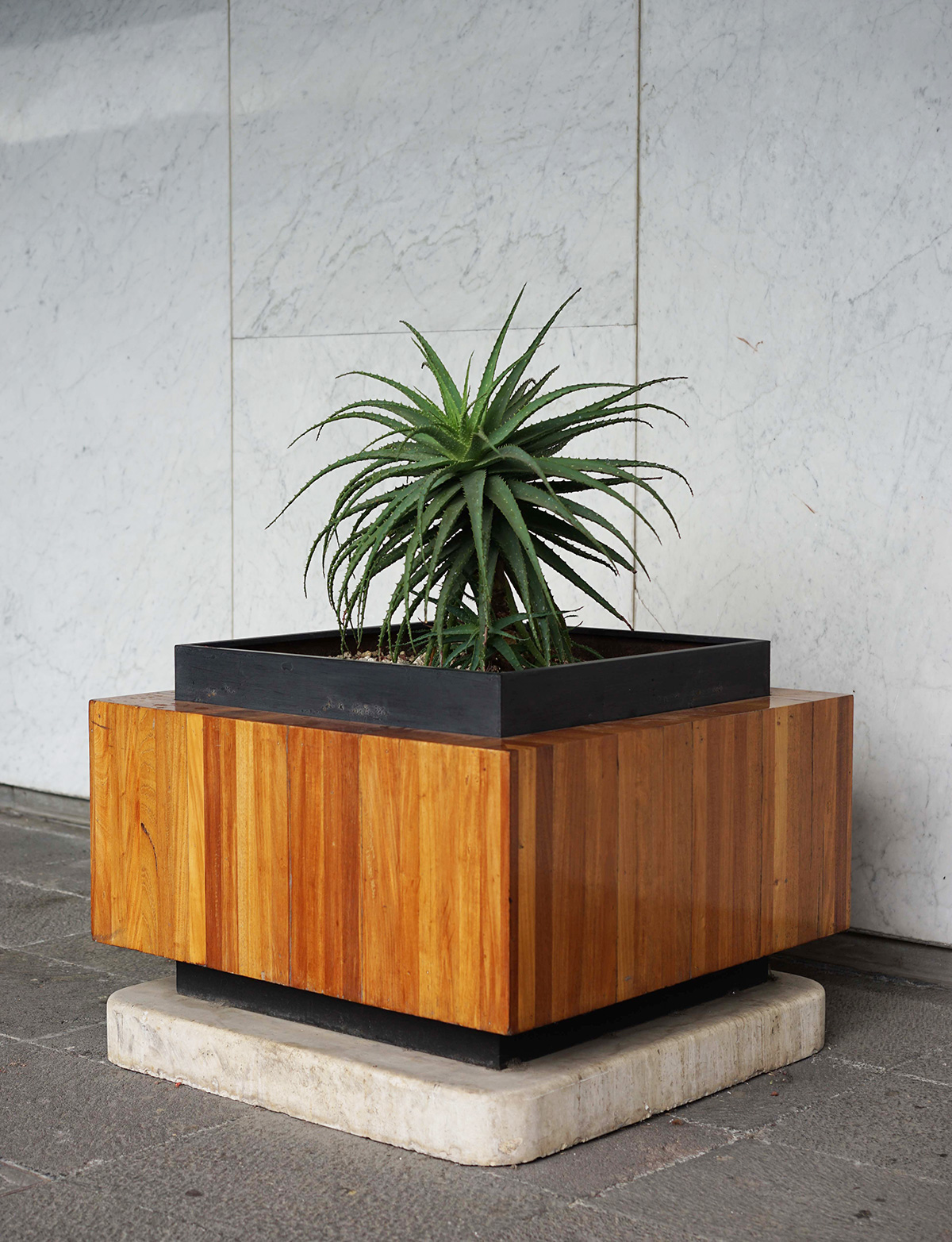 One of our favorite things about the city's renowned anthropology museum, built in 1964 by Pedro Ramírez Vázquez: its killer courtyard planters.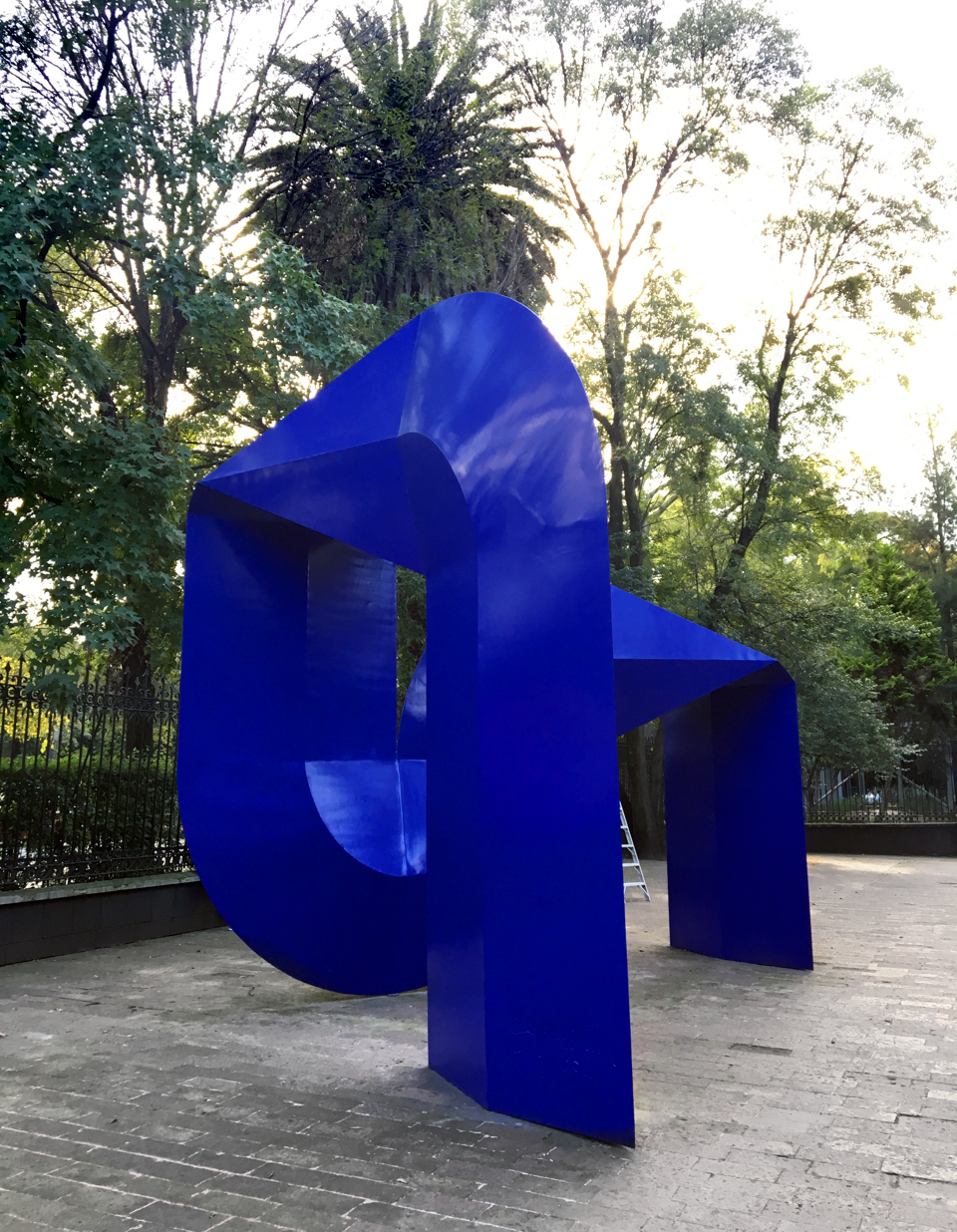 If only New York's streets looked like this.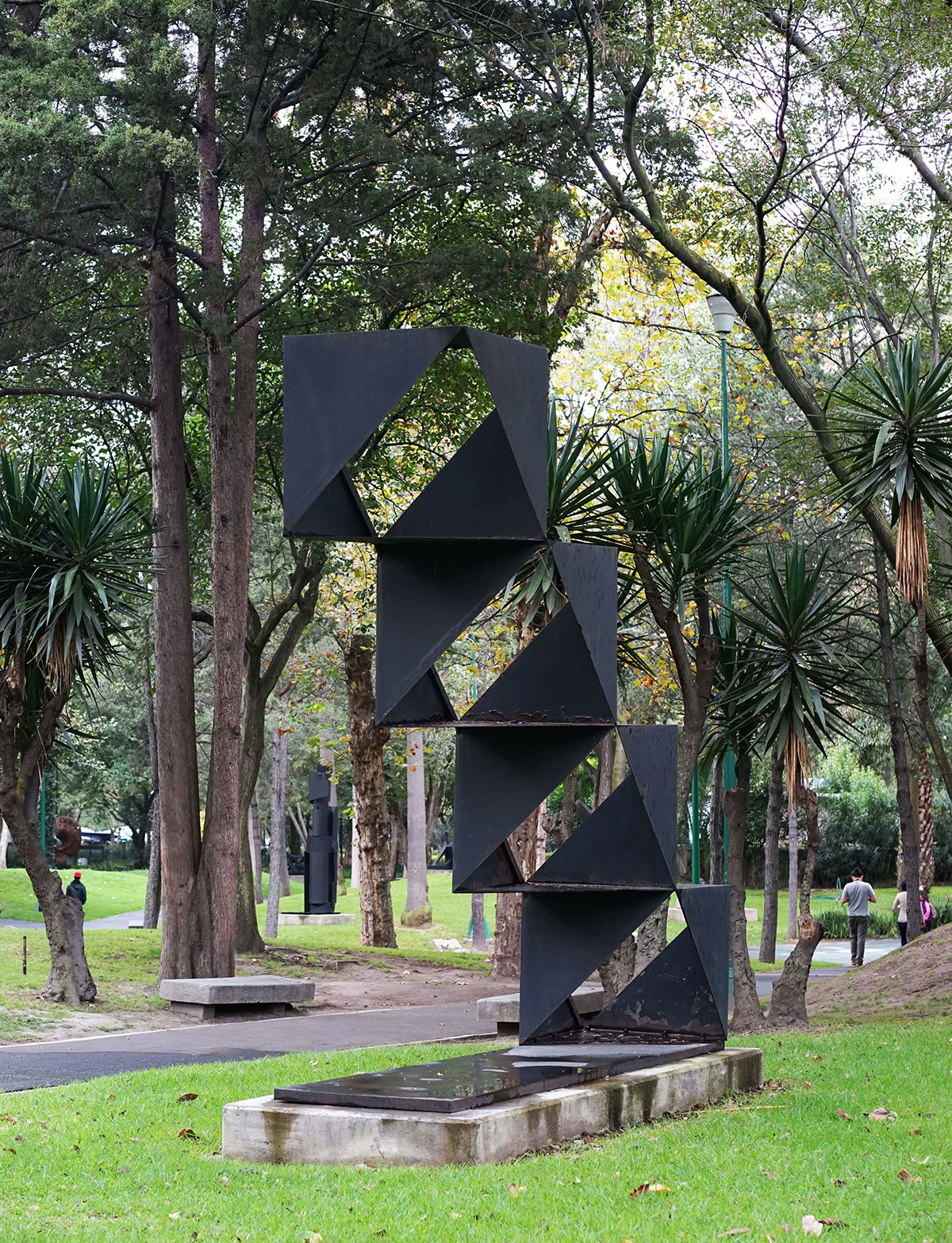 A sculpture in the backyard sculpture garden of the Museo Arte Moderno.