05.08.18
In Ben & Aja Blanc's New Collection, Minimalism Meets Meret Oppenheim
The collaboration between Providence-based husband-and-wife designers Ben and Aja Blanc is an intentional back-and-forth, and what emerges from it is an enlivening tension in the objects and furniture they create — spare shapes and clean lines matched with an element of formal ease or material softness; pieces that are smart and sophisticated but not without warmth. "It's really hard to have two people trying to design one thing. But it's also the best part about it," says Aja.
The Blancs met as grad students at RISD, and with Aja's background in museum studies and Ben's in furniture design, their combined practice benefits from a broad historical knowledge, critical eye, and fabrication expertise. They also share a consistency of vision, especially when it comes to the materials they work with. Their newest collection revolves strictly around rift white oak; curly, short-cut shearling; and mirror. "We've chosen these materials for very specific reasons that are in the details, in the grain, in the color and the texture," says Aja.
For inspiration, they're not afraid to look to certain giants of the art world, to consider the kinds of questions those big names were asking, and to then work out their own approach as an answer. Their Marfa Chair, for instance, is an overt nod to Donald Judd. To warm it up a bit, they rounded some edges and looked to the tactility of Méret Oppenheim's fur-covered teacup and saucer. A shearling backrest adds a literal plushness, but it's the unexpected placement of shearling inside the chair's lower half that creates, in Ben's words, "a cave-like cubby" and a sense of coziness, "like pulling a blanket up tight."
It's also easy to see parallels between the Blancs' work and that of fashion designer Phillip Lim, in whose NoHo shop they're installing the full collection — the Marfa chair, a companion side table, layered "mirror collages" in peach and antique tones, and large-scale wood-turned vessels — during Sight Unseen OFFSITE. Both create beautiful works meant to live and function in the everyday world: "He's dealing with wearable garments and we're dealing with usable objects," says Ben. The latest 3.1 Phillip Lim line, says Aja, is also looking at layering in an interesting way — asking how you merge minimalism with multiple textures and patterns — that will contrast with and complement the couple's designs: "We love the idea of someone in a bright red outfit possibly sitting on our muted palette chair," says Ben. "It's about the dance that's happening between those elements."
PHOTOS BY STEPHANIE EWENS; INSTALLATION PHOTOS BY SEAN SANTIAGO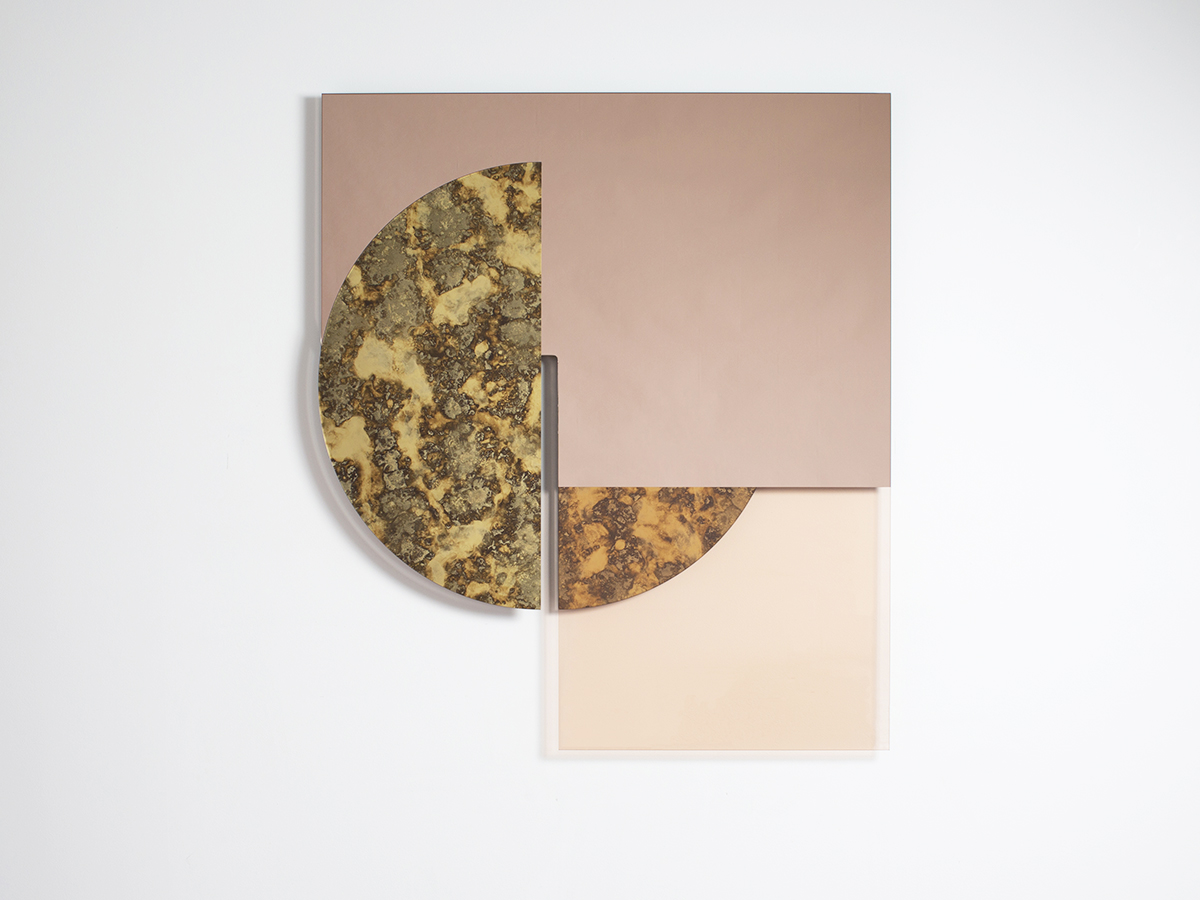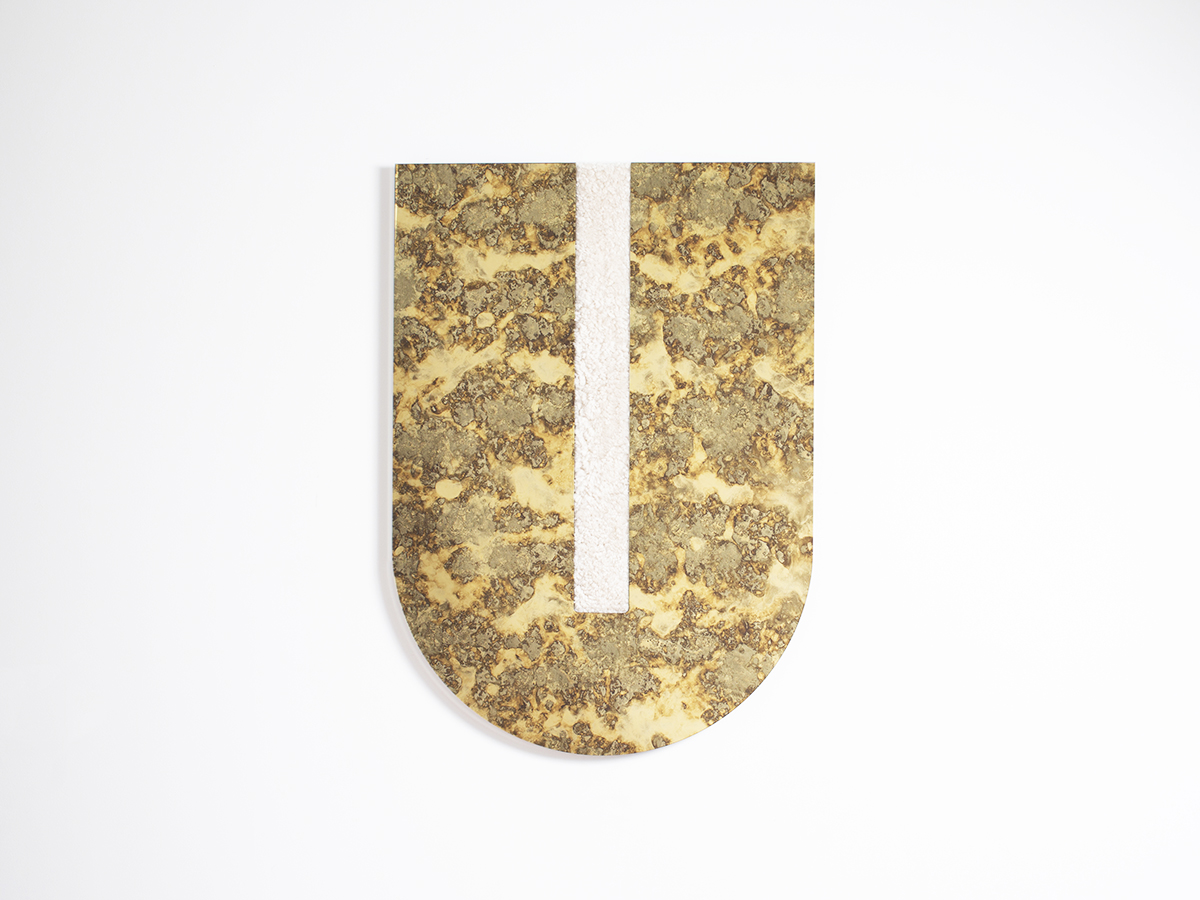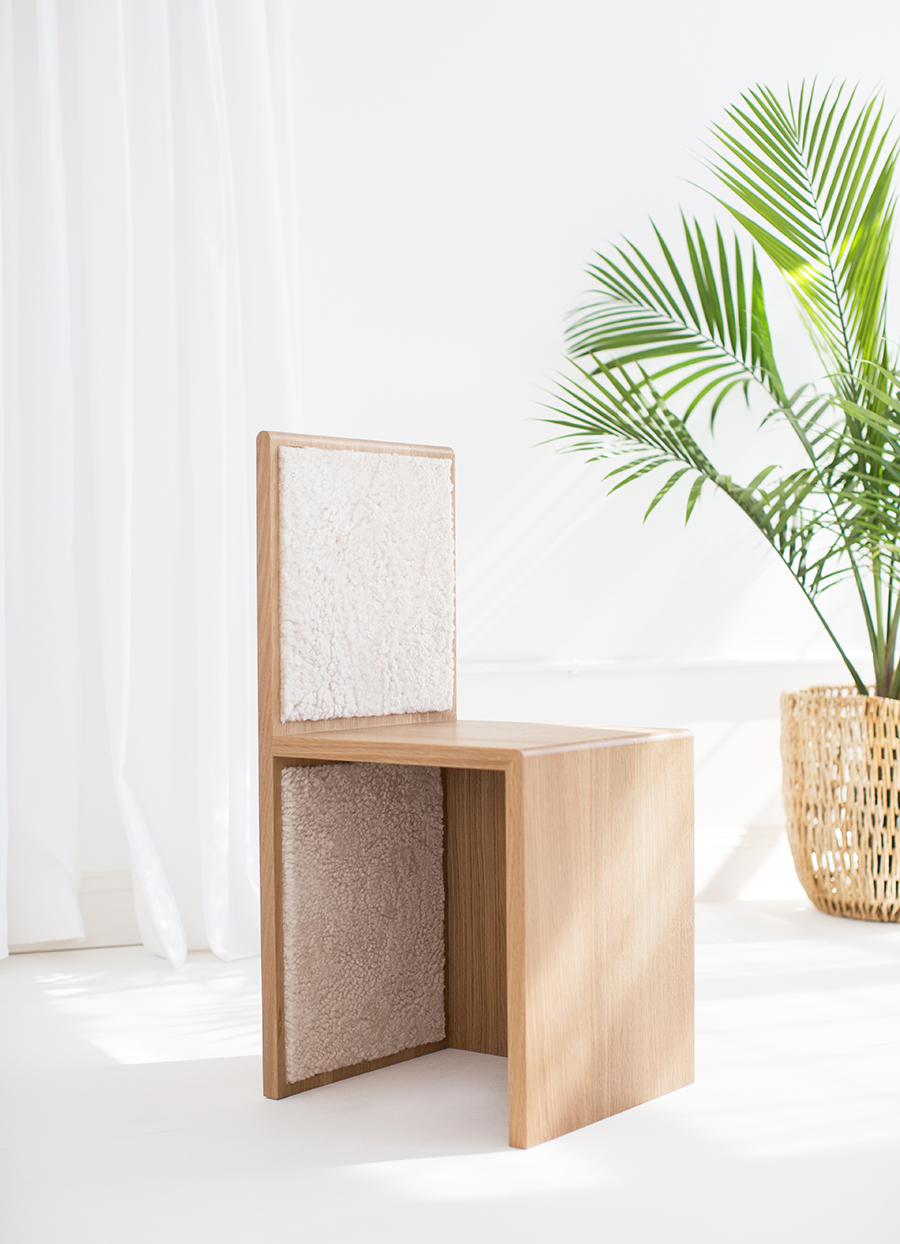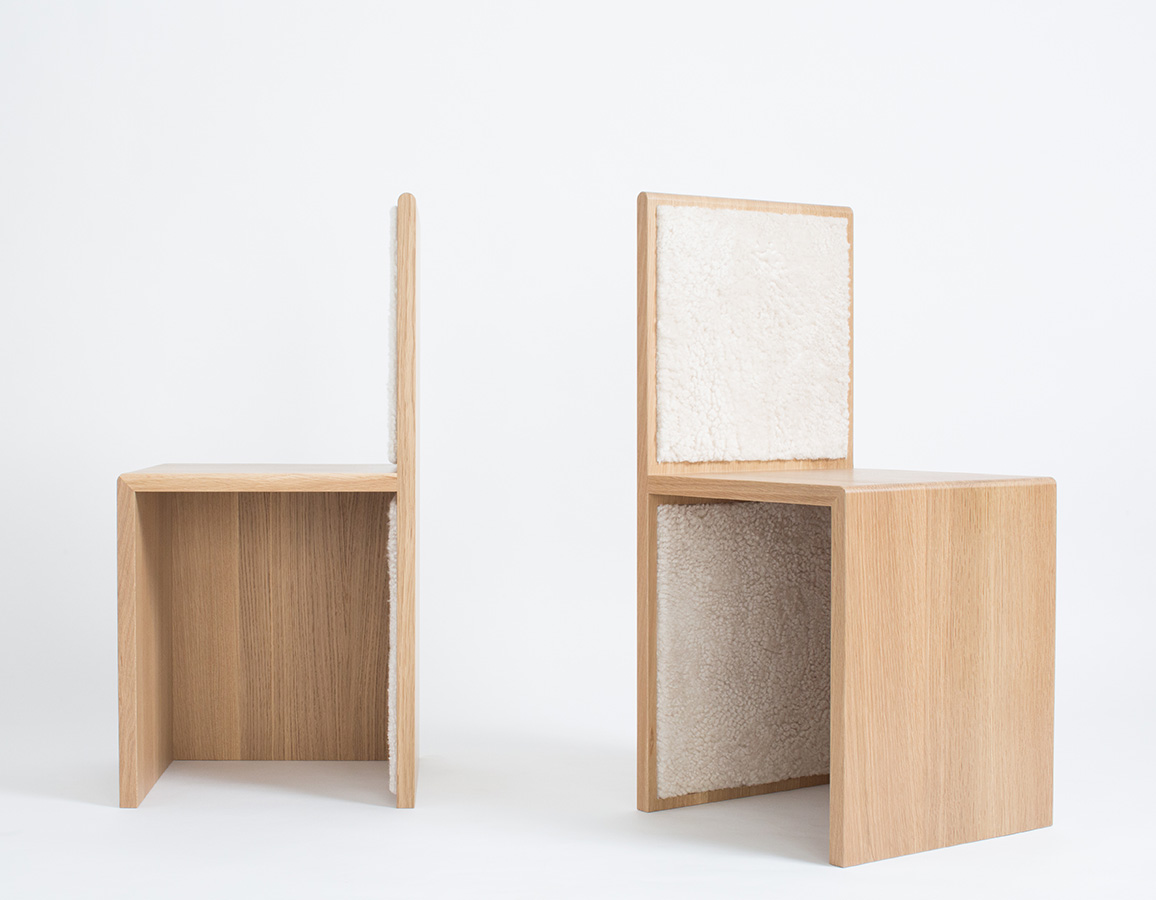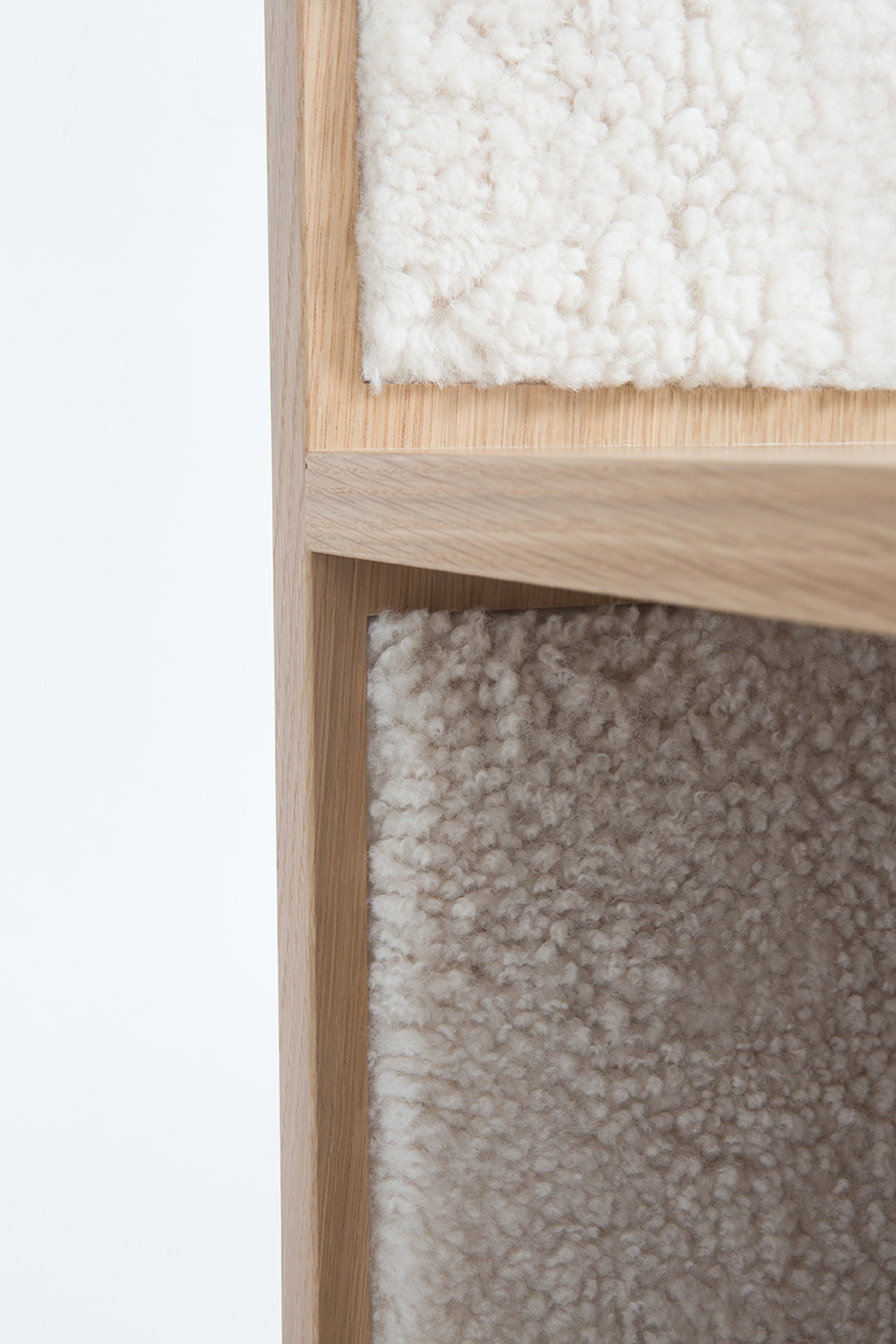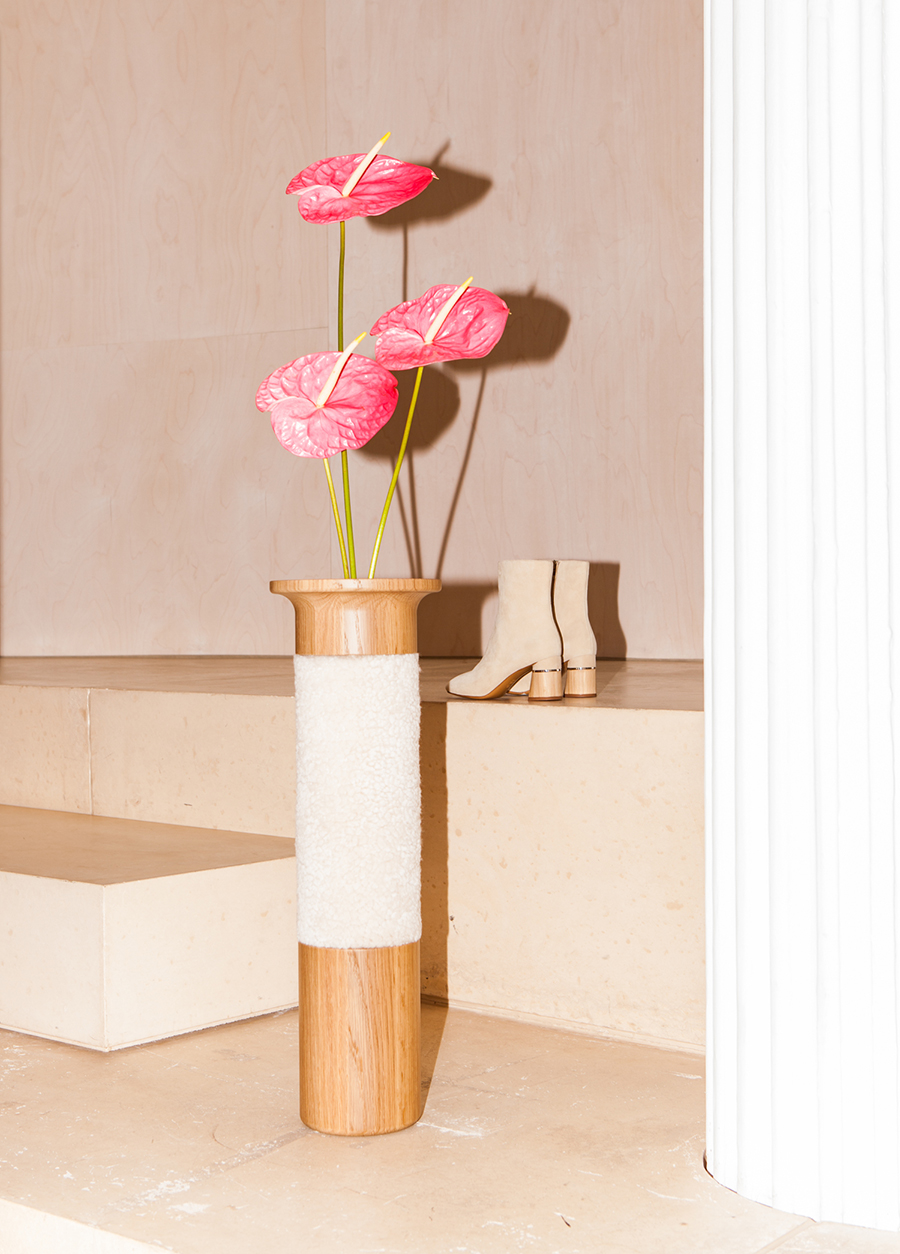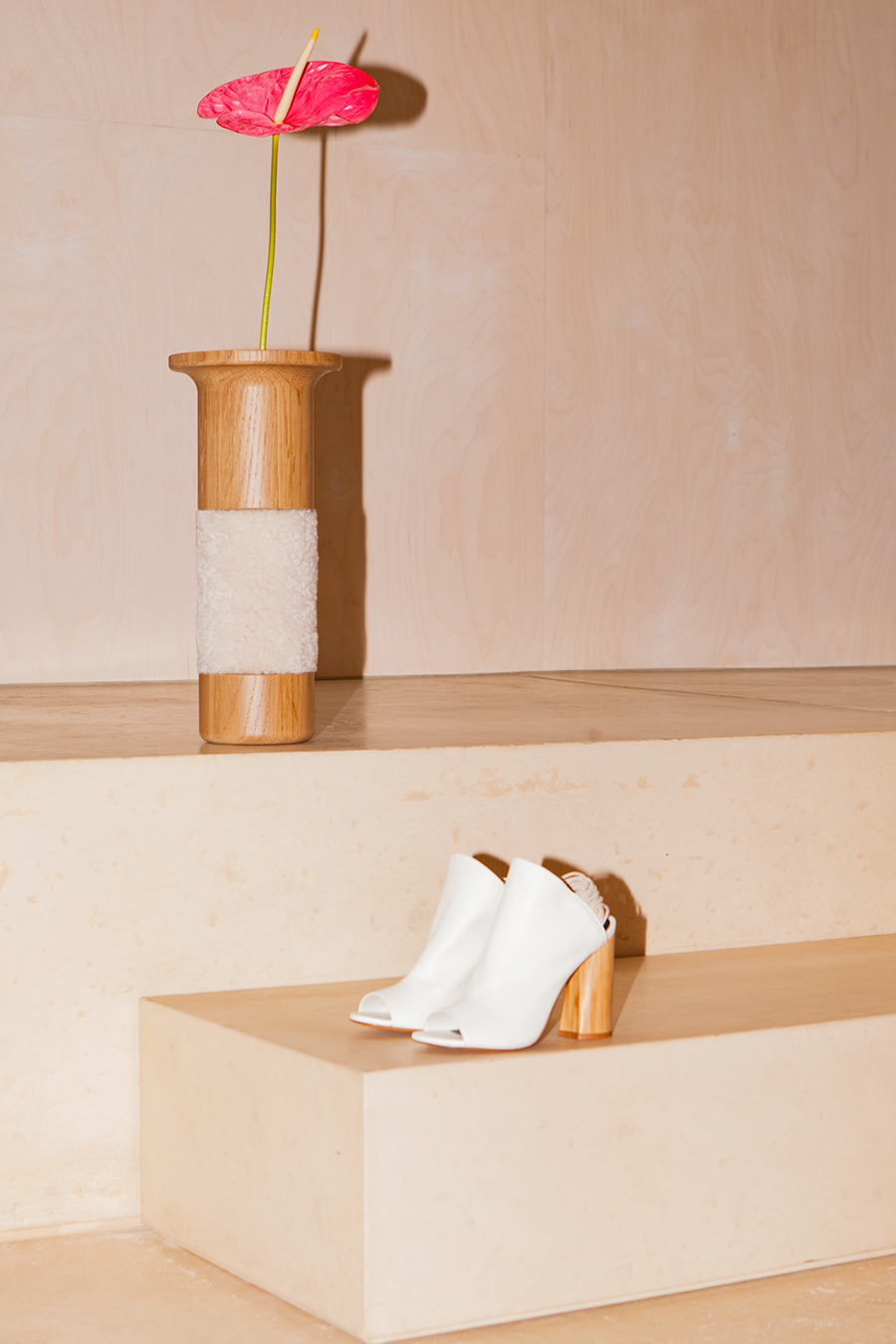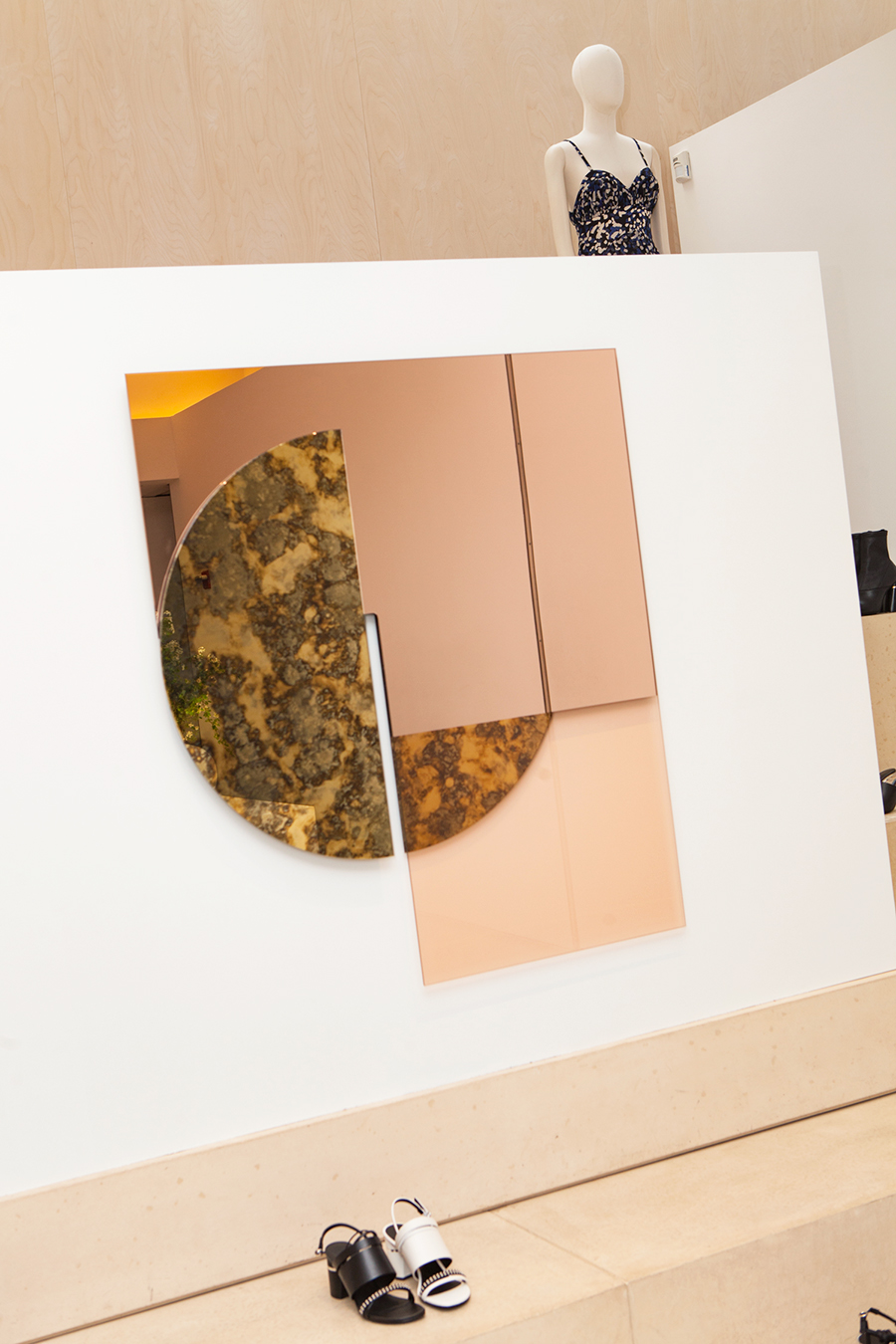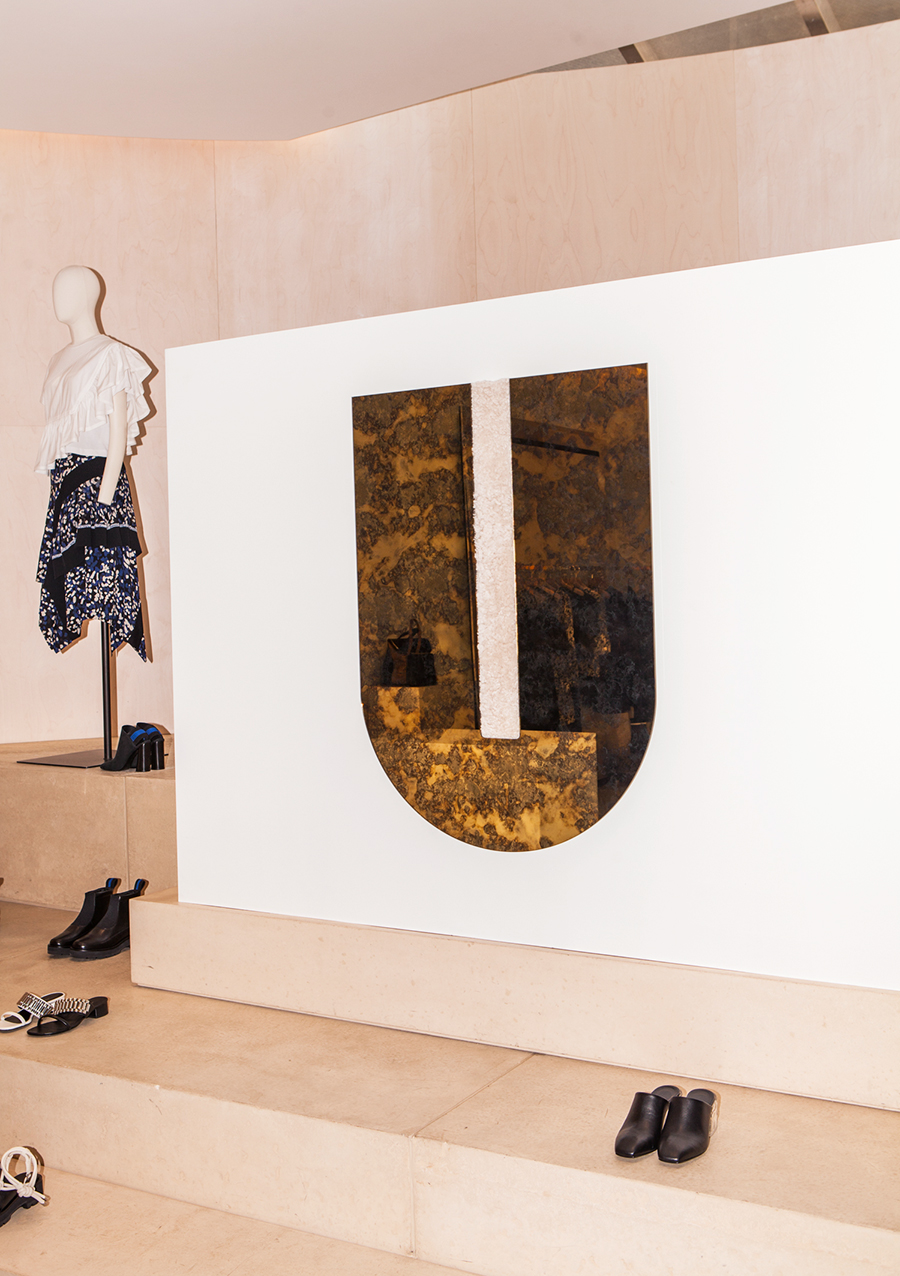 Ben & Aja Blanc will be on view at 3.1 Phillip Lim, 48 Great Jones Street, from May 17-23. Go here to learn more about Sight Unseen OFFSITE, coming May 17, and pre-register on Eventbrite for faster entry at our hub space at 201 Mulberry!