09.27.16
Beautiful Objects Built to Last, By a Tech Refugee Turned Furniture Designer
Not every designer considers UI when approaching a furniture collection, but then Zürich-based Isabell Gatzen isn't every designer: A brief stint in Silicon Valley a few years back left her disillusioned with the short product lifecycle that seems to be a hallmark of so much tech industry innovation and eager to apply strategic thinking to a more traditional craft. She returned to Europe and began creating small-scale products and furniture, debuting her solo line in Milan at SaloneSatellite and collaborating with Denmark's &Tradition on a covetable line of tabletop accessories. Her work is minimalist, but directionally so, inspired as it is by the legacy of M.C. Escher — his way with symmetry, order and optical illusions. Contrasts are explored in material (there is something decidedly yin and yang about many of Gatzen's pieces) as well as in a, shall we say, spirited naming convention — the collection includes Hook Me Up, a dining table of smoked glass on a solid marble base and Don't Screw With Me, an ascetic shelving unit crafted from marble and supported by an anodized aluminum frame. "The collection seeks to play with perceptions of light and weight, and embraces hidden details which encourage users to interact with the pieces," said the designer. Consider us encouraged.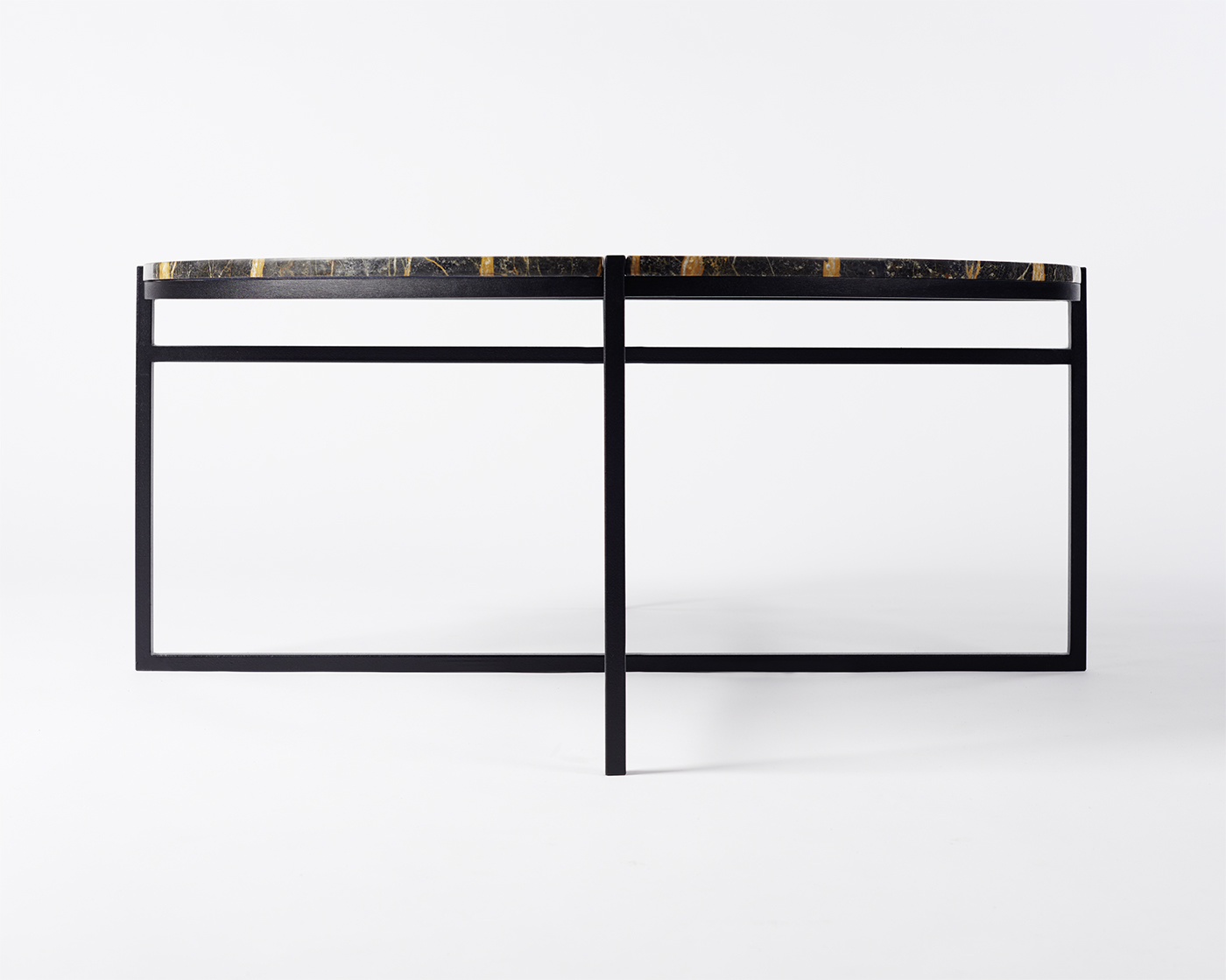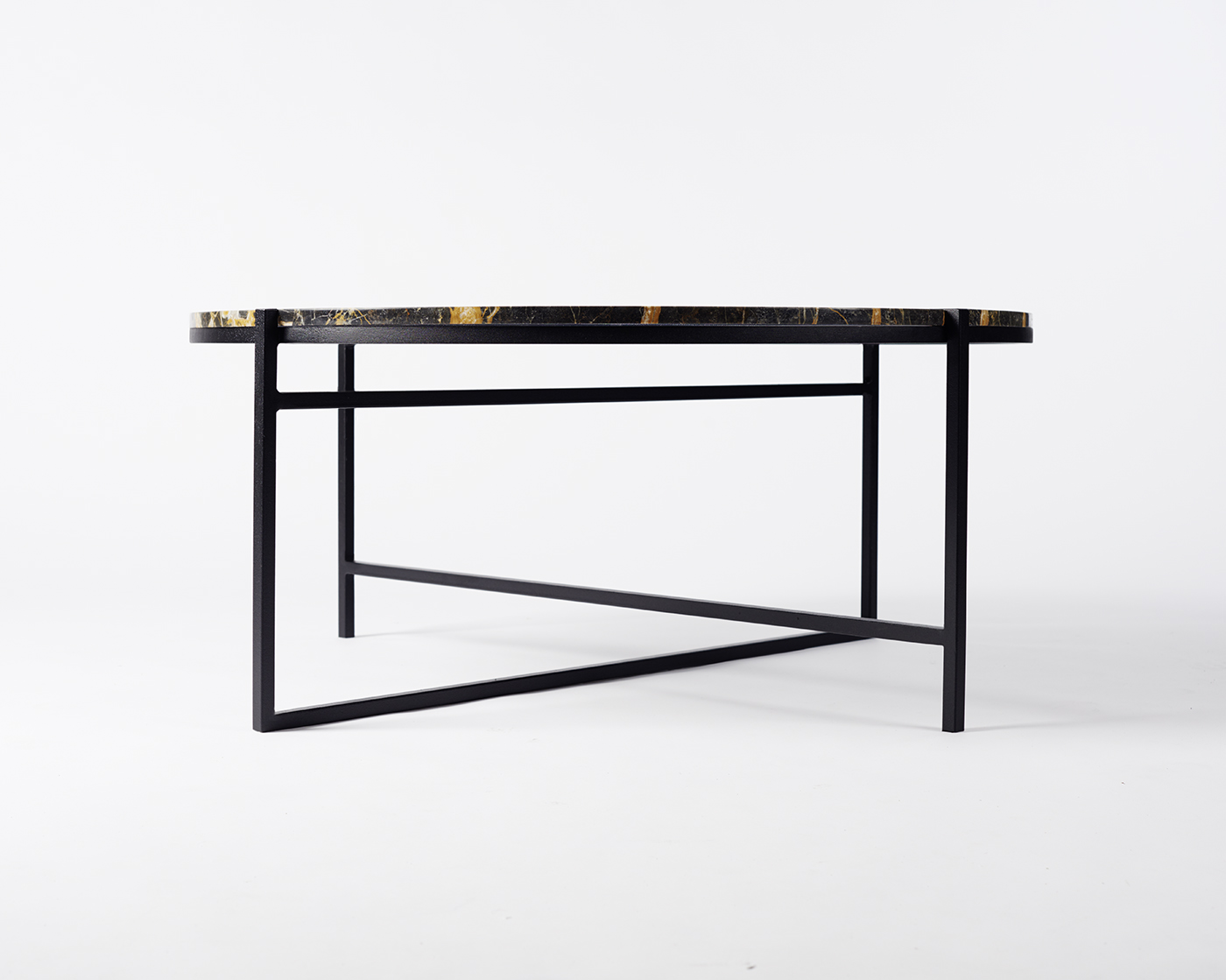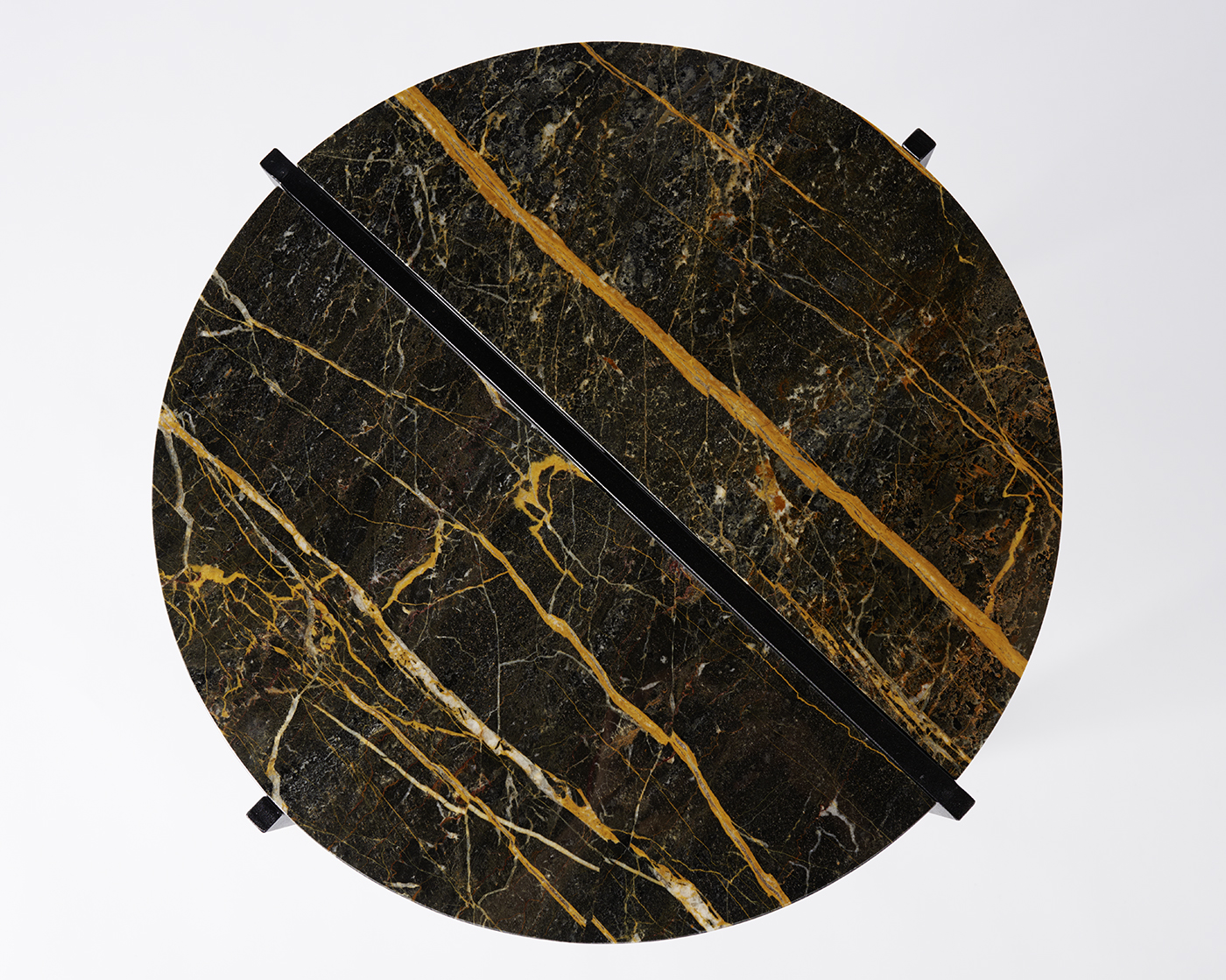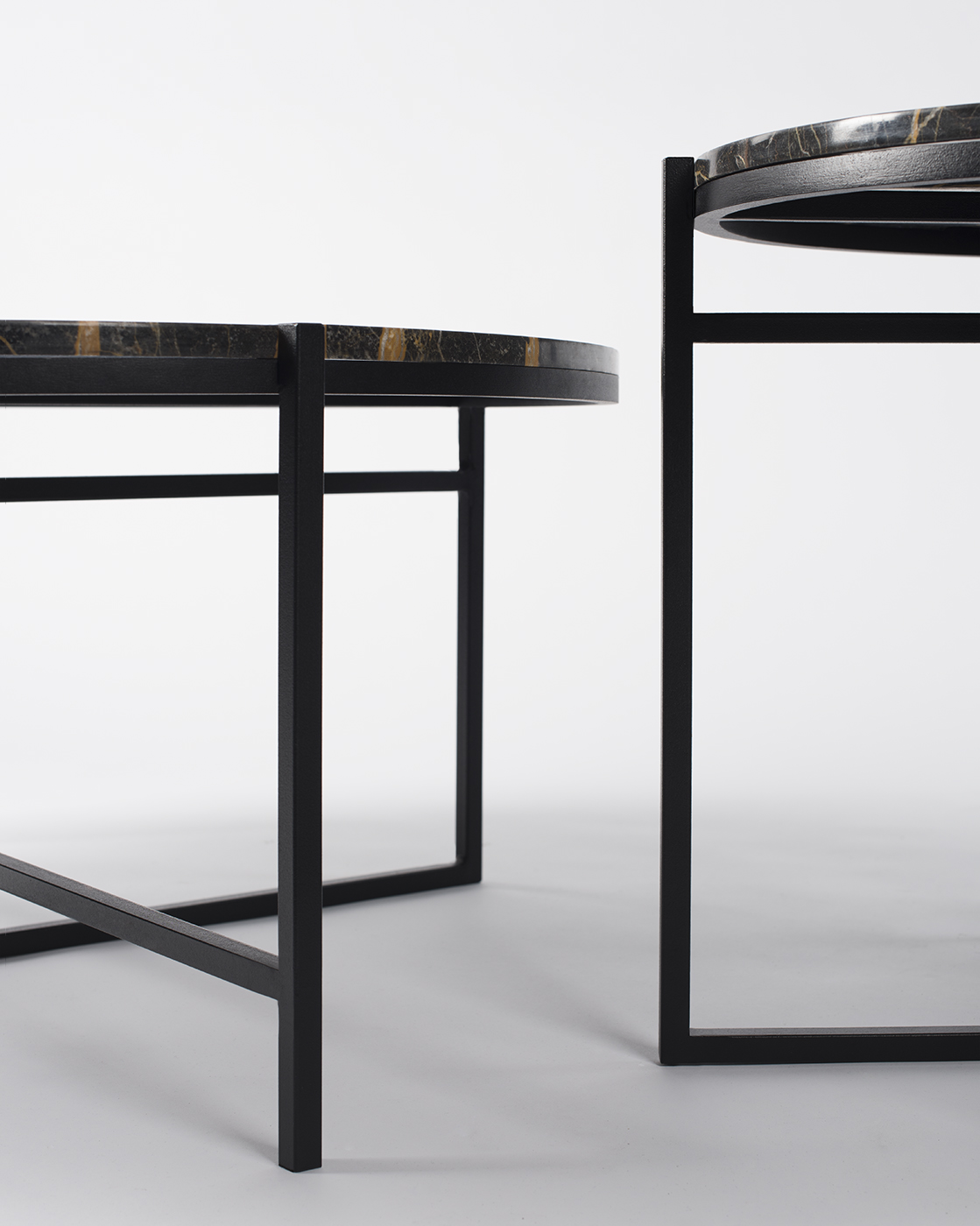 Describe your most recent project and how it was made.
My latest work is the Other Way Round coffee and side table. The story behind these pieces is that you can always see things in life from two sides. The table seems to be symmetrical at first glance, but then looks totally different if you look at it from other angles. I play with basic shapes, order, and symmetry to offer multiple viewpoints, reflecting the always changing nature of perception. I think the result ultimately expresses harmony and balance, which is something I always aim to achieve.
The metal base is produced by water-jet cutting steel, which is powder-coated after. The tabletop is made from amazing Nero Agadir marble. Currently, I am working on the second prototype and am testing different materials in various combinations for the tabletop, like thick glass, wood, marbles and terrazzo. I like to work with traditional, durable materials that will last a lifetime.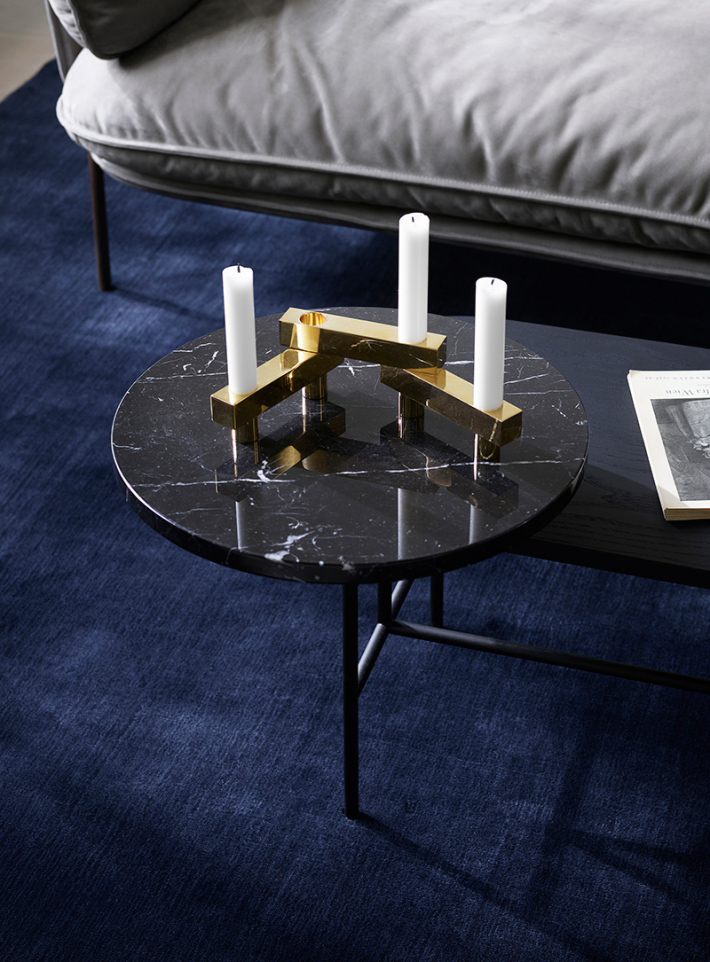 Describe your next project and how you're currently making it.
The starting point for every project is the story behind the object; my concepts are based on human interaction and experiences. Each object reveals a little bit of its character and the relationship it would like to form with the user. The chosen names reflect the story and give a hint about the meaning in a playful way: Burning On Both Ends candleholder (above), See Right Through Me mirror, Walk All Over Me rug, Hook Me Up table, Don't Screw With Me shelf, Let It Slide bowl. I usually work on several projects simultaneously and therefore I am always in the process of conceptualizing, adjusting, and fine-tuning various products in different stages, from prototype to final product.
My current concepts involve a range of materials including leather, ceramics, glass, and wool. I constantly strive to work with materials I haven't worked with in the past. Material is extremely inspiring to me and what I love about my profession is that it offers me the opportunity to constantly start from zero and explore production methods from scratch.
Right now I am working on a wall mirror, a glass vase with an amazing Swiss glass blower, a rug project, and a new ceramics collection. I am very busy developing and producing my prototypes for the Salone del Mobile in 2017.
The ceramics collection that I am currently designing will be called Atlas. In early modern Europe an 'atlas' was a collection of the knowledge of the whole world, historically and geographically. In retrospective, they were pieces of art. The name for me evokes a feeling that the world has always been connected. Conceptually this is the source of inspiration for the collection and from a design point of view I am exploring the relationship between geometric and handmade organic forms, embracing the history of ceramics in different cultures throughout the times. Since there are so many different techniques in ceramic production I create moodboards to define materials, surface treatments and firing techniques I would like to use. I am drawing a lot at this stage and also work in 3D. I will be working with a production facility in Bali that I have fostered a great working relationship with over the years. They are very skilled and produce under amazing working conditions. I will be alongside them in the workshop for 6 weeks this autumn and I can't wait to have some clay in my hands. The objects will be a collaboration of the craftsman's expertise and my ever-present hands-on approach in developing the collection. All objects will be handmade, giving each item a very special and unique character.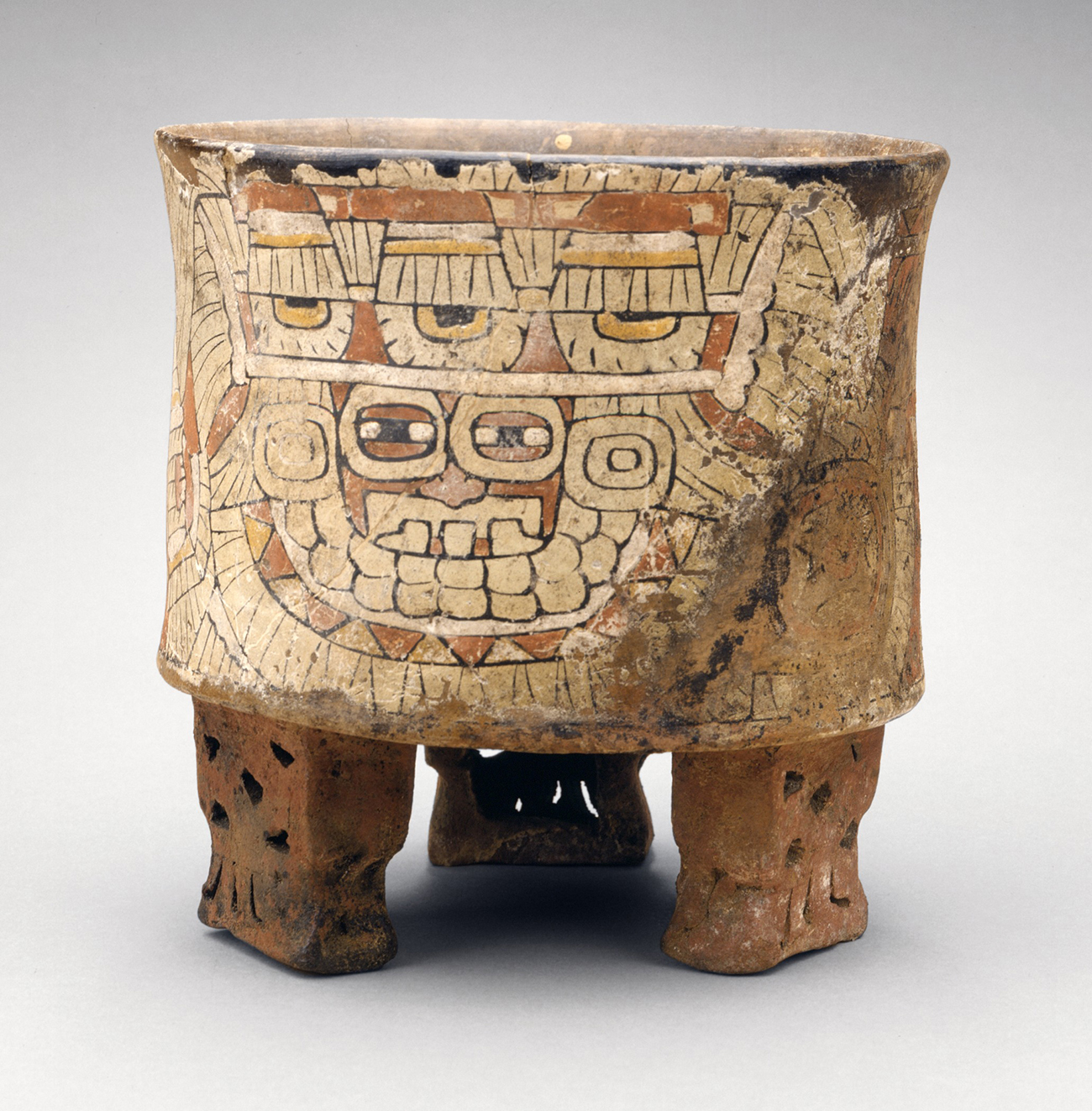 Tell us one thing that's been inspiring you lately and why.
Lately I have been very inspired by the long history of ceramics in almost all developed cultures for the past 20,000 years. As a designer you have to reinvent and reinterpret things by embracing history and build on traditions yet still design within your own context. Essentially, the inspiration for my designs comes from a mixture of things that I want to achieve. Firstly, I want to make people happy and encourage their interactions with each object. I create and make things that I hope to improve people's everyday life in a thoughtful way. In terms of materiality and visual language, I aim for my products to survive time.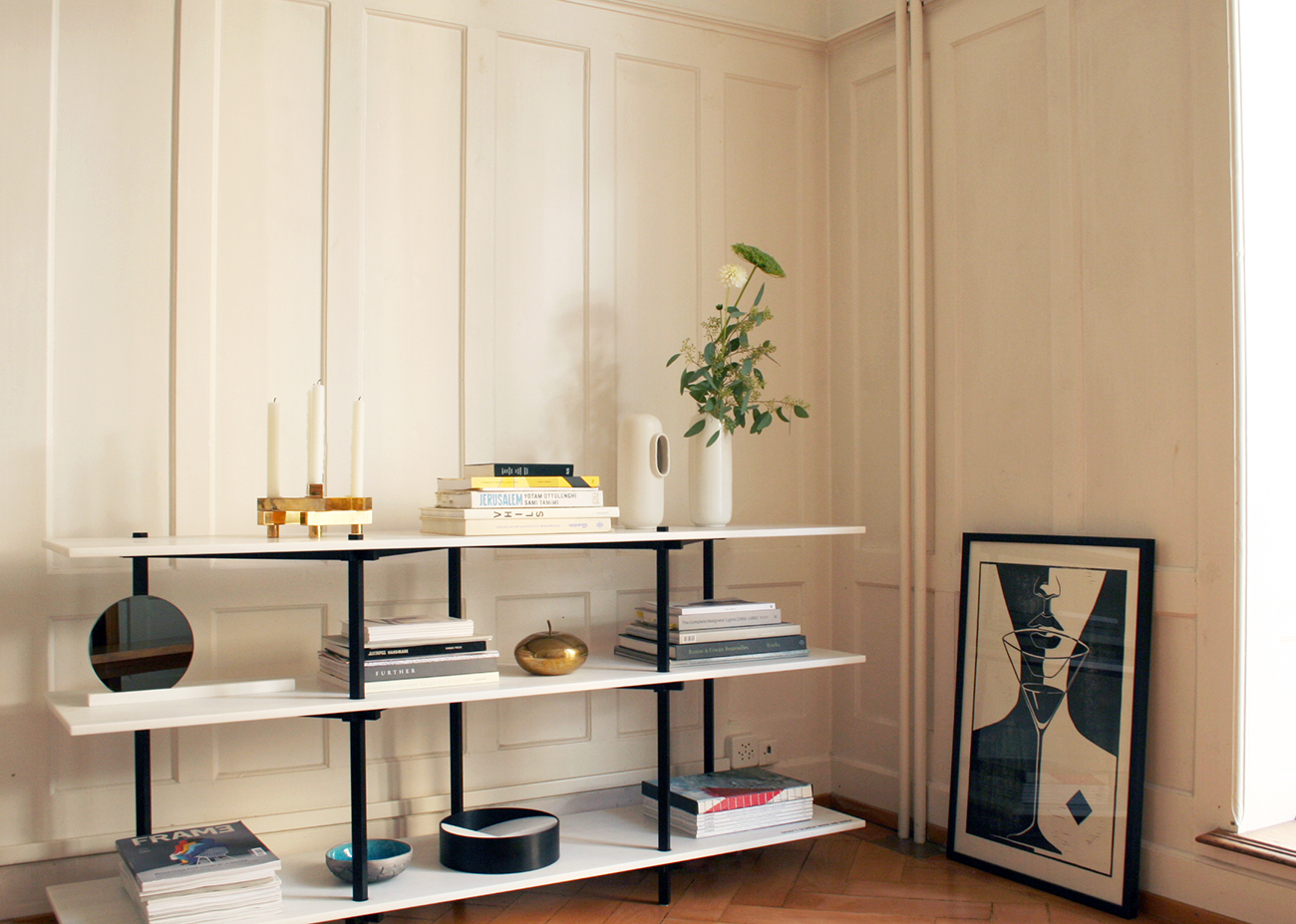 Show us your studio and tell us what you like about it.
My studio is currently located in Zürich, Kreis 3. It's an up-and-coming neighborhood and for me a very special place with a lot of other creative people around. When I moved back from San Francisco in 2010 the highway was still going through this area but they rerouted it shortly after. Since then gentrification has taken place, but I think in this case in a positive way. My studio and my home are combined, in the beginning due to a financial decision but now I enjoy this set-up. Since I mostly design furniture and accessories for the home, I am benefitting from the fact that for a while I live with the products I create and am able to see them in the context of everyday life.
I enjoy seeing my designs alongside other people's work; objects I use every day, art and memories. I believe that we often attach memories to objects that remind us of people we love, or things we experience, and I hope that people will attach these kinds of sentiments to my products as well.