11.18.17
Week of November 13, 2017
A weekly Saturday recap to share with you our favorite links, discoveries, exhibitions, and more from the past seven days. This week: Cassina's new headquarters (featuring a futuristic Perriand shelter in its coffee break-room), Marleigh Culver's new abstract paintings for Tappan Collective, and a Detroit-based start-up's new table, available in the perfect shade of blush.
Exhibitions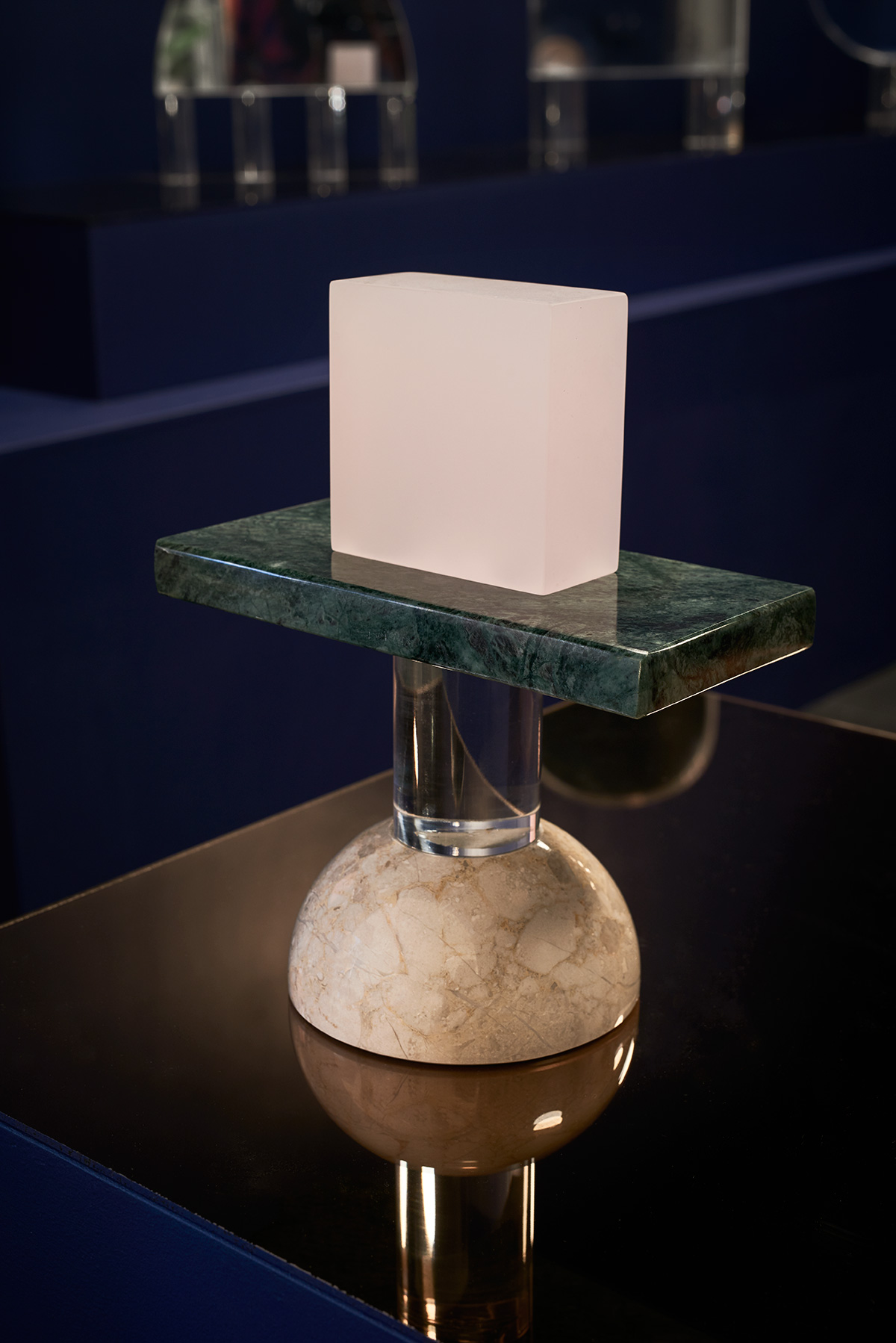 If anyone is still doubting the importance of good photography for designers looking to garner press, consider the fact that we already did a whole story on Objects for Common Interest's amazing new exhibition and collection for the New York store Matter — and yet we're featuring it again, based on these cool, moody installation images by photographer Brooke Holm. A+.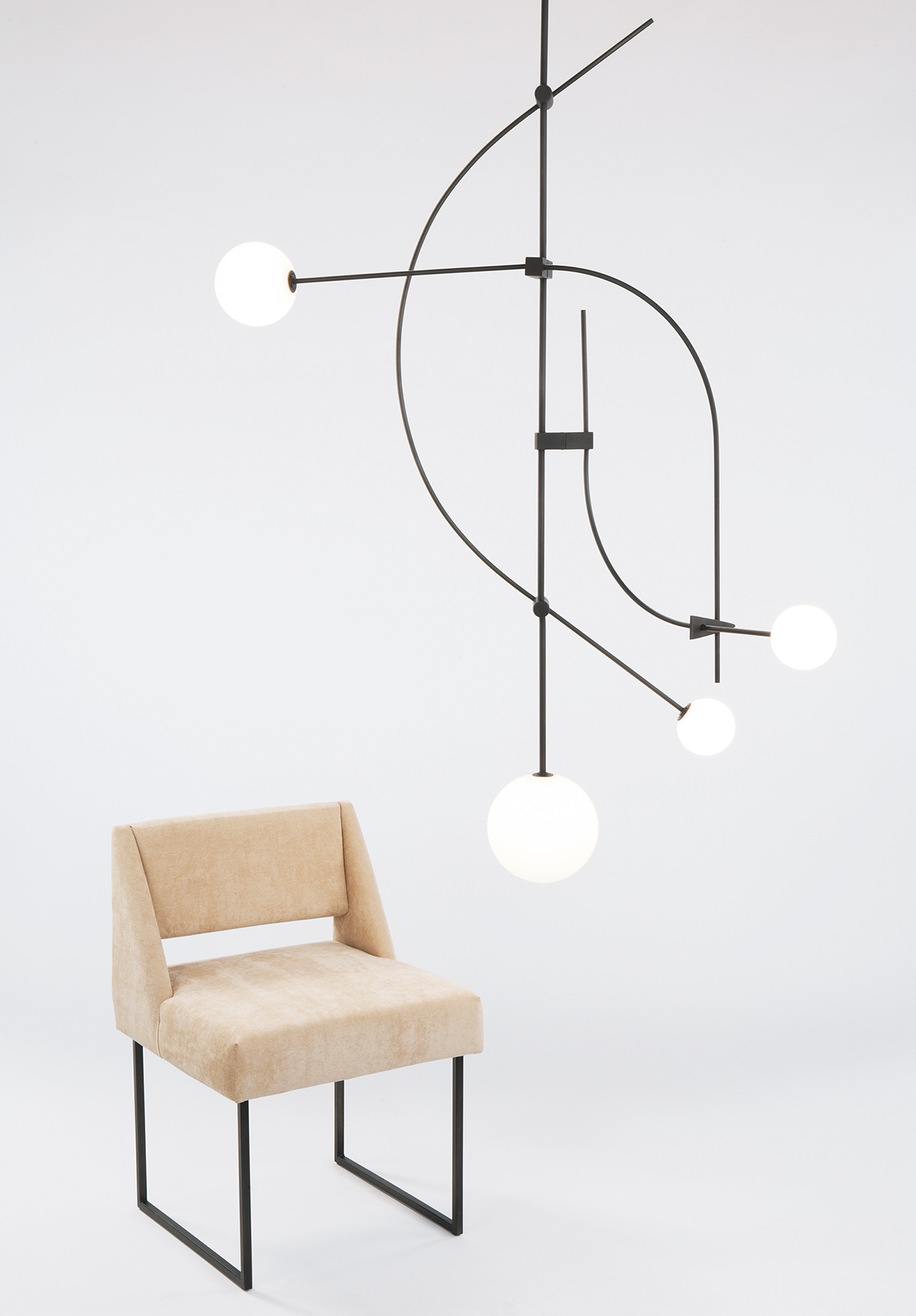 We've never walked the hospitality-focused fair BDNY, but this year it featured one of our favorite design firms: the Los Angeles–based Atelier de Troupe, who has outfitted hotels from Chicago to Panama City. The studio's new Tempo Chandelier is a new favorite.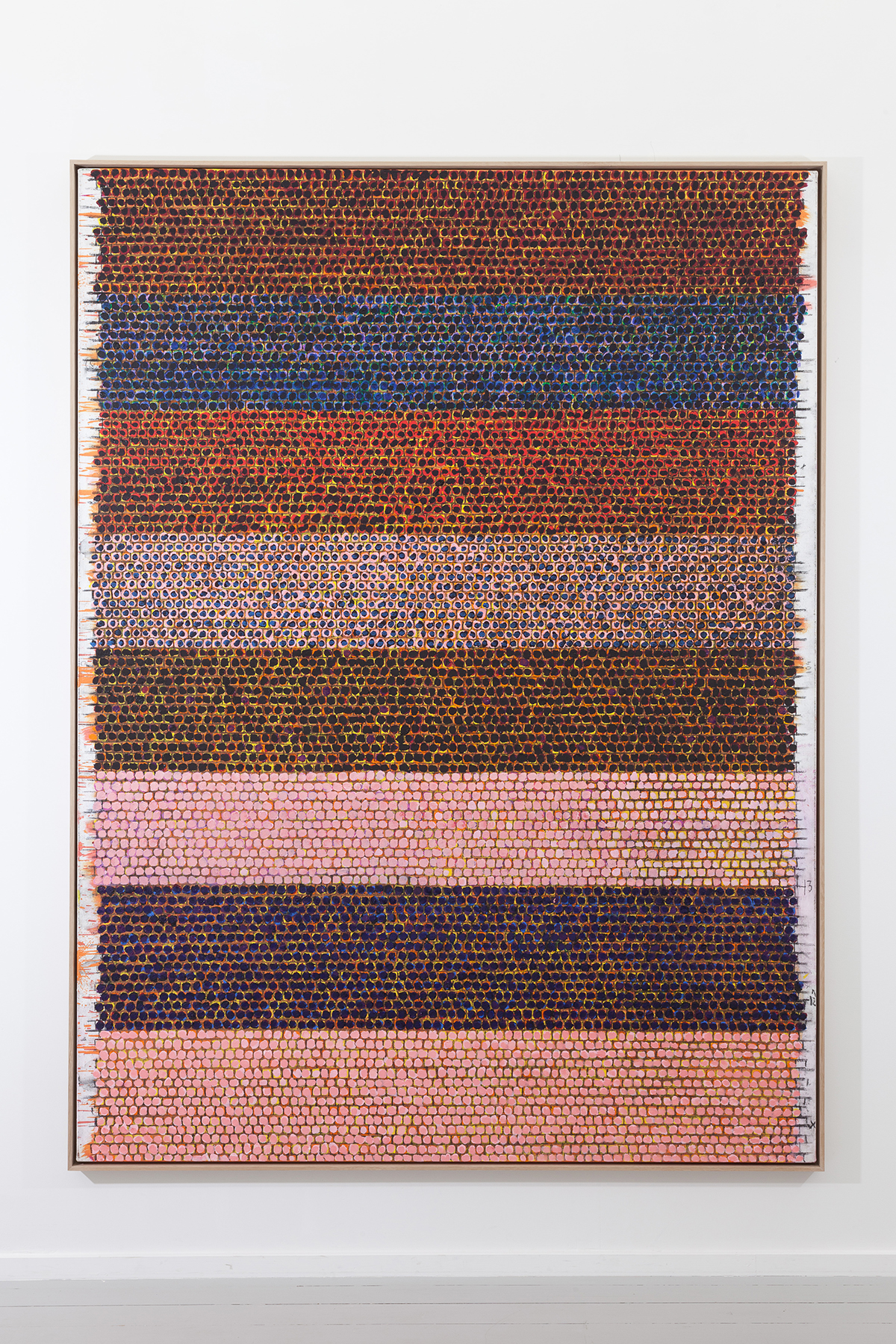 Today was unfortunately the last day to visit an exhibition of paintings by Finnish artist Paul Osipow at Oslo's Galleri Riis. But how great are these painted-dots canvases, inspired by rag rugs?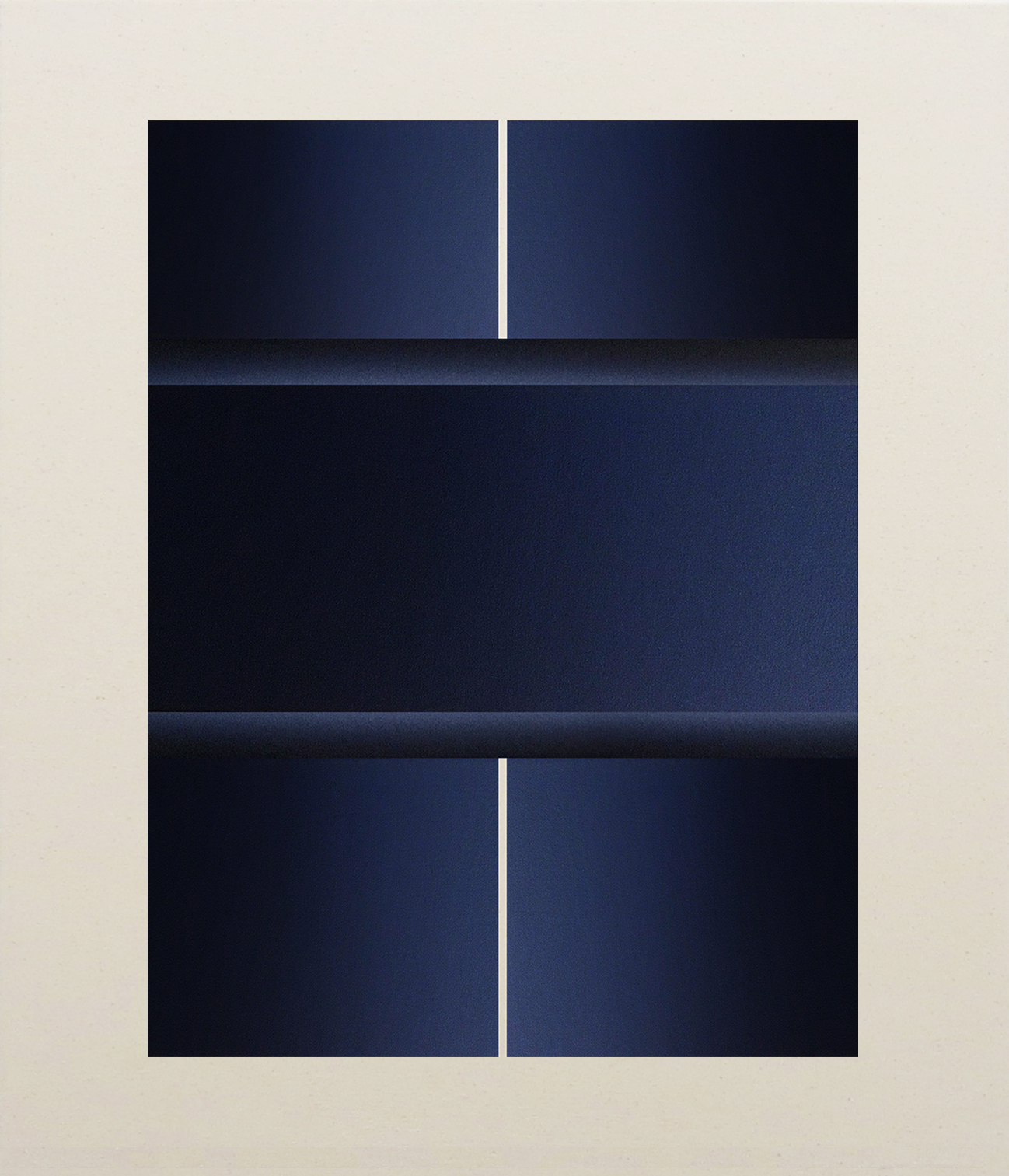 On view at The Curator Gallery in New York is a group exhibition that includes these new gradient paintings by artist Senem Oezdogan. "I am interested in the visualization of form and depth simply by opposing dark and light colors and playing with perception by placing space into the painting," says Oezdogan. "Composed of geometric shapes, varying in widths, the work creates an optical effect and makes the viewer an active part by not just seeing but experiencing the painting."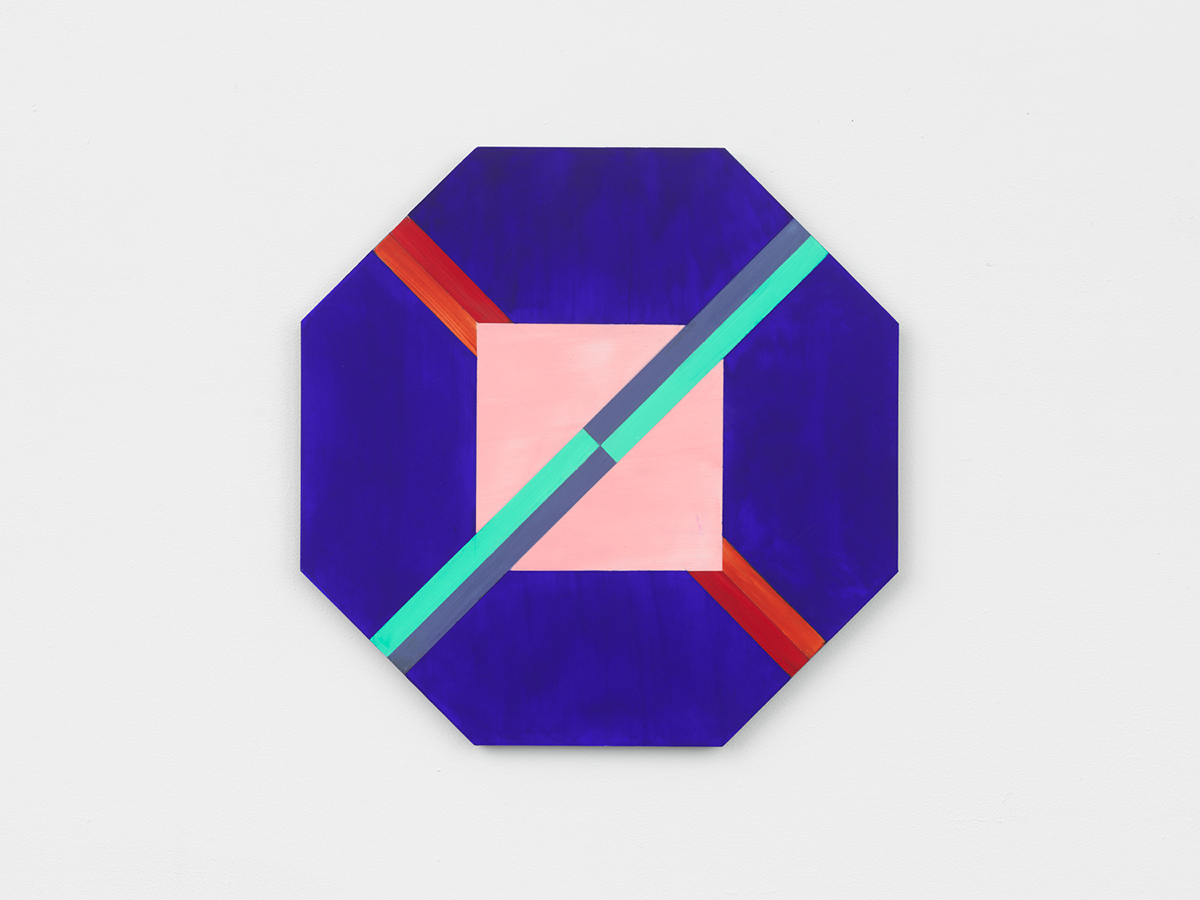 And on view at New York's Fridman Gallery is "Staring and Cursing," the gallery's second solo exhibition by Russian-born, New York–based artist Anton Ginzburg. The artist's new ORRA paintings take their cues from the color experiments of Mikhail Matyushin, a leading figure of the 1920s Russian avant-garde.
Links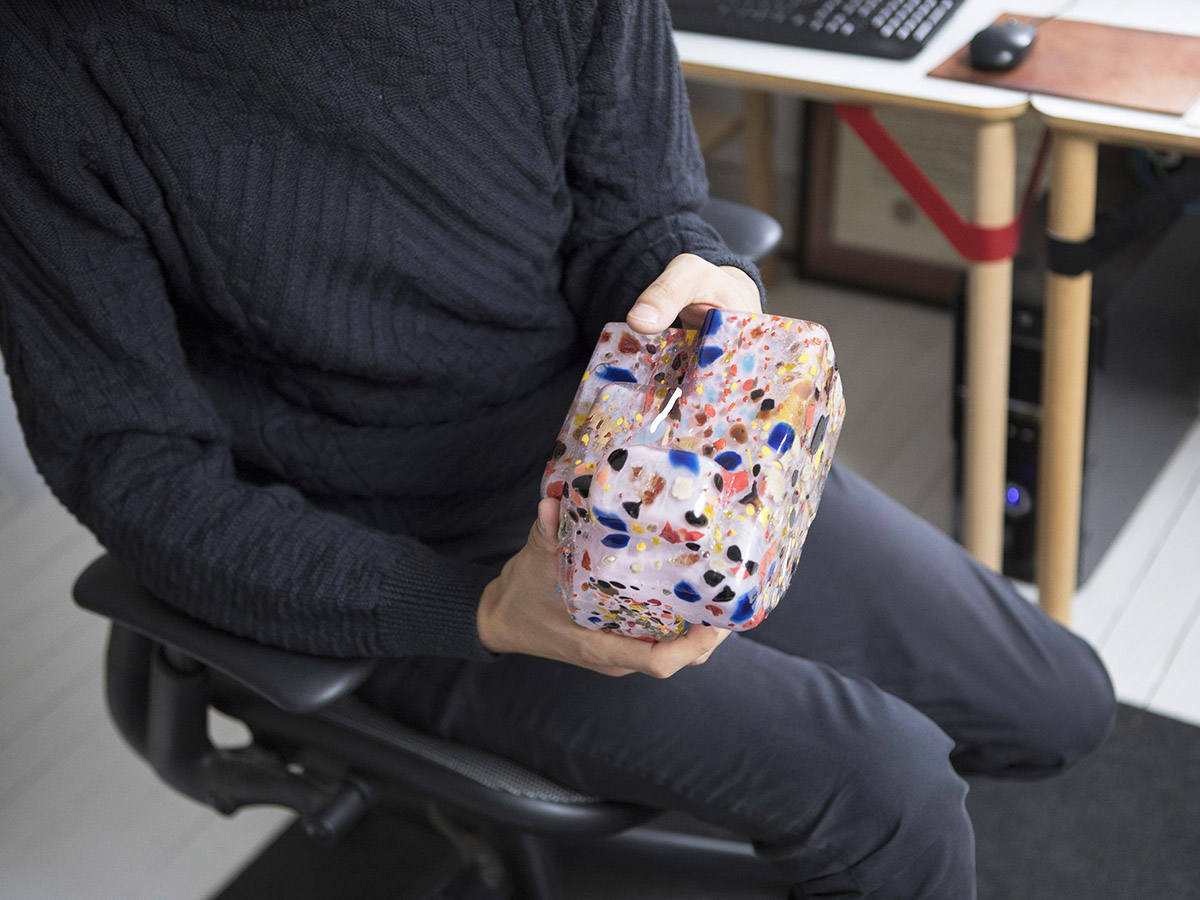 On Hem's website, we found a peek inside the home office of fave SU designer Jonah Takagi, who created Hem's minimal, ash wood Peg Hooks. Shown here is a glass vessel Takagi made while on residency this summer at the Marseilles-based glass research center CIRVA. (Photo © Charlie Schuck)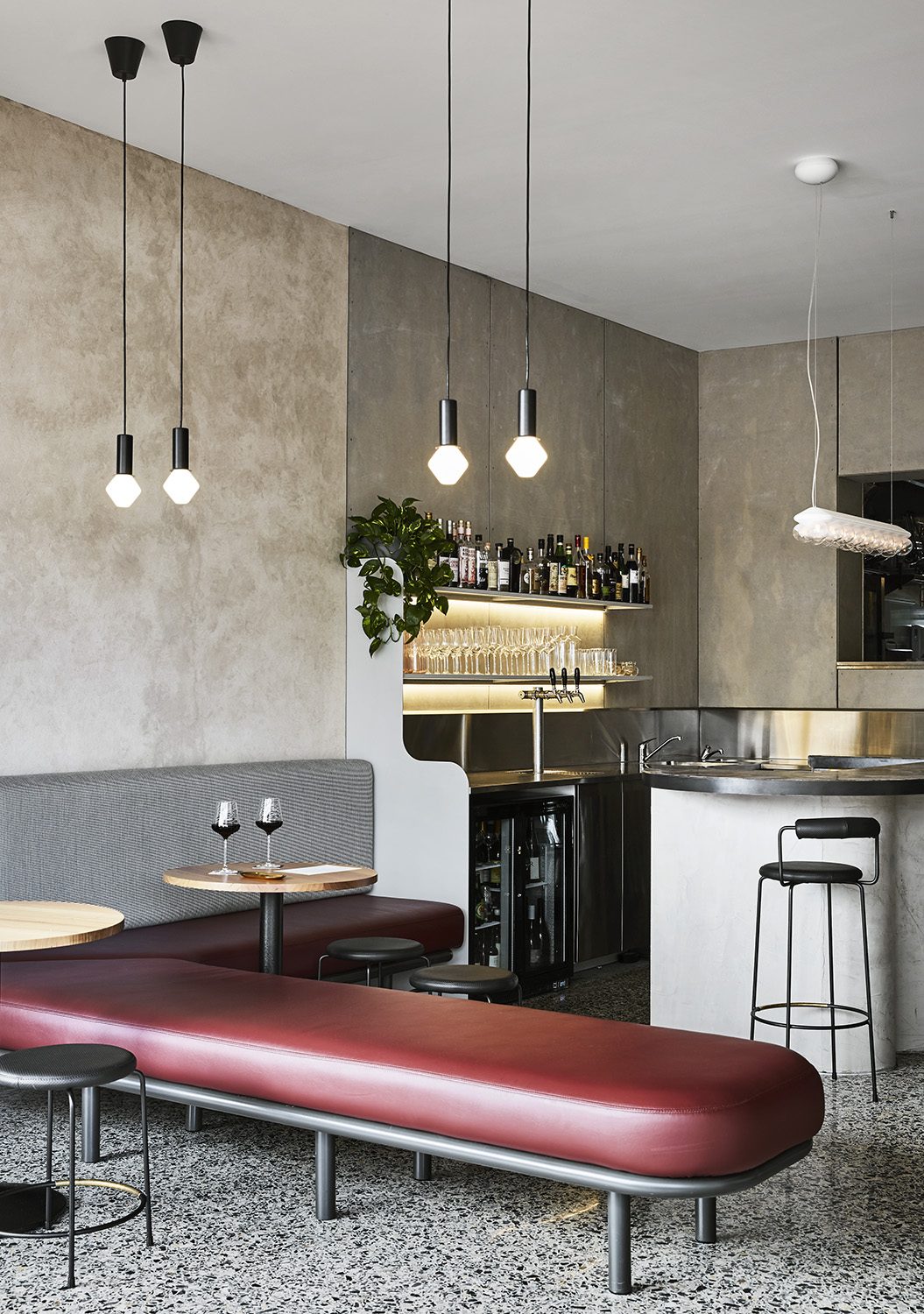 The Australian firm IF Architecture's all-pink redesign of a Jardan flagship nearly broke our Instagram last month. This week we found another on-trend — though slightly more restrained — project of theirs: Etta Restaurant, a new eatery in Melbourne that features these pretty, wine-colored banquettes.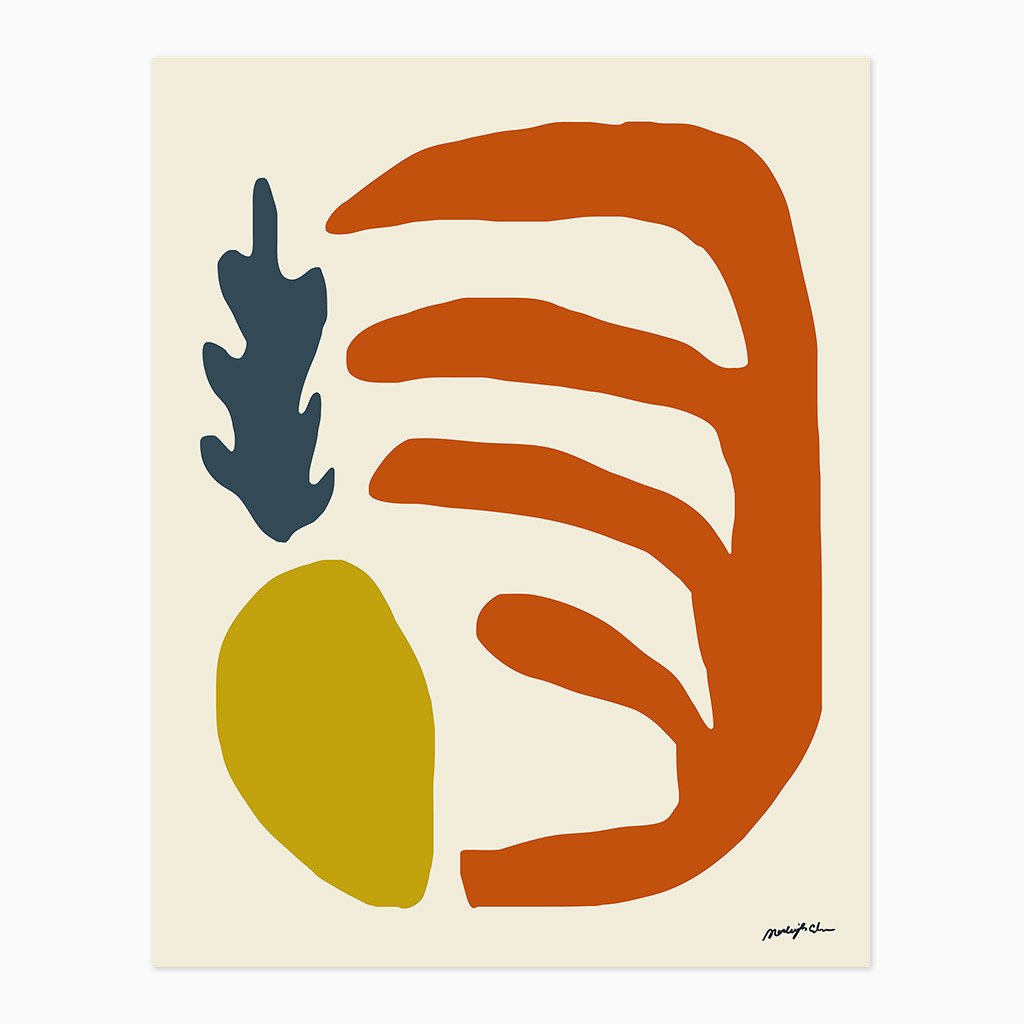 We're really into the vibe of these Marleigh Culver editions for Tappan Collective, and thumbs up on the pricing as well — you can get the smallest one framed and matted for under 200 bucks!
Discoveries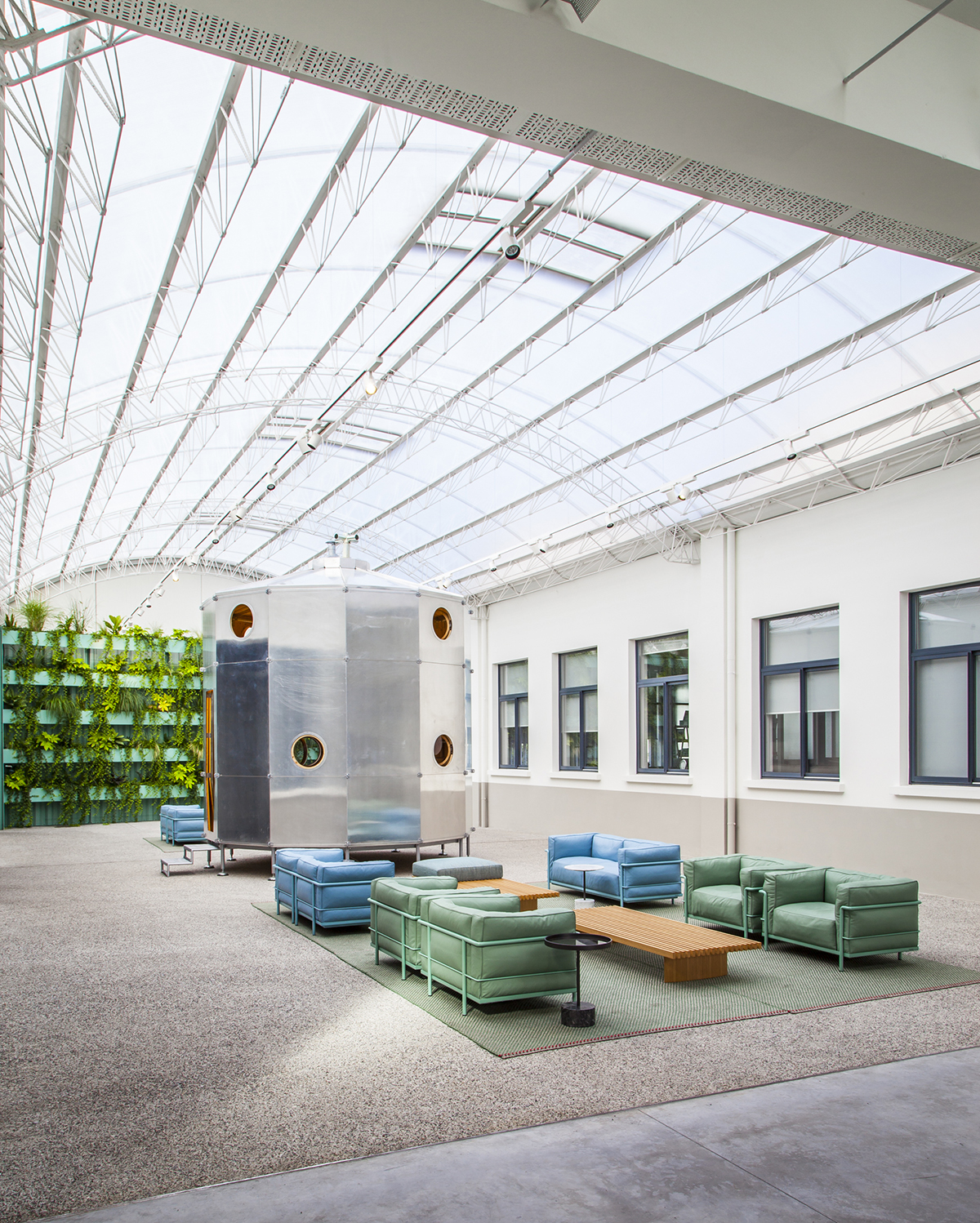 Cassina celebrated its anniversary this year by giving the company's Italian headquarters a refresh, courtesy of creative director Patricia Urquiola. We'd say more about it — including the fact that the equivalent of their coffee break room features a futuristic mobile shelter designed by Charlotte Perriand and Pierre Jeanneret in 1938 — if we weren't freaking out over the fact that you can, apparently, buy a Le Corbusier LC2 armchair in mint green or baby blue. (Actually those are probably custom colors, but Cassina throw a girl a bone, will ya?)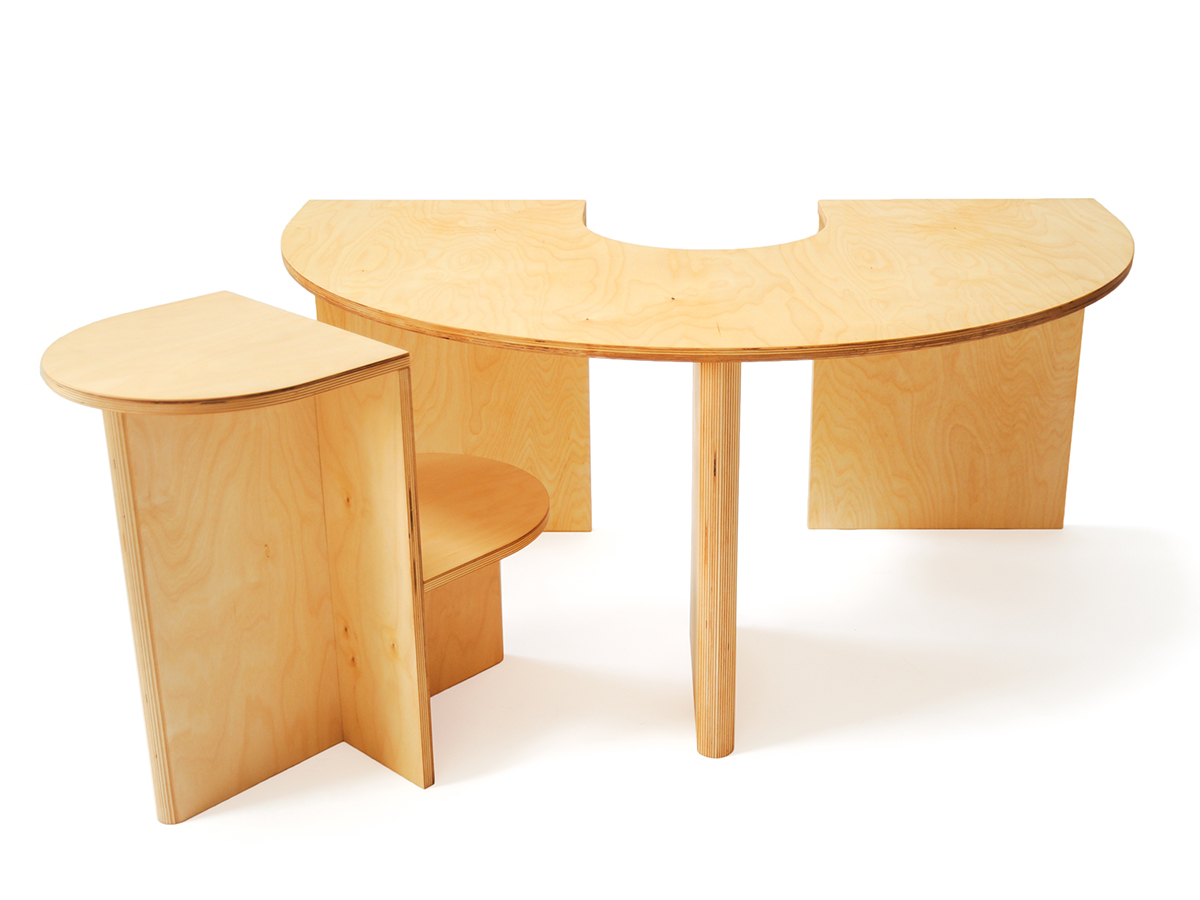 We rarely feature kids furniture on our site, but we had to make an exception for Kinder Modern's new Lunar Table and Eclipse Chair, which nest into each other when not in use, and can daisy-chain to form a larger play space in public areas. They're available in natural wood and white, but also more playful combos like moonlight (dark blue) and sunshine (yellow).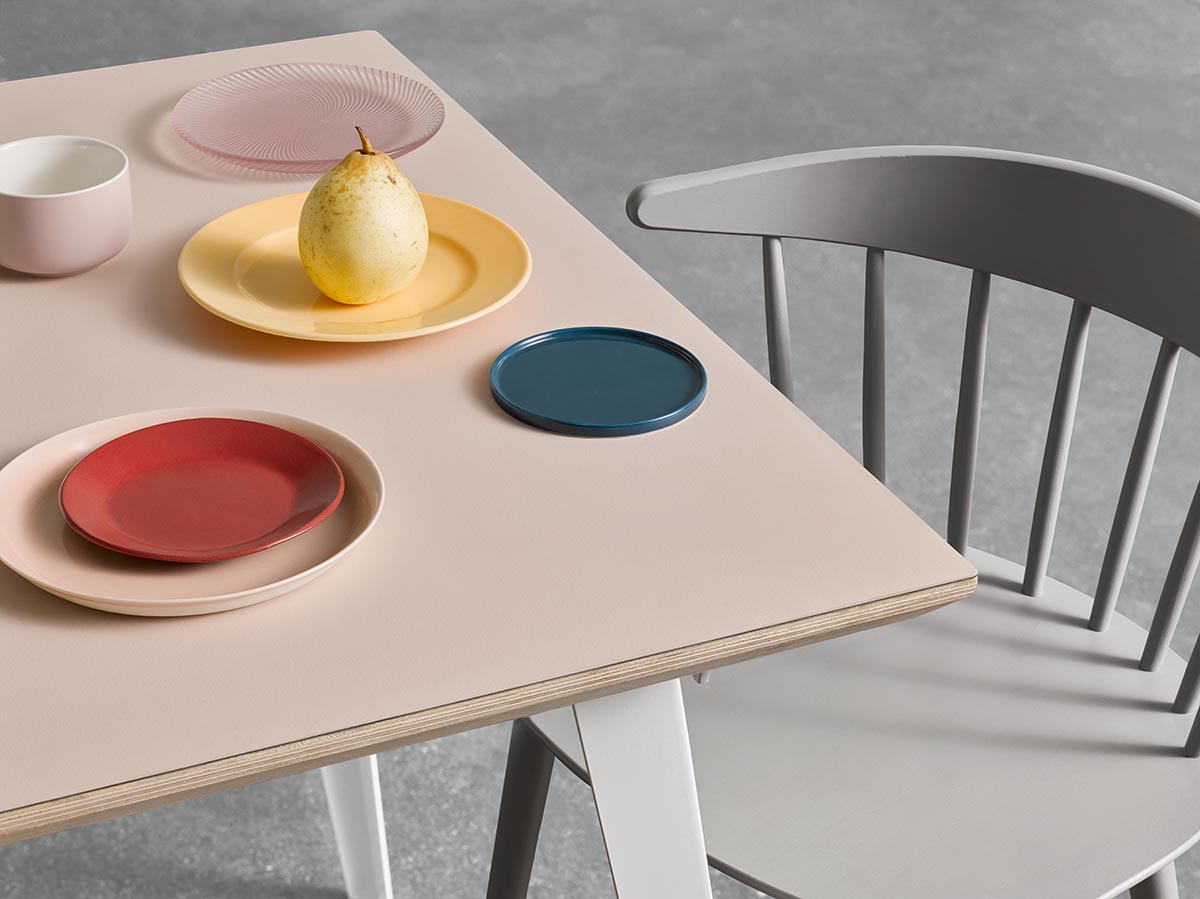 If the thing your home or office has always been missing is a blush-colored table, we've found your perfect match. Floyd, the Detroit-based direct-to-consumer company that released an amazing flat-pack bed earlier this year, just launched a table to match: The Floyd Table is made of birch wood with a linoleum top, and comes flat with four legs that simply screw in. We're already planning our next work-from-home space around it.