11.20.17
The 5 Things You'll Find In Our (Arlo Skye x Sight Unseen) Suitcase
Whether you're heading home for Thanksgiving, traveling to Miami for Art Basel, or just using all that holiday time off to go someplace exotic (do Americans still take vacation??), we are about to hit peak travel season. Lucky for you, our new Arlo Skye x Sight Unseen suitcase is set to begin shipping just as it kicks into high gear. We travel a lot for work — as in Los Angeles, Copenhagen, Brussels, Milan and Palm Springs just in the first half of next year — so we have our packing essentials down pat. But for anyone who doesn't, we've compiled a handy guide to the five things you'll always find in our suitcases, from a pair of chic but comfortable boots to the cutest neck pillow we've found to date. And of course you'll want to start off your set with the limited-edition cases we made with Arlo Skye, featuring the prettiest exterior color and a colorful lining by up-and-coming Finnish designer Antti Kekki.
PHOTOS BY CHARLIE SCHUCK
1. Sleep Kit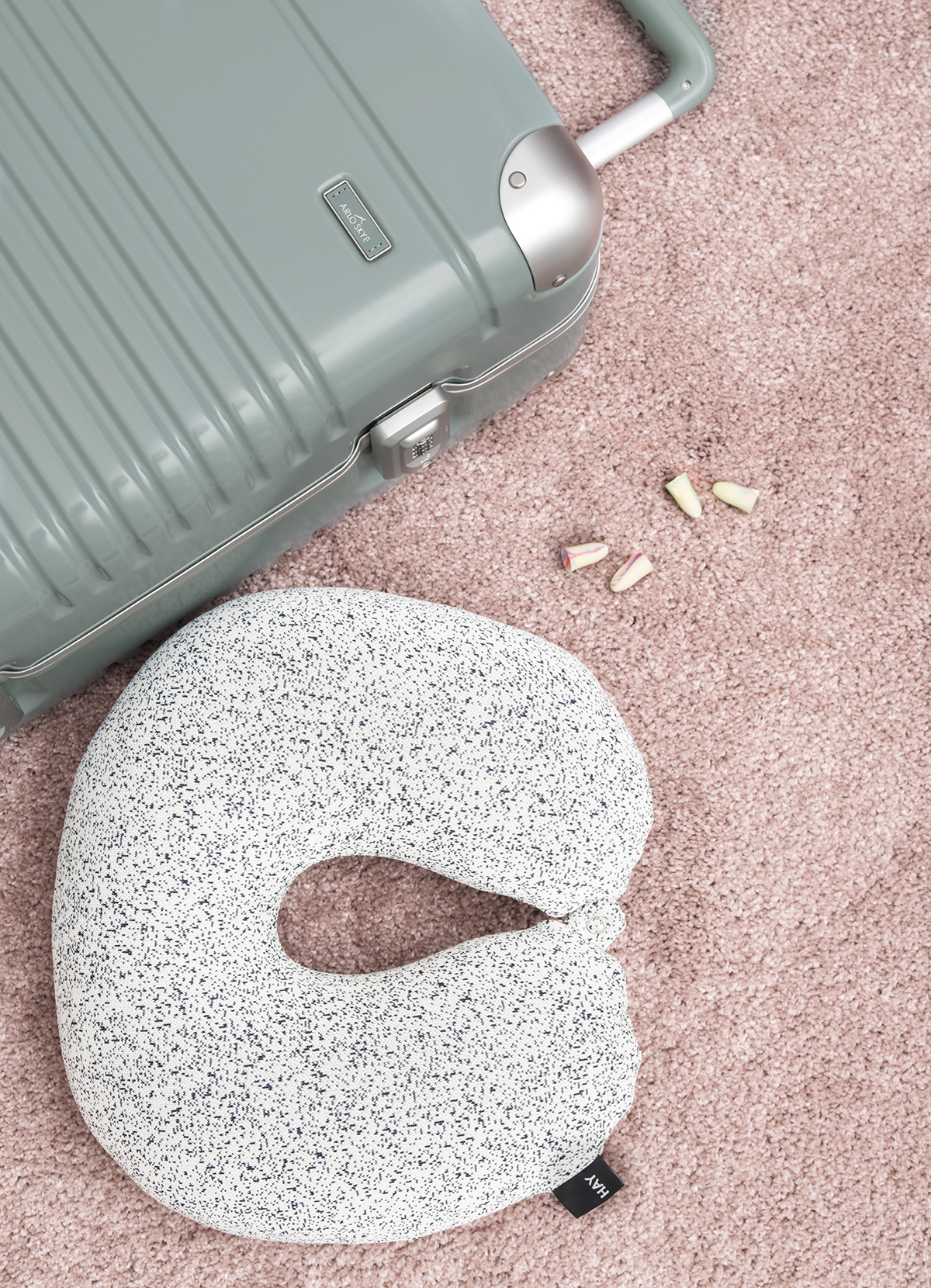 When we're traveling overseas for work, we don't leave anything to chance — we conquer jetlag by pulling on a travel pillow ($45, Hay at Moma), inserting a pair of earplugs ($4, Hay at Moma), and letting an Ambien do the rest.
2. Sightseeing Essentials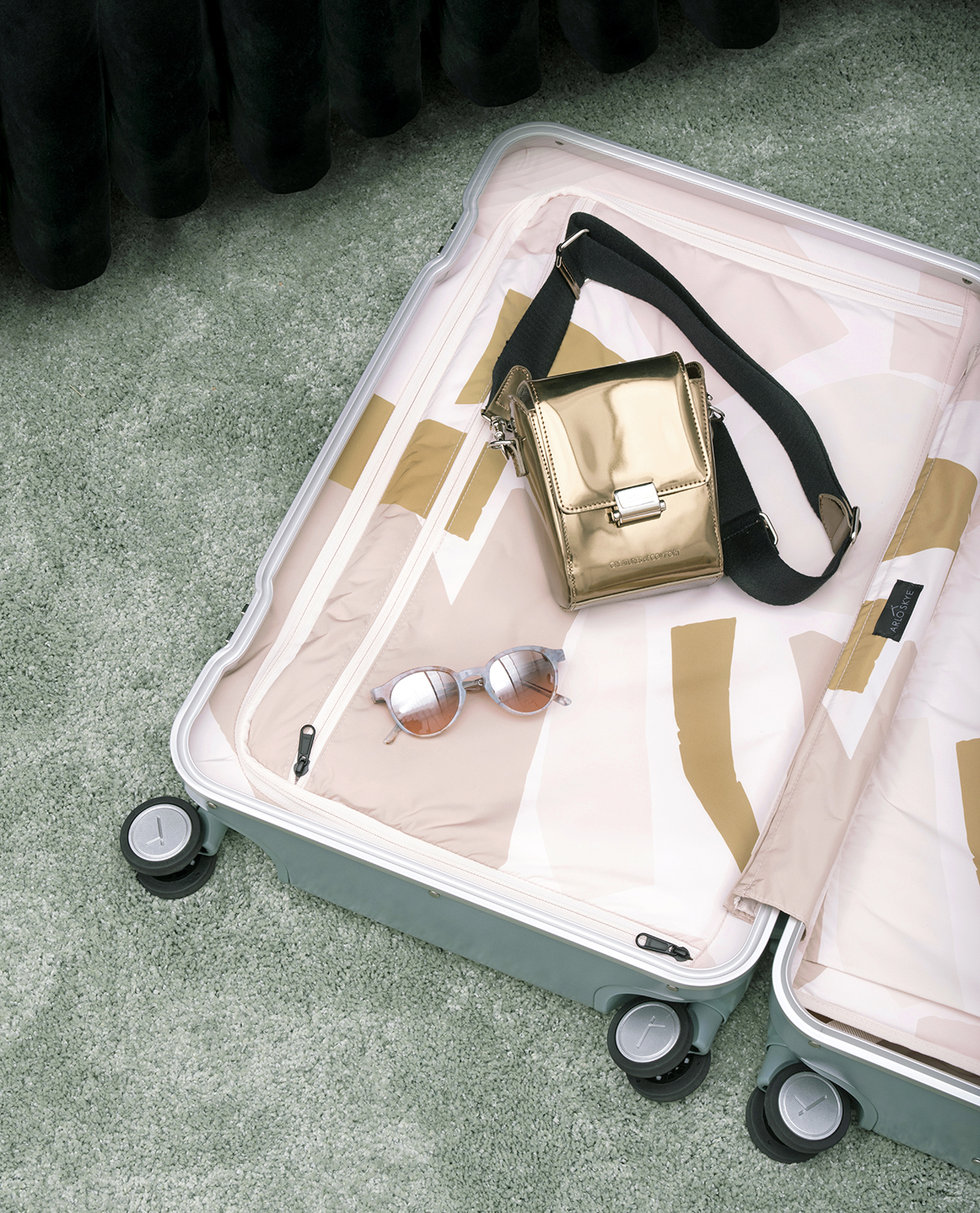 Whether we're spending our travel days wandering the streets looking at great architecture or visiting the studio of a designer we've had our eye on, we never leave our hotel without a great pair of sunglasses ($210, Retrosuperfuture) and a statement bag — this one's tailor made for cameras, which is nice if you still carry one ($450, Creatures of Comfort).
3. Comfortable Shoes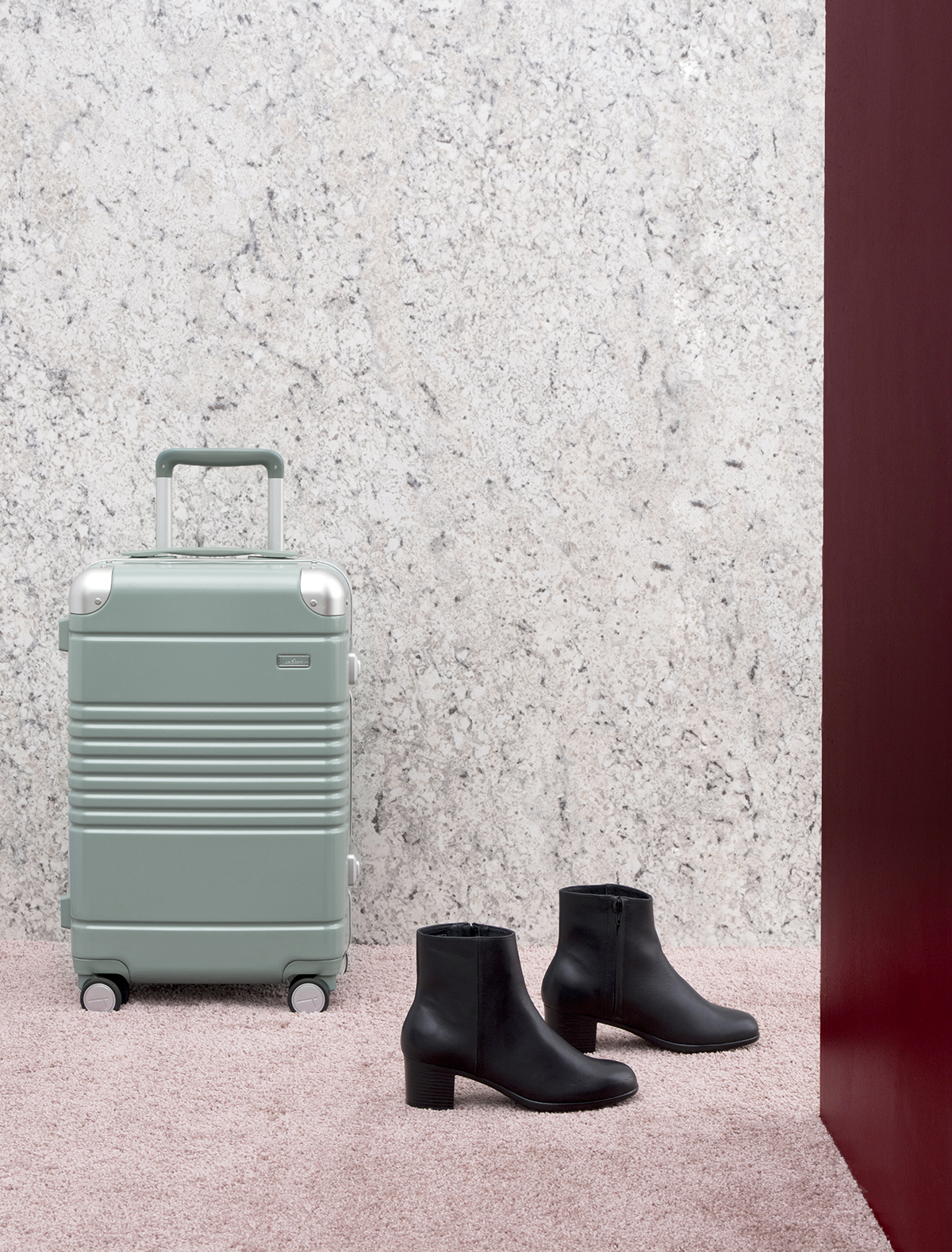 Our step counters go off the charts whenever we're on location — and don't even get us started on the extravaganza of foot pain that is the Salone del Mobile. These boots are chic, yet manufactured at a comfort-shoe factory, so we don't have to dress down to feel good ($285, HOPP).
4. Reading Materials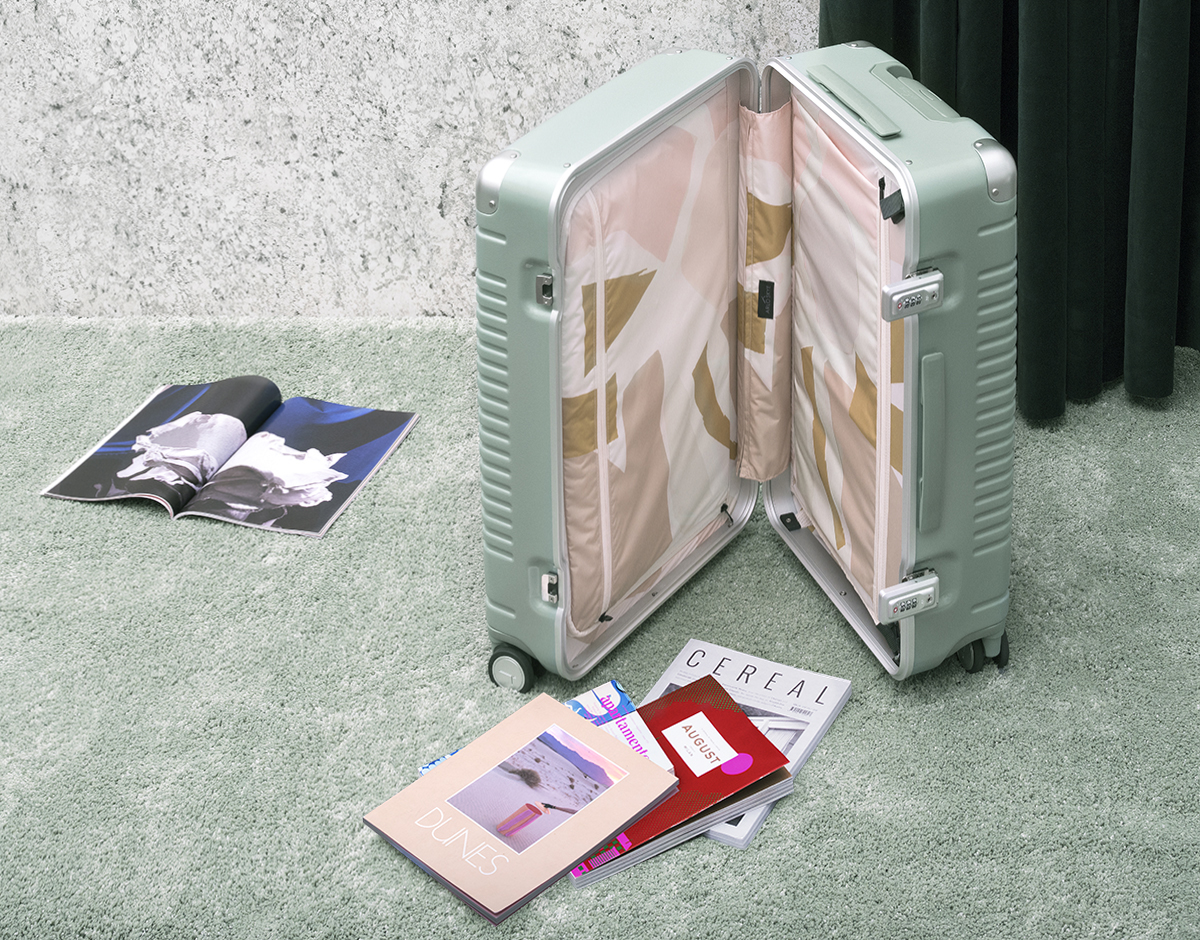 When we're not shame-reading US Weekly, our favorite in-flight publications include, from left: Mold, Dunes, Apartamento, August Journal, and Cereal.
5. Noise-Canceling Headphones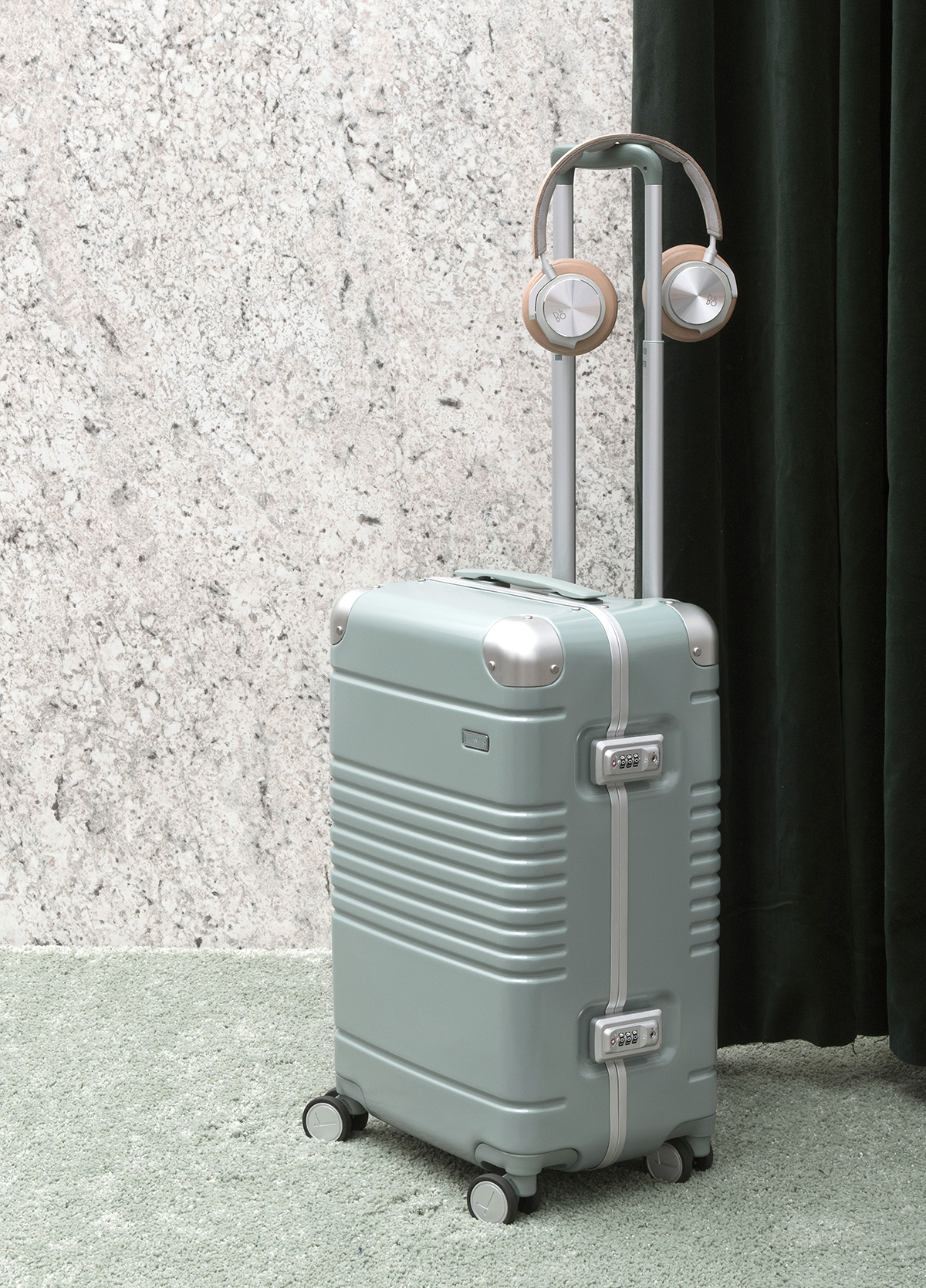 Sometimes we get lucky and there aren't any screaming babies, incessant duty-free announcements, or chatty Cathys on the plane with us, but just in case, we bring our noise-canceling headphones, so we can watch bad movies in peace ($499, Beoplay).