09.09.17
Week of September 4, 2017
A weekly Saturday recap to share with you our favorite links, discoveries, exhibitions, and more from the past seven days. This week: 2018 color trends, more fringed poufs, and a ceramicist whose sculpture-like vessels are so much more than meets the eye.
Discoveries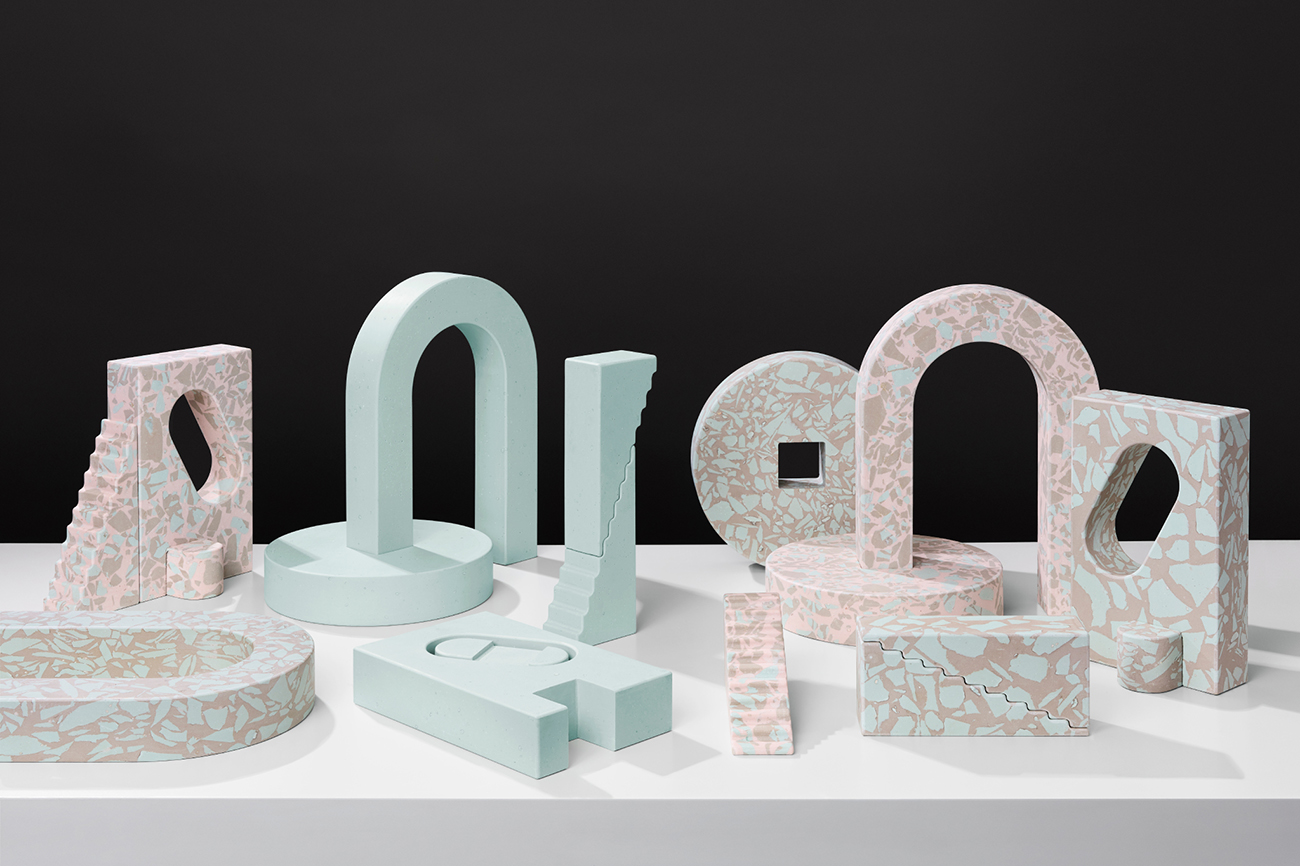 London's 77 Broadway Market has turned to Will Yates-Johnson for its latest artist edition, appropriately entitled S-M-A-S-H-E-R. In it, the multidisciplinary designer expands on his research into a new mode of production in which an object can be endlessly broken up and remade, called Polyspolia; if it looks familiar, that may be because Yates-Johnson used the technique to create last January's Wallpaper magazine cover.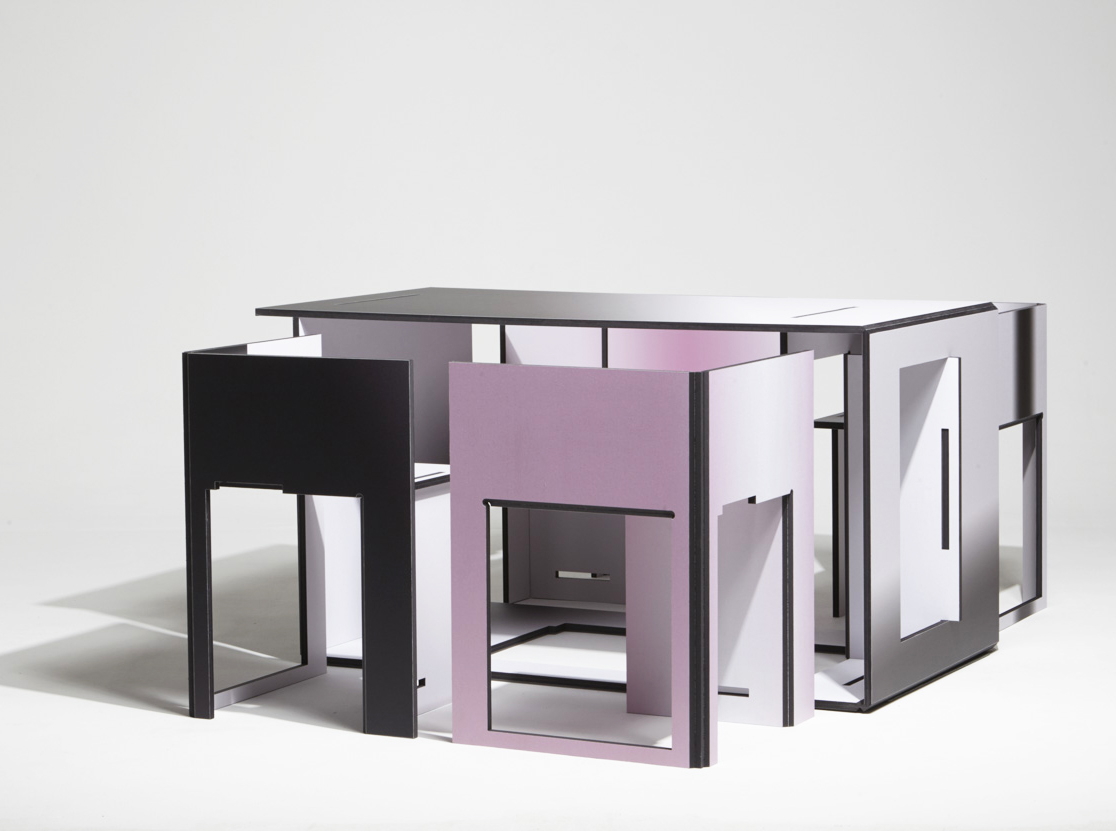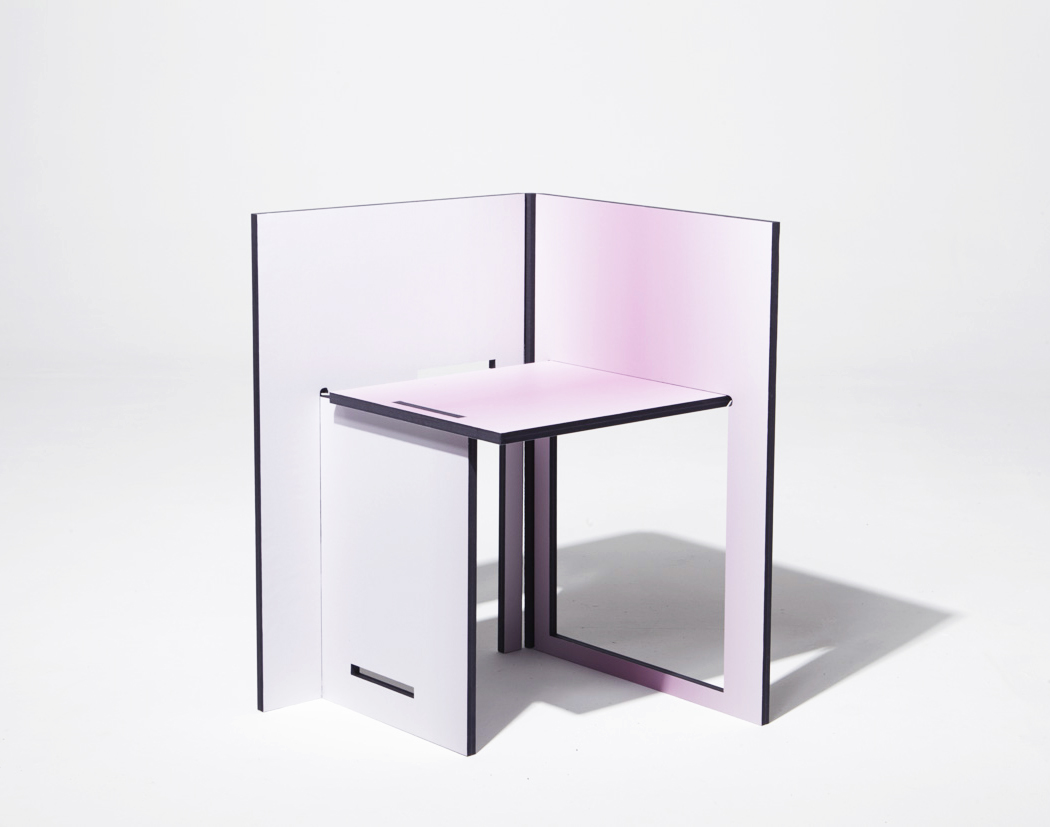 From September 15-17, Berlin-based design firm Greycollective will present their first collection, a foldable furniture set consisting of a table and four chairs designed by Stefanie Grau simply titled #1, in a temporary venue in the city's Torstraße neighborhood.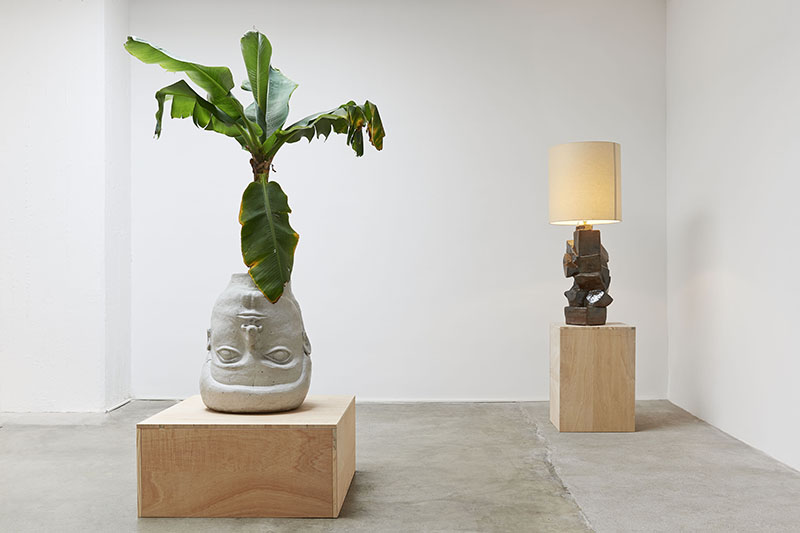 I came across Italian ceramicist Carmen d'Apollonio's sculptural lamps on Pinterest and was immediately smitten. Her last show, The Less I Know, showcased a series of hand-sculpted lamps and vessels at Düsseldorf's Linn Lühn gallery; the release declared them "like a famous mother," or "a prominent architecture." "The works contain, providing a service, but their gravity outperforms their contents and issues no apology." Um, what she said.
Shopping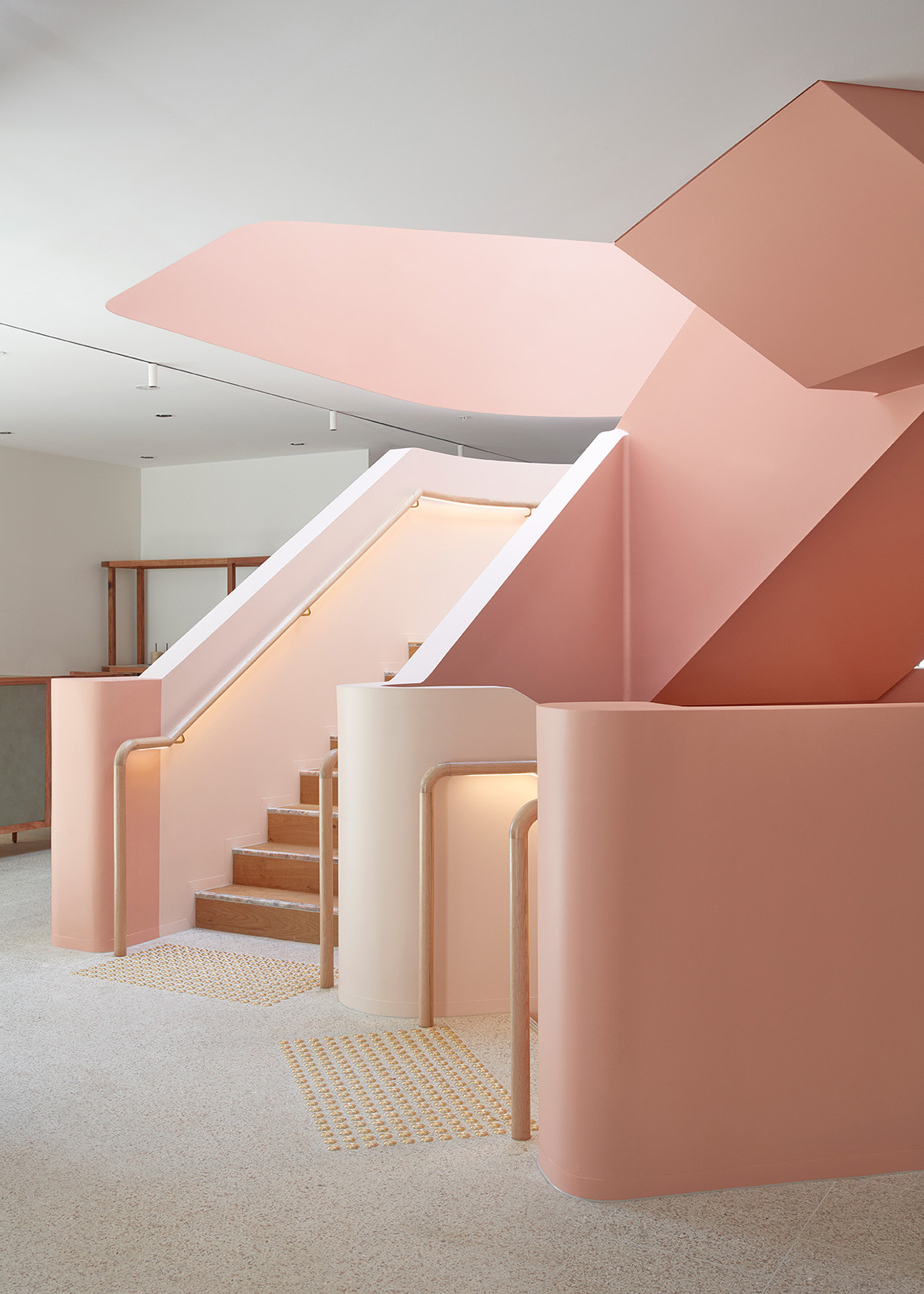 Architect Iva Foschia of Melbourne's IF Architecture reimagined furniture maker Jardan's Sydney flagship in literally all of the trends. And they look so good together!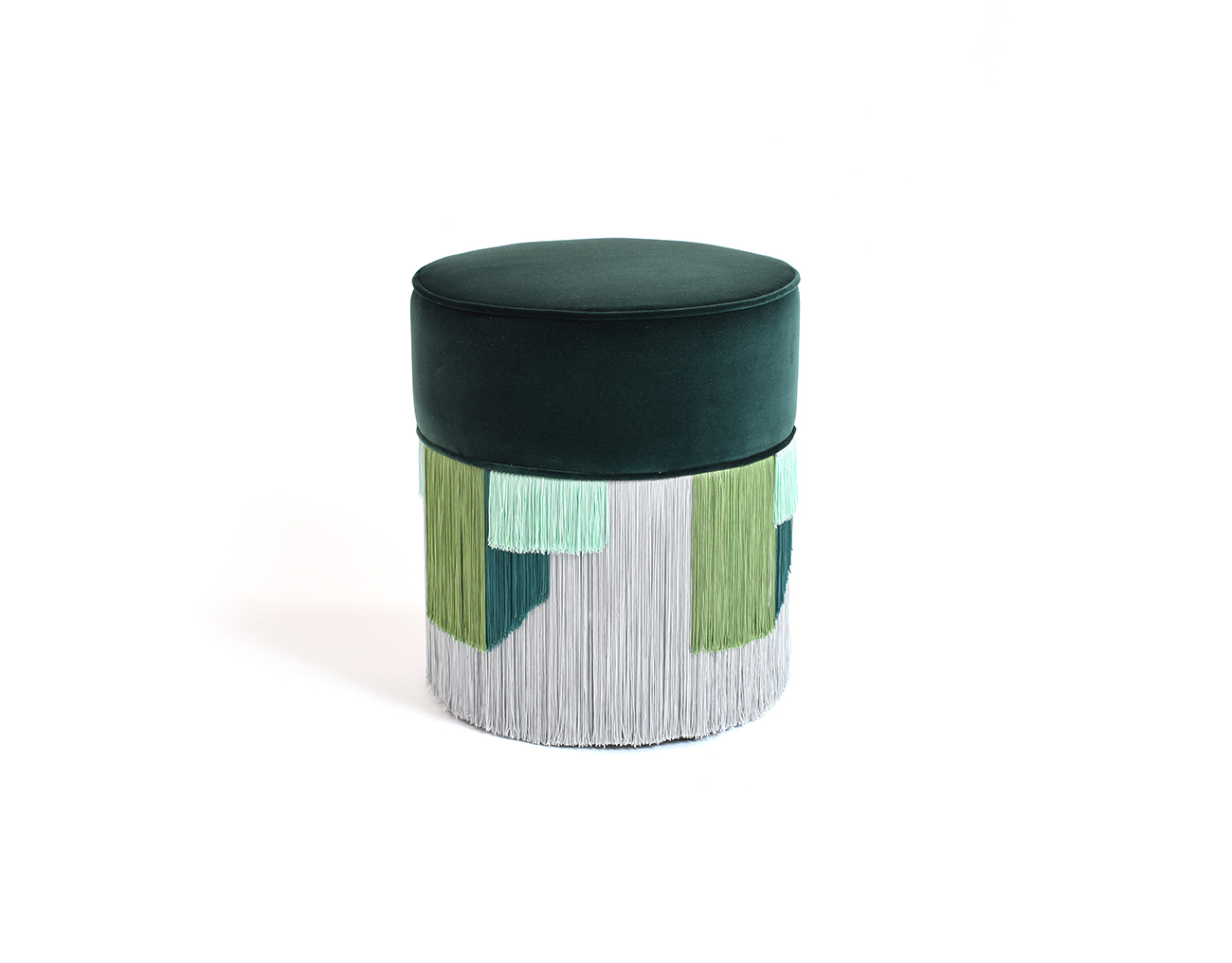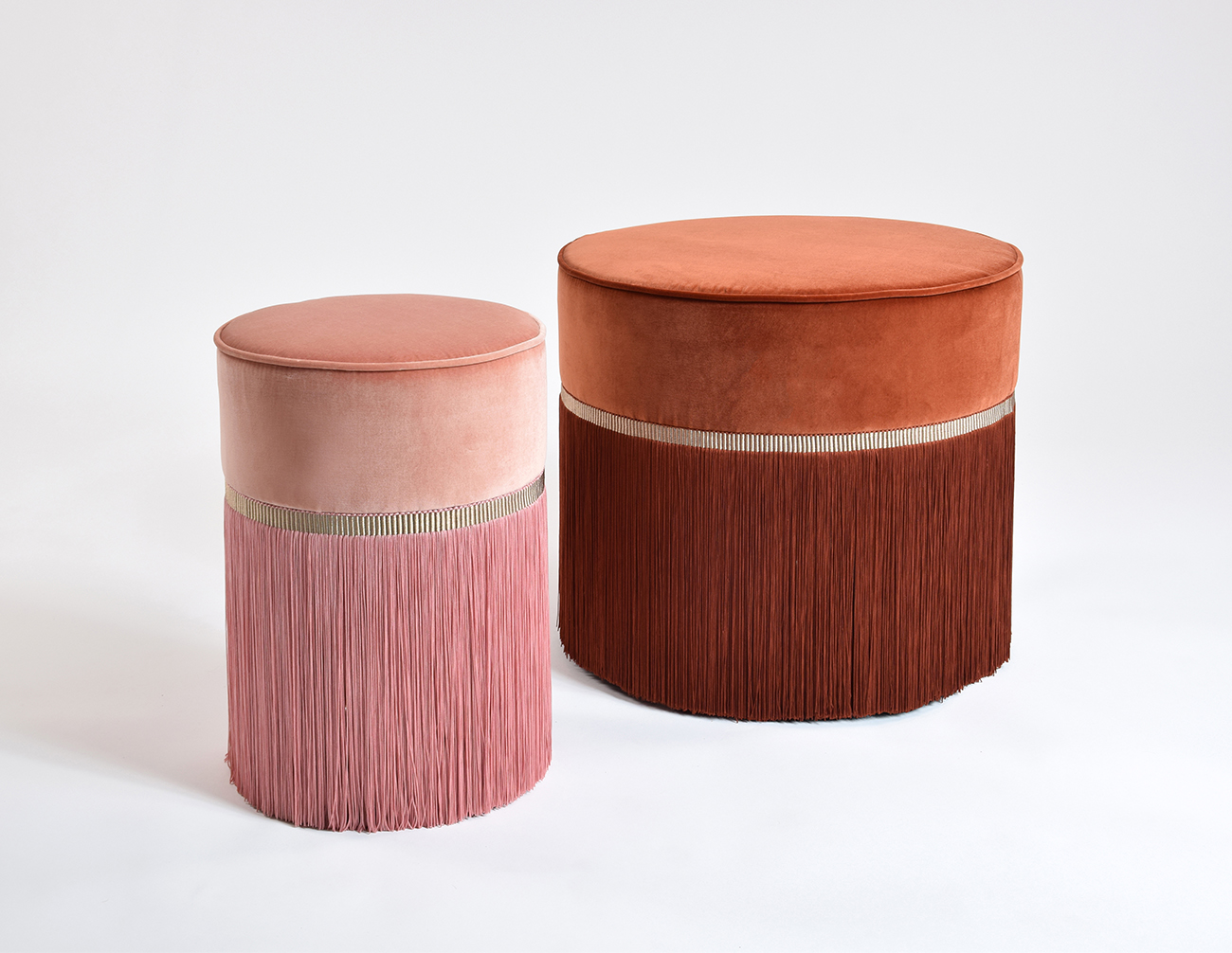 Milanese designer Lorenza Bozzoli has collaborated with Luisa Via Roma on a range of "couture poufs" in a range of completely customizable colors and brilliantly excessive fringe (woven with looms from early 18th century, natch.) It's very Gucci, in the best way.
Exhibitions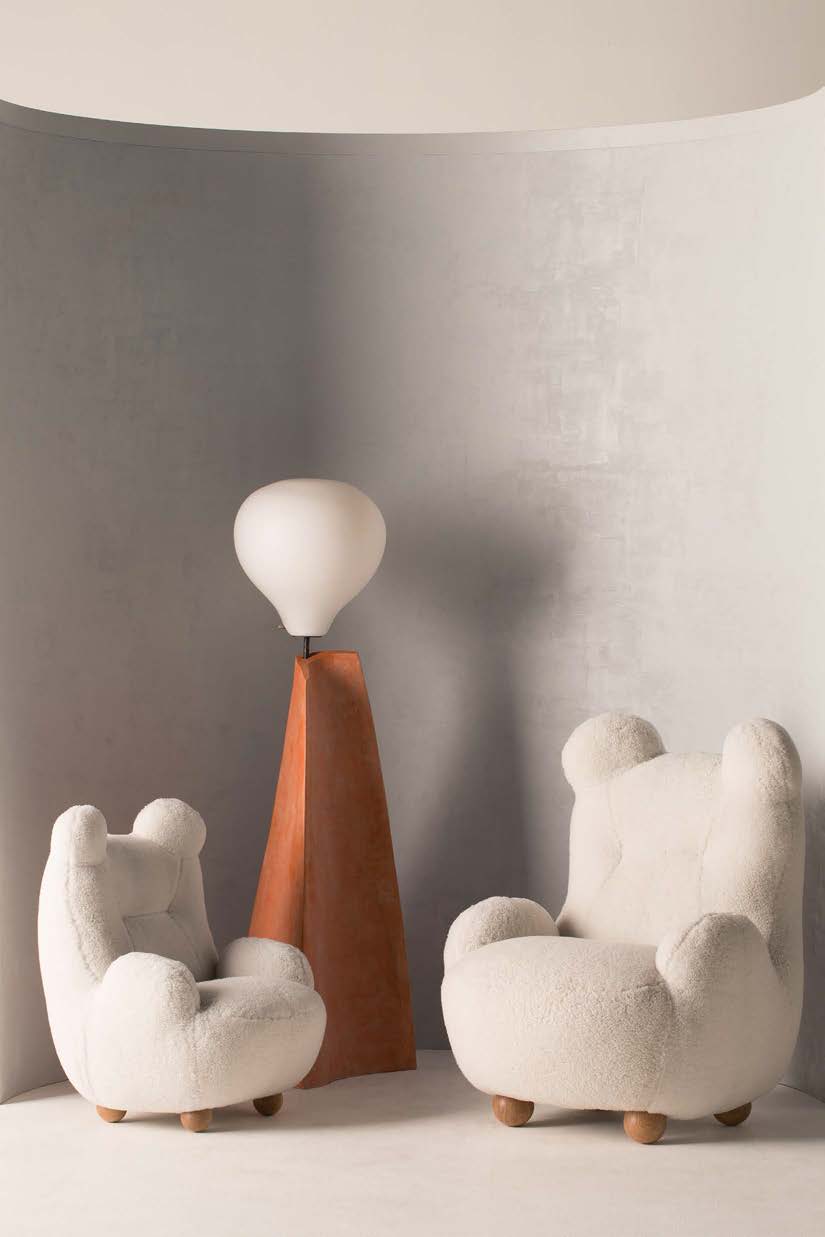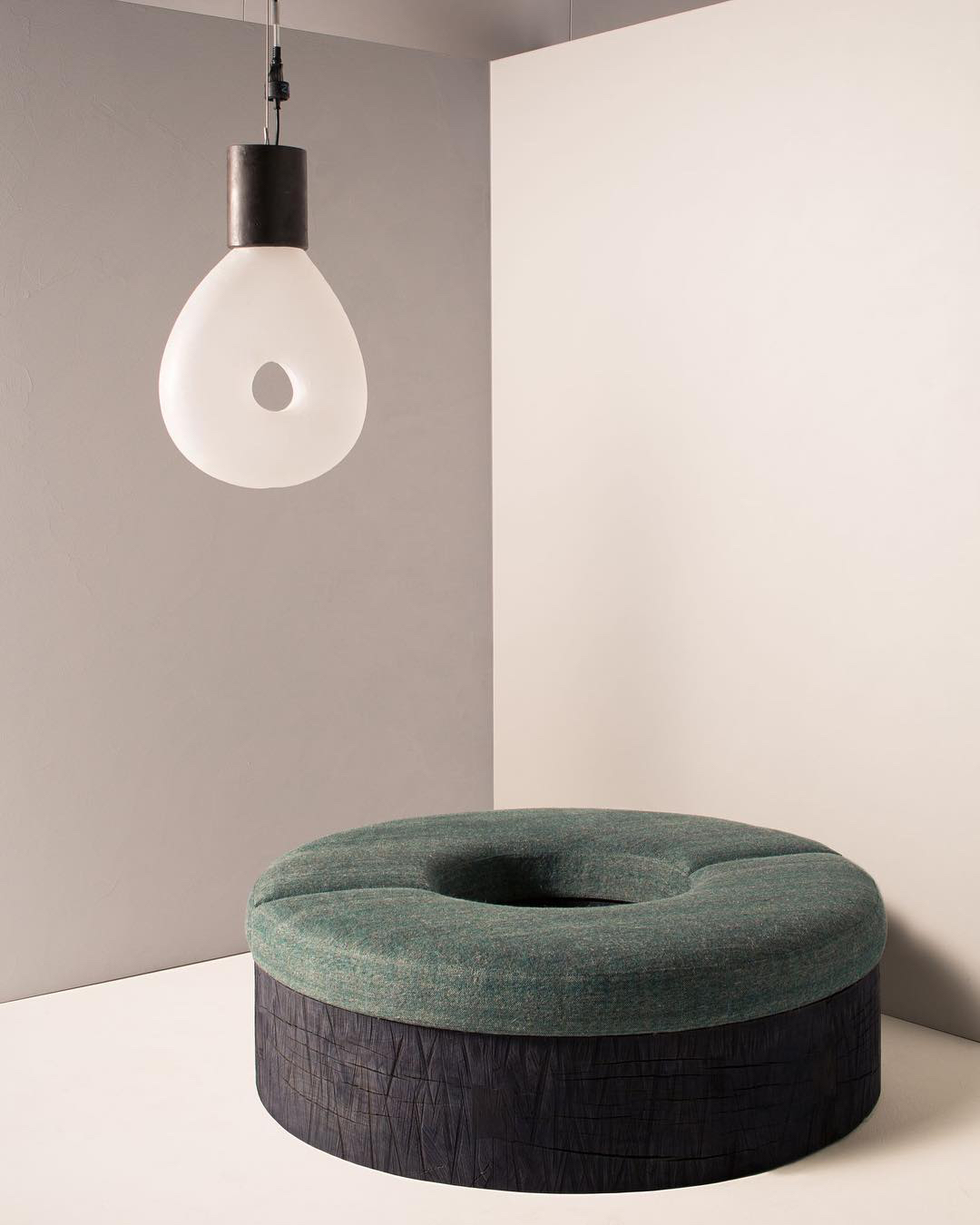 R & Company presents OOPS, an exhibition curated by Paris-based design atelier Pierre Yovanovitch, on view now through October 26. Part of the gallery's annual guest curator series, OOPS showcases twenty-four custom designs by Yovanovitch himself, created exclusively for the occasion, as well as historical and contemporary works from R & Company's permanent collection and a selection of contemporary artworks from American and French fine-art galleries.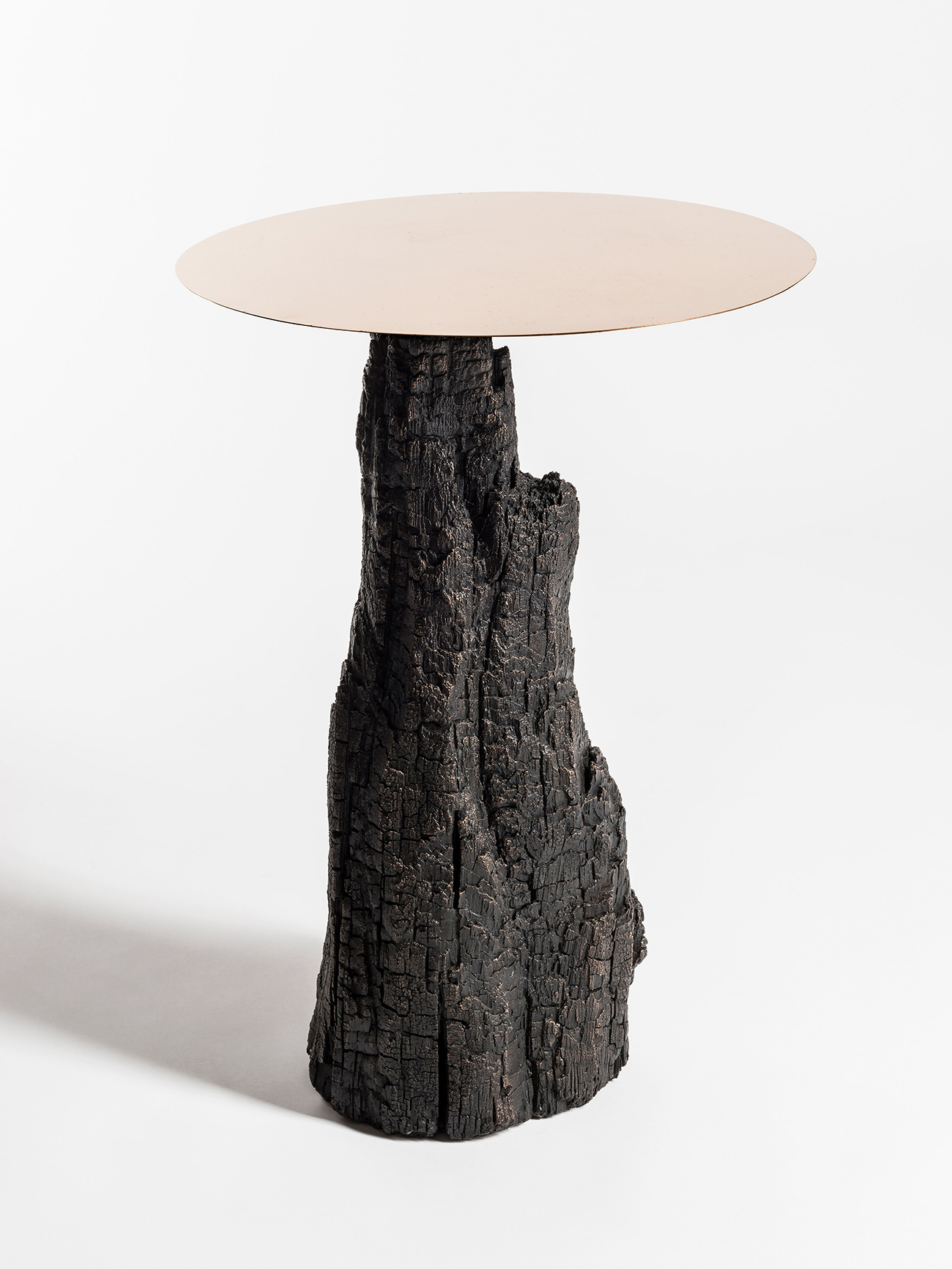 Italian designer Roberto Sironi's FUOCO collection will be on display in Paris at Gallery S. Bensimon from today, a limited edition range of furniture and objects exploring sculpture through fire (or is it fire as sculpture?), rendered in bronze casting.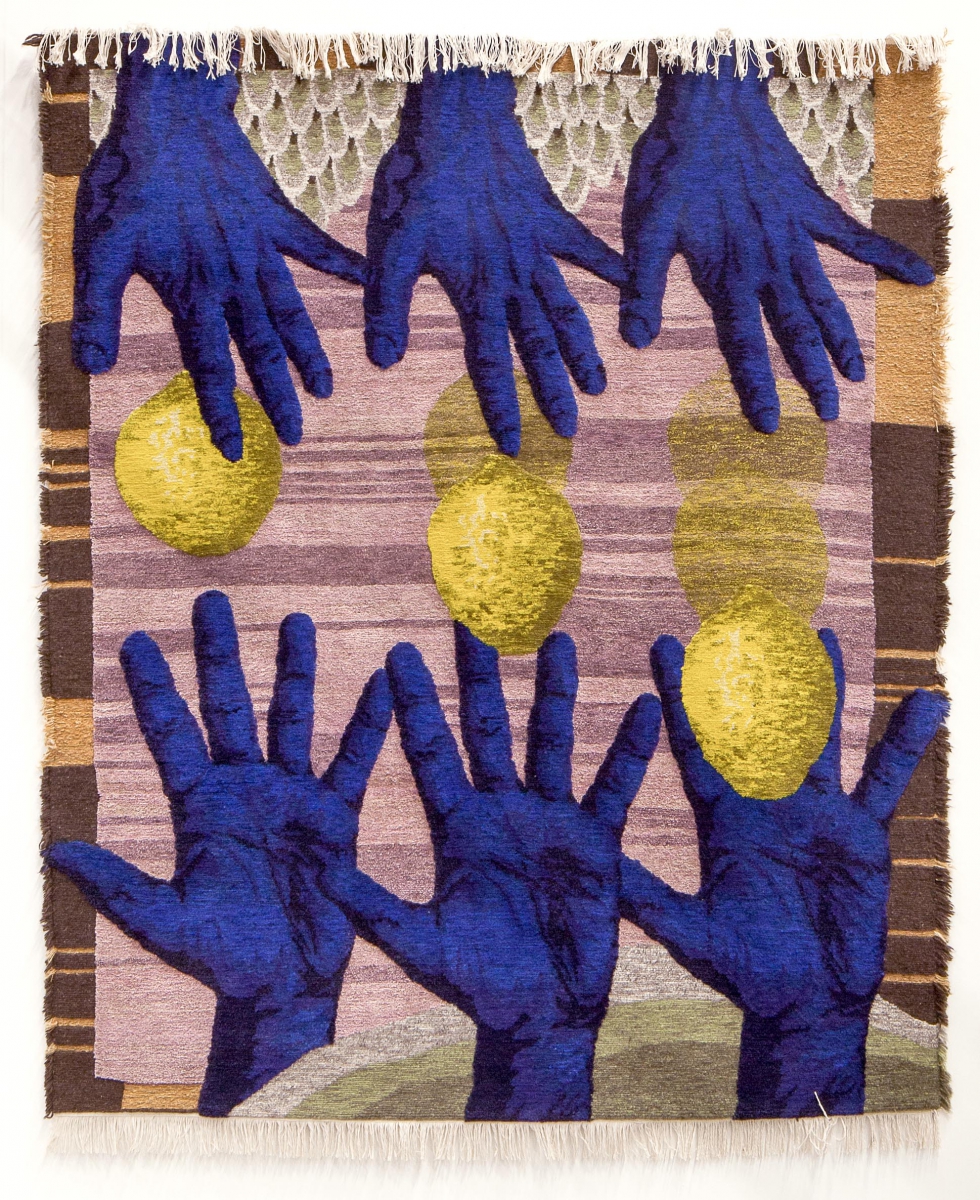 Maniera commissions architects and artists to develop limited edition furniture series and their latest collaboration, with Swiss textile designer and artist Christoph Hefti, looks to be unique among them. Hefti collaborated with sound artist Julian Sartorius to bring some of the textiles "to life". Like Hefti, Sartorius creates complex landscapes from found material (instruments, field recordings, sounds) merged with his own original compositions.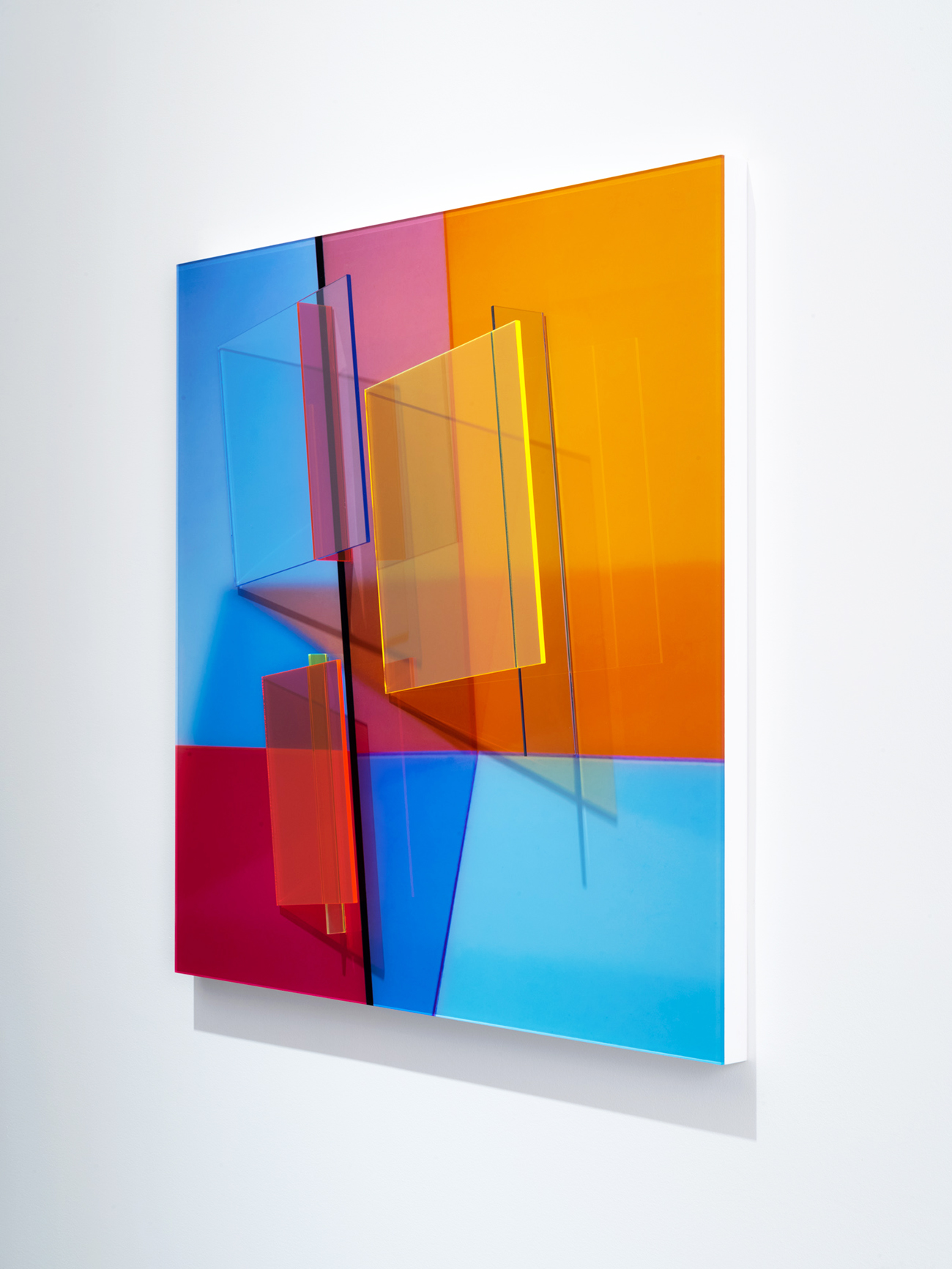 Barbara Kasten's second exhibition at New York's Bortolami gallery, Parti Pris, is on view now through October 21. The show features three recent bodies of Kasten's work: Collisions, large scale photographs; Progressions, sculptural, photographic hybrids; and Parallels, her first free-standing sculpture since the early 1970s.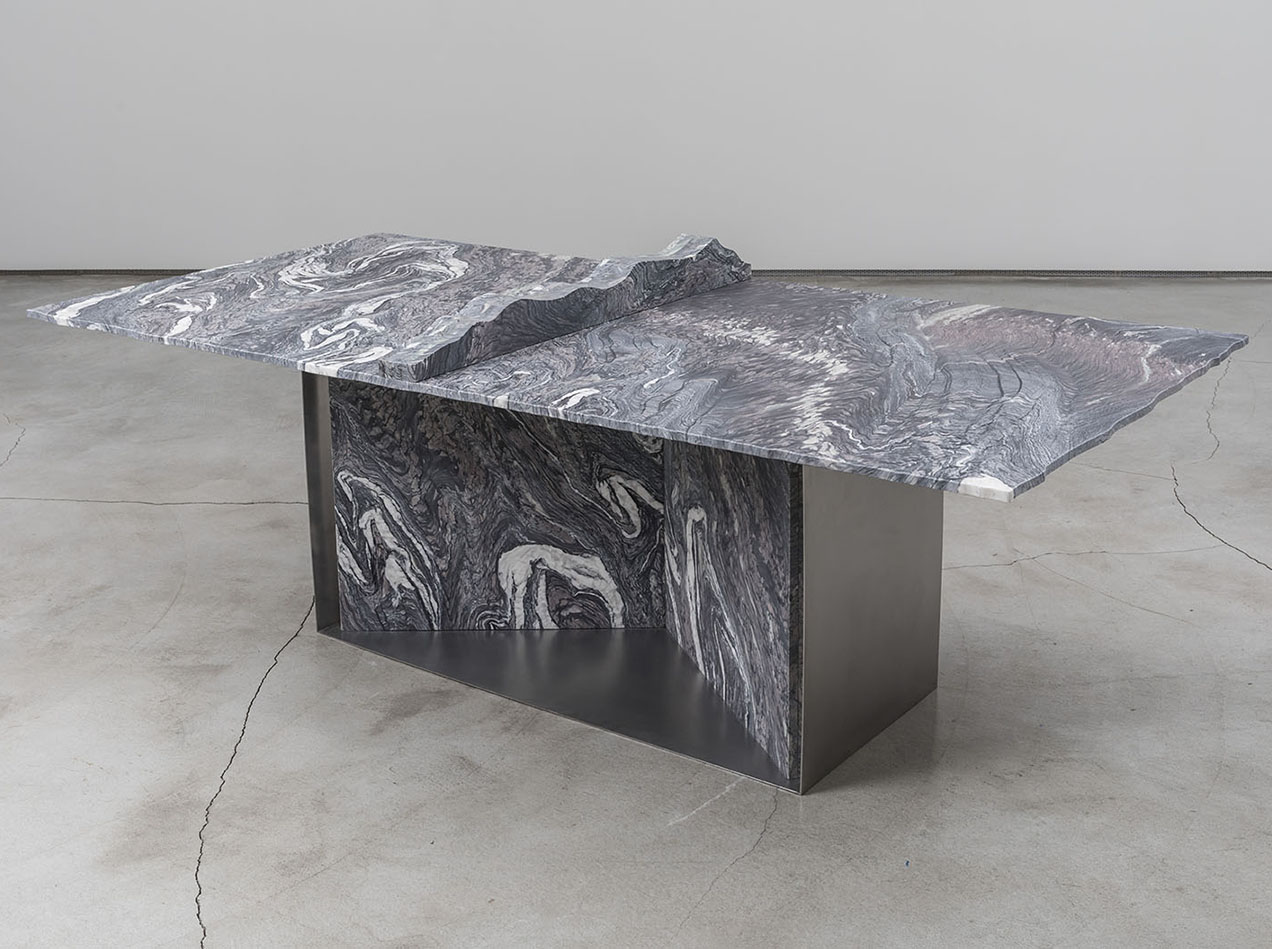 Studio JinSik designer Jinsik Kim will exhibit pieces from his Wave series at G.gallery in Seoul. The pieces, which include tables and benches cast in marble and inspired by waves and ping-pong, will be on view through October 11.
Links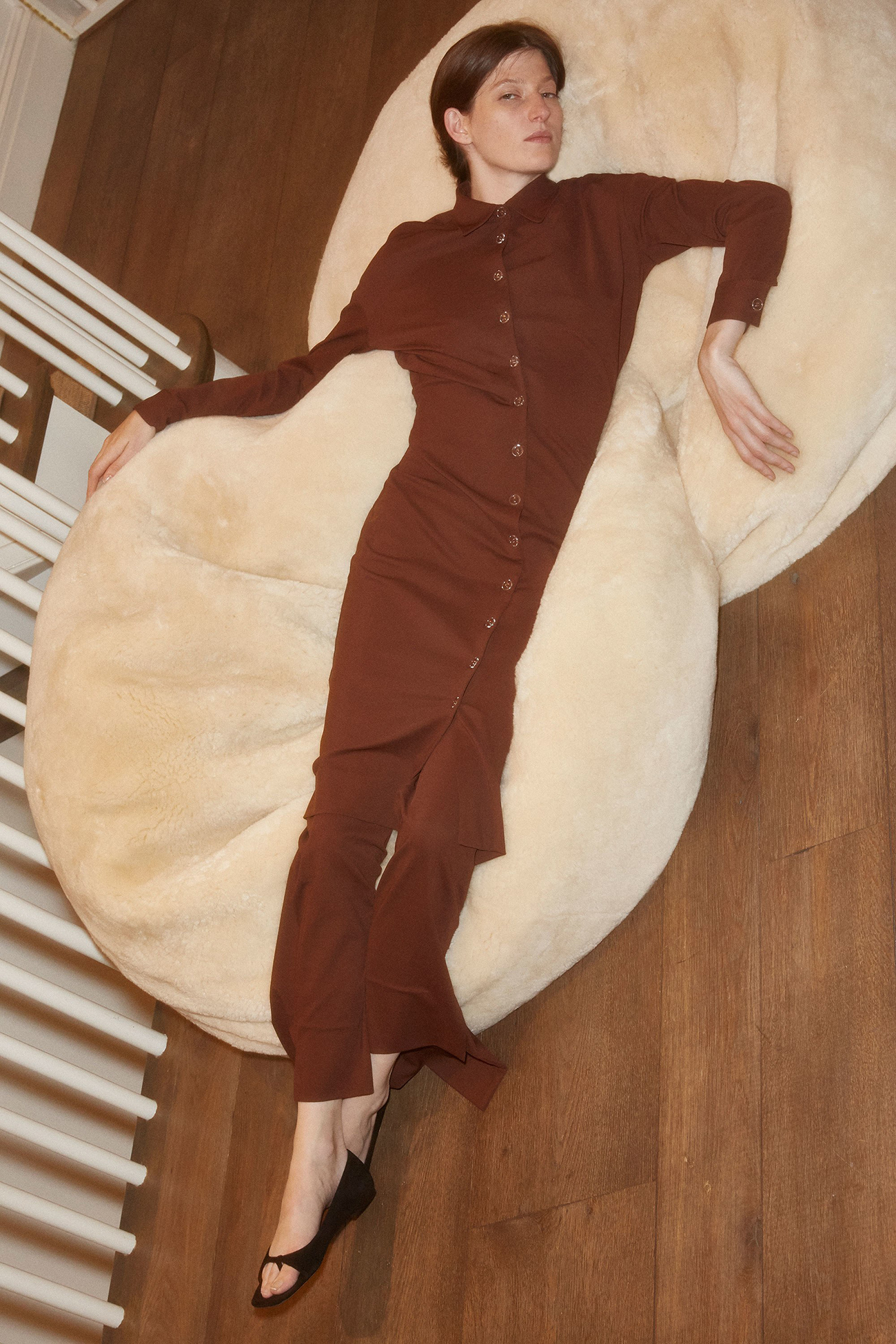 If you're in need of some gallery-hopping outfit inspo and are lately feeling as under the influence of Georgia O'Keefe as Rosetta Getty, might we suggest the designer's new collection?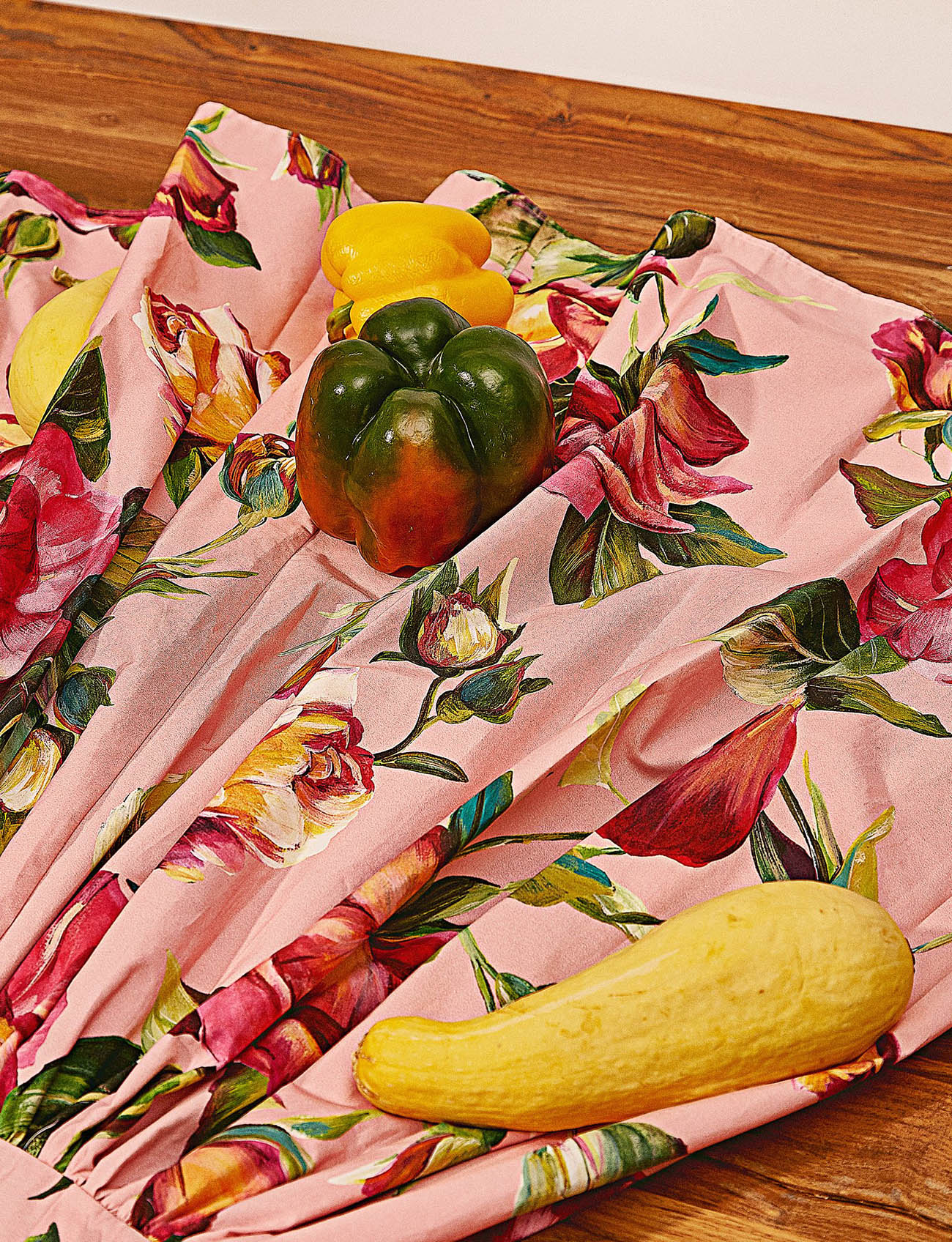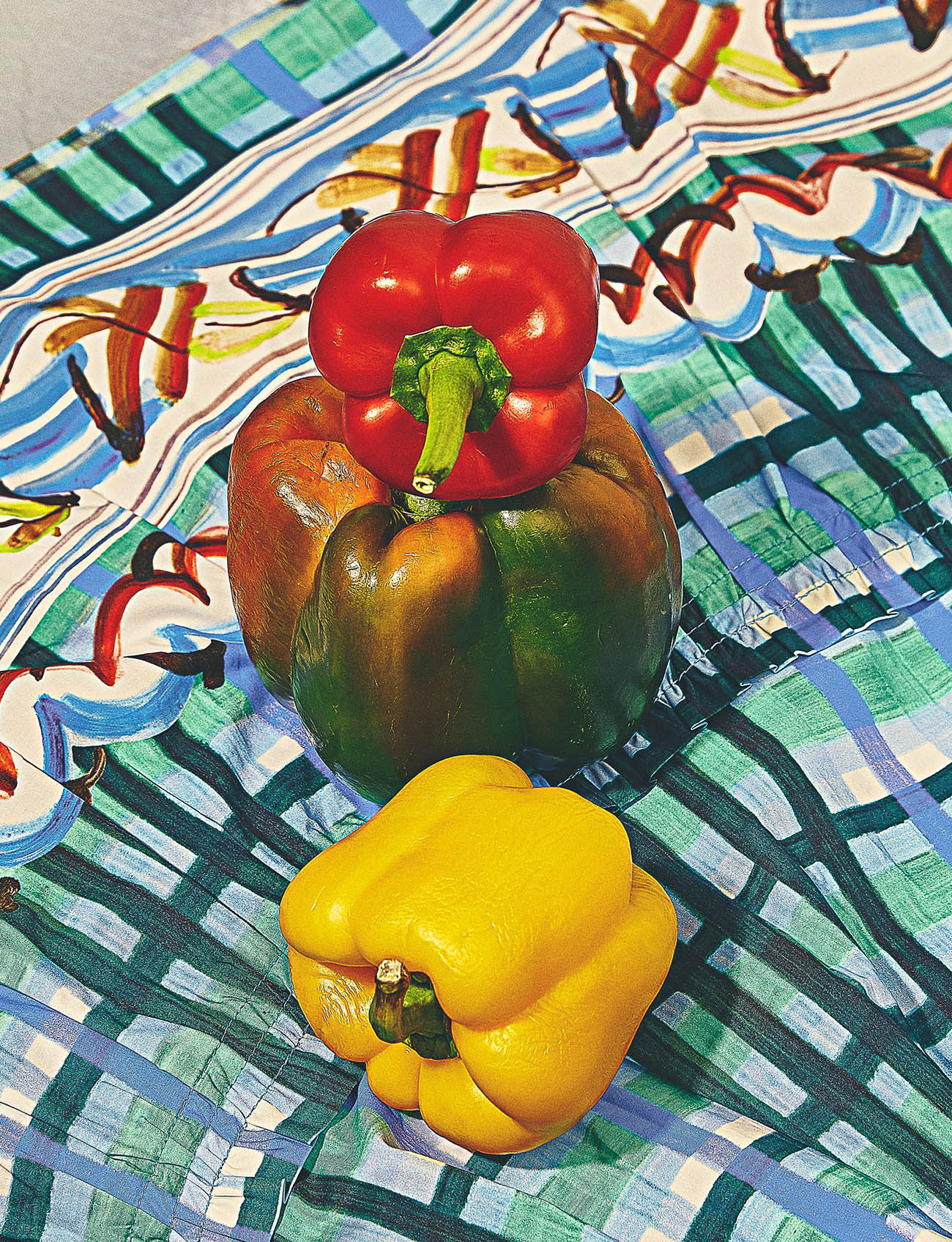 If you're in need of some fabric Pinspiration™, check out this clever (and suggestive) editorial on The Line.
The Times' described Belgian designer Rapahel Van Gend's home as "so uncluttered that it almost looks empty," which, to me, sounds like some sort of post-Kondo inversion of "almost too gay to function," but I digress. (Who amongst us has not at some point seen a crowded foyer that is "almost too gay to function?")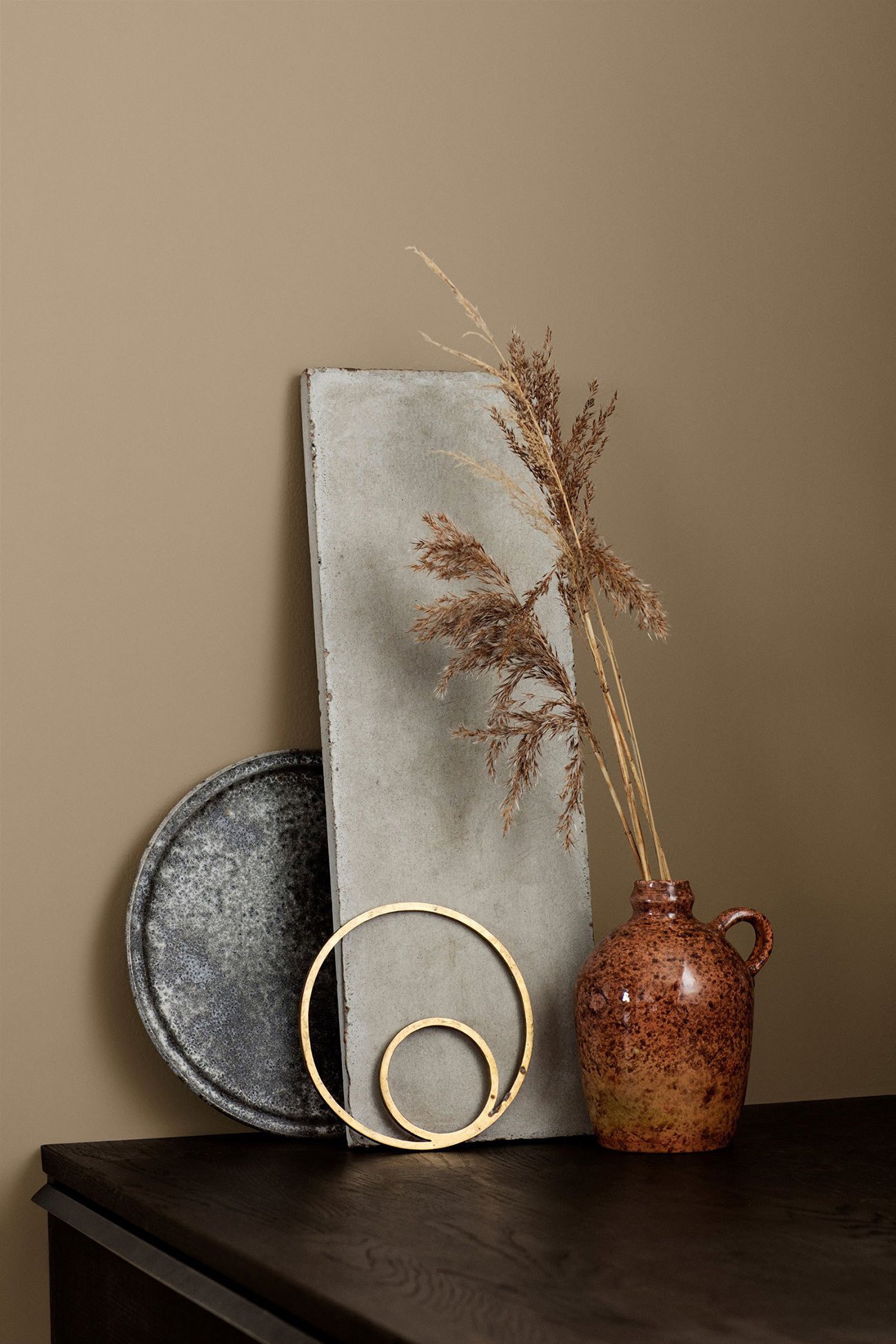 Jotun, the Norwegian paint company that's responsible for the rich, colorful backdrops in most of Norway's international exhibitions, recently predicted color trends for 2018. All of them are really cute, and somehow none of them are millennial pink. Too good to be true?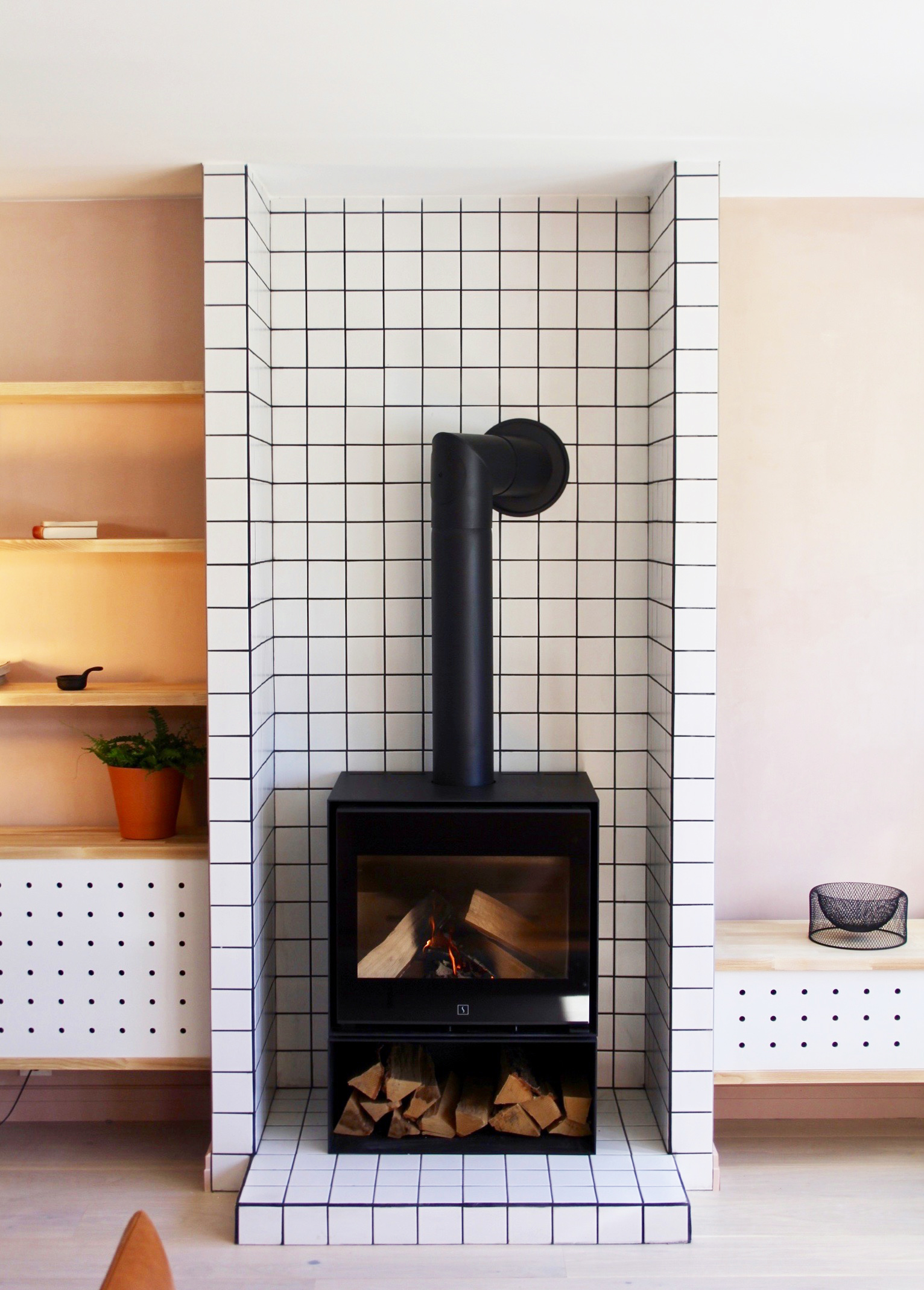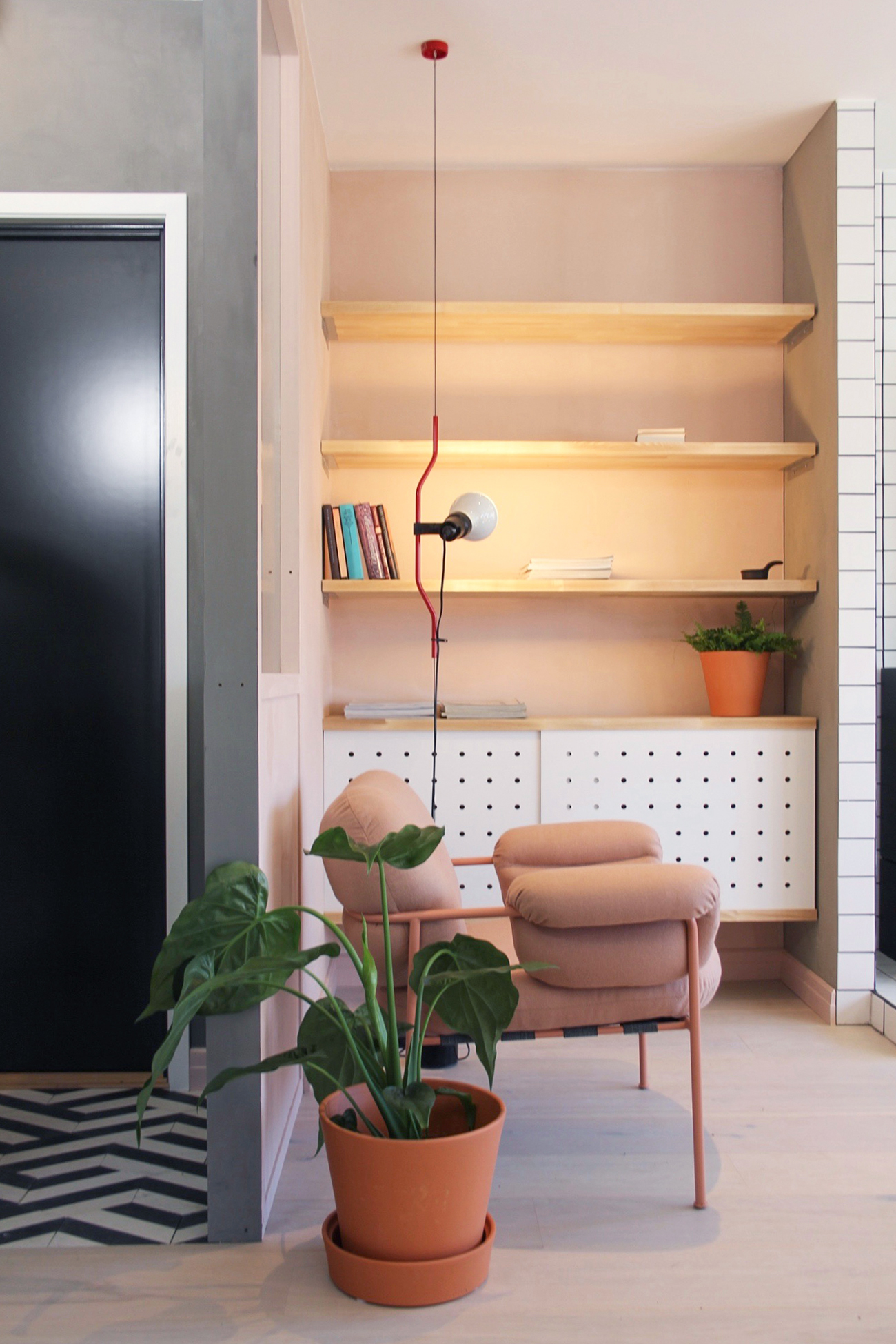 London-based design studio Hunting & Narud recently renovated a late-50's apartment, updating the layout and adding custom tilework around the fireplace (repurposed from its previous life as the kitchen backsplash), fluted glass dividing screens and a brand new custom-made kitchen backsplash inspired by folding paper, rendered in powder-coated folded metal.