11.19.16
Week of November 14, 2016
A weekly Saturday recap to share with you our favorite links, discoveries, exhibitions, and more from the past seven days. This week we're putting the focus on some of the coolest women in design and art: an exhibition of hard-edged abstract paintings by the late Californian Helen Lundeberg, a sleek black lacquered furniture collection by up-and-comer Ania Jaworska, and the best vase in the archive of the late Finnish glass artist Helena Tynell.
Discoveries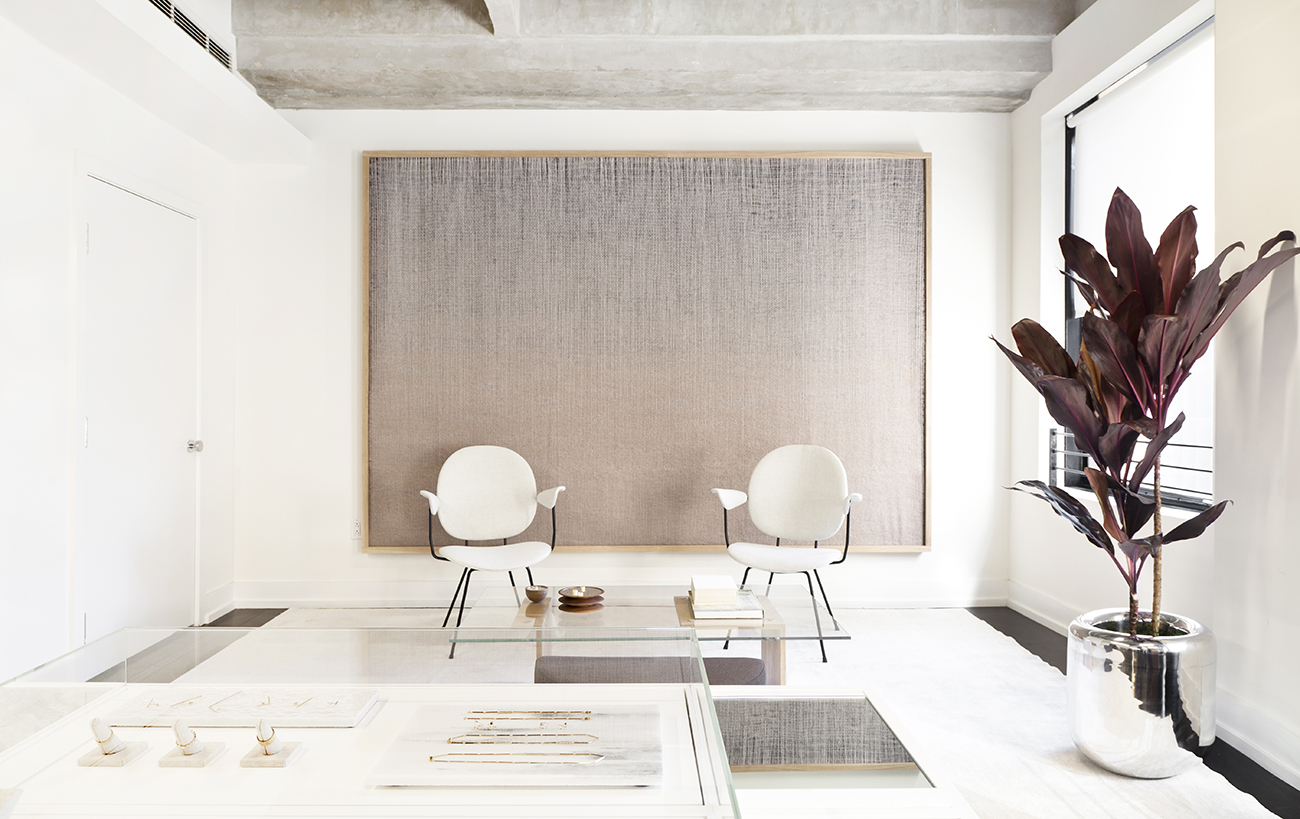 Early Work — the new name for the studio formerly known as Brook & Lyn — is quickly becoming something of a master of the neutral interior. We love their new downtown LA showroom for jewelry designer Grace Lee, which features a woven canvas by Early Work partner Mimi Jung, one of the duo's signature rounded planters in mirrored polish, and a custom oiled oak and glass coffee table.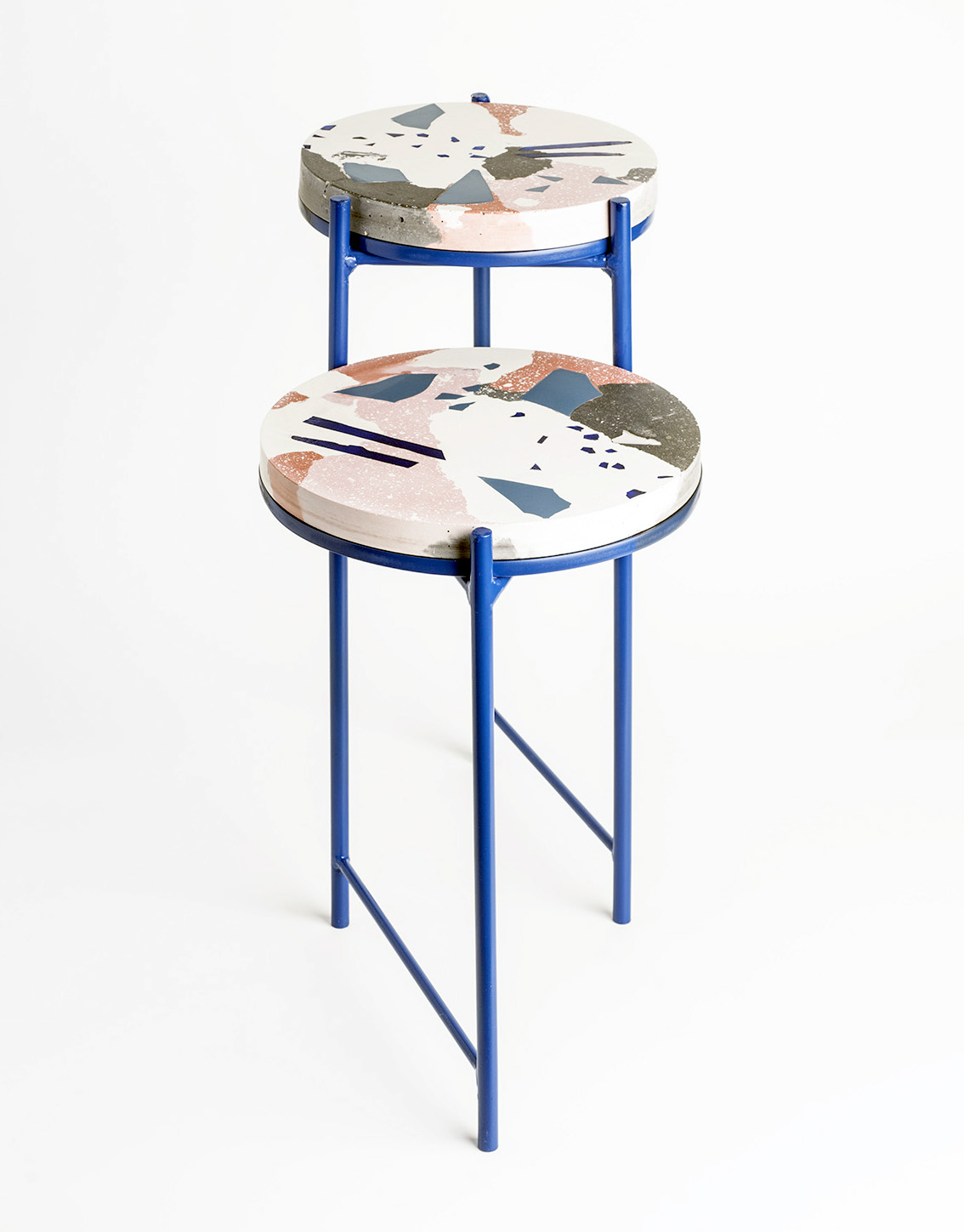 A killer Instagram find — coffee tables and other surfaces by Danish design student Jacob Egeberg. We kind of thought we'd seen every iteration of terrazzo that exists but we love the different scales at work here.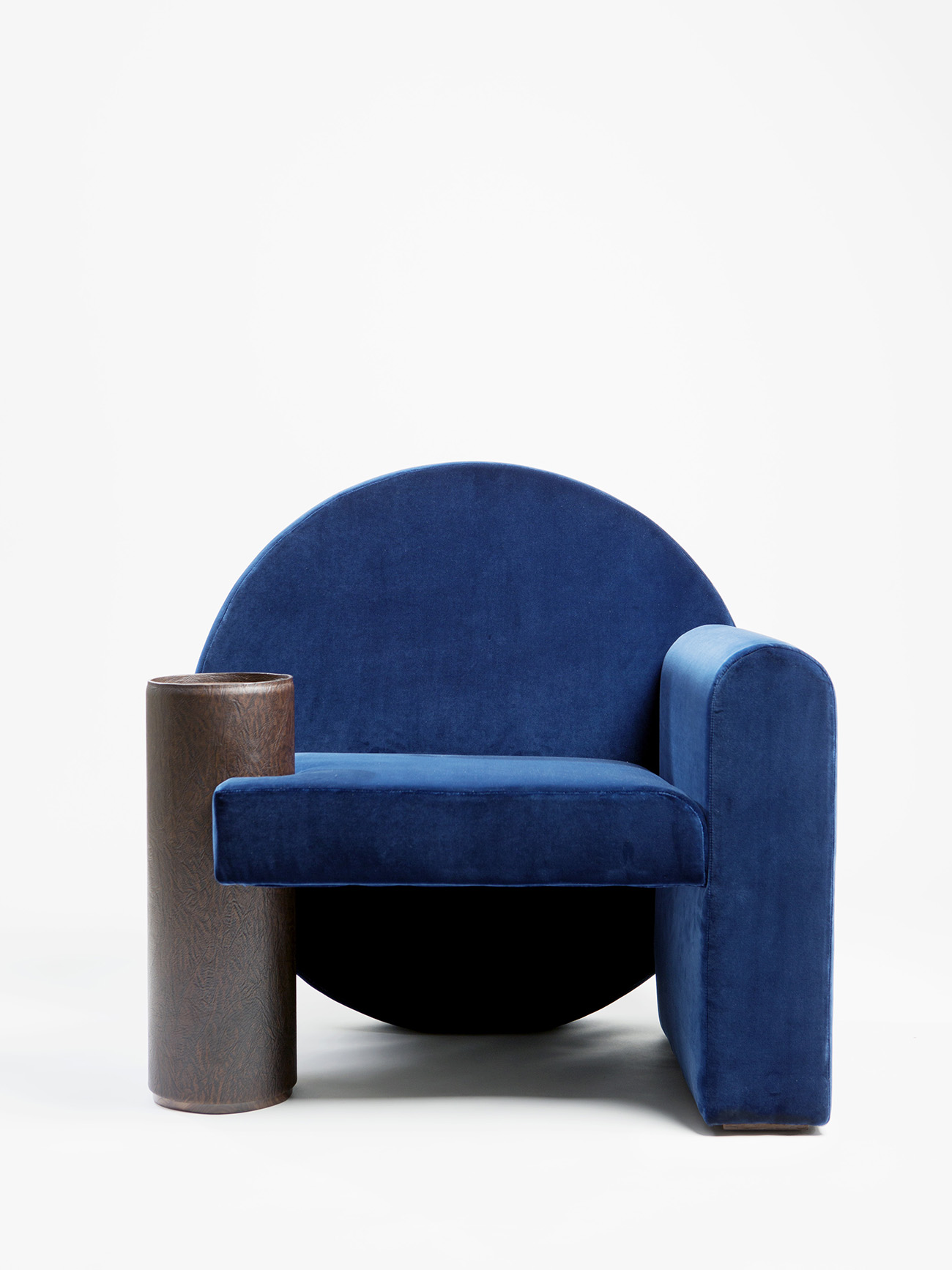 Another thing we thought we'd seen done to death but now apparently love —the combination chair/table. For the Operae design festival in Torino, Paris-based studio Pool created this asymmetrical version in collaboration with the generations-old upholsterer Tappezzieri Druetta, giving the hybrid a contemporary spin with the prettiest blue and a cylindrical table in leather and wood.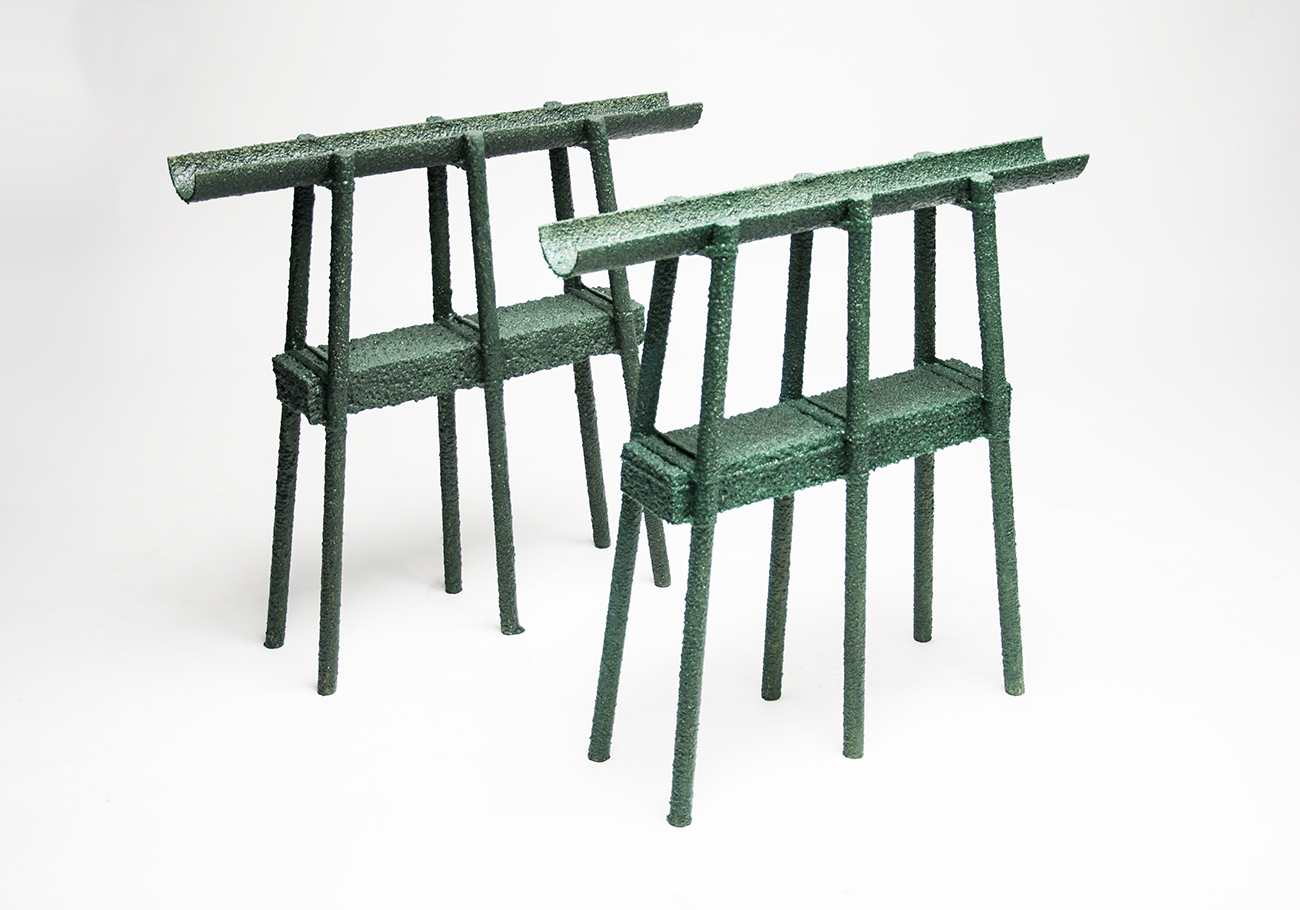 Here's a project we missed during Dutch Design Week: Ways of Altering by Thomas Ballouhey, for which the Design Academy Eindhoven grad sprayed a mixture of sand and glue on materials not usually intended for object building: cardboard tubes, polystyrene, rubber bands, and more.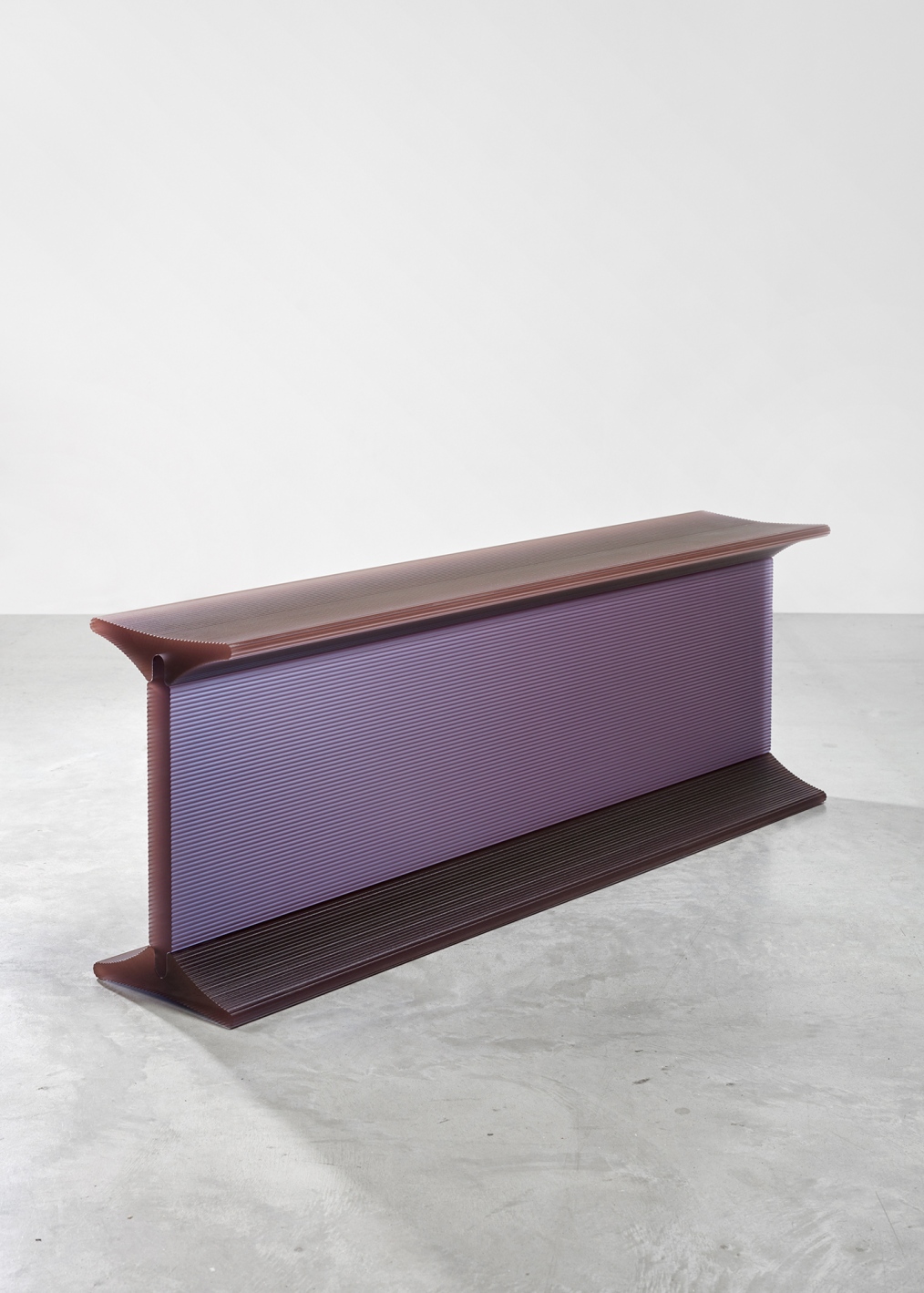 Another gem from Dutch Design Week: this translucent, CNC-milled polyester bench by Tijmen Smeulders, which was part of Dutch Invertuals and pushes the designer's ultra-minimal aesthetic.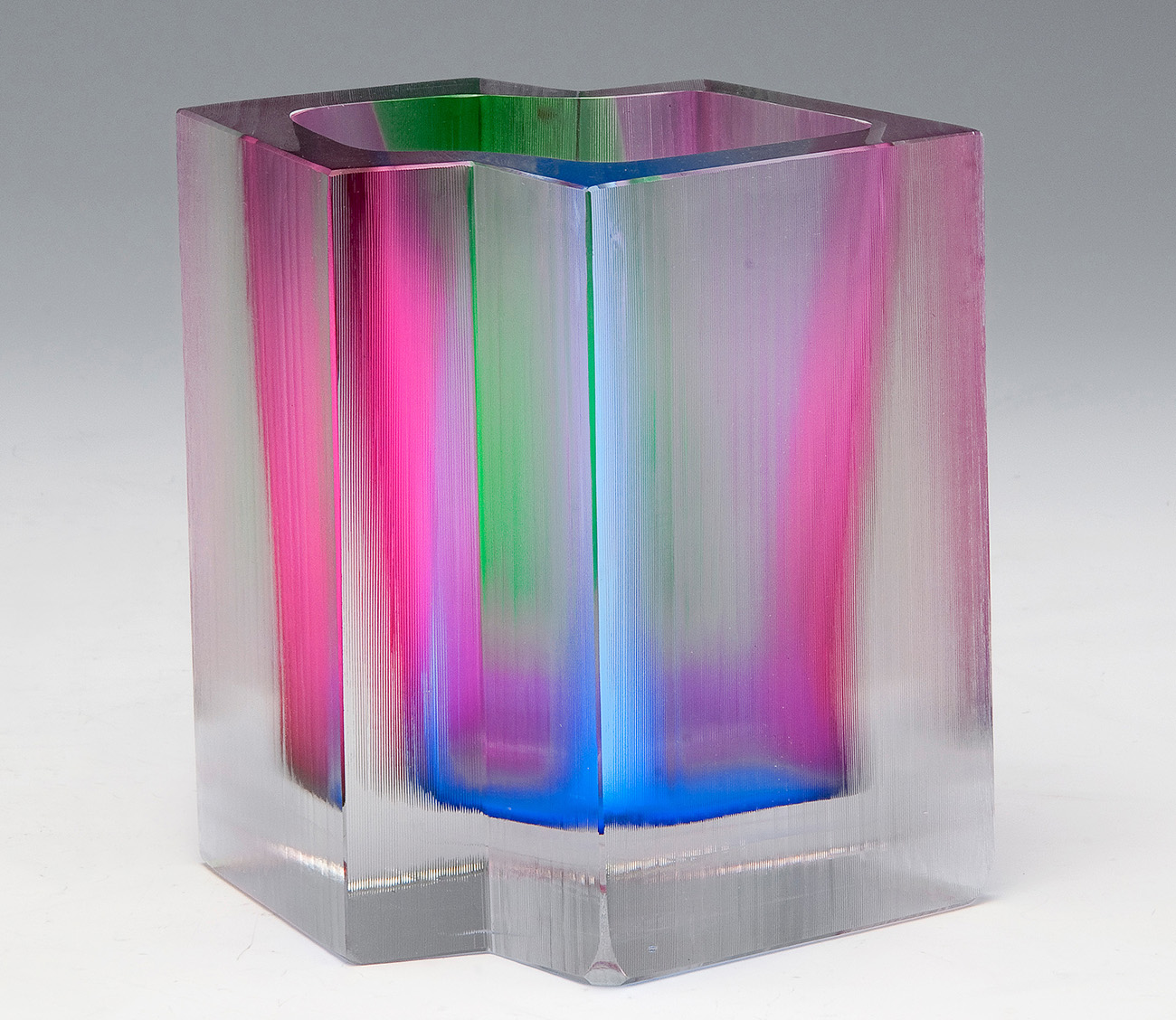 Are you following Bongs and Dongs on Instagram yet? It's the glass-art only account of Andrew O. Hughes, and it's been seriously killing it lately. We love this 1960s vase he unearthed recently by Helena Tynell for Riihimäen Lasi.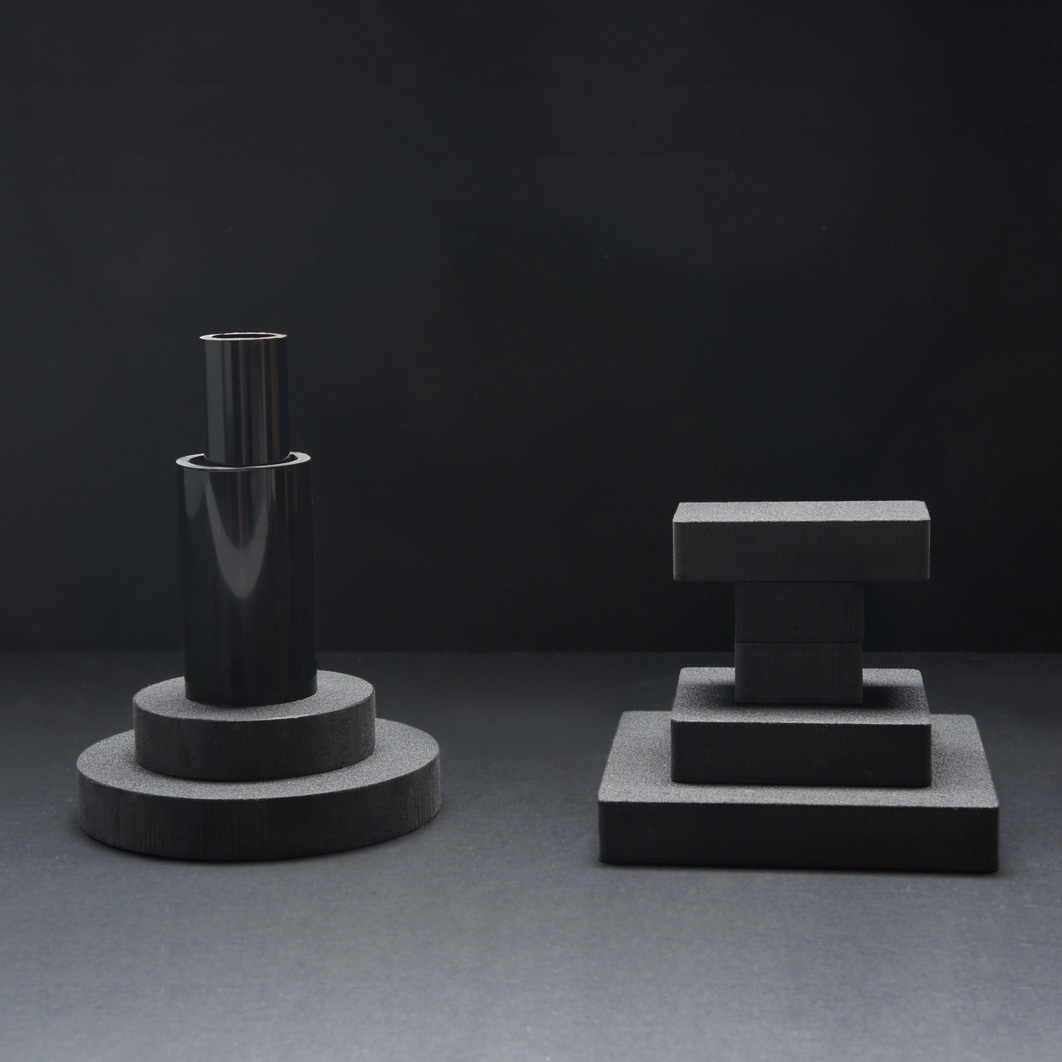 A nice submission in our inboxes this week from Scott Klinker, who heads the graduate 3D design program at Cranbrook: "Design Superset is a building block kit made of a wide range of materials including wood, stone, metal, plastic and felt. The superset is the ultimate 3D sketch tool for designers and architects dealing with classic geometries. The photo constructions here were inspired by the Superset and have become a separate investigation of form, space, color, material and light."
Exhibitions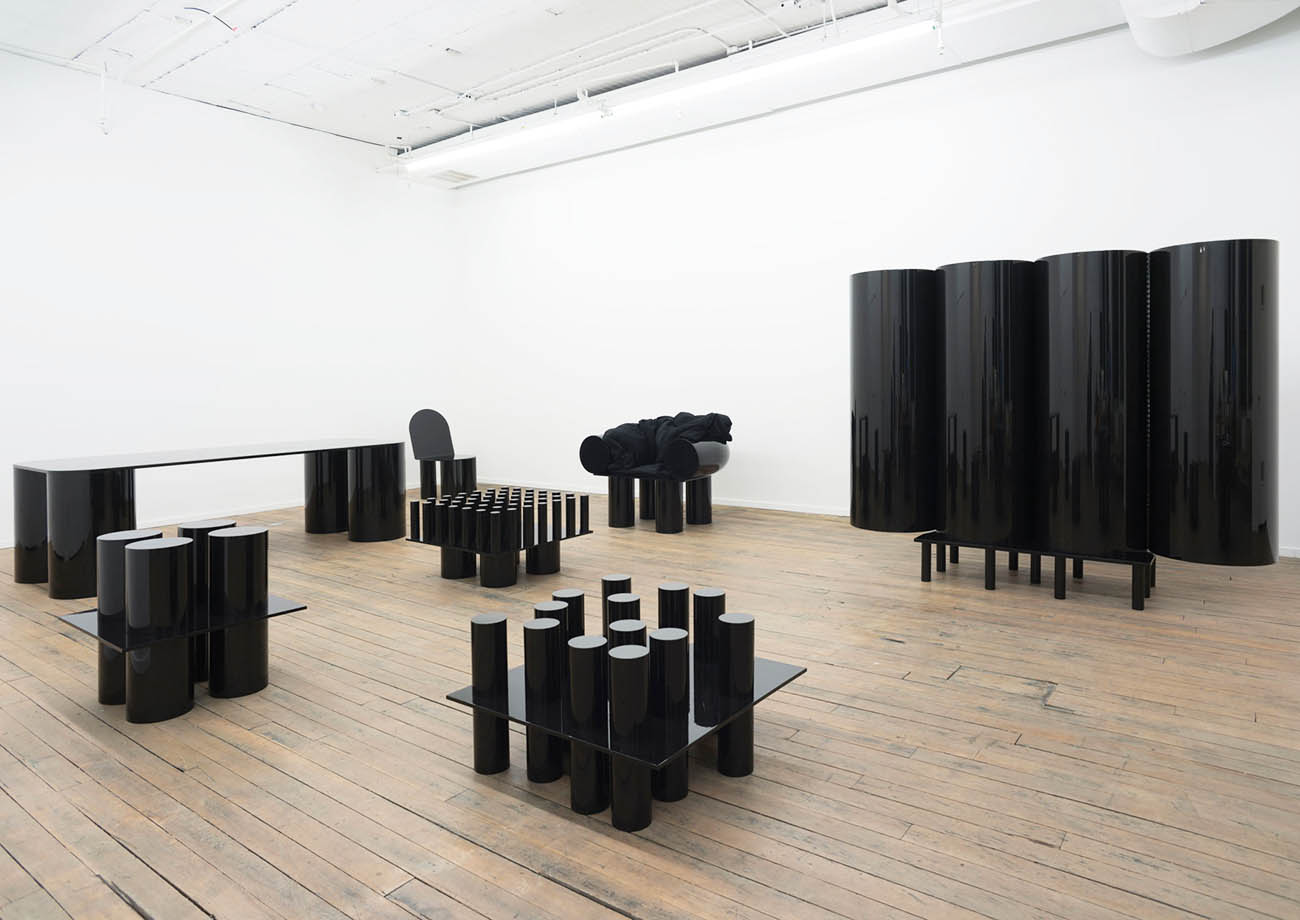 At Volume Gallery in Chicago, artist Ania Jaworska is presenting SET, a new collection of furniture united by material (primarily black lacquered wood) and form (exaggerated tubes and planes at all different scales). Sign us up for that dining table, whoa.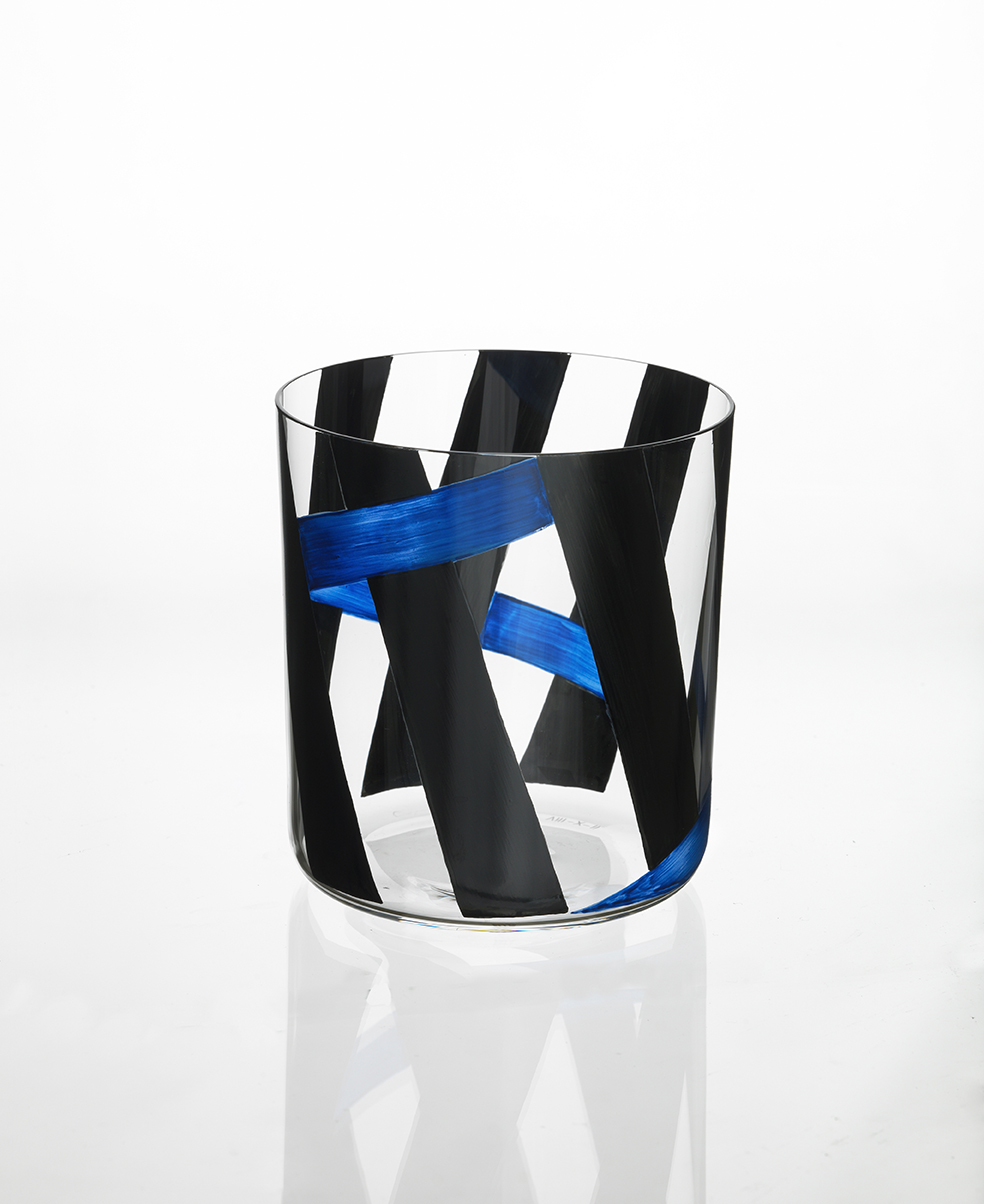 At Les Ateliers Courbet in New York, there's a retrospective of Lobmeyr glass, curated by Murray Moss, which includes the new Neo glassware set designed by Martino Gamper. Somehow we missed that these beauties debuted at Vienna Design Week.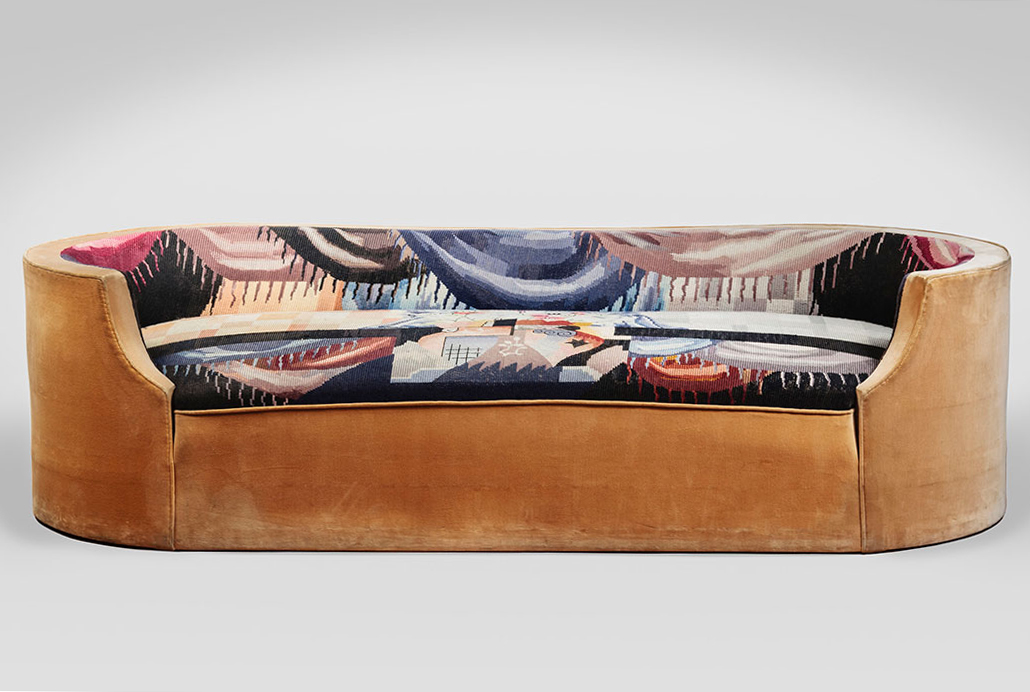 At the Jewish Museum in New York, the first U.S. exhibition devoted to French modernist Pierre Chareau opened last week. Chareau is best known for his 1928 glass house — the Maison de Verre in Paris — but was also a prolific furniture designer. Doesn't the upholstery on this sofa look strangely contemporary?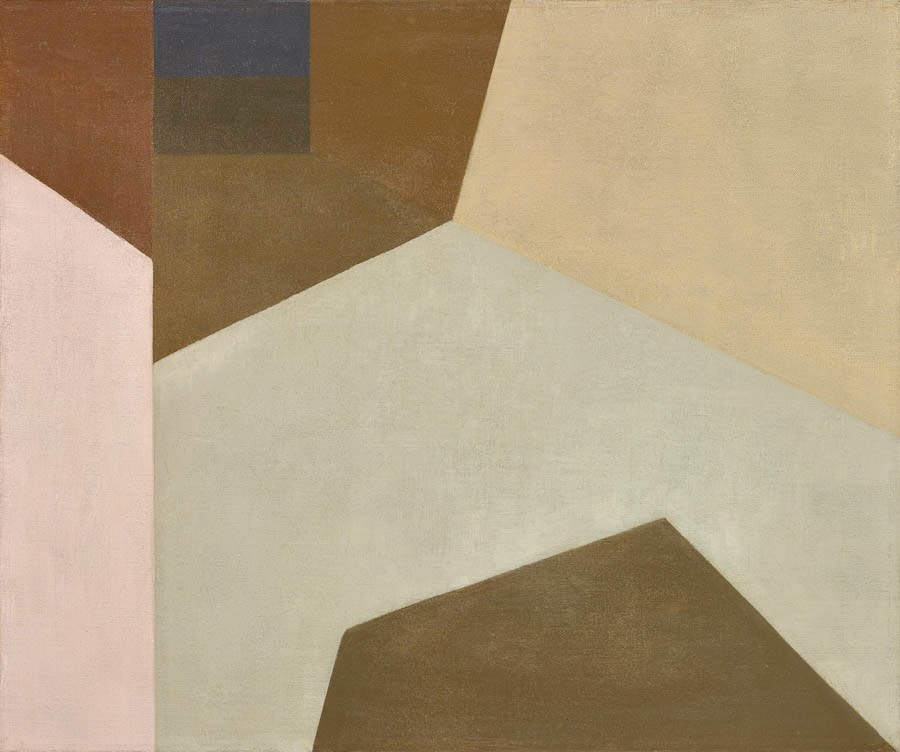 We haven't had a Chelsea gallery day in a long time, but maybe one is in order: We are digging "Classic Attitude," at Cristin Tierney gallery, a show of hard-edge abstract paintings from the early 1960s by Helen Lundeberg. "One of California's most important modernist painters, Lundeberg played a key role in developing the hard-edge style in midcentury painting in Los Angeles," says the gallery. "While she is well-known on the West Coast, however, her work has not been exhibited in New York in over 35 years."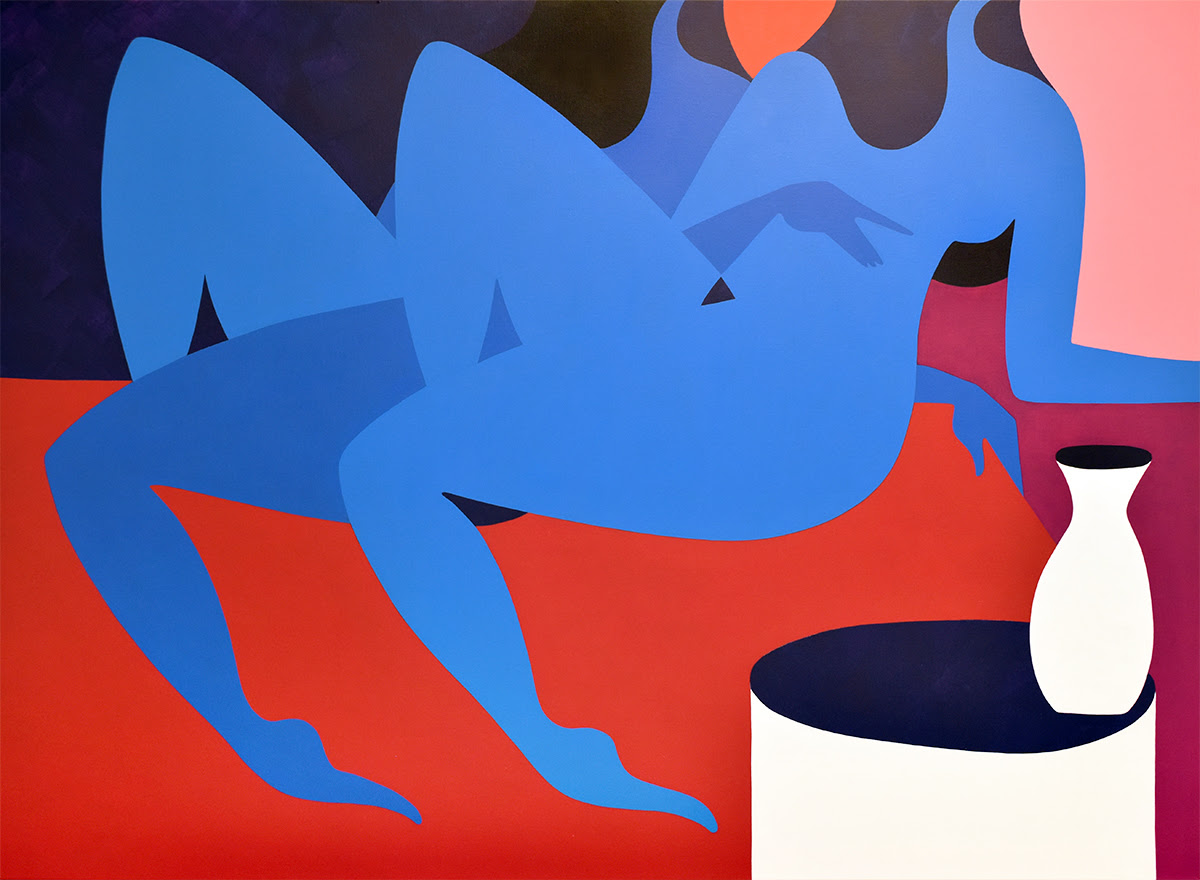 And at Joshua Liner Gallery, the Dutch artist and designer Parra has a solo exhibition, featuring recent meditations on the abstracted female nude.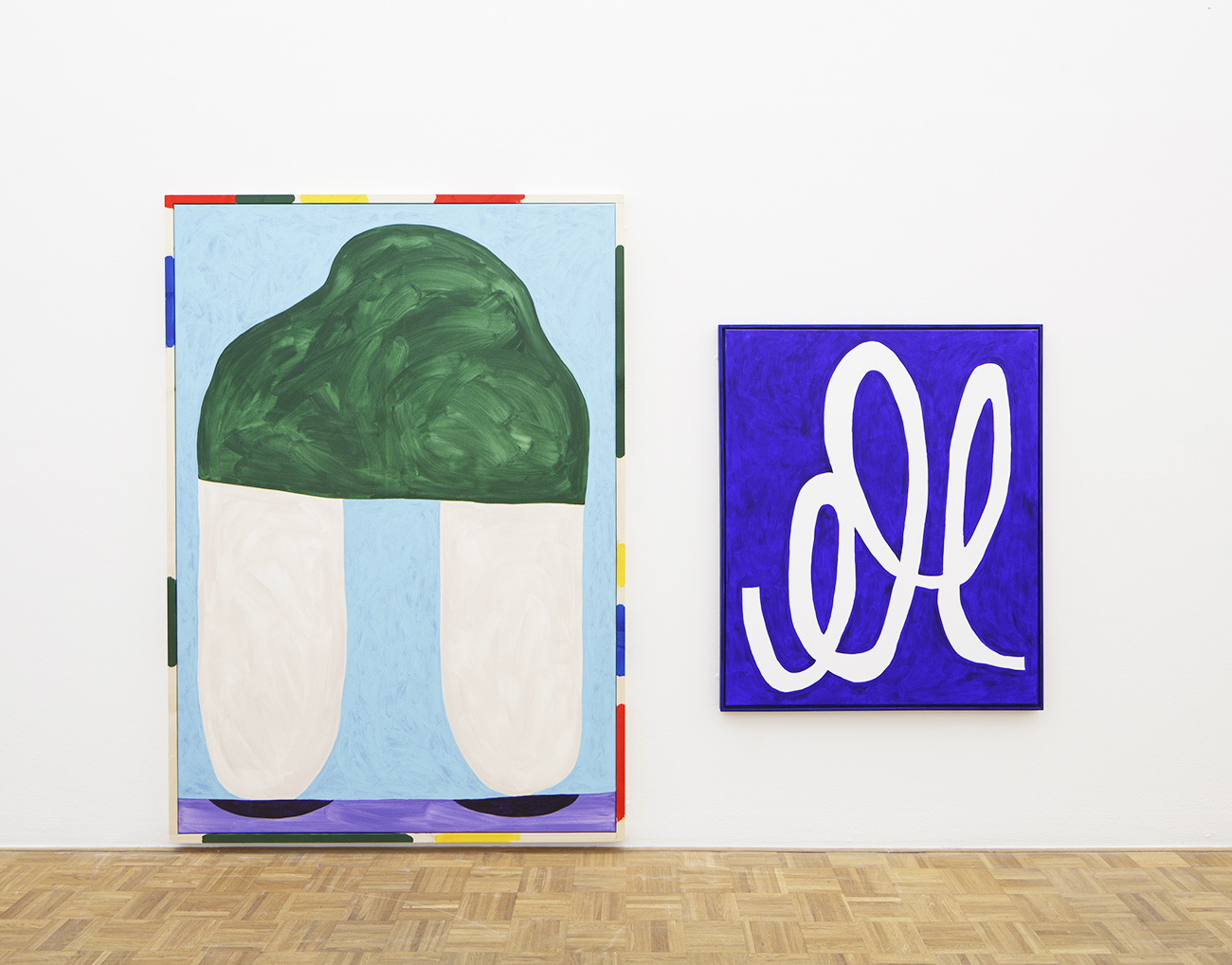 If we had to put our finger on the thing we like best about Jordy van den Nieuwendijk's paintings, it might be the way the artist often incorporates the frame into his canvas. (Kind of reminds us of Jesse Moretti?) The artist has an exhibition currently on view at Kunsthal in Rotterdam.
Links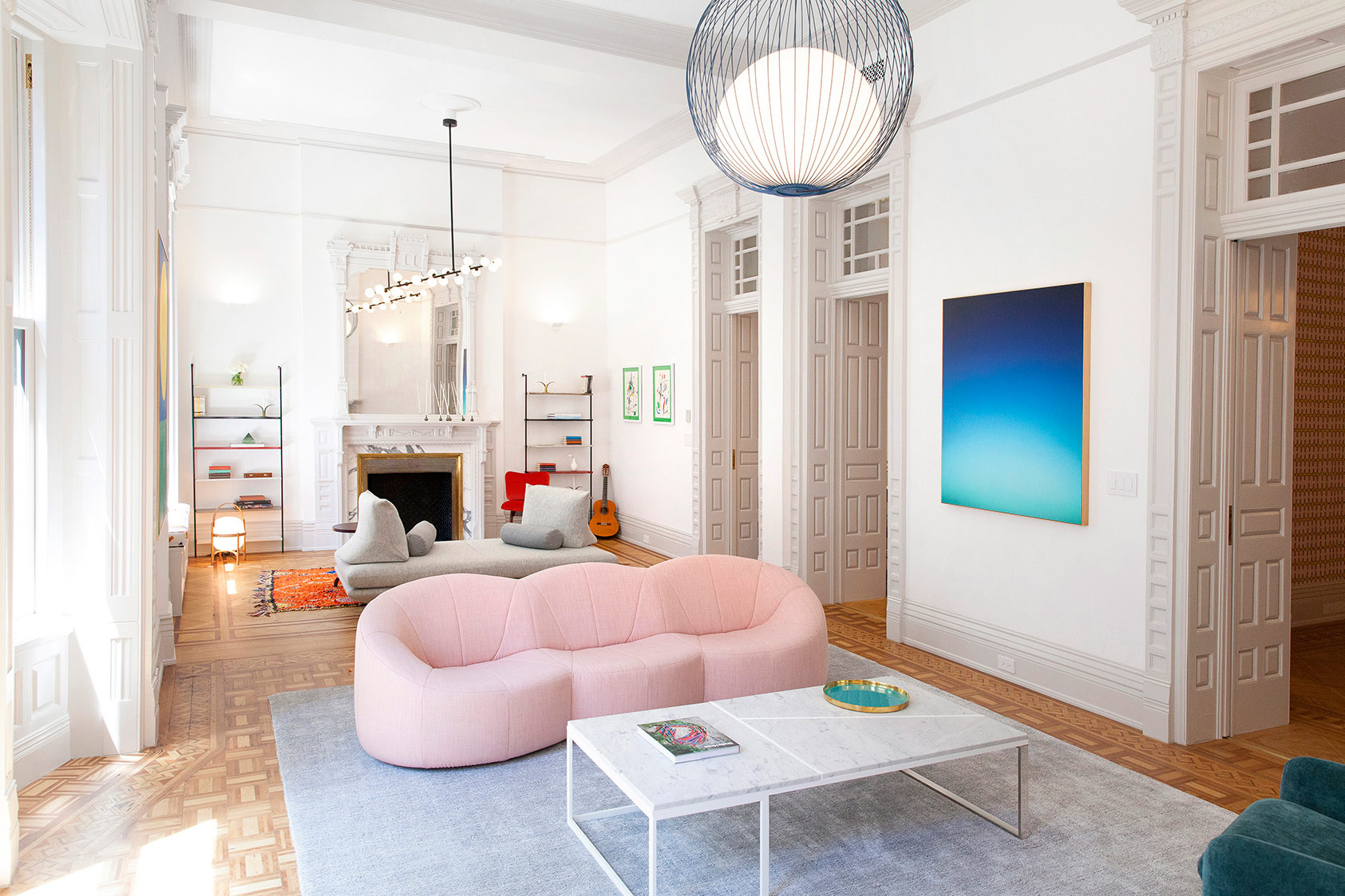 A house tour in New York Magazine this week featured décor by Reunion Goods & Services, which has until now primarily been known for its bar, restaurant, and hotel interiors. This particular renovation was driven by the children of the couple, hence the modular Ligne Roset daybed, the insanely adorable Pierre Paulin Pumpkin sofa, and the happiest Eric Cahan sky painting.
On Yellowtrace, we loved this interior for a Melbourne fashion boutique by Flack Studio, who played off the original pink and green moldings with pink plinths, olive velvet dressing room curtains, and a blue mirror to counterbalance it all.