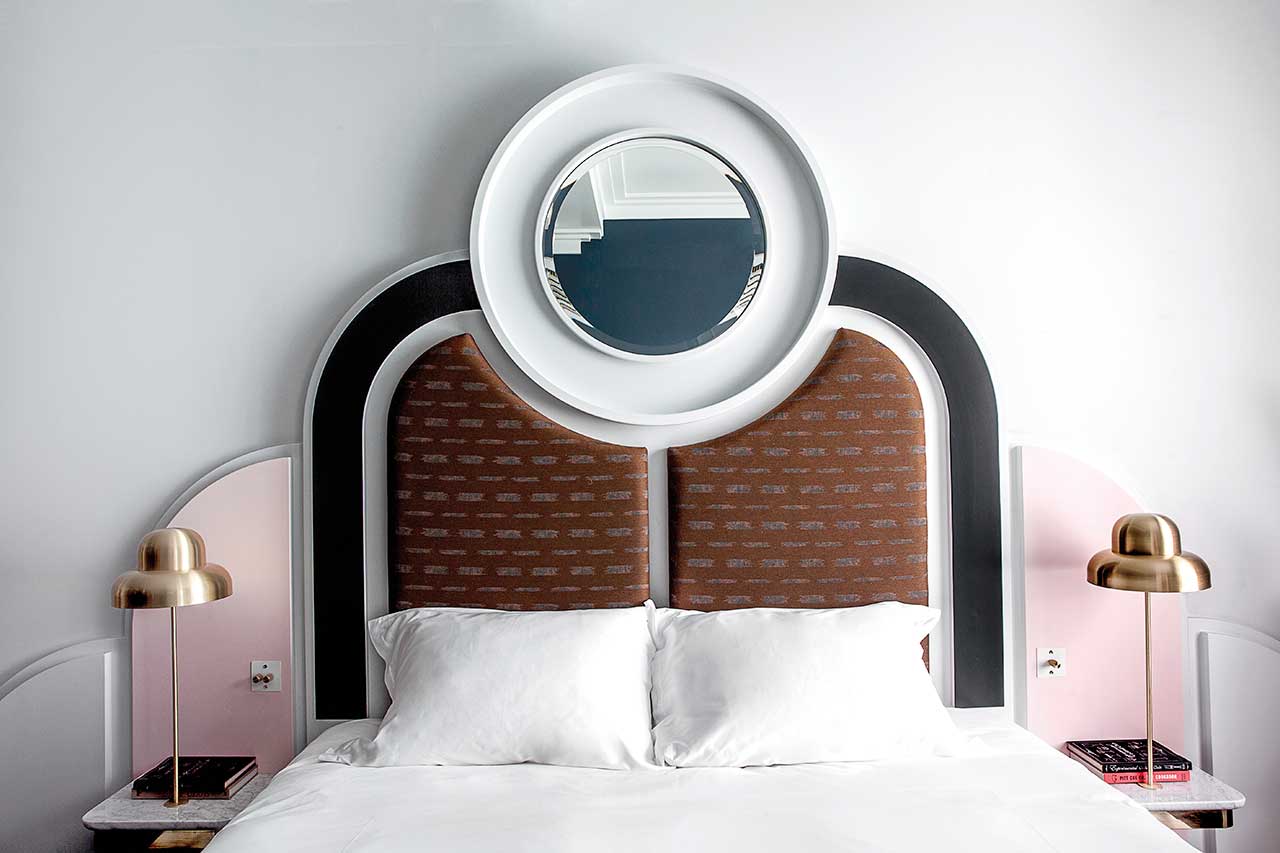 A weekly Saturday recap to share with you our favorite links, discoveries, exhibitions, and more from the past seven days. This week: a new cookbook aims to nourish women, Pelle's latest furniture collection inspires the ultimate 'It' earring, and Parisian wunderkind Dorothée Meilichzon (above) strikes design gold — again — in London.
Discoveries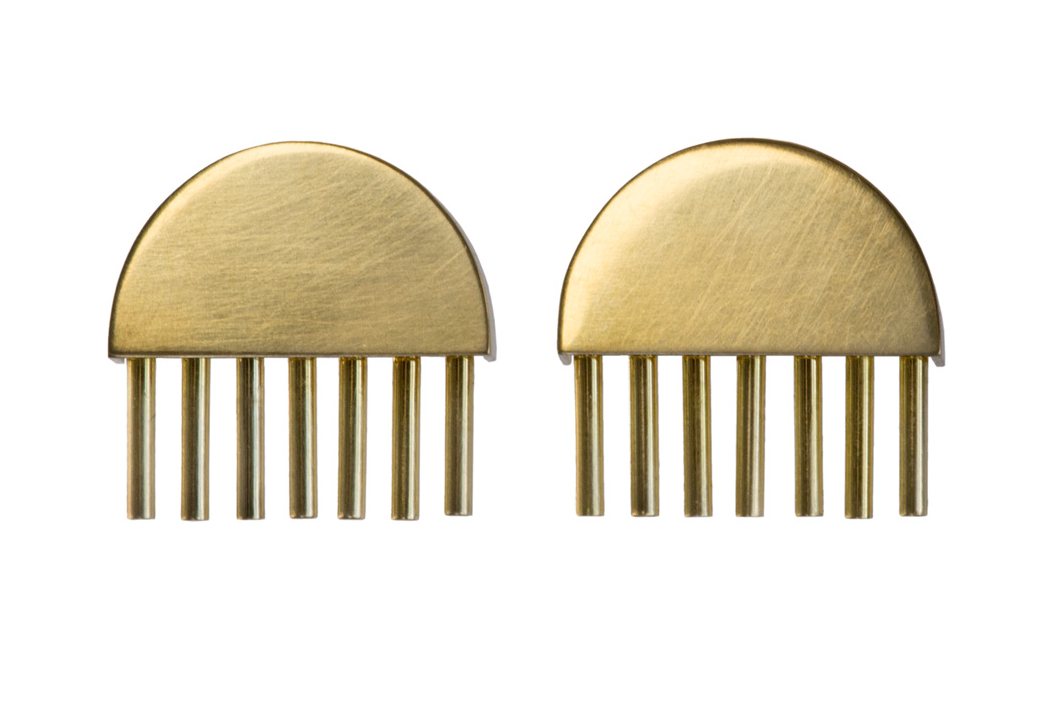 Pelle's Past Presence collection, created in collaboration with antique dealer and jewelry designer Russell Whitmore of Brooklyn's Erie Basin, features three unusual lighting fixtures and furnishings alongside complementary jewelry pieces. These sculptural earrings — which mirror the half-moon light fixture we were obsessed with at Collective — steal the show.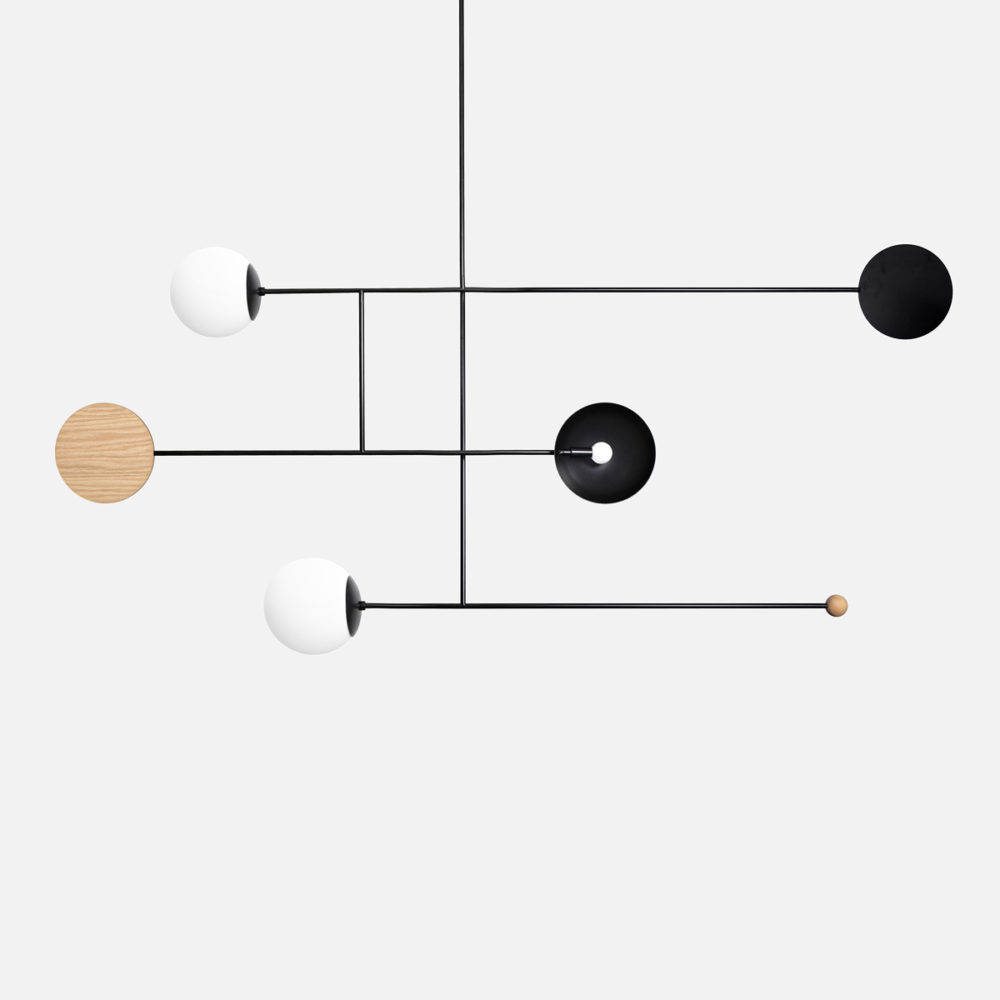 Andrew Neyer's Astro lighting collection caught my eye at the new TRNK showroom this week, and while my personal favorite (above) happens to be the most expensive of the bunch, the range of customizable powder-coated steel and oak fixtures starts at an amenable $425.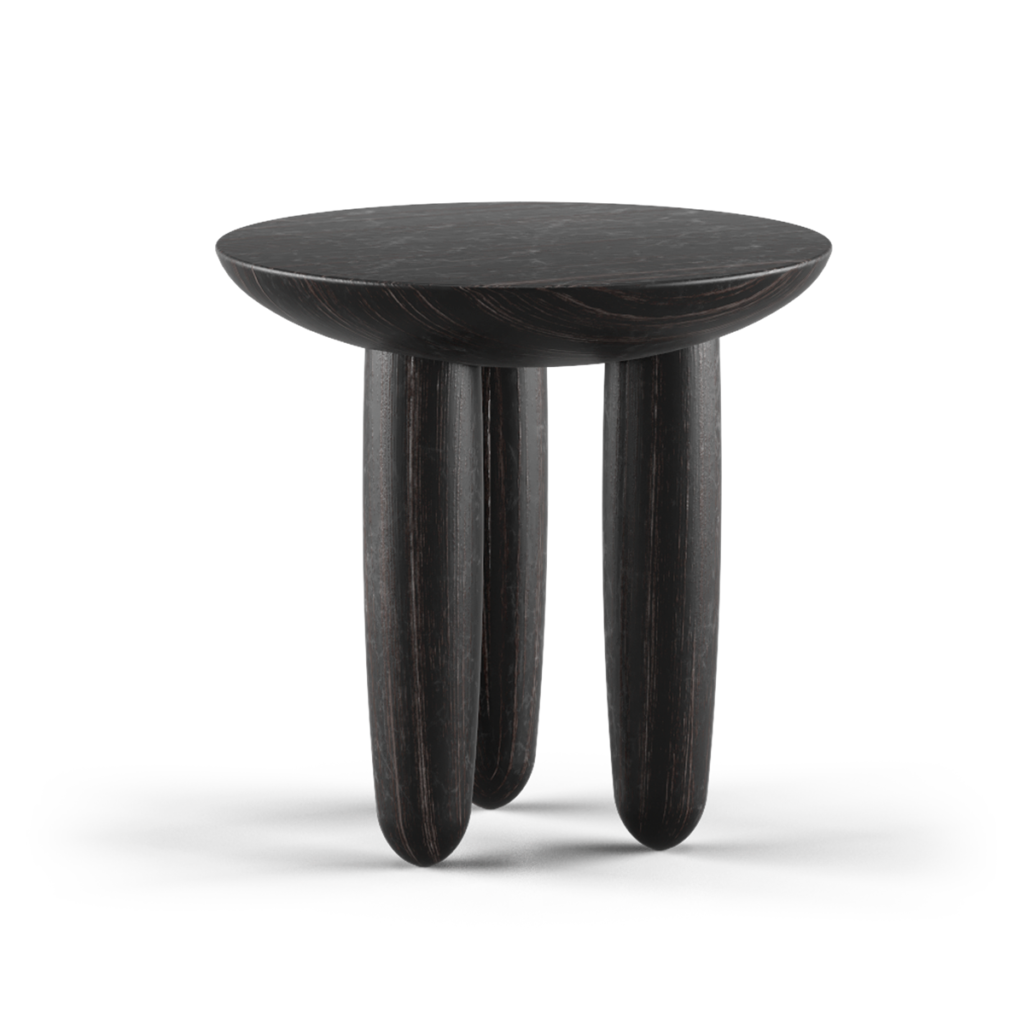 Ukraine's Faina design studio reached out this week to share their work; the mushroom-shaped Hyrb table in solid blackened Ash is a particular favorite.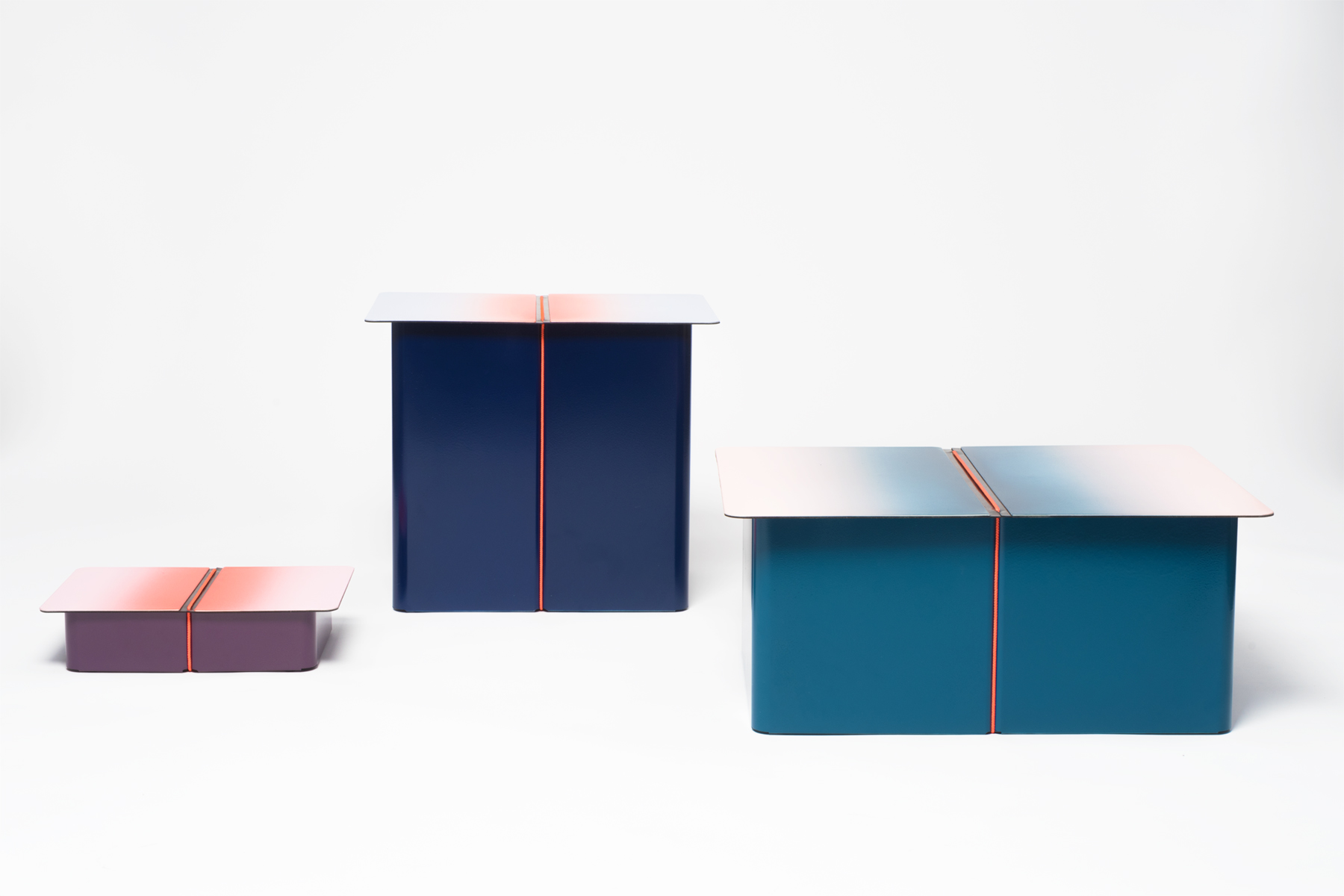 LIGA is the brainchild of designers Pierre Alexandre Cesbron and Matthieu Muller, a range of storage options including a box, a nightstand and a coffee table made of metal and neoprene with an elastic nylon band that ties it all, quite literally, together.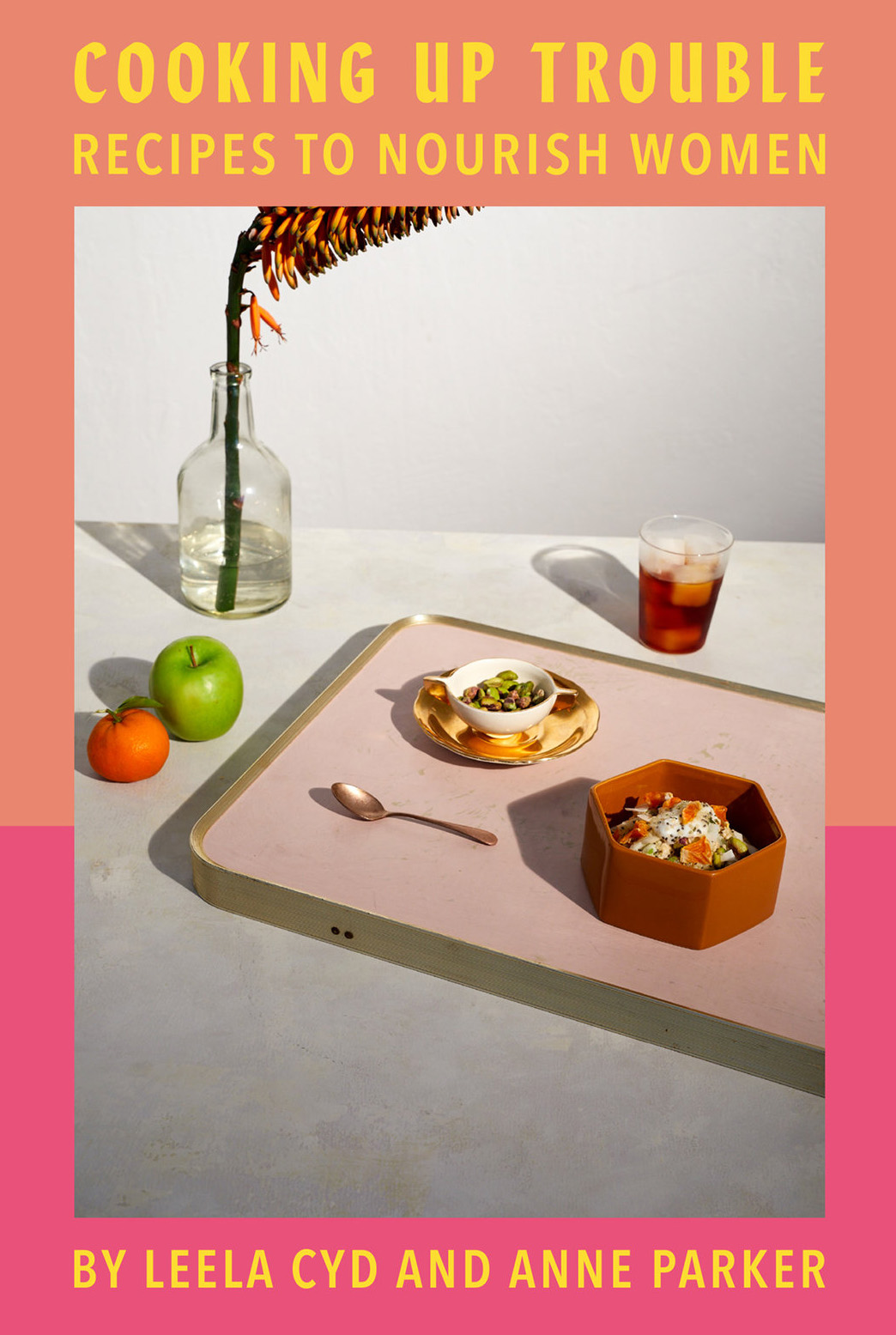 Leela Cyd and Anne Parker, a duo of stylists-cum-photographers-cum-authors, have released Cooking Up Trouble, a foodie tome dedicated to recipes that nourish women, with art direction by Afterall Studio.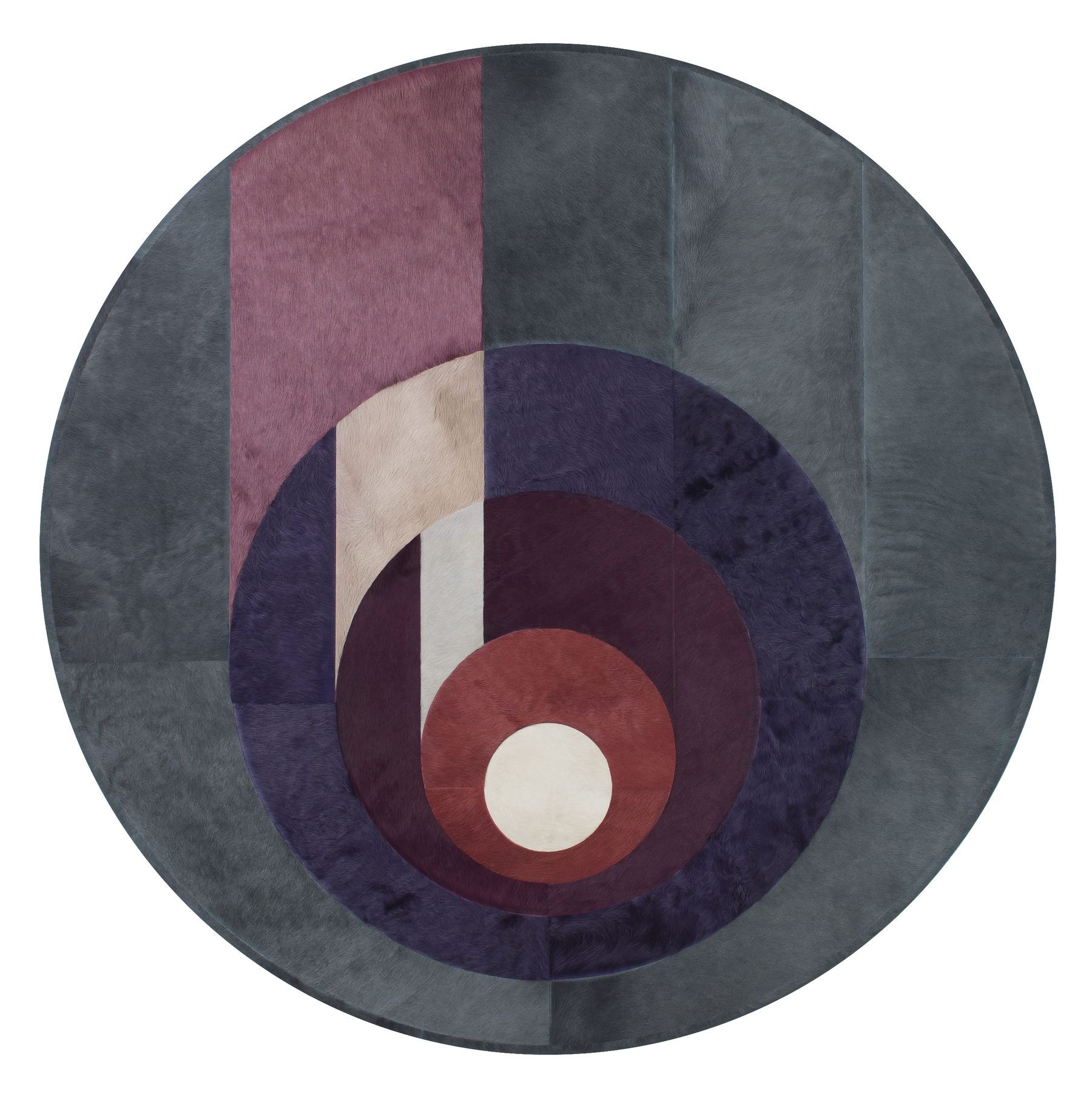 Designer Amy Lau's second collaboration with Kyle Bunting, the Prisma Rug Line, features fully customizable graphic rugs with an overt Art Deco twist.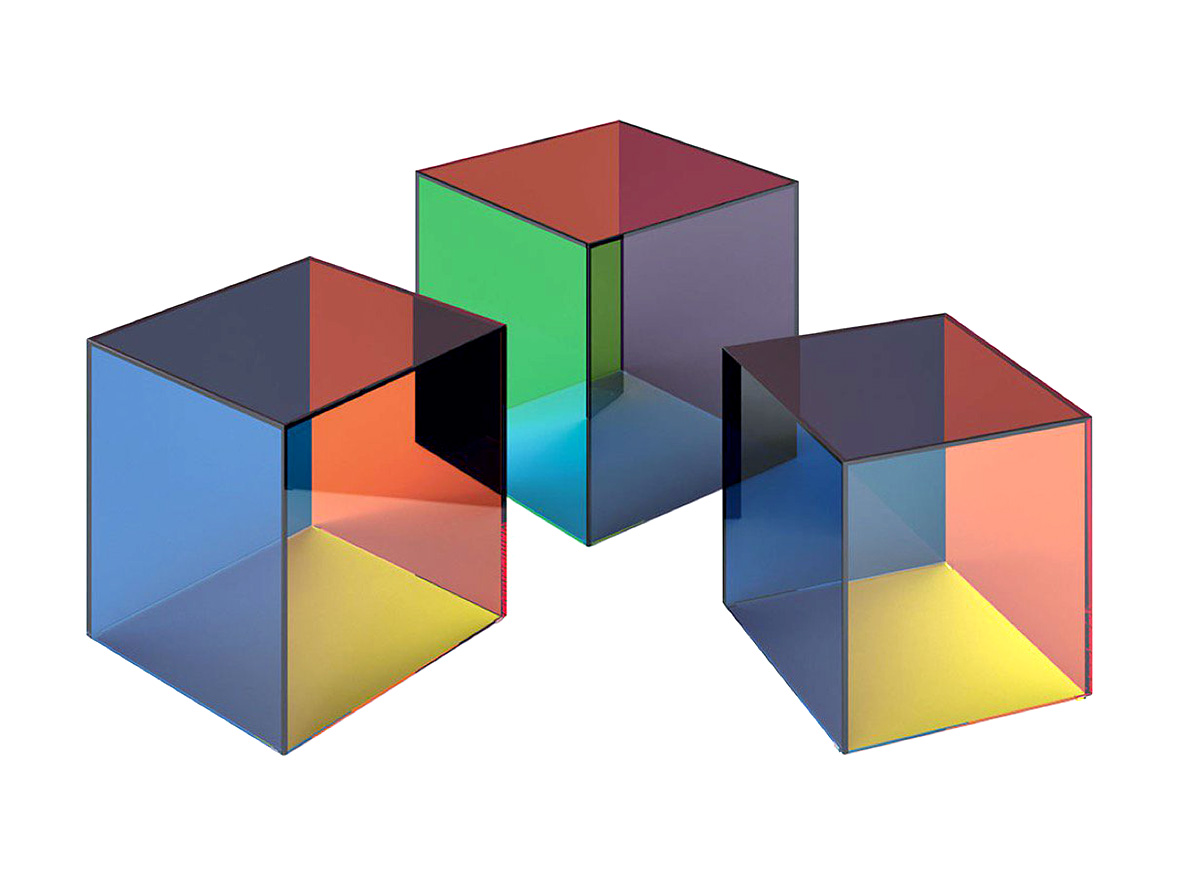 Another fun one we missed at Milan: Cappellini's new Luce collection, three tables of different heights made of extra-clear stained laminated glass.
Exhibitions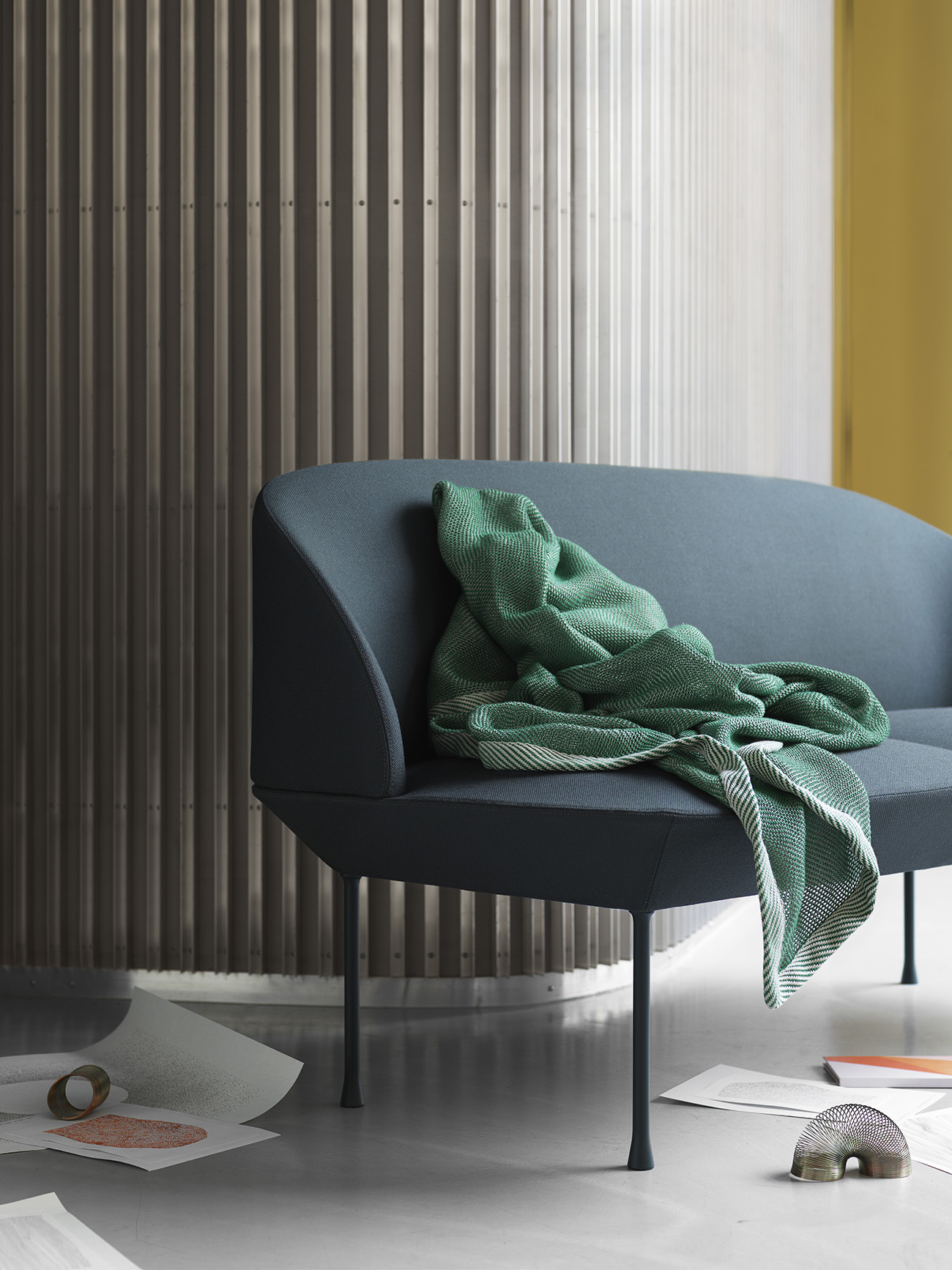 An exhibition of Danish designer Margrethe Odgaard's work is now on display at the Design Museum Helsinki. The exhibition displays examples of Odgaard's work in furniture and textiles alongside her more experimental pieces focusing on color and material.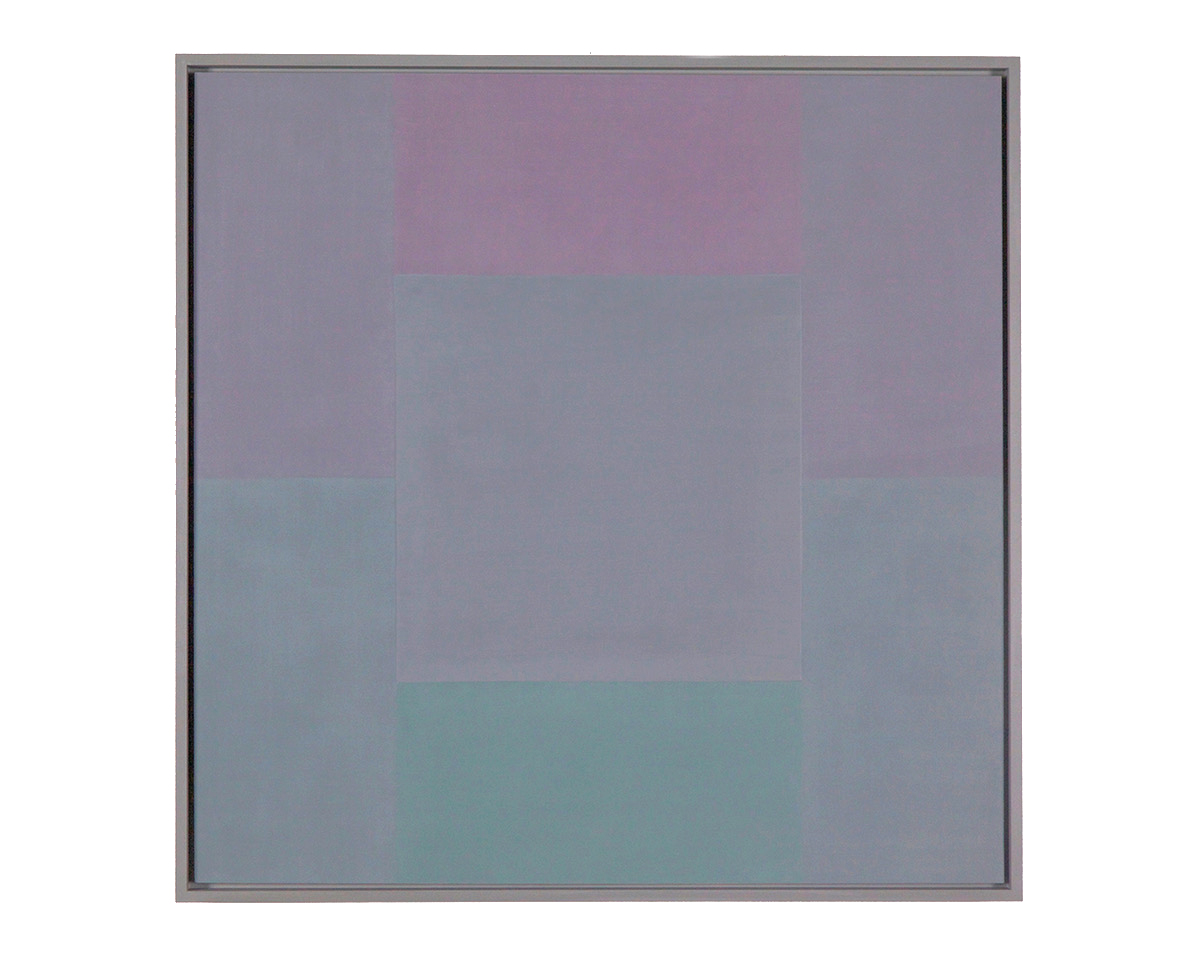 Nathalie Karg Gallery is showing Seth Cameron's No Paintings, a not wholly ironically-named exhibit of paintings, all square and symmetrical in composition, differentiated by slight variations of "spectrally exact complementary colors."
Shopping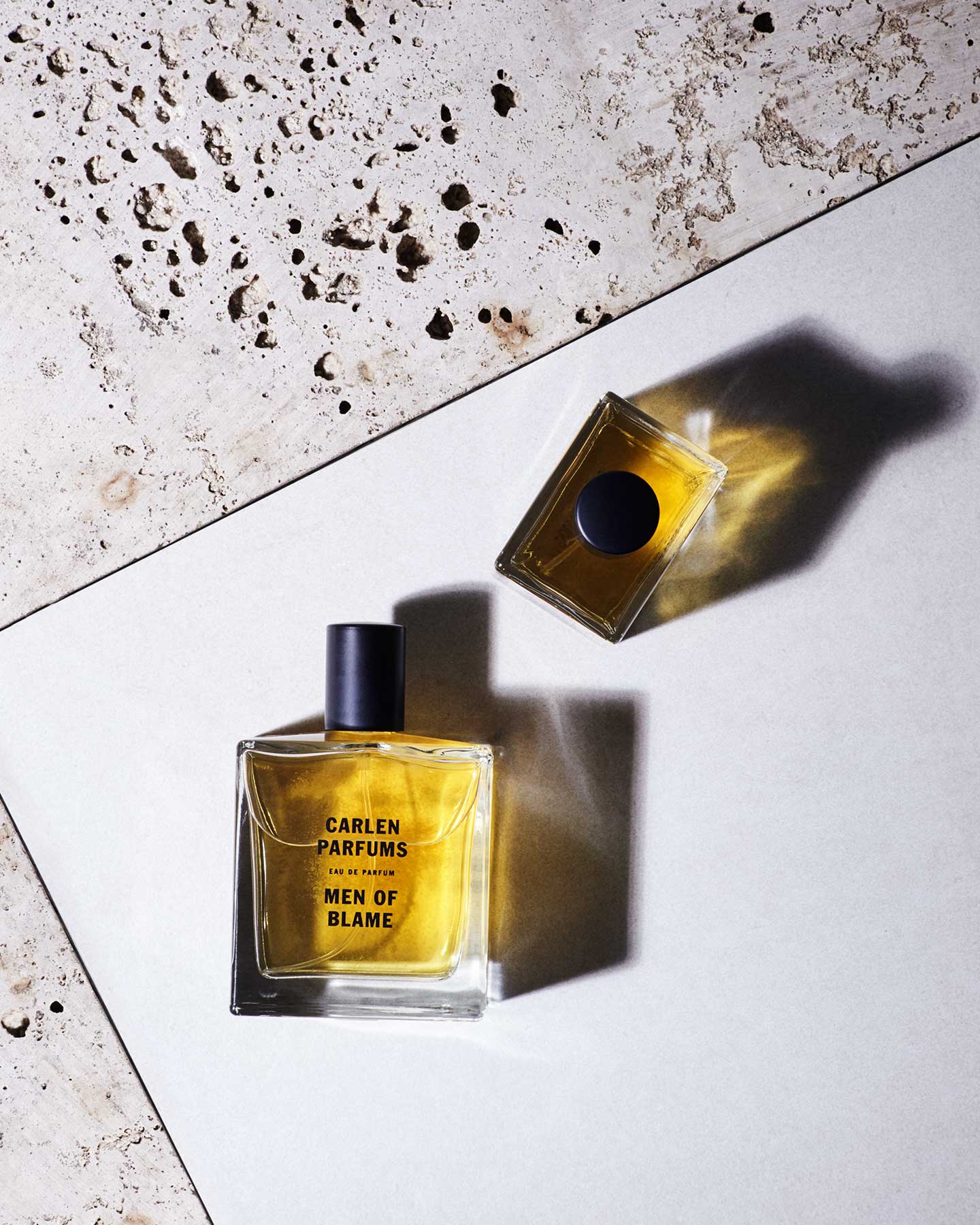 If you're looking for a stylish last-minute father's day gift and dad happens to be a typophile who likes to smell good, might I suggest Brooklyn-based Carlen Parfums? My personal favorite scent is Coco Flor, though Men of Blame feels decidedly more of the moment.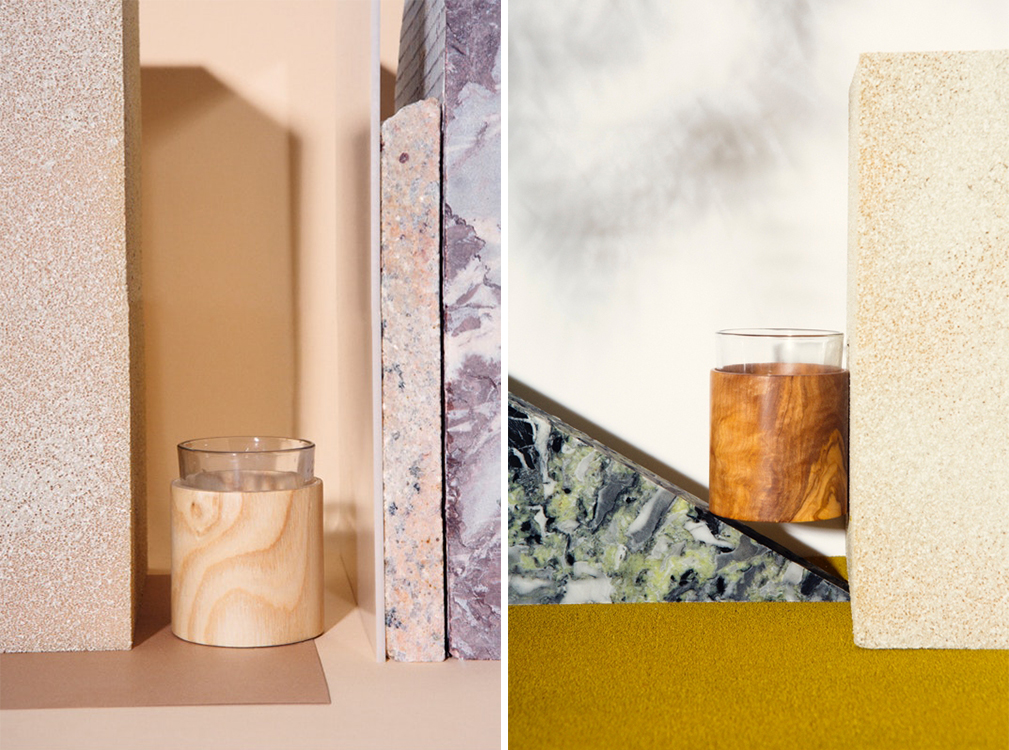 These glass and ash espresso cups Monica sent my way are very cute, hopefully just as much so on your Ikea dining table as in these colorful styled tableaus.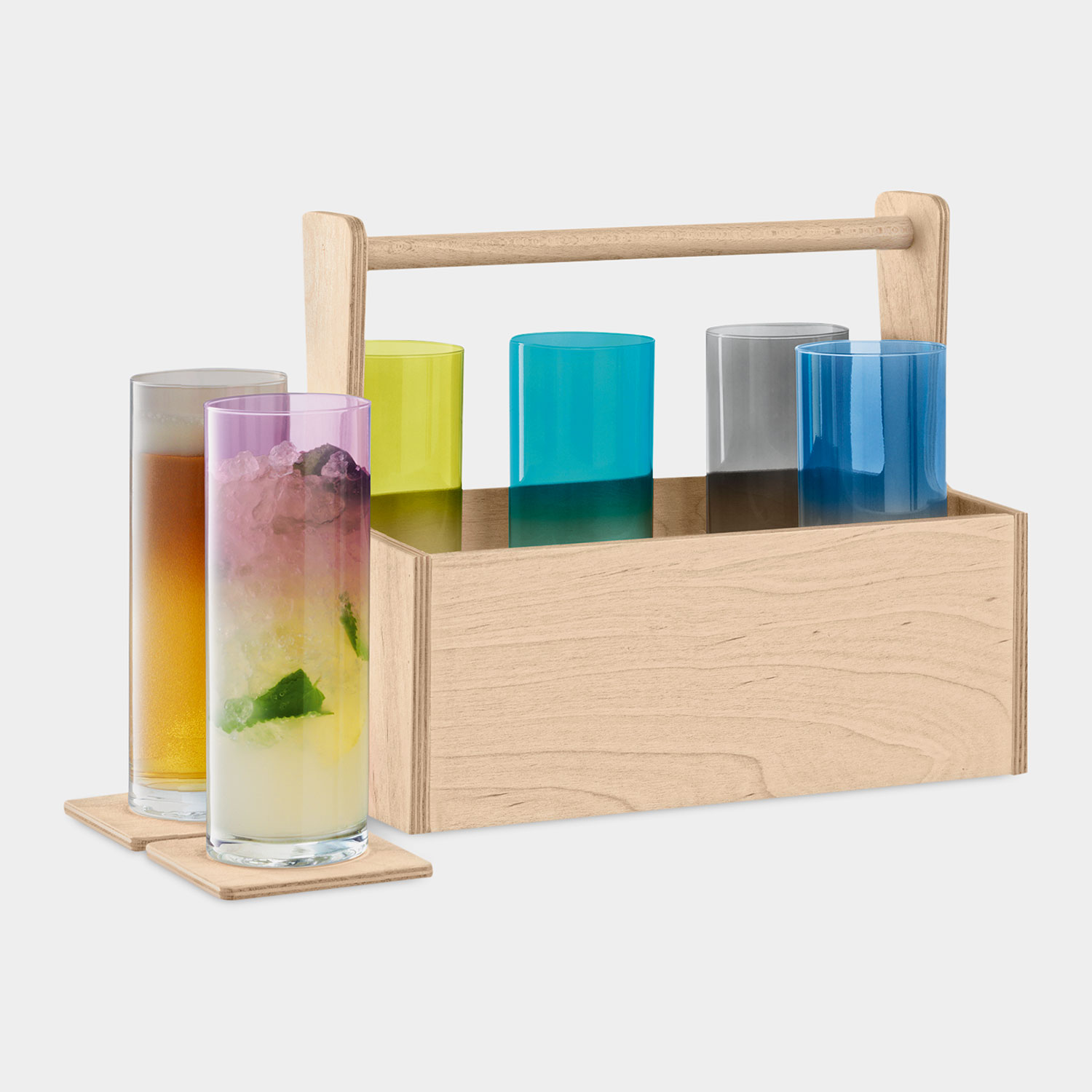 If those Cappellini tables caught your eye, but are out of your price range, get your colored glass fix from Monika Lubkowska-Jonas's Nomad Glass Set at the MoMA design store.
Links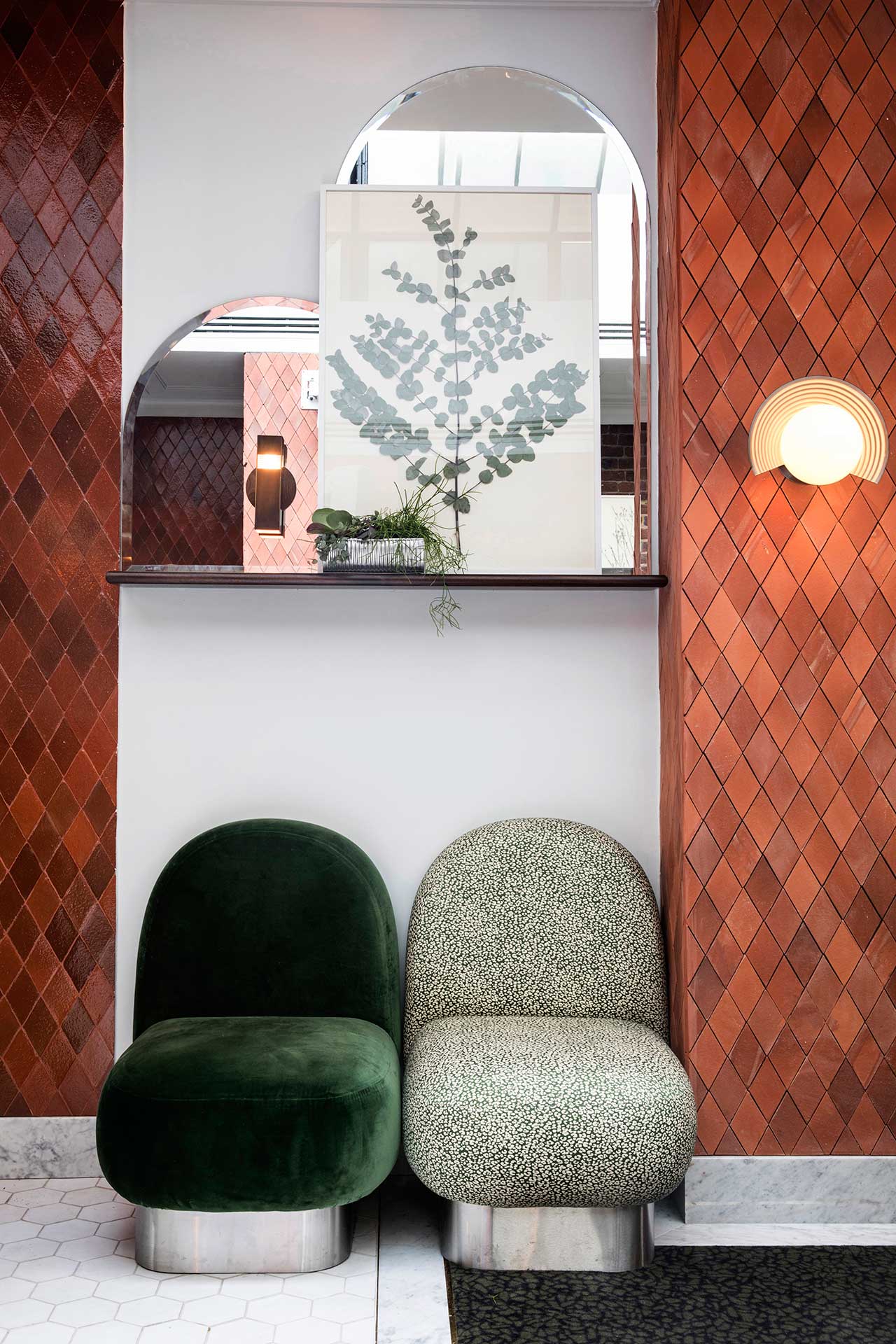 Major eye candy alert: Yatzer took a peek inside Dorothée Meilichzon's latest project with the Experimental Group, London's Henrietta Hotel. The seating! That tiling! Those headboards!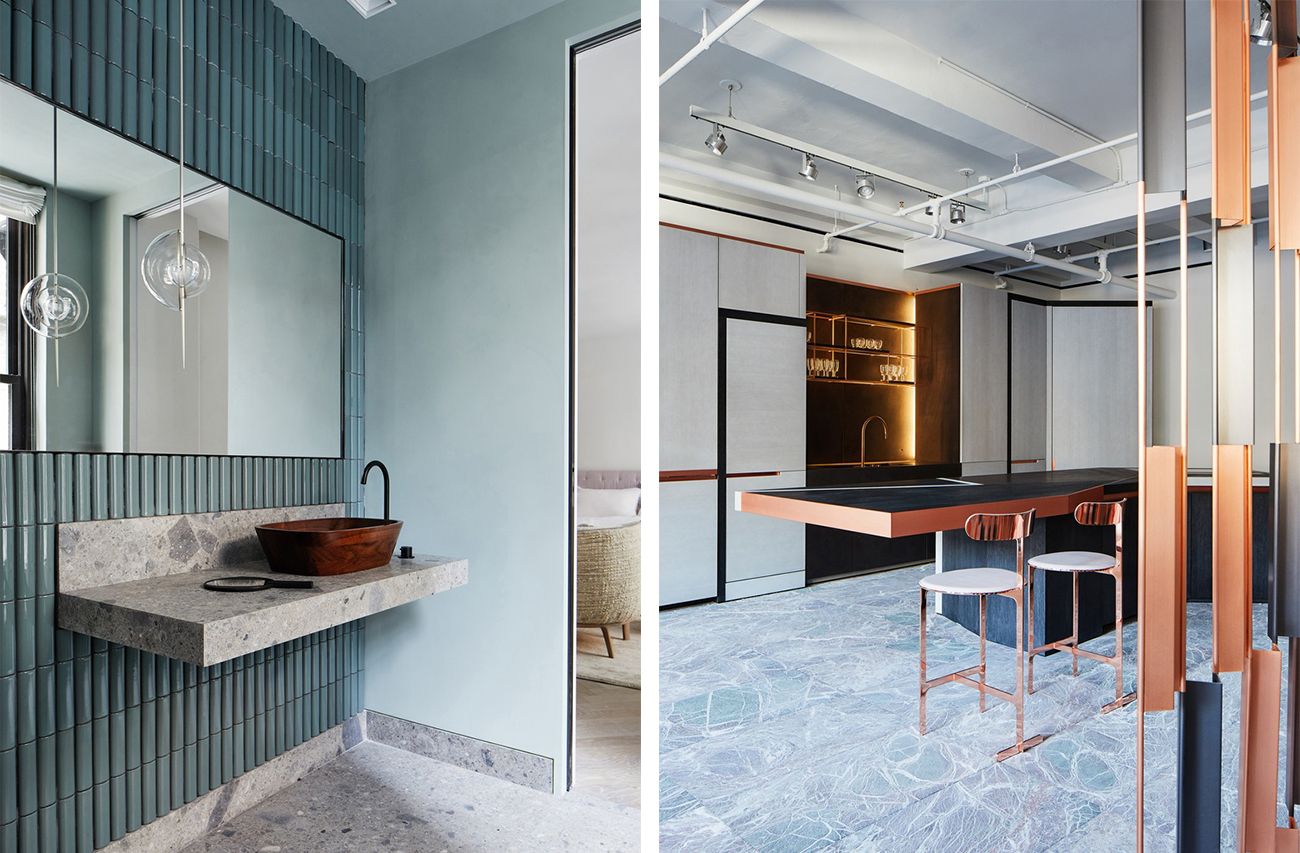 We're not super familiar with Canadian furniture brand Avenue Road, but if their new 5,000-square-foot concept space is any indication—with furnishings from the likes of Yabu Pushelberg and Raf Simons complemented by works from Richard Serra and Regine Schumann, to name a few—we should be.