12.16.17
Week of December 11, 2017
A weekly Saturday recap to share with you our favorite links, discoveries, exhibitions, and more from the past seven days. This week: (even more) awesome new work by Os & Oos, a cerebral collection by Formafantasma, and two simultaneous Brent Wadden exhibitions that are next level in terms of composition and color.
Exhibitions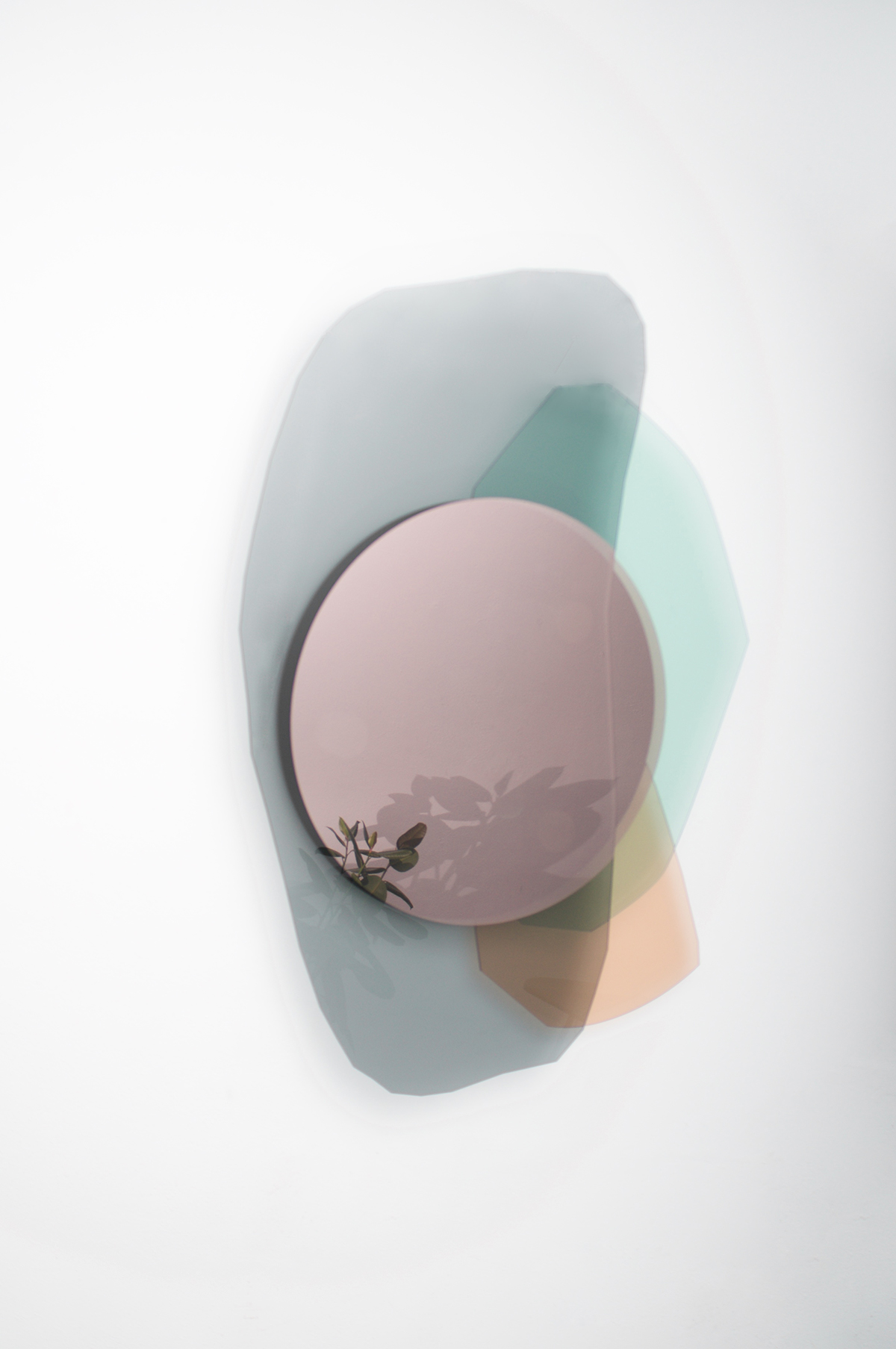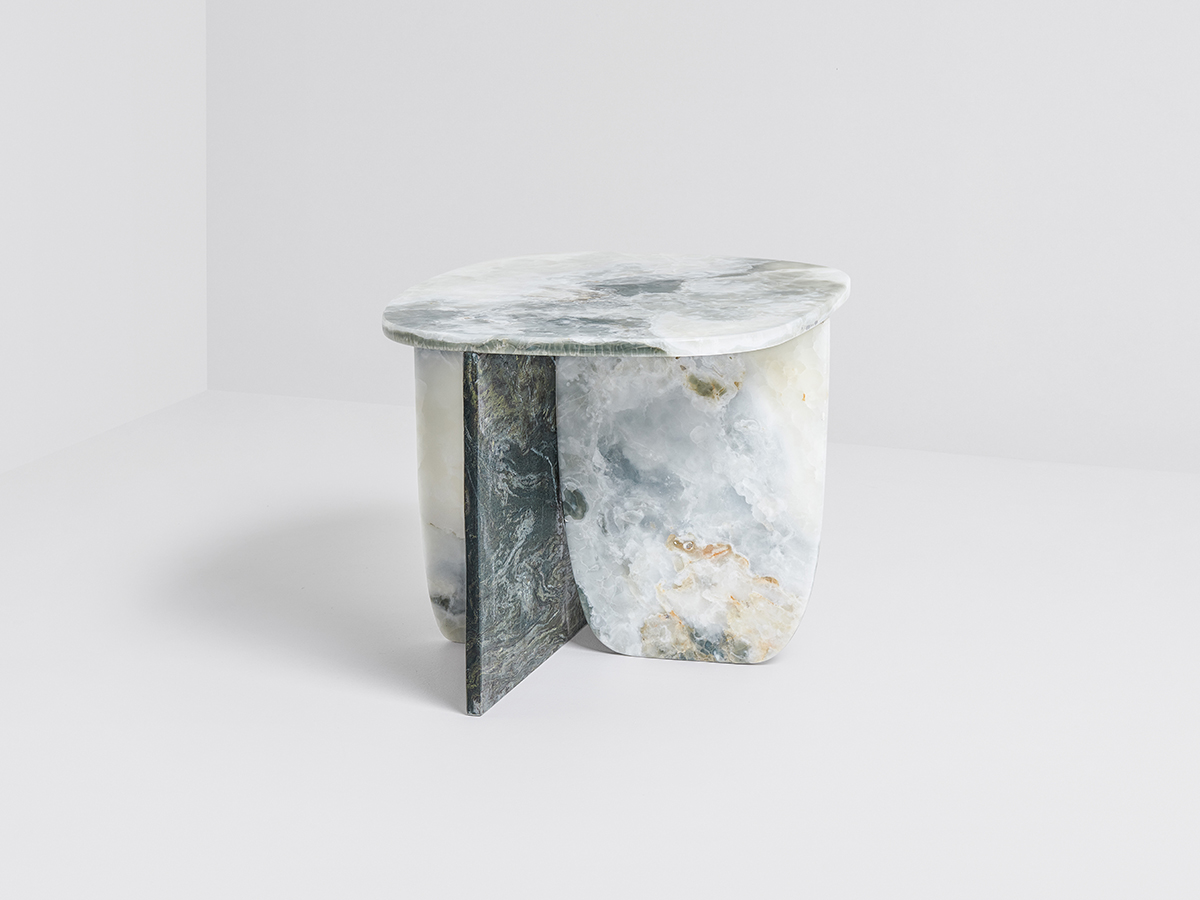 On view through December 23 at the Herzog & de Meuron–designed Beirut Terraces is new work by Os & Oos, commissioned by the traveling decorative arts gallery Gabriel & Guillaume. Shown here and in situ at the top of this post are pieces from their Thriliton collection, in which hand-drawn shapes are CNC cut out of marble. Shown here as well are colorful versions of the duo's Repeated Mirrors — so good.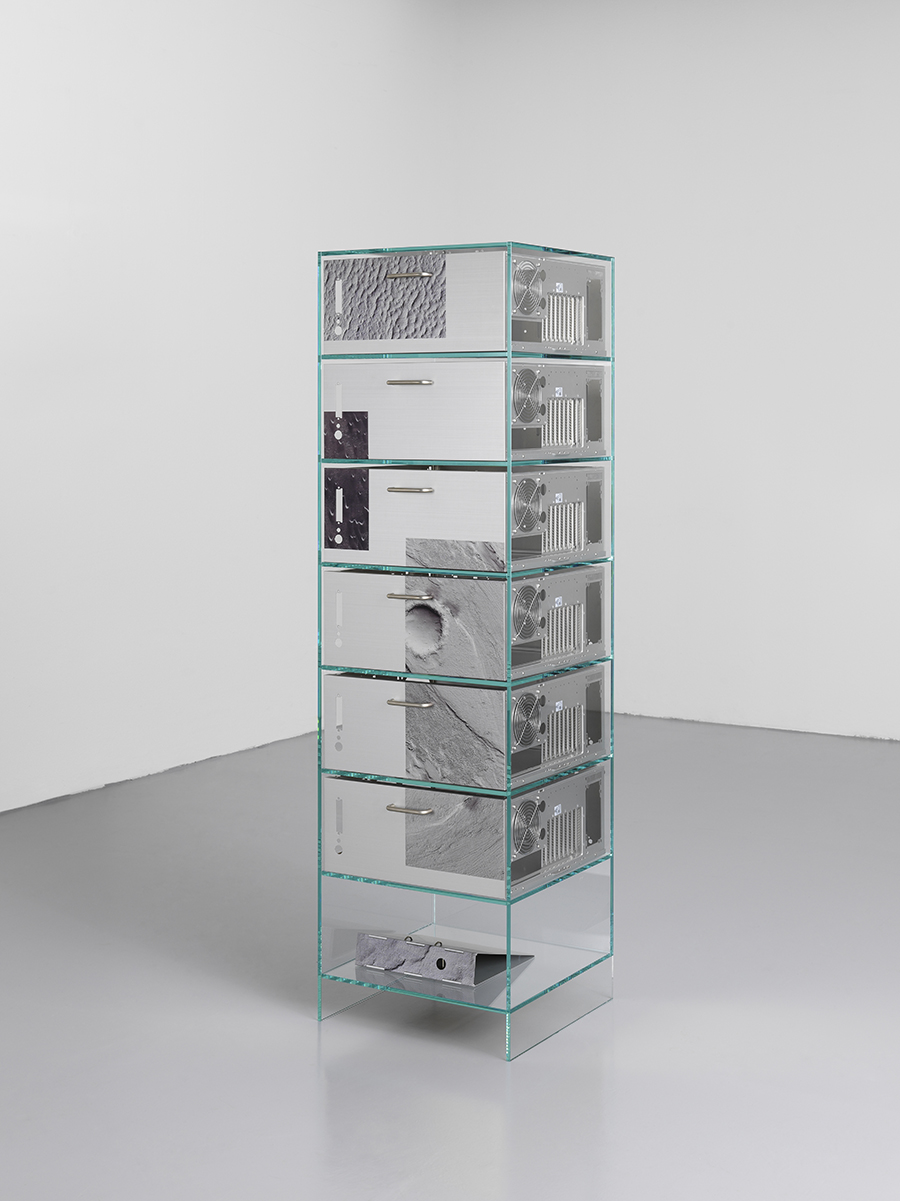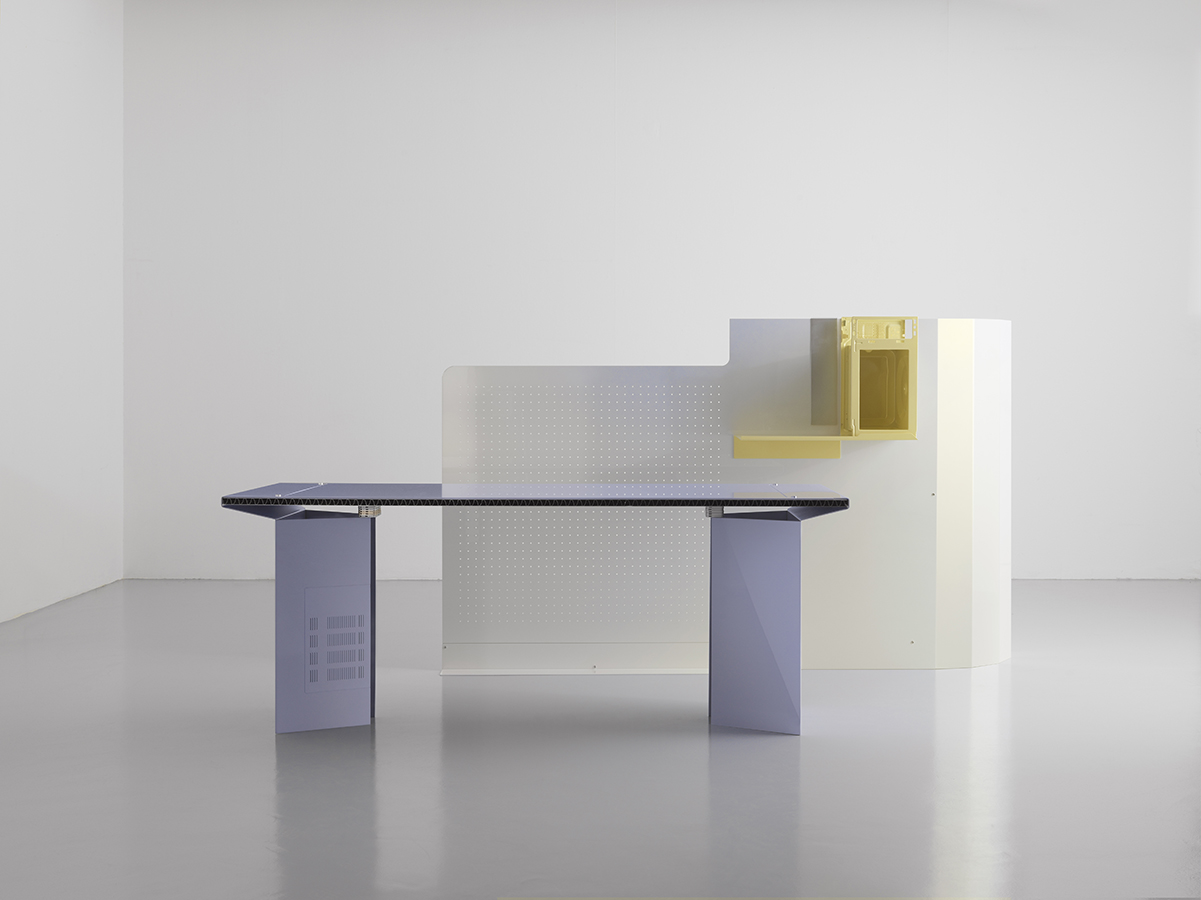 There's a LOT going on in Formafantasma's latest collection, on view at the NGV Triennial in Melbourne, but we'll try to unpack it all here: An investigation into the recycling of electronic waste, the collection is composed of office furniture — cabinet, desk, table, cubicles, lamp, shelf, waste basket — constructed using dead-stock and recycled materials, such as piles of mobile phones, or the aerating grids of microwaves. Called Ore Streams, the collection juxtaposes these objects with NASA-released images of Mars's surface, referring to the alien origins of many of earth's metals. "So, while the [metal] used in the furniture is recuperated from electronic waste, the images take a wide view and show how the material does not only belong to this planet but to the ecosystem at large." Heavy.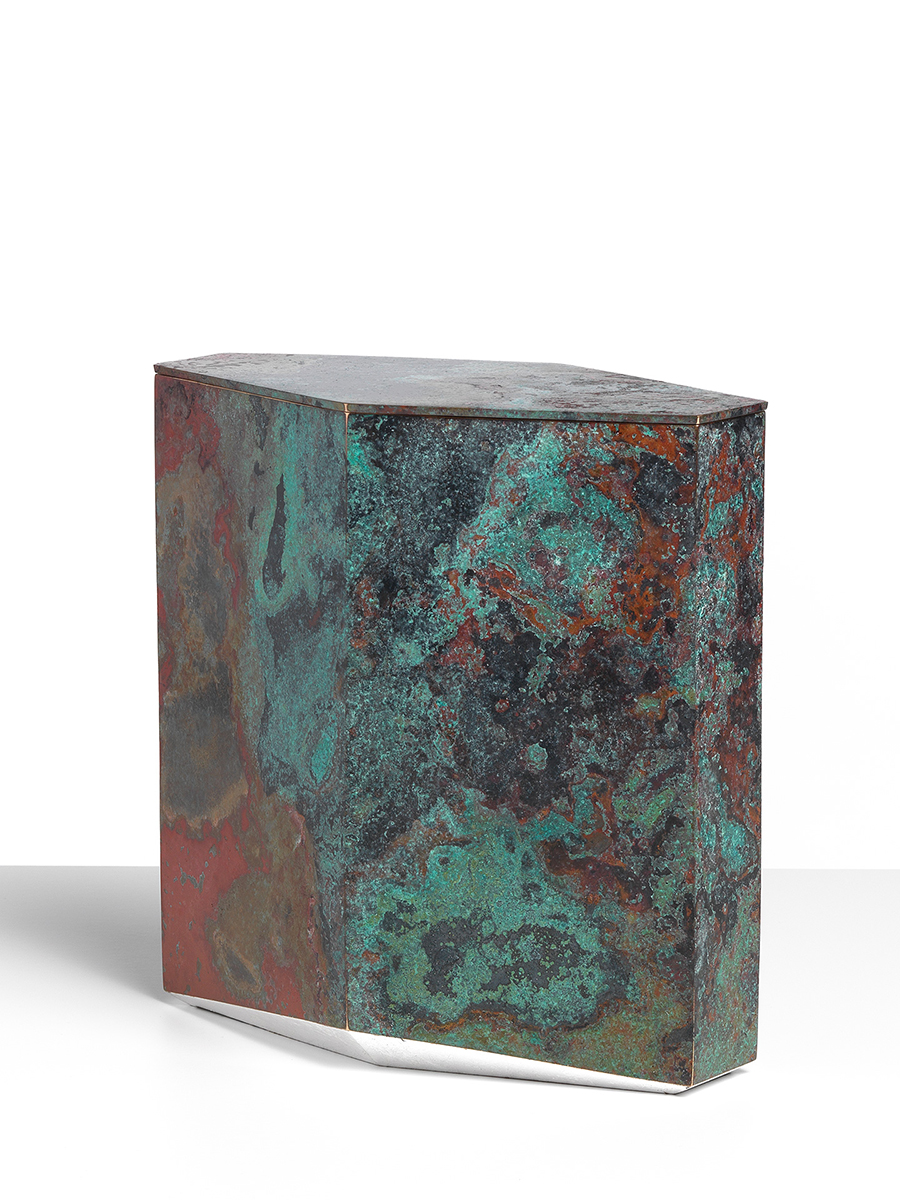 At the London gallery Erskine Hall & Coe, we love these lidded cast bronze boxes by Koji Hatakeyama, a Japanese artist who grew up in Takaoka, a city renowned for metal casting.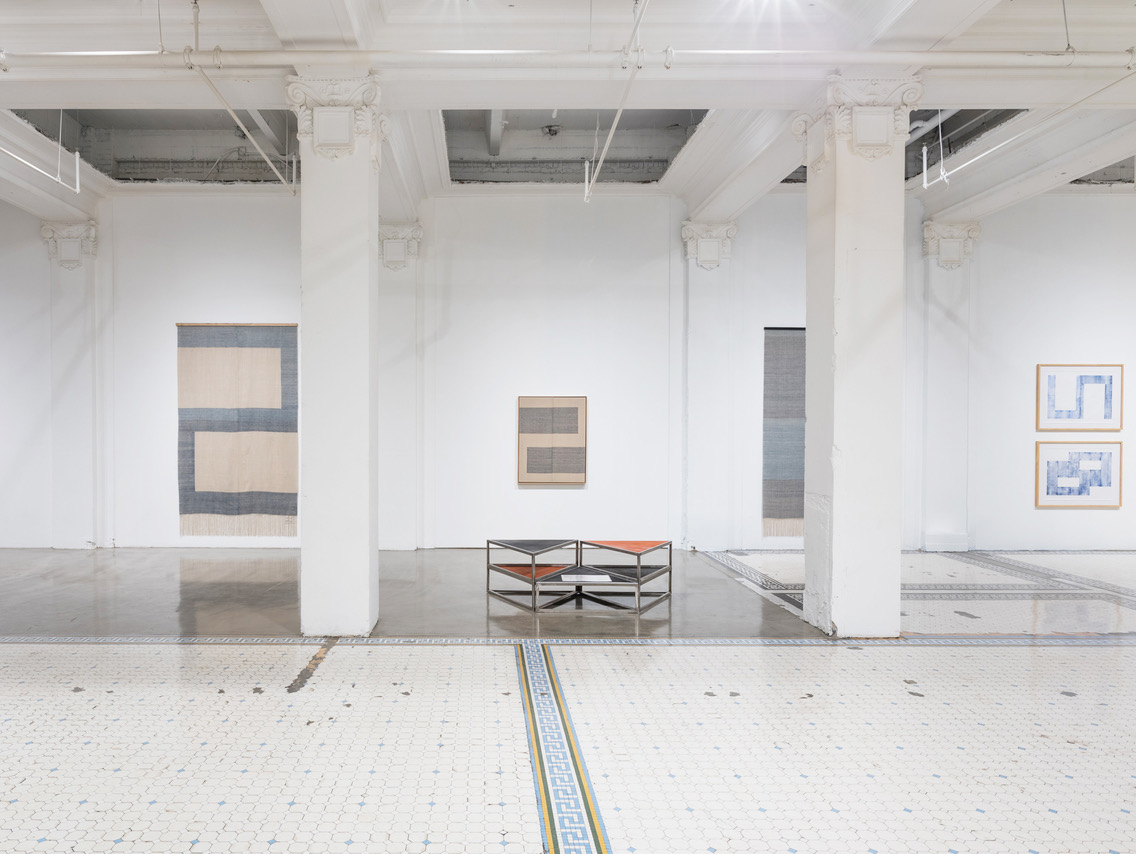 Pretty installation by textile artist Rachel Duvall at the Main Museum in downtown Los Angeles, the first artist to be featured in the museum's In Focus program. "Over the course of three weeks, The Main's director met with fifty Downtown area artists on a first come, first served basis… At the end of each meeting, every artist was able to leave one of their works or documentation of it to be installed in Beta Main. This year, The Main introduced a new addition to Office Hours with In Focus: Rachel DuVall… who participated in the inaugural iteration of Office Hours in November 2016."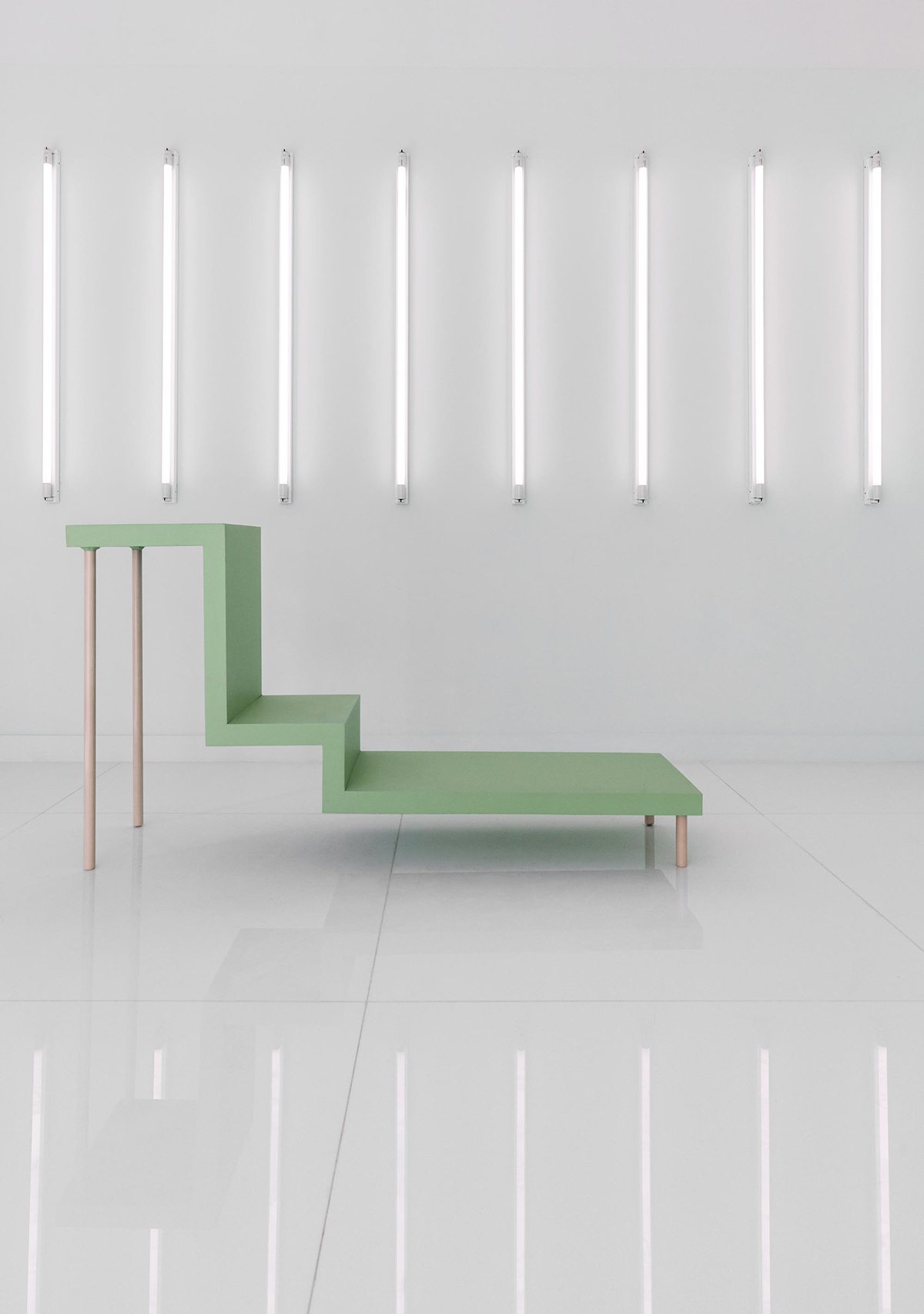 We gave you a sneak peek of Yield's installation for the temporary Miami design showhouse Casacor, but turns out our friend Jonathan Gonzalez also participated in the two-week event. That's his stepped piece (and unmistakable palette) above.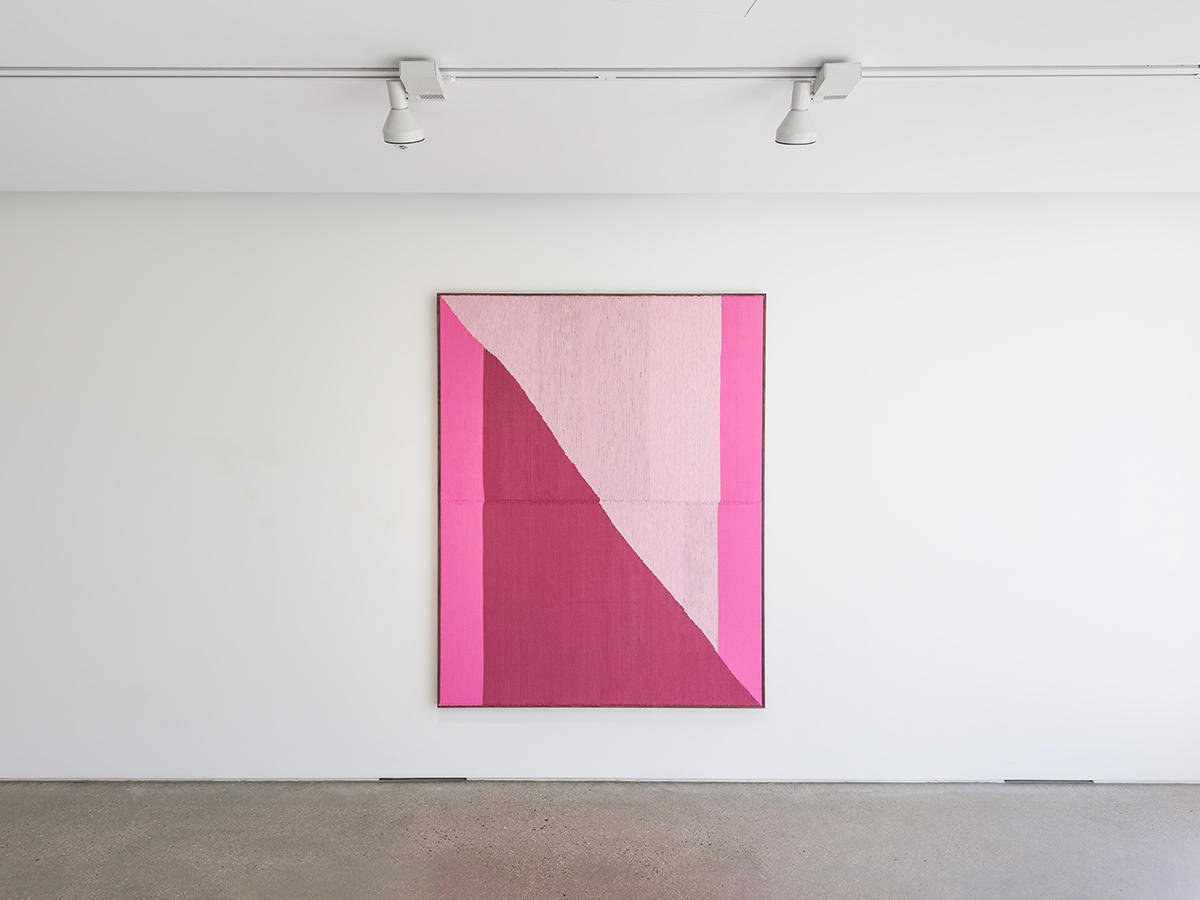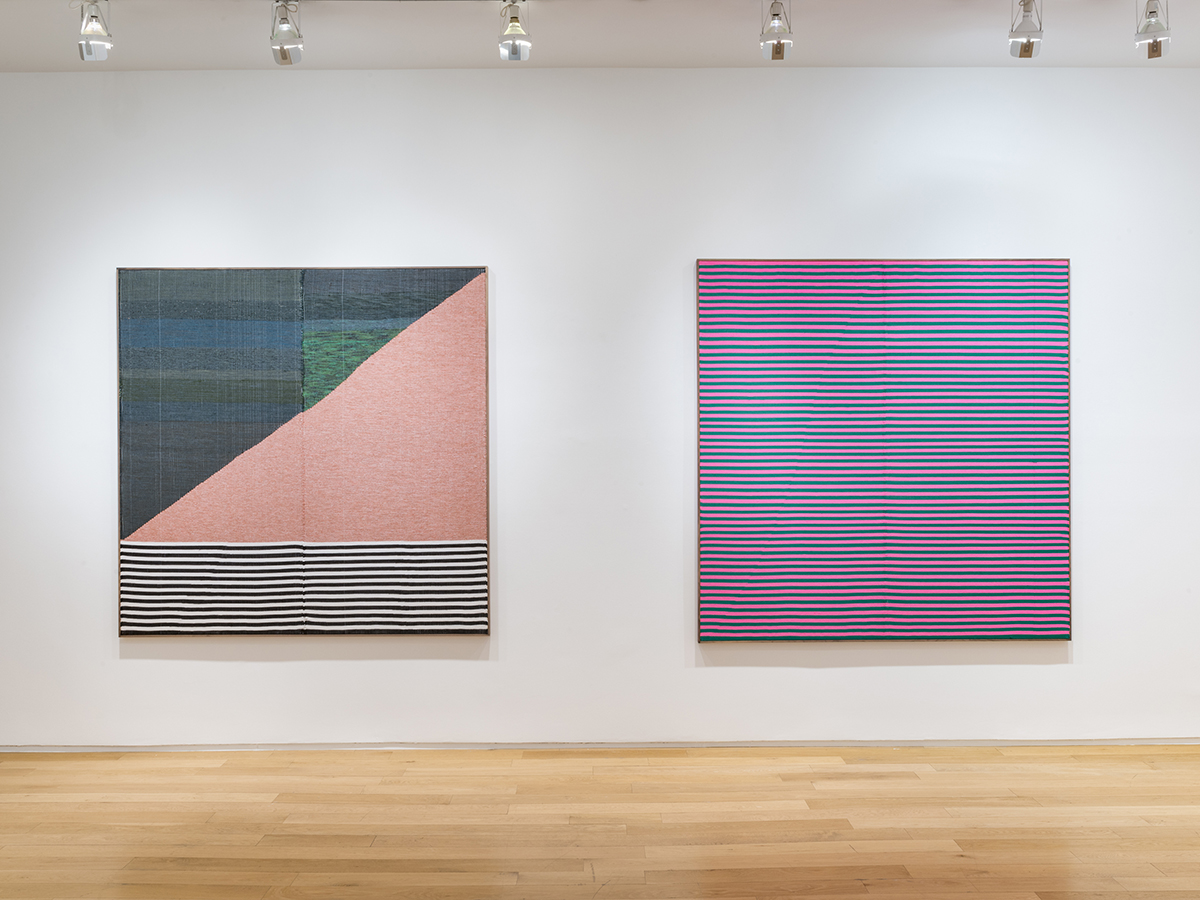 We've long been fans of the Canadian artist Brent Wadden, but his current simultaneous shows in Seoul (PKM Gallery, above) and New York (Mitchell Innes & Nash, below) are kind of next level in their compositions and color palettes.
Discoveries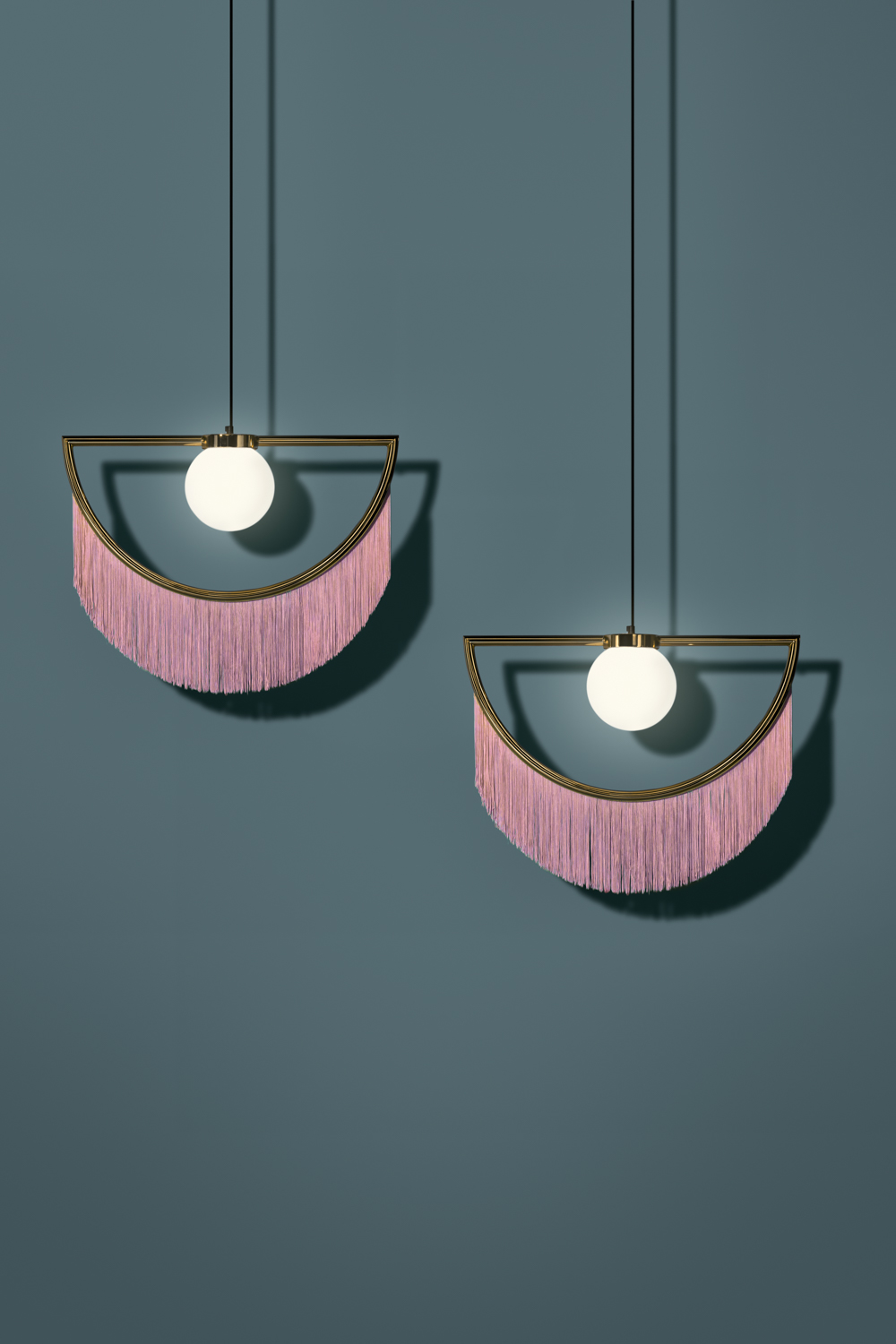 More proof that fringe is here to stay: the new lamp designed by Masquespacio for the Valencian brand Houtique, aptly called Wink.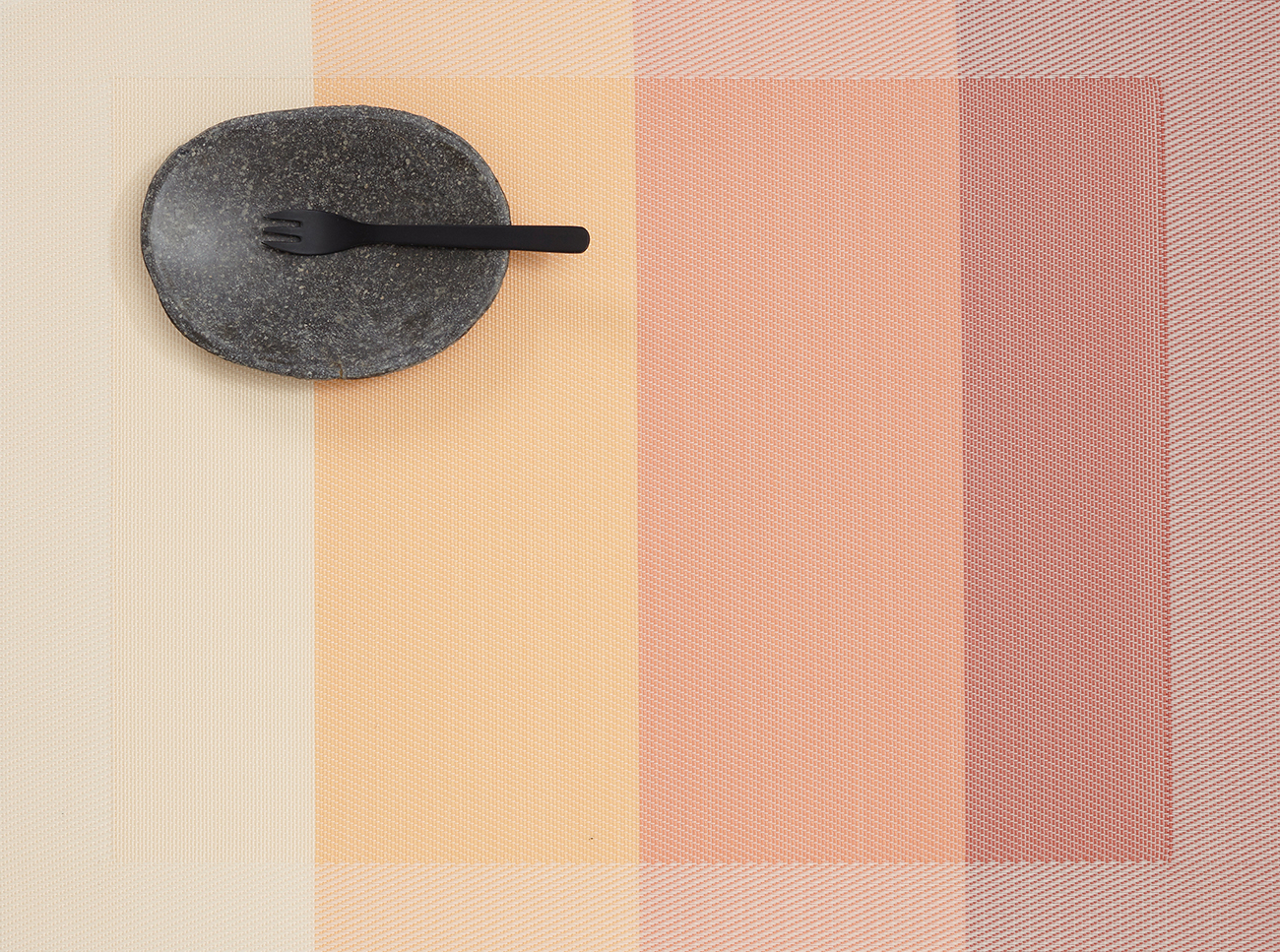 We're not usually ones to go gaga for placemats, but Chilewich's new SS18 collection — launching just after Christmas — is so on-trend, with blush-colored basketweaves, gradated guavas (above) and ombré corals.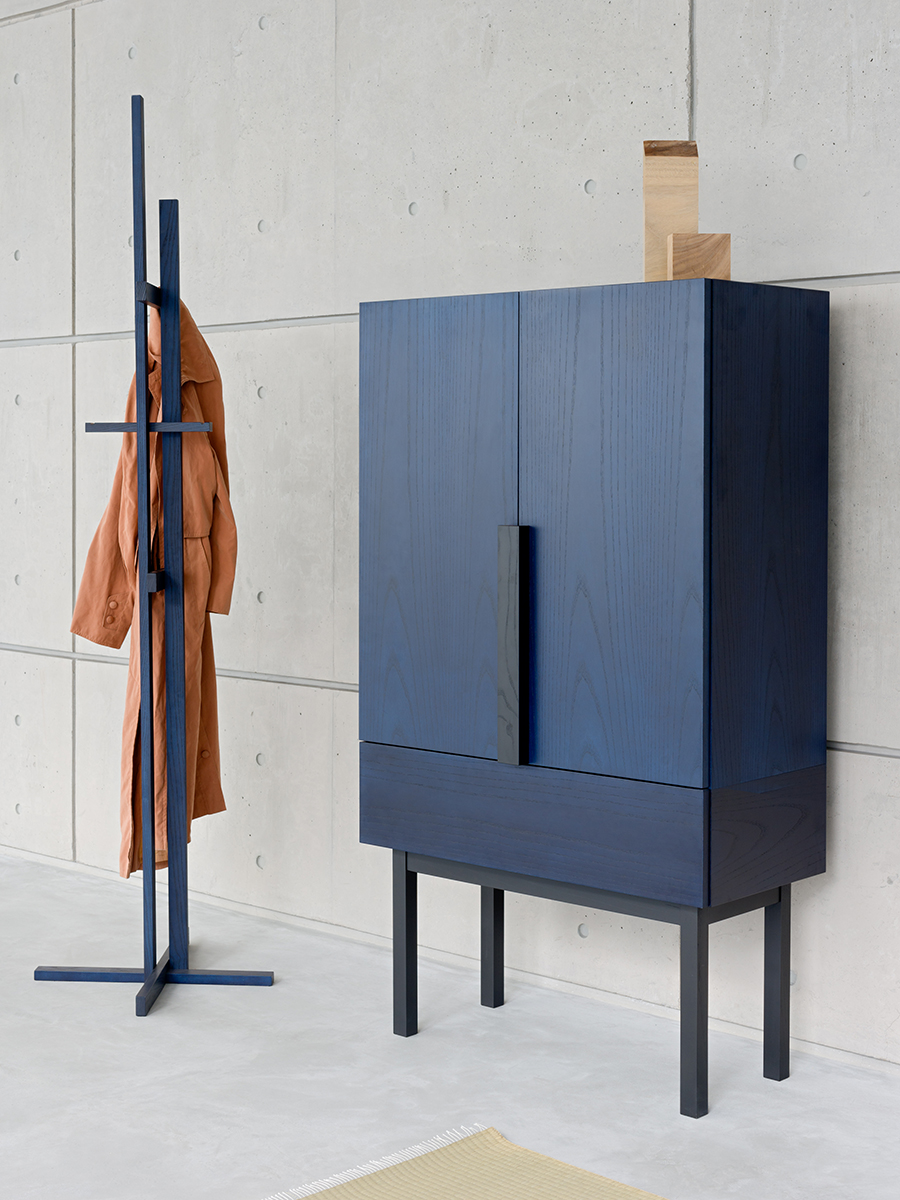 We love Canadian designer Zoe Mowat's new piece for the Japanese furniture brand Ariake, which she developed in an intensive design workshop in southern Japan this fall alongside Gabriel Tan, Anderssen & Voll, Norm Architects, Staffan Holm, and others. Called Aizome and named for its indigo hue, the cabinet has a shocking red strip on the other side of its handle.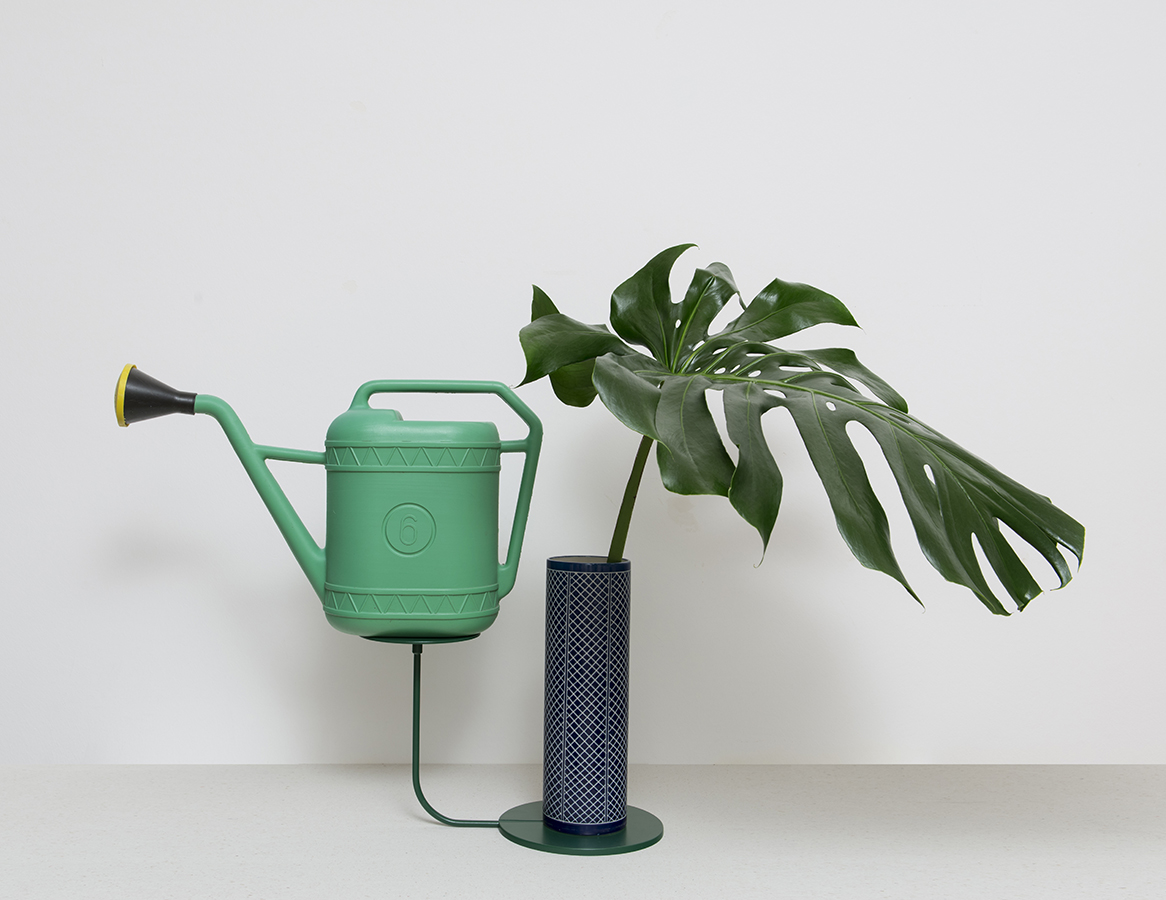 A super versatile plant stand by Studio Greiling for the Berlin plant store the Botanical Room, Longarm encourages users to create balance by putting weight on both platforms. Use them for plants, books, or even just as a objet display.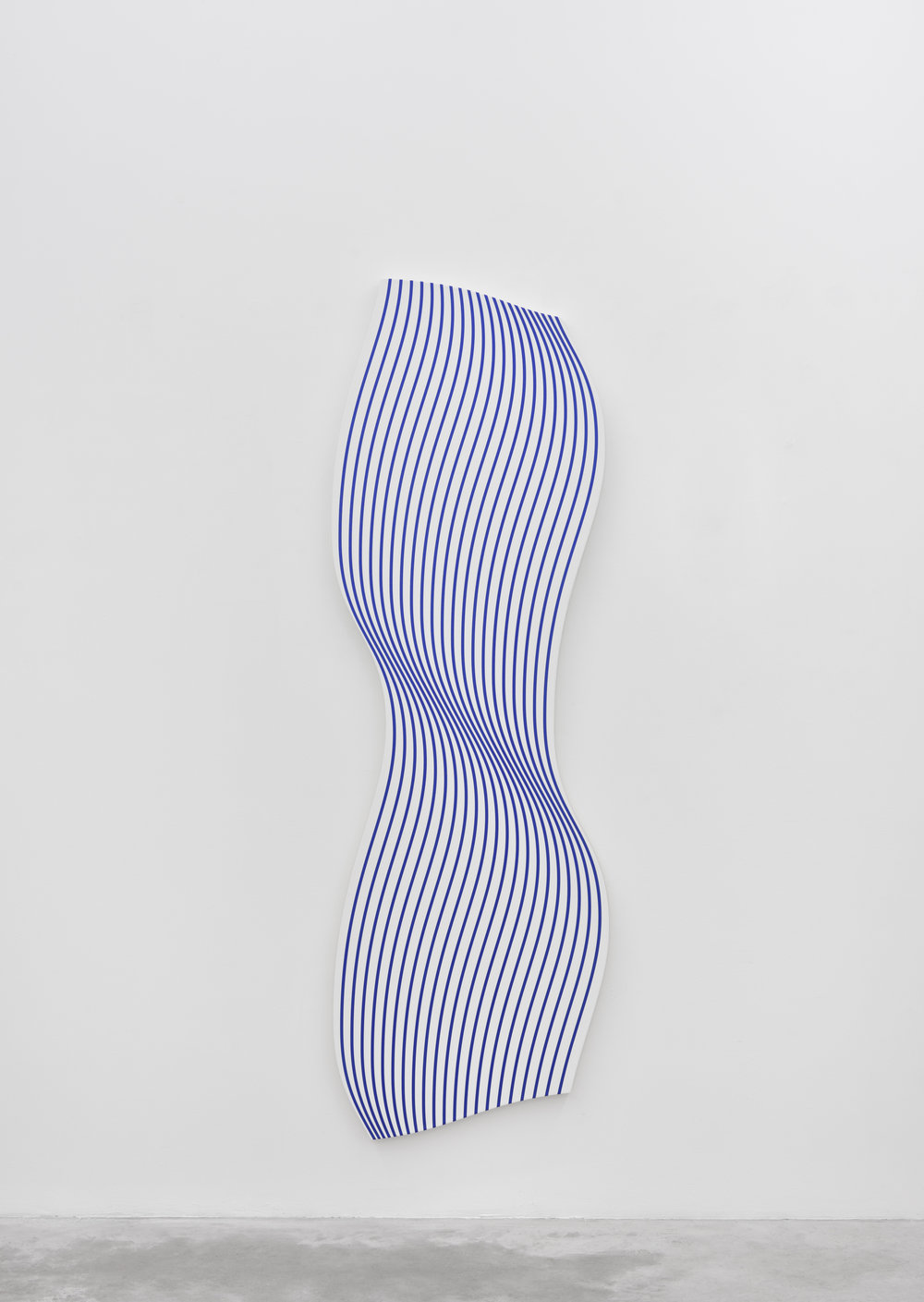 If you don't follow Australian artist Jonny Niesche on Instagram, might we suggest you do? He's seriously becoming our go-to for scouting other artists (not to mention featuring his own beautiful work). This week we got introduced to Swiss artist Phillipe Decrauzat.
Links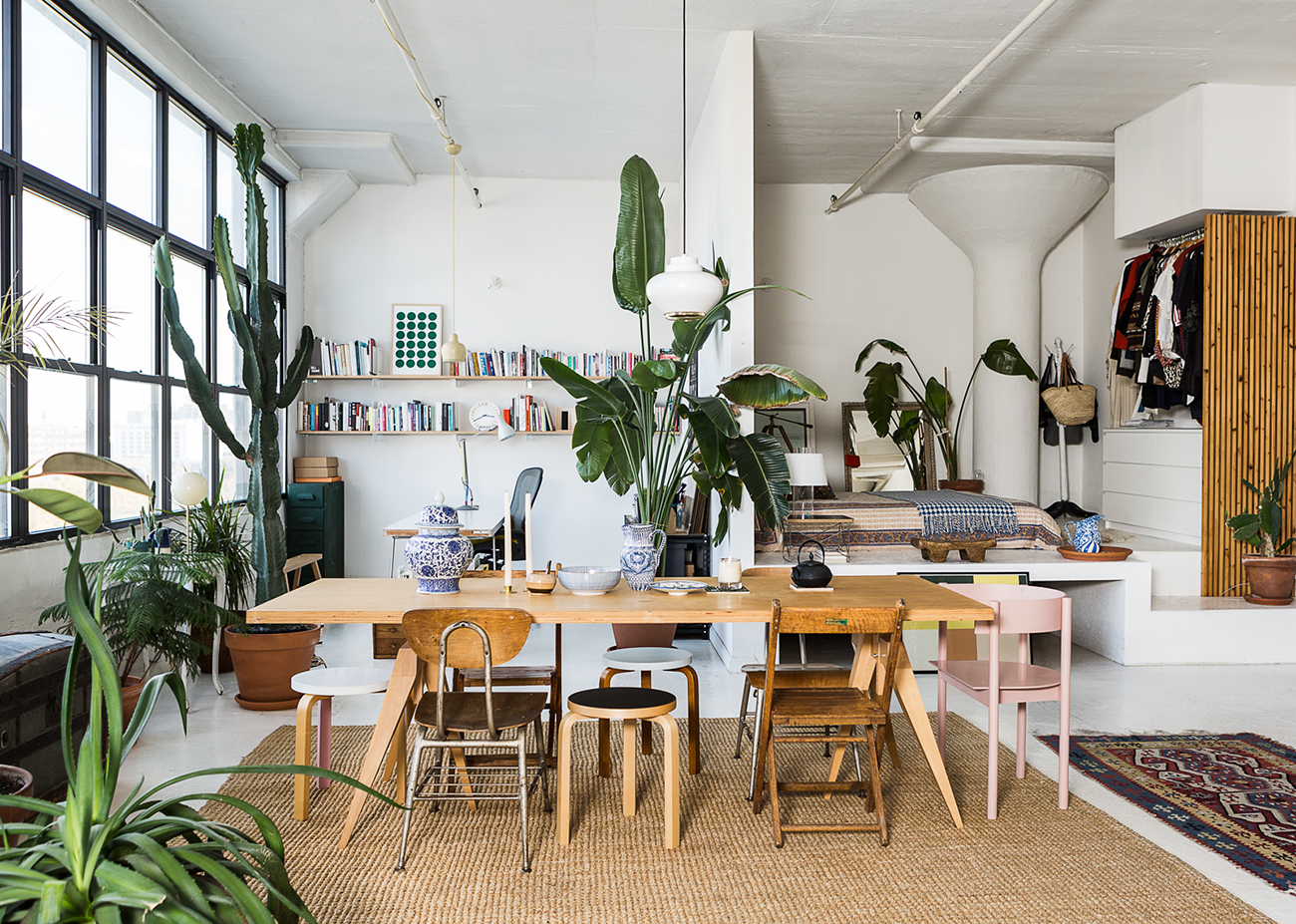 Man Repeller featured the Downtown Brooklyn apartment of graphic designer Lotta Nieminen this week (accurately called "just one massive sunny room)." We spied some epically great pieces, including a Bec Brittain Helix lamp, a Benjamin Critton Dots print, and, at the end of her dining table, a pink Typecast chair by Philippe Malouin for Matter-Made that absolutely makes the room.