02.16.19
Week of February 11, 2019
A weekly Saturday recap to share with you our favorite links, discoveries, exhibitions, and more from the past seven days. This week: Highlights from NOMAD St. Moritz, an unexpectedly timeless collection from a world-famous designer, and the first and only time we'll ever feature an armoire with digitally printed French fries and three-dimensional ketchup dollops. 
Discoveries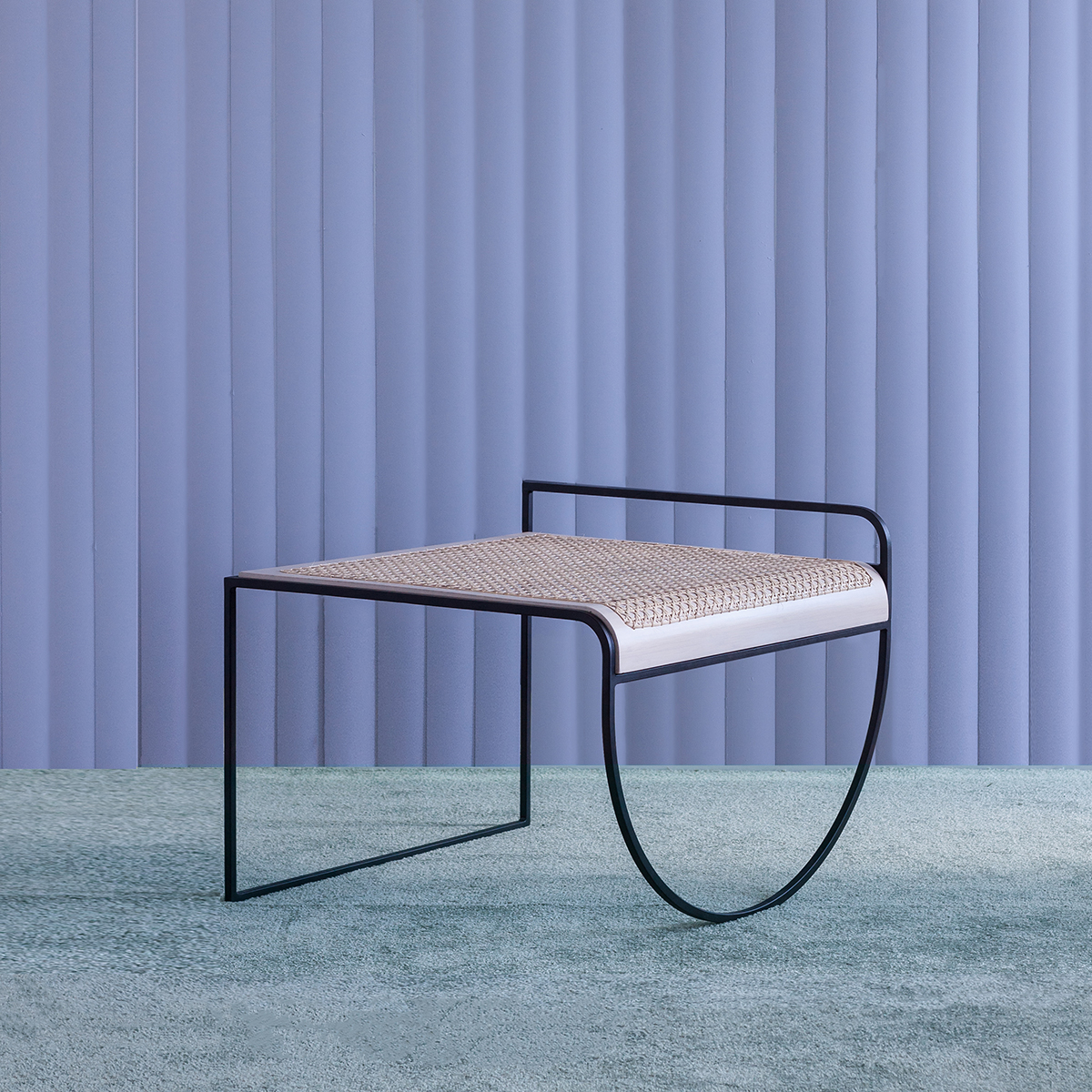 Soft-Geometry is our latest inspirational Instagram follow — we love these simple, rolled coffee tables in wicker and stainless steel (plus a bonus fluffy yarn seat that reminds us of this).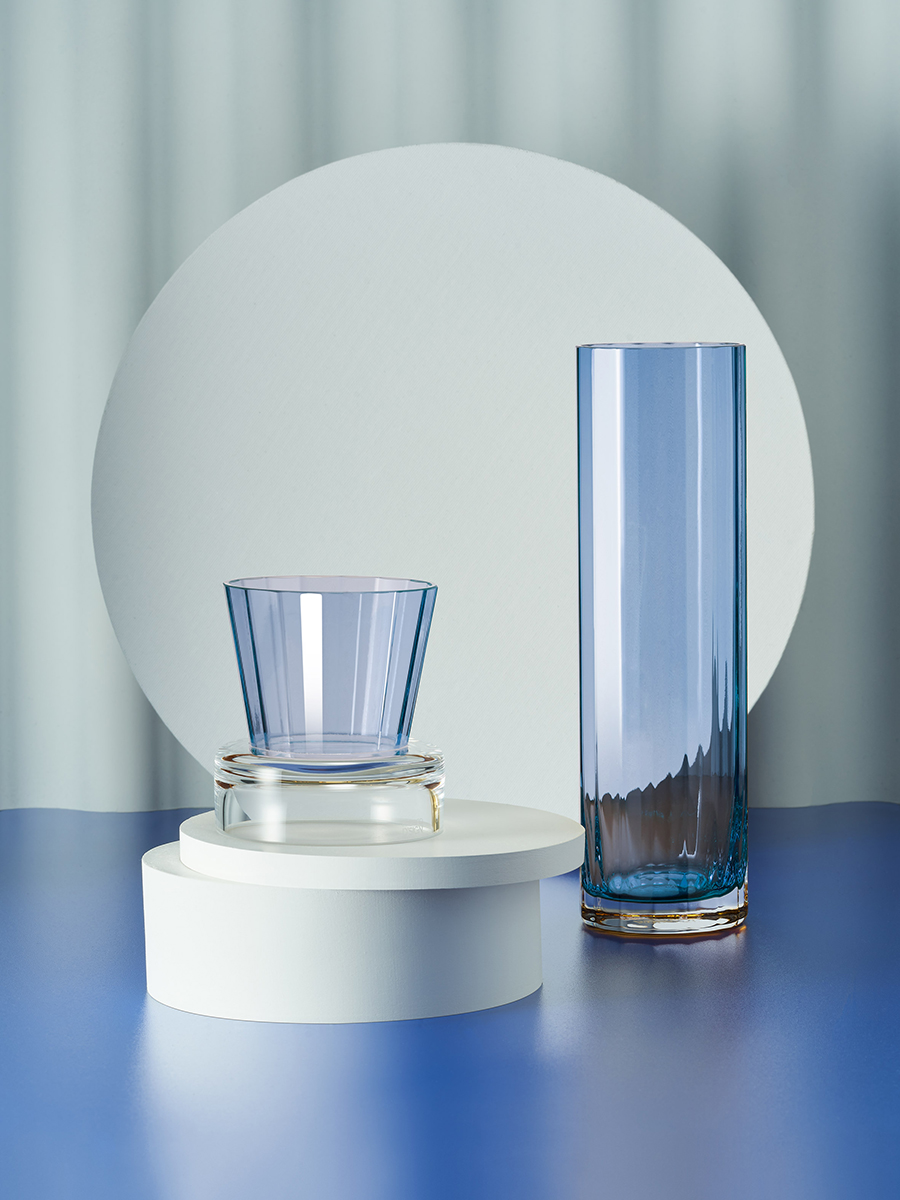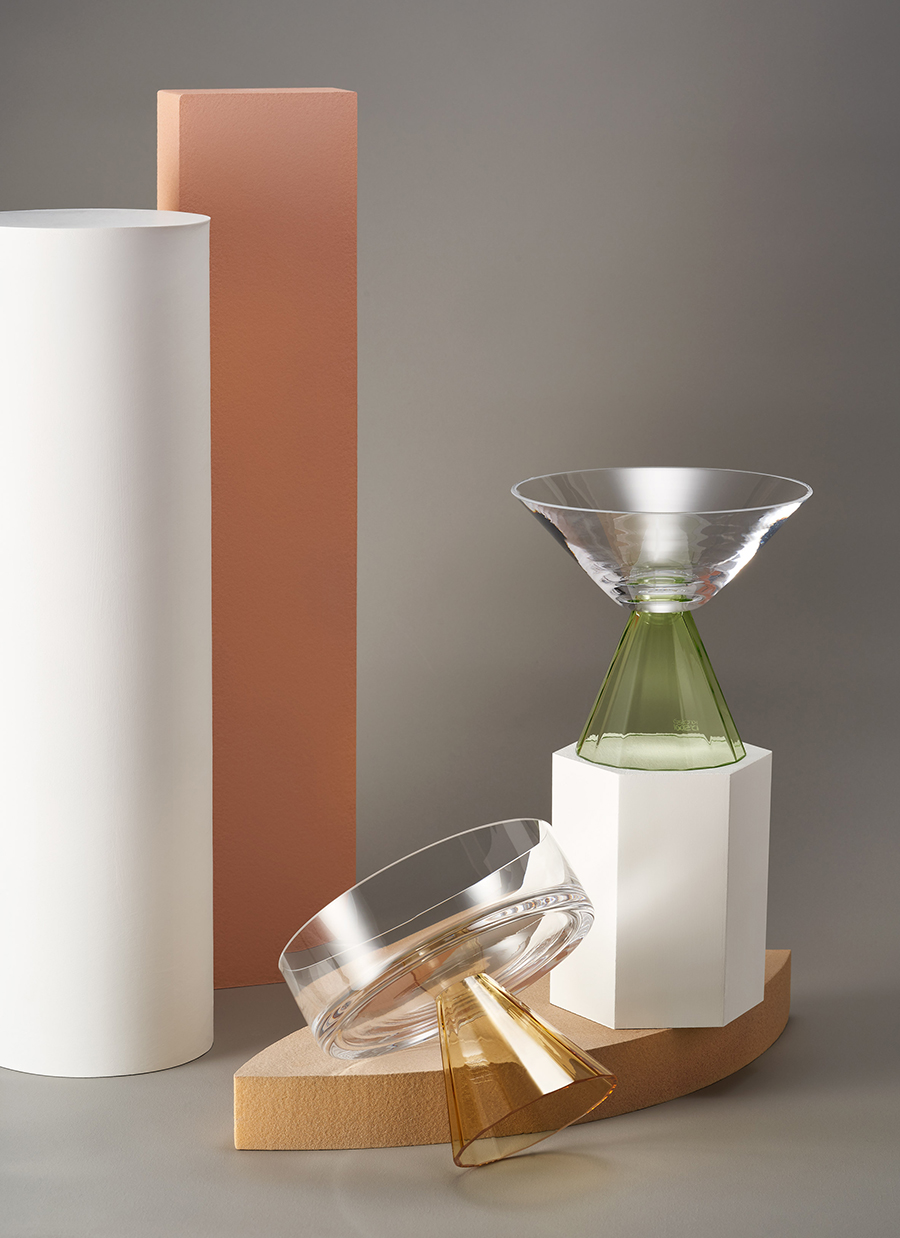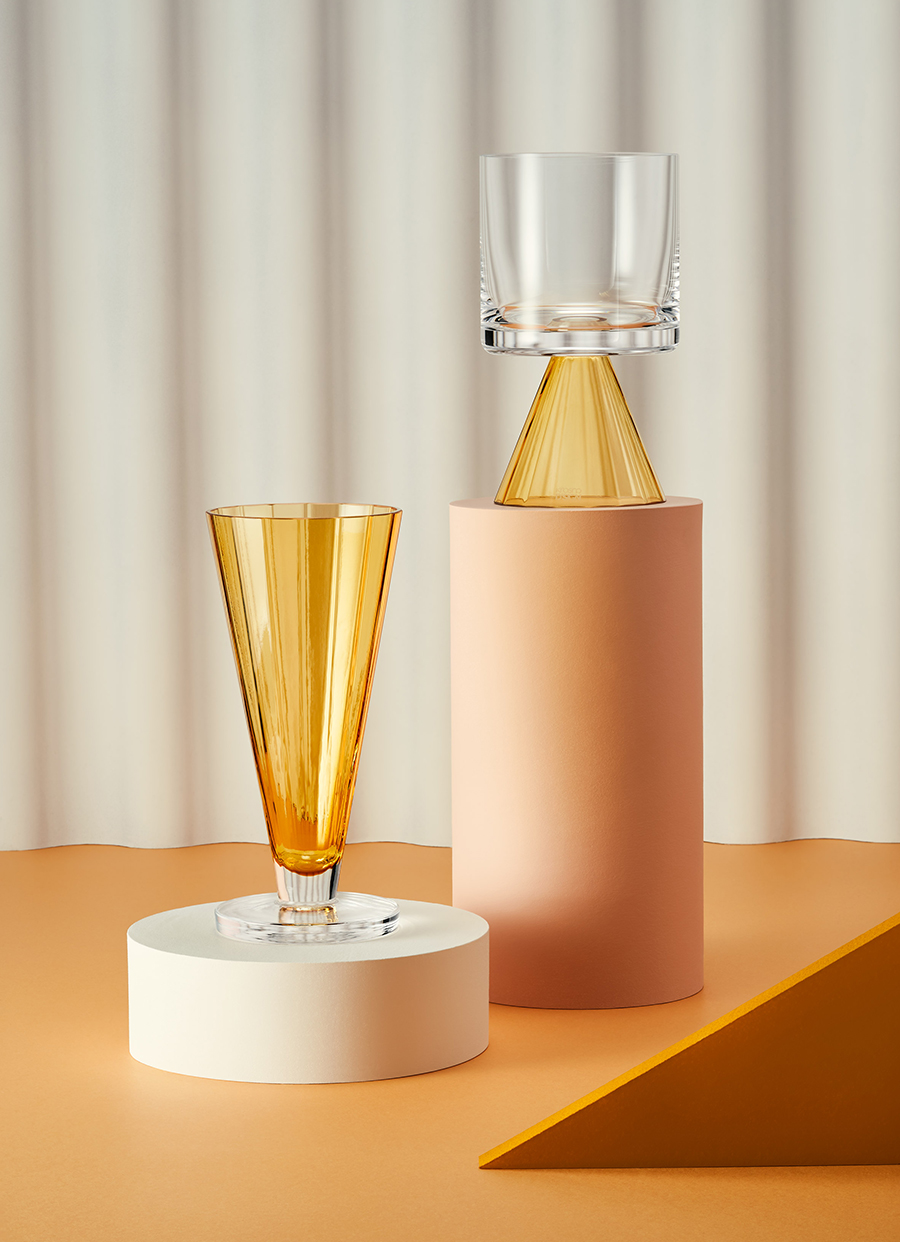 We never thought these words would come out of our mouths, but… we're kind of into this new glass collection by Karim Rashid for Krosno? Blame it on the current frenzy for colored glass, perhaps, but these are pretty simple and timeless, as advertised.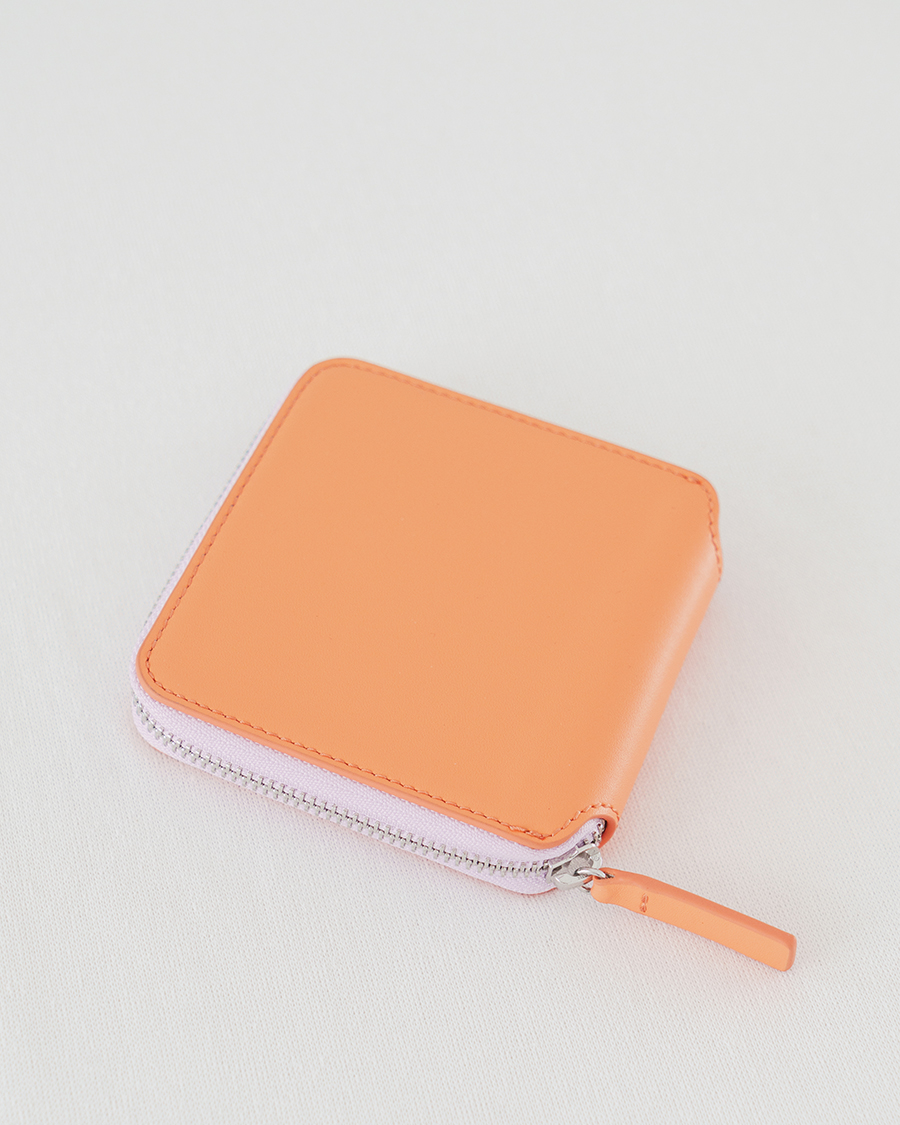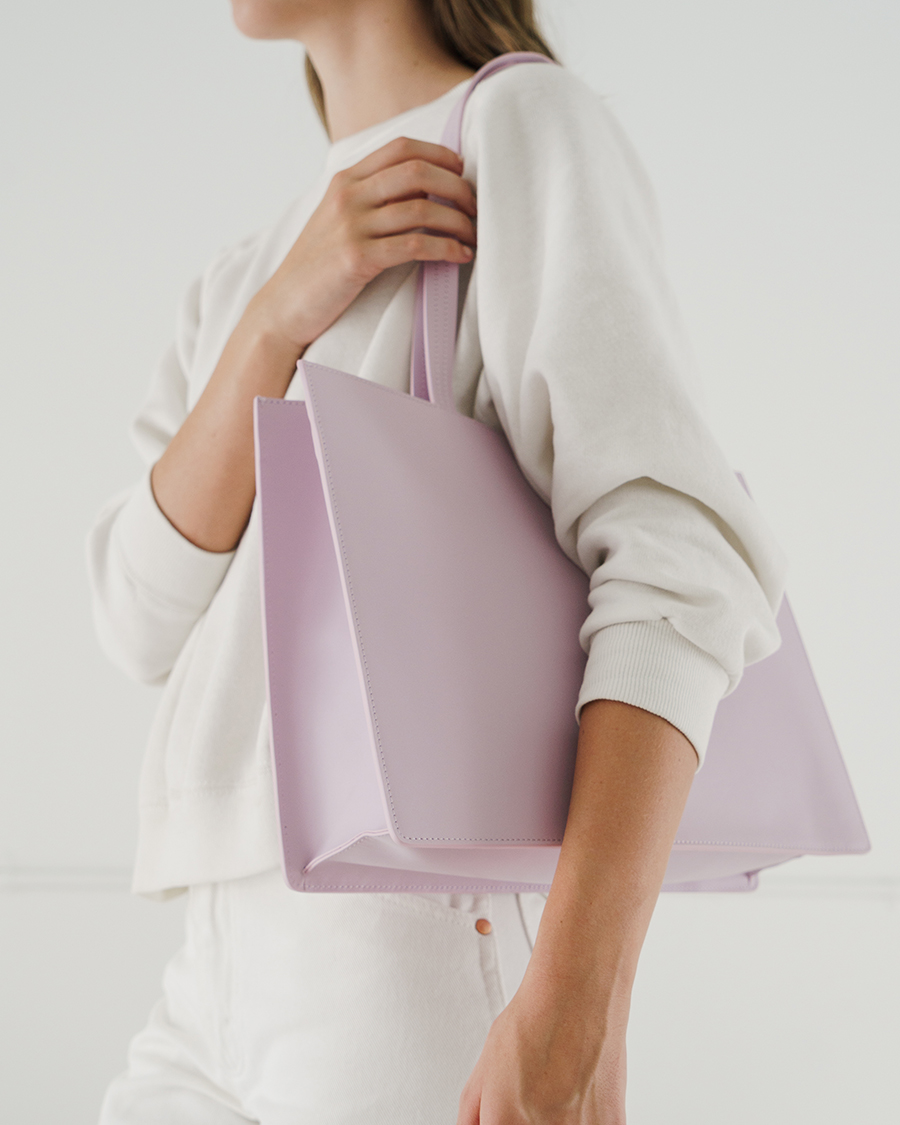 Baggu got the spring color palette memo in a big way — their new Pre-Spring collection dropped this week and includes colors like chartreuse, cornflower blue, orchid, and orange sherbet. We  also love the boxiness of the new totes, though would like to kindly request the Medium Leather Retail Tote in lime green, thx.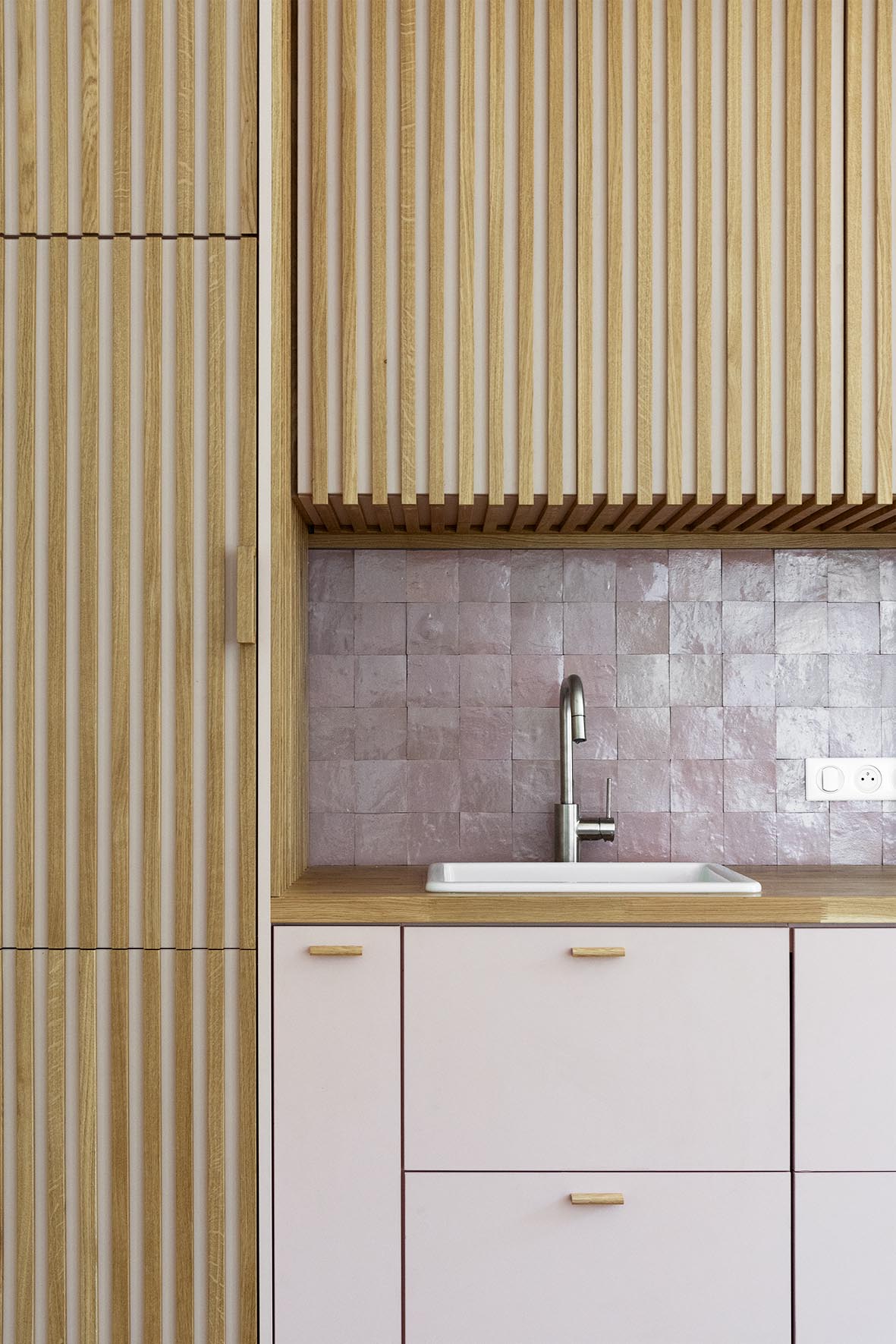 Not being interior designers ourselves, we weren't even familiar with Moroccan zellige tiles before last year's Hermes installation in Milan. Now we're really into modern applications like this kitchen, with its frameless, flush-mounted blush cabinets and wooden slats. The tiles are by French designer Samir Mazer for Ateliers Zelij.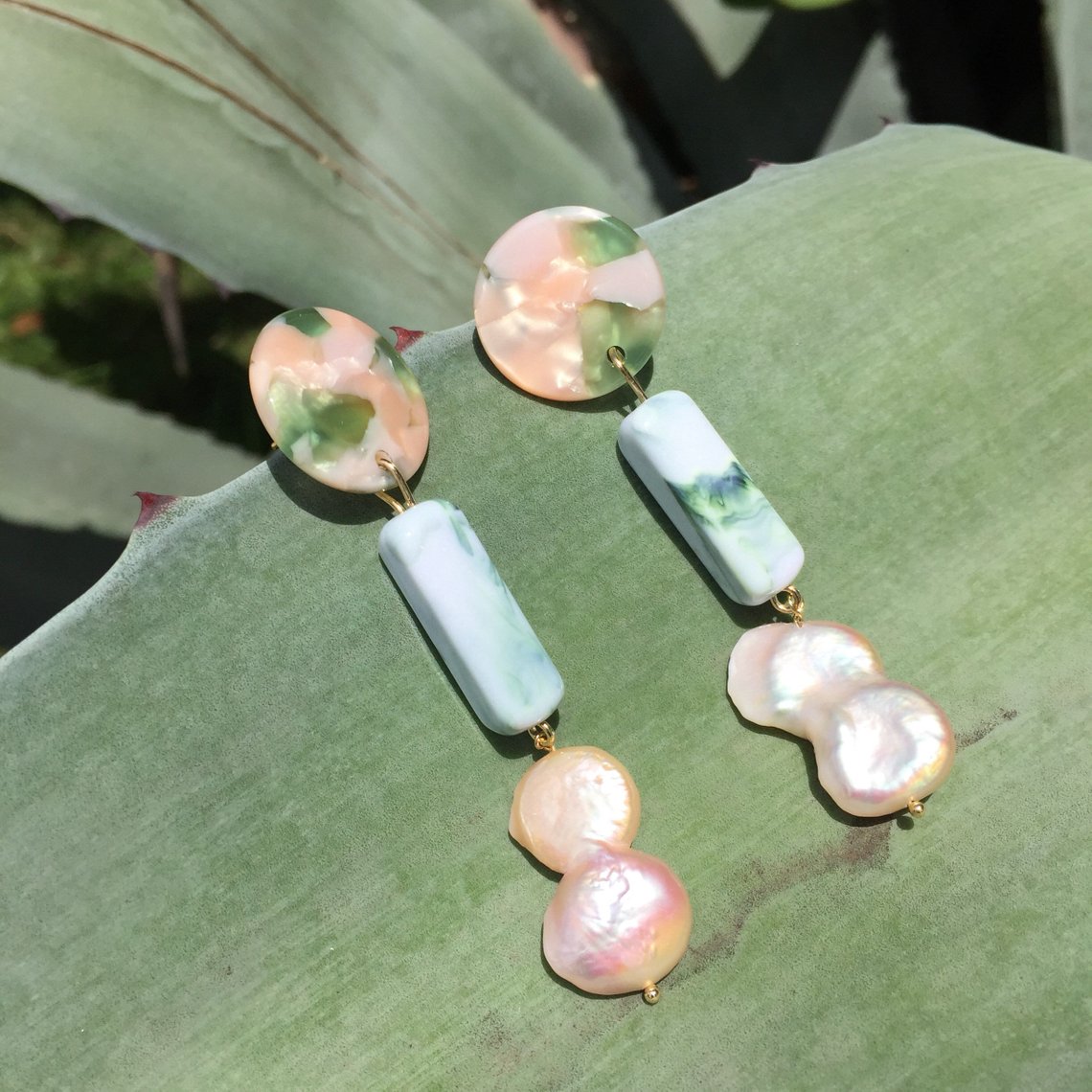 Another day, another statement jewelry find on Etsy — these acetate and marbled cellulose ones are by Seoul-based artist Chaerin Park.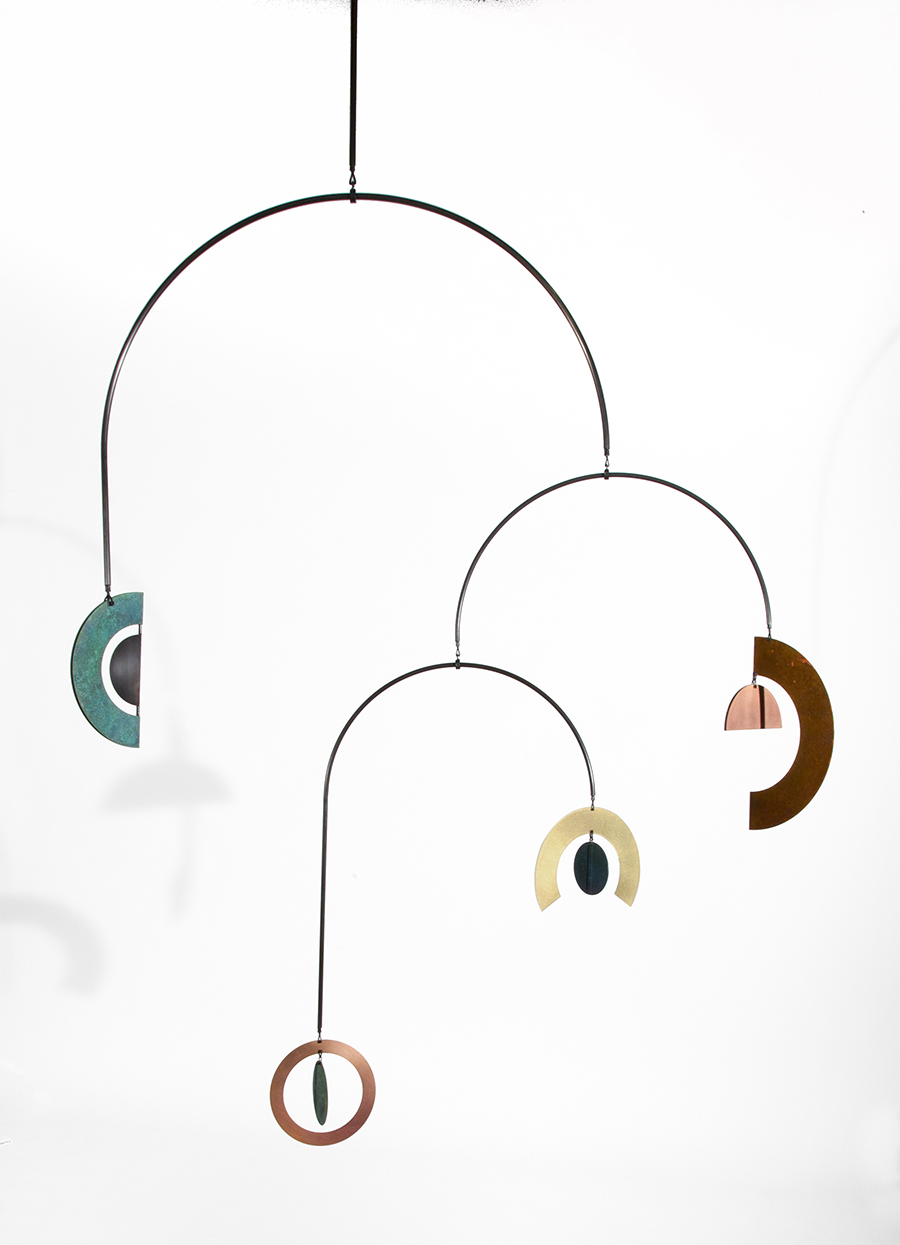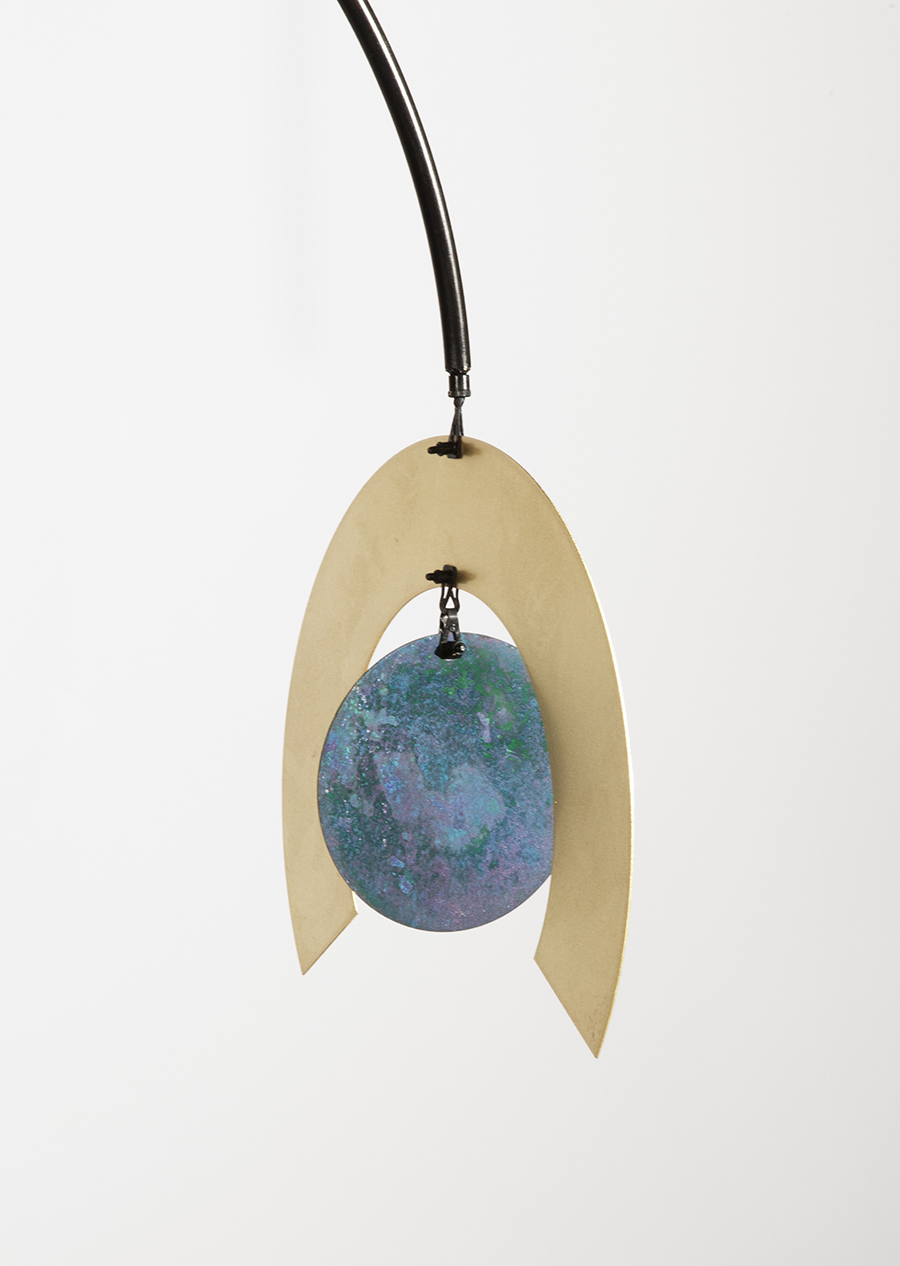 We've long been obsessed with mobiles — we even curated a whole (poorly photographed) exhibition of them back in the day — so we were excited to see this recent custom commission by Kin & Company, which the New York duo is currently developing into an actual product. Called Cascade, the patinated mobiles were inspired by the geometry of Constructivist paintings.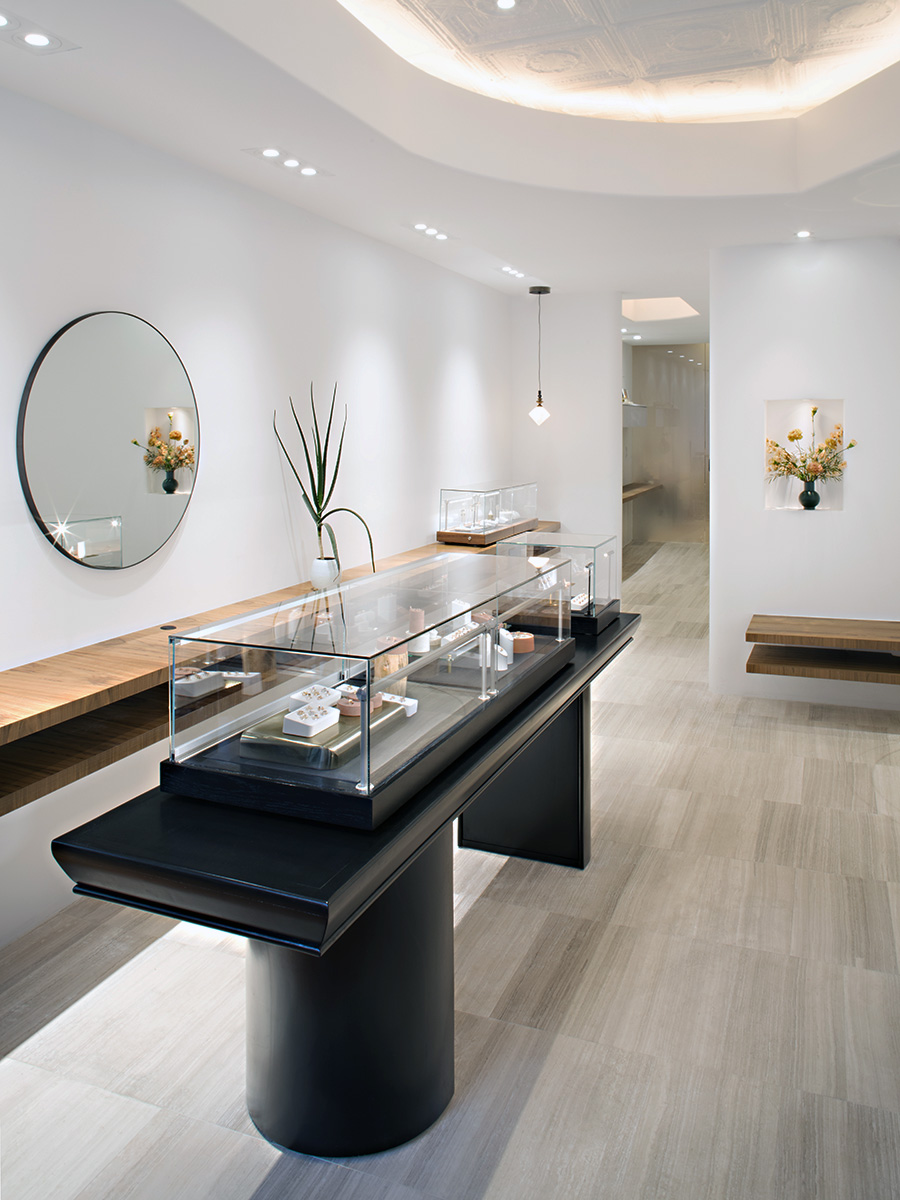 Fine jeweler Anna Sheffield recently opened a new boutique in Noho designed by Brooklyn duo Husband Wife. It's a tiny jewelbox of a space, but we love the little details like custom Bec Brittain lights, a vintage Milo Baughman table, and unconventional jewelry displays, like a peach silicone Good Thing vessel.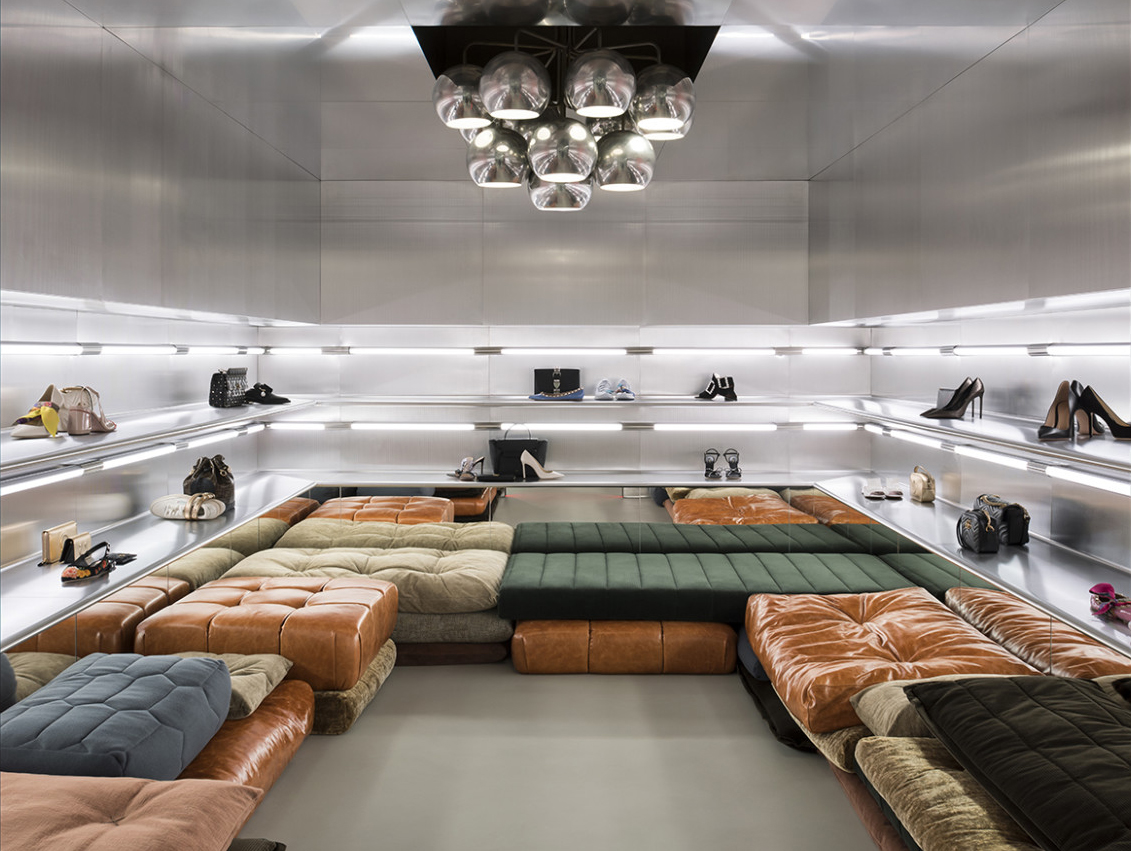 Okay guys, we're decreeing that every shoe try-on room at every boutique shall henceforth include a retaining wall's worth of plush cushions and ottomans, just like in Dimorestudio's design for One Off Brescia. Love.
Exhibitions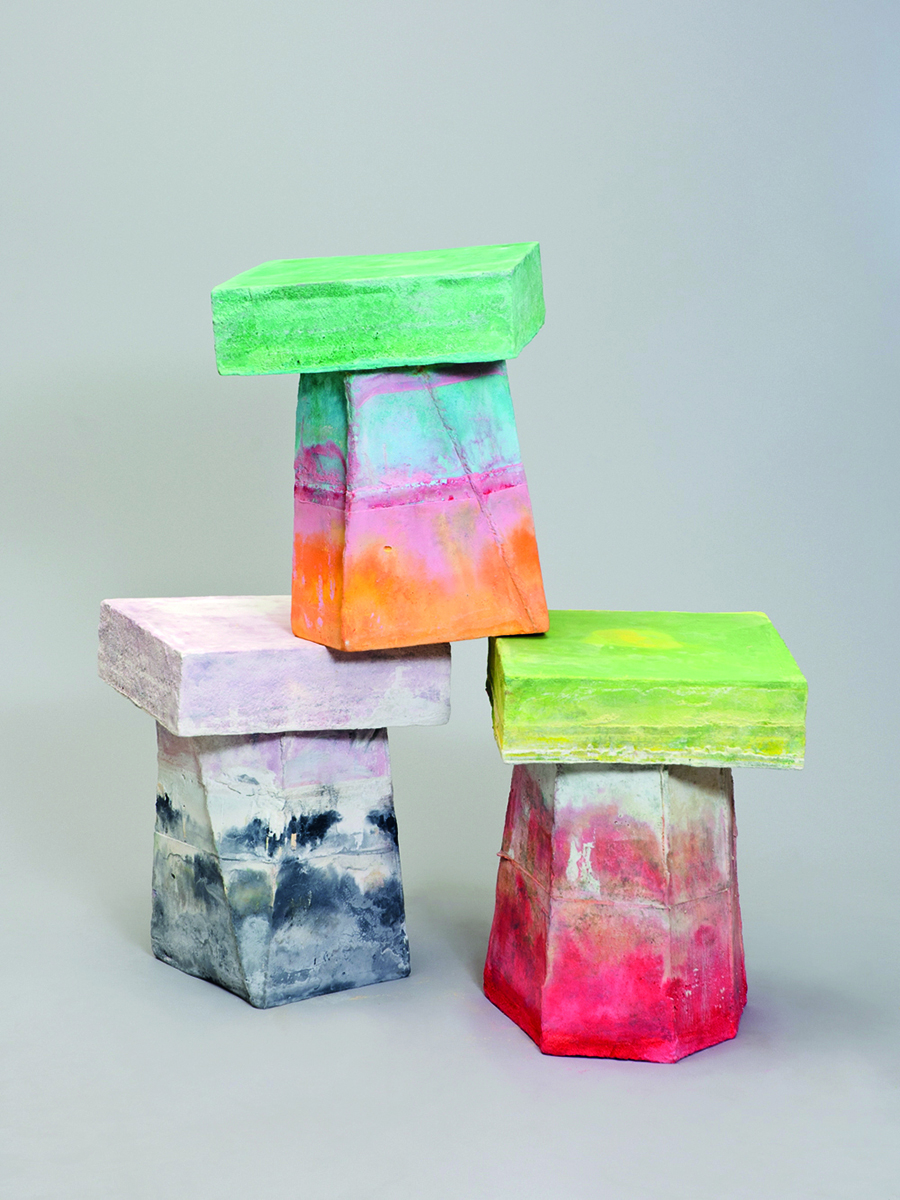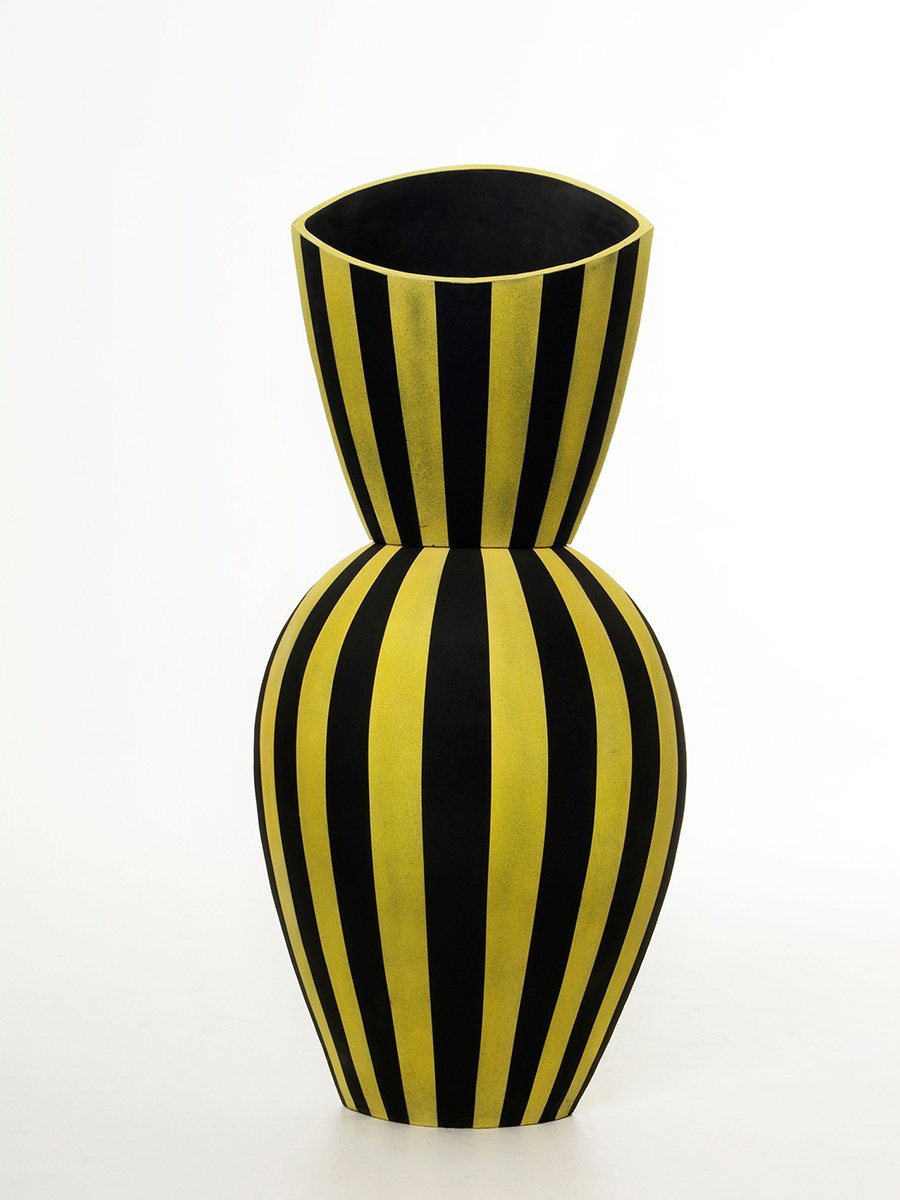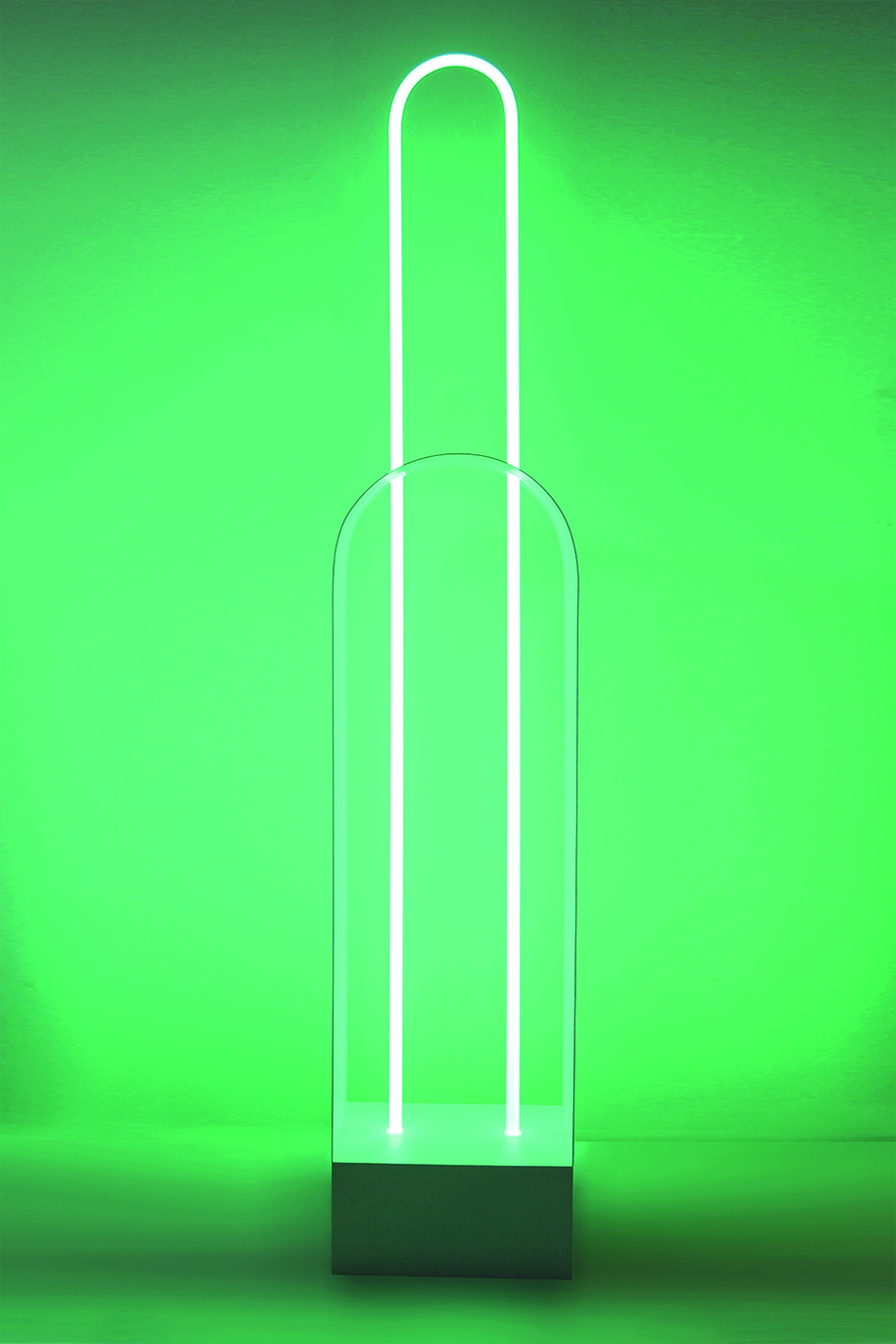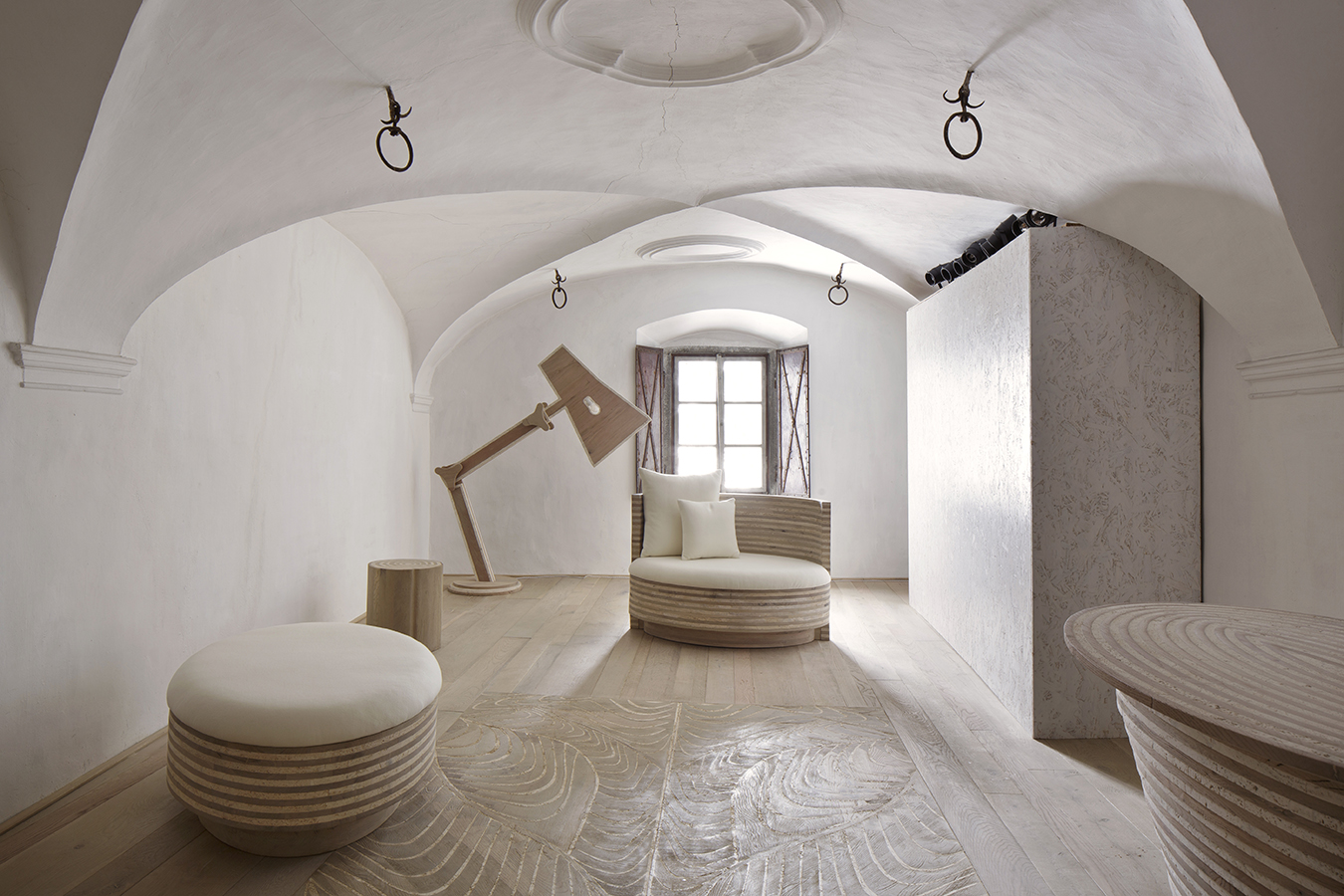 A few favorites from the recent NOMAD St. Moritz edition: sand chairs by Kueng Caputo for Carwan Gallery, Big Vessel by Elisabeth Krogh for Galleri Format Oslo, Mirage #4 by Giorgia Zanellato for Luisa Delle Piane, and this truly epic installation of new works by Italian designer Francesco Perini for Gallery FUMI.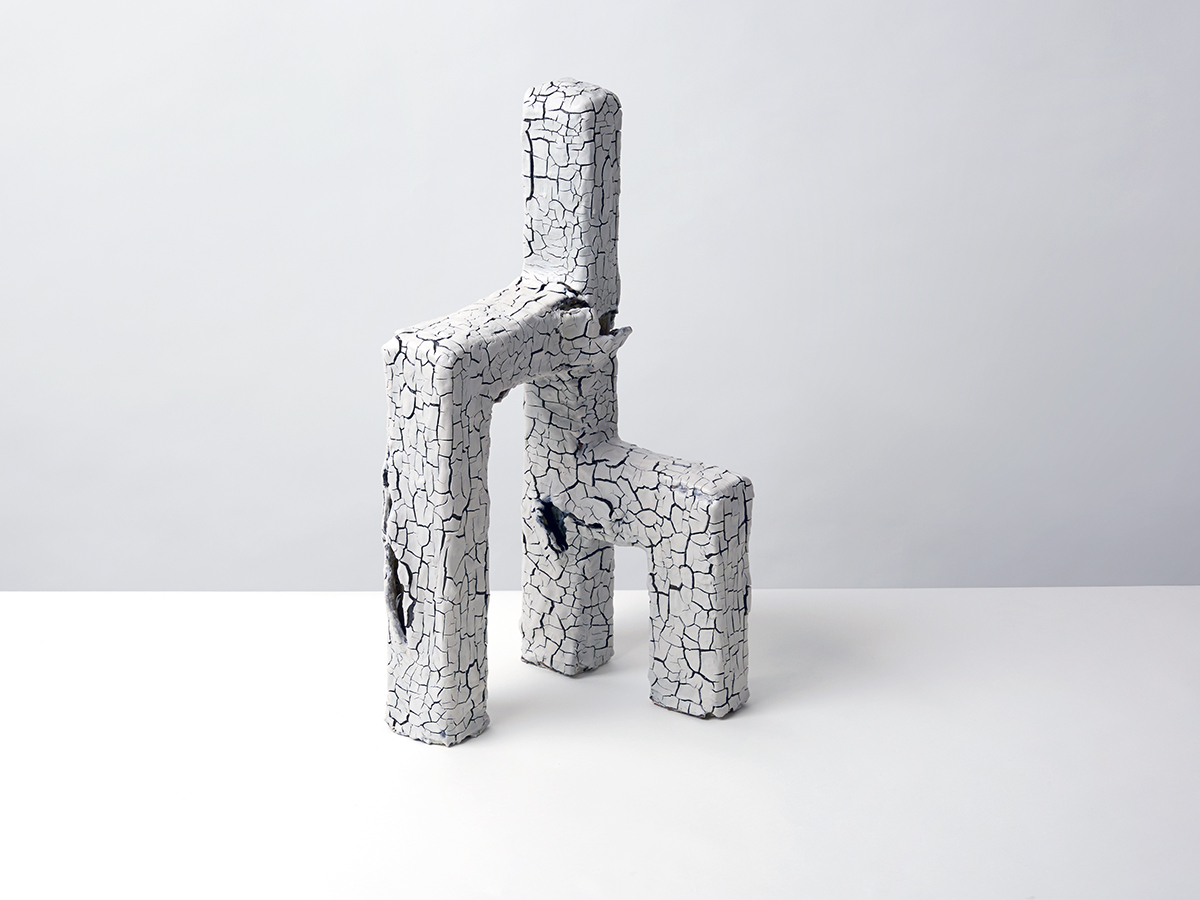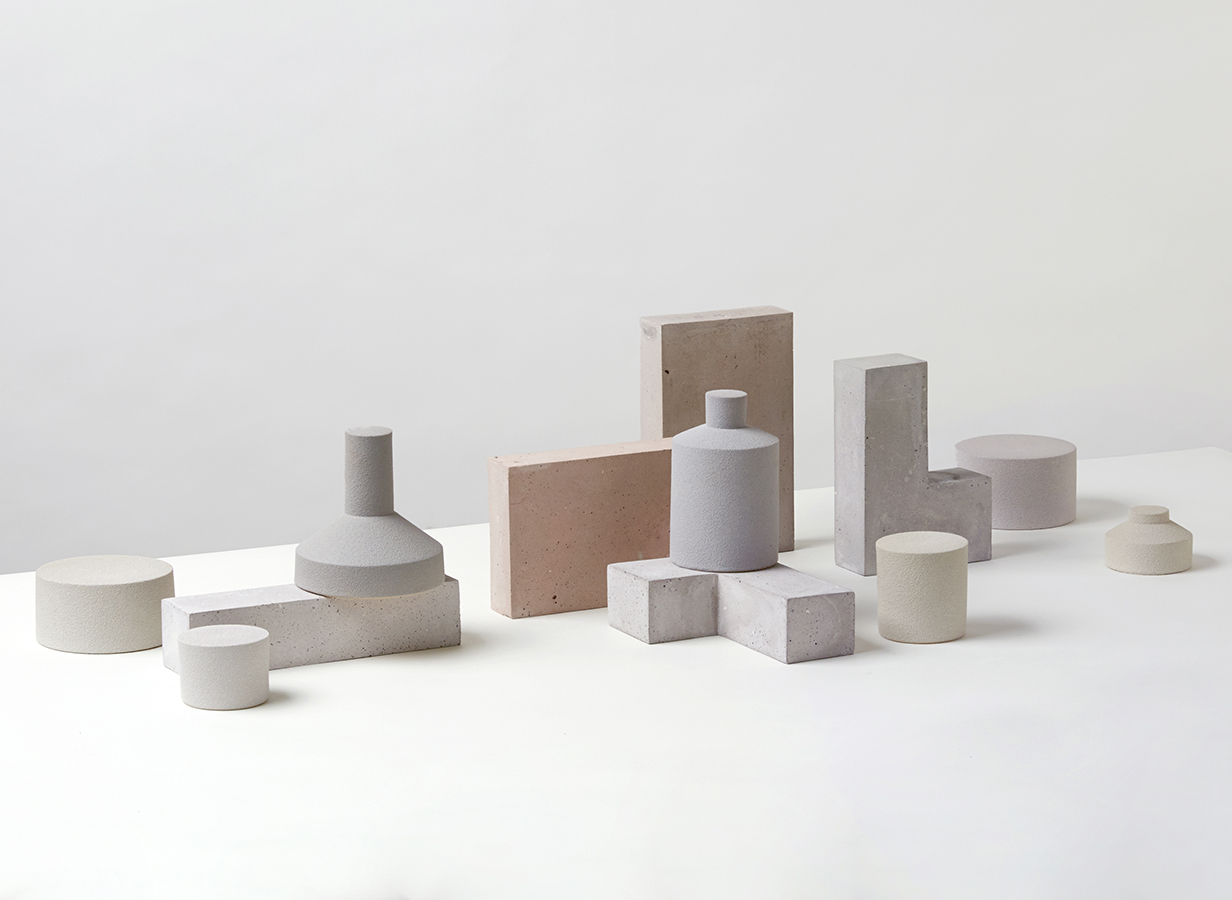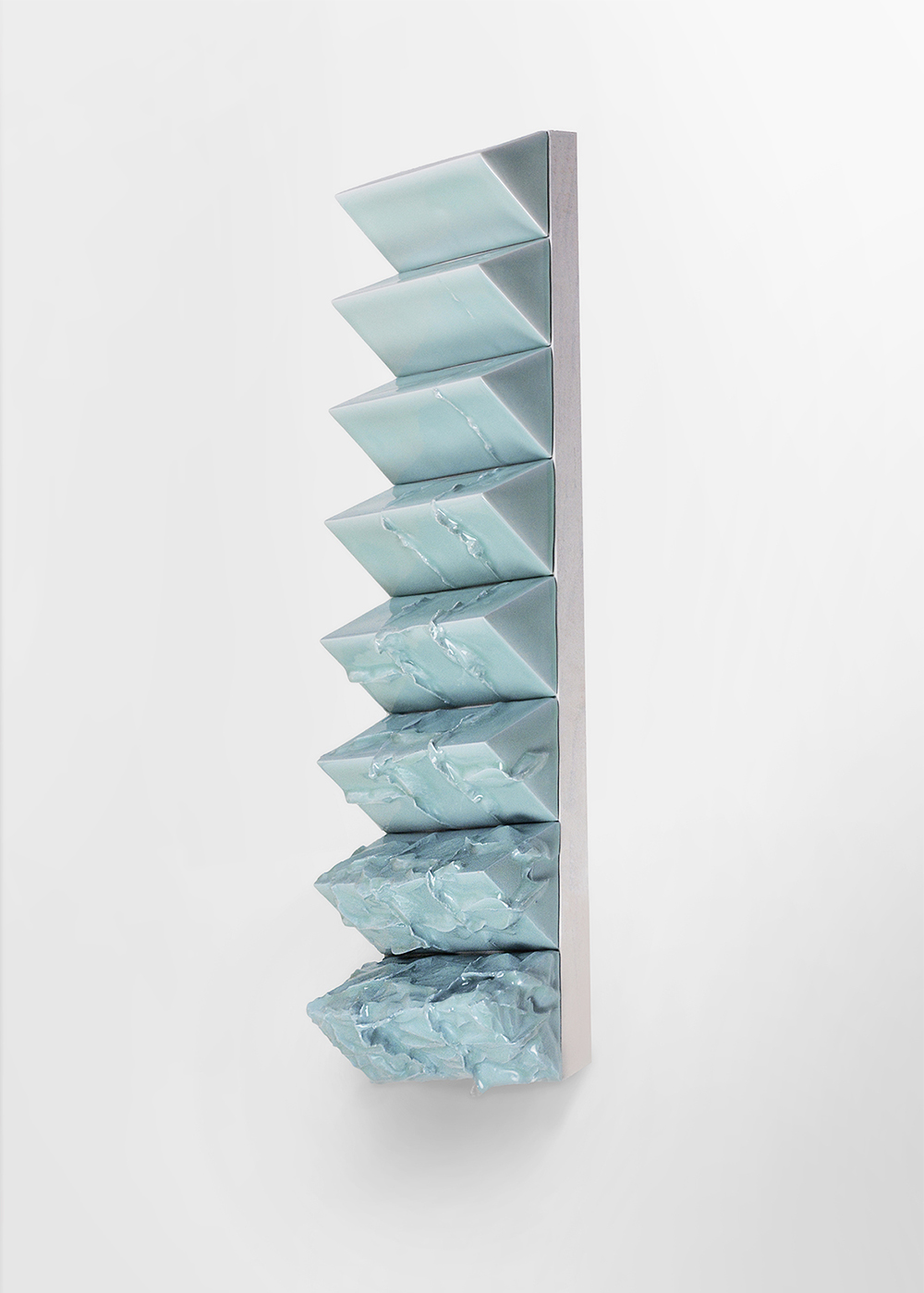 Irina Razumovskaya was born in what was once Leningrad in 1990 — just a year before the dissolution of the Soviet Union and the reversion of her hometown back to its original imperial name of St. Petersburg. As such, her ceramic work is concerned with the deterioration of things, and for a new solo exhibition at Officine Saffi in Milan, she says,  "I painted my pieces hundreds of times with new layers of glaze to obtain the effects I wanted, in order to reproduce the aging on the surfaces of architectural structures, and evoke the feeling of stone slowly crumbling."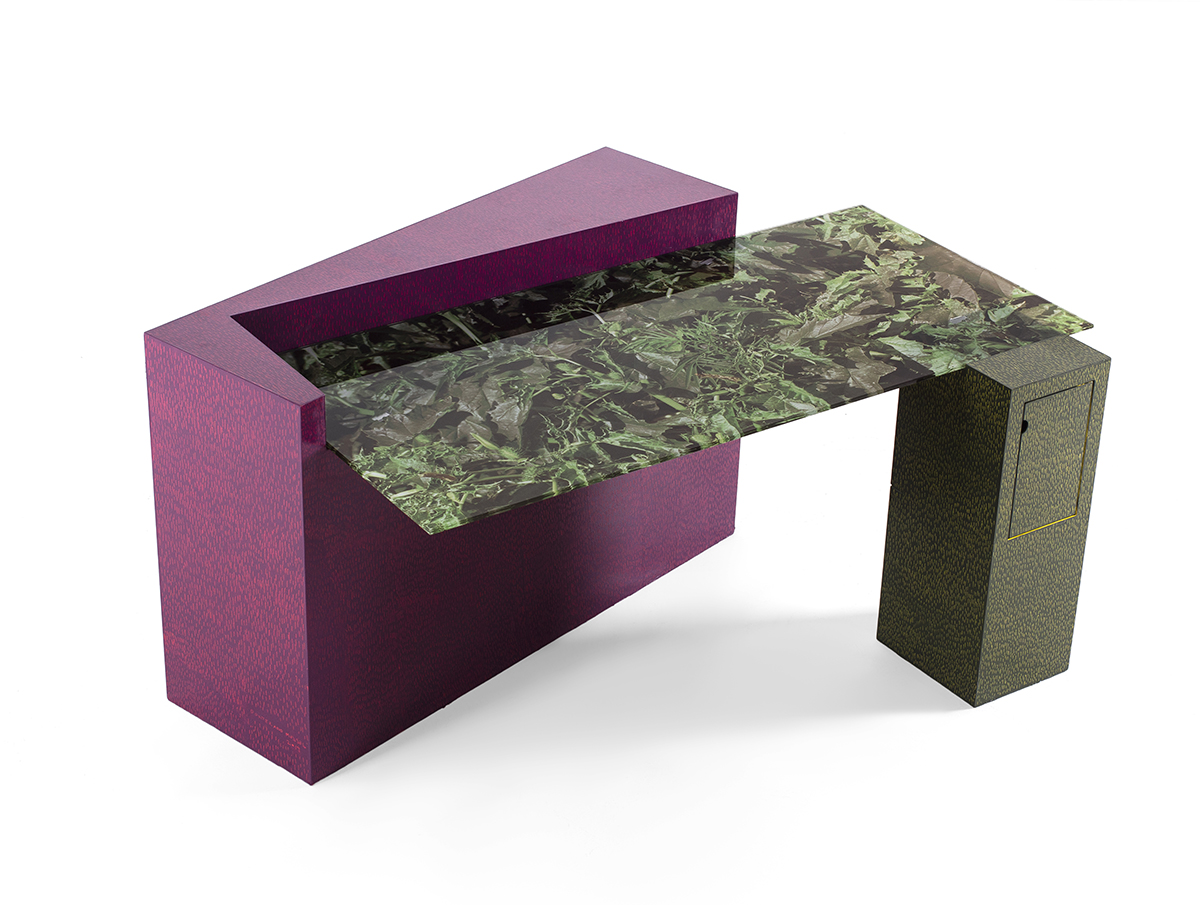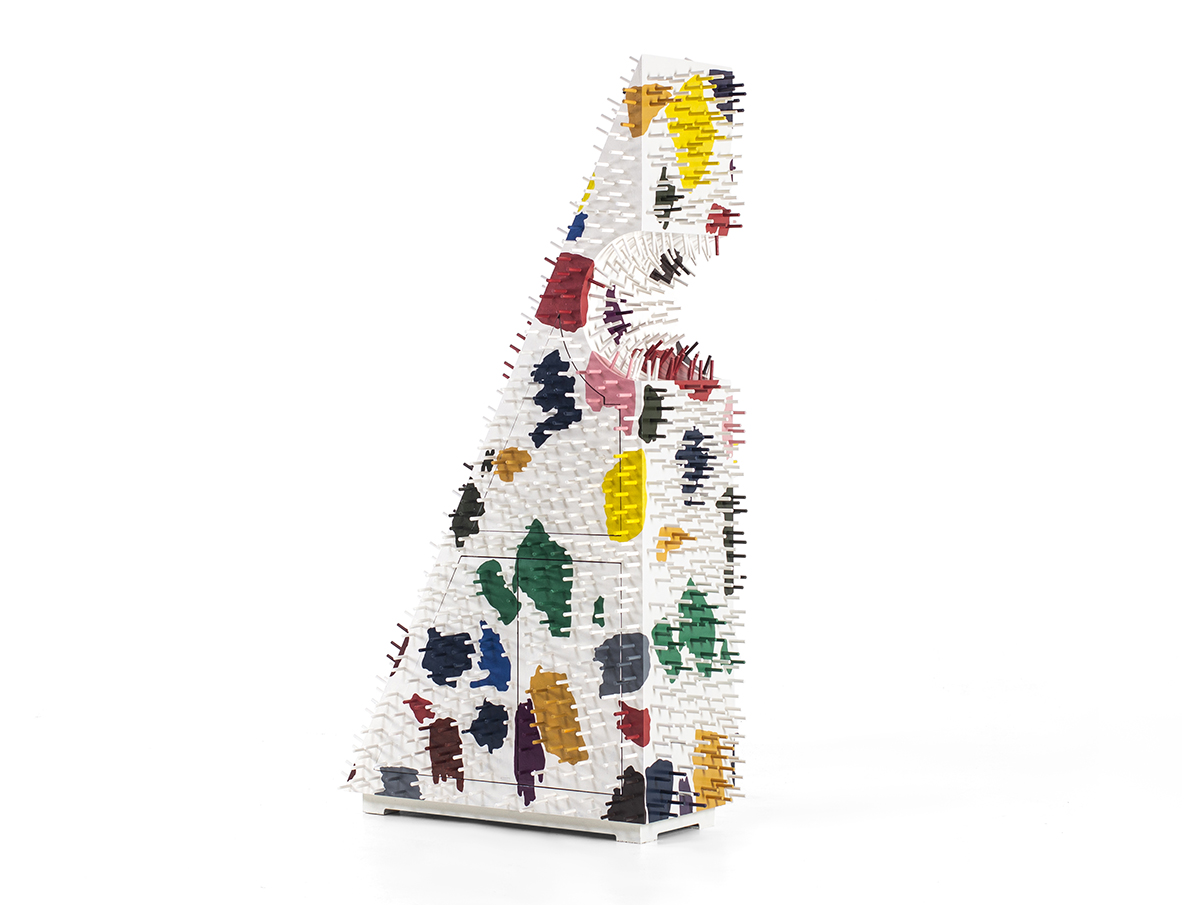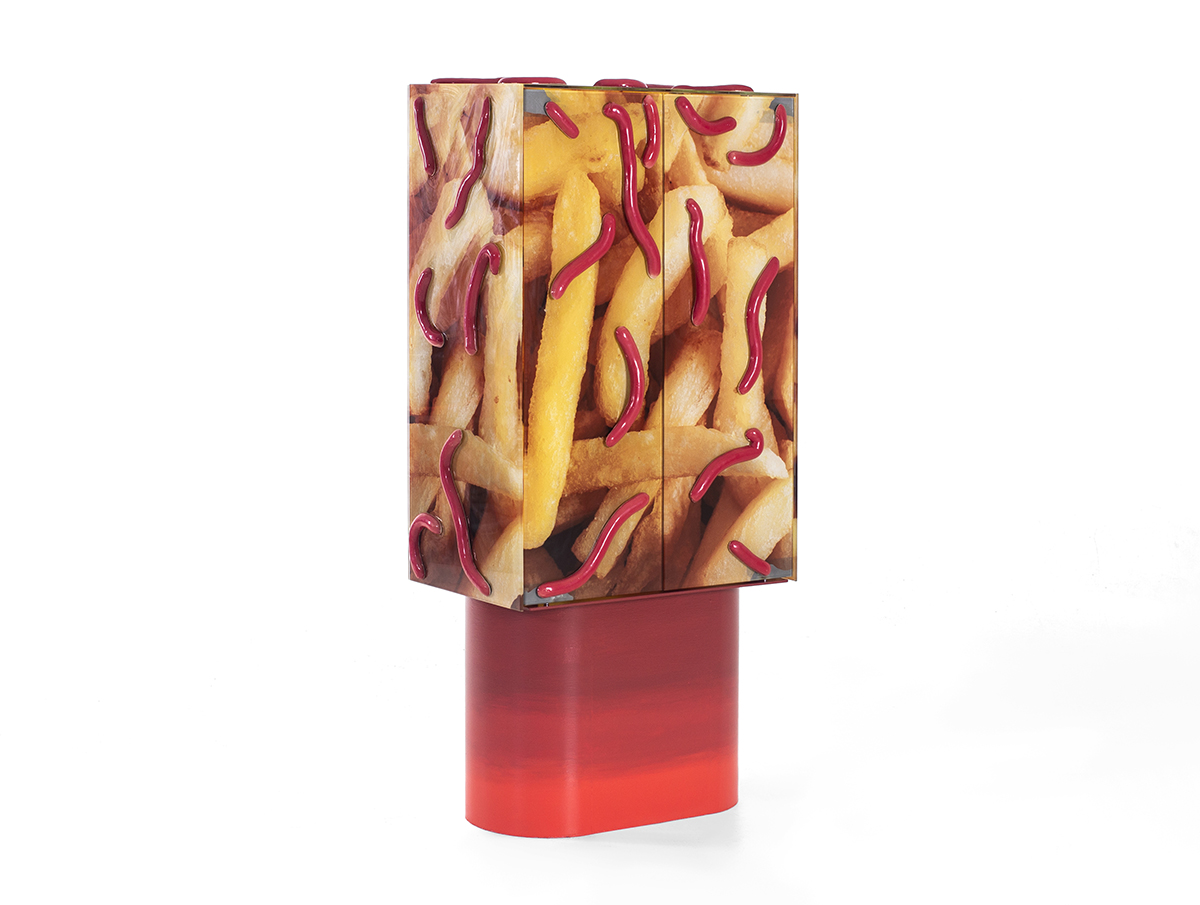 Johannesburg duo Dokter & Misses recently opened their first solo show with South Africa's Southern Guild, and while we could just leave this here with the phrase "French fry cabinet" — and simultaneously note that the press release IN NO WAY MENTIONS said French fry cabinet — here's some more context: "A new collection of collectible design inspired by the creative disorder and decay of urban ecosystems. Largely consisting of sculptural cabinets in timber, steel and glass, this new body of work experiments with jagged shapes, odd proportions and stacked forms overlaid with textural surface treatments. The new collection overwhelms the observer while exploring themes of over-saturation, disruption and unconscious actions and reactions."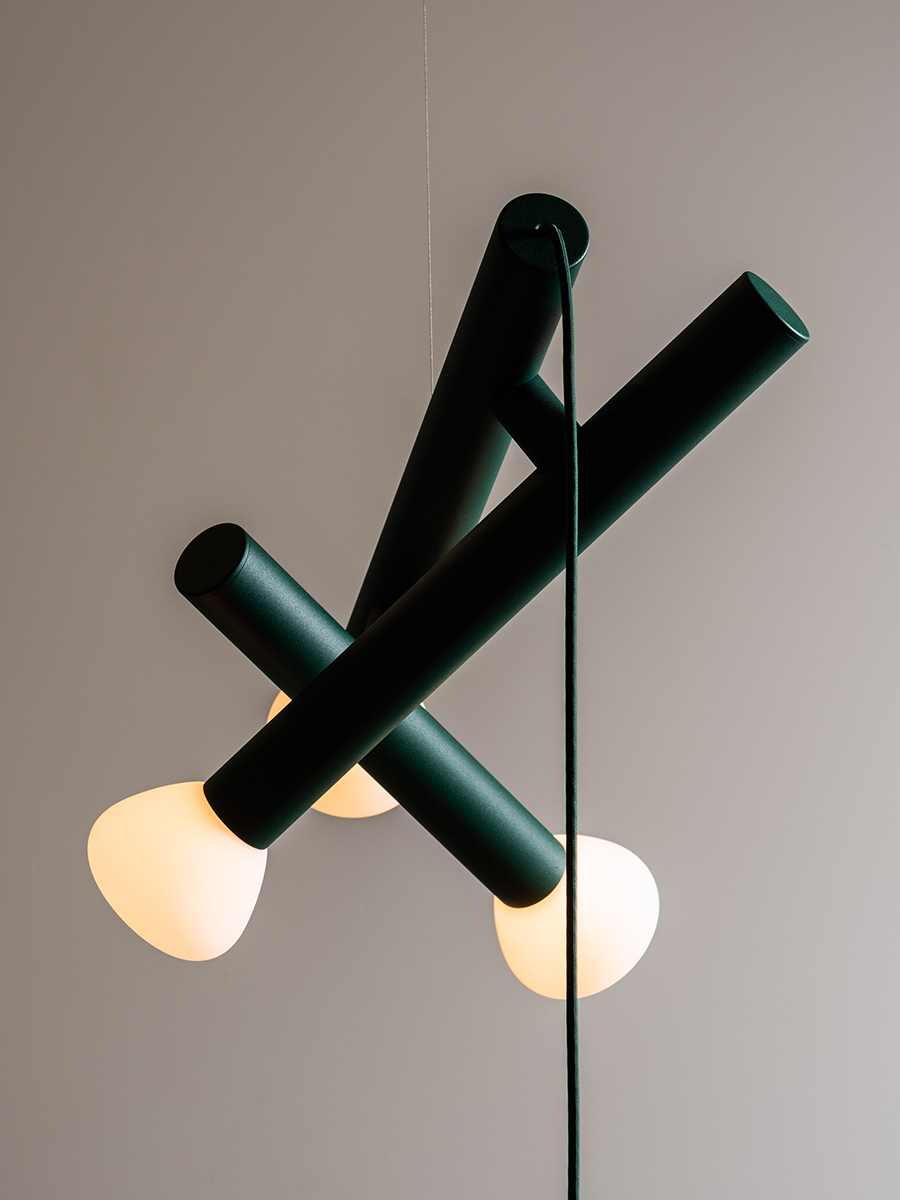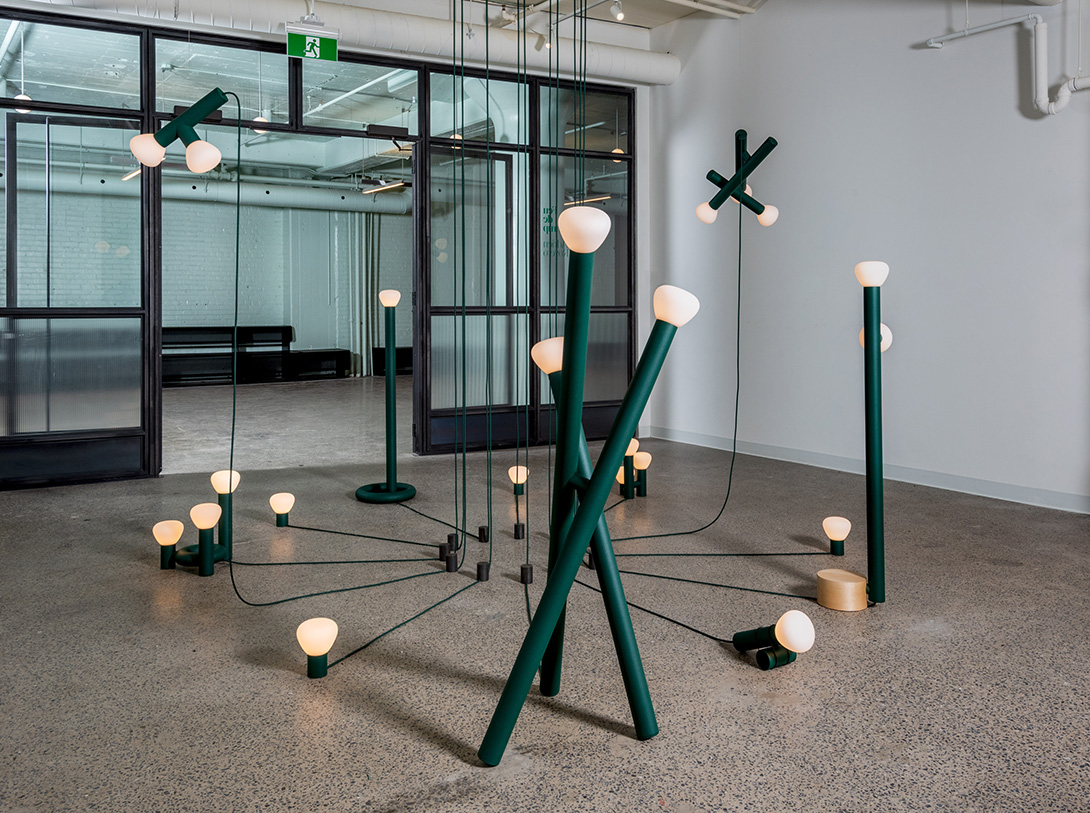 Montreal-based lighting studio Lambert & Fils recently opened a gallery next to their offices and atelier. Called Corridor, the gallery's first exhibition is a collaboration with Swiss designer Adrien Rovero, inspired by boy scouts, childhood imagination, and the form of a simple flashlight.