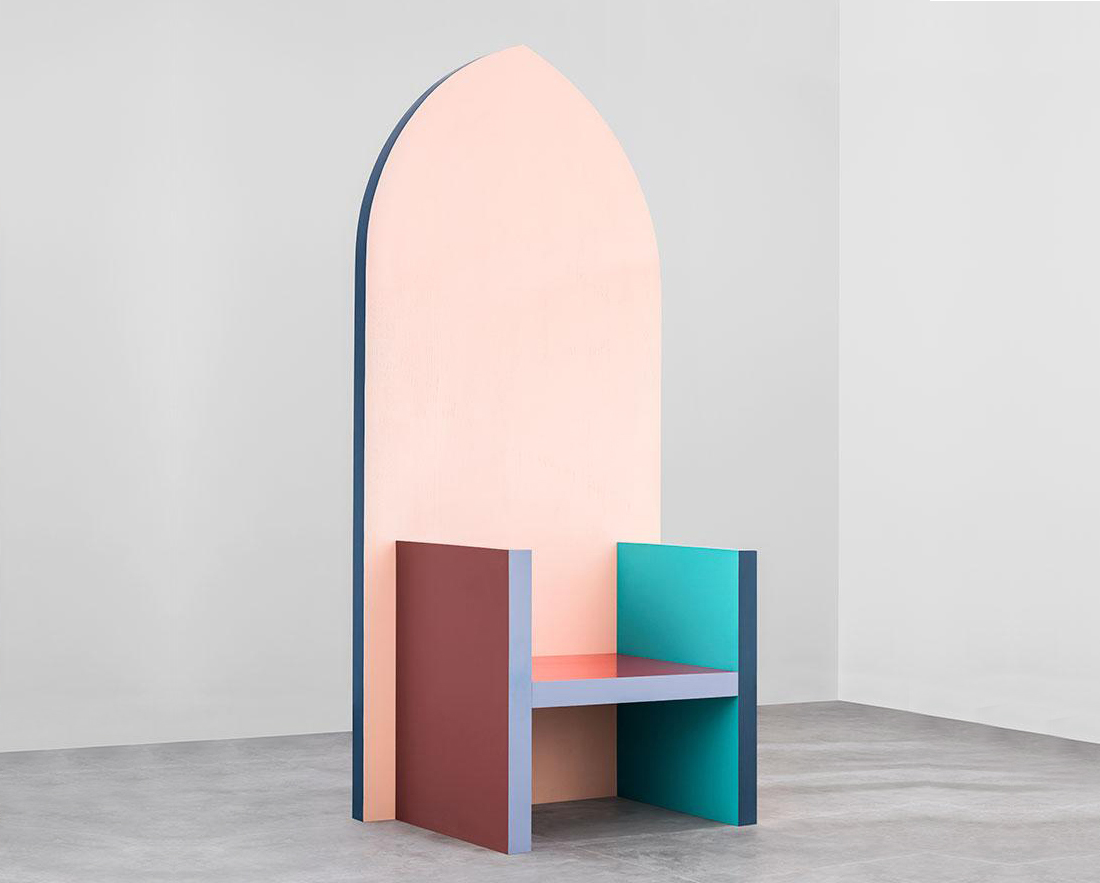 A weekly Saturday recap to share with you our favorite links, discoveries, exhibitions, and more from the past seven days. This week: four new options for filling up an empty white wall, an exhibition of color field paintings by German artist Ulrich Erben, and a new American-meets-Iranian furniture collab that includes the epic color-blocked pastel throne above.
Discoveries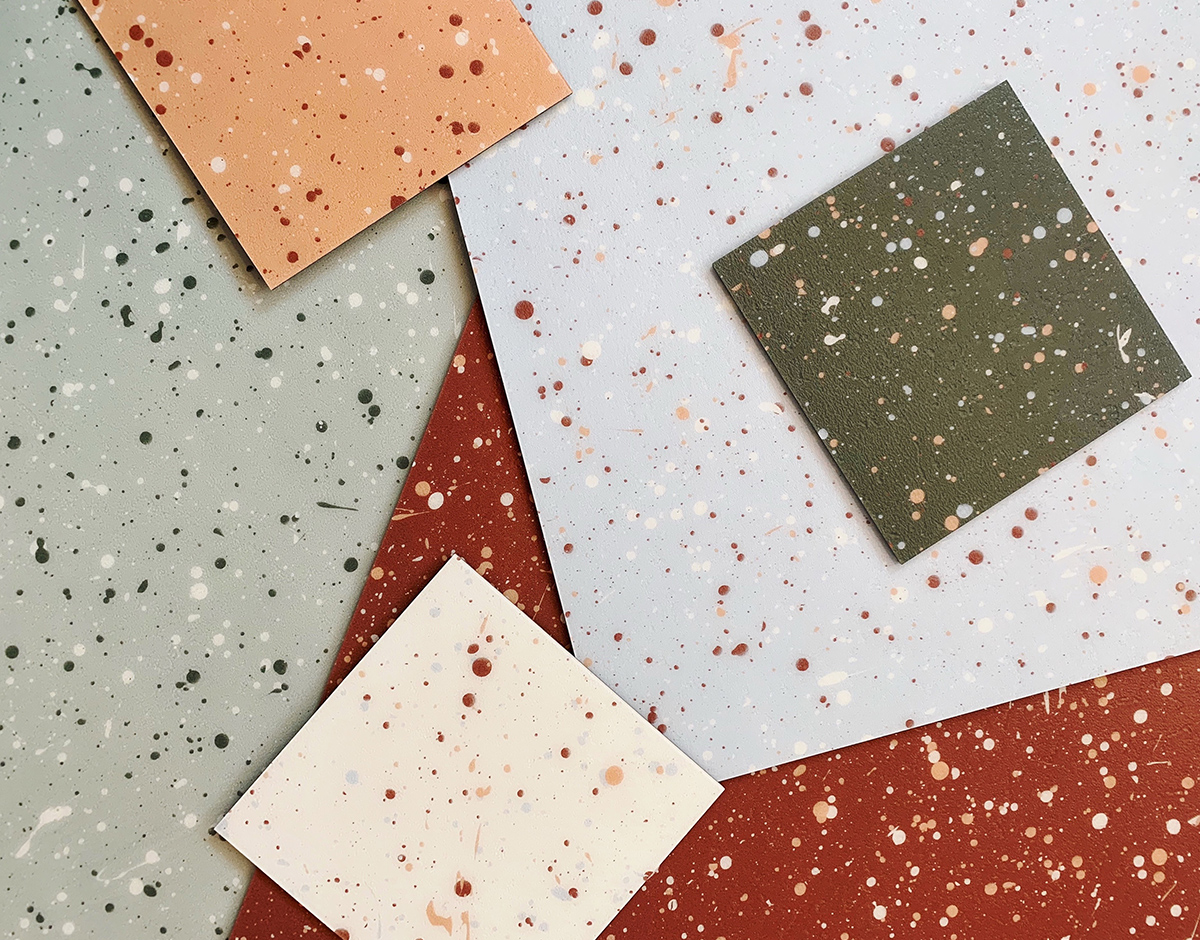 We don't report much on Neocon, the contract / office furniture fair in Chicago, but occasionally some of the product releases happening there overlap with our interests — like this new vinyl flooring designed by Float Studio for Tarkett that looks like the floor of a painter's studio. Called Drop Cloth, the company suggests that it could be used in lieu of (the now fairly over-done) terrazzo for a similar visual effect.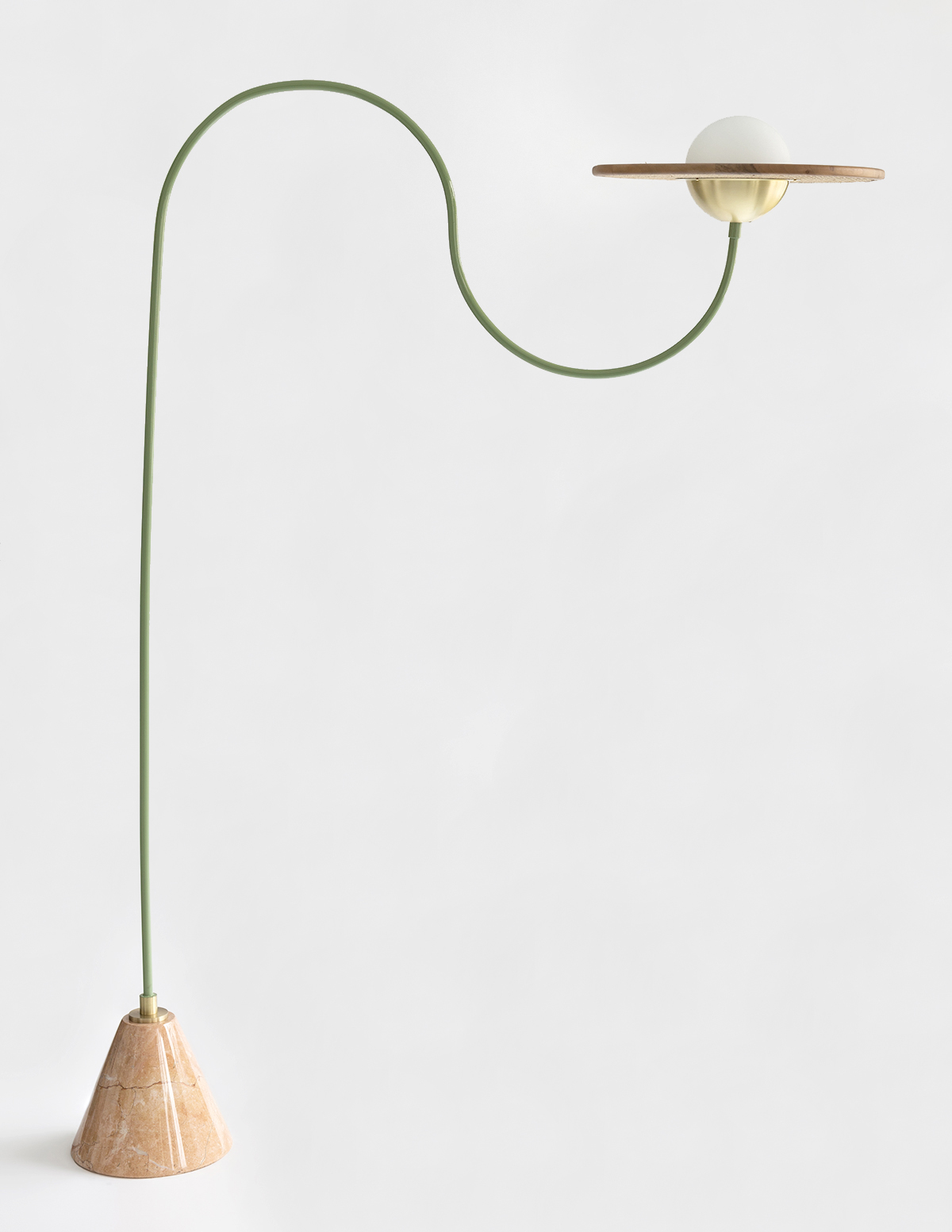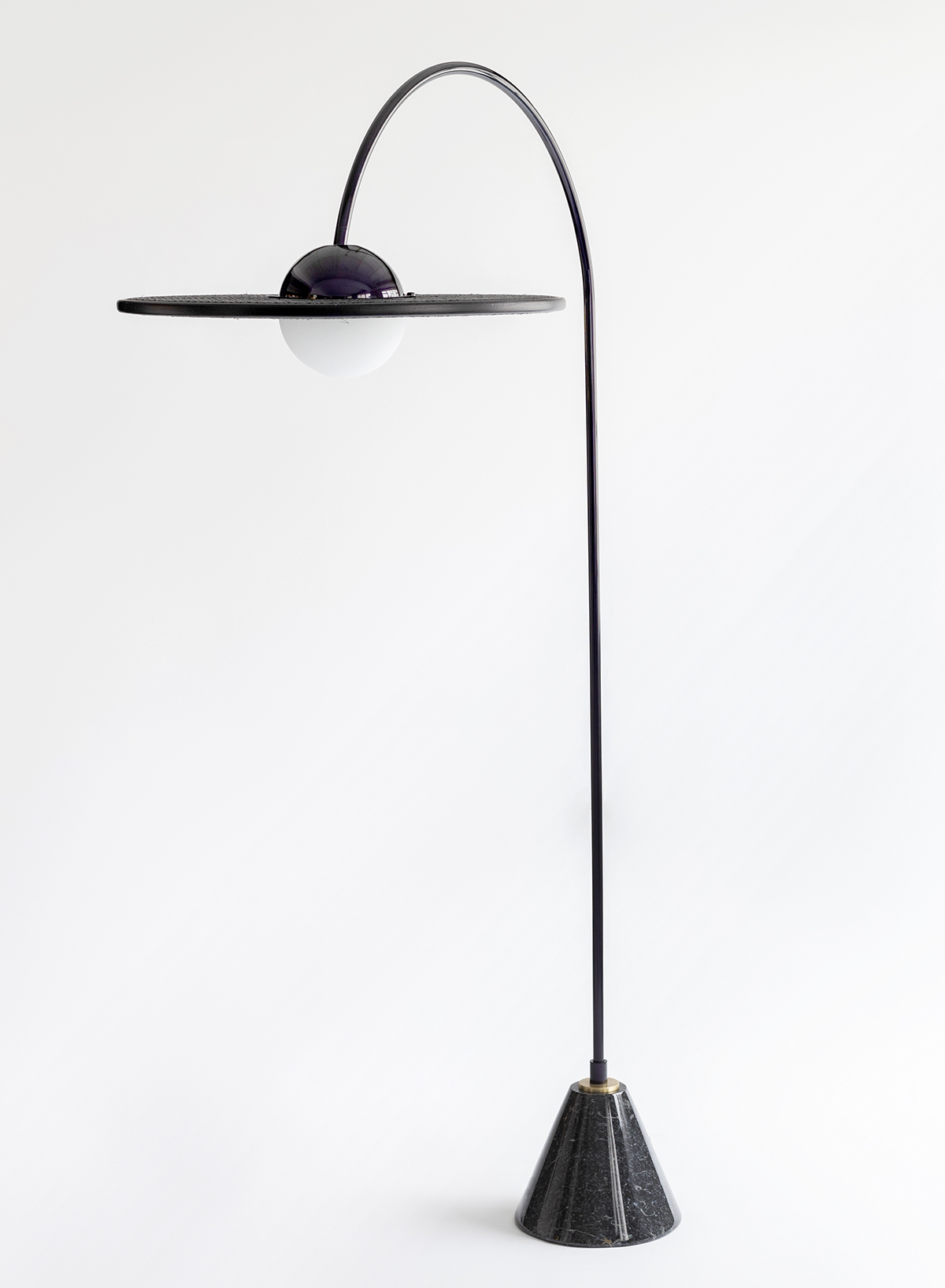 New York designer Merve Kahraman just released a series of pendant lights, floor lamps, and sconces, called Cassini, that incorporates curvy lines and saucer-shaped shades, the latter of which pay homage to the collection's inspiration: the 2004 Cassini–Huygens space mission, which sent a probe to Saturn to study the planet and its rings.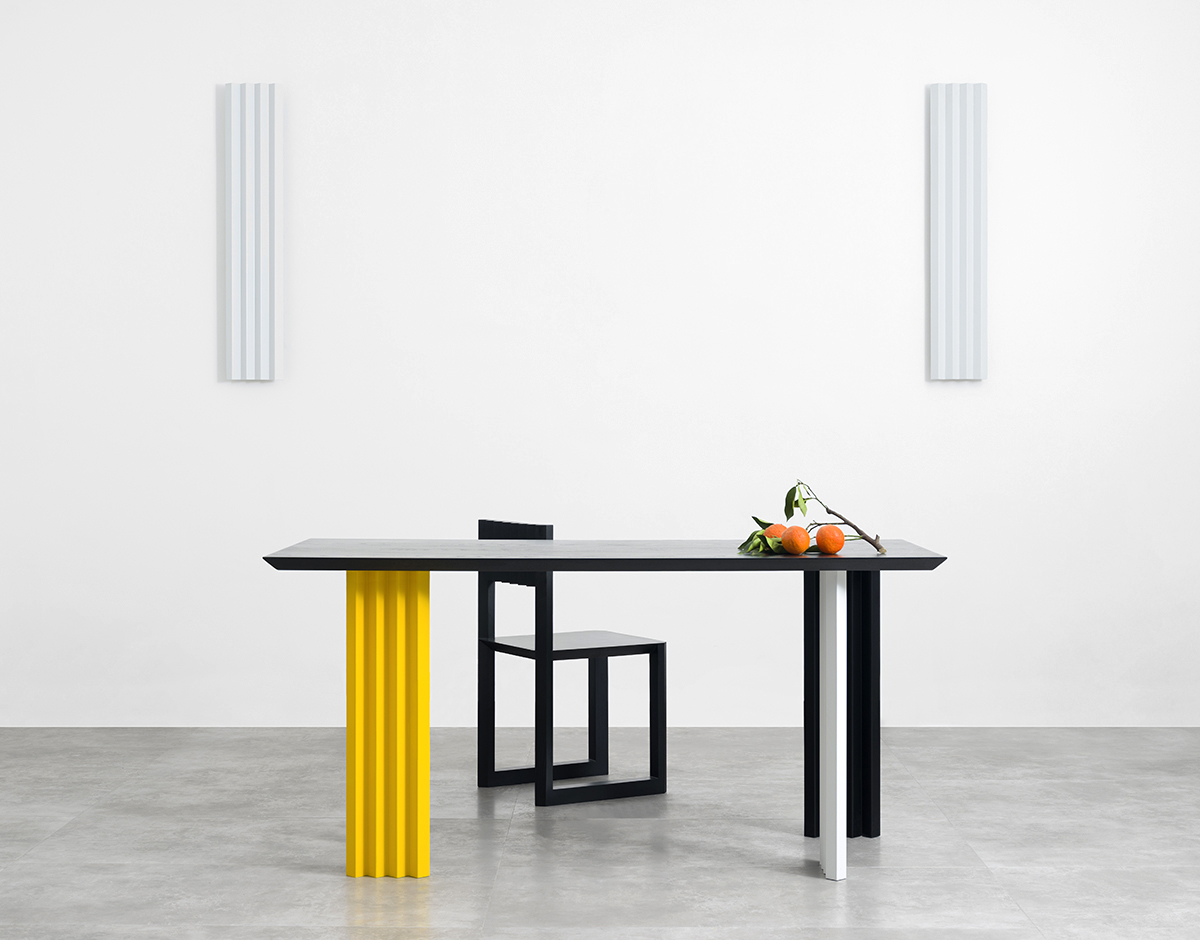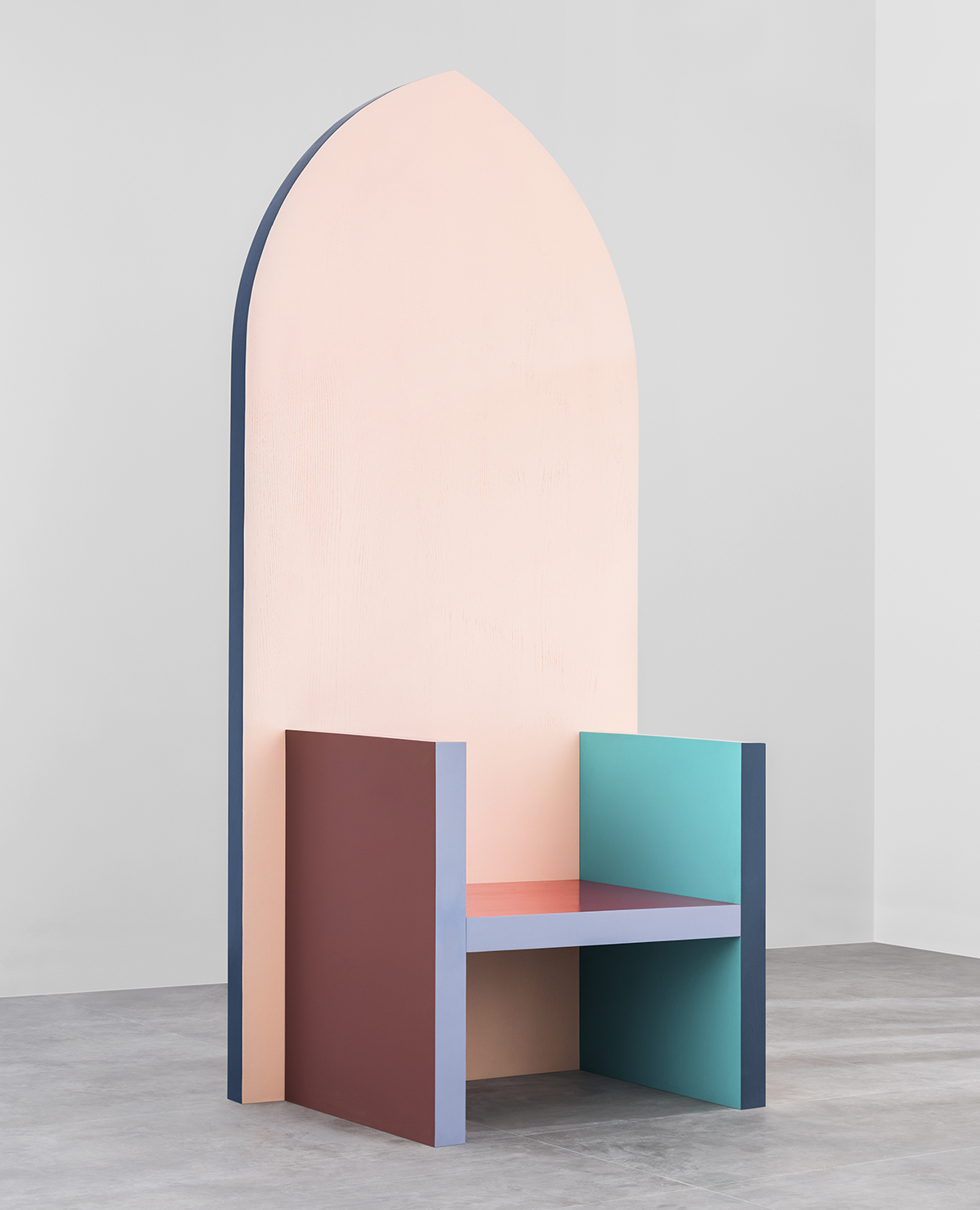 First spotted on Wallpaper, the Chelé X Shizaru collection is somewhat confusing — it's a collaboration between a graphic design studio and a clothing company, both of whom apparently make home objects as well, yet there's no mention of it anywhere on the web. That said, you can't argue with results. We're pretty obsessed with the desk and color-blocked throne shown above; the line also includes tables, cabinets, and rugs. For more information, contact Studio Shizaru.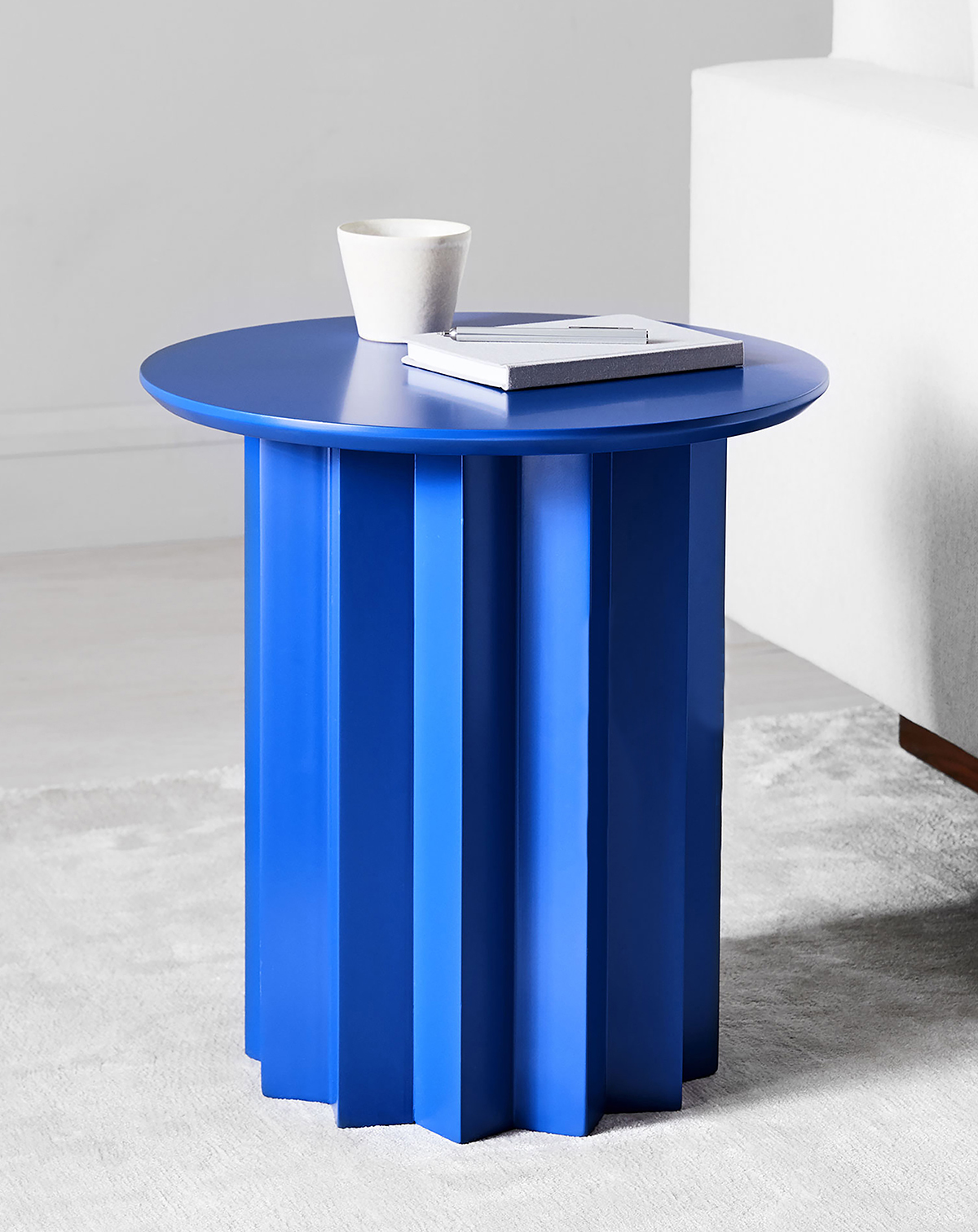 Just a quick little PSA to say that this cute side table from West Elm is on sale for $140 right now. And it's bright blue. That is all.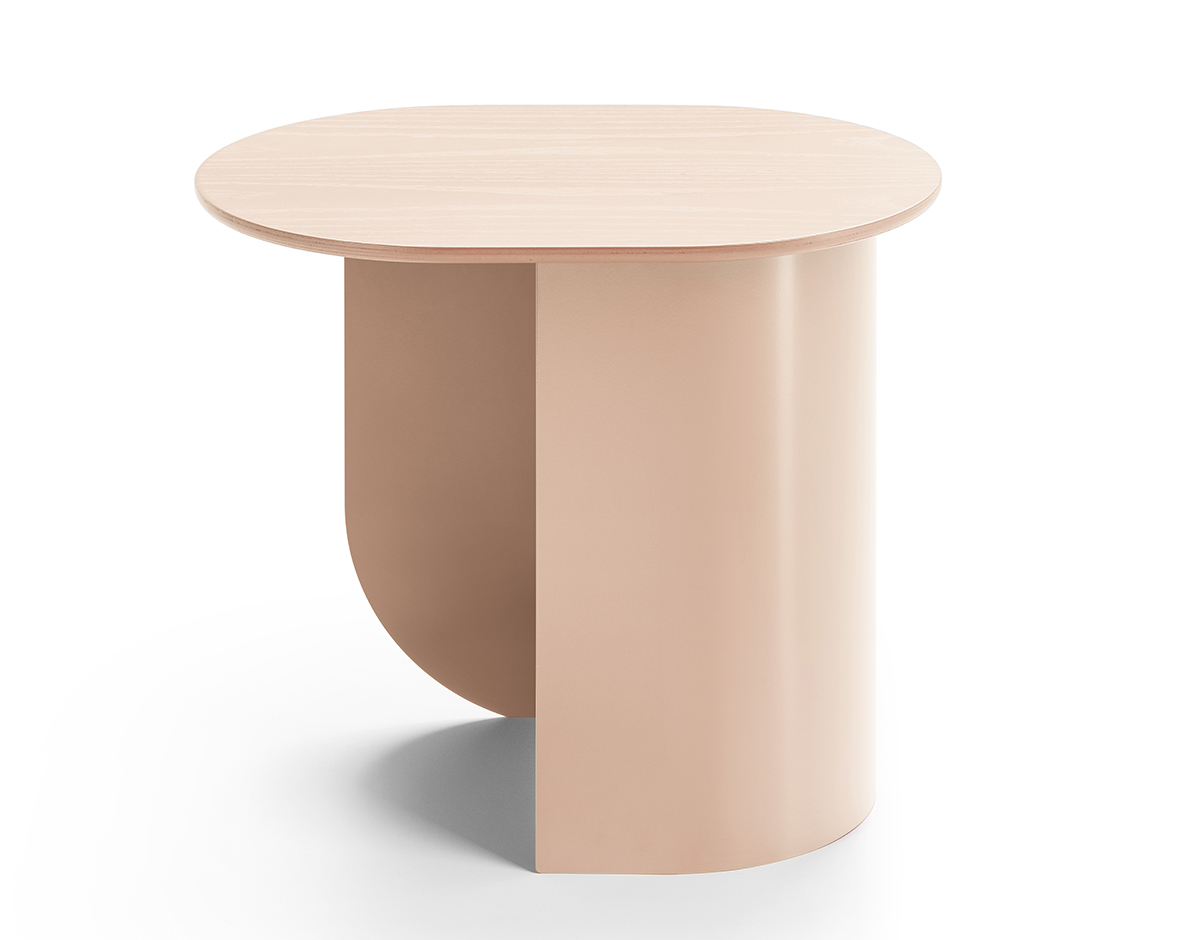 This side table is not on sale, and it reminds us of things we've seen before, but since we can't pinpoint exactly what, we thought we'd share it with you because of its nice color and shape. It's one of the latest releases of the Berlin product design studio Terhedebrugge, and it's part of a series of similar tables in various colors and sizes.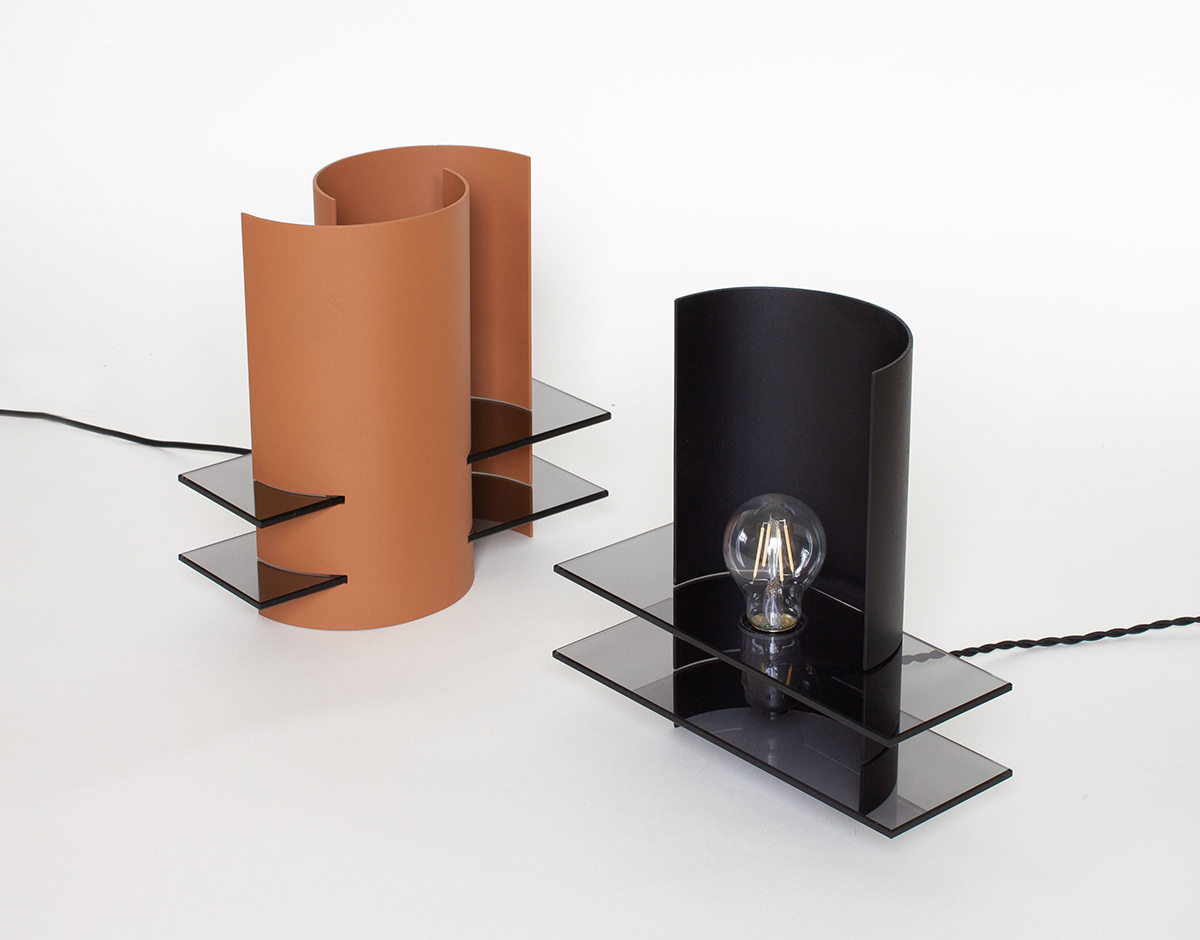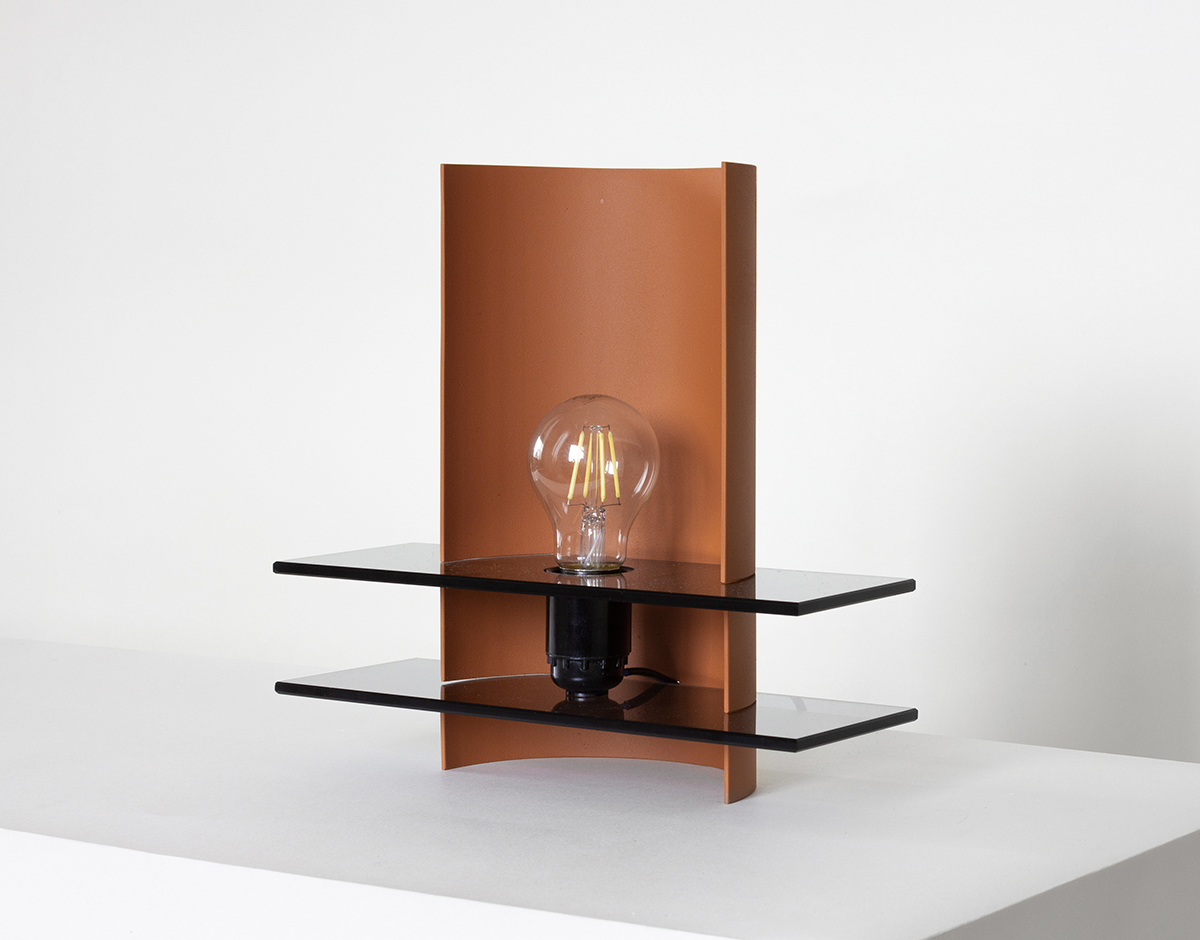 Not exactly sure what you'd use the little shelves for that pierce through these new Half Pipe lamps by Ukranian designer Eugene Meshcheruk, but they're super pretty. Inspired by the Russian Suprematism art movement, they're constructed from glass and actual PVC pipe, but the designer suggests that the design lends itself well to the juxtaposition of lots of materials, like brass, stone, aluminum, concrete, etc.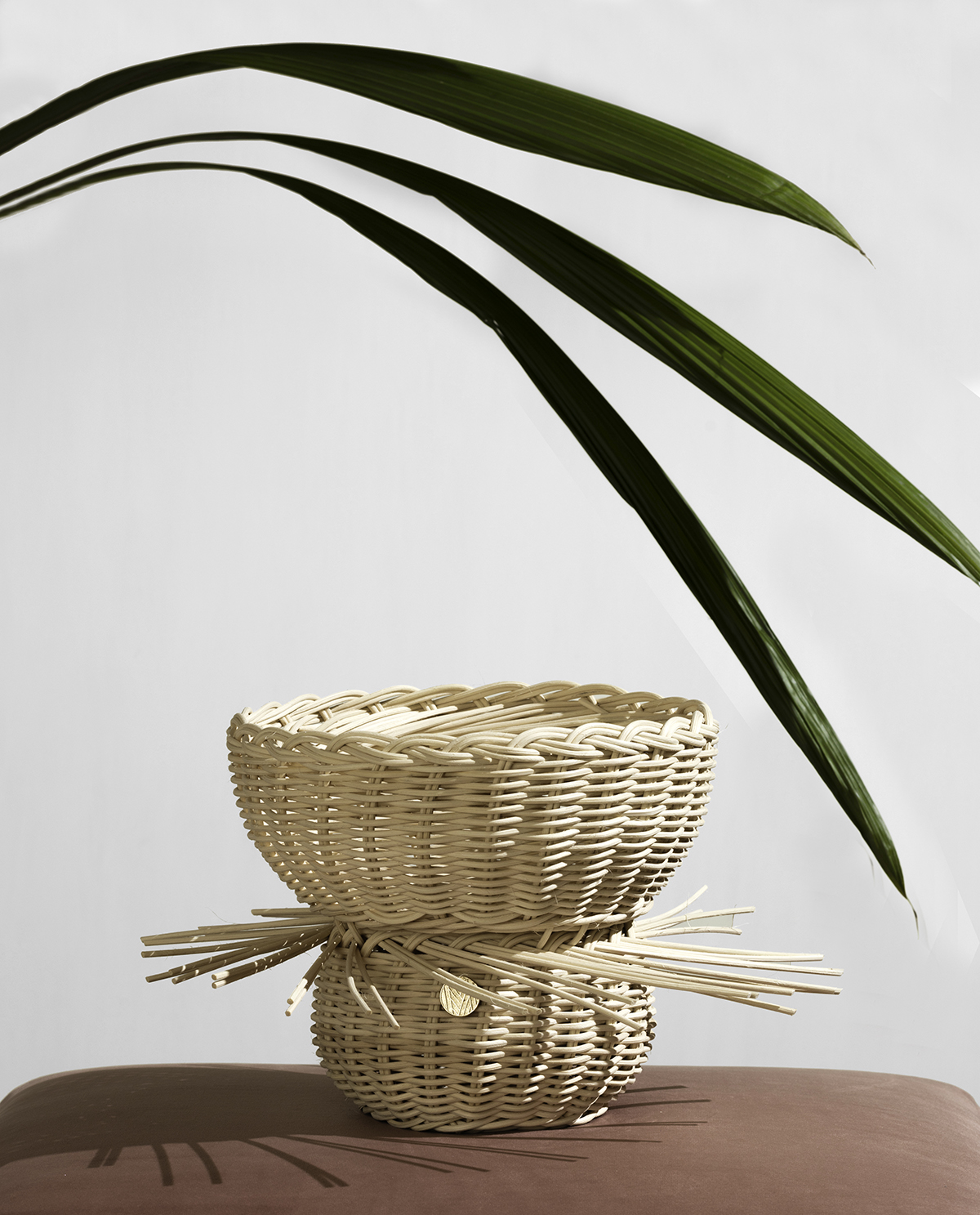 Mexico City–based architect Daniel Valero started Mestiz as a way of engaging regional crafstmen and traditional techniques in the production of contemporary design objects. This month it launched chairs, baskets and an elephant-shaped purse (!) made from natural hand-woven reeds.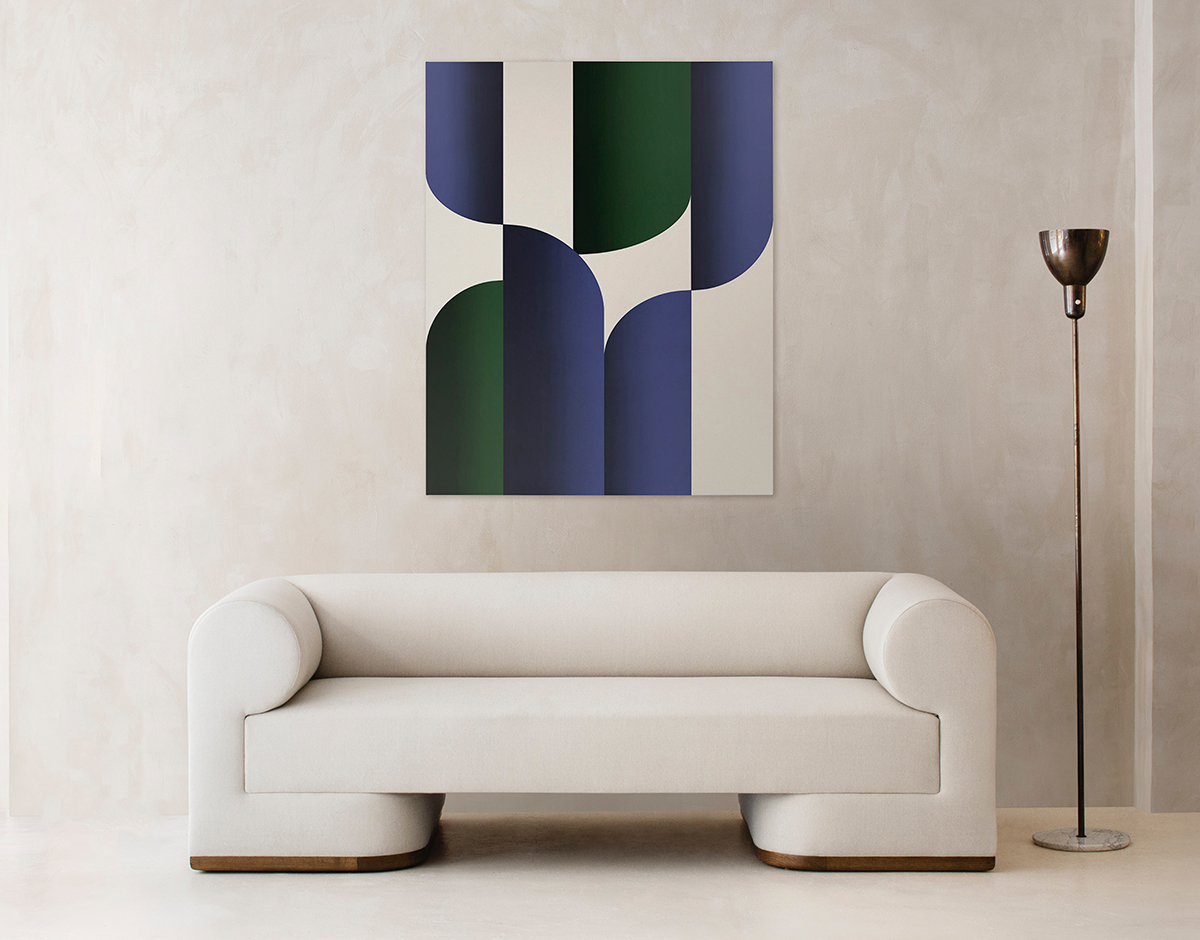 New York–based upholstered furniture brand Dmitriy & Co recently partnered with Uprise Art on an exhibition launching its new furniture (including the to-die-for sofa above) as well as new works by Senem Oezdogan (pictured above the sofa) and Scott Sueme.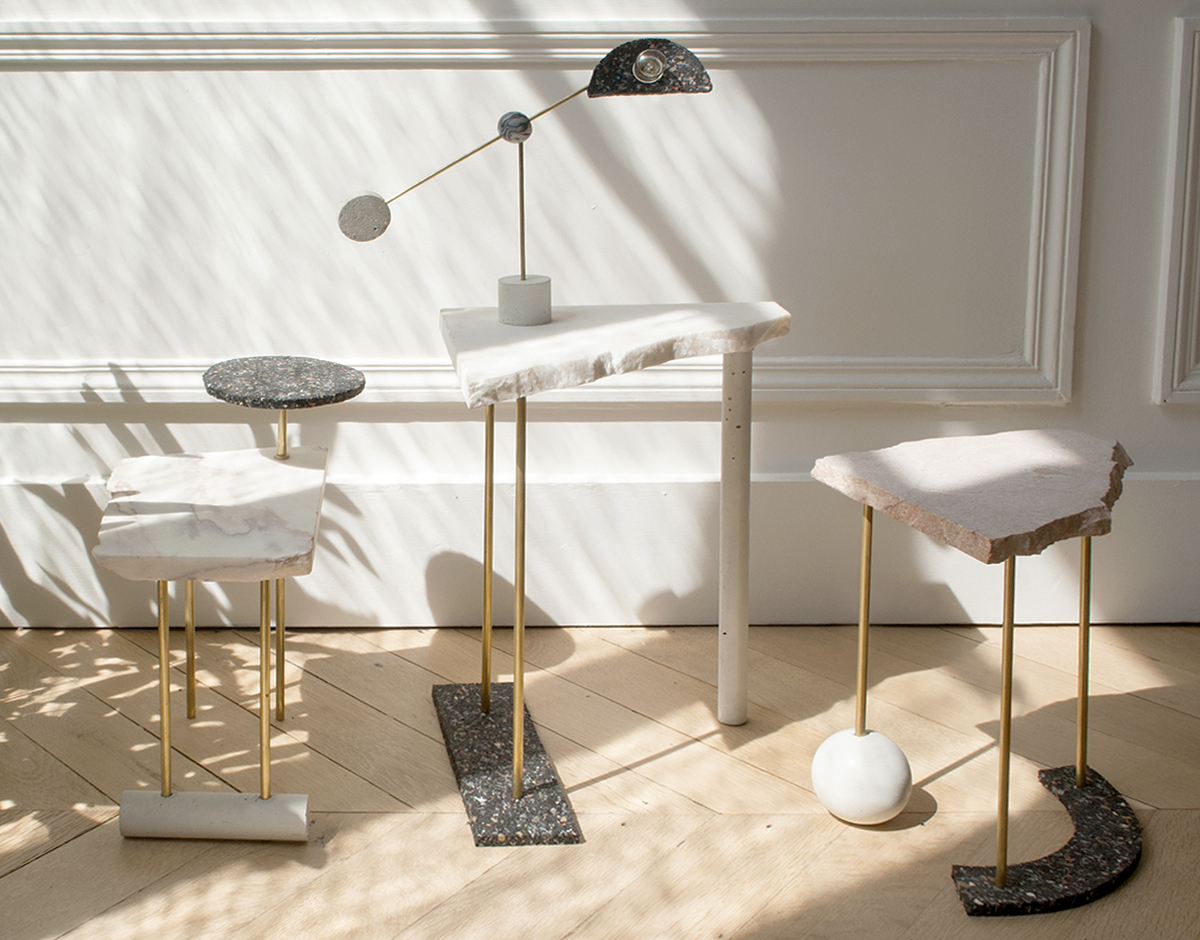 We spotted these fun marble and terrazzo tables on the Instagram of French designer Sarah Naud — they're a bit of a teaser for a trend story we have coming up this week. Can you guess what it is?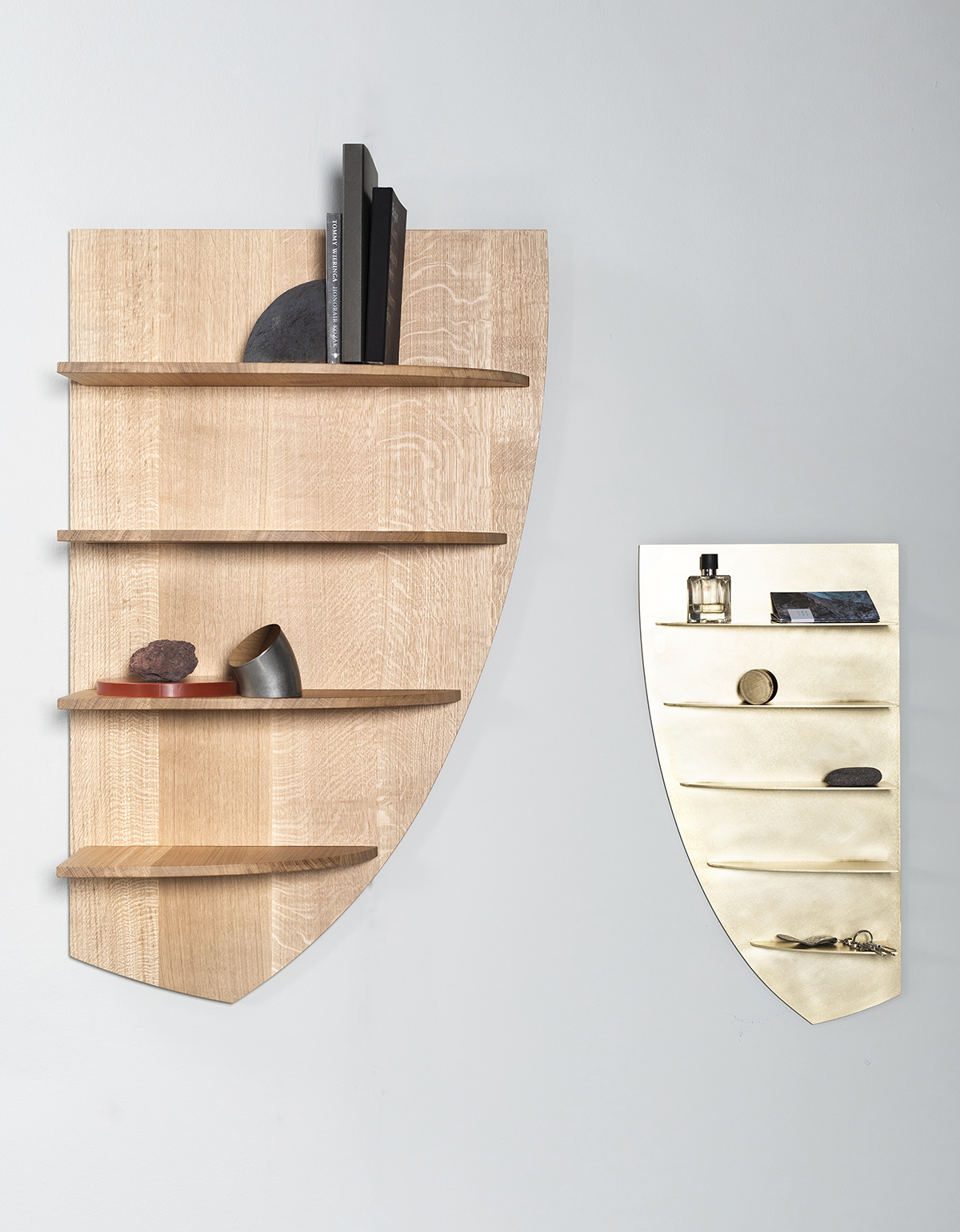 The newest release by Belgian brand Valerie Objects isn't up on their site quite yet, but it's a family of three very expressive wall shelves by Destroyers + Builders — the two shown above, plus a similar one in a silver color. They struck us as great for filling up large empty walls with something that's sort of like art, but also functional at the same time.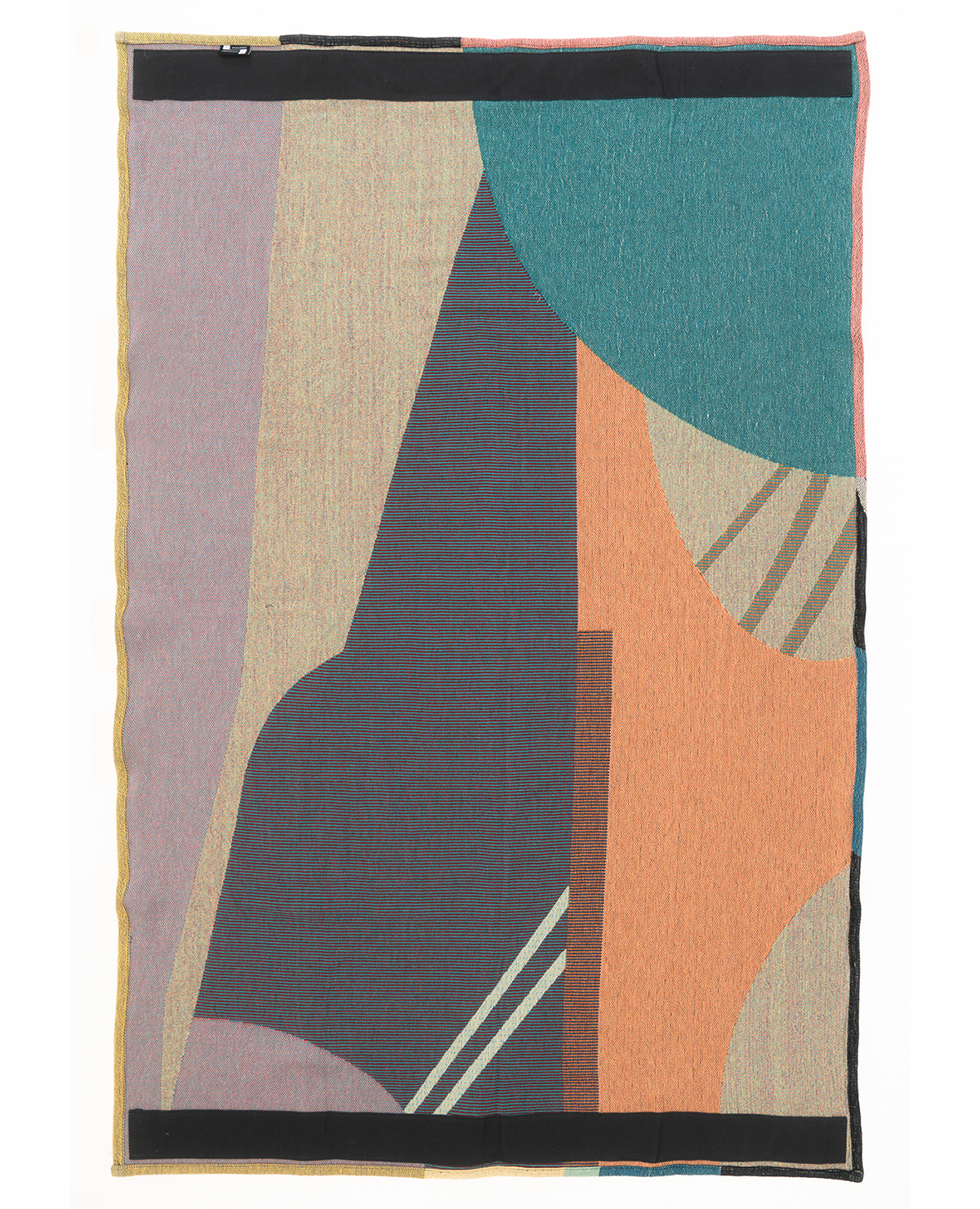 Studio Herron just launched six new reversible blanket designs, and in the process, advocated for using them either as blankets or as wall hangings, a move that we've really been warming up to lately. We could see the Lee throw above — which the brand named after Lee Krasner — adorning the wall of a beach house somewhere.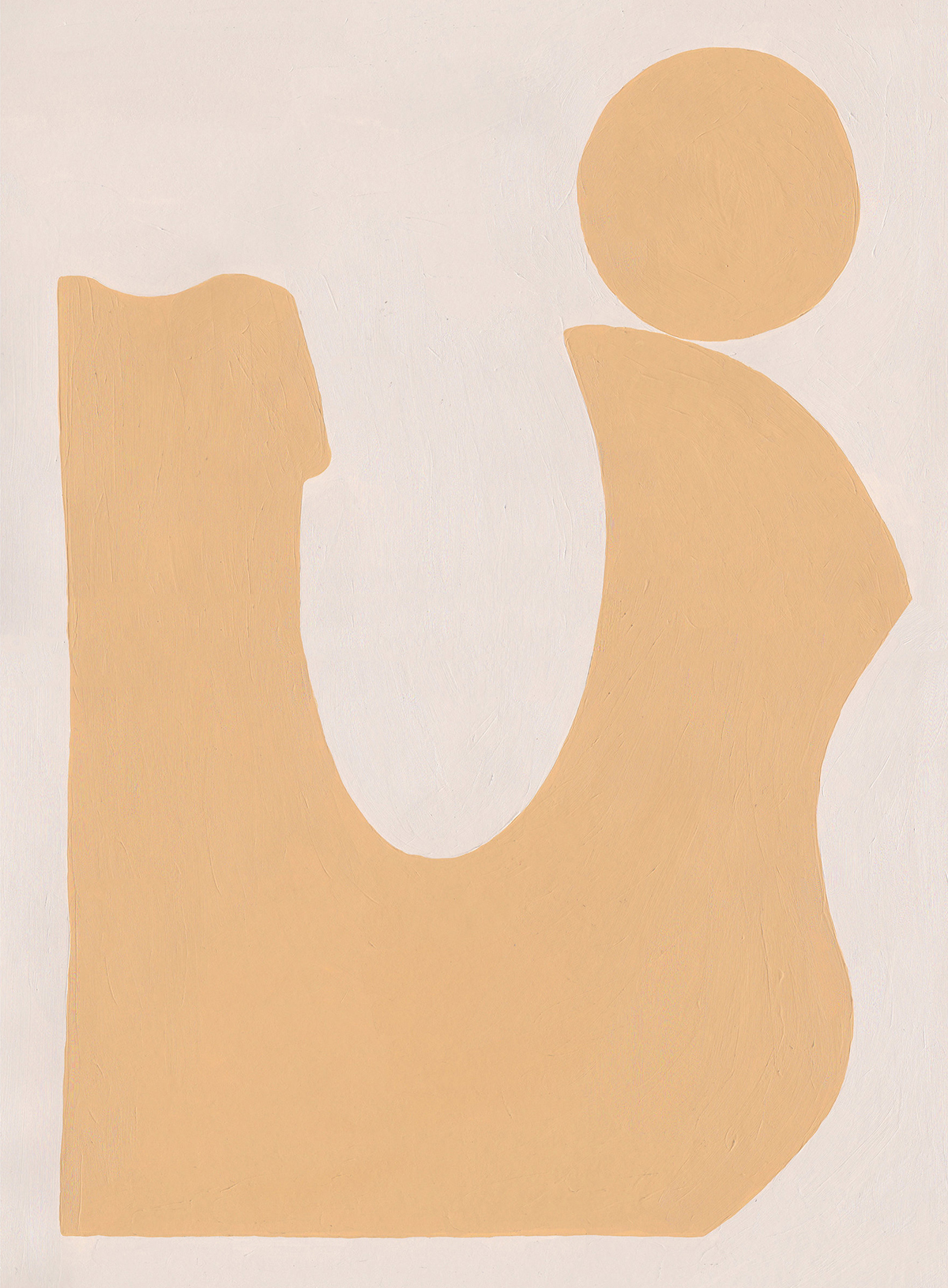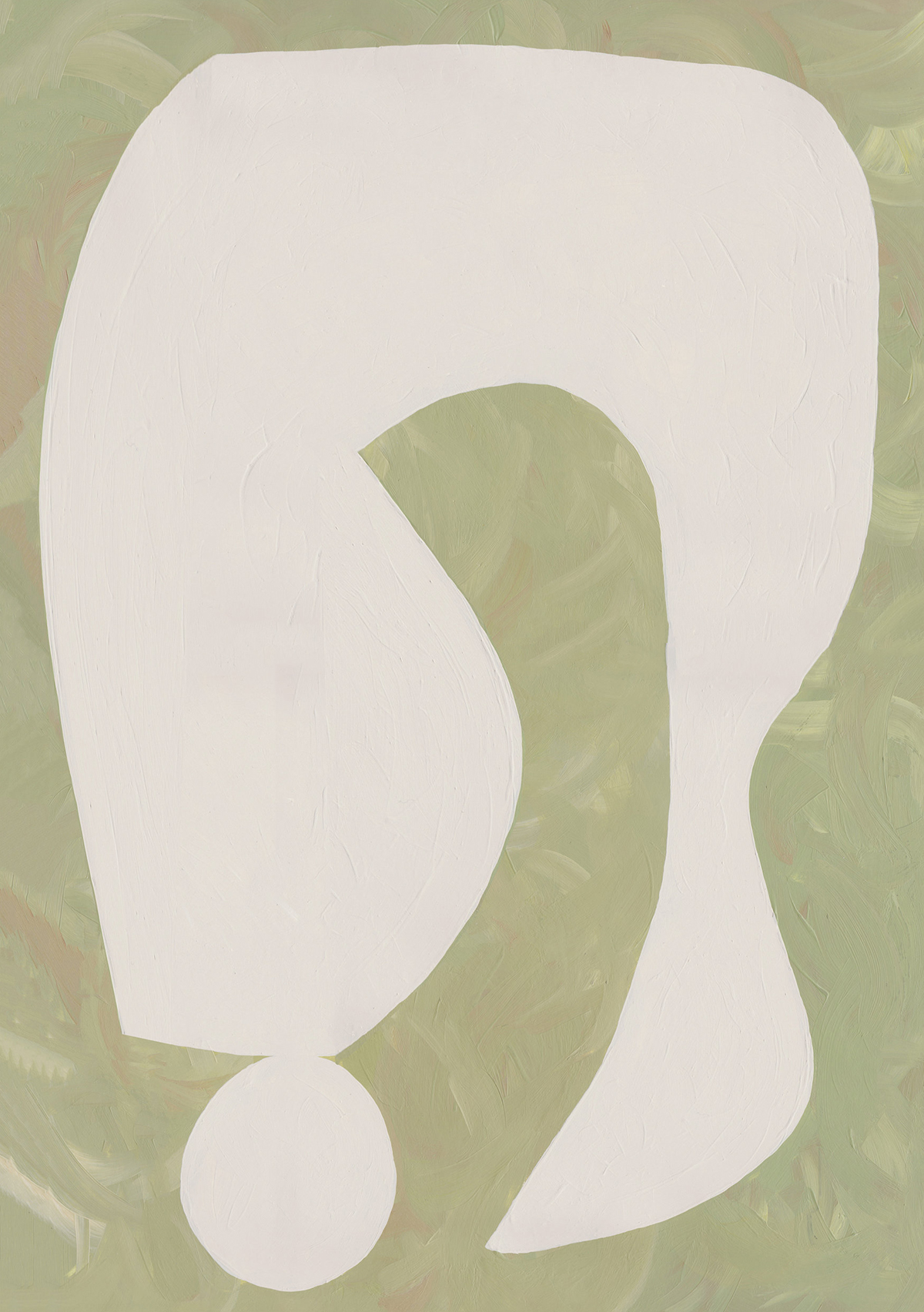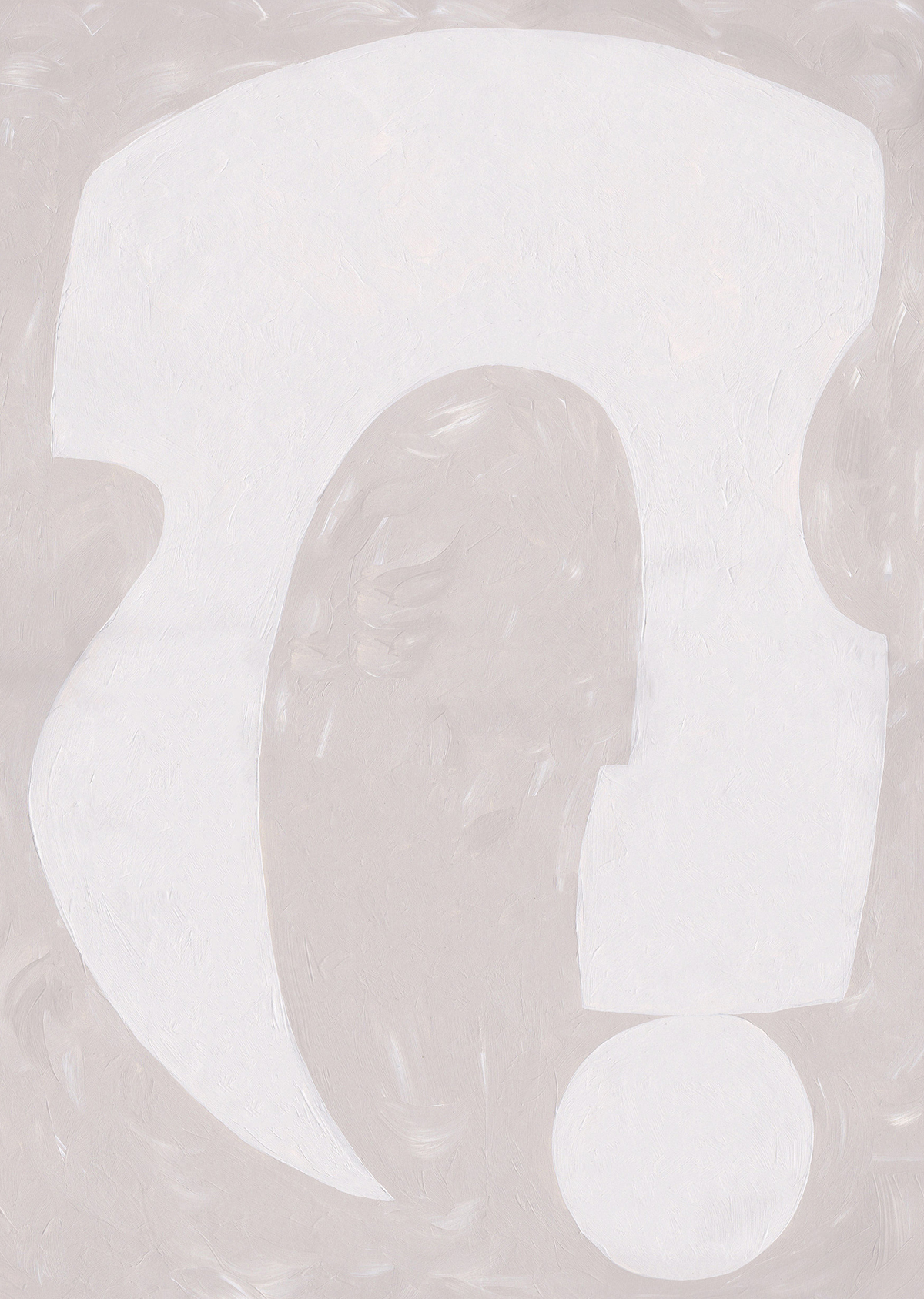 These abstract prints by London artist and textile designer Laurie Maun, on the other hand, would be adorning my walls — if I had any wall space left. #firstworldproblems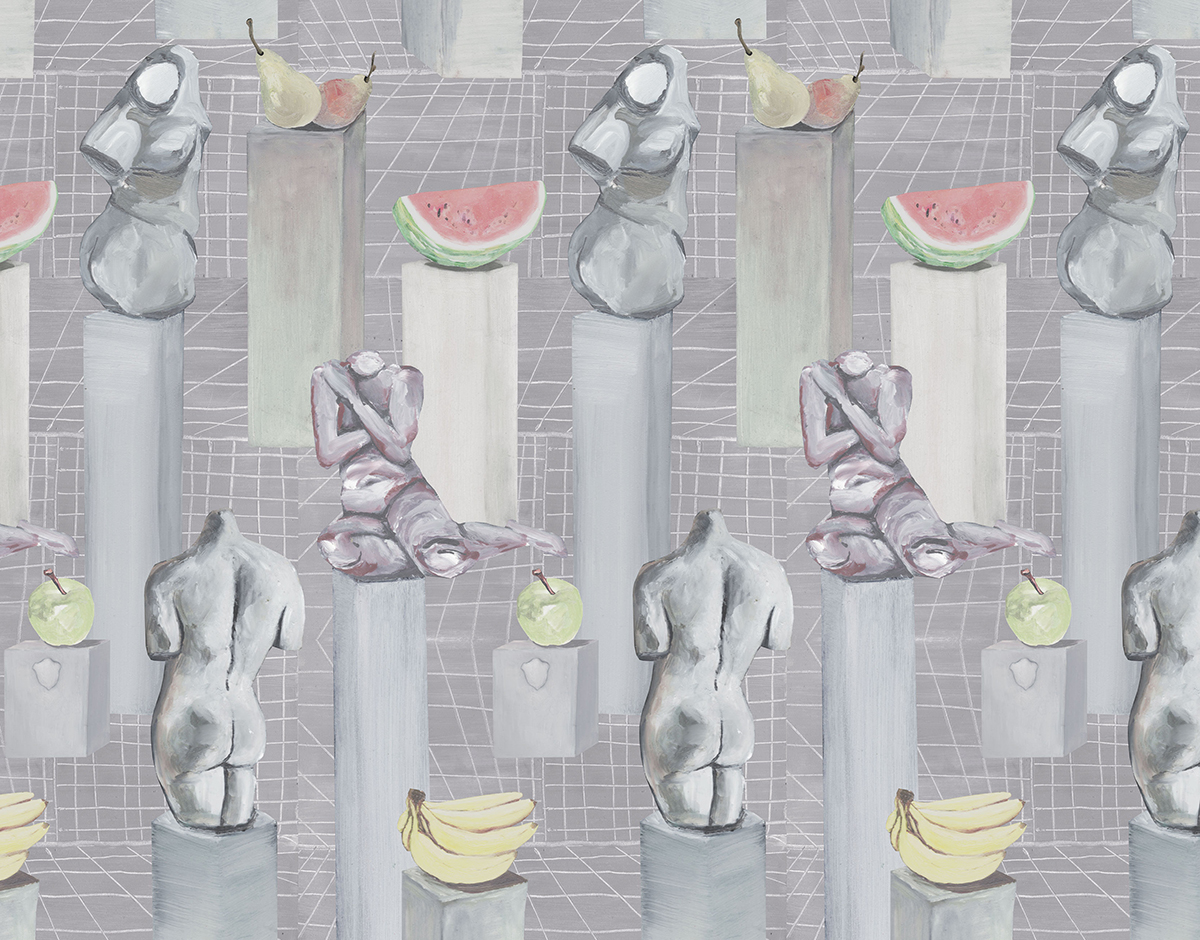 Same goes for this new Tutti Frutti wallpaper design by L.A. studio Work + Sea. Maybe we should have started a new Saturday Selects category this week called "4 UR Walls"? Errr maybe not.
Exhibitions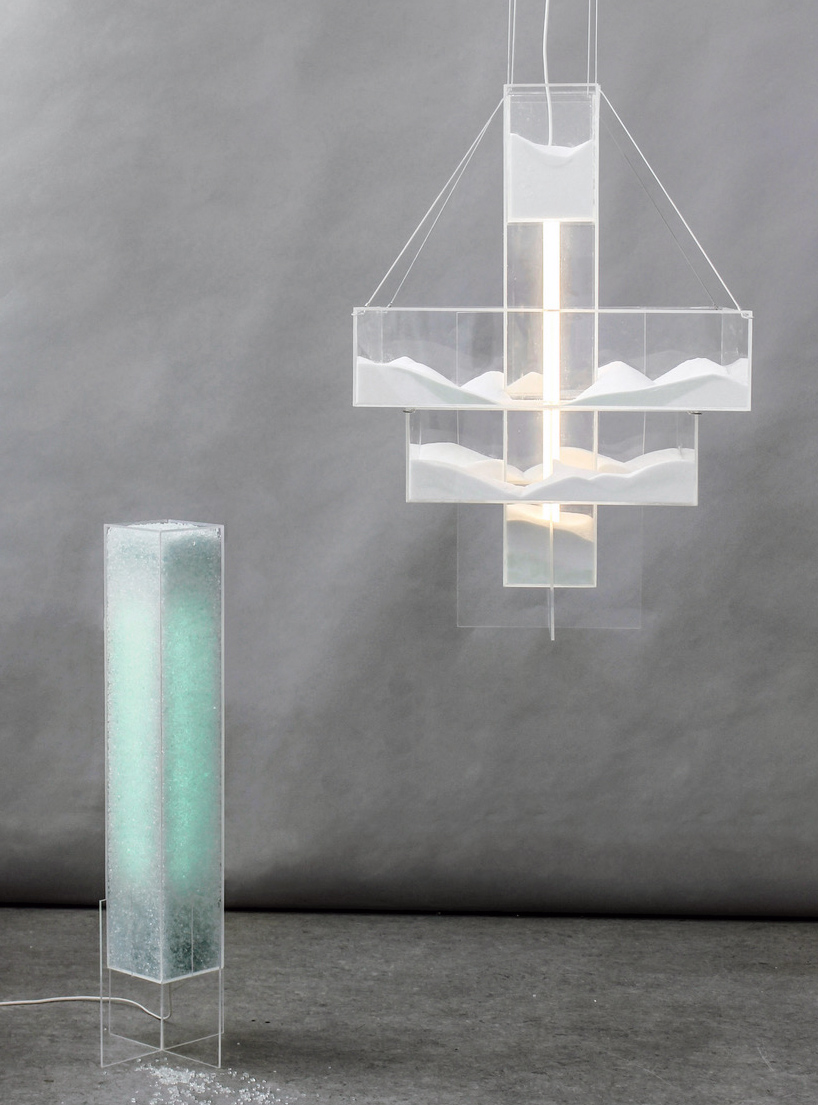 It juuuust closed, but Etage Projects had a nice show up of new work by young Copenhagen designer Jacob Egeberg, which included these super nice lights made from Plexiglas filled with either sand or broken glass.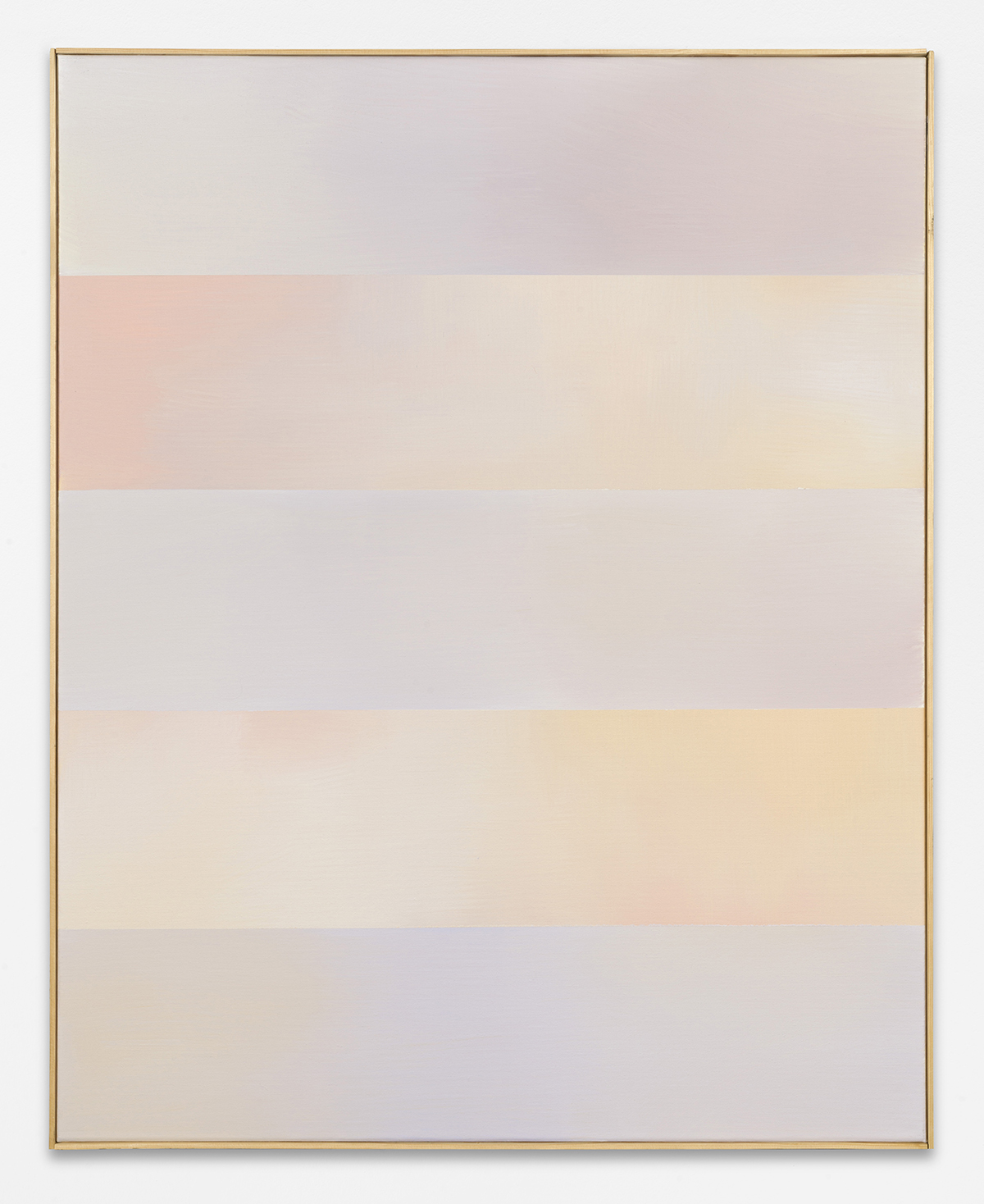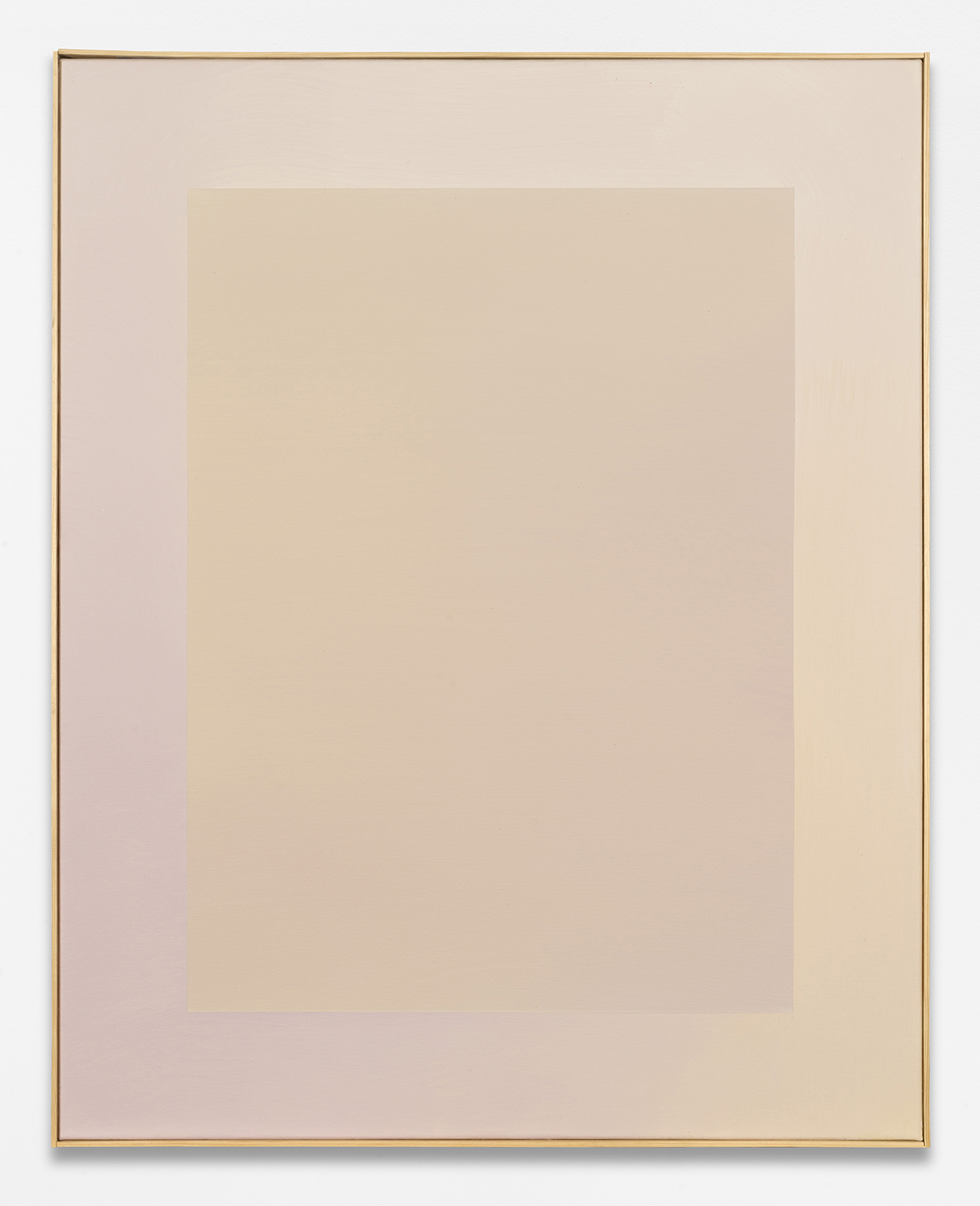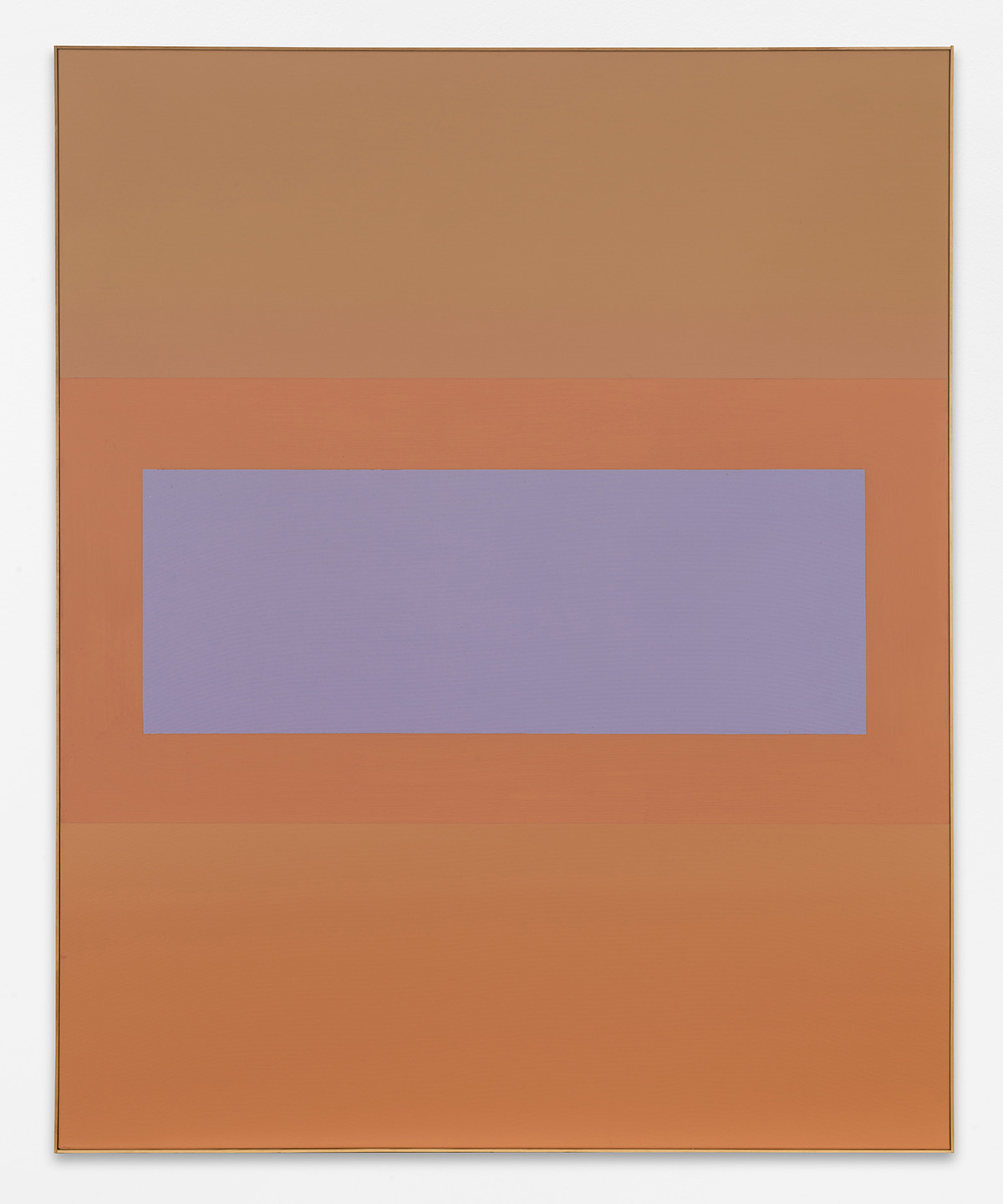 If you're in London between now and August 10, we'd recommend paying a visit to Bastian gallery to see a solo show by the 79-year-old German color field painter Ulrich Erben, spanning his works from 1974 to 2009 (orange painting above) to 2019 (two pink paintings above that).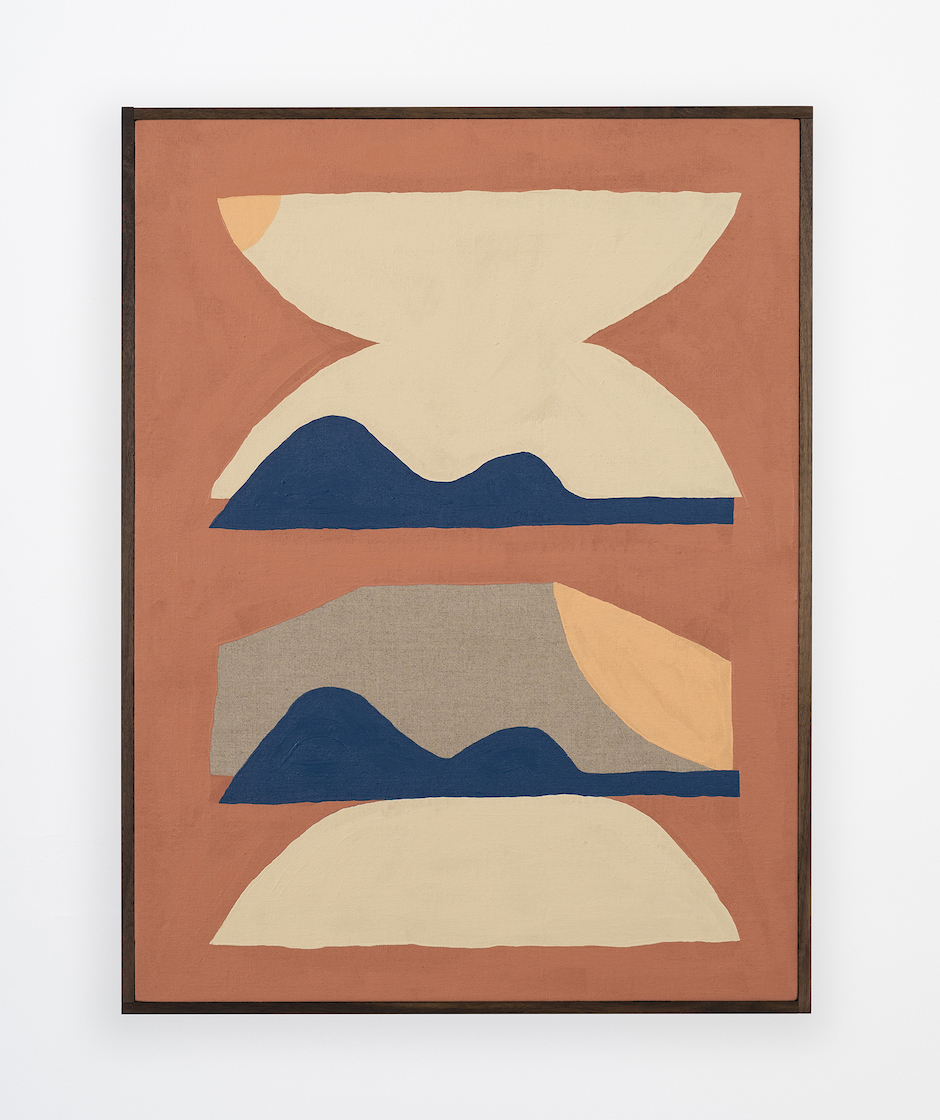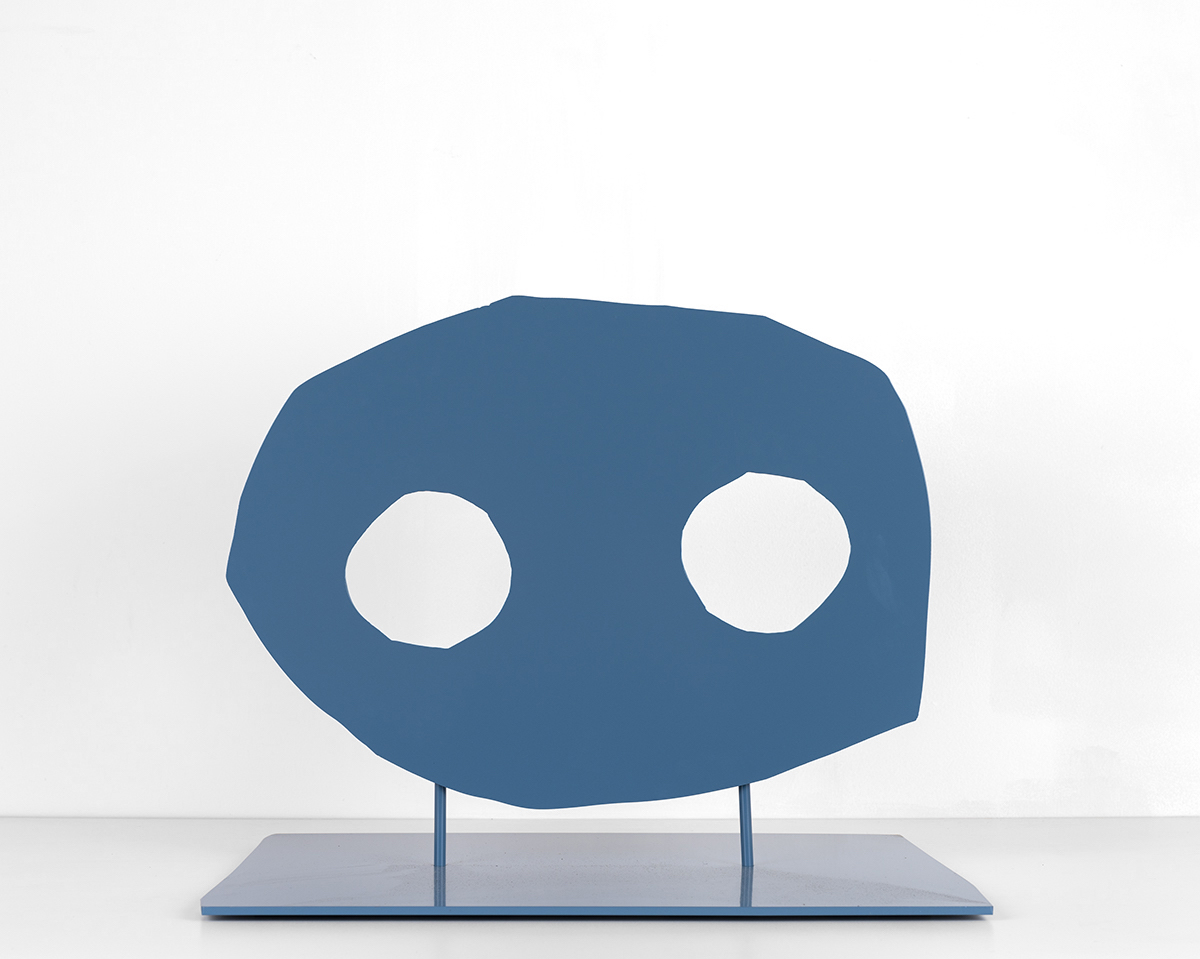 This Thursday, Chelsea's Joshua Liner gallery is opening a show of paintings and powder-coated sculptures by the Chicago artist and graphic designer Cody Hudson, whose influences they list as being "not limited to color field painting, outer space, Wisconsin, communal movements of the 60s, weaving and textile design, psychoactive plants, Chicago, ambient and new age music, and the High Desert in California." If the images above don't get you there, we assume that description just might.