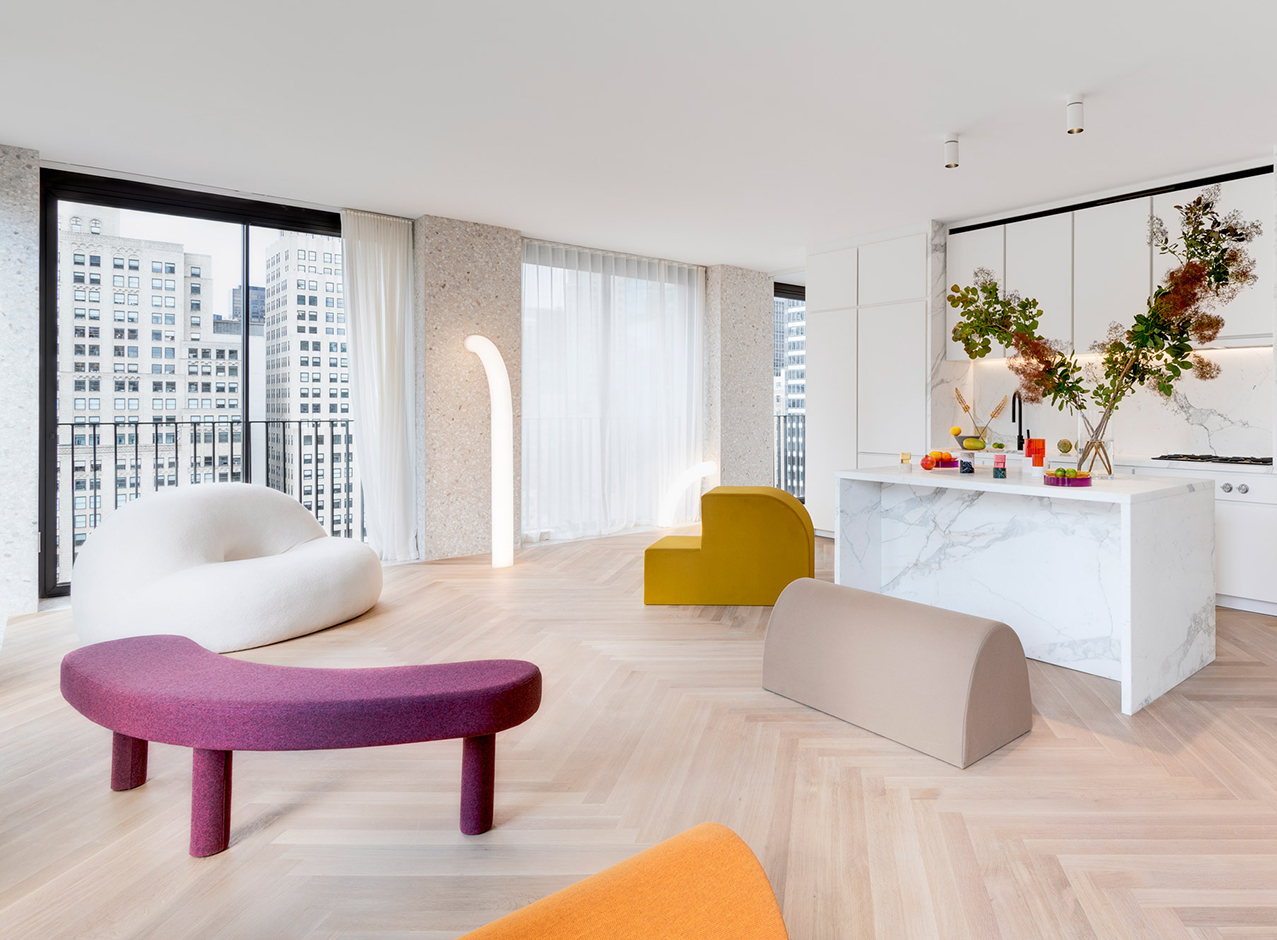 A weekly Saturday recap to share with you our favorite links, discoveries, exhibitions, and more from the past seven days. This week: A flower delivery service upping its vase game, an Italian designer exploring the interior possibilities of acetate, and a vase employing both ceramics and glass — i.e. the two coolest materials of the moment. 
Links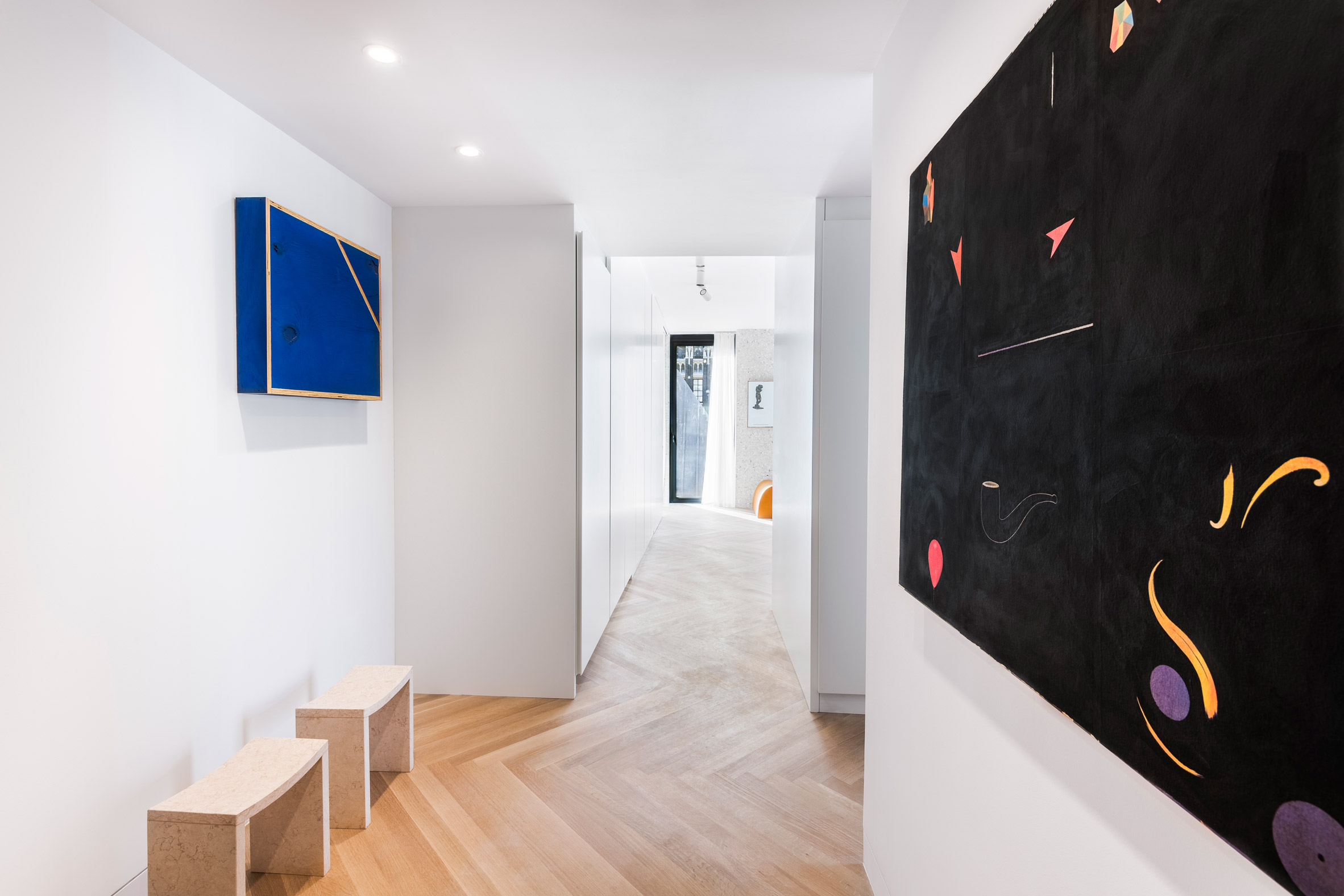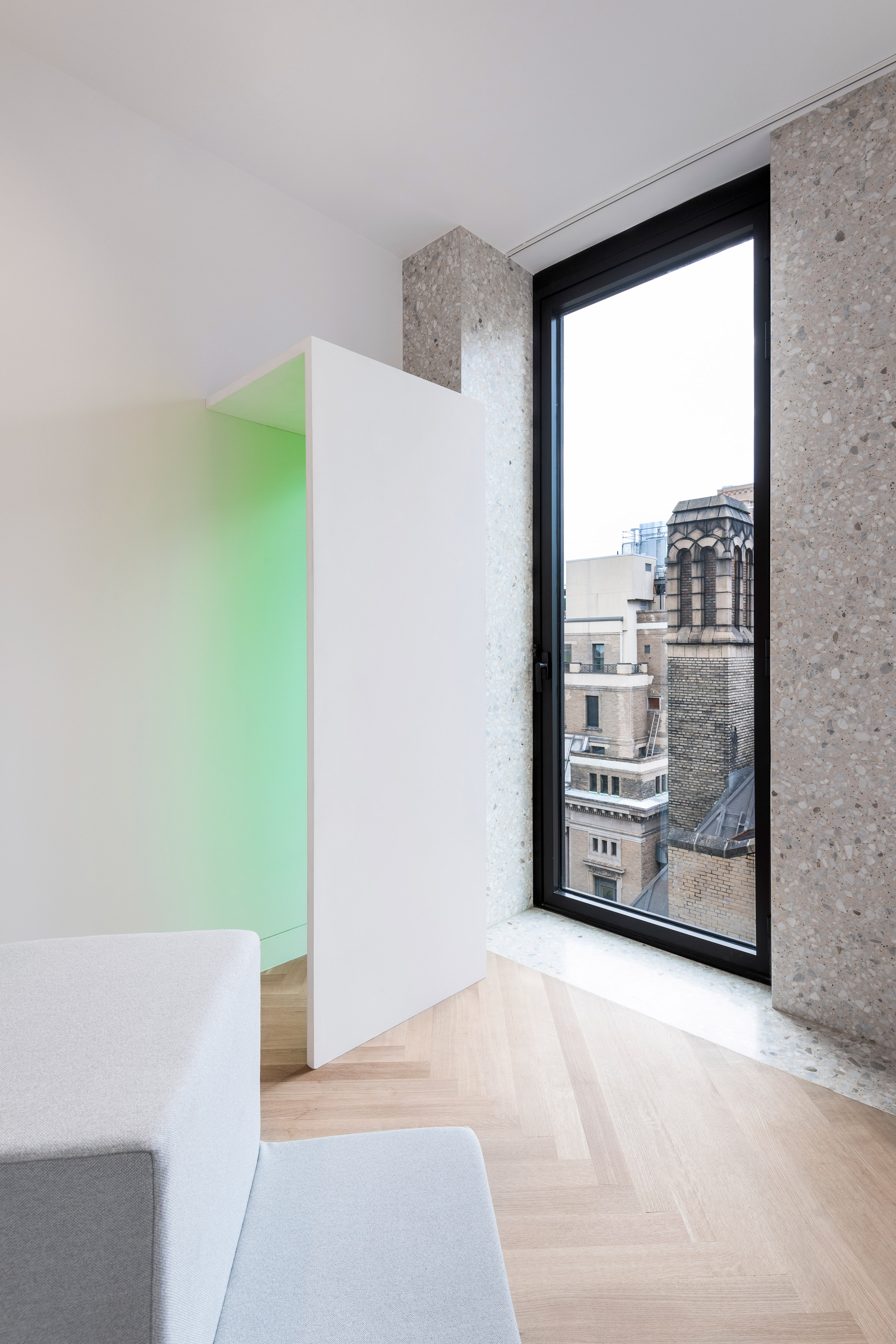 If the interior in these photos (and the one up top) looks familiar, it's because it's the same midtown David Chipperfield high-rise where Radnor has its shoppable penthouse, which we featured last year. If you don't recognize it, that's thanks to Standard Arts, the curatorial firm that was tasked with furnishing a two-bedroom unit and proceeded to transform it into a showcase for art and contemporary design. If you're as into the furnishings as we are, you should know they're by perennial SU fave Objects of Common Interest.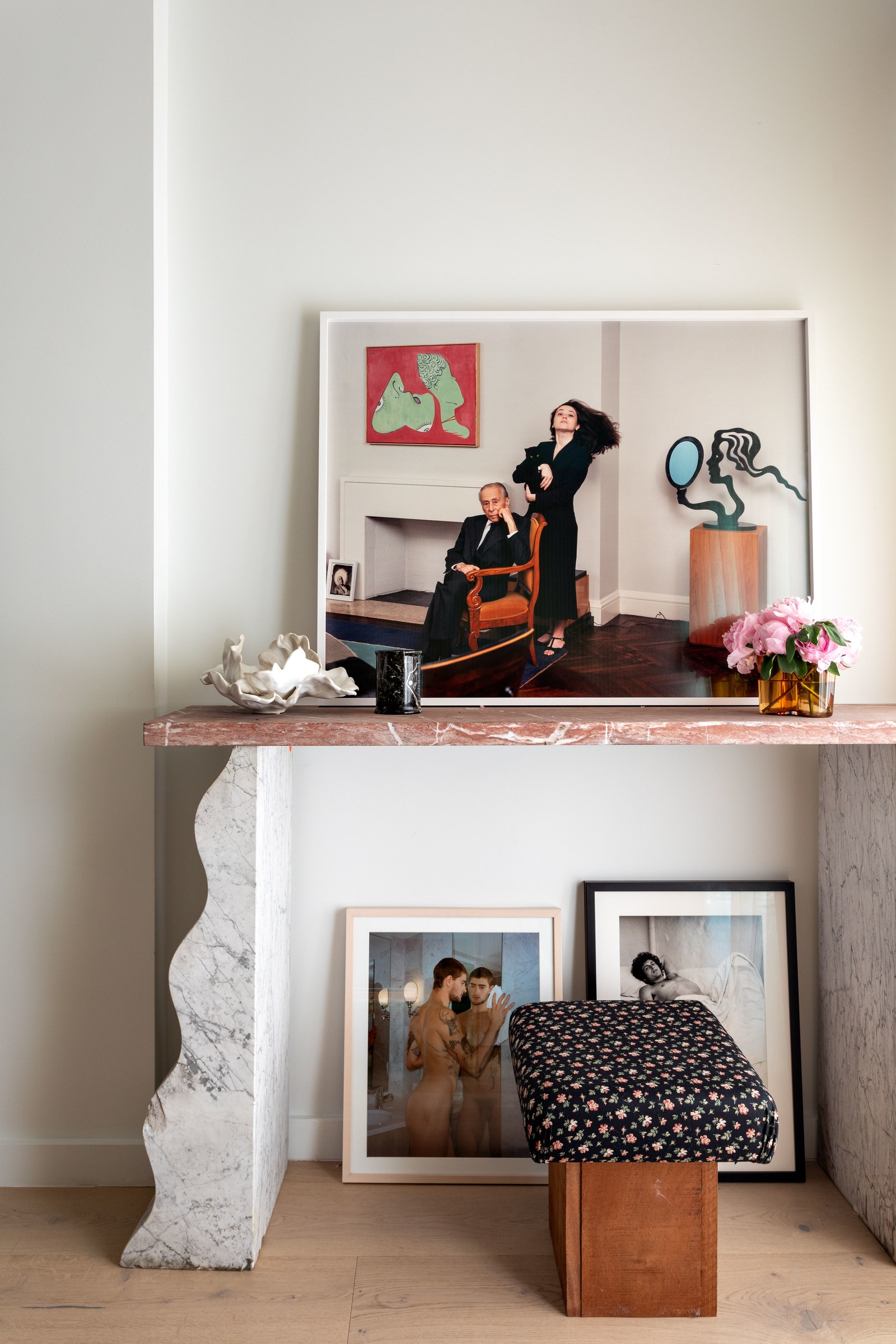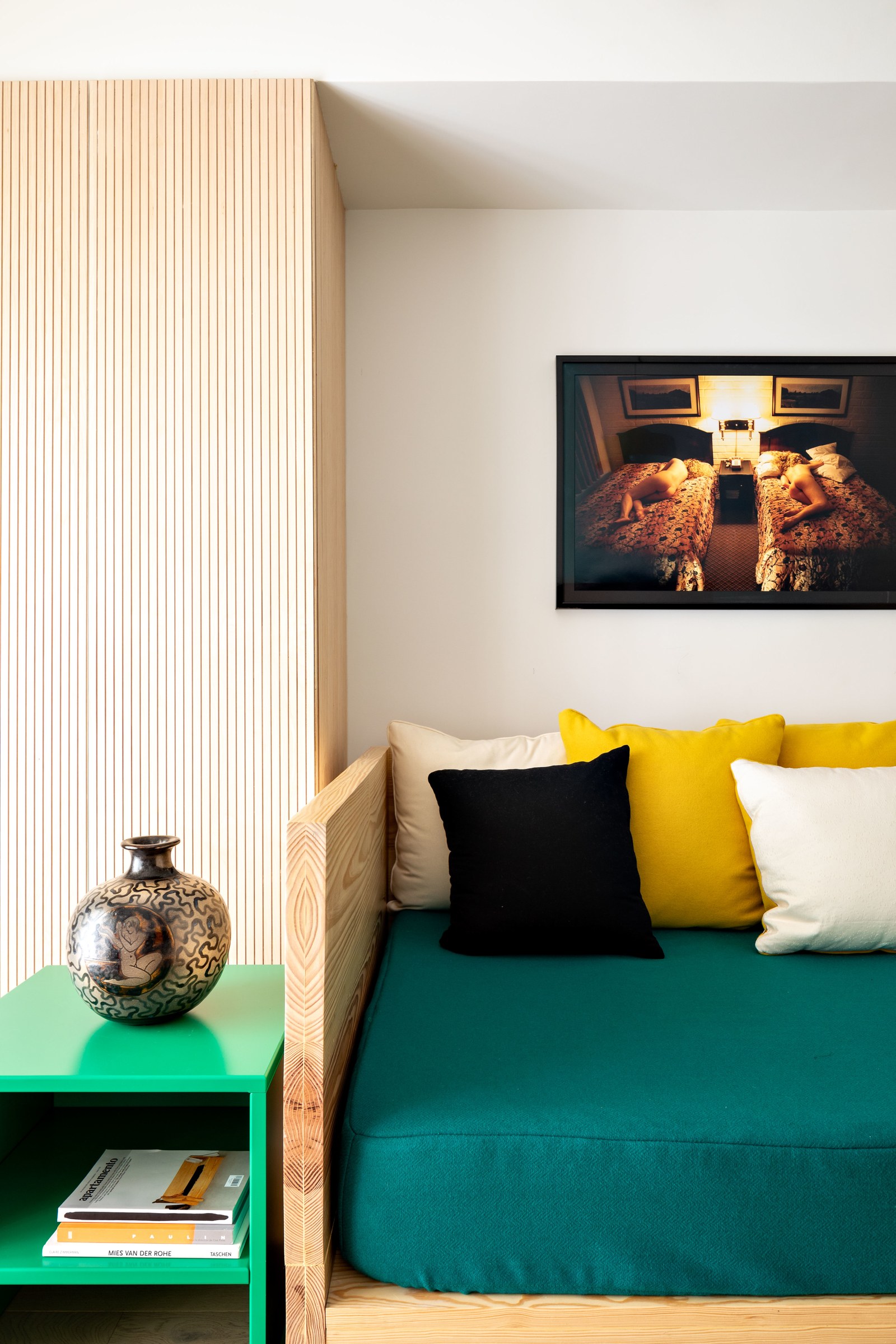 We also liked this New York apartment featured on Clever, which includes a Donald Judd–inspired daybed (and an actual Donald Judd side table) plus a wavy marble Sottsass console, which reminds us of Michael Felix's new table. (© Fran Parente)
Discoveries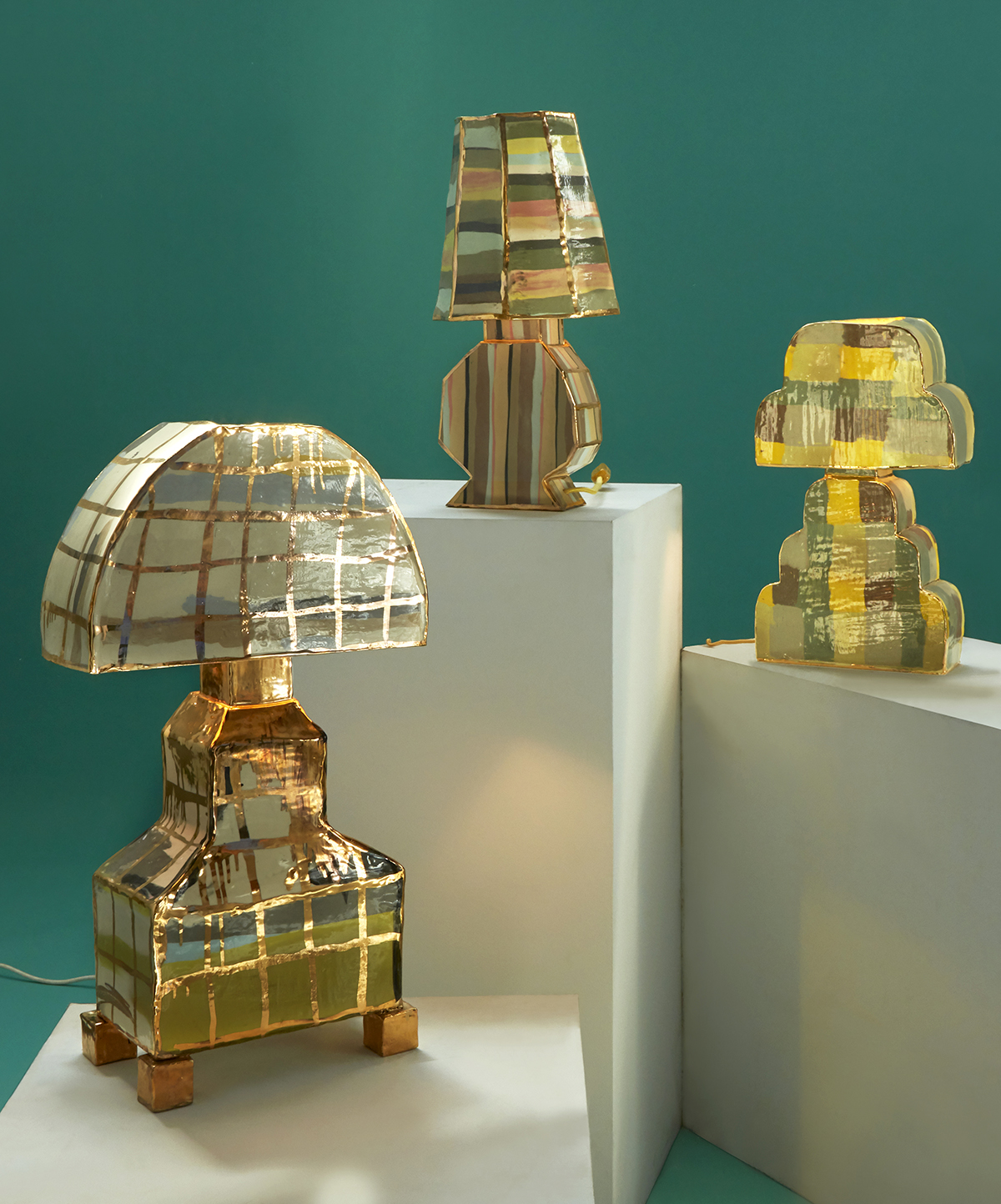 Katie Stout has a long history of making some of our favorite lamps (remember these guys?) so it's no wonder we fell hard for these glazed and lustered ceramic lamps she recently created for R & Company.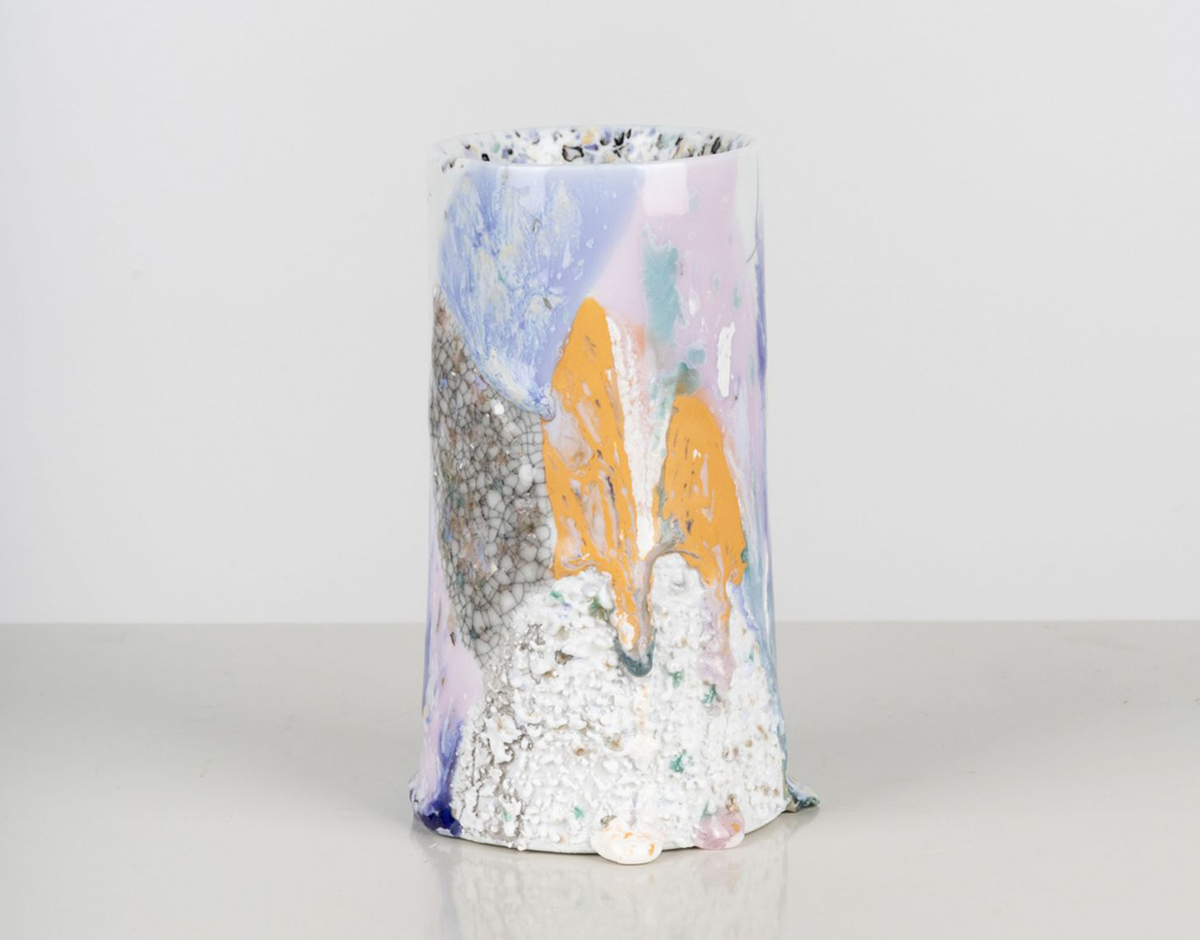 Remember when we said that glass was about to overtake ceramic as the cool material of the moment? Well, this is what happens when you decide to go ahead and combine the two: Created by Attua Aparicio while on residency in China and for sale at Seeds Gallery in London, the vase combines ceramic with the borosilicate glass waste of fave London glass blower Jochen Holz.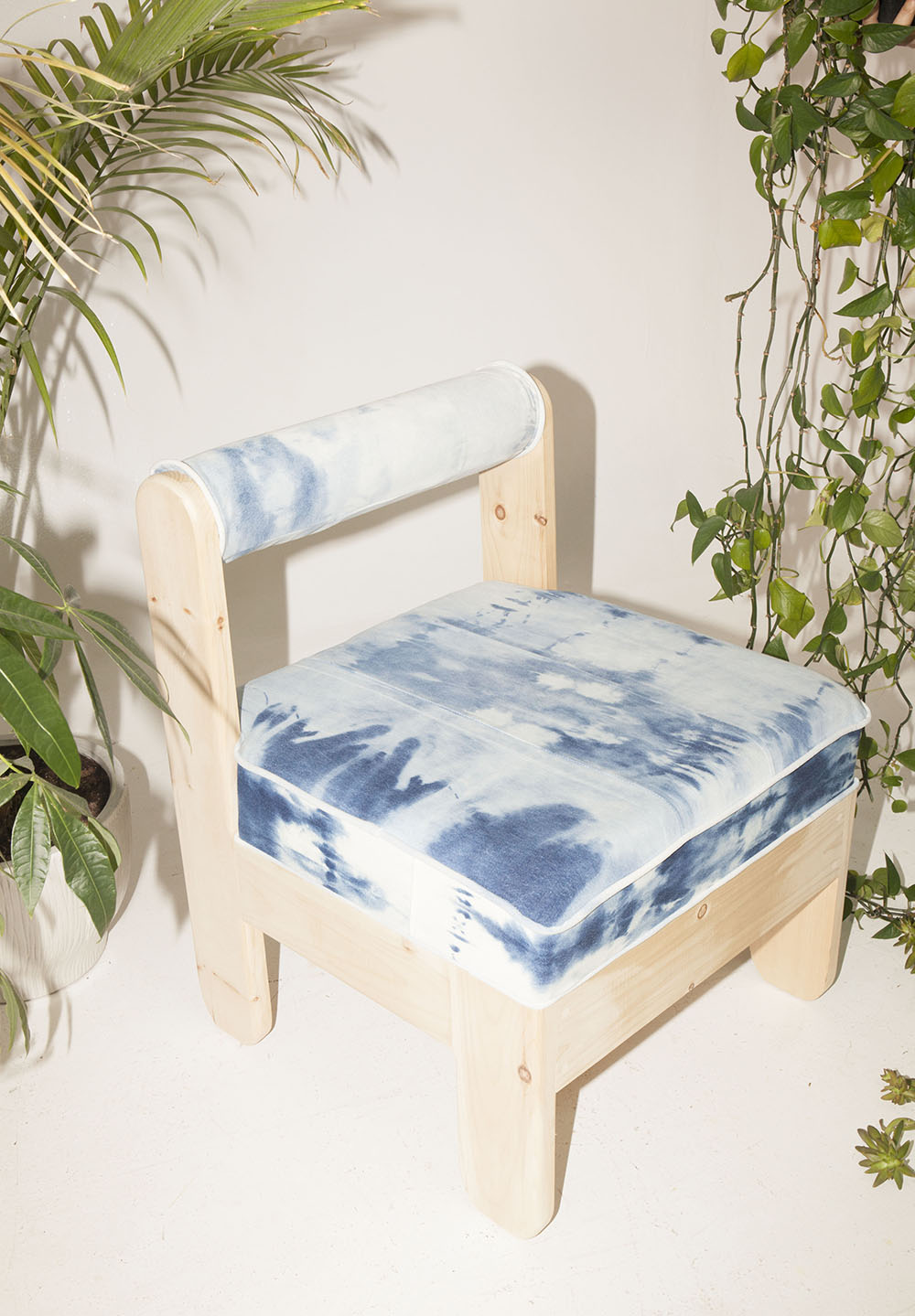 Elise McMahon of LikeMindedObjects has been experimenting for years with ways to extend the life of textile waste, and she recently devised an upholstery fabric in bleached recycled denim that is just *chef's kiss*. More pieces from the line are forthcoming — including a daybed! — and if you'd like to see them in person they're on view at McMahon's co-owned storefront in Hudson, New York, Enkyu/LikeMindedObjects. (© Yulia Zinshtein)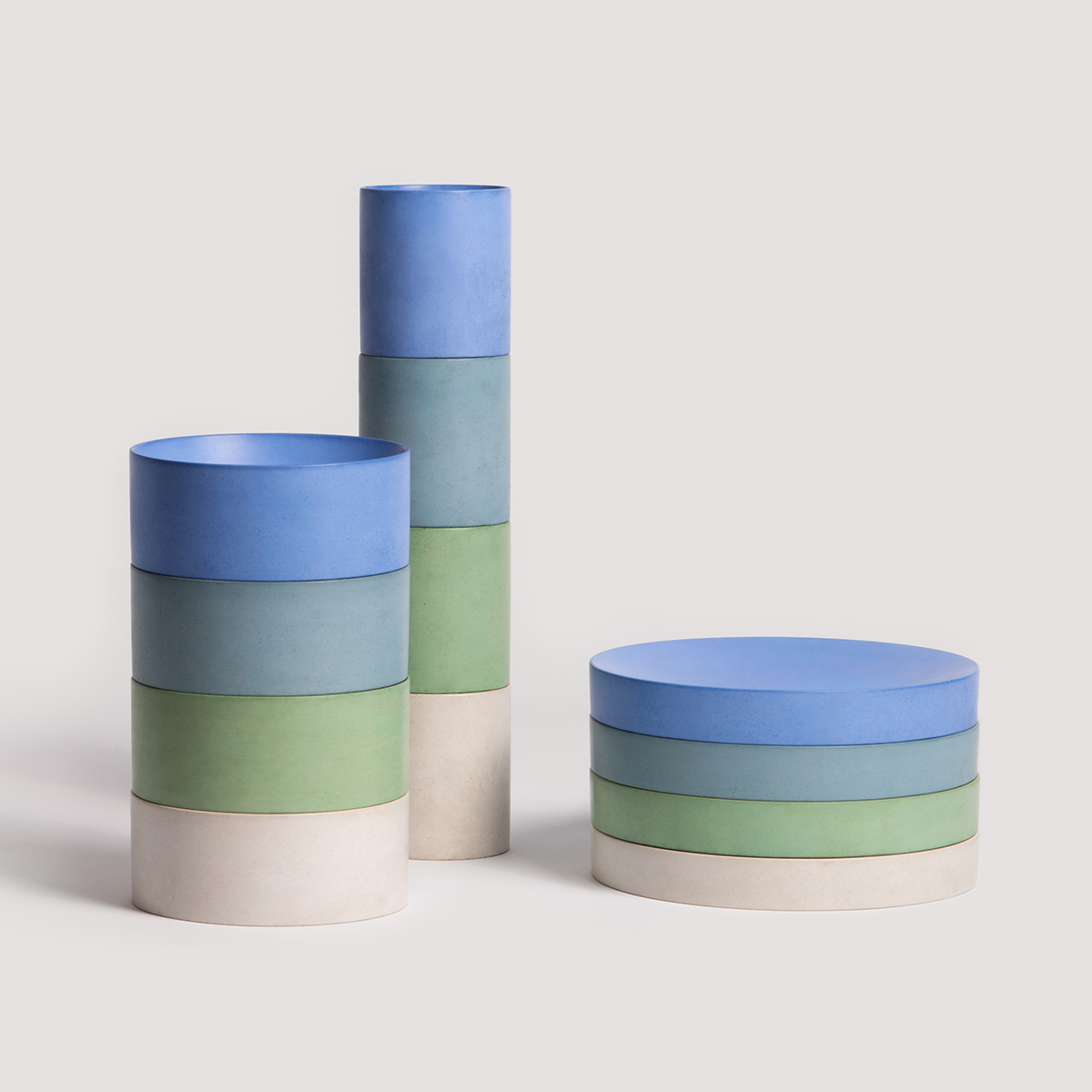 These simple concrete bowls by the German studio Von Morgen, though lovely, aren't exactly reinventing the wheel. But we love how they're available in pretty much any color to complement your decor.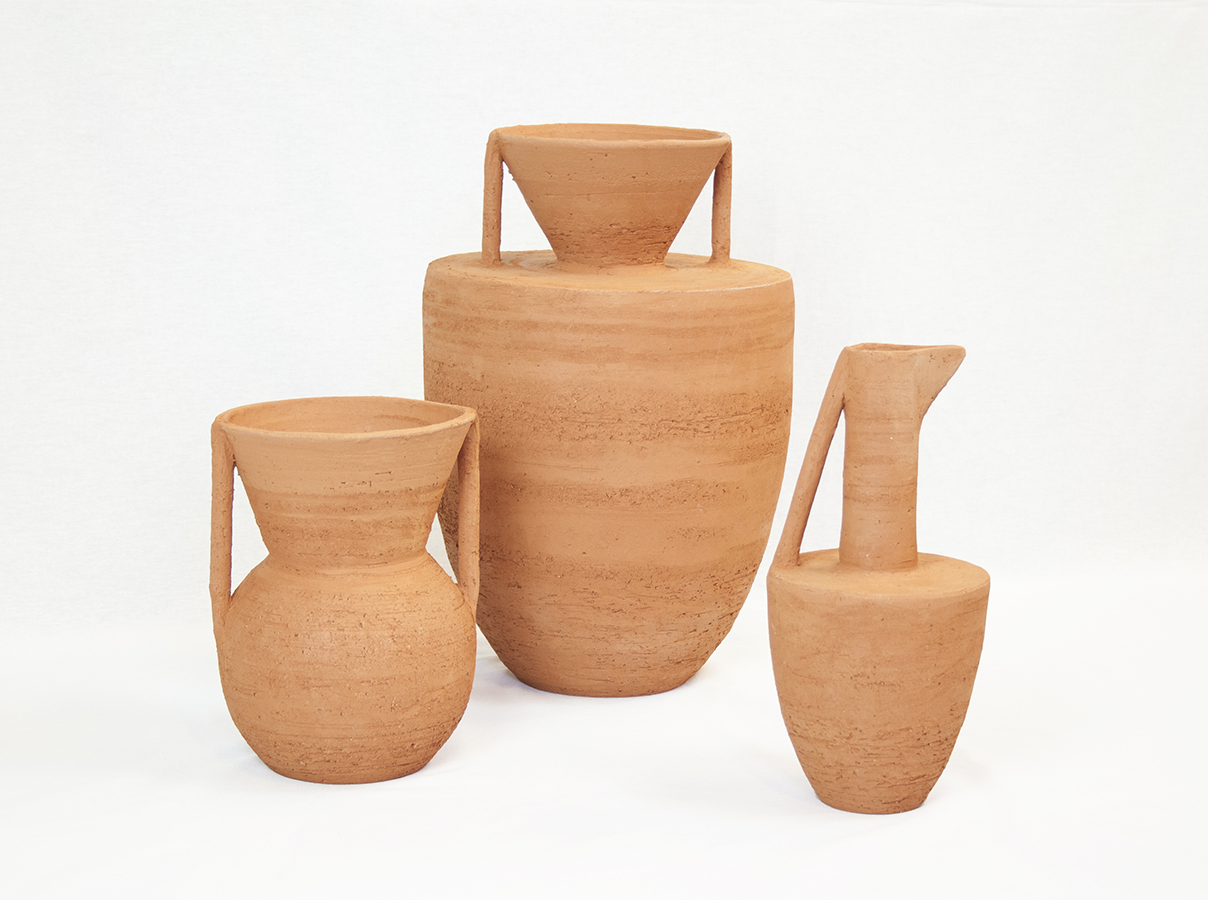 During last month's Edit Napoli, the Milan-based designer Domenico Orefice presented these amphorae inspired by Cocciopesto, a mixture of crushed bricks and mortar used since ancient Roman times for floors or containers for food and drinks.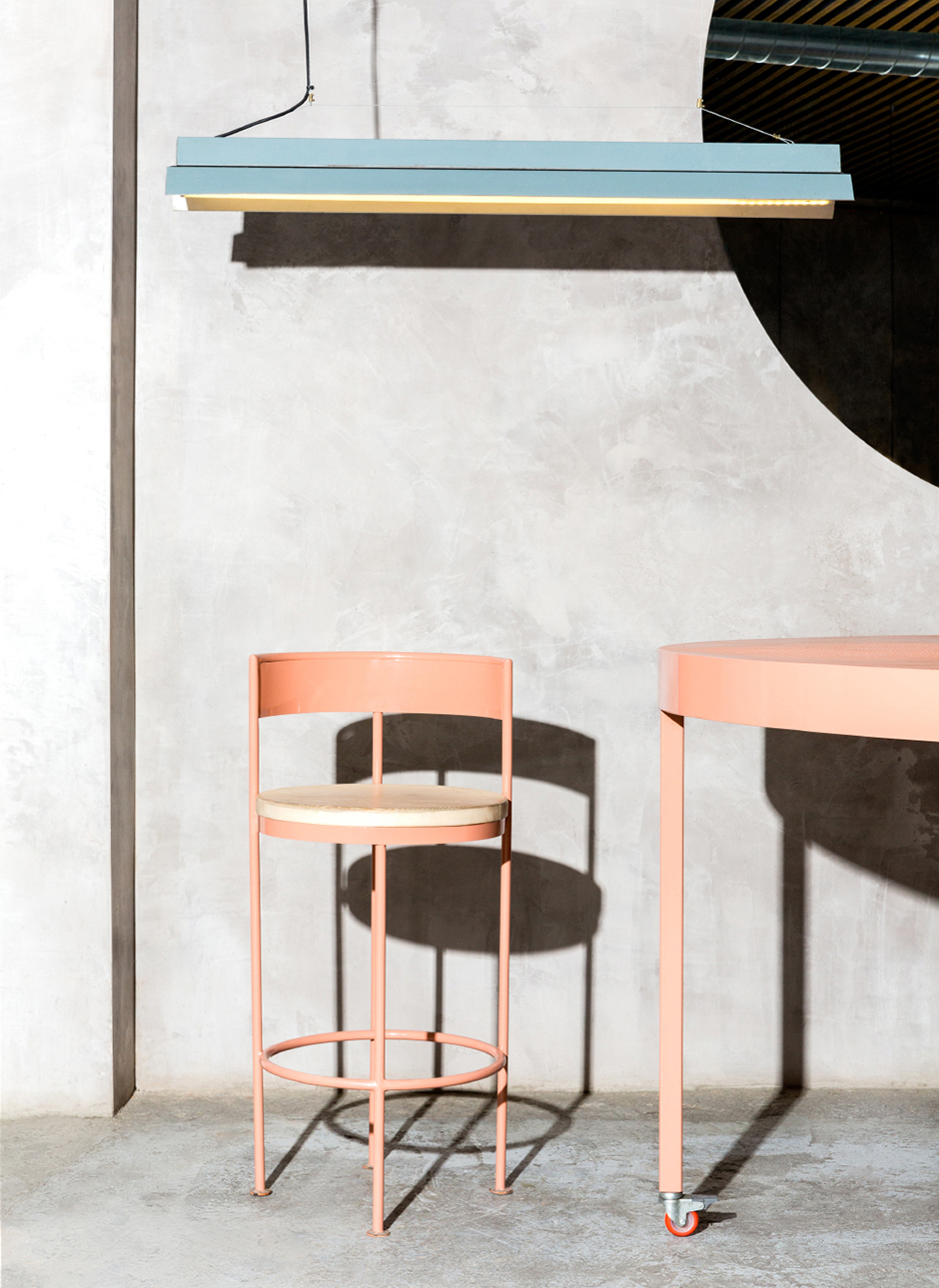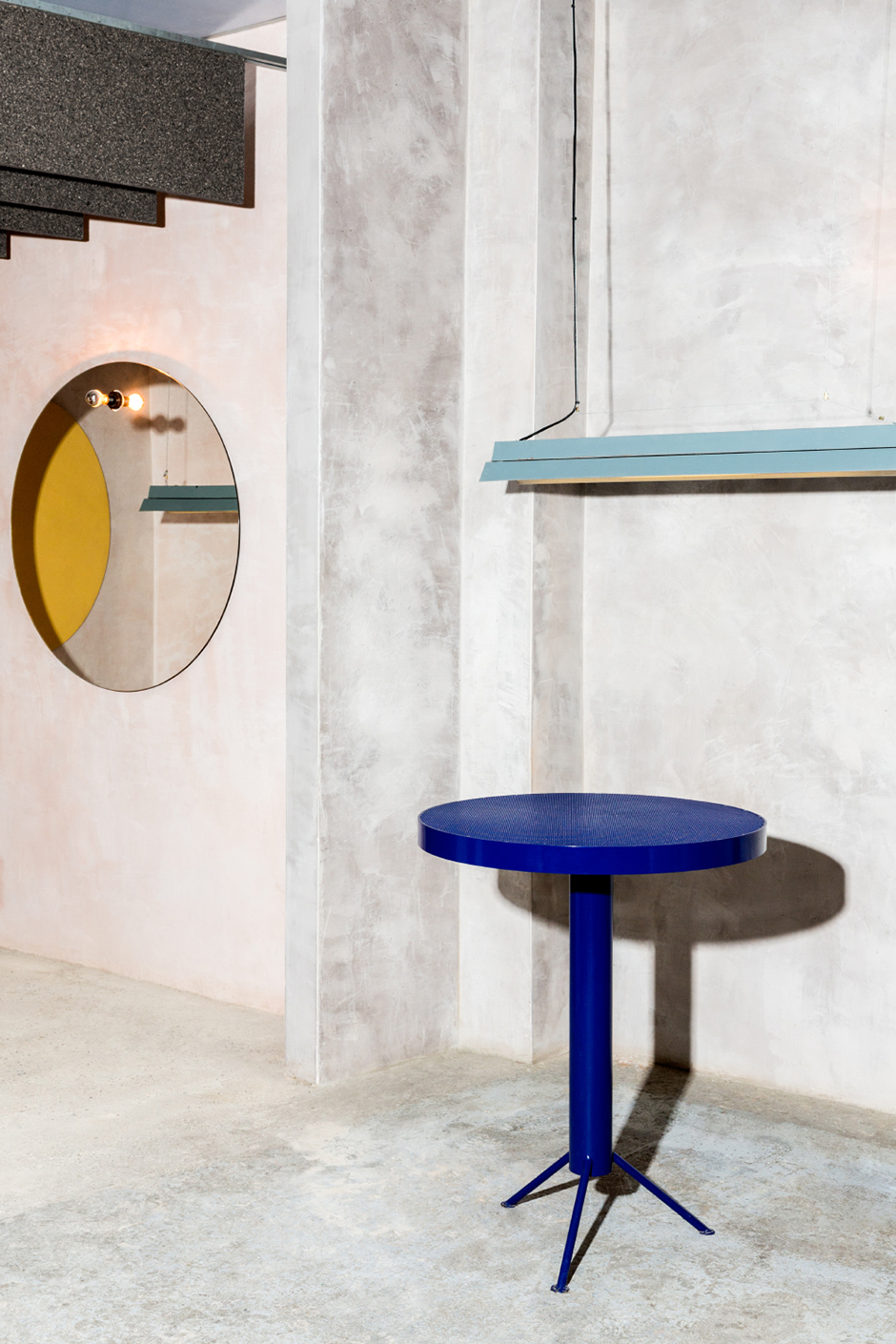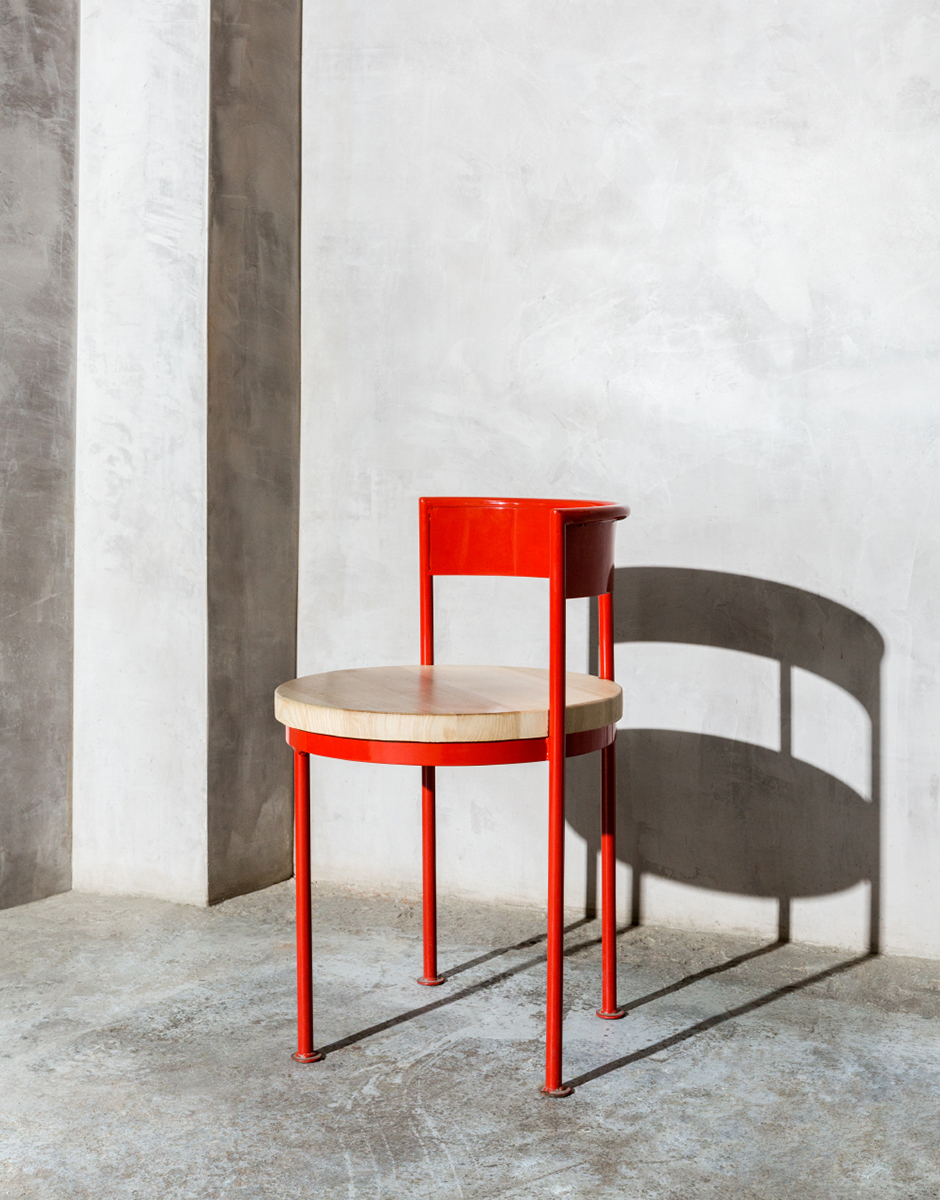 This week we got a furniture submission from one of the more interesting architecture firms we've covered of late: The Madrid-based Lucas y Hernandez-Gil, whose furniture offshoot —Kresta Design — recently launched two outdoor collections in metal and wood inspired by a William Carlos Williams quote.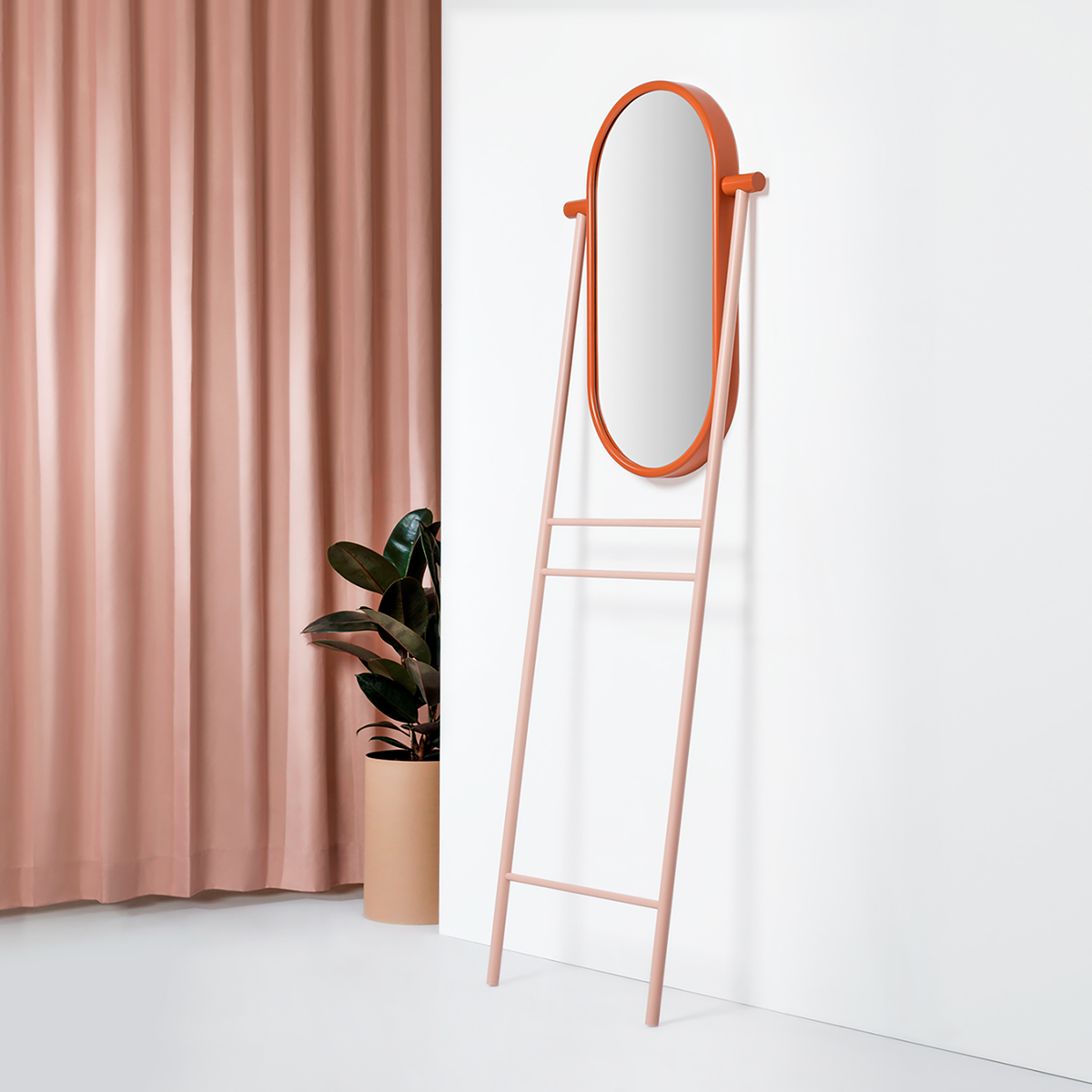 Cute mirror submission by Spyros Drakos, a product designer based in Greece who also runs a wood workshop. Called Oh!, the mirror can act as both a reflective wall-mounted surface and a garment rack.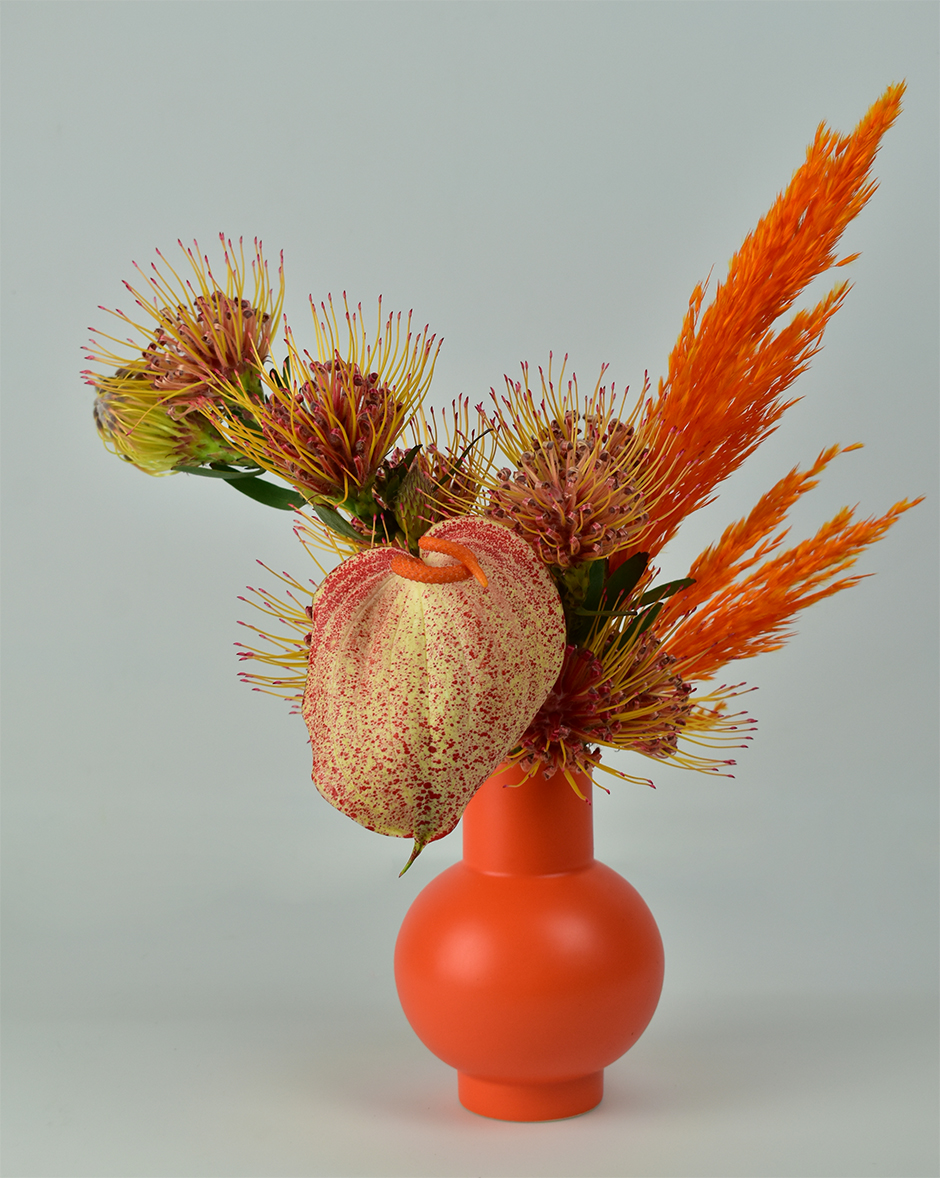 Lots of flower delivery services have upped their game in terms of stems over the past few years, but until now, the vase options were typically plain glass or brass. We recently received a floral delivery from Buunch, though, and while pricey, each bouquet comes with a unique vase you'd actually want display in your home; think Danish ceramics like Raawii and Broste. The arrangements are also next-level; how good is this one, which uses pincushion, anthurium, and orange pampas grass? Available only in NYC for now!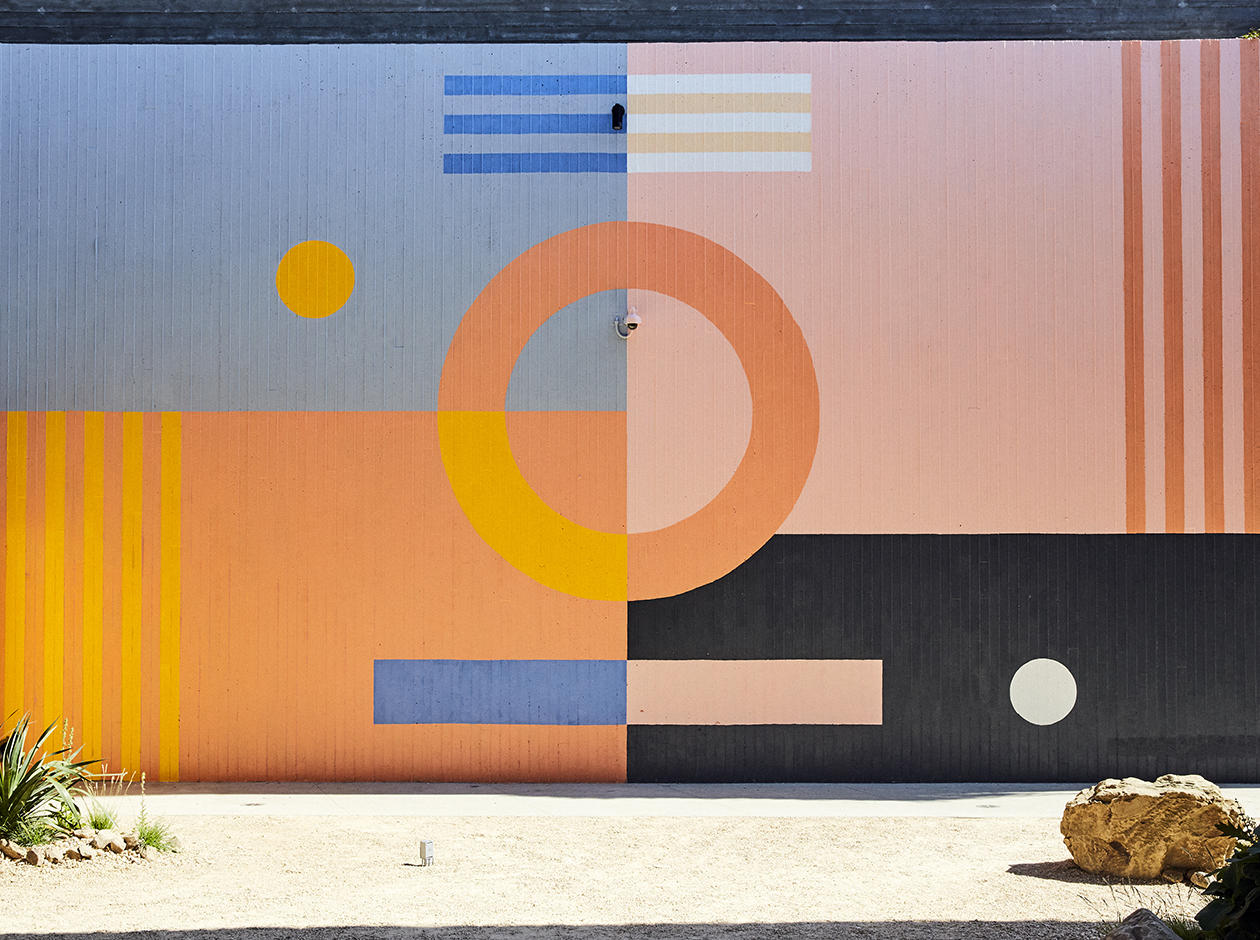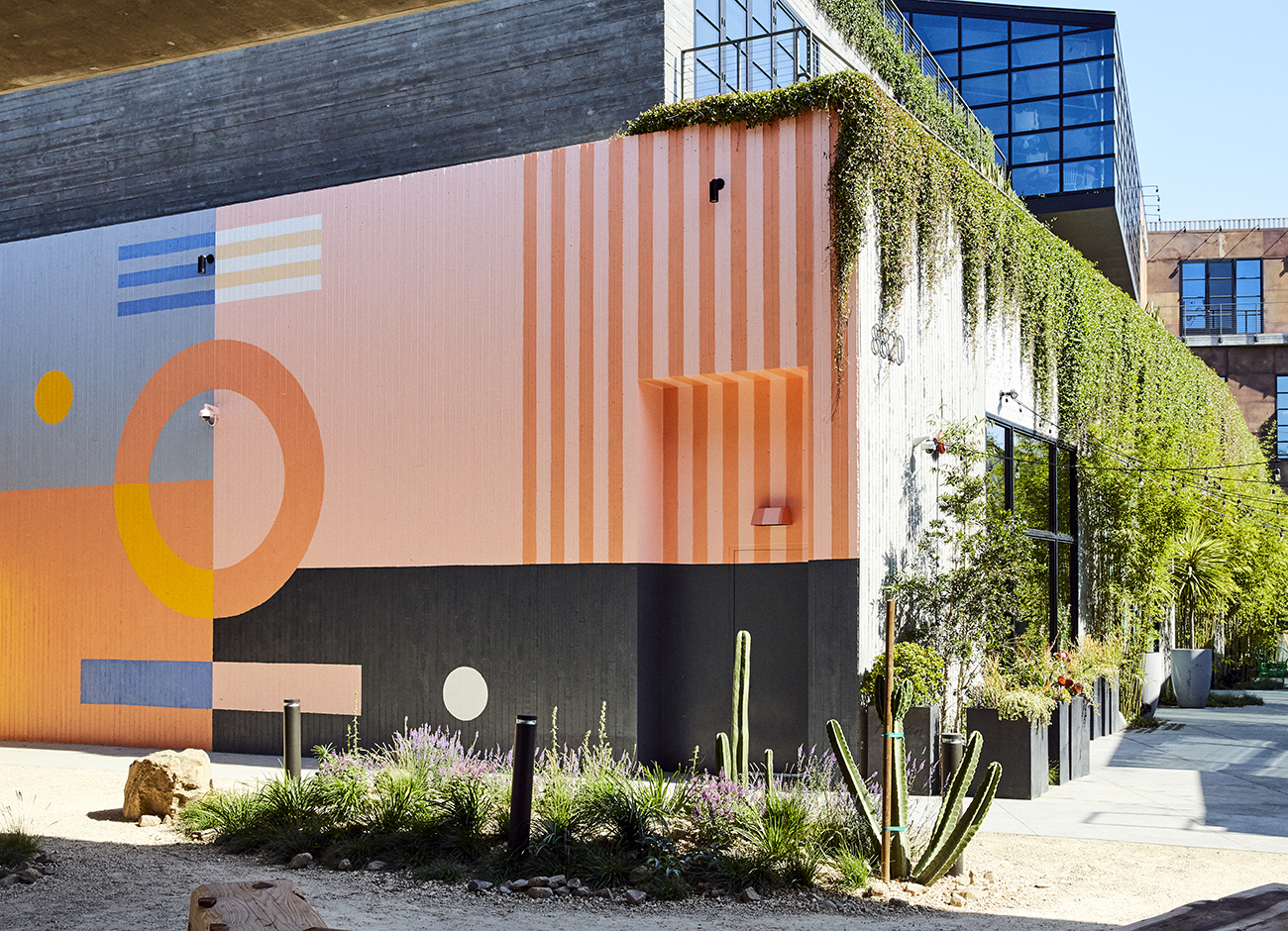 We already wrote about our LA Design Festival–induced FOMO here, but here's something cute from that weekend that'll thankfully stick around until next time we're in LA — a mural by Block Shop located in the Terremoto-designed Platform Park. Inspired by the supergraphics of California graphic designer Barbara Stauffacher Solomon, the mural employs Block Shop's typically sunny palette and graphic stripes.
Exhibitions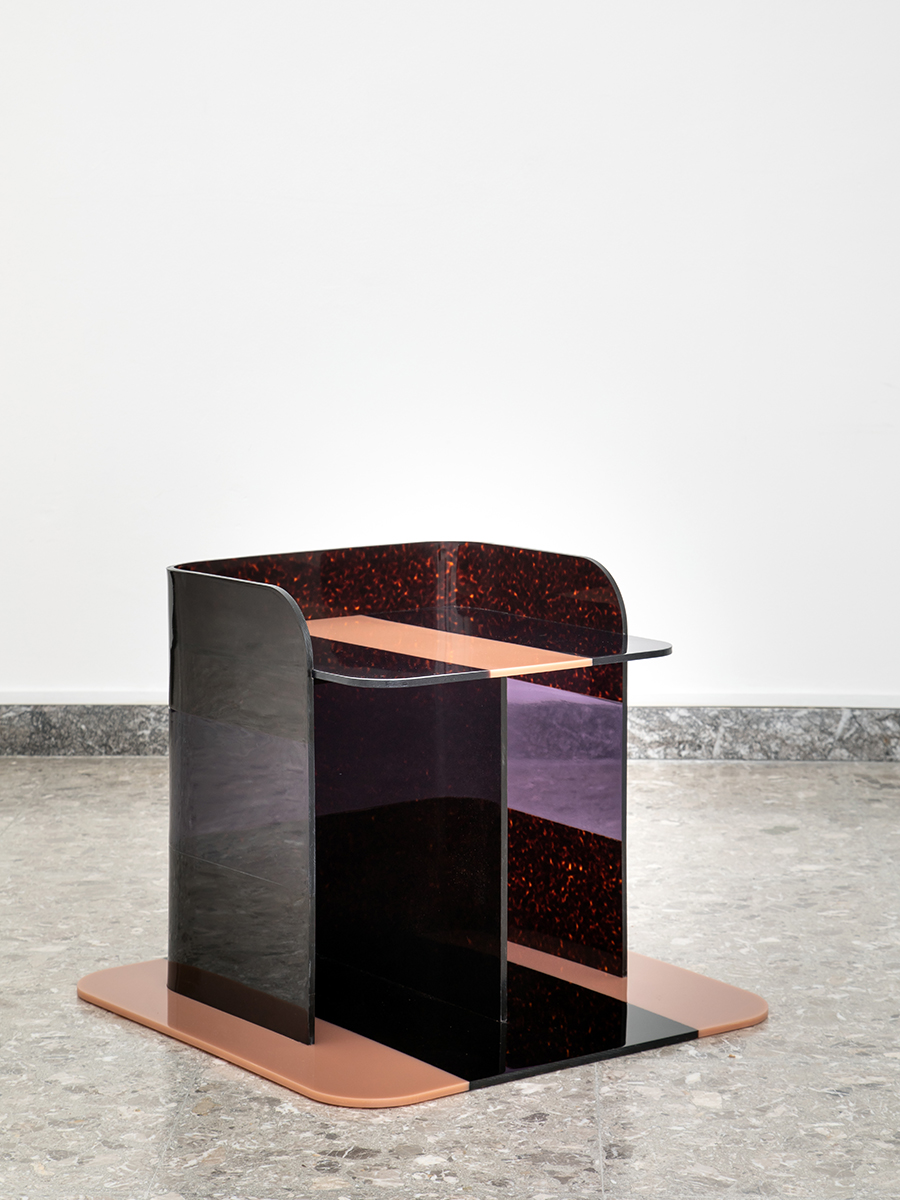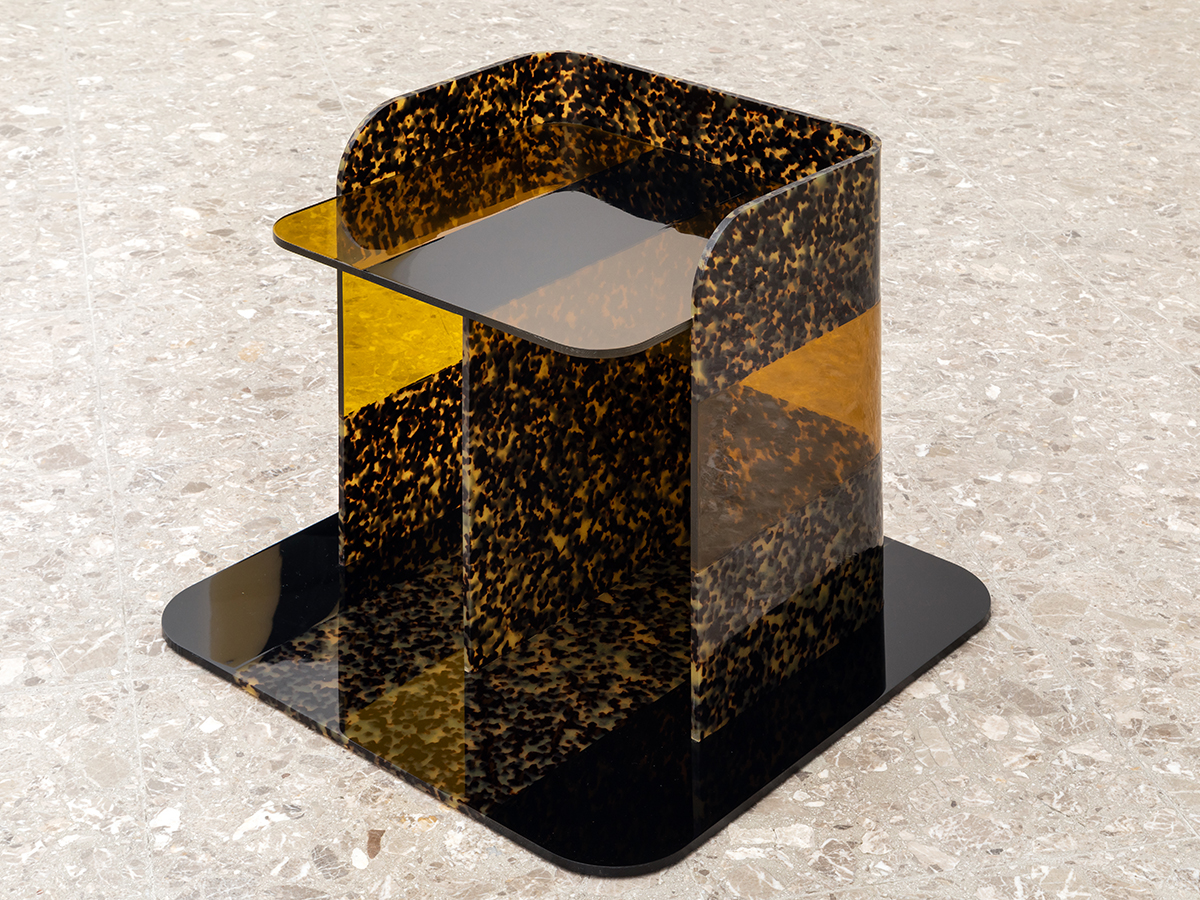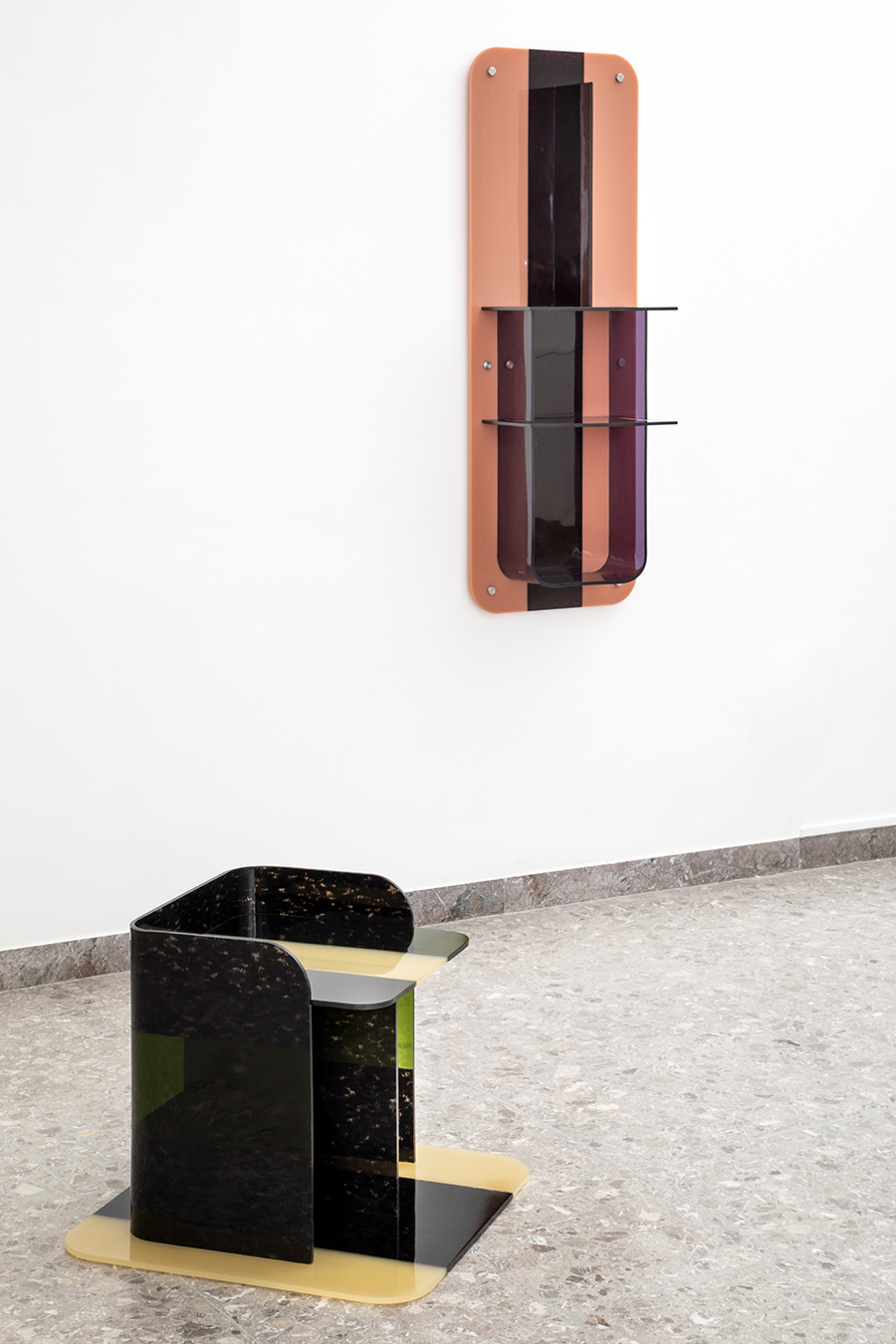 On view at Swing Design Gallery until July 31 is a solo exhibition by the Rome-based designer Giovanni Botticelli, who's been experimenting with applying techniques and materials for eyewear manufacturing to interior design objects. Here, Botticelli uses cellulose acetate in large slabs, combining them through a process of welding and thermal bending — a technique more typically used for creating curved-front sunglasses.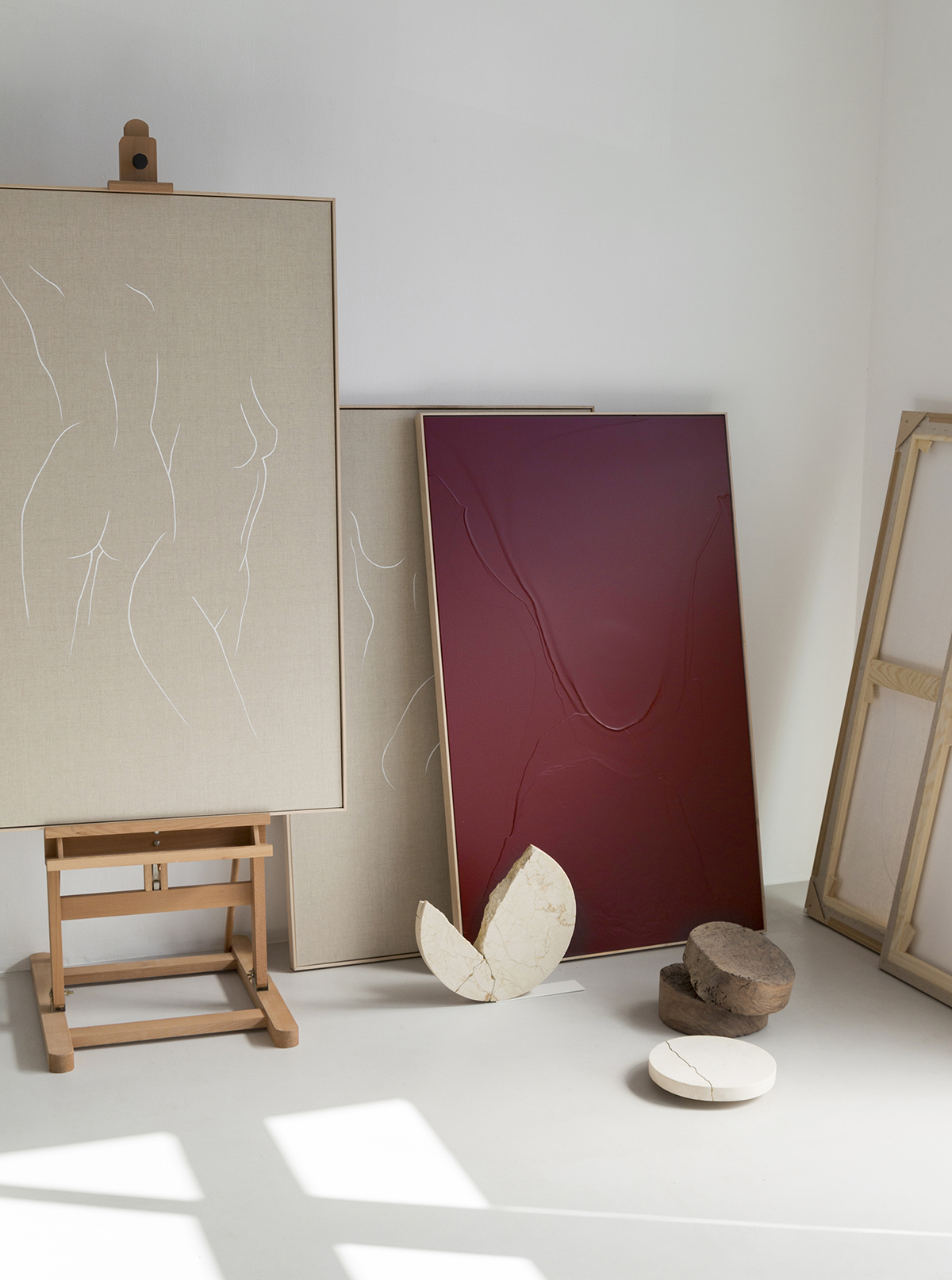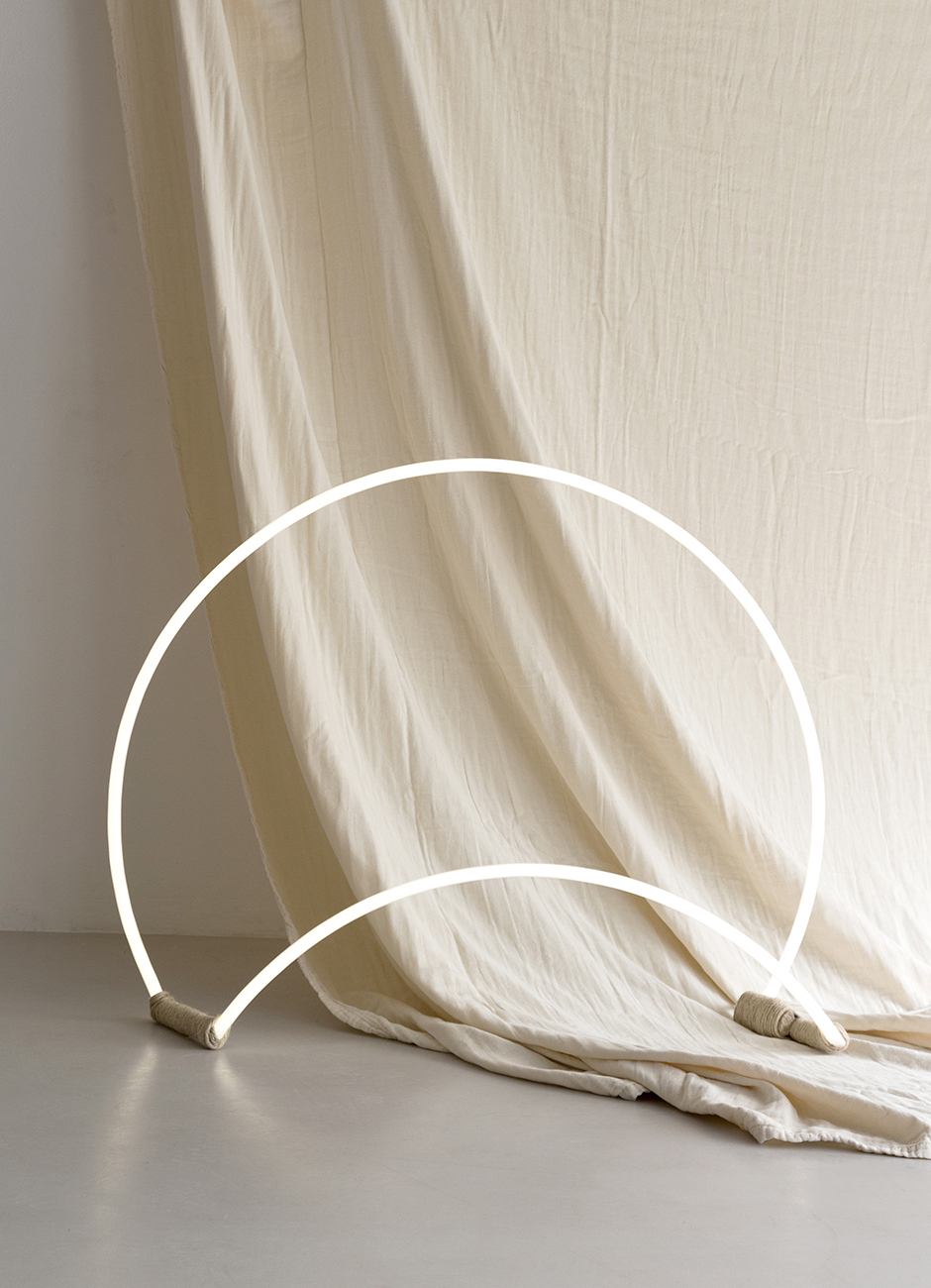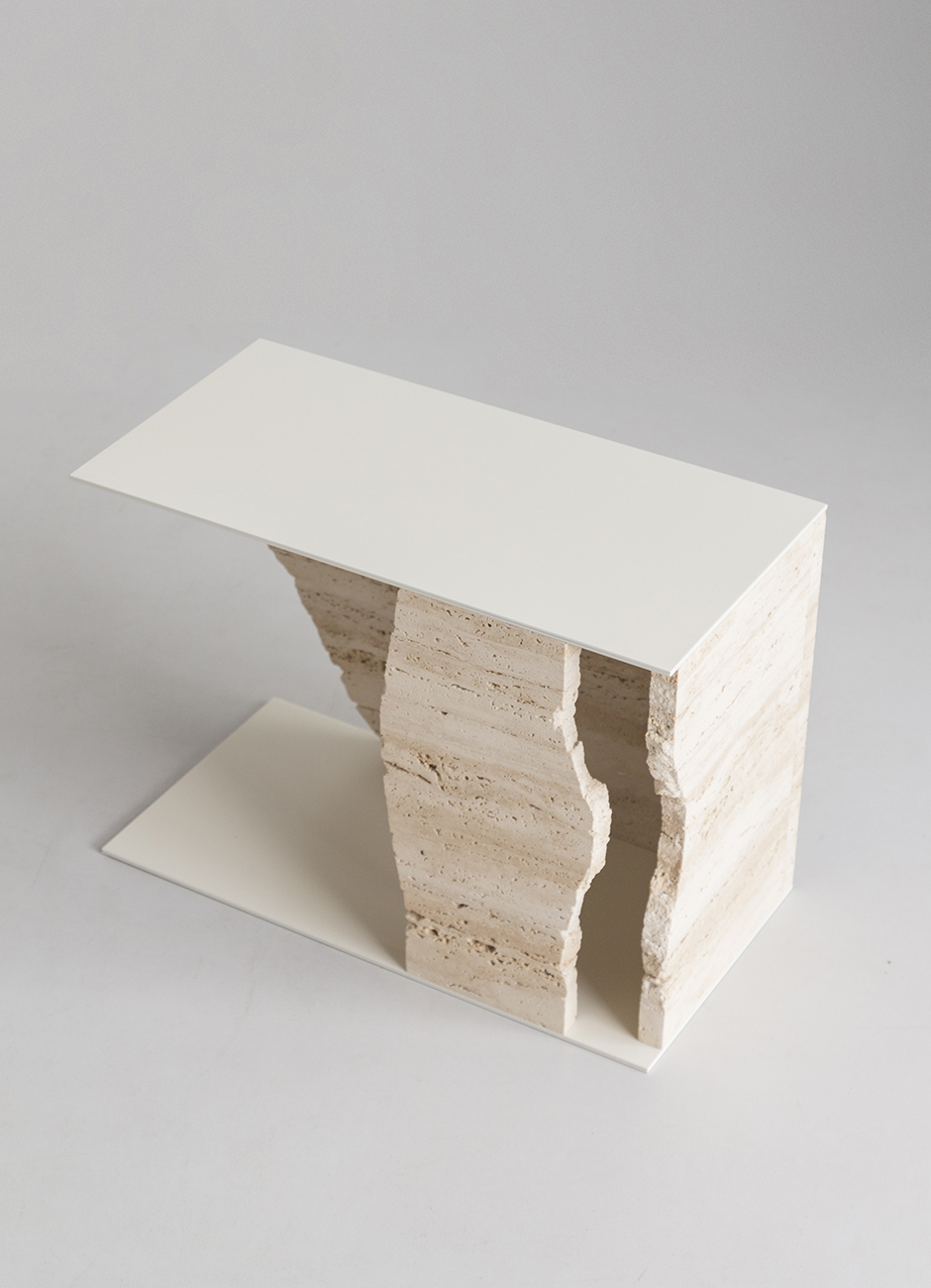 The Spanish artist Carla Cascales Alimbau, who we featured last year, currently has not one but two exhibitions on view, one in London and one in Madrid. Both feature the artist's typically minimalist creations in wood, stone, glass, and brass.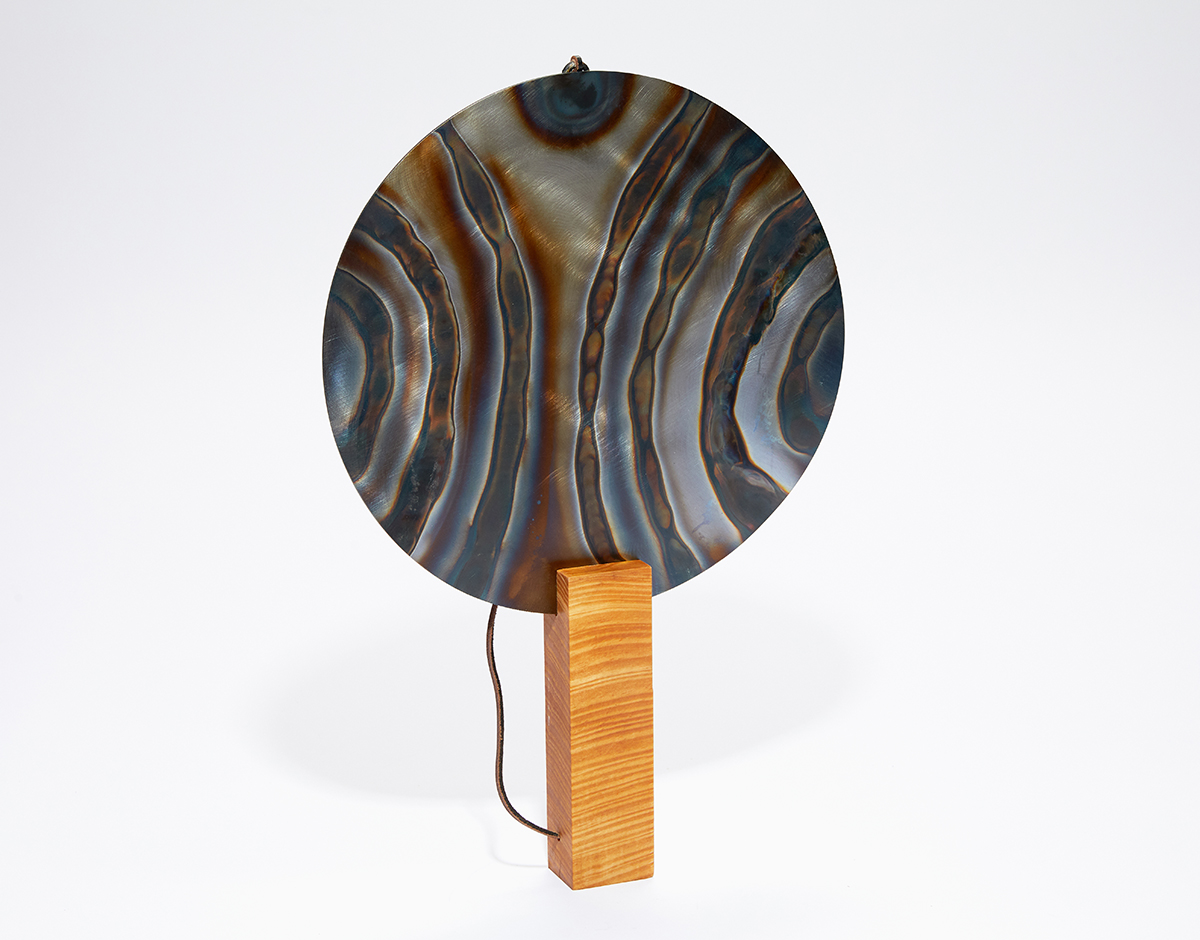 Last one from the LA Design Festival, we swear: From the second edition of Object Permanence,  the quarterly group show co-curated by Leah Ring and Emma Holland Denvir of Hem, a group of reimagined Ping Pong paddles, including these by Objects for Others (top) and Wall for Apricots (below).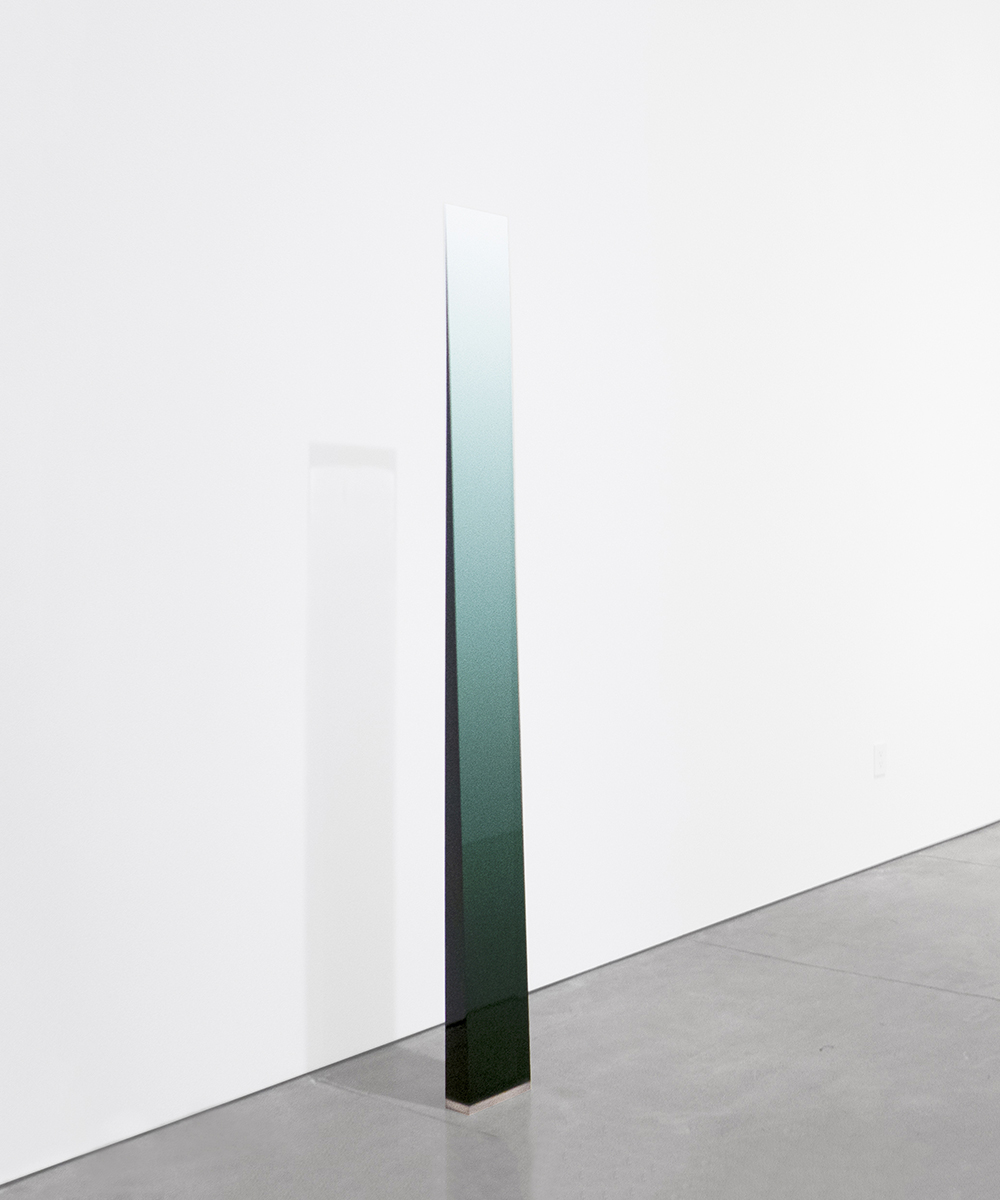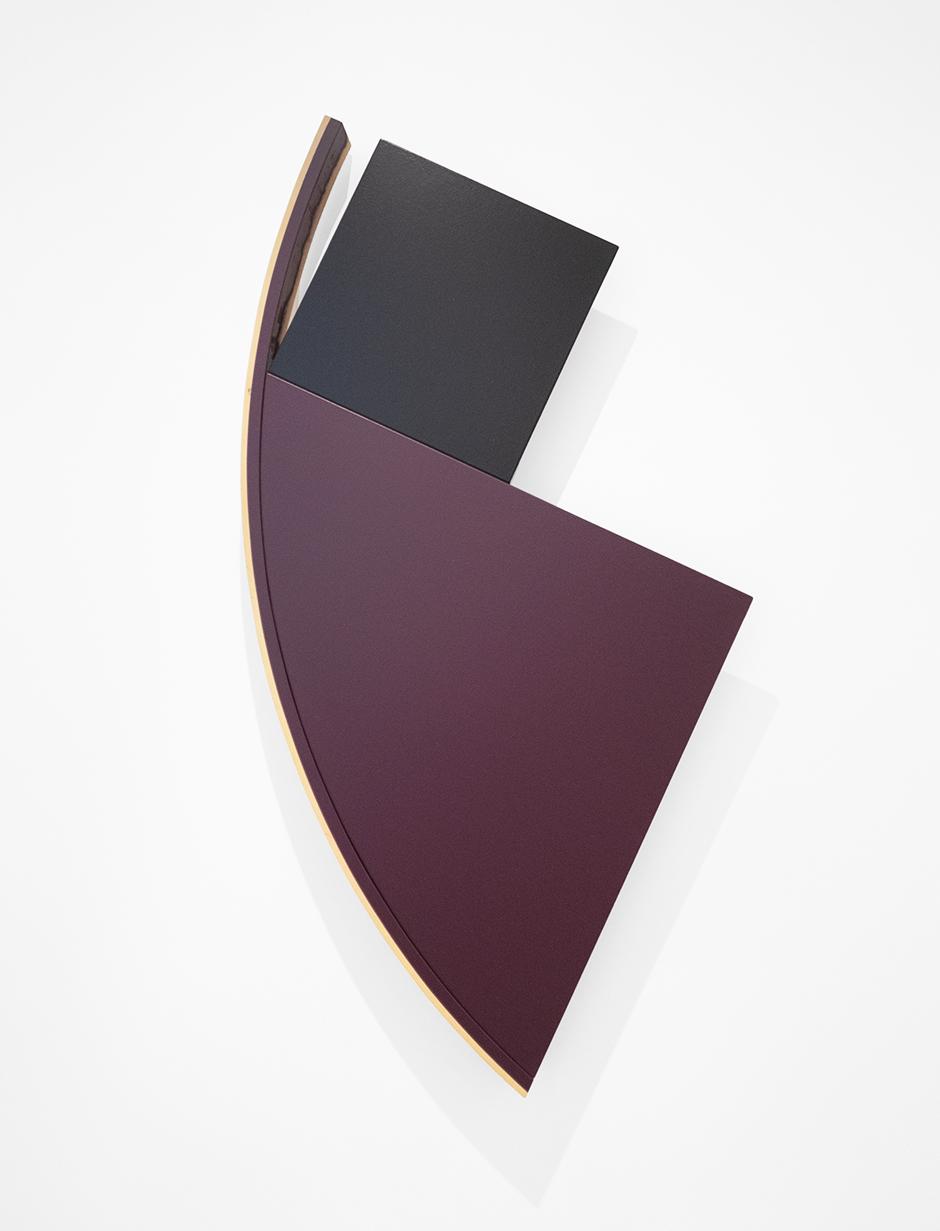 Congratulations to the Los Angeles gallery Peter Blake, which is celebrating its 25th year in business with a group show that includes work by power artists Peter Alexander and Tony DeLap.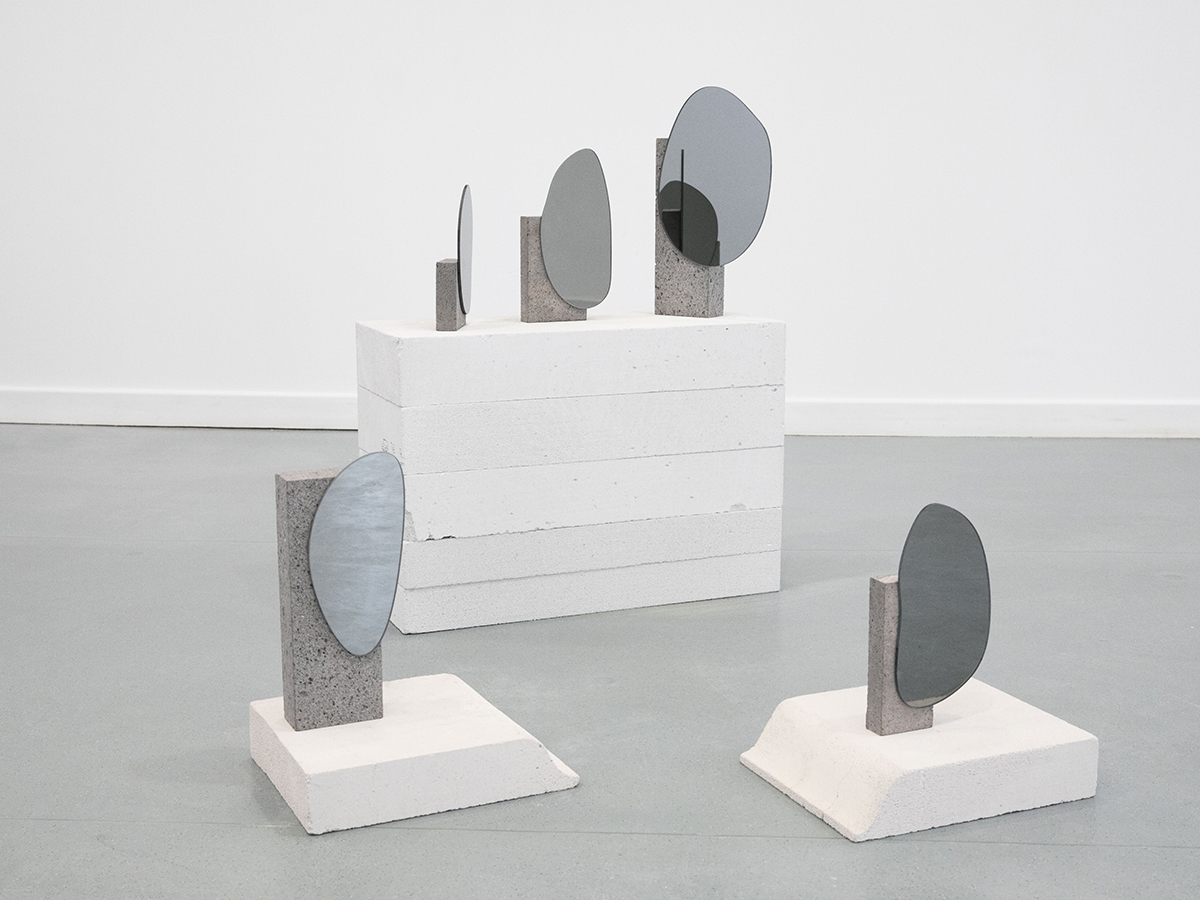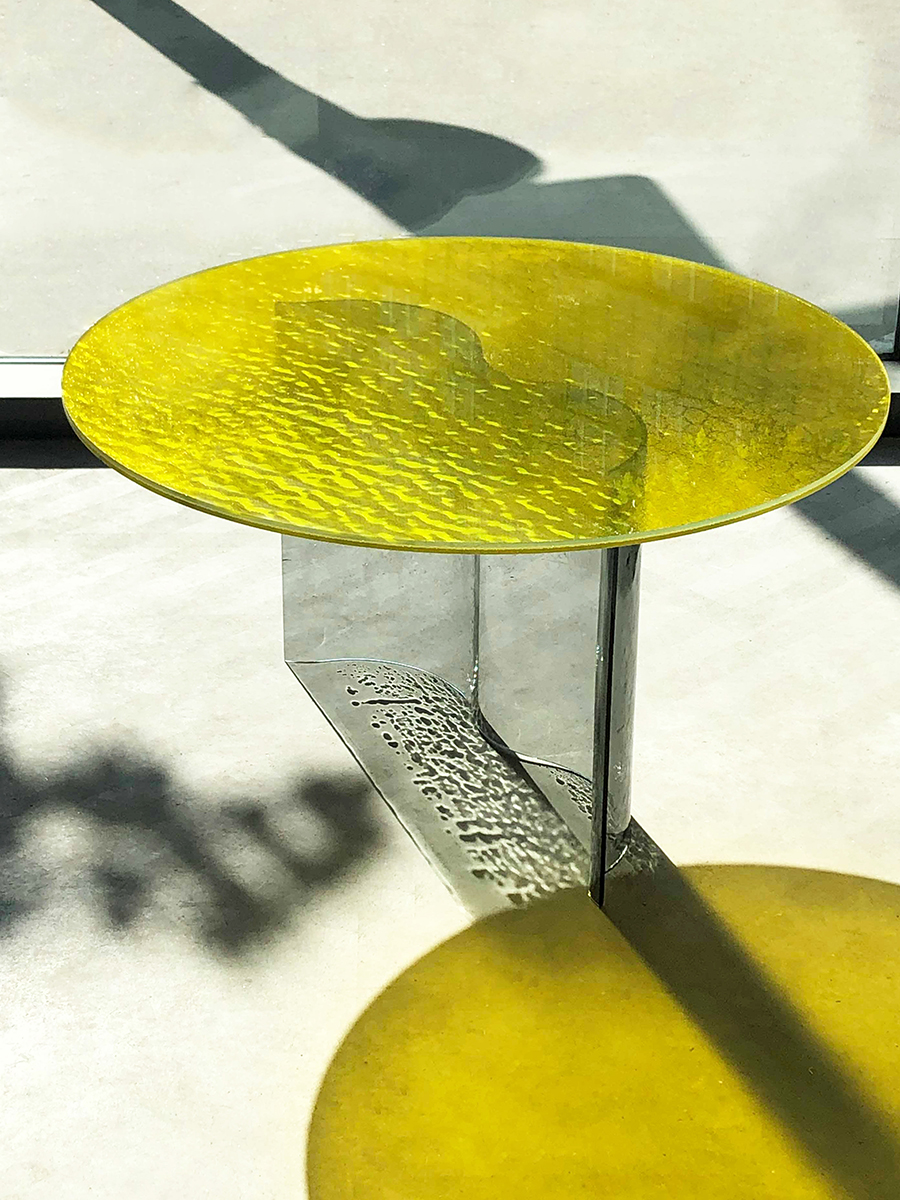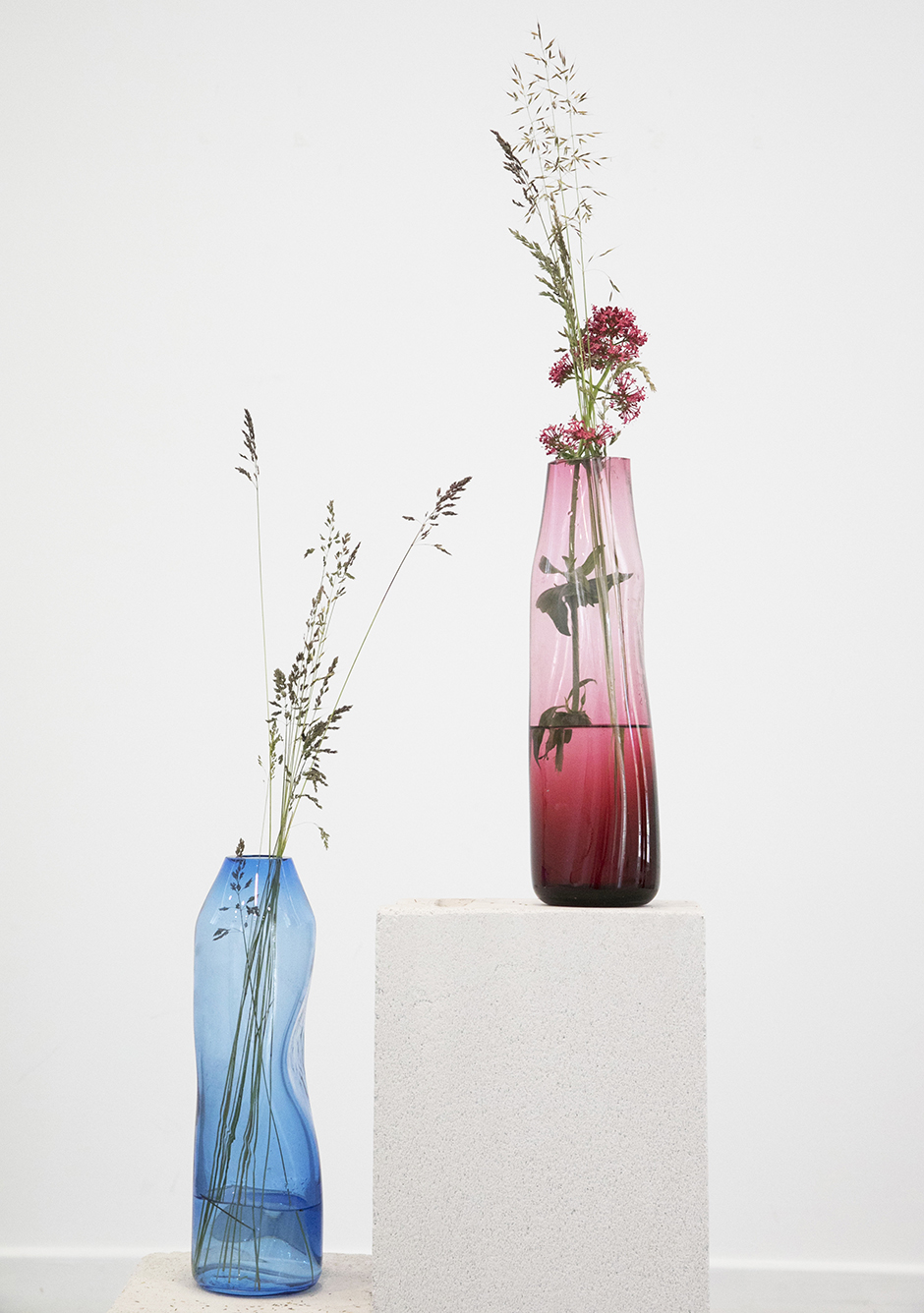 Currently on view in Paris is a collection called Curve, made by designer Sophie Taillet during a five-month glass residency. We particularly dig that rippled yellow table.