07.16.19
The 2019 Design Parade Festival Is a Total Visual Overload — In the Best Possible Way
If you've ever looked closely at coverage of the annual Design Parade festival in France — which began at the Villa Noailles in Hyères in 2006 and expanded to include the neighboring town of Toulon in 2016 — we're guessing that like us, your reaction was probably a mixture of bafflement and awe. How do they manage to get so many new objects and new ideas in one (tiny) place, not to mention so many balls-to-the-wall interiors with what appear to be no-expense-spared, move-in-tomorrow production values? The answer lies somewhere between the show's lofty reputation — bolstered by its ability to attract bold-faced names like Hella Jongerius, Naoto Fukasawa, and the Bouroullecs as competition judges — and its status as a beloved French cultural institution, which comes along with sponsorships by the likes of Van Cleef & Arpels, Chanel, Vitra, Phaidon, et al. In any case, it's a magical alchemy that puts Design Parade practically on the level of the Milan Furniture Fair in terms of the volume of visual inspiration it provides for designers and design lovers. Below is a sprawling overview of nearly everything that's on view in Hyères and Touloun, now through September 29.
PHOTOS BY JPPM/LUC BERTRAND
After winning a grand prize in last year's interiors competition in Toulon, French studio Haddou Dufourcq got to reprise their participation this year with Fenêtres sur Cours, a living room that mixes up eras and influences, from ancient Rome to the 70s to North Africa.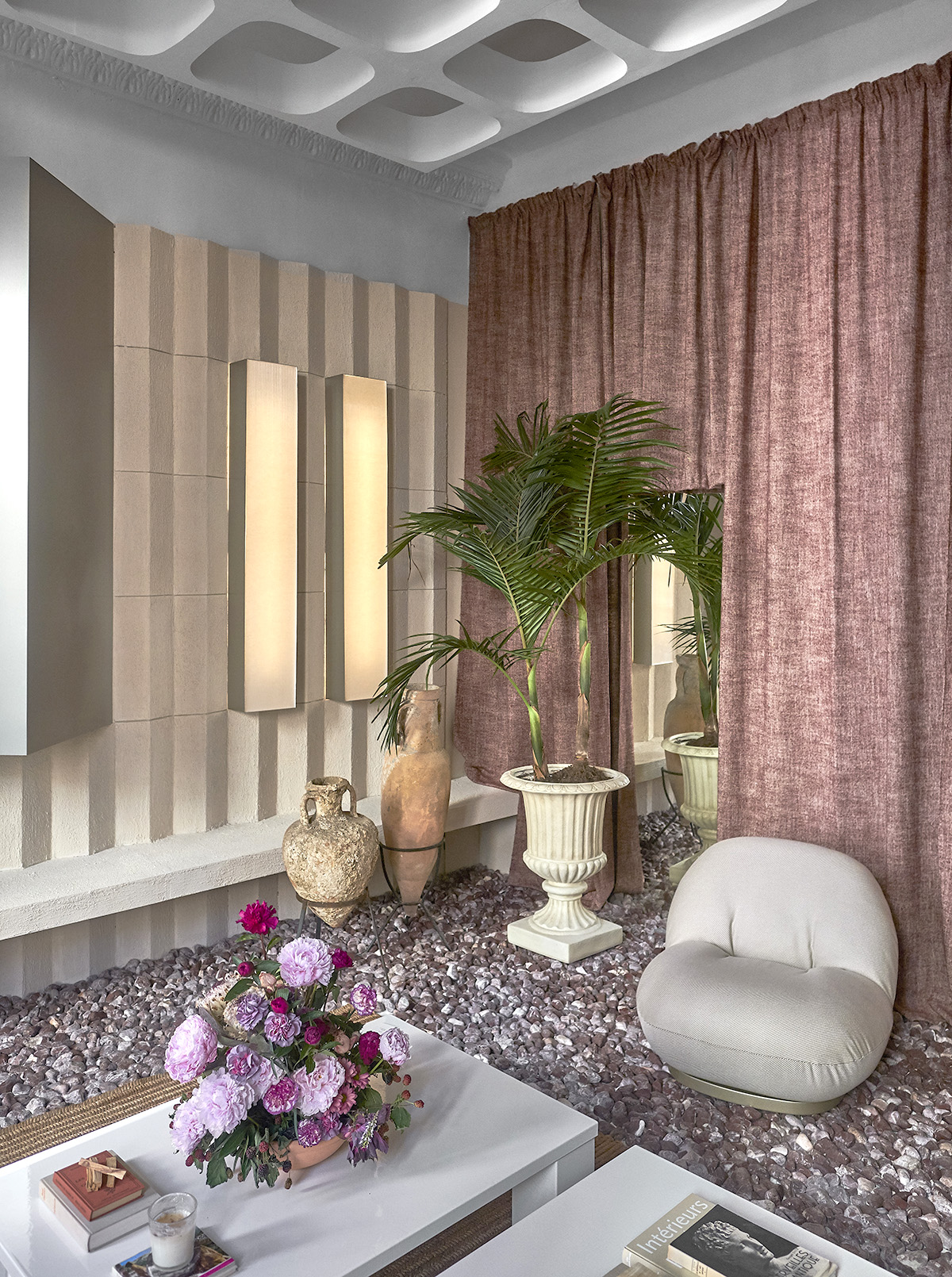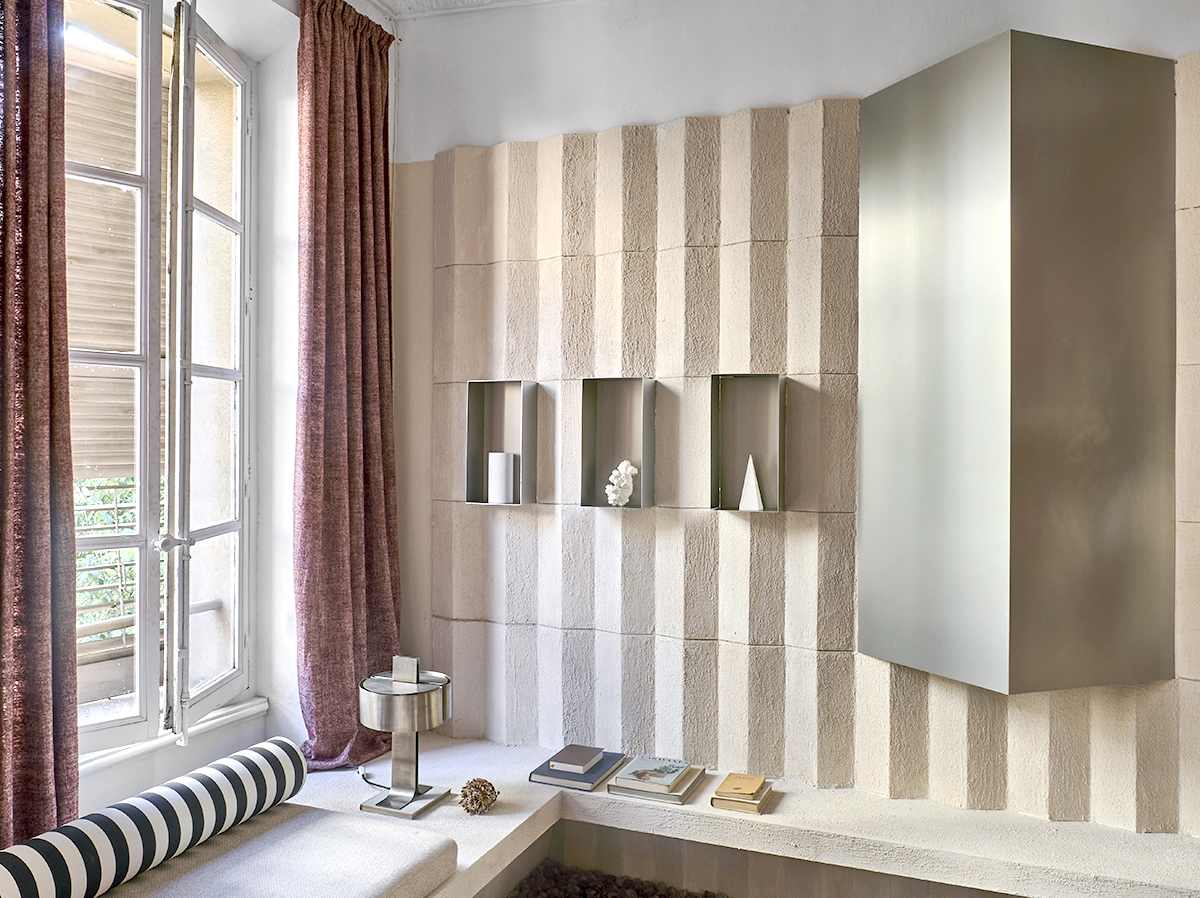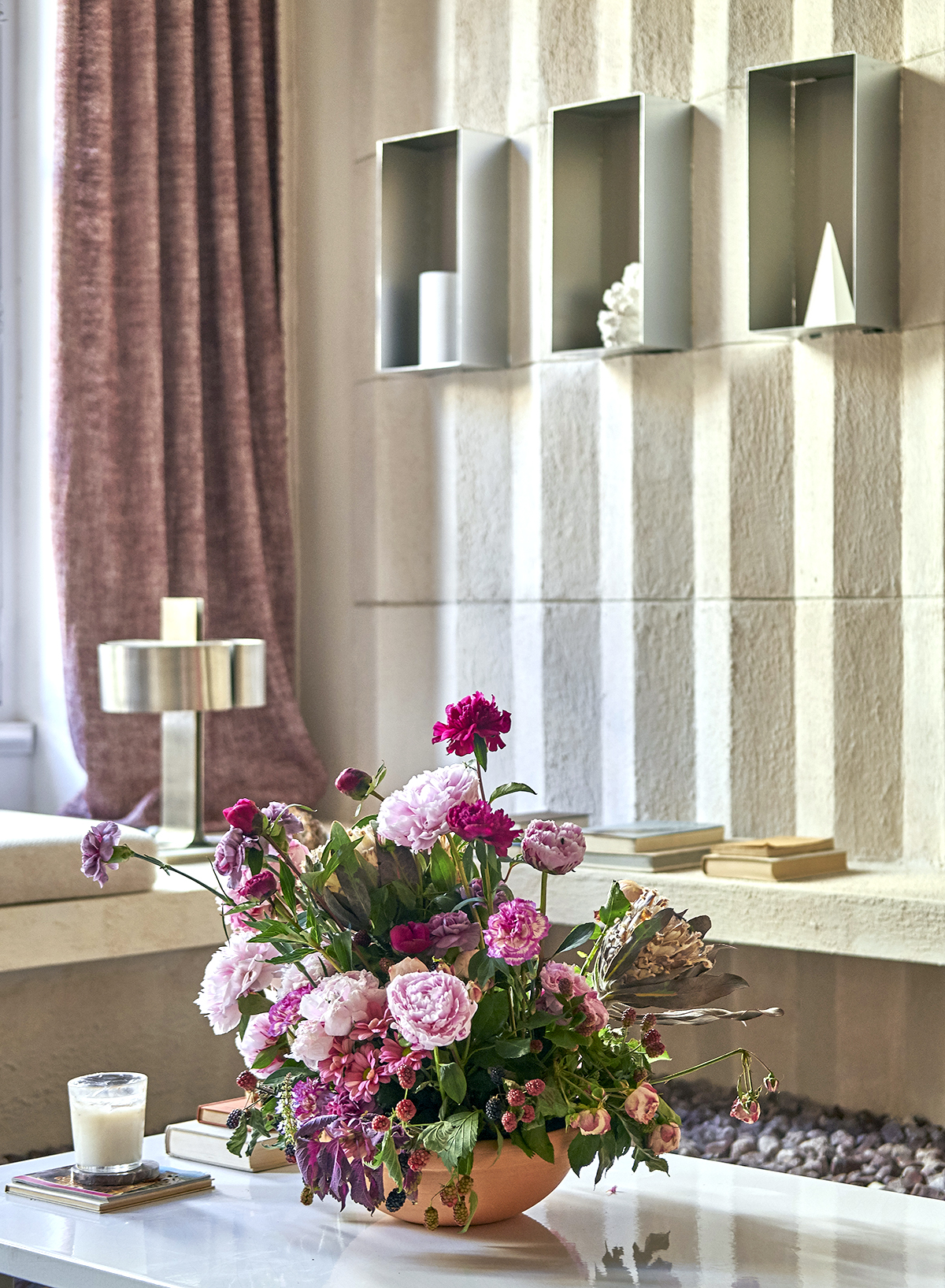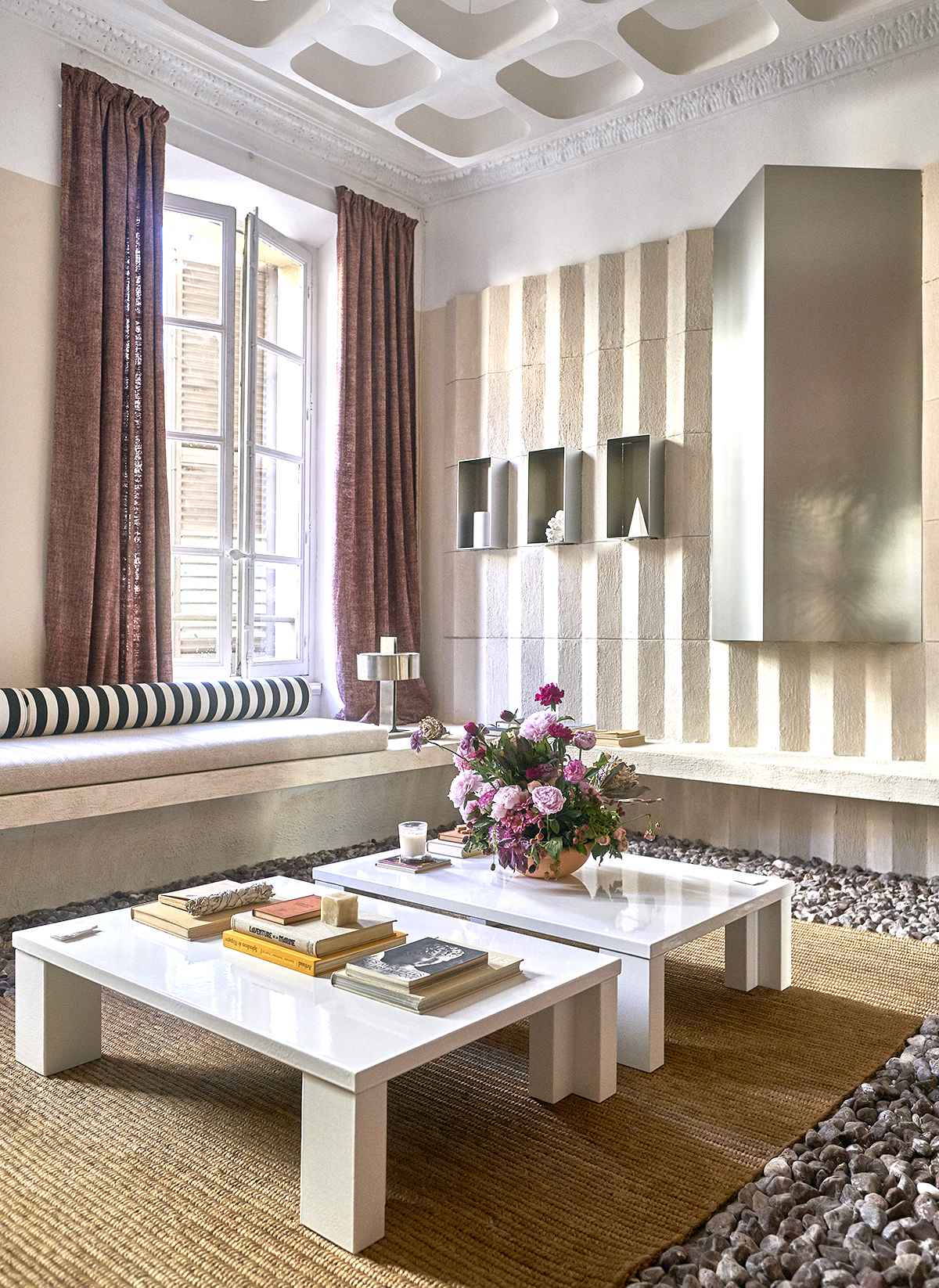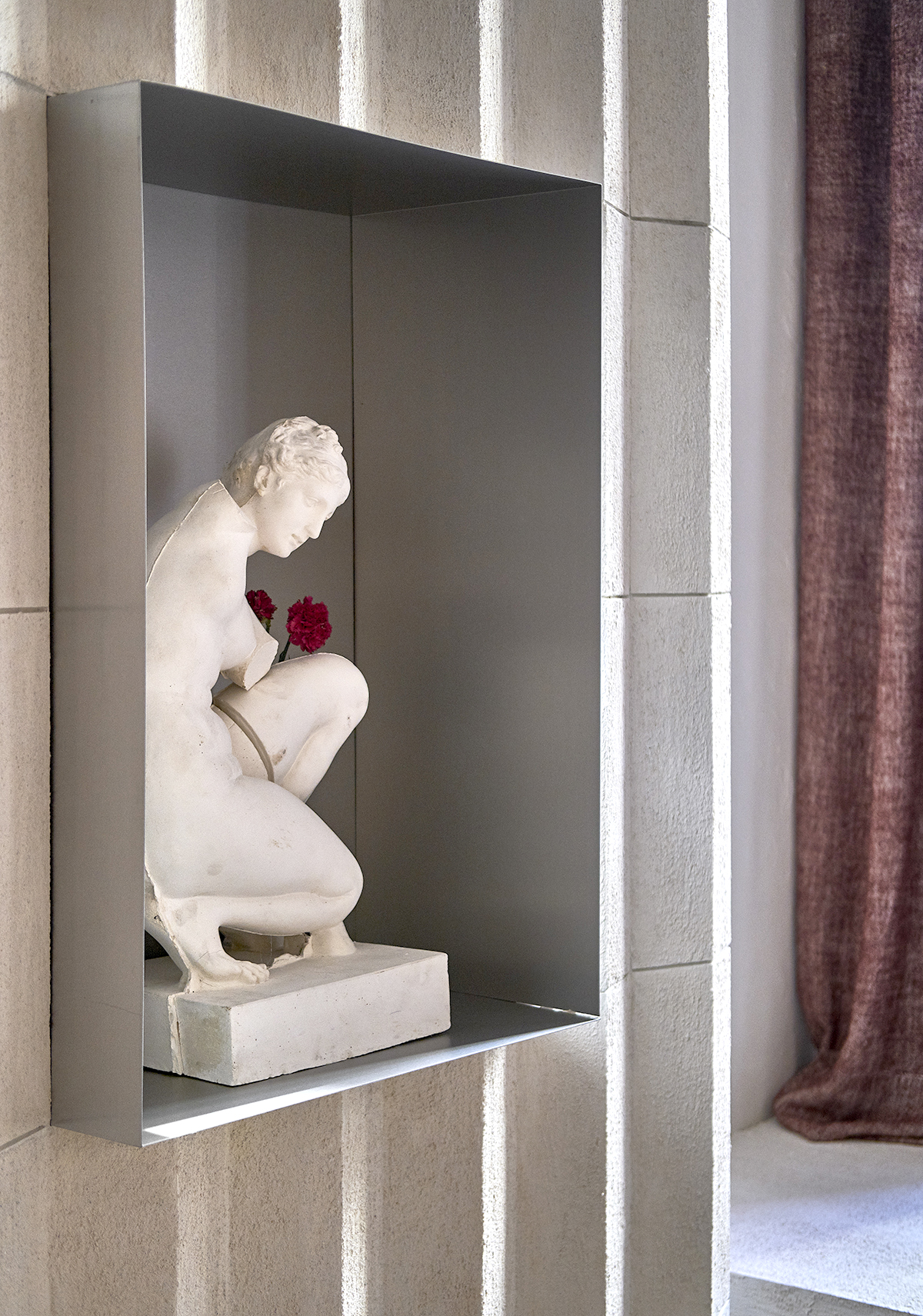 The Parisian interior designer — who's also president of the Toulon competition jury — created an exhibition that "questions the relationship between man and nature," in five separate scenes, our favorite being "Creative Laziness: To reconnect with the benefits of laying down and doing nothing."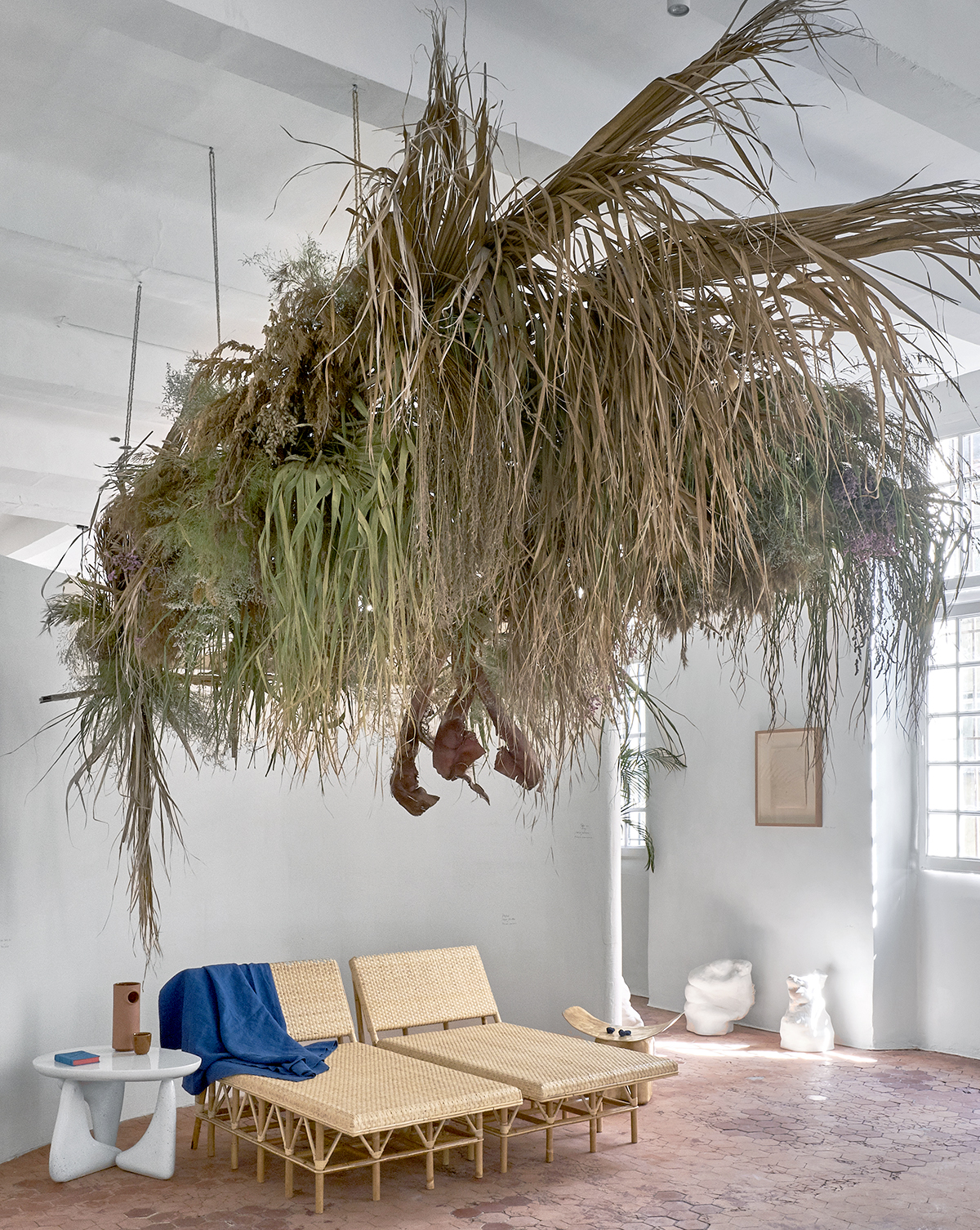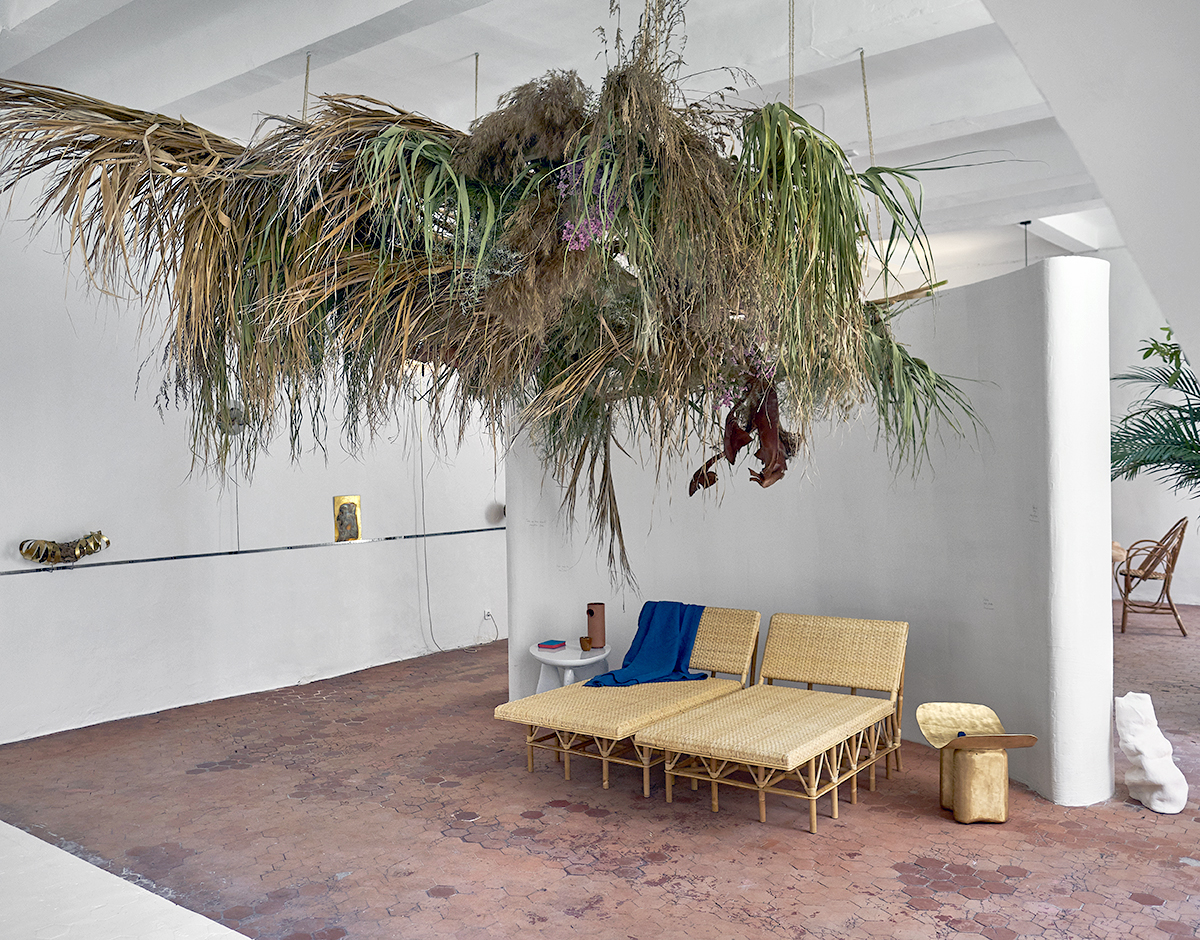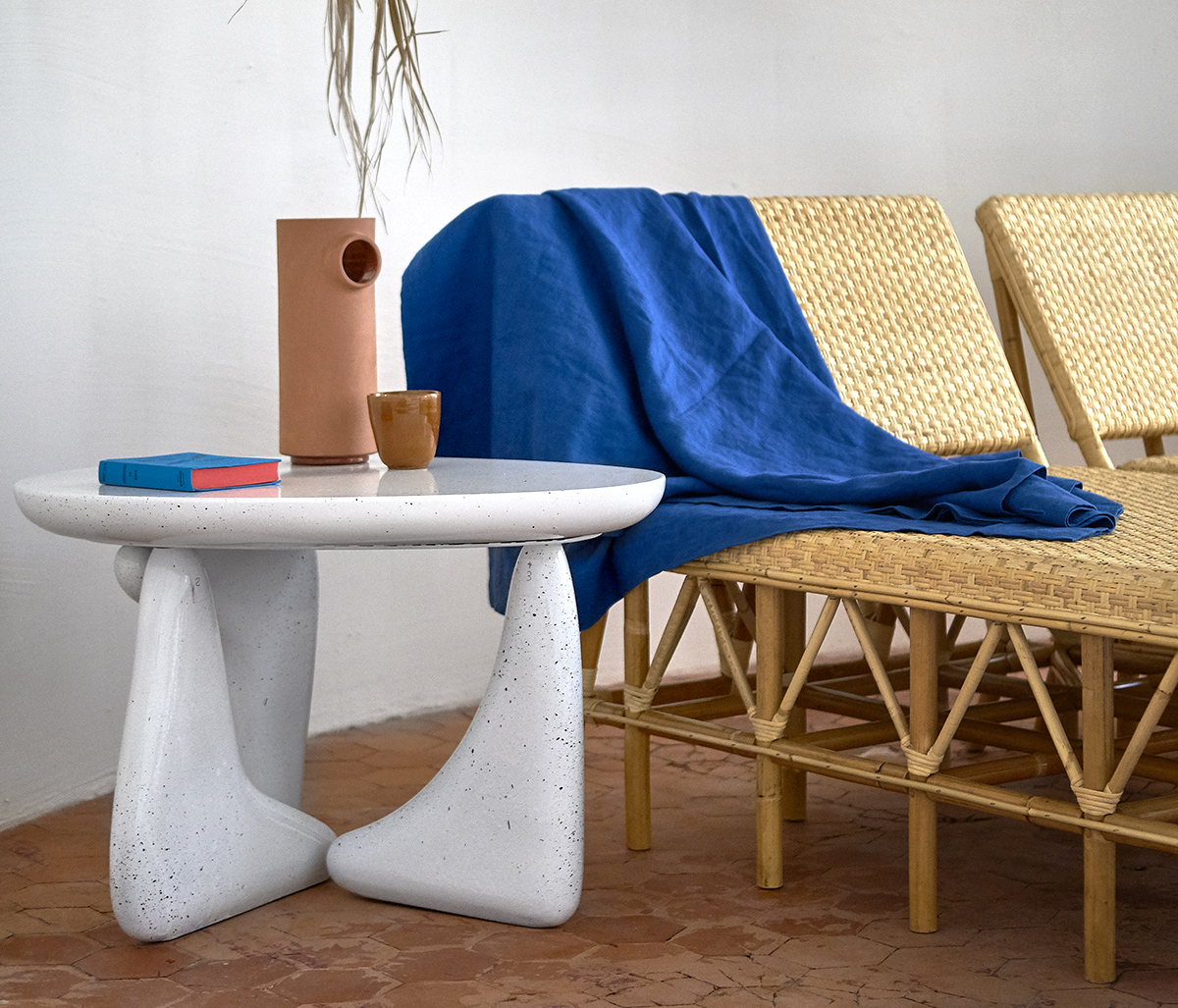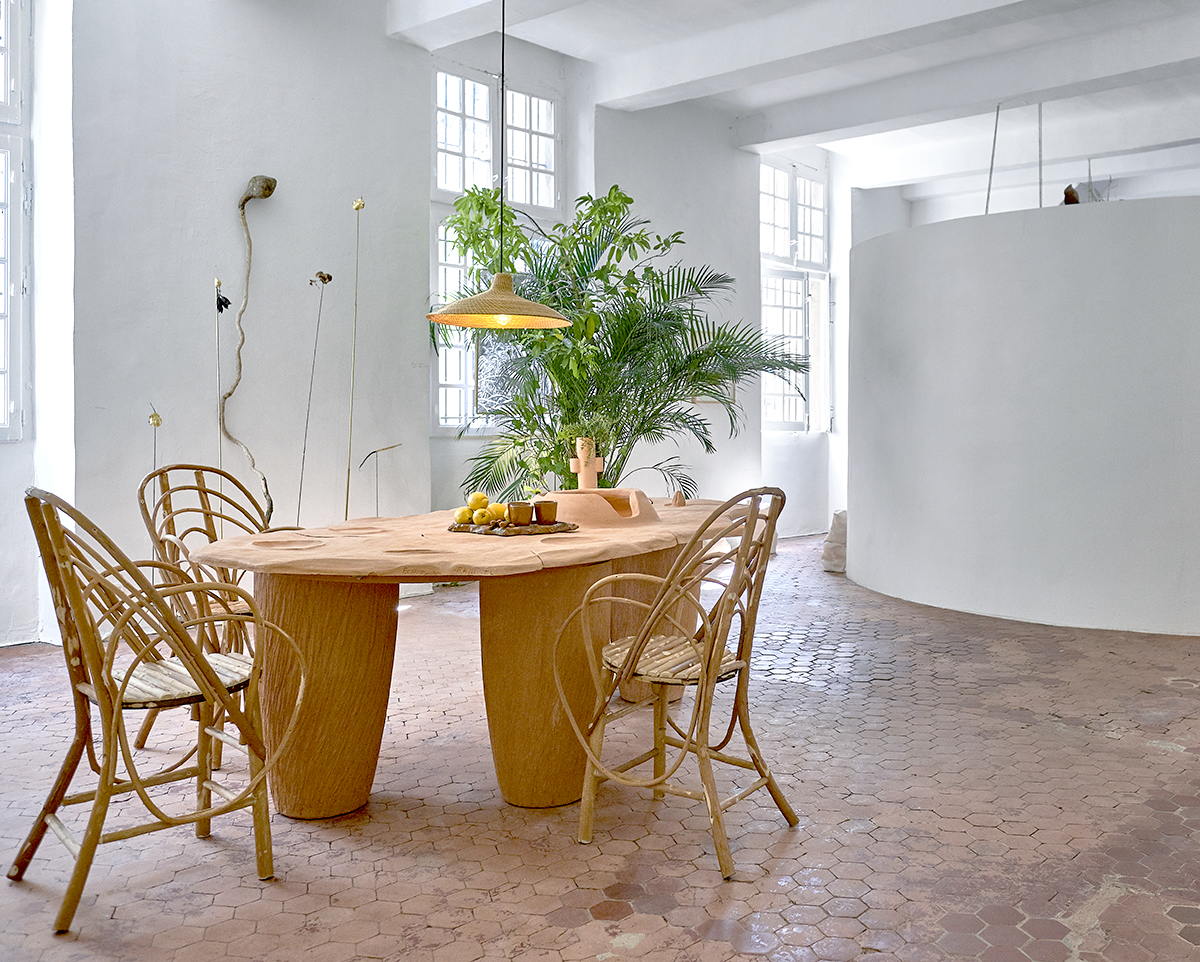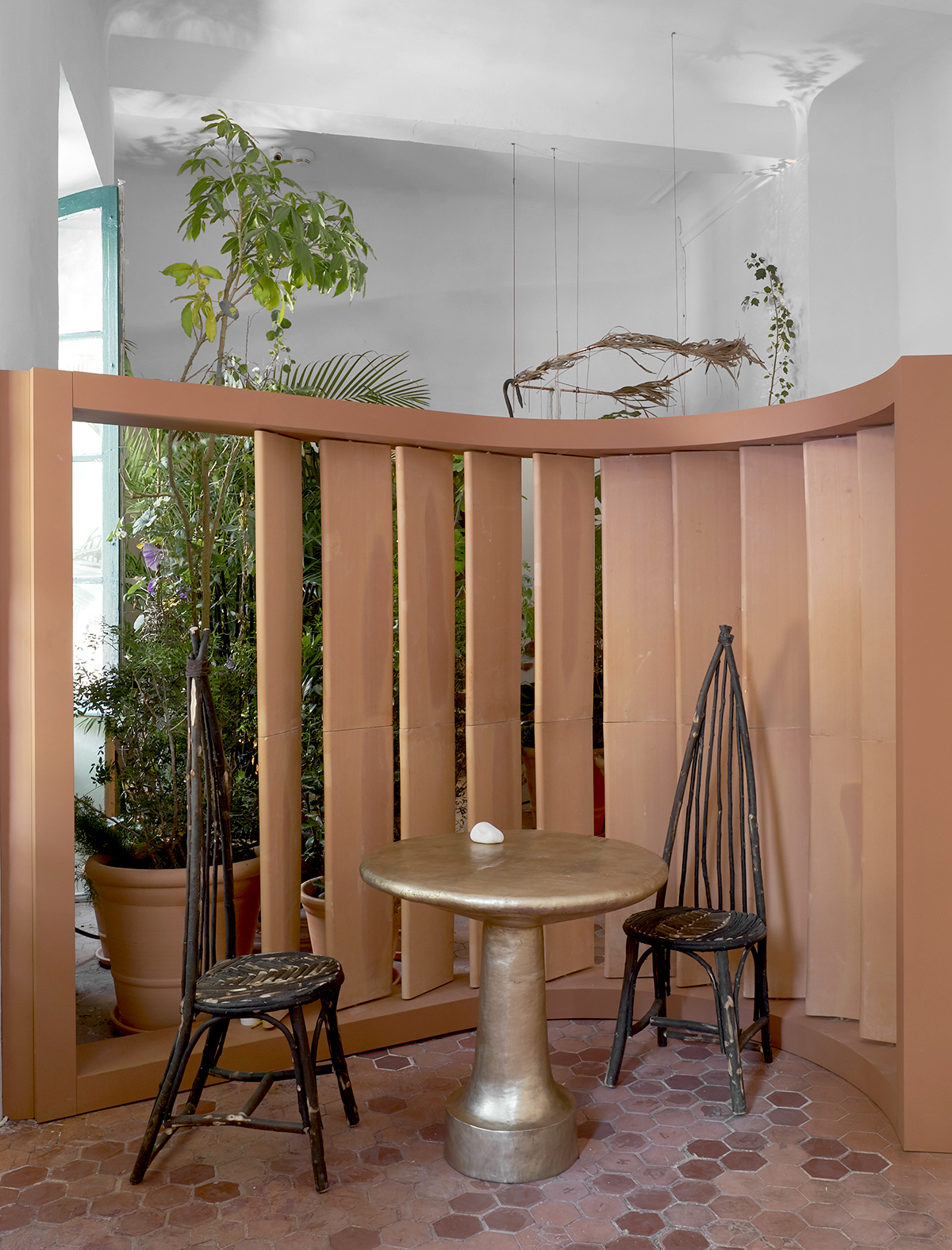 Lucas Djaou at Design Parade Toulon
Djaou did the design for an exhibition in the Cercle Naval du Toulon — a historical monument that was once a gathering place for naval officers — that showcases the building's archives and history while channeling its original 1930s design, by architect André Maurice. So into Djaou's little wooden chair.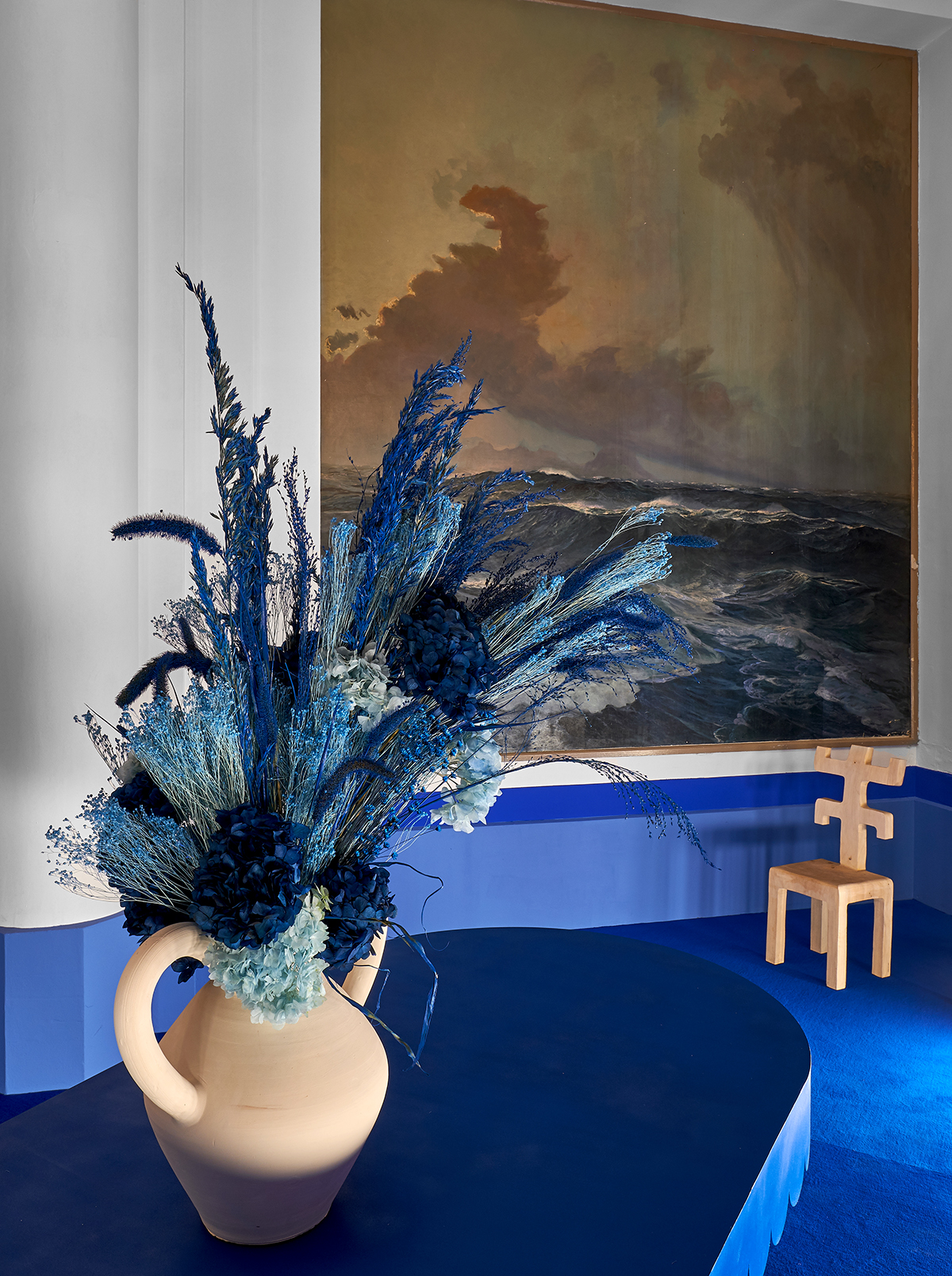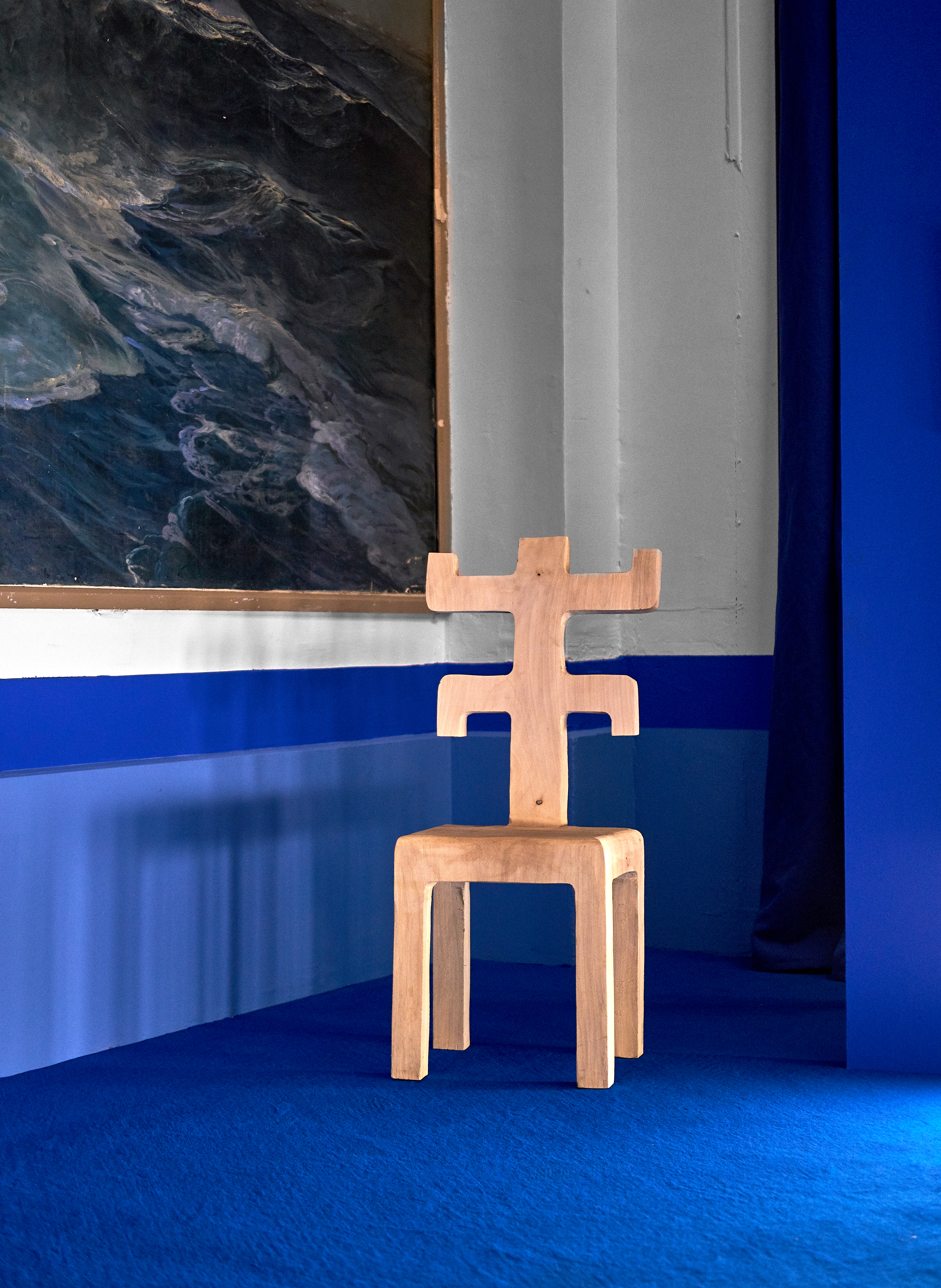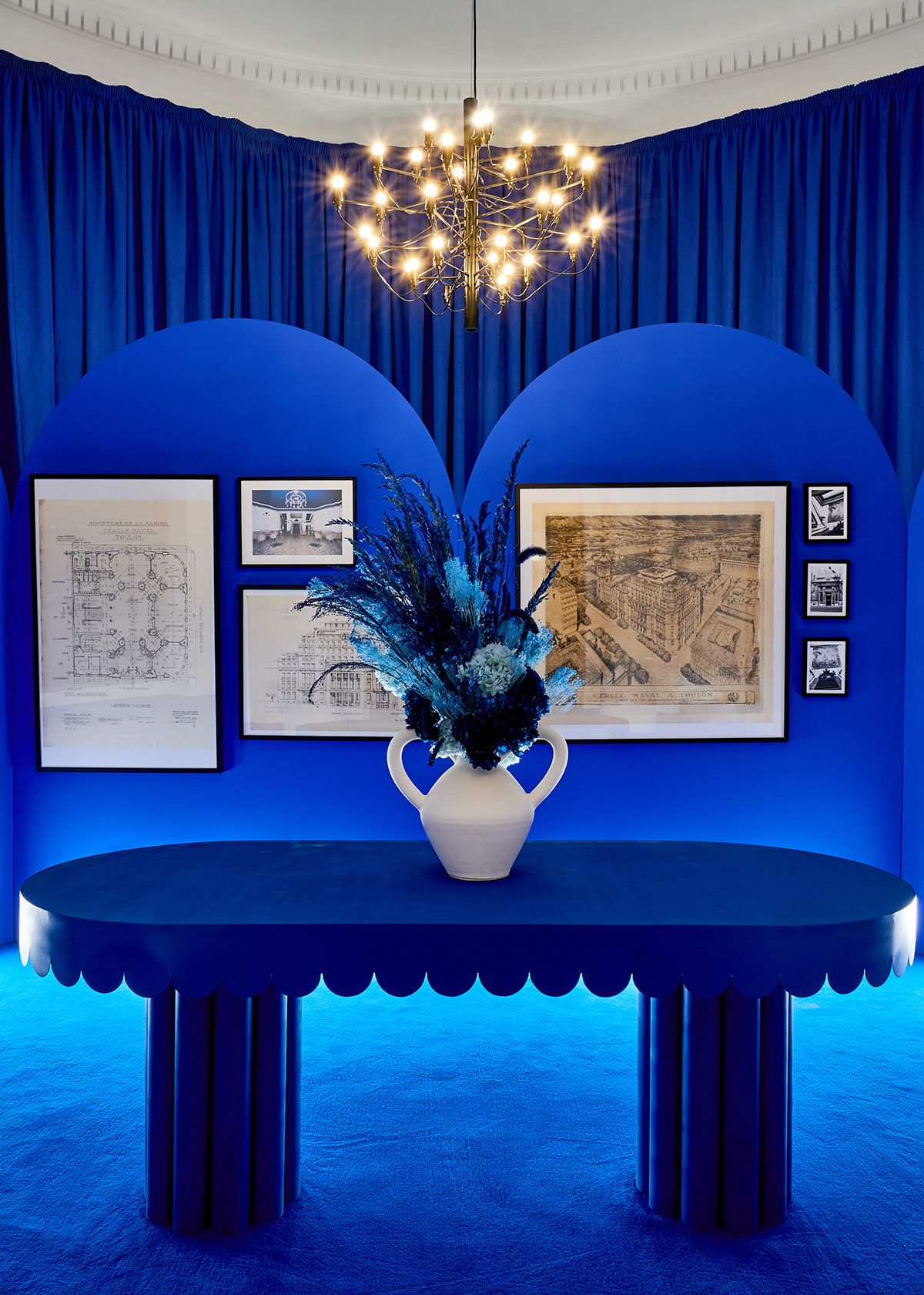 10 Interior Designers Competition at Design Parade Toulon
The fourth annual Design Parade Toulon competition for architecture and interior design was won by a duo that made a green bathroom entirely out of Marseilles soap, but the images below prove the competition — decided by a jury that included Karen Chekerdjian and Noé Duchaufour-Lawrance — was fierce. (Don't miss the 10th project, which we featured yesterday.)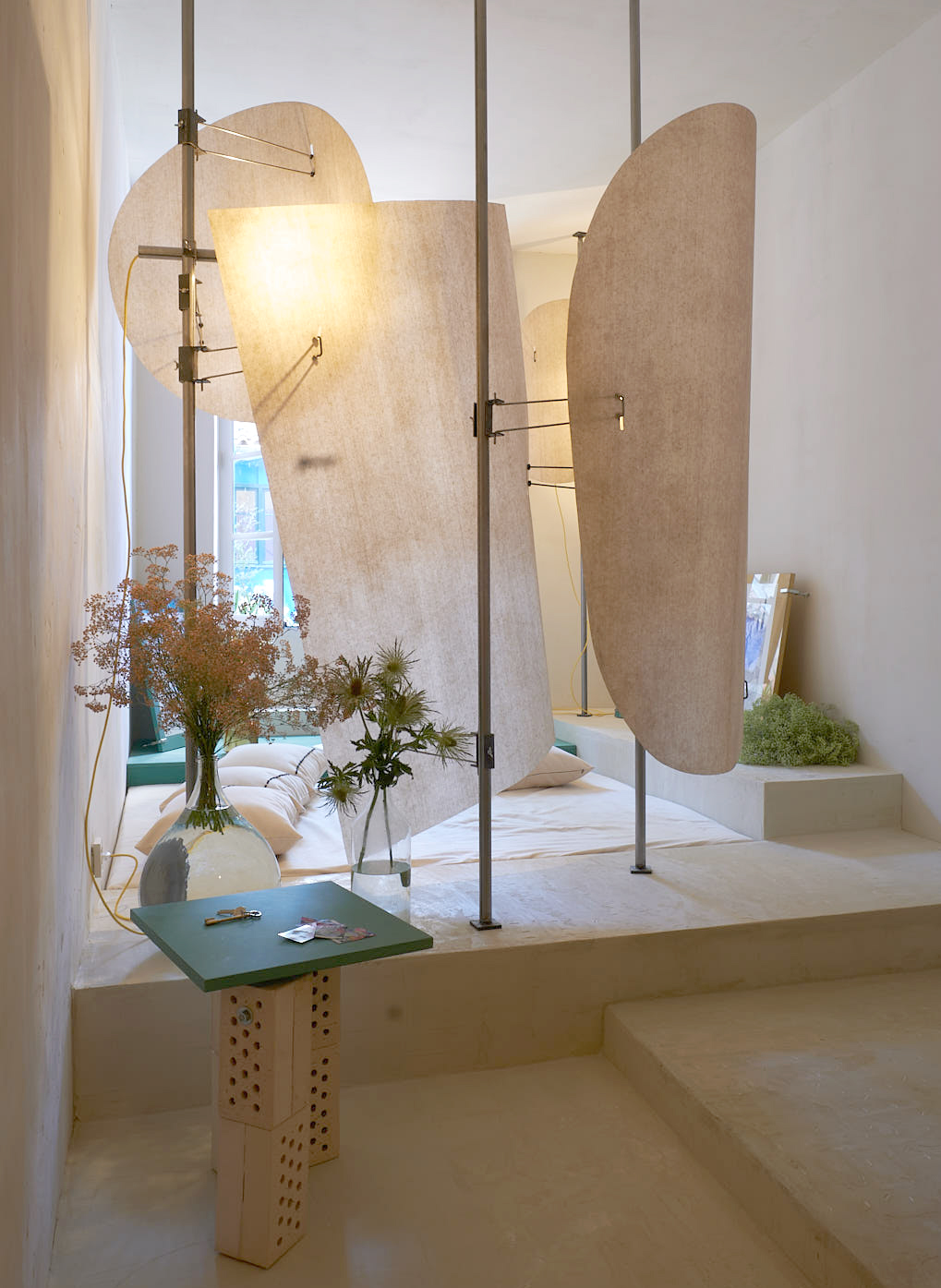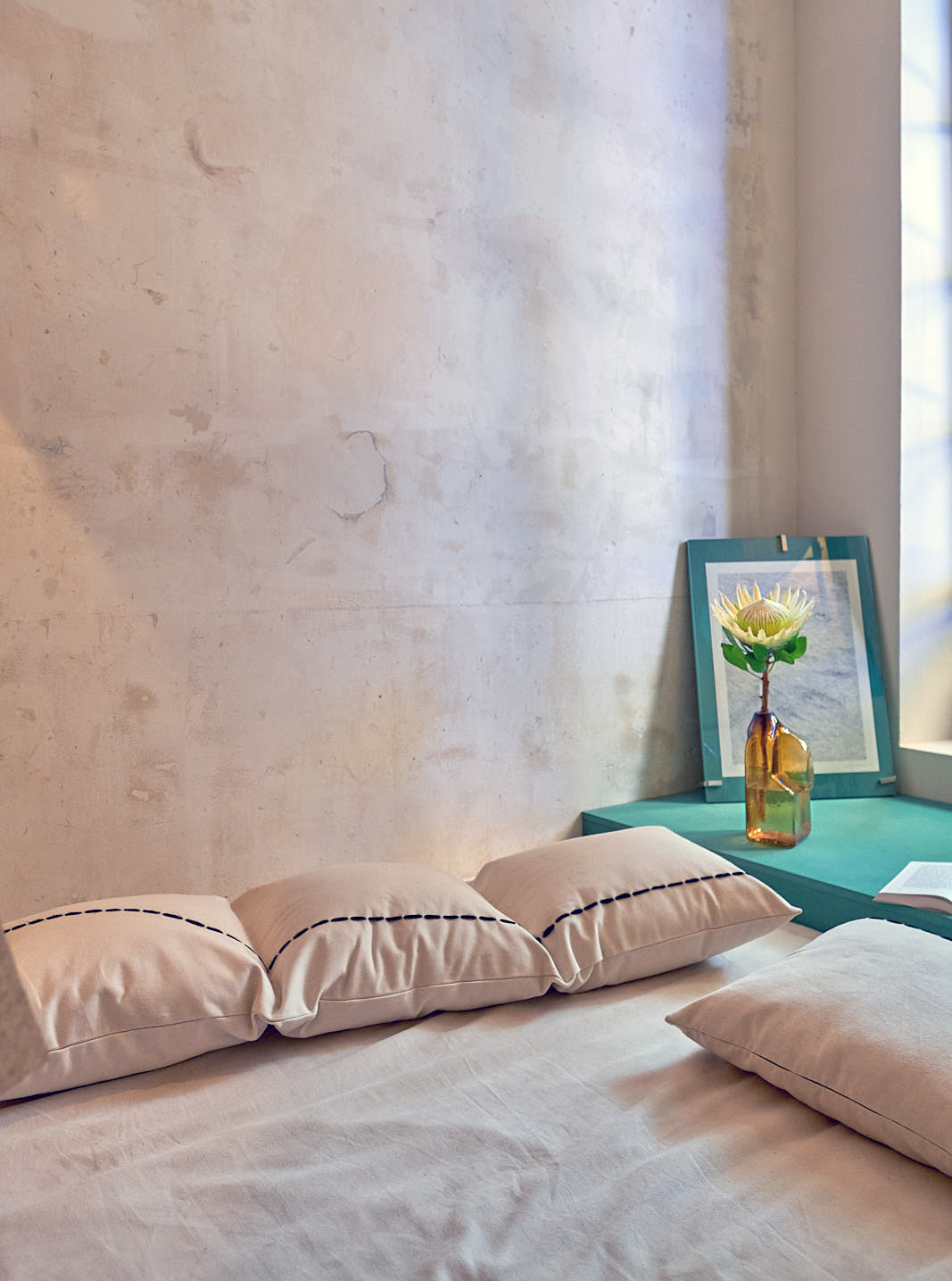 Victoria Ayayi and Gabriel Vuillemin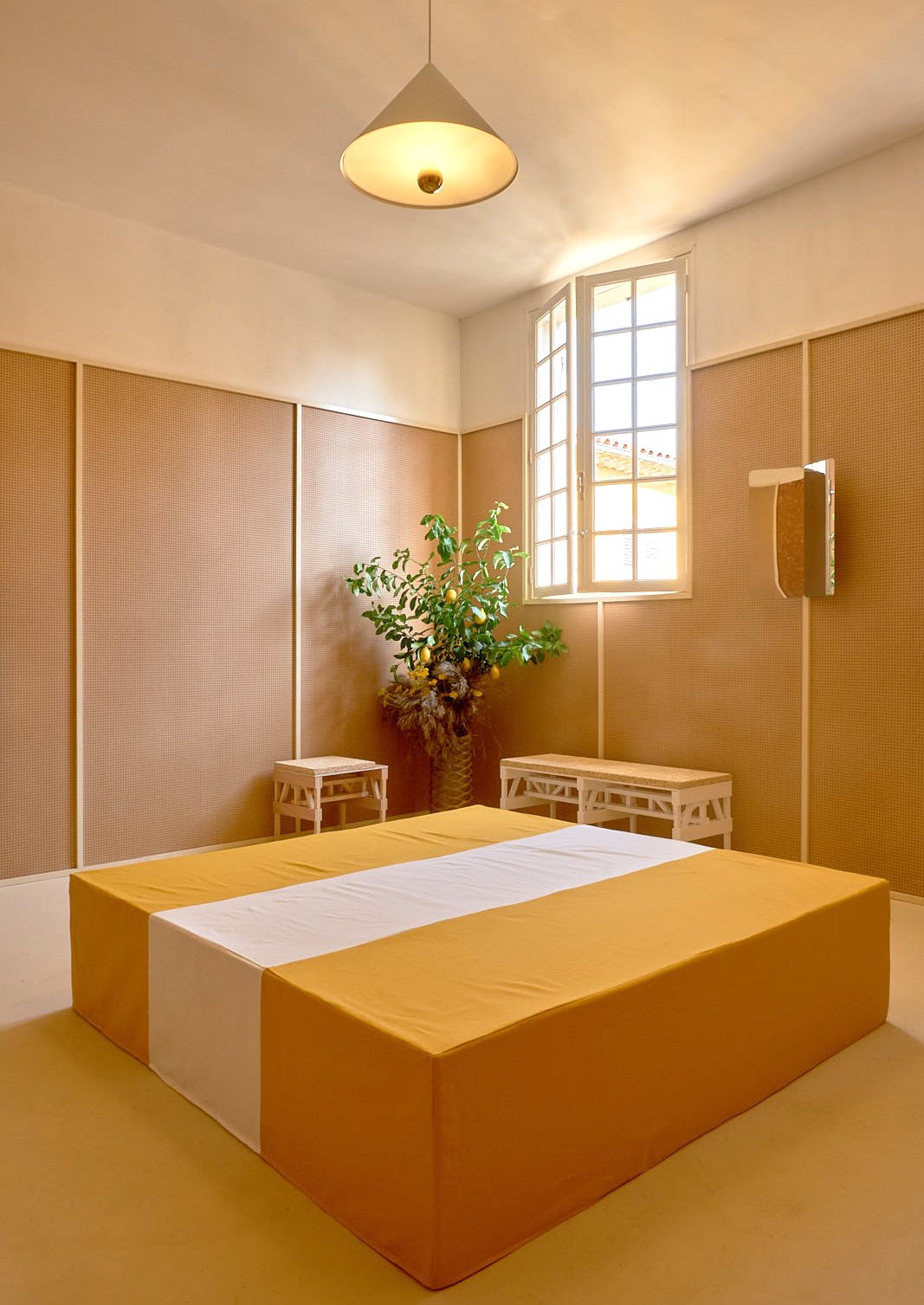 Simon Moisière and Jean Rodet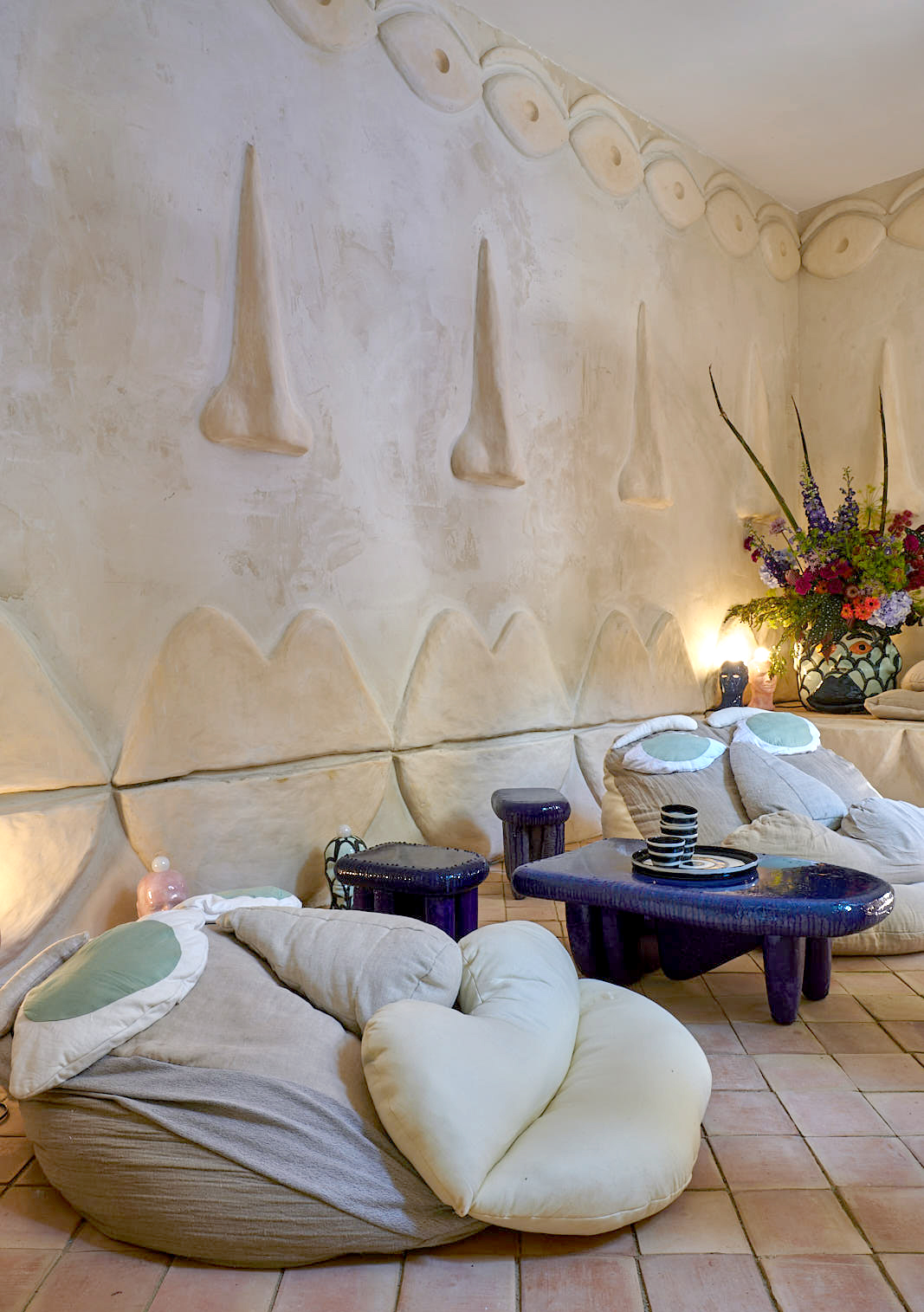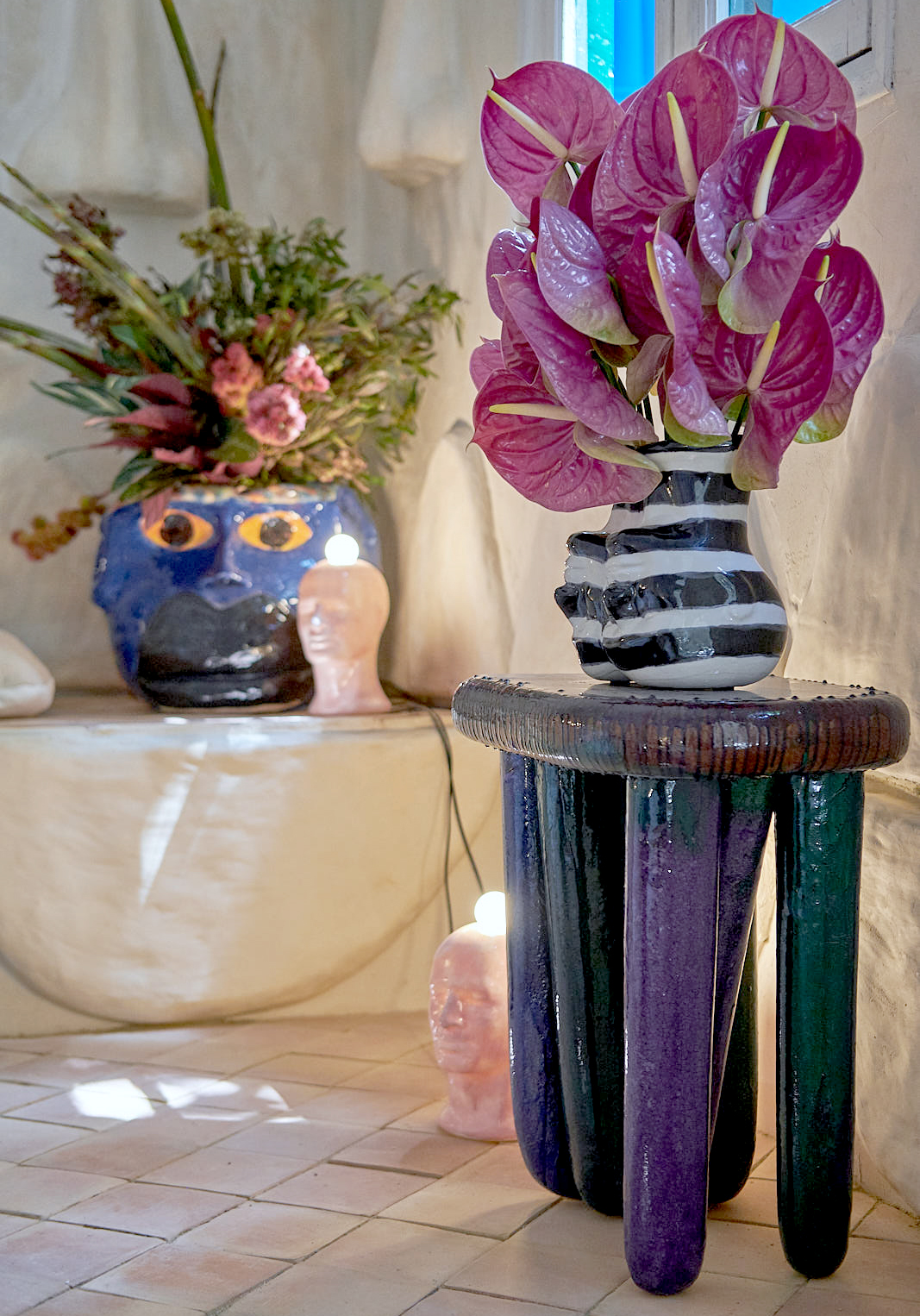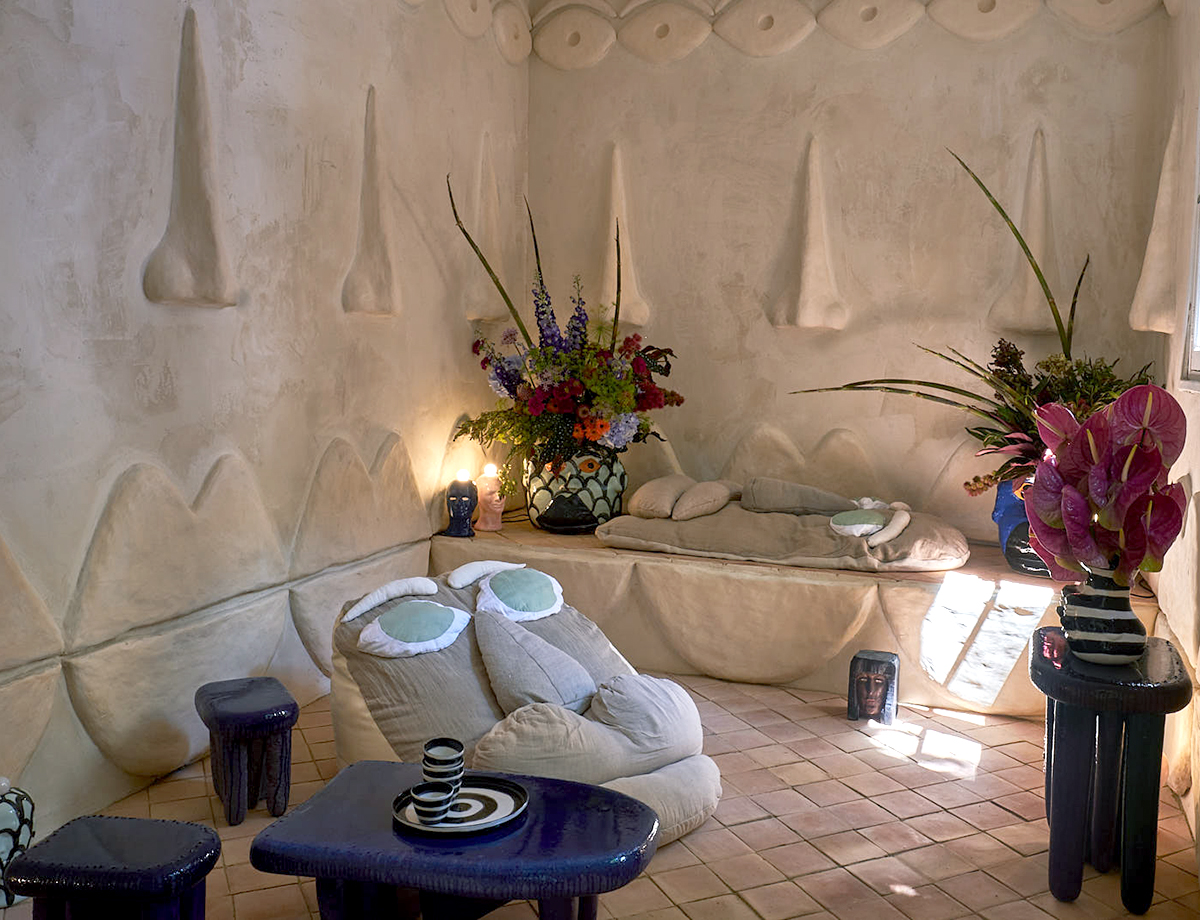 Lisa Egio and Elliot Kervyn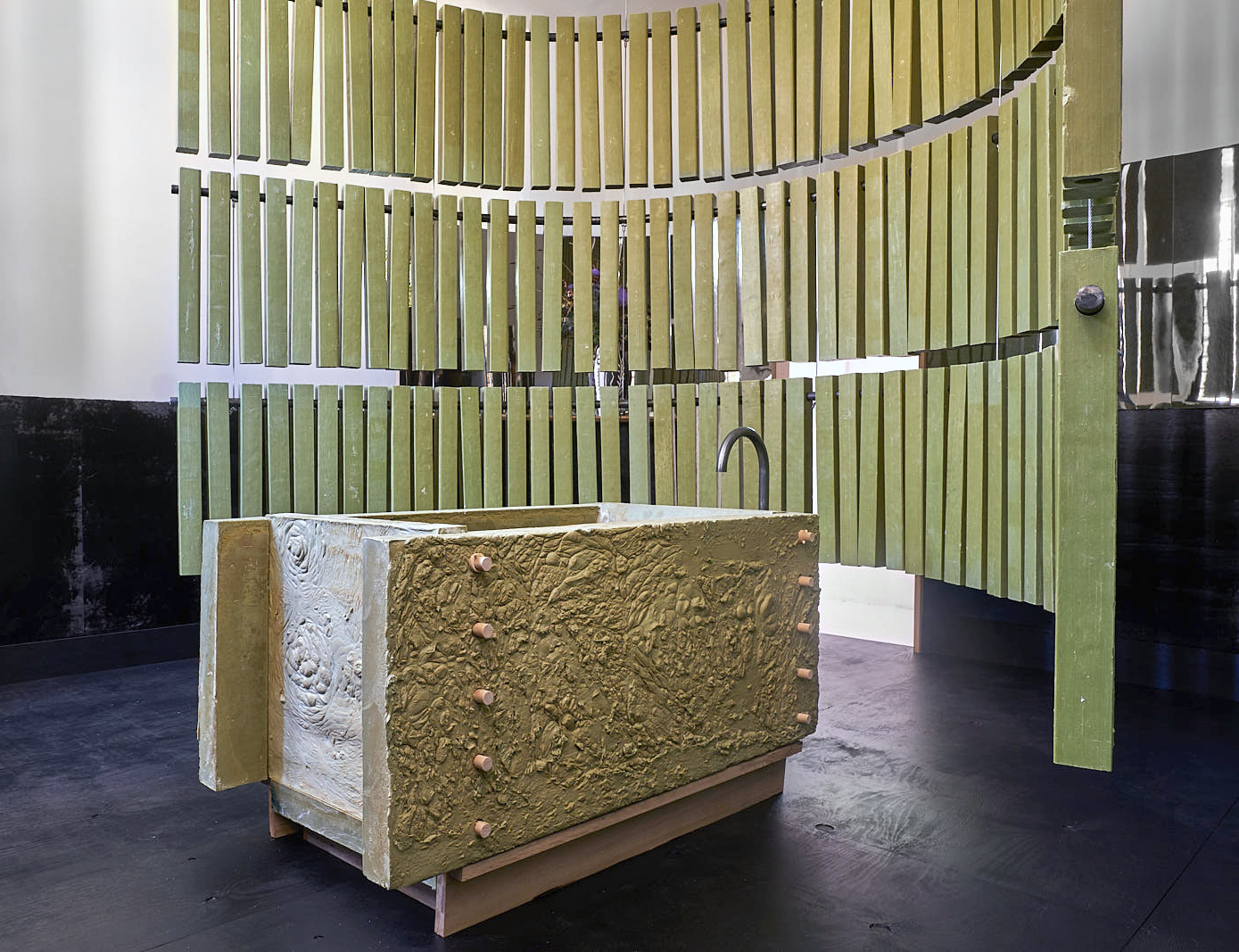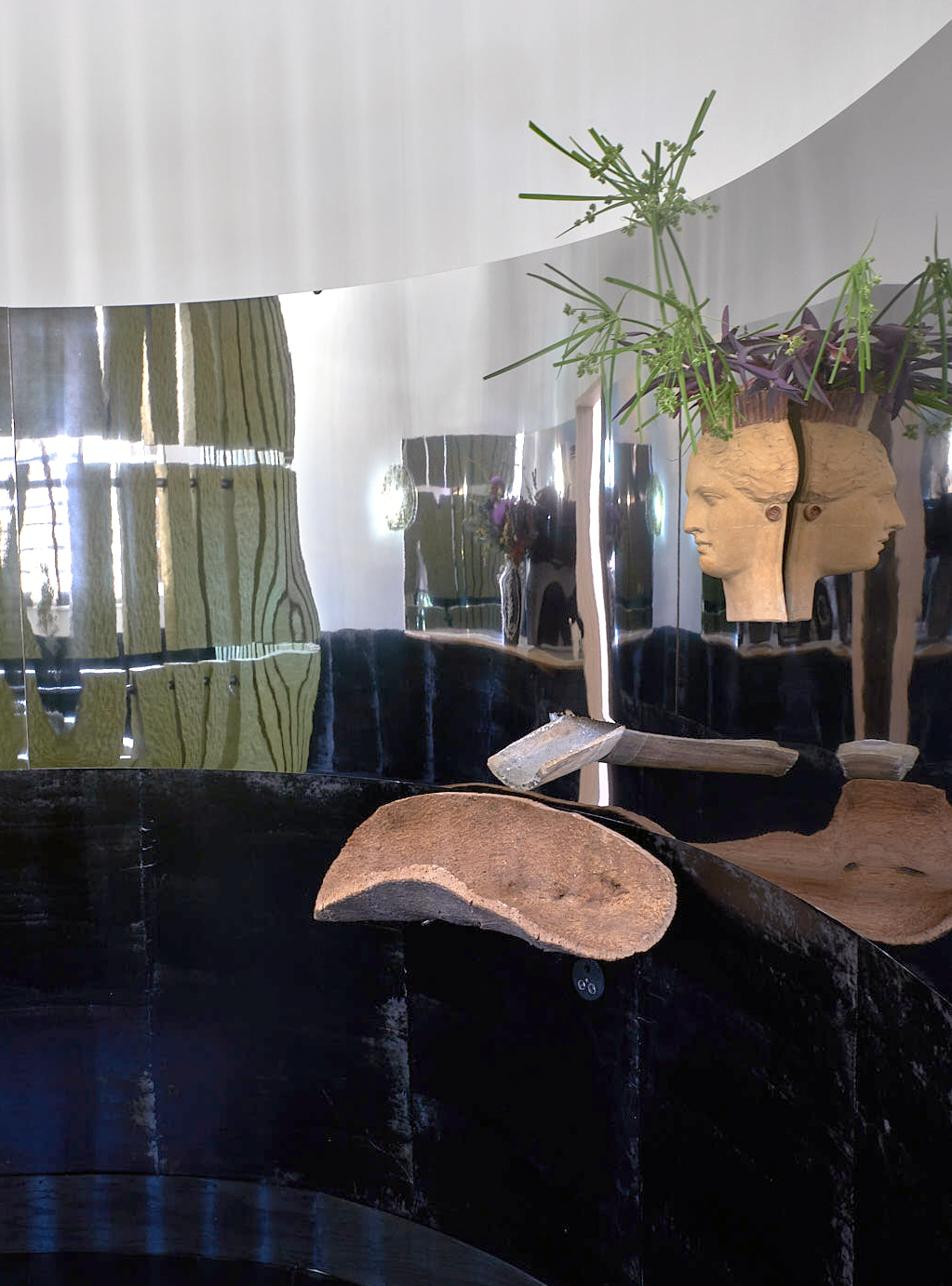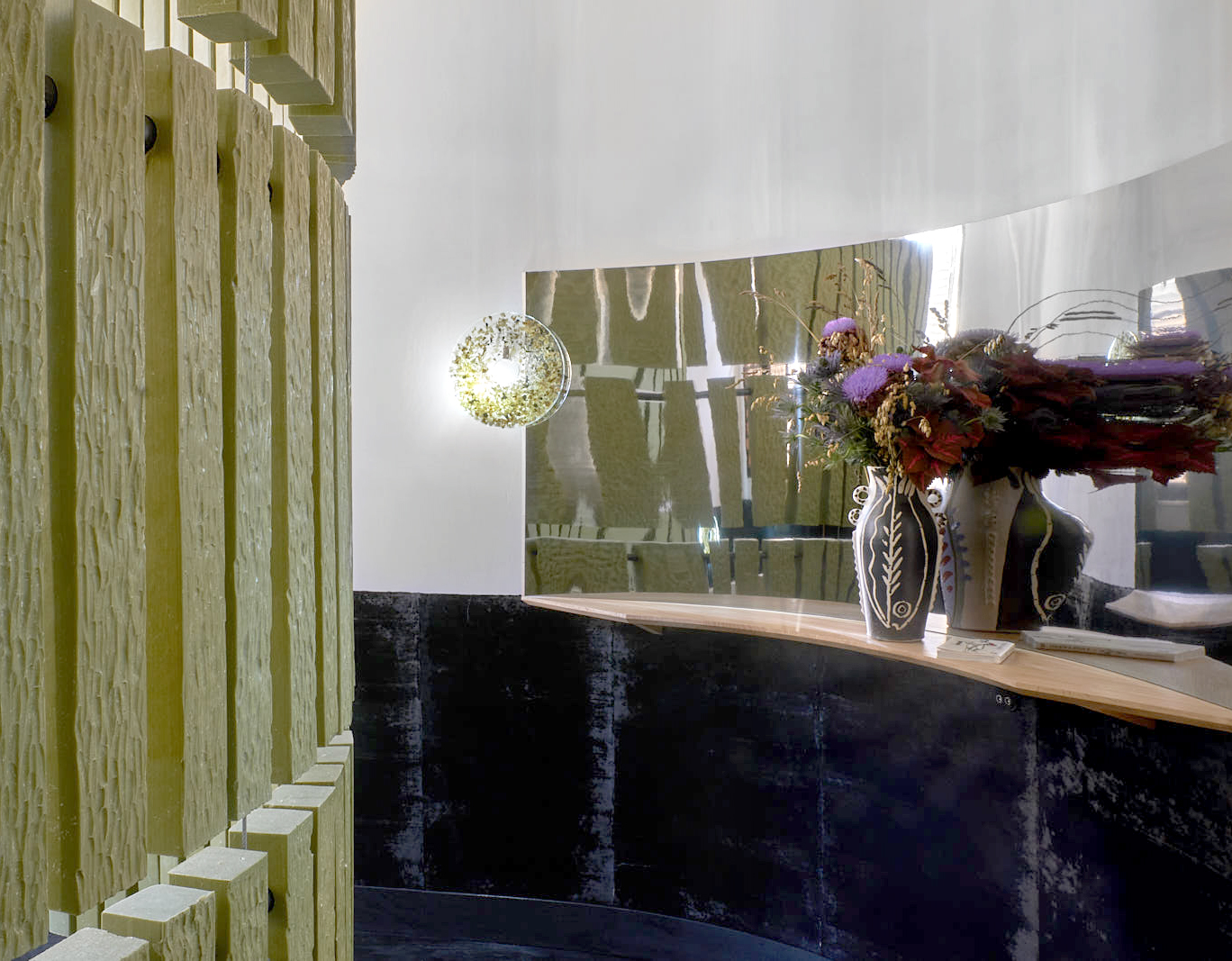 Céline Thibault and Géraud Pellottiero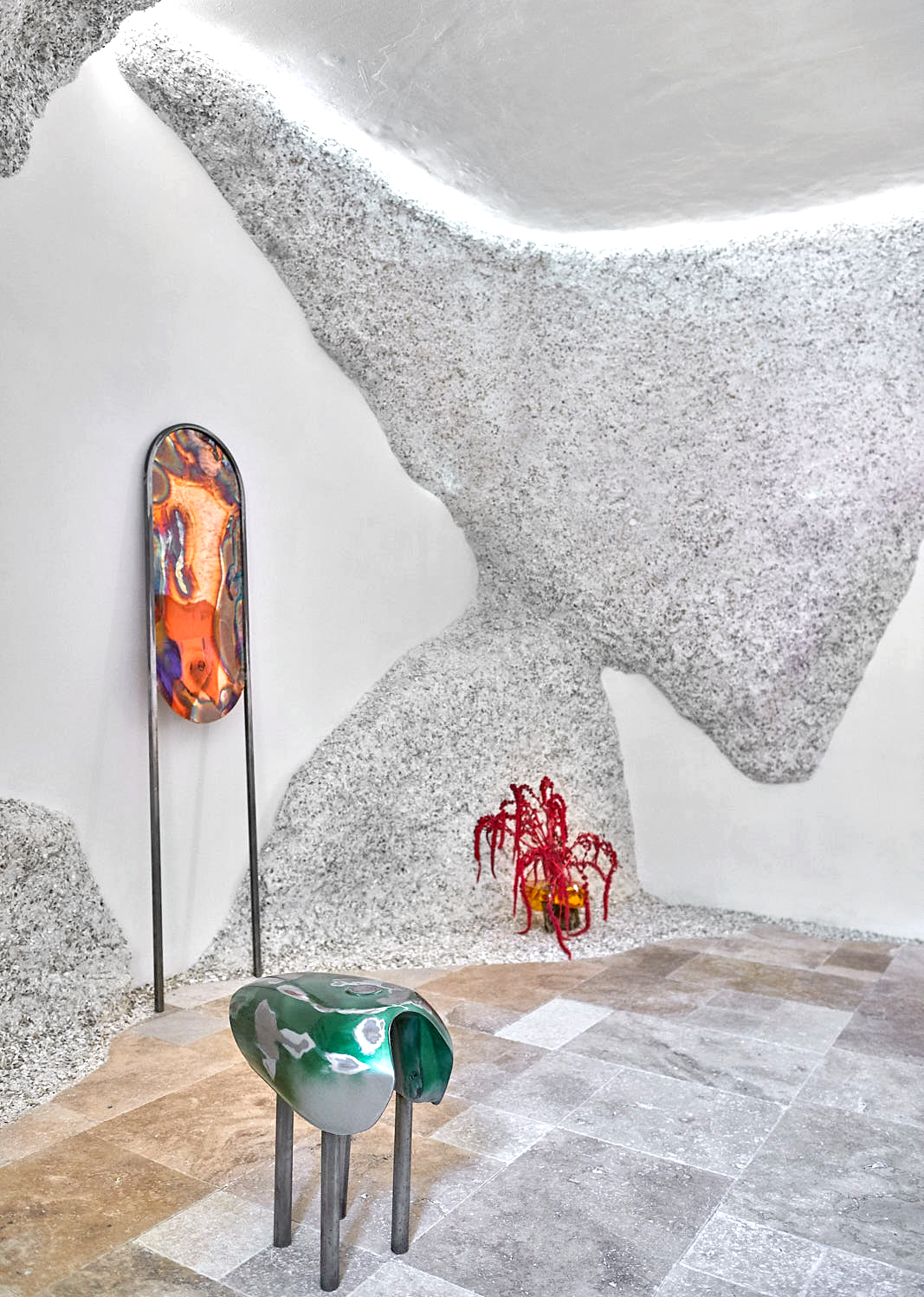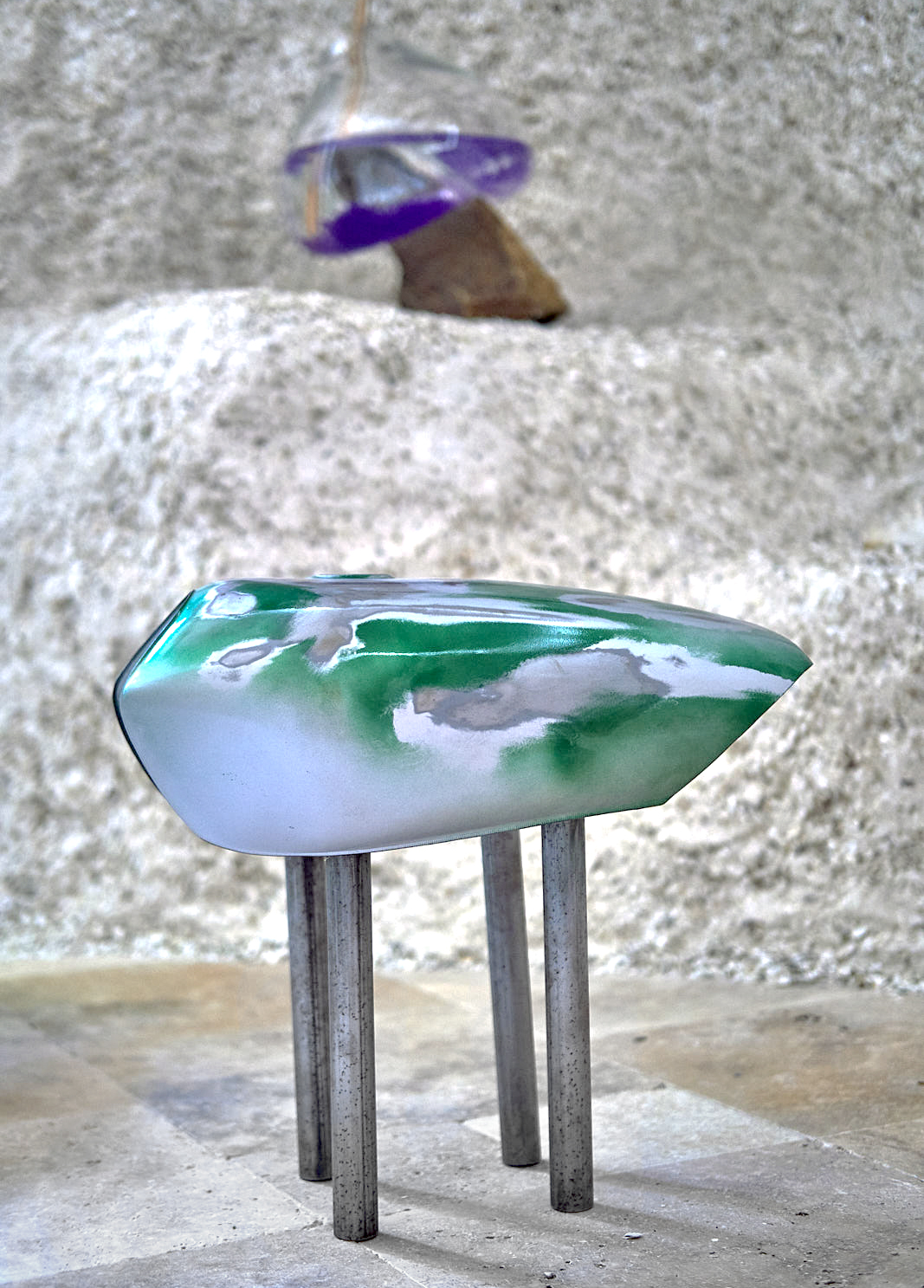 Audrey Guimard and Bérénice Golmann-Pupponi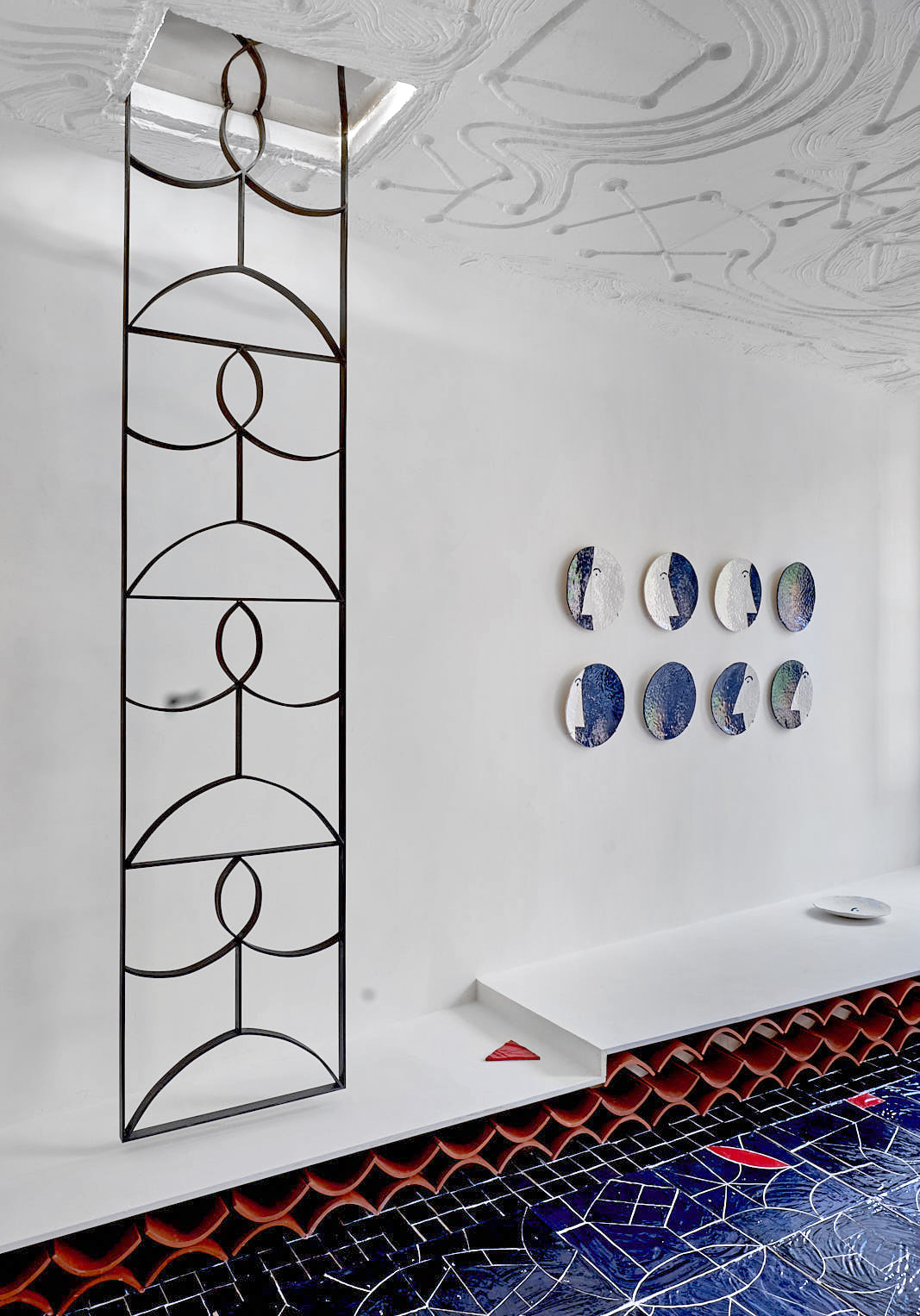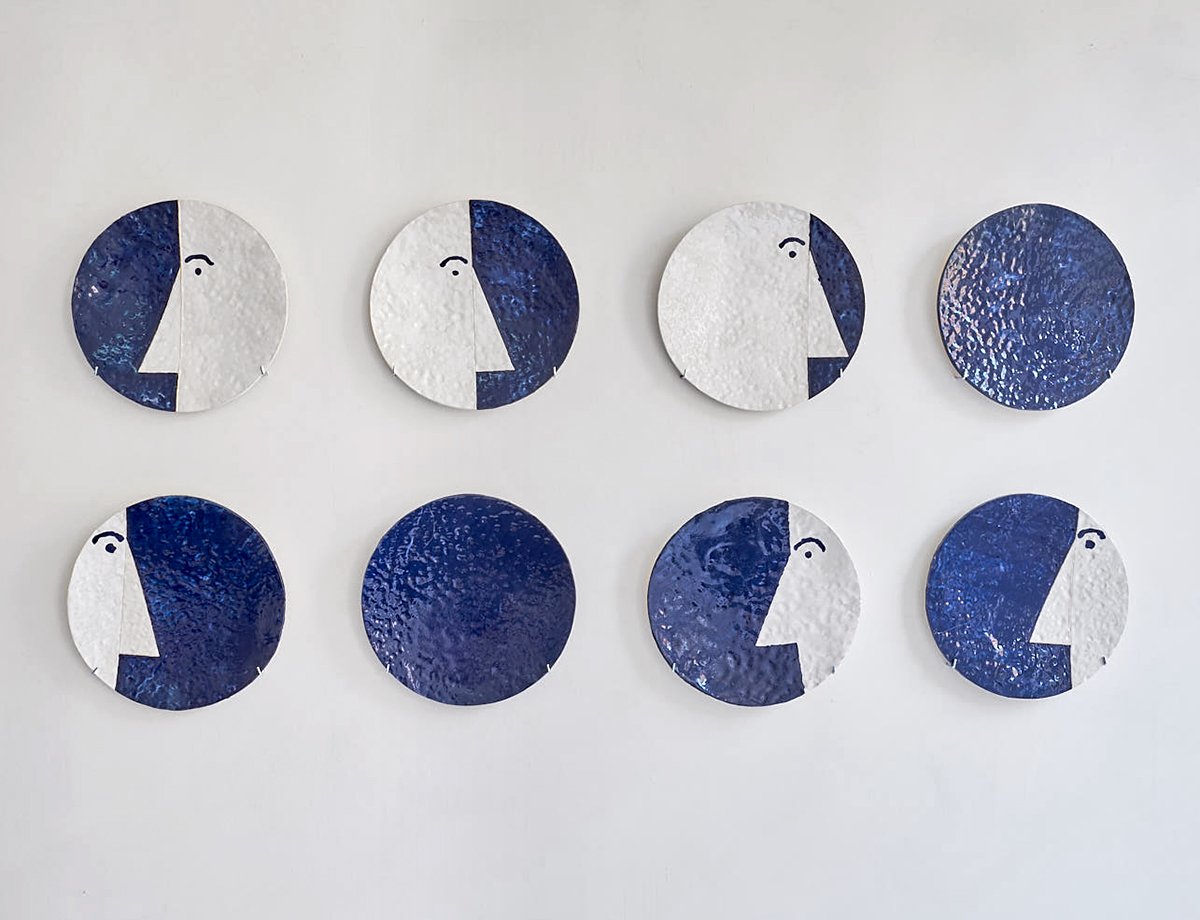 Zoé Piter and Maximilien Pellet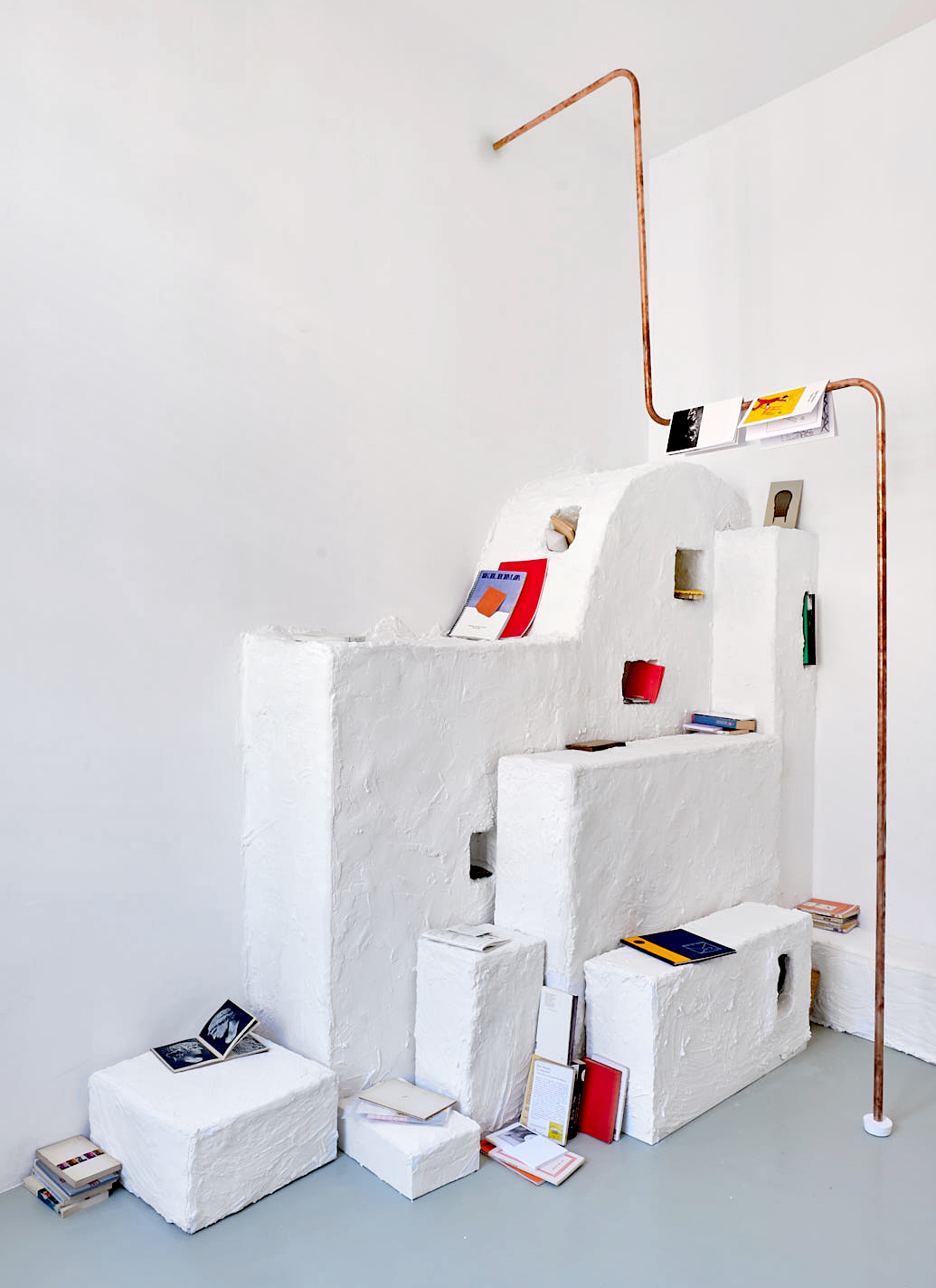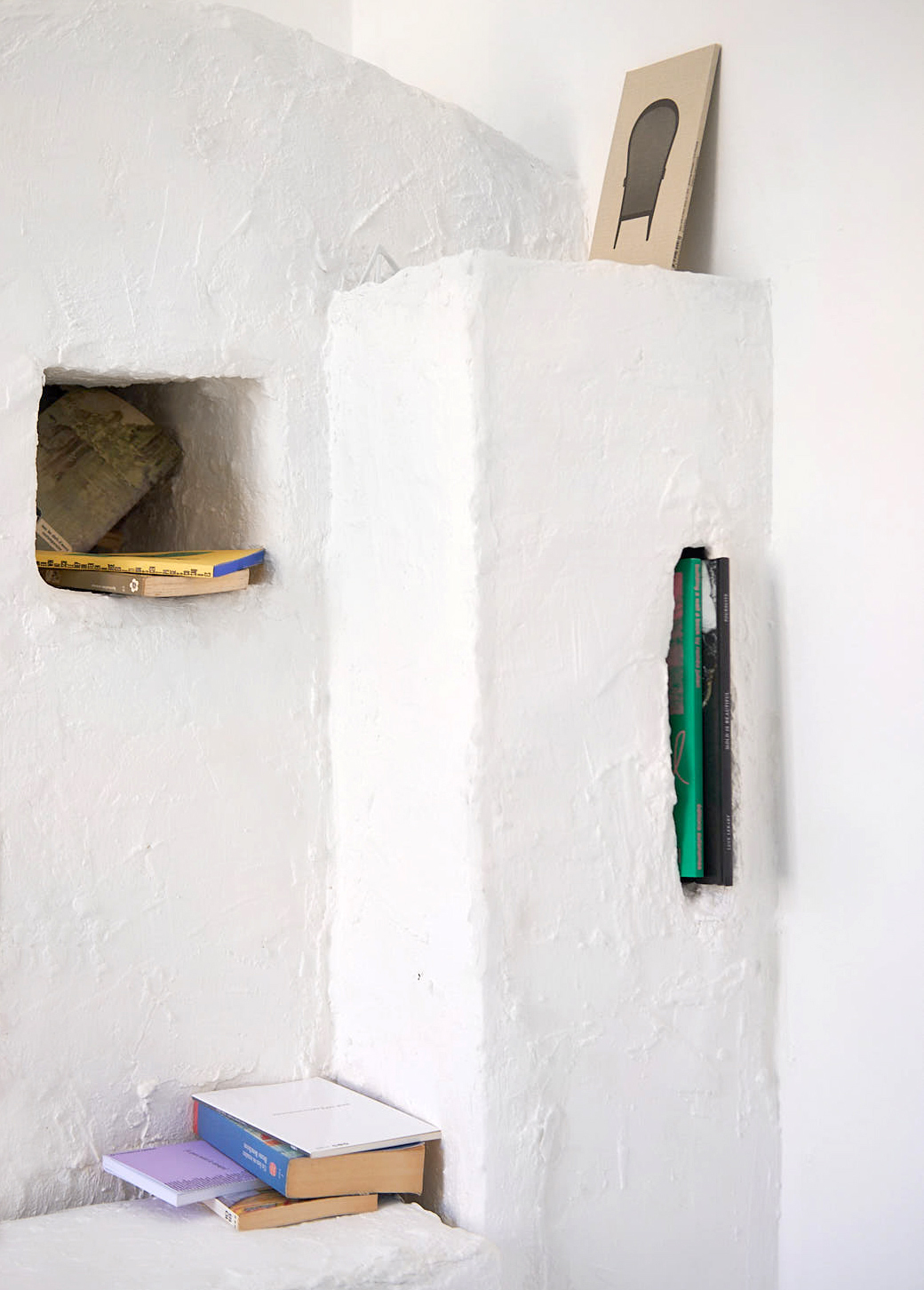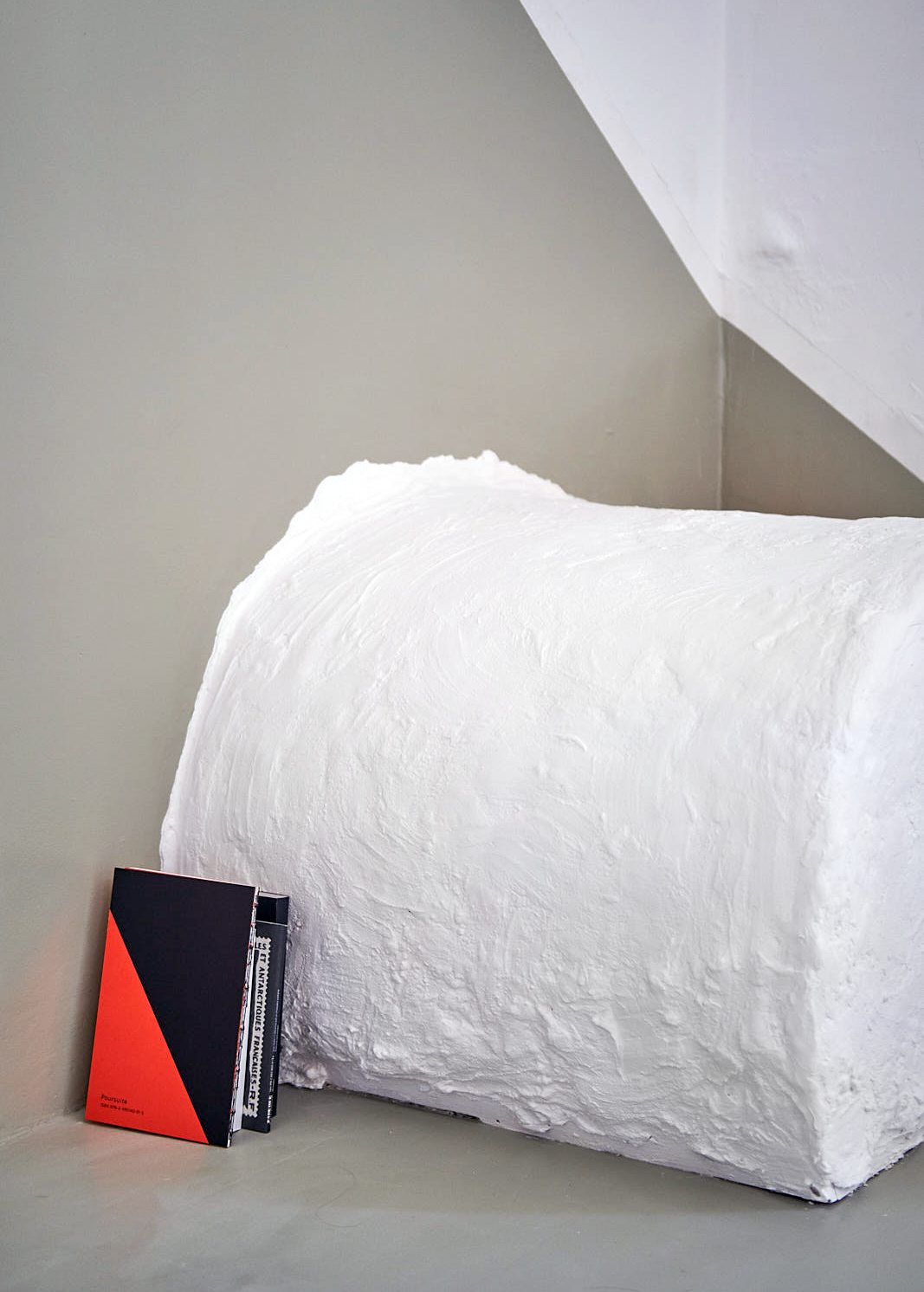 Maéva Prigent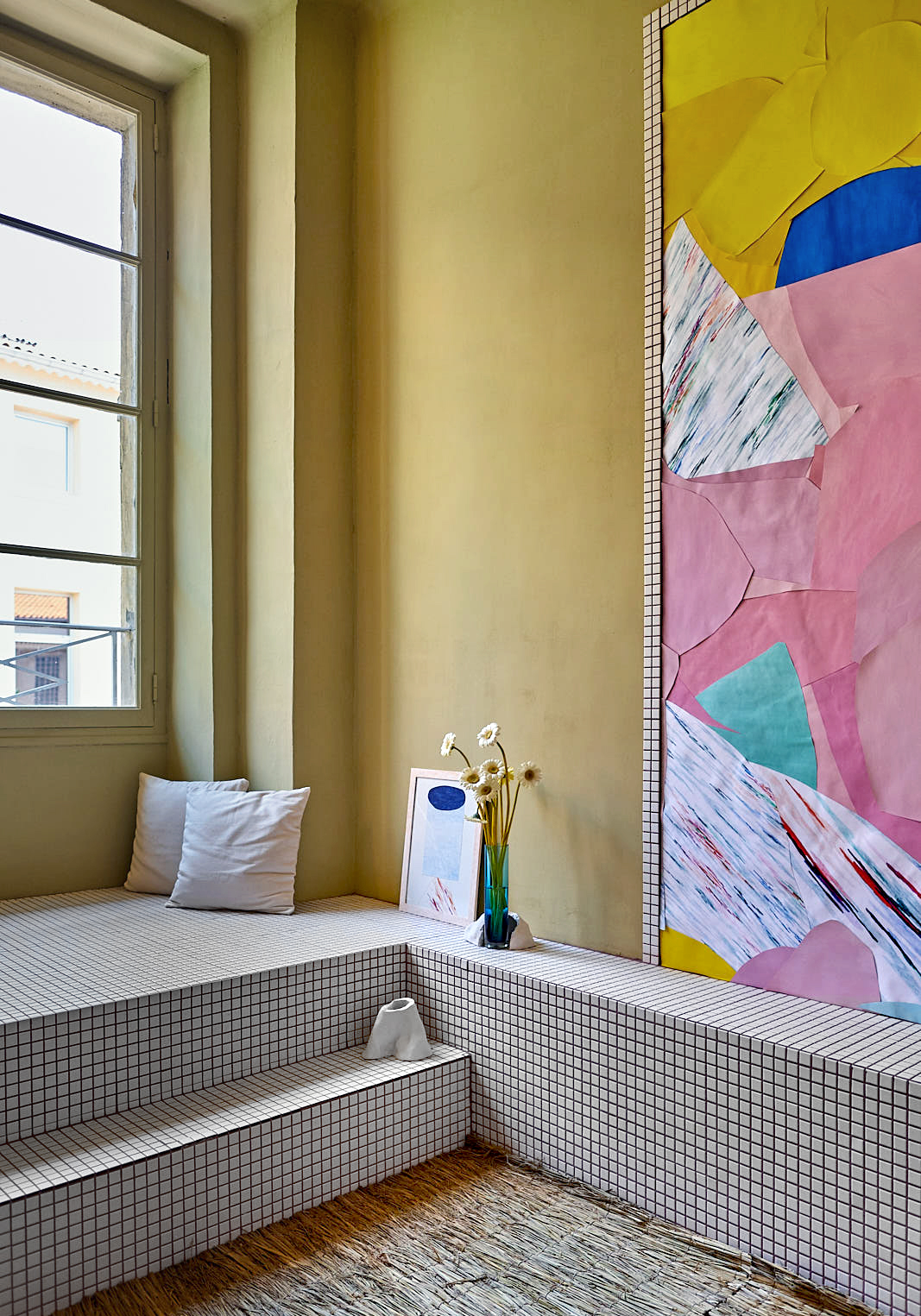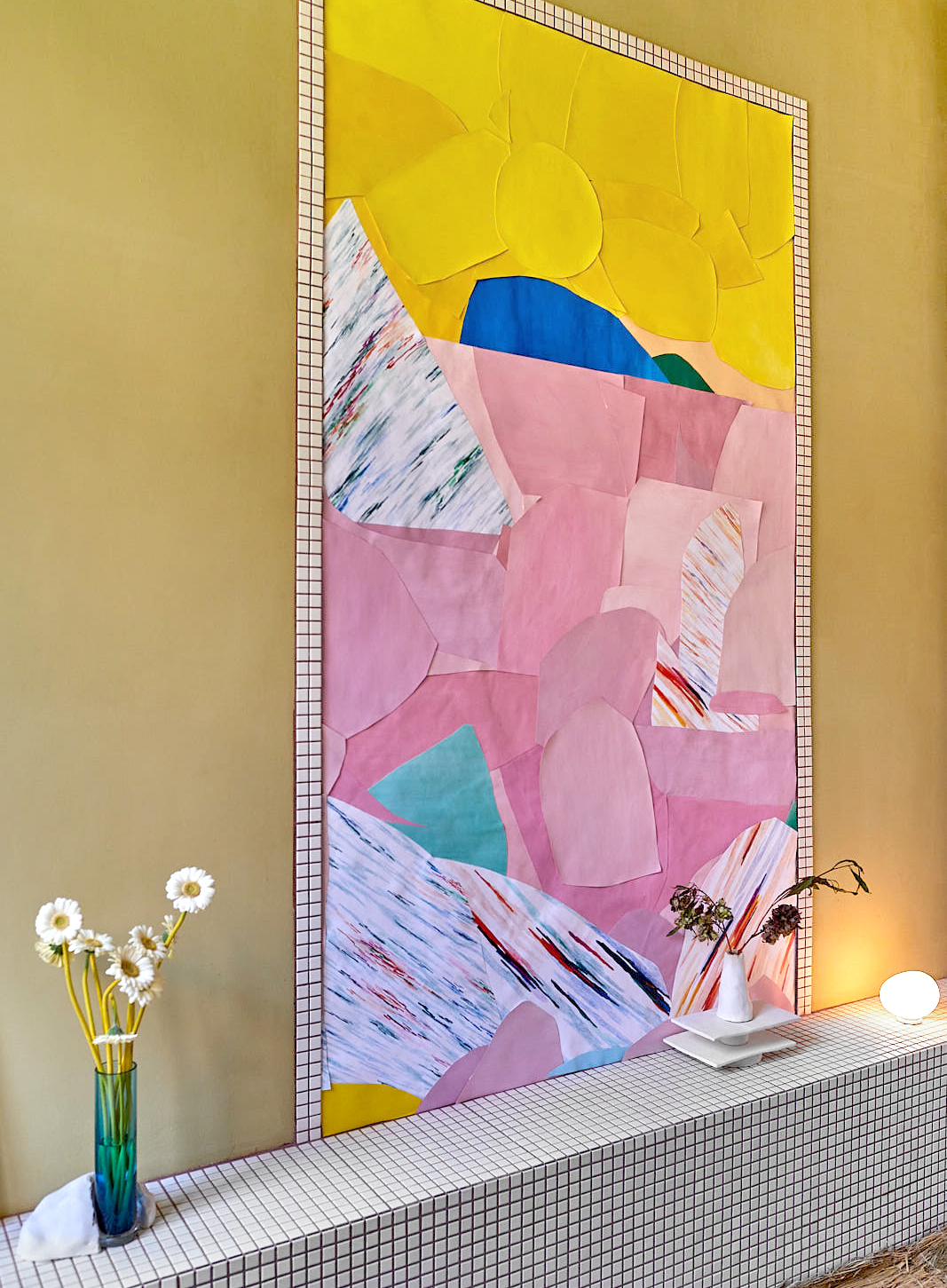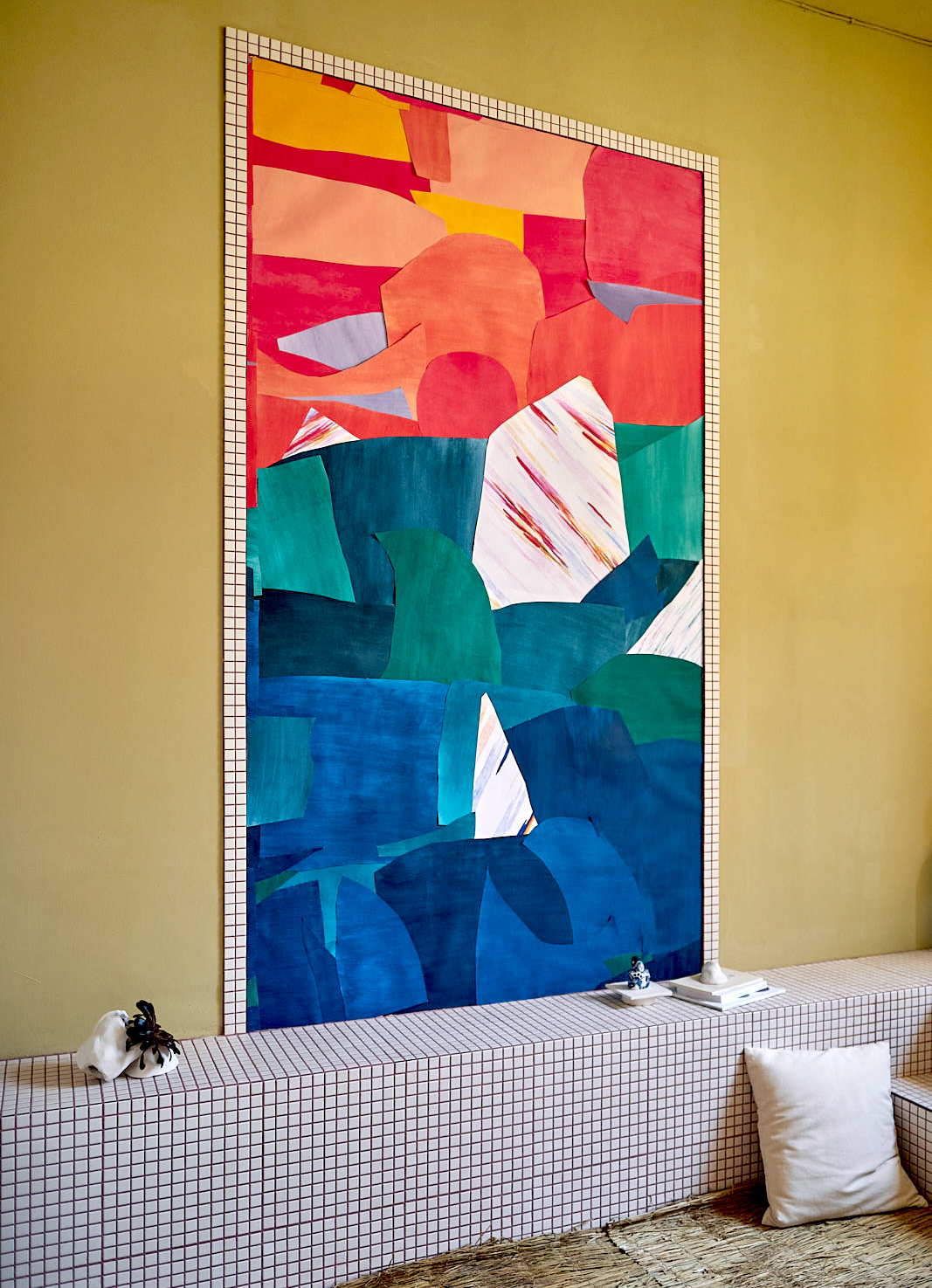 Hugo Poirier and Pauline Bailay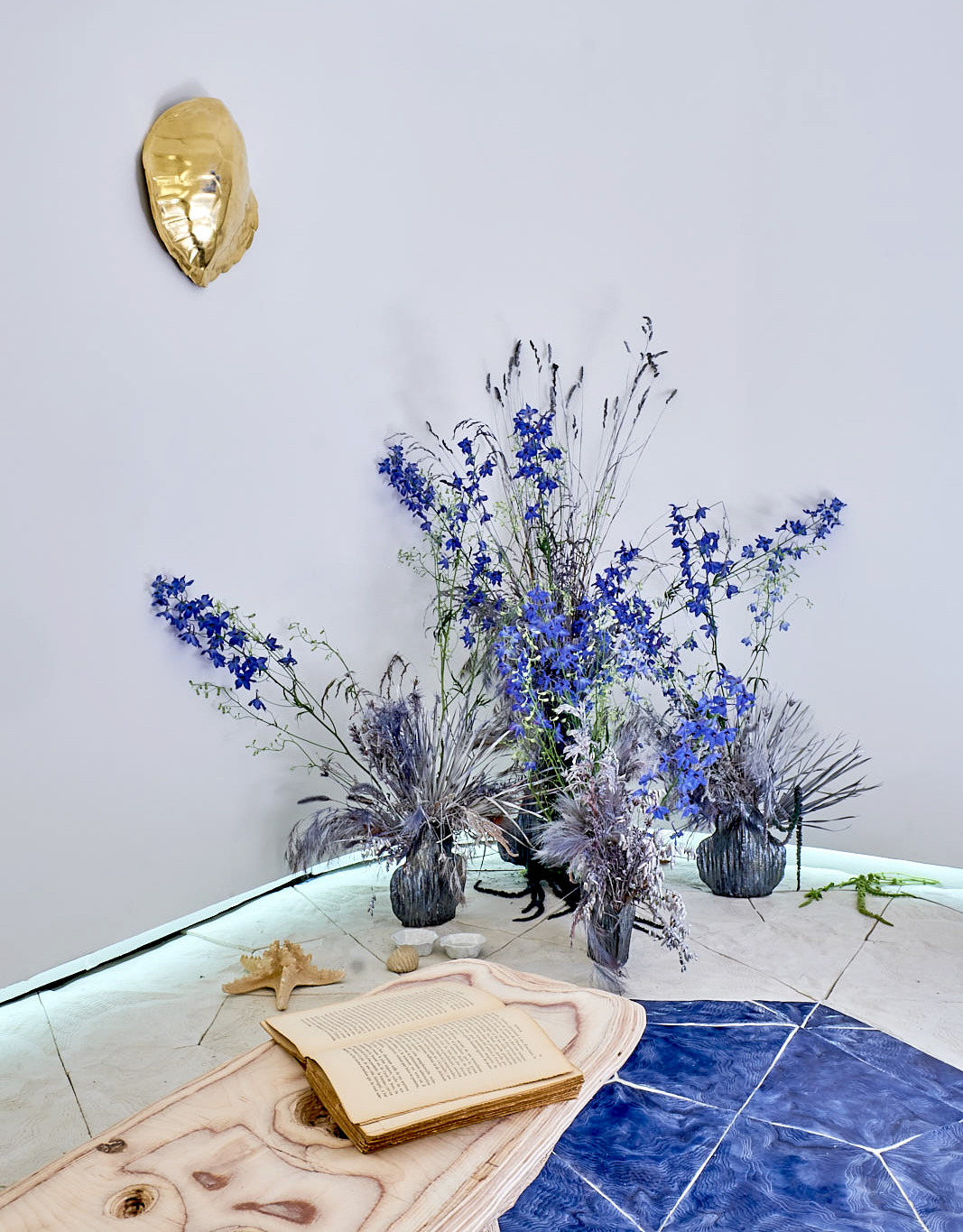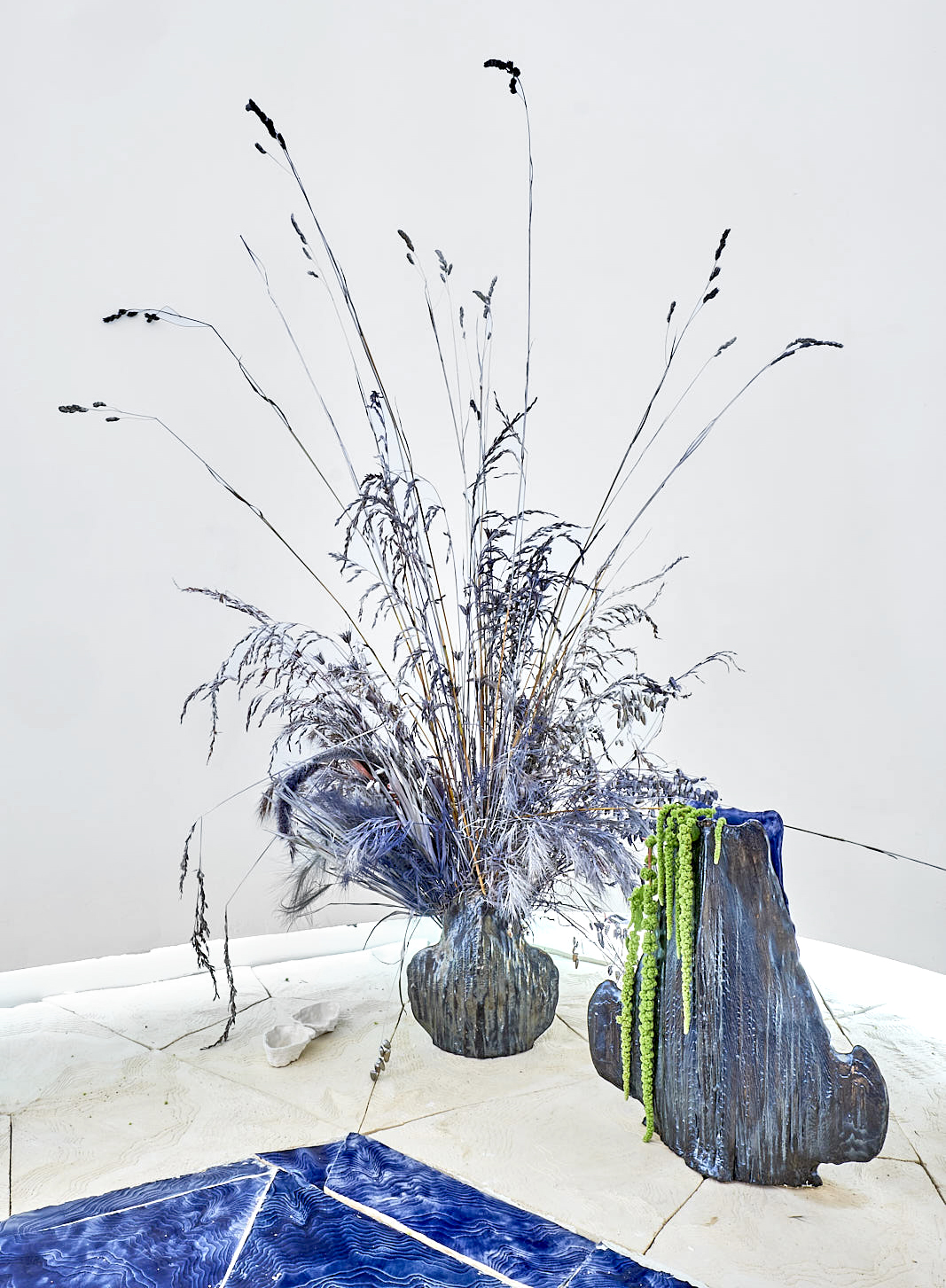 Hugo Dubray
After winning the grand prize in last year's 10 Designers competition, ECAL grad De Campos got a residency at the French glass institution CIRVA and a solo exhibition at this year's festival to showcase the results. (She also added in ceramics made with Sèvres.)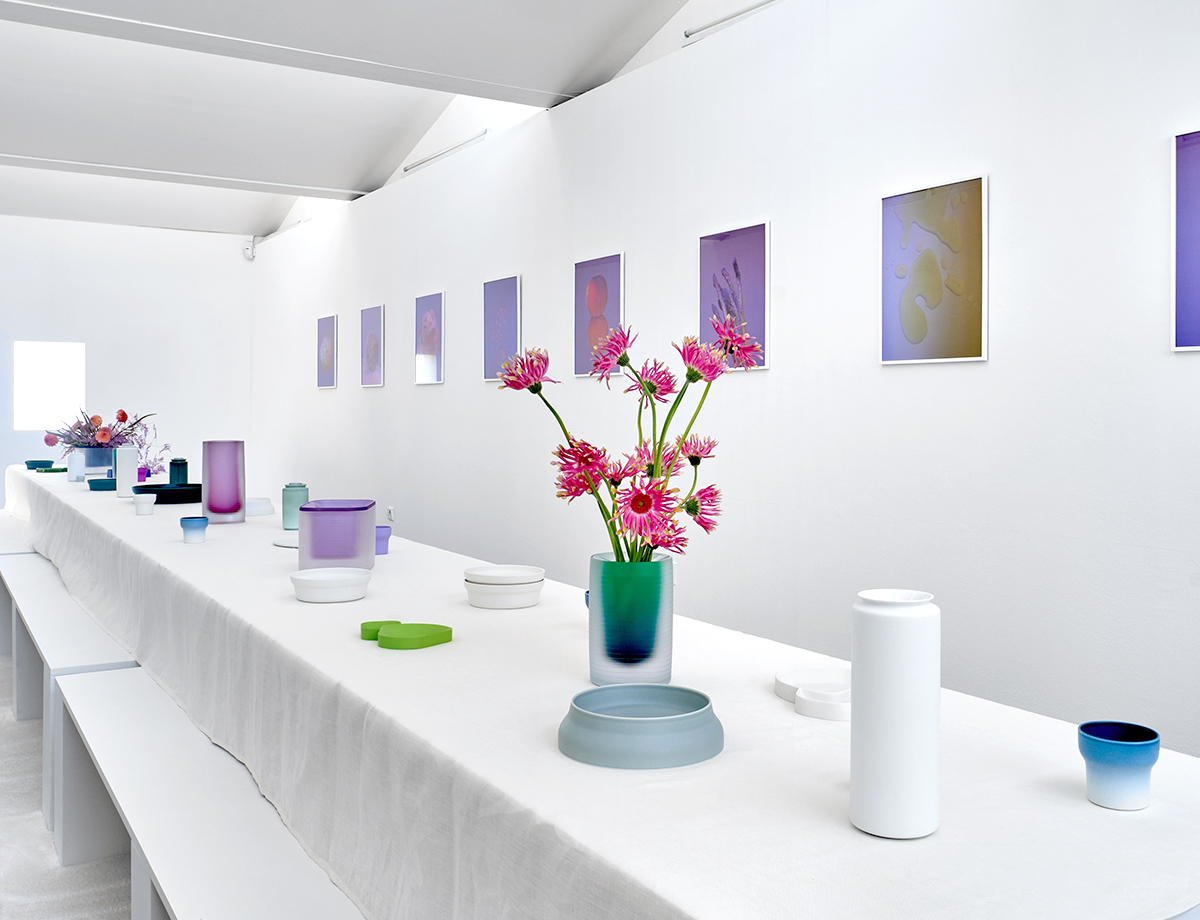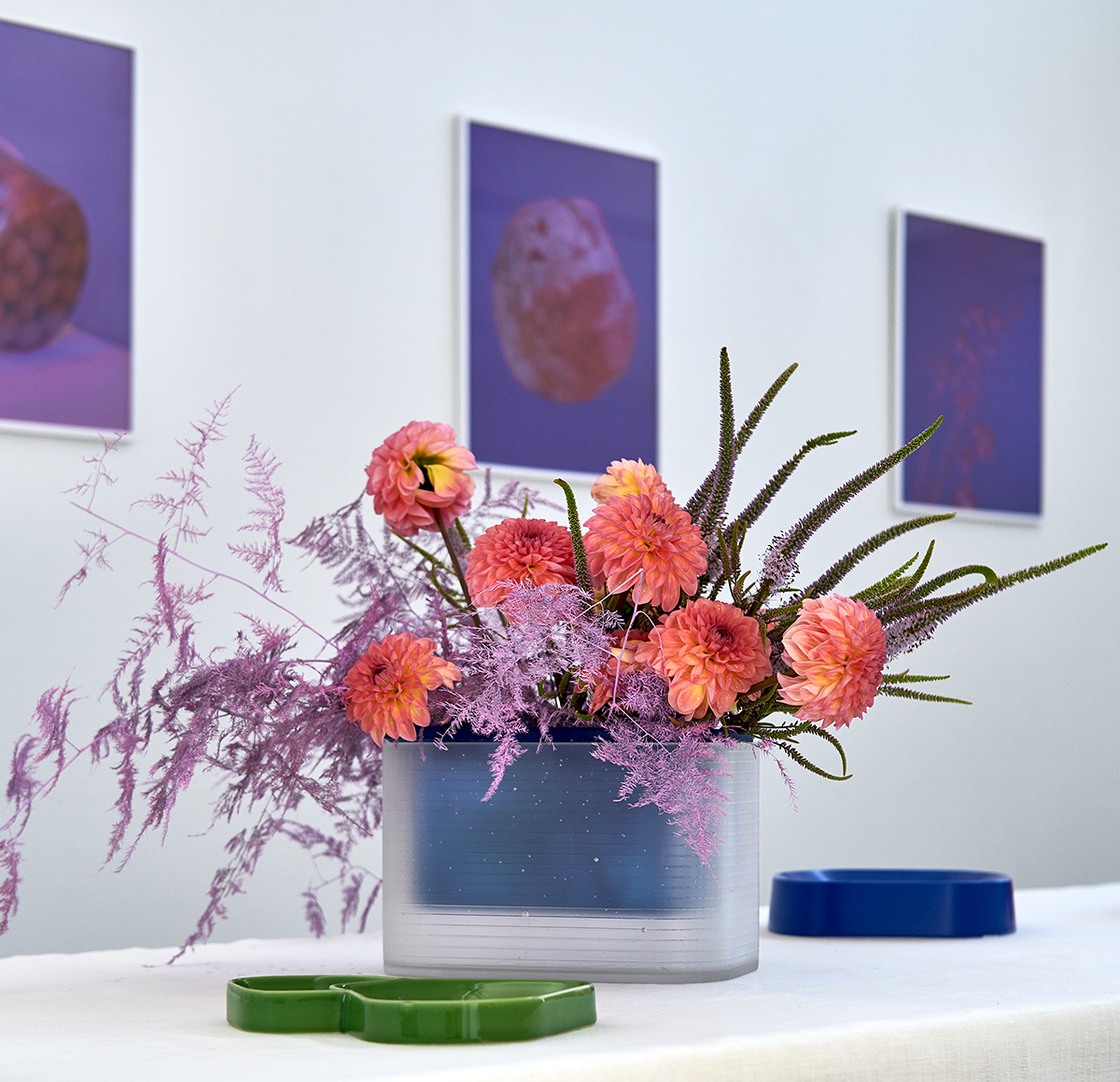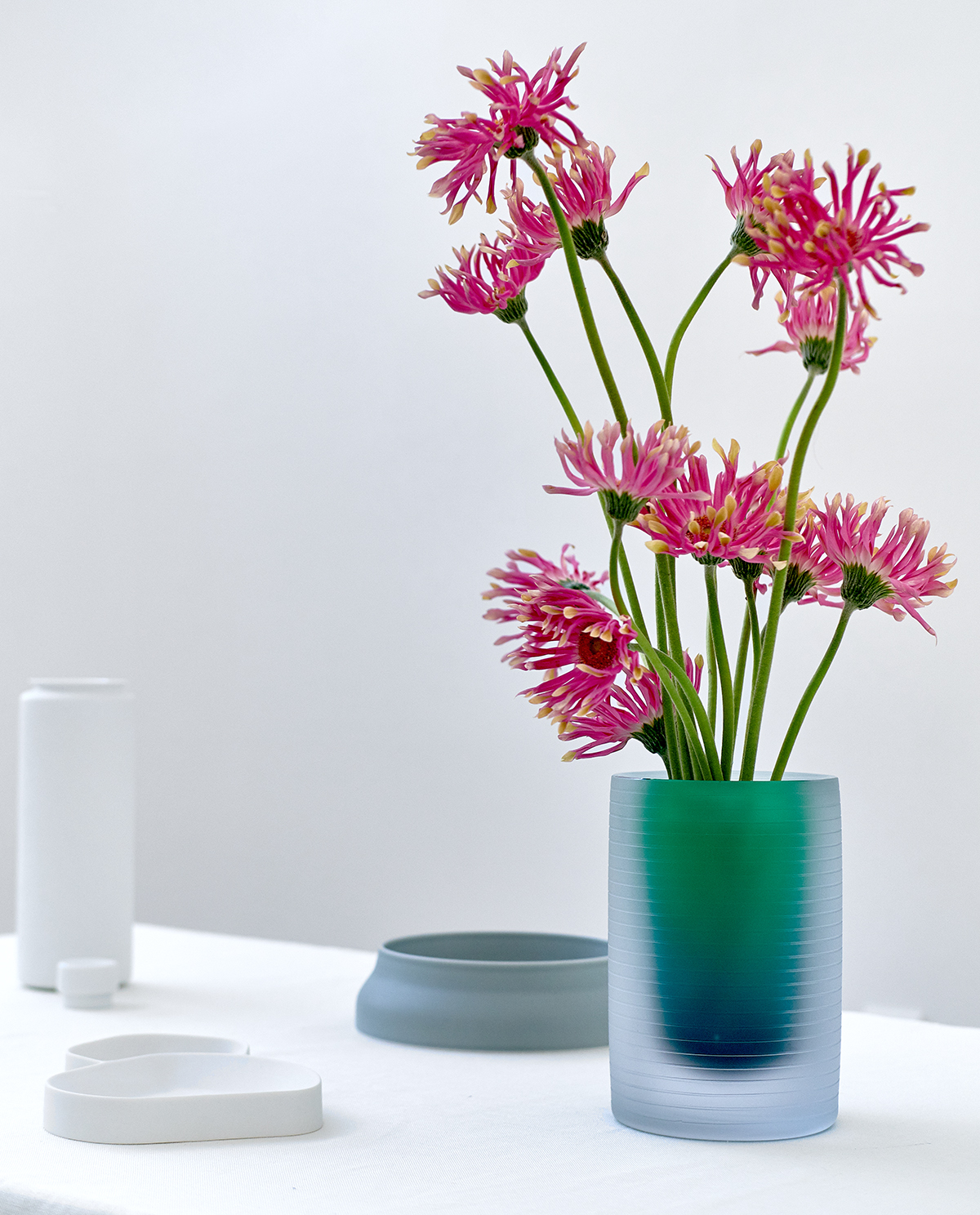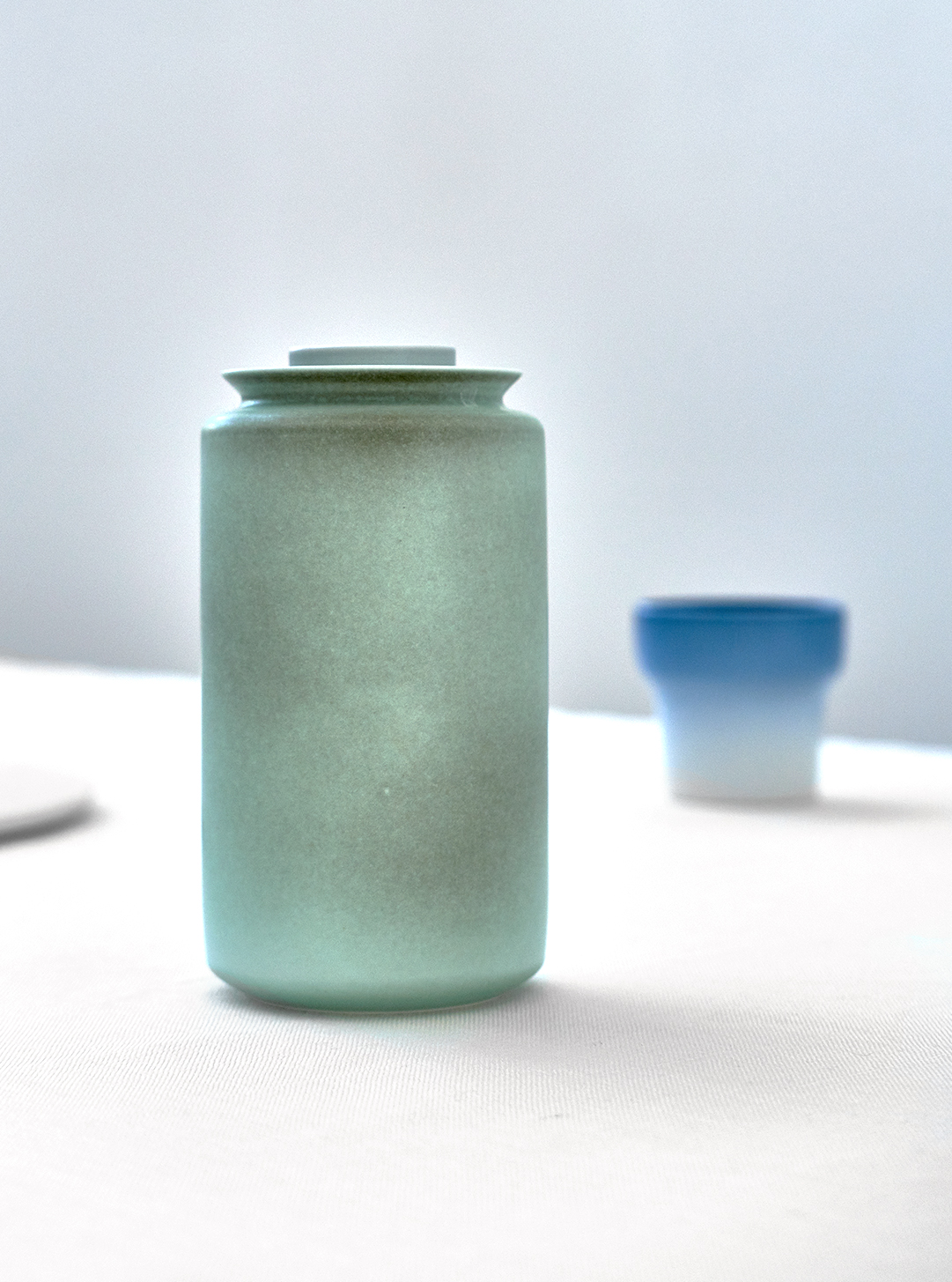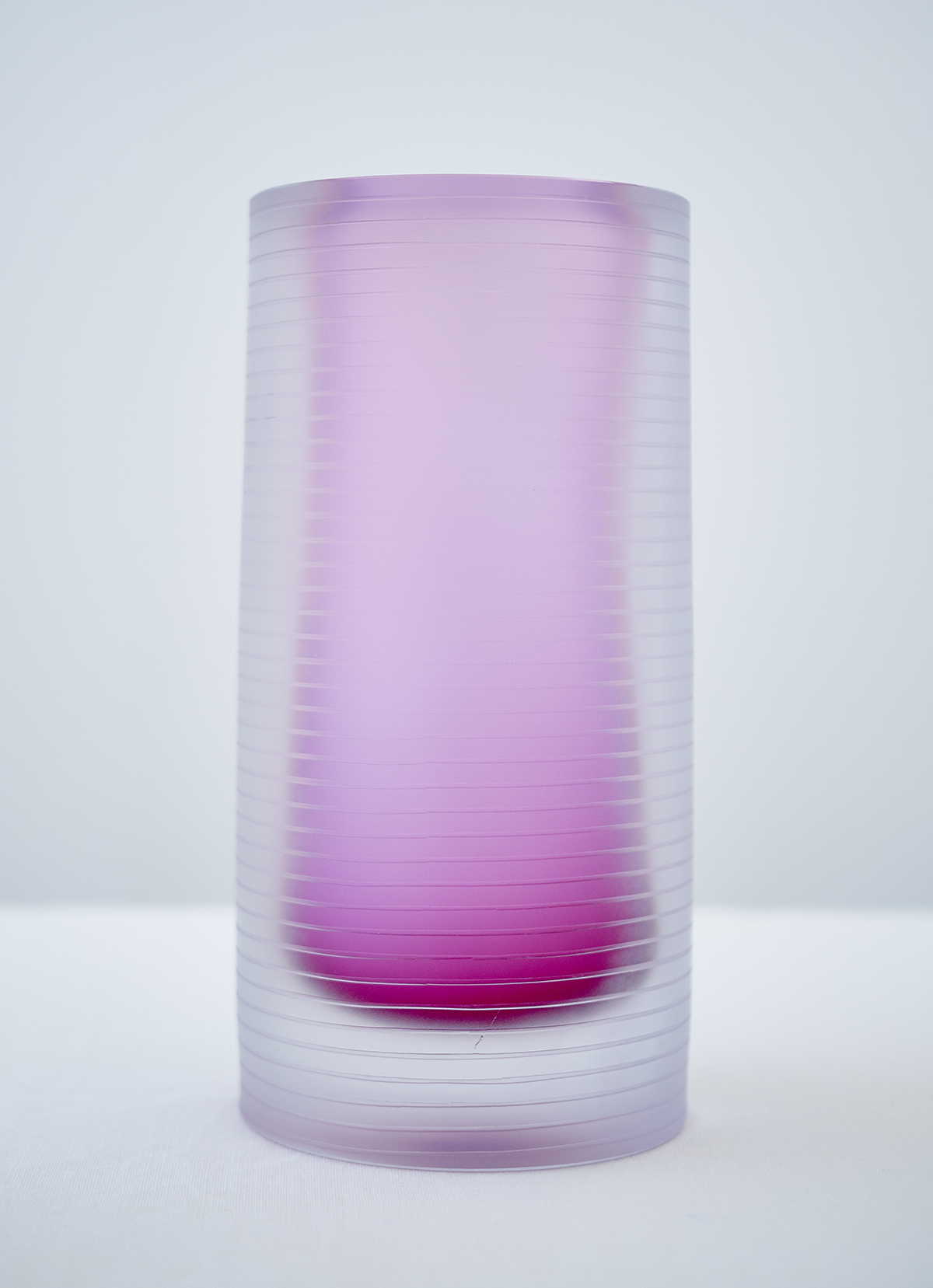 In the Villa Noailles's pink-walled exhibition room, Haddou Dufourcq brought to life a retrospective of work by the late French artist and set/costume designer — and friend of Charles and Marie-Laure de Noailles — Jean Hugo, even recreating one of his set designs in three dimensions (seen below).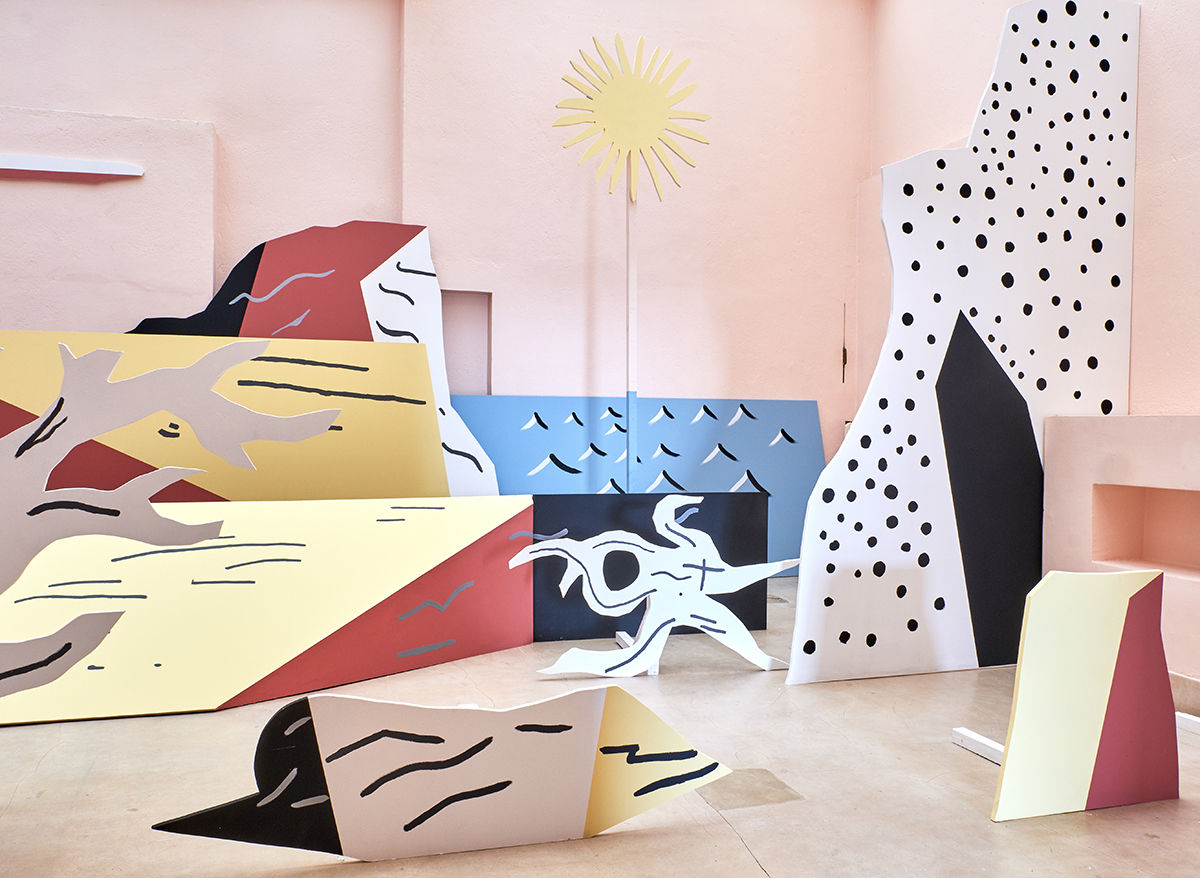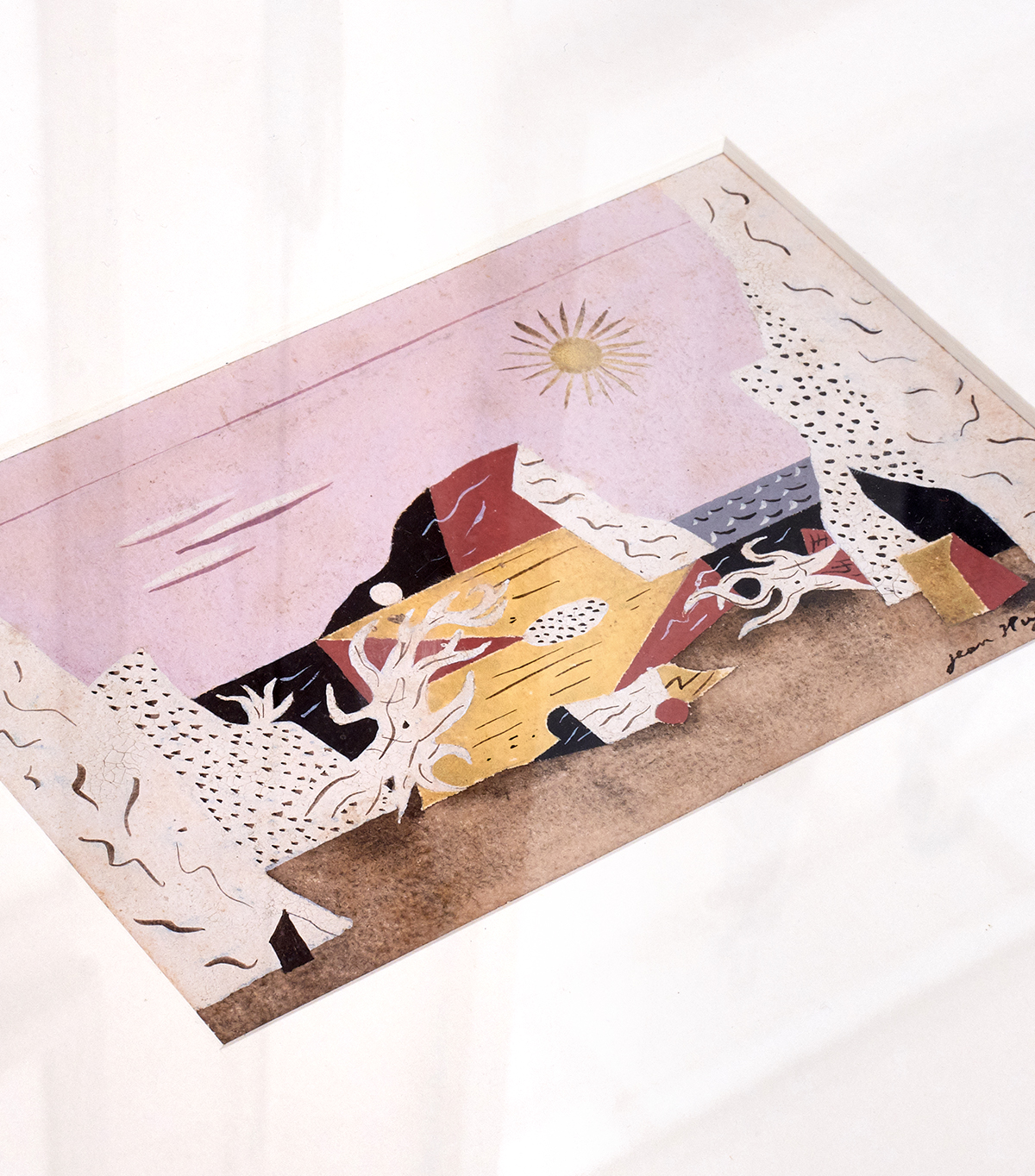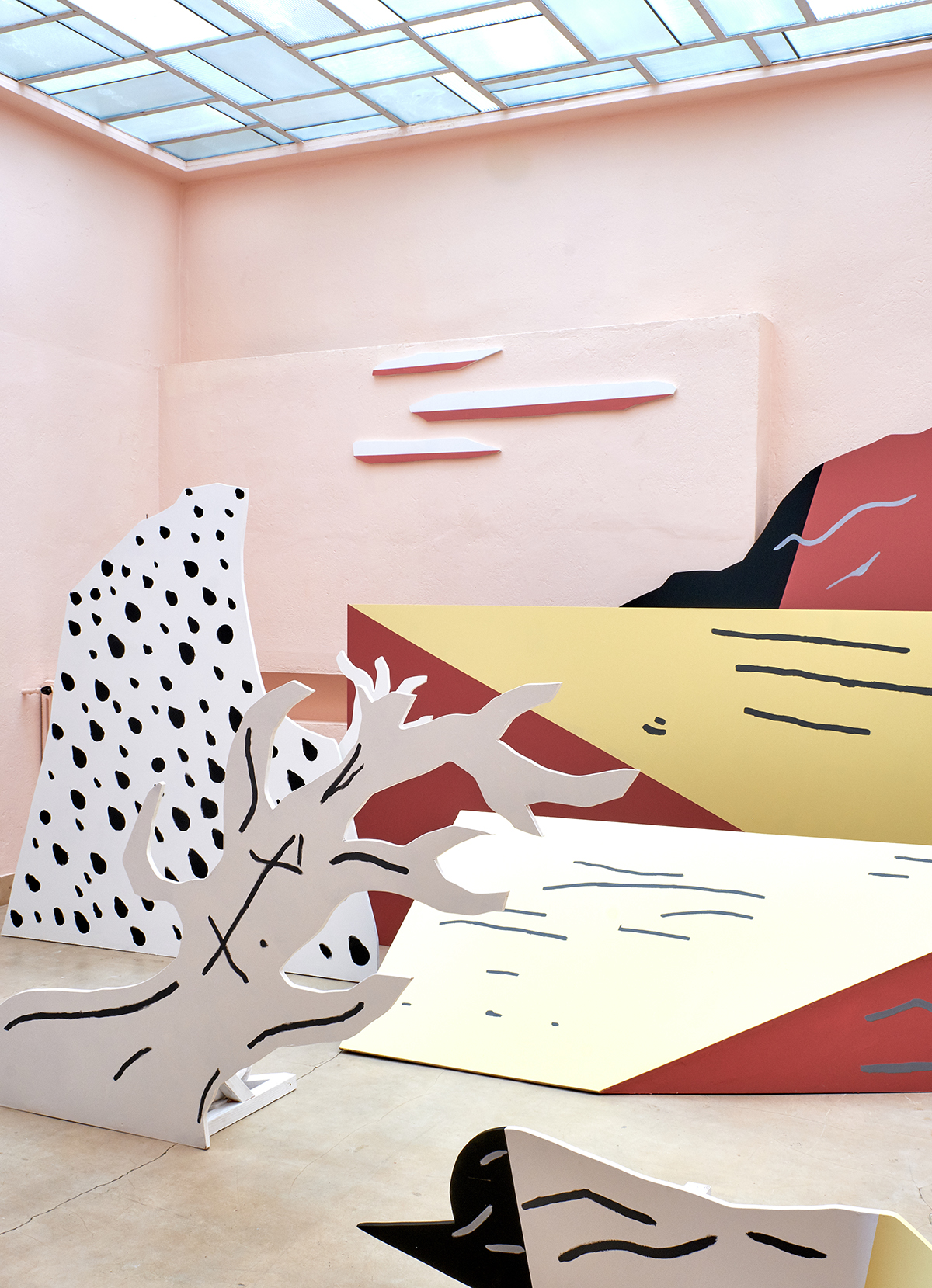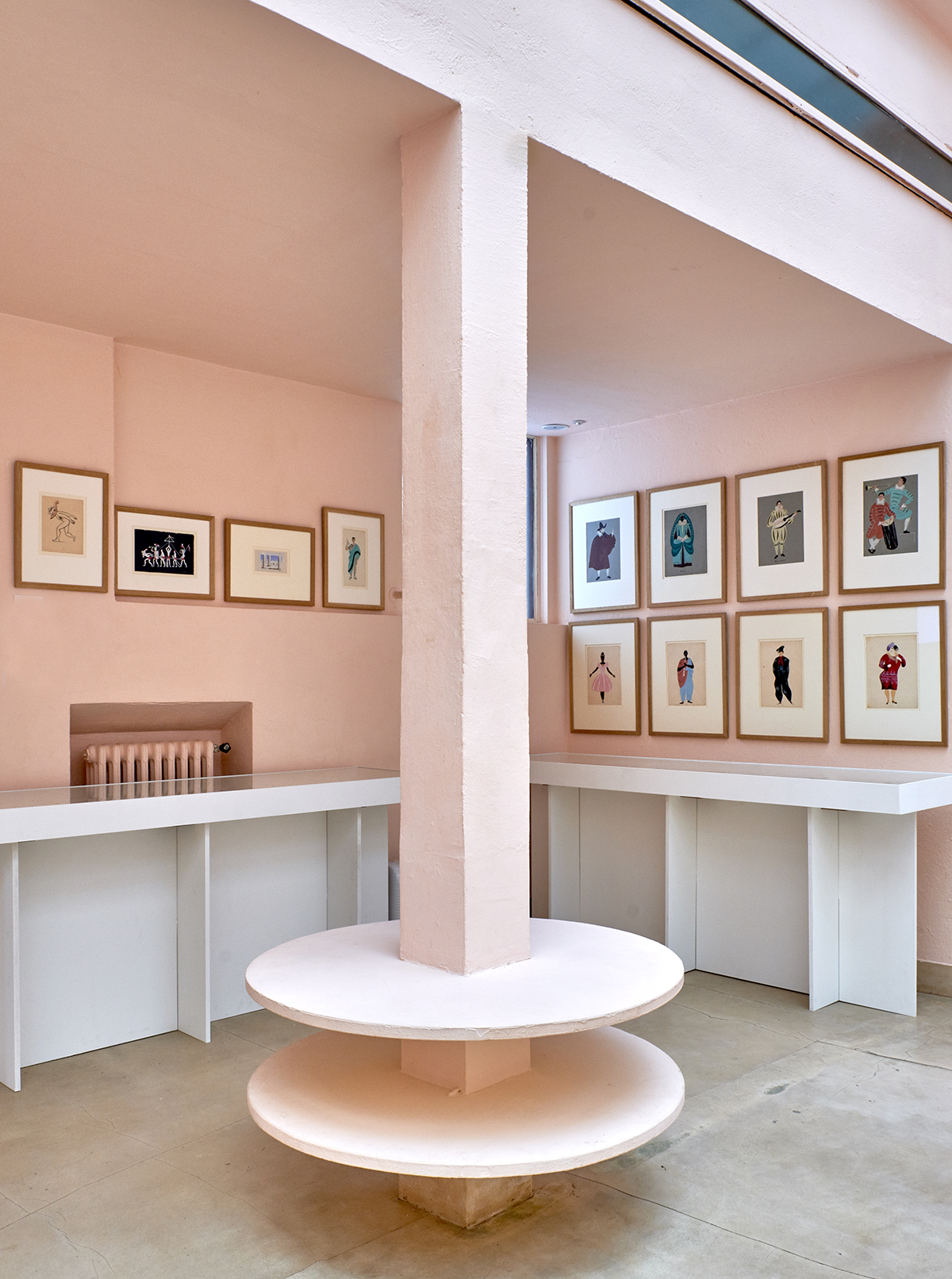 10 Designers Competition at Design Parade Hyères
Below is a selection of our favorite entries into this year's design competition in Hyères, which you can do further reading on here (click on "the finalists" at the top).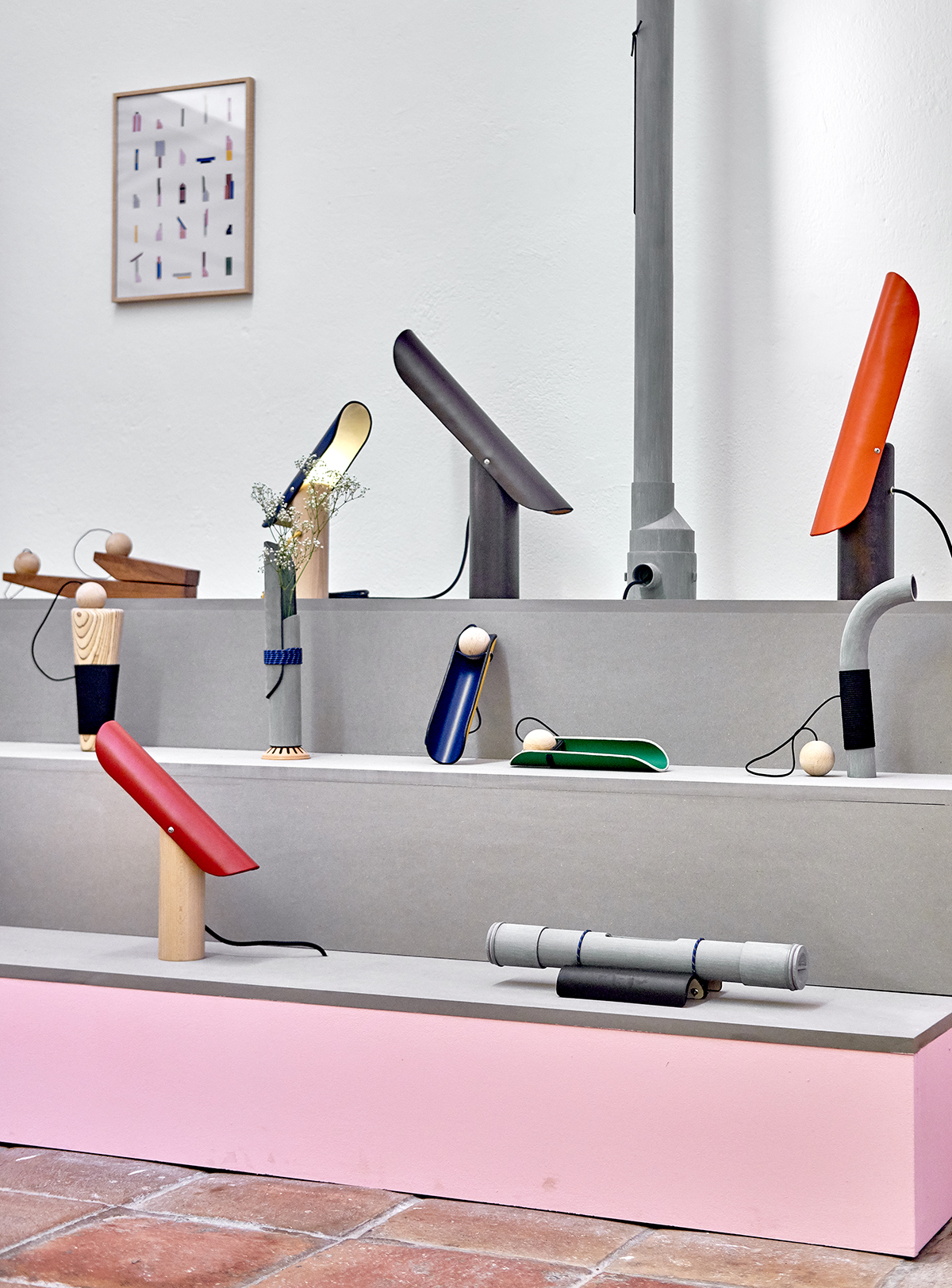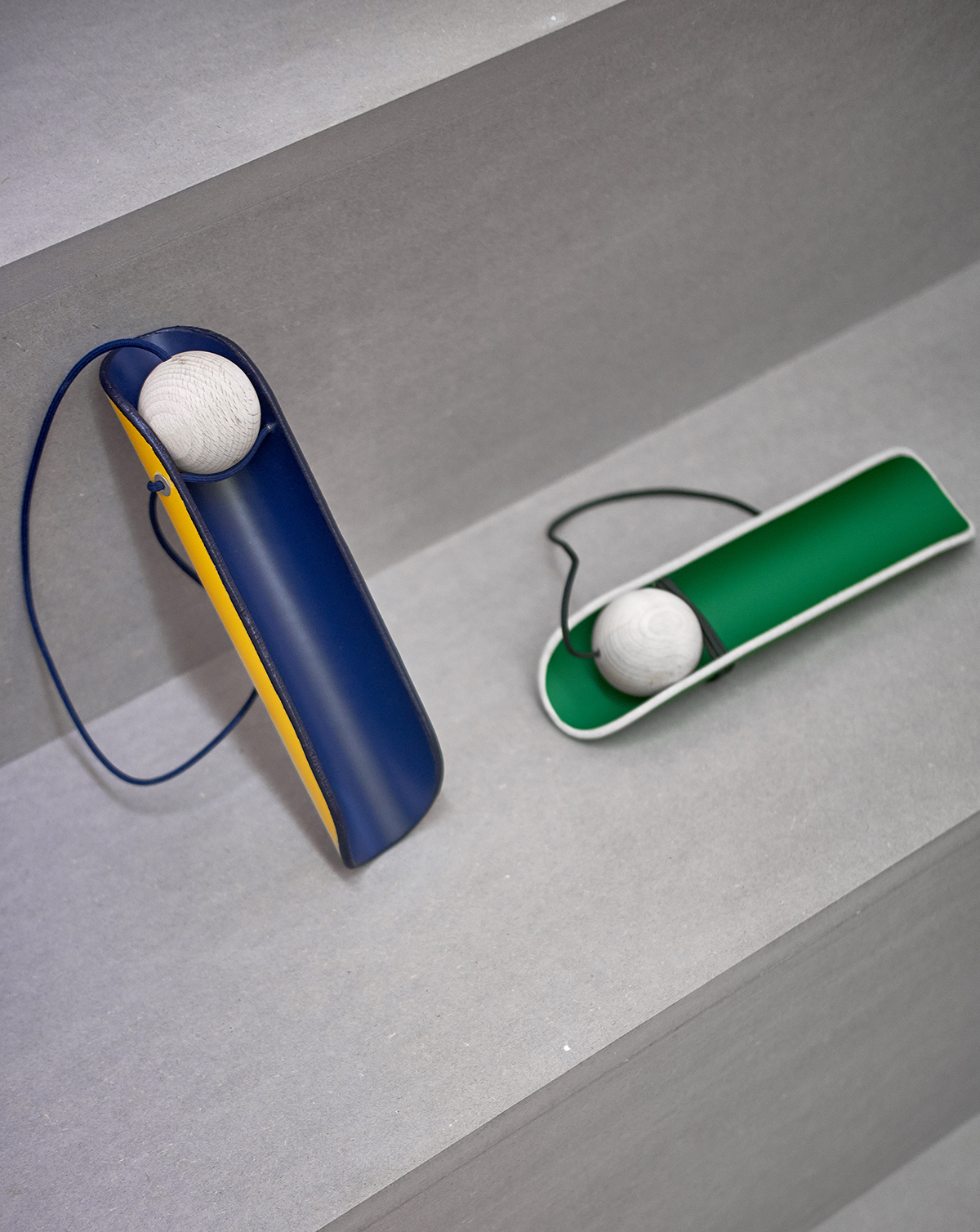 Flavien Delberg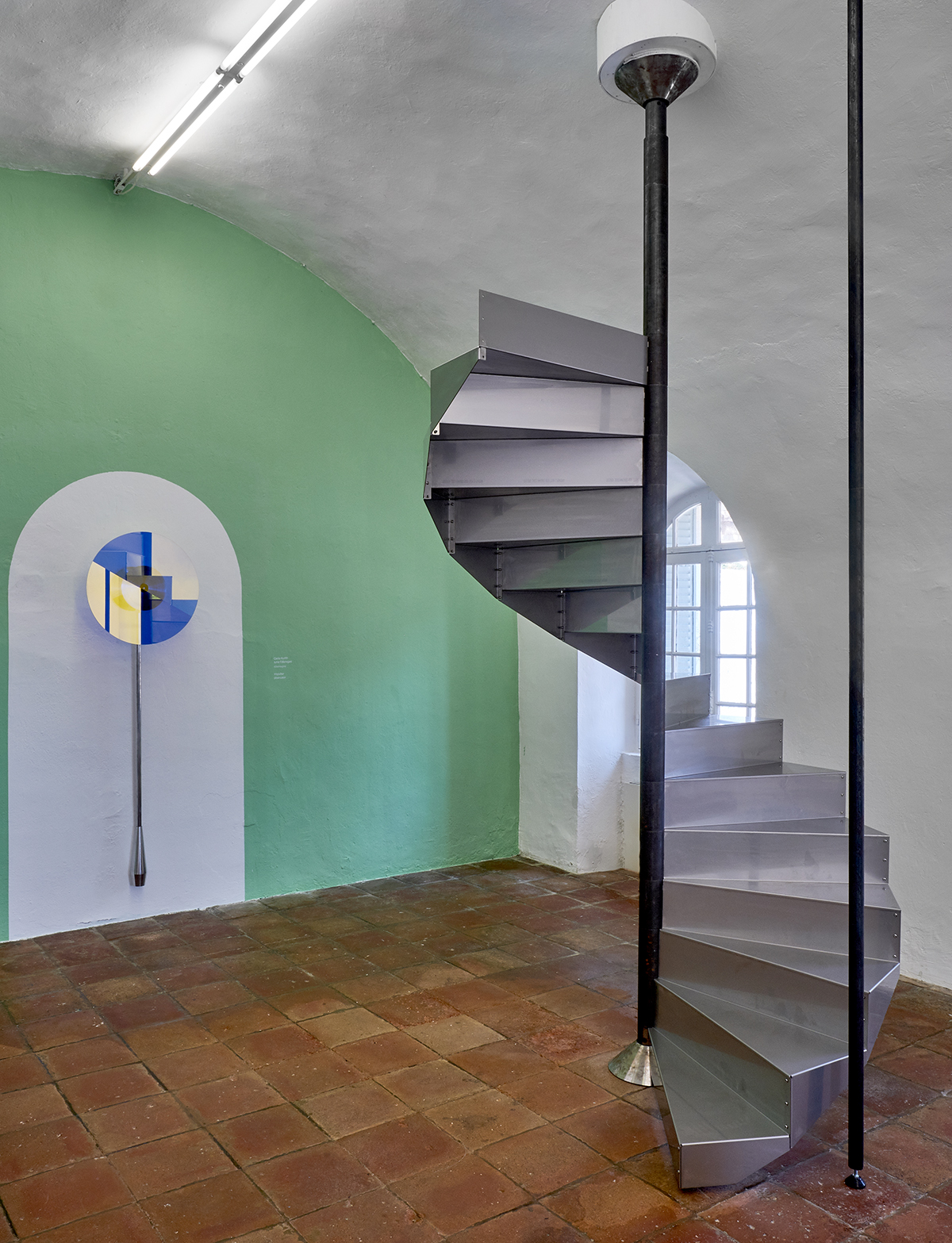 Carlo Kurth & June Fàbregas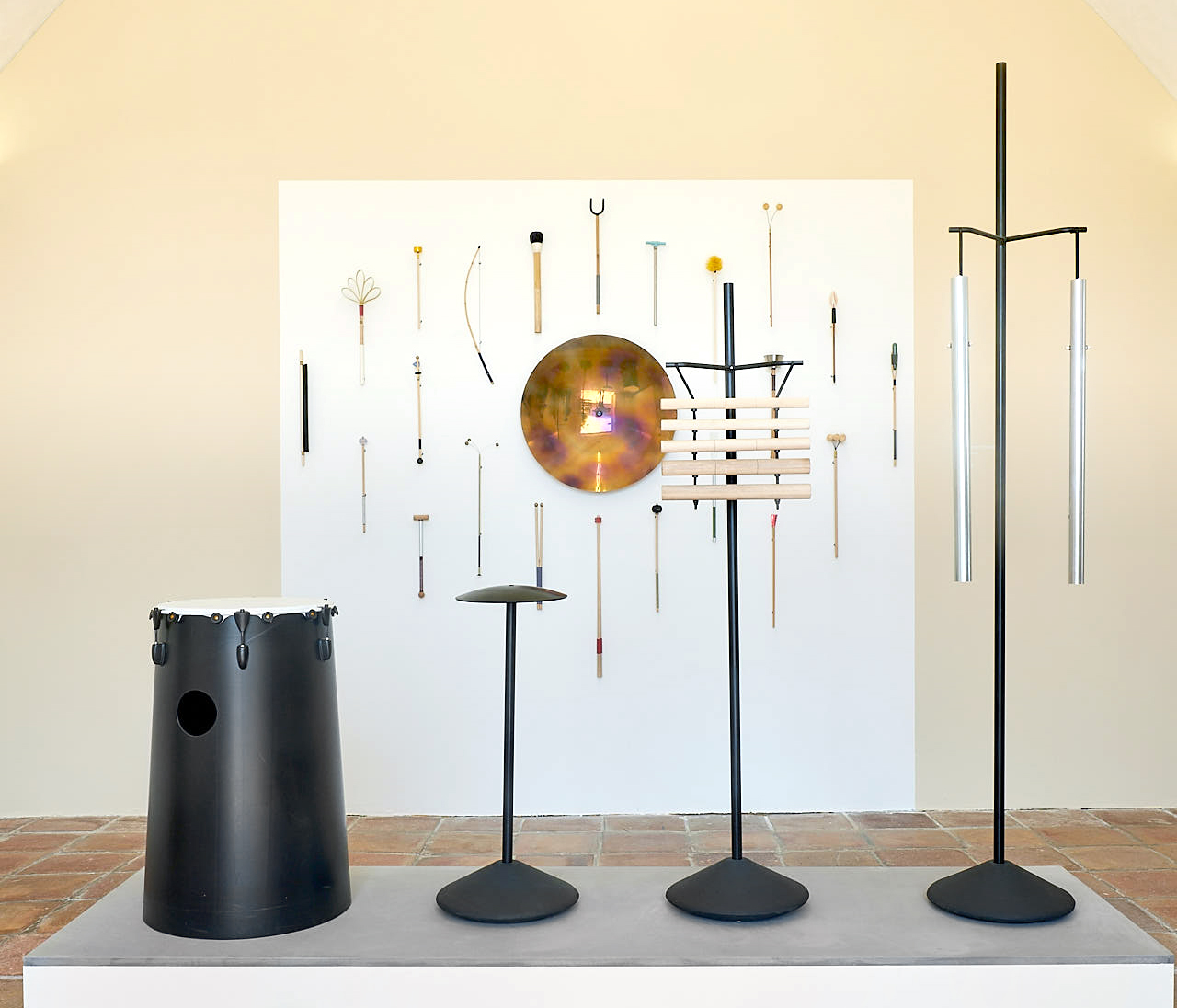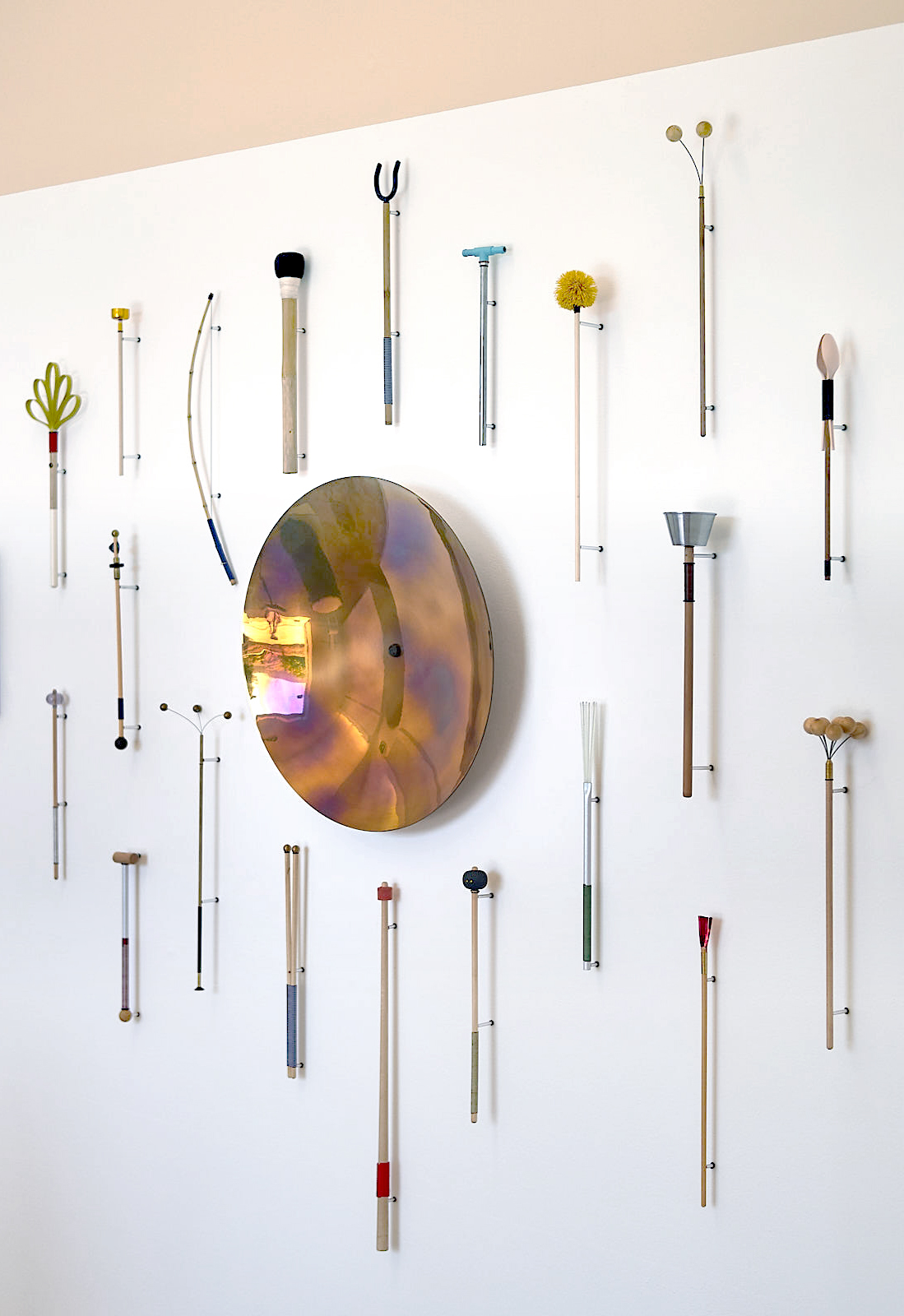 Gregory Granados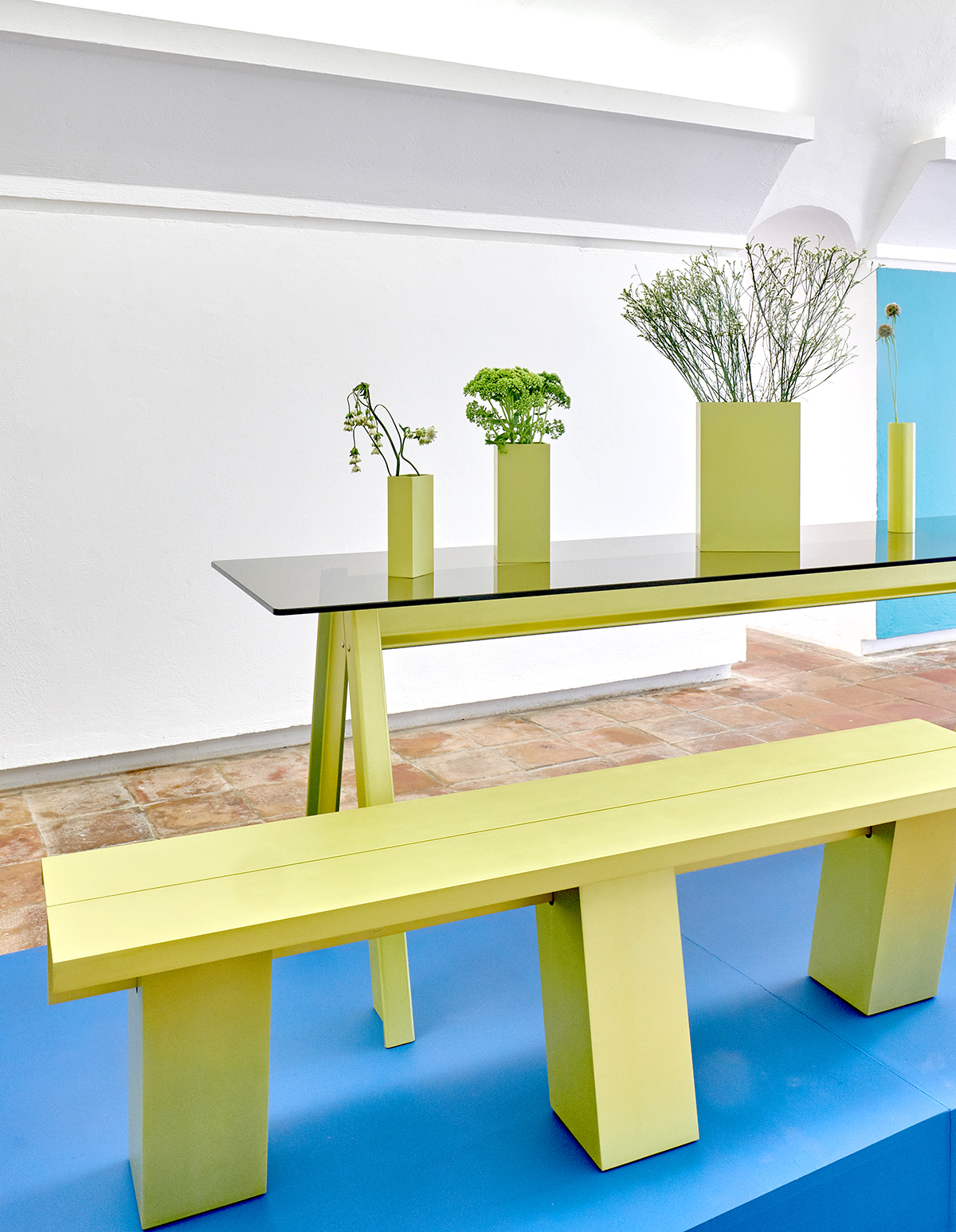 Leyla Desrosiers-Arslanian & Charlotte Barbeau Desjardins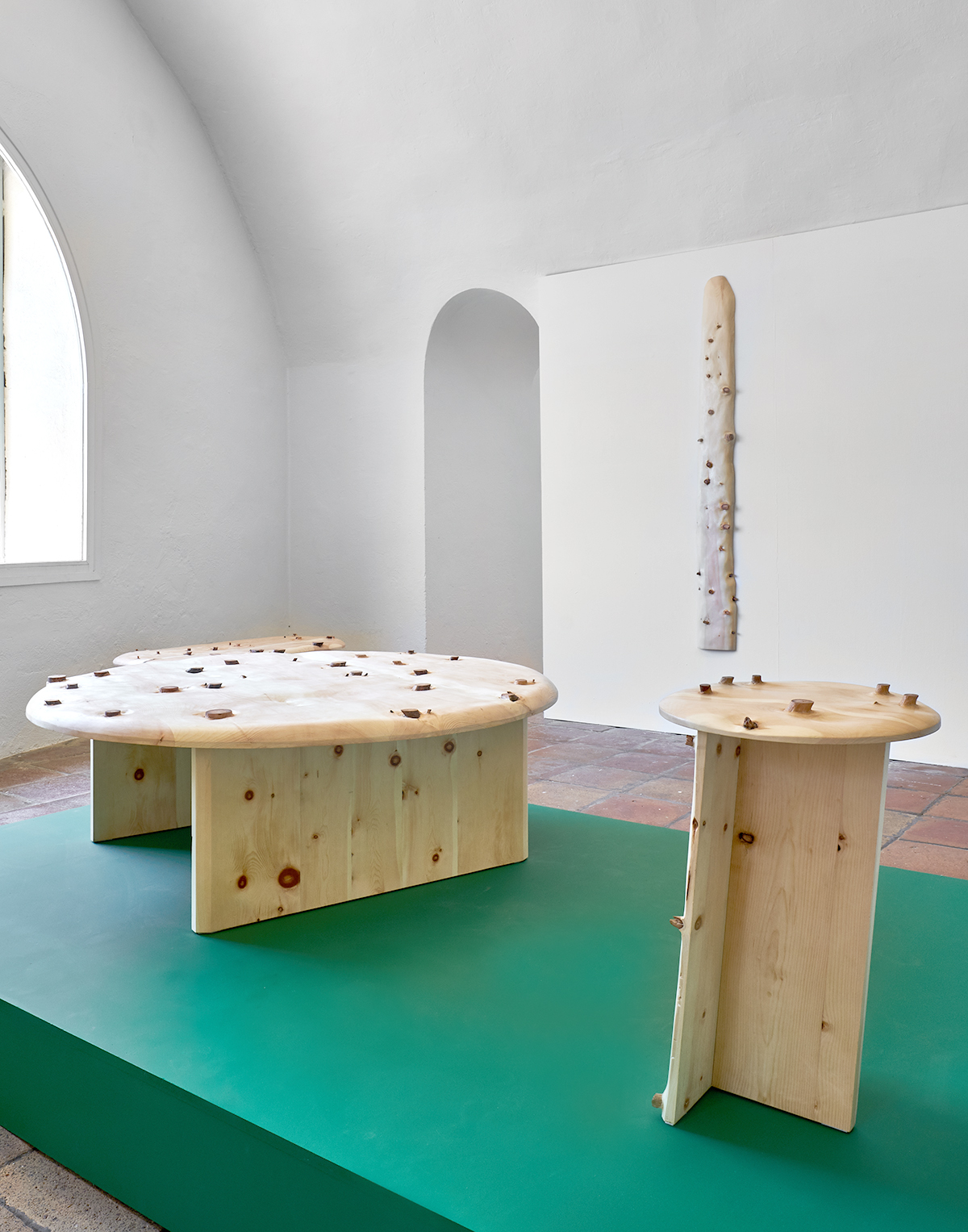 Sho Ota
Mathieu Lehanneur Exhibition at Design Parade Hyères
The festival also included a retrospective of recent work by Mathieu Lehanneur, writing that "in his work, biology brushes shoulders with the artisanal, primitive nature is blended with digital tools, and passing time plays with the weather; like a brief history of humanity."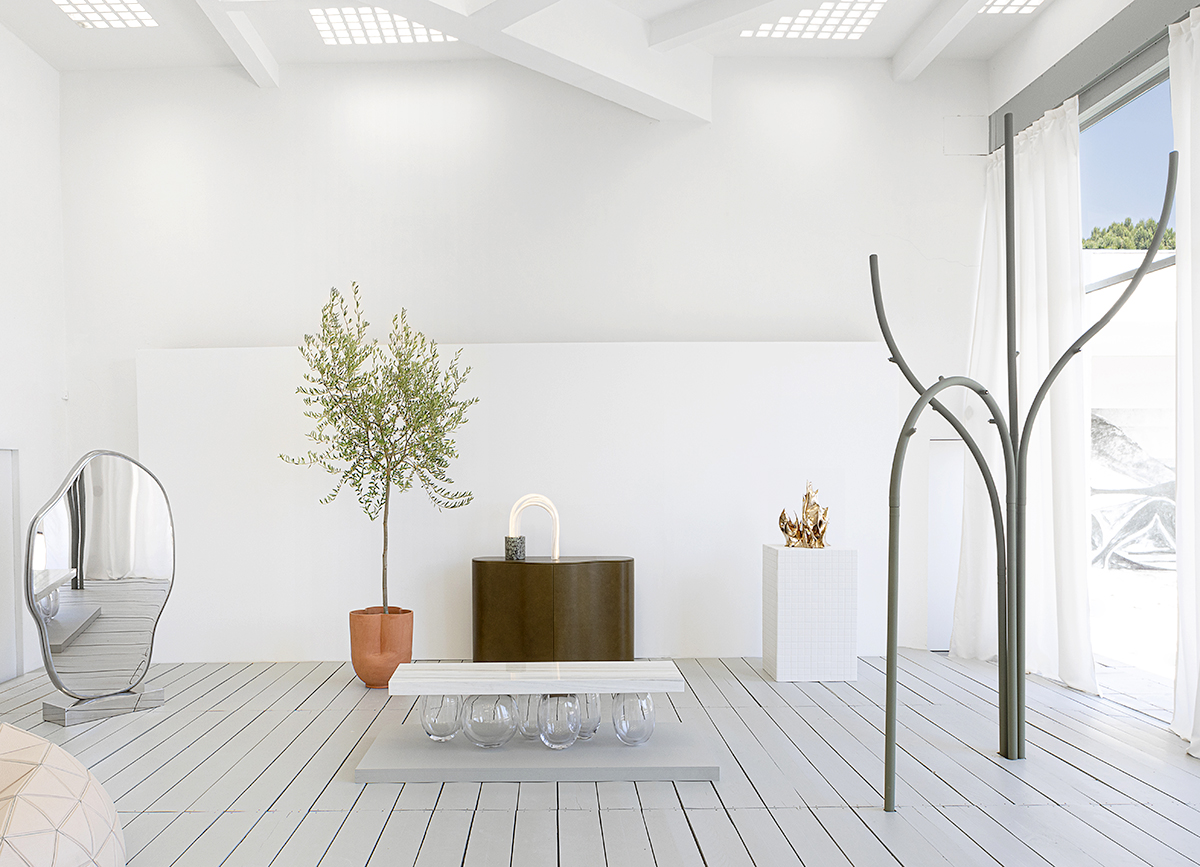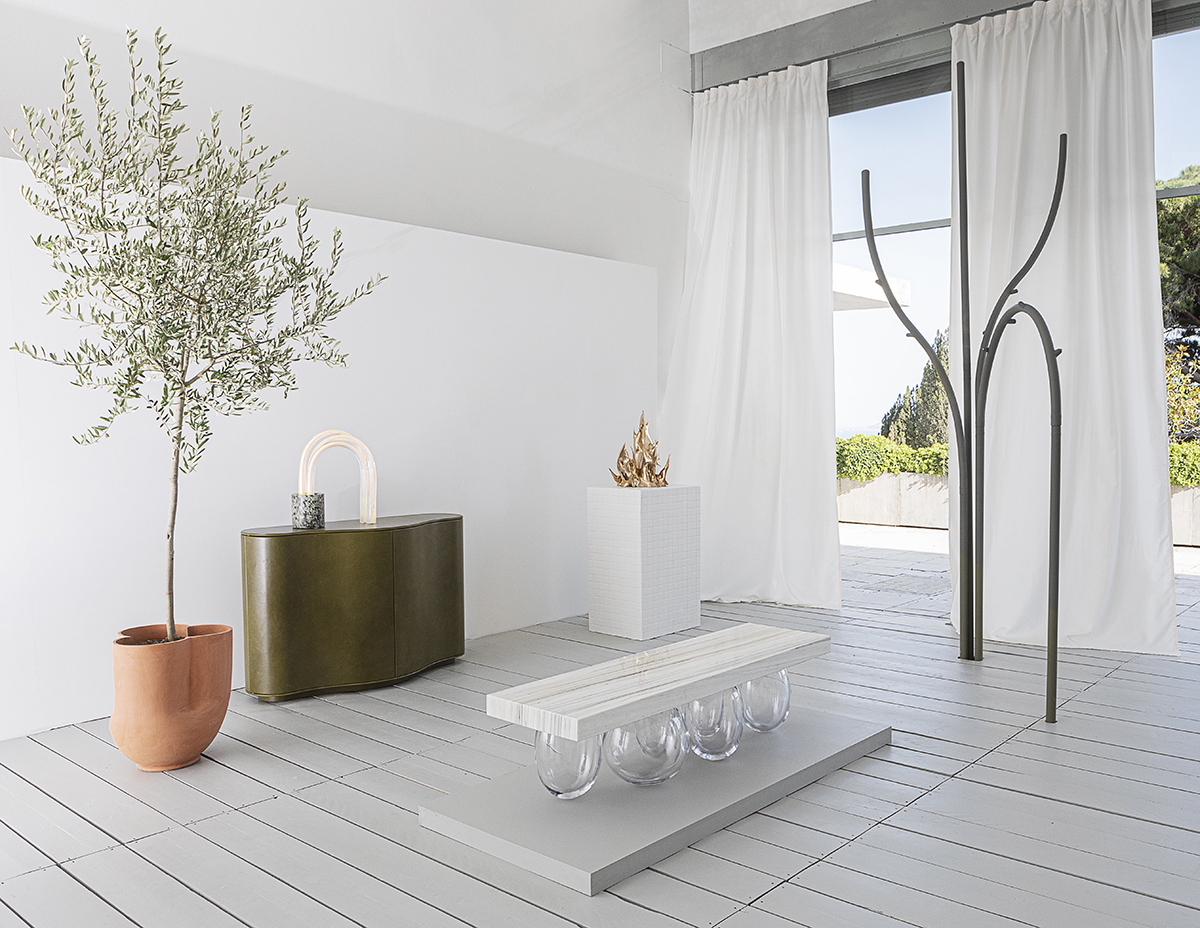 India Mahdavi was tapped to design an exhibition of furniture from the Centre Pompidou's design collection, which was organized into three sections: one on the deckchair and chaise longue, one on Pop Art furniture, and one on inflatables.