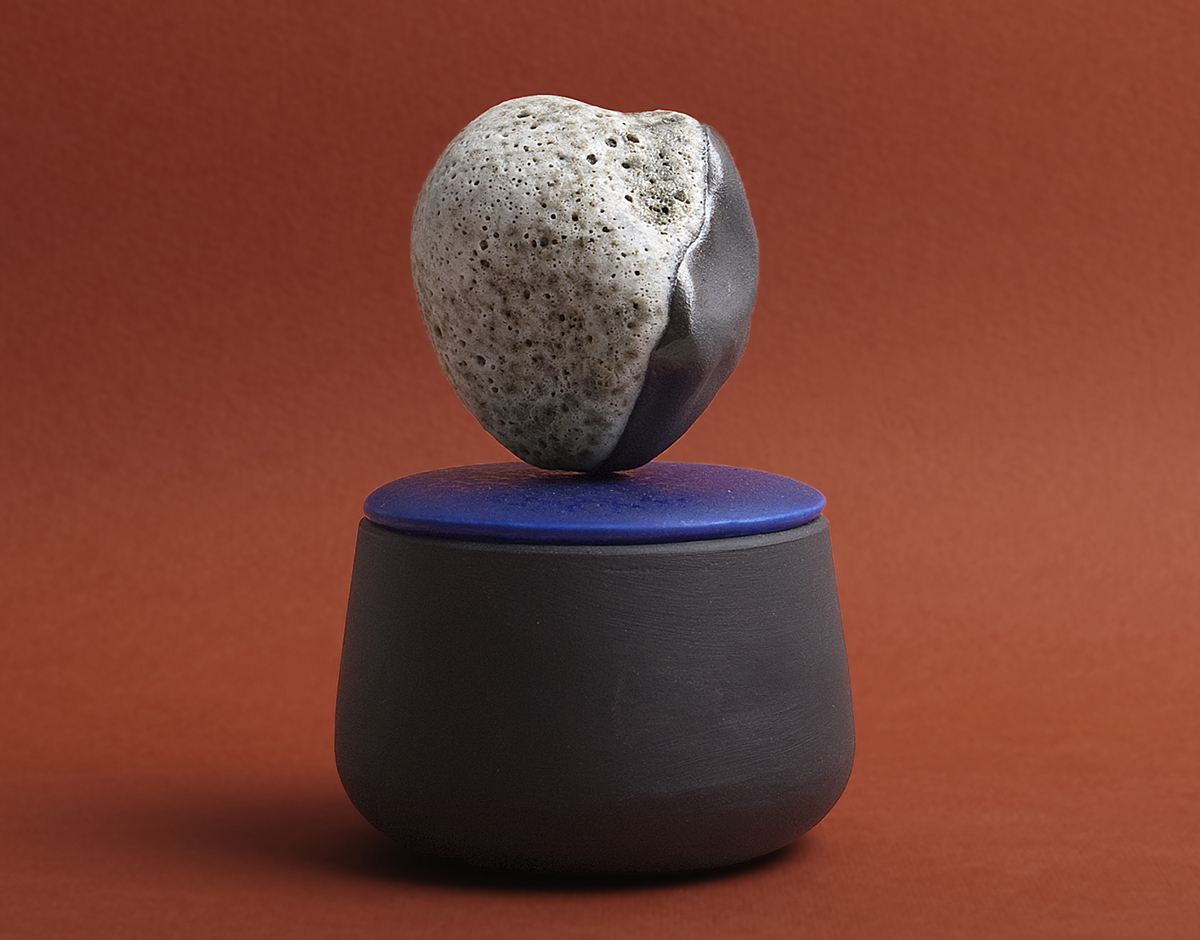 A weekly Saturday recap to share with you our favorite links, discoveries, exhibitions, and more from the past seven days. This week: Three very different new ceramics projects that just shot to the top of our wish list (including the stone-topped jar above), a verdant new restaurant interior by Joseph Dirand, and a new exhibition curated by Charlap Hyman & Herrero that has us seriously coveting an Italian throne.
Interiors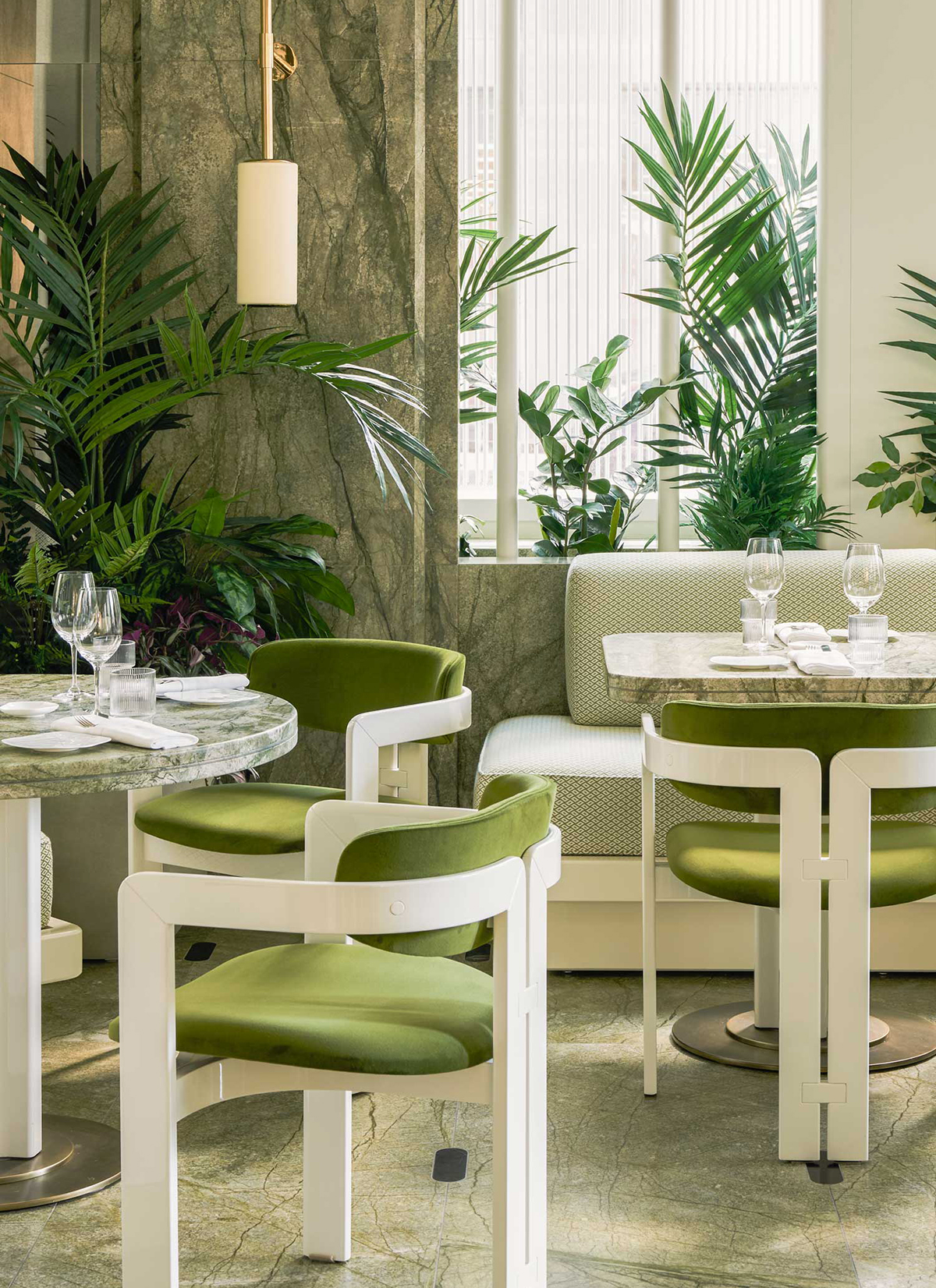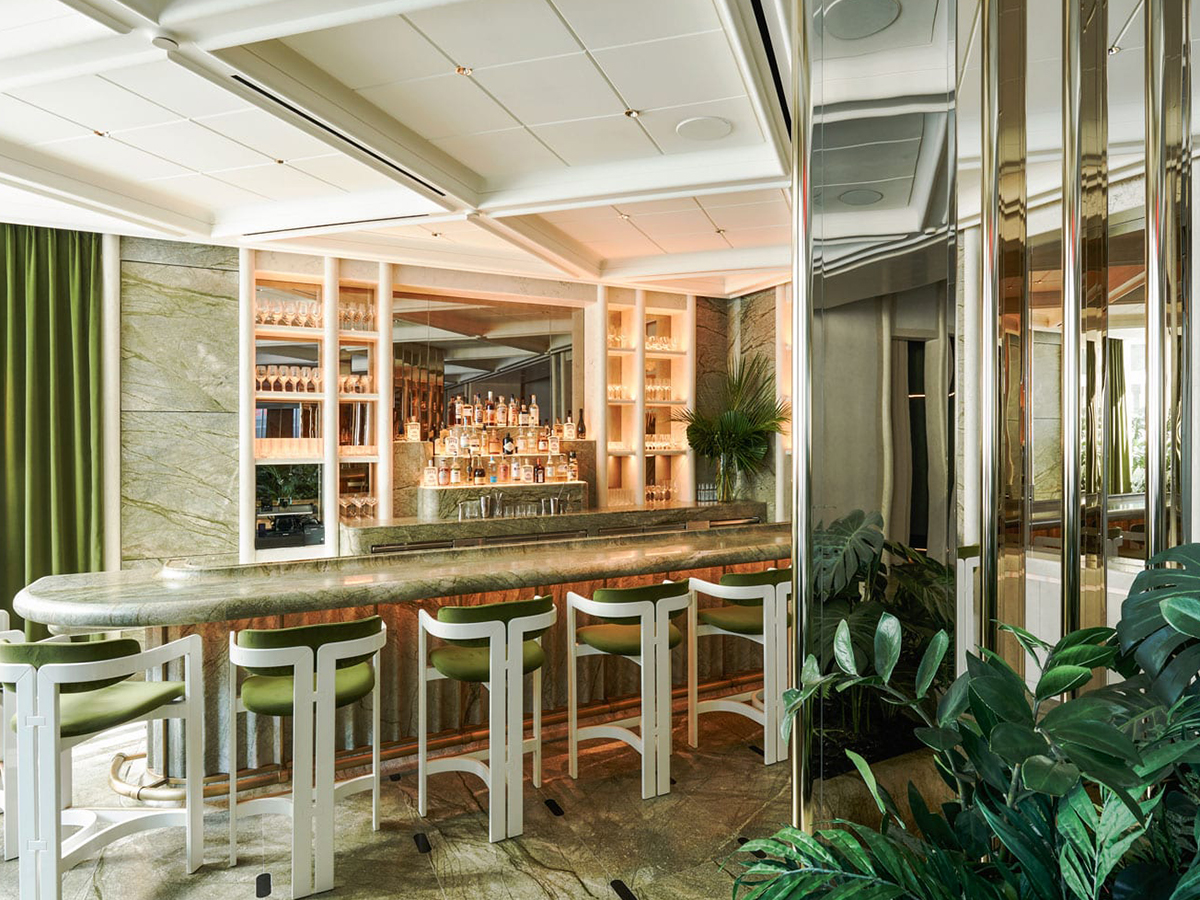 It's not terribly surprising that it took an Australian blog to alert us to a restaurant opening in our own back yard — Le Jardinier, a new vegetable-forward restaurant with a suitably verdant interior by Joseph Dirand, is inside a Norman Foster tower in Midtown East, which is definitely not our normal stomping ground. See more images on Yellowtrace this week.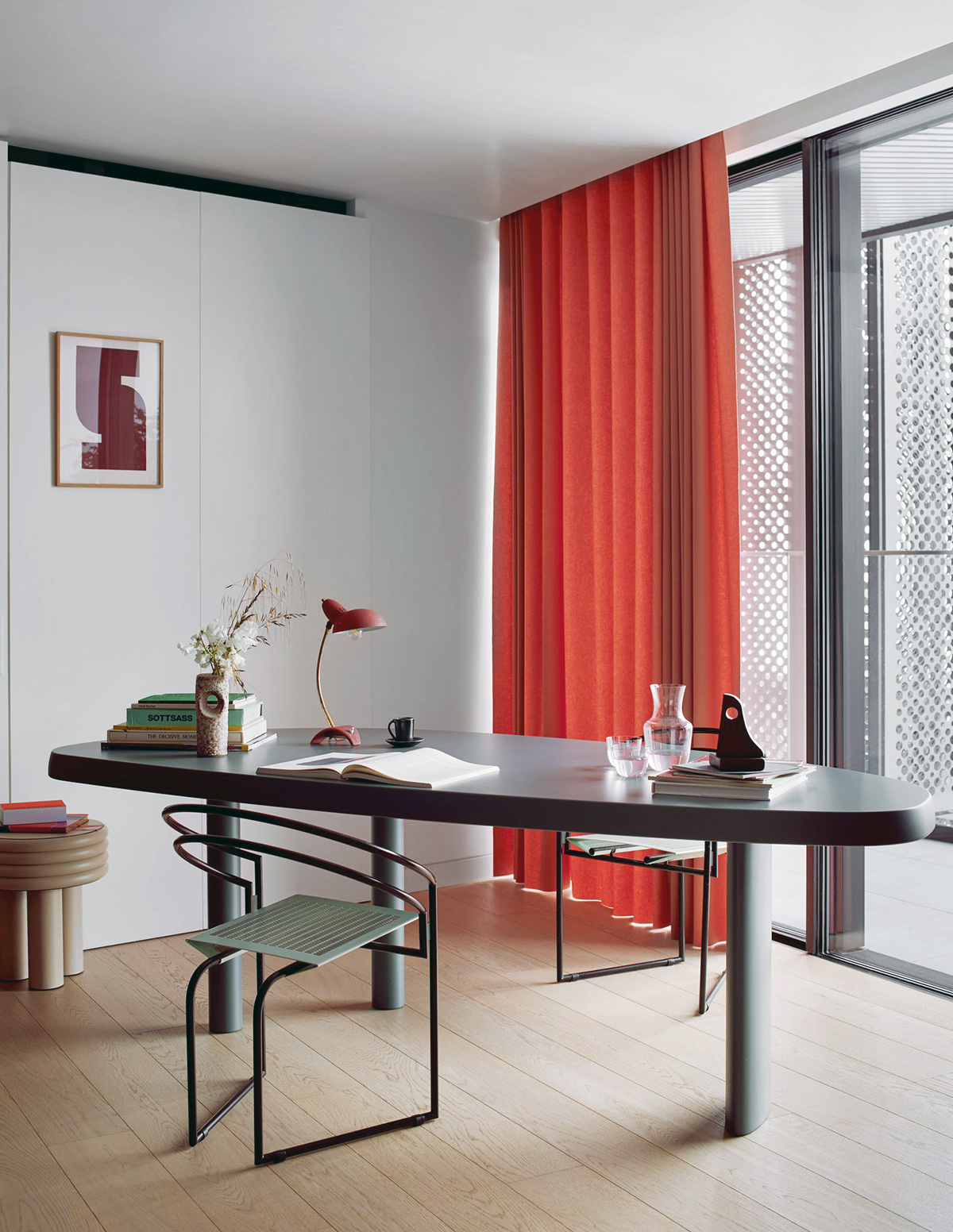 A luxury model apartment recently designed by fashion designer Roksanda Ilincic — who studied architecture before she found her current calling — has many incredible moments, including a huge wall mural painted by Swiss artist Caroline Denervaud, but we loved this quiet moment where a Charlotte Perriand table is used as a table/desk hybrid, with two perfect Mario Botta chairs on either side. More pics here and here.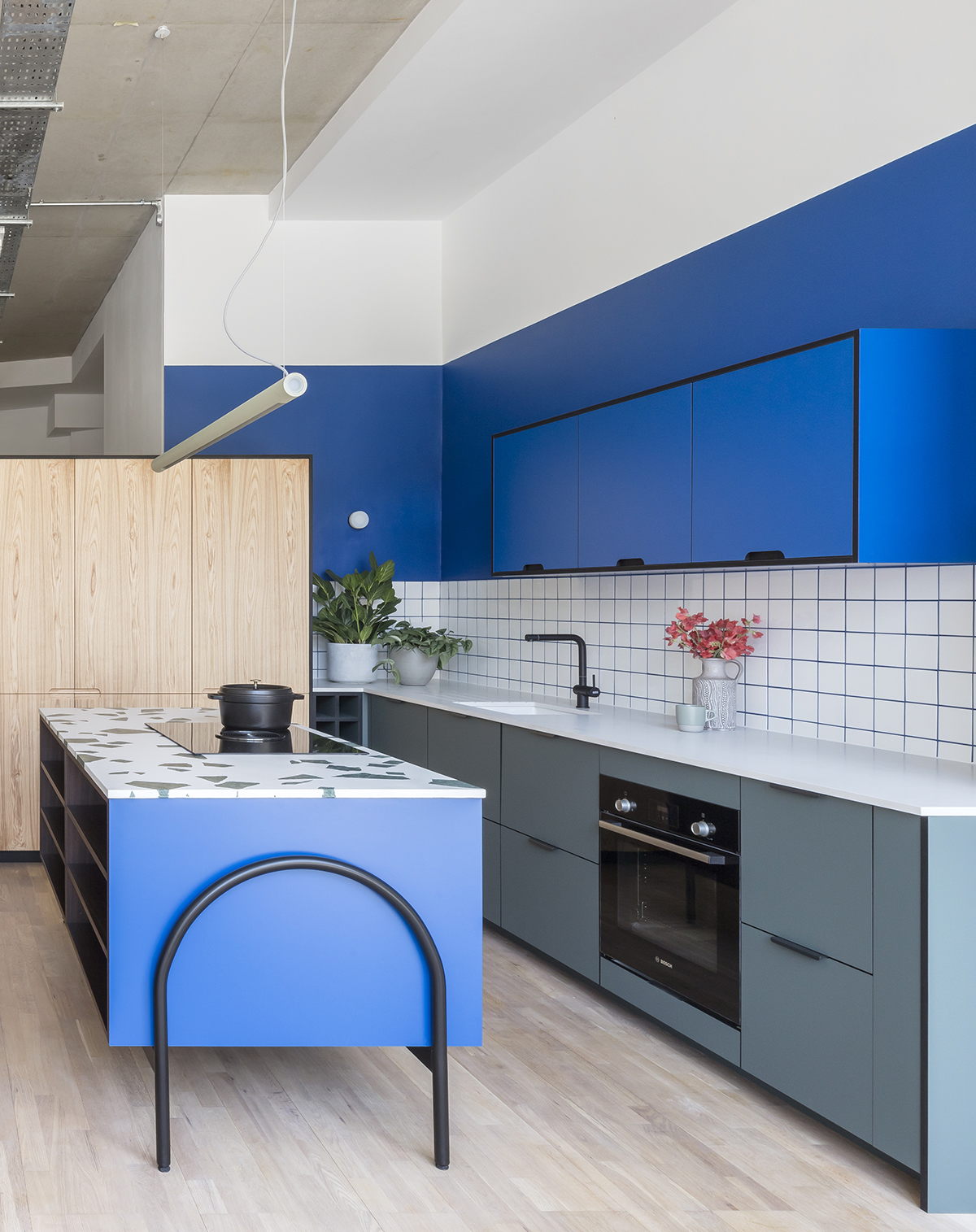 Hølte specializes in design-y fronts and tops for Ikea kitchens, and they just opened a London studio to show off what they can do, complete with a two-tone blue kitchen and oversize terrazzo countertop.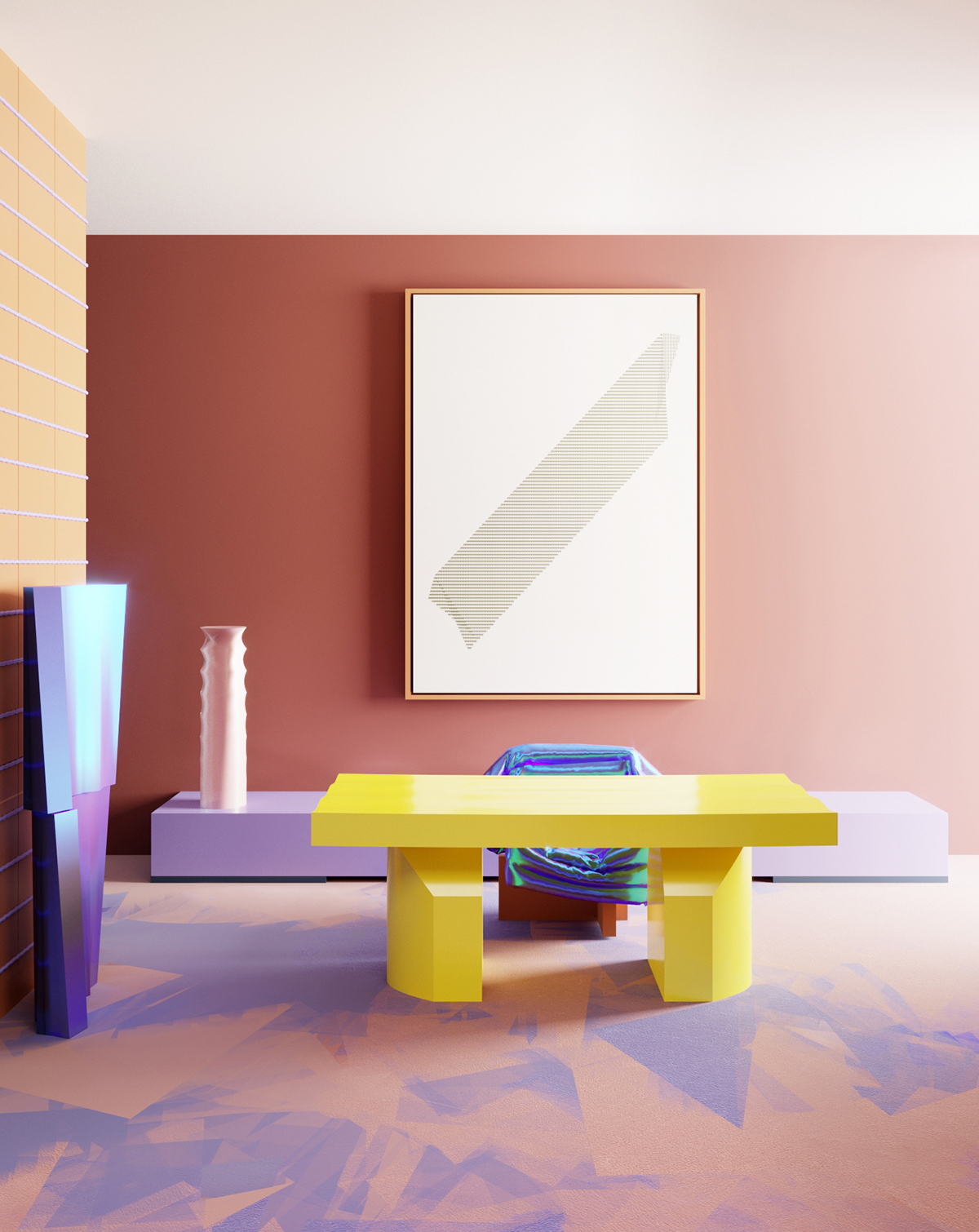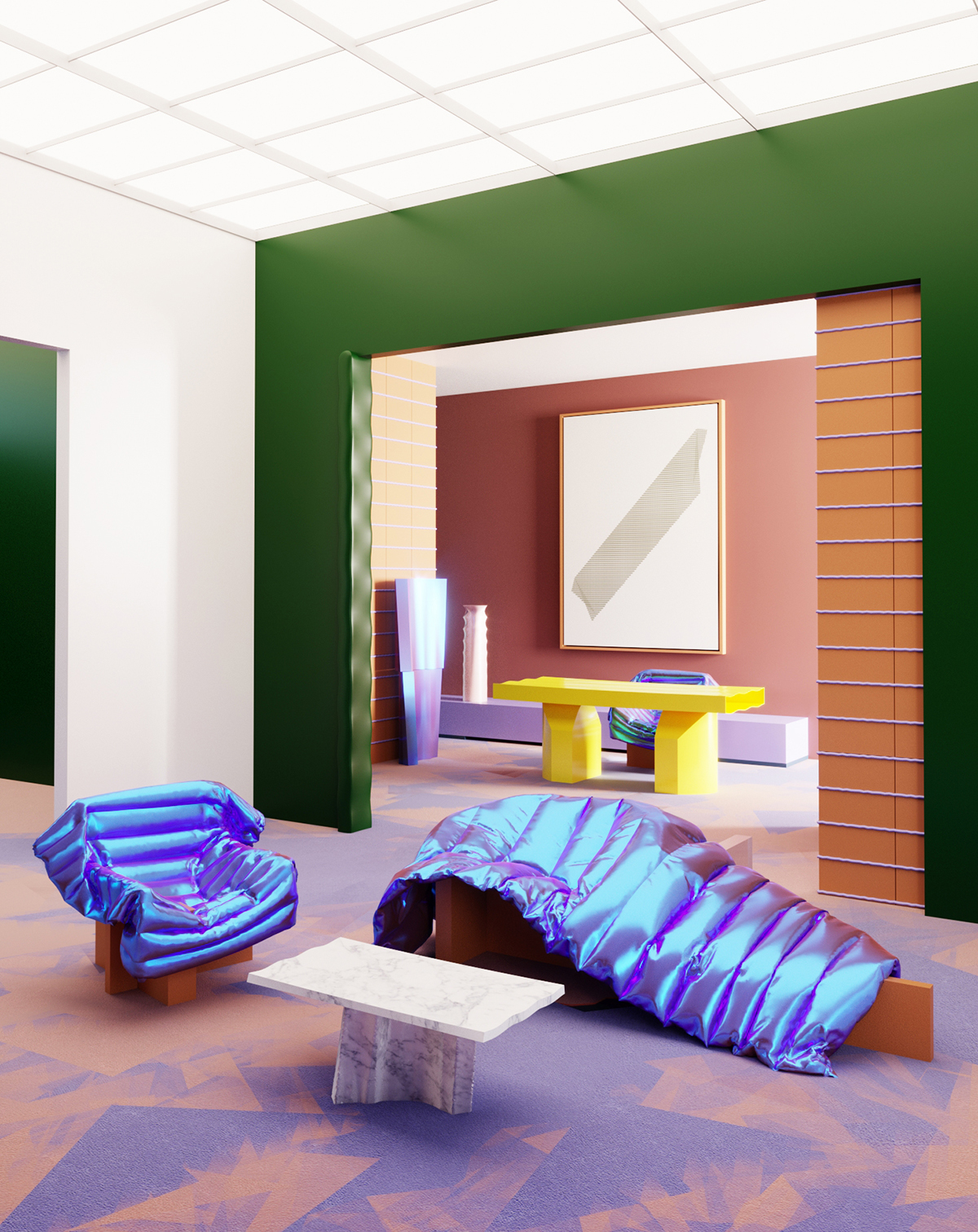 We couldn't help publishing this crazy proposal for a gallery interior in Moscow, by Supaform, even though it's just a rendering — this type of visualization can give you a direct window into a designer's mind, when you know the final result is likely going to be a lot less adventurous.
Discoveries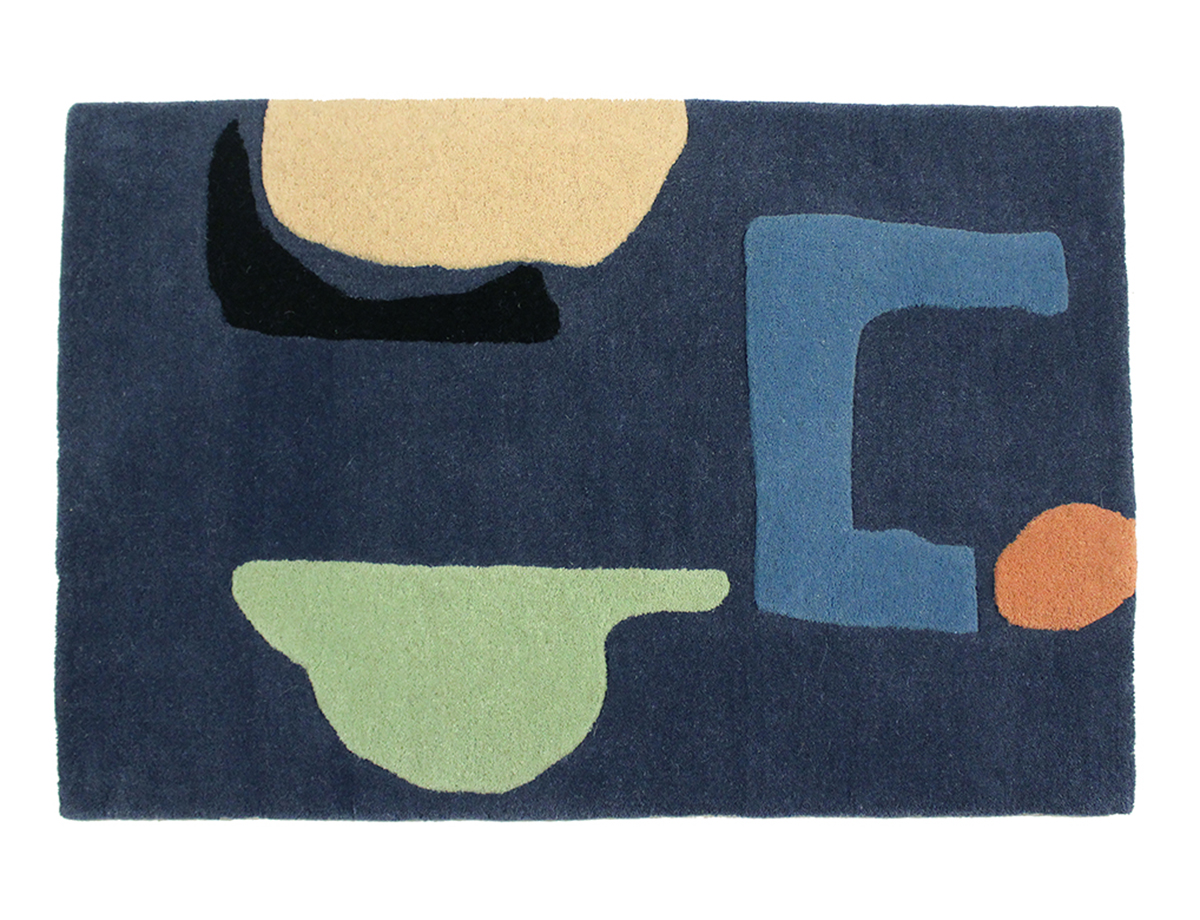 Cold Picnic recently released a new collection of their abstract multi-colored rugs, which always have a conceptual backstory — this one, The Silent World, was inspired by deep sea exploration, and the TV documentary The Undersea Adventures of Jacques Cousteau.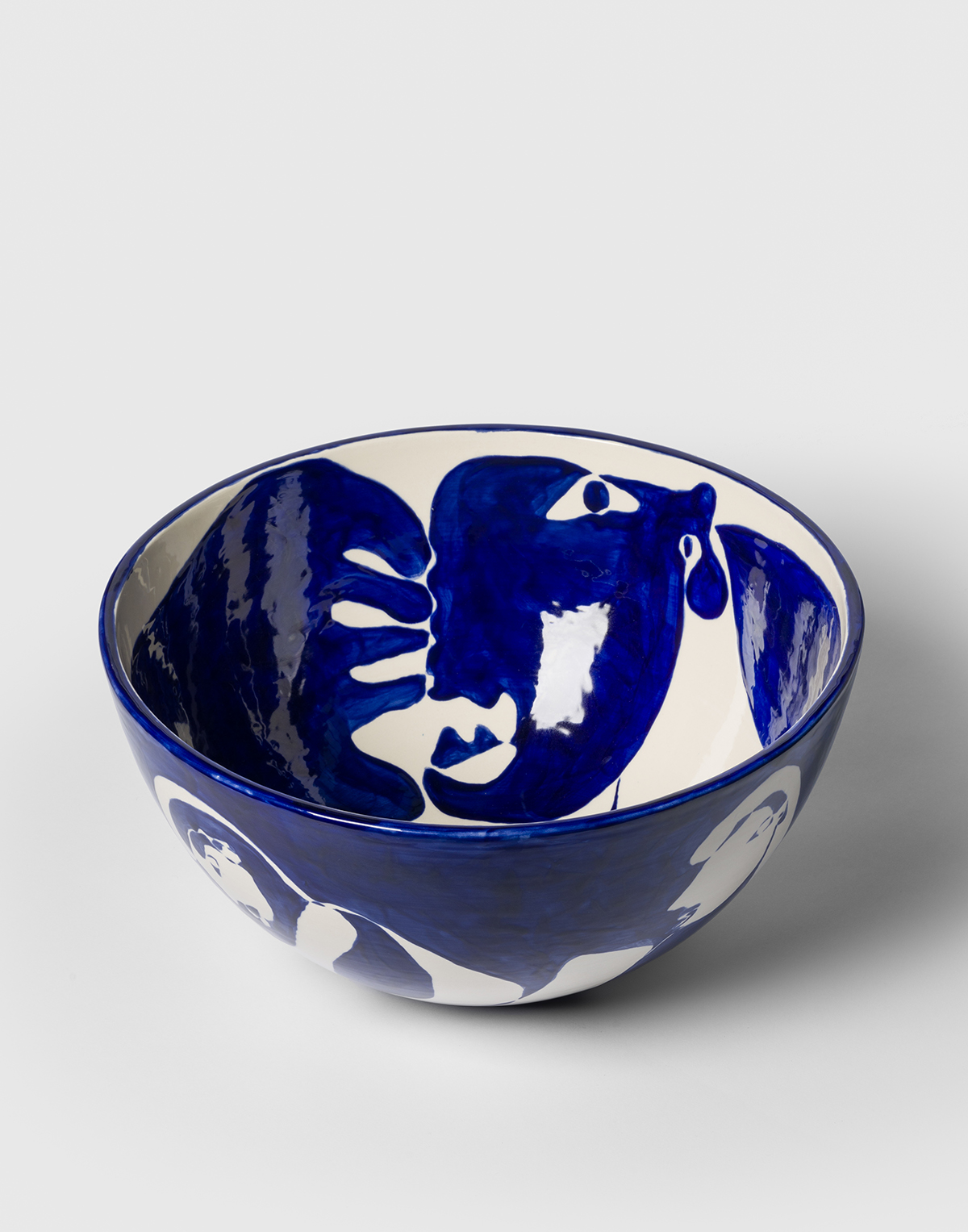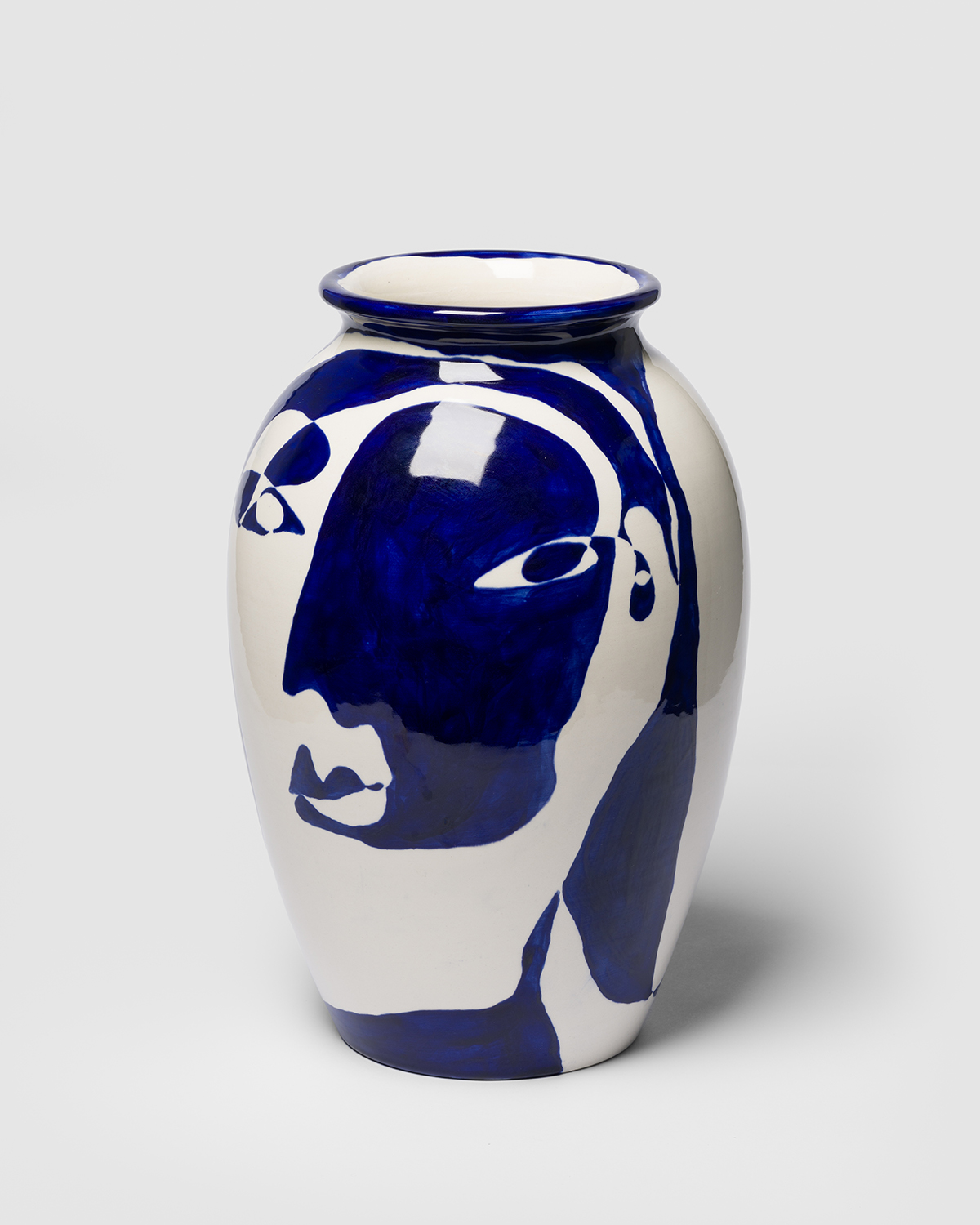 At the risk of causing you all serious anxiety, we had to share these ceramic pieces by Danish artist Christiane Spangsberg, even though they aren't technically launching until August 25, when she opens what's looking to be an amazing show of paintings and objects in Copenhagen. Obviously we recommend that you follow her on Instagram so you'll get a reminder when the collection goes live.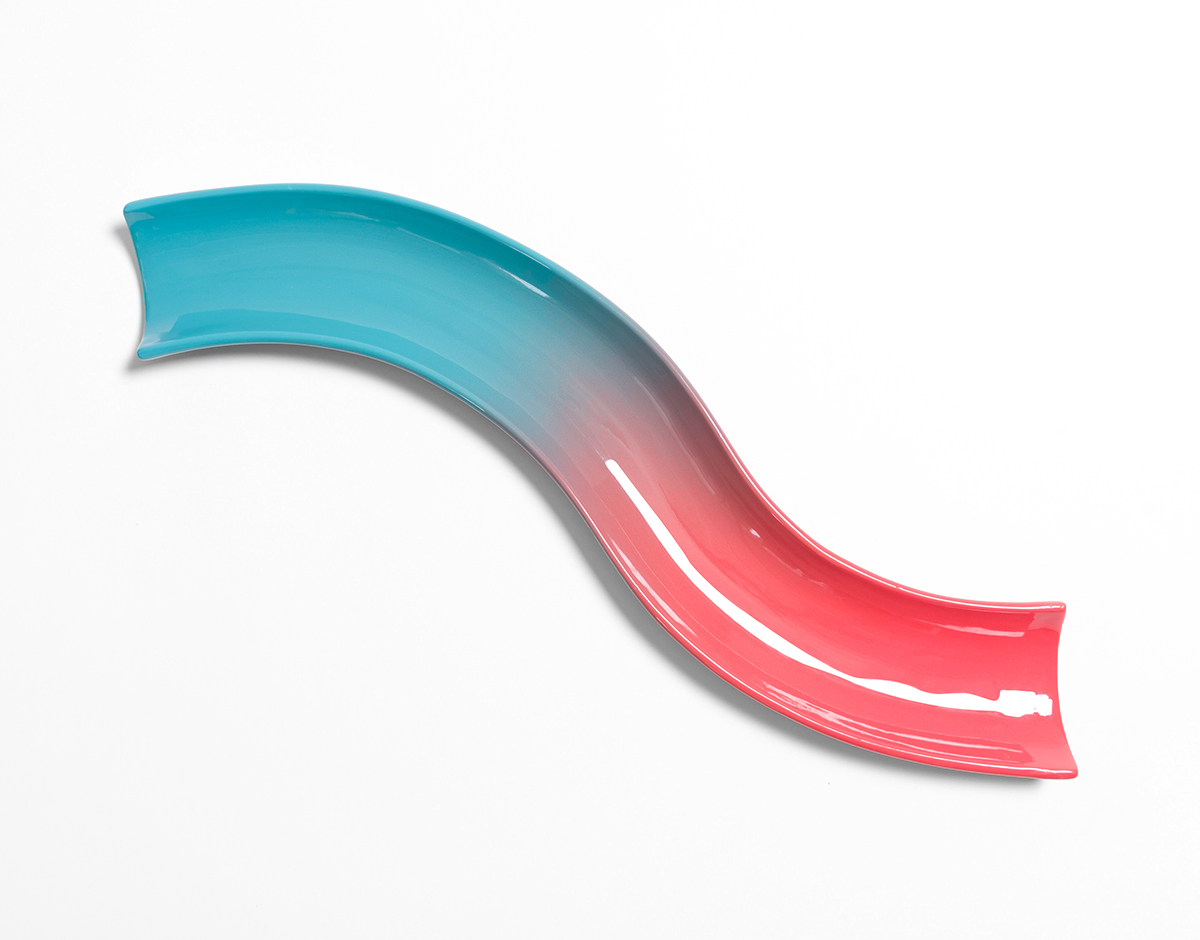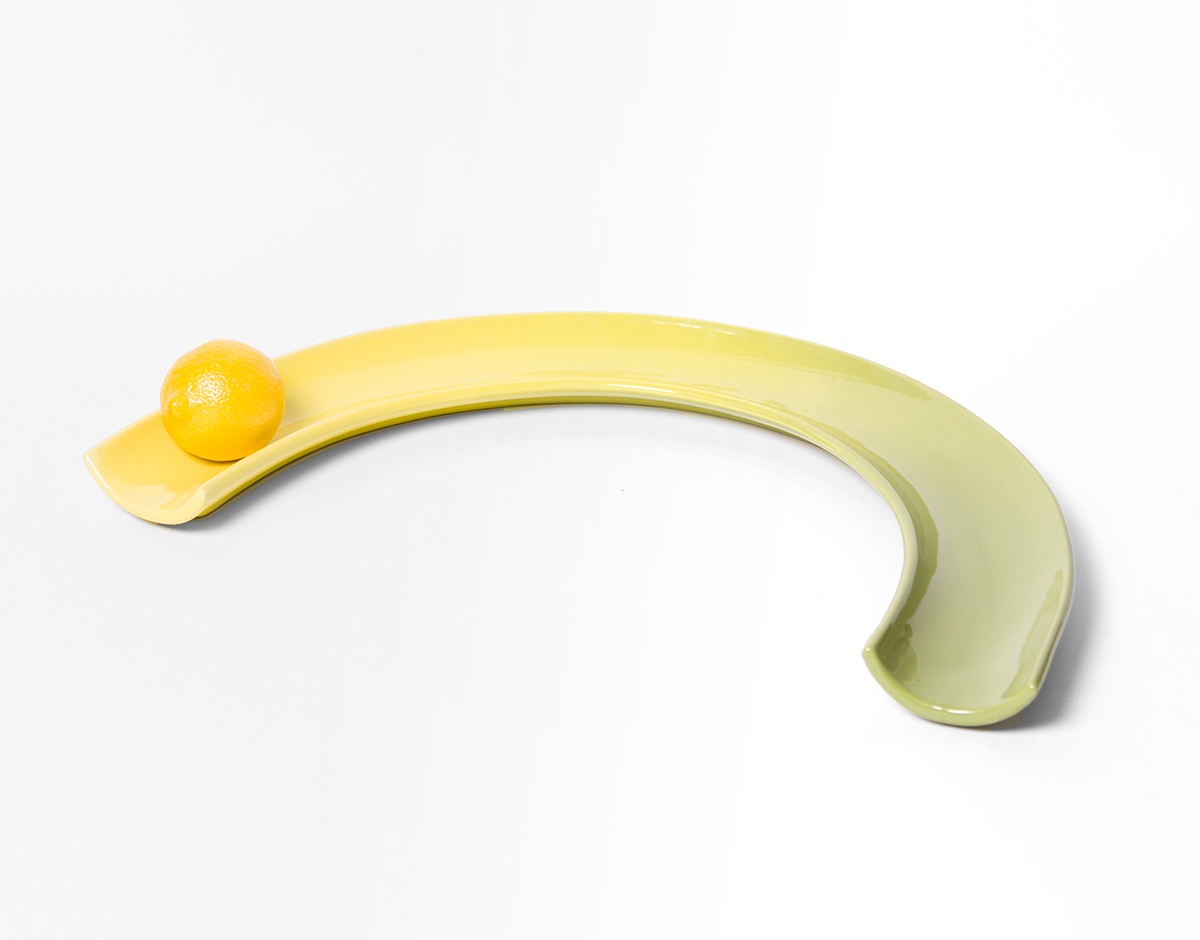 Lineas is a new series of ombre fruit bowls in playful shapes by Moises Hernandez for Merkki, a Guadelajara-based ceramics company that works with traditional craftspeople to produce contemporary designs.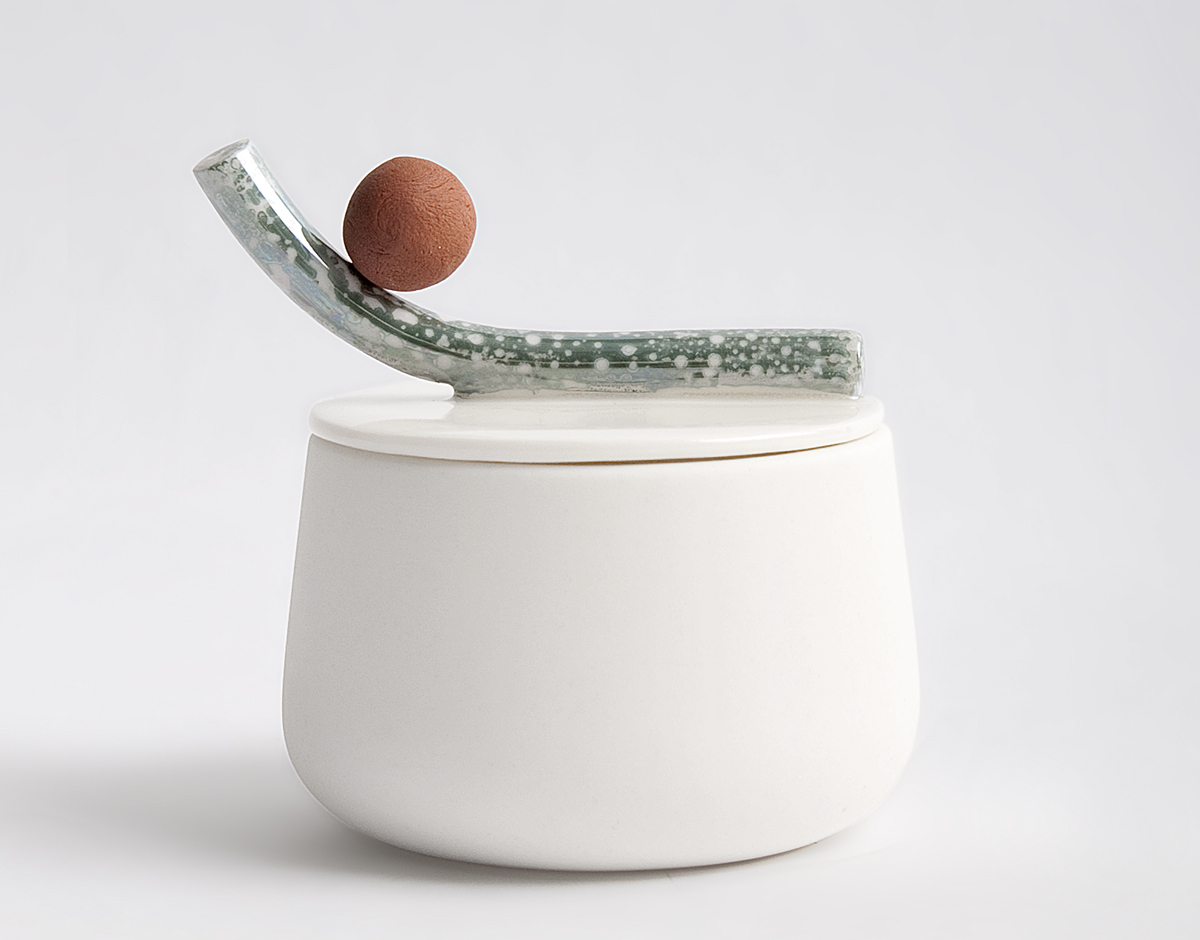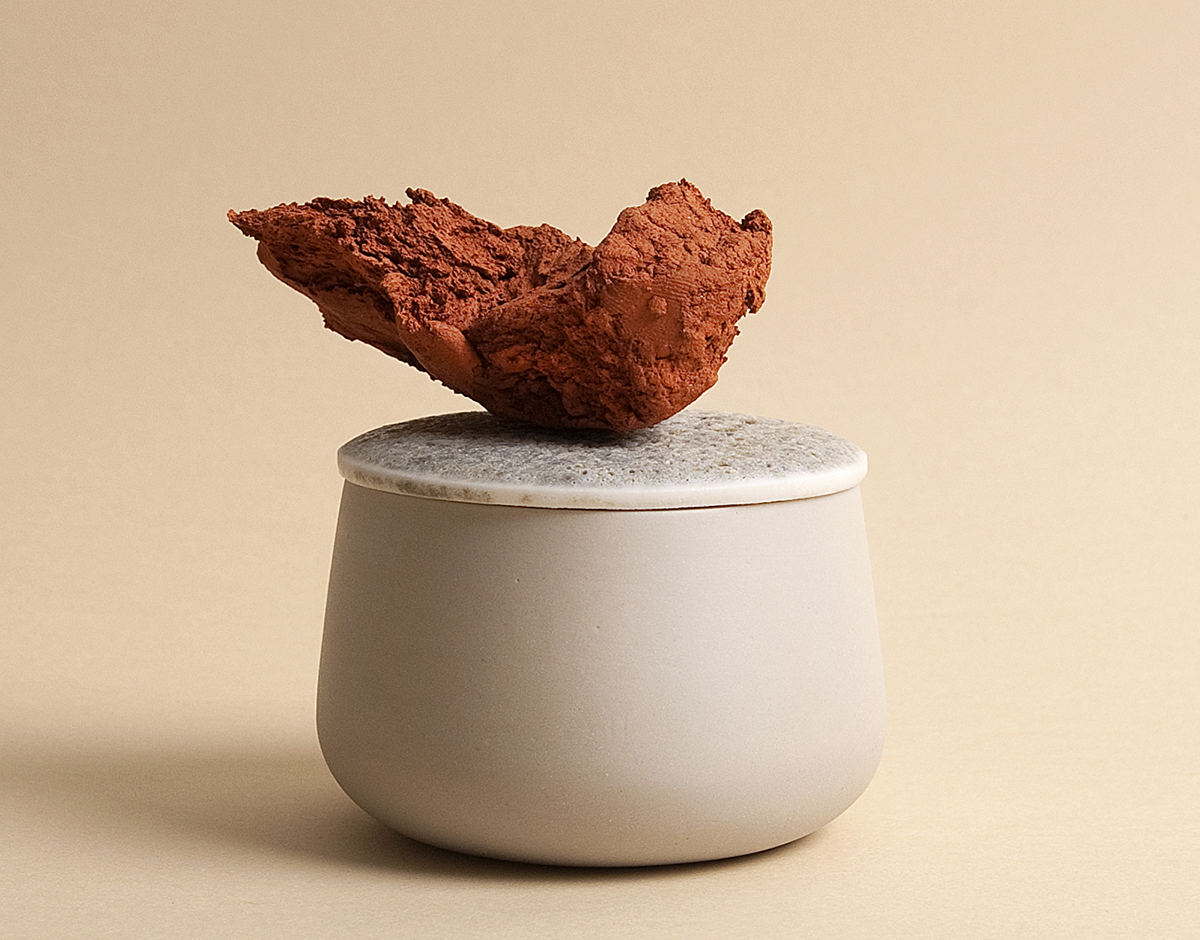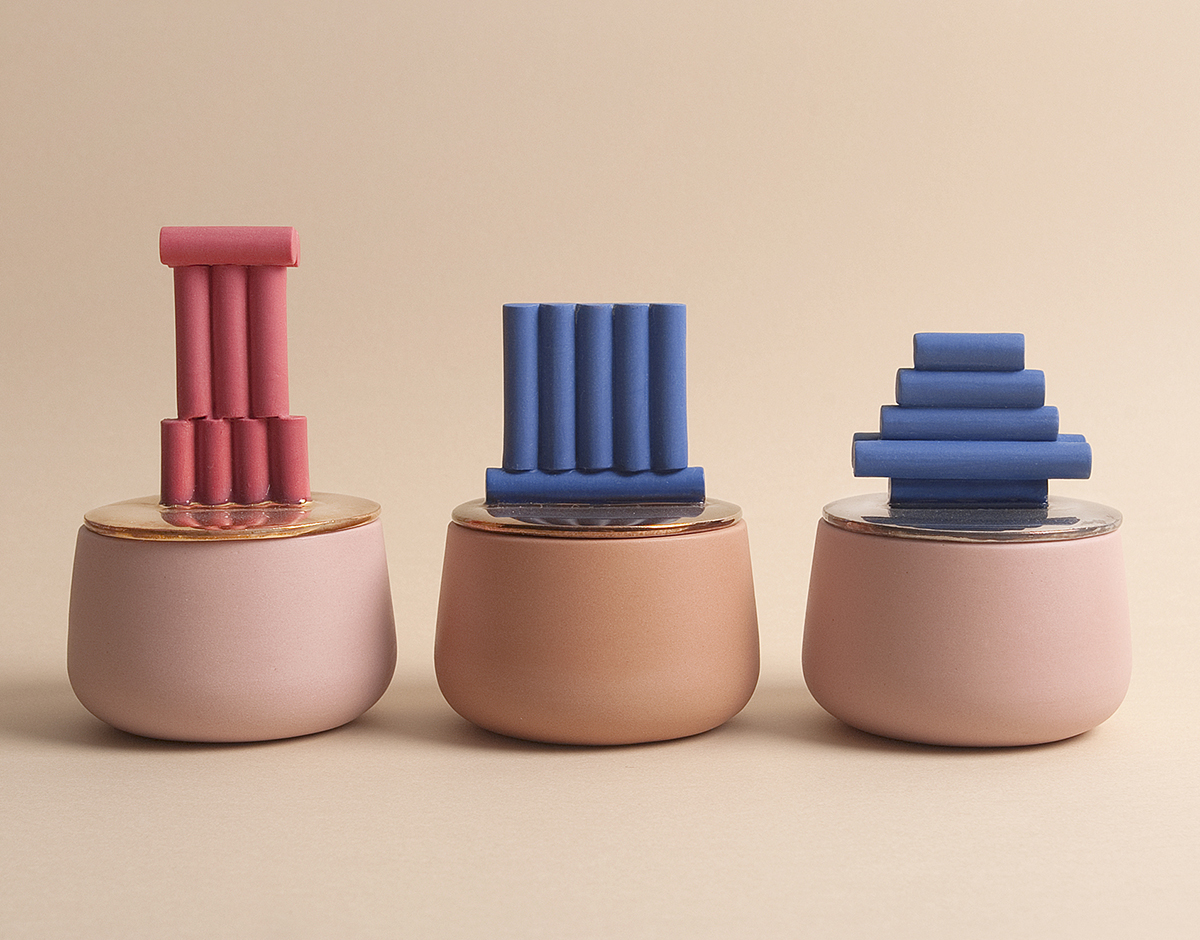 We got the scoop on Finnish ceramicist Laura Itkonen from the team at the online boutique Vuela, which is currently stocking four of her recent Sculptural Series jars in the US. There are a lot, though, including the one at the top of this post — to see more of them, visit Itkonen's site or check out her Instagram.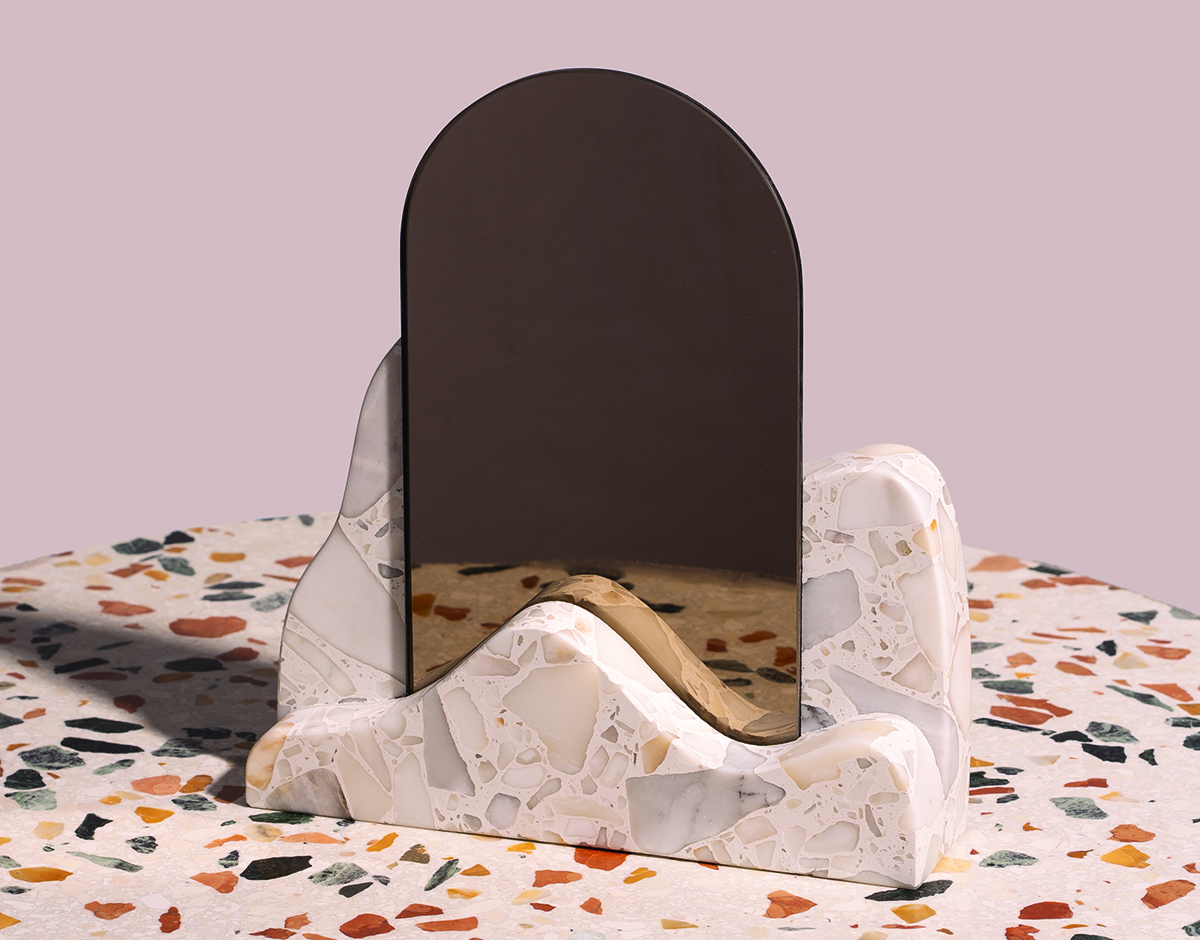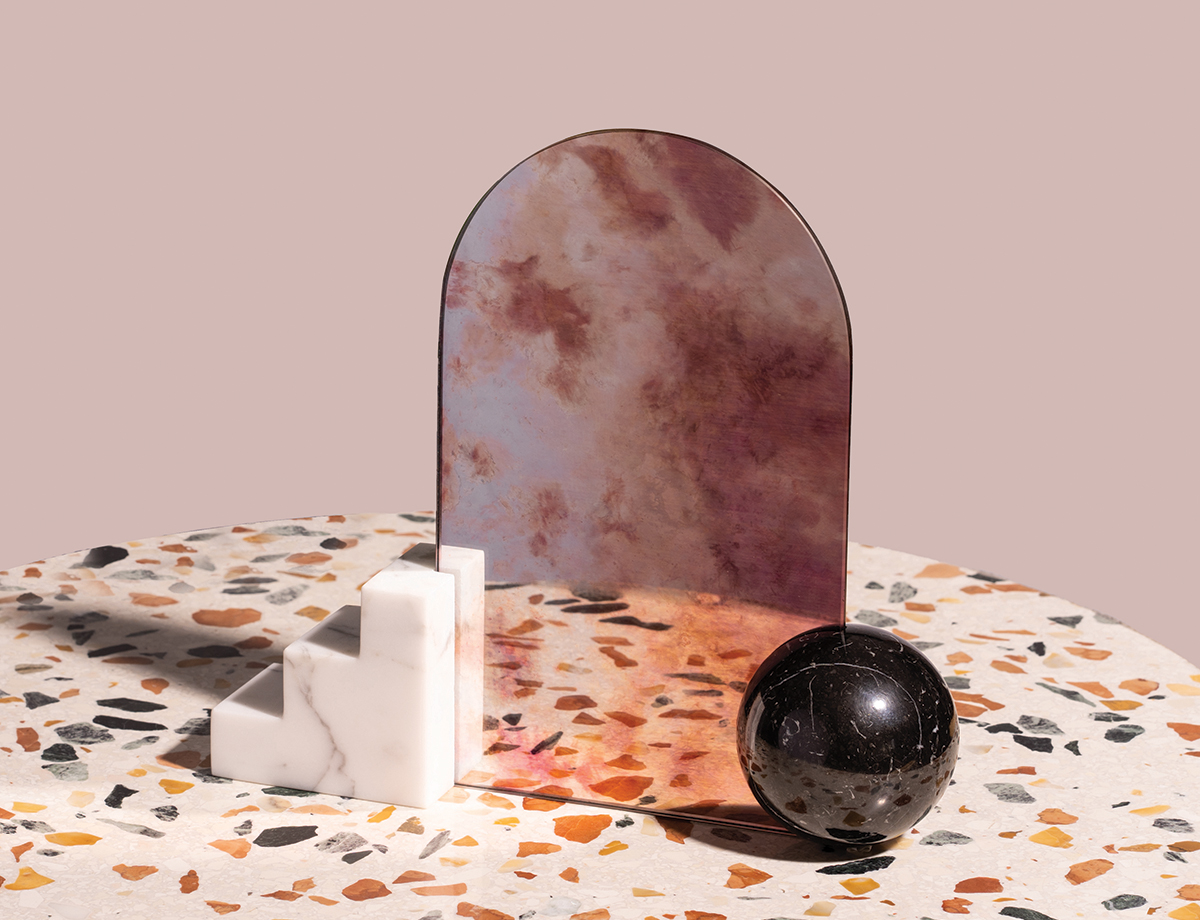 Italian stone brand Mondo Marmo has been working quite a bit with London talent Charlotte Taylor lately — they just released a small series of four table mirrors by her, above, and will soon launch another exciting project by Dello Studio, her joint firm with Oscar Piccolo, that we can't reveal just yet but will definitely publish once it's finished.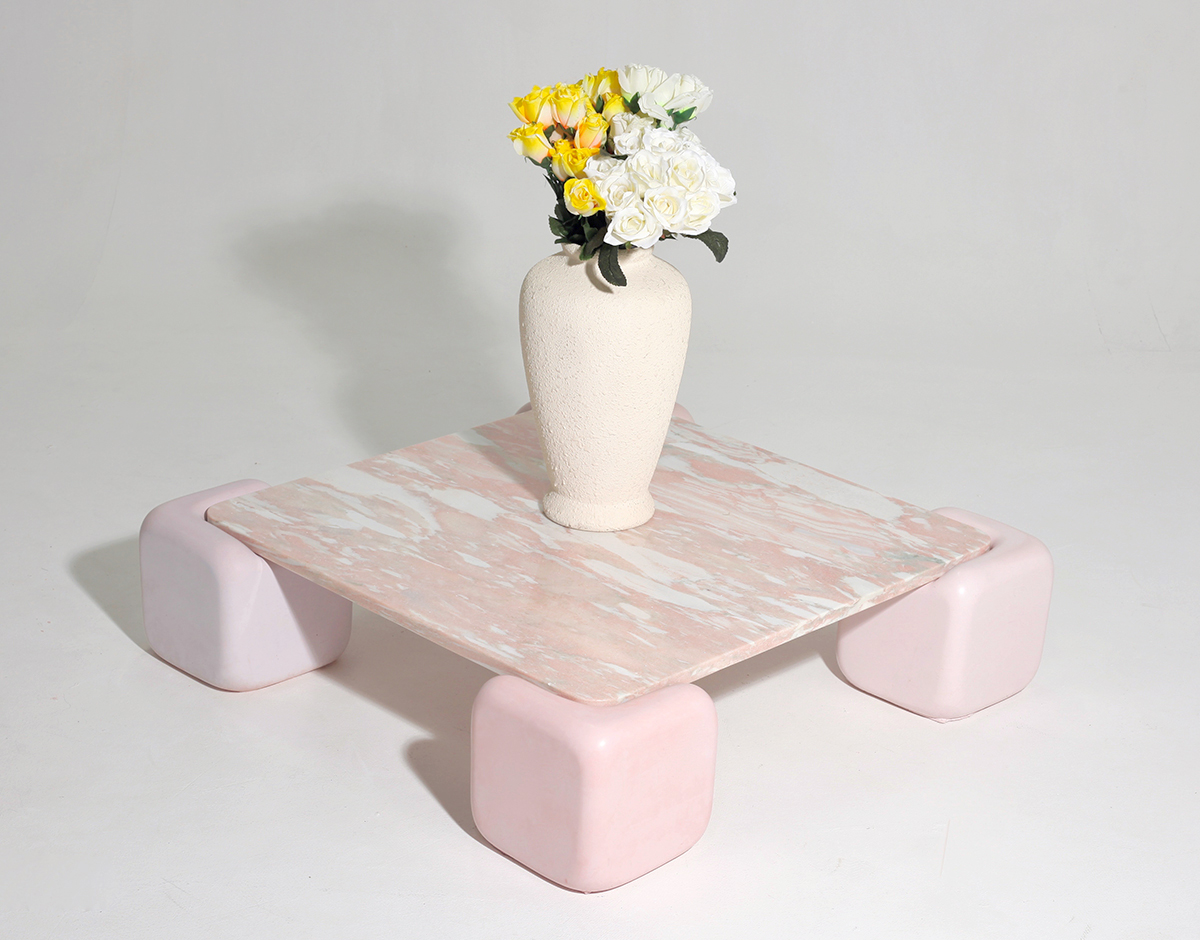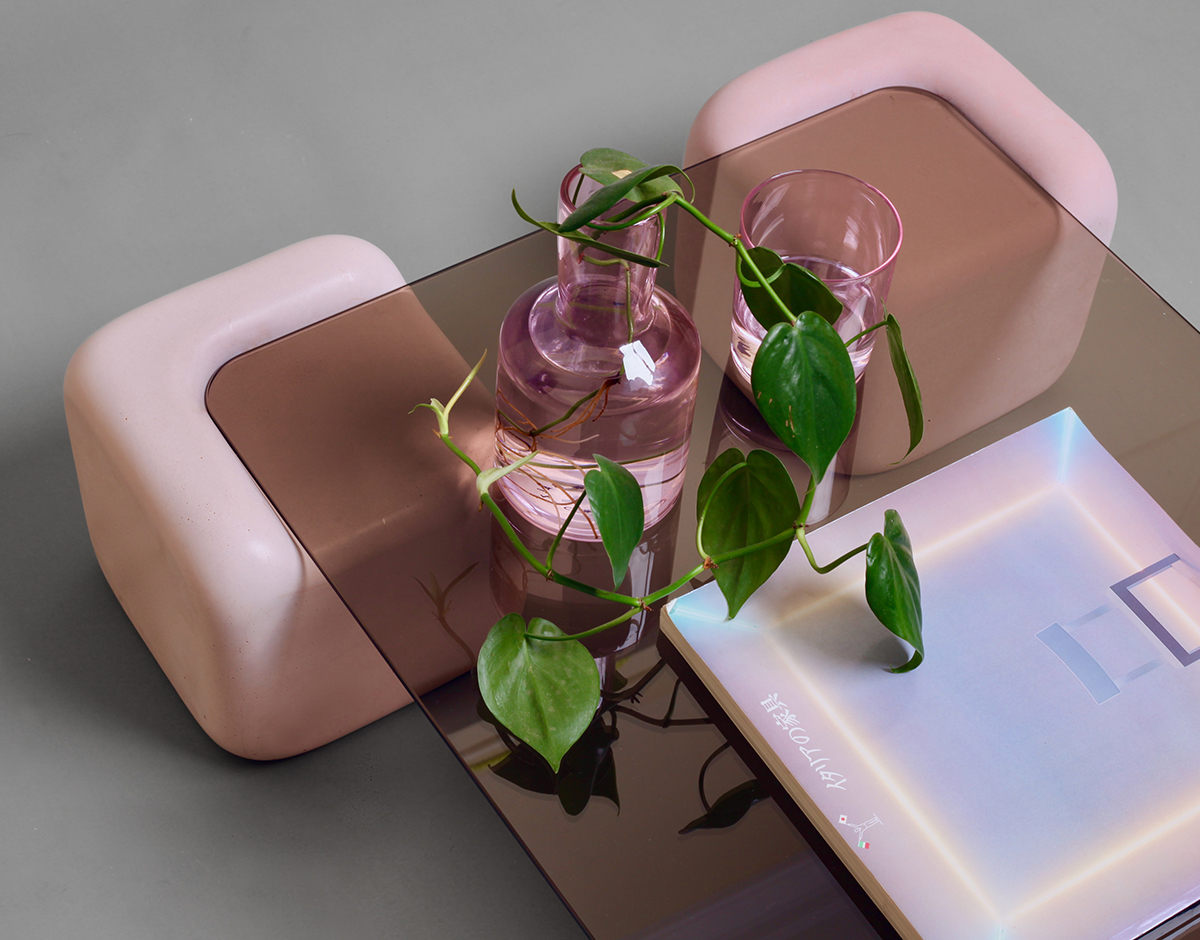 The Adelaide, Australia, duo Studio Mignone just debuted their second furniture series: the Soft Tables, which have pillowy-looking cast-concrete feet and either glass or marble tops. The pair make the tables by hand in limited quantities, so if you want one and are willing to ship concrete from Australia to wherever you are, they request that you get in touch by email to discuss.
Exhibitions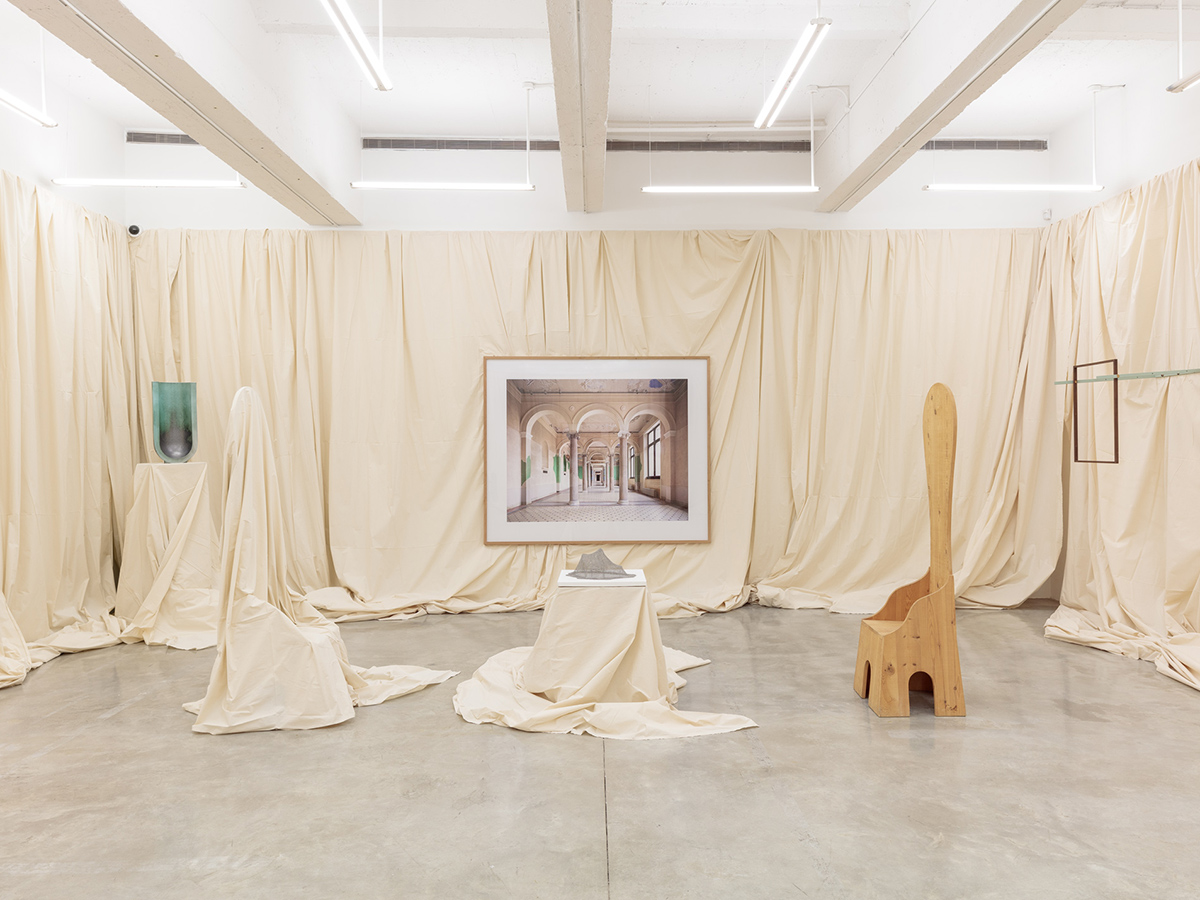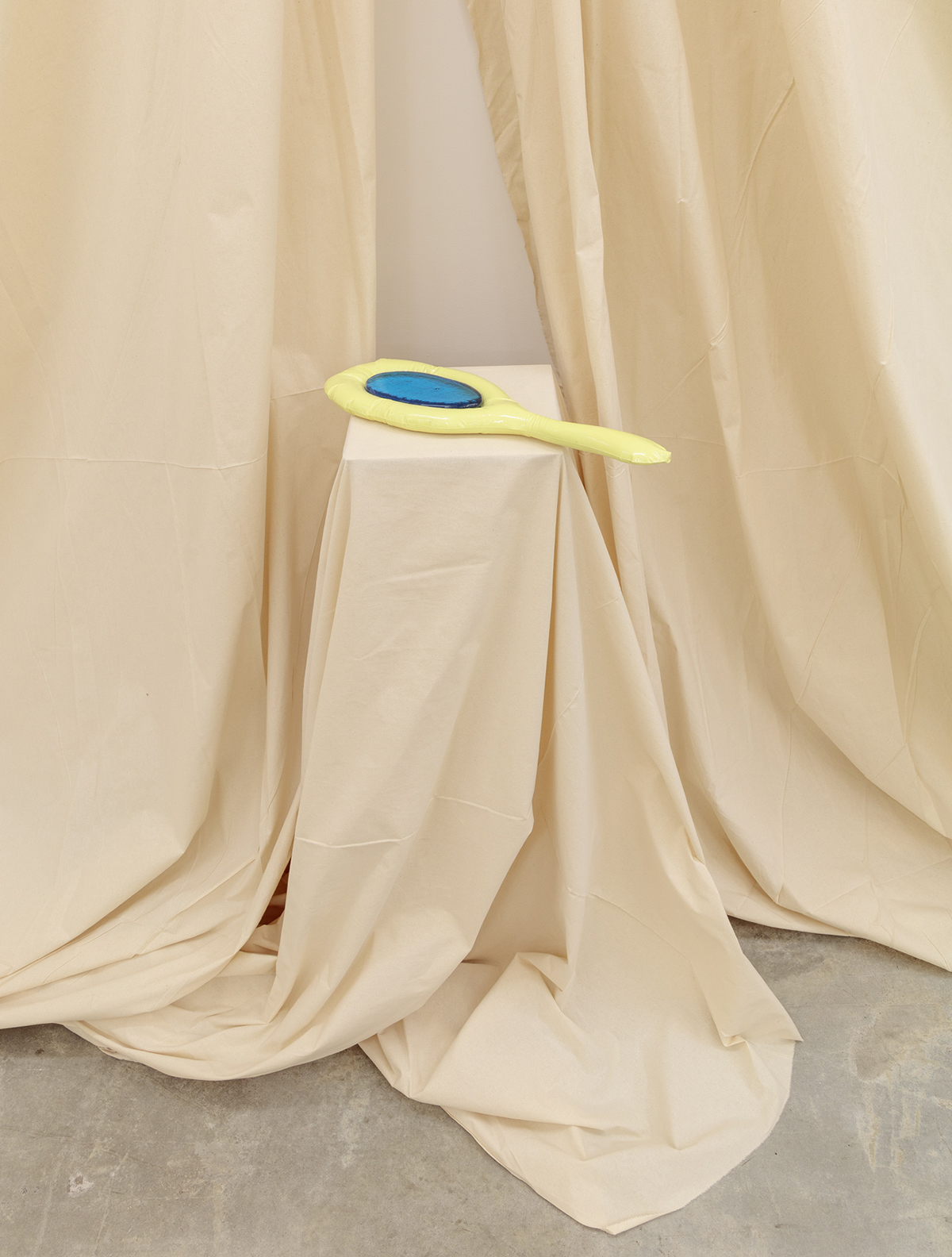 For Mario is a new exhibition at Tina Kim gallery in New York curated by Charlap Hyman & Herrero — yes, the multi-talented New York / L.A. architecture firm. The name comes from writer Mario Praz, "whose cataloguing and anthropological analysis of every object in his own Roman apartment formed his groundbreaking 1964 spatial autobiography, 'The House of Life,'" the show's release notes. There are works featured by names we know (Misha Kahn, Katie Stout, SO—IL) and a bunch we don't, but of course we're dying over that wooden throne — it's by Italian sculptor Mario Ceroli.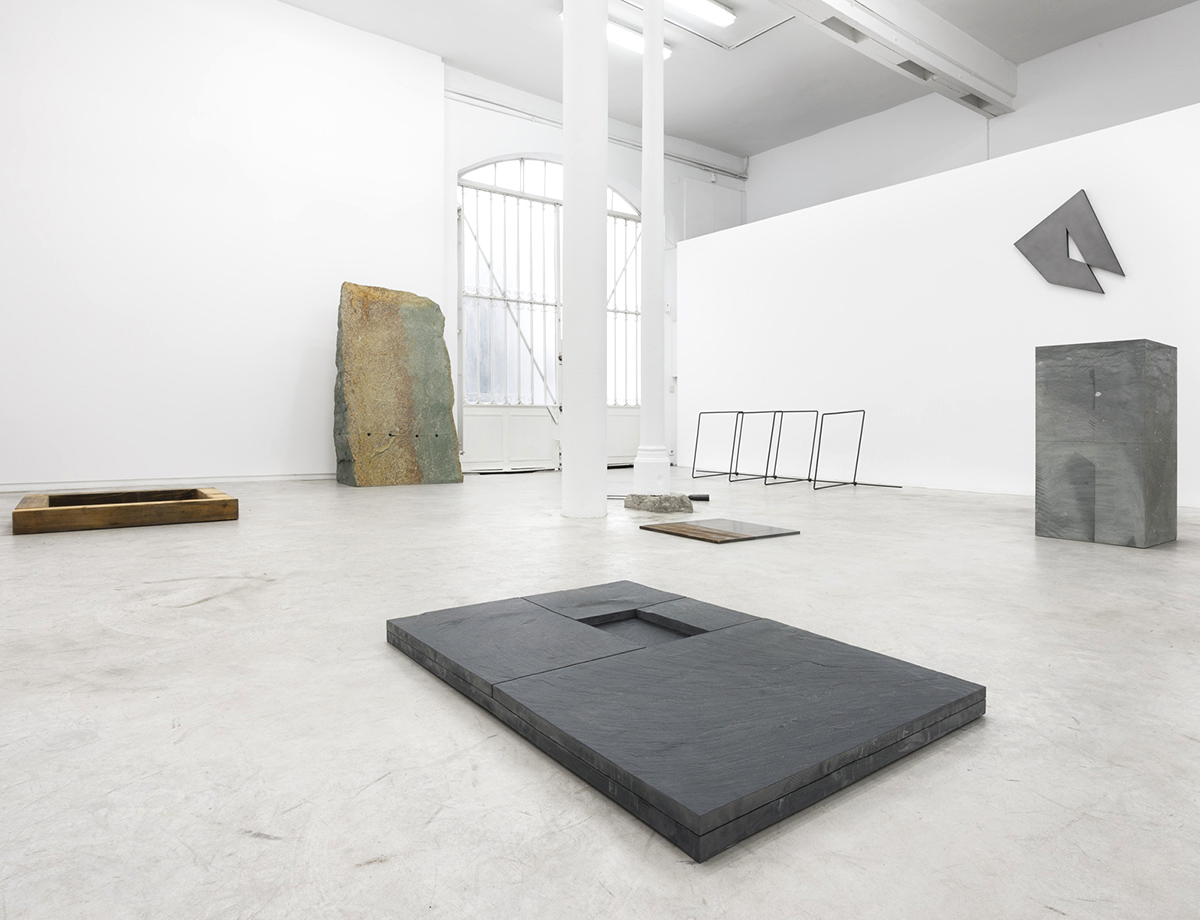 The Madrid gallery Heinrich Ehrhardt has a beautiful retrospective up right now of work by Ulrich Rückriem, the German stone mason turned sculptor known for his minimal volumes and arrangements.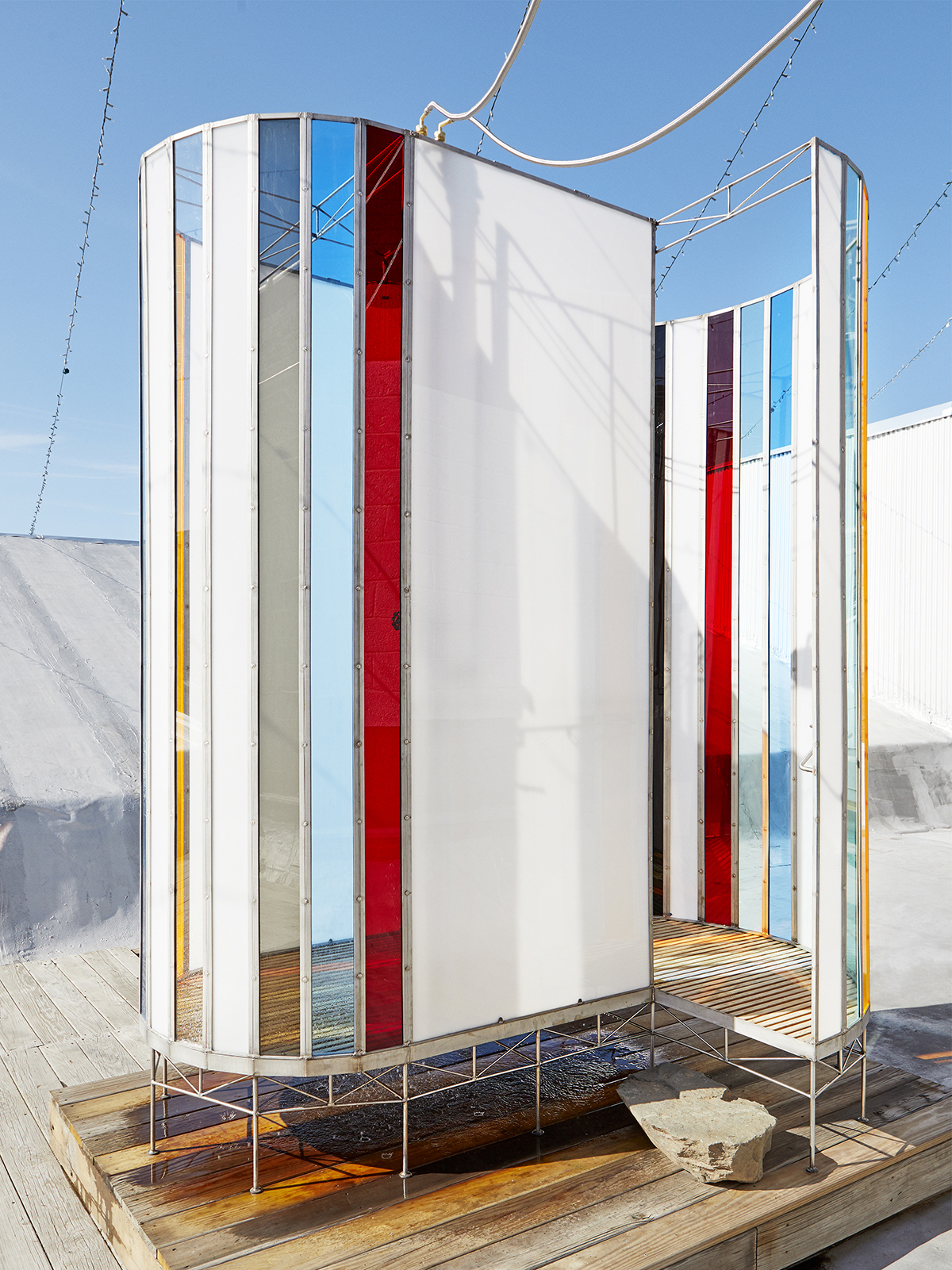 It already closed but, Brooklyn artist Gordon Millsaps recently executed a memorable show in Williamsburg — in and on the roof of his own apartment — that featured both his mother's paintings and his own sculptural (yet functional) stained-glass showers, one of which is seen above.