10.07.19
Why Not Let a Room Divider Be the Biggest Statement in Your Home?
Once upon a time, in an era before HVAC, room dividers were used to prevent drafts in rooms where the windows had been flung open. Over the years, they've been used as privacy screens and dressing rooms, as freestanding walls to divide loftlike apartments, as backdrops for a tea ceremonies, and so much more. But what if we just decided that room dividers didn't need to be anything but themselves? That seems to be the thinking behind the latest crop — that the divider is more akin to an artwork than a functional piece of furniture, and, as such, can be used as a giant canvas on which to explore experimental ideas about materiality, form, optical illusions, and more.
We started to really understand that the room divider was the hot new form in design back in Milan, when we snapshotted hand-embroidered examples by Apparatus in their showroom, modern marquetry screens by Cristina Celestino in a pastry shop, and even a more straightforward take by Ron Gilad for Magis, in which each panel can swing 360 degrees to allow for more or less privacy. But our favorites among these are the ones that really go big (and by big please understand that this is only nominally a "shopping column" since some of these cost upwards of $20,000) — Juliette Wanty and Robin Schmid's cobalt blue angled fringe, Andy & Dave's trompe l'oeil hand, Dimore Studio's oxidized diamond panels. The time is ripe for experimentation.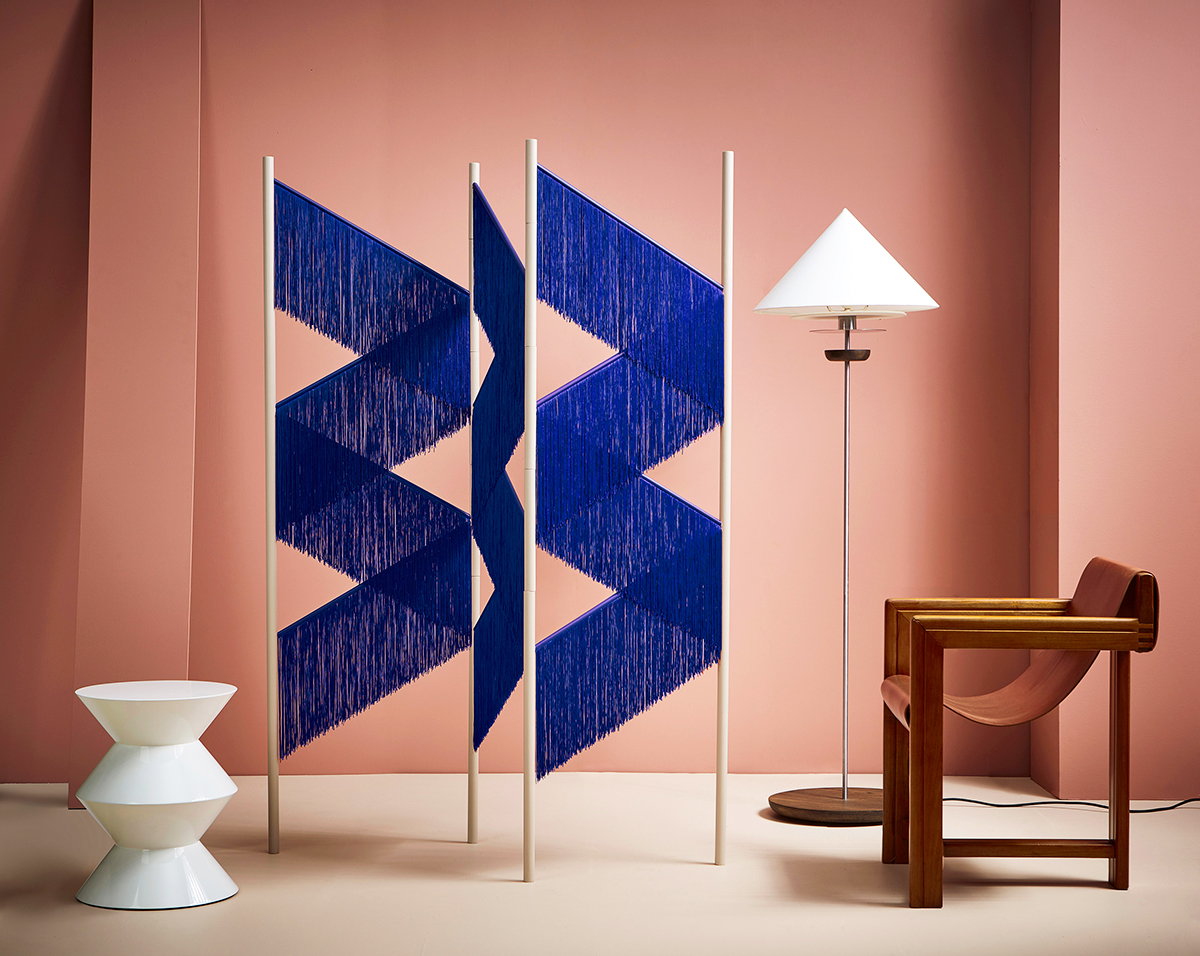 Diagonal Divider by Juliette Wanty & Robin Schmid, juliettewanty.com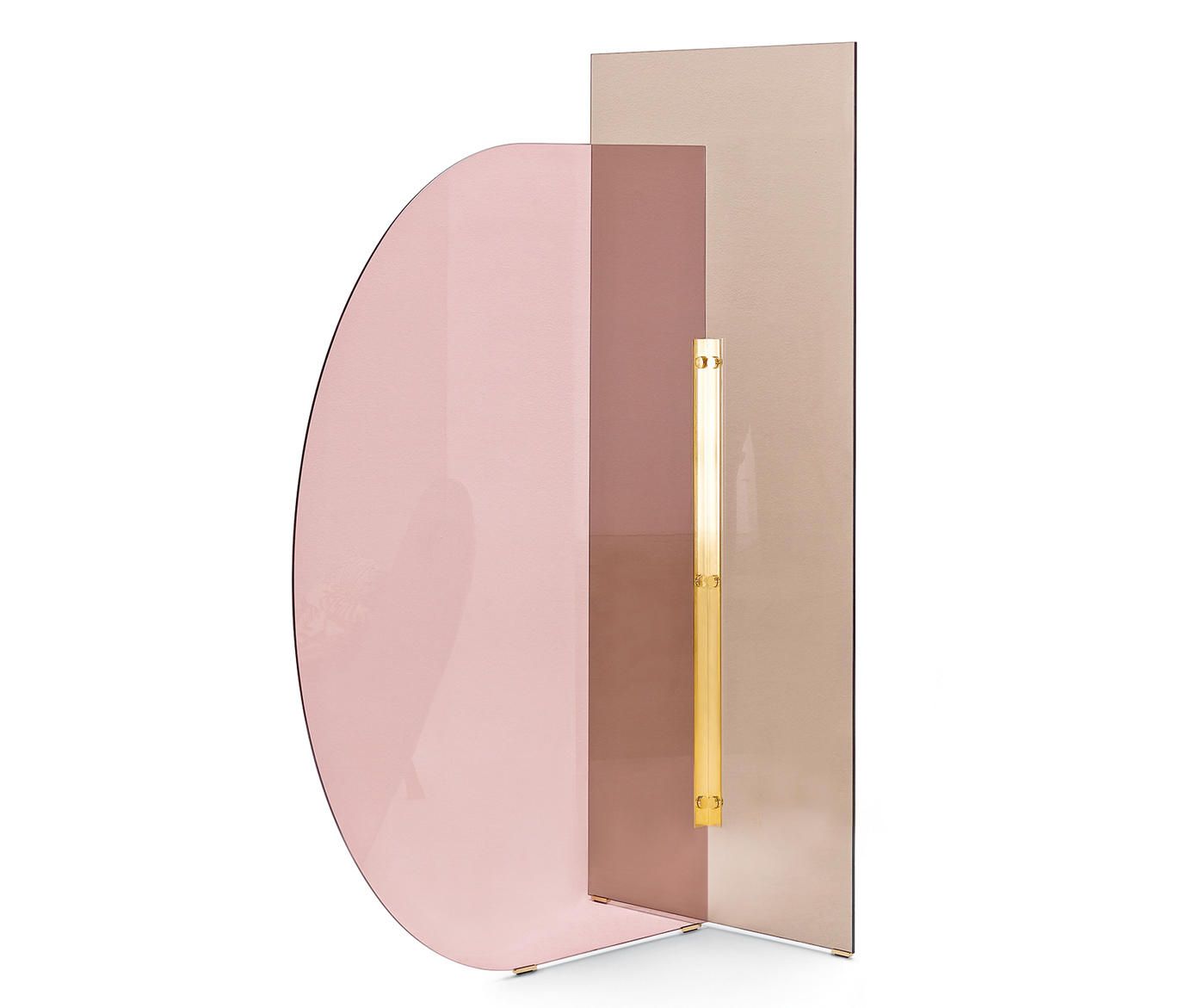 Vela Room Divider by Bernhardt for Arflex, mattermatters.com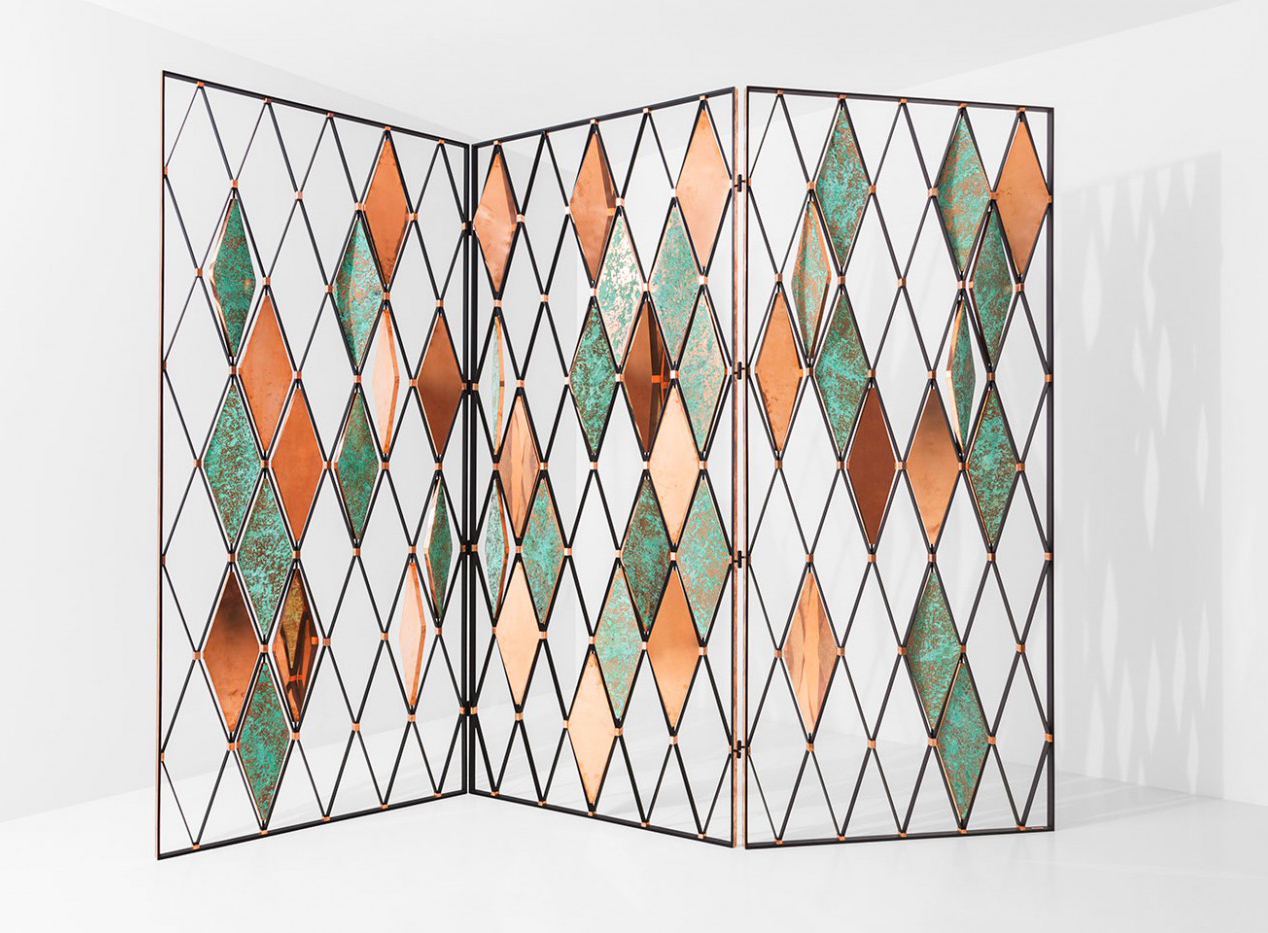 Paravento 070 Special Edition by Dimore Studio, thefutureperfect.com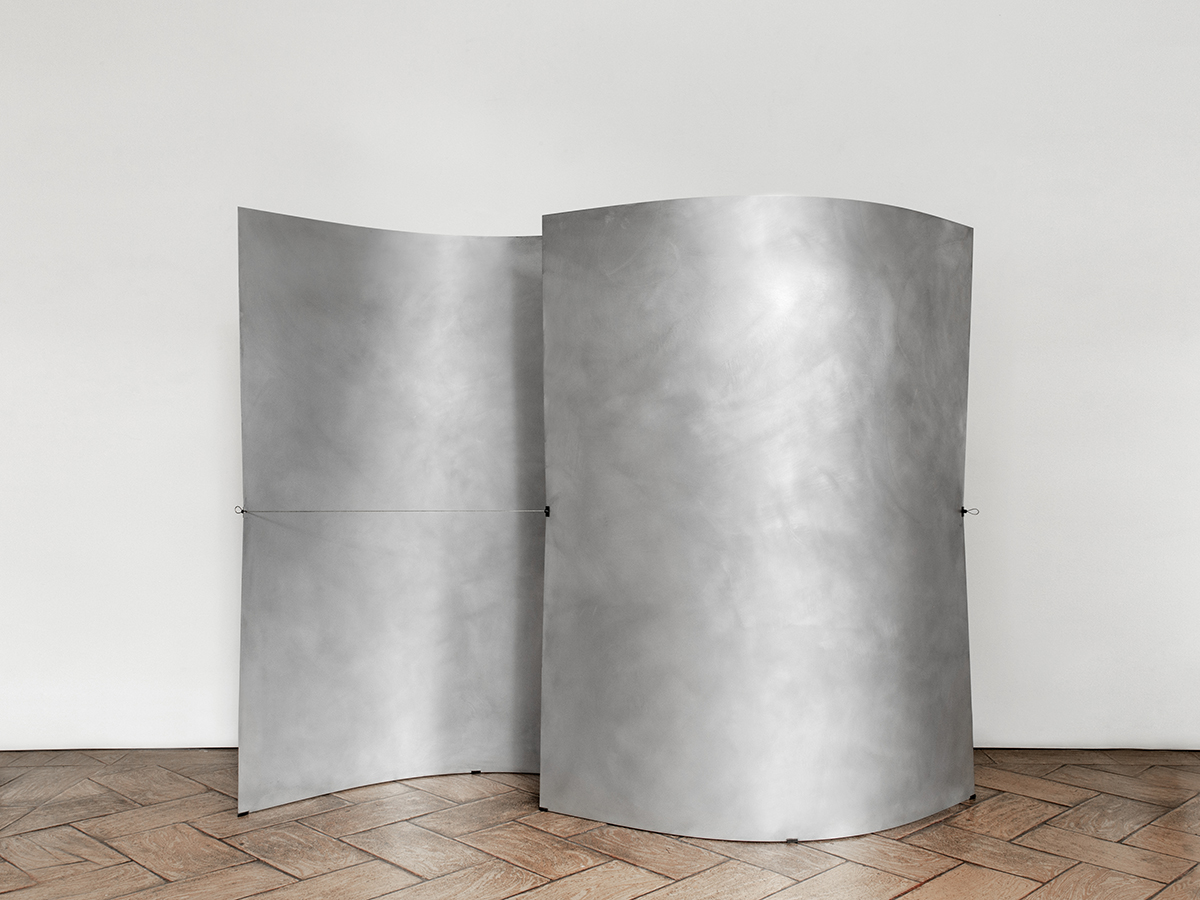 Equilibrium Space Divider by Guglielmo Poletti, guglielmopoletti.com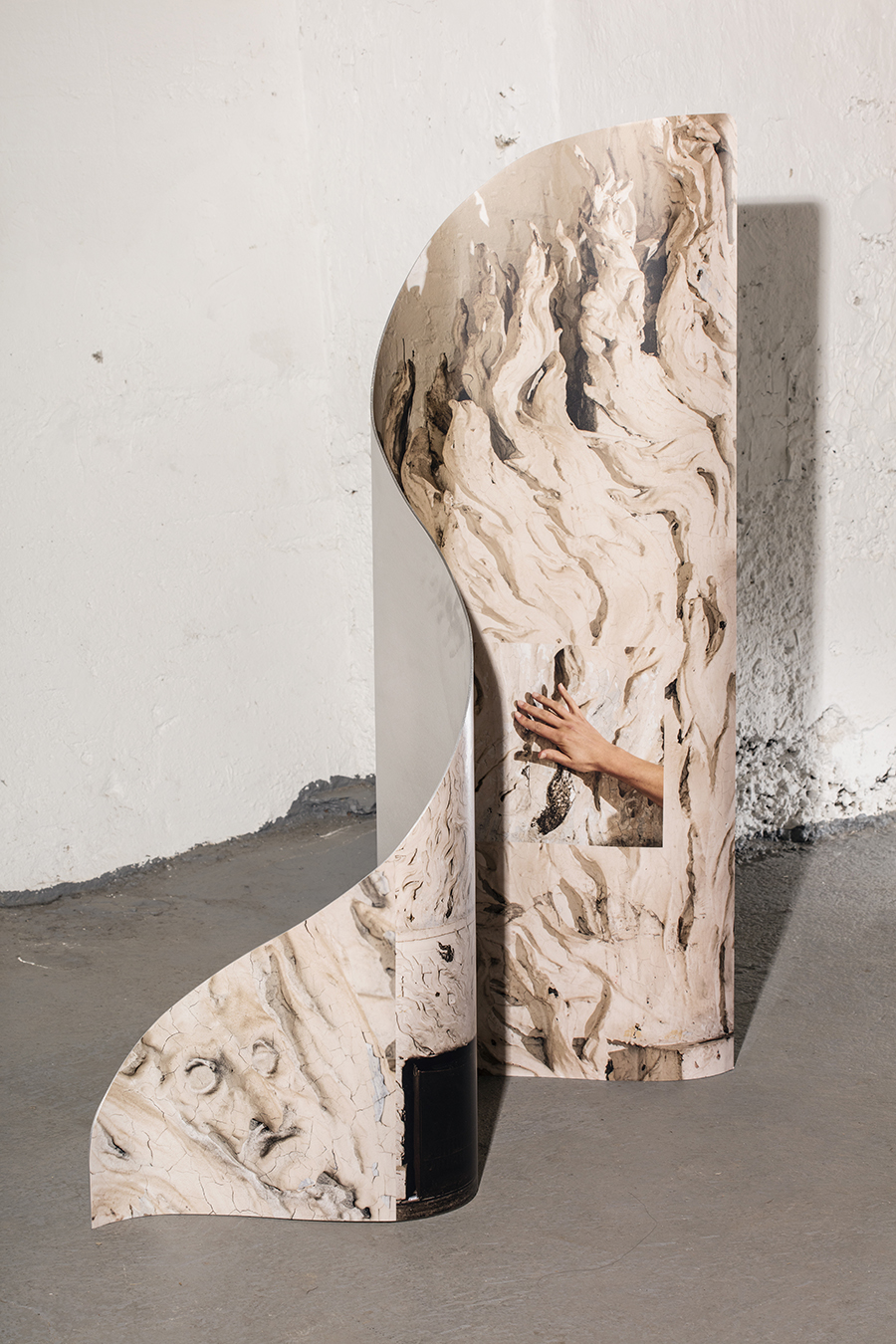 Wanna Go There! Partition by Andy and Dave, friedmanbenda.com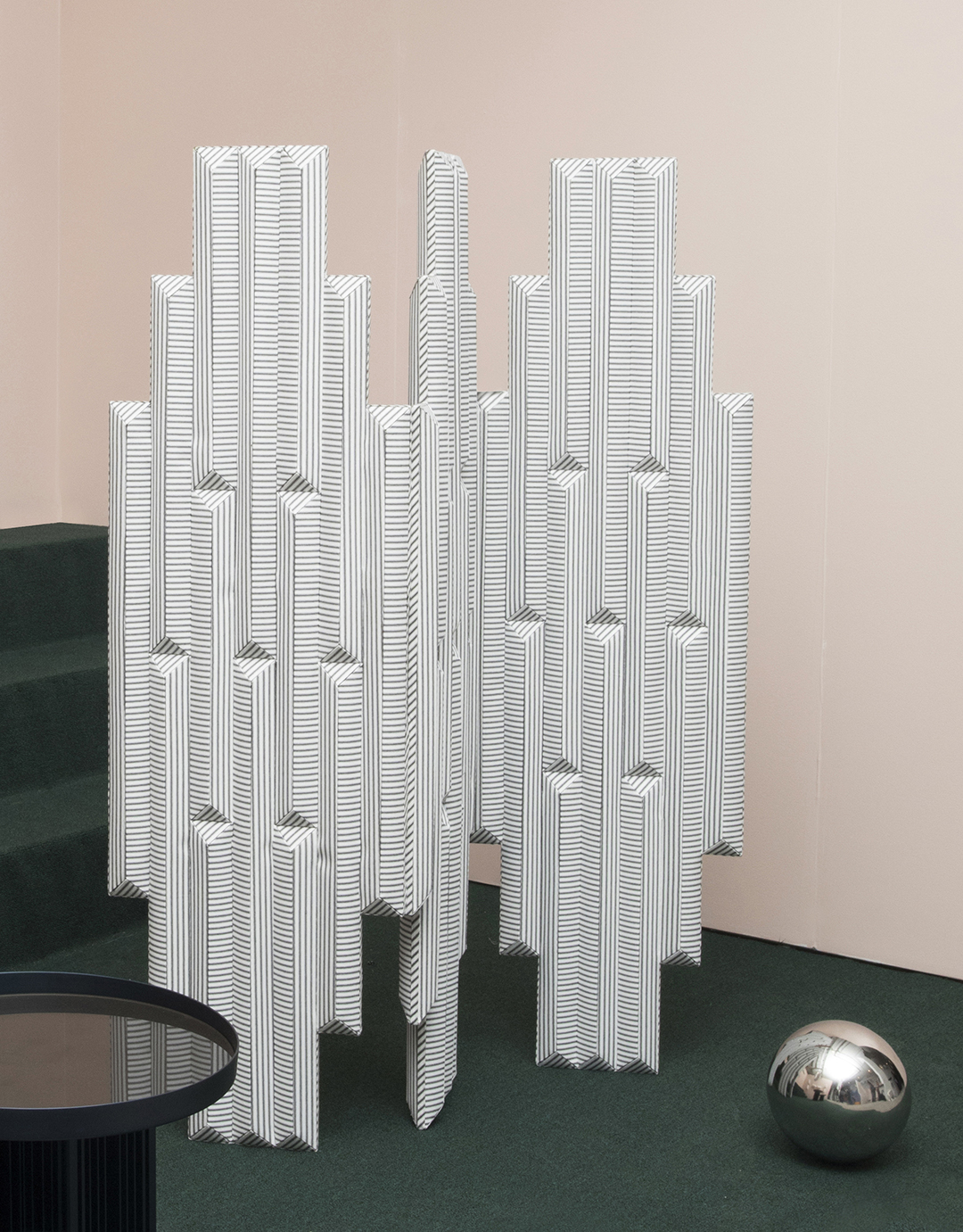 Hypnosis Screen by Erich Ginder, 1stdibs.com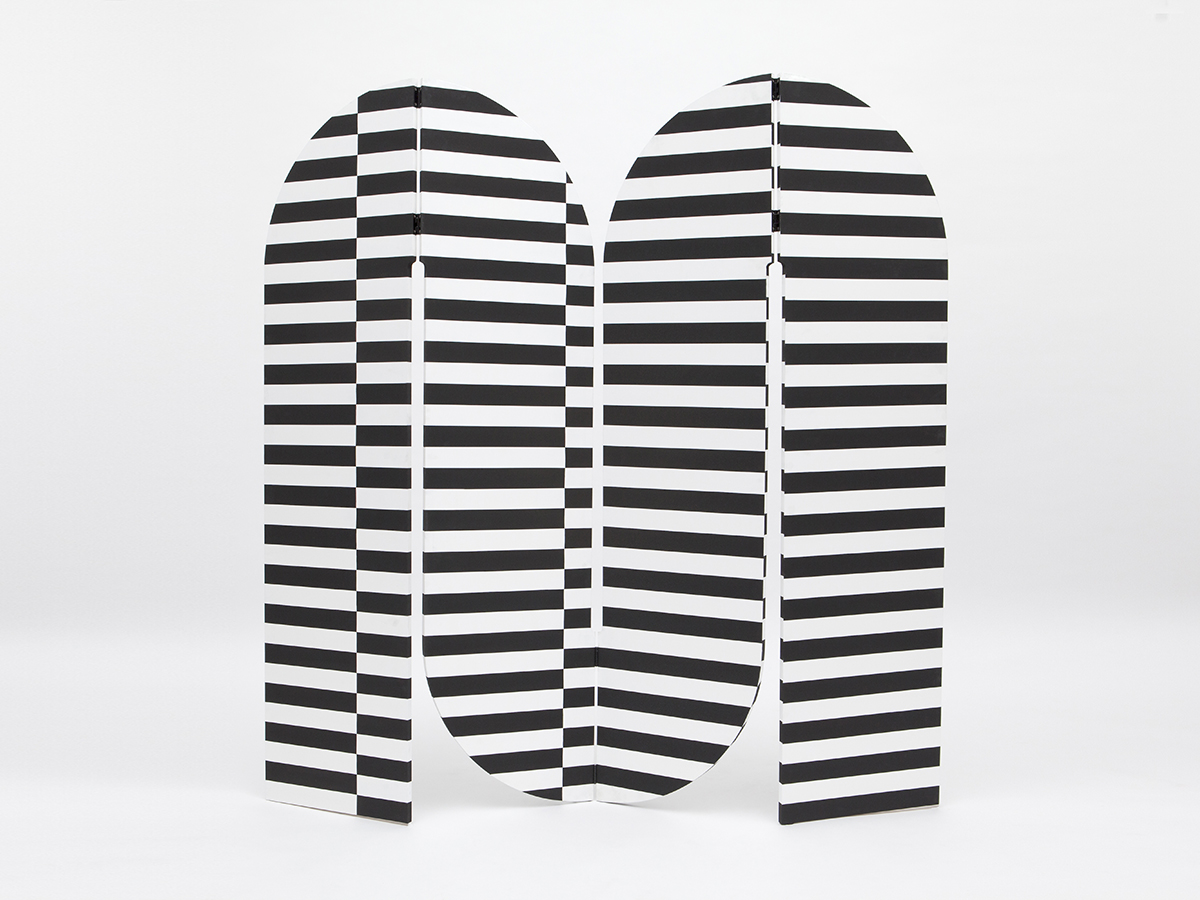 Dazzle Screen by Steven Bukowski and Hannah Bigeleisen, stevenbukowski.com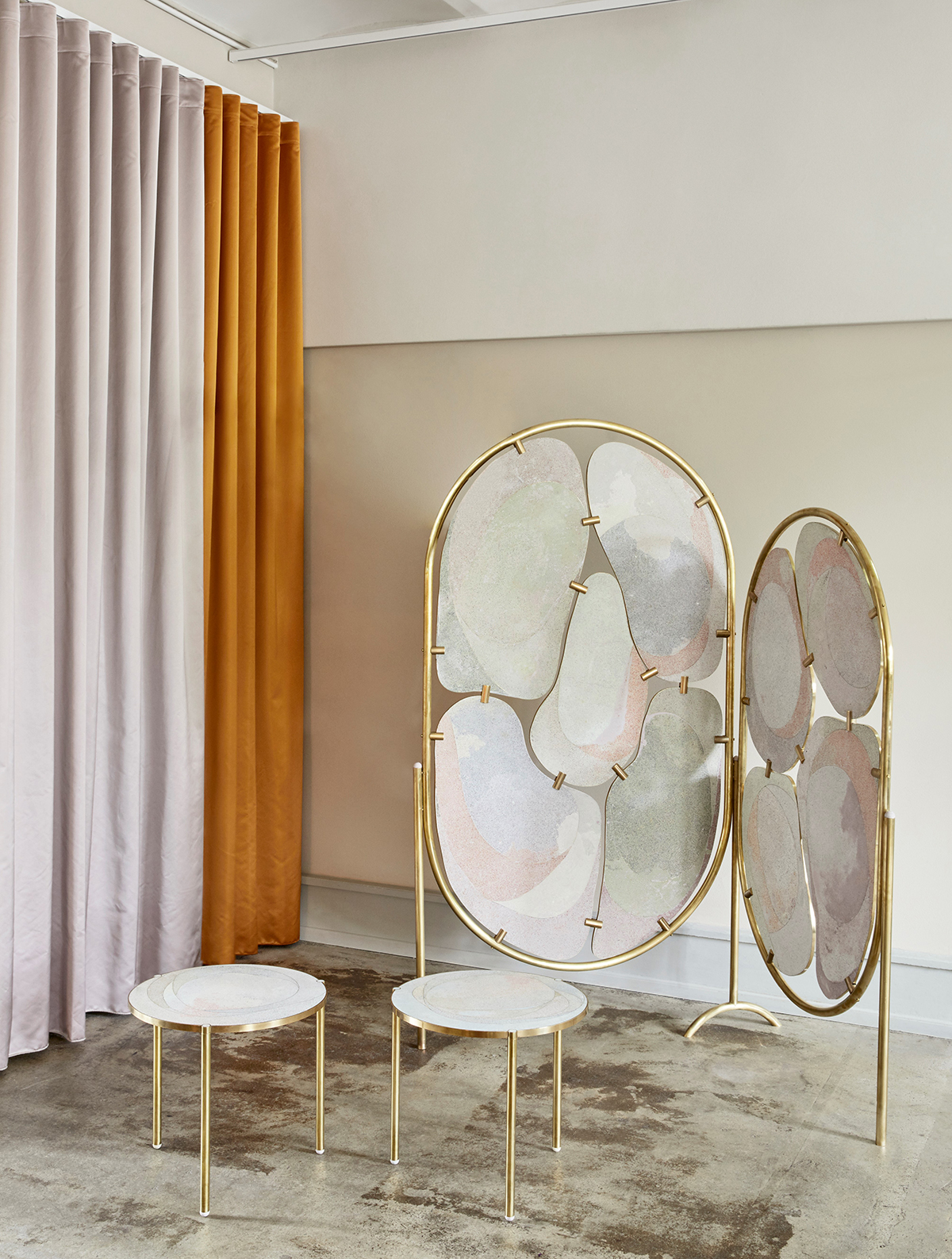 Screen by Justyna Poplawska, justynapoplawska.com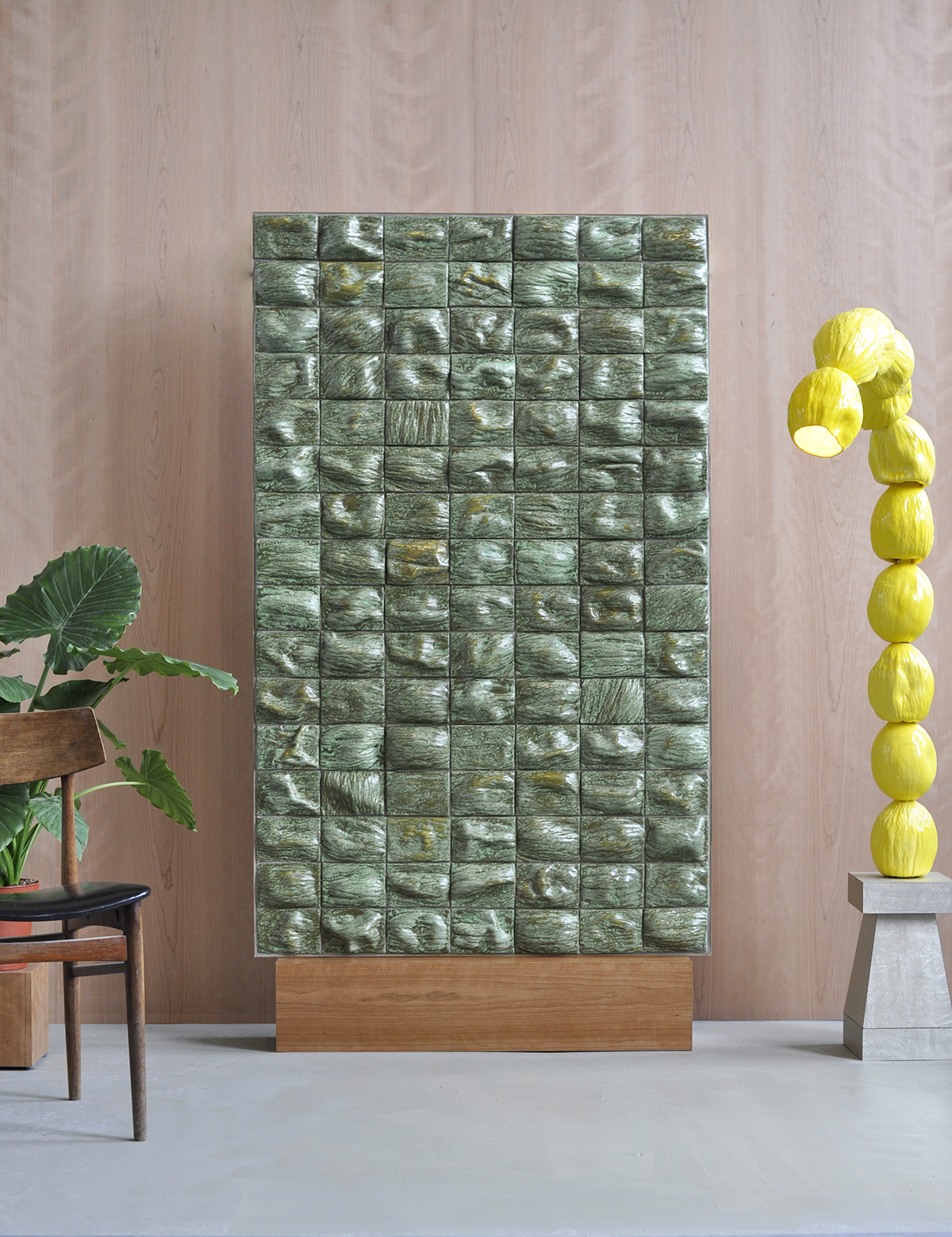 Melon Skin Room Divider by Rematelier, rematelier.nl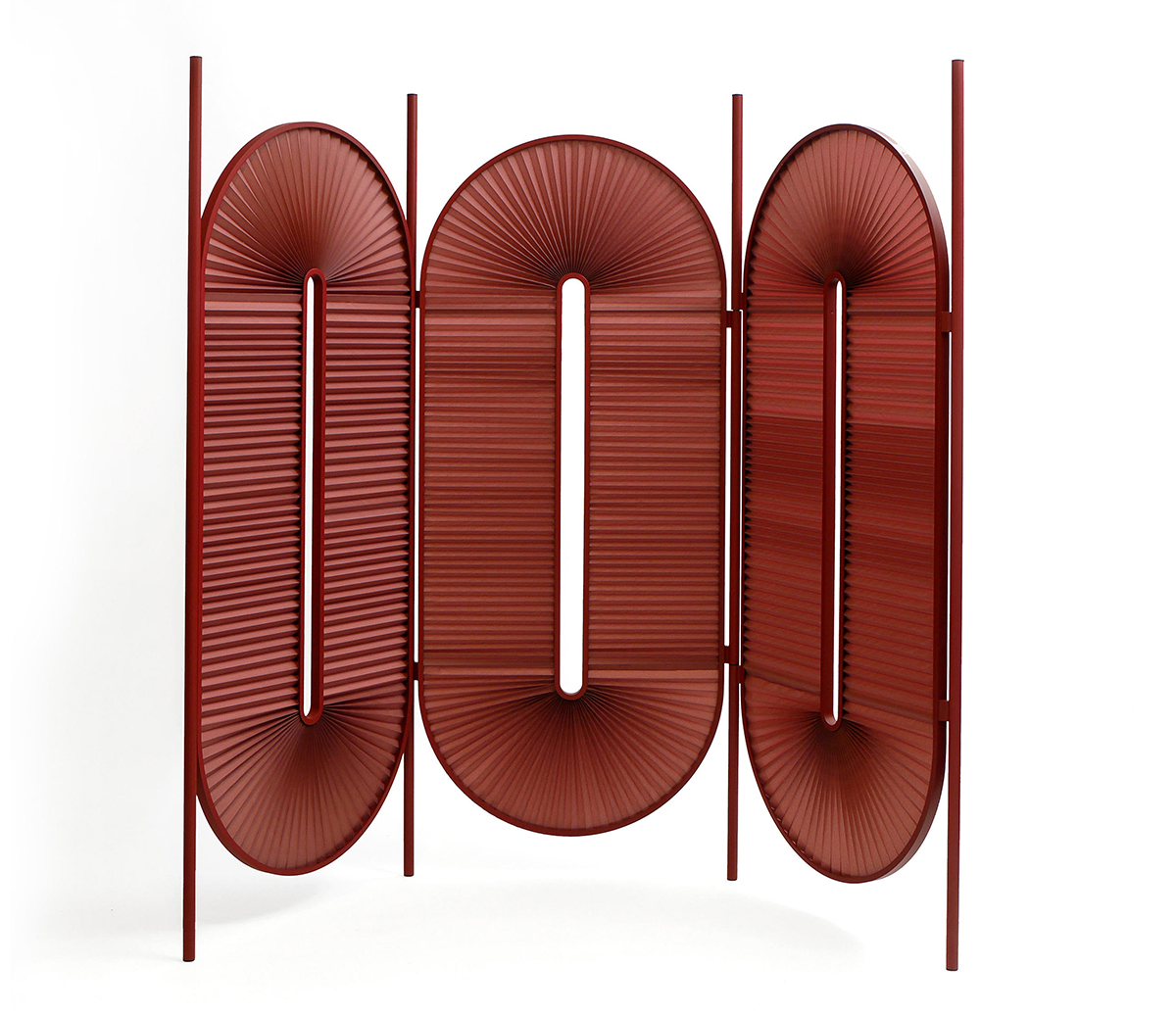 Minima Moralia Room Divider by Dante Goods & Bads, store.wallpaper.com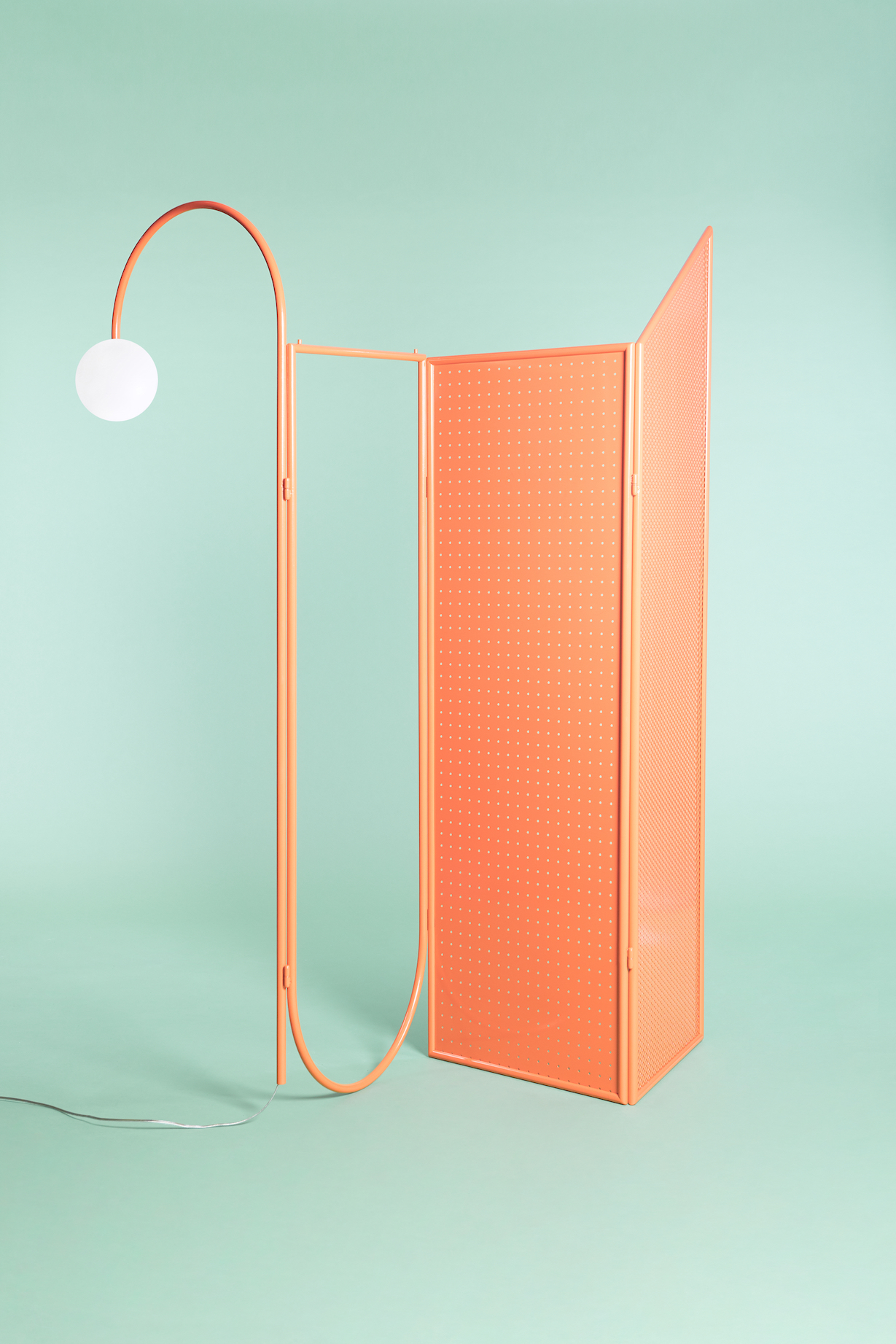 Déjà-Vu Divider by Giocopini Design, giocopini.design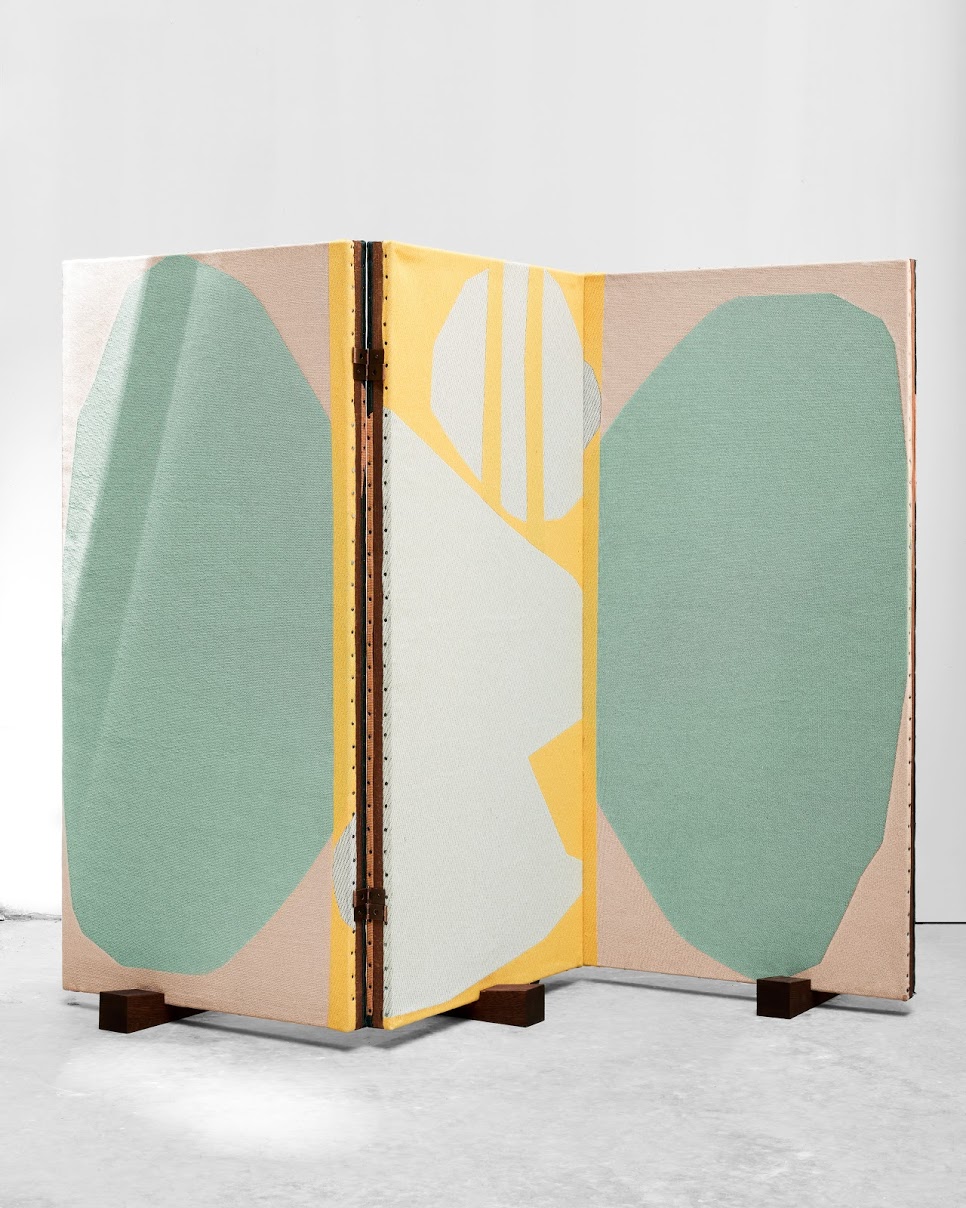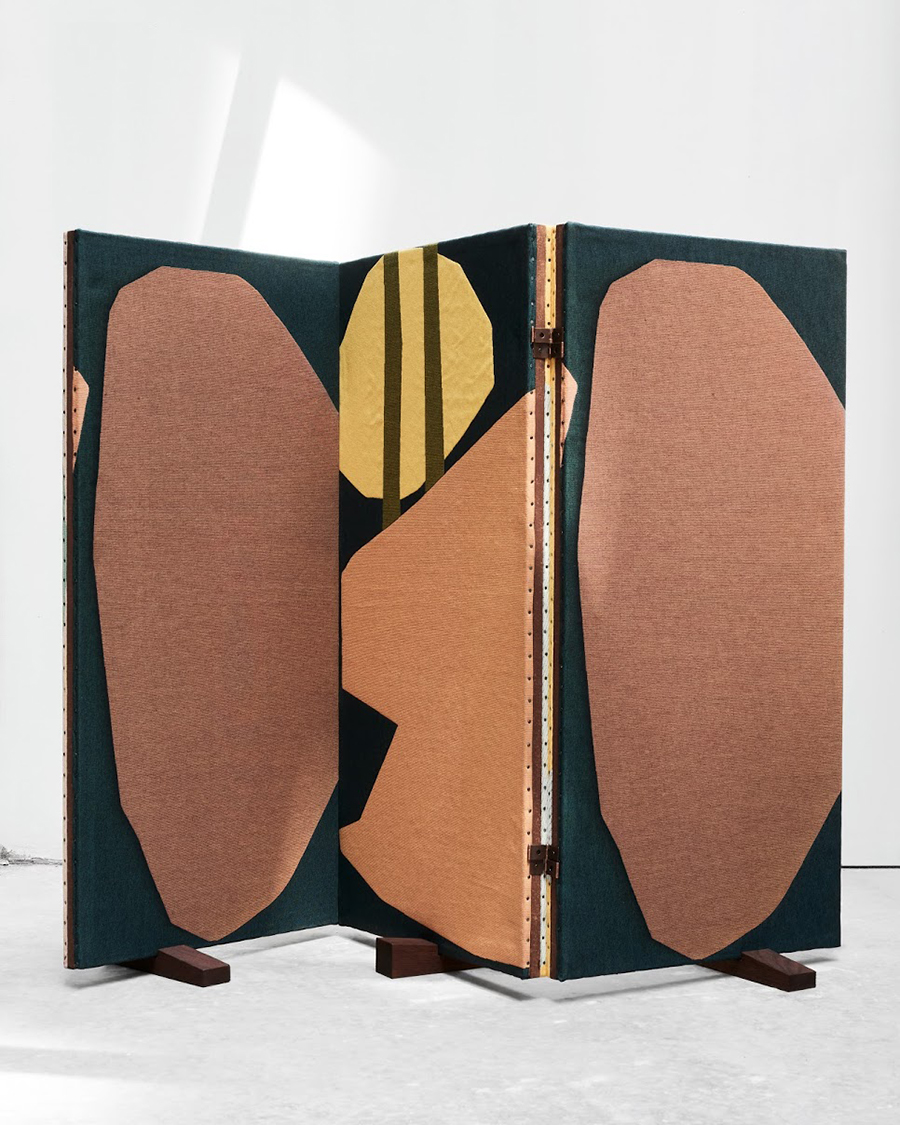 Tapestry Room Screen by VISO x Giancarlo Valle, visoproject.com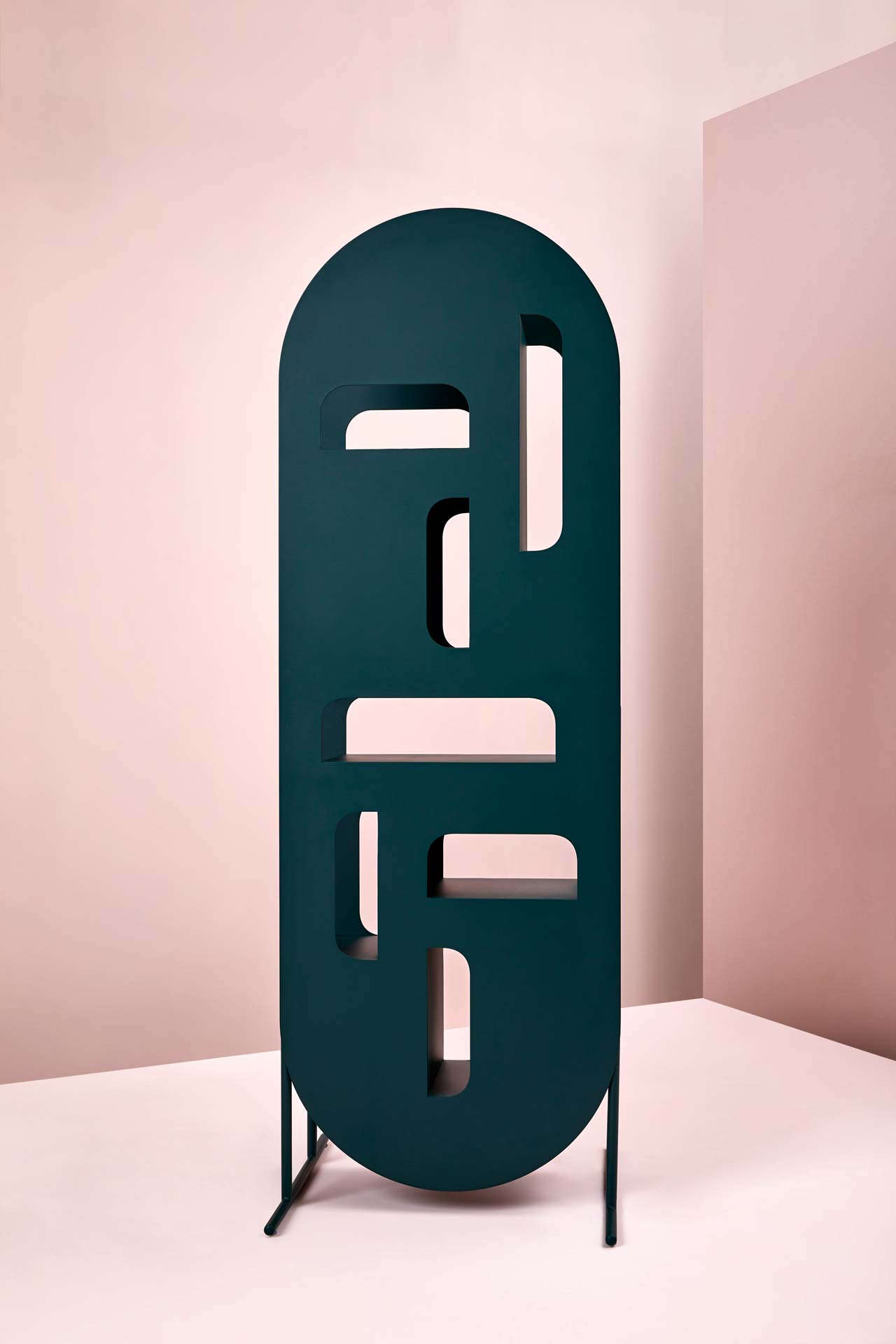 UO Divider by Hi Thanks Bye, hithanksbye.com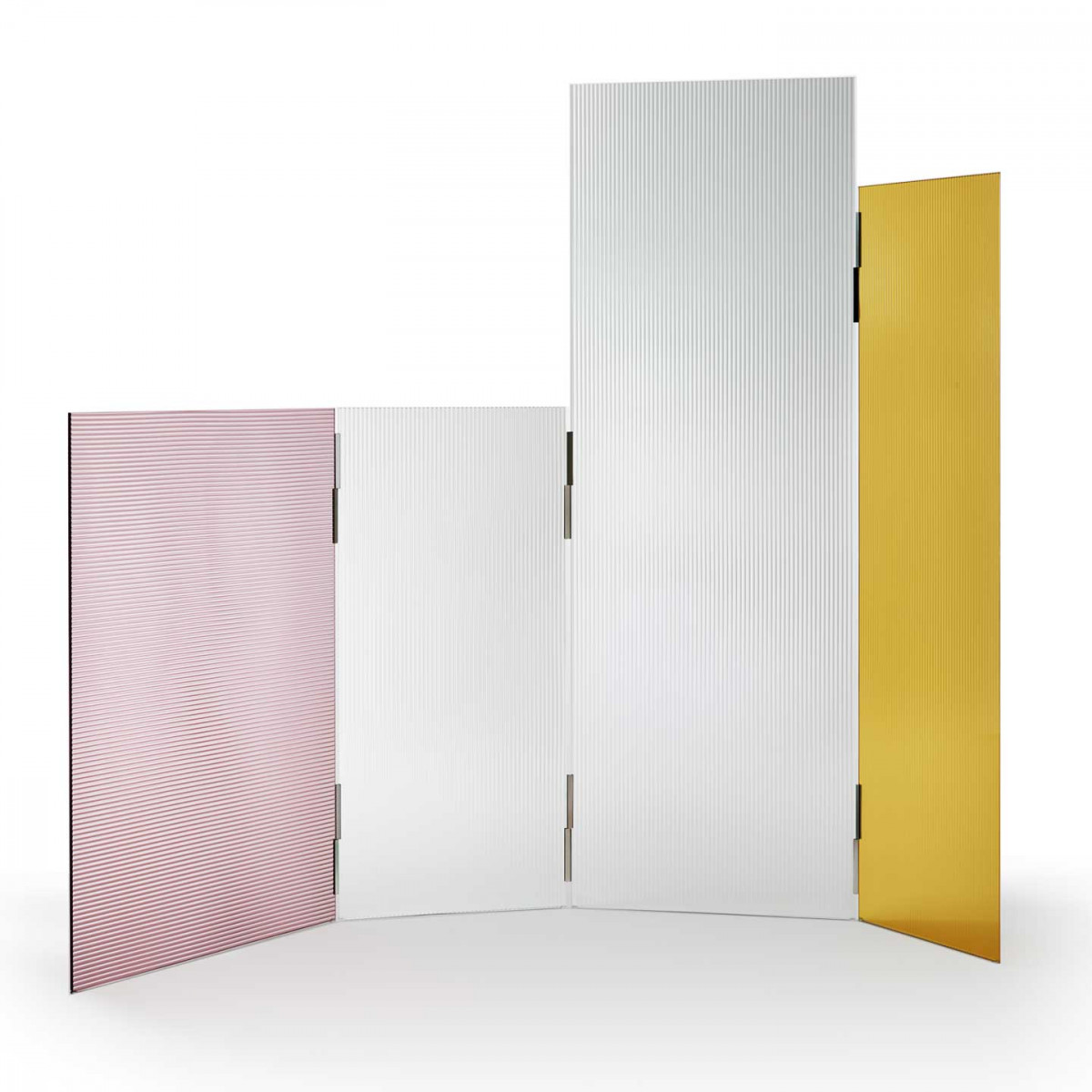 Rayures Screen by Ronan & Erwan Bouroullec for Glas Italia, suiteny.com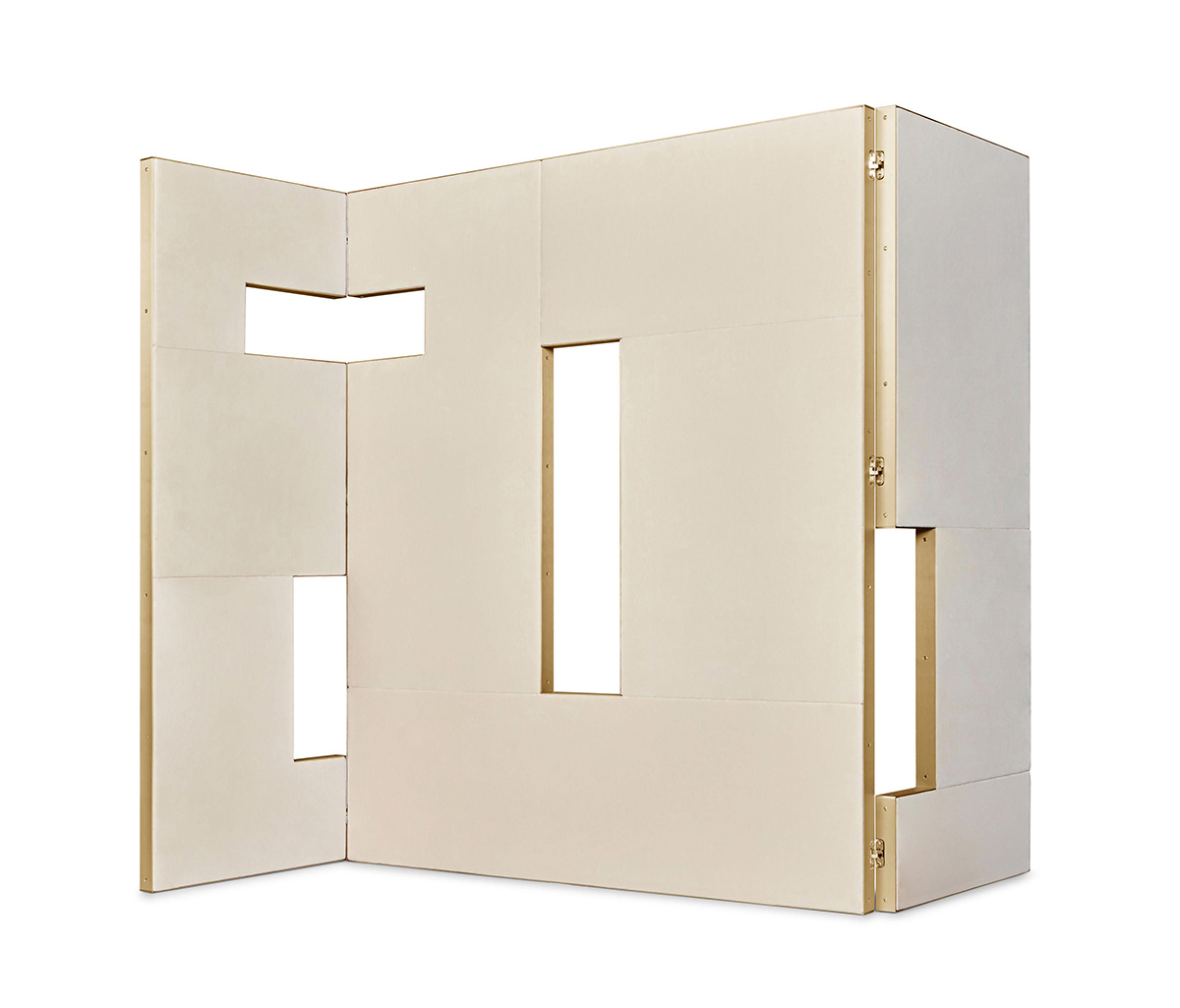 Golden Eye Screen by Munna, propertyfurniture.com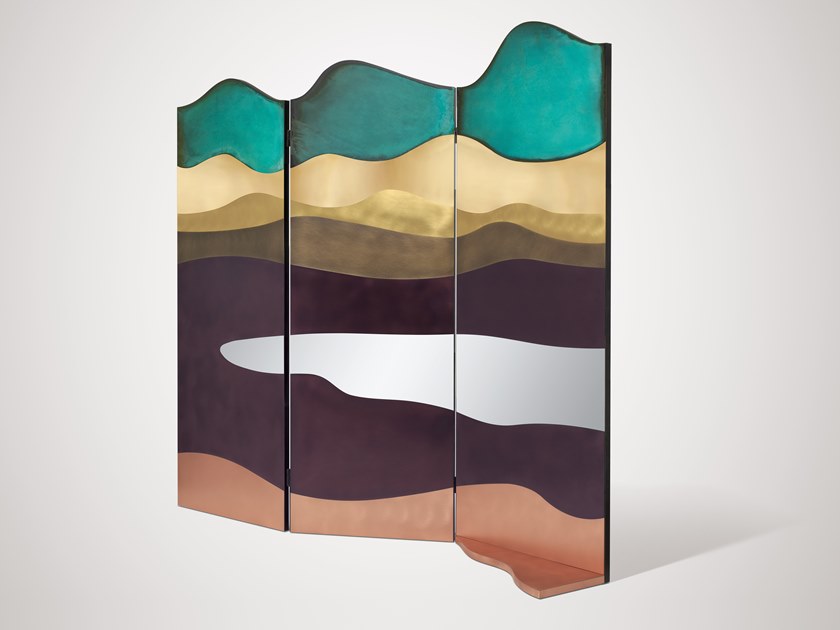 Painting Screen by Alessandra Baldereschi for De Castelli, decastelli.com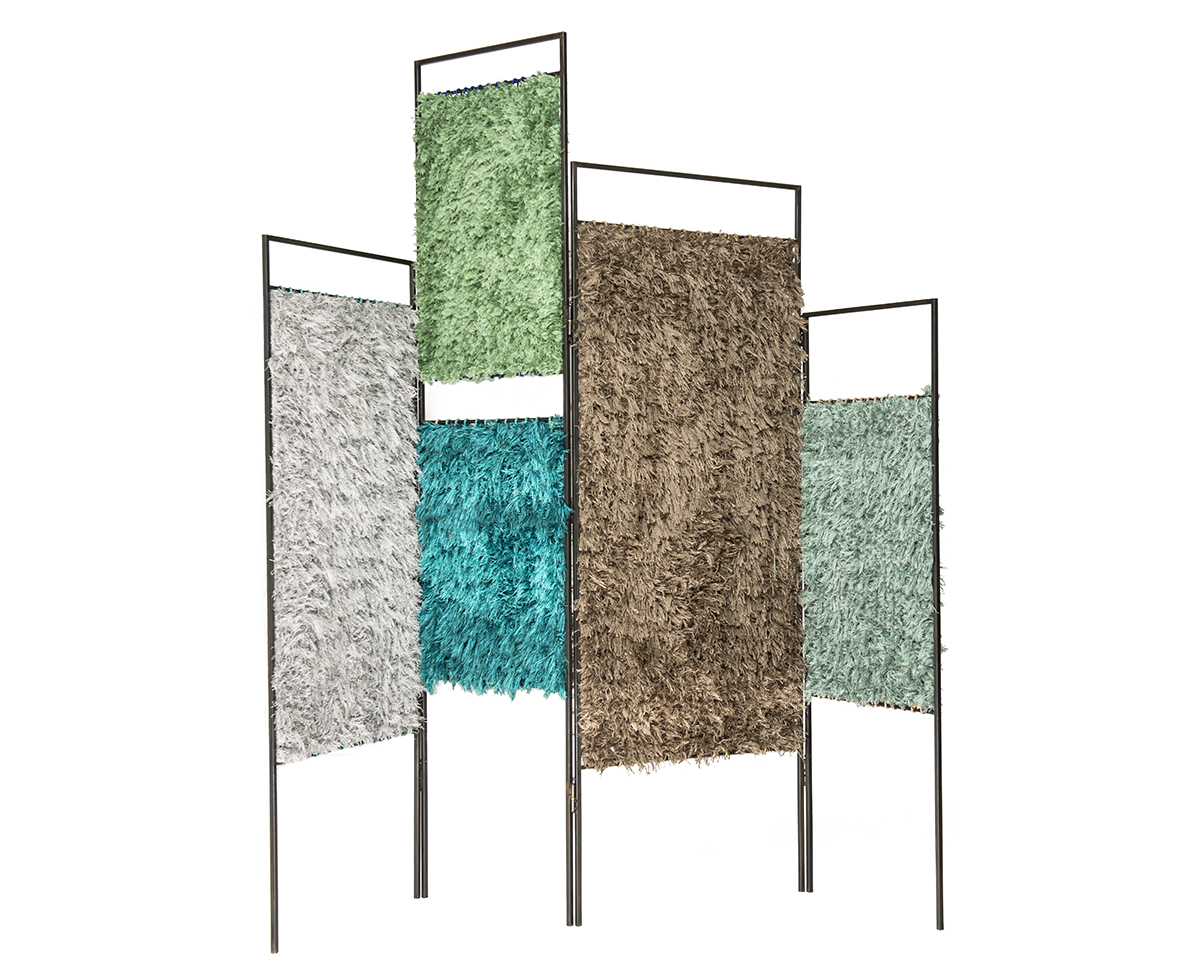 Screen by Liz Collins, lizcollins.com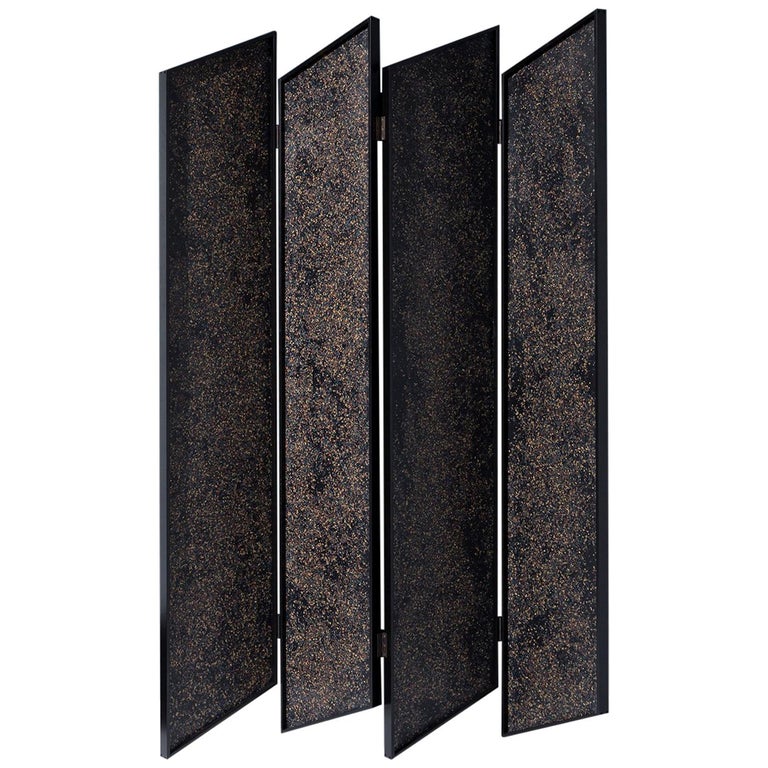 Prairie Room Divider by New Format Studio, 1stdibs.com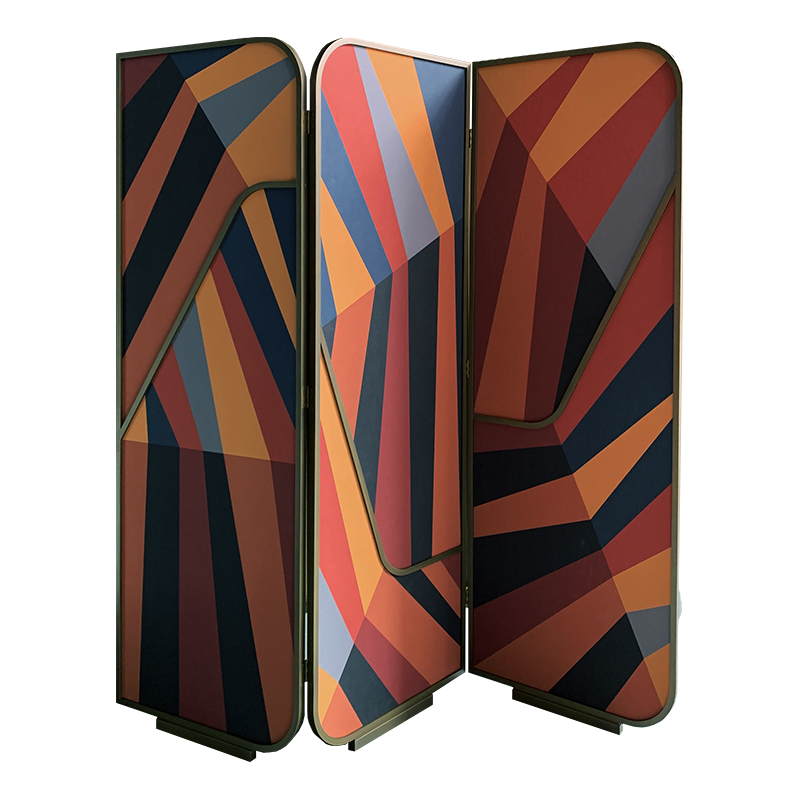 Shade Flexion by Carlo Donati and Marco Petrus, carlodonati.it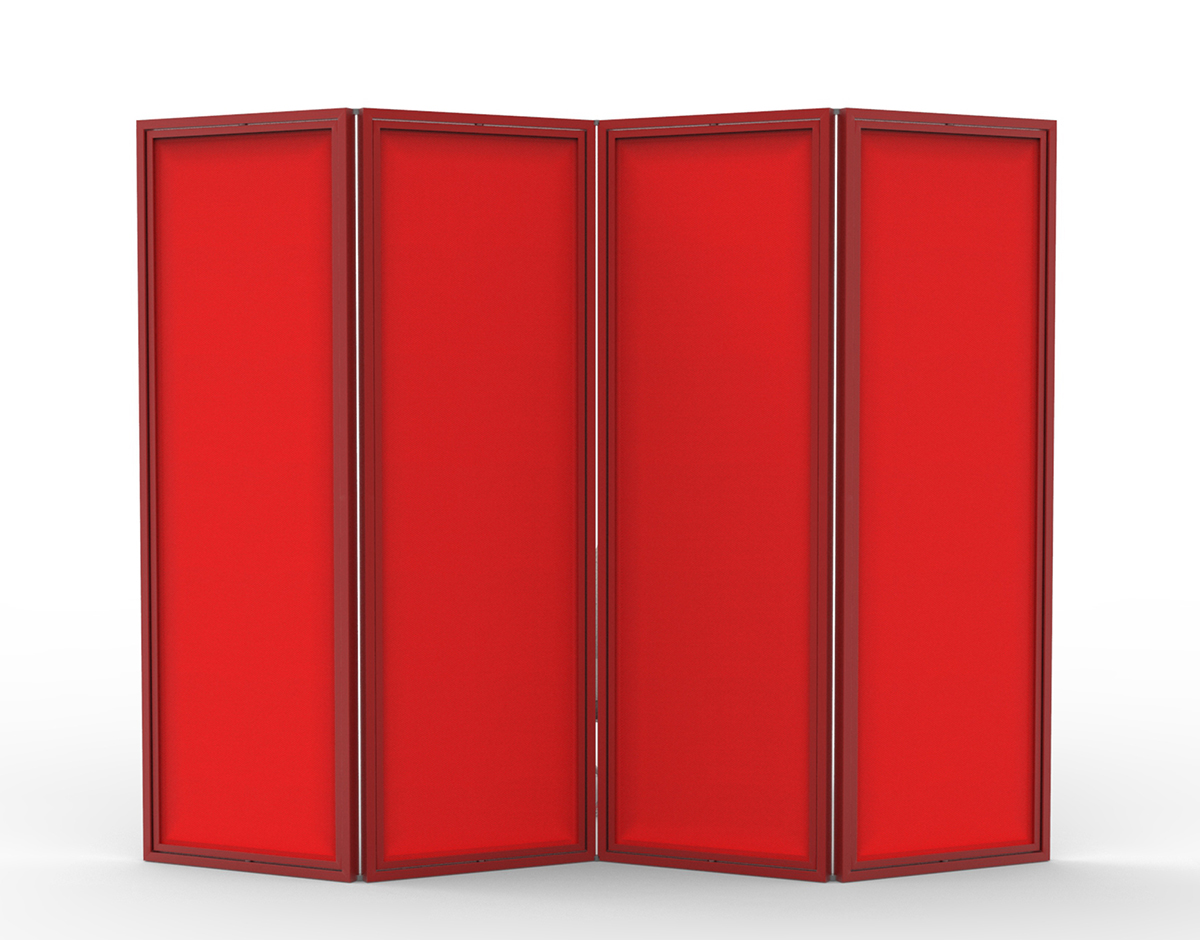 Swing Screen by Ron Gilad for Magis, archiproducts.com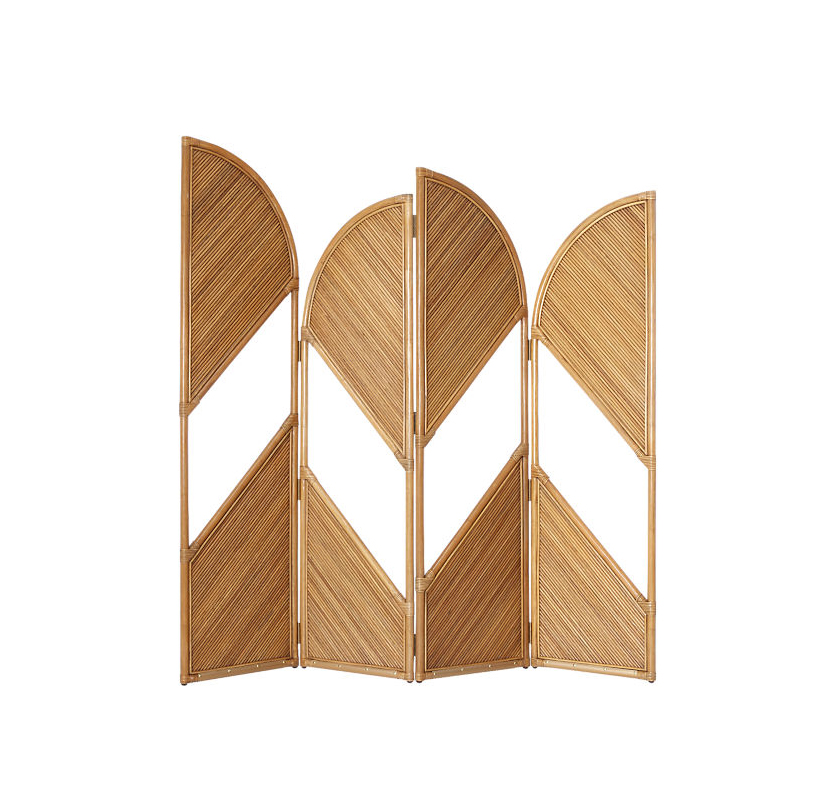 Fan Natural Rattan Room Divider, cb2.com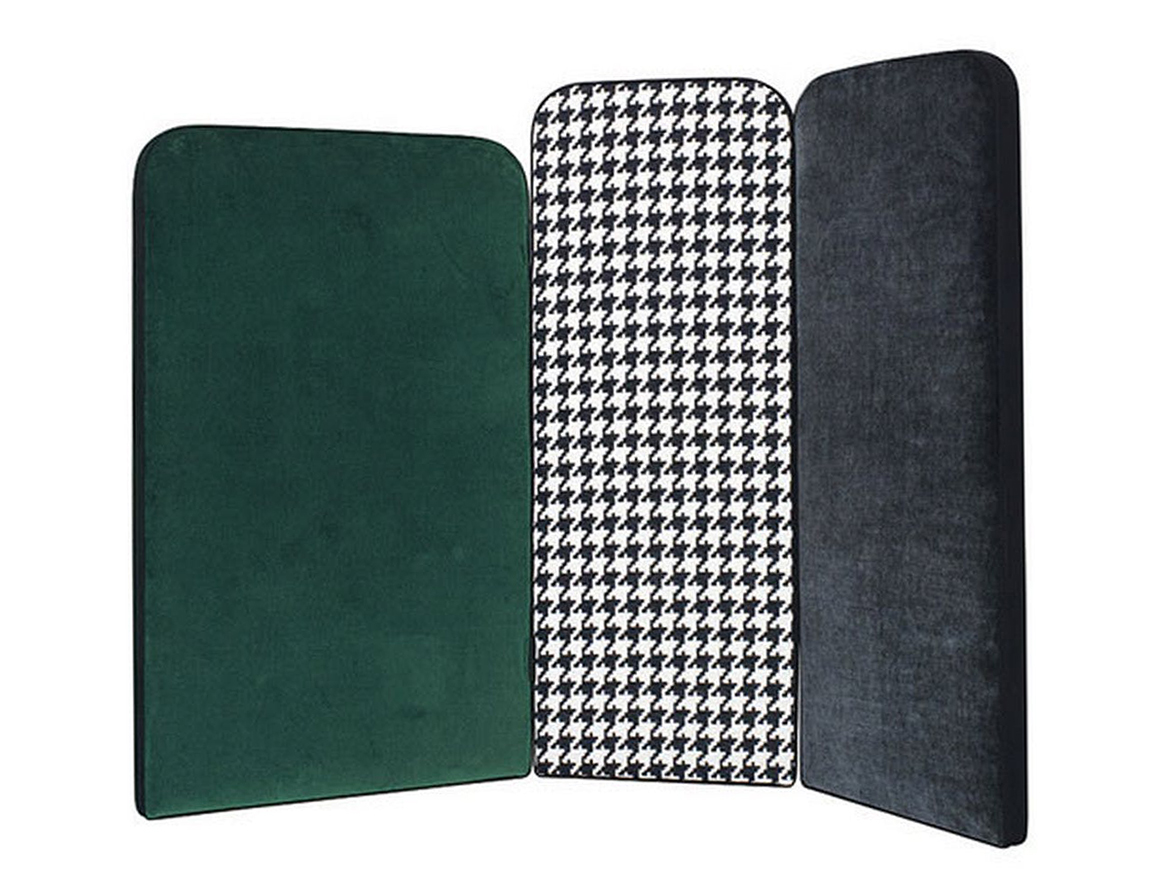 Diva Screen by Arflex, thefutureperfect.com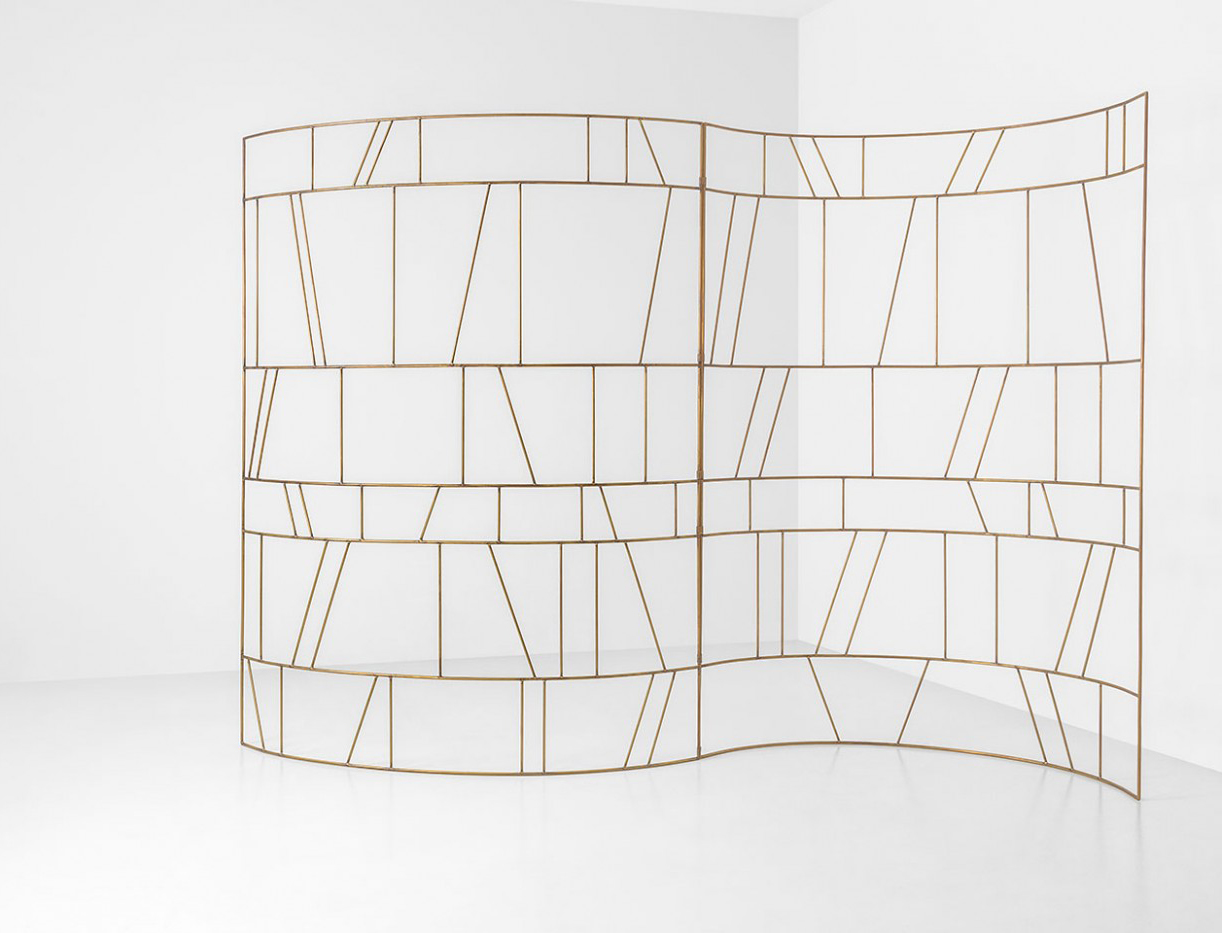 Paravento 056 by Dimore Studio, thefutureperfect.com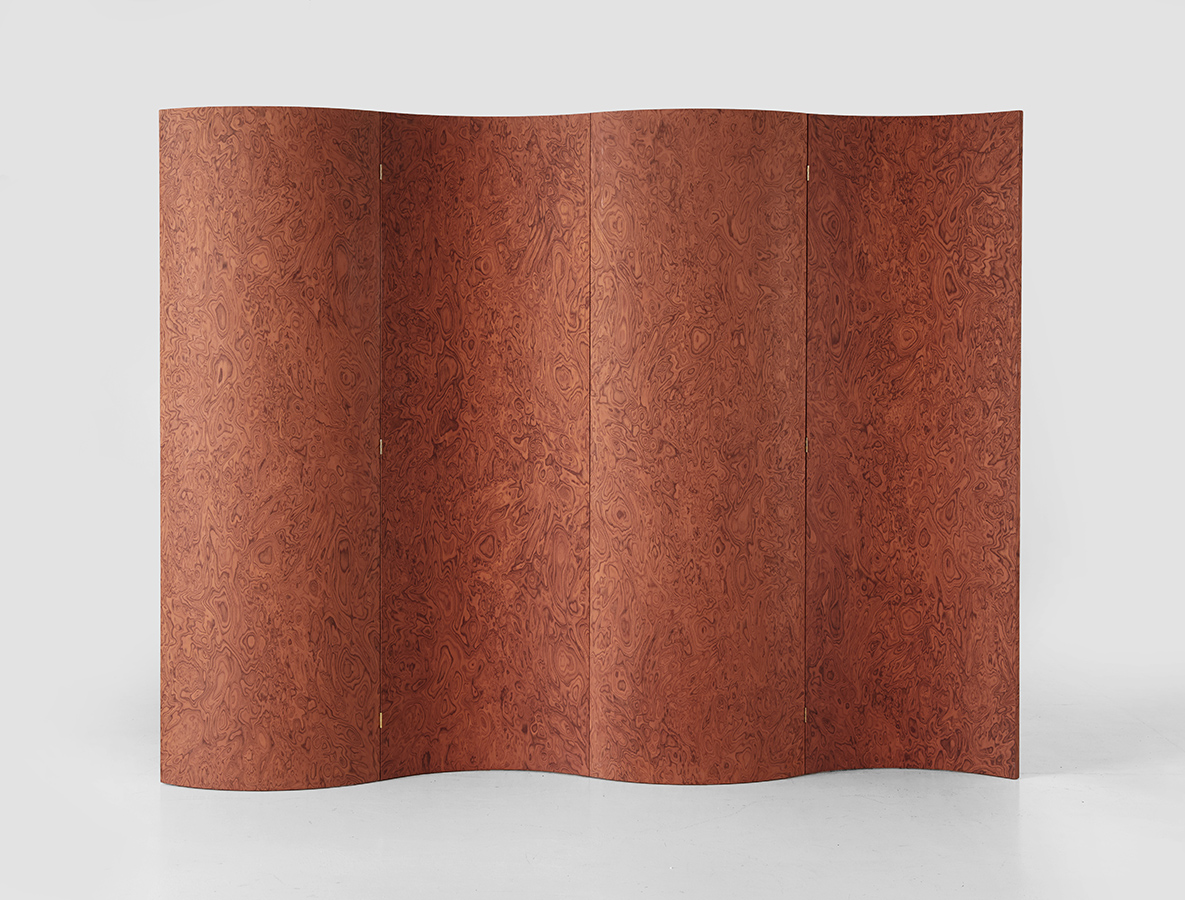 Separé Room Divider by Kabinet, 1stdibs.com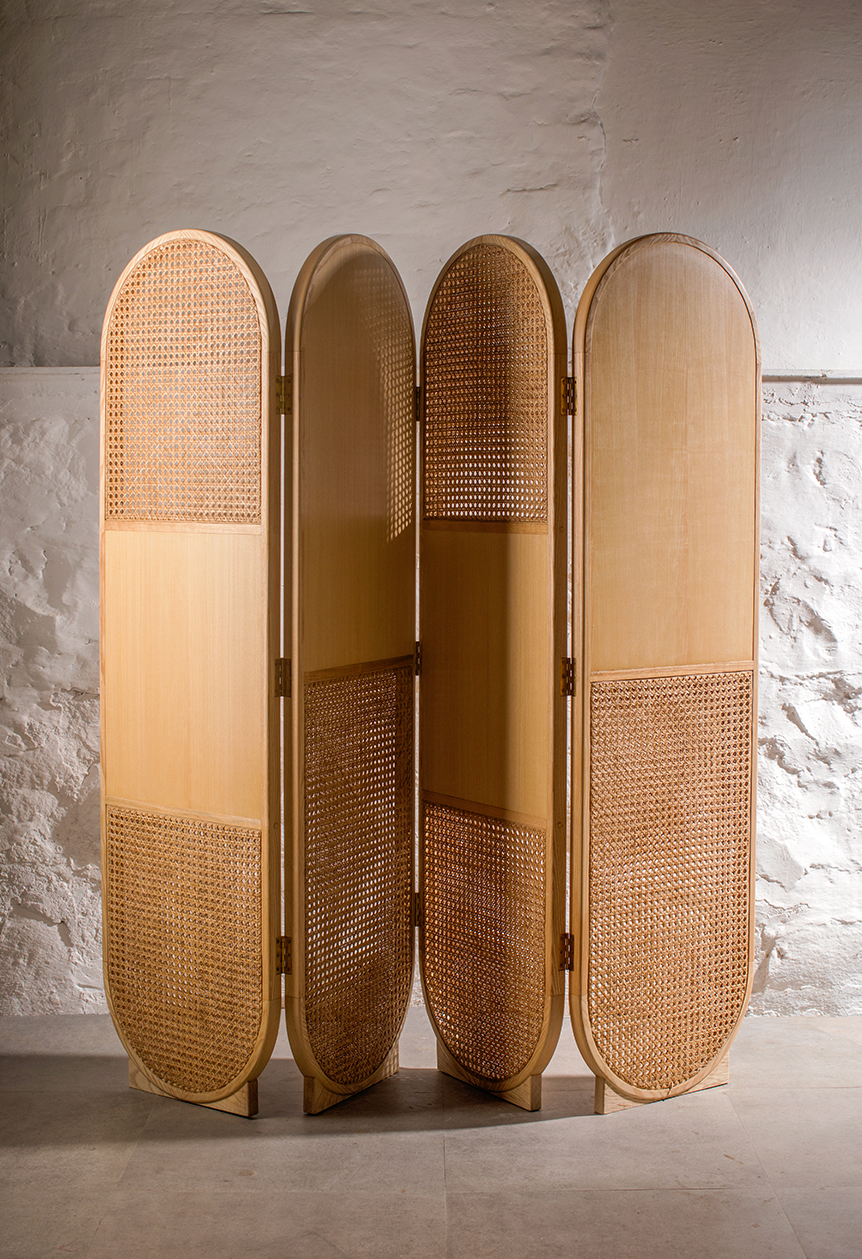 Divaar Screen by Kam Ce Kam, @kamcecam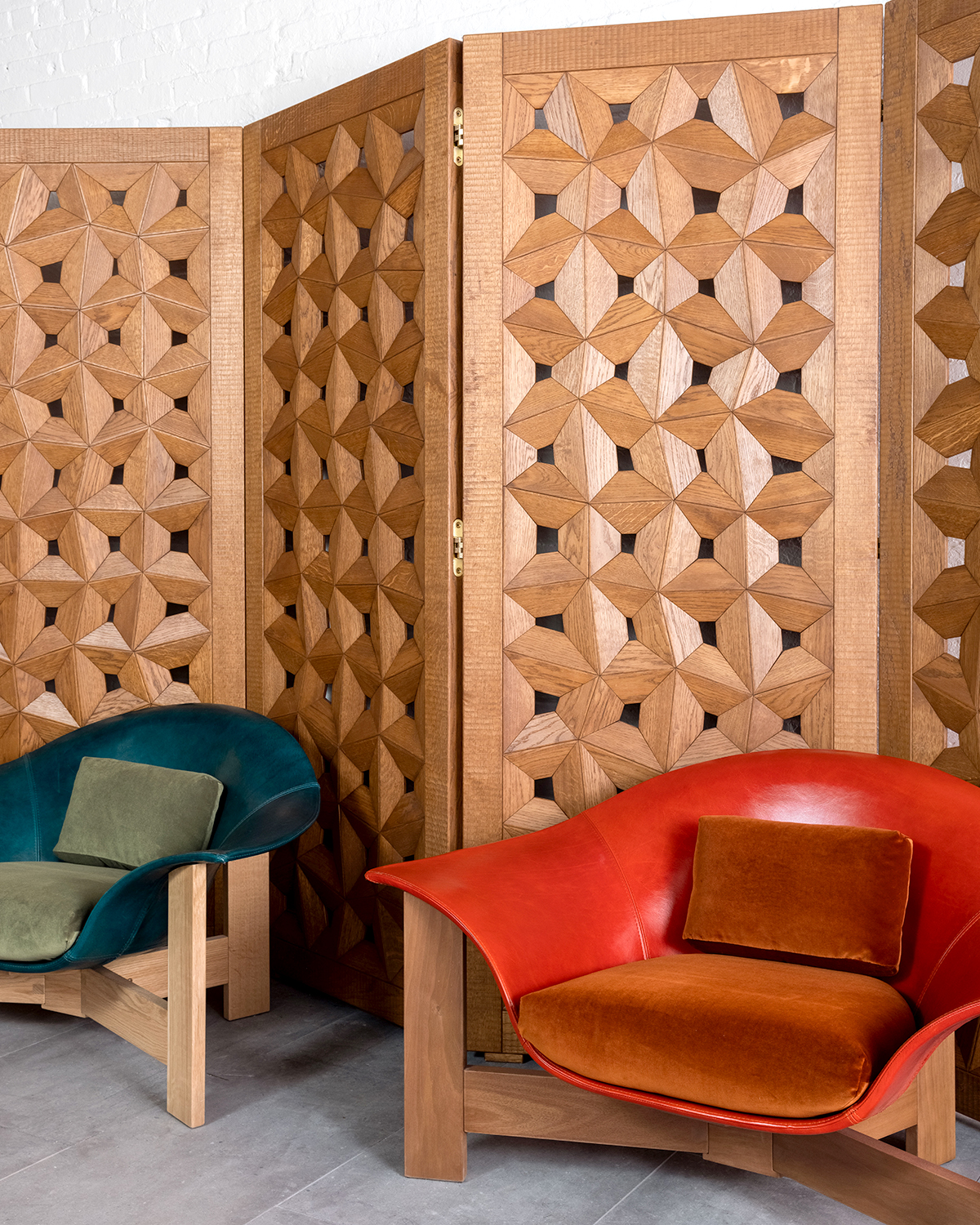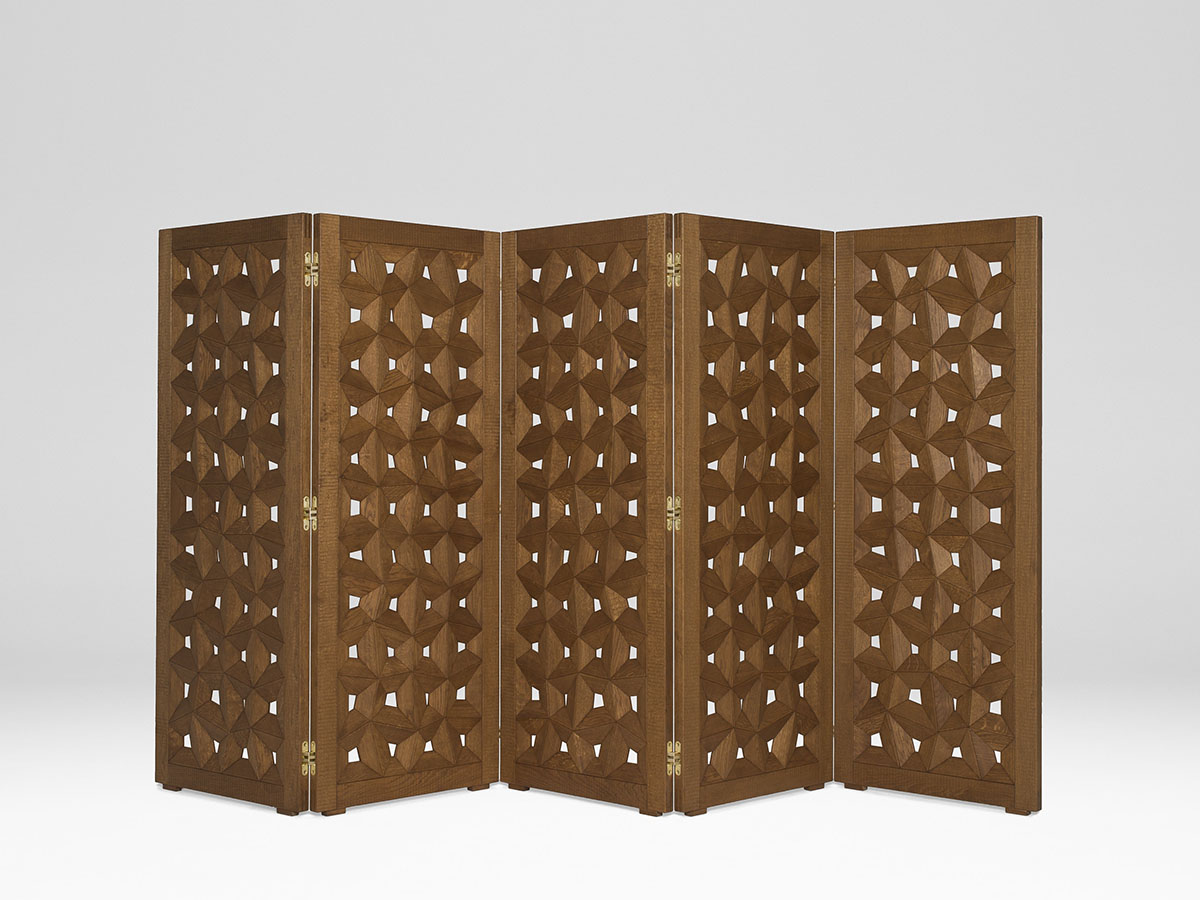 Hex Screen by Orior, oriorfurniture.com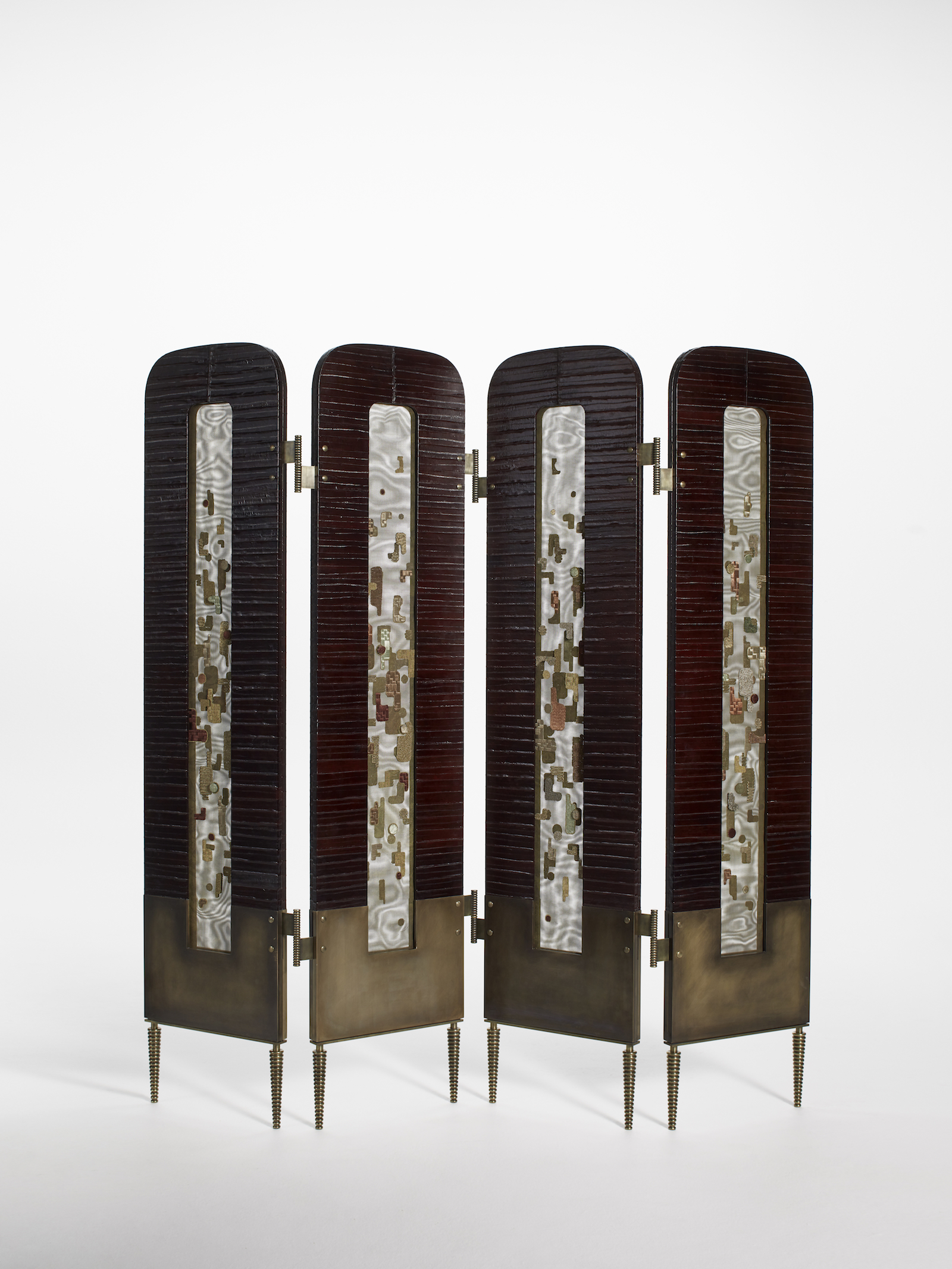 Interlude Hand-Embroidered Screen by Apparatus, apparatusstudio.com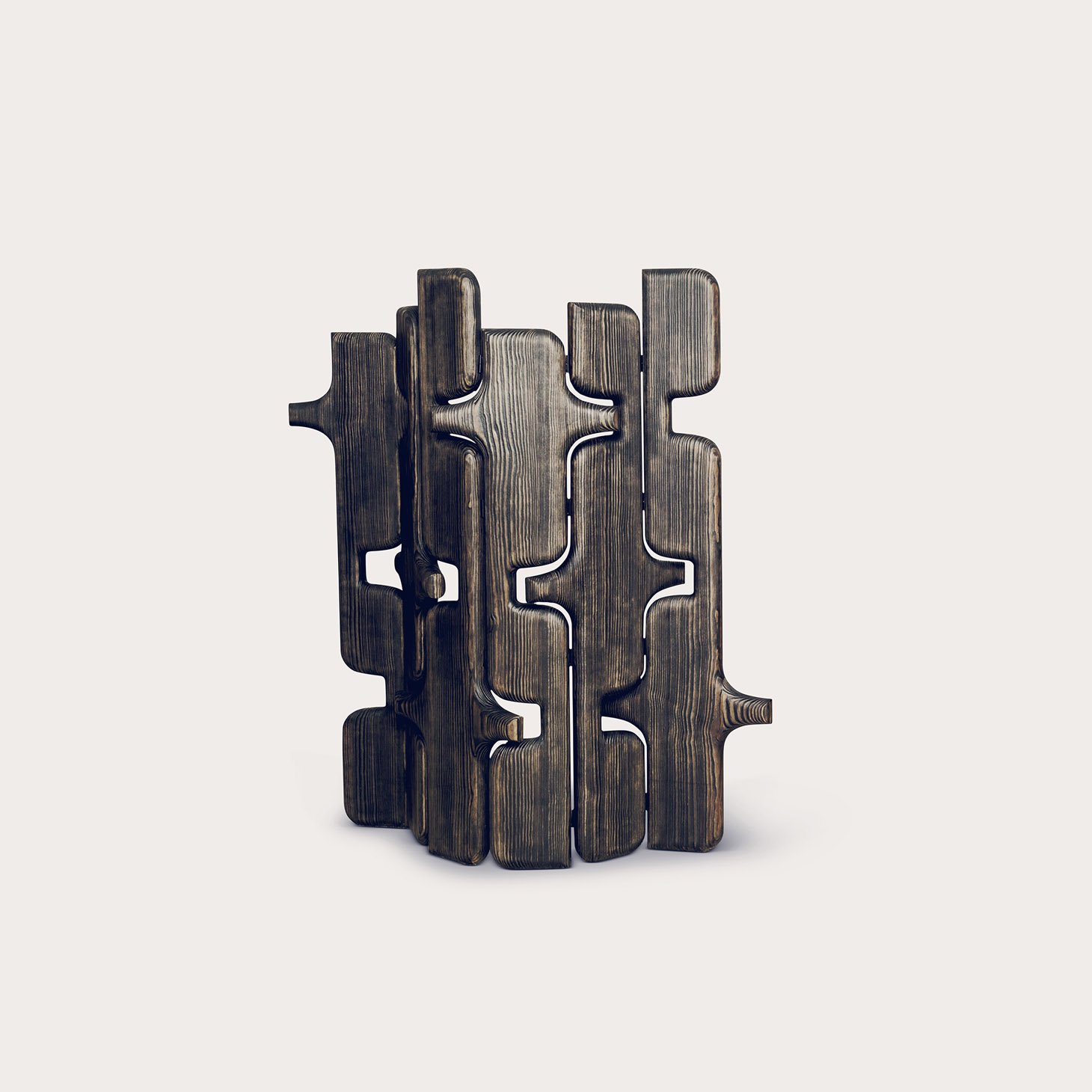 Pak by Christophe Delcourt for Avenue Road, us.avenue-road.com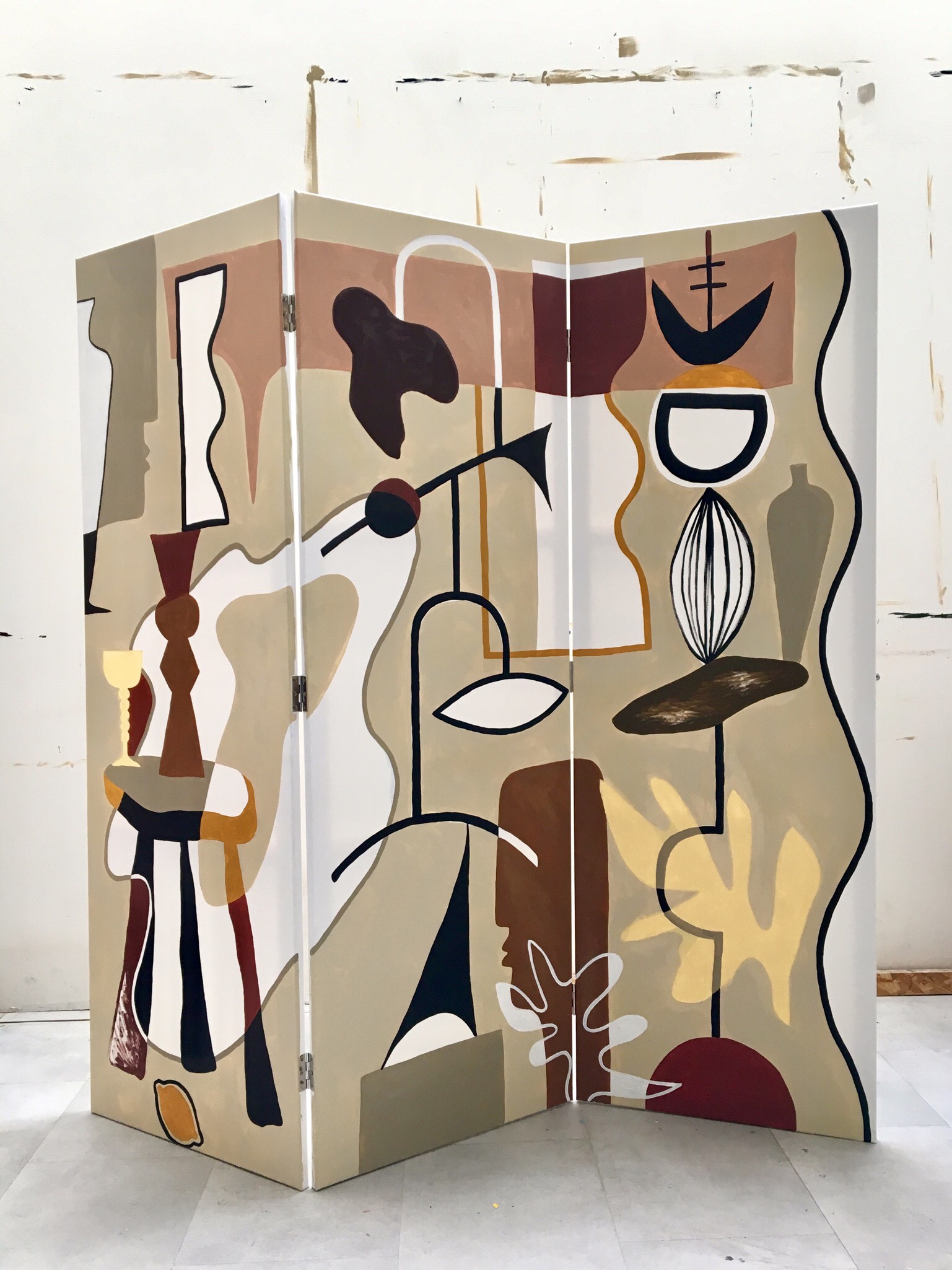 Screen by Garance Vallée, @royalgarance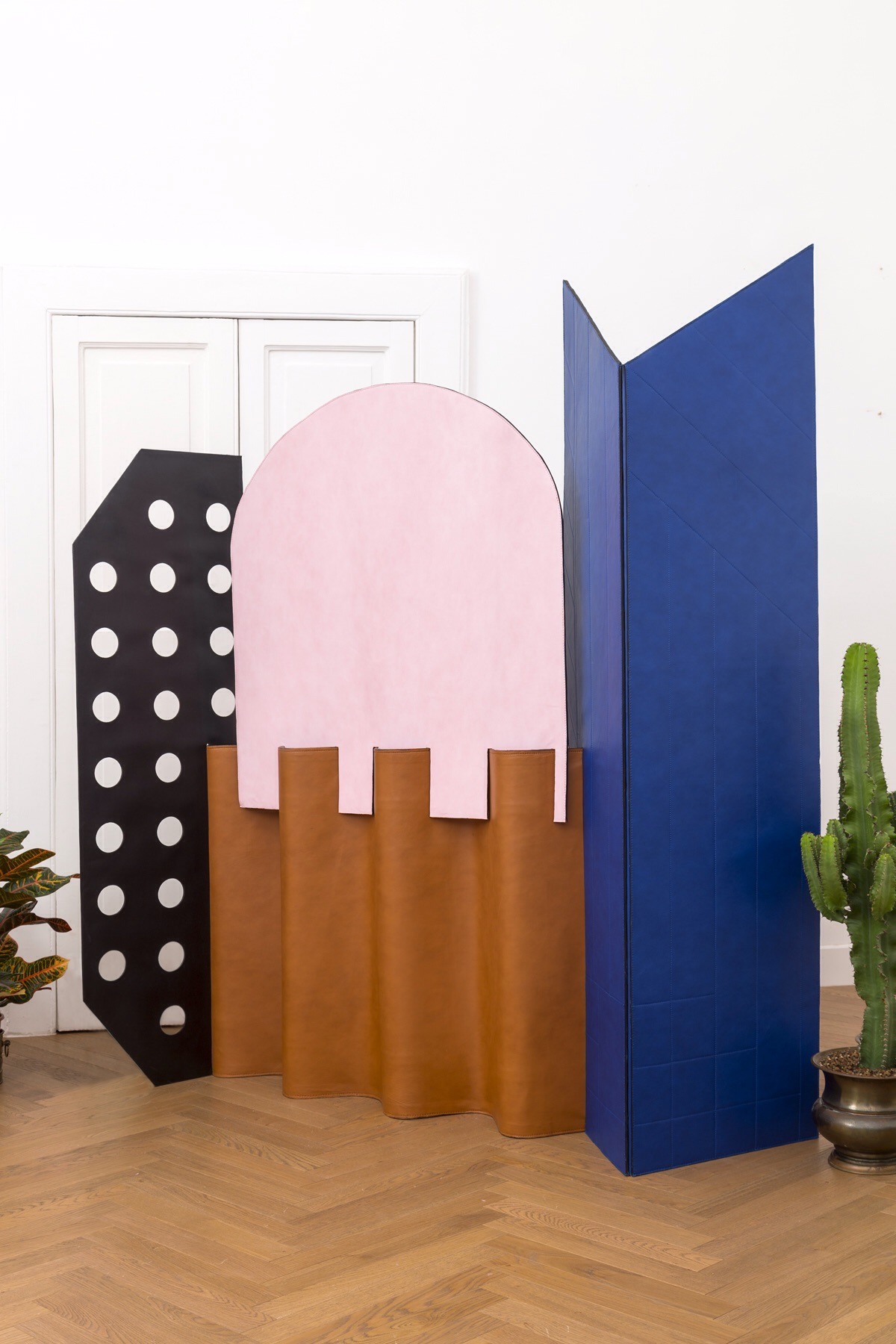 Screen by Lucia Massari, luciamassari.com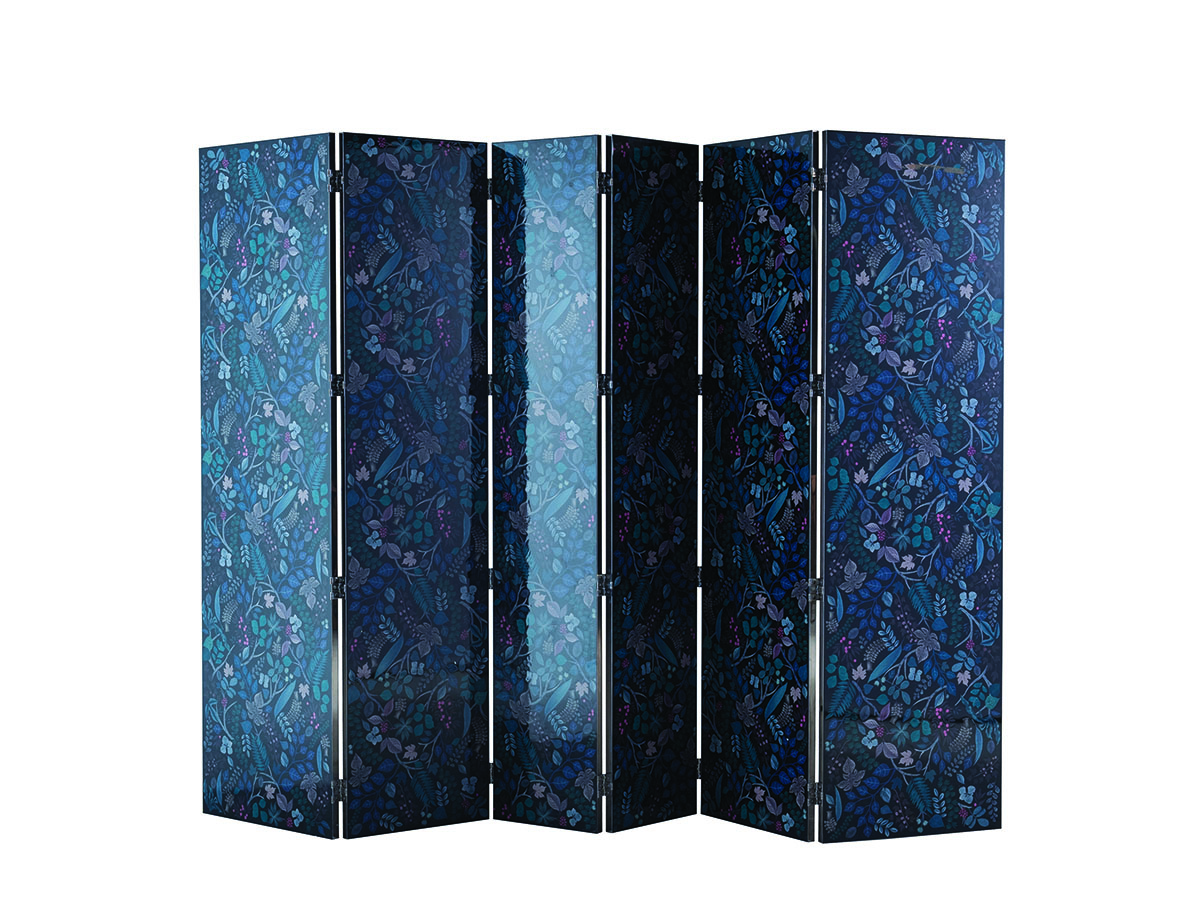 Paravent by Maison Lacroix for Roche Bobois, roche-bobois.com