10.05.19
Week of September 30, 2019
A weekly Saturday recap to share with you our favorite links, discoveries, and more from the past seven days. This week: a Jacquemus-designed restaurant in Paris, a Hans Arp show in Hong Kong, and a new Ace Hotel in Kyoto (above) that's been years in the making.
Interiors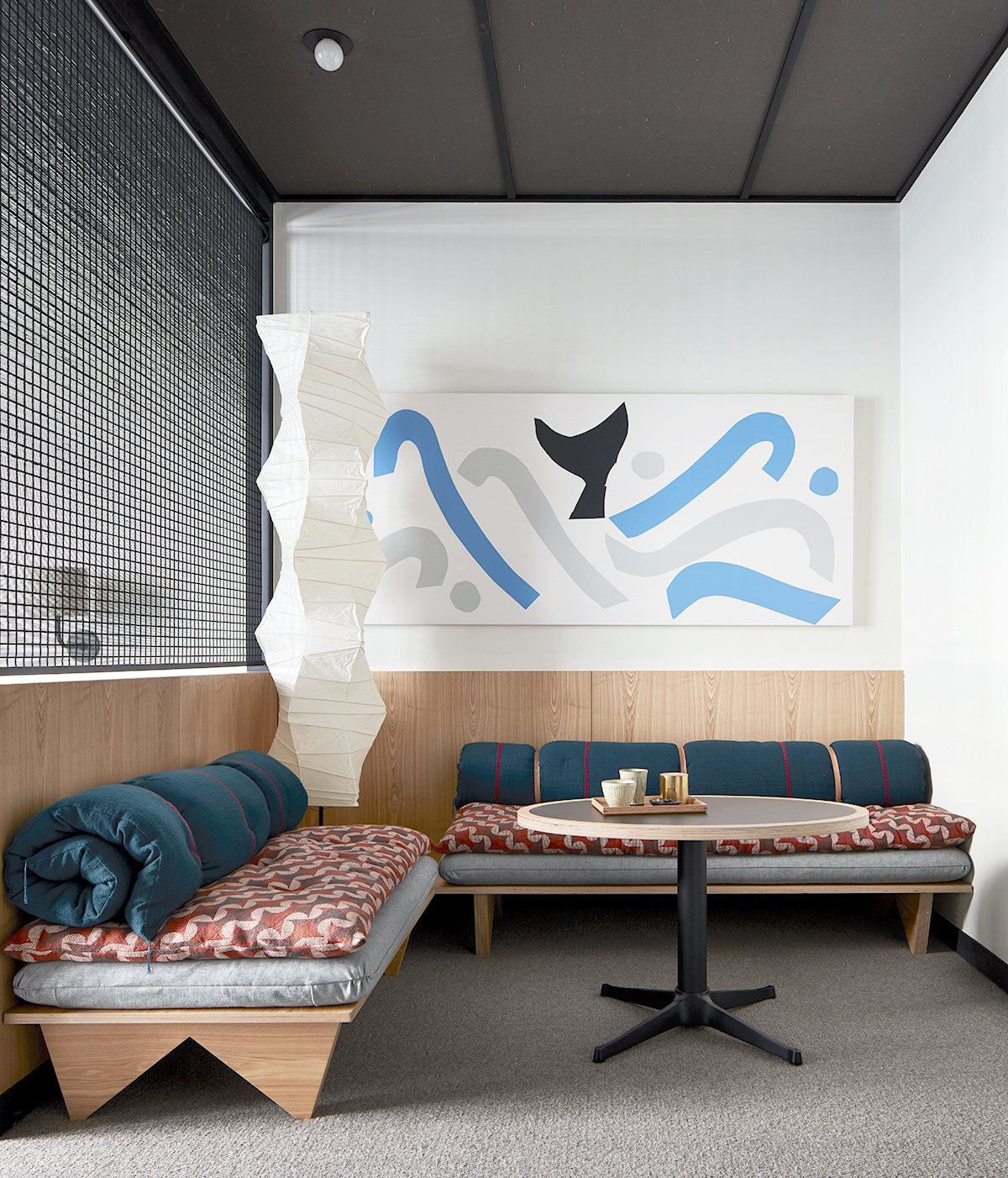 This spring will see the opening of the Ace Hotel Kyoto, which has been years in the making — Kengo Kuma was in charge of the architecture of the space, which merges a 1926 building once home to Kyoto Central Telephone Company with a brand new volume, and Commune Design did the interiors.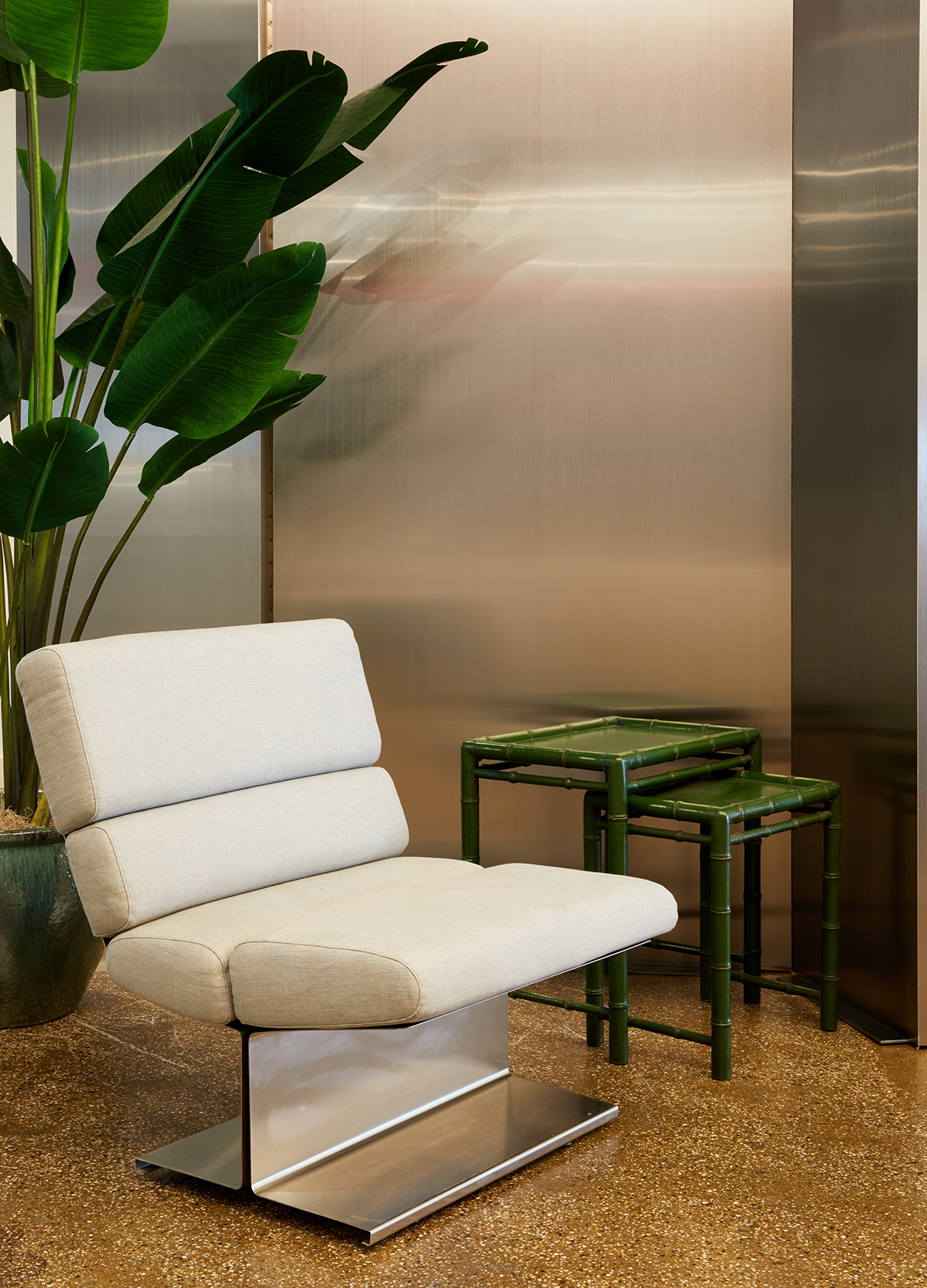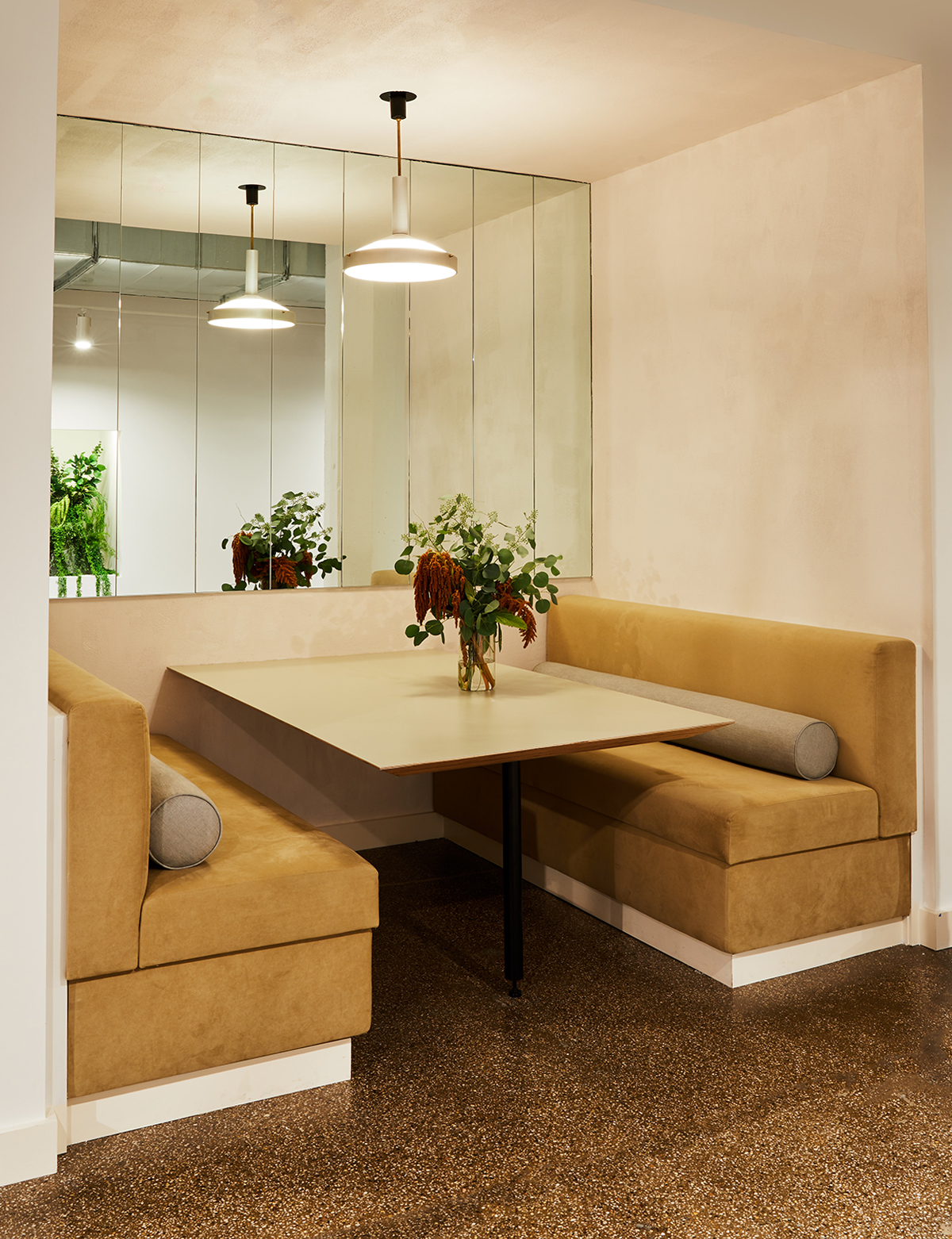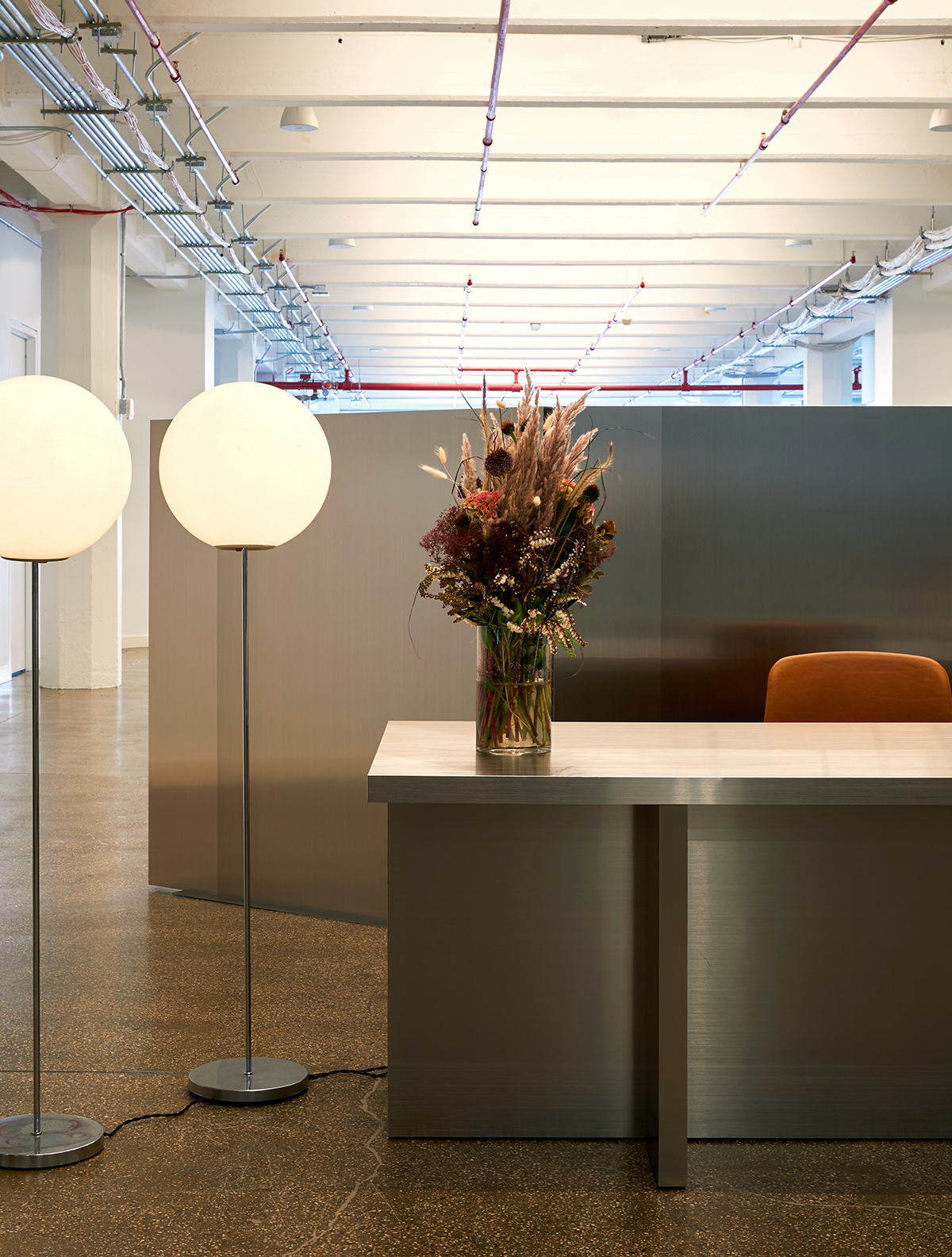 Brittney Hart and Justin Caputo of Husband Wife studio just completed the interiors of the new 29,000-sqft Moda Operandi headquarters in Brooklyn, incorporating Francois Monet chairs, Hay stools, Nial Small lamps, and more.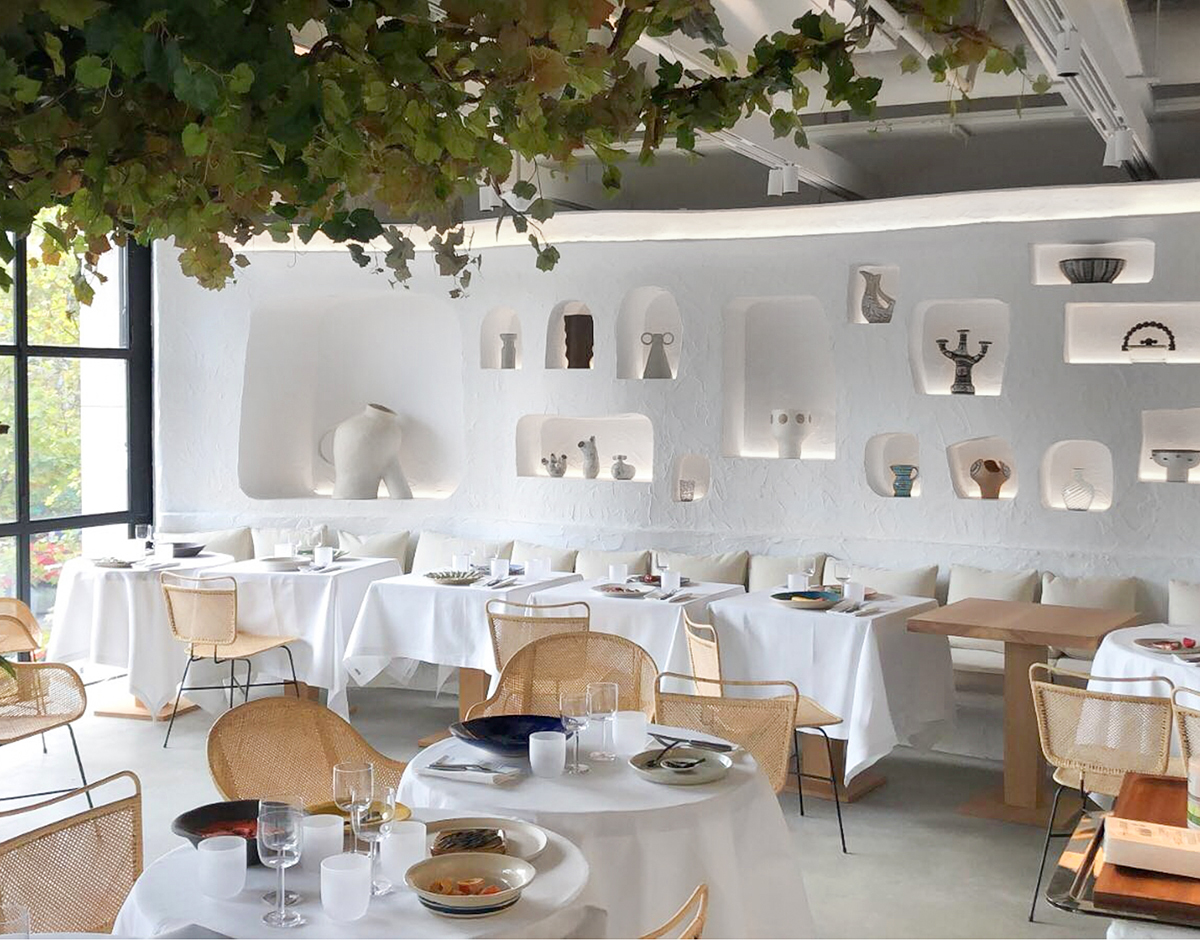 Simon Porte Jacquemus — the designer behind the eponymous fashion label — already has a restaurant in Paris's Galeries Lafayettes, but last month he opened a second, called Oursin, which has Mediterranean-inspired interiors and an object wall curated by Jacquemus himself. The image above came to us by way of the Ukranian housewares brand Nadiia, whose latest collaboration with artist Masha Reva is the large amphora pictured above in the large wall cutout all the way on the left.
Exhibitions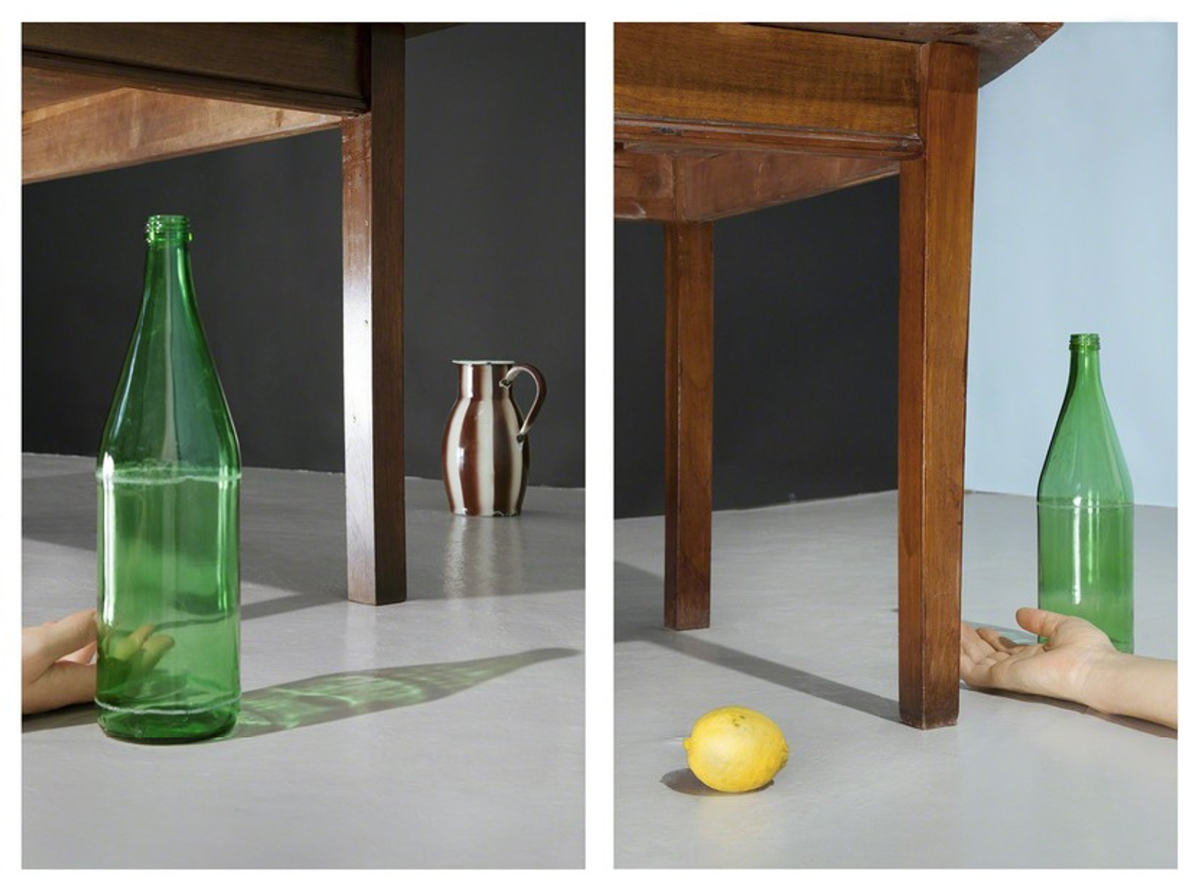 If you're heading to Milan in October or November, we recommend checking out the work of Barbara Probst, on view at Monica De Cardenas gallery. Probst is a German photographer who creates vivid sets or scenarios and then "activates two or more cameras pointed at the same event from different angles and distances." Many of her pieces are presented as diptychs and triptychs; the piece above is actually a triptych, but we had to remove one frame to make it fit our formatting. Anyway, we are newfound fans.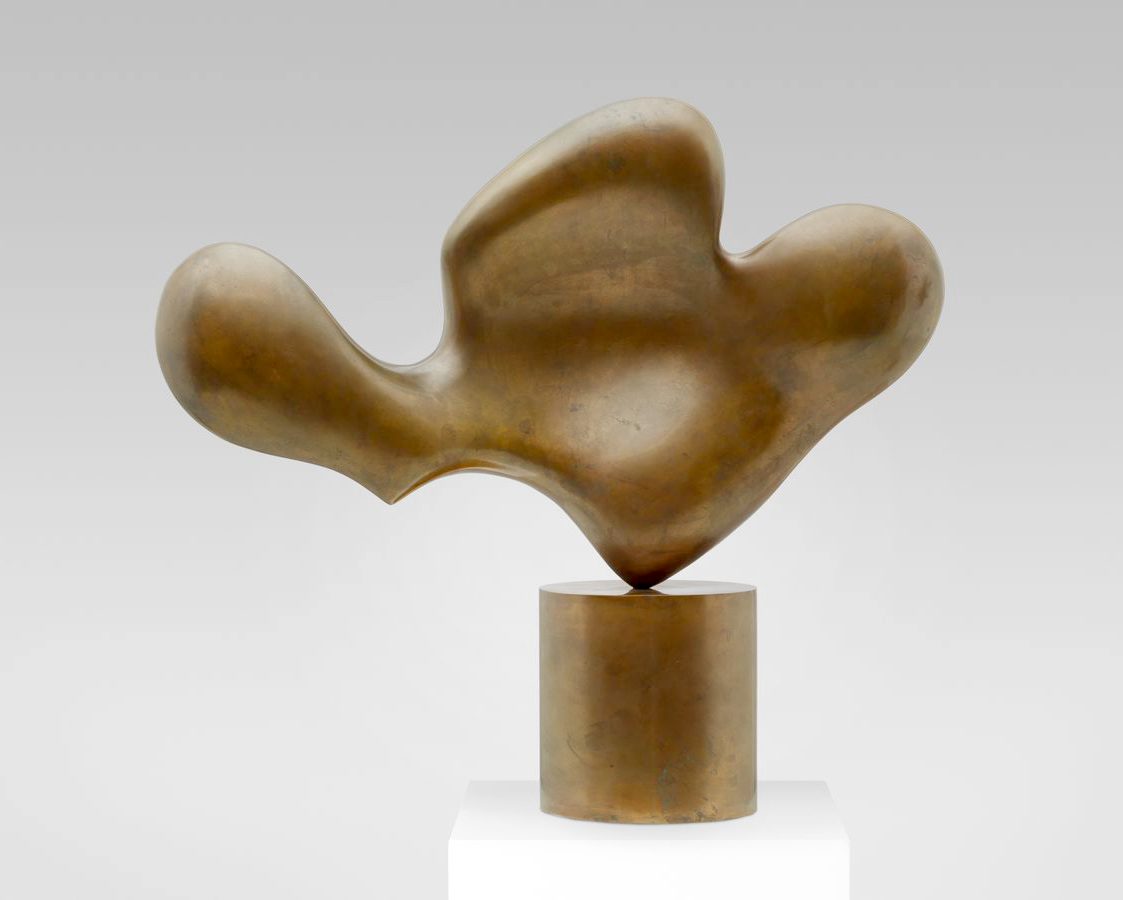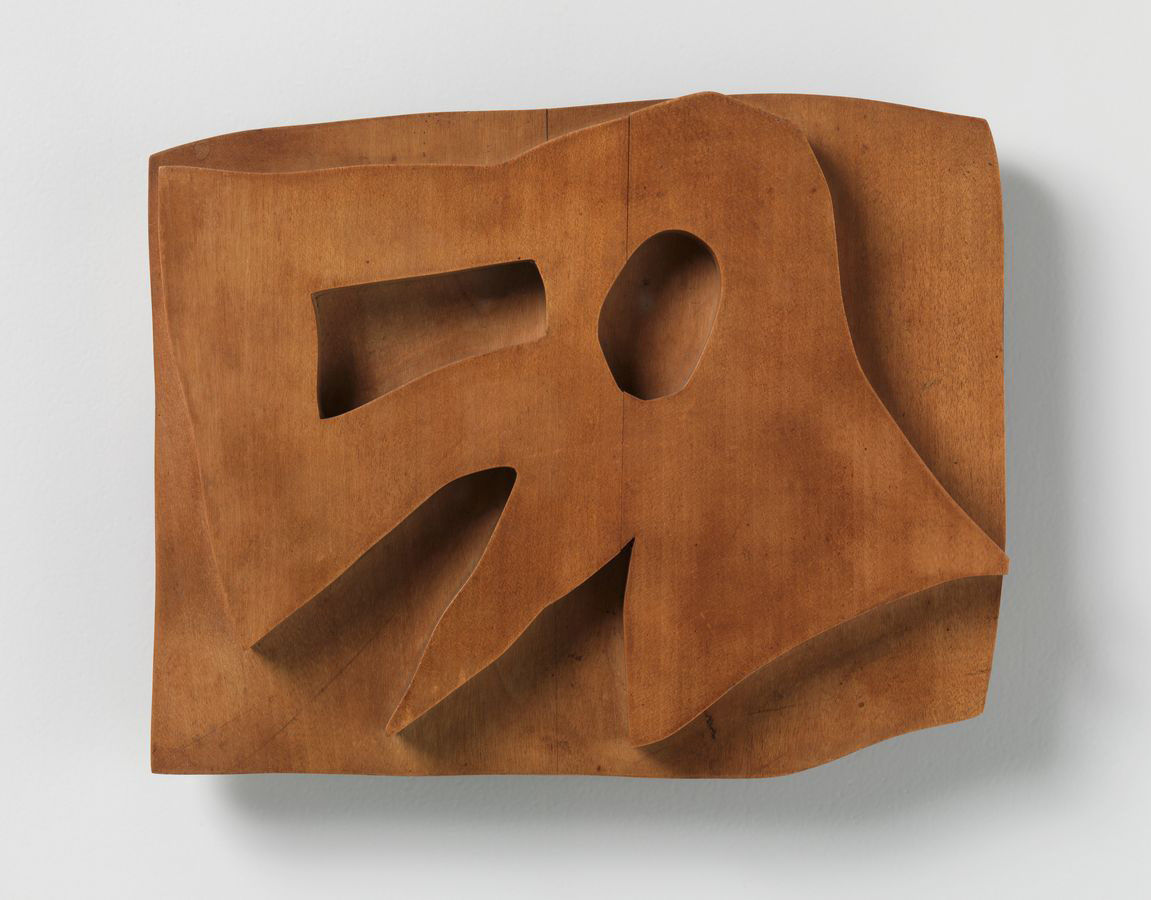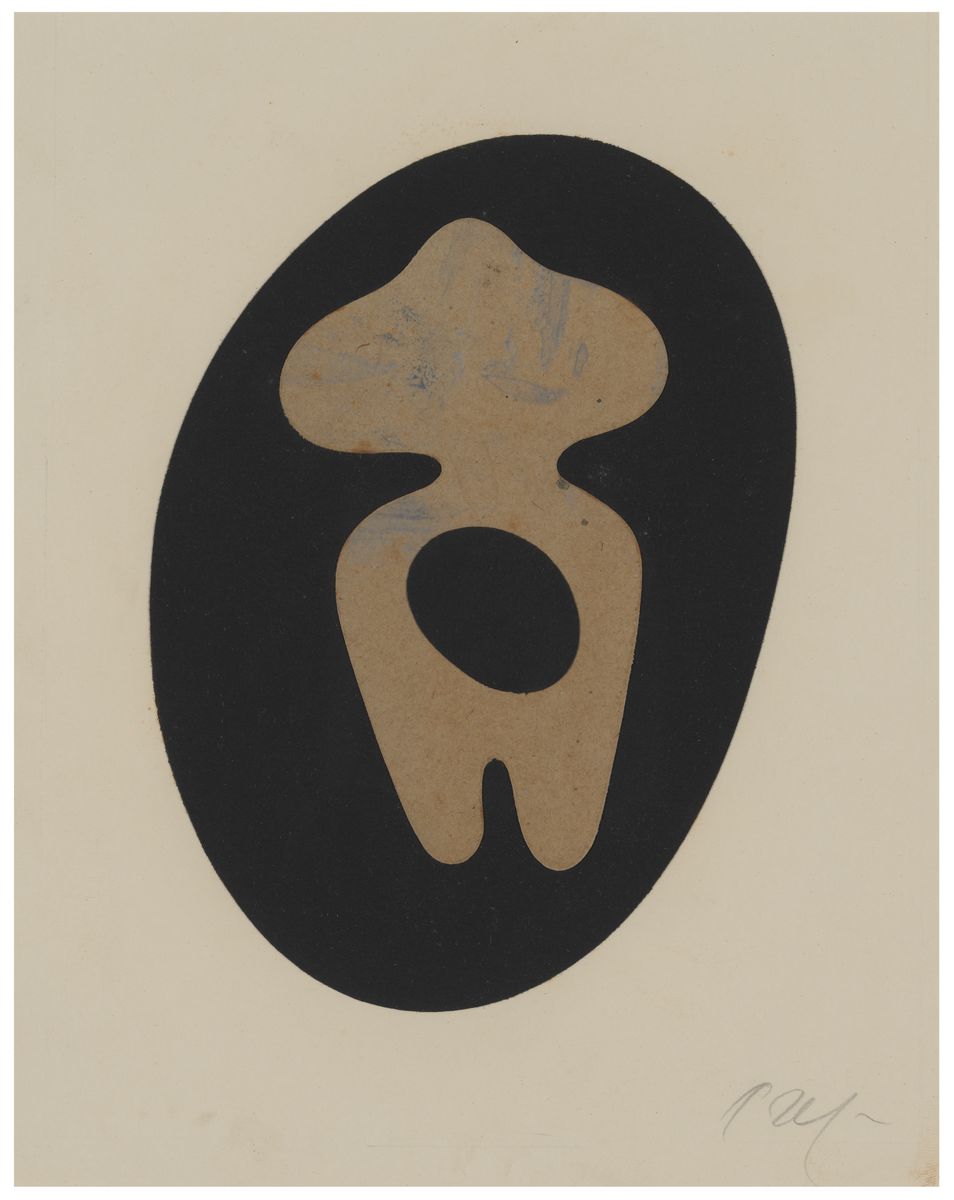 We are long, long, longtime fans, on the other hand, of Hans Arp's work, though to see the latest retrospective of it you'll have to head to Hong Kong, where it's on view at Hauser + Wirth gallery through November 9.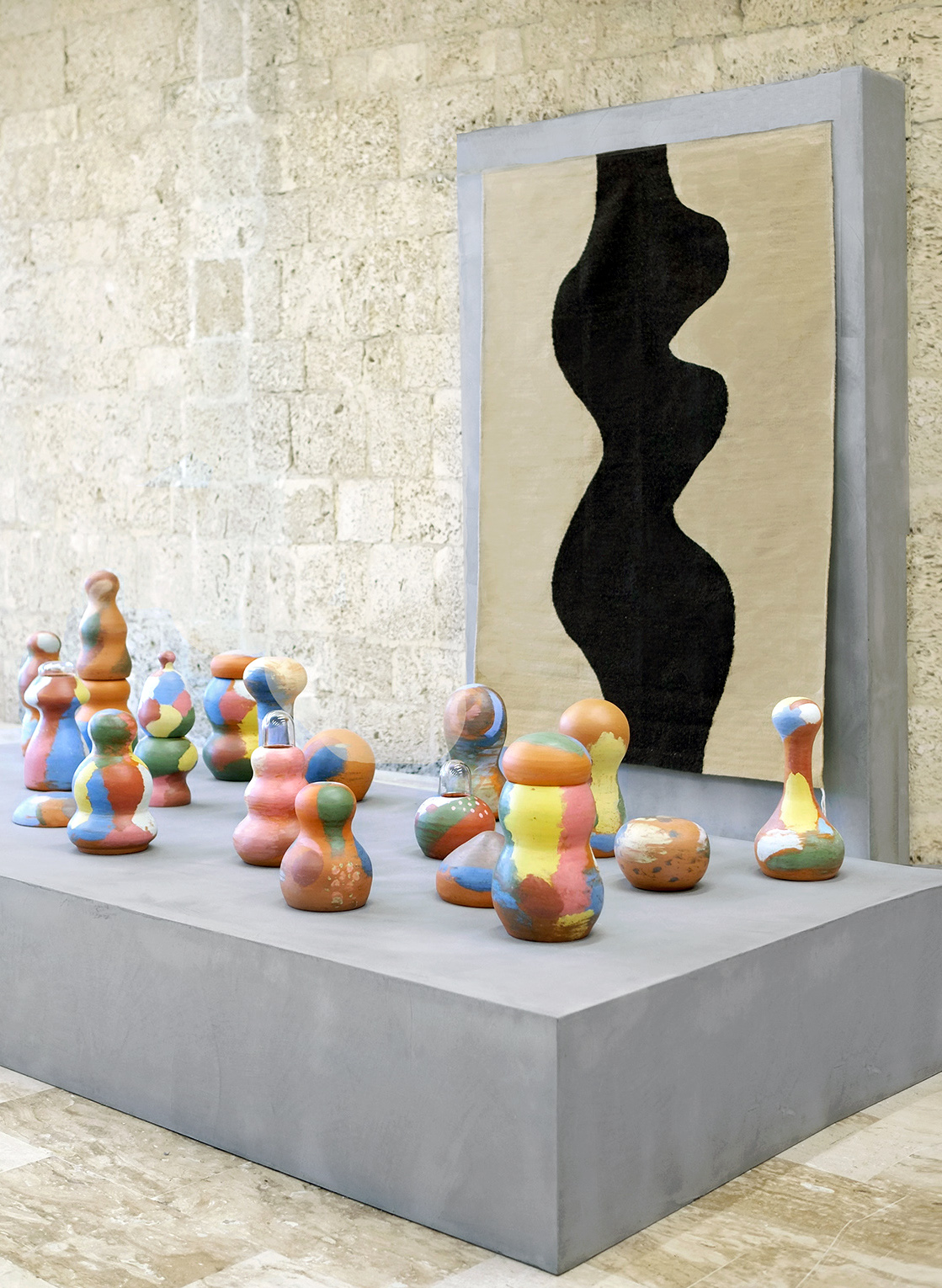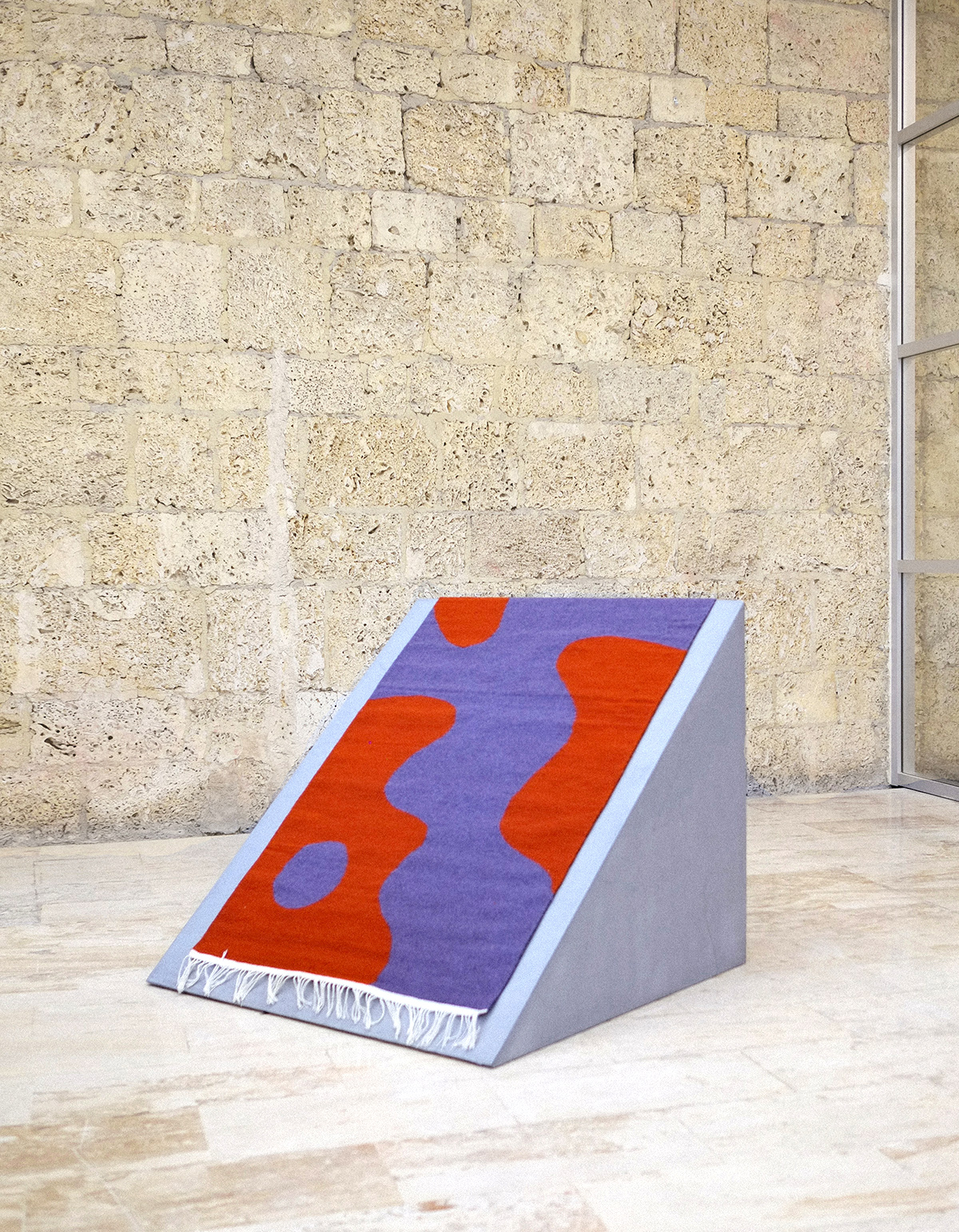 Last week was design week in the Dominican Republic, and as part of the program, Oaxacan studio Rrres exhibited new wall hangings alongside colorful ceramics by the Santo Domingo artist Natalia Ortega Gamez.
Discoveries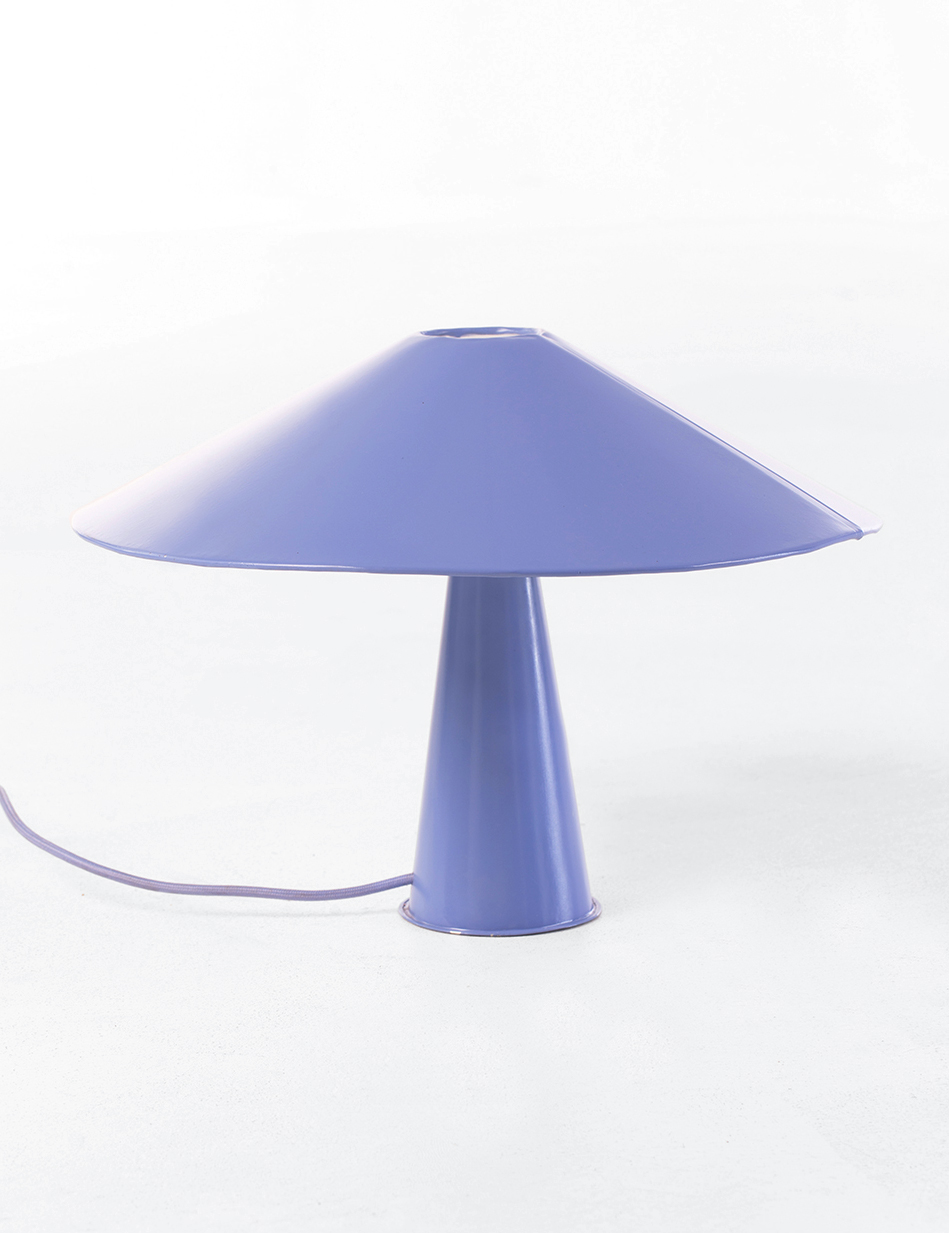 This week we stumbled across some amazing little lamps by Ines Bressand, whose woven bags caught our eye a few months ago on Instagram. They're produced — in purple, white, silver, and gold, as both table lamps and floor lamps — by the Botswana-based label Mabeo.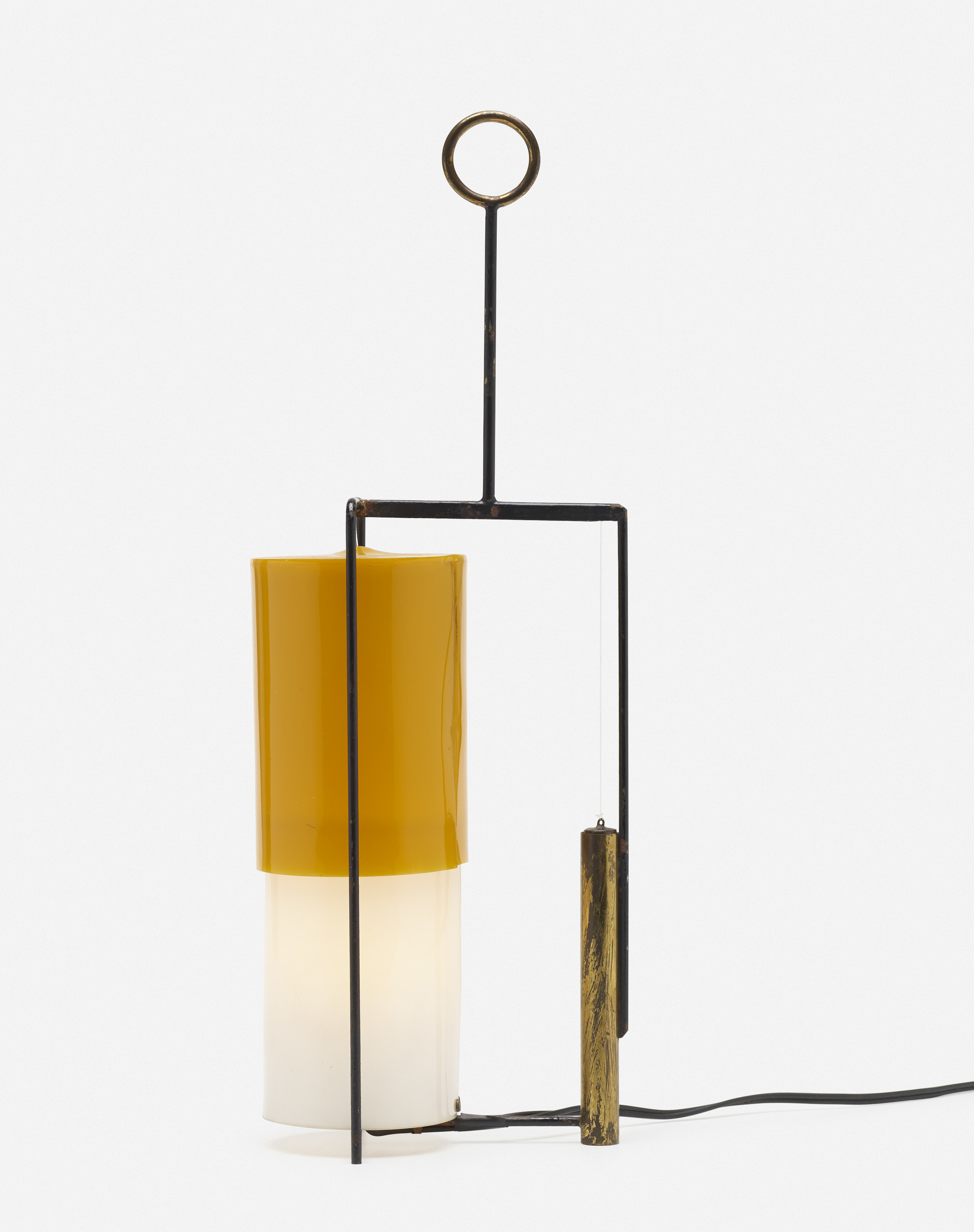 We were feeling a bit meh about Wright's upcoming Design auction, happening October 24 and mostly consisting of familiar midcentury icons, until we saw this 1959 stunner by Angelo Lelii, in which the glass shade hovers just slightly above the steel frame by way of a brass weight attached to it by fishing line. Pretty rad if you've got $2,000-$3,000 to burn.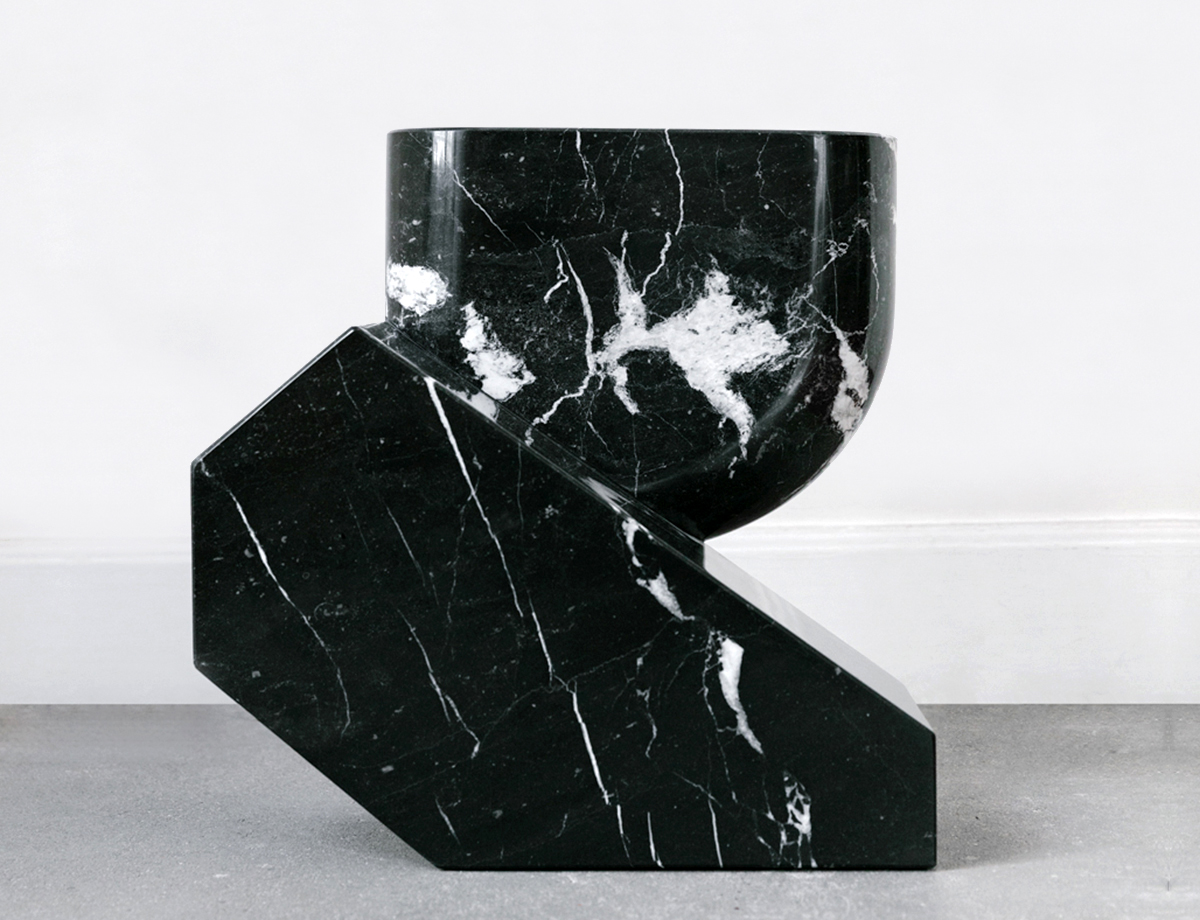 Just a neat marble side table that arrived in our inboxes this way, by Frederic Imbert for the sculptural French furniture brand Archimobilier.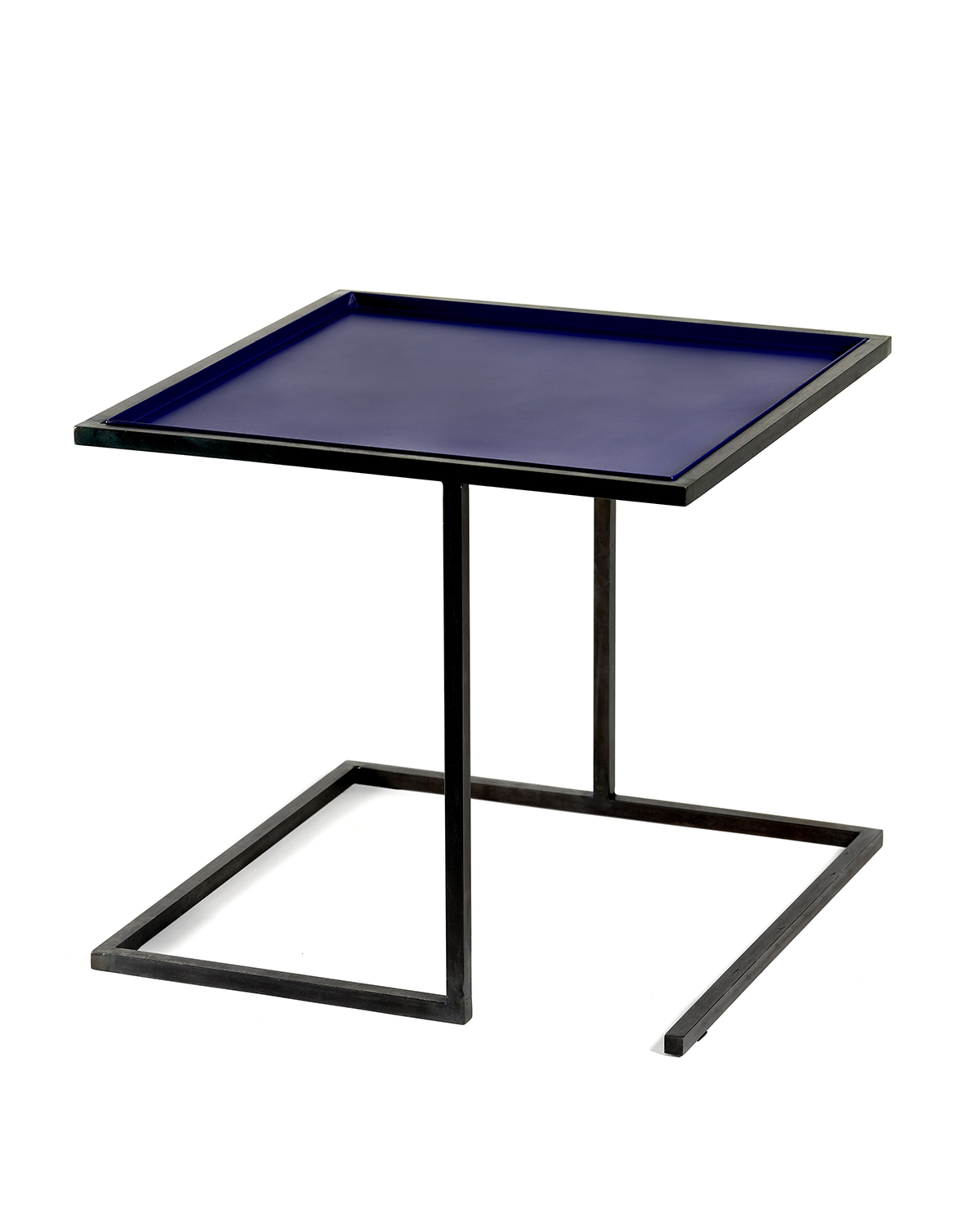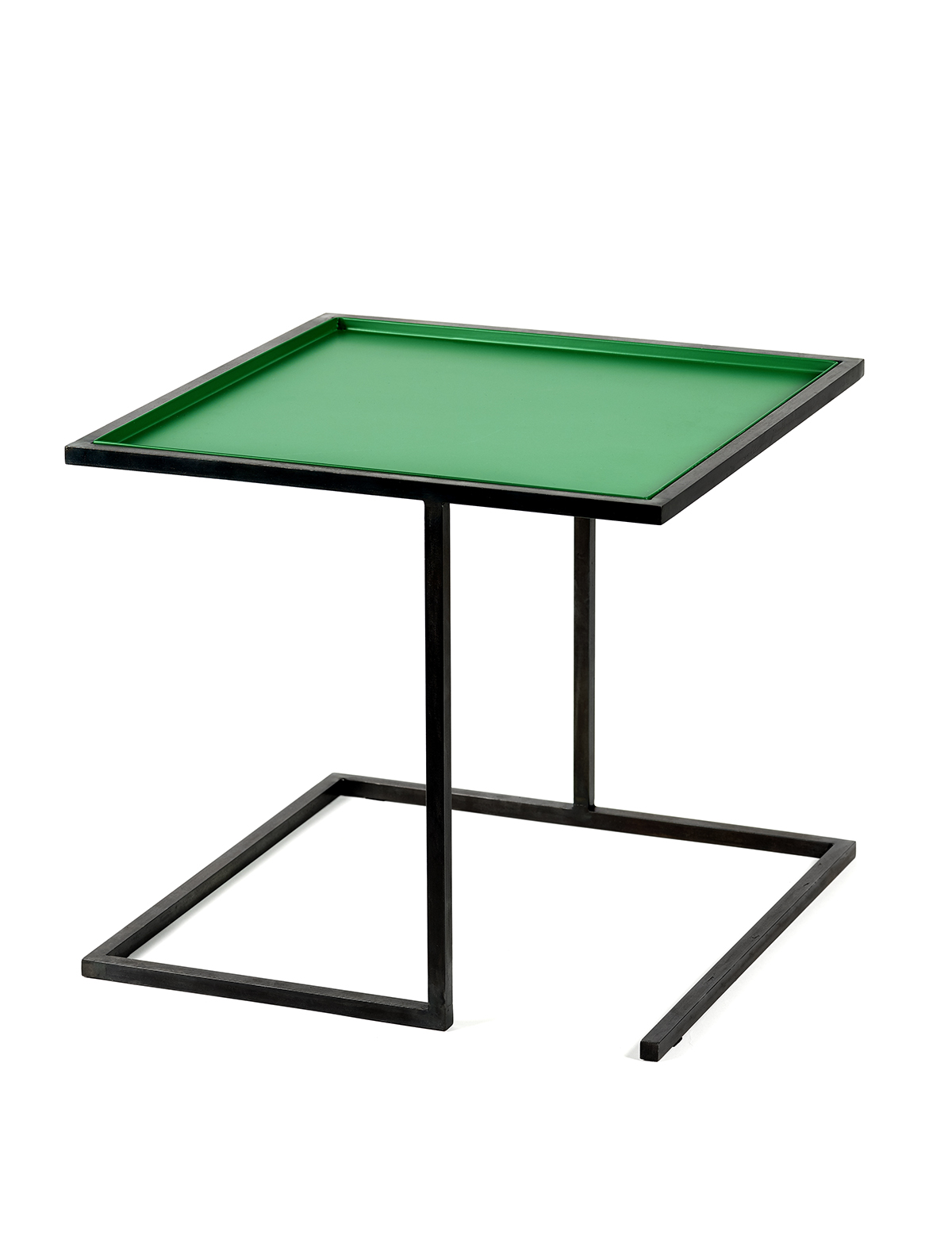 We also love this new, super graphic steel side table that comes with a green or ultramarine blue top, by Andrea Croonenberghs for Belgian brand Serax. Funny story about Croonenbergs — her dad was an architect, but she was an actress and TV host for decades before she decided to start designing furniture instead.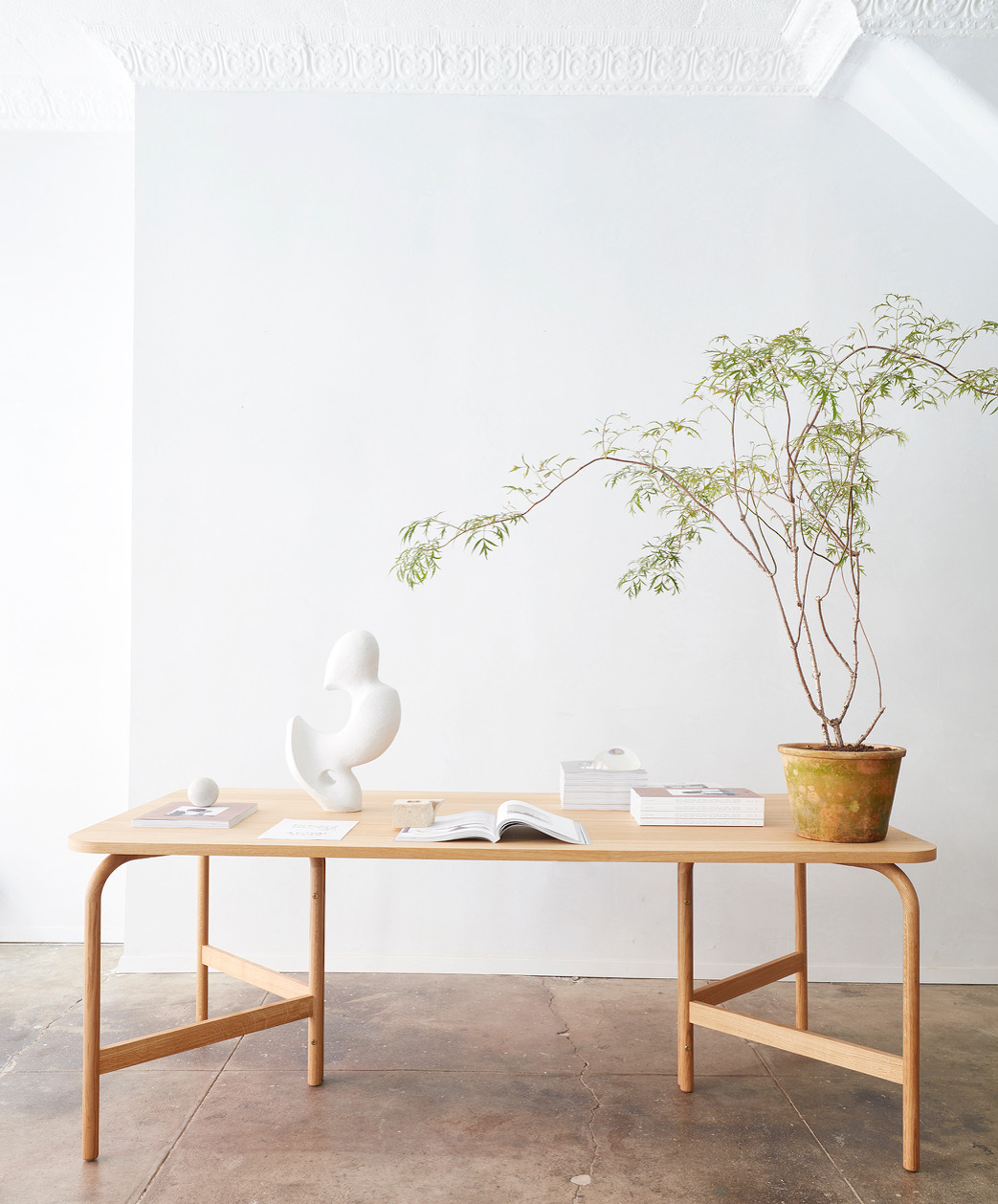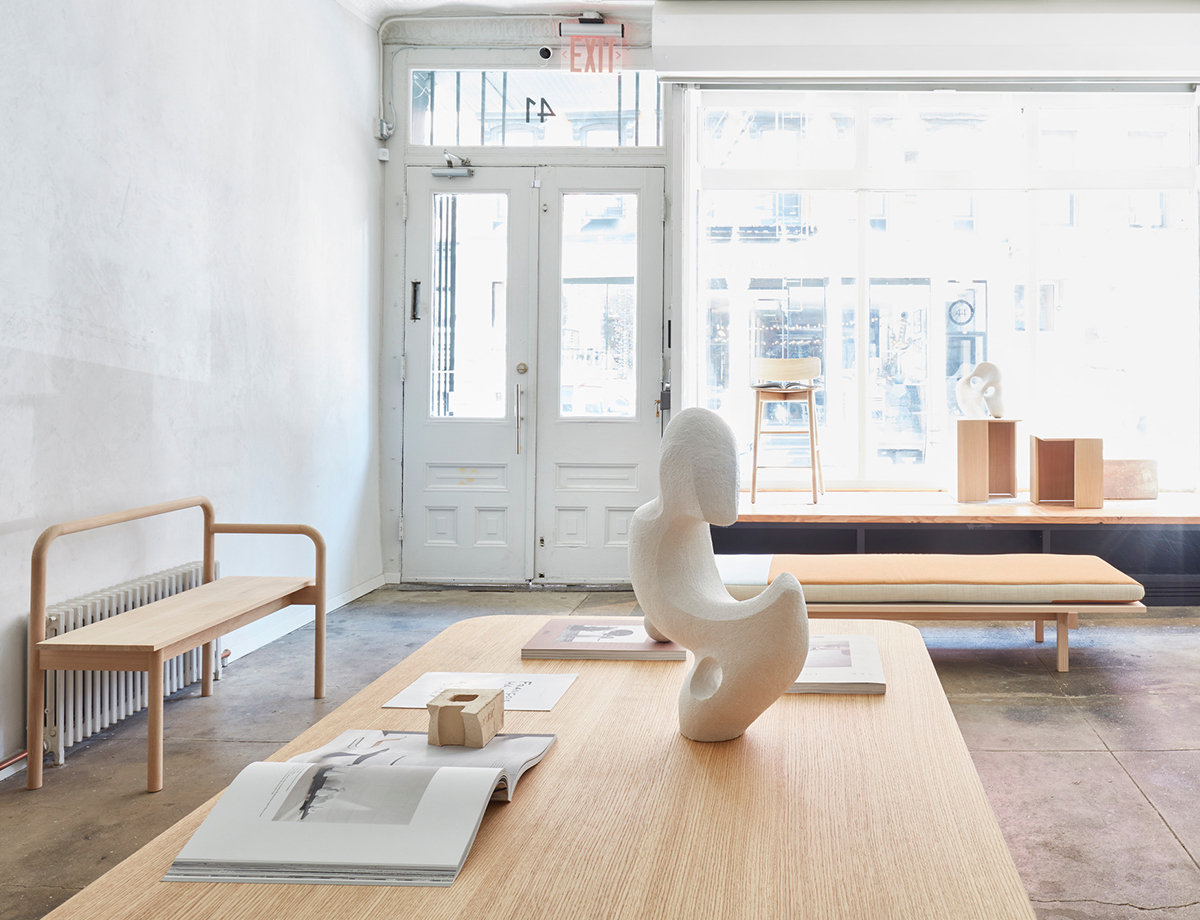 Last week, Objects NYC curated a pop-up exhibition at the New York architecture firm Studio Zung in collaboration with the Danish magazine ARK Journal and the Danish furniture brand Skagerak, whose pale wood benches and tables paired extremely nicely with ceramics by Simone Bodmer Turner.
Books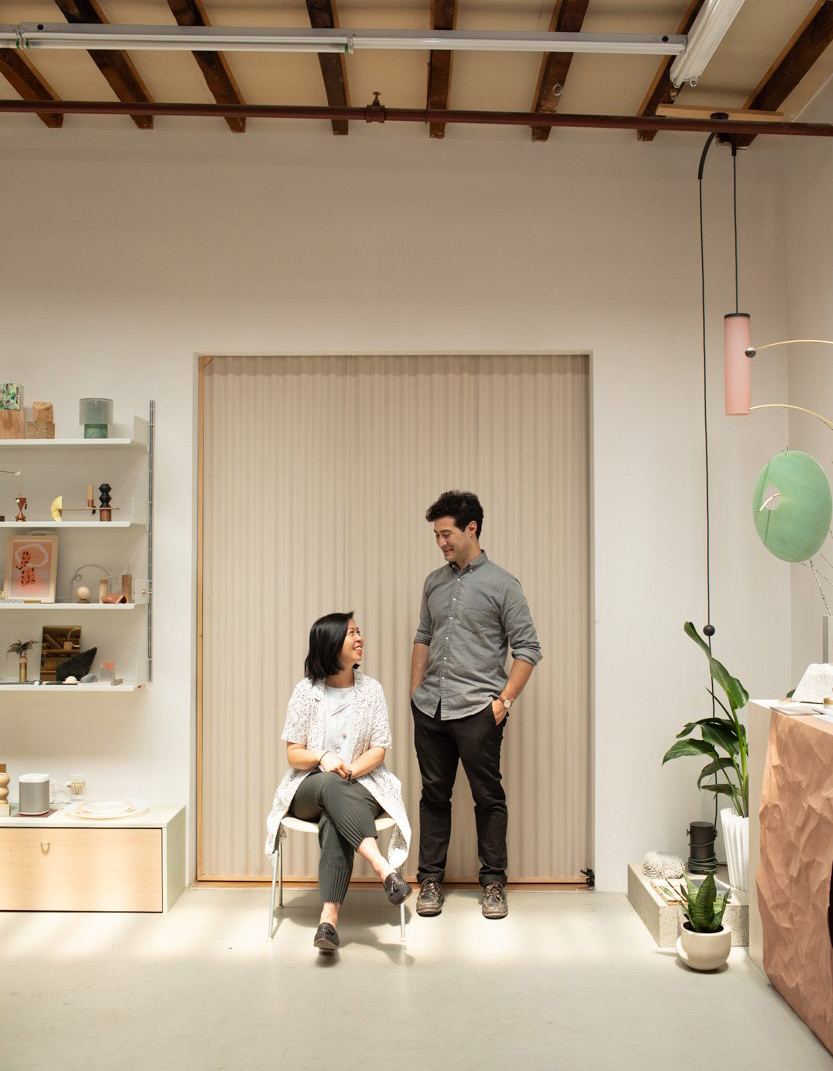 We meant to feature it sooner, but our friends at Poketo in Los Angeles came out with a book this summer called Creative Spaces, which tours the homes and workspaces of 23 creatives — including many a Sight Unseen alum. That's Dylan and Jean of Ladies & Gentlemen Studio above. Pick up a copy here.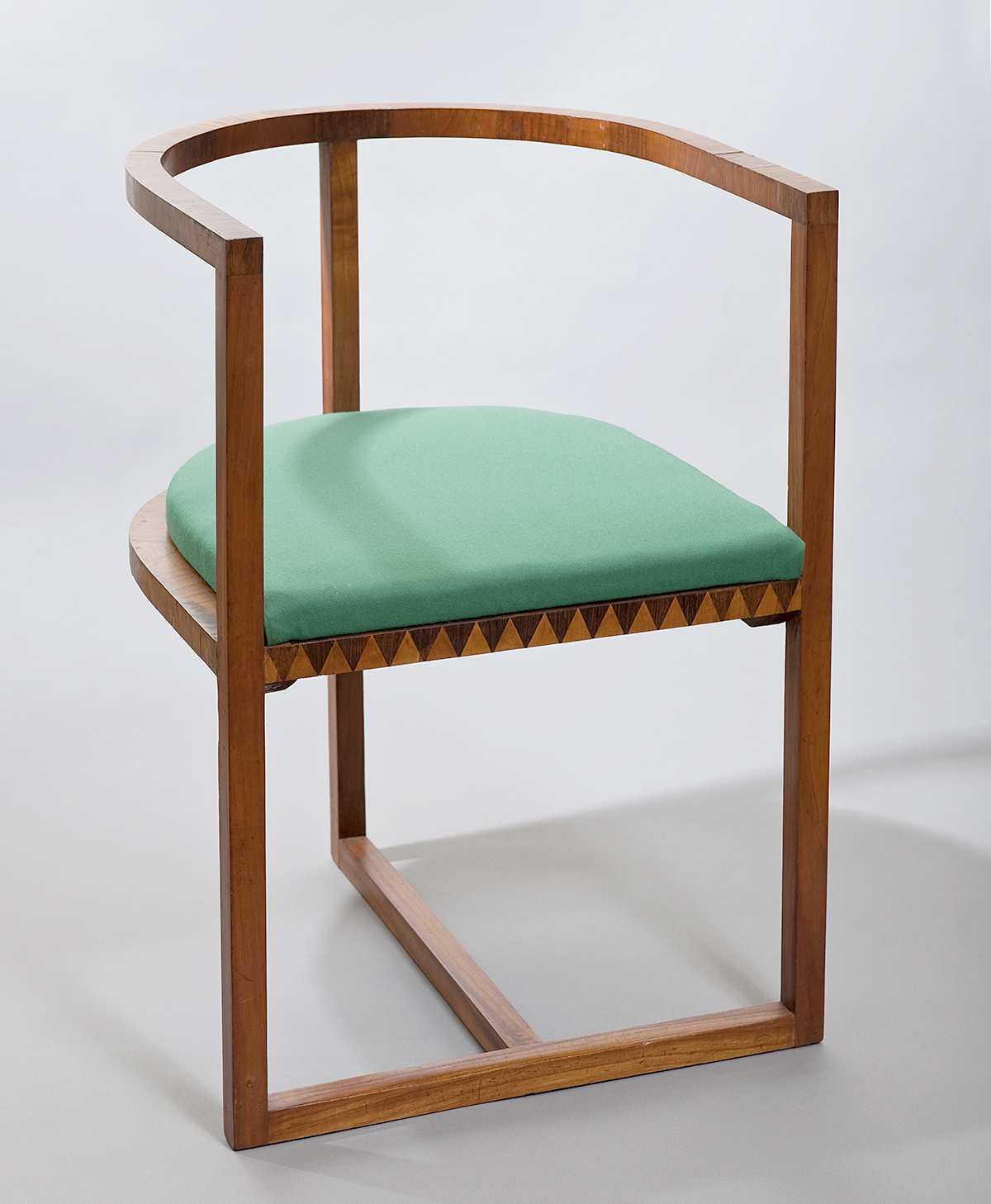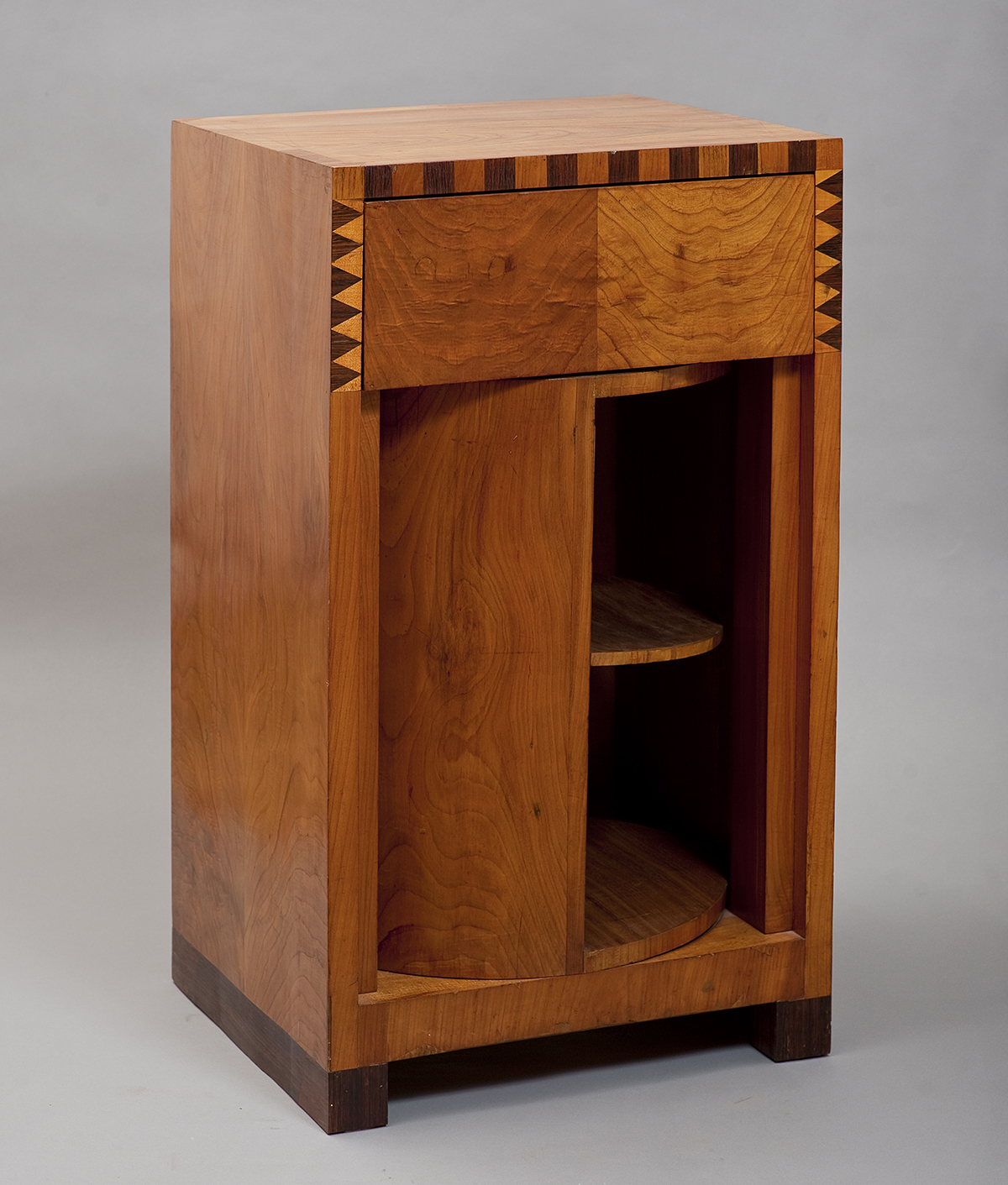 Possibly our biggest discovery this week was the work of Polish designer/artist Karol Tichy, who in 1909 made one of the coolest bedroom sets we've ever seen. The photos above, shot by Michal Korta, are from a new project called Guide to Polish Design, which is technically not a paper book but a digital archive that functions a bit like a book, curated by Krystyna Luczak-Surówka. We highly suggest exploring it here.