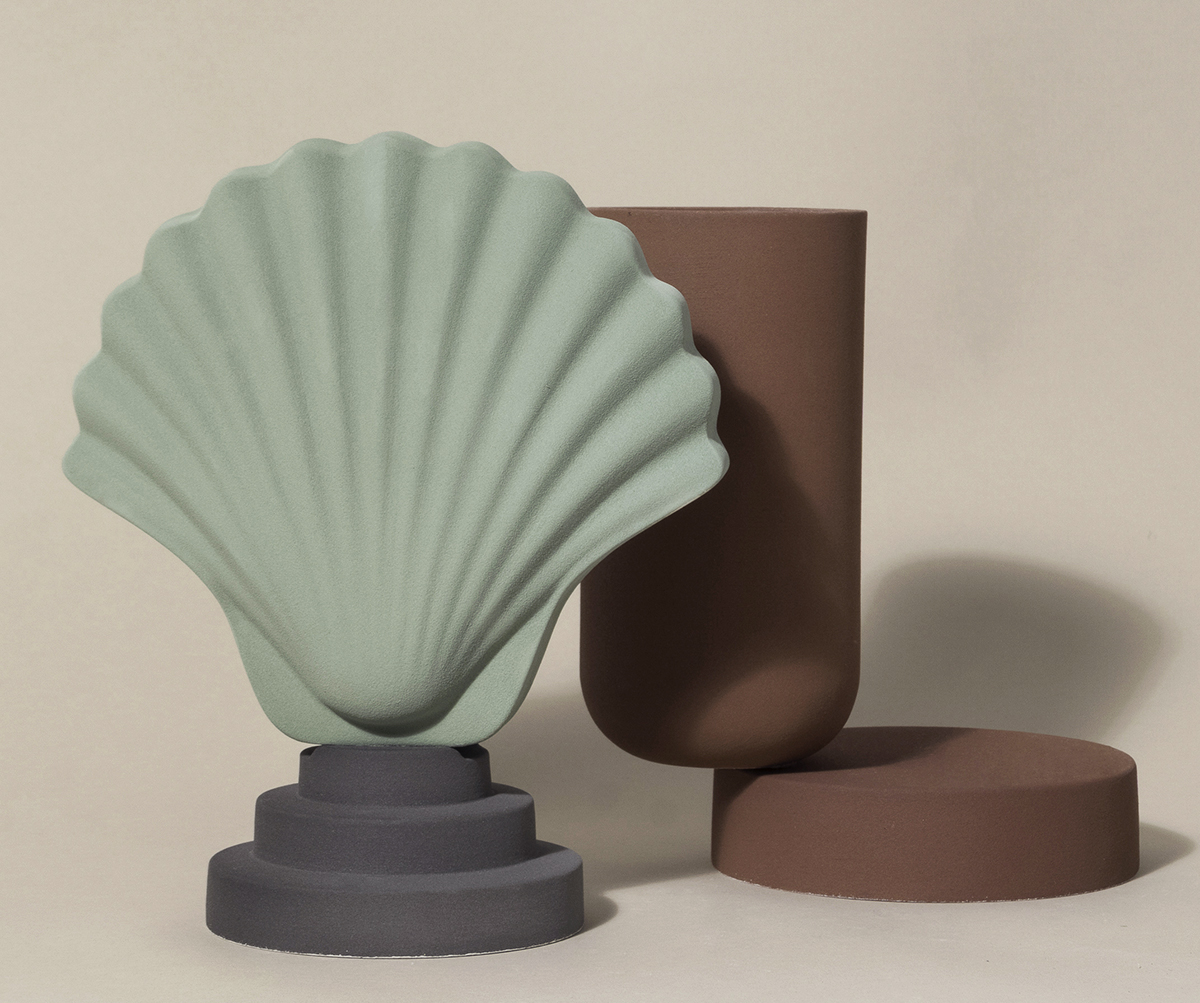 A weekly Saturday recap to share with you our favorite links, discoveries, exhibitions, and more from the past seven days. This week: Rudolf Schindler is the new go-to design influence, sage is officially "the new neutral," and the last bastion of forgotten 1980s decor — seashells — makes its way into the Zeitgeist.
Exhibitions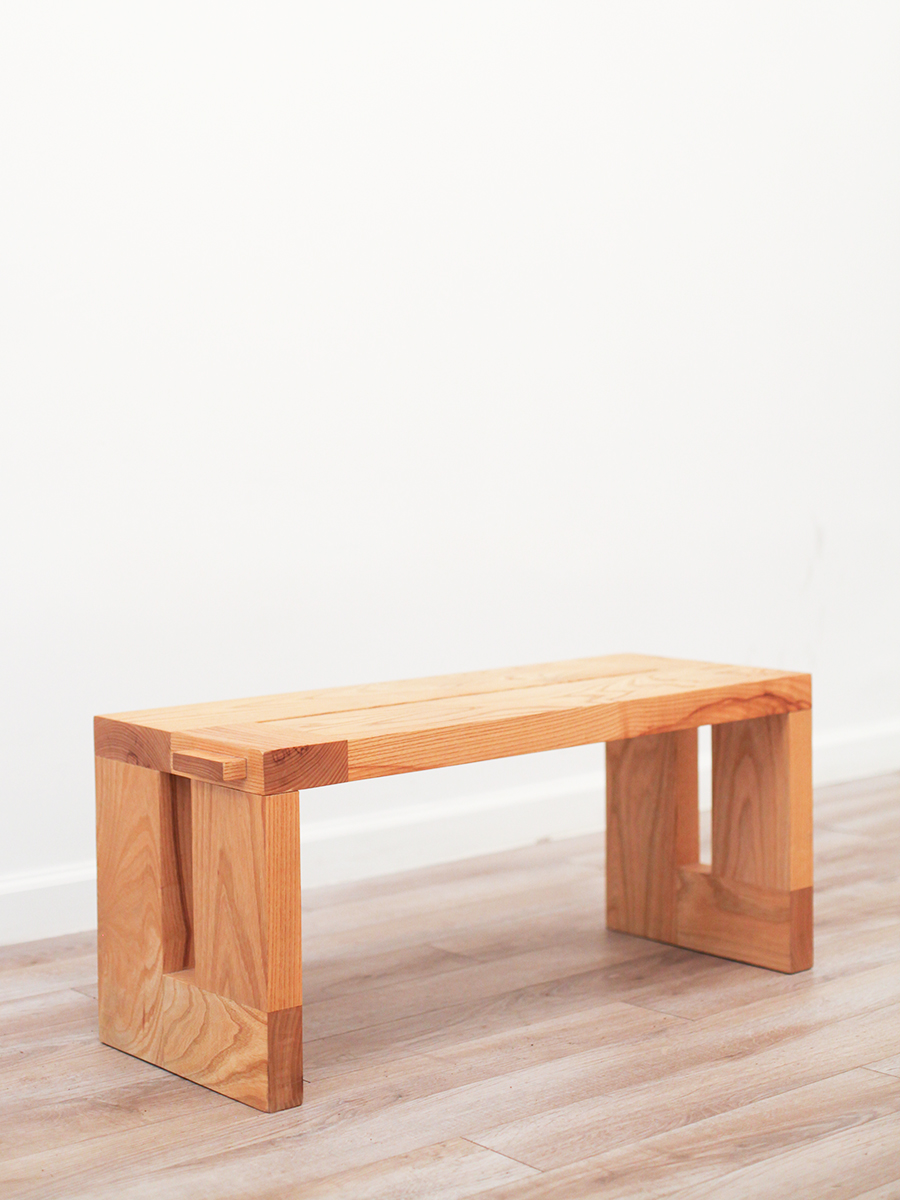 In Miami last month, the designers behind Nun curated 69, an exhibition about modularity. The curators write: "From the interlocking of smaller units or the optics of a mirror structure that reflects and fragments an image in parts, the exhibition parallels both the conceptual and physical implications of non-static, dynamic, adaptive structures." Our favorite example of their concept is this hardware-less bench by Kristin Ross, who was inspired by traditional Japanese woodworking methods.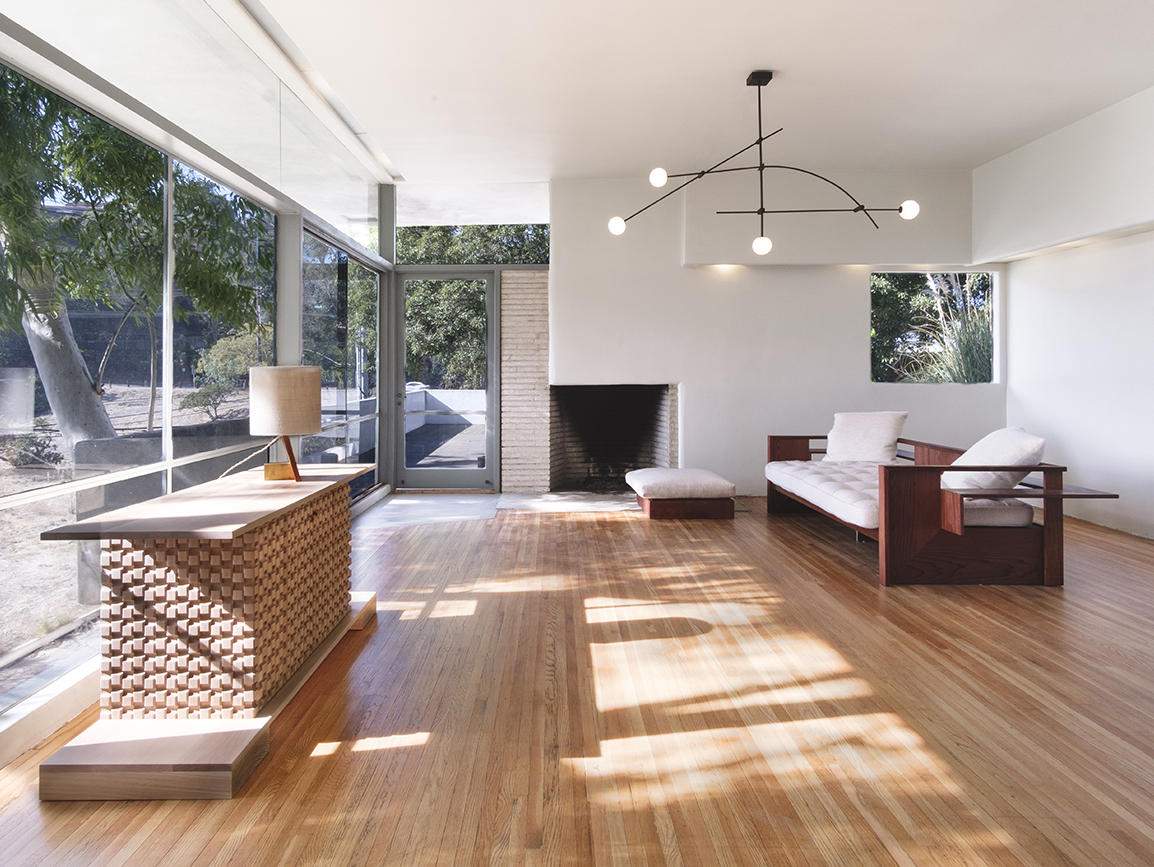 A quartet of LA-based designers and one artist have created an installation inside Rudolf Schindler's 1930s Fitzpatrick-Leland house: Pamela Shamshiri with John Williams, Brendan Ravenhill, Atelier de Troupe, and Marmol Radziner, some of whom have made work recreating or inspired by Schindler's own creations.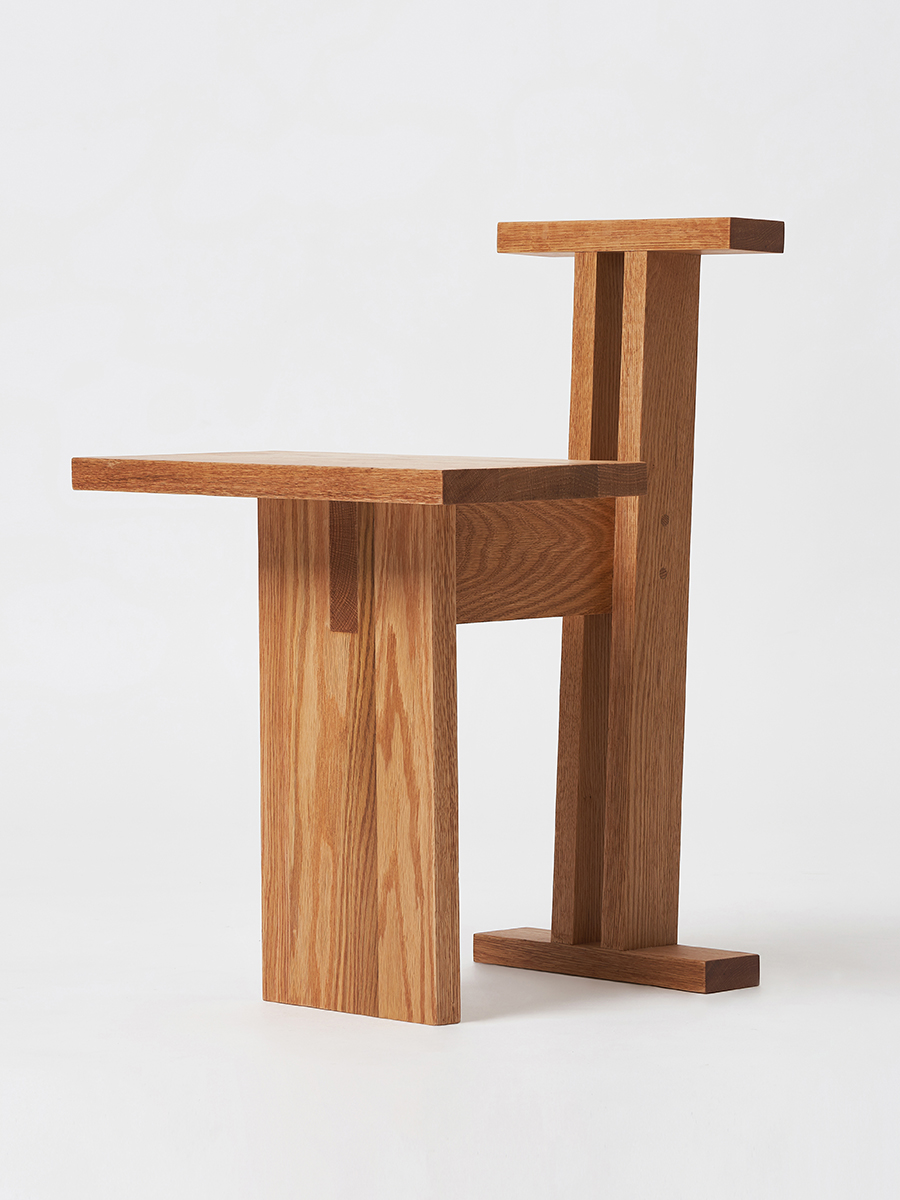 Speaking of Rudolf Schindler, is it possible that the late Austrian architect's influence has extended all the way to South Korea? This red oak chair with a Schindler-esque silhouette, by the Seoul-based studio Workshop Farmers, was exhibited last month at Seoul's Home & Table Deco Fair.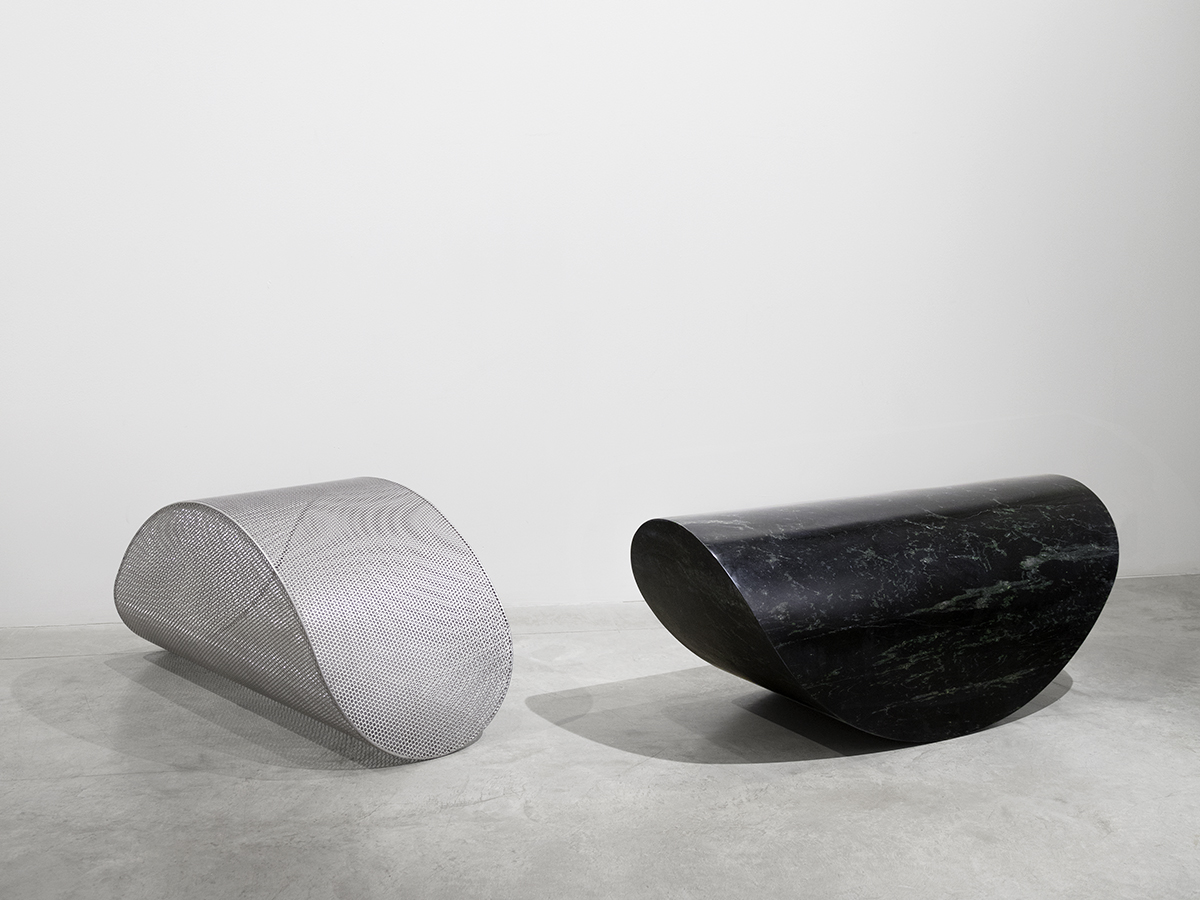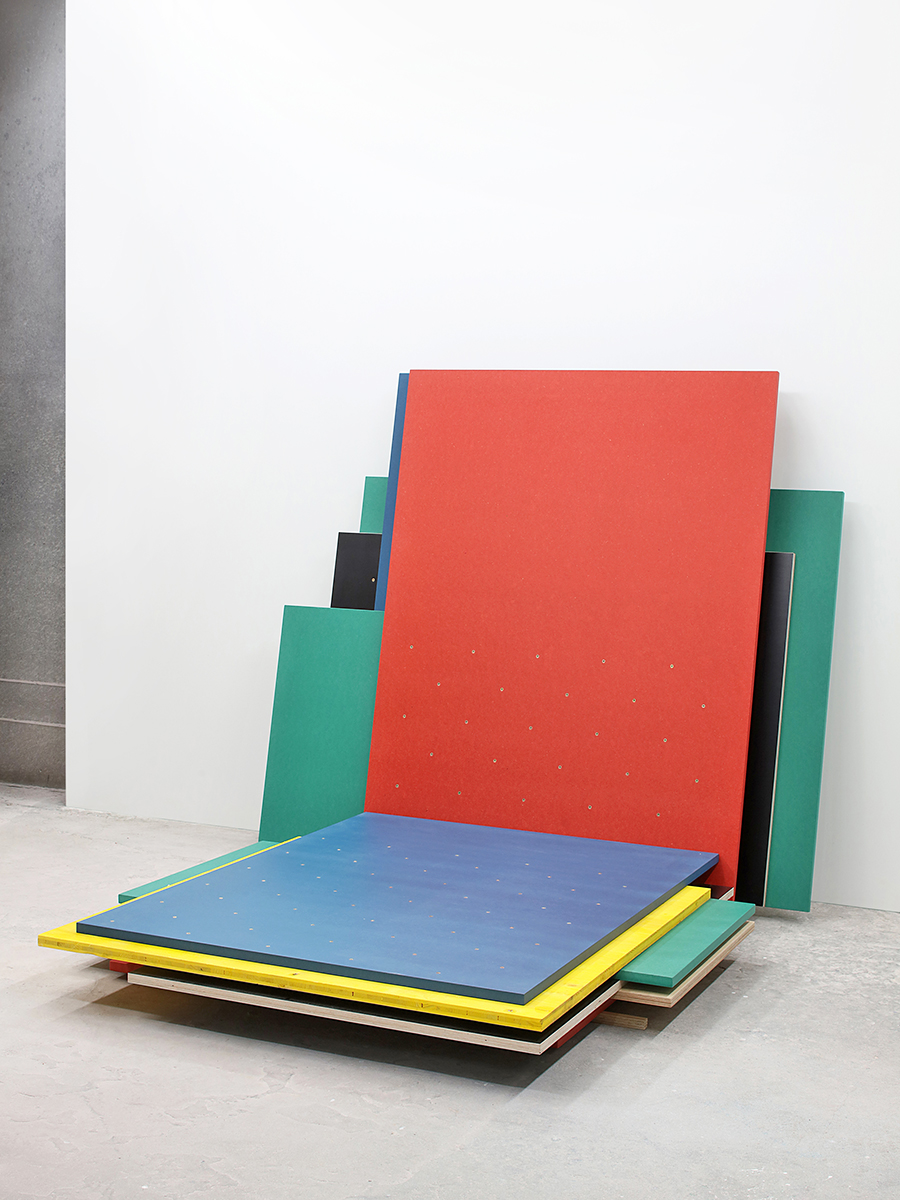 Friedman Benda last night saw the opening of "No-Thing," an exhibition of newly commissioned work by nine architectural studios, curated by Juan-Garcia Mosqueda in his first post-Chamber Gallery outing. "Defined by a common reliance on their imagined users, these objects do not impose a closed set of values, but rather depend on their subjects for completion and on the 'third voice 'that emerges in the in- betweenness of the object-subject relationship." We particularly liked Leong Leong's seesaw-like rockers and Architectende Vylder Vinck Taillieu's plywood and chipboard daybed.
Links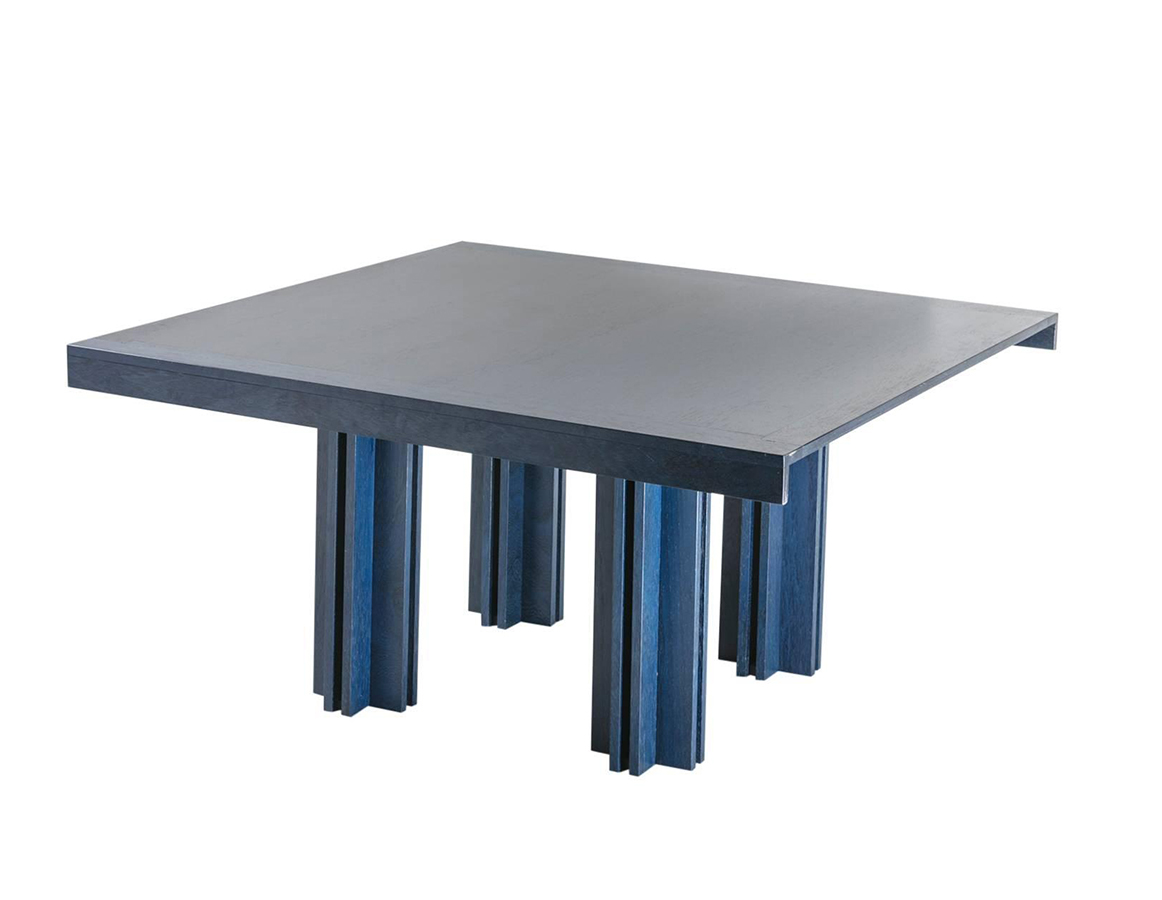 We discovered this amazing Carlo Scarpa table via a 1stdibs article on designer Charles DeLisle. It's no longer available, but its provenance makes us think we need to do a lot more vintage furniture shopping in Milan.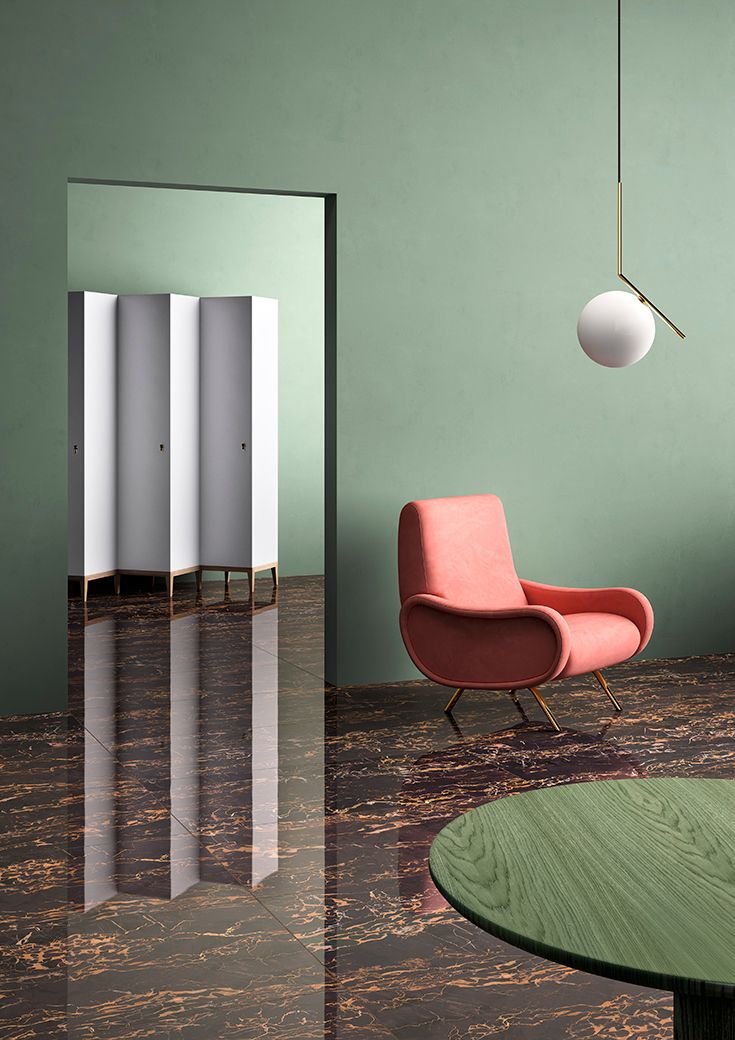 We were recently alerted to the existence of the Pinterest 100, a yearly trend report that predicts things like whether things like ghee, berets, and lucite are on the rise (they are). The forecasters also dubbed sage "the new neutral," which we were pretty pleased about considering it's the color of our Arlo Skye x Sight Unseen suitcase!
Discoveries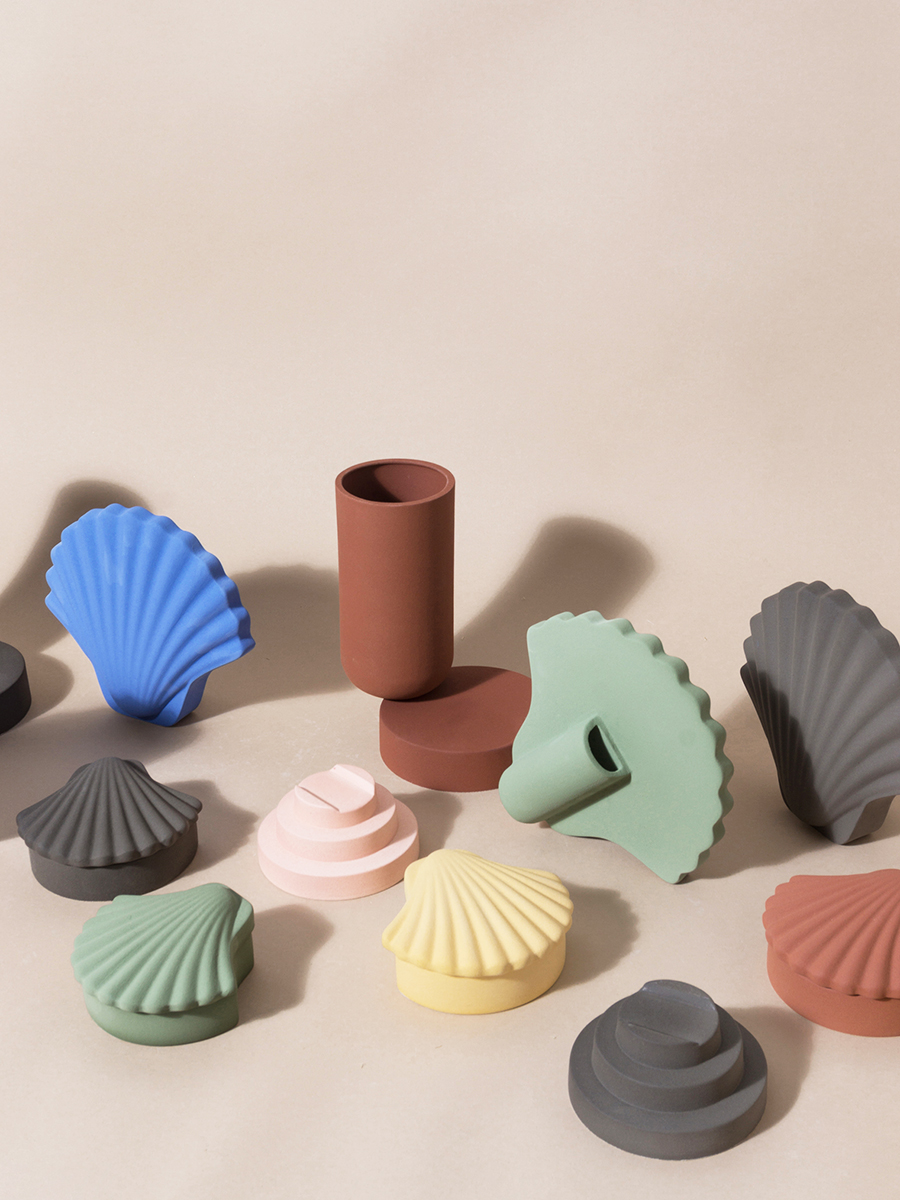 If everything else from the '80s has come back into fashion, heck, why not seashell decor? Barcelona-based Rosa Rubio of Los Objetos Decorativos prototyped these sleek, updated, vases — in an on-trend palette — using 3D modeling techniques and CNC cutting, but the final results are hand-crafted by ceramic artisans in Valencia, Spain.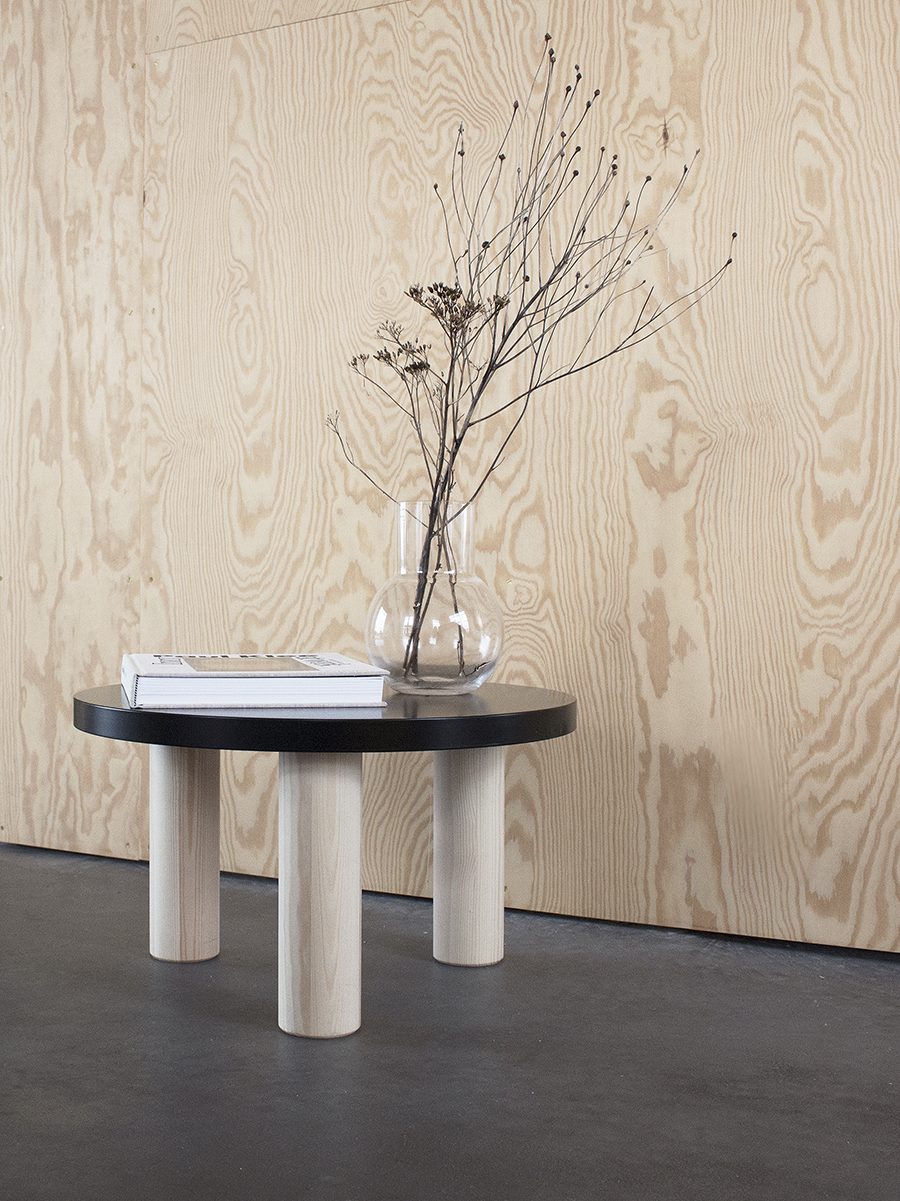 The Swedish-based designer Camilla Ödmo of the brand Bordbord continues her exploration into Japanese and Scandinavian aesthetics with her new B-12 family, made from pine and lacquered MDF.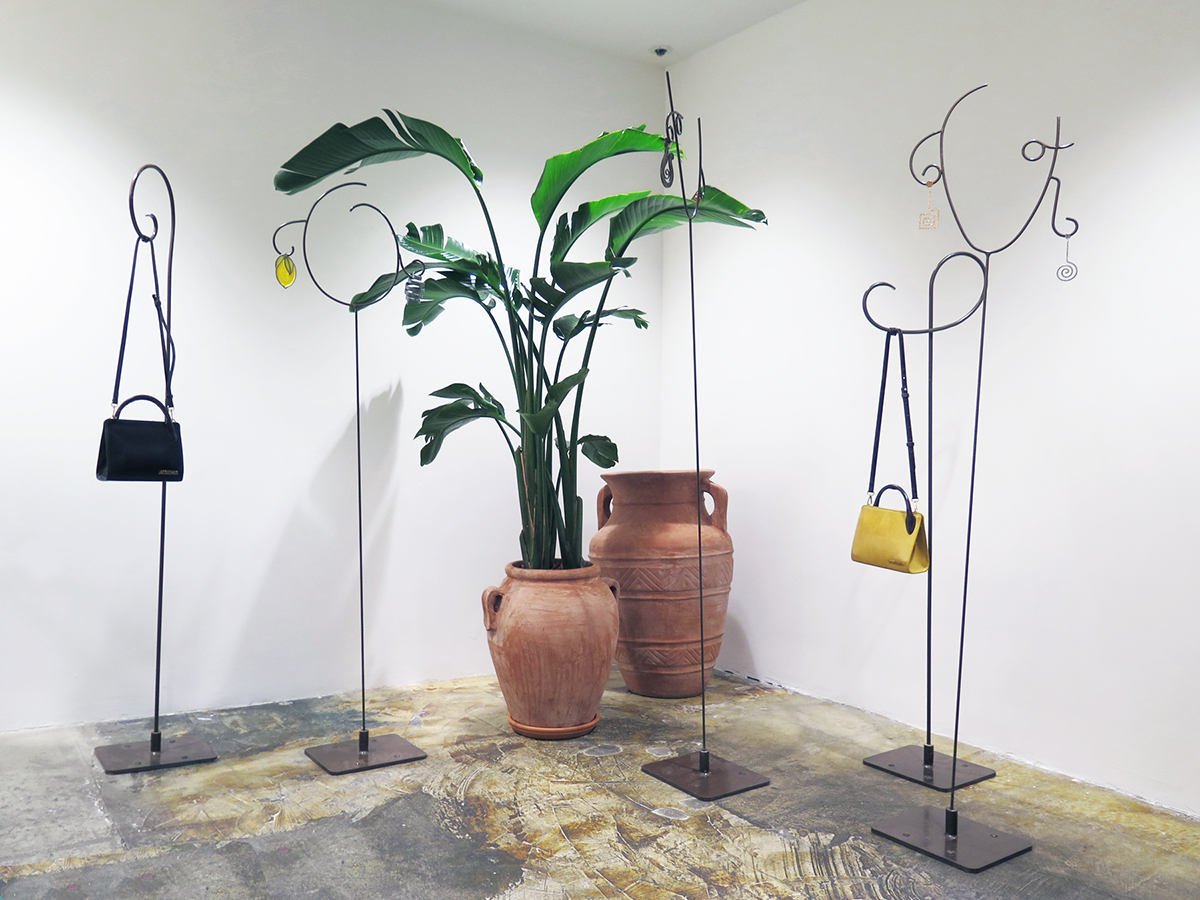 We toured the seasonal changeover at New York's Dover Street Market this week, and while we loved many of the brand's space designs — in particular Namecheko's gradient colors and Calvin Klein's splatter-painted walls — our favorites were these bent-wire, anthropomorphic jewelry displays for Jacquemus Accessories.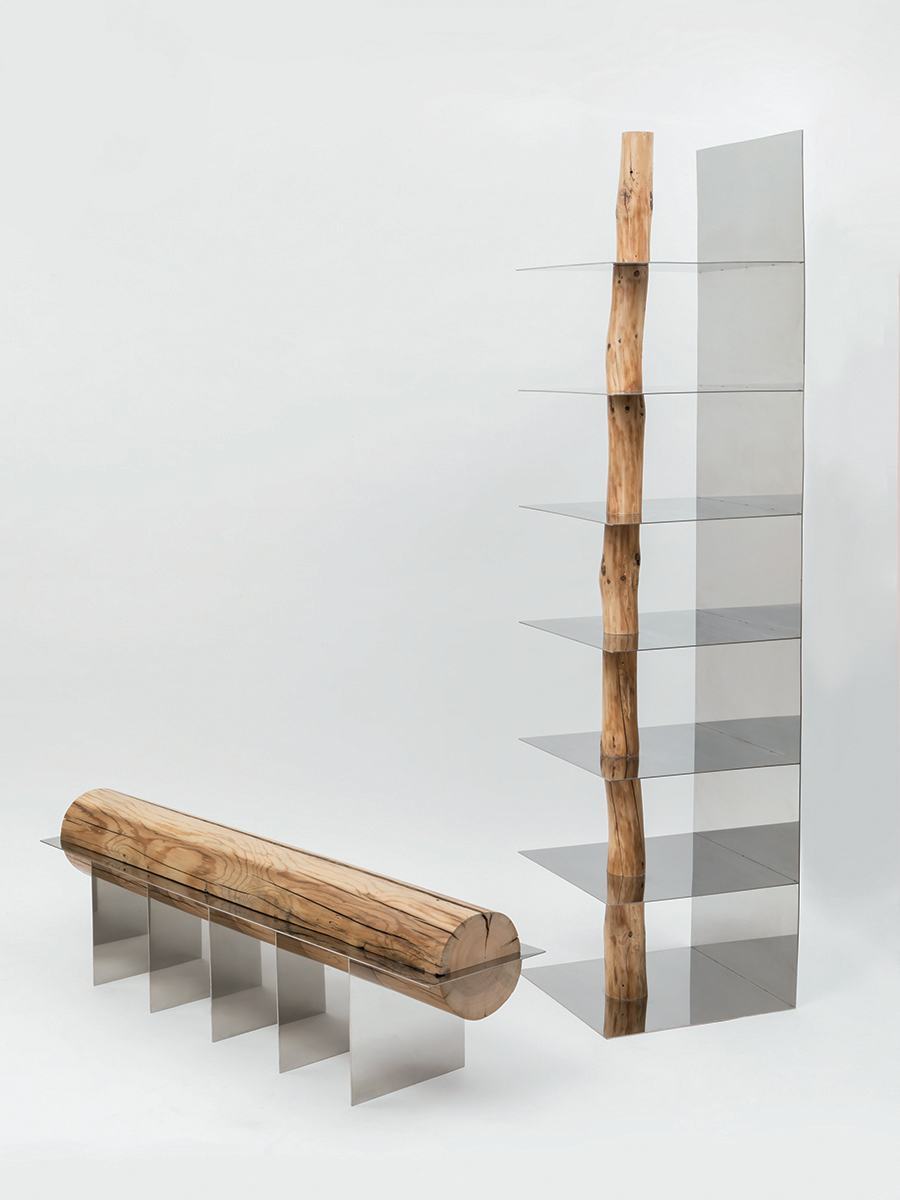 South Korean designer Shon Shin Kyu submitted his Split series this week, which meditates on the attempt to blend traditional Korean (split pine) and Western (mirror-polished stainless steel) aesthetics.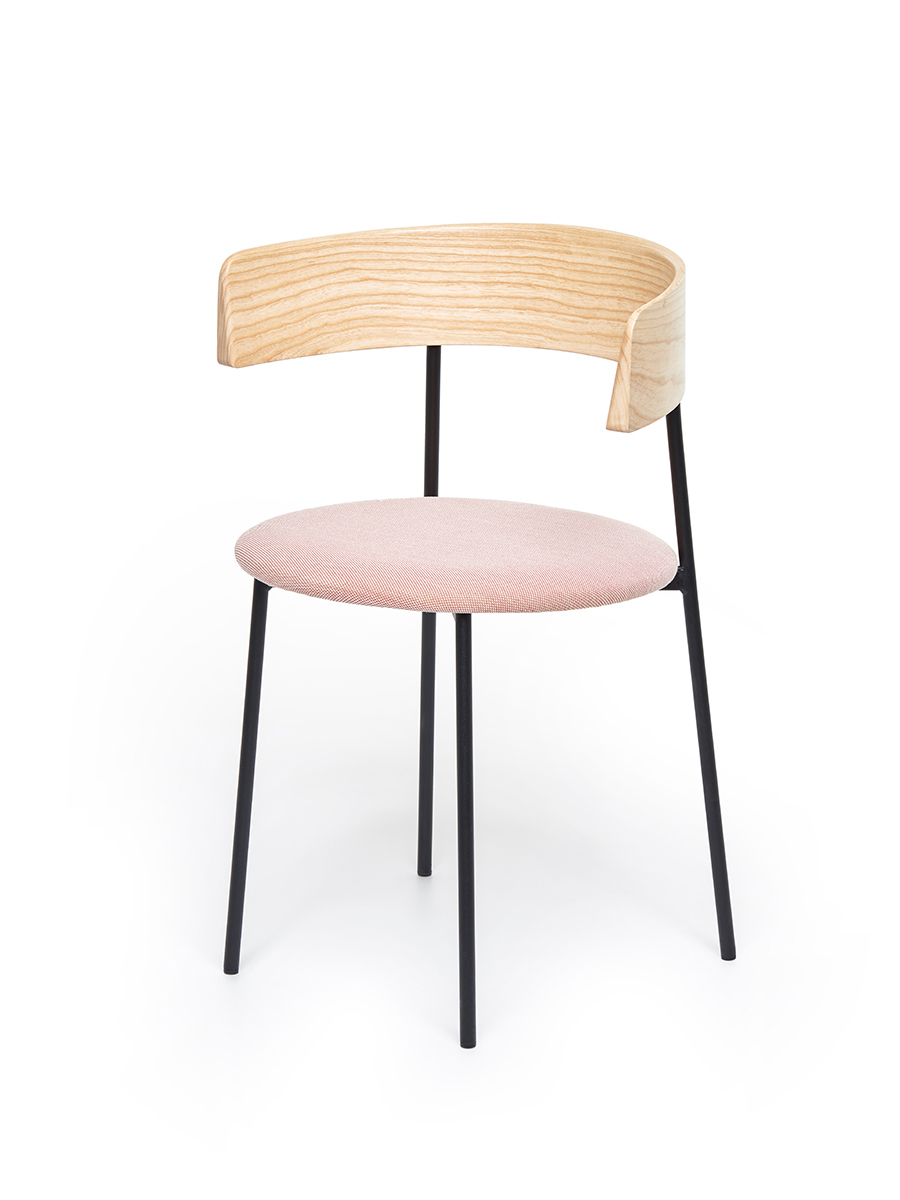 German designer Martin Hirth's new Friday chair has a similar aesthetic to many recent "it" chairs — most notably Pedro Paulo Venzon's Avoa chair and Philippe Malouin's Typecast chair — but that doesn't make us like it any less.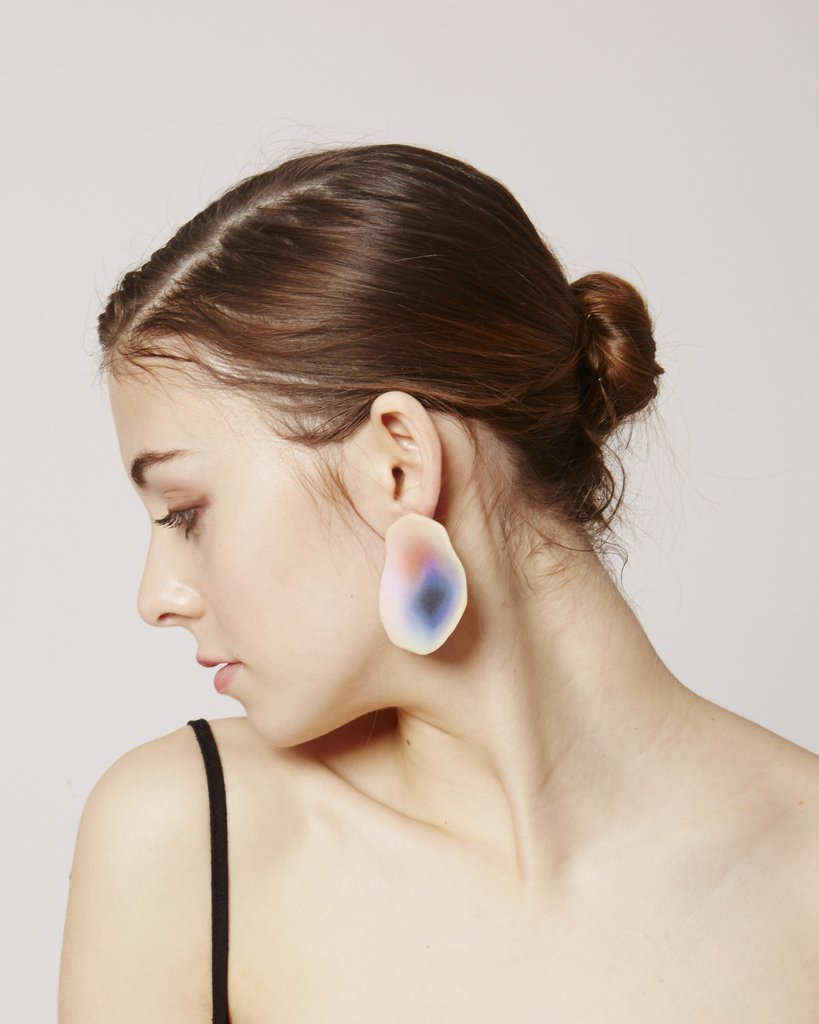 The solid metal versions of Julie Thévenot's Puddle earrings resemble the Céline Pebble earrings from a few seasons back, but the multicolored, powdered ceramic versions are something all their own. Want.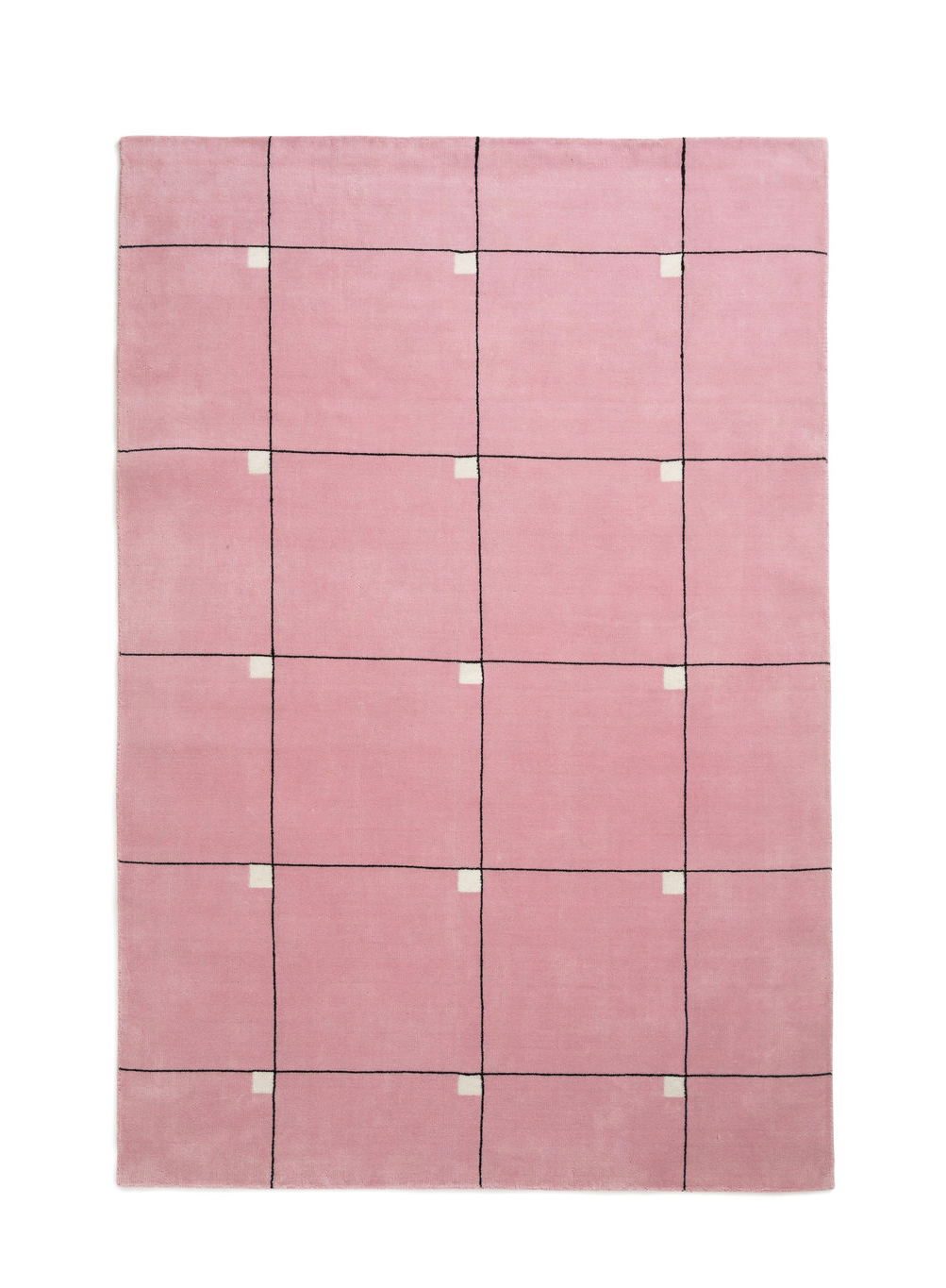 A Swedish-born, Amsterdam-based family is behind the new, Scandinavian architecture–inspired rug brand Nordic Knots. Our favorite are these pink squares, or the Barber rug's offset red and blue stripes.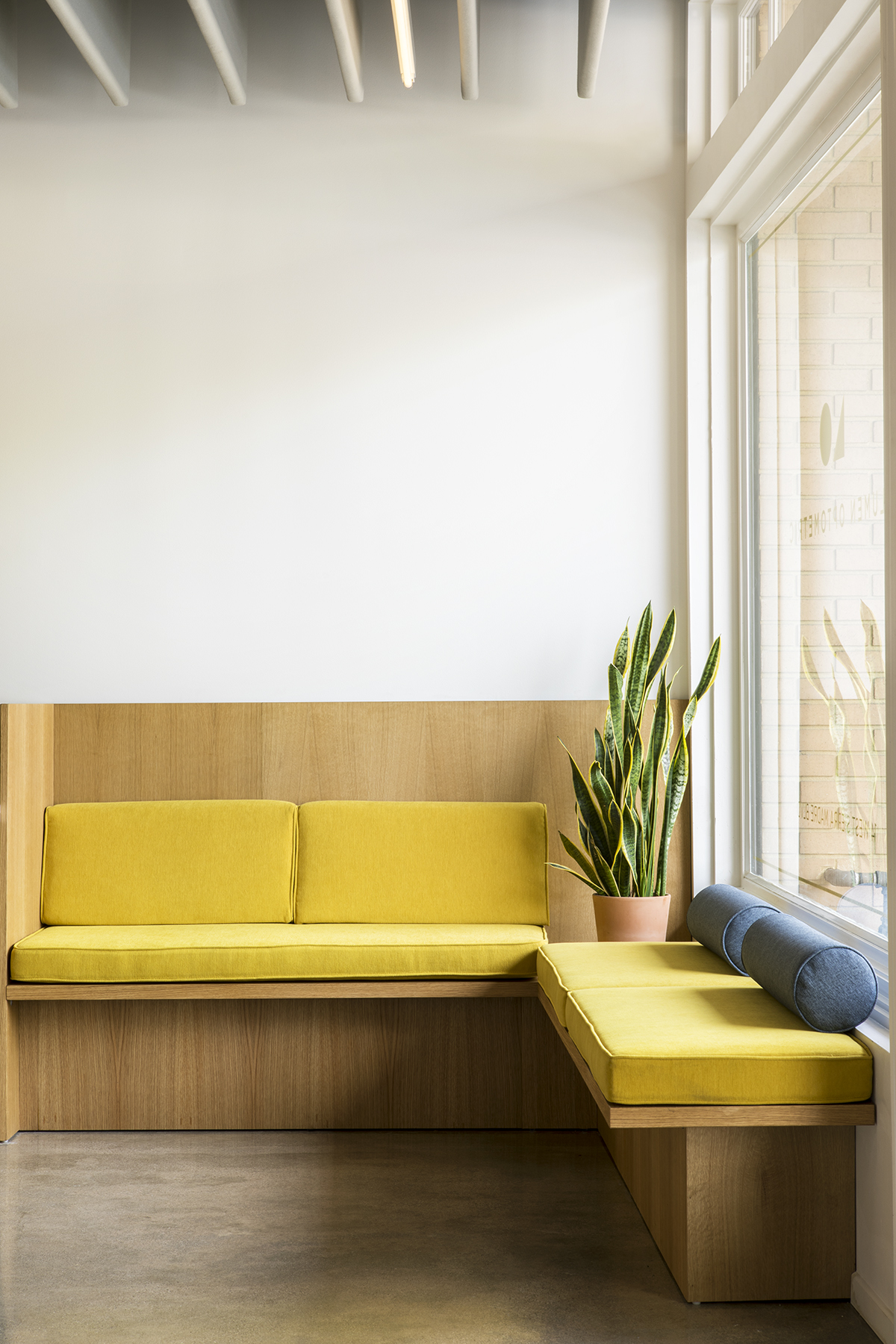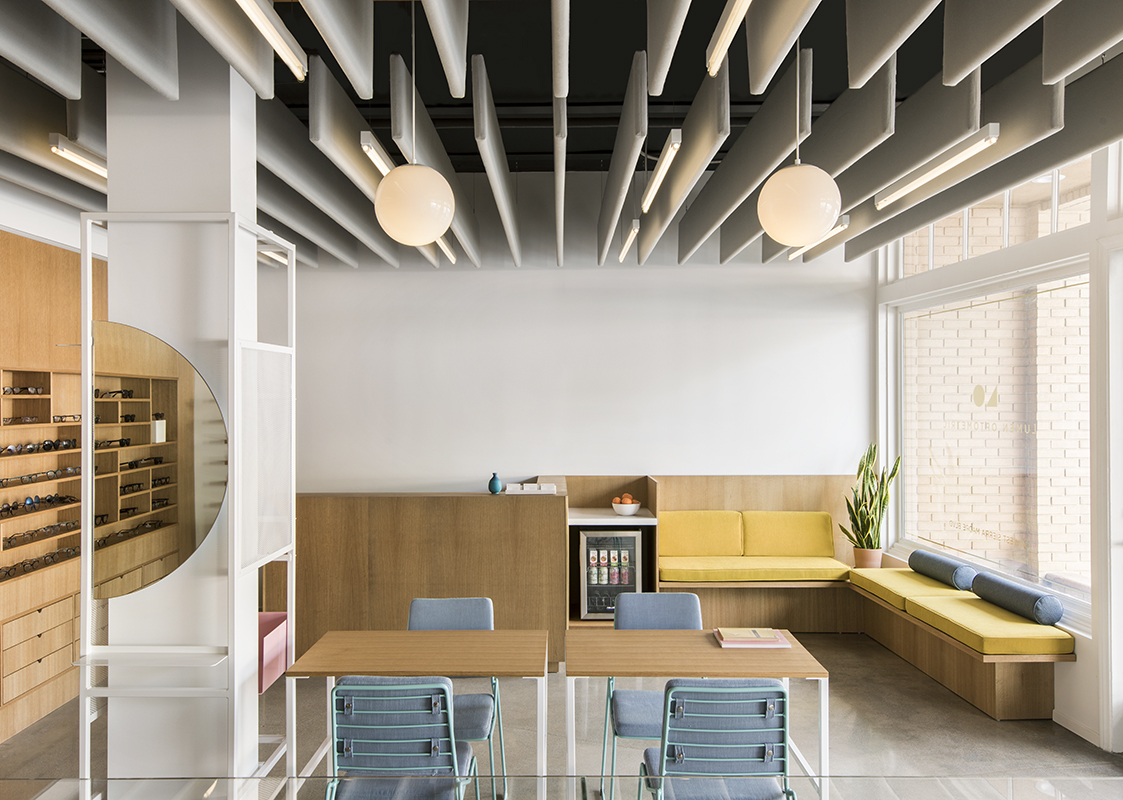 Our frequent photographer Laure Joliet recently sent us these images of a cute, midcentury-inspired optometrist and eyeglass boutique that she shot just outside of Pasadena. Called Lumen Optometric, the airy, pastel-punctuated space was designed by Otto Design Group.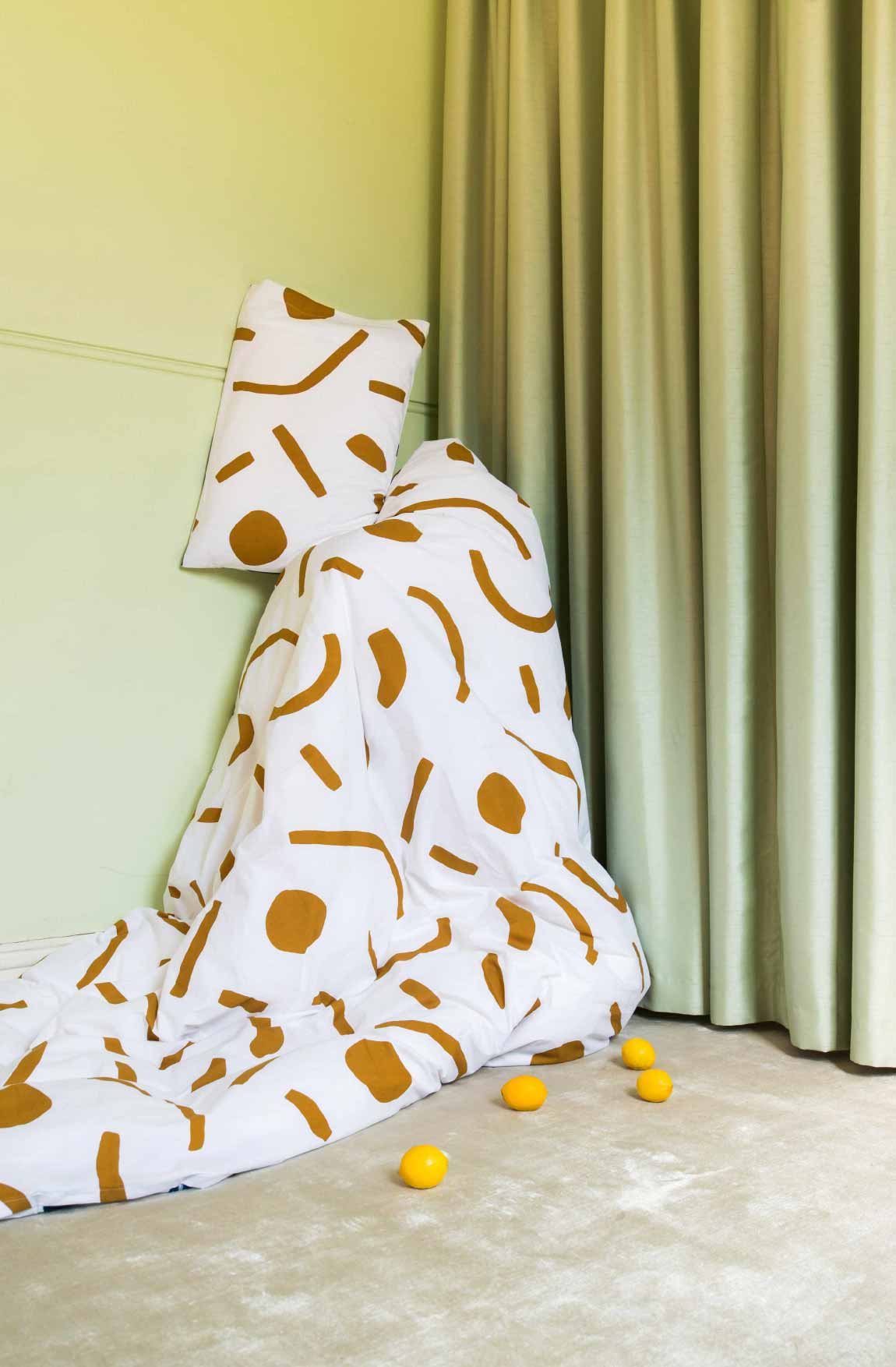 We love the tan (mustard?) color of these hand-painted bed linens by the Melbourne-based housewares Mosey Me, but as an added bonus, they have the same print in navy on the reverse!