11.23.19
Week of November 18, 2019
A weekly Saturday recap to share with you our favorite links, discoveries, exhibitions, and more from the past seven days. This week, holiday season teasers, a design show at Le Corbusier's convent, and a new resource for environmentally conscious designers and brands.
Interiors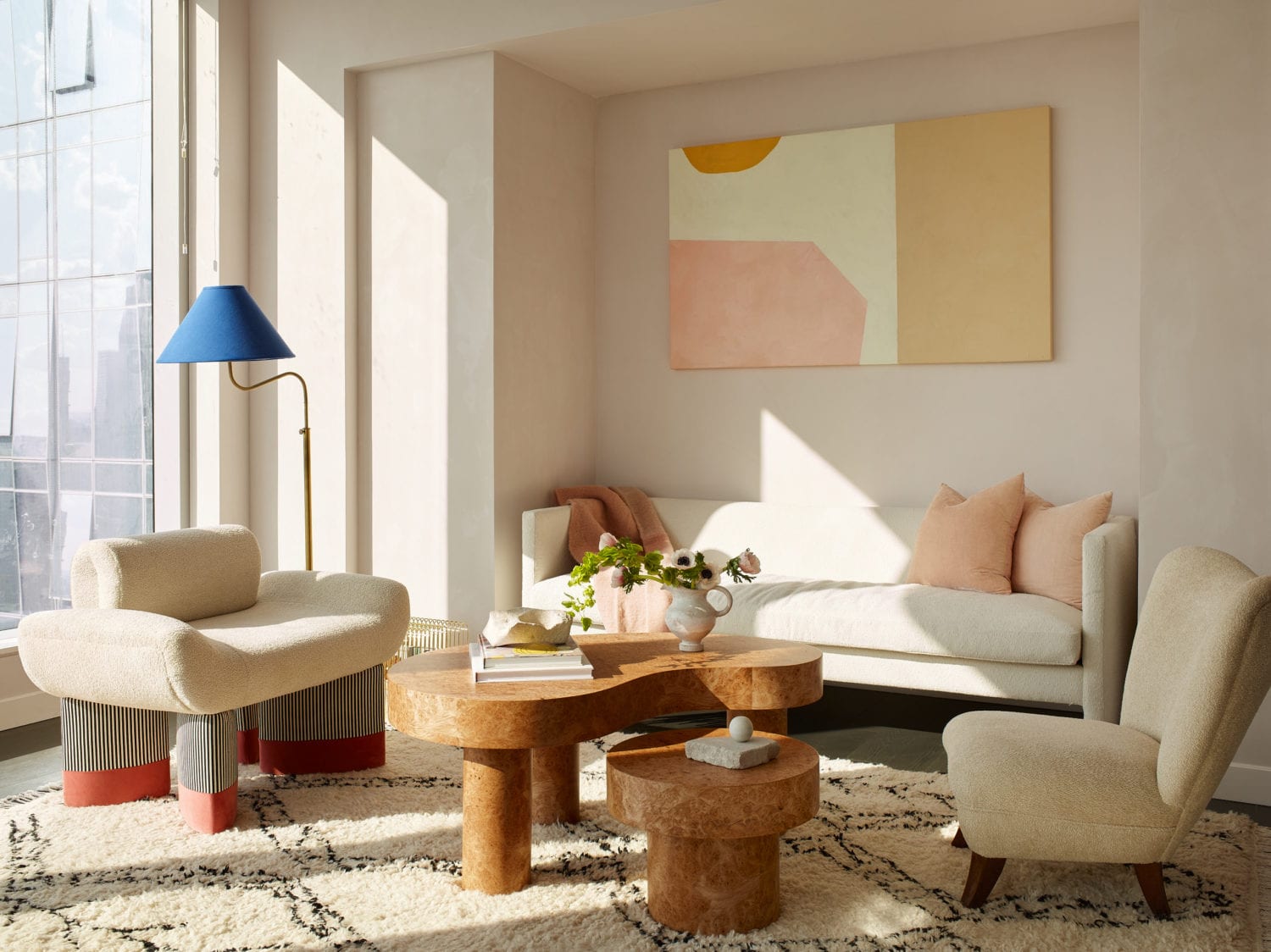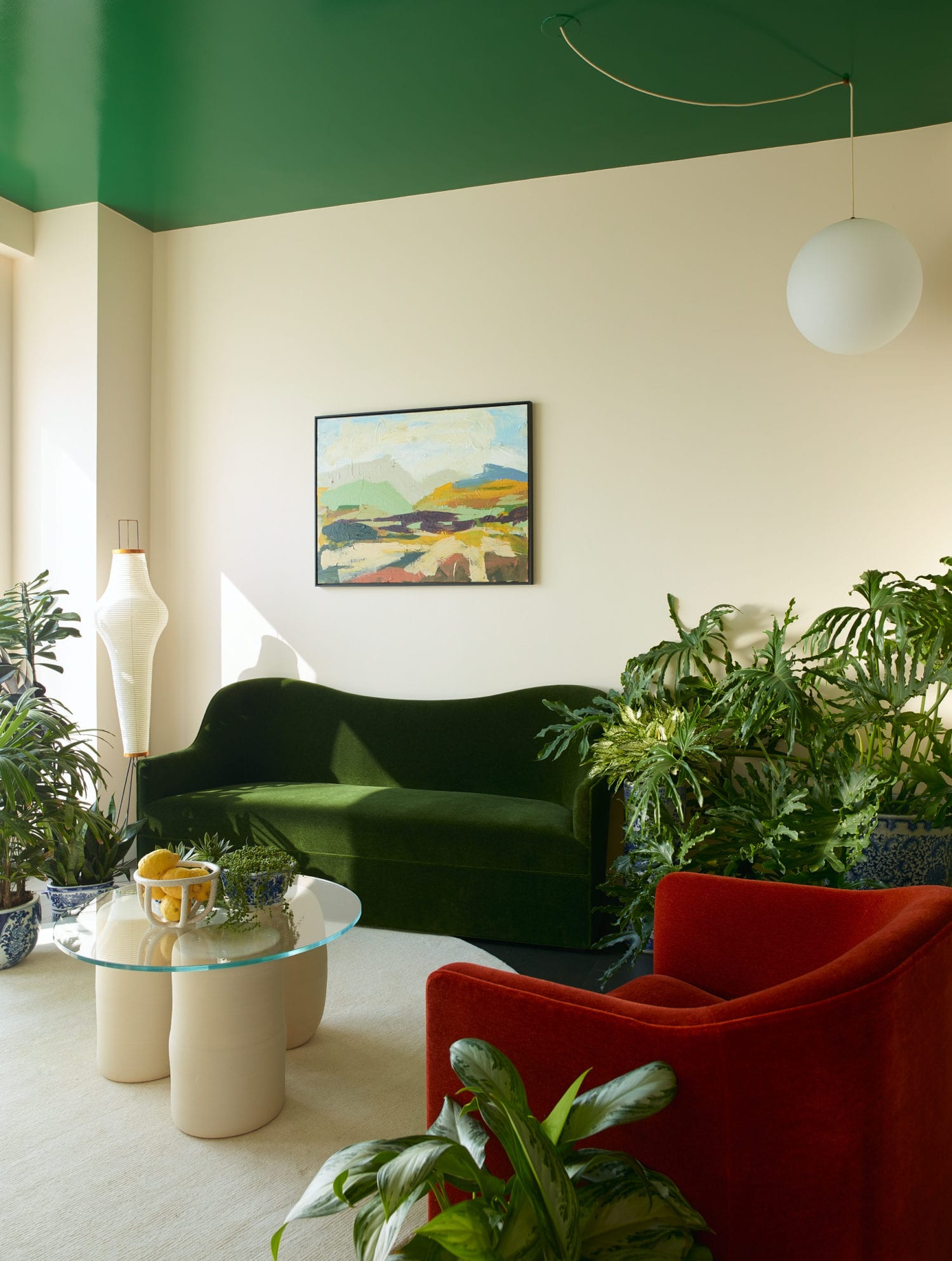 No such thing as too much of a good thing, if Anna Karlin's designs for 11 model apartments at One Manhattan Square is proof of anything. Taking inspiration from an imagined cast of characters who might come to inhabit the apartments, each space is remarkably different and special — a testament to Karlin's impressive versatility and design fluency. Plus, it reads like a Who's Who of some of our favorite contemporary designers.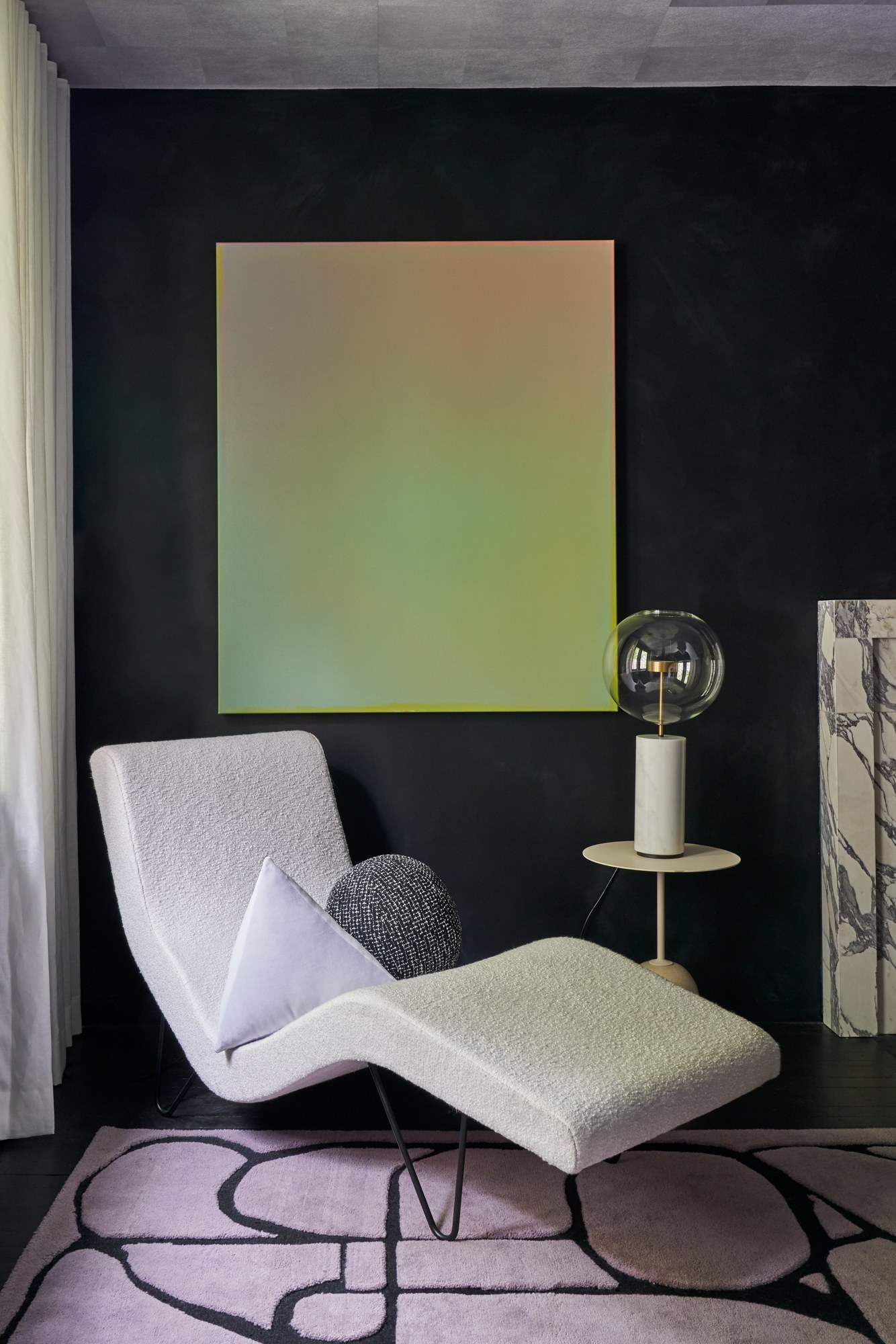 We're digging this cool, nocturnal vibe in Hilary Matt's bedroom design for Iris Dankner's Holiday House showcase. A black bedroom is not for the faint of heart, but the coziness of this gradient print + textured chaise + geometric pillow moment is undeniable. 
Discoveries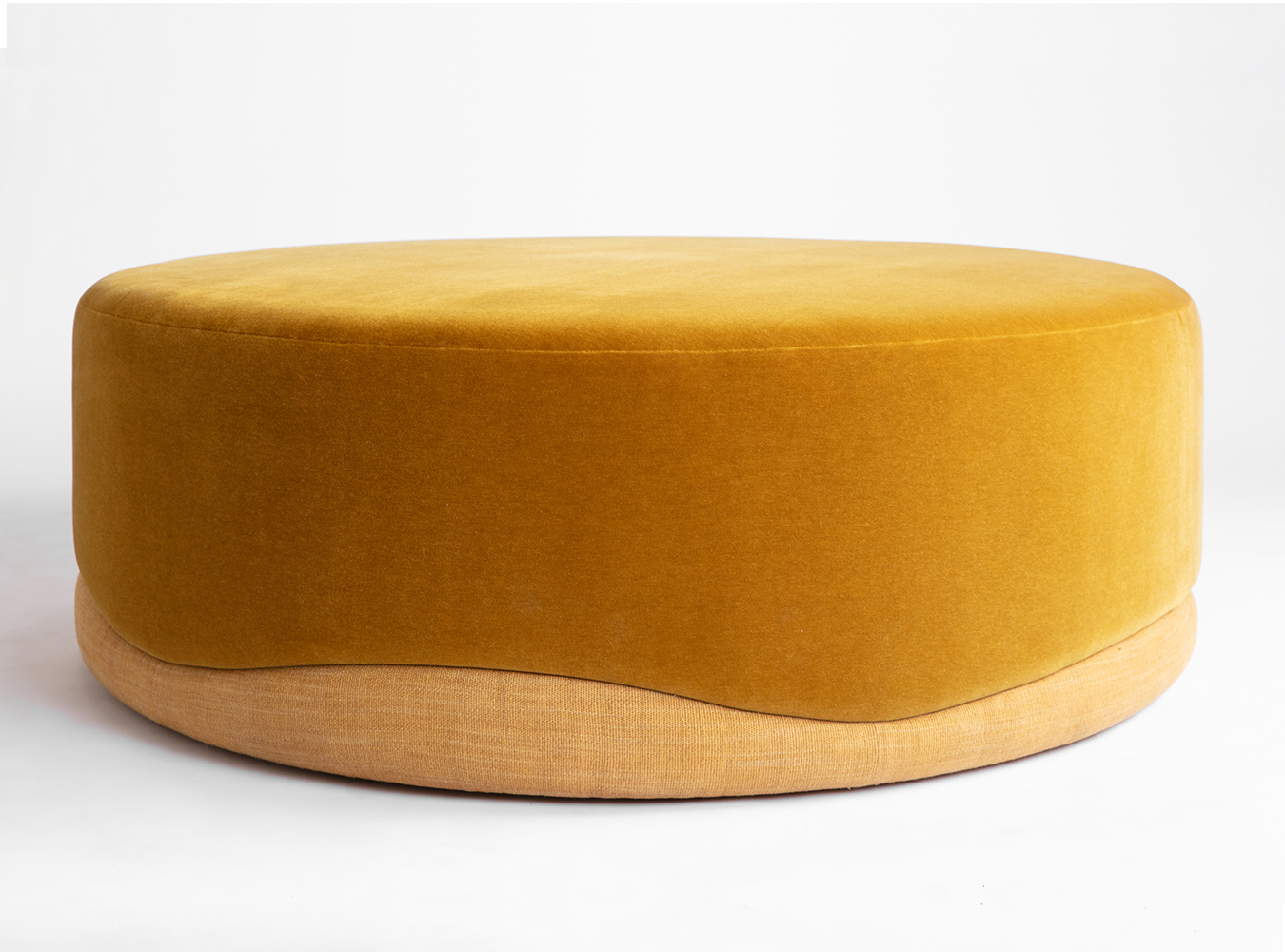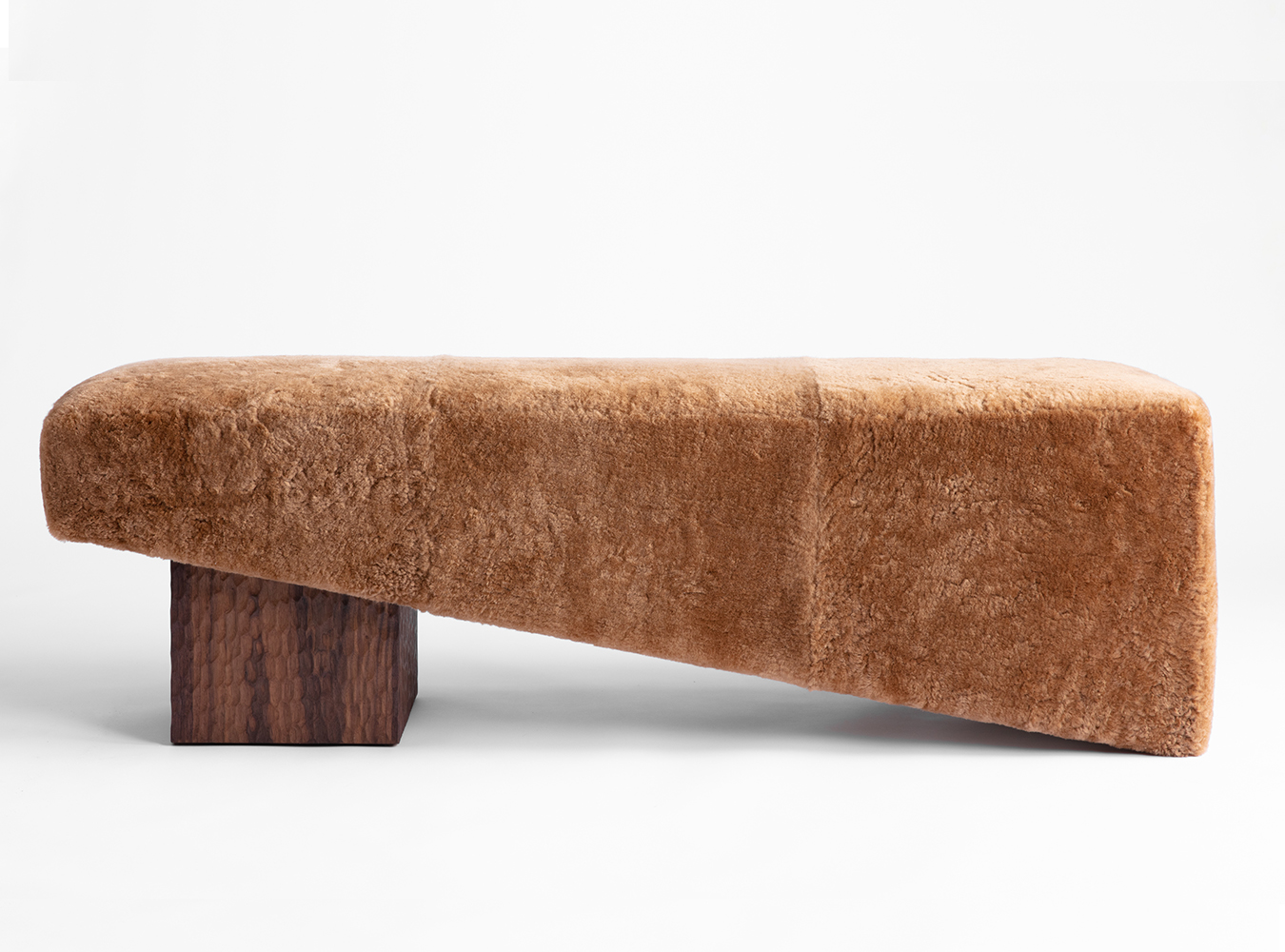 A new collection from LA-based Cuff Studio, called Common Ground, takes inspiration from foundational elements like nature, form, texture, and negative space. The new pieces are slated for early 2020 release, and we're especially looking forward to petting, erm, seeing the oh-so-snuggly shearling bench in action.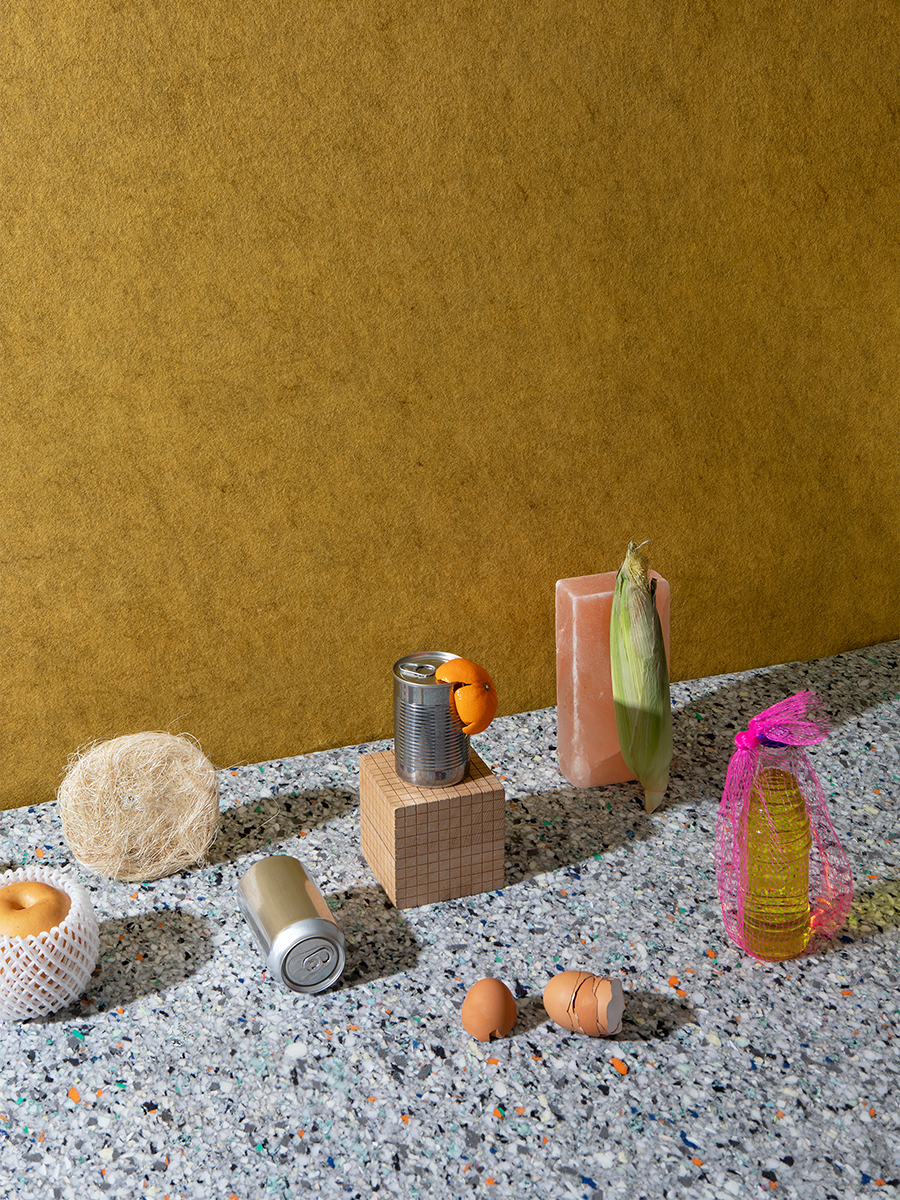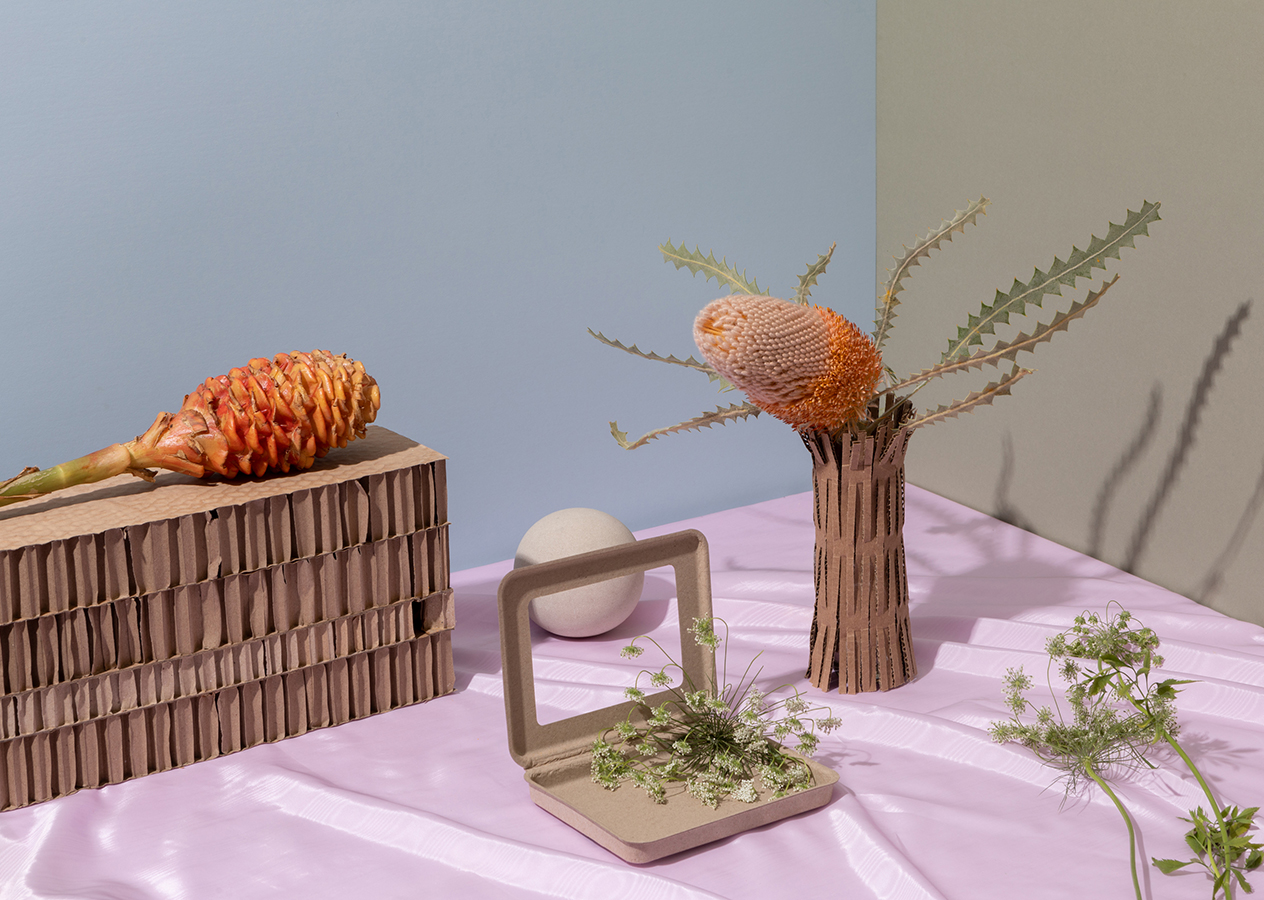 File this under Things We're Really Glad Exist. A Better Source is on a mission to help designers and small businesses produce more responsibly. With an ever-growing directory of environmentally conscious resources for packaging, printing, shipping, and more, you can bet we've been forwarding the link to anyone we think might find it useful.
Exhibitions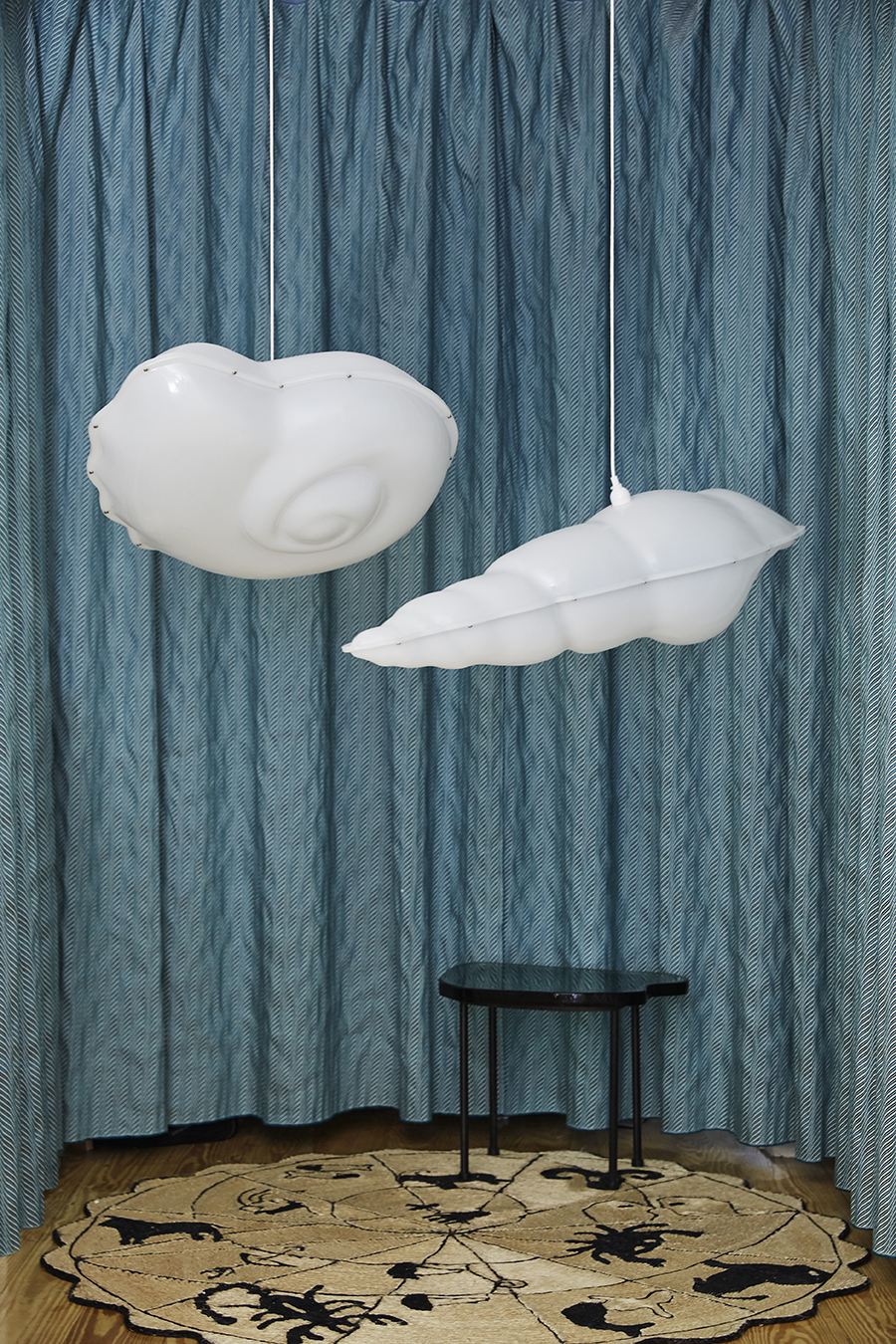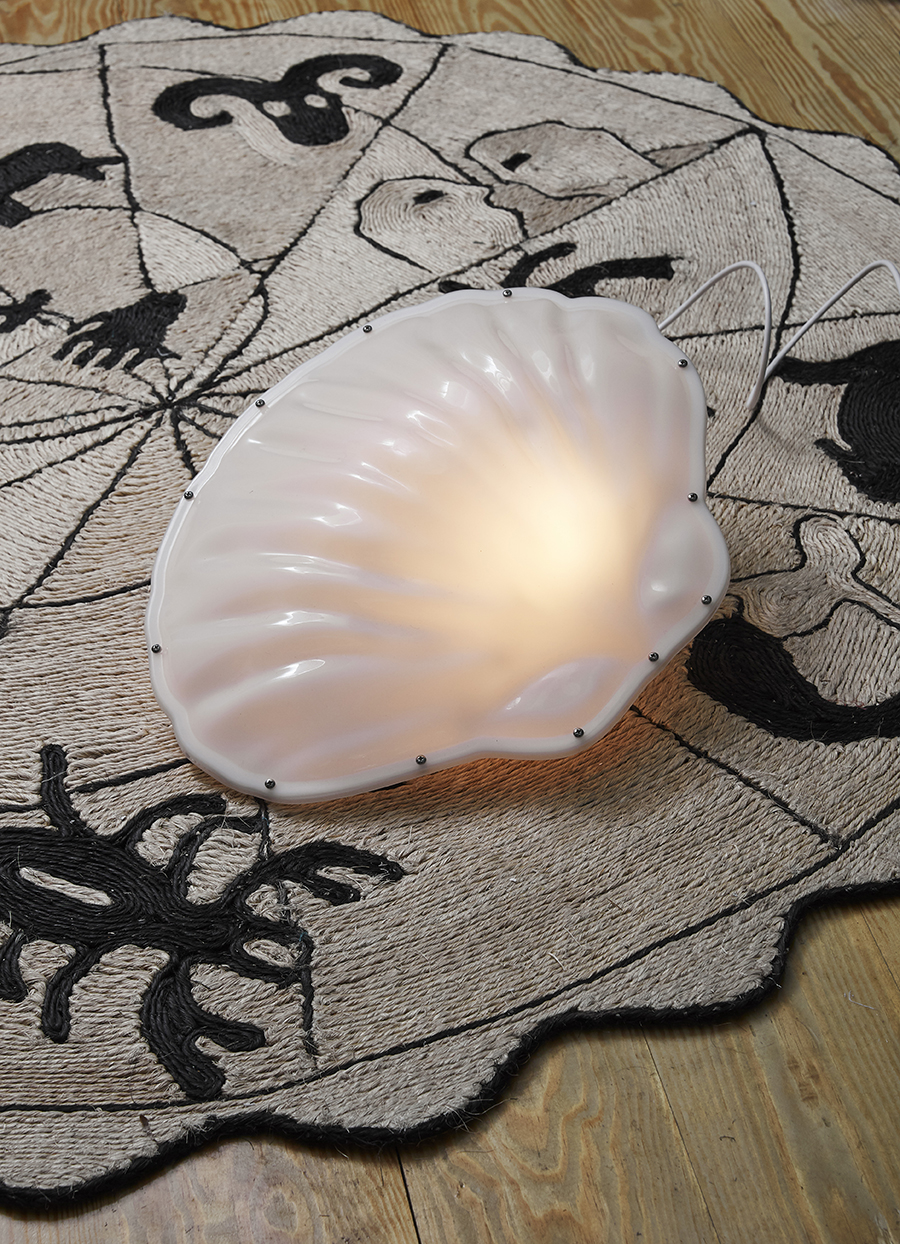 More often than not, innovation is born from a challenge. In Conversation Piece: Design Is Dead, a group of artists respond to Enzo Mari's repeated declarations that "Design Is Dead" when considered alongside the artist's immense body of work, which very much suggested otherwise. We especially dig the giant molded plastic shell light fixtures from Green River Project and Charlap Hyman & Herrero.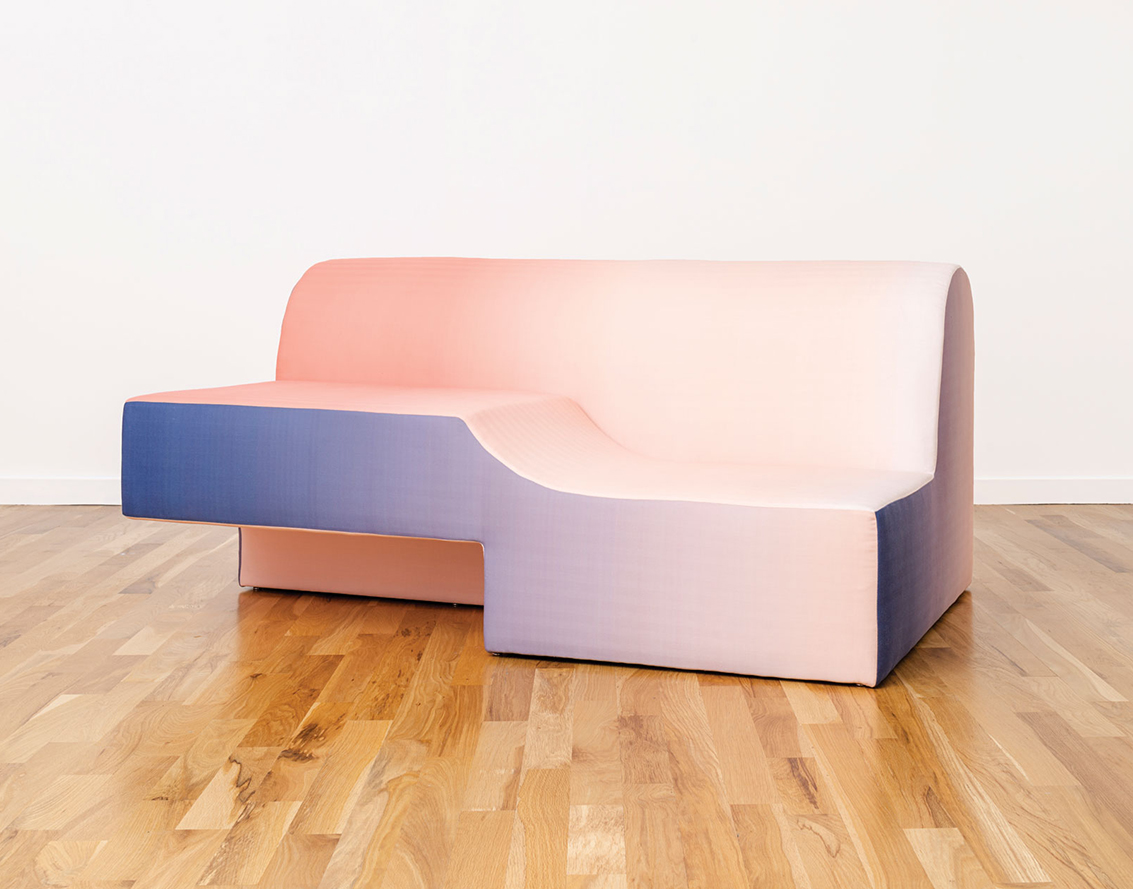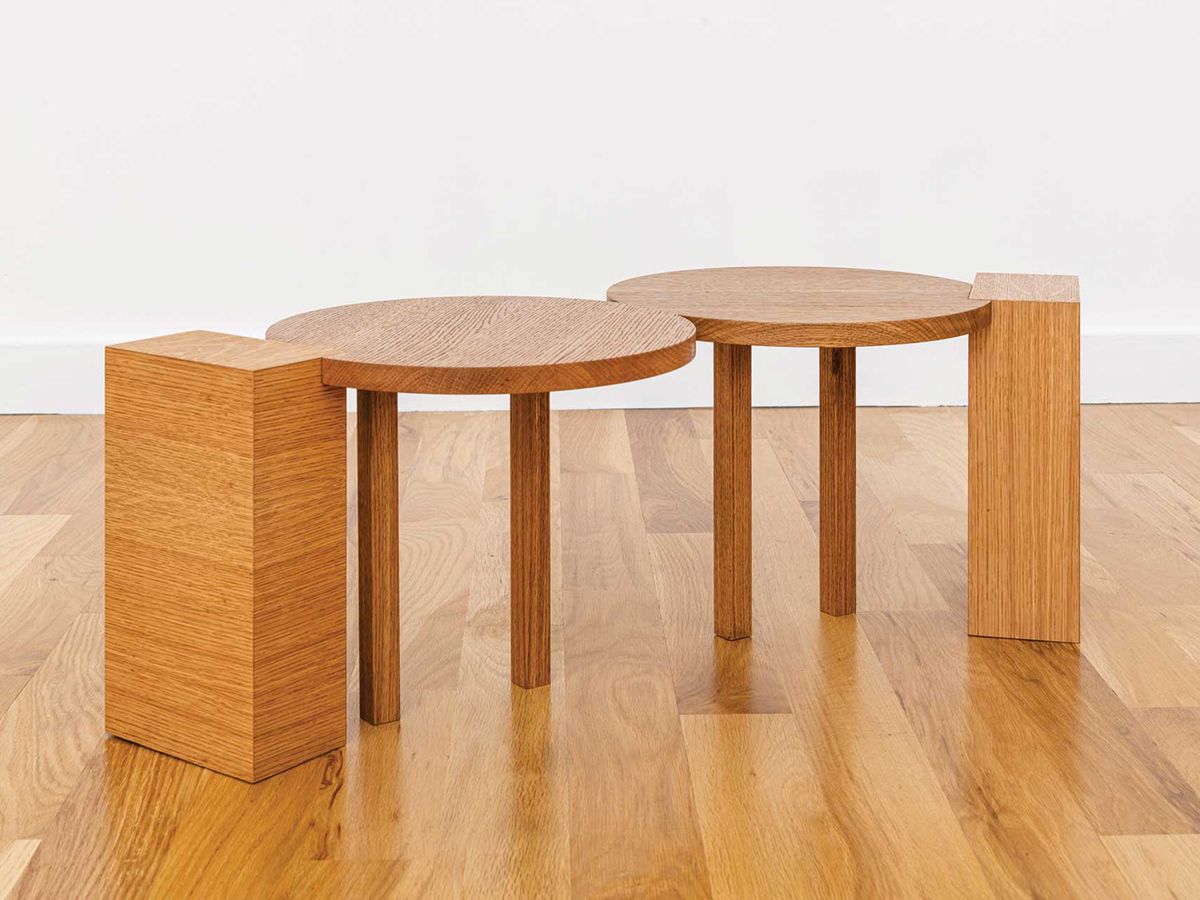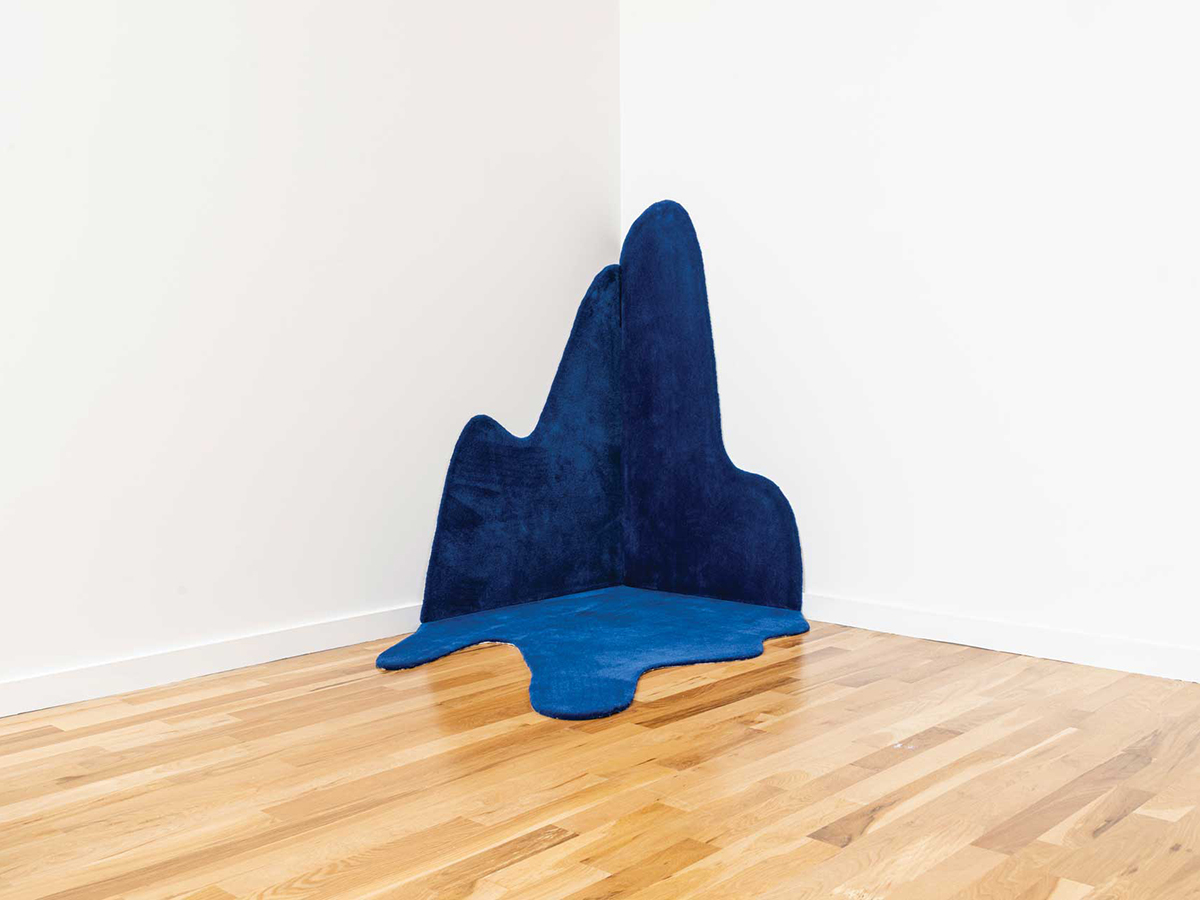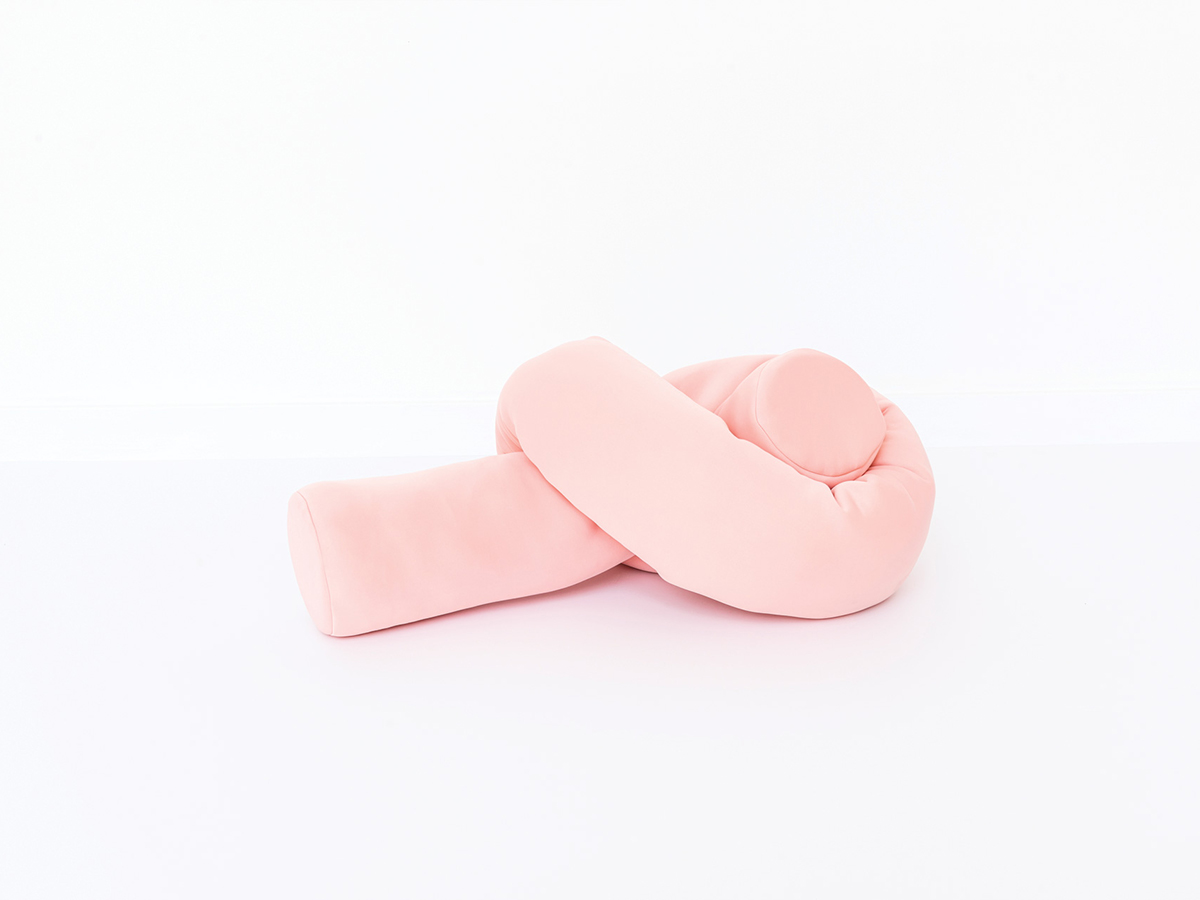 We love a good still life painting as much as the next Met lover — but what about living inside of one? For Shadows of Things We Wished We Had, Jimenez Lai of Bureau Spectacular created furniture and decor pieces that explore what it could feel like, playing on two versus three dimensionality, as well as objects that evoke story and status (seen here and at the top of the post). Visit Volume Gallery in Chicago now through December 20th.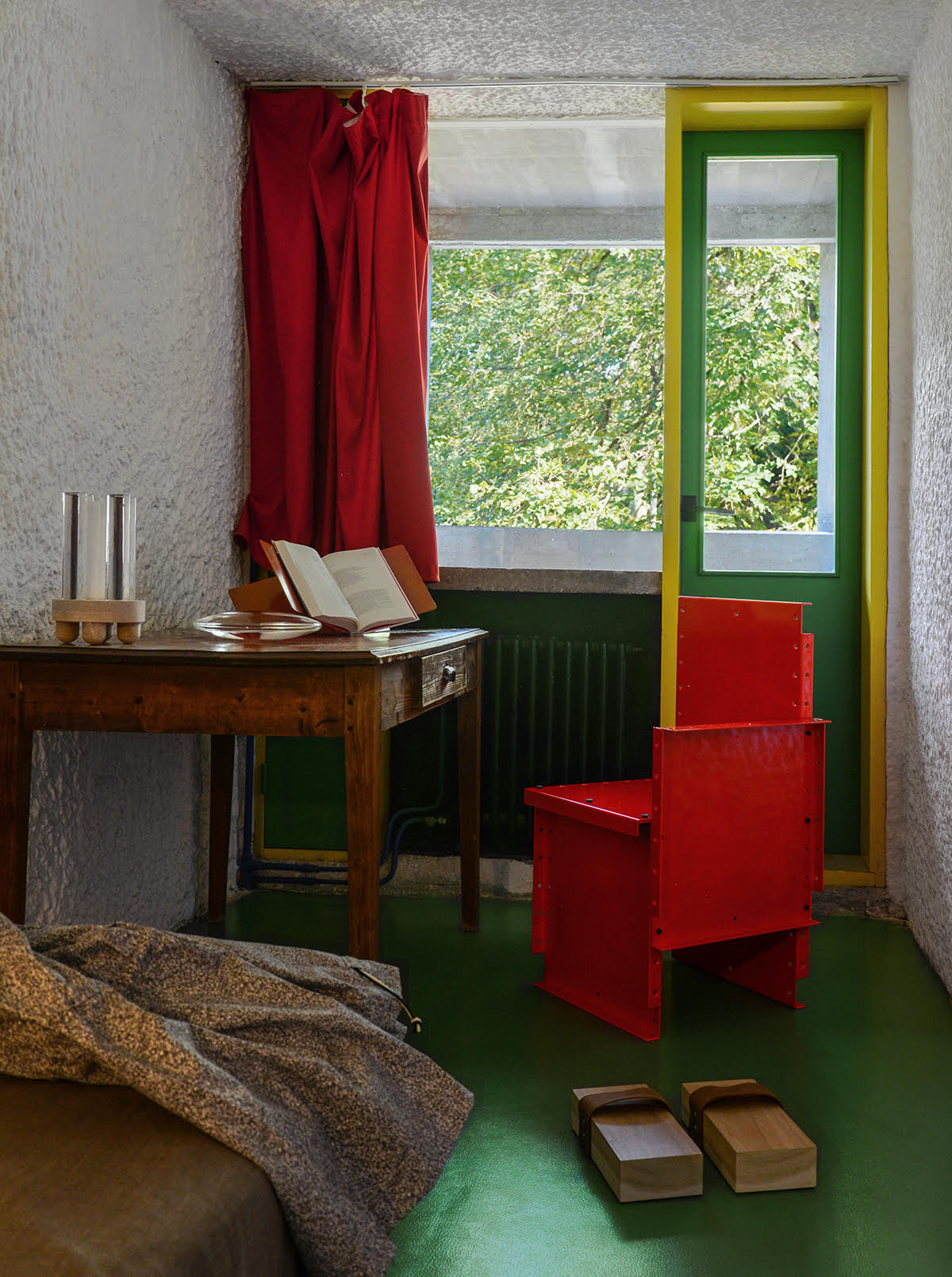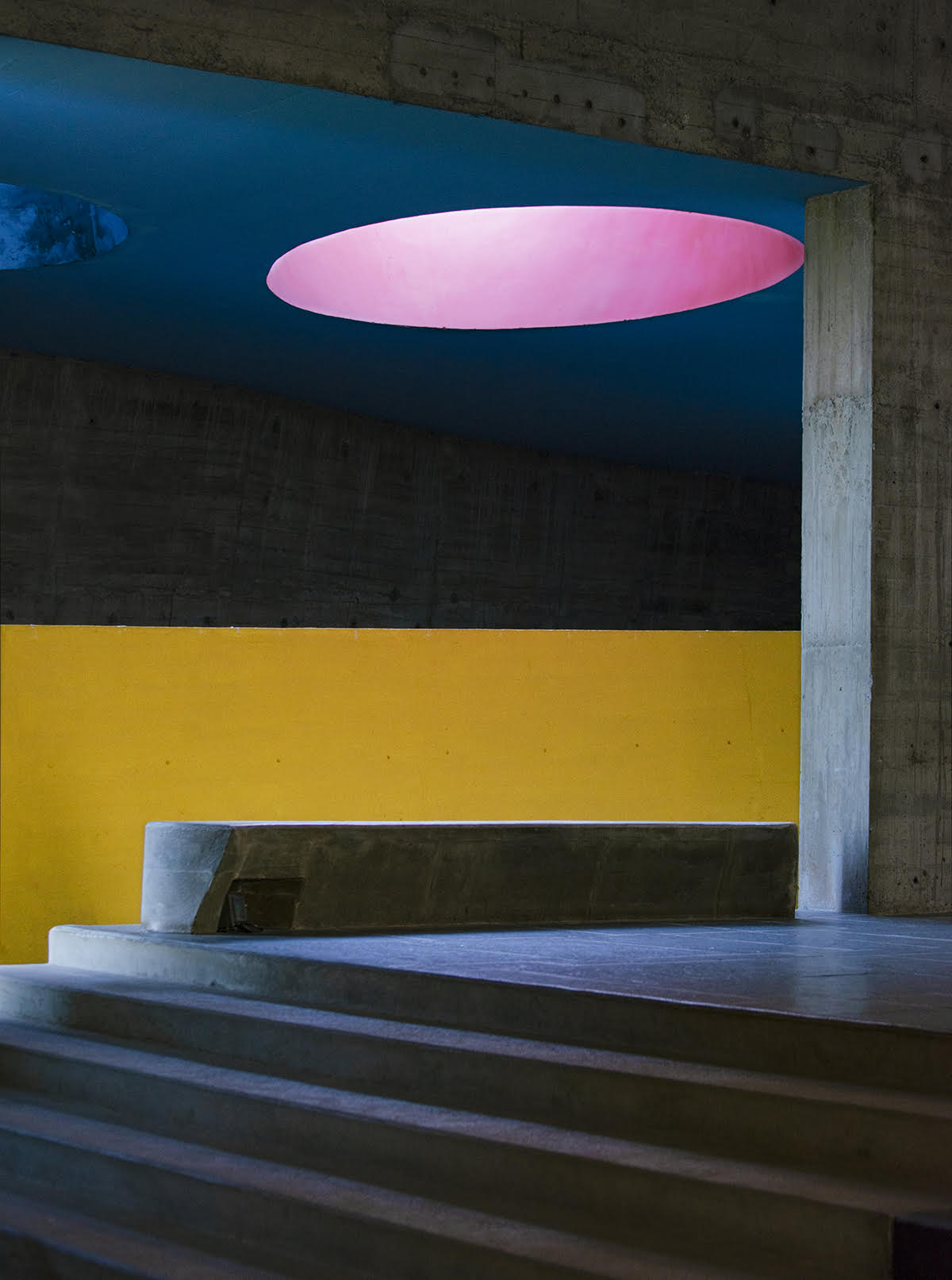 Le Corbusier's La Tourette convent in Lyon, France played host to the fifth iteration from Quick Tiny Shows, featuring NY-based MOS Architects. 'Total Spiritual Boredom' probed the relationship between architecture and the divine.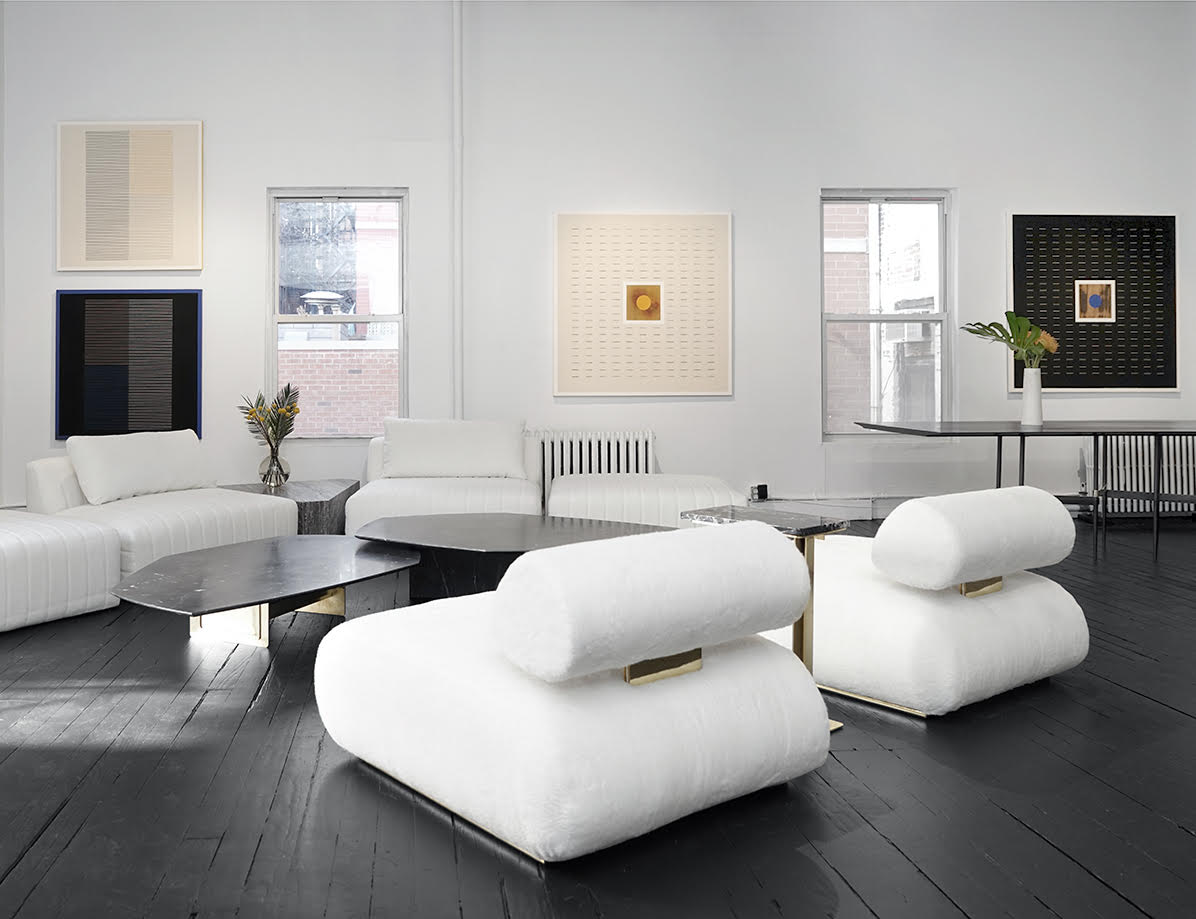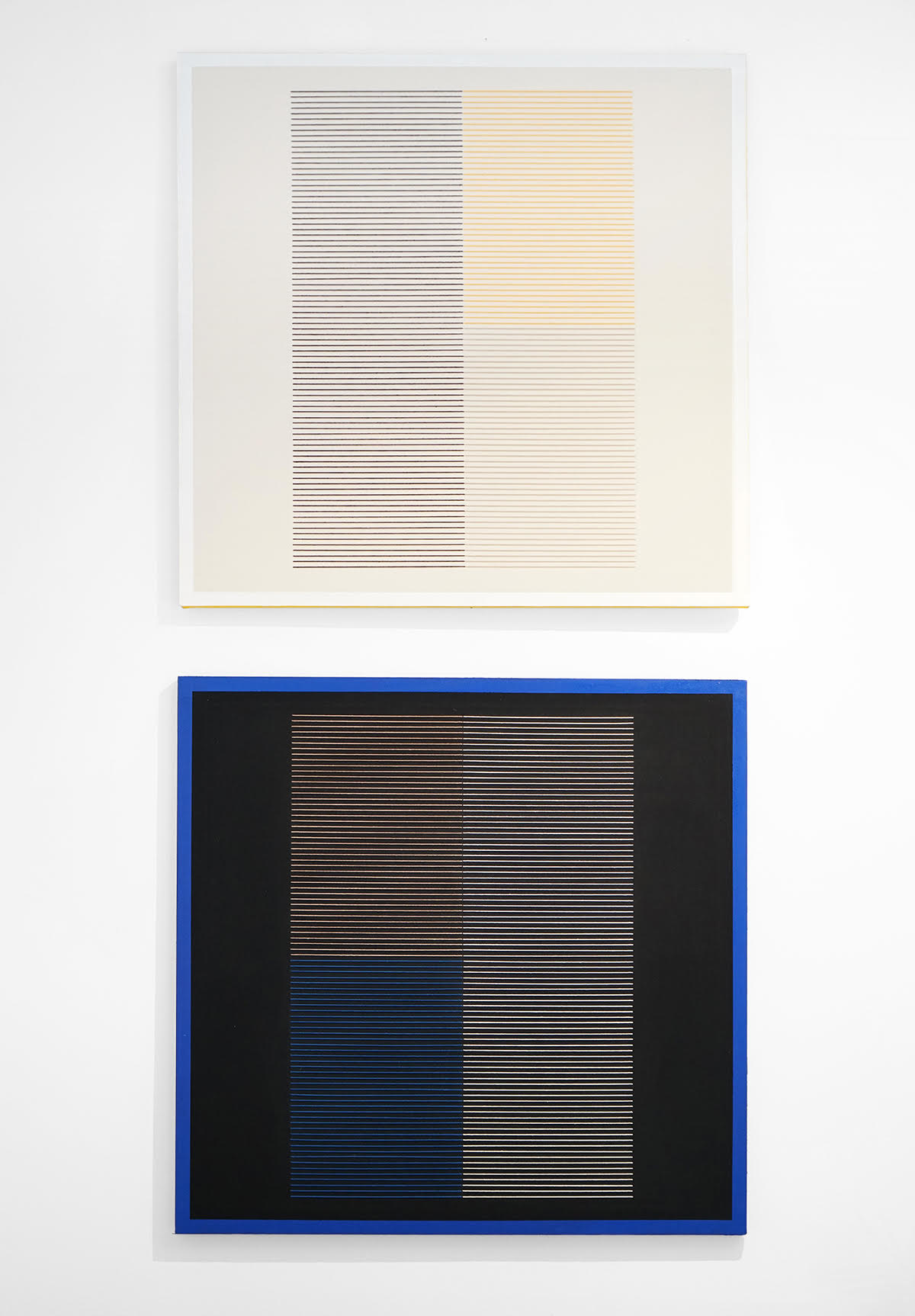 In case you missed it, we've been deep in a week of coverage devoted to the Mexico City design scene. If a flight isn't on the table, a new show open in New York — Form & Process — might get the job done. ATRA and Nordenhake gallery join forces to highlight furniture and artwork from artists based out of Mexico City, including Alexander Diaz Andersson, Andreas Diaz Andersson, Ann Edholm, Bogus Studio and Jose Vera Matos. Open by appointment now through January 2020.
Links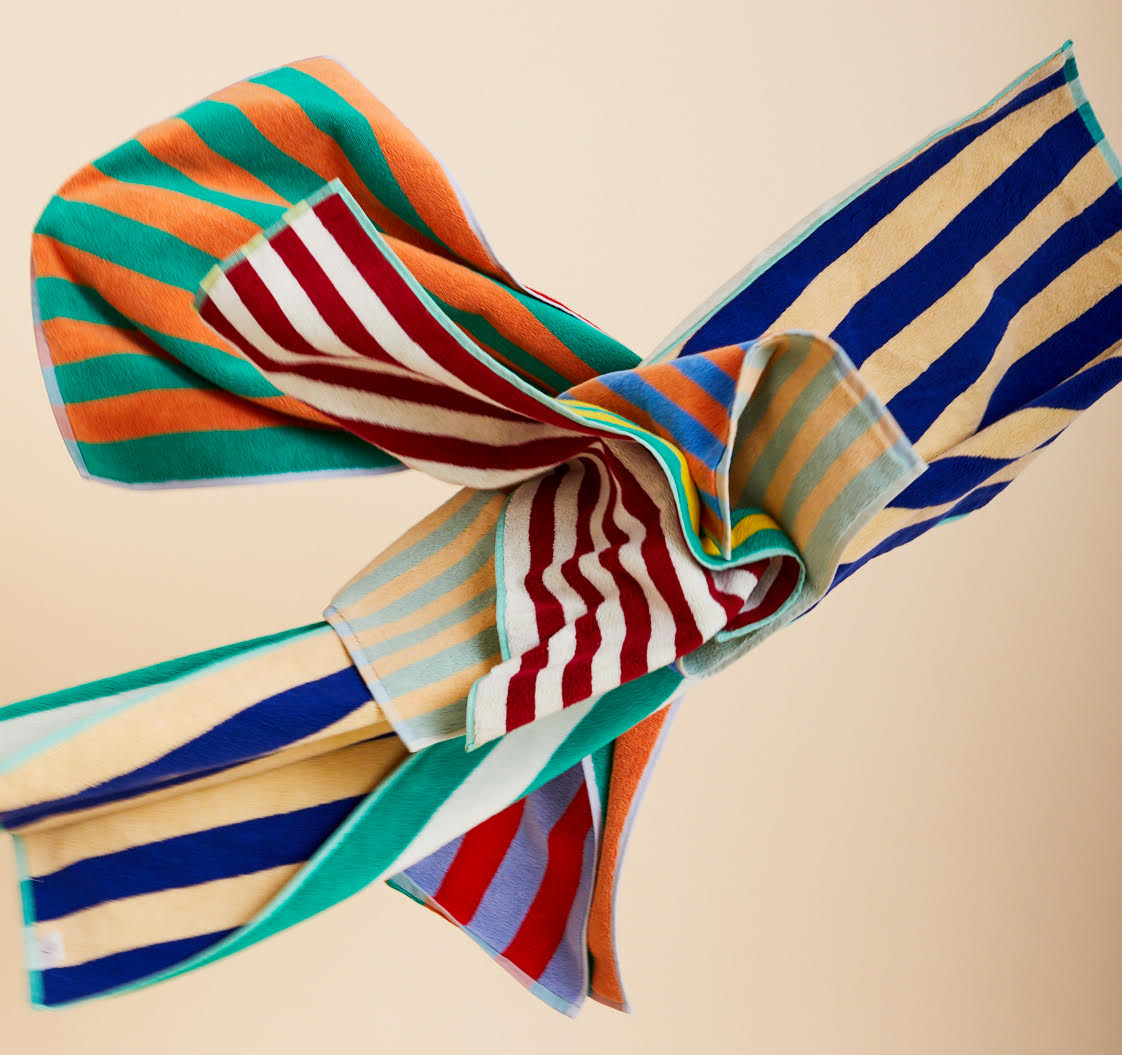 Ellen Van Dusen of Dusen Dusen has a LOT of things going on right now — a new storefront in Brooklyn and a new suitcase with Arlo Skye, among them. One of our favorite new things from the line, though, are these striped towels, a holiday season gifting idea that's both wholly functional and mega joy-inducing. We love the surprising color combinations that play out on contrasting sides. And, yes, you can snag the whole set on pre-order now.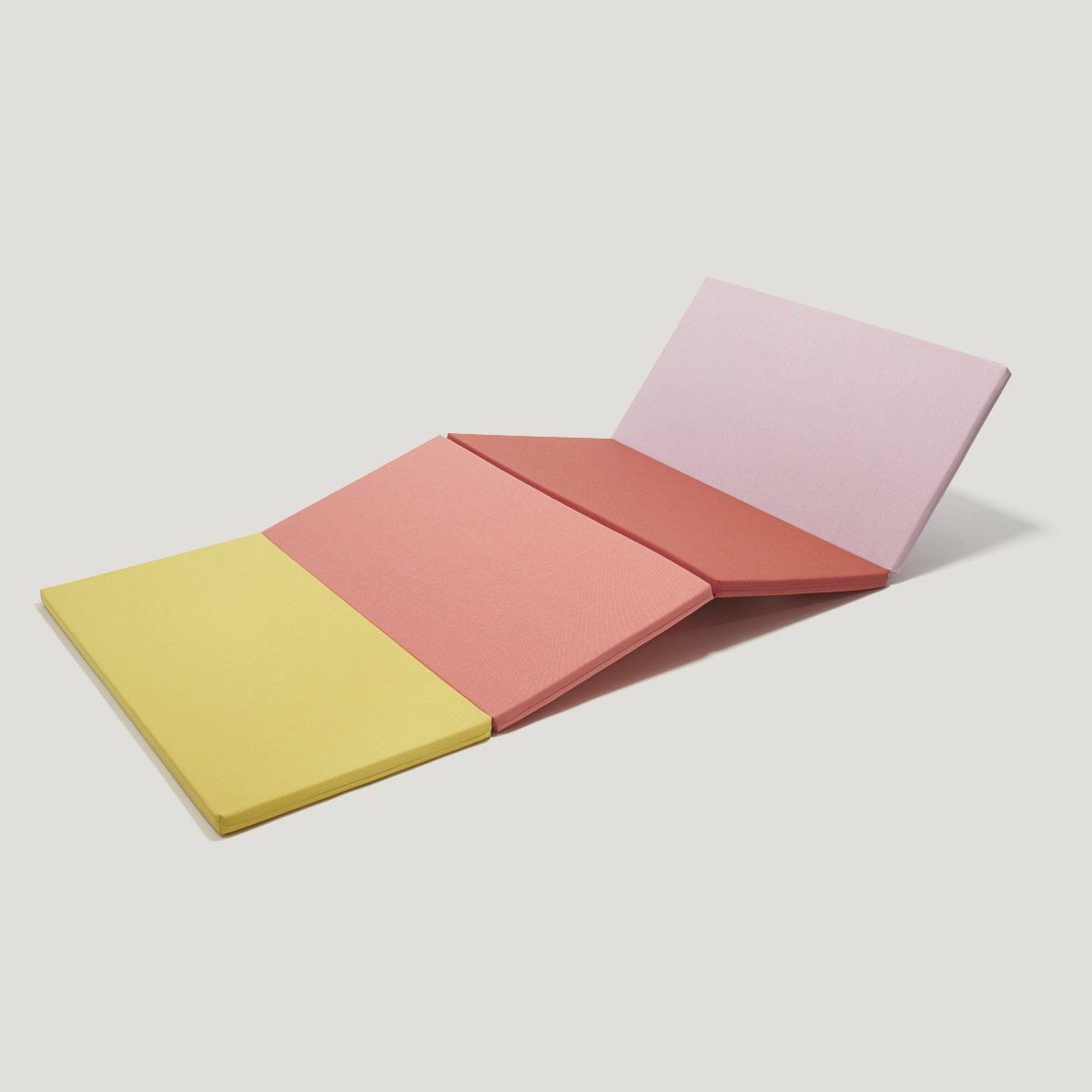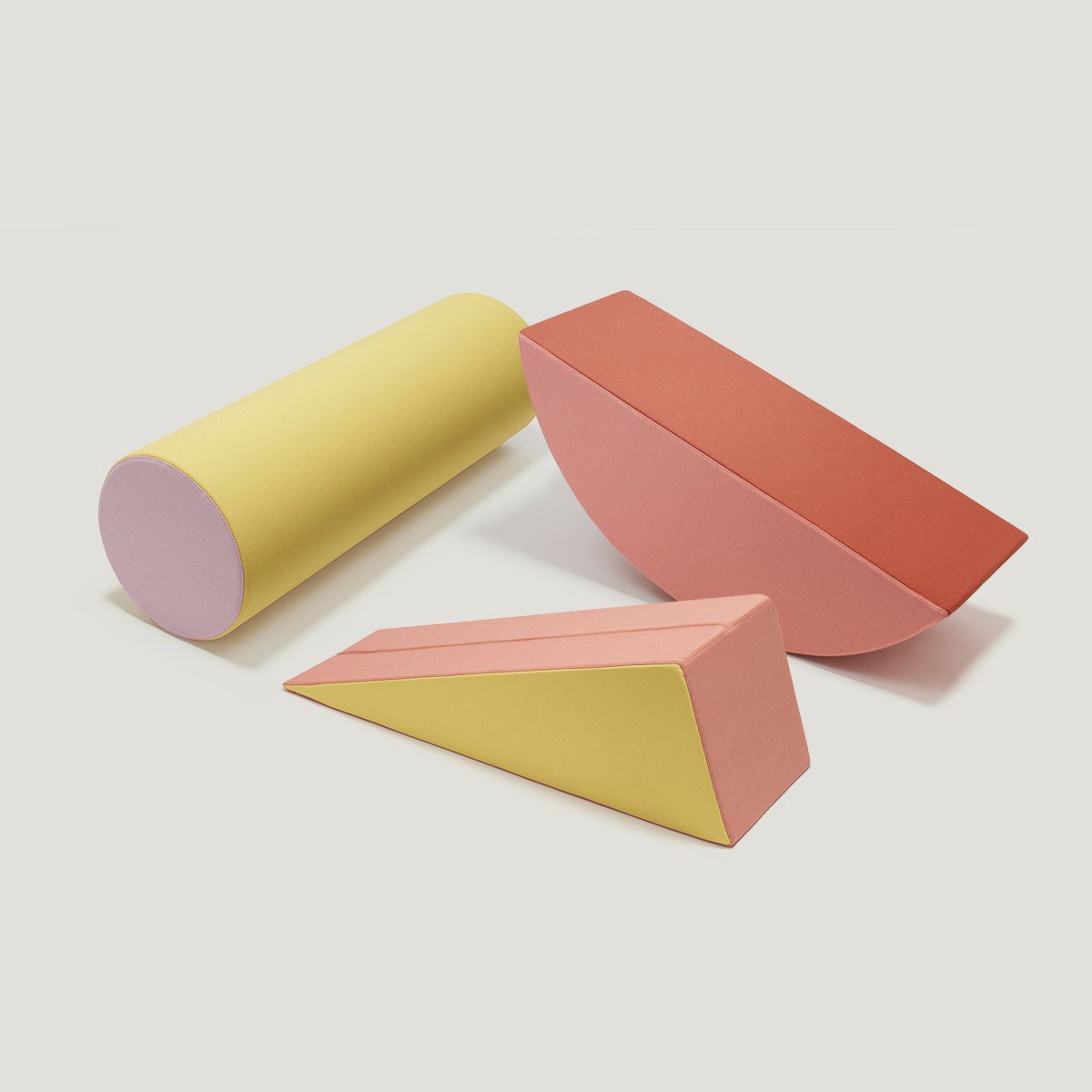 Hamburg-based uuio focuses its work on designing for and enriching the family home. Their latest line of play mats features upholstered, foam-filled geometric shapes in candy-like spring tones, meant to create safe zones for scrambling and tumbling. Probably good for some yoga stretching, too, no?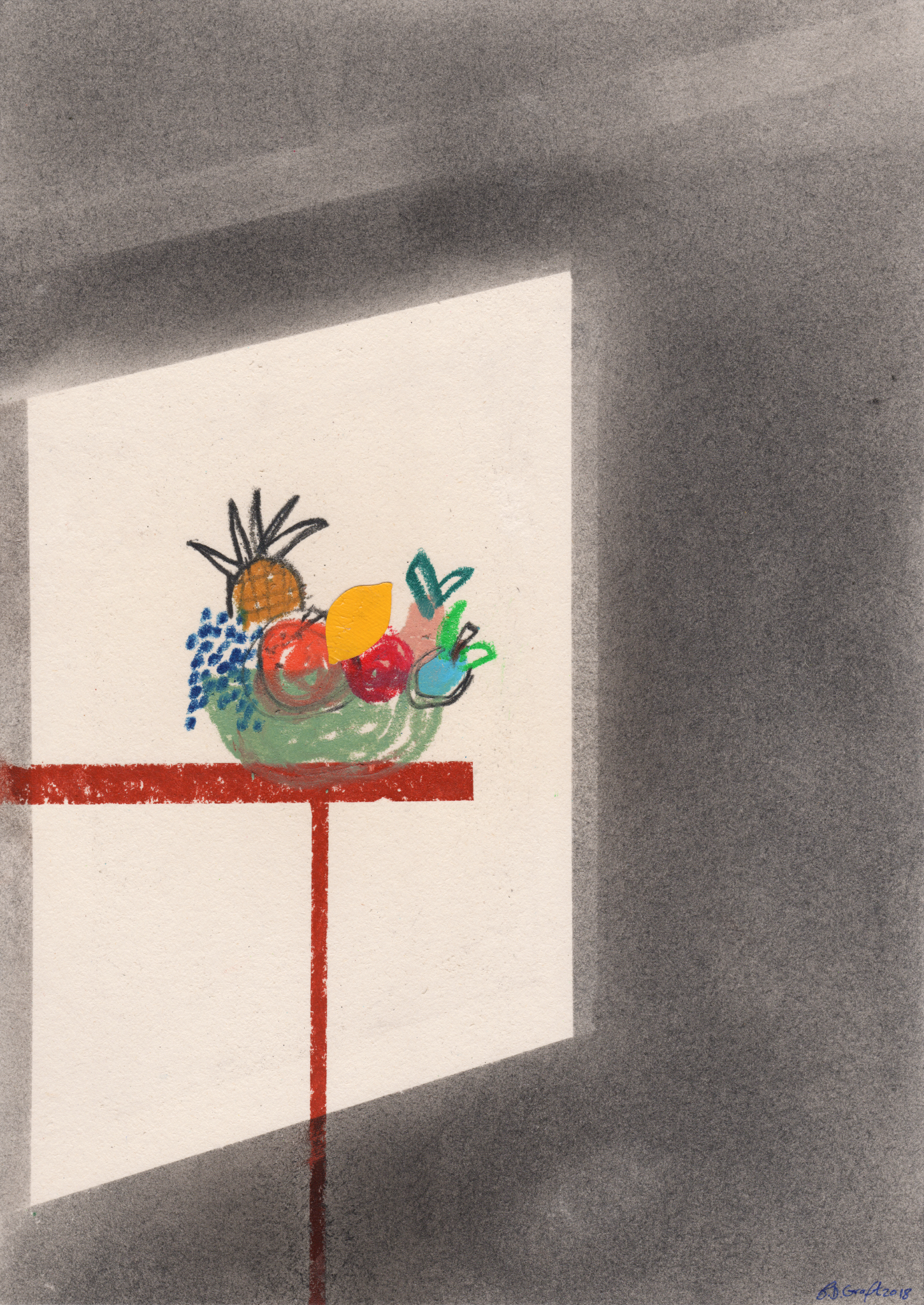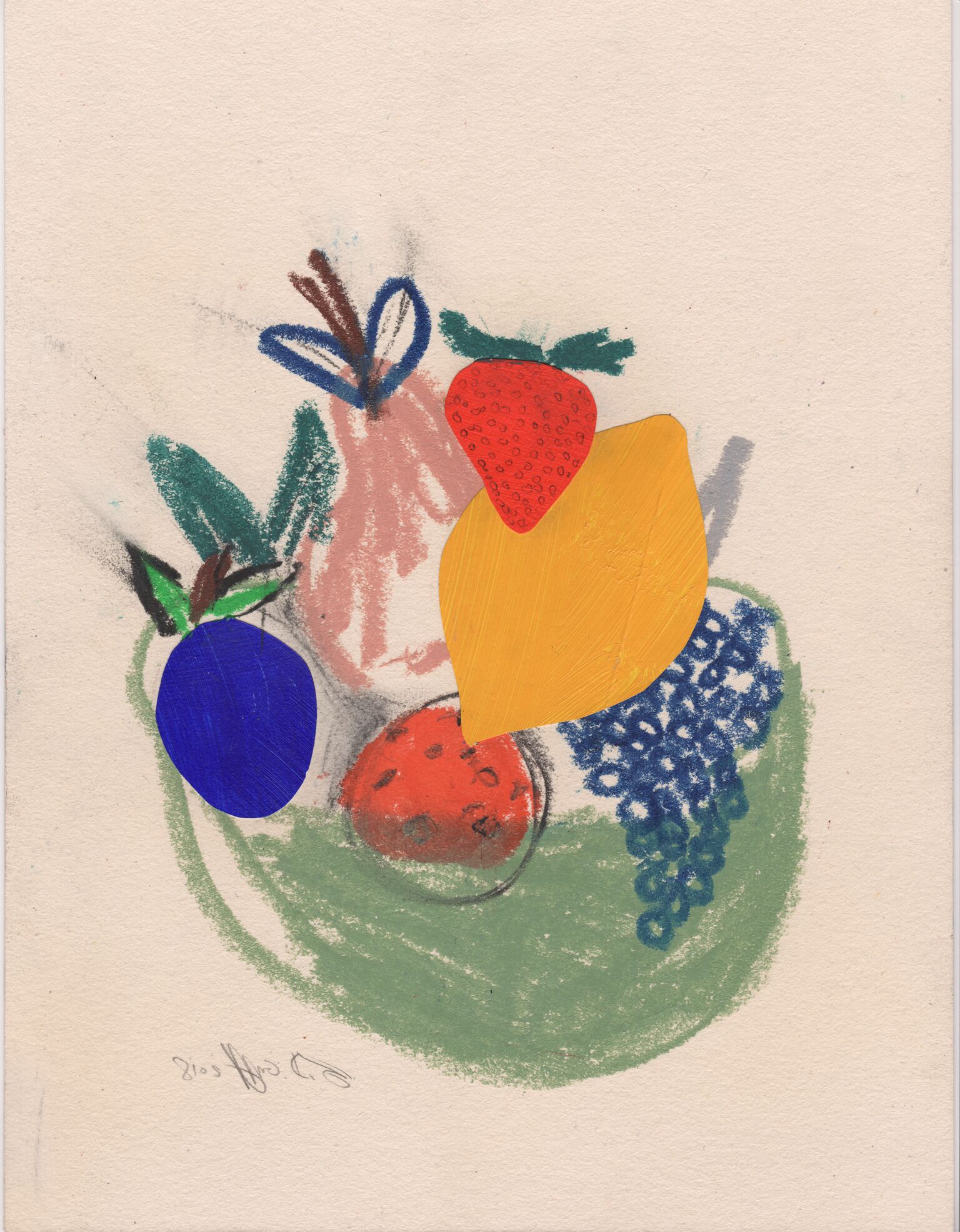 A new published release from our friends at Zioxla continues our collective love affair with the Plant Kingdom. Living Things, from German artist B.D. Graft, features 64 pages of light, bright, Matisse-reminiscent depictions of foliage, fruit, and graphic arrangements. A perfect antidote to the oncoming seasonal depression, no doubt.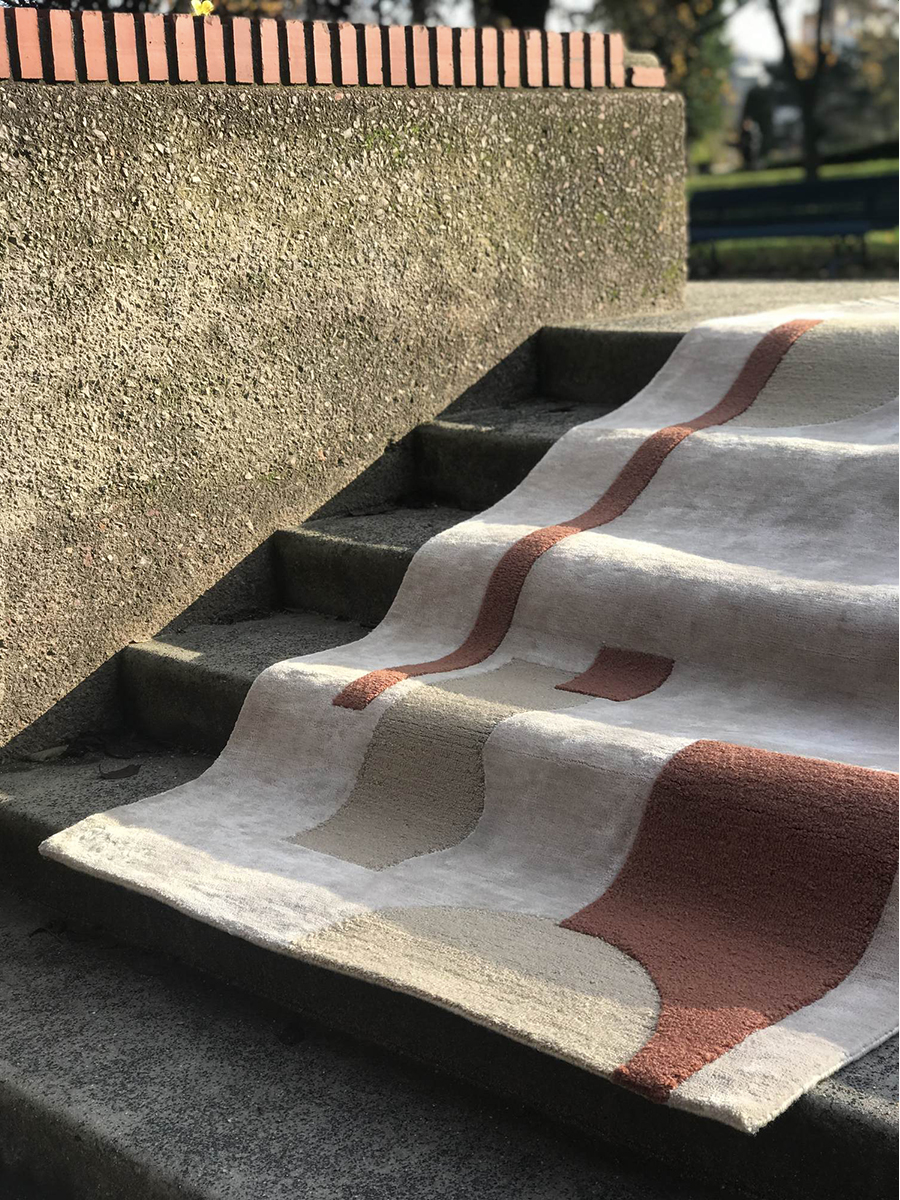 Argot Studio has released their first ever rug design, and we're loving the graphic style filtered through the lens of Argot's signature color palette. With a local Paris park's unique architecture as muse, the 'Eileen' rug is hand-tufted and available in wool and silk.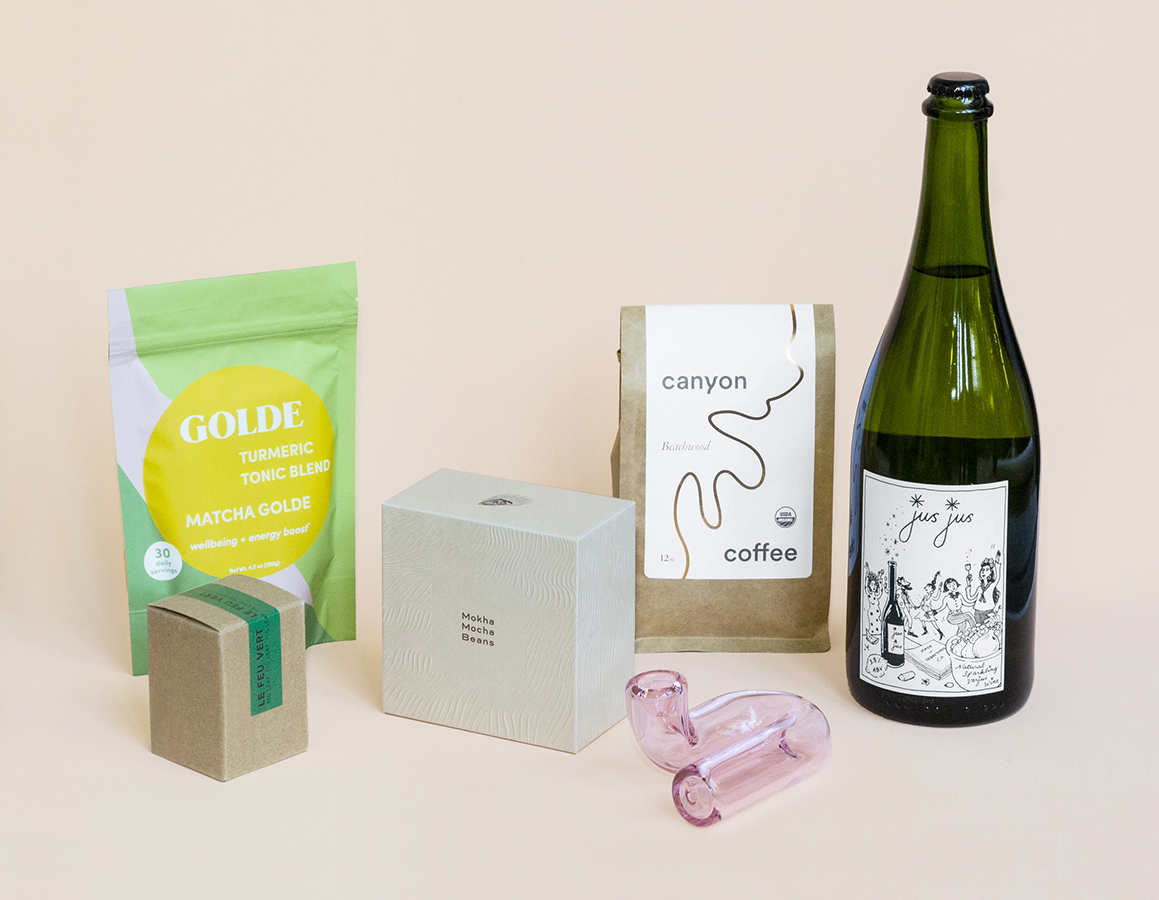 Tetra has partnered up with forever-favorites Canyon Coffee, Golde, Dandelion Chocolate, Le Feu De L'Eau, and Jus Jus low-alcohol sparkling wine, to put together a crowd-pleaser of a 'Hangover Free' gift set. Including their new Elbow Pipe designed by Ninon Choplin, it's high on our list of preferred ways to spread that holiday cheer.