02.18.20
Cape Town Ceramicist Jade Paton's Quirky Hand-Formed Vessels
Ceramic artist Jade Paton's parents own a well-known florist in Cape Town where she's spent many hours working, twisting bouquets, and building installations. It's fitting then that she now uses her hands to make vessels that look particularly wonderful when filled with flowers. But don't be mistaken — her ceramic pieces are equally inspired by her background in sculpture during her studies in fine art and would hold their own in a white cube. "I believe that the boundaries between art and design are more blurred than ever before," she says. "I like that my pieces feel both functional and sculptural."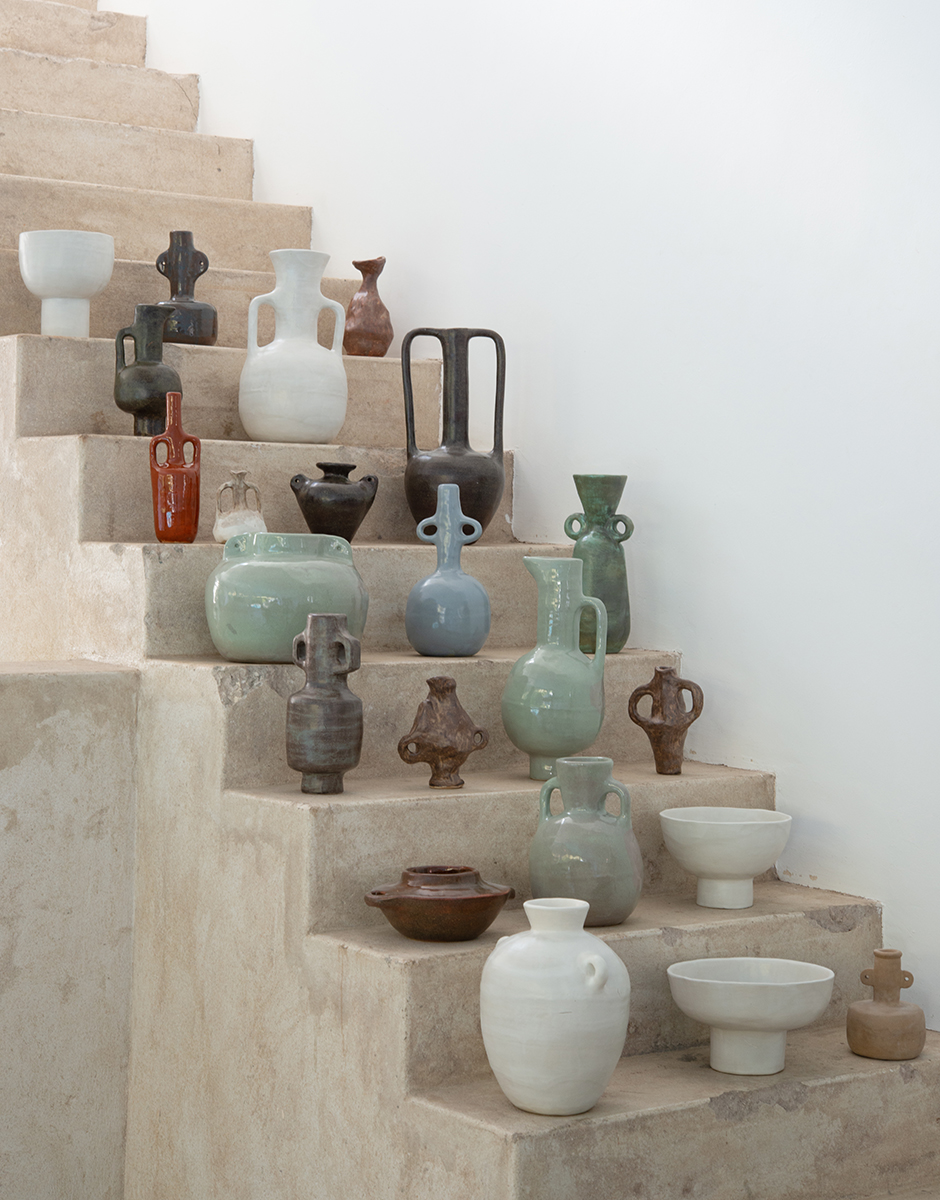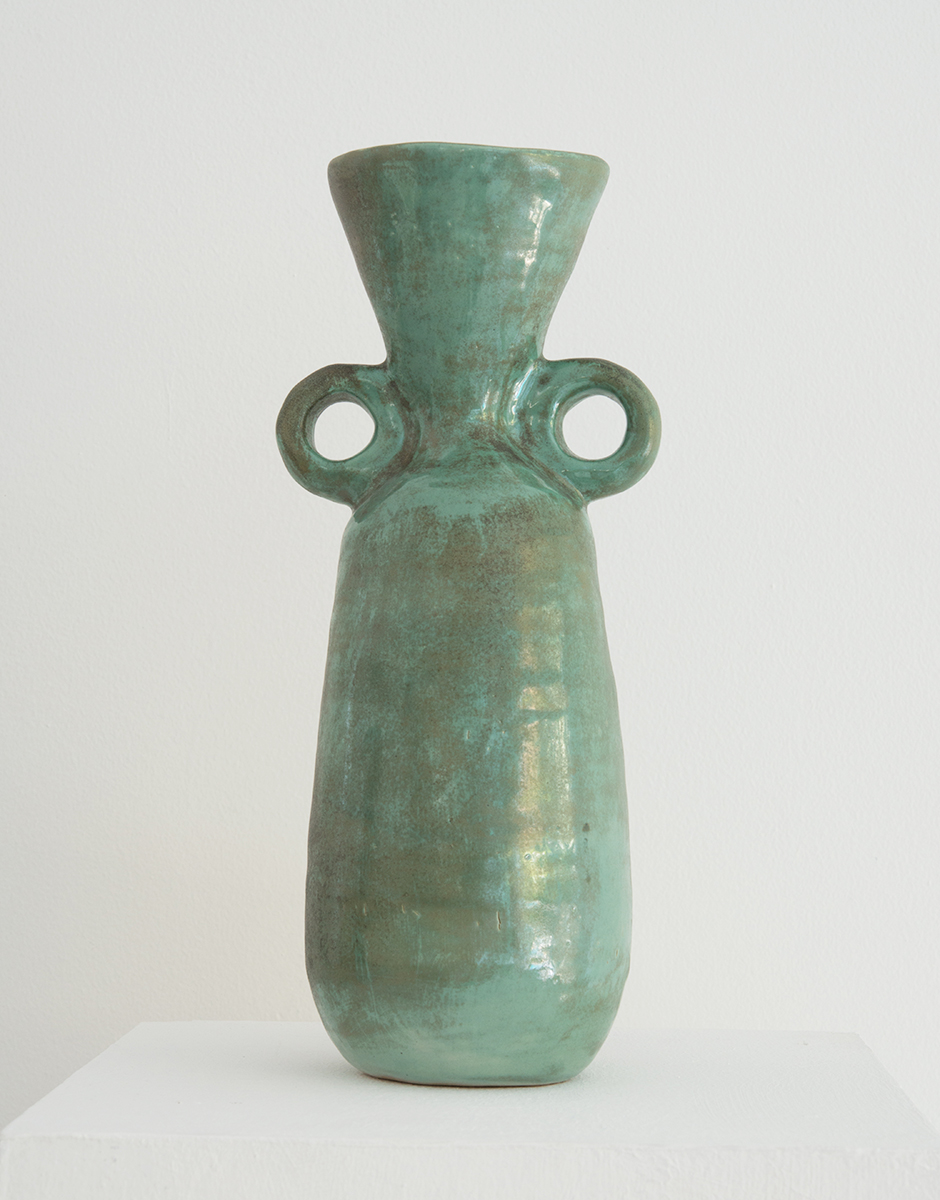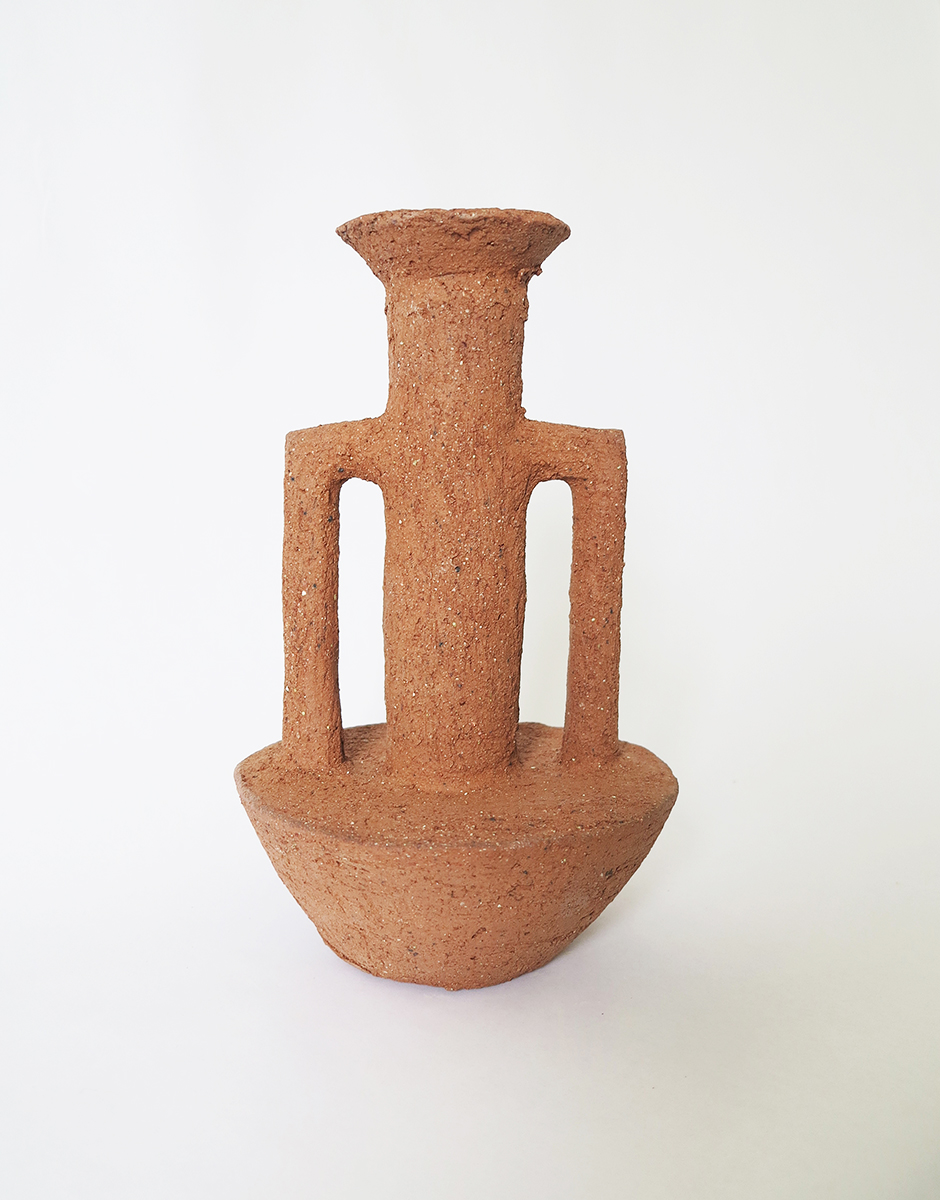 Paton enjoys exploring new avenues of making: fine art, floristry, zine-publishing and macrame, and first fell for clay at a class in 2018. Having adopted the medium fairly recently, she's staying open to exploring shapes, colors and glazes. Gathered together, her pieces are related but individual; strong personalities in a close-knit family. Some wear smooth, shiny glaze and others are au natural; some wear neutral tones and others are bolder — blood red, chocolate and avocado green. "The vessels' forms often elicit anthropomorphic readings as they are curvaceous," she says. Fittingly, they're all made in a studio in her light-filled family home.
There's room for unfolding in Paton's process: she sketches shapes that have room to evolve when she builds them. She works organically and at multiple pieces at a time: while some are being built, others are drying and others are being fired. She embraces the surprises that come with working with clay. The end results are sophisticated but with a warm, hand-formed quirk.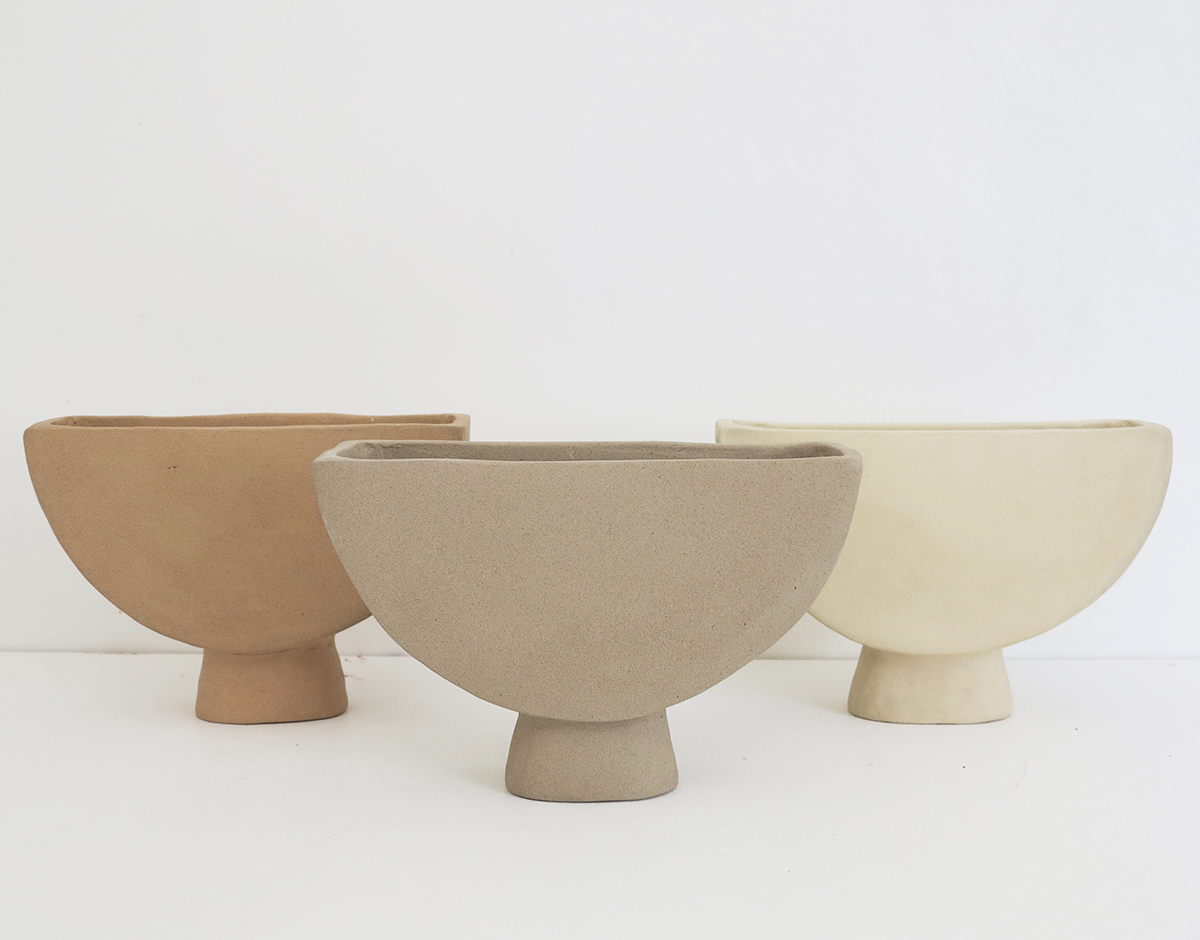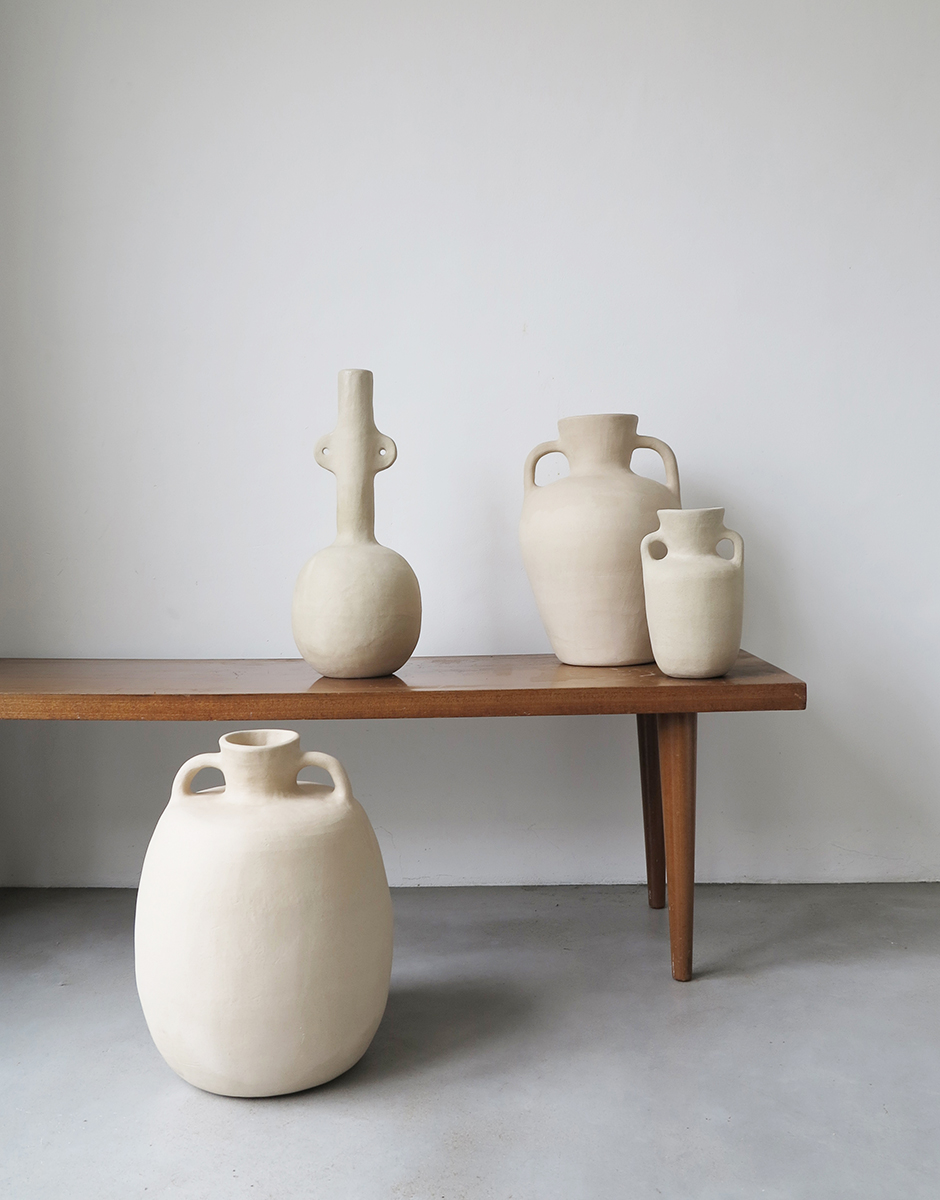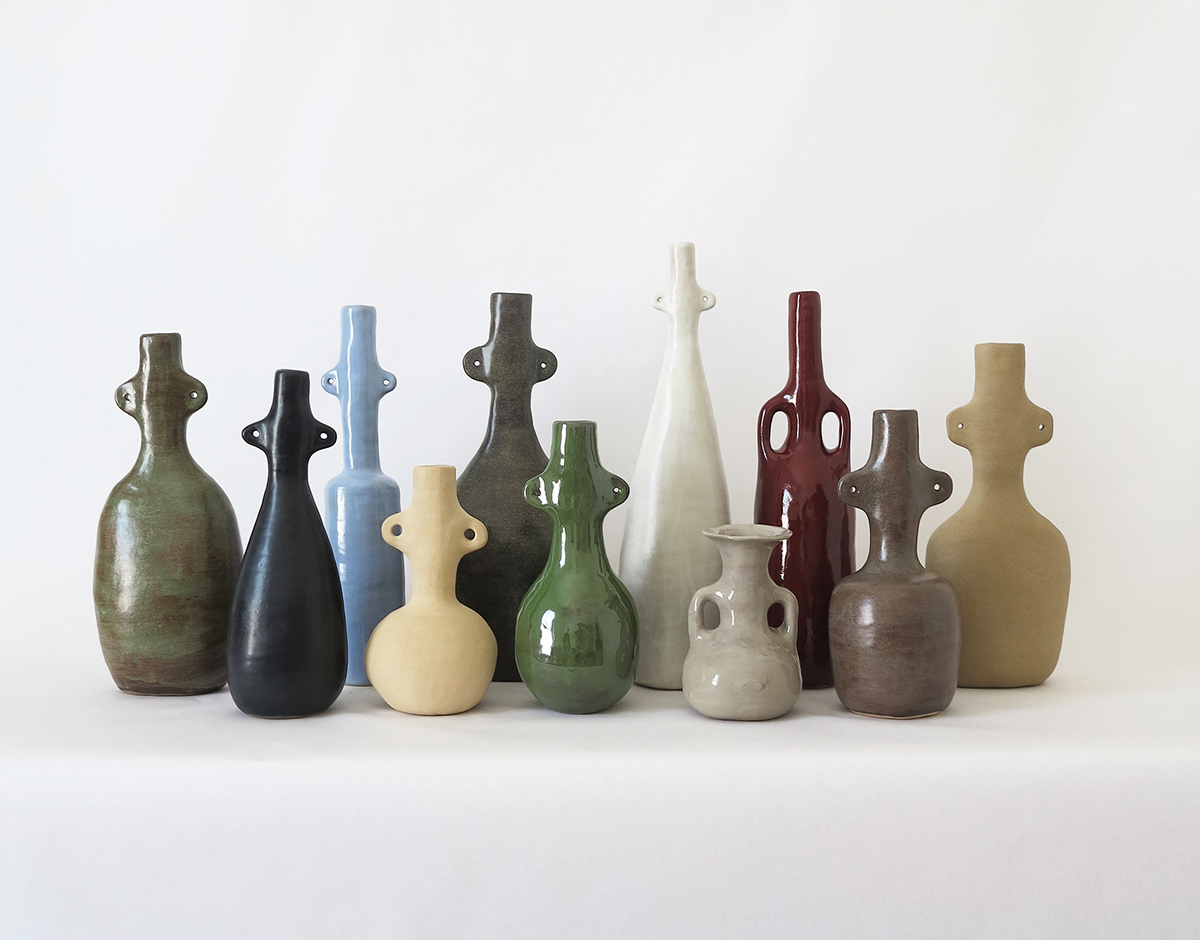 Some of the first vessels Paton ever made featured in the independent zine she started with friend and fellow floral artist Cynthia Fan called The Carnation. They created floral arrangements inspired by Japan for the first issue and inspired by Senegal for the second. She continues to look to a variety of cultures — often referencing their ancient vessels — and to the natural world to inspire her ceramic forms. Artists she admires are Isamu Noguchi, Valentine Schlegel and Henry Moore.
Like members of a family, Paton's pieces are marvelously imperfect. One of her most treasured is the first piece she ever made: an unglazed character with a tall neck and a rounded bottom; and a big crack in its base which she loves all the same.