05.23.20
From Lava Stone to Hempcrete: The First of Our Offsite Selects Round-Ups
Ever since we began hosting our Sight Unseen Offsite fair, it has always featured both full collection launches — displayed in individual booths — as well as a more gallery-like section called Selects, the latter meant to highlight only a piece or two each by a large, diverse group of designers. Now that our physical show has become Offsite Online, we've kept the Selects concept intact, and we're presenting those individual works in roundups on our main feed over the next three Saturdays. You can view the first group of Selects below, but if you haven't been able to take the time to view the show in full, we highly recommend it — it includes not just information but also audio clips of the designers describing their projects, as well as direct links to purchase some of the pieces on 1stdibs. Weekend activity perhaps?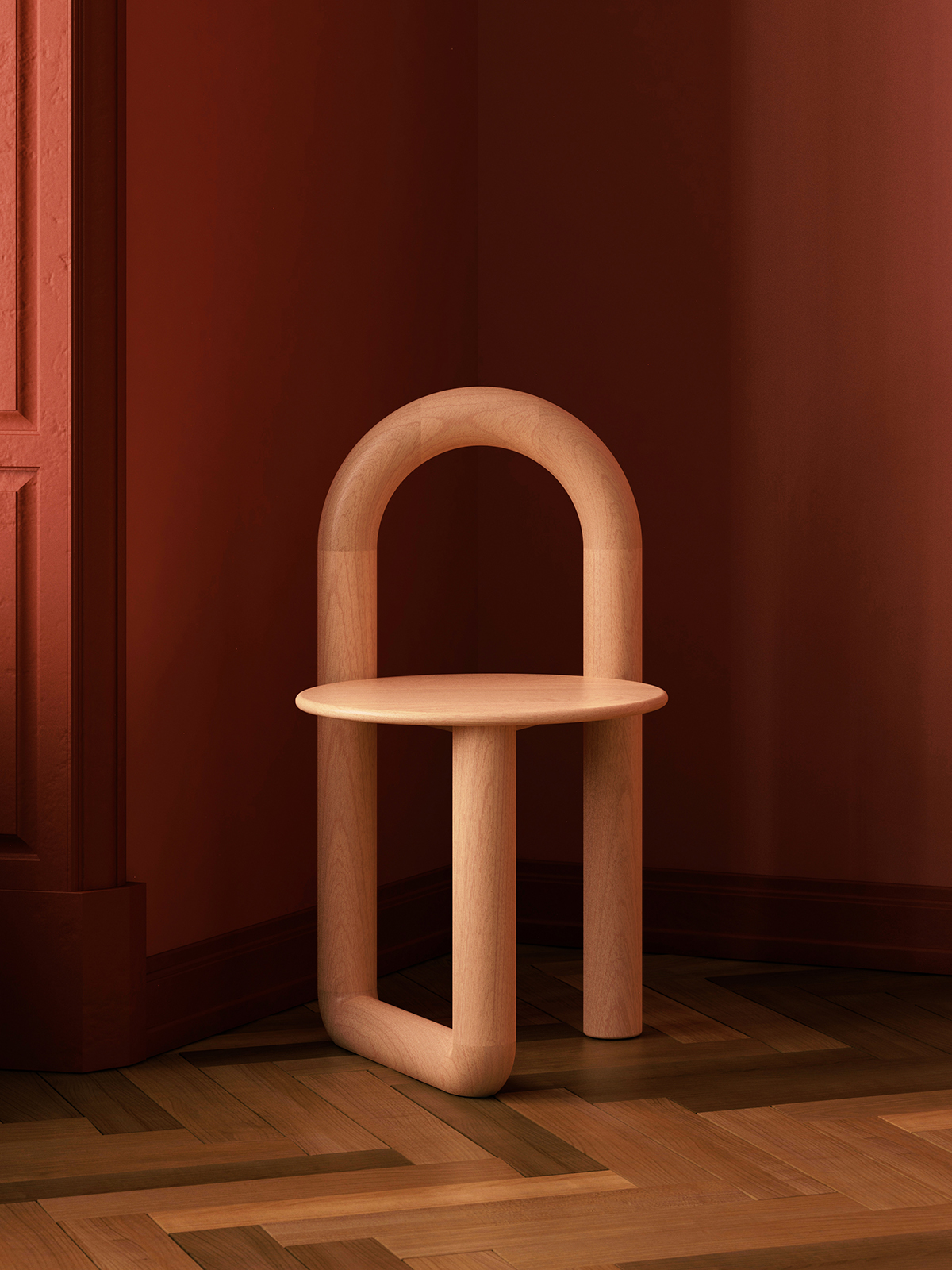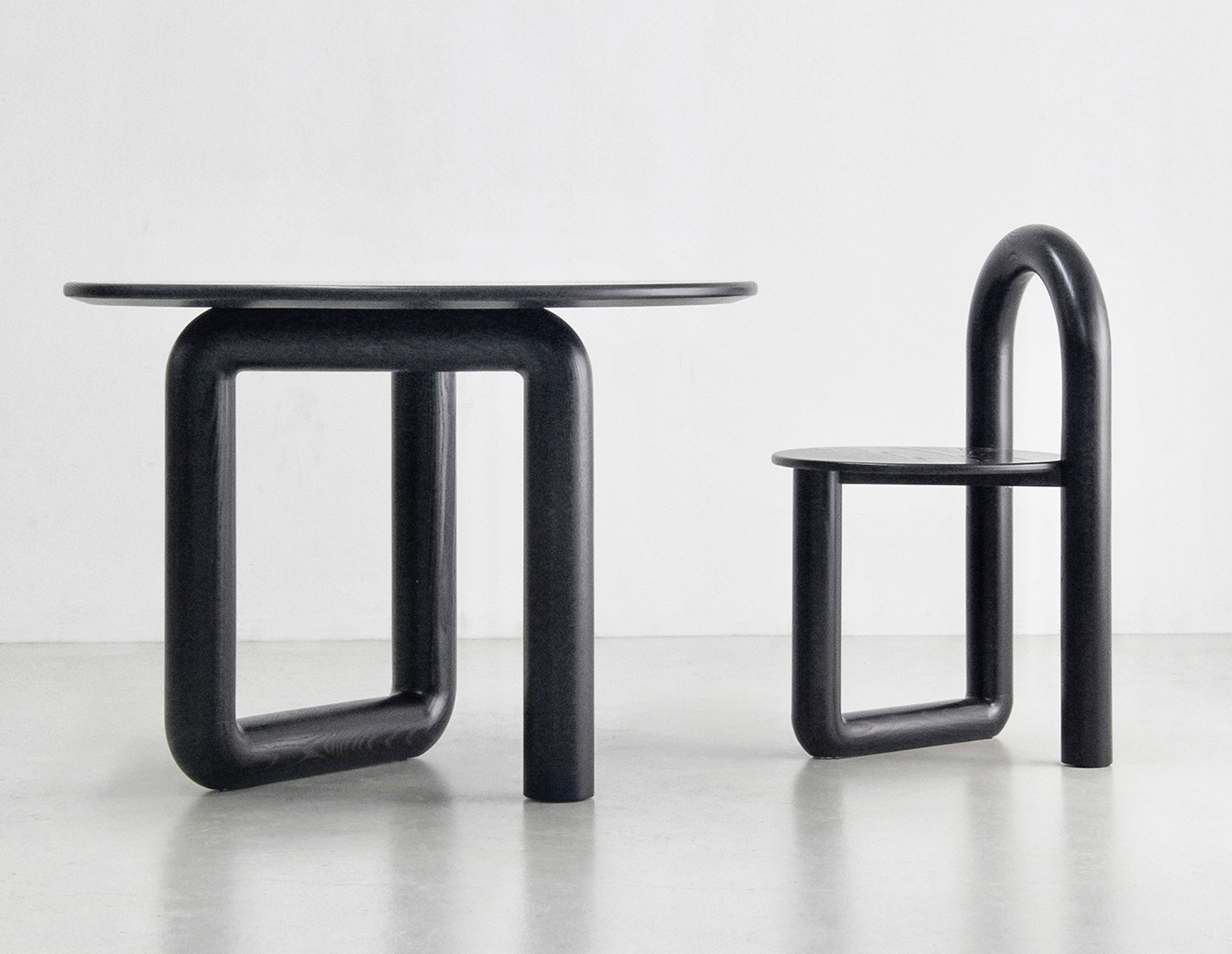 Objects & Ideas
objectsandideas.com / @objectsandideas
After attending an airshow in Toronto, and seeing planes leave looping trails behind them in the sky, the duo behind the Canadian studio Objects & Ideas had the idea to replicate the fluidity of those patterns in a furniture series made up of one continuous curving line. Having devoted their studio to the use of local hand-craftsmanship and sustainable materials, they came up with a chair and table in certified sustainable wood, turned in-house in segments that are connected using traditional joinery techniques. The result looks like a single flowing piece, hence the name Mono.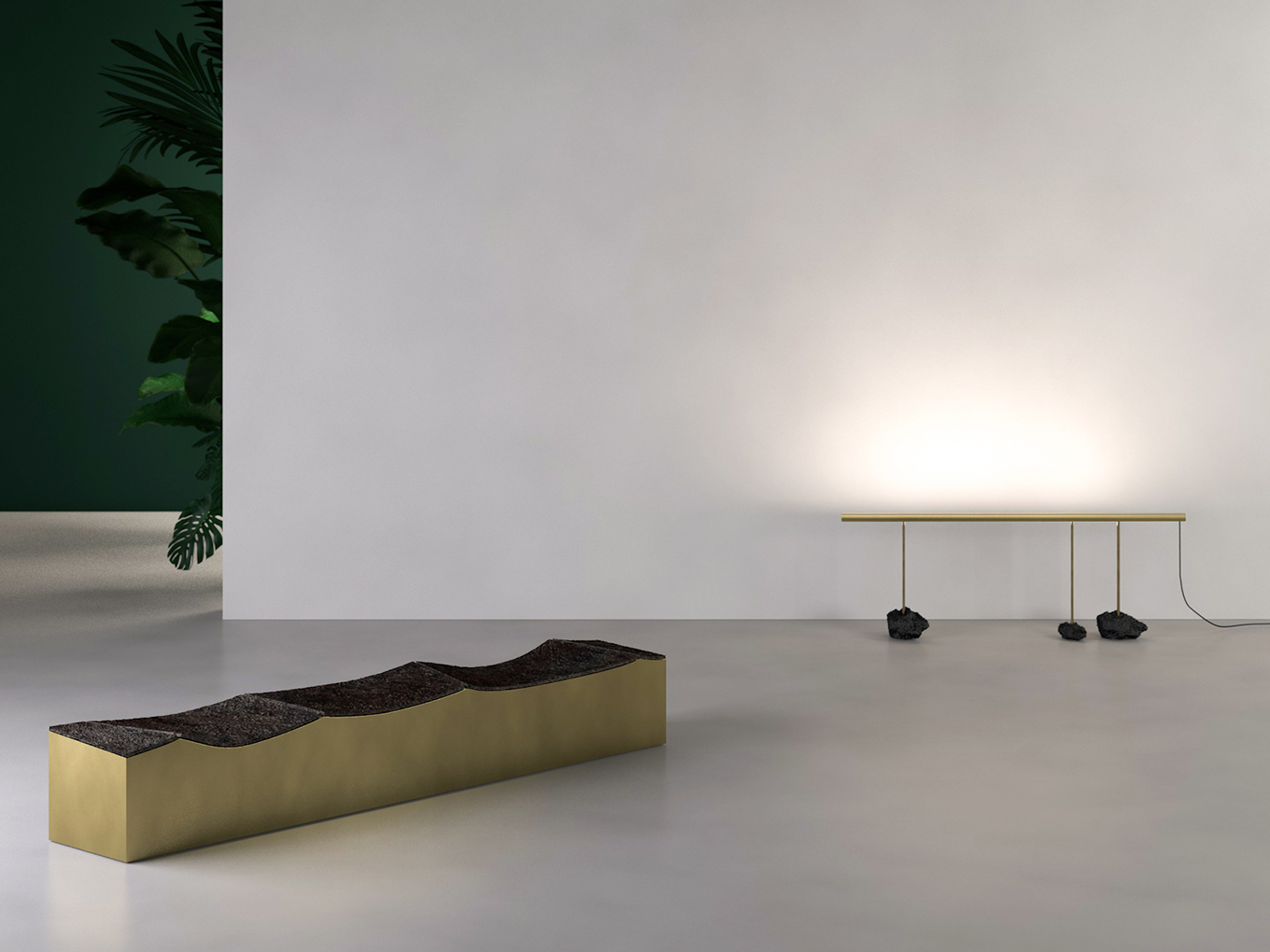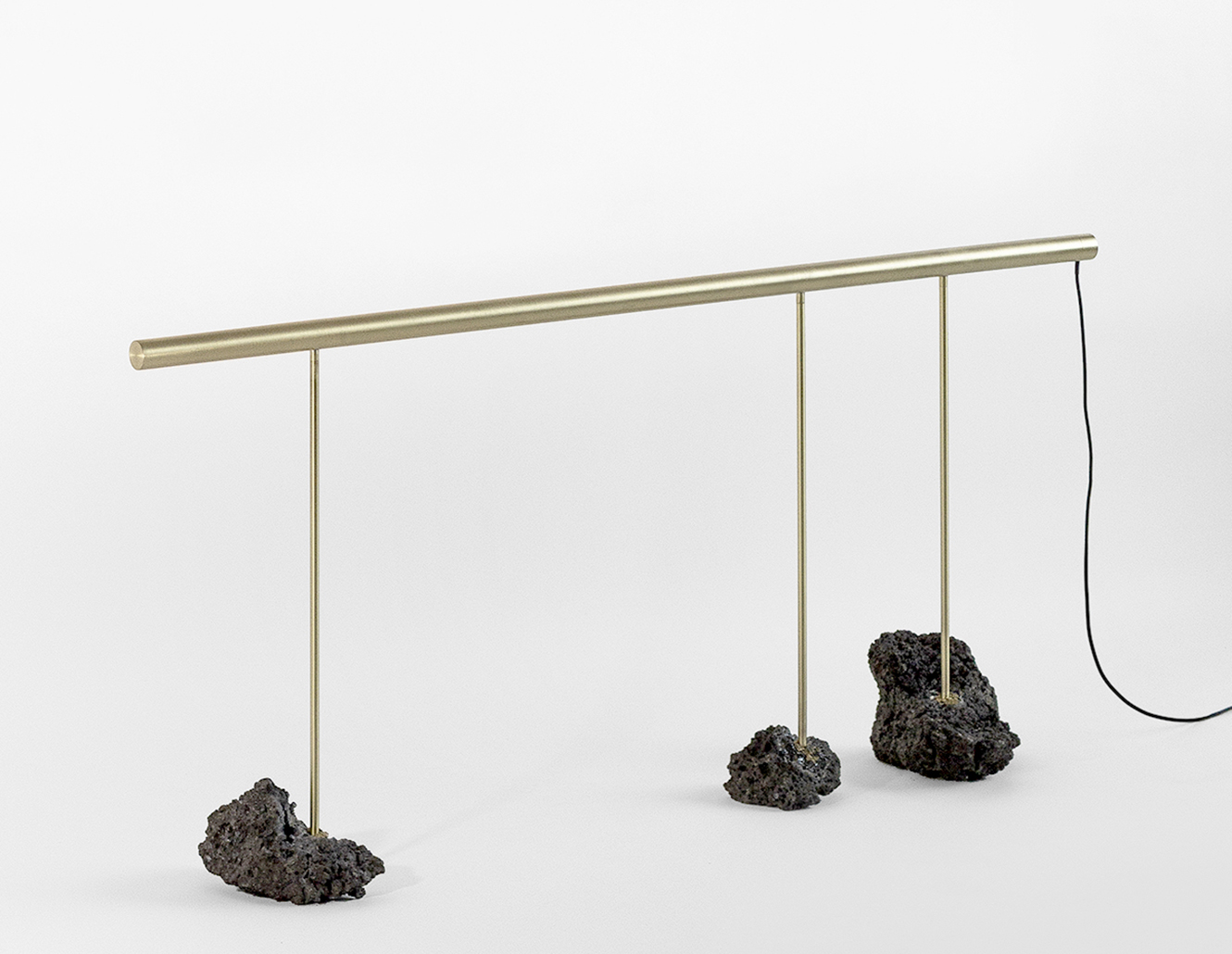 Gaspard Graulich
gaspardgraulich.com / @gaspardgraulich
Born on Réunion Island, Gaspard Graulich has always been inspired by the connection to nature he cultivated during a childhood spent on a tropical volcanic island. But though he left home more than 15 years ago, Graulich recently felt as if that connection was drifting away. "I went back and spent two weeks alone, wandering around the island, using photography as a way to capture the landscape," he explains. "But a landscape exists not because of the view, but because of the smells, the sounds, and the winds. Landscapes are not images but emotional blasts that can be experienced with the eyes closed." Graulich's new collection pays tribute to that experience, using furniture as a way to comfort us — or evoke discomfort. His Horizon light, rooted in lava stone, symbolizes the point between daylight and dark, while the stoneware tiles of his Terrestre bench mimic the sensation of sitting on a rock.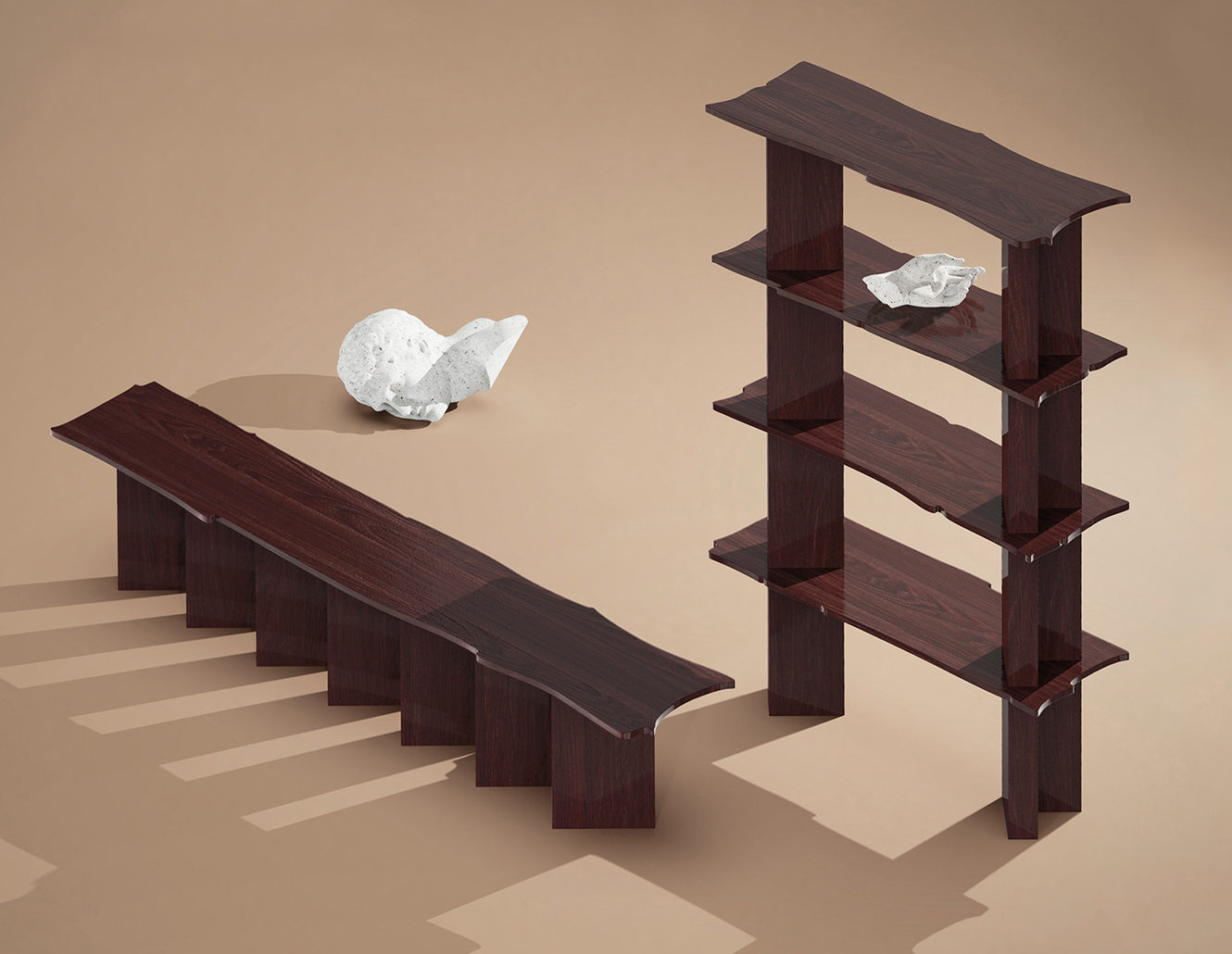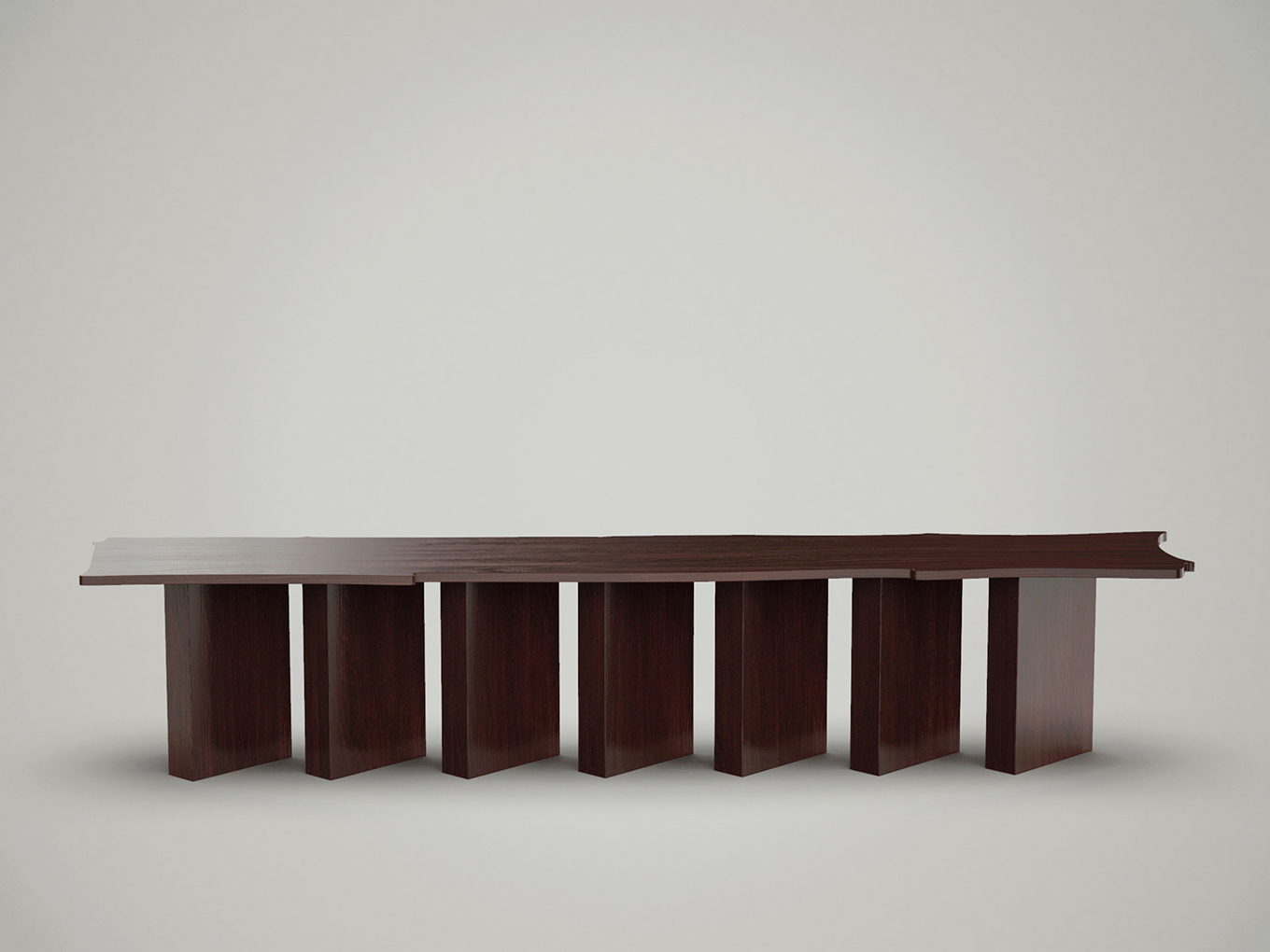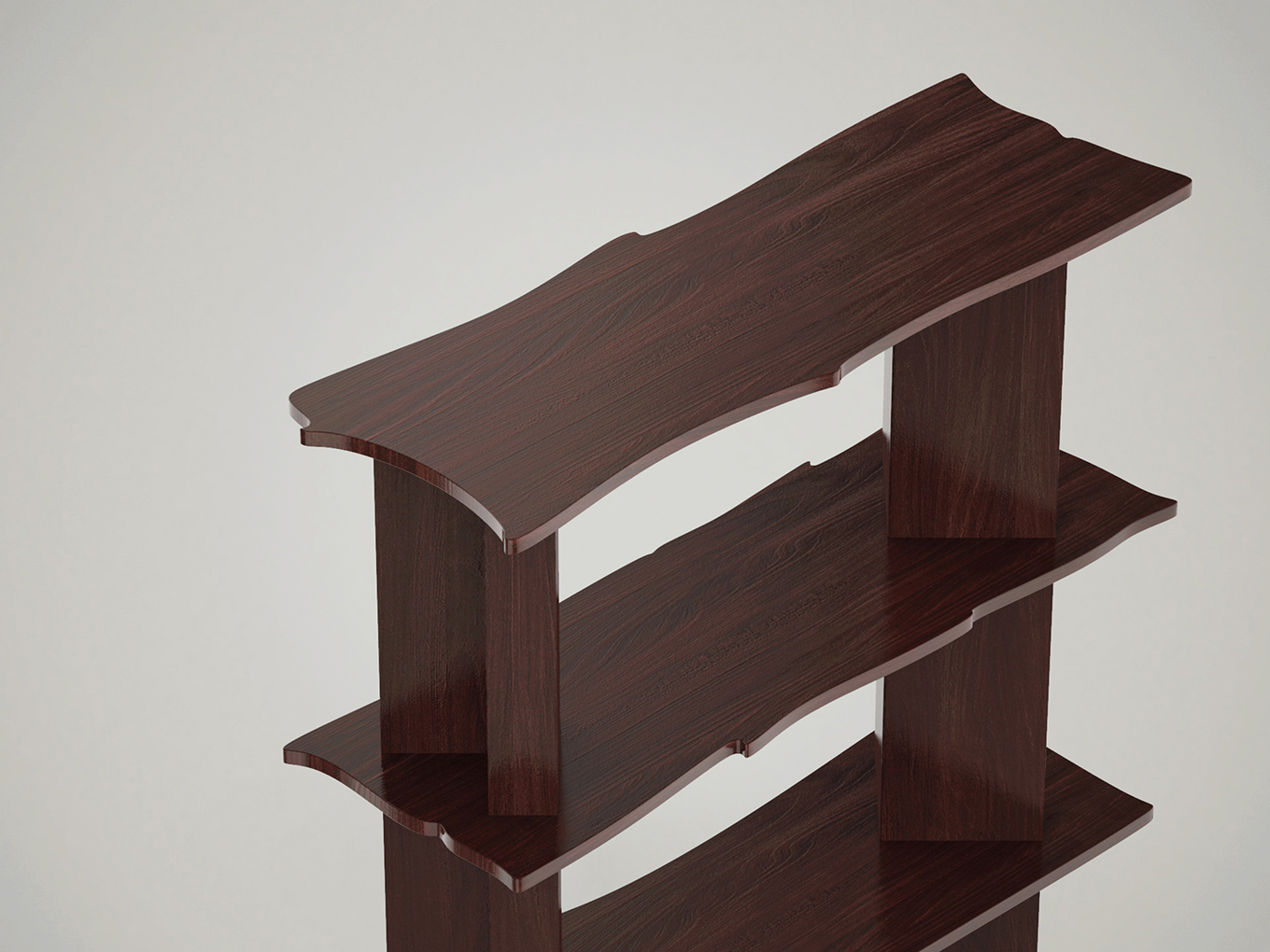 Daniel Nikolovski
daniel-nikolovski.com / @danielnikolovski
In his work, Milan-based designer Daniel Nikolovski often tackles themes from the past, but coaxes their meaning into the present by virtue of materiality. His Dragon series consists of a low-slung bench and shelf made from a wood seen often in classic Italian homes: black walnut. Nikolovski took inspiration for the pieces' unusual shapes from baroque mirror frames and classical Italian stucco ornamentation, but modernized them using digital manipulation. He then added bases that recall structural pillars used in contemporary architecture. Though they are 3-D rendered here, the bench and shelf were originally devised in collaboration with a craftsman in Bergamo, Italy, where they will eventually be produced. Project supported by the Istituto Europeo di Design, Milano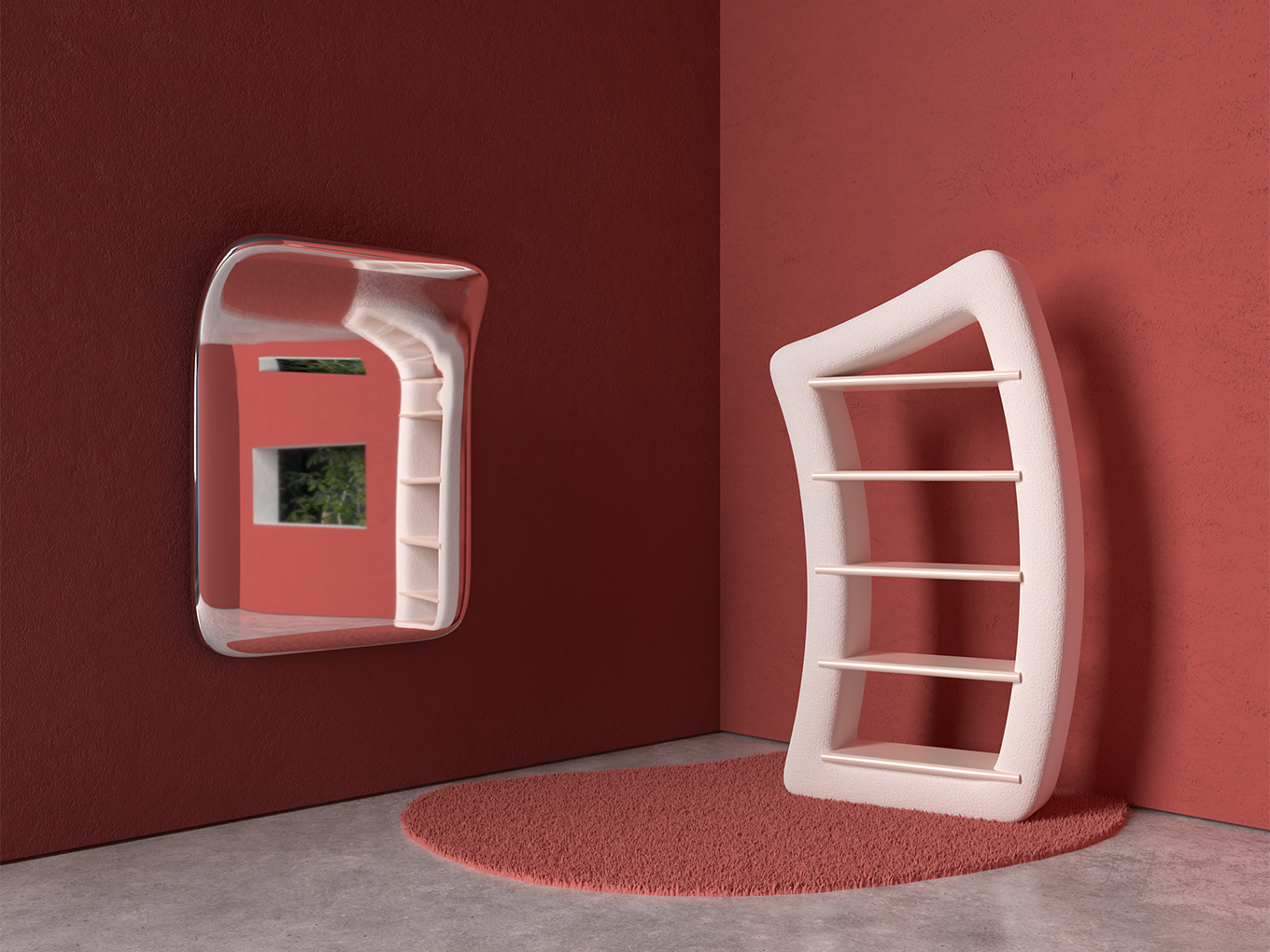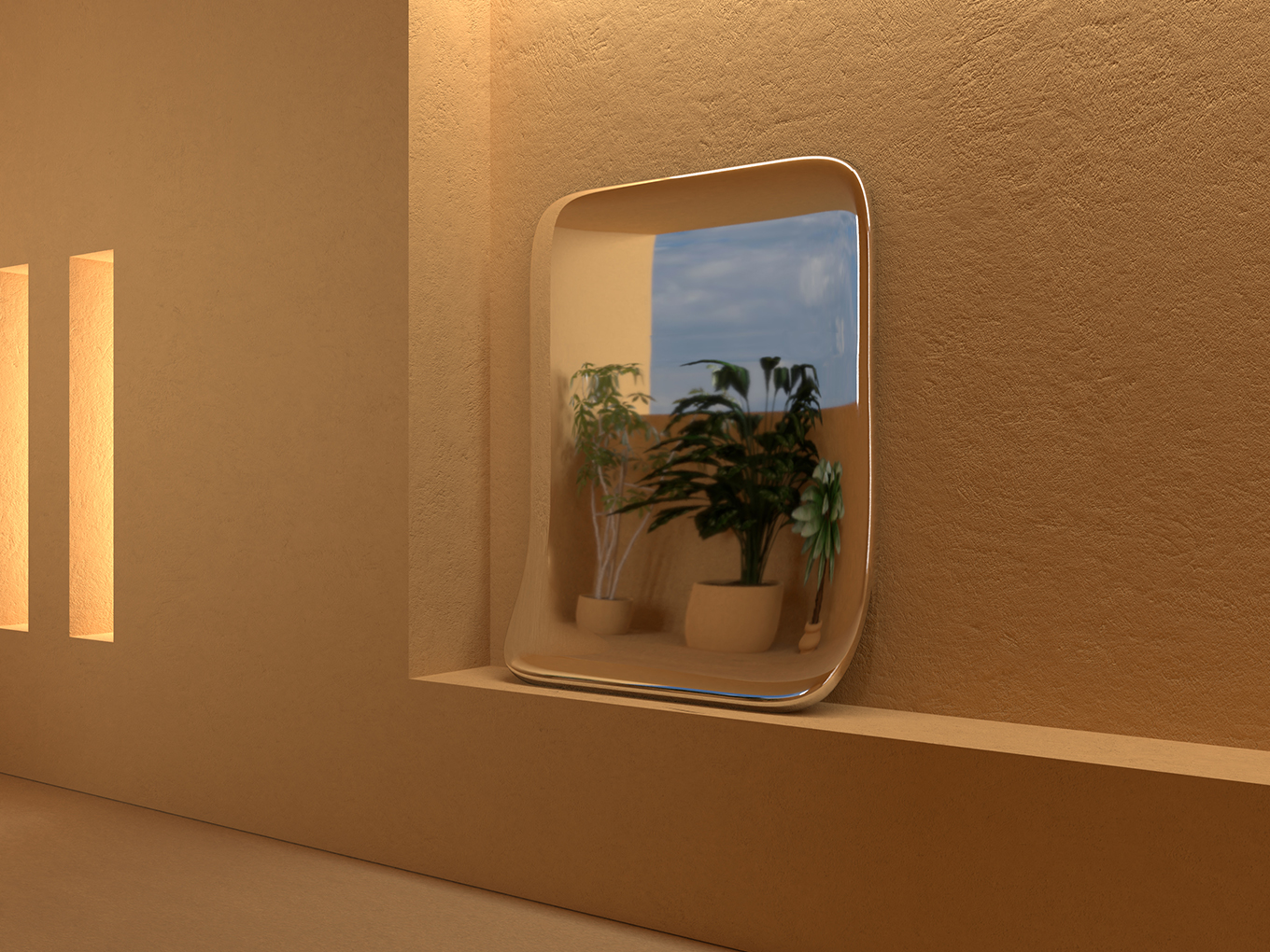 Christopher Campbell
Christopher Campbell is an architectural and furniture designer whose work attempts to infuse everyday objects with the uncanny surreal. By embedding characteristics of now prevalent digital software (i.e. animation, motion graphics, and image texture mapping) into physically realized objects, Campbell's work spawns an unexpected familiarity. Inspired by Ron Nagle and Ken Price, as well as his former mentors Monling Lee and Justin Donnelly of JUMBO, Campbell somehow makes the items we share space with into friends. His askew aluminum mirror appears to be peering down at you while the plaster bookshelf says a jaunty hello.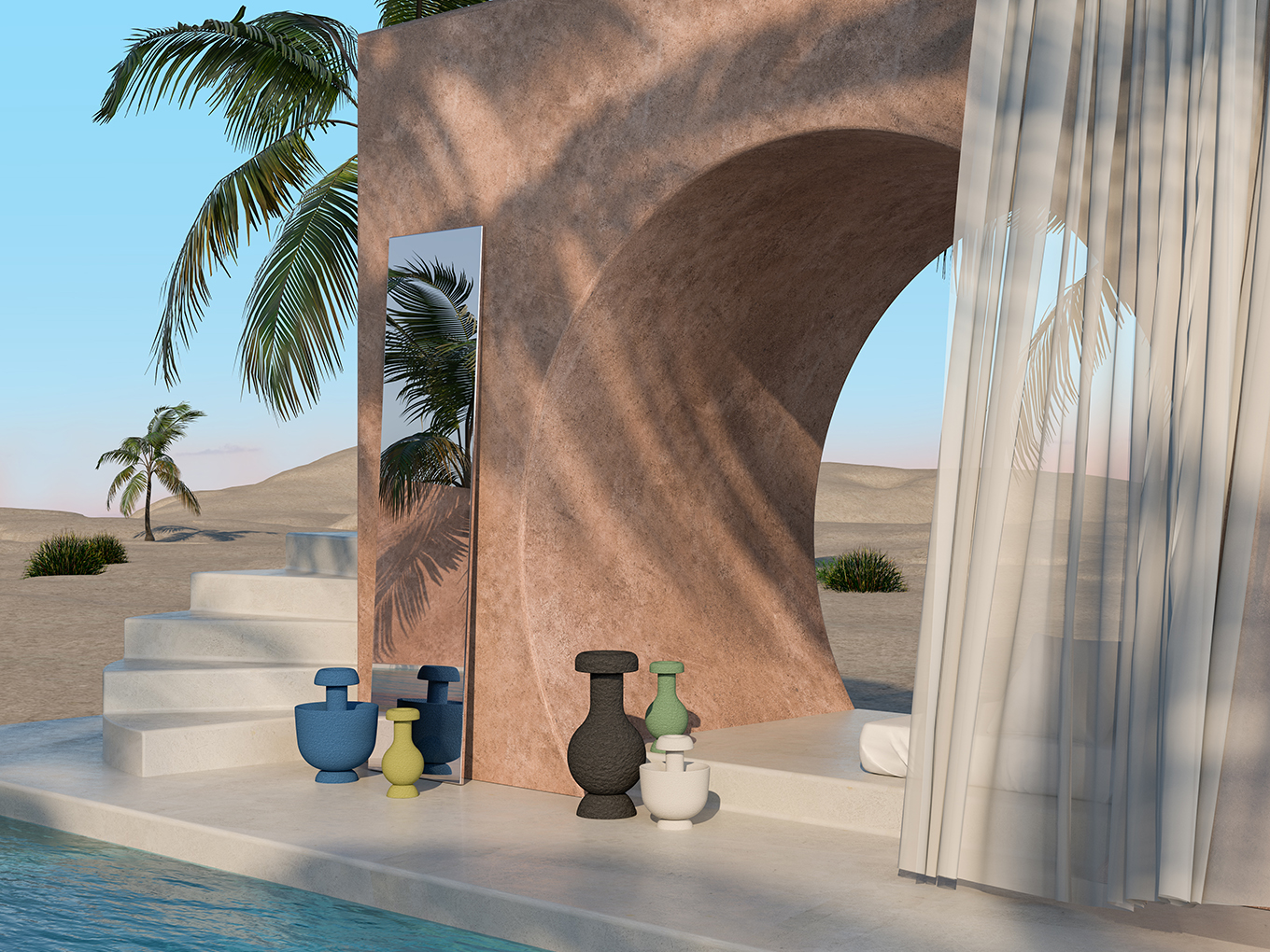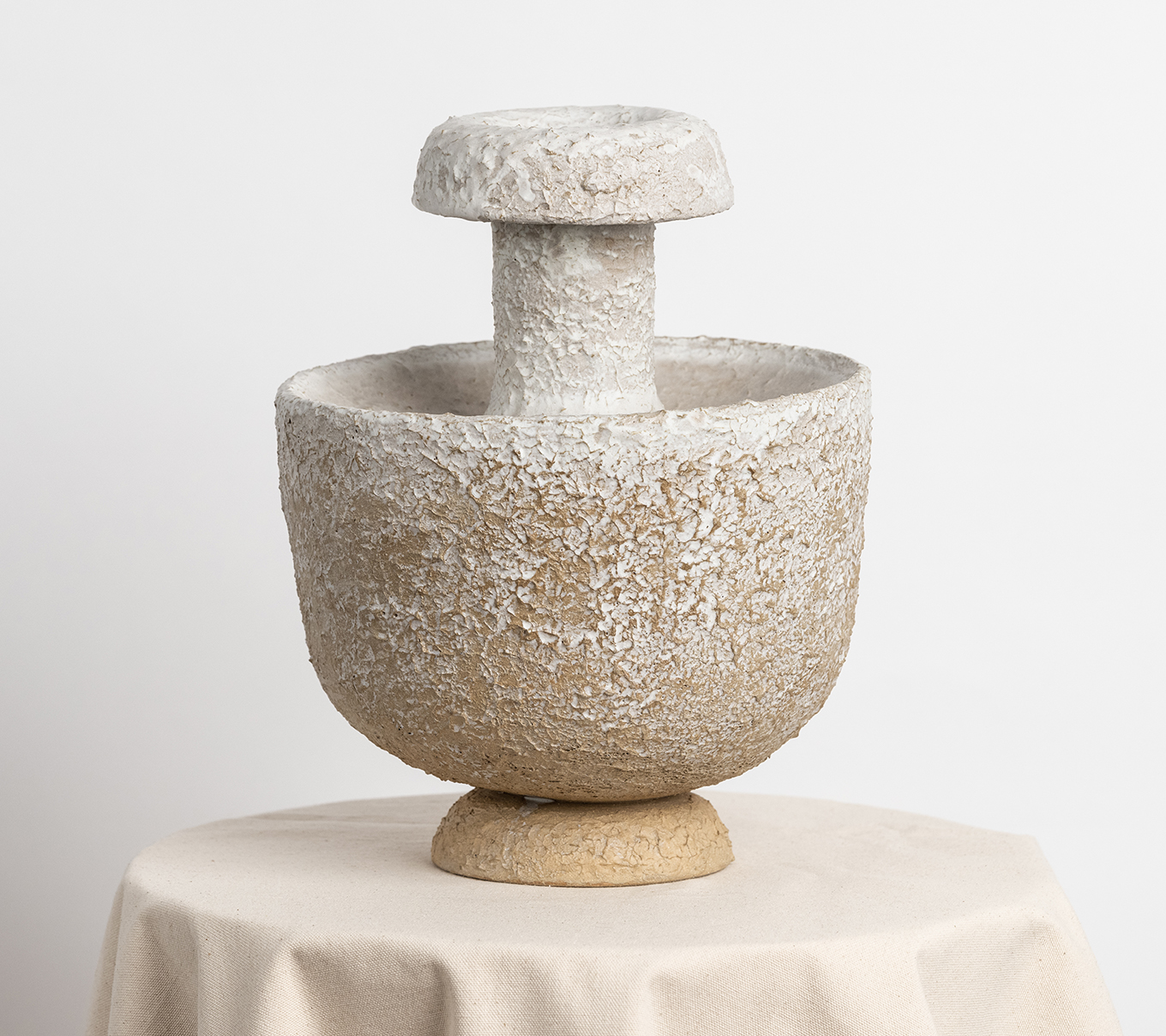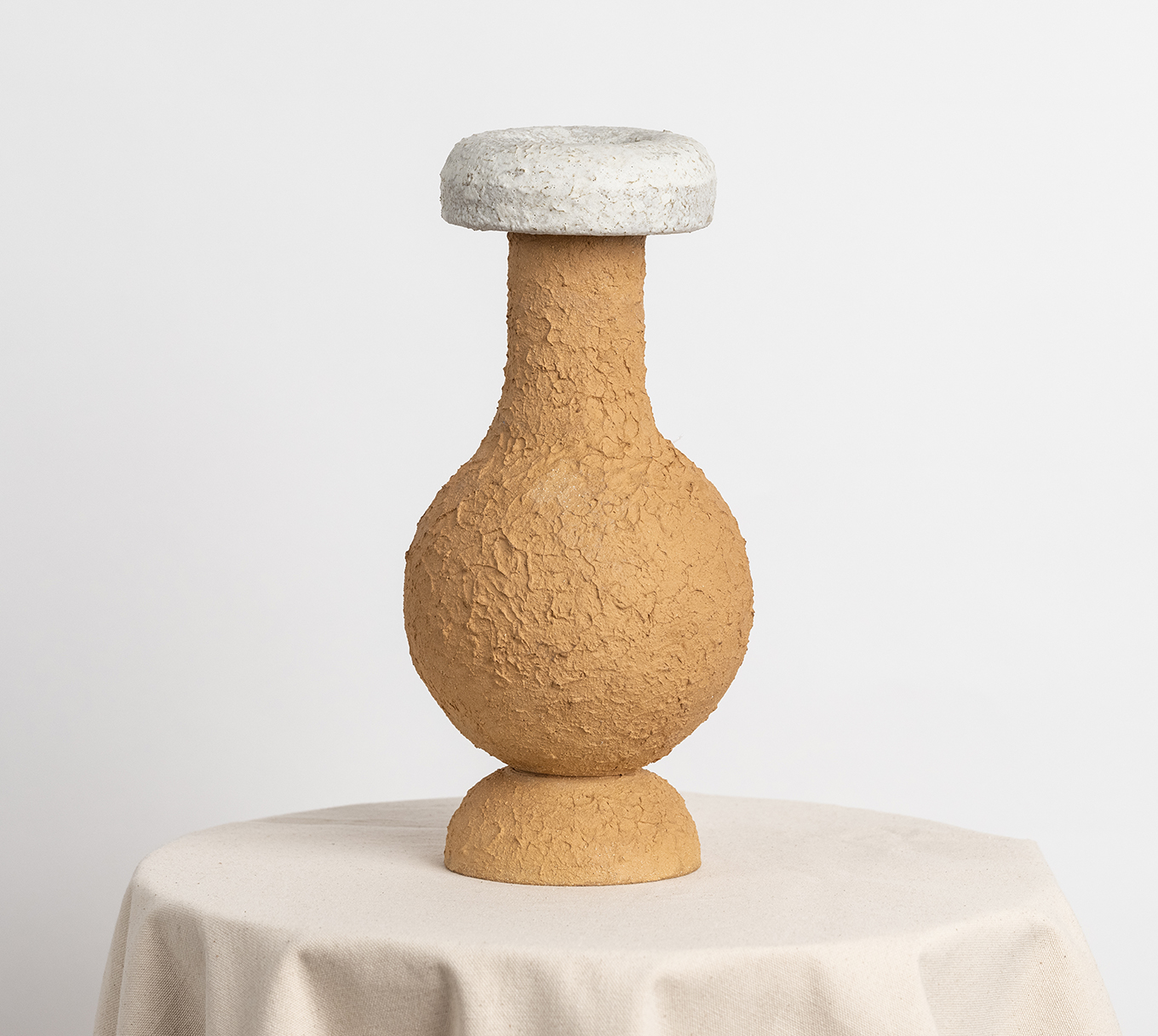 Anahit Pogosian
anahitpogosian.com / @anahitpogosian
Anahit Pogosian's Classical Collection is a tribute to ancient water vessels, but the pieces are designed to function solely as sculptural objects. "The funny thing about these pieces is that they don't actually work," explains the Brooklyn-based designer. "Water gets trapped and the vessel can't be completely emptied. Pouring out of the fountainhead makes a mess because there's no spout. However I find these properties fascinating and beautiful in their own way." The original collection is made with red brown clay bodies, connecting the work to the earth and ancient pottery. The stained, saturated colors are a new development. Photos by Cory Rice / Renderings by Nareg Taimoorian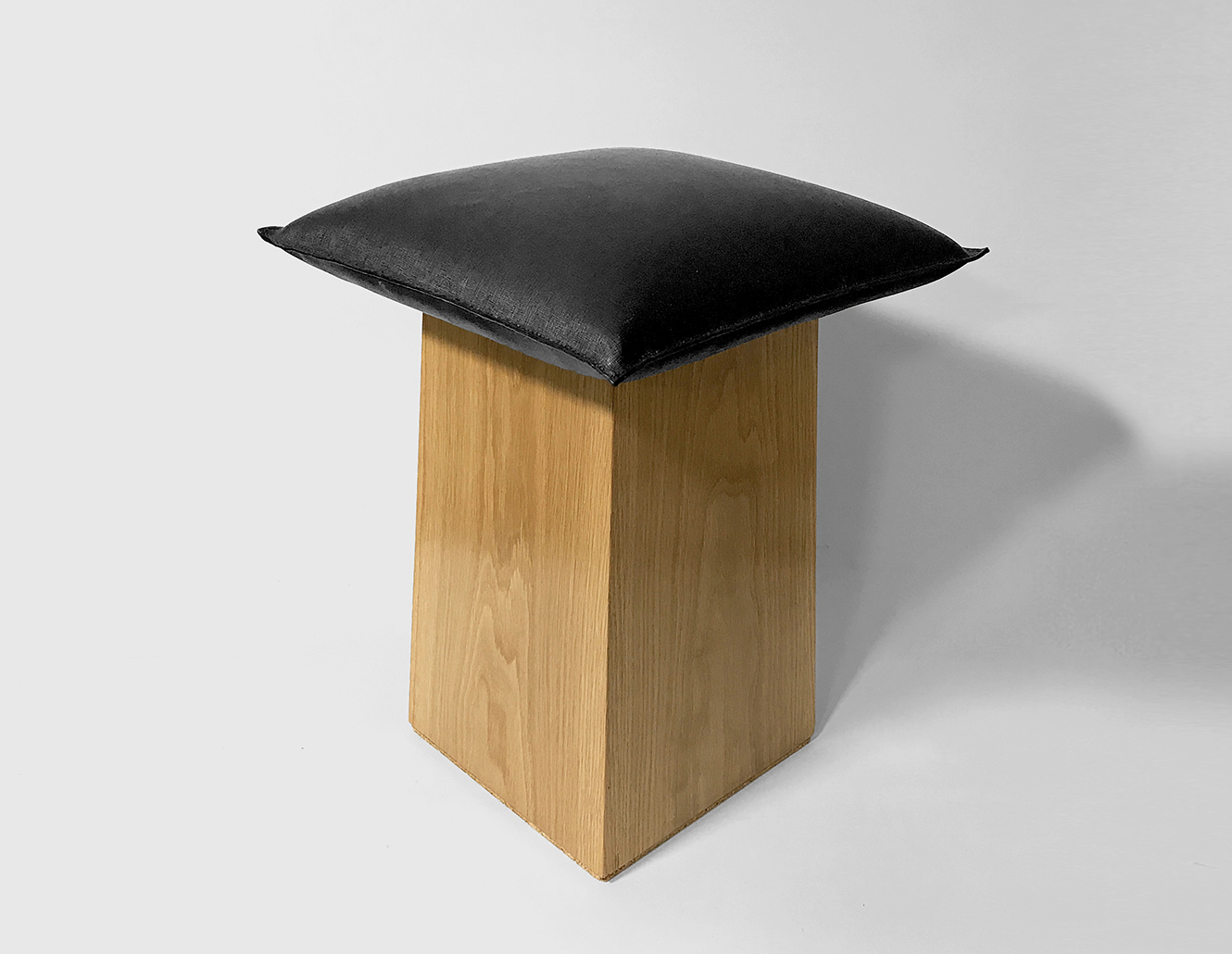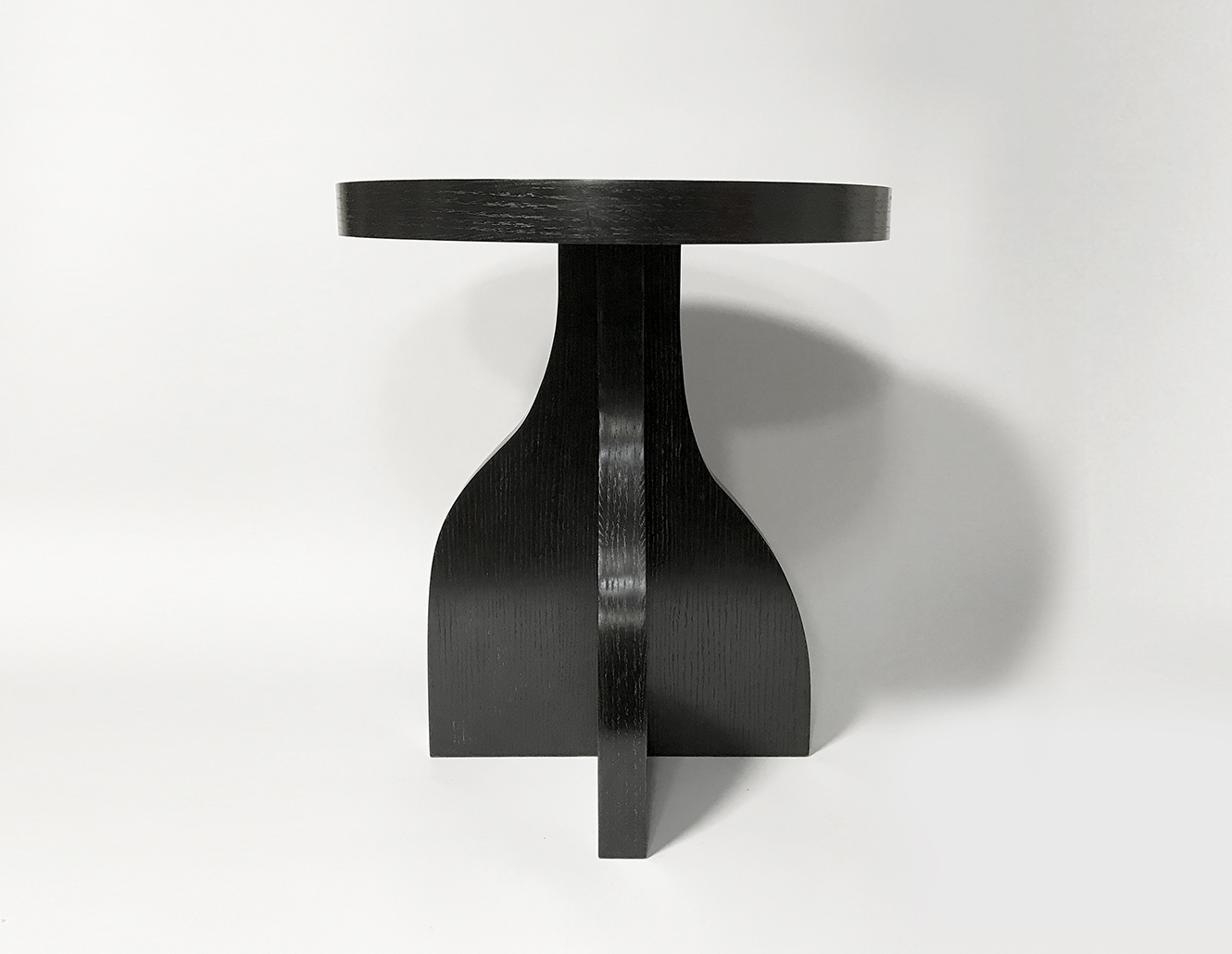 Bronsin Ablon
bronsinablon.com / @bronsinablon
A former product designer for Yabu Pushelberg and Workshop APD, Pratt grad Bronsin Ablon believes in the concept of design bricolage, wherein available parts, pieces, and tools come together to create something unexpected. That's best seen in the Brooklyn designer's new Pillow stool, a small side seat made from a tapered wood base and a reinforced satin black leather pillow. But it's also evident in his Vase Table, a modern take on Cubism in which a curvaceous vessel form is abstracted and segmented into four unique profiles. This is the designer's first collection.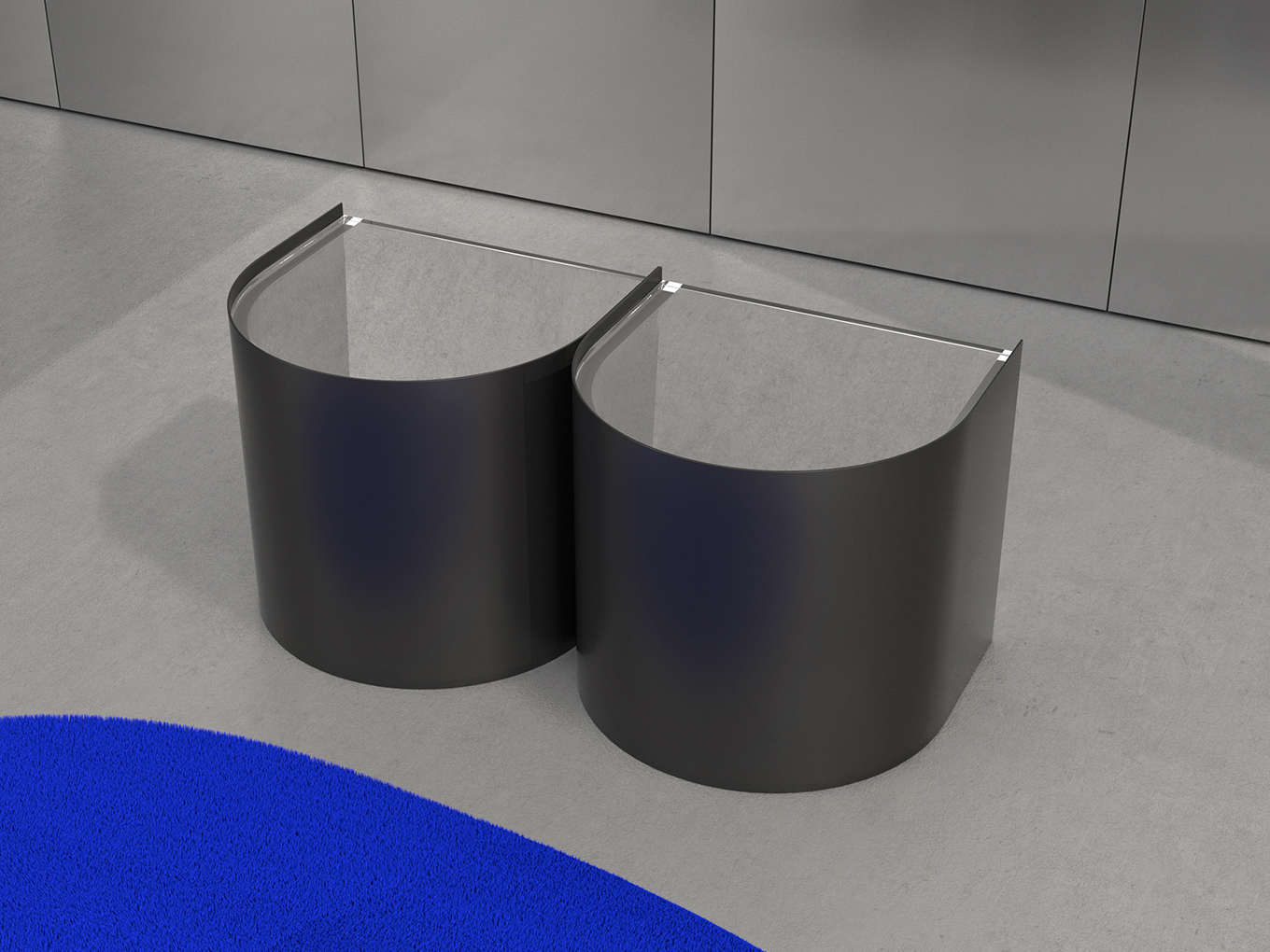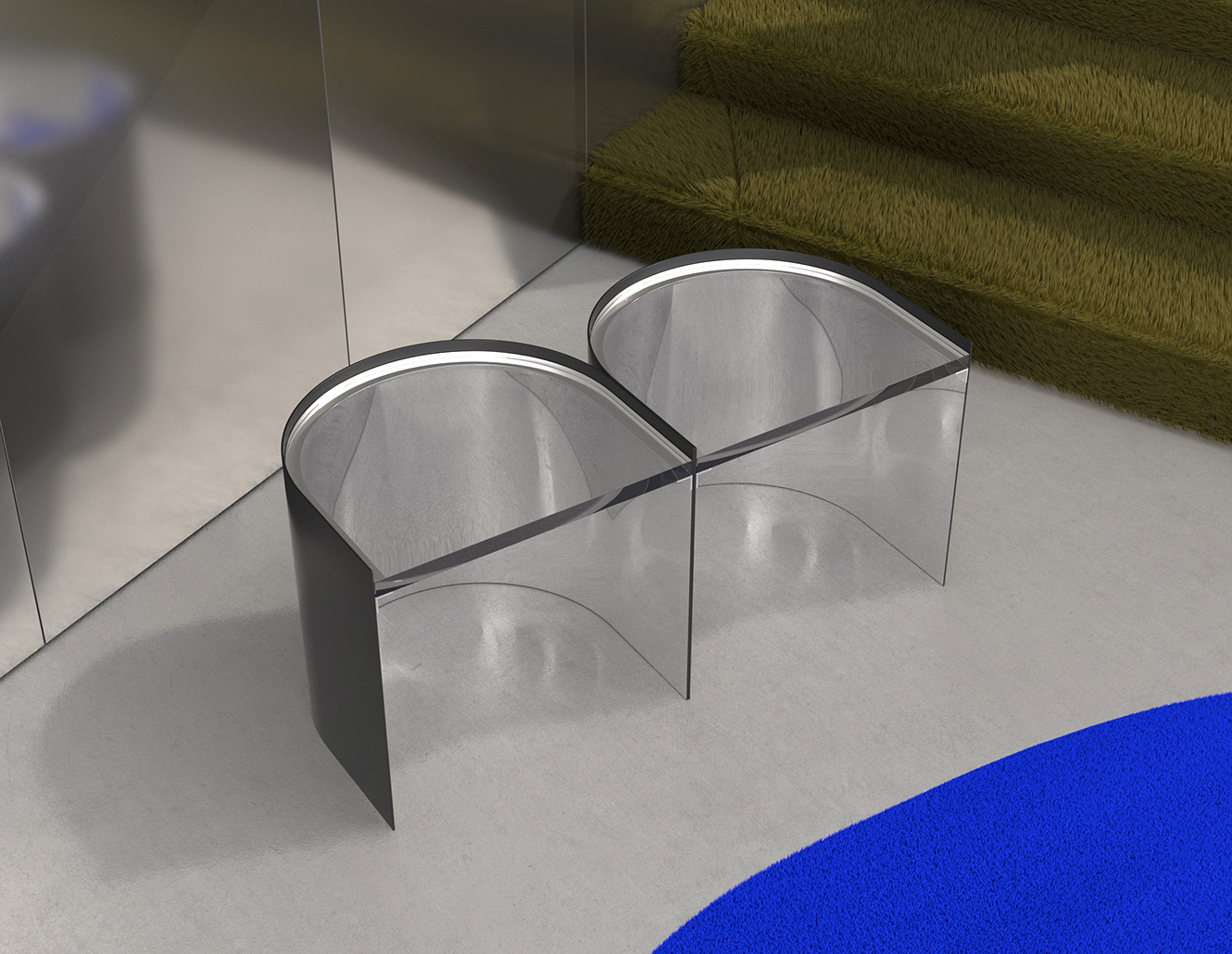 Garza Studio
Born in Monterrey, Mexico and currently based in New York, Leonardo Garza is an architect and designer who cut his teeth working on the first Tadao Ando project built in Latin America — which may be where he developed his minimal but quietly powerful aesthetic. His Ambient Stool, with its delicate steel frame and sheer acrylic top, evokes the sensation that the piece is half-present. When several pieces are grouped together, the stool's thin walls blur the boundaries to become a seamlessly larger furniture piece.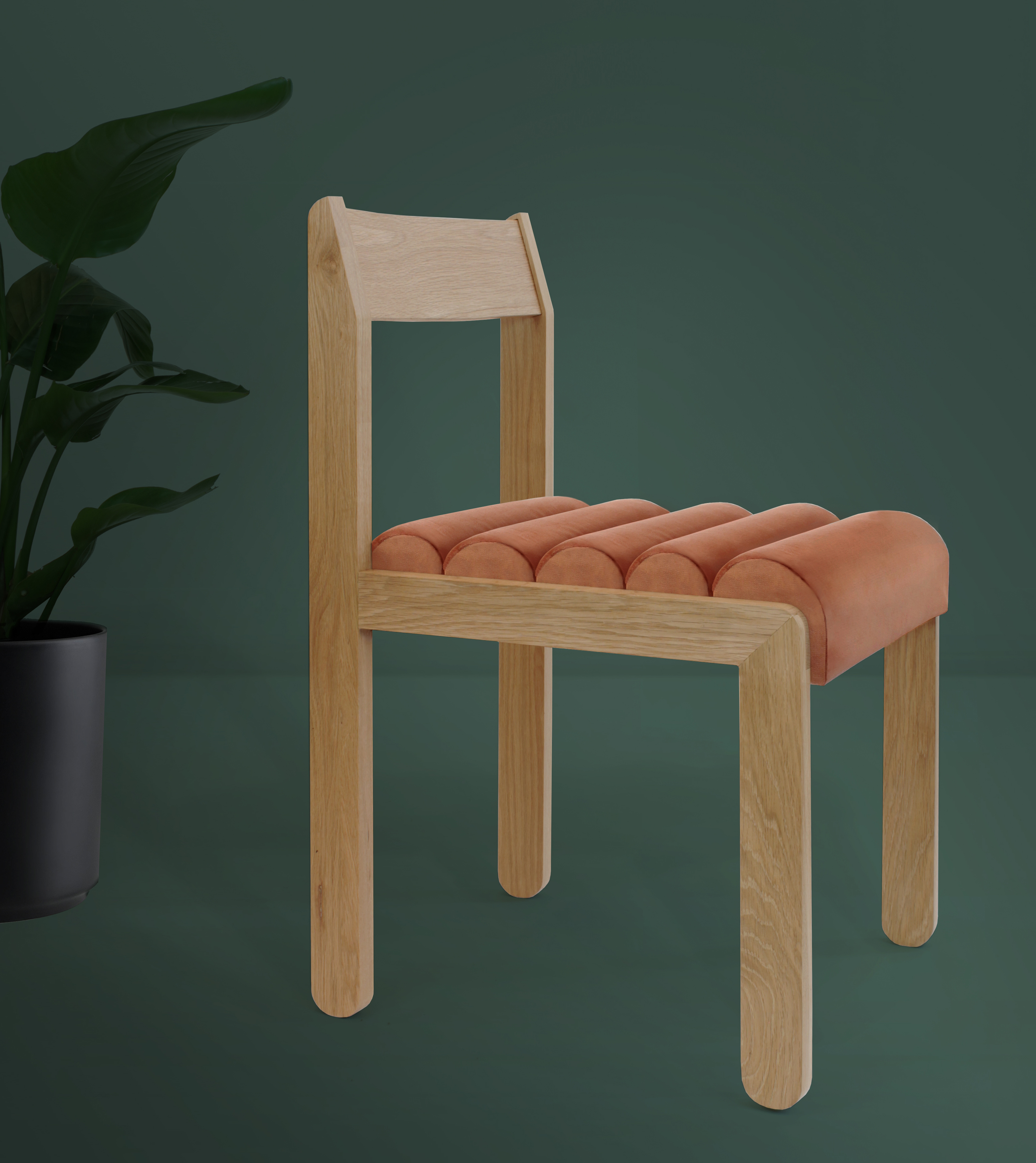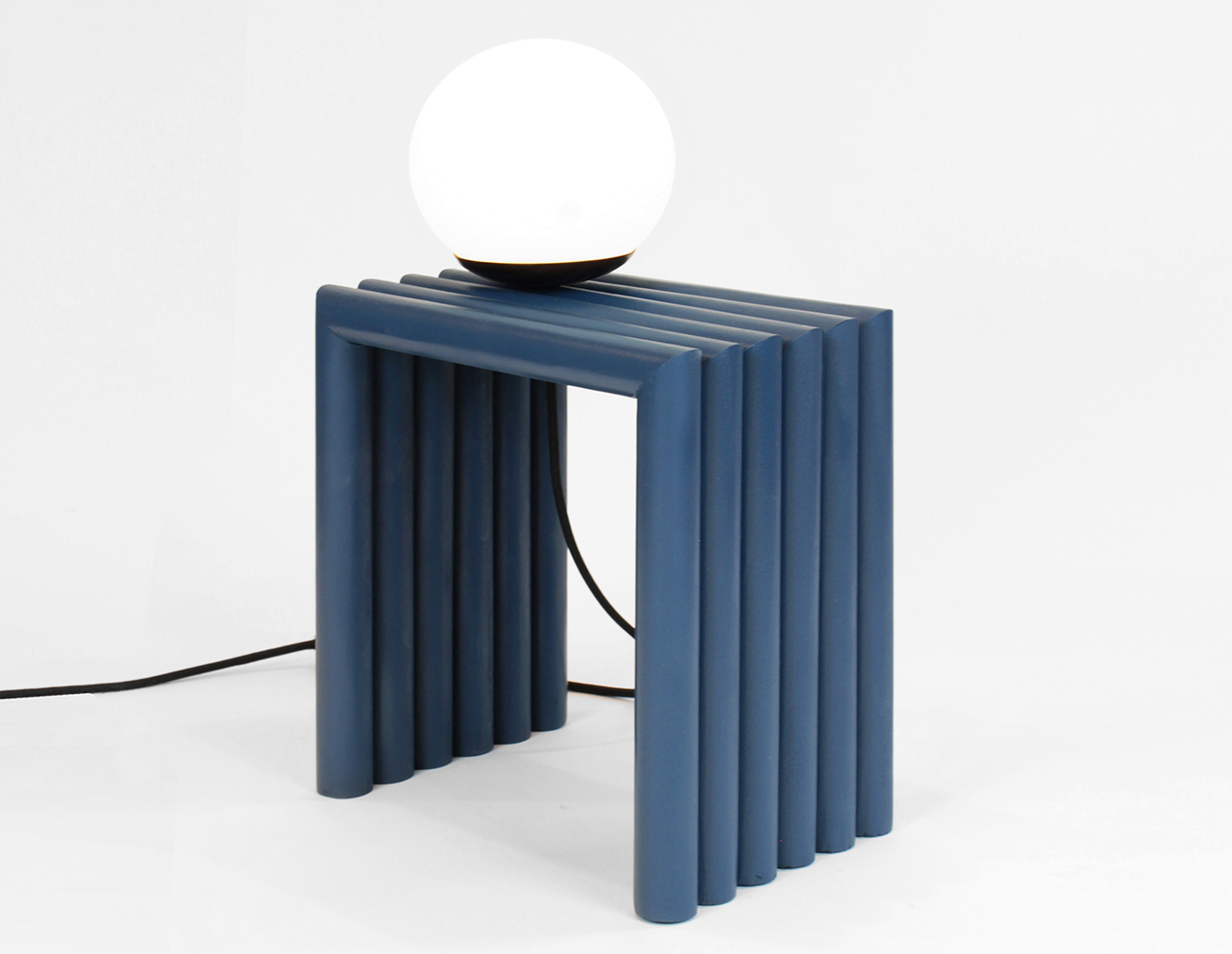 Joel Edmondson
joeledmondson.com / @joel_edmondson
Joel Edmondson's new collection picks up where his Arches bench from last year left off, using the same ribbed vocabulary to build visual interest through repetition. His Boca lamp resembles a miniature table, with a base made from turned wood panels that are then miter folded into a rigid form and offset with a frosted glass globe. The Vienna chair is a simple yet expressive form evocative of American modernism, handcrafted in white oak with a plush seat whose shimmery velvet rolls mimic the effect of channel tufting.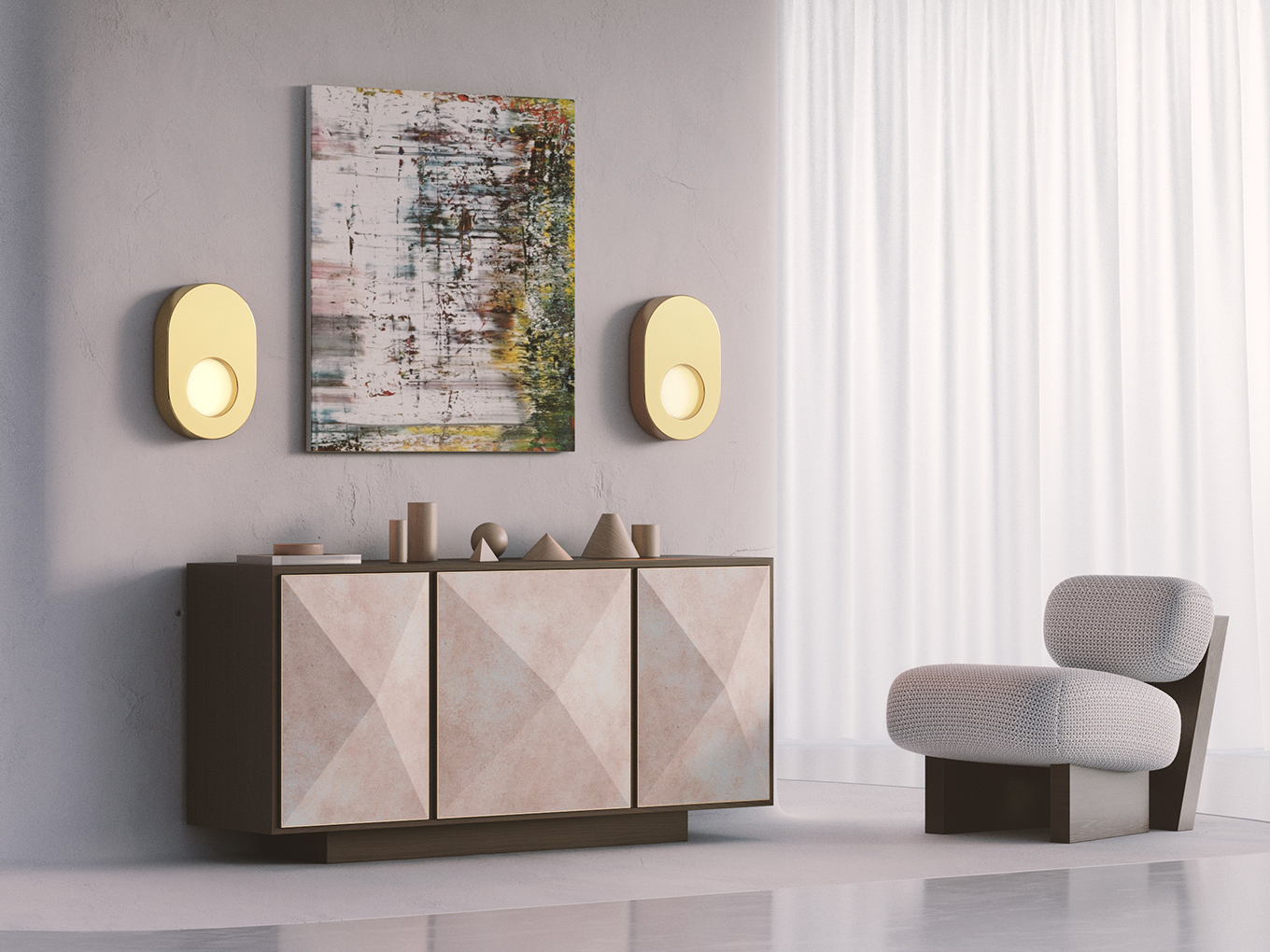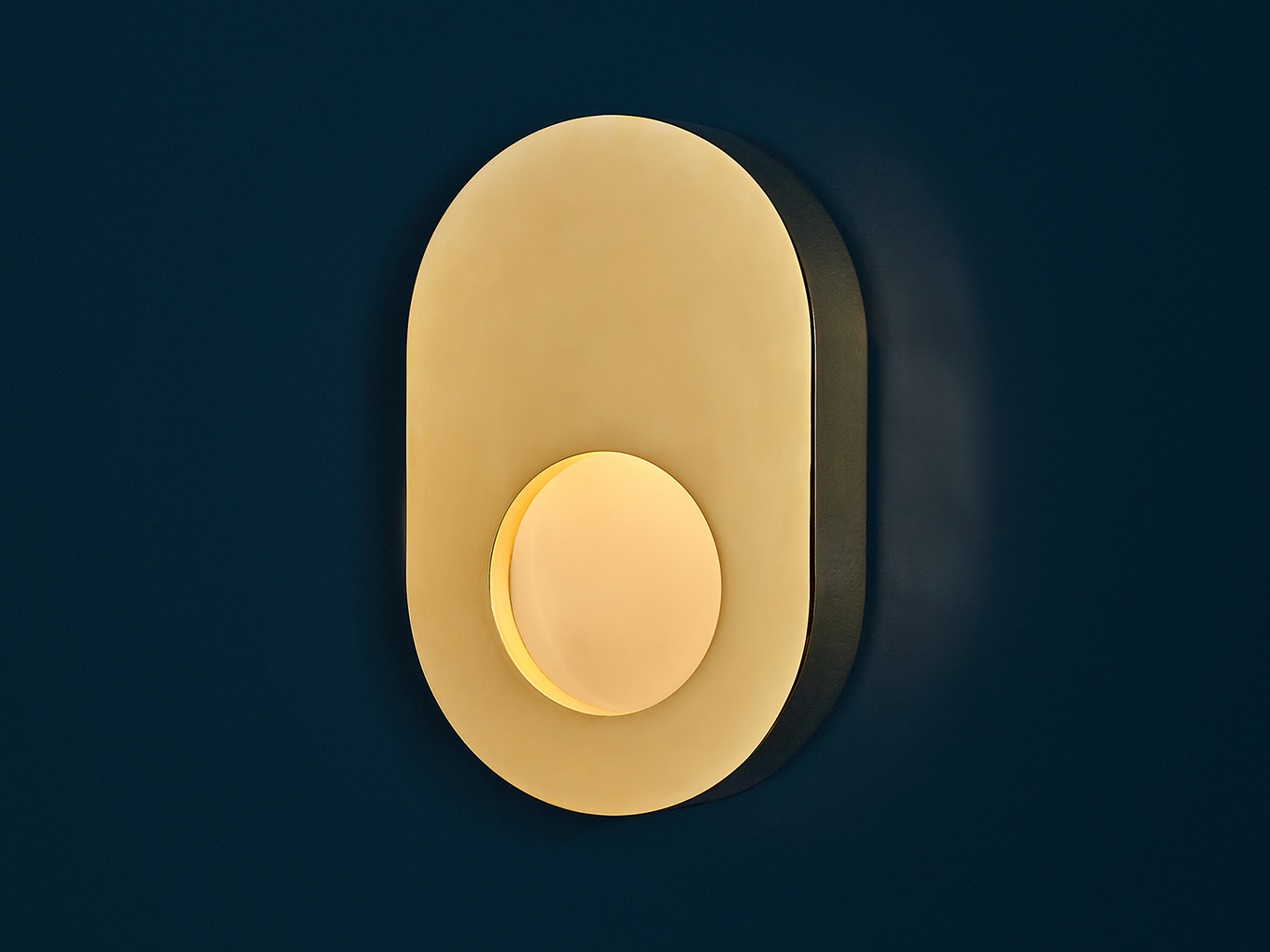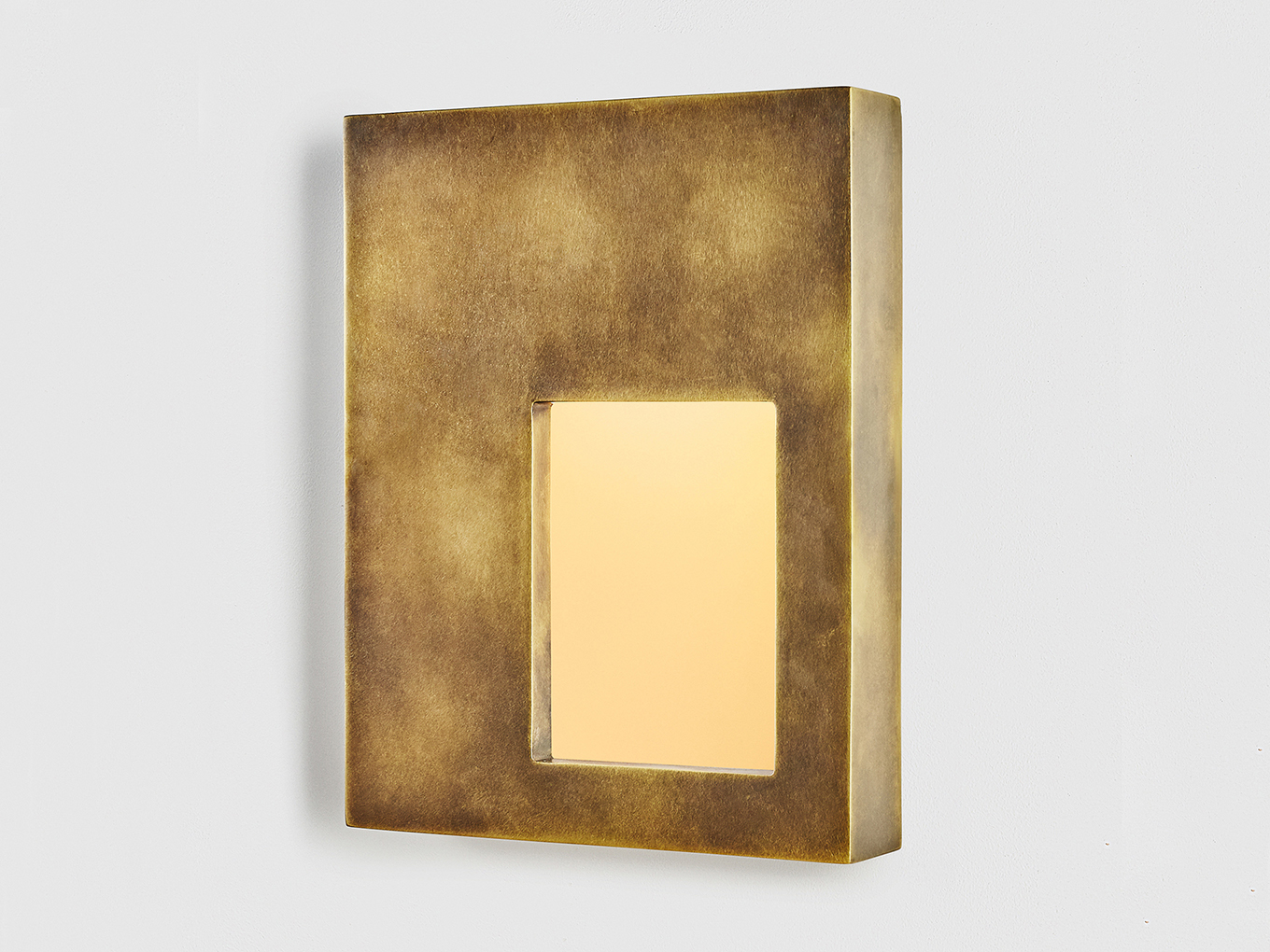 Konekt
konektfurniture.com / @konektfurniture
One of the most beautiful and recognizable objects typically made by the master silver artisans of Taxco, Mexico, is a tiny sterling perfume bottle that comes in countless geometric forms, many of them with a hole stamped out in the middle. The duo behind the studio Konekt — a former filmmaker and her daughter — used that detail as the starting point for their new Portal sconce, which takes the form of a chunky brass square or oval with a central void from which light emanates. The connection to Taxco is especially fitting since Konekt's work is all handmade by artisans in and around the studio's dual home bases of New York and Pennsylvania. Rendering by Charlotte Taylor and Victor Roussel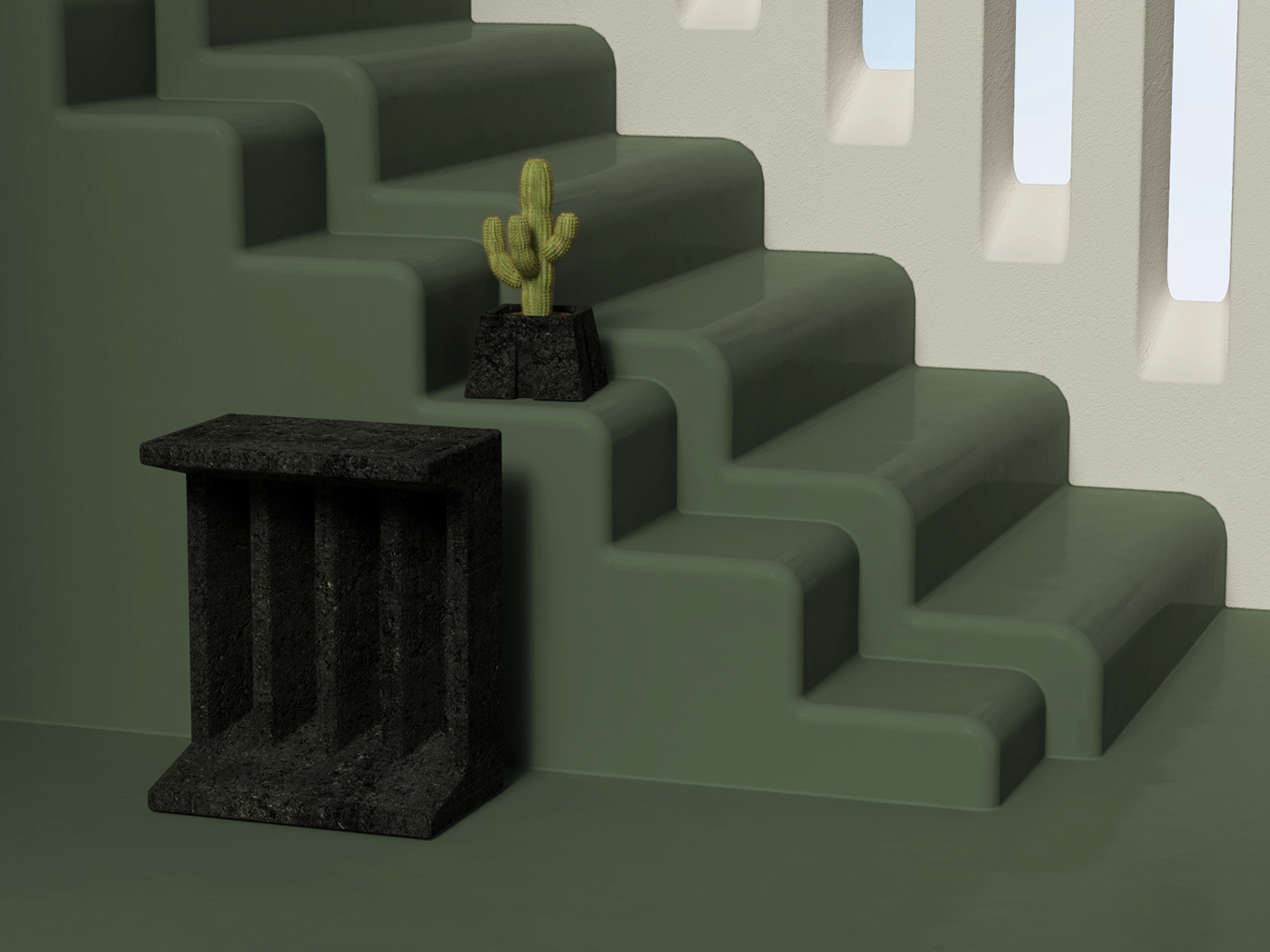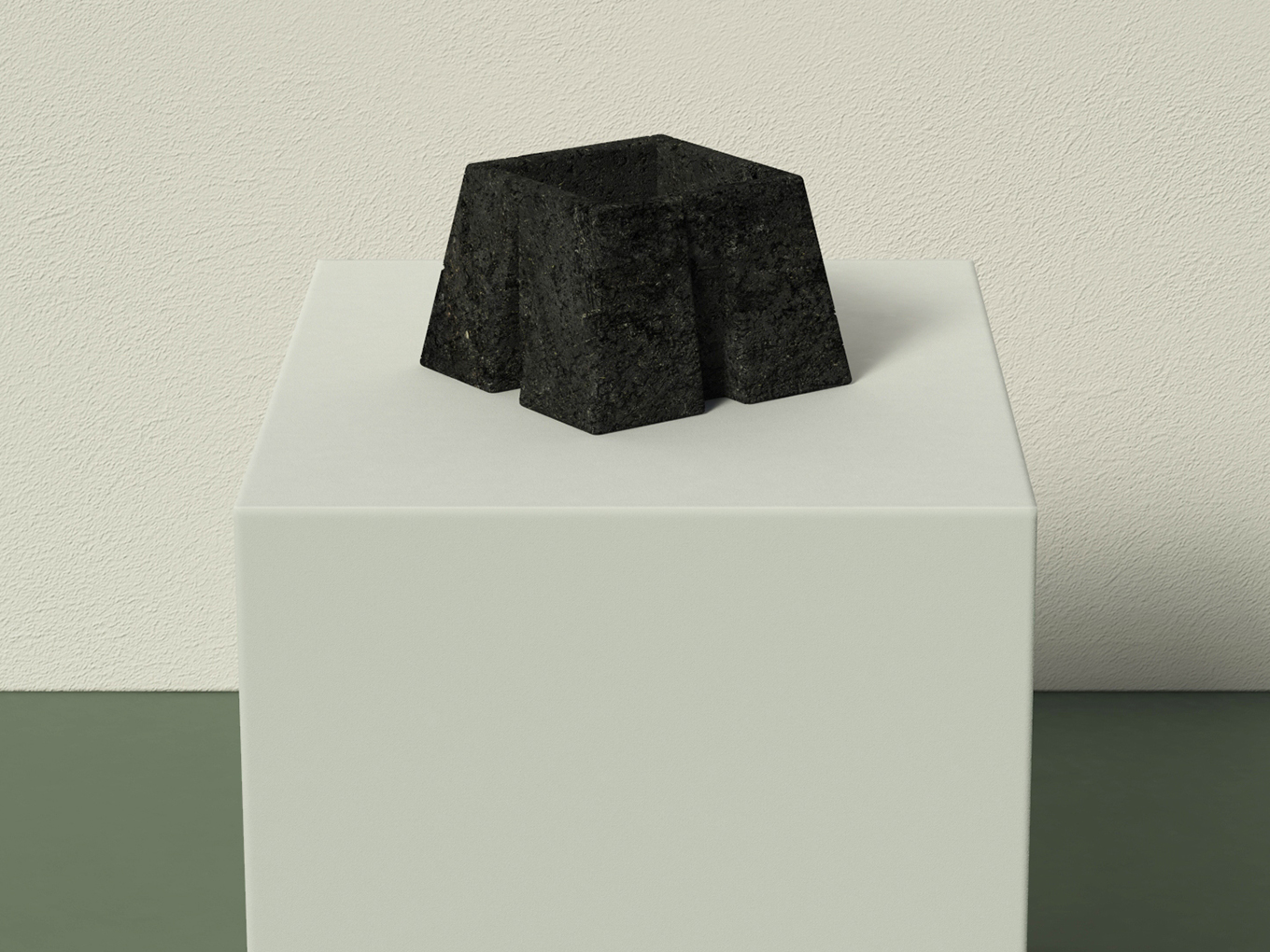 Trevor Carreon
For his thesis project at the University of Illinois at Chicago, Trevor Carreon created an end table and planter using his own take on Hempcrete, a carbon-neutral alternative to concrete made from pulverized hemp stalks mixed with sodium bentonite and hydrated lime. "The project focused on developing the material's strength while using natural ingredients that wouldn't be toxic if buried in the soil," Carreon explains. Formally speaking, the works reference Brutalism to communicate that focus on strength, as well as their relationship to concrete.