06.09.20
Seer Studio is Making Your Dream Sofa Down in Austin, Texas
This piece is part of Sight Unseen's 2020 Offsite Offline coverage. To purchase Seer Studio's designs on 1stdibs, follow this link! And to find out more about Seer's participation in our Offsite Online fundraiser for 18 organizations fighting racism and/or benefitting the lives of Black or indigenous people, click here. 
The pieces that Scott Martin designs, as Seer Studio, lean towards the dramatic. As with any good drama, there's a conflict that creates a compelling tension — in this case, between a kind of sophisticated glamour and an uncomplicated, comfortable ease, between big, comfy curves and sharp, stark angles, and a way of working with proportion and scale to create furniture that somehow feels both worldly and intimate. Martin, who lives and works in Austin, Texas, makes tables, sofas, counter stools and armchairs that nod to designers of the '40s and the '70s, but seem distinctly contemporary. And for Martin, who launched Seer's website last fall, it's all still new enough that just seeing one of his pieces installed in someone's home is a thrill.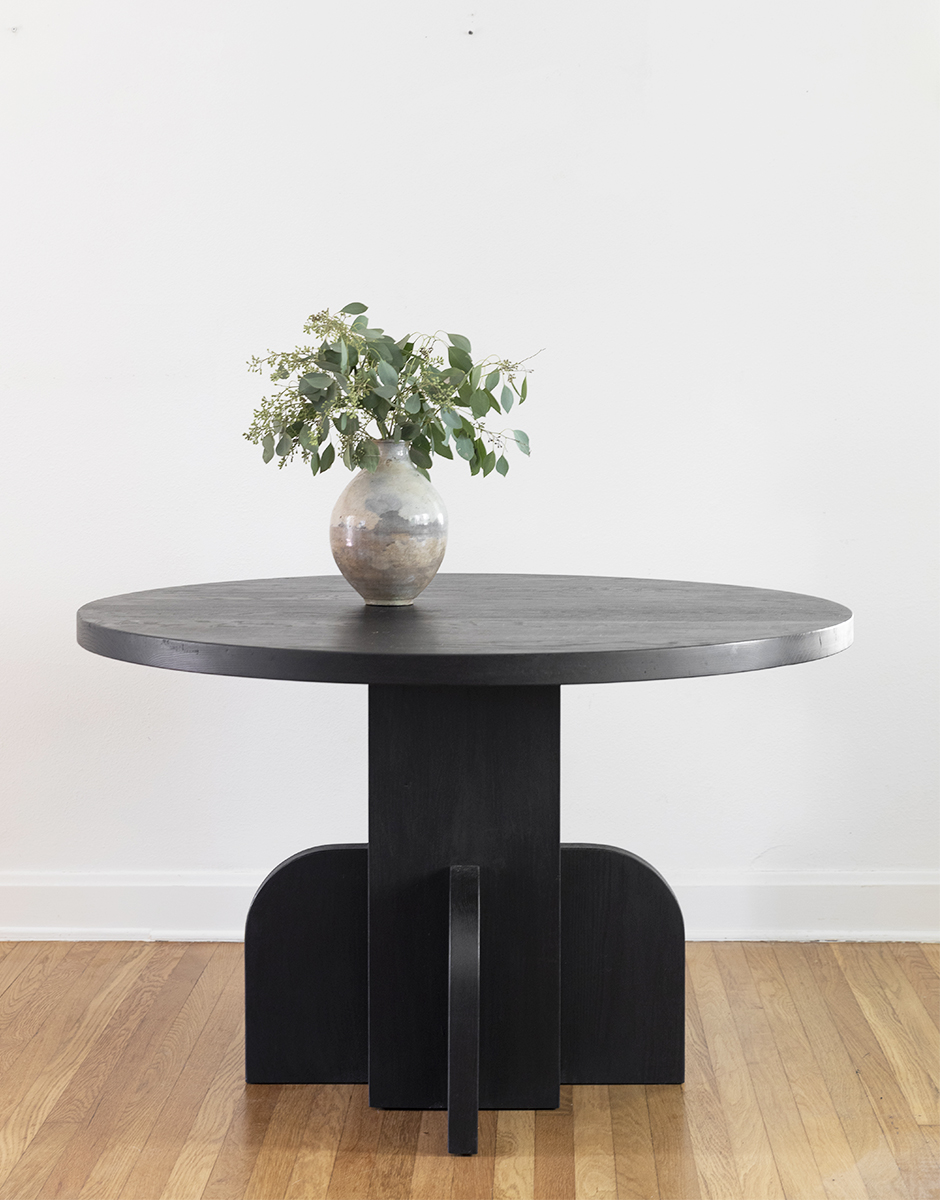 Though he'd long been interested in architecture, it was only a few years ago that Martin got into the field of interior design, having spent his twenties as a touring musician — most recently in the prog-psych-math rock band Boyfrndz — and waiting tables in restaurants. Edging into his thirties, not wanting to work nights, and hoping to spend more time with his wife, Martin was looking to transition into something new. "I didn't know what exactly I wanted to do but I thought maybe I could try to do something like design. I had to no idea how the hell I would do that. I just kind of went for it," he says. While working a shift at a private event that turned out to be a publication party for a design book, he met Austin-based interior designer Joel Mozersky. "I ended up getting an internship working for him. And I still work for him to this day."
Martin is self-taught — "I literally got through my first semester of architecture history and that was about it" he says, before he left college. As part of Mozersky's firm, he got hands-on experience and learned the ropes. "I took to it pretty quickly, and Joel was very gracious. A lot of interior designers may not let you have much of an opinion, you're more like a cog in their machine, but Joel was very encouraging. I'm overly opinionated, probably, and he allowed me to be so and I think it helped me to grow my voice as a designer."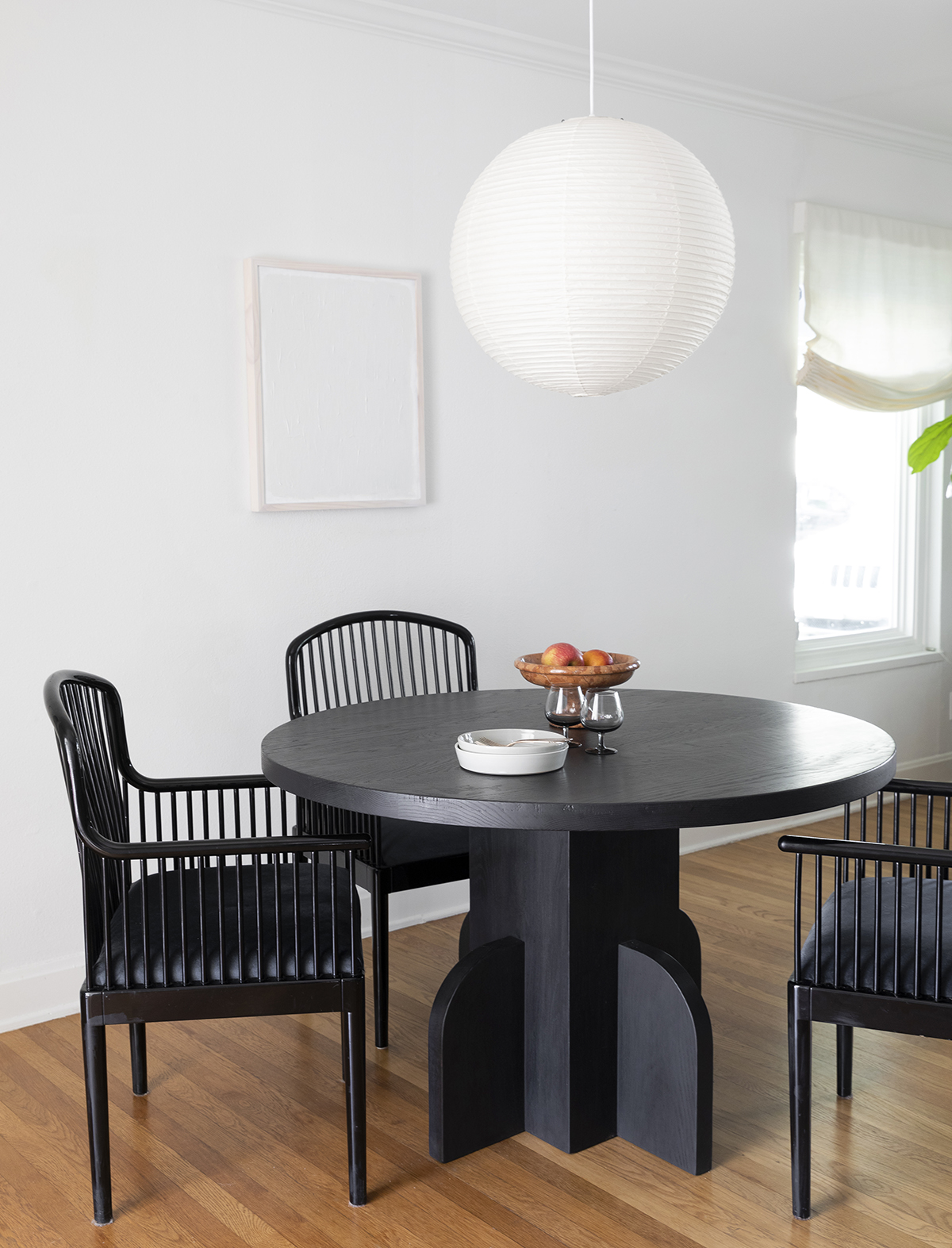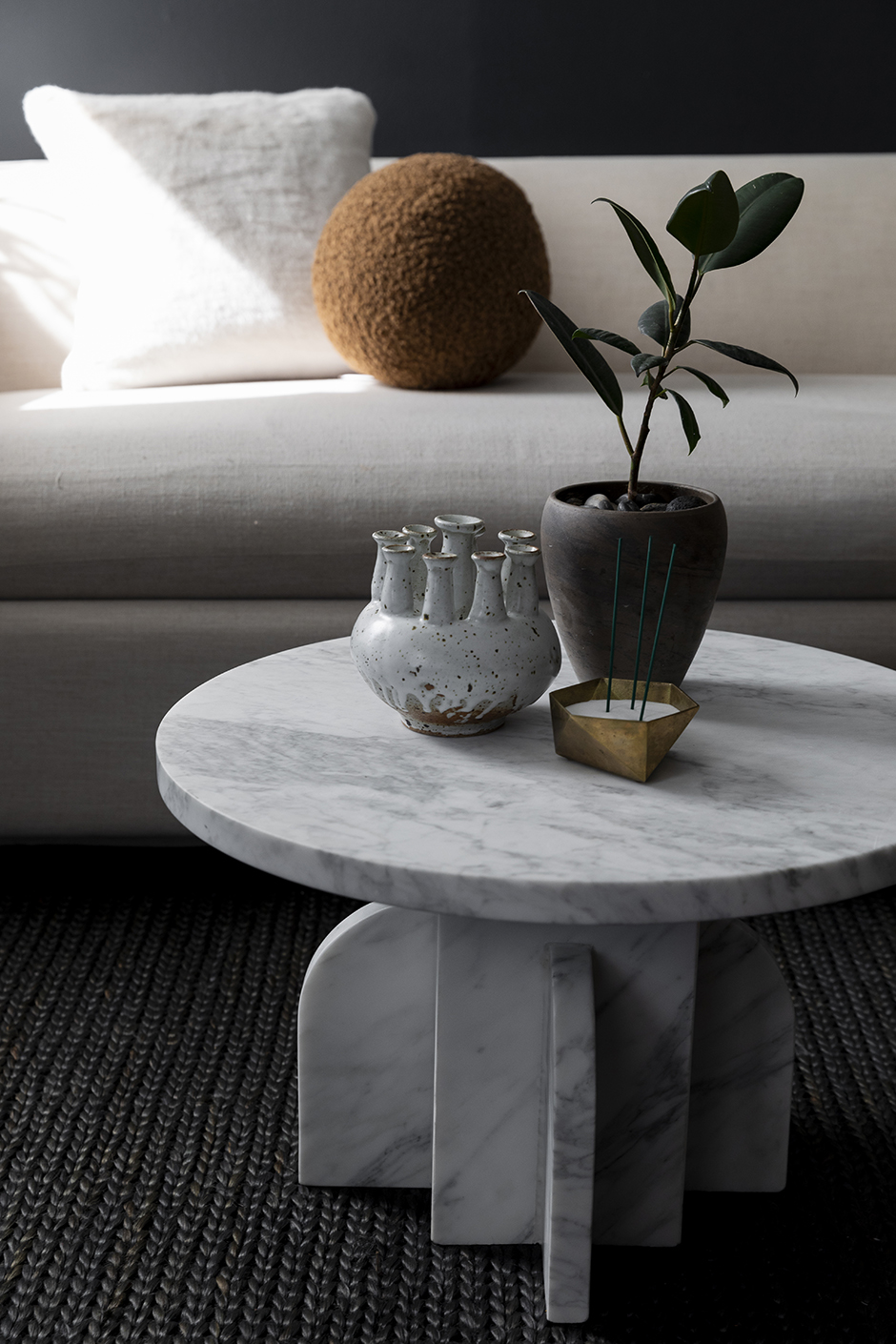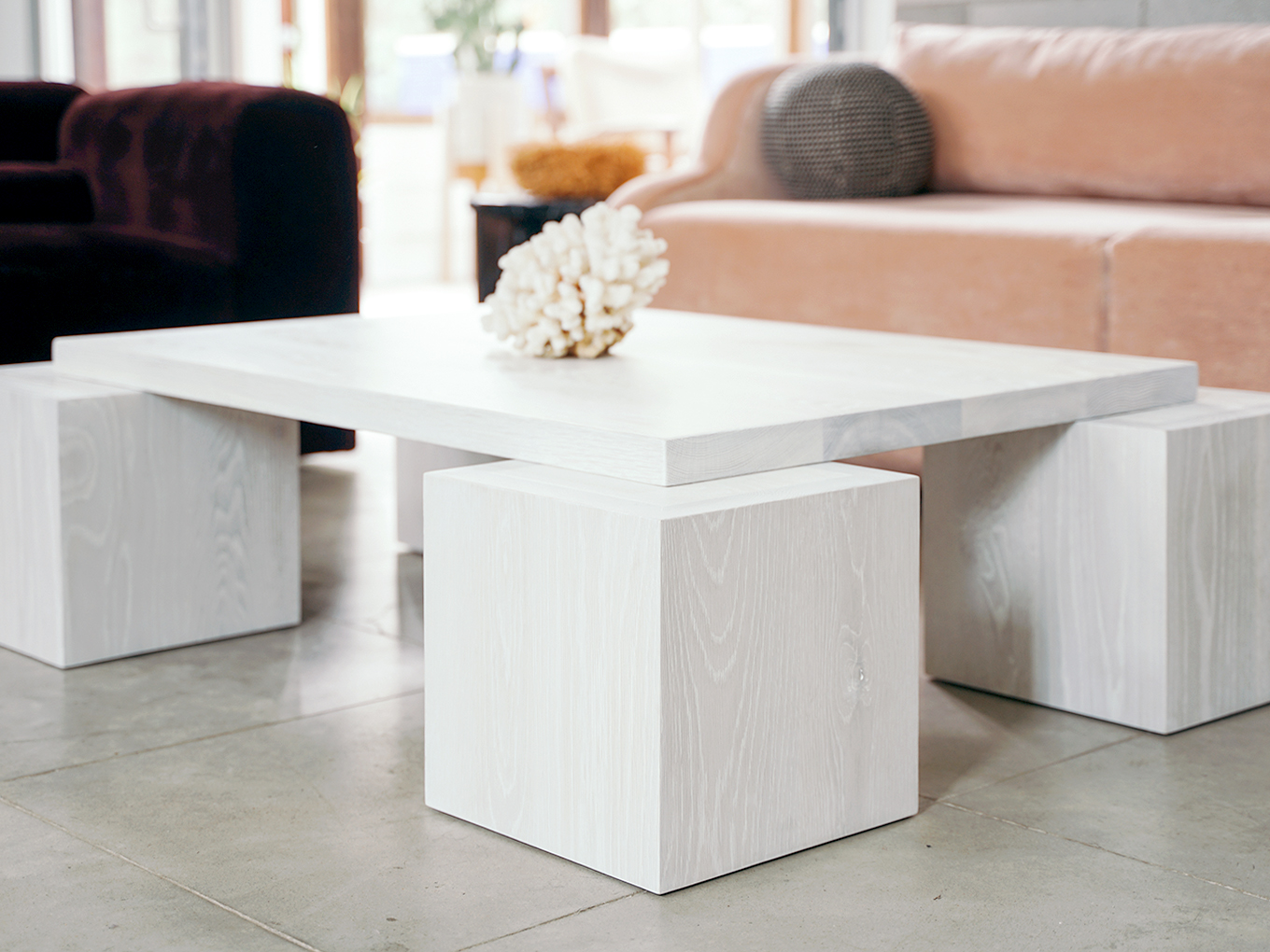 He started drawing "doodles," as he puts it, while working and initially came up with designs for his Collins sofa and a marble side table, which turned out to be the first piece he completed. "I knew that I had a stone guy that would help me out and make it, so it was like, hey, if I made a couple of designs that could be executed in marble easily, how could I design around that knowledge." It was a bit chicken-or-the-egg, as he puts it. "I wanted to design something because I could have it made."
The process has involved a fair amount of trial and error, allowing Martin room to experiment while limiting the materials, at least for now, to marble and white oak (not counting  upholstery). The Archie bench, for instance, went through a number of iterations before Martin settled on a dental-molding oak base supporting a rounded body covered in a nubby fabric — which resembles Archie, his poodle and the bench's namesake. Martin's been able to play around with finishes for the white oak pieces — natural, ebonized, and bleached, and most recently, a cerused ebonized finish on the Ratio dining table.
Furniture made entirely from a single material is something Martin's been drawn to, aesthetically. Like "something that's completely marble, the base and the top, so it feels like this monolithic piece." Think Gae Aulenti's Jumbo marble coffee table. (The grand dimensions of Seer's King coffee table, with its offset cube legs and square top, echo those used by the Italian architect-designer.) And the work of designers like Milo Baughman, Mario Bellini, and Jean Royère have clearly inspired him. As for color, it mostly comes through in the upholstery, with a palette of deep burgundy, pale pink, and creamy white. "I feel like these are standout colors while they're also ones that you might be able to see in your home. They do exist in my home currently. I'd be lying if that wasn't part of the consideration," he laughs.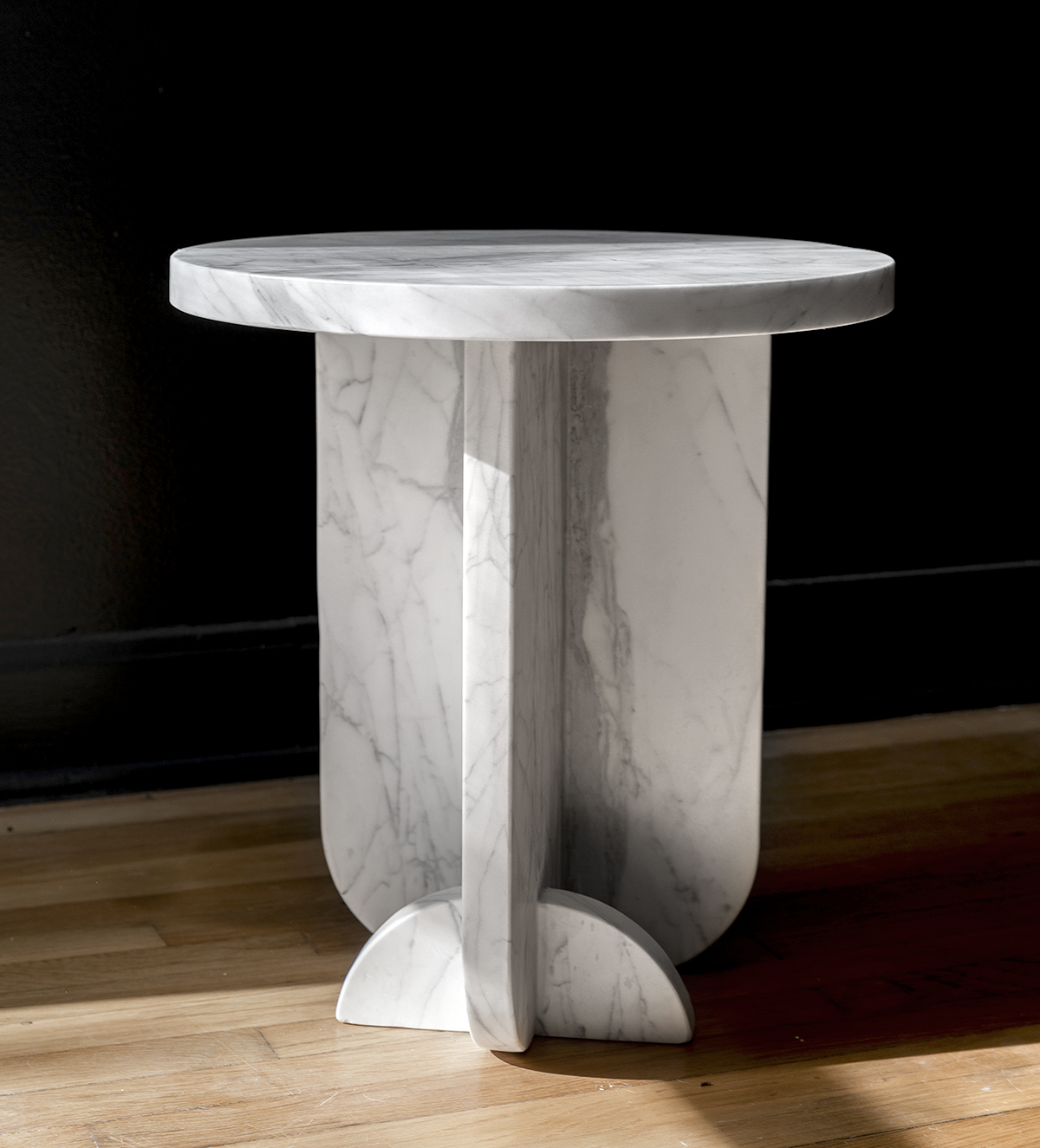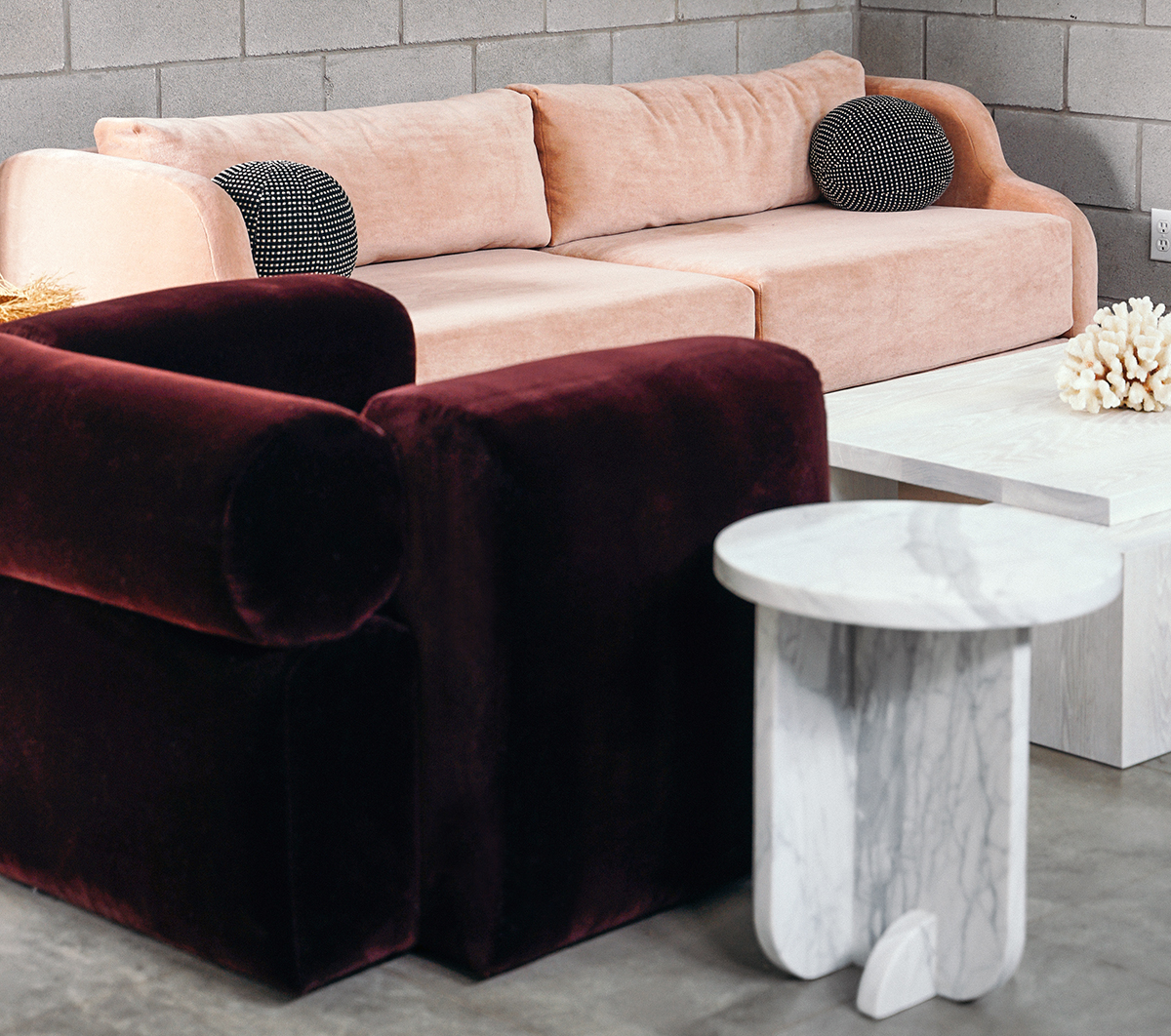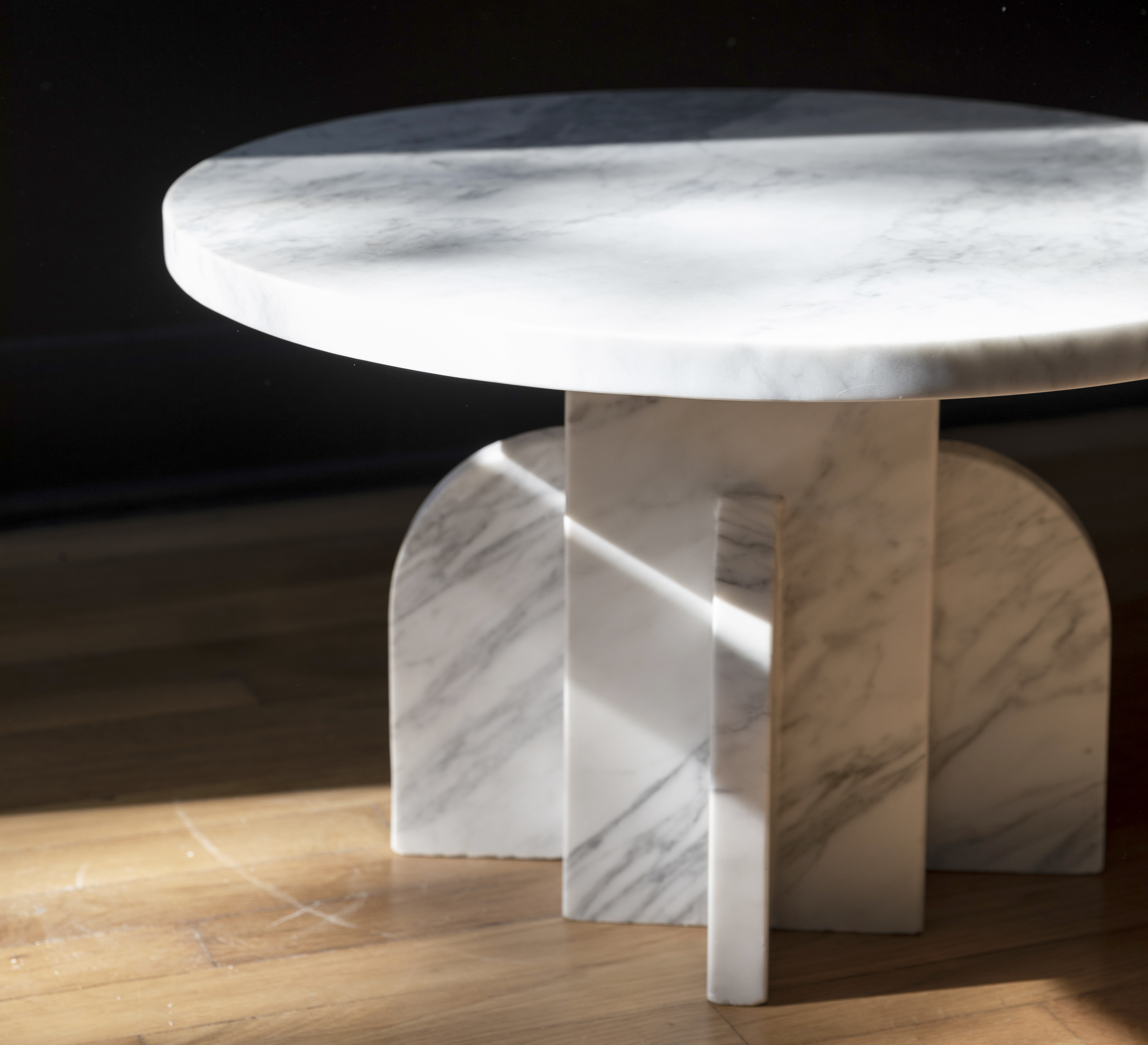 An exploratory spirit may be the through line connecting Martin's interests in music and design. "That sort of off-the-cuff, I'm-winging-it mentality is how I always approached writing music… We always wrote our songs out of improvisation. It was always a collaborative effort. I'm not collaborating with anyone at this point, but I think the 'I'm just gonna try something and see what happens' mentality is similar." What started as something of an experiment, however, has of late become a more determined endeavor. "Now I have a sense of what I would like to do. And all I want to do is make more." He's still been selling pieces and getting order requests during the pandemic, mostly from interior designers but from non-industry people, as well. "It's been cruising right along which is very surprising. I'm thankful to have anyone interested in my stuff in the first place. If I'm lucky enough, I'd love to continue to be able to make new pieces moving forward and make new versions and hopefully to get more cool furniture into people's homes."