07.28.20
A Former Dancer, Virginie Hucher Uses Her Whole Body to Sketch Out Paintings in the Earth
French artist Virginie Hucher's paintings begin in the middle of nowhere. Through a meeting of performance and land art, she uses her whole body to carve large symbols into the sand, the snow, or the clay alongside a river bed with a stick as her only tool. Of course, by their very nature, these artworks will disappear with a persistent breeze, a rising tide, or the melting of frost in the sun, so she documents her process in film and photographs. Once she's back in her house-workshop in Picardy in northern France, she pins up layers of references — photos and texts, like a detective in a movie — and projects the videos onto the walls around her so she can appropriate the gestures when she begins to recreate the forms in paint. She works with brushes but also applies the paint directly onto the canvas with her hands. The daughter of a choreographer, her initial outdoor sketches allow her to use her body to feel out the organic forms before she paints them and figure out what works. We asked her about the poetic process she uses to distill the immensity of nature into soft geometries.
Interior photos courtesy of Amélie Maison d'Art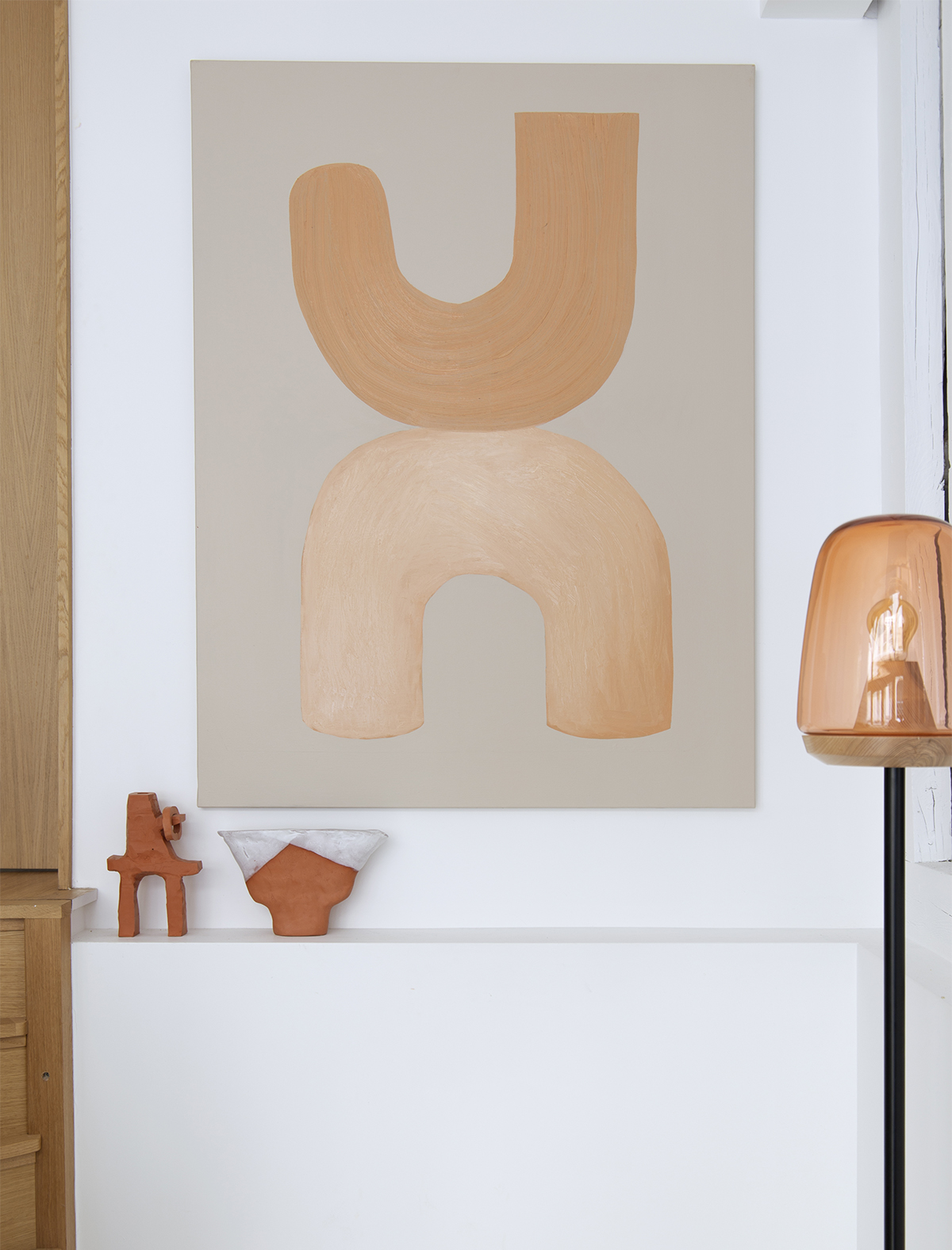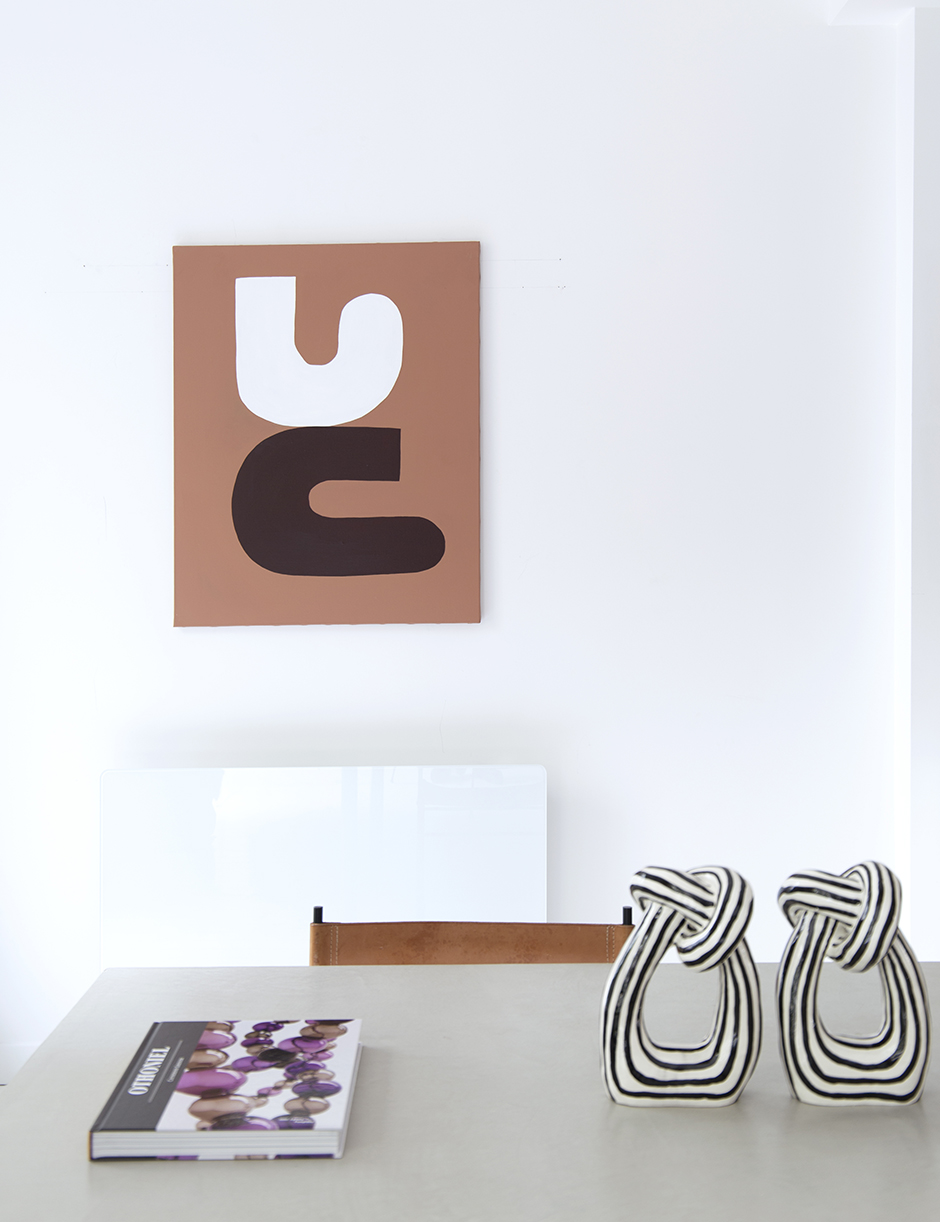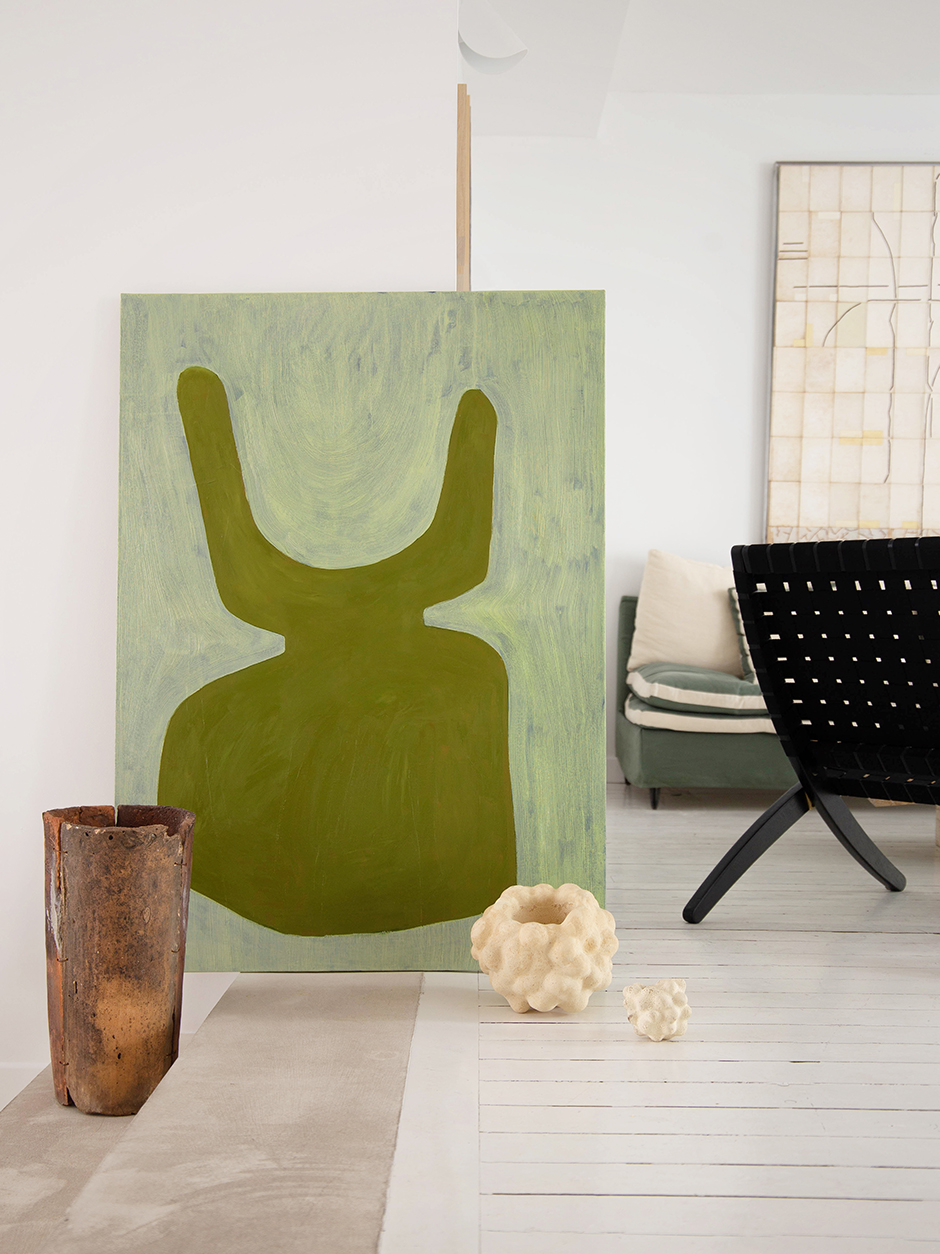 When did you first start painting? What drew you to making art in this way?
It was dance that brought me to painting. My mother, a choreographer, introduced me very early on to movements, to the rhythm of a choreography that taught me a lot about visual composition in itself. But also the "show" side of dance, the scenography, which I find translates into my sketches and my graphic dances in the great outdoors.
Why is it important for you to start an artwork outdoors? 
I need to feel the forms with my entire body; I no longer dance on stage, I dance to create new forms, pictorial choreographies, which I draw on "living supports." These supports can be earth, snow, sand, or water. I am looking for a ground, a support to dance my forms onto before transcribing them into my sketchbooks, on paper and canvas. I like the idea of starting a project on a living, natural and virgin space. It makes me very small.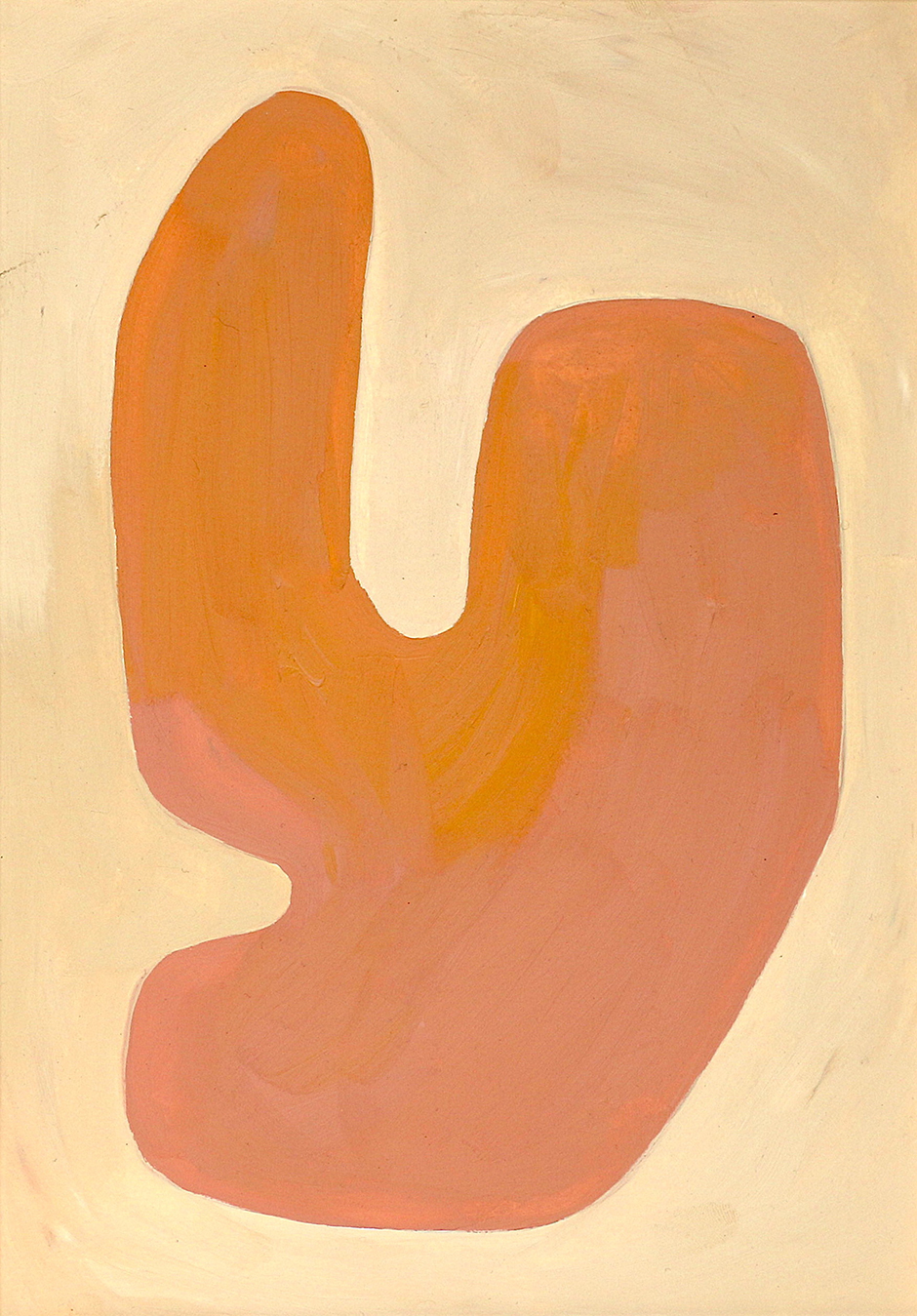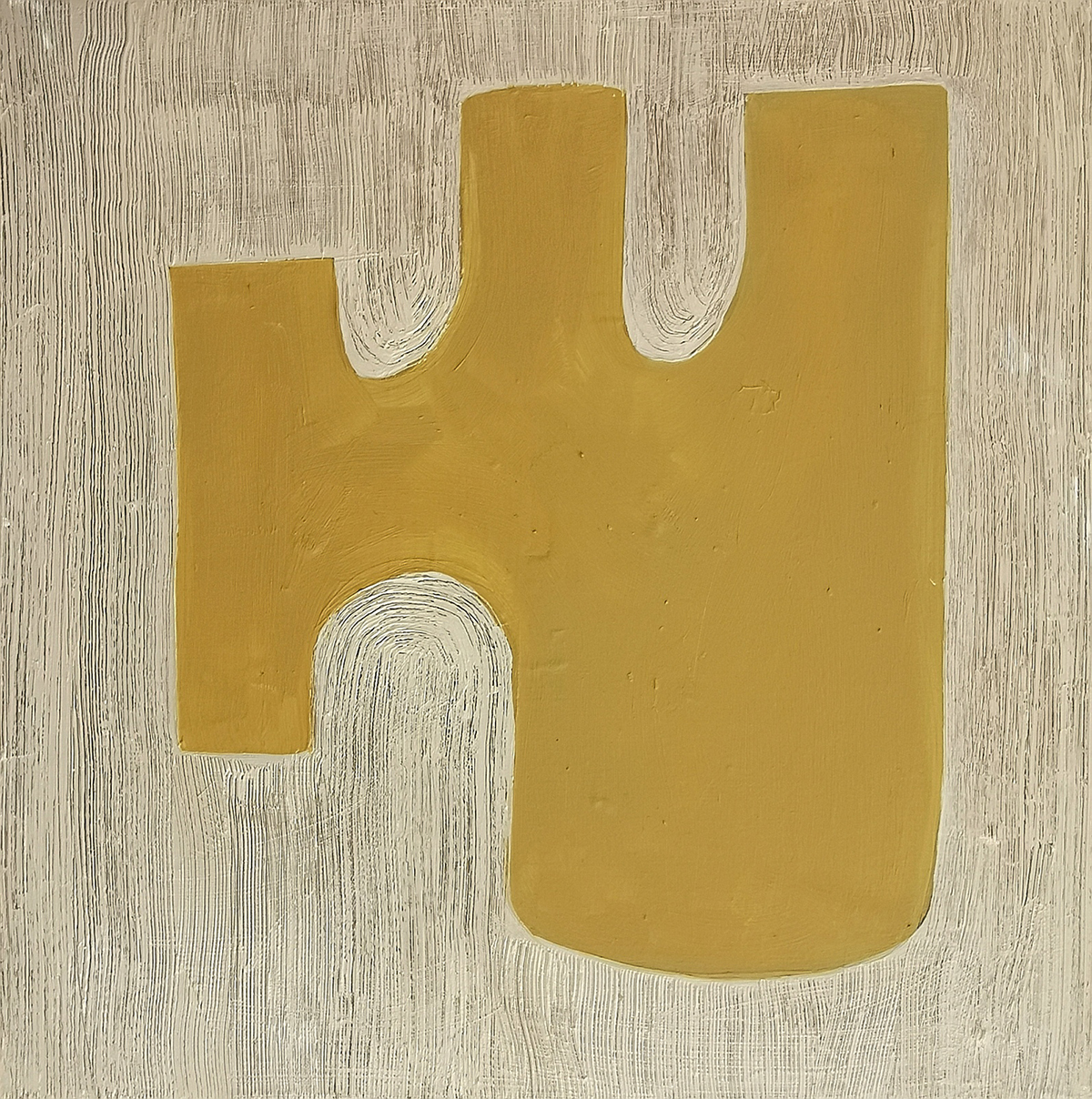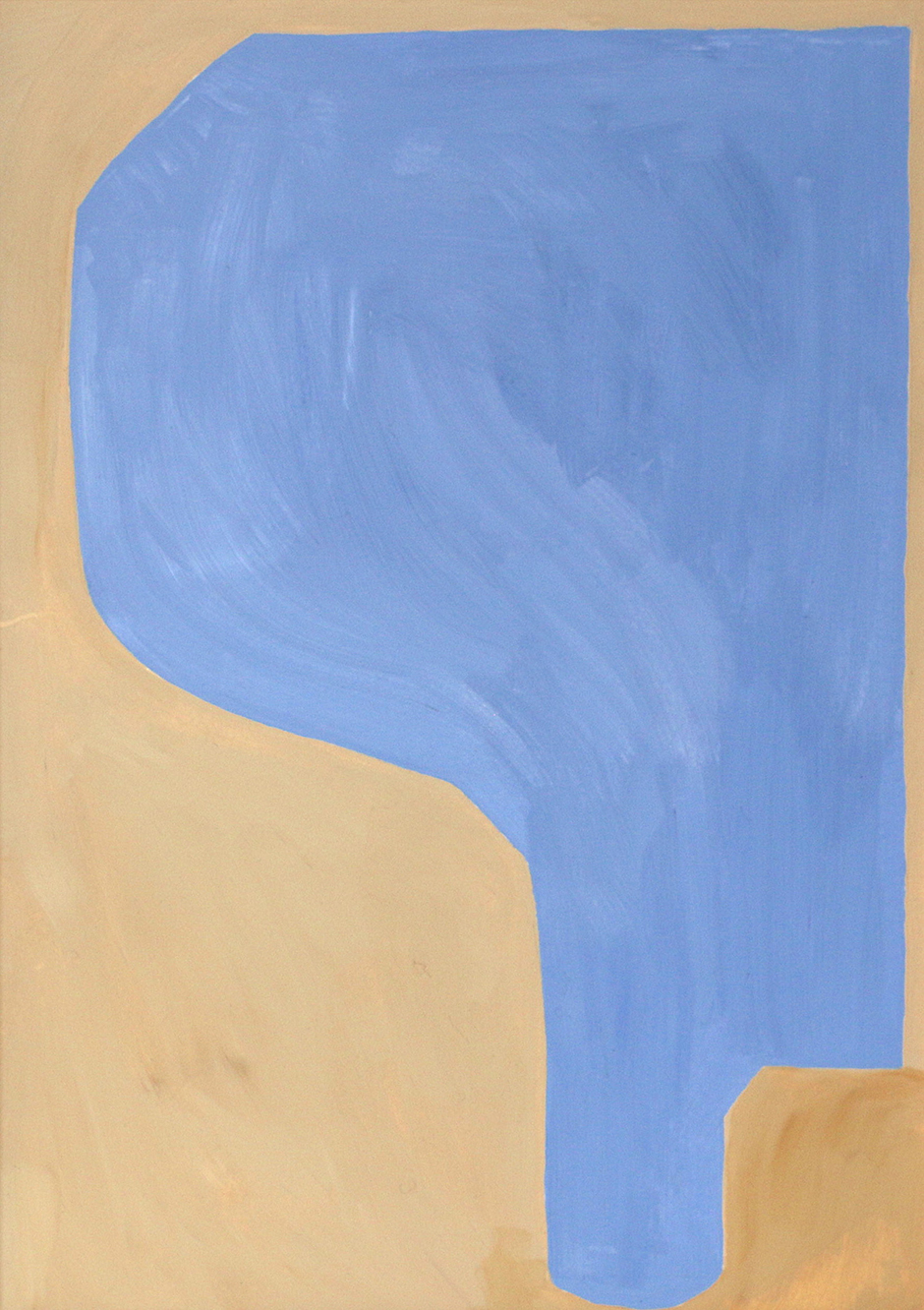 Are the shapes you paint abstractions of physical things in nature or are they more gestural? 
Perhaps a mixture of the two; a geometric abstraction of nature, but then these forms are reworked in the studio, in photography work. I find ways to express my imagination. My workshop becomes a laboratory where I collect lots of images, in my head or in notebooks. Everything merges — it can be a trip to Iceland mixed with a Béjart ballet, a tasting of green tea, a perfume, things that meet and dialogue. Alchemy takes!
How do you choose colors?
All the colors I use are inspired by those in nature. I use pigments, acrylic paint and very often oil paint.
Often I look for a symbolic association. I like to work with ochre, yellow, green, terracotta, white. My workshop is based in the heart of a forest and a large meadow. I have a sample of colors constantly at my disposal as soon as I look out the window. I work a lot in the garden.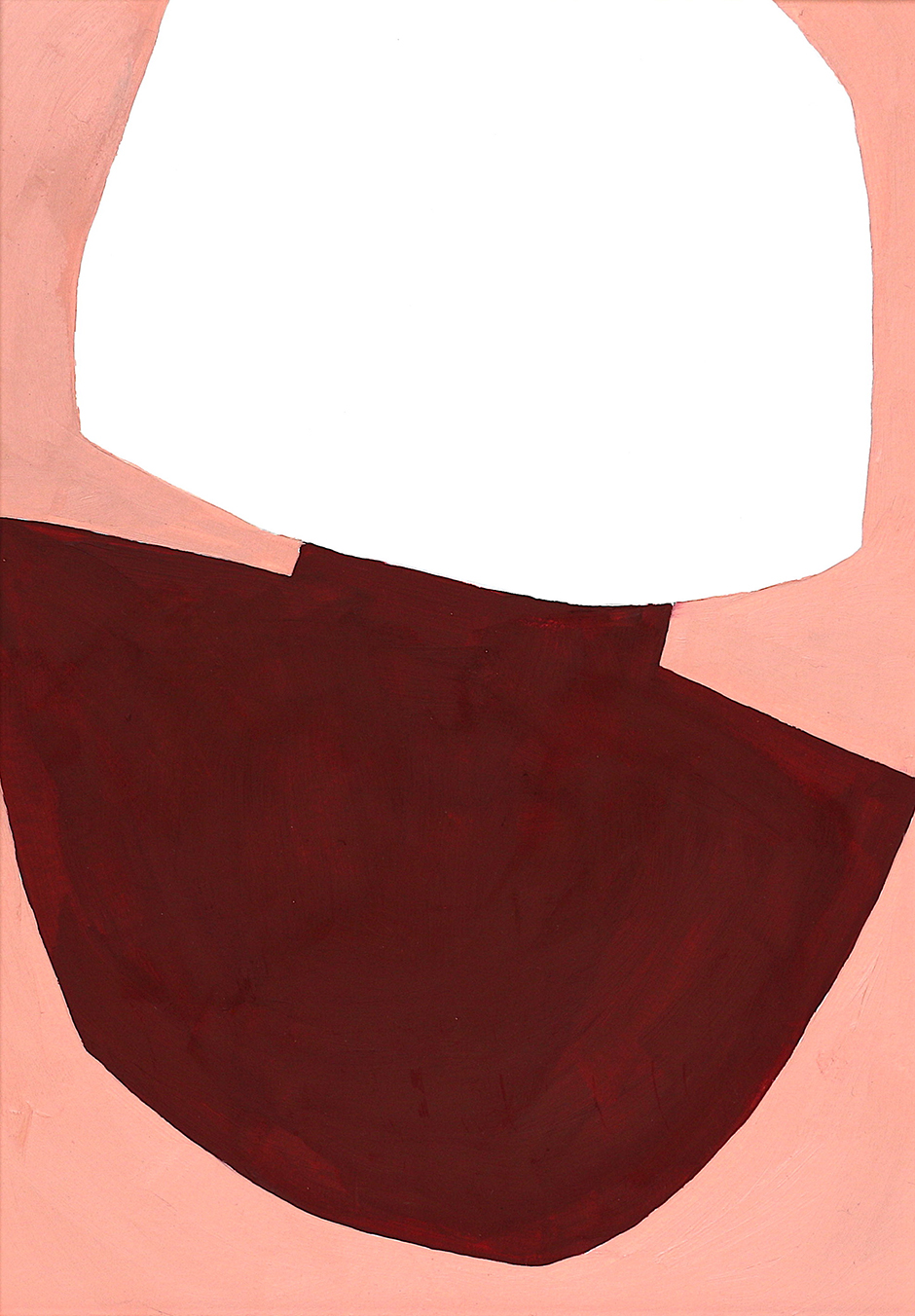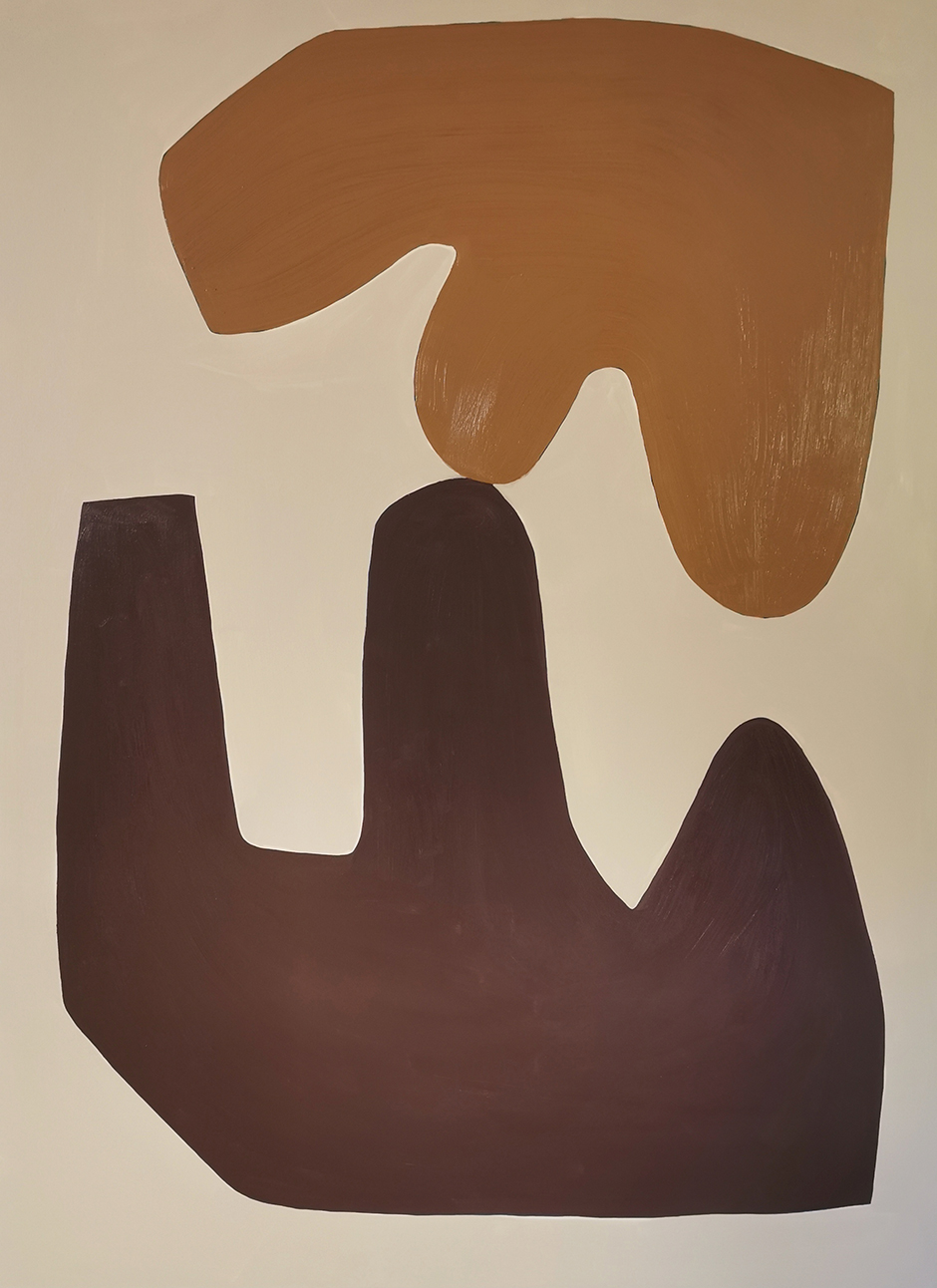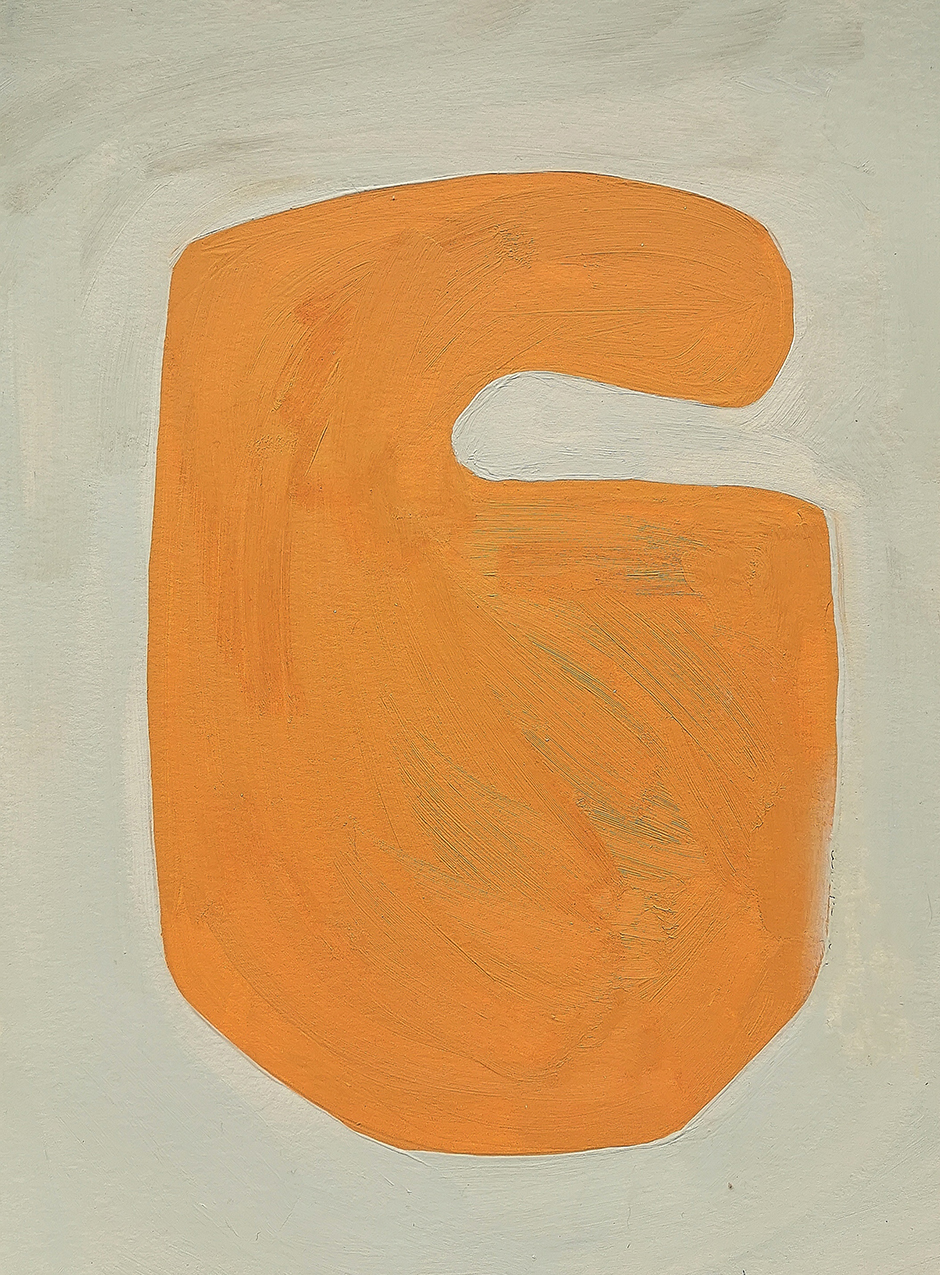 In your bio it says you limit yourself to the essential. Can you explain more about what you mean by this and why this is important to your practice? 
When I speak of the essential, I also speak of balance, harmony, emptiness and fullness; things very sensitive to Taoism, to François Cheng's readings. "In painting as in the Universe, without the vacuum, the breaths would not circulate, the Yin-Yang would not operate." All is said.
Your artworks are Minimalist but when you're in the studio you surround yourself with layers of references, photographs, texts etc. Could you give us an example of one of your artworks and the kinds of things you had pinned up in your studio when you were making it? 
It is again a question of emptiness and fullness. I think that to create, you have to collect, see, cross space-time. It's difficult to give you an example, this is such a unique, creative, personal, intimate experience. The mystery operates.
Where is your favorite place to be in nature? 
Unknown lands.