07.27.20
Can't Find the Perfect Flatweave For Your Place? Try Customizing One of These
We all know the spiel of direct-to-consumer brands by now: no wholesaling = no "middleman" = lower prices. But the more crowded that market has become, and the more its promises have faded thanks to the huge digital marketing budgets it necessitates, the more interesting it is to find a company like Beni Rugs, for whom the direct-to-consumer equation carries entirely different benefits — namely the ability to customize the product. Beni was founded by a New York marketing exec and an artist who befriended a family of weavers while traveling in the mountains of Morocco, then came home to a deluge of loved ones coveting similar treasures; the couple teamed up with the weavers to create new designs, then build the infrastructure to not only let U.S. customers purchase them with ease, but tailor them to their liking as well. The company has been offering fully customizable high-pile rugs since 2018, but this month it added customizable flatweaves to its lineup, marking the launch with a series of transportive interior renderings by Charlotte Taylor and Victor Roussel.
The new flatweave collection includes 19 different designs influenced by "the geometry of Bauhaus, Art Deco, and Brutalist architecture and design, while also pulling inspiration from nostalgic moments and various striped motifs," according to cofounders Robert Wright and Tiberio Lobo-Navia. There are also whiffs of Op-Art and the International Style. Those motifs are just a starting point, though: Once a user selects one of the rugs, a tool on the website lets them assign one of ten colors to each section of its pattern, then determine what size their final rug will be and whether or not it will have tassels. They can also work with Beni's team to custom-make an entirely new pattern if they prefer, provided it suits the parameters of the weavers and their looms.
Brought in to help communicate the stylistic possibilities of the line, Taylor and Roussel created eight fantasy spaces that pair sun-scorched desert landscapes with architecture and accessories that are part adobe, part Tropical Modernism. But the real beauty of Beni's offering, of course, is that even if you live in a contemporary white-walled New York City apartment, the odds are high that you can find something that suits just as well. Check out the full project below, then — even if only for curiosity's sake — head over to the site and start tinkering to see what we mean.
The Renderings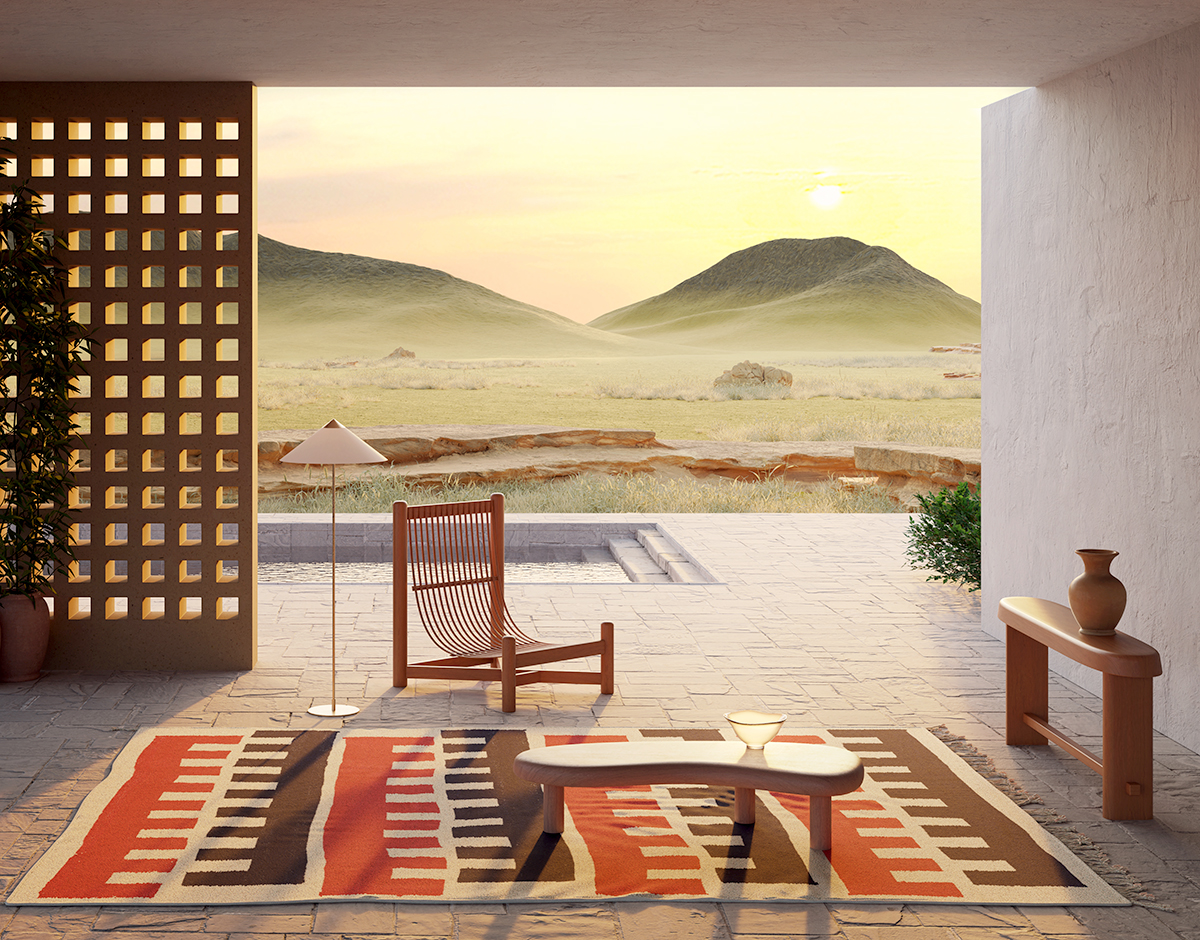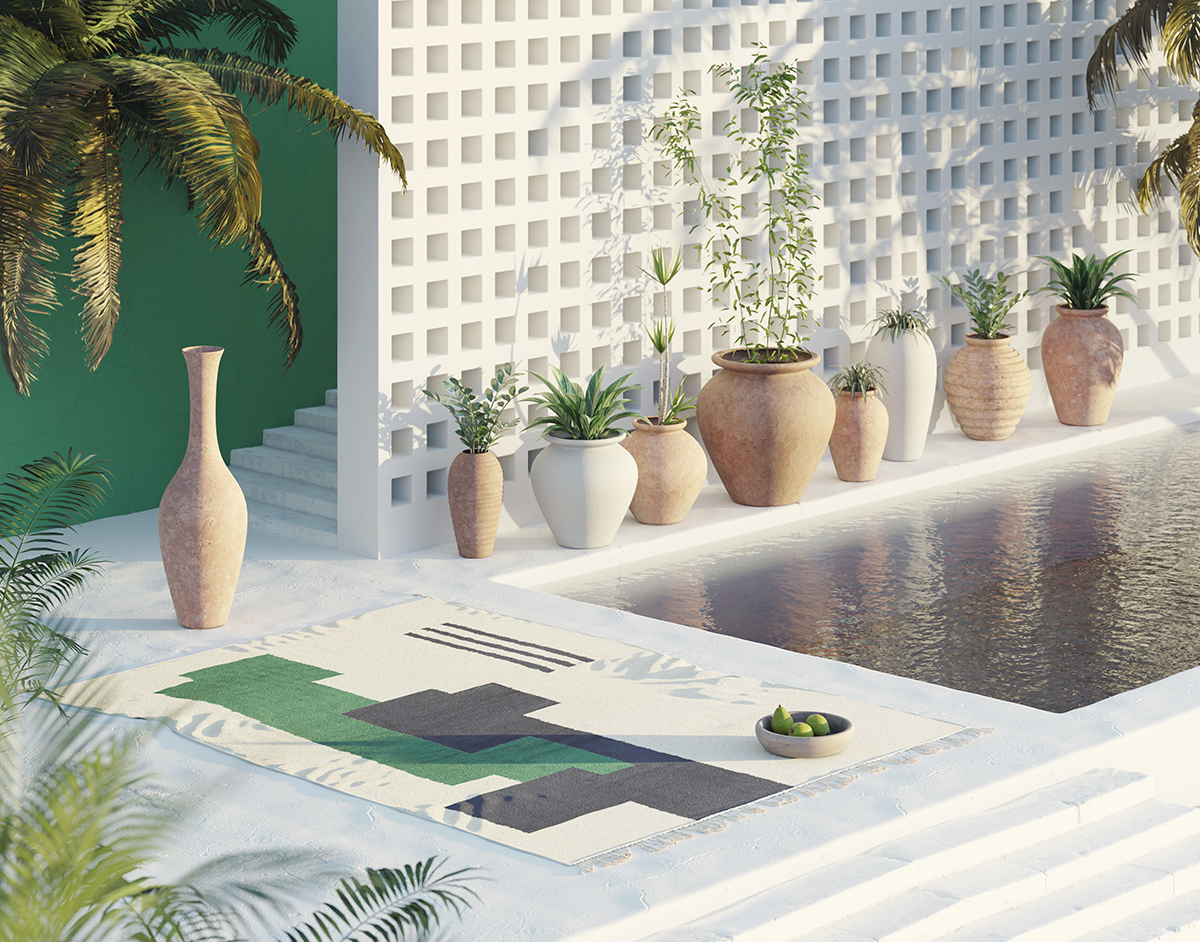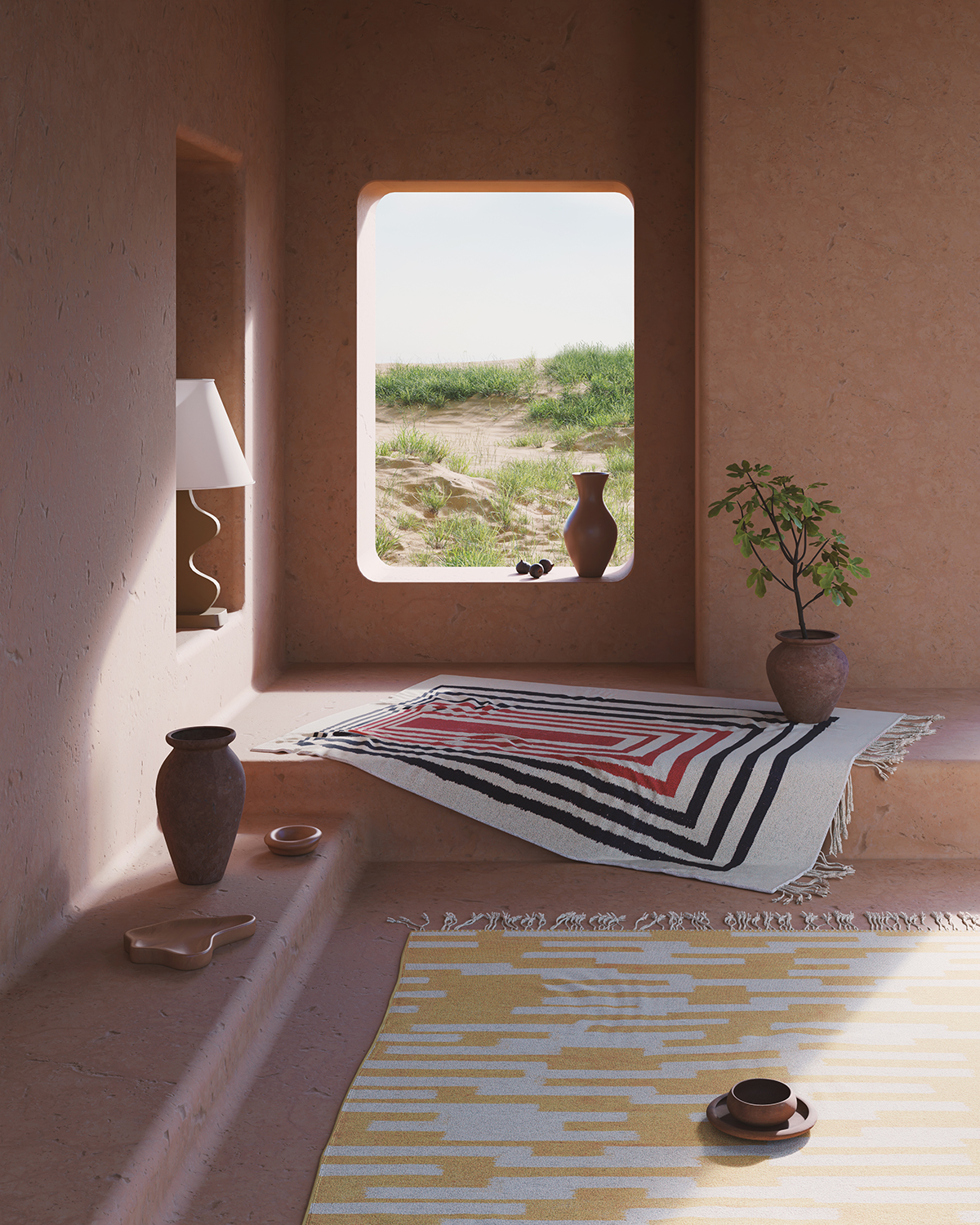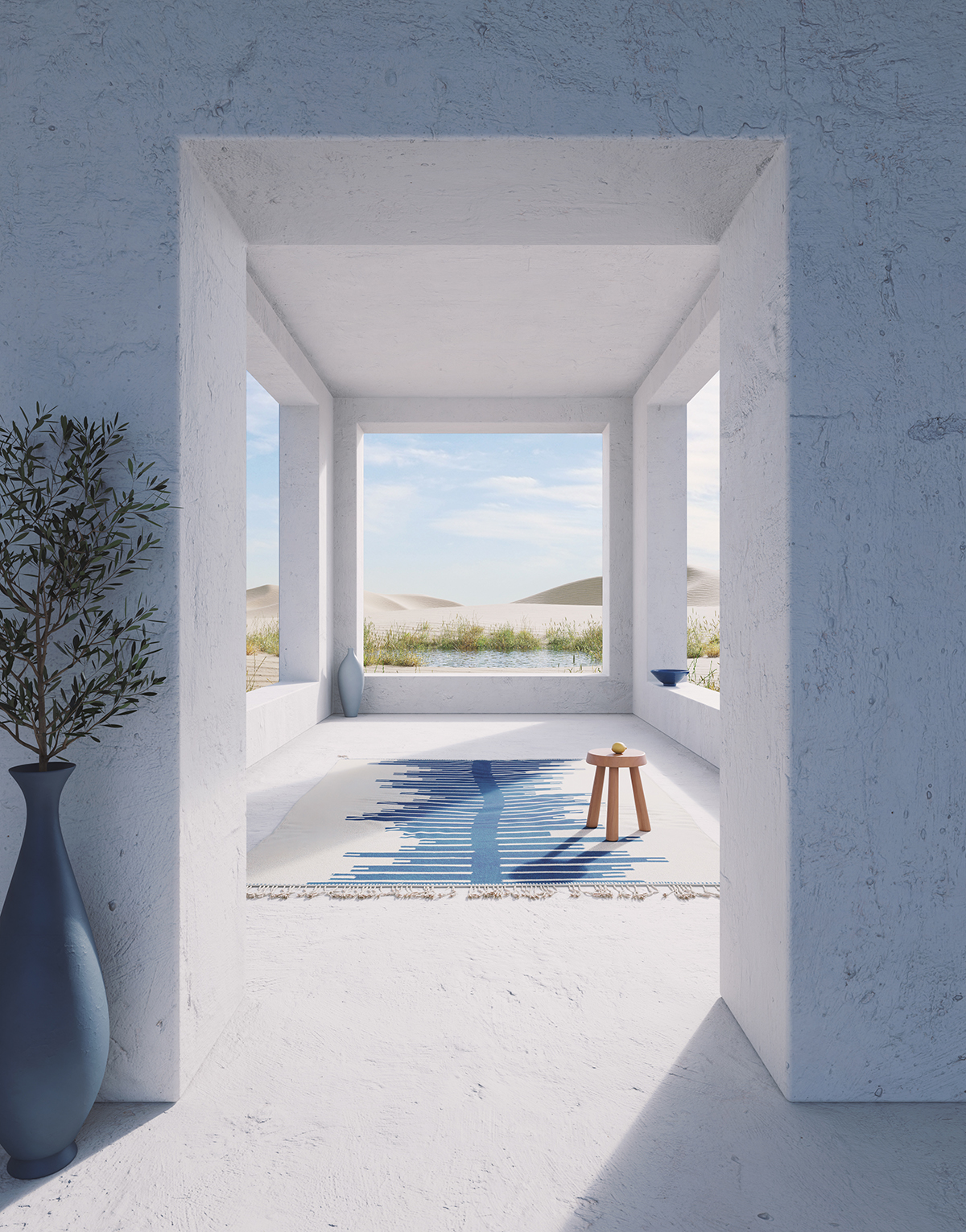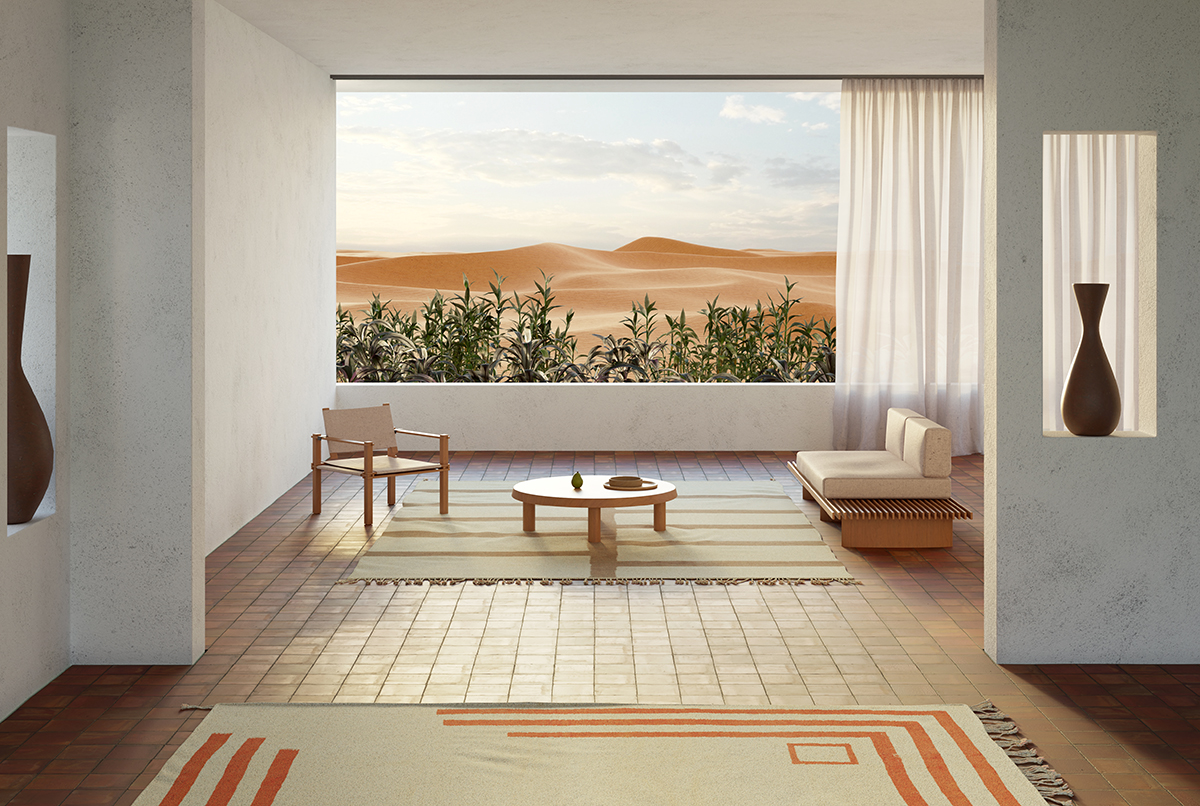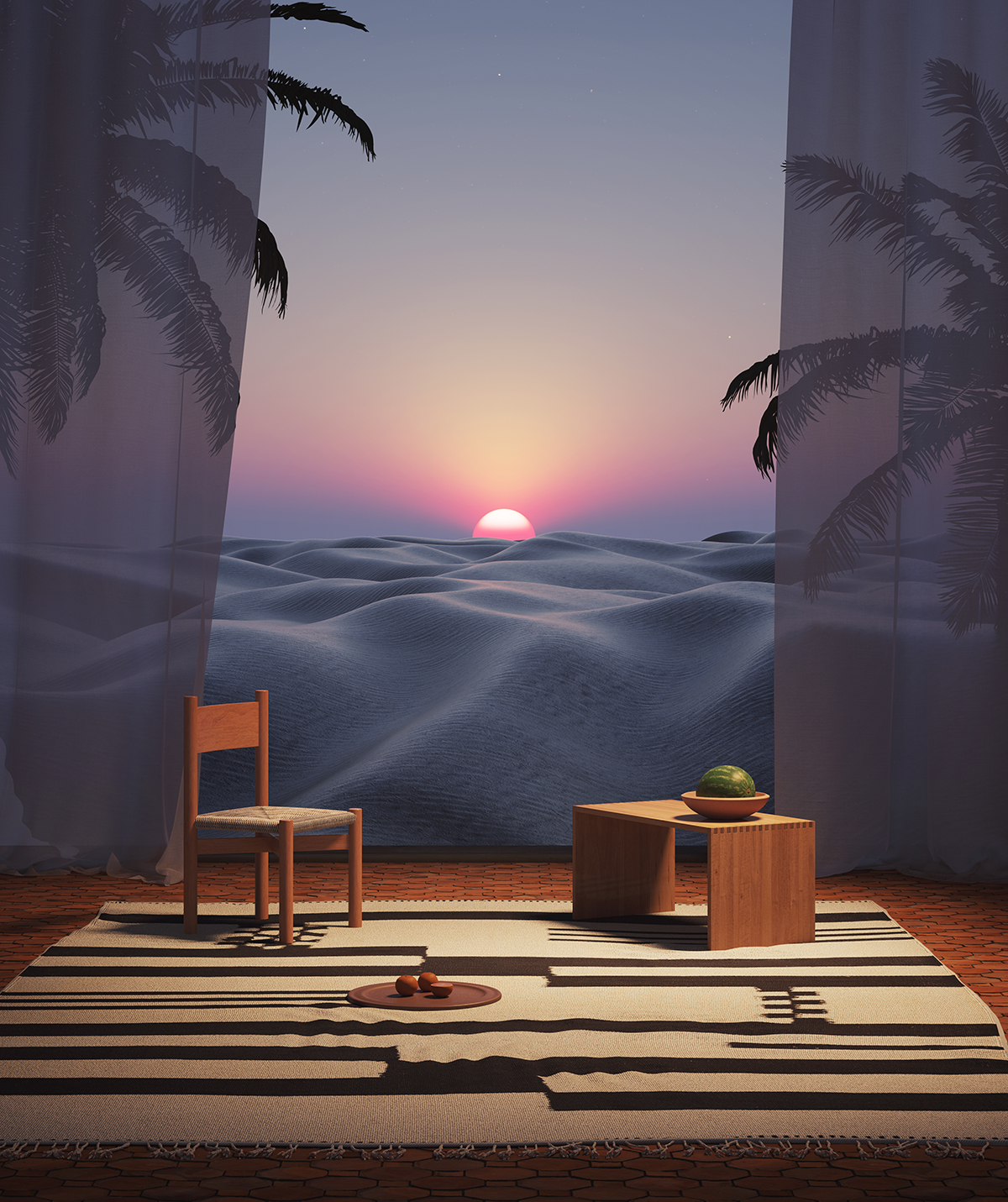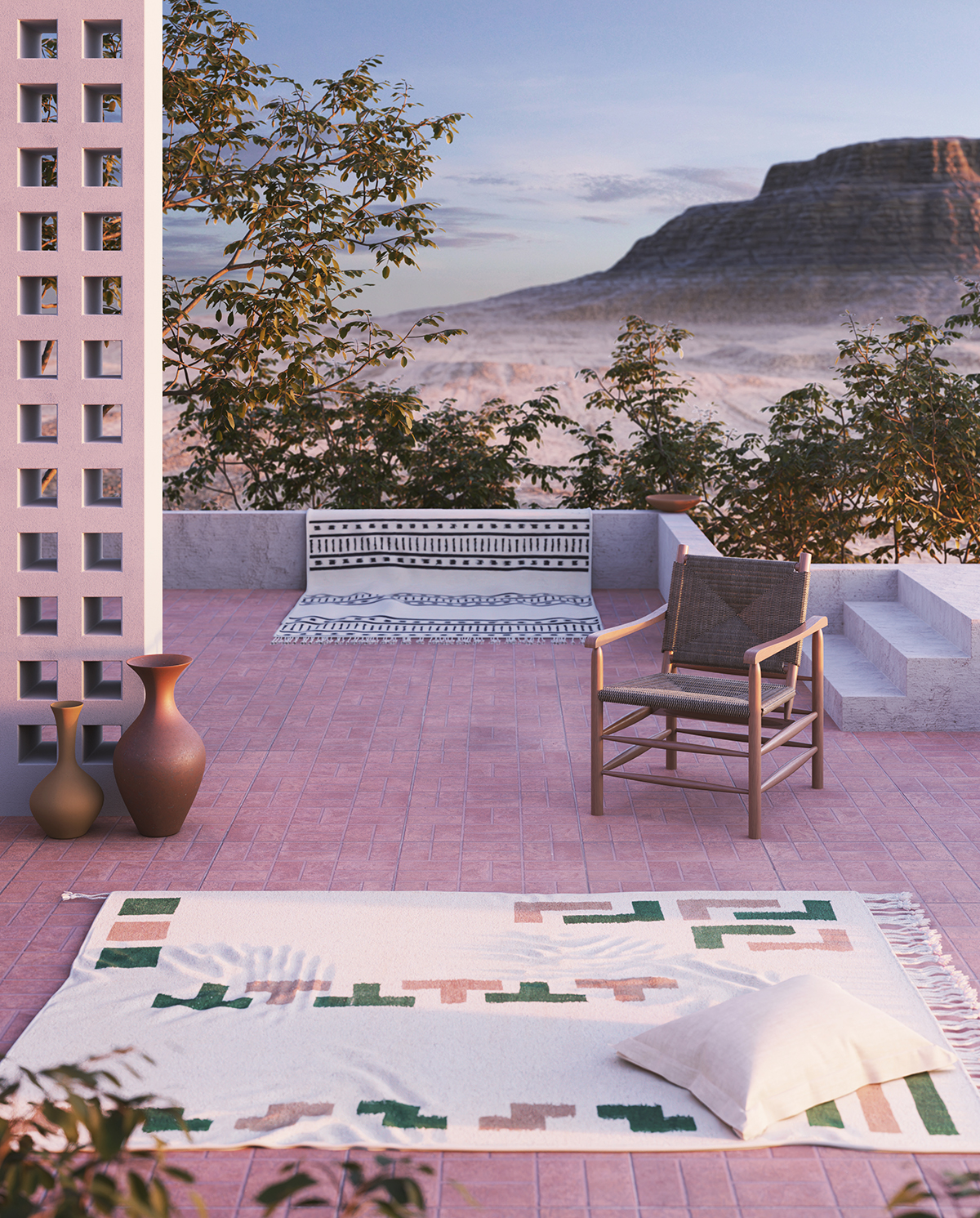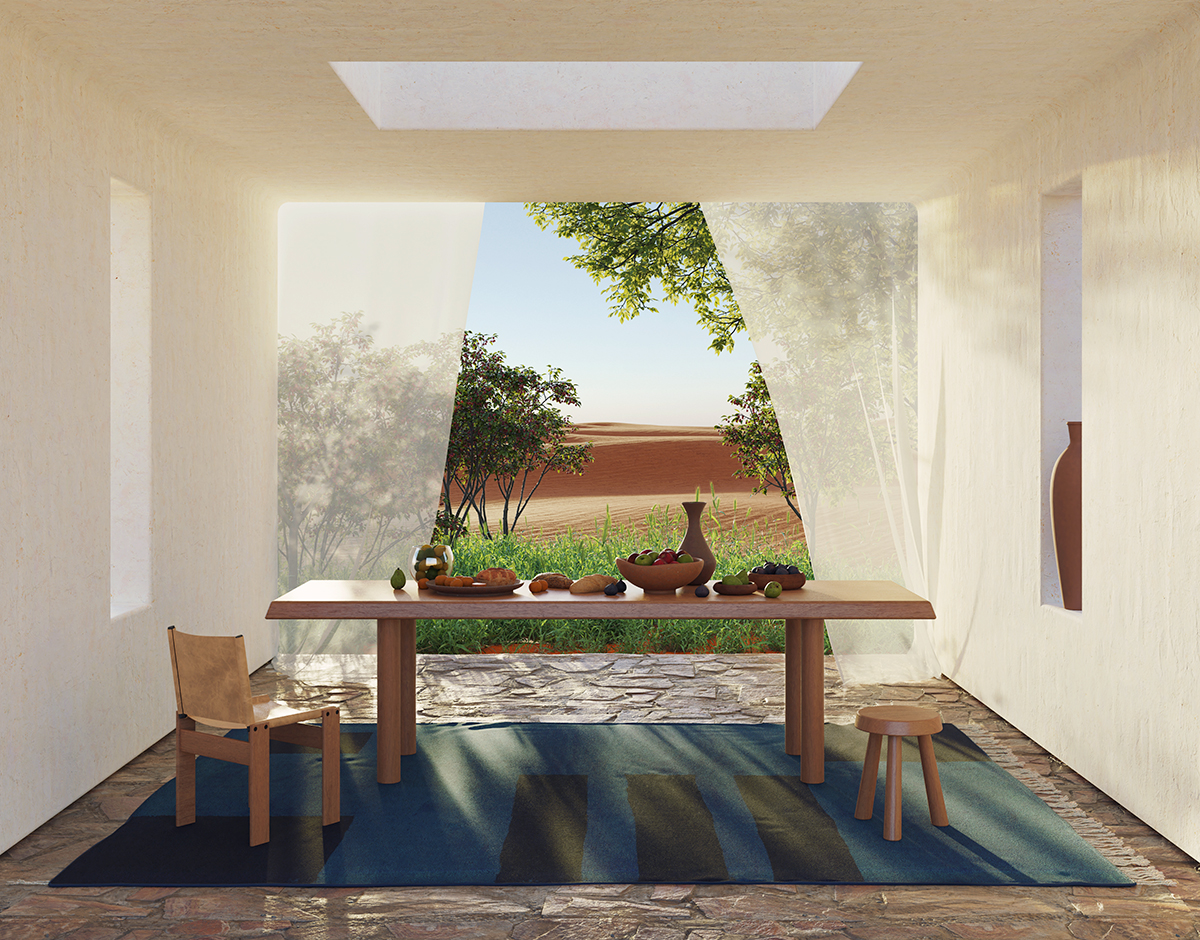 The Rugs