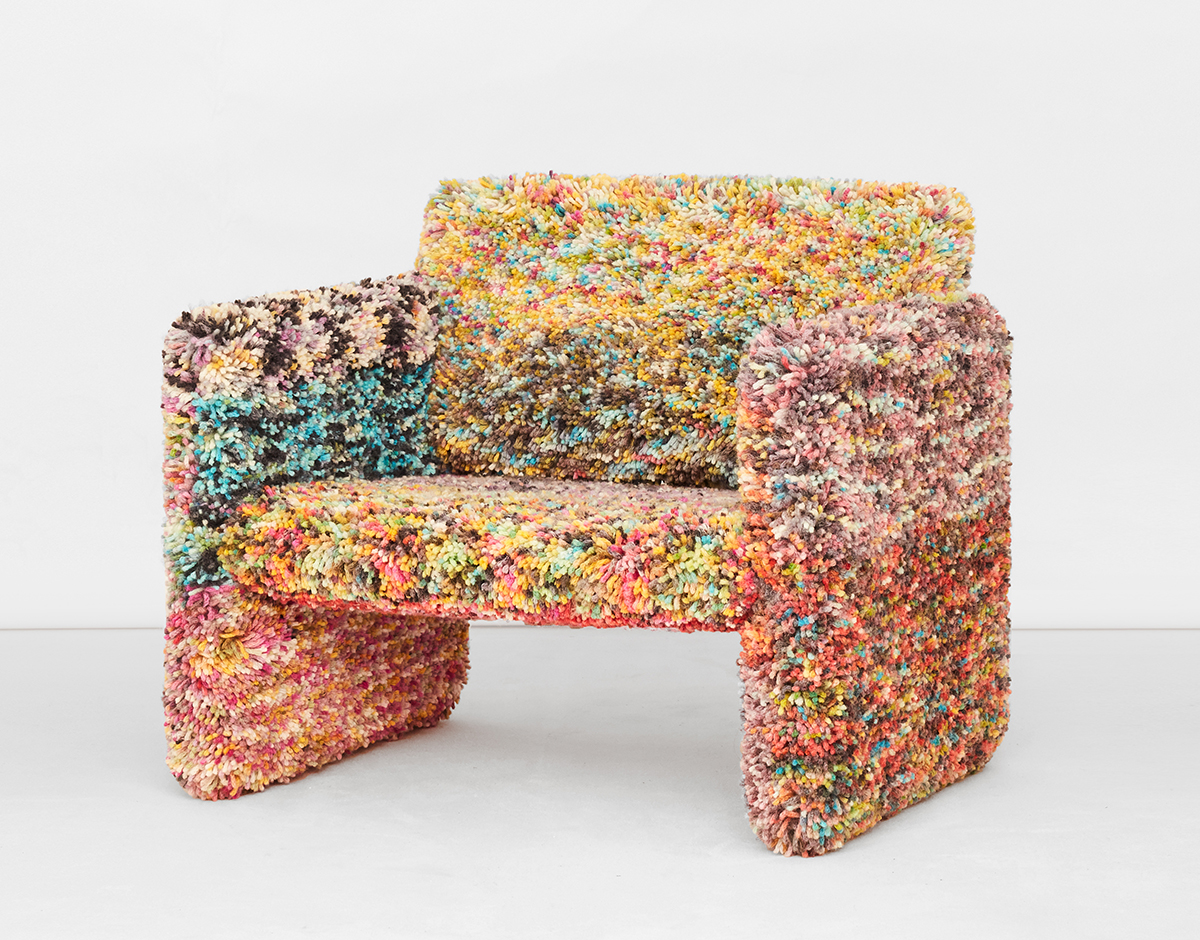 A weekly Saturday recap to share with you our favorite links, discoveries, exhibitions, and more from the past seven days. This week: furniture inspired by robots, our favorites from the 2020 Design Academy Eindhoven graduate shows, and a carpeted chair by Max Lamb that's apropos for COVID life.
Discoveries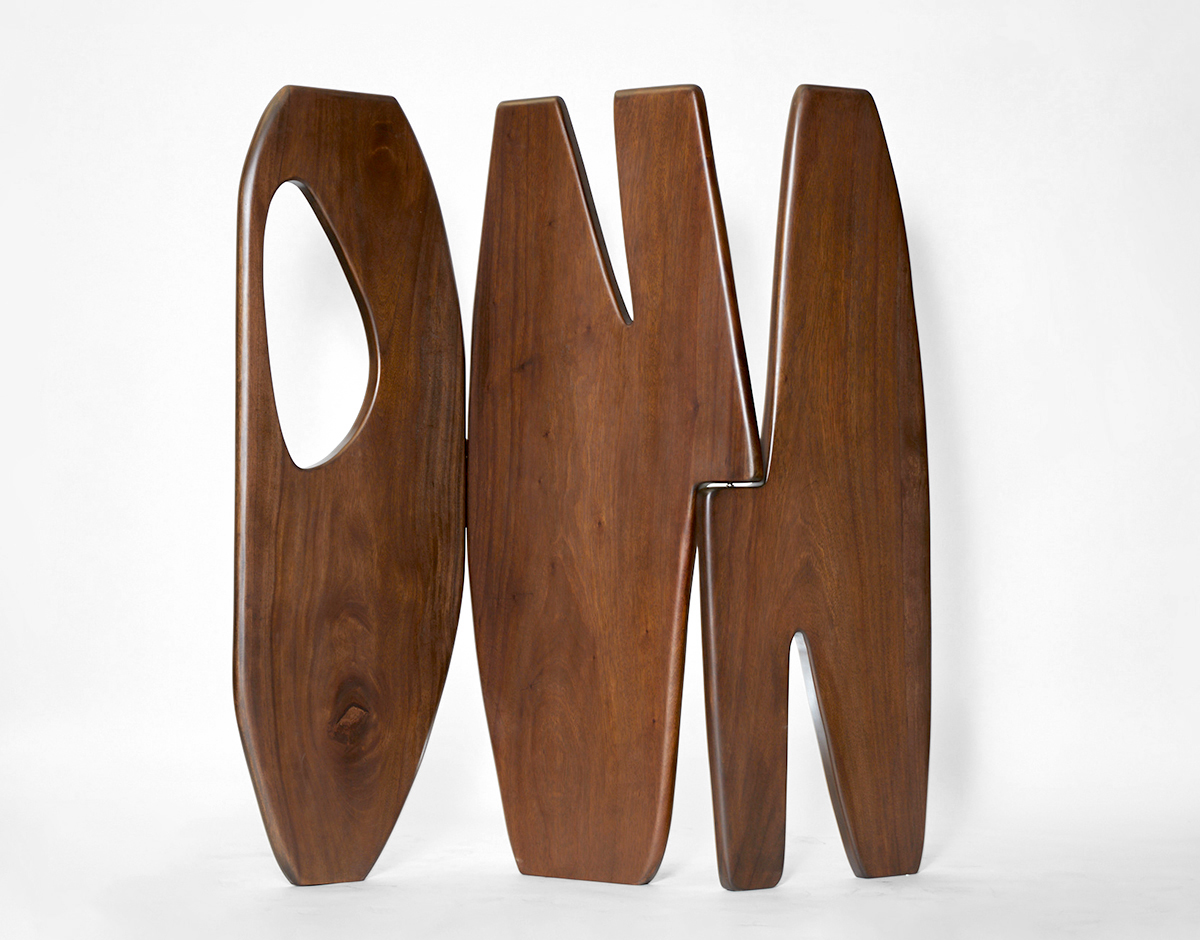 For one of the first shows in Cromwell Place — London's smart new membership-based arts space that provides rentable exhibition and workspaces for international galleries — Initio Fine Arts curated a show that paired the geometric work of Hungarian designer Anna Horváth with the organic shapes of French architect and designer Reda Amalou. The exhibition is over, but we wanted to share Amalou's Panama room divider, above, which was a new discovery for us.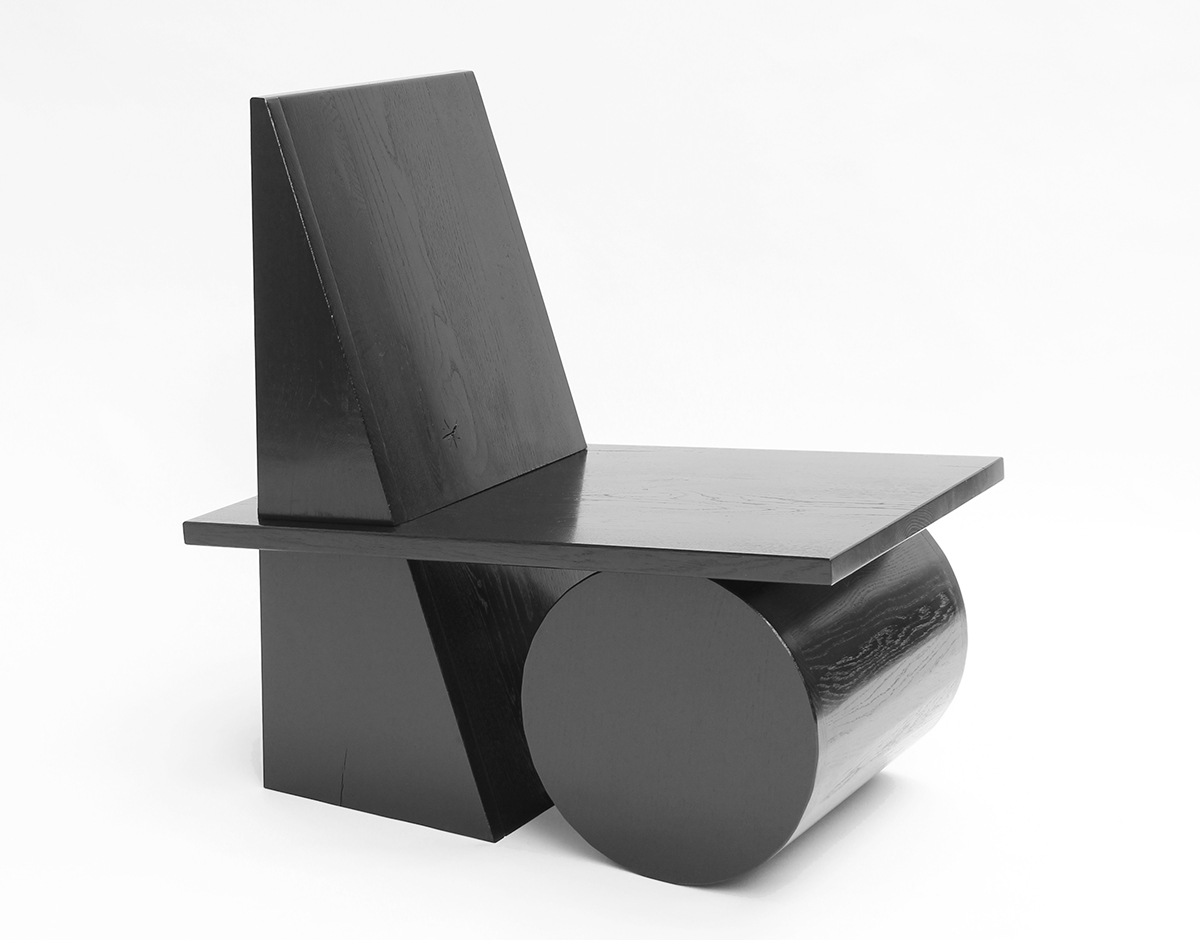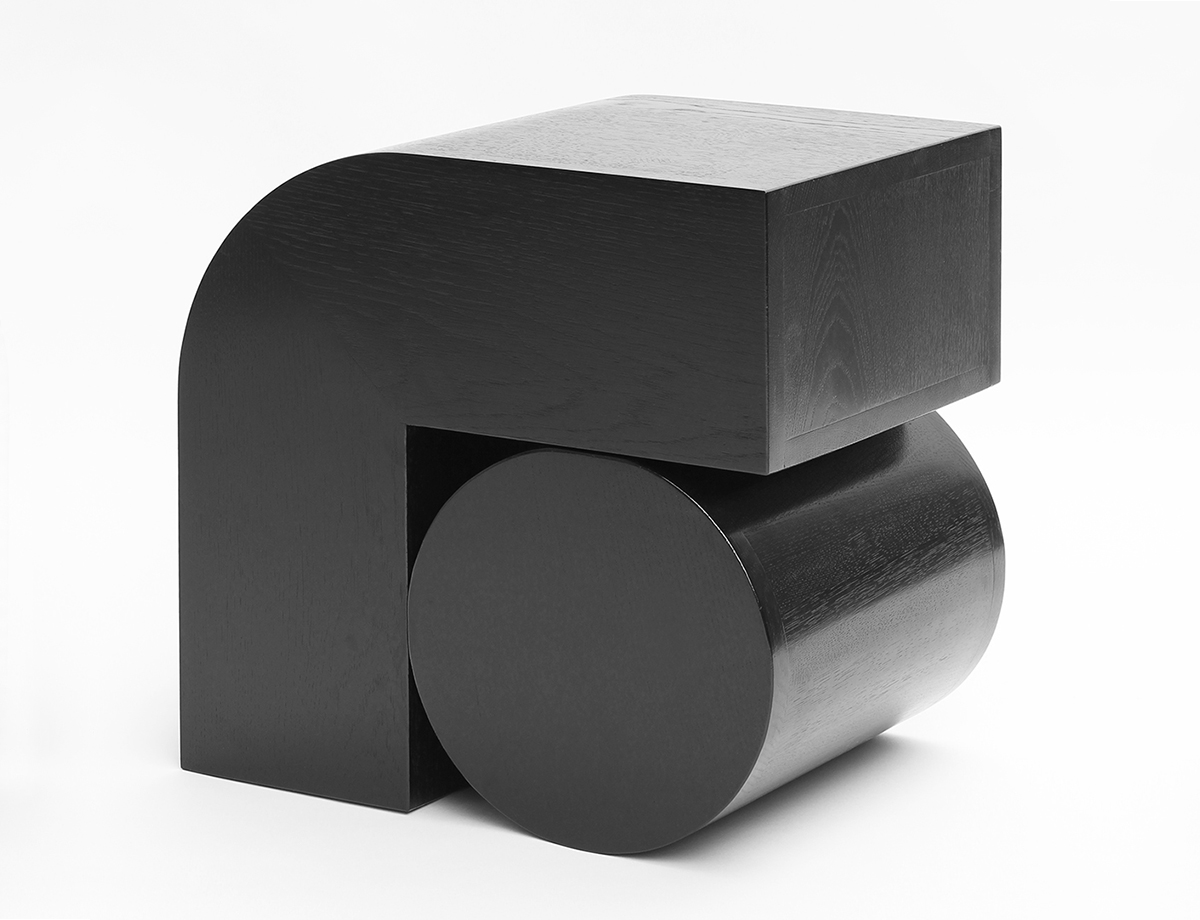 There's always something nice about seeing the contrast of a hyper-graphic 2-D digital composition turned into a 3-D object that's made and finished by hand in warm natural wood. That's the basis of Rotterdam-based Studio Verbaan's ongoing x4 series, the latest iterations of which are above.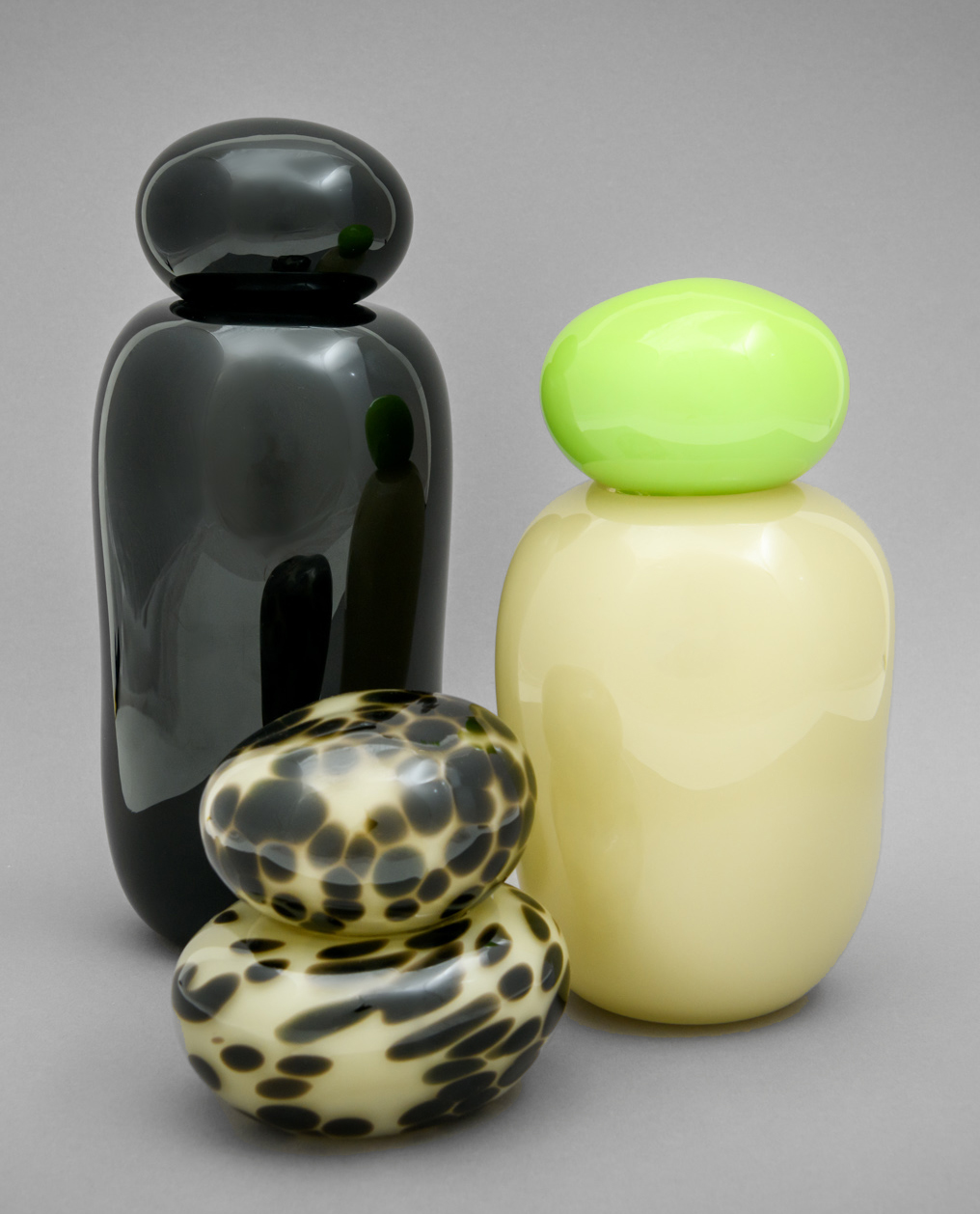 Helle Mardahl has gotten very well known in a short time for her candy-colored glass vessels — which are literally called "Bonbons" and sold in her "online candy shop." But the Copenhagen artist recently collaborated with the Dutch accessories brand Wandler for a trio of pieces exclusively for Browns, and we're obsessed with the much edgier colorways. They go on sale at Browns November 2nd.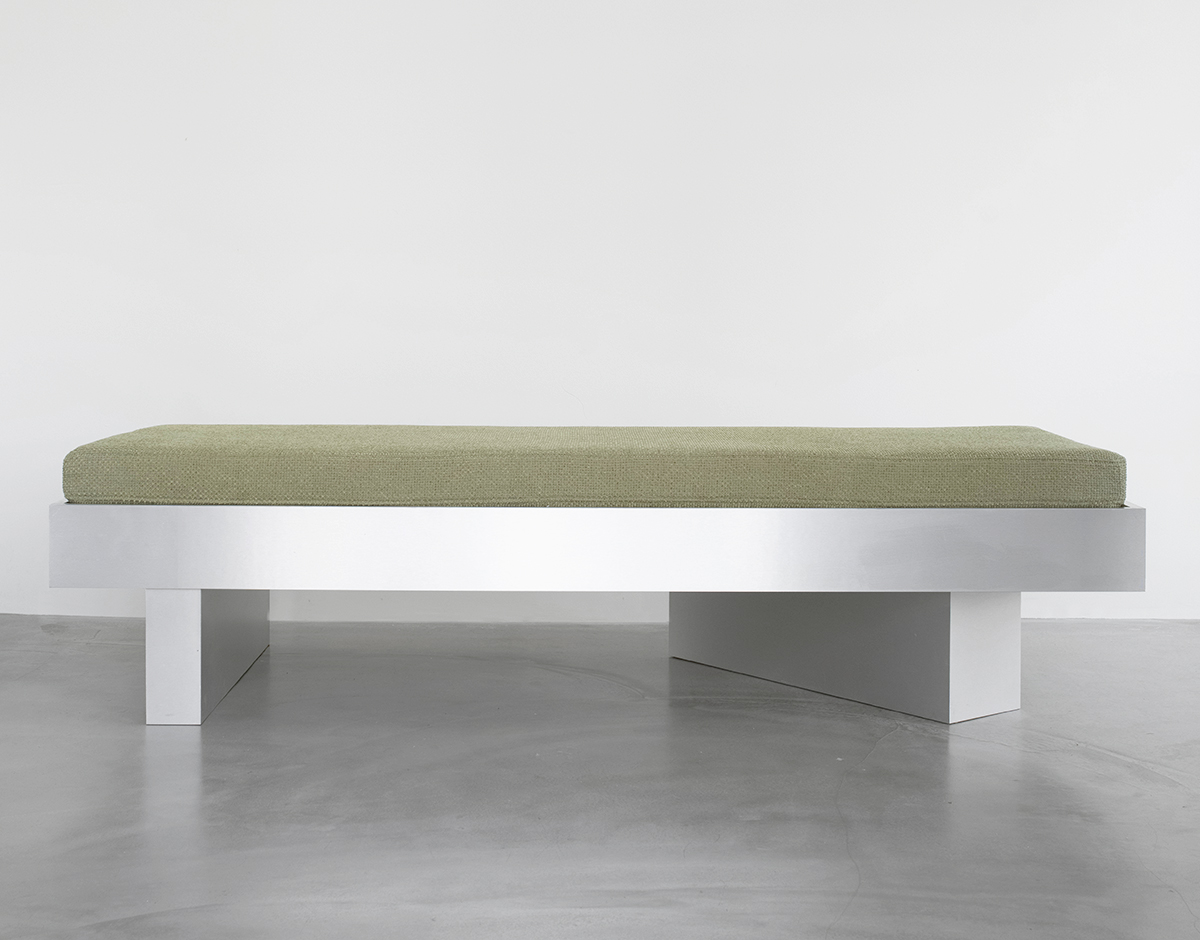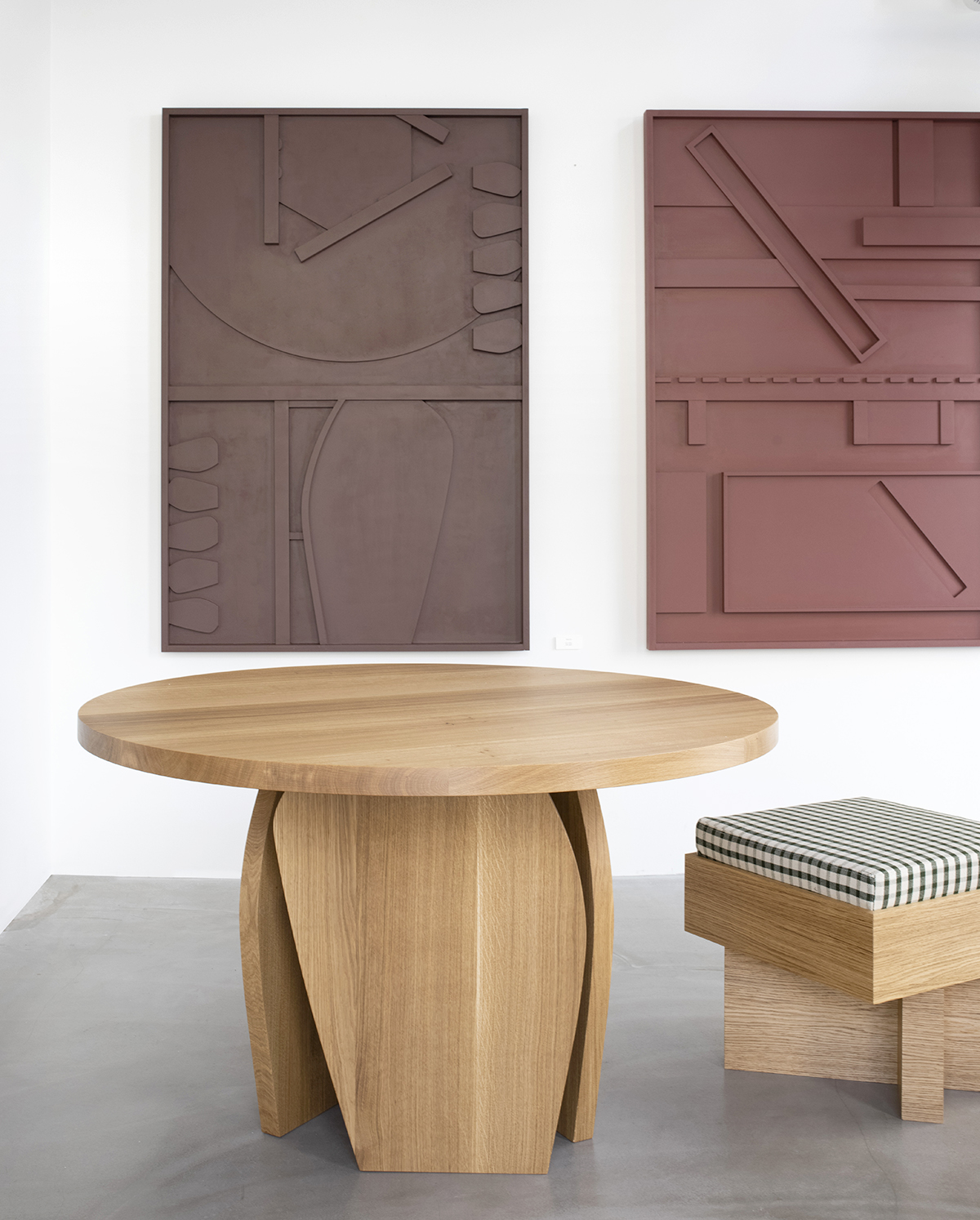 More goodness out of Copenhagen: Furniture by the year-old multidisciplinary studio Atelier Axo, founded by architect Caroline Sillesen and designer Rose Hermansen. Called Lazy Objects, the series features pieces "that are normally associated with rest or laziness," including the Scarlett Daybed, the Lazy Haley table, and a torqued ottoman with cute plaid upholstery. View the studio's full portfolio here. (Photos by Enok Holsegaard)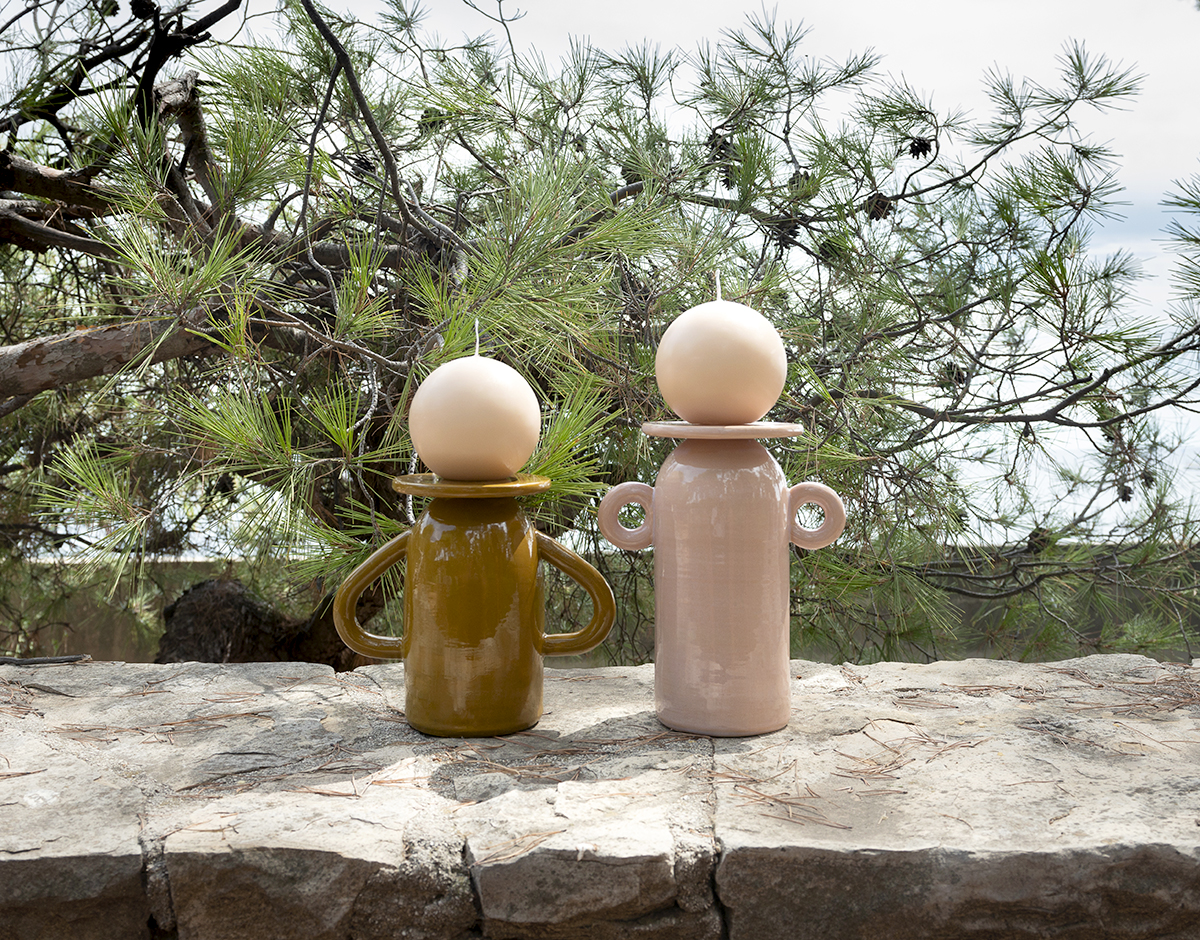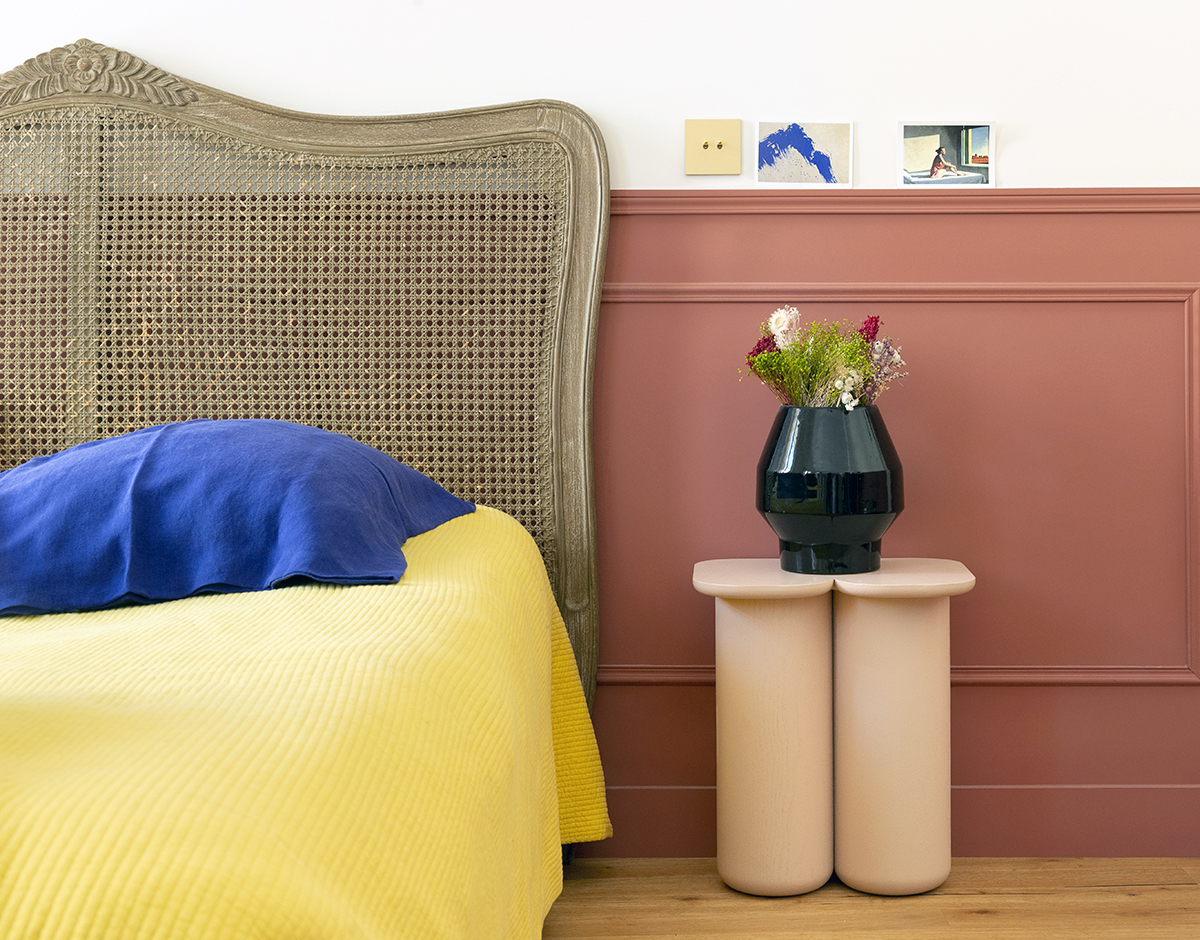 The French design studio of Margaux Keller just released a new series of accessories and small furnishings that you can snag in her online shop, including a funny jug-like candleholder, a cute wavy wall shelf, and (yet another) fat-legged side table that in this case was "inspired by an ancestral tradition according to which the loser of a game of pétanque had to put a kiss on the buttocks of Fanny, an iconic Provencal character." Lol.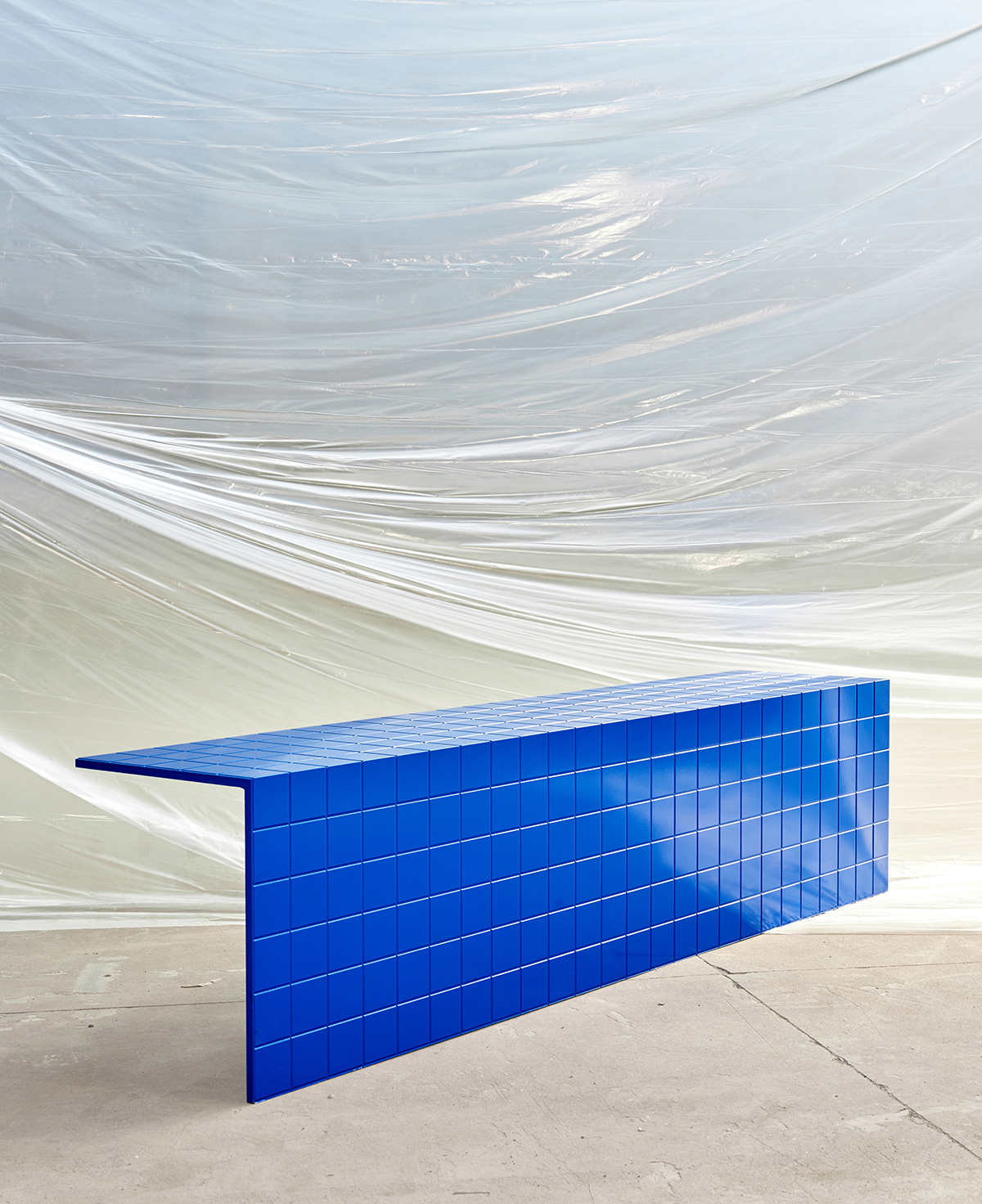 We LOVE it when emerging studios with new ideas collaborate with heritage manufacturing brands that have a more traditional approach. The latest such project is Rampinelli Edizione, a diffusion line of the hundred-year-old industrial steel producer Rampinelli that's art-directed by the Milan design firm Sovrappensiero. The new brand's first three products are a bench, table, and coat hanger that combine the factory's CNC plasma cutting, CNC milling, and manual TIG welding of thick steel plates — formerly mostly used for the automotive, renewable energy, and aerospace industries — with "the composition of geometric solids, which bring the rough aesthetics of mechanical engineering into the intimacy of the domestic environment," says the studio.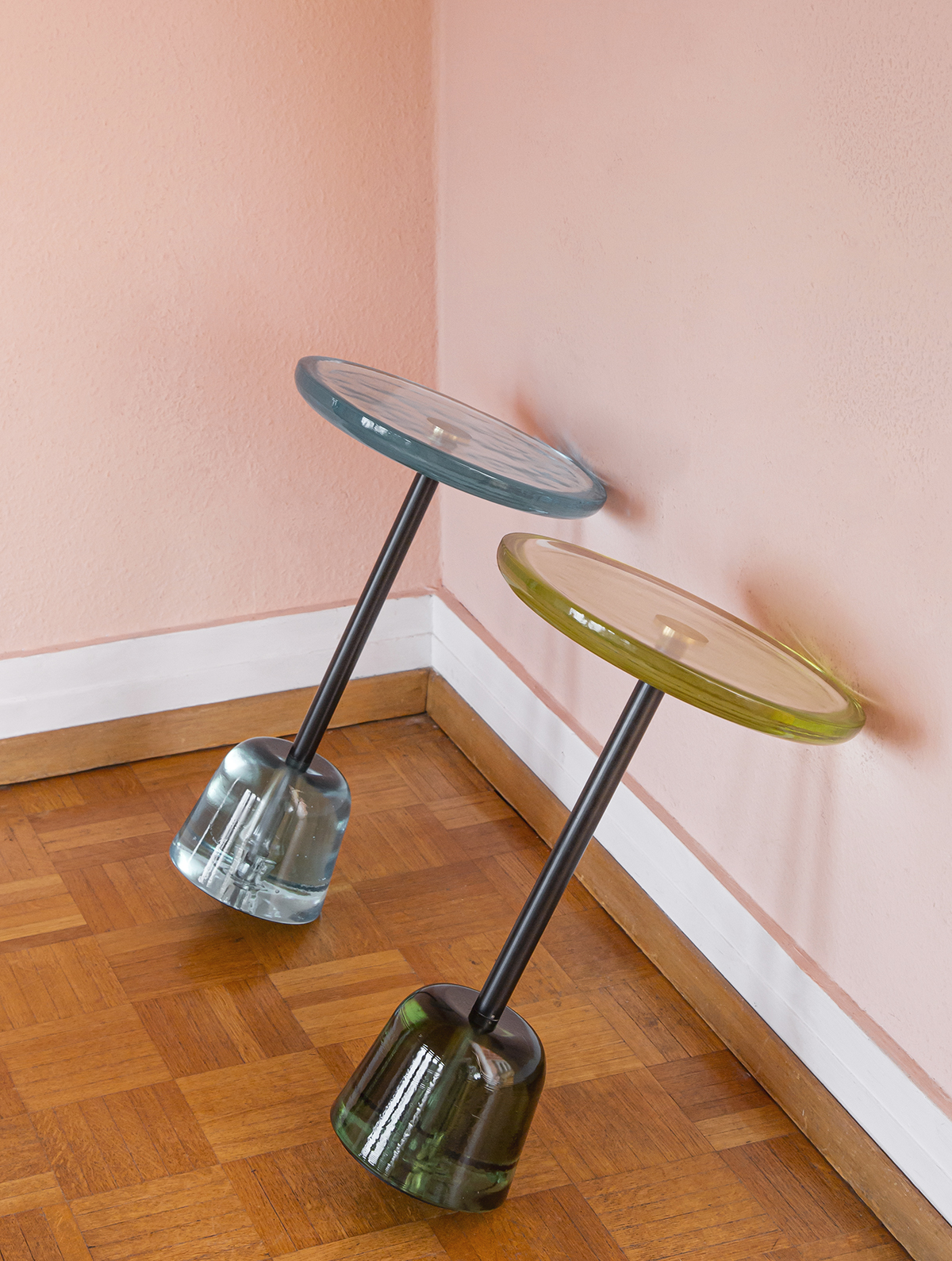 We've long been huge fans of Sebastian Herkner's work in glass, from his early Bell tables for Classicon to his glass-legged tables for Zanotta to his glass-topped Alwa tables for Pulpo. This month he released yet another table in the transparent material: The Pina, also for Pulpo, which is named after the dance icon Pina Bausch.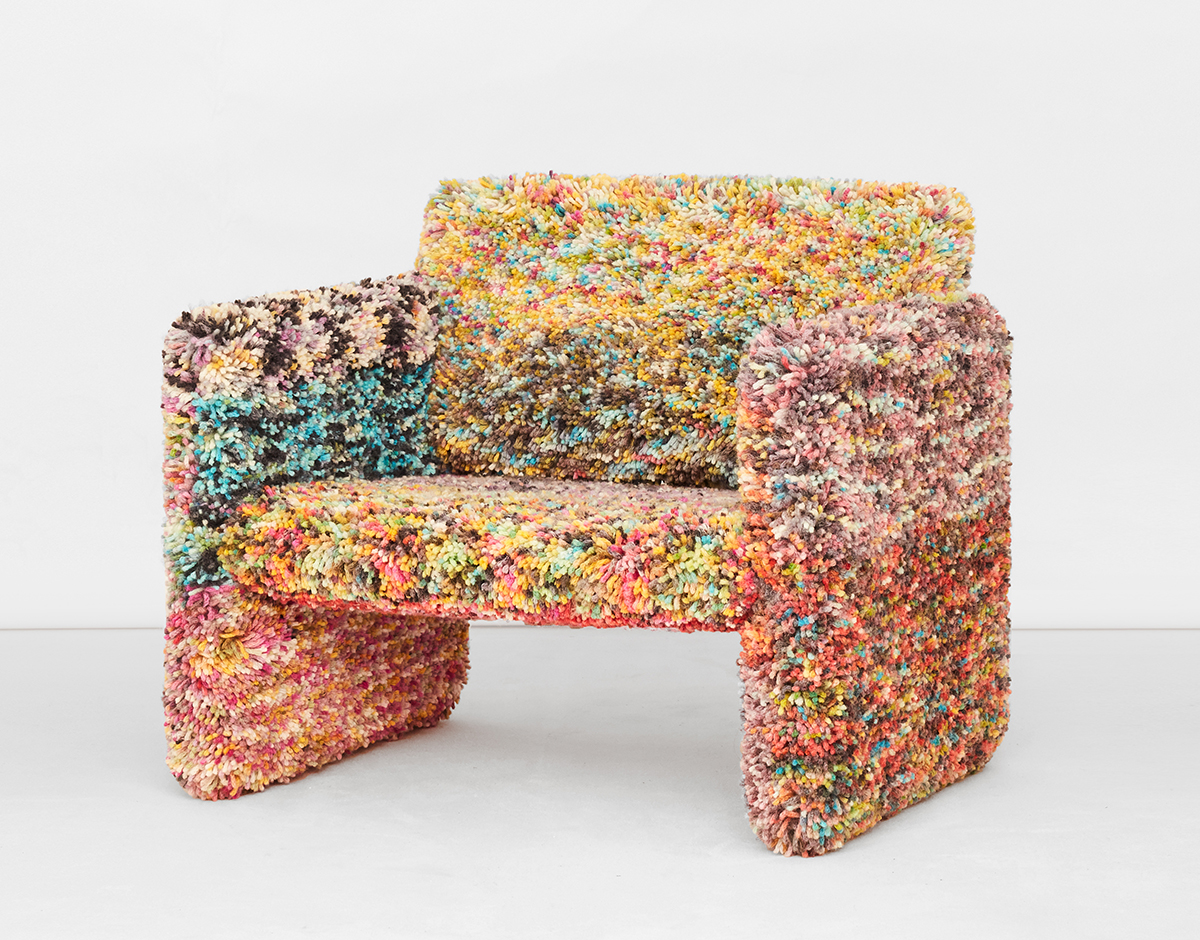 For fans of lying on the floor on a nice cushy rug: Max Lamb's new Tufted Pillow Chair for Gallery Fumi, which is covered in multicolored wool that's been hand-tufted by master tufters in North England. It feels very apropos for our COVID-era lives. (Photo by Tom Hartford)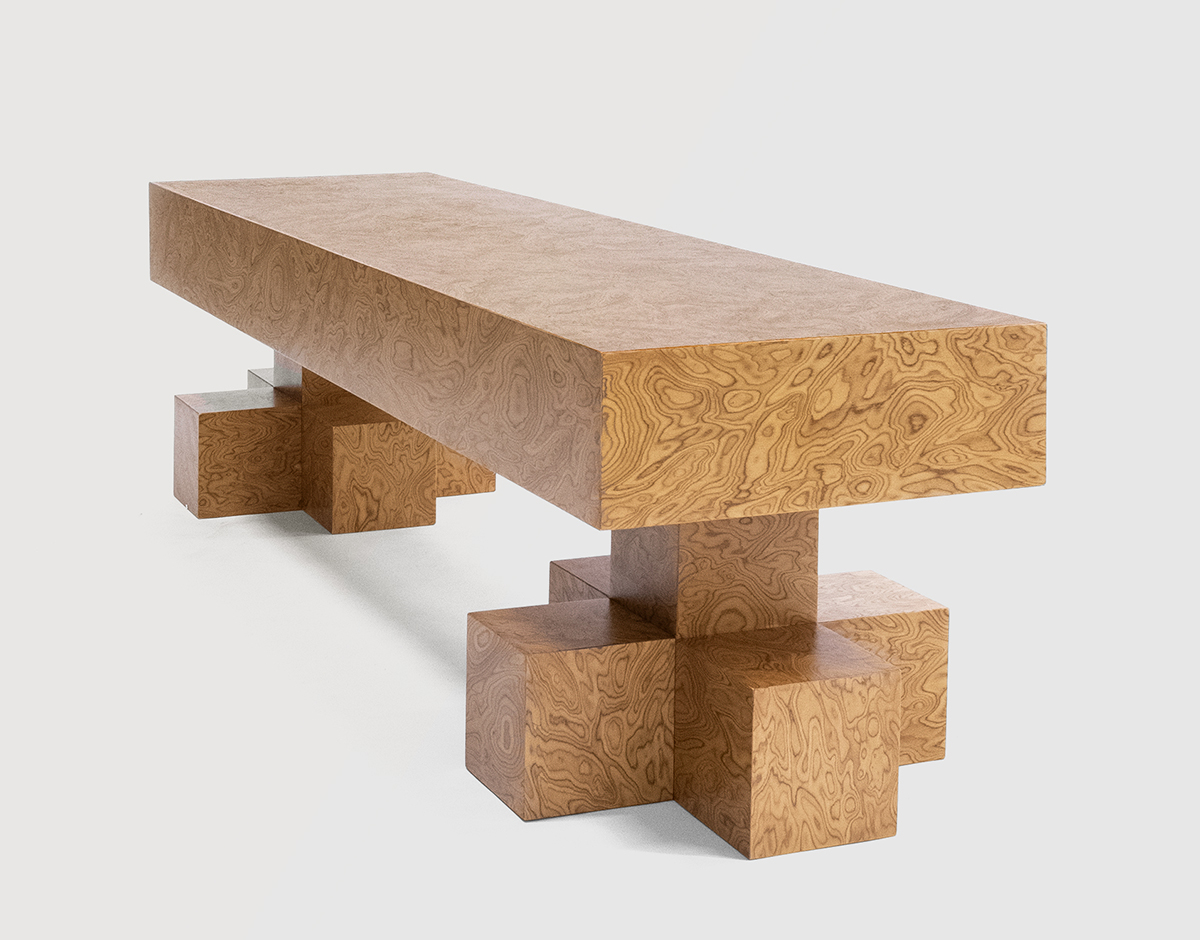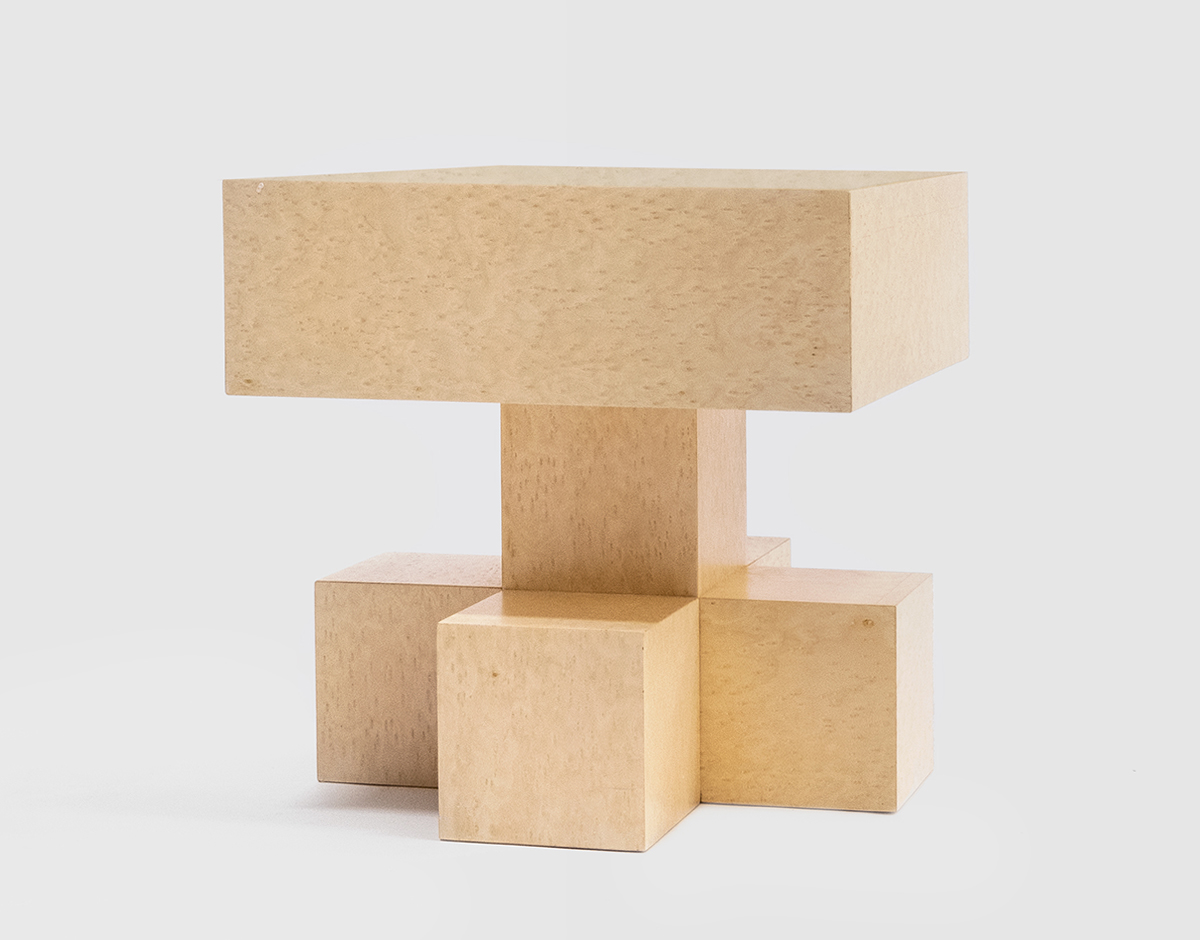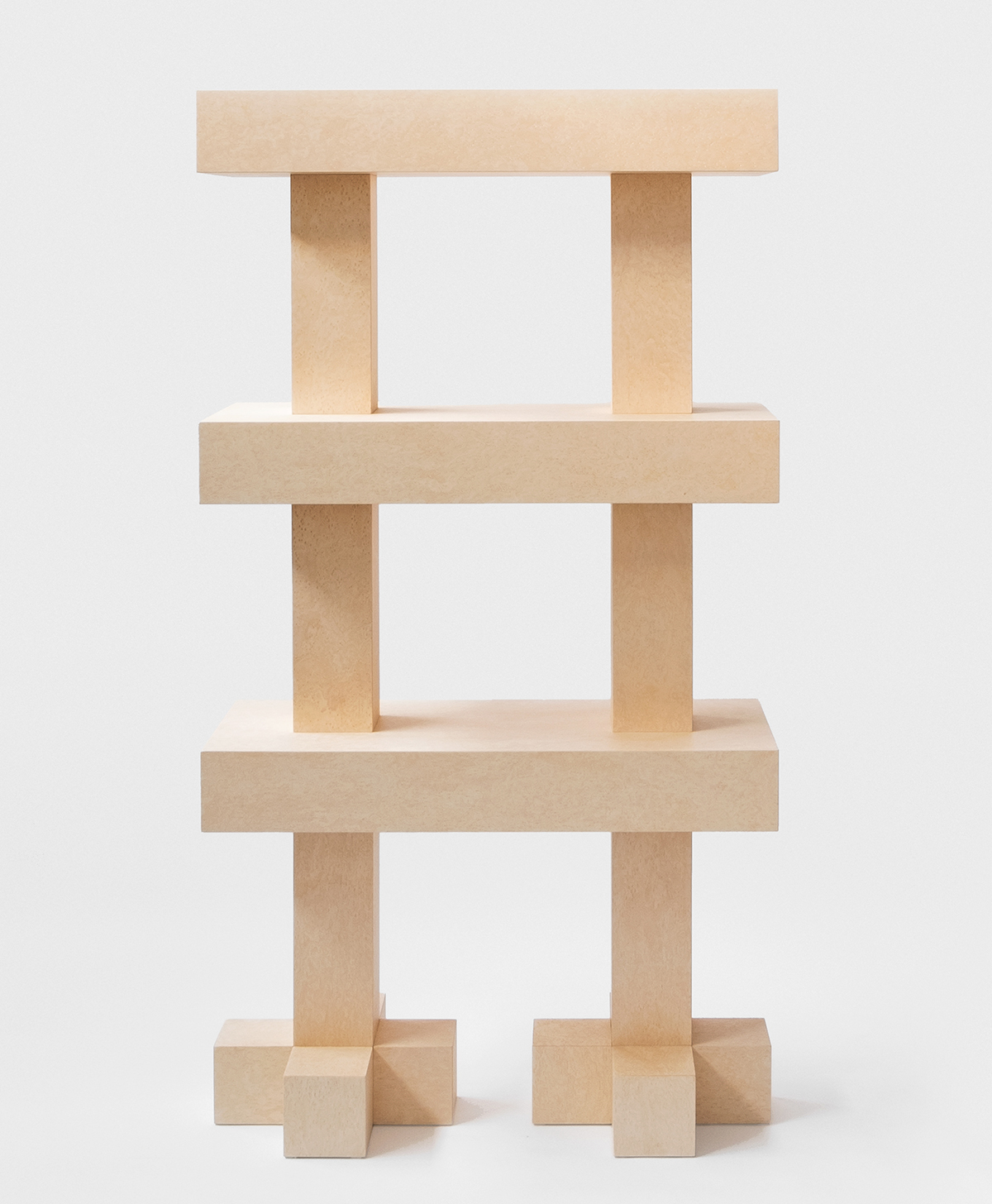 This year's Edit Napoli show was such a wealth of great stuff… The three pieces above, by Cara \ Davide, debuted at the show as a preview of the Italian furniture brand Medulum's 2021 collection, inspired by travel and escapism. Made from laminated composite wood, they're meant to look a bit robotic, "where each piece of furniture seems born not of a traditional process but rather as the result of experimental synthesis performed in a laboratory."
Design Academy Eindhoven Grads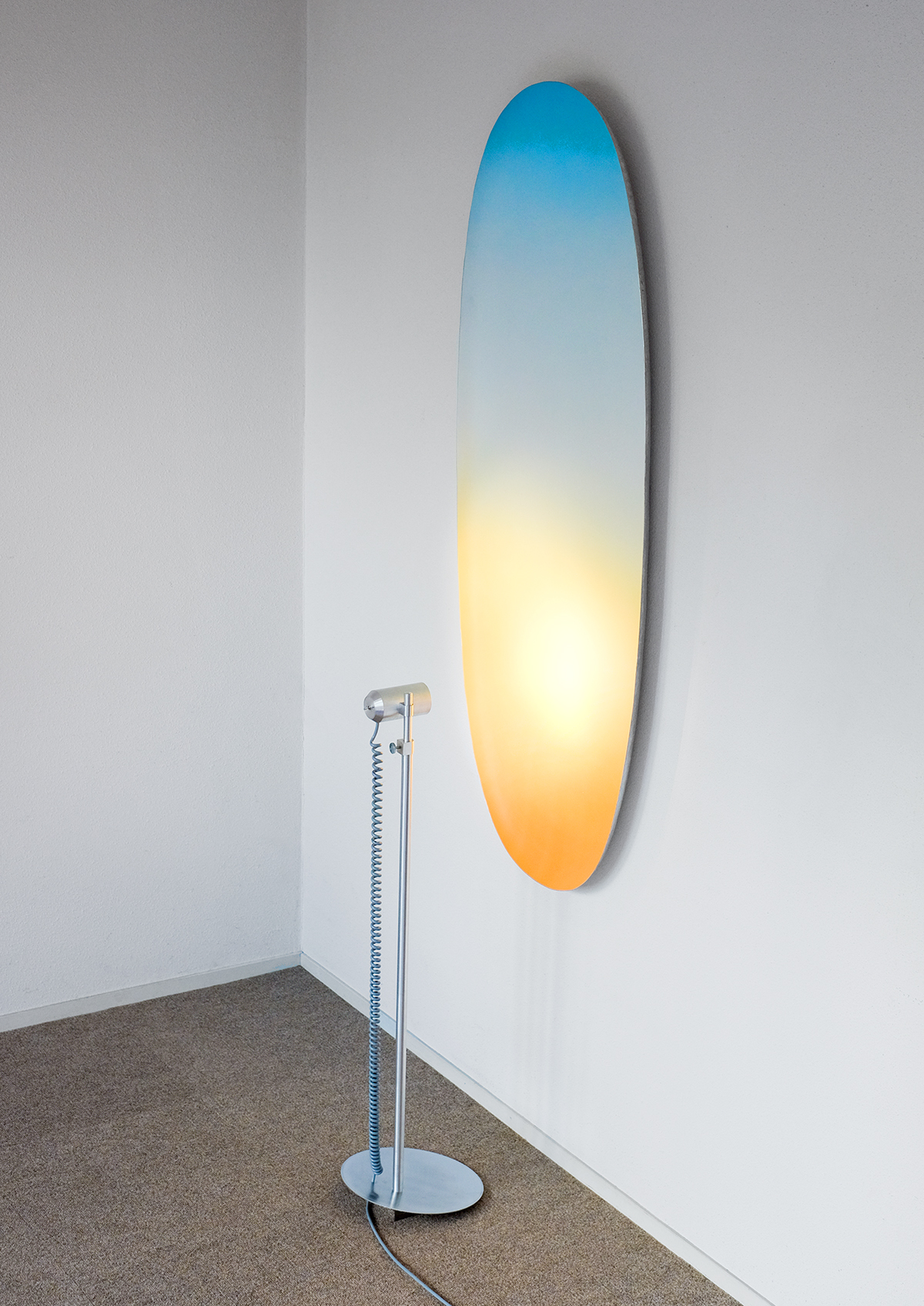 Images from this year's Dutch Design Week — which ends tomorrow and this year is mostly virtual — haven't yet started trickling in for us, but we did take the time to explore the Design Academy Eindhoven 2020 graduate shows and choose some of our favorites. The lamp above is by Charlotte Bombel, and its wall element bounces light on a gradient of warm to cool, so users can change the mood of a room depending on the time of day and their emotional needs.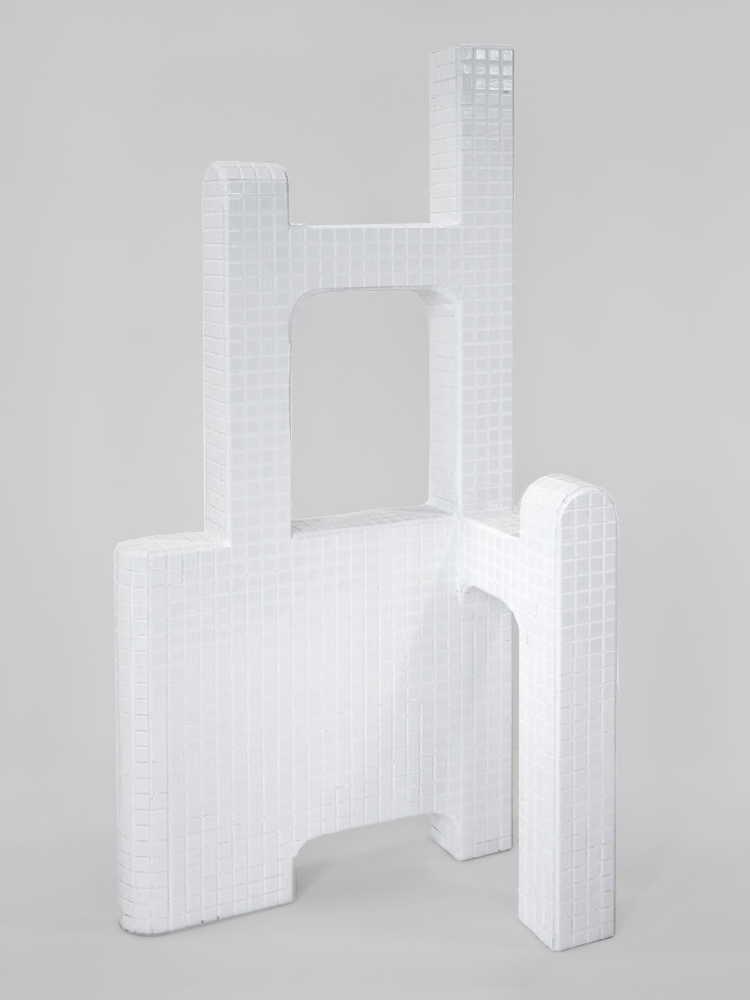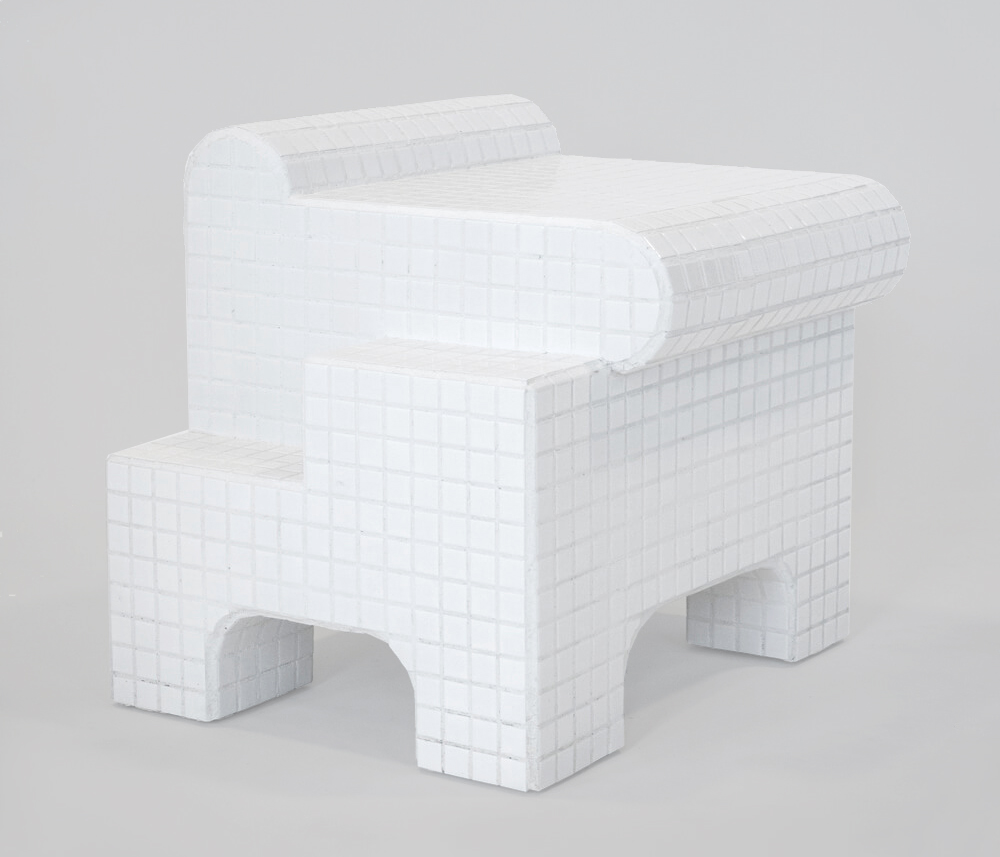 These tiled pieces by Riwan Coeffic fit in nicely with the current craze for tiled furniture, but coupled with really interesting sculptural shapes. Plus, they're meant to evoke swimming pools and the smell of chlorine, which is intensely nostalgic for me.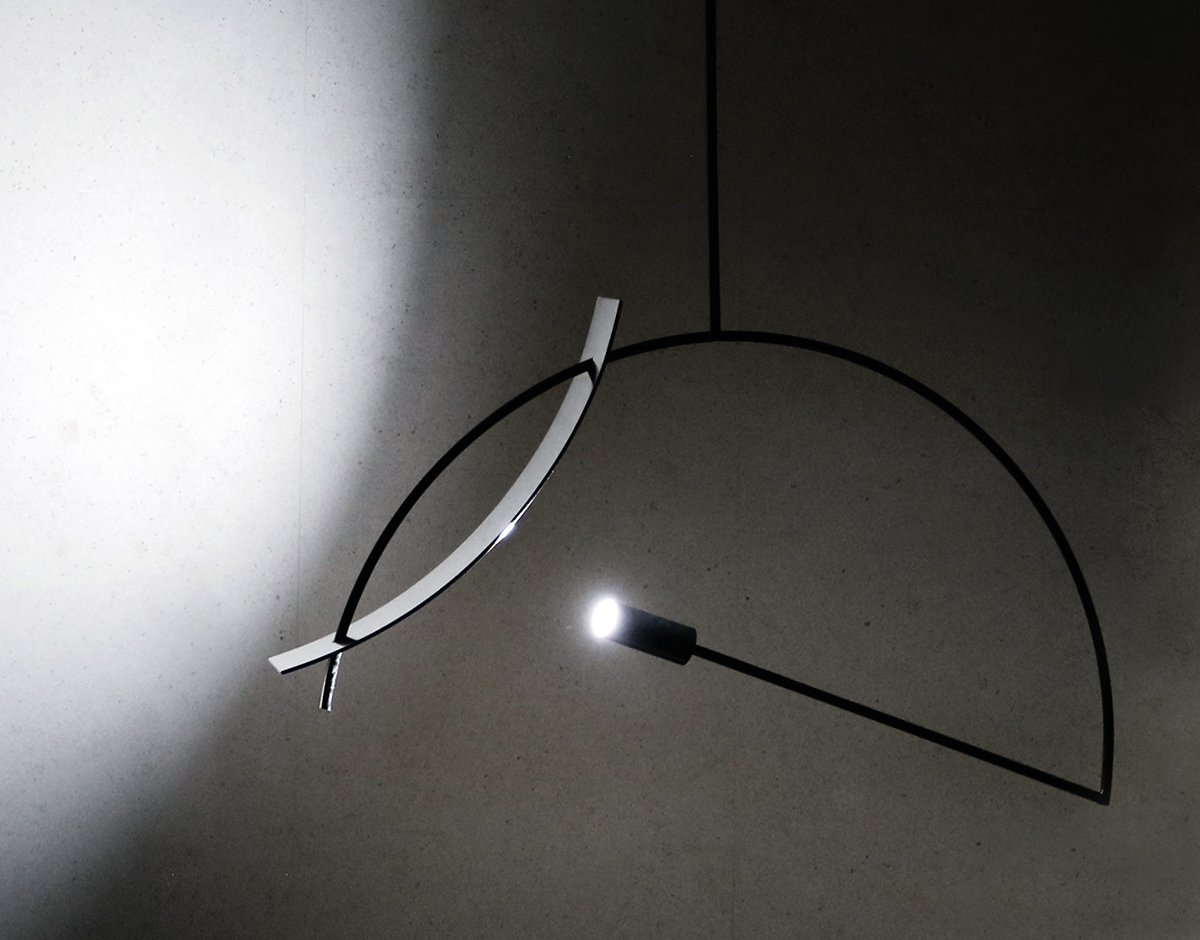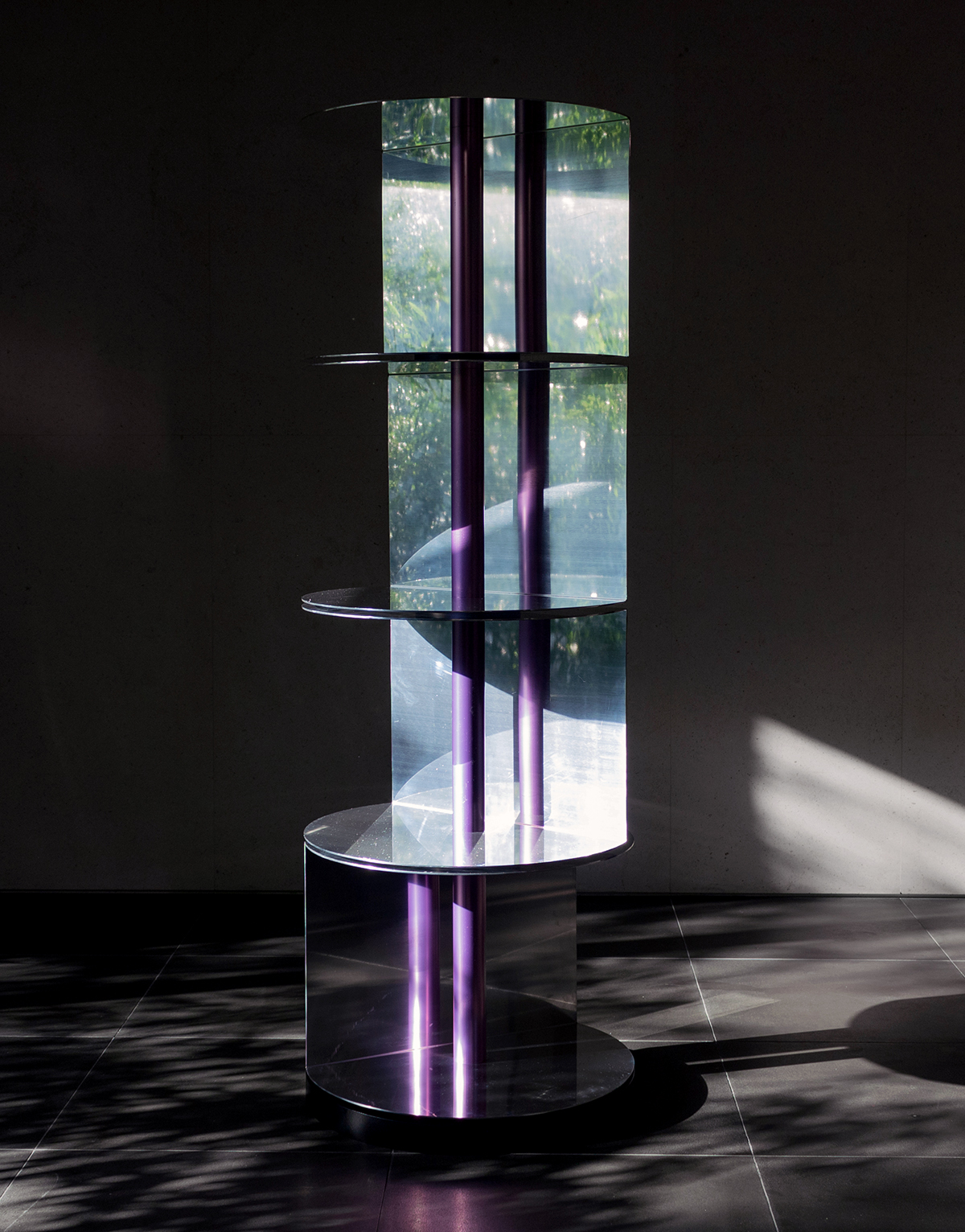 The same reflective steel features in these two projects by Nanyoung Yoon, first as a method of reflecting light in an interesting way (is this a thing?) and then as a way of visually integrating a segmented, rotating shelving unit into its surroundings.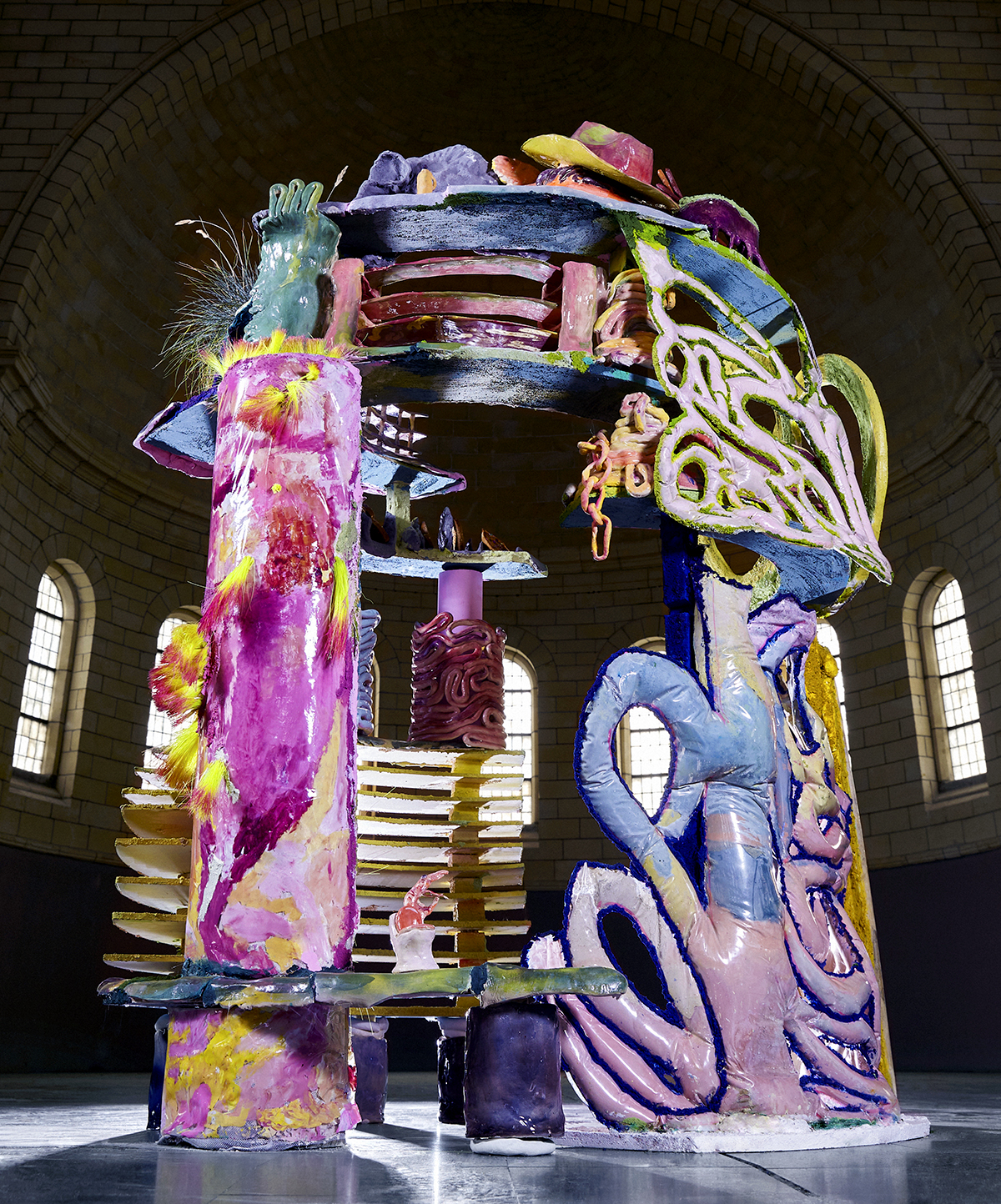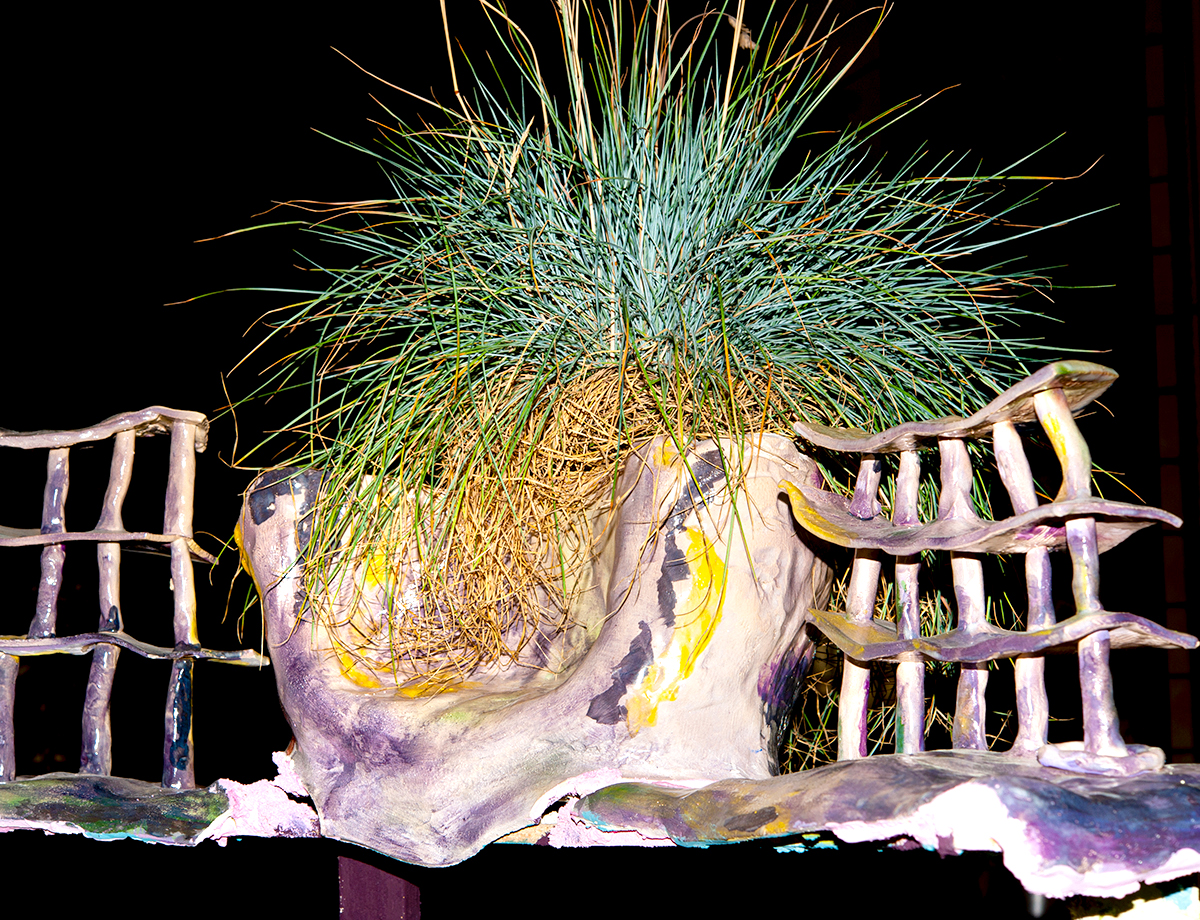 This giant cast-plaster totem is a "time machine" reflecting the progression of Sorrel Madley's fledgling creative oeuvre; it encompasses depictions of bedazzled toast, intestinal shapes, and chains. "A cowboy hat rests opposite a miniature toilet, adorned with a shrimp," says the designer.
Exhibitions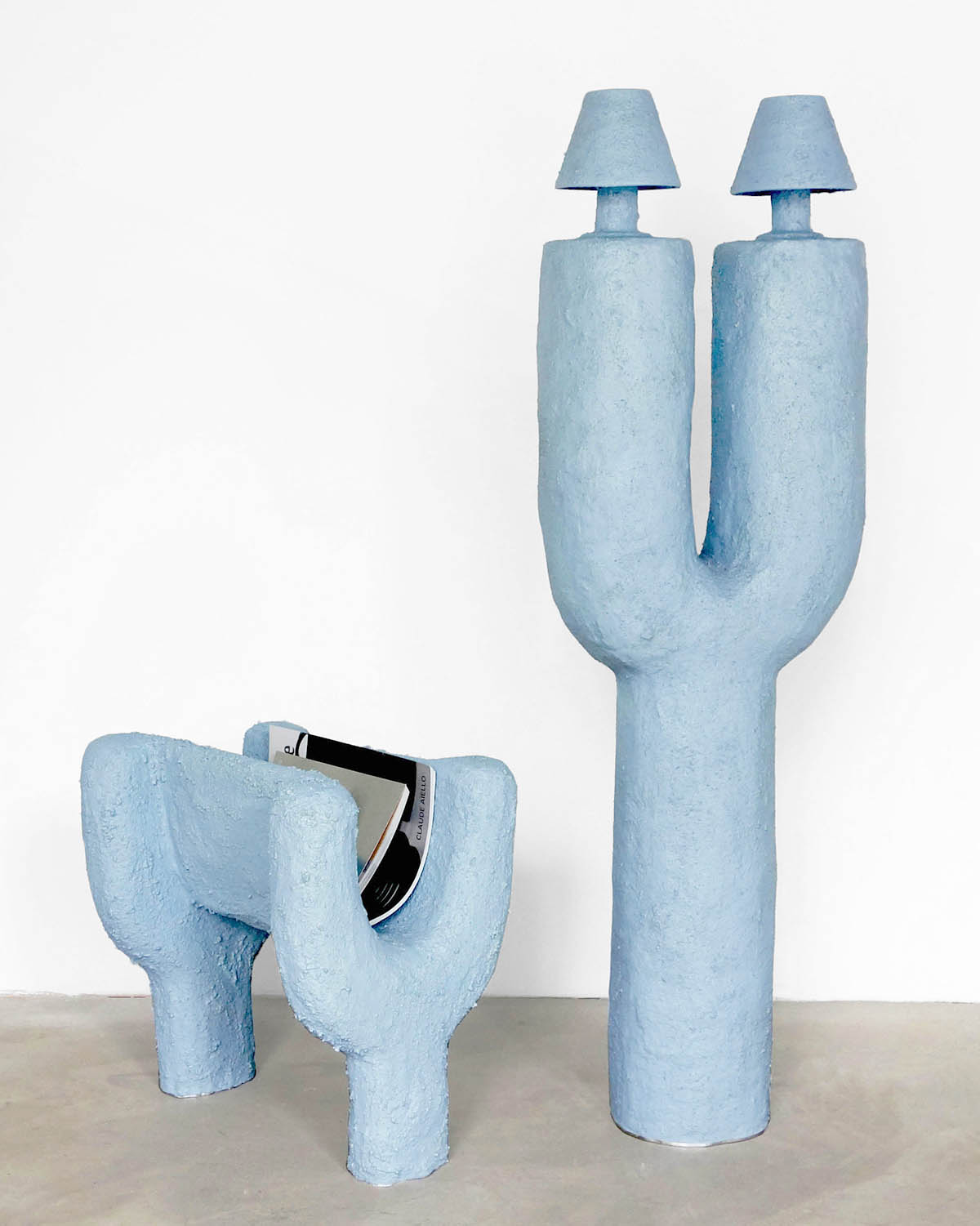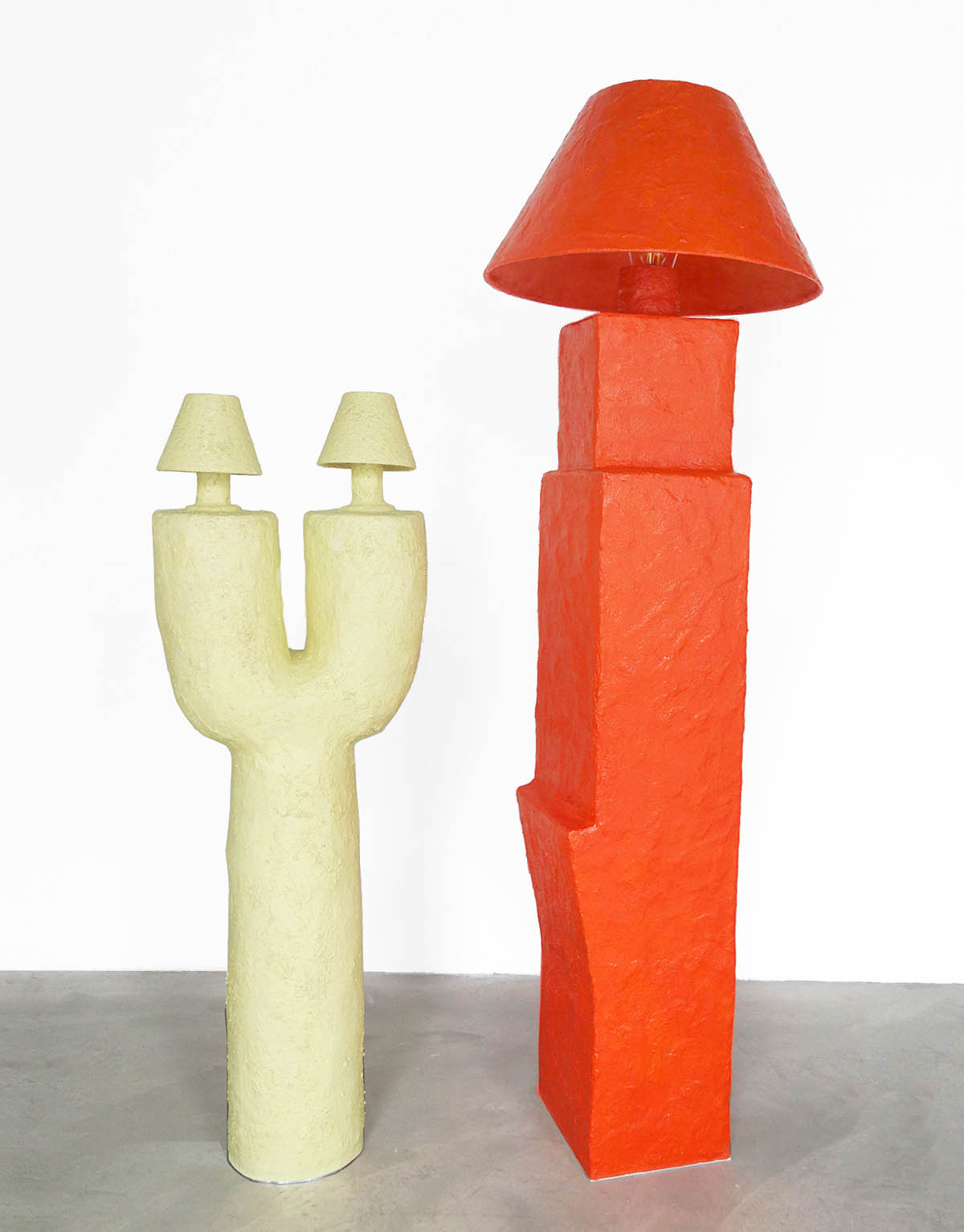 French designer Lea Mestres has created dozens of works for her new solo show "I Am a Living Room" at Gallerie Scene Ouverte, from an epic magazine rack to various carpets and chairs to a massive purple throne with a lamp attached. They're all inspired by classical furniture and object forms, but are then cartoon-ified as Mestres hand-sculpts them out of plaster. You can see more on Mestres's Instagram as well as in a virtual tour the gallery has posted.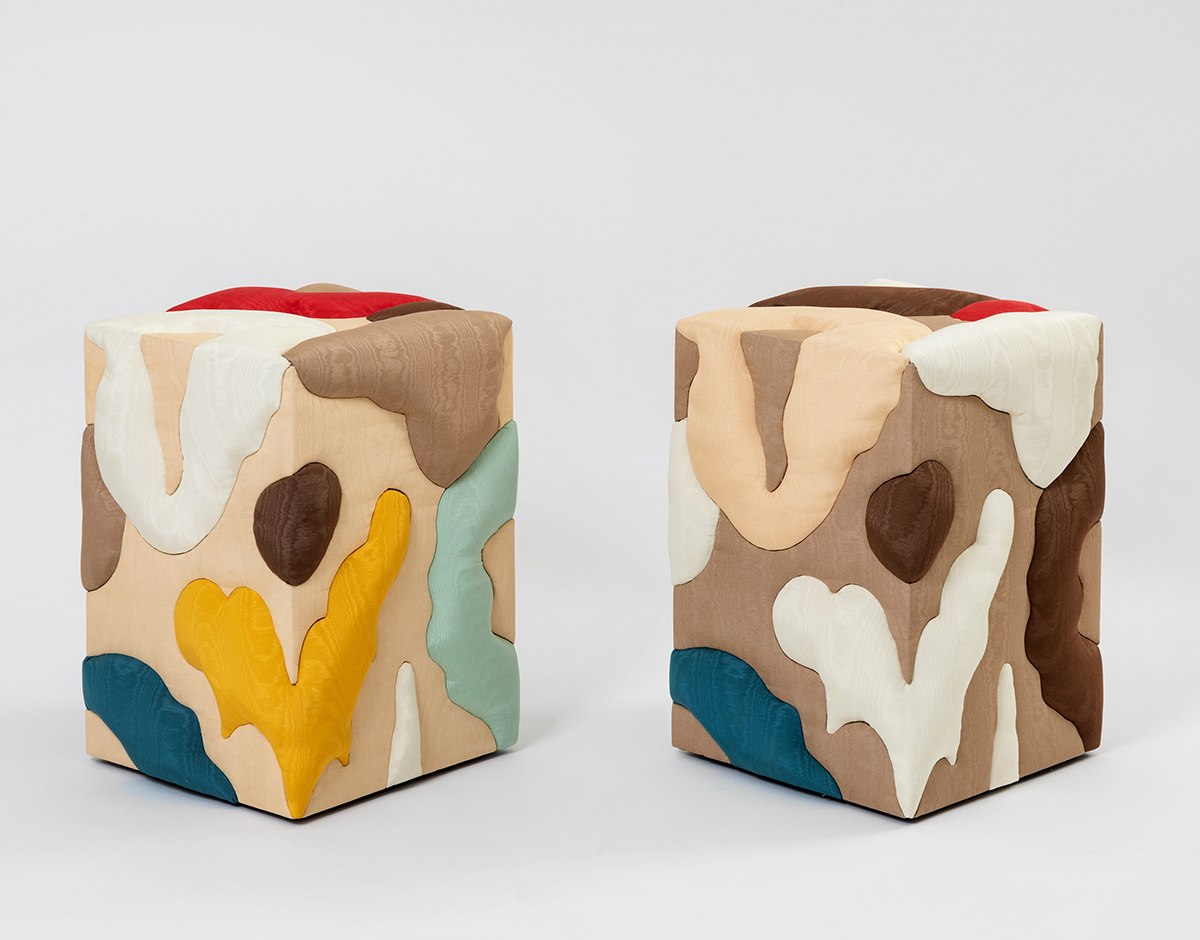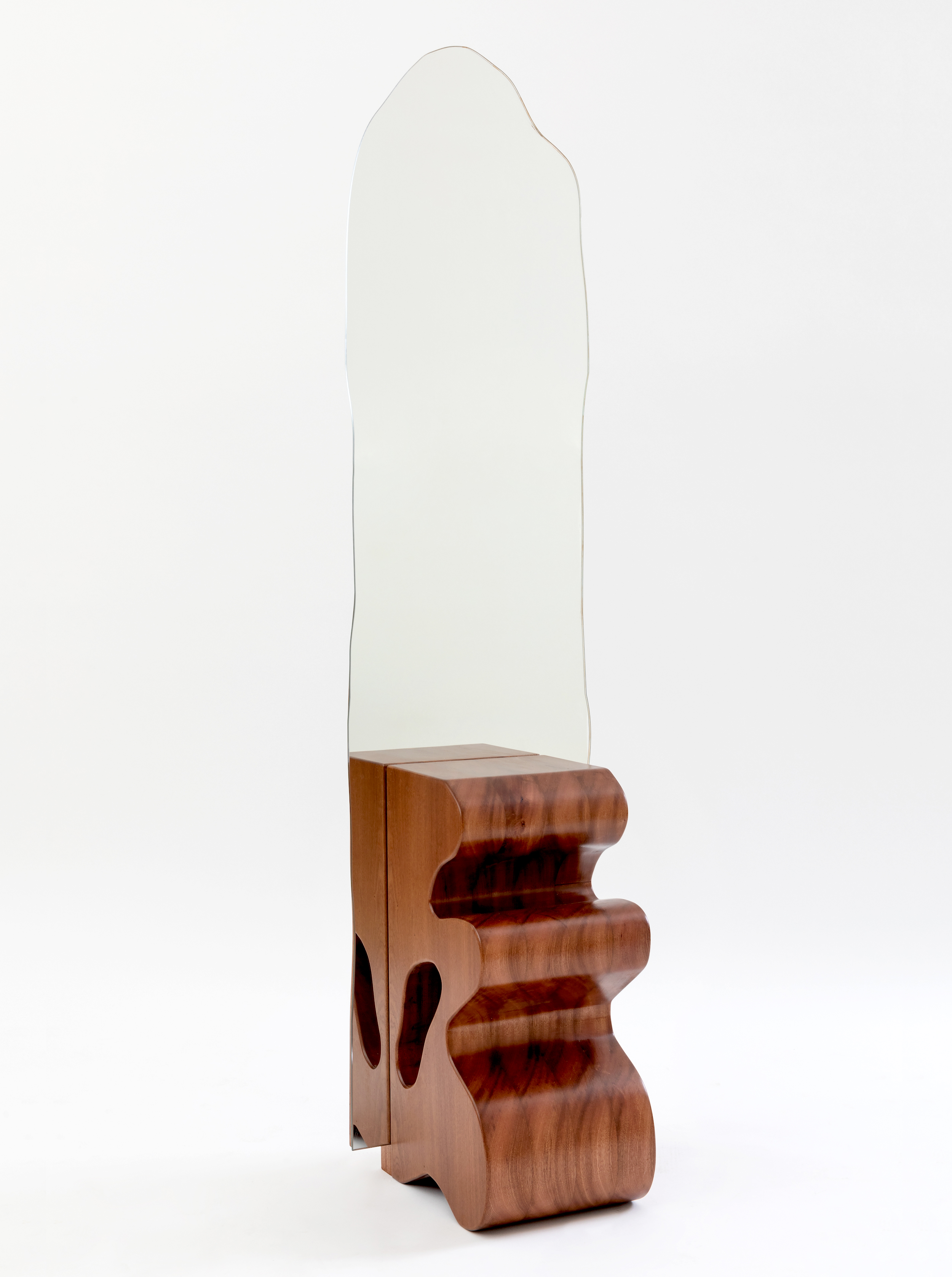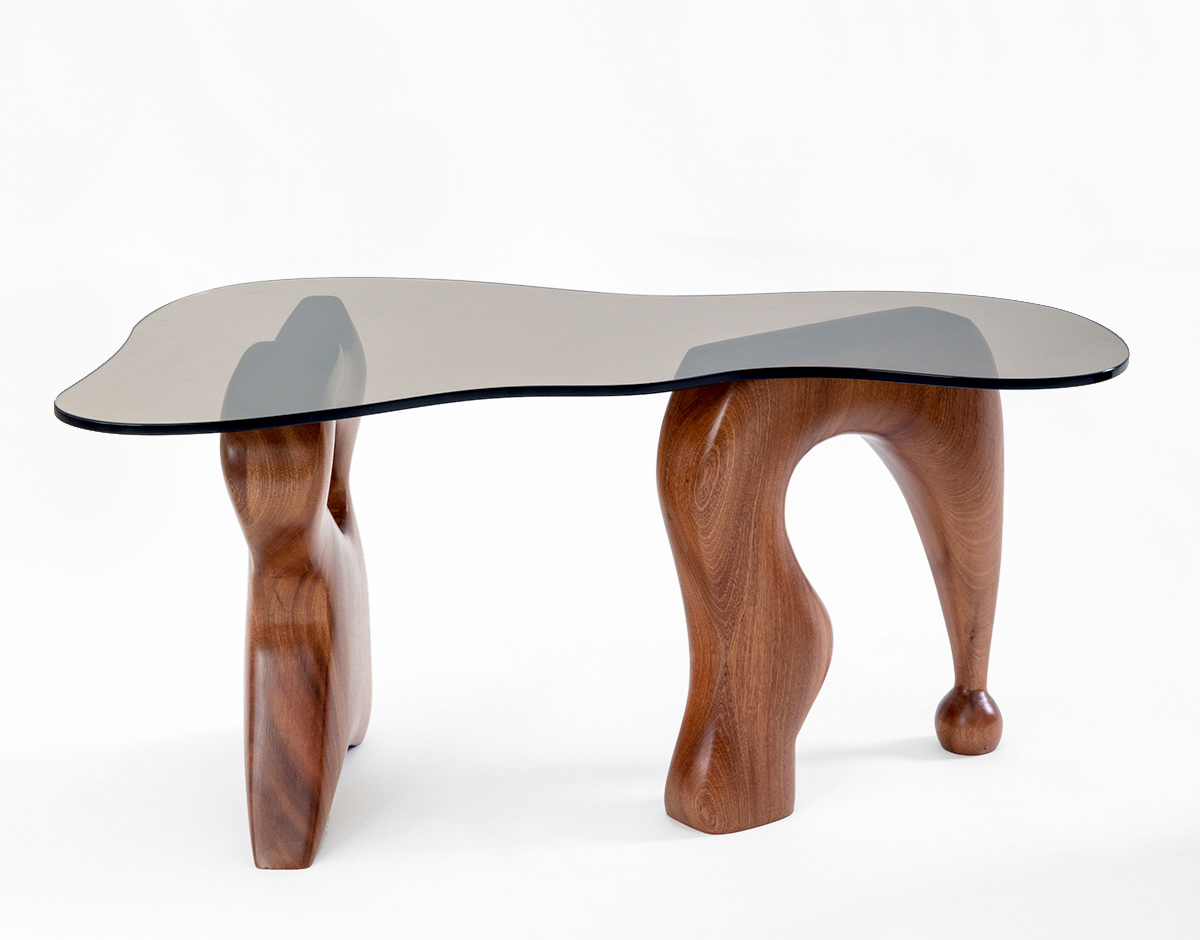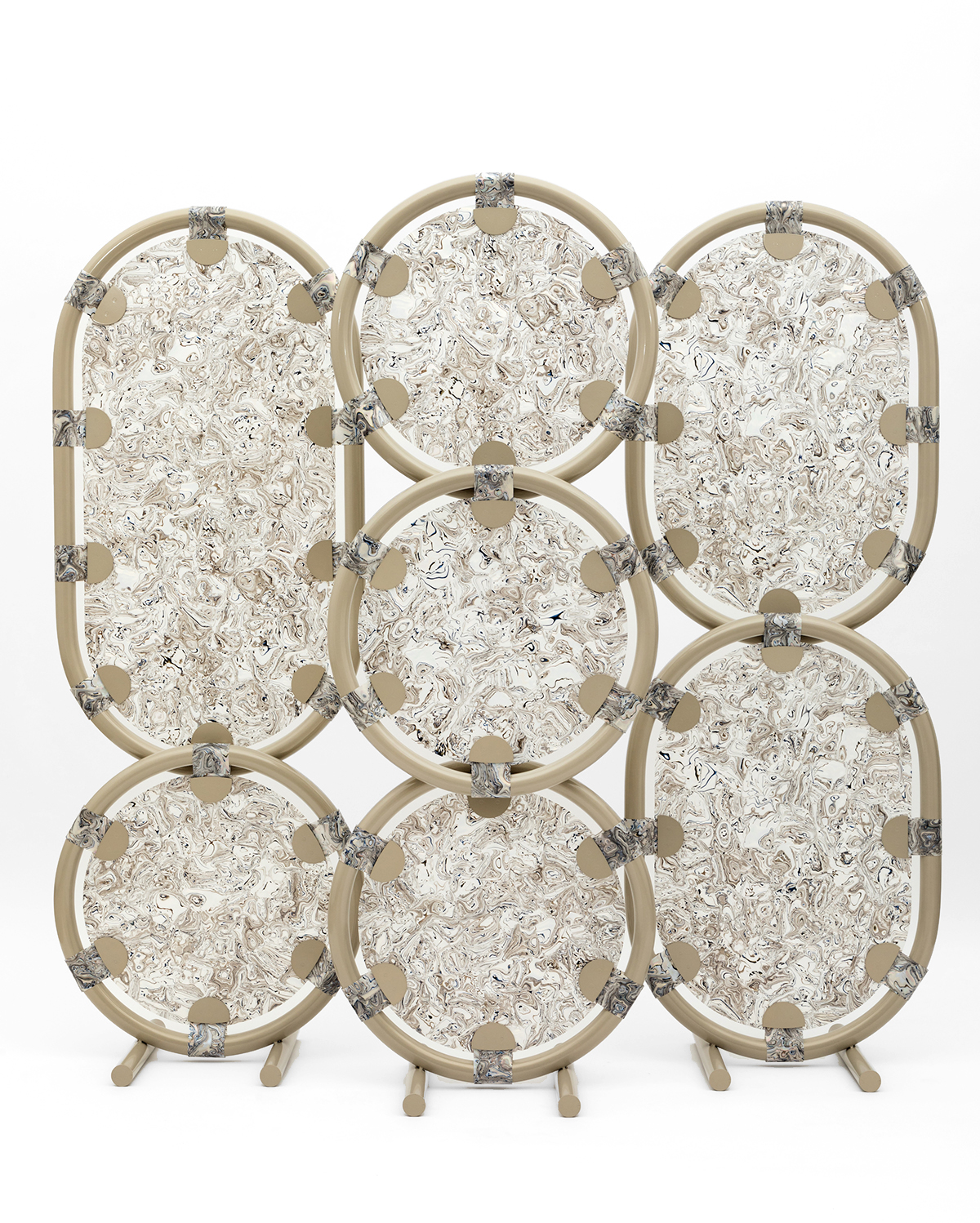 Also part of this year's Edit Napoli was an exhibition of new works by folks represented by Swing Design Gallery, including (from top) a pair of stools by Luca Massari that play on moire fabric's resemblance to wood grain by pairing actual wood with puffy, moire-wrapped "inlays"; a floor mirror and table by Garance Vallèe made in collaboration with woodworker Luigi De Mizio; and a modular room divider by Giovanni Botticelli with panels of MDecor decorative acetate film. (Photos by Danilo Donzelli; Pepe Fotografia)
Interiors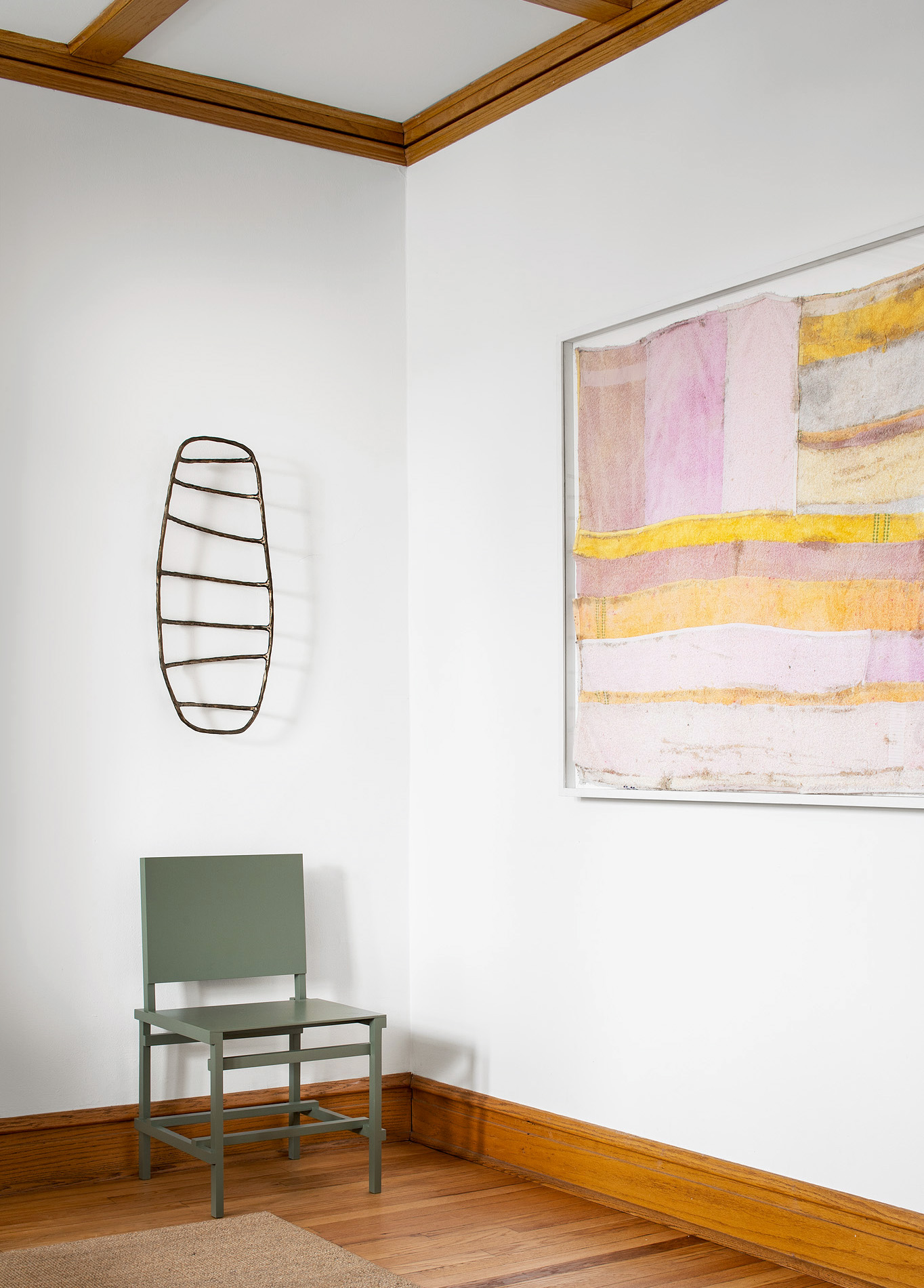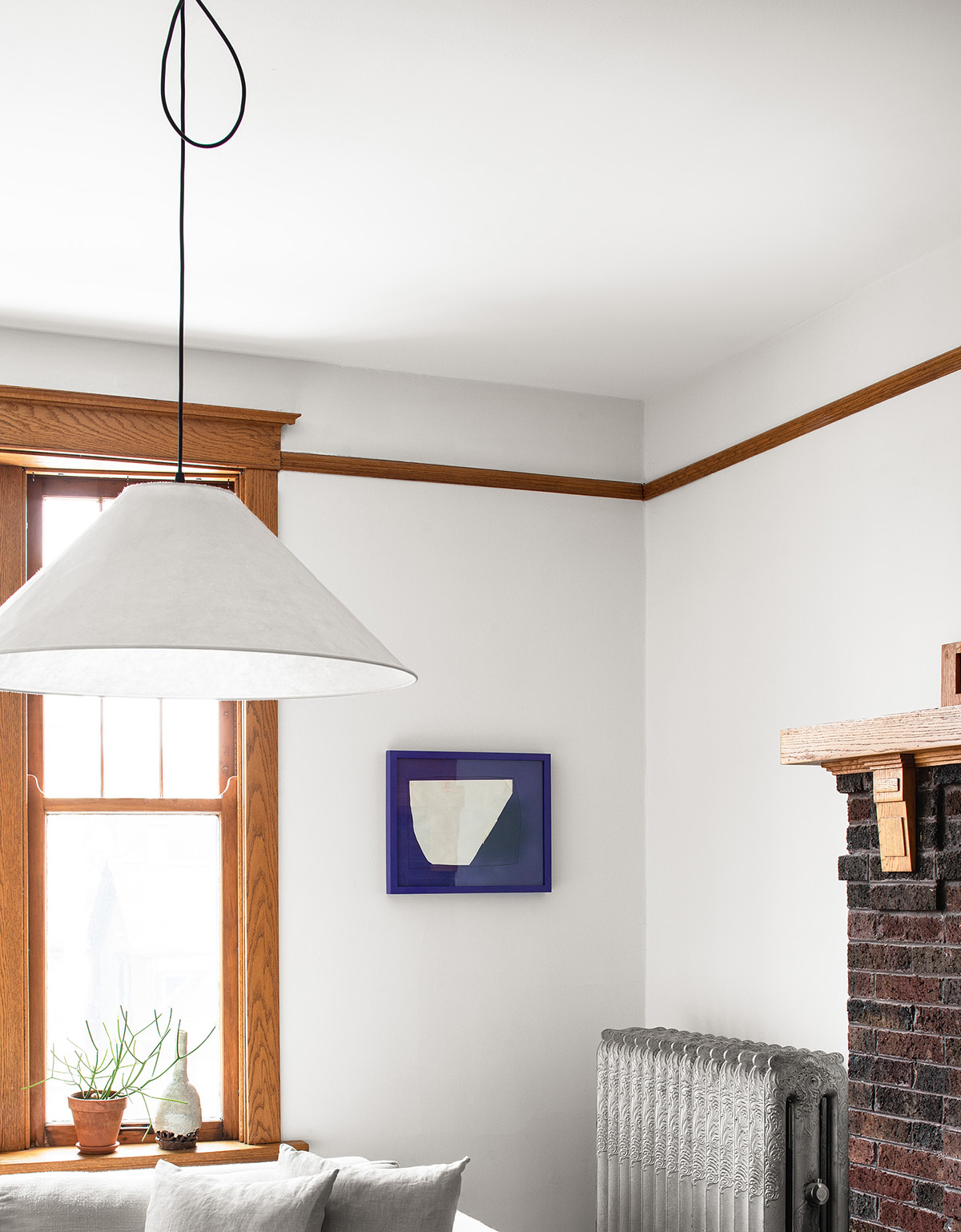 So many residential interior submissions we get are really beautiful but completely ruined by bad art, which is part of why we appreciated this new project by the Chicago firm Nora Mattingly Interiors (the fave Ingo Maurer pendant lamp didn't hurt either). Probably because Mattingly got to consult on the art as well as the design, rather than having to use the client's personal collection. More on the project (and its featured artists and designers) here, here, here, and here.