11.05.20
In Bower's New Perception-Bending Collection, Mirrors and Materials Appear to Melt Uncannily
In the seven years since they founded the New York design studio Bower, Danny Giannella, Tammer Hijazi, and Jeffrey Renz have become increasingly known for their series of mirrors, which make arches appear out of nowhere and rooms feel instantly bigger, adding intrigue to even the smallest of spaces. But the trio continues to create furniture as well, and they just released their largest-to-date collection — Melt — which was based on a chair they designed two years ago for an exhibition organized by The Future Perfect. At the time, says Giannella, "we wanted to push our exploration of bending perception through material and form, so we made the chair's marble-slab seat act out of character, drooping and flowing around the rigid brass base and folding over itself on the floor like soft-serve ice cream. When sketching and developing that piece, we realized how well the concept could translate into a full line of furniture."
Generating visuals of the collection during a lockdown seemed like a challenge at first, but with the help of 3-D artist and digital designer Alexis Christodoulou, the studio created a world for Melt perfectly suited to their surreal-meets-serene aesthetic. We talked to them about collaborating remotely, the inspiring tension between indoors and outdoors, and reimagining the home for a post-pandemic world.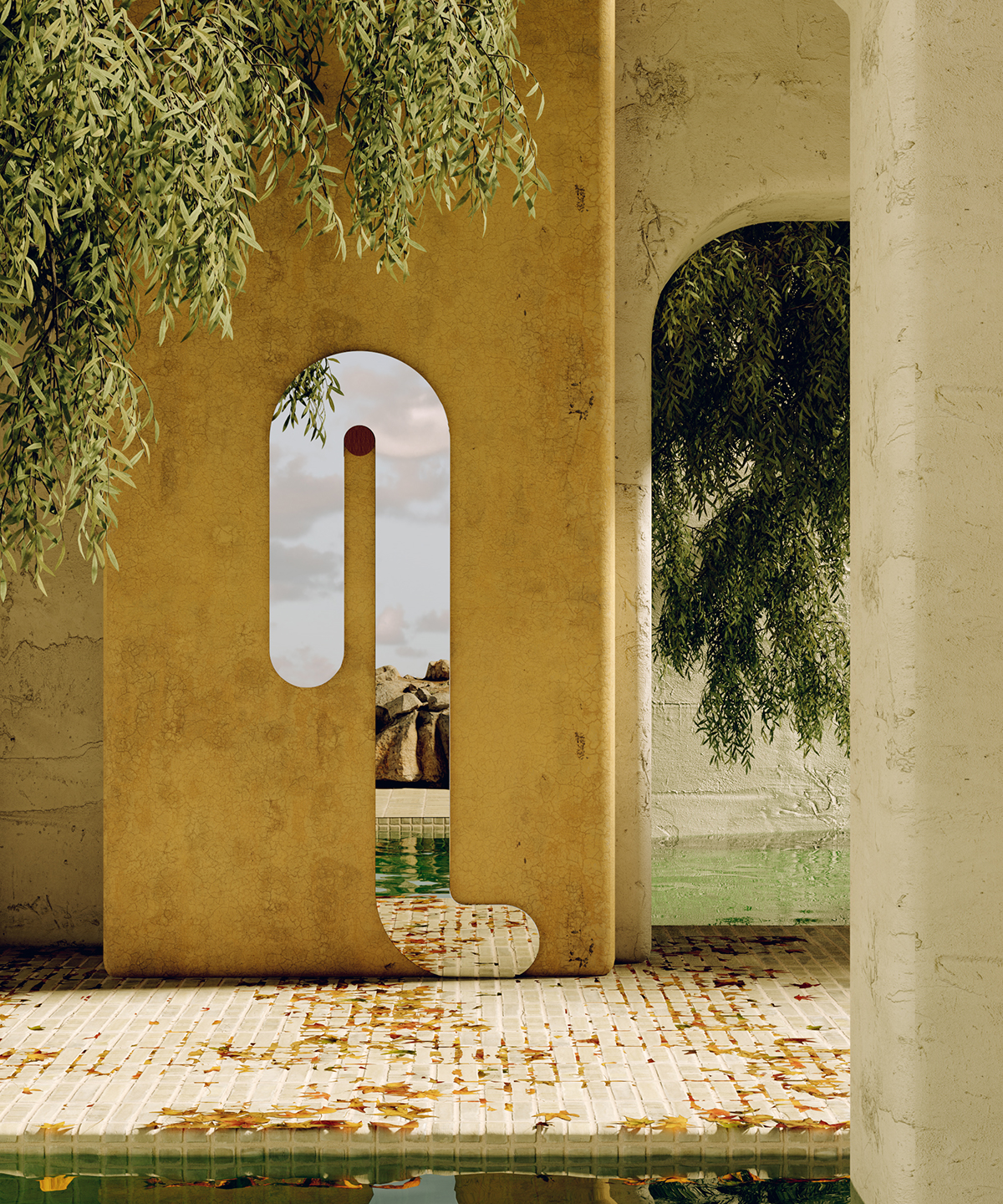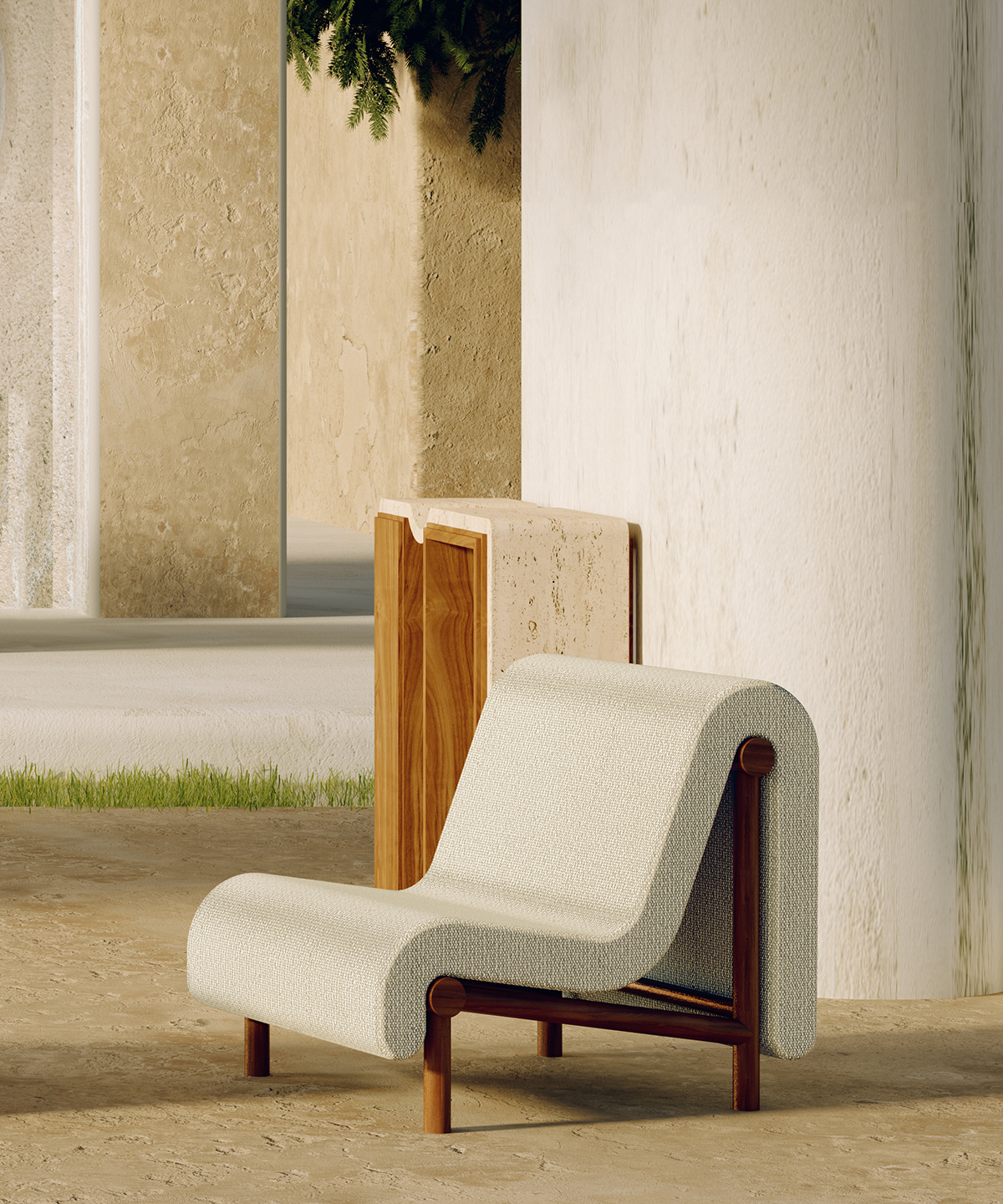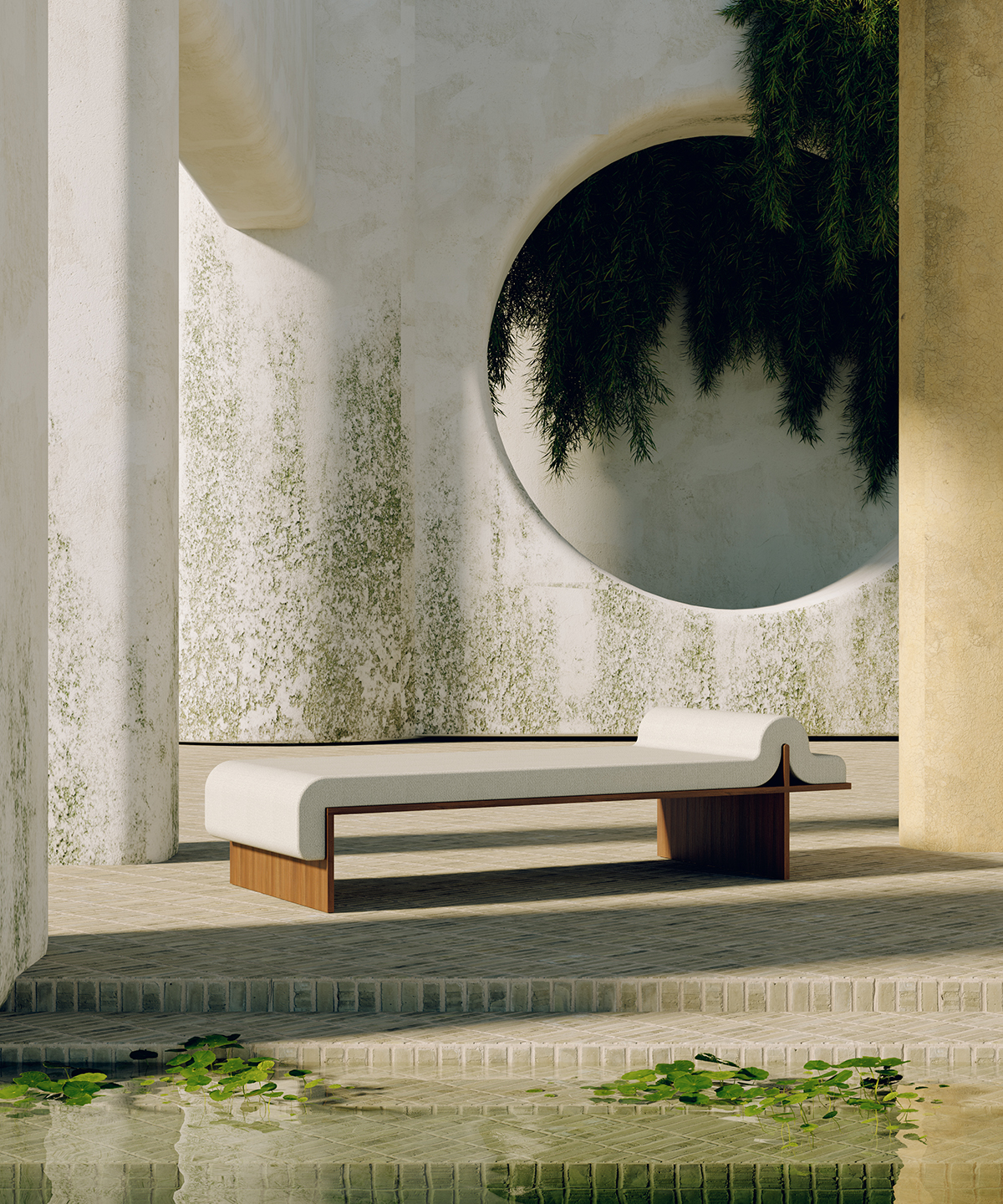 You've said that during this pandemic, the less you could do in the real world, the more your imaginations went wild.
Along with everyone else, we had all this pent-up energy. The Melt Collection was pretty much designed by the time we were in lockdown, but the decision to push forward with its completion and launch while working remotely and digitally from home was uncharted territory. We decided to exploit that digital medium rather than using it to mimic real life. We wanted to be excited about new possibilities rather than mourn the loss of the world we once knew. Instead of scouting for locations and building sets, we dreamt up worlds. Instead of showing the pieces as they are, we imagined how they came to be. We reached out to Alexis Christodoulou, an incredible digital 3-D artist and designer, who gave us the confidence that the sky was the limit. He brought our dreams into (digital) reality, which has been the collective reality since the pandemic hit. We also felt that our audience could also use a little escape, and that infusing a little fantasy — especially in the video we created — would be welcomed and enjoyed.
What was the process of remote collaboration like?
We felt pretty disjointed at first. We were so used to just turning to each other at any given moment in the studio. Now that we were all separated and working from home, it really slowed down our communications, and little things seemed to slip through the cracks. It forced us to get better at those things that businesses have all the time: meetings. We've become pretty good at them and will definitely continue having more frequent check-ins once we're all physically together again.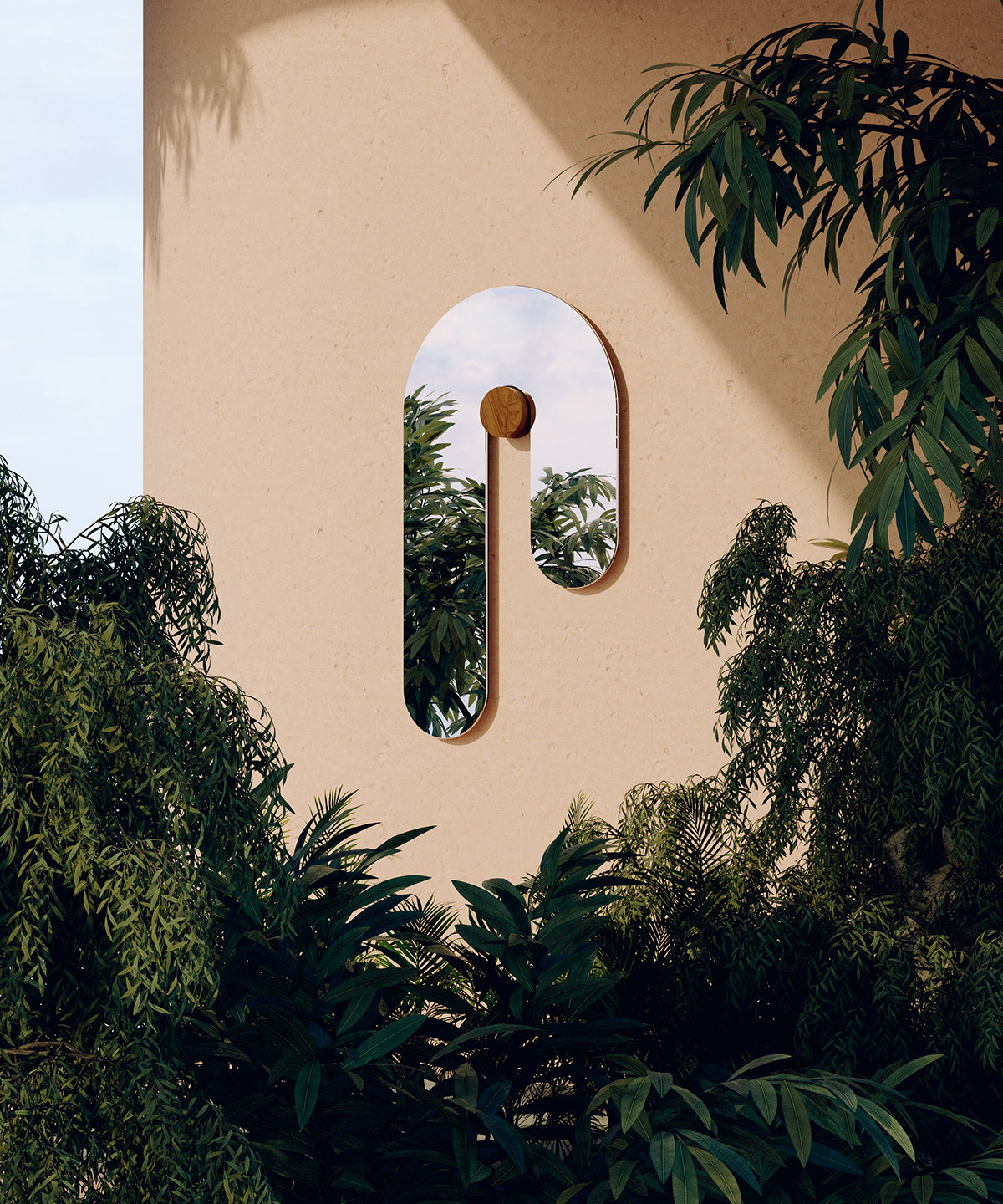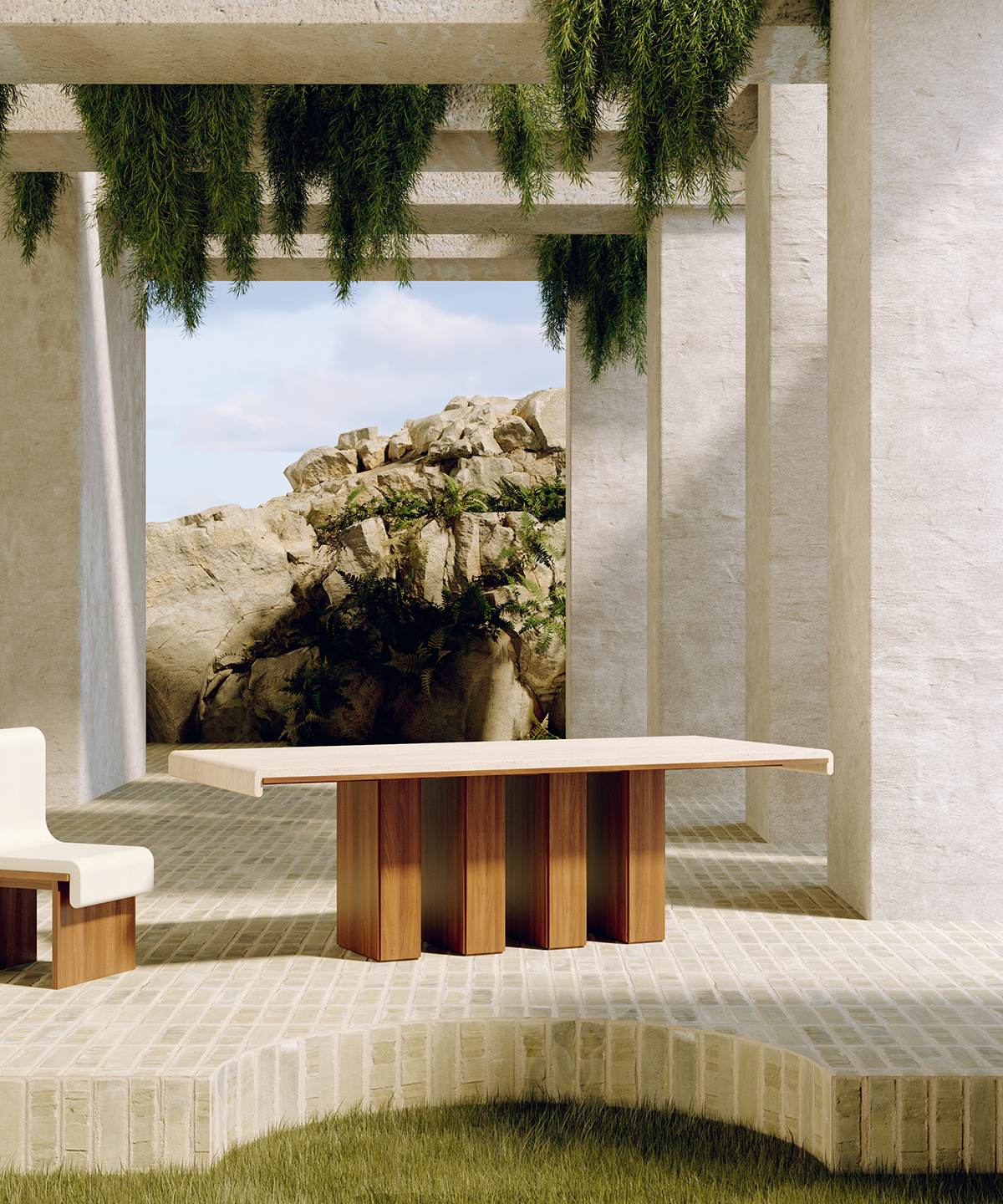 What was on your mood board when designing this collection?
There was a lot of architecture that was indoor/outdoor: overgrown ruins, Planet of the Apes, Las Pozas, Reyes Rios + Larrain. And melty things like melting chocolate, sweat, ice cream, and soft rubber. We also thought about elements that trigger melting or wilting like heat/sun or cold/darkness.
How would you describe Melt in one sentence?
Magical realism. Or challenging perception through material and form.
What materials did you work with? Anything new?
This is our first time using upholstered elements in non-traditional forms. Some have a gradation of foam density to maintain the look but not sacrifice comfort. Some have a hidden internal structure to give the seat and back a melty profile that's seemingly free-floating between the support frame. Although we have a lot of experience with wood and stone, there were new challenges in achieving the drooping, melting forms that aren't inherent to those materials.
Who and what types of spaces do you have in mind when designing and making?
It's amazing how people can make spaces work in different ways. Every element affects the rest. It's like fashion. We don't really design with specific spaces in mind, but we love seeing how people make our pieces work in different spaces in different ways. As far as who we design for, we like to use a simple universal vocabulary that anyone can understand and appreciate.
How has this current phase in time — when everyone is spending more time at home — made you think differently or connect more to your work and interior spaces?
New functions have been forced into so many people's homes: office, school, daycare, gym, yoga studio (the list goes on). Back when these functions existed outside the home, designers and consumers might not have asked themselves "Would this feel ok in my home? Would I enjoy living with this? Would it work with what I already have?" Now, these questions seem perfectly reasonable and relevant for designers to consider. It's interesting to see so many people adjust to similar challenges at the exact same time. I think we always surprise ourselves at how well we adapt and make the most out of what we can and can't control.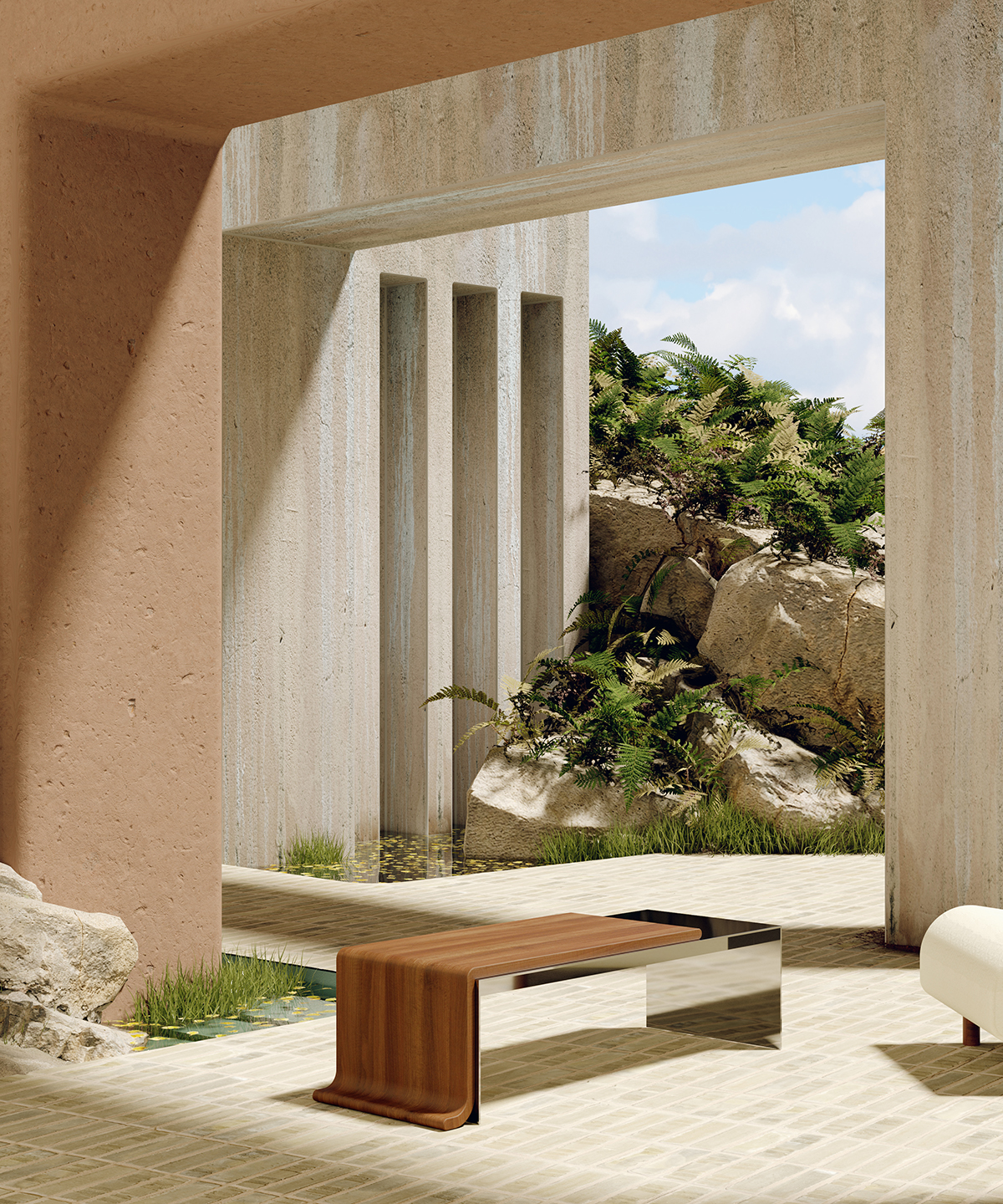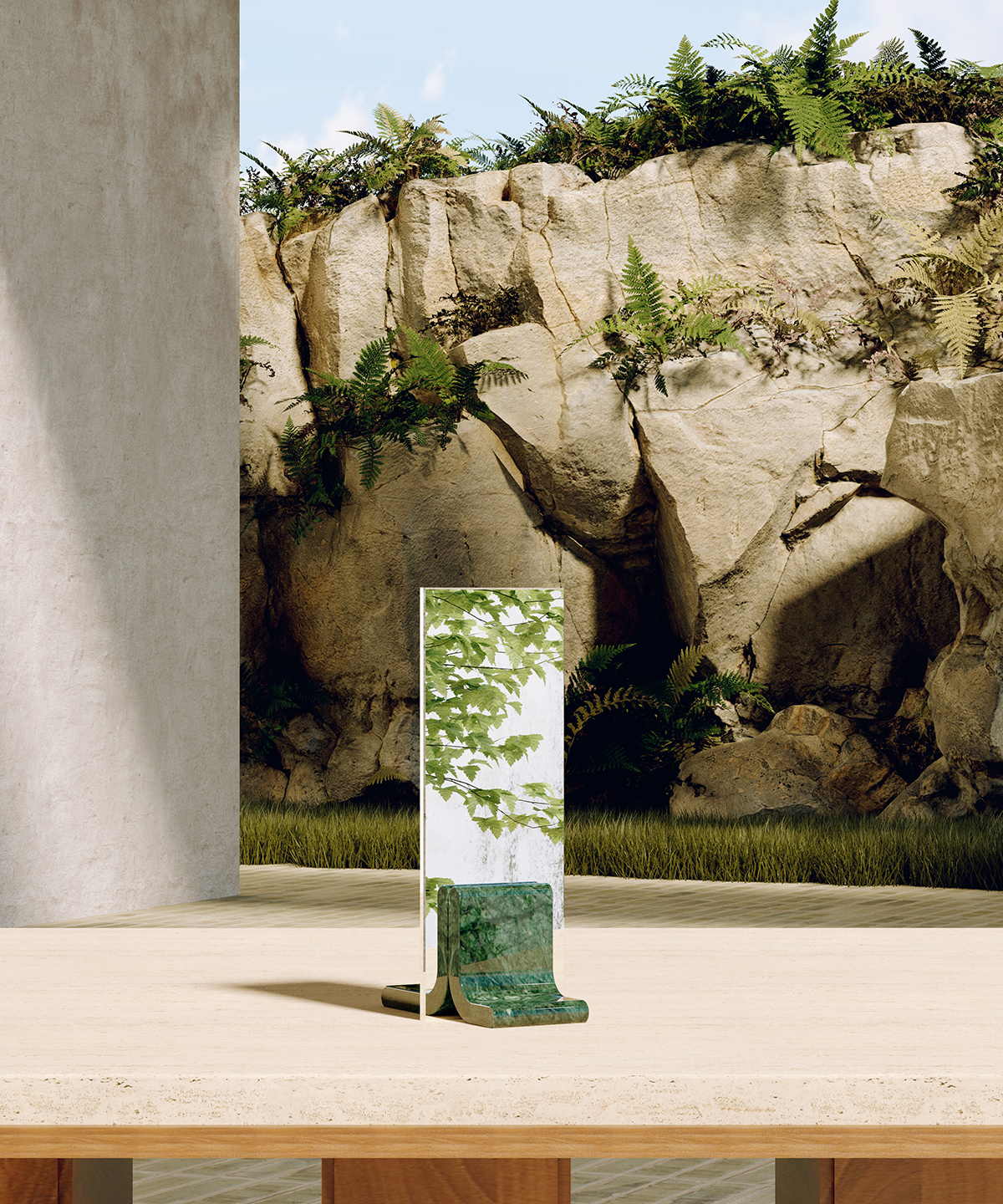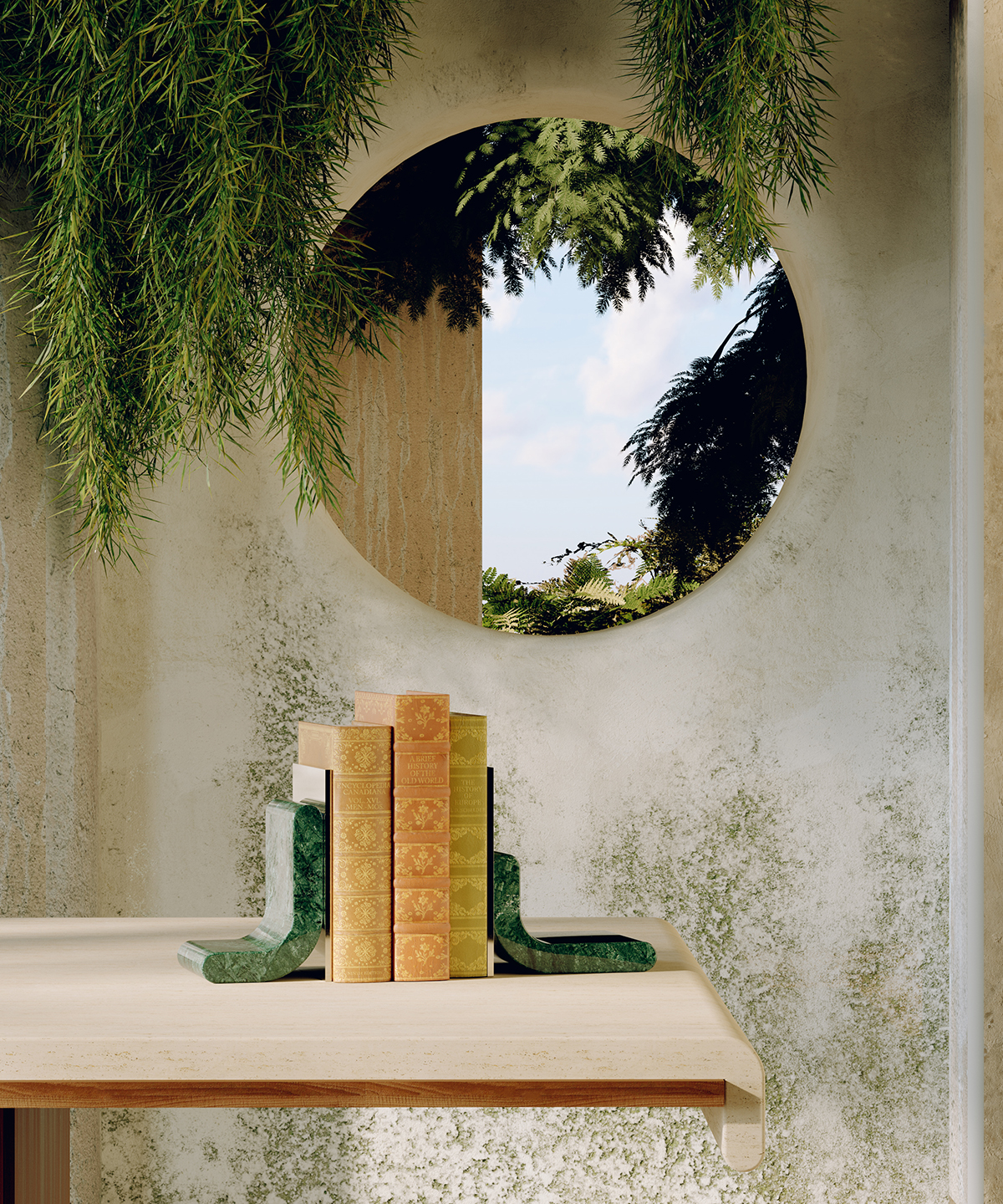 What elements do you believe make up good design?
A clear intention. A focus on that intention. Removing anything that distracts from that focus. Every element must support the spirit of the intention. Also, not being afraid to make your own "rules."
And what elements do you believe make a good interior environment?
Spaces are like meals. They're composed of different ingredients that make up an experience greater than the sum of its parts. If the ingredients clash, are unbalanced, or are too decadent, it might be an unpleasant, underwhelming, or overwhelming experience. But again, it's all about the intention, as different needs call for different solutions. In the same way that a first bite can make a good meal and you don't know why — you just feel the goodness — entering a space can be a similar experience. A good space is felt, not necessarily understood.
How would you describe your own homes?
Danny: Lots of cardboard boxes (I just moved yesterday).
Tammer: It's chill.
Jeffrey: A classic Brooklyn railroad with too many baby toys.
How has Bower evolved since its inception?
We've slowed down and refined our product development. Early on, the excitement we had for new ideas would lead to premature launches. We've learned to be patient and iron out all the moving parts that are involved in a successful product. We've sped up and refined our production. We always look at production through a critical lens, seeking ways to improve. With time, we've made many improvements, from how our workshop is laid out and functions to the skill and care our fabricators bring to everything they touch.
What are you working on now and next?
We're currently in the final stages of developing a furniture collection in collaboration with the foundation of an iconic American architect. We're also in the middle of our next "Bowerx" collaboration. It's an ongoing series of collaborations with creatives from different fields that brings a new spirit and point of view to our favorite category: mirrors.