11.03.20
In Lucas Morten's Hands, Scandinavian Design Becomes Something Much Darker
Swedish designer Lucas Morten's Klot chair is sculpted from Styrofoam and his Skal vases are formed from stiffened burlap cloth. These improbable materials are the result of his constant search for beauty, however unconventional. "The whole philosophy behind my objects revolves around breaking the Swedish heritage of 'functionality first'," he says. "I'm really inspired by the total beauty that can be found beyond practical aspects and interested in what that kind of beauty means to human beings."
While function is not a primary concern for the 25-year-old designer, it becomes more important as a piece progresses, as he intends for an audience to interact with his work. He's interested in how his objects make people feel. "The results are therefore often far from well-polished and closer to the importance of conveying the right feeling, preferably in a norm-breaking way," he says.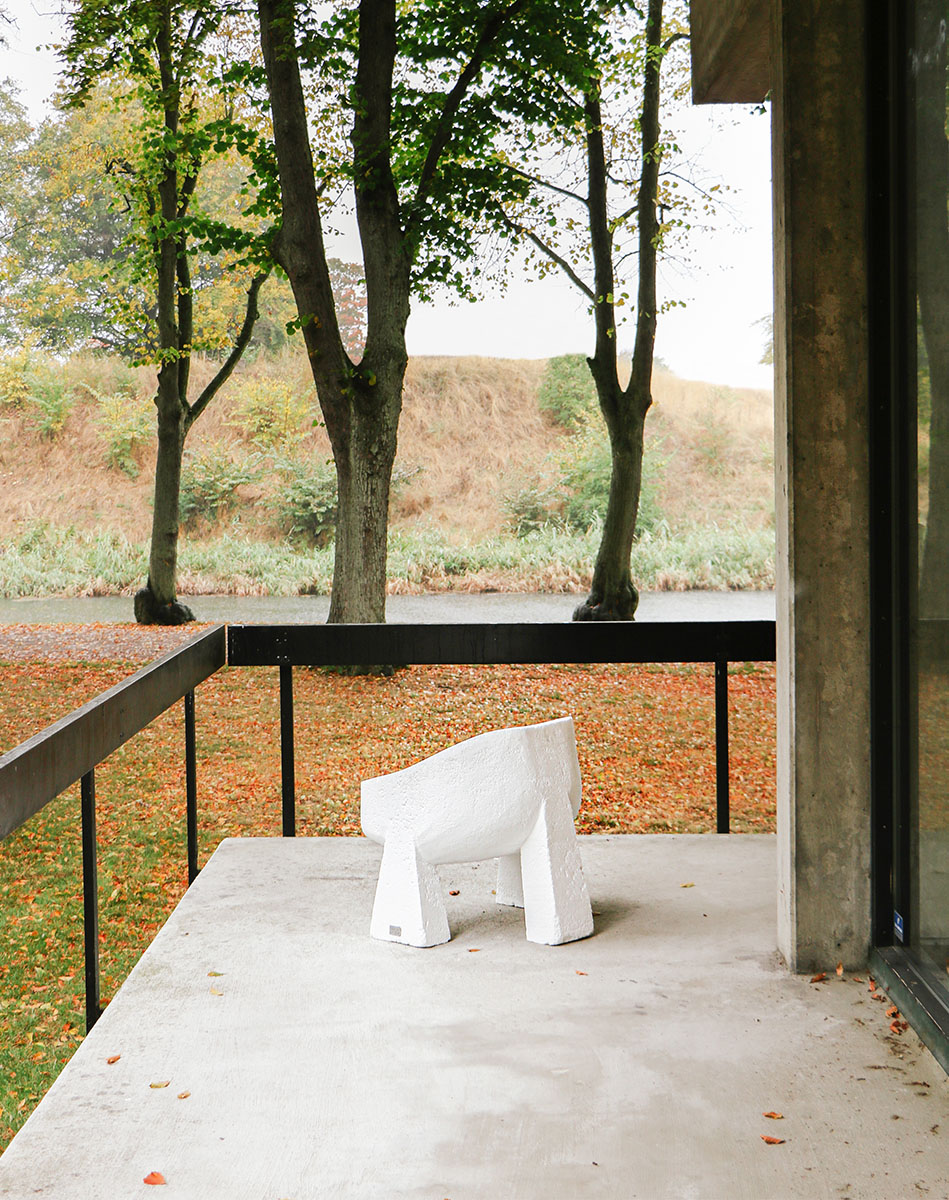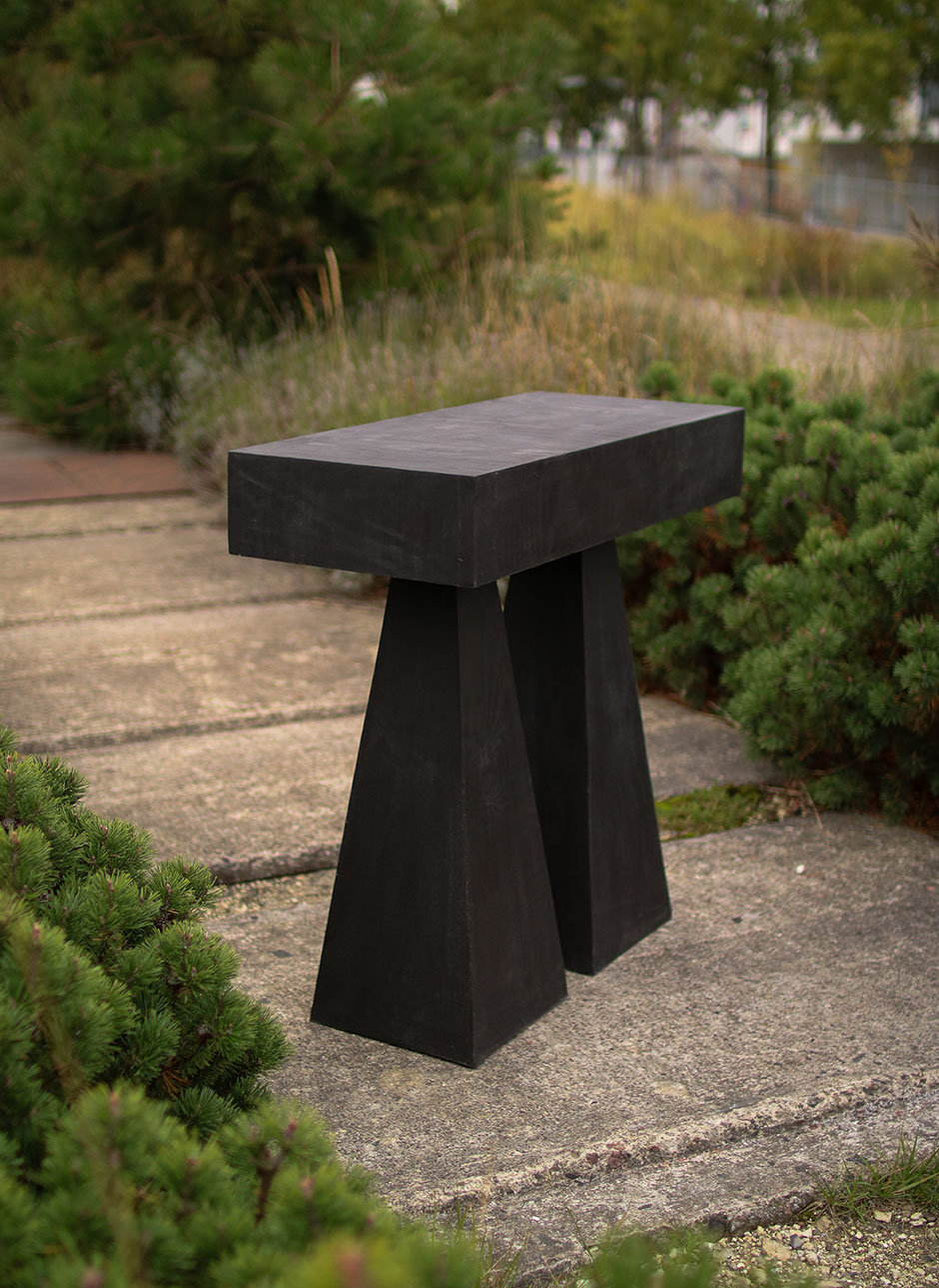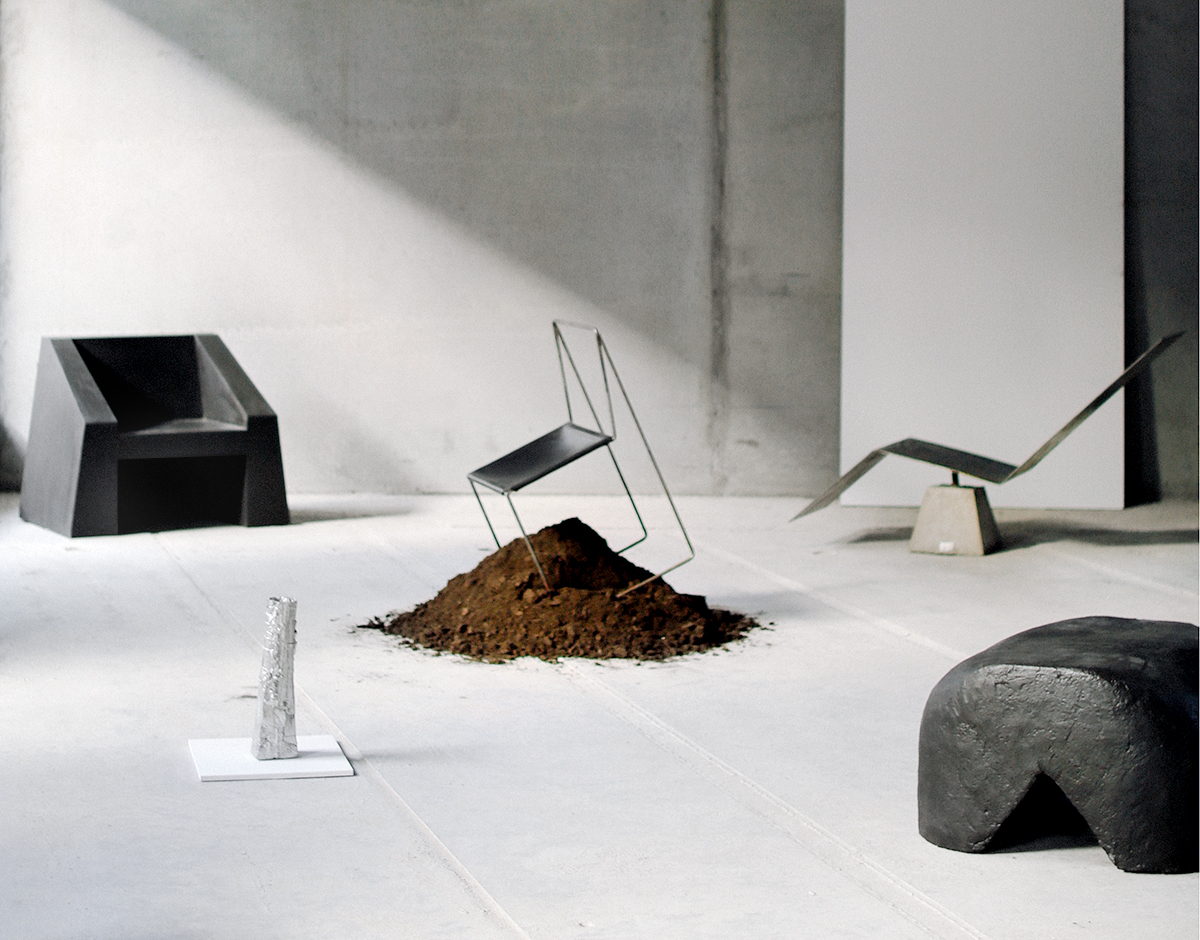 Often shot in cool, natural light in abandoned concrete spaces, Morten's work is stark, striking and angular, reminiscent of Brutalism. He hand-waxes plywood until it's black and leaves concrete raw. Warm light shines through the natural fiberglass of his light fittings, which look both rough and soft at the same time, like his crumpled fabric vases. The intense black of the Torn table, Kub chair, and Temple bookshelf comes from wax made from linseed oil applied by hand, which creates natural shading on the durable, matte surface. "I don't know what it is with the color black, but there's a special tension and attraction between me and that color," he says. "I guess it might concern the unpredictable exploration of what can be found in the darkness."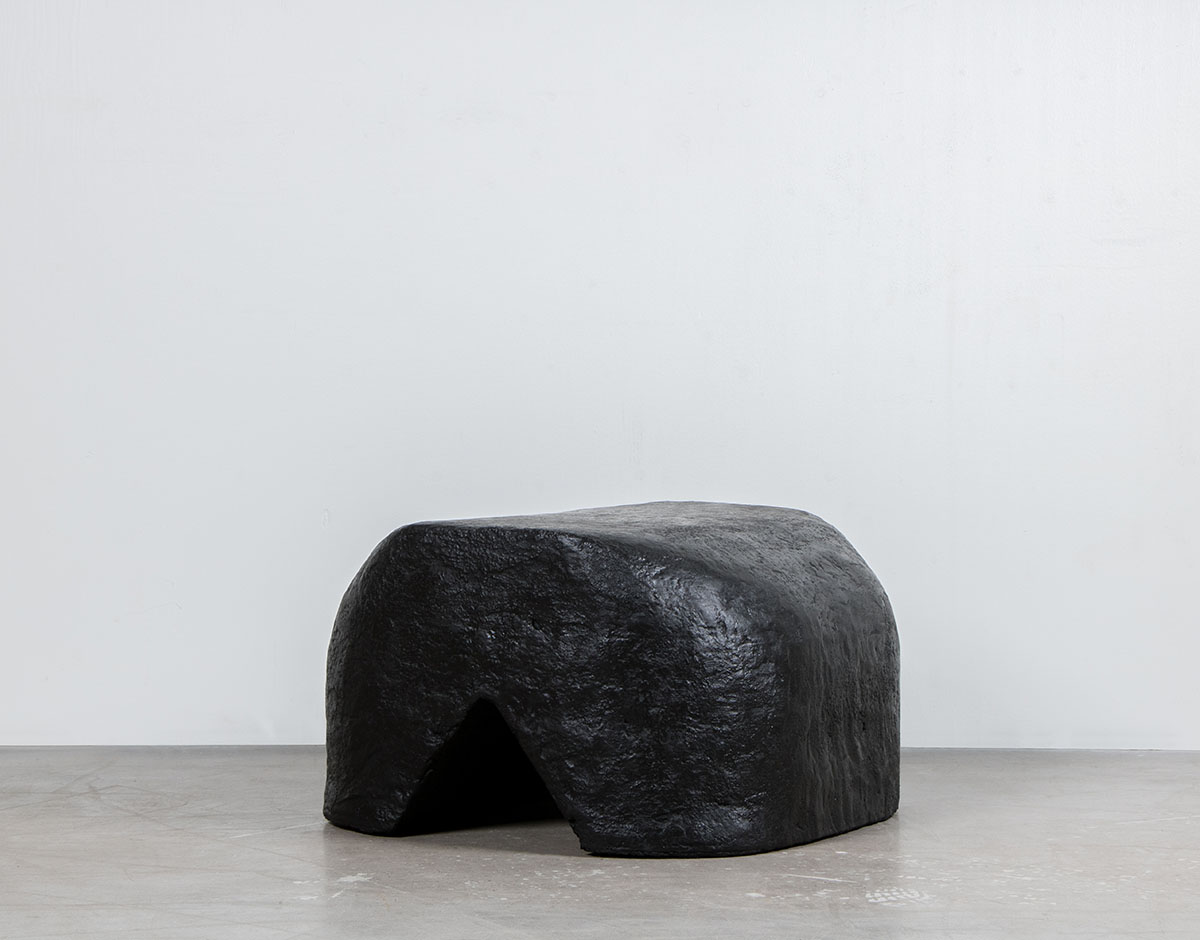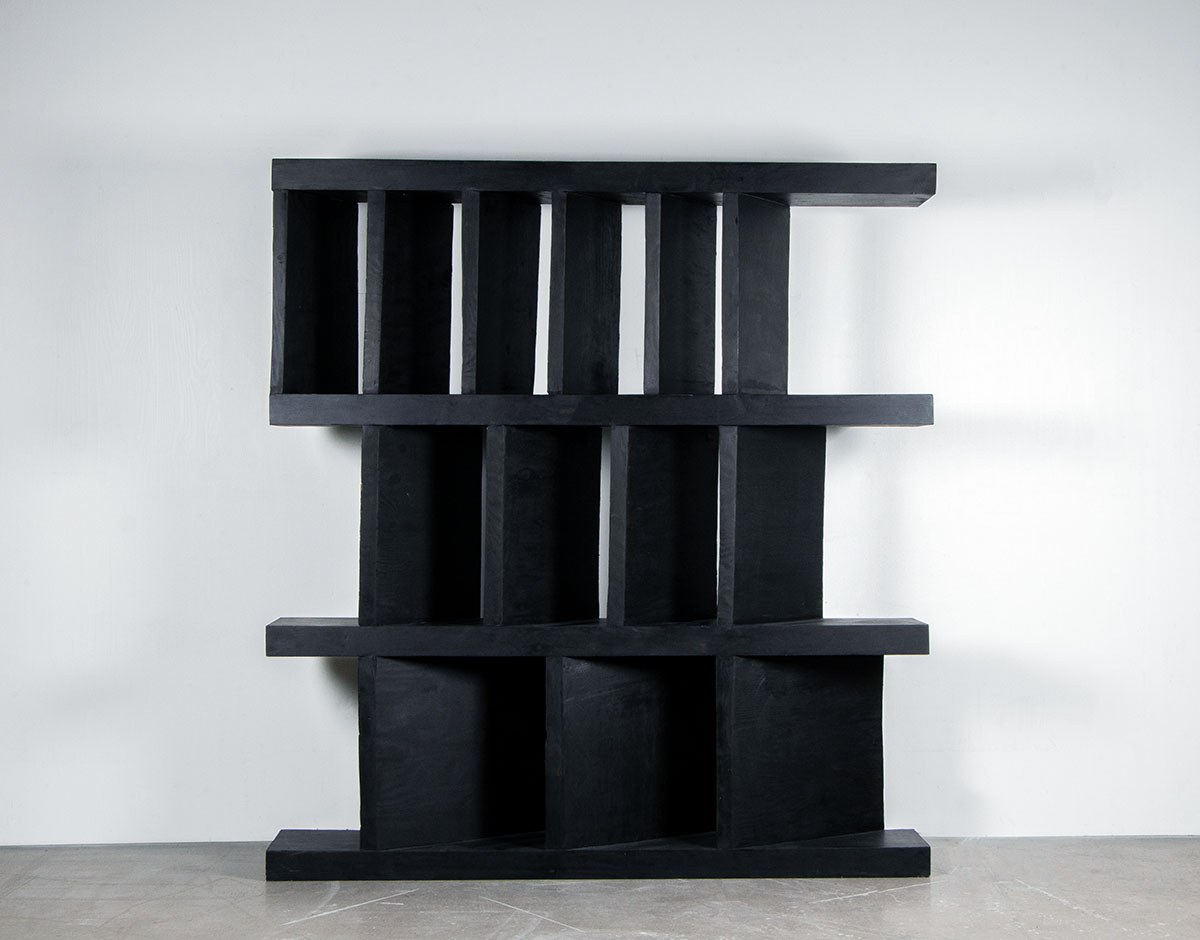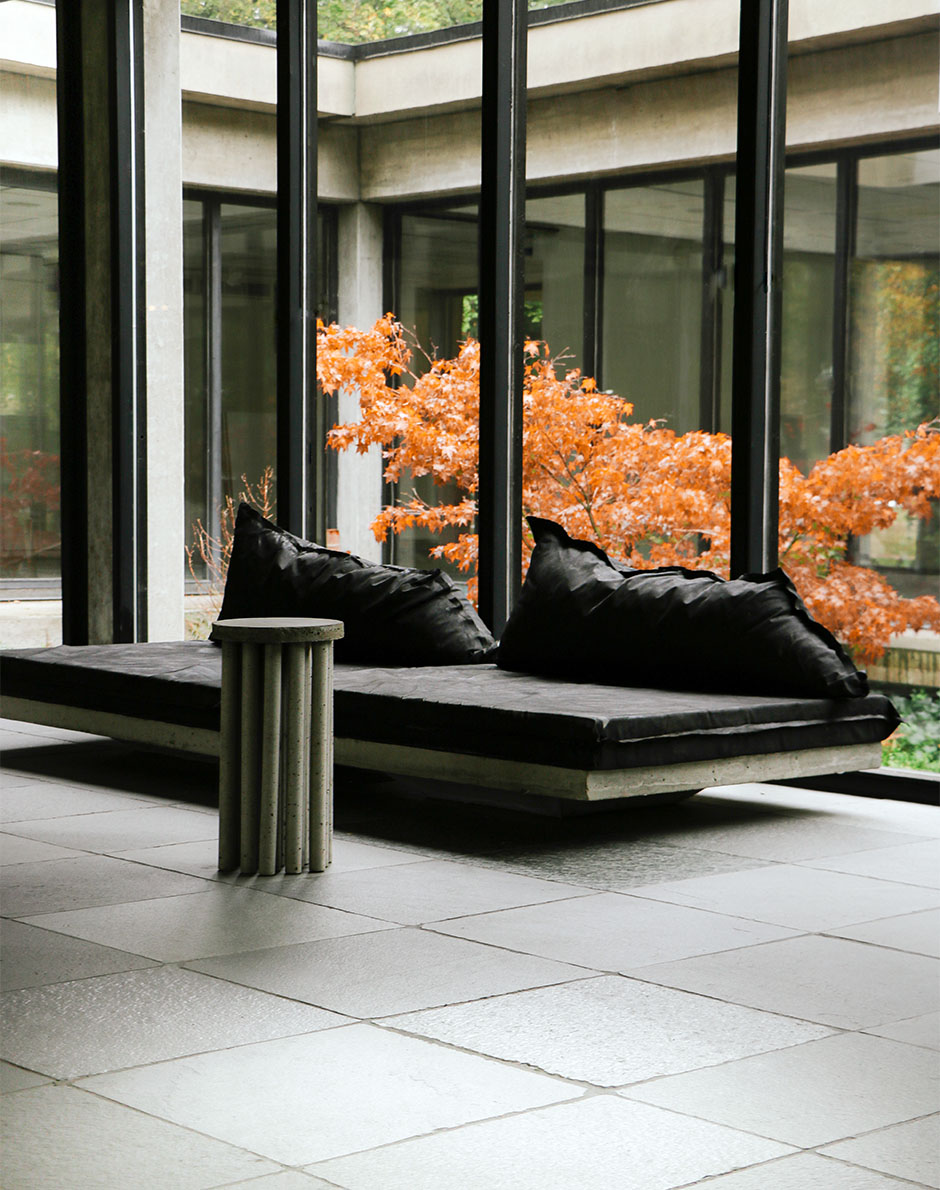 At the intersection of design and art, Morten's sculptural pieces have been exhibited by platforms like Galerie Philia and The Scope (New York), Tableau (Copenhagen), and Bazar Noir (Berlin), but the greatest showcase of his work is much closer to home. After living for a time in New York, Morten wanted to move back to his hometown in Sweden while his girlfriend, Tyra, had her sights set on somewhere like Paris. To sweeten the deal, he began creating a home for them that would suit their avant-garde tastes but also their budget; he ended up designing most of his signature furniture pieces. Morten's creations decorate their apartment alongside vintage finds, art, and flowers. All the walls, ceilings, sockets, and doors are painted in a concrete gray-green chalk paint, and the kitchen is painted black — using the same linseed oil wax that he uses for staining the wood of his pieces — with fiberglass countertops. A kind of total artistic vision.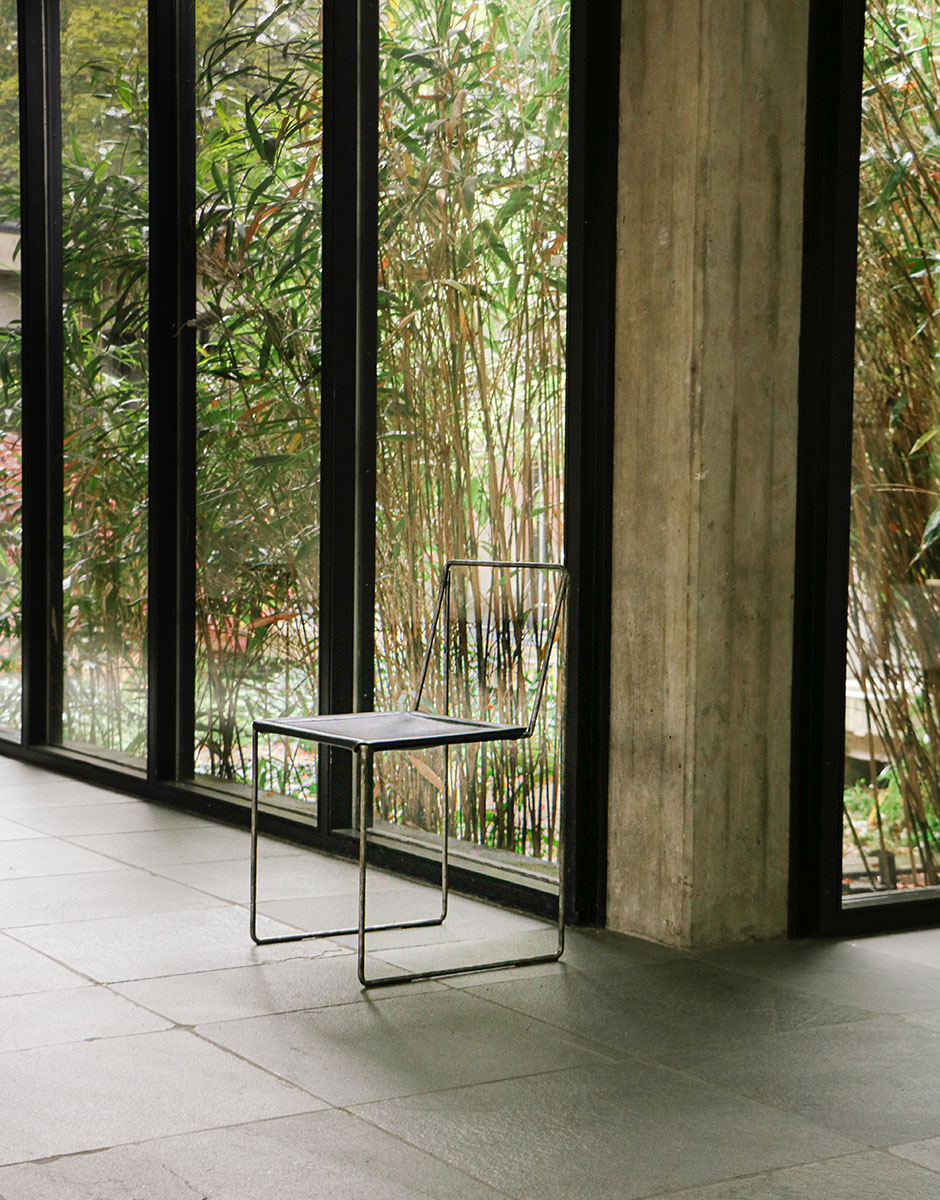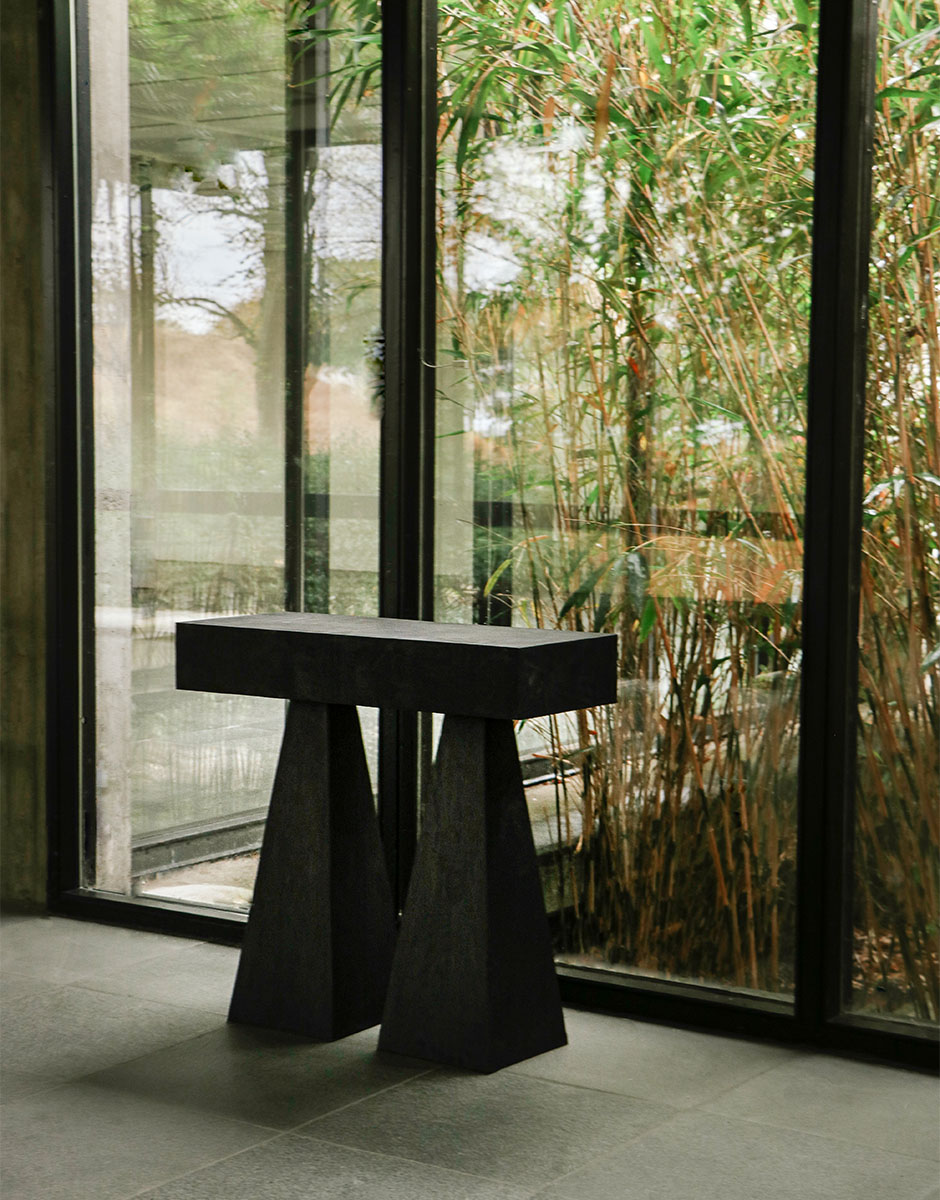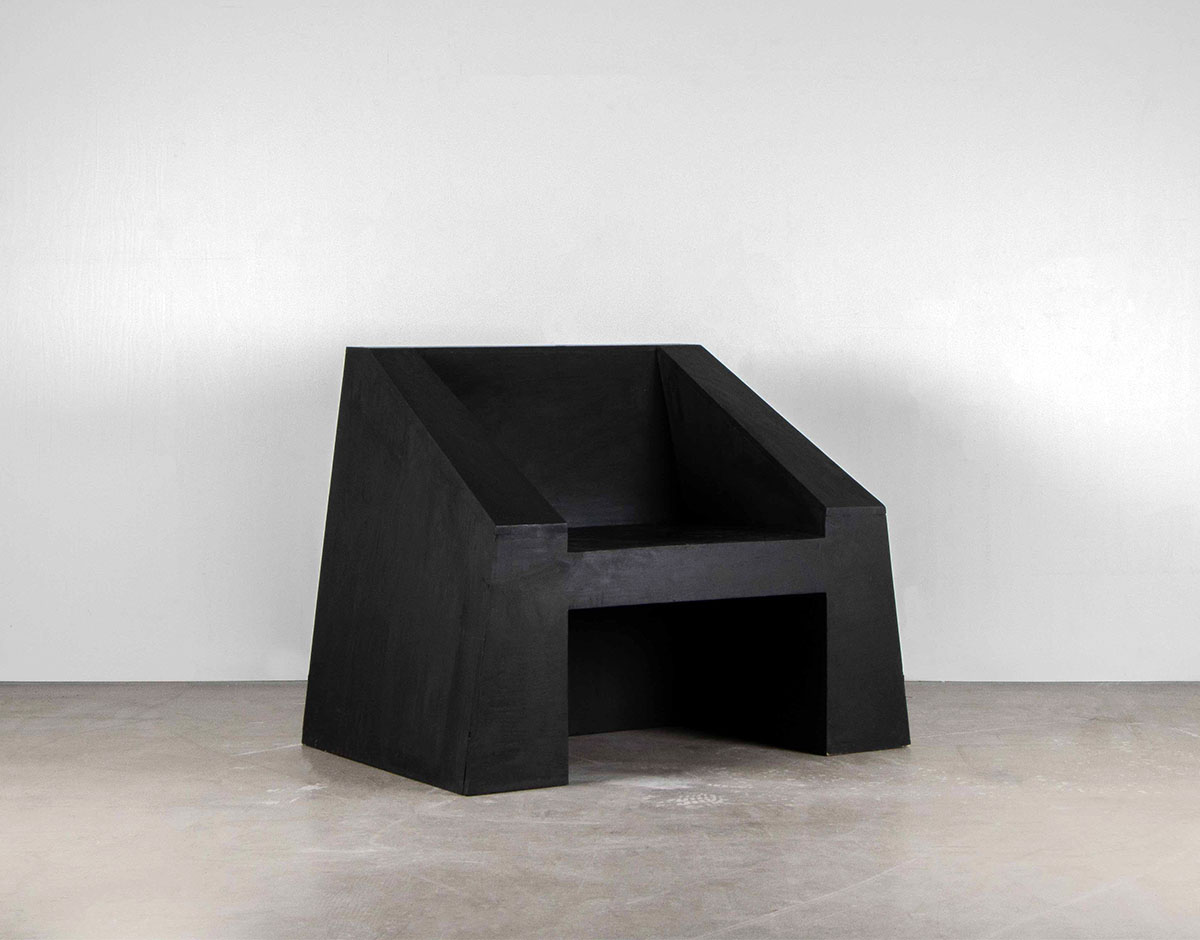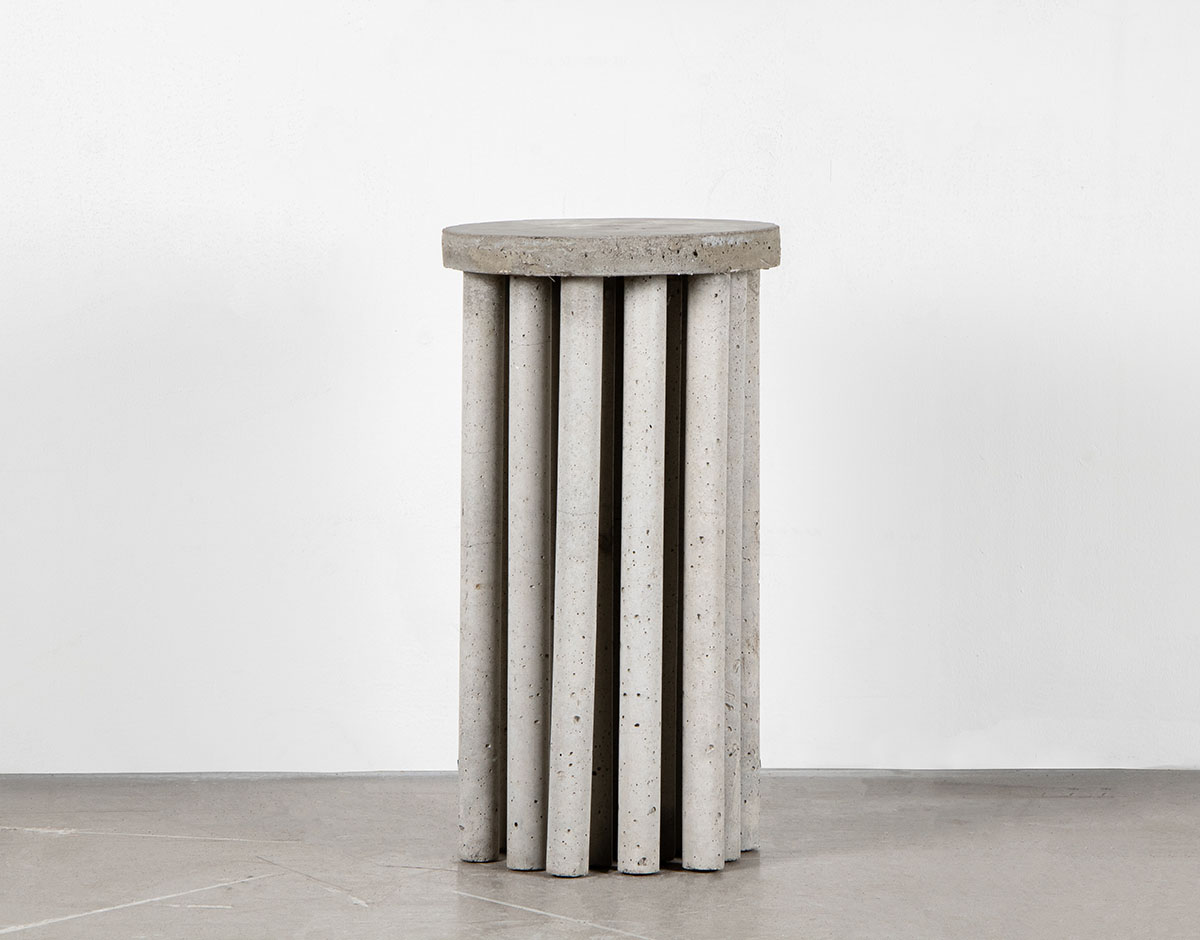 Morten's hometown of Varberg has always been creative for him. "My whole upbringing has pretty much been a sort of design school where I've had my parents as teachers and the surroundings that they've introduced me to as my school books," he says. Much of Morten's design education has been working as an interior designer in his parents' business, creating interiors for customers. Naturally he's spent time visiting furniture factories and talking to carpenters. But his biggest source of knowledge beyond what he's learned from his dad and local craftspeople is the internet. "Google and YouTube have helped me a lot with finding new techniques and how to execute them," he says. "I believe creativity is really hard to study; it's an inner journey each individual has to take responsibility for."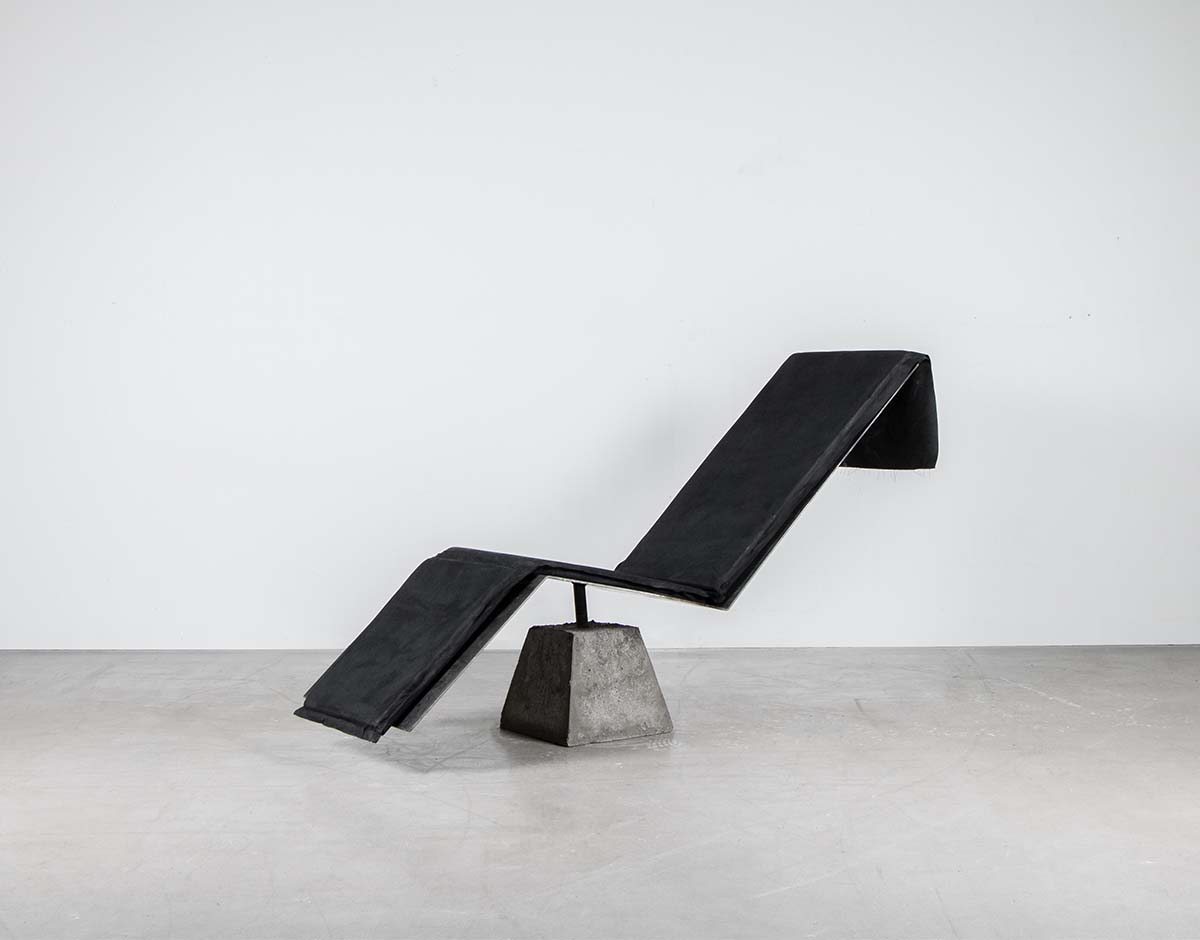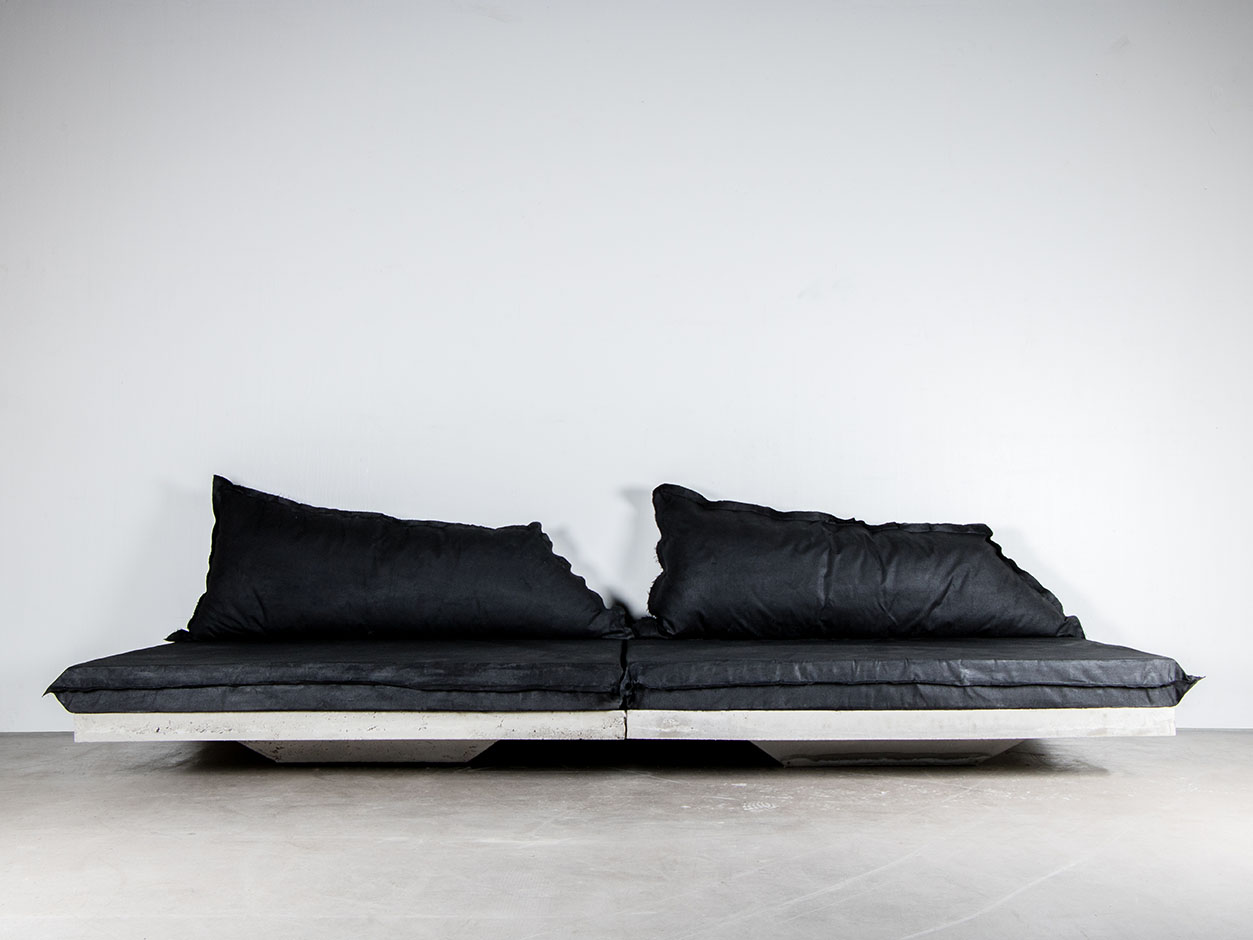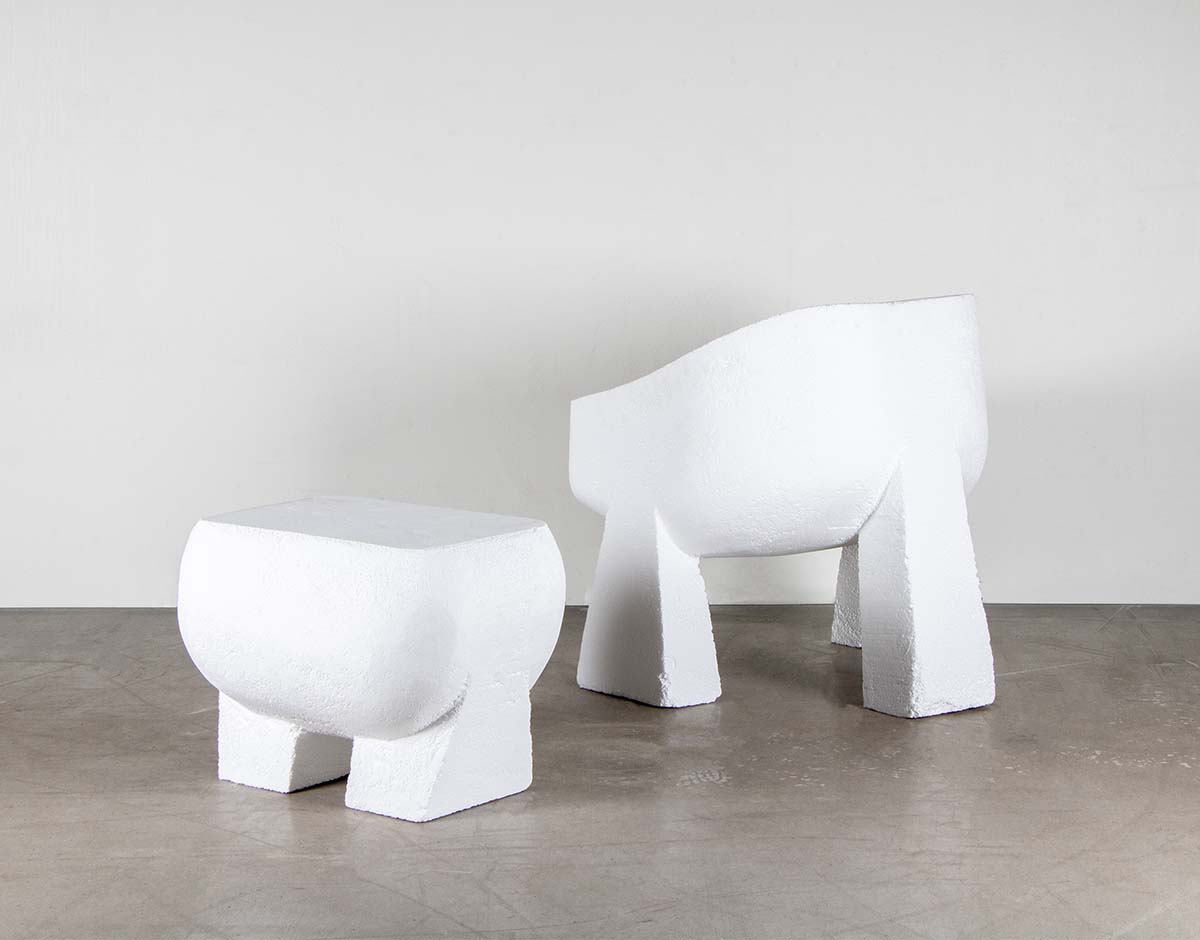 Morton works from a section of his parents' warehouse that's separated with hand-painted plastic drapes. "Inside the imaginary 'walls' I've got concrete floors, white walls, a workbench in black painted plywood, and a general total mess of ongoing projects," he says. Most of the time, though, he'll be found outside in the parking lot, where he breathes in the surrounding countryside while he works — come rain or shine. "Every day is still a new day of enormous learning, and I believe that the day 'school' ends is also the day I no longer exist," he says. "For me it's all about curiosity and exploration, a driving force that I strongly cherish for myself."
PORTRAIT BY MIKE KARLSSON LUNDGREN; ALL OTHER PHOTOS BY TYRA-STINA WILHELMSSON