12.05.20
Week of November 30, 2020
A weekly Saturday recap to share with you our favorite links, discoveries, exhibitions, and more from the past seven days. This week was all about the epic upgrade: Eny Lee Parker reimagining an Adrian Pearsall bench, Odd Matter making recycled-plastic furniture chic, and Sean Gerstley making us forget about every other ceramic table ever on his very first crack at the genre.

Exhibitions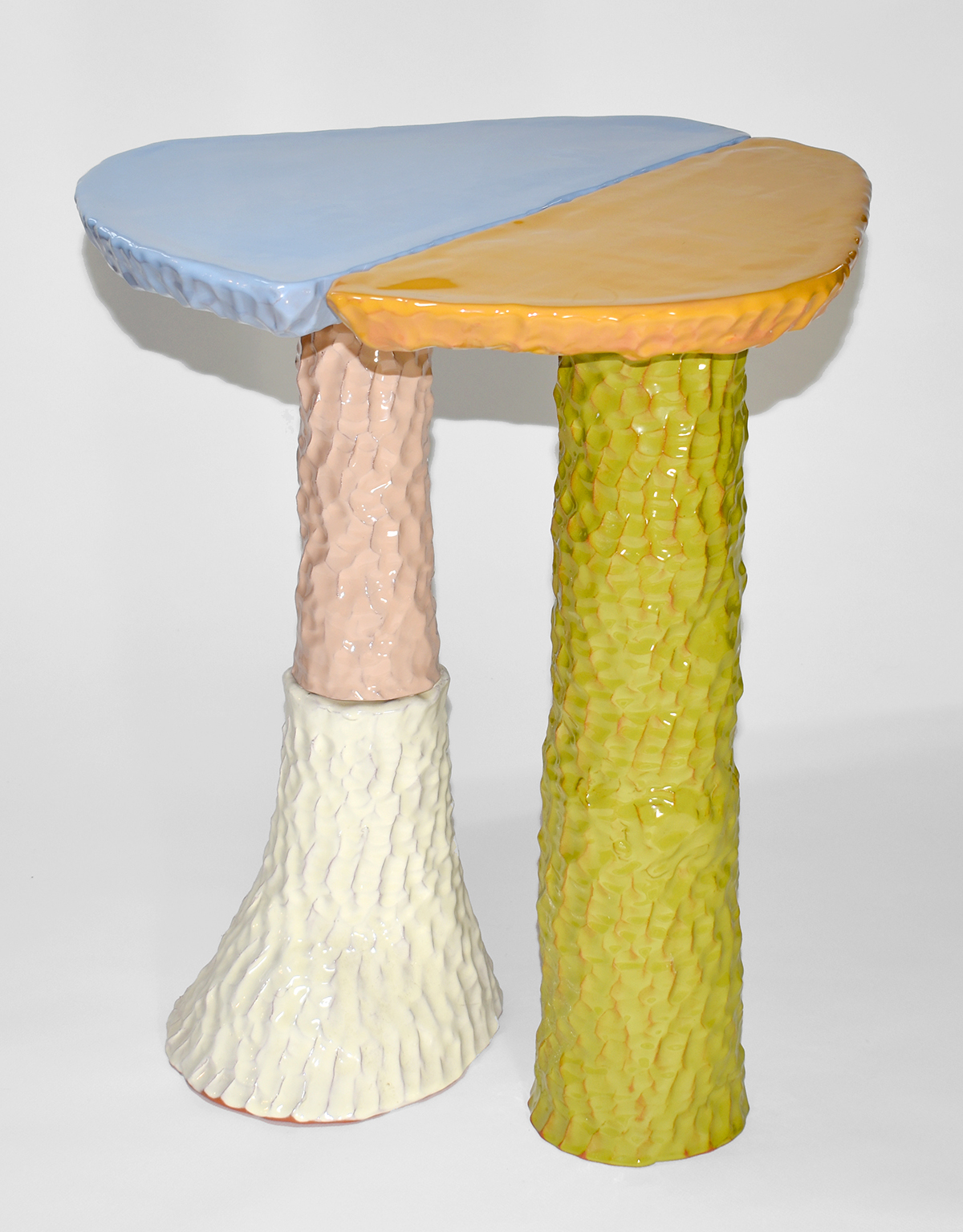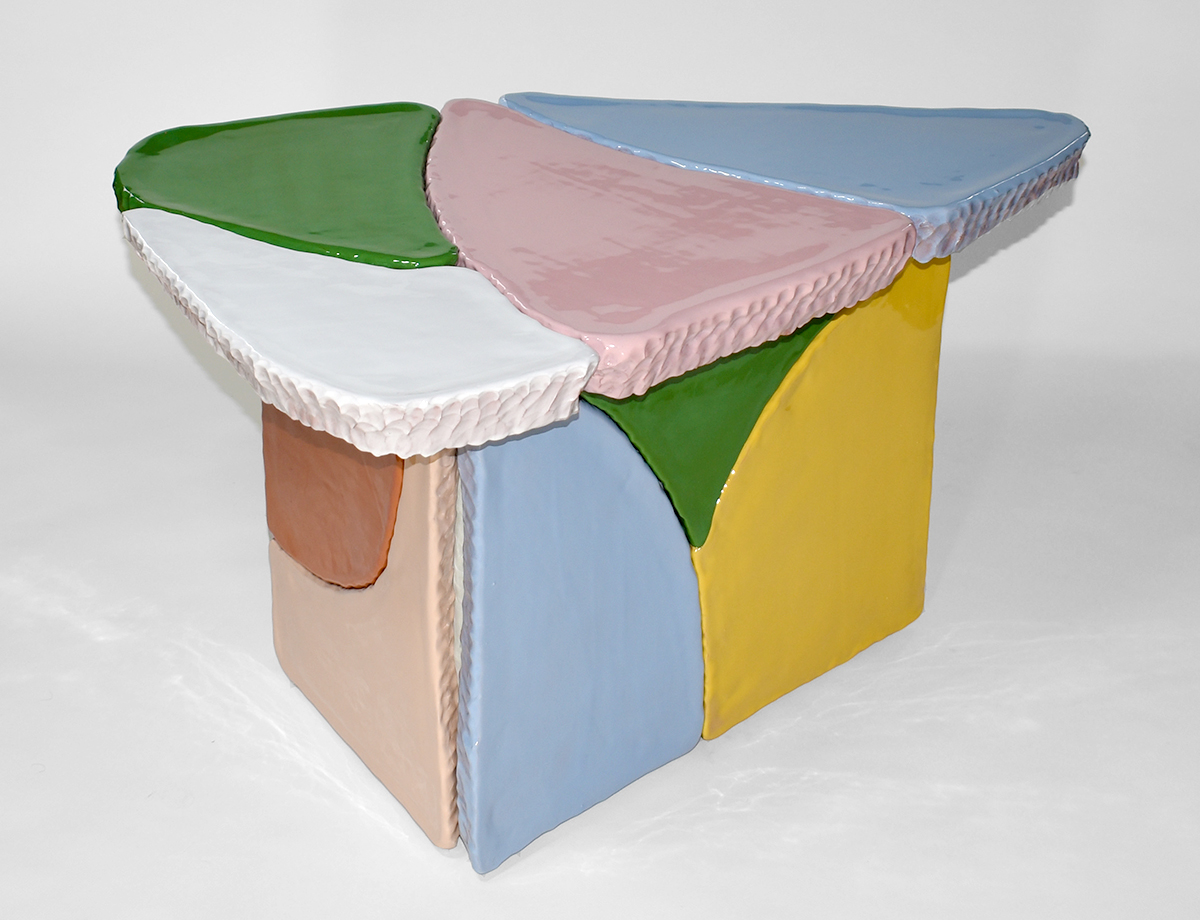 We first learned about Stephen Markos's project Super House when he hosted a huge fundraiser raffle earlier this year on its Instagram (in which we won an EJR Barnes stool, woop woop). Now Markos has launched his next initiative, an exhibition taking place in Bushwick this weekend only that features small pieces by more than 50 designers and artists, from Audrey Large to Harry Nuriev to Odd Matter to Gaetano Pesce. For us, the highlight is hands-down these insanely beautiful ceramic and expoxy tables by Sean Gerstley, who's made many a lamp in the past but rarely large-scale furniture. The show isn't online just yet, but it will be; that said if you're currently in NYC and feel ok about seeing art with masks and limited capacities, definitely run and go see it IRL before it closes tomorrow at 6pm.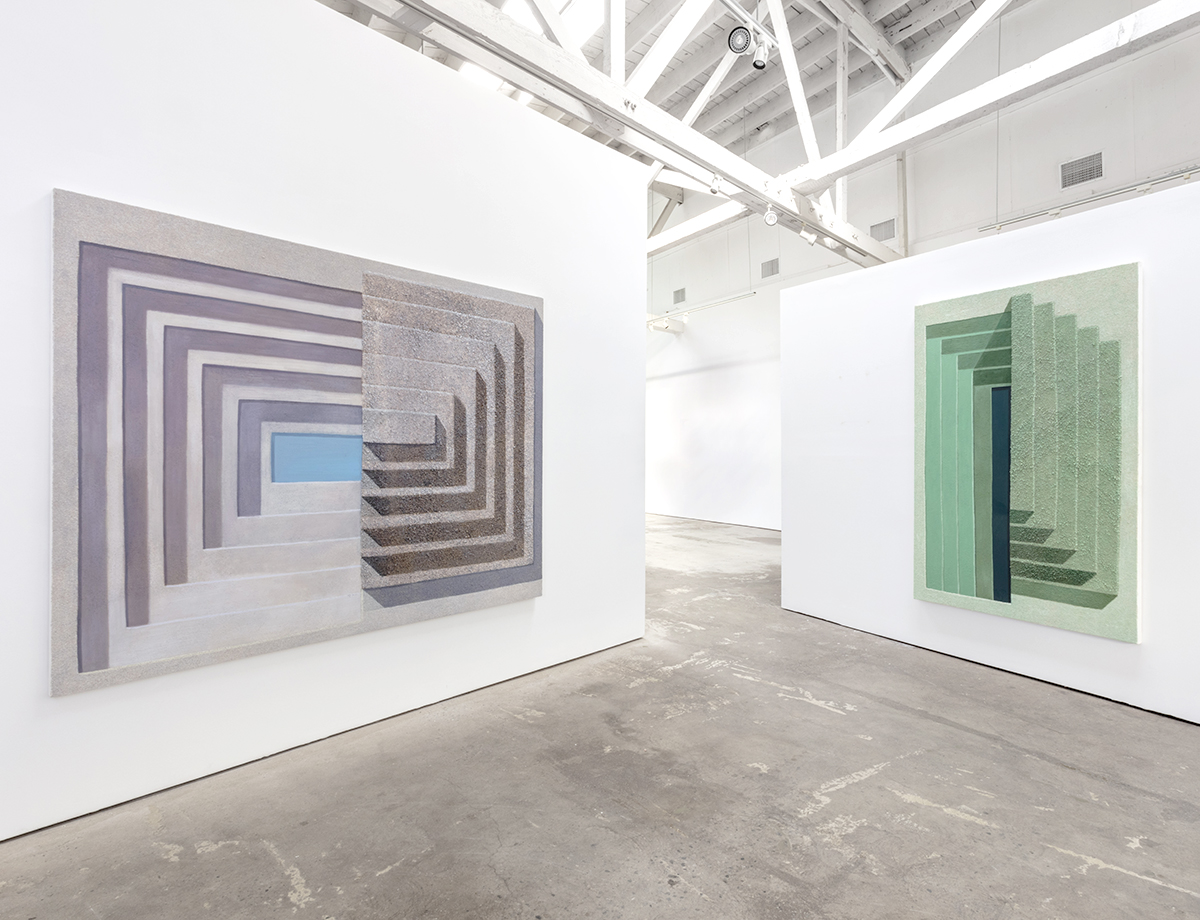 If you're more in the mood for at-home art viewing, The Landing gallery in L.A. has a beautiful online-only show up right now featuring the work of SU fave Jonathan Ryan, whose latest sand-infused oil paintings were inspired by the "step-like foundation" of a Carlo Scarpa building — the Brion Cemetery we presume? — rendered in Ryan's vibrant tone-on-tone palette.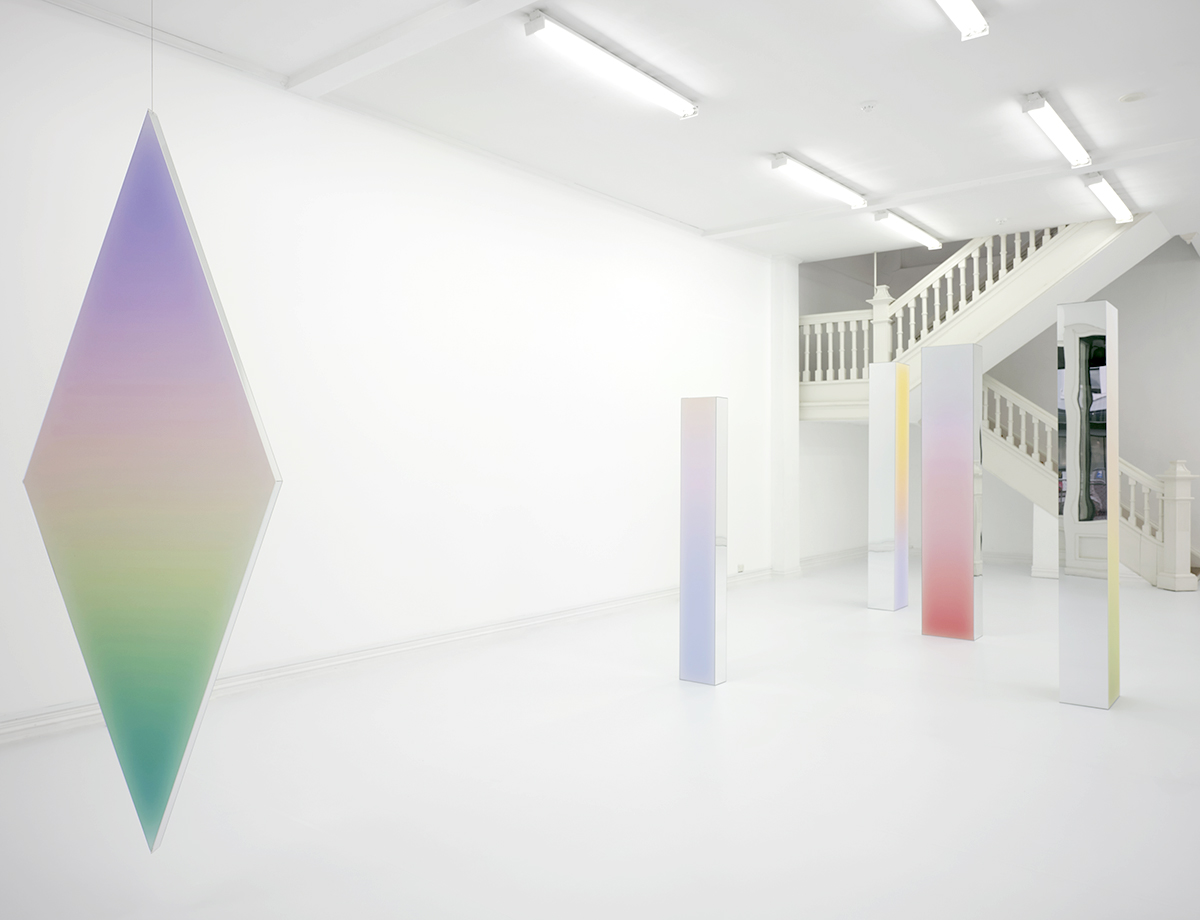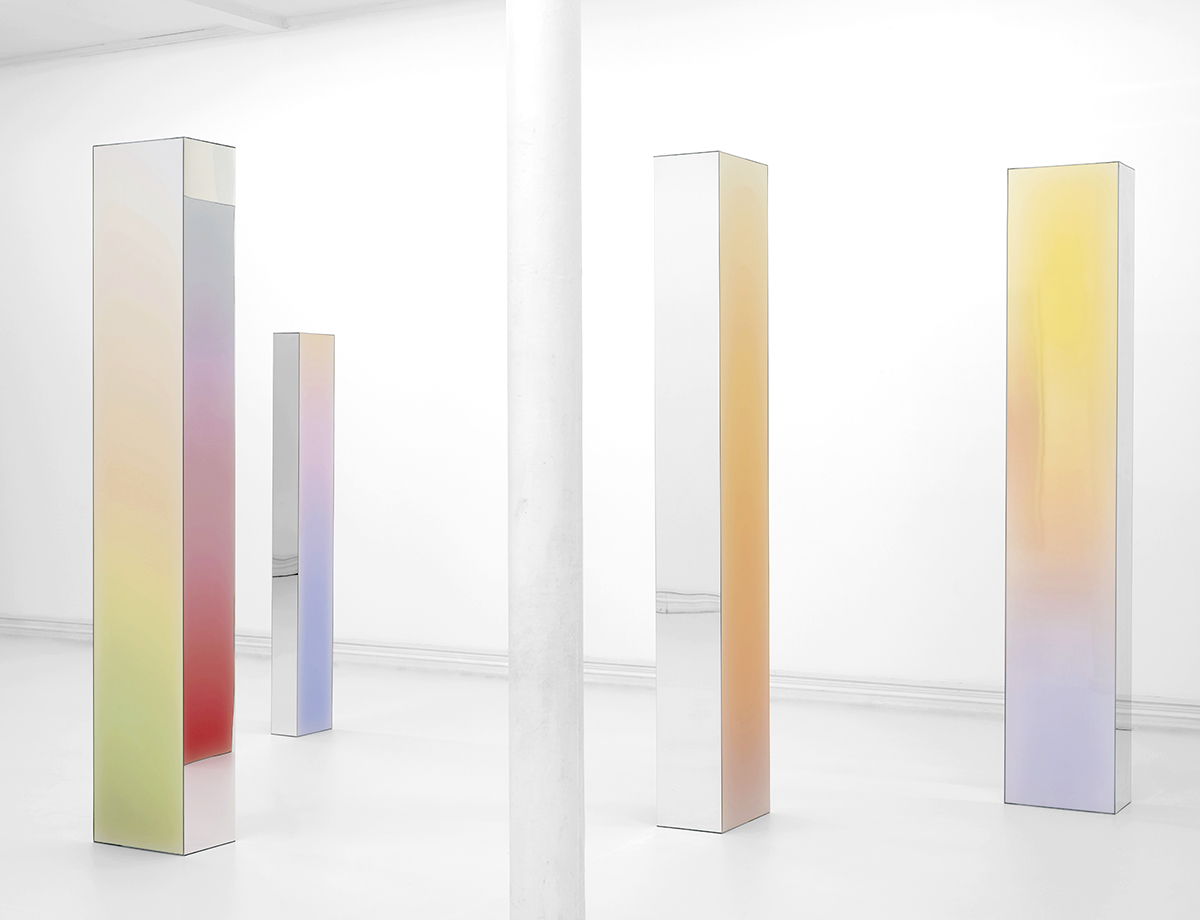 Another colorful exhibition by an SU fave: Jonny Niesche's latest solo show at Starkwhite gallery in Auckland, New Zealand, up through December 15. Called Poikilos, it features a series of paintings (not shown here), a mirrored spinning diamond, and a series of mirrored ombre monoliths that are way more compelling than the mystery versions currently generating alien conspiracies in the news.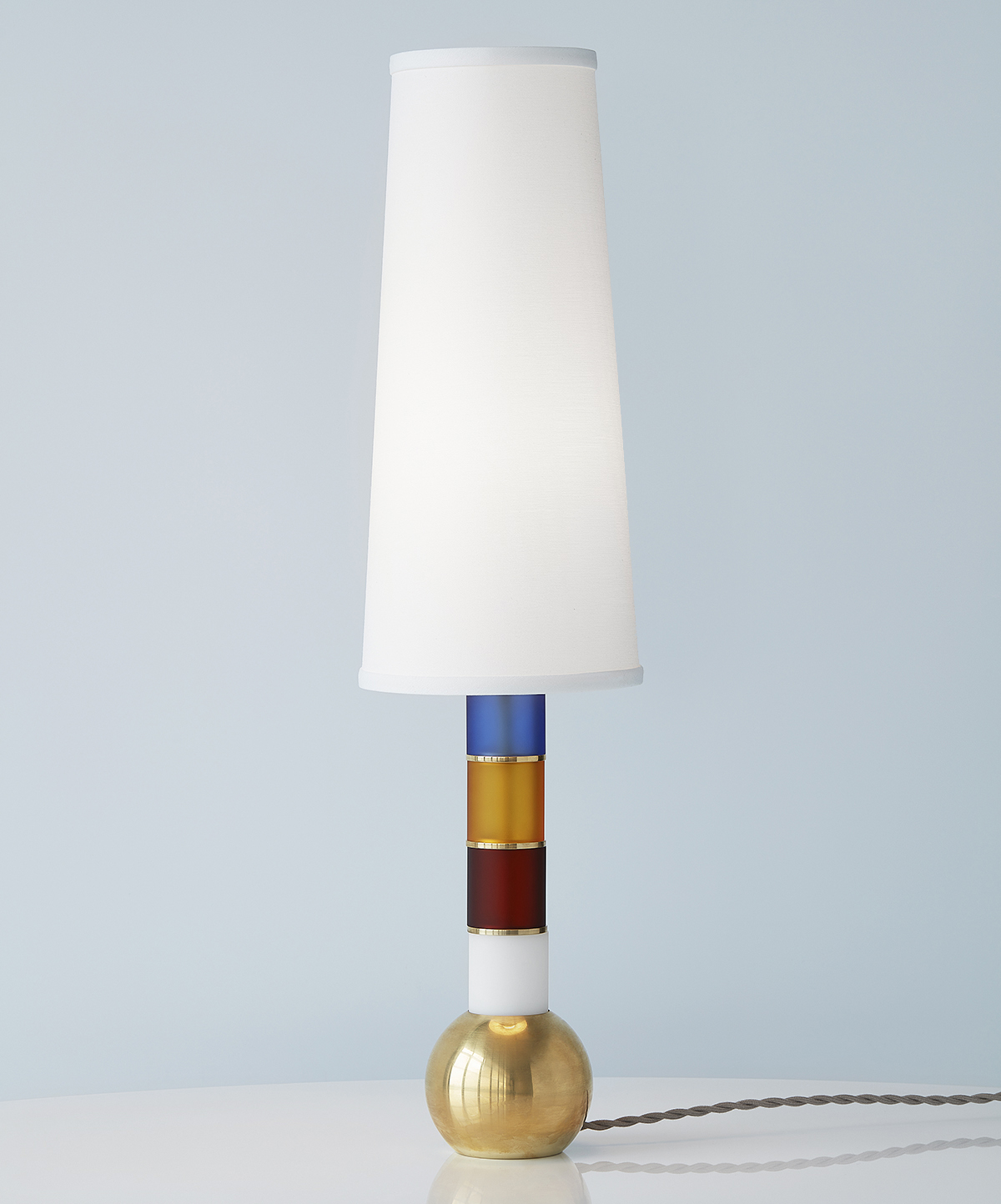 Because — for non-collecting folks like us — Miami Basel and Design Miami have always felt slightly less about the actual content and slightly more about the excessive socializing (and the mid-winter beach vacation), it's definitely been a little hard for us to convince ourselves to set aside time to engage with the fairs' digital iterations, which launched this past week. Or maybe it's more that we're soooo burnt out on 2020 and ready to burrow into our winter vacations. Either way, one nice exhibition did cross our desk: a collaboration between R&Company and Cultured magazine that's actually physically on view now in Miami's Design District, and includes this pretty new glass lamp by Trueing.
Interiors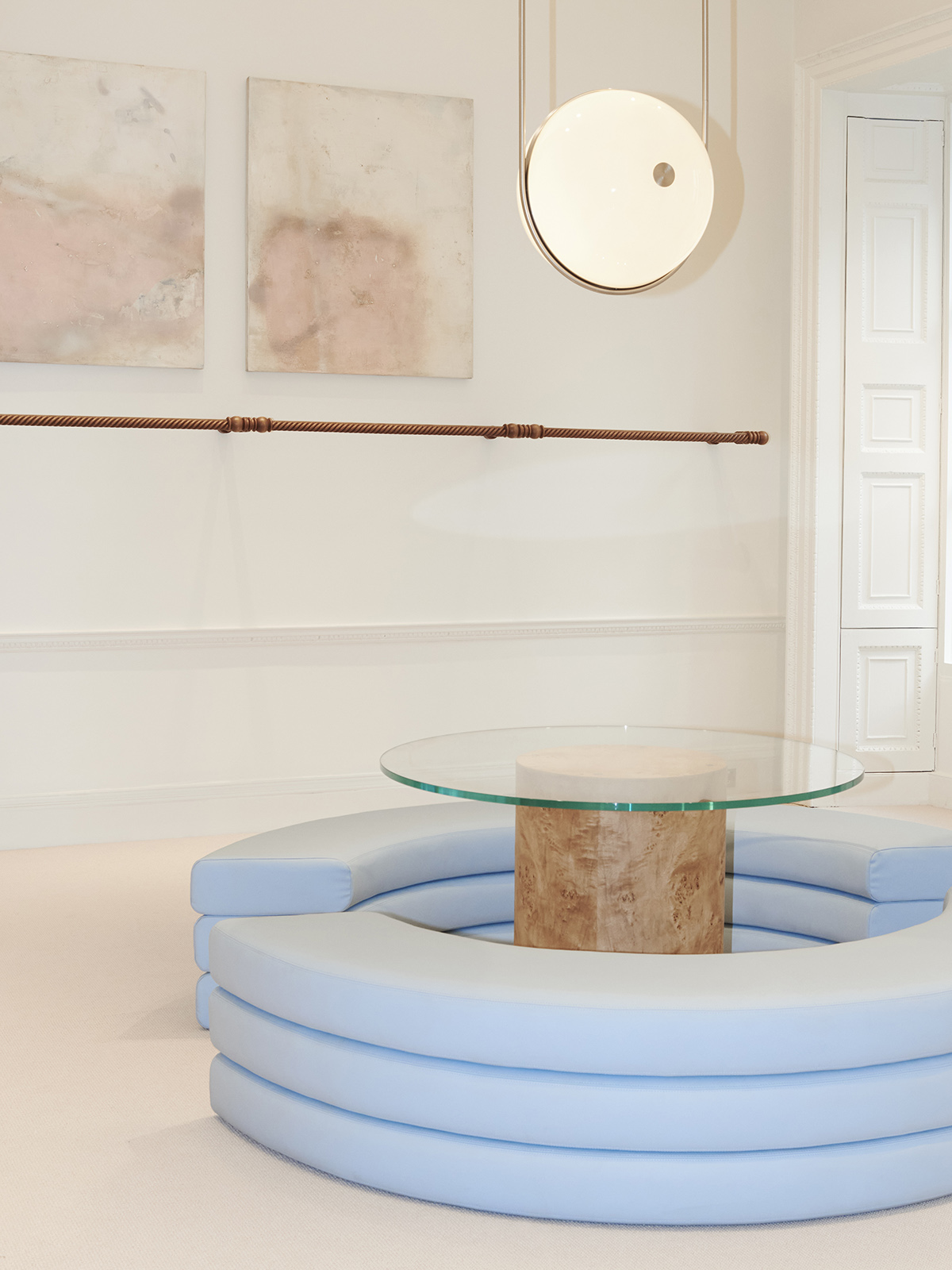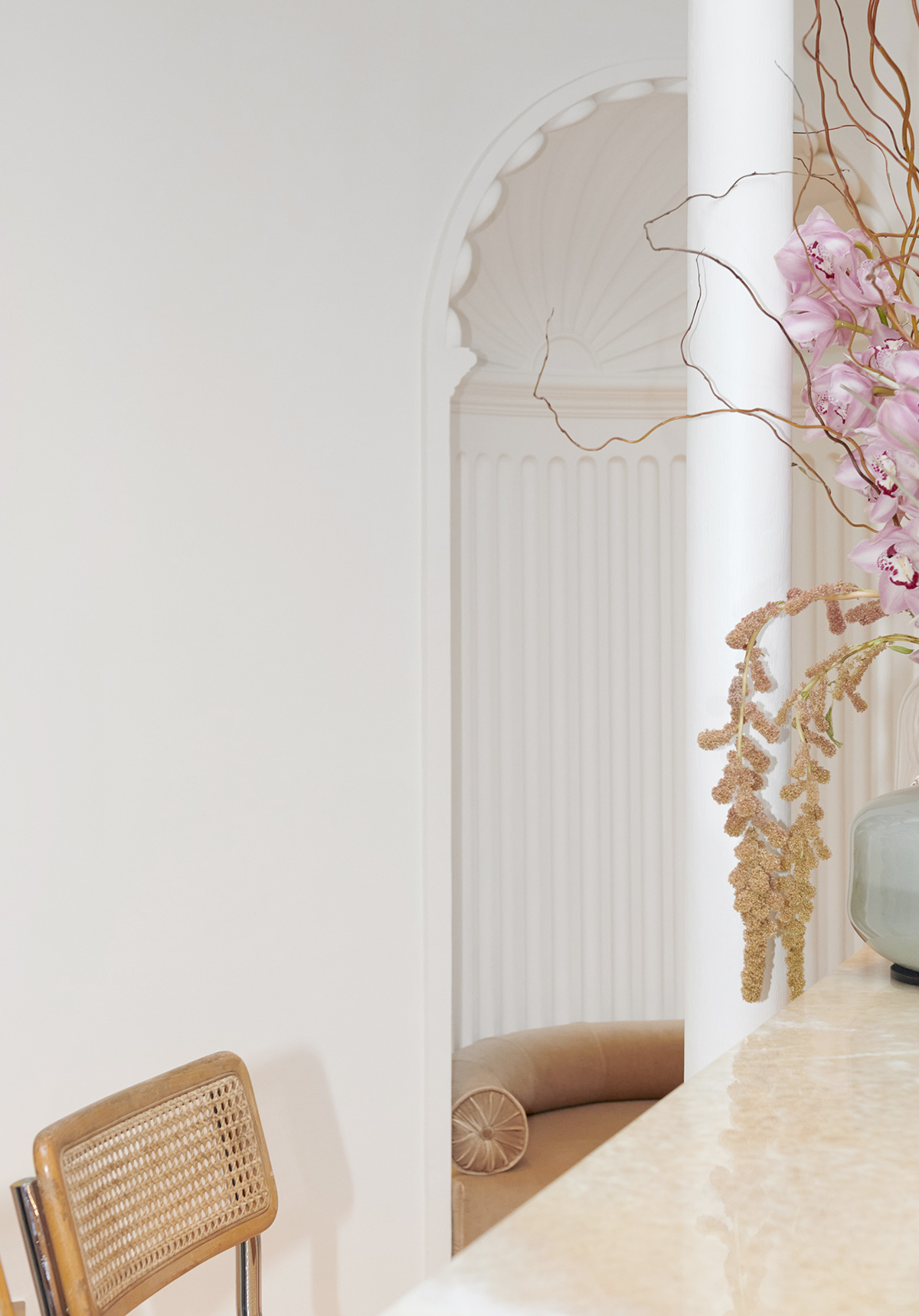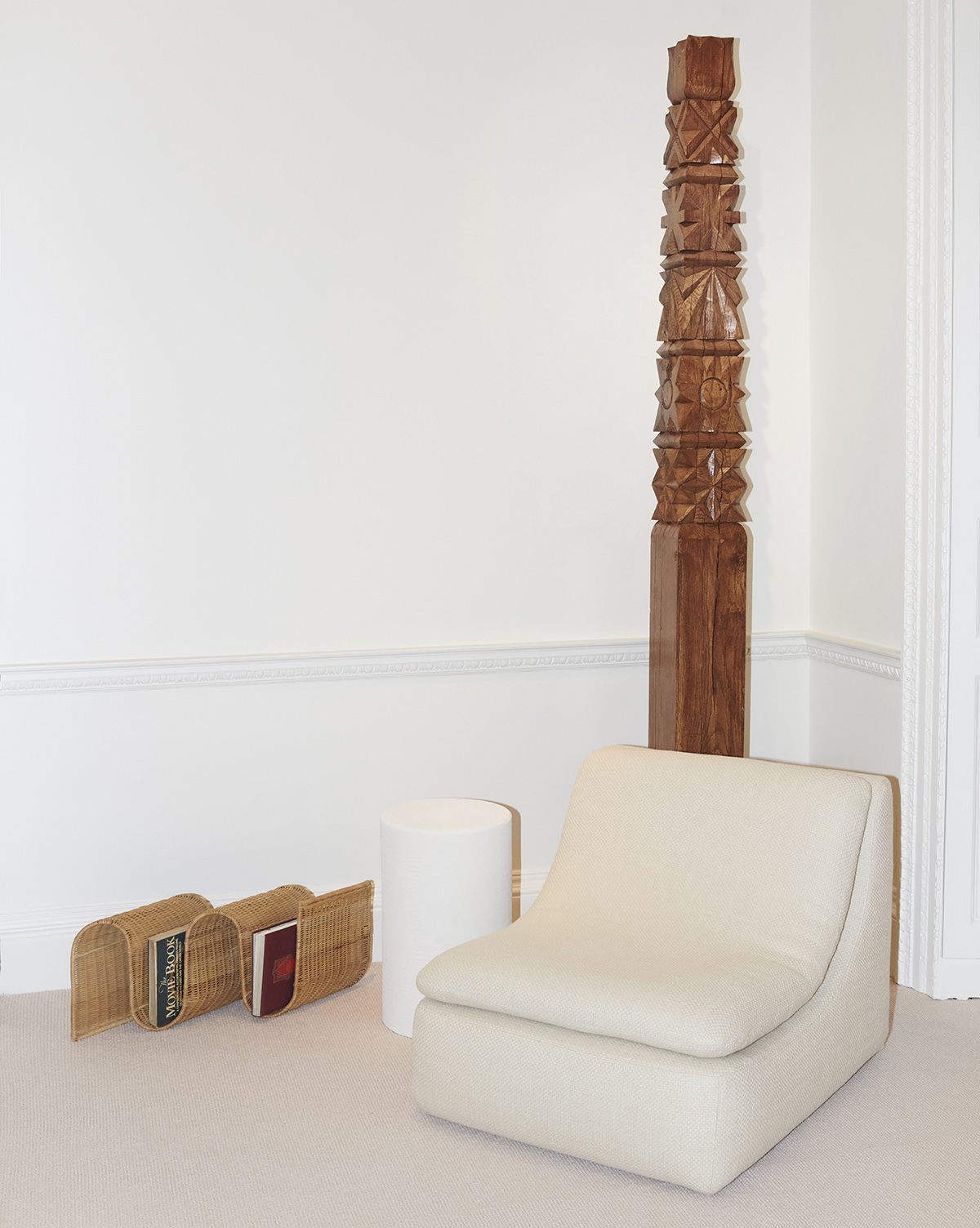 When COVID first hit last spring, I personally assumed the design industry was absolutely screwed — that no new restaurants, stores, or hotels would open up, like, ever, and furniture sales would grind to a halt. I don't think we've seen the full economic effect of this pandemic, but it did surprise me to see that not only have rich people been furiously decorating their homes, but also commercial spaces do continue to open, including the new London flagship of the Hungarian clothing brand Nanushka, designed by Paris-based Festen Architecture. There's some super hip furniture and styling going on here but we really fell in love with small, elegant details like the ornate turned-wood clothing bars and delicately scalloped sconces.
Discoveries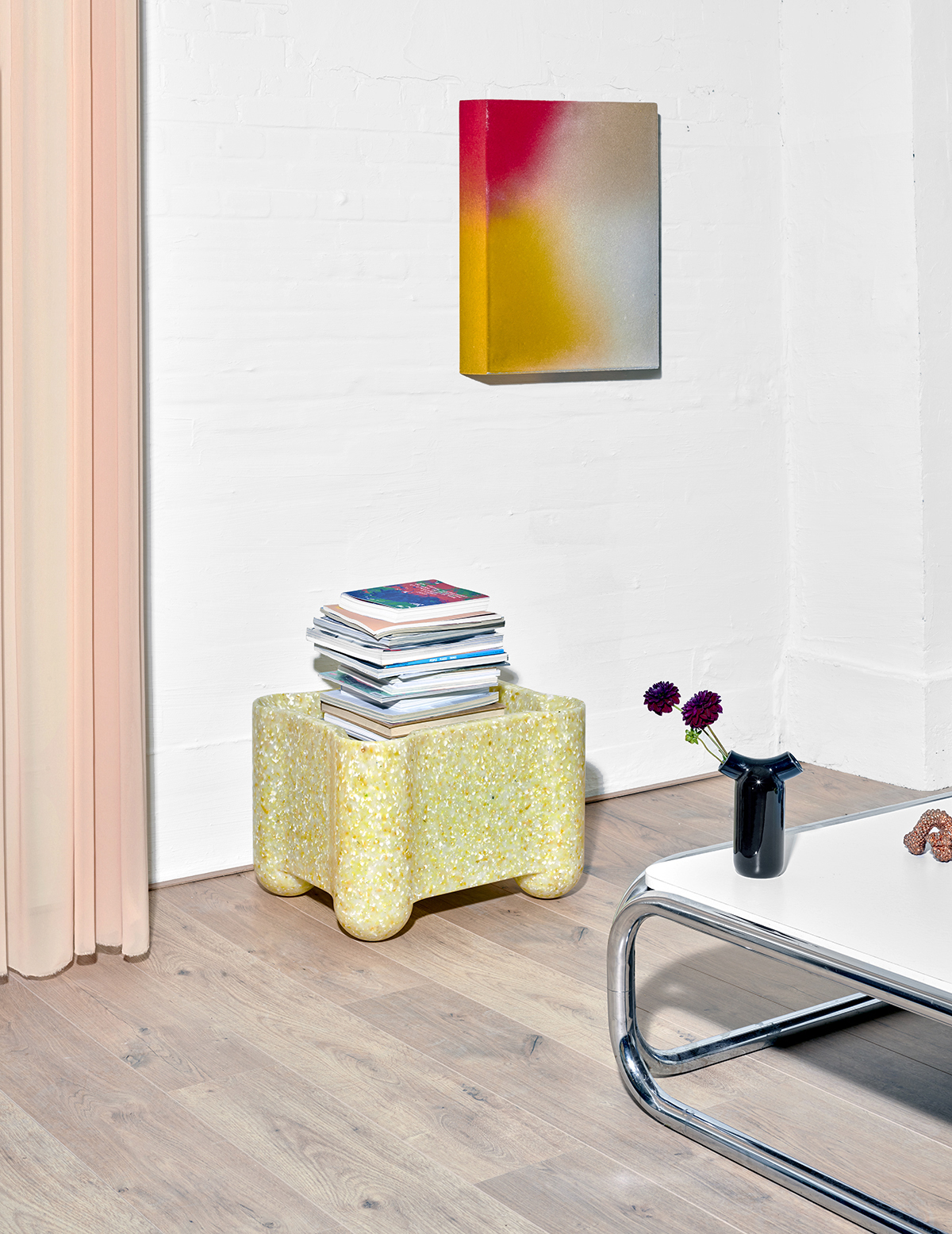 In case you haven't heard of Supernovas, it's a London- and Milan-based design brand dedicated to producing furniture and accessories that are totally circular, ie recycled both before and after use. It achieves this by only manufacturing with singular, unibody reclaimed materials and by encouraging customers to swap out or return their pieces when they no longer need them. The brand's latest release is Afterlife, a stackable bench and crate by Odd Matter in colorful speckled recycled plastic.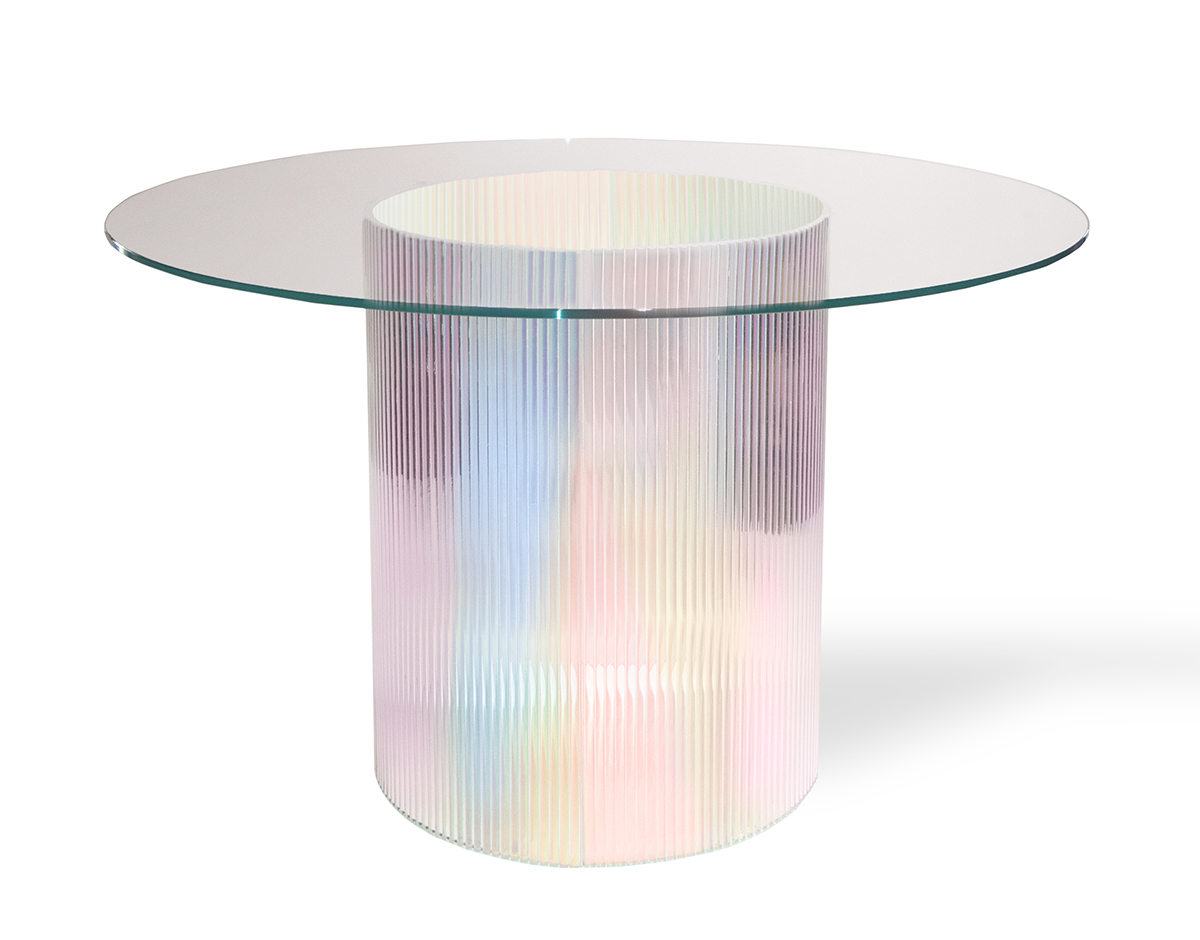 We've said it many times before, but we'll say it again: No matter how many times it's done, we will never not like an iridescent piece of furniture, as long as it has a well-designed shape. No wheel has been reinvented in Jordan Soderberg Mills's new First Light collection for Istanbul's In Between gallery, but we want ALL of the rainbows nonetheless.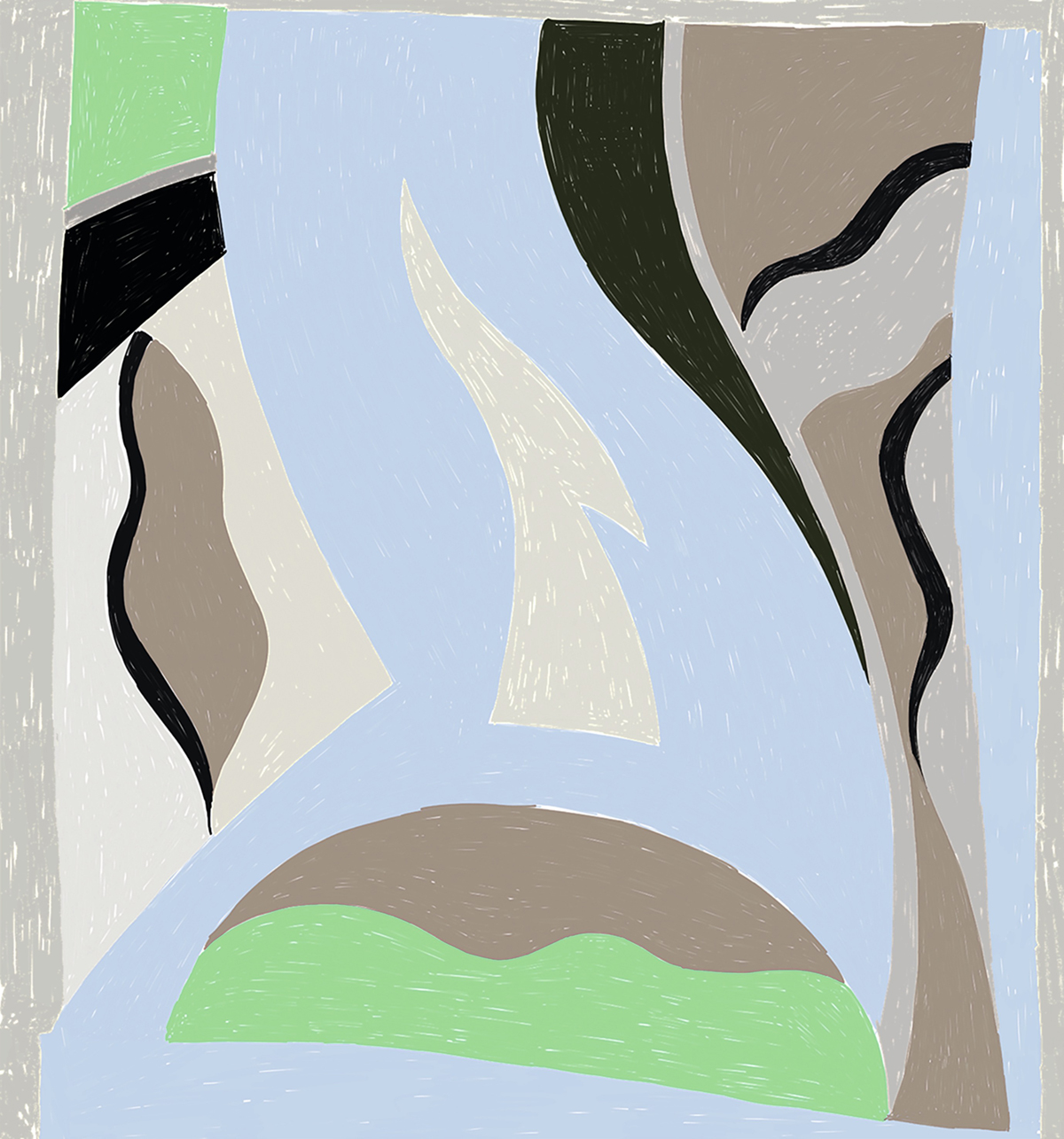 We know next to nothing about this new mural-style wallpaper by the French brand Élitis, except that it's named for Greece's Cycladic islands and is somehow connected to the 20th-century French art movement Fauvism. But we think it would make a really nice backdrop to a small room with a black leather chaise longue, a travertine table, and a furry white rug.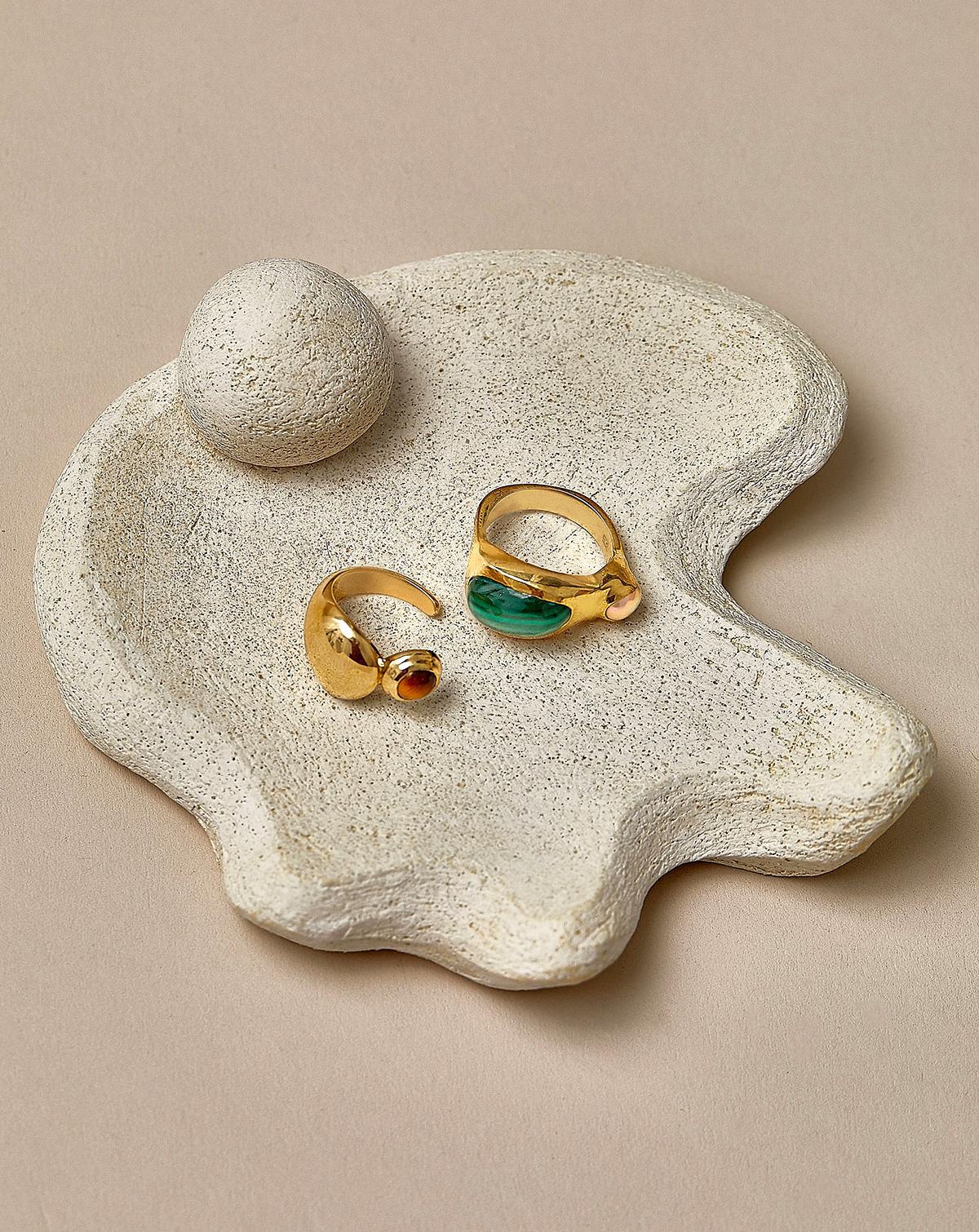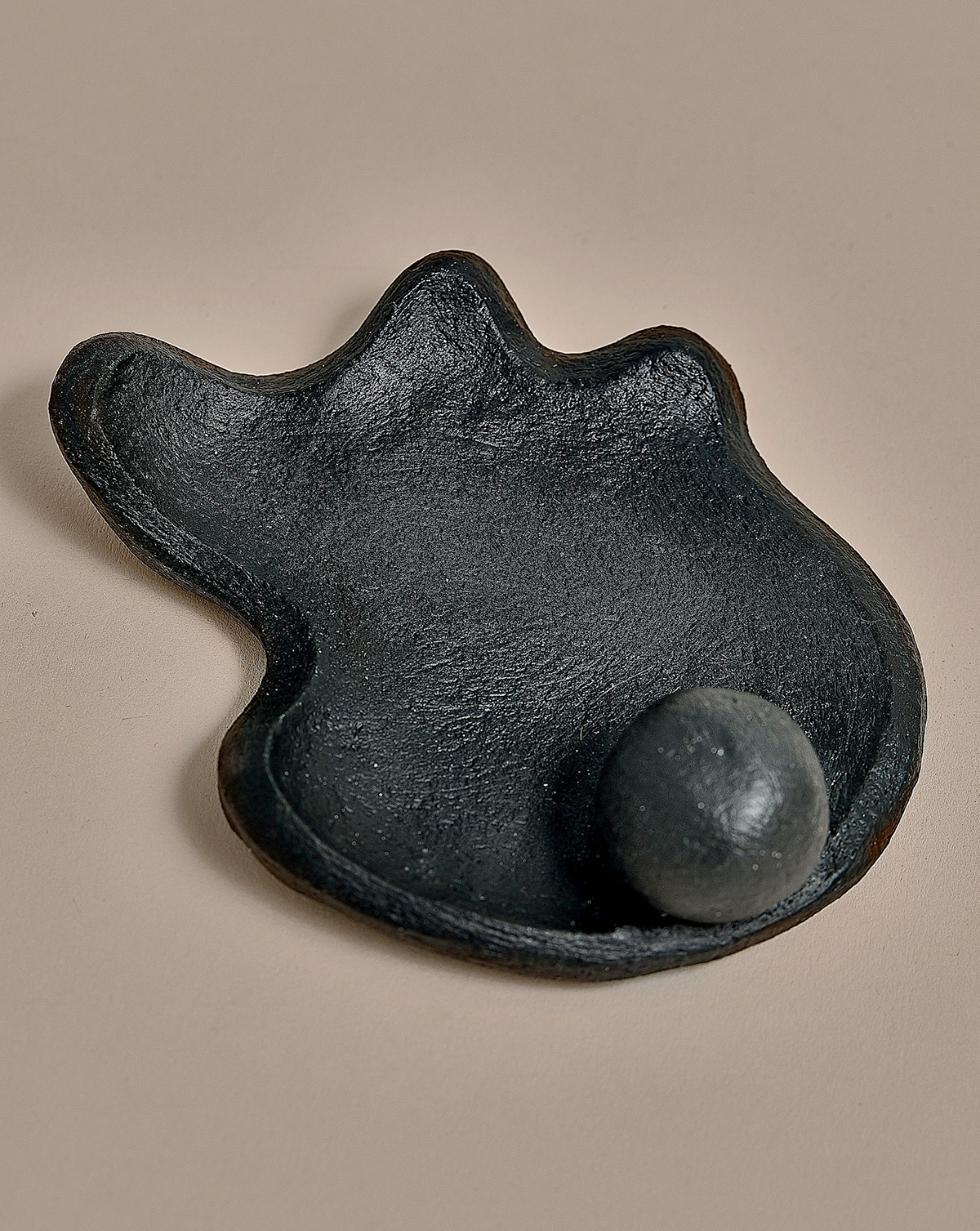 A limited-edition collaboration between Puerto Rican jewelry designer Melissa Hernández of Hernán Herdez and NY/LA ceramicist Analuisa Corrigan, these wavy stoneware jewelry dishes are inspired by "our innate body language when holding something fine or precious," says Hernández. "The sphere provides a way to avoid tangling chains." The rings are part of the project as well, and will be available next month.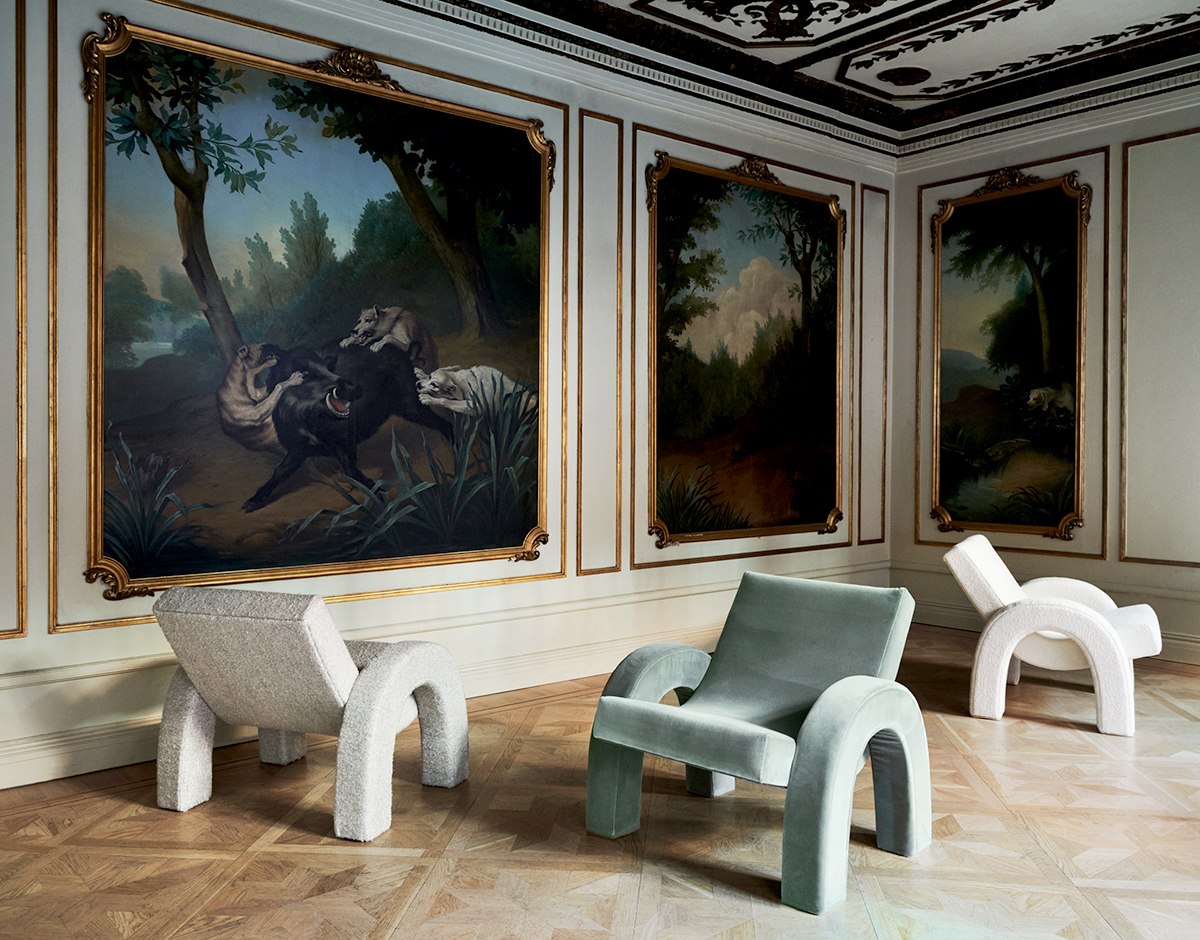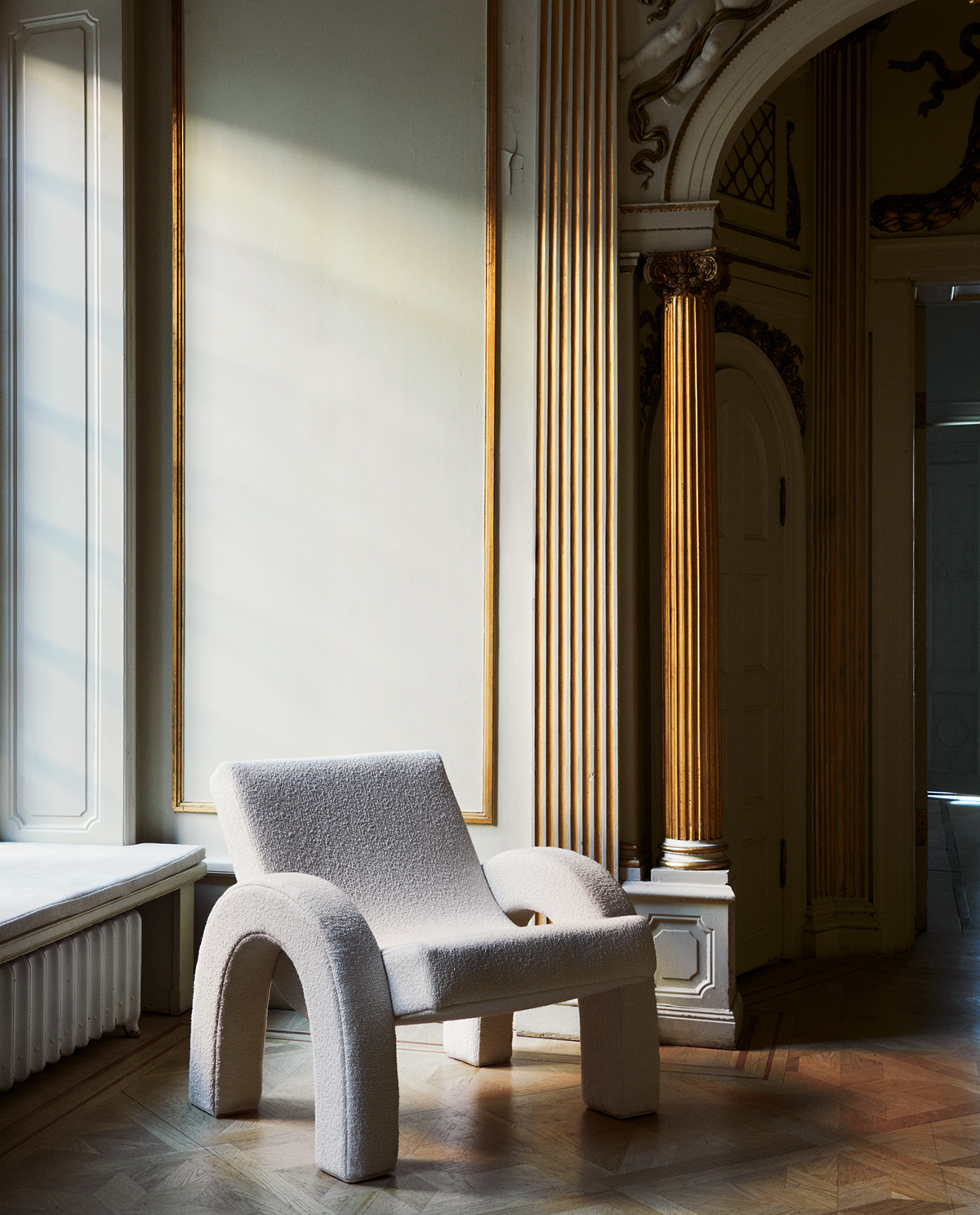 Just when we thought we were over arches, we spotted these lovely Arco Chairs on the Instagram of photographer Jonas Ingerstedt, and realized the trend still had some mileage yet. They're part of the Swedish vintage store Dusty Deco's in-house contemporary furniture collection, and are made at O.H Sjögren in Tranås, Sweden — founded in 1902 and one of the oldest furniture manufacturers in the country.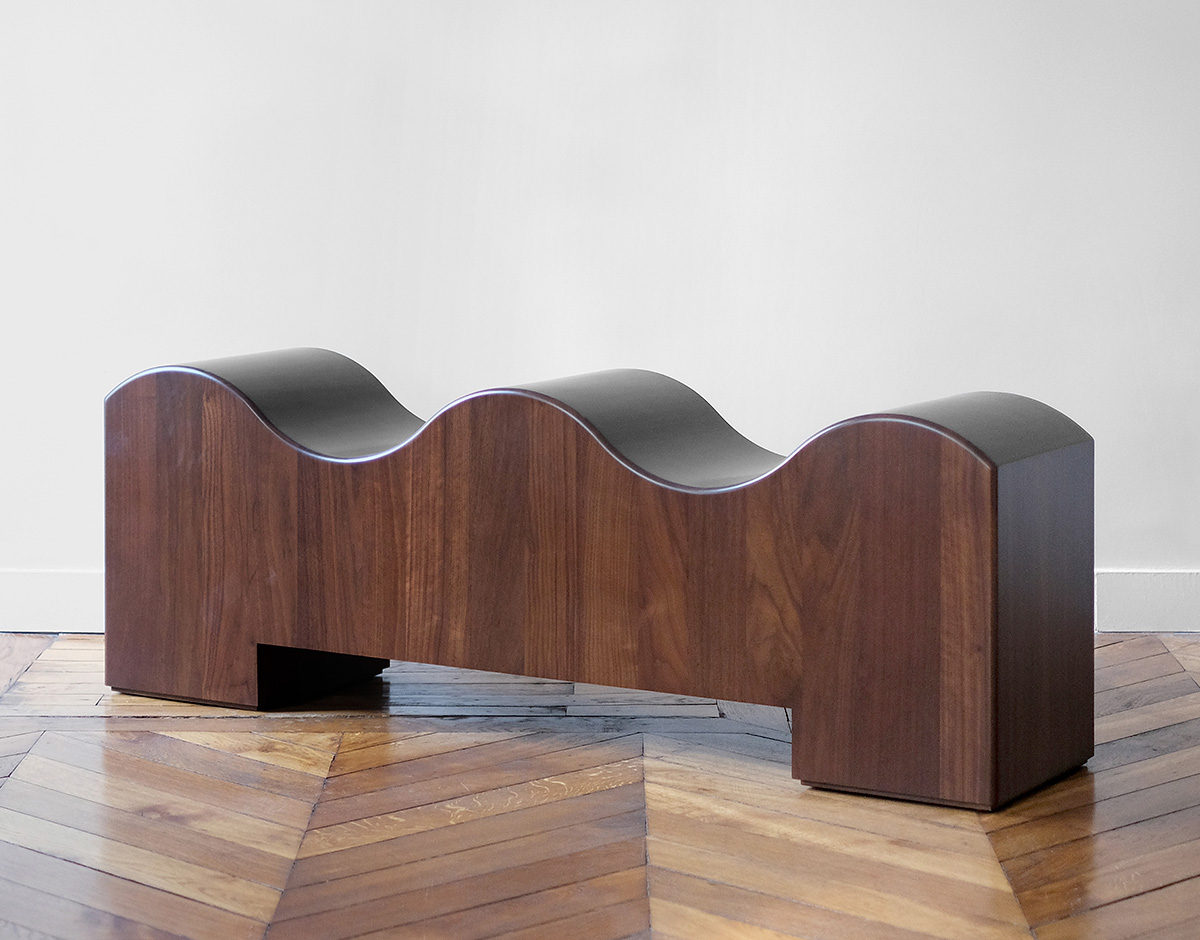 One of the reason we love the work of Frederic Pellenq so much — enough to have it for sale in our 1stdibs shop! — is because he experiments with shapes that might be considered "hip" but with materials and details that swing his pieces back into the realm of luxe and sophisticated. His new Camarat bench is case in point. Imagine it in neon green checkerboard or something. Now look at it in sleek, high-quality walnut and imagine it sitting under a blue-chip painting, or behind an Eileen Gray carpet. See?

Loving Livia Lauber's new glass Taverna pitcher, which comes in four colors and three sizes and which — with a lip inspired by classic Greek aluminum taverna cups and a unique sculptural handle — is just the right blend of classical and contemporary. It's one of the latest additions to Ensemble, the London housewares brand Lauber founded, along with these new candlesticks by Silo Studio.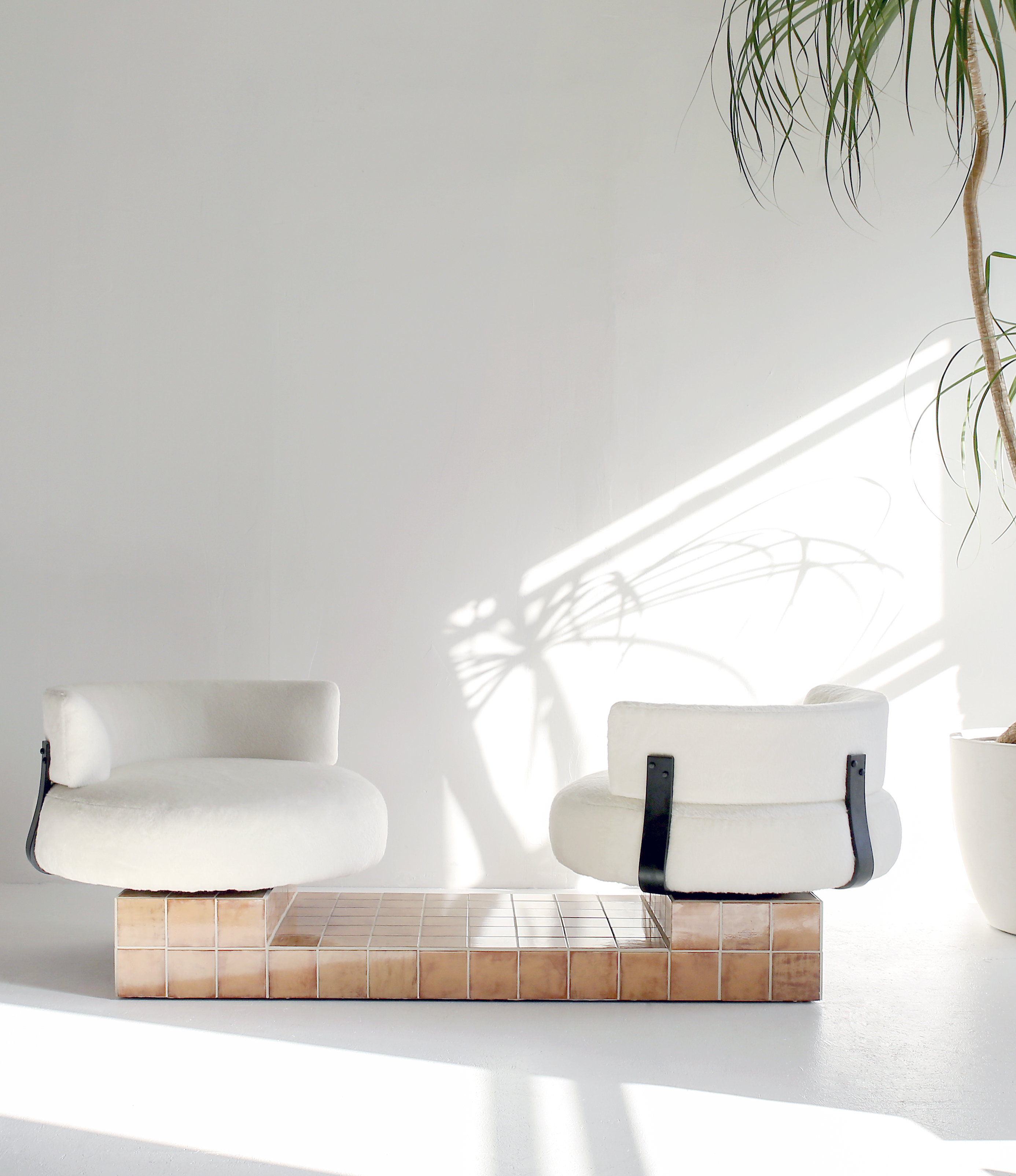 We had sooooo many questions when we first saw this piece on the Instagram of Eny Lee Parker, who created it with Lovehouse in Brooklyn. Is it pandemic-friendly, where the seats are 6 feet apart? Why would a vintage dealer let someone cut up a one-of-a-kind Adrian Pearsall bench? And what's wrong with us that the first thing we thought of when we saw it was The Love Toilet??? As of publication time we only had an answer to the first two: They are indeed 6 feet apart, and the original Pearsall had a damaged frame and ugly upholstery. Parker gave it a hand-painted tile base and alpaca upholstery — an upgrade for sure.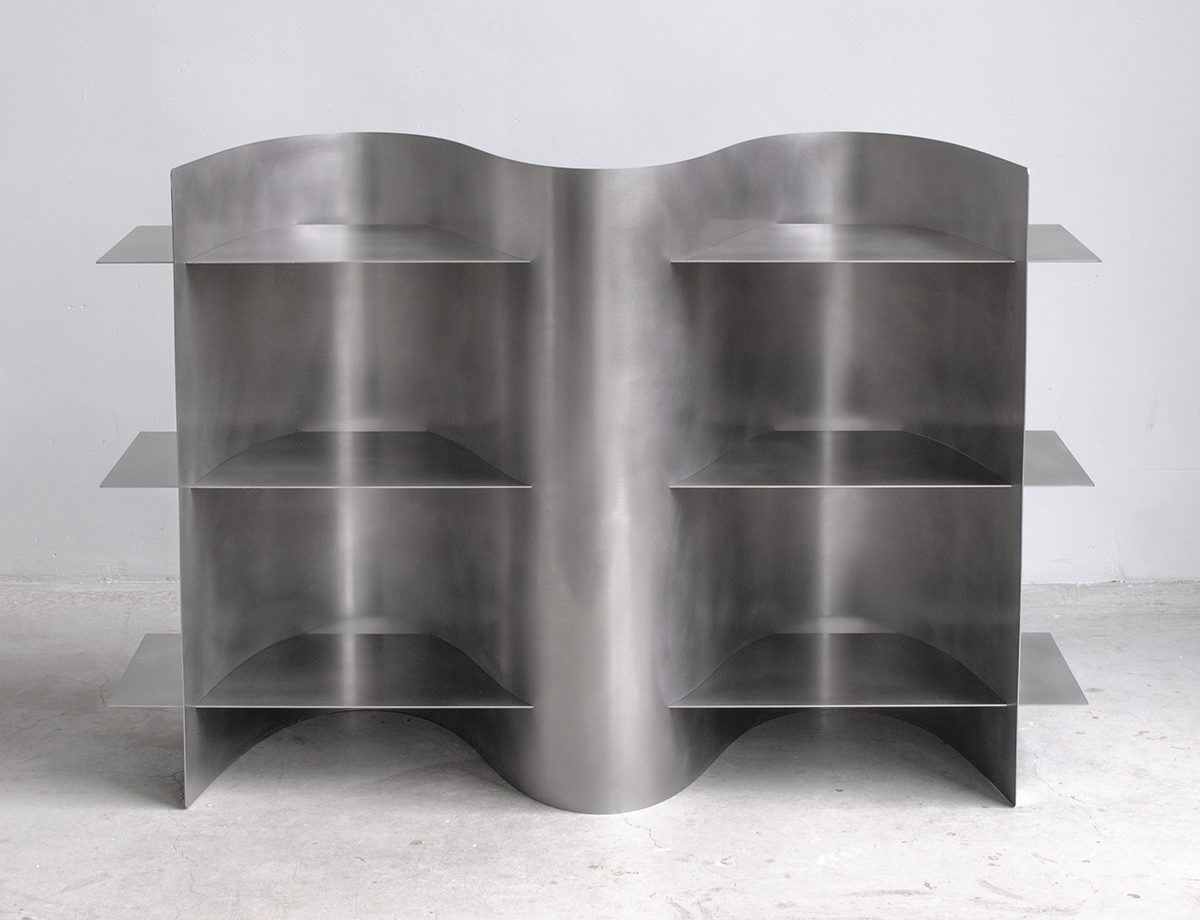 The Tension shelf is the latest experiment with sheet metal by recent Eindhoven grad Paul Coenen — he's done single arcs cut by planes before, but never a snaking double curve. The name refers to the fact that the shelves keep the bent steel from expanding back into its original linear shape.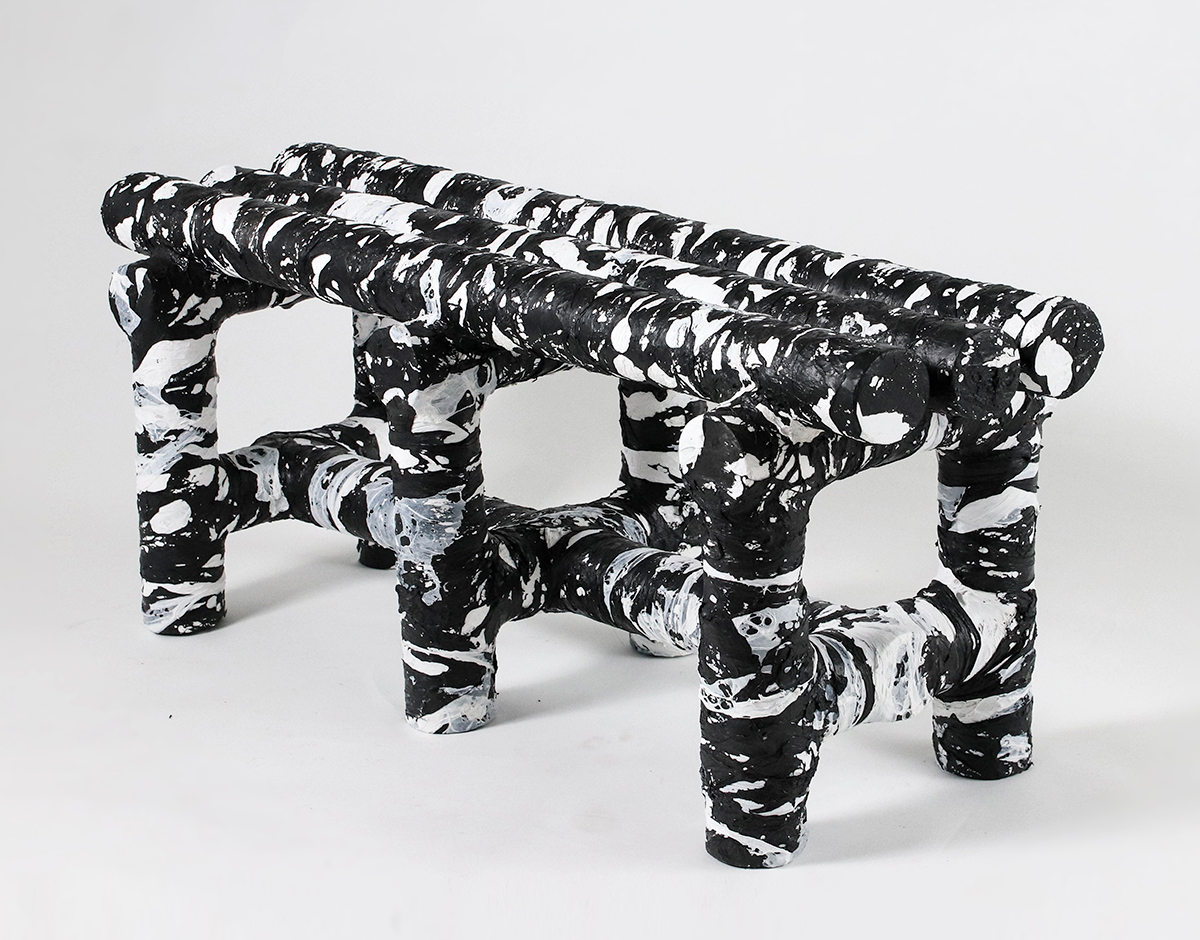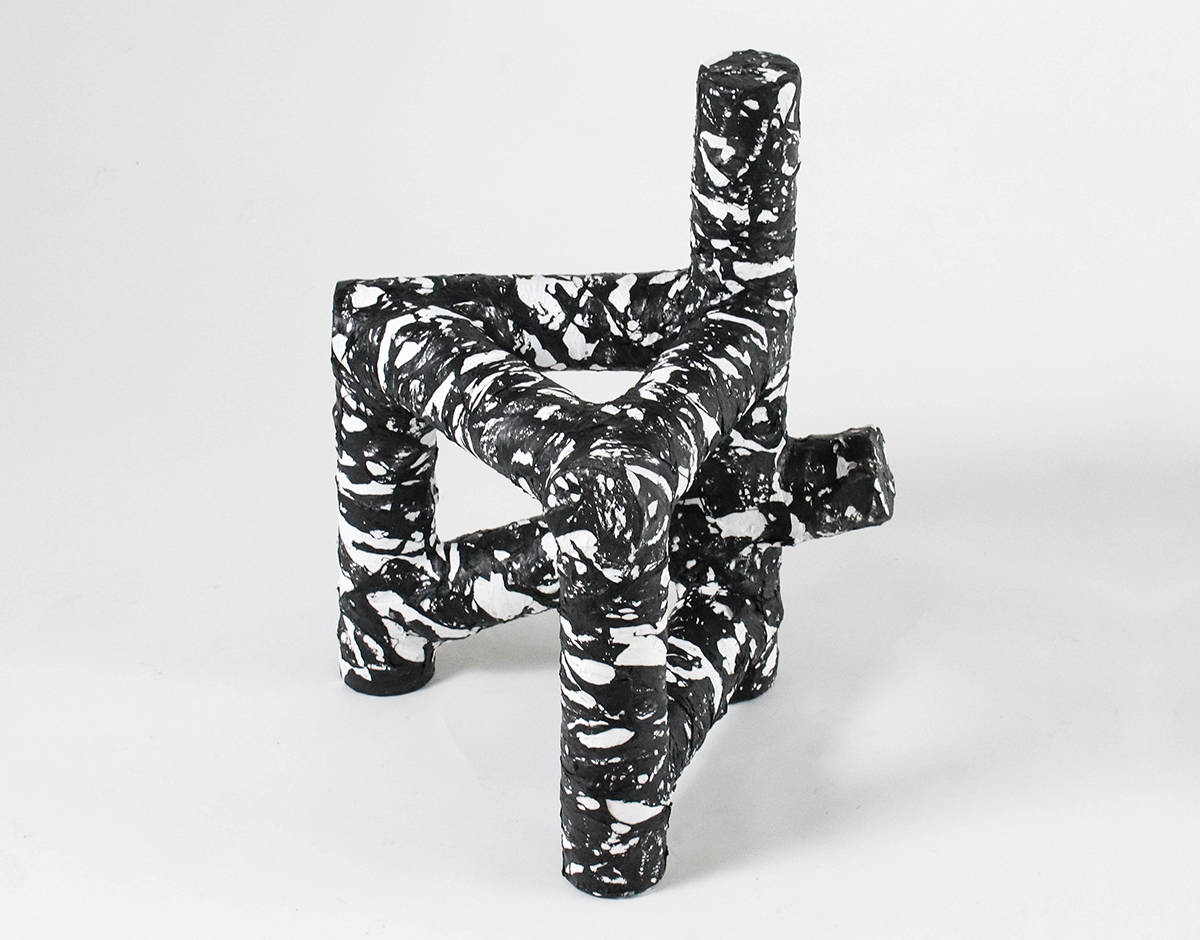 We were poking around on the design marketplace Wescover recently when we discovered the Trash to Treasure series by Israeli designer Adir Yakobi. At first glance it looks sort of like Jesmonite, but it's actually made of recycled paper tubes and nylon bags. By what alchemy we aren't exactly sure, but it's just so nice to see how far we've come from the sameness of sustainable furniture a decade or two ago.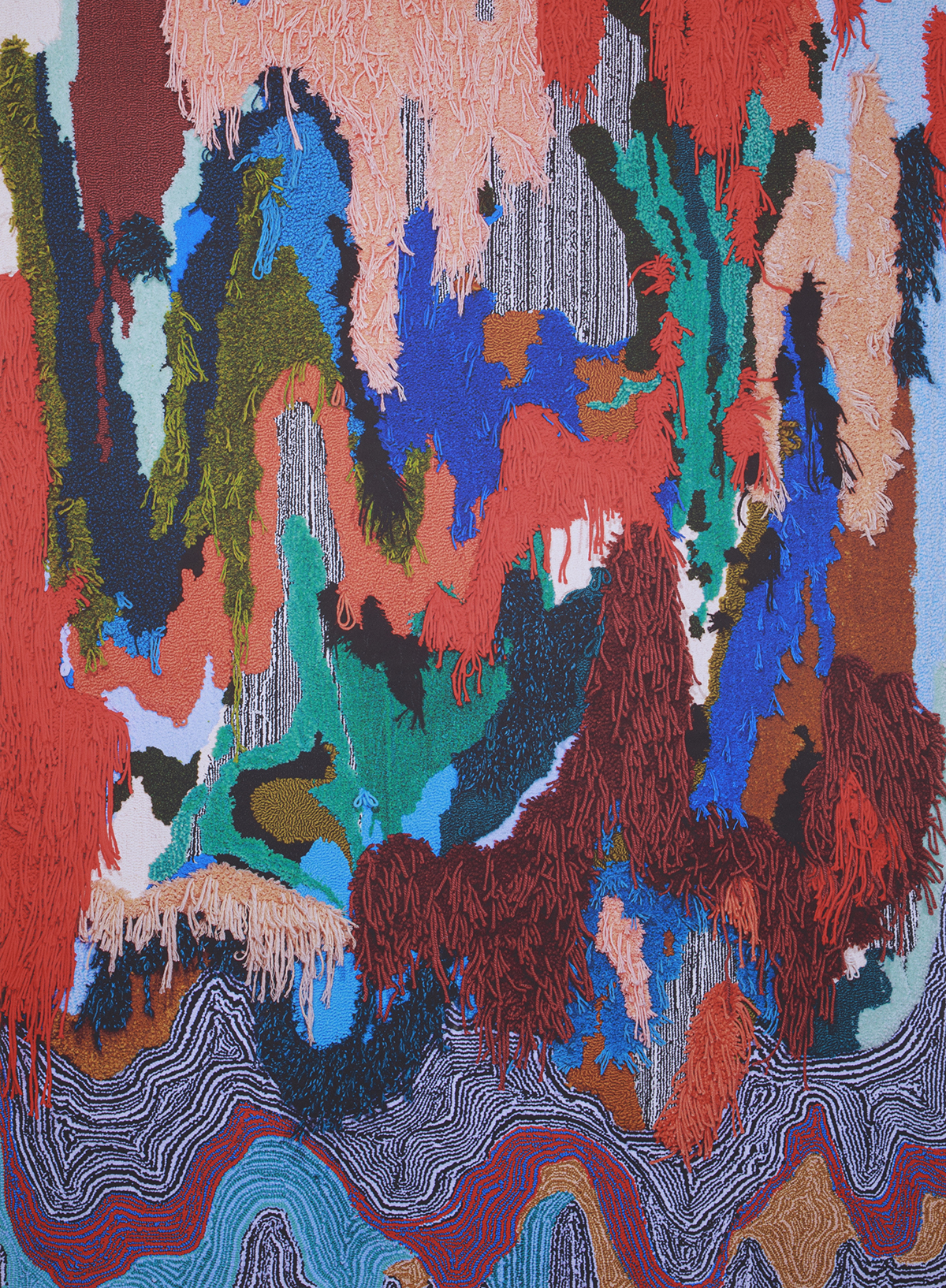 This past spring we hosted an Instagram Live talk with fiber artist Trish Andersen, who demonstrated how she makes huge, intricate, multicolored weavings with a tufting gun. Those pieces cost a fortune and are meant to hang on the wall, but she recently transformed some of her favorites into super-accessible floor mats. Yes, floor mats, not rugs — they're machine-washable, waterproof, outdoor-friendly rubber-backed mats that have been digitally printed with her creations — and they all cost under $200. They provide the perfect pop of color without all the maintenance. Great for pet owners too.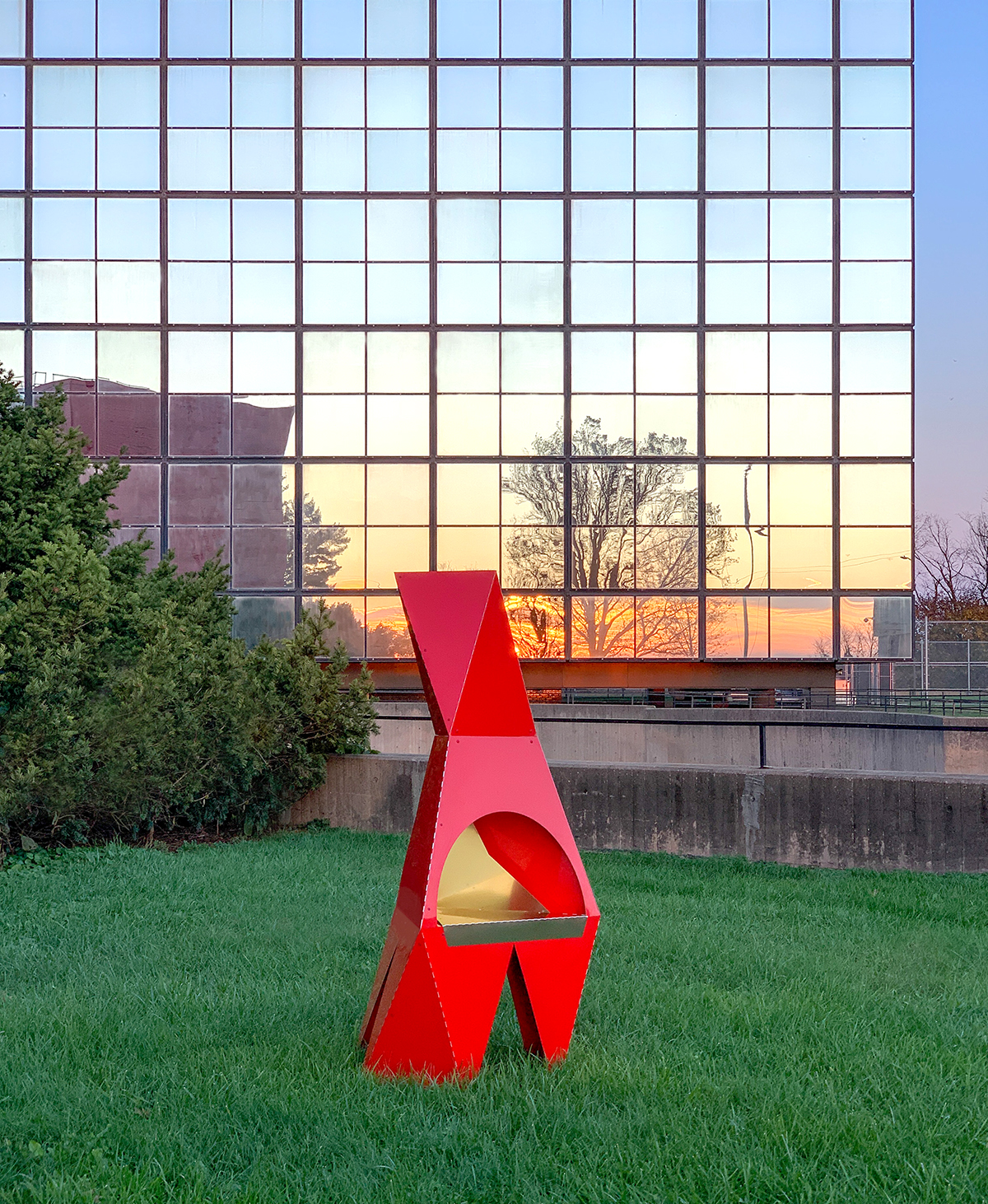 A wood-burning outdoor fireplace by the NYC architecture studio Saw.Earth, the Prism Chiminea launched last month, just in time for people to be scrambling to find ways to comfortably socialize outside as the temperature drops. Made from lightweight bent metal with a removable inner liner, it's both cooler looking and more portable than a stone or steel firepit, and even after this bullshit is over and we're all vaccinated, it will still be nice to have for getting cozy on cool summer nights.