02.13.17
A New Show in London Highlights Experimental Design Works (And the Structures They Sit On)
Created last year as a space to nurture emerging talent and present a curated view of contemporary design, ​Seeds​ Gallery in London is part exhibition space, part shop (the 'ds' in Seeds stands for design store), where customers can buy limited-edition pieces of furniture and housewares that are both sculptural and functional. The space itself contains traces of its previous life as a florist and, before that, a butcher — ceramic wall tiles, hooks in the ceiling, and layers of paint from past eras.
The current show, Supports / Surfaces* — featuring 21 contemporary and primarily European designers and curated by Studio Vedèt — is, like the space it's in, bound by a finely tuned color palette, unconventional materiality, and an experimental approach. French designer ​François Dumas​ created sellable plinths for the show and applied the same aesthetic to products including mirrors, lights, shelves, trays, stools, and tables: Using a thick, extruded-aluminum profile, anodized in a deep blue, Dumas machine-cut the interior radius to produce satisfying curves that frame planes of either decorative wood veneer or smoked acrylic mirror, depending on the application.
As for the works on view, Amsterdam studio ​Odd Matter​ present a new material they've created that combines cork aggregate with crystalline gypsum, here seen heaped onto uneven sculptural shelves and tables. Recent Design Academy Eindhoven graduate Guglielmo Poletti​ is showing a new table for 2017, continuing his playful exploration of form, tension, and material. The clear acrylic and glass table contains no glue or screws but is tethered together with synthetic cord and a cylinder of bronzed brass. Fellow Dutch designer ​Sabine Marcelis​ is showing a circular, wall-mounted light made of Hi-Macs and polished resin.
Jochen Holz​, the London-based glass blower, has developed a series of borosilicate glass vessels that are embossed when semi-molten; the tactile impressions range from natural bark to engineered textures such as graters. Italian stone fabricators ​Casone​ collaborated with two Italian designers to develop products incorporating ​Pietra Serena​ (a gray sandstone): Furniture designer ​Duccio Maria Gambi developed stools made from contrasting, spliced slices of stone while Giovanni de Francesco created geometric, cloche-like boxes with elongated forms that seem to defy the properties of the material. Supports/Surfaces* runs at​ ​Seeds Gallery​ until the 20th of May.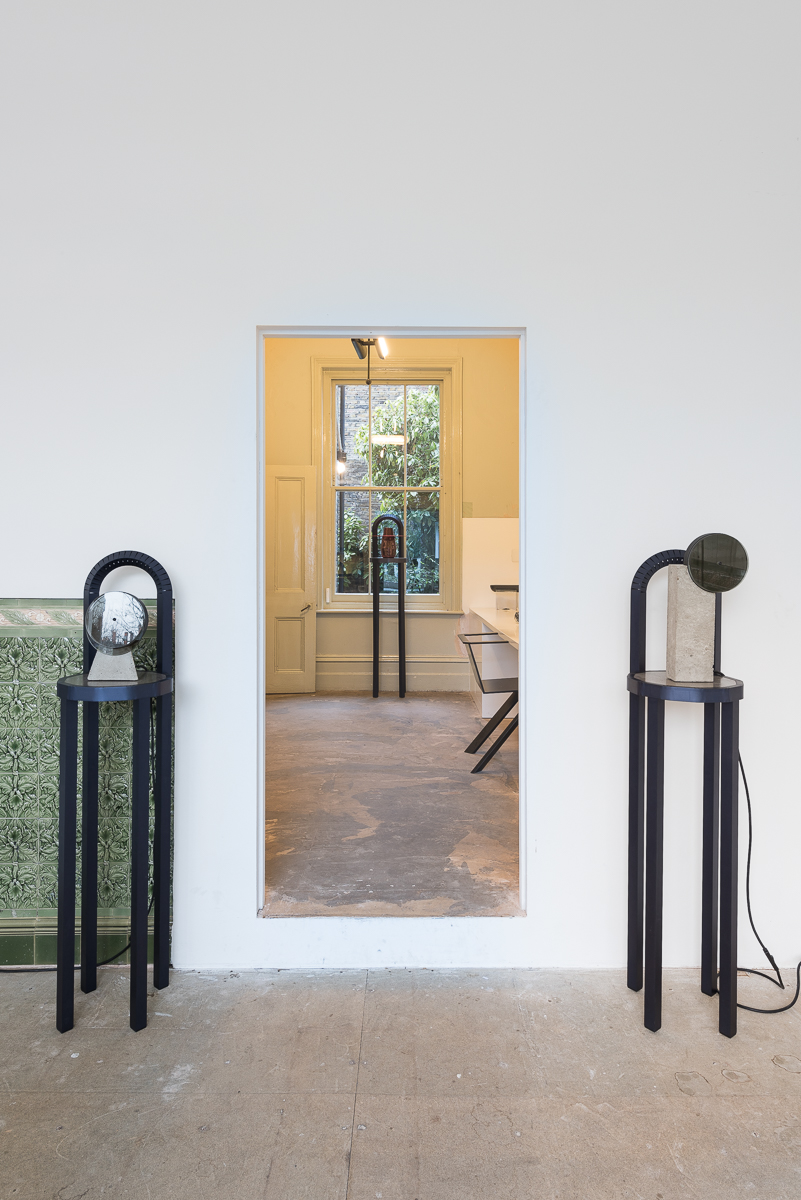 OS & OOS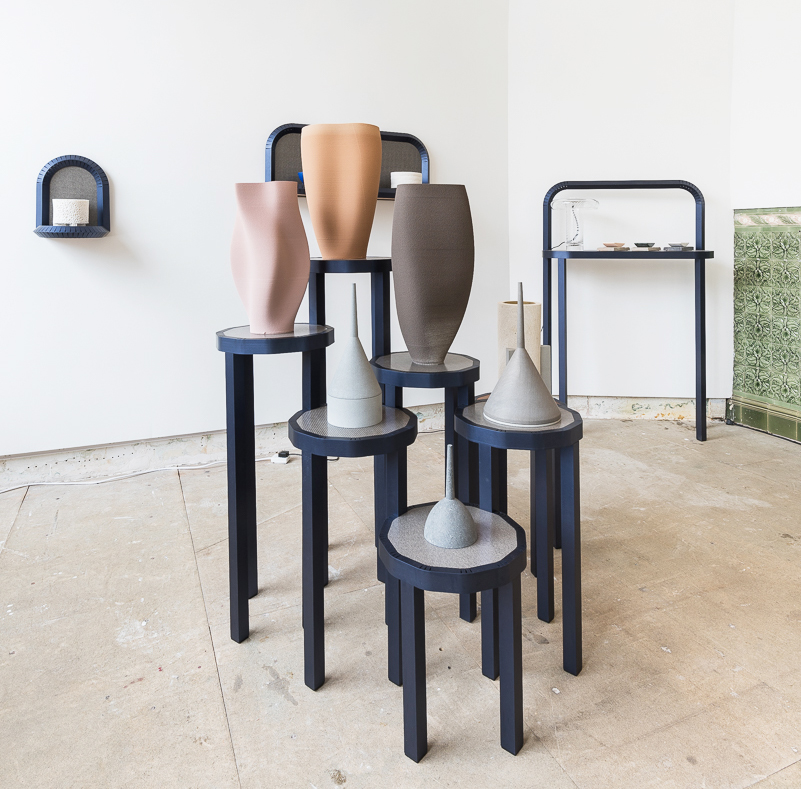 Olivier van Herpt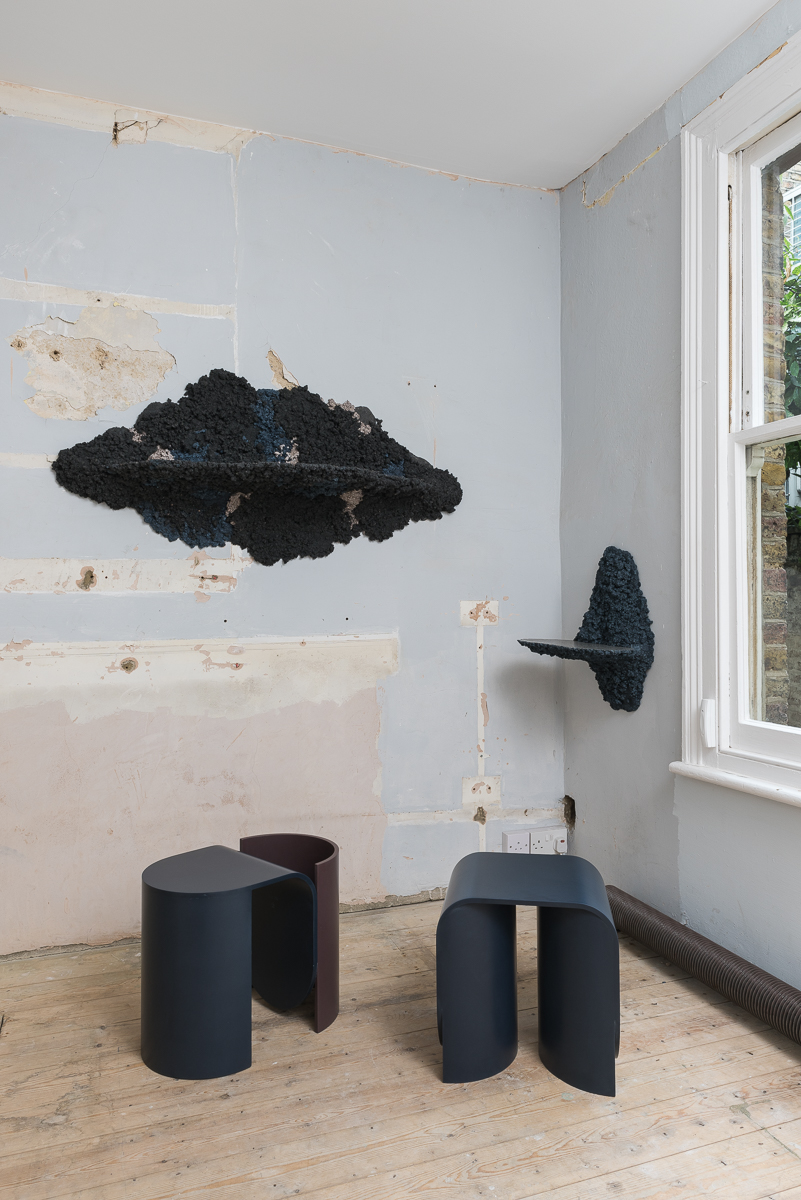 Odd Matter, OS & OOS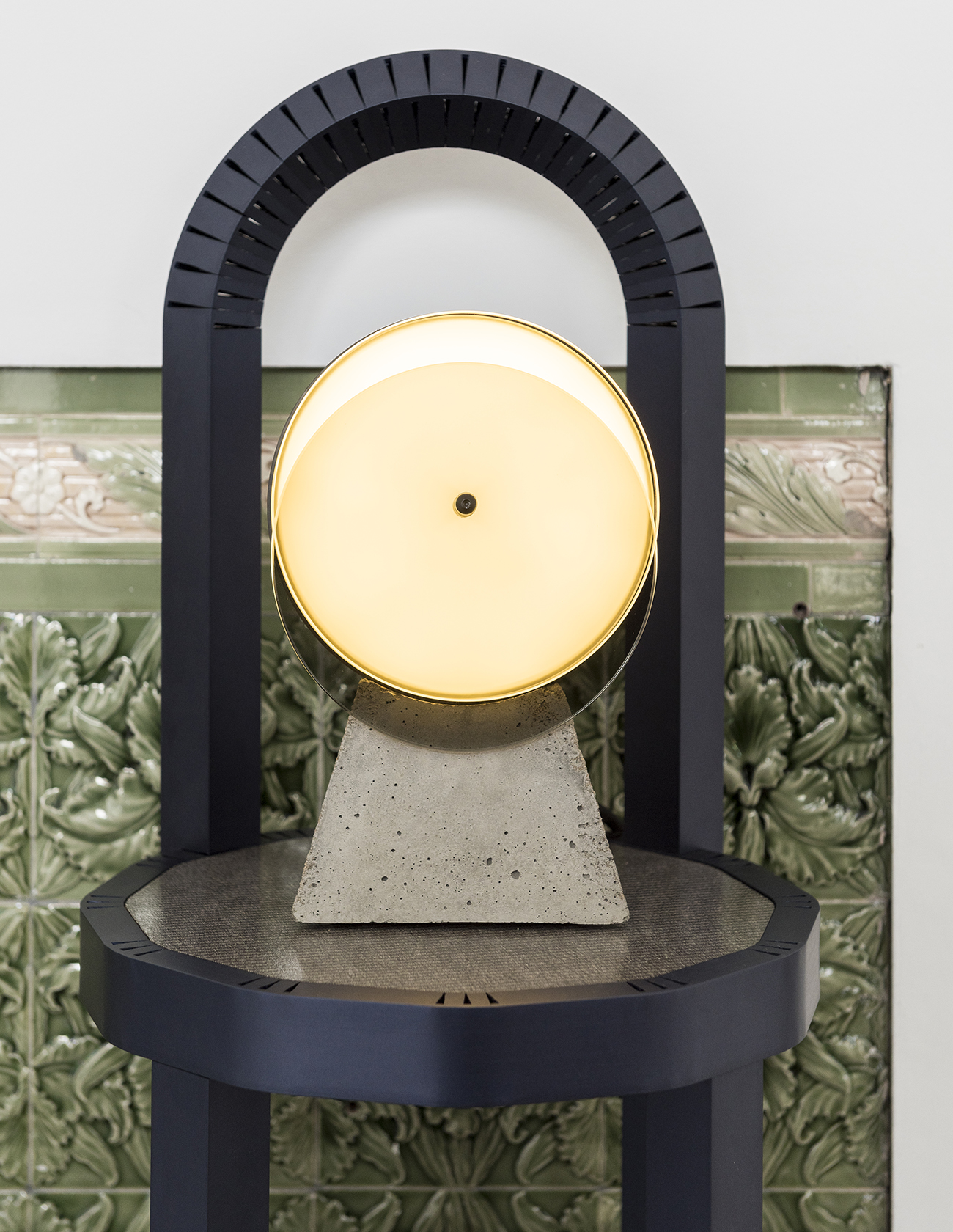 OS & OOS, François Dumas
Formafantasma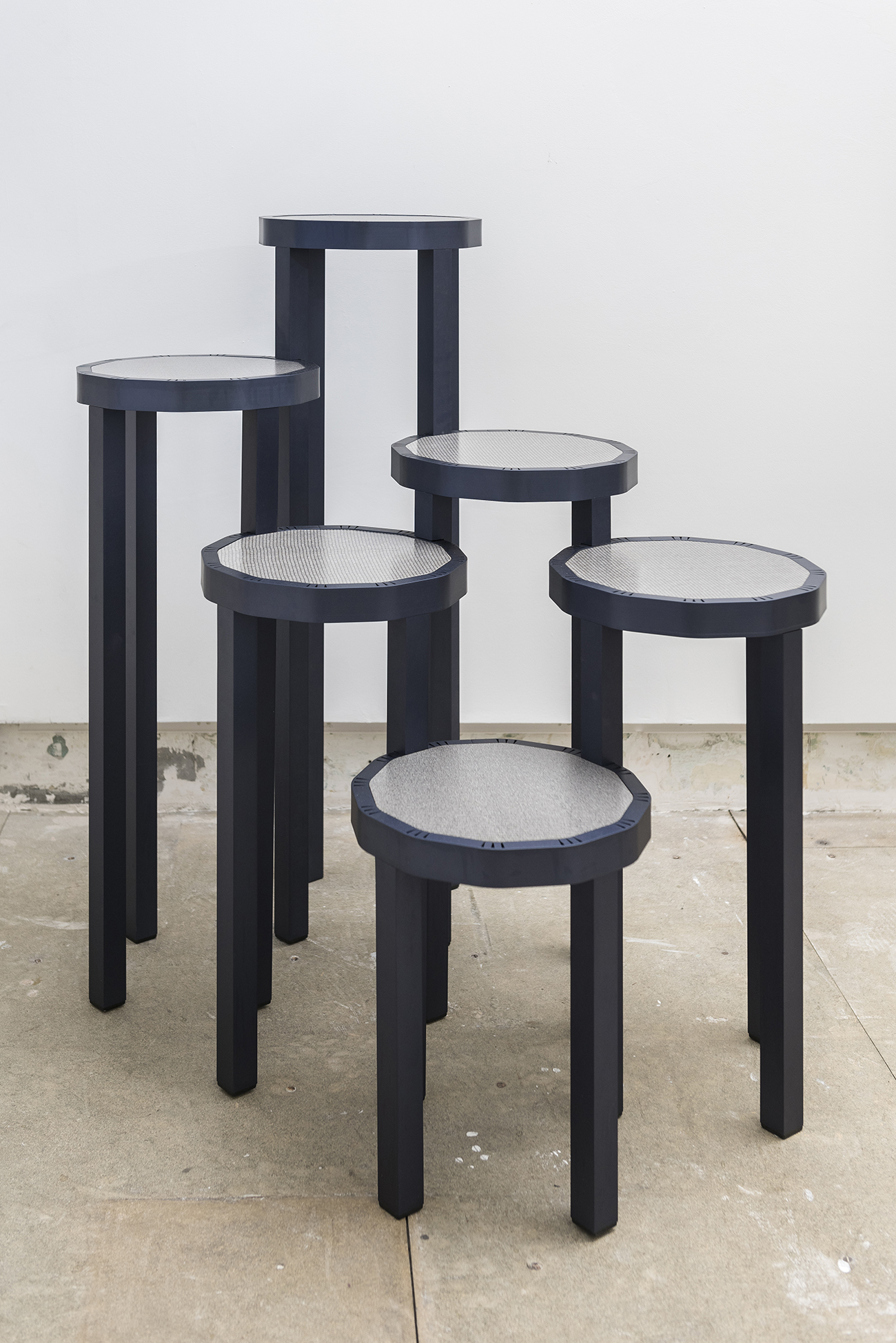 François Dumas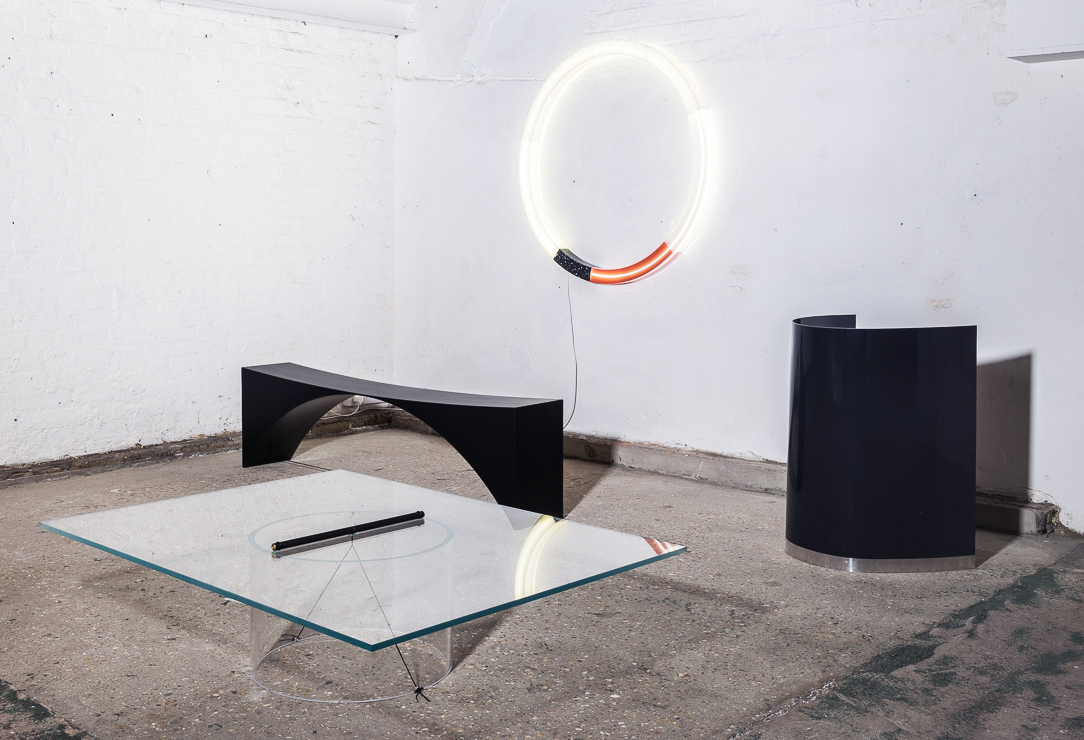 From top: Sabine Marcelis, Kueng Caputo, Guglielmo Poletti​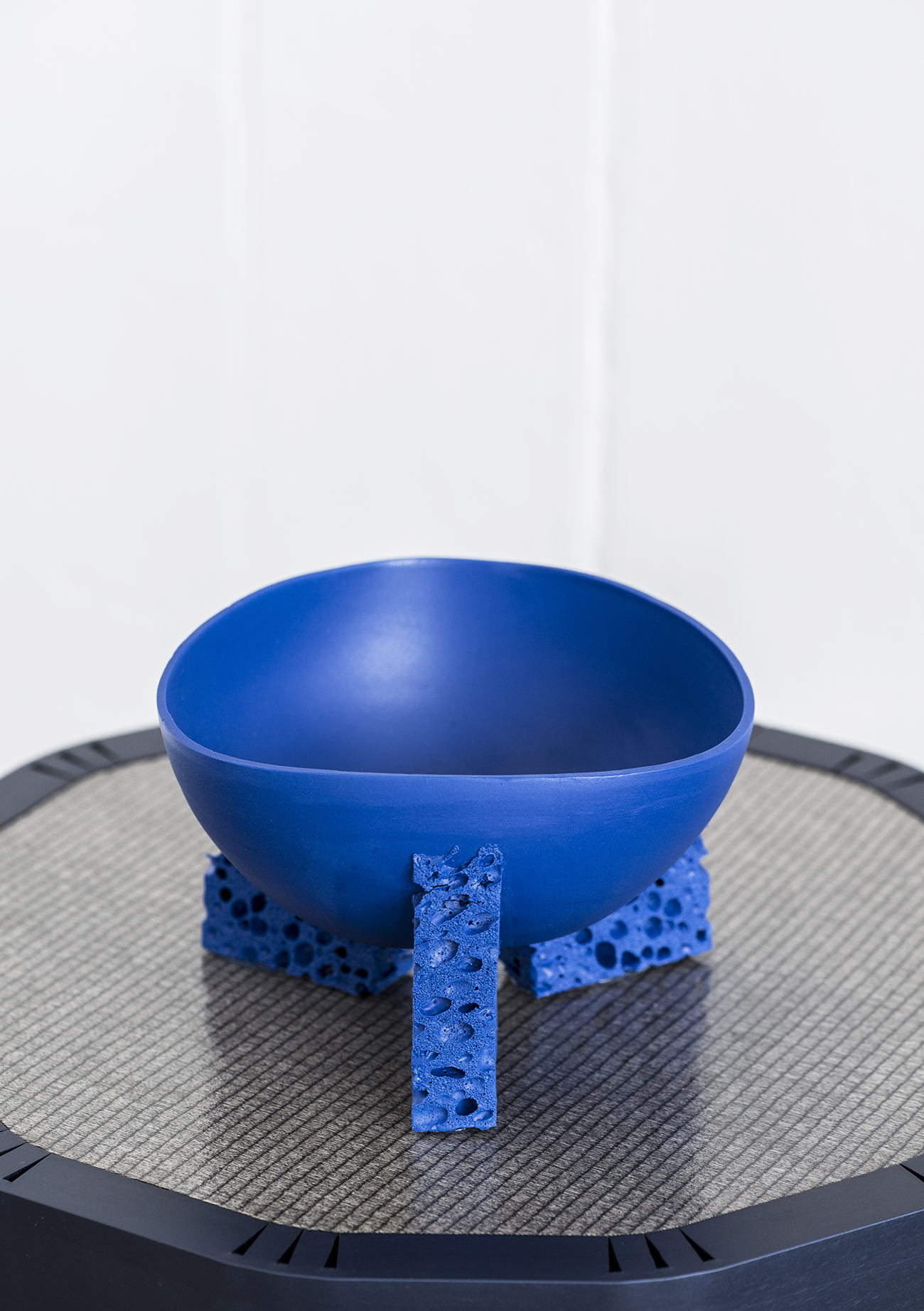 Studio Furthermore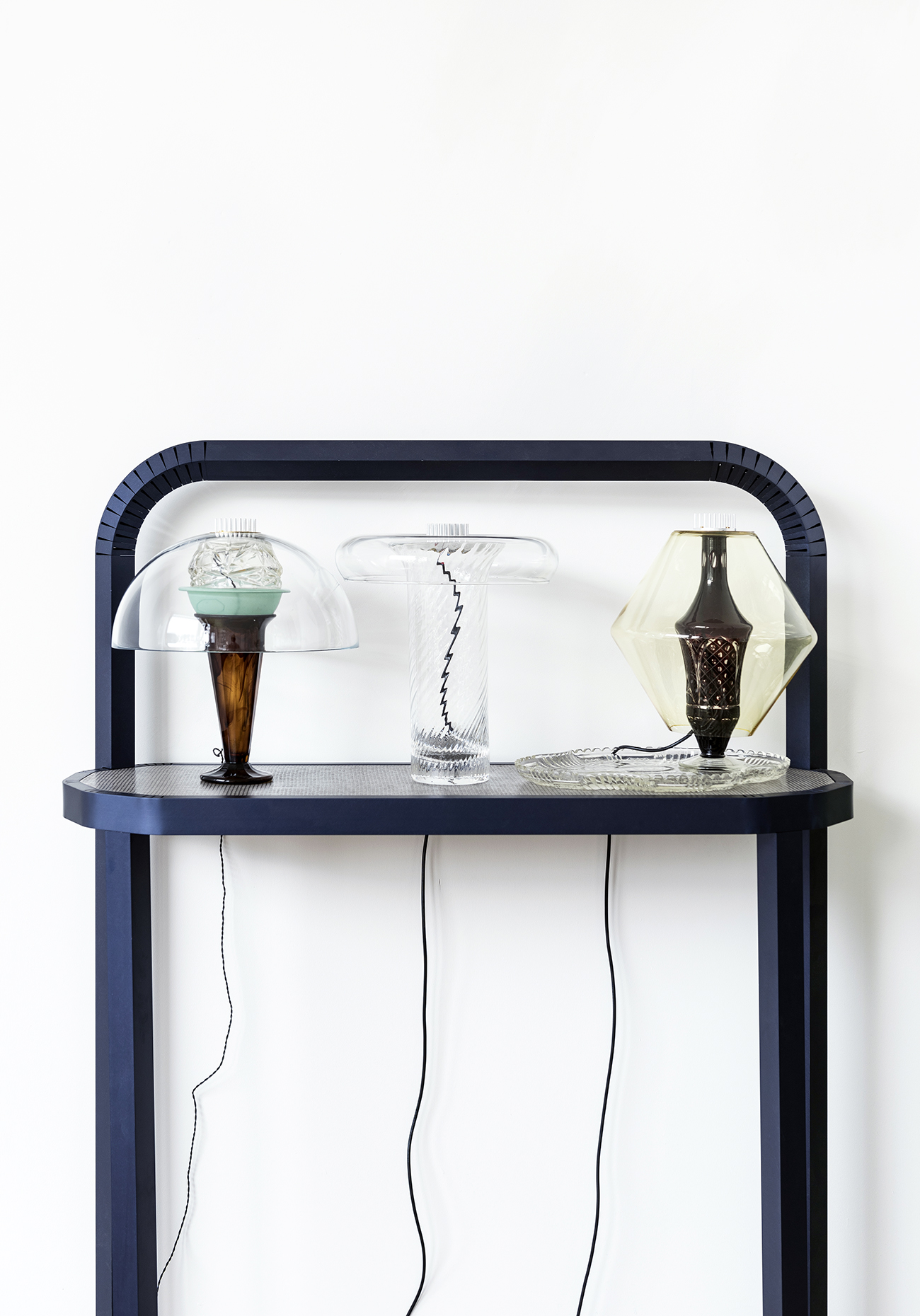 Studio Furthermore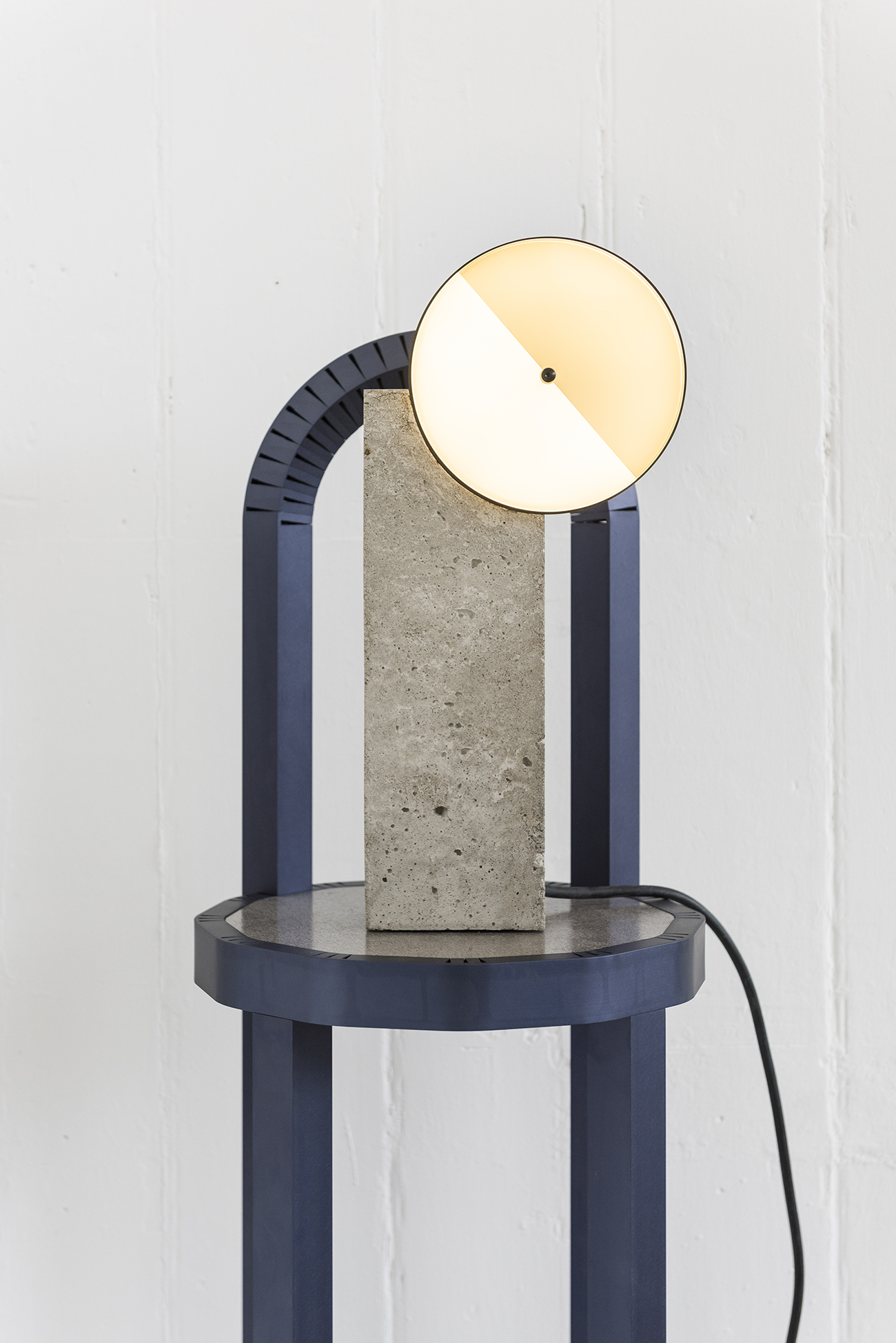 OS & OOS, François Dumas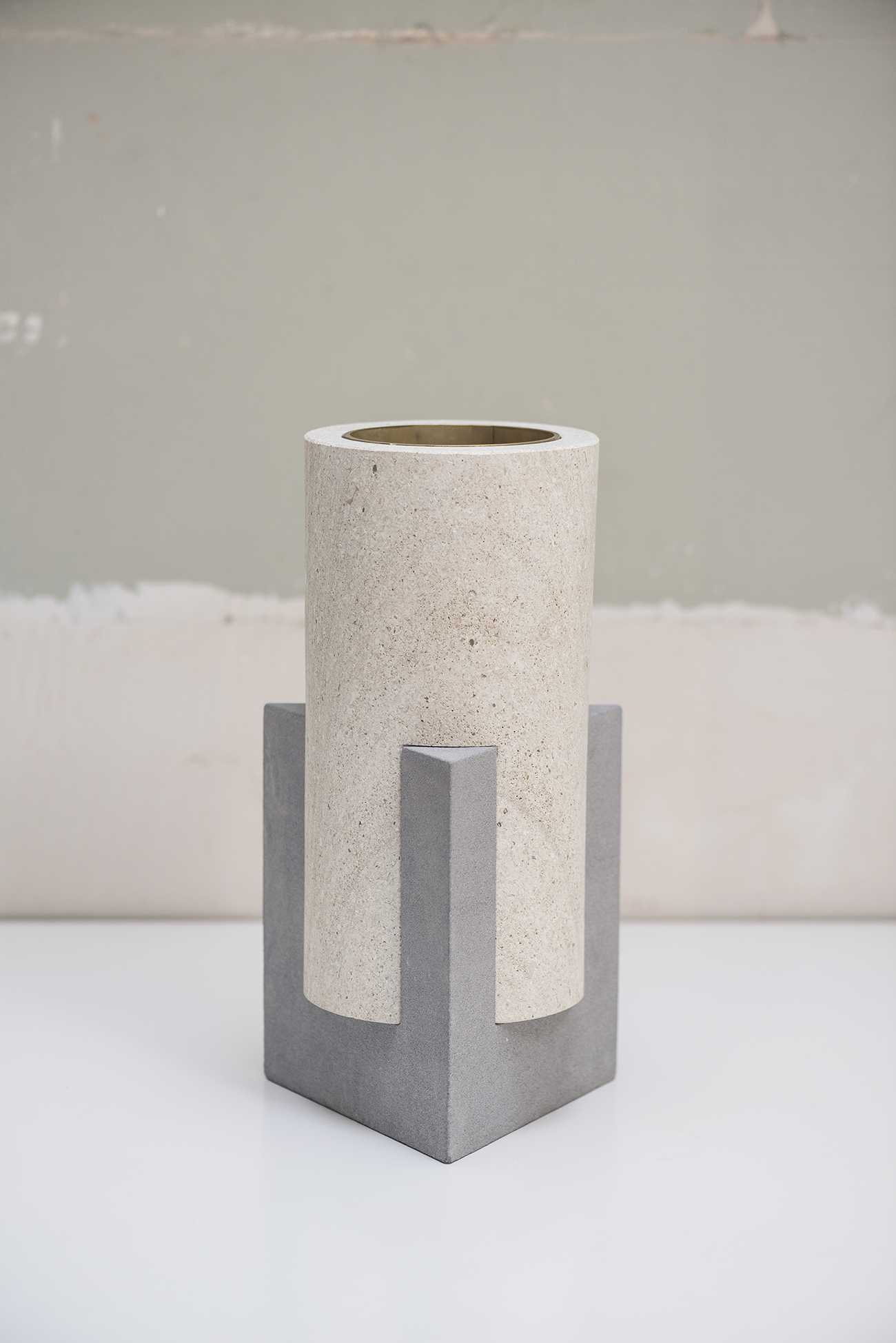 Oeuffice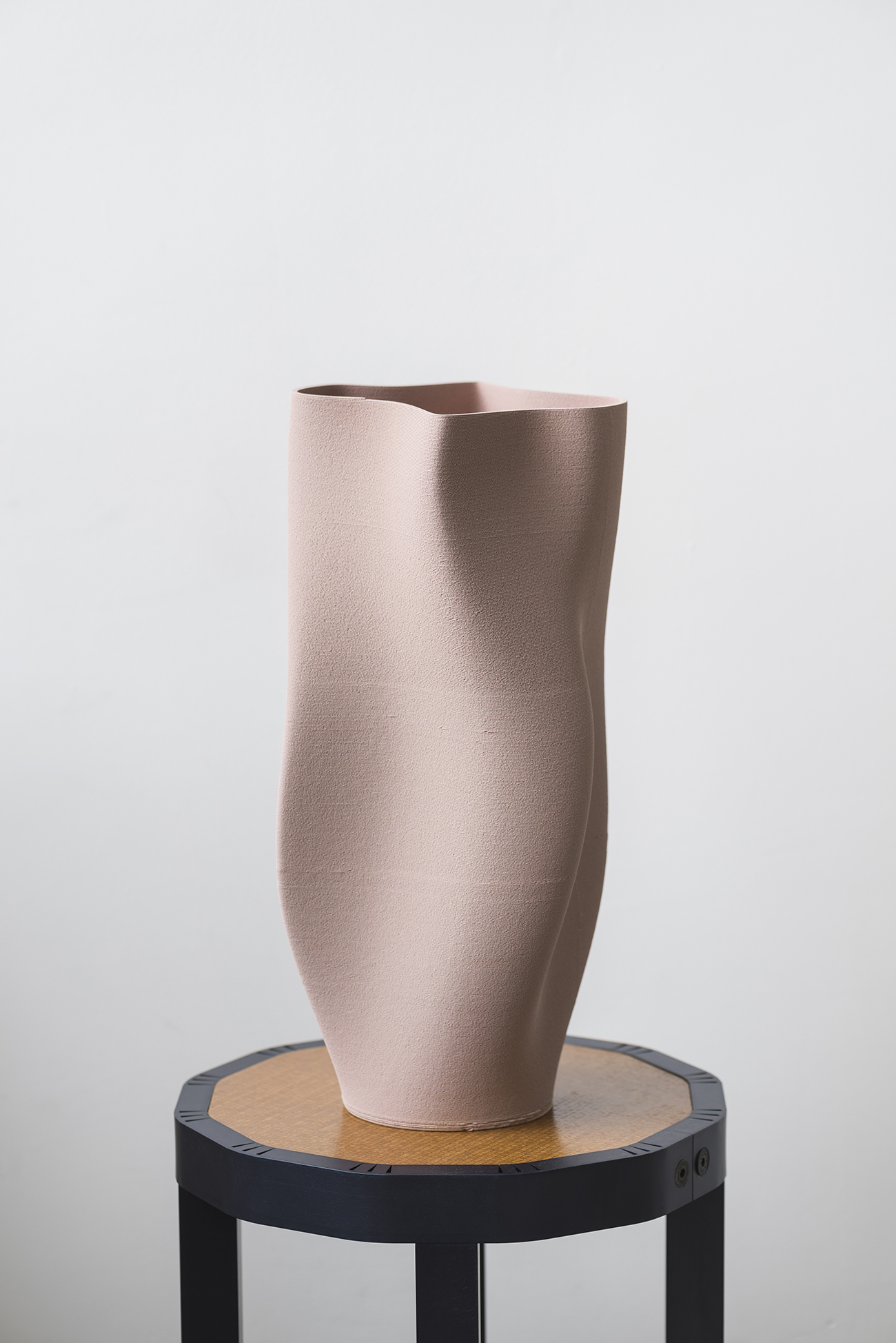 Olivier van Herpt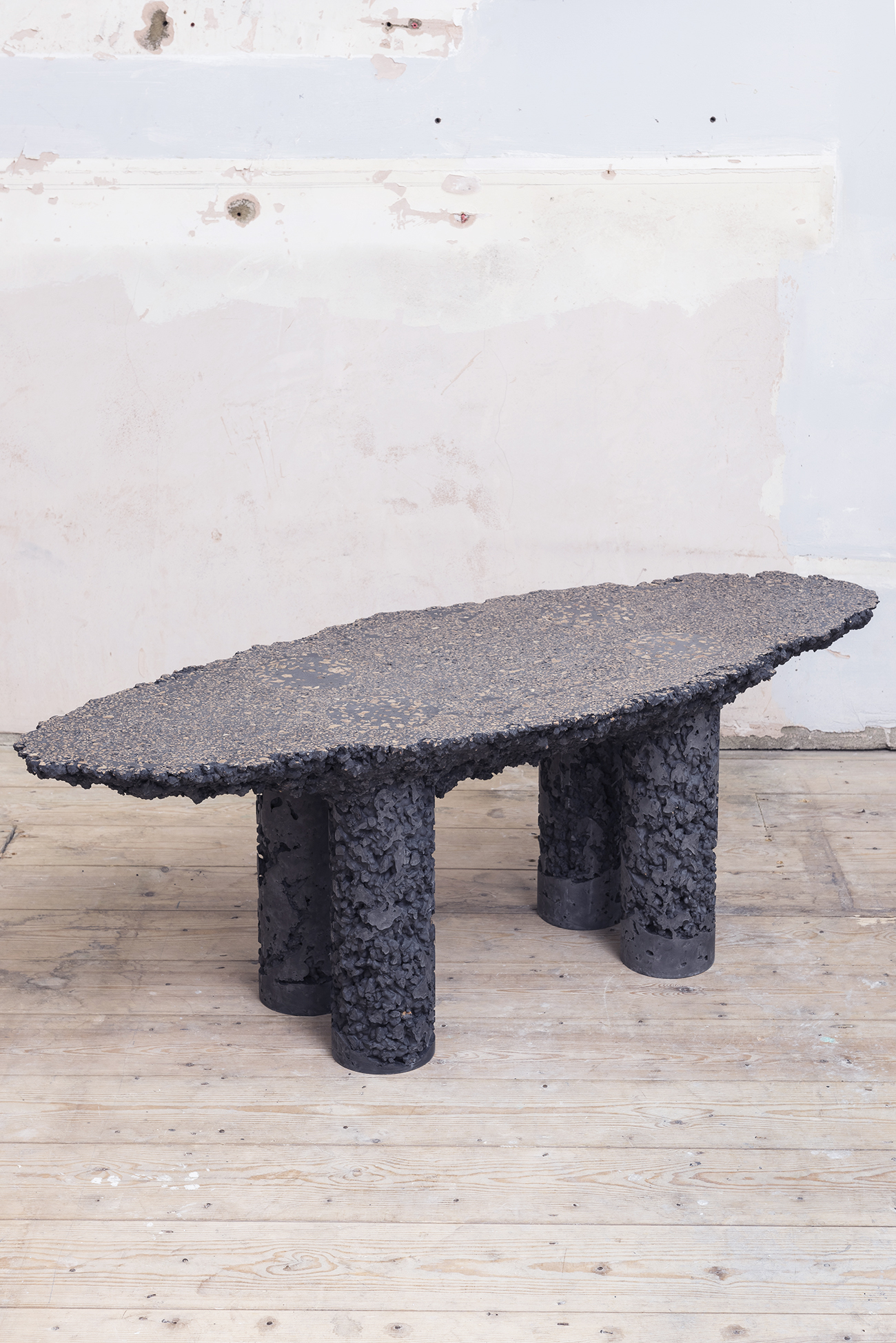 Odd Matter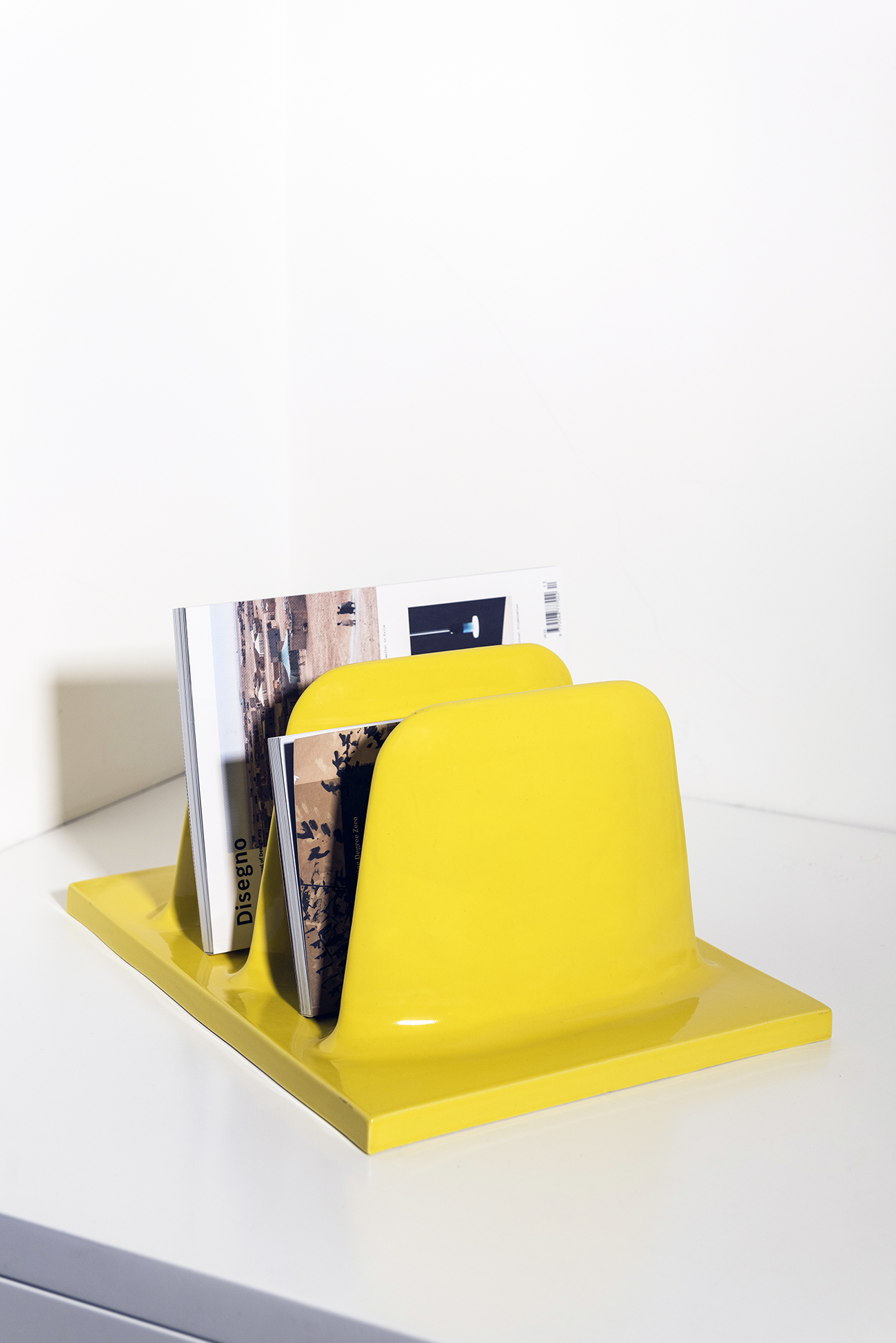 Laetitia de Allegri & Matteo Fogale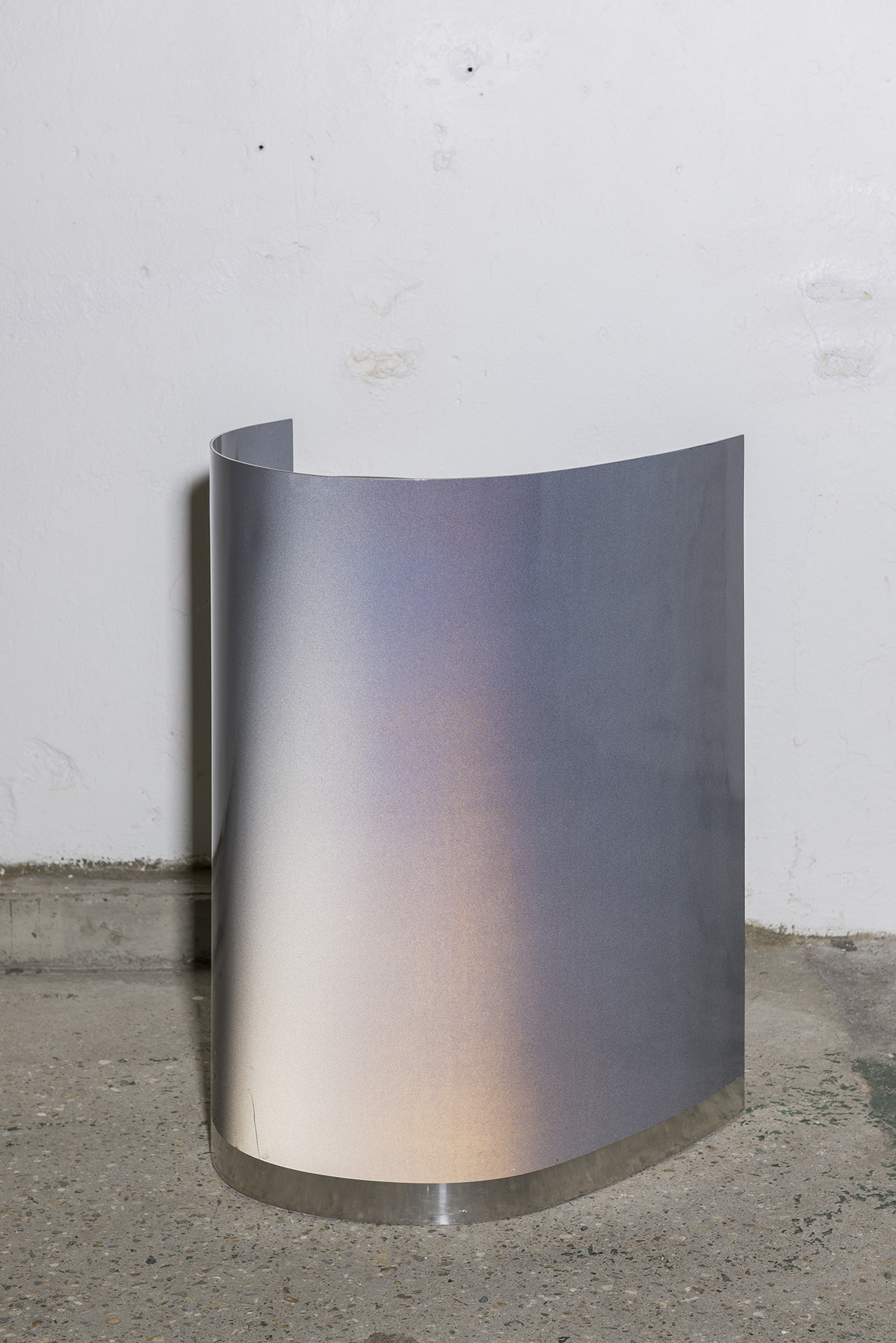 Kueng Caputo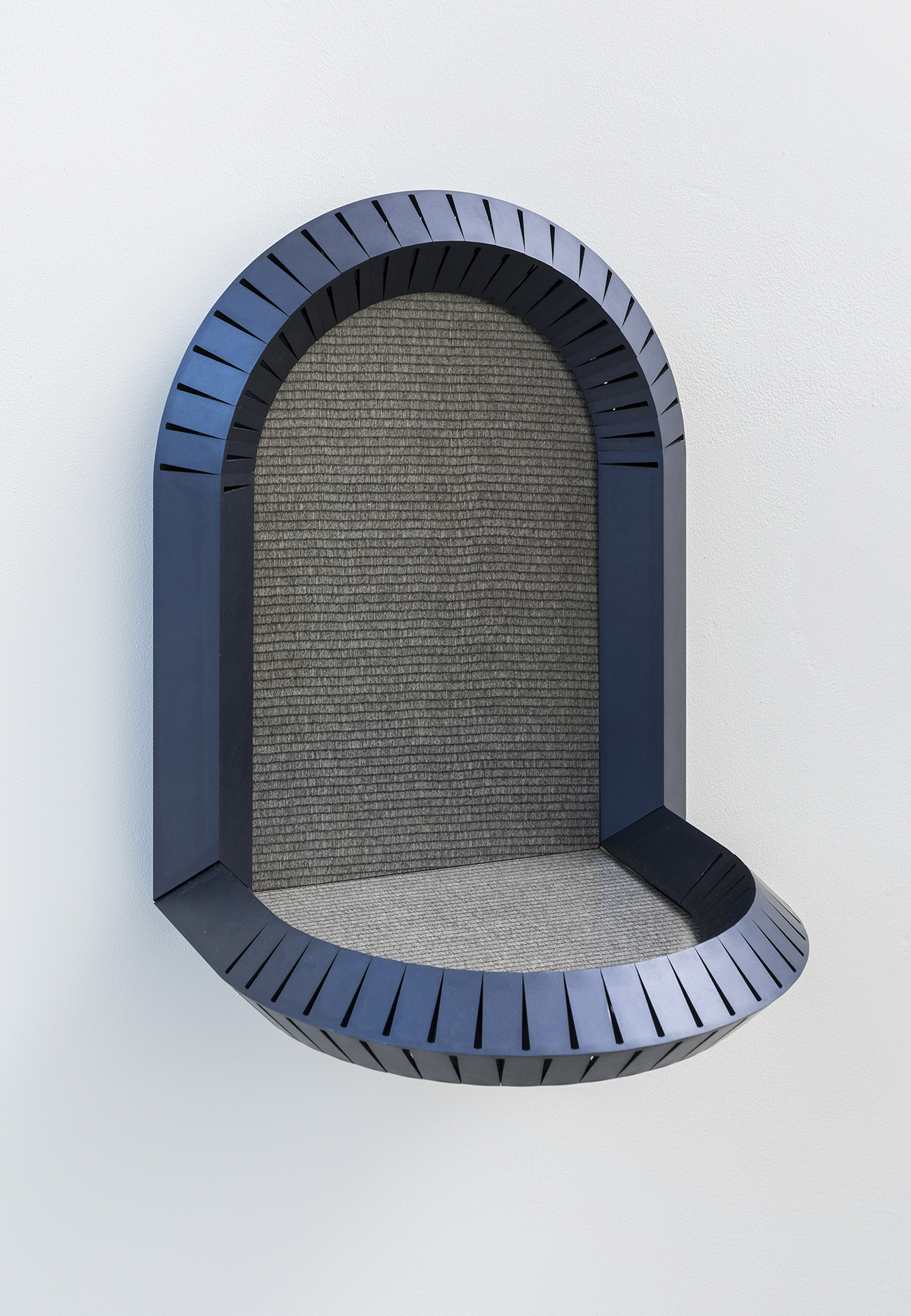 François Dumas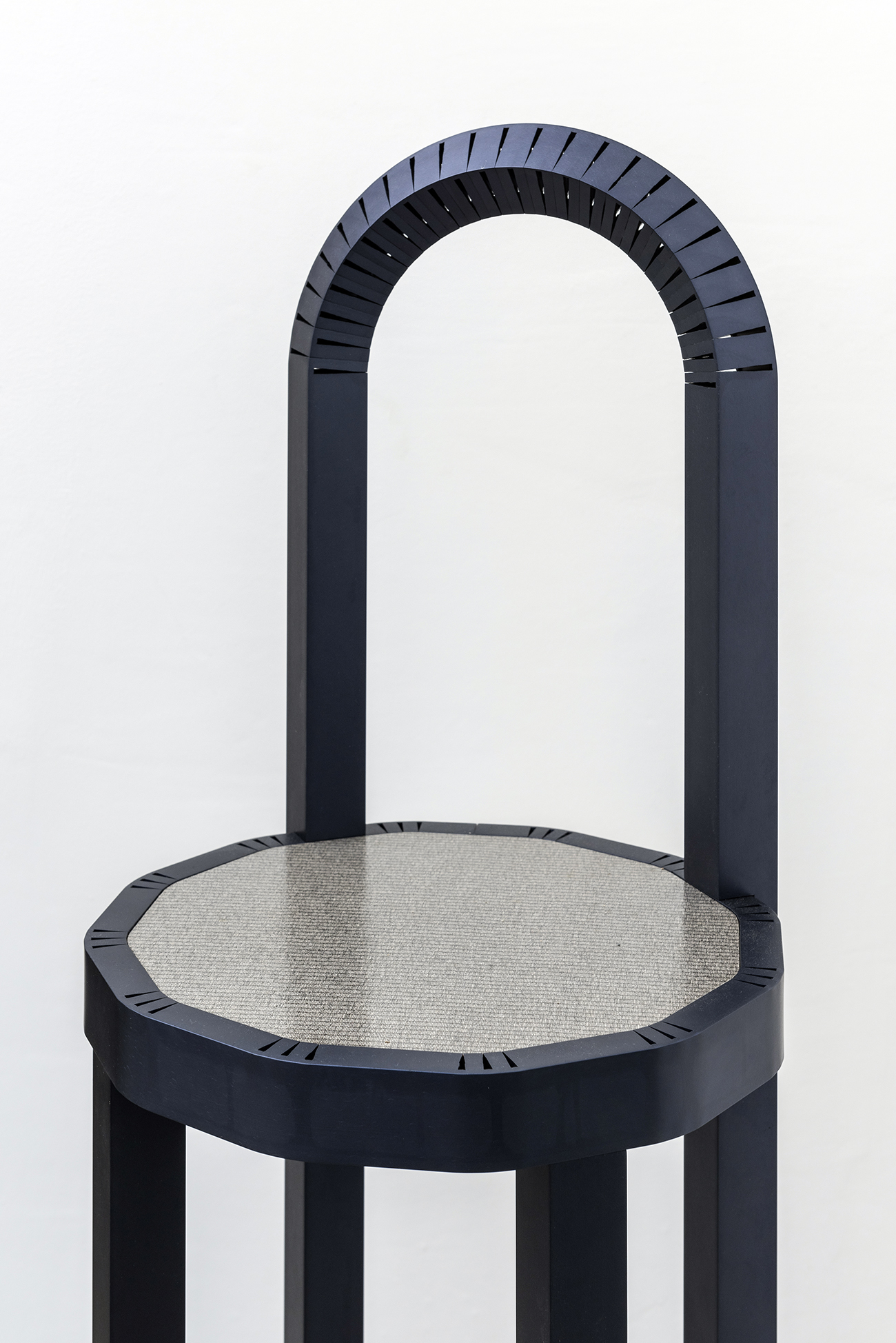 François Dumas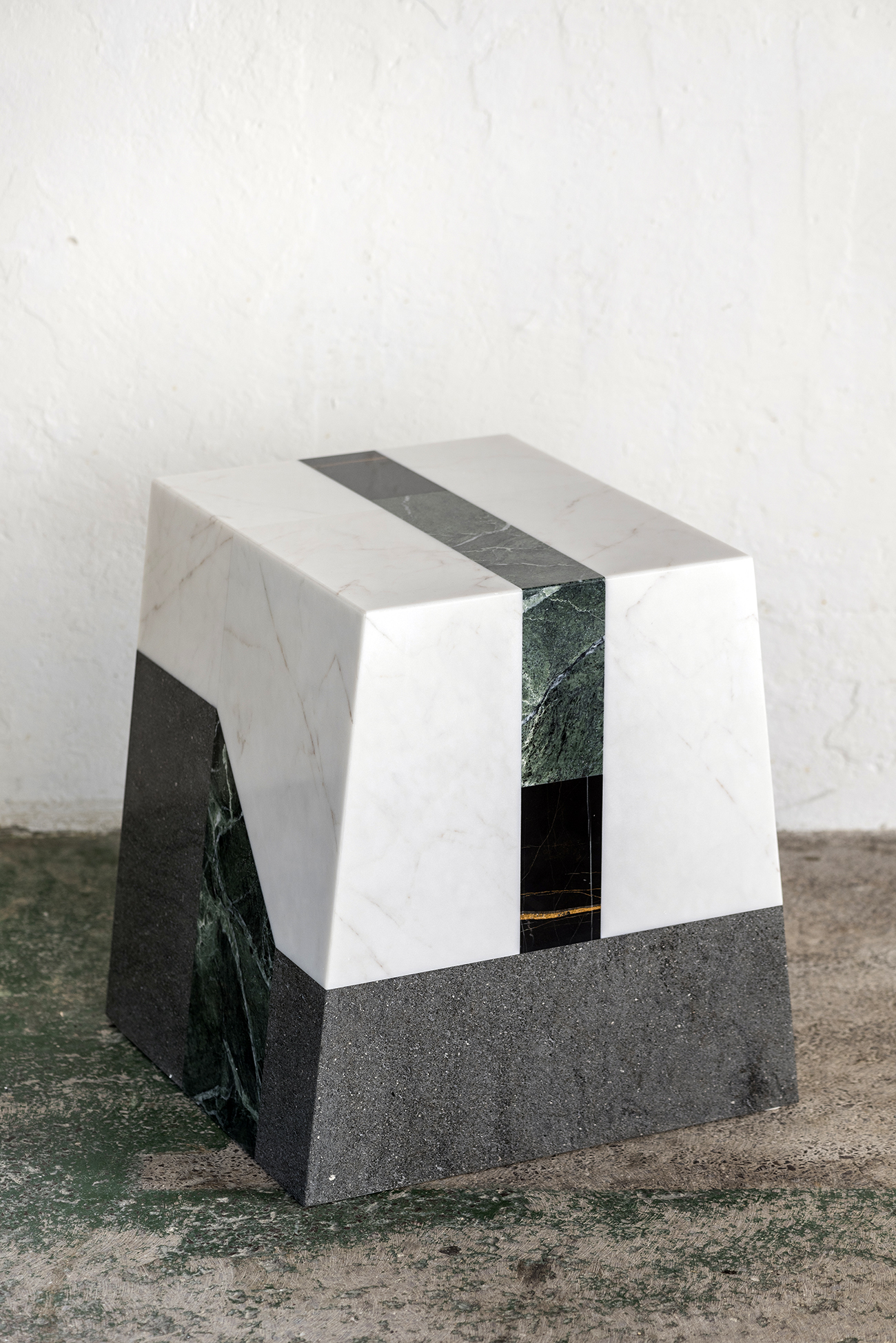 Duccio Maria Gambi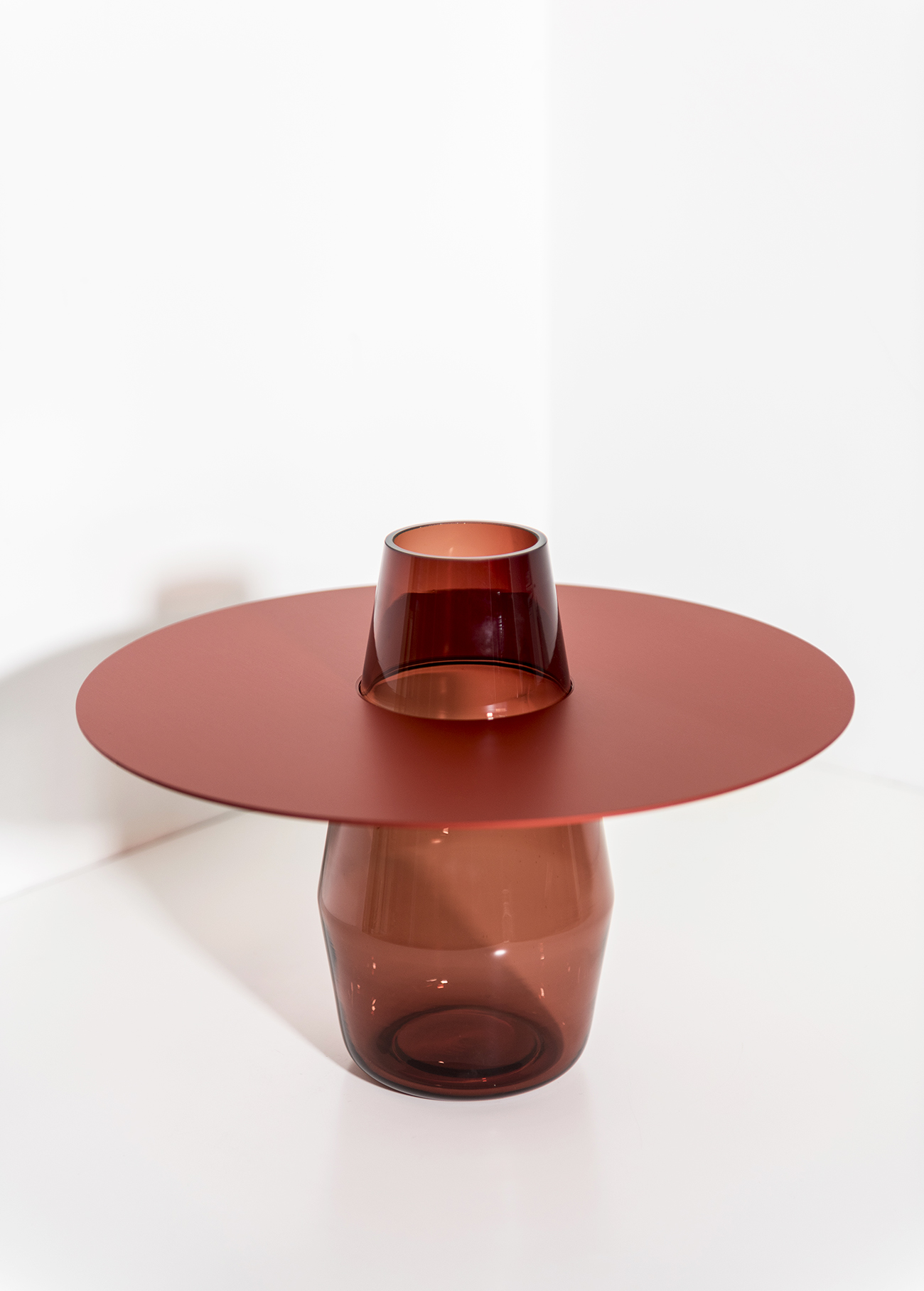 Daphna Laurens