01.12.21
Ok Kim Uses a Centuries-Old Korean Lacquer Technique to Make These Very 2021 Pieces
The Seoul-based artist and designer Ok Kim makes colorful contemporary art, furniture, and homeware using Ottchil, a centuries-old Korean technique that's at risk of dying out. "Ottchil" refers to the sap that seeps out of lacquer trees when cuts are made in its bark; the substance is a natural lacquer that's mixed with fine sand and pigments to achieve a variety of durable finishes for furniture. It took Kim three years to learn how to use the material, at the hand of a master of the craft, 72-year-old Son Dae Hyun.
Once Kim learned the basics of Ottchil, she began experimenting with new applications. For each piece in her ongoing Merge series, she adds layer upon layer of different colors to sculptural steel forms with a brush, waiting a day for each to dry in a lacquer chamber that's kept at an optimal humidity and temperature. She then sands and polishes the thick layers in places to reveal the underlying colors in streaks and patterns that resemble an abstract impressionist painting. The process can take up to three months. "What I finally get from all this lengthy repetitive work is the fabulously glowing color blended and overlapped with each other in great harmony," she says.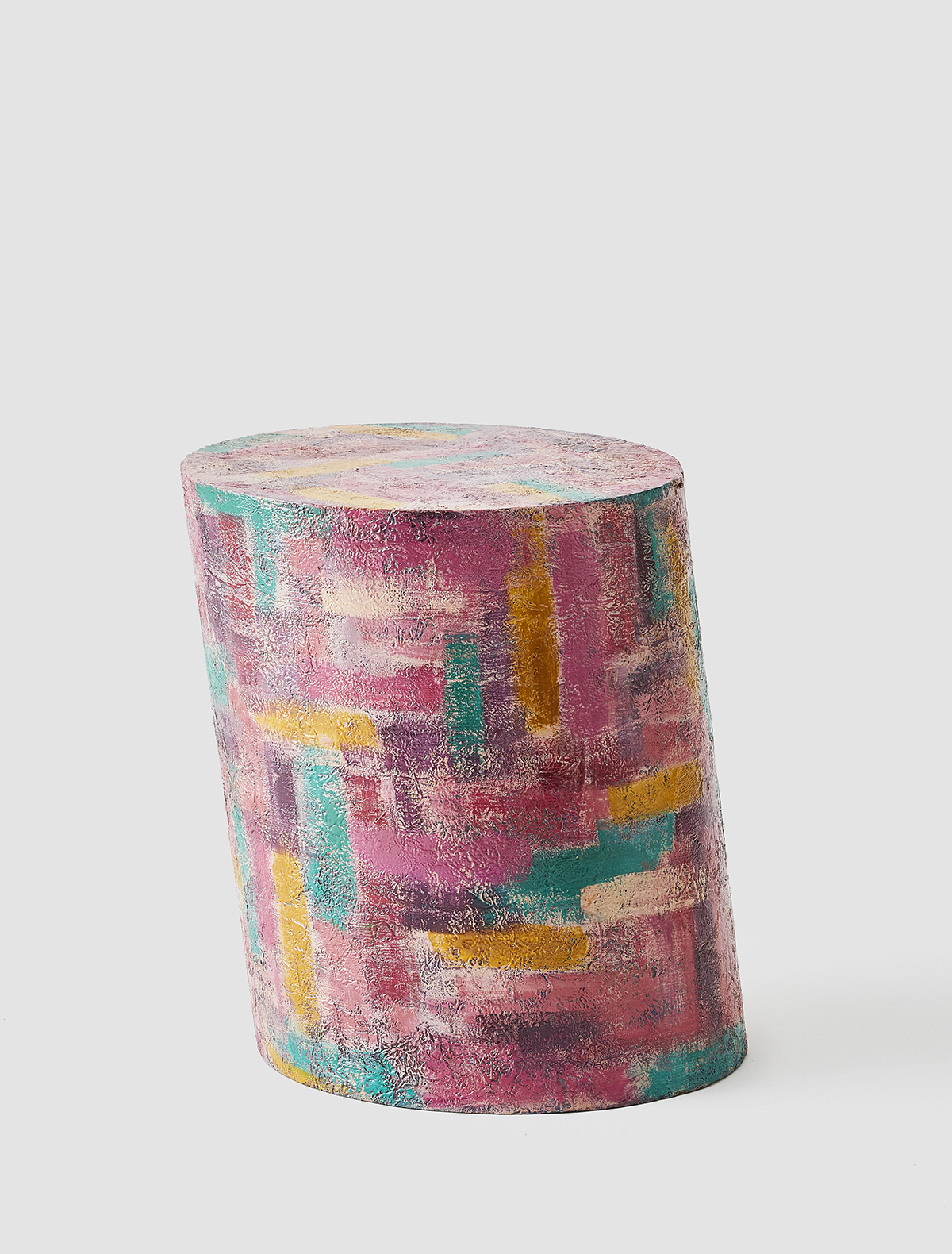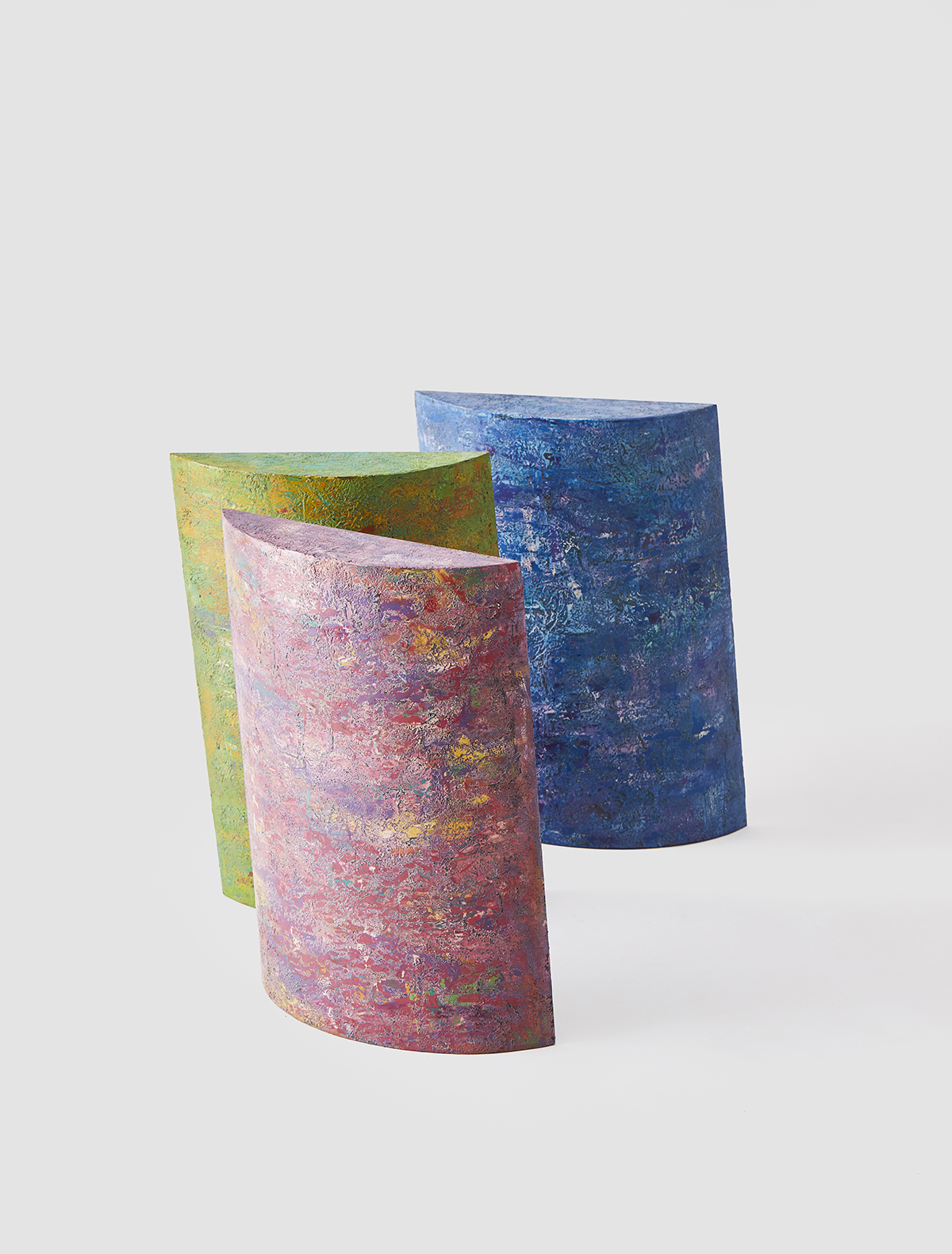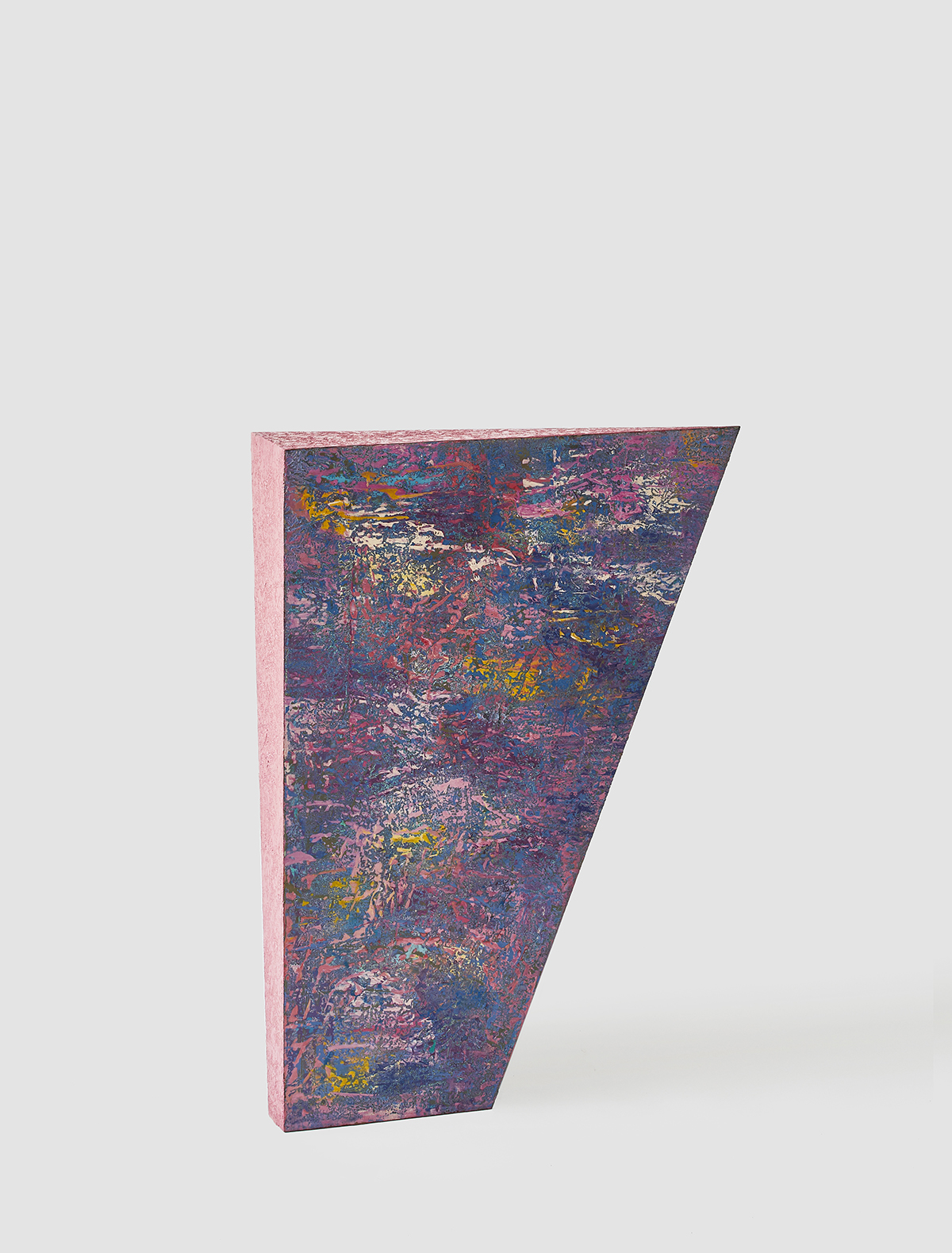 While the exercise is arduous and the poisonous Ott tree can inflame a painful rash, Kim is committed to keeping Ottchil relevant. "Through my art I want to preserve this part of Korean cultural heritage," she says.
Kim's Merge series started in 2016, and has evolved year by year with new collections that showcase her growing skill and curiosity. (We first discovered the designer at Salone Satellite back in 2018.) "The reason I keep continuing the Merge Series is that I simply got more ideas while I worked so I just had to keep going." Her 2020 offerings include paintings and multi-purpose sculptures that serve as art objects, side tables, or stools. Brought together under a glass top, two colorful sanded shapes become the legs of a coffee table. They are also stackable to become leaning towers inspired by Doltap, aka the stone piles that people build for good fortune that Kim first saw on the path to a Buddhist temple in Korea. A personal prayer, each stone represents a different wish for love or health. "I want people to have the same hope and inspiration by looking at my art as they do when they are making Doltap," Kim says.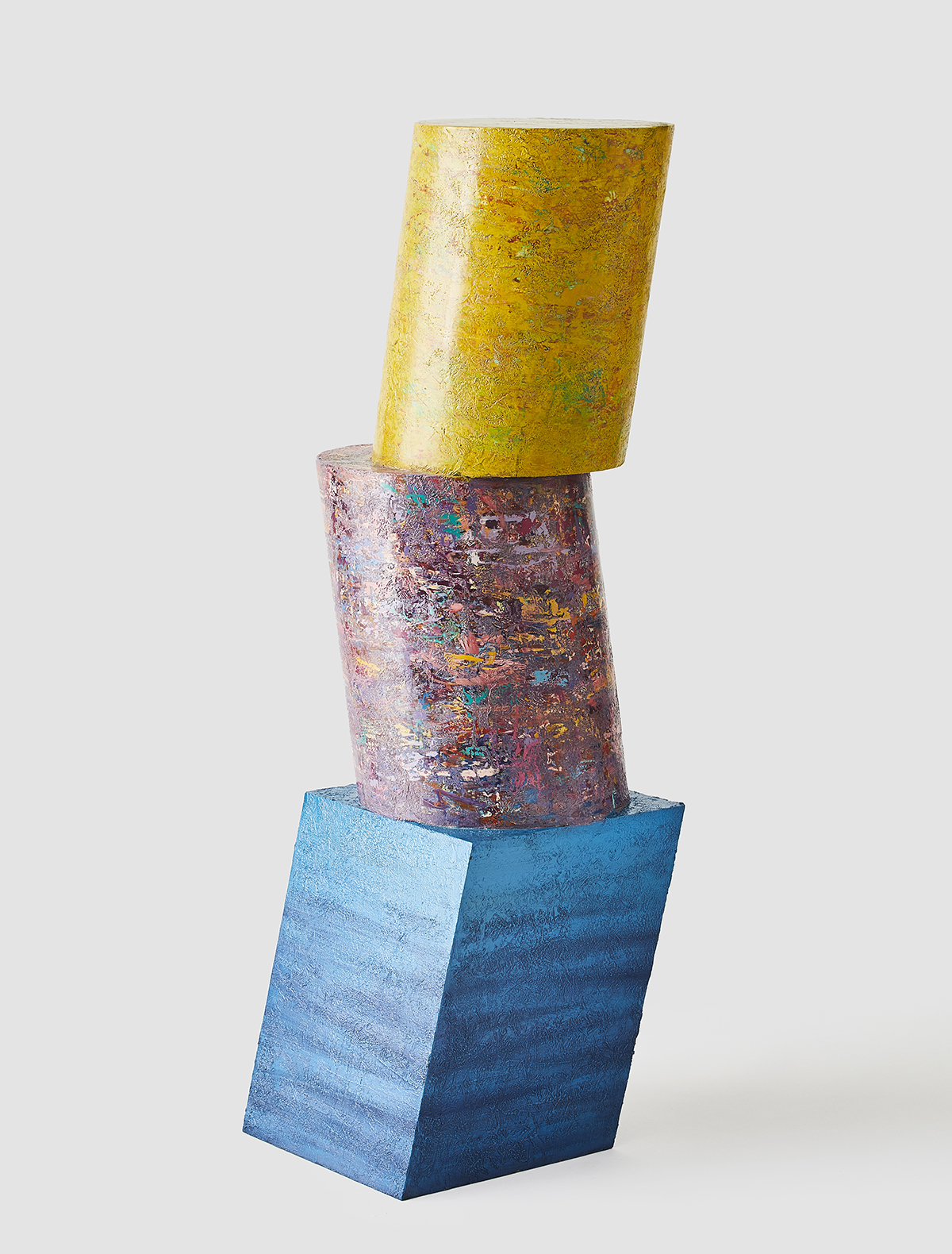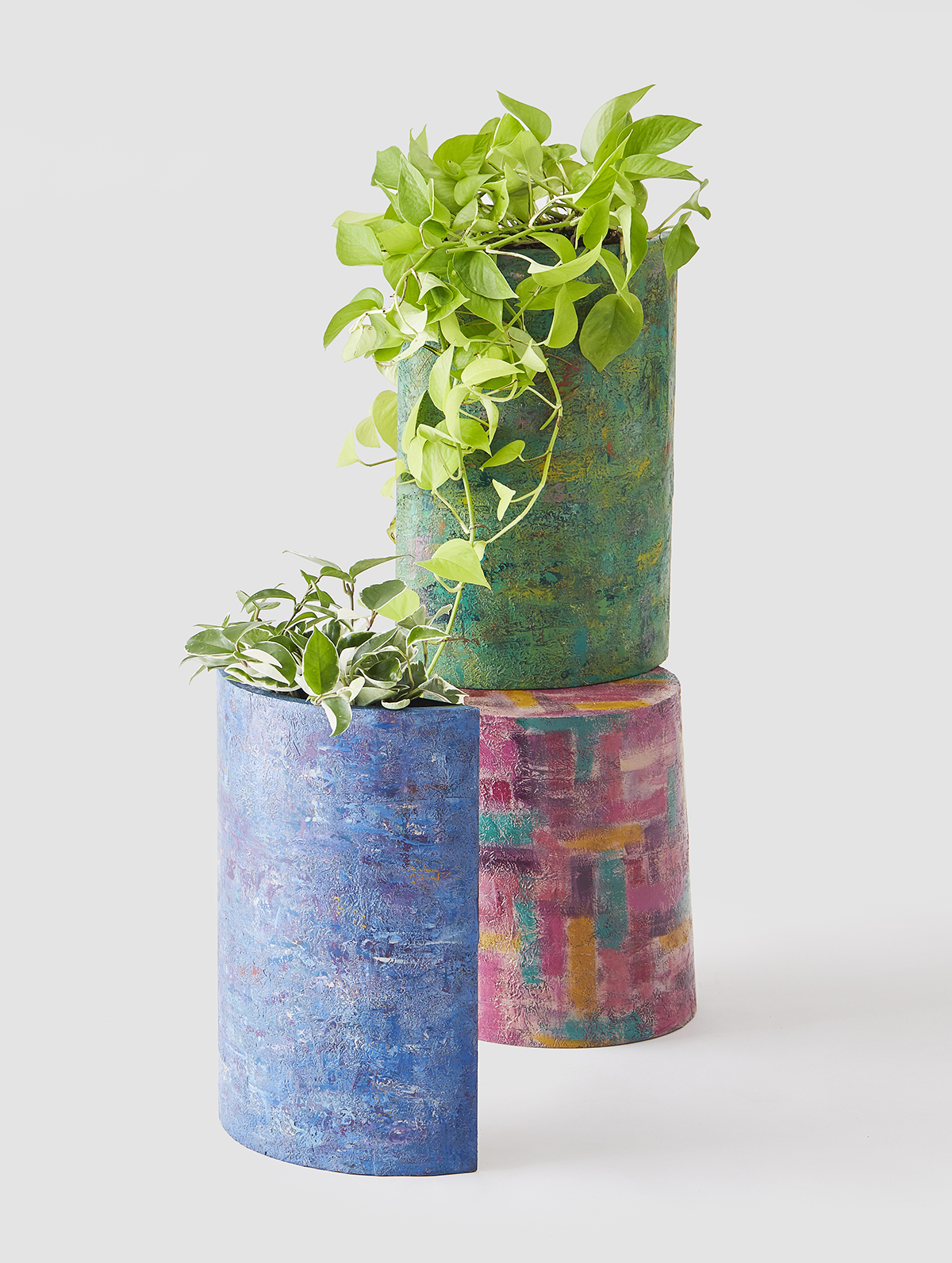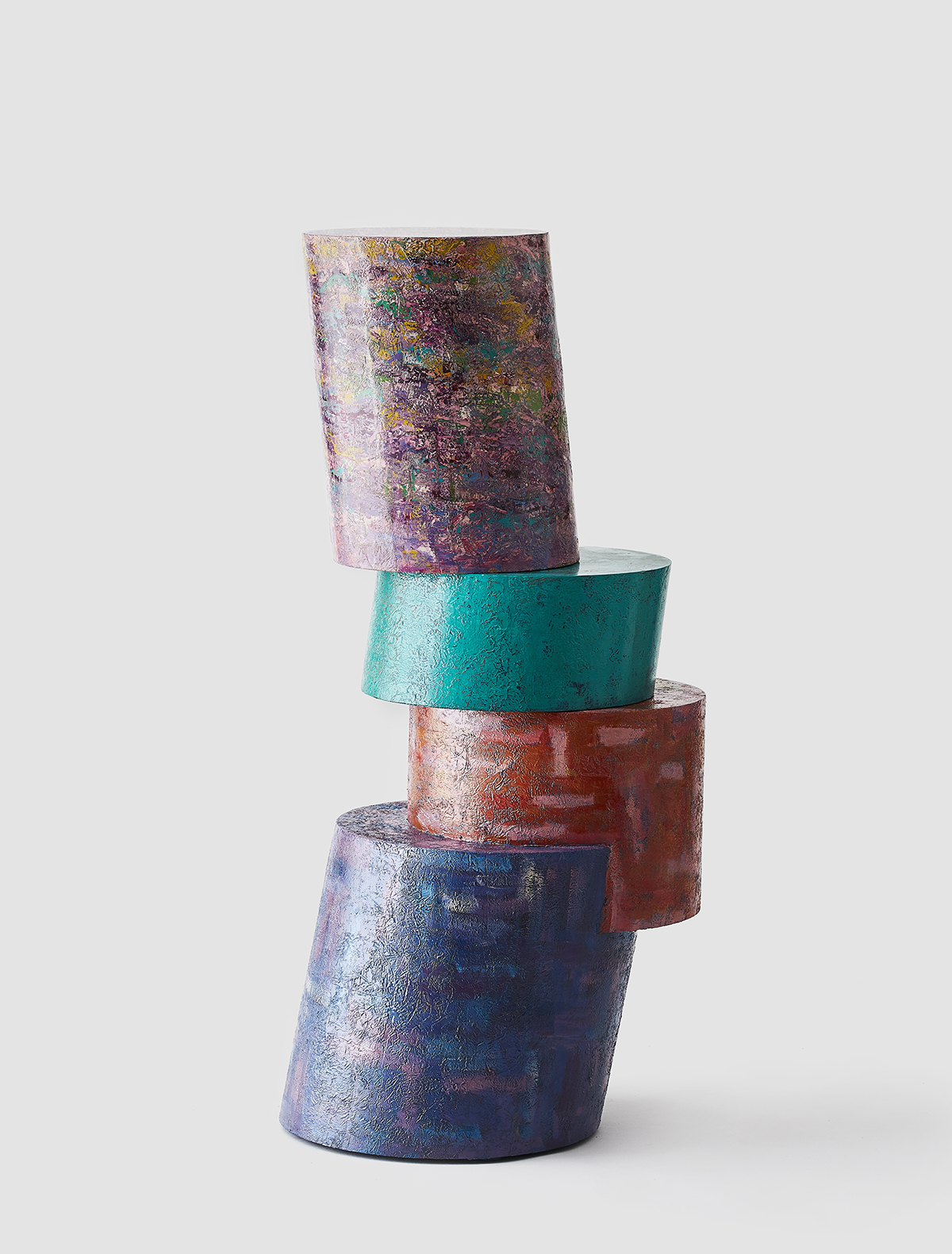 In 2021, Kim plans to expand Merge by developing her prototypes for vases and lights. She compares her process of excavating thick layers of lacquer to find the colors beneath to finding her own identity as an artist and craftsperson. "Just like my art goes through many different stages to have an identity of its own, I am on a journey to find out who exactly I am," she says. "I believe that in the end, I'll also be nicely polished and refined just like my art. That's also the reason why I choose to continue this work."