01.15.21
Wayne Pate's Homeware Collections Are Inspired by Classical Motifs and Ancient Color Palettes
No prizes for spotting the curve of a vase or the lip of a pitcher in American artist Wayne Pate's paintings. A magpie for references, Pate is largely inspired by classical architecture, décor and interior design, whose shapes he abstracts and brings up to date; on his trips to Europe, he collects ceramic vessels and historical objects  — lebrillos from Spain, terracotta pieces from Italy and Greece. His forays into homeware, then, are always something of a homecoming and his latest are a collection of decorative terracotta tiles in collaboration with Balineum, and a series of cashmere throws and pillows for Saved NY, both released late last year.
The project with Balineum began as a conversation on Instagram with founder Sarah Watson, who curated the selection together with Pate. The motif on each tile is a considered crop of one of his existing artworks on paper or canvas; by zooming into his paintings, a single tile suggests much more, a fragment of a larger mural. Looking at them separately recalls the thrill of finding a particularly decorative pottery shard and imagining its whole. The chosen artwork also informed the format of some of the tiles — rectangular instead of the usual square, oversized and heavier.
A border is painted around each vignette like curtains that set the stage. "Without them, these simple encased motifs would have felt lost and without purpose," Pate says. Borders were an important component of his 2017 painting series, "Encapsulated," as well. "I was fascinated by the power the borders possessed in the compositions, they anchored the motif within the confines of that enclosed space."
Each tile is hand-painted by Balineum's artisan partners in Italy, reconstructing Pate's brushstrokes. Being handmade, irregularities are part of their rustic beauty. The color palette is also traditional, dipping into hues used in various ancient cultures: ochre, raw sienna, cobalt blue. The Saved collection also reflects these motifs and palettes, with several of the blankets referencing paintings from Pate's Paris Elemental collection. Pate recently relocated from the States to New Zealand; the nice thing about homewares is that his pieces could end up even further afield. 
Balineum Tiles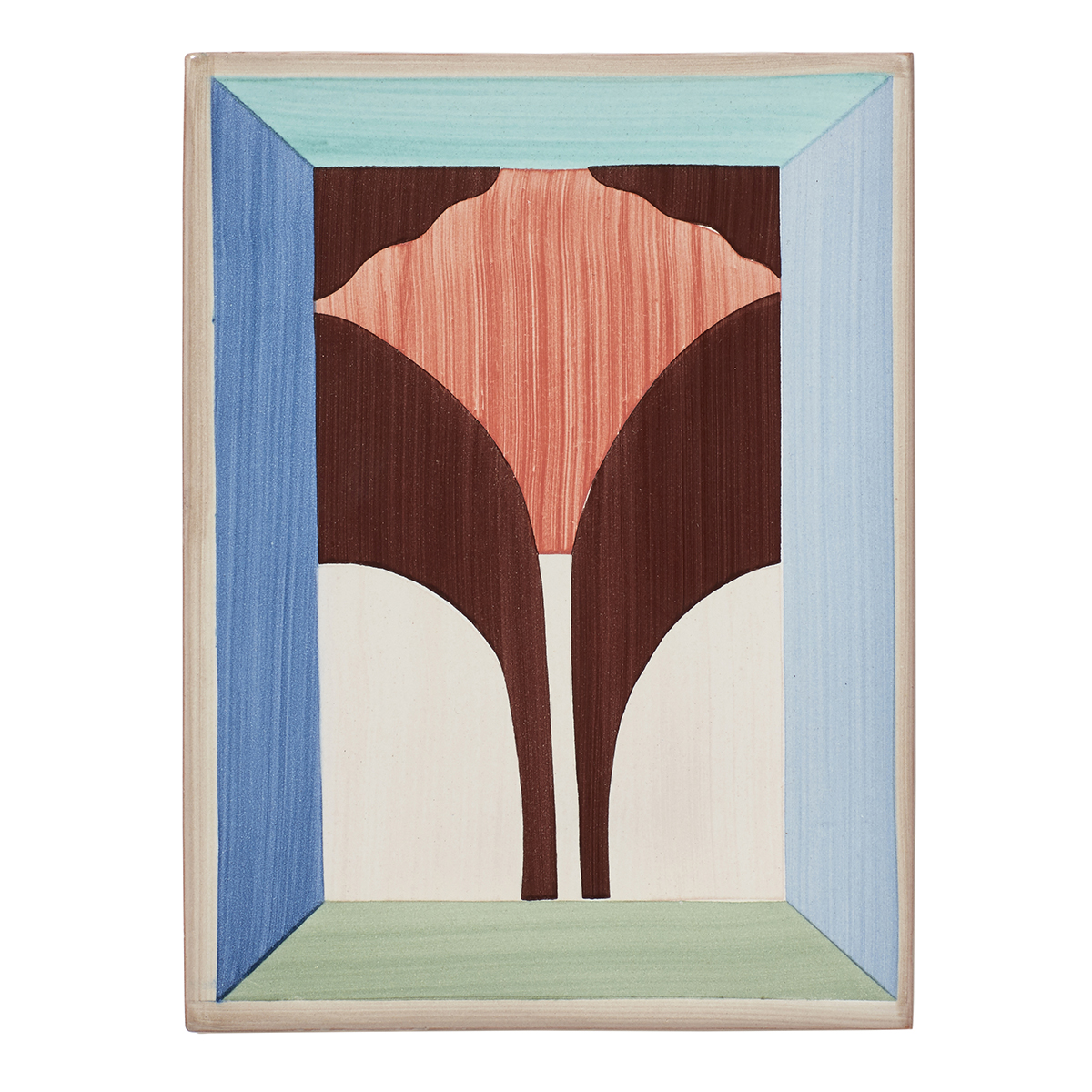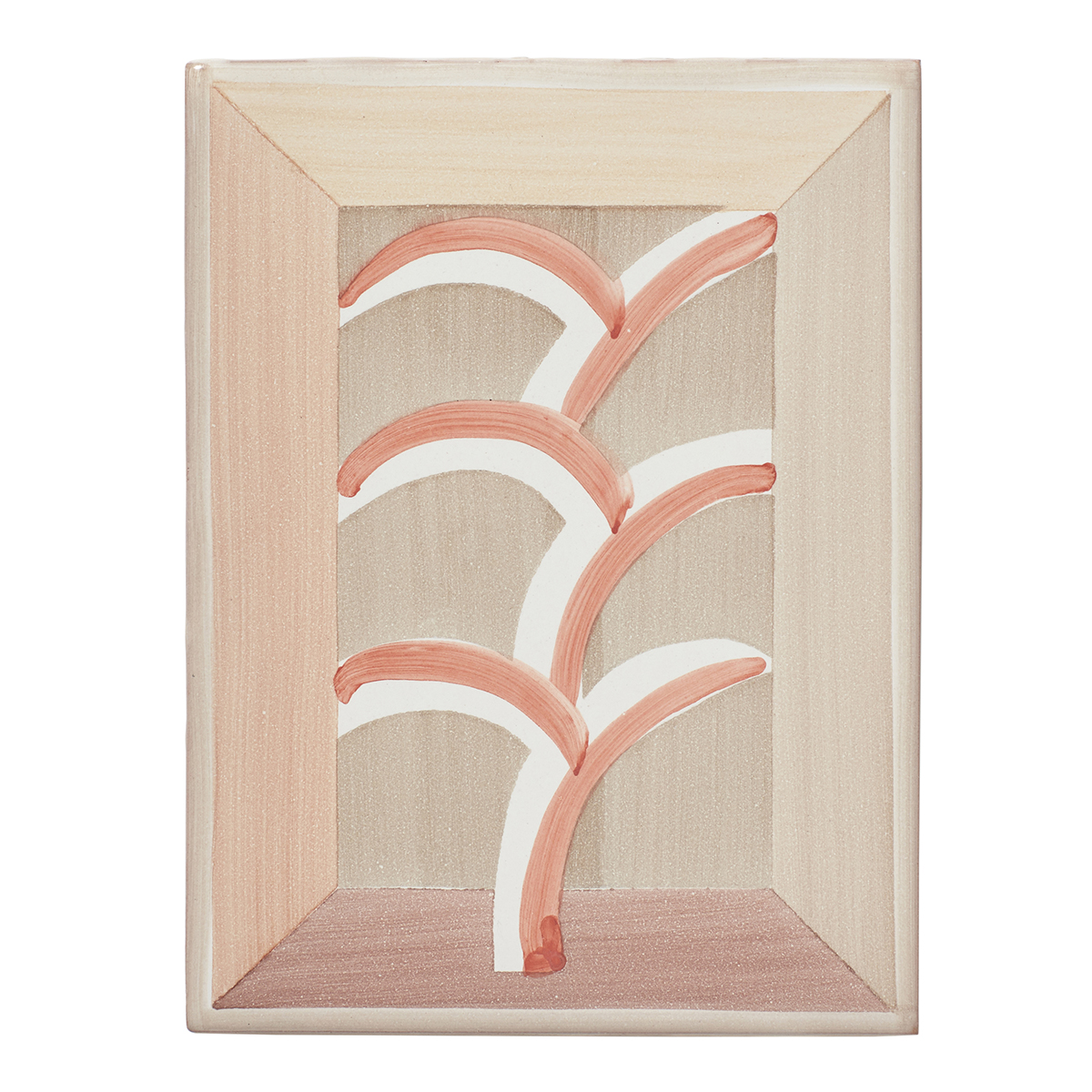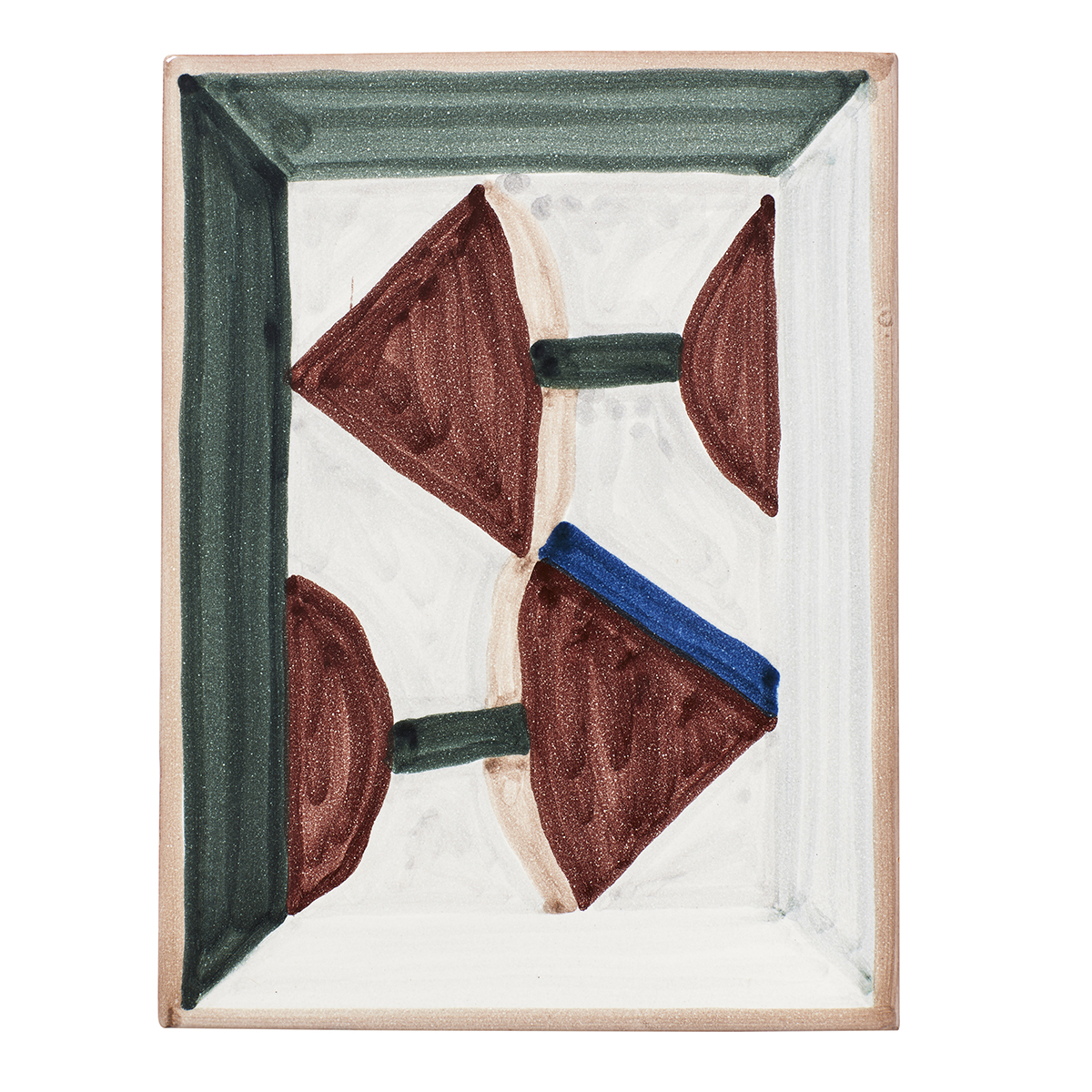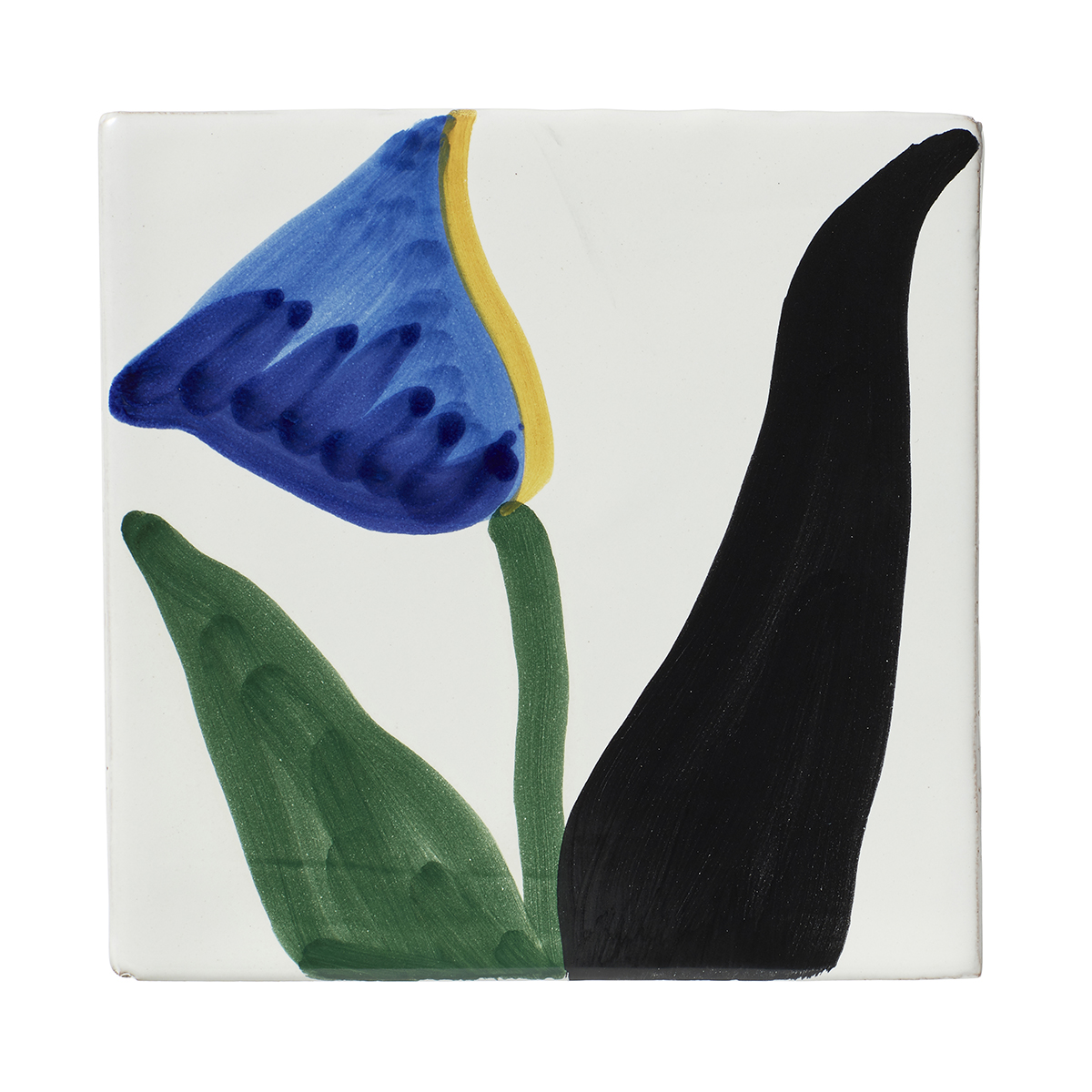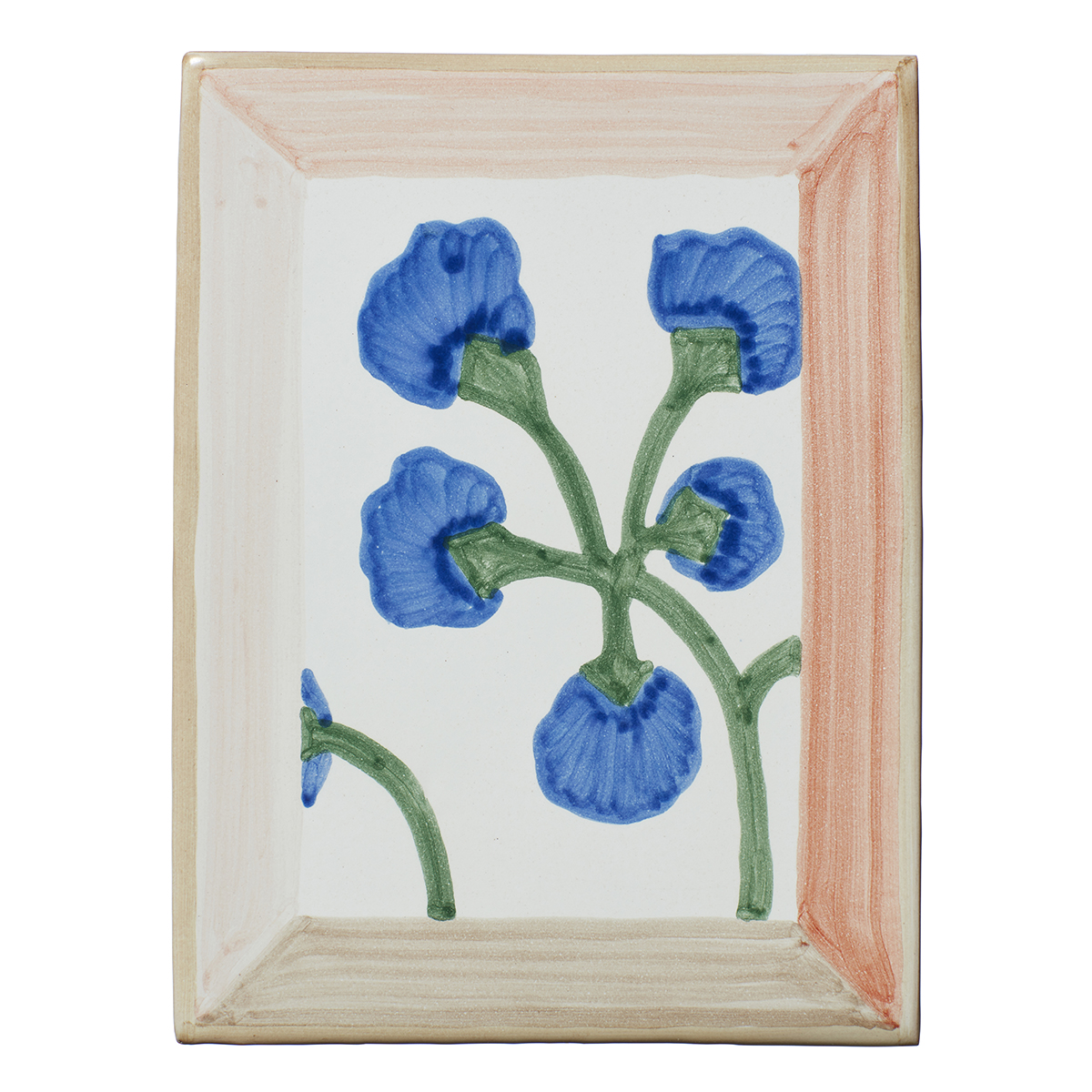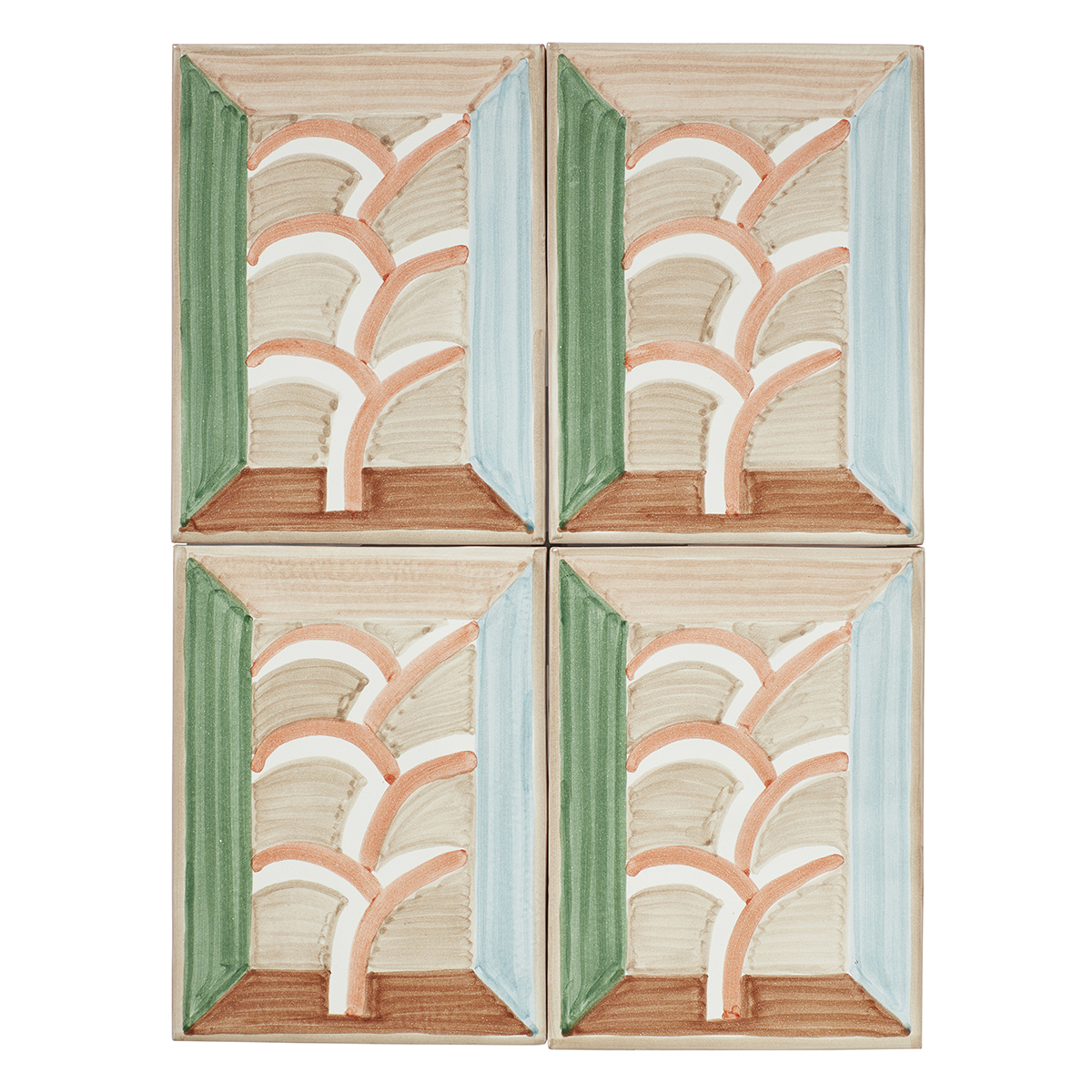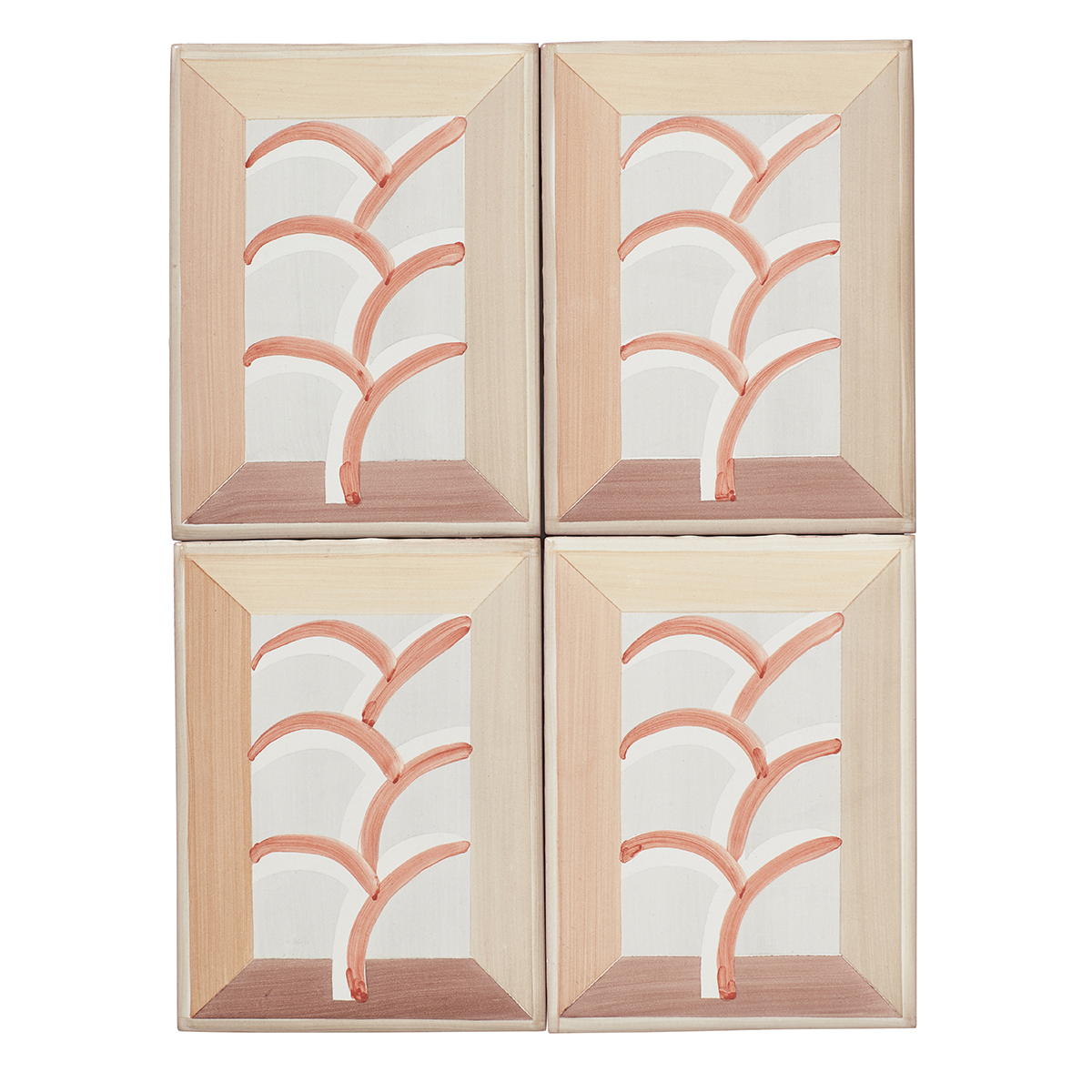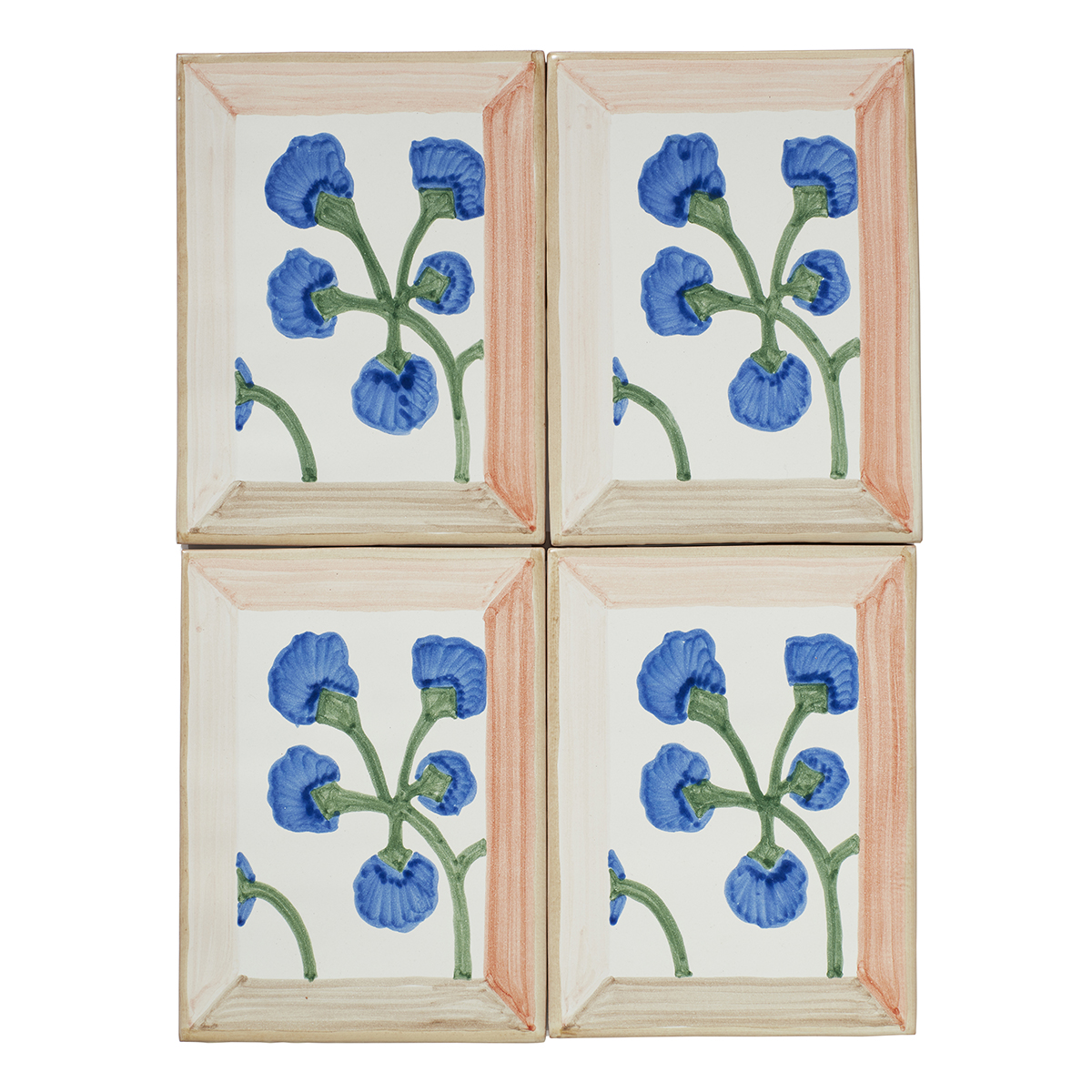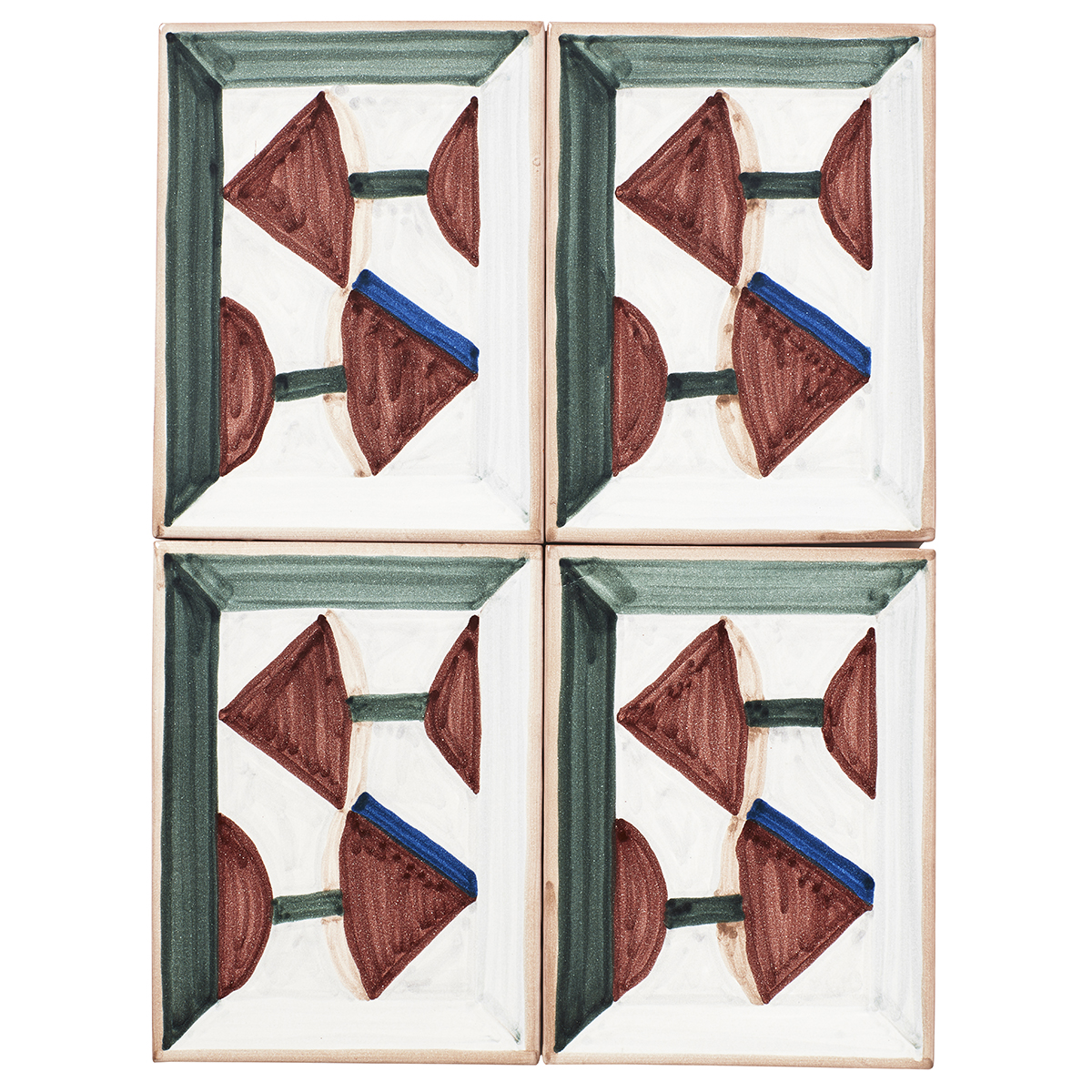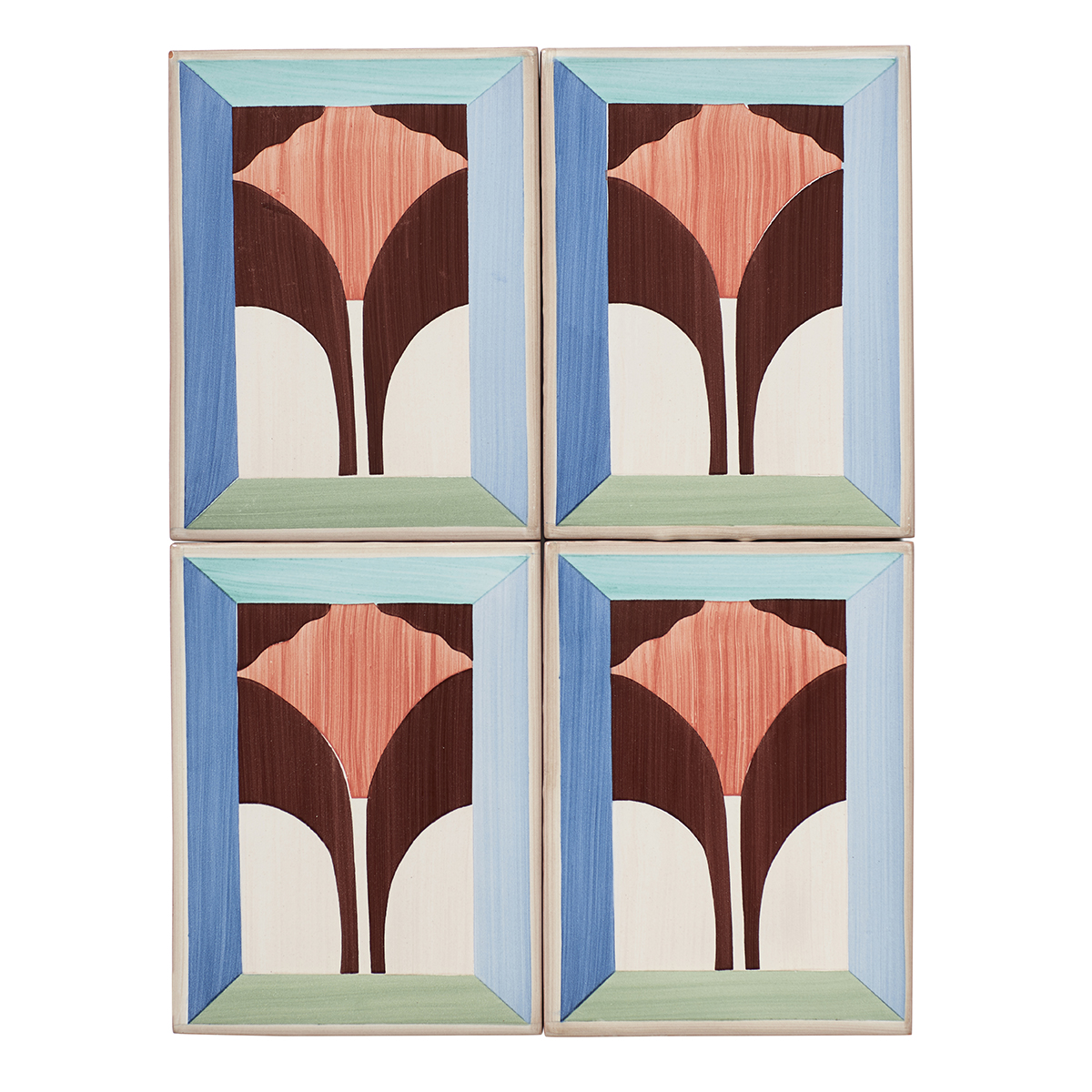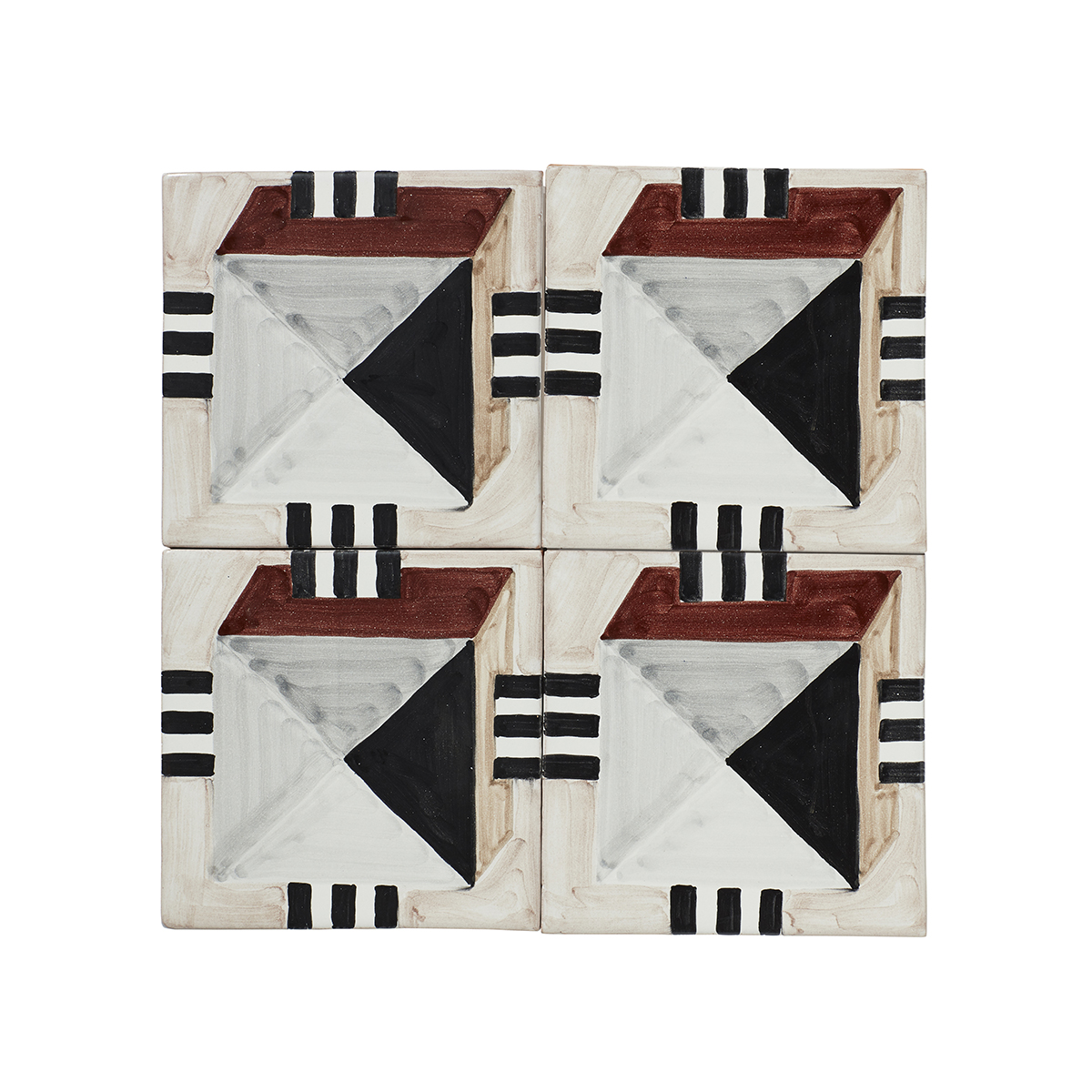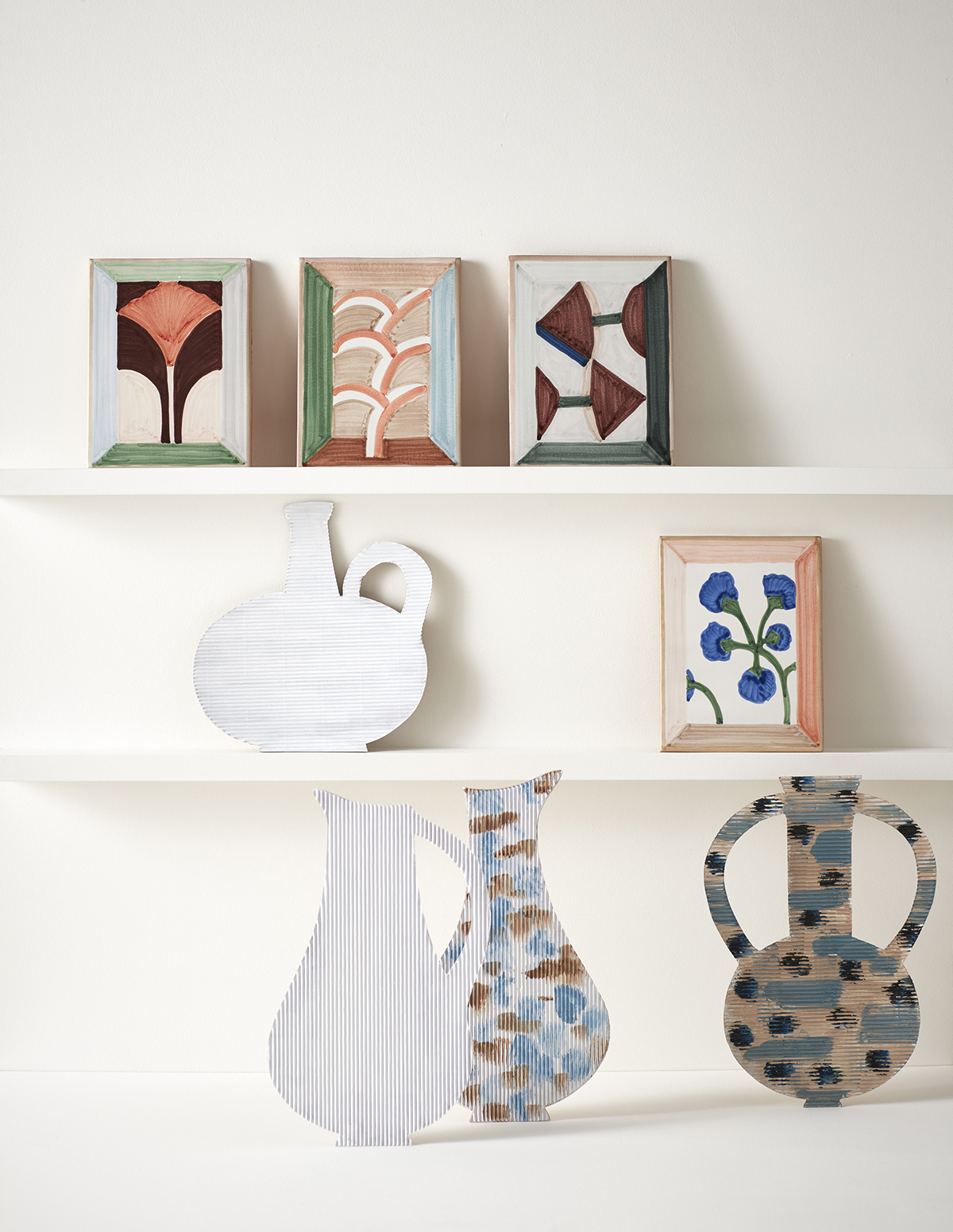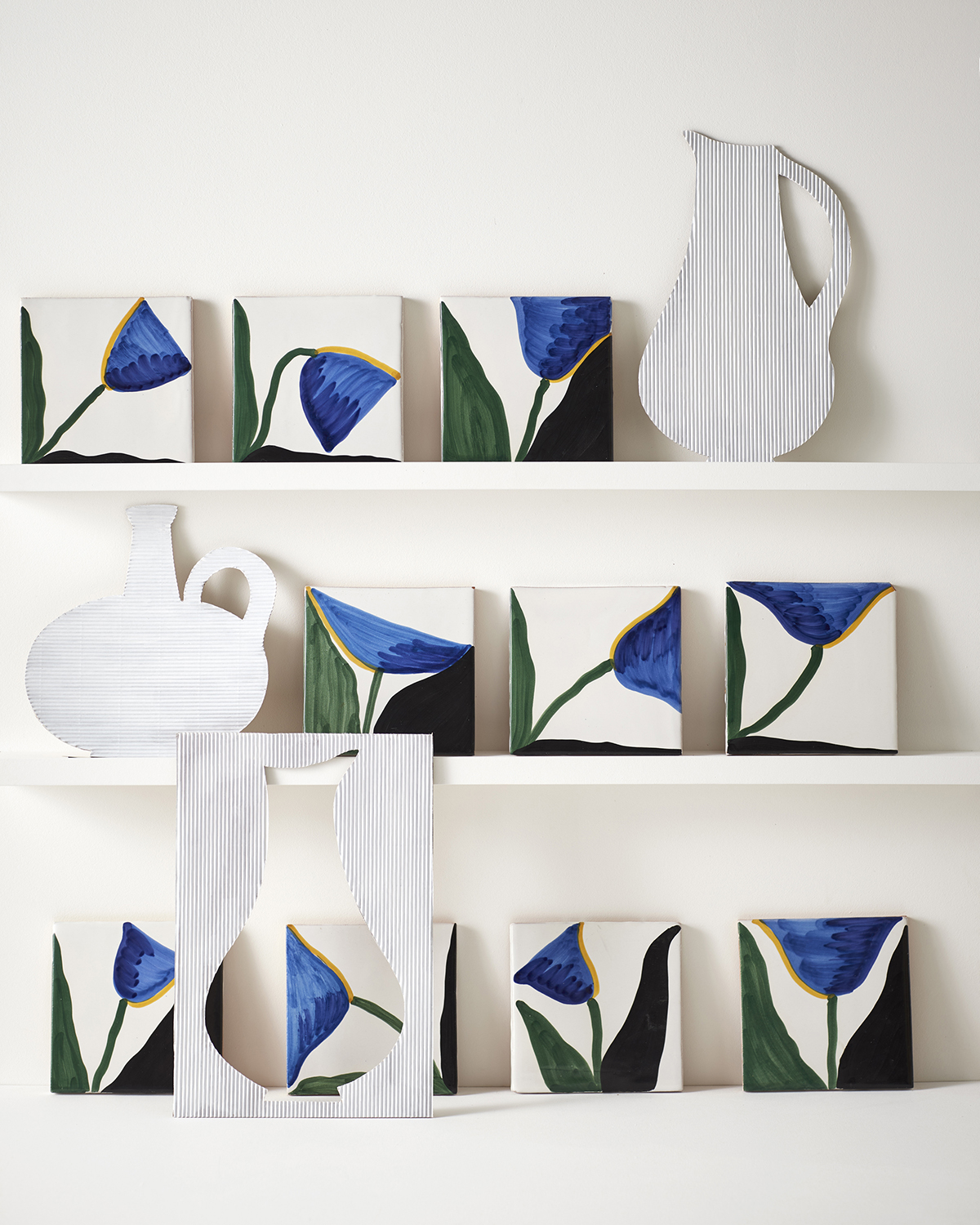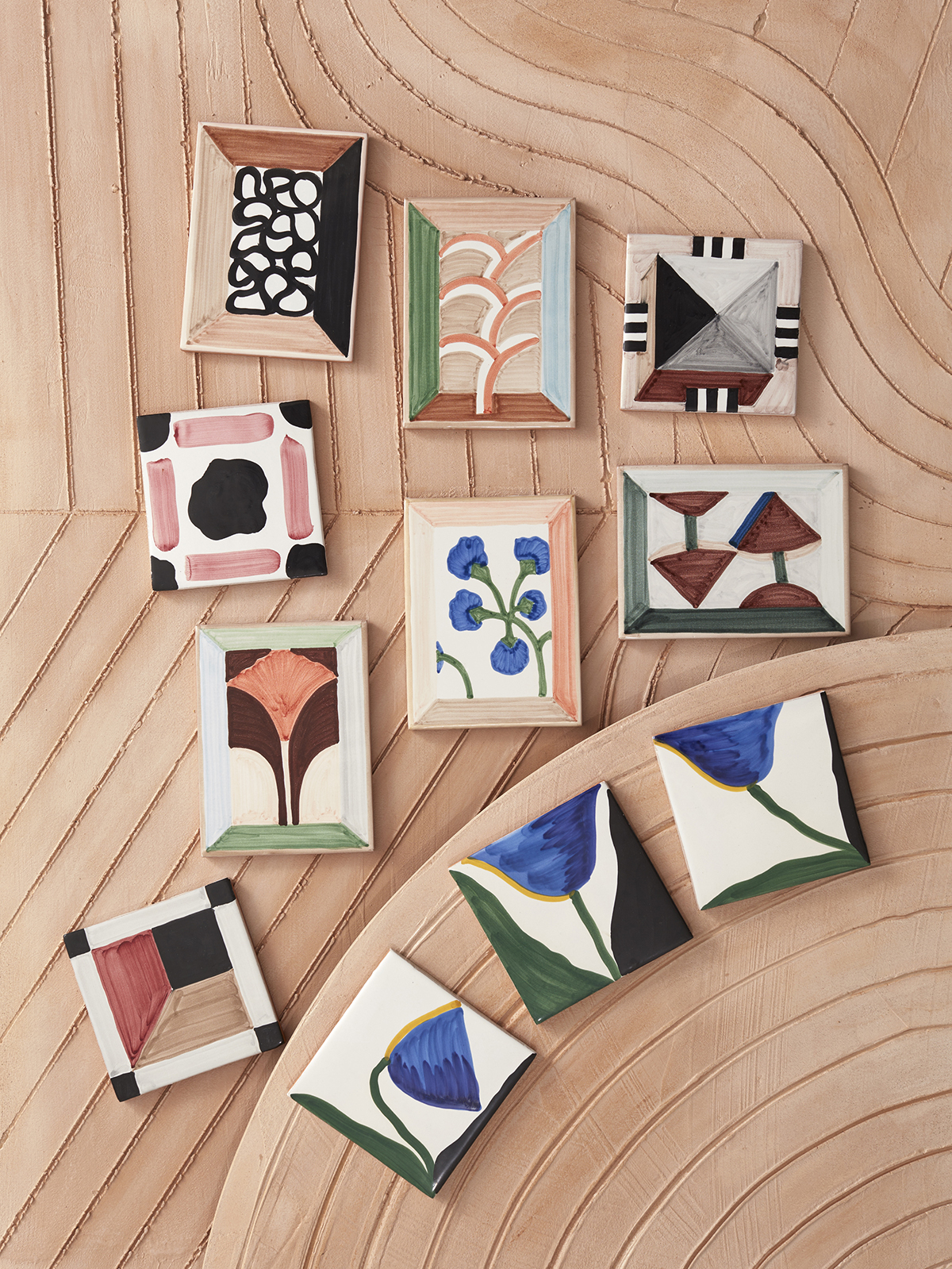 Saved NY