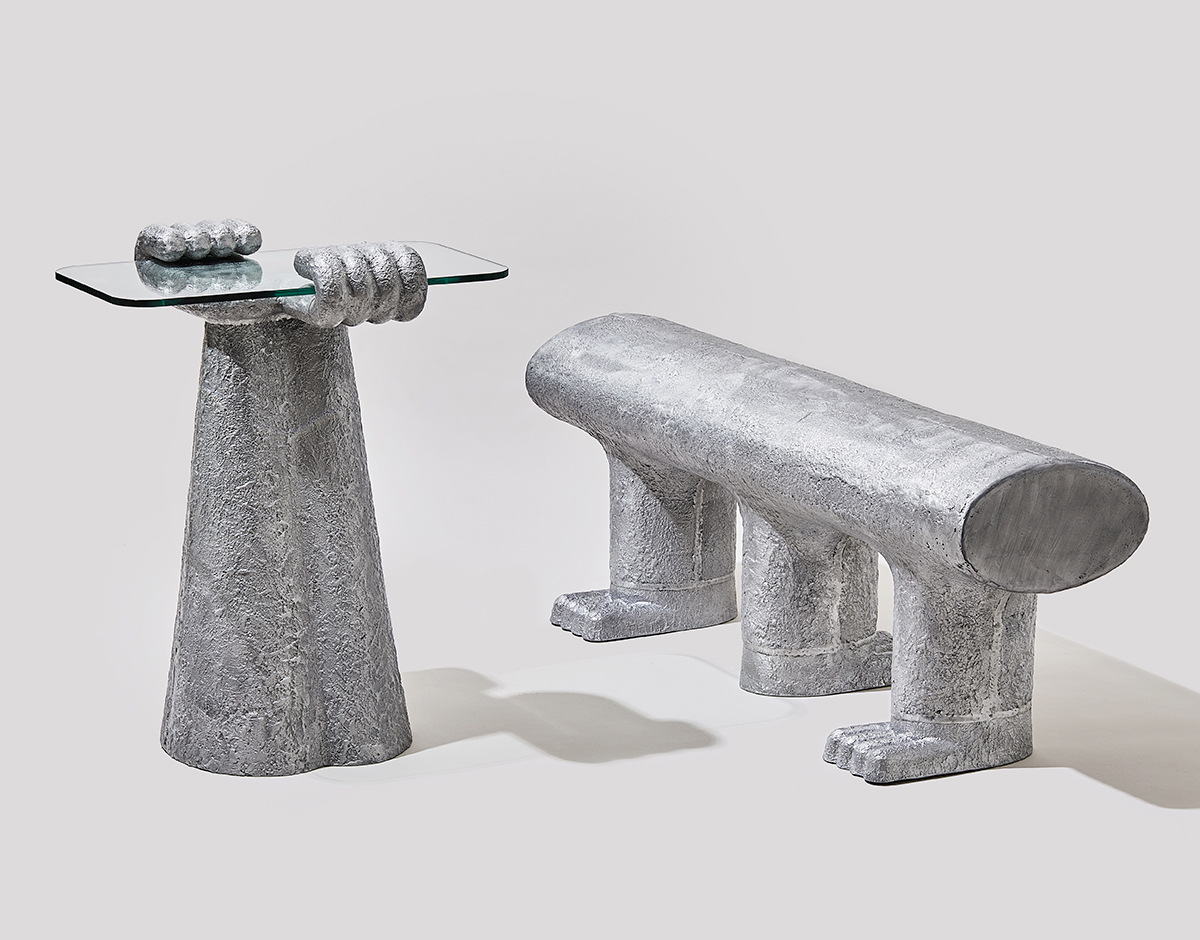 A weekly Saturday recap to share with you our favorite links, discoveries, exhibitions, and more from the past seven days. This week had two distinct themes: lockdown projects — including a ceramic table, a neon-green sculpture, and a Rooms collaboration — and really kooky shit, including the anthropomorphized furniture above.
Interiors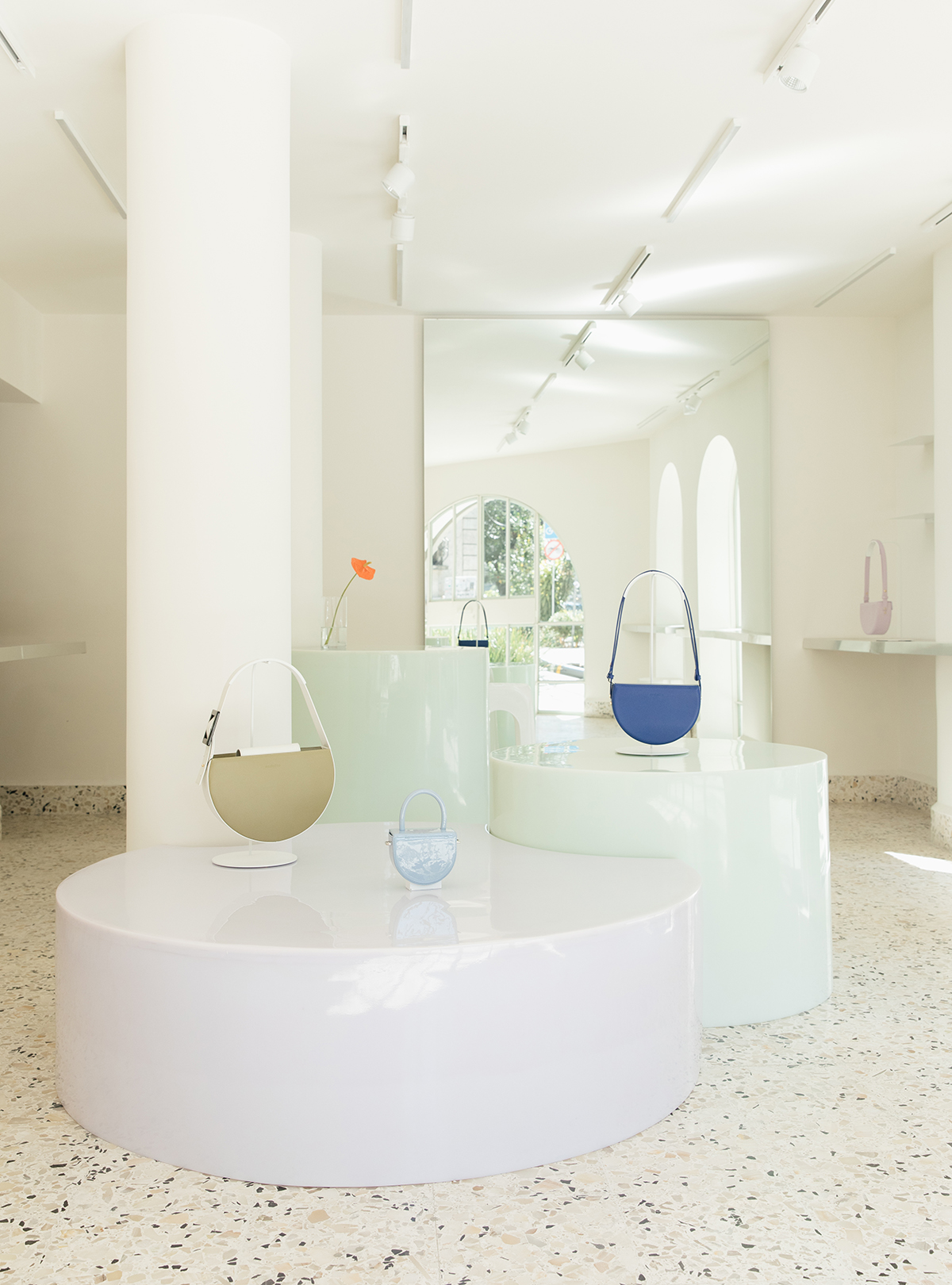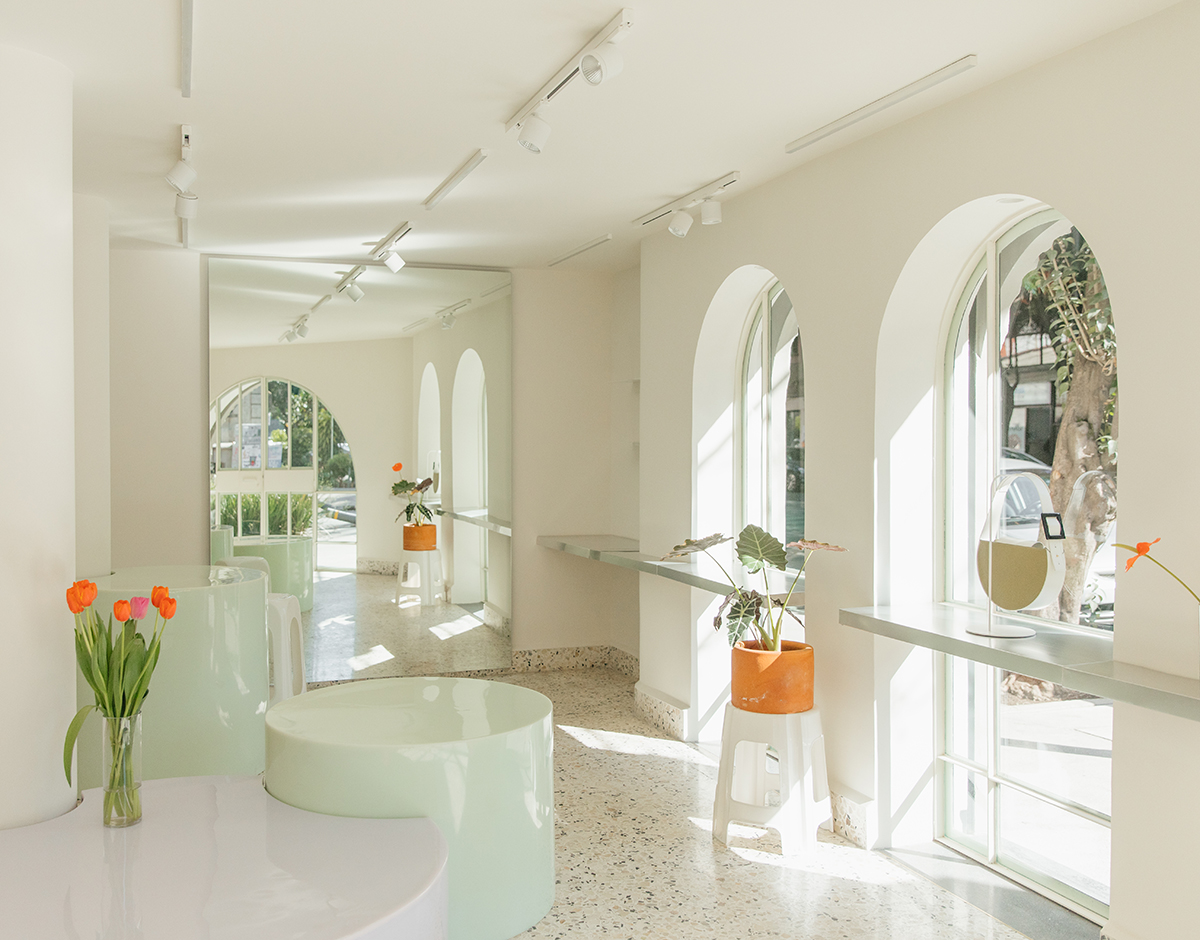 Founded by two French expats, the beloved Mexico City handbag brand Audette just opened the doors to its first proper storefront in the city's Roma neighborhood, designed by architects Ombeline Delaage and Lucyle Wagner. They were helped by a team of local craftsman, including one resin expert who spent 6 months fabricating the space's colorful central display plinths. Housed in a 1938 Functionalist-meets-Art Deco building, the interior also nods to Mexican street life with its metal wraparound shelving and white plastic stools. (Photos by Maureen M. Evans)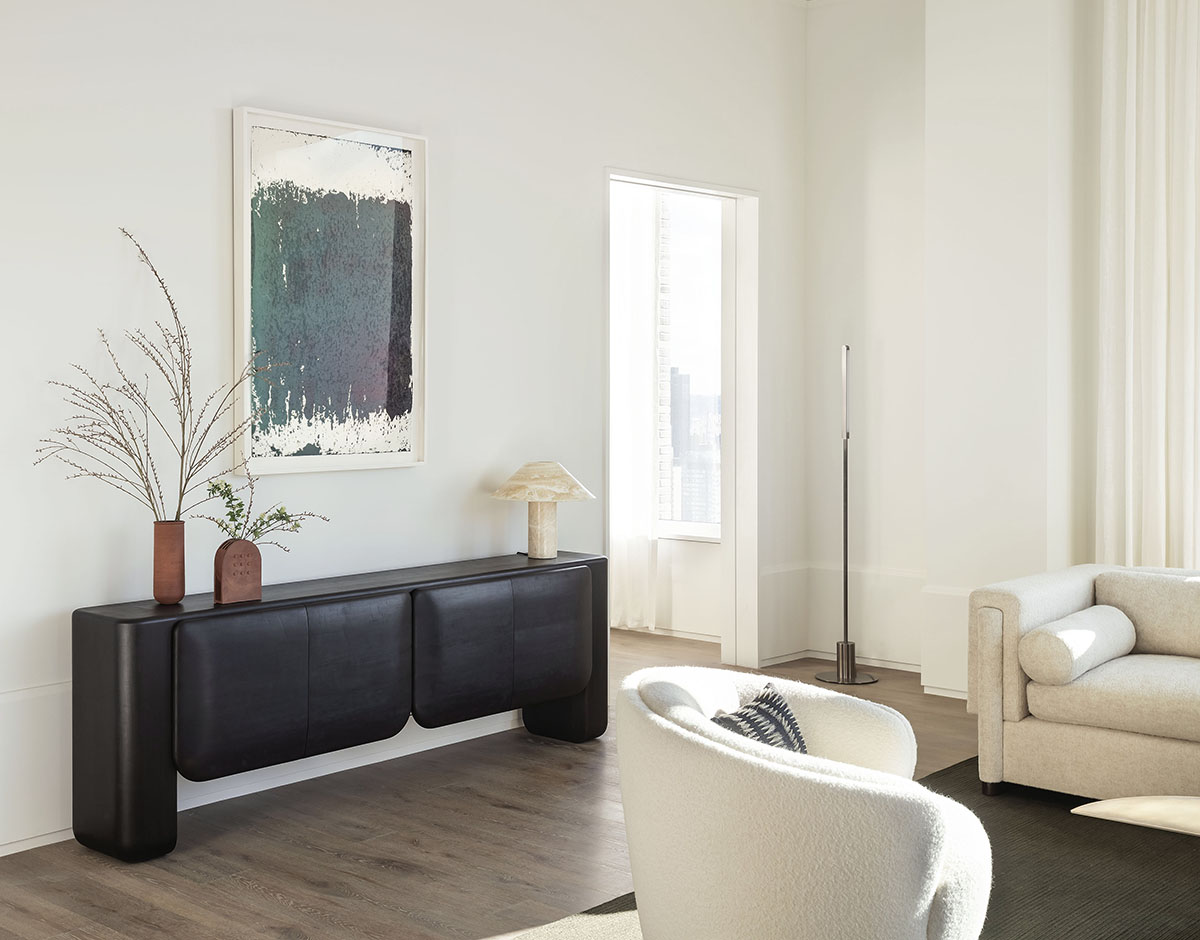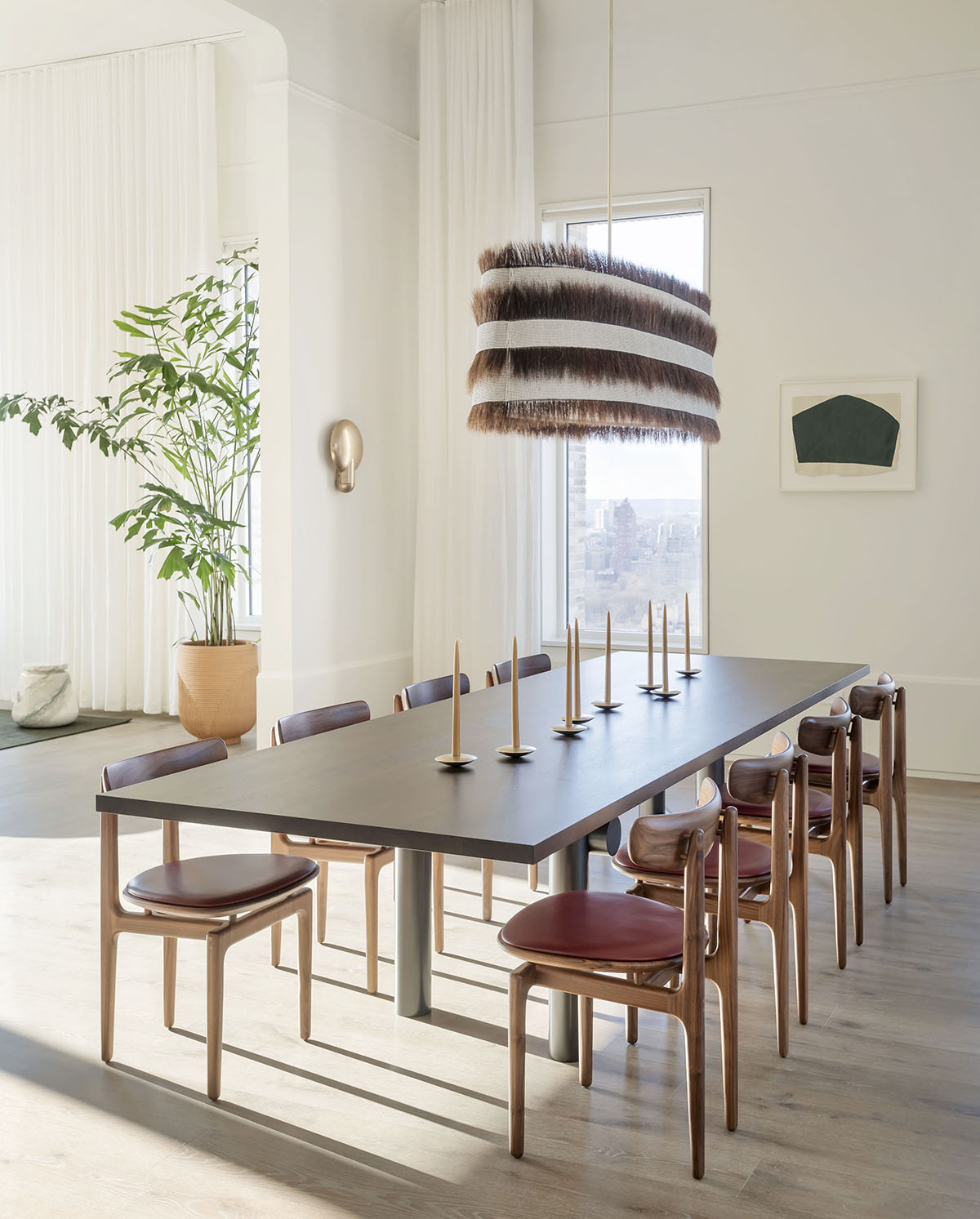 Susan Clark's gallery slash furniture line Radnor has just opened a 4,000 square foot showroom on Manhattan's upper east side, curated in collaboration with Elizabeth Roberts Architects. The domestically arranged collection on view includes 70 pieces of design by the likes of Karl Zahn, Tezontle, Egg Collective, and Roberts herself, augmented with artworks on loan from David Zwirner gallery.
Textiles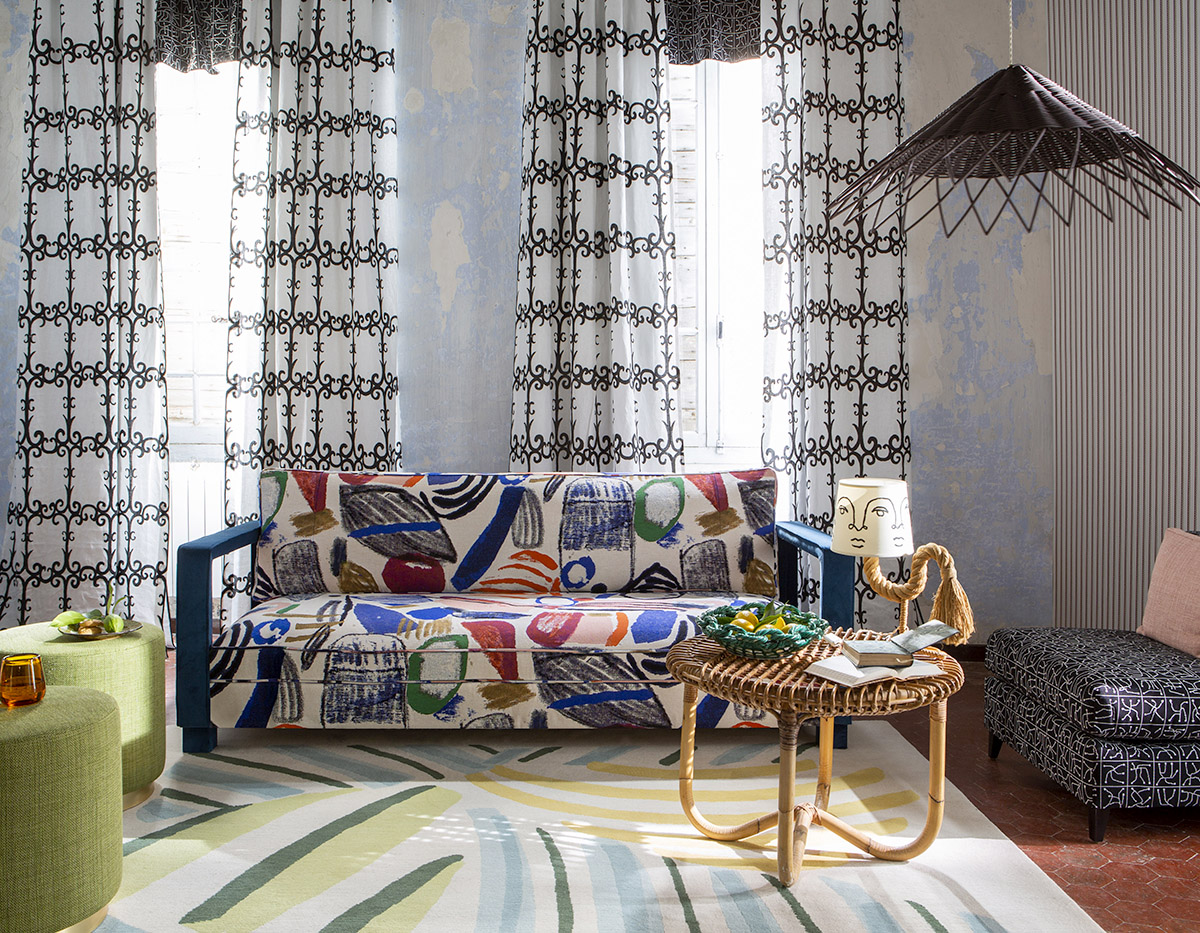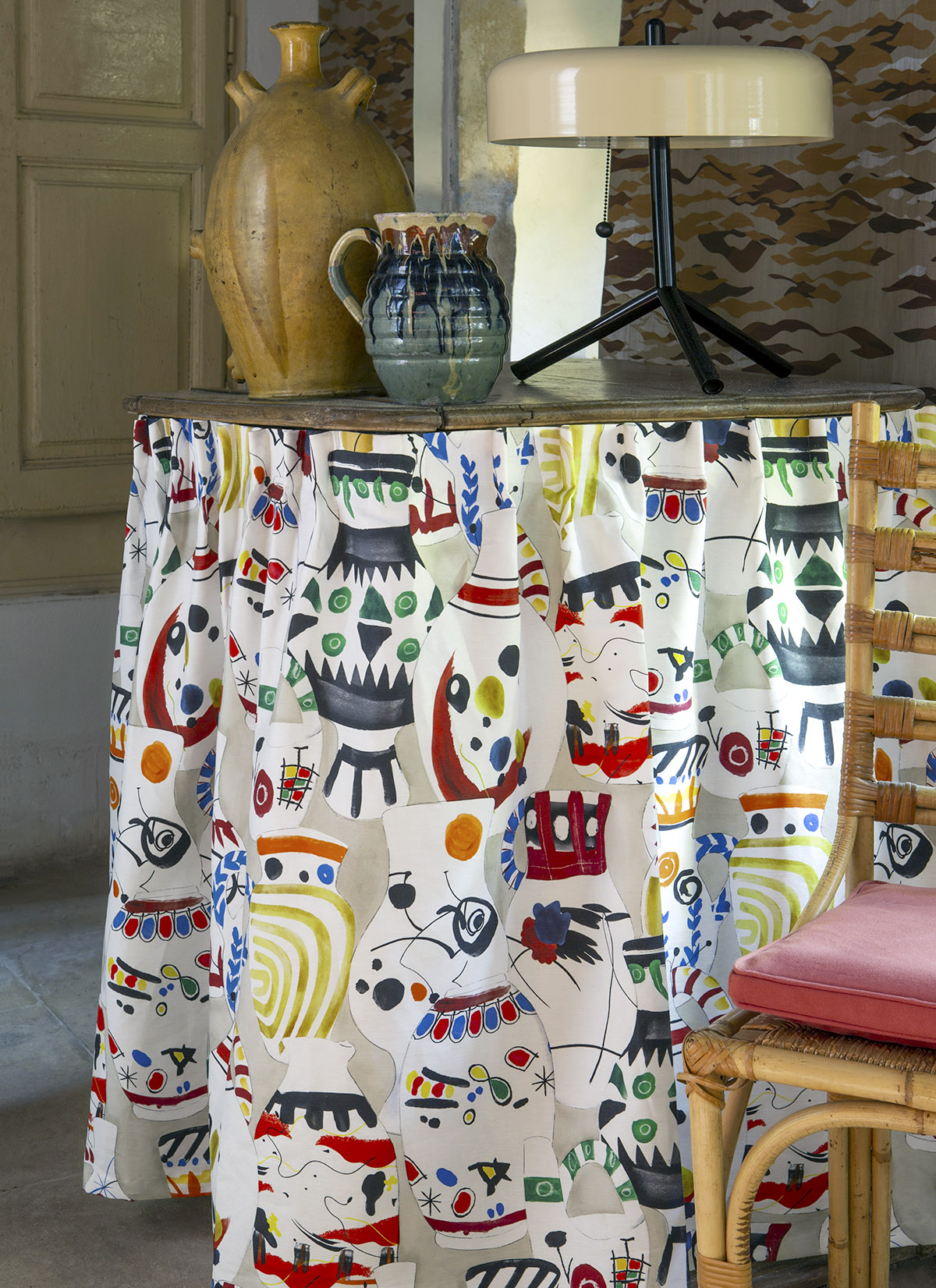 French design house Pierre Frey recently came out with a new line of fabrics inspired by Provence that includes these fun illustrated prints, the first one adapted from a painting by Heather Chontos and the second an homage to the town of Vence, where Joan Miró was a regular.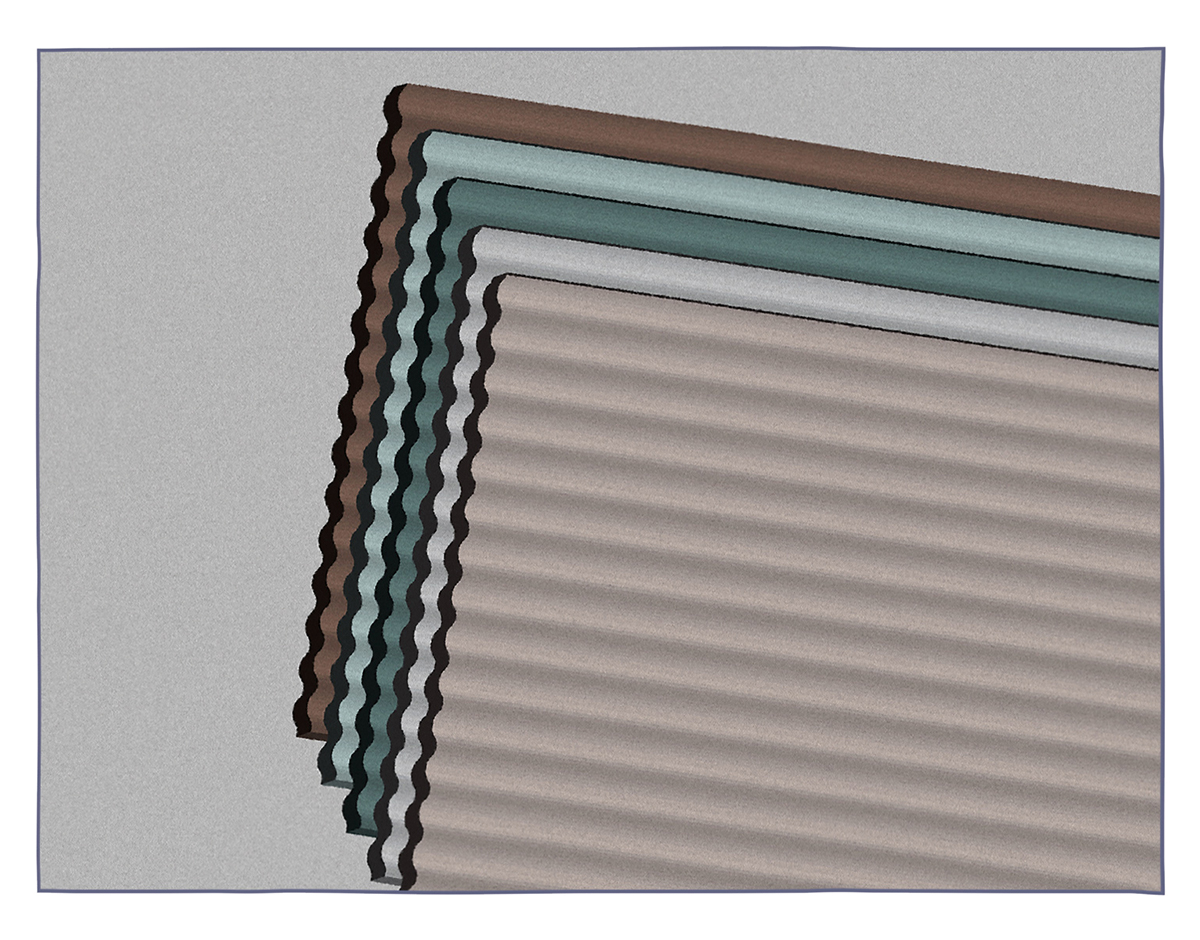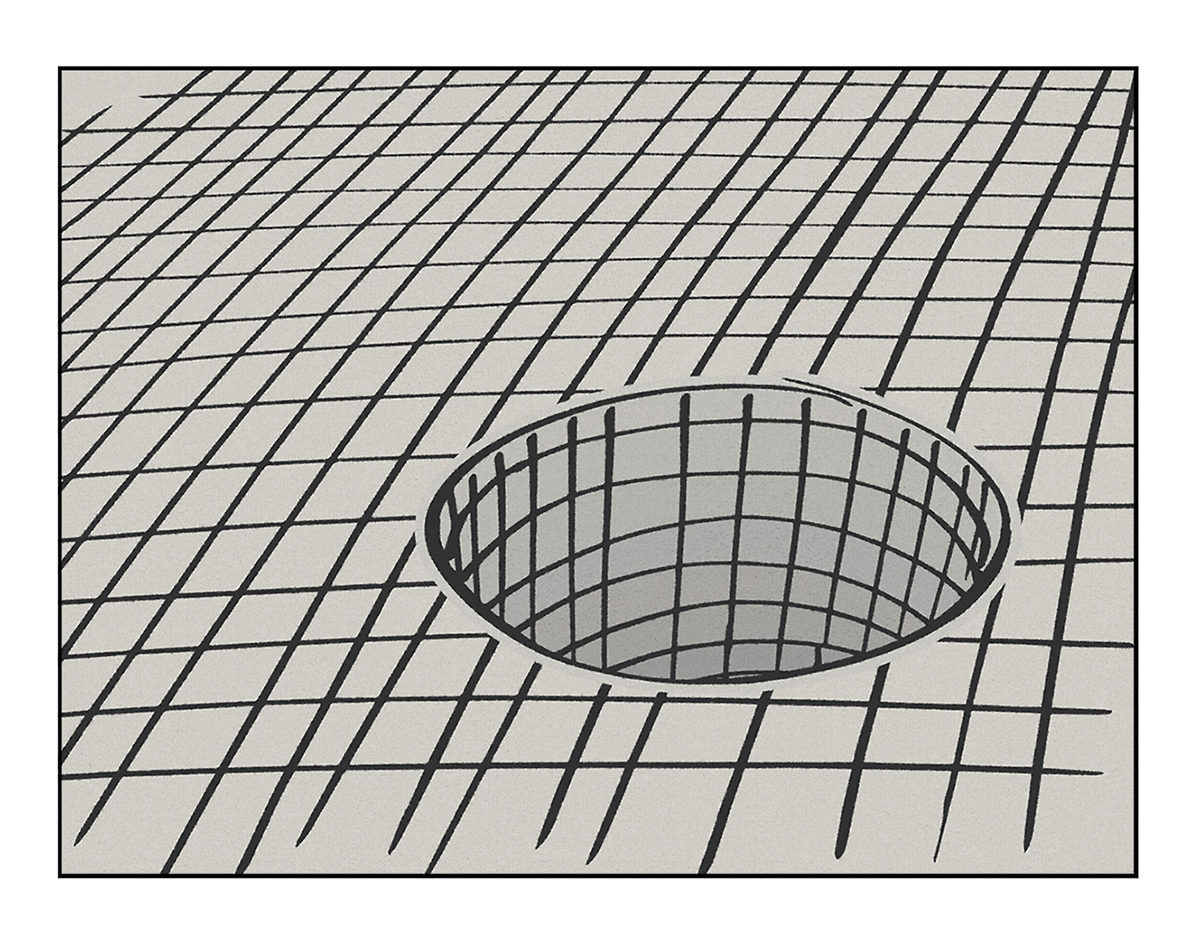 Have you been seeing those Medea x Kiko Kostadinov optical illusion bags on Instagram like we have? Must be something in the air, because Belgian designer Alain Gilles just released a whole suite of rugs for the brand YO2 that make it look like you're about to fall down a huge hole to nowhere (in a good way, of course). There's also a series that looks like someone laid a stack of colored corrugated plastic from Lowe's on top — also in a good way!
Discoveries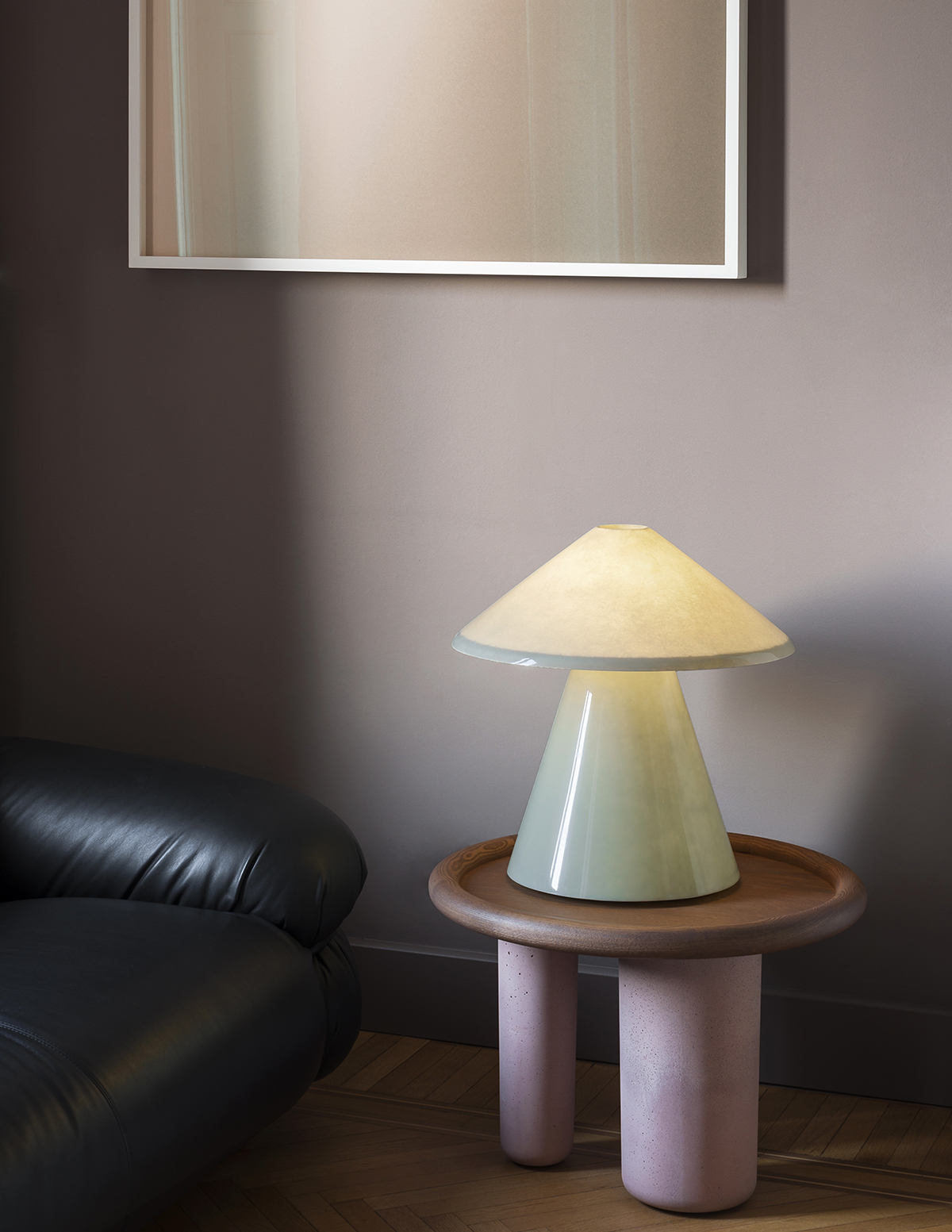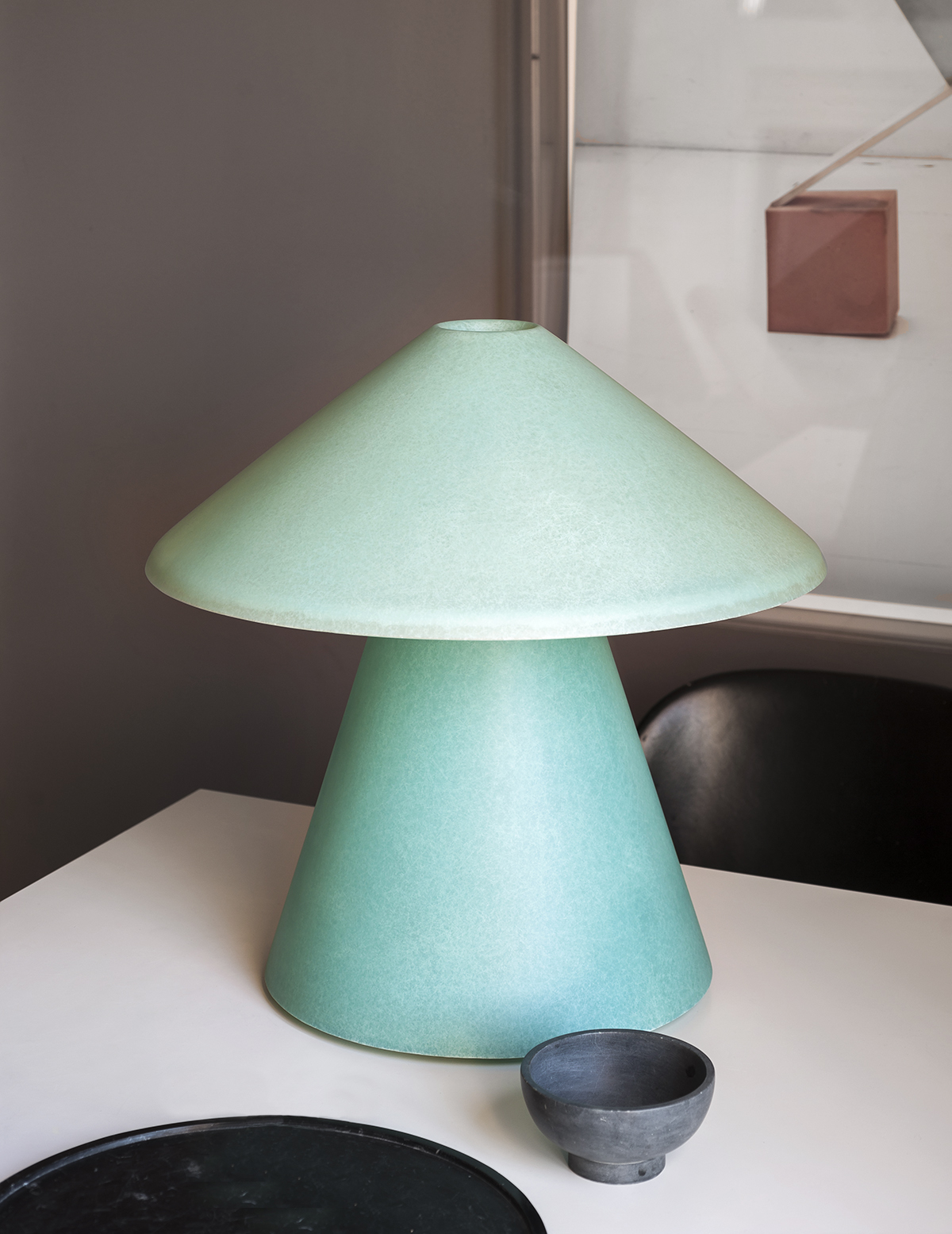 Dyinggggg over these colored-fiberglass lamps by Umberto Riva for Tacchini. Not only is the shape absolutely perfect, but the shades are so interesting — they're fiberglass too, but when lit, they look like fabric. No wonder the Italian architect is an icon; kudos to him for still killing the game at age 92.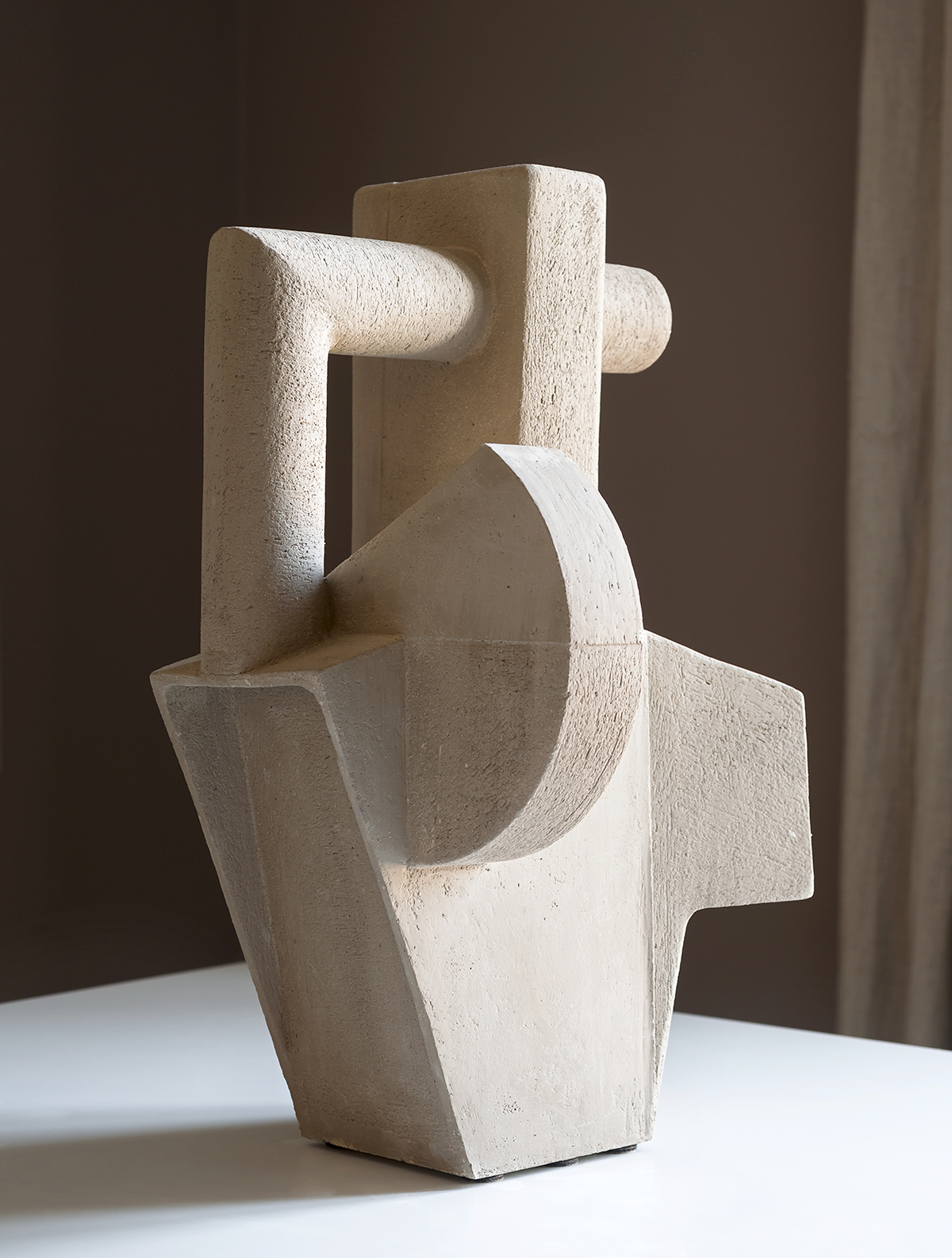 This pitcher by Studiopepe is also part of Tacchini's most recent Tacchini Edizioni collection. It's a Cubist-style homage to Picasso and his companion and muse, Dora Maar.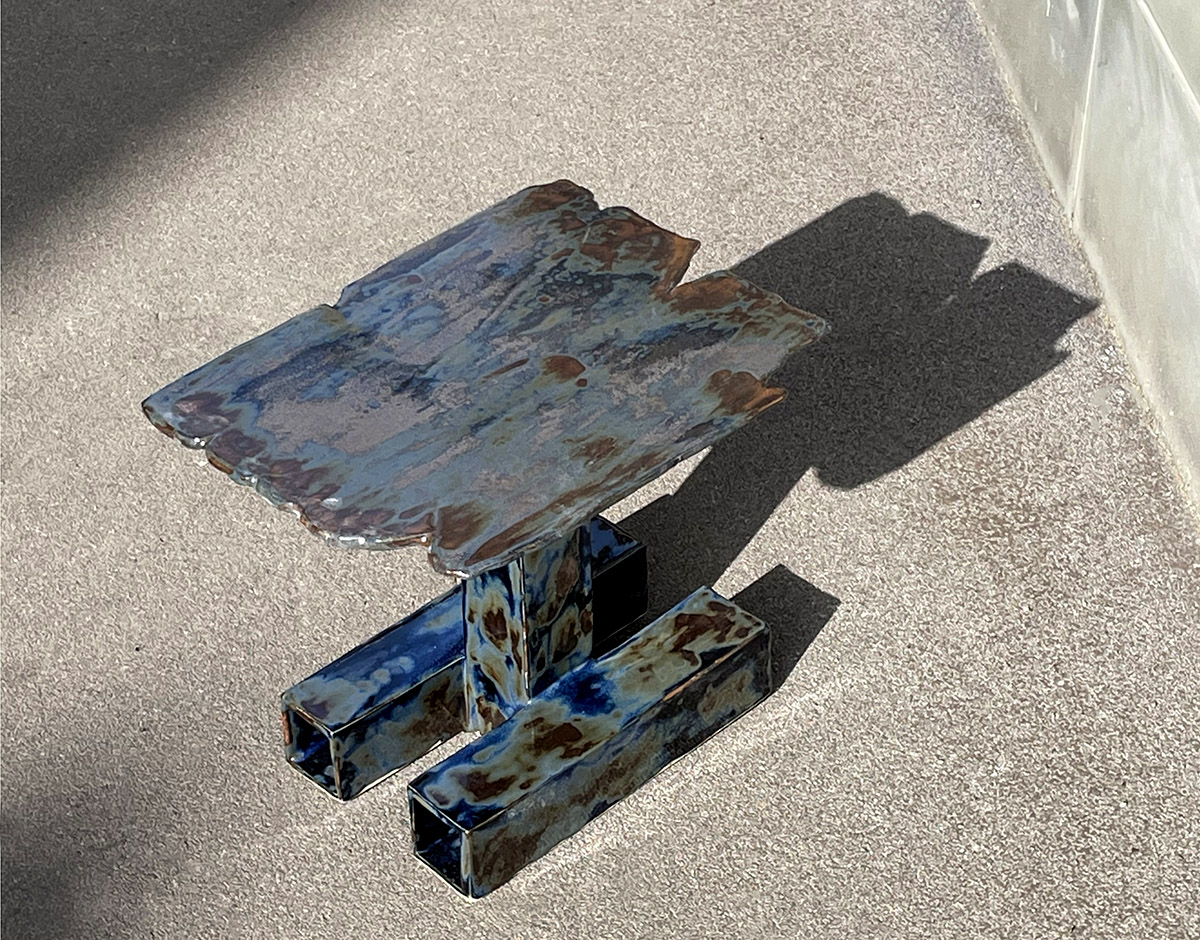 Ceramic tables have been a major thing lately, but this one — created by hand by Milan designer Daniel Nikolovski during lockdown, when Italy's fabrication were all closed — is particularly interesting, both in shape and with its oil-slick glaze finish. If the pandemic was bad for industry, it sure was good for individual creativity.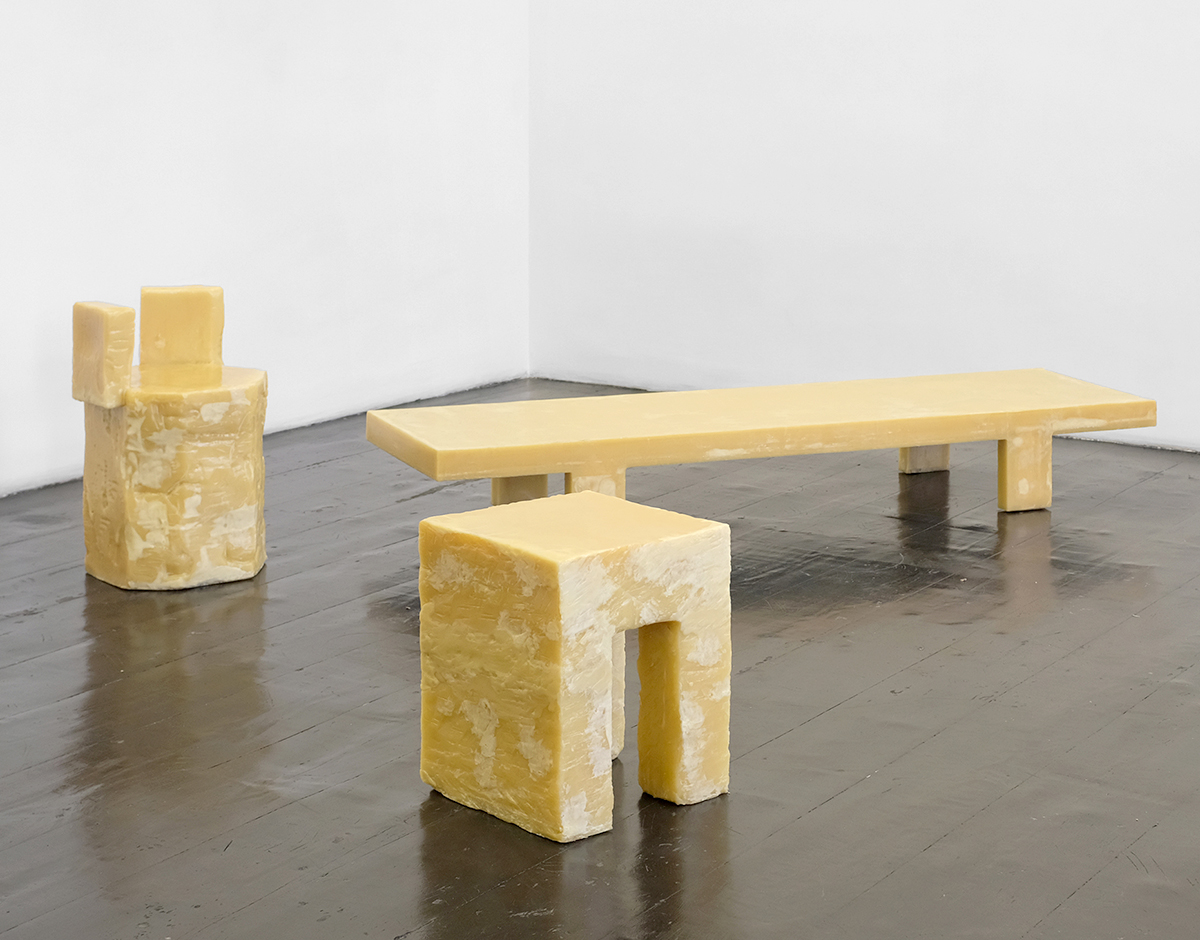 The same can be said for this series of cast-wax pieces, which was also the result of pandemic ingenuity: A severe lockdown in Georgia motivated the team at Rooms to look for new forms of inspiration, leading them to invite a few different Georgian fine artists to collaborate with them. "All the artists who took part work in different mediums, which also gave us the chance to diversify and explore different mediums and materials," they say. This project, Sacral Geometry, was created entirely in tandem by Rooms and the painter and sculptor Shotiko Aptsiauri.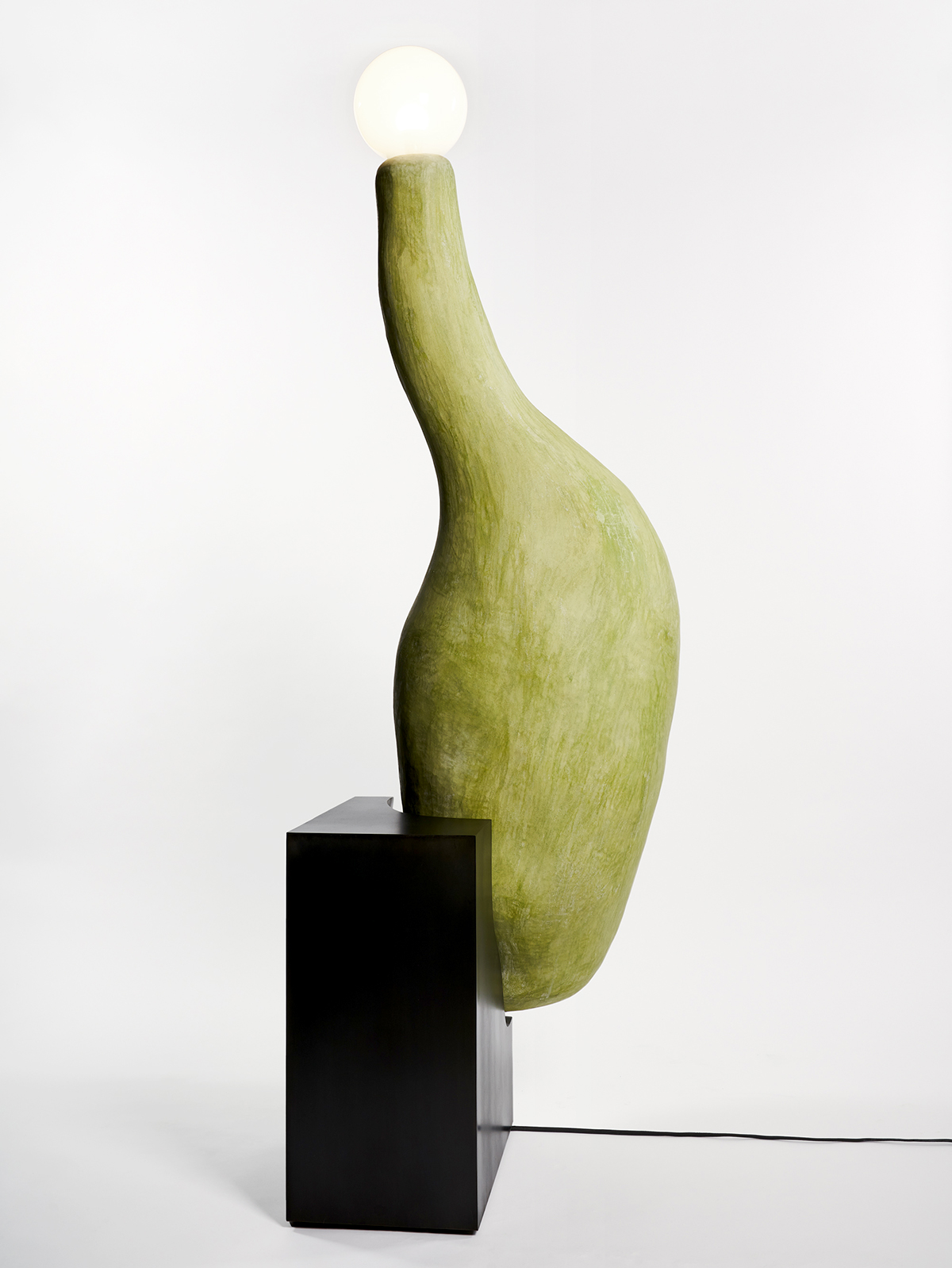 We spotted the delightfully weird Tentacle Lamp by Brooklyn artist J Mcdonald on Instagram — made from hand-molded pigmented plaster atop a metal base — and we liked it even before we found out that it was an insane SIX FEET TALL! Yaaaasss.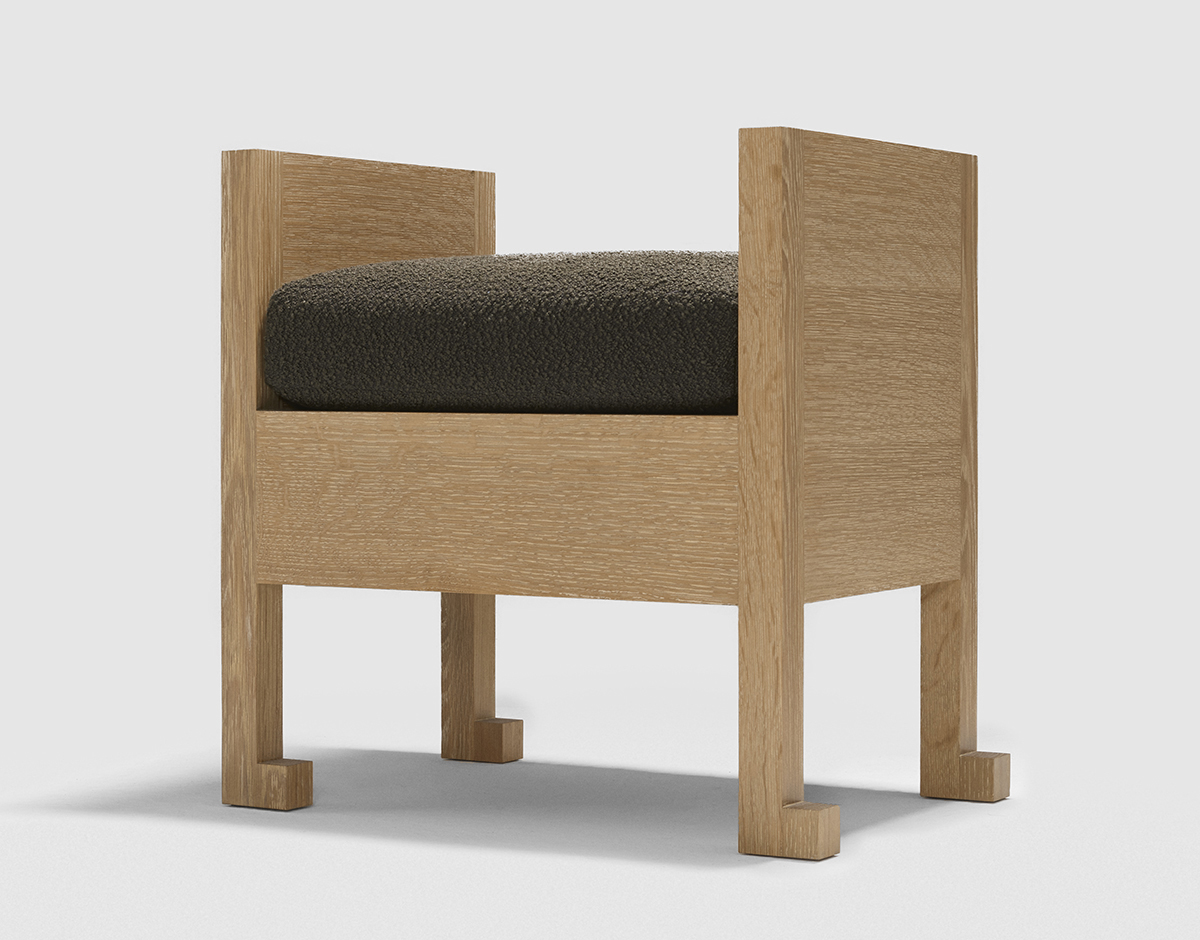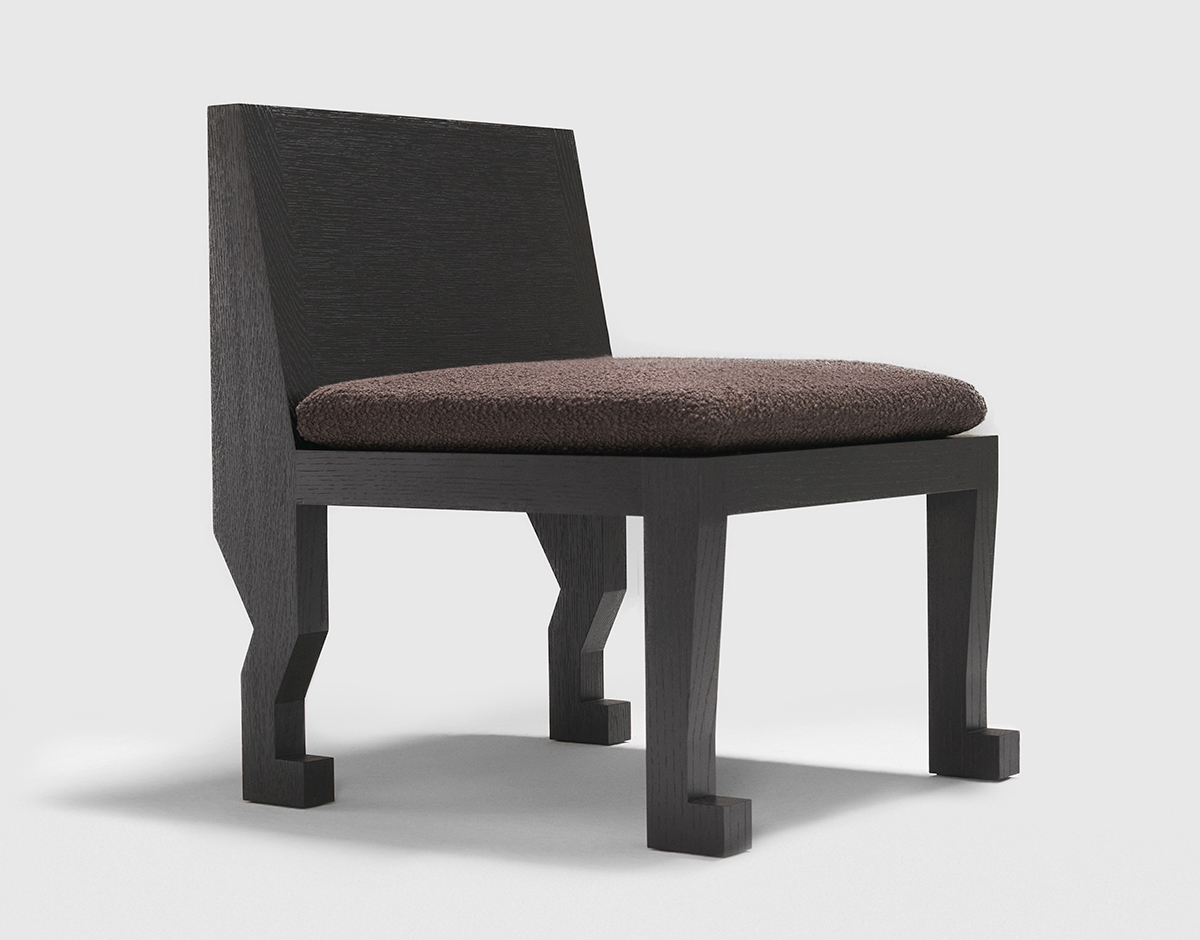 Guess there's a mini theme of "delightfully weird" in this week's Saturday Selects, probably because I tend to go after this stuff, LOL. These chairs — both from the first collection of furniture by interior designer Max Zinser — are business on top and party on the bottom, with little zoomorphic feet. There's also a gorge chaise longue in the series.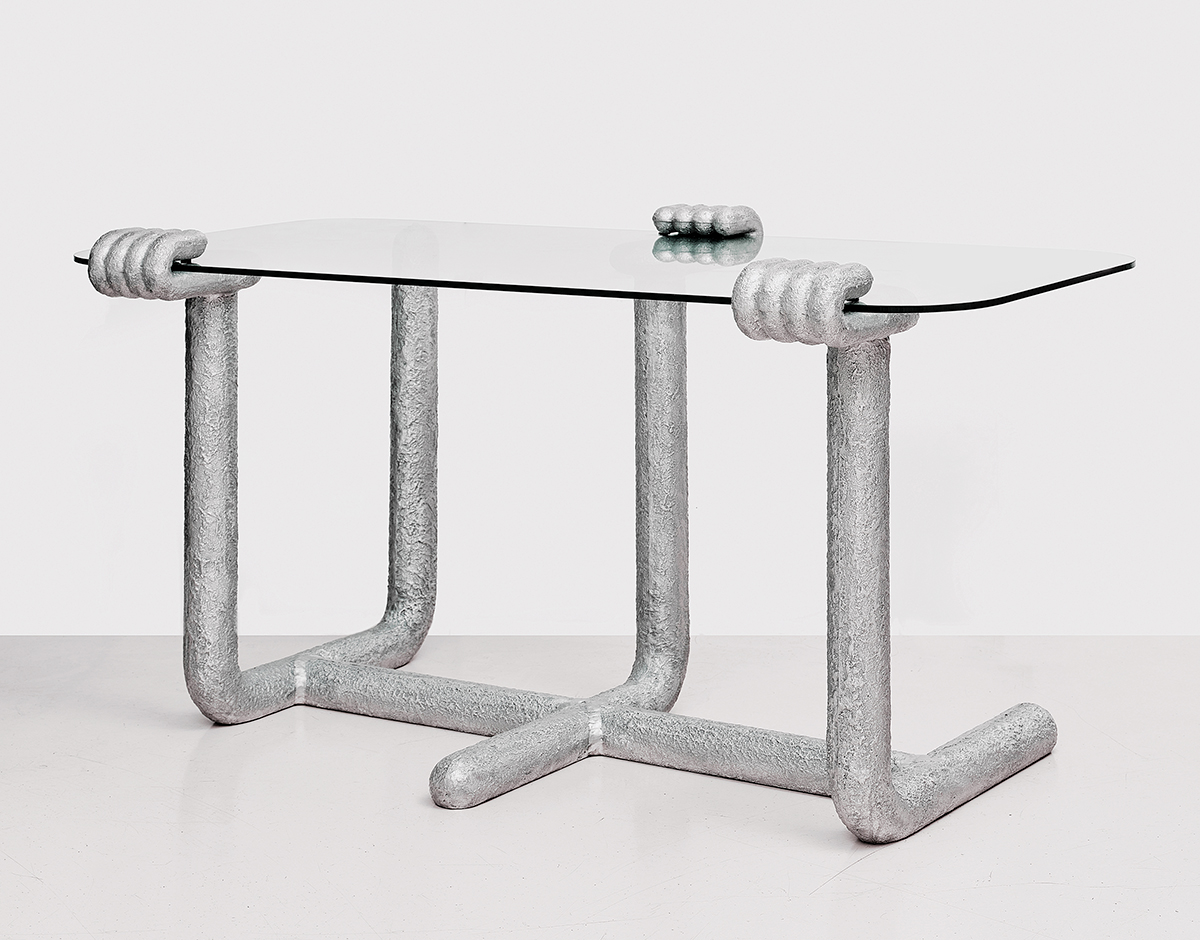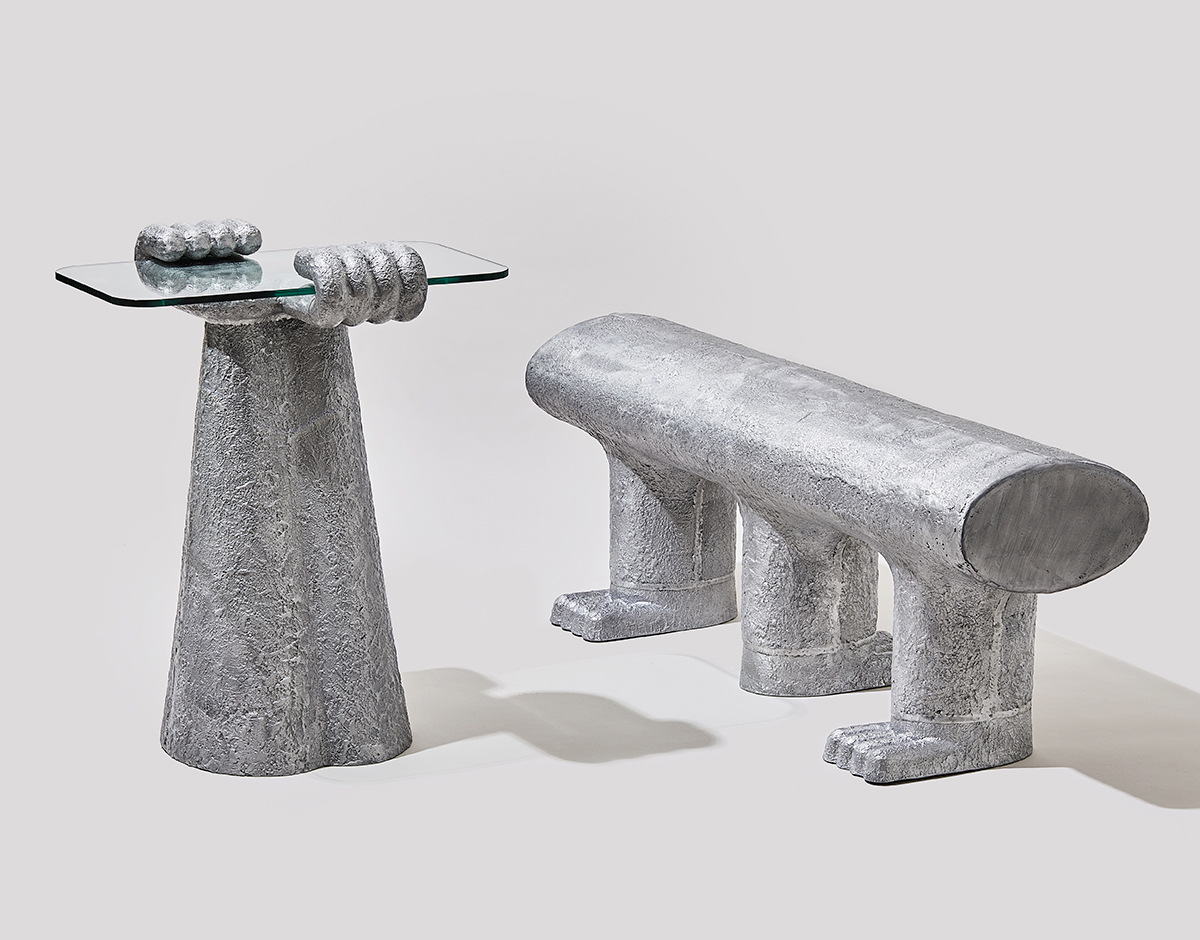 South Korean designer Hakmin Lee took something we are very much NOT into, the toy and cartoon culture coming of the street-art world, and turned it into something we very much are into: his Paw series of sand-cast aluminum furnishings with funny hands and feet. It's the contrast between the cuteness of those details and the roughness of the sand-cast finishes that makes this project work so well.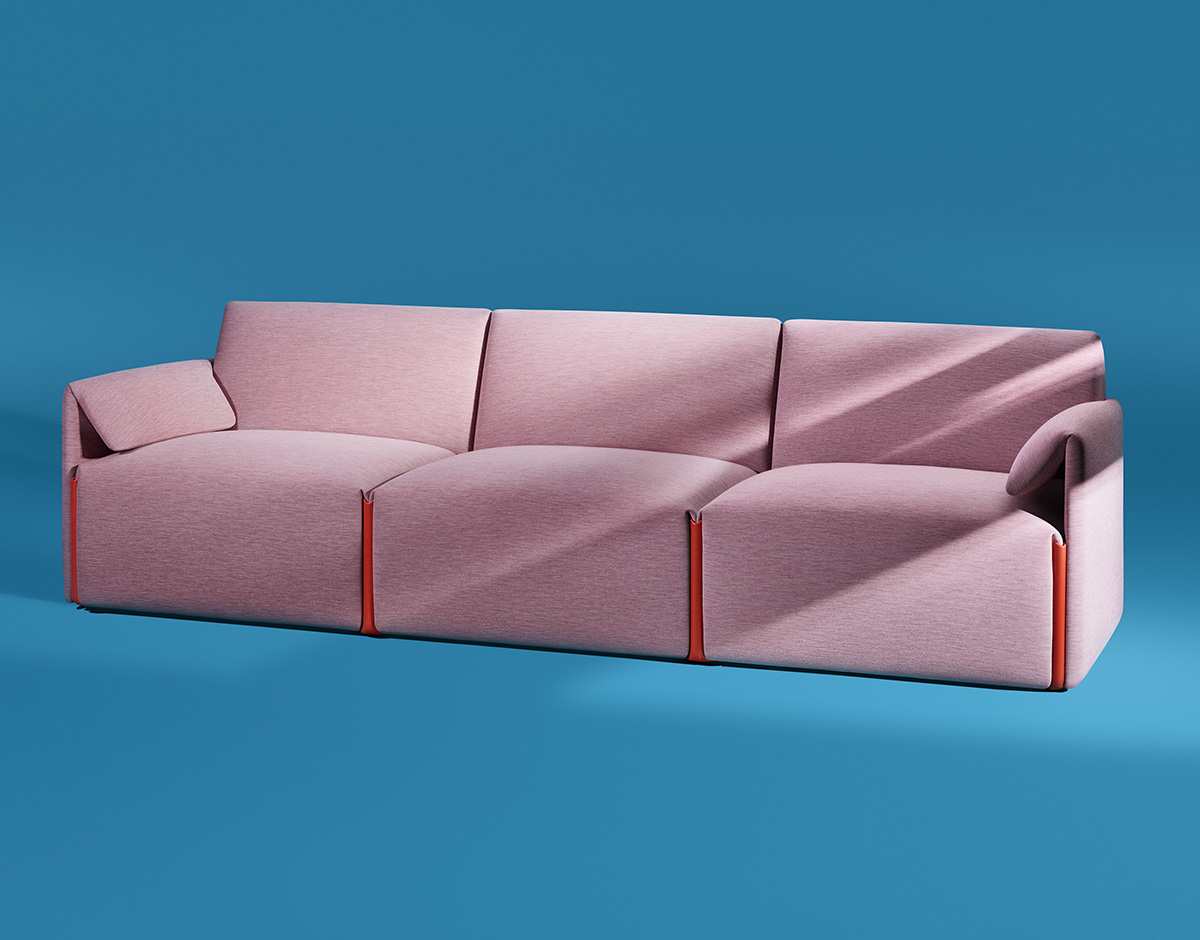 Magis just released Costume, a sofa by Stefan Diez that looks pretty standard from the outside, but inside is pretty interesting. It consists of a modular base structure molded from 4mm-thin recycled and recyclable polyethylene; for each section, springs are placed inside, cushioning is placed on top, and the whole things is covered with Kvadrat fabric that's secured underneath with elastic loops. The modules slot together with the steel ribs that in the photo above, are that bright red color. The upholstery can be easily removed for cleaning or replacement. Is it comfortable enough for an epic Netflix sesh? We're not sure, but the next time we spill our dinner during one we may very well wish we had a Costume.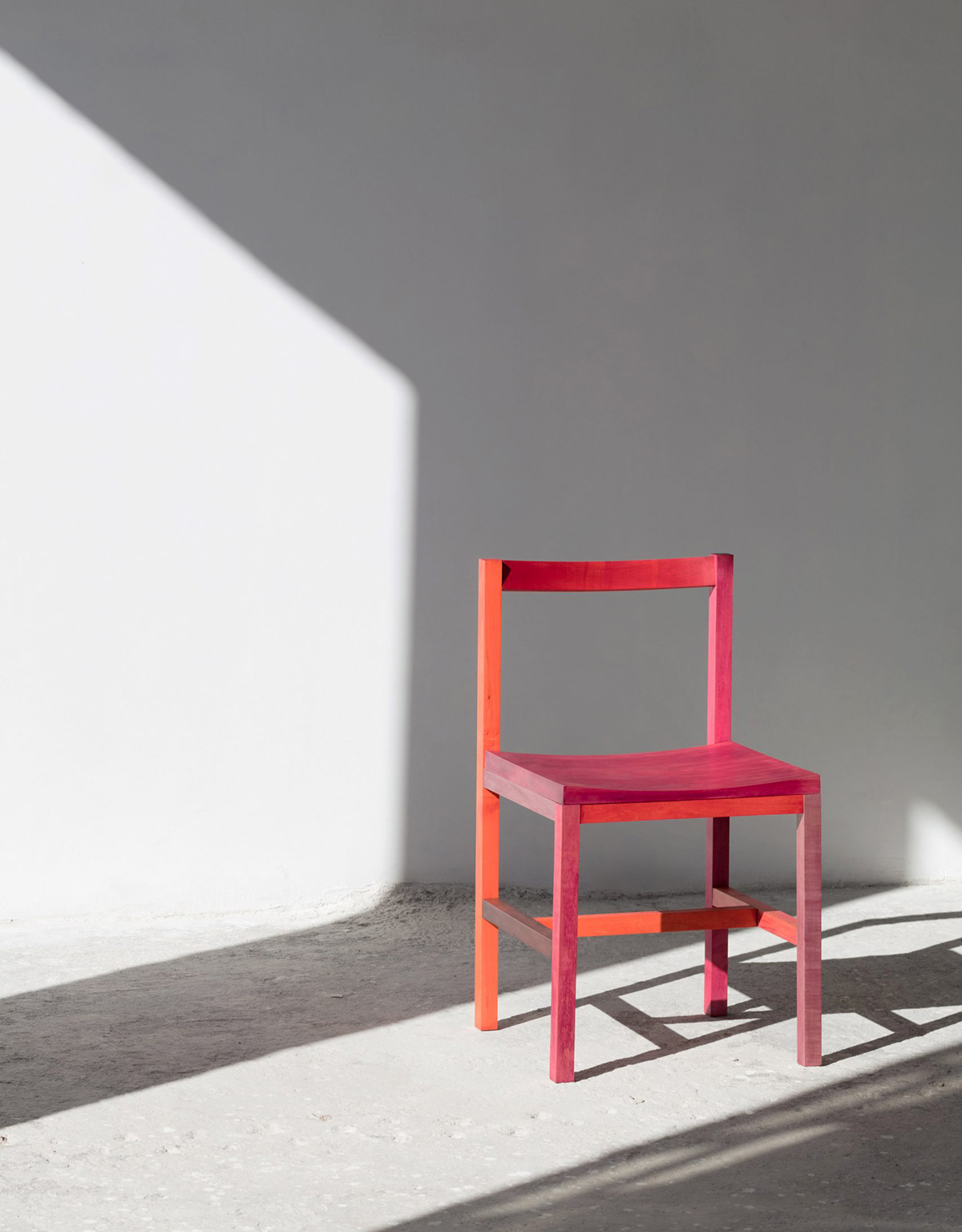 Pigments made from the cochineal bug are often used in textile-dyeing in Oaxaca, but to make his new Grana chair — without the use of any petroleum-based products — Mexico City designer Moises Hernandez used those pigments to dip-dye segments of maple wood instead. He altered the water temperature and acidity of the dye bath to achieve the chair's distinct color variations.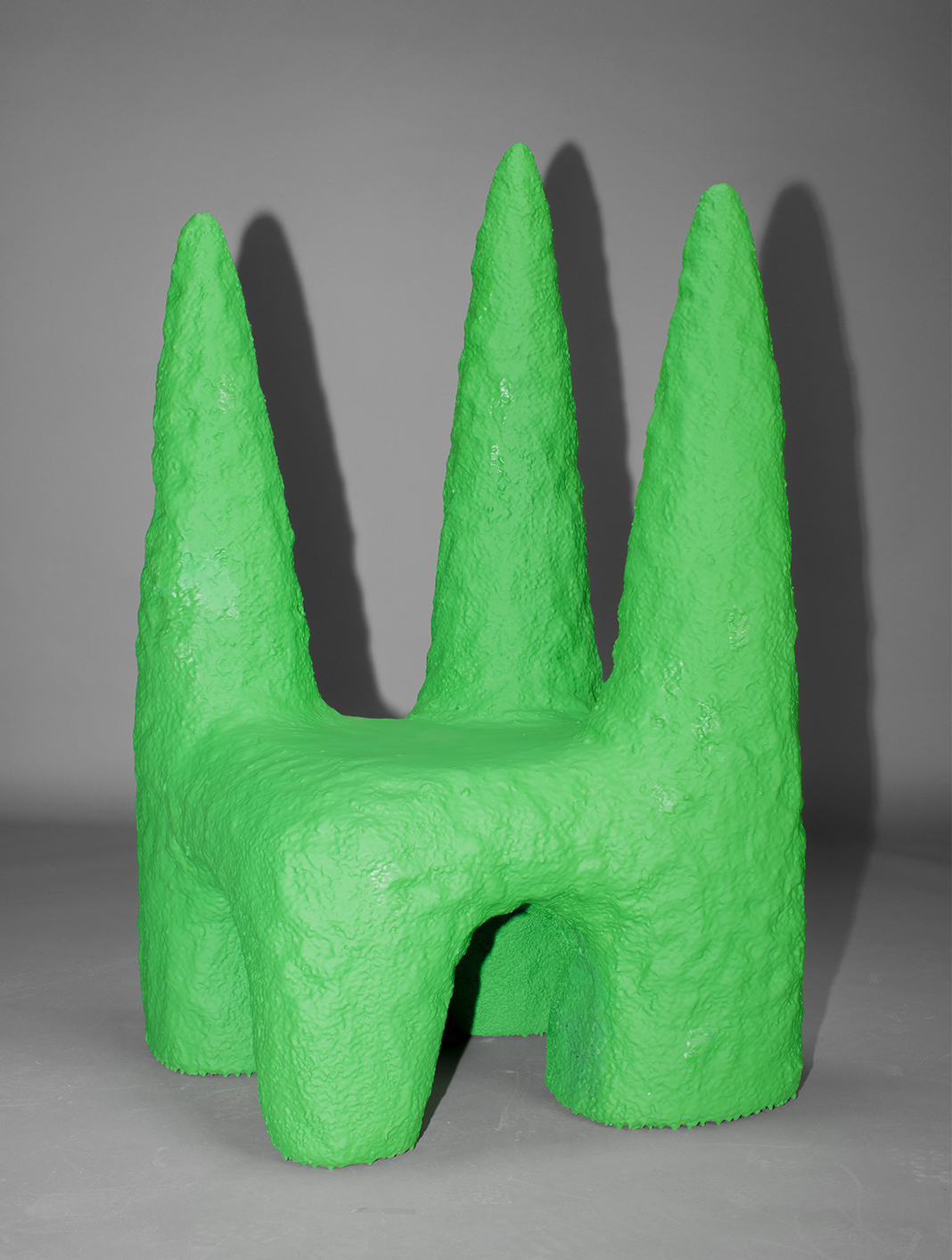 Yet another great self-initiated pandemic project, this time by Chilean designer Alberto Vitelio, who — fresh out of an apprenticeship with Guillermo Santoma in Spain — created a series of three throne-like sculptures between Jan 2020 and Jan 2021. The pieces were inspired by a childhood memory: "I remember being enchanted by the image of the Selknam people after a visit to the Museum of Natural History," he states. "My fascination was especially for the masks used in the ritual called Hein, a ceremony that marked the passage from childhood to puberty. Adults would disguise themselves as spirits, painting their bodies and covering their faces with cone-shaped masks."
Exhibitions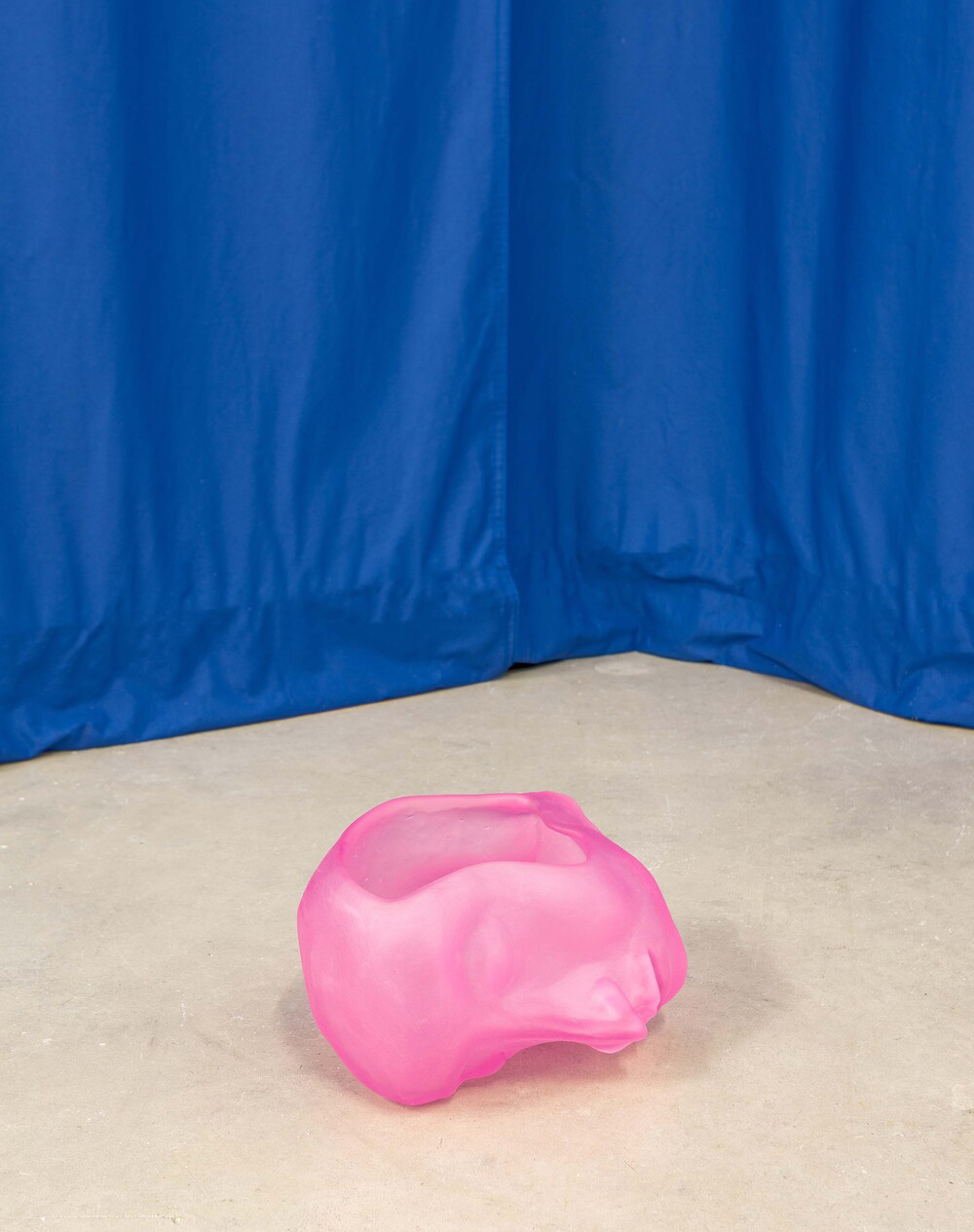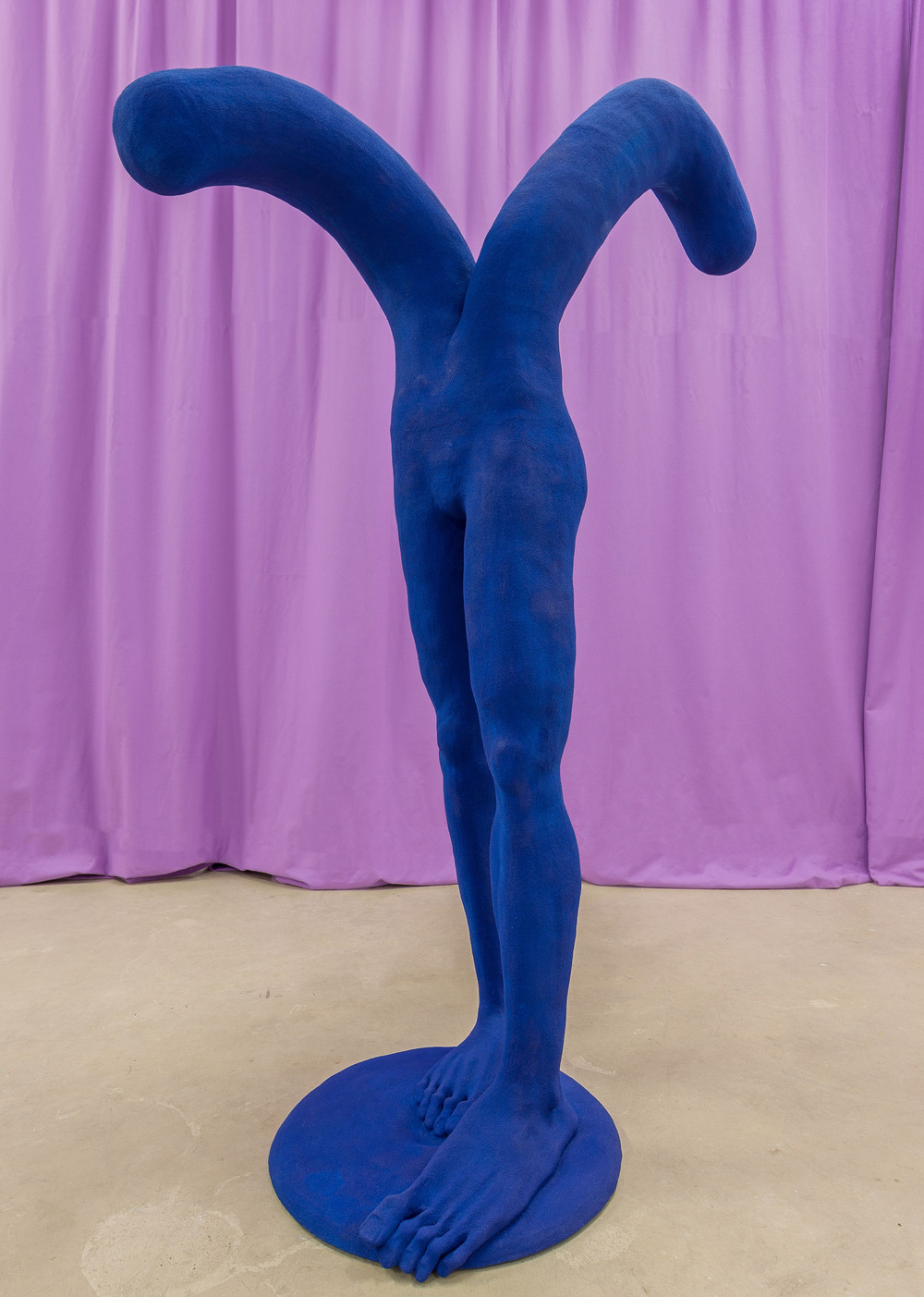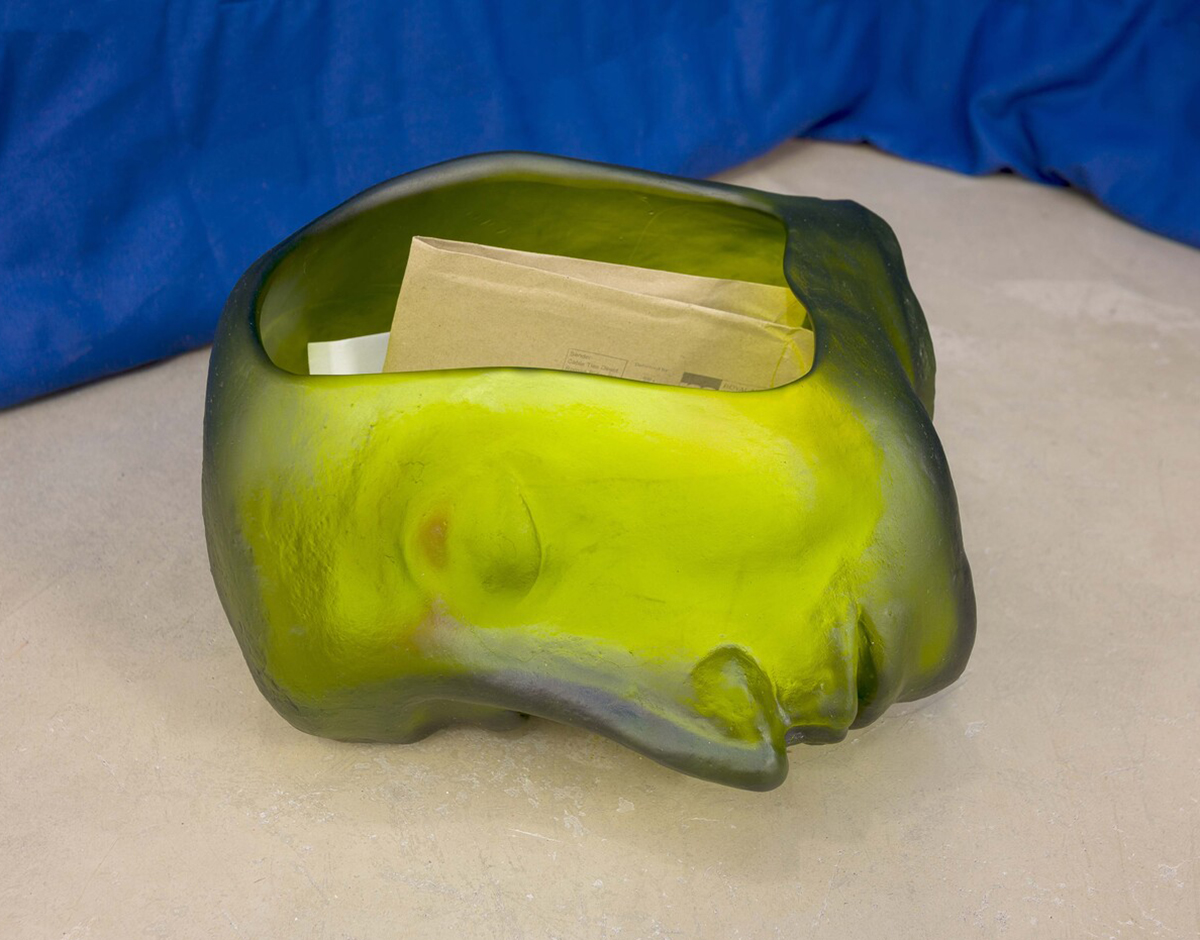 See "delightfully weird" above — these are scenes from the English-born, New York–based artist Jesse Wine's just-closed show at Glasgow gallery The Modern Institute, which describes the work as having "a touch of Surrealist humor." A touch? Lol. In a period where our worlds have been turned upside down all the things we took so seriously before began to maybe not seem so serious after all, viewing ourselves through this lens of the absurd feels kind of appropriate.
Auctions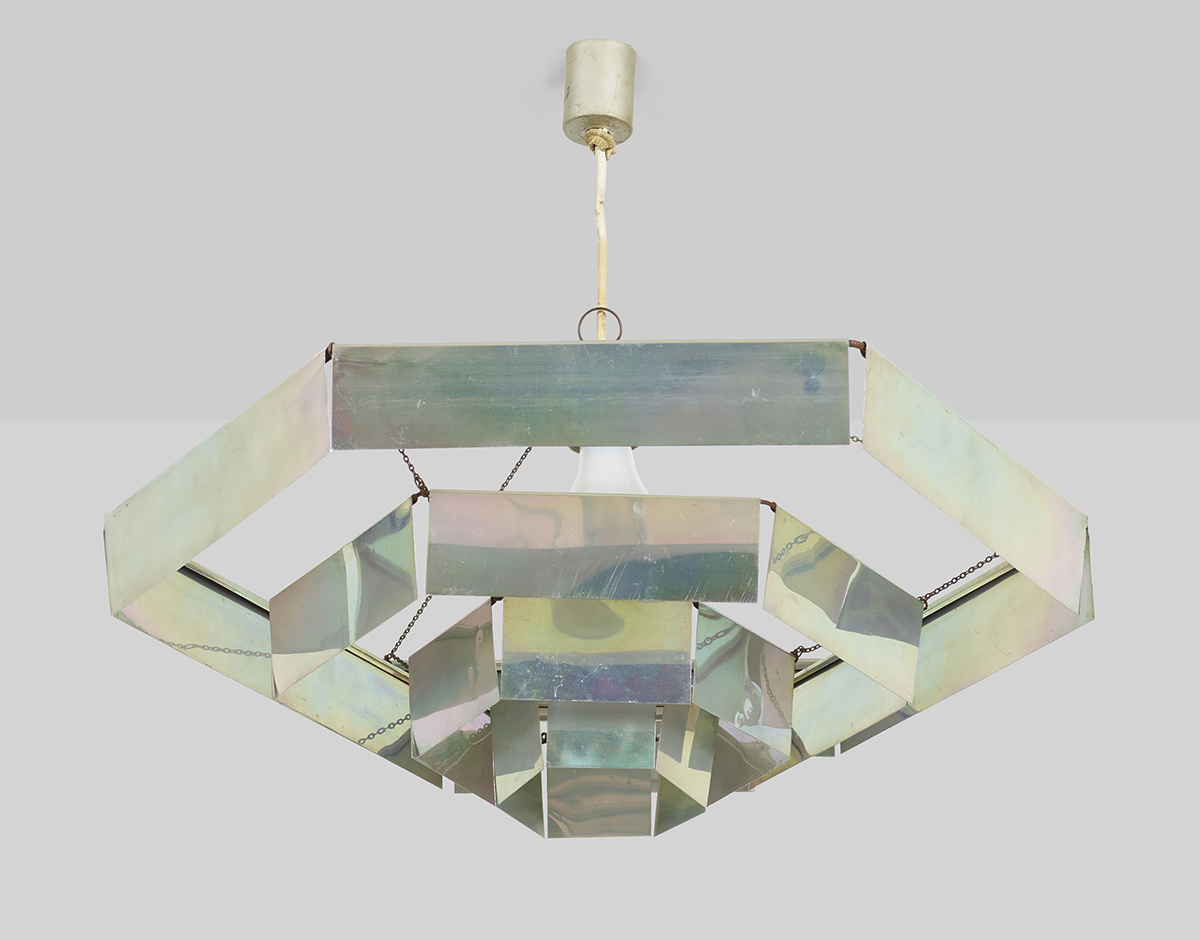 Bruno Munari lamp, 1959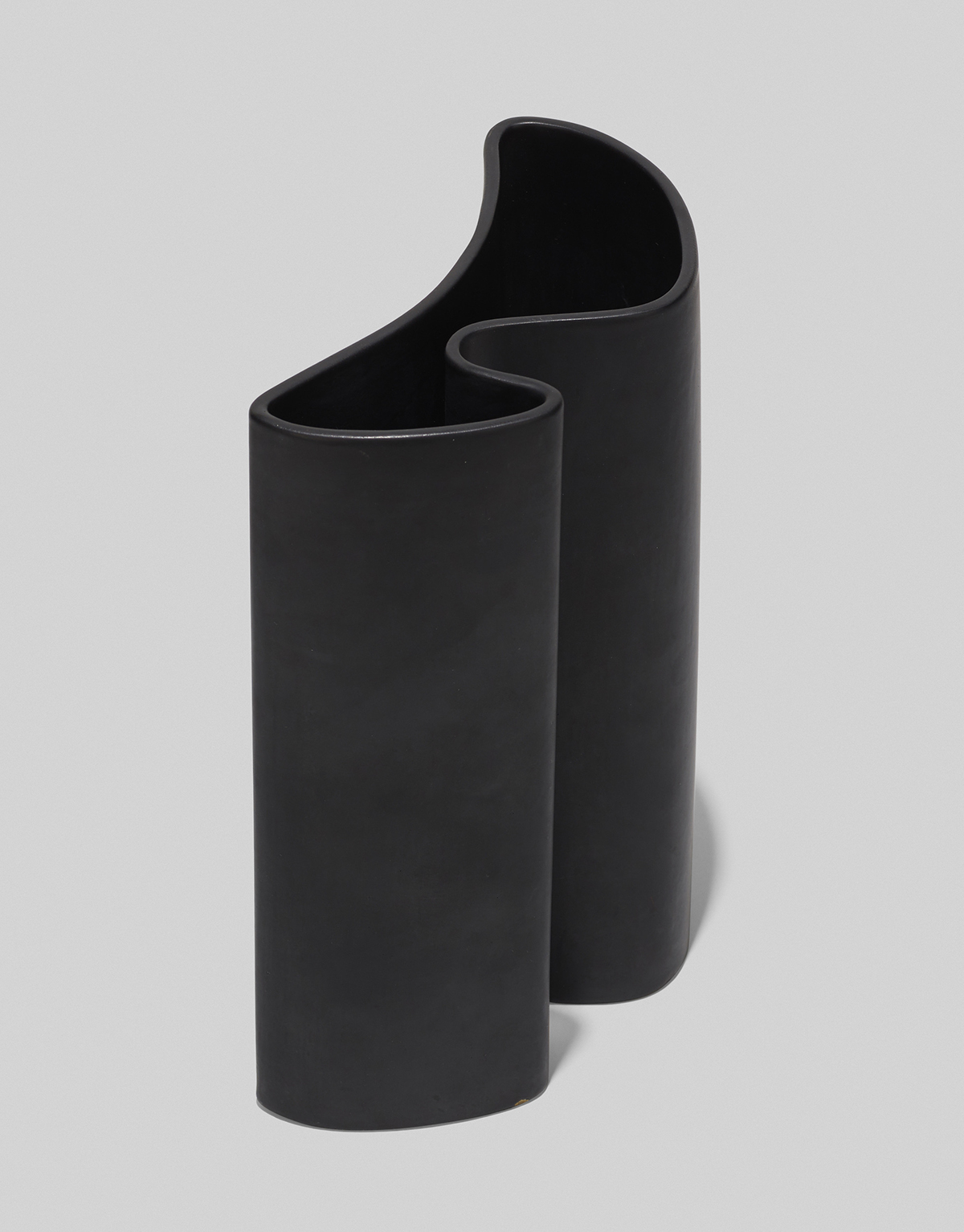 Angelo Mangiarotti vase, 1964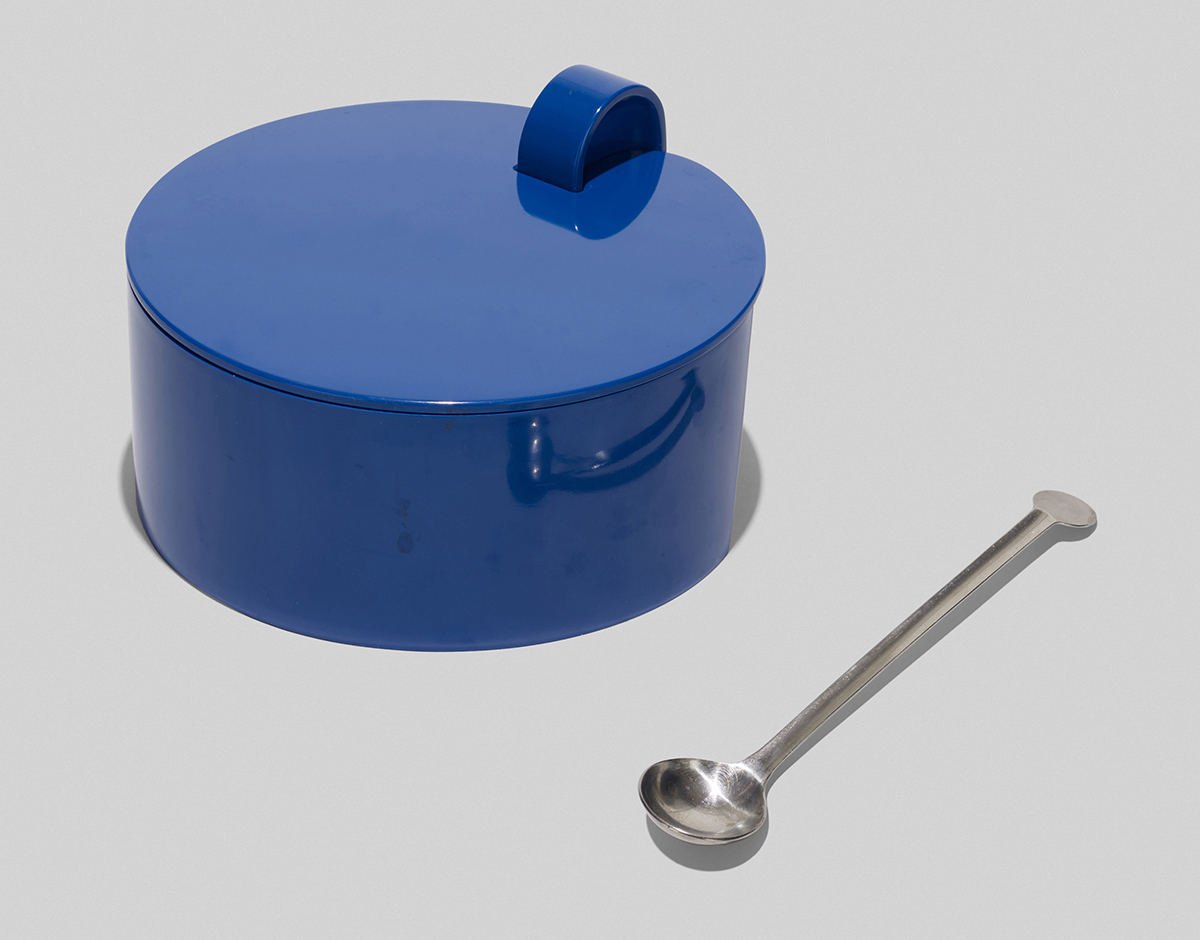 Enzo Mari coffee container, 1969-70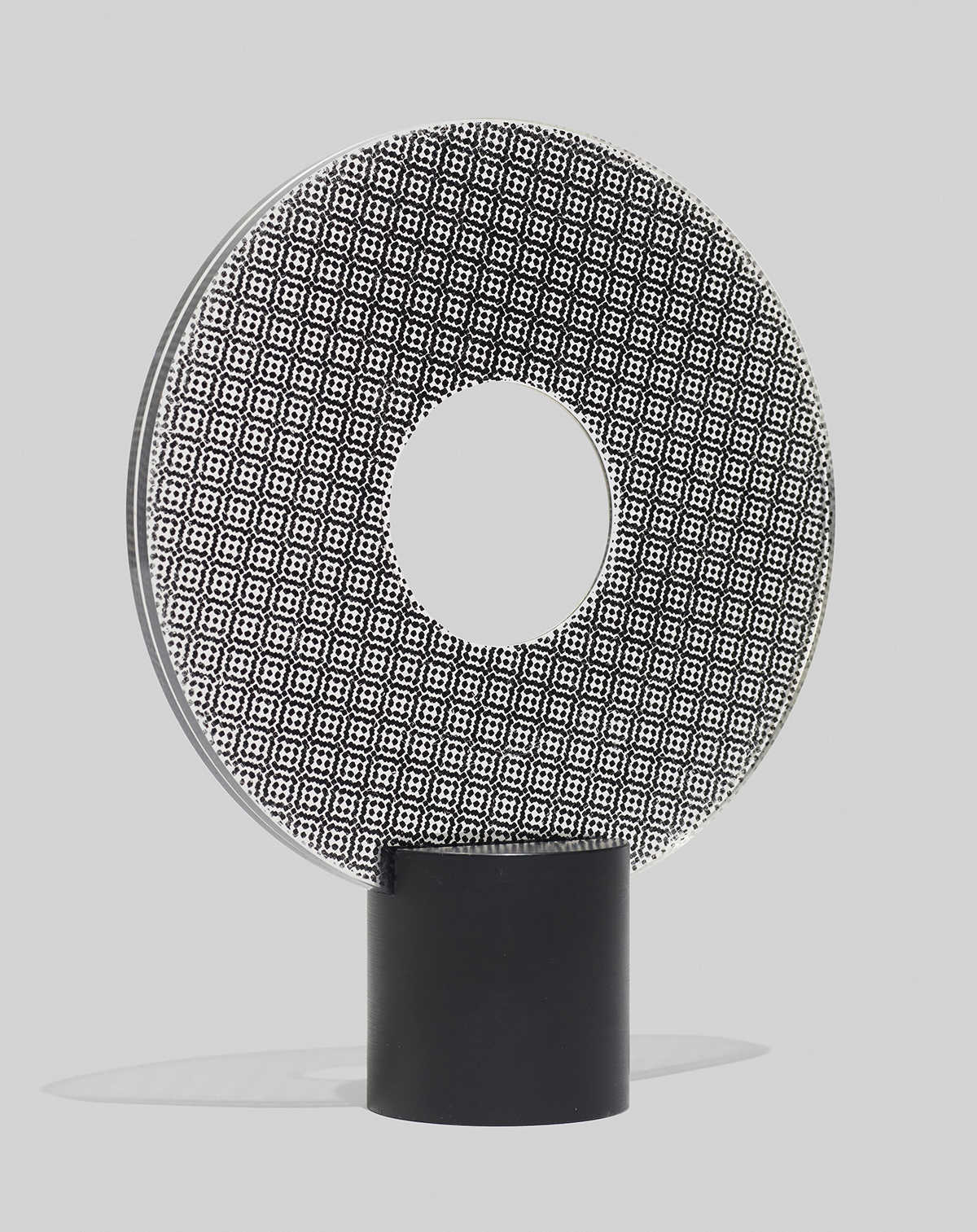 Bruno Munari kinetic sculpture, 1967
Enzo Mari resin sculpture, 1959-1963
What a treat it was to pore over this upcoming Wright auction, which contains 135 pieces of Danese history from a private collector who acquired each work at the time of production. Especially since I'm a die-hard Bruno Munari fan. Also featured are Enzo Mari, Angelo Mangiarotti, Marco Ferreri, and Claudio Boselli, which has just brought to our attention the fact that Danese's stable was — and still is — a sausage fest. But I'd still devour this damn sale if I had the money.