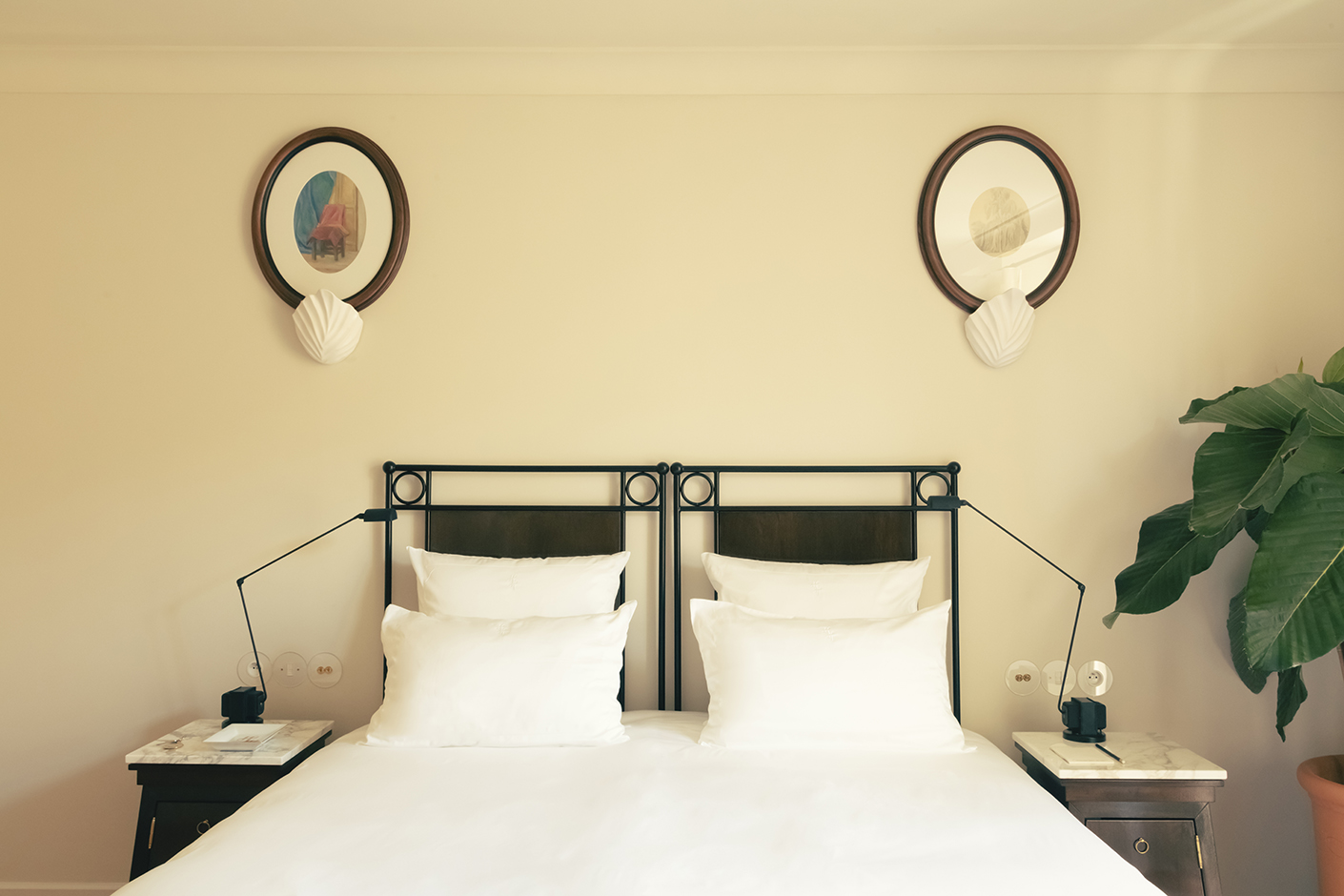 A weekly Saturday recap to share with you our favorite links, discoveries, exhibitions, and more from the past seven days. This week: two retro-inspired French interiors, two New Zealand artists whose practices are making a U-turn, and a new brand that aims to start a discussion about leisure as a radical act for the BIPOC community.
Interiors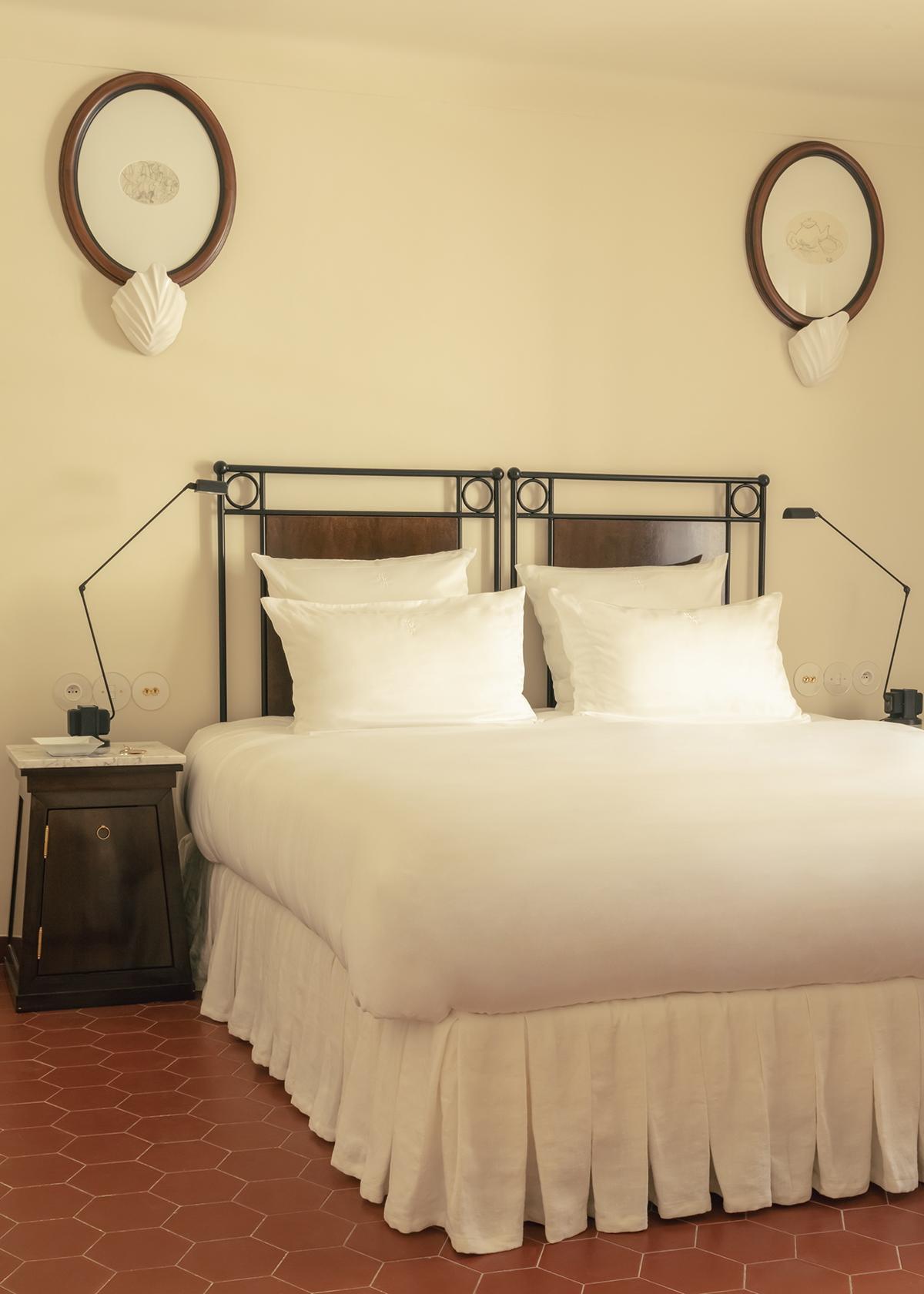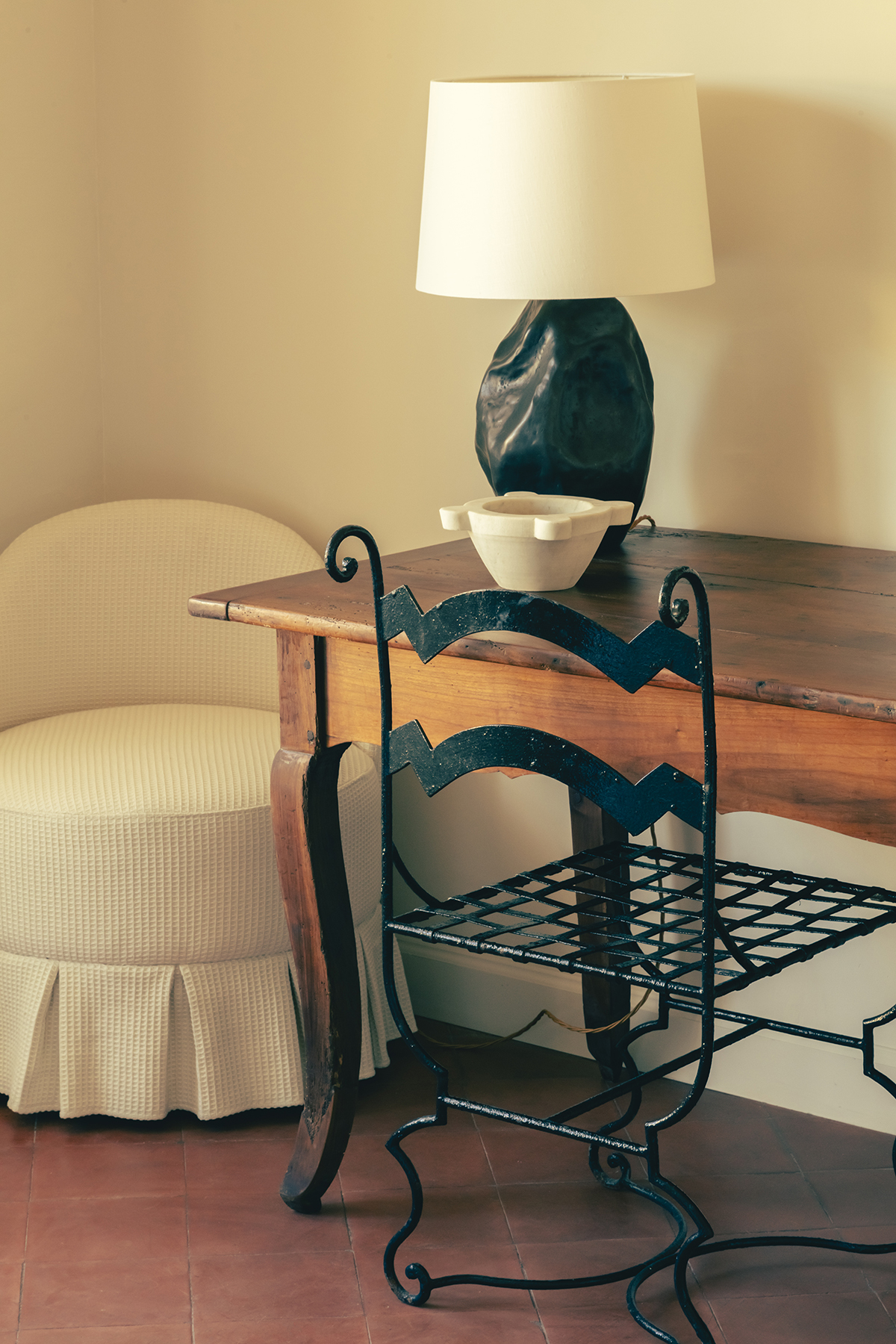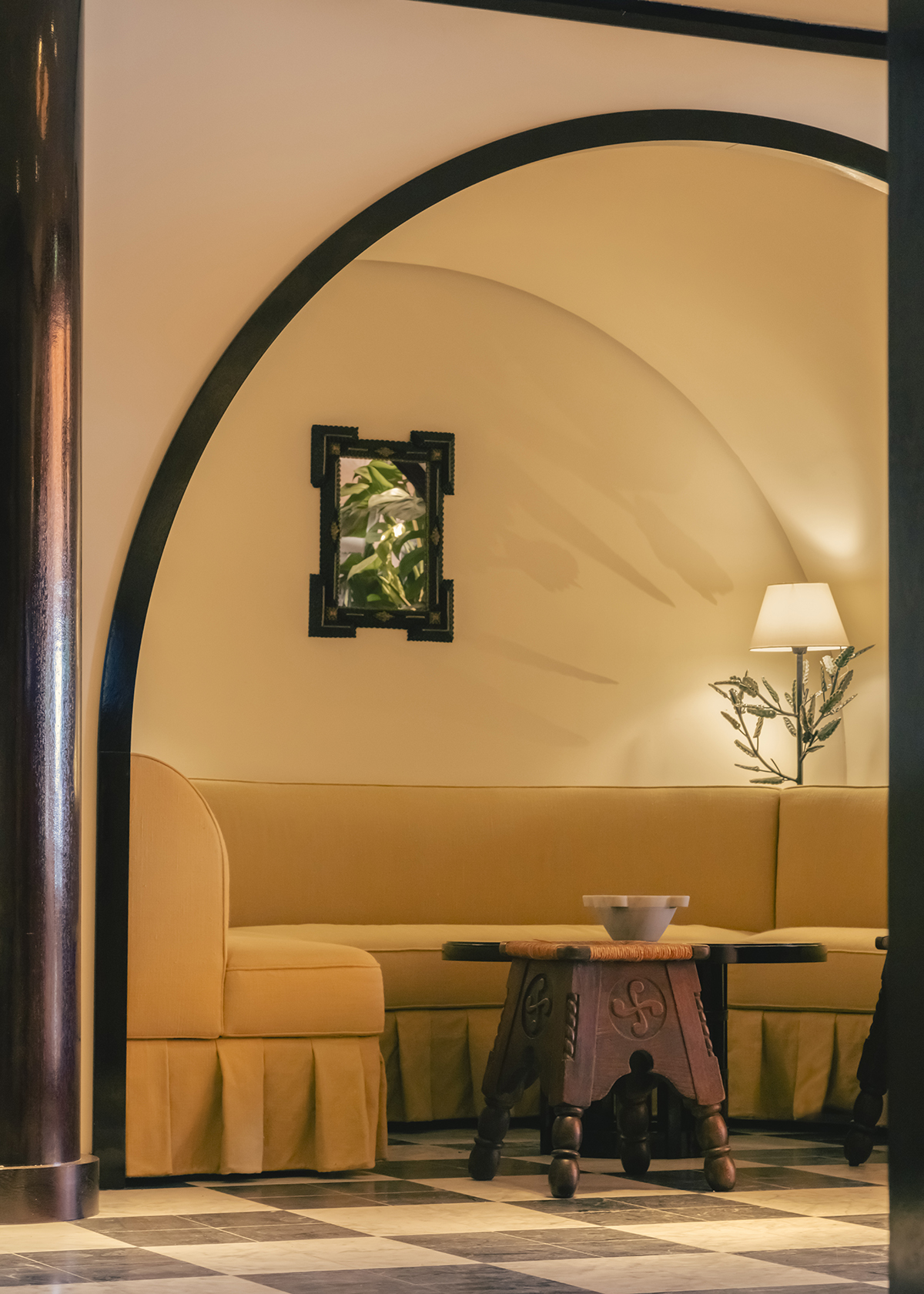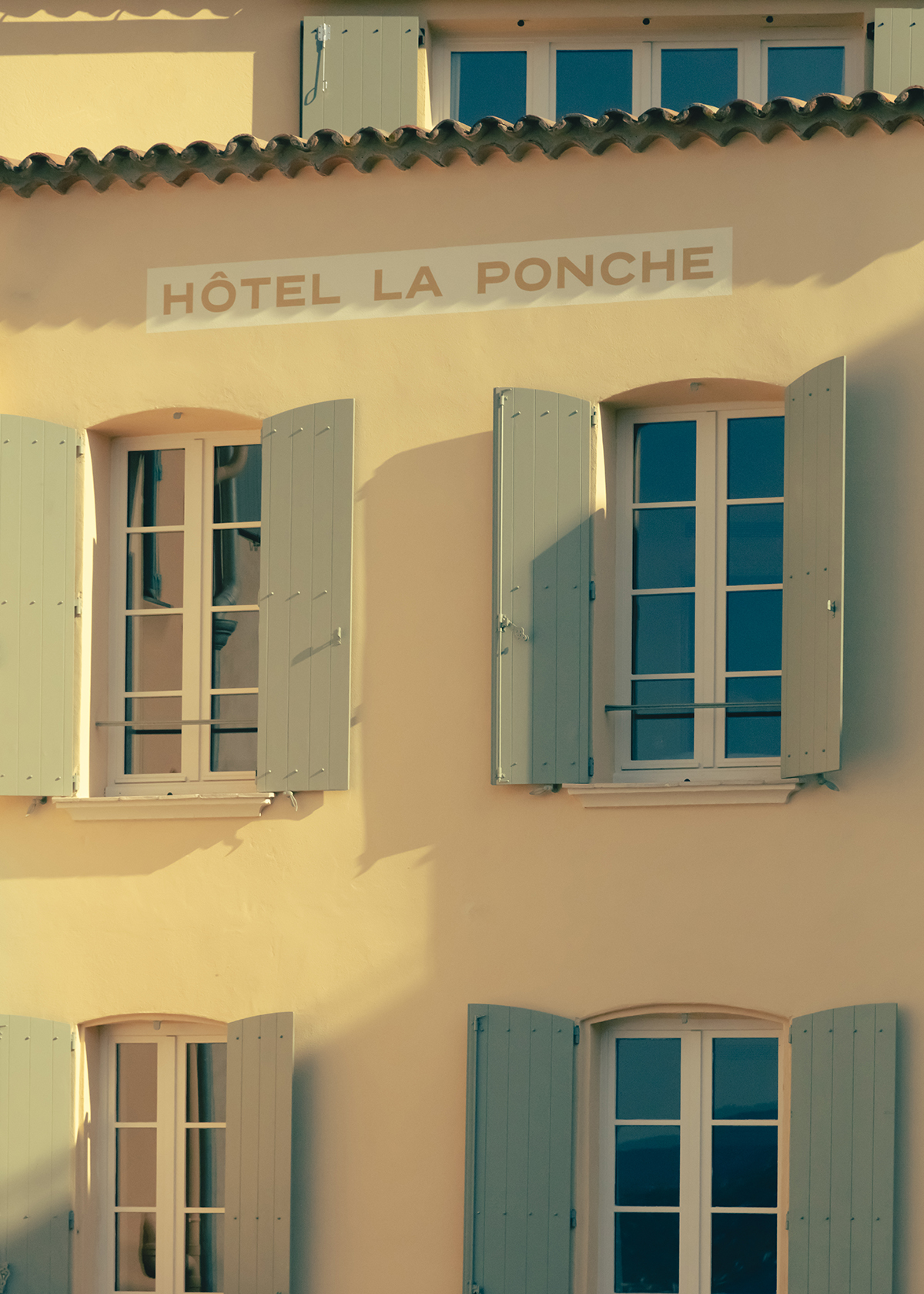 A pretty renovation by the Parisian interior designer Fabrizio Casiraghi in the French Riviera beach town of La Ponche. Called, appropriately, Hôtel La Ponche, the hotel hopes to recapture some of its 1950s French cinema heyday — when it played host to the cast of And God Created Woman — with its wrought iron, structured ruffles, and marble checkerboard floor.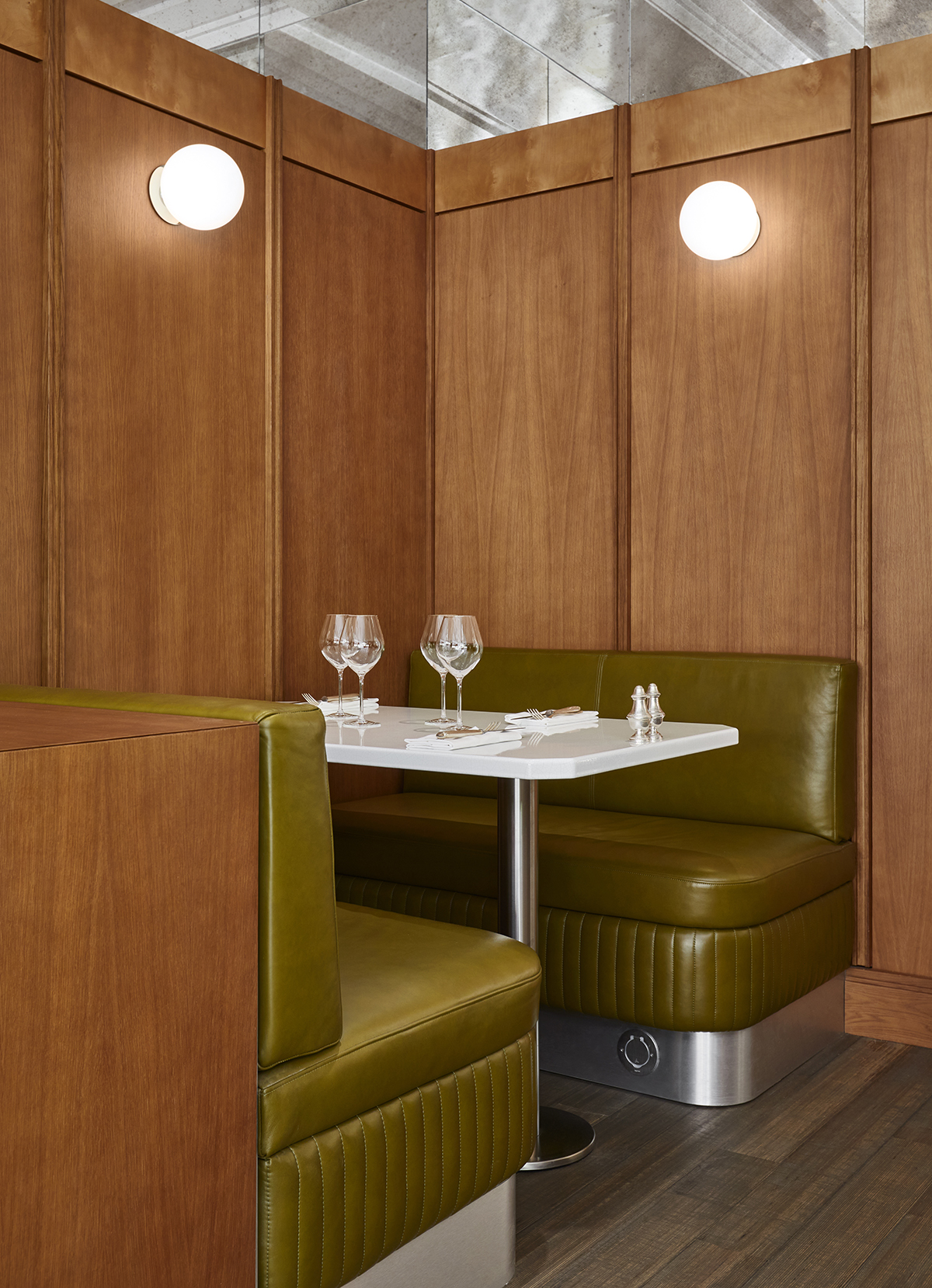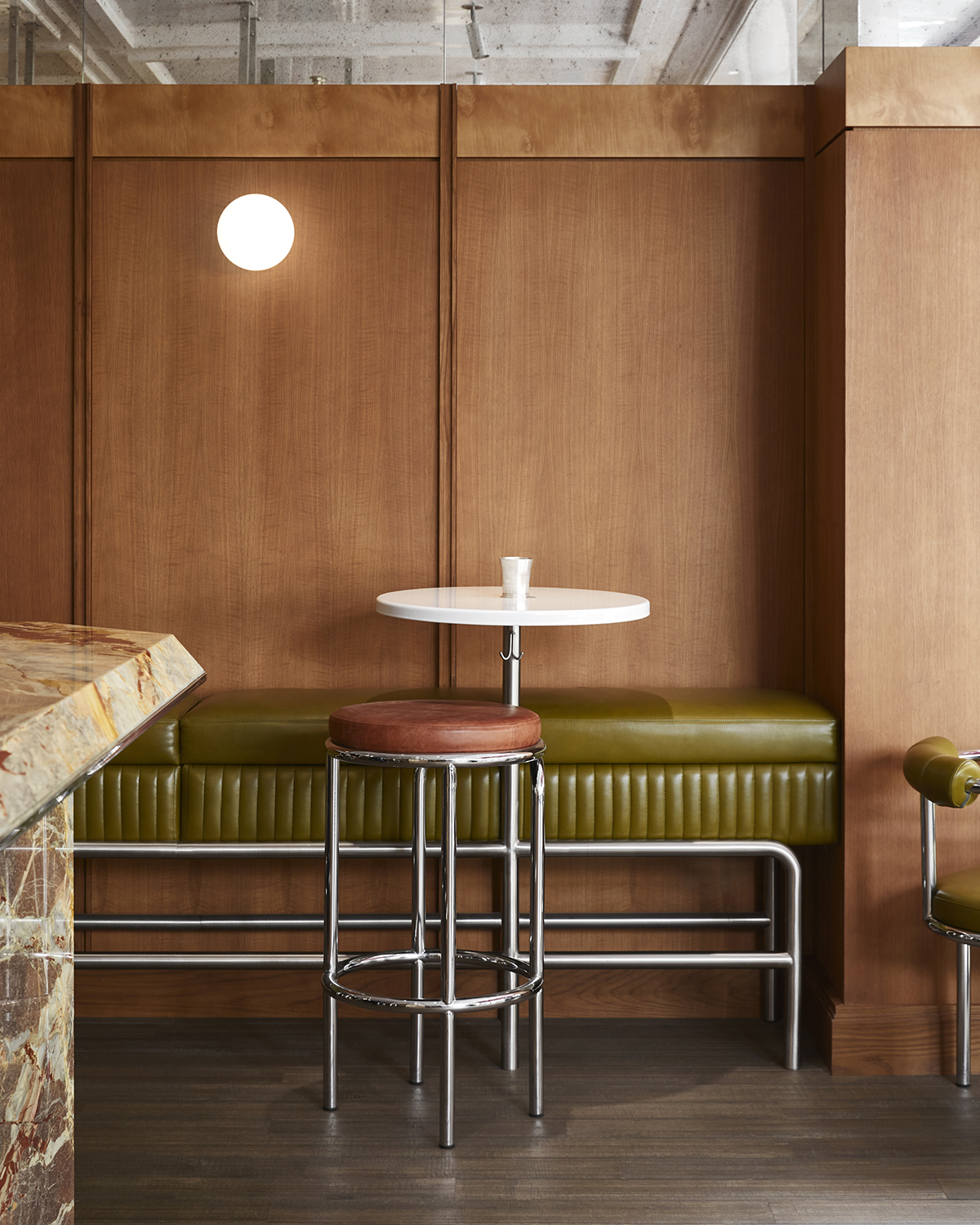 More retro vibes from another Parisian interior design studio, this time the newly formed Lizée-Hugot, whose first project is a restaurant near the Eiffel Tower called Abstinence. Oak-paneled walls, tubular steel furniture, a bevel-cut marble bar, and olive green leather banquettes set the '70s-inspired tone. Photos © Francis Amiand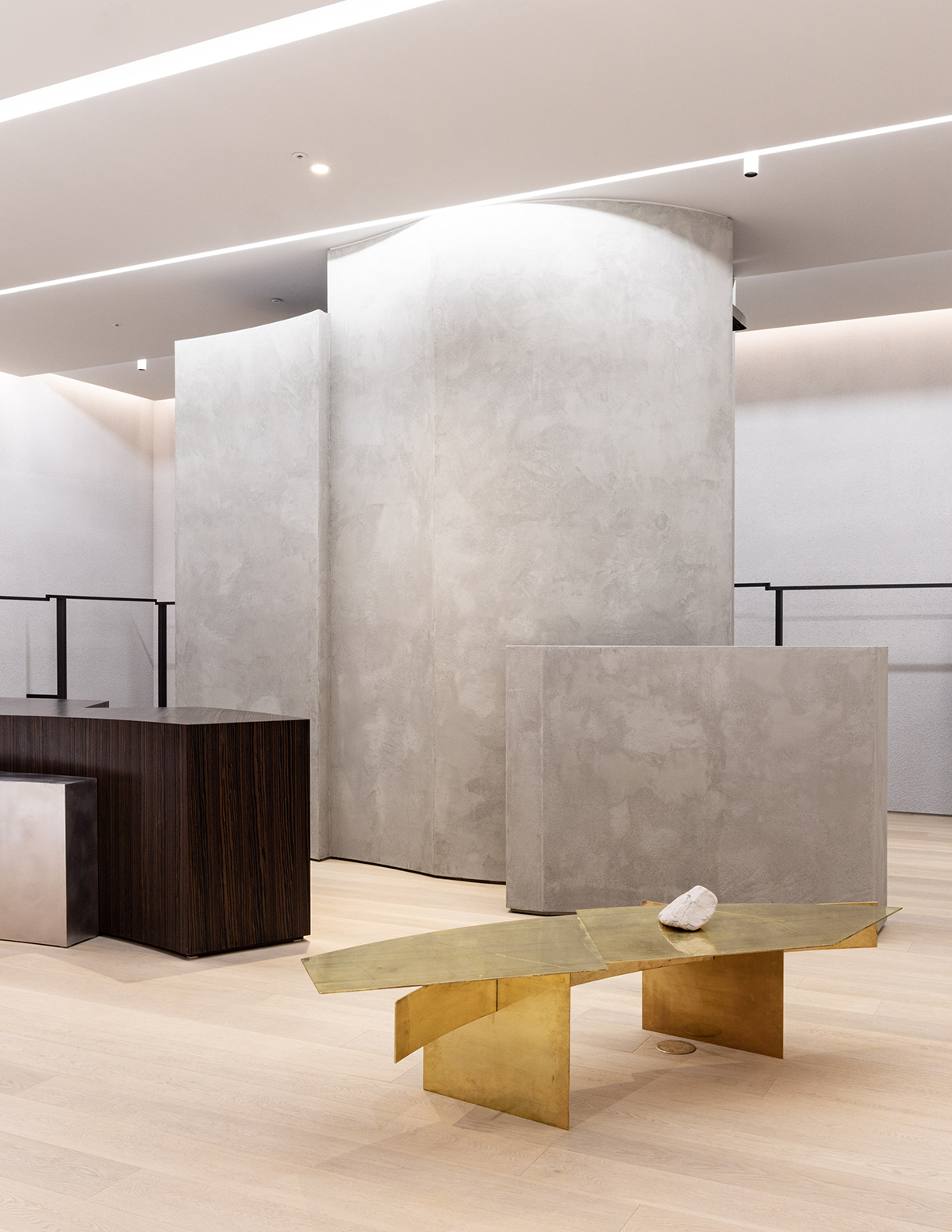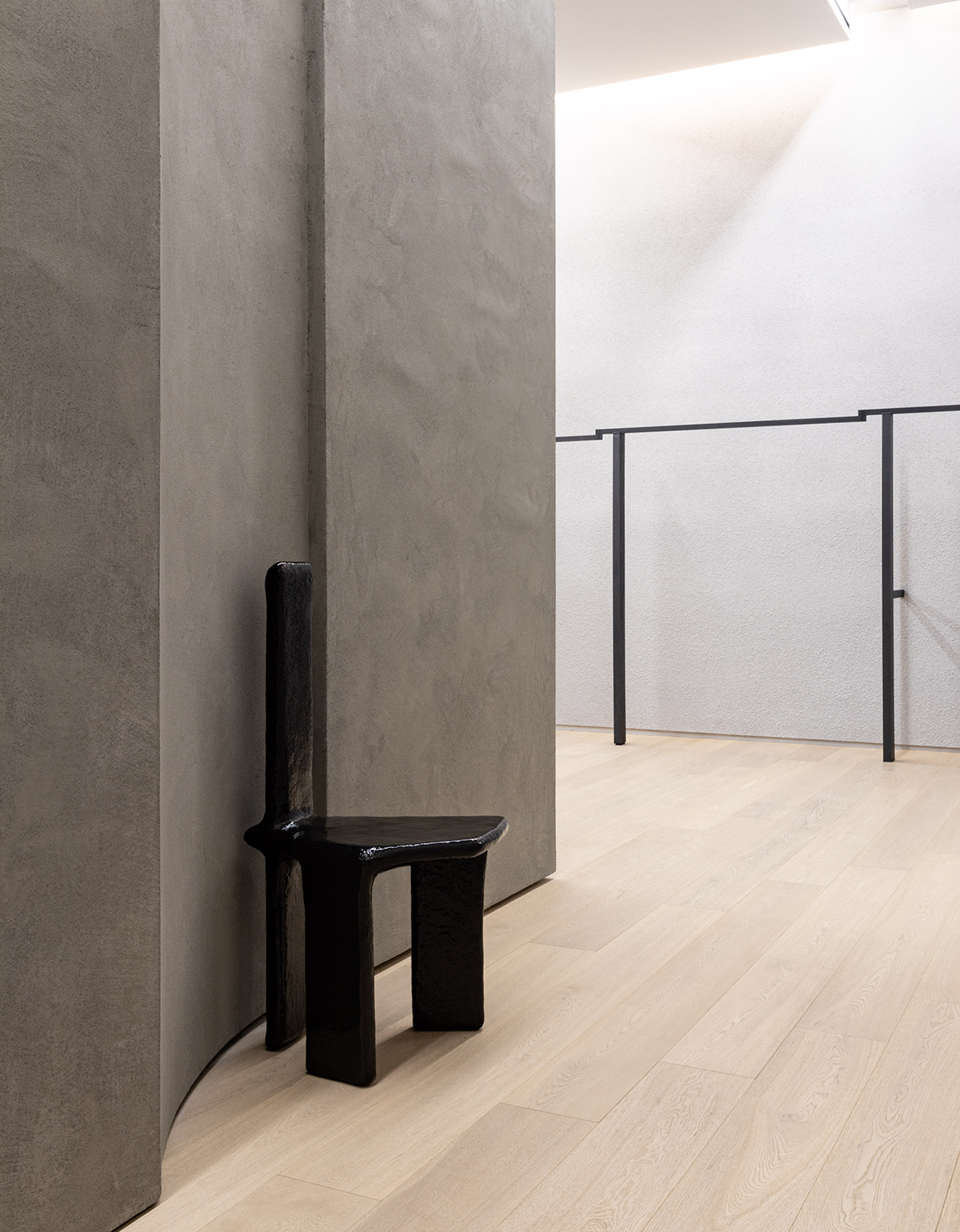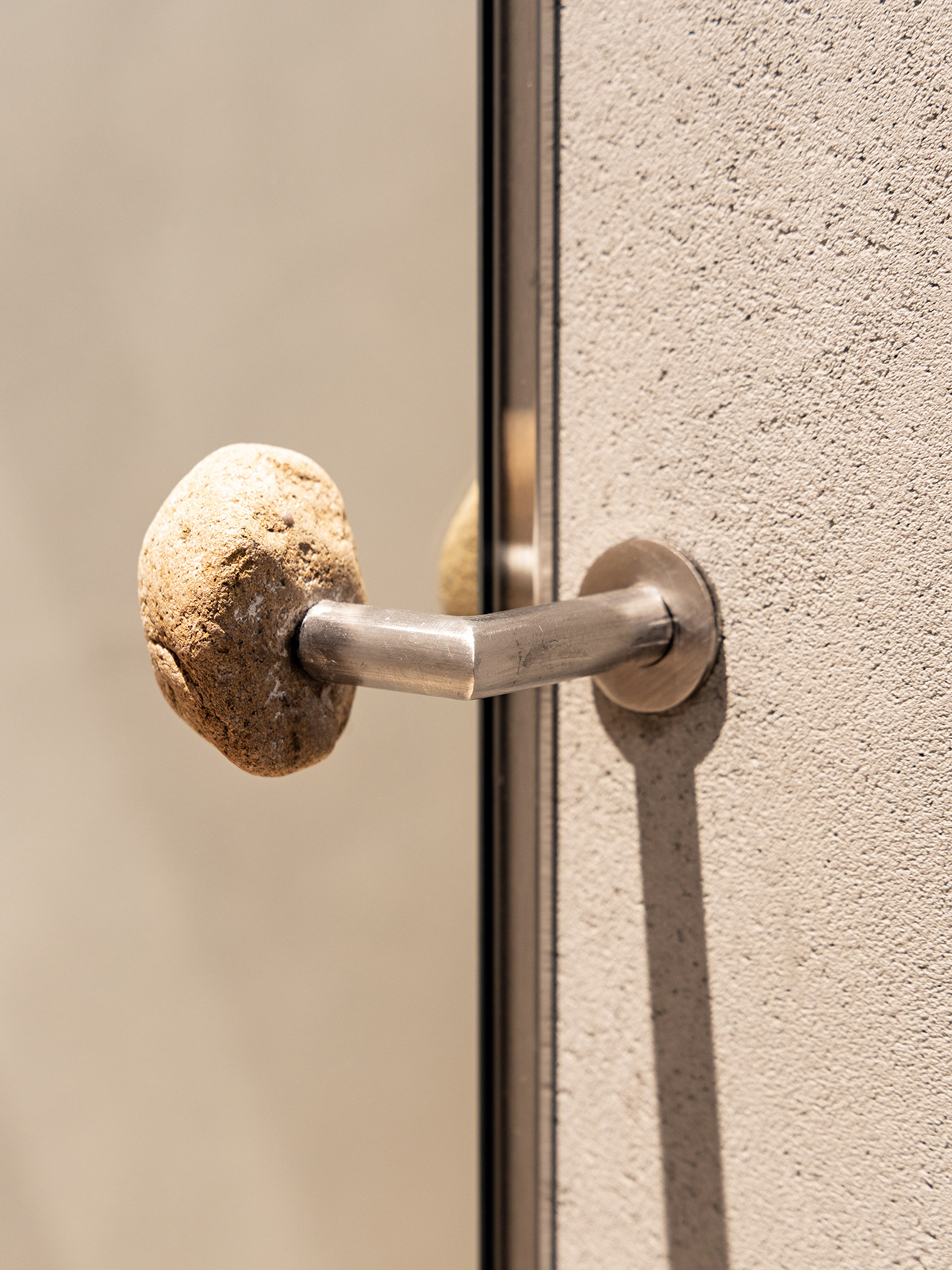 And in Seoul, a fashion boutique by Studio Unravel called Coor, which was inspired by the Swiss architect Adolf Appia and features a familiar palette of concrete, brass, blackened steel, and stone. Love that little rocky knob.
Discoveries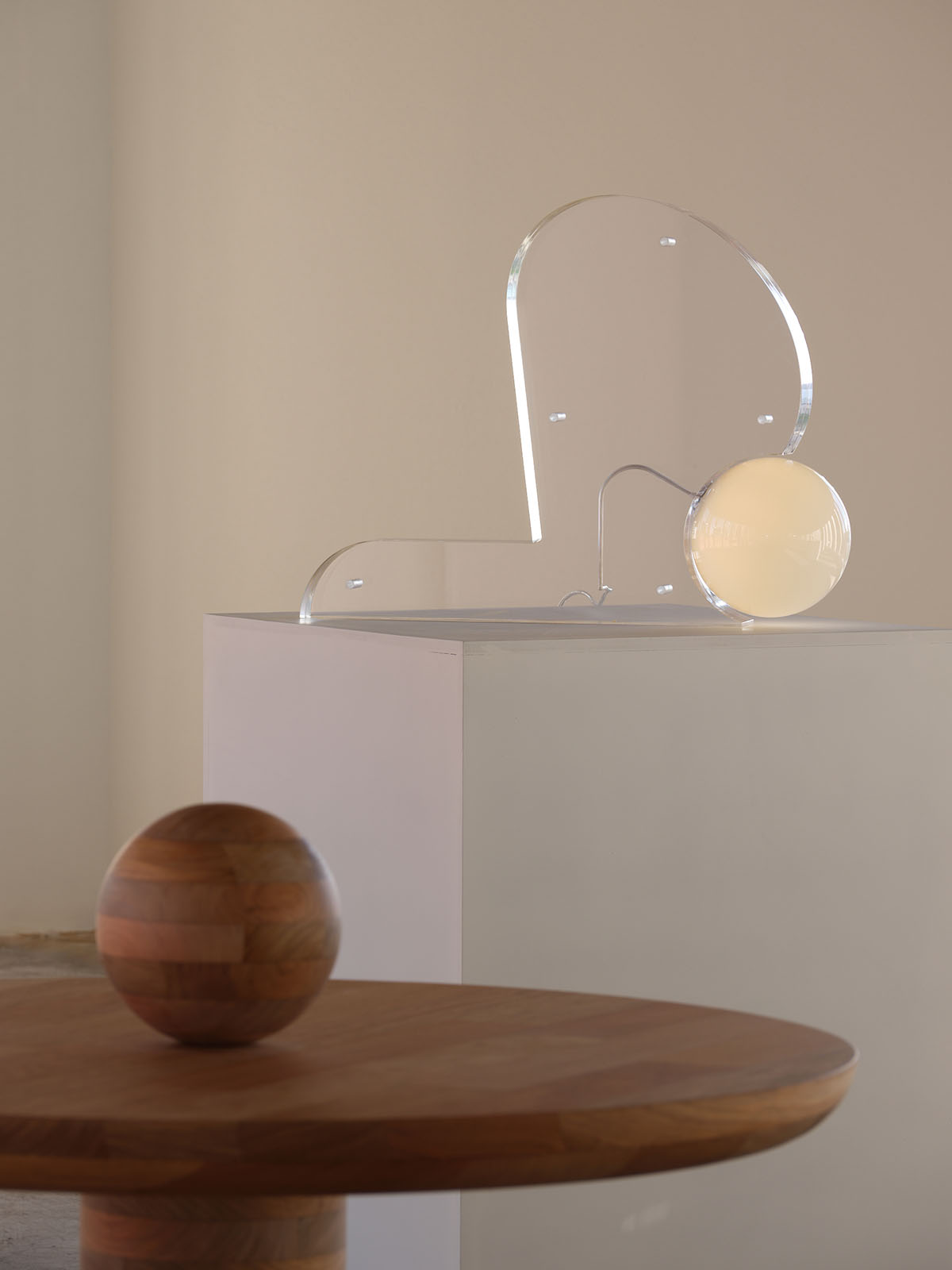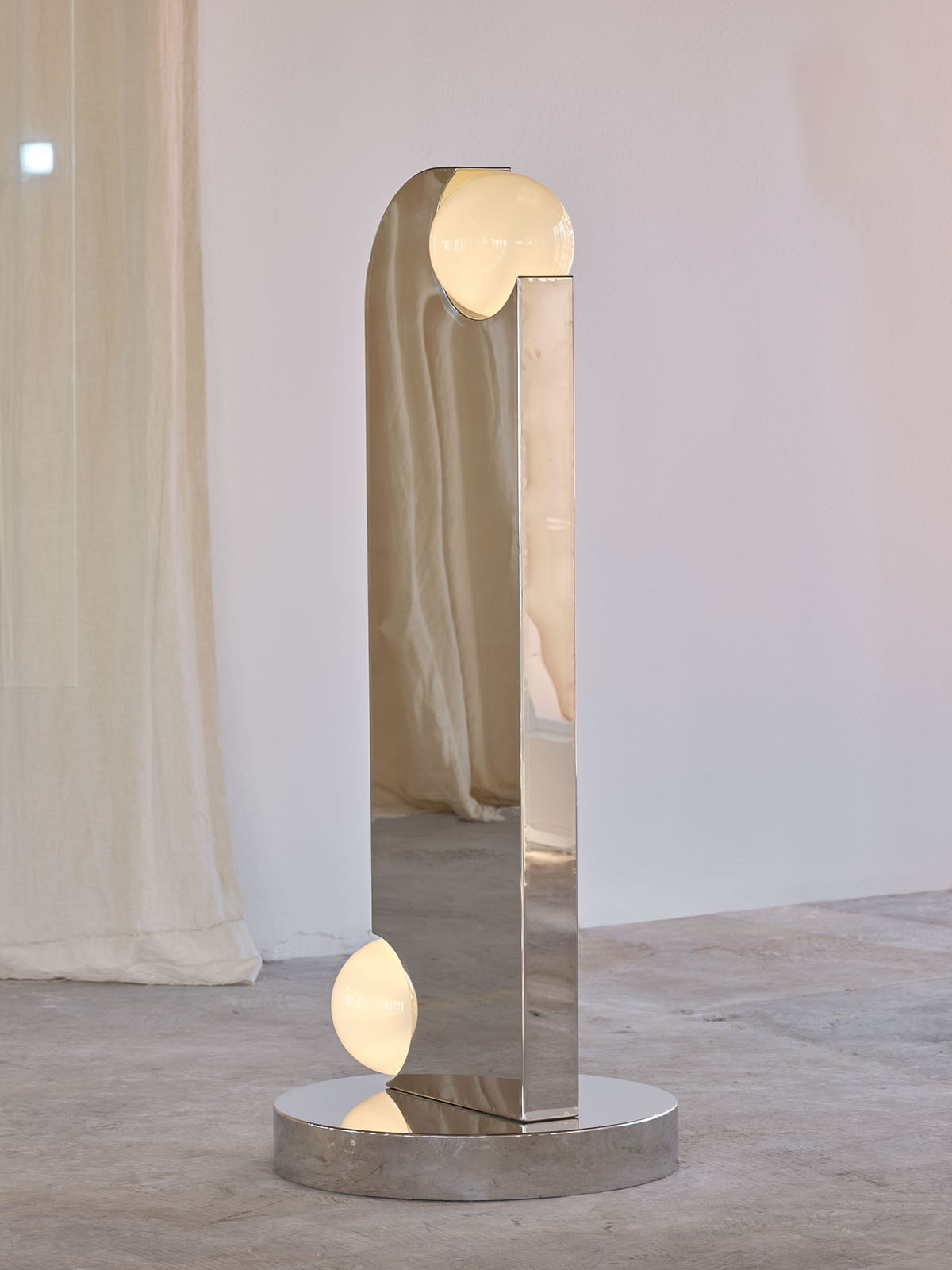 After a difficult year — COVID lockdowns, a factory fire, and more — the New Zealand studio Douglas & Bec has relaunched as Snelling, with designer Bec Snelling going back her roots as an artist and discovering a new source of inspiration: "Through my yoga practice, I began to see elegant curves and tensions in the body as it stretched and folded and strained. I drew the yoga poses from memory, using the process of blind contour drawing, and from these sketches I extracted the shapes and silhouettes that define Lens." Our favorite from the collection is this series of sculptural lamps in cast-glass and mirror-polished stainless steel.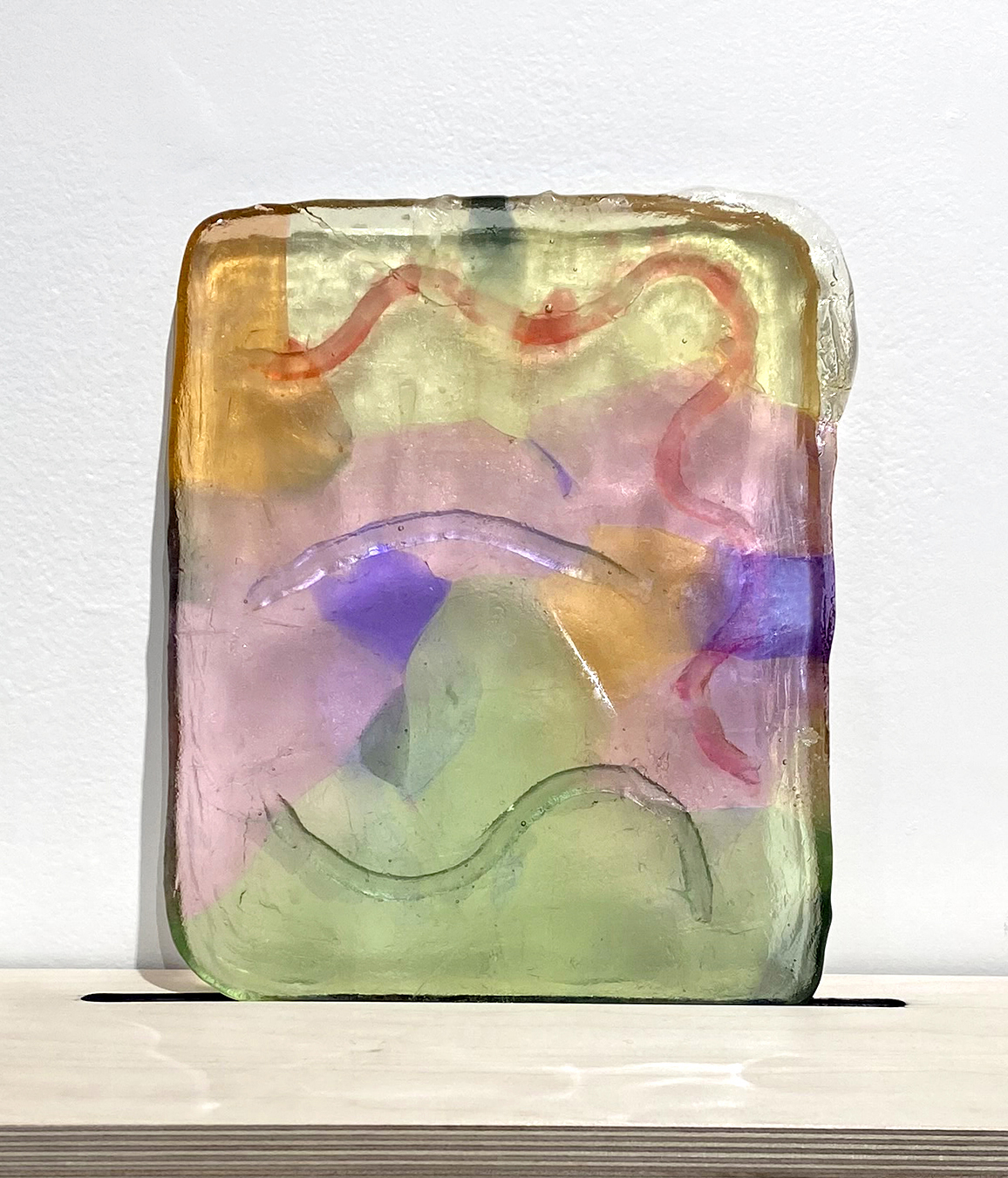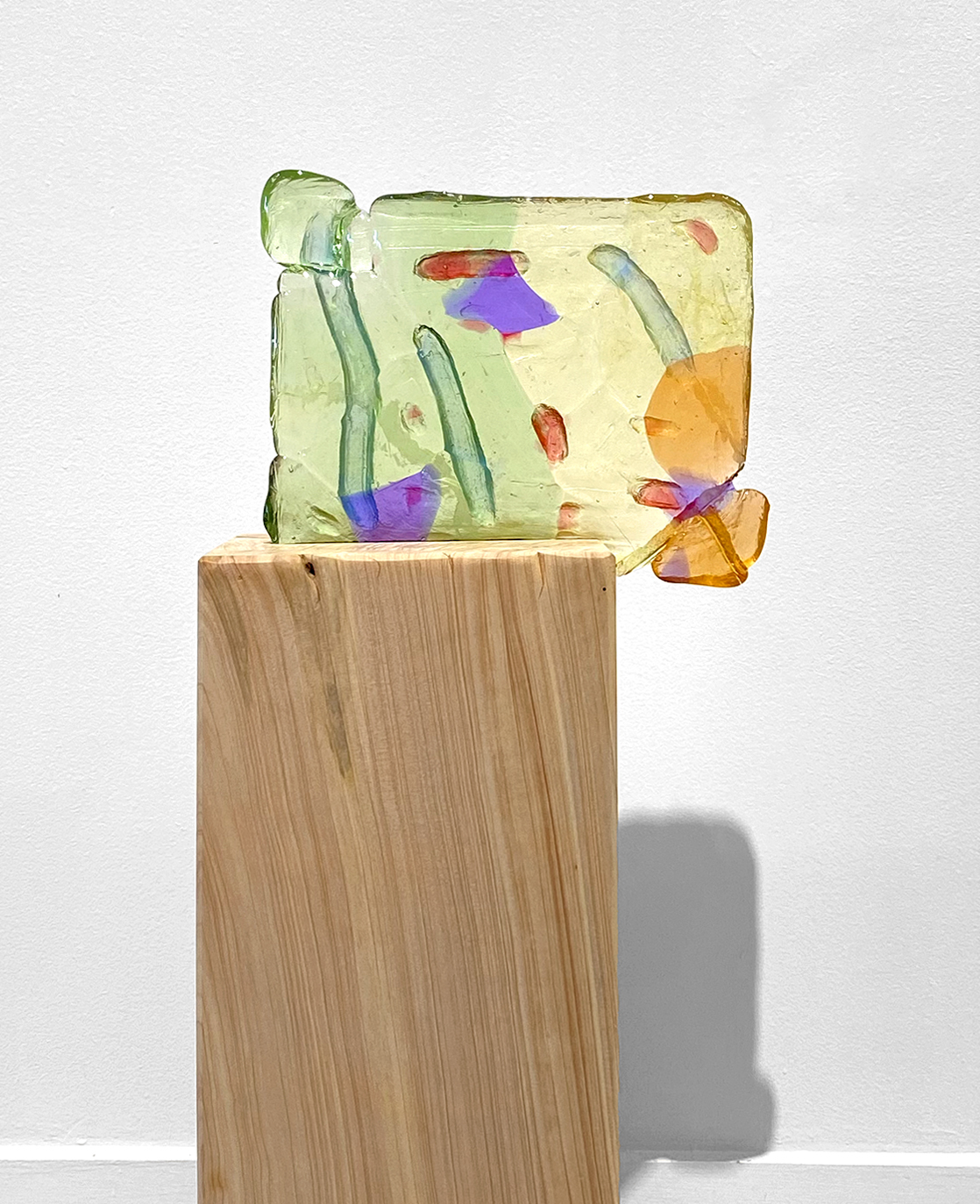 Yesterday was unfortunately the last day to catch Devyn Ormsby's first solo show at the Auckland gallery Allpress. Ormsby — who's best known for her pastel glass fruits — here explores painting on glass, drawing on memories of being a child experiencing art for the first time. "The mark making is both intuitive and impulsive, reminiscent of drawing on foggy windows," she says.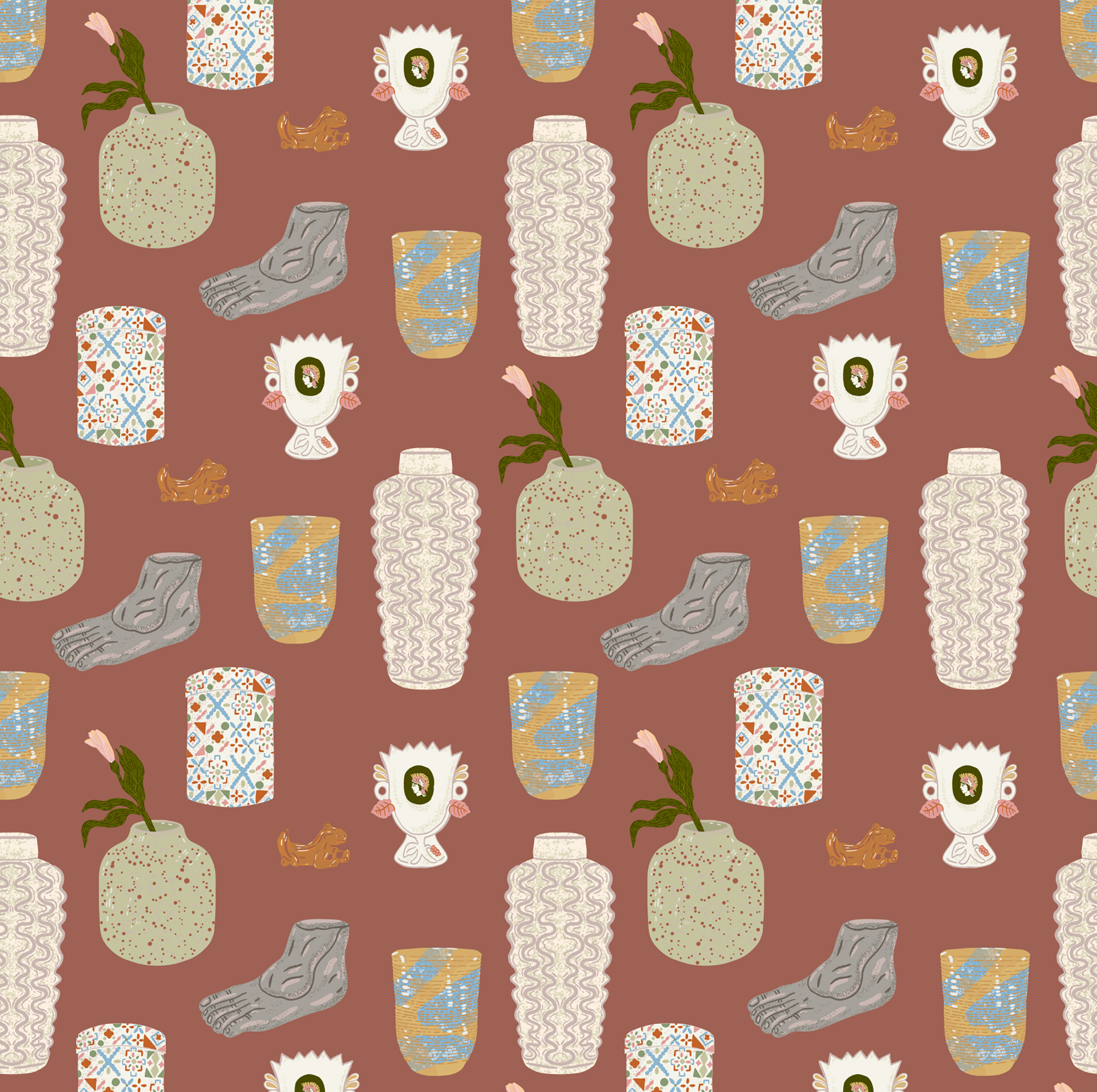 LA interiors studio Wall for Apricots recently collaborated with four female artists to create an in-house wallpaper line aptly named Wallpaper for Apricots. "Storytelling is a fundamental part of our design process, and we used to consider art selection as the epilogue to our projects," WFA's co-founders Katy Burgess and Brady Cunningham explain. "But that changed when we discovered Lauren Pearce and her portraiture. We recognized an opportunity to layer art into our projects from the foundation and translated her paintings into a custom wallpaper for a residential project." Our favorite pattern among the four is the Small Objects pattern by Bogotá-born artist Daniela Jordan-Villaveces, above.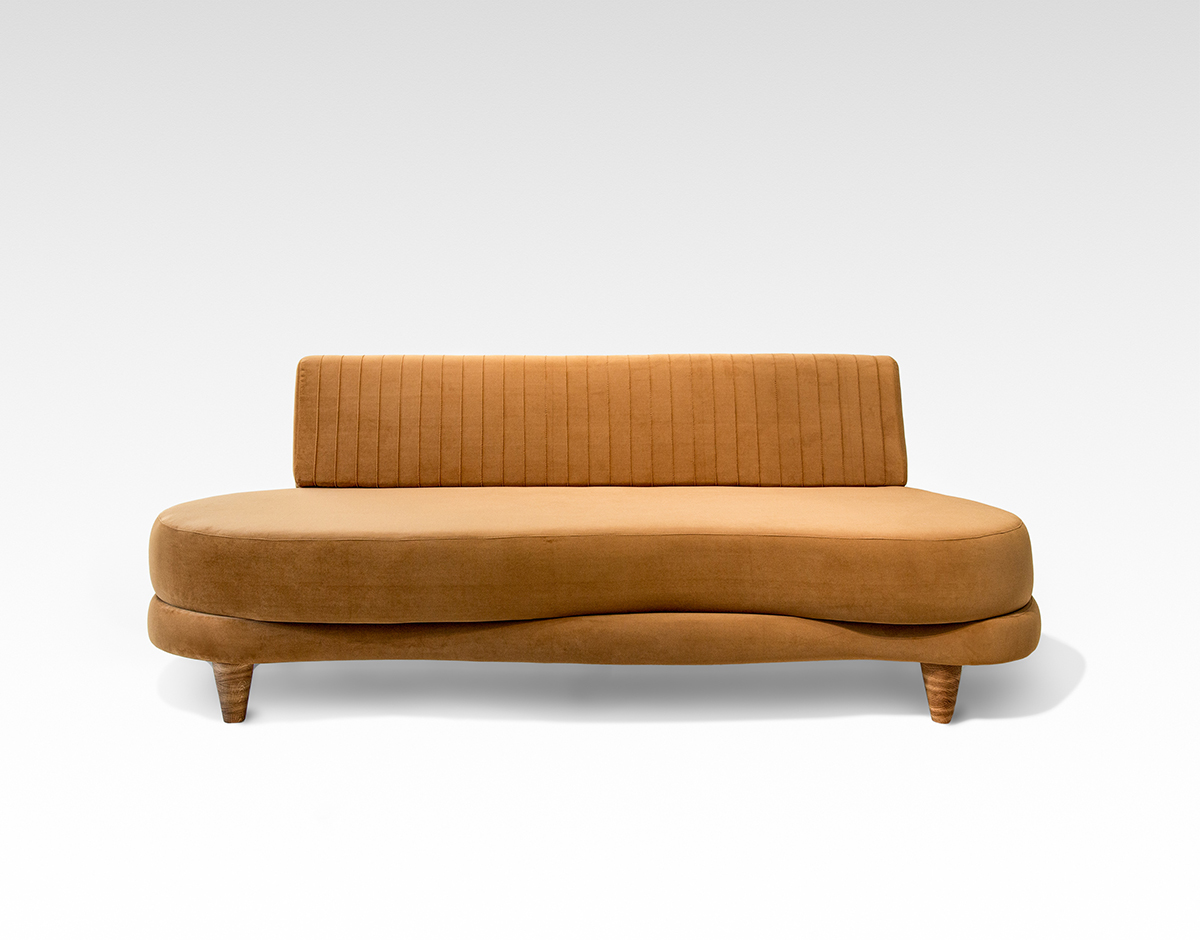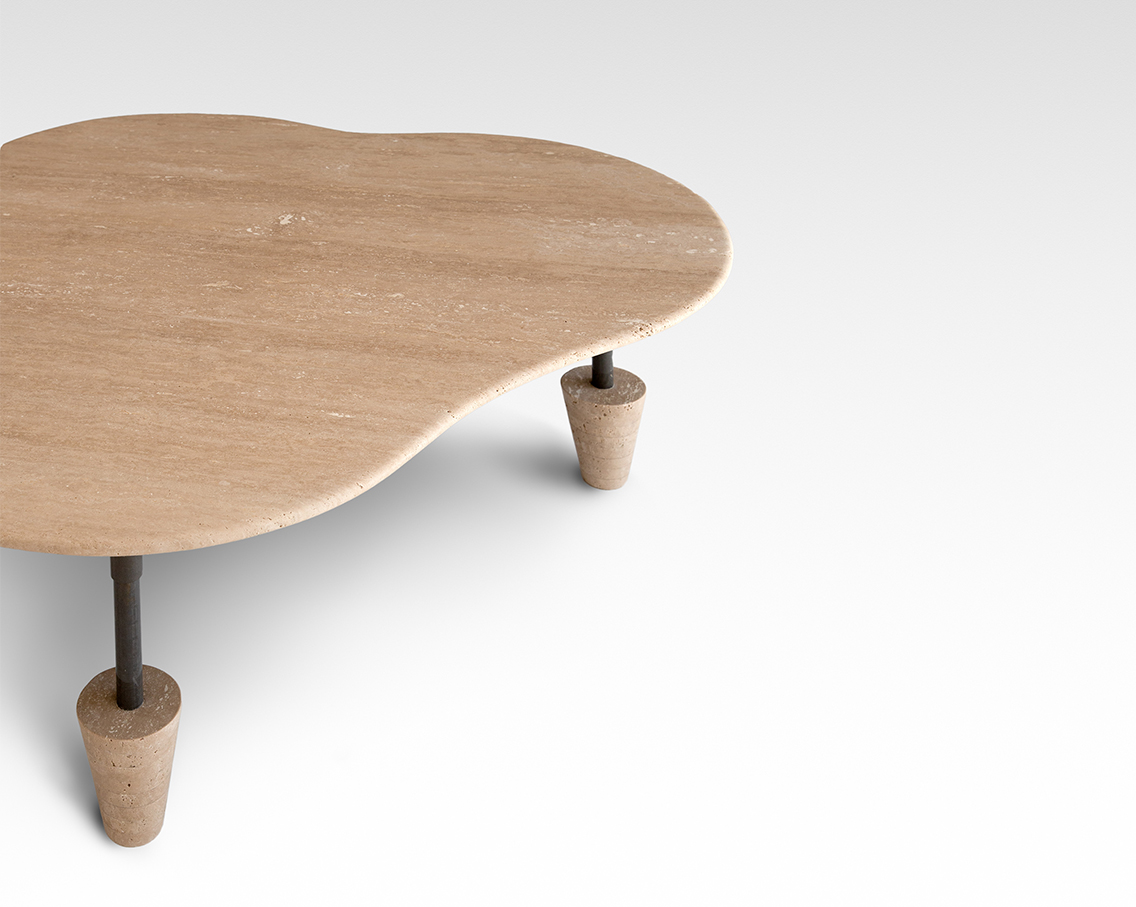 You might remember the first collection by South African designer Mia Senekal of Murr Murr, who we featured back in 2019. (And whose velvet Full Moon chairs are bound for a certain Sight Unseen editor's Brooklyn apartment!) Senekal's new collection, called Flourish, was inspired by the growth patterns of mushrooms.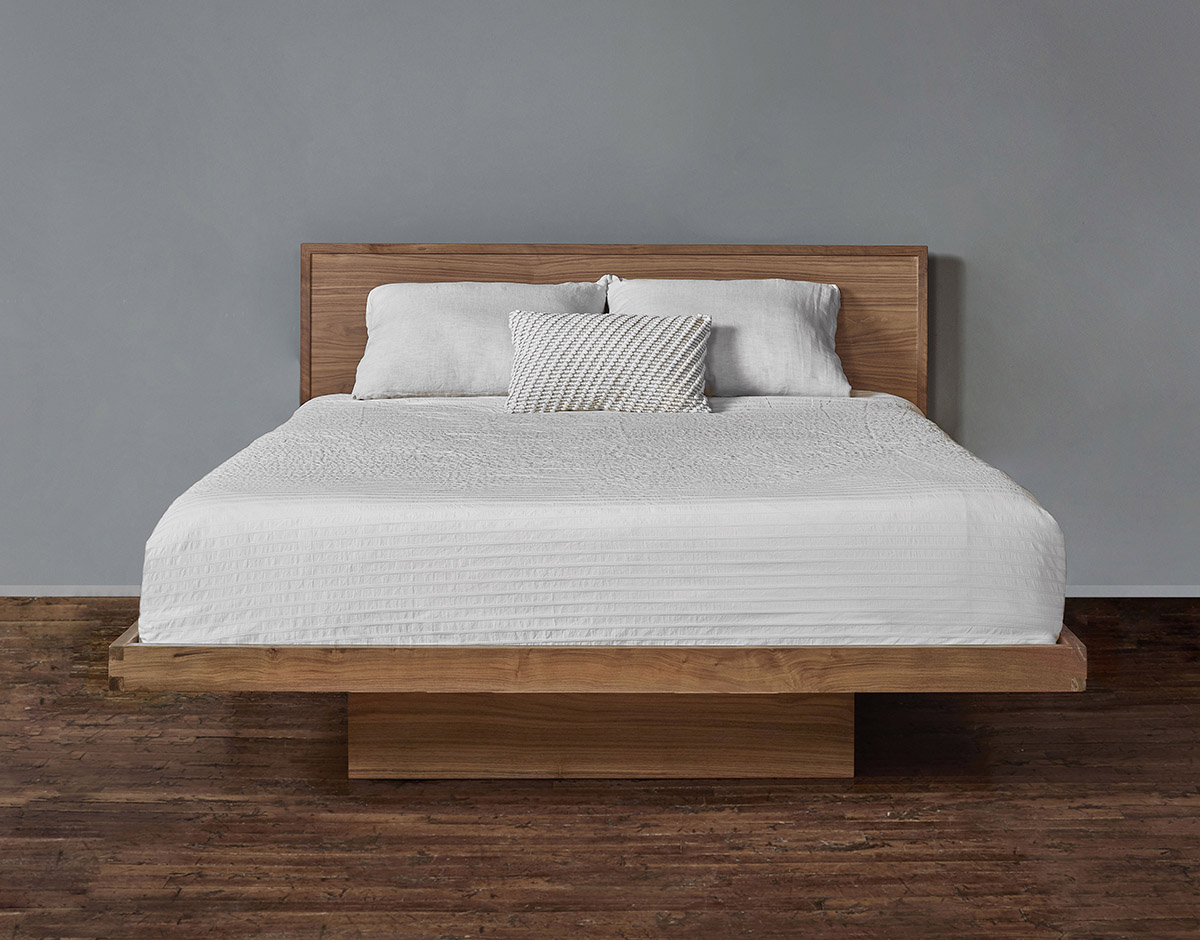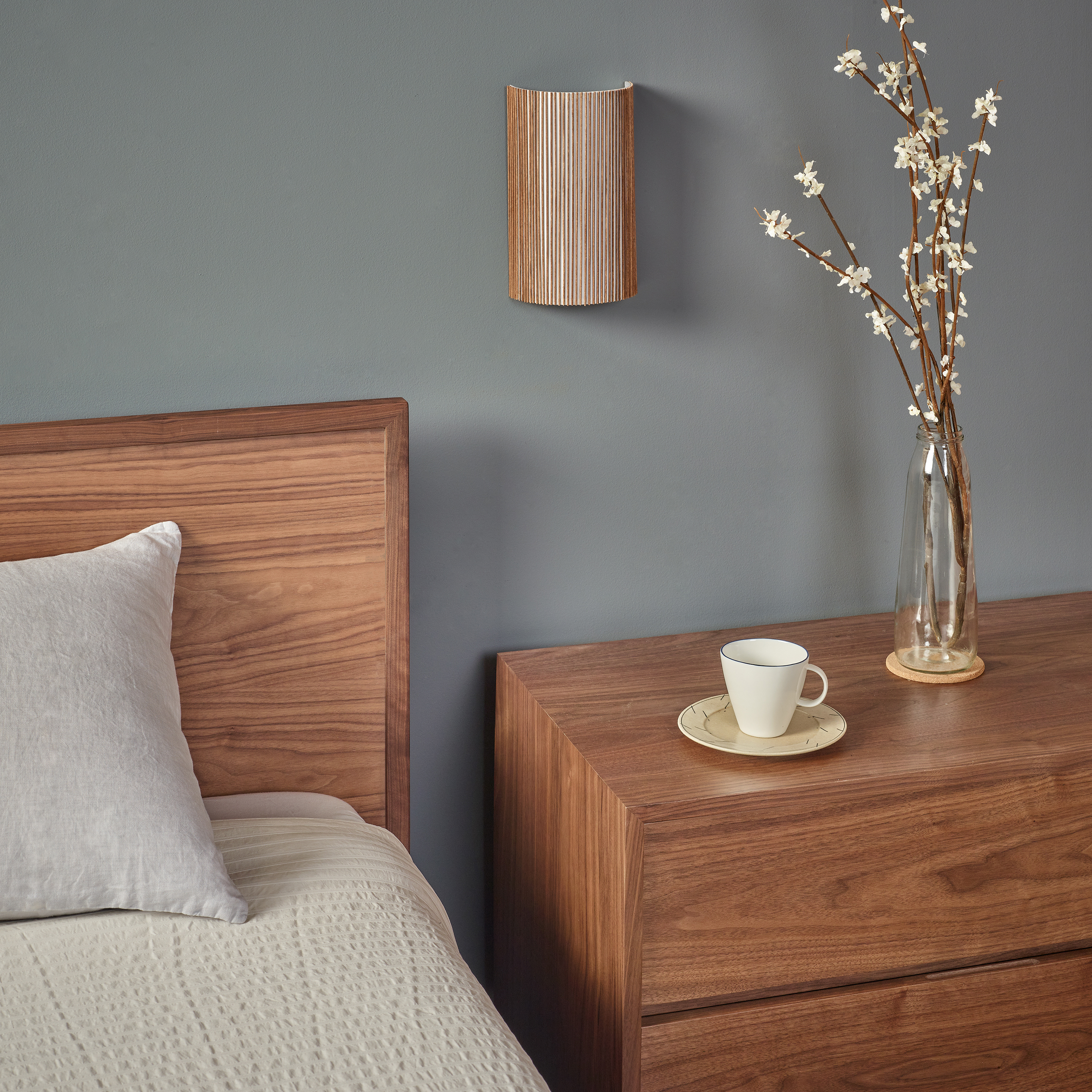 Considering the narrow scope of American furniture manufacturing, we love the story of Smilow, a midcentury brand relaunching under the guidance of founder Mel Smilow's granddaughter, Maia. Among the offerings are a newly designed birch wall sconce and Japanese-inspired platform bed being brought out of the archives. "It's rarely seen on the vintage market, I am guessing, because of how it used to come together, in just two pieces: a flat framed platform, and a rectangular hollow base, one sitting on top of the other," says Maia. "Sometimes with an additional plank for a headboard that you scooted up against the wall. If you saw them at a garage sale, it would look like a few pieces of wood, but stacked and secured, it floats in a room without taking up space."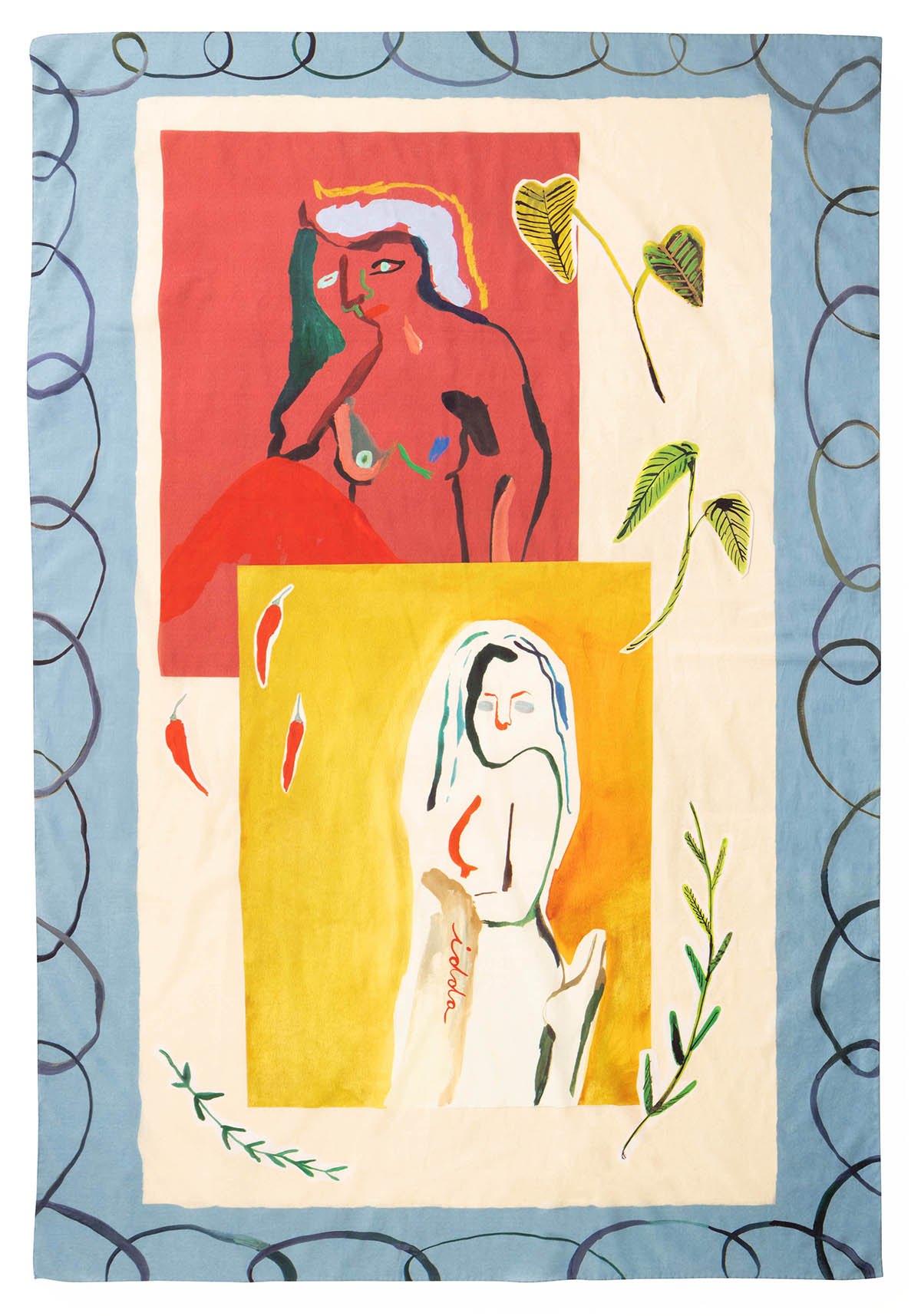 What began as a collection of silk scarves by artist Gabriella Picone, with motifs inspired by  childhood summers spent on the Sicilian coast, has expanded into housewares. New highlights of the Idda line include tablecloths and pillows, with our favorite being the Bedda tablecloth depicting an abstract female nude.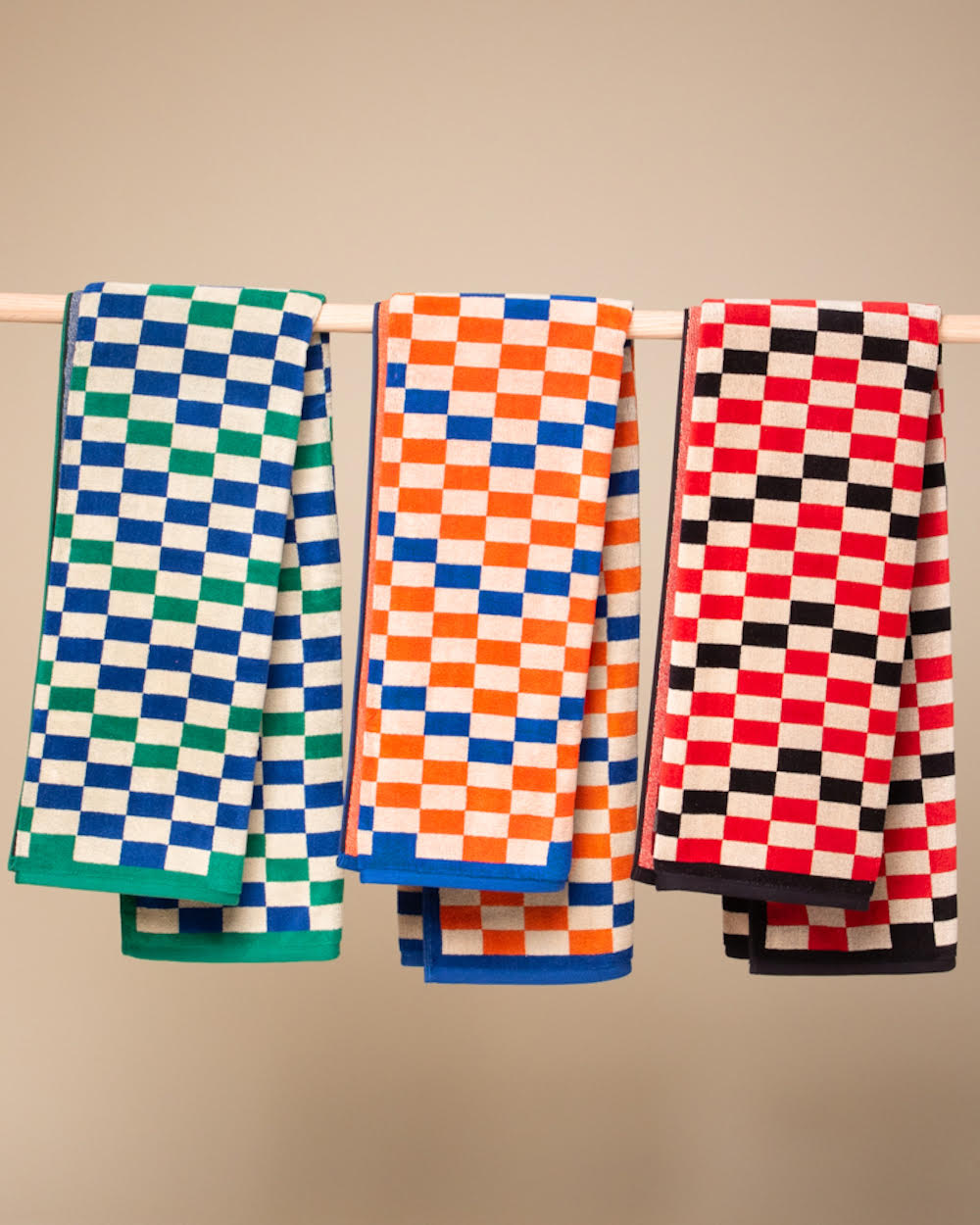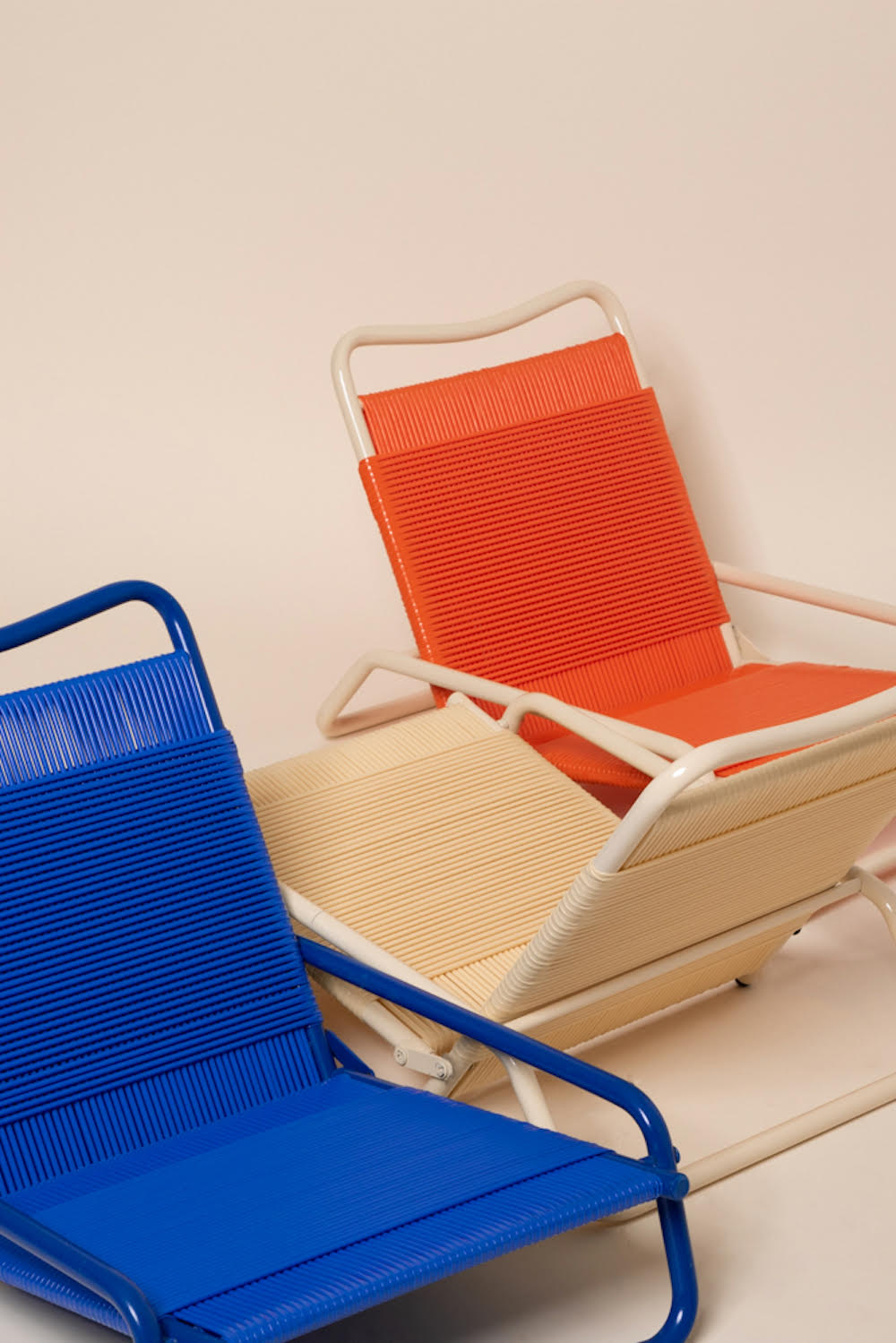 ITA, named for the Yoruba word for outside, is a new leisure brand by London-born Jade Akintola, who grew up without much exposure to the outdoors. "The space felt exclusionary; seemingly high barriers to entry were compounded by the lack of visibility of Black and Brown people in most outdoor activities, which manifested in feelings of intimidation," the brand notes. For her inaugural beach and park collection, Akintola joined forces with fellow POC designers and creatives to create these very cute towels, beach chairs, bags and more.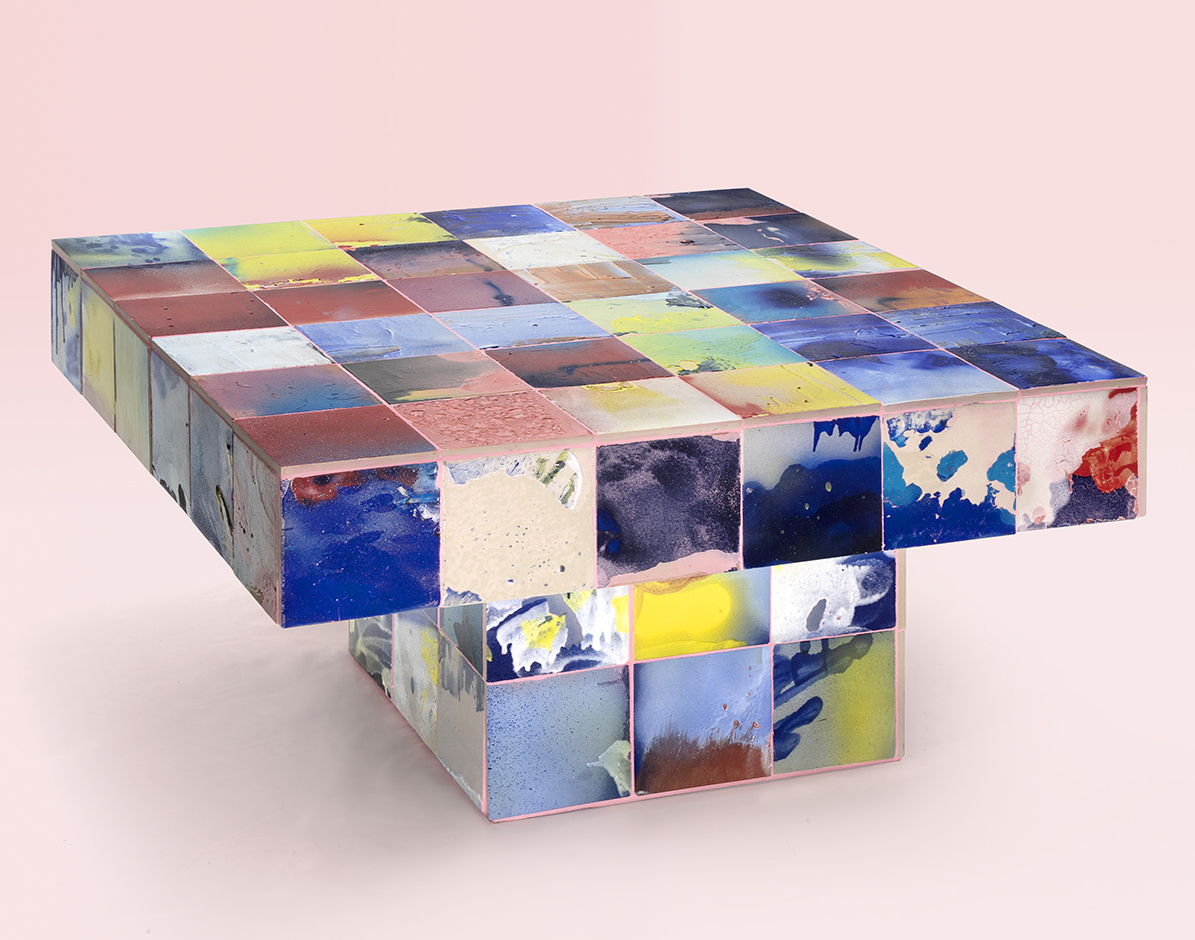 Using industry standard floor tiles in an array of artistic glazes, artist Eric Winkler and designer Julian Eide have created the Tile Table. Winkler, who had access to an industrial tile factory, glazed each tile as an individual work of art while Eide worked on the structure of the piece. We can see this being an incredibly successful — and expensive — application across many mediums! Photo © Ben Marvin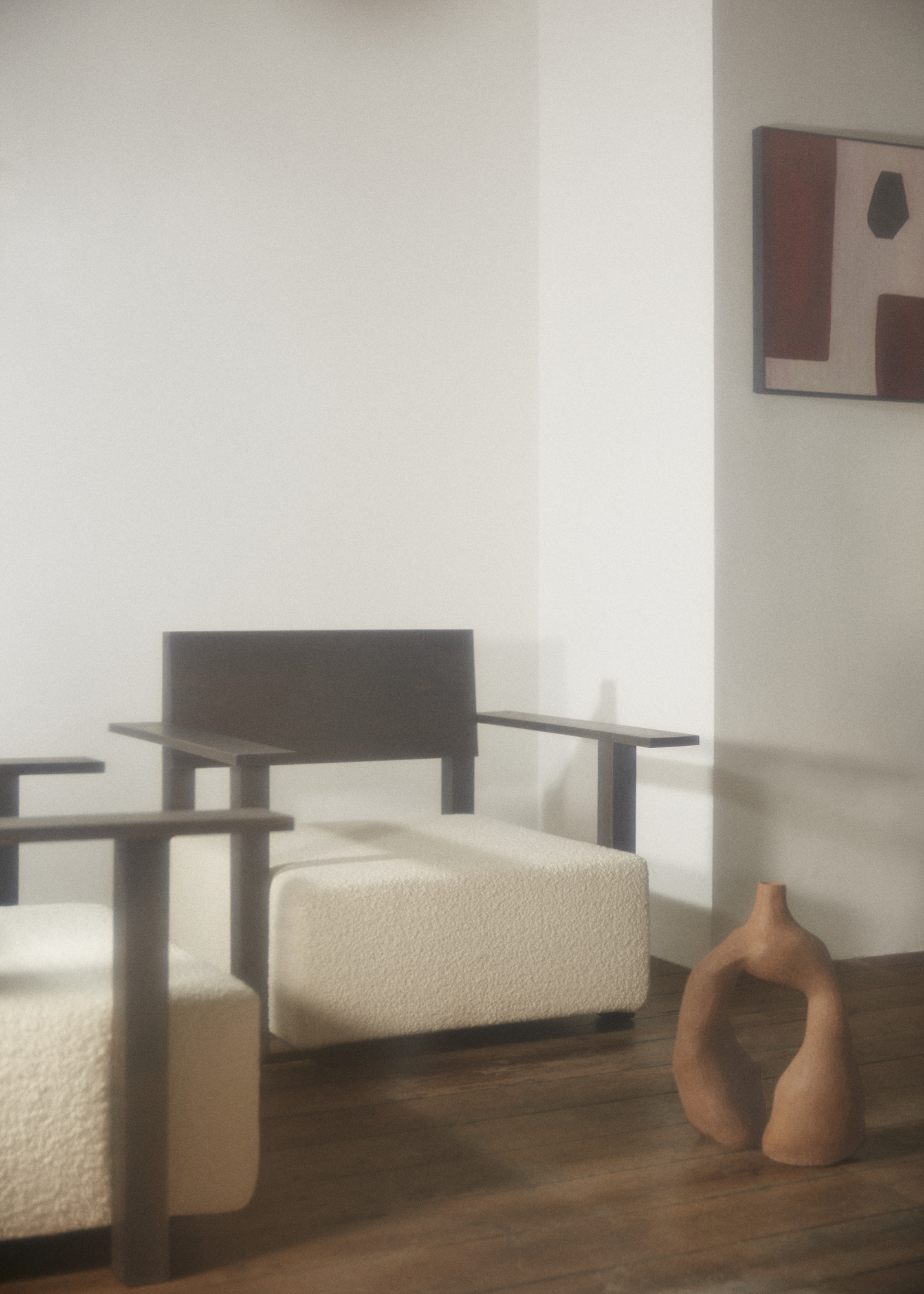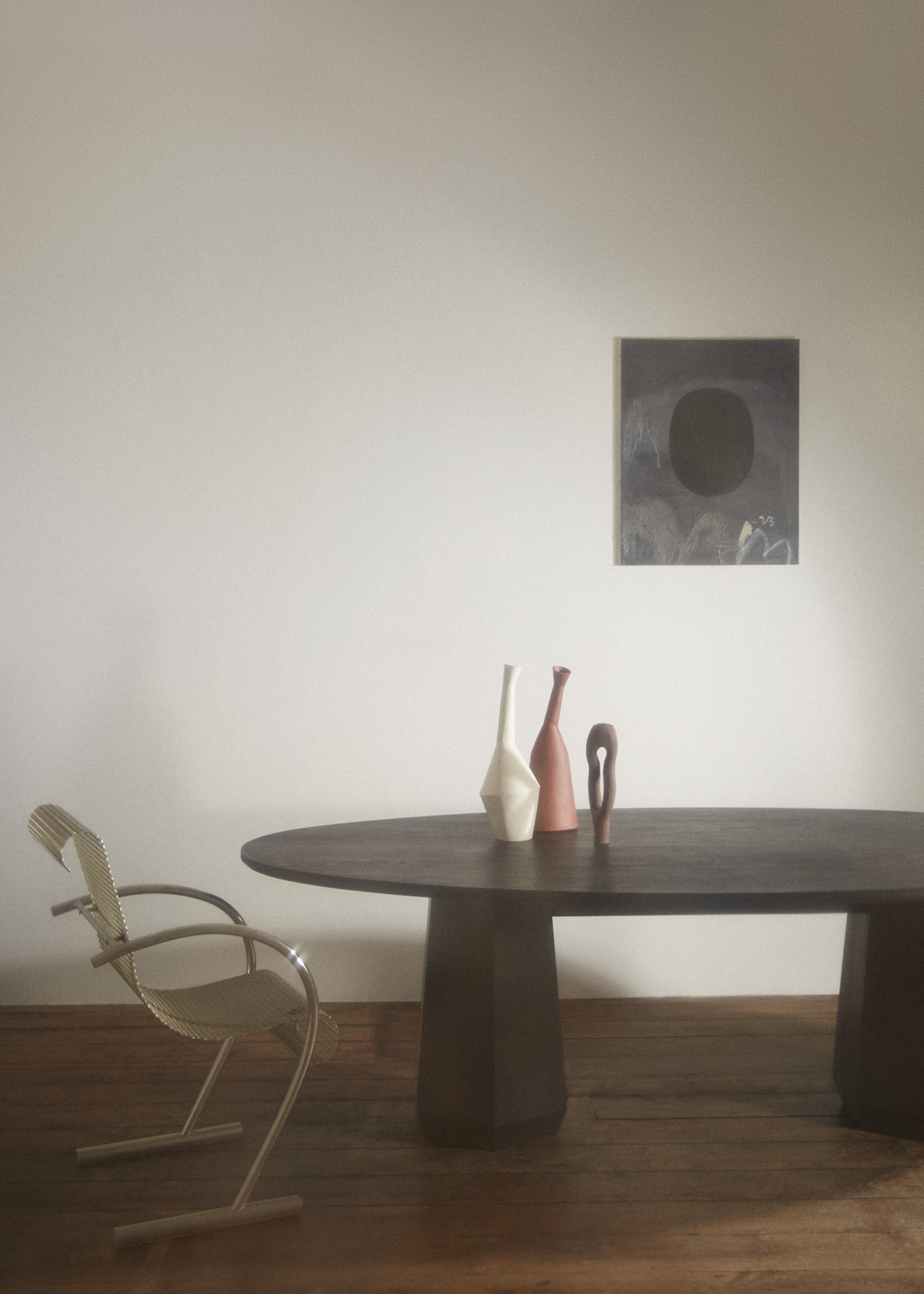 We love when photographers send us their personal projects; this one, by London's Kristy Noble with stylist Nina Lilli Holden, focuses on contemporary British crafts with a focus on materials (clay, wood, metal, and linen) alongside epic vintage furniture from Beton Brut and Modern Art Hire.
Exhibitions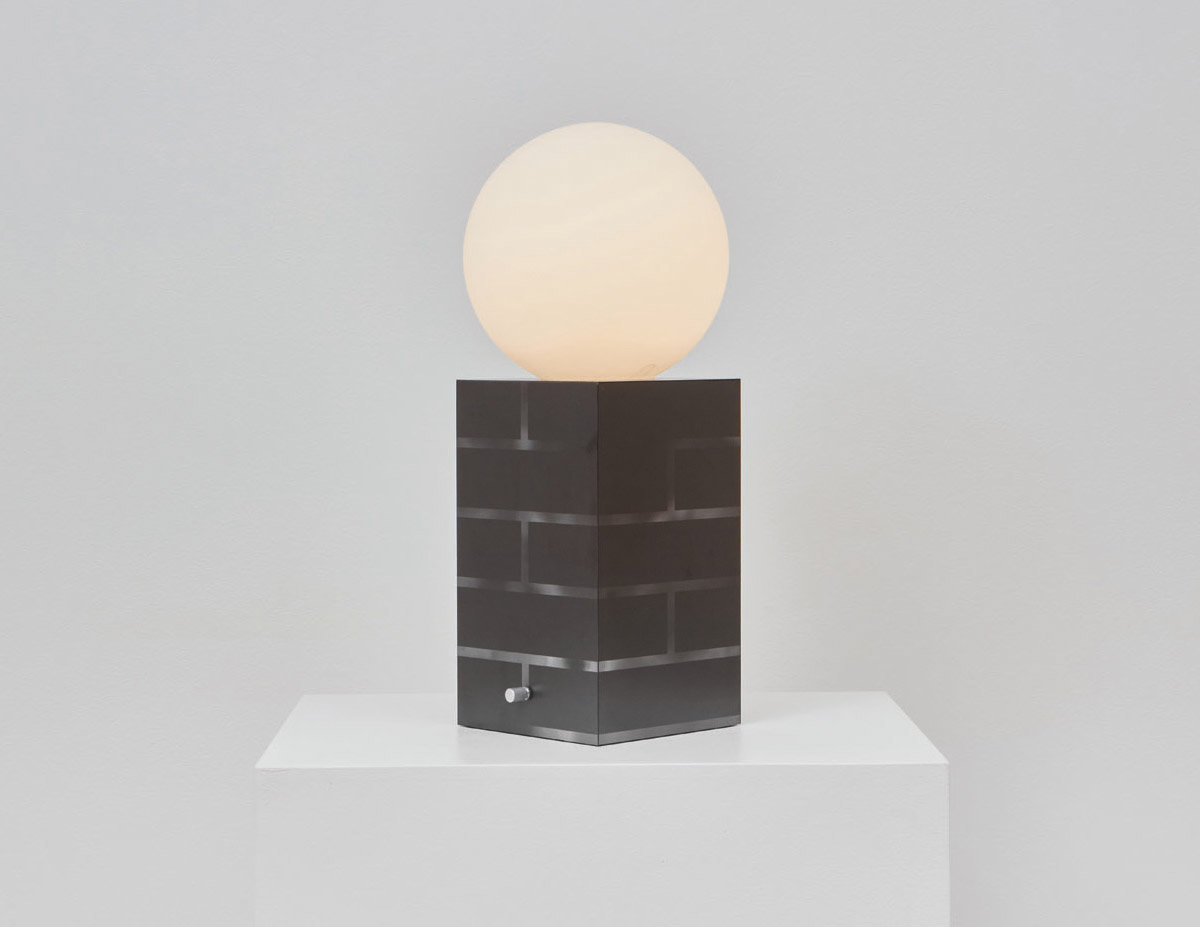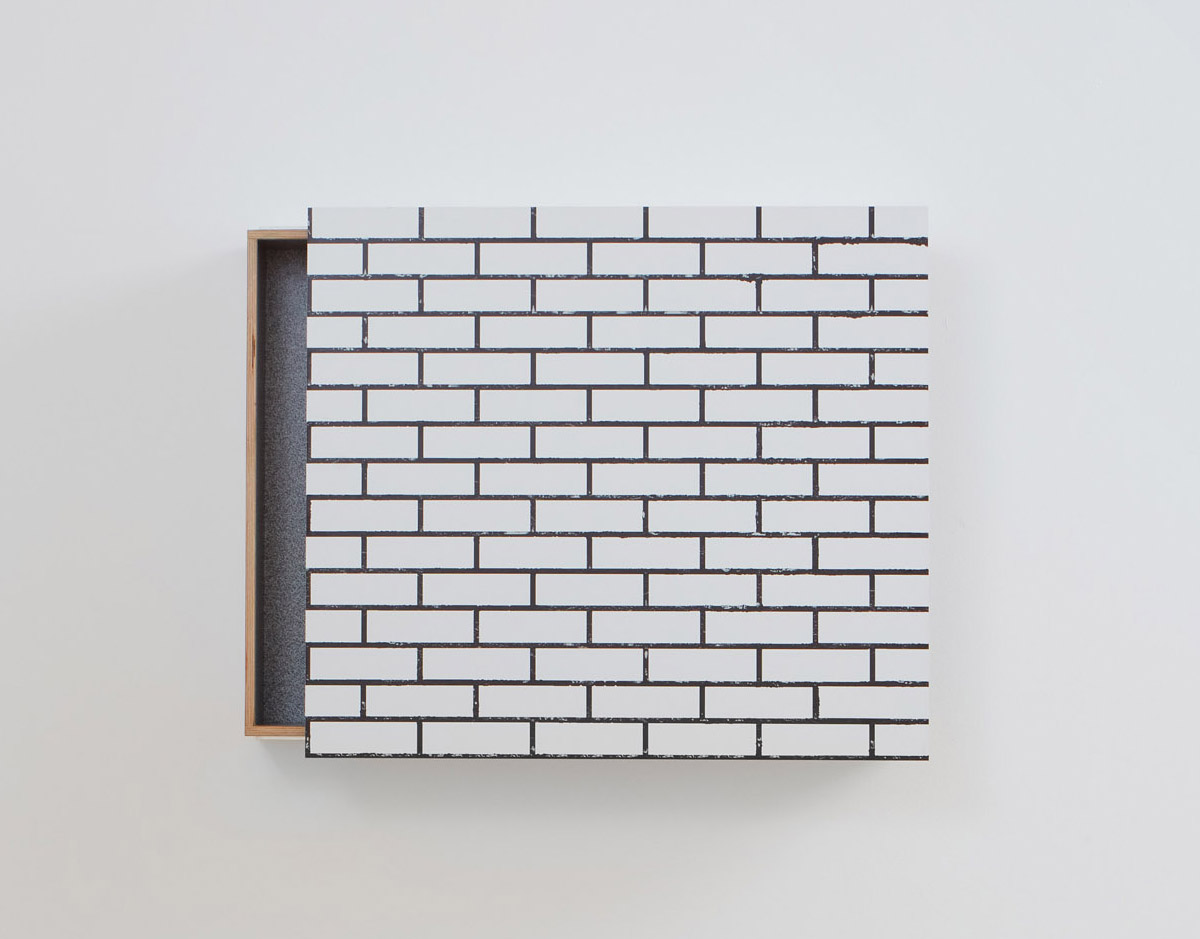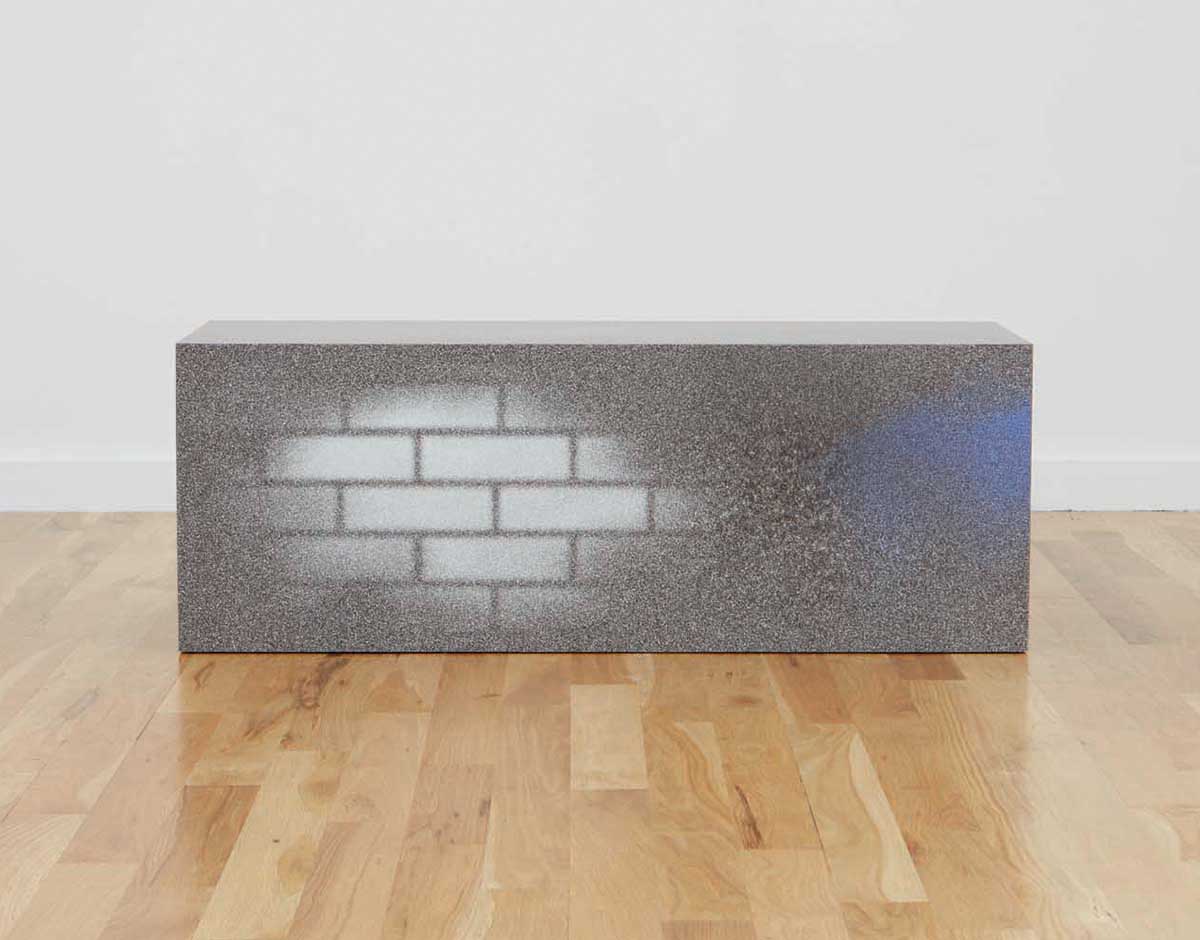 Bricks is the new exhibition by Ania Jaworska at Chicago's Volume Gallery, exploring the material's iconic aesthetic and ability to shapeshift. "Bricks are solid, substantial, but often a veneer: real ones front other structural systems, and Home Depot sells fake surfaces that resemble them. They are legible as a simple 2D pattern of red rectangles divided by white lines, but their true (or approximated) texture is familiar and appealing, too—enough so that we might choose to leave them exposed inside our homes."