11.02.21
A Tacchini Reissue Proves Tobia Scarpa's Very First Chair Is Still One of His Best
As a designer, you may have been taught to always explore beyond your initial hunch — that, not unlike the "bad pancake" theory of dating, your first idea will never be your best. And yet history offers a wealth of exceptions to that rule, from the best-selling eponymous lamp designed in 1924 by 24-year-old Bauhaus student Wilhelm Wagenfeld, to the famed PK25 chair that was Poul Kjaerholm's graduation thesis in 1951, to the fact that Eileen Gray's first residential project was the E-1027 house, which eventually achieved masterpiece status. The same holds true for Italian designer Tobia Scarpa, whose first-ever furniture design was the 1959 Pigreco chair, conceived at the end of his architecture studies in a class taught by Franco Albini. Not only did Scarpa create, right out of the gate, an icon that has endured to this day — having recently been reissued with fanfare by Tacchini — he also maintains to this day that it was both the first and the last chair the world may have needed from him. "I don't think there's anything else to invent," he stated in a Tacchini video interview. "This one is more than enough."
Scarpa's inspiration for the Pigreco's design struck when he started thinking — as architects tend to do — about what chair could make the most interesting impact on the space around it, proposing that a triangular profile might be more dynamic than the standard square created by most four-legged seats. "Knowing I was taking a risk, doing something stupid," he recalls, he began riffing on a seat with only three legs, but knew he needed to find a way to make it sturdy and safe. "I thought about four legs where two of them were very close, two sisters," he says. These "sister legs," as Scarpa and Tacchini still refer to them, fully stabilize the Pigreco, and yet thanks to two diagonal supports connecting them to the chair's front legs, it still reads as triangular. A curved backrest adds both comfort and visual interest to the chair's shape. "It's a complicated thing, but simple at the same time," Scarpa notes.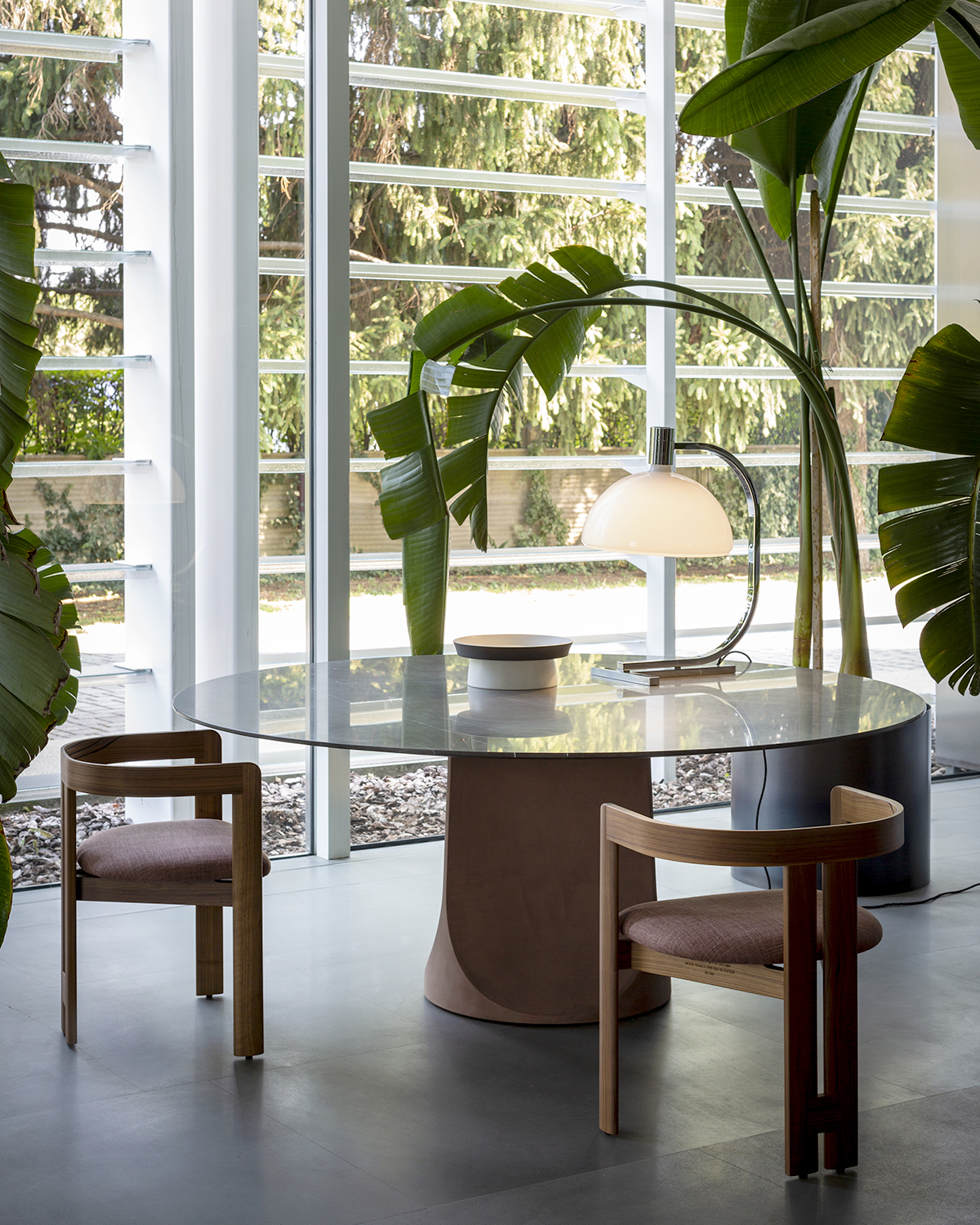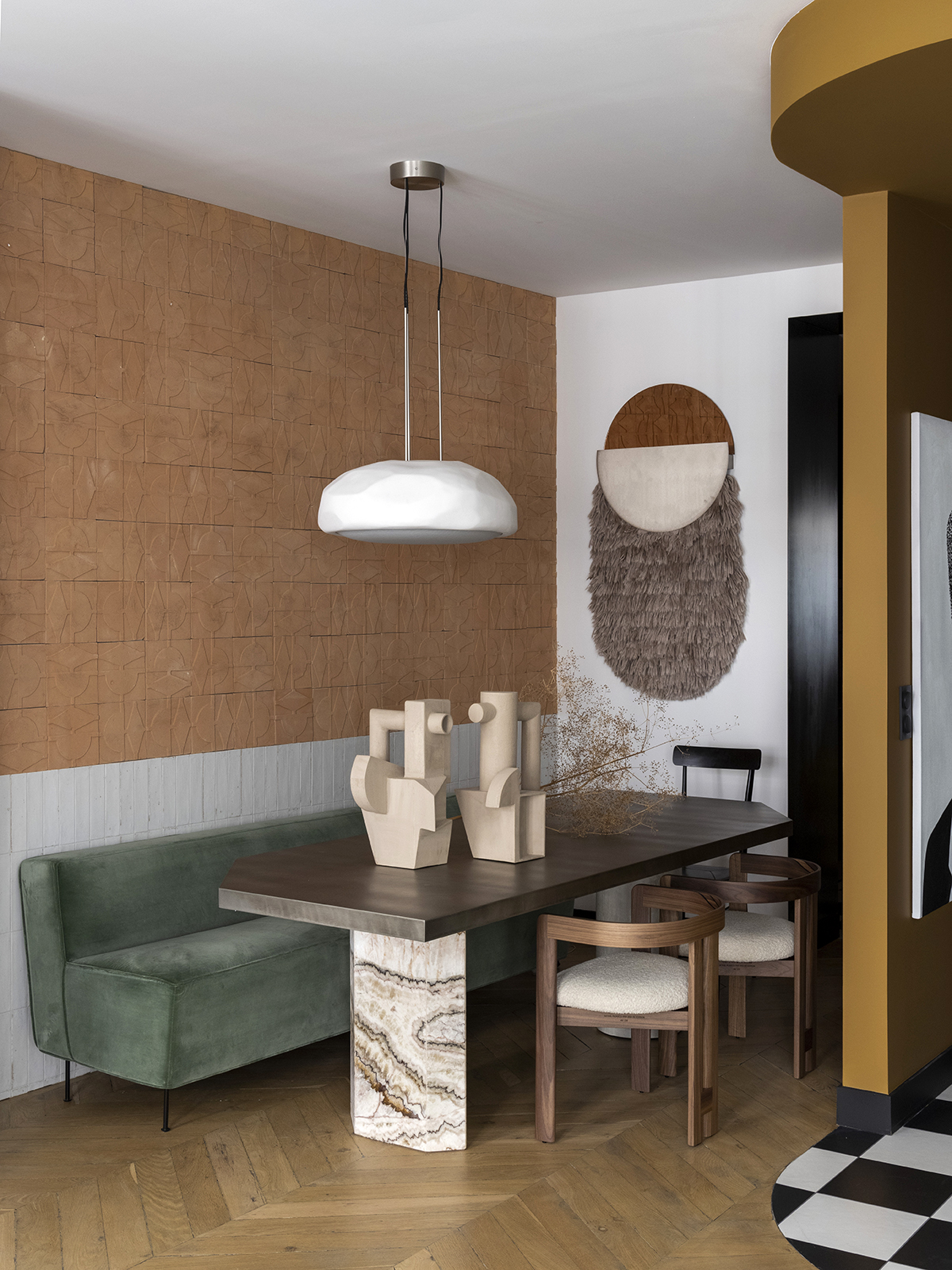 Scarpa went on to have a long, storied career, working in collaboration with his late wife Afra, with whom he founded a studio near Venice in 1960. The pair designed lighting for FLOS, sofas for Cassina, stores for Benetton, and scores of private residences, but none of those diminished the impact of the Pigreco, which has held its own over the years. Tacchini says its reissue of the chair — which joins iconic works by Achille Castiglioni, Gianfranco Fattini, and Martin Eisler in the brand's catalog — has been updated for contemporary homes, and compared to some of its earlier incarnations, this new one in Caneletto walnut or ash feels much softer and sleeker. But it still makes the same impact in a room, replacing the expectedness of a traditional seat with a far more unusual and eye-catching silhouette.
While Tacchini technically first unveiled the new Pigreco back in June, it has only recently become available outside Europe, which is why we're deep-diving it now. If you're based in the US (or Asia), you can contact one of the dealers below to acquire it for your own home or project.
US
M2L CURATED GALLERY – NYC
DESIGN LAB – CINCINNATI
HAUTE LIVING – CHICAGO
URBANSPACE INTERIORS – AUSTIN
ASIA
XTRA – SINGAPORE
COMPLEX – TOKYO
ROMULUS TAICHUNG – TAIWAN  ◆
IMAGES BY GUILLAUME GRASSET (OPENER AND RESIDENTIAL IMAGES), ANDREA FERRARI (OUTDOOR IMAGES), SILVIA RIVOLTELLA (STUDIO IMAGES AND SHOWROOM IMAGE WITH PLANTS). RESIDENTIAL IMAGES COURTESY OF THE PROJECT L'AVVENTURA — INSIDE APARTMENT BY CLAUDE CARTIER DECORATION LYON.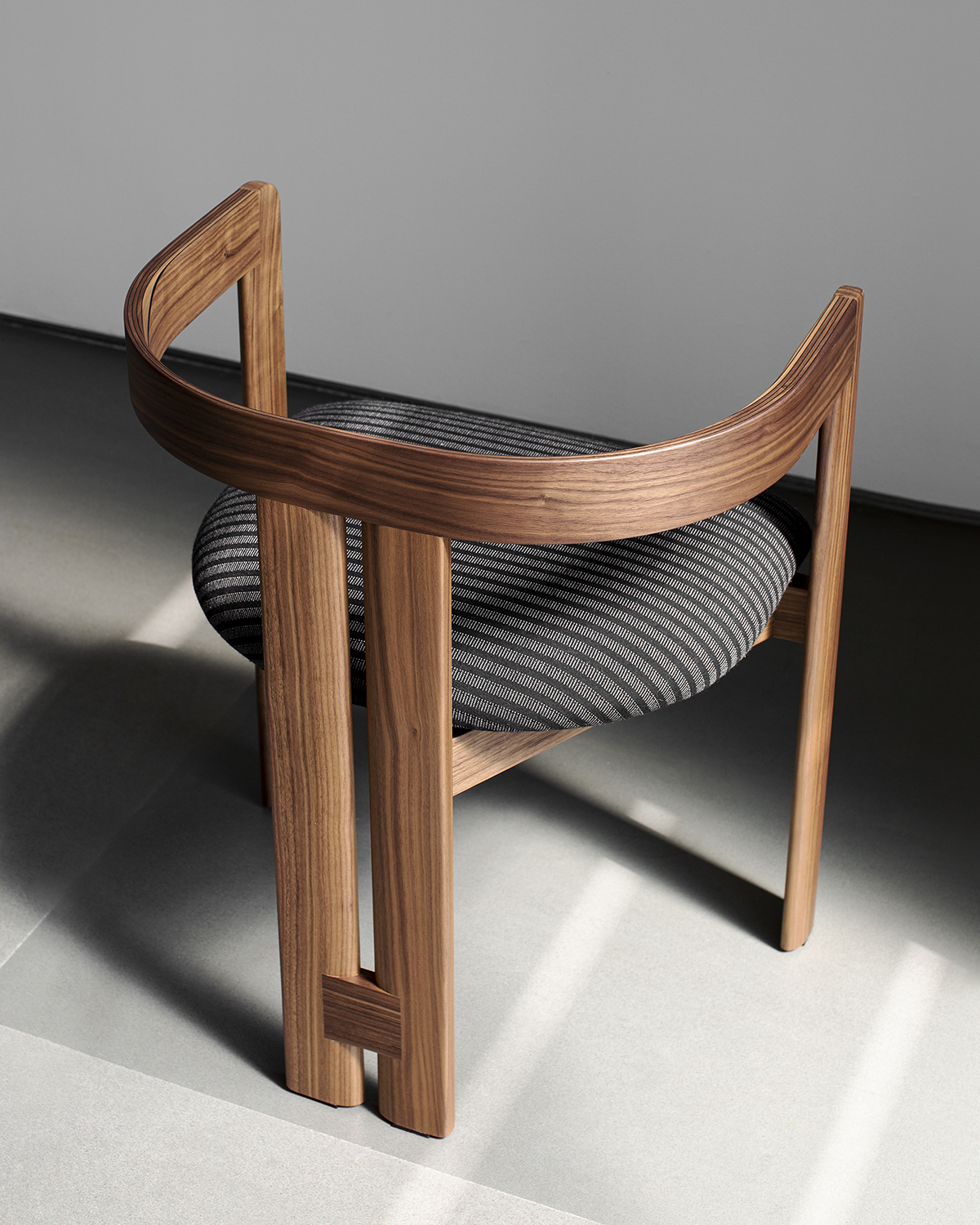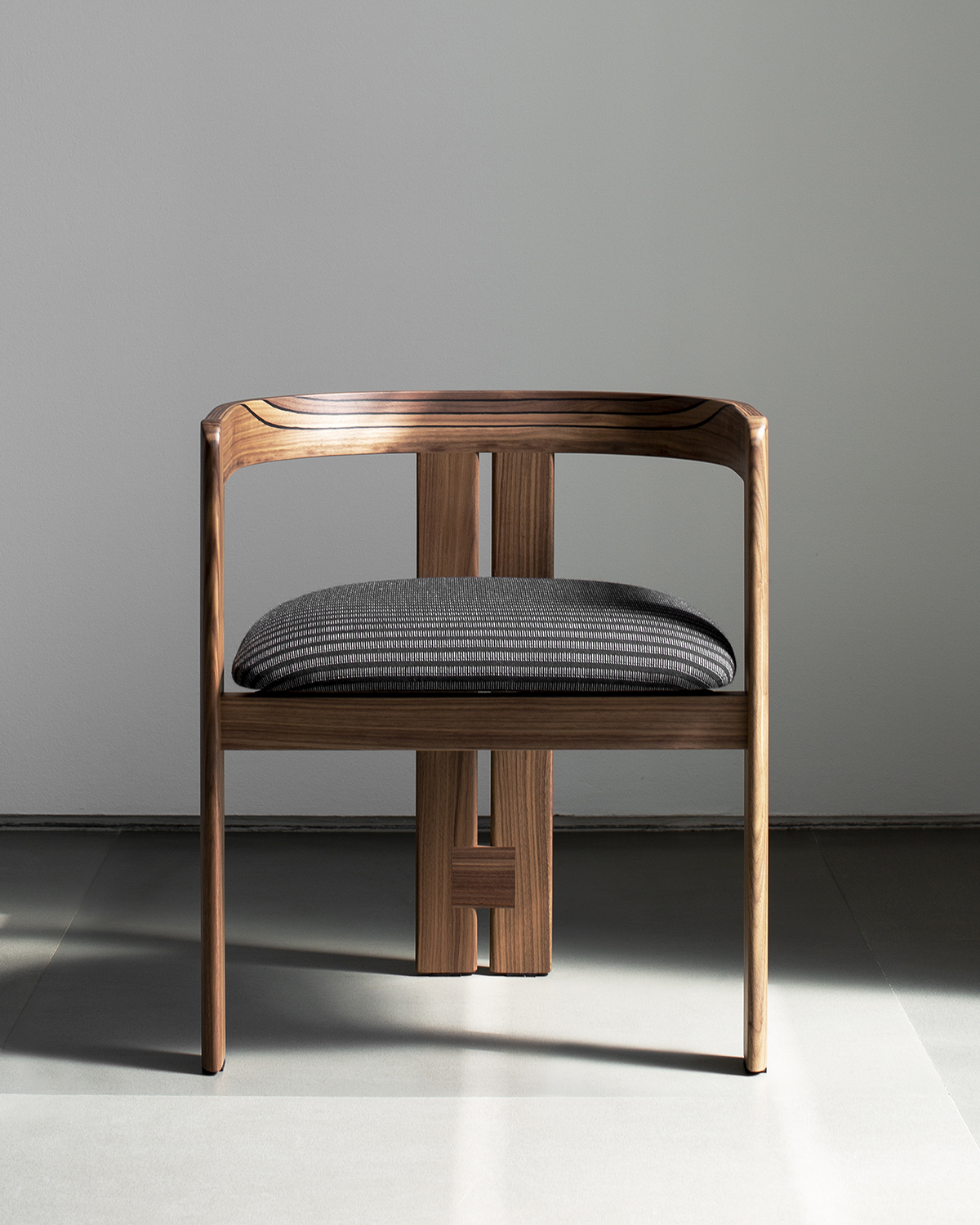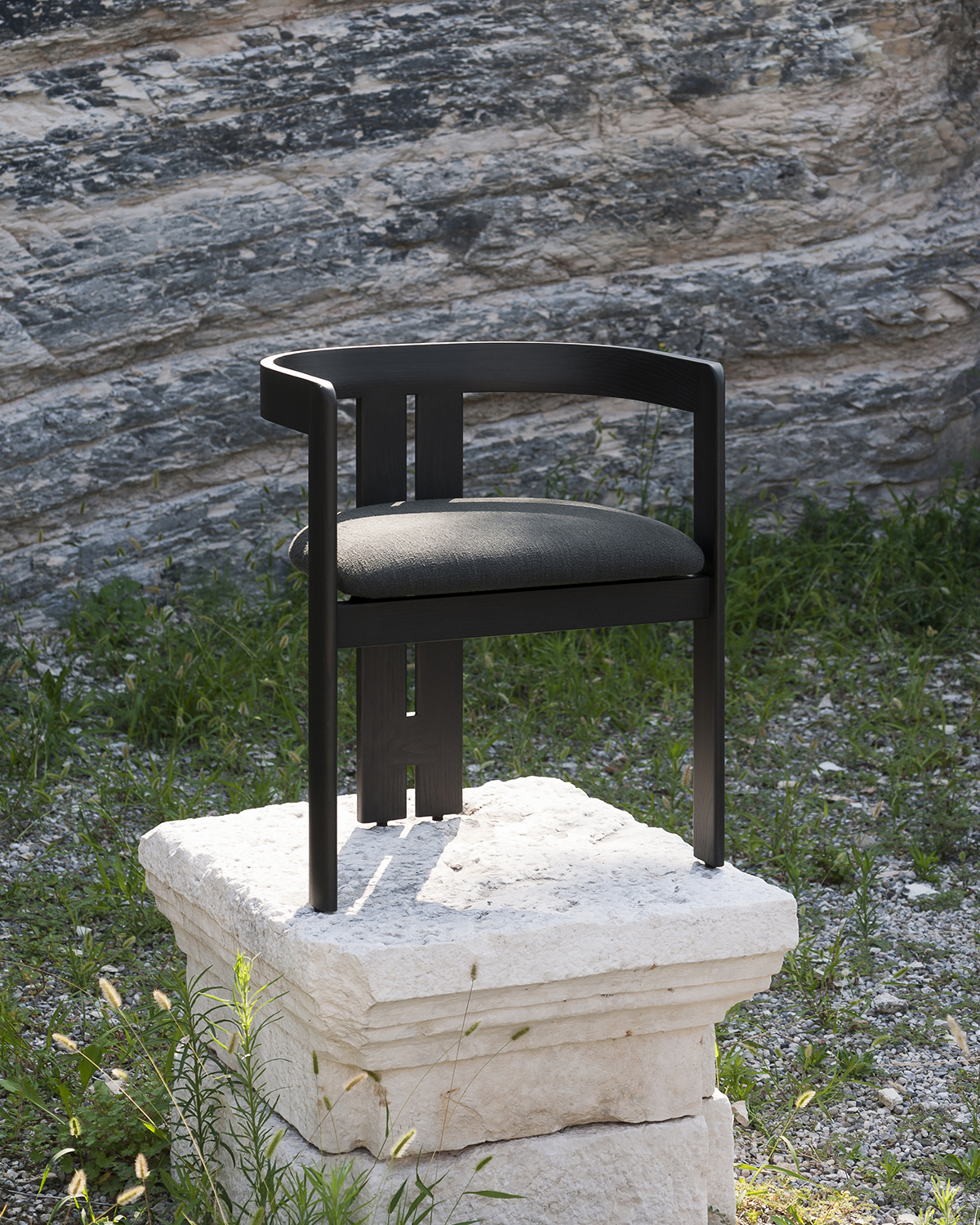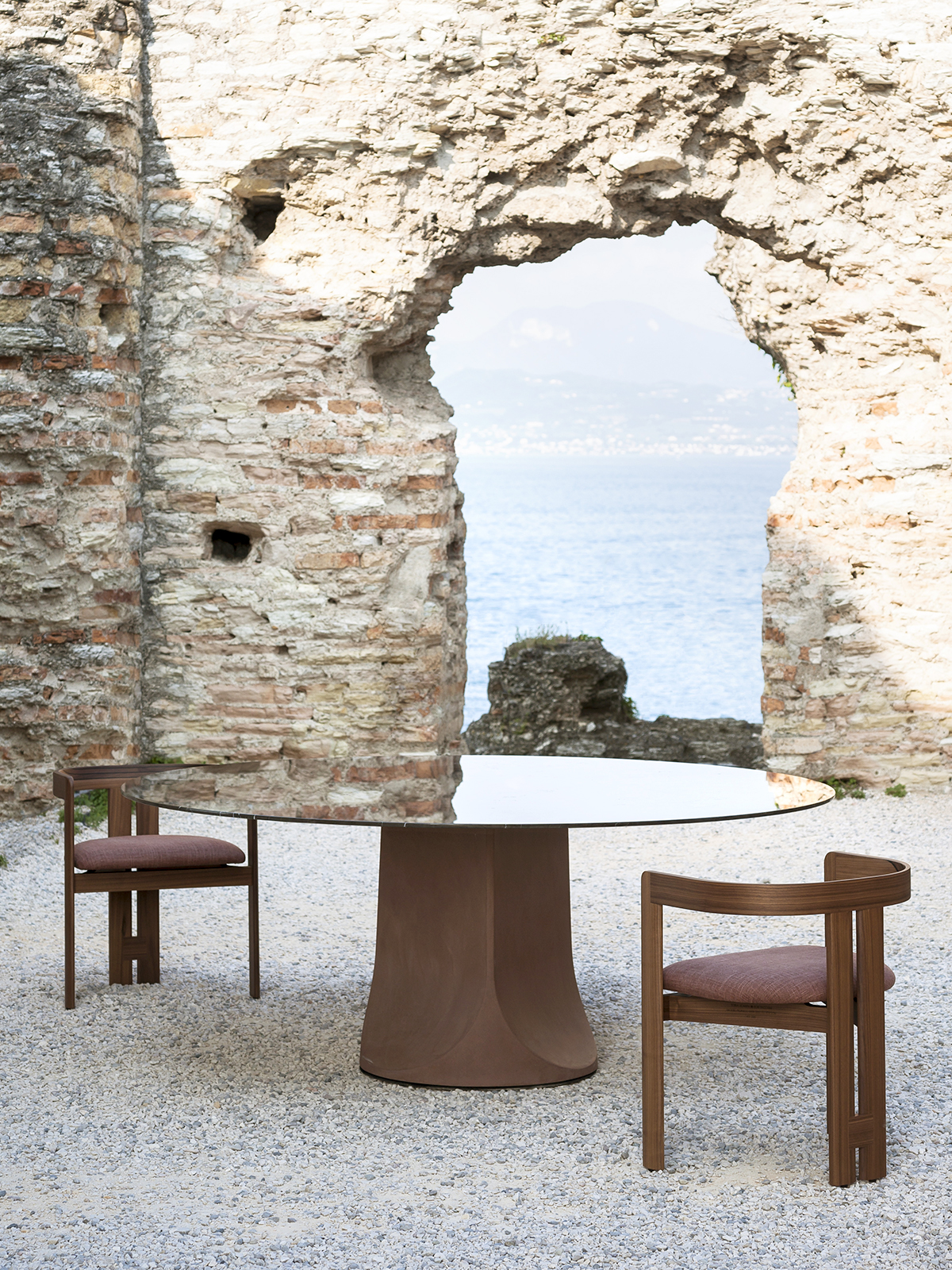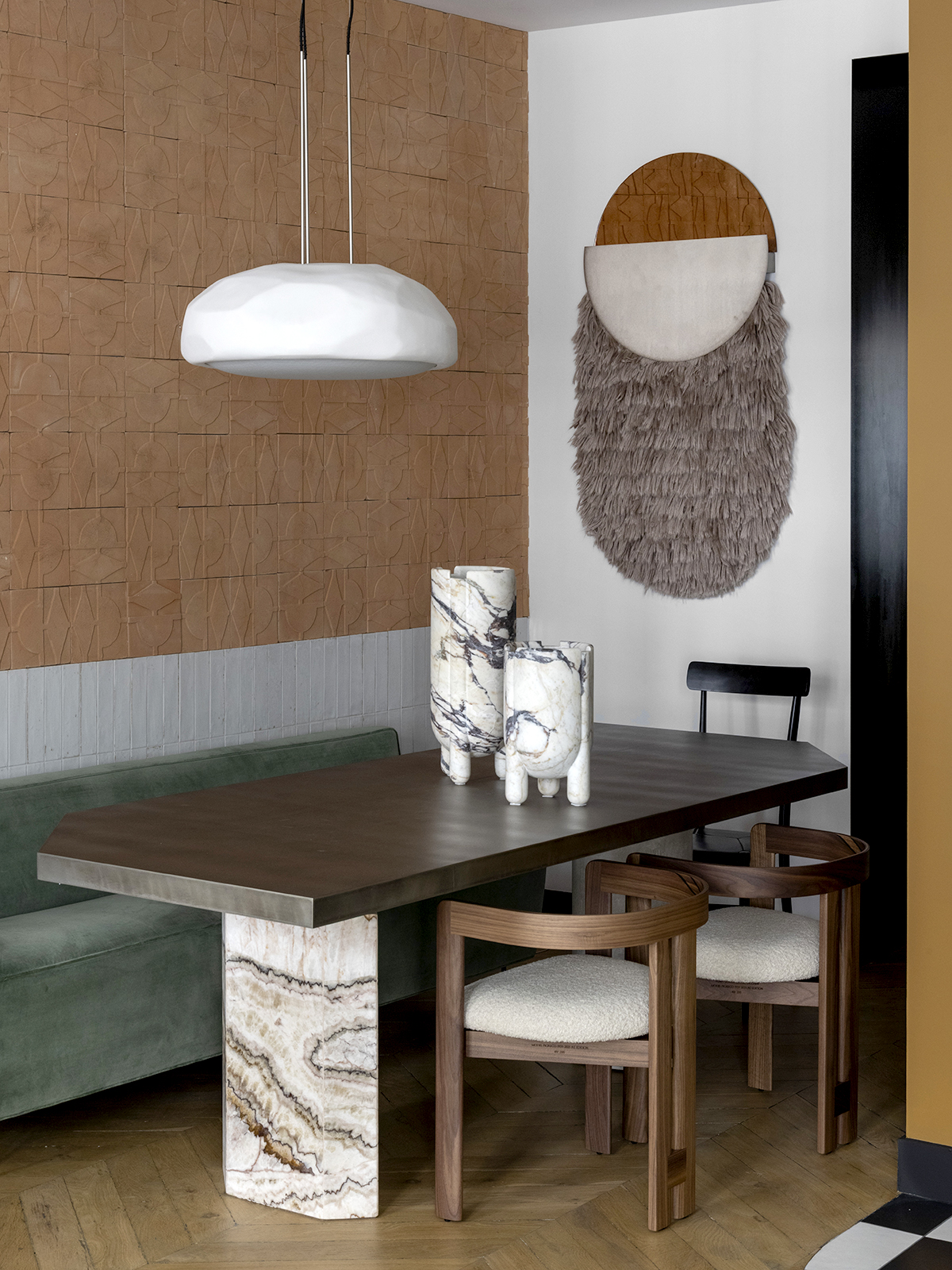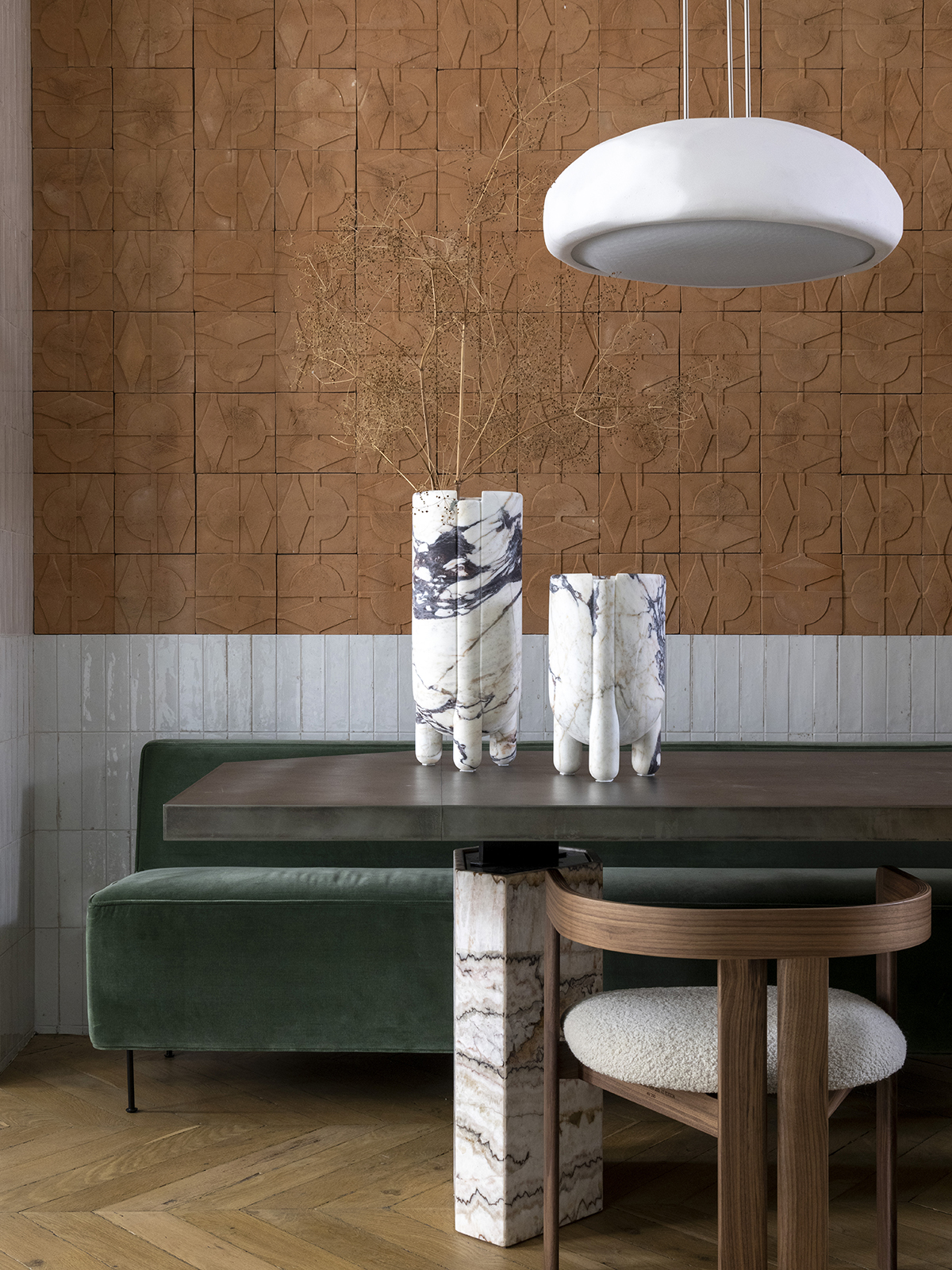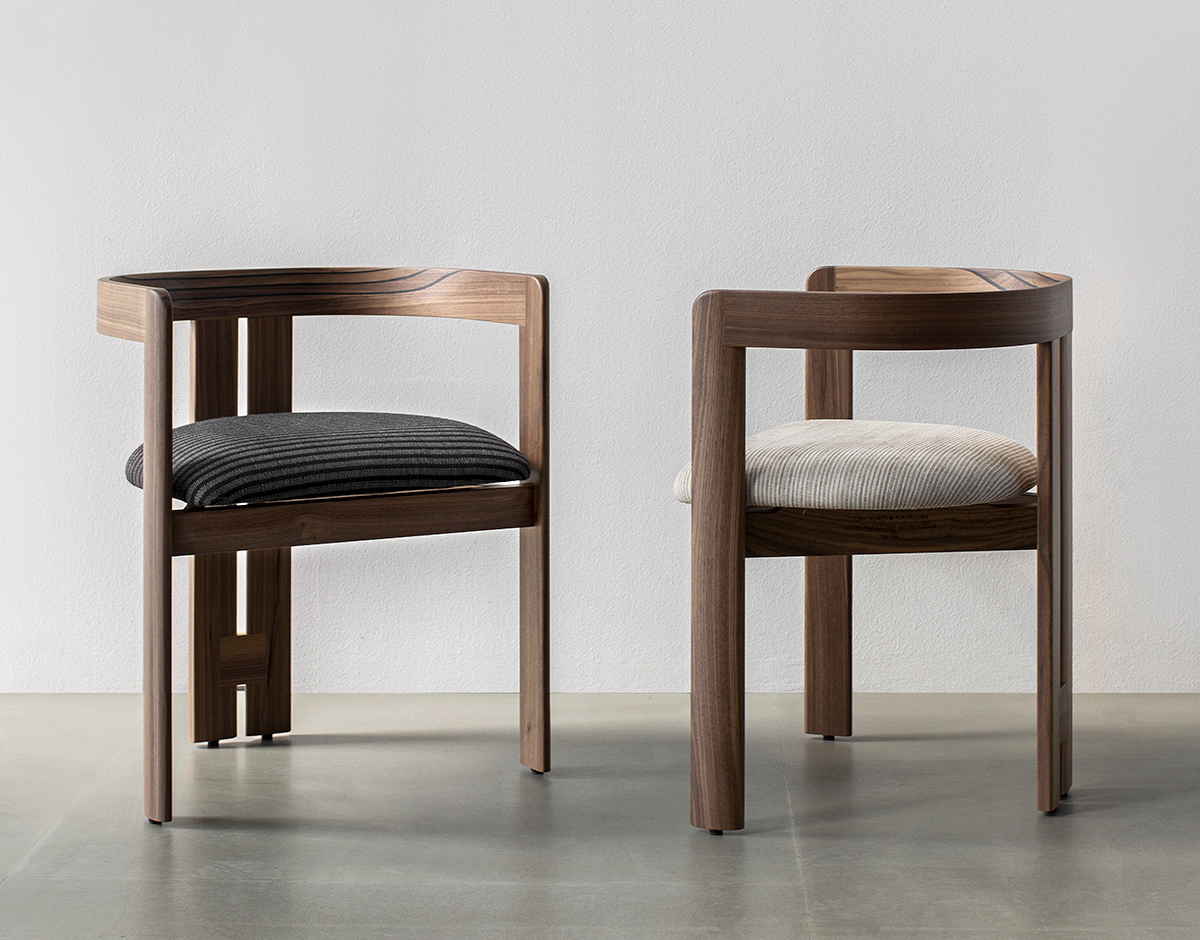 This post was sponsored by Tacchini, but all thoughts and editorial content are our own. Like everything at Sight Unseen, our partner content is carefully curated to make sure it's of the utmost relevance to our readers. Thank you for supporting the brands that support Sight Unseen.