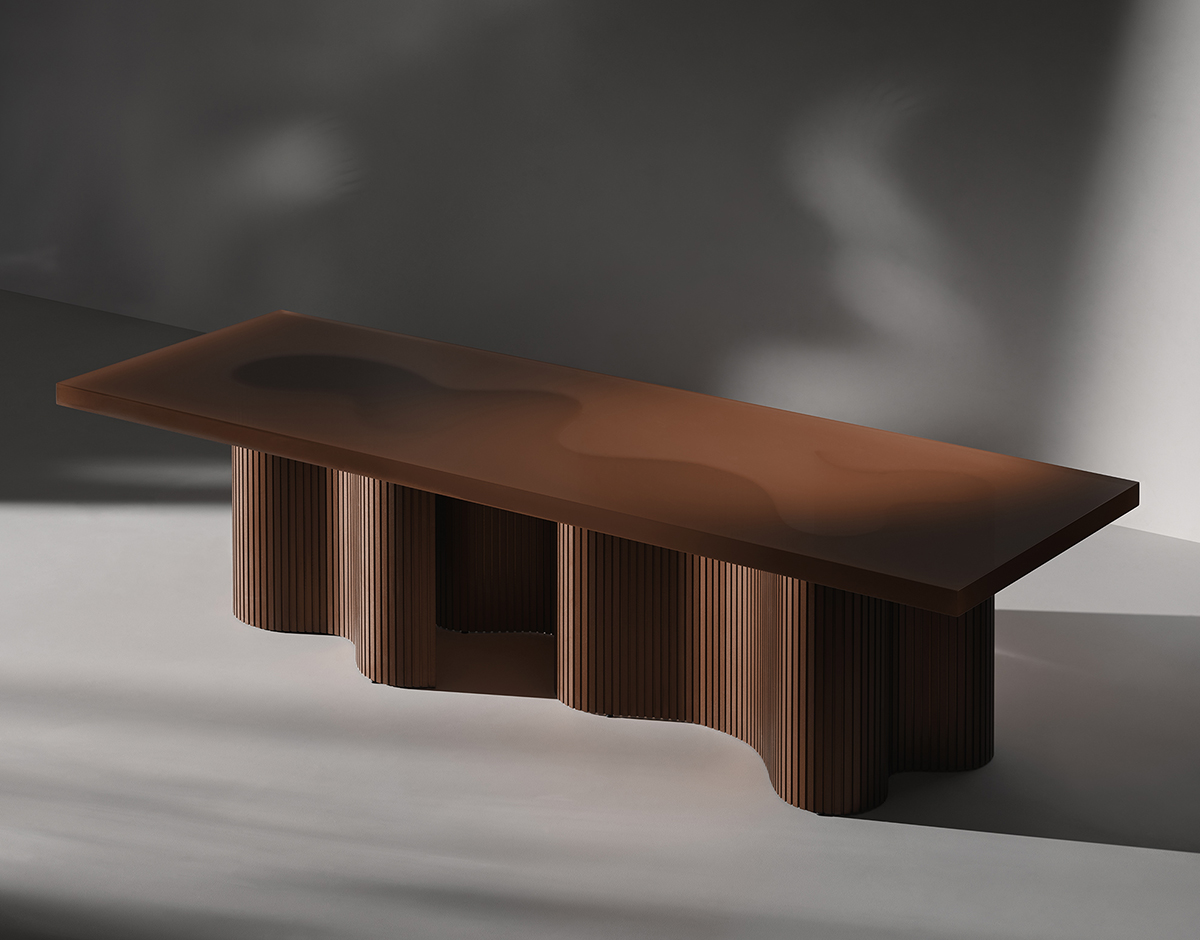 A weekly Saturday recap to share with you our favorite links, discoveries, exhibitions, and more from the past seven days. This week: two truly excellent uses of glass blocks in interiors, a reissue of Tobia Scarpa's first-ever product design, a foot-shaped glass vase we're obsessing over, and a sinuous new table by Erik Olovsson, above.
Interiors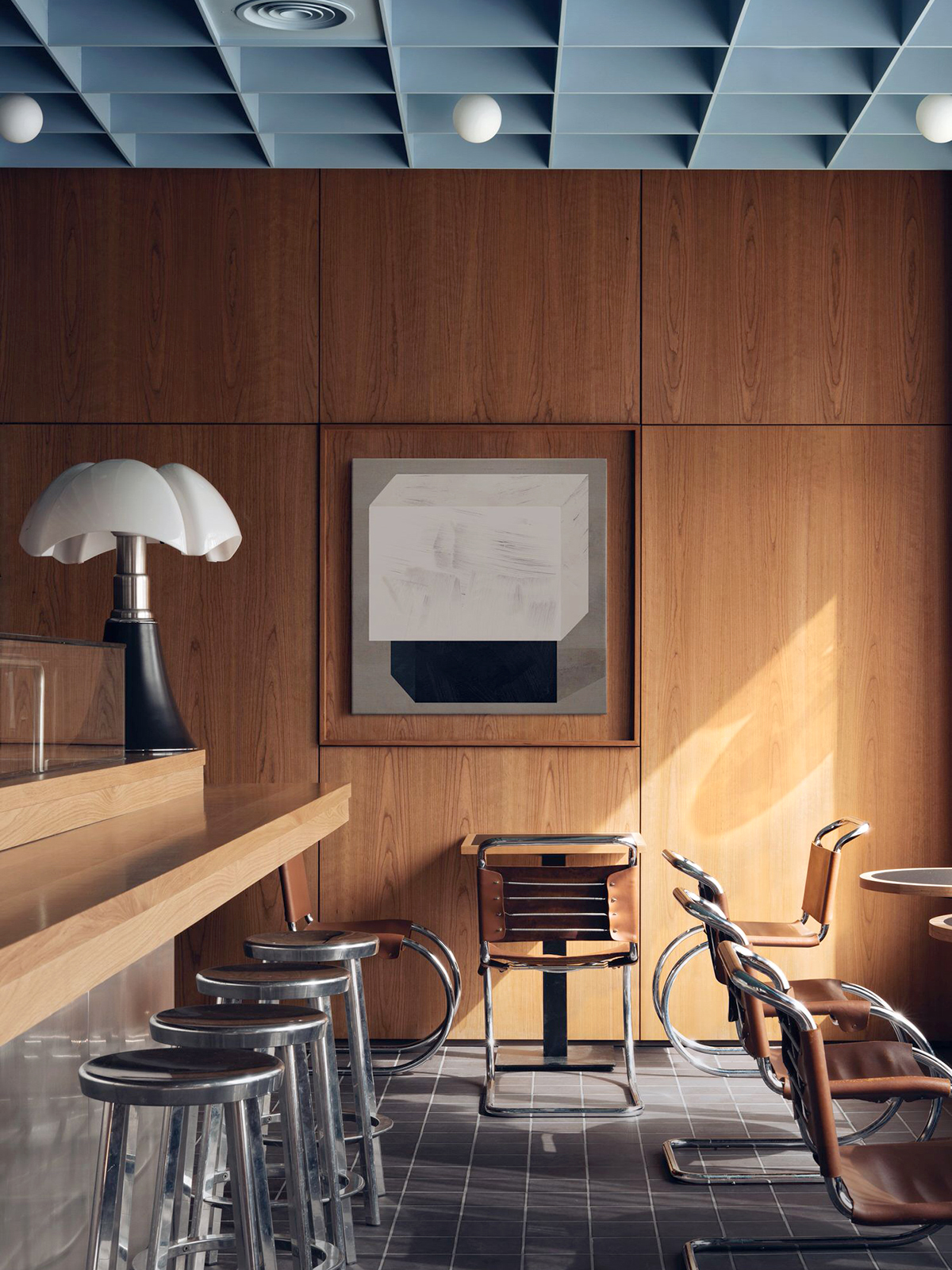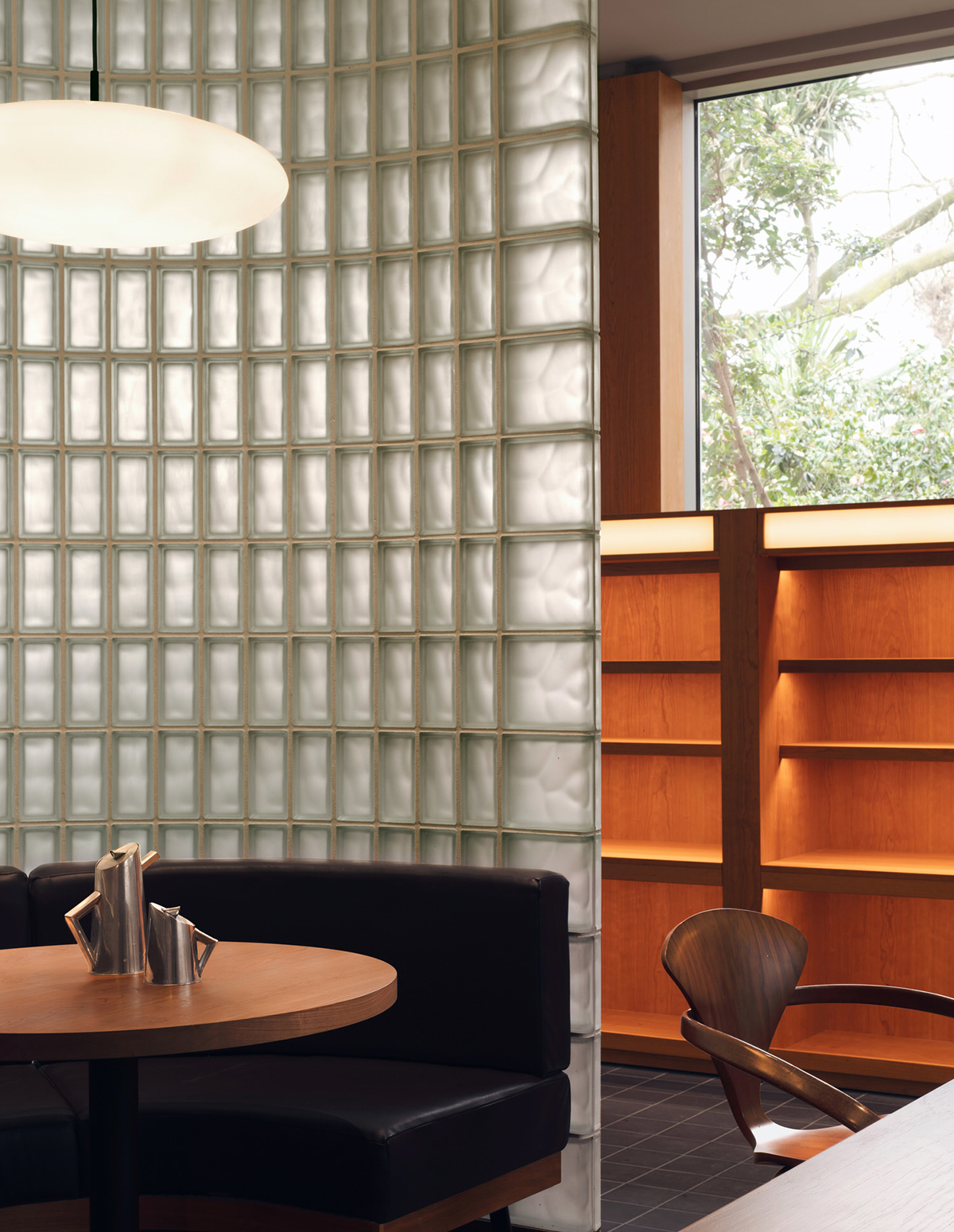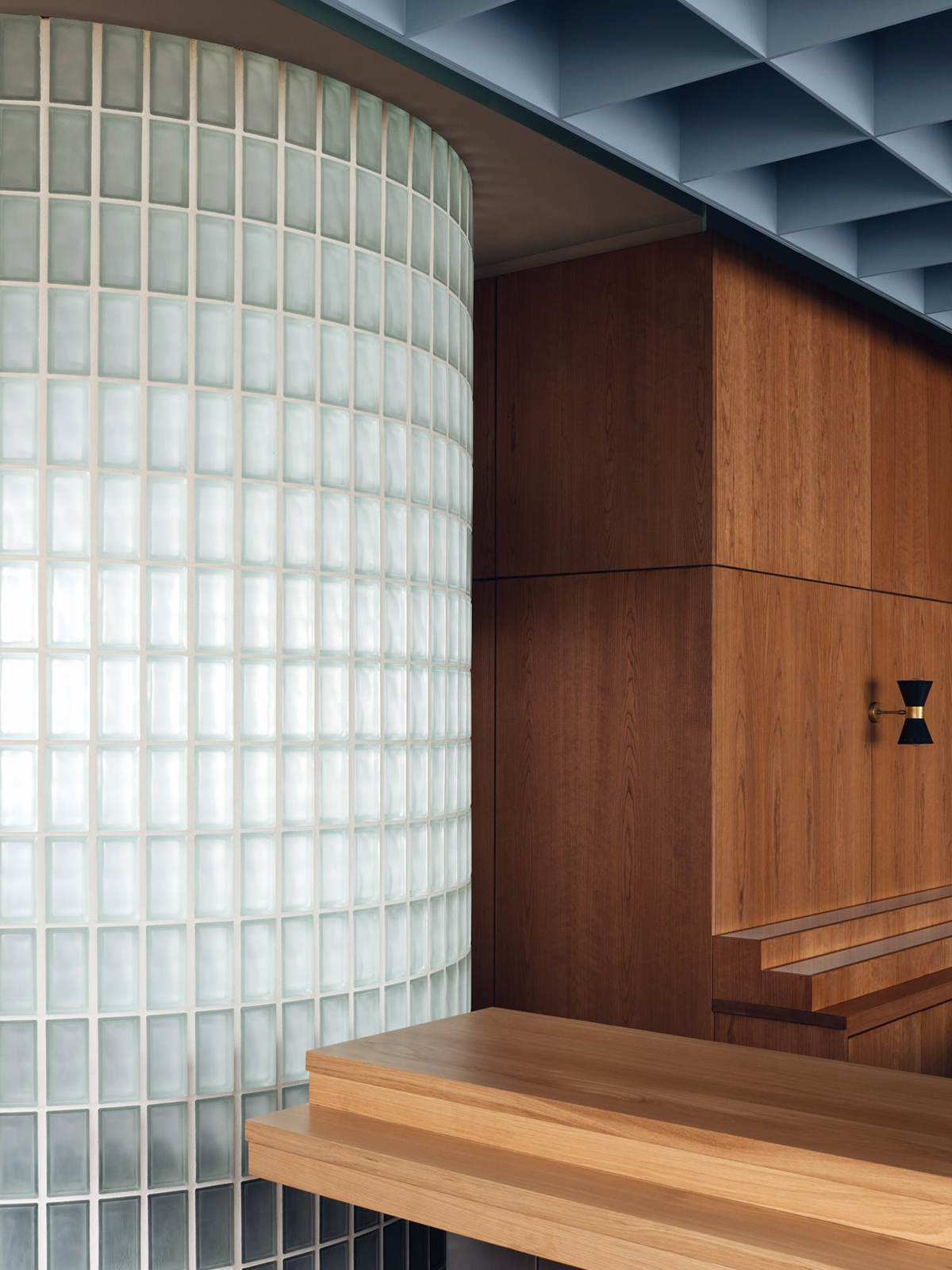 It's been many years now since their revival, and we still can't resist a good use of glass blocks. This one is in the extremely chic Japanese restaurant Maido in London, which was retrofitted into a 1960s post office by the interiors firm Child Studio. The grid-on-grid-on-grid action is really pleasing. Excellent use of a Gae Aulenti lamp, too.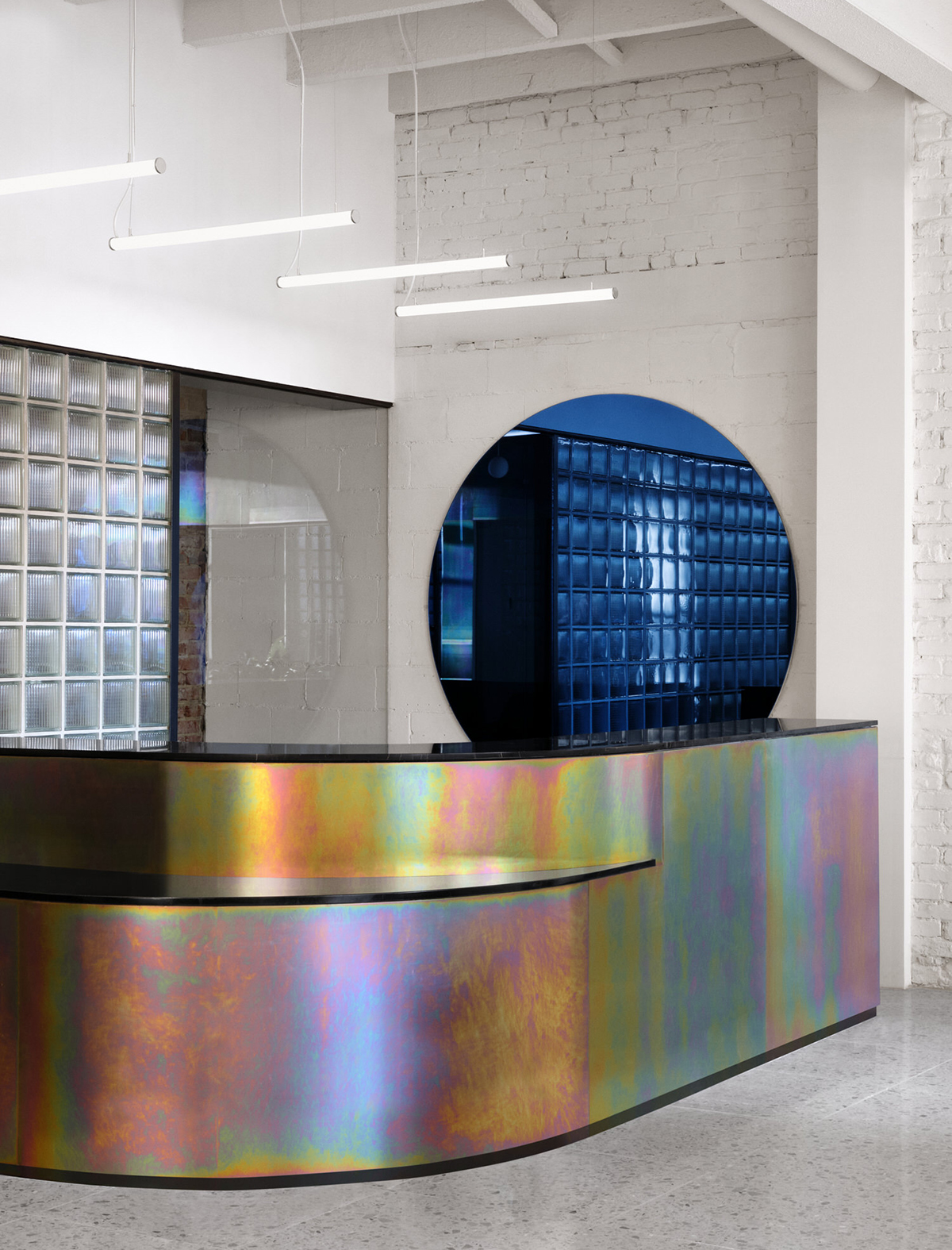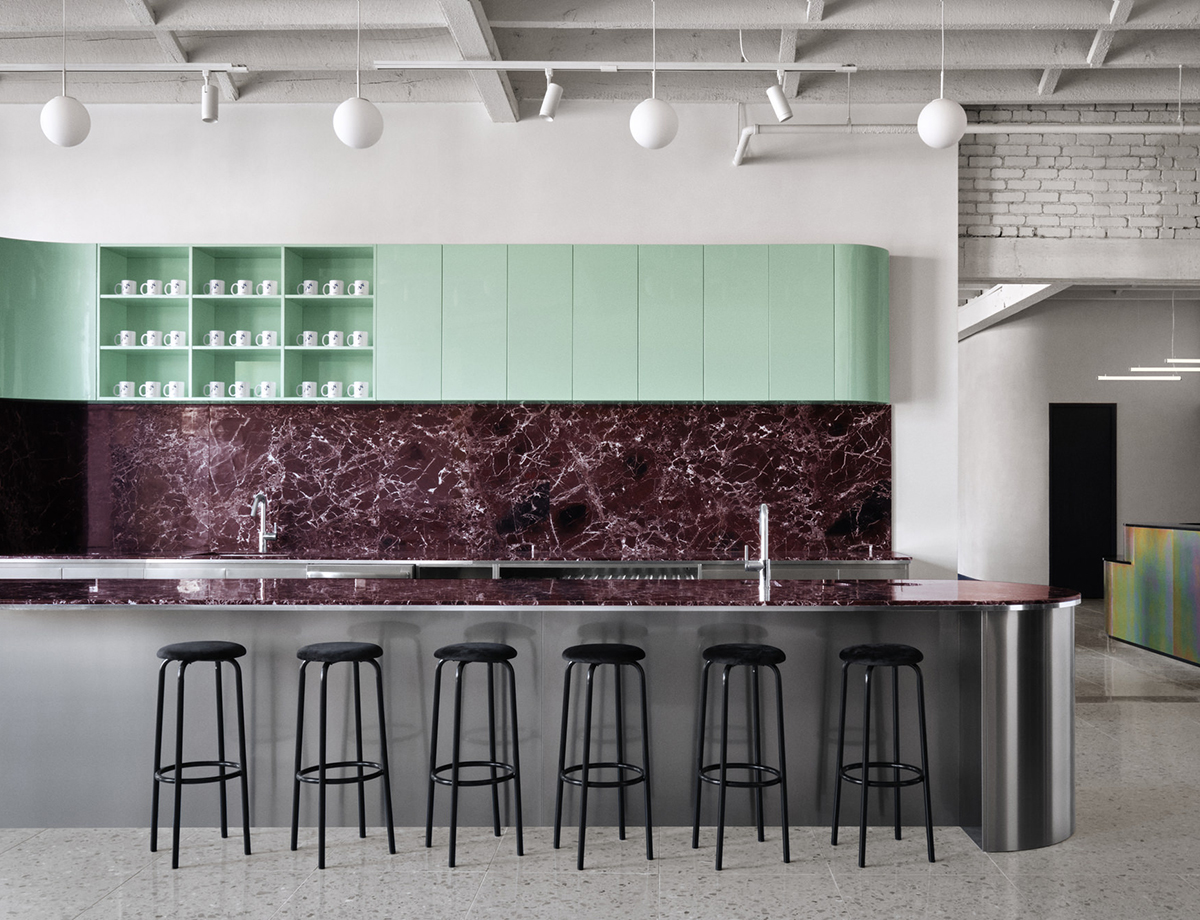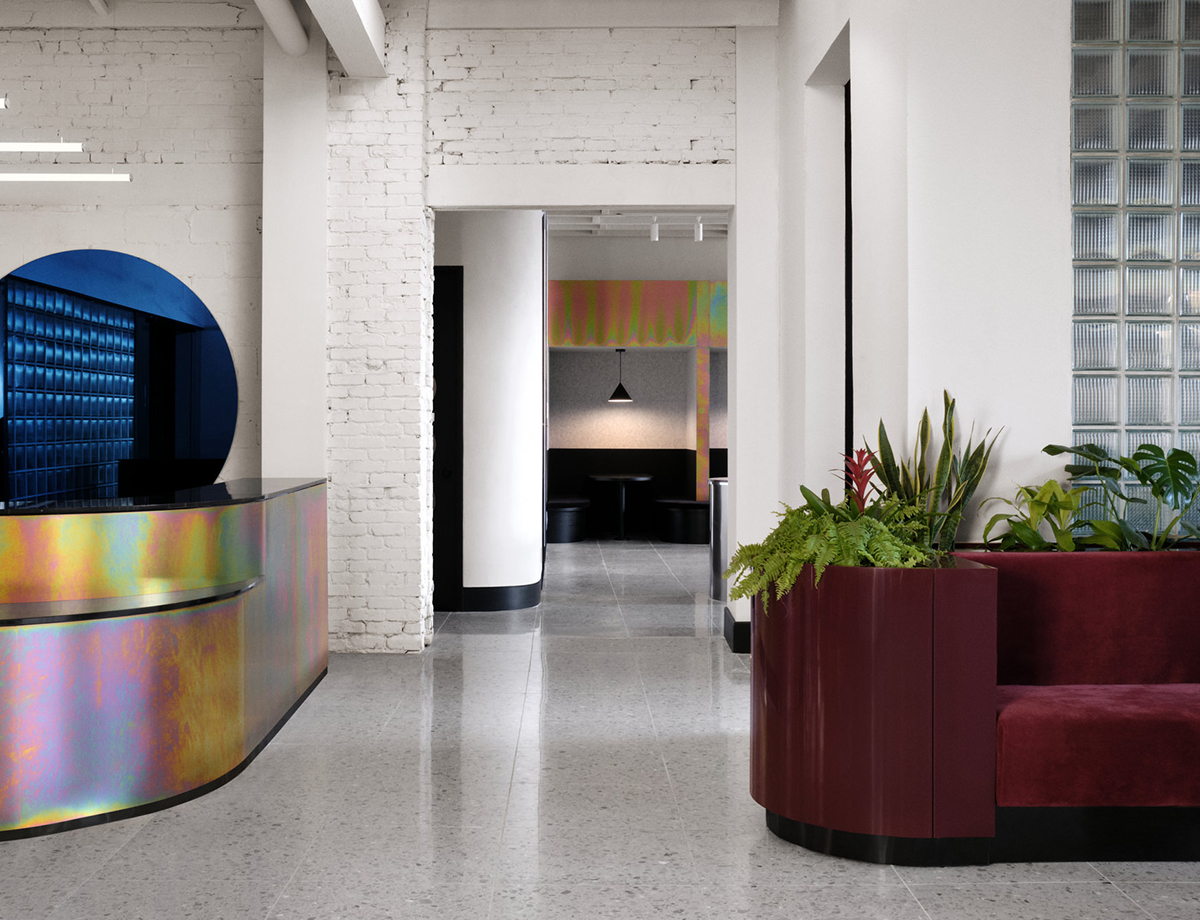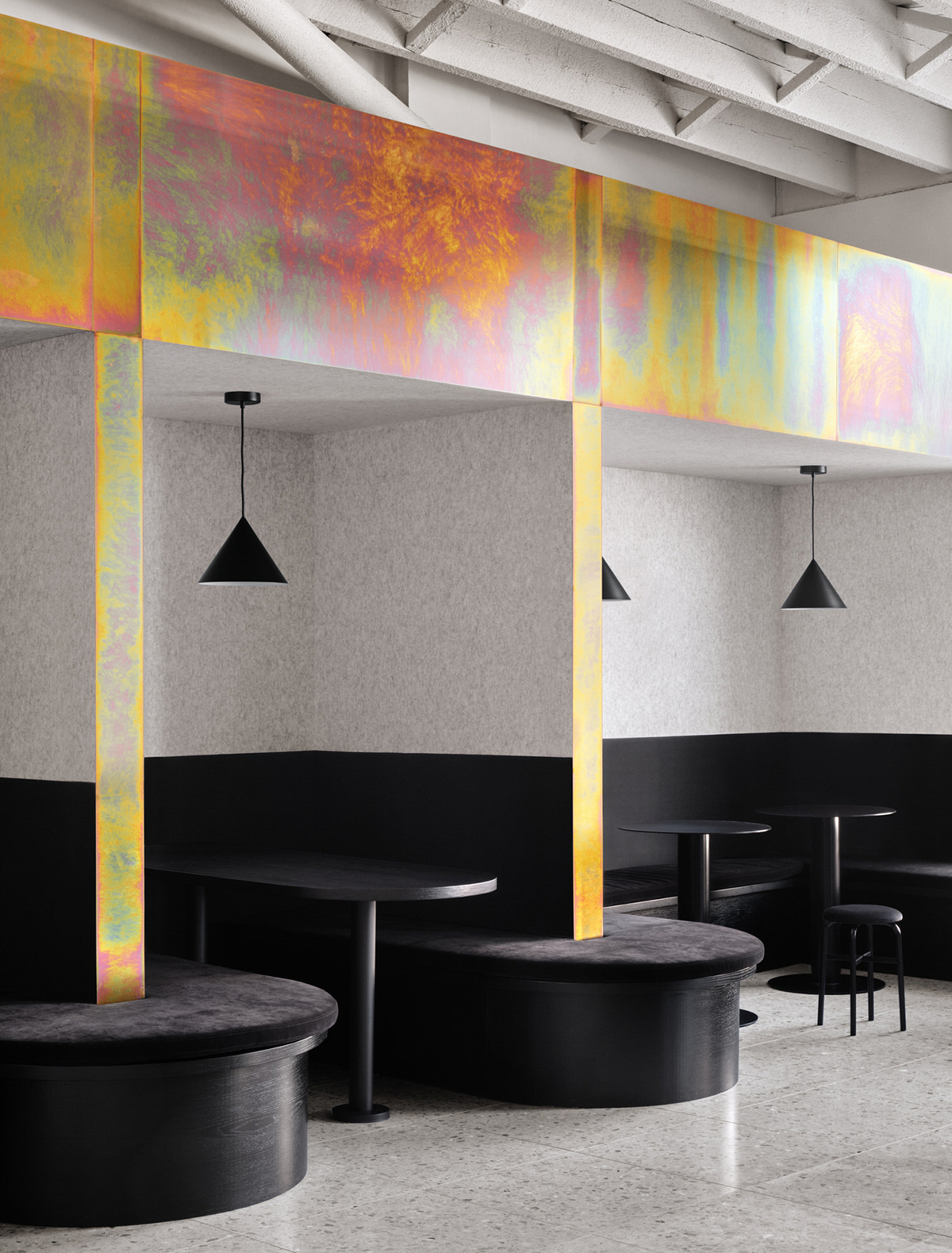 Design-y co-working spaces are a dime a dozen these days — which has us a bit worried about a co-working-space bubble post-pandemic — but this one in Montreal made our jaws drop: another great use of glass bricks (check), but also a perfect composition of shapes and colors and finishes. It's by the Montreal firm Ivy Studio.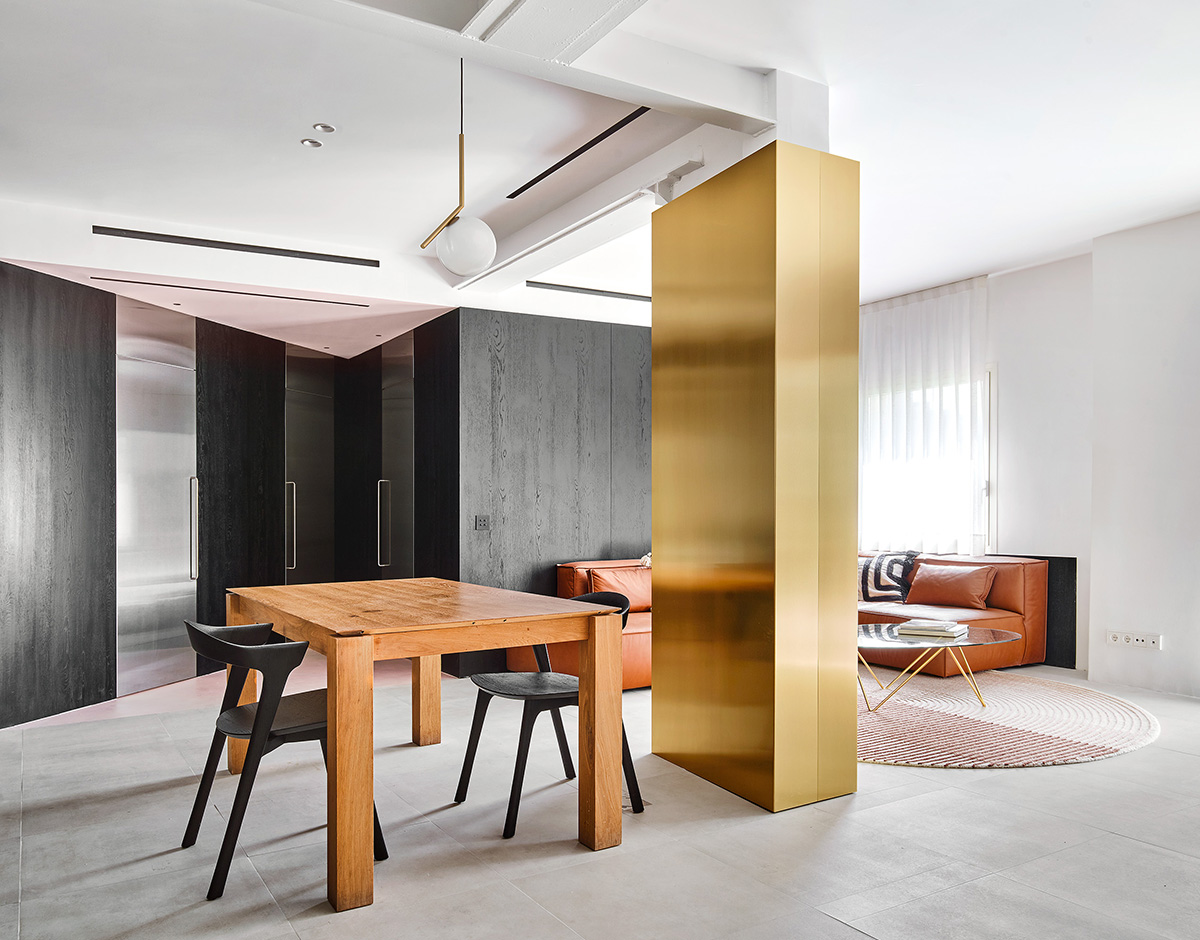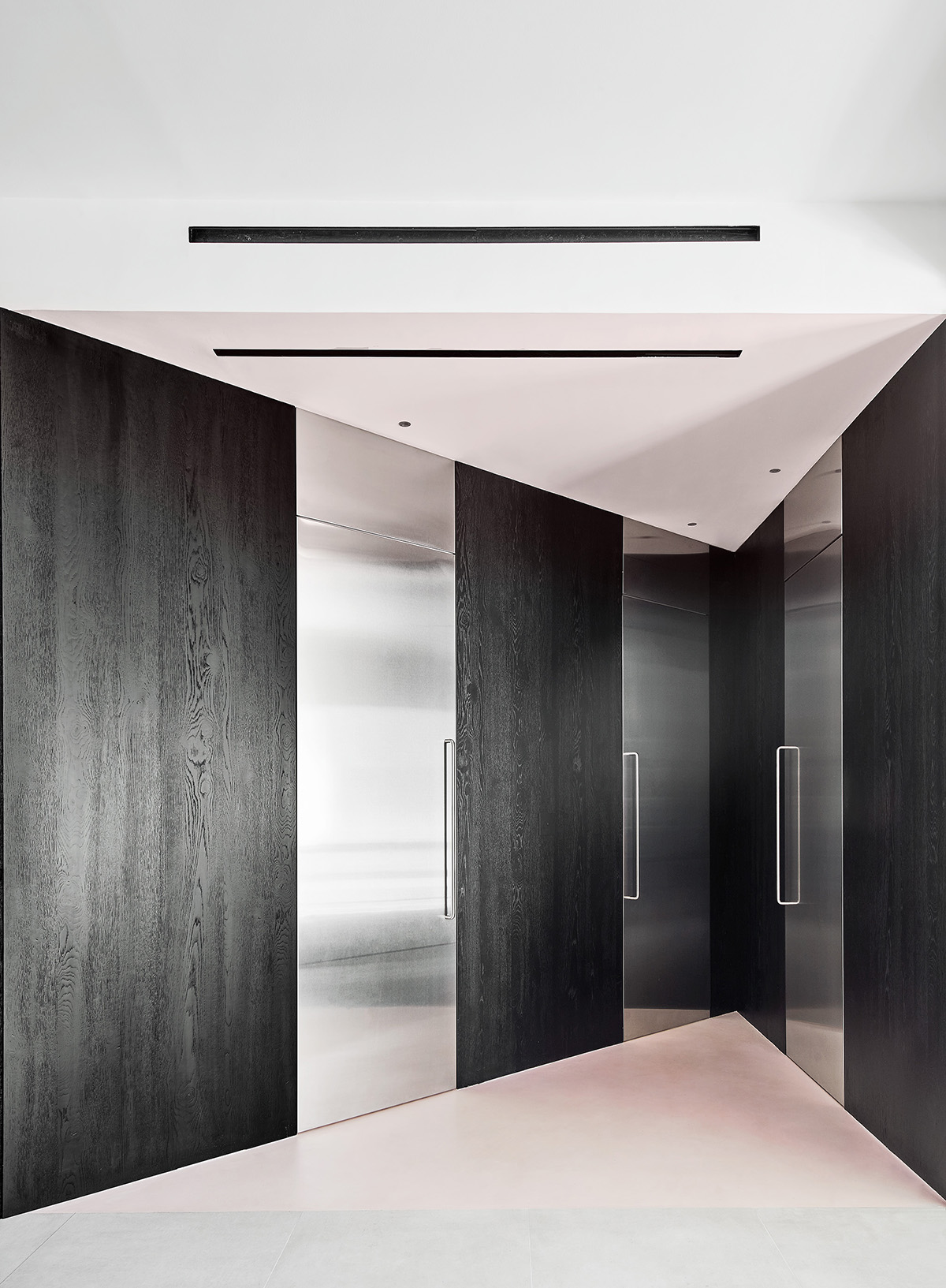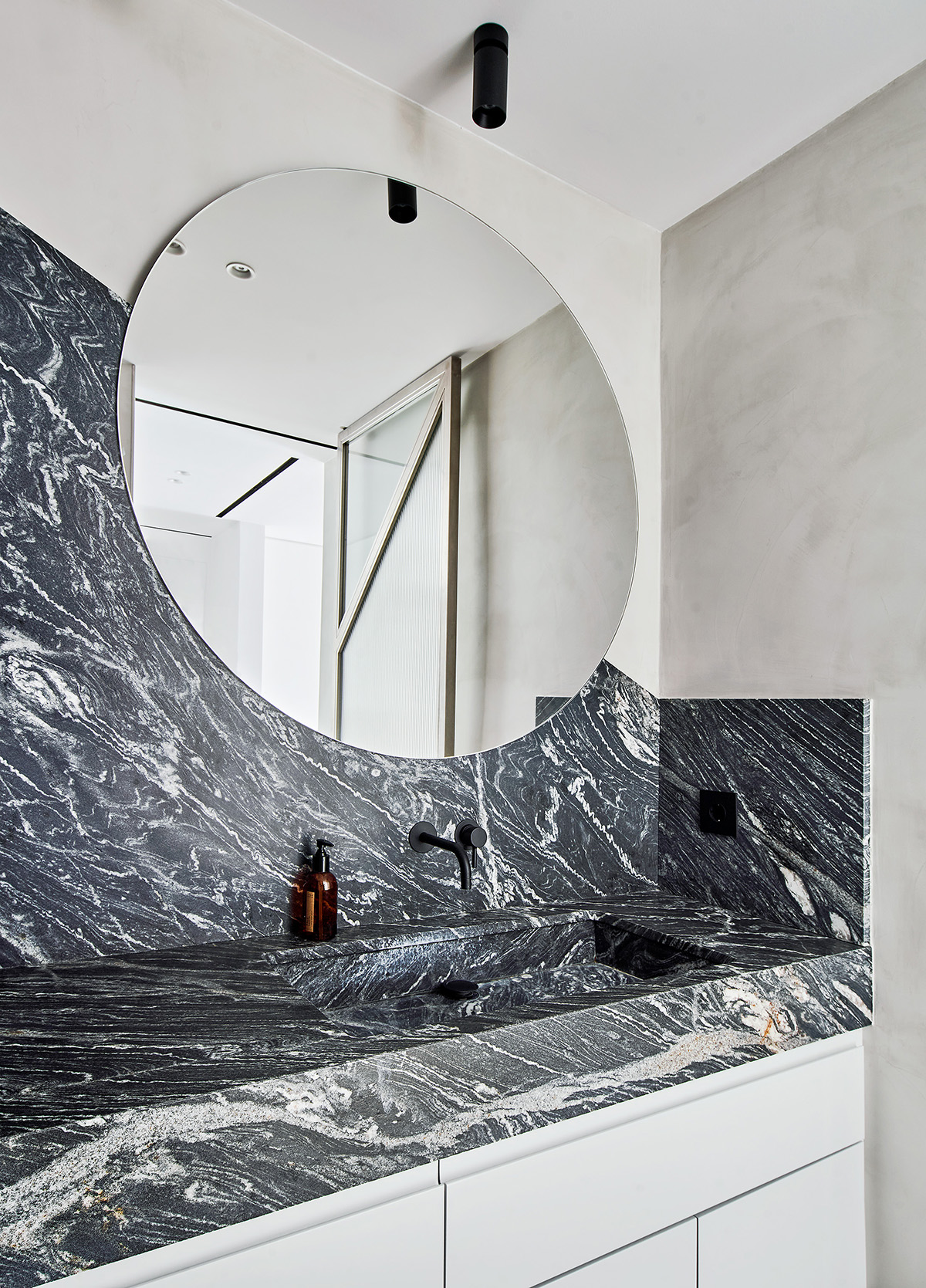 Definitely wishing the Barcelona architect Raul Sanchez could make a house for us, after seeing the one he made for himself, above — even though it's a residential space, he wasn't afraid to go bold with his signature monolithic metal volume separating the living room from the kitchen, its shiny planes echoed in the kitchen cabinets and doors to the other rooms. See more here.
Discoveries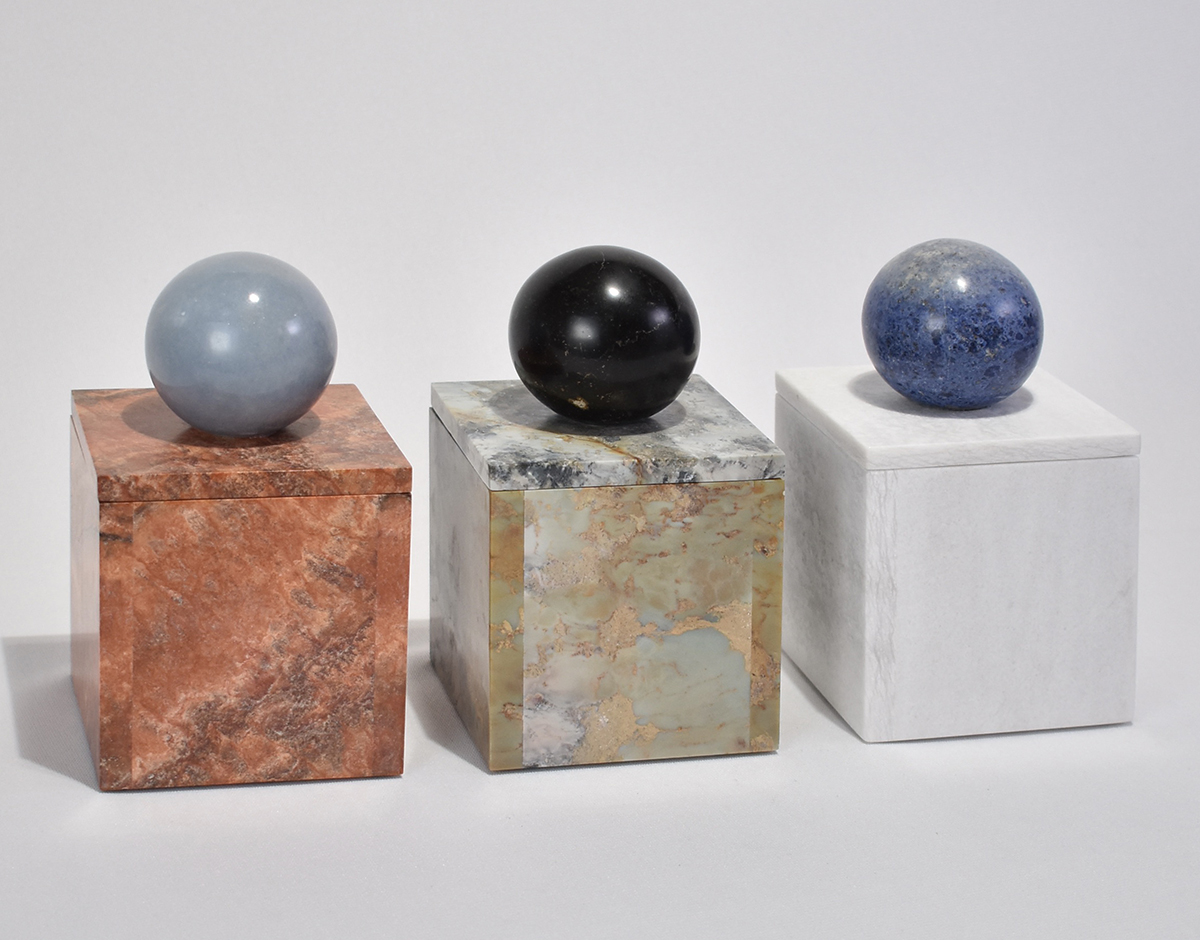 I've always wanted something like Casa Shop's new Curio Box to stock at Tetra; it's great for storage, but also so eye catching and special with the huge ball on top. The Curio Box comes in three stones — jasper, soapstone, and alabaster, each with a contrasting handle — and costs $250.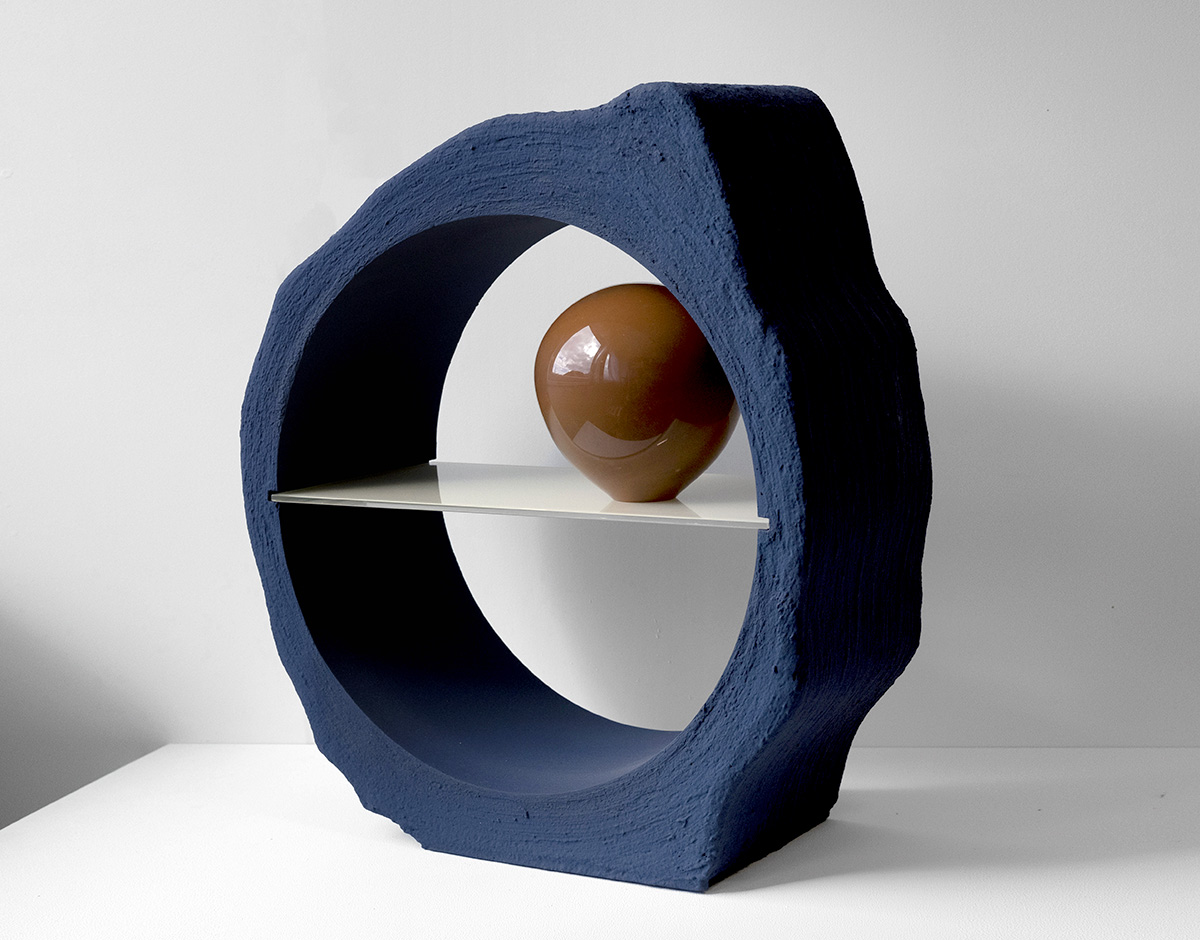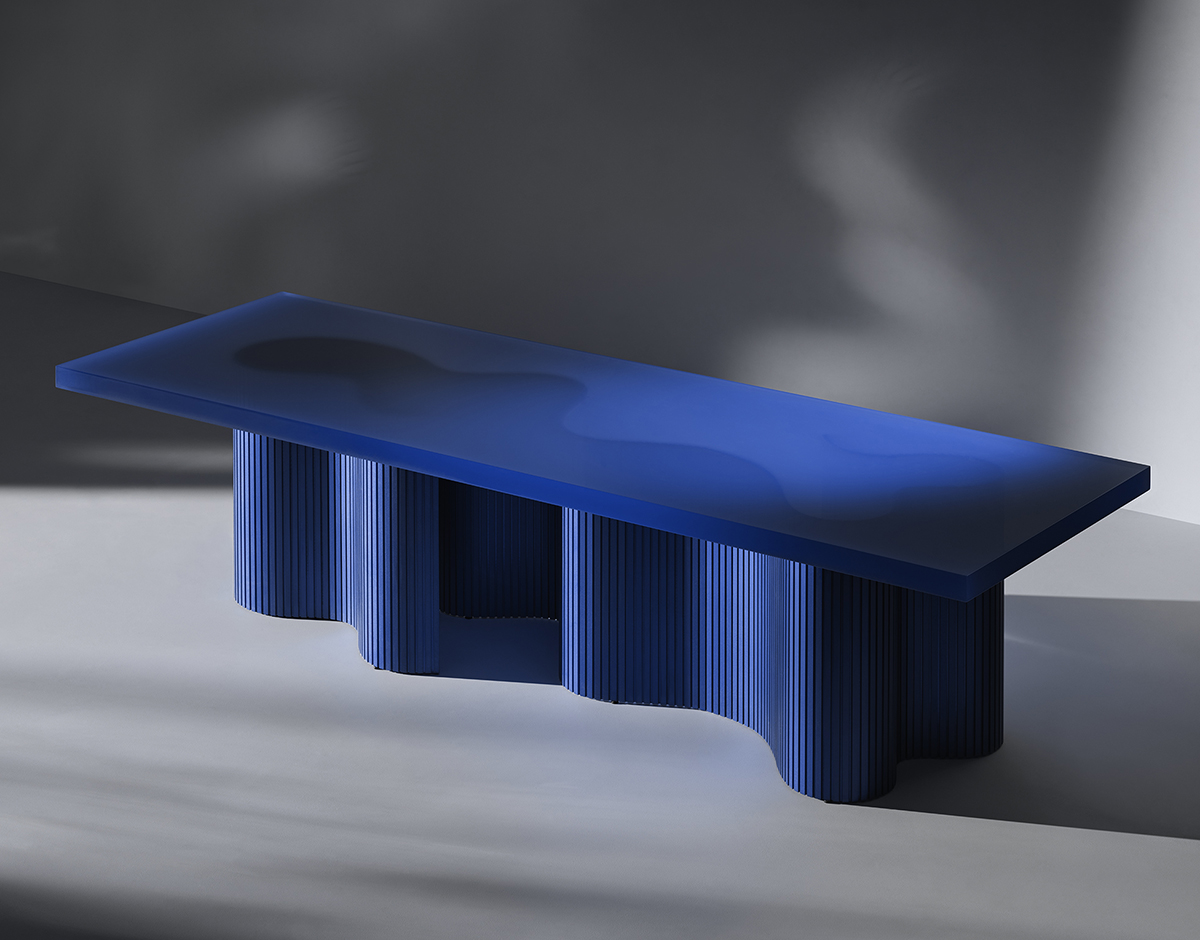 Among Swedish designer Erik Olovsson's latest works, above, are a styrofoam, Jesmonite, and glass shelf that comes with a glass object on it (why? why not!), and the Spine table, also pictured at the top of this post, whose wavy corrugated-aluminum base creates a pretty silhouette that's visible through the translucent resin top.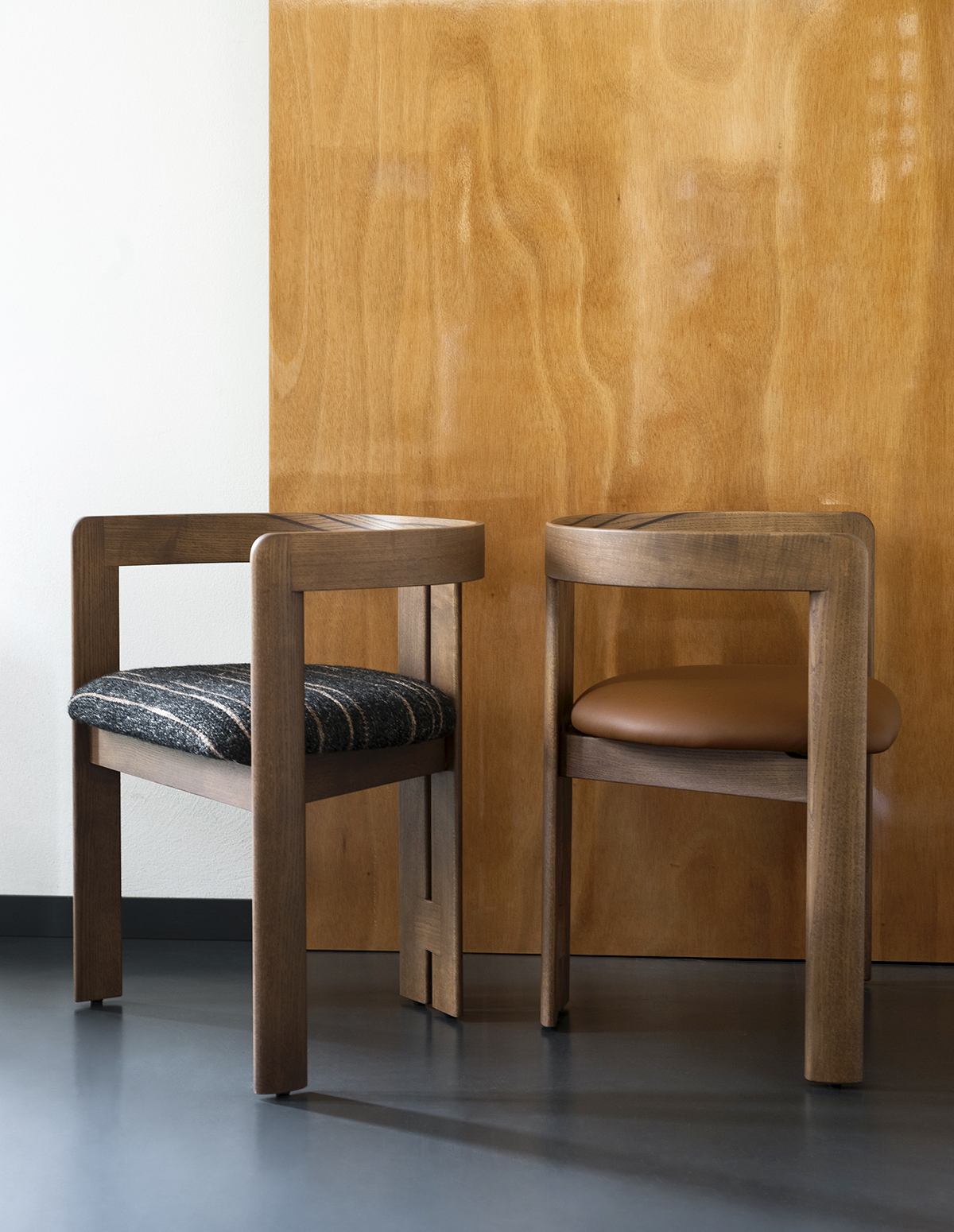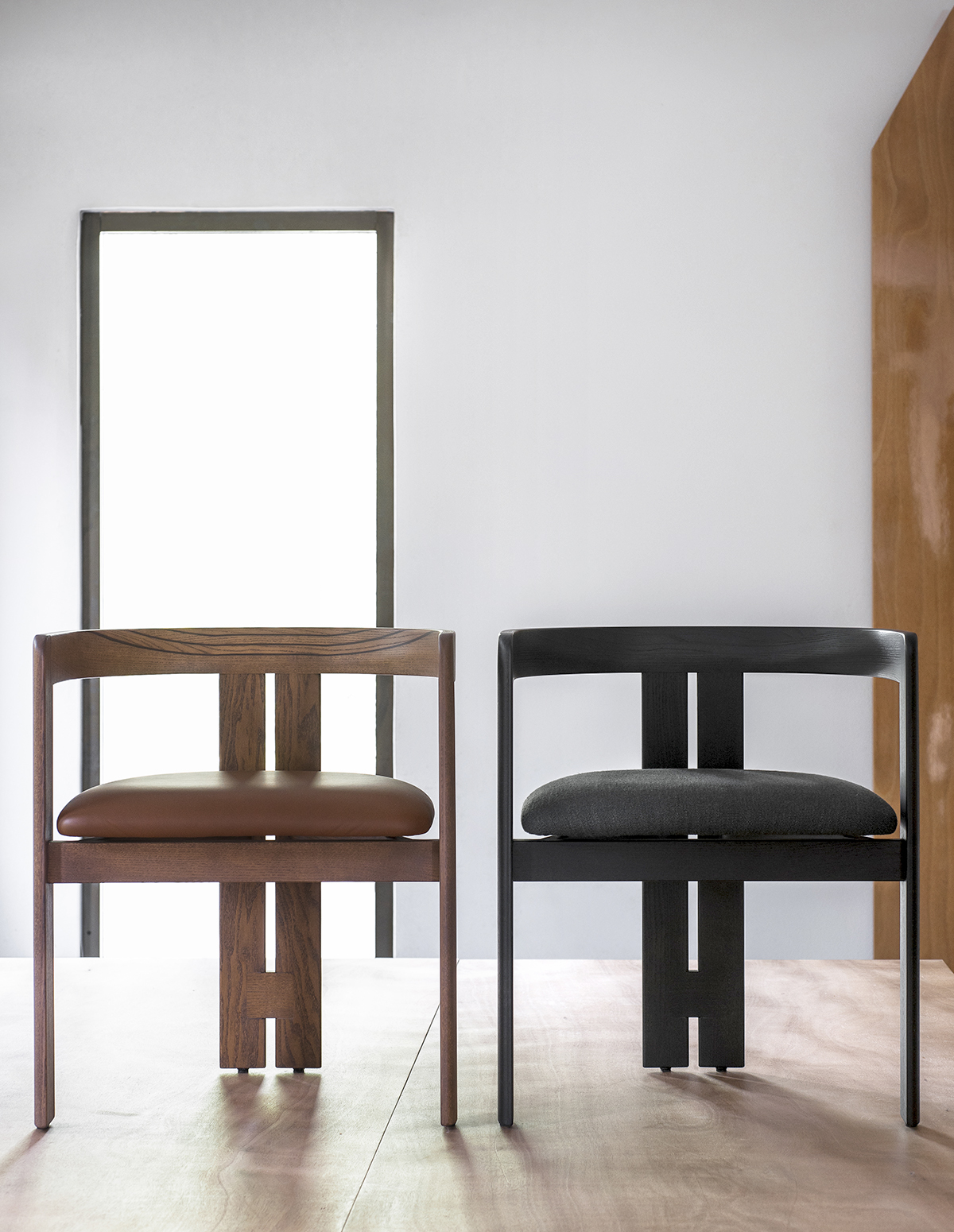 It's graduation-show time, and we'd like to remind any newly matriculated, eager young designers that the Pigreco chair — which was just reissued in walnut or ash by Tacchini — was Tobia Scarpa's first product design, created in 1959 as his graduation project in the University of Venice's architecture program. Remember that this amazingness could easily be you, in 2080 (as long as you don't keep making blobby shit from foam that will degrade by 2030).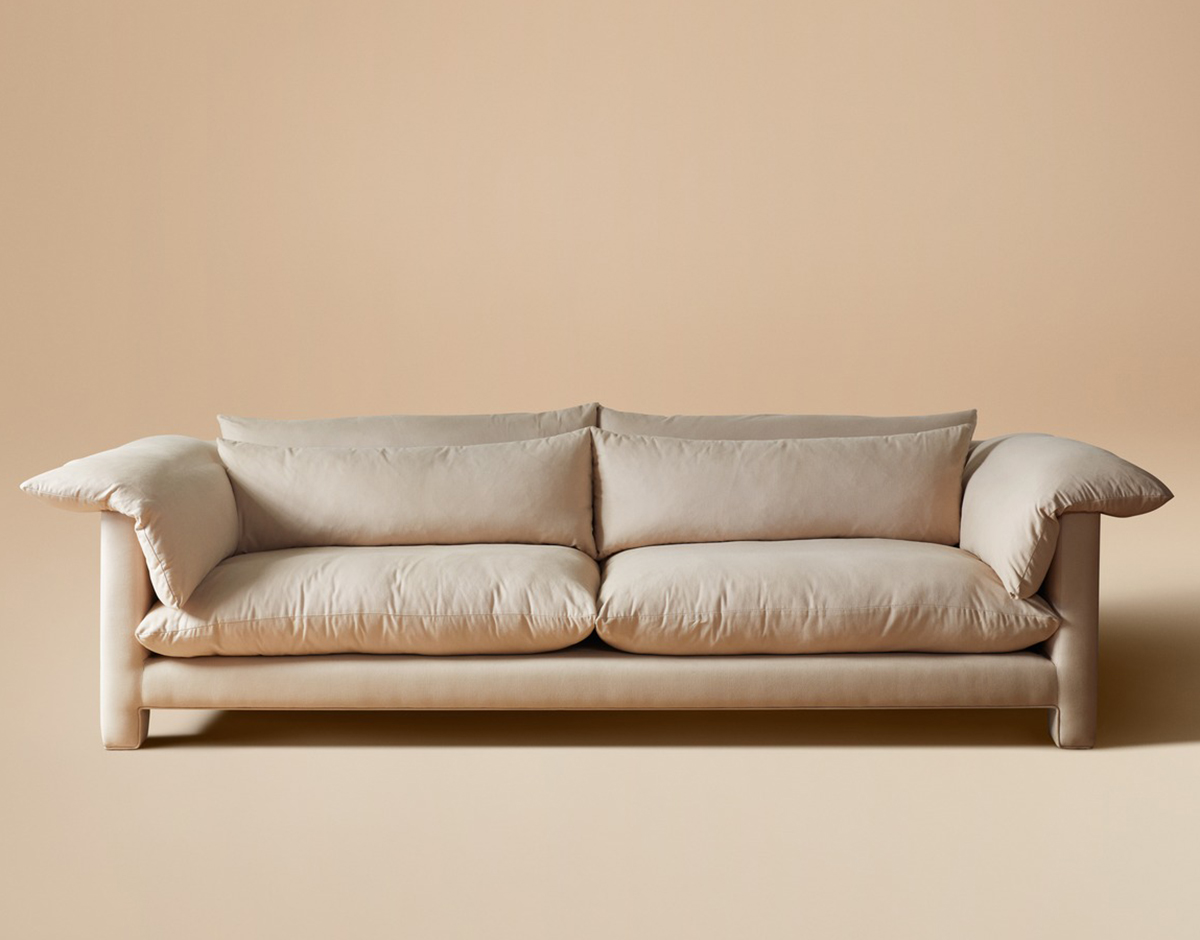 The South African furniture brand Lemon just released a super comfy-looking new sofa called the Downing, which is sort of the love child of the Cloud and the Maralunga. It was designed by Yaniv Chen and comes in two different zeitgeist-appropriate neutral beiges.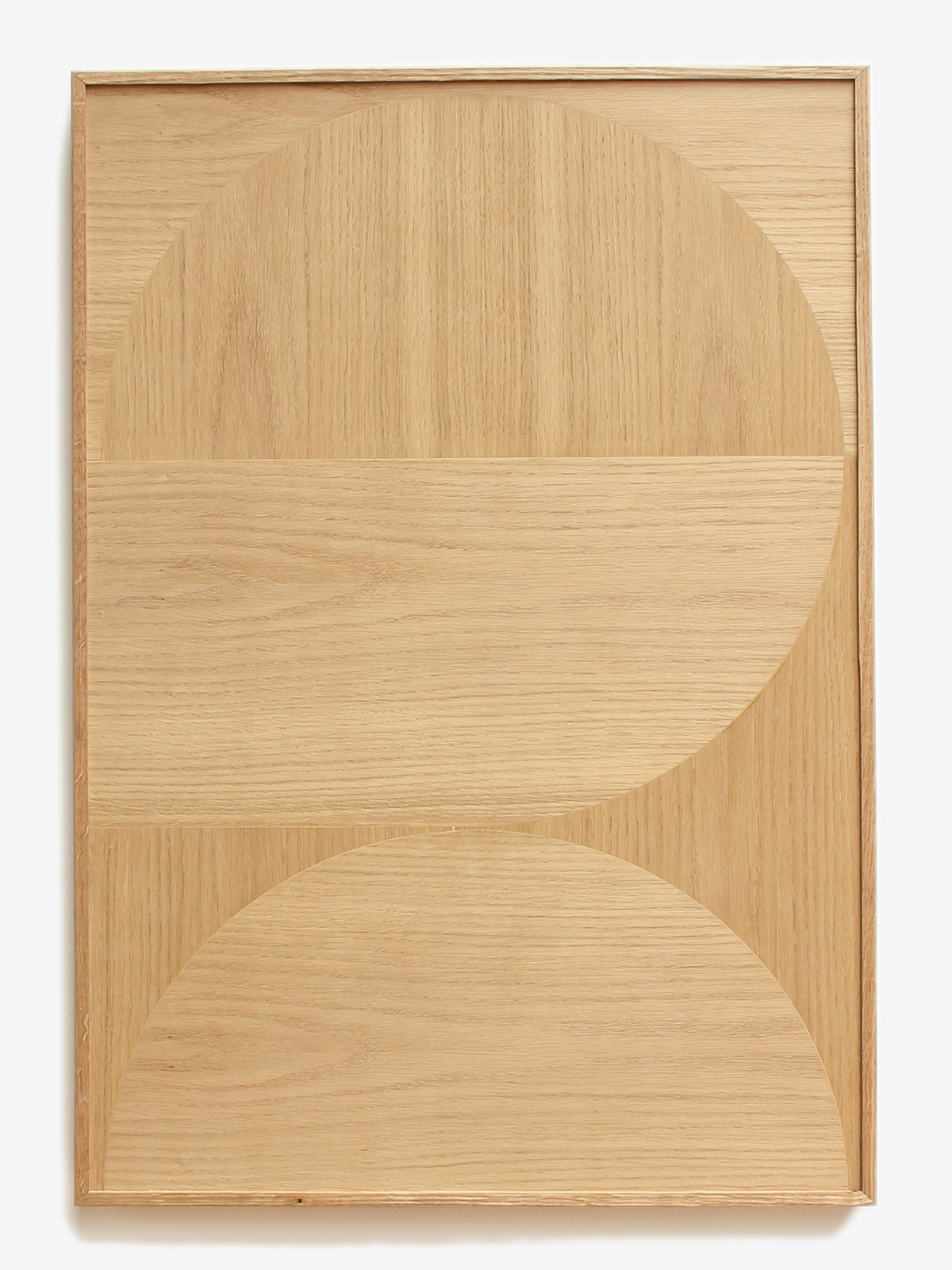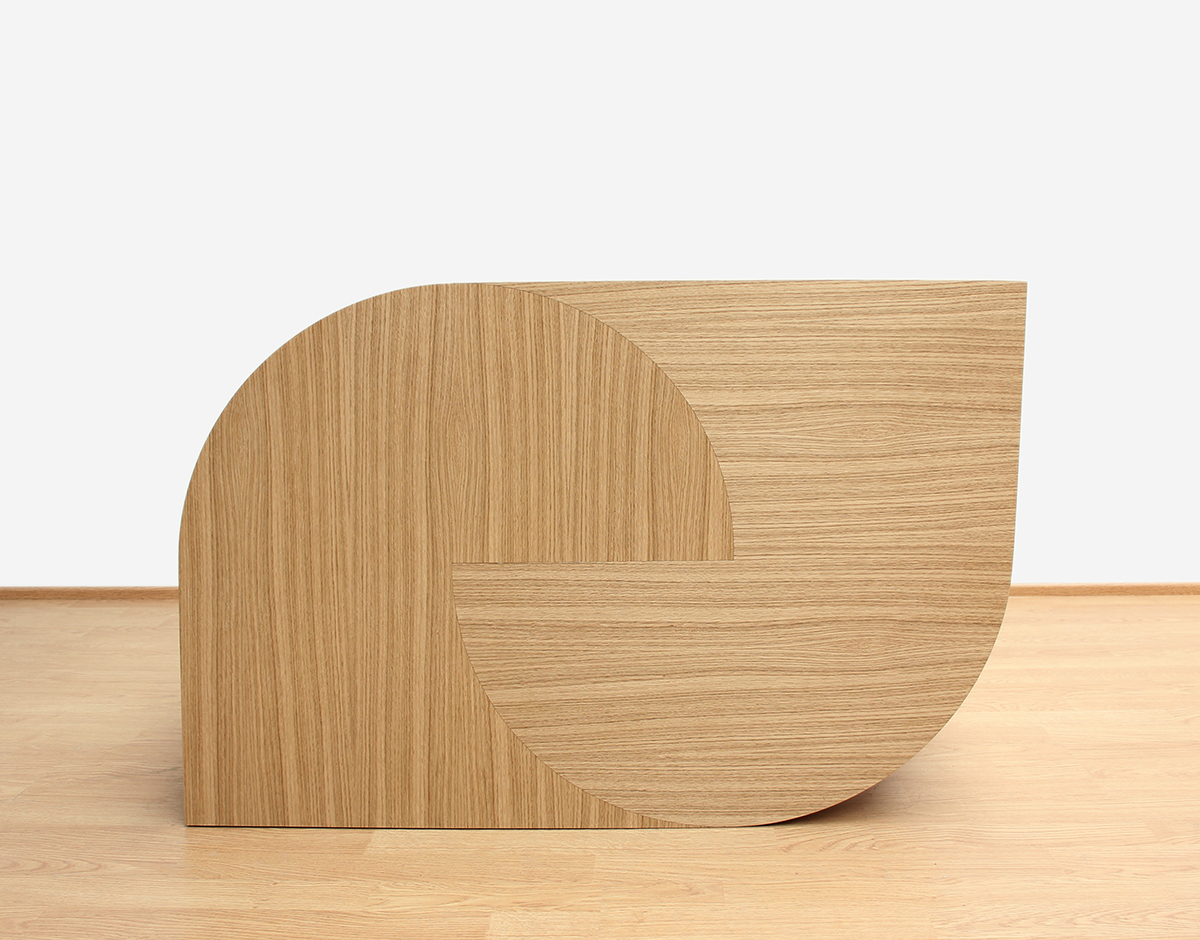 Studio Verbaan's new Minimal Marquetry series is really the perfect expression of the fact that the Rotterdam duo consists of a woodworker and a conceptual artist — it consists of four veneer wall works that function as paintings, and two objects that could function as tables, all in a very nice shade of oak wood.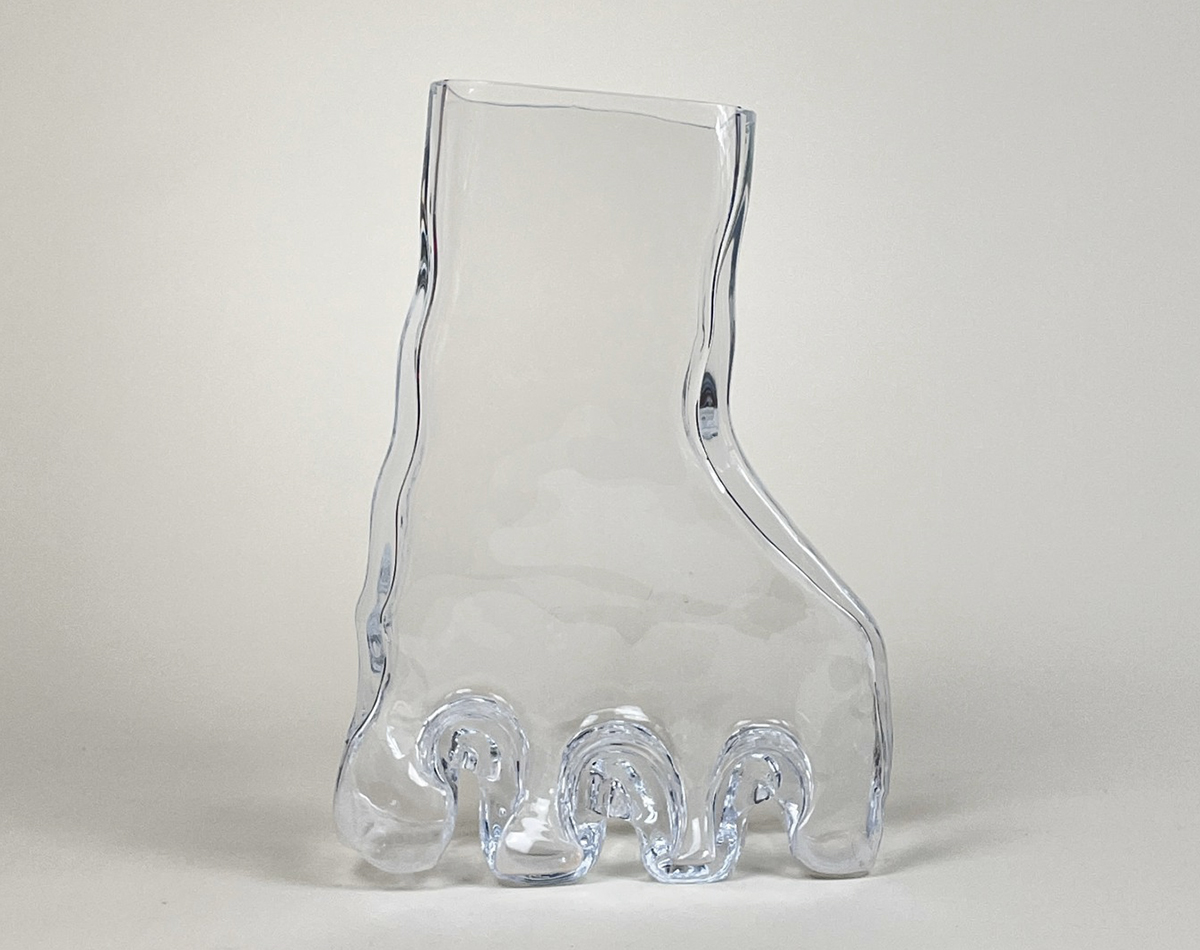 Someone pleeeeeease get us this inverted foot vase by glass artist Lisa Reiser, for sale at Arranging Things in Stockholm? It's just the perfect perfect thing. She and Barbora Zilinskaite should do a collaboration.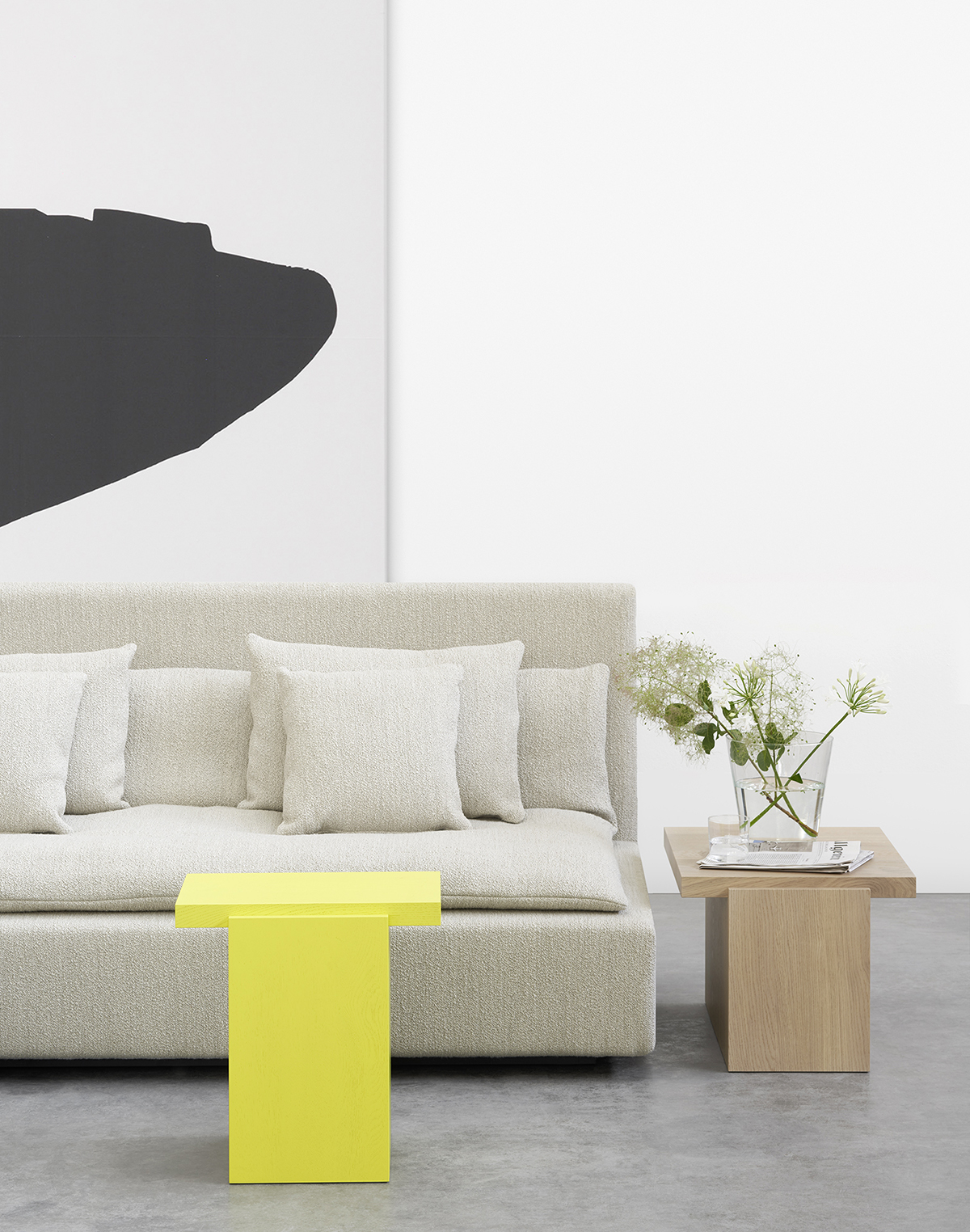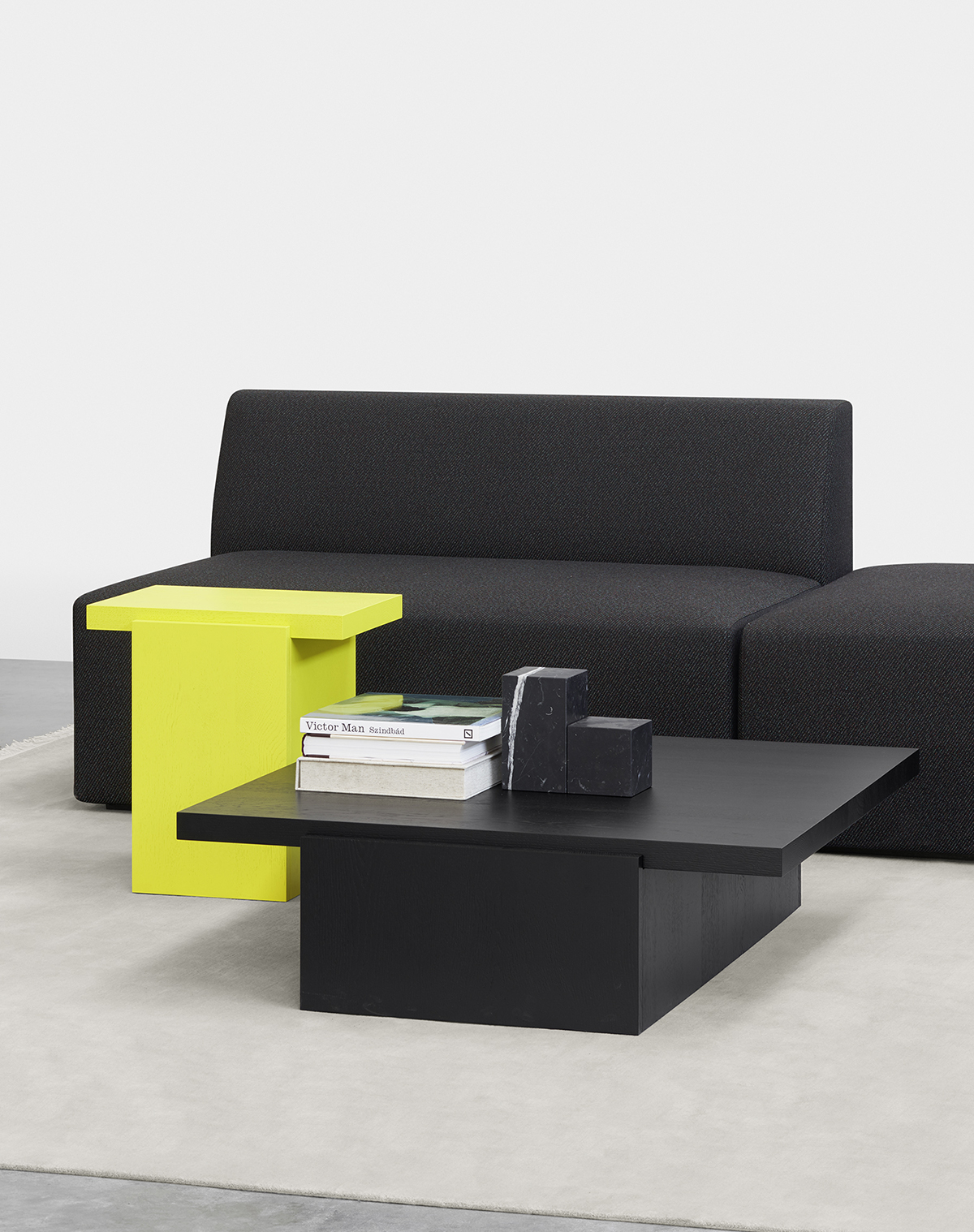 Remember when we featured the Danish architect David Thulstrup's house? He just came out with a new line of side and coffee tables for e15, and of course we went bananas (pun intended) for the little neon yellow version. Now picturing it in my house, topped with an inverted glass foot. Gahh, it's so hard having good taste and a limited budget.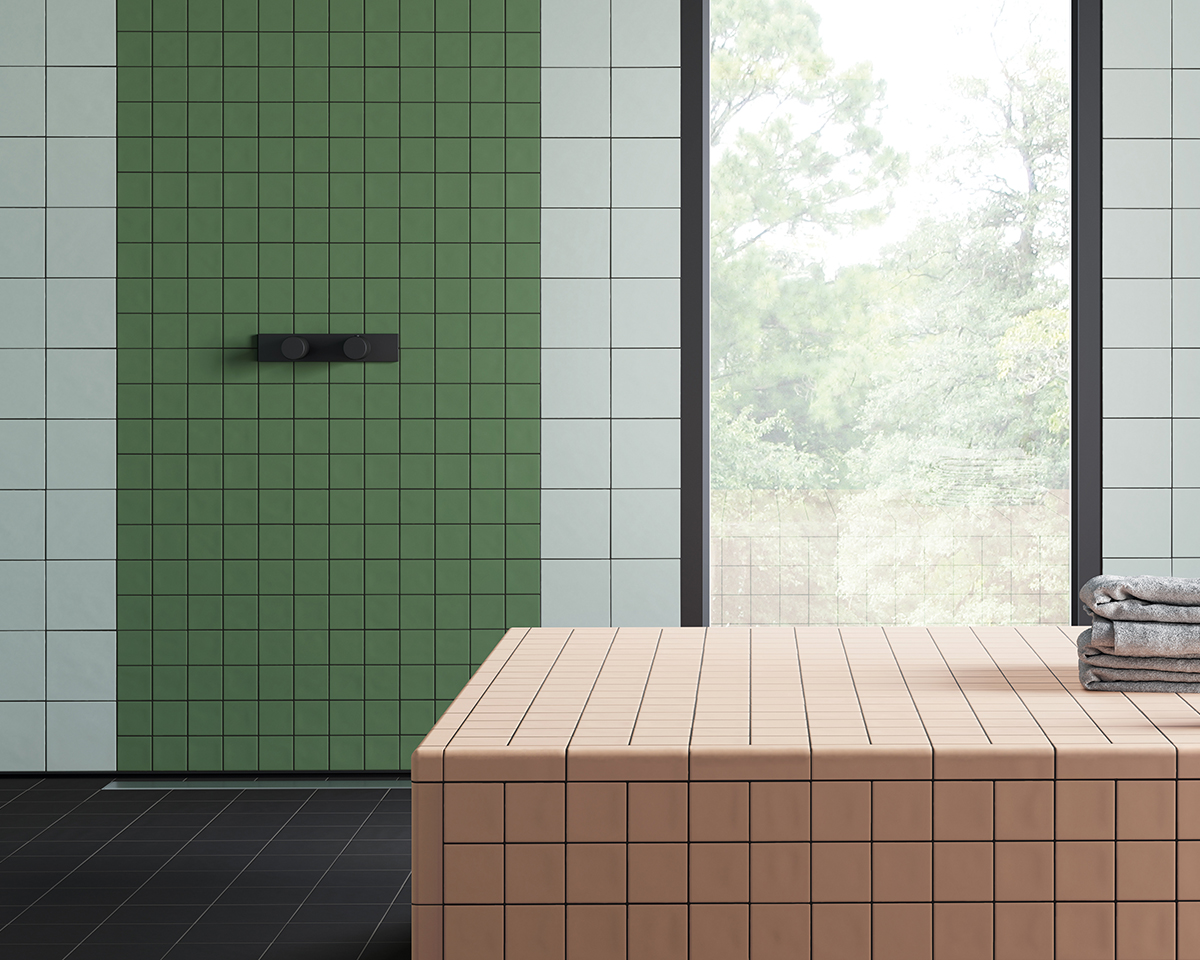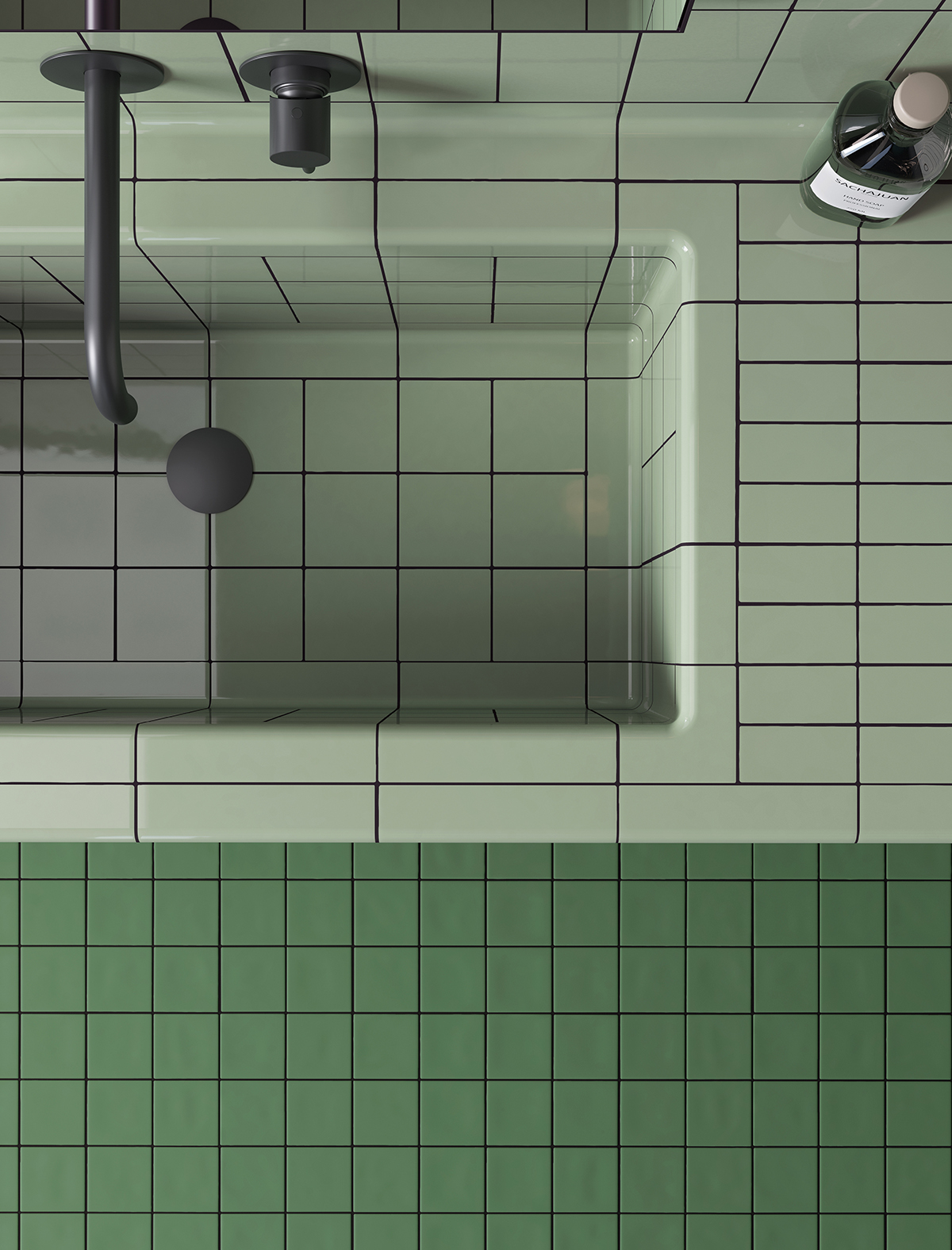 By way of introducing this new series by Konstantin Grcic for Mutina, we almost said "The '80s called, and they want their tiles back." However, we'd prefer to keep these for ourselves in 2021. They're honestly not that different from our faves, Field Tiles, in the sense that they're a basic that comes in various colors and shapes, but for those who want it, they offer an option that's a bit more slick, and with curved edge and corner elements.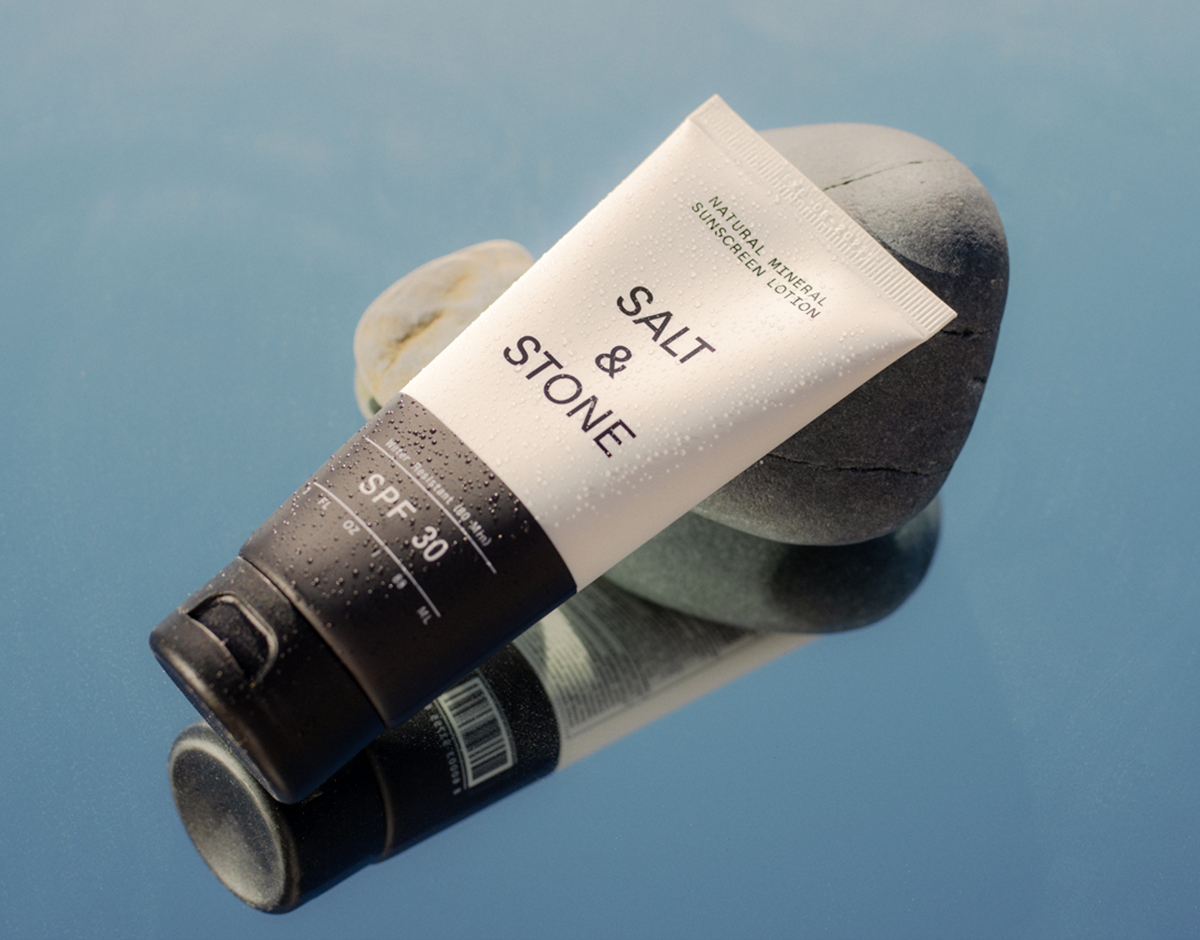 I've been using — and really liking — the natural mineral sunscreens made by the L.A. beauty brand Salt + Stone. They're lightweight and reef-safe, with pretty minimalist packaging. Salt + Stone also makes natural deodorants, but I'm going to refrain from trying them until the weather (and my underarms) cool down a bit, lol.
Exhibitions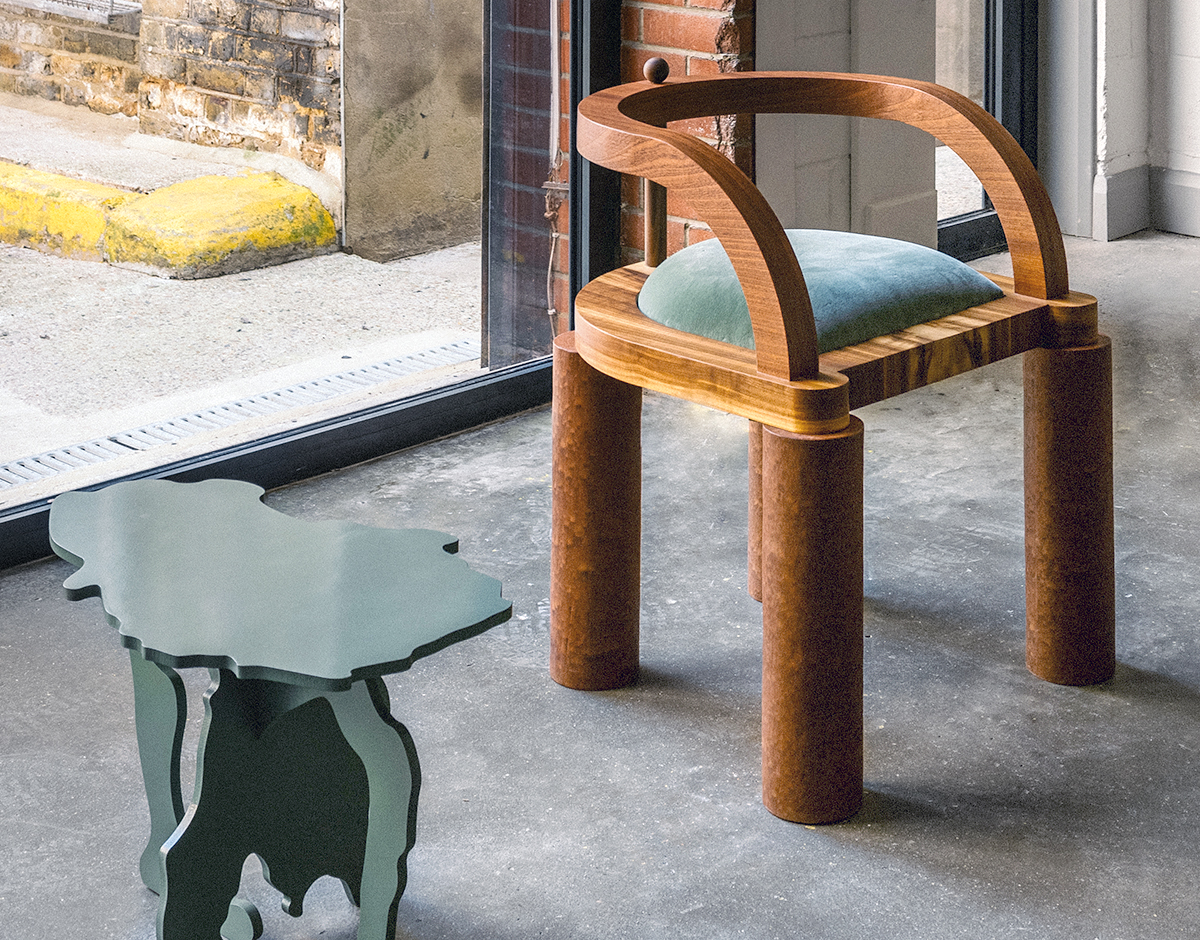 Max Radford intended to launch his new Radford Gallery with an inaugural show last year, but his timing unfortunately coincided with the start of the pandemic. He bounced back last month, though, with a re-staged, and updated, launch exhibition that included works by EJR Barnes, Lewis Kemmenoe (chair above), Katy Brett (green table above), and more. It was only on view until June 6, but we're definitely going to be keeping an eye on whatever Radford does next.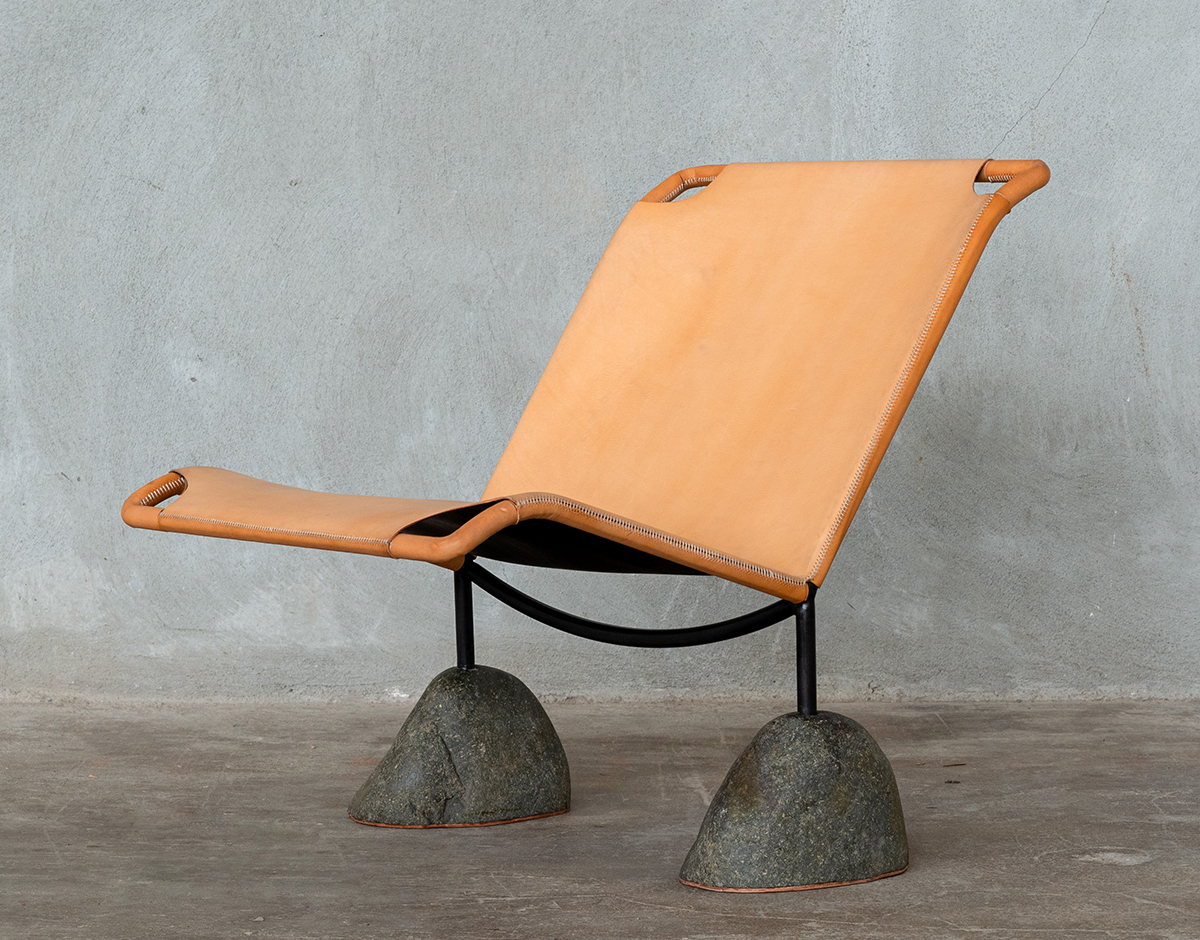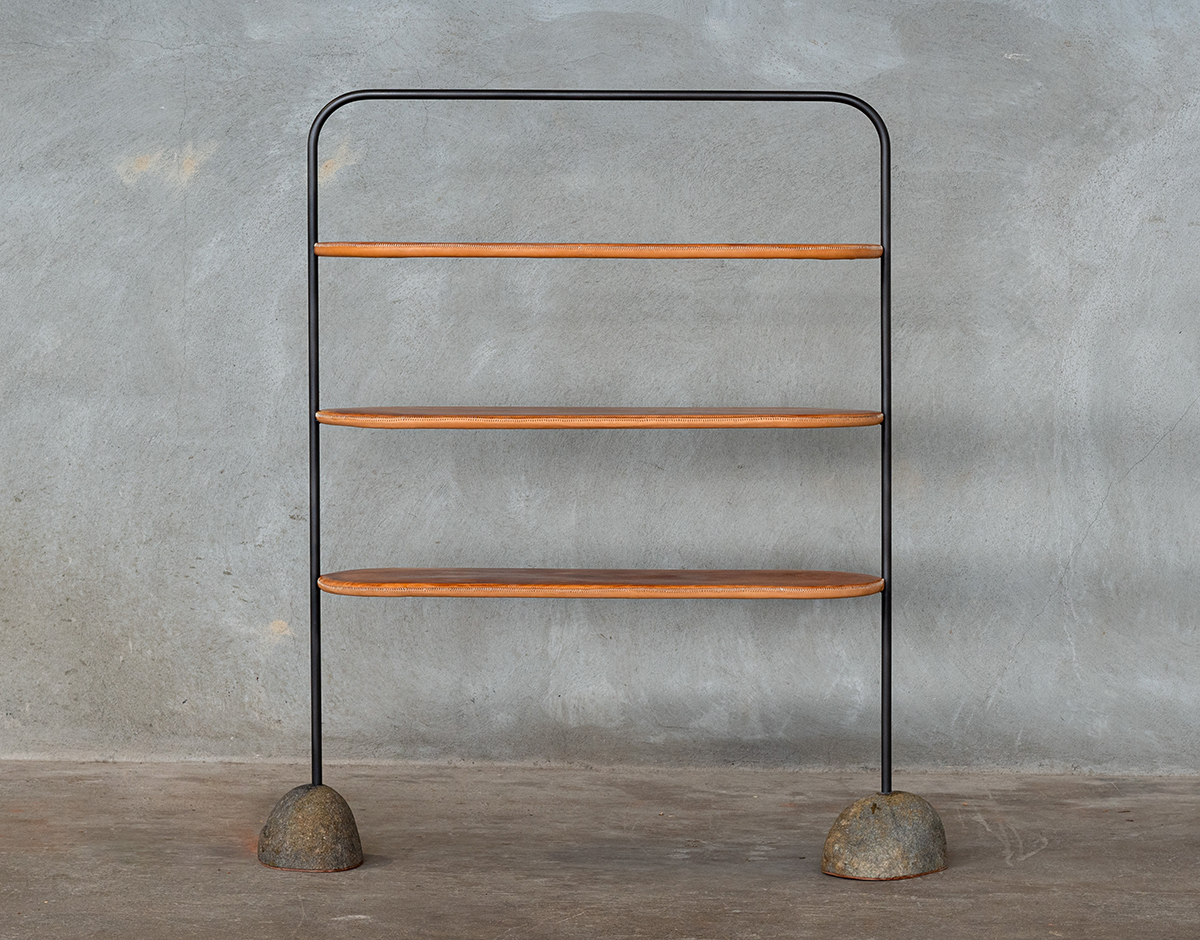 Hot on the heels of our story about our obsession with furniture that incorporates rocks, Los Angeles designer Stephen Kenn has come out with a collection of tables, chairs, and shelves that do just that. They're part of an exhibition up this month at Matter in New York of work by California artists and designers, which also includes work by Dan John Anderson, Emilie Halpern, Estudio Persona, and Abel Macias.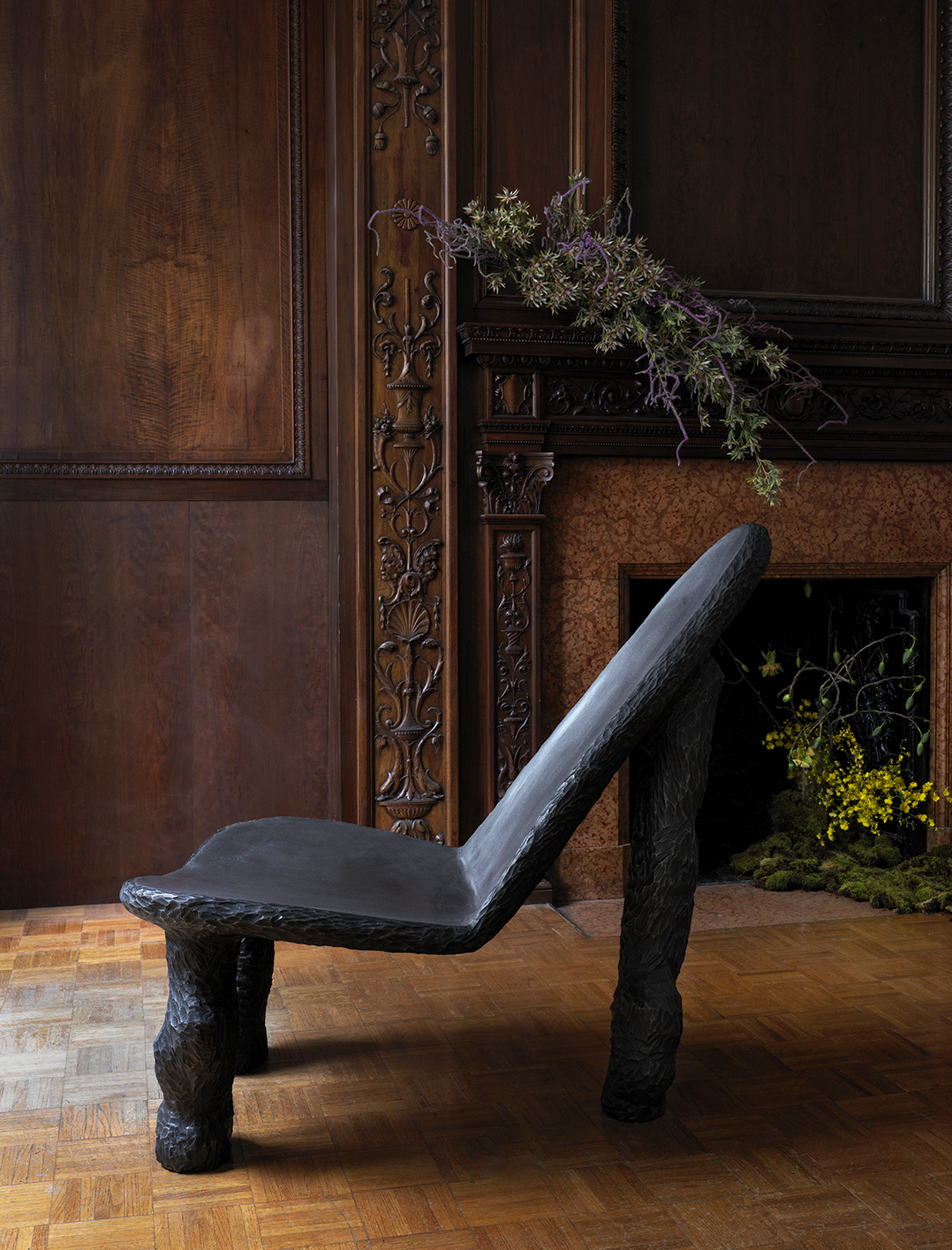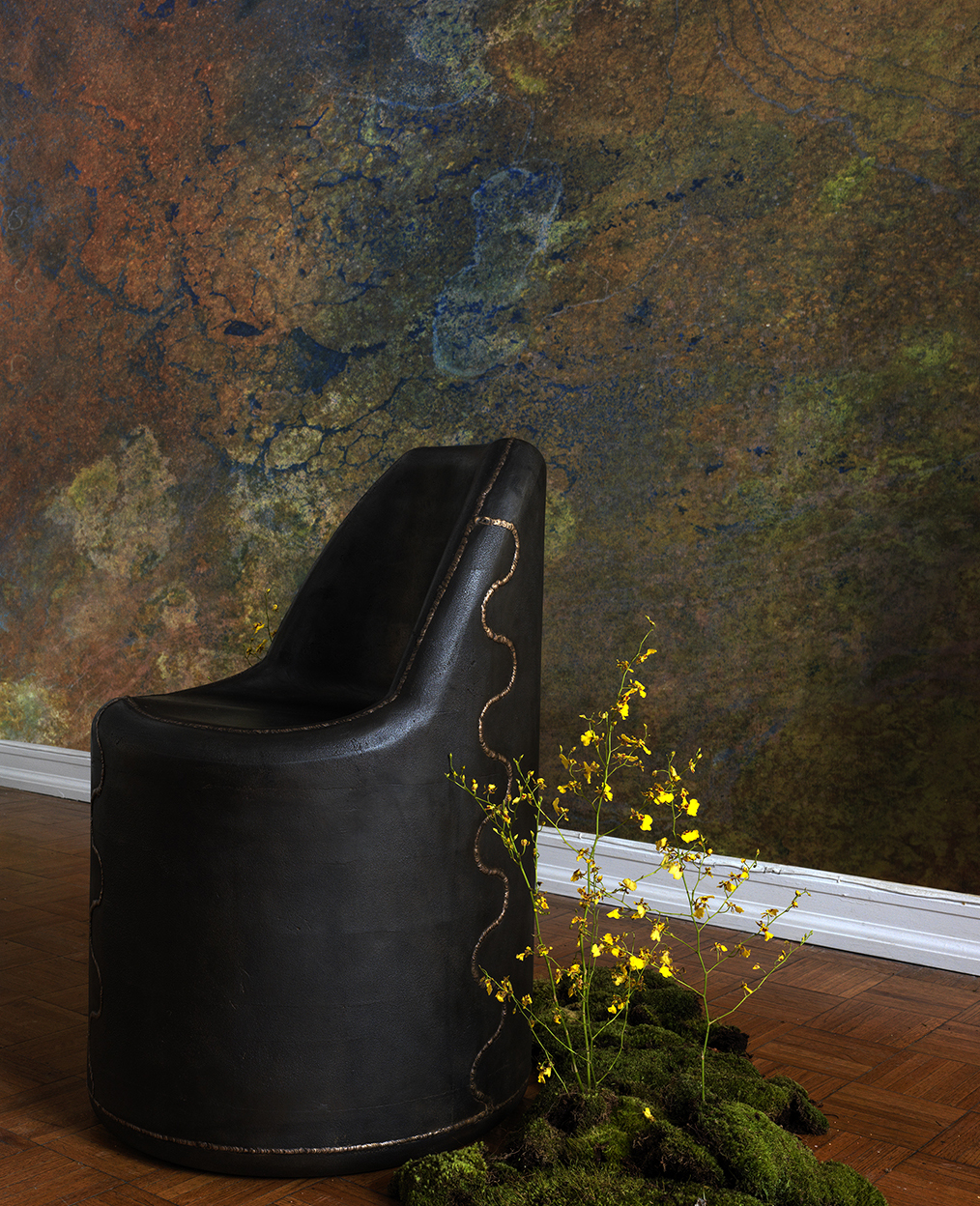 Emma Scully Gallery's latest show, Cast Iron, takes advantage of a concept we've always been surprised isn't used more often: selling digital designs that can be fabricated close to the buyer, eliminating the need for shipping (and its consumption of CO2). Of course with 8 pieces by 8 designers all made out of heavy-ass cast iron, we're not surprised Scully went this route; the ones in the show, however, were all made by the O.K. Foundry in Virginia. Pictured above are chairs by Tellurico (top) and Chen Chen and Kai Williams (bottom), but pieces by Brecht Wright Gander, Faissal El-Malak, Bradley L. Bowers, Ryan Decker, Charlotte Kingsnorth, and Nel Verbeke are also included. Photos by Chris Mottalini