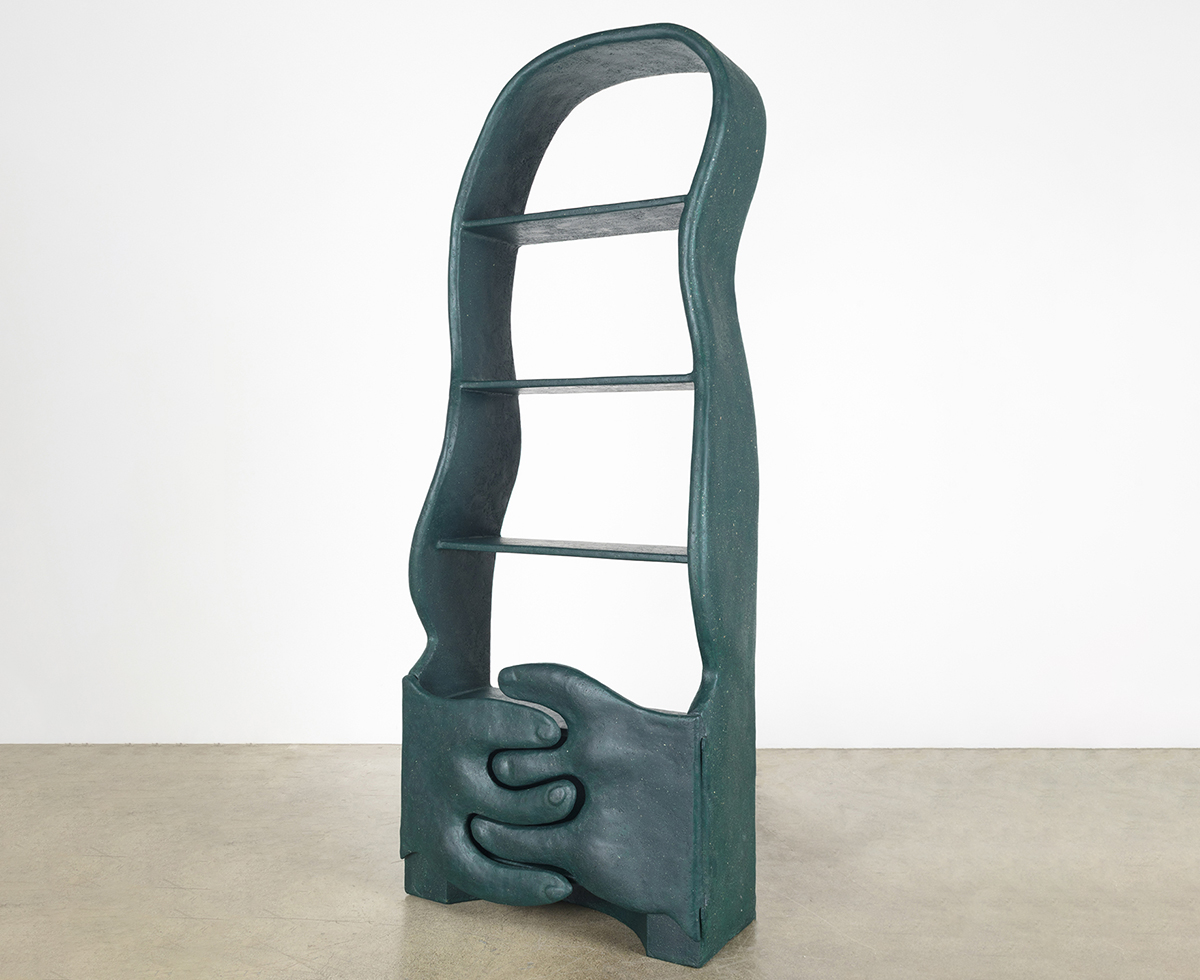 A weekly Saturday recap to share with you our favorite links, discoveries, exhibitions, and more from the past seven days. This week: two blockbuster exhibitions in Athens by Philippe Malouin and Sigve Knutson, the first Boy Smells store in LA, and the shelving unit of our dreams (above) by Barbora Žilinskaitė.
Discoveries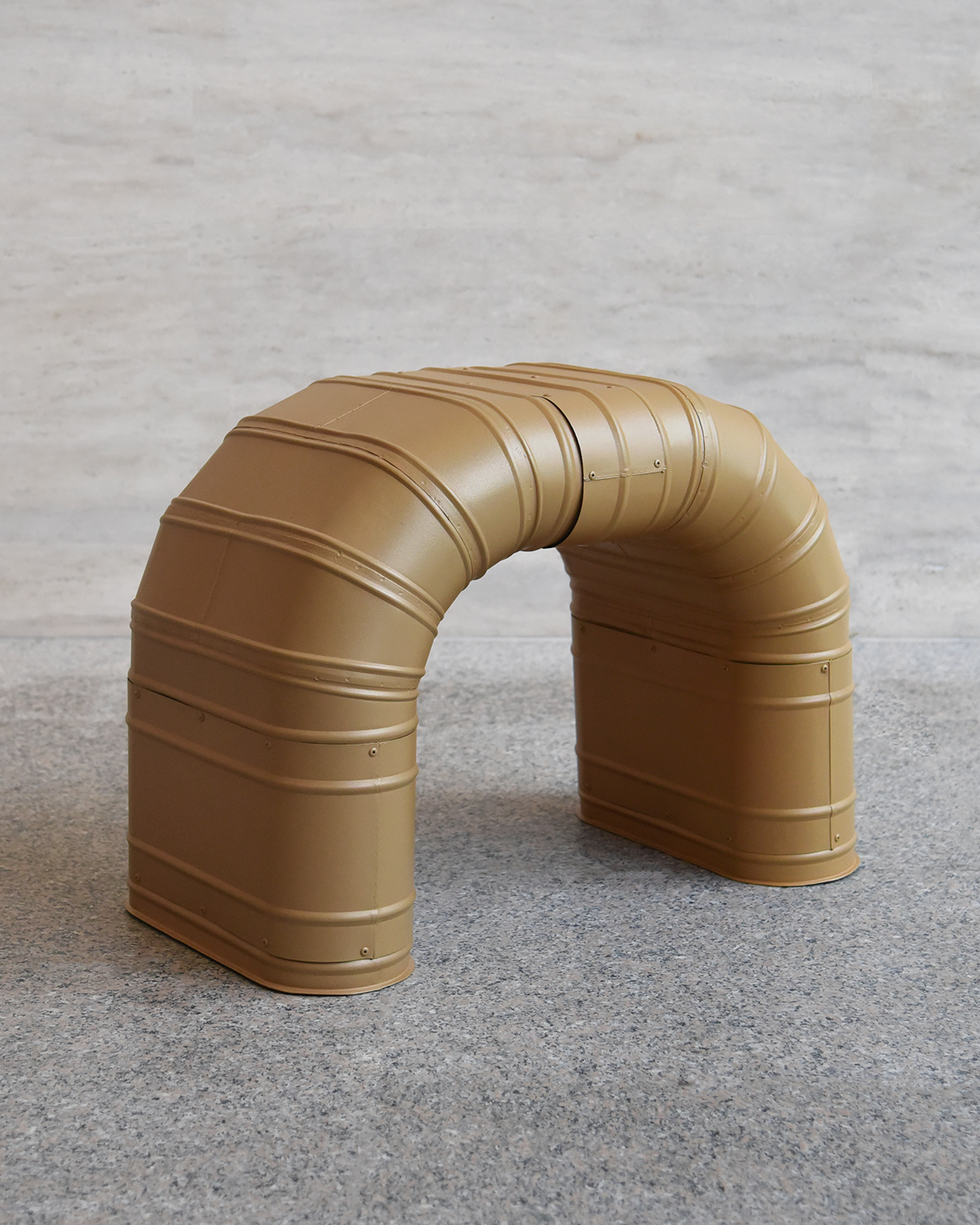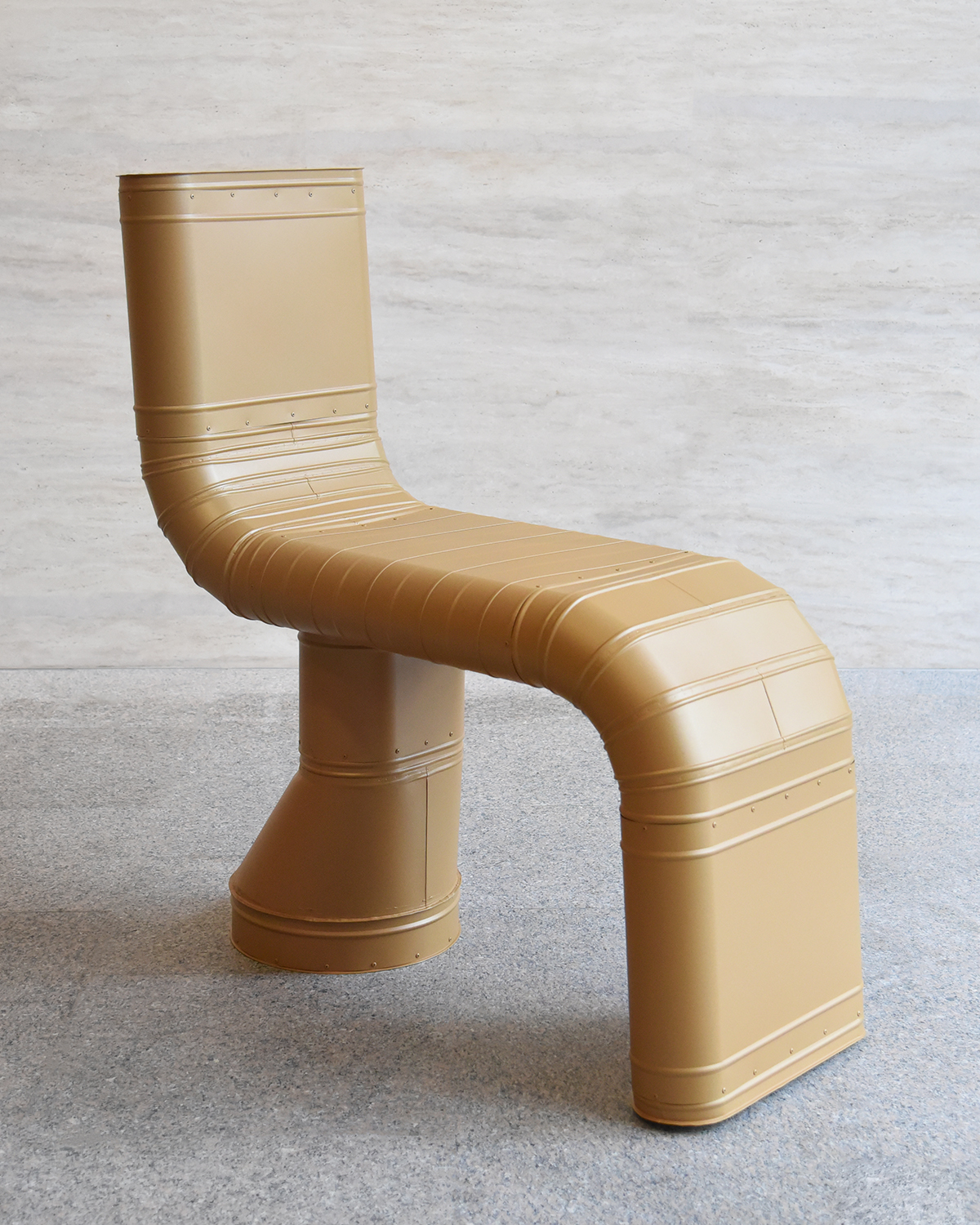 With his new Duct Series, Korean designer Jinyeong Yeon strikes a balance between honoring the classic appearance of ductwork and transforming it into something else entirely — a suite of benches, chairs, and side tables.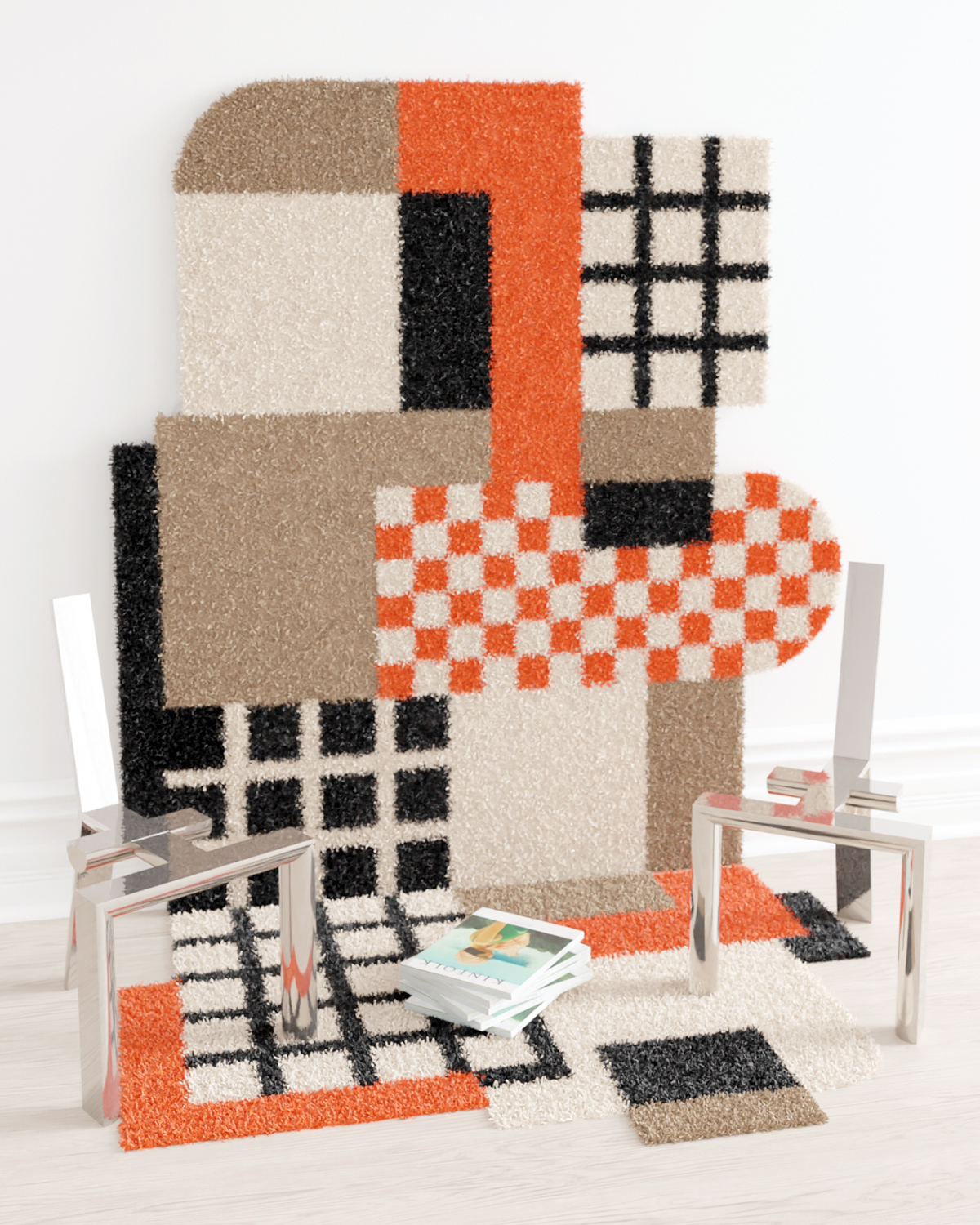 Collective Design closed its physical doors a couple of years ago, but is putting up an online shingle with On the Edge, the first in a series of digital-only selling shows — this one with works that "explore the art of balance," including a side table by Sam Stewart, works by Ian Cochran, and the WCL chair by Will Choui, pictured above.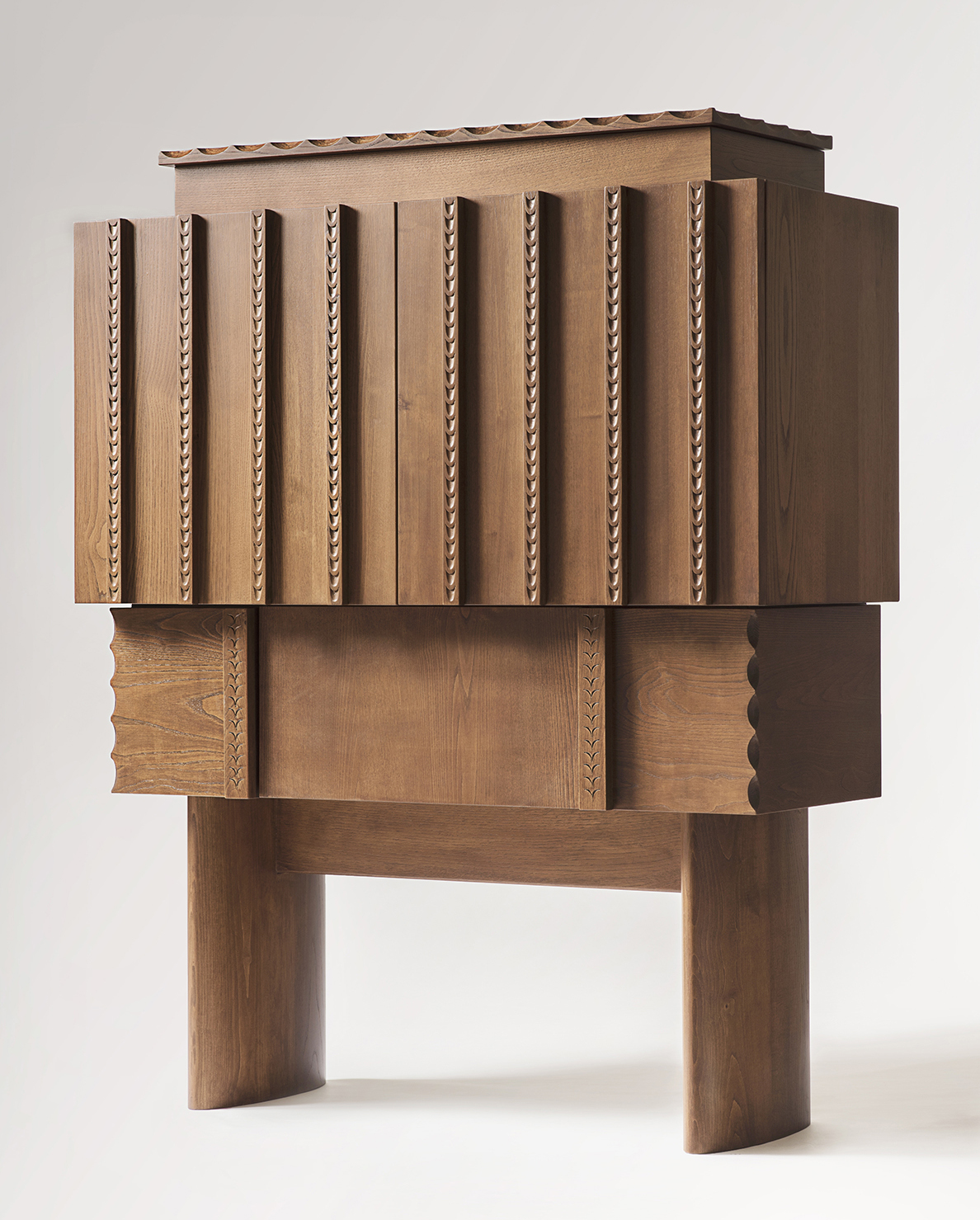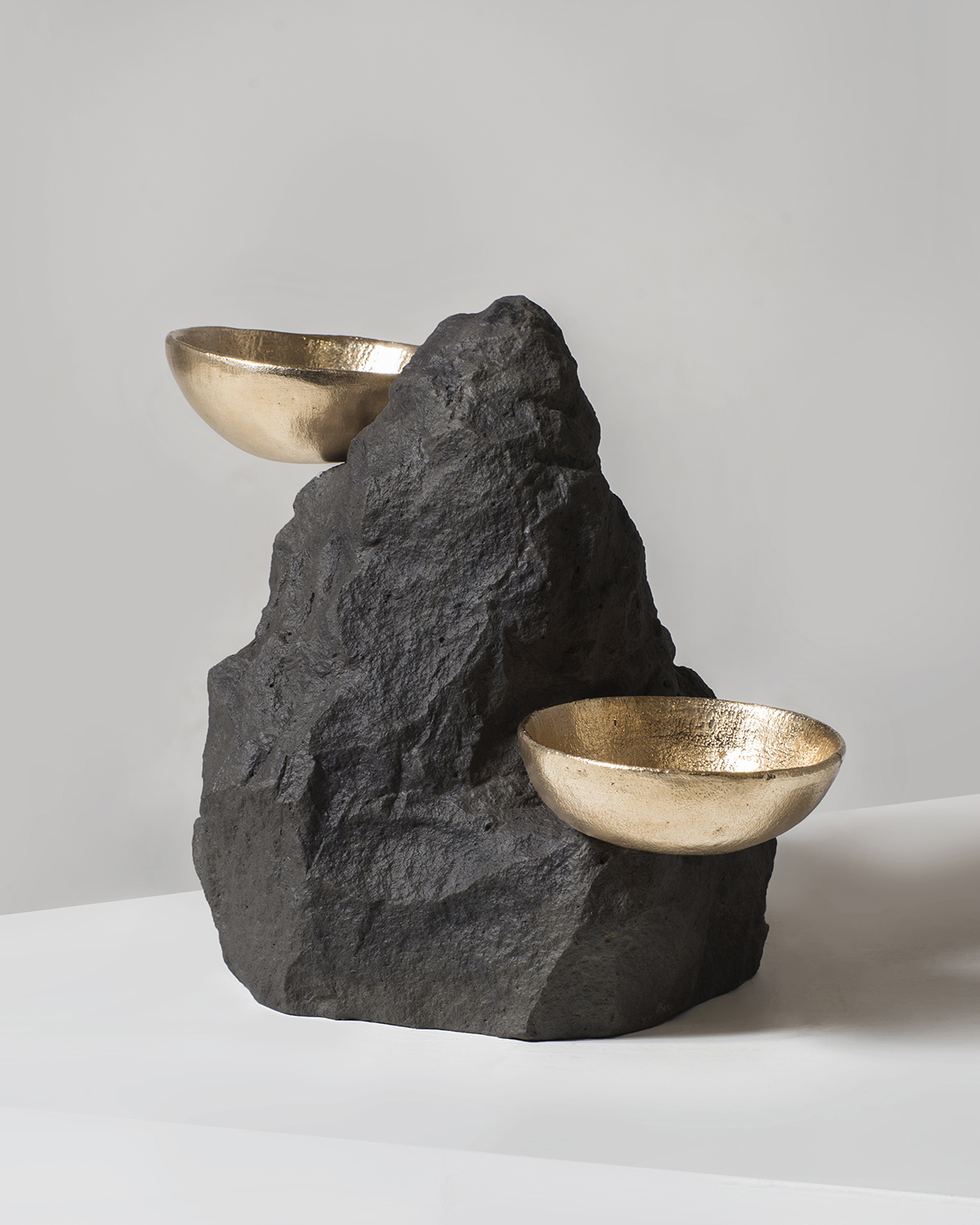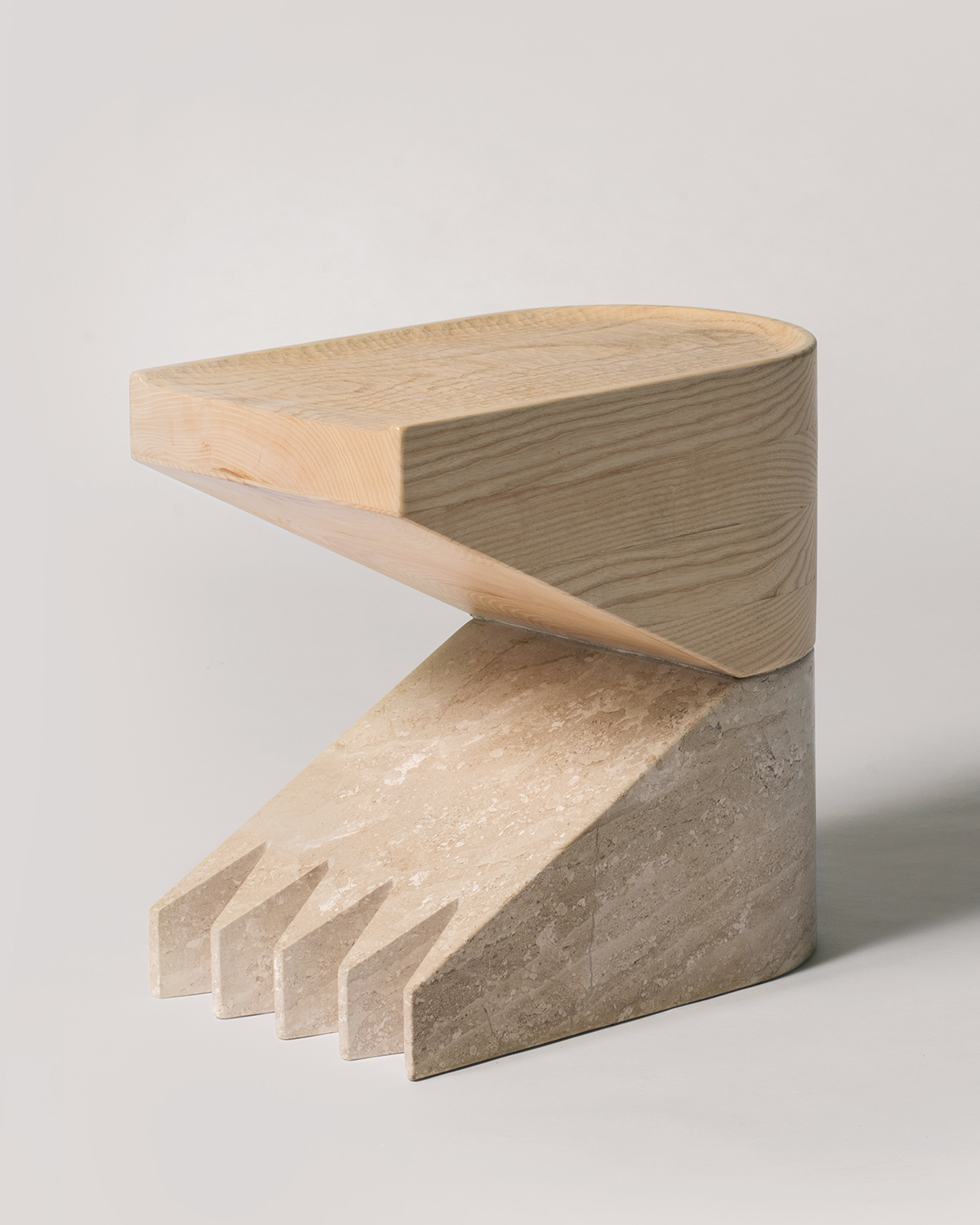 The Sardinian collaborative practice Pretziada, which makes objects with local artisans and brings in outside designers to help create them, recently debuted several new releases, from top: the Ancas Sideboard by Chiara Andreatti and Pierpaolo Mandis, a reinvention of a kind of linen-storage chest that's been used on the island for centuries; two Perdas Fittas sculptures by Studiopepe and Karmine Piras, made from Sardinian stone and sand-cast bronze; and the Mannu side table by Ambroise Maggiar and Karmine Piras + CP Basalti, whose foot shape is inspired by the "clawed feet of the important wooden trunks that graced every affluent Sardinian family's home."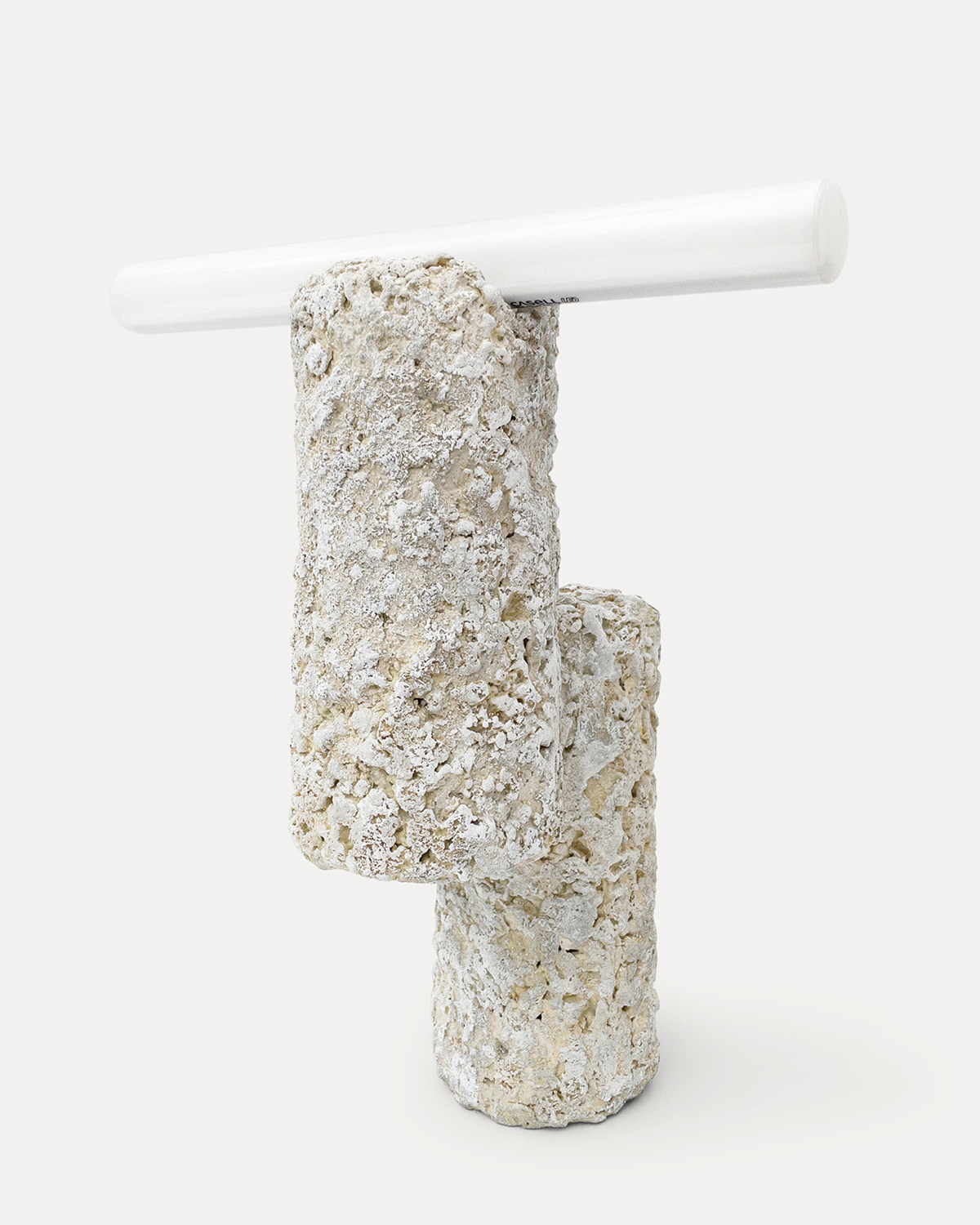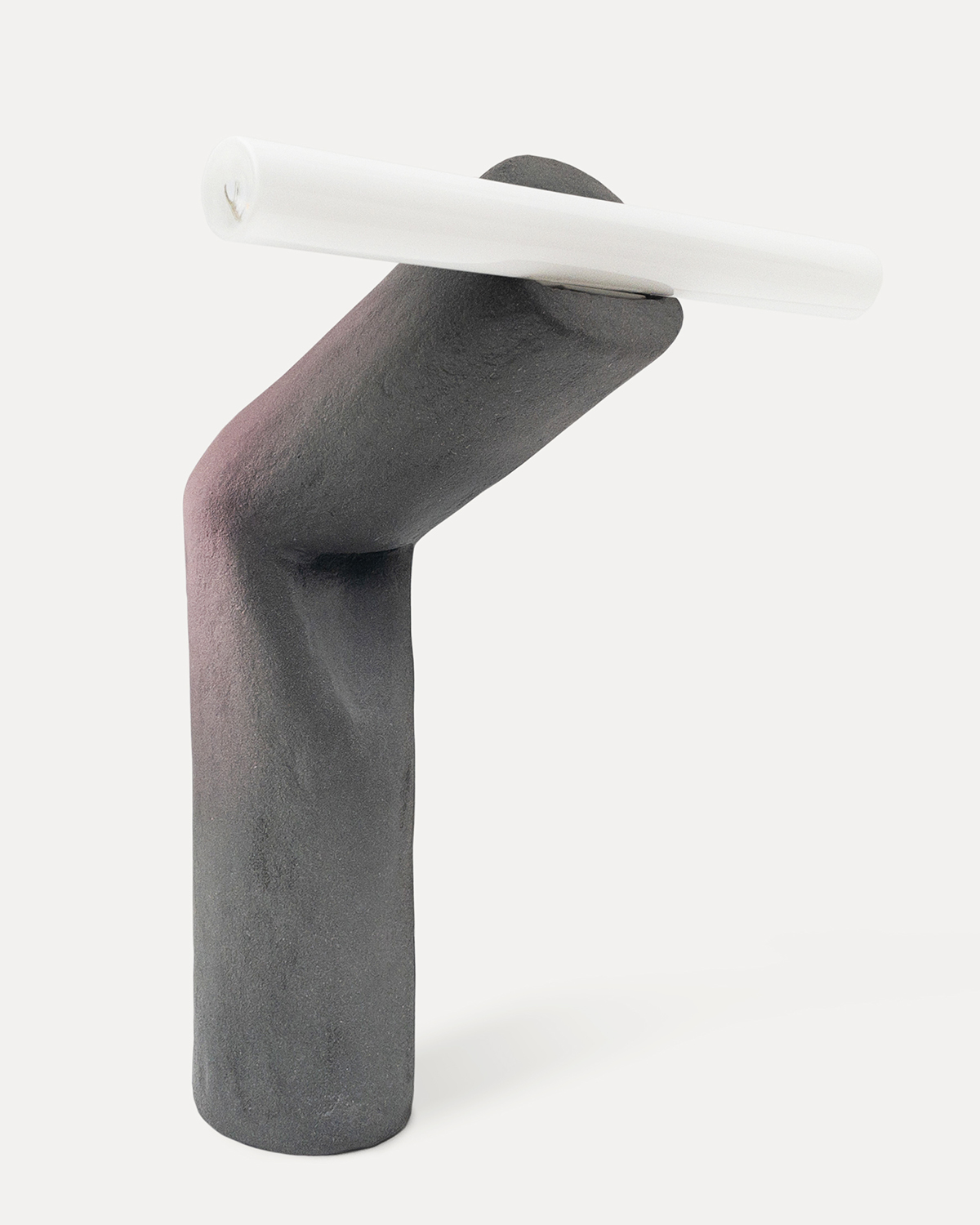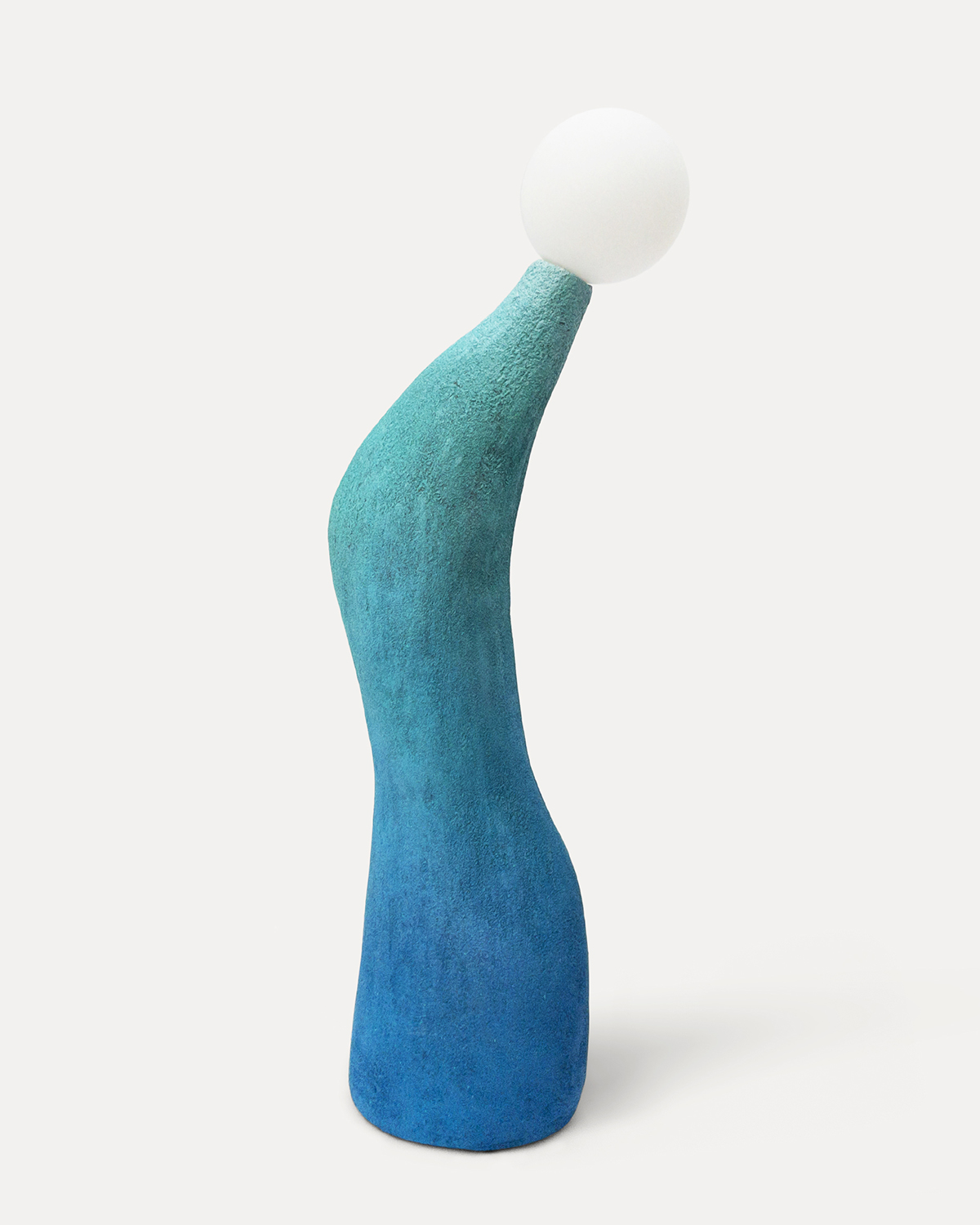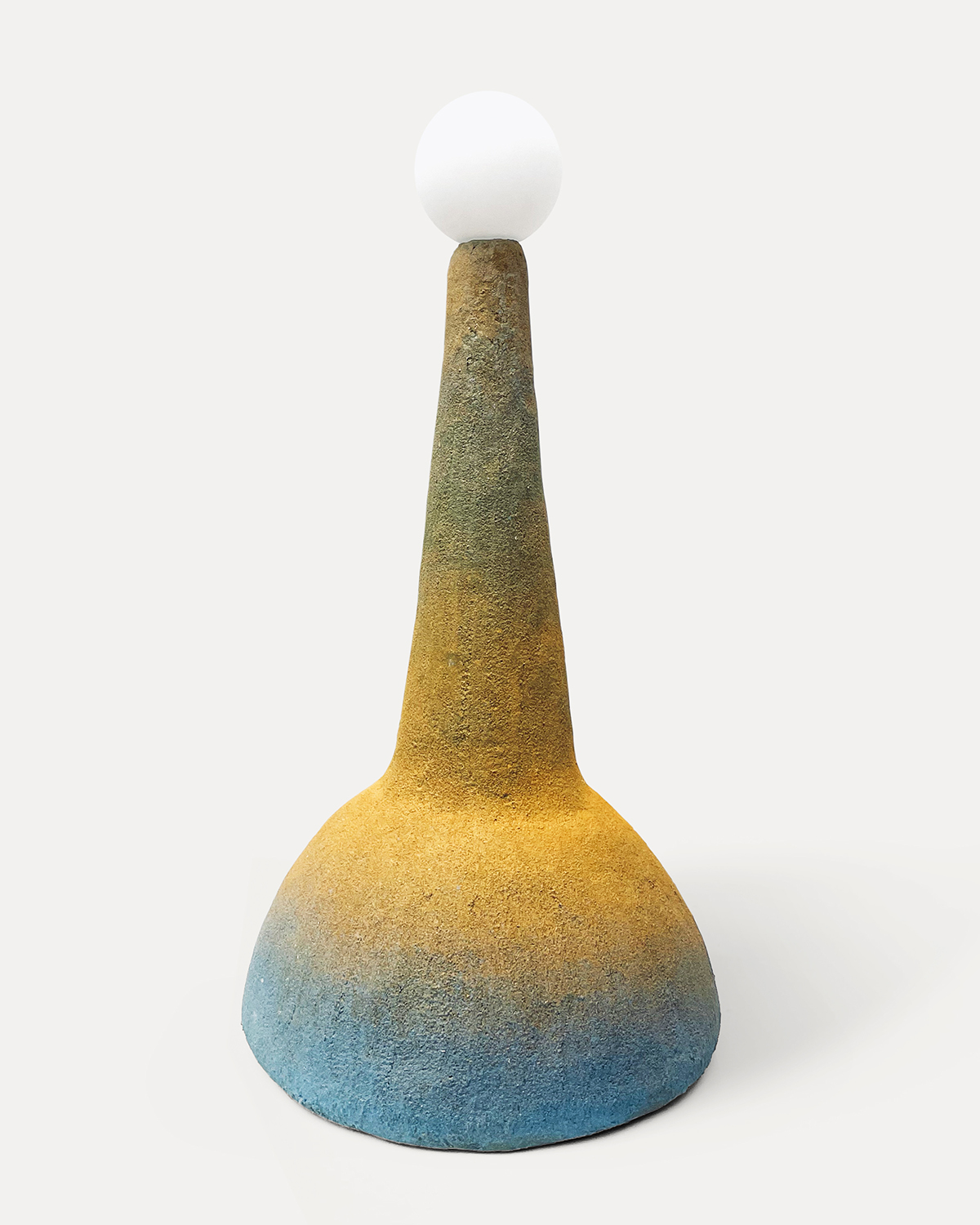 Love this new collection of lamps by Nicola Cecutti for SEEDS gallery in London — each has its own personality, but all are made from some combination of foam, sand, and pigments.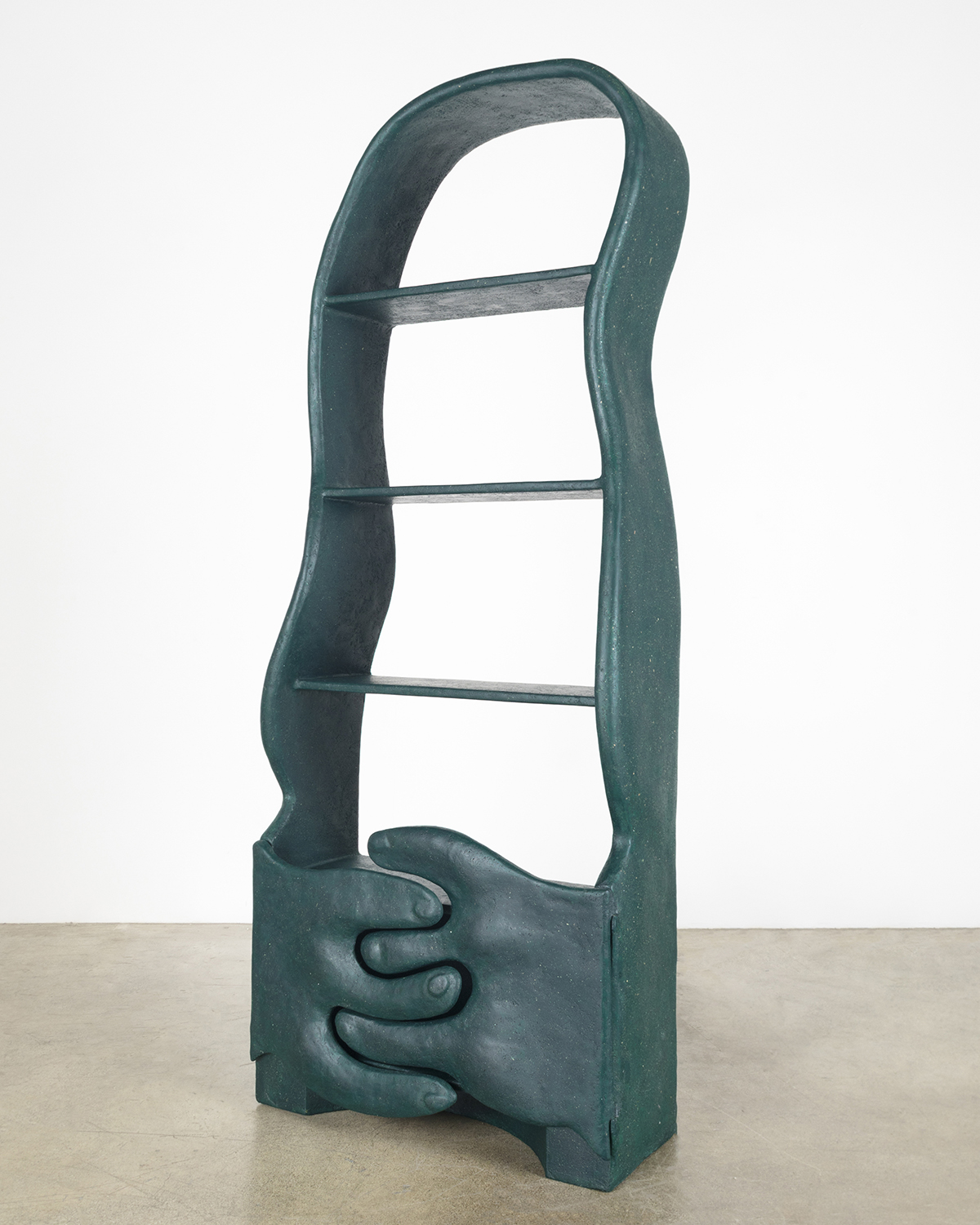 One of our favorite discoveries / profiles in the past year was of the Lithuanian-born, Brussels-based designer Barbora Žilinskaitė, whose foot-shaped stool set off a still-persistent obsession for us with furniture in the shape of body parts. She's back at it this month with the Storyteller bookshelf, which debuted at this week's Salon art fair in New York, with Friedman Benda.
Exhibitions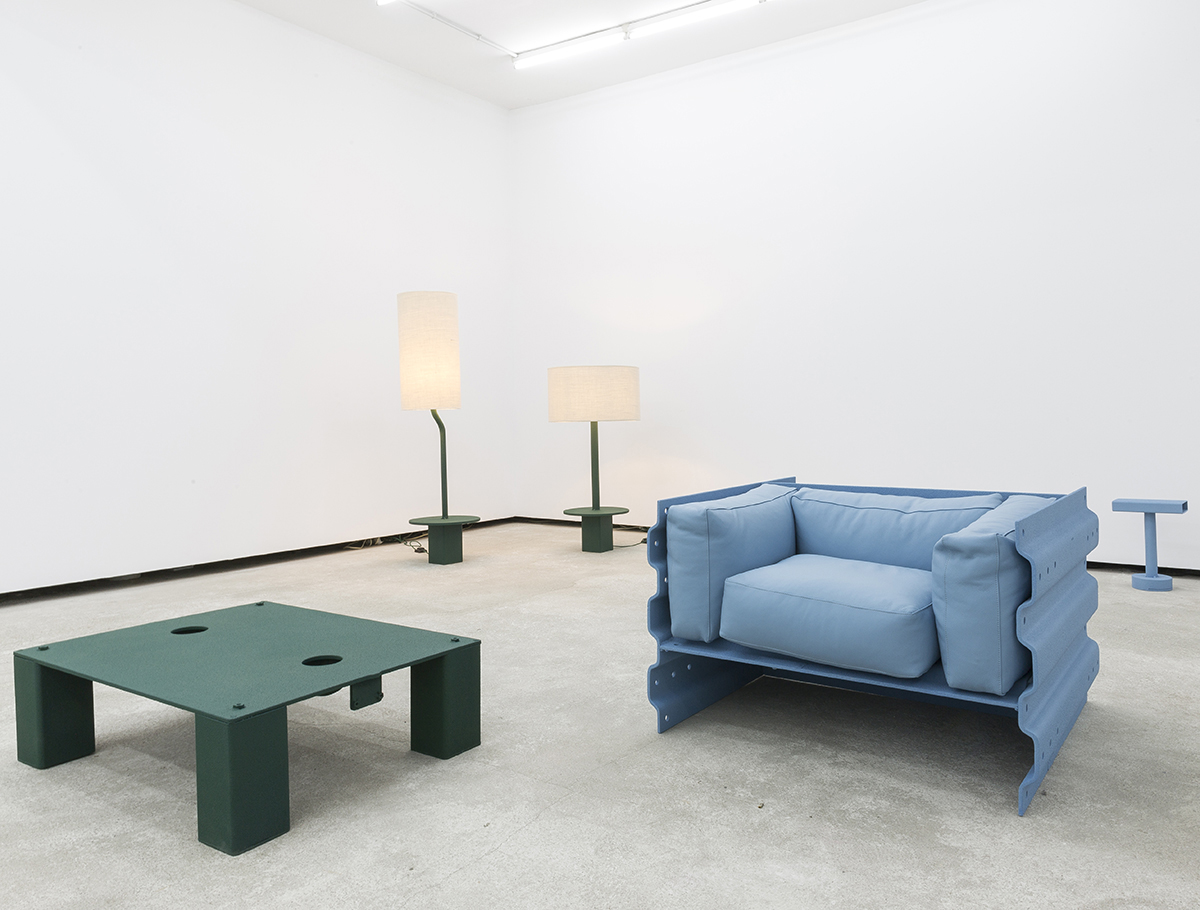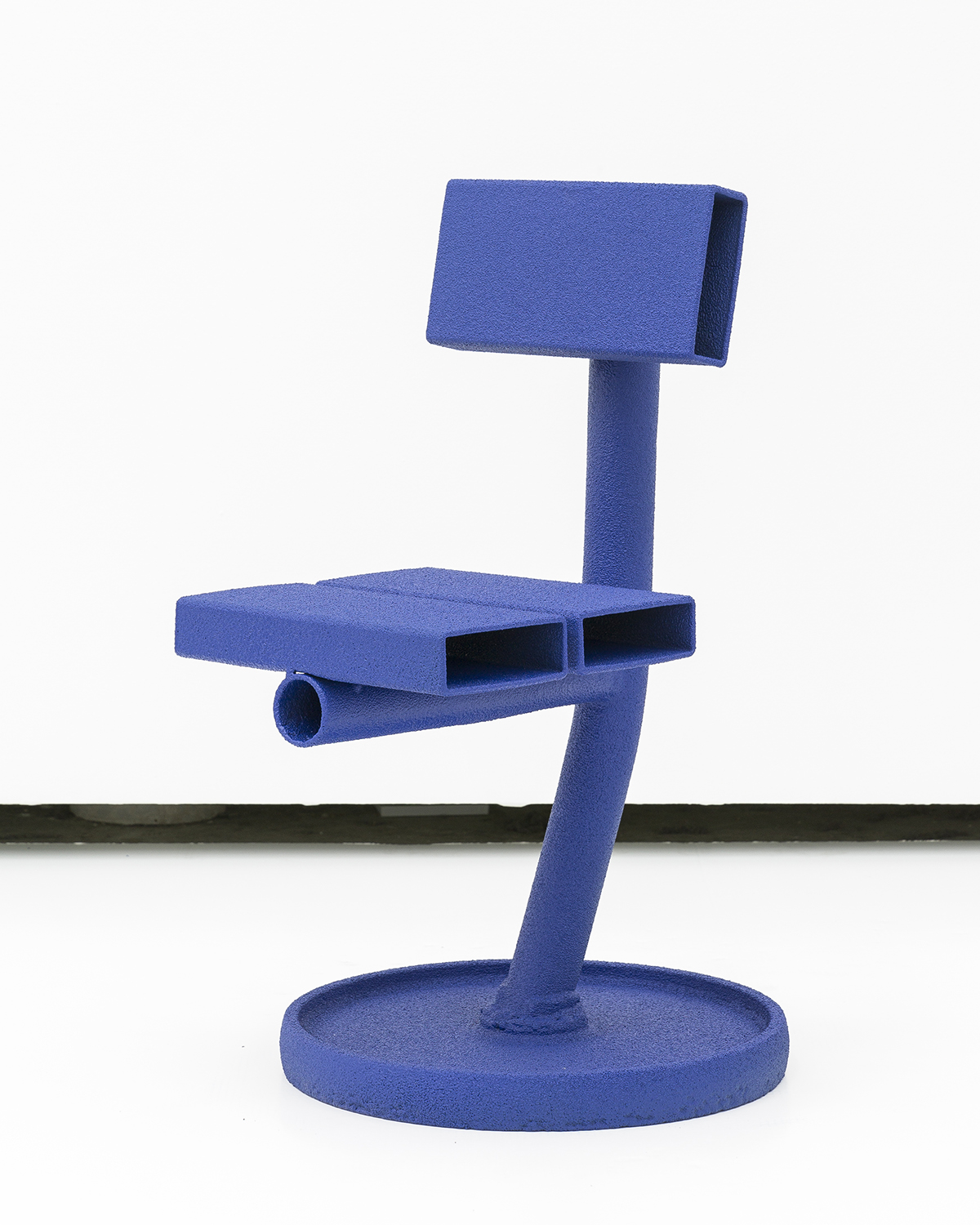 For Philippe Malouin's new exhibition at the Breeder in Greece, the designer sourced metal objects from scrap yards in Athens and London, then cobbled them together into objects that are so well resolved they have the appearance of being tailor-made. "These hybrid objects challenge our perception of what a three-dimensional object can be and appear both of this world and utterly futuristic," the gallery writes. "They are ultimately artistic manifestations, where their functionality is not always delineated."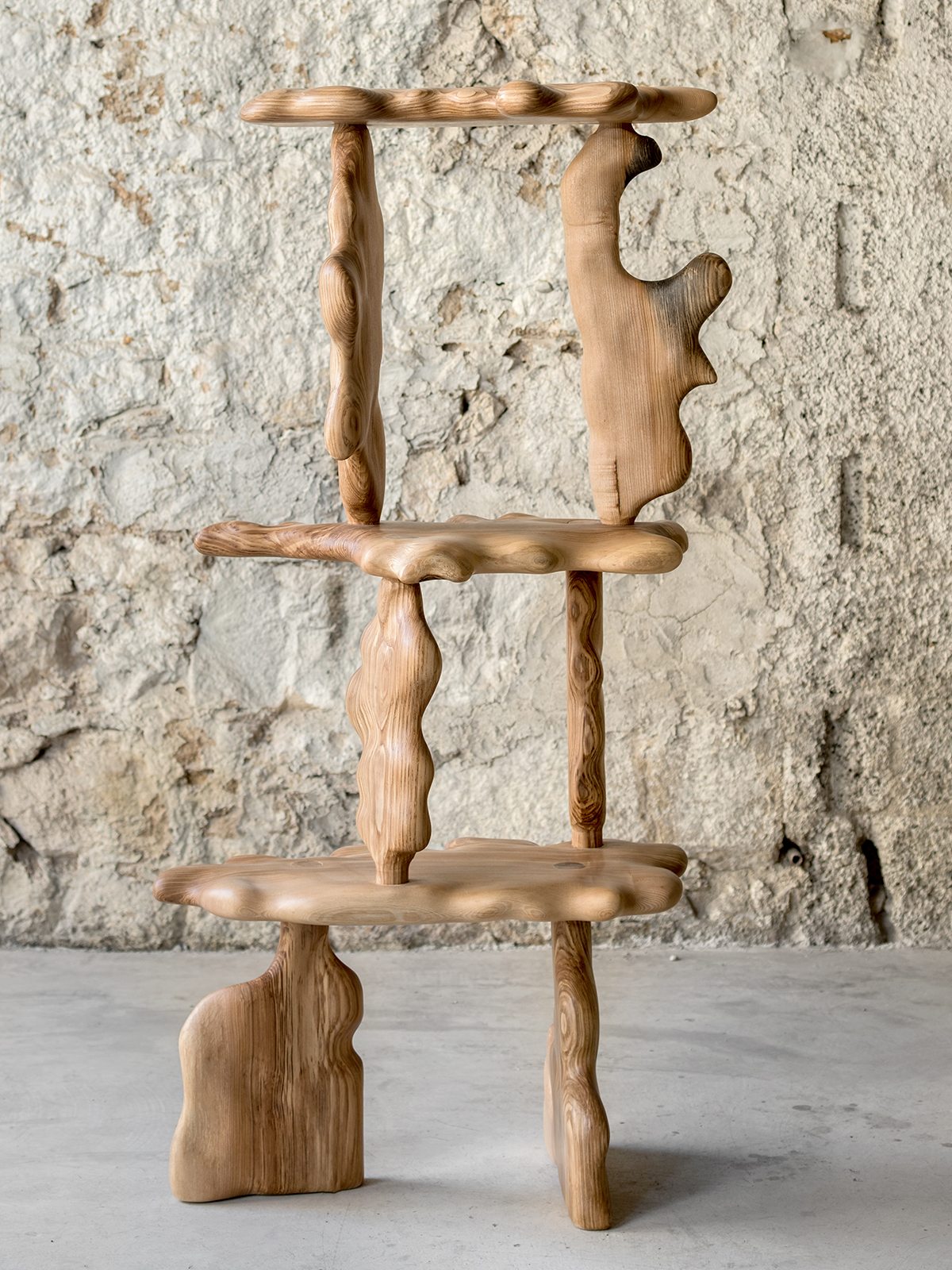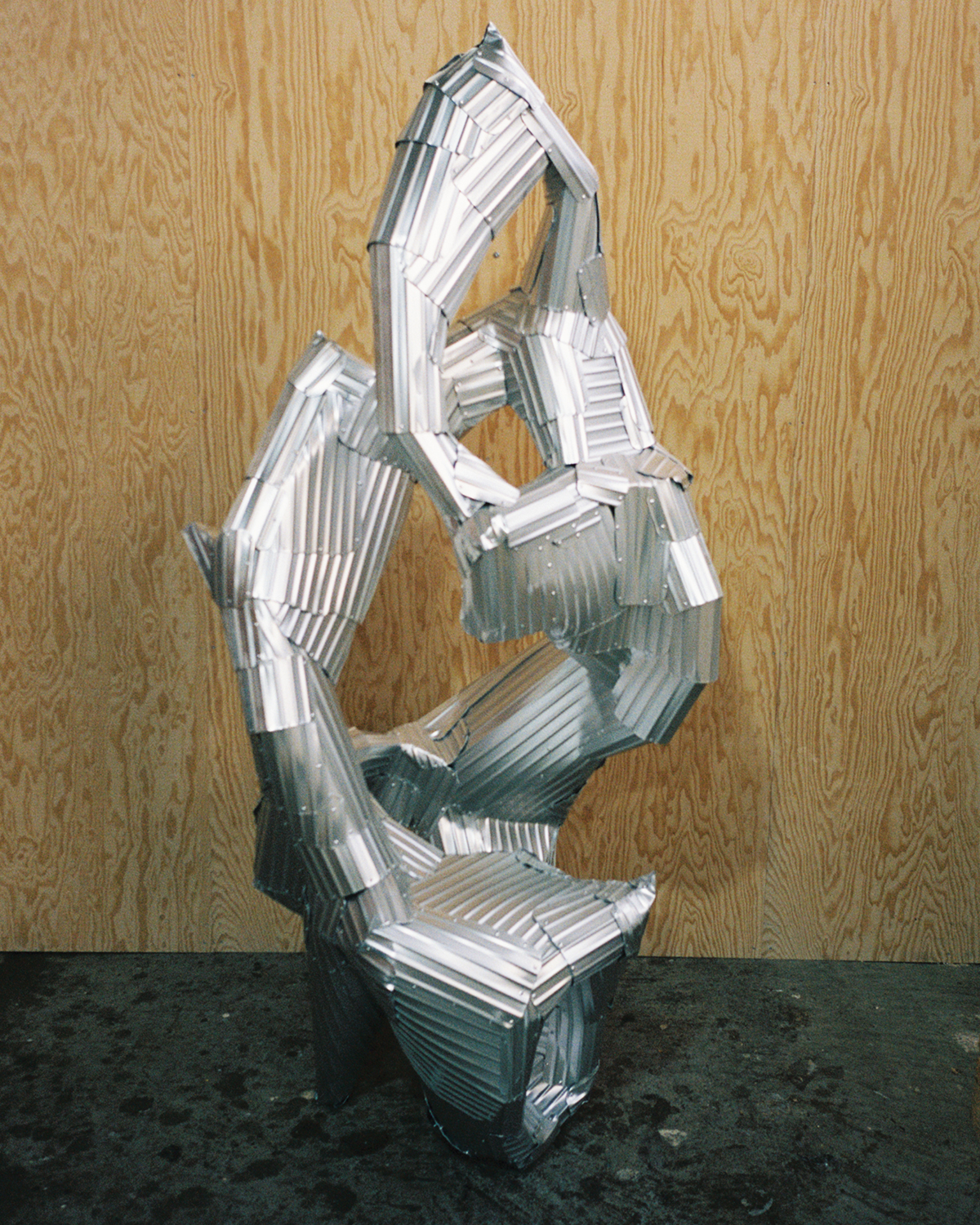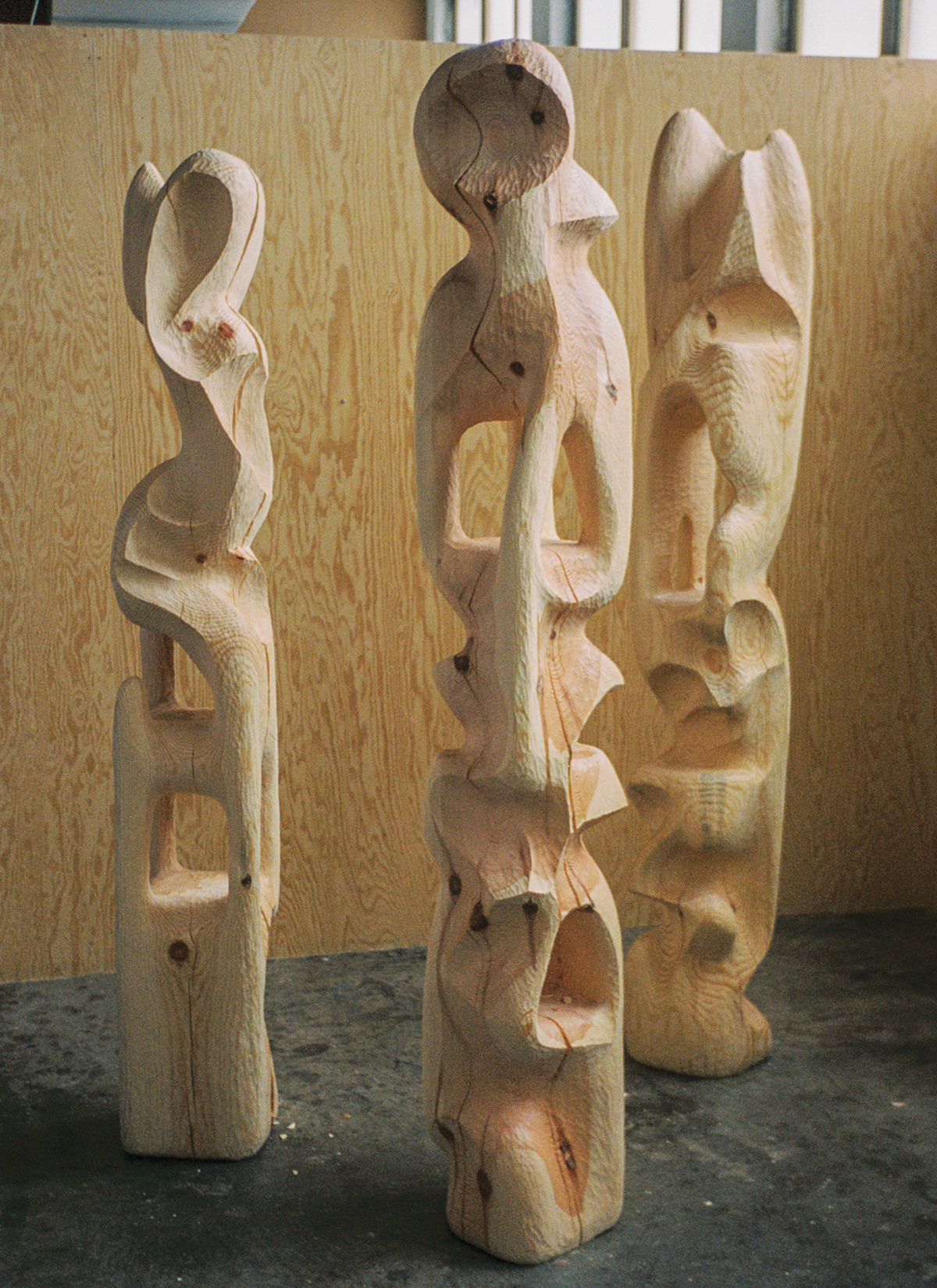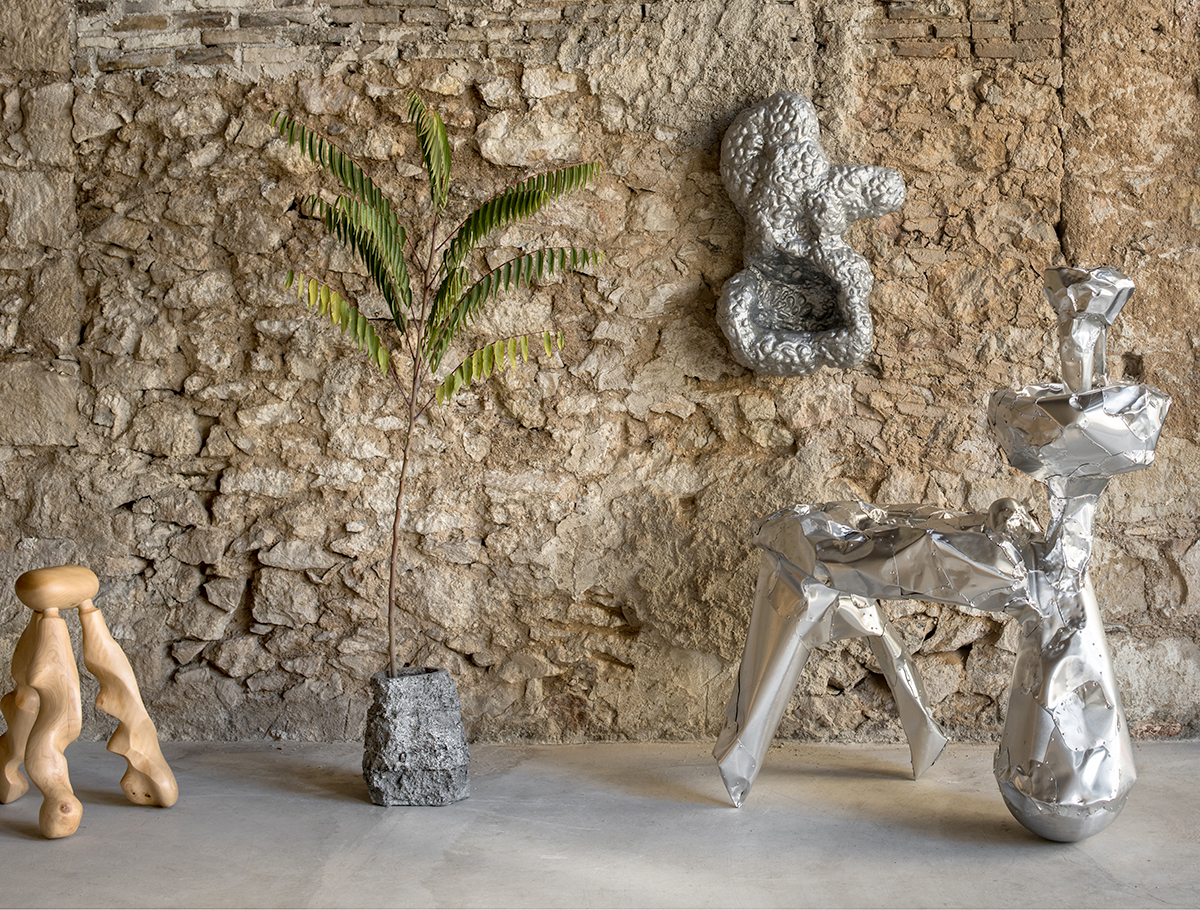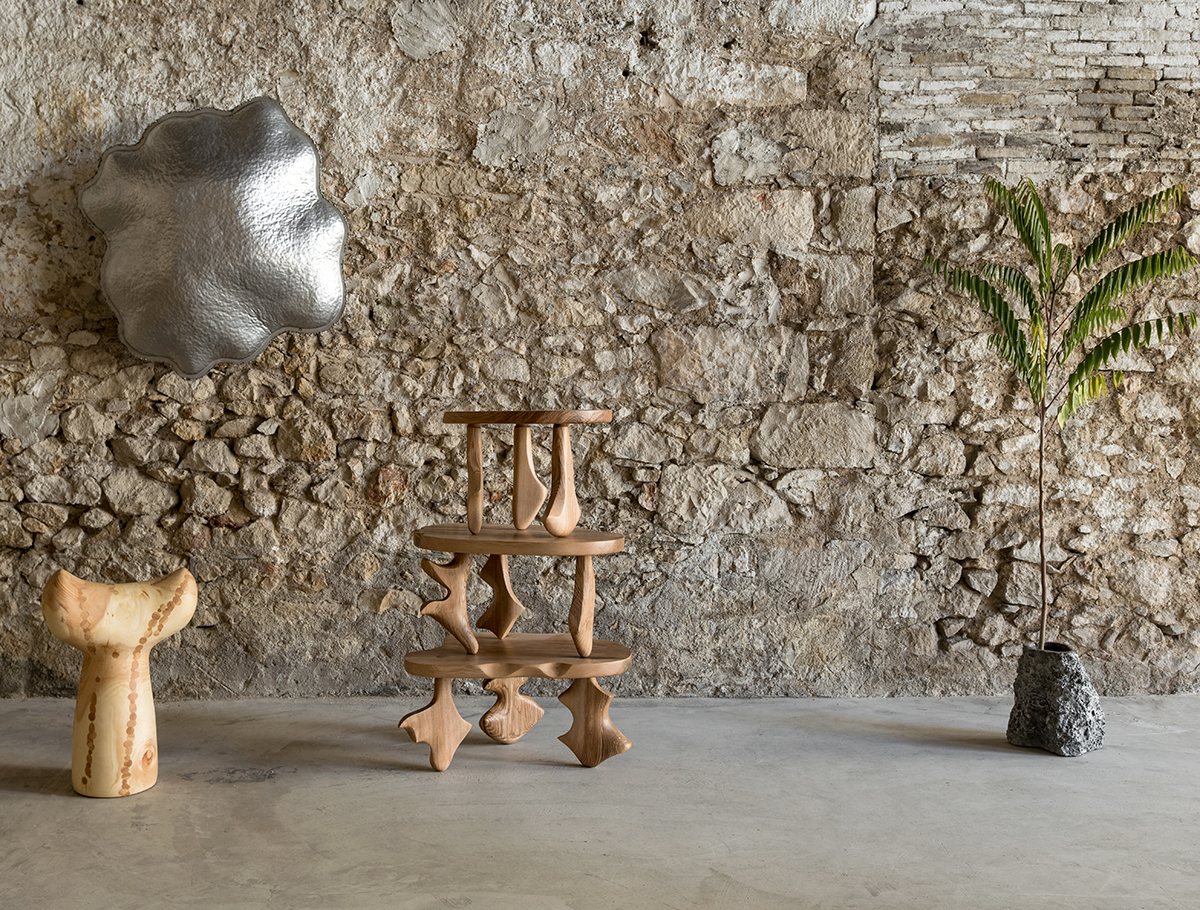 Athens is really the spot right now — there's another show on right now at Carwan Gallery of works created over the past five years by the Norwegian designer Sigve Knutson, including organic hand-carved wood tables and metal sculptures. "Imagined as a whimsical gathering of handcrafted objects, the exhibition focuses on Knutson's understated sense of innovation and honesty, especially in the way he chooses to finish his pieces: visible markings from the tools used and the making process, in combination with minimal use of varnish or other coatings, allow the viewer/user to explore and experience the materiality of each object in a more direct way."
Interiors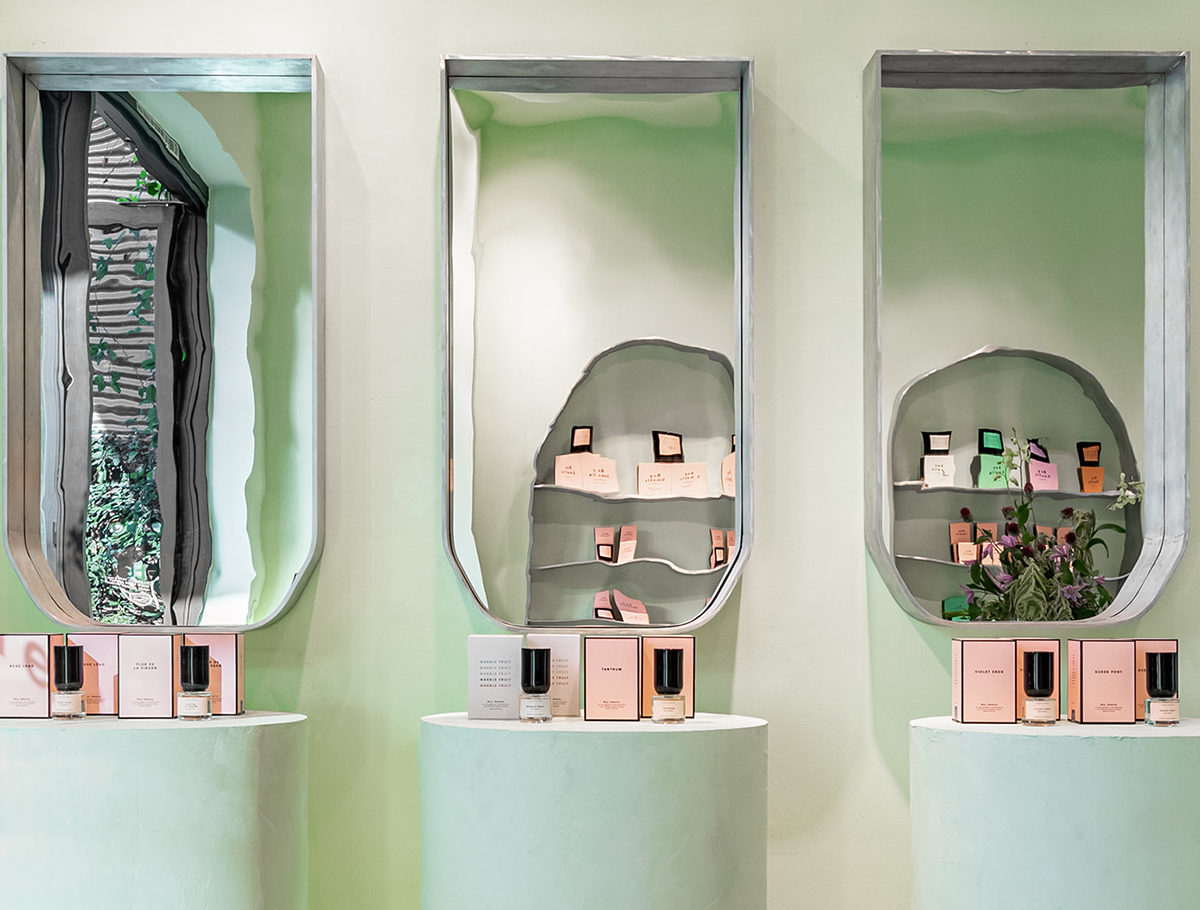 Leah Ring of Another Human just finished the interior of the first Boy Smells store, in Los Angeles, and we love the combo of the glowy mint walls, the pink packaging, and these unusual wavy mirrors.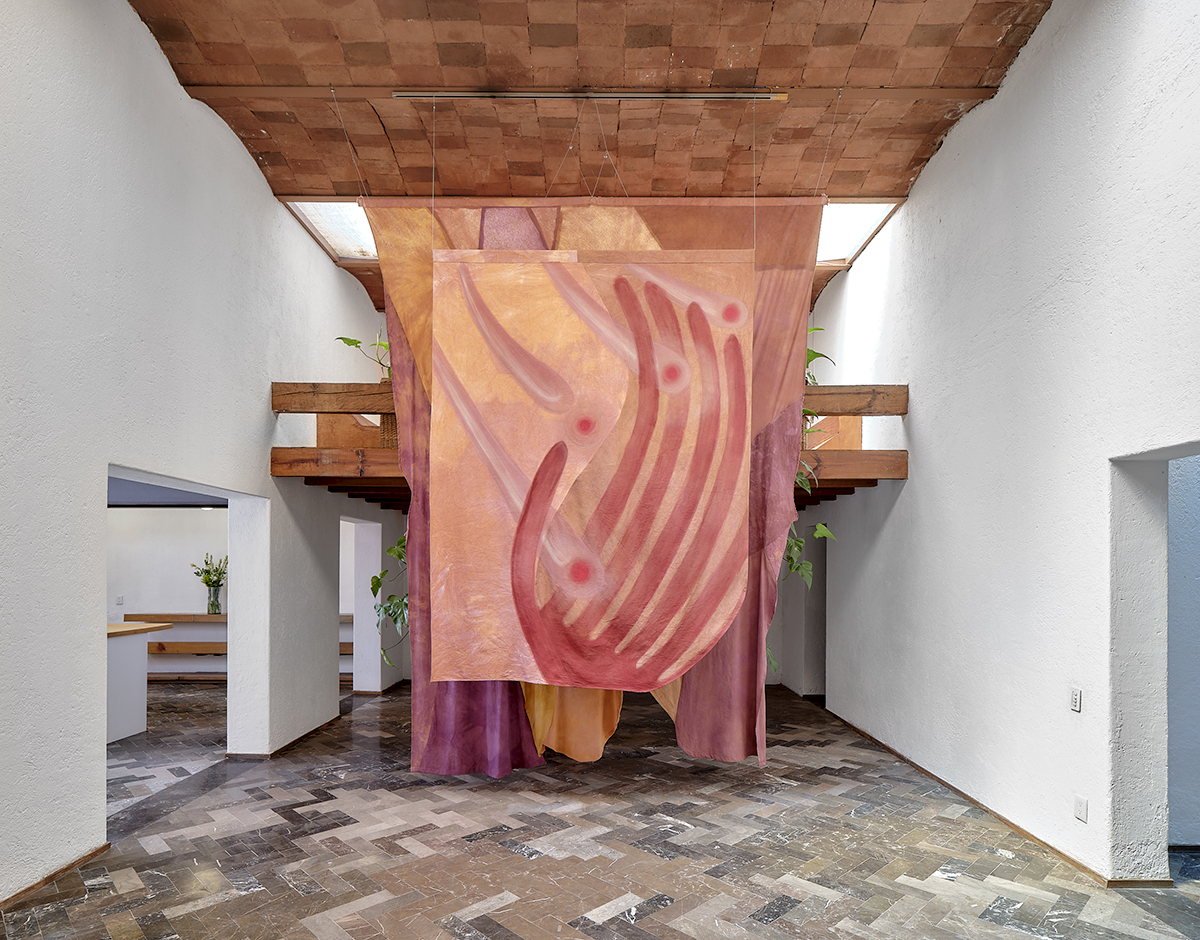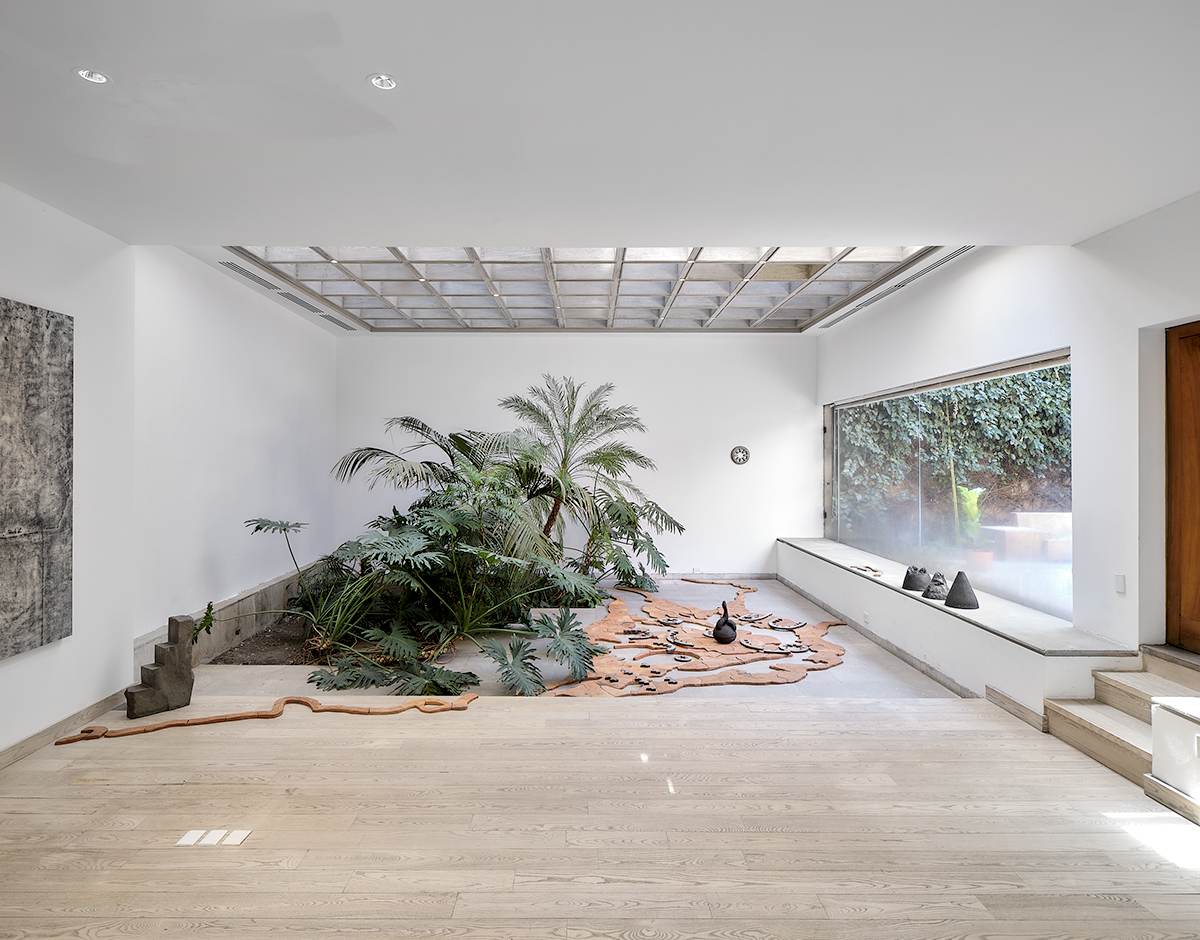 The new gallery, artist's residency, and shop JO-HS recently opened in Mexico City, inside a 1981 former residence and architectural studio designed by Mexican architect Carlos Herrera. Its inaugural show features work by eight contemporary Mexican artists.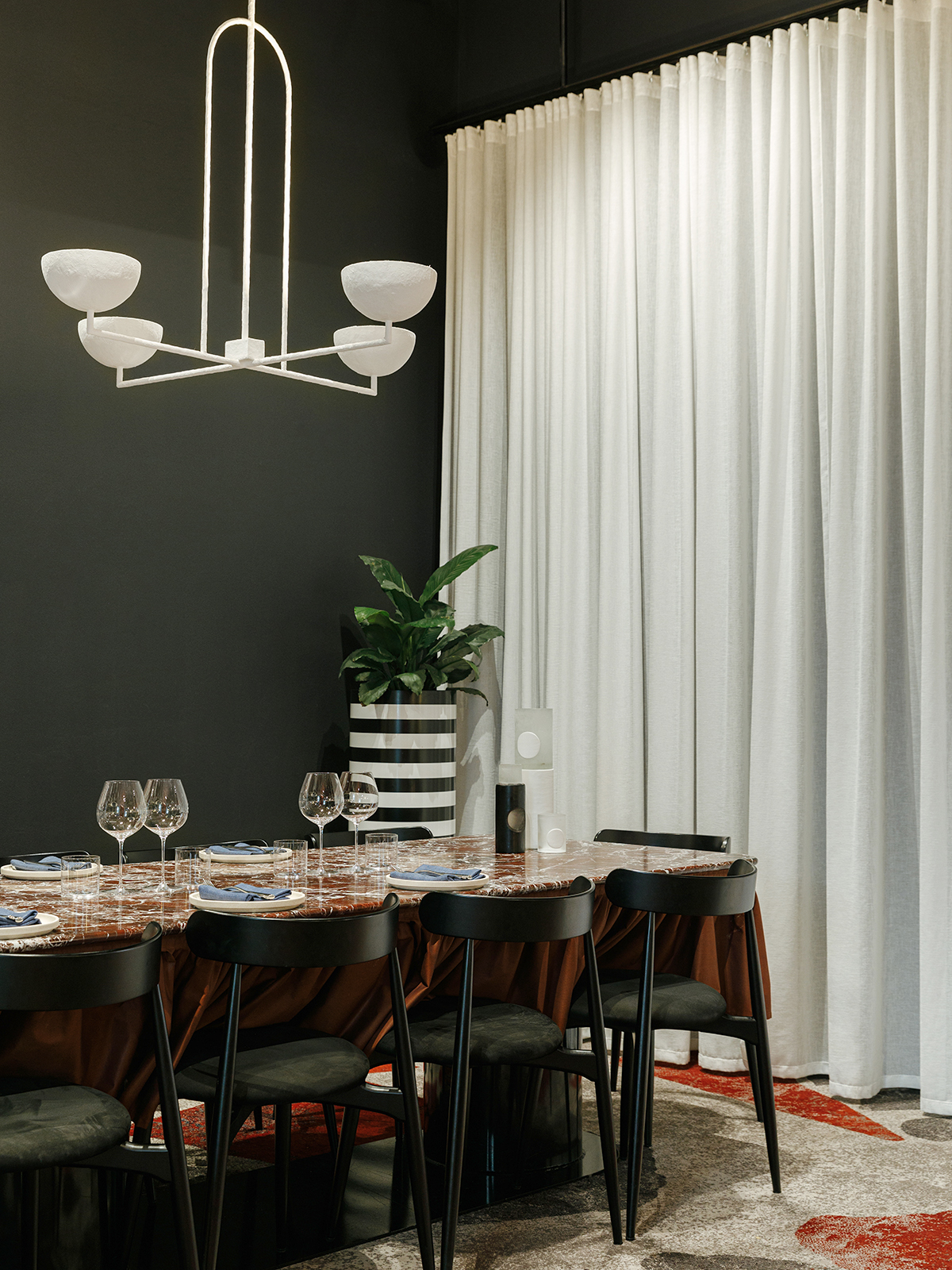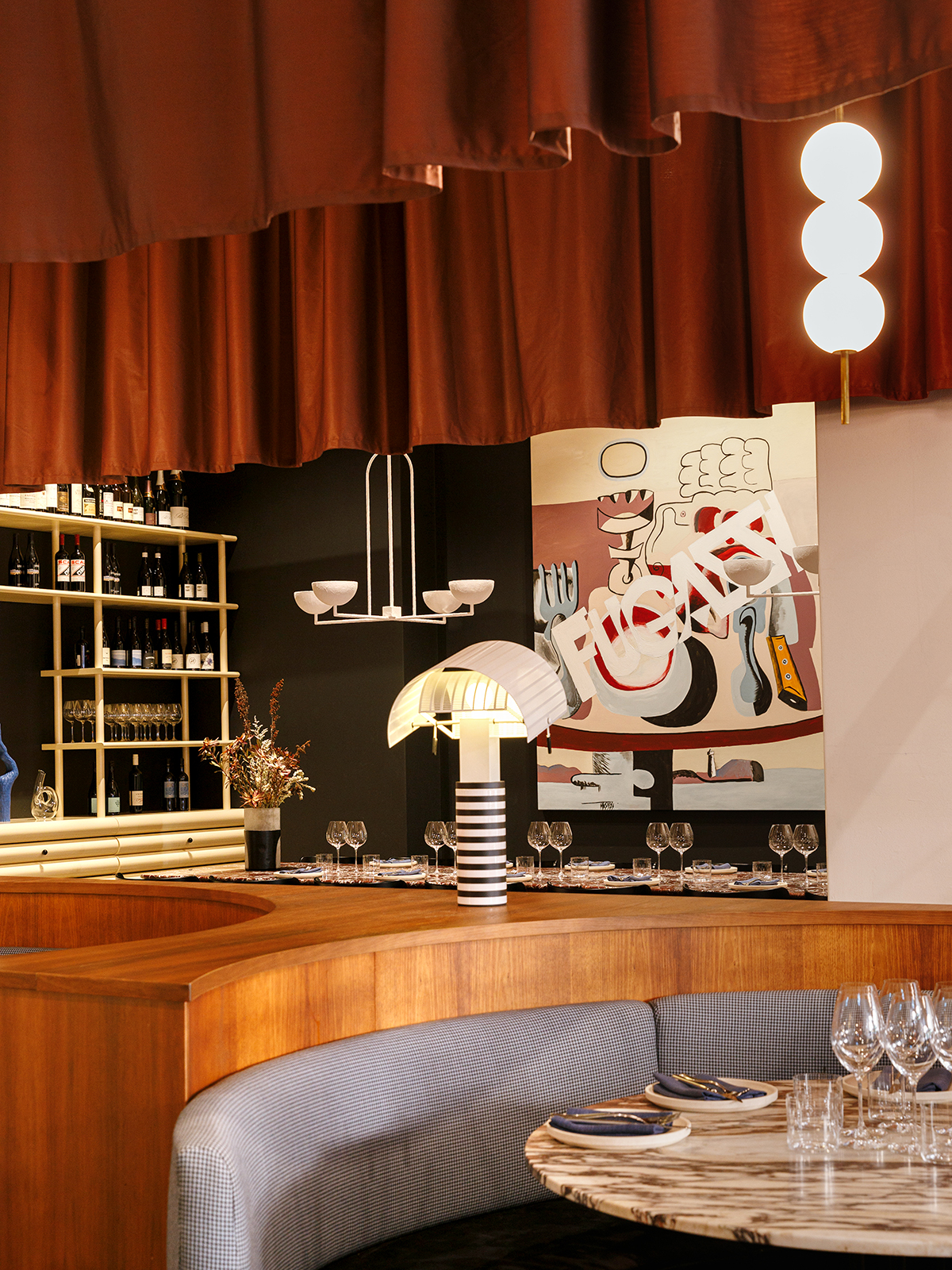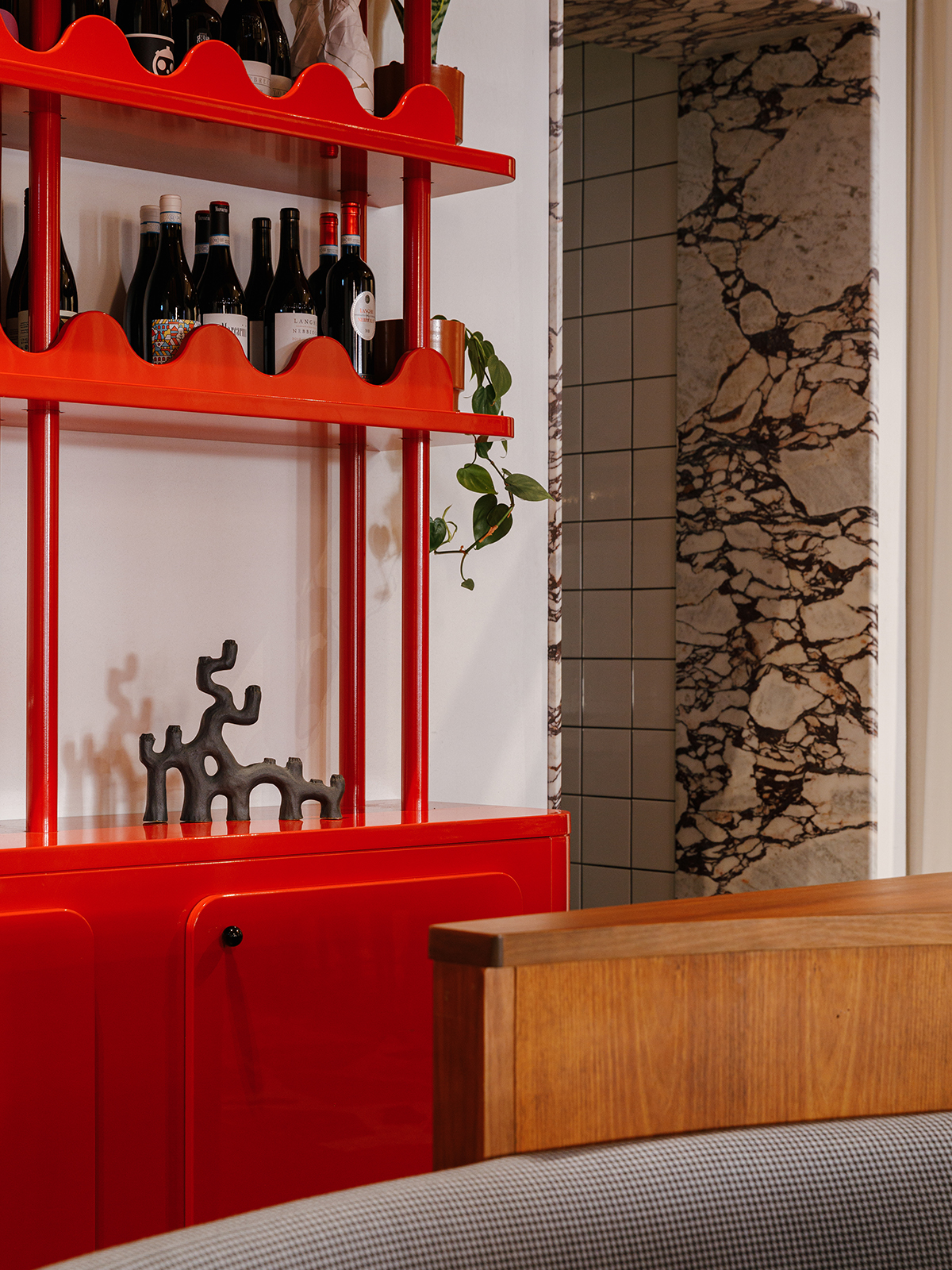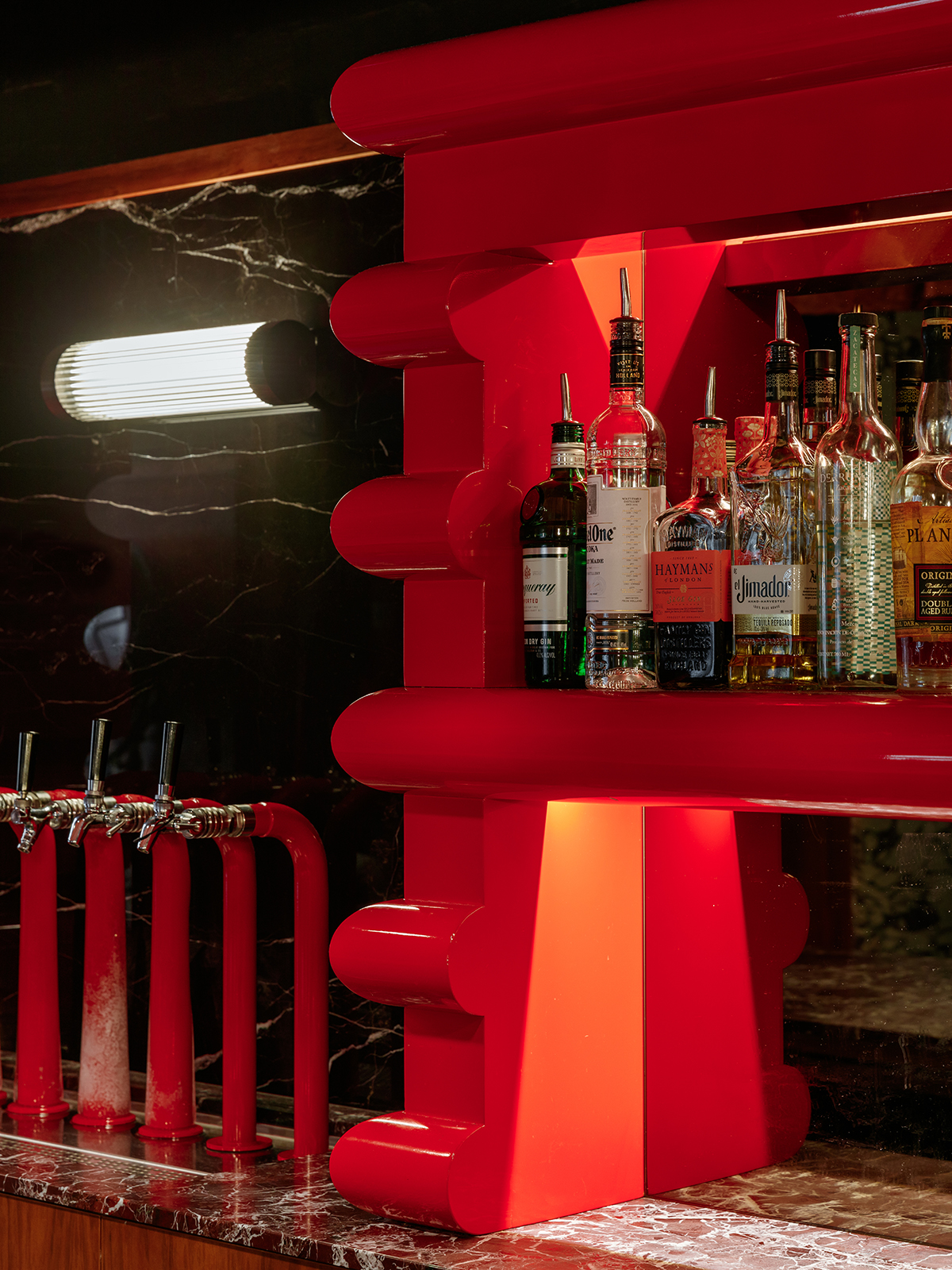 Fugazzi is an Italian restaurant in Adelaide, Australia, with interiors by Studio Gram.  The bar features custom Memphis-inspired shelving elements in high-gloss red and dramatic red marble countertops, while the restaurant pairs terrazzo floors with plywood banquettes and burnt-orange-silk ruffles. It's the nicest kind of maximalism.