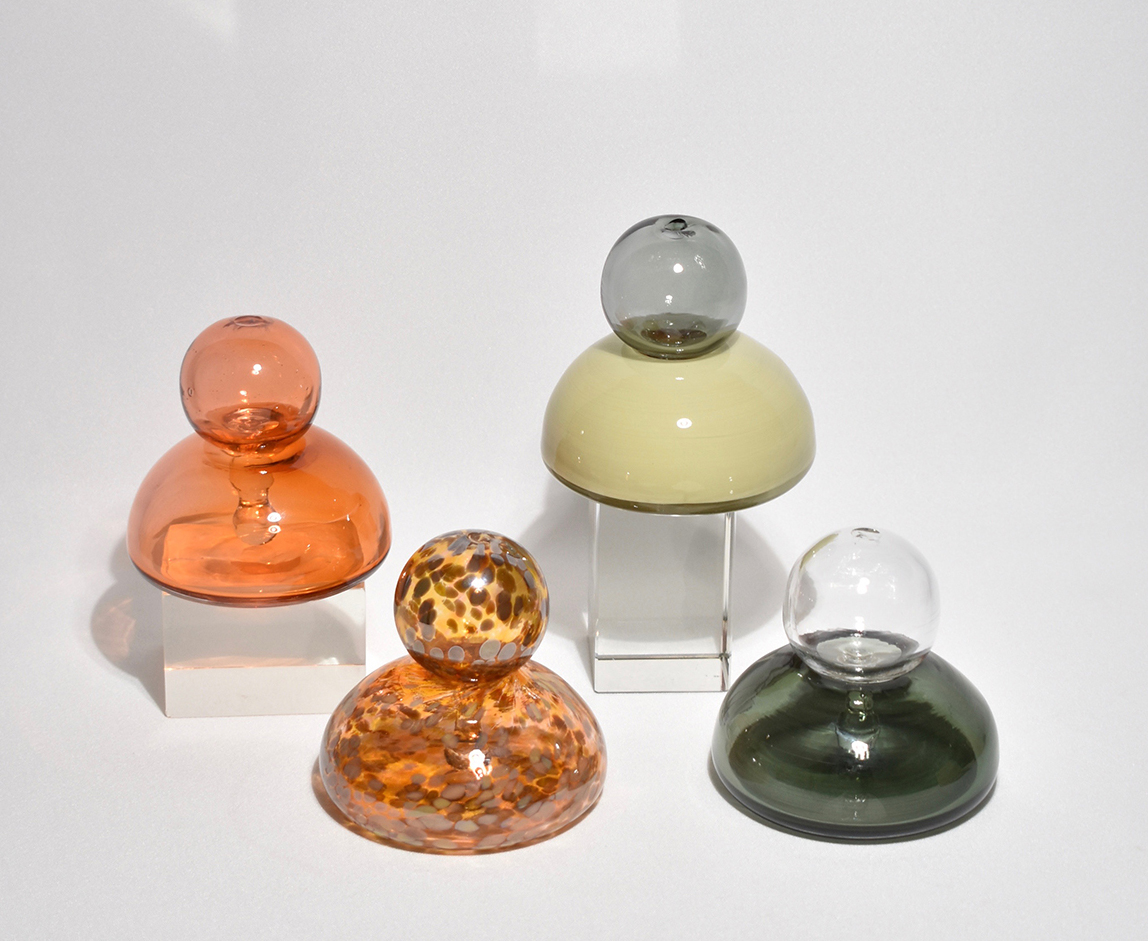 A weekly Saturday recap to share with you our favorite links, discoveries, exhibitions, and more from the past seven days. This week, reimagining the iPhone case as sculpture, a furniture exhibition inspired by temptation and paradise, and a collection of synesthesia-inducing candles.
Discoveries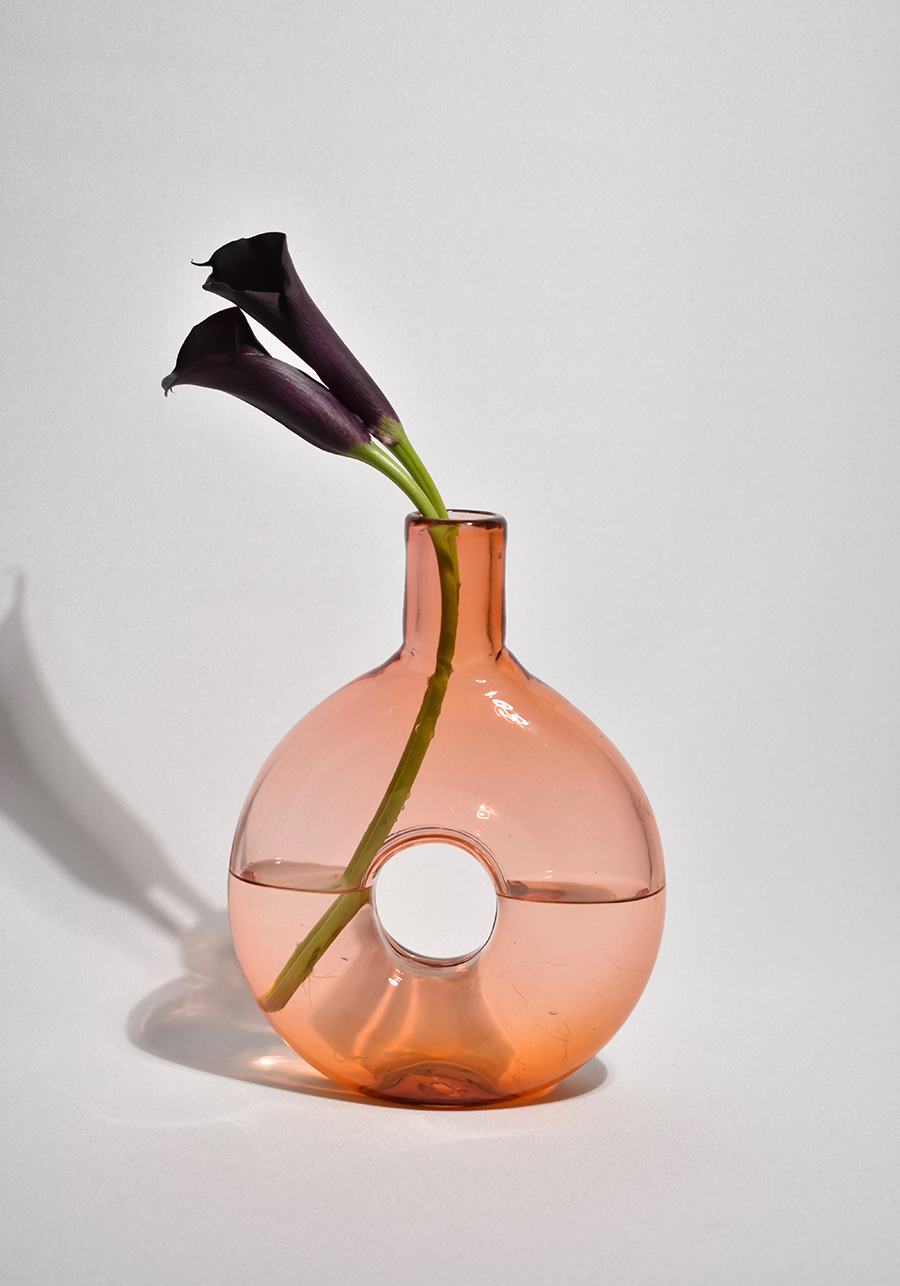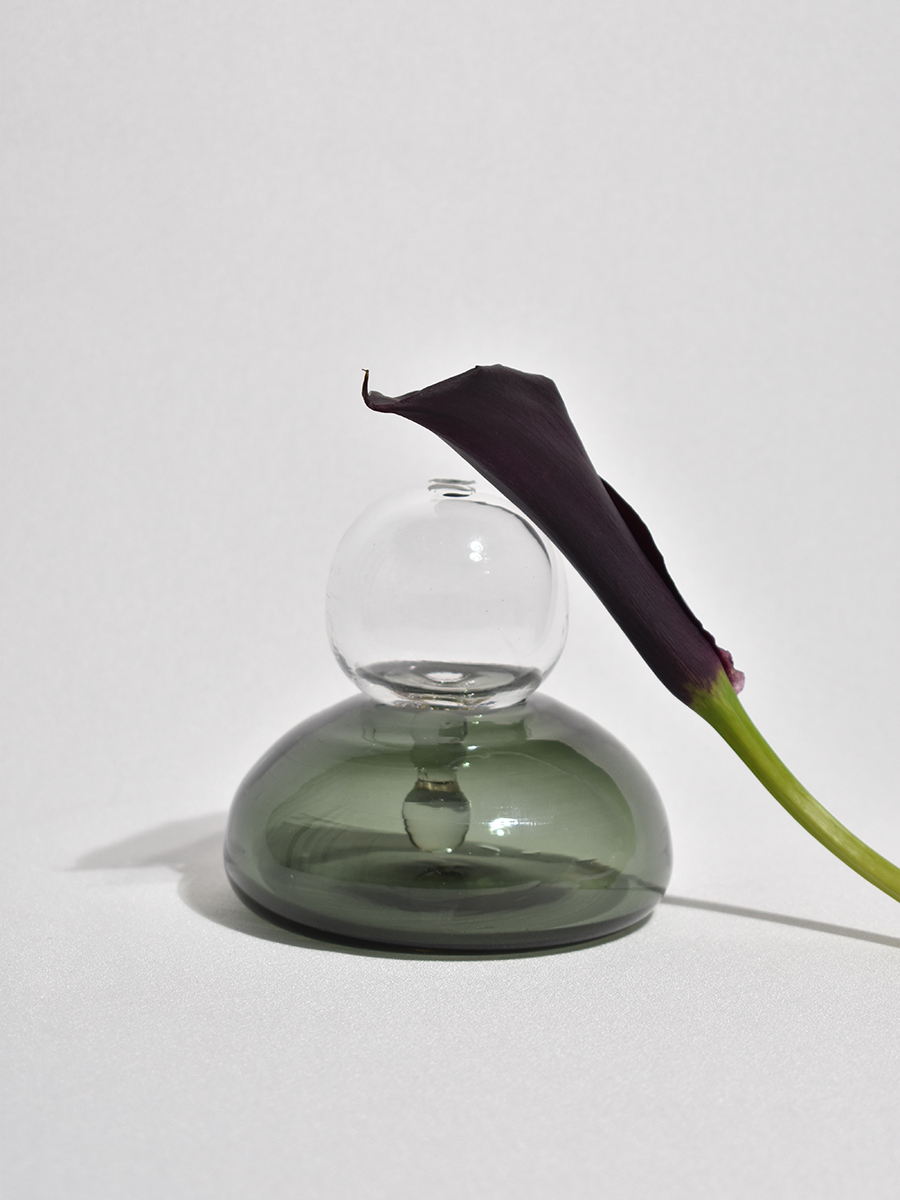 It's the moment we've all been waiting for! This week cult Instagram vintage store Casa Shop debuted its first in-house collection, and it's a charmer. The duo of bubbly designs — a perfume vessel (Gio, $135) and decanter (Stella, $175) — are inspired by ancient Venetian glassware and are all one-of-a-kind, hand blown in Richmond, Virginia. Colored glass enthusiasts, rejoice.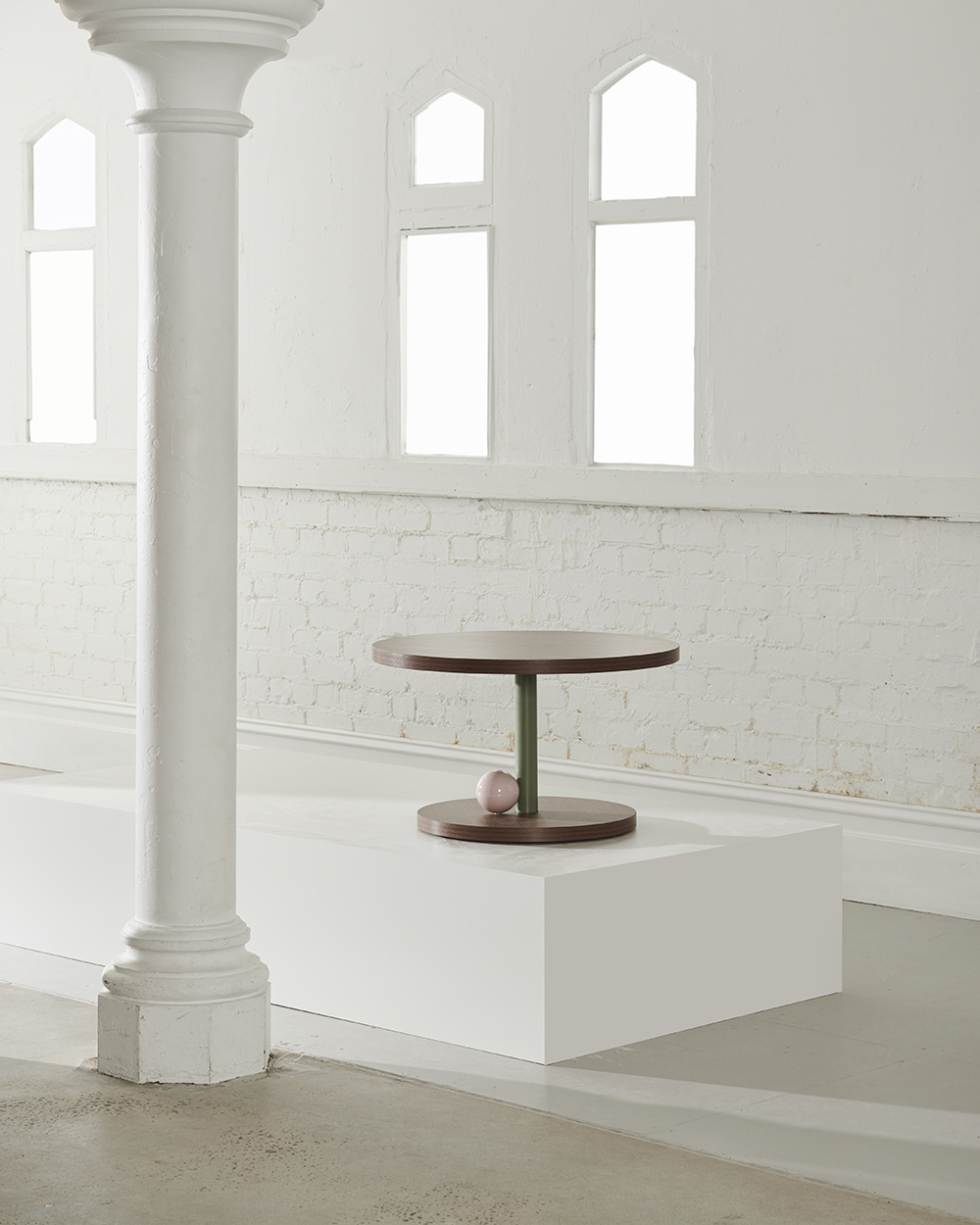 Australia's A.G.M Expo wrapped a few weeks ago in June, the hard work of Dale Hardiman and Tom Skeehan of Friends & Associates. One of the participants was Hardiman's brand with Adam Lynch, Dowel Jones. Any surprise that we're feeling their newest side table, featuring none other than its very own tiny ball?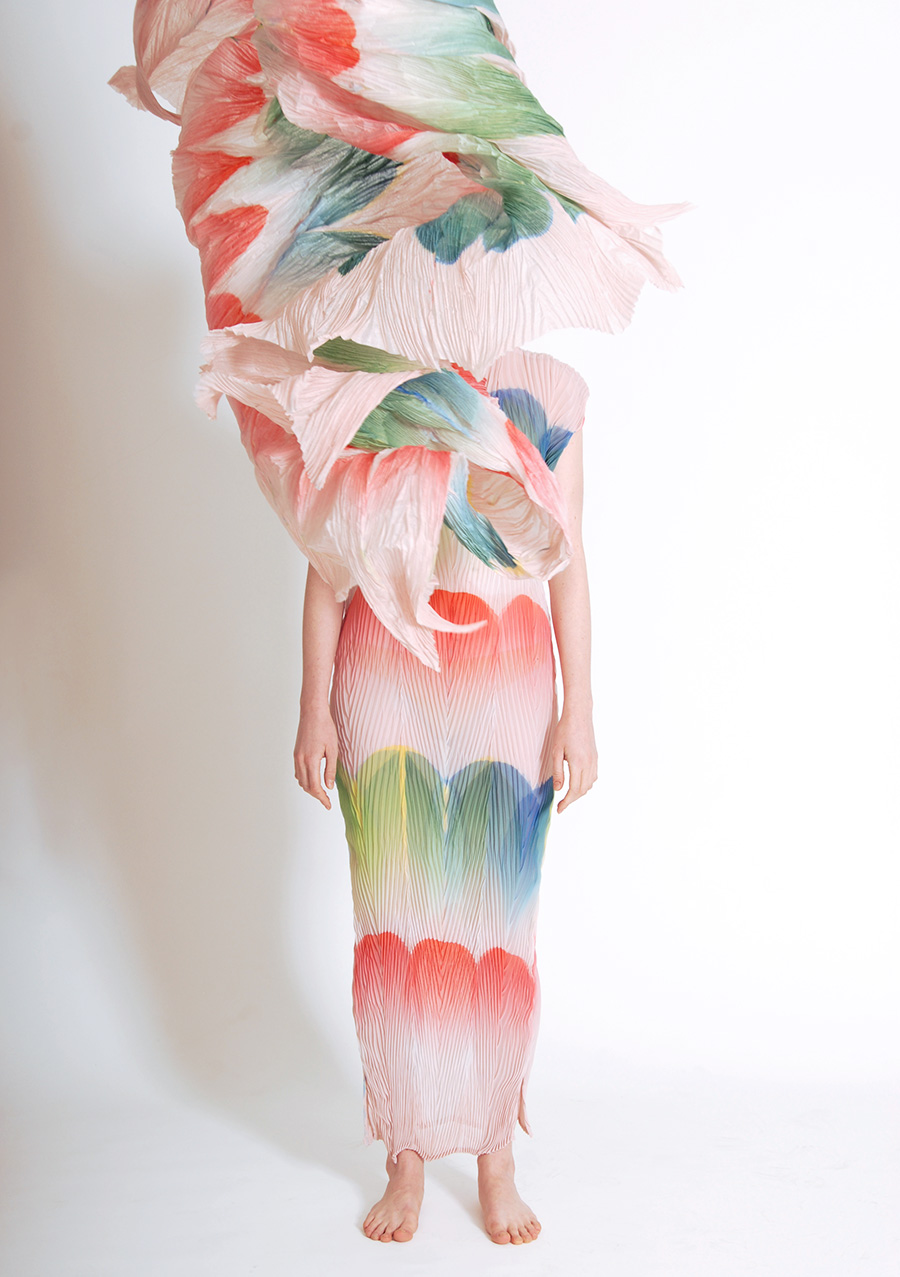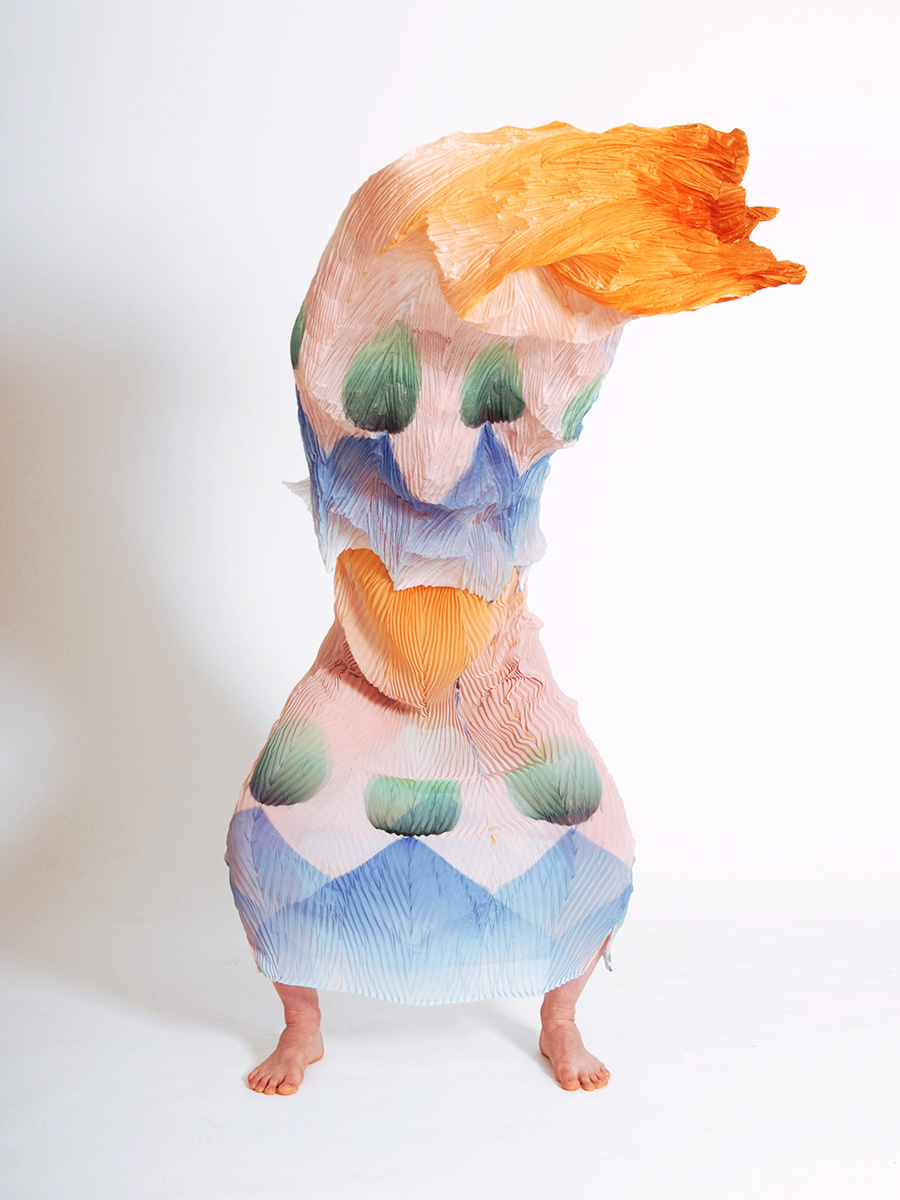 If you want to fall down a particularly stimulating rabbit hole, we recommend Googling "Arashi Technique." Julia Heuer's clothing uses this traditional mode of Japanese tie-dying, alongside other techniques like digital printing and hand-pleating to create designs that are more akin to Op-Art than anything else.
Links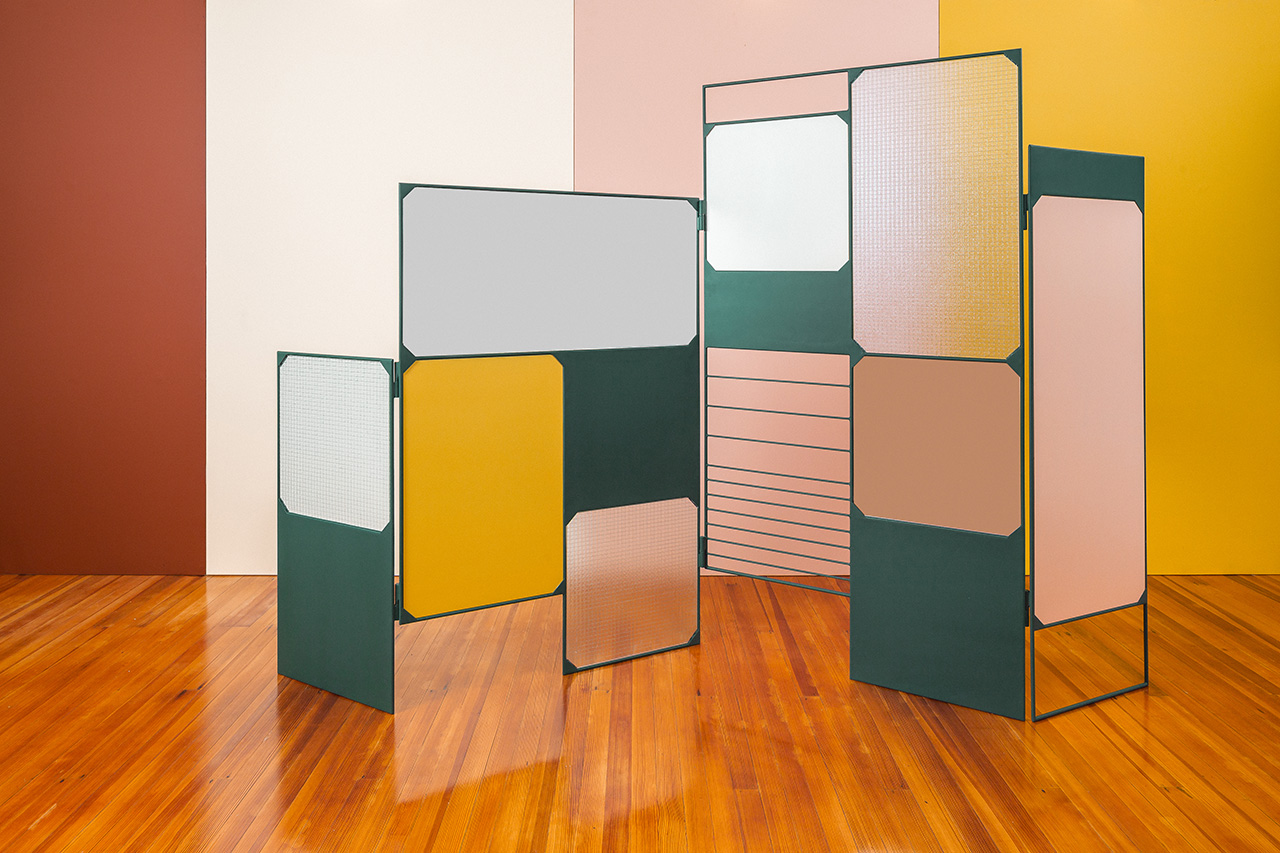 We love a makeover as much as the next person, and we gather that Panama City–based architect and designer Sofia Alvarado of Fi Studio must agree. 'Welcome Back' resurrects furniture designs of decades past with the use of vibrant colors and color-blocking, as well as reupholstering with new materials.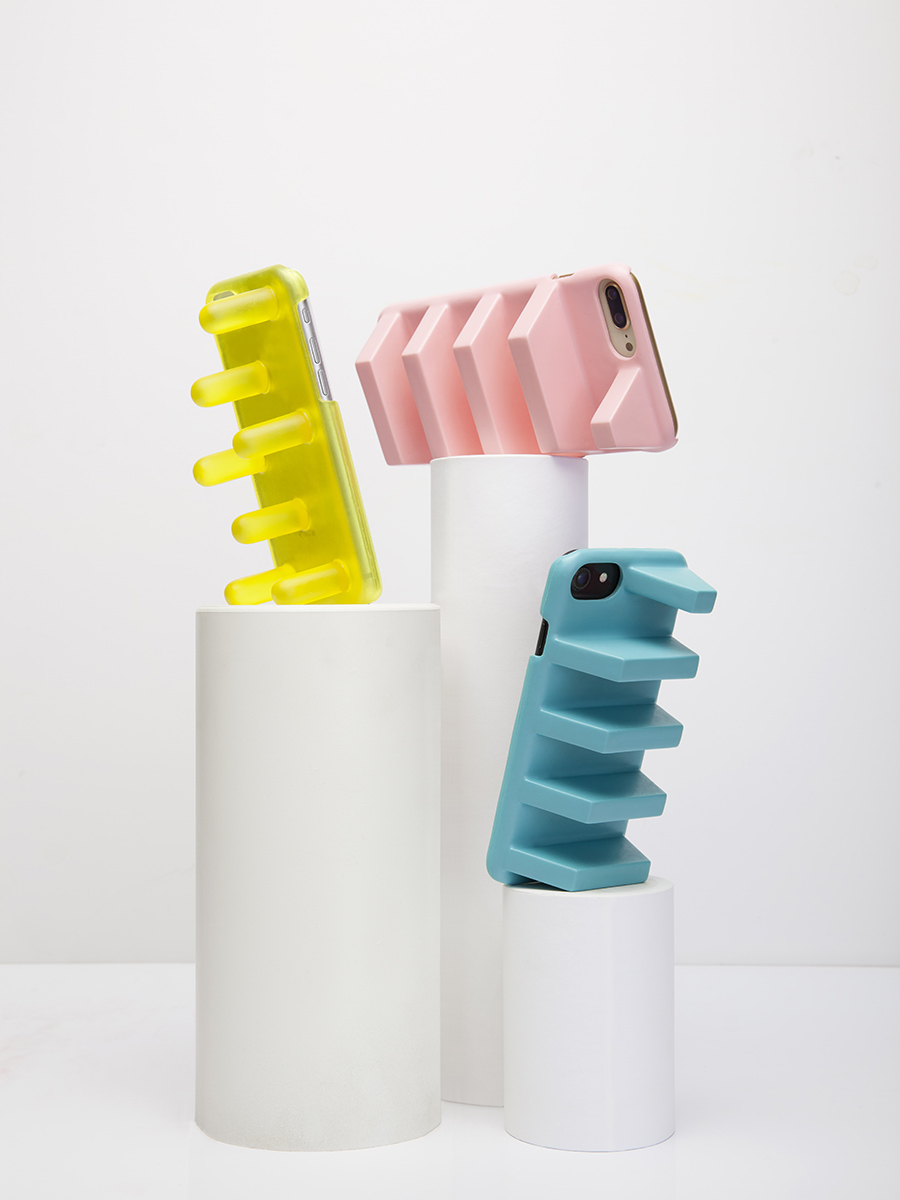 Small handbag trend, be damned — KAME is a line of sculptural iPhone cases by artist Bailey Hikawa, available in an array of candy colored hues. Each case is individually hand-mixed and made to order using custom silicone molds, and hand-finished using a strong impact resistant urethane elastomer sourced in the USA. They feel at once like a wink towards colorful '80s telephones and a gesture into the future. Each KAME stands up vertically, horizontally, and serves as a mysteriously satisfying grip to hold onto.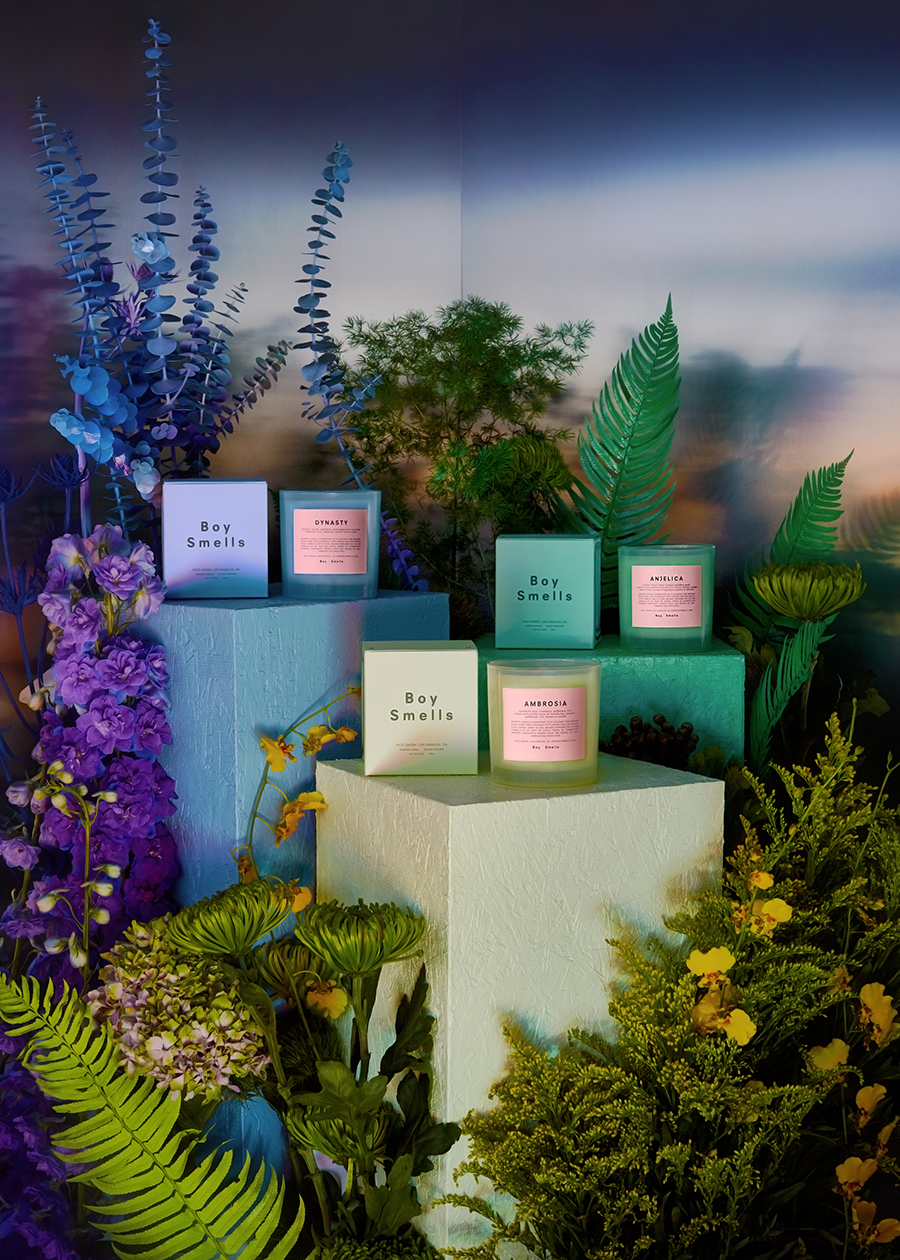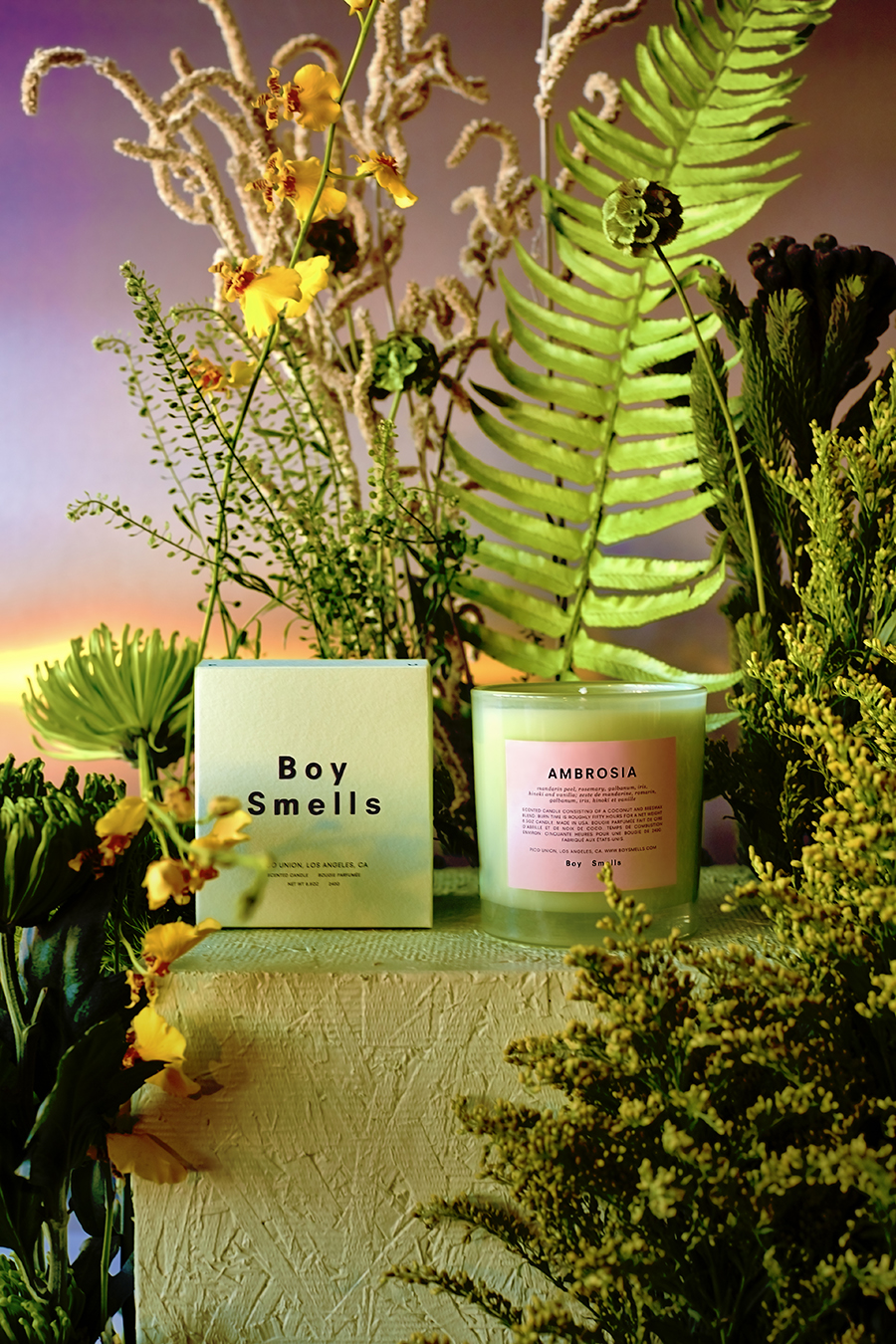 Ambrosia, Angelica, and Dynasty — sounds like a memorable trio, no? As it so happens, these names comprise Chromesthesia, the latest collection from Los Angeles–based scent wizards, Boy Smells. Named for the synesthetic phenomenon by which sound evokes an experience of color, the candles — in scent and design — are a decadent treat for all the senses. We've been burning Dynasty every damn day.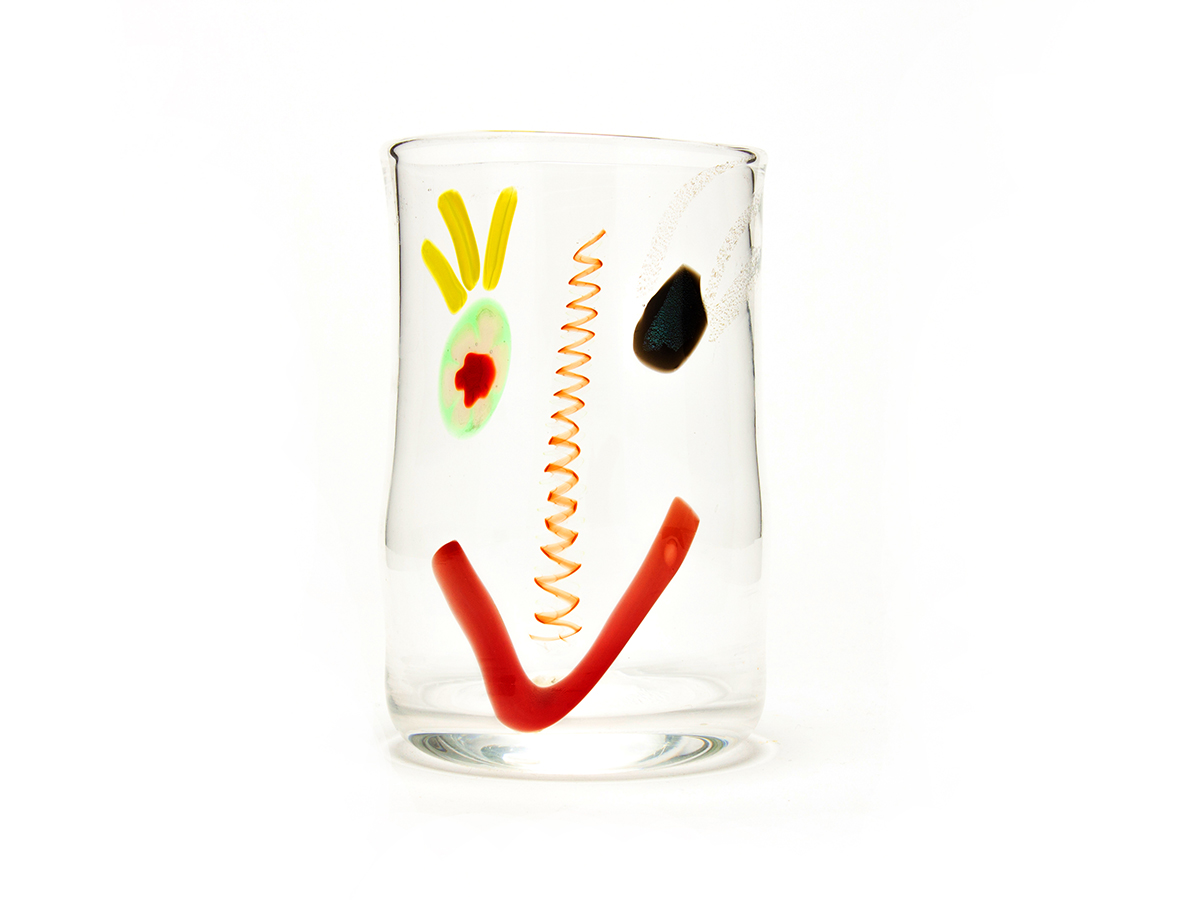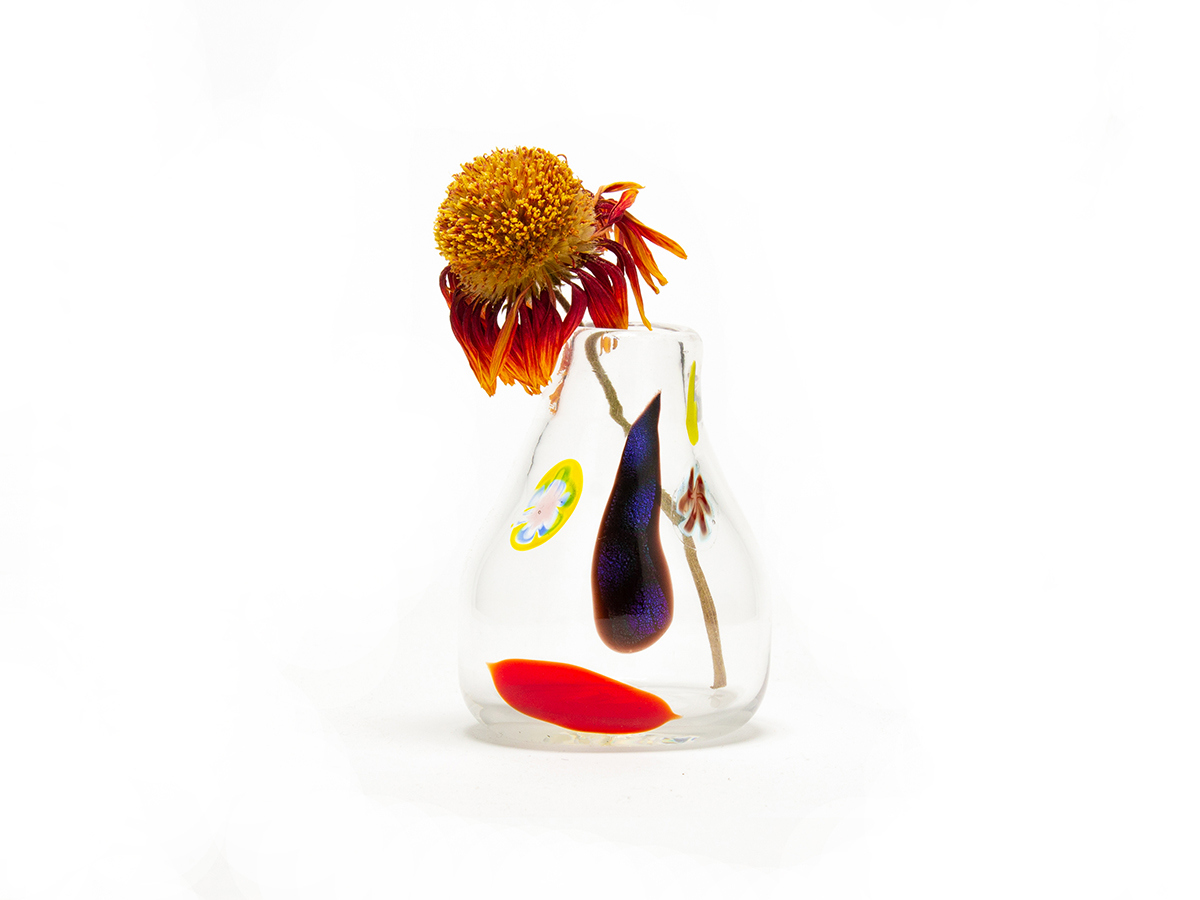 FACEvase is an aptly named collection of smile-inducing handblown drinking glasses and vases by Neal Drobnis, featuring colorful face likenesses. The process goes something like this: Drobnis arranges the desired facial features on a table and then rolls the molten glass onto the faces arranged. Often, the faces distort as glass eyes, nose, mouth bits melt into the clear glass. And that, people, is where the magic happens.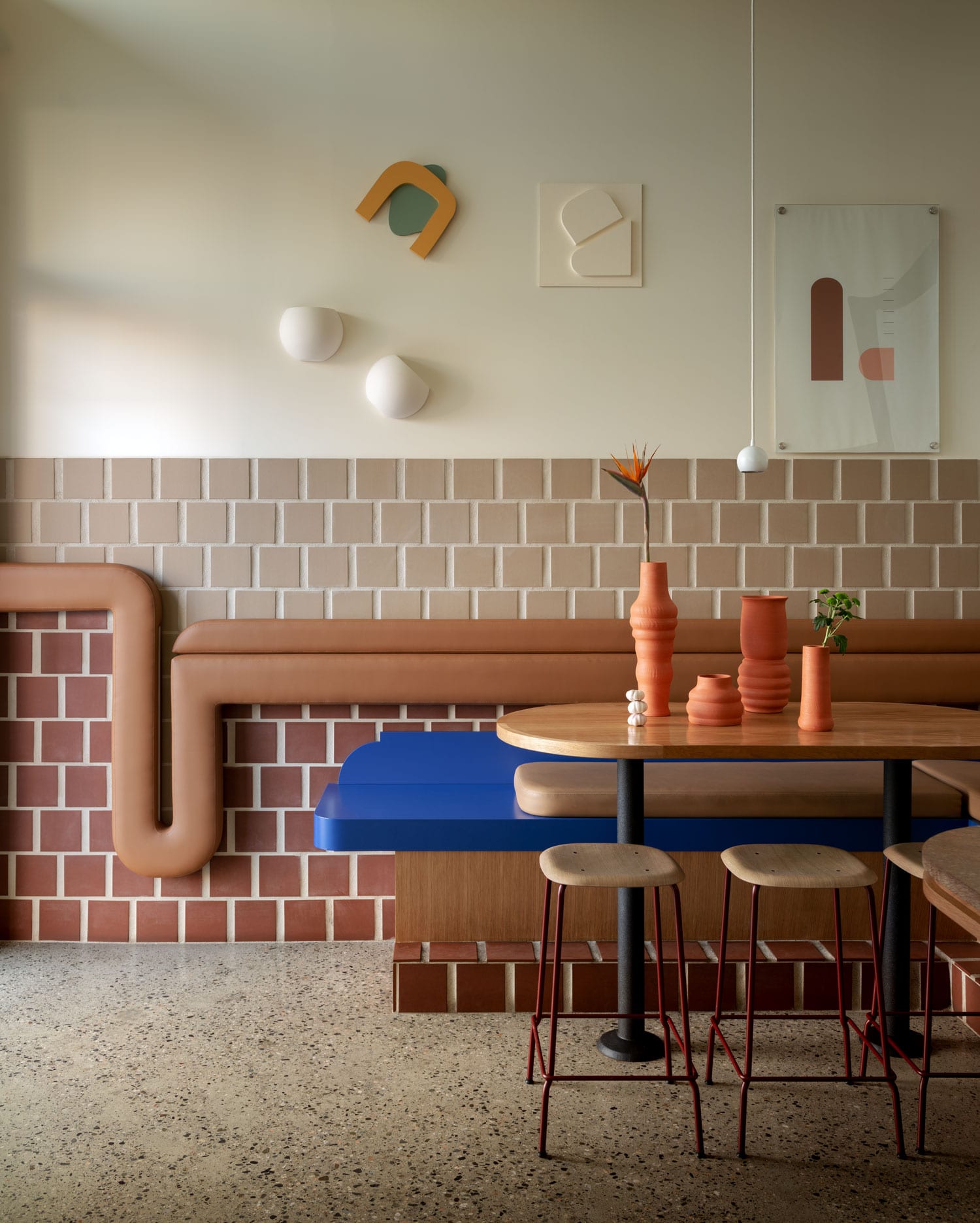 Jumbo tiles, terracotta tones, pops of cobalt, and Supergraphics-inspired dips and swirls. Vancouver-based studio Ste Marie has brought their design chops to Como Taperia, a new tapas bar in Vancouver. In bringing the space to life, Ste Marie was inspired by the unfussy warmth of bars and tapas eateries in Barcelona, urban skate parks, Jardins de les 3 Xemeneies, and the work of Spanish artist Joan Miró.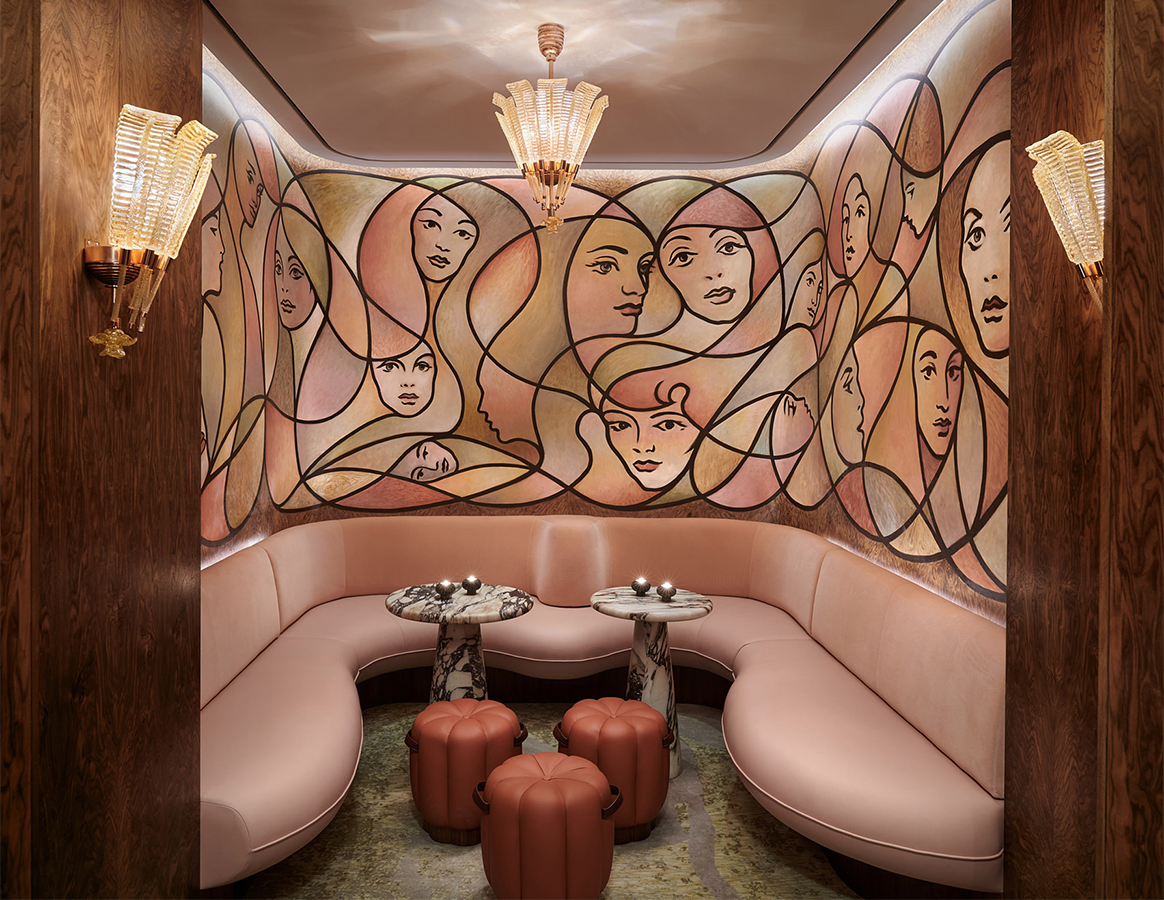 Bryan O'Sullivan Studio has created a cocoon of luxury fit for a menu of "rare wines, vintage champagnes and obscure dark spirits" at London hotel The Berkeley. If that translates to an undulating pastel pink sofa, a face mural by New York-based artist TM Davy, and curves galore, we're all in.
Exhibitions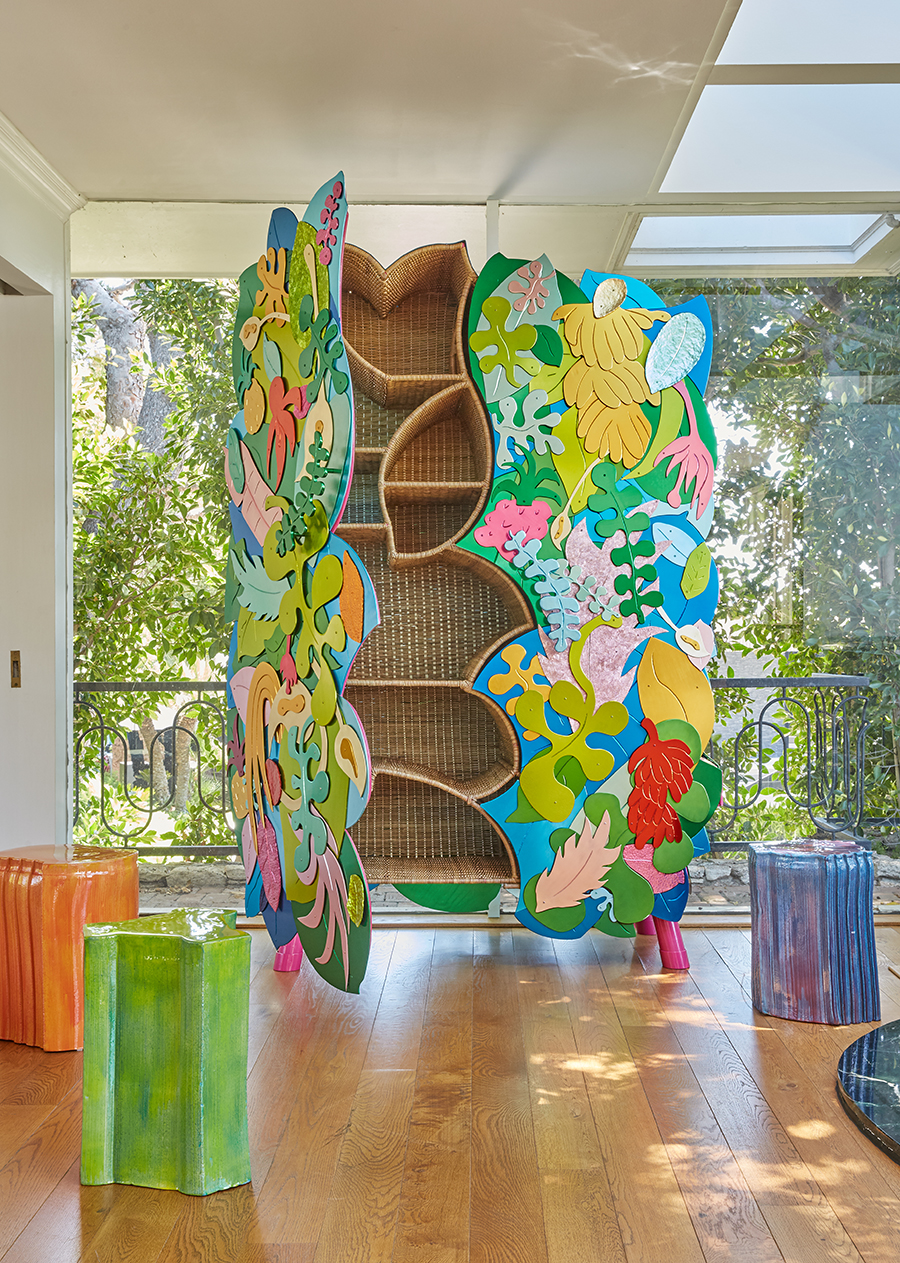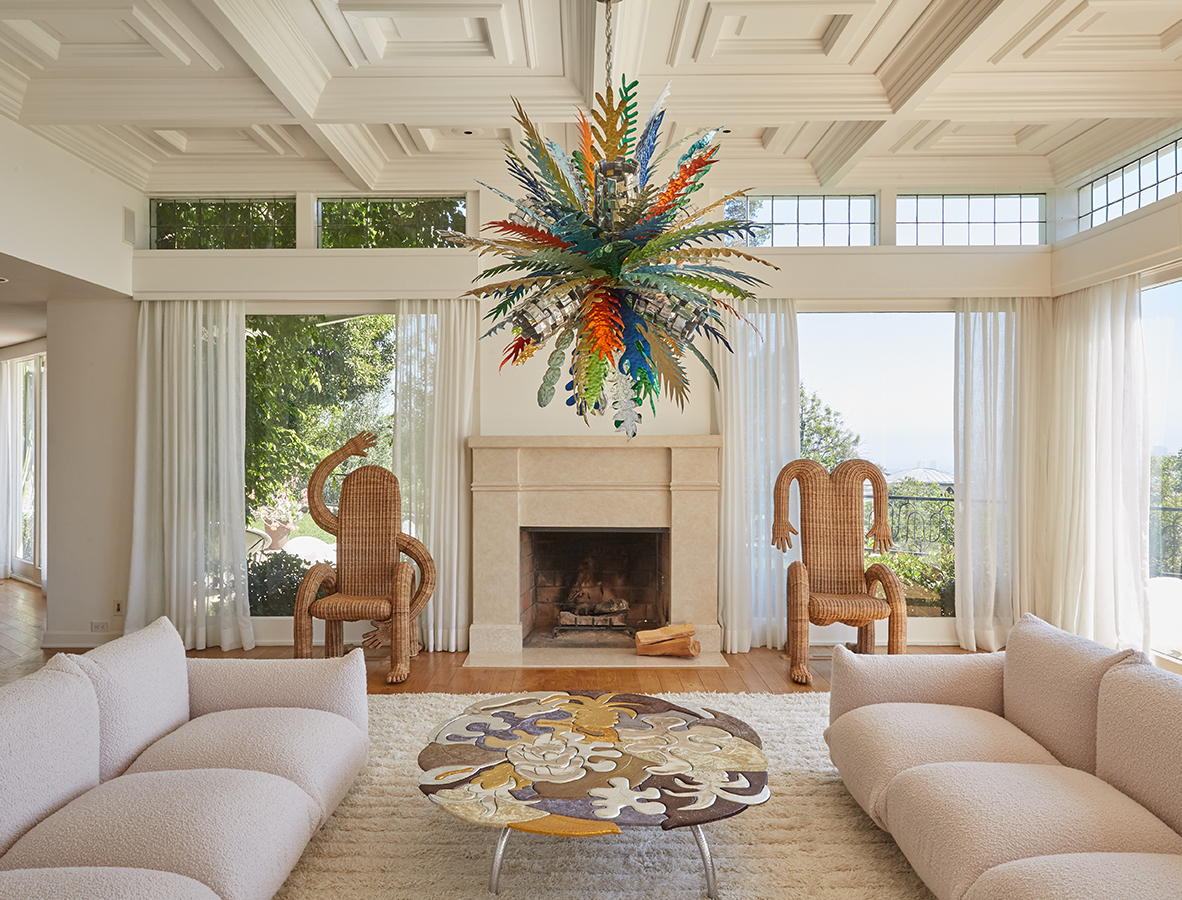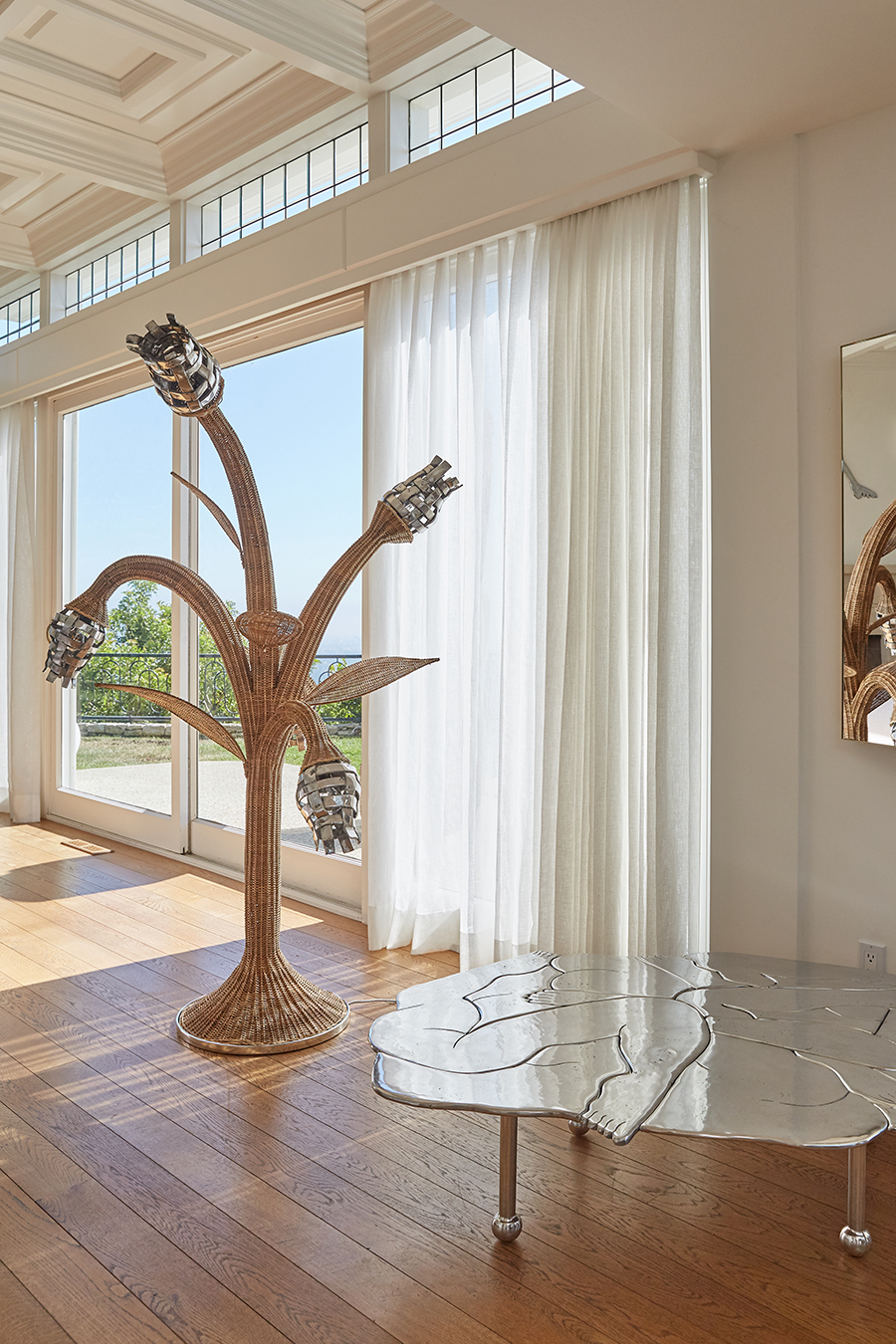 Forbidden Fruit is the latest installation at Casa Perfect in Los Angeles, featuring work by artist Chris Wolston. The show features a bold constellation of furniture and decor exploring motifs of paradise. The pieces — a massive flora-encrusted, technicolor armoire with a leaf-shaped cane interior, a person-sized floor lamp made with wicker from the Colombian Amazon and sand cast aluminum, wicker armchairs with actual arms — are tinged with magical realism. One feels as though the pieces might come alive at any second. It's on view through August 2019, if you wish to see for yourself.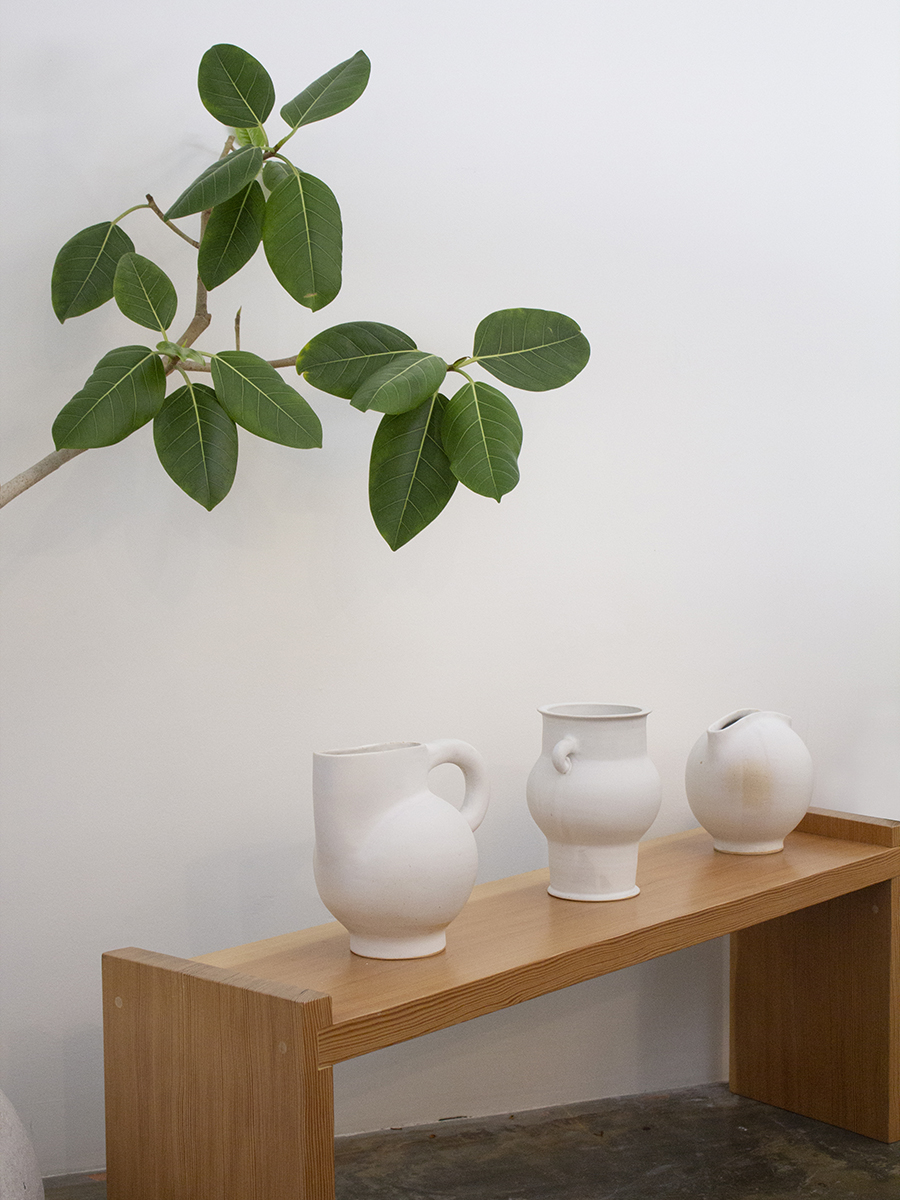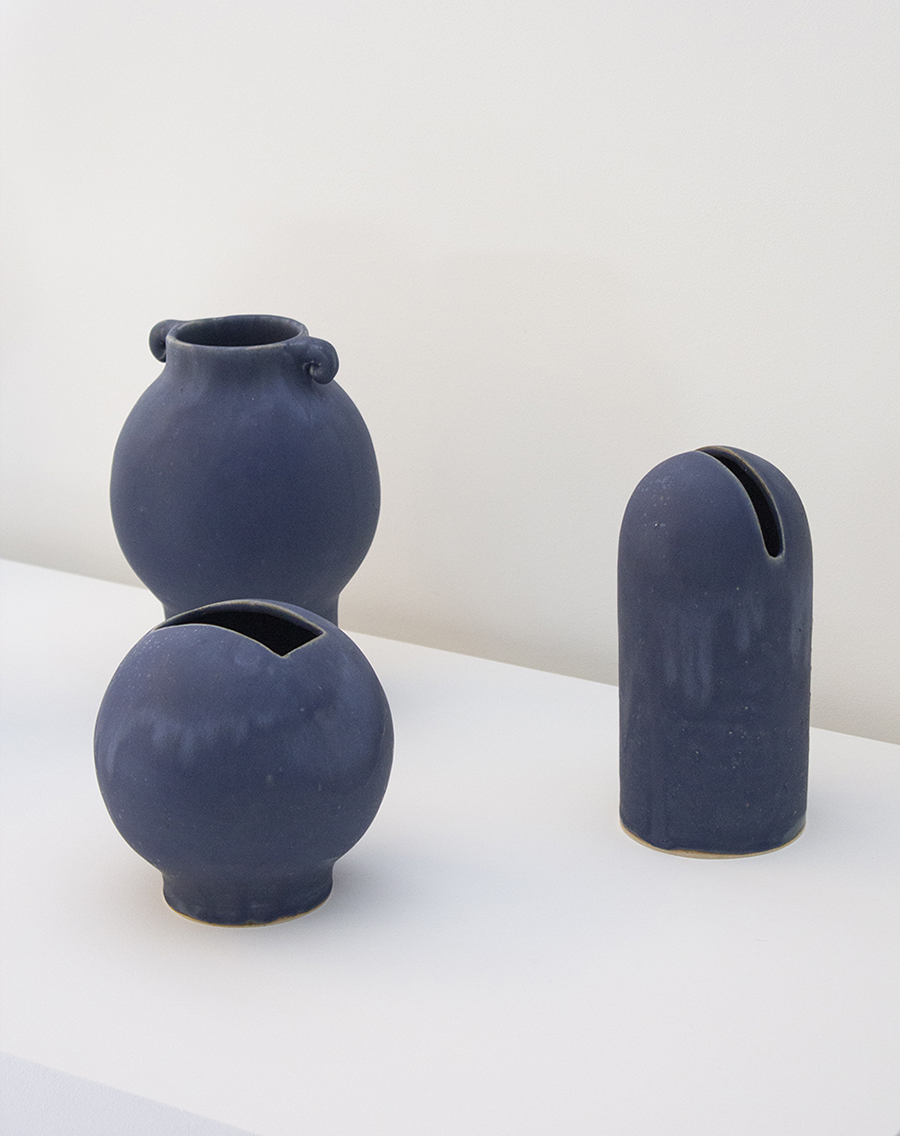 Clam Lab, the Catskill, New York-based ceramics project by Claire Catillaz, is taking up residence at BB Project Space (the LA showroom–turned–seasonal residency from the makers of our favorite leather goods, Building Block). Opening reception was last night, but the shop-in-shop showcase will be up through September 1.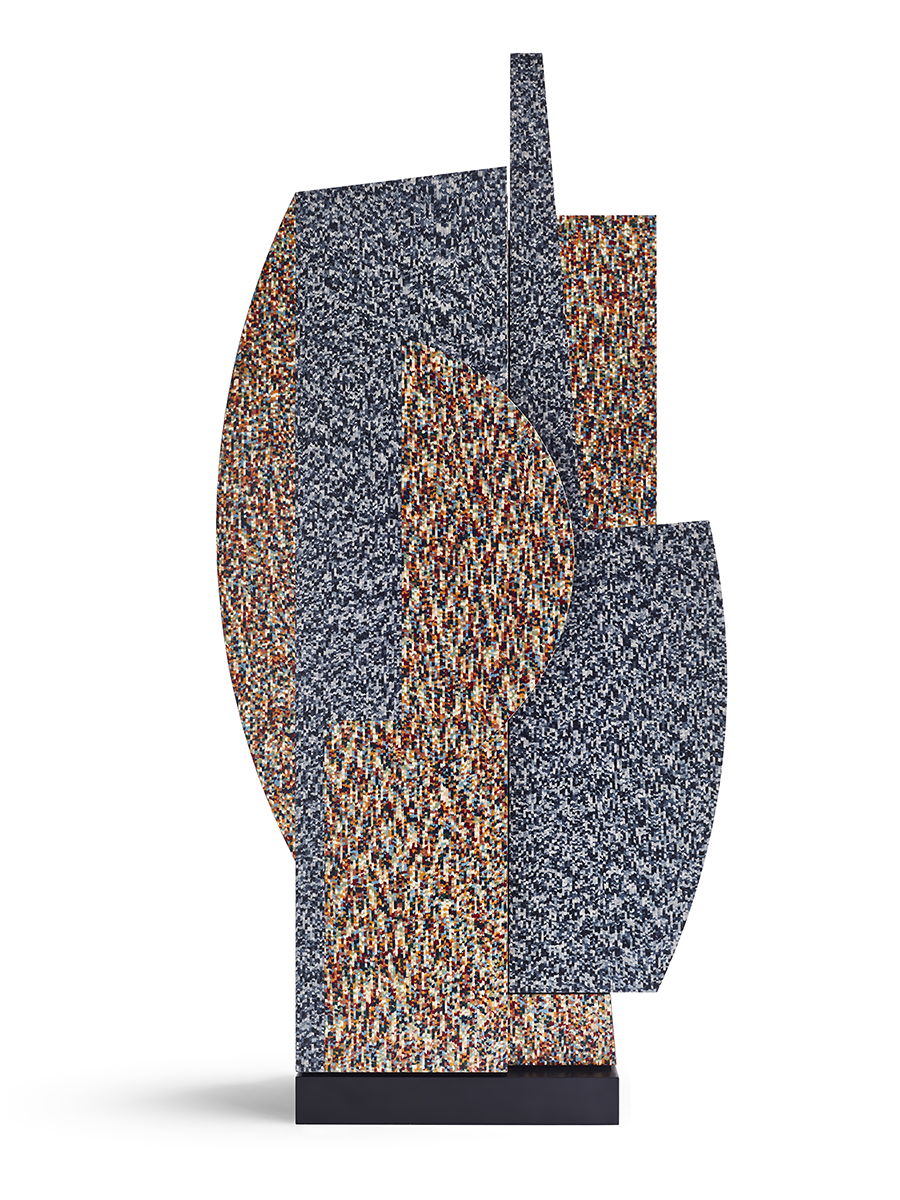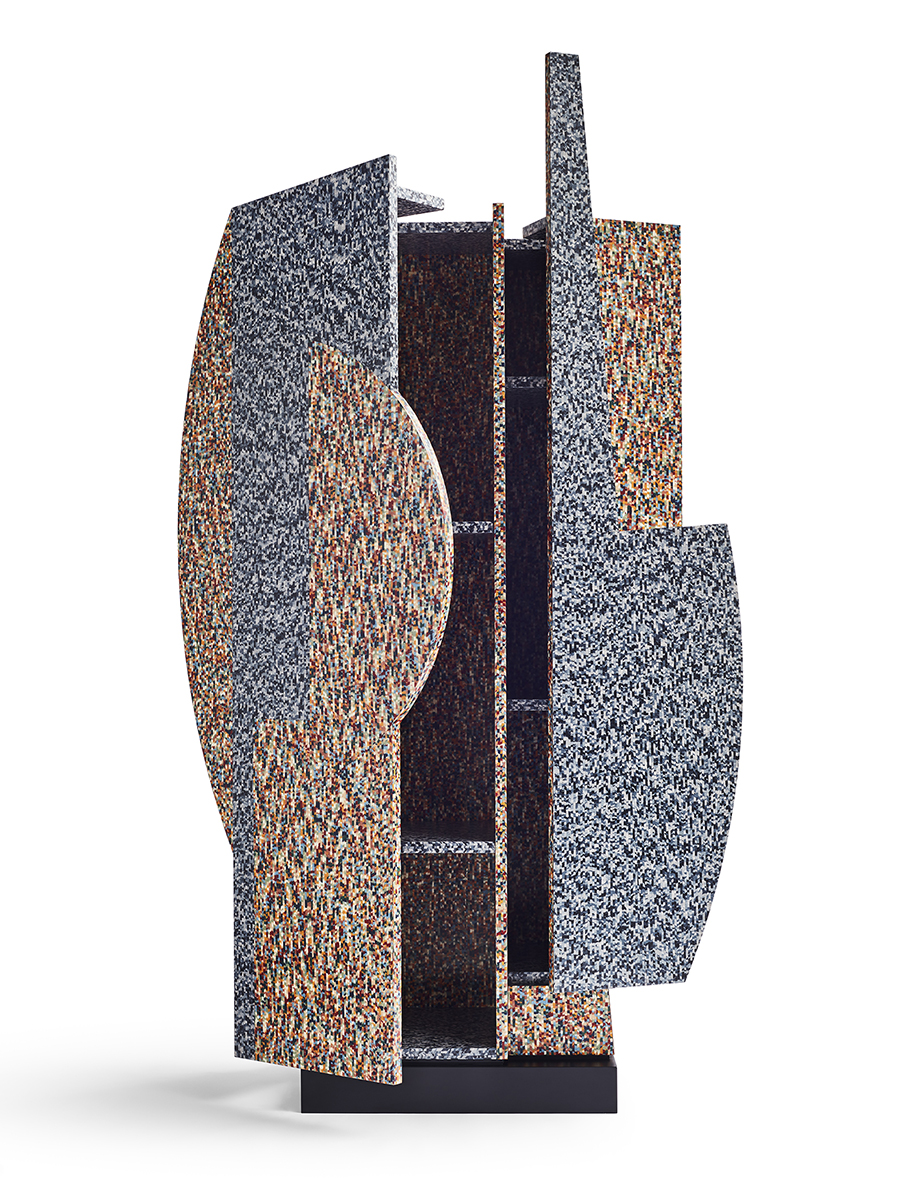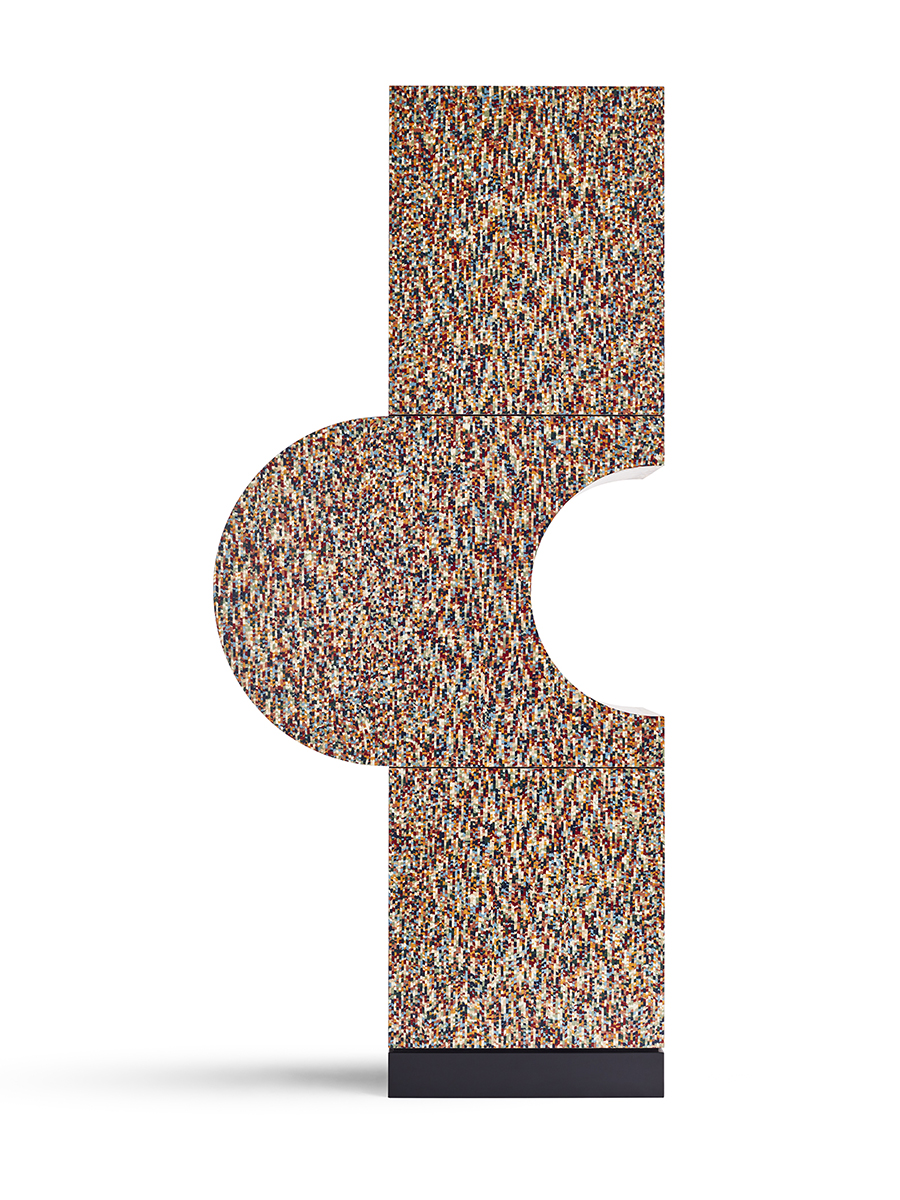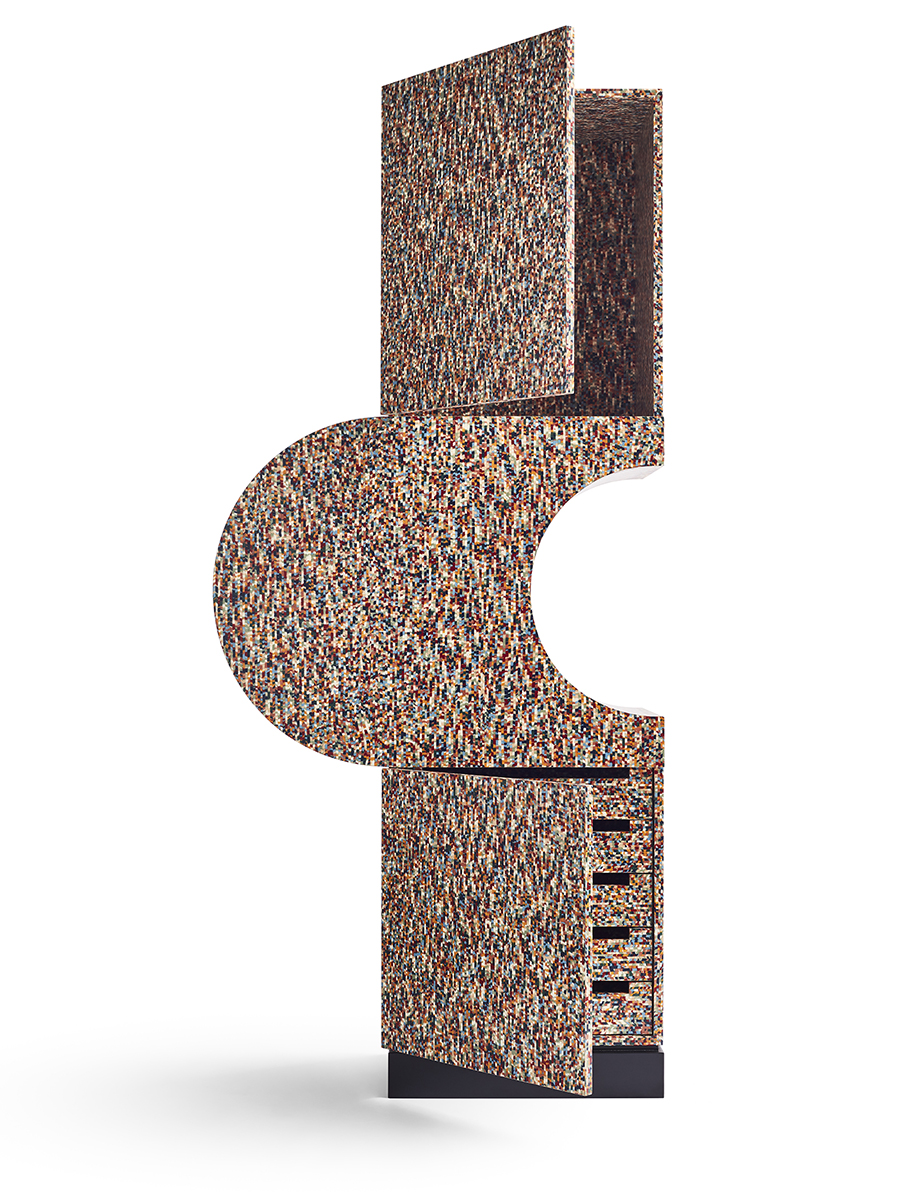 In case you were looking for one, here's a very good reason to get a jump on your fall design calendar. The late Italian architect and designer Alessandro Mendini's Tre Primitivi, produced by ALPI, will be on view from September 5-8 at Palazzo Soranzo Van Axel for the latest edition of Nomad. Venice in September sounds grand, don't you think?