11.11.21
Yes, Watches and Clocks Are Still a Thing — Here Are 50 of Our Favorite Designs, Sourced on eBay
By all reasonable logic, watches and clocks should have gone the way of the fax machine, or the VCR: Who could possibly need them now that we're all perpetually glued to mobile phones, and scarcely an hour goes by where we aren't confronted with the time? And yet because our lives aren't always ruled by logic, particularly when it comes to matters of style and home decor — stiletto heels and decorative bed pillows being prime examples — the popularity of analog timepieces still stubbornly persists. Luxury watch sales are at an all-time high, and designers continue to release new wall and table clocks as if the past 20 years never happened. But you know what? We get it. There's something really special about the way these objects serve such a primal function while also acting as blank canvases for artistic expression (in a way that fax machines never did). We love coming across amazing watches and clocks when we're shopping, especially for vintage, so we decided to devote a post today to cataloguing our favorite examples, sourced from one of our favorite shopping platforms, eBay.
If you did ever suspect that watches might become obsolete, eBay is actually the perfect place to dispel you of that notion. In addition to being an enjoyable destination for design hunting in our pajamas — and for tracking our new vintage obsessions with a ridiculous number of search alerts — eBay also happens to be ground zero for the secondary watch market. In the past three years alone, nearly 8 million watches were sold on the platform, 54% of them pre-owned, and many of them in the luxury bracket. In fact, eBay's users are so loyal to wearing nice watches that the site is constantly looking for new ways to serve them better, having introduced last year an authenticity guarantee service that uses a network of experts to personally inspect nearly every watch listed for over $2,000 to make sure it's accurately represented (plus an escrow service to make sure you have no problems receiving it). If you see a blue check mark in the listing of one of the Issey Miyake or Marc Newson beauties below, you'll know it's been vetted.
Clocks don't fall under the guarantee system, but we couldn't resist adding our favorites further down below, because once we start down an eBay wormhole we're usually just having too much fun to stop. For both timepiece genres, you can click the all-caps headers to see a general search of those items on the site, and we've also added image captions where a specific item was, at press time, available directly. Thank goodness for phone clock apps though, because you might need to set your alarm to snag 'em.
Watches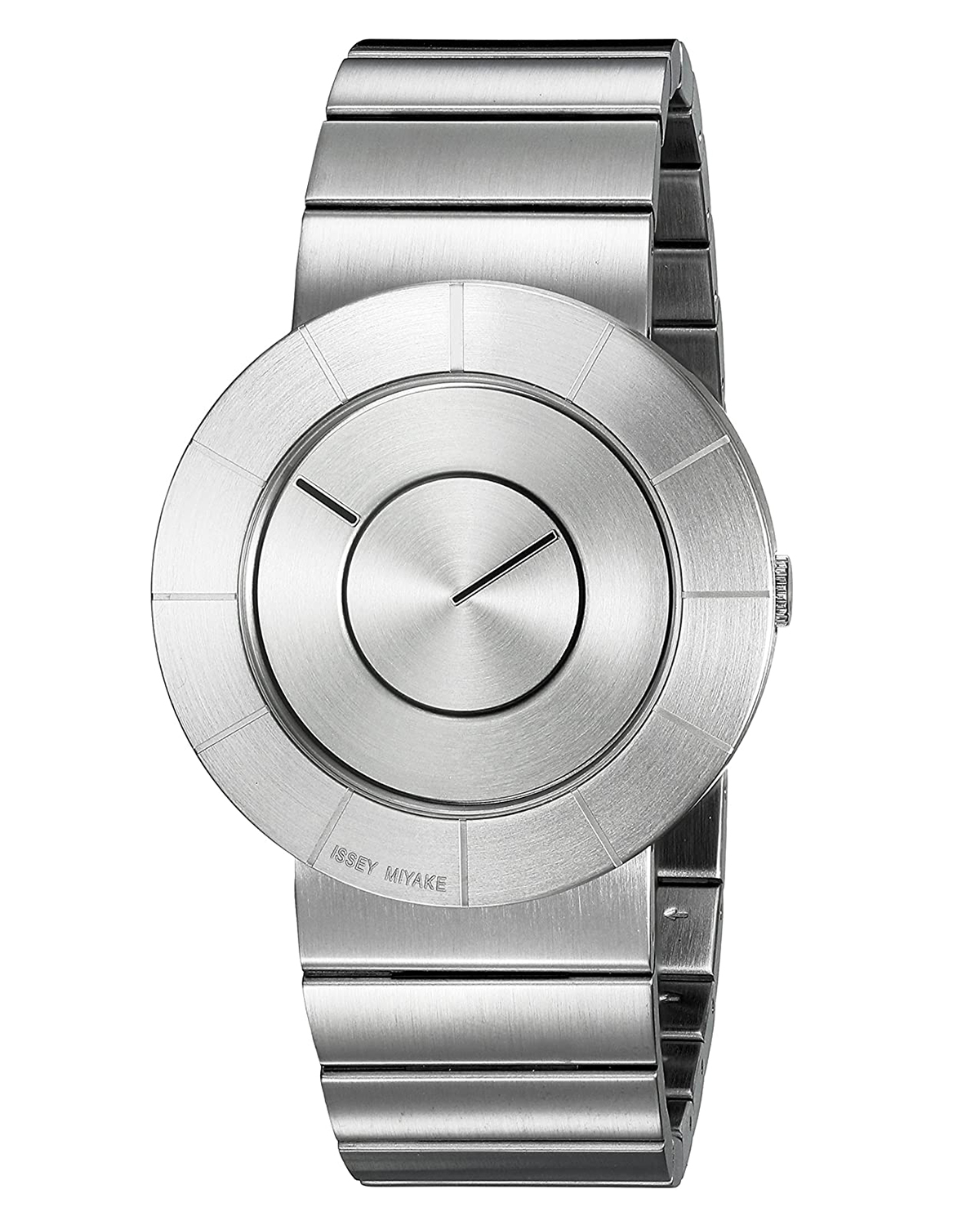 Silan by Tokujin Yoshioka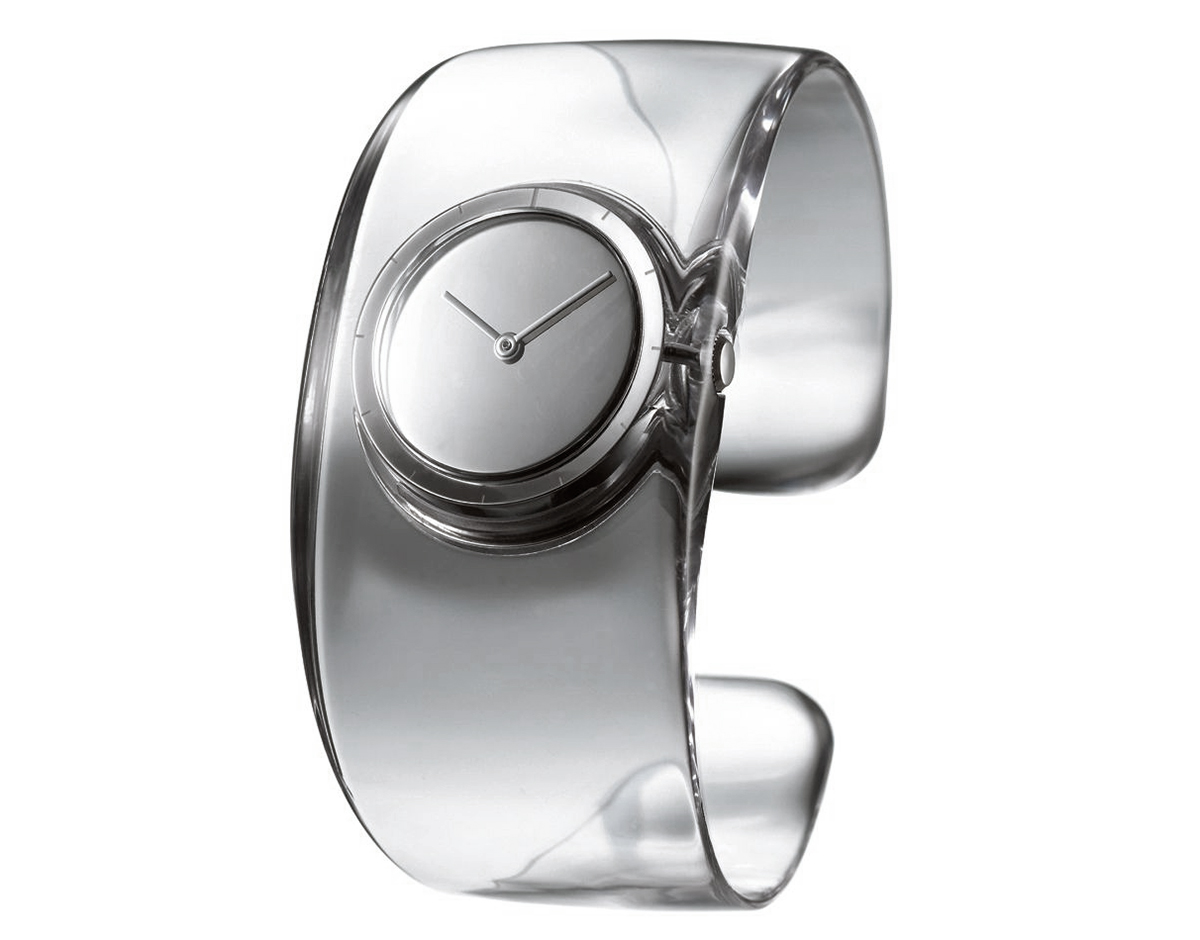 O Series by Tokujin Yoshioka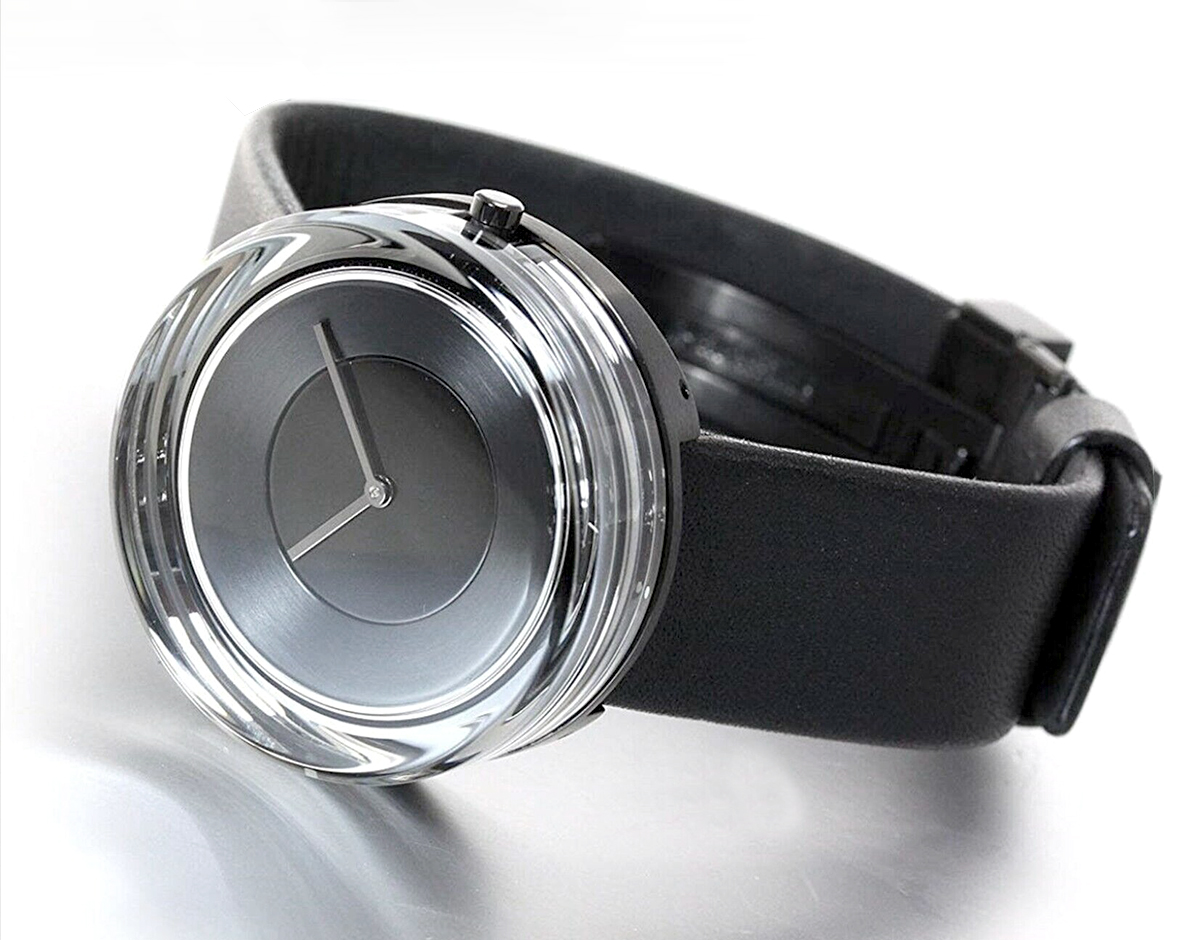 Glass by Tokujin Yoshioka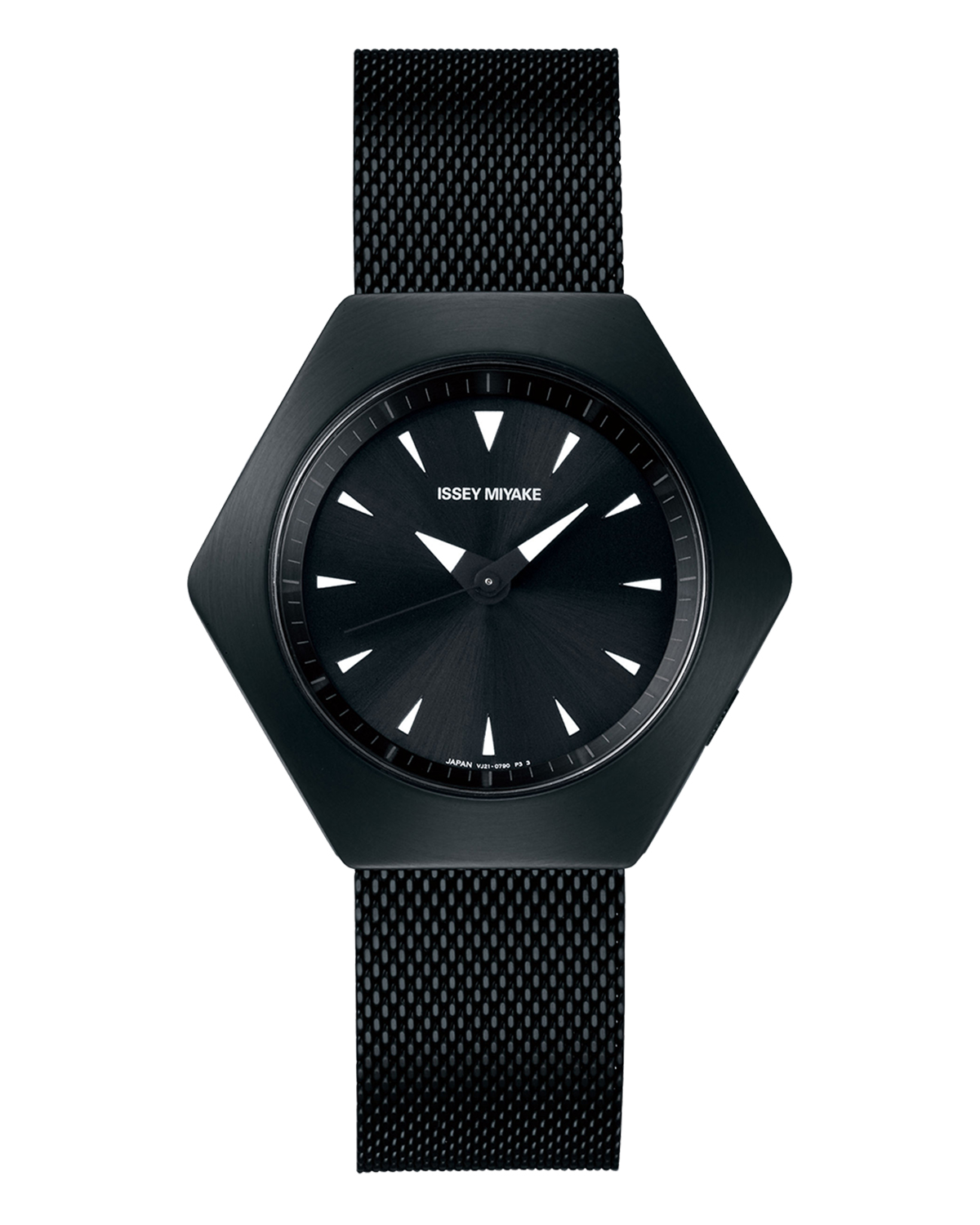 Roku by Konstantin Grcic
Issey Miyake launched its watch program in 2001, inviting famous designers to create timepieces for its collection — our favorites being the ones by Tokujin Yoshioka and Konstantin Grcic.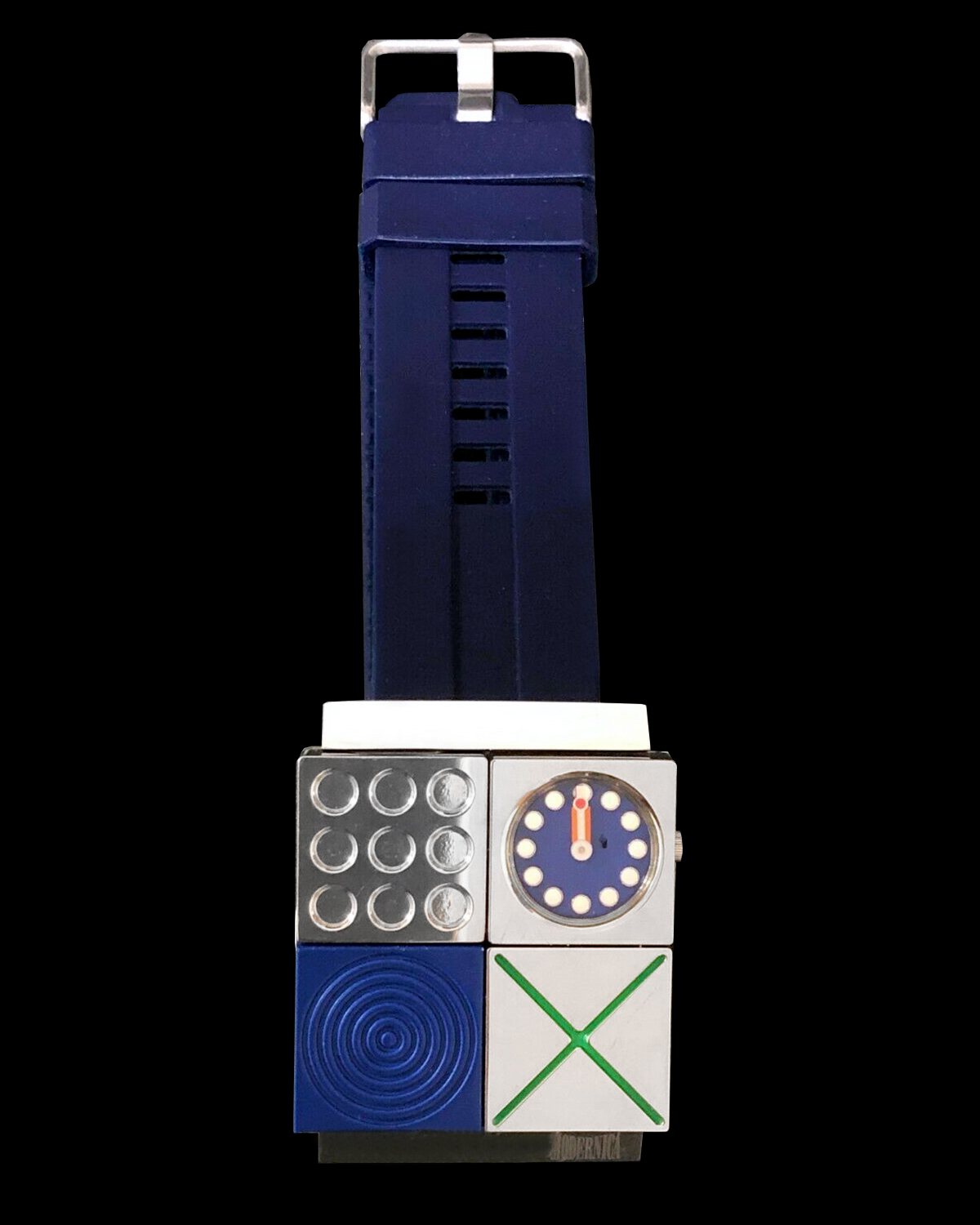 In the 1990s, the Japanese watchmaker Hajime Asaoke made a watch for the California furniture maker Modernica, and while we don't know how it came to be, we're amazed that it exists — the four blocks on the watch face are modular, so you can reposition them in any configuration.

Architecte Automatic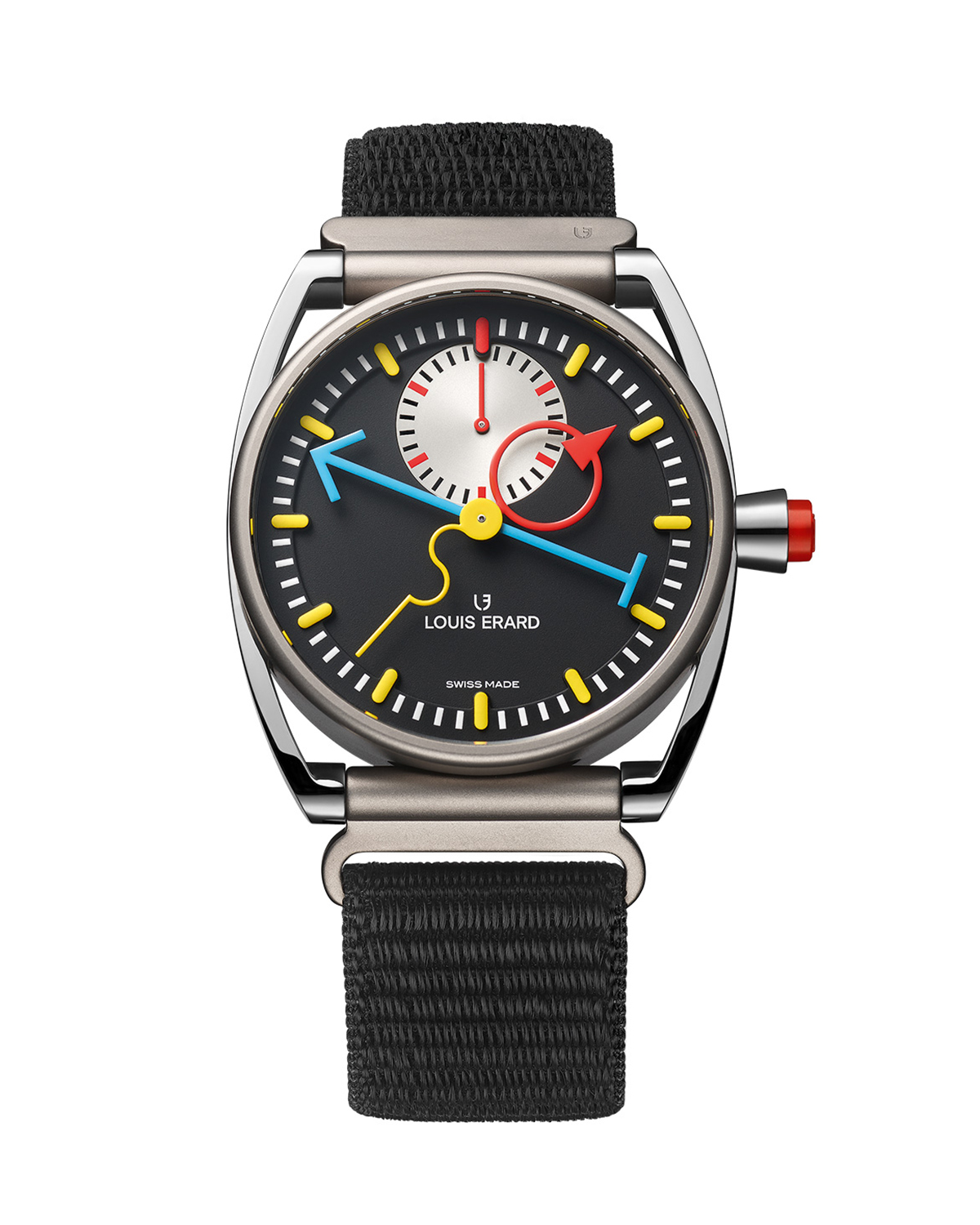 Louis Erard x Alain Silberstein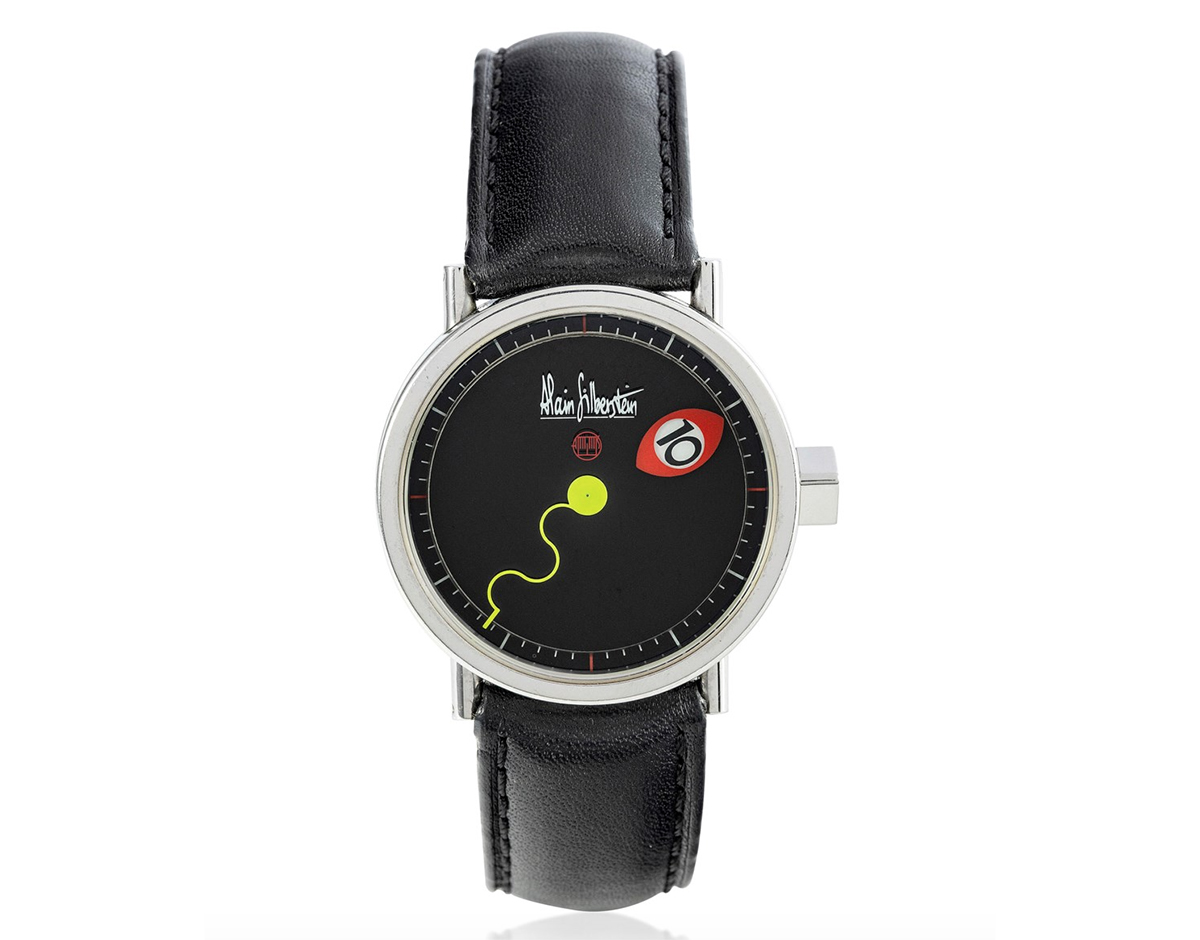 Cyclope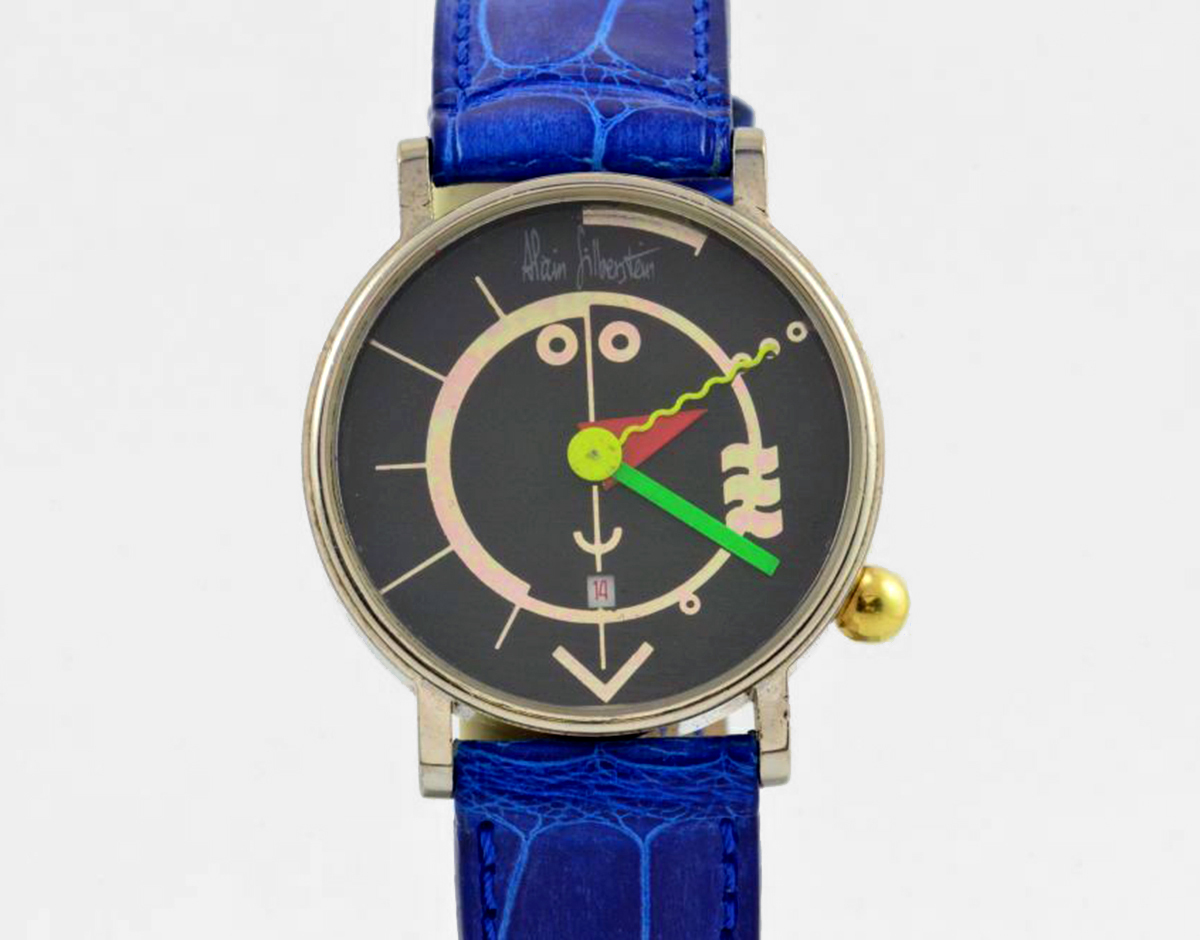 The former interior architect Alain Silberstein started designing watches in 1987, and it shows — these are the post-modern watches to end all post-modern watches, and they're really, really fun. Silberstein is still designing watches, and you can read an interview with him here.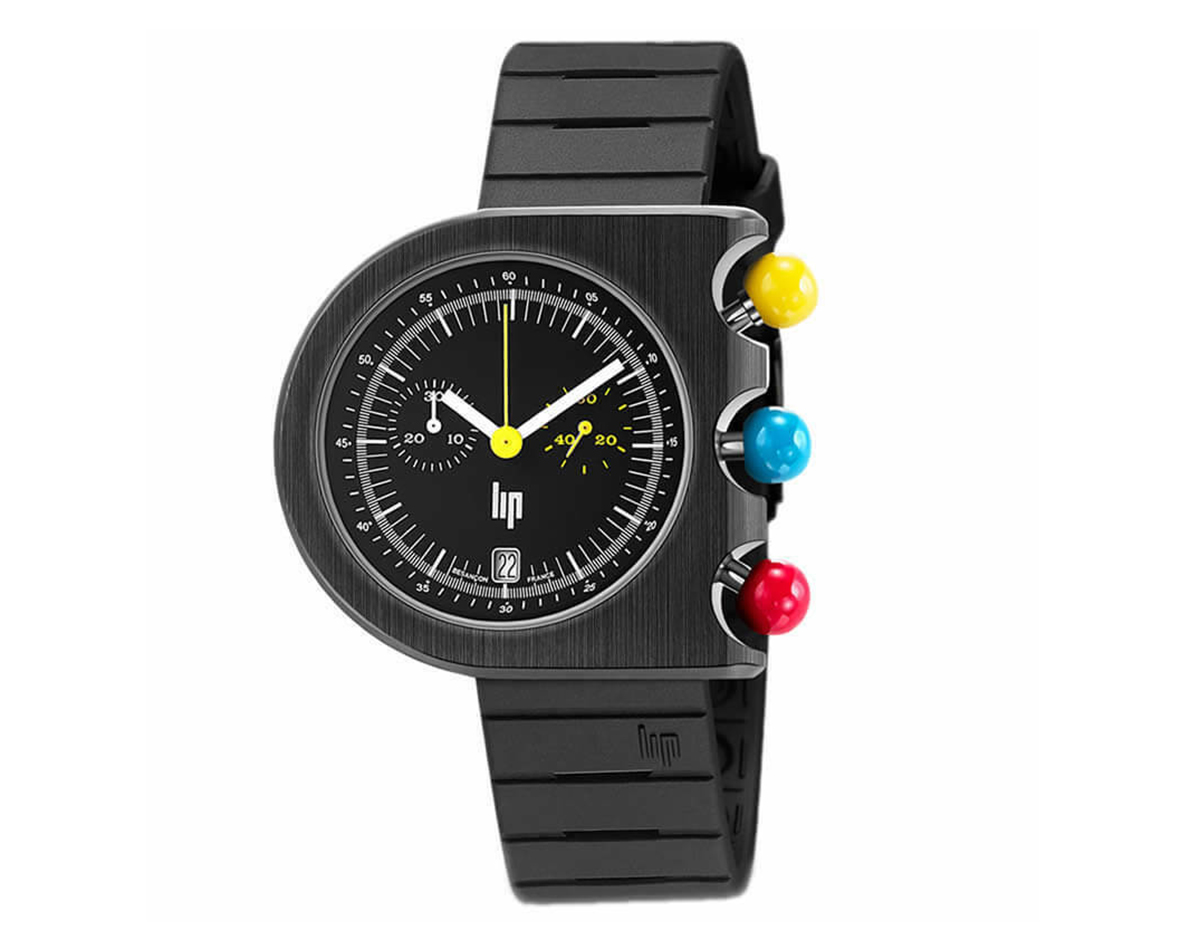 LIP Mach Chronograph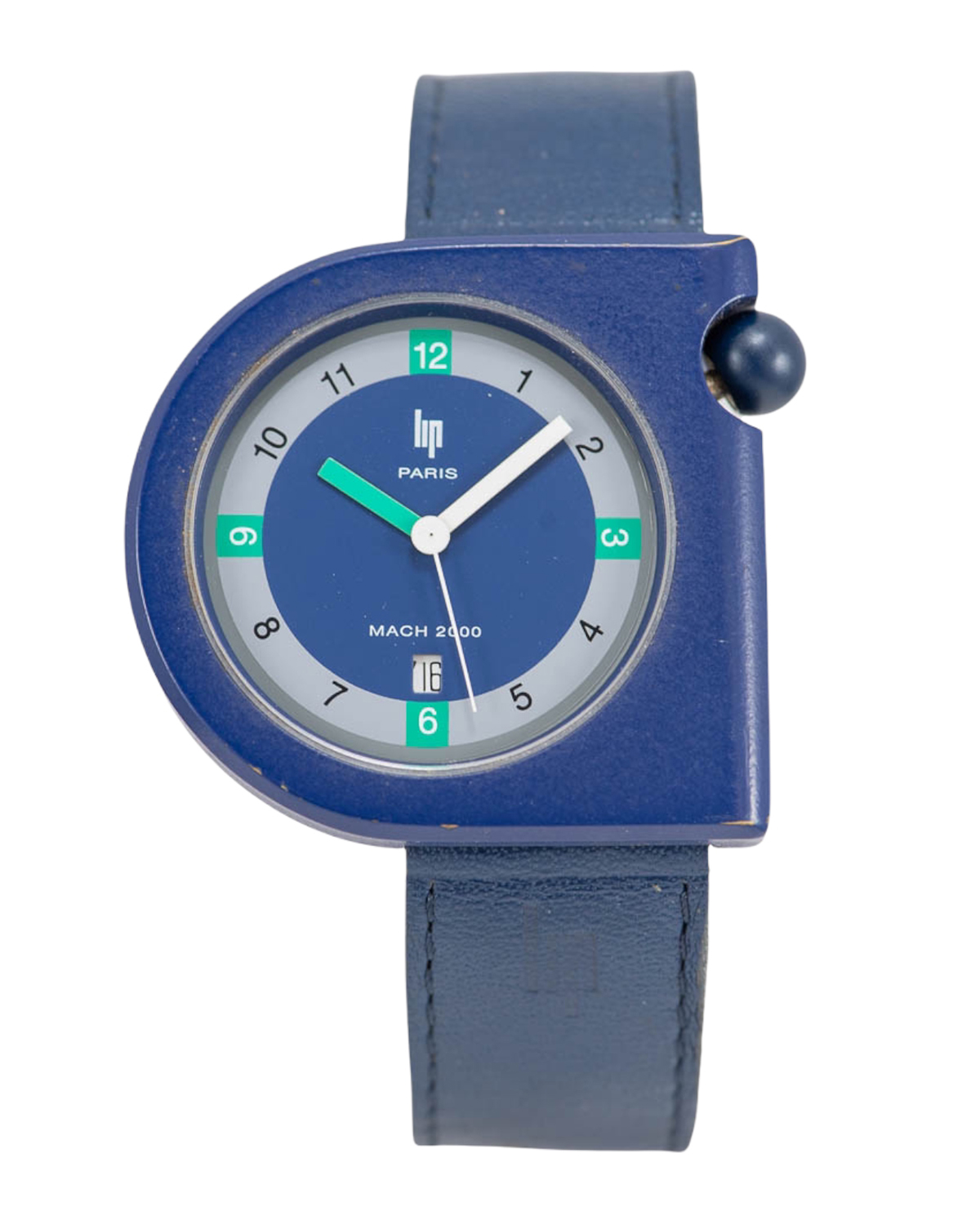 In 1973, French designer Roger Tallon was approached by the then-struggling watchmaker LIP to design a collection, and the playful Mach 2000 series, which is still made today, was the result. Of course we love them — tiny balls!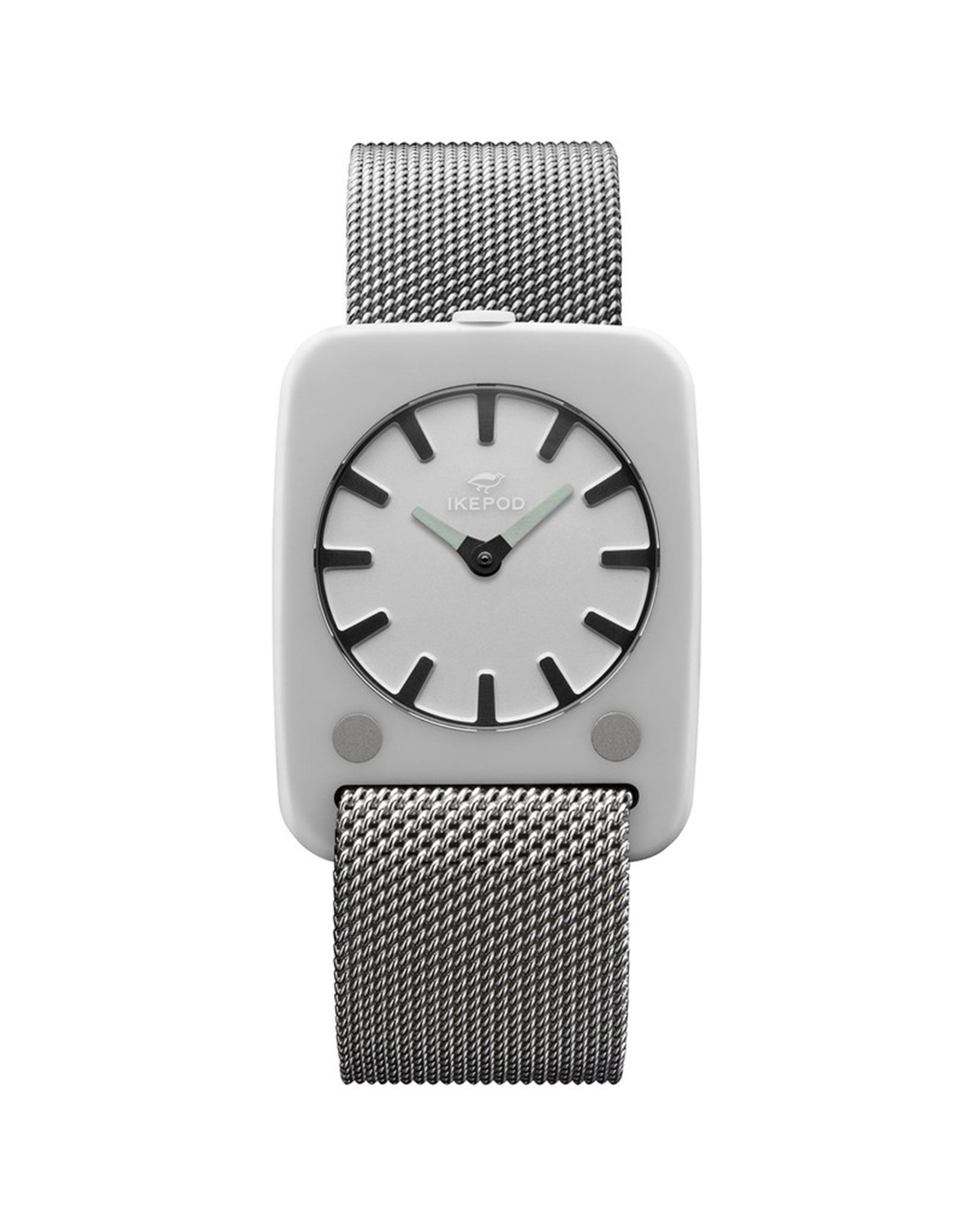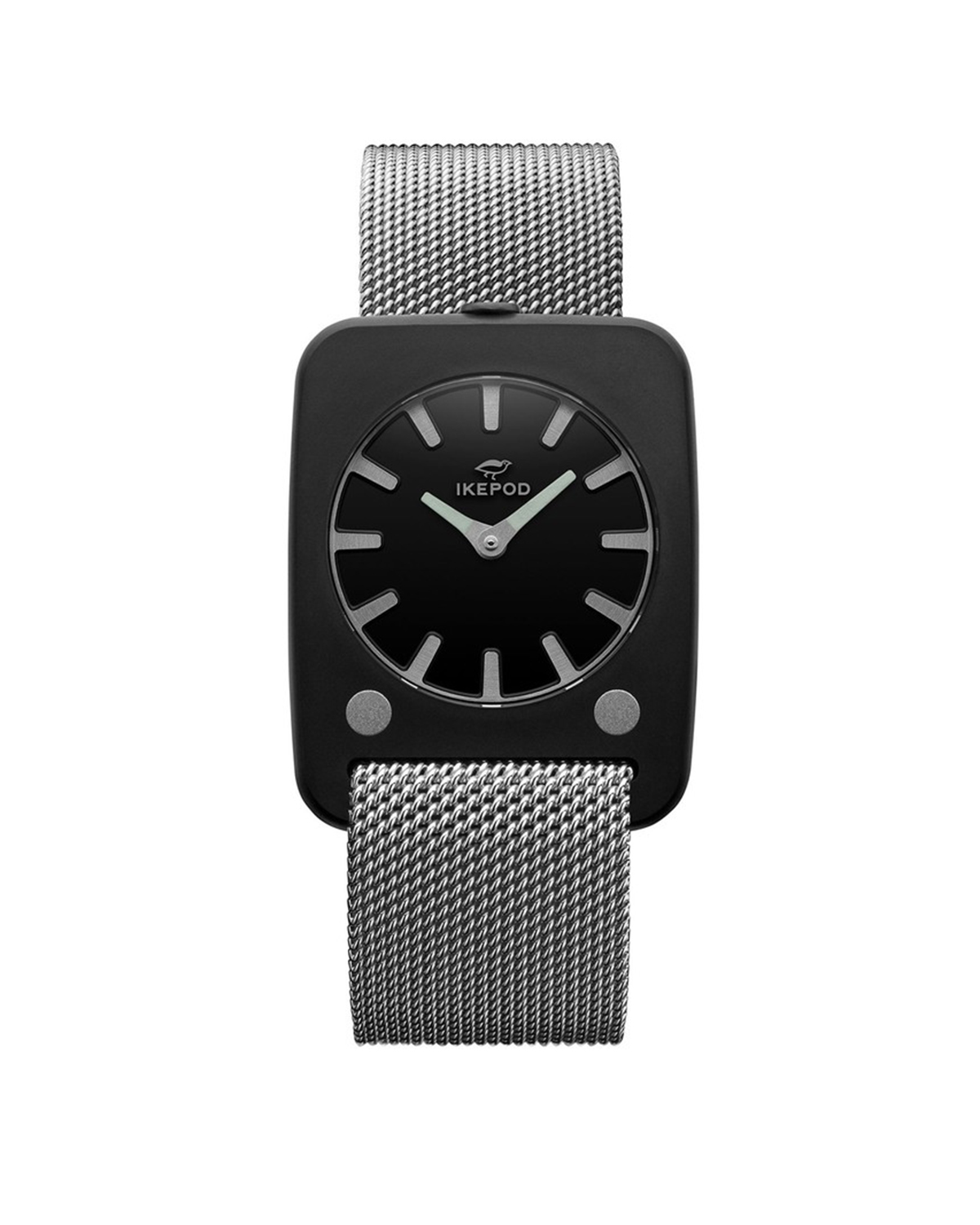 Marc Newson has designed many watches under his Ikepod brand since 1986, but our favorite is the vintage-inspired Solaris, released in 2009. It's super expensive, but it's fully reversible, with one watch face on each side, so in a way it's two watches for the price of one.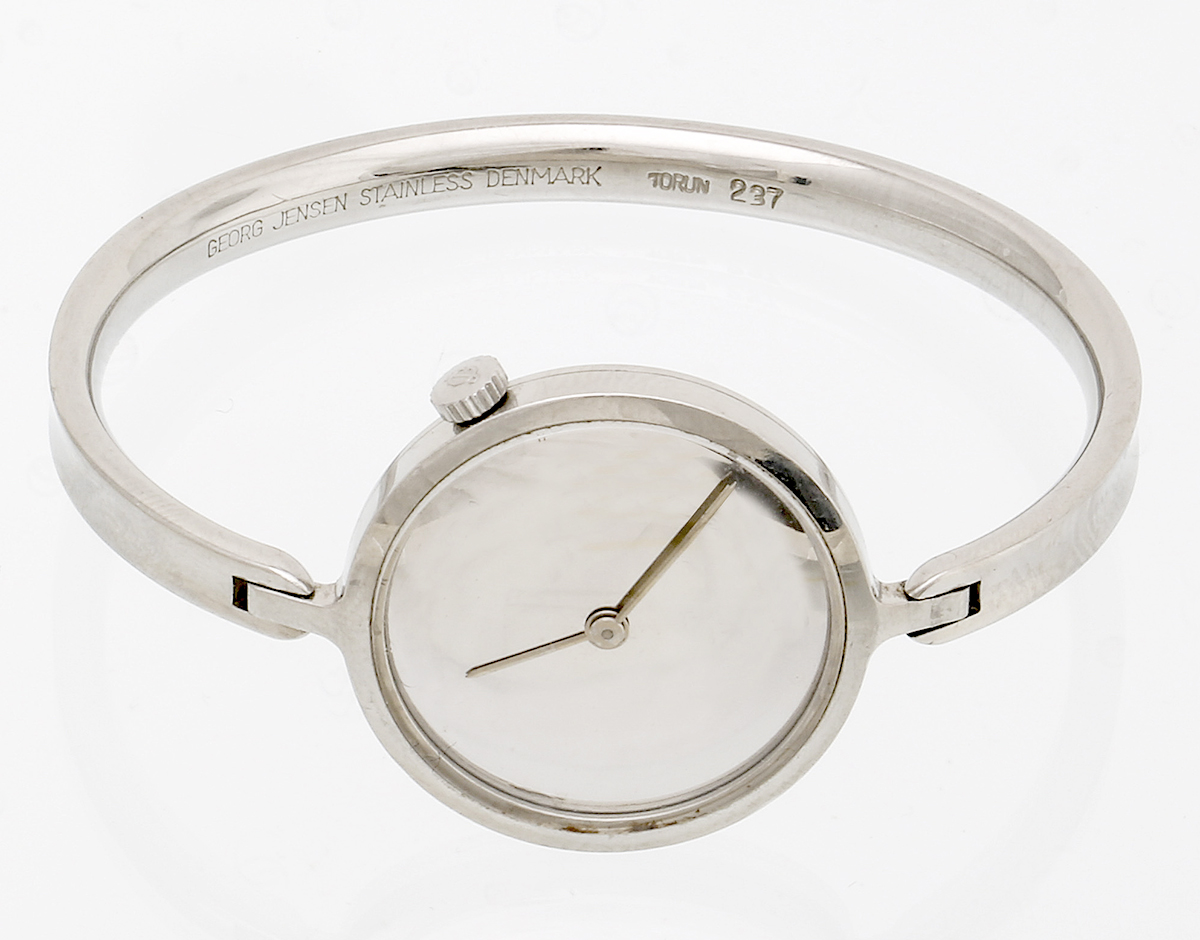 Vivianna bangle original (1960)
Vivianna original (1970)
Georg Jensen still makes the watches that the late Swedish designer Vivianna Torun Bülow-Hübe created for it in the '60s, but we love the vintage versions, when they have just a bit of wear and patina.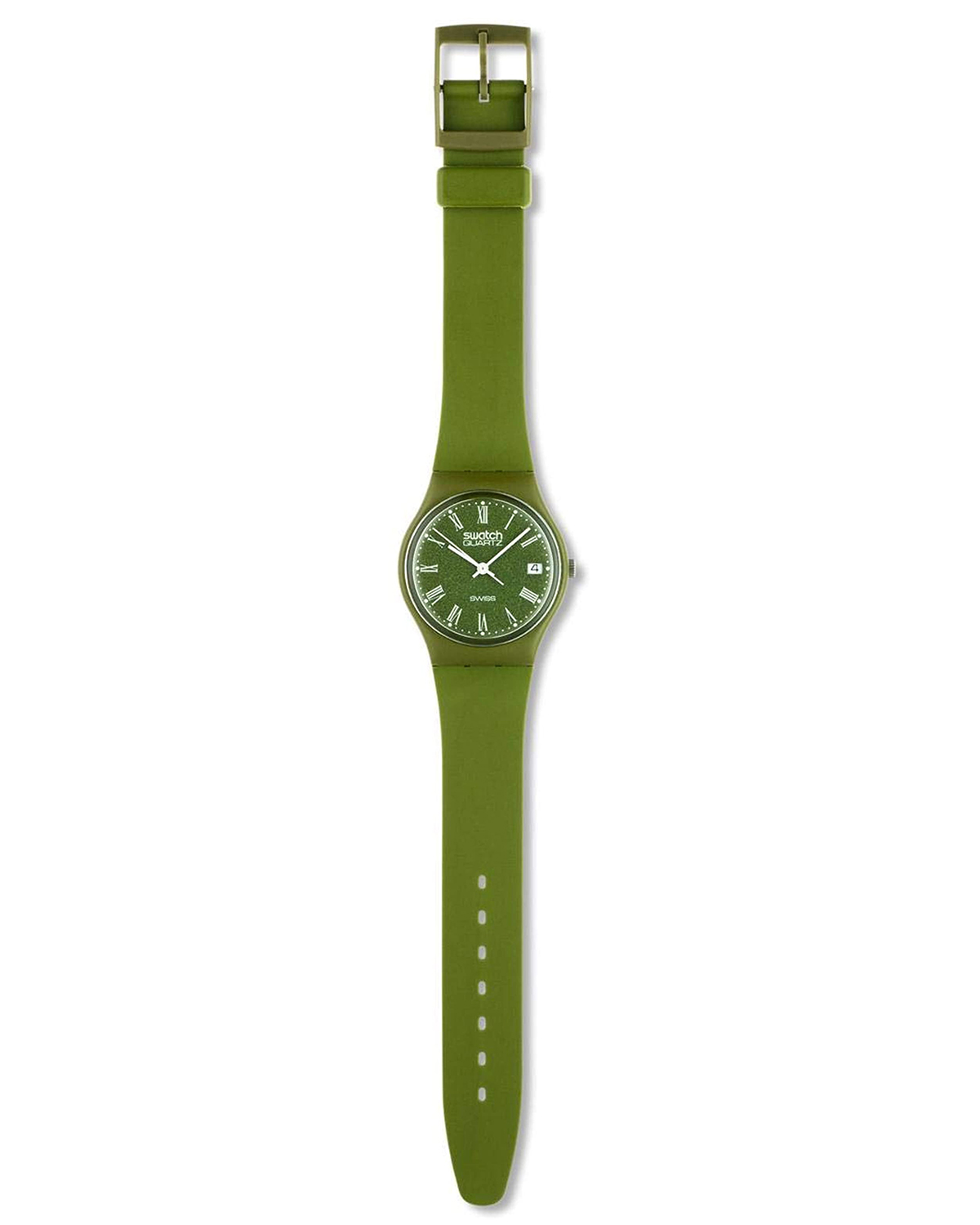 Swatch Standards GG400
Swatch is known for its more artistic — and often collectible — watch designs, such as a famed collab with Keith Haring in the 80s. But one of our favorites was a 1983 subset of its Standards series that featured monochrome watches in really nice colors like beige and army green (and which it relaunched in 2010 and 2020).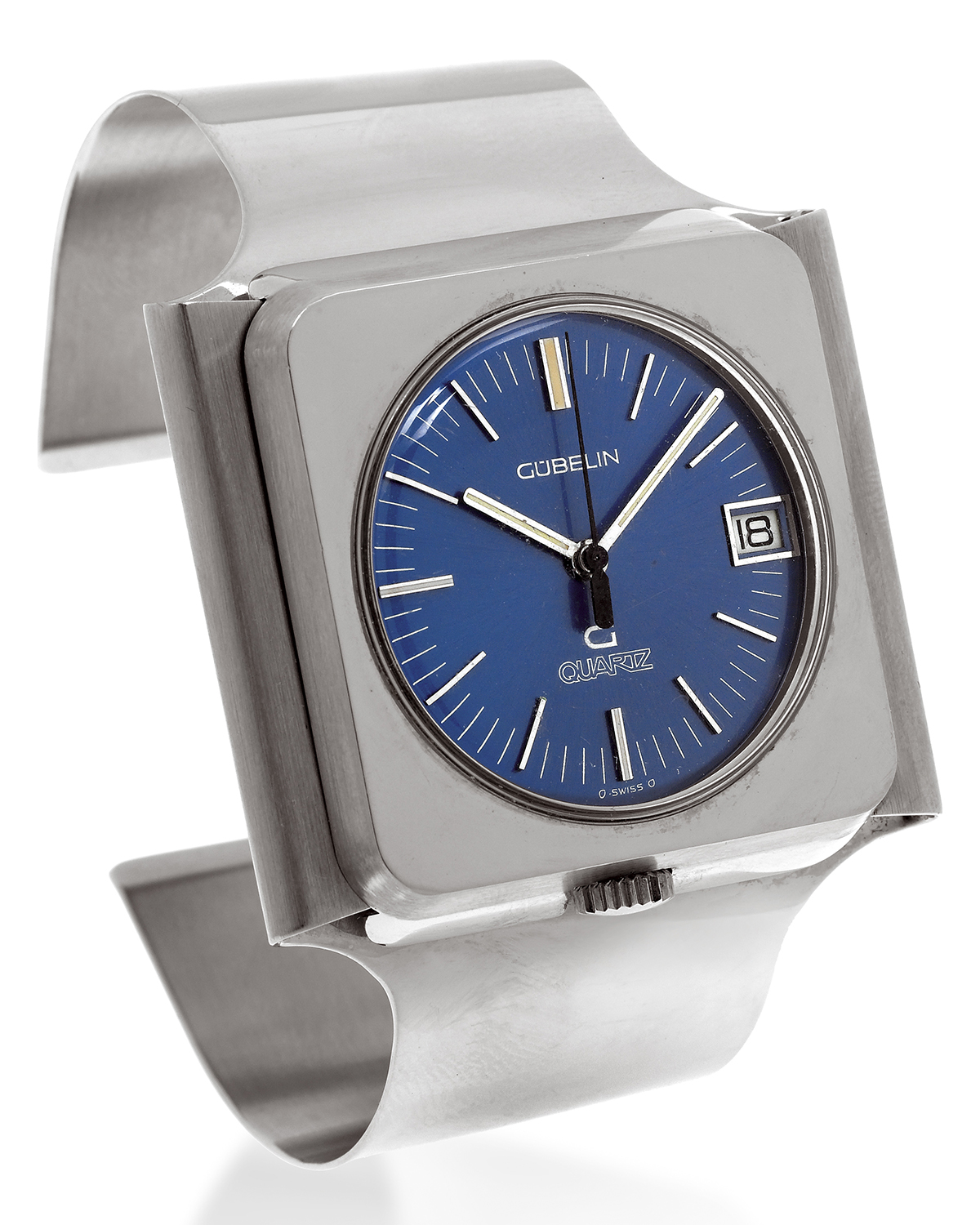 This slick watch with a stainless steel cuff was made in the '70s by the Swiss luxury watch house Gübelin, whose modern-day offerings are much more mainstream.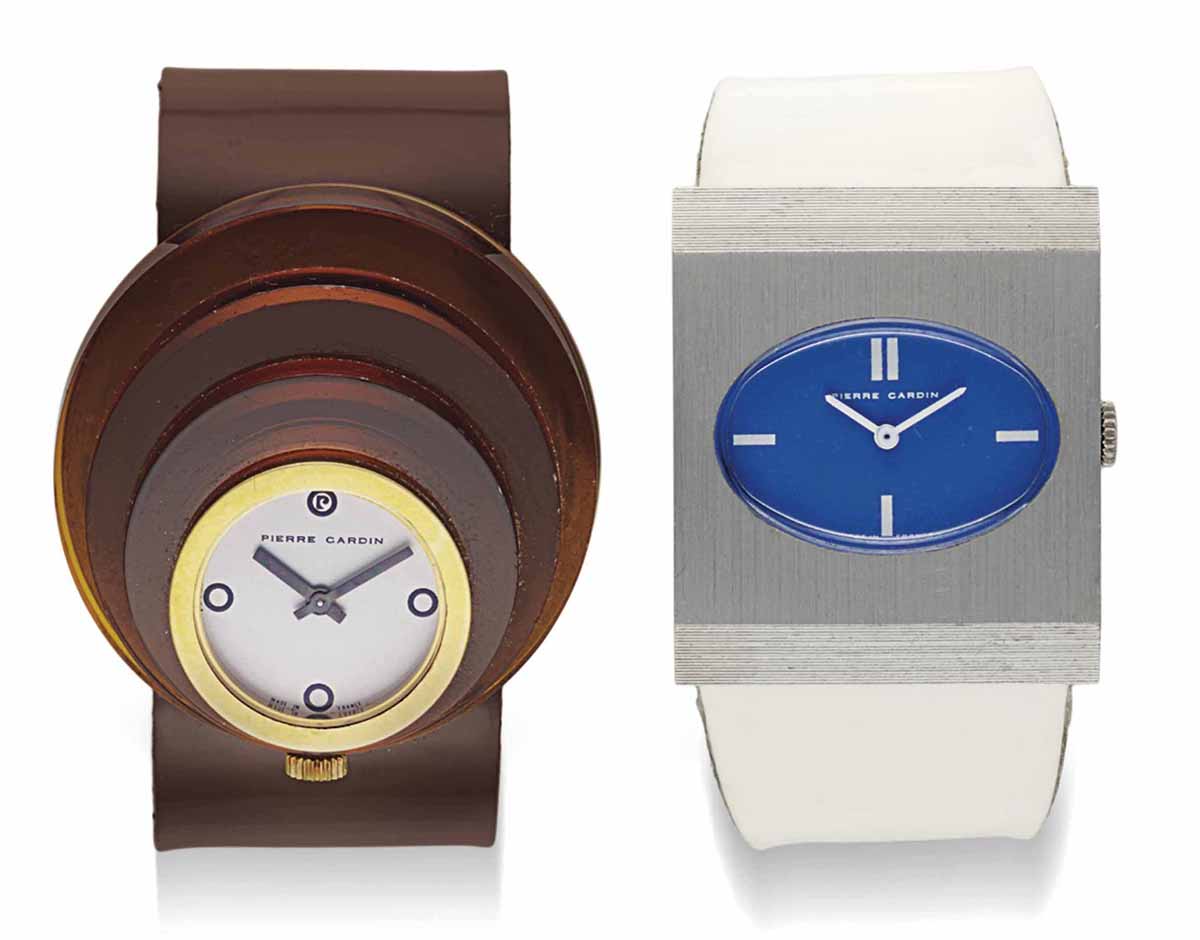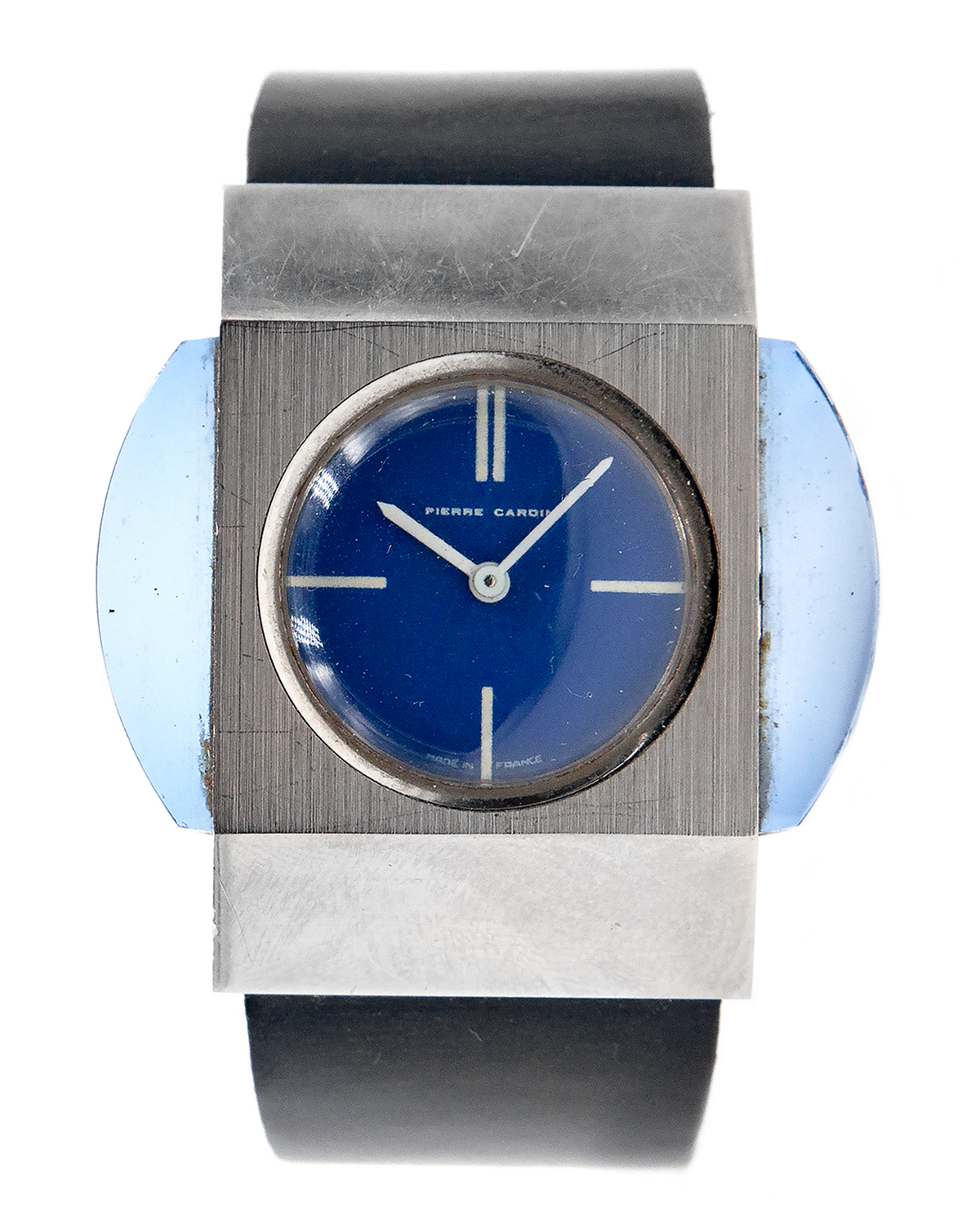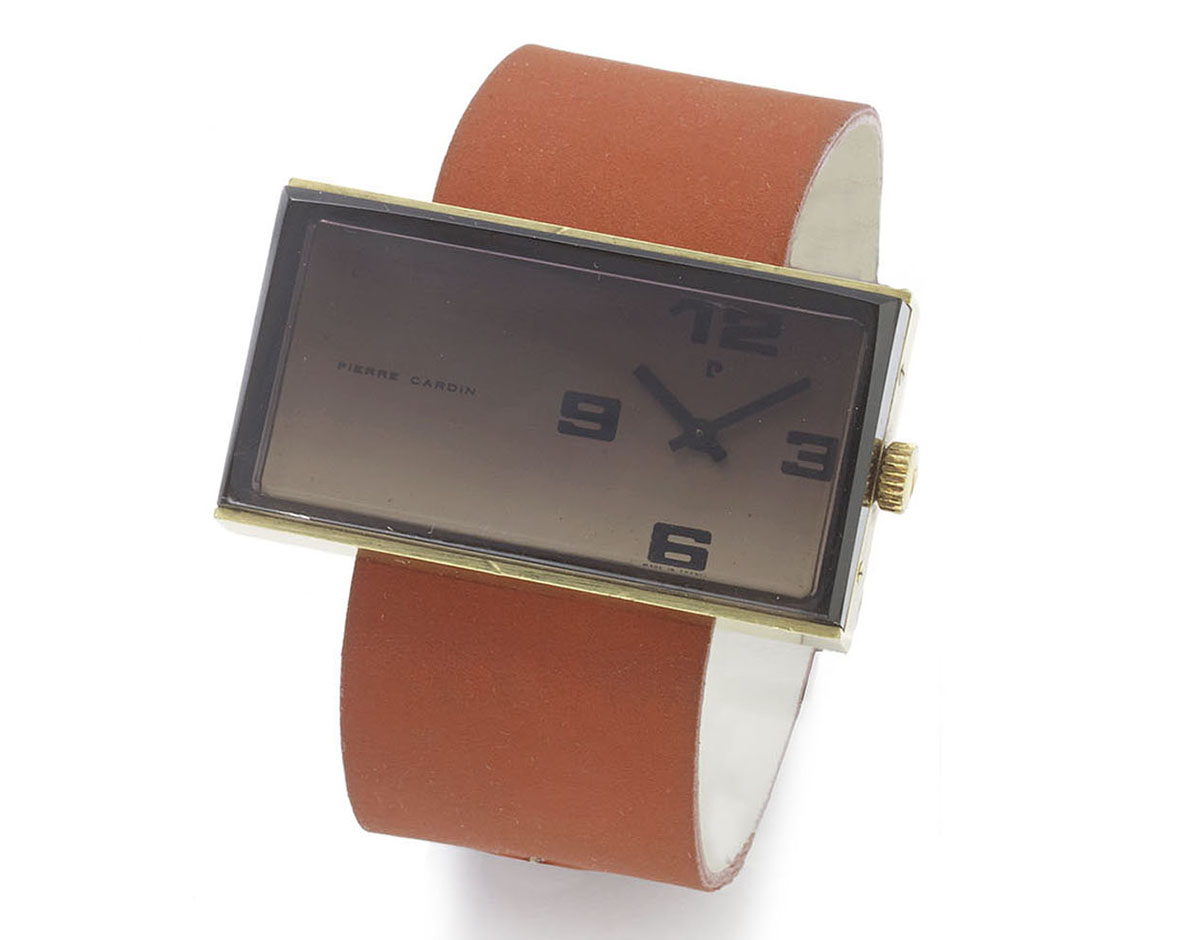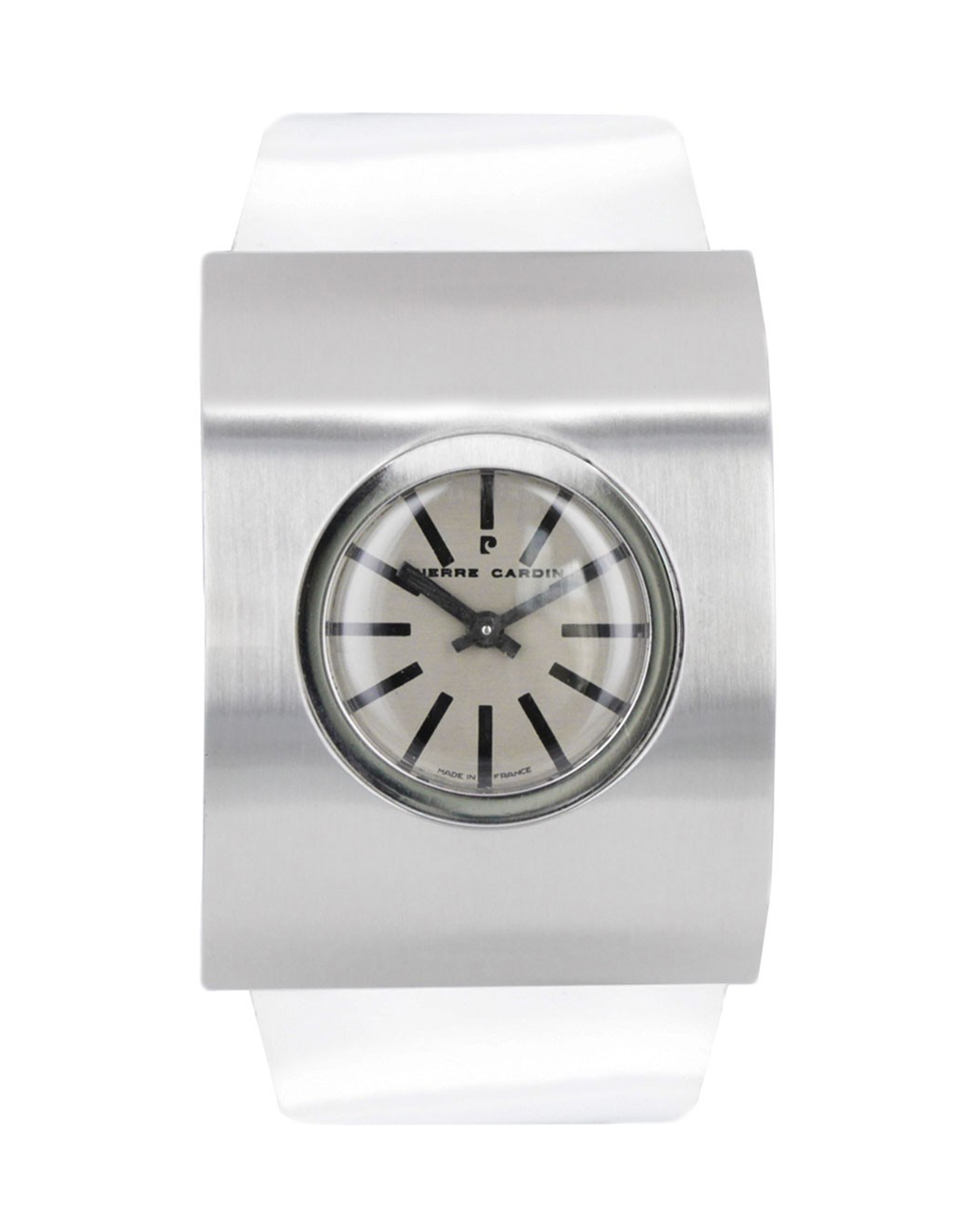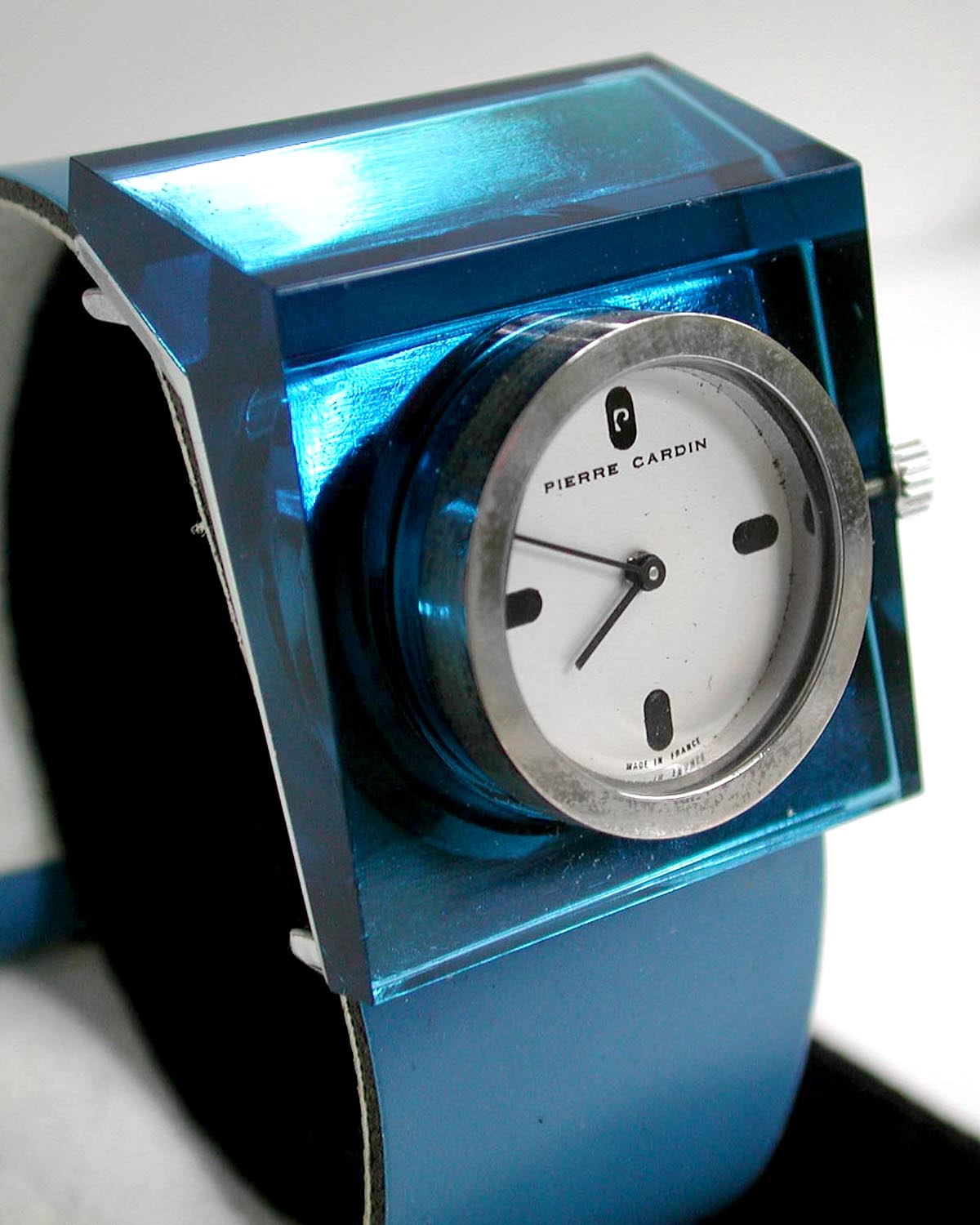 1972 Espace watch blue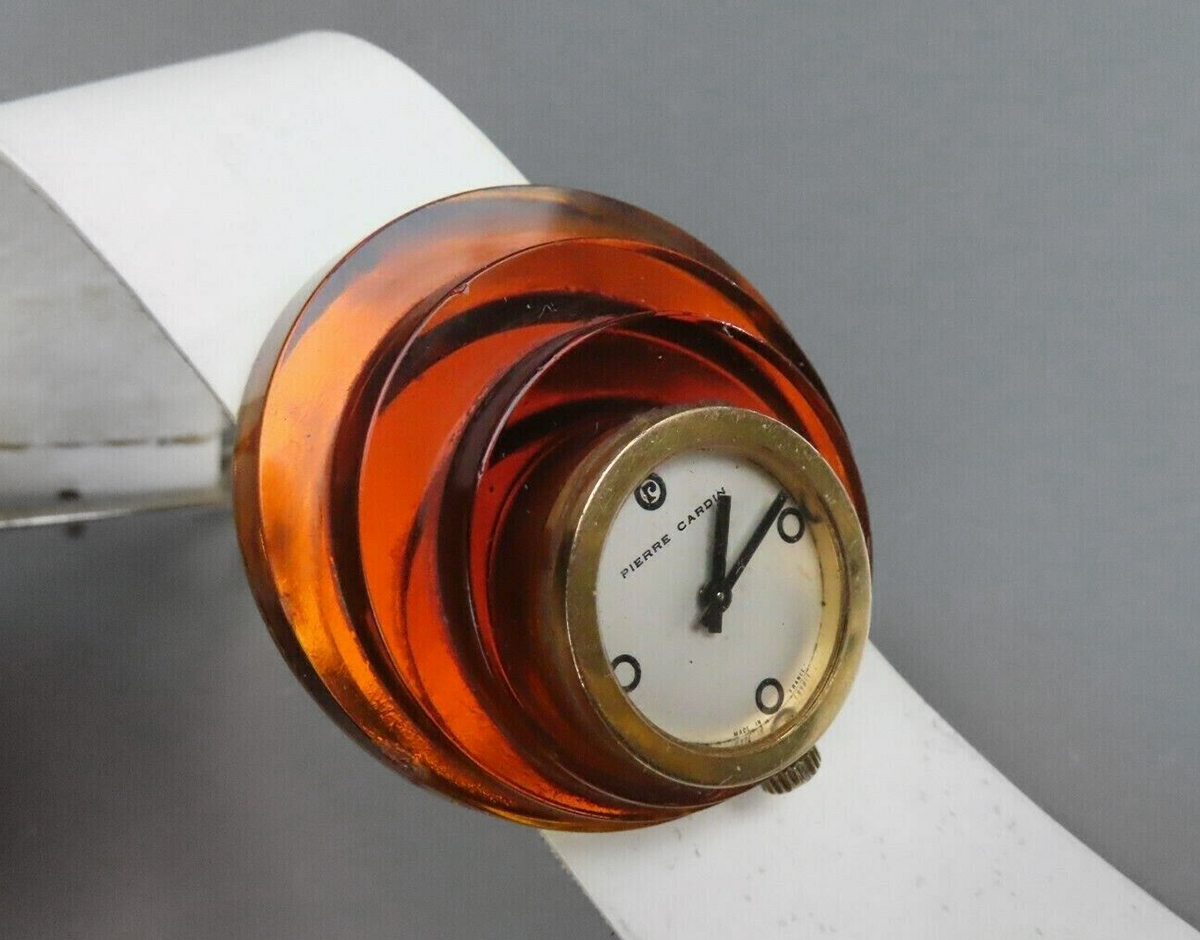 1972 Espace watch gold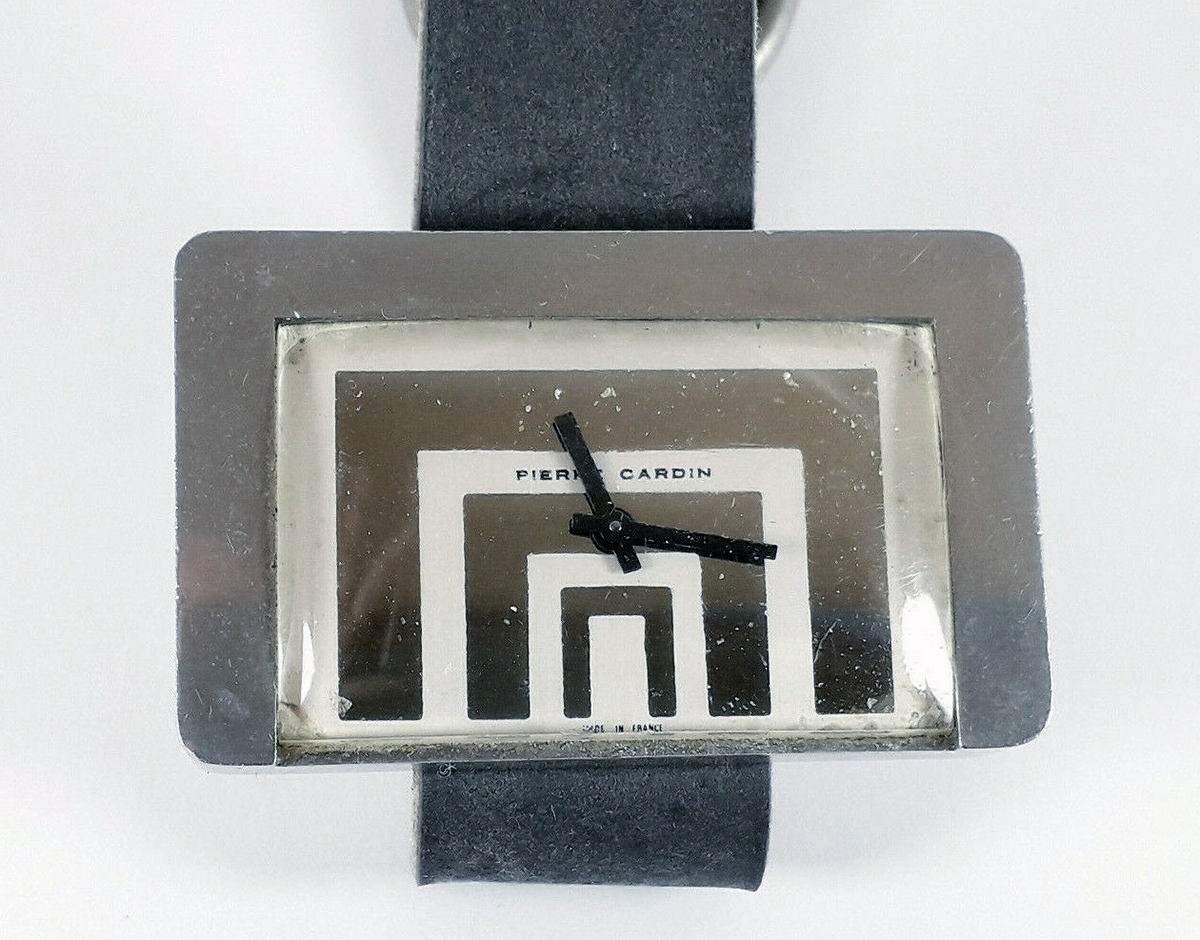 1970 Modernist watch
In the 1970s, French fashion house Pierre Cardin partnered with watchmaker Jaeger Lecoultre to produce the short-lived Espace series of watches — super rare, but still super stylish.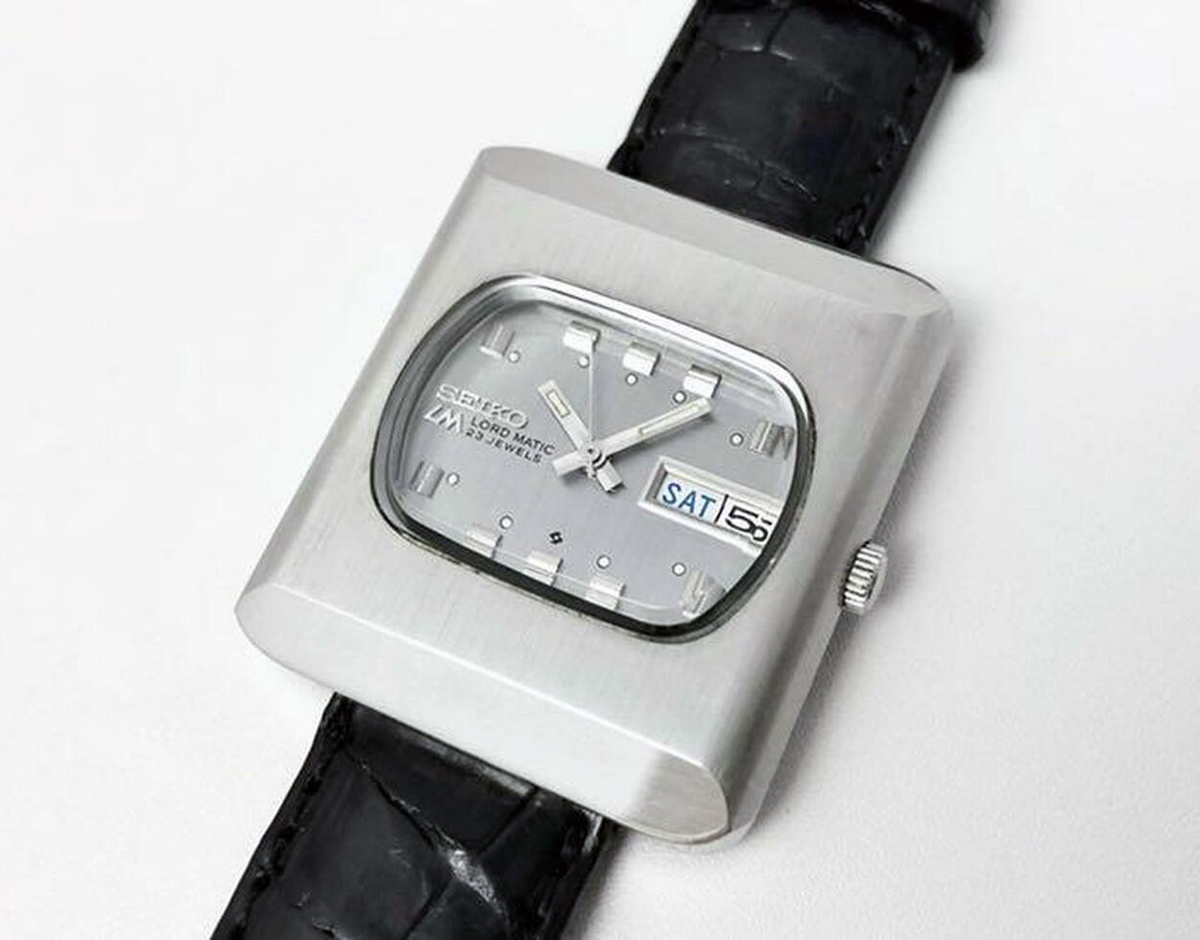 Seiko Lord Matic 5606-5020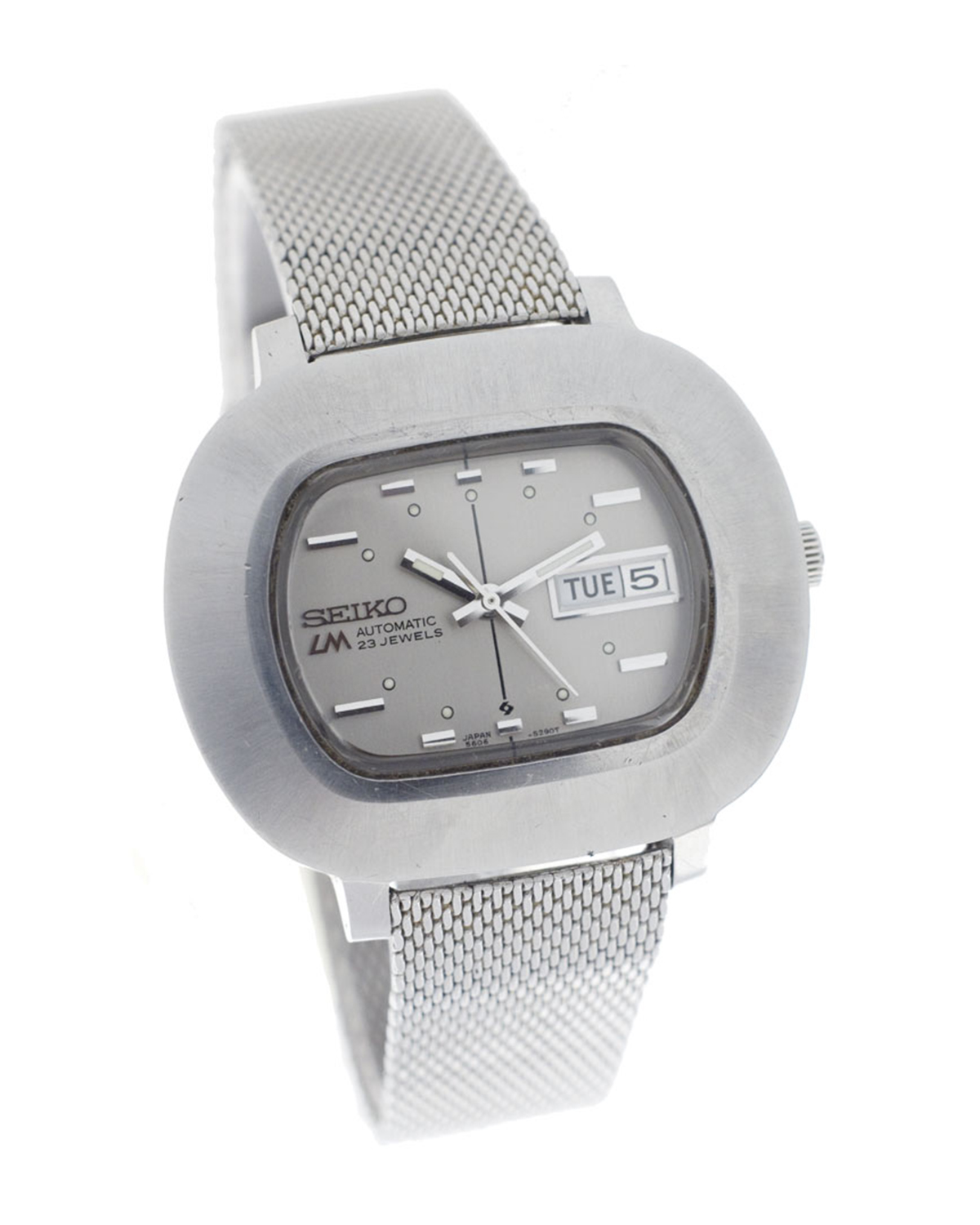 Seiko Lord Matic 5606-5010
Seiko's Lord Matic series was in production from 1968 to the late '70s, but most of its models were pretty straightforward; of course we love the ones that look way more retro, the 5606-5010 and the 5606-5020.
Clocks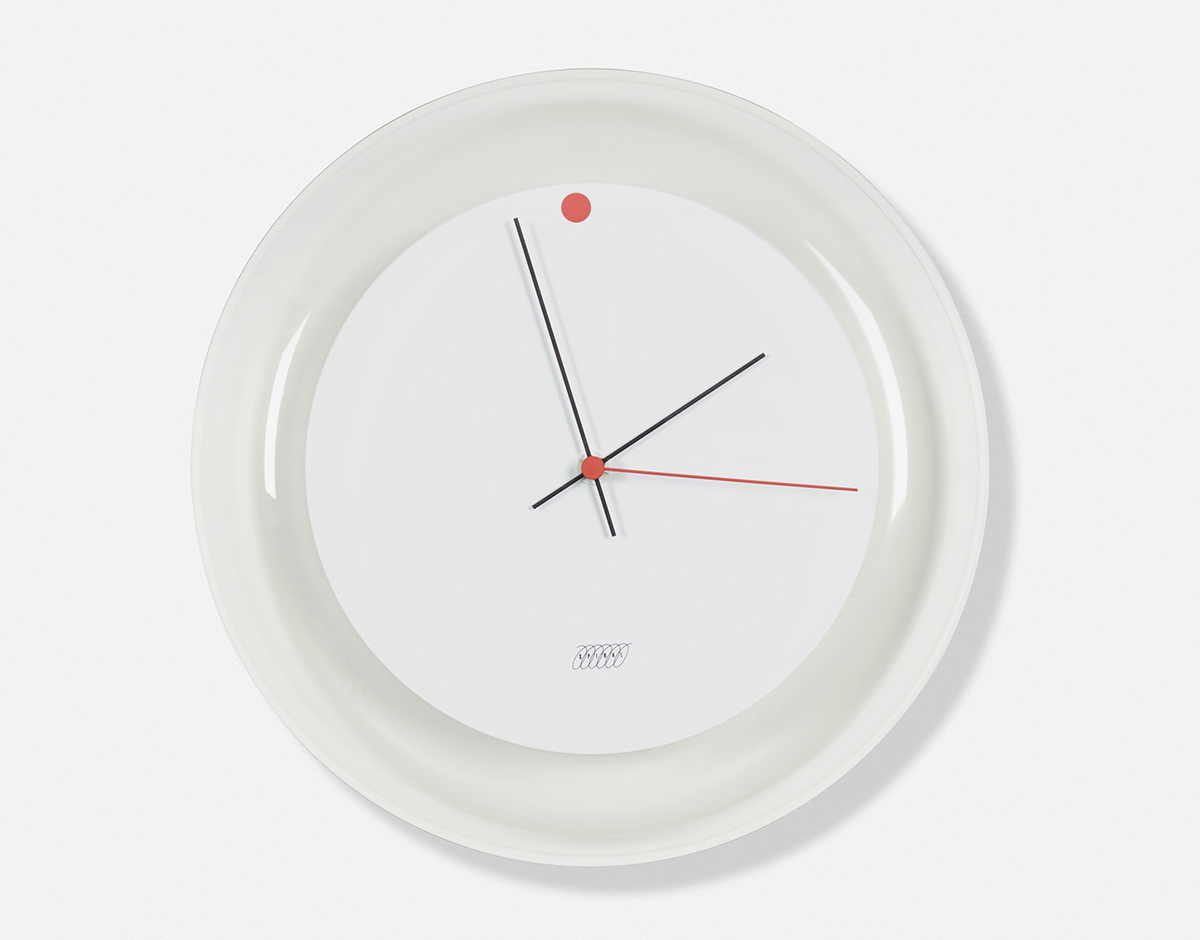 We've always been a fan of Kuramata's super simple 1981 acrylic Spiral Clock, which apparently was inspired by "a childhood memory of a festival where he saw transparent balloons inside which were placed banknotes and confetti, which danced about to their own, slow-motion rhythms as if they did not really belong in this space or time."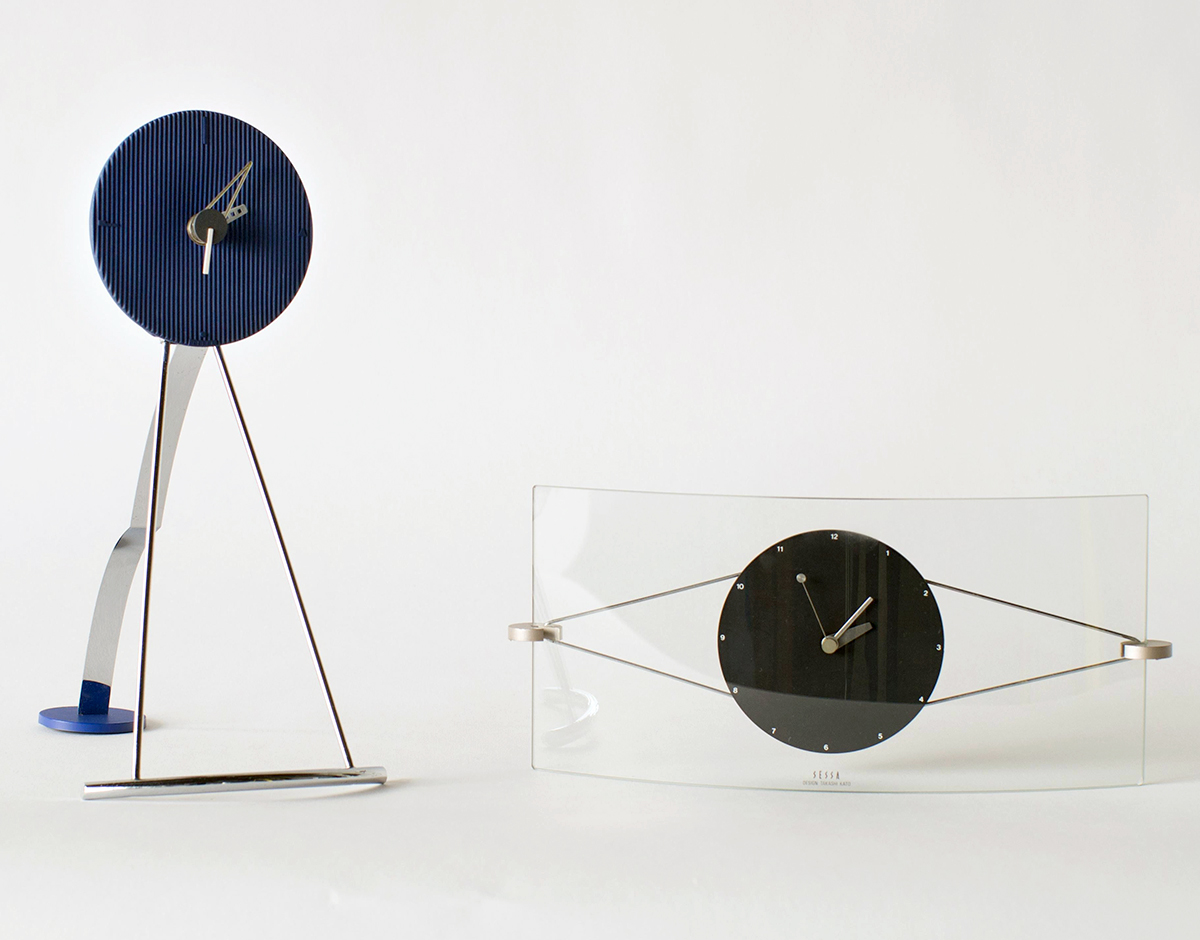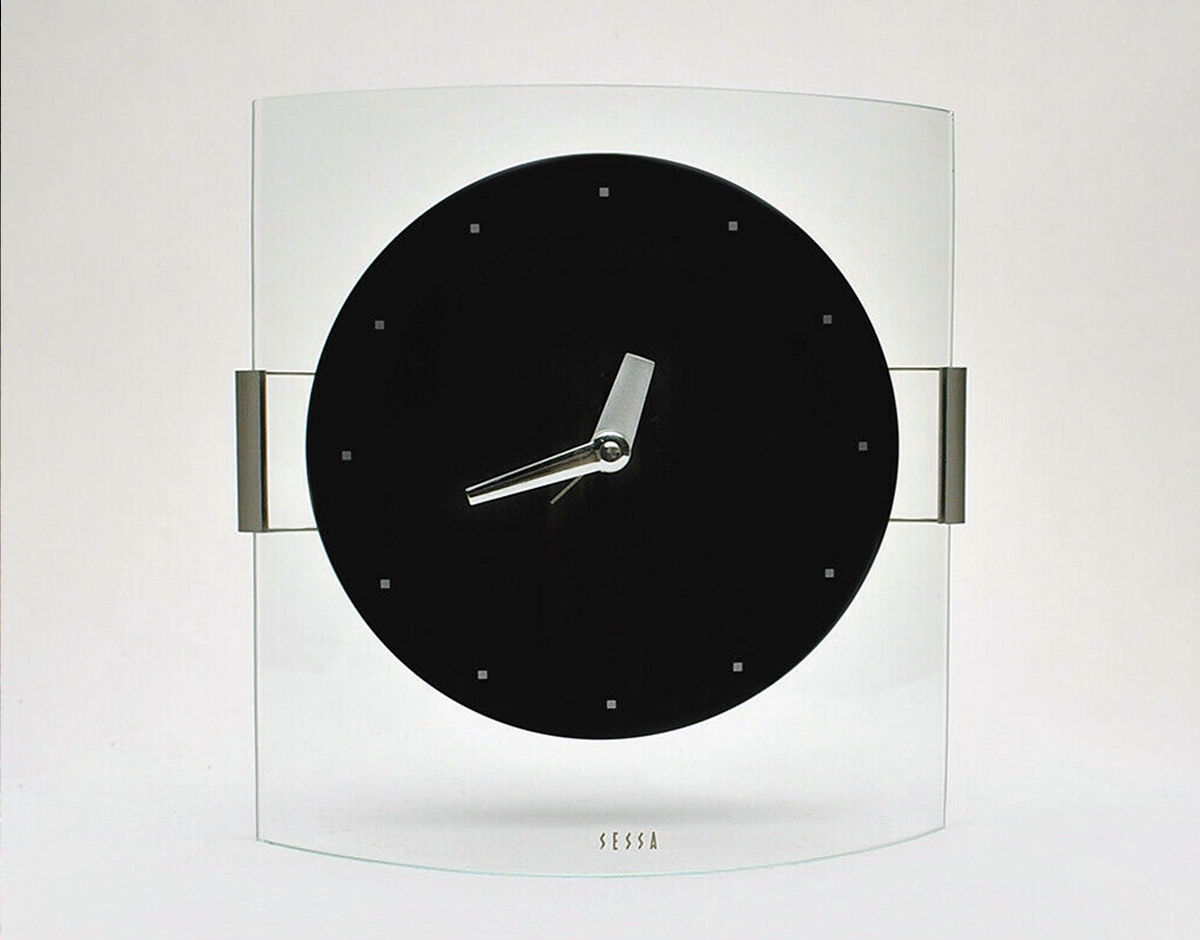 Sessa clock
Takashi Kato designed a lot of clocks in the '80s and '90s, but we love the Sessa series for the Japanese brand Takata Lemnos, which features a plastic clock face suspended behind a glass arc.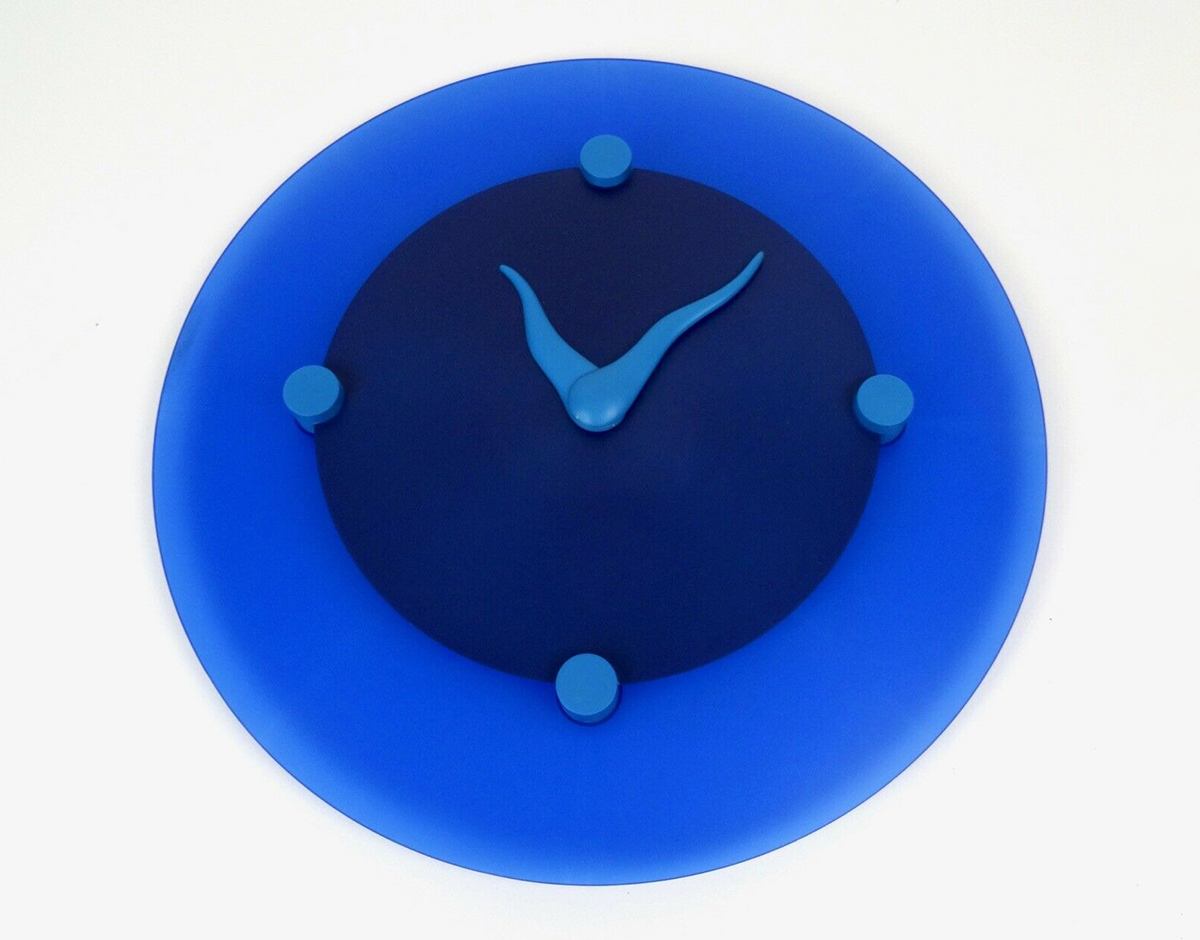 Blue wall clock
No it's not a Gaetano Pesce — it's a Koziol, the German brand that made clocks in the Memphis style in the '80s and '90s.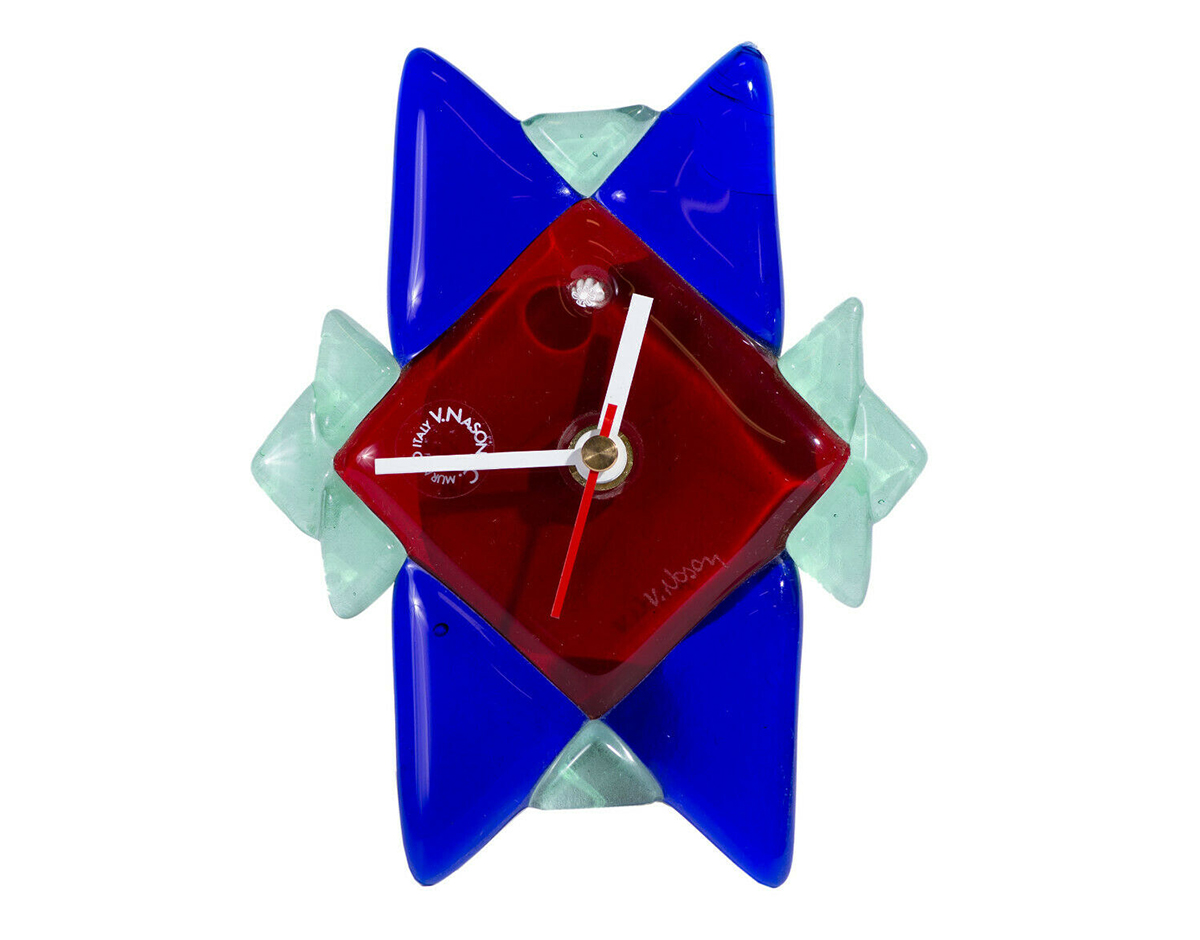 Blue and red
Blue and green
We went searching for Murano glass clocks on eBay, and among other nice examples, found these little table clocks from V. Nason. We don't know much about them, but the shapes are so unique.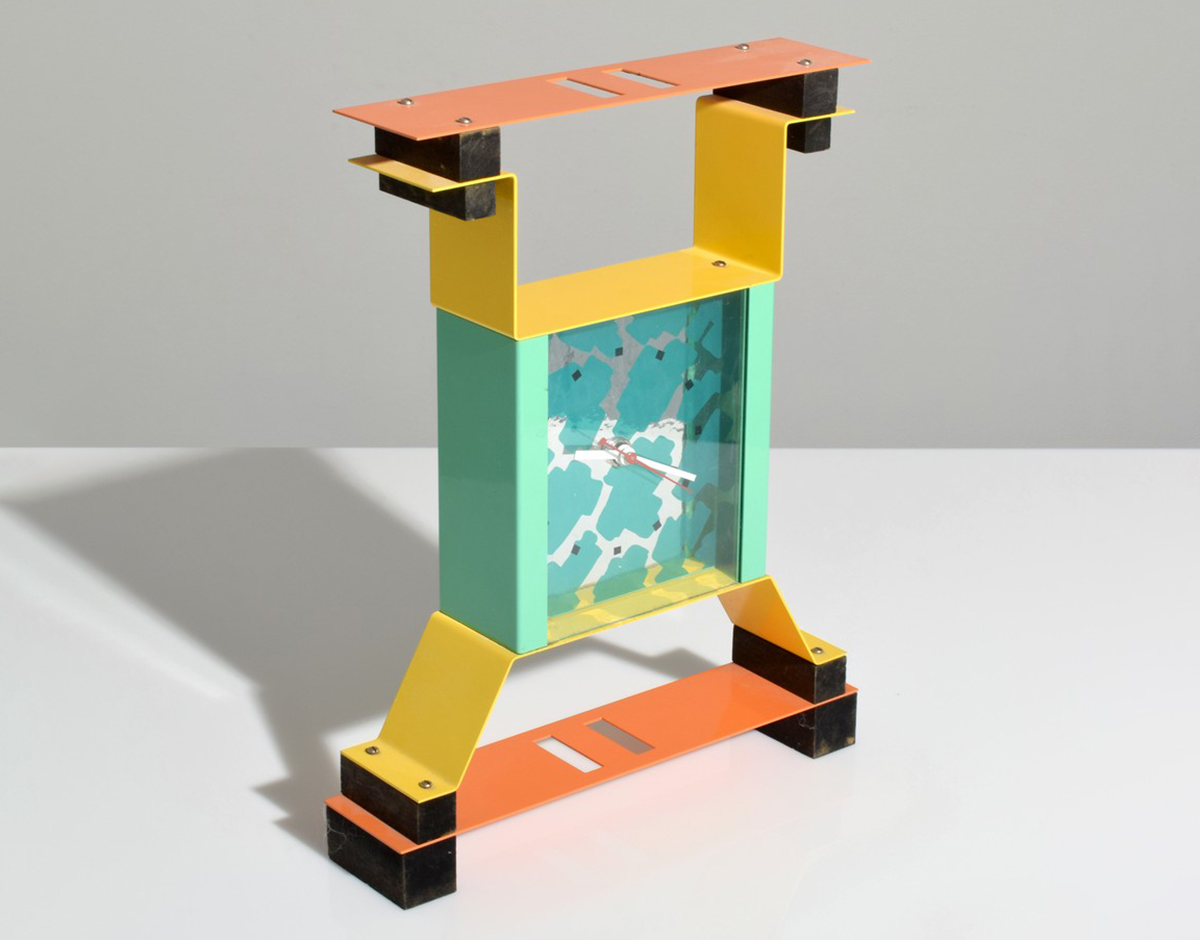 Sowden clock 1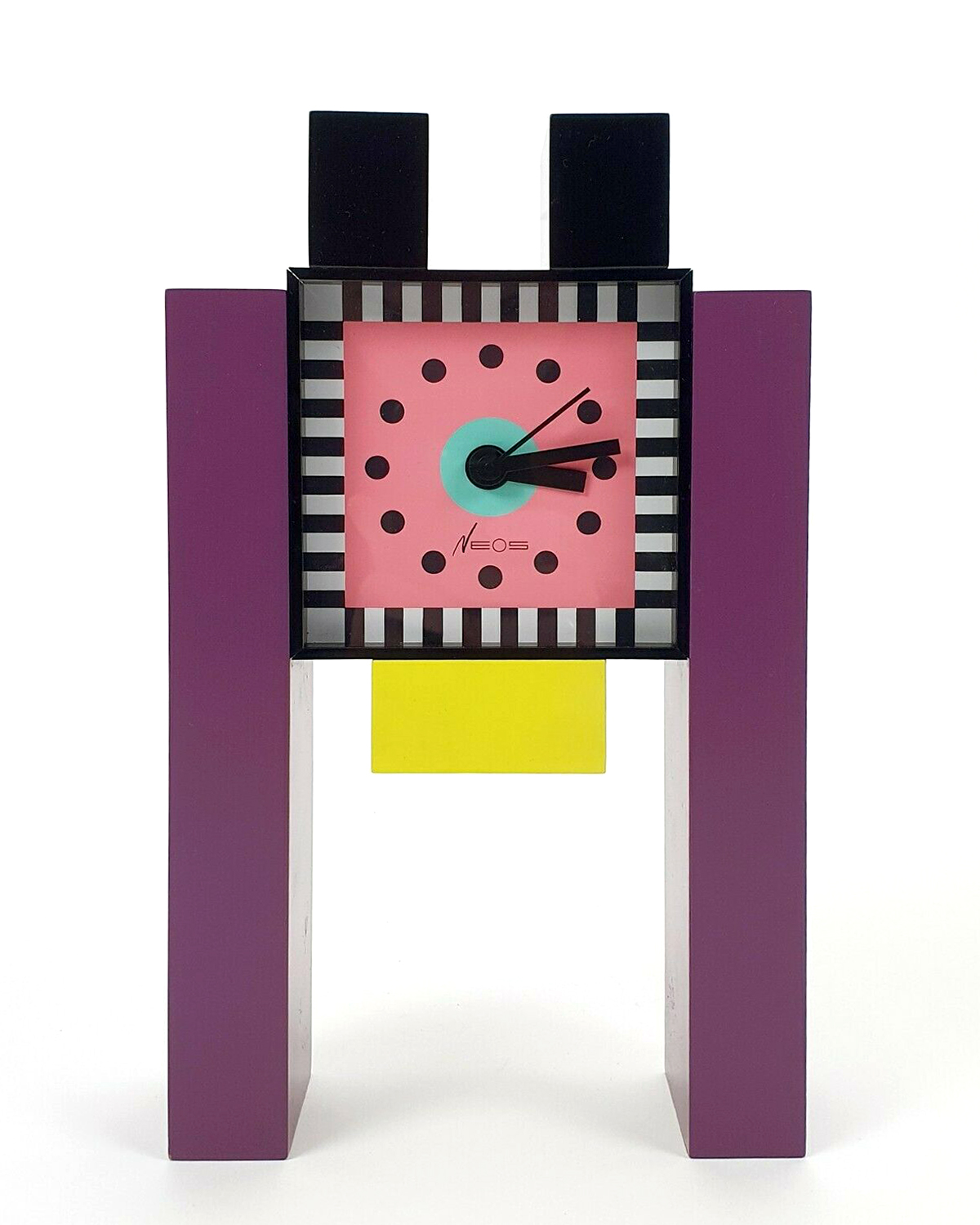 Sowden clock 2
Yes we're on a bit of a Memphis clock roll here, but we couldn't leave out the famous clocks of George Sowden, part of the "Objects for the Electronic Age" collection he designed with Nathalie du Pasquier for ARC 74 Gallery in Milan in 1983.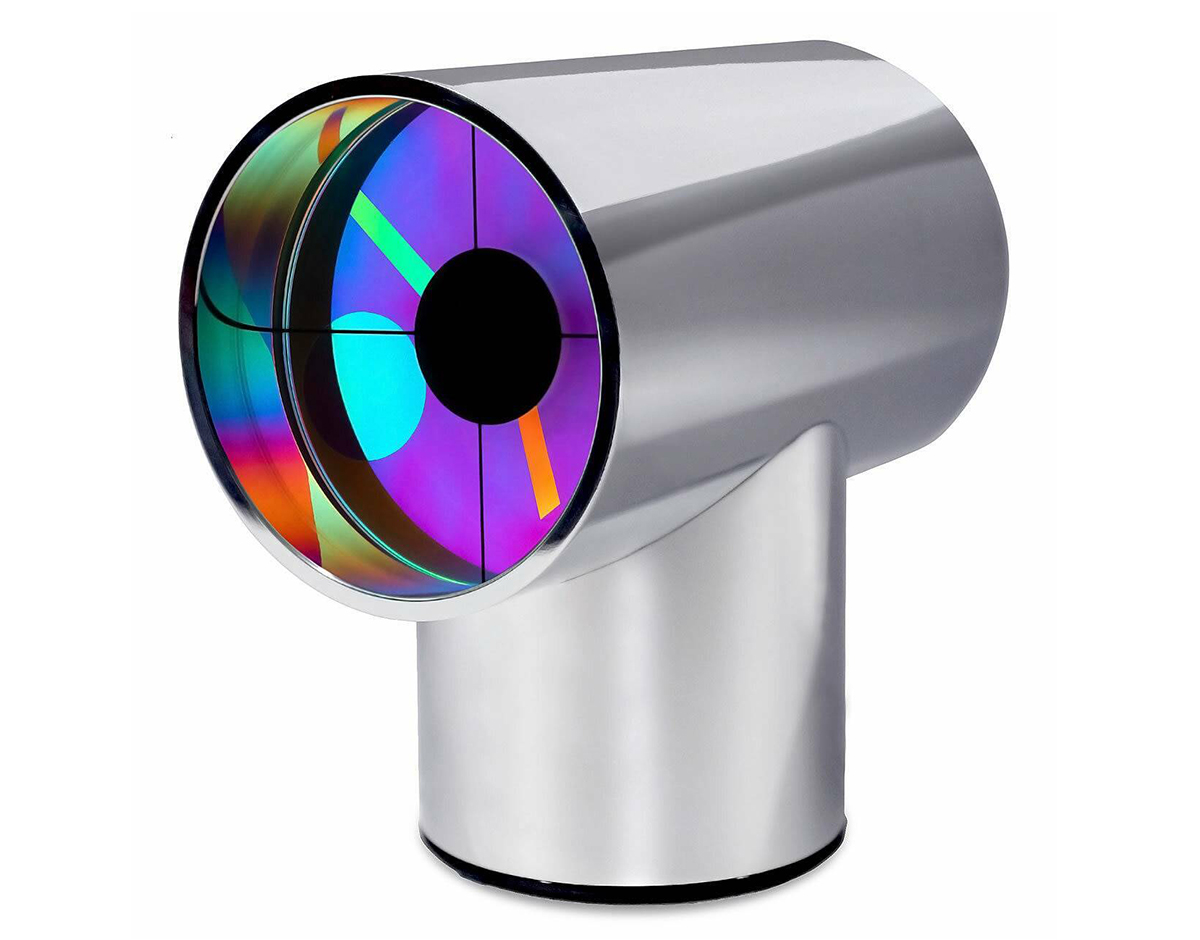 In 1970, ex-NASA physicist Jordan Kirsch and architect Jim Hamilton got a patent for what would be come a series of clocks made with birefringent plastic, of which the Aurora is the most famous. The heat from the backlighting sometimes melted the plastic, but ignore that because it's gorgeous. (Moma reissued it with LED bulbs in 2017 but no longer sells it, sadly.)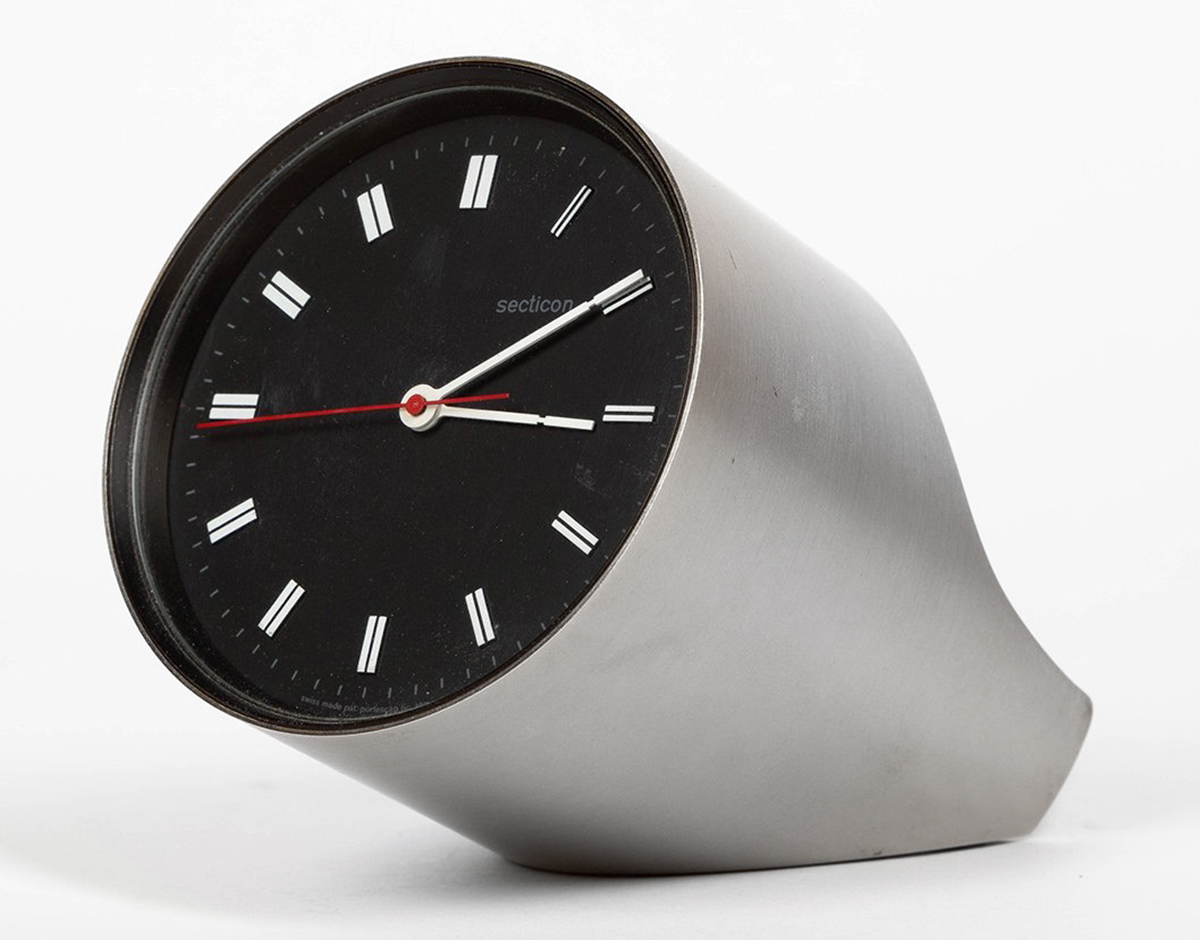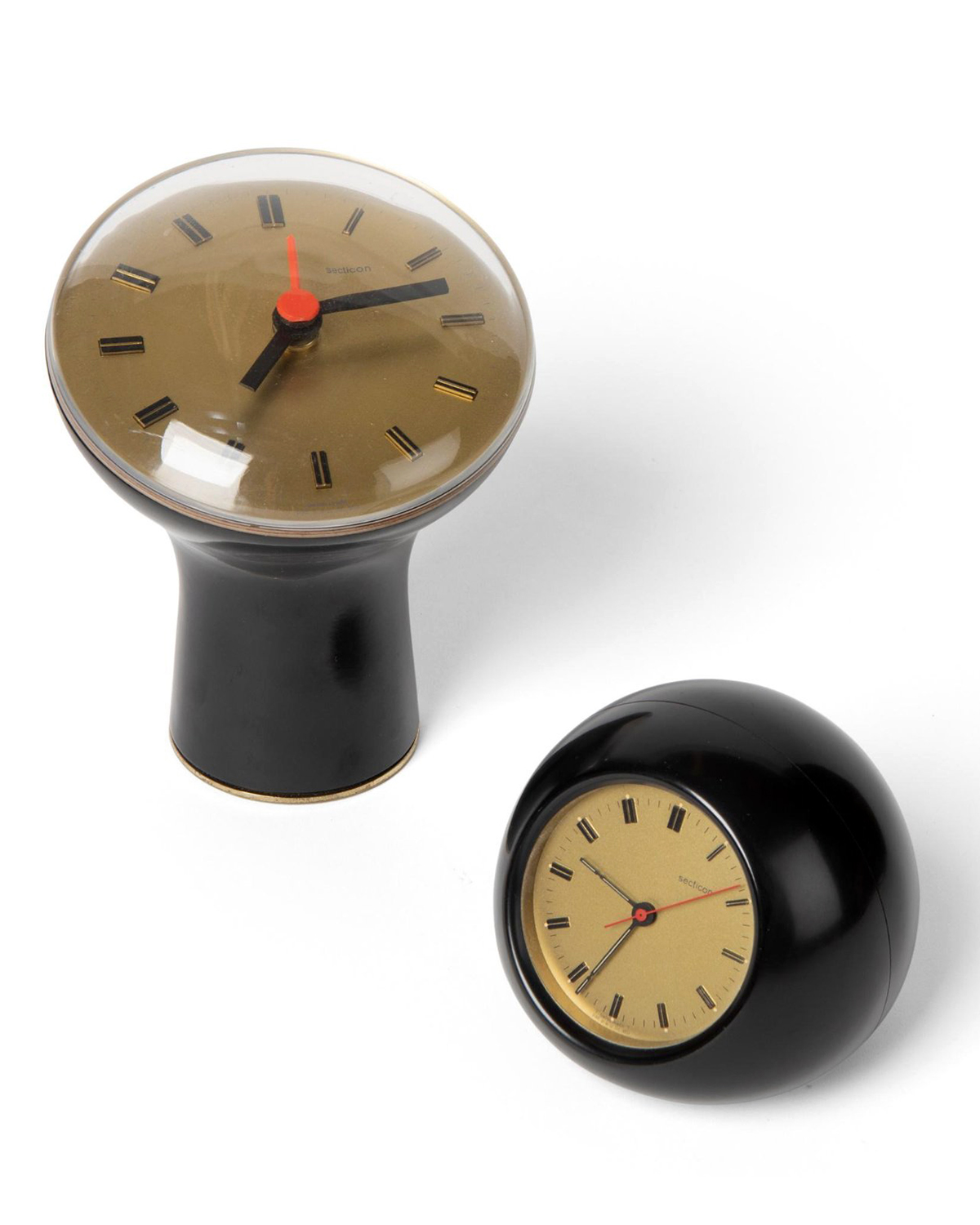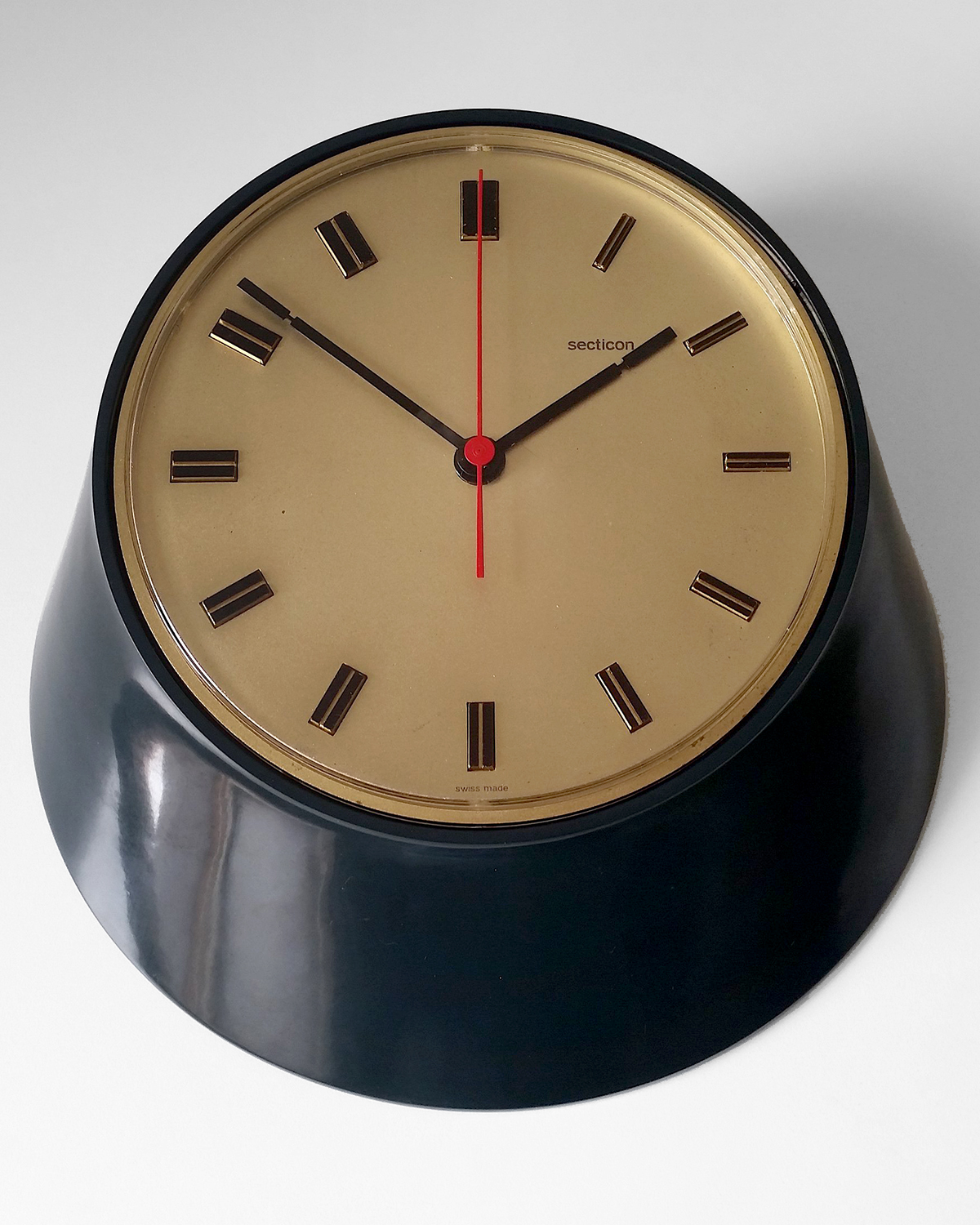 Wall clock
The plastic clocks Angelo Mangiarotti made for the Swiss brand Secticon in the '50s, '60s, and '70s were more space-age — and less marble — than his signature furniture designs, but still so iconic, and we really love the pebble-like table clock above.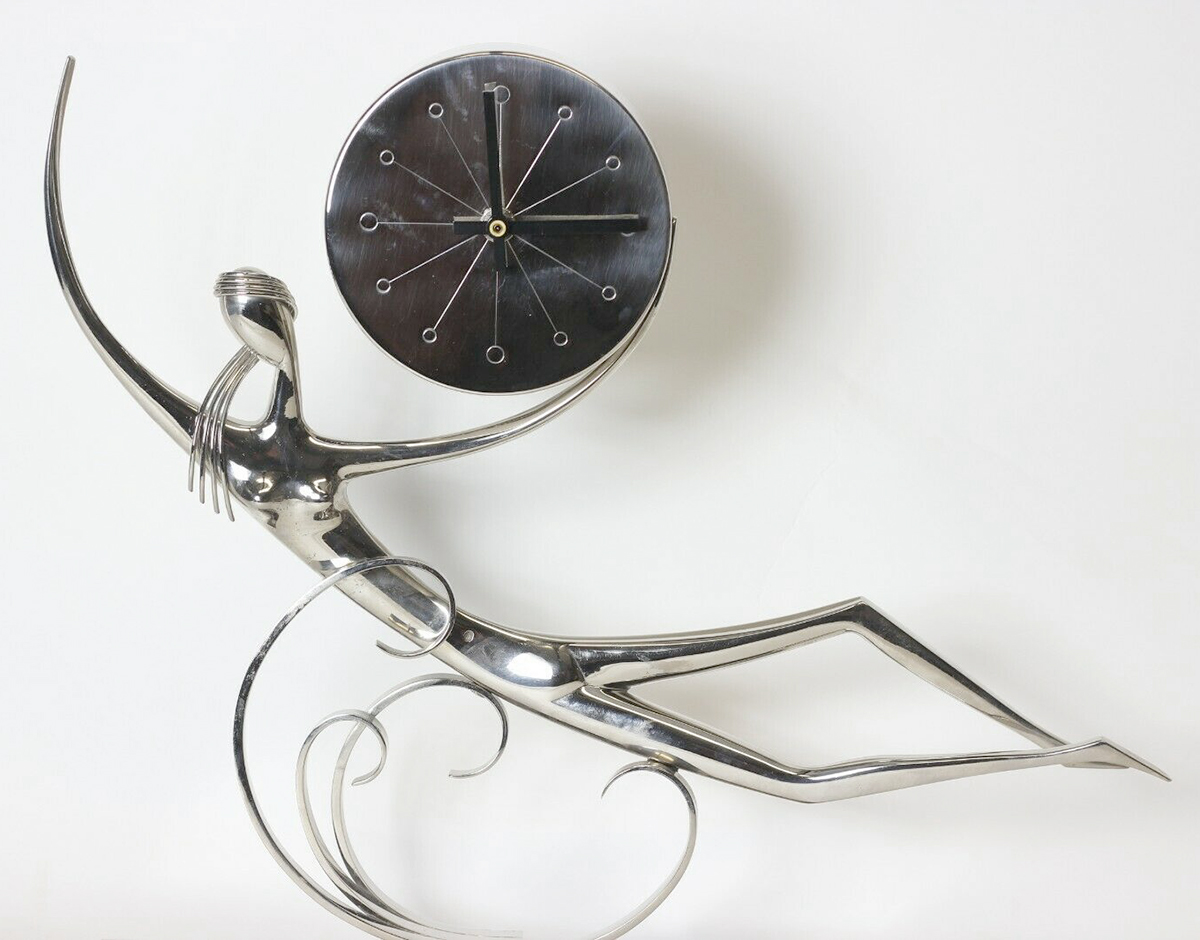 At press time, there was only one clock by the sculptor who helped run his father's famed Austrian metal workshop from the 1920s to the 1980s — the figural beauty above — but we loved it too much not to include it.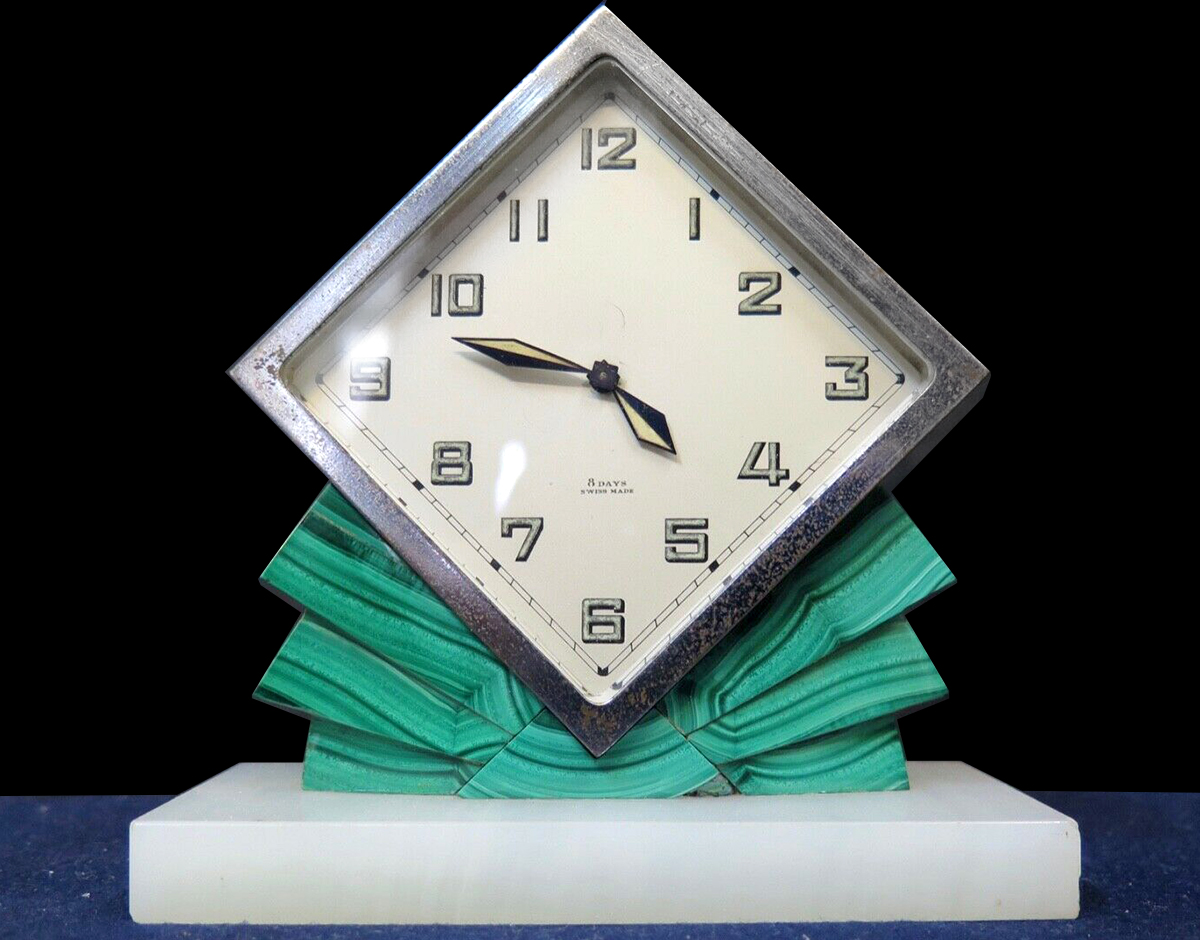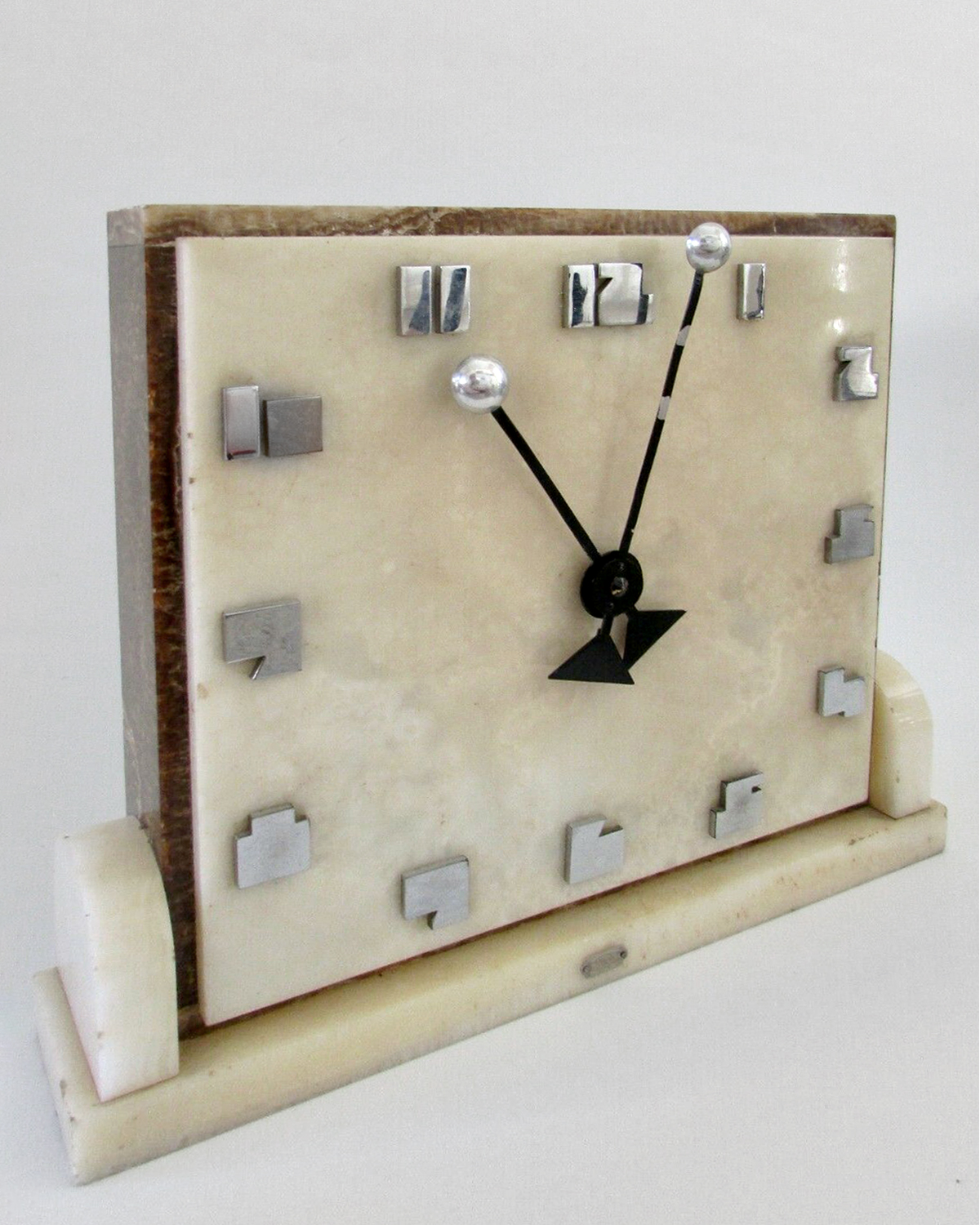 ATO onyx clock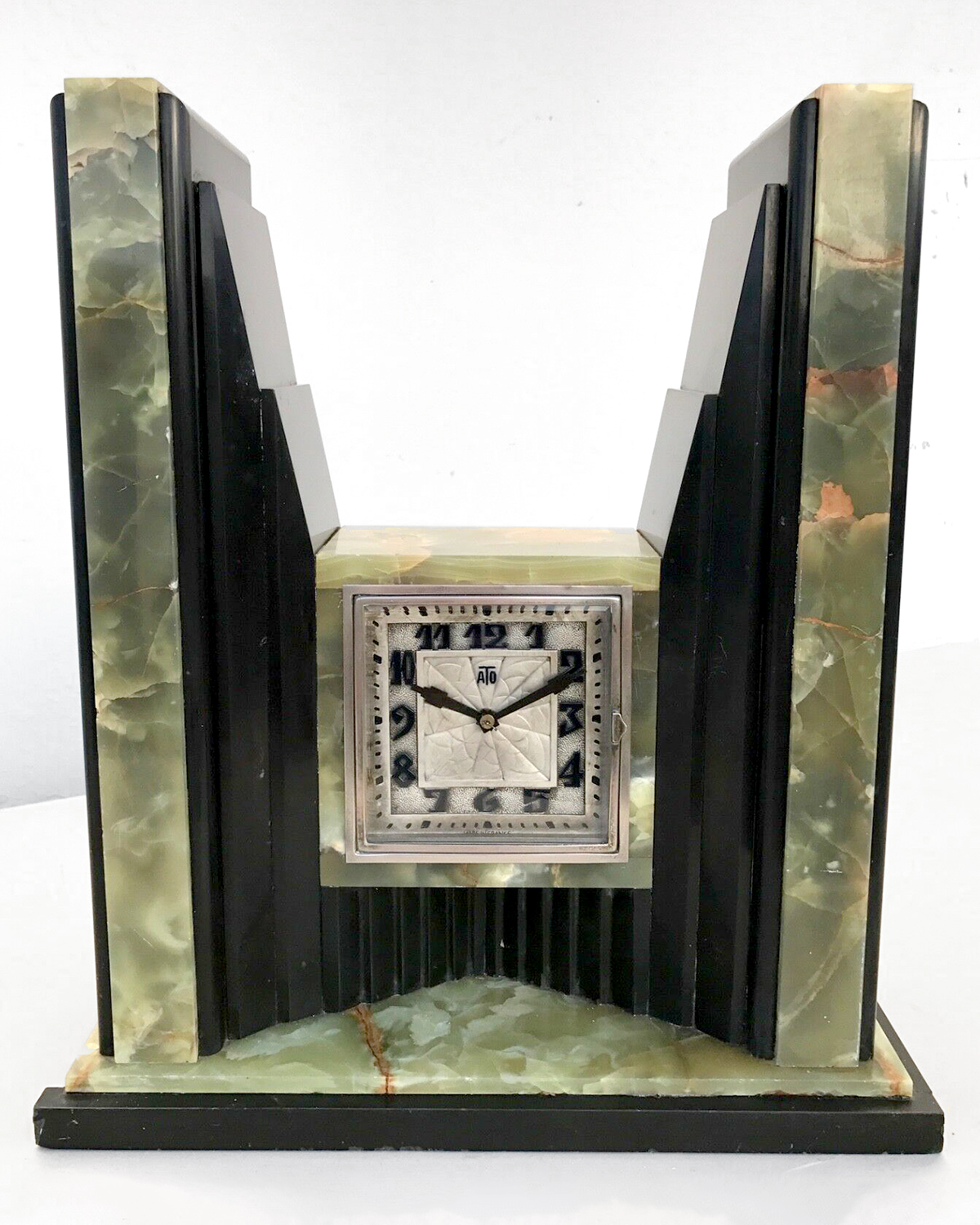 ATO by Leon Hatot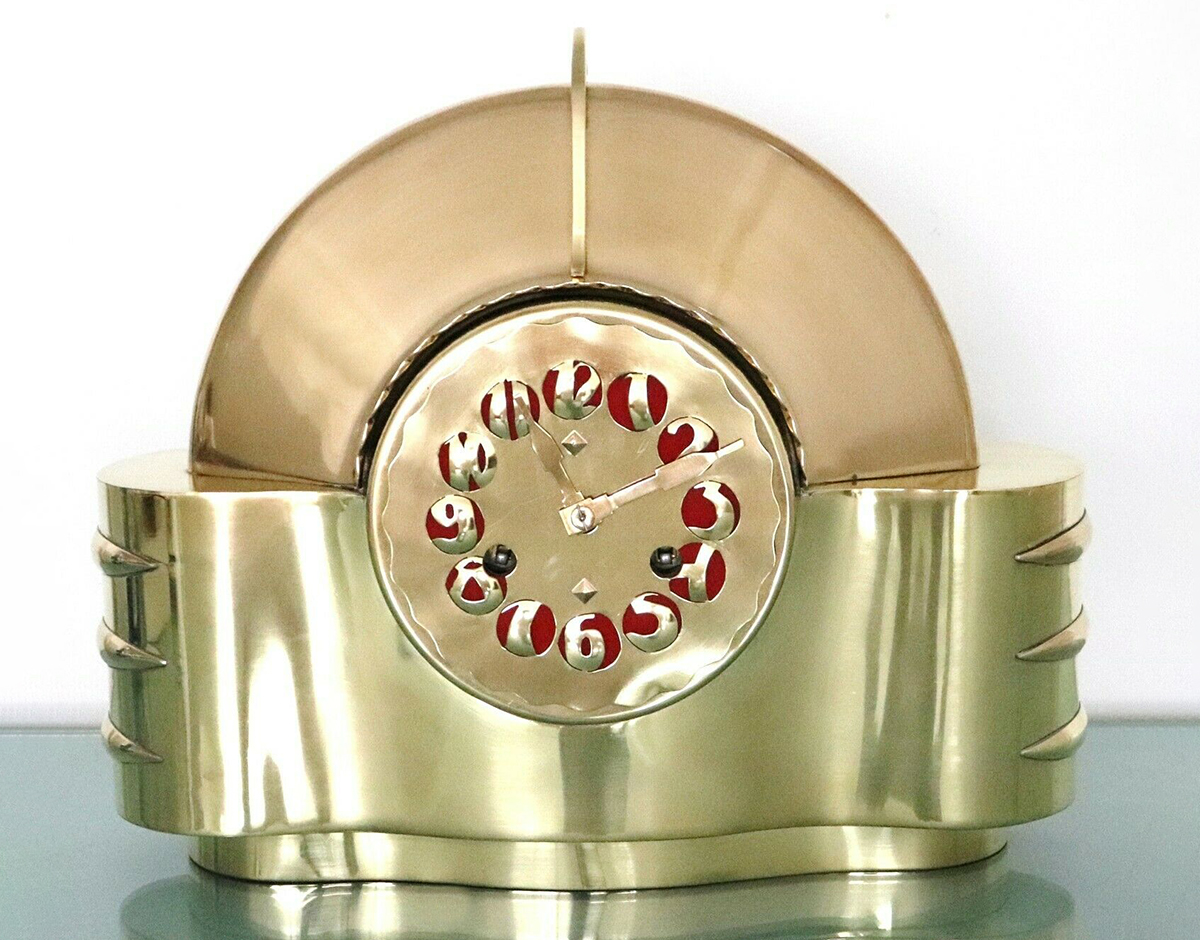 Winkelman Van Der Bijl clock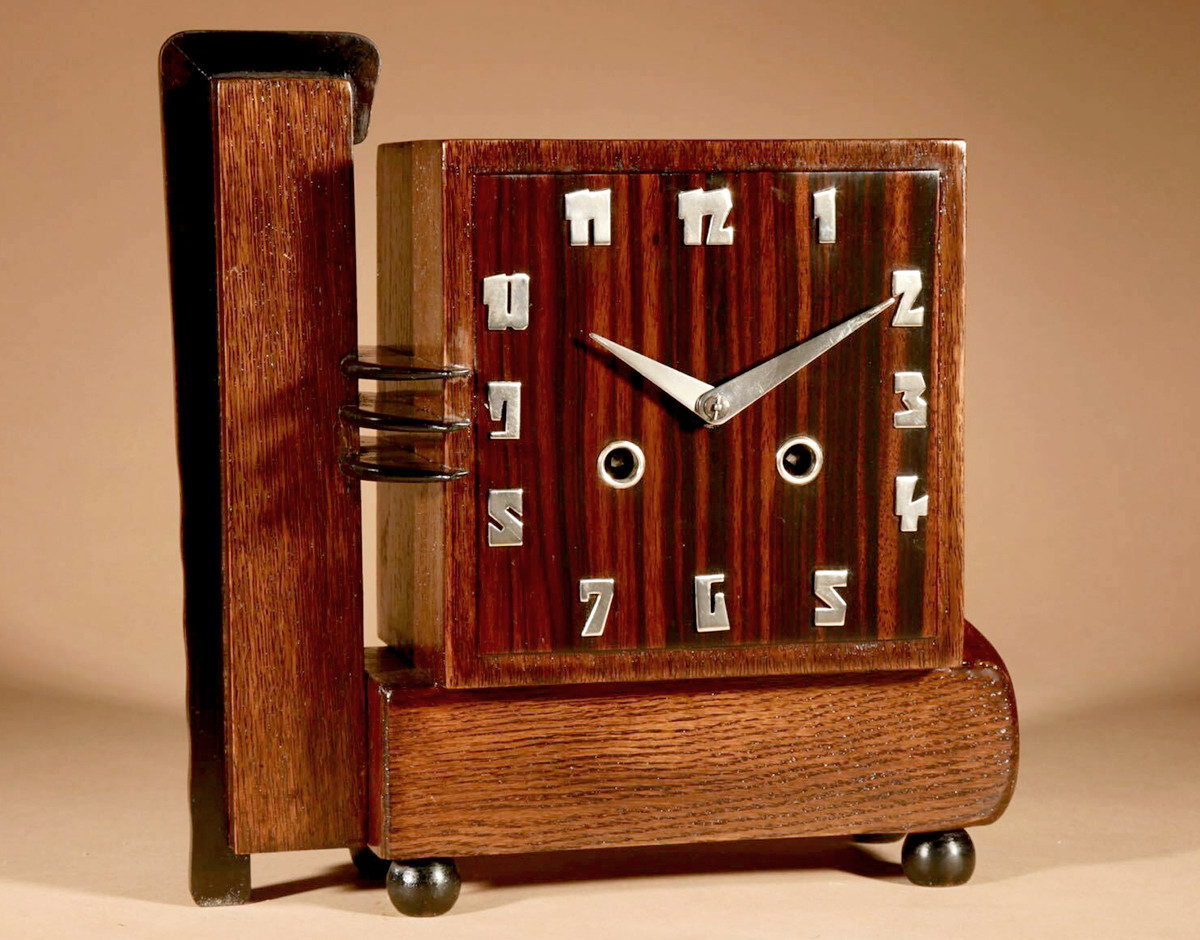 Dutch mantel clock
We found so many Art Deco table clocks we coveted that we cobbled the examples above into a category. The fonts used for the numbers were truly epic.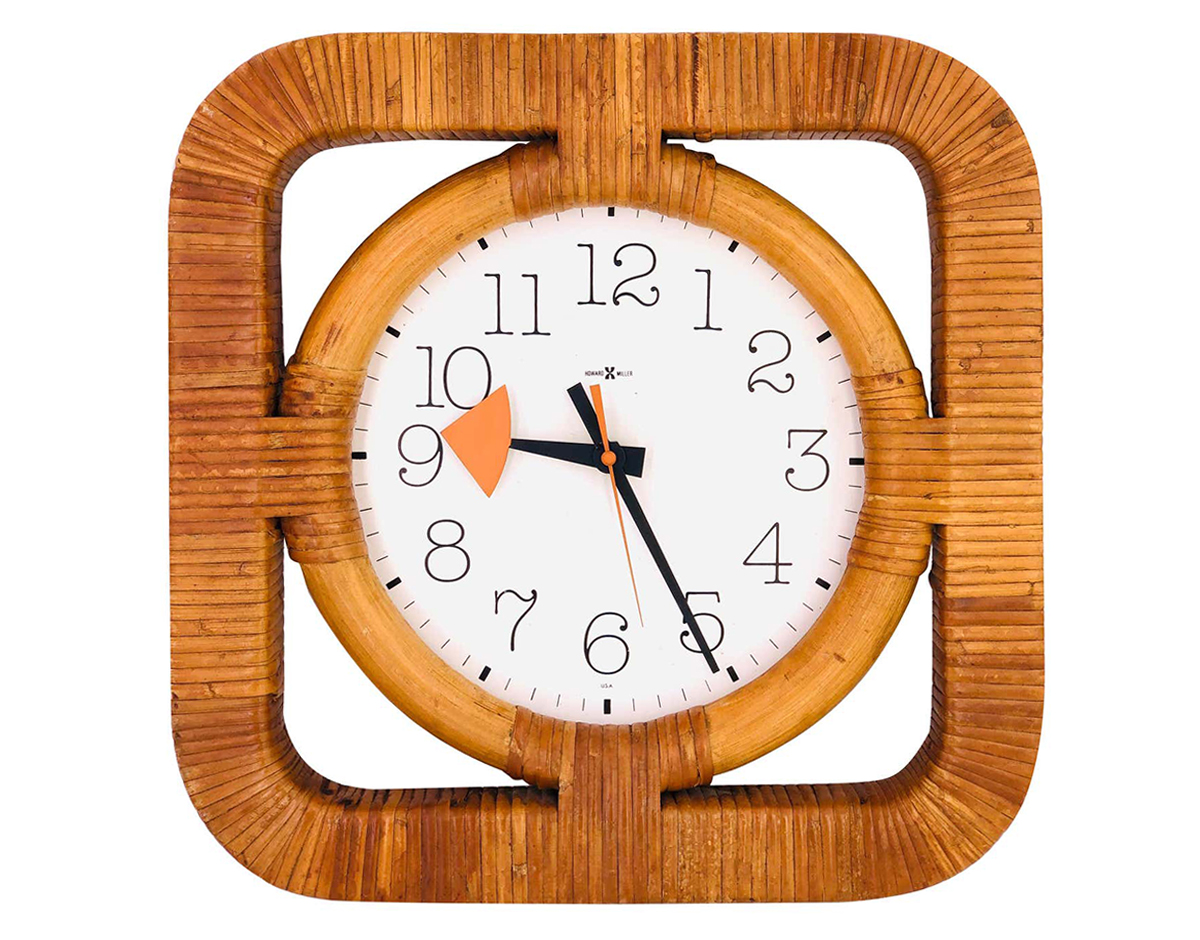 Rattan clock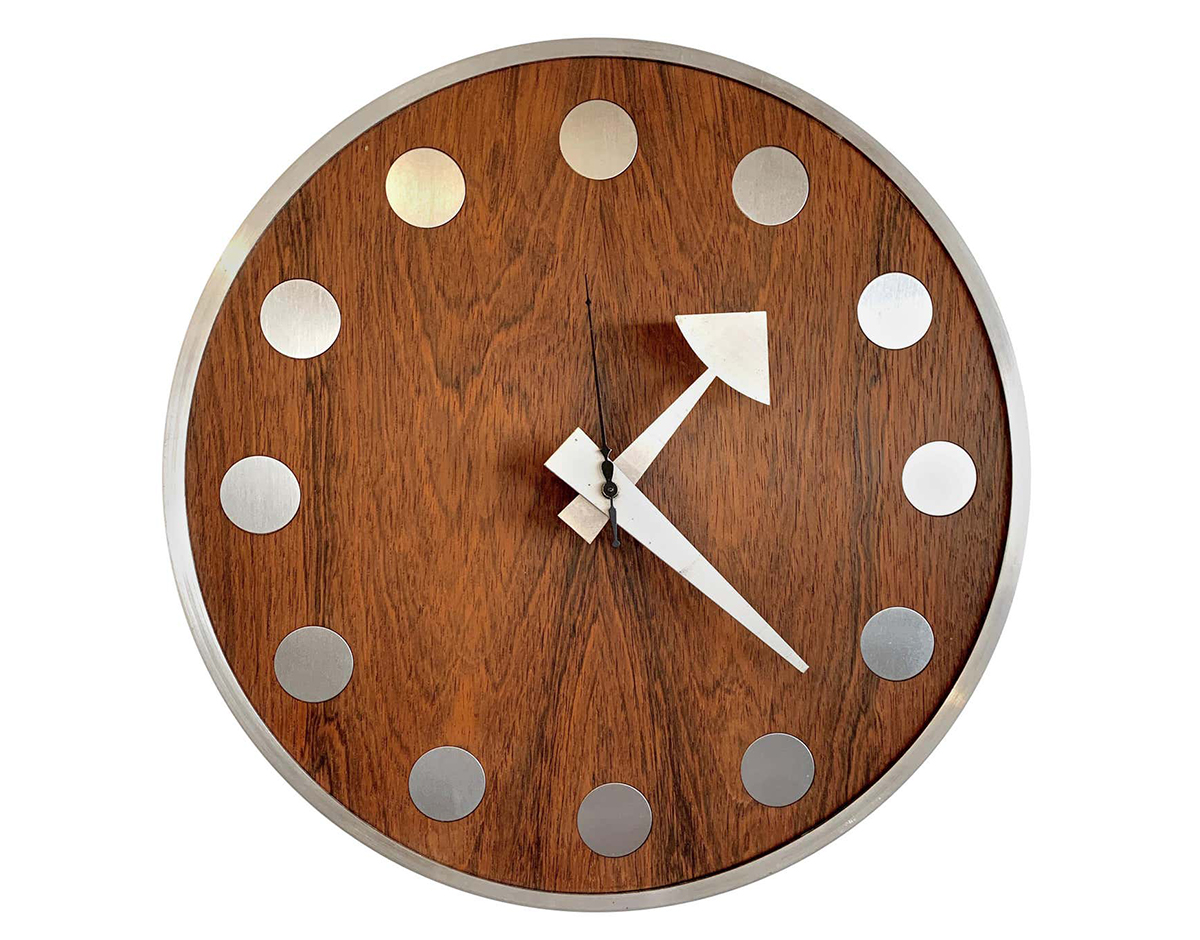 Arthur Umanoff Meridian clock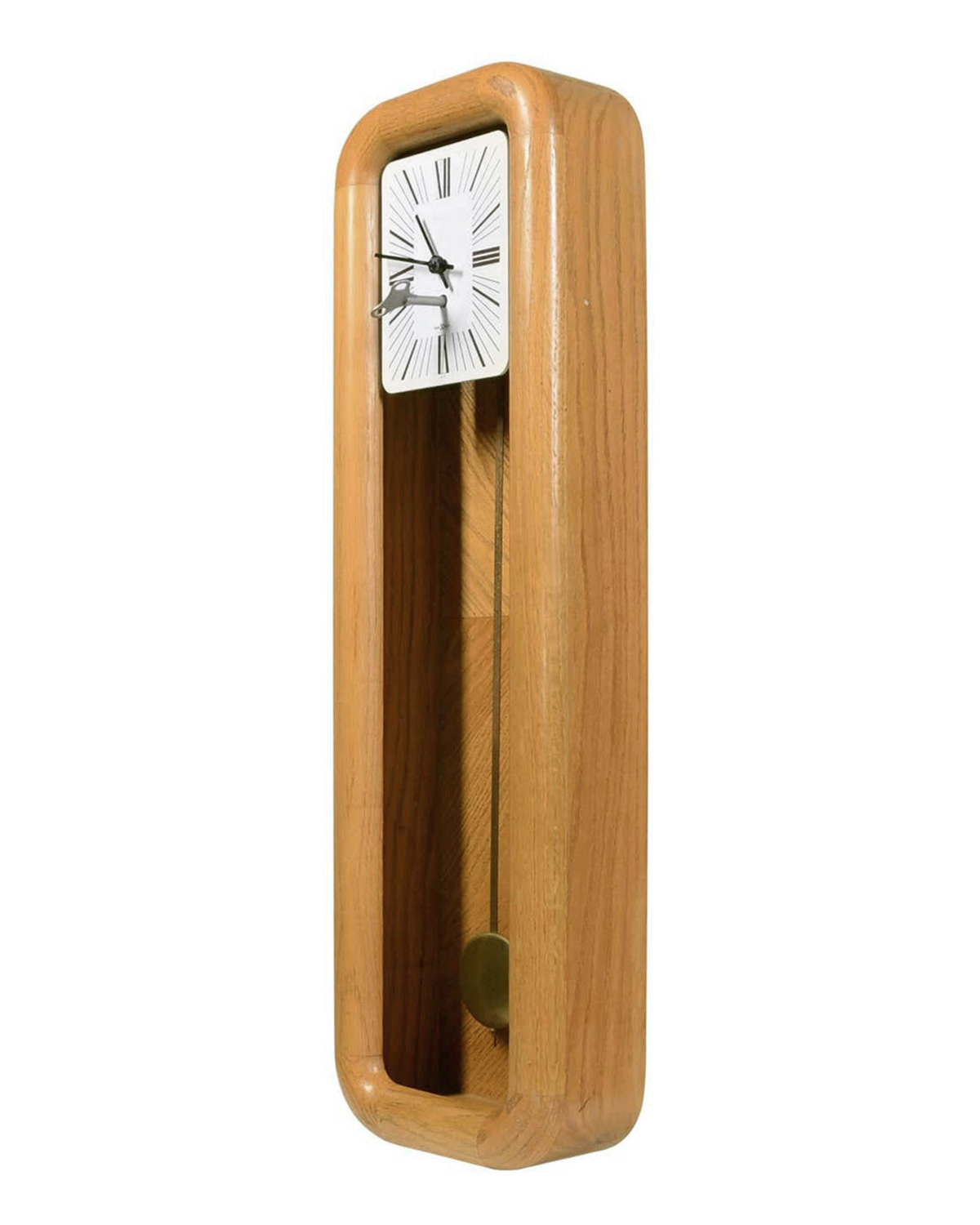 Arthur Umanoff Mantle clock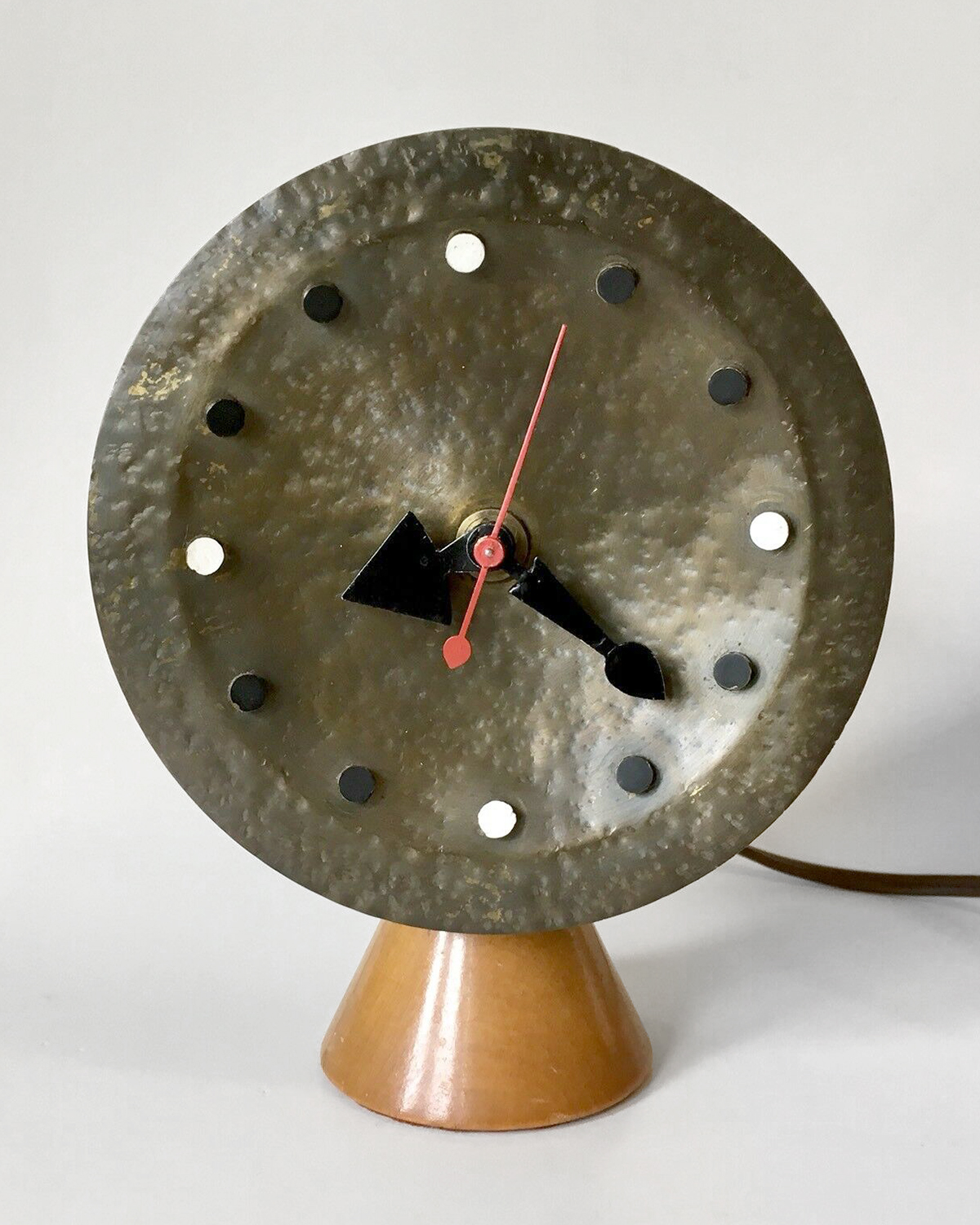 George Nelson hammered bronze
The Howard Miller clock company still exists, but among design lovers is famed for its mid-century collaborations with George Nelson and Arthur Umanoff, which produced everything from rattan clocks to Bitossi ceramic clocks to surprisingly chic grandfather clocks. And so, so many of them are for sale on eBay. ◆
This post was sponsored by Ebay, but all thoughts and editorial content are our own. Like everything at Sight Unseen, our partner content is carefully curated to make sure it's of the utmost relevance to our readers. Thank you for supporting the brands that support Sight Unseen.