11.10.21
This Belgian Designer's Color-Blocked Kitchens Channel the De Stijl Movement
"My first study was the preservation of paintings," Dries Otten tells us over the phone from his home in Antwerp, Belgium. "But I decided it was too boring — your job is only appreciated when it's invisible!" Since hanging up his white gloves, though, Otten's work has been impossible to ignore — bright, color-blocked interiors and furniture that set him apart from the neutral-obsessed ascetic minimalists that dominate contemporary Belgian design. Recently, Otten has become known as a niche designer of kitchens, a position he says he fell into quite by accident. But with a new collection of furniture just launched he's redefining his practice even further and branching into new territory.
How Otten went from repairing ancient artworks to designing interiors is as roundabout a story as you might expect. After university, he careened around Europe, working as a handyman in France before road-tripping across Italy to see firsthand the great masters' works he'd studied so obsessively in school. Upon returning to Belgium, he ended up in the studio of a furniture designer. "I met some young colleagues there, and the puzzle came together," Otten says. He went on to study interior architecture, which led to a job designing scenography for a large-scale architecture firm. Four years in, he left to focus on his own practice designing small furniture pieces, small interior projects, and exhibition designs. "Mostly things I could produce myself in my small studio."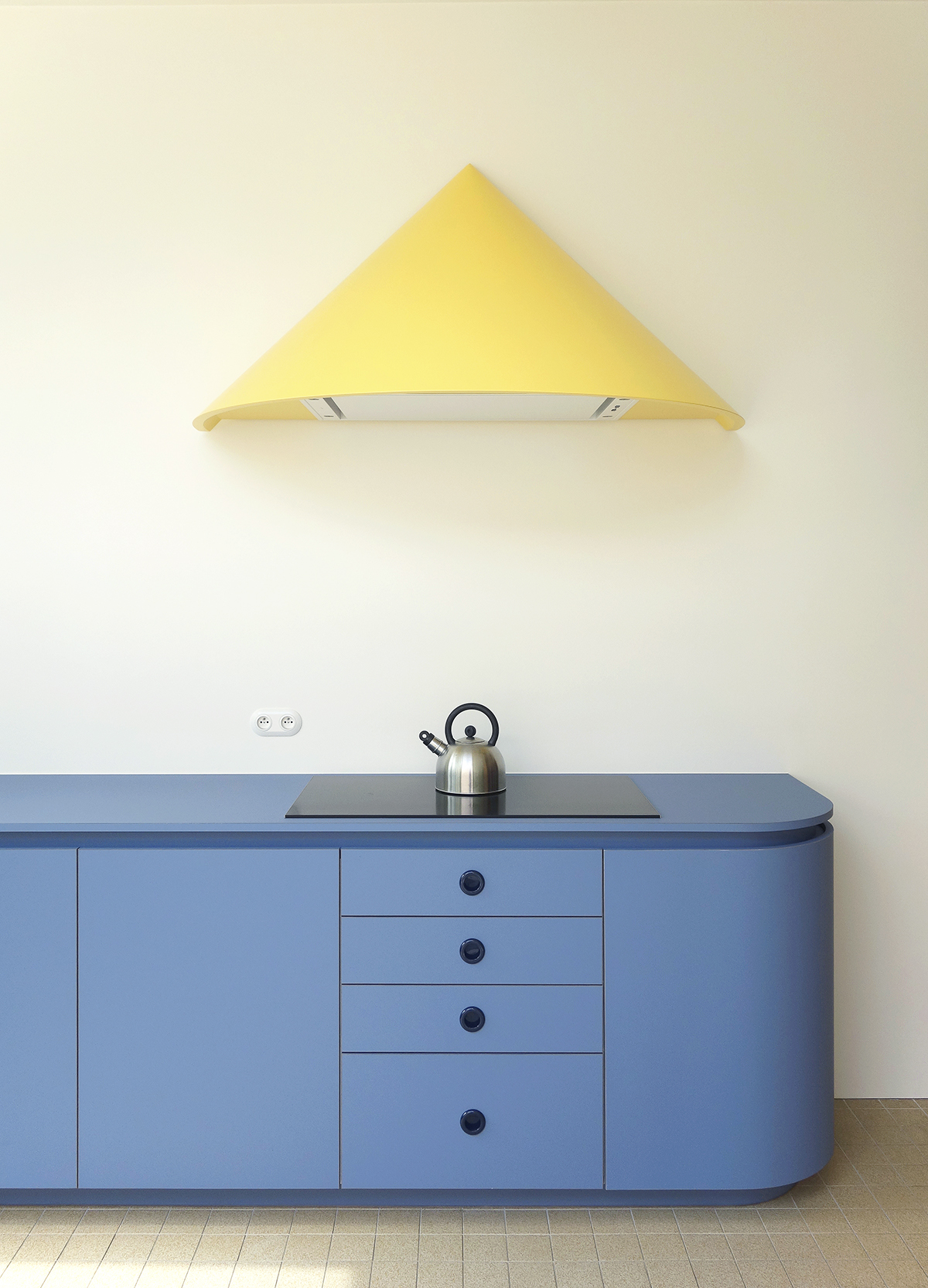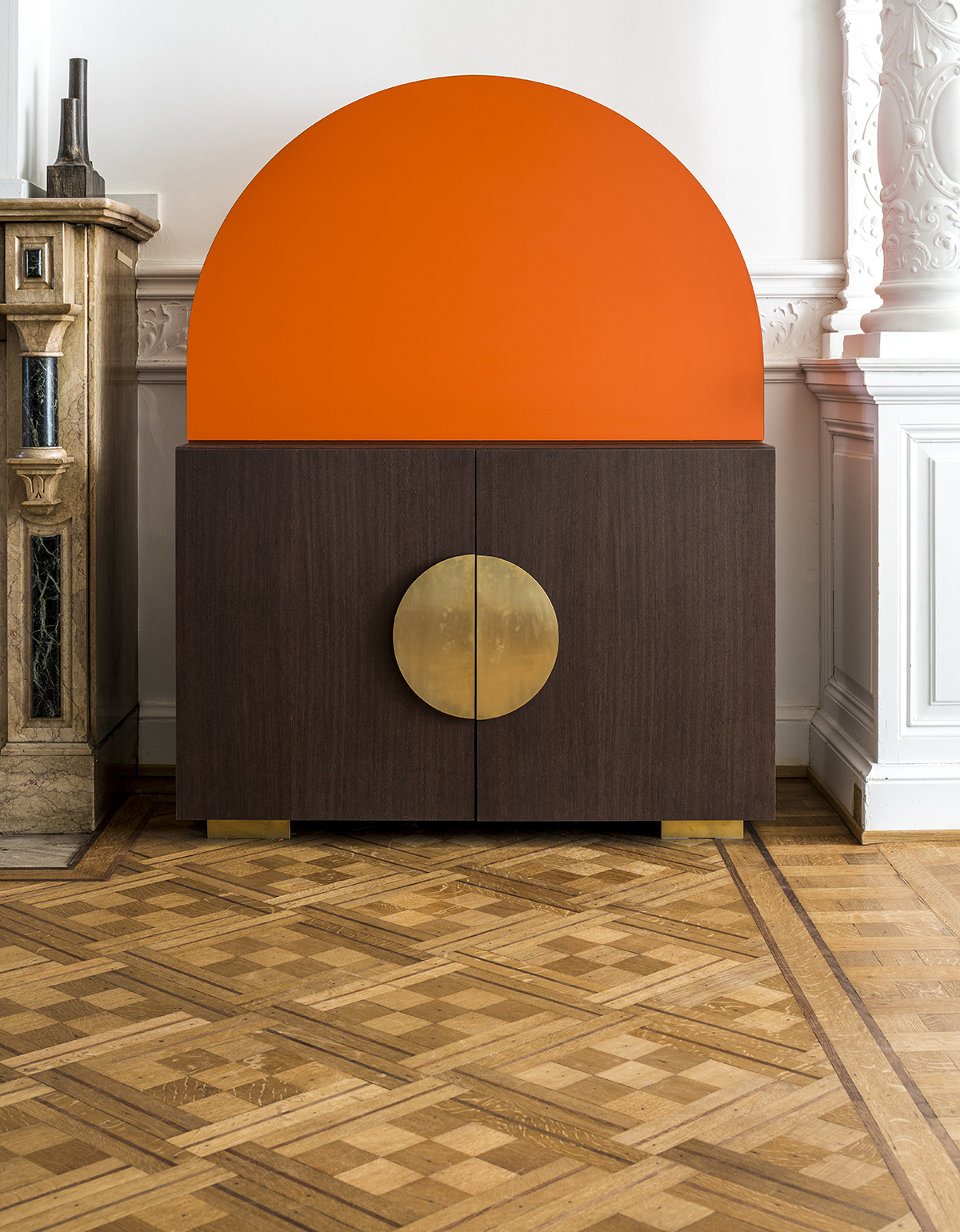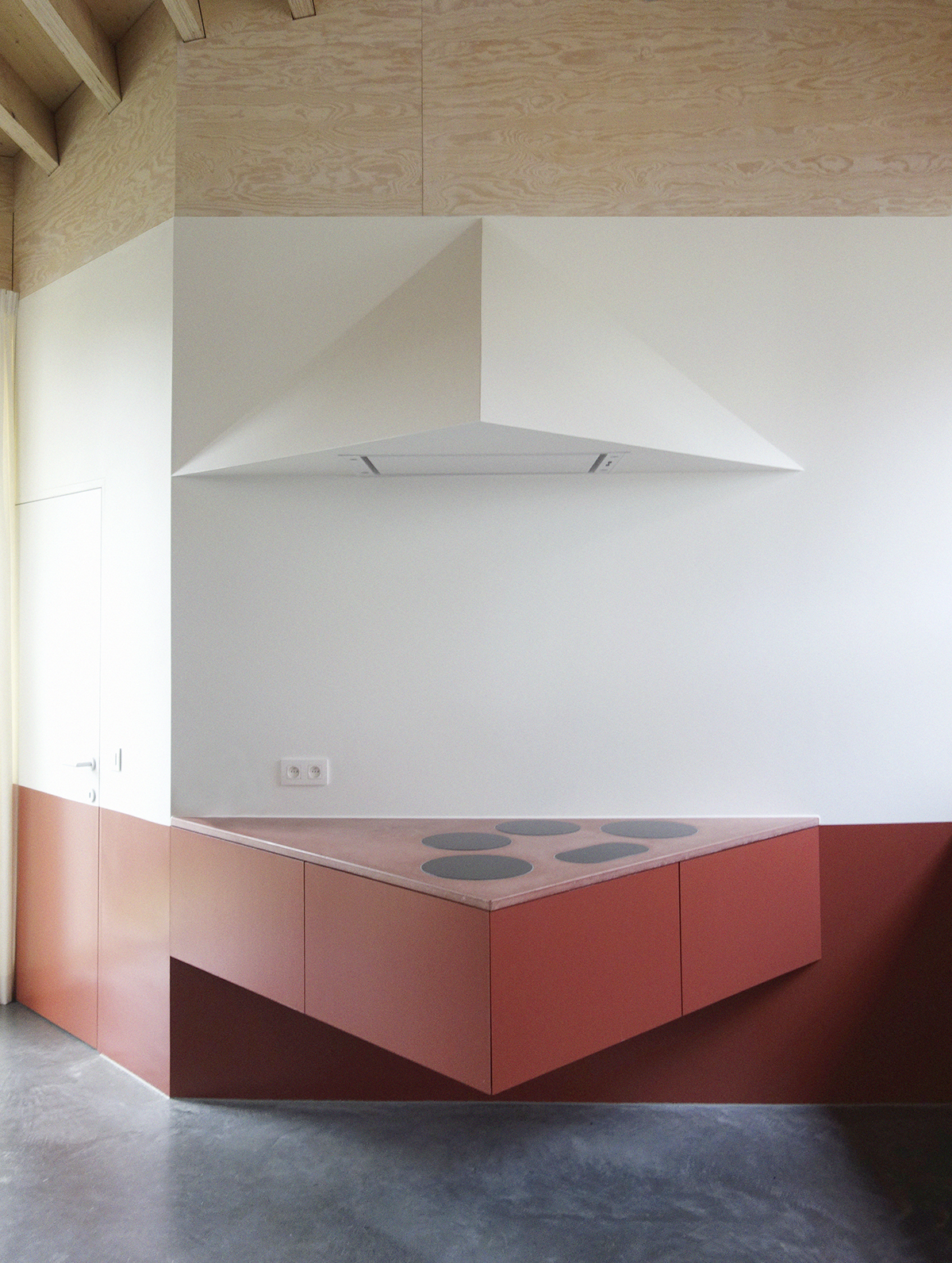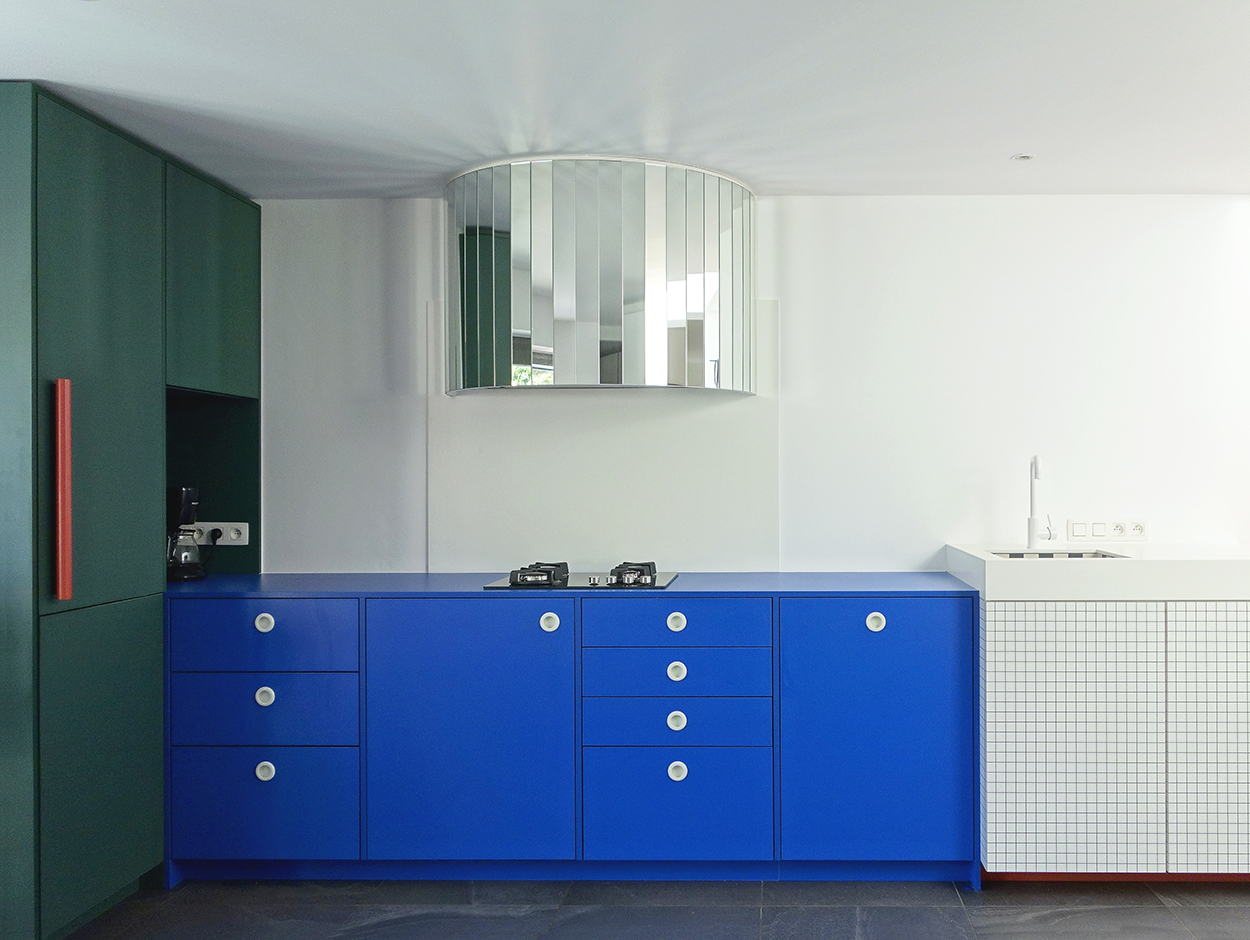 Since founding his practice, the commissions have gotten larger and more complex but the same ideas continue to inspire. Otten's work is rooted in a deep understanding and appreciation of early 20th-century art historical movements, citing the utilitarianism of the Bauhaus School and the abstract forms and colors of the then-revolutionary De Stijl as influences, clearly visible in the bold palettes and seemingly random compositions that define his work. "I have a weakness for art history, or for history in general," he explains. "When you operate in a certain field, particularly art and design, it's good to know what was before you and what was long before you."
In designing his projects, Otten often starts with a singular idea as the seed of inspiration, whether it be a reference or simply a swatch of material he's taken a liking to, which he says then easily snowballs into an entire project. "When you make one decision, the rest of the decisions follow from that first one." He illustrates this point by describing his process for designing a recent bookshop in Antwerp. "I fell in love with this specific yellow carpet," he explains, "I ended up gluing it on the walls and ceiling. It created a very sunny and warm atmosphere."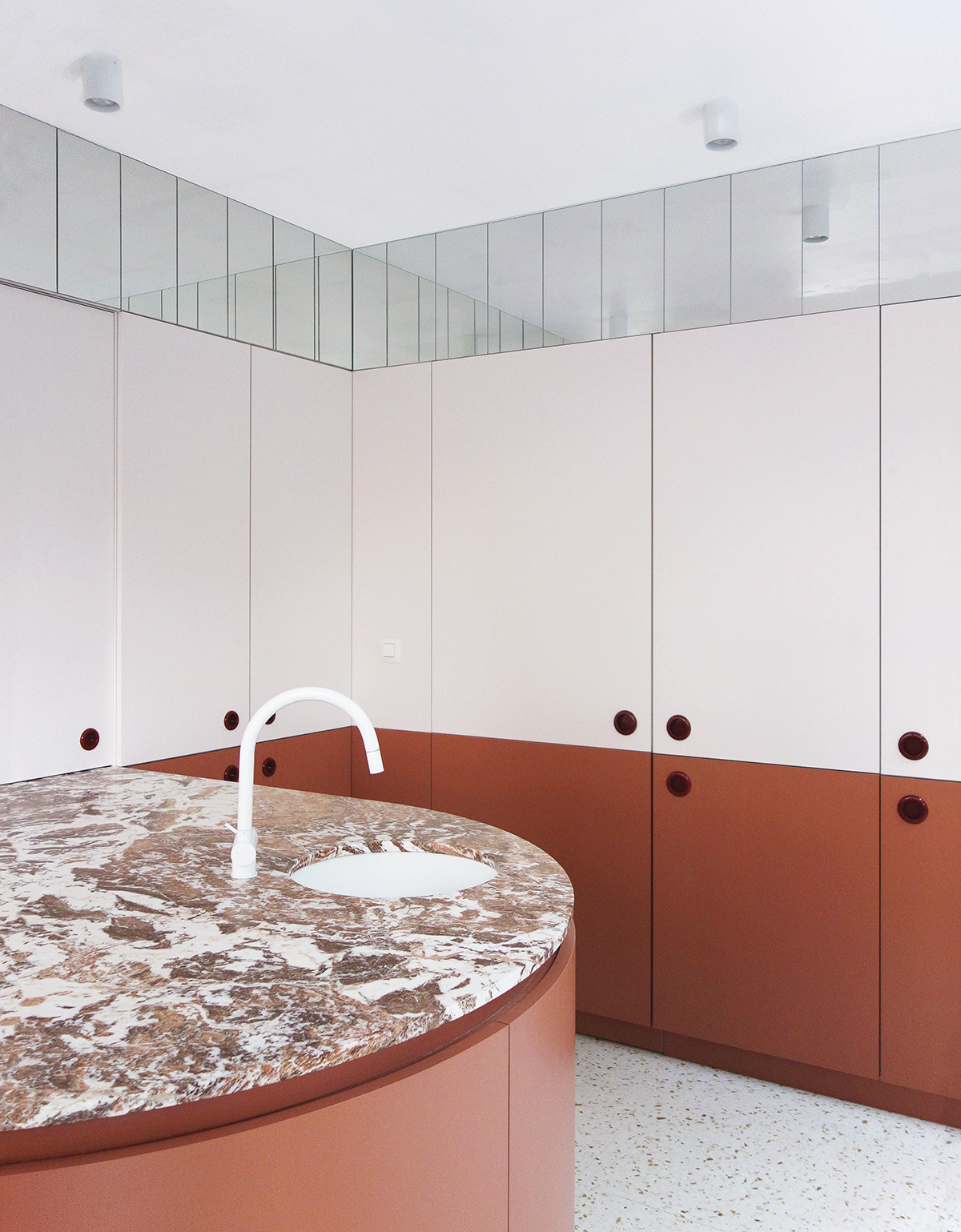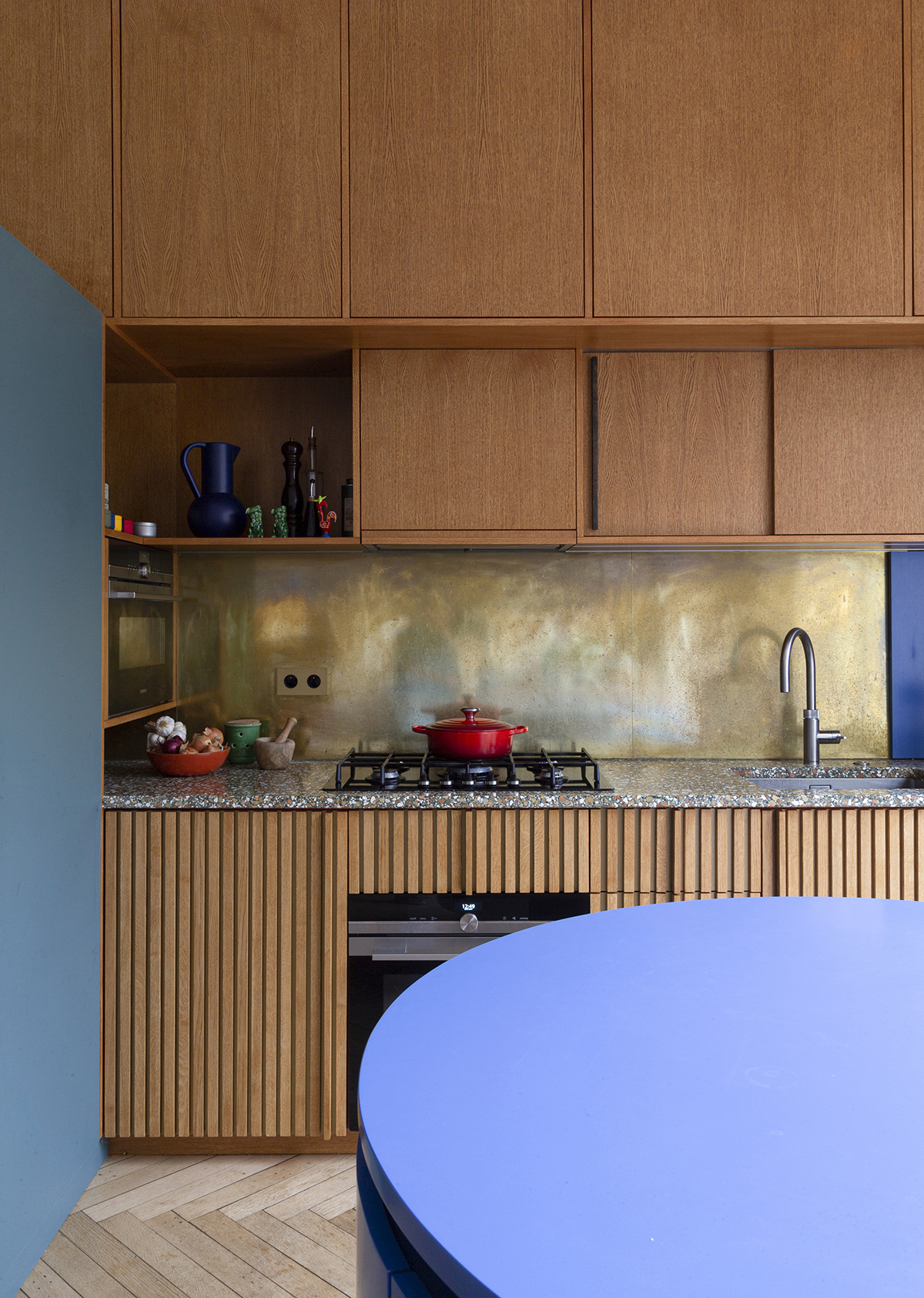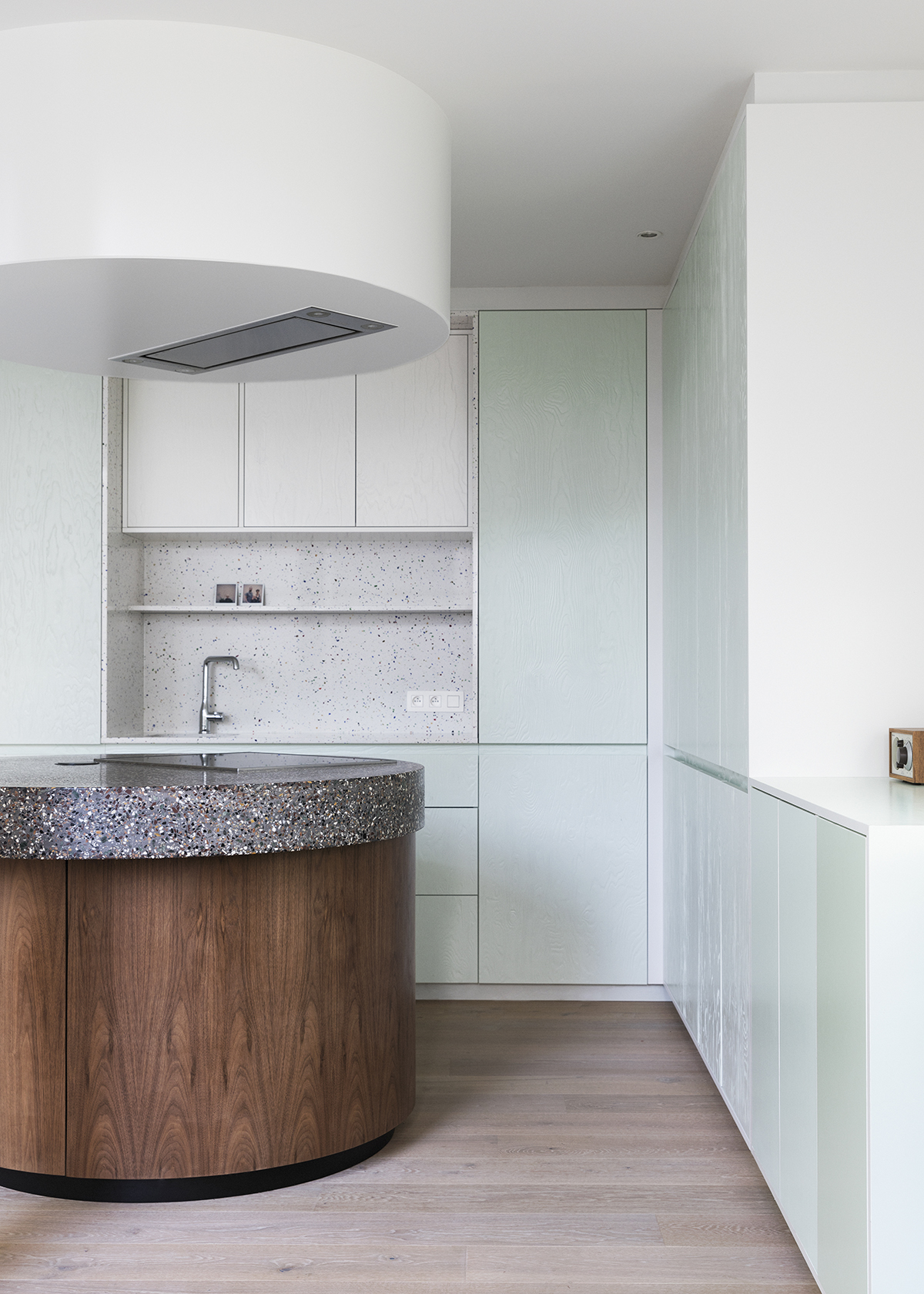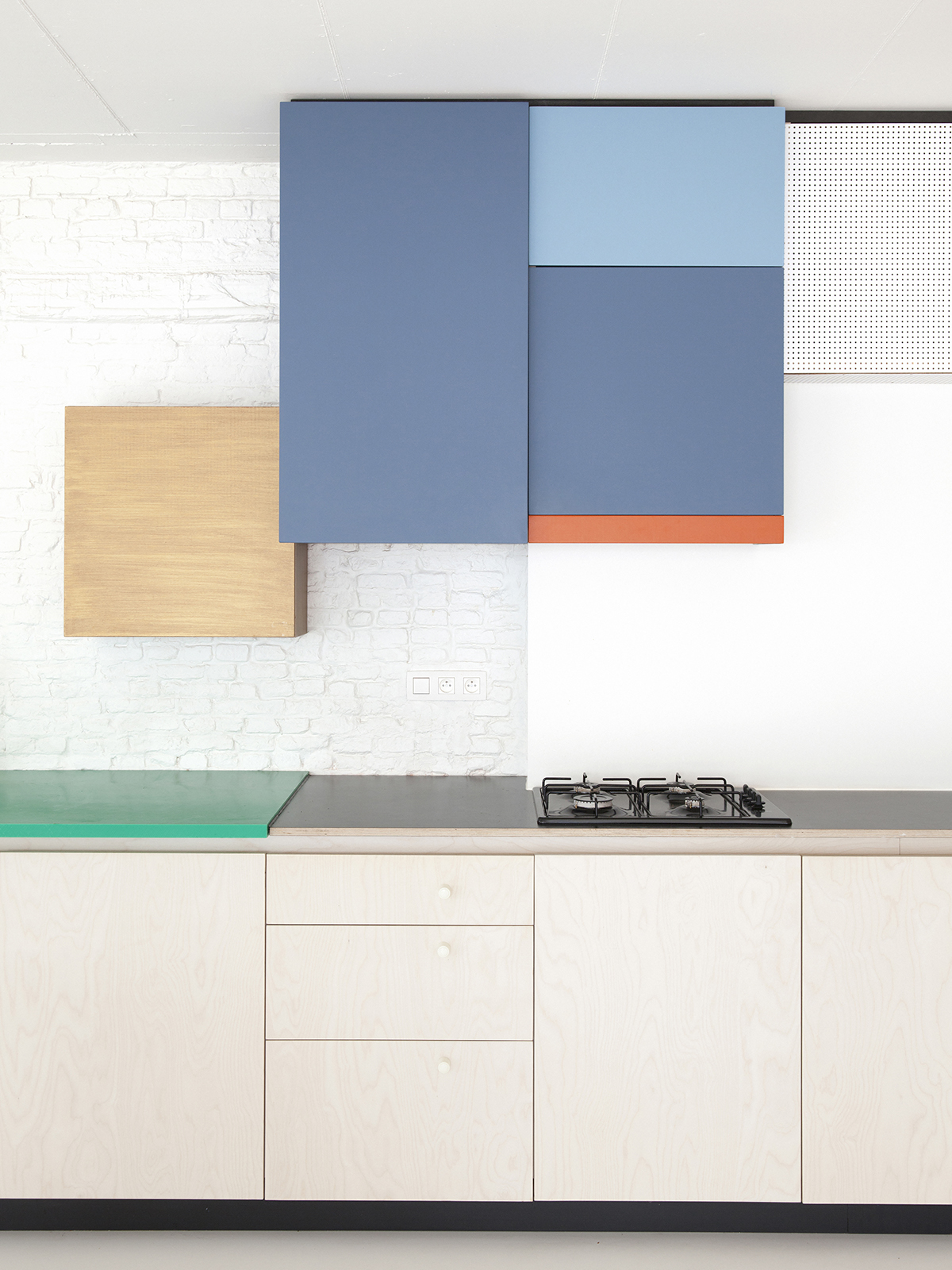 His latest venture, a small collection of furniture that he recently launched with an exhibition at his home — a former shopfront that doubles as a showroom — can be traced back to the planning of his interior projects. "In our computer system we have this folder called 'retirement,'" he explains. "Every time there is an idea or part of a project that doesn't get made or is too extreme for a client it goes in this folder for when we have time to work on it."
Among the new pieces is a red striped cabinet system he's named Danzan, which has a backstory that perfectly illustrates his process: "I wanted to create a very classic cabinet. I'm fascinated by the early Modernists who use this stepped detail on the legs, but I also wanted to include references from the first standard kitchen, the Frankfurt kitchen [the first mass-produced fitted kitchen, originally designed in the 1920s for Ernst May's New Frankfurt social housing project]. Generation after generation, every new owner puts his new favorite color of lacquer on it and after a while, you have this very glossy thick layer of lacquer. I wanted to channel that and there was only one way to get this kind of detail — through layers and layers of lacquer. I was doing it from 8pm to 4am every night for a week. I think I put on seven layers of lacquer. I just really loved it. It's something very classic, something very greasy, a bit old. For me, it's the cabinet you would like to find in an Italian flea market."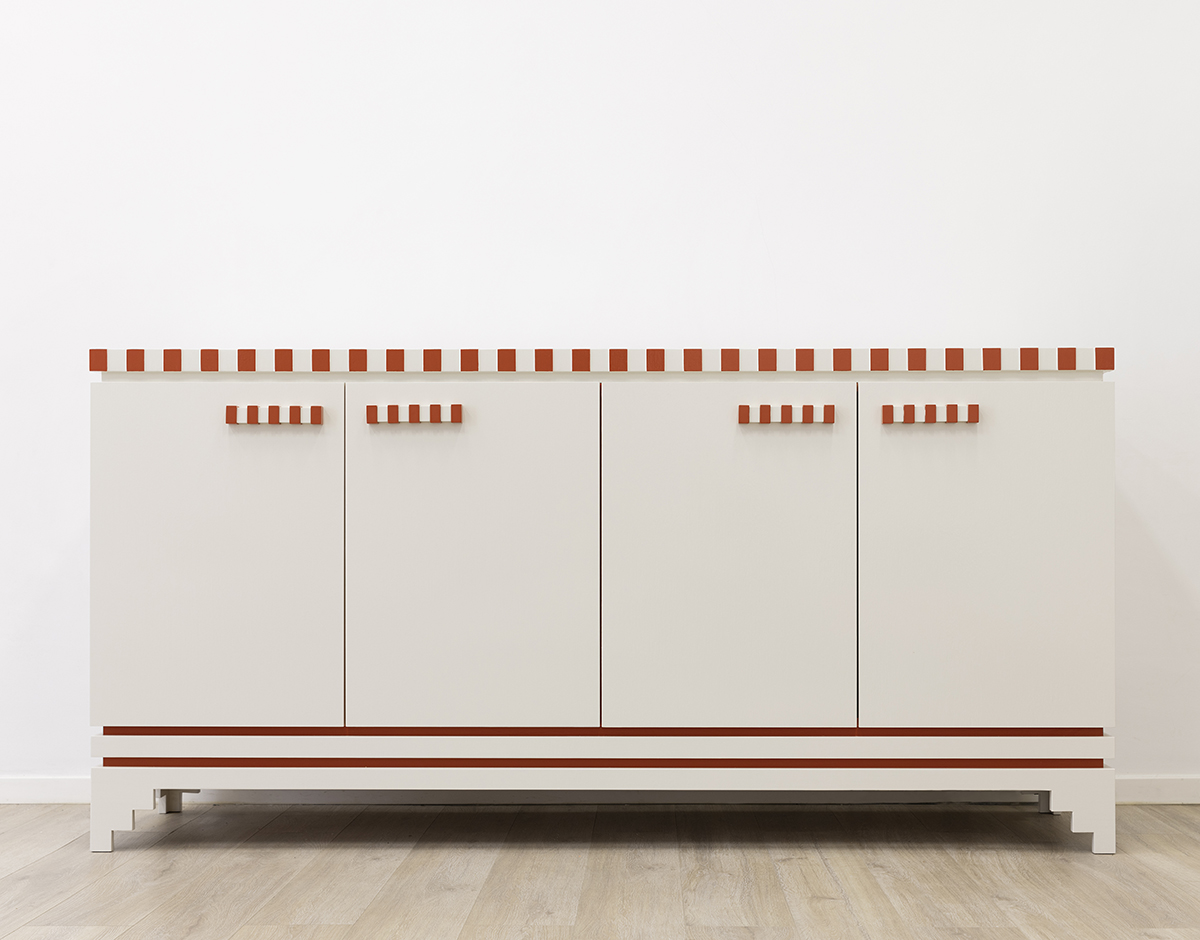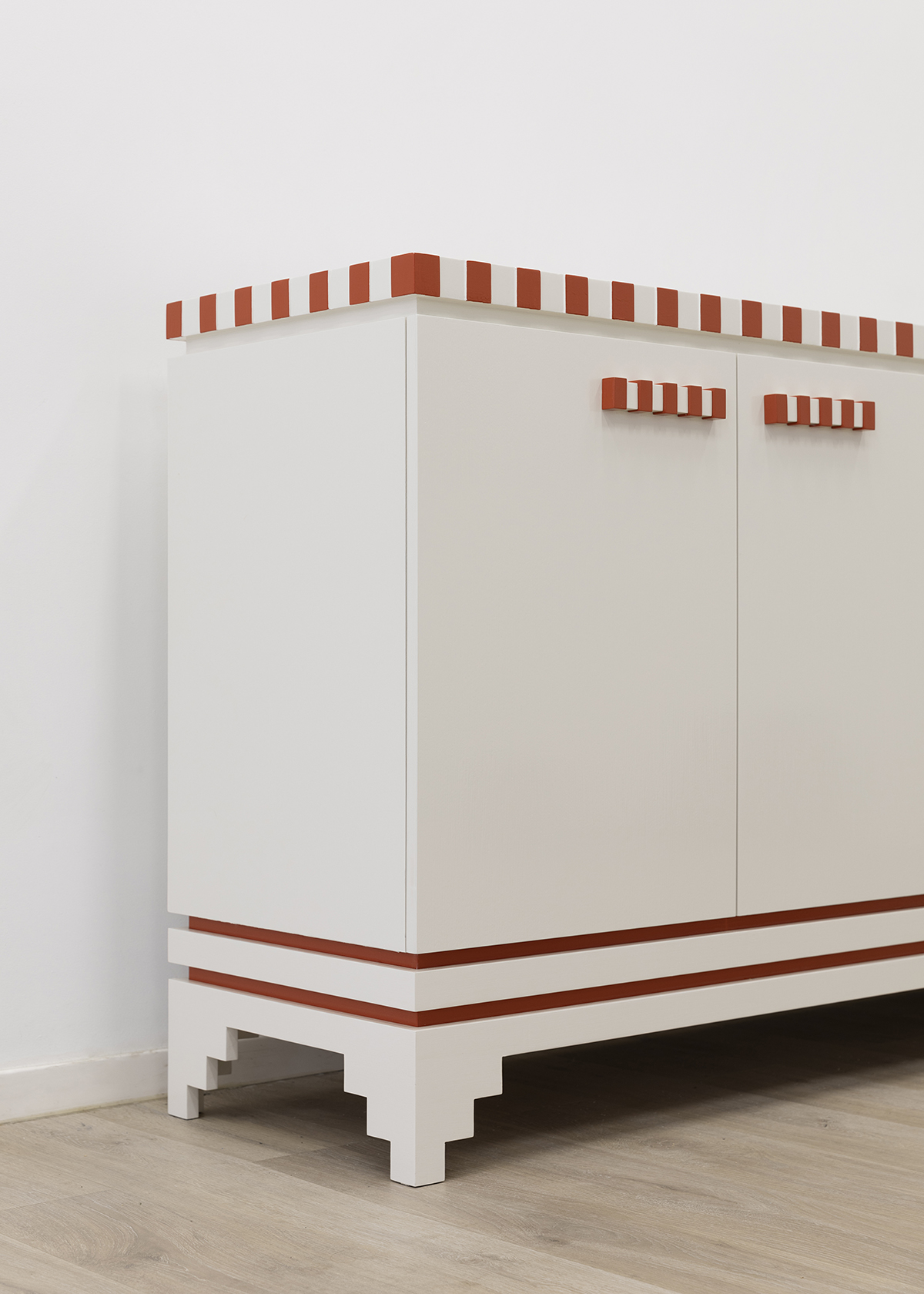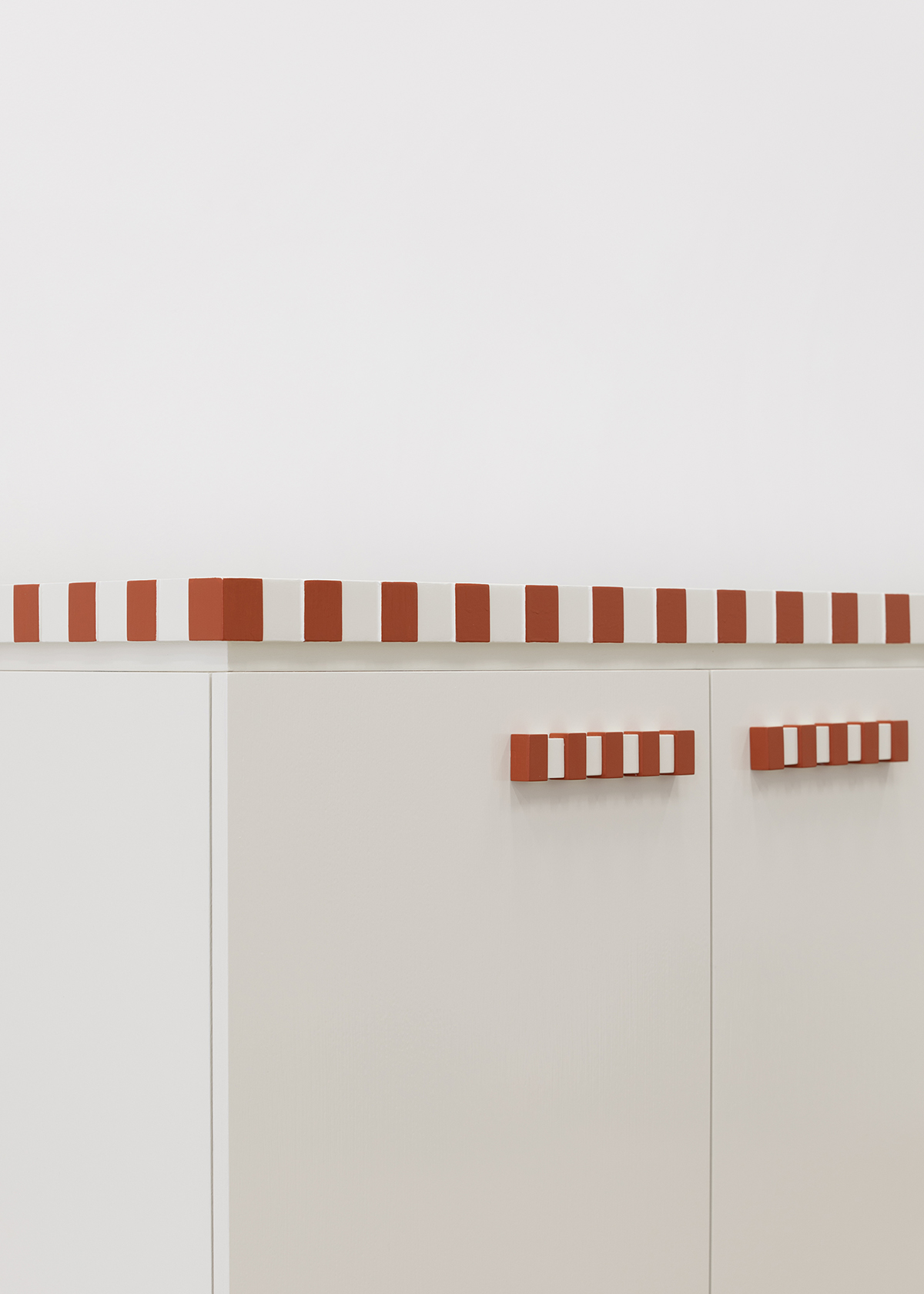 Another of the new pieces is the Tondis chair, which he describes as an attempt to create something more universal. The chair is composed of two adjoining circles — a thick seat that nestles into a concave disc doubling as a backrest and rear legs. The colorways are customizable, allowing even those who aren't as enthusiastic about color-blocking to engage with his work.
With a wealth of new interior projects slated for the next year, including a villa in Amsterdam and student housing in Belgian, Otten is busier than ever. We're excited to see what he comes up with next. ◆