06.20.14
Q+Q Watches Shot By Amanda Ringstad
When Amanda Ringstad showed a friend recently one of the images she'd styled and shot for us of a cluster of Q+Q SmileSolar watches, all linked together in a random shape, her friend's first reaction was: "That looks like a lawnmower!" Ringstad was thoroughly pleased — having been invited by us to apply her styling genius in the service of our friends at Q+Q, who partnered with us on this year's edition of Sight Unseen OFFSITE, the Seattle photographer's main objective was to present the watches in a simple, abstracted way that left plenty of room for the imagination. "Watches are a simple thing, but difficult to disassociate so that they convey something else," she explains.
After initial attempts to weave them together into a kind of "textile," or arrange them on top of summery backgrounds depicting water or sand, in the end Ringstad used spare colored planes and graphic shadows to elevate her subjects above the realm of mere utilitarian objects. "Since Q+Q's watches are solar-powered, I wanted the lighting to have a sun-dial effect, while interlocking them and creating dual shadows came from wanting to increase their scale." Check out the results of her photo shoot below, then take a peek at Q+Q's online shop — not only are Q+Q watches solar-powered and waterproof, they're only $40!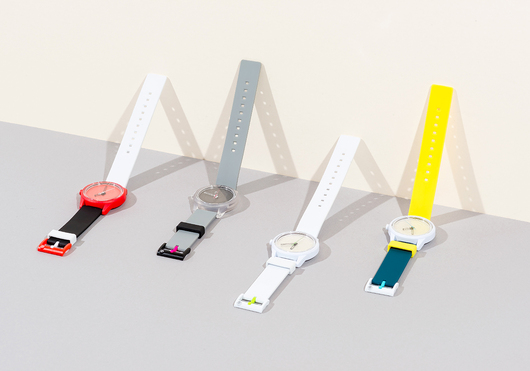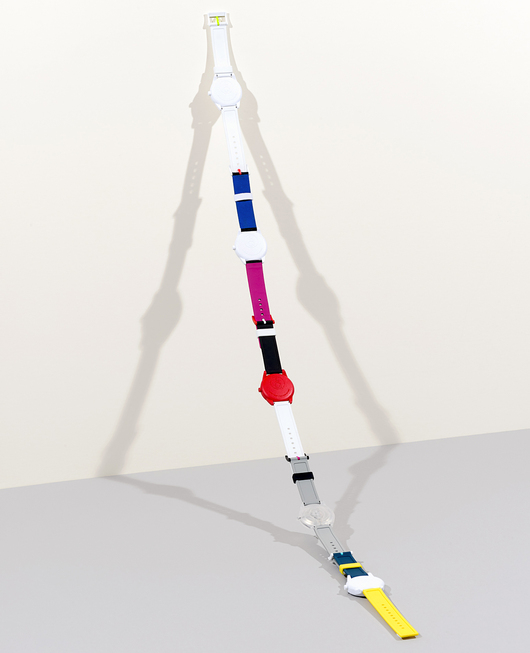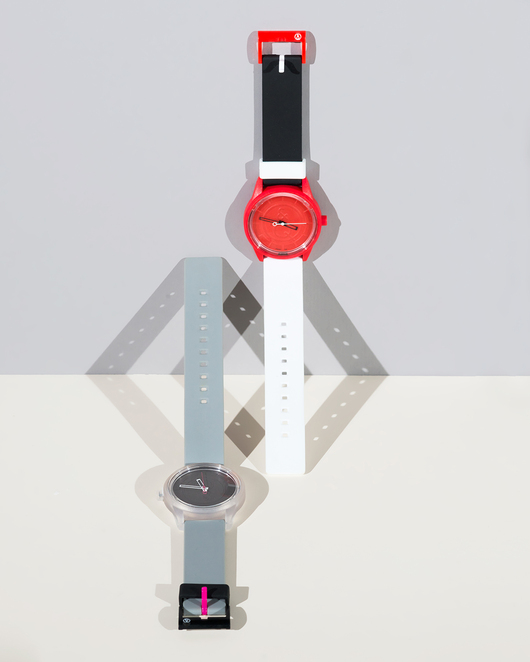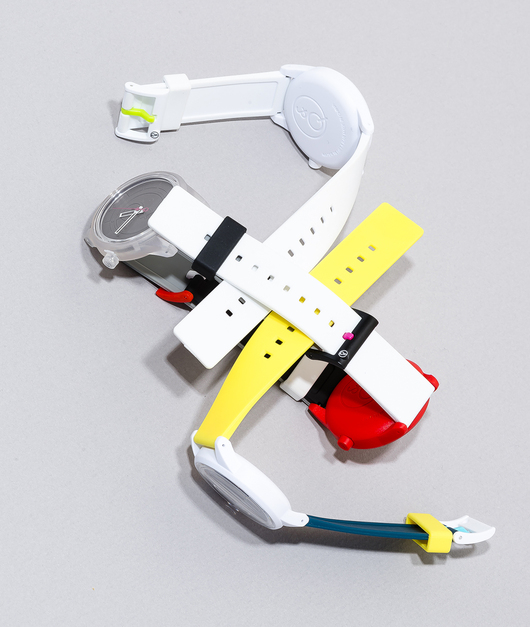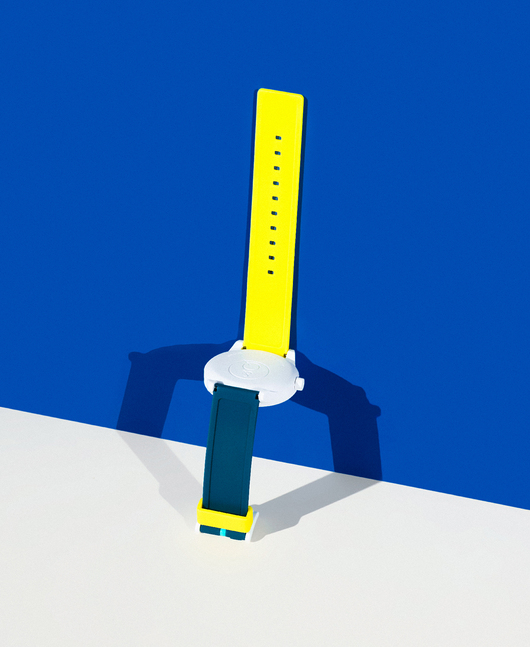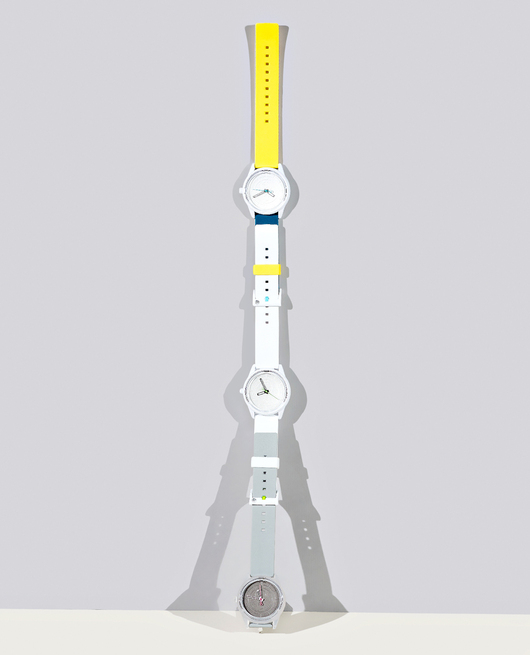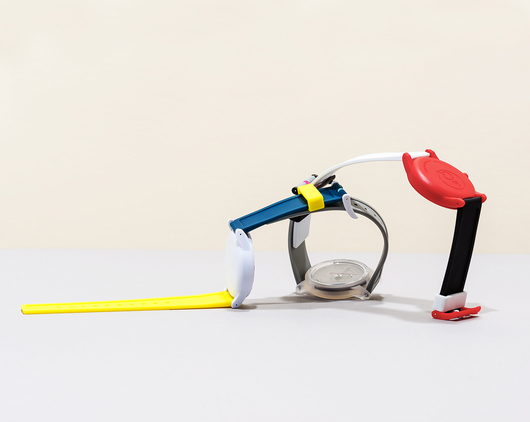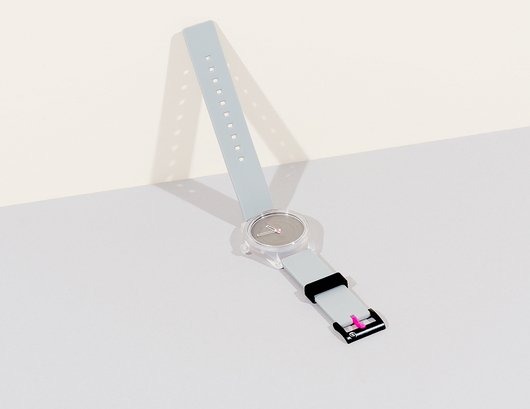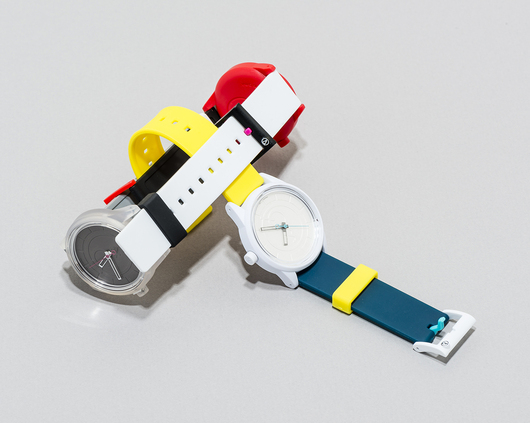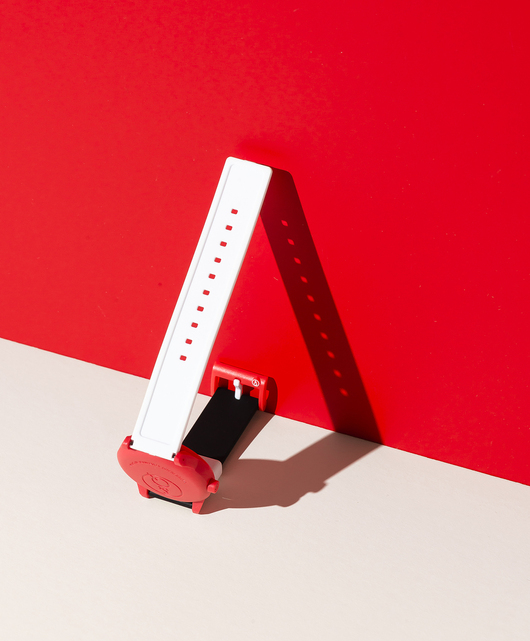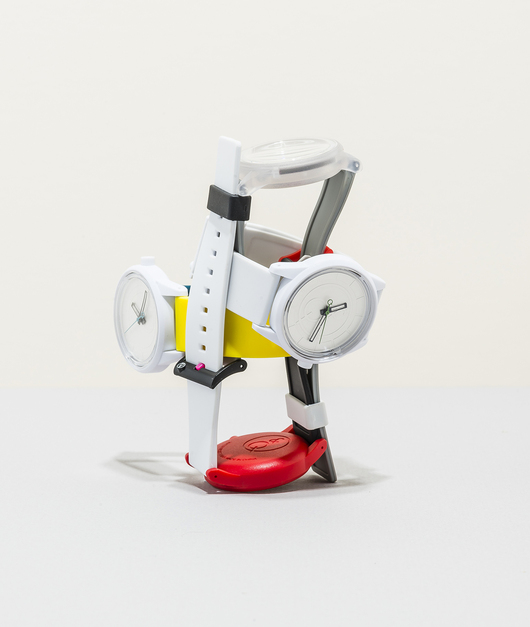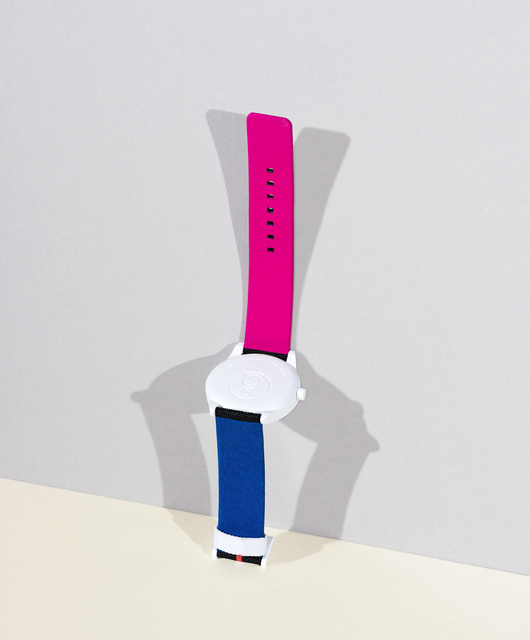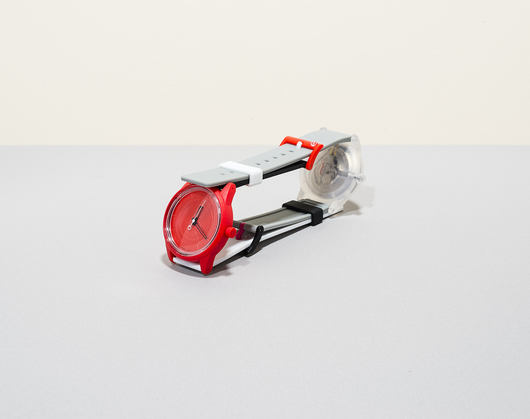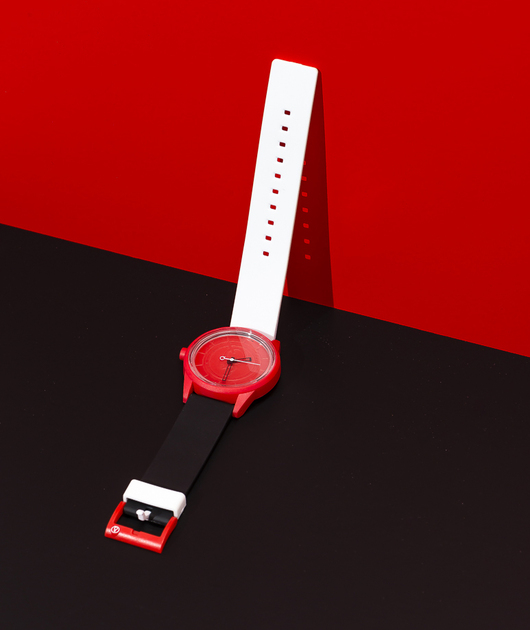 This post is part of our partnership with Q+Q, without whose support our 2014 Sight Unseen OFFSITE show would not have been possible.