05.16.14
Creative Women at Work: Bec Brittain
It's amazing what a difference five years makes. When we first profiled New York lighting designer Bec Brittain in 2009, she was an artist and creative director at Lindsey Adelman's studio, but her own design portfolio was so slim we featured only one of her creations: a chandelier she'd made for her own home out of off-the-shelf parts from McMaster-Carr. Fast forward five years and Brittain, who left Adelman's studio to form a solo practice in 2011, is now one of the most exciting, in-demand lighting designers on the American design scene. She took from her former boss an appreciation for simple materials like brass, bronze, and hand-blown glass, but in Brittain's hands those become the basis for more graphic, geometric forms, often inspired by the crystalline structures in nature.
So when Shinola — the Detroit-based maker of leather goods, watches, and perfect on-trend office accessories, among other things —approached us a few months ago about partnering on a series about creative women professionals, Brittain was one of the first names that came to mind. Her lights are the kind of statement-making pieces that stop you dead in your tracks and make you wonder: How did on earth did she think of that? In other words, she's one of the most creatively inspiring women we know. Over the next few days we'll be featuring a series of these women, asking each one to divulge their professional essentials, and in two weeks we'll be celebrating the collaboration with a party at Shinola's New York flagship in Tribeca. Read below for Brittain's selection, visit the Shinola flagship in Tribeca to shop her essentials, and stay tuned to this space for your chance to win an invite to the VIP party.
MAGAZINE
"I'm going for a deep cut — Zoo Magazine from my childhood. While it may not be immediately apparent looking at my work, the natural world and its underlying geometry are the foundation for so much of what I make."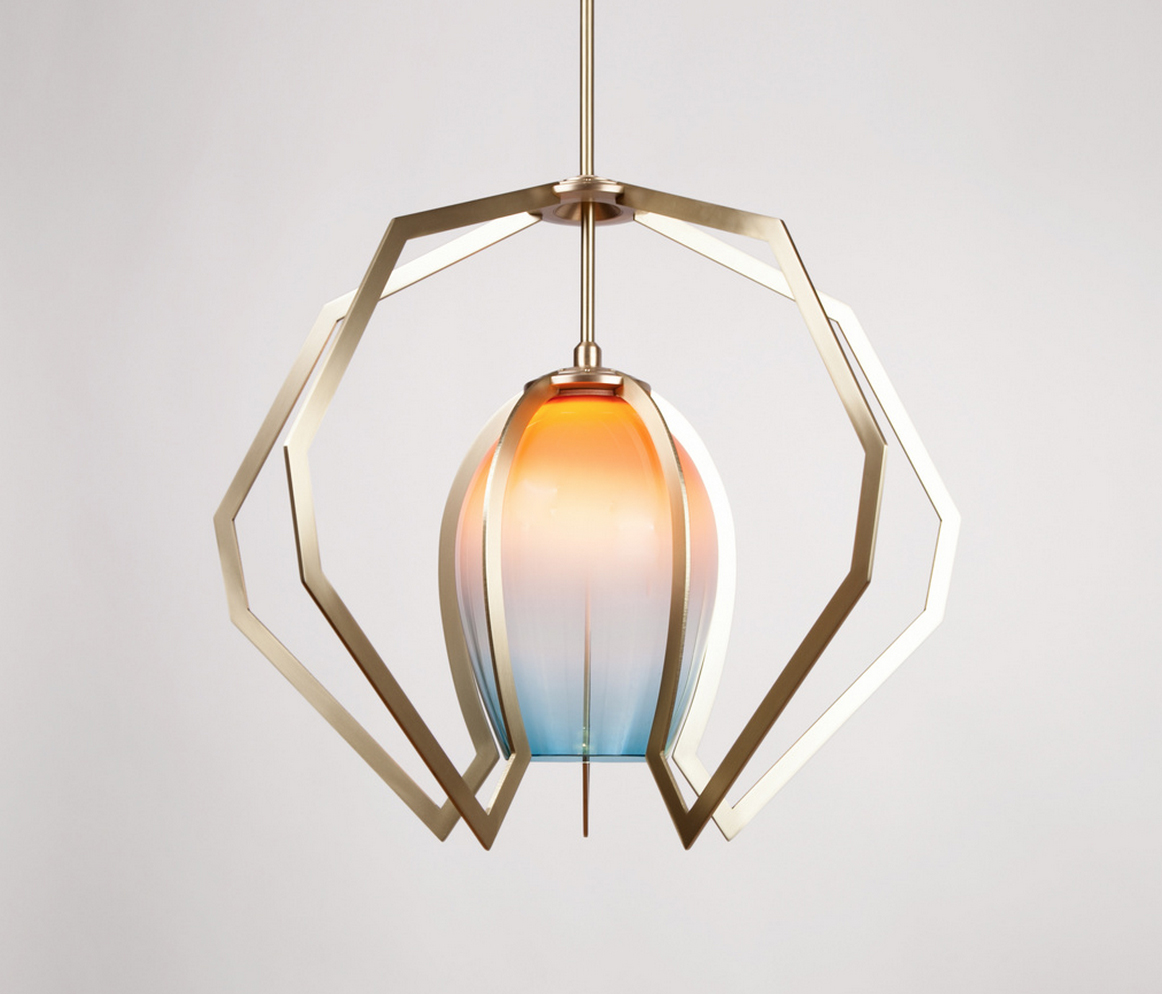 Vise chandelier by Bec Brittain
WEBSITE
"Ohmslawcalculator.com. Ohm's Law (which I use to figure out the amount of power a light fixture draws) is a super simple equation, and yet I can never remember it."
SKETCHBOOK
"Whitelines Link graph paper sketchbooks are so great.  The gray and white paper is nice to draw on, and the app synchronization makes it so easy to send sketches to people."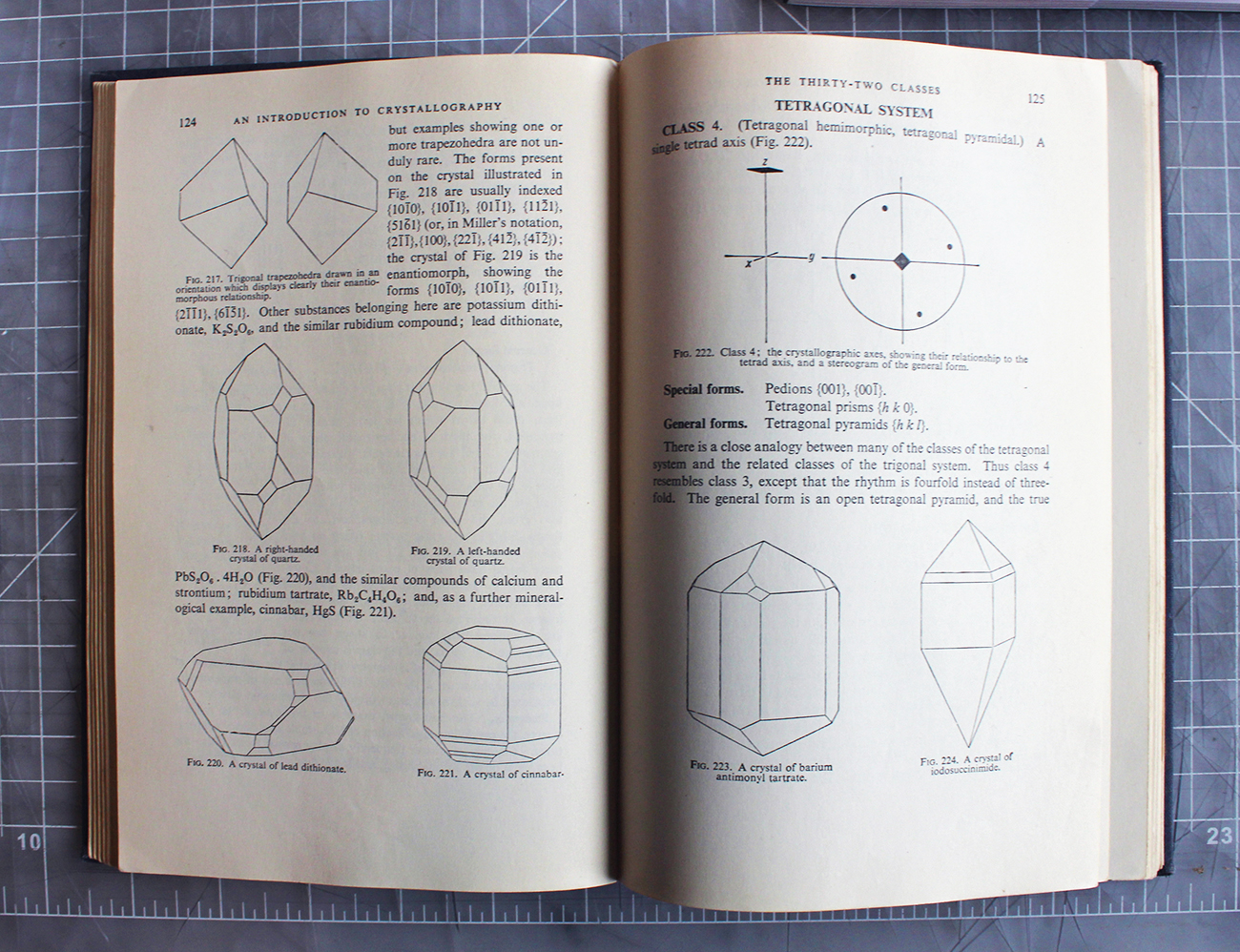 BOOK
"An old reference book on crystallography a very considerate and perceptive friend left on my desk one day."
TOOL
"My 6-inch engineer's ruler. It feels good in your hand, is a great size and weight, and comes in handy every day."
RELAXATION TOOL
"I really like TV. Right now I'm into Face Off on the SyFy network. It's a reality show competition for special-effects makeup artists. It's a lot of fun watching them make monsters and get so excited about it. And all the competitors are so nice to each other."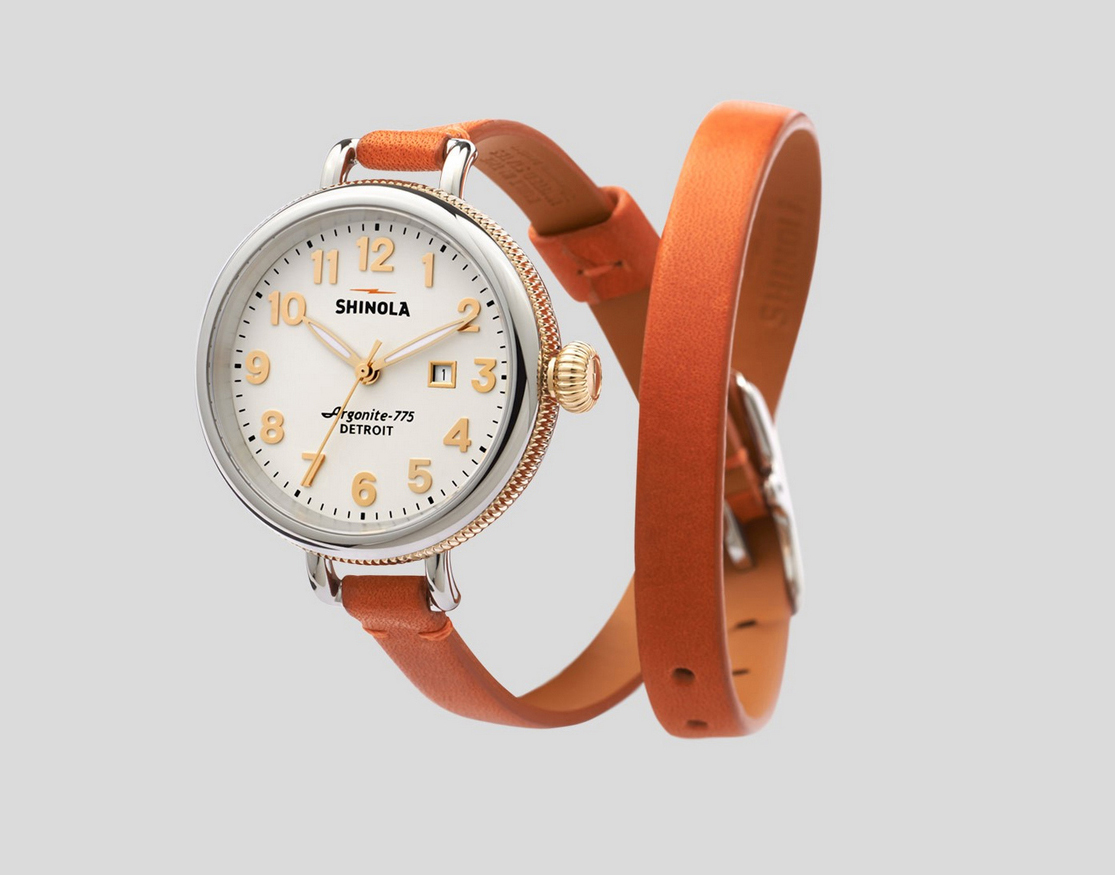 Birdy 34mm Double Wrap Leather Strap Watch by Shinola

ORGANIZATION TOOL
"I just bought myself a new watch, and it's nice not getting sucked into the phone-vortex when all you wanted to know was the time. It really helps me carve out time to think and work without getting distracted."
APP
"Uber is just perfectly designed. I also think anyone who is traveling or on a road trip will be happier with Hotel Tonight on their phone — cheap last-minute hotel rooms in a ton of cities."
STUDIO SOUNDTRACK
"Two podcasts get heavy rotation: Planet Money and Mad Decent Radio."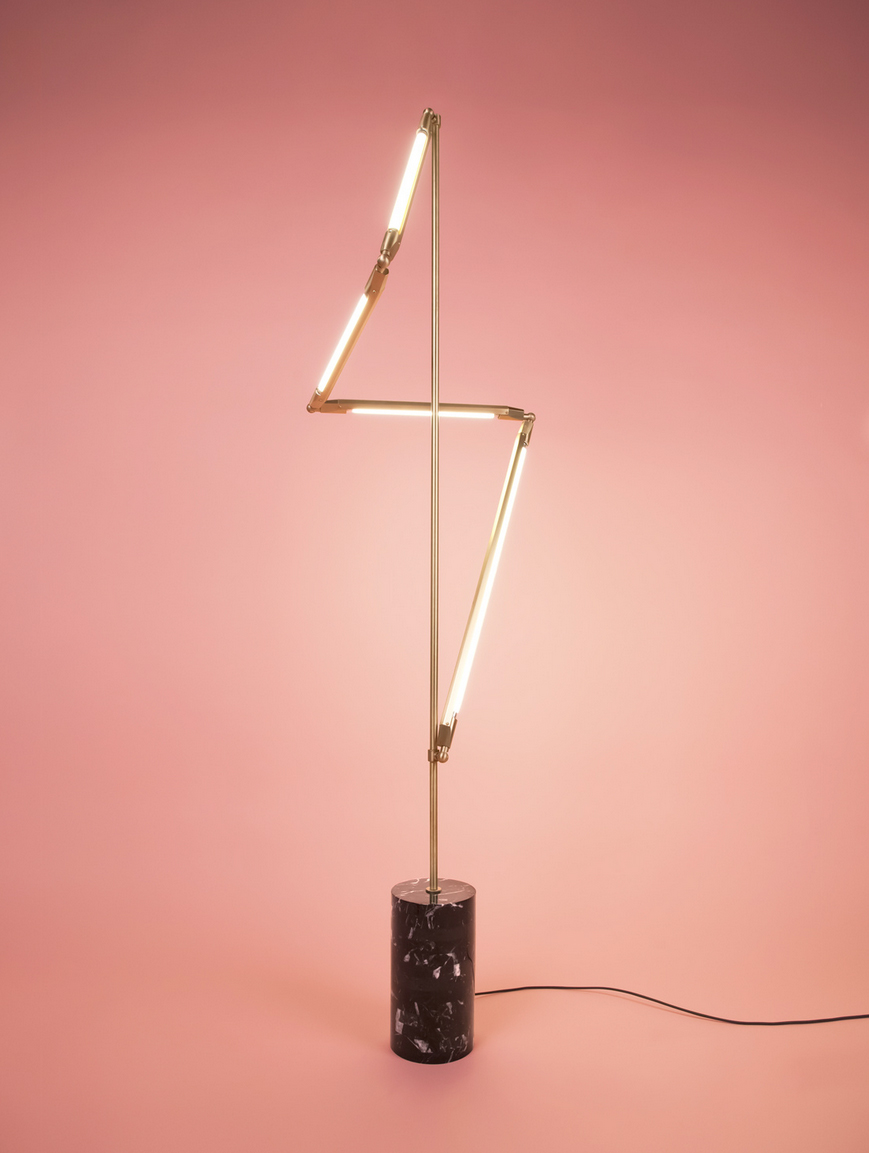 Helix Light by Bec Brittain
TECH GADGET
"Digital calipers. I've never been very good at reading the dial on the analog ones."
BAG OR BRIEFCASE
"I have an old orange Chouinard (Yvon Chouinard's company before he started Patagonia) backpack I stole from my parents that is a real trooper. It went with them cross country to Santa Cruz and back a number of times, with me on many a trip and it's still going strong despite a ton of abuse."
TRAVEL ACCESSORY
"I got this kind of ridiculous travel pillow for airplanes, but it works better than anything else I've tried. It's called the TravelRest and looks kind of like a guitar shaped gourd."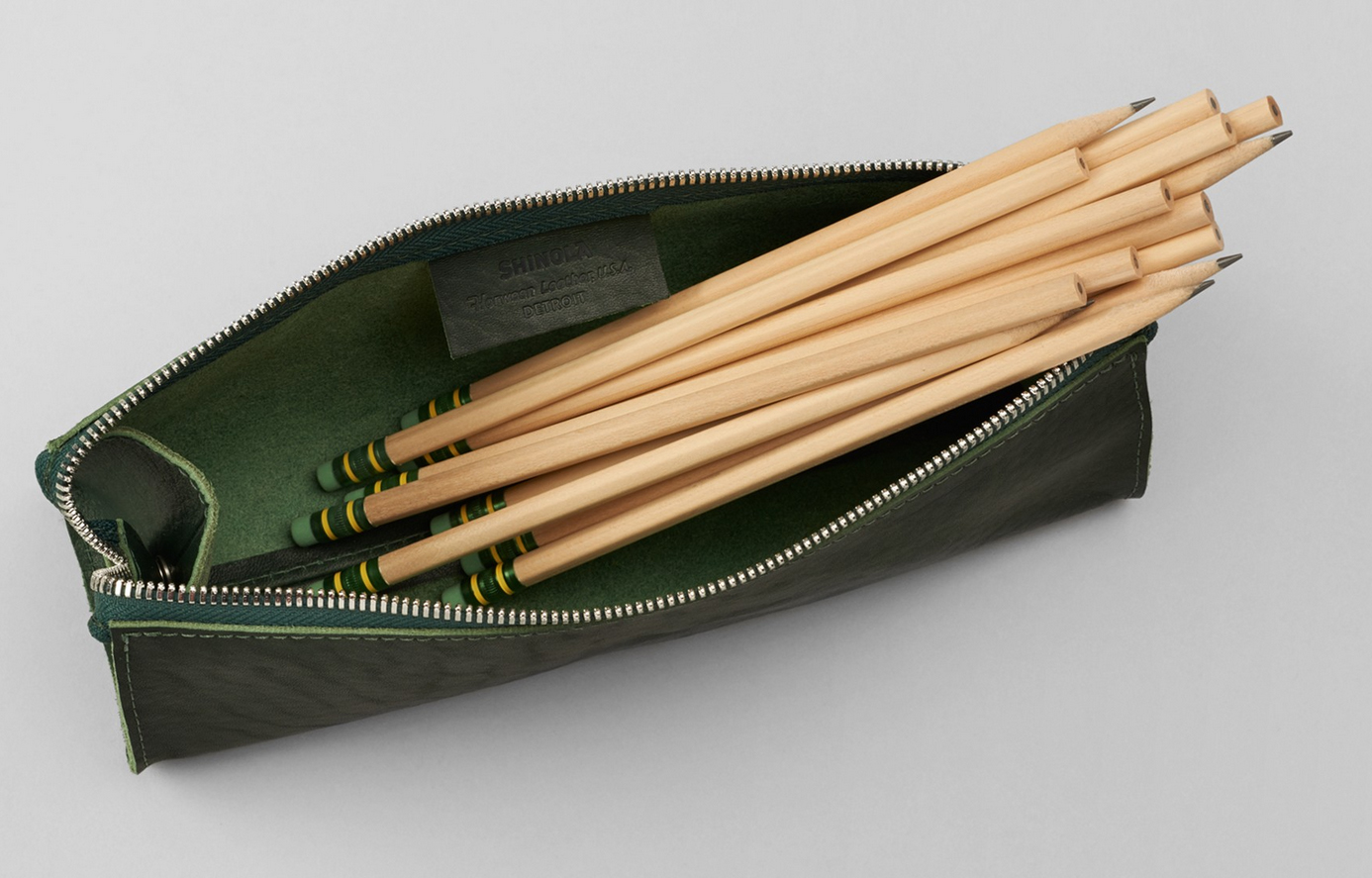 DESK ACCESSORY
"I really like having a nice pencil case. I keep some colored and regular pencils, an eraser, and an Alvin brass bullet pencil sharpener in it. Even when my desk or studio is a mess, it's great having that organized and together for sketching time."
MATERIAL
"Brass. Followed closely by leather. It's hard to mess those two up they're so nice on their own."
MATERIAL SOURCE OR SHOP
"McMaster-Carr.  They will always have the fastener you need, and you will have it the next day."
FABRICATOR
"Troy Mann at Mannhoffer. He's exceptional at what he does, and is a hard-to-find combination of super-creative thinker and machinist/fabricator.  He can do whatever you throw at him, very well."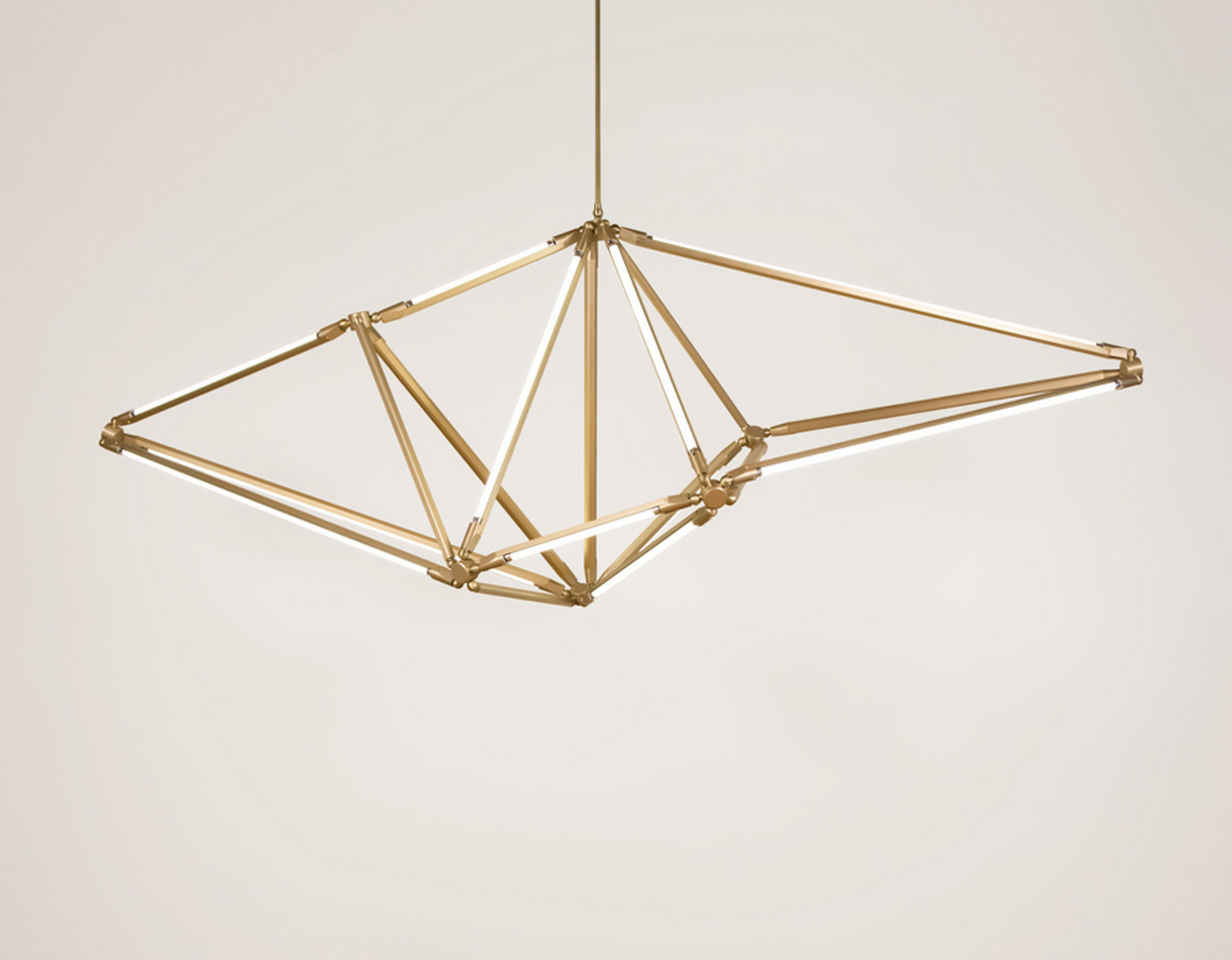 SHY Light by Bec Brittain
INSPIRATION OBJECT
A big Selenite crystal my husband gave me.  You need to look at it close to really get it — it's a testament to the organizing tendencies of the universe."
EYEWEAR
"I'm a big Warby Parker fan.  They're so well priced I can actually update my glasses and have more than one pair."
POWER SNACK
"Chunks of Energy, either cacao-goji or spirulina flavor.  I'm bad at remembering to eat, but if I have these around I won't crash throughout the day."
DESIGN STORE OR GALLERY
"The Corning Glass Museum. It's a spectacularly thorough display of the variety of one material and is truly inspiring."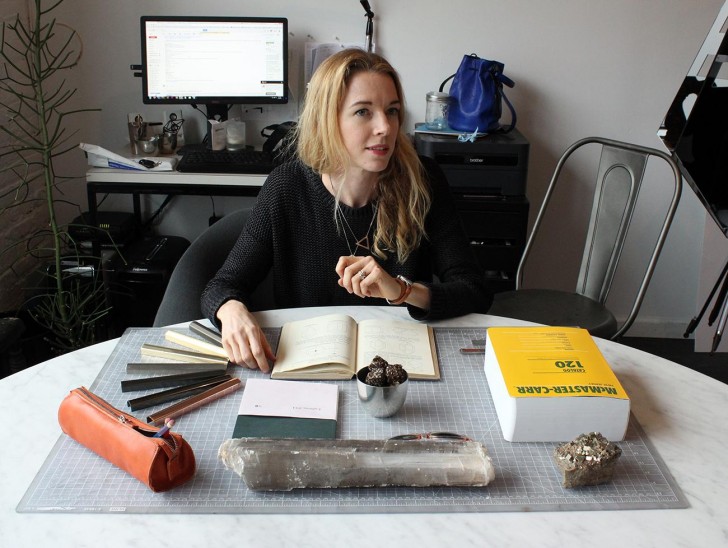 This post is sponsored by Shinola, whose Made in Detroit ethos — and commitment to championing emerging designers — we love. Visit the Shinola flagship in Tribeca at 177 Franklin Street to shop Bec's essentials as well as a curated selection of Sight Unseen's own shop favorites.