12.03.21
The Architect Remaking Santa Barbara, One Outrageously Fun House At a Time
Architect Jeff Shelton has spent his career re-contextualizing the streets of Santa Barbara, California. Whether for residences, businesses, or — soon — public infrastructure, amidst the endless white "Spanish-style" buildings that define the city, Shelton's whimsical reimagining of familiar plaster forms stand out. Squiggly purple metalwork, psychedelic patterns, irregular voids, curiously slumpy volumes, and unconventional glasswork create structures that, while remaining distinctively Santa Barbara, are also unquestioningly his own. In fact, each element is of Shelton's own design, from the furniture to the lighting to the textiles and tiles, all realized with the help of skilled craftspeople and collaborators who help him complete his aesthetic universe. We recently caught up with Shelton from his studio, where he was surrounded by colored hand drawings.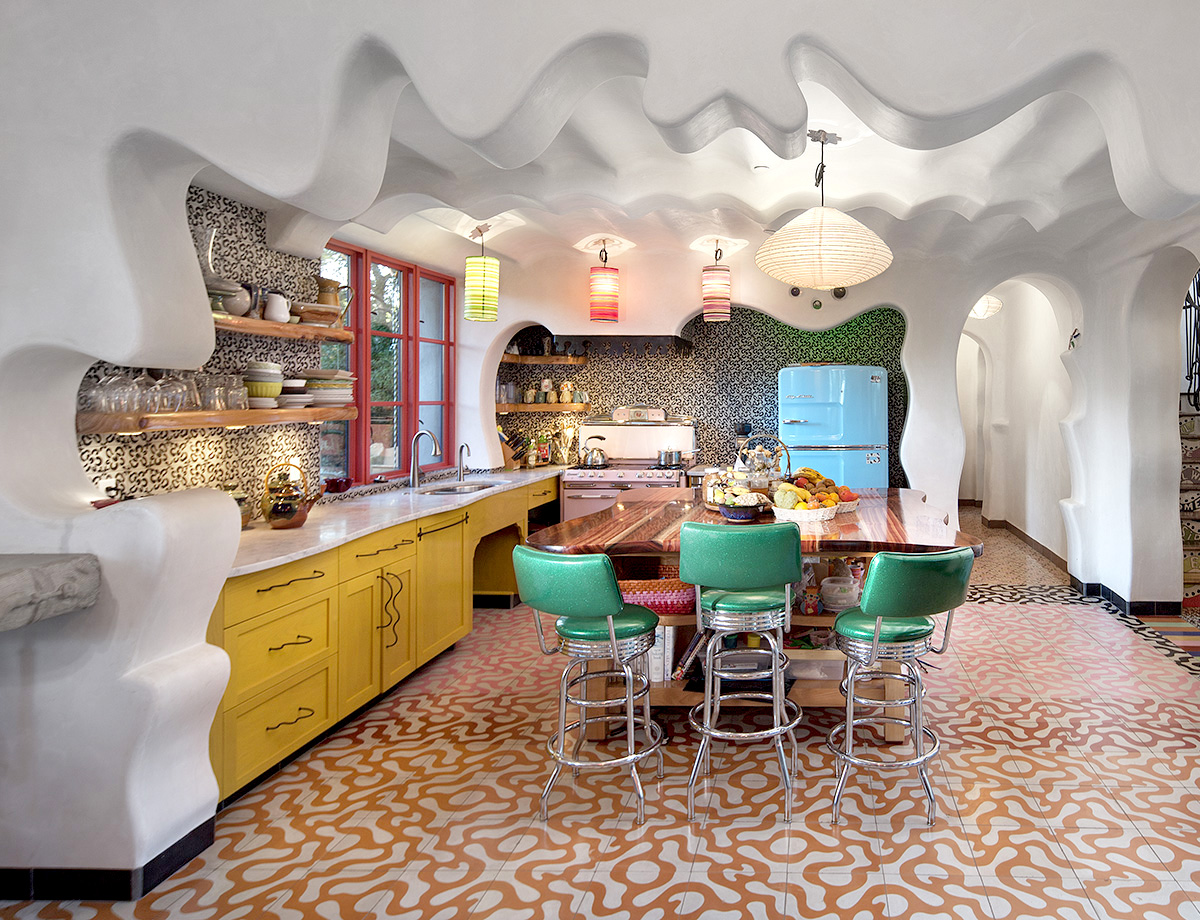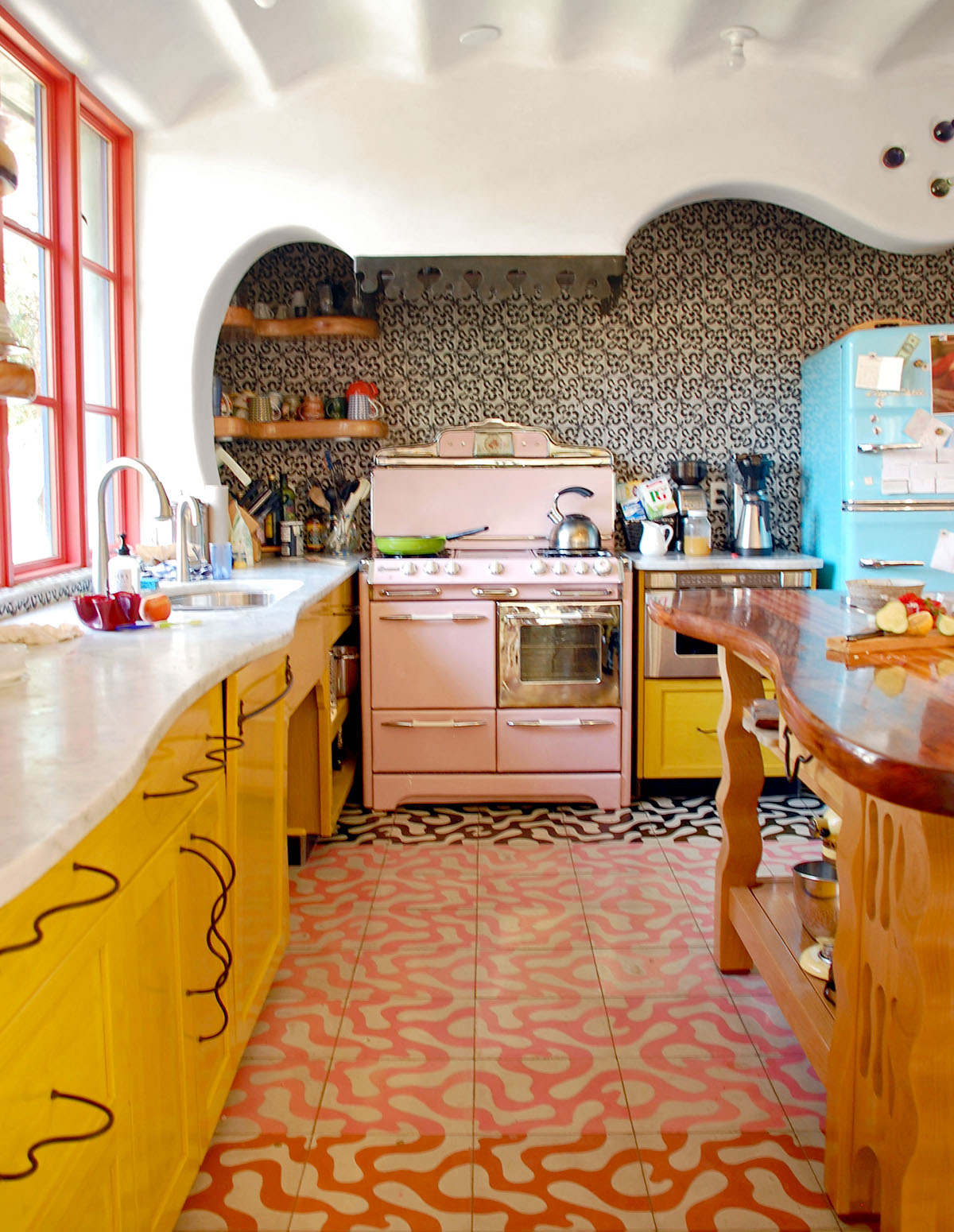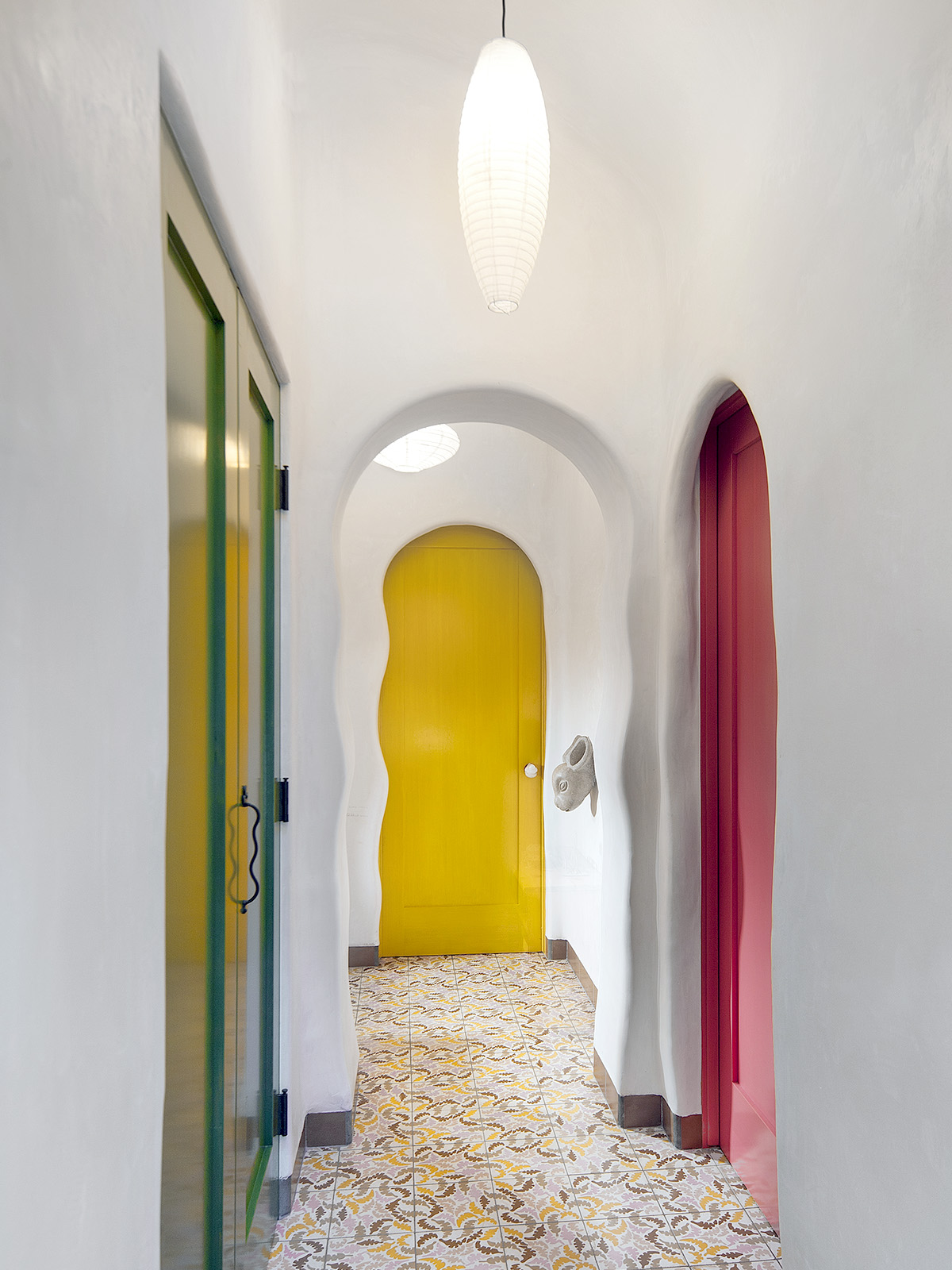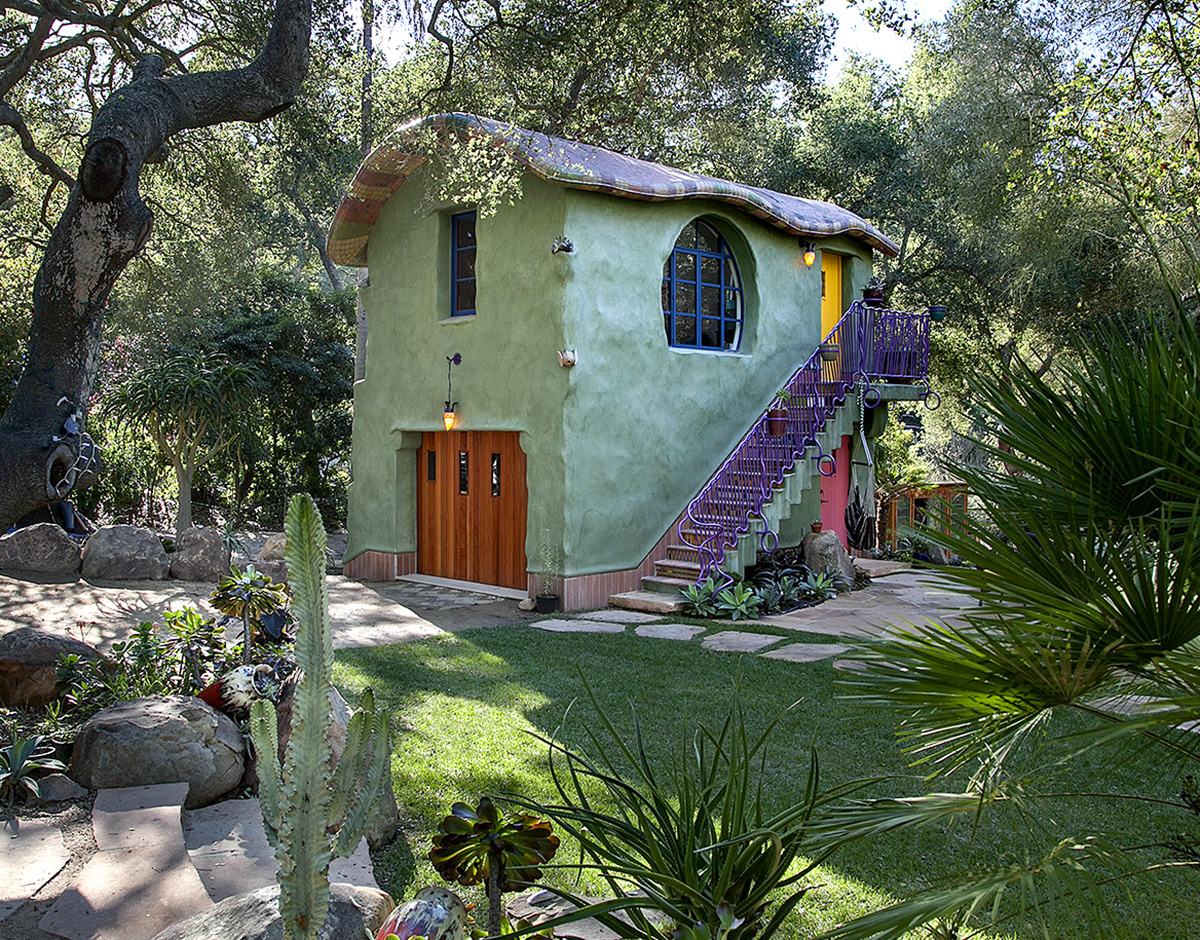 What brought you to Santa Barbara?
I'm from Santa Barbara. I went to school in Tucson, Arizona, then worked in LA. Then I had kids. I didn't want to raise my kids in LA and it's too much driving, so I headed back up here. I didn't want to take work where I wouldn't be around, so I just started doing work here. And it took off after the first project — I guess I had a spark of something else or a different interpretation of whatever this stuff is over here. I kept working, and soon I got to turn jobs I didn't want down. I got to a point where I didn't take jobs if they were more than 10 blocks away.
Your buildings — with their almost trippy design, bold colors, and playful forms — obviously stand out. But at the same time, they fit in a bit with the all-white Santa Barbara typologies and aesthetics. Can you tell me a bit more about the city's architecture and how you think about it?
Santa Barbara had a big earthquake in 1925 so they had a bunch of architects get together and come up with a way to rebuild. They said, "Let's focus on the Spanish heritage here." There was an old fort here built in the 1700s in the mission, so there was this standard plaster and architectural little bits and pieces. When they put it back together, they came up with design standards that have lasted 100 years now.
It's funny, I mean, you have to look at it with not too serious a set of eyes. We're not making old Spain here, you know? Some people take it very seriously, and they want it to be old Spain, almost Disneyland. But these buildings in the downtown area are particularly fun to work with because they don't have the natural beauty of up in the mountains or something where nature is in charge and you can't screw around with that. Down here, we're playing with ideas of Mediterranean architecture. We use all these words and don't even ask questions about them. That's what I'm playing with — the so-called Spanish heritage and the palette that comes with that, which is plaster.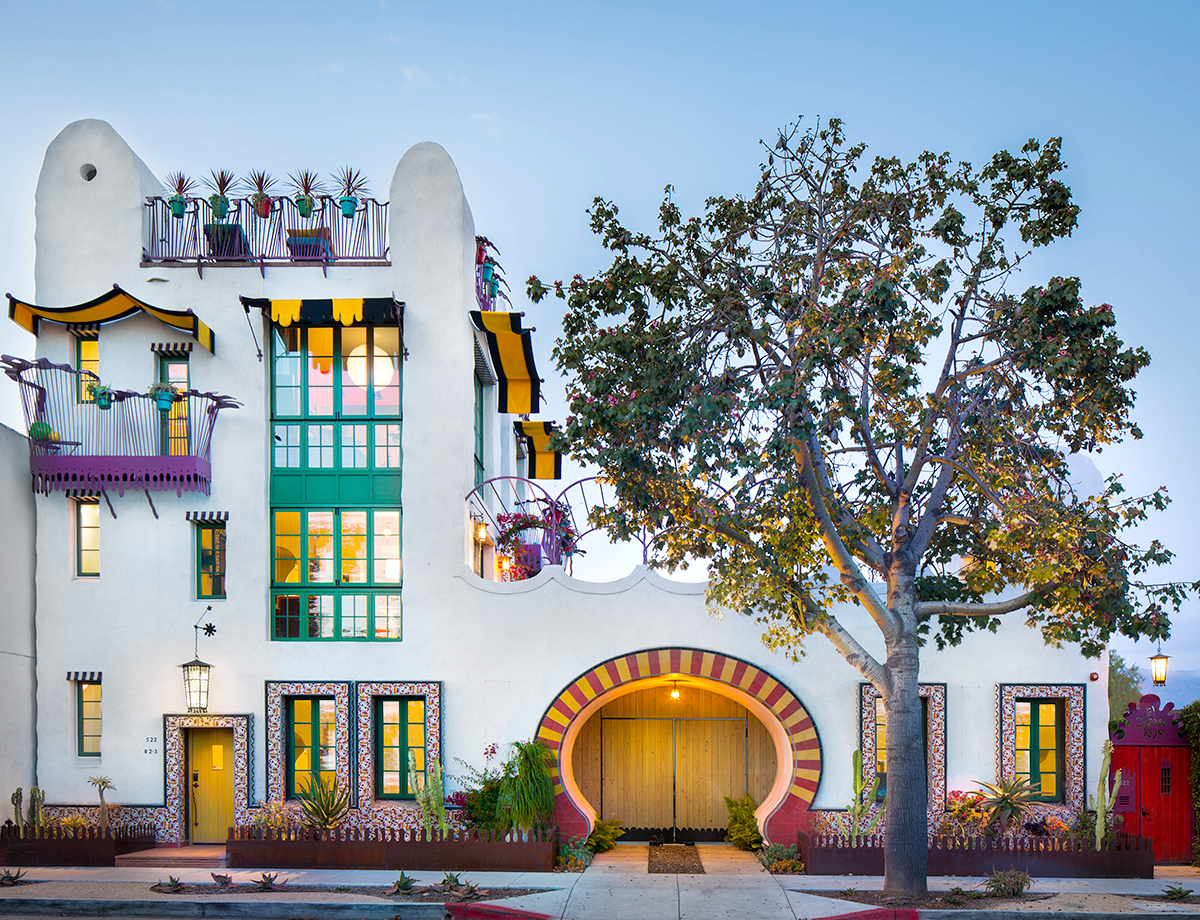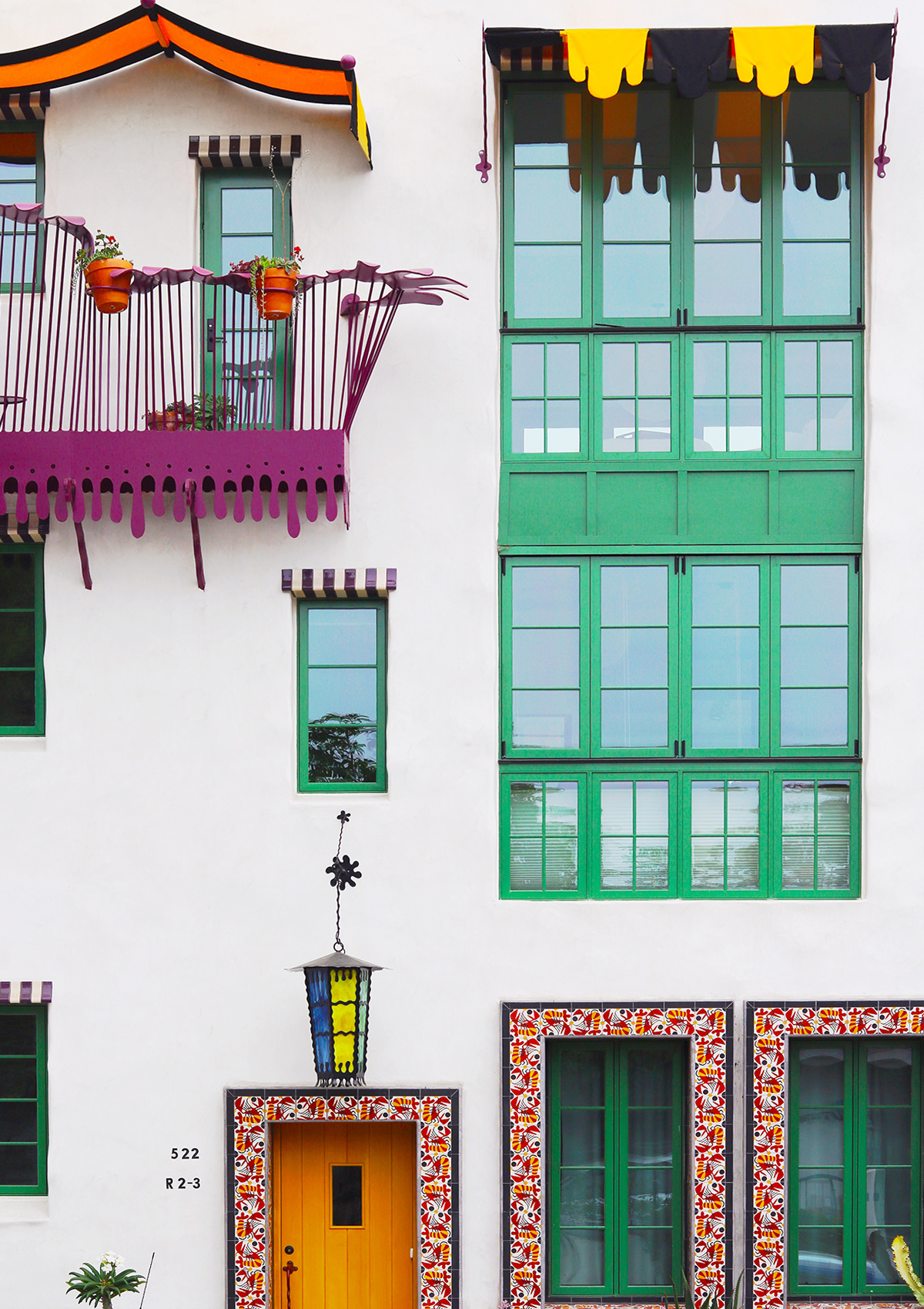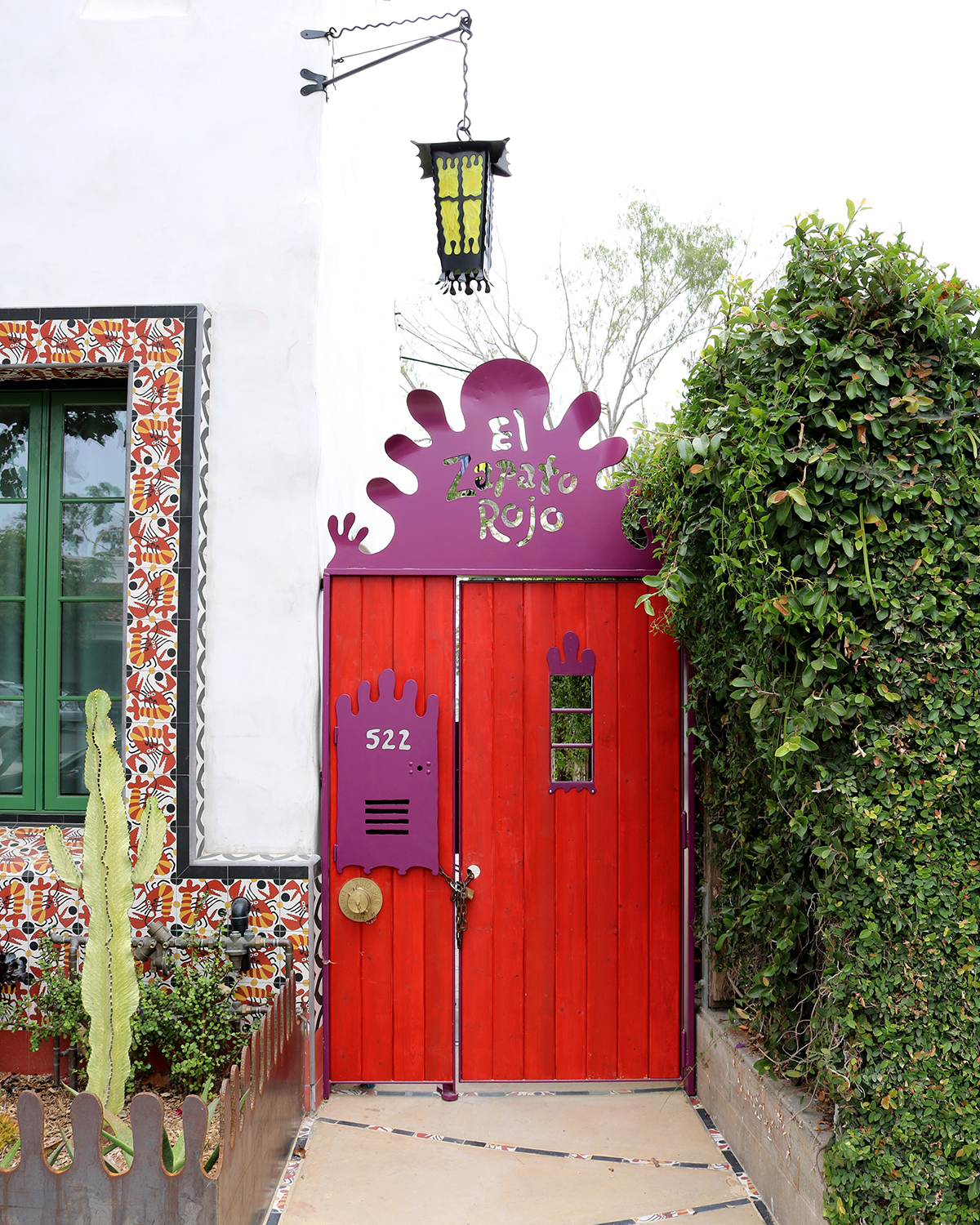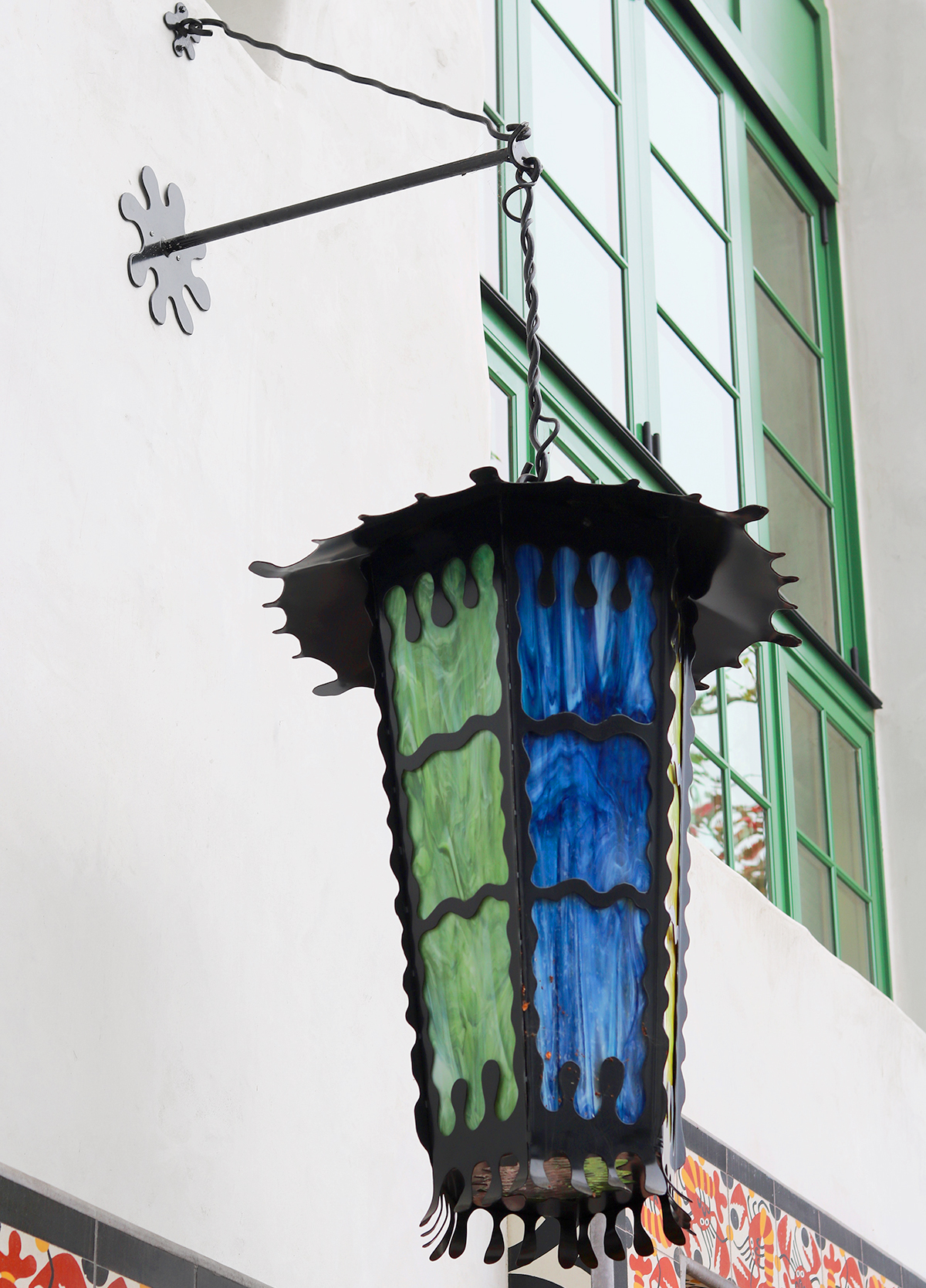 So how did you begin to play with that palette? What was the first project?
I opened up a 100-square-foot office in Santa Barbara after working for other firms in L.A. I was asked by a couple of developers if I had ever done "Spanish." I said no, but I could figure it out, I had been to Spain a couple of times. I bought a couple of picture books on white villages of Spain, and off I went. The first project was Laguna Vieja, a six-unit condominium in downtown Santa Barbara. As I talked to the builders, the plasterers, and tile setters, I started to see what was possible and how the plasticity of the plaster could be emphasized. The project was a big success, and people kept coming in asking for this sort of architecture
Now 25 years have passed, and your take on the Santa Barbara style has become more established. But I'm wondering how things have changed in the past two and a half decades, or even just past five years?
Well, it gets easier. It's not like being a rock and roll star — architects are kind of the opposite. The older you get, the more you know. You also get to know what the workers can do, and when you're telling them to do gymnastics and when you're challenging them and getting them excited to do something new. They get bored showing up at these buildings that are crap. The other cool thing about this Santa Barbara aesthetic is that you get to keep coming back to the same material.
I read an interview from a while back, maybe ten years, saying you still drew by hand. Have you held out with hand-drawing still?
I can't look at a screen. Everything's done on the drawing board, with the drafting machine. And that's the fun part. I can't imagine… I'd quit if I had to go to the screen and push numbers. I can't even watch these guys do it. There's something about the pencil. Something about starting with light lines on the paper and finding the spots where you're going. That connection. I believe you see in my buildings. I don't think you get it another way.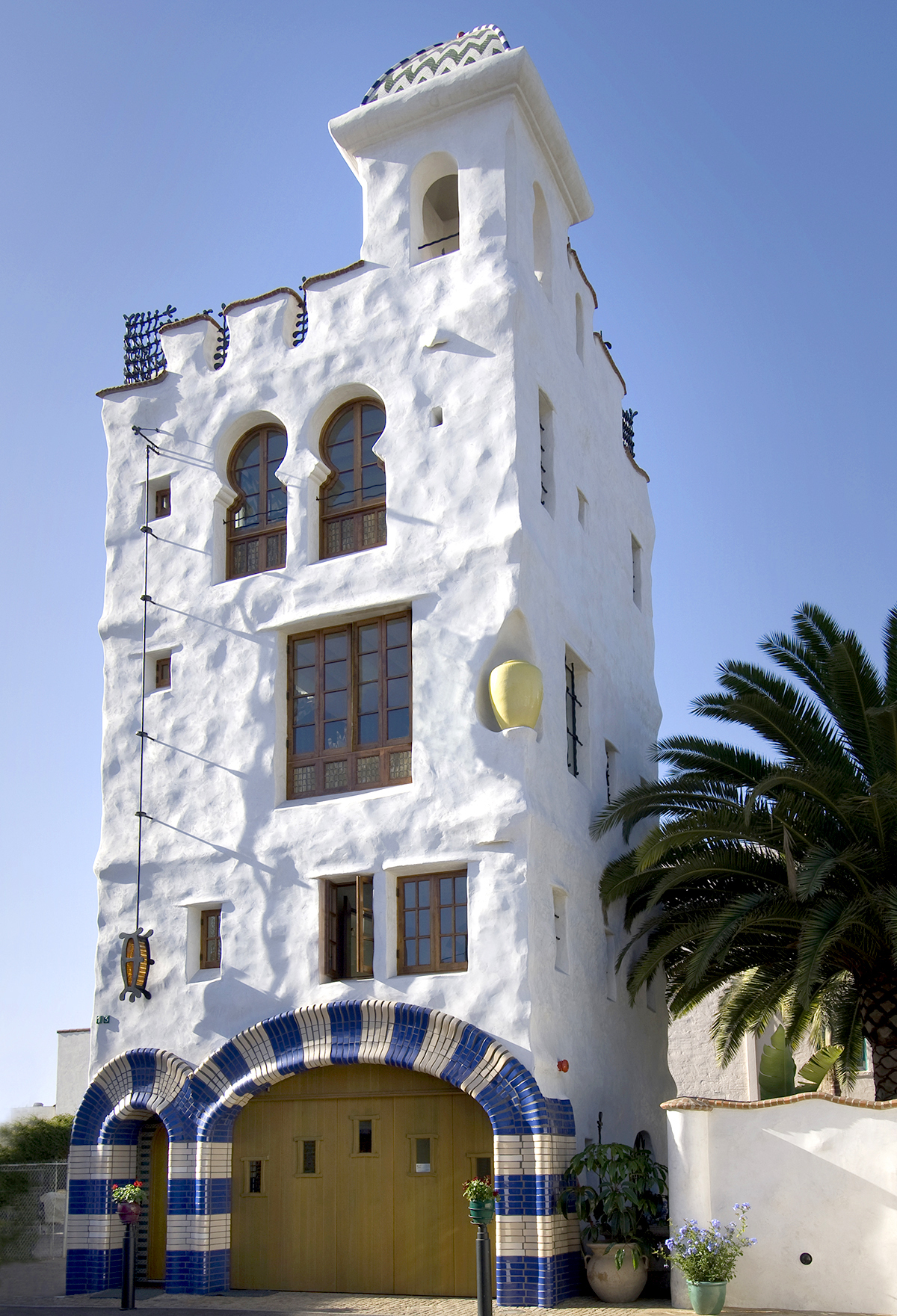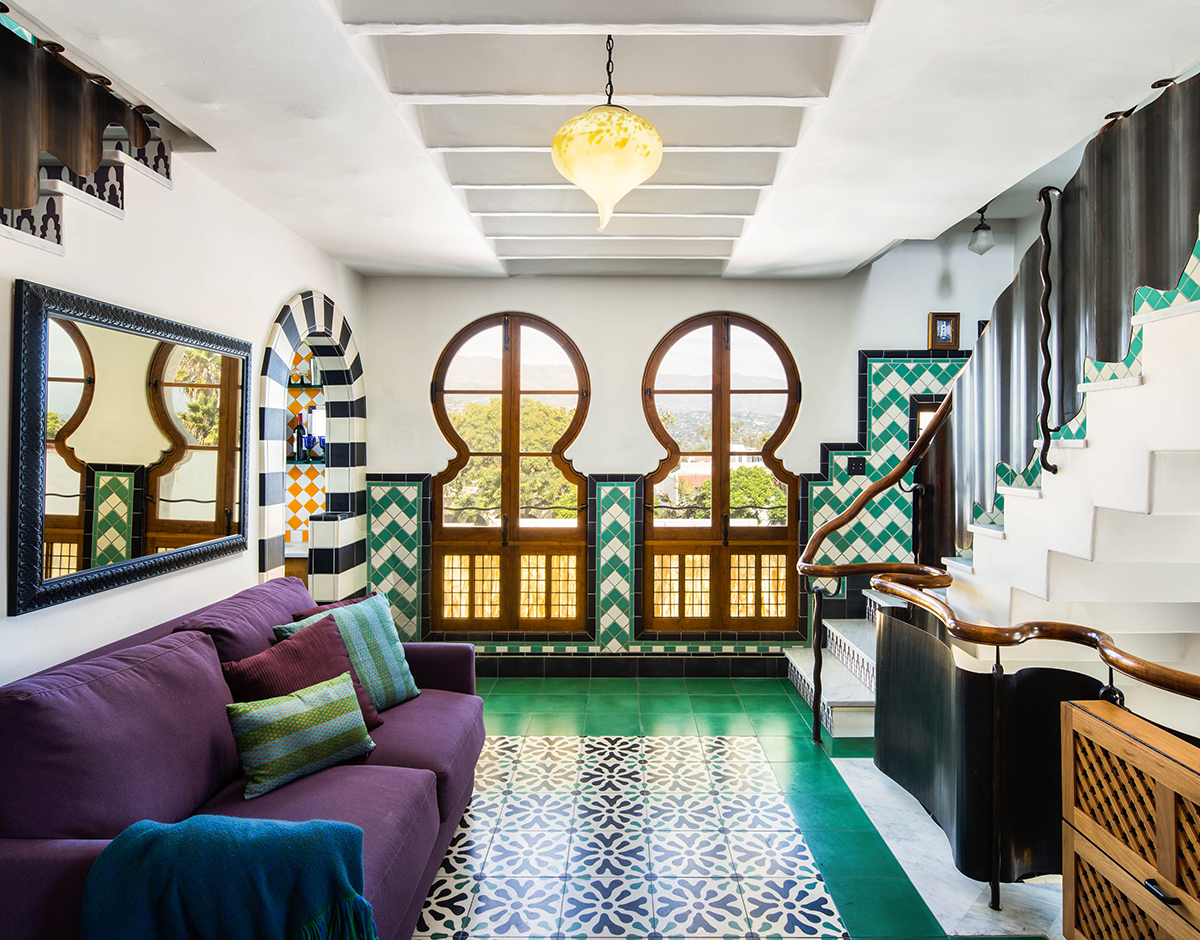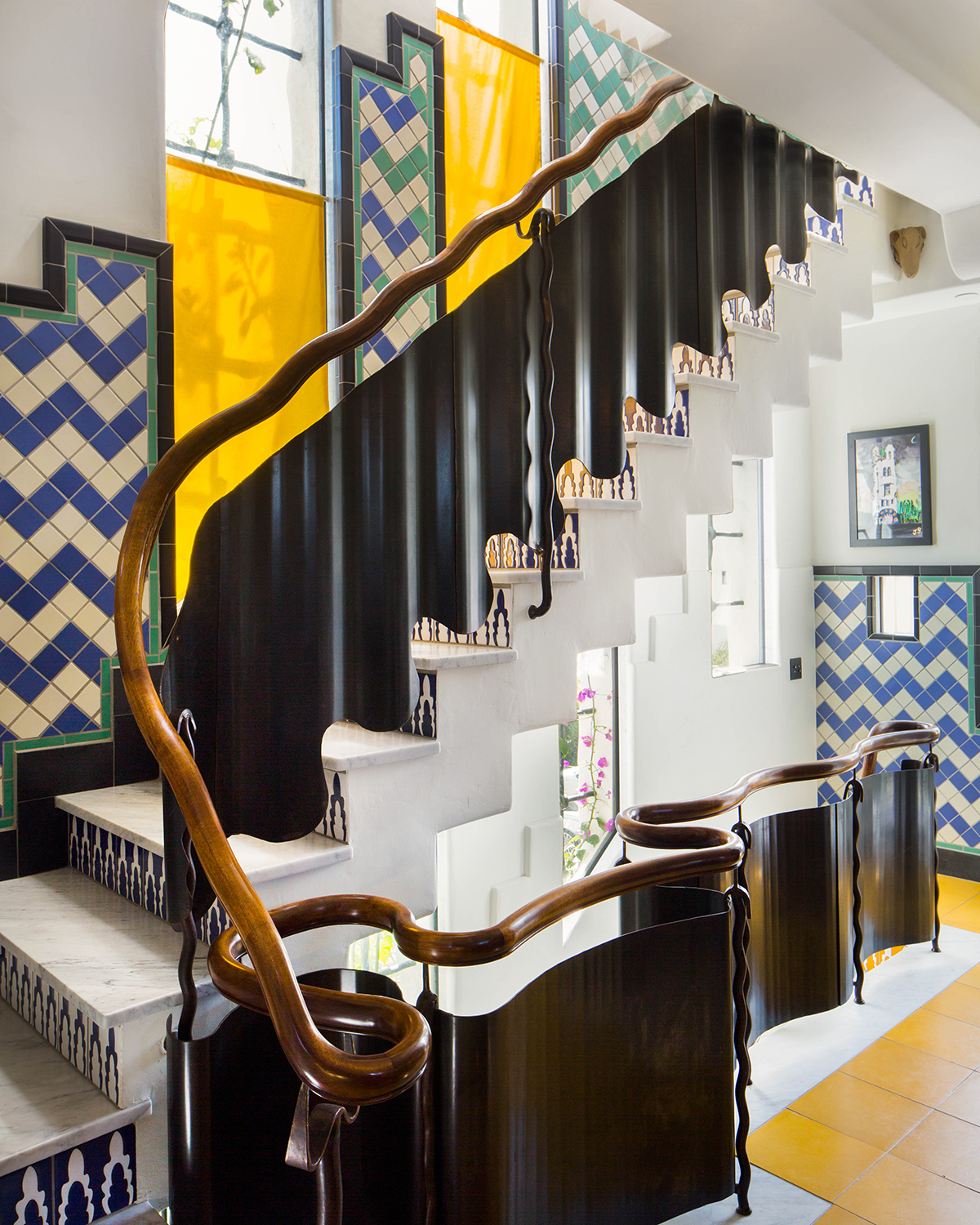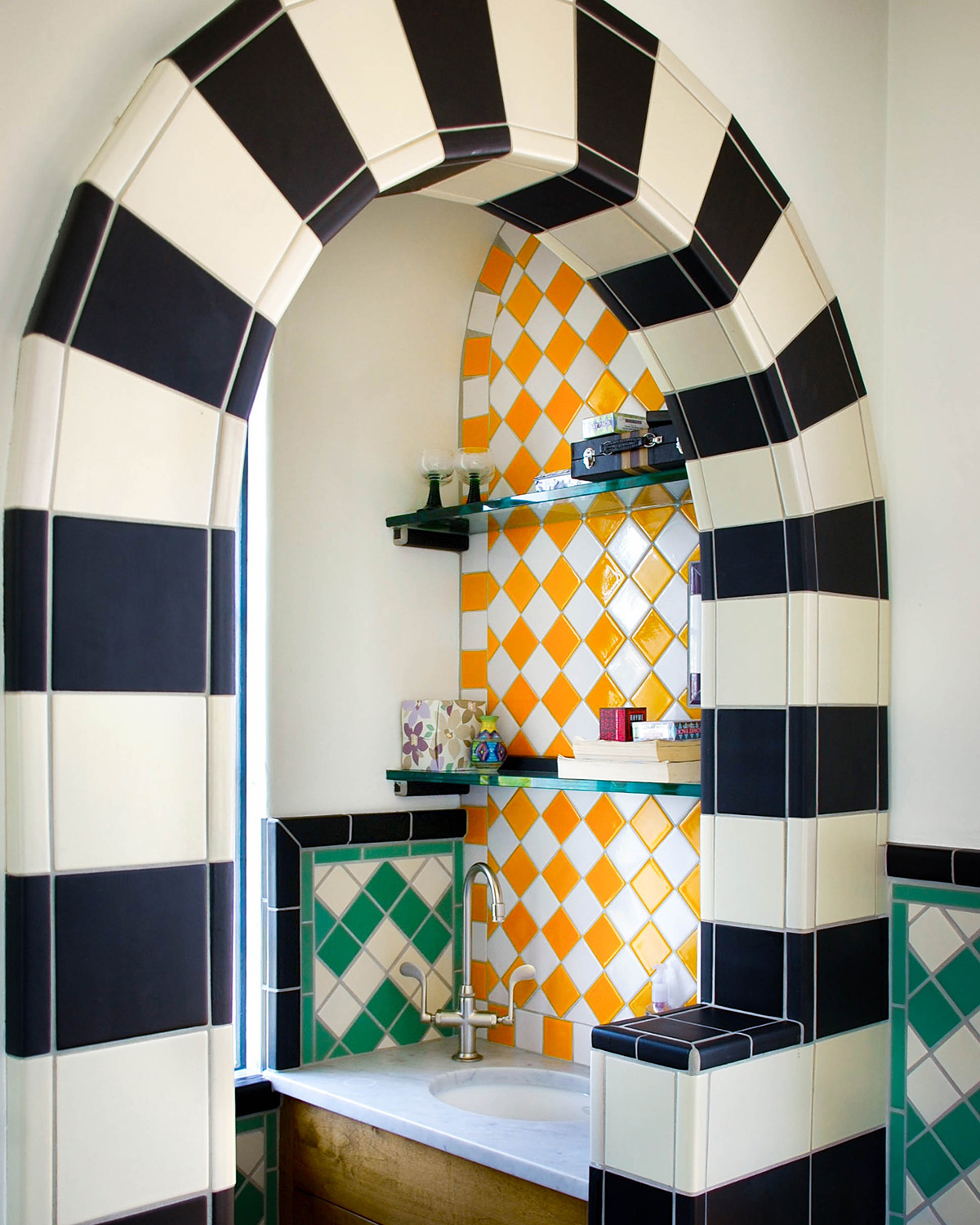 Do you start with an idea for a building? Since these are such unusual buildings, does that change how you work with clients compared to a more traditional architect?
My goal is, "You throw away your baggage, and I throw away mine. Okay? Just sit here. And take a deep breath." We go look around all sides of it, walking to the lot, looking at the approaches. Then I leave and go look at all the rules. I don't start with a specific idea. First I find all of the constraints: setbacks, the breeze, the sun, the neighbors, the complainers. There's another palette: the painter has all these paints in the canvas. And my palette includes the review boards and the codes. We look again at the lot and see the easy paths or difficult paths. And then we start playing with what the client brought to the table in terms of needs. We sort of back into a project that way, all the while knowing, "Hey, we're going to have the fun on the building here. But let's get this thing solid first." That's making it possible to have the joy of the building.
And who's the client who is willing to cast aside their baggage with you?
Two types of clients are drawn in. First there's the client that sees the joy in the process and wants to be a part of it. They see that we know what we are doing and let us do it. They hire the contractor we use on most projects, because they know we have a relationship and a language in common. These projects always work out. These clients all have a certain trust in common, just as I have trust in the people who our building our projects. The second type is the developer who only wants to make a lot of money and doesn't really care if the project will be a positive addition to the street and to the town. This is the client I do my best to avoid.
With that type of client, the first one, your client, what's the working process like after you've figured out the limitations, or, as you put it, your palette?
I mean, it's not a democracy. Where's the fun in being an architect then? You're a writer, do you want me to correct every third sentence? You don't want to hear that. And I don't want to hear that. I'd get a crappy piece from you, and you'd get a crappy building for me. I don't stop and do a lot of investigation or historical anything. I just go with what is left in my brain and put it down there. I'll come back and ask questions maybe. Or someone else will ask questions.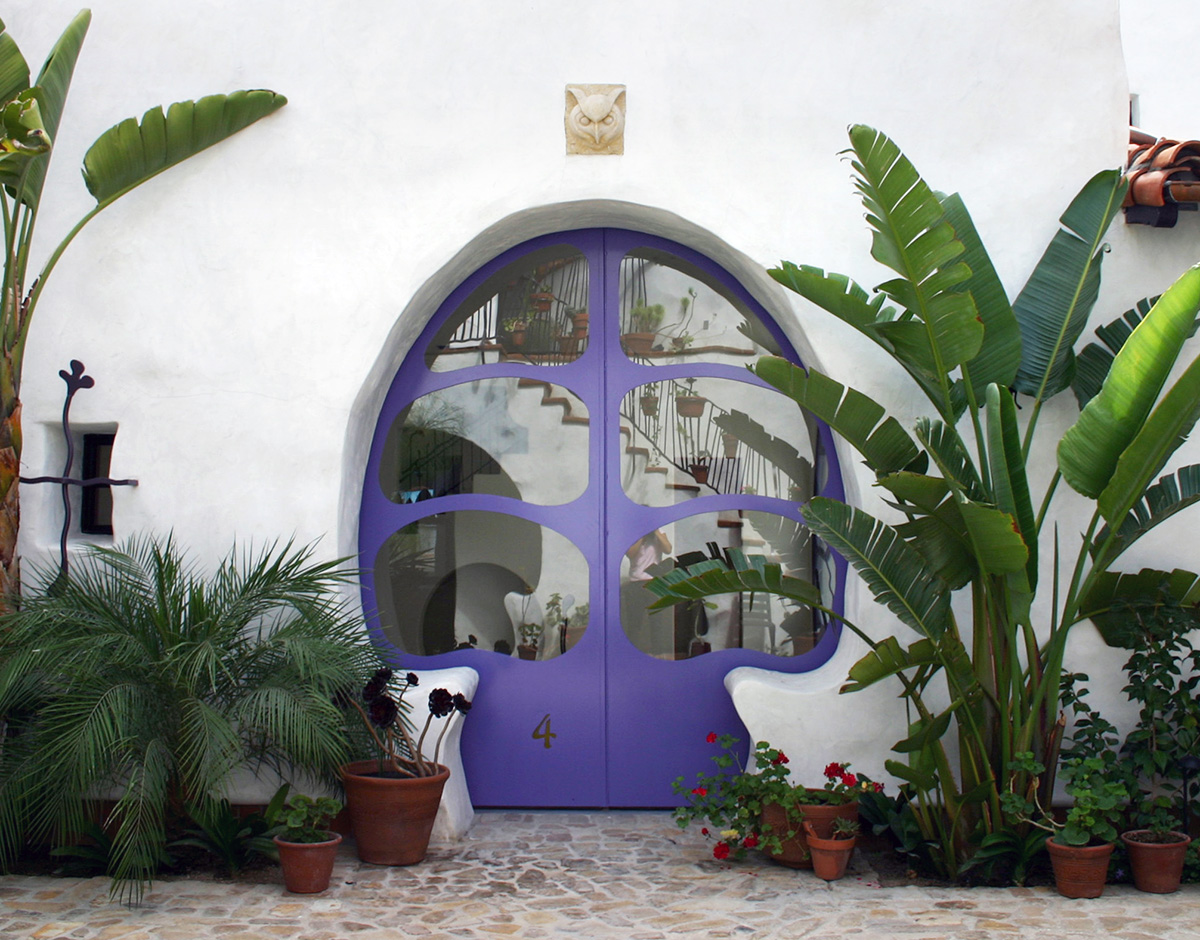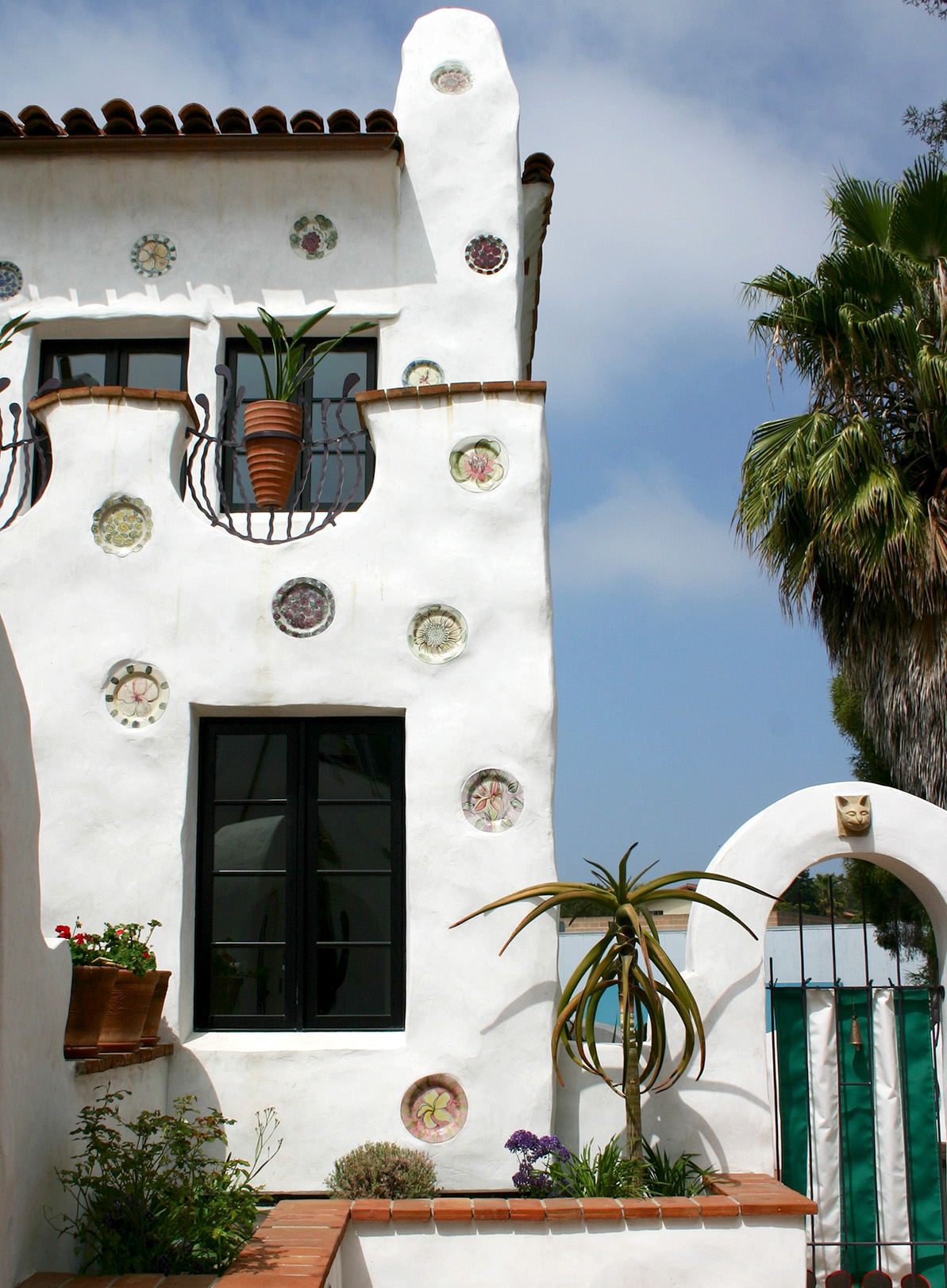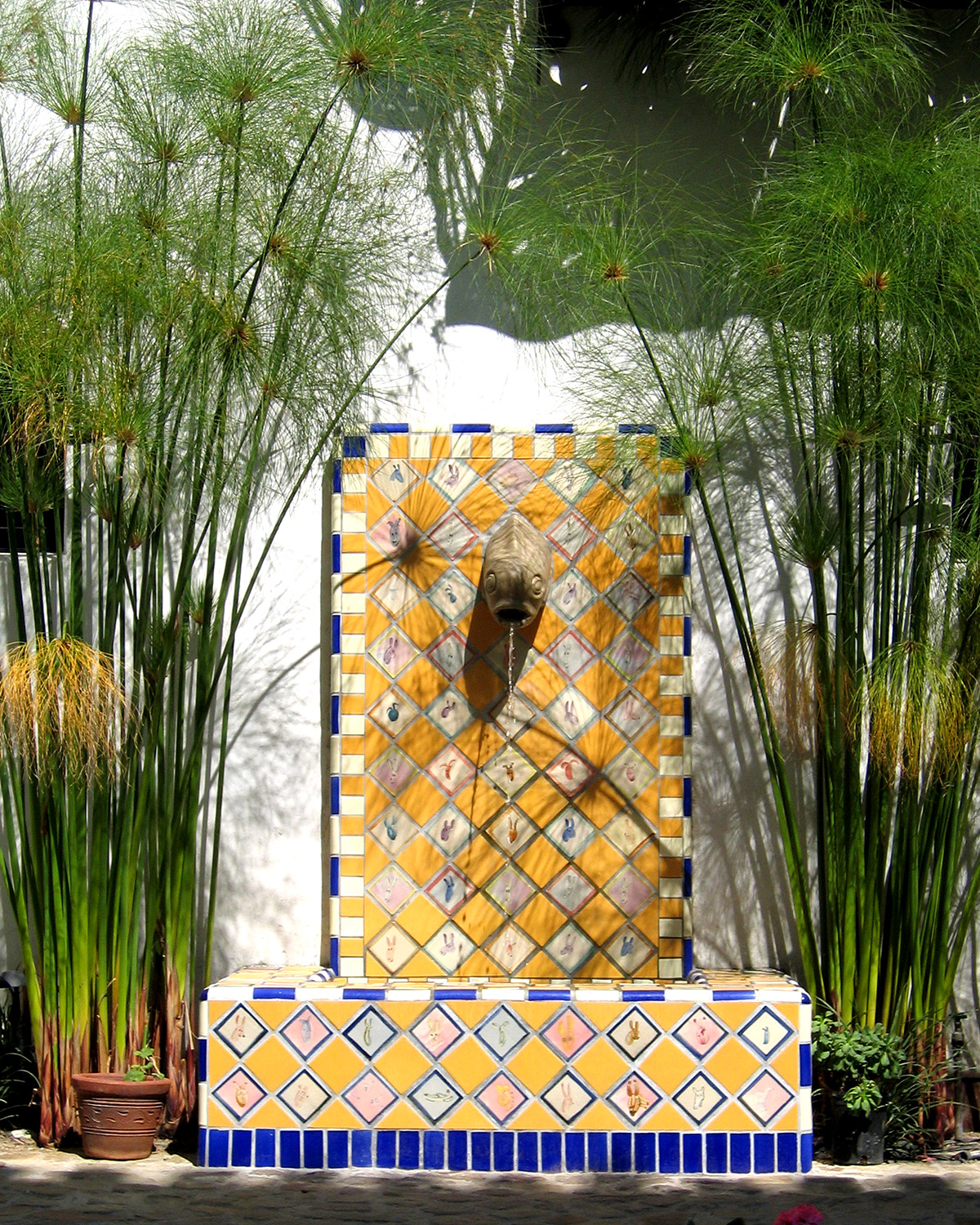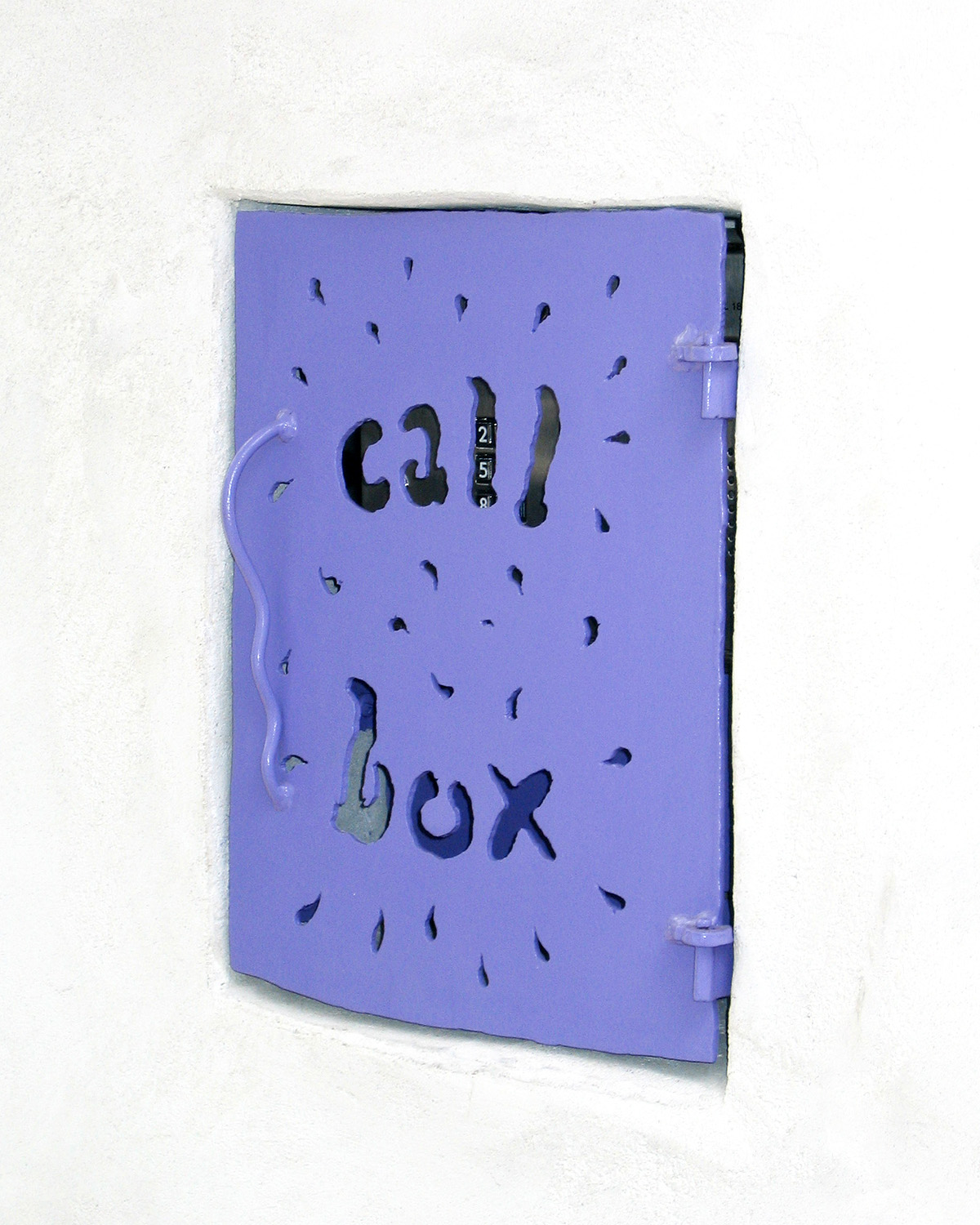 Even if you're not doing historical research as you work, there seem to be a lot of historical references that come up. Art Nouveau, early Andalusian architecture, and Gaudí are some that come to mind for me, for example.
Well, that's a good point. I do love history. I wish everyone had an architectural history course from 5000 B.C. till now. I love looking back at buildings, and if I go on a vacation or anything, of course, that's all I do. I sketch and I take pictures. So when I said don't look back at history, I mean don't stop and do that for a project or think about references in the work in a specific way.
You're not using history to self-consciously justify the work.
I won't even say, "Wow, how did they do that?" and go grab books. I just go with my thoughts. And whether I'm stealing, interpreting, recovering, whatever I might be doing, I'll figure that out later. I'm not consciously going after something else. I'm going after solving the problem in front of me with the excitement of whatever is in my head from what I've looked at in the past.
I'll be looking at a book 10 years later and say, "Okay, that's where I got that from," or I'll look at a photo that from a trip and realize I knew I'd seen something similar and it somehow popped out on a building. That's what we do as architects, we're great stealers. You steal and then change it. It opens the door for you anyway.
You mentioned early Mexican and European architecture. What are some other designers or periods you particularly like?
I obviously love the period between William Morris and World War I. It gets crazy. In college, when I got to Charles Rennie Mackintosh, that was sort of as good as it got. The Glasgow School of Art, a spectacular building. Brilliant, brilliant building. So that era definitely grabbed me. And I think you could follow that in my work. You can find out where I've tried to honor it. And then Gaudí. Gaudí is just so far out there that they could almost not talk about him in history class, but they did. He's brilliant, of course. There's nothing like Sagrada Familia, or any one of those little buildings.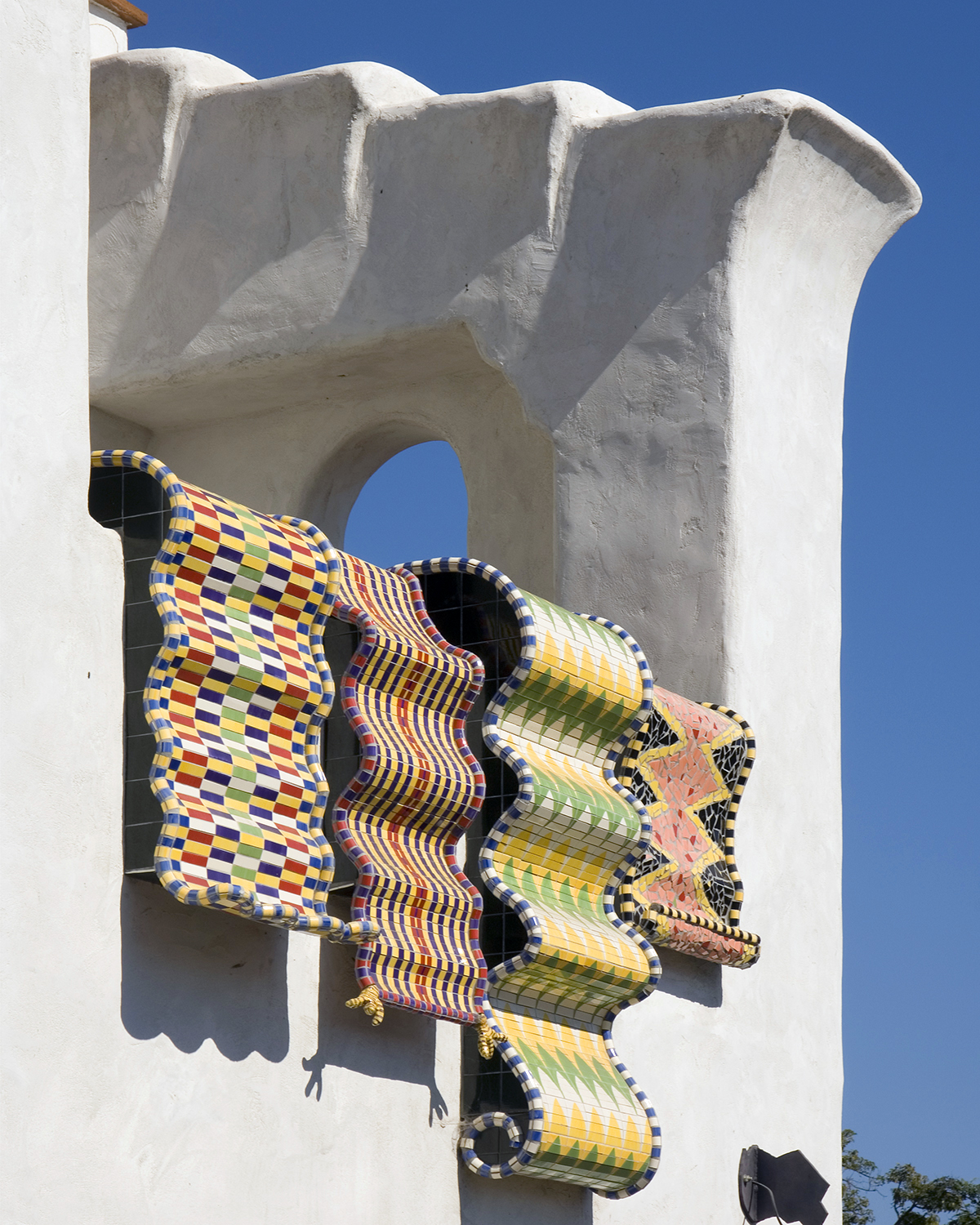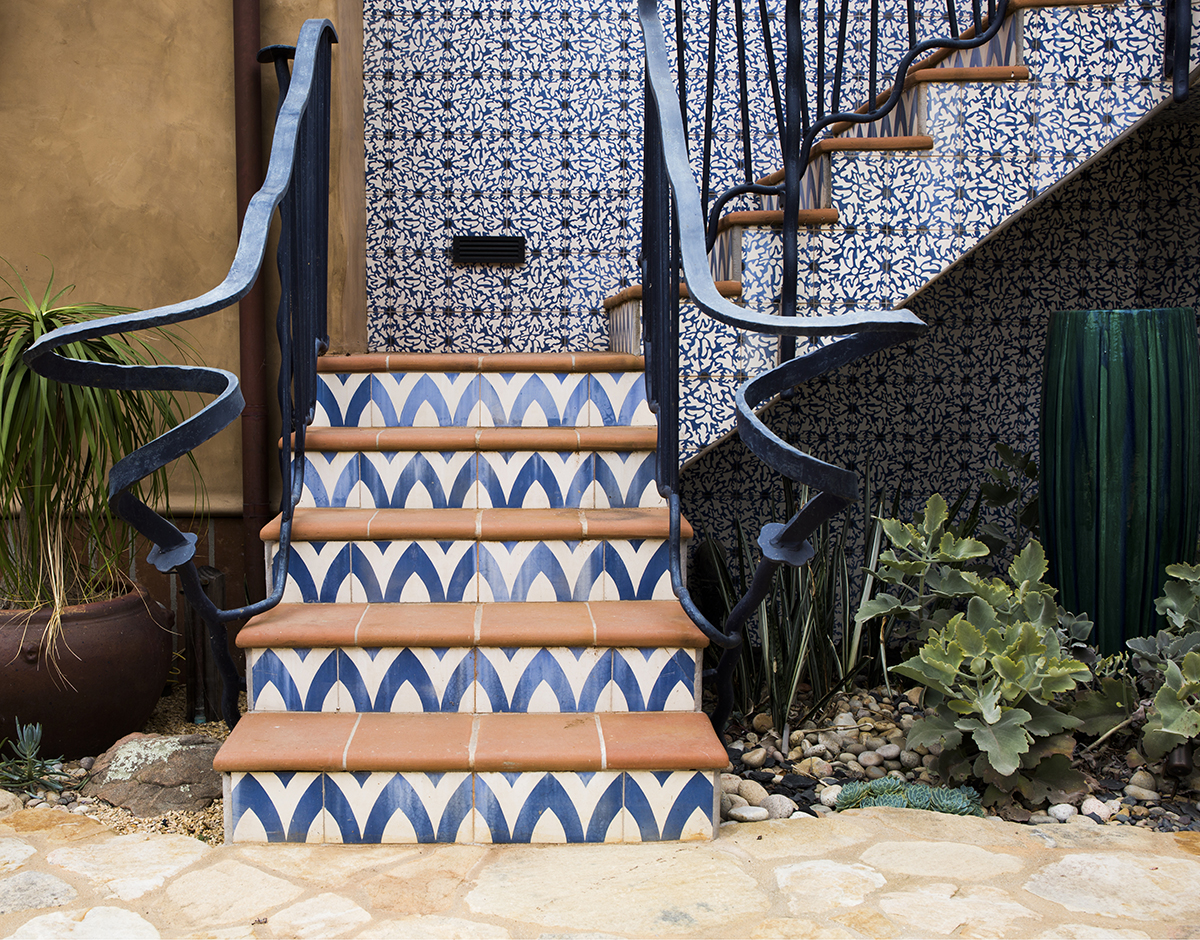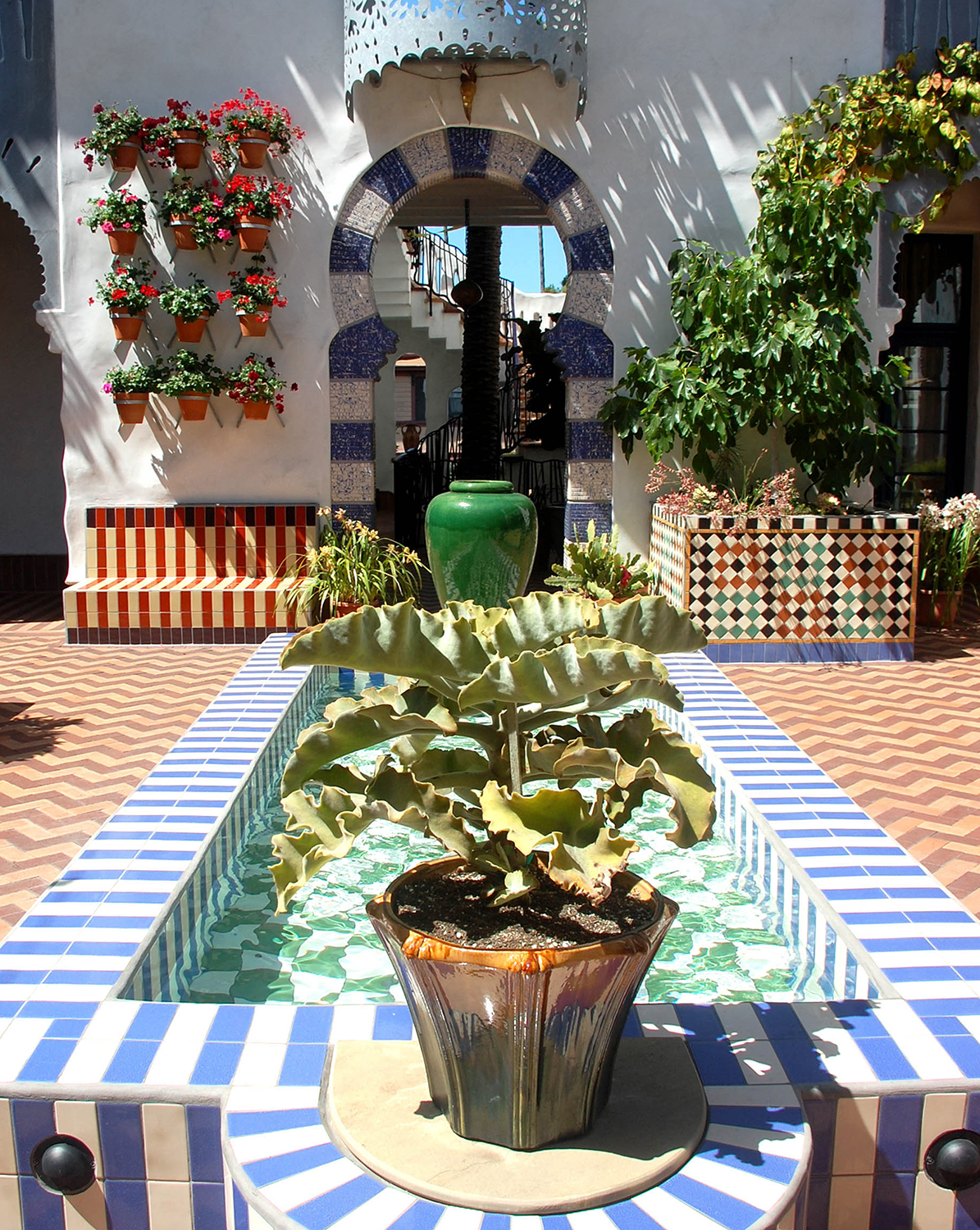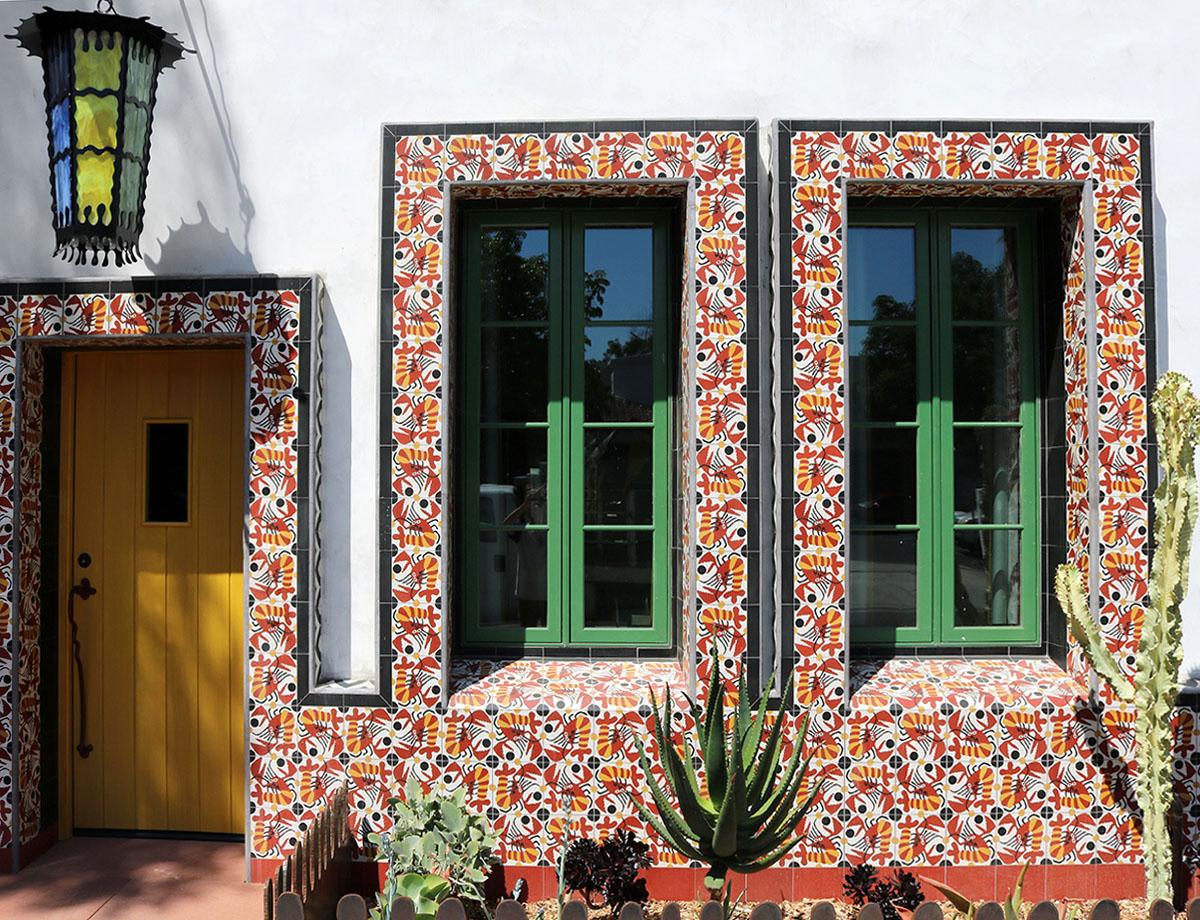 You don't just design the structures, but a lot of what I'll just call for simplicity's sake the design elements — tiles, textiles, lighting, so on. How'd you get started with all that?
I started doing patterns when I was working in L.A., because I was getting bored working for other people. You know how it goes, you need to make a change at some point. And then once you enter — if you're an artist or a writer or whatever—once you get going on something you can't stop. I did a lot of that down in L.A. And then, when I got up here, I just got frustrated with all these choices going into tile stores. I couldn't do it, I almost would have this breakdown going into a tile store or lighting store with the choices. So I tripped into finding a company in Mexico that could start doing my patterns, and a guy down in L.A. who could do it, too.
What about the lighting?
Lighting started probably around 2000. On the sketches of the building we'd ask how much space do we need to take up on that wall? Do we need to float something down and take up three dimensional space? Things like that. Then I'd go look for lights and you can't find anything like what you drew. So basically I'd take the sketches and refine it to where it could be what maybe what a light would look like and I'll go over to my brother, David Shelton's, metal shop. We used to do stuff with just straight glass, but once we found our glass blower, Saul Alcaraz, a whole new door opened and we started to push those different ways. So we've got all these sources that are friends now. I call it a guild, though it's not really one.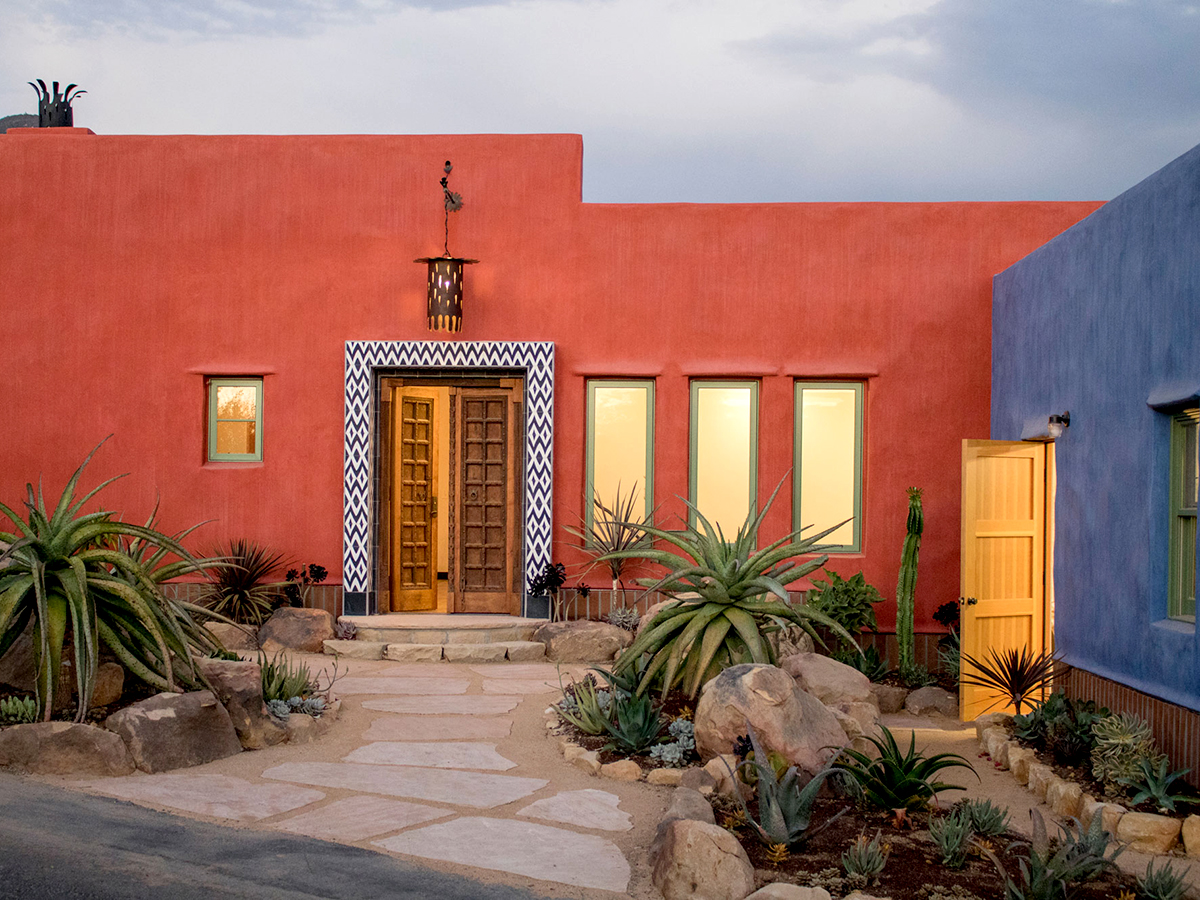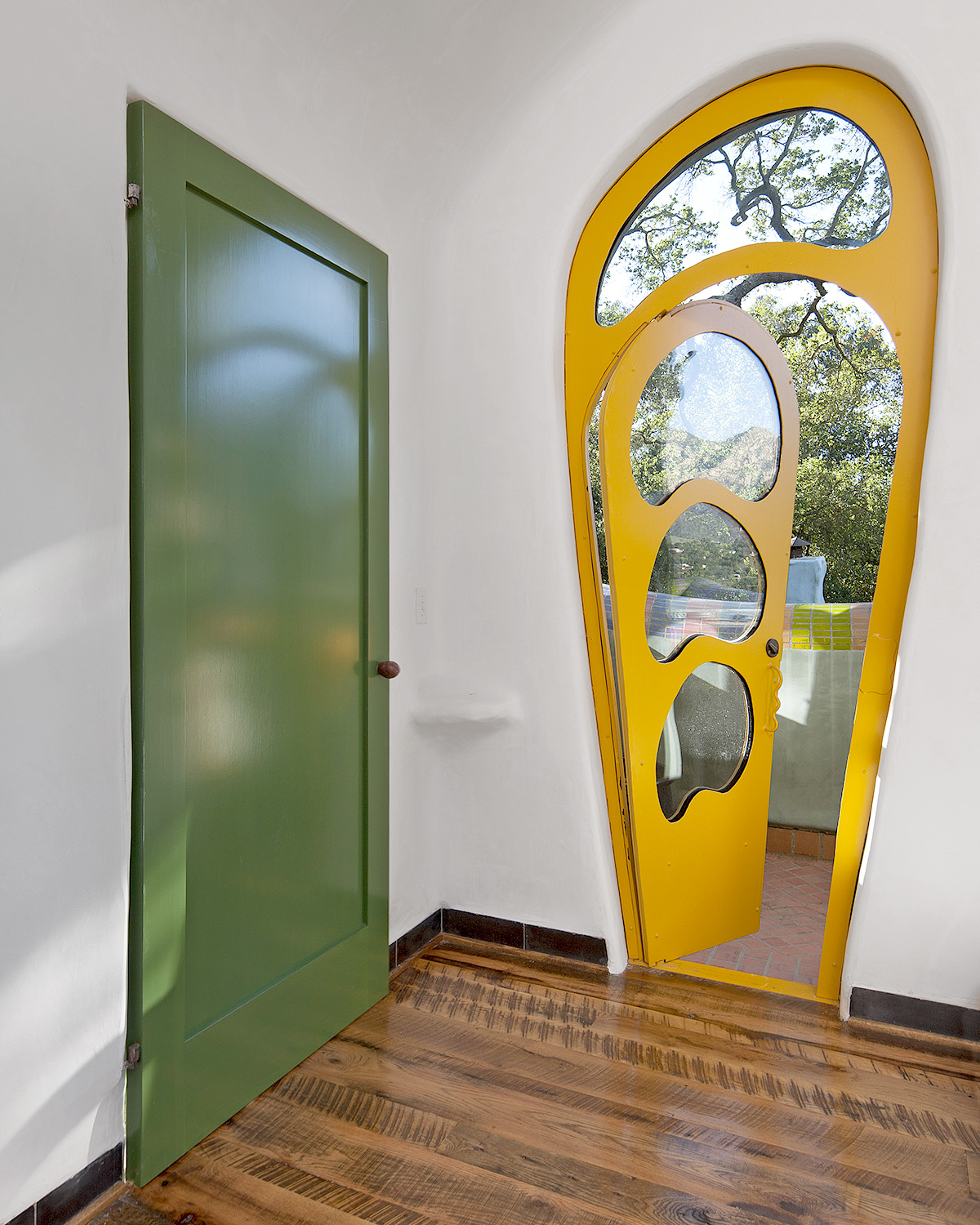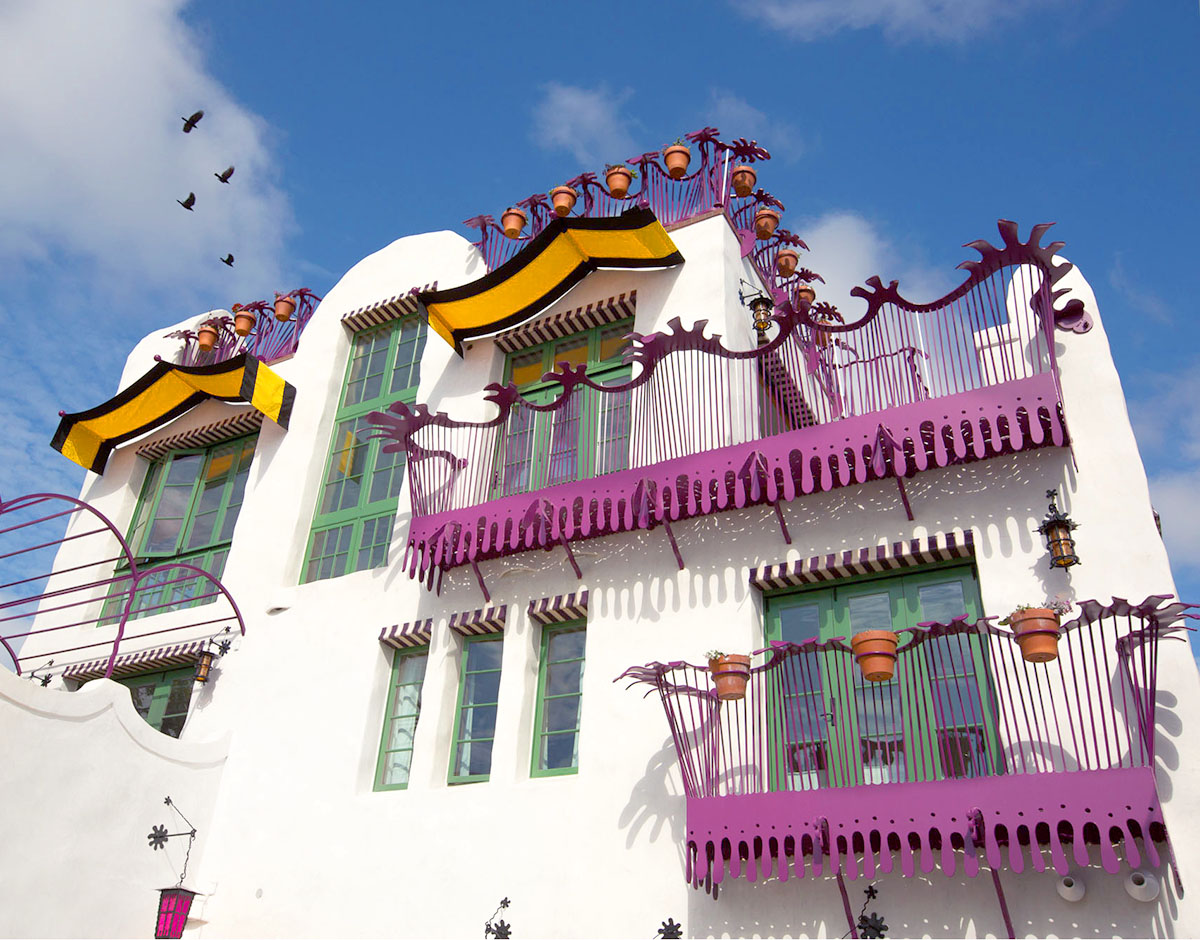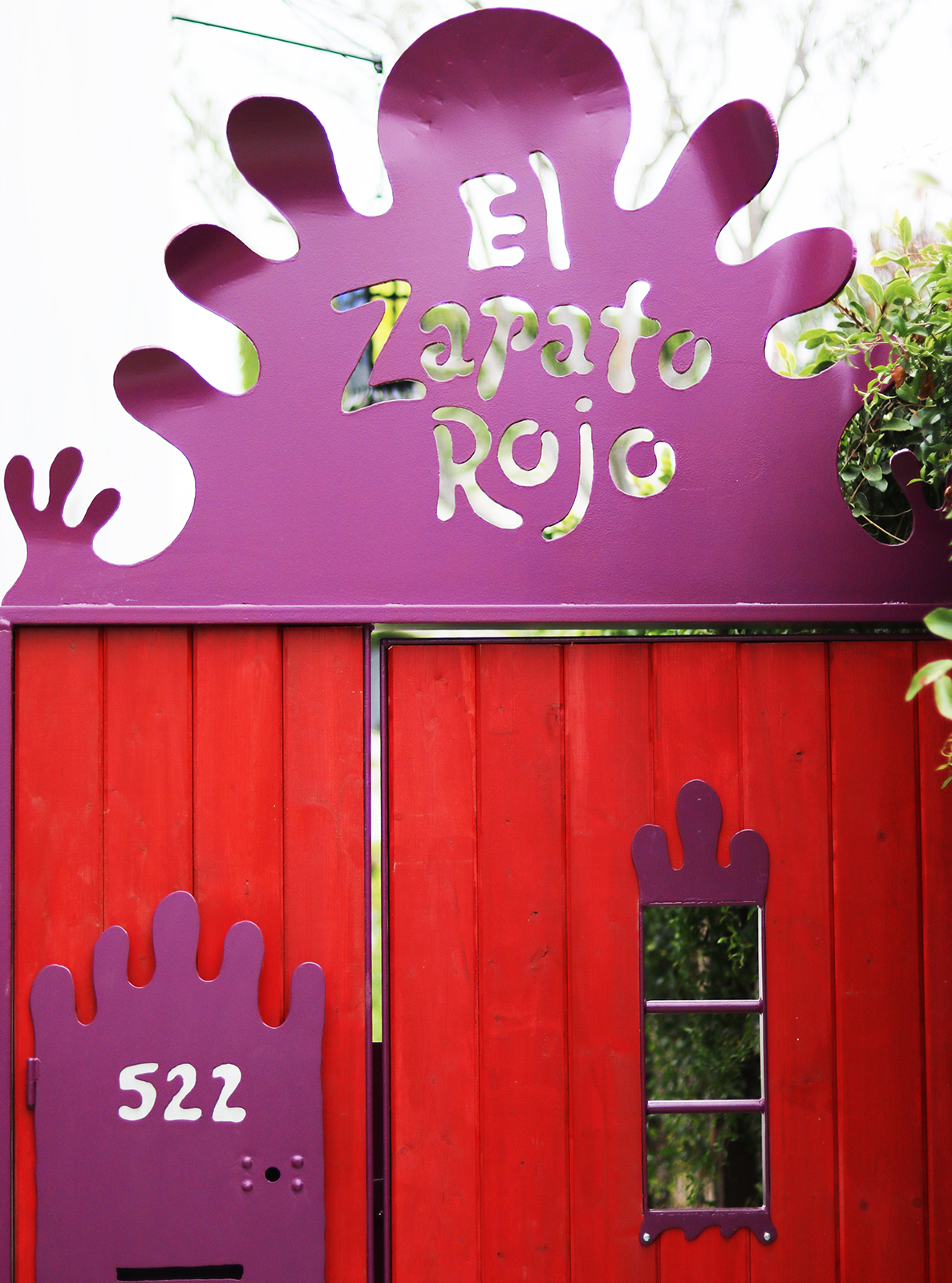 How do you approach color in your projects?
Having a white background is great, because everything works with it. Then you can have fun with the rest of the colors. But we ended up having a lot of this red, really terracotta tile. So now I have a terracotta tile, where am I going to go with that? Well, we like to use plants. And so that's now terracotta and green. So then comes the purple. It's as simple as that. I get to play with the orange, green, purple idea, and the iron work. I just don't like black iron work. If I don't need to have  it. I mean, I'll use it when it's right. I don't get caught in some, "I have to have purple," but I'll use it on lamps, small little pieces because they have color.
I'm sure some people will say, "He doesn't have a color sense." You know, that's fine with me. I go with what I feel will work at that location for all the other things that are around it. I'm not great at subtle.
How important is play for you?
I think we're all after some sort of joy. You can't tell it some people sometimes. But everybody has that desire for delight.
Perhaps not unlike Gaudí, all this adds up to a total-work-of-art approach. Why do you need to get every last detail?
Is there another way? Buildings sit on the earth; they should live up to that honor. Many architects, builders, and developers have a goal only of making heated space that keep water out, and that's about it. Build it, lease it, sell it, and leave. I call it the "gold mine" mentality. There are many abandoned towns across the western U.S., old mining towns that went bust in the early 20th century. Miners came in, constructed buildings, took all the gold, and left the surroundings polluted and in shambles. That is what most architecture in America is now.
We have to believe that life is dearer than that. We try to put buildings down that honor and interact with the people passing by or living in the building. These buildings are built by the craftspeople that live in the area, workers that bring their families back to the building to show them what they worked on and how they contributed to the design. They do this with pride. This all helps build a town from the inside, a sort of investment that helps people protect and look after their surroundings.